Grammy bought Emerson some animal crackers the other day, and she had some for her pre-breakfast appetizer before school.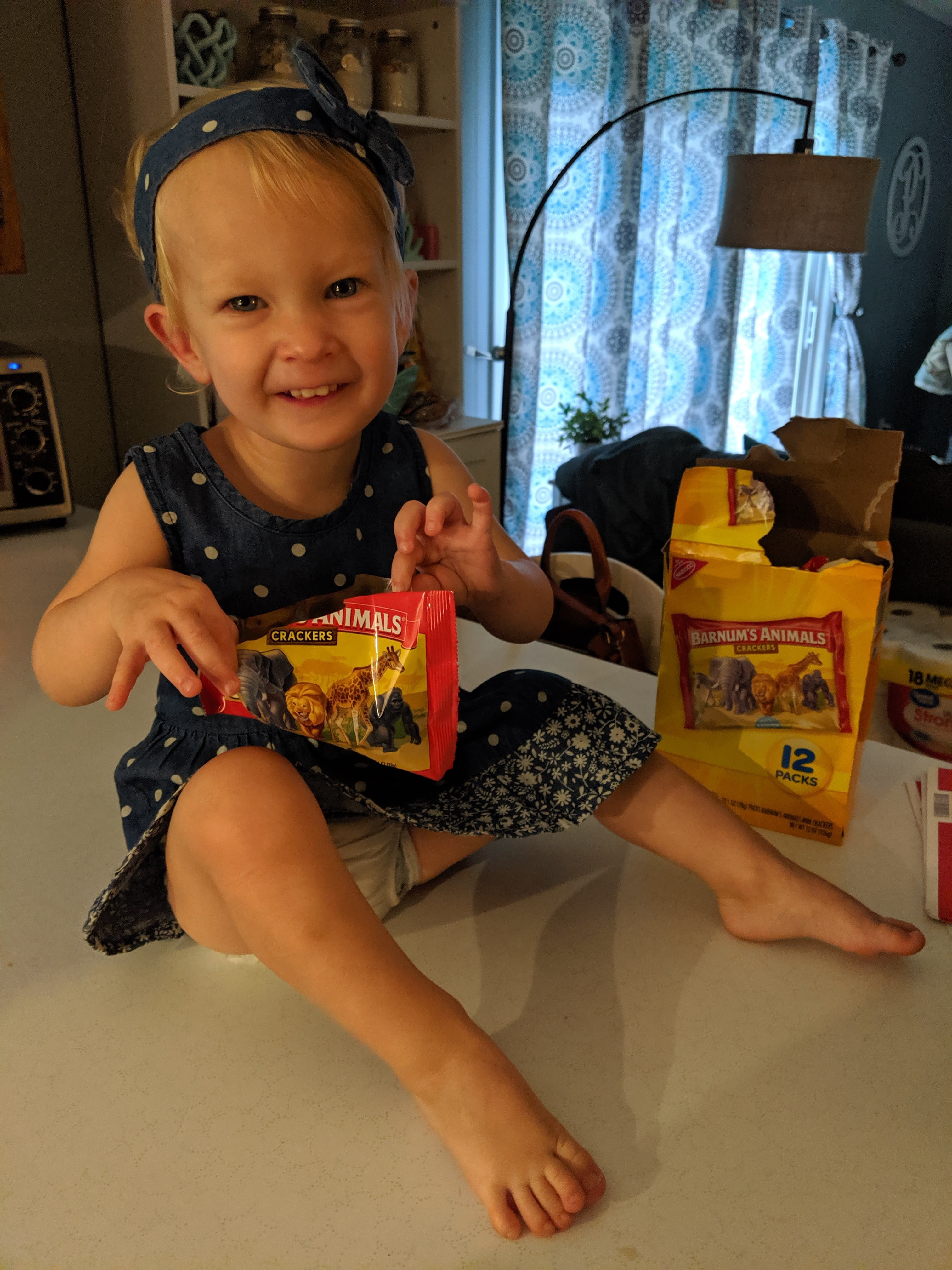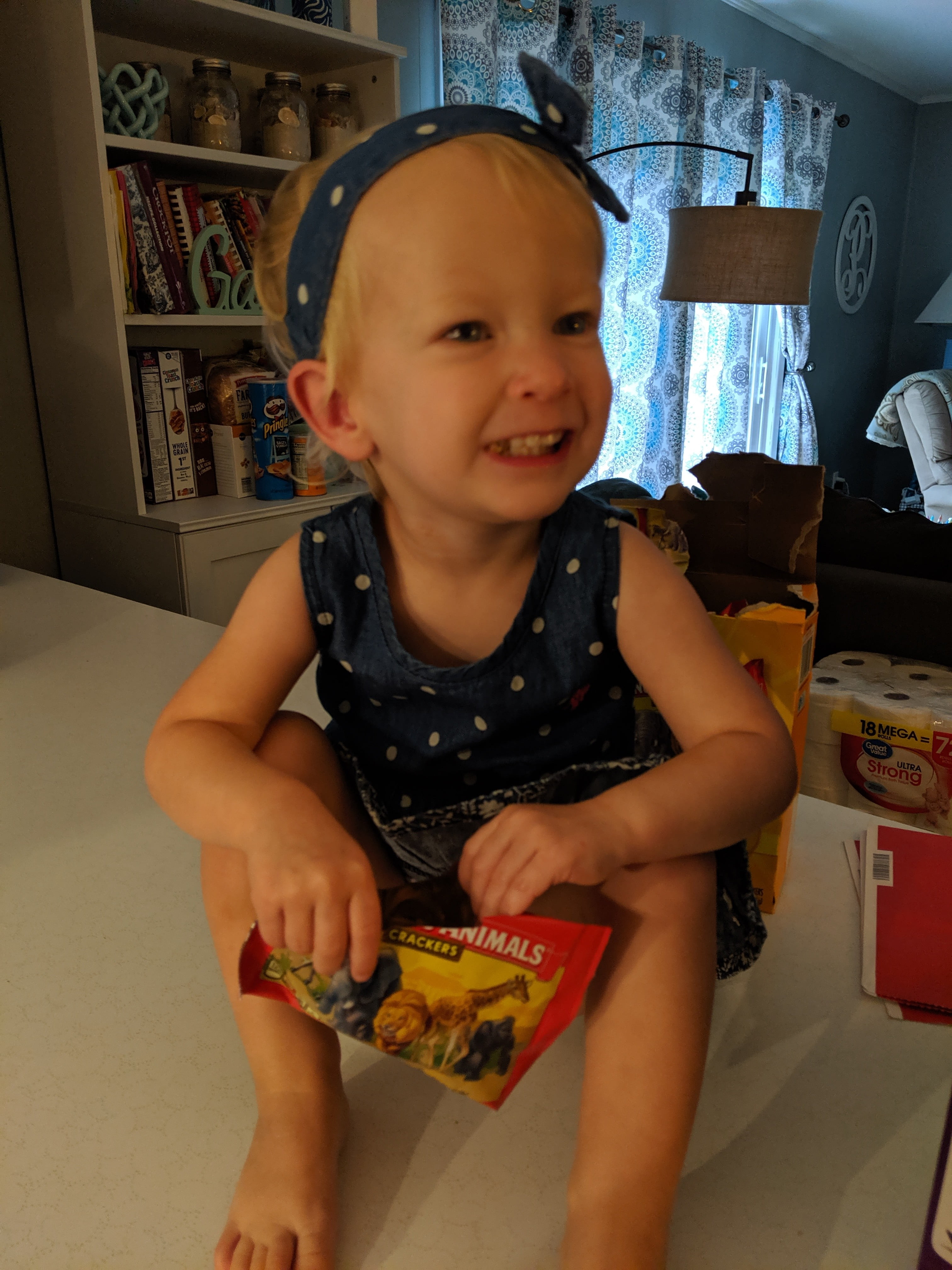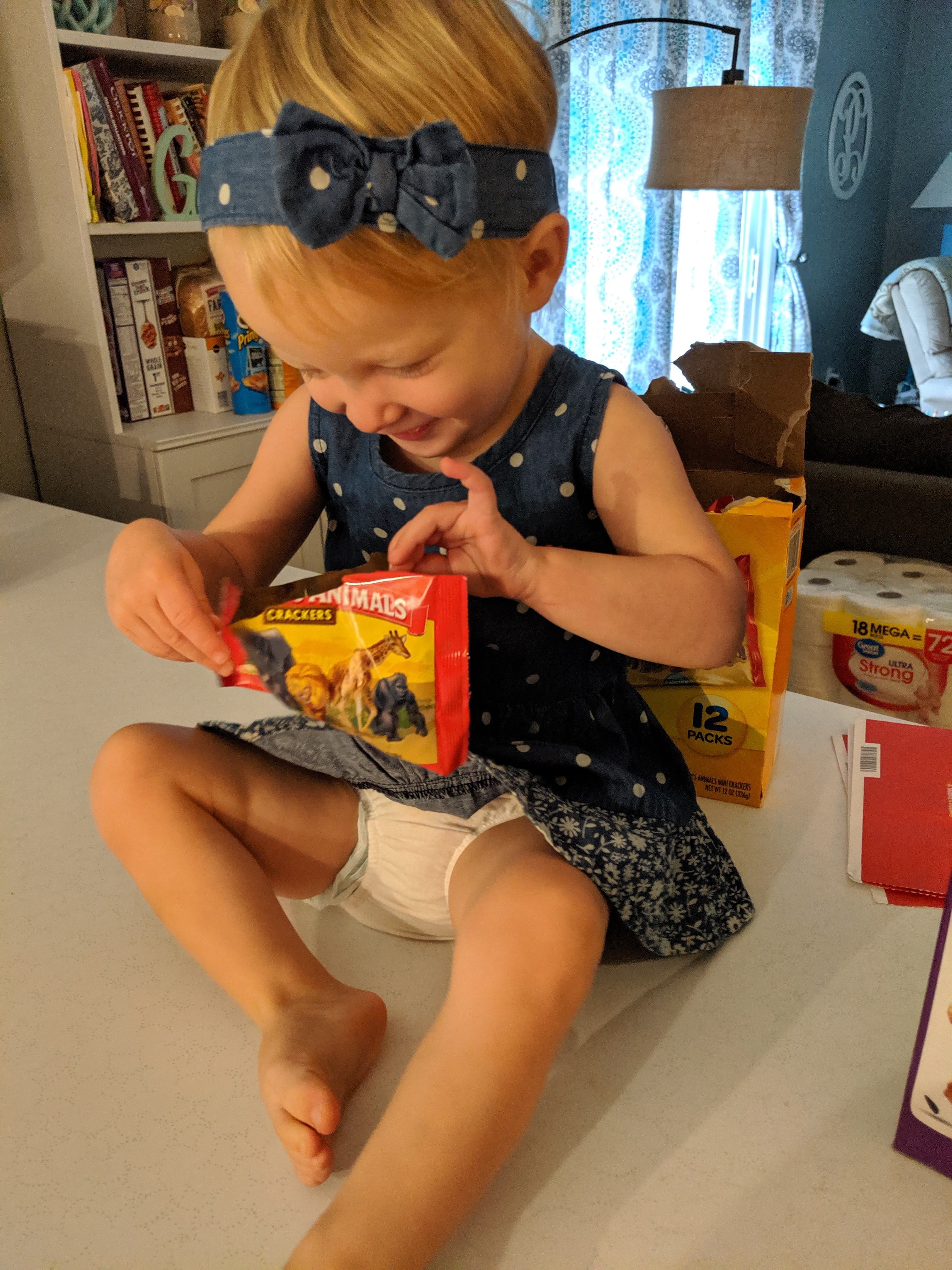 She took off her headband in the car, and then I forgot to put it back on, so she only wore it for about 20 minutes today. But she was super sweet this morning, and giving me the best loves before I left her at drop-off.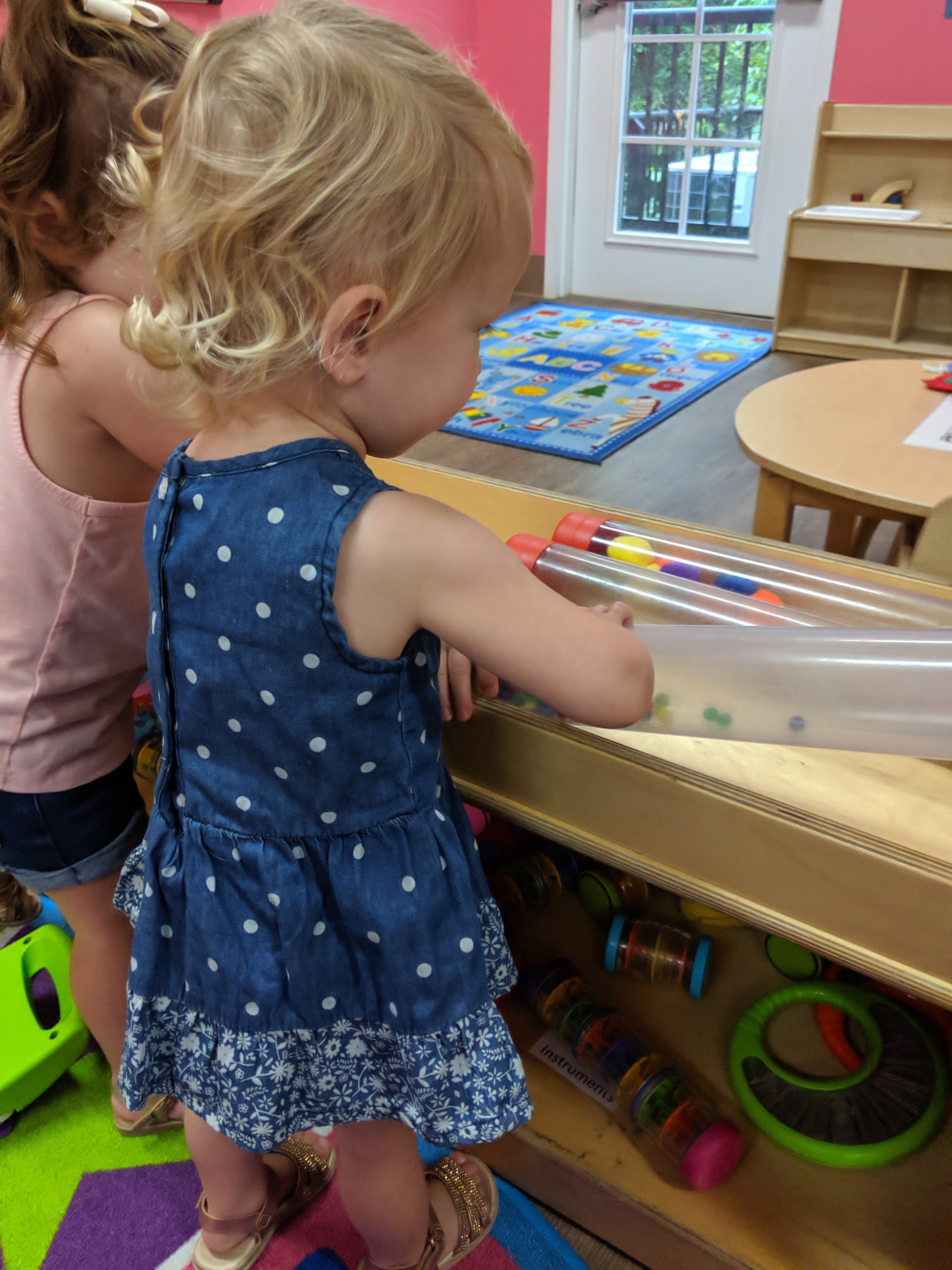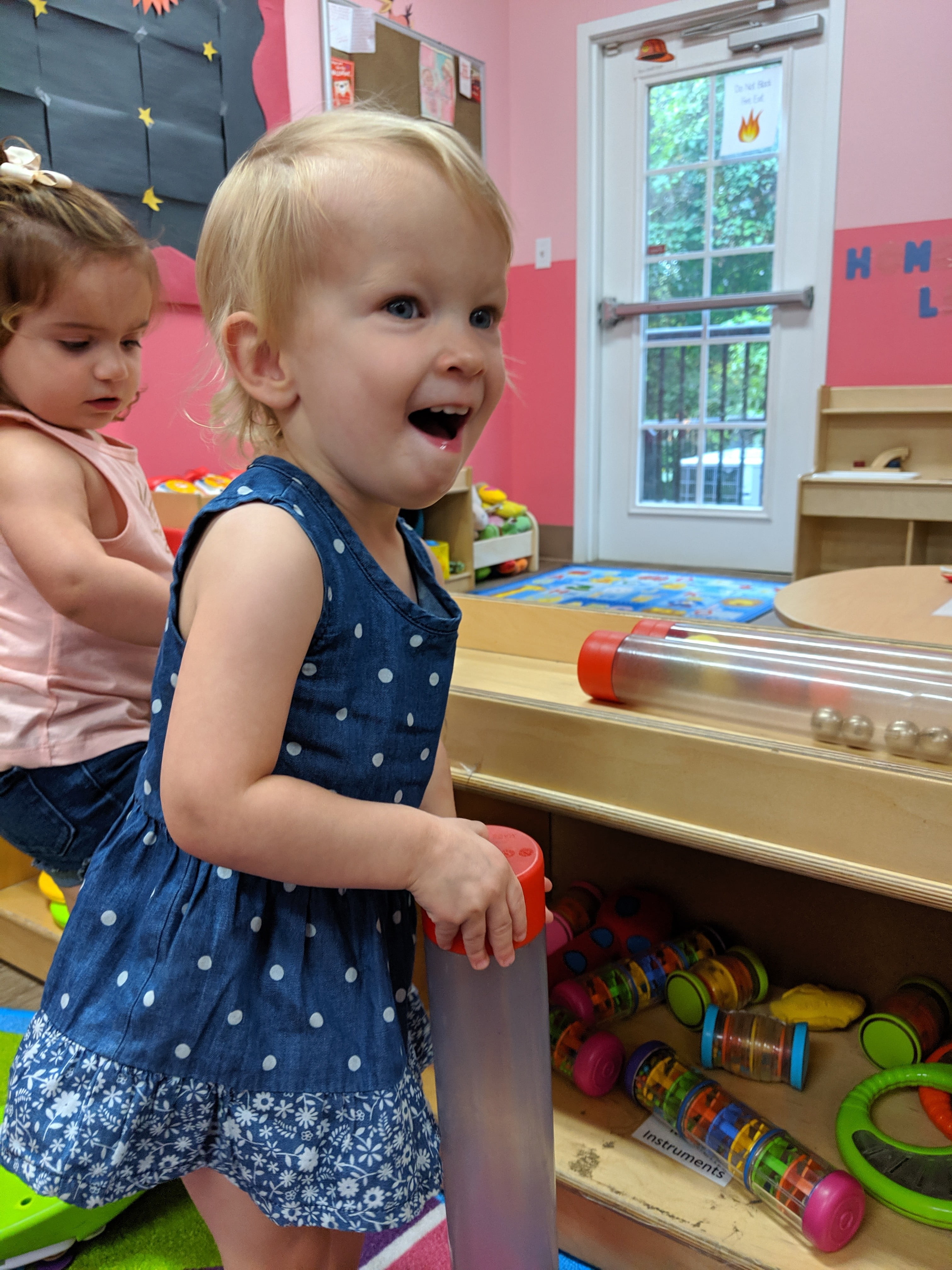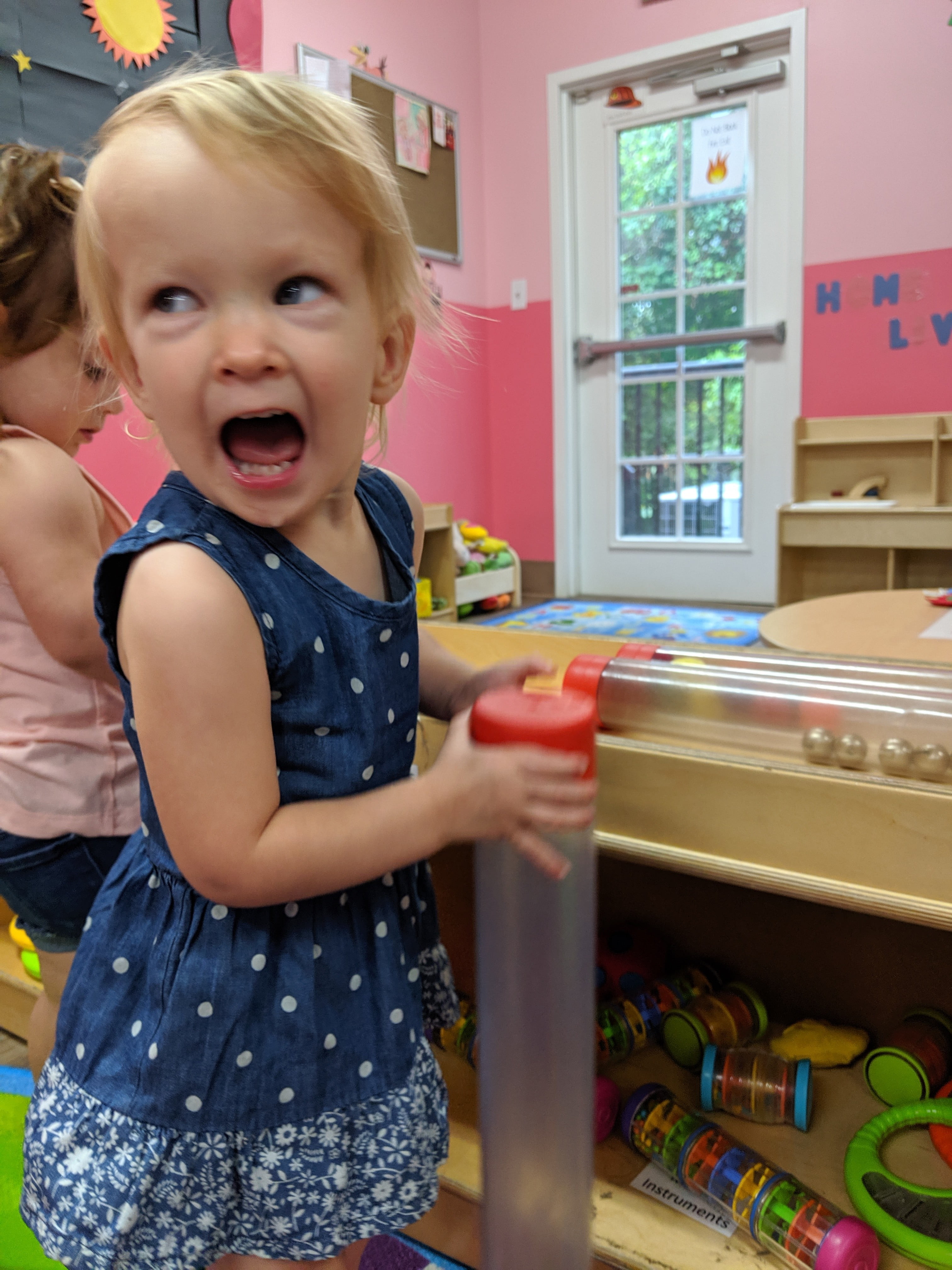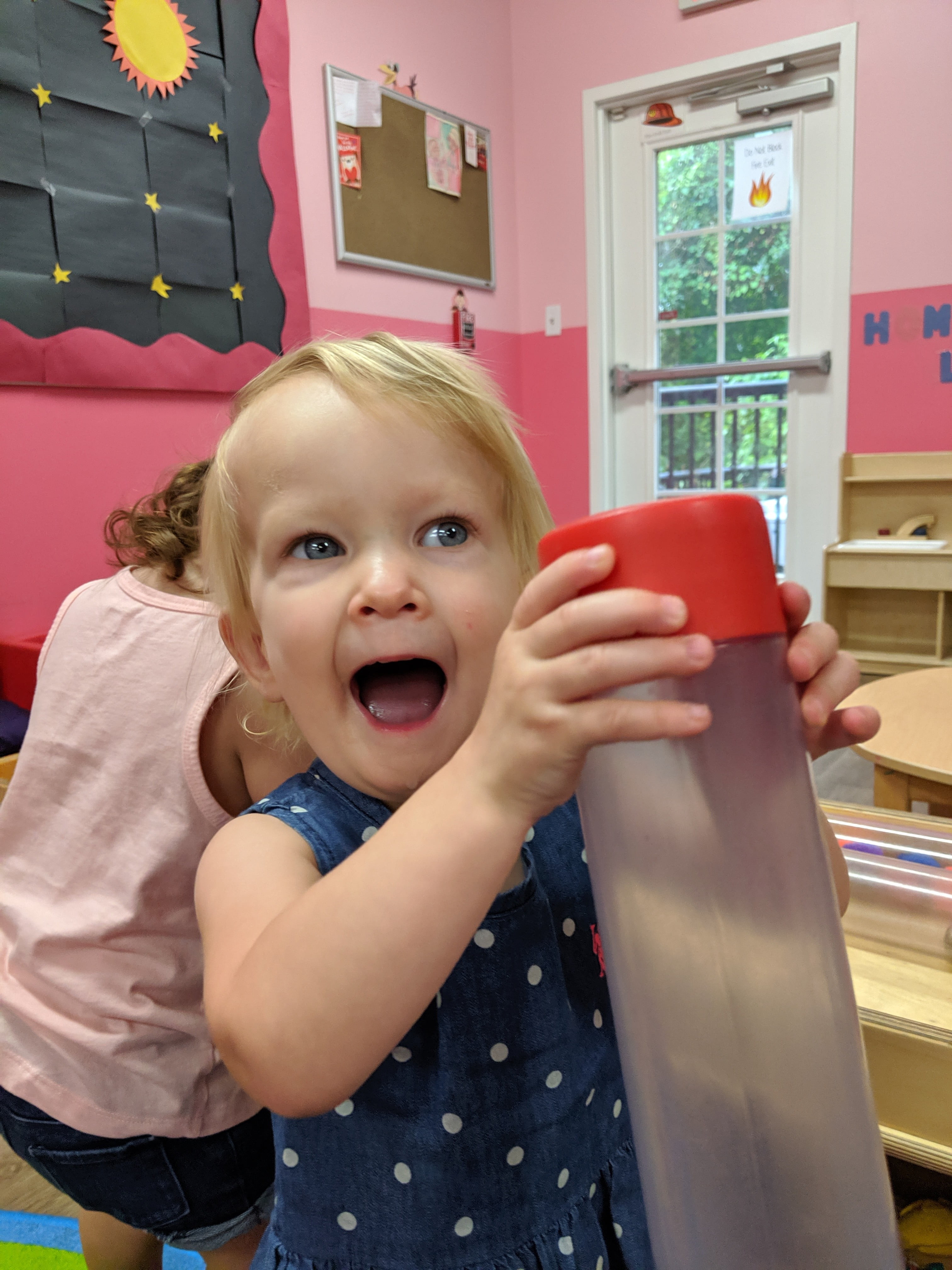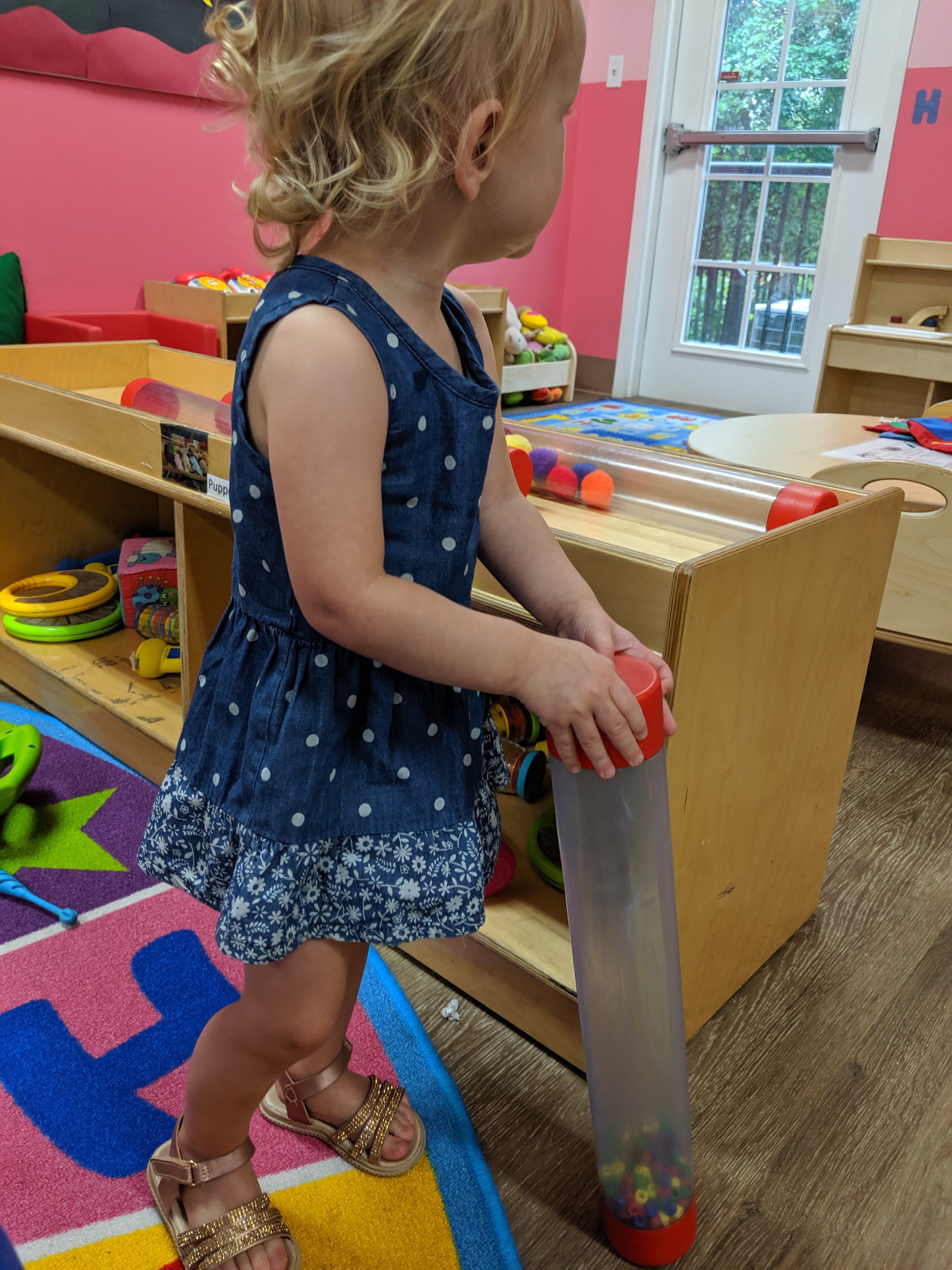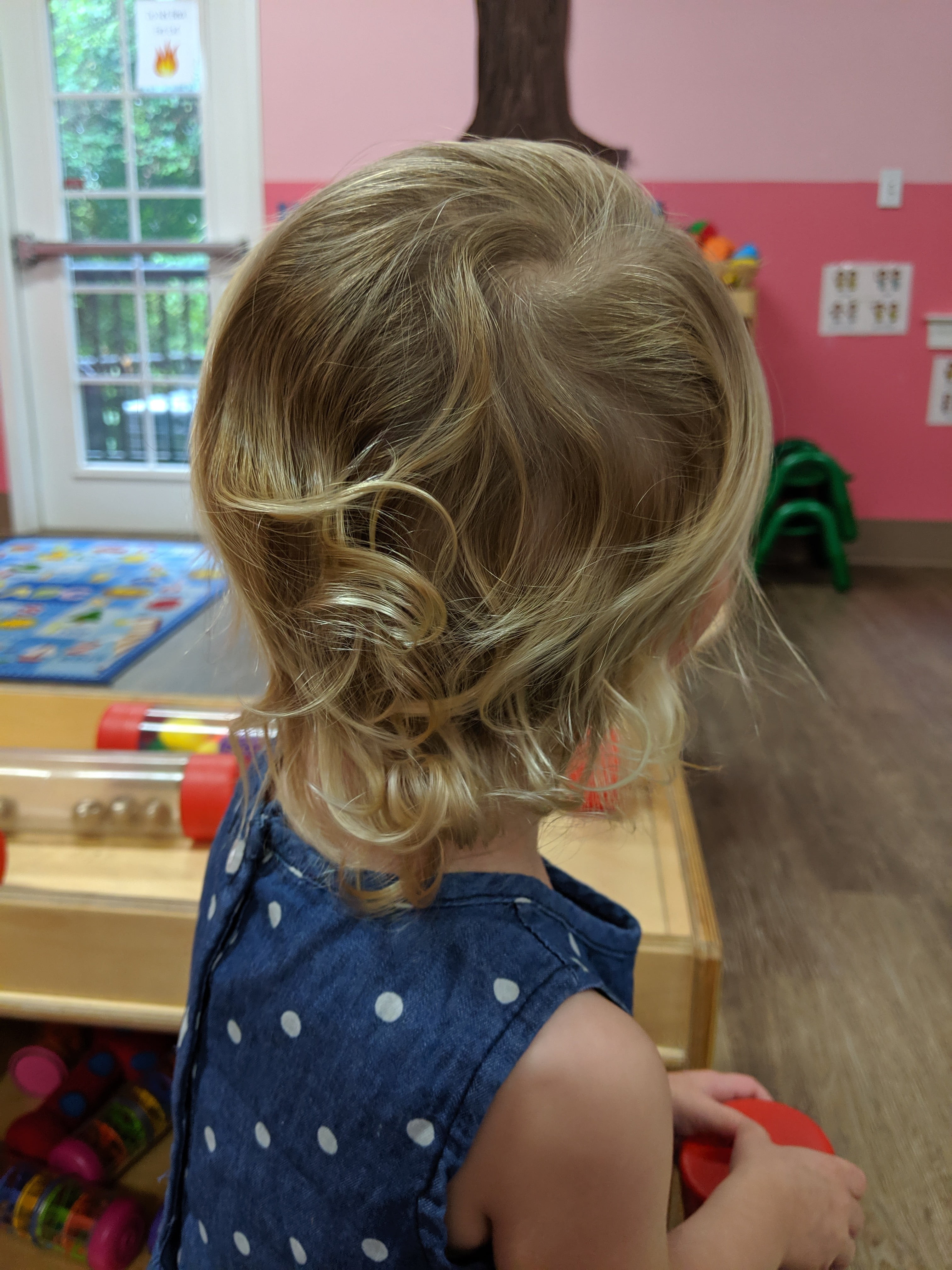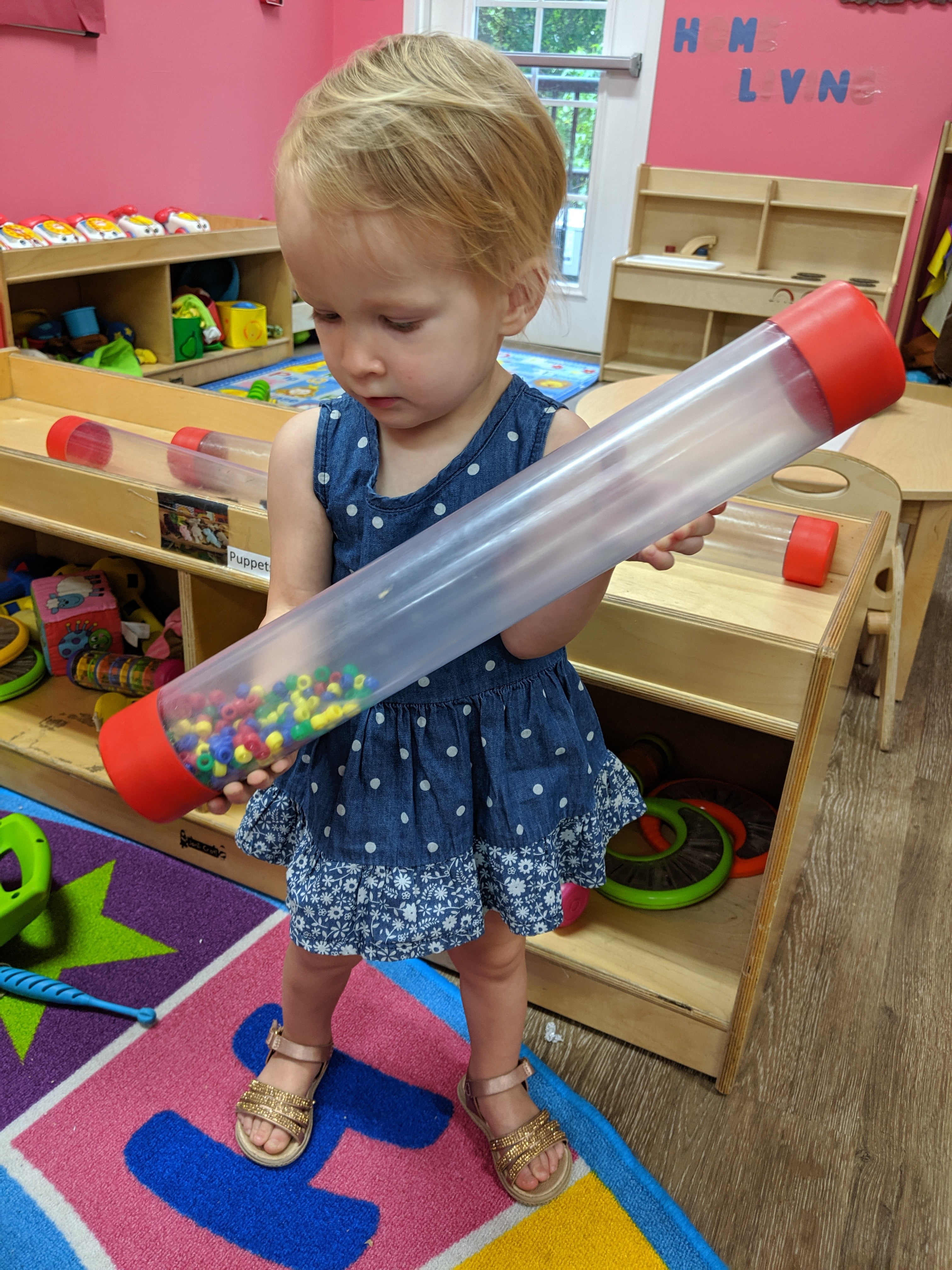 I finished this audio book this morning, and it was really good. There were about 15 different voice actors for all the characters, but it was done really well. (They mostly all sounded different enough you could tell who they were, but almost each time the narrators switched, it was accompanied by them stating their name first, so that really helped.) I thought the book was done really well, and was very interesting. I, like most people, kept forgetting it was a fictional band, and that this band didn't actually exist. But I really wanted them to! I wanted to be able to hop on my phone & Google that iconic album cover, or listen to their entire album on Google Music. At the end of the audio book, there is music for the song "Honeycomb," and I got SO excited when the narrator announced it. But then I was super sad it was only instrumental, and there were no vocals. I know it would have been hard to find two singers to capture the voices of Billy & Daisy the way the author described them, but I SO wanted to hear them sing! Still really enjoyed the book though. Four stars.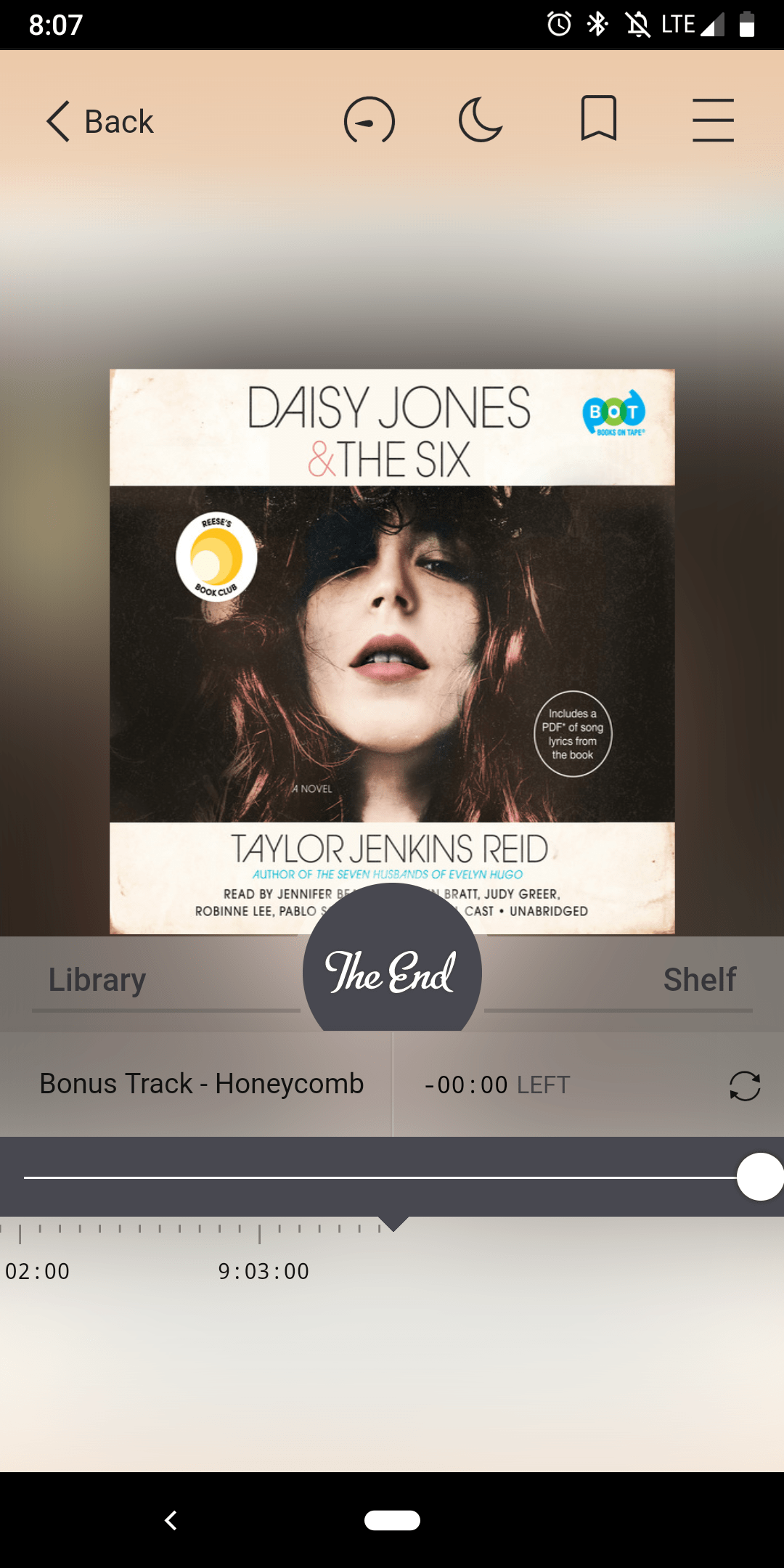 And then after I finished it, I discovered the book was loosely inspired by Fleetwood Mac. So of course I had to listen to some of their music at work today. I kind of randomly selected this albumof theirs, and later found out it's one of their most successful ones, and most people consider it their best ones. And like happened with Queen a few months ago after watching "Bohemian Rhapsody," I ended up knowing more of their songs than I realized, but I just didn't know it. I actually love the song "Never Going Back Again," but I didn't even know who sang it!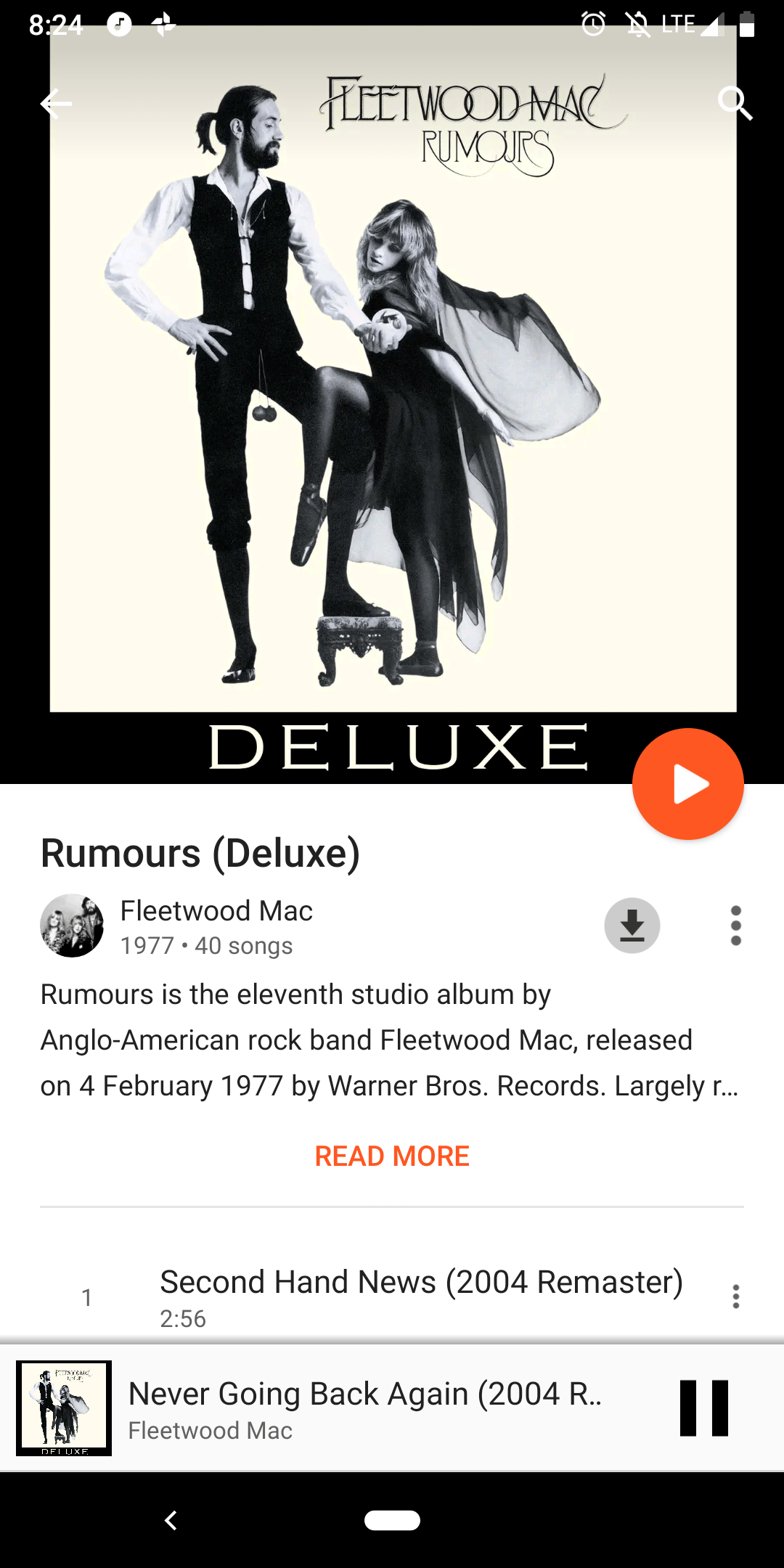 Ms. Kristin wasn't at school today, so we got only a couple of photos from her teachers. And it looks like they gave her a tiny ponytail today! She didn't have it at pick-up though, so we missed seeing it in real life.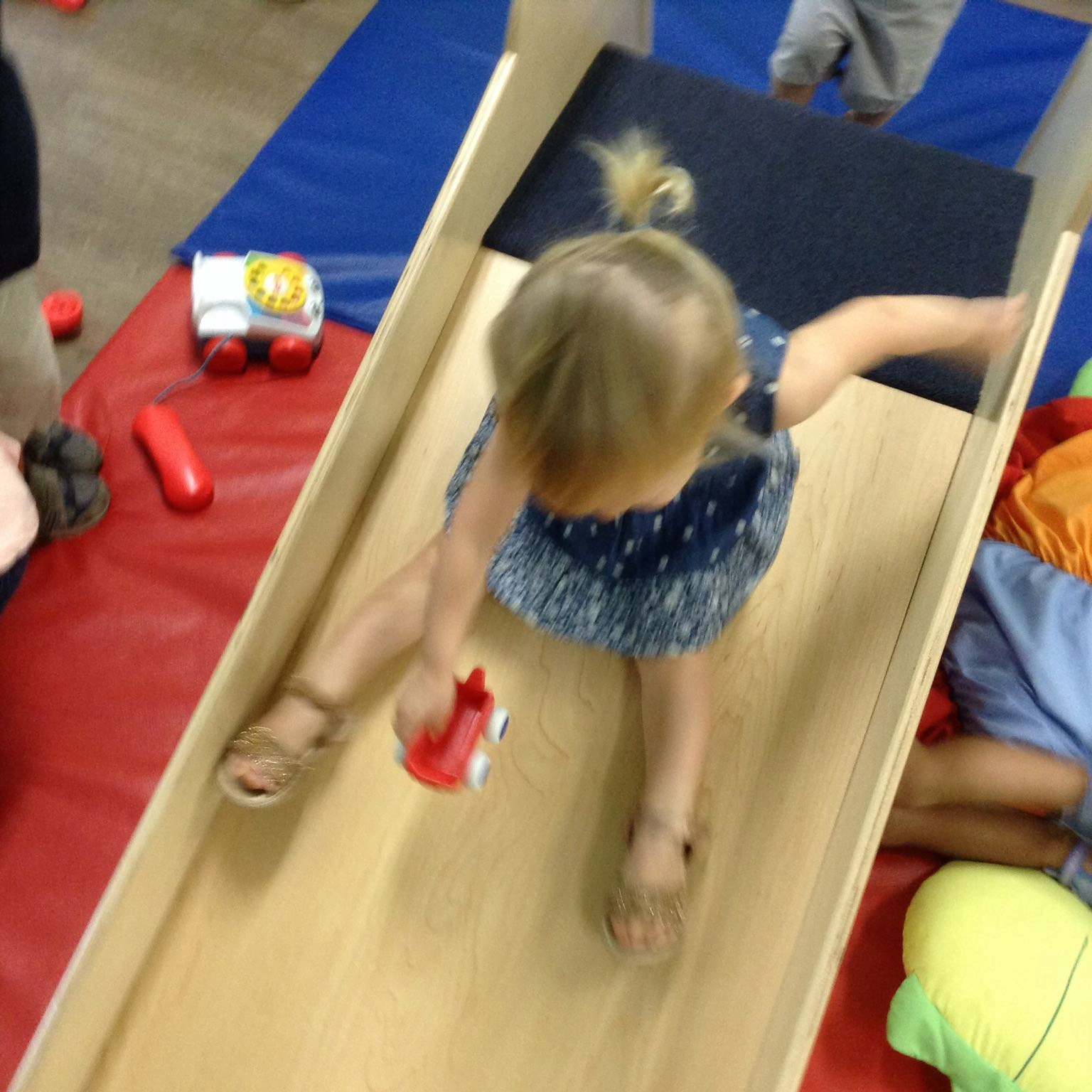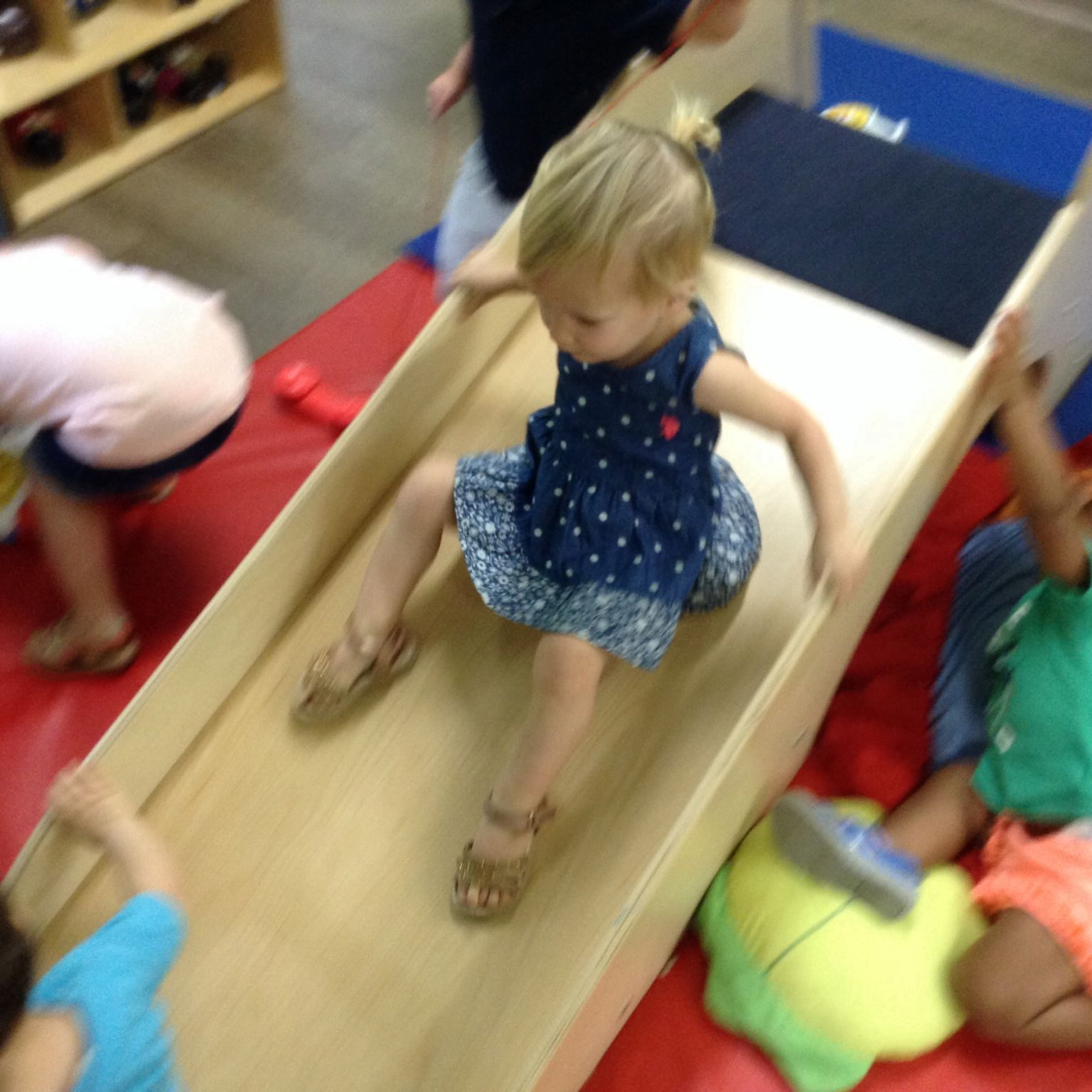 For lunch today, a huge group of 26 of us went to Sonny's to celebrate our Bureau Chief's retirement. He actually left a few weeks ago, but we just got to this today. And it was nice! (Try to play "Where's Halie?" in our group photo below.)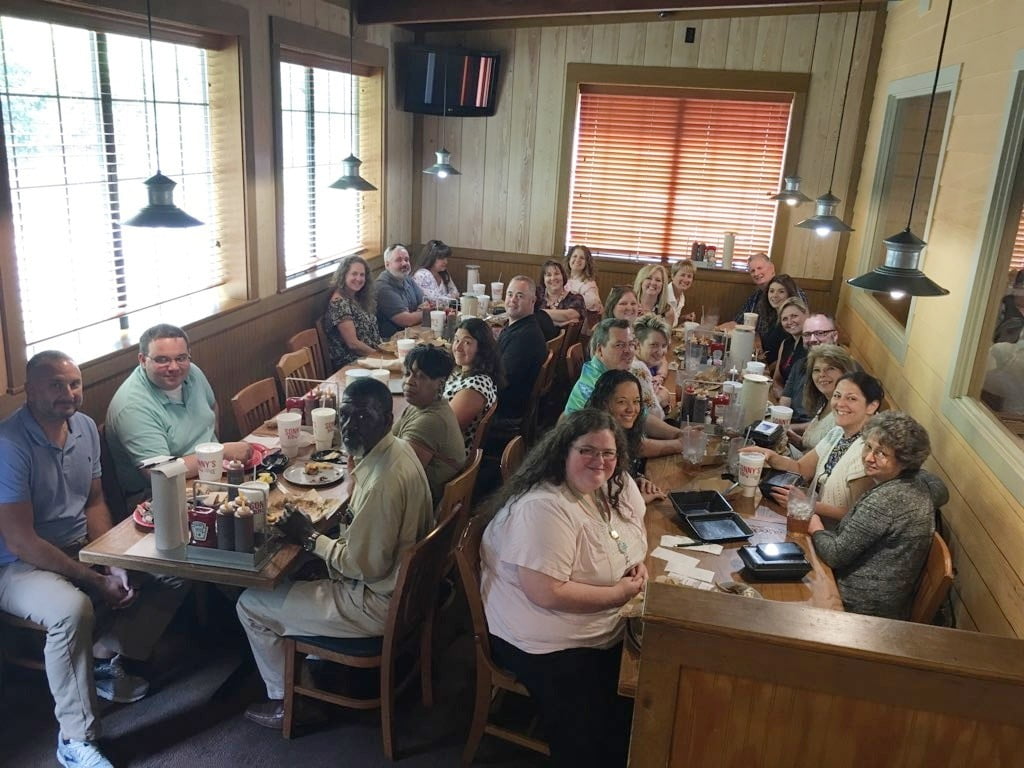 And in other random news, I was totally jealous of my parents today. They have been in Birmingham, Alabama, since Sunday for the Southern Baptist Convention, which ended yesterday. So today, they drove a few hours to visit Laurel, Mississippi! They went to the Laurel Mercantile (owned by Erin & Ben from my favorite HGTV show "Home Town"), plus a few other shops around town, and ate a delicious southern lunch at Pearl's Diner. Y'all know I have a huge girl crush on Erin (after reading 8 years of her daily blog posts & reading their book), and love their show. So I was super jealous my parents got to visit today! They even saw them, and my mom yelled out the car window to tell Erin how much we like her show, and that they were visiting from Tallahassee, Florida. Mama said Erin was very gracious, and thanked her. I'm hoping they brought me back a souvenir 😉 And maybe I'll get to visit someday too!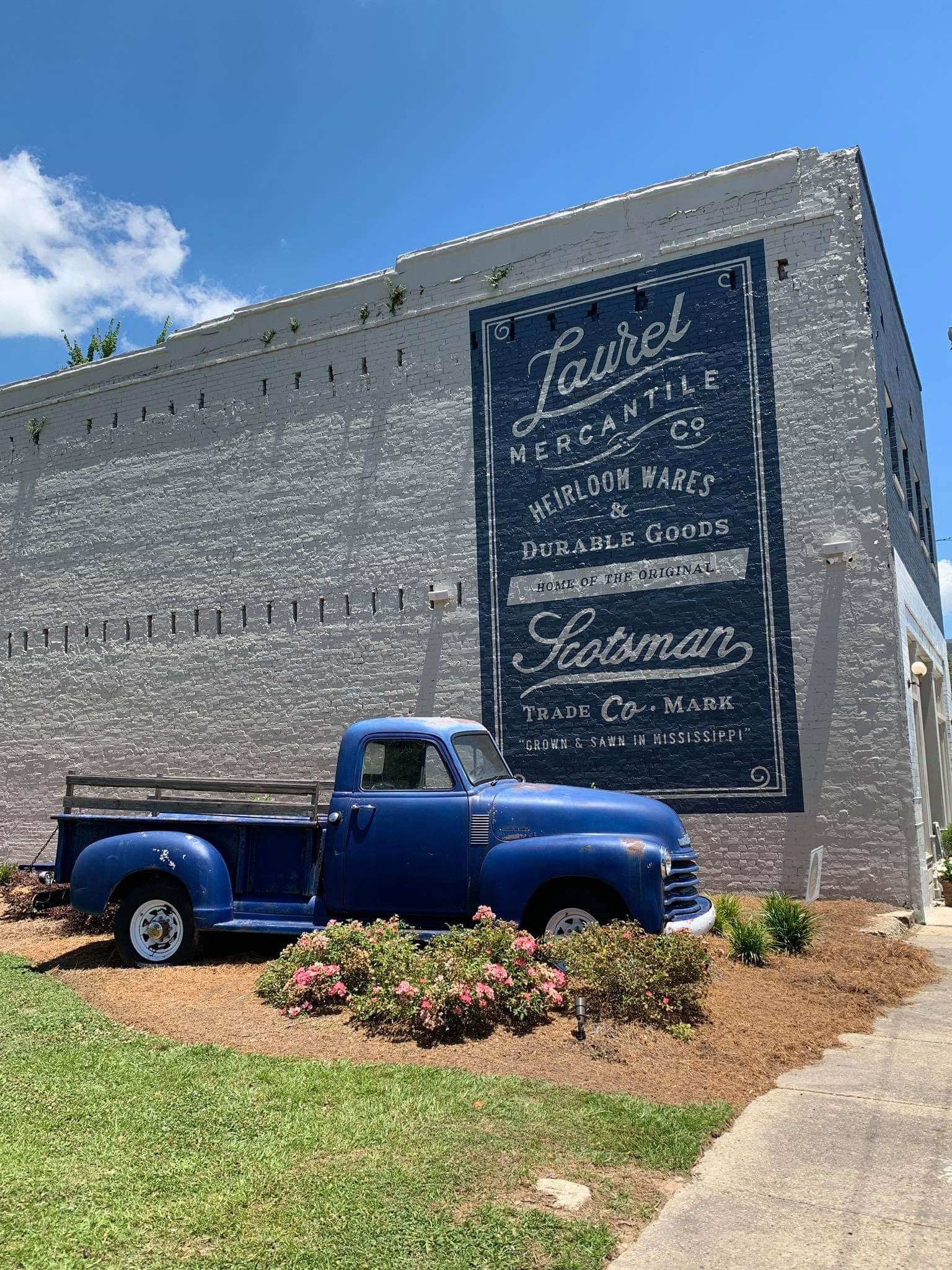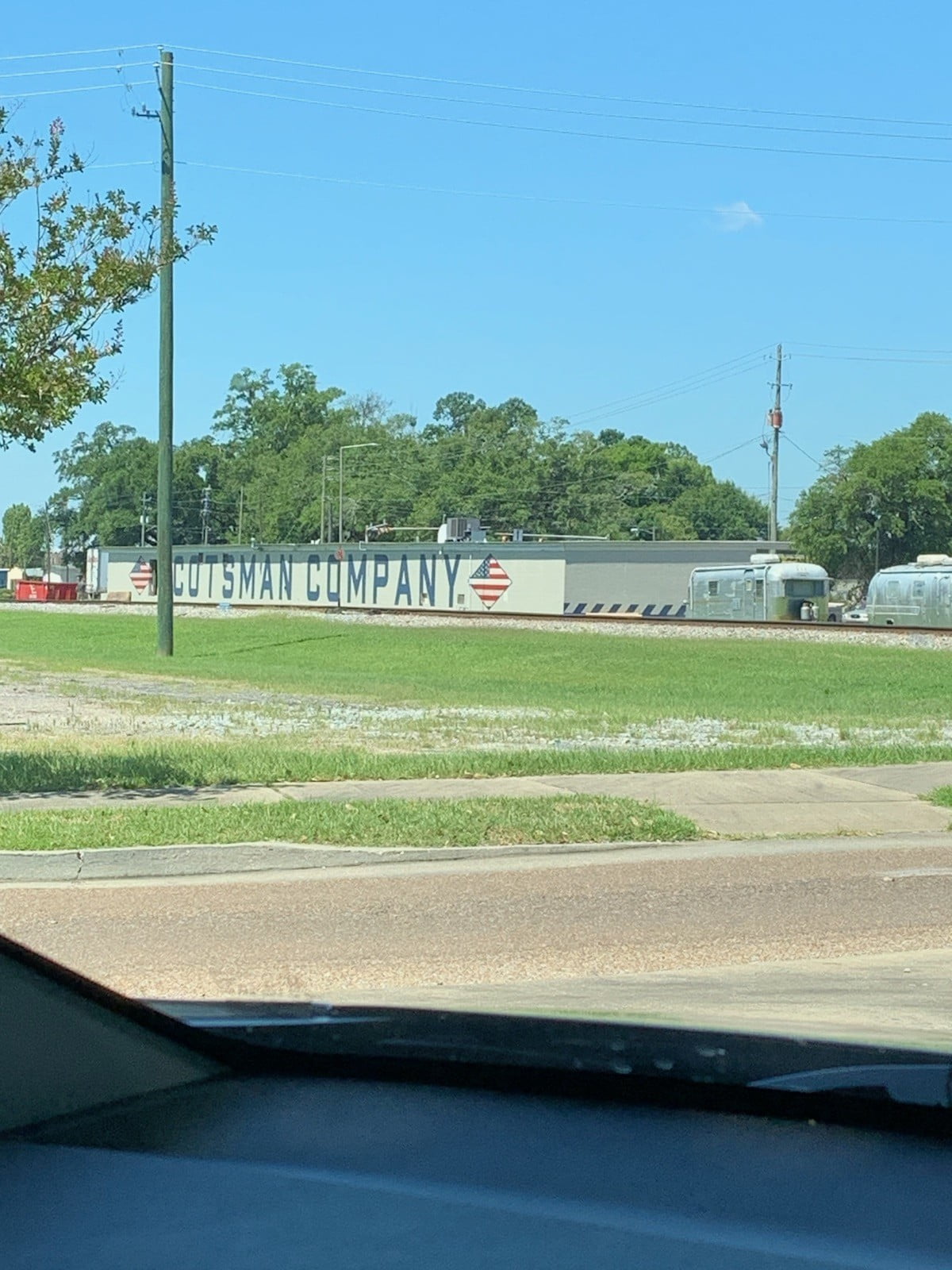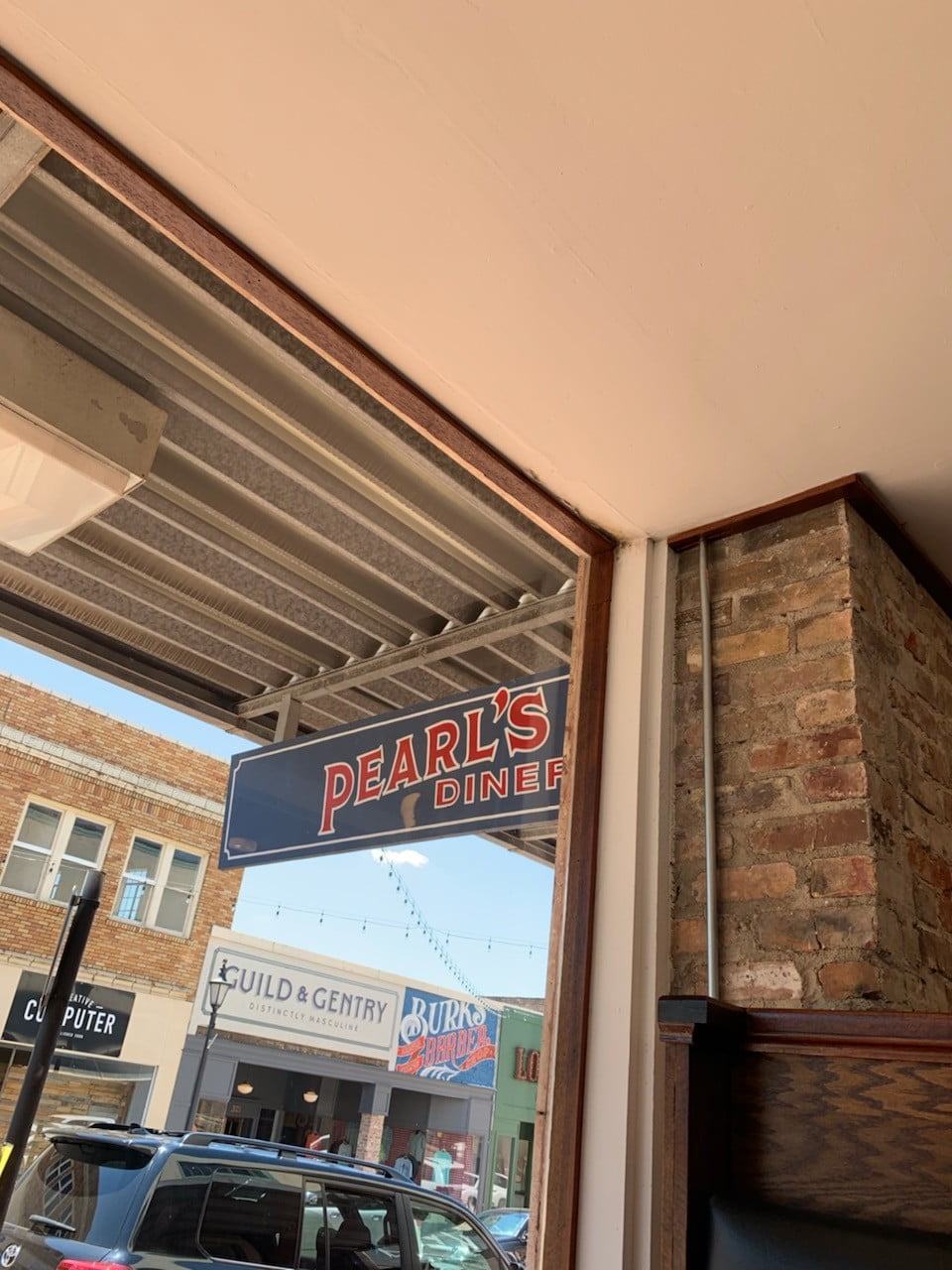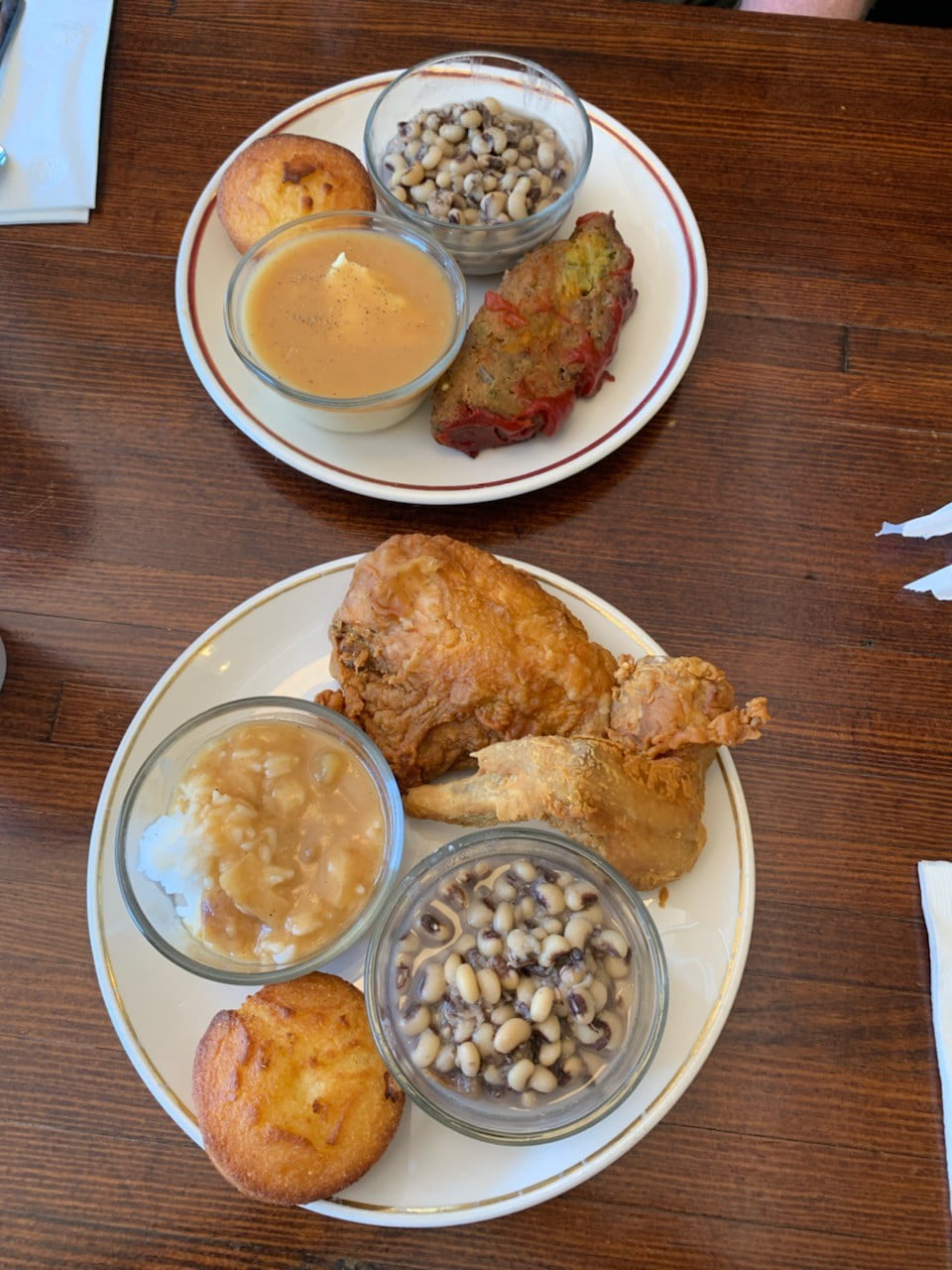 I started another new audio book after work. This is #7 in the series about an 11-year-old girl who loves chemistry, and always finds herself solving local murders, set in England in the early 1950's. I like the narrator, and the books are just so cute!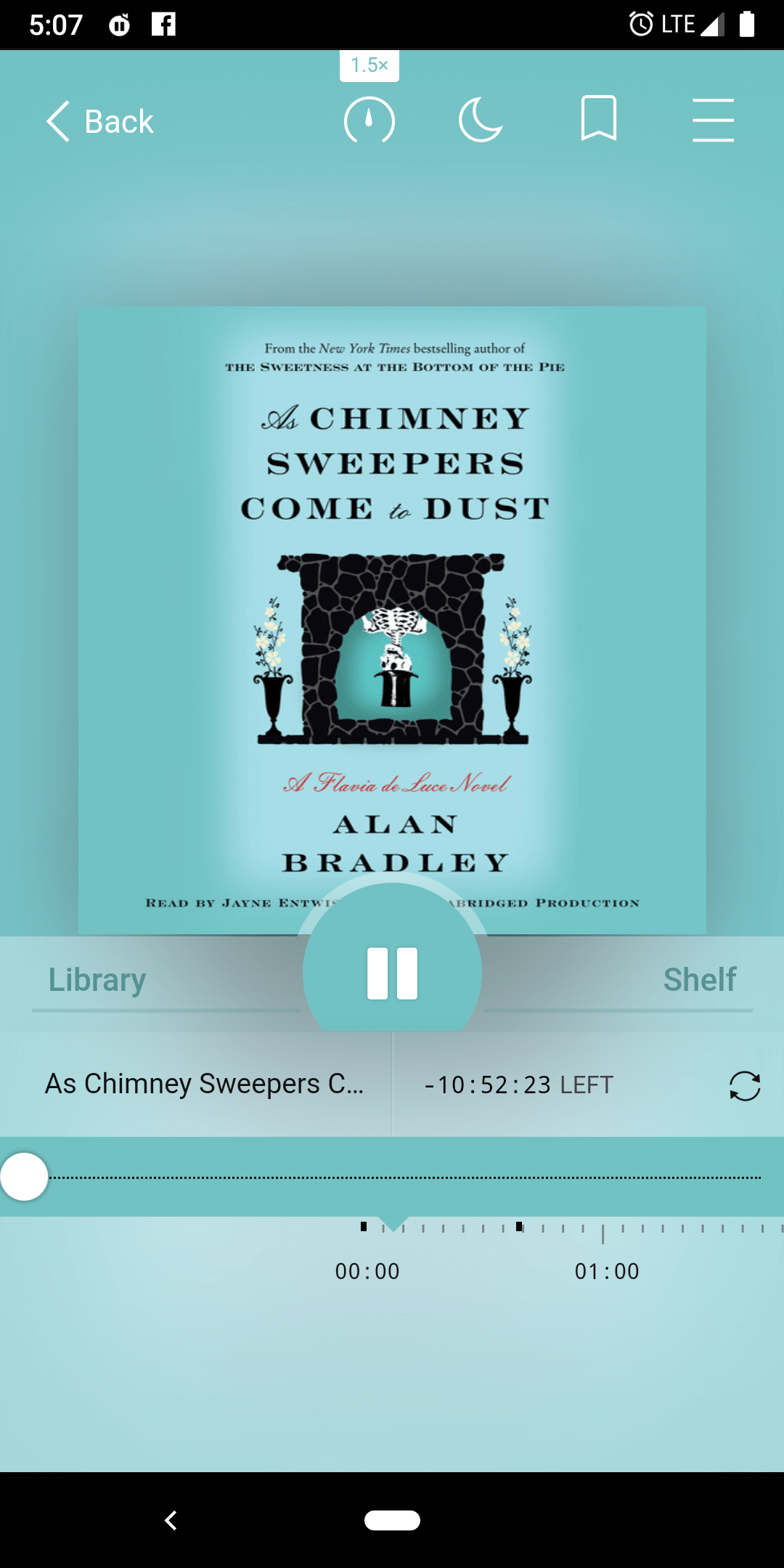 Since Jeff was already planning to be off work today & tomorrow for the camping trip that was cancelled, he decided to just go ahead and stay home and do some chores & random things we keep putting off. So today he got my car windows tinted! I've had this car for over four years now, and we've been meaning to do it this whole time, especially once we had a baby. But it's just one of those things we never got around to, until today. And it looks so good! I love it! I can't wait to drive it tomorrow and see what it feels like on the inside.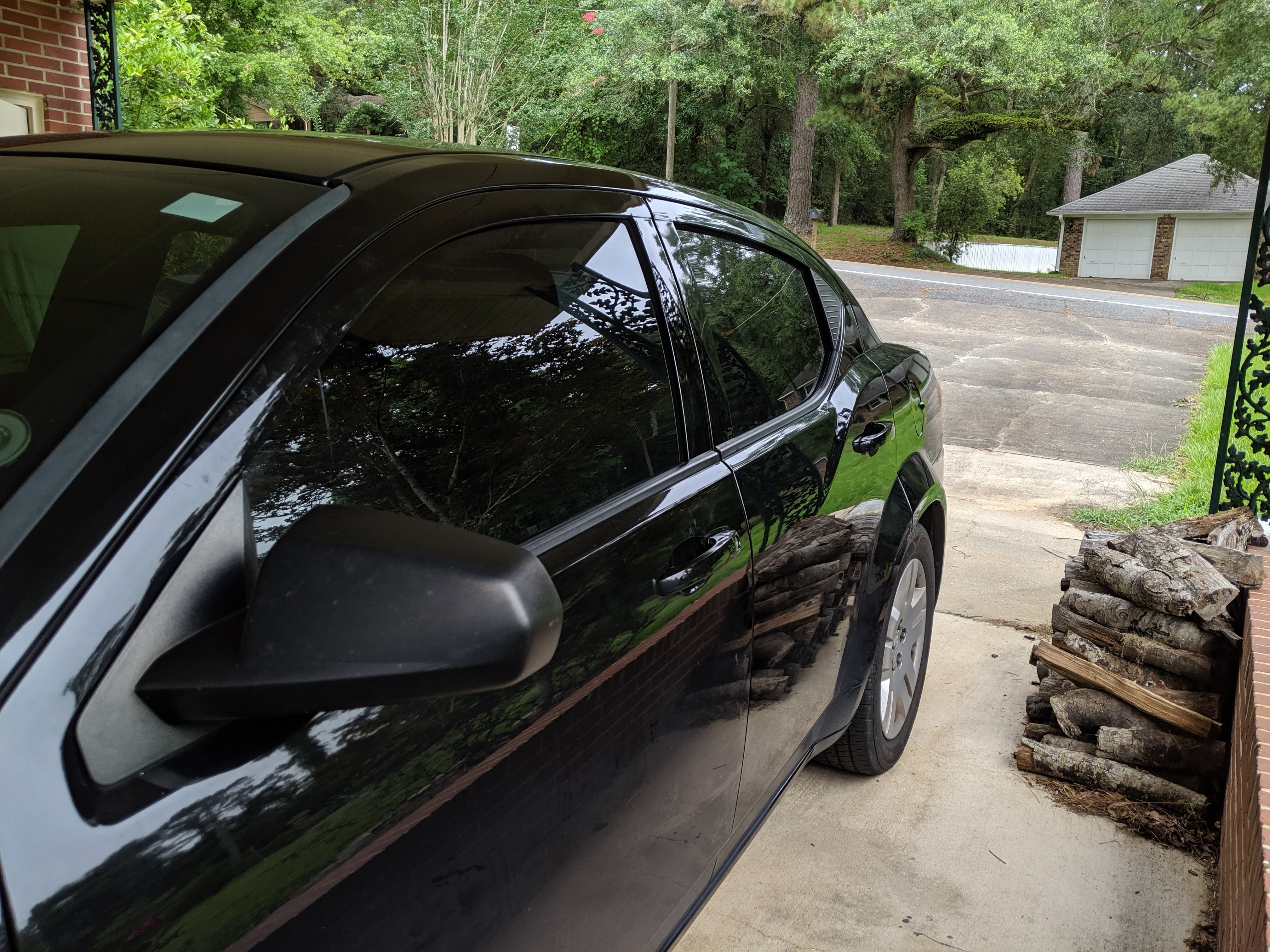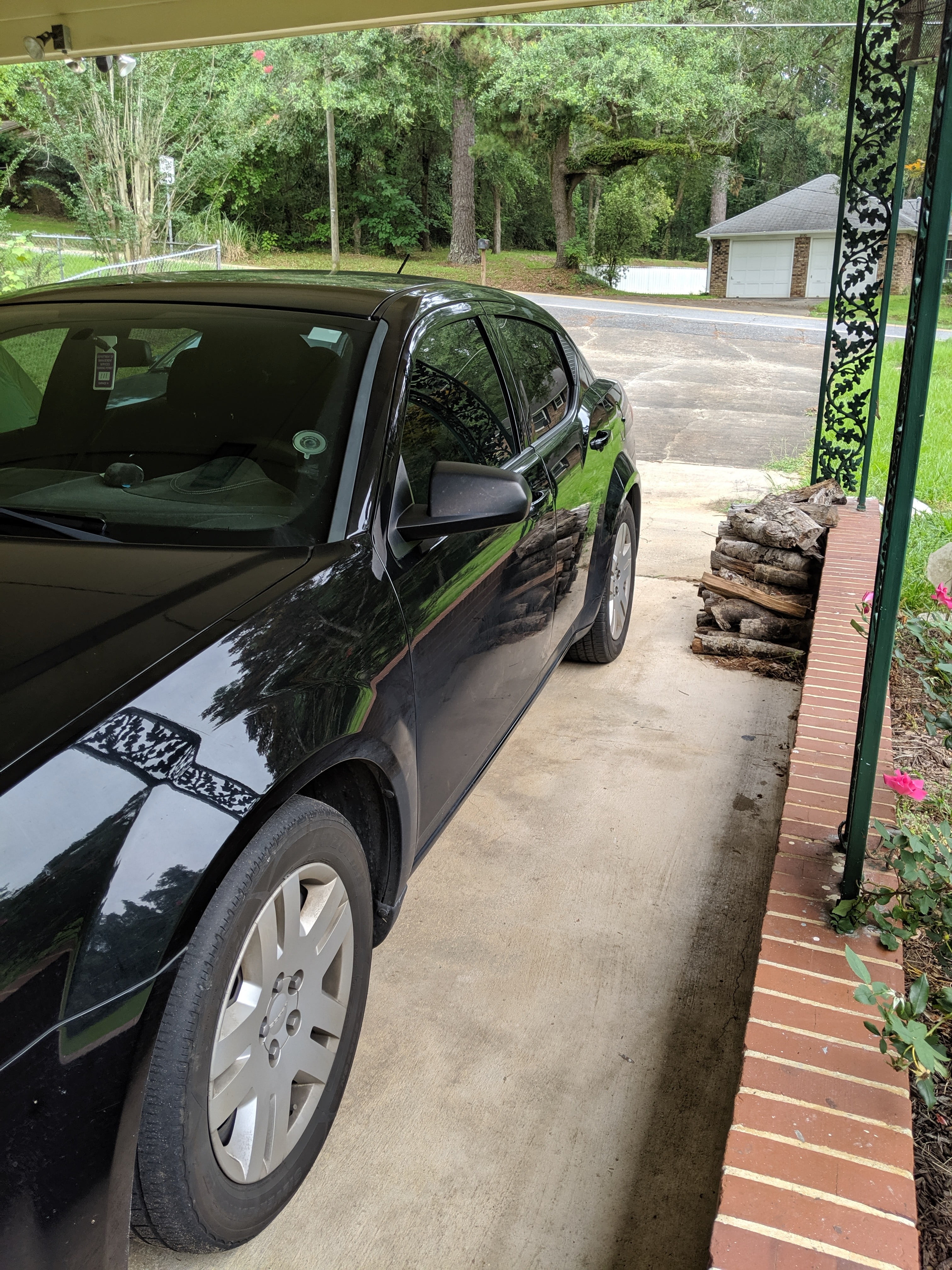 Also, the tent is still popped up in our carport (he'll take it down tomorrow), so Emmie wanted to play in it a little more when we got home.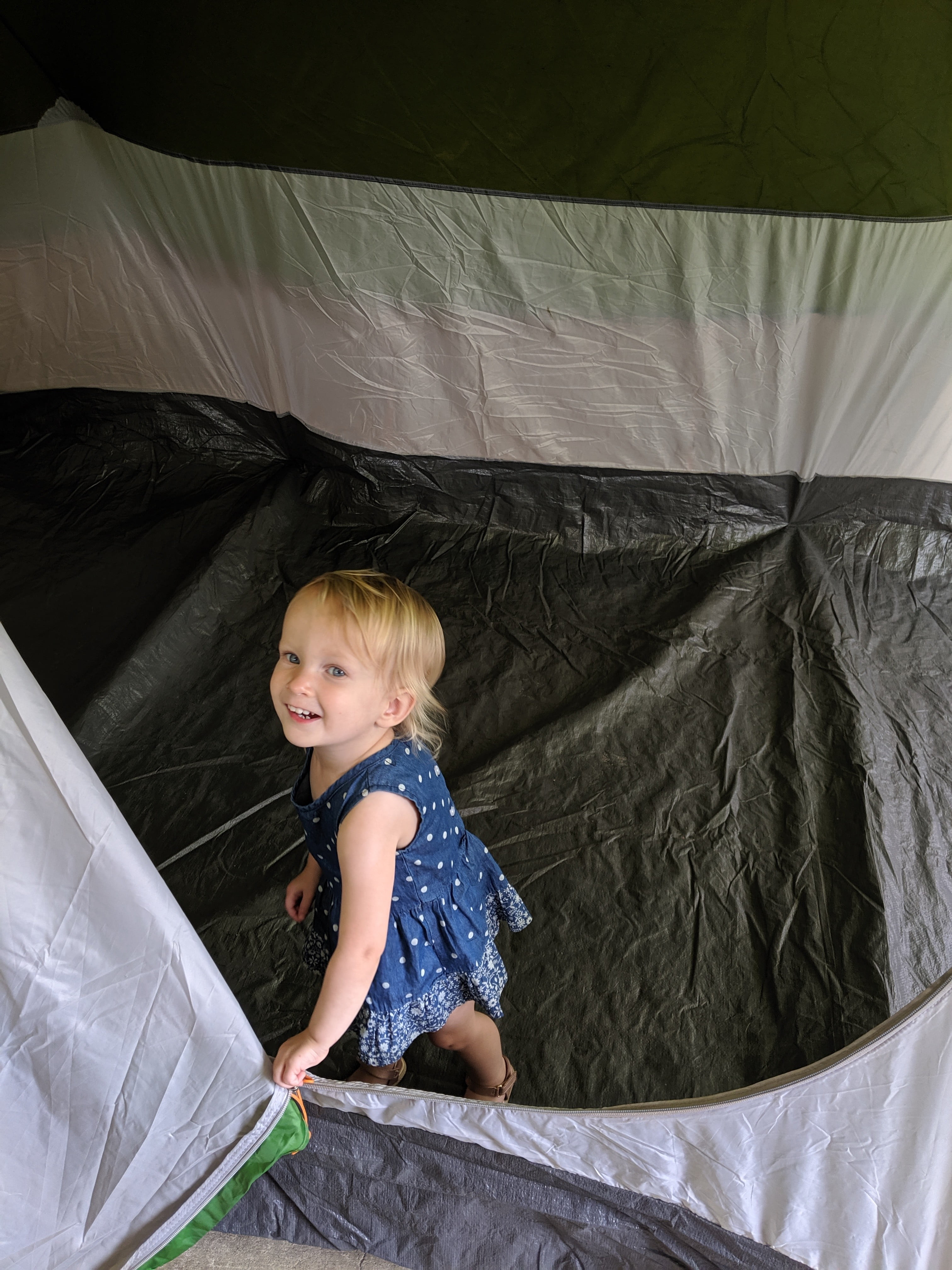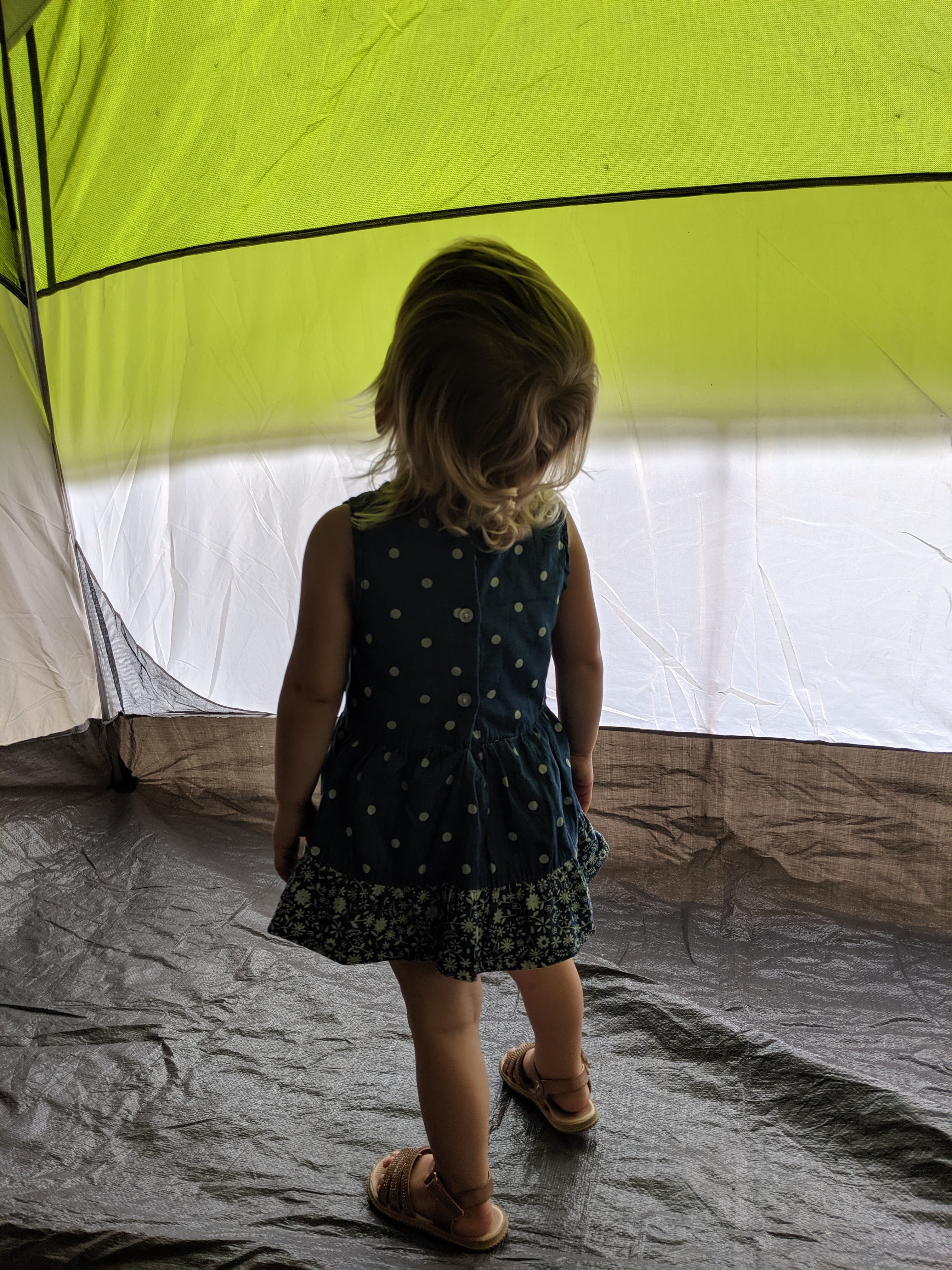 OK and even though it looks like she's grimacing in this photo, she was actually happy and saying "cheeeeeeese!"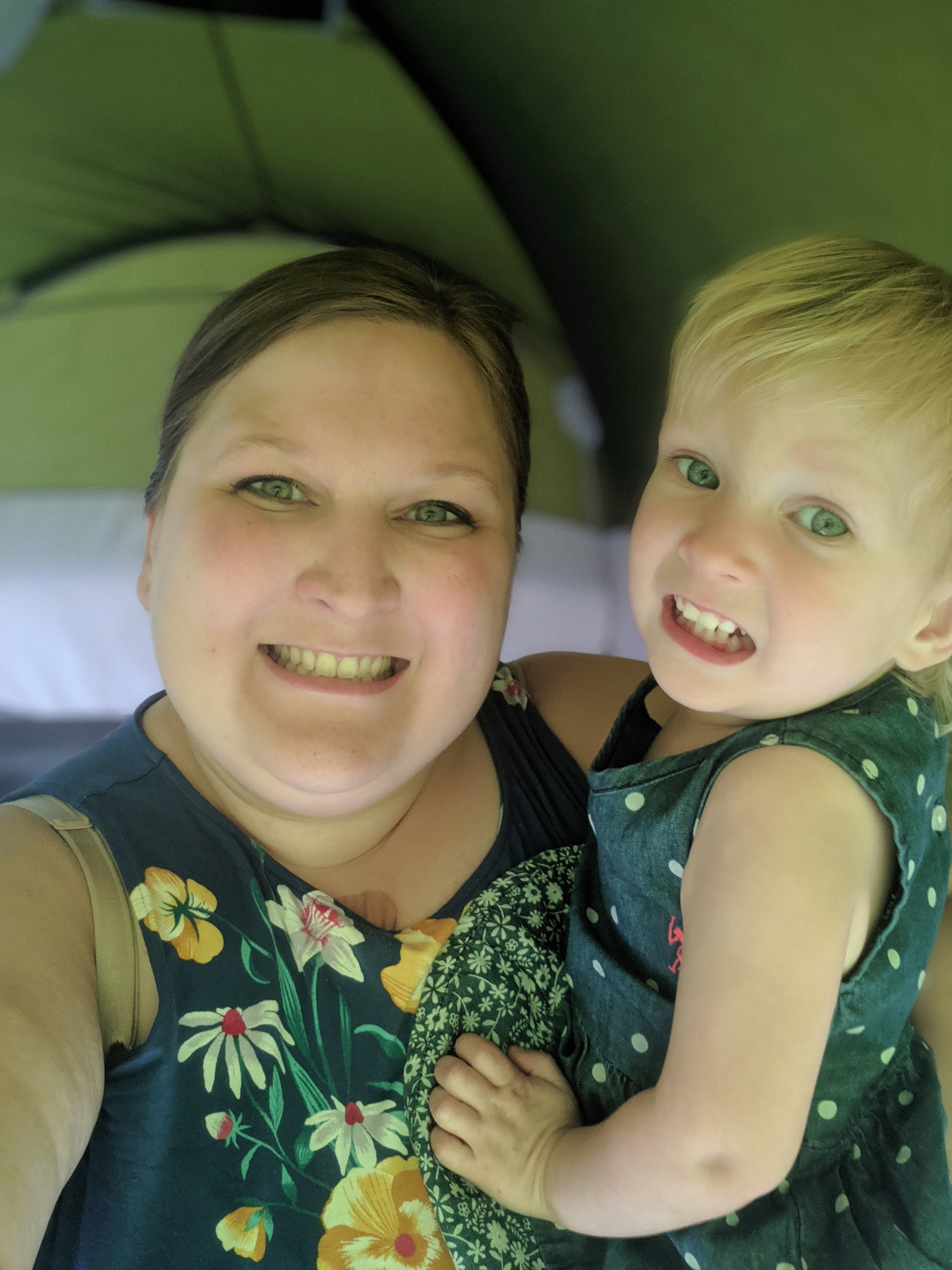 Since I make our "meal plan" every week on Sundays, I had been planning to do ravioli tonight, because it's super simple & super quick, and I was supposed to be by myself while Jeff was camping. So we just stuck with it, and I added some sauteed green beans, and it was delicious. We like mixing red sauce with a dollop of pesto sauce, plus a hearty sprinkle of Parmesan cheese. (I barely drank any of my to-go sweet tea from lunch, so Jeff was more than happy to drink it with dinner.)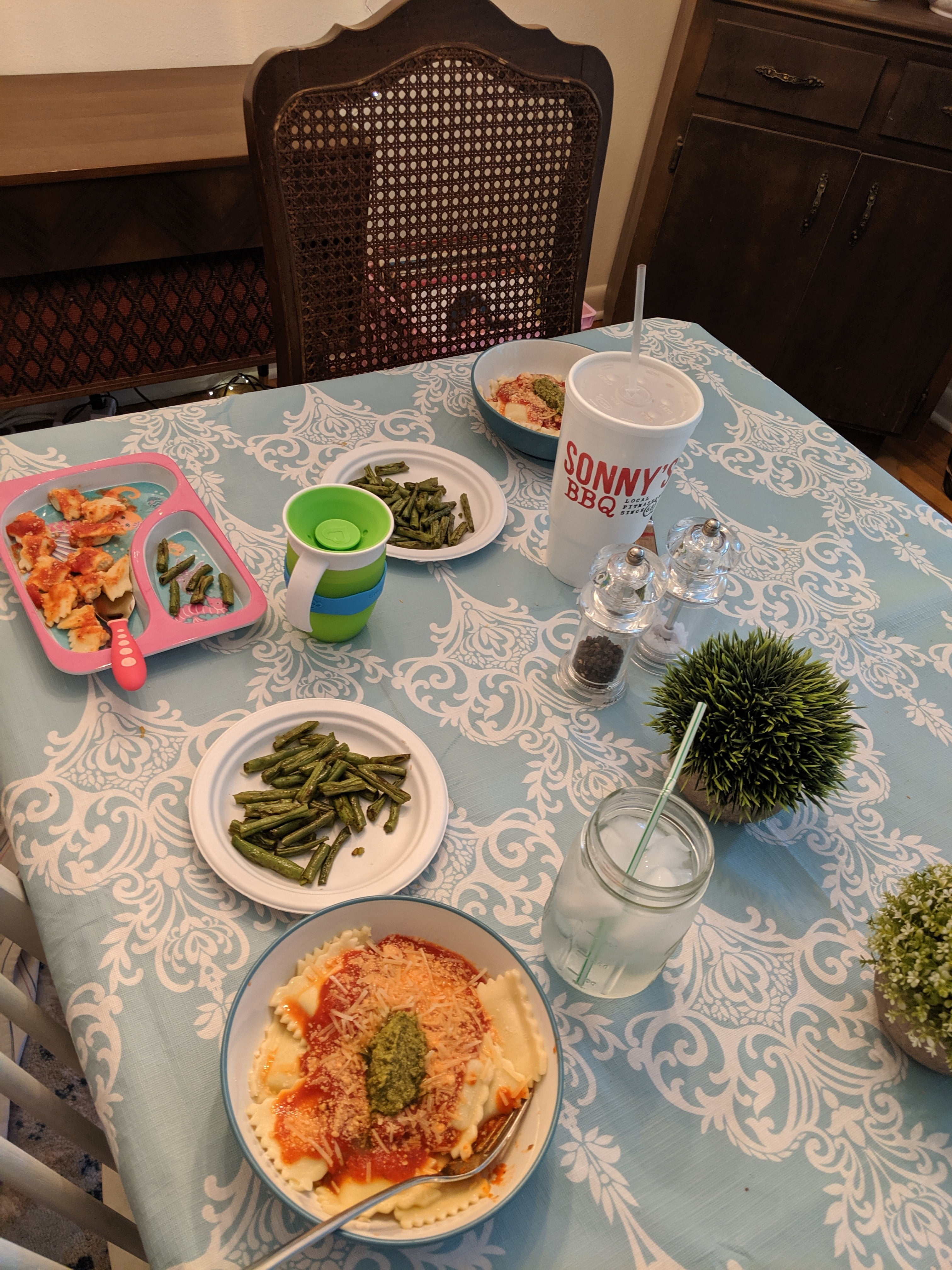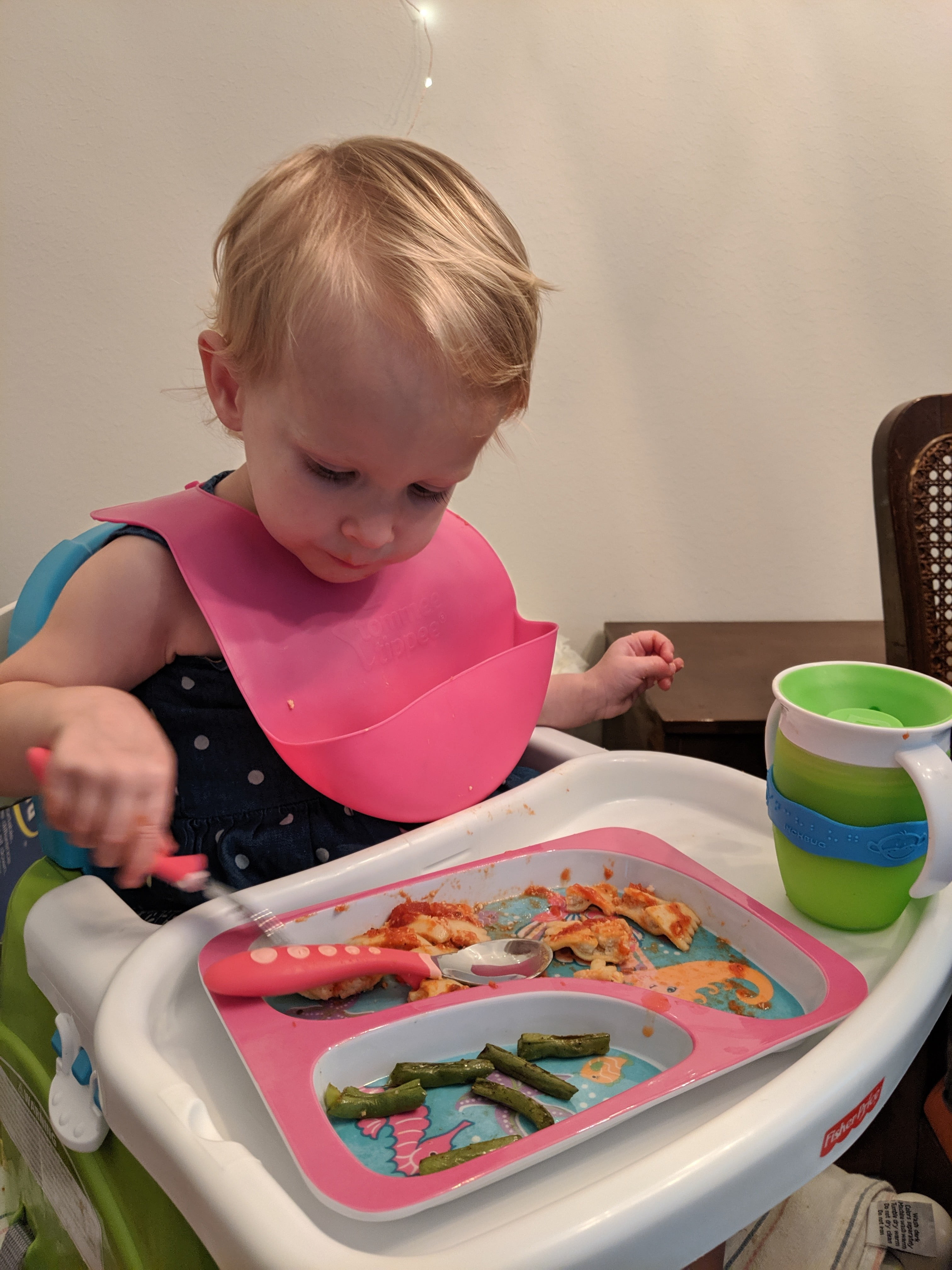 Emmie picked up the watermelon blanket after dinner, and said, "Couch? Outside?" So we went to sit on the "outside couch!" And she picked a little weed growing up through the crack. She's very helpful.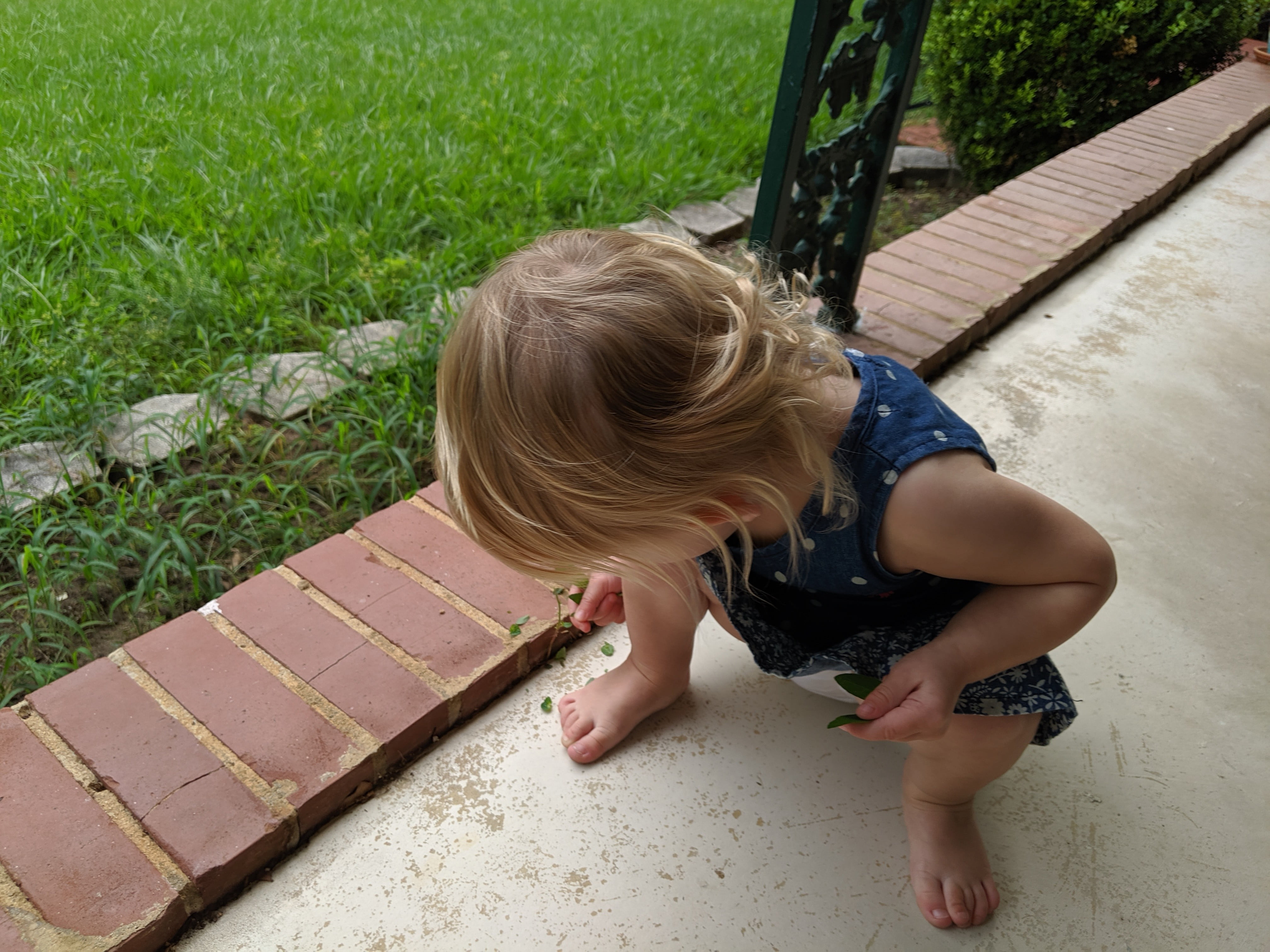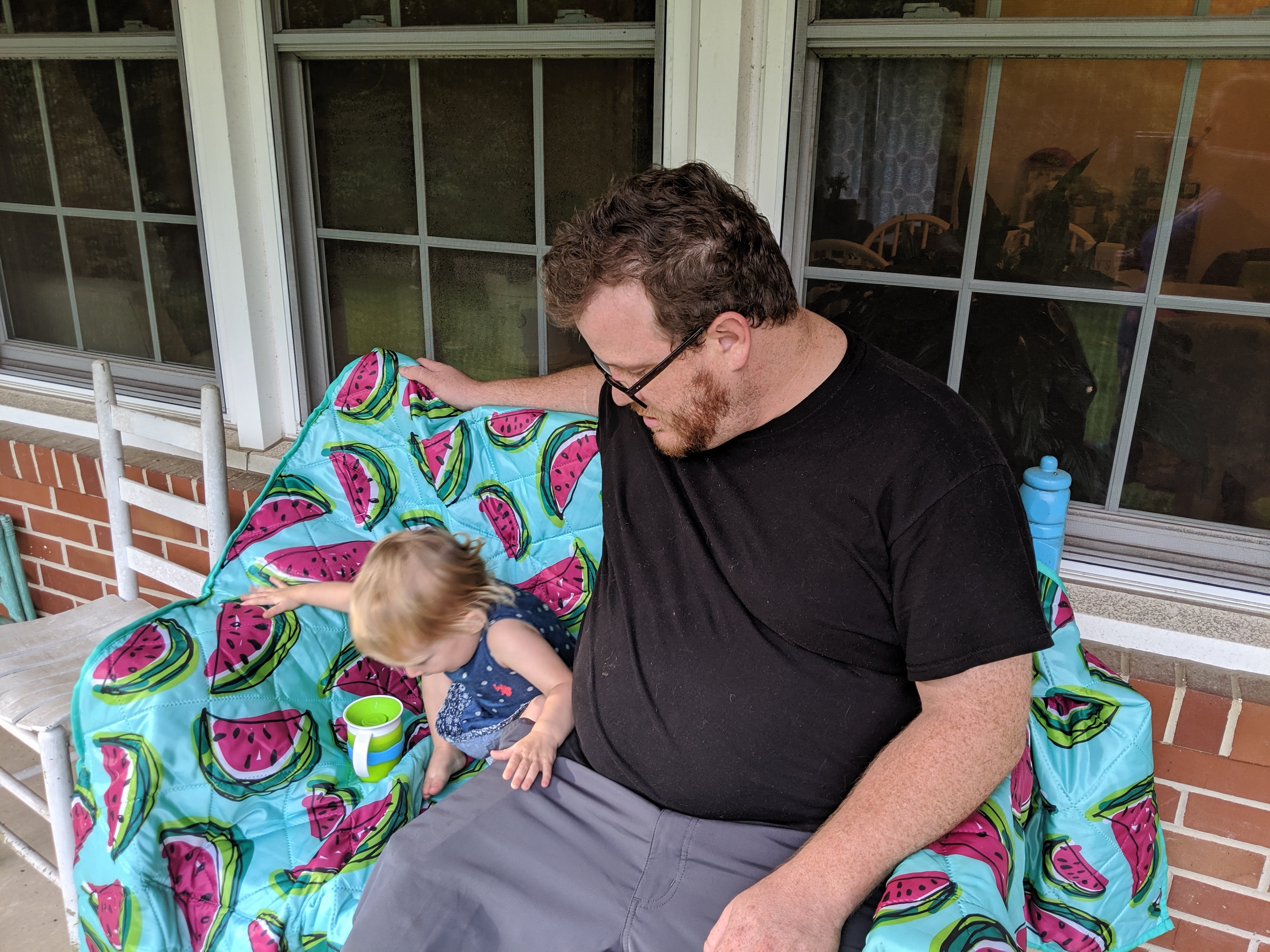 While we were out there, Jeff hung up this new faux planter that my MIL gifted me for Mother's Day, and it's adorable!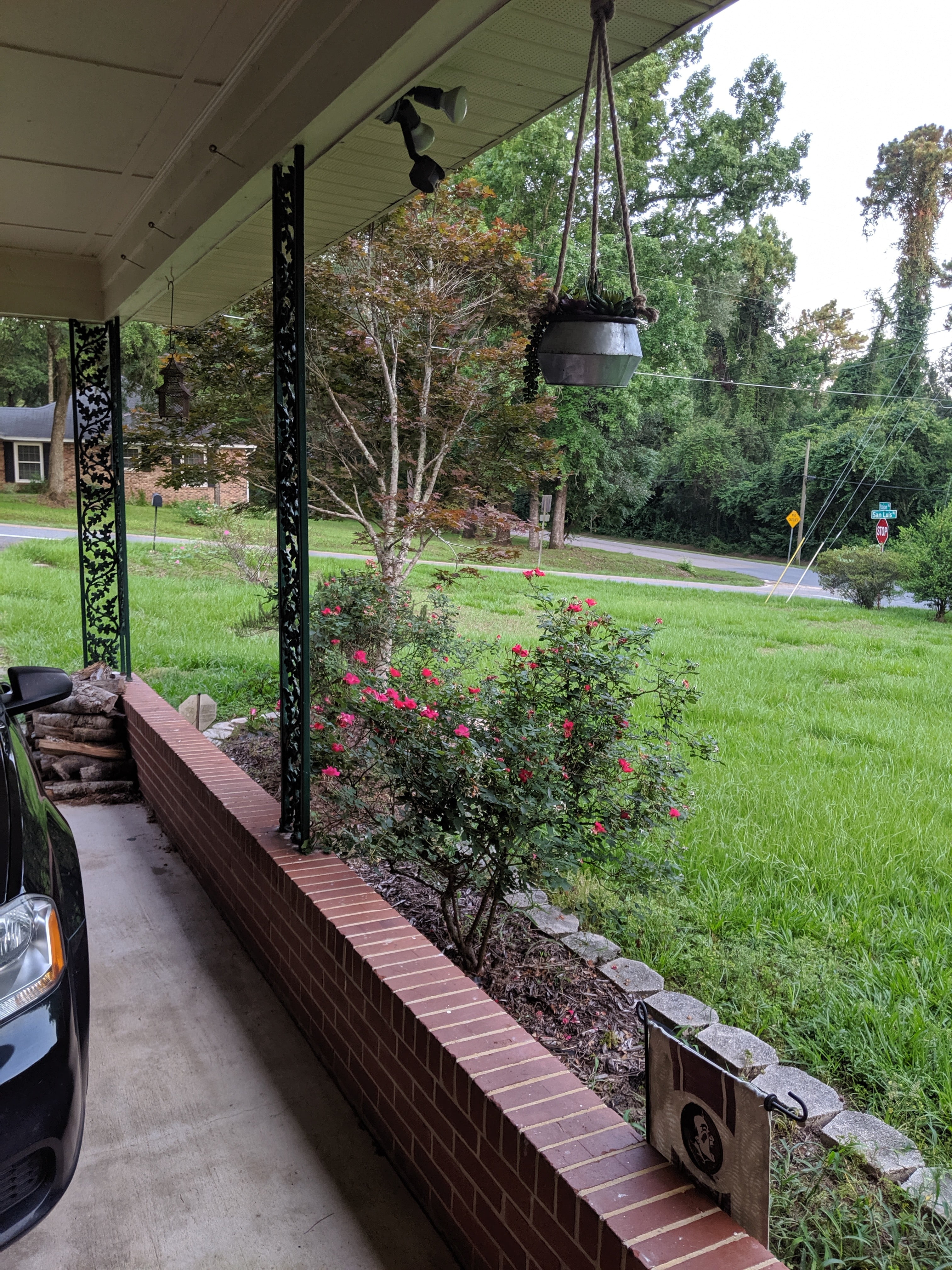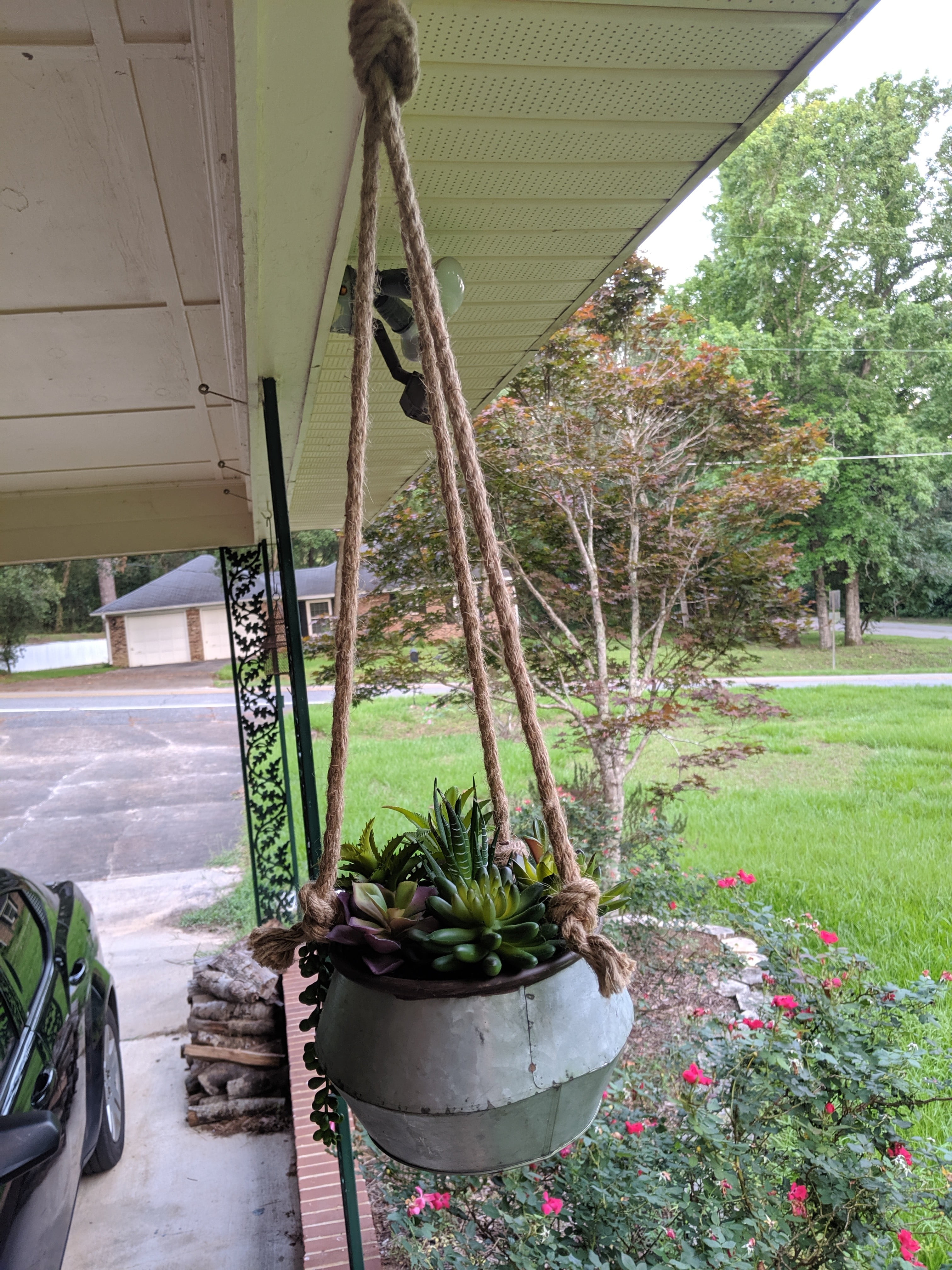 My husband is a weirdo. And I love him.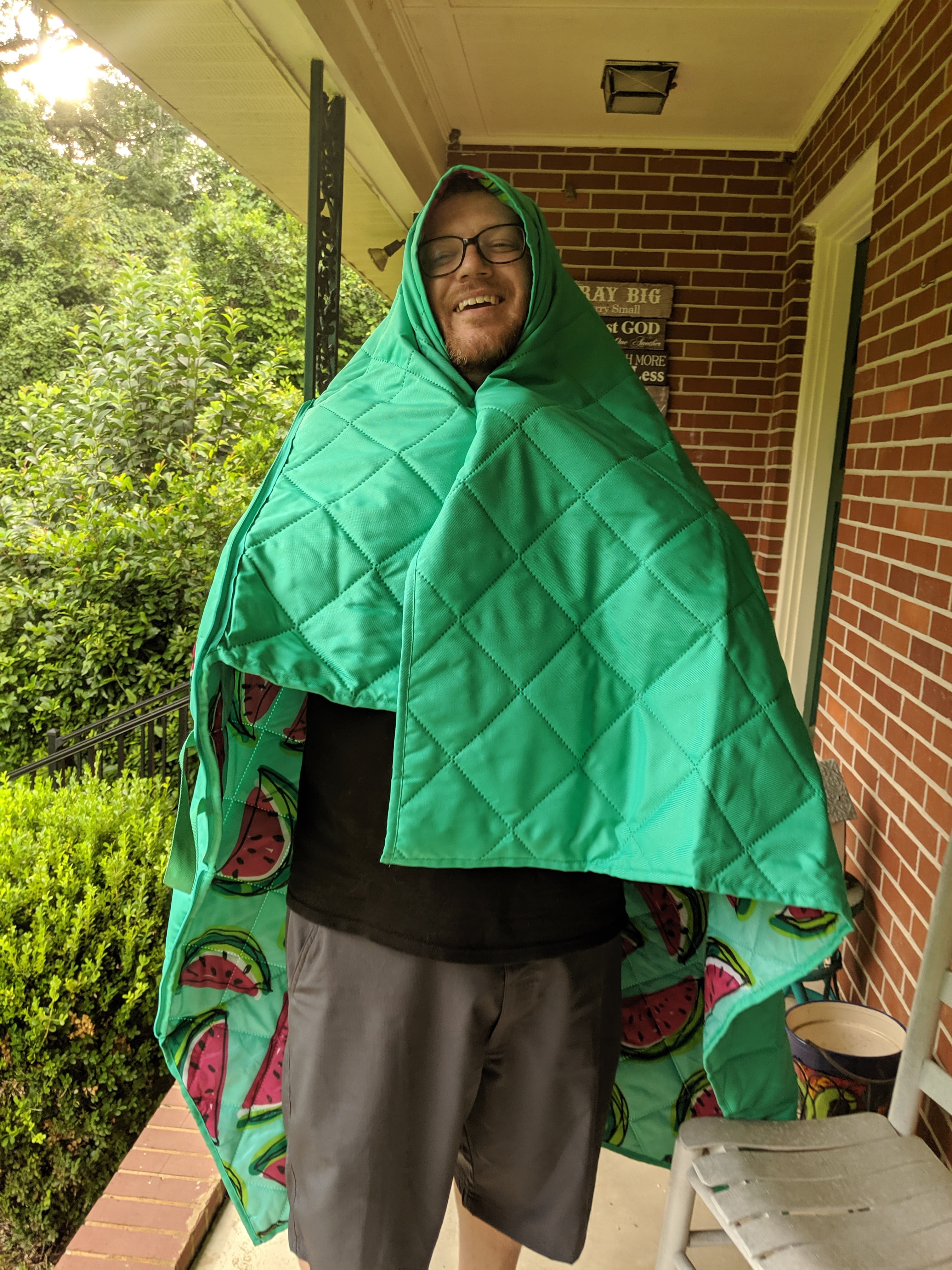 She screamed during bath time (even though it lasted less than one minute total), and acted like she was traumatized. This has been happening for every single bath for the last two months, and it's exhausting you guys. Still looking for tips & advice. (We've tried bubbles, swim diapers, new toys, showers, bath in the pool outside, and probably more I'm forgetting. Lemme know if ya got anything else…
She was fine once she was dry & wearing her "cakes" as she calls these PJ's, and she requested "Moana" as her bedtime story. I read her books, and then she cuddled Daddy again before I did the rest of the night-night routine.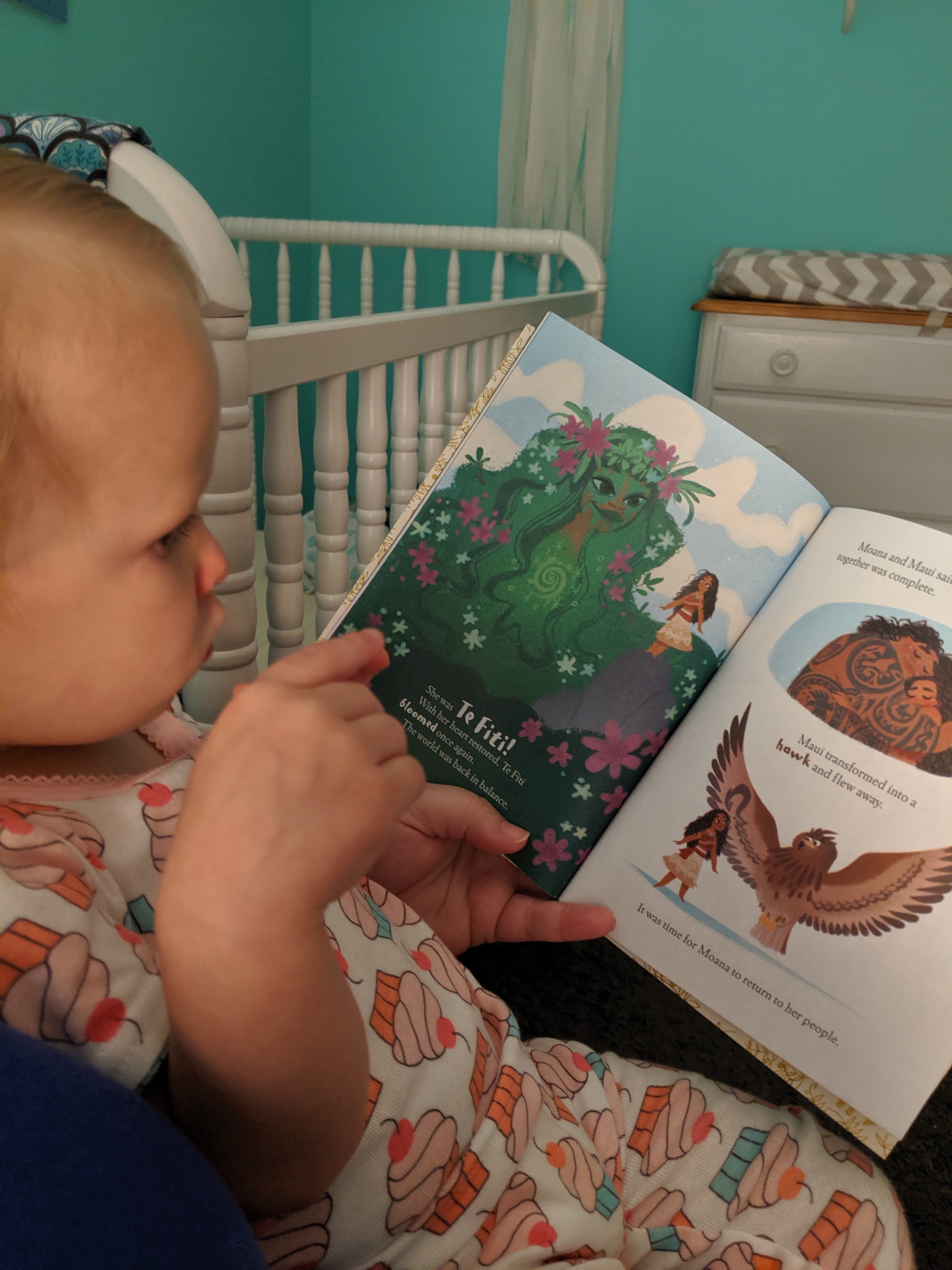 And now I'm gonna talk about Grove Collaborative again. I opened up my second bottle of dish soap a day or so ago, in a different scent than what I used before. But I did NOT like it. It was too flowery, and smelled more like a 90-year-old lady's perfume. I also tested out a few of my other scents I had, just to make sure, and I didn't like this honeysuckle hand soap either.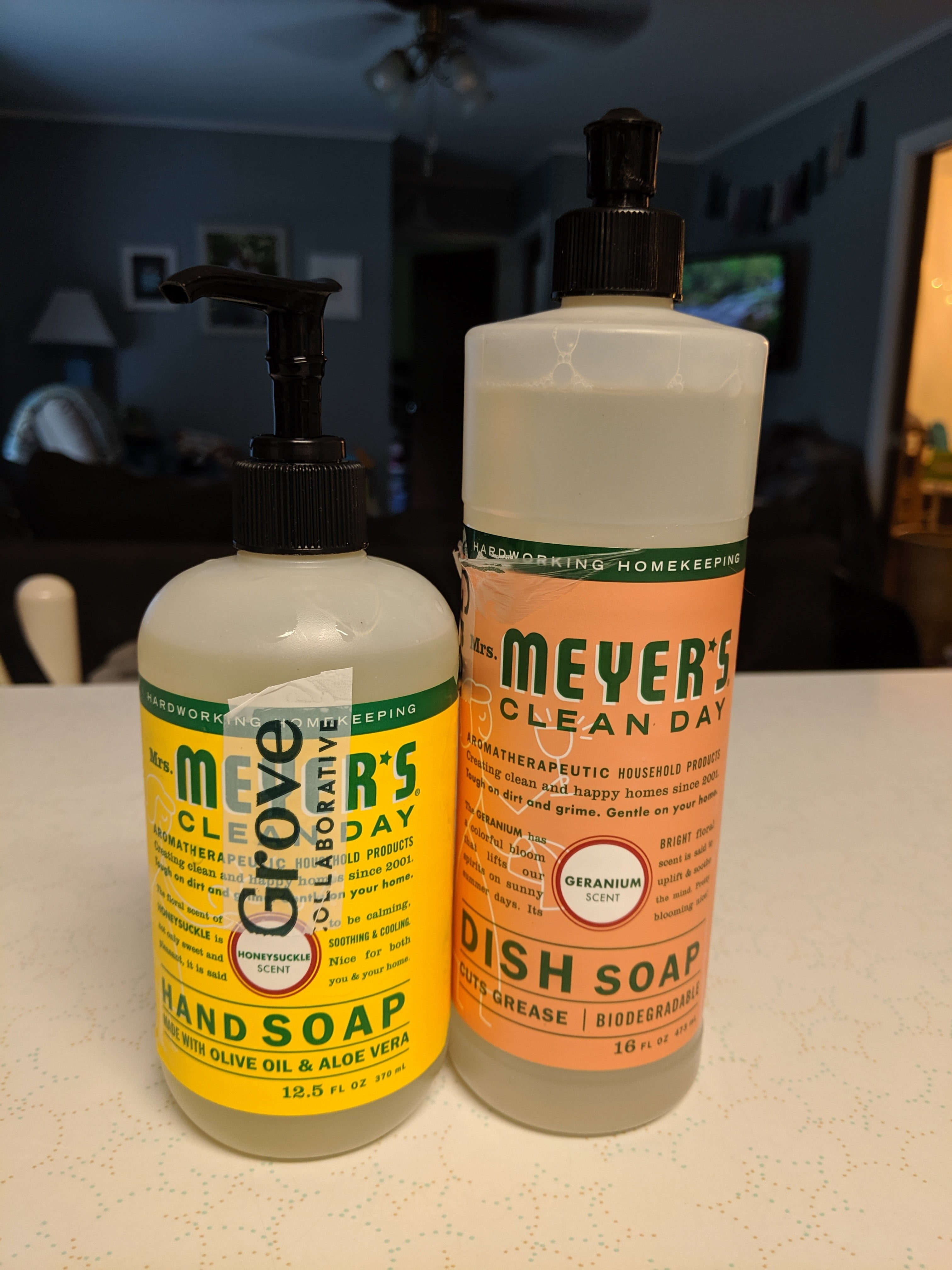 So, when you first sign up with Grove, someone actually texts you as your "personal Grove guide," that says you can text them anytime for questions or problems. So I texted him tonight asking what the return policy was. He asked me for which products, and once I told him, within five minutes he said my full refund would be processed & put in my account within 1-2 days, and that I don't even have to ship the products back! Is that not just excellent customer service?! I was very impressed. So if you haven't yet, please check them out & try for yourself! Click here to get $35 worth of free products, which will also get me a $10 referral credit! (The two in the top photo were the scents I didn't like, but the peony below smells amaaaaaazing. My other fave scents from Mrs. Meyer's are bluebell, basil & lemon verbena.)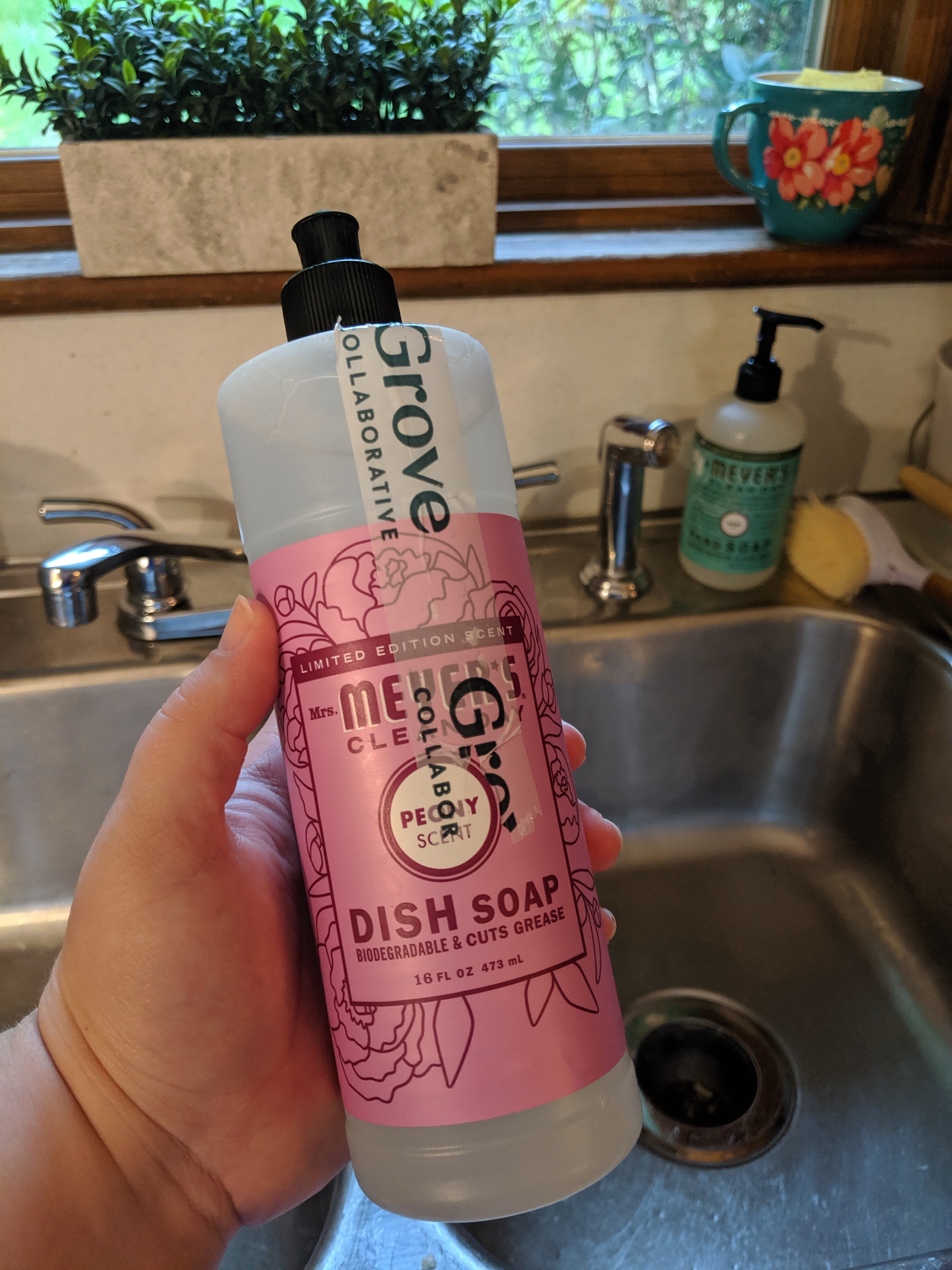 And I did end up finishing this book last night before bedtime. I'm usually NOT a fan of chick-lit novels, but Anne Bogel put this on her 2019 Summer Reading Guide, and it sounded cute enough, so I thought, "why not?!" And this ended up being such a delightful, cute, clever little book! I ended up liking it way more than I thought. There were references to "Miss Congeniality" & Harry Potter in the first three pages, and I was digging that. Then there's a whole HP-related magic/spells scene later that I just loved. (Don't want to give it away, but it was adorable.) I picked this book at this specific time as a palette cleanser after a slower, more dense book I finished earlier this week, and it was perfect. I read it in about 36 hours, and just really enjoyed it! I feel like it was set up perfectly to have a sequel, so I'm hoping she does that! Also, this would make a really cute rom-com movie. I'd totally watch it.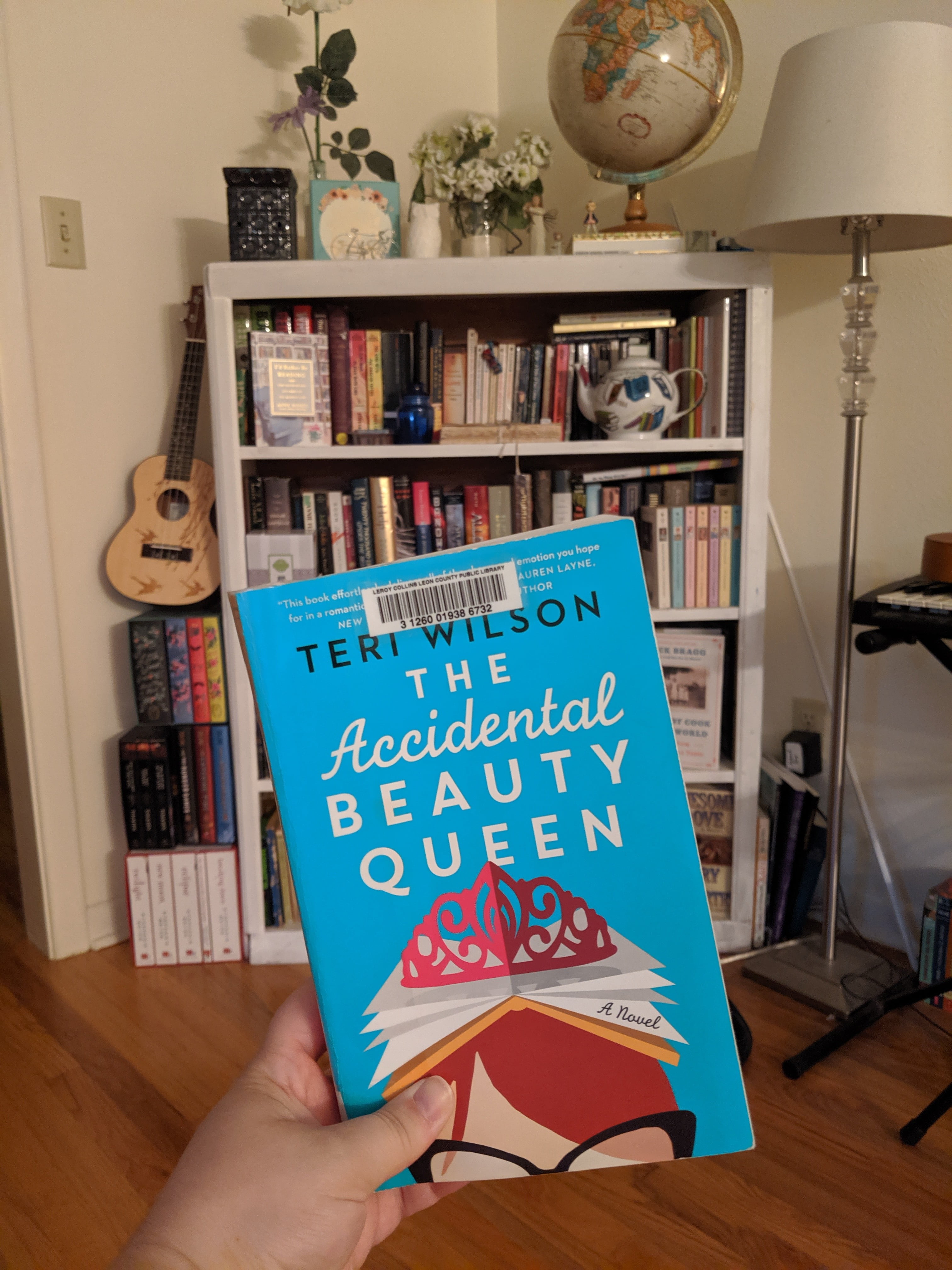 OK, phew! I feel like there was a lot to talk about in today's post. It took a while to write, but it was fun stuff to write about. Time for an episode of "Fringe" with my hubby now!