This baby girl is so silly sometimes. Look at some of those little poses below, and that little to guess sticking out the side of her mouth. That's a relatively new thing for her, and it's so cute & funny.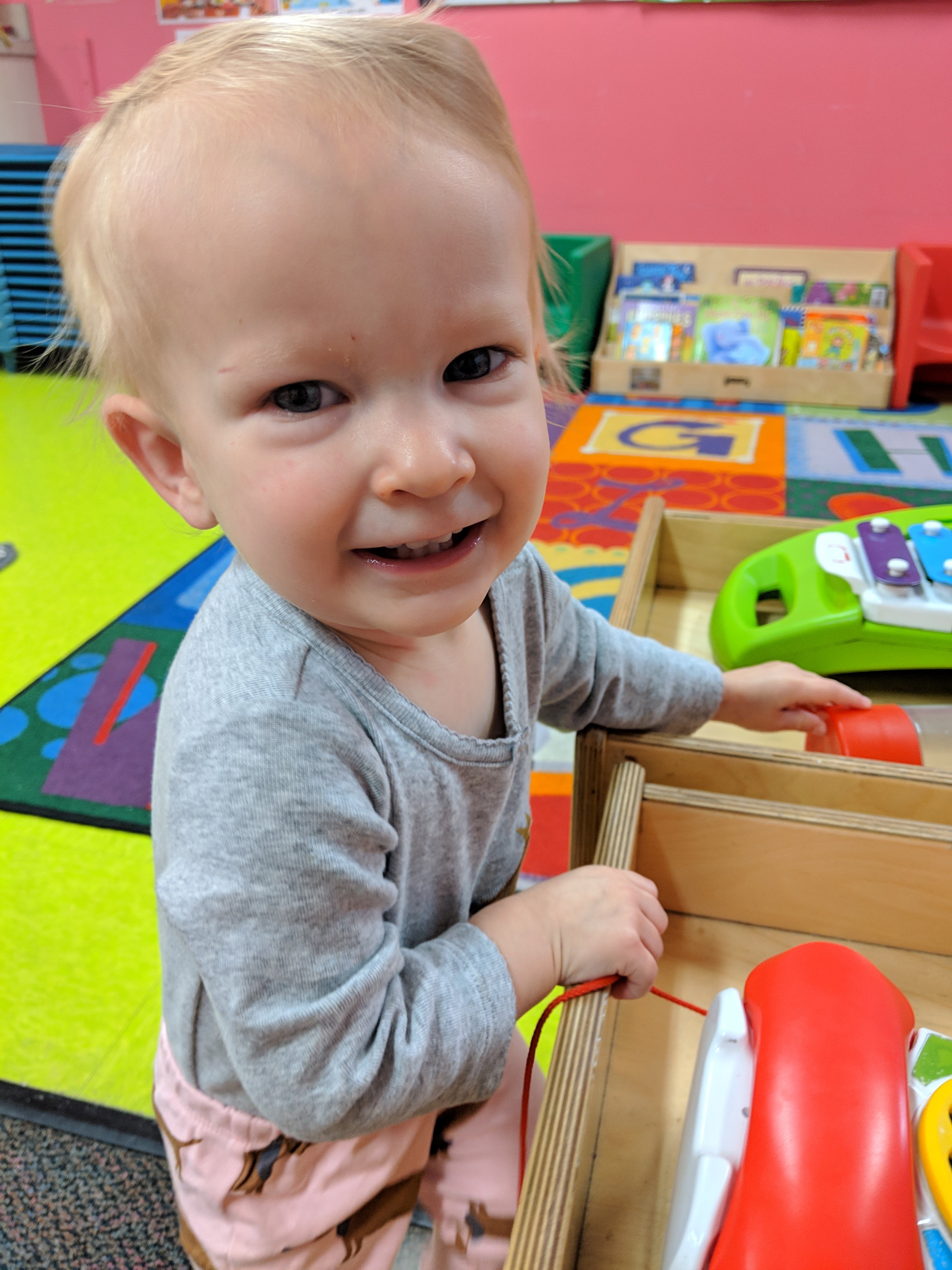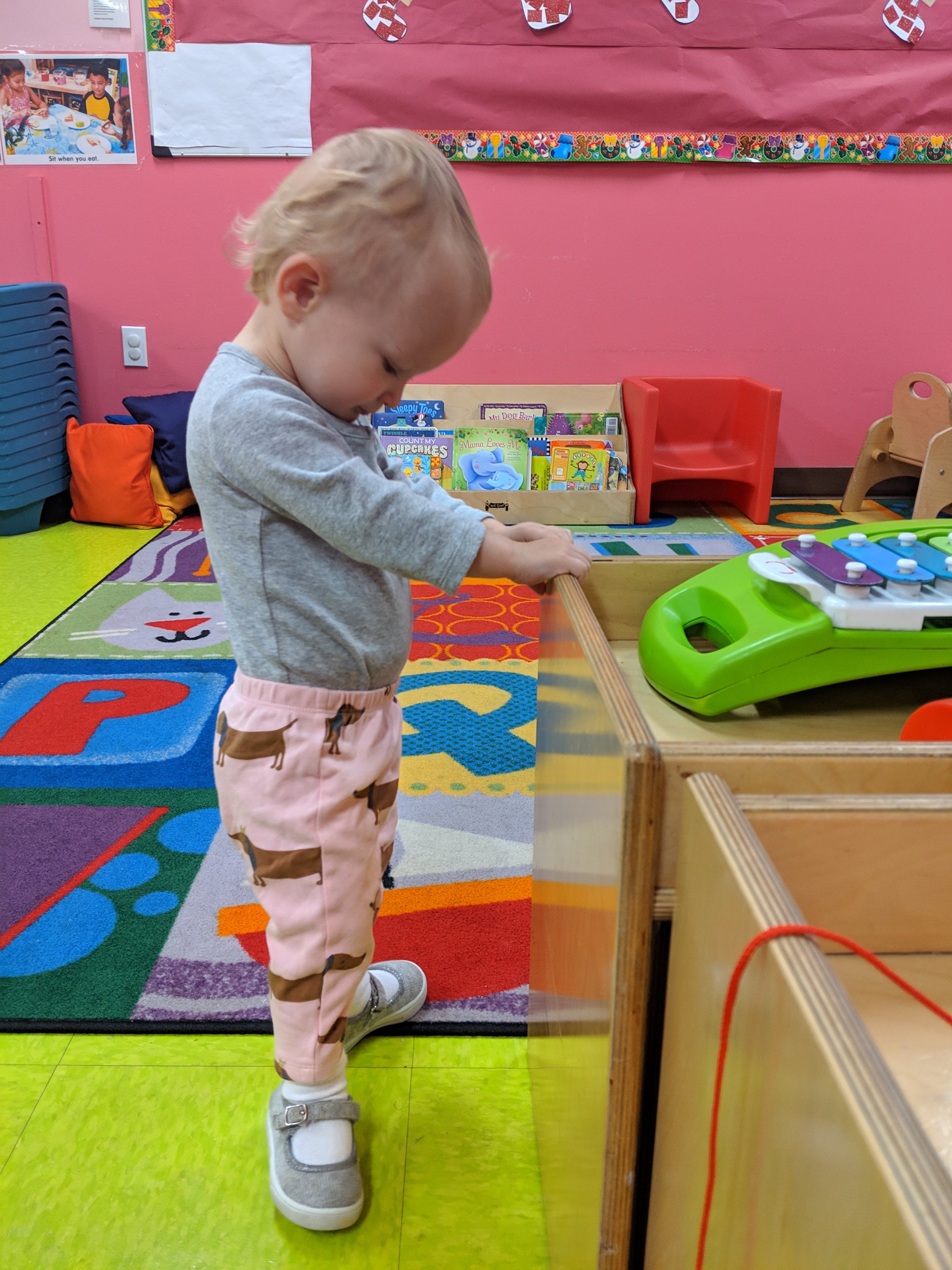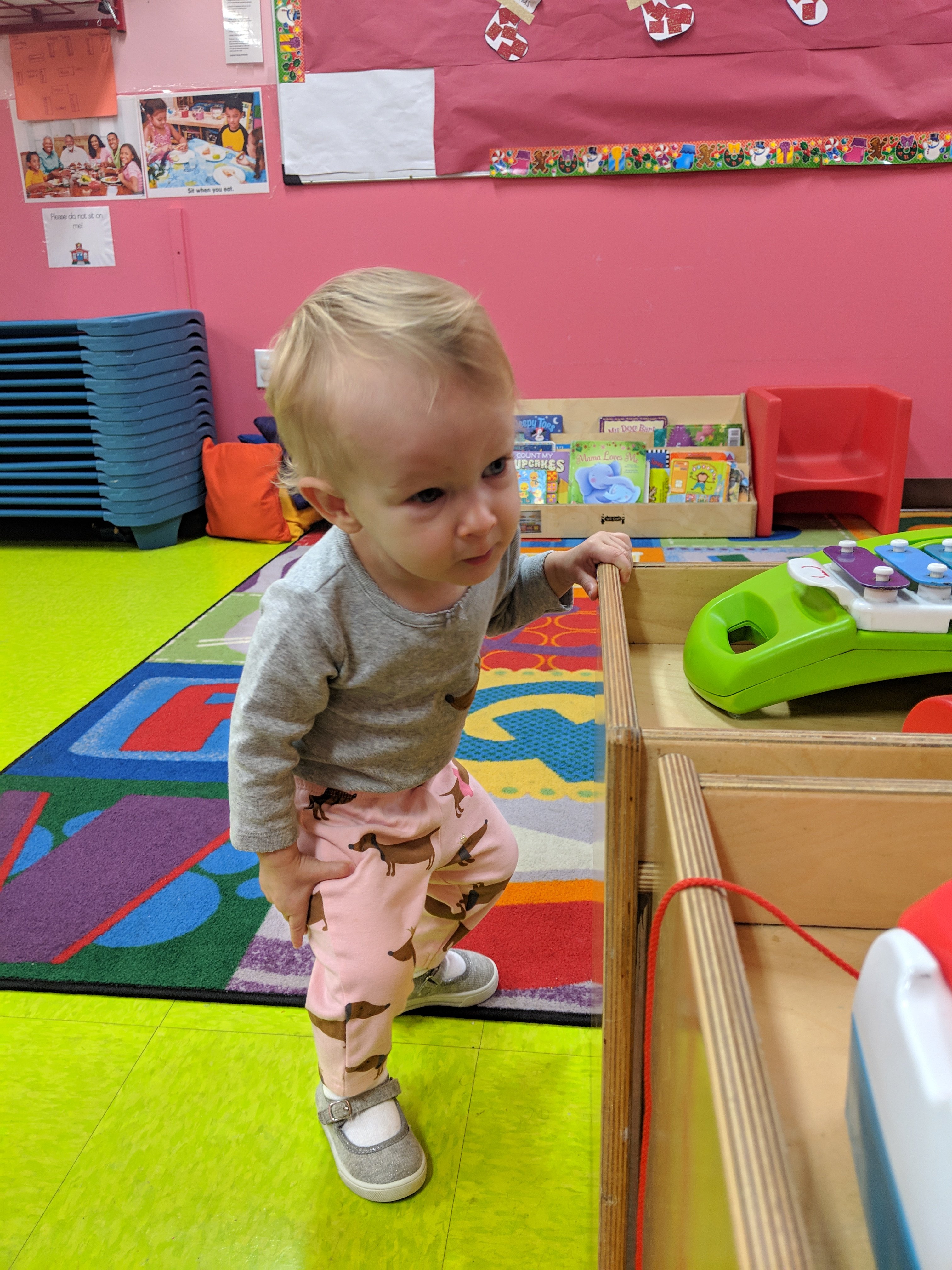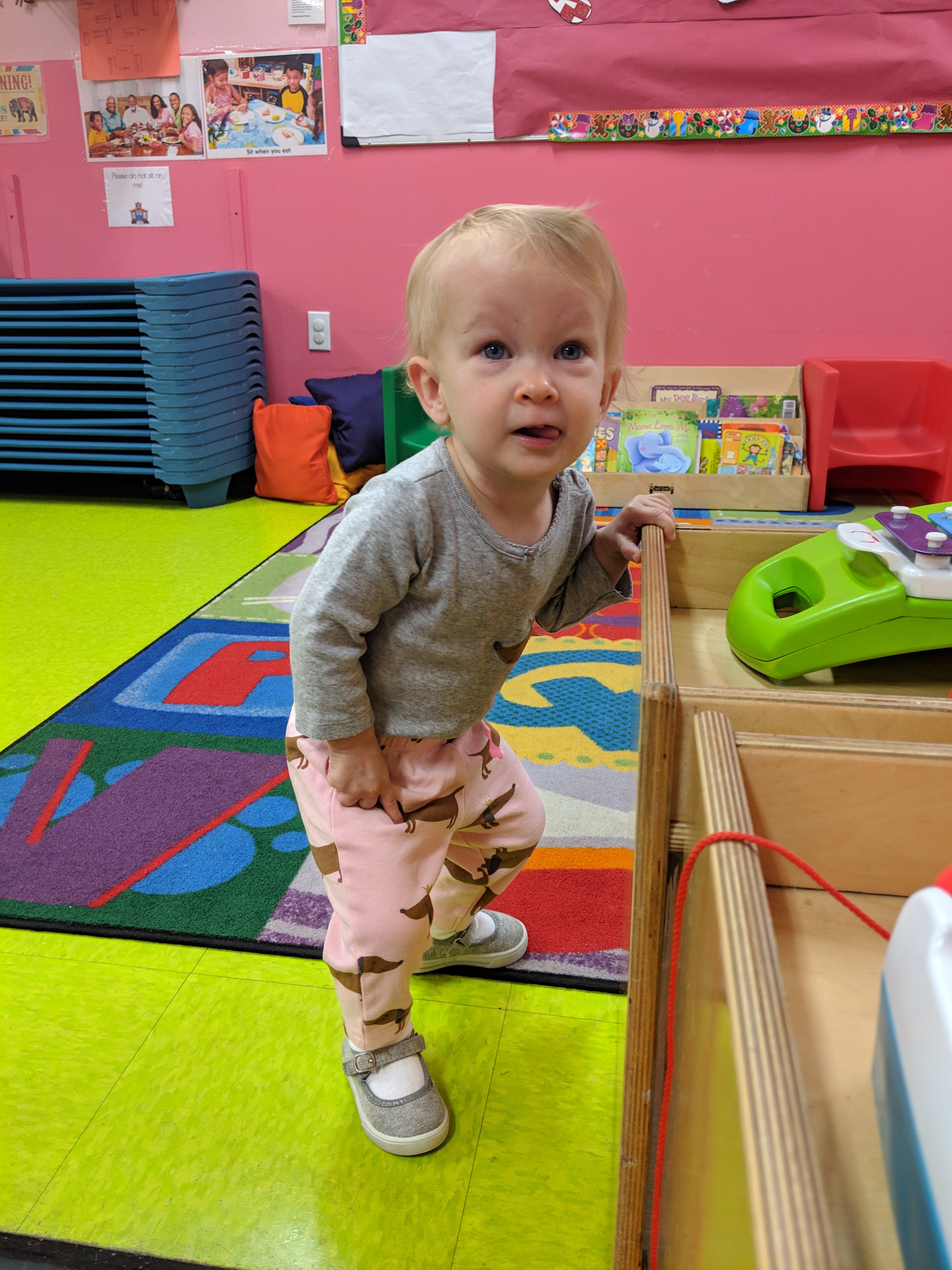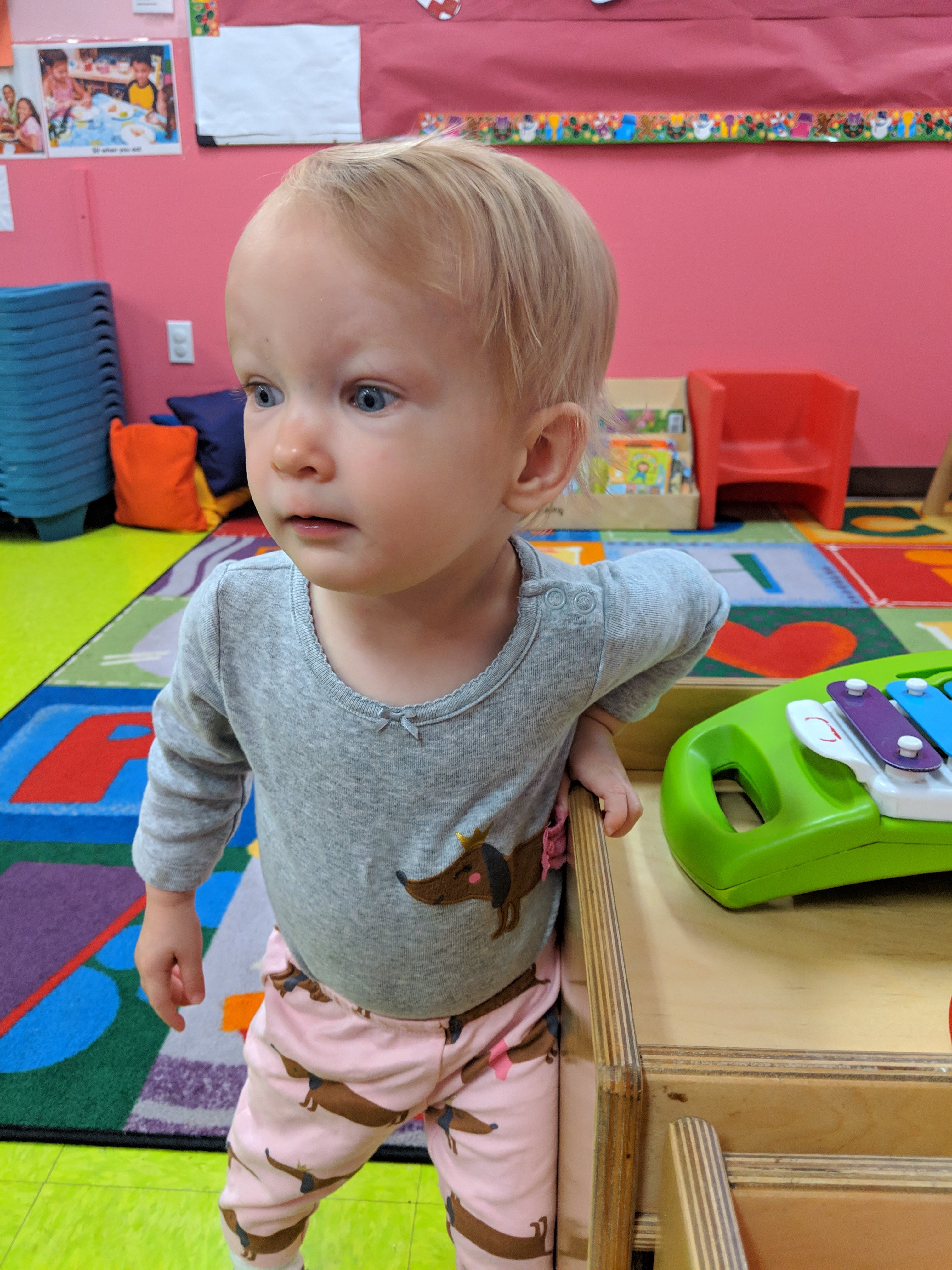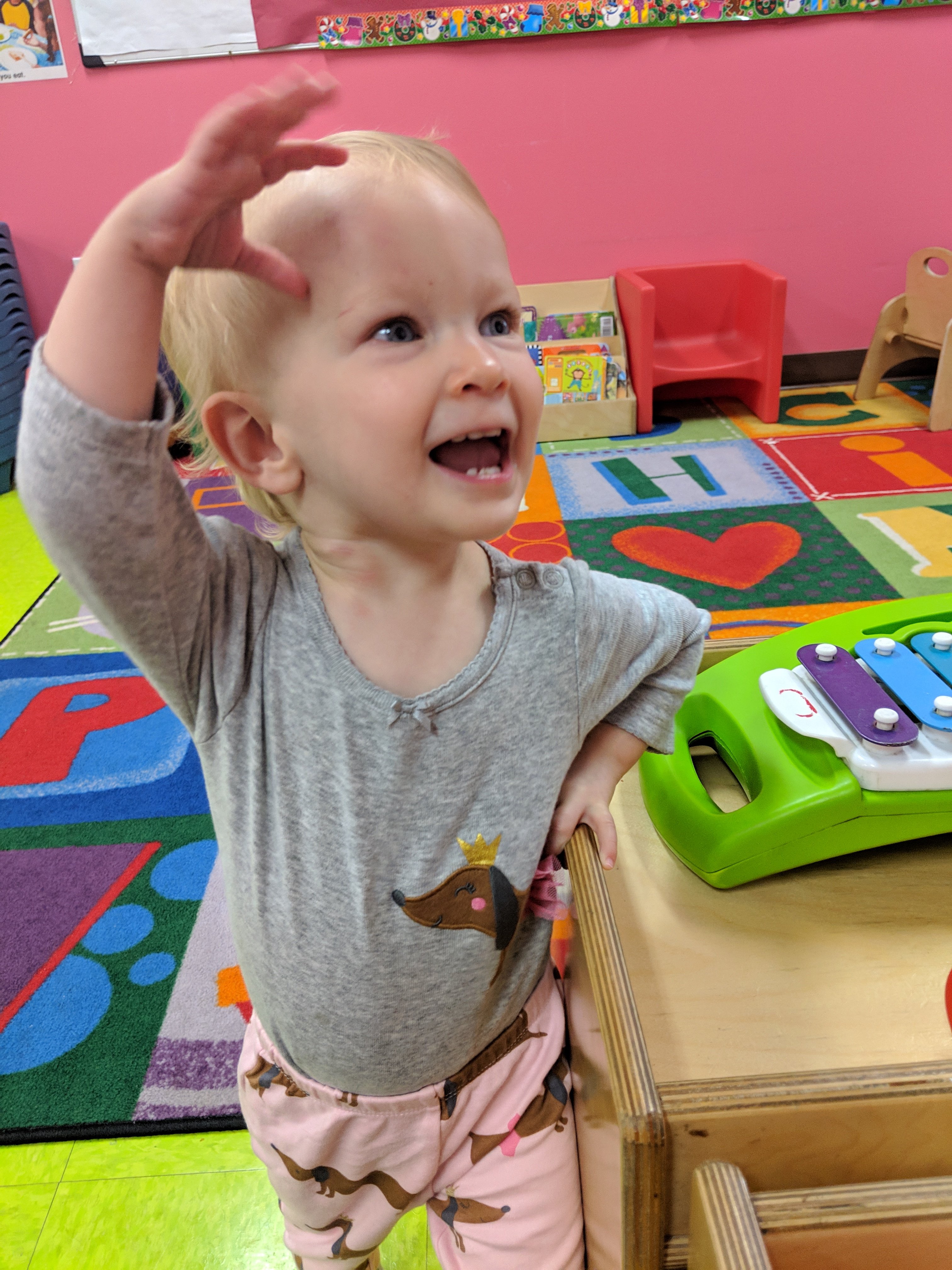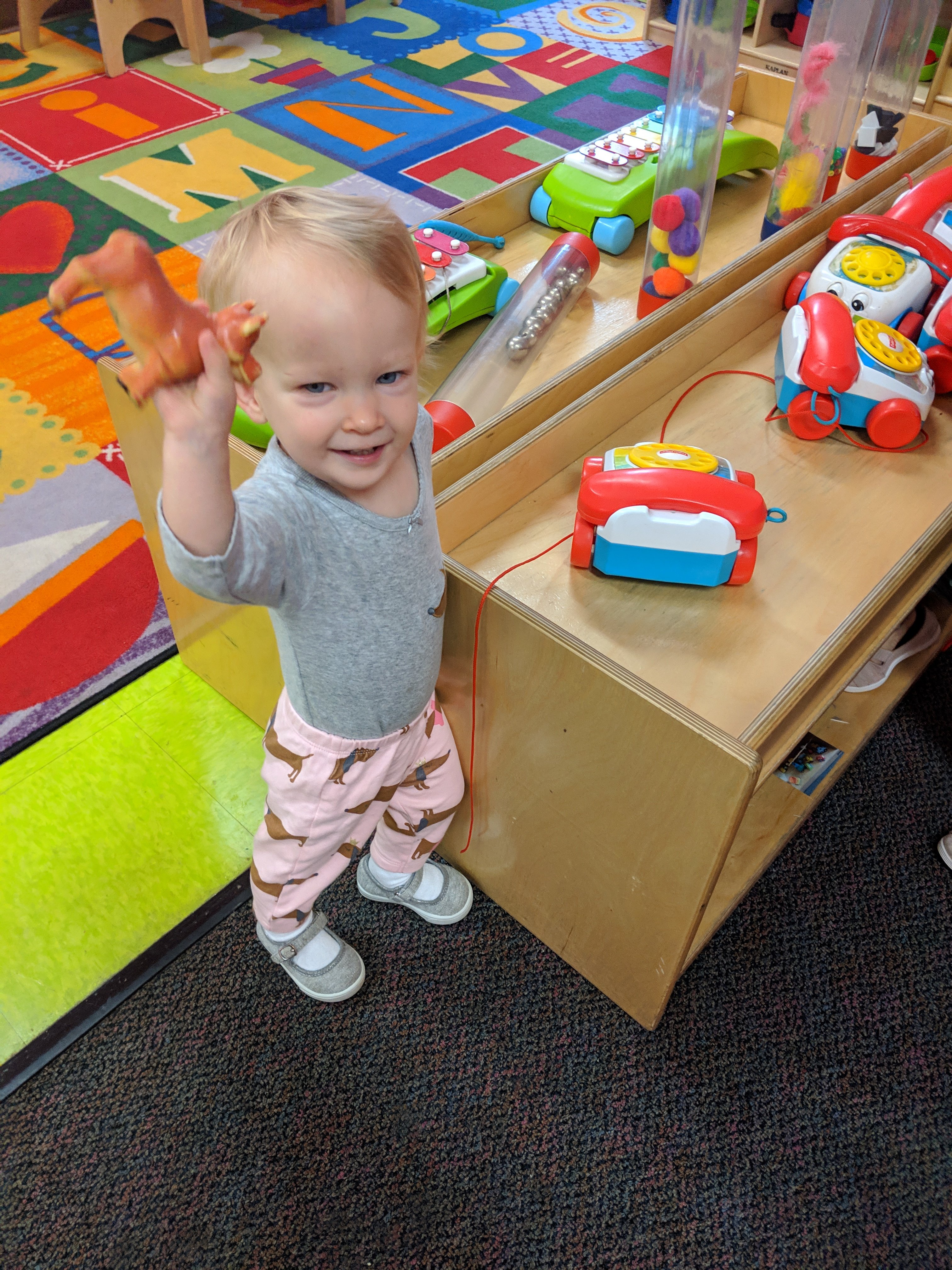 For lunch today, my boss Tammy brought in a crock pot of chili, along with all the fixin's, and our unit had lunch together. We all brought in our Salvation Army donations for the Angel Tree kids we adopted. After we had yummy lunch, and delicious dessert from Nothing But Bundt, we got the clothes & toys divided and packed up.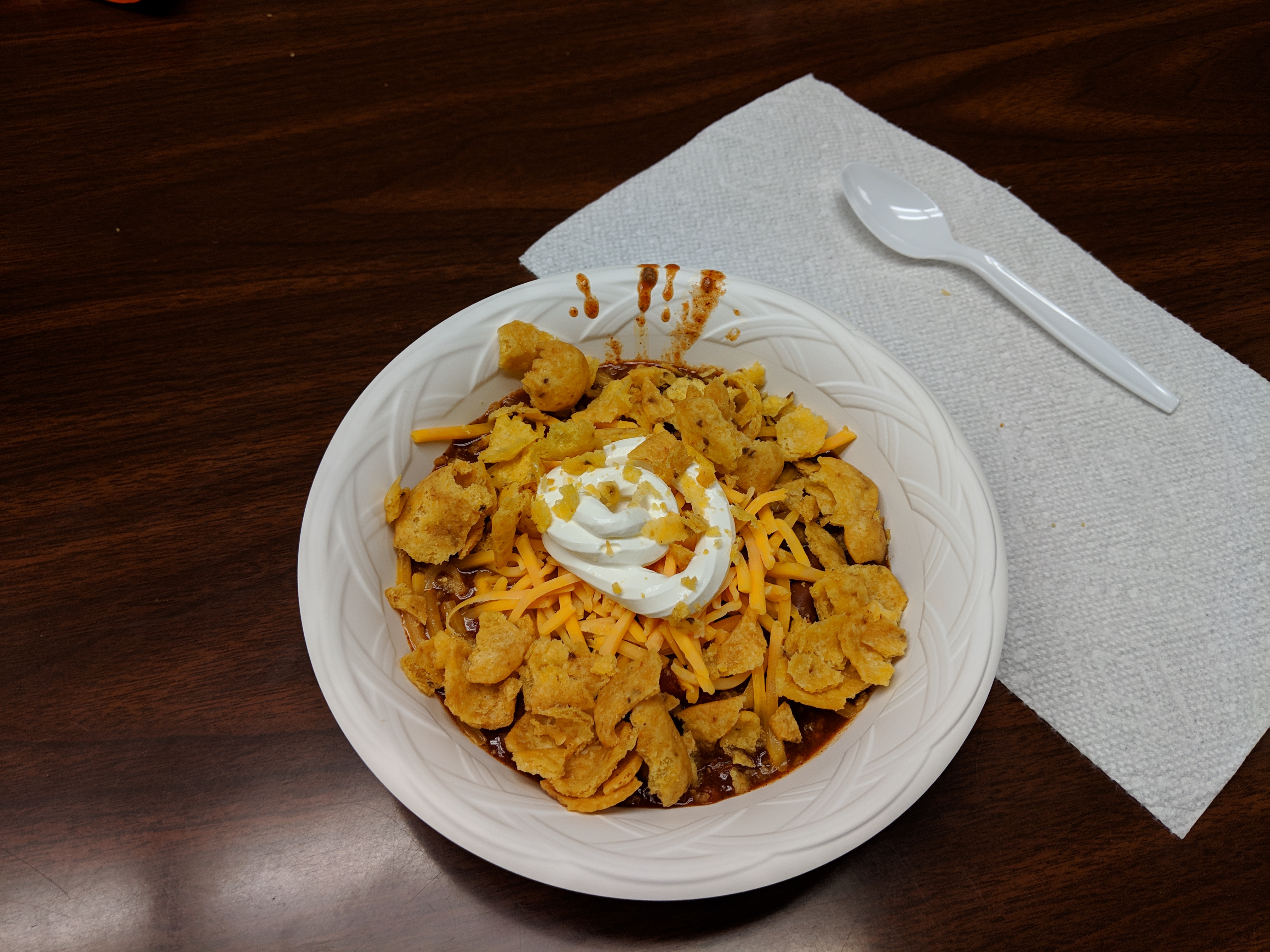 This one was white chocolate raspberry, and it was so incredibly yummy!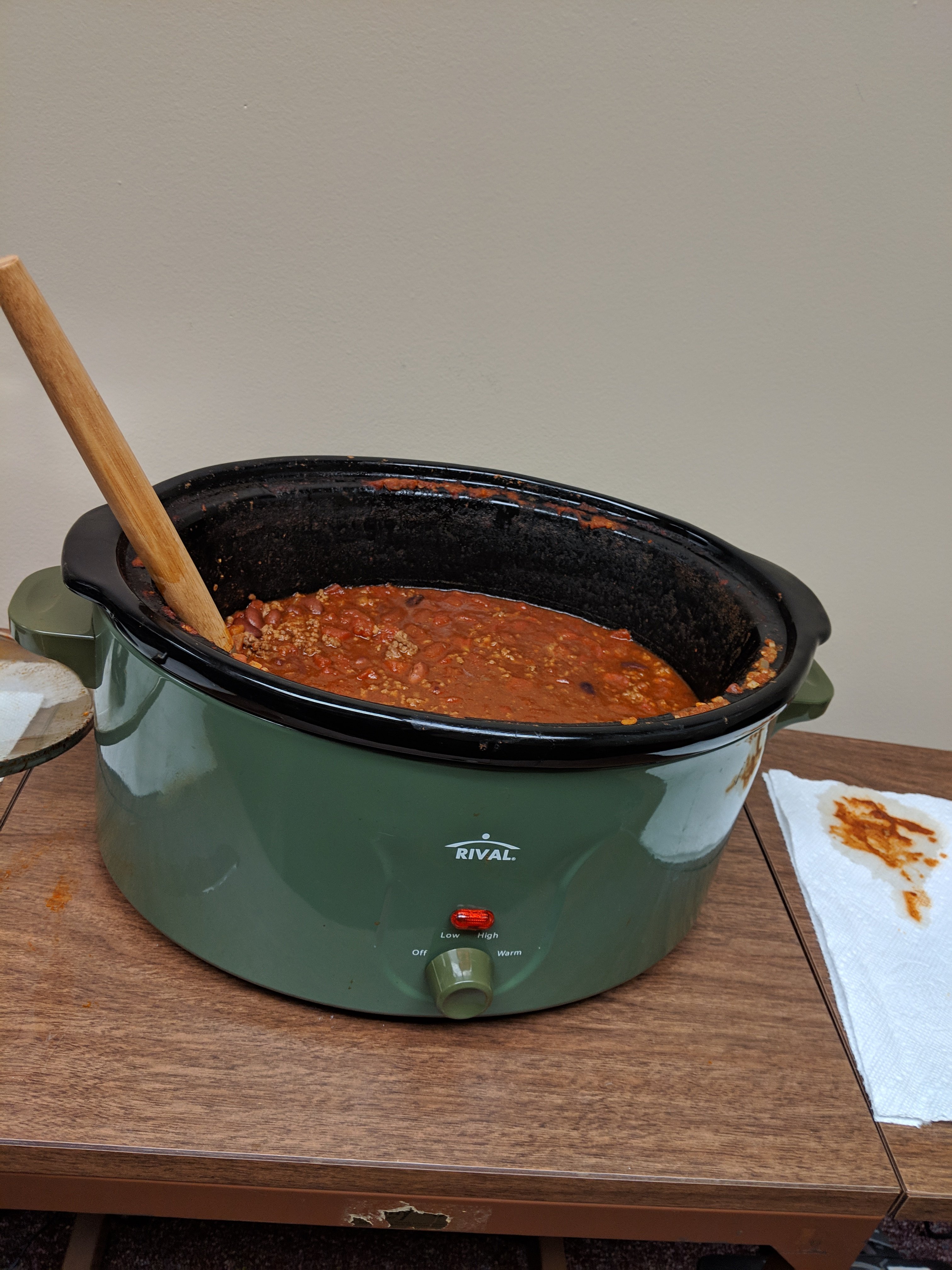 And then I dropped off the bags at Growing Room after work!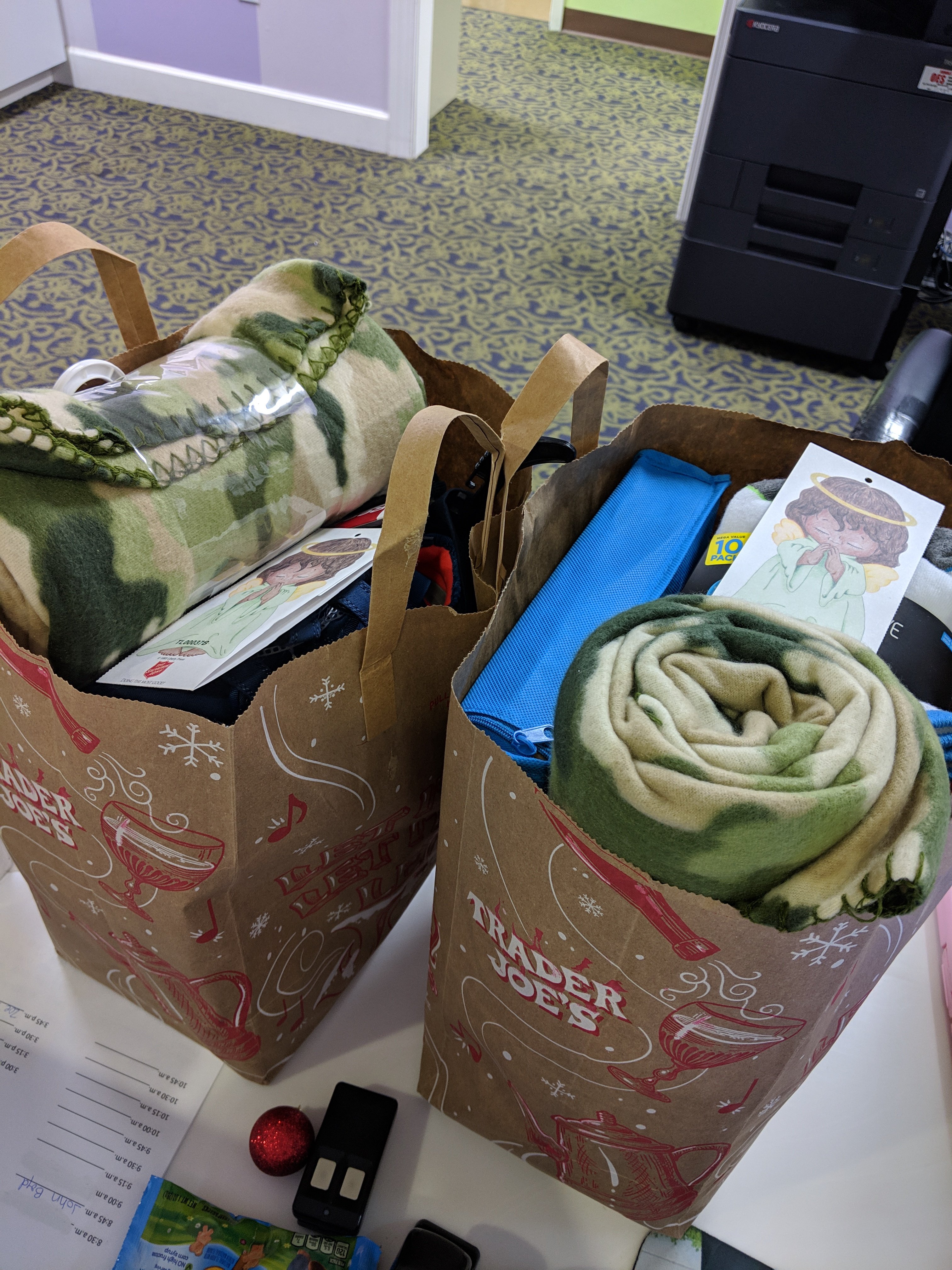 The next three photos were sent by her teachers in the parent portal app. The caption for this first one said, "Emerson woke up from her nap a little early, so she's laying on her cot like a big girl while her friends finish napping!" So sweet!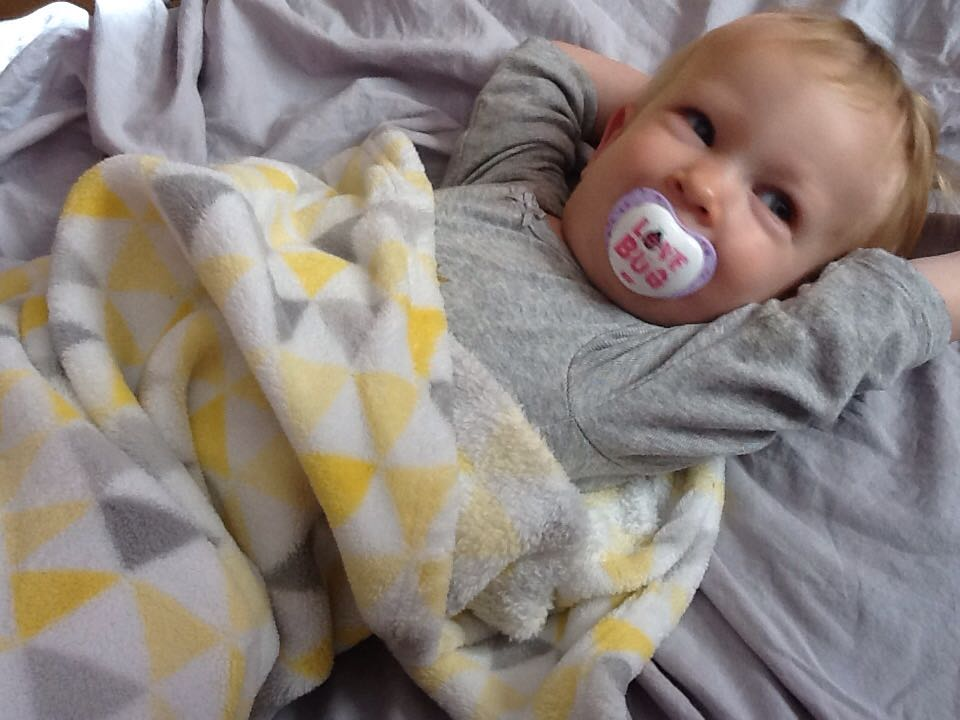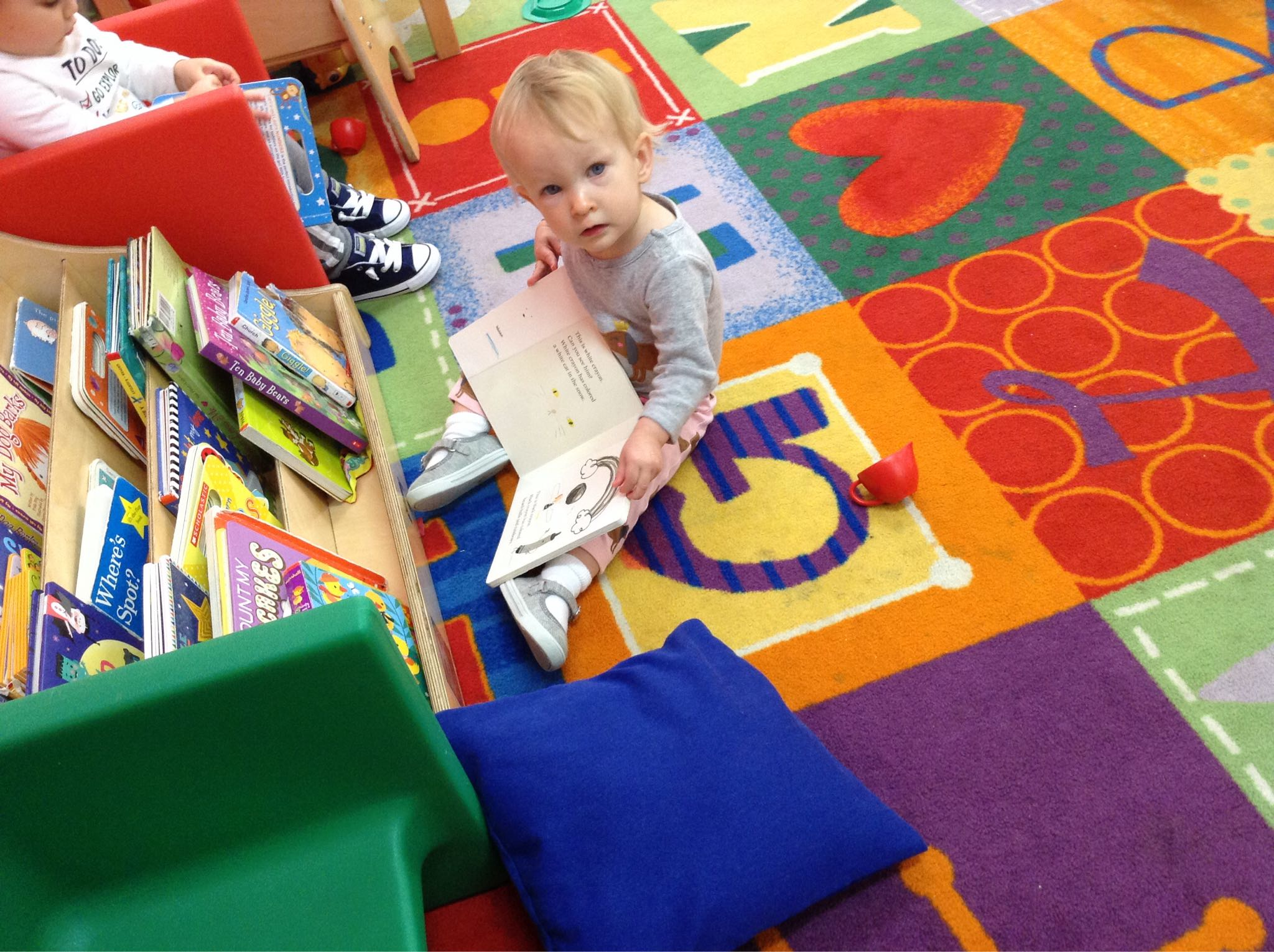 And now these next three are from her special visit up to the front desk with Aunt Meggie. Apparently she had to be bribed with a special treat to go back to her classroom.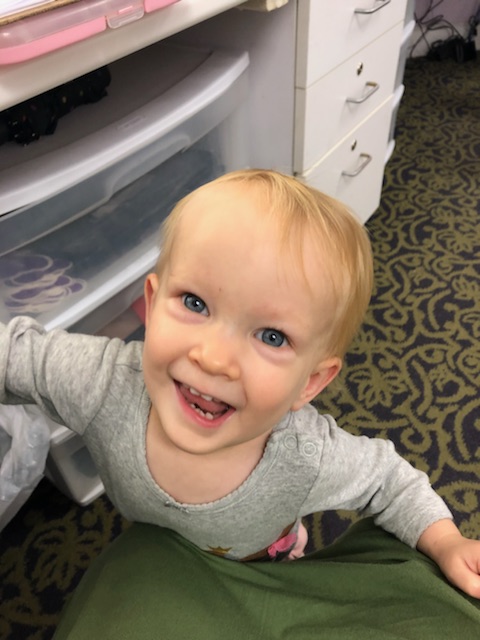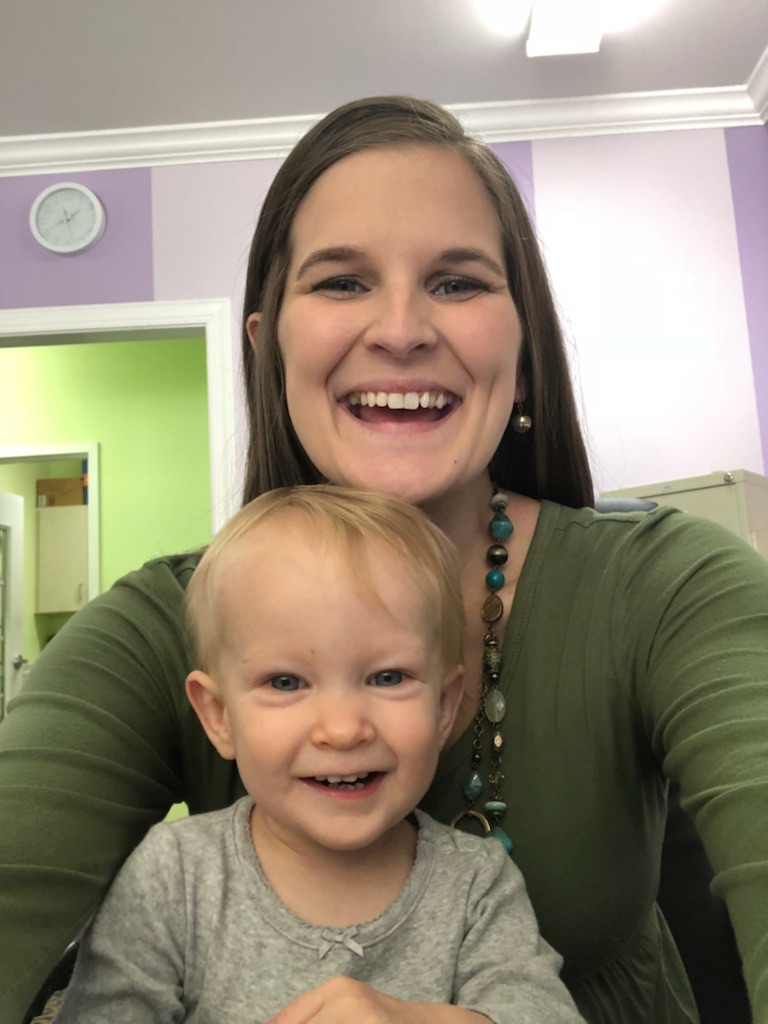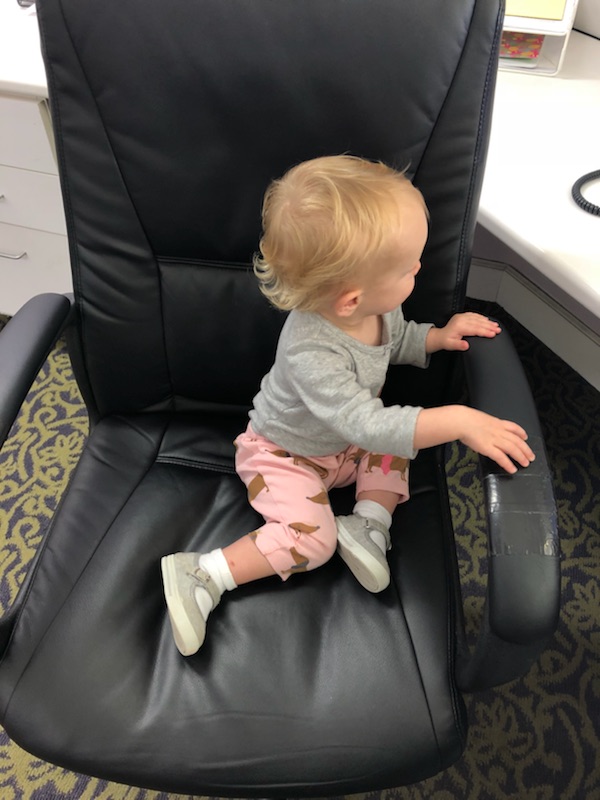 And of course we had to stop by the front desk on our way out after school today. And here's another story about Emmie at school… She was climbing up the little kitchen in her classroom, and Ms. Q told her no & to get down, then when she turned around, Emmie climbed back up again. So Emmie got put in time-out (very briefly I'm sure), for not listening. But when Ms. Q left, she left a bag of snacks with Megan for Emmie as a special treat if she did good & listened in the afternoon. So Meggie gave them to her on the way out.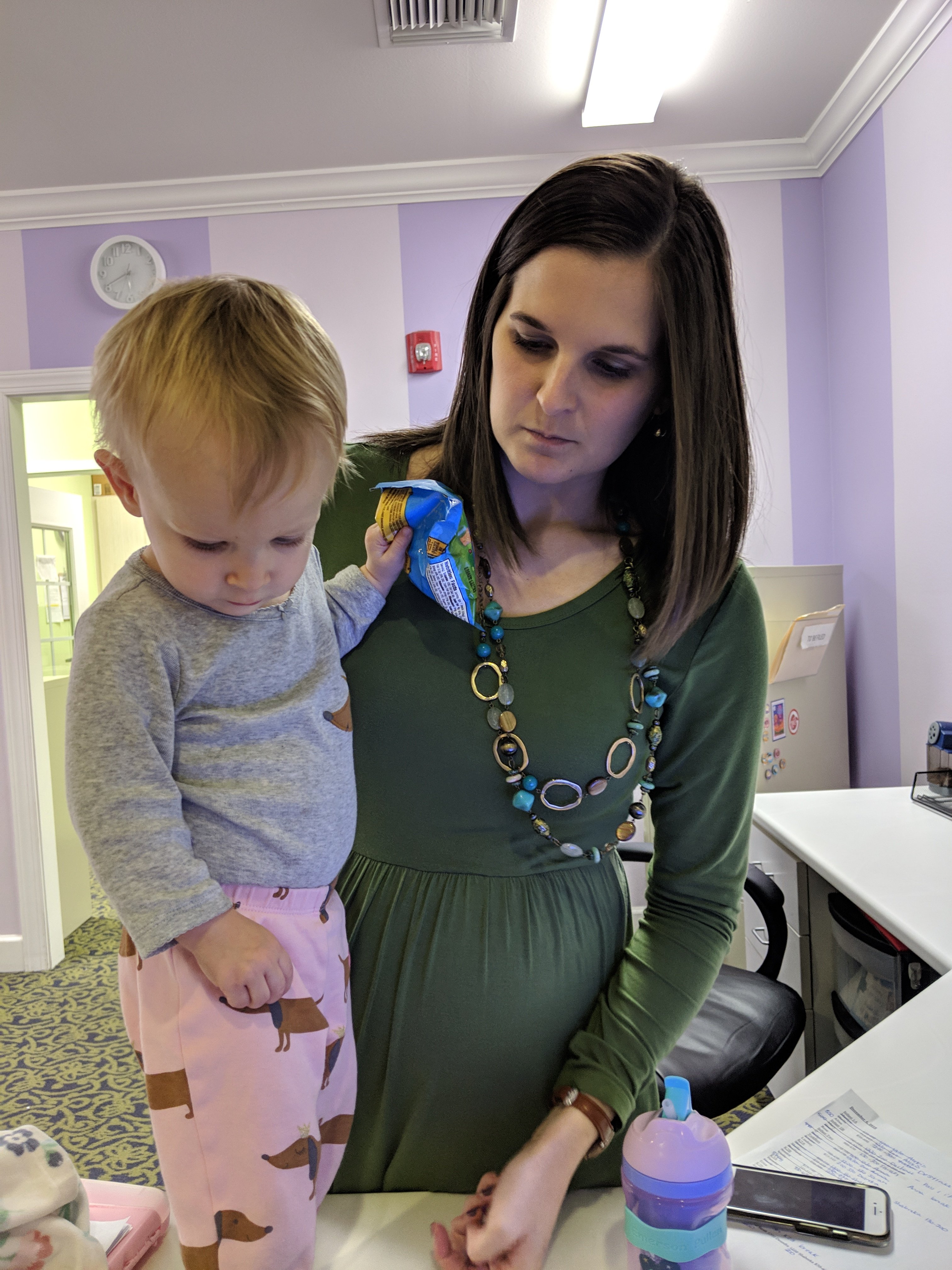 I didn't open the bag, but let her hold it in the car. But by the time we got home, she had some how punctured a hole in the bag! So she had her Teddy Graham's for an appetizer before dinner.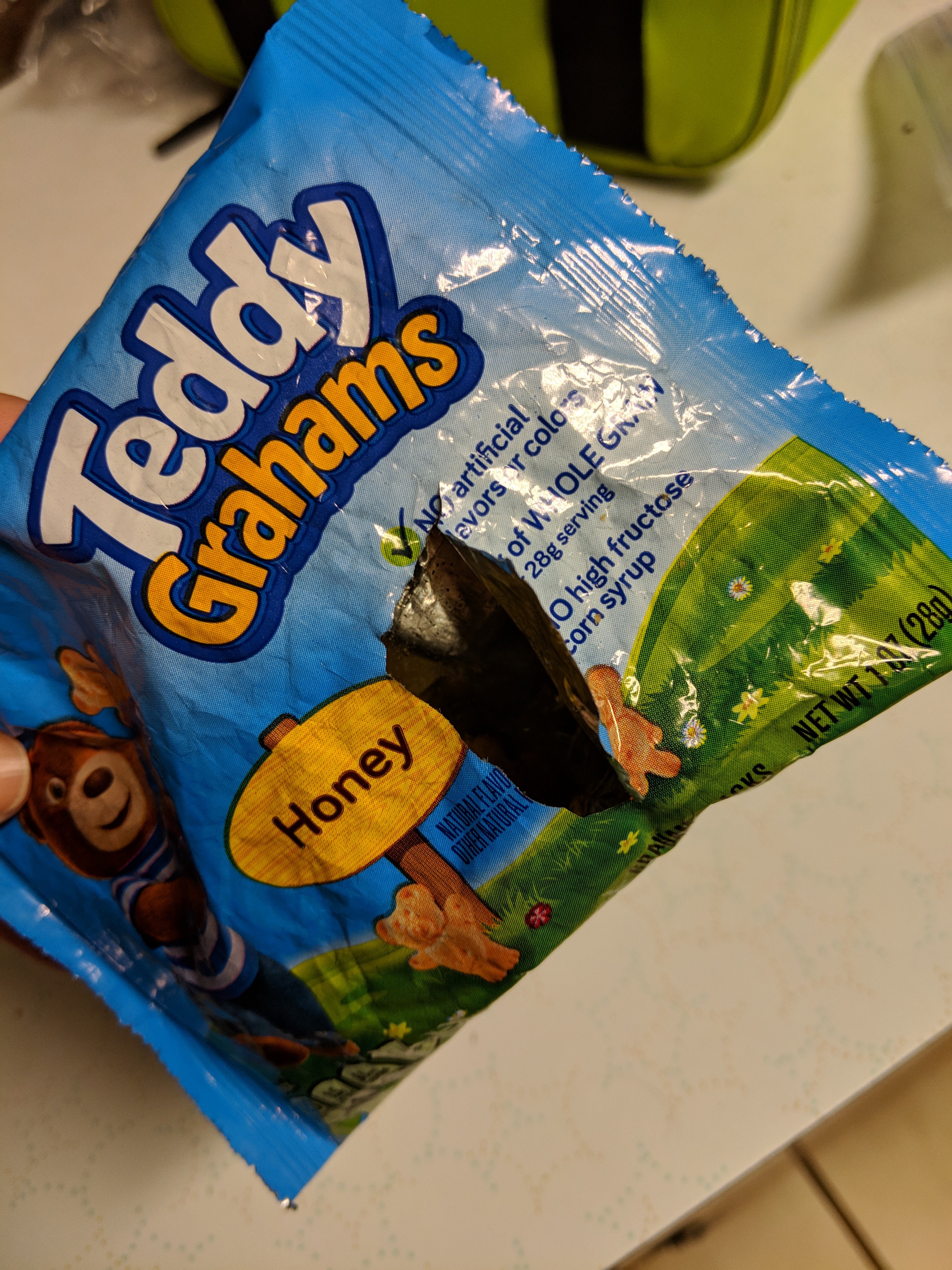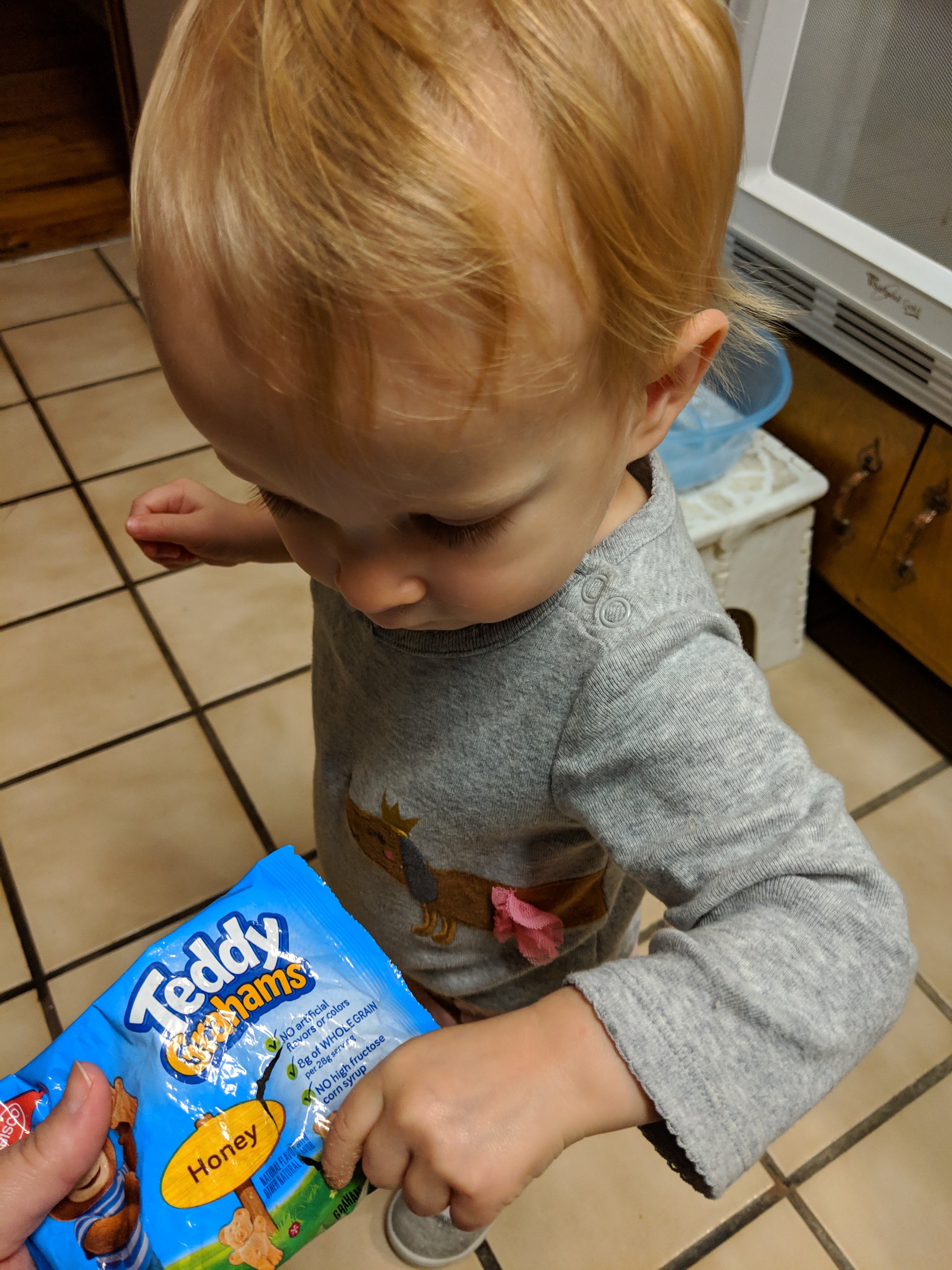 And then when the dinner I had in mind didn't work out (we don't need to talk about it, it's not a big deal), we headed out to Newk's instead.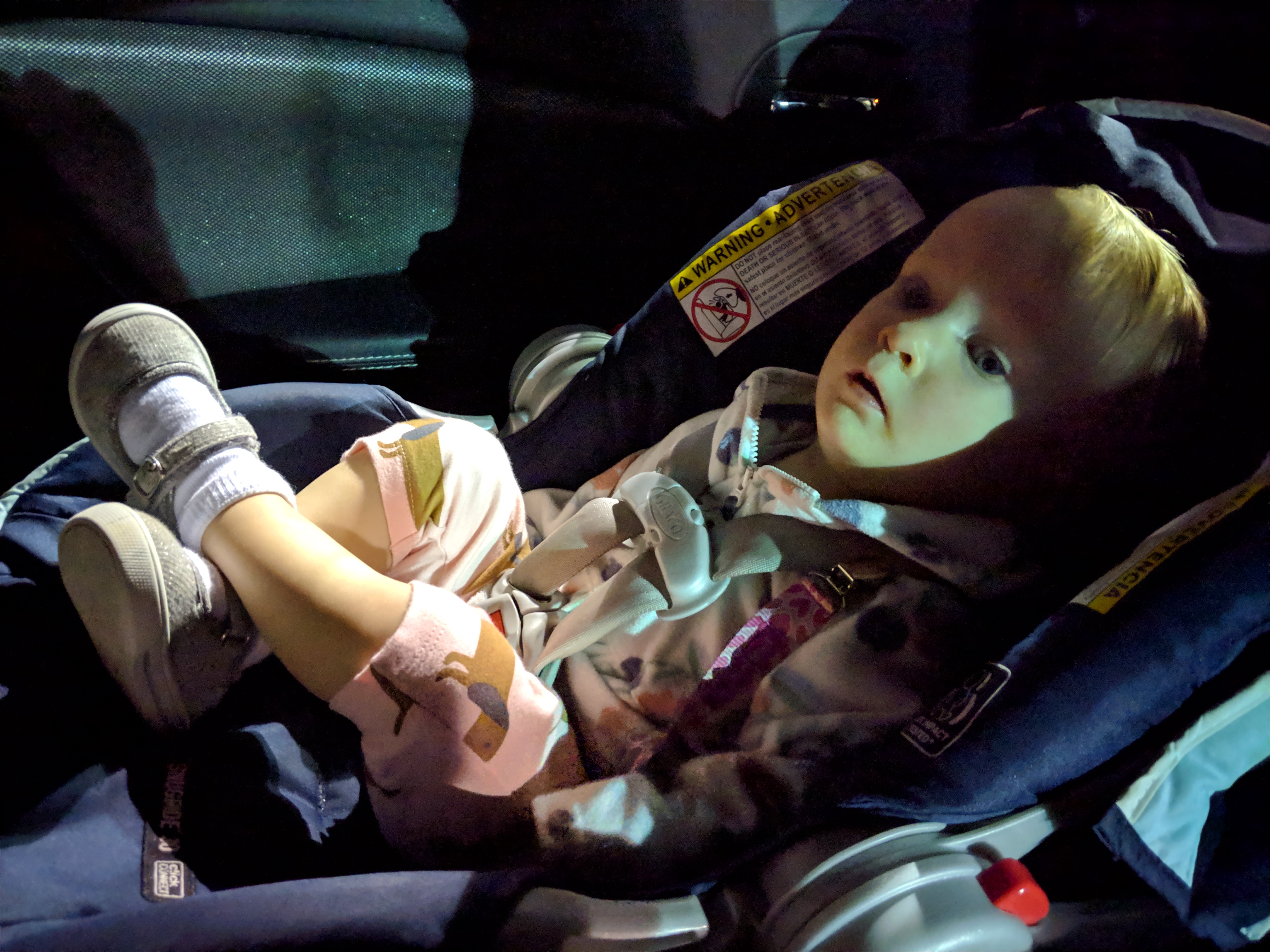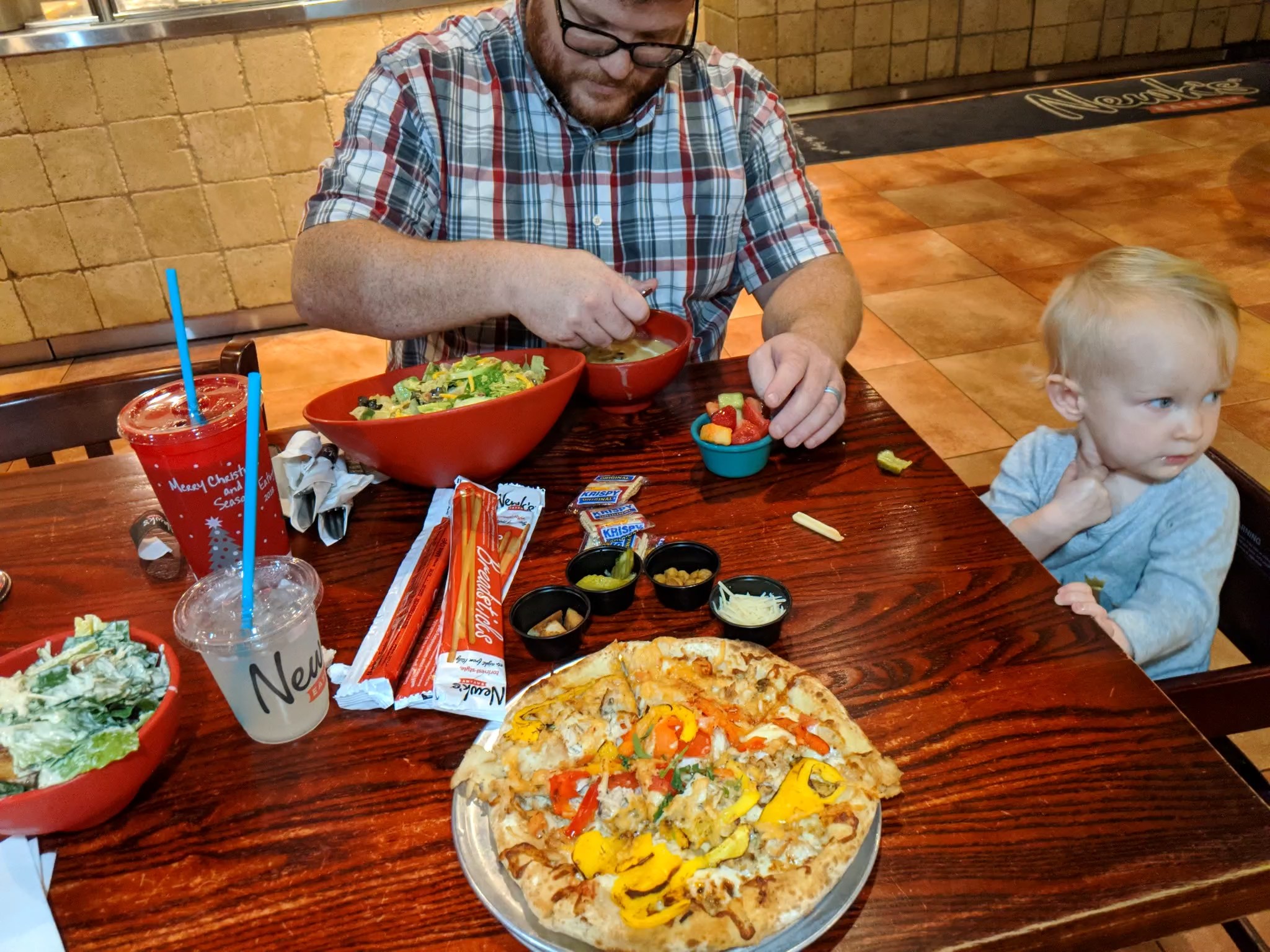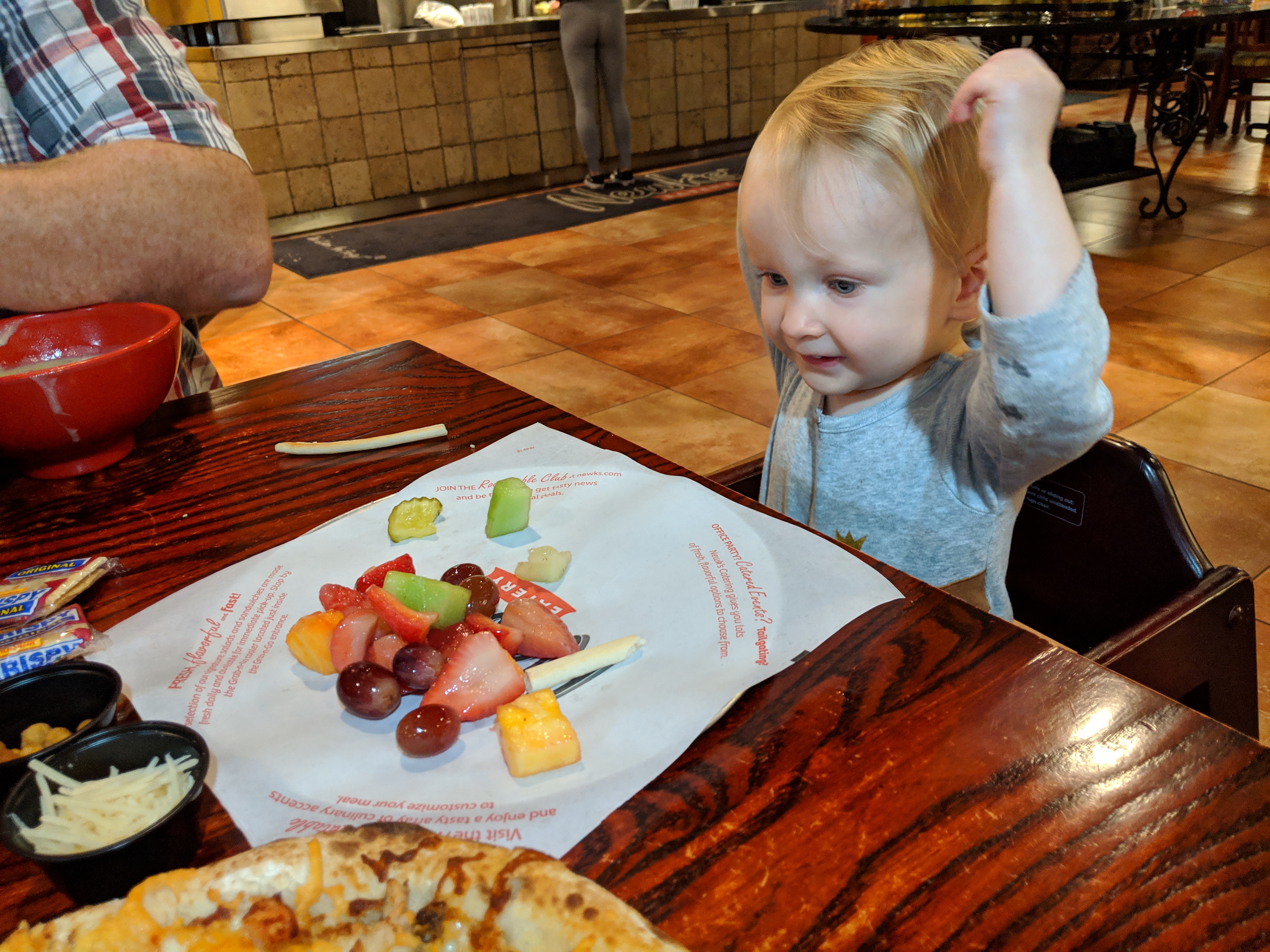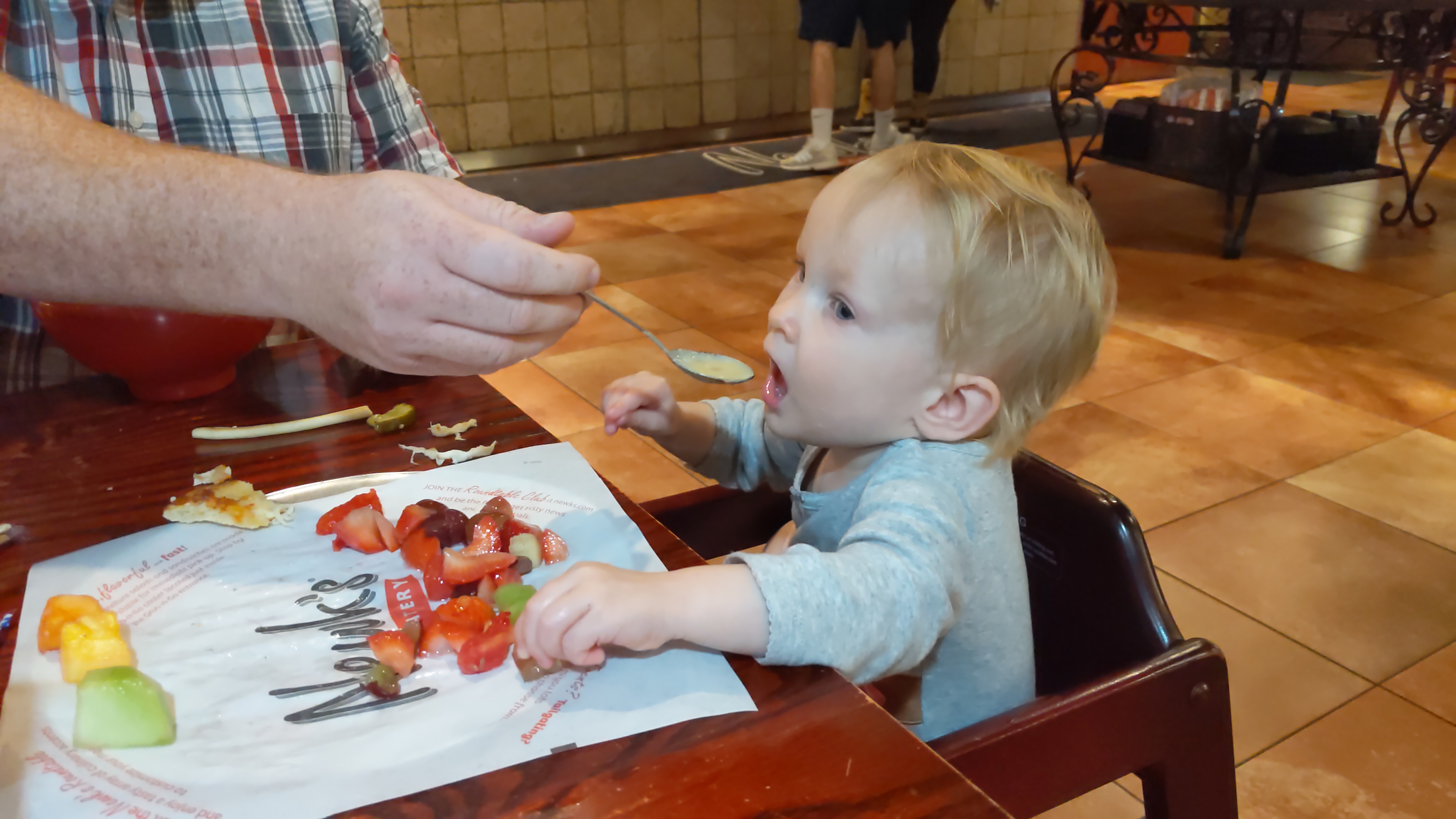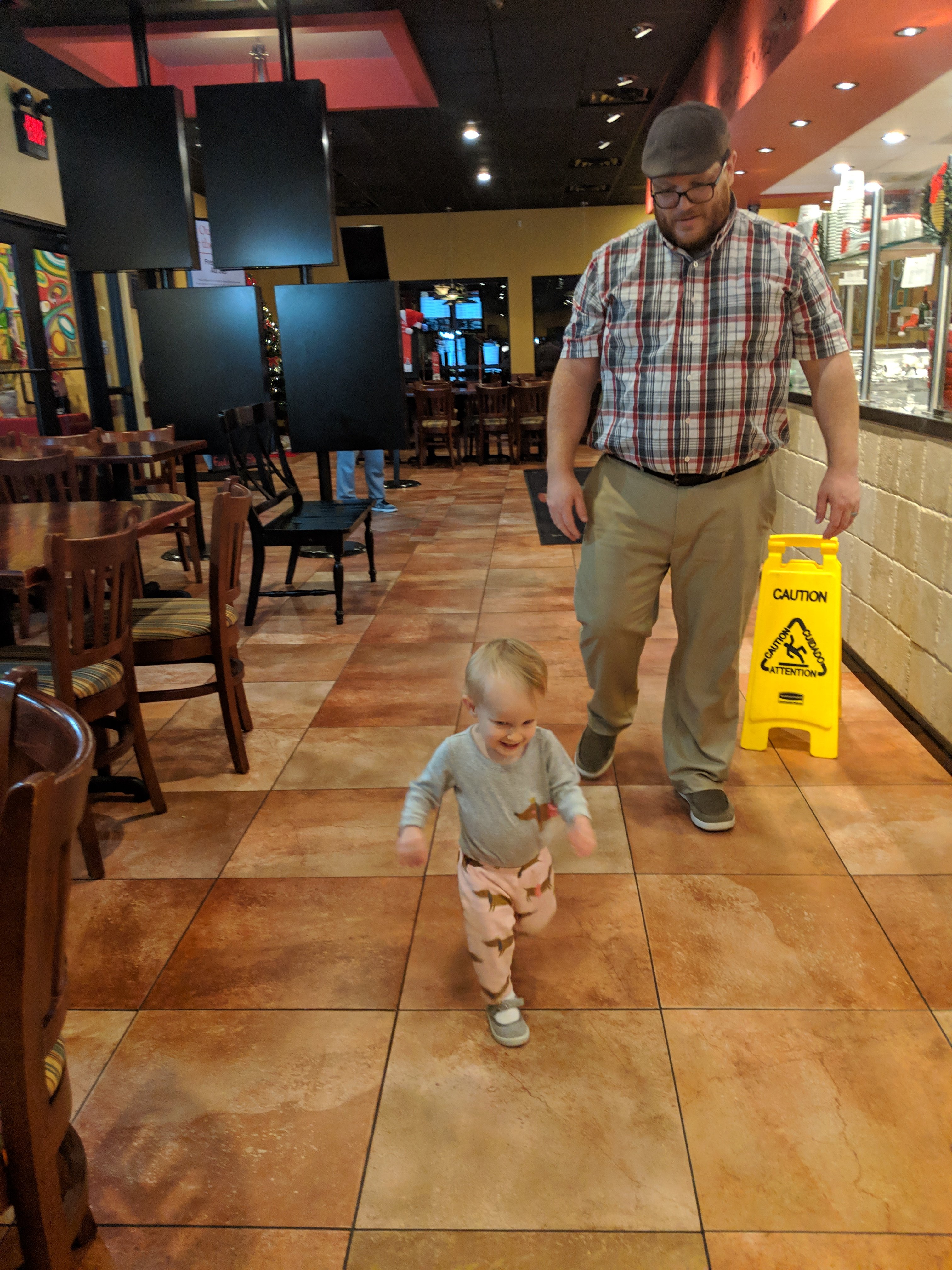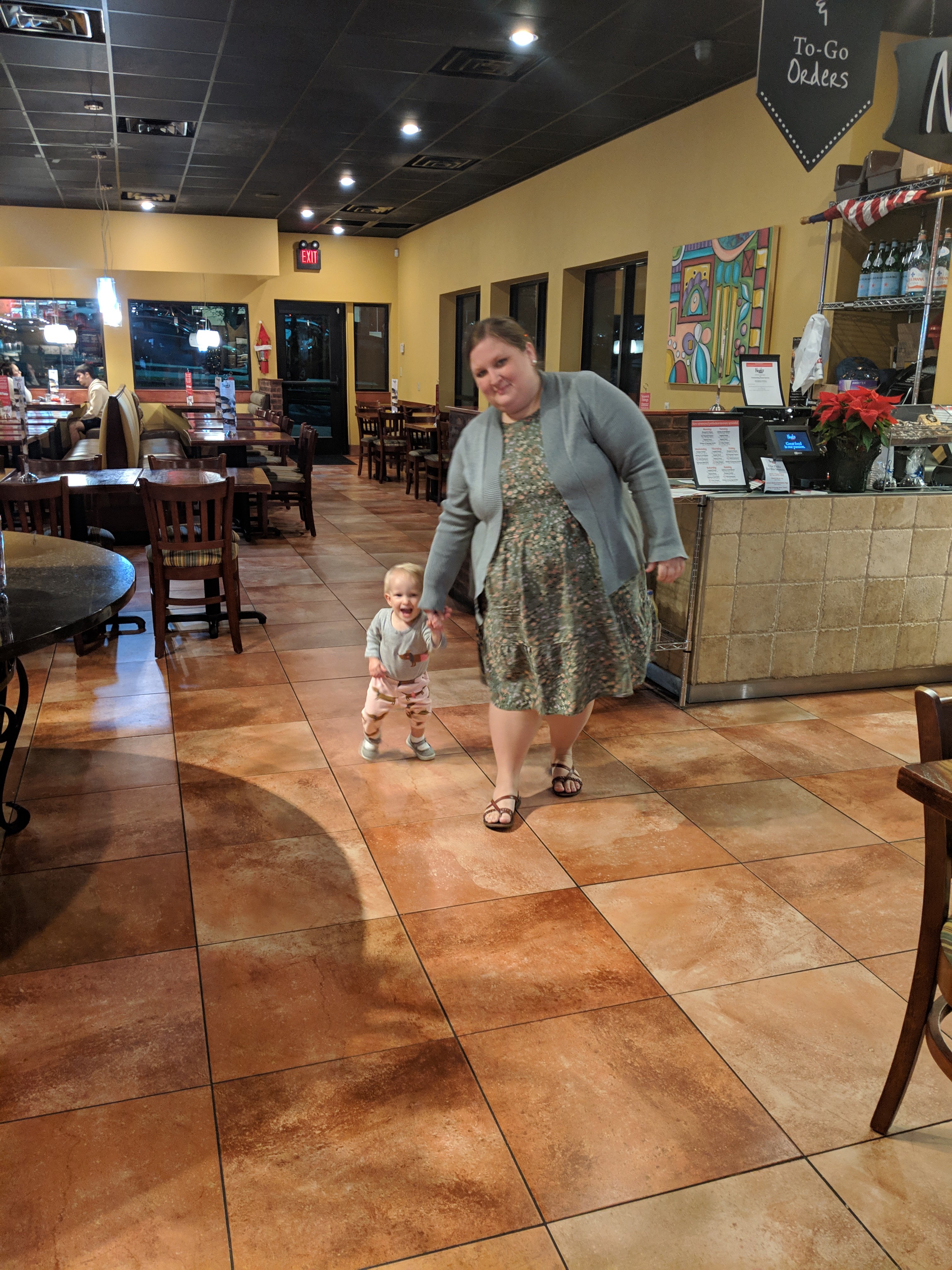 Dressed in her little night gown for bed, she out on my slippers and shuffled around the kitchen for a few minutes waiting for her bottle to heat up. And I was just dying laughing at her.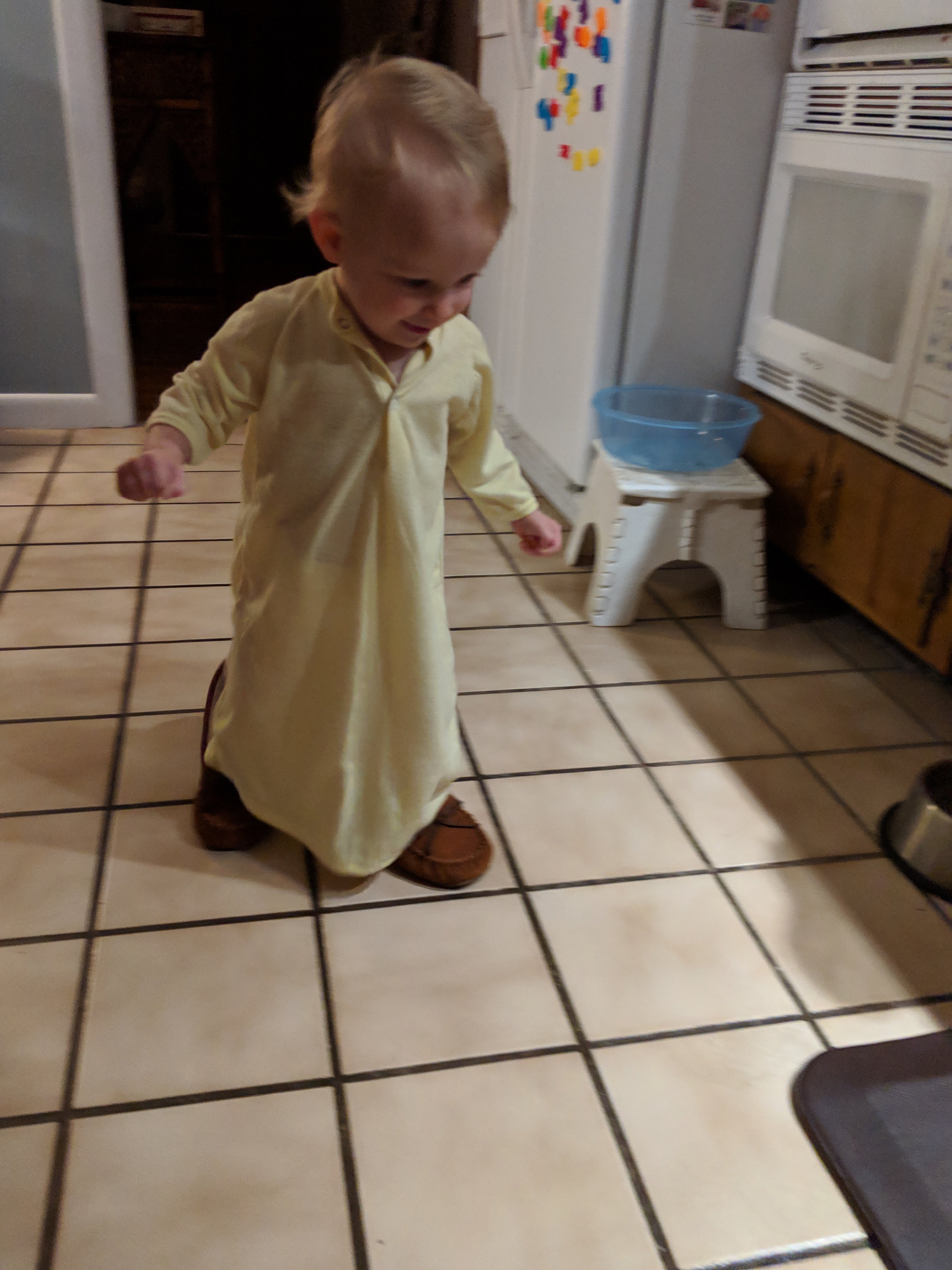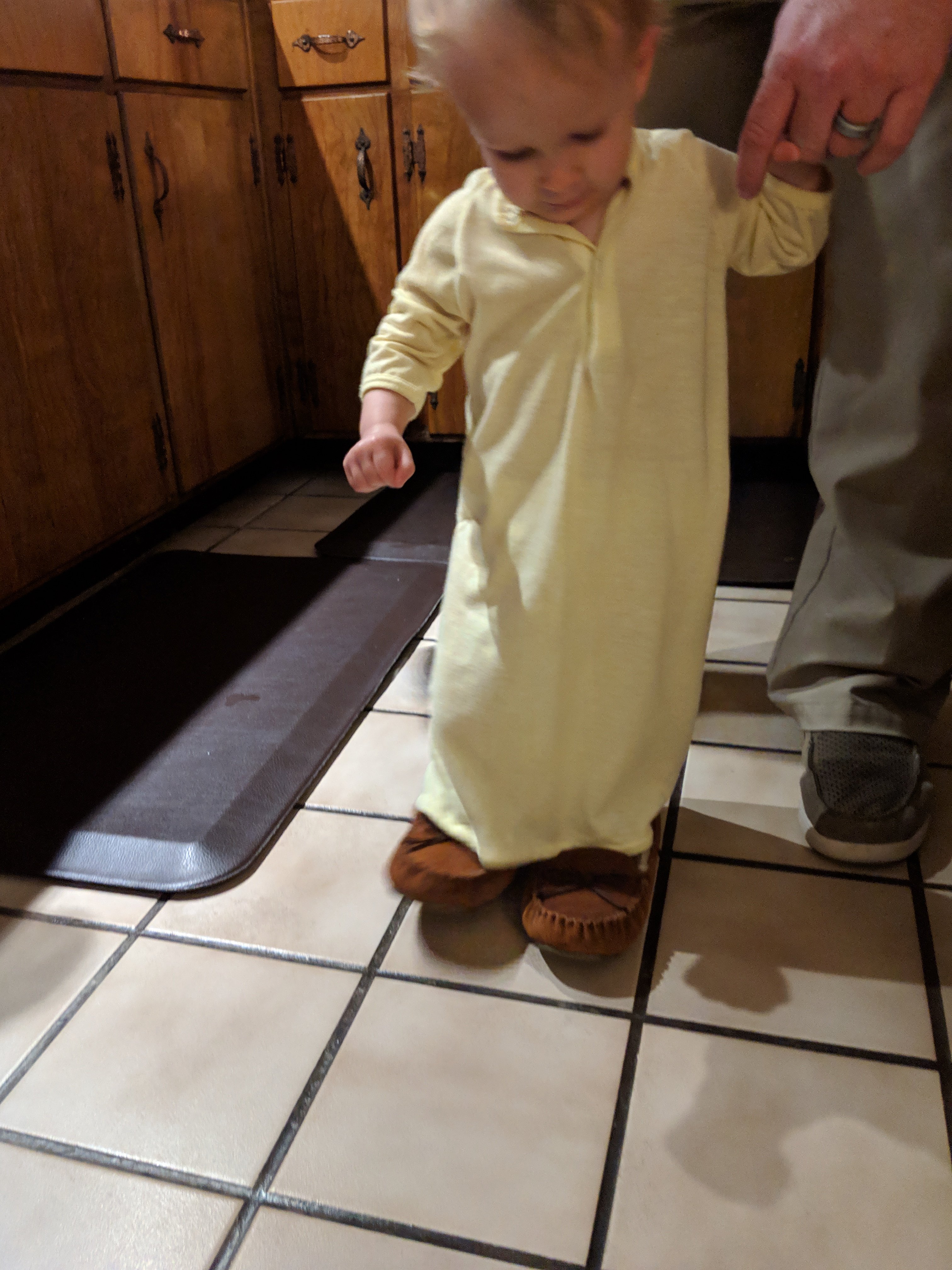 Jeff is folding clothes on the floor, I'm blogging on the couch, and we're watching random YouTube videos. Also, I learned I'm really behind the times with current "pop music" because I've never heard of this girl named Billie Eilish, who's apparently super popular right now, with like billions of views on her videos. She's uh, interesting….
Anyways, I think we're gonna do something out of the norm now, and watch a Christmas movie on Netflix, with some hot tea.