Tonight, we celebrated our precious baby girl, with her very own Moana-themed birthday party! She still wasn't feeling too great from yesterday's shots, but we all made the most of it. There were 19 people here, which is the most we've ever had in our house, and the most people I've ever prepared a meal for. But it went great, and we've even got leftovers! We had BBQ pulled pork sliders on King's Hawaiian rolls, Hawaiian pasta salad, potato salad, crab dip & crackers, a green salad with homemade vineagrette dressing, fruit skewers, Tidal Wave punch, plus Goldfish & Veggie Straws, since those are Emmie's fave snacks. And of course cake & ice cream!
First, THANK YOU to our wonderful family members for not only coming tonight, but for all the great, sweet, fun gifts you generously gave our daughter! We have the best family. Since I'm dead from exhaustion now though, I'll just dump all my photos from the night, and go rest my aching feet.
Grammy ordered this amazing birthday poster!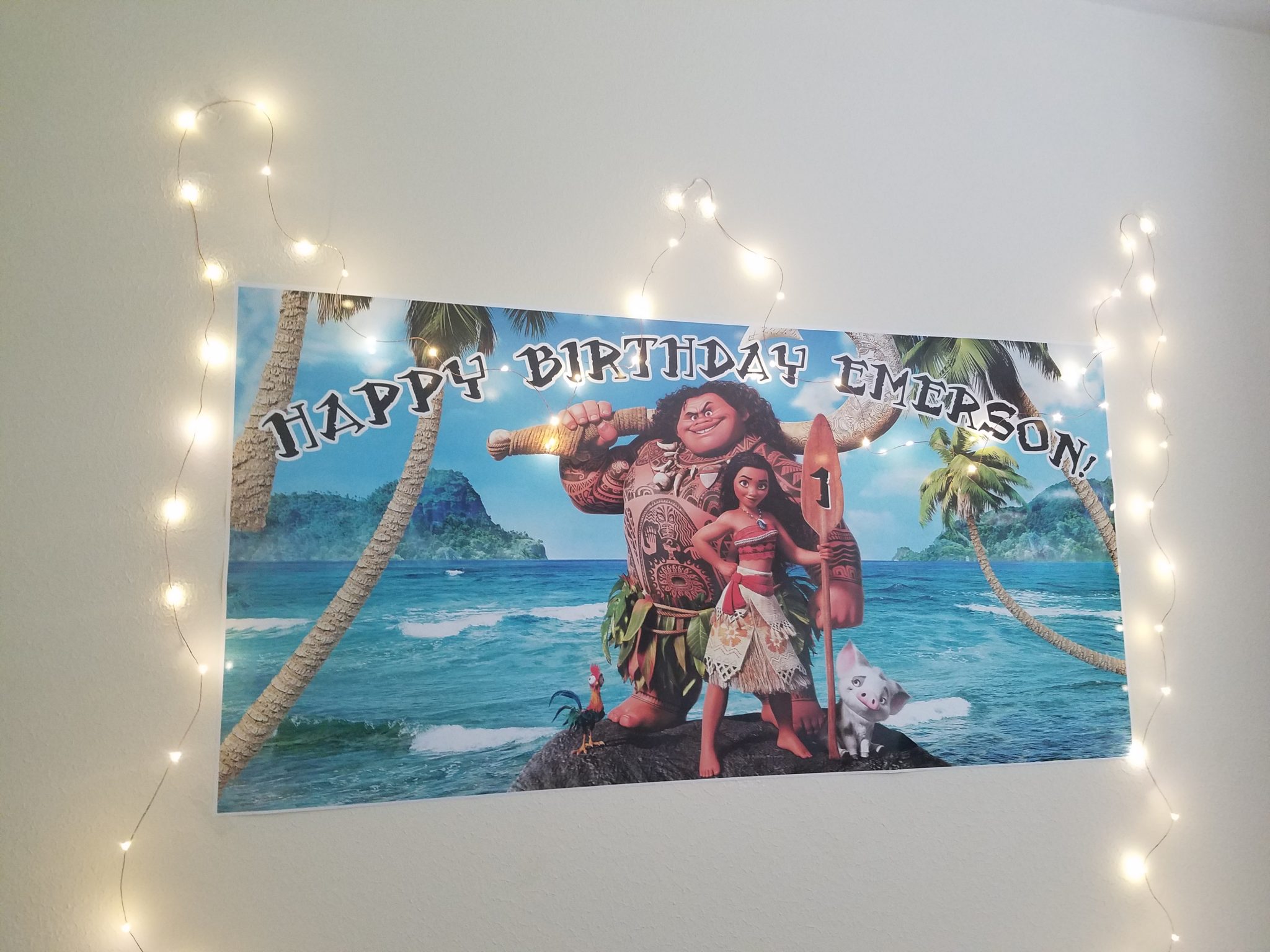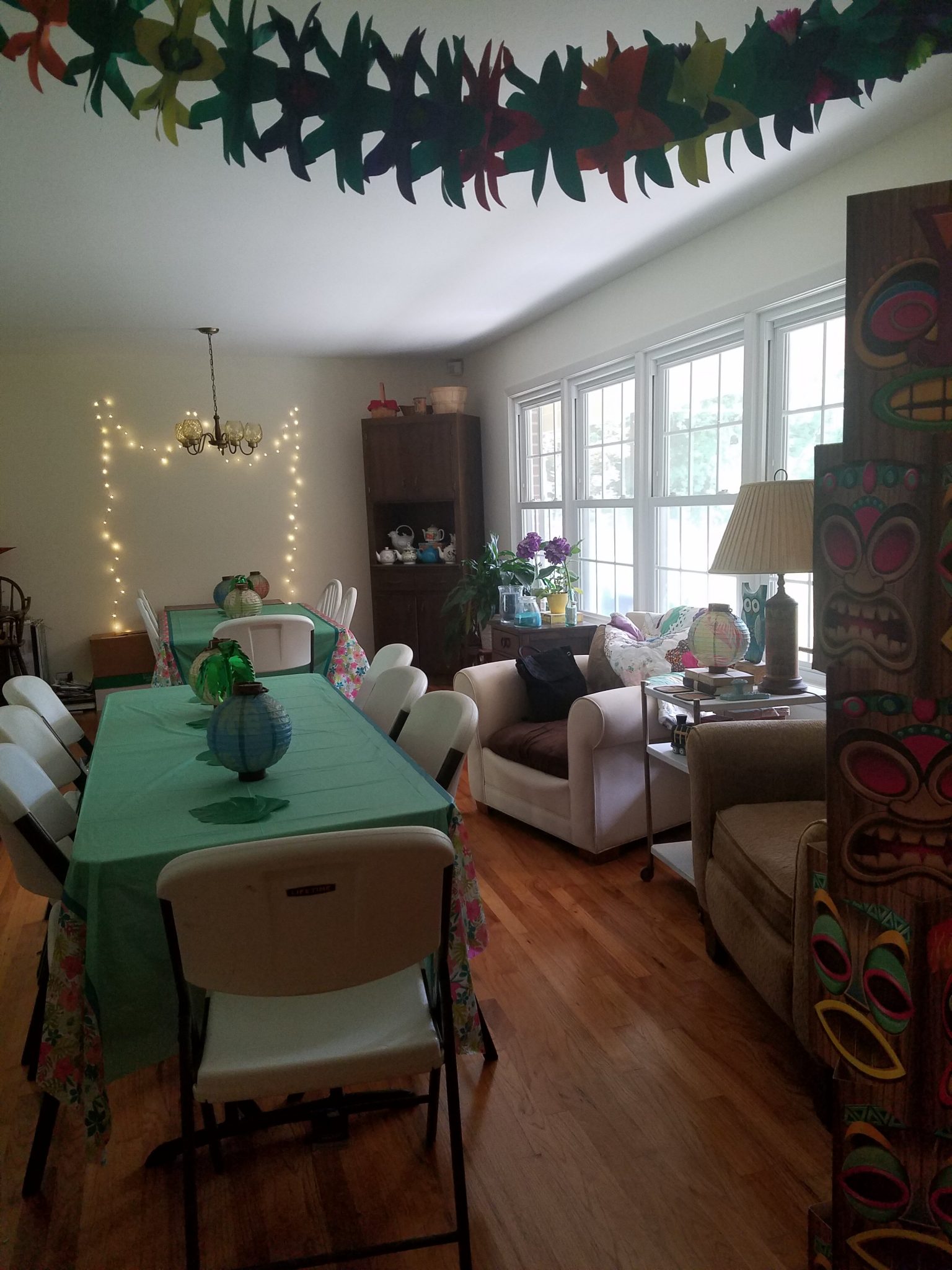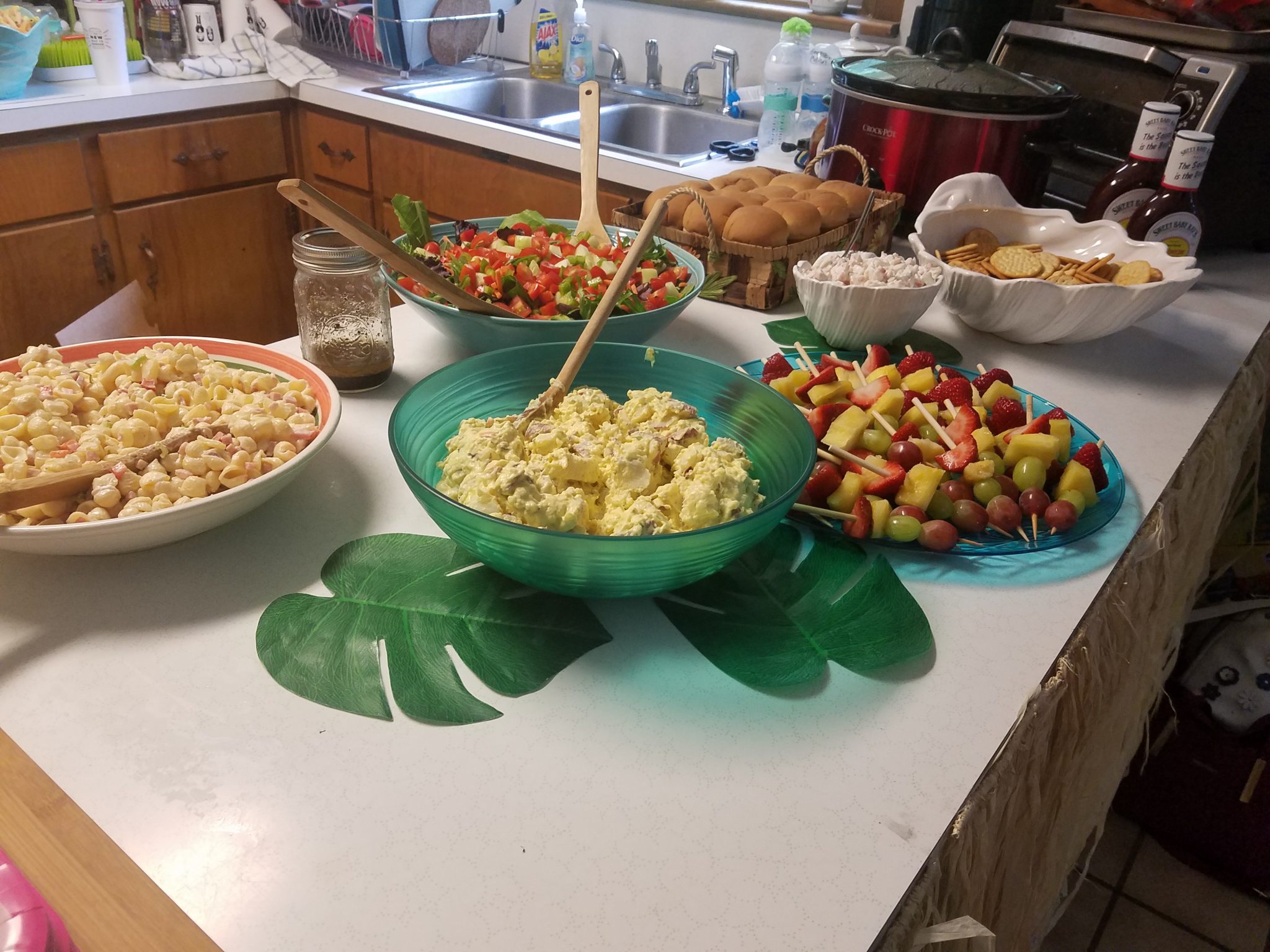 And shout-out to my boss, Michelle, for letting me borrow some of the decor!! (Leaves, lanterns, grass skirts, and the tiki man tower things.) Thank you!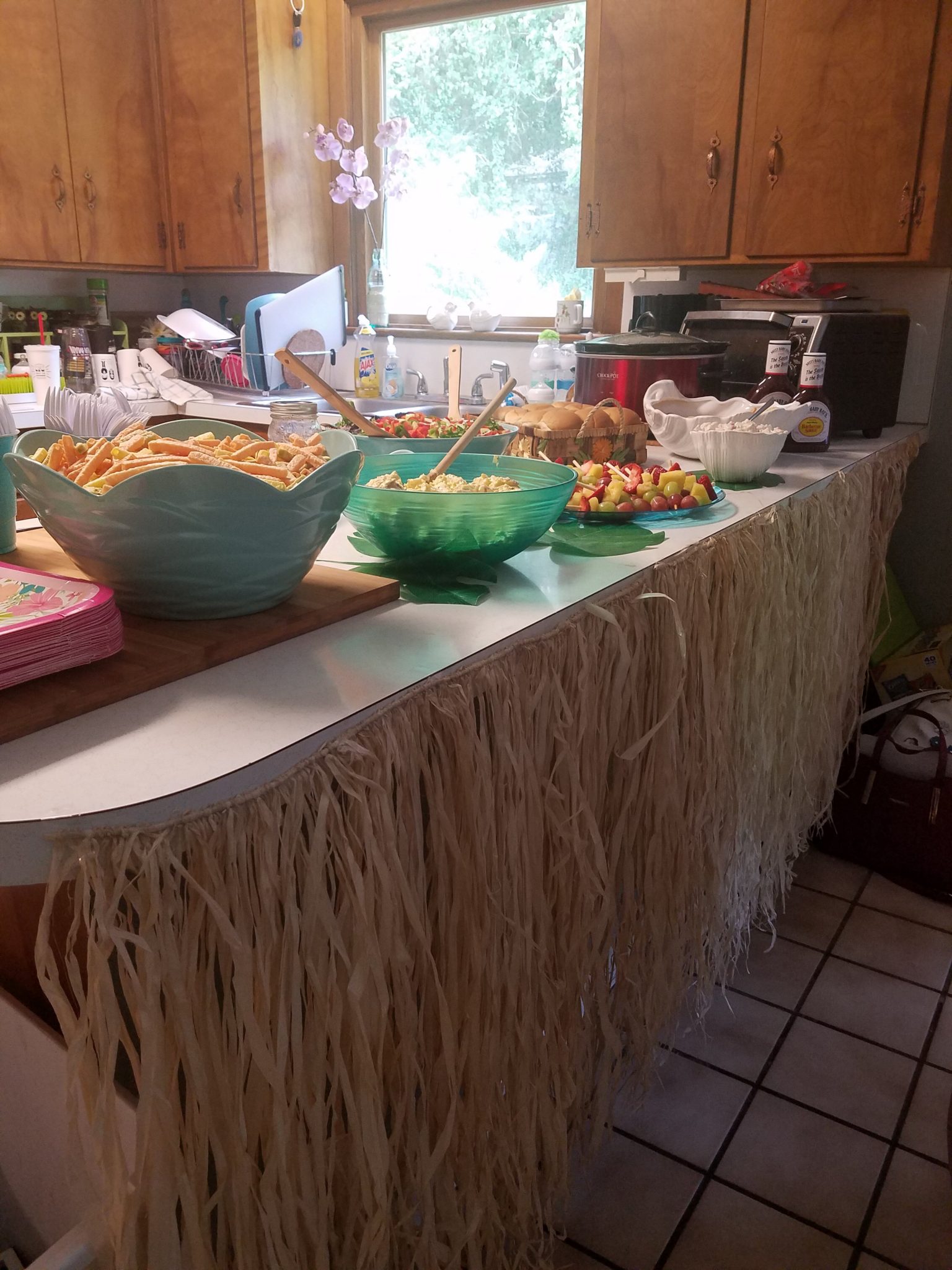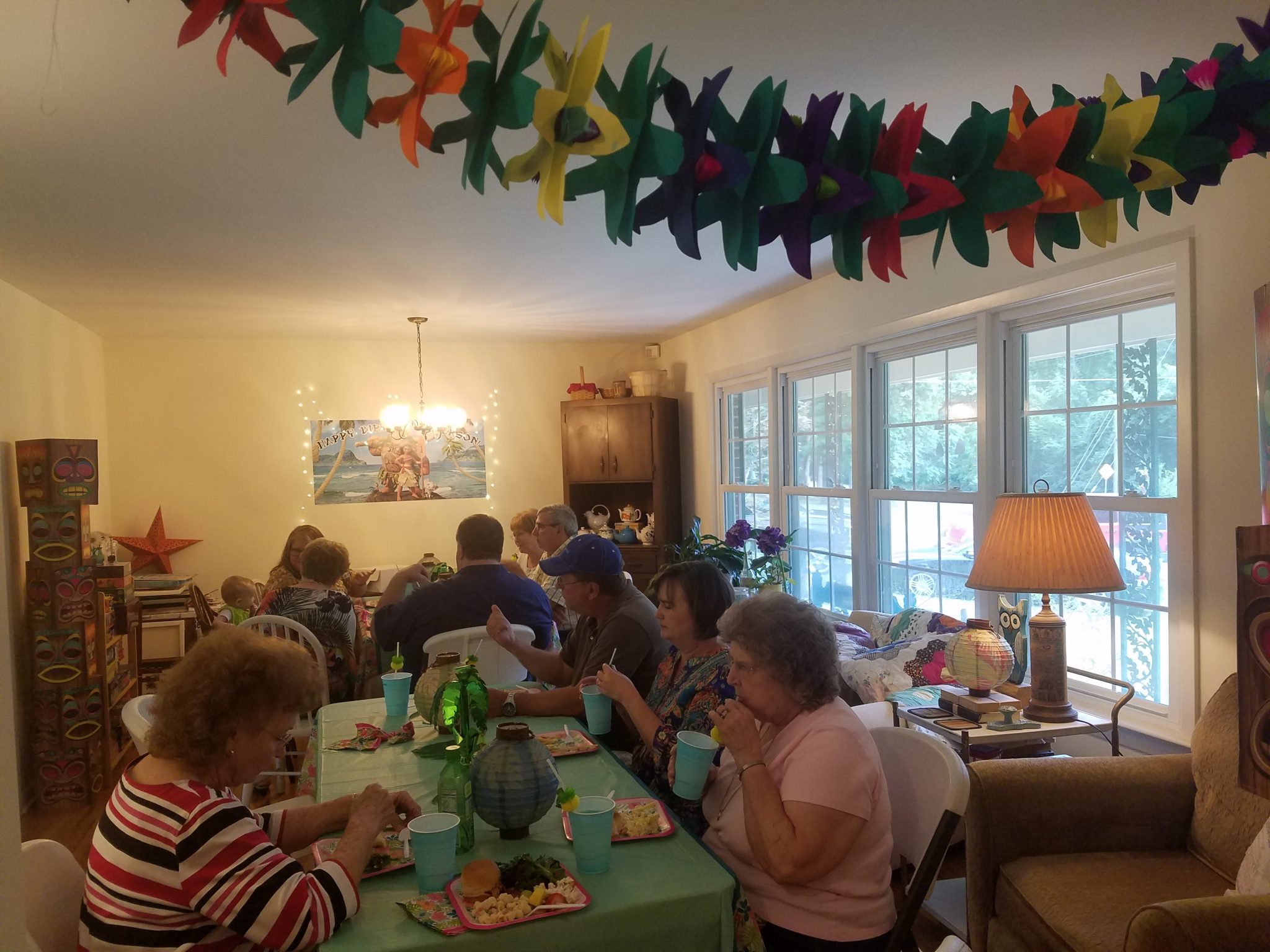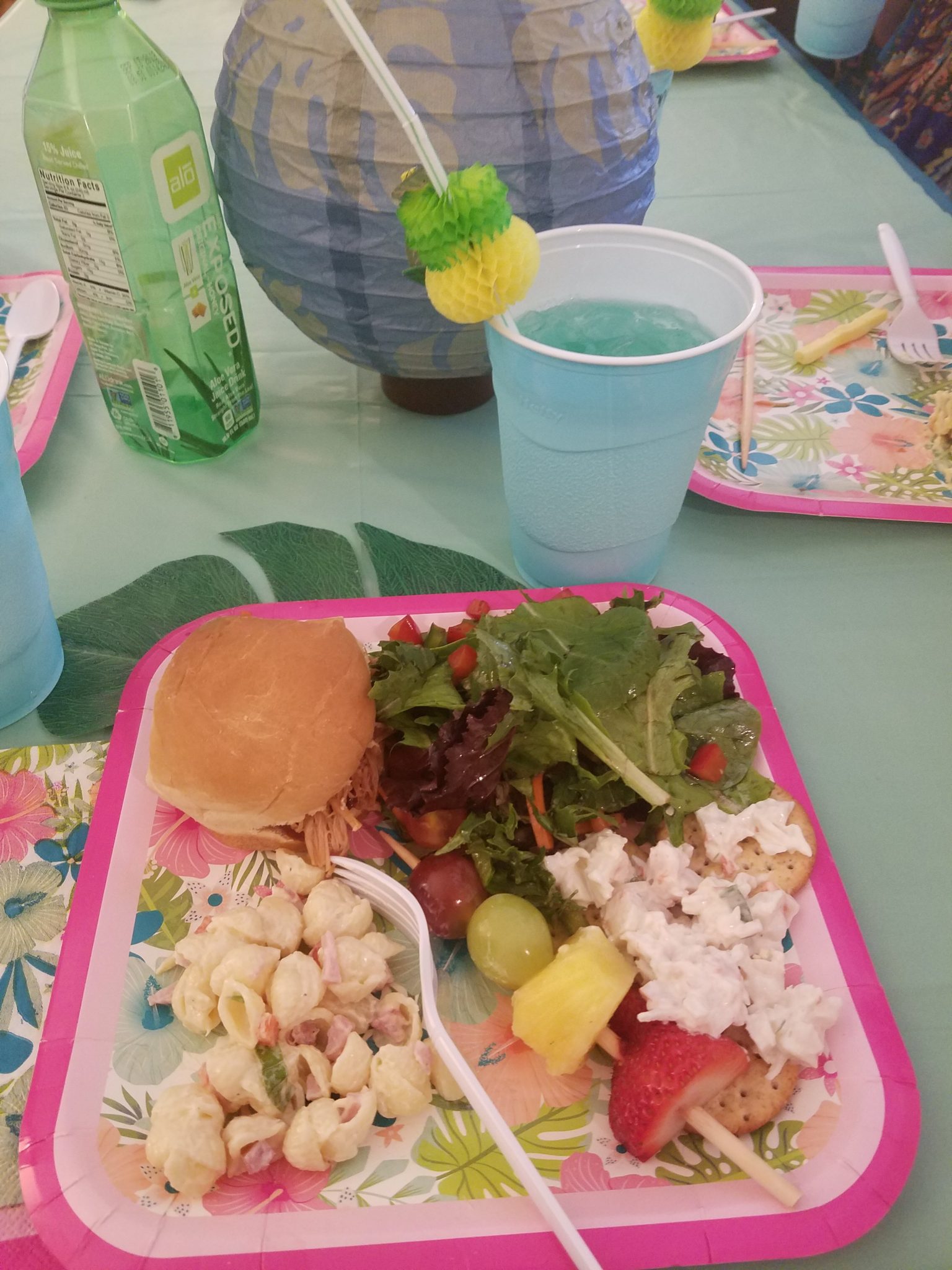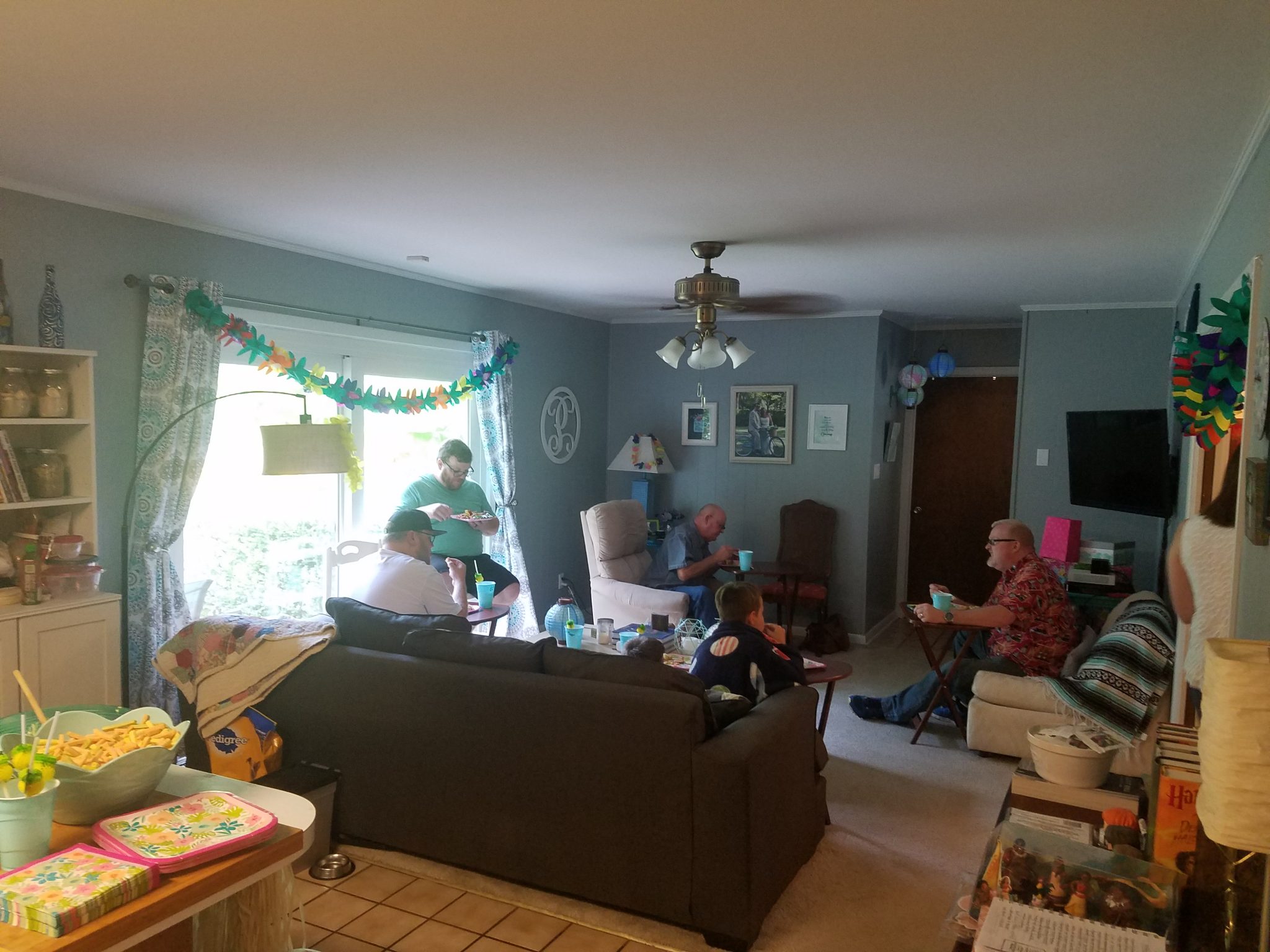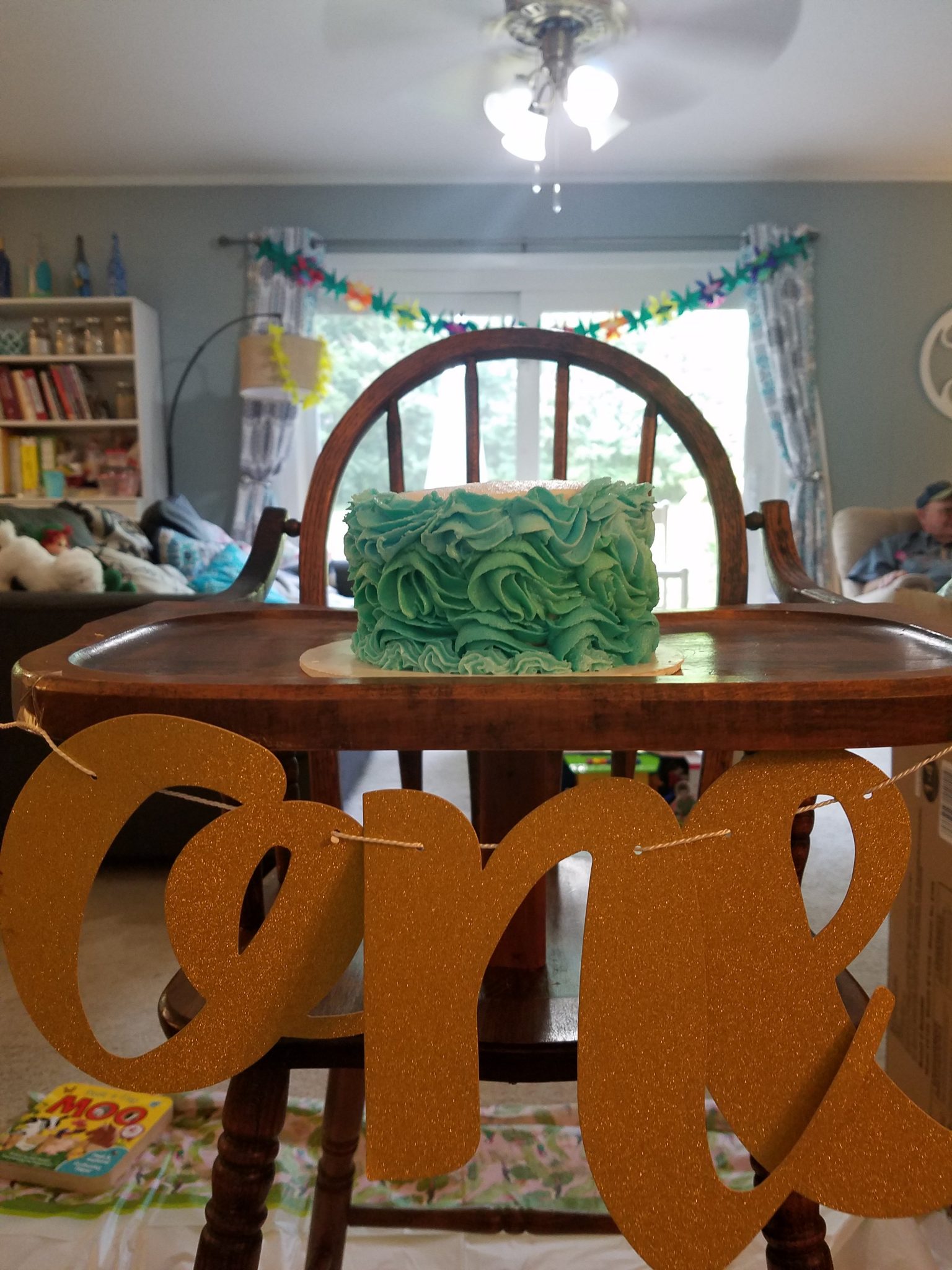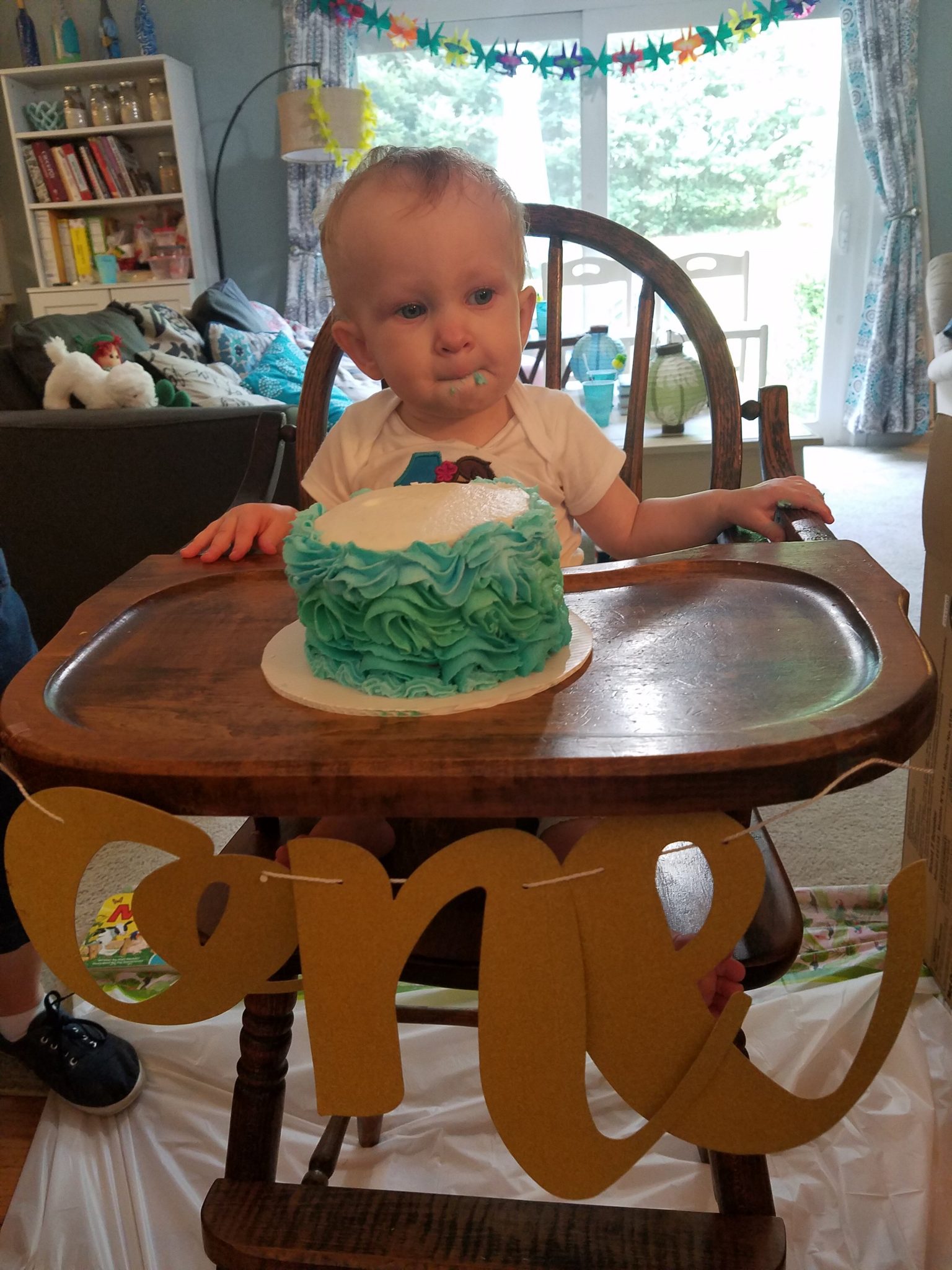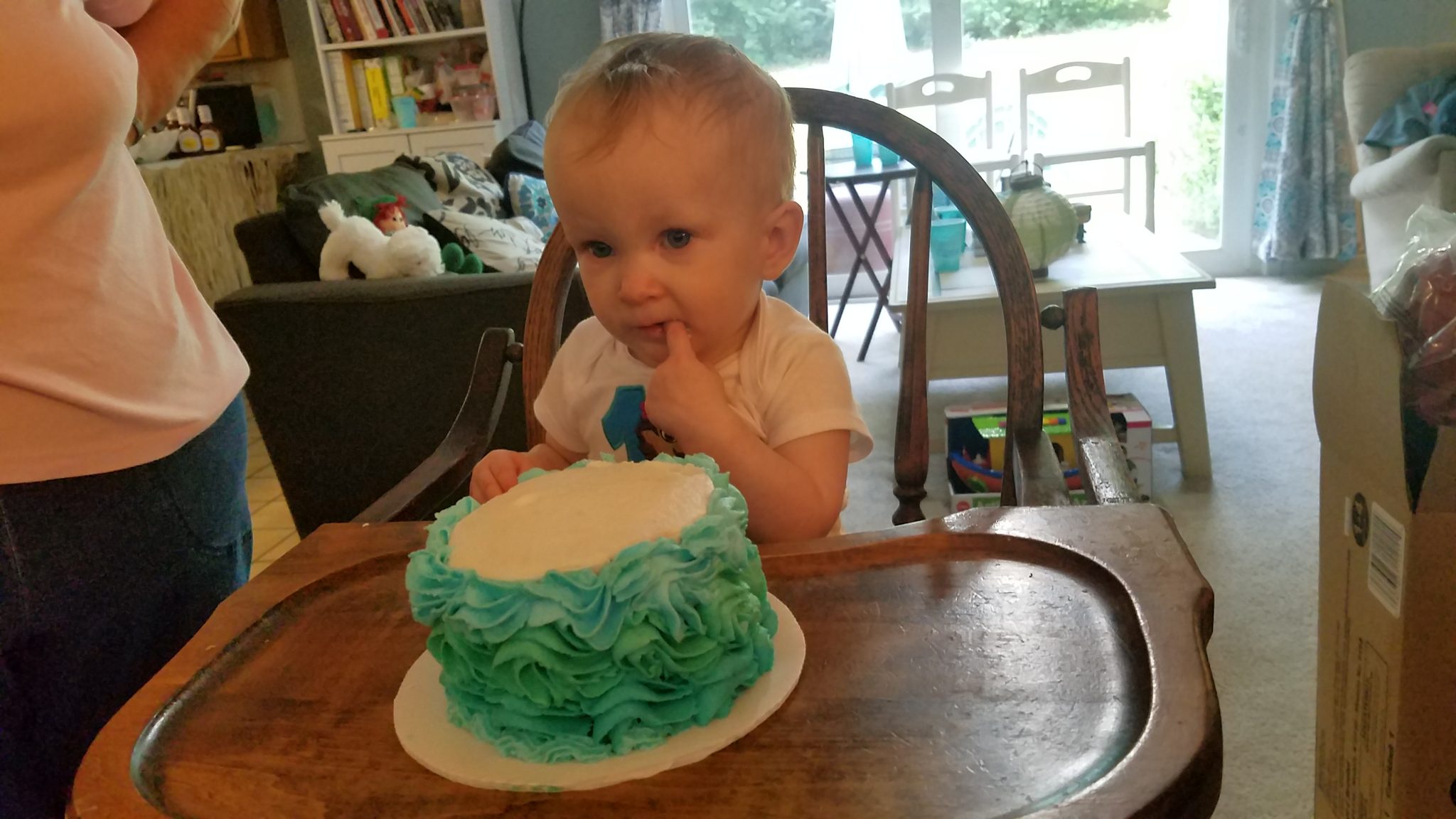 My friend Kathy from church (who sings in choir with me), made both of the cakes. Not only did they look amazing, but they tasted delicious too! Emmie was super dainty about her smash cake though. She just barely took a couple swipes of icing with her tiny fingers – but there was definitely no smashing.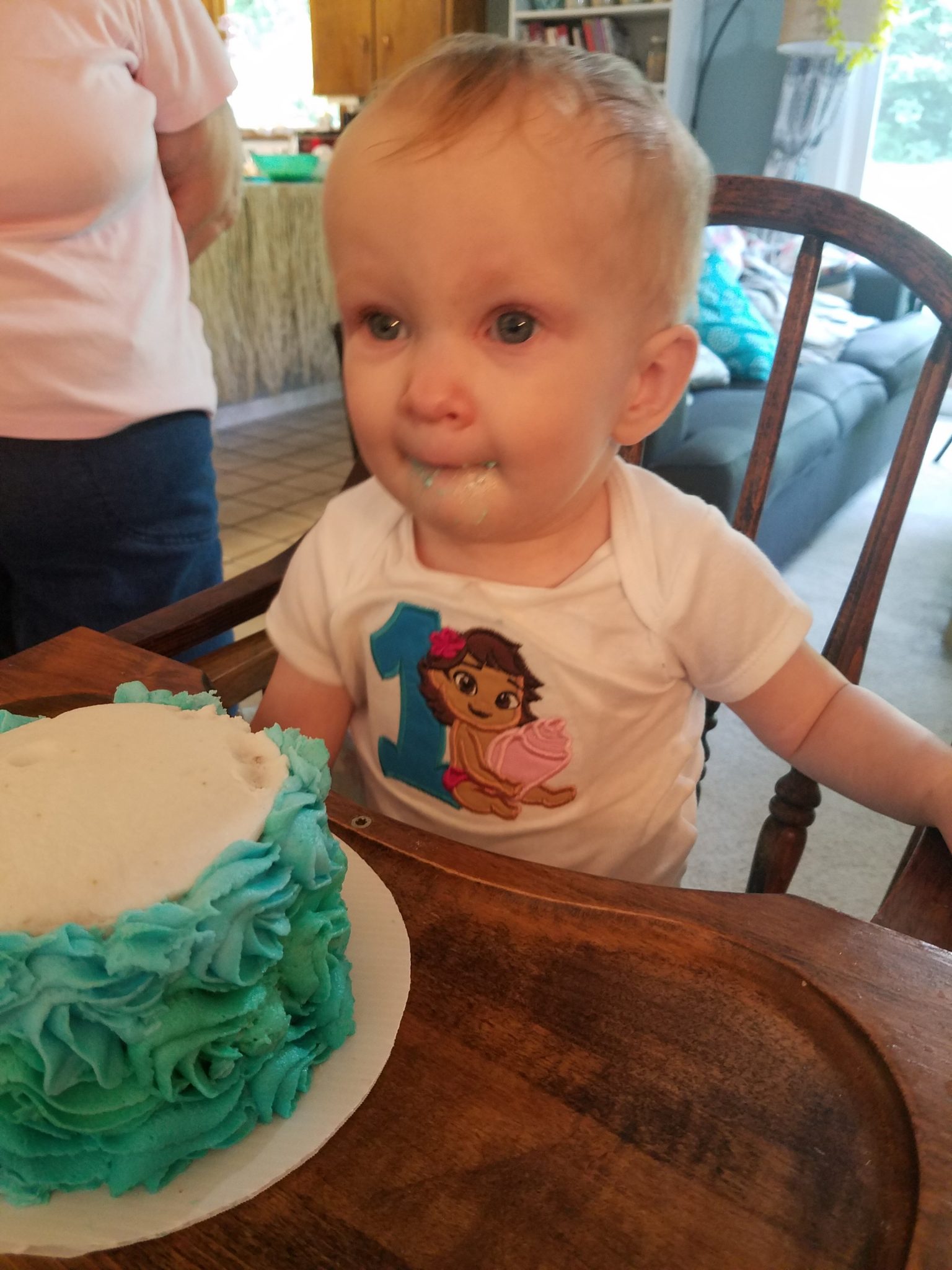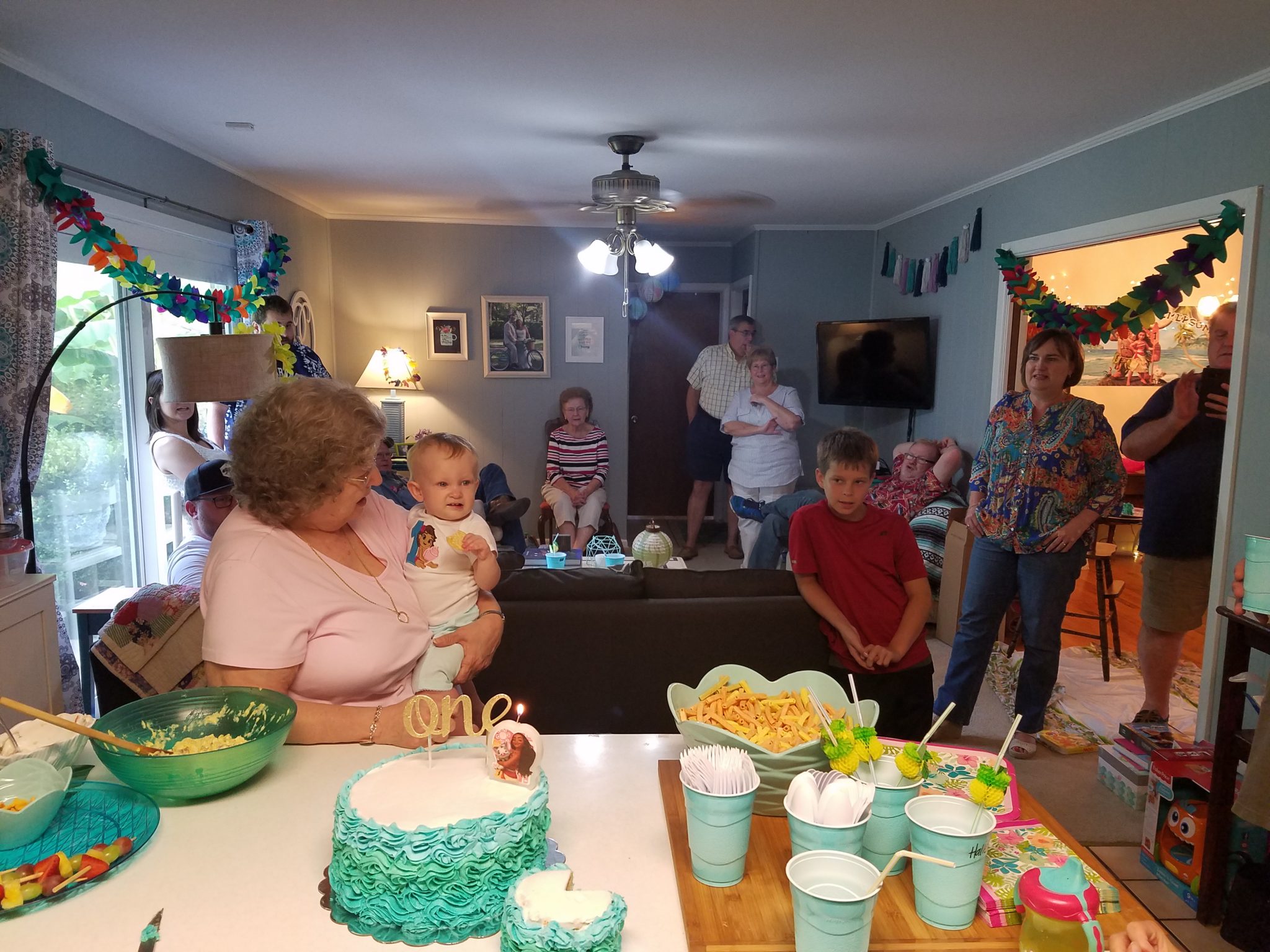 We tried to let her "smash" again on the floor, but she was still very gentle about it.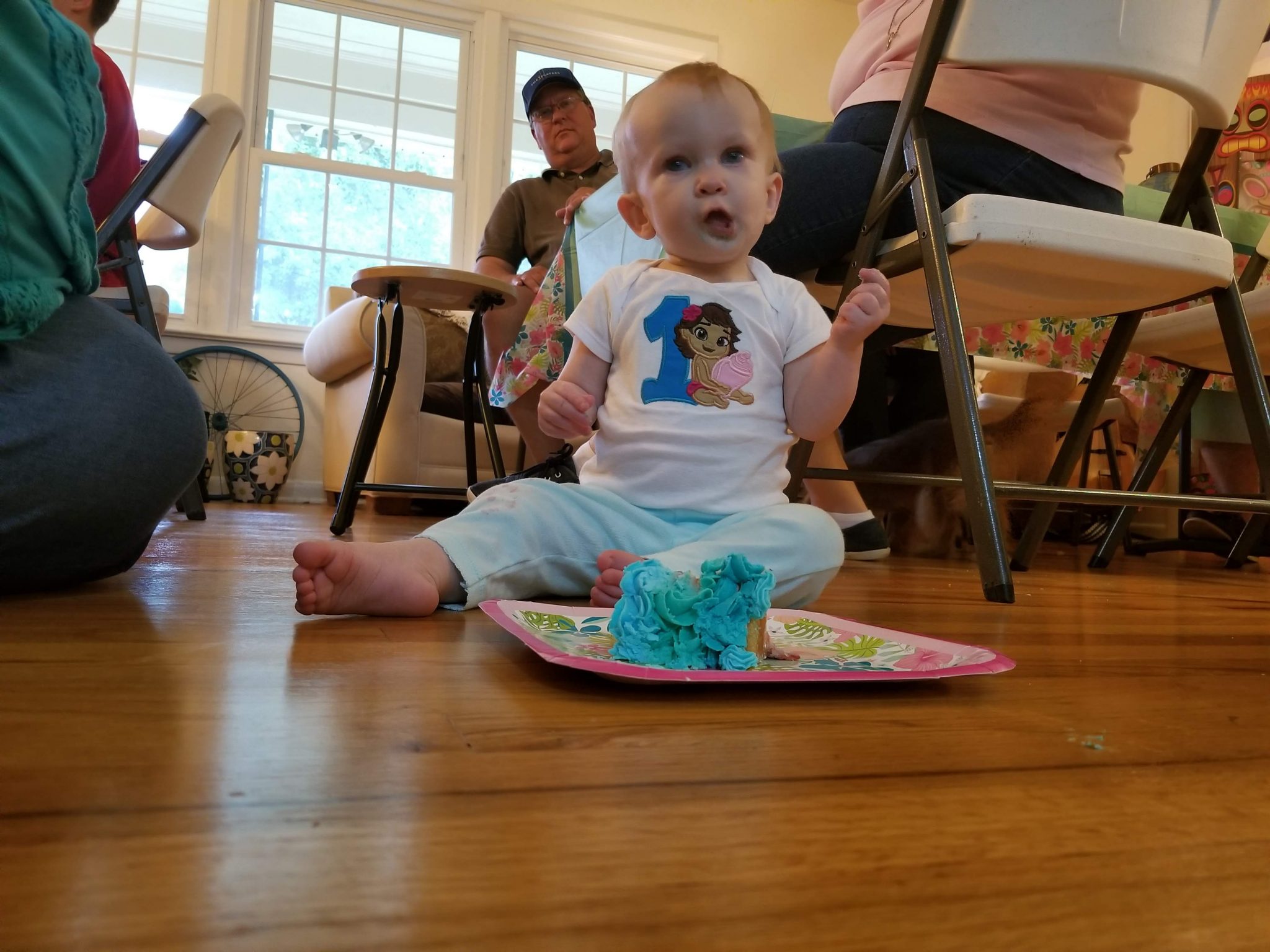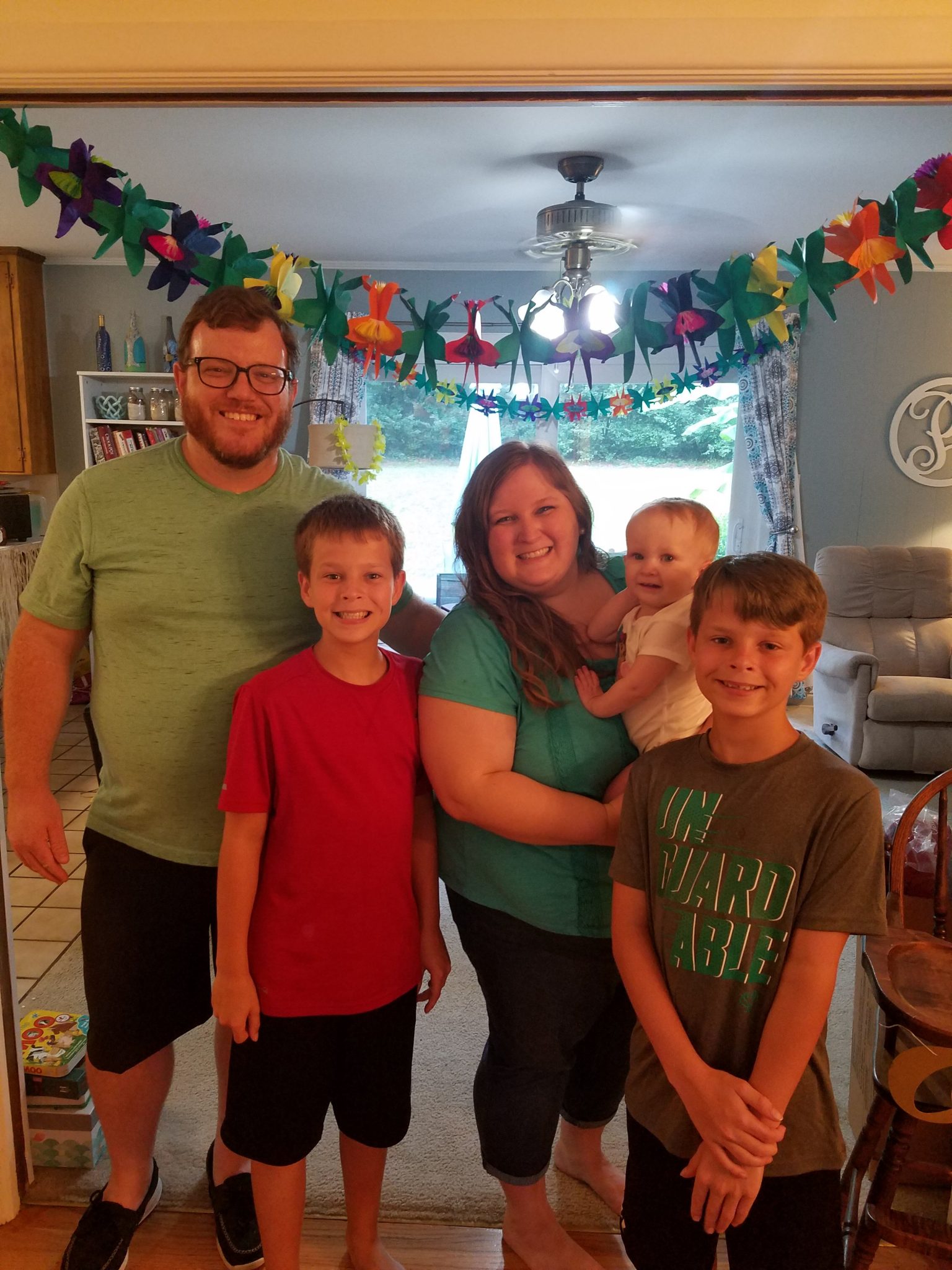 Aunt Meggie & Uncle Bo bought her this super cute doll in Ireland for her birthday!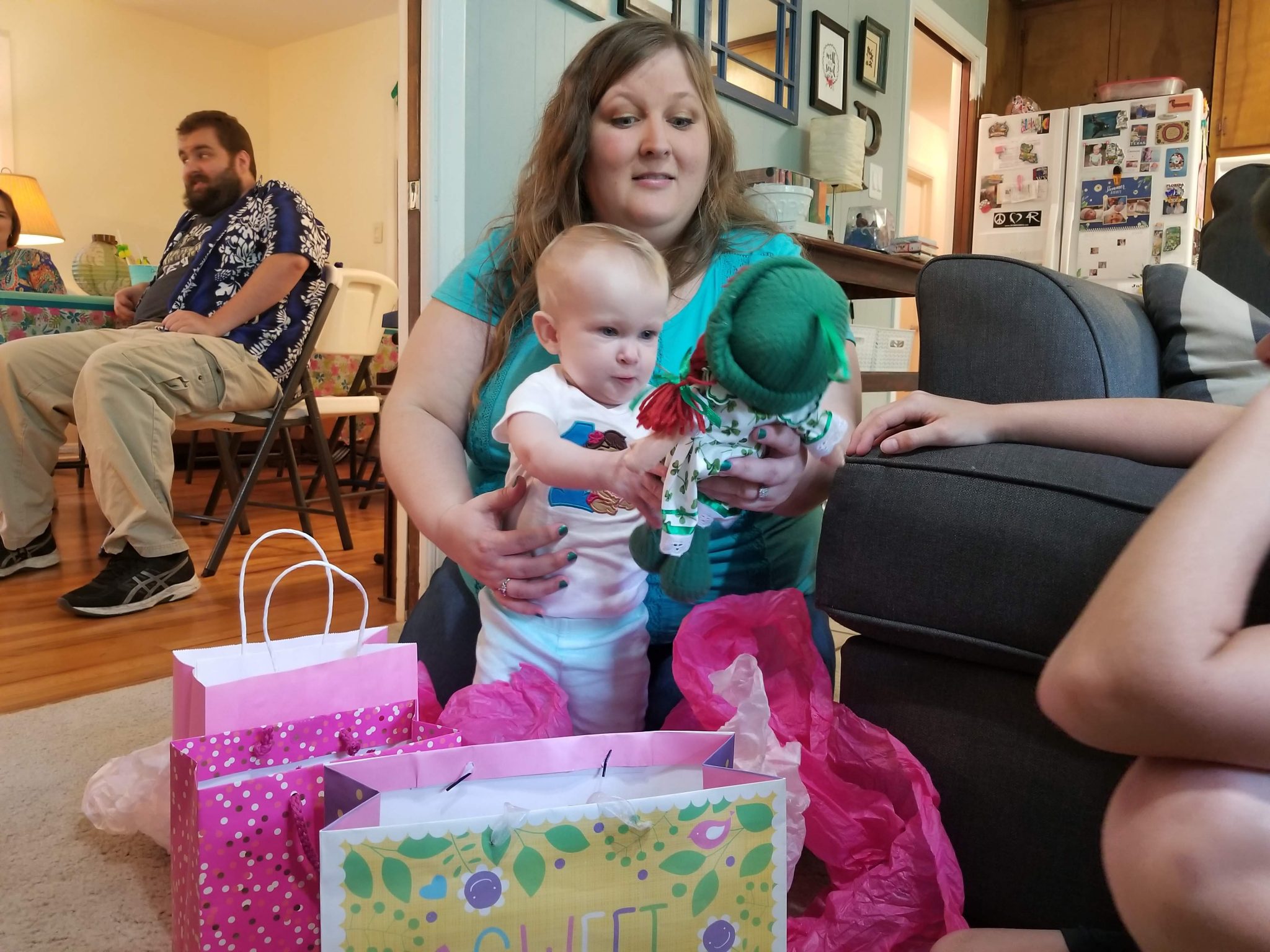 And in the chaos of everything, we didn't even give her the presents we got her! So we'll give those to her tomorrow, and just extend her birthday one more day. We had a great time tonight, and I'm super thankful for this time to celebrate & be with family!