Emerson was super sweet and happy this morning, content playing on her Kindle when I left for work.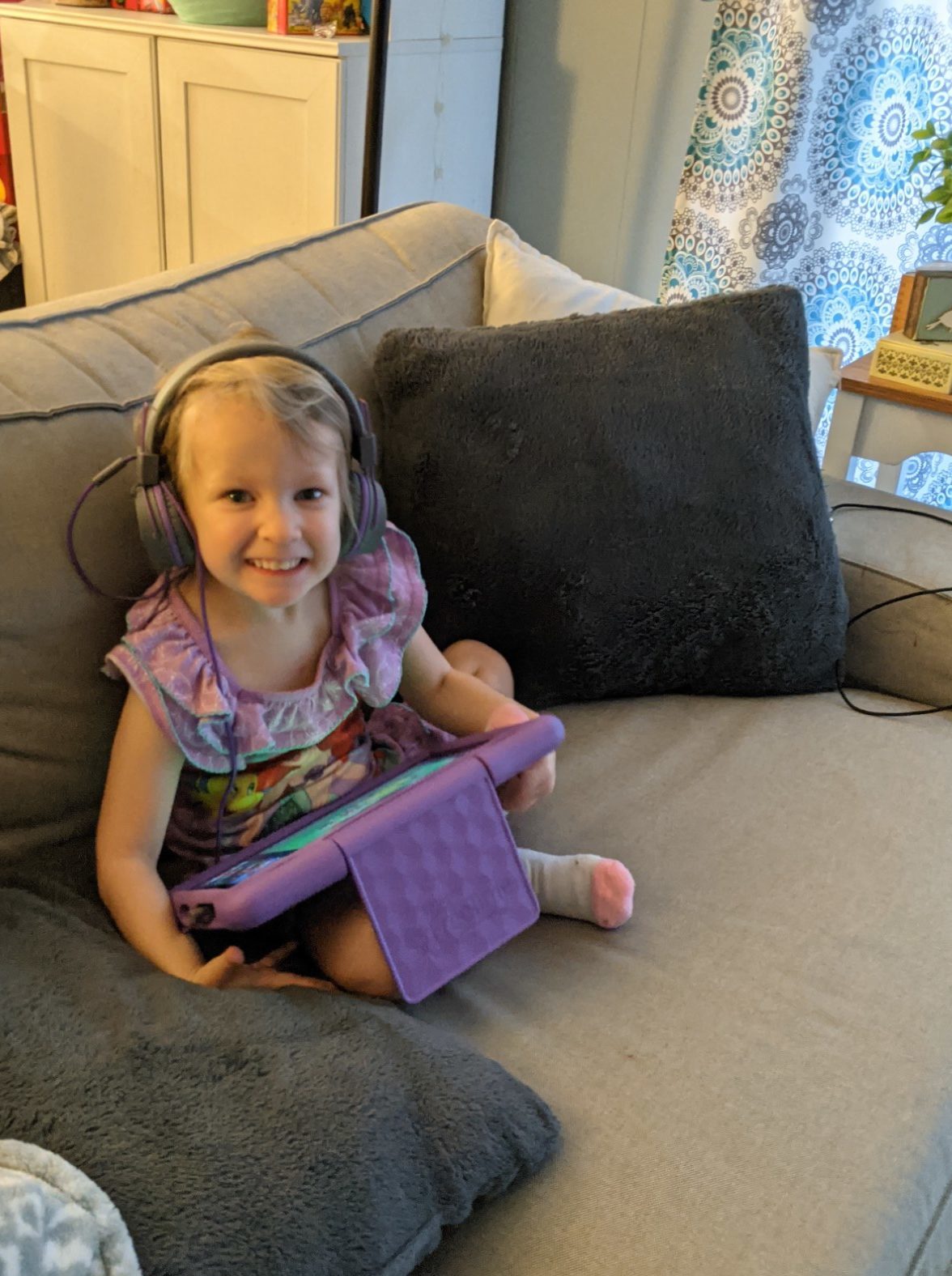 She picked out her own outfit last night, and was quite excited to get herself dressed this morning. And her and Daddy had another great day together! (And let me just say, I've been so proud of him for all the pictures he's taken on their last two days together, since I'm always the one doing that when we're together!) They played school and babies and doctor and teepee, and then headed to Walmart to pick up our grocery order. There were a few things I forgot, so they went inside to grab those, and they got some popcorn chicken for Emmie's lunch while they were there.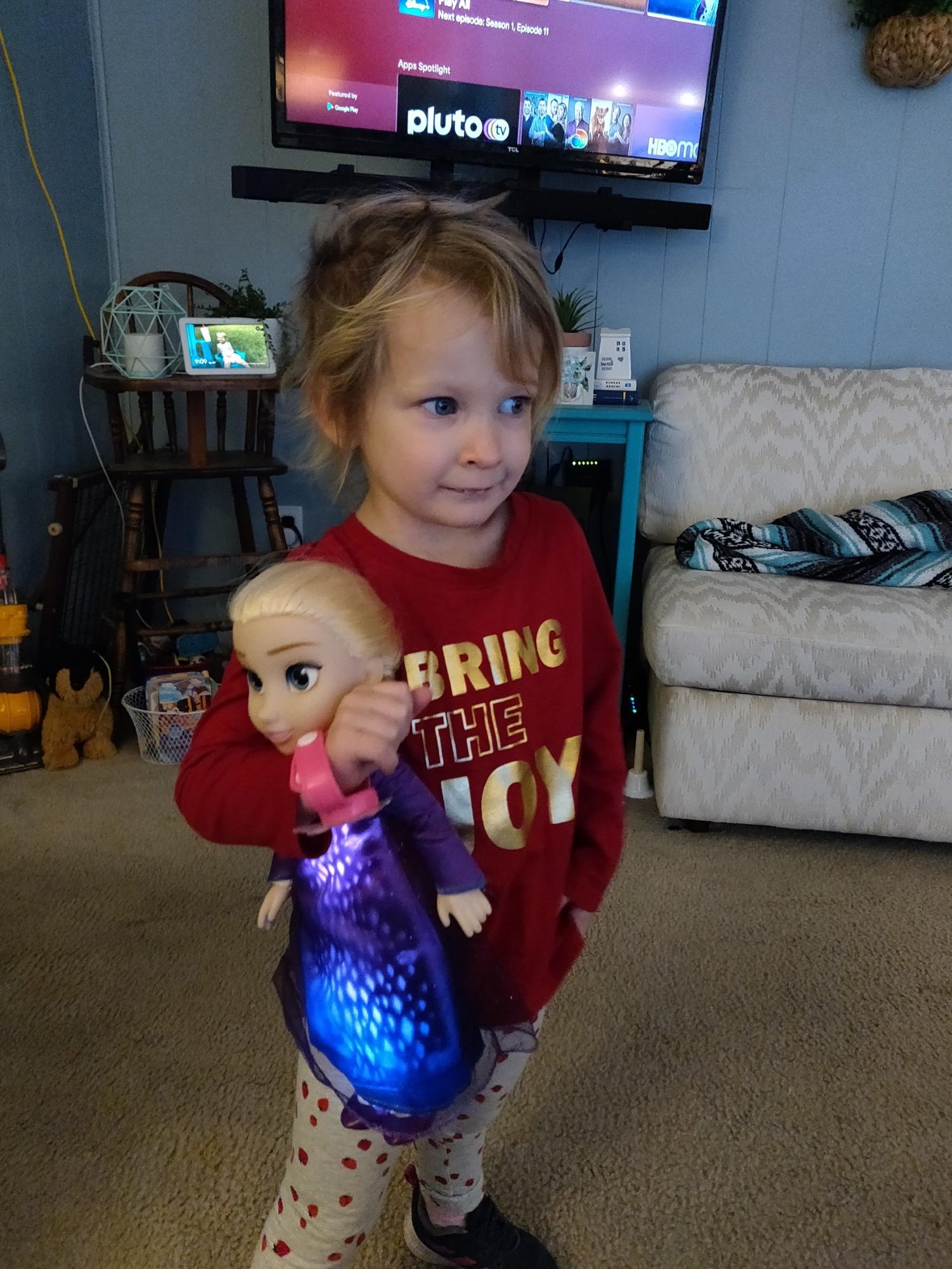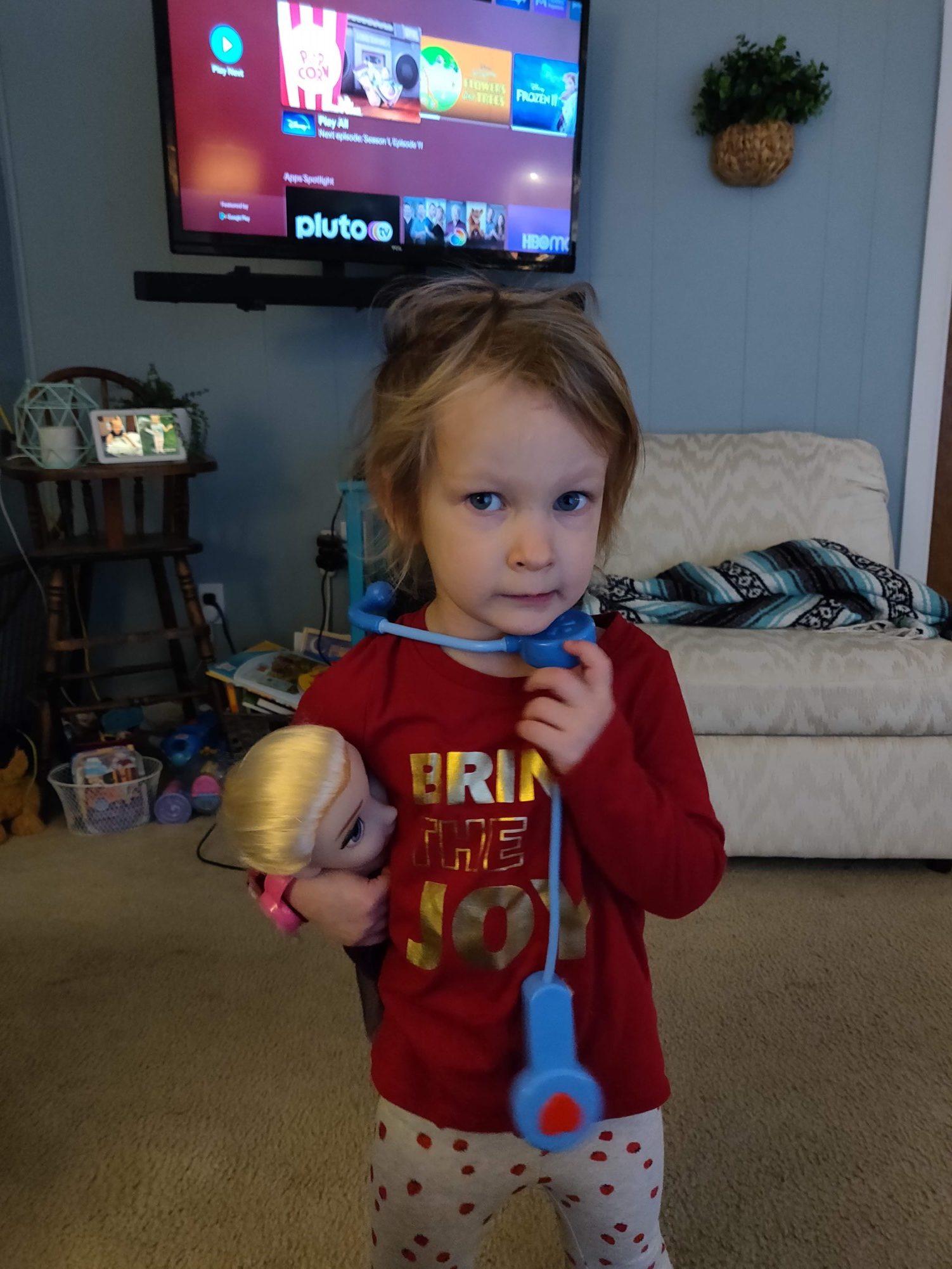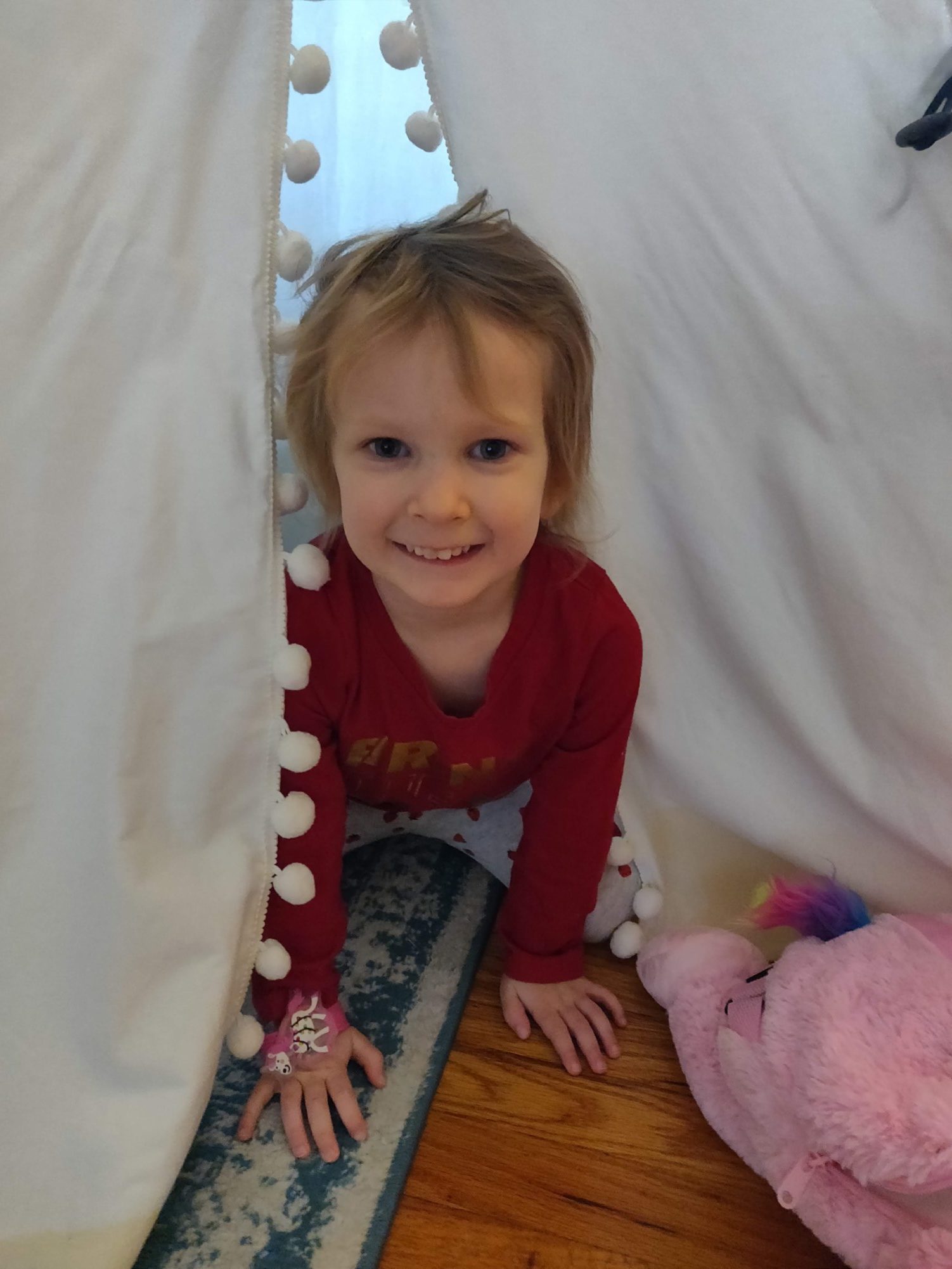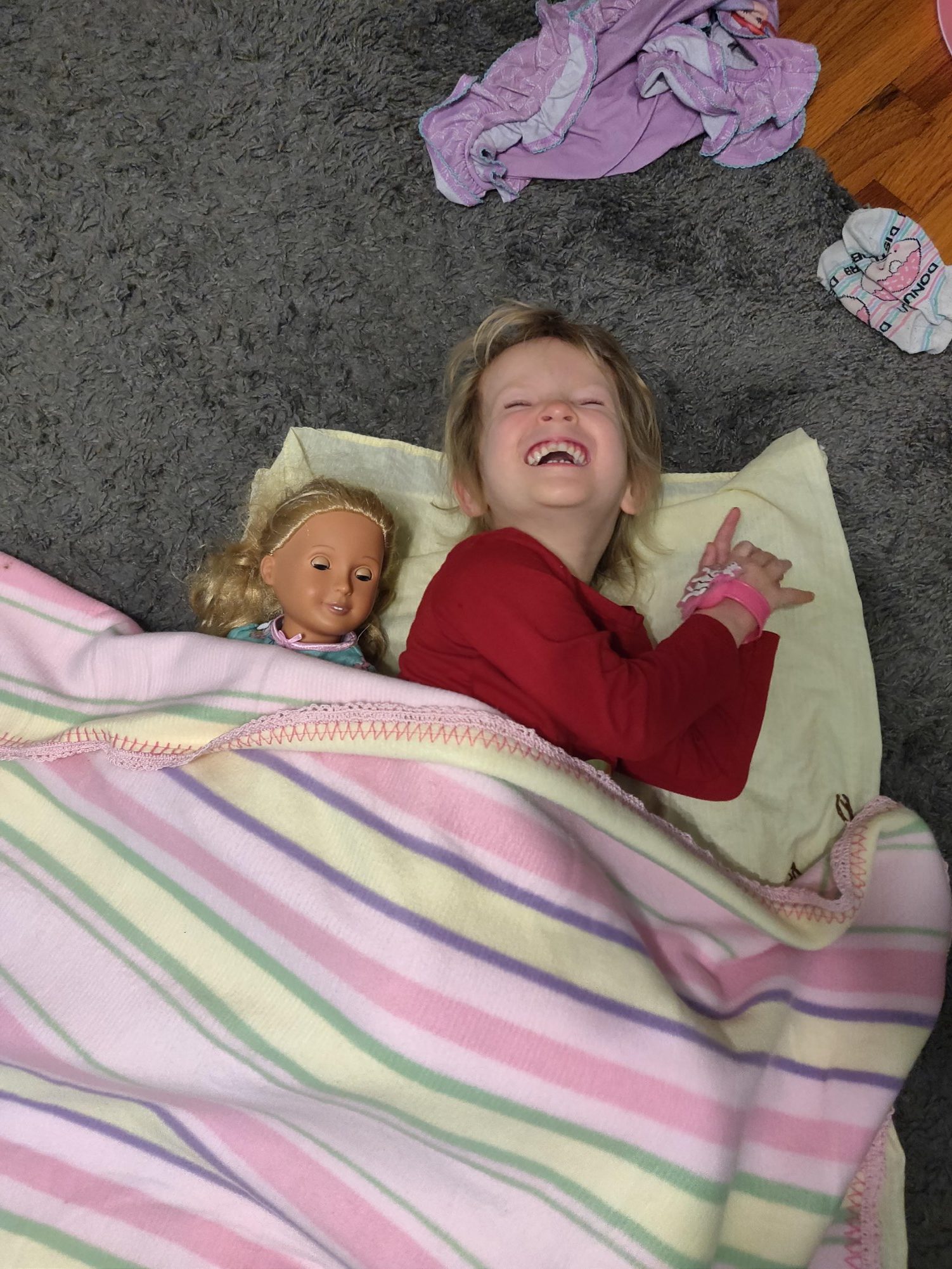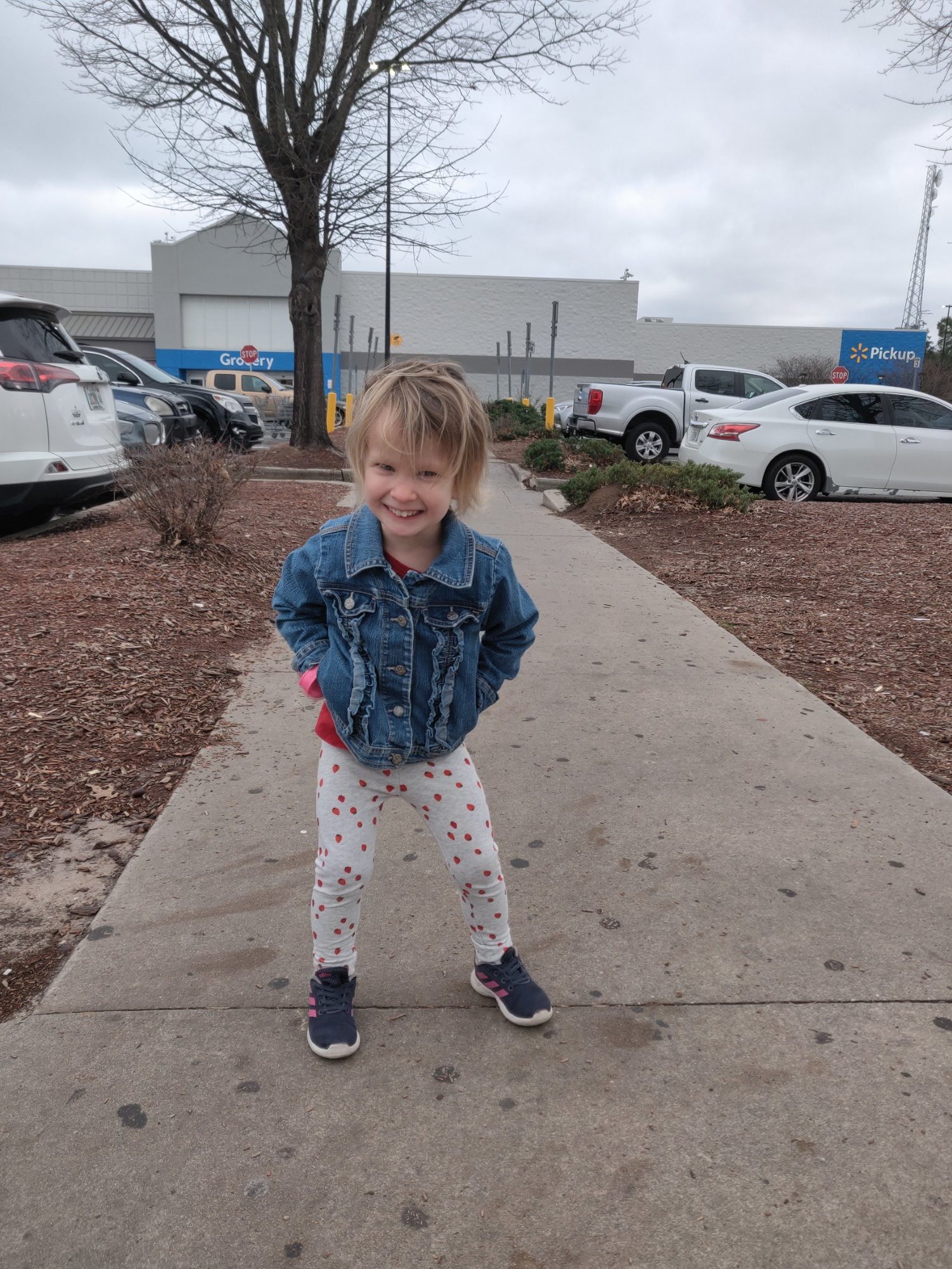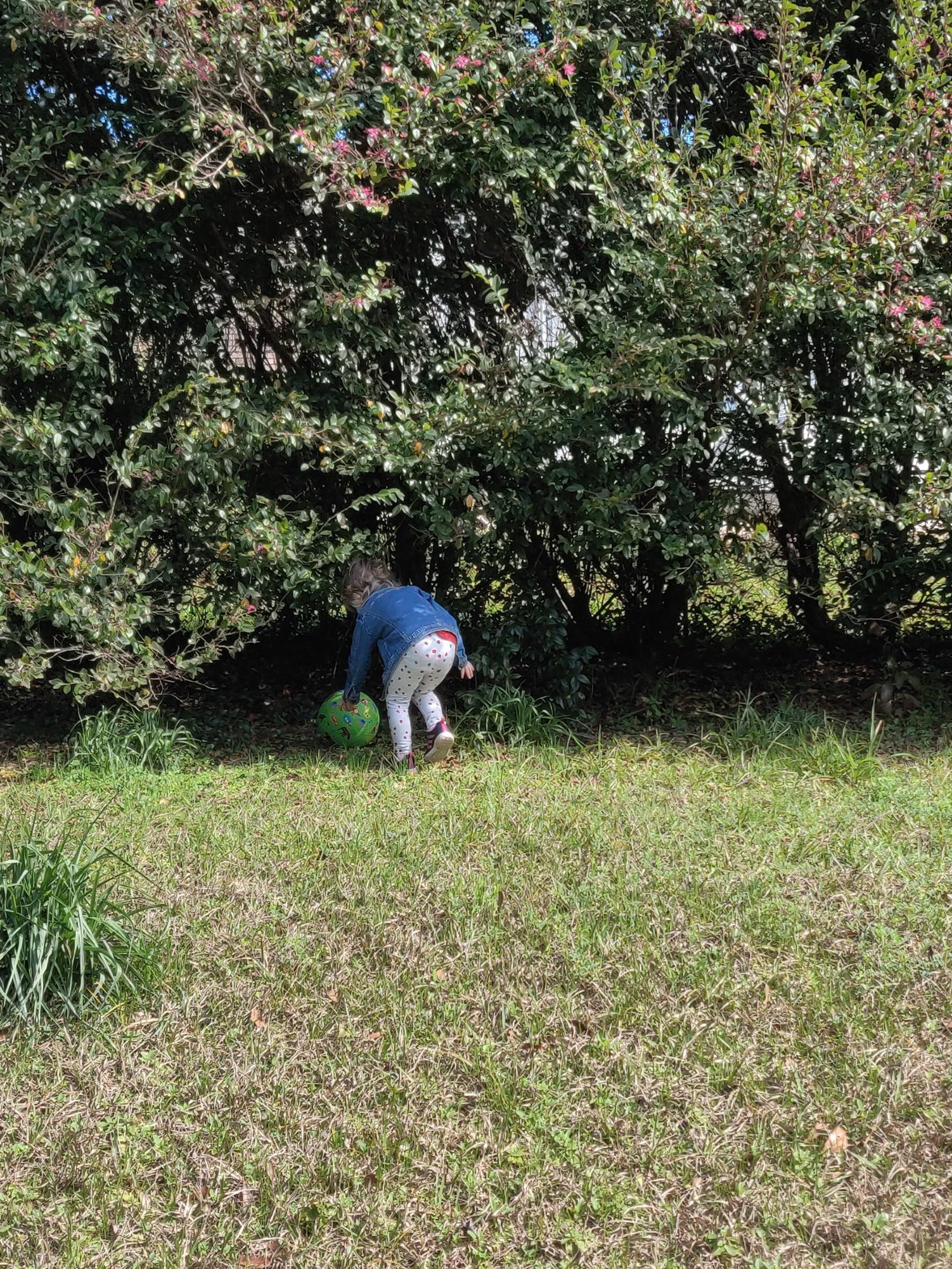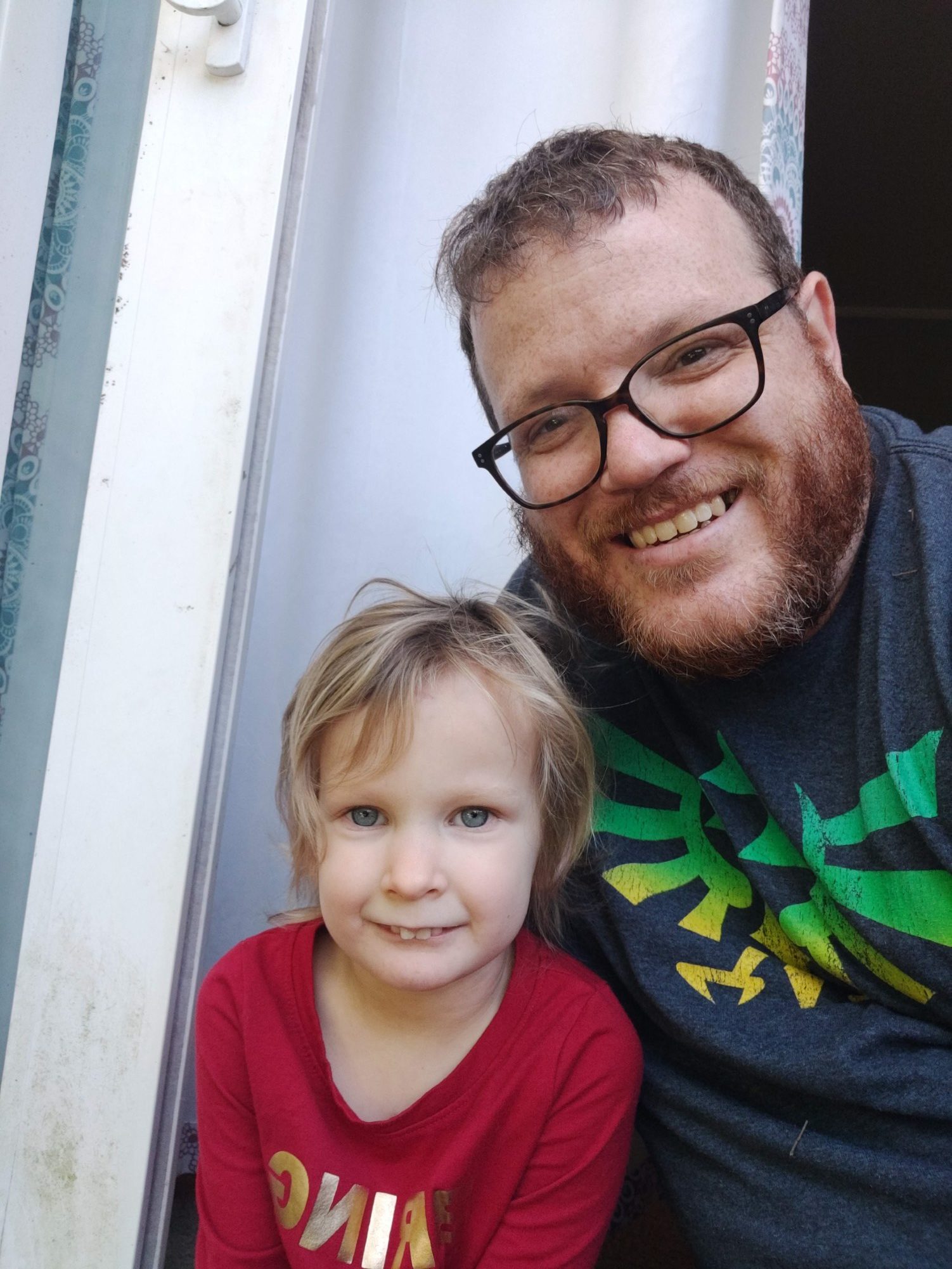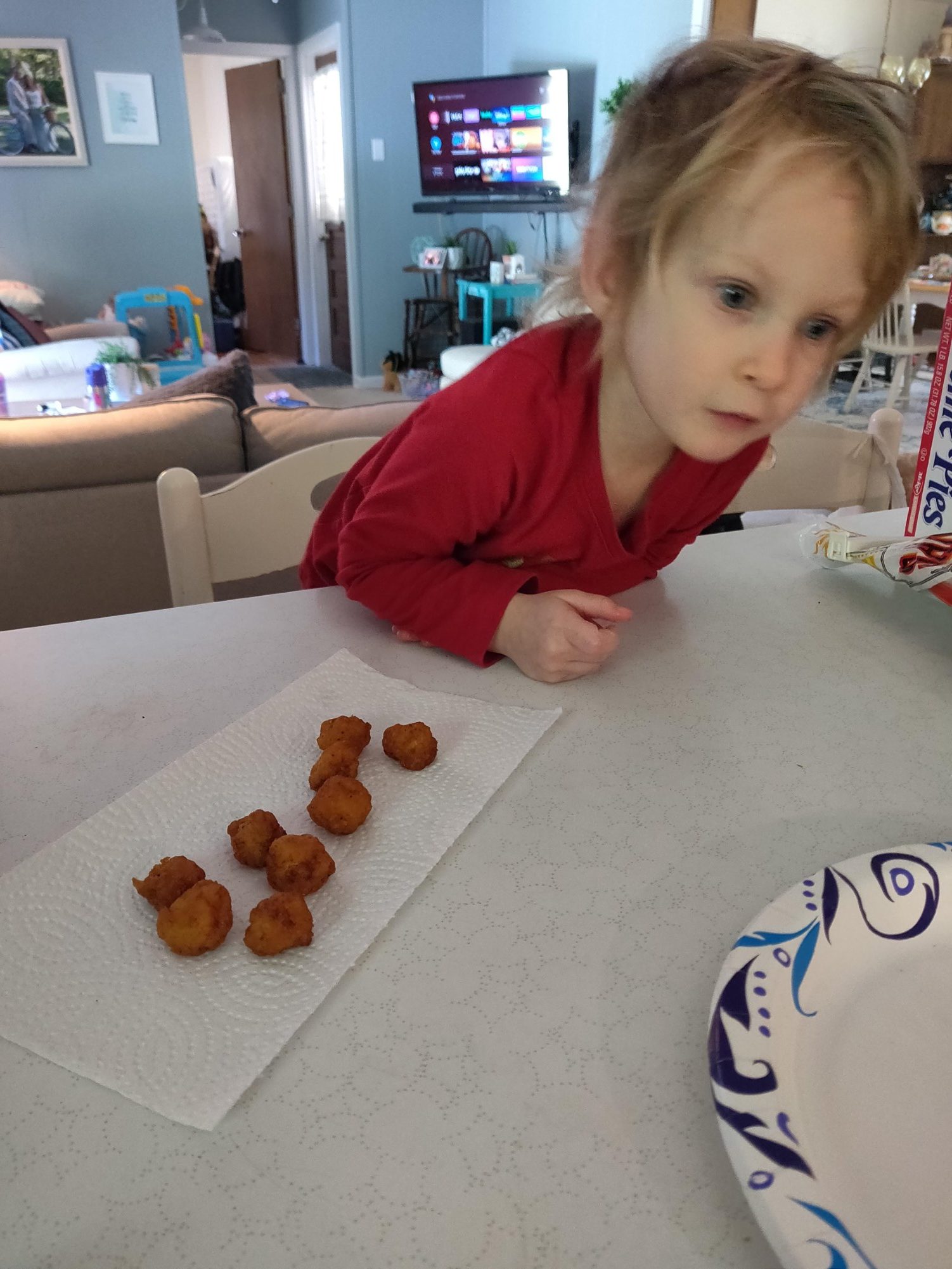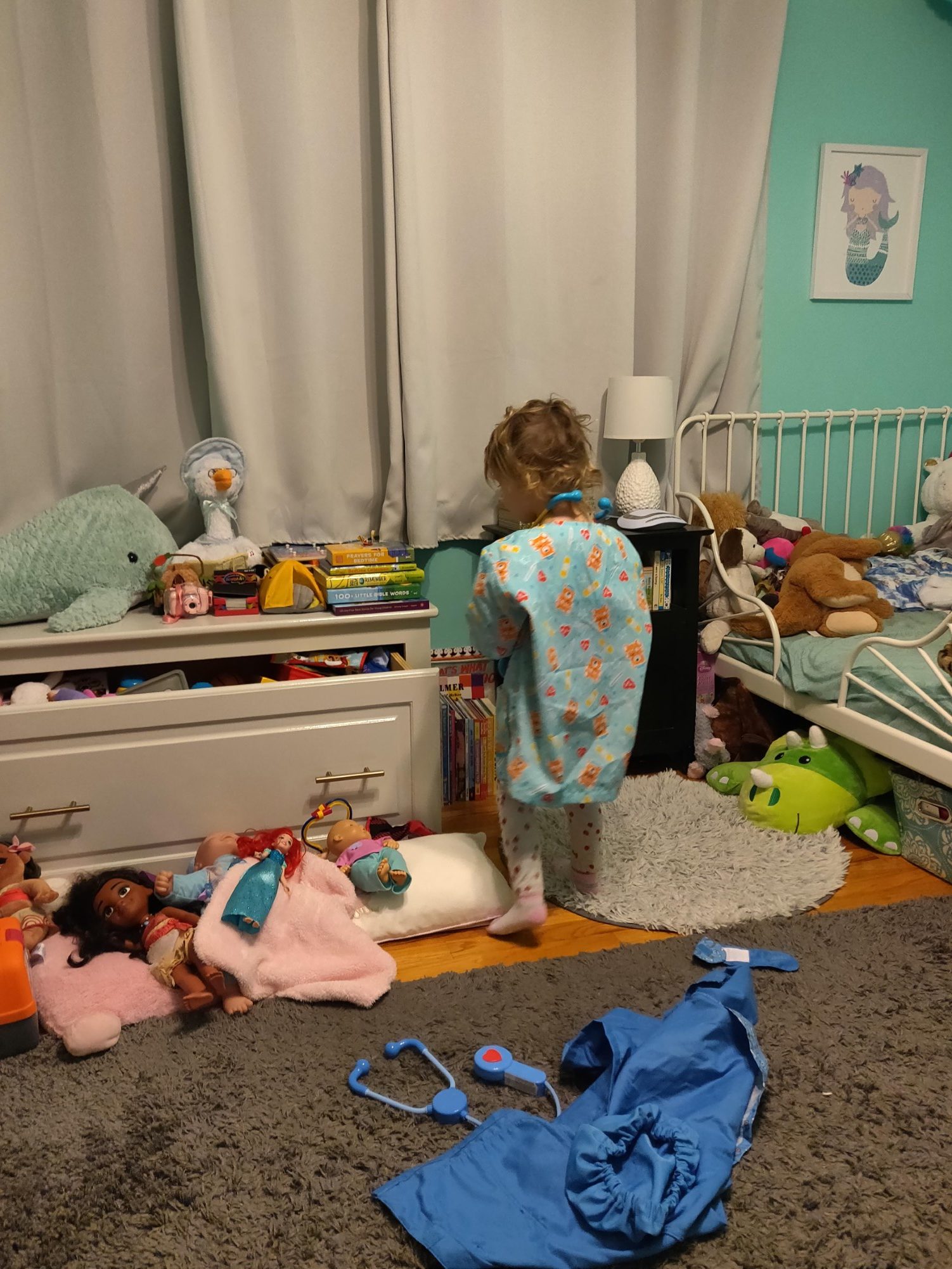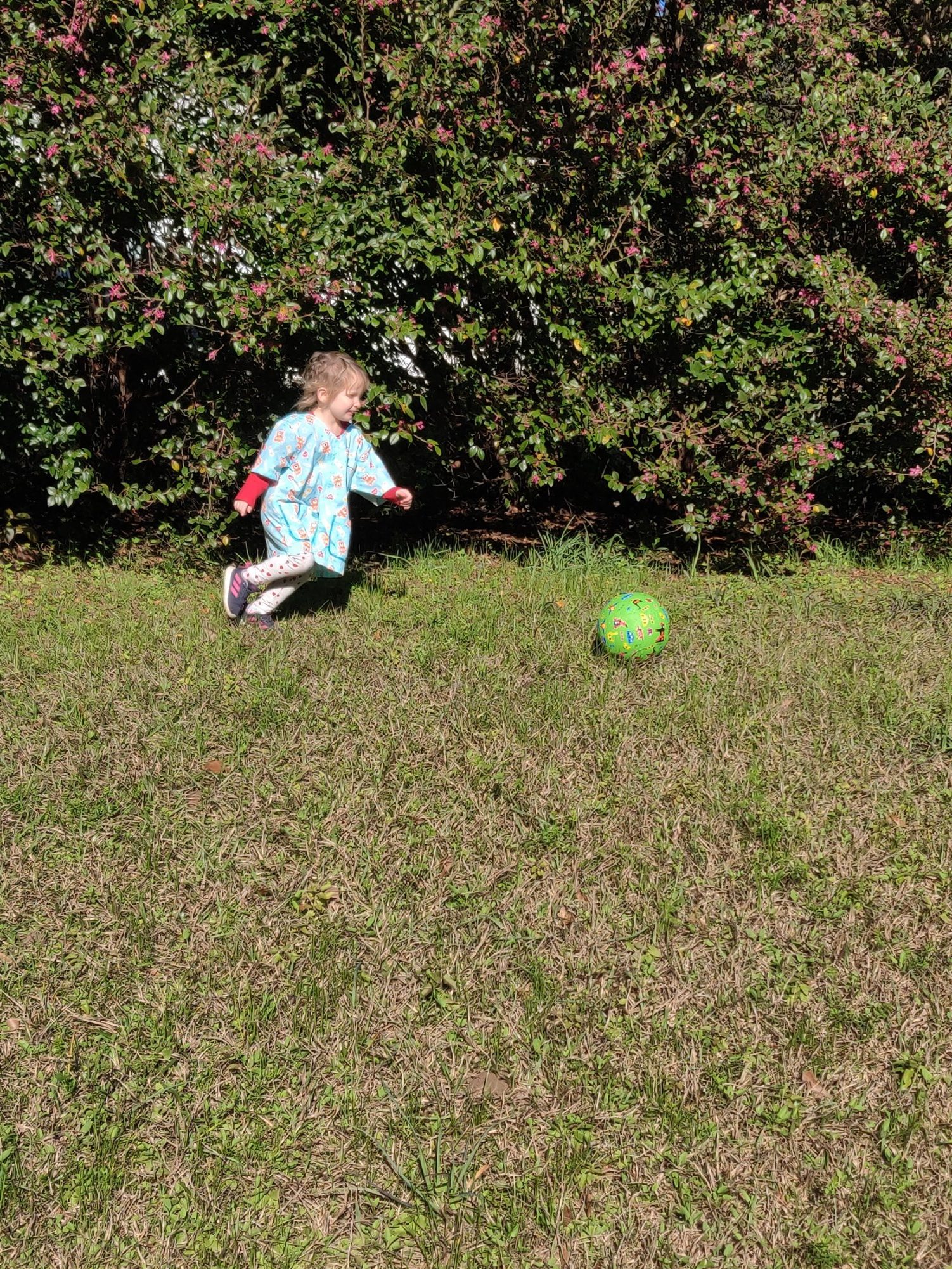 So last weekend, Emerson's story was featured on WTXL. Today, she was featured in both the online and print versions of The Tallahassee Democrat. If you'd like to read the full story online, click here. If you happen to still get the physical paper, this beautiful photo and her amazing story was on the front page of the TLH Life section! And then this afternoon, we were interviewed again via a Zoom call with Katie Kaplan, and Emmie's story will be on WCTV's news show tomorrow night at 11pm! (Hoping they'll also share the link on Facebook to share.)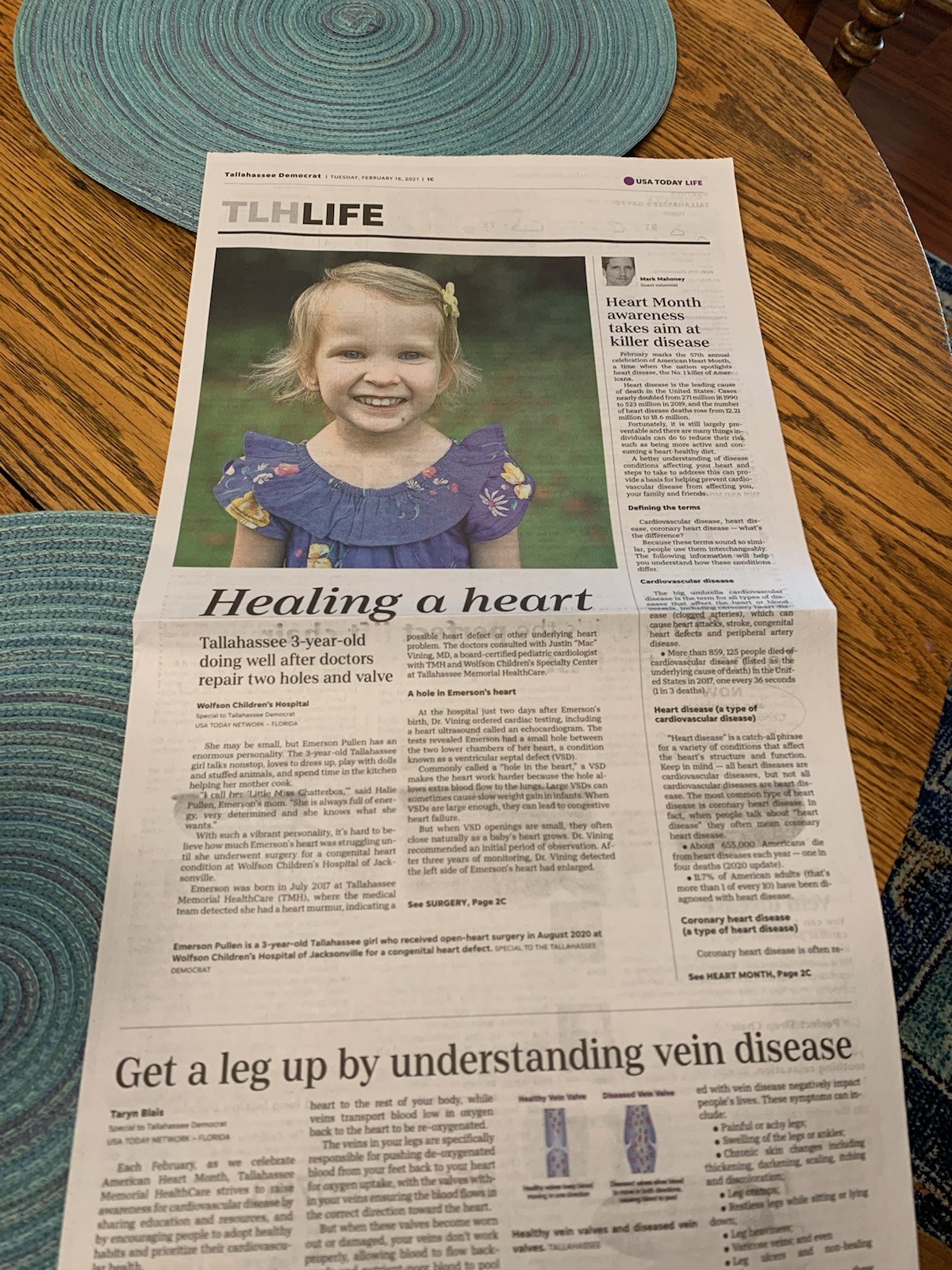 Jeff and Emmie did some yard work today, clearing out some of the underbrush beneath the trees at the edge of our property, so that Emmie can crawl under there to have a little hidden fort / secret garden, once it's warmer out. They were very excited to show me after our Zoom interview, and so we all crawled up under there together!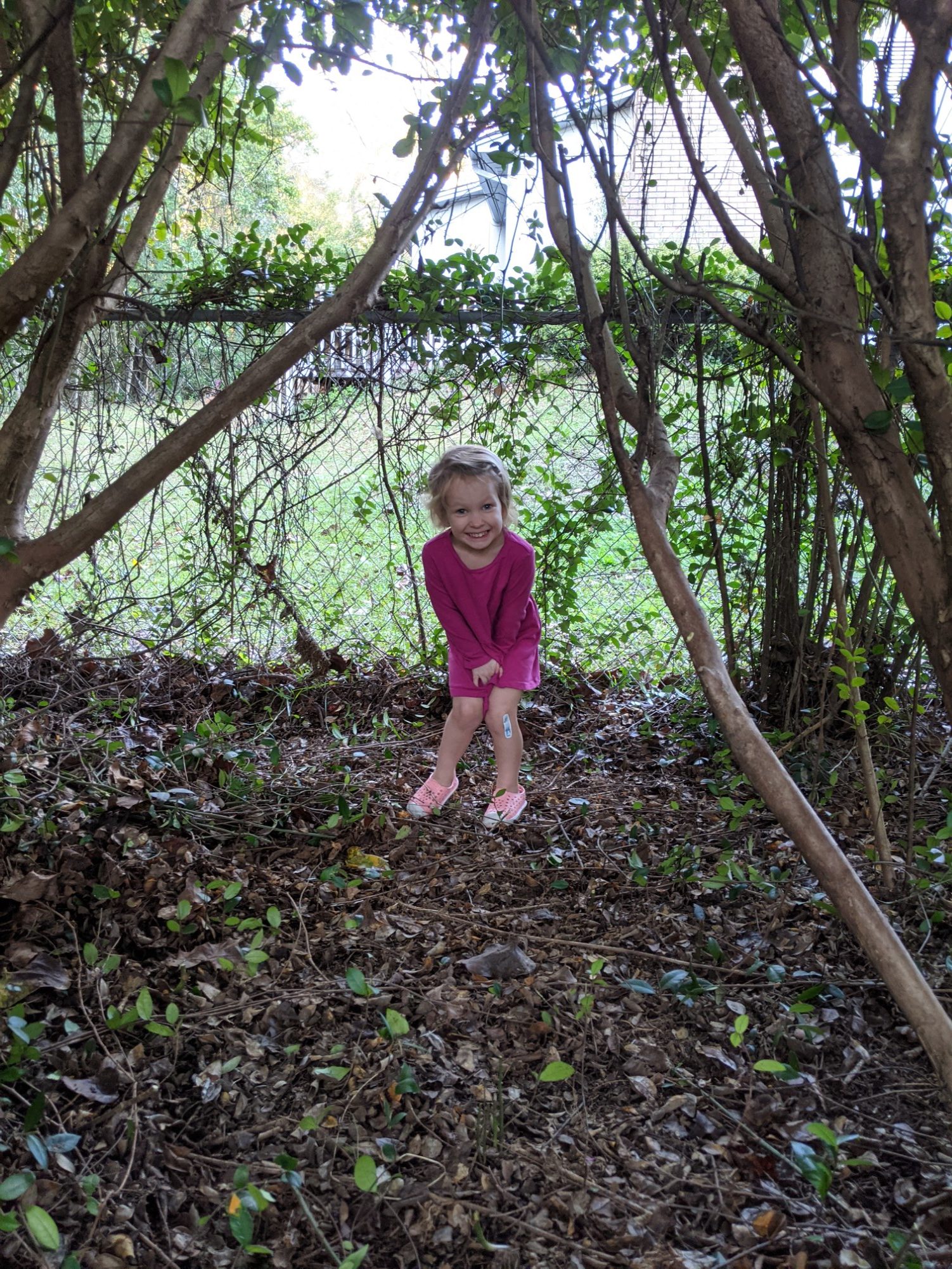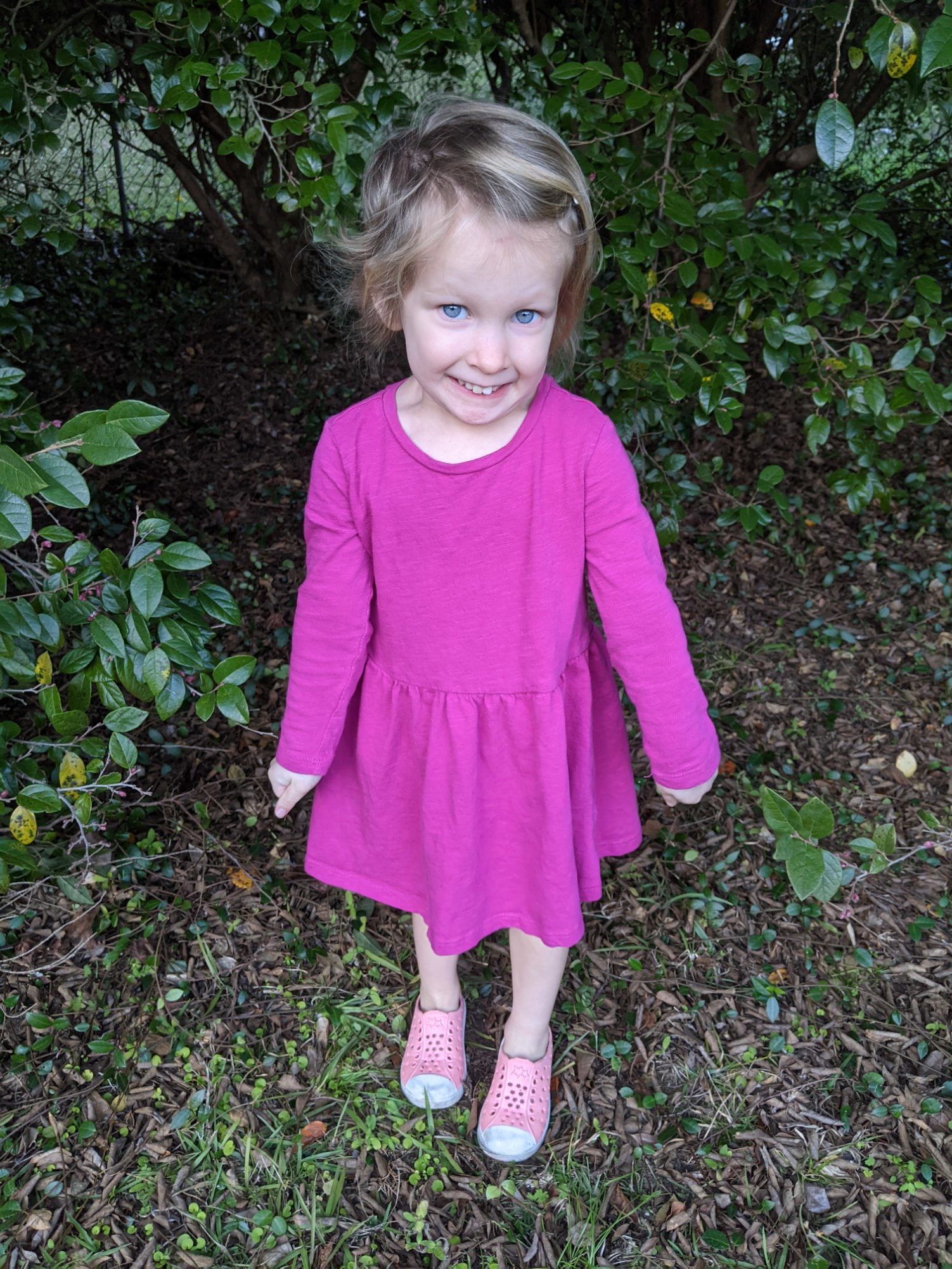 I came inside to warm up and have a few minutes of quiet time before cooking dinner, and this afternoon sunlight was just so pretty streaming through the dining room windows. This room has always been my favorite, but not that we've been finally working on making it even homier, I love it even more!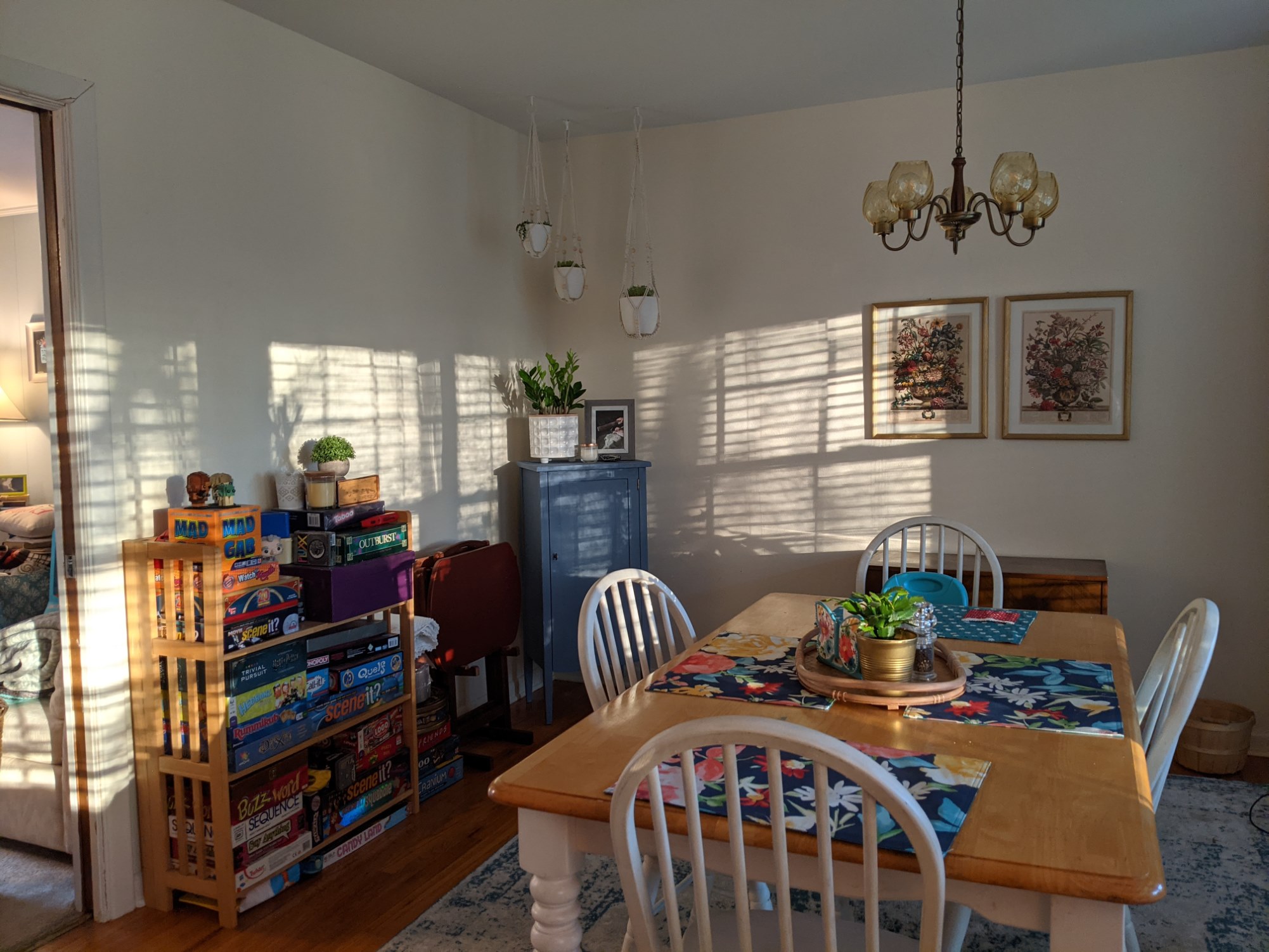 We had tacos tonight for Taco Tuesday, plus our favorite yellow rice and black beans, and everyone enjoyed it, as always, with Jeff and Emmie both eating seconds. (I was full then, but now I'm ready for a slice of cheesecake for dessert, so I'm glad I didn't eat too much!)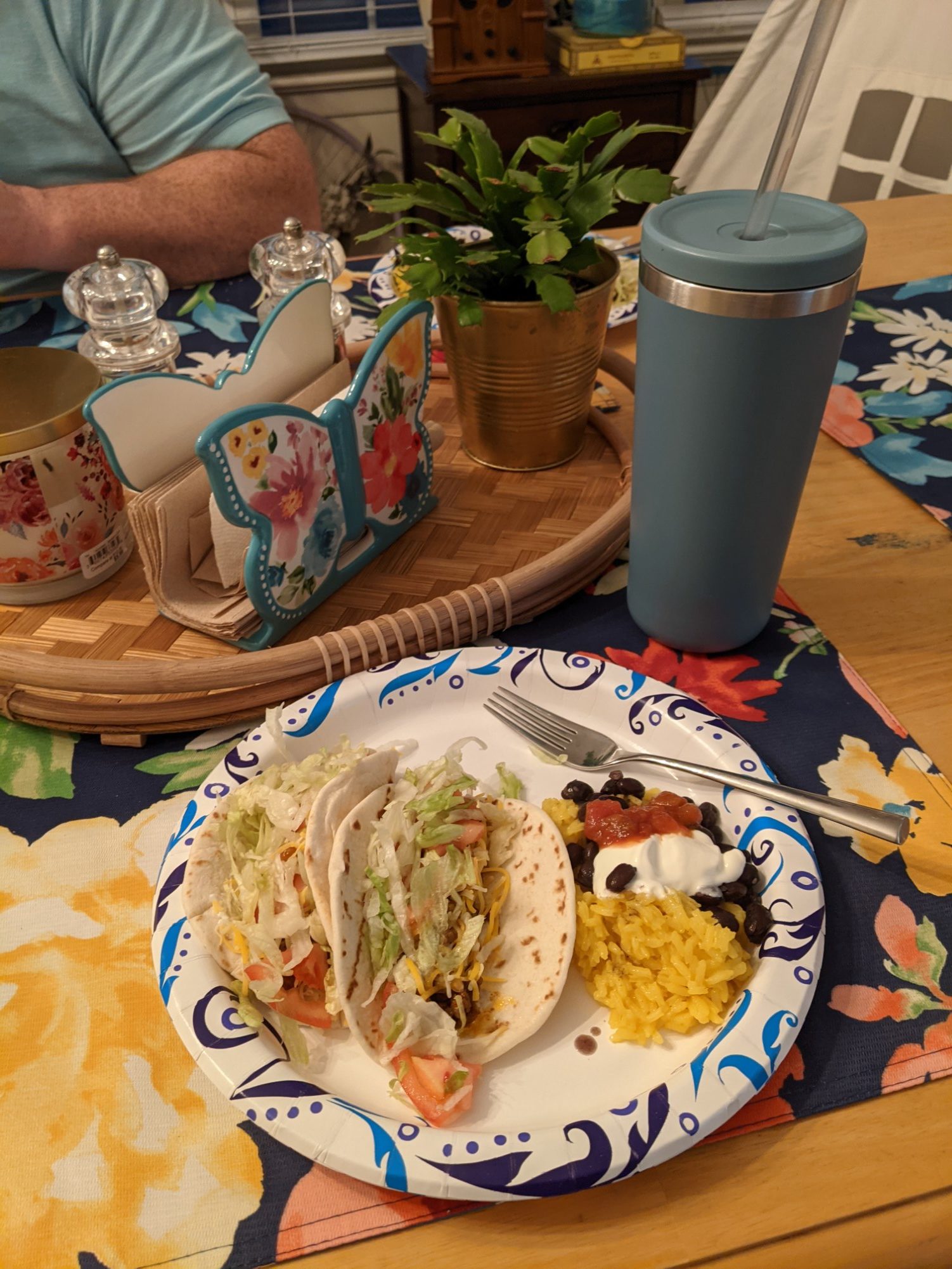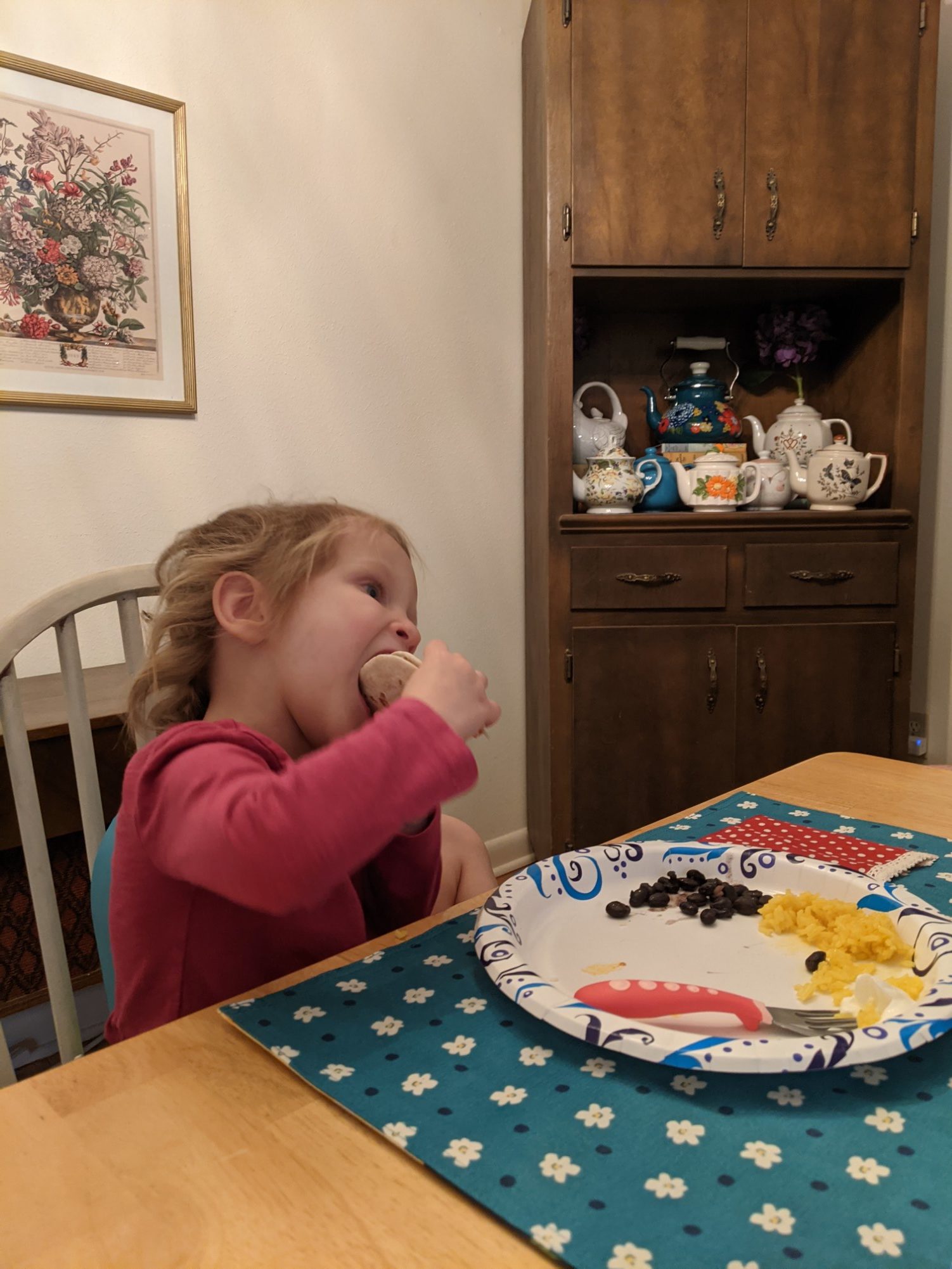 And Emerson has been learning to count to 10 in Spanish over the last few days (ever since we got her the Dora book at Goodwill), and she's doing pretty good at it. You can hear Jeff prompting her in the background from the kitchen, but she did it mostly by herself once right before this, but then magically "forgot" once I wanted to video 😉
Grandmommie sent all four baby girls some snail mail, and all of them really loved opening it. I wish I had been videoing Emmie when she opened hers, because she said, "Oh this is from Grandmommie? That's so sweet of her!" And she loved it!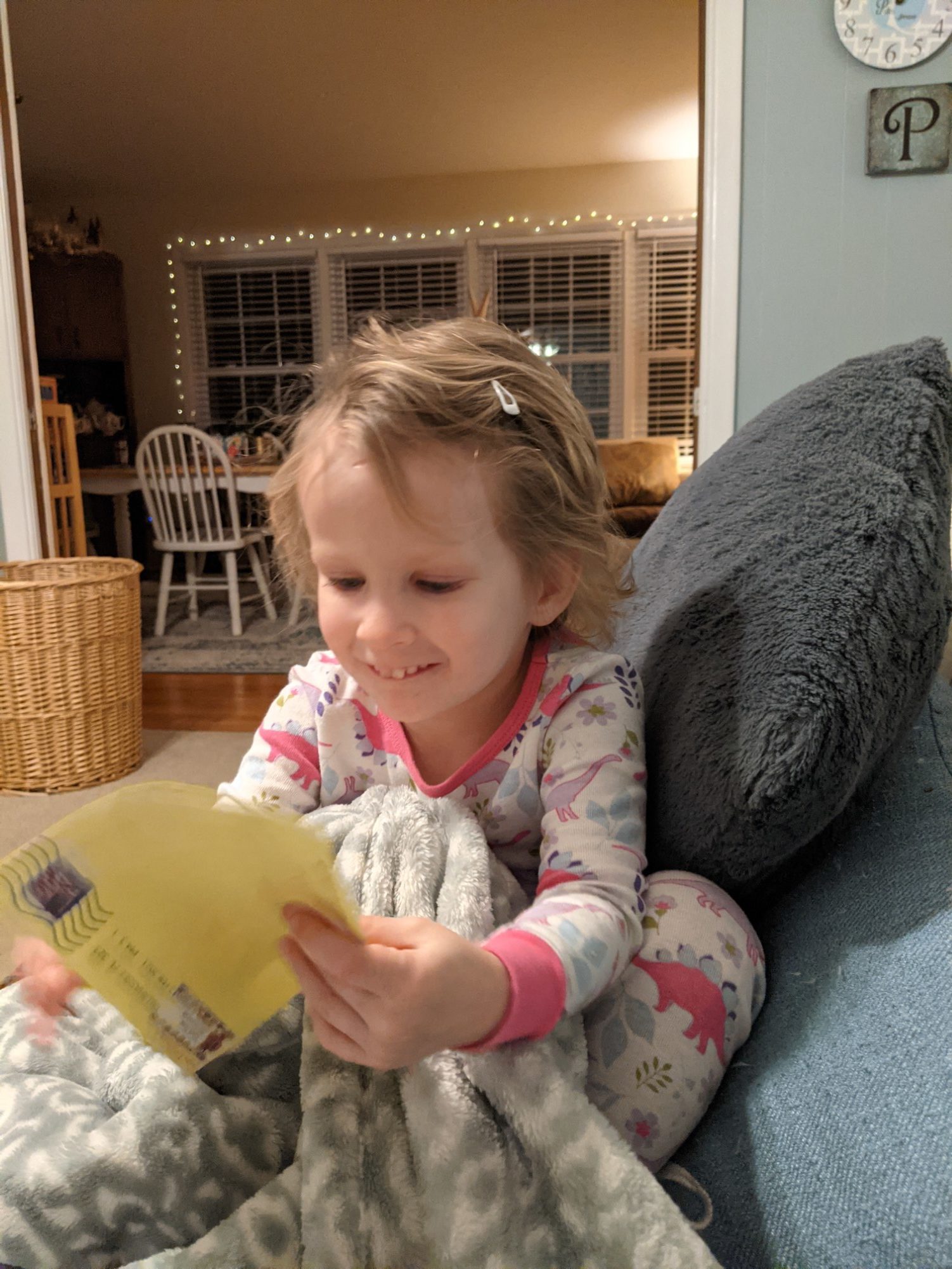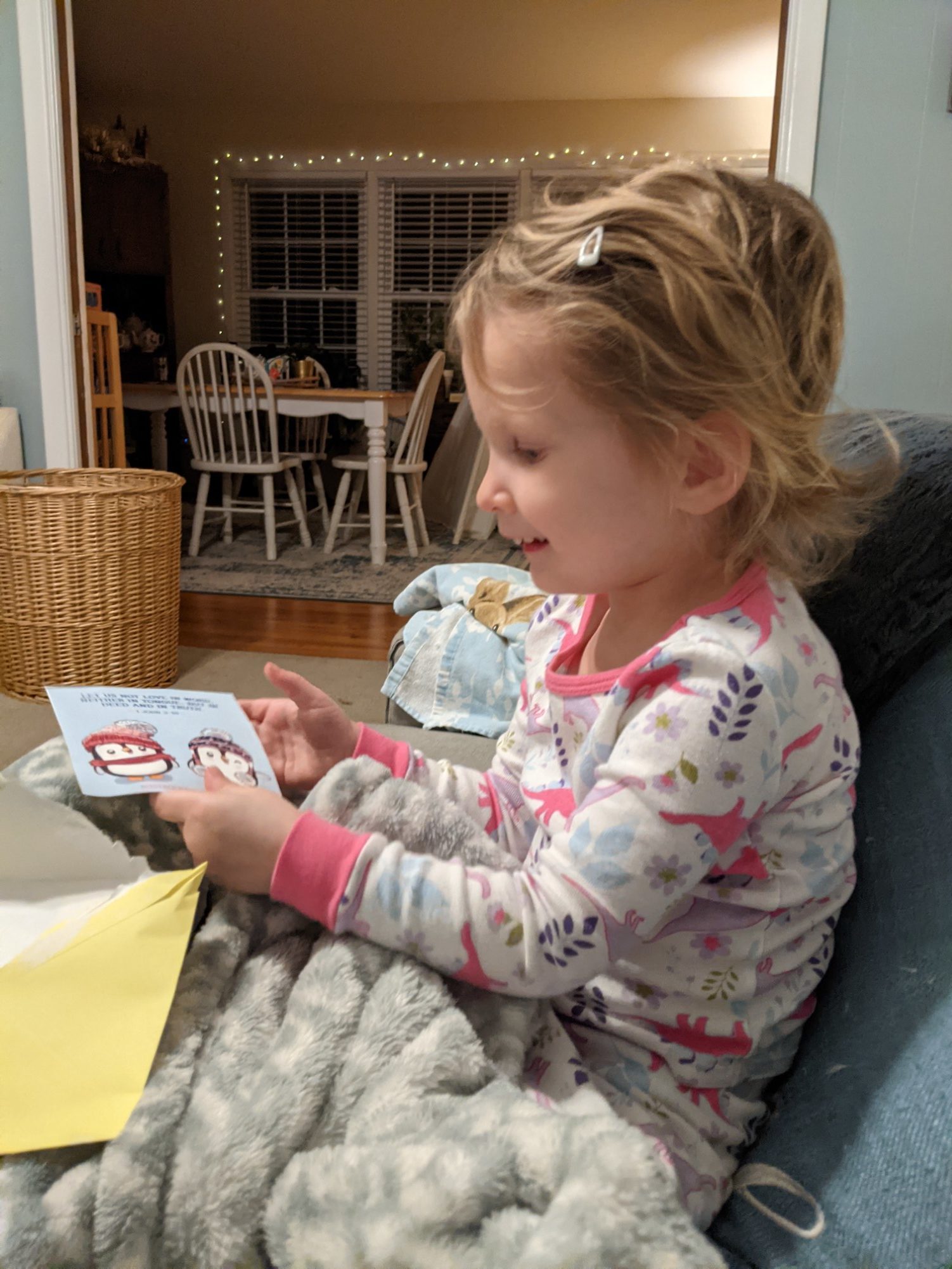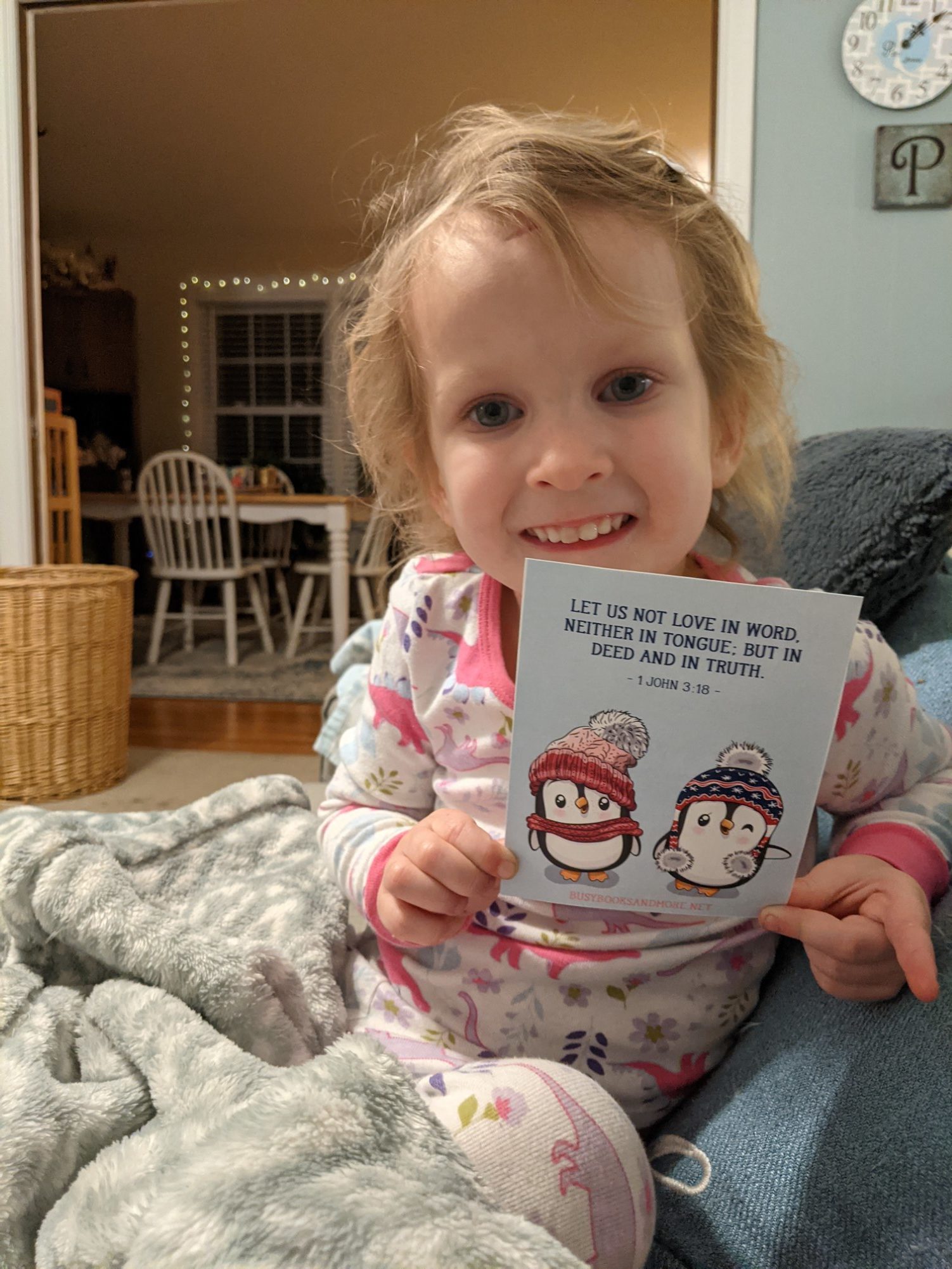 She picked out a new book we hadn't read before (but unearthed in some of our cleaning this past weekend), and it was a really cute one. (My boss actually passed it down to Emmie with a few other ones, when her girls outgrew them.)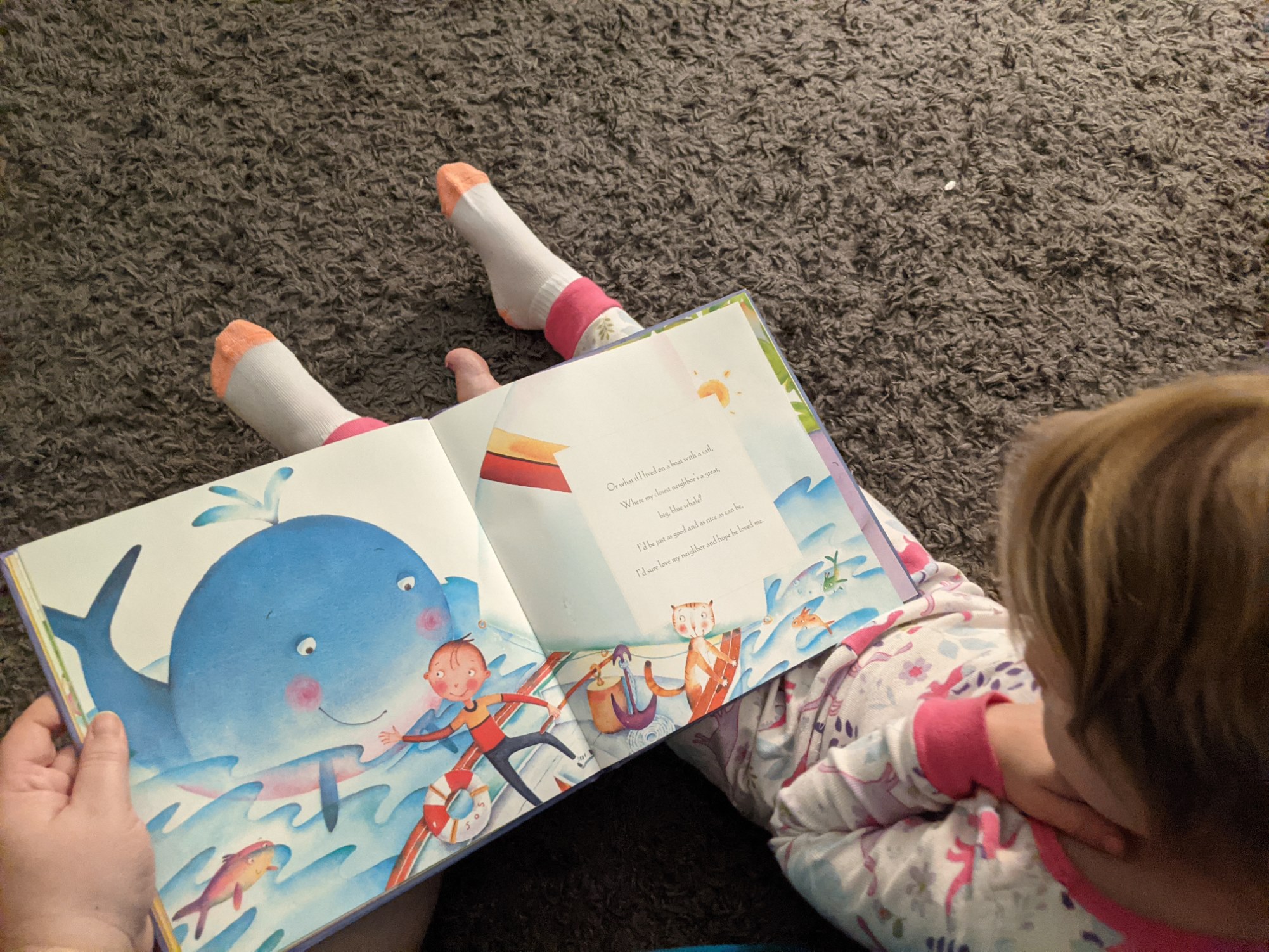 Then she was being super silly and wanted to make all sorts of funny faces and wanting me to take pictures. There were plenty more, but these were the excited and the "crying" ones, although she couldn't even stop smiling while pretending to cry.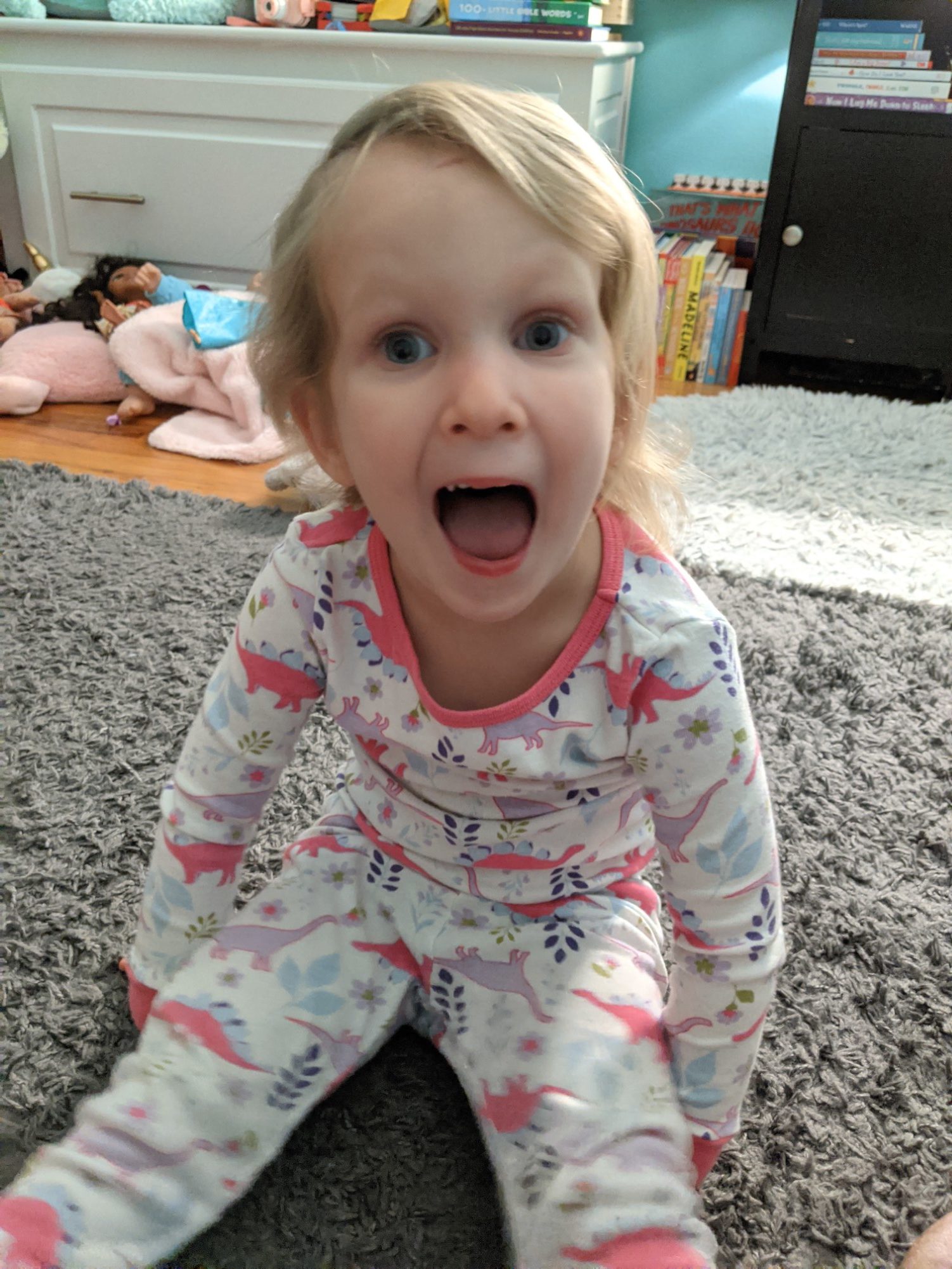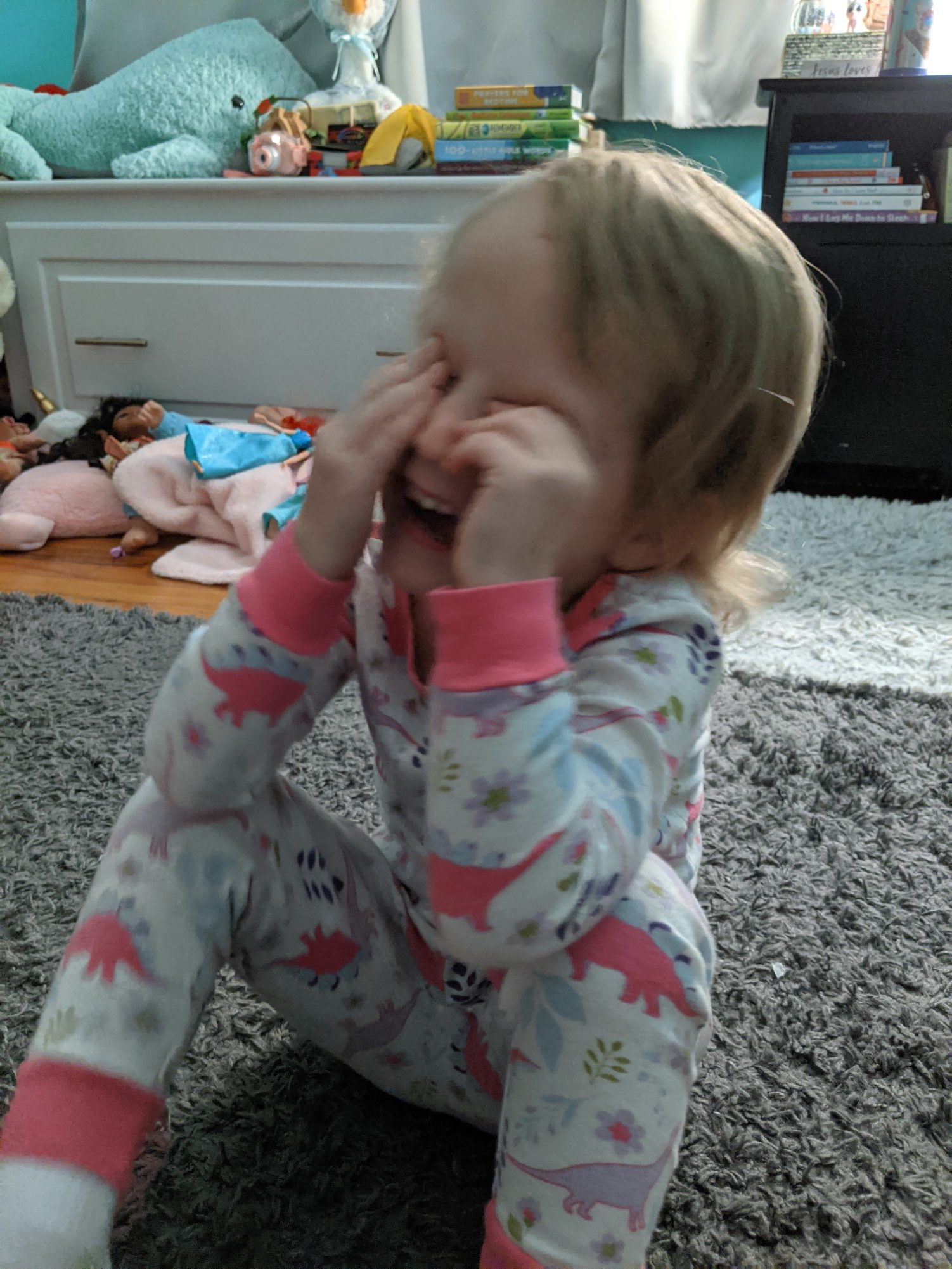 There was a little bit of sleep-fighting once it was actually time to lay down, but we made it past that hurtle, and then she was fine and fell asleep rather quickly. And so now I'm of to get myself of that cheesecake, maybe even topped with a little bit of chocolate sauce! Baby Girl always kicks the most at this time of night, and I think she'll go even more crazy with a little bit of night-time sugar!