After four days straight at home, I actually hated to leave my little girl and head to work. But she was comfy cozy and pleased to be settled in Mommy's spot on the couch, watching Madeline with Daddy!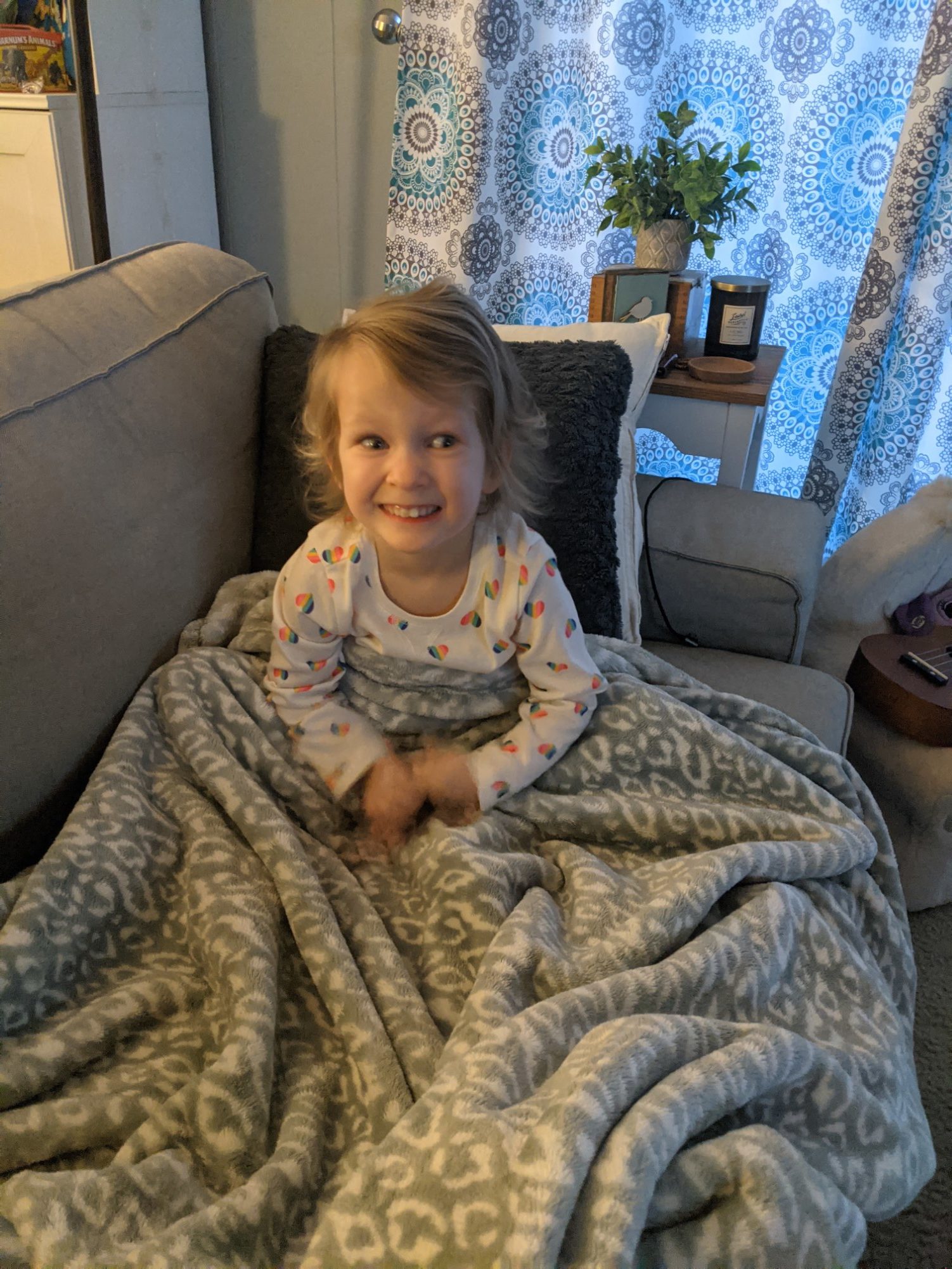 At 26 weeks pregnant today, Baby Girl is the size of a scallion, and can now hear all of us outside the womb. We have a tiny eavesdropper inside there!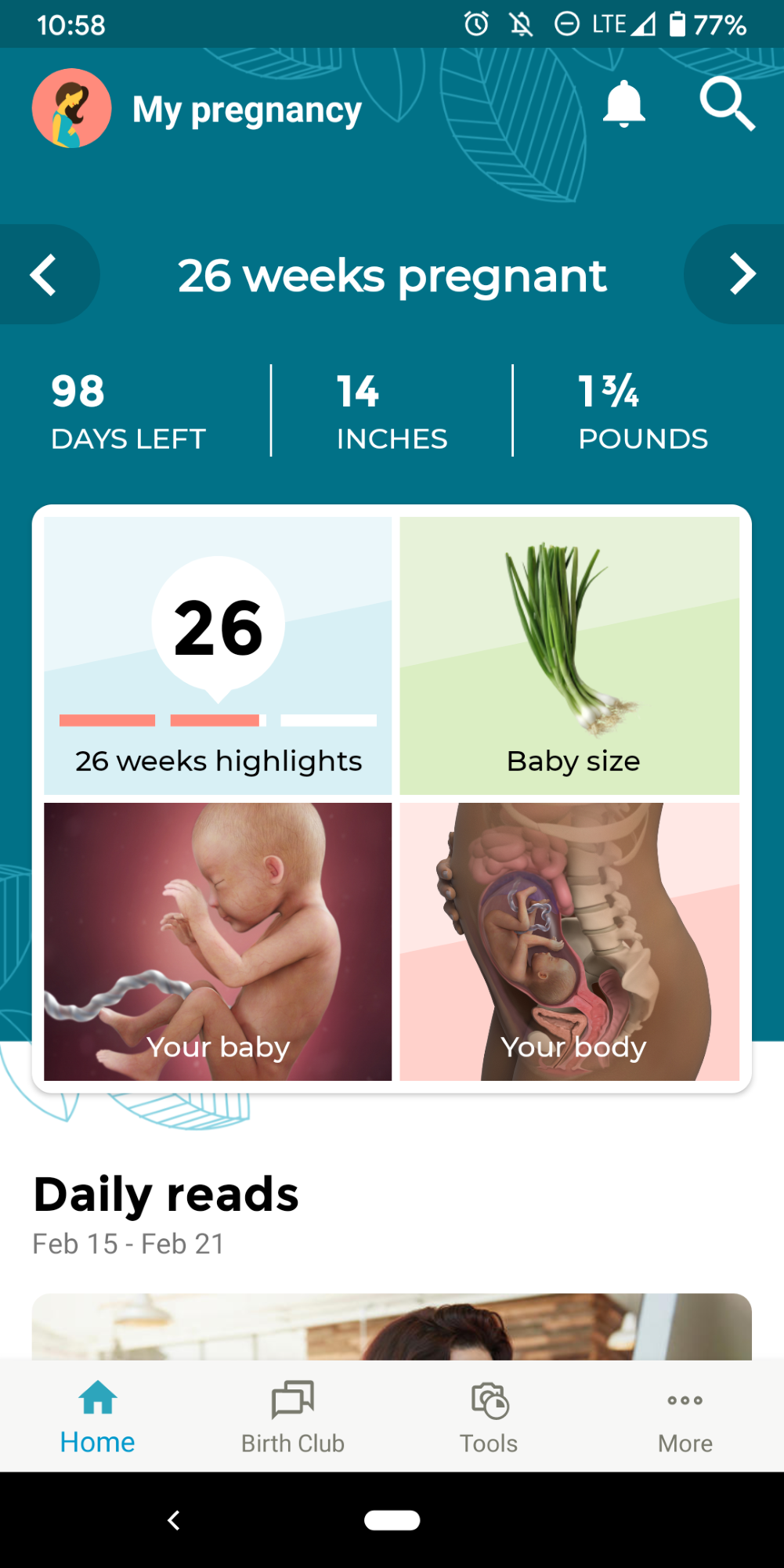 Daddy and Emmie had a great morning at home together – they colored and put up her teepee (which we haven't had out in a very long time) and he even built her a fort on the coffee table in the living room!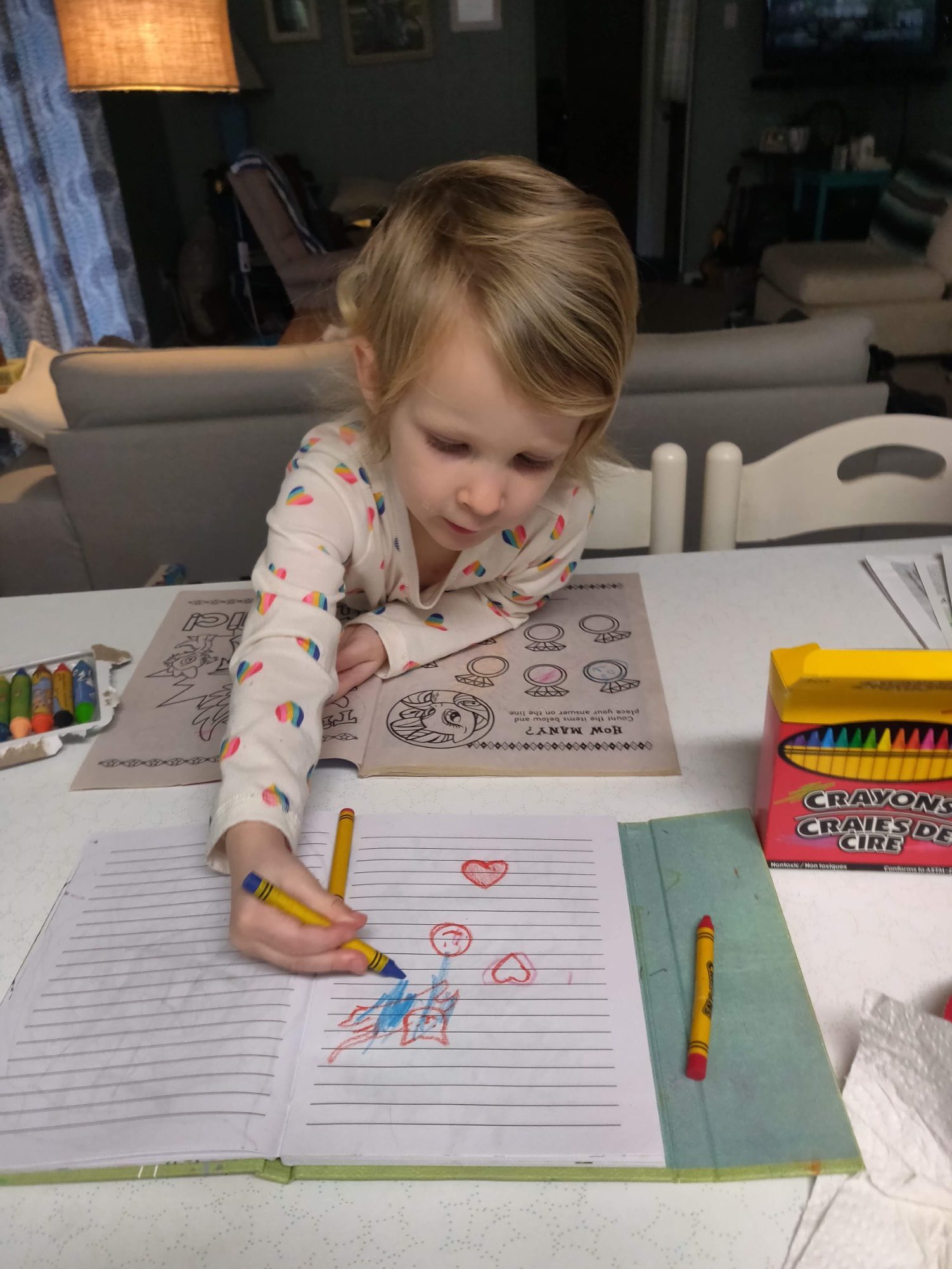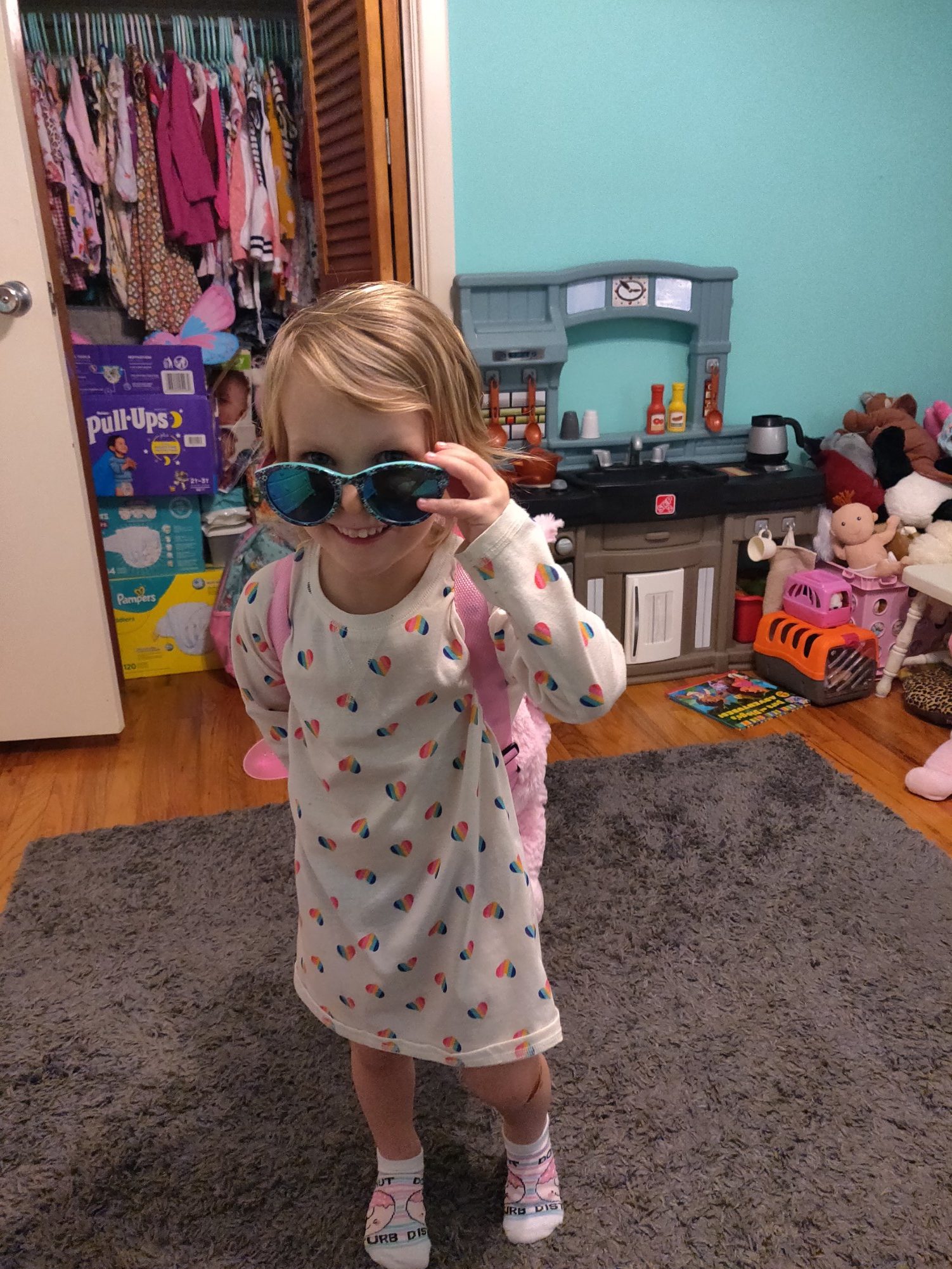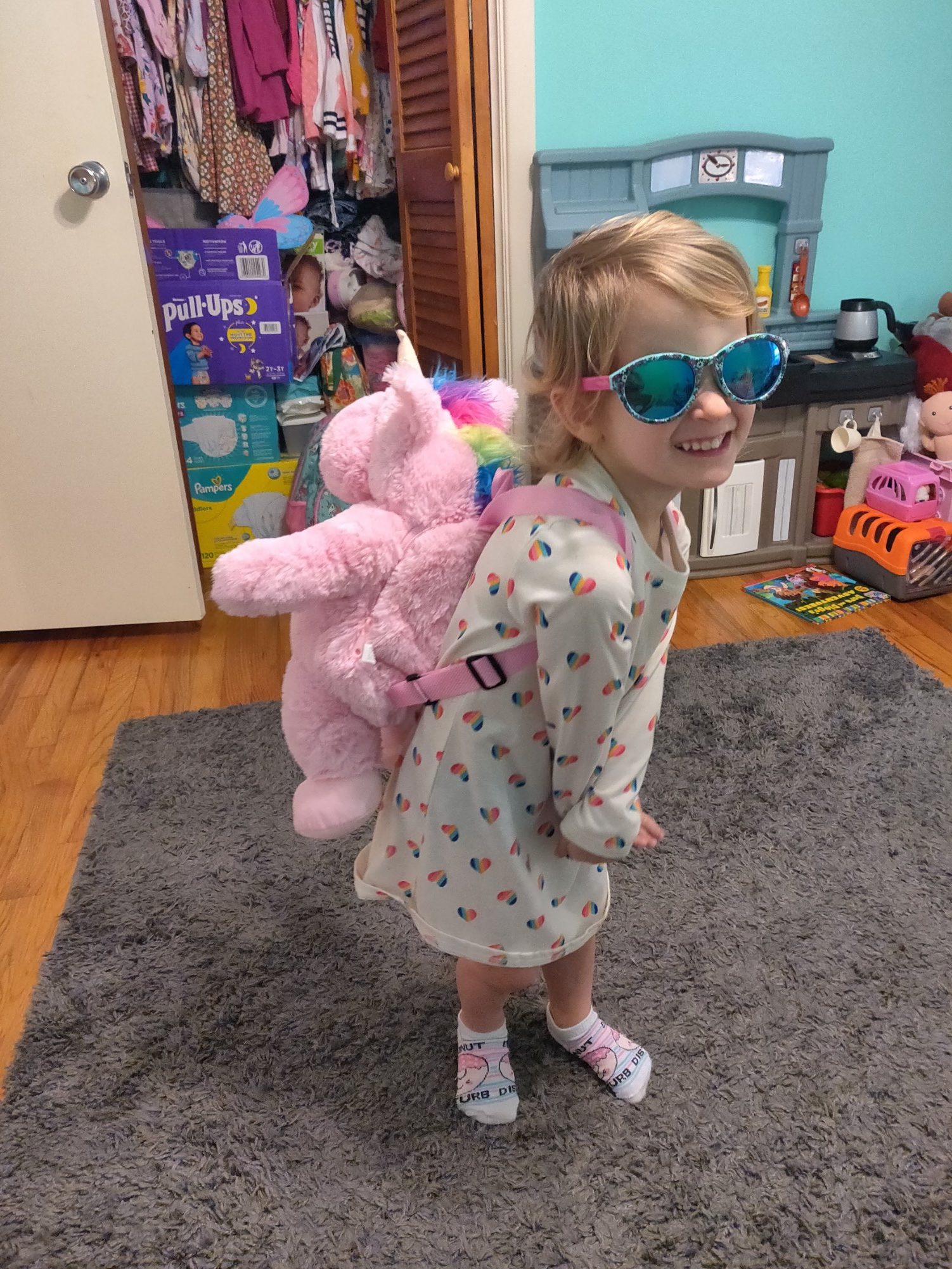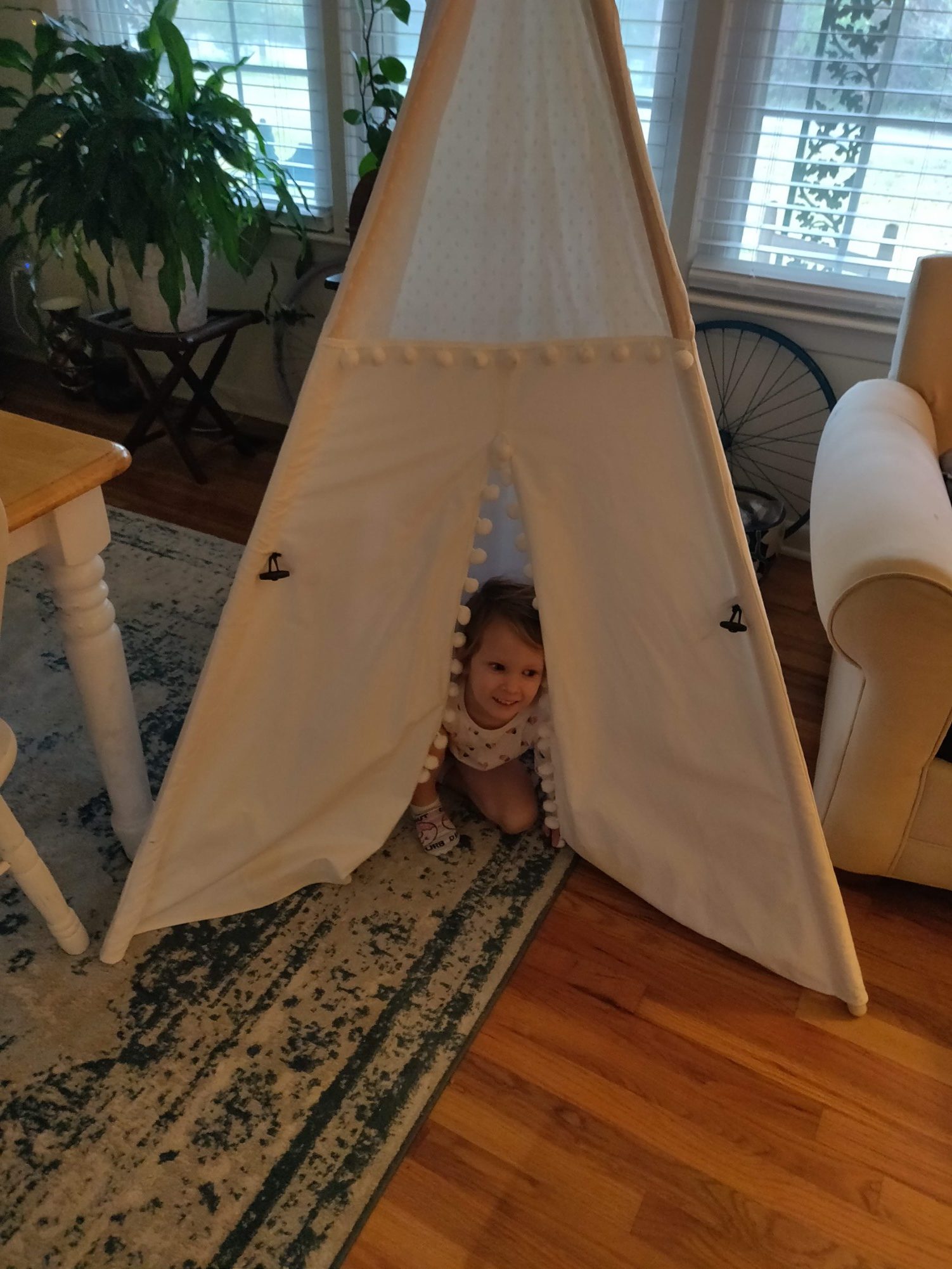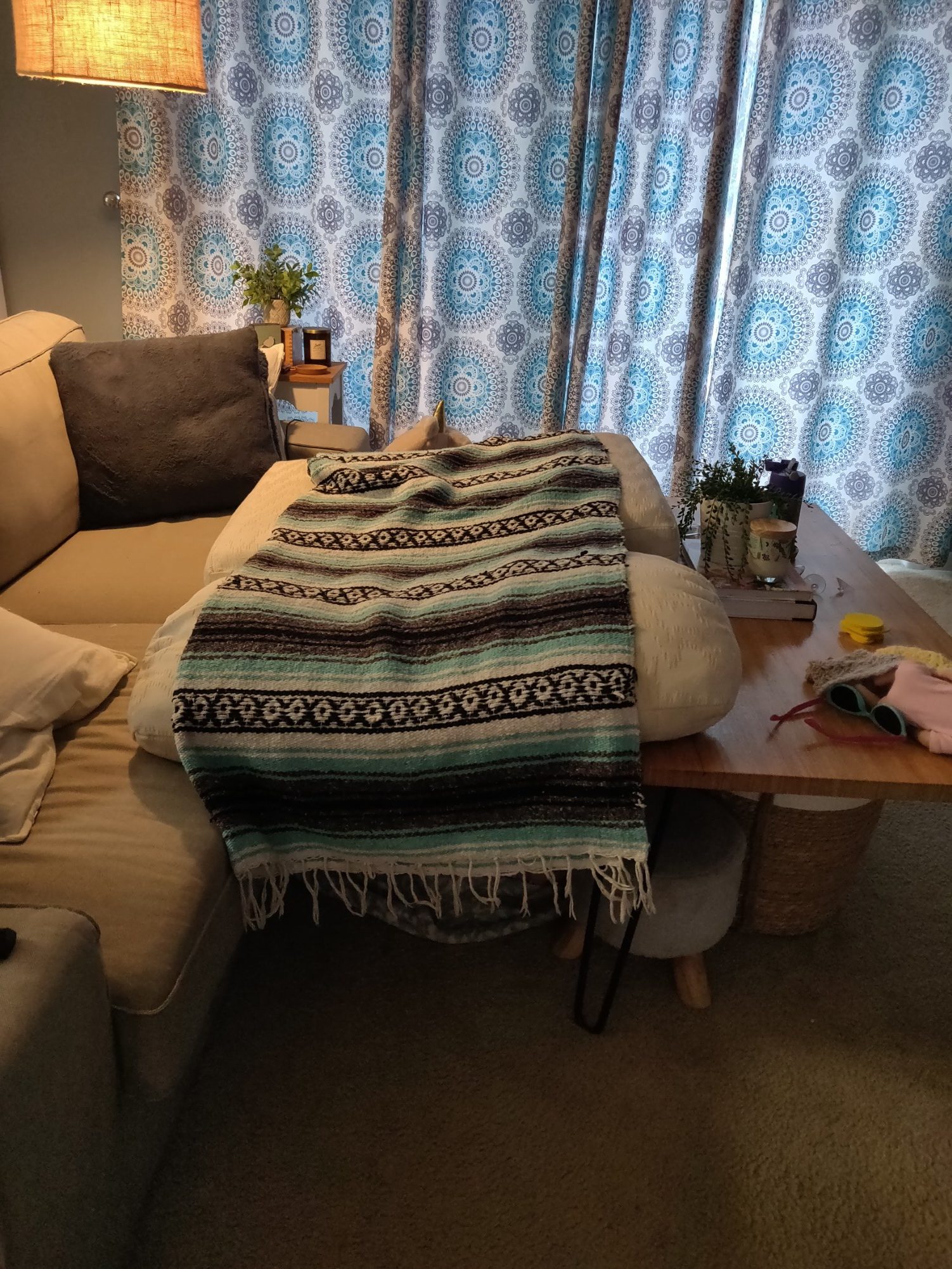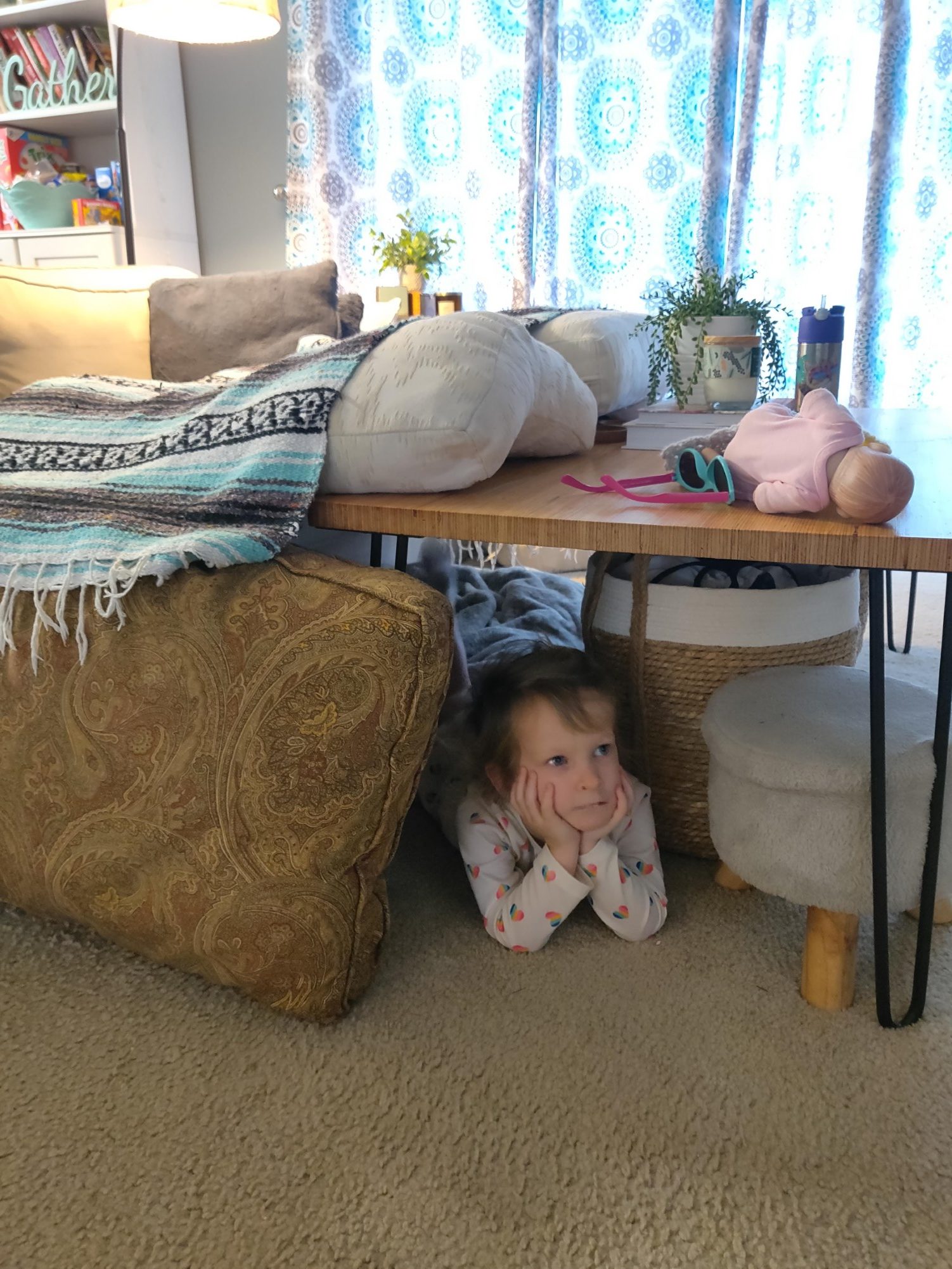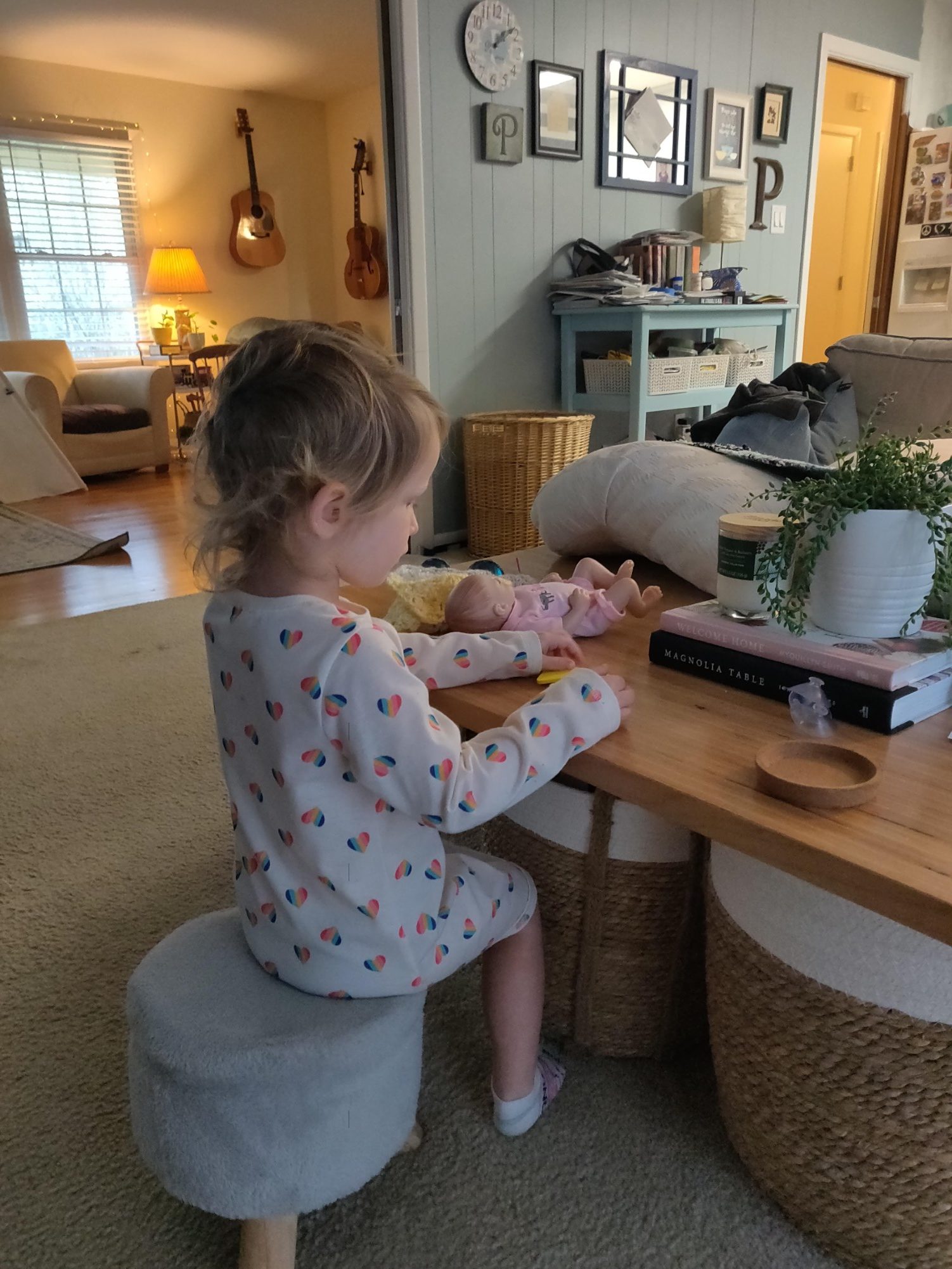 Nana had the day off work today, so she stopped by for a quick visit to play a little bit with Emmie. She got herself dressed today, and then told them something like, "Take a picture with this jacket because Mommy will think it's cute." And of course I certainly do think she's adorable! I love this little hand-me-down jean jacket we received recently.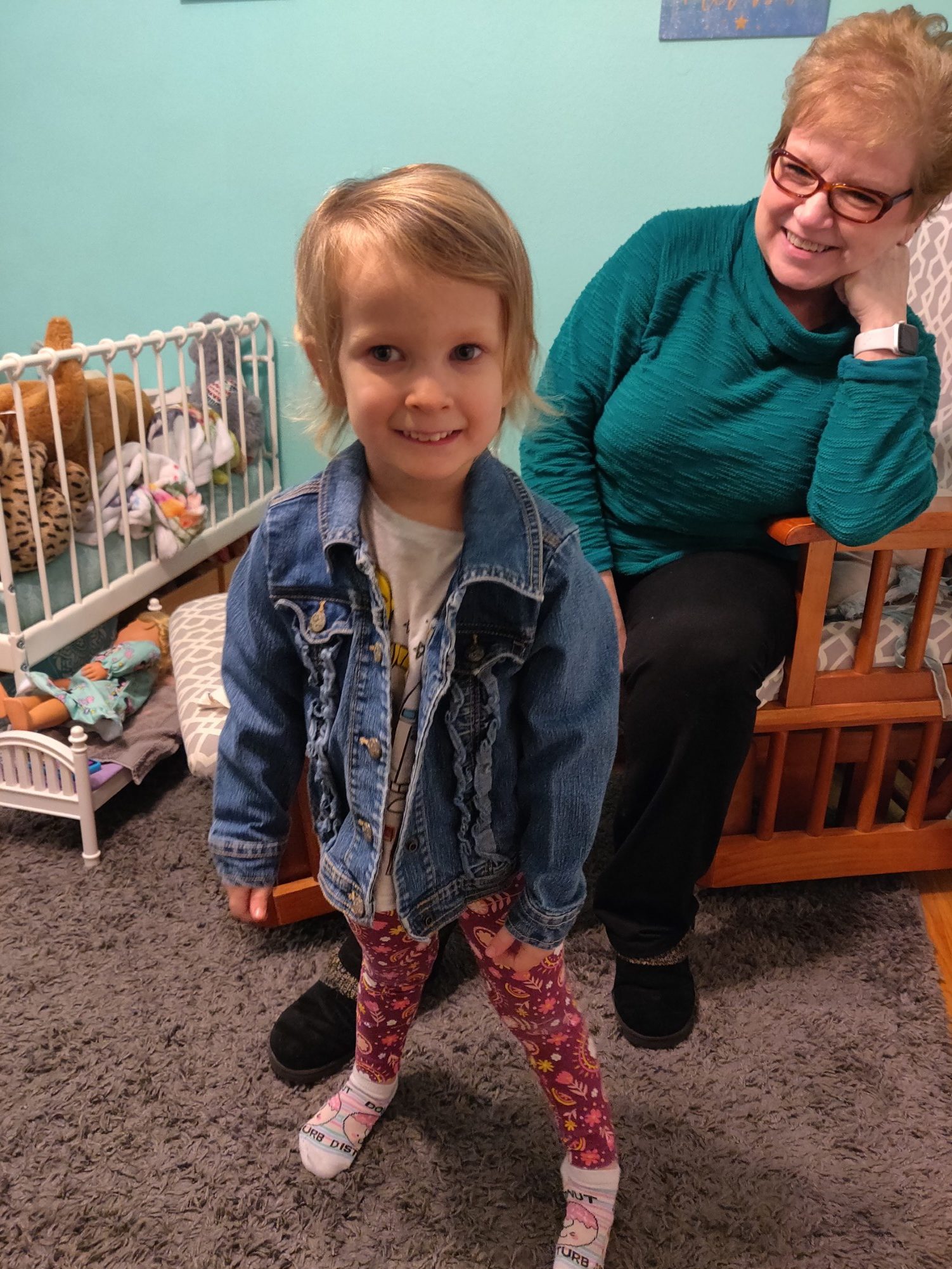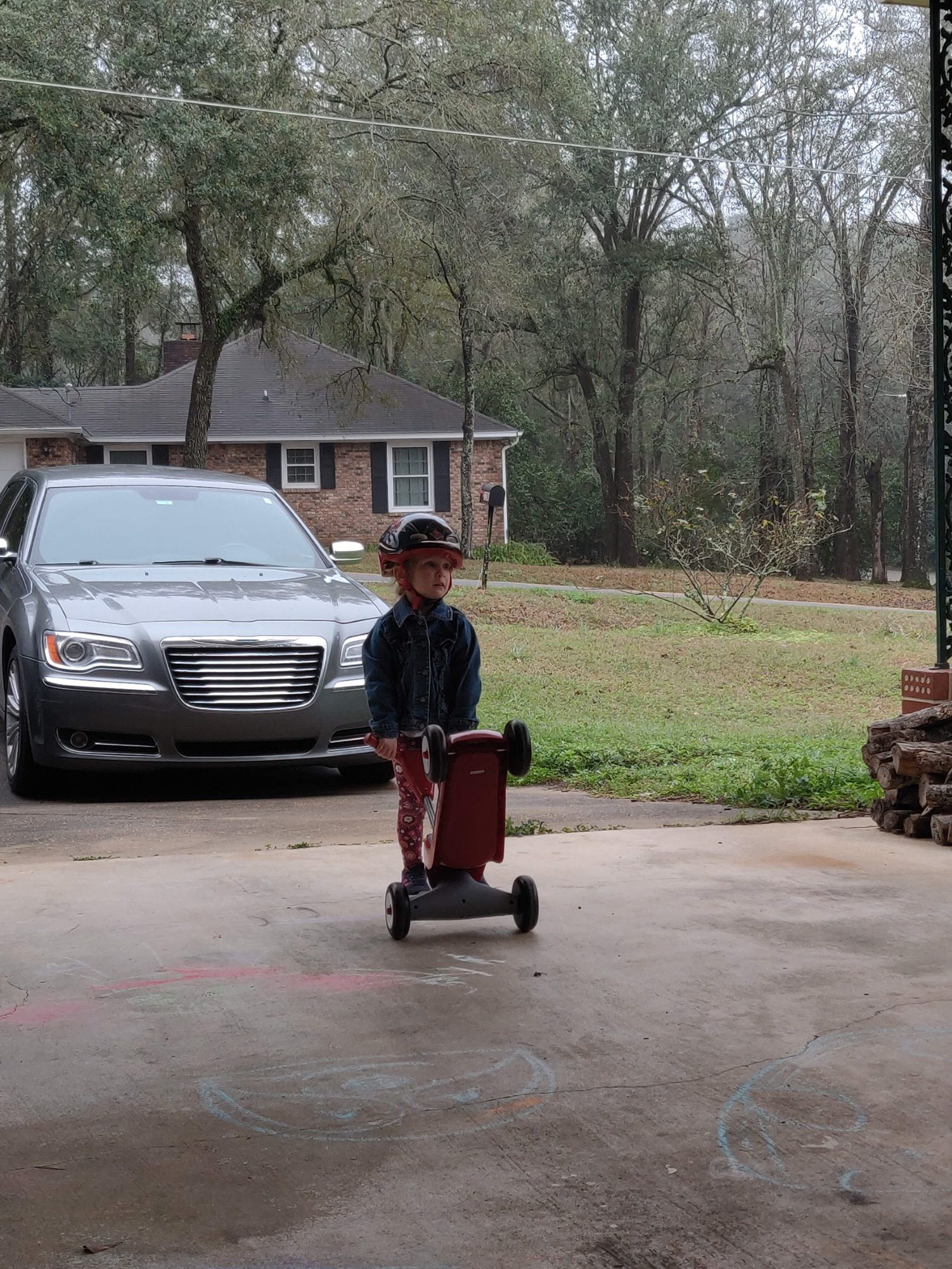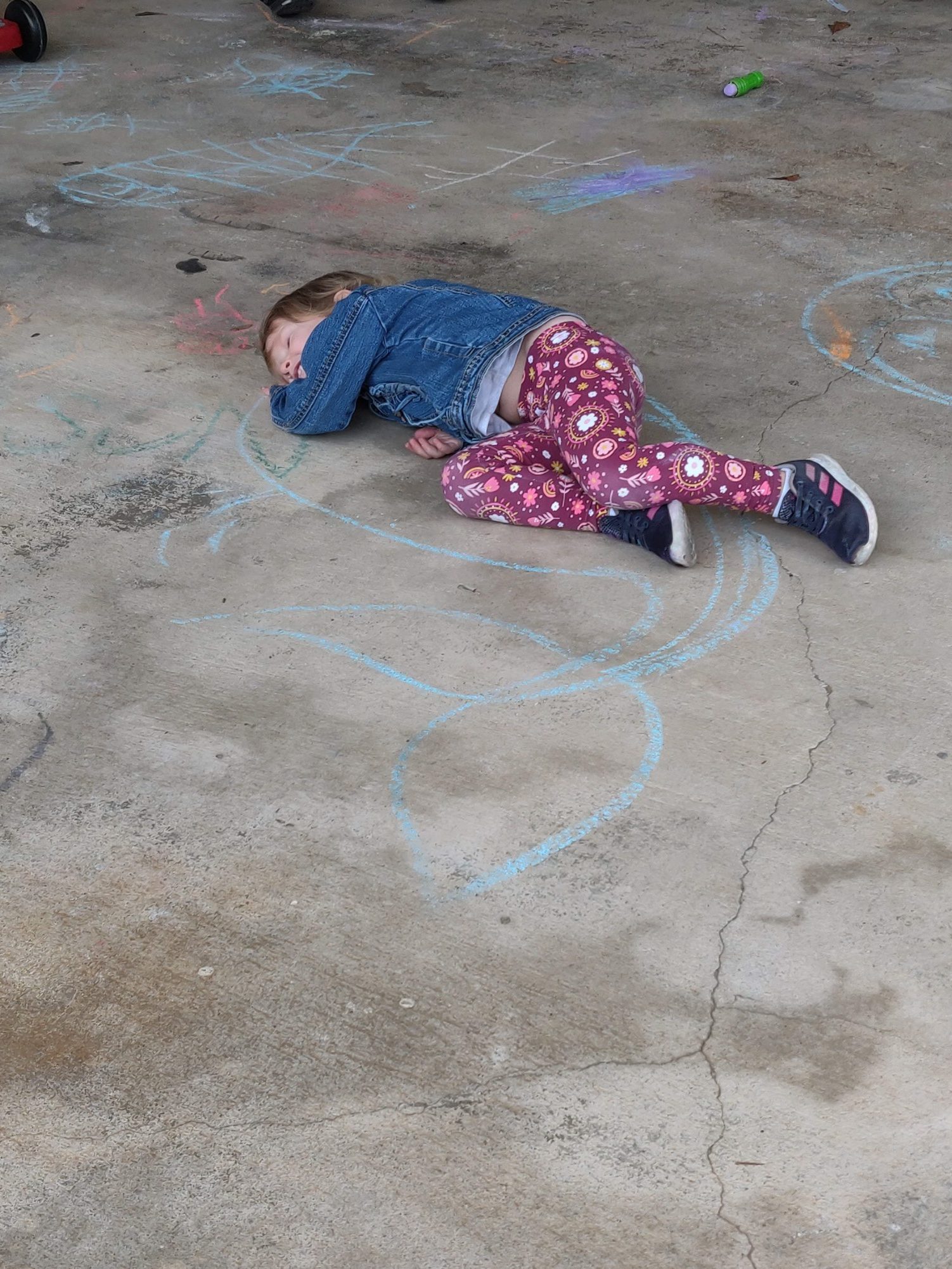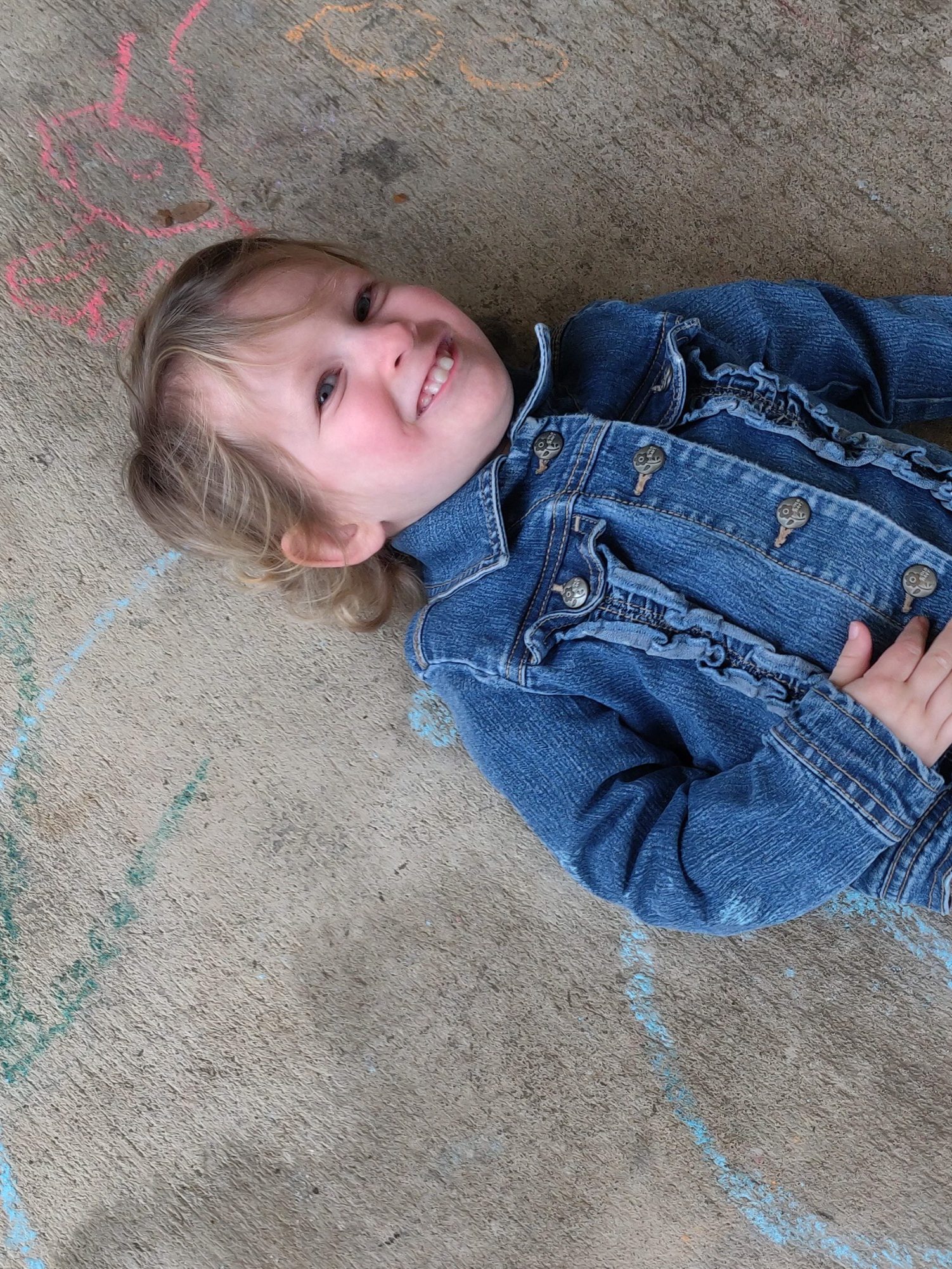 Nana had to leave so Emmie could take a nap, but Emmie wasn't thrilled with that. So they made a plan for us to go over to Nana's house for dinner tonight, so I headed straight there after work. Emmie was doing dishes and washing up vegetables in the bathroom sink, all from her little play kitchen.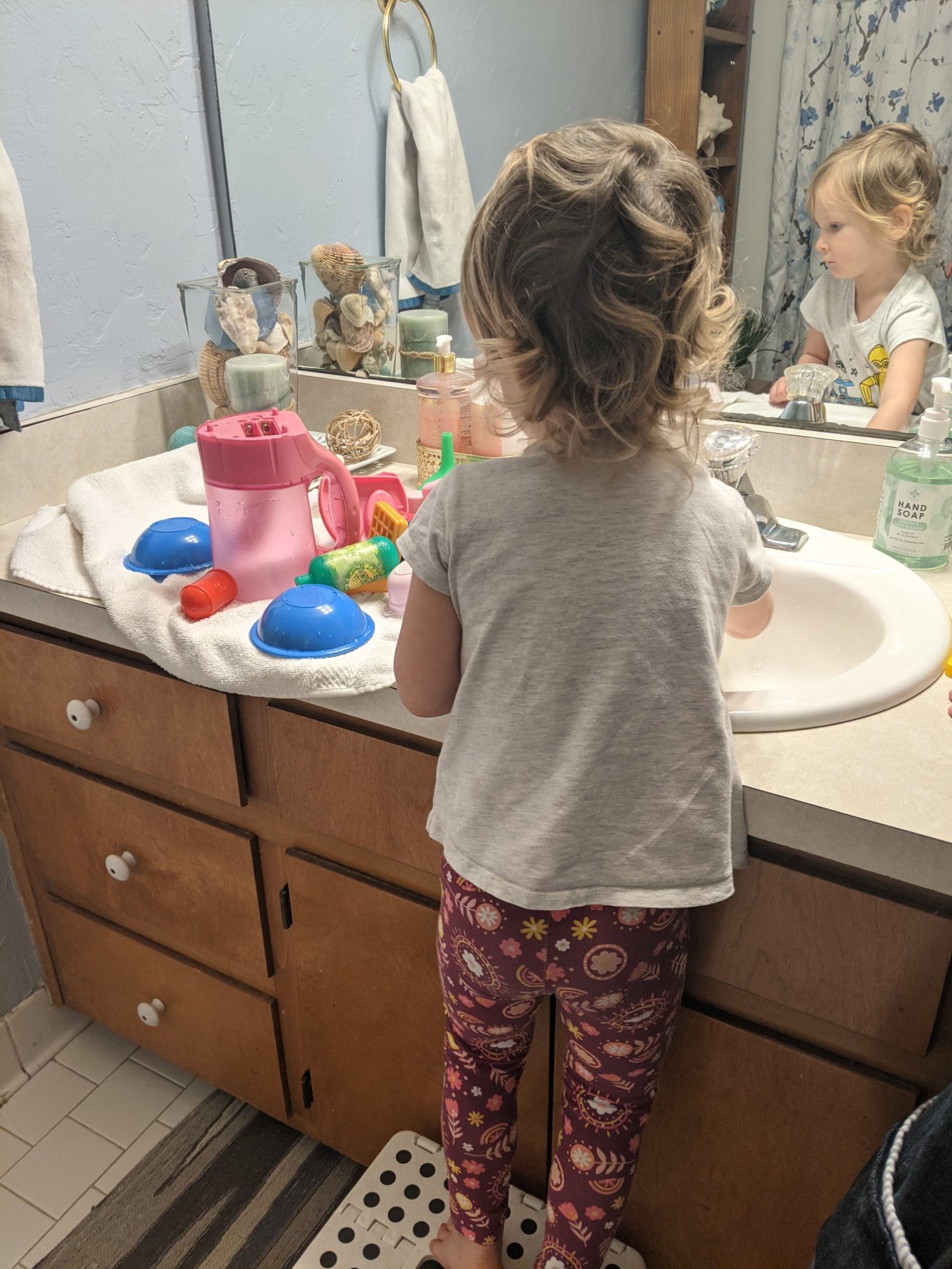 And Nana had made us a feast on her day off from work! Homemade Zuppa Toscana soup, homemade alfredo sauce eaten over the rotini veggie noodles, and kale & cabbage salad with candied walnuts, pumpkin seeds & craisins.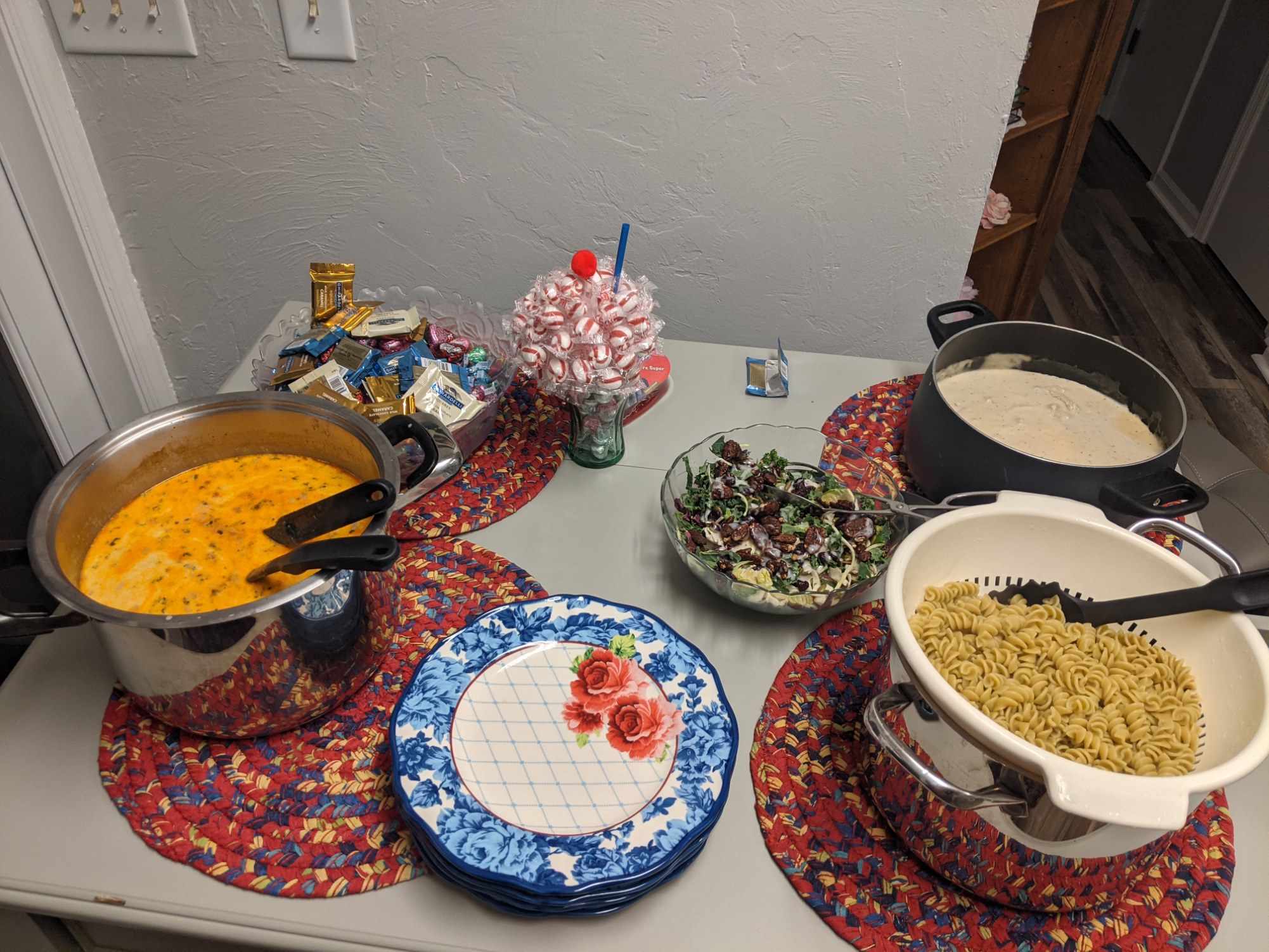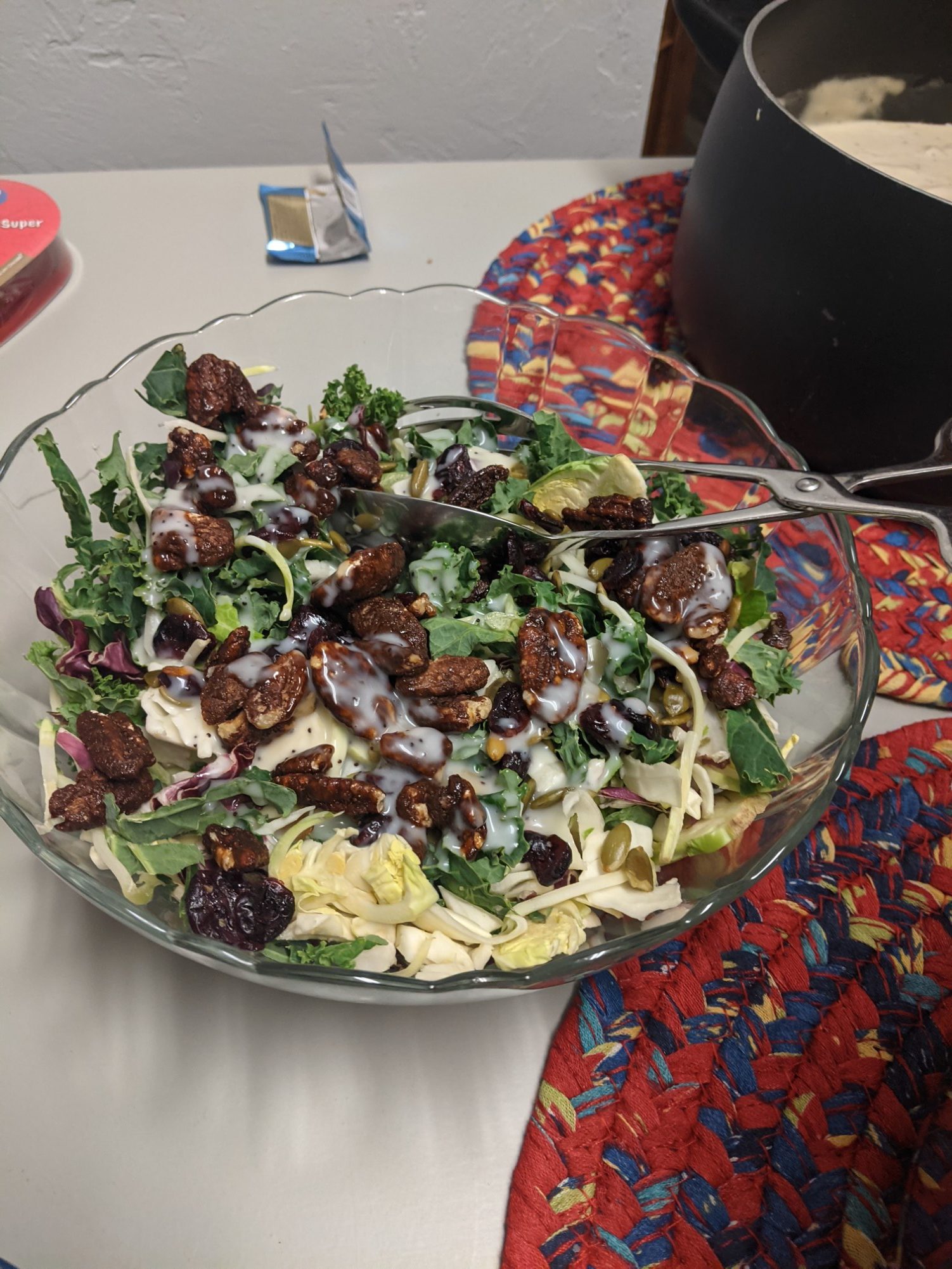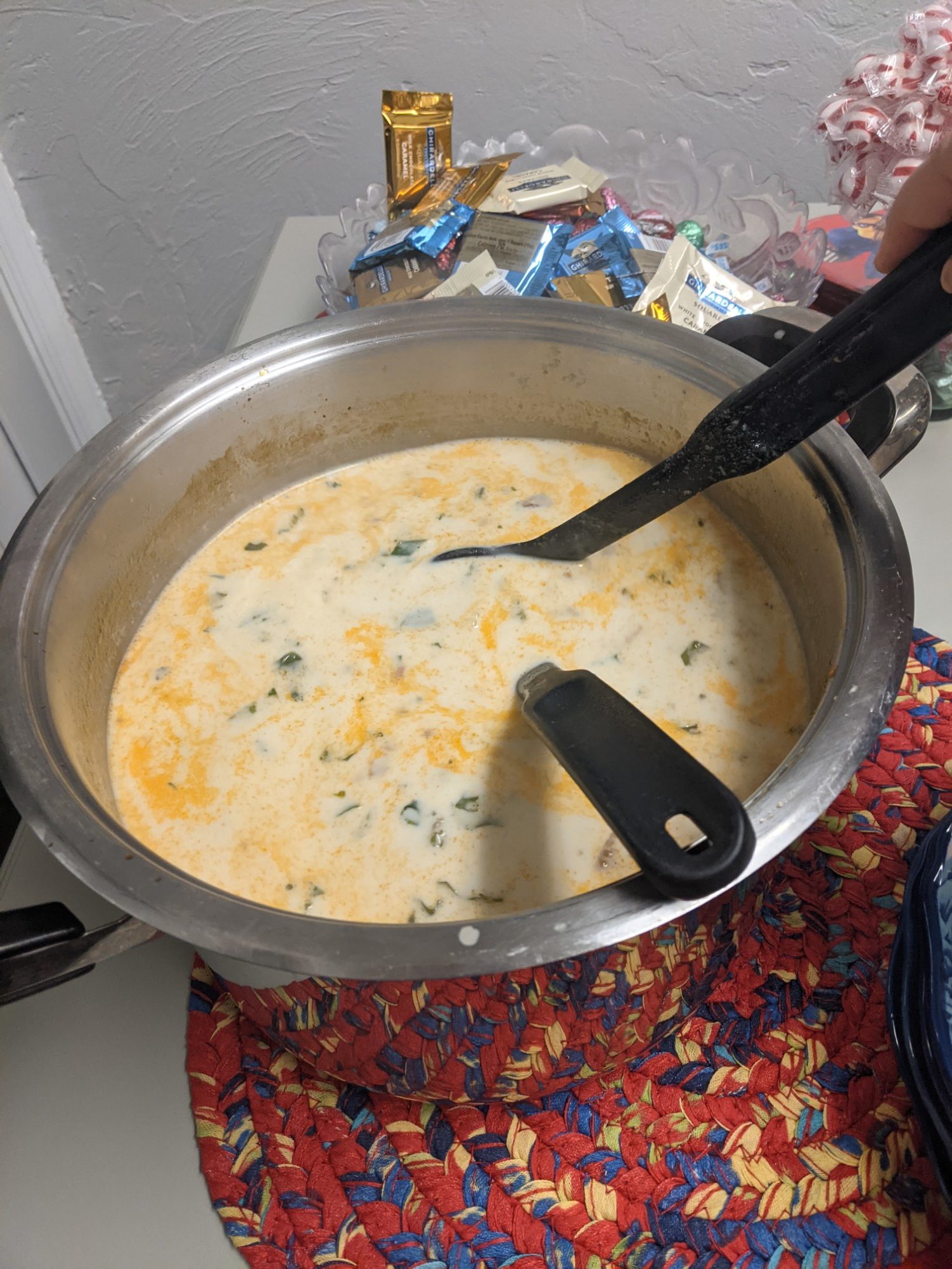 Everything was delicious. Plus, Nana sent home plenty of leftovers, and I'm looking forward to eating it all again tomorrow for lunch!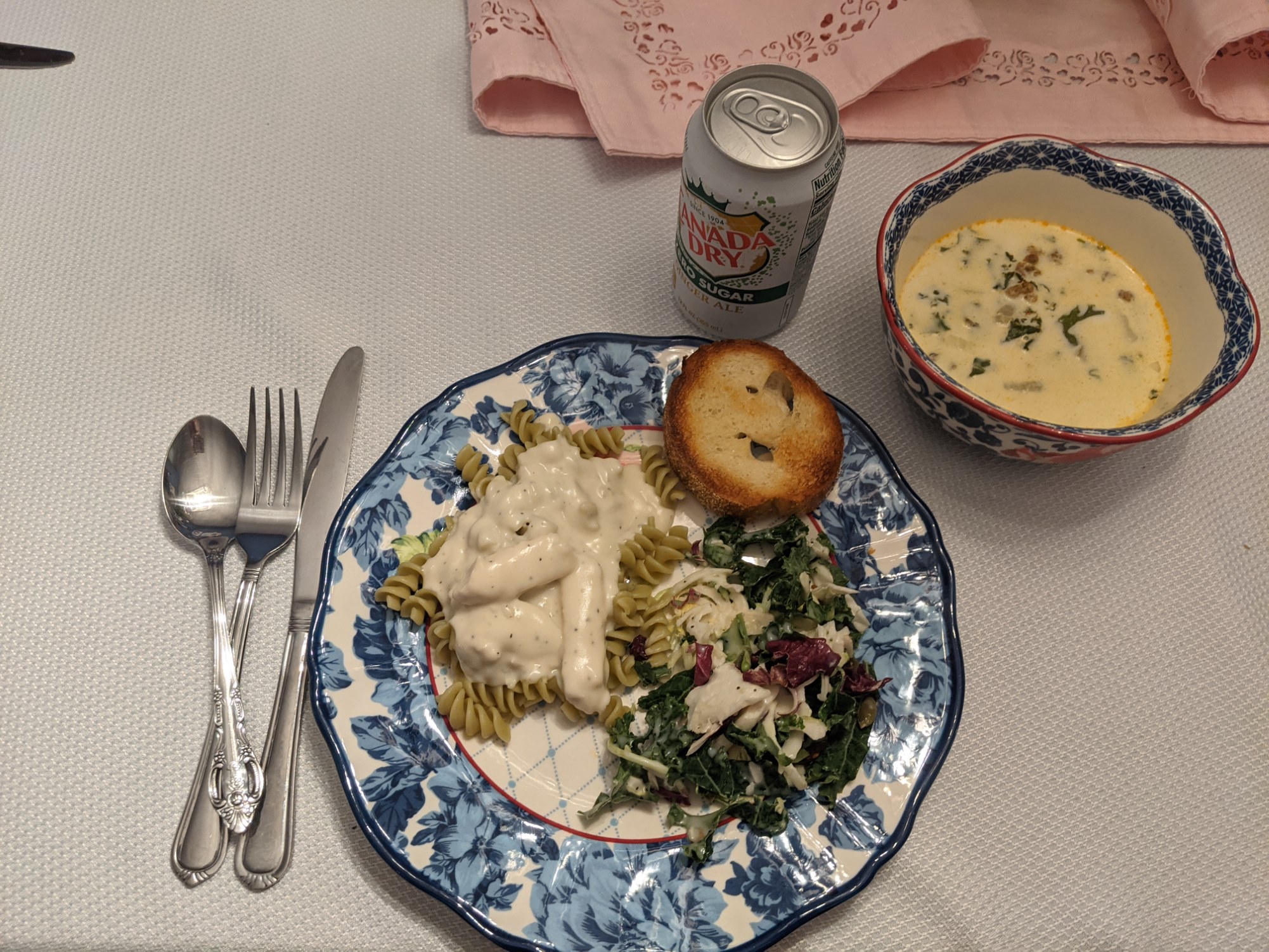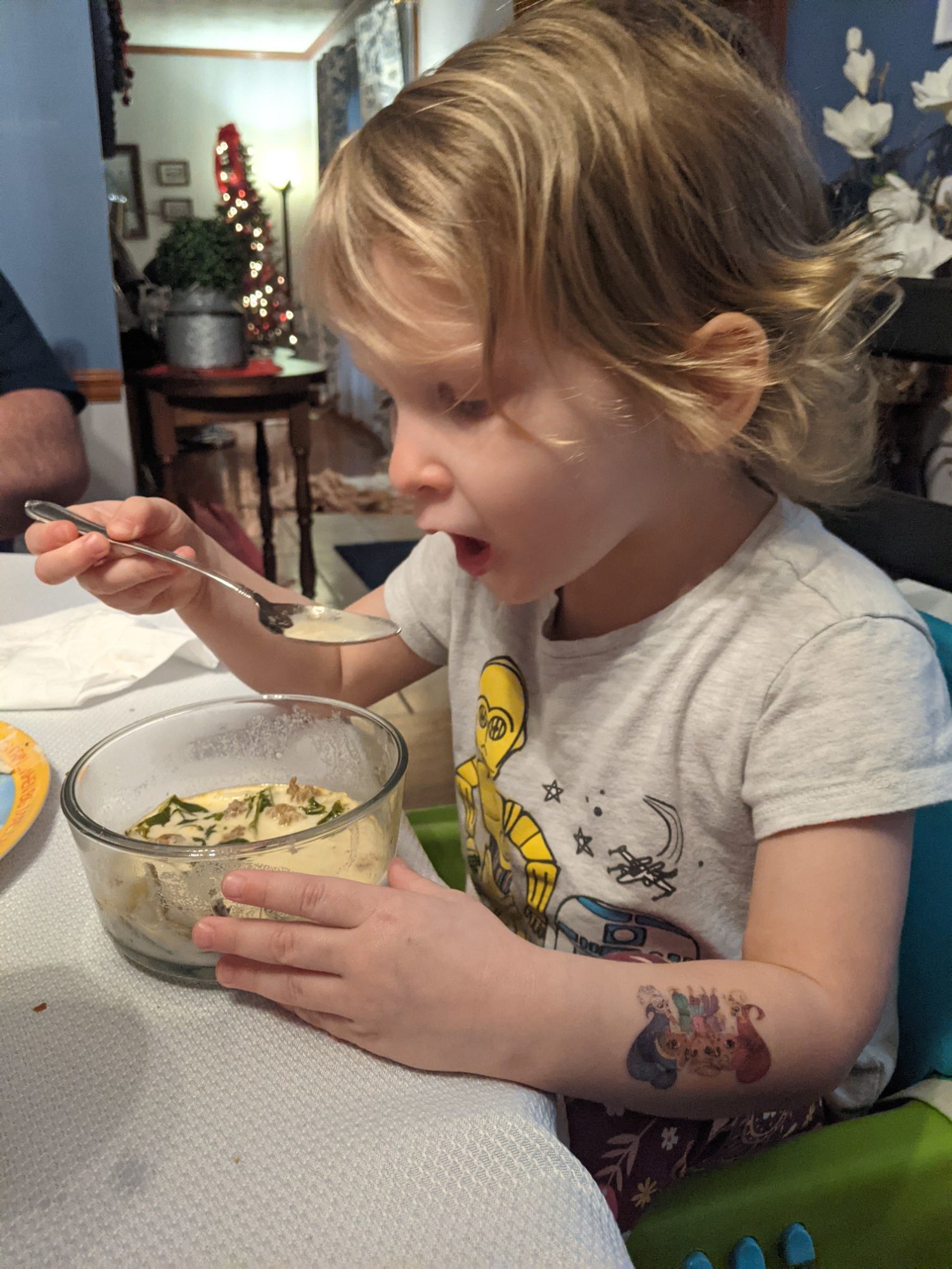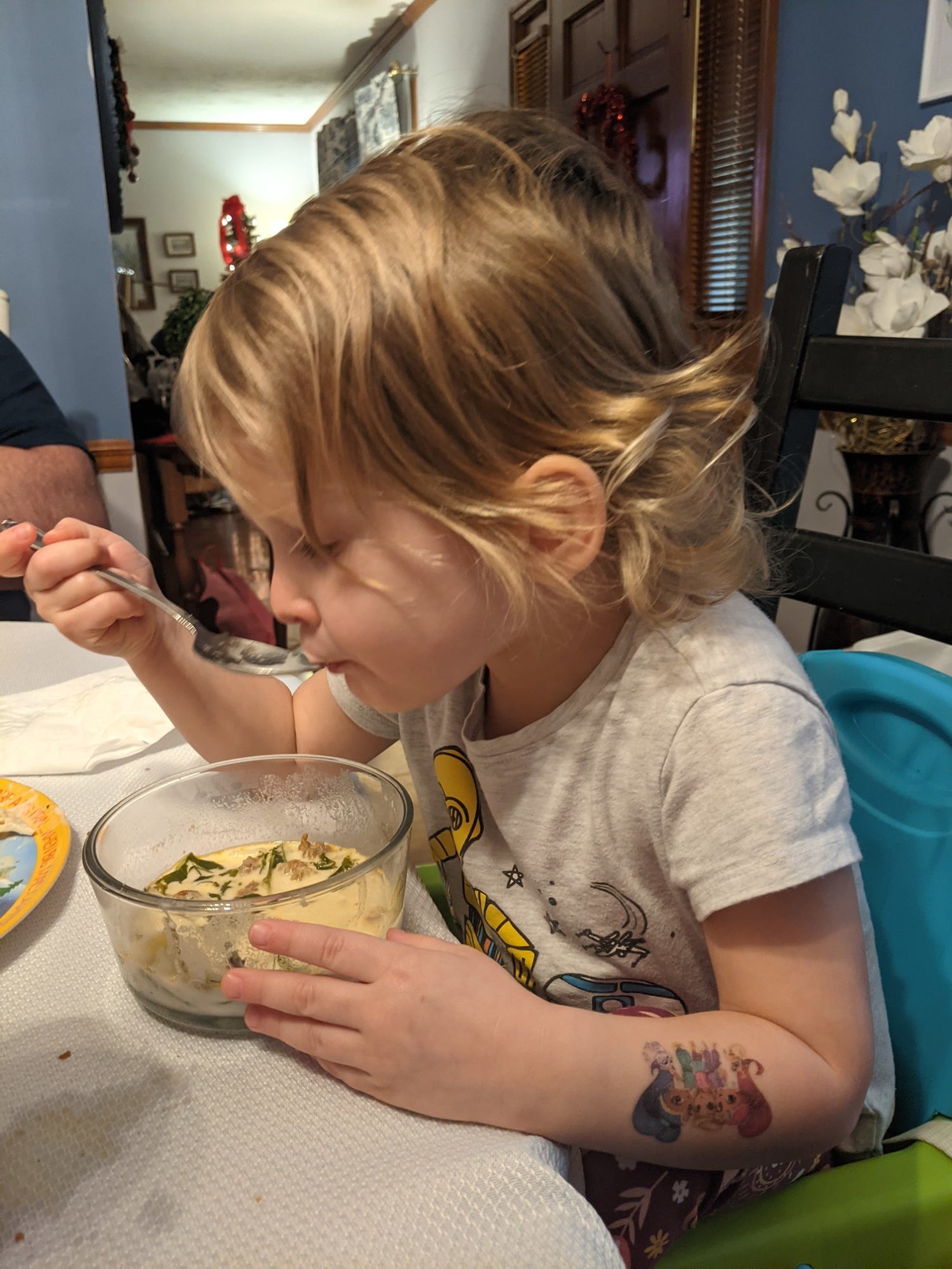 And of course there was ice cream for dessert. I was already full and shouldn't have eaten any, but I did have one large scoop, and it was a very yummy.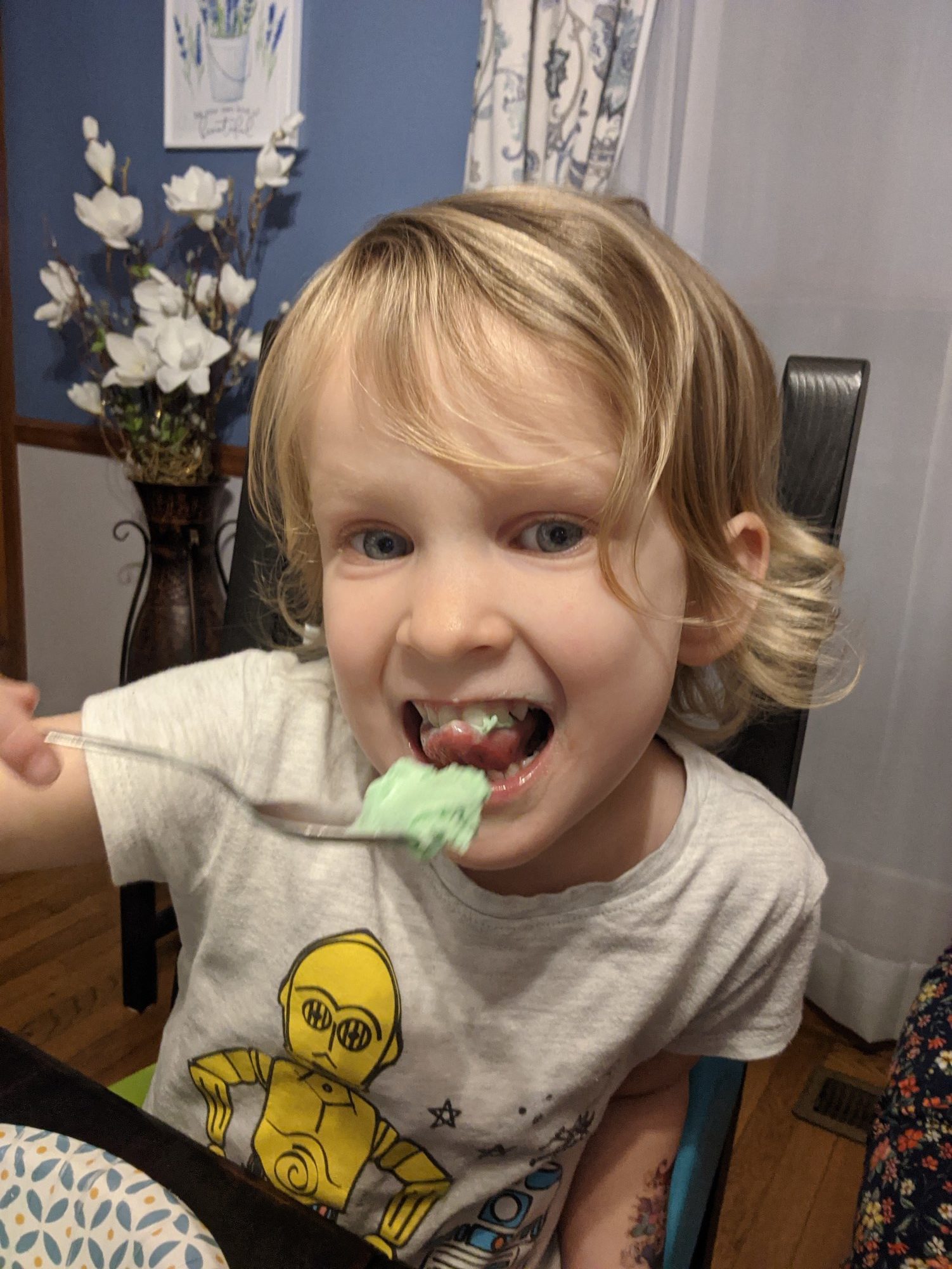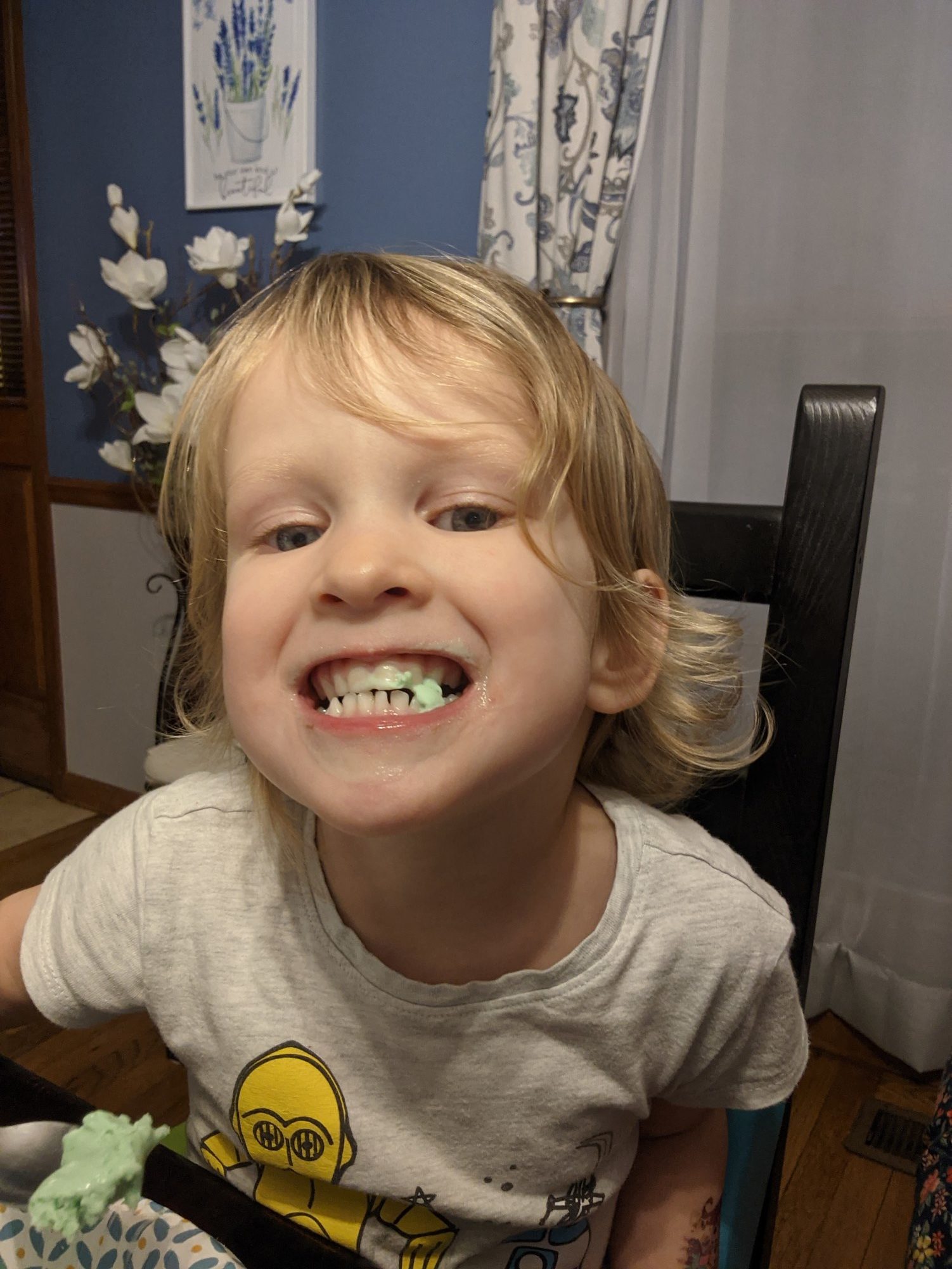 We immediately got Emmie ready for bed once we got home, and had a pretty decent bedtime tonight.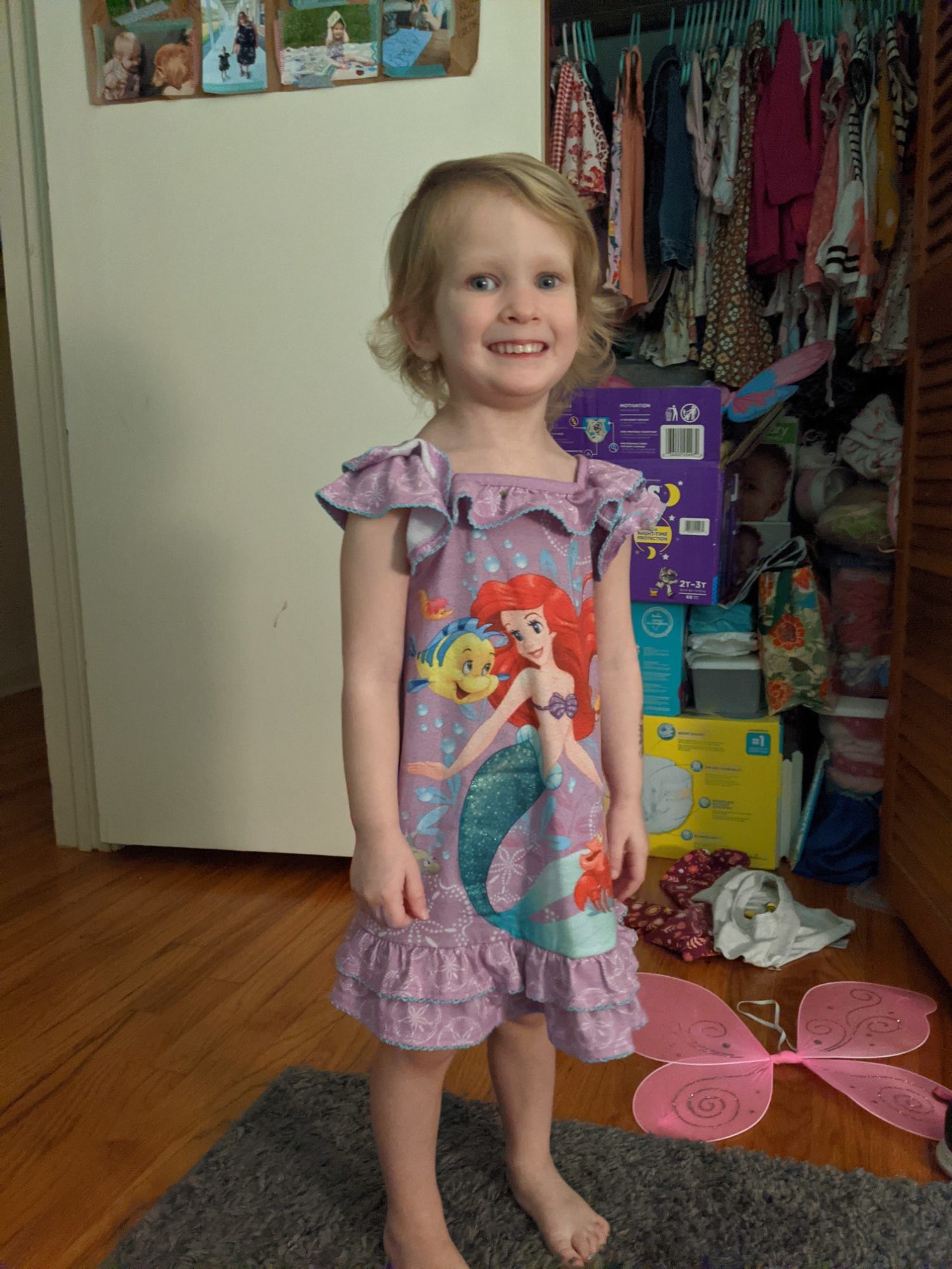 Emmie and Daddy have one more day together tomorrow, and then she'll be back at school on Wednesday, although I know she'd rather just be at home with her family!