My girls were just as happy as always at school drop-off this morning!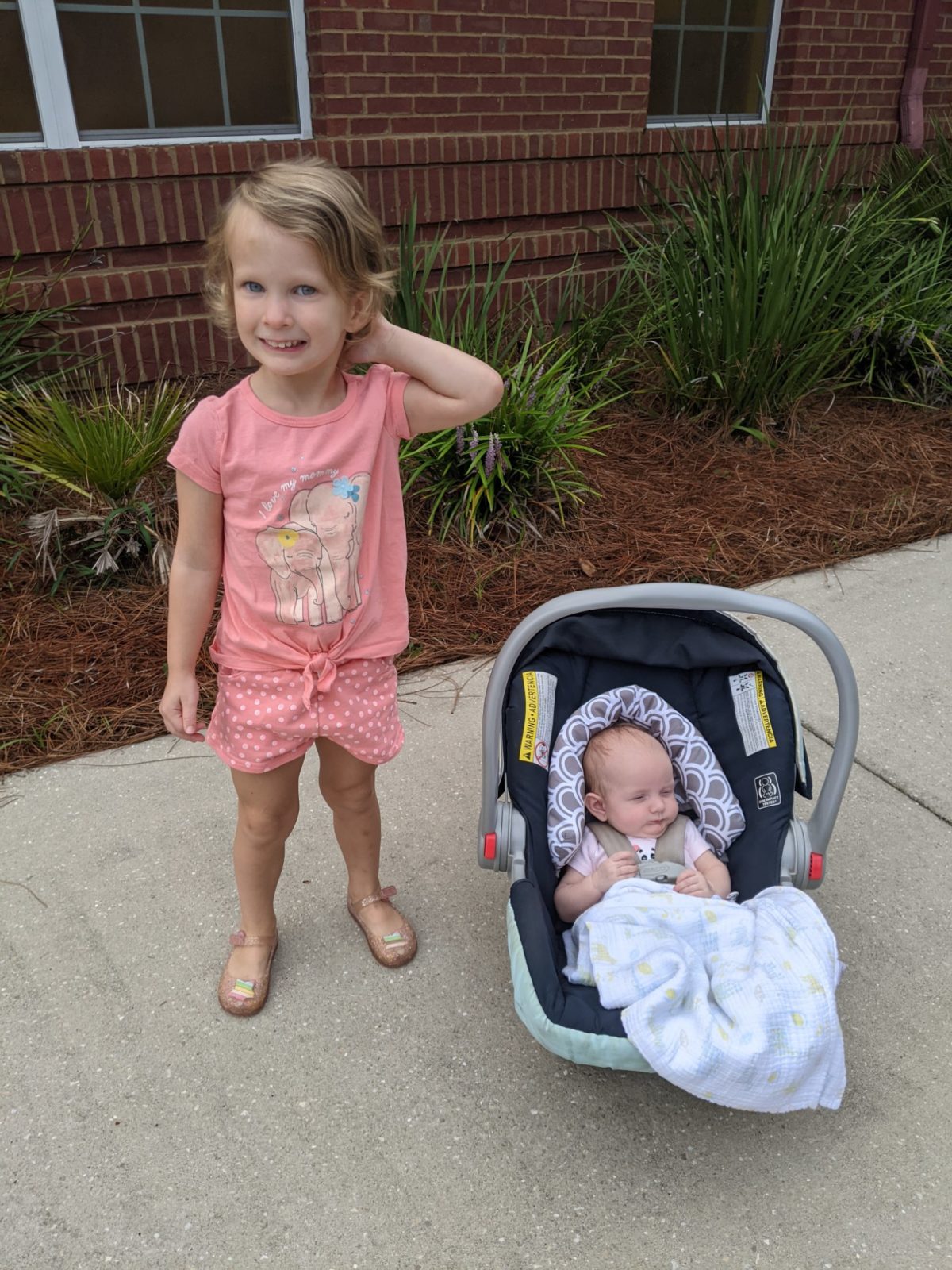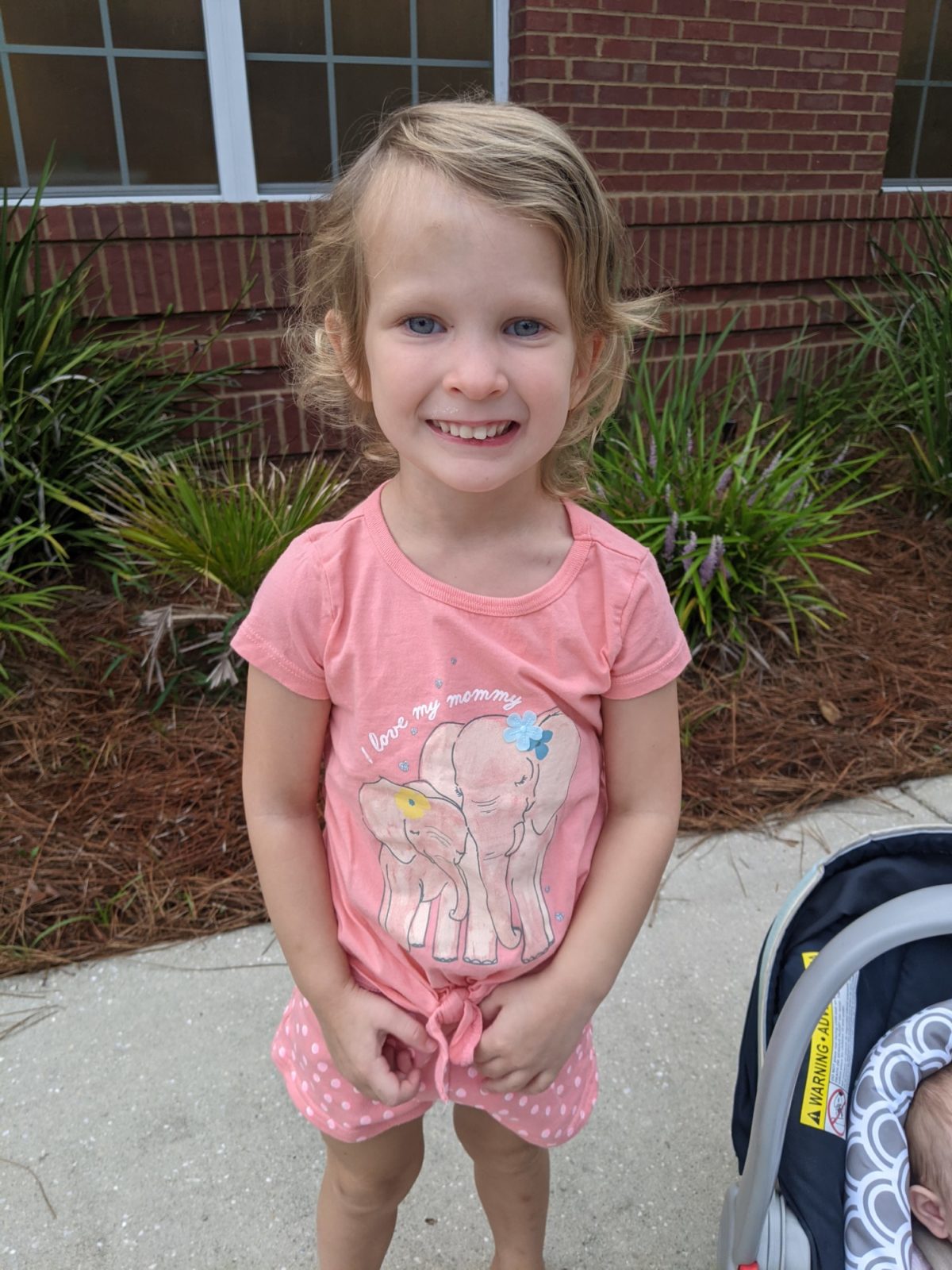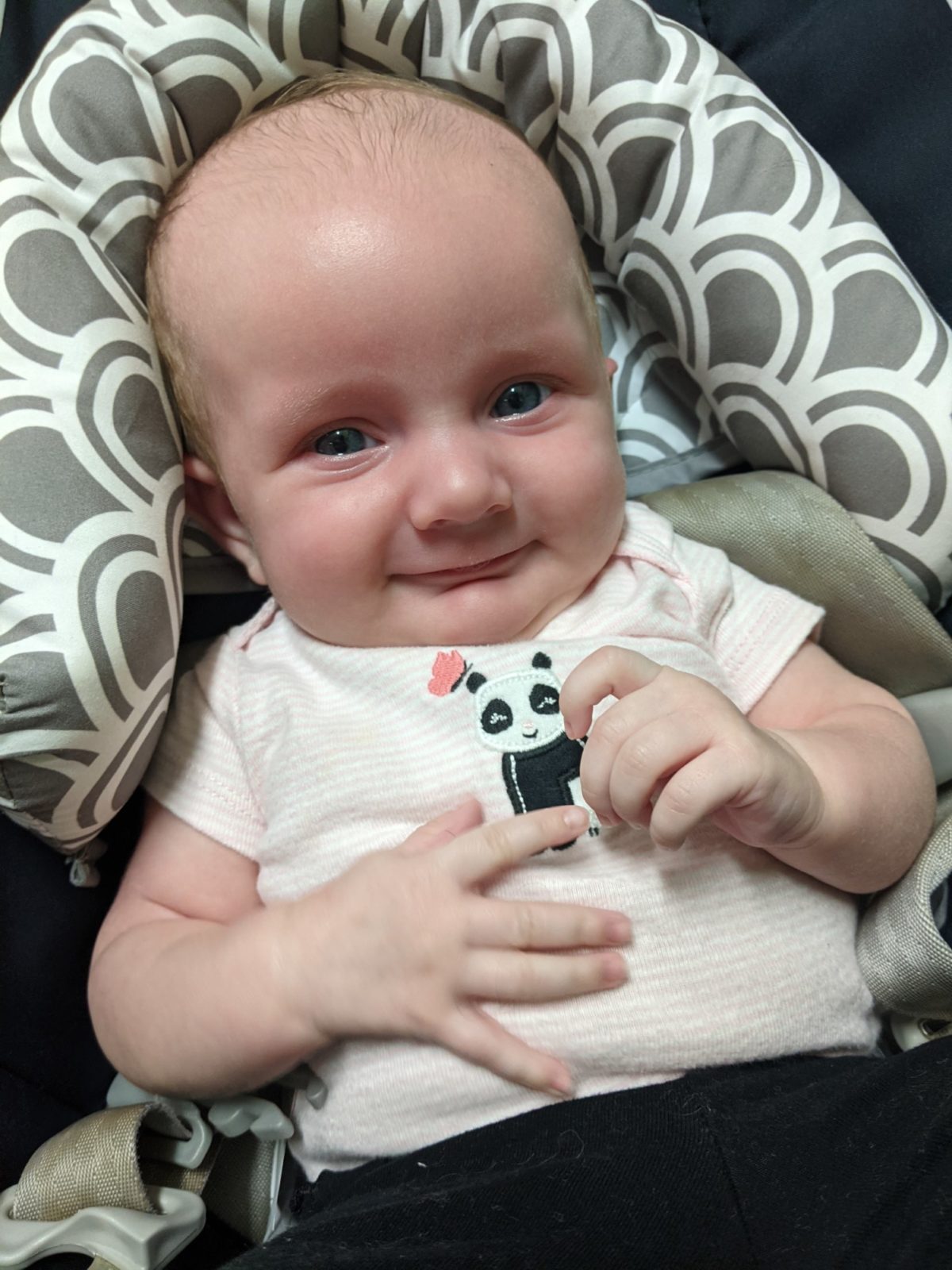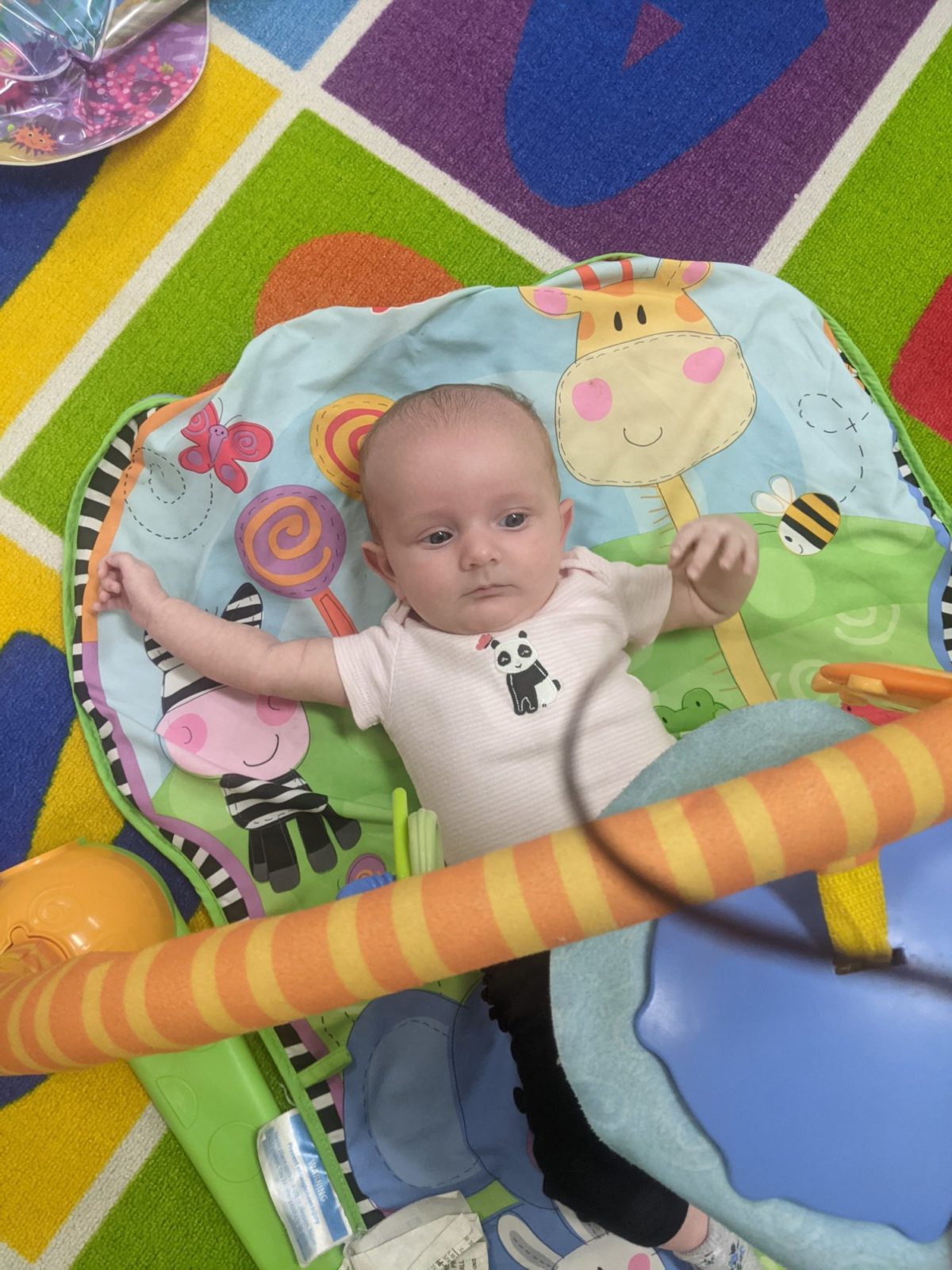 Emerson absolutely loved the tiny panda on Addison's onesie, and just kept saying how cute both her and the panda were. She chose where we put her down in the classroom this morning, and then made sure she was fine before we left to head to her room.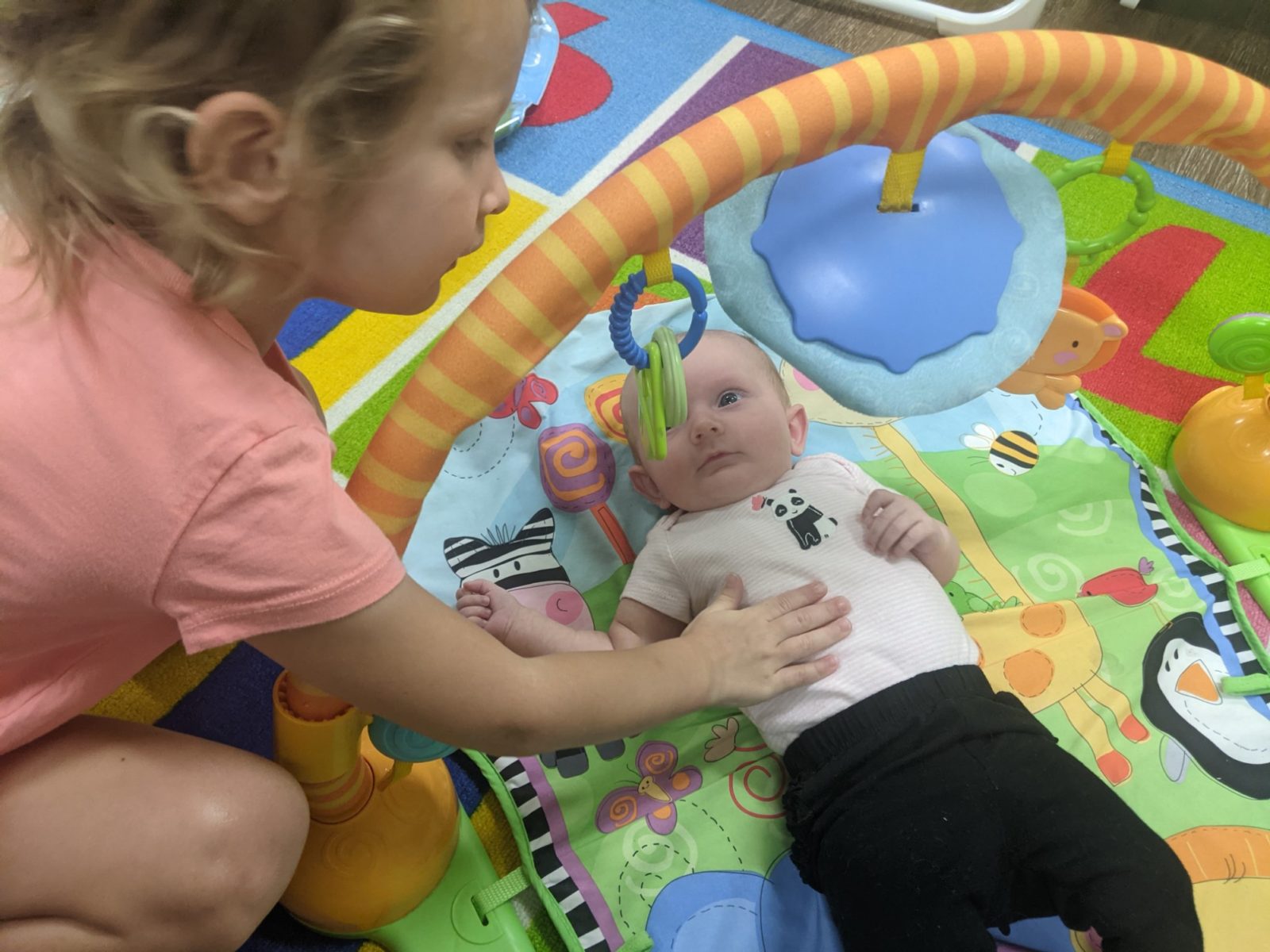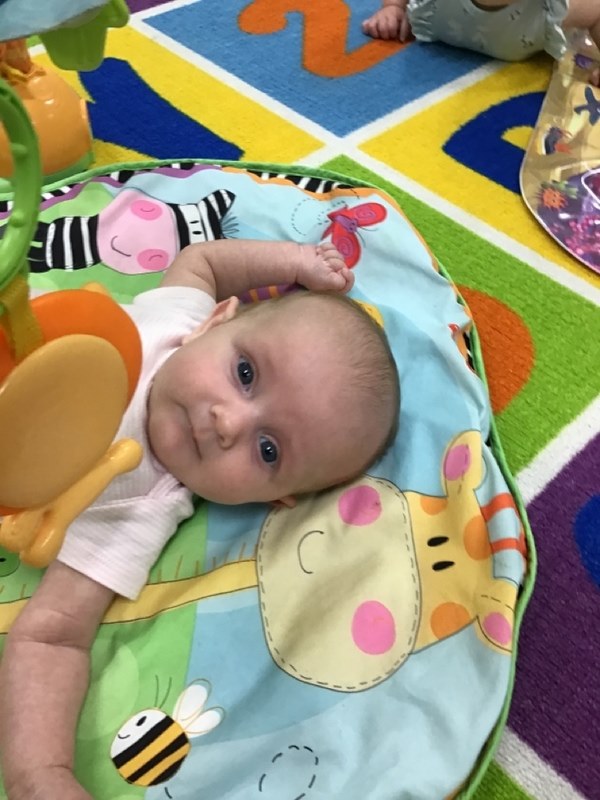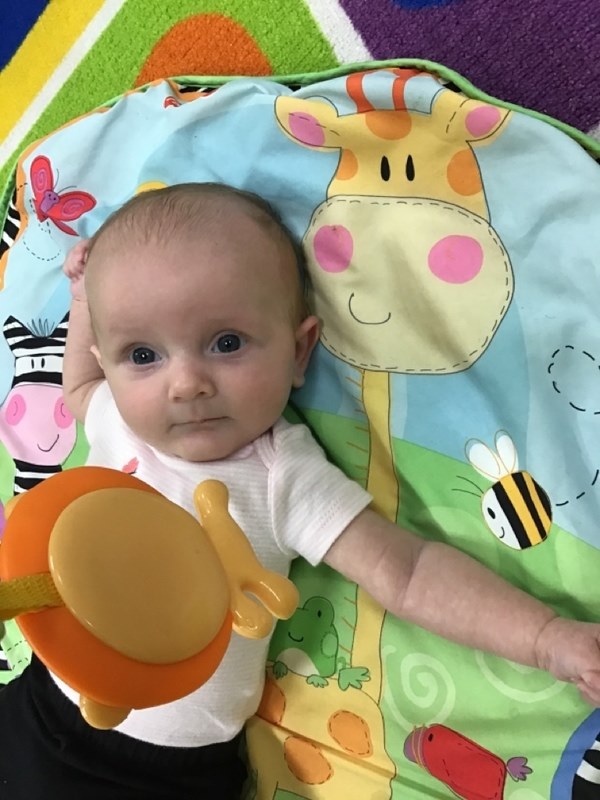 In this first photo, you can see Emmie working on making her noodle necklace, and then in the second picture, she's working on a new craft, wearing her noodle necklace!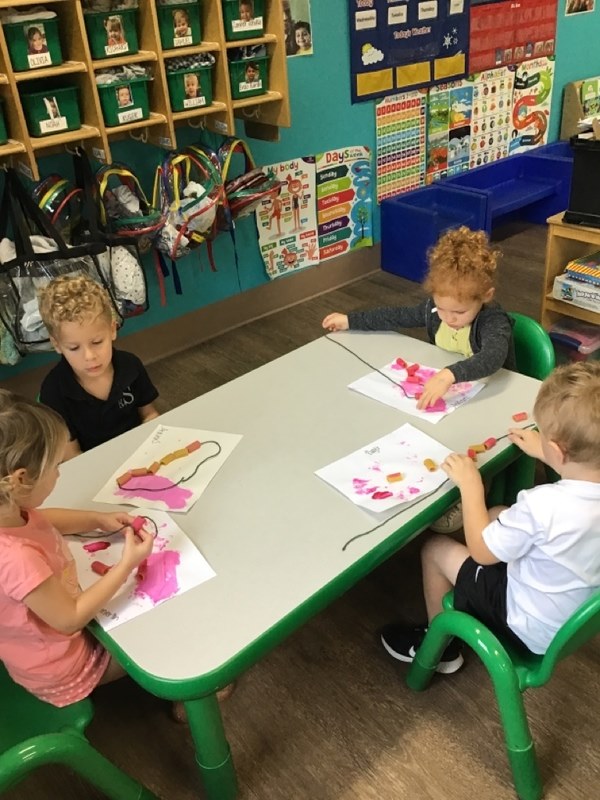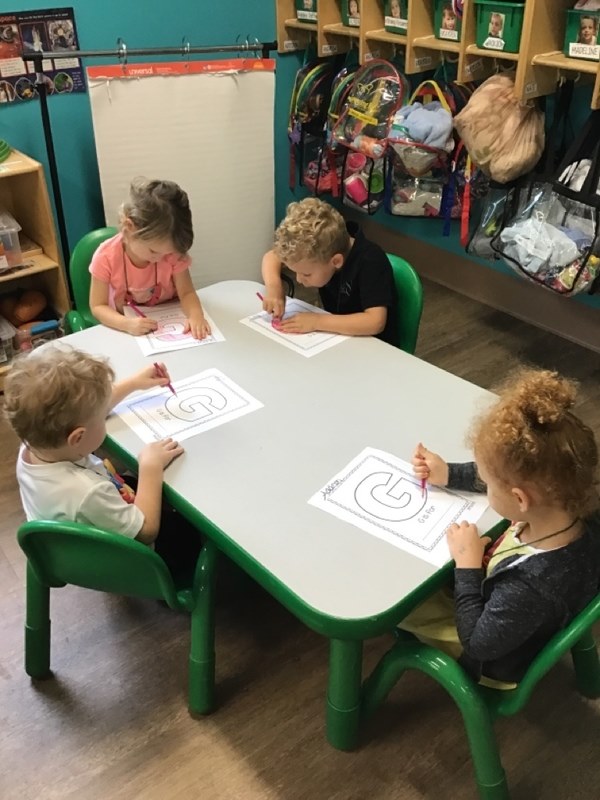 I randomly decided to listen to the debut album of Gavin DeGraw, circa roughly 2003, and so many high school memories came flooding back. Driving around in my 1998 Chrysler Sebring convertible with my sister, cheerleading practice with my friends, watching One Tree Hill… it was like a time machine! Then I moved on to his next album which came out in 2008-ish, and it reminded me of that one summer in college where I listened to almost nothing but that album.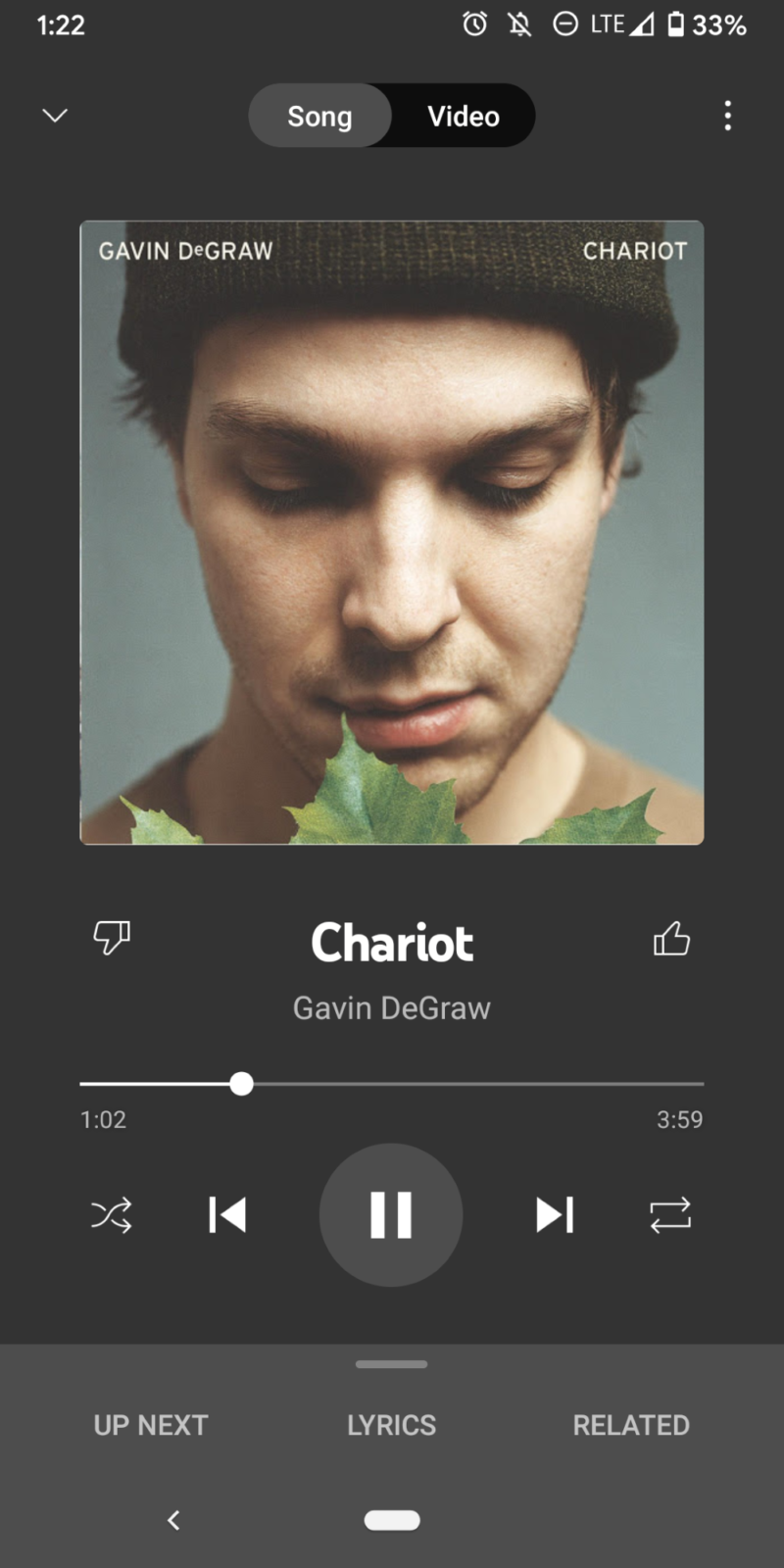 So when I was making dinner tonight, Emerson was sitting up at the counter on her barstool. I had a stick of butter out to sauté some Brussel sprouts in some butter and olive oil, and I looked over and there were teeth marks in the butter! Then as I realize what she had already done, she looks up and laughs, and takes another little nibble out of it! I was laughing and telling Jeff what had happened, and he said she was a little Butterball. This girl honestly really does love butter!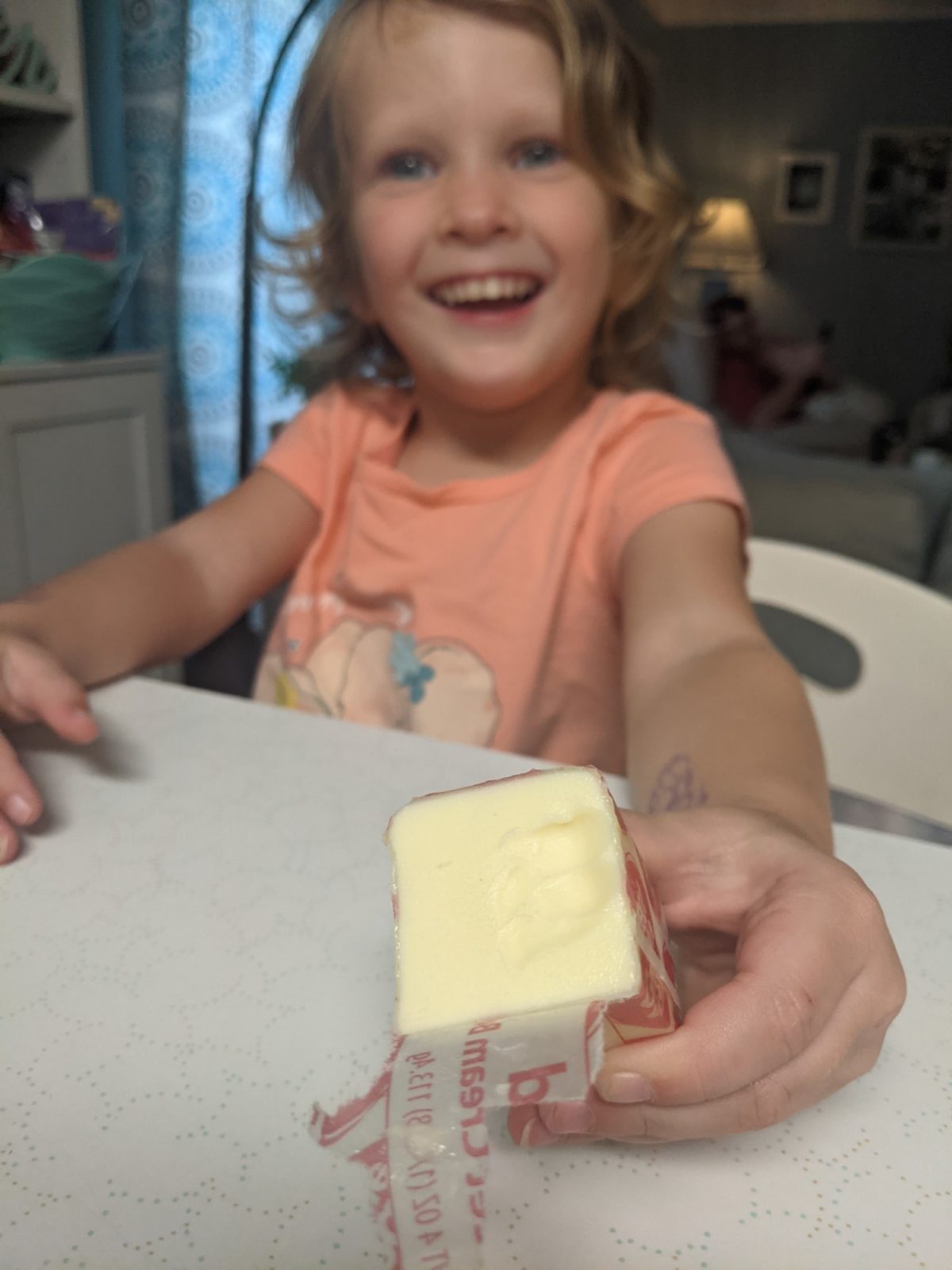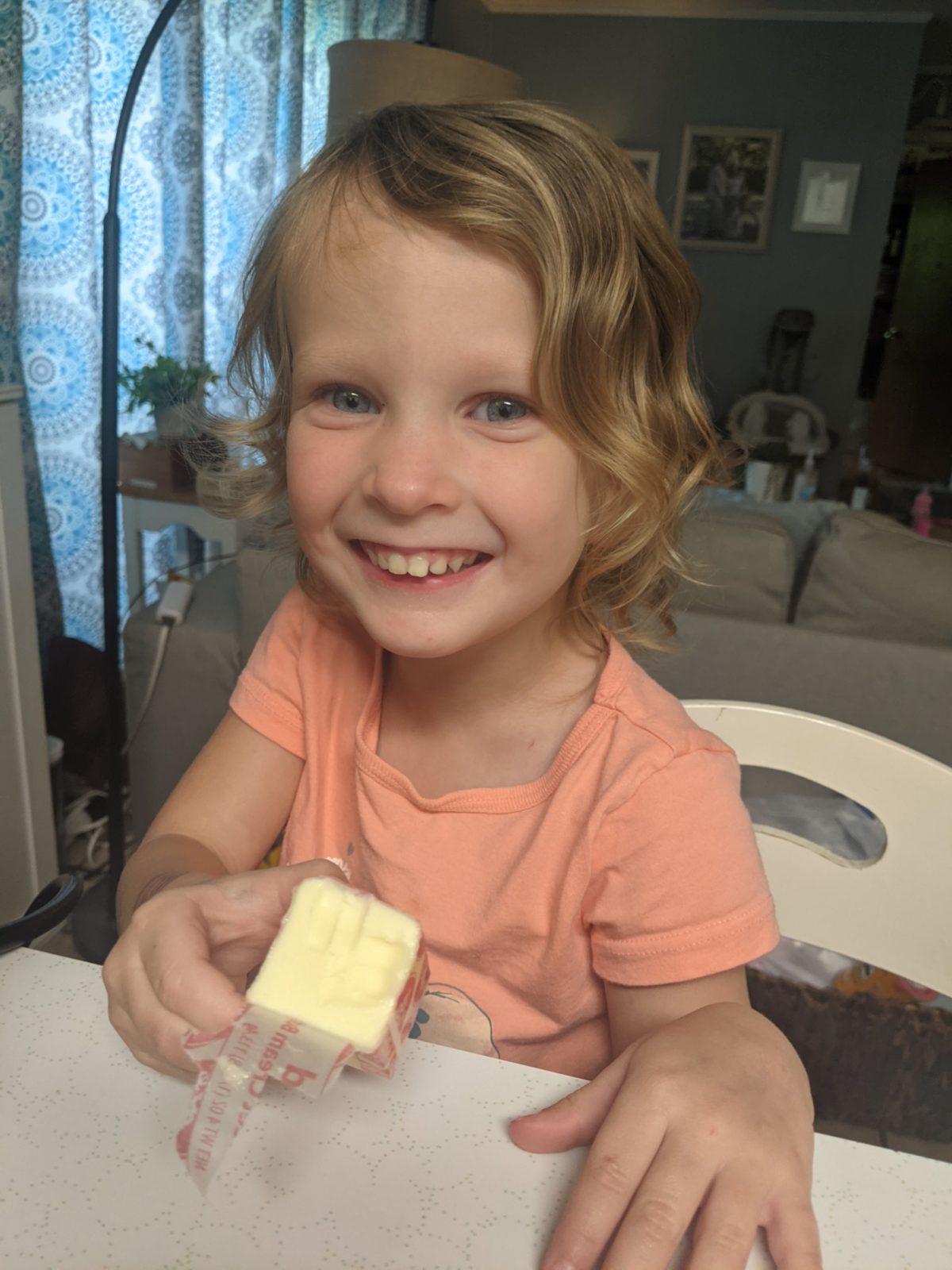 We picked a record, and Emmie and I ate together while Jeff fed Addison and then the two of them fell asleep again together. The record was a live recording of Frank Sinatra, and after every song, you could hear the audience clap. After a few songs, Emerson just started clapping along with the audience, and we were both laughing so hard at that.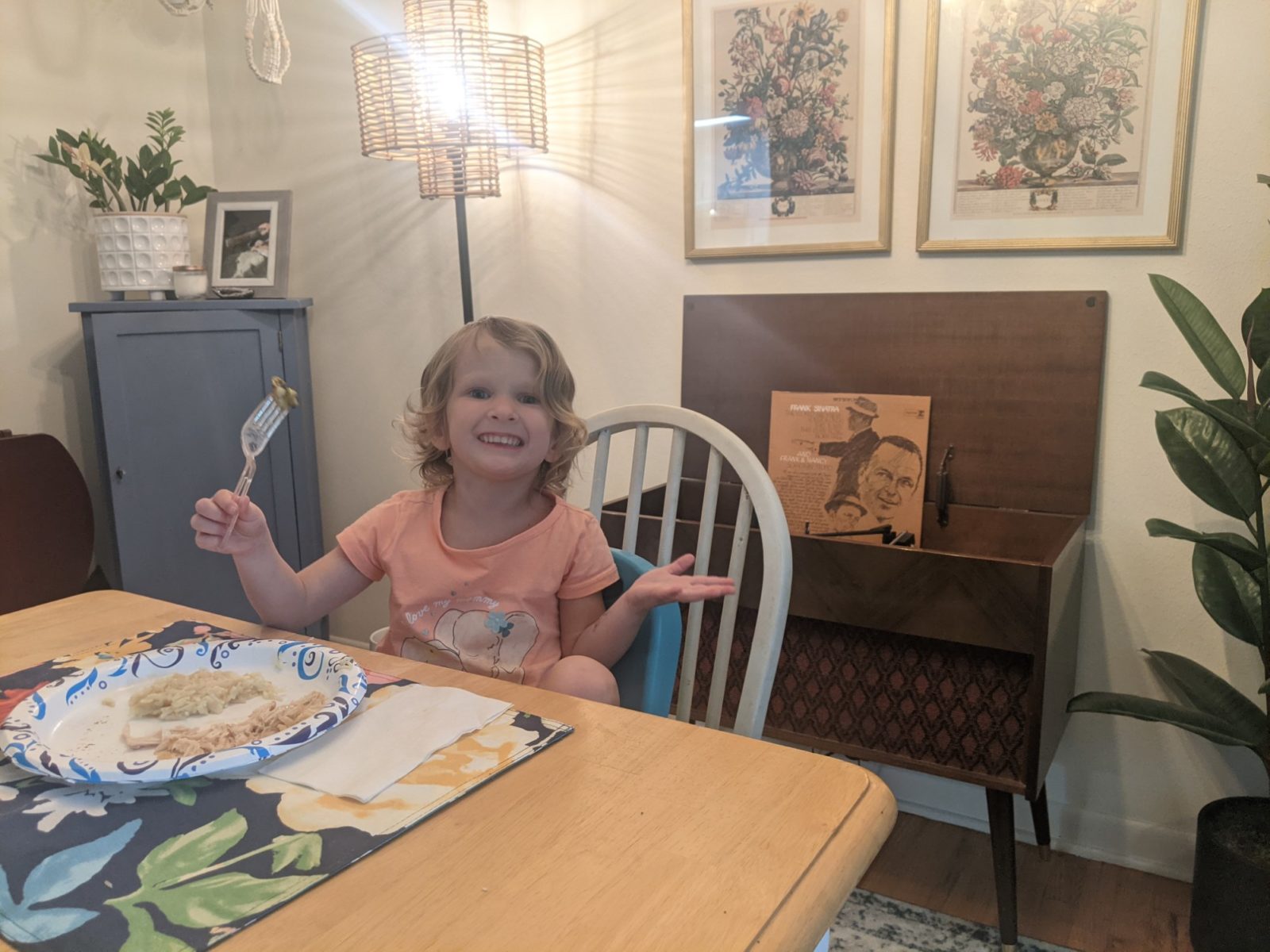 We had chicken with gravy (from the pre-made refrigerated section, which was surprisingly good), a packet of rice pilaf, and fresh sautéed Brussel sprouts. That's typical for how I'm still cooking these days – as easy as possible, with a few shortcuts, and a little bit of something fresh. For other moms that work outside the home, and have to get children in bed at a decent time, what are you cooking? I feel like I really only want to spend 20-30 minutes cooking dinner, and even then the whole night is chaos from 5-9pm-ish, while I pick up girls, cook dinner, eat dinner, get girls to sleep, clean up, and then finally write this post. So, what do y'all cook that's super quick & easy?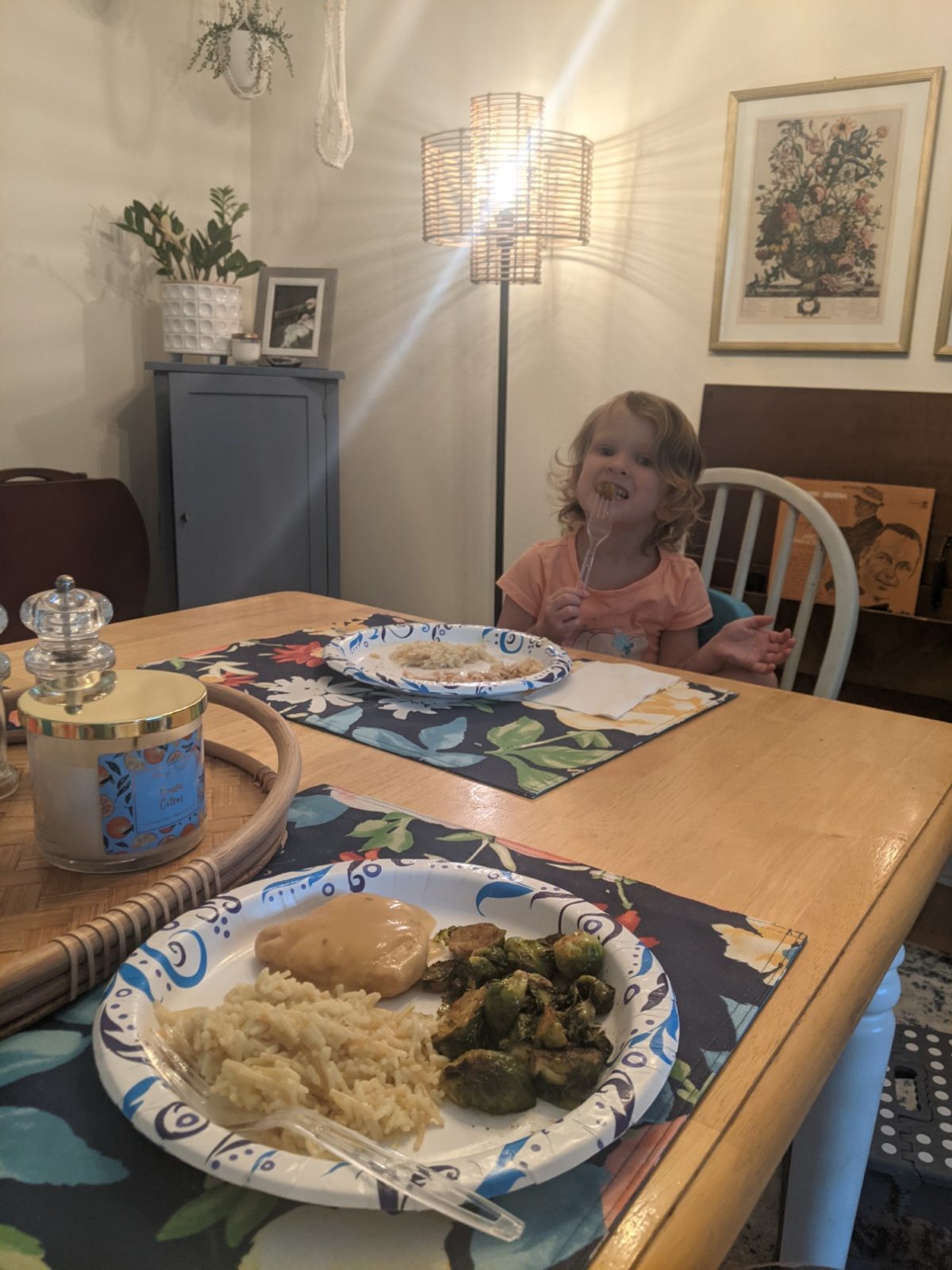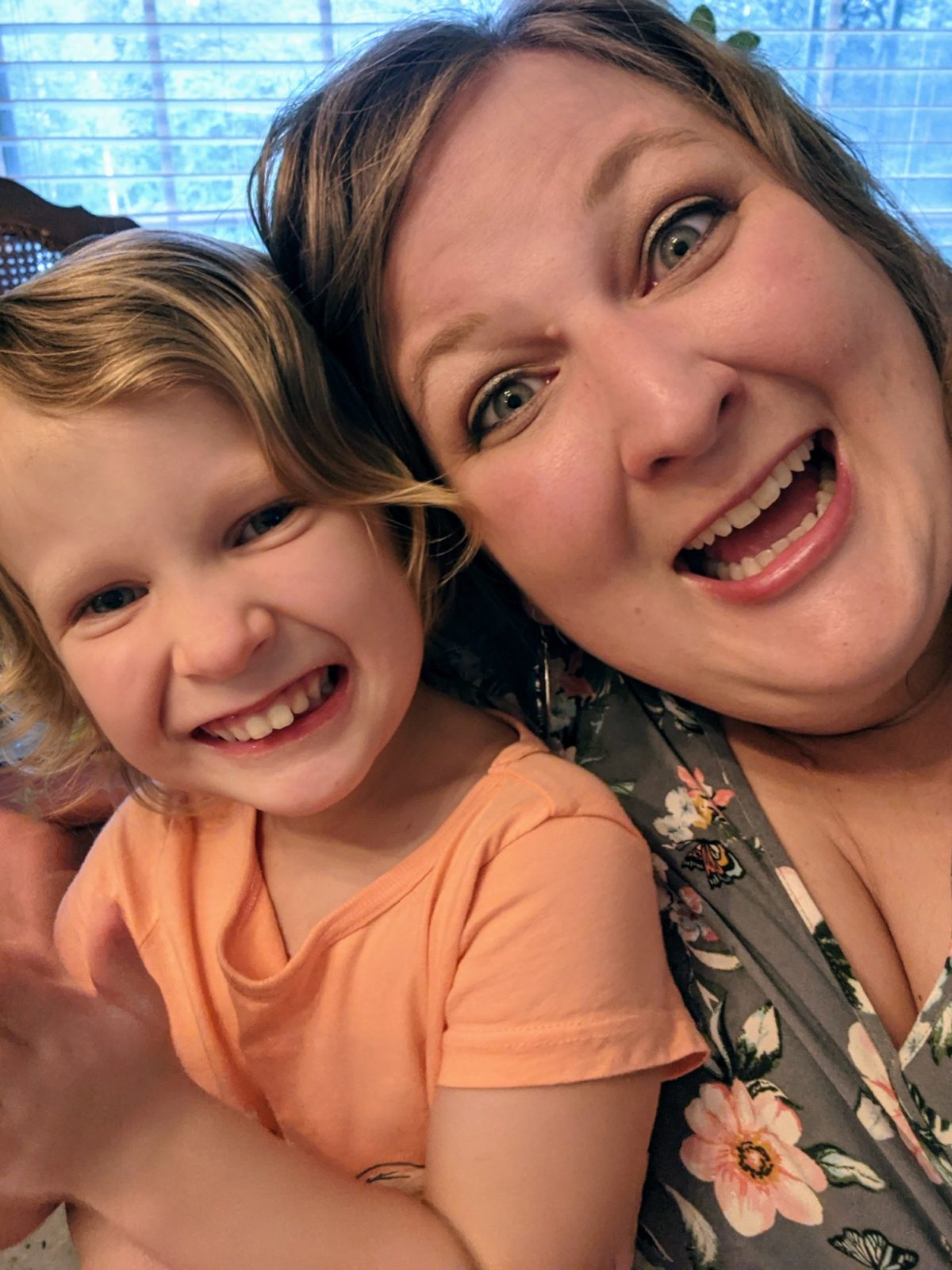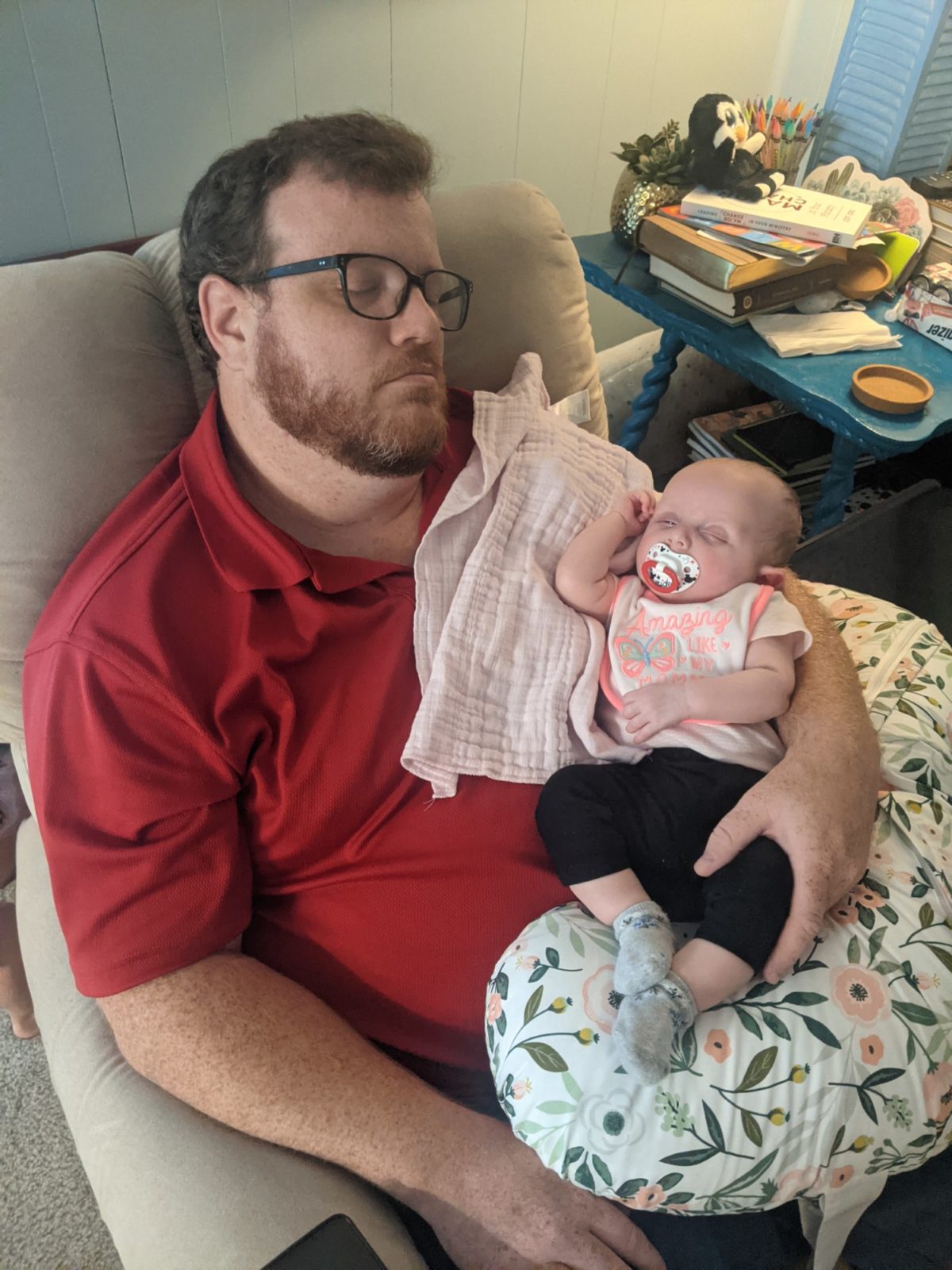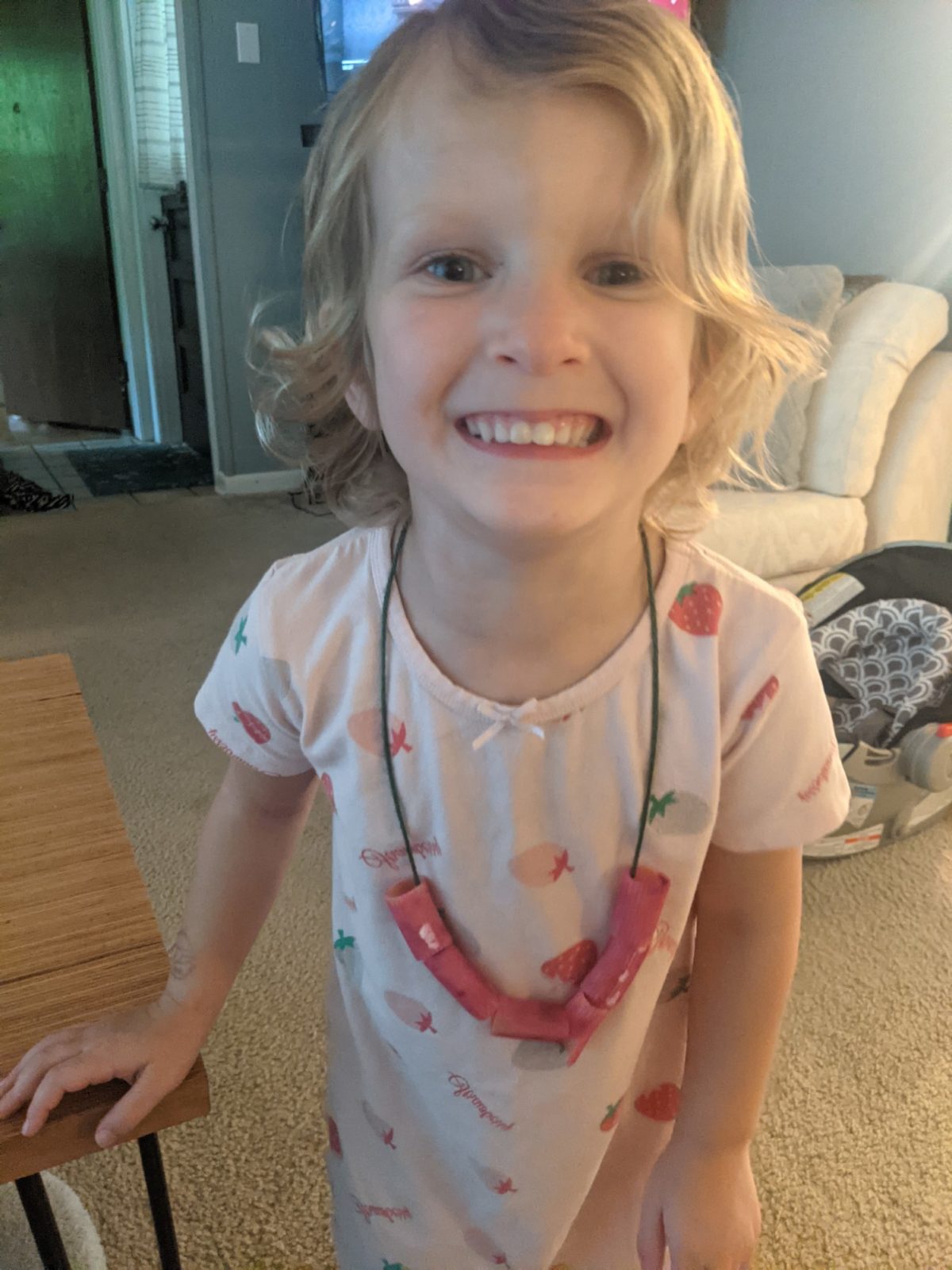 Emerson wanted to help change Addie's diaper and then she picked out some new jammies for her too.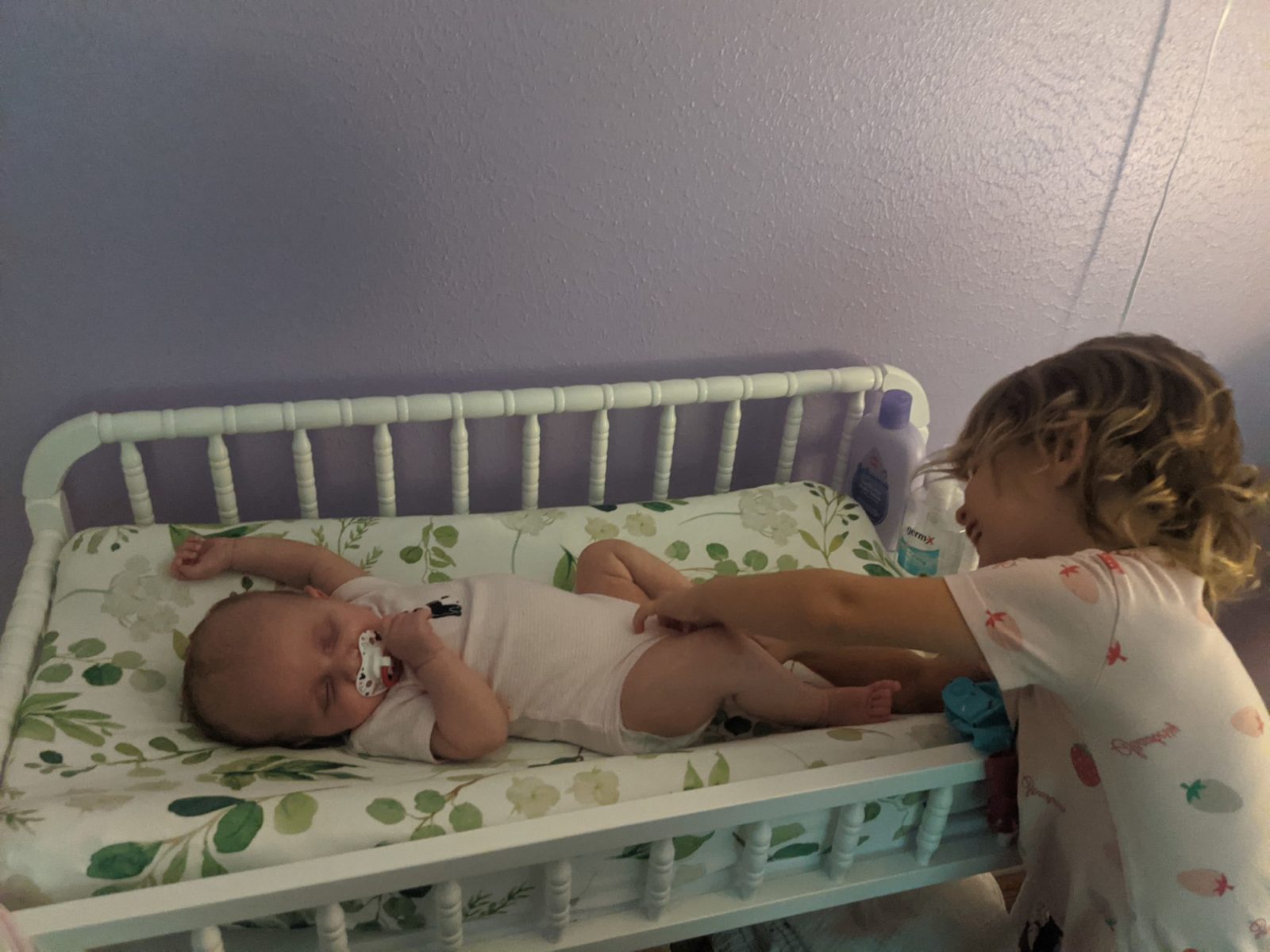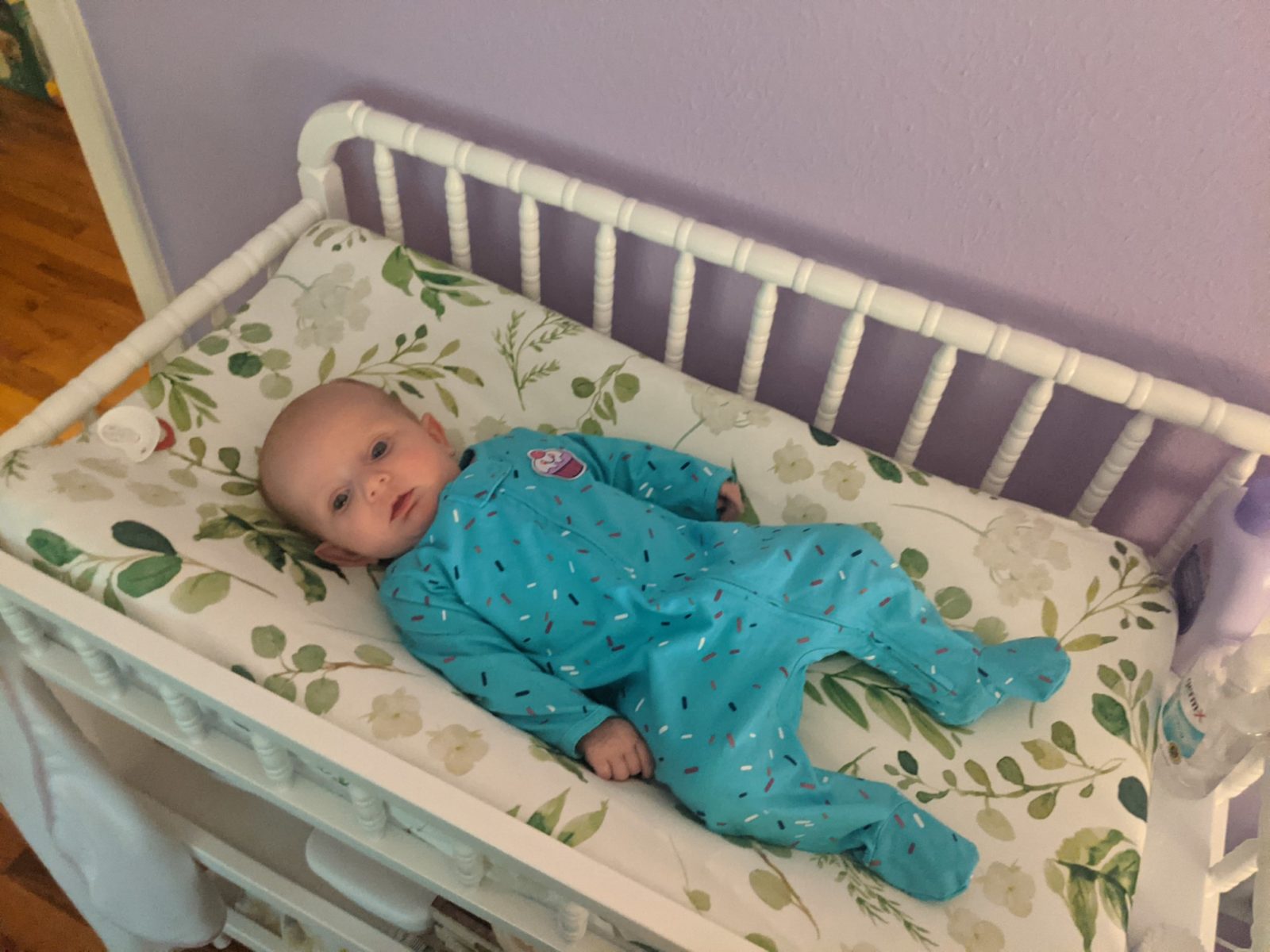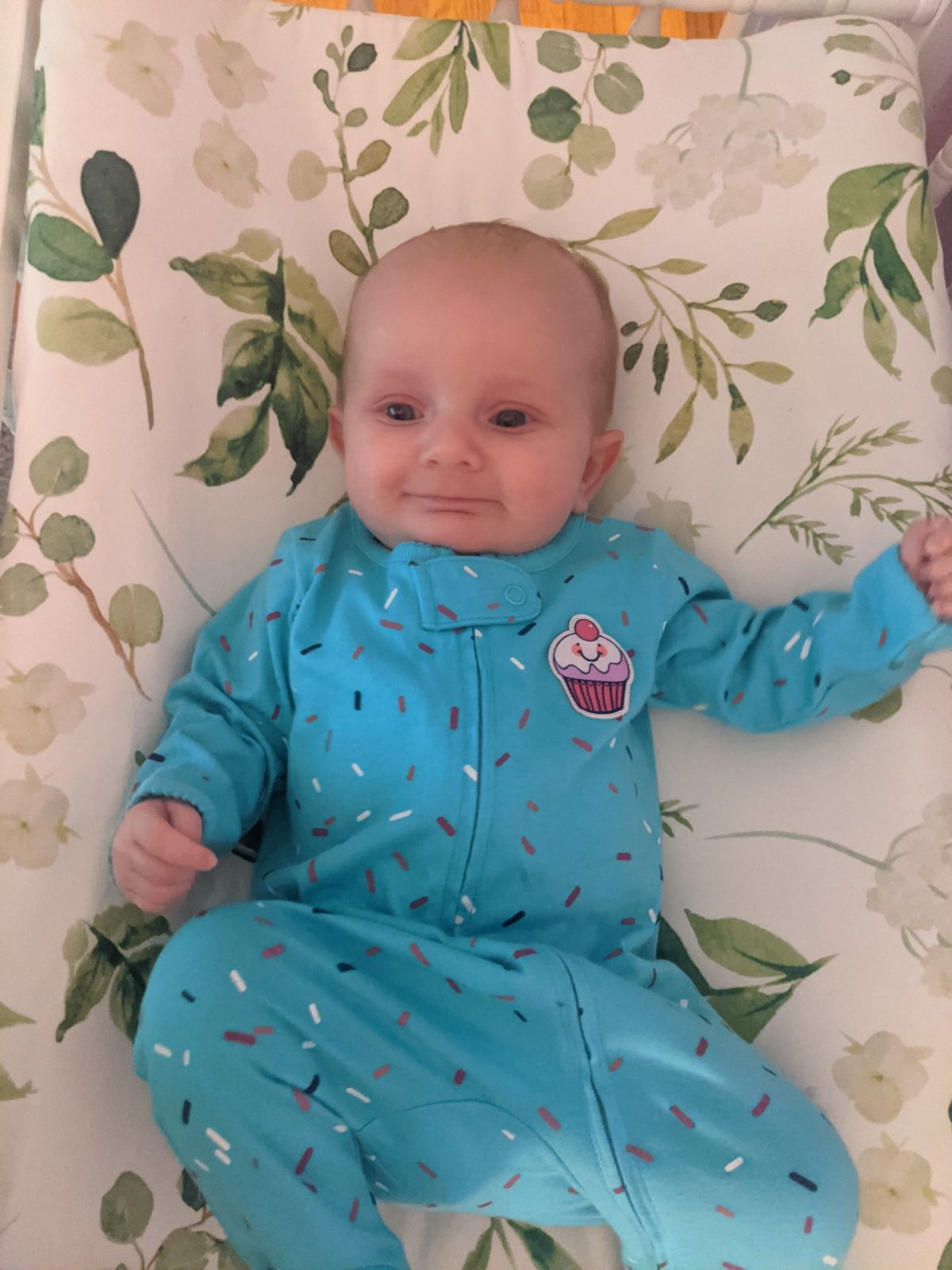 We did Emerson's bedtime after that, which was mostly uneventful and sweet. I scooped up this little girl from her Daddy to get her swaddled and ready for sleep, and added the donut blanket to go with her cupcake jammies. She was just so sweet and smiley and looking all around. She laid there quietly and sweetly and finally fell asleep while I washed dishes.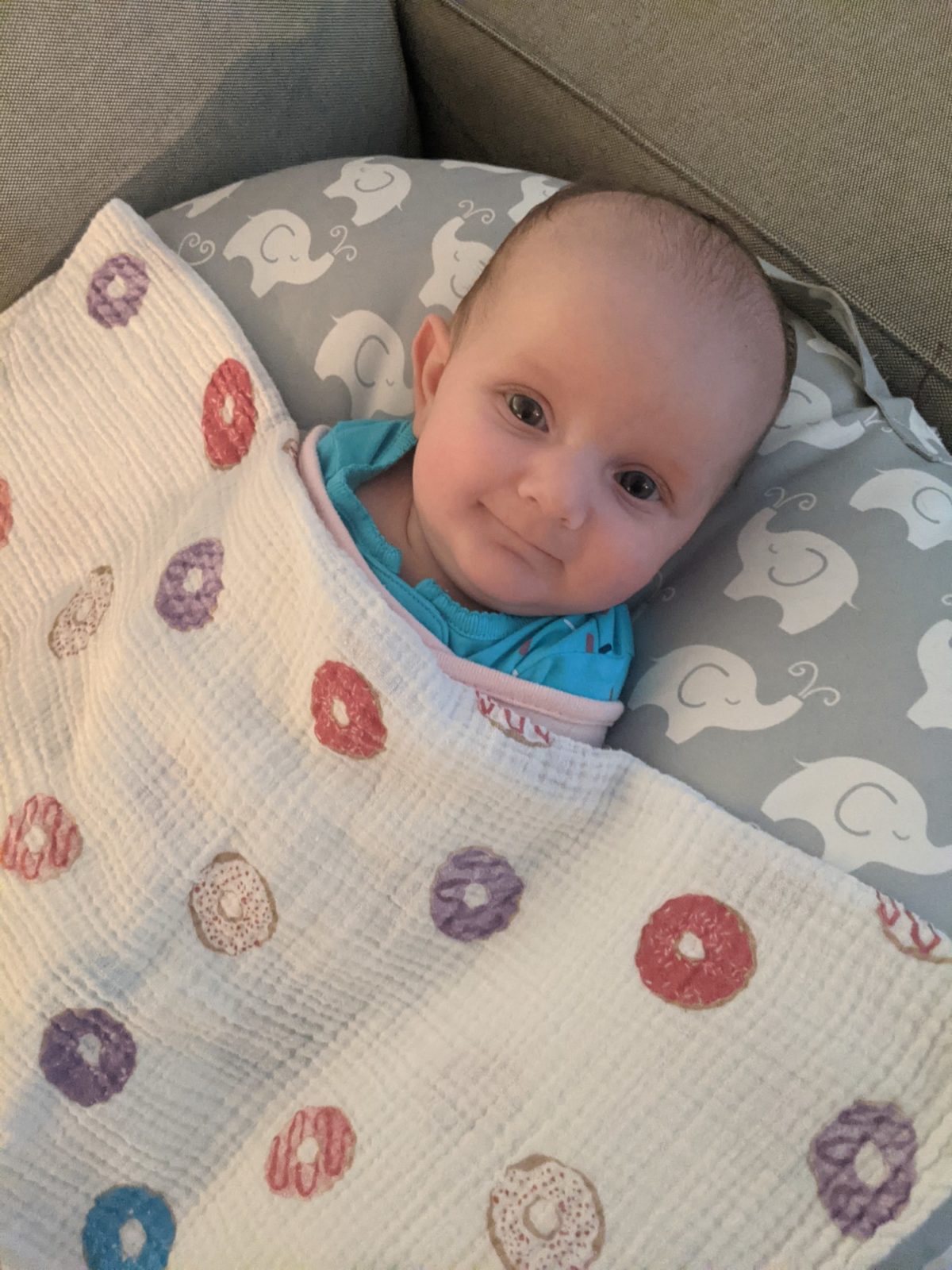 I love the nail polish color I painted my fingers last night, and so now I'm going to do my toes with the same color to match.