Well, my day technically started at midnight, with the premiere of the new Taylor Swift video. I hadn't actually planned to stay up that late, but then I fell asleep on the couch, and woke up miraculously at 11:55pm, so it was obviously meant to be. And then we watched it one more time, just for good measure, before finally going to bed.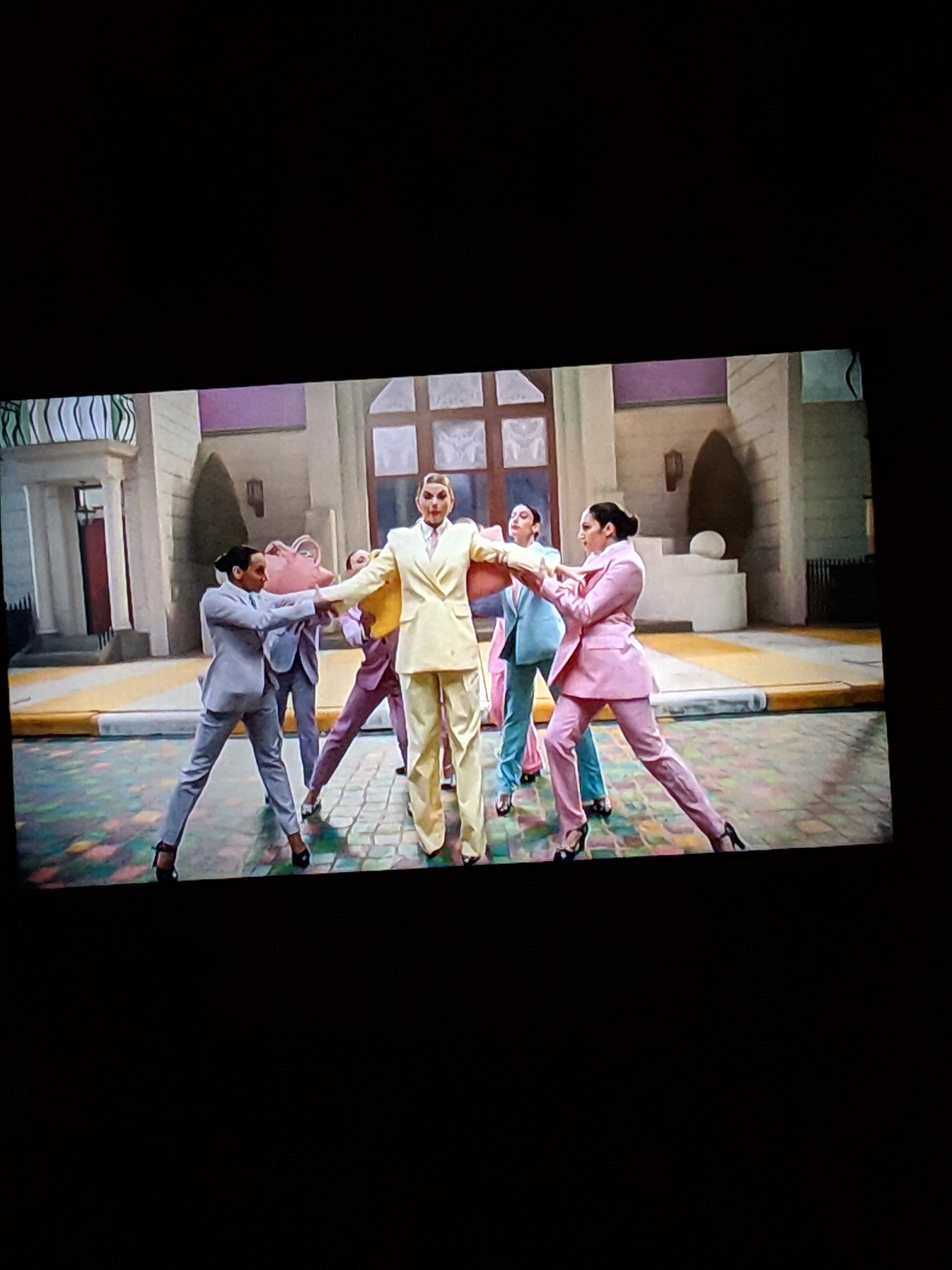 Look at this sleepy little puffy-eyed morning baby. She's so sweet!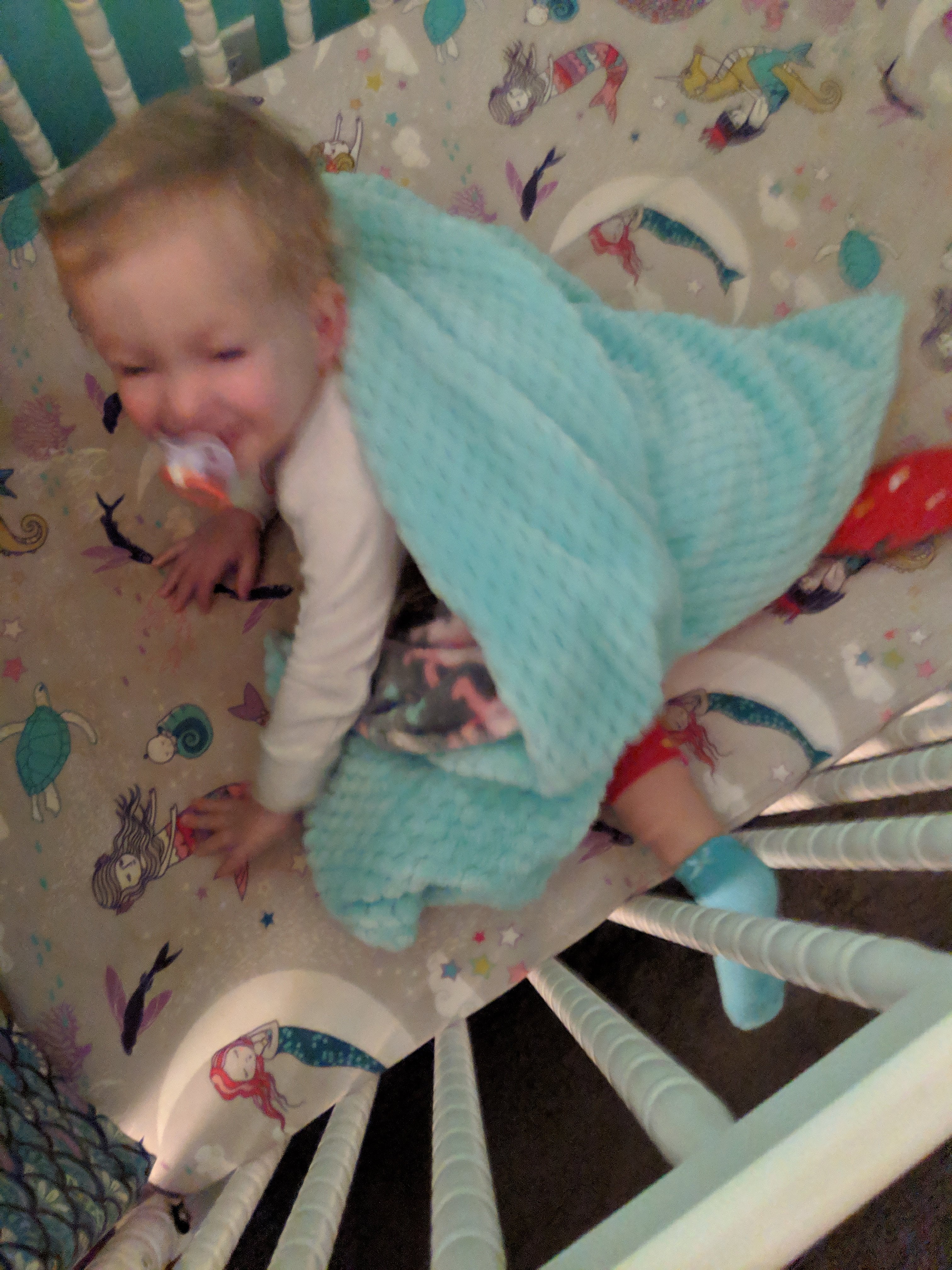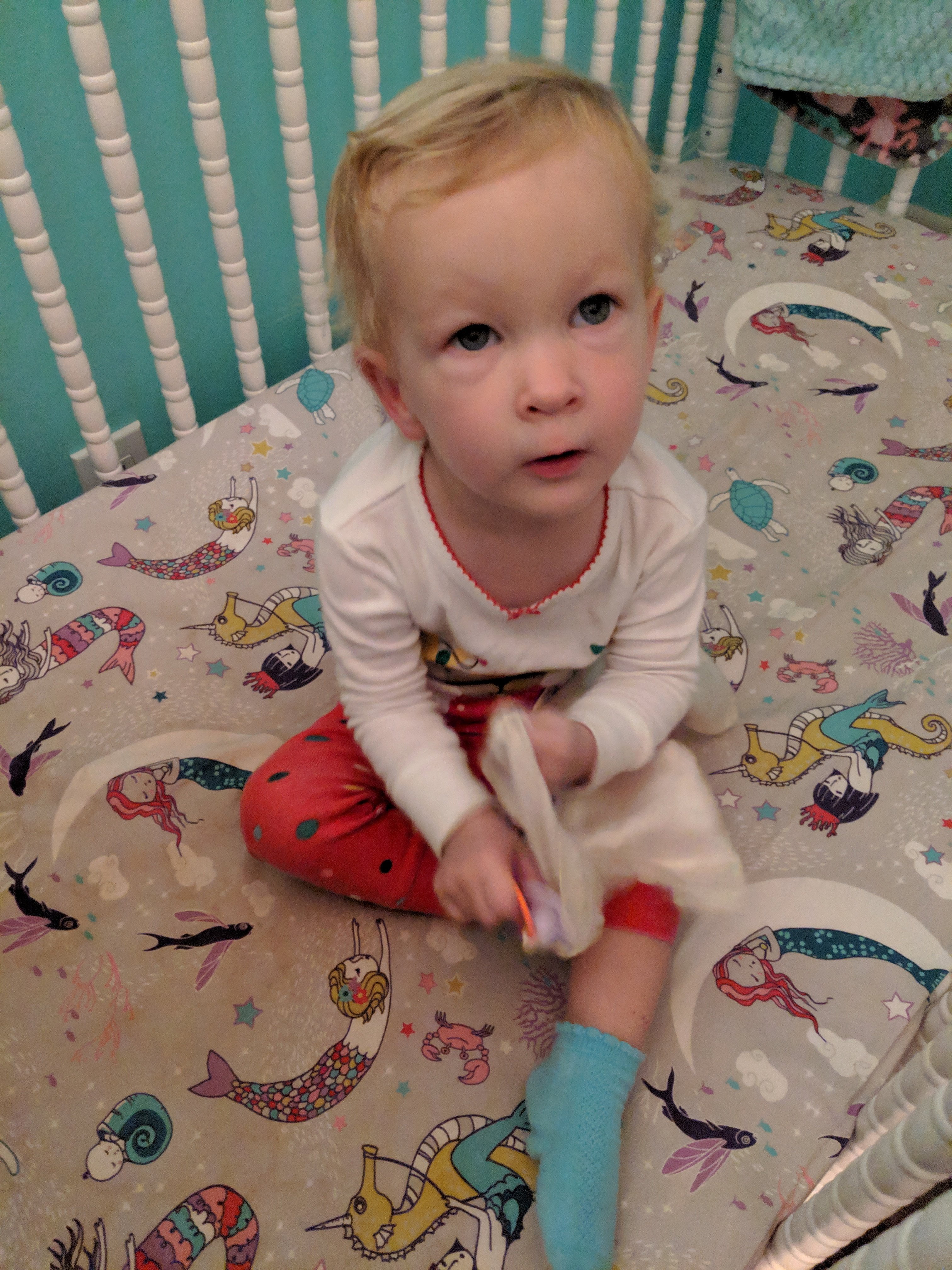 She was having a King's Hawaiian roll and milk for her pre-breakfast snack on the way to school, and then she brought it in to finish in the classroom.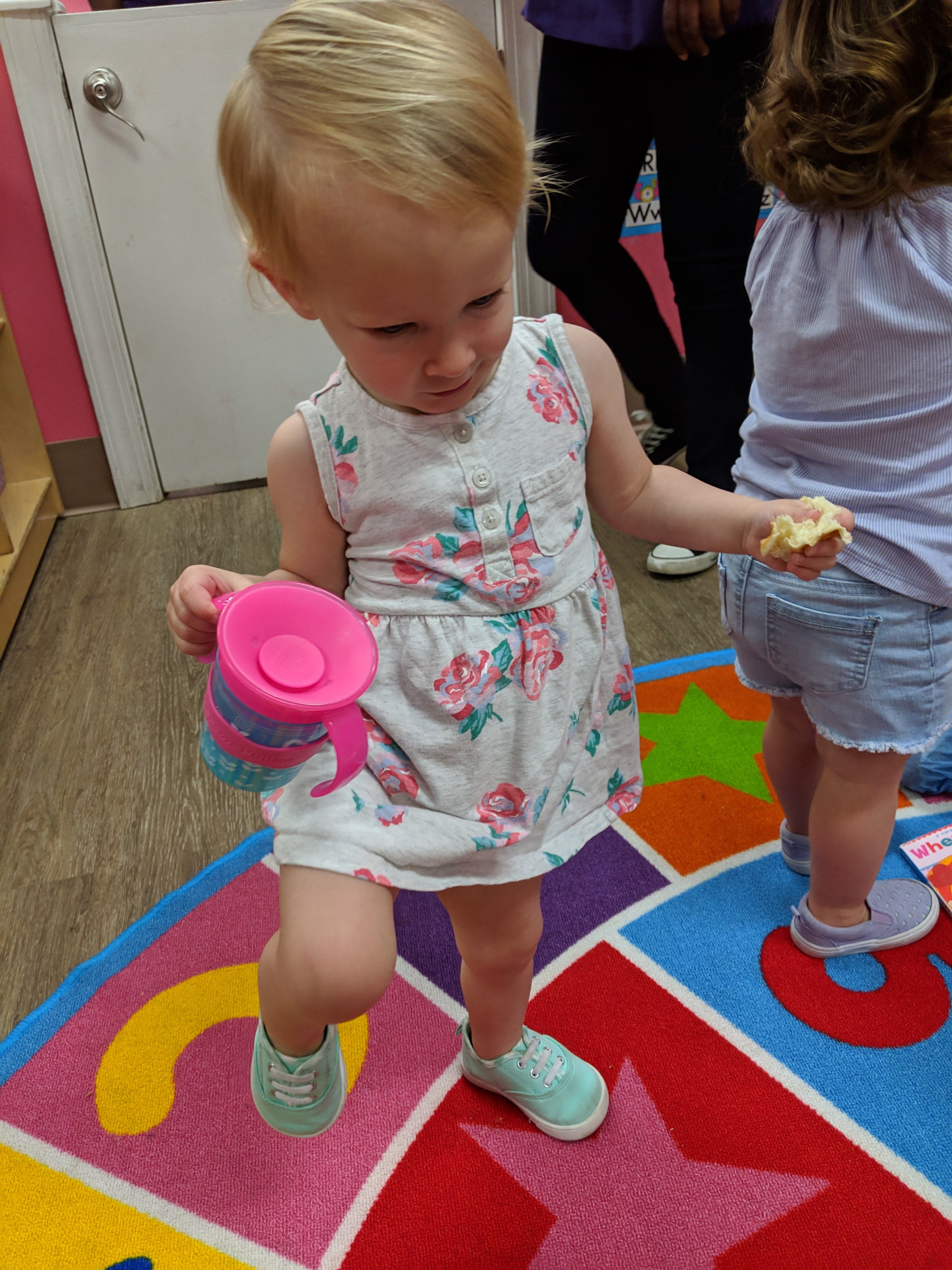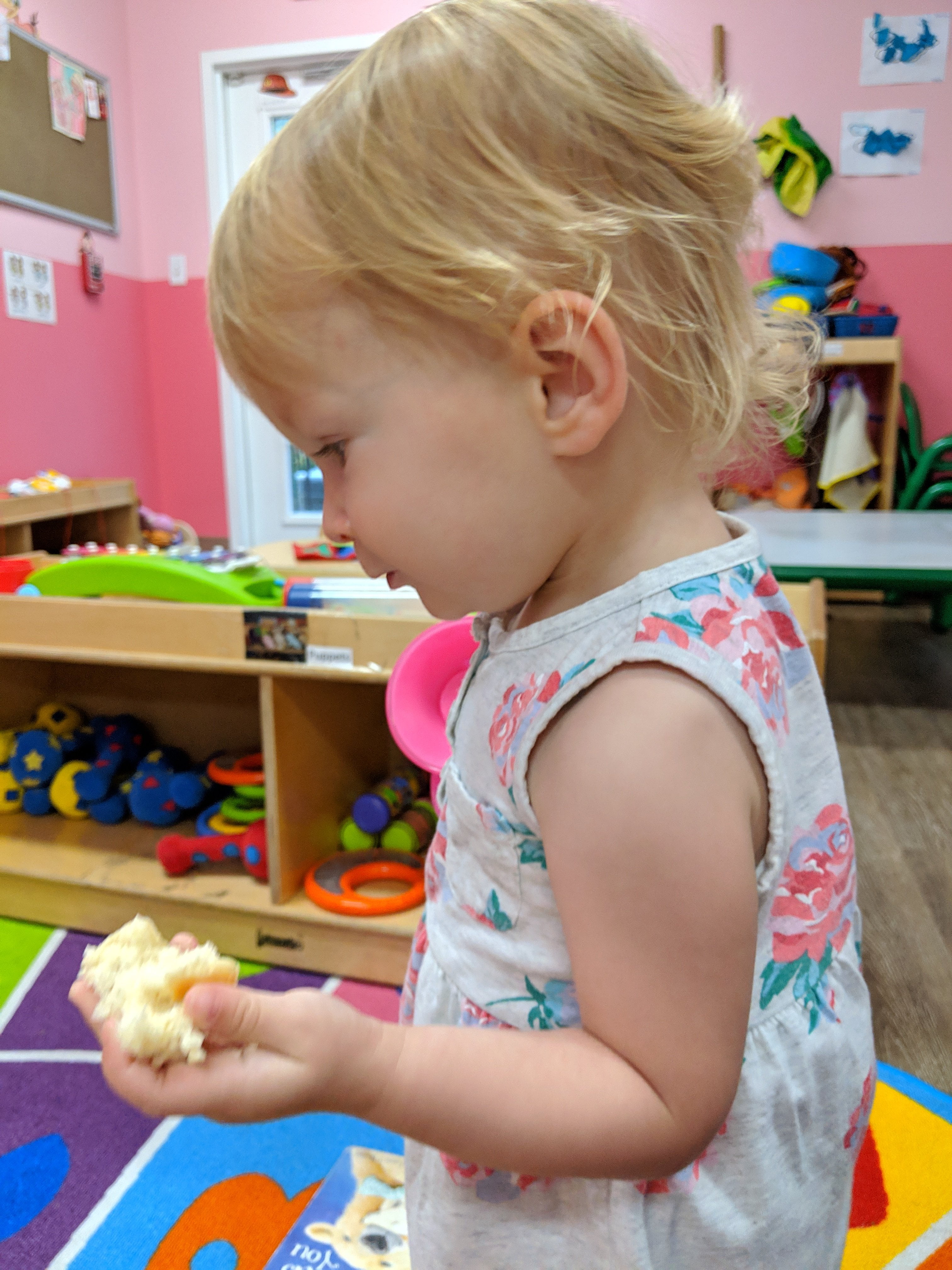 Ms. Q is still out sick, but Emmie was excited about reading a dog book with Miss Heather!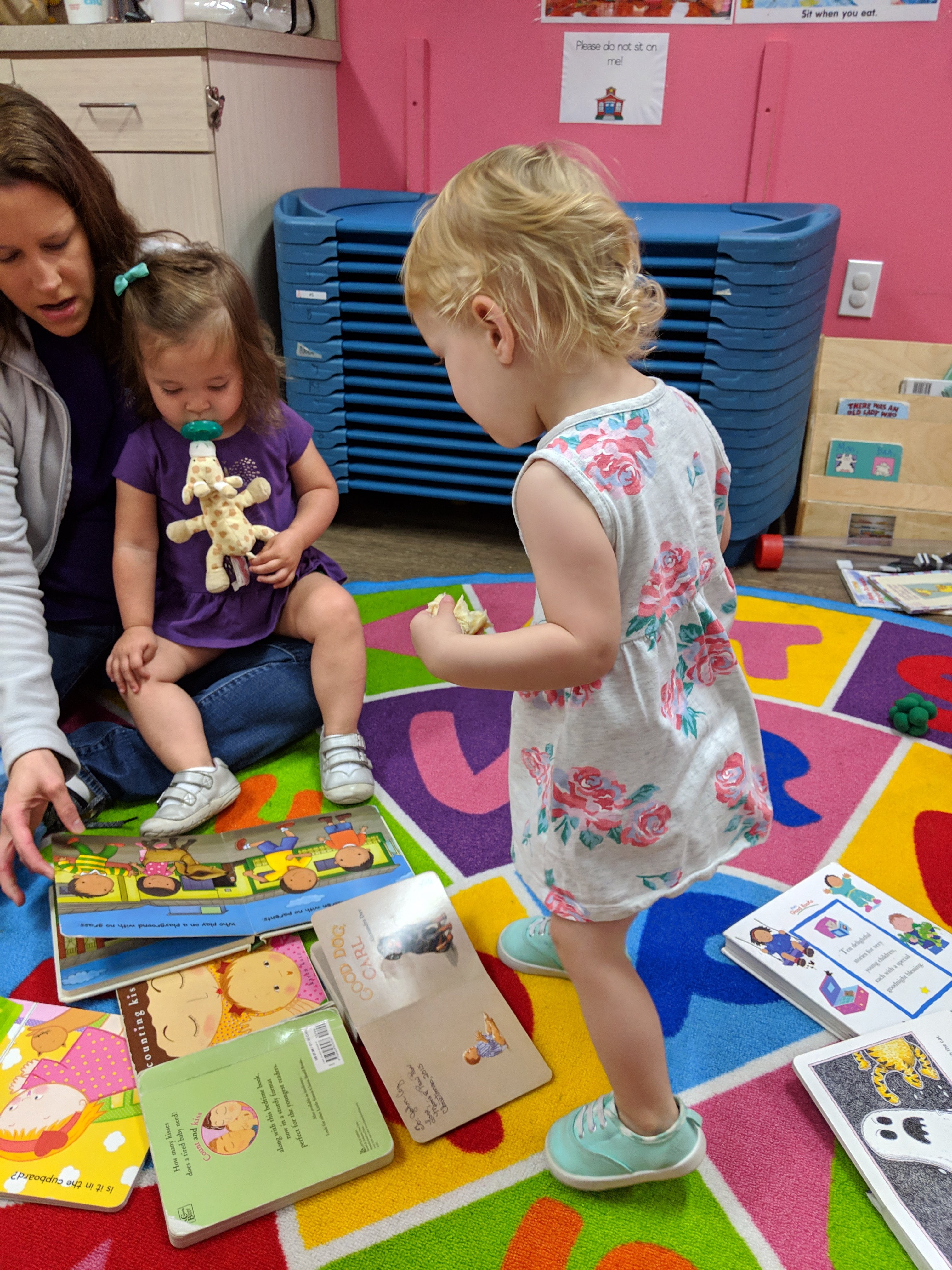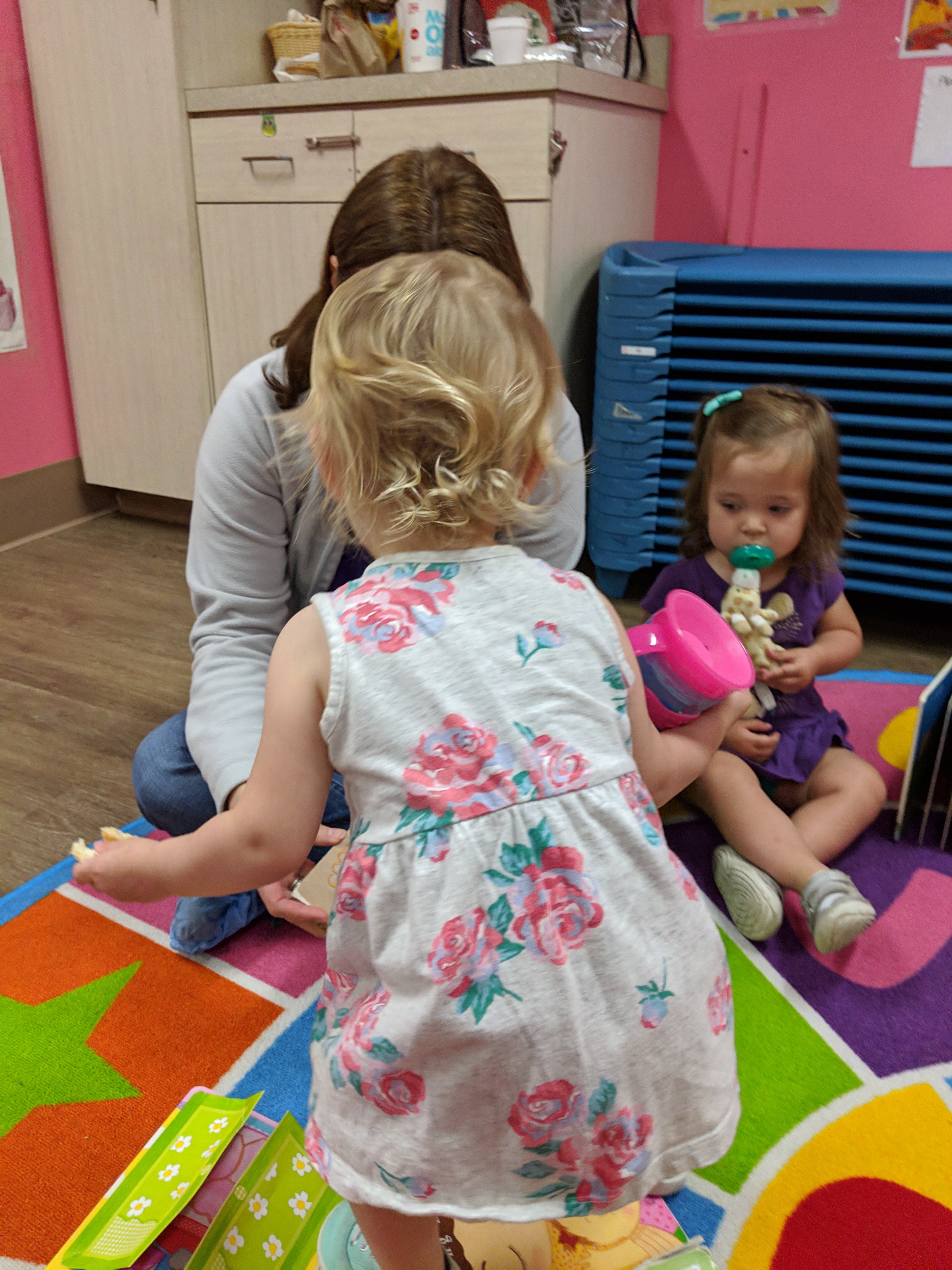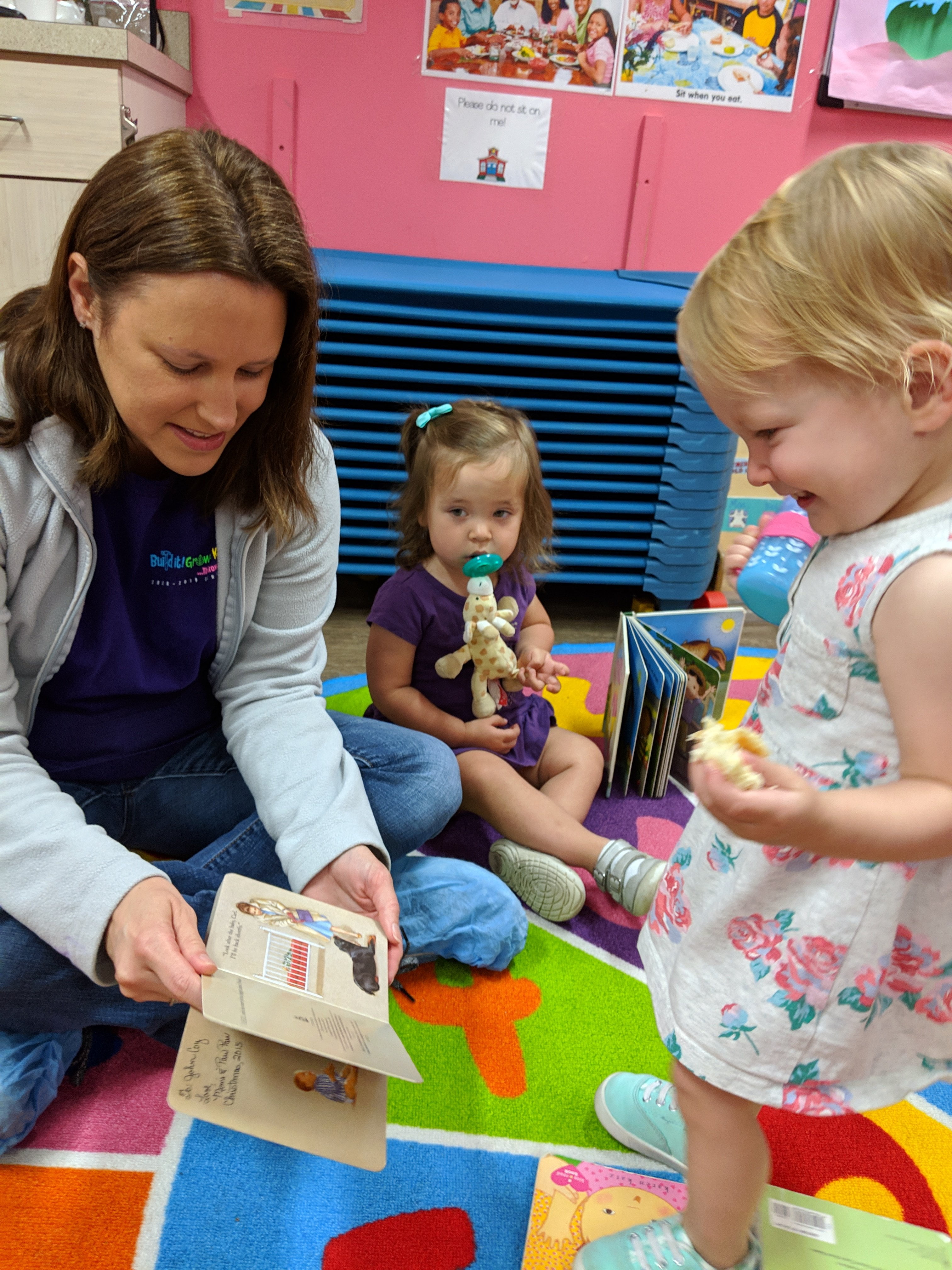 Jeff and I went on a little lunch date at Jason's Deli, and I made the most delicious salad bar creation. Nothin' much fancy about it, but man I loved it so much.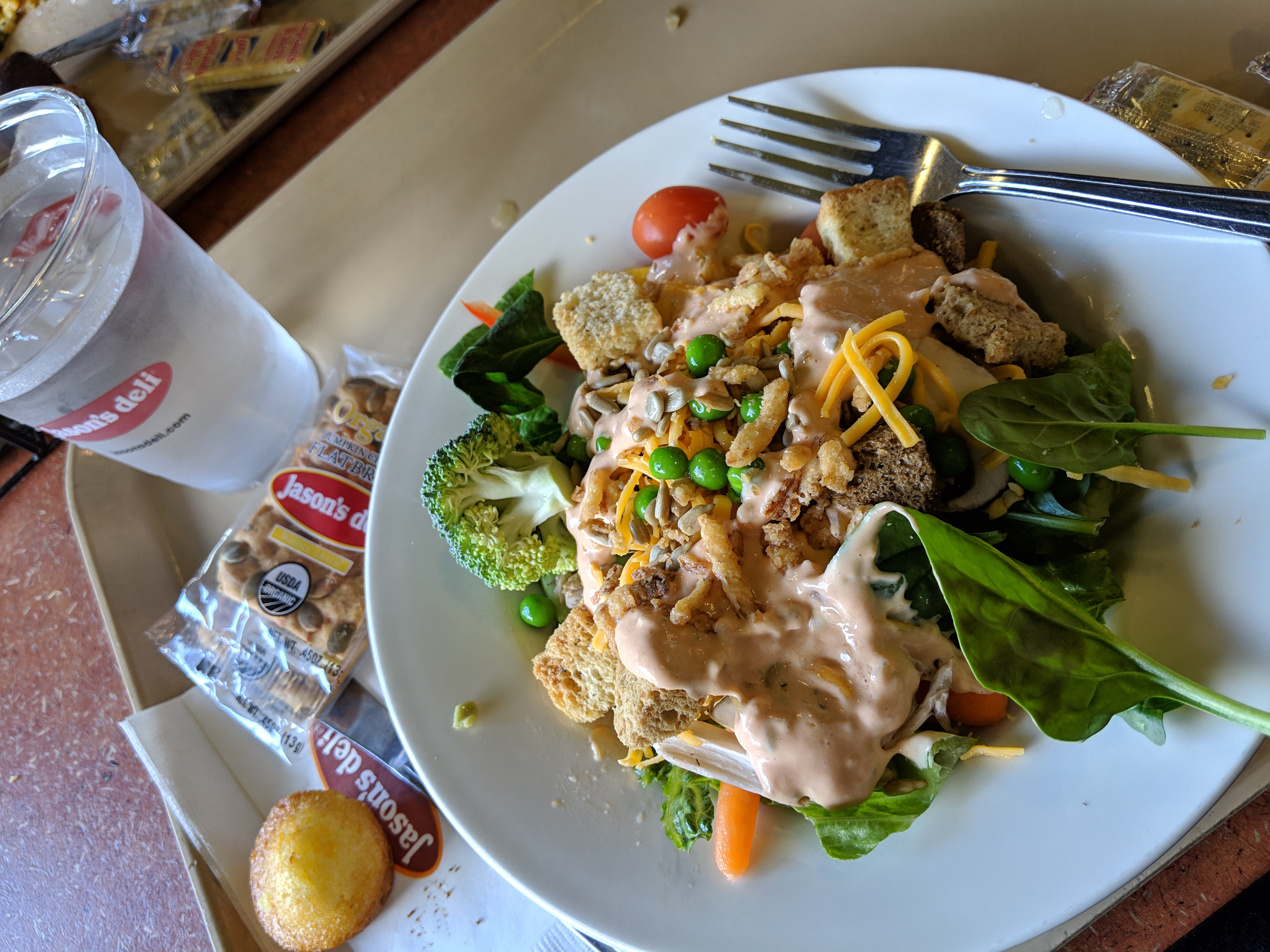 Plus, there's free soft-serve ice cream.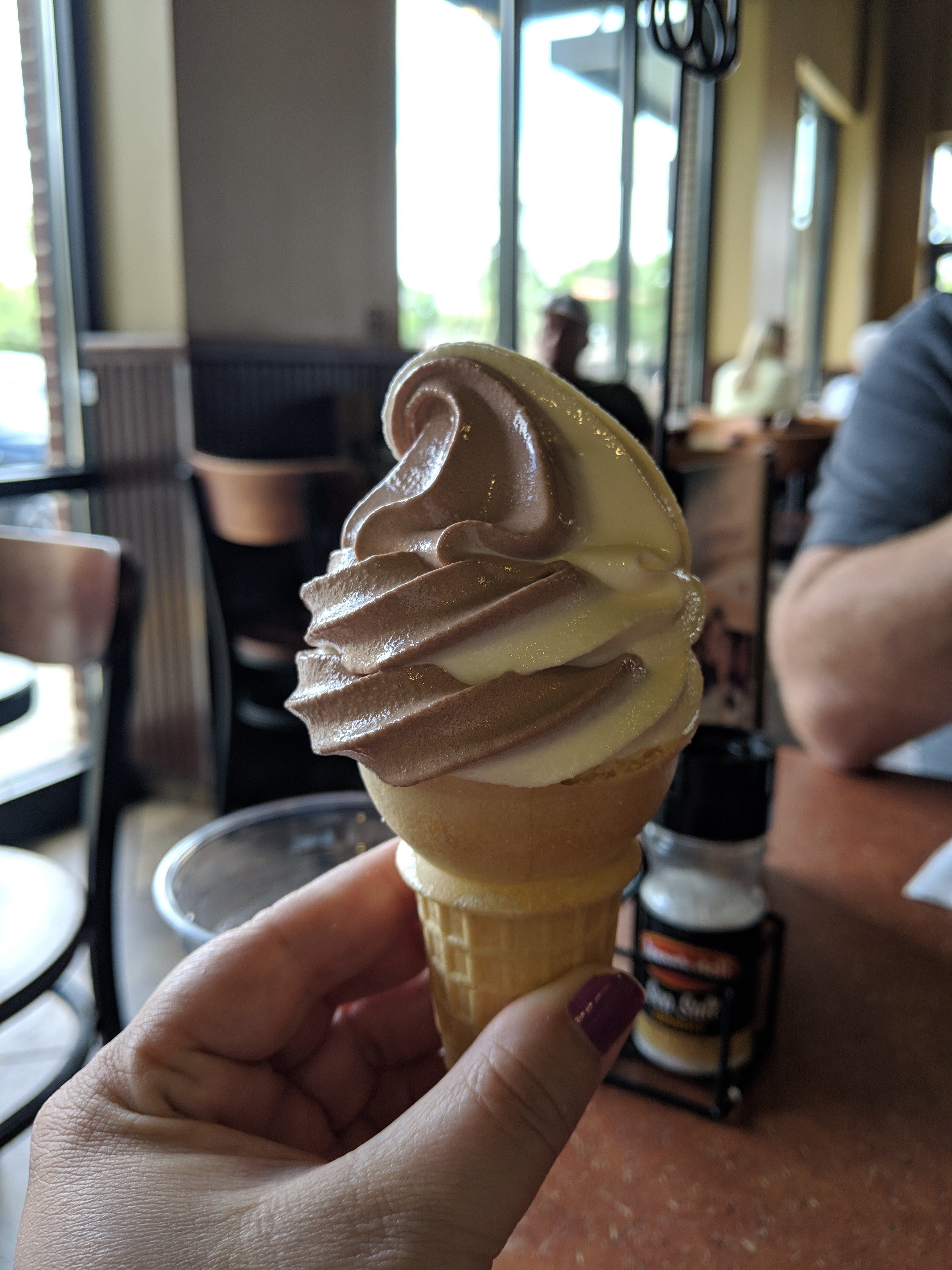 My sissy and her baby girls today, in their cute shirts my mama had made for them.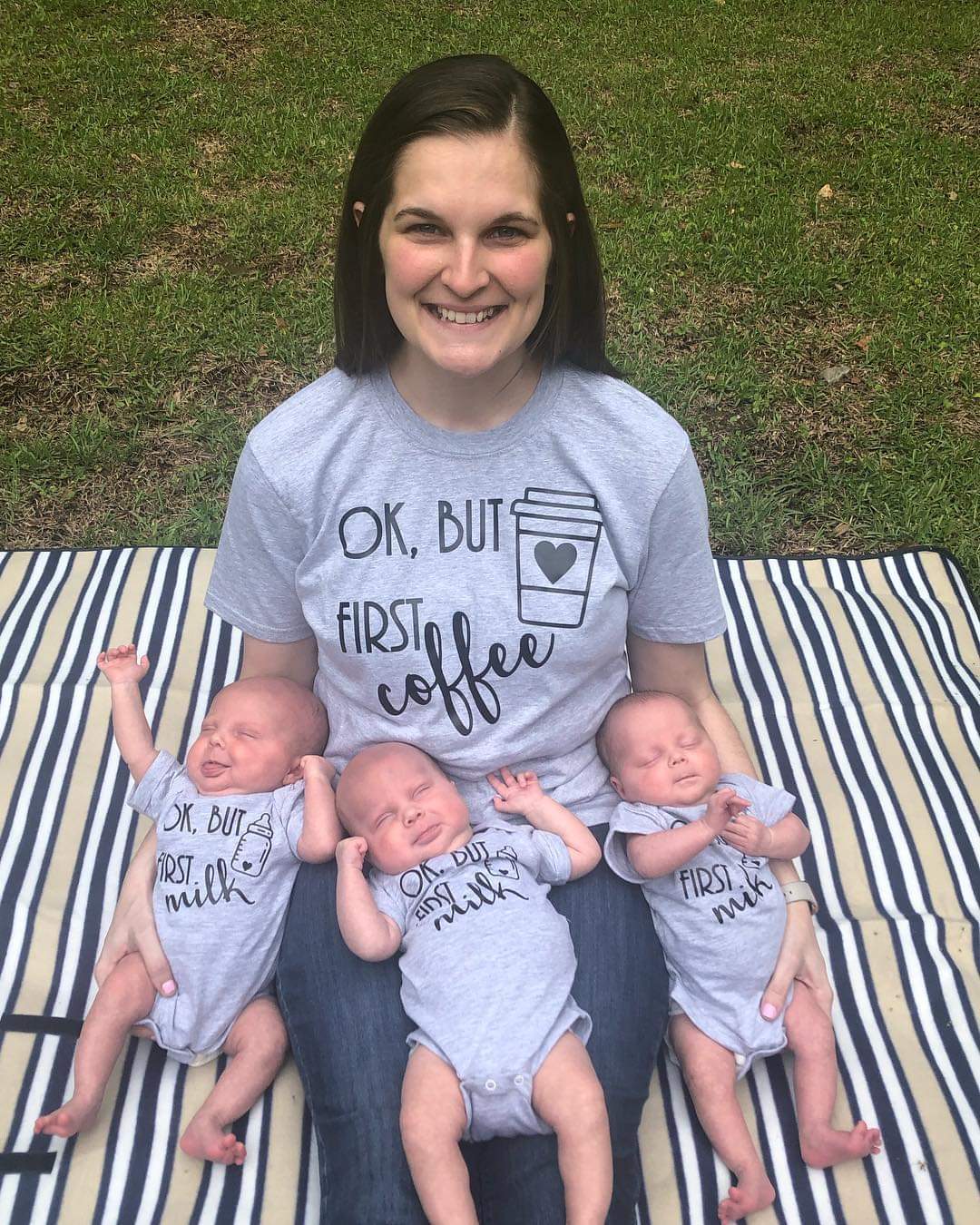 Few a for college-era throwback memories from April 26th – the first one is from my friend Laurie's bachelorette party in 2009, and my friends Emily & Bridget after graduation in 2010!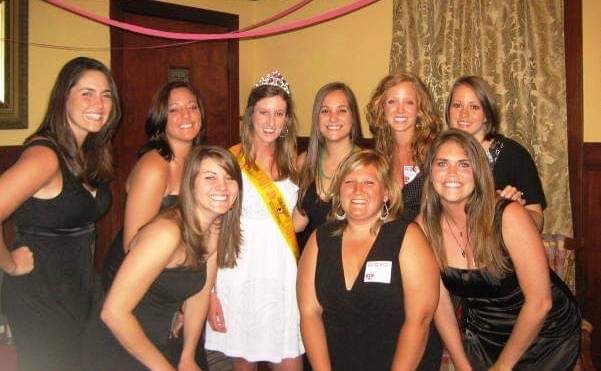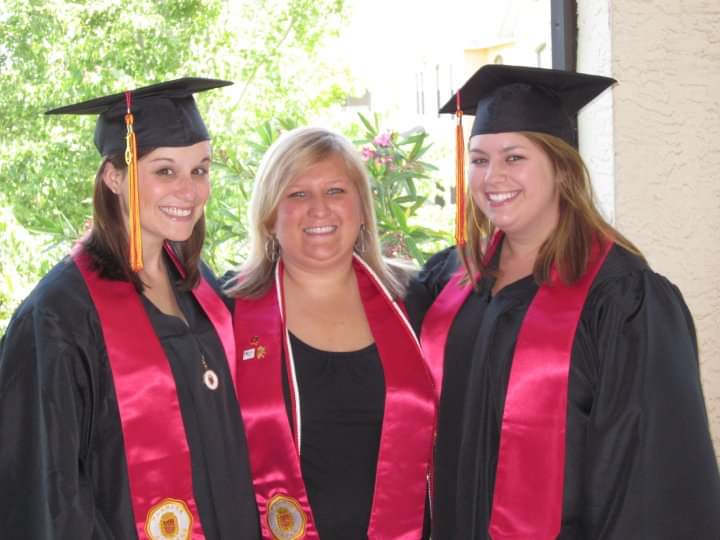 Emmie and her friends were out on the playground after school, and she was so cute running up to me when she saw me!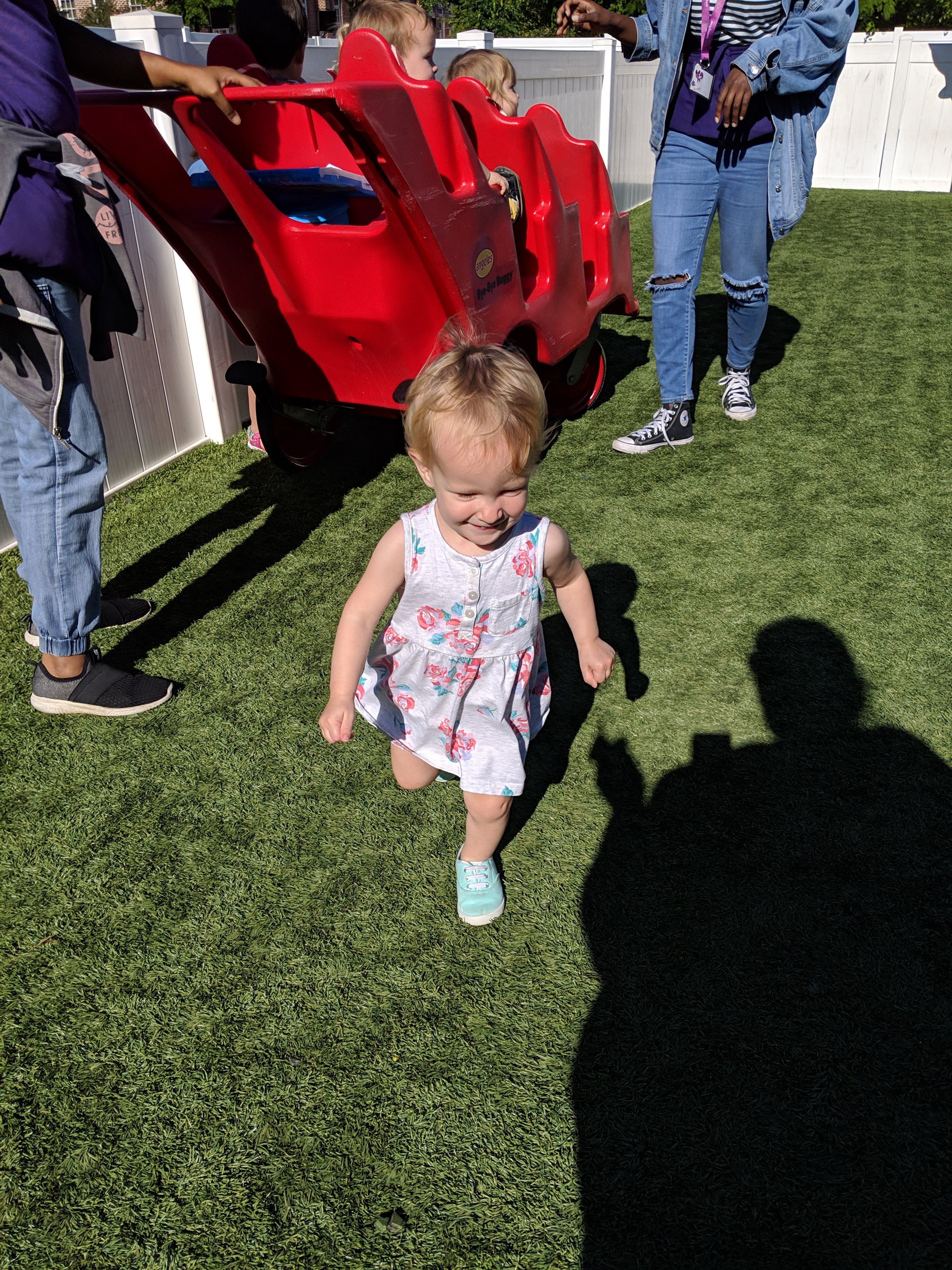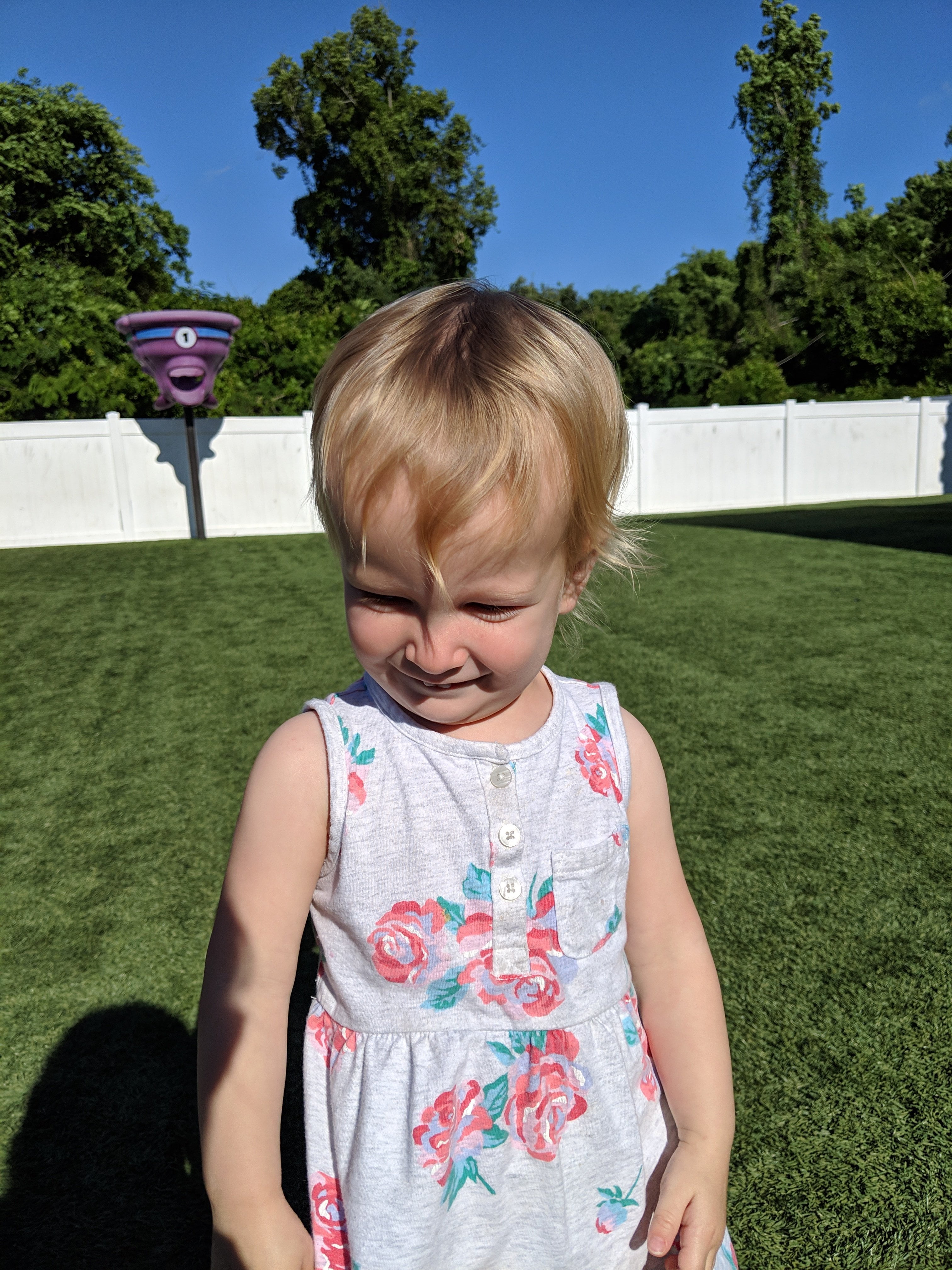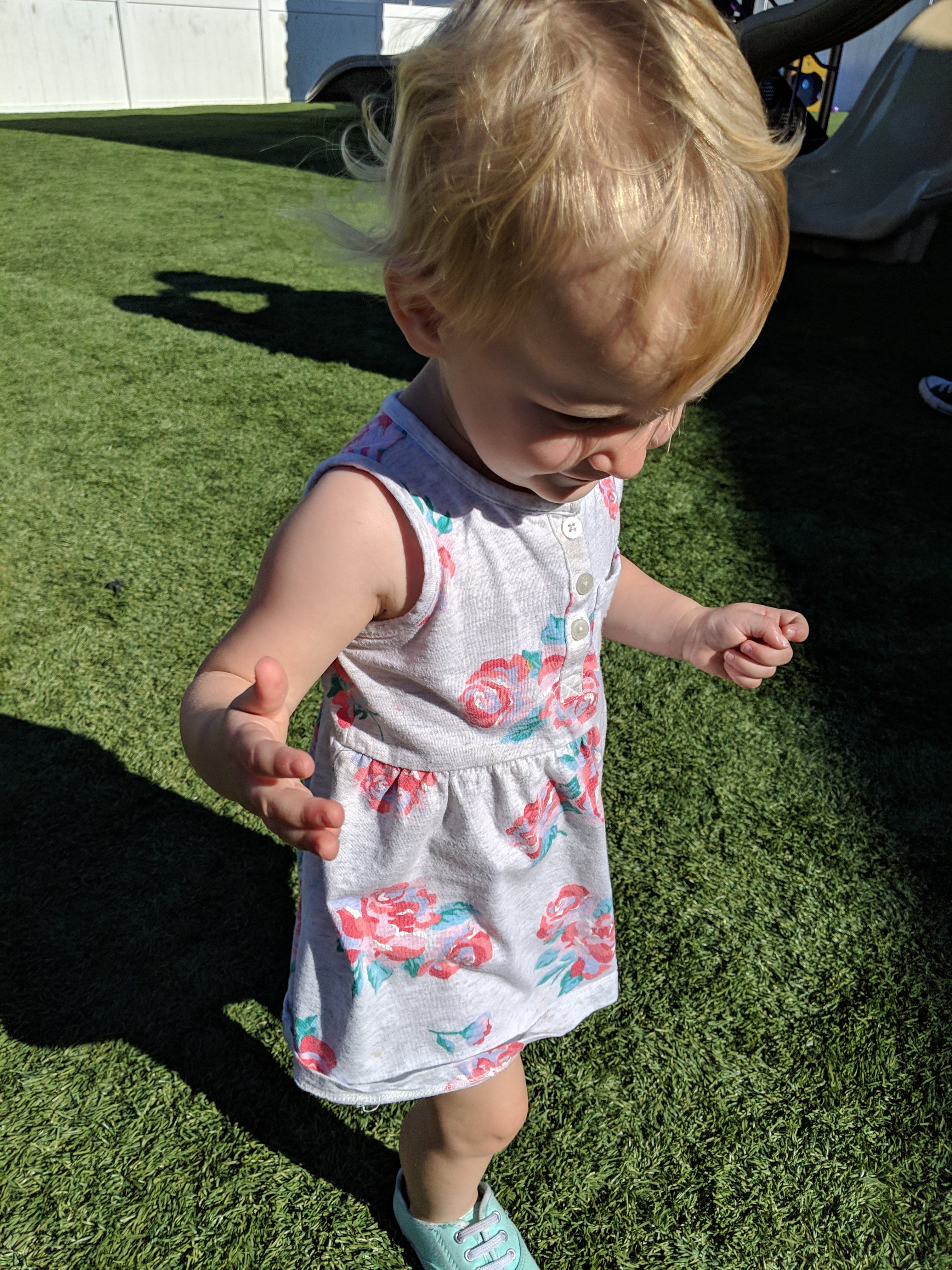 We made a quick stop for dinner at Arby's, so we could eat fast without cooking, and Jeff could be on his way to run some errands before heading home with us. Emmie needed her own seat, and her own slider, and she ate so well.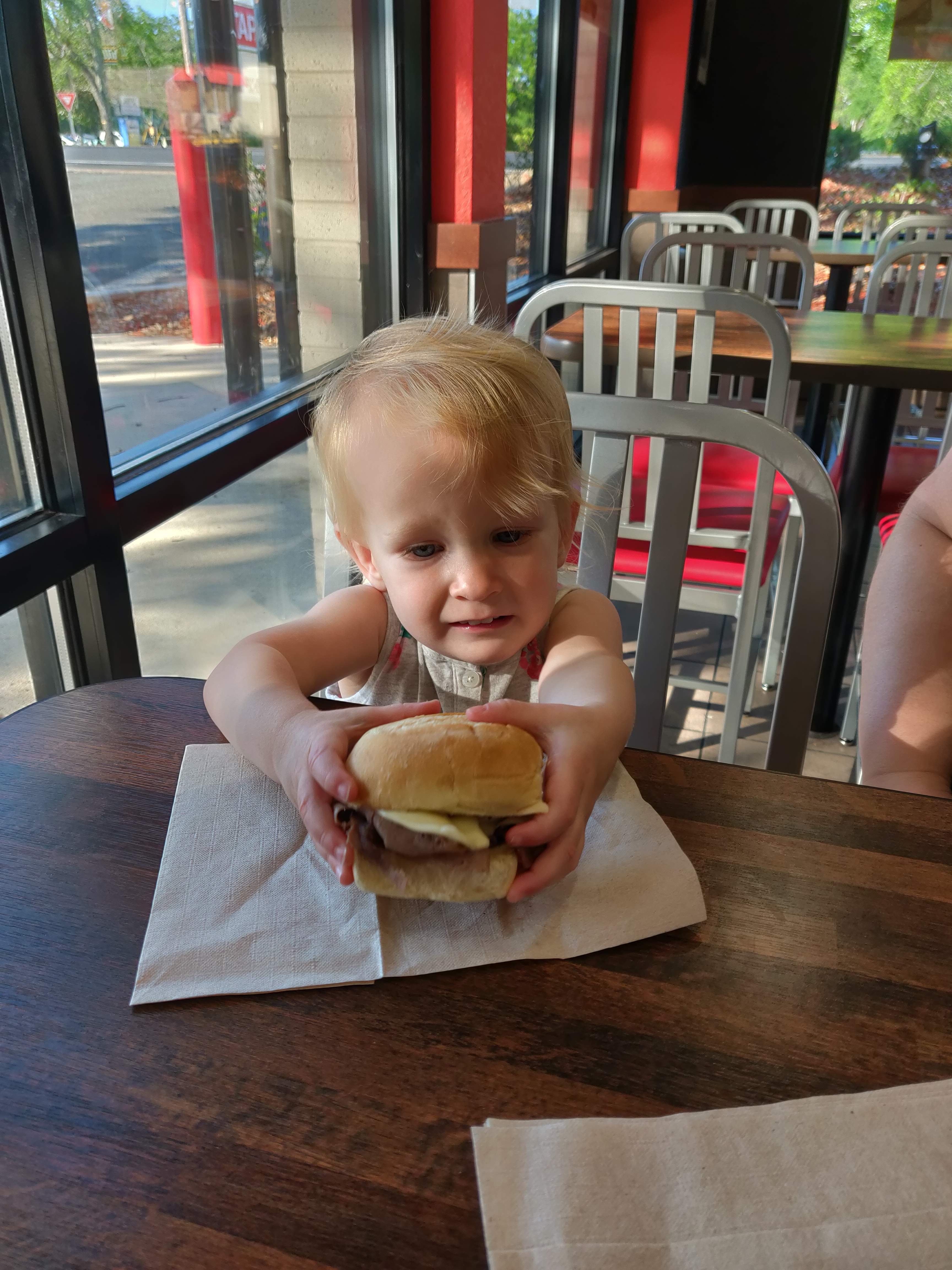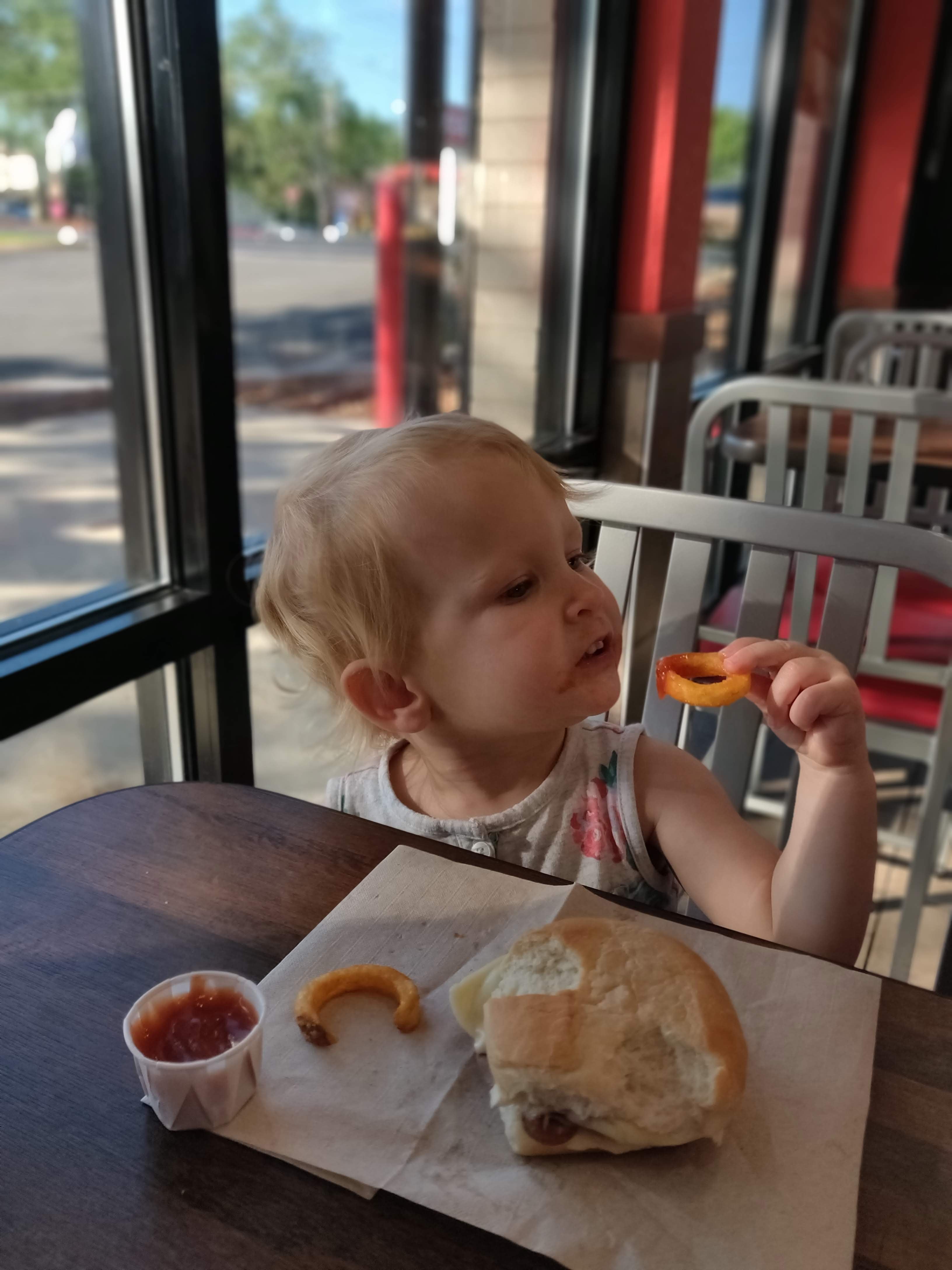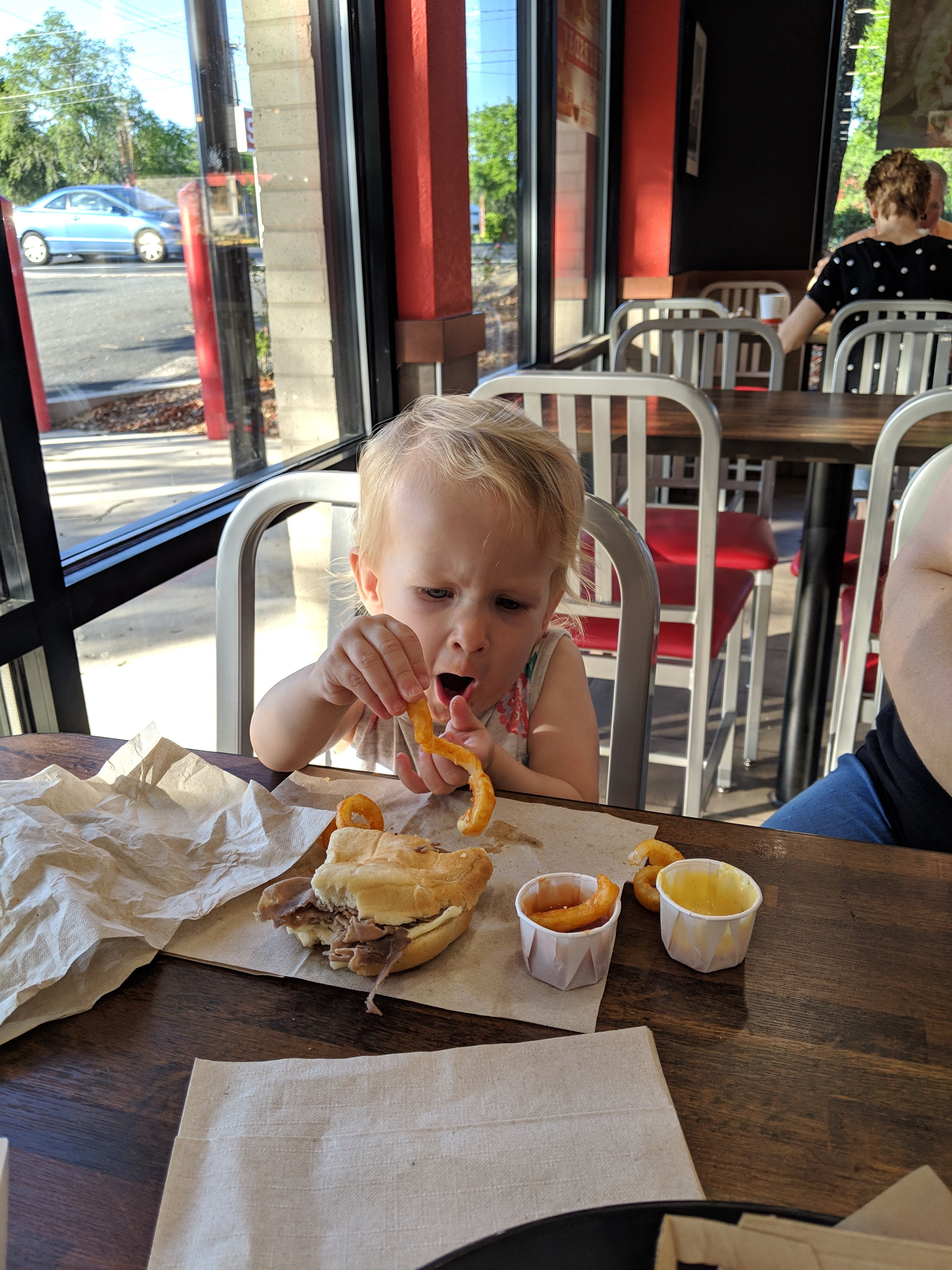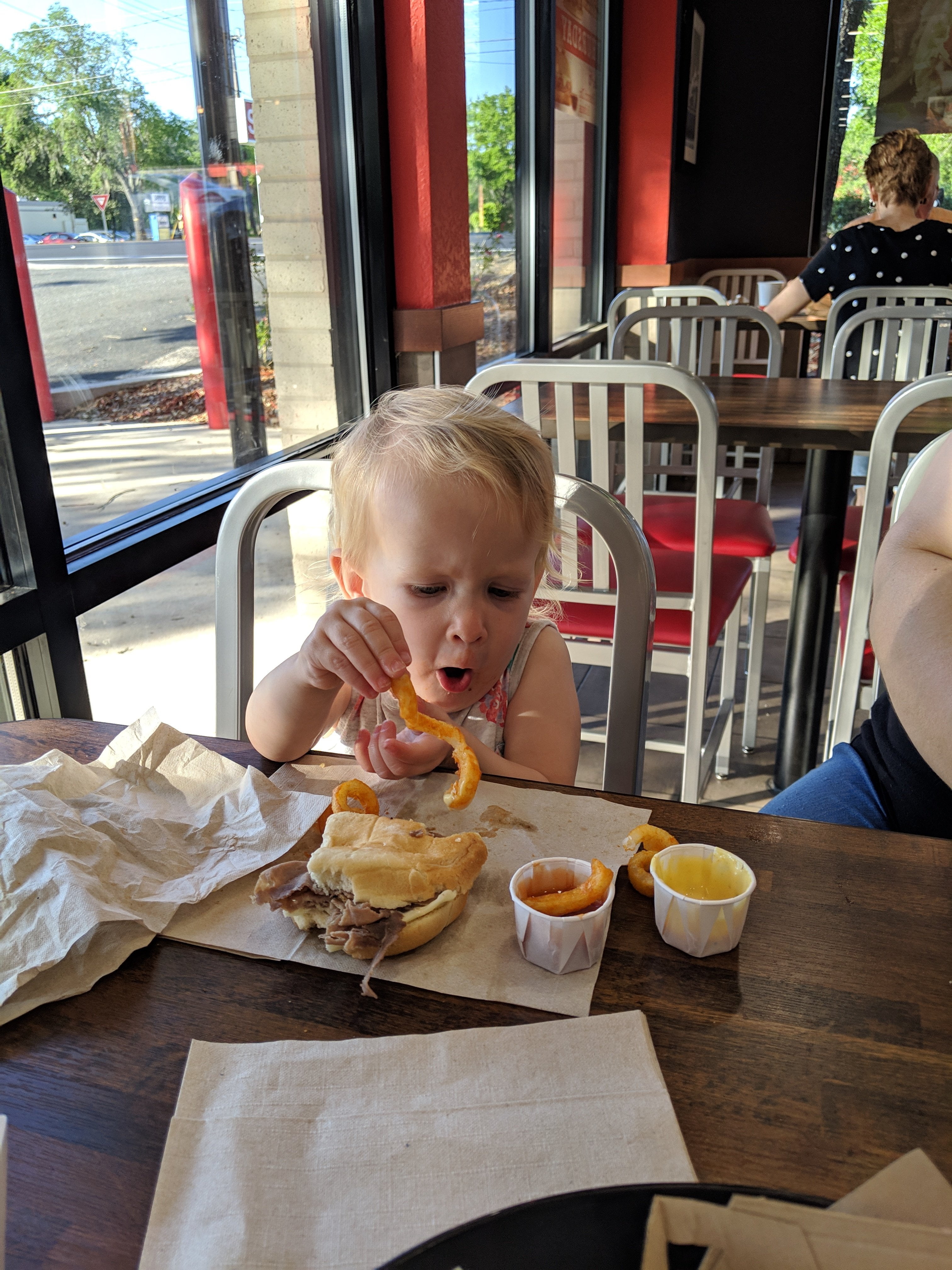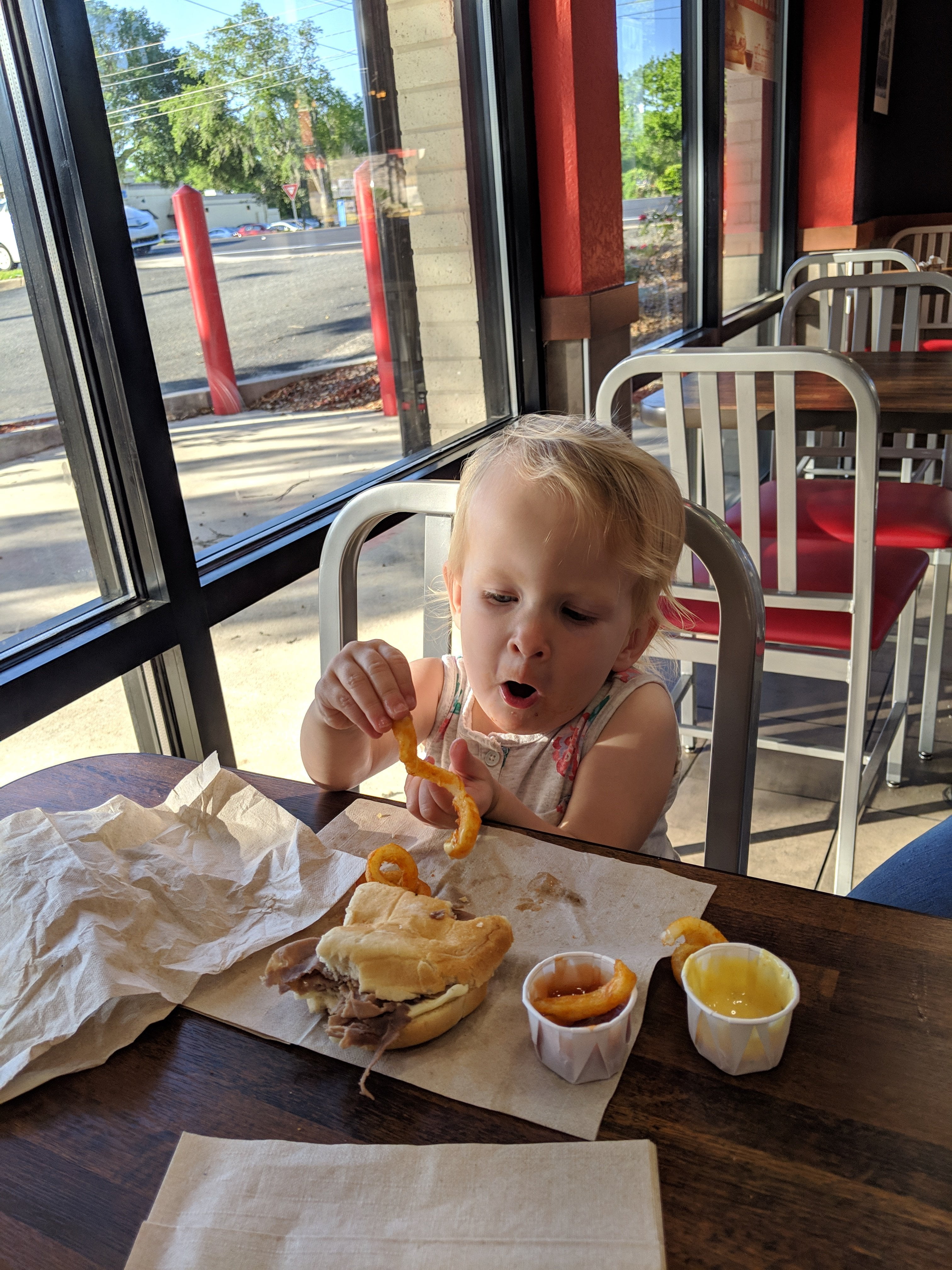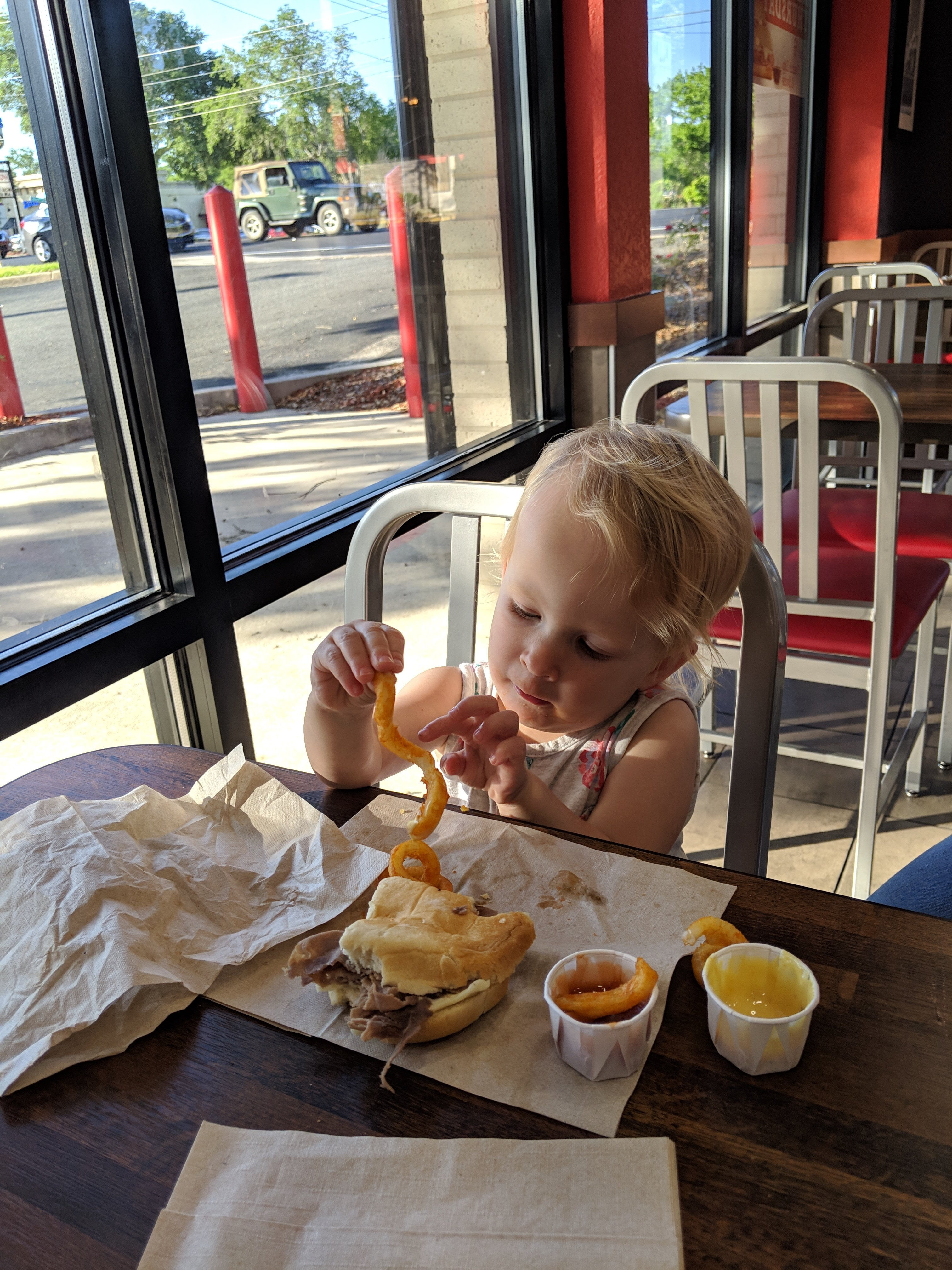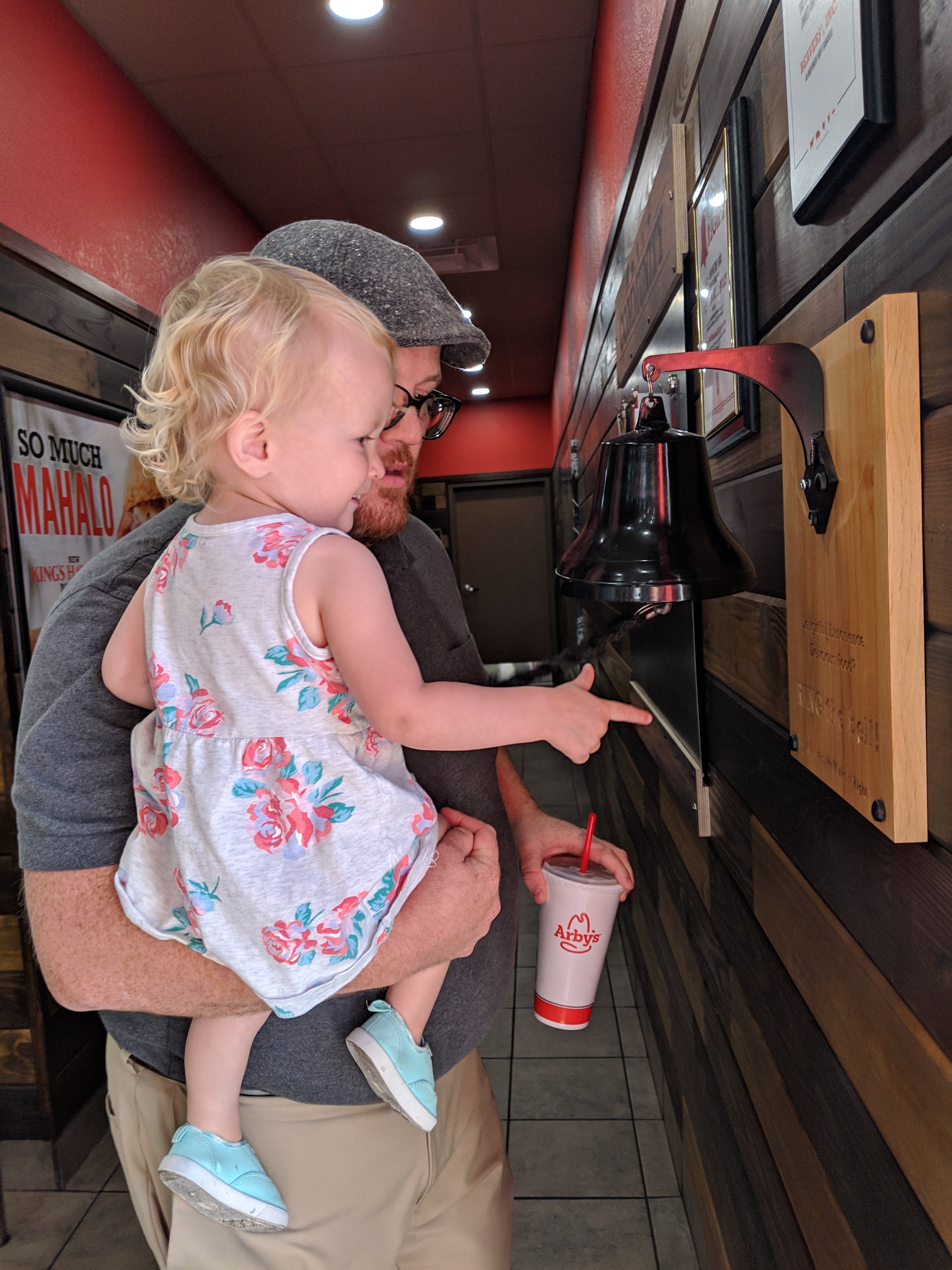 Jeff went on his way, and we headed on home. I tried to get her to help me with the yard work, but she was more worried about the mess, and more interested in bubbles. She kept repeating "bubbles, bubbles," over and over again, so of course I was a good Mommy and got out the bubbles!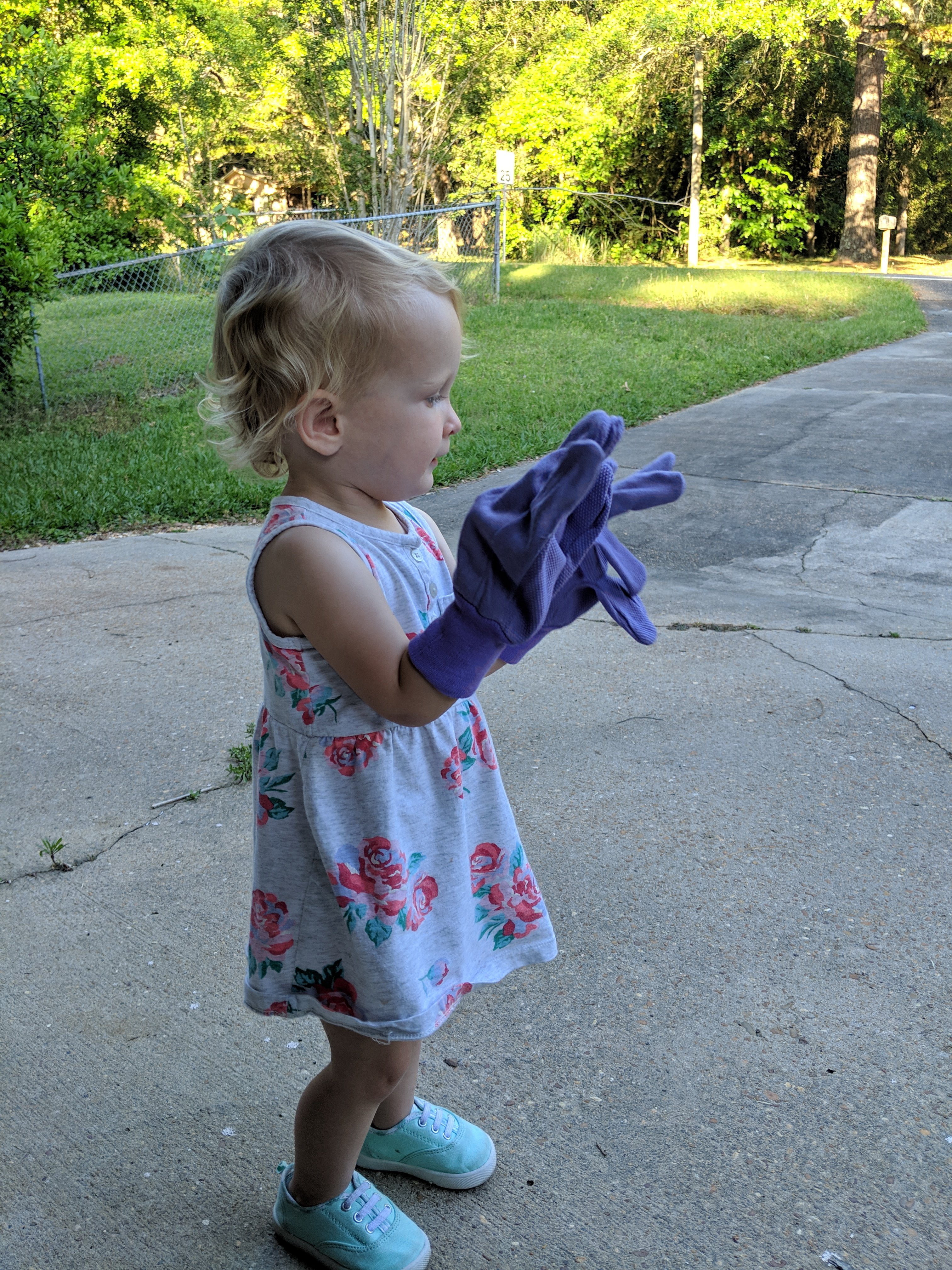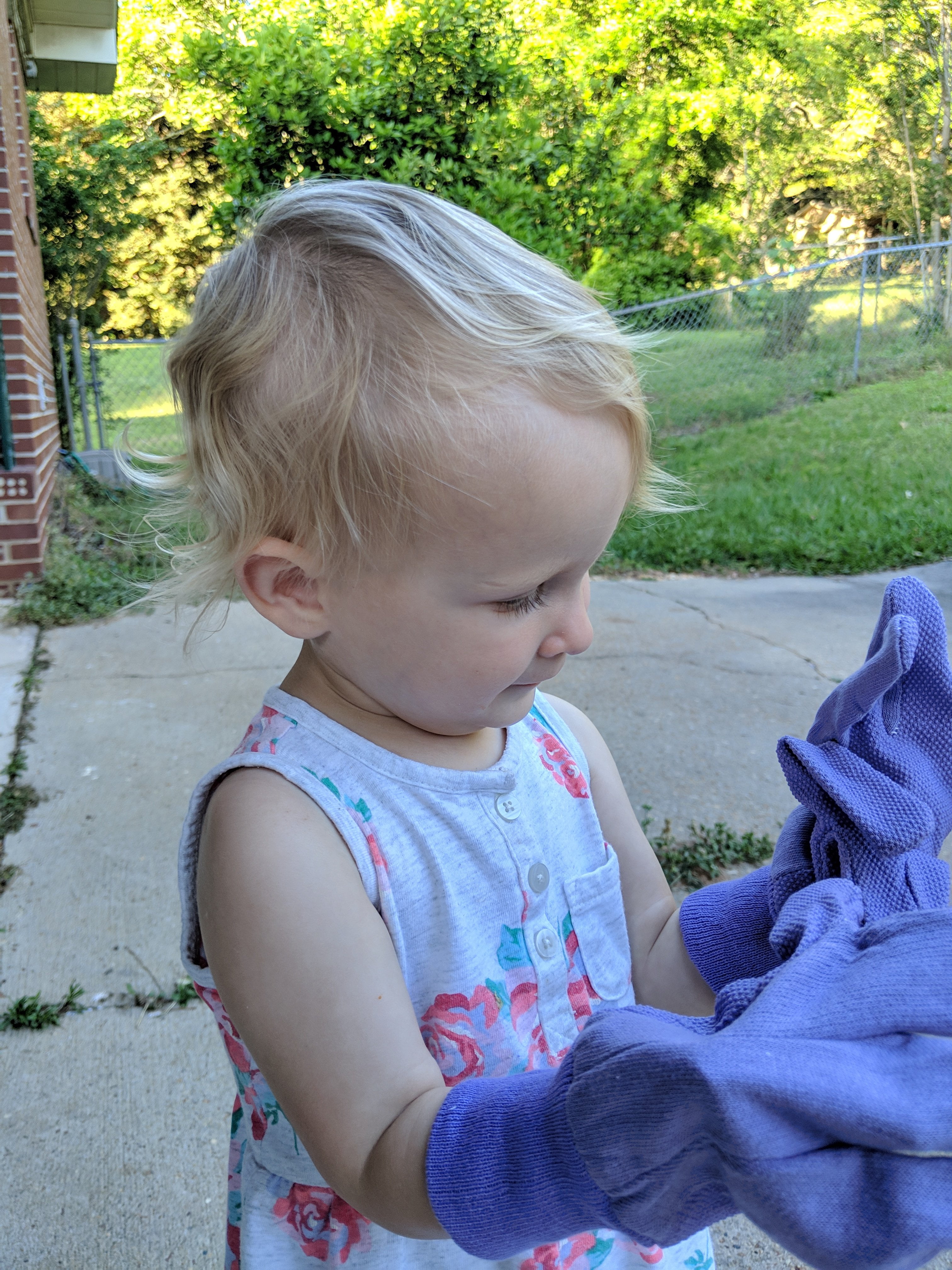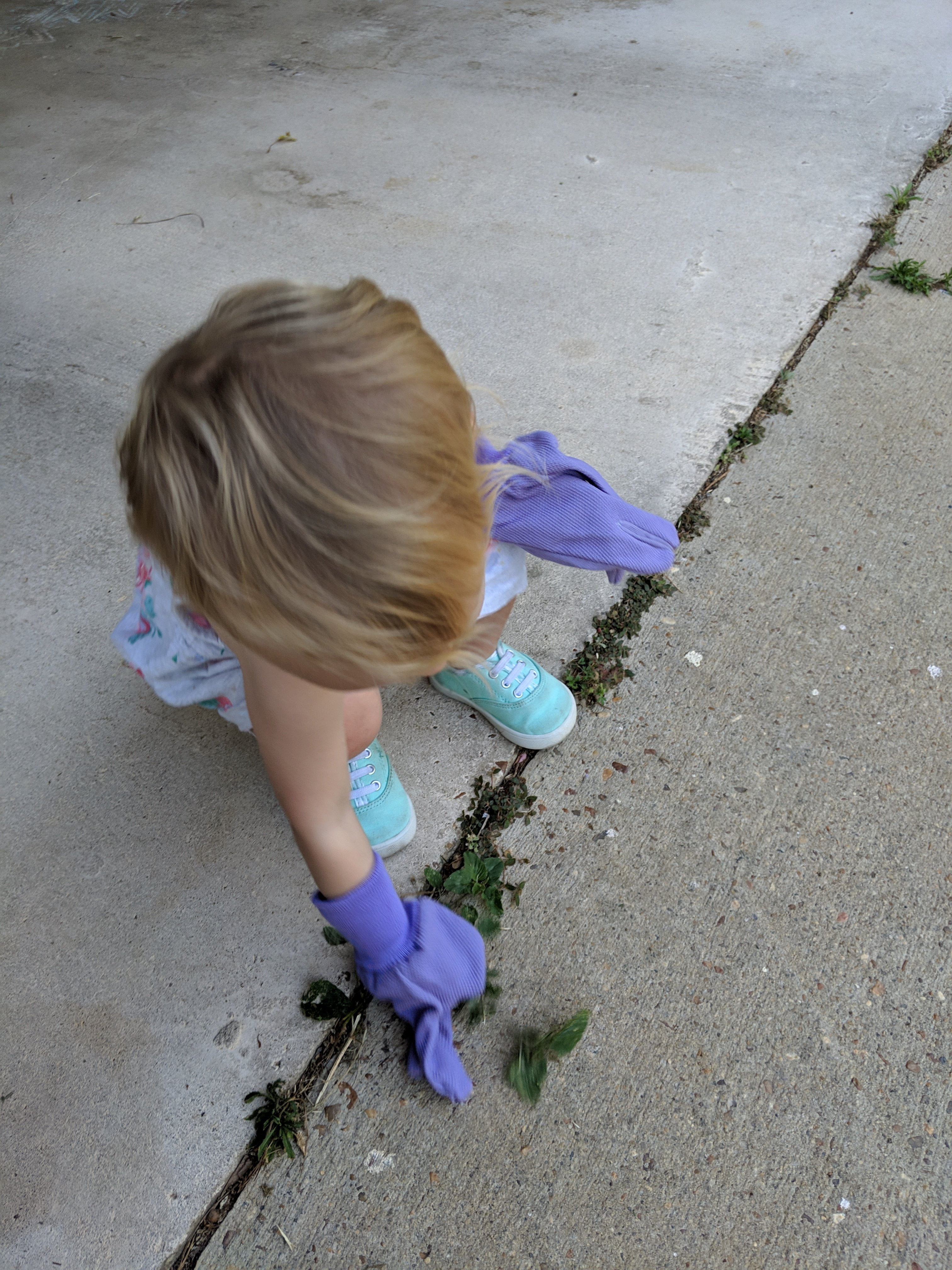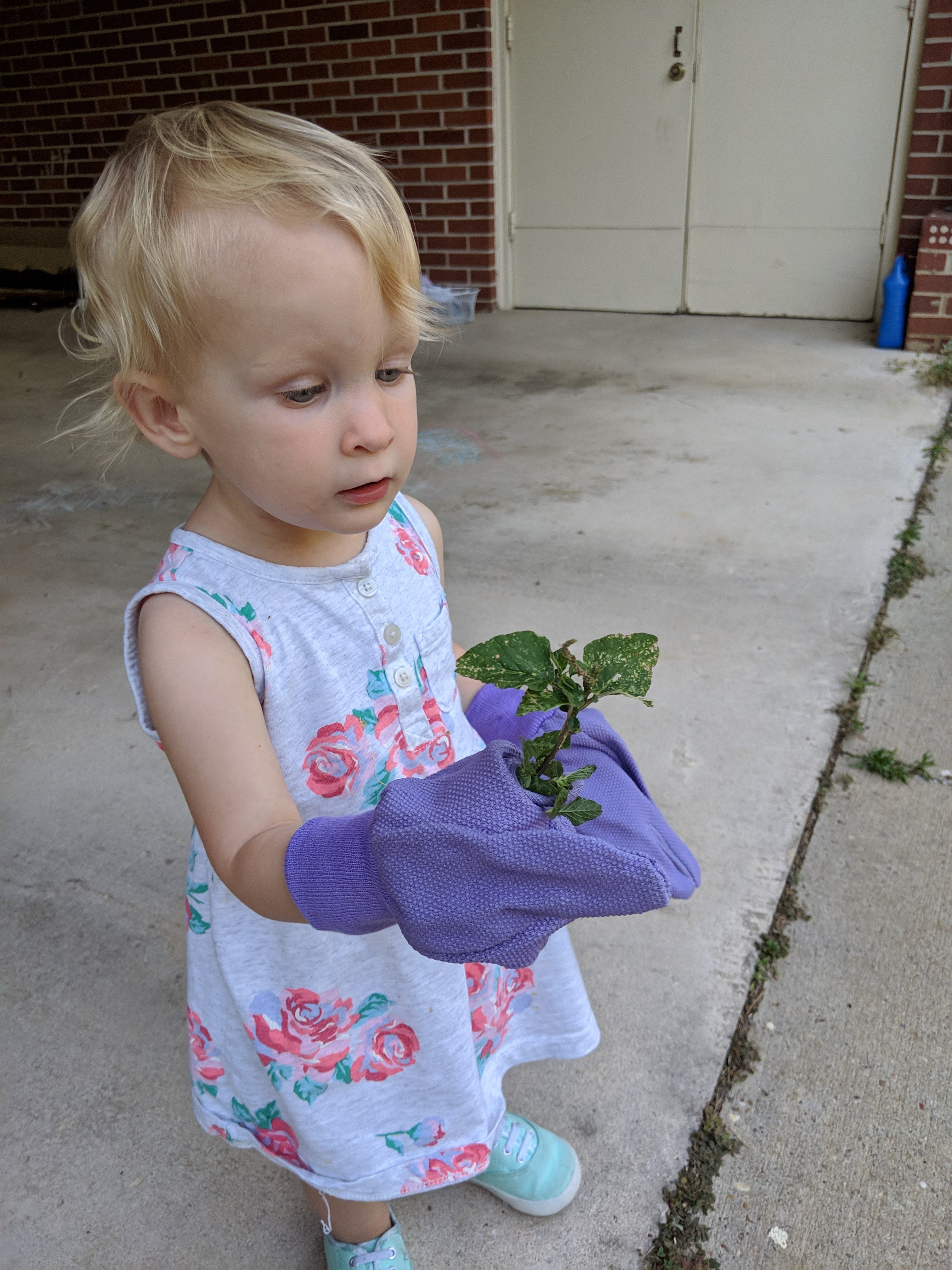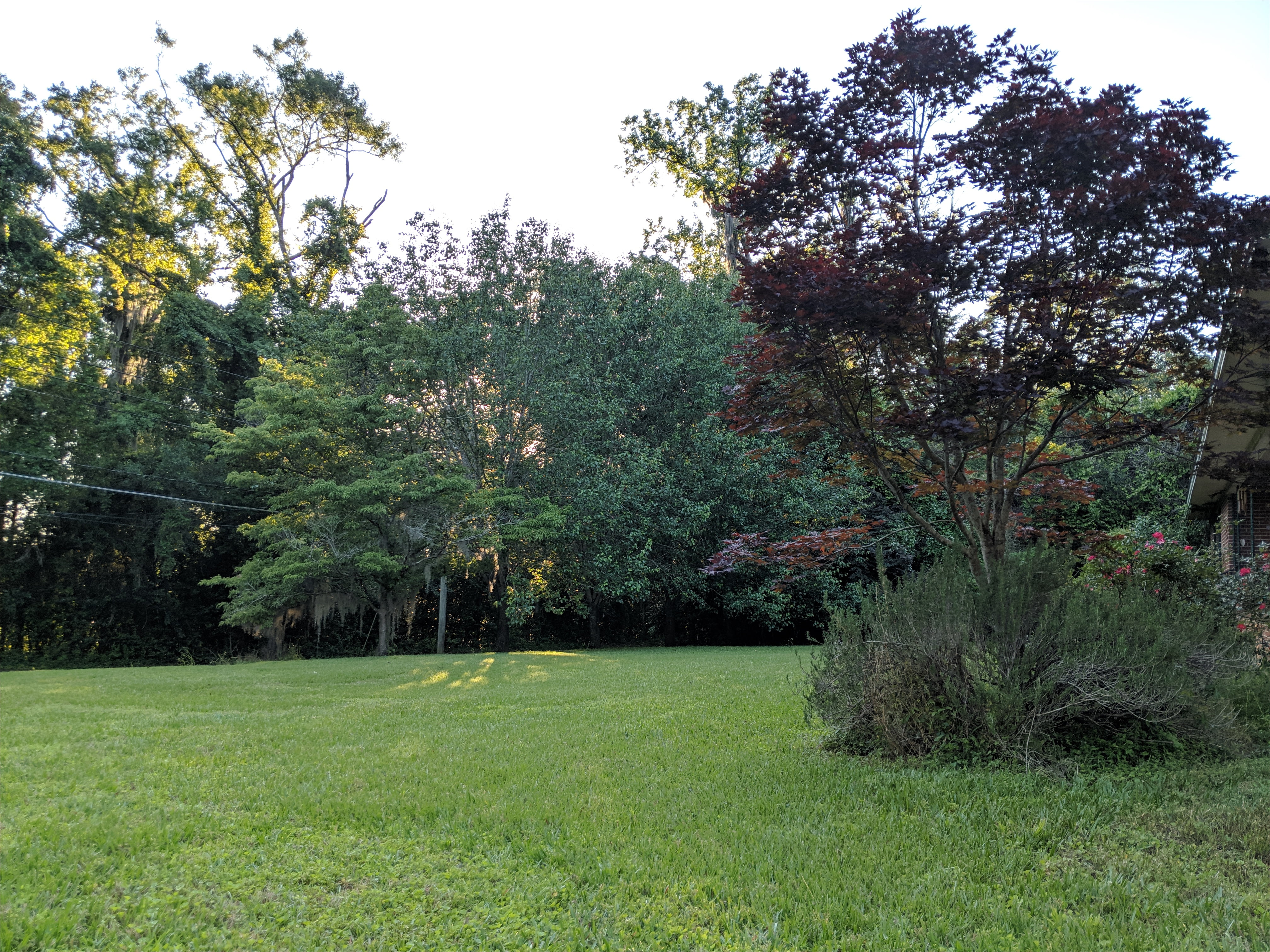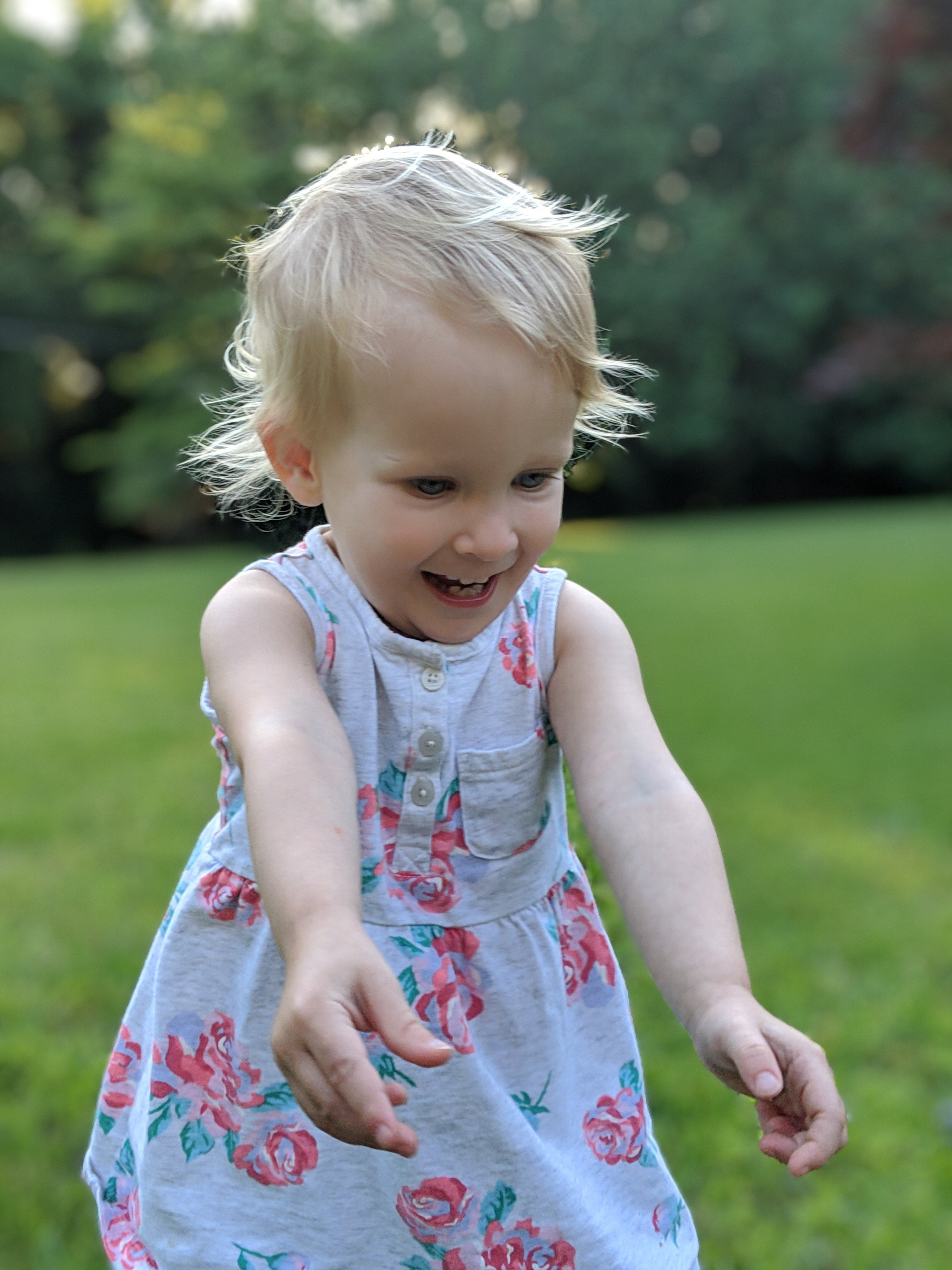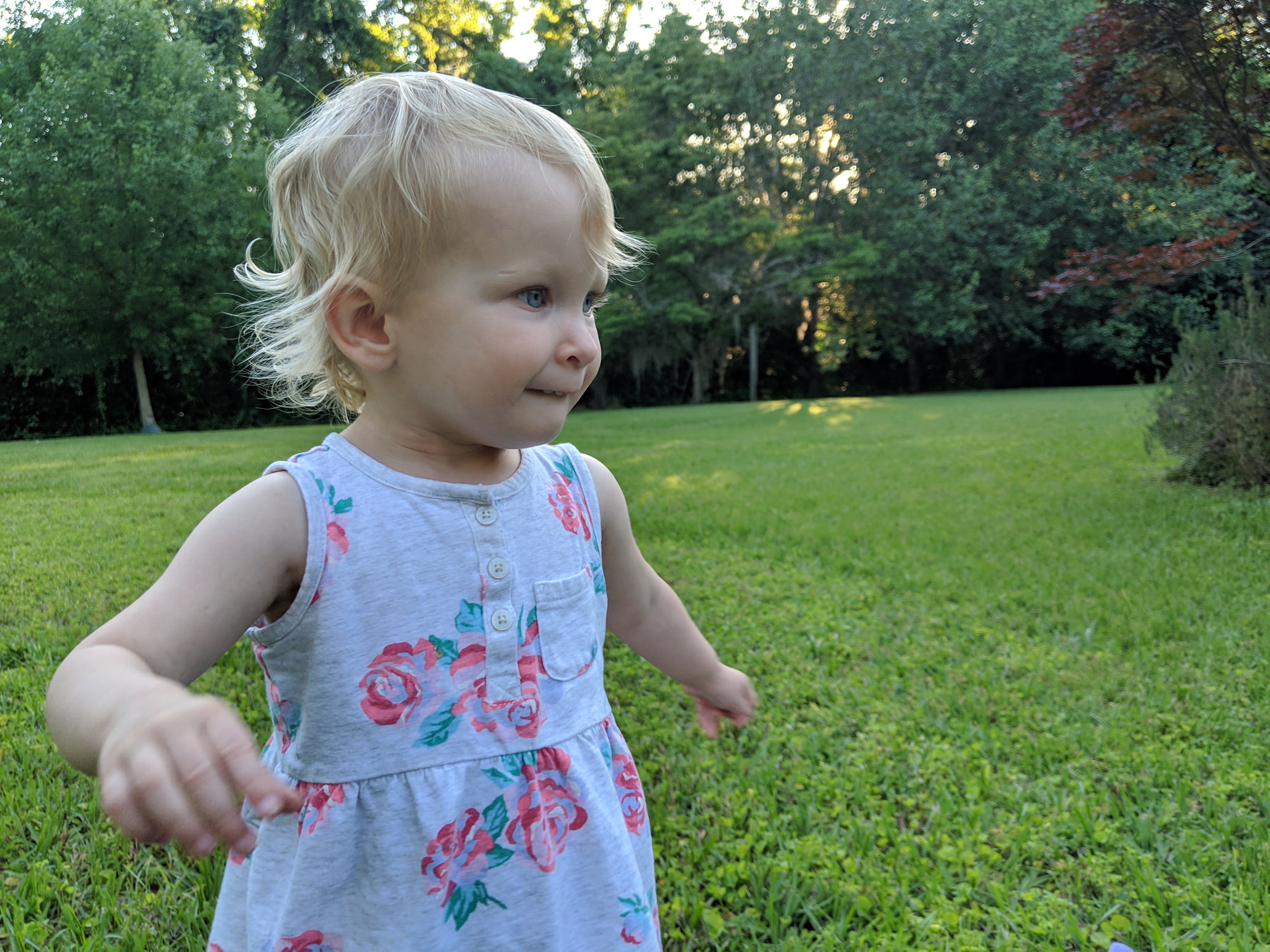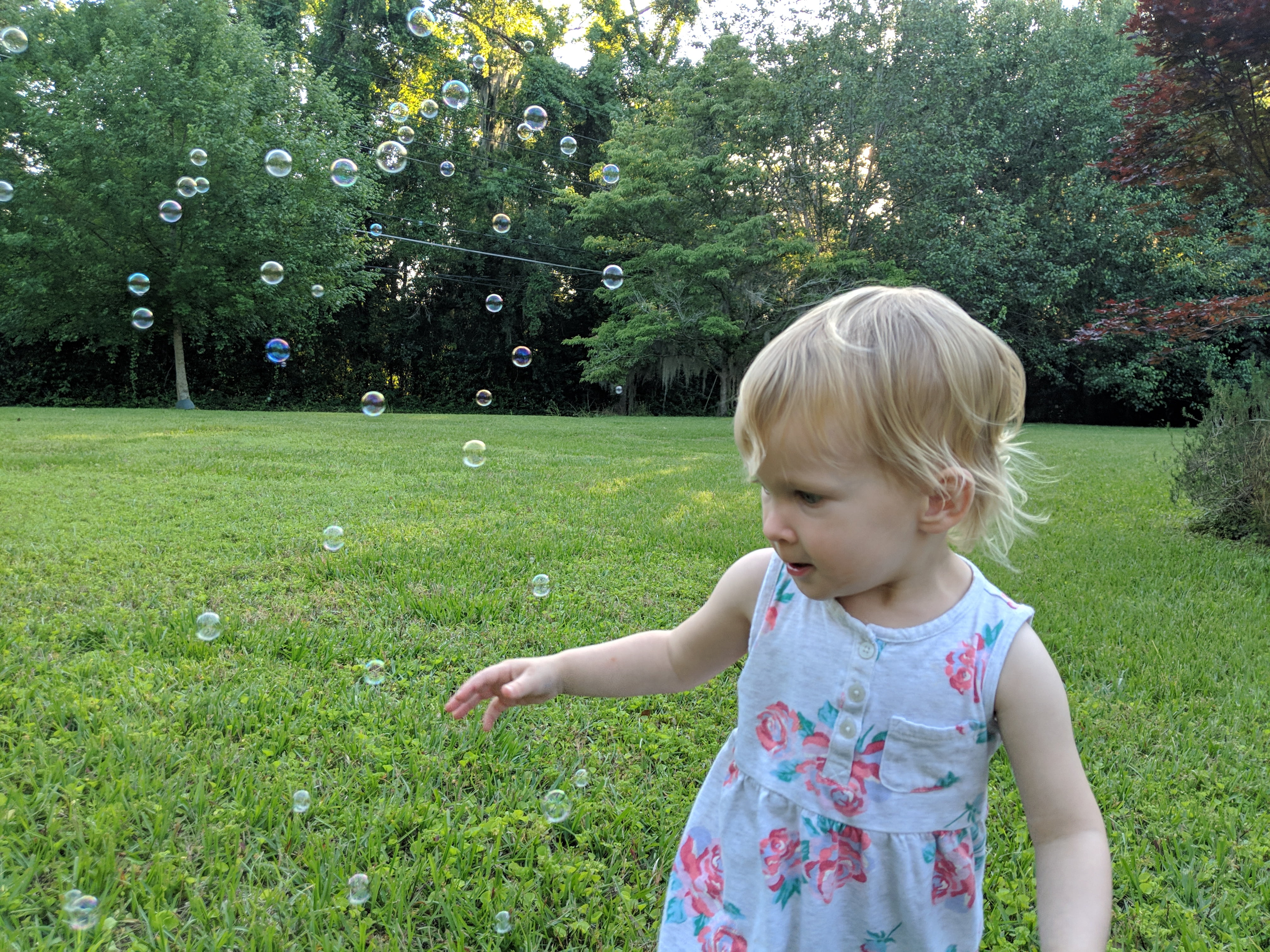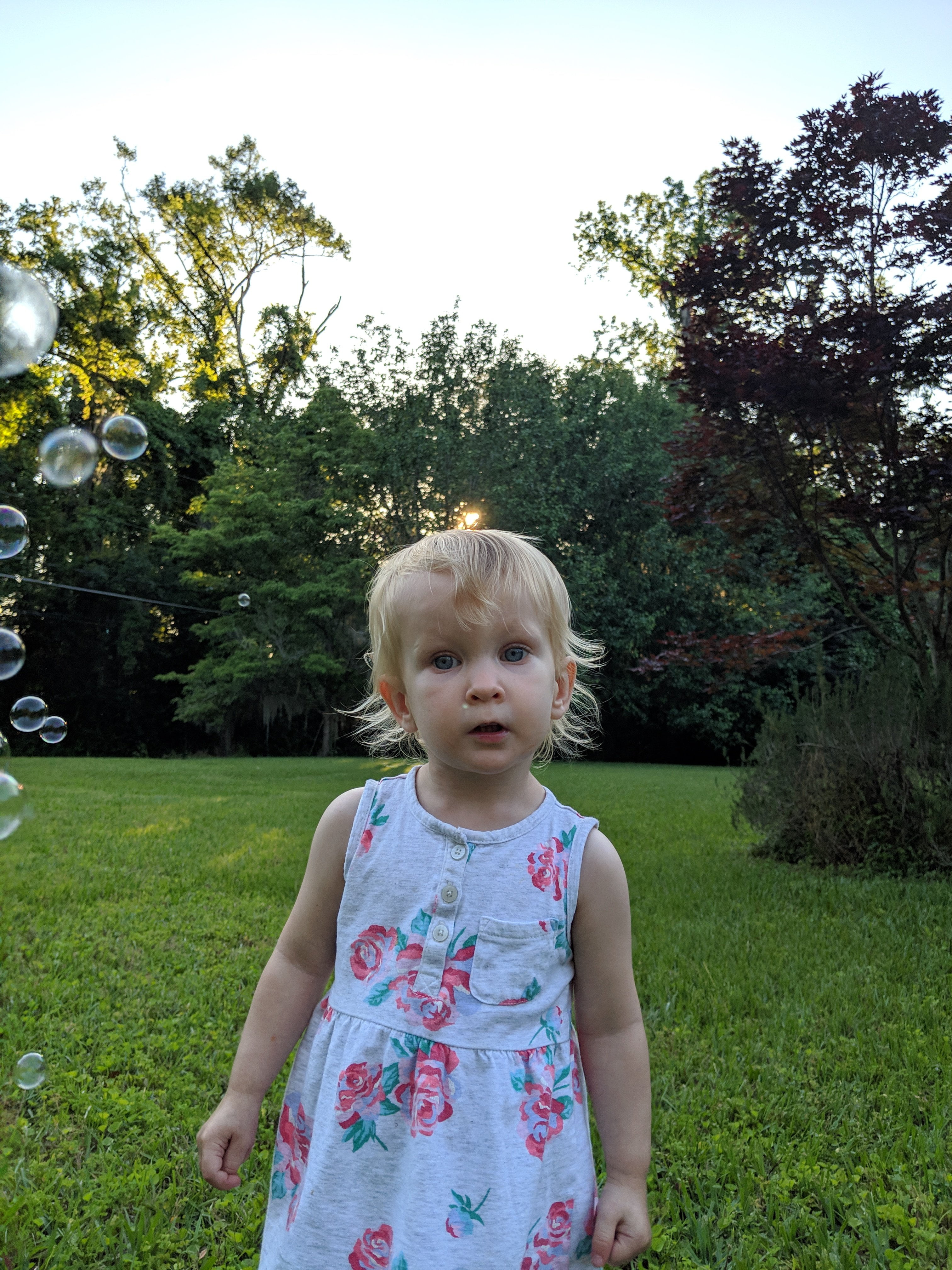 We had a magical little evening together in the front yard at sunset. She was being incredibly sweet chasing the bubbles, and coming over to lean on me, or give me a hug, or seek security when a too-loud truck roared past. Nights like this are the precious memories I want to bottle up and keep forever.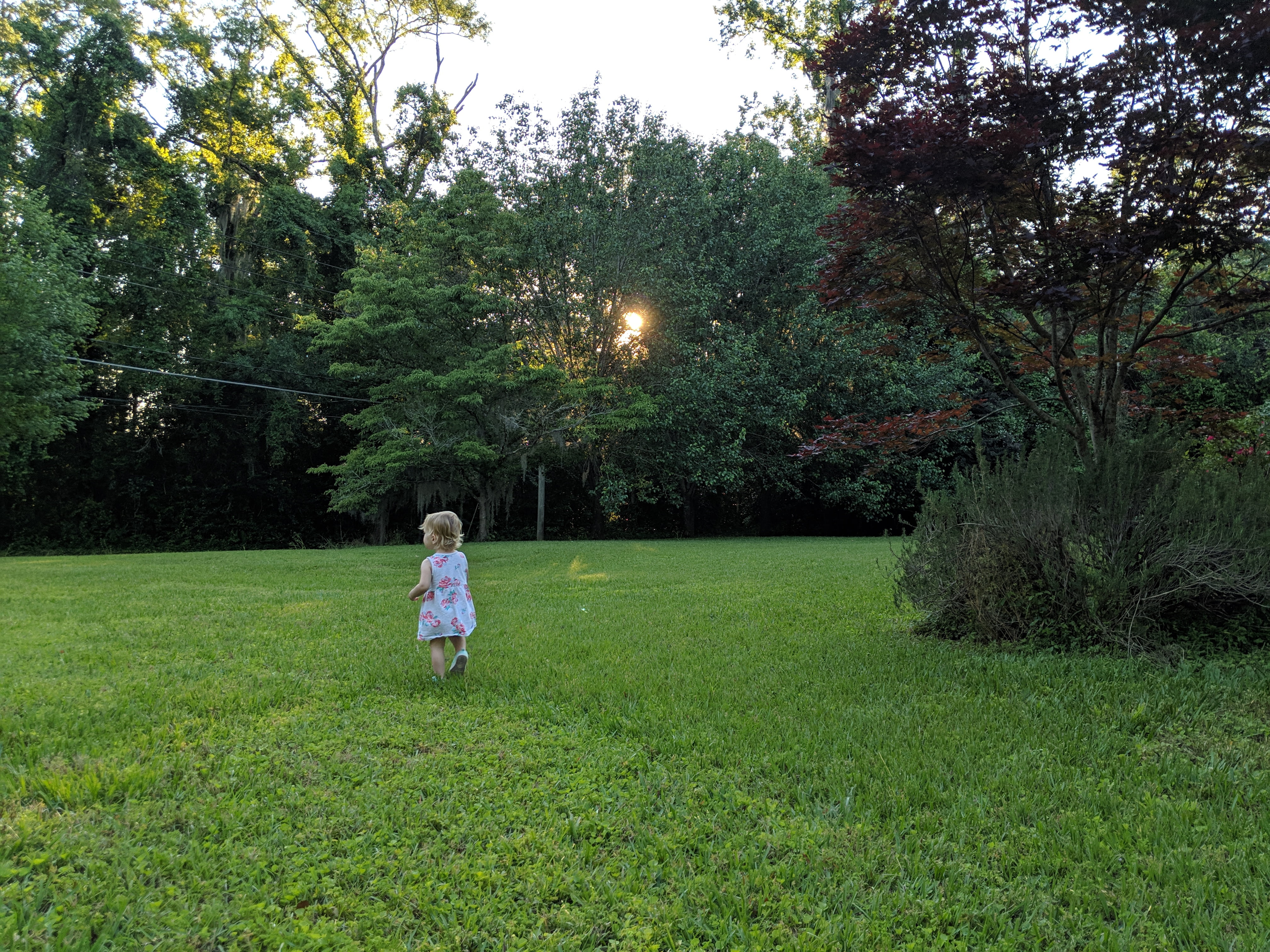 She had a quick bedtime snack after playing, and then she was ready for books and prayers.
She was still being super sweet and really silly, and giving me lots of kisses. We loved and chatted and prayed, and then she laid her head on my shoulder to go to sleep.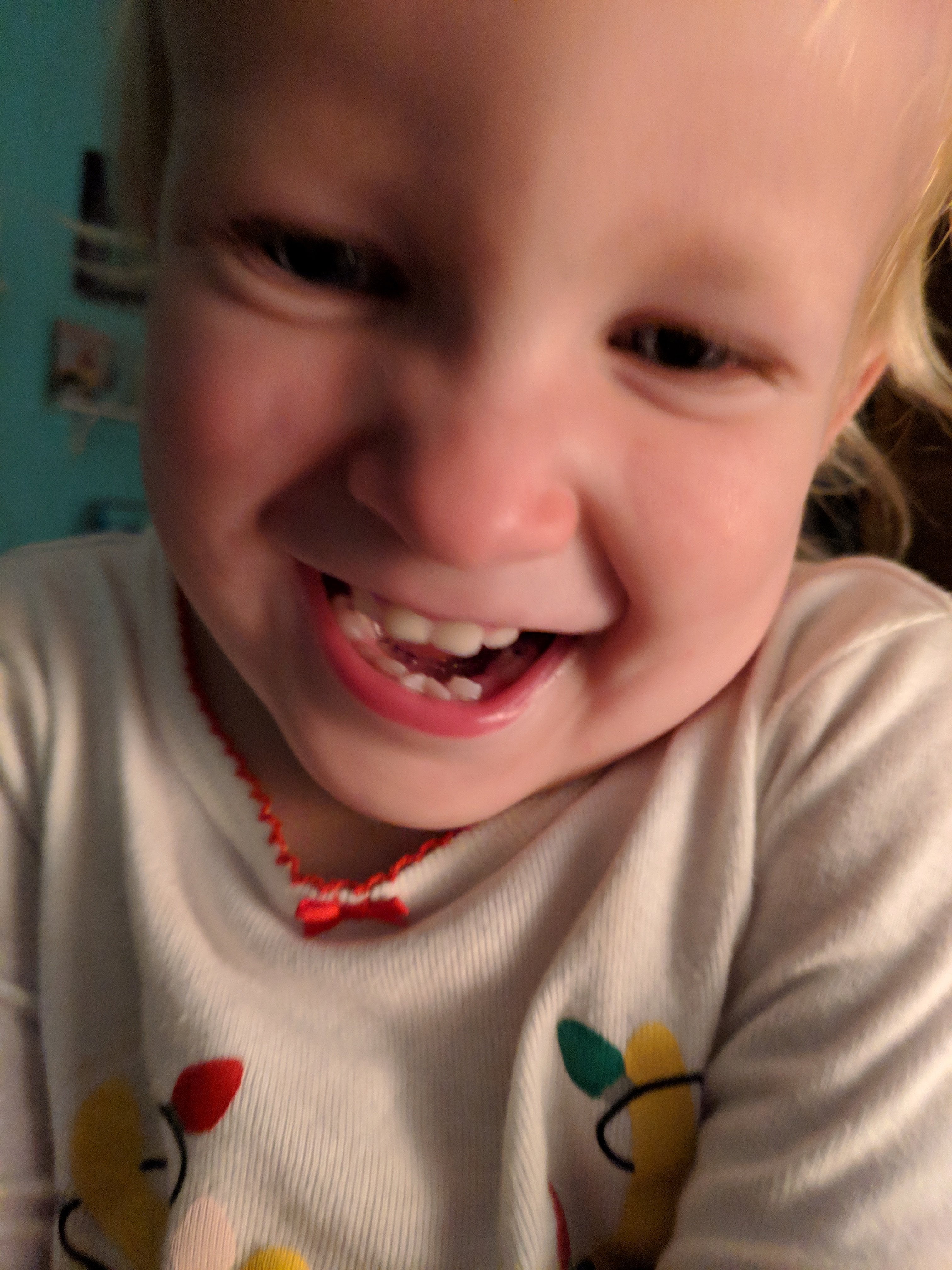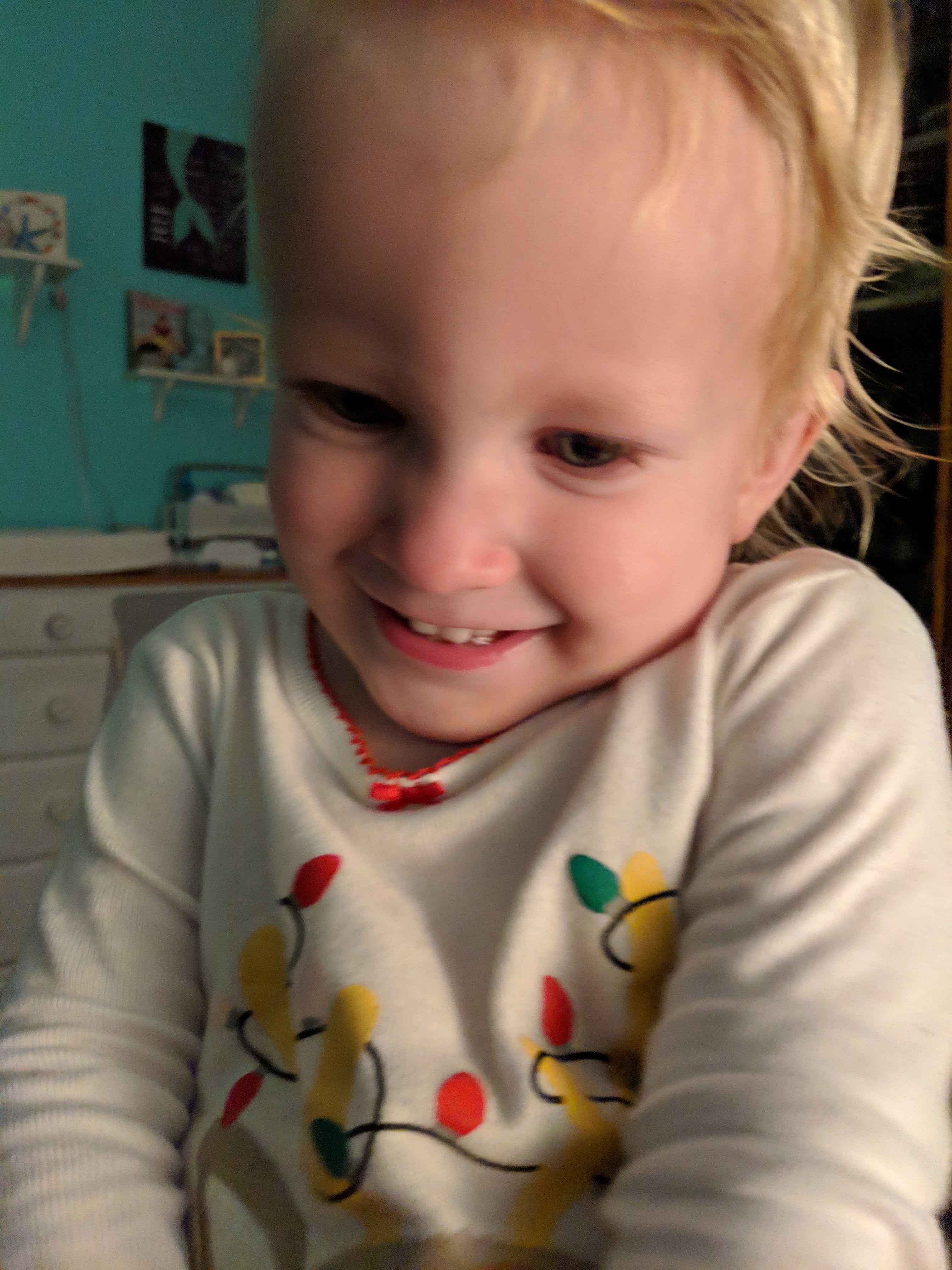 I decided to skip yard work again tonight, and instead I threw together some bread dough. I'll let it rest overnight, then bake it first thing in the morning if I have time, or in the afternoon if not.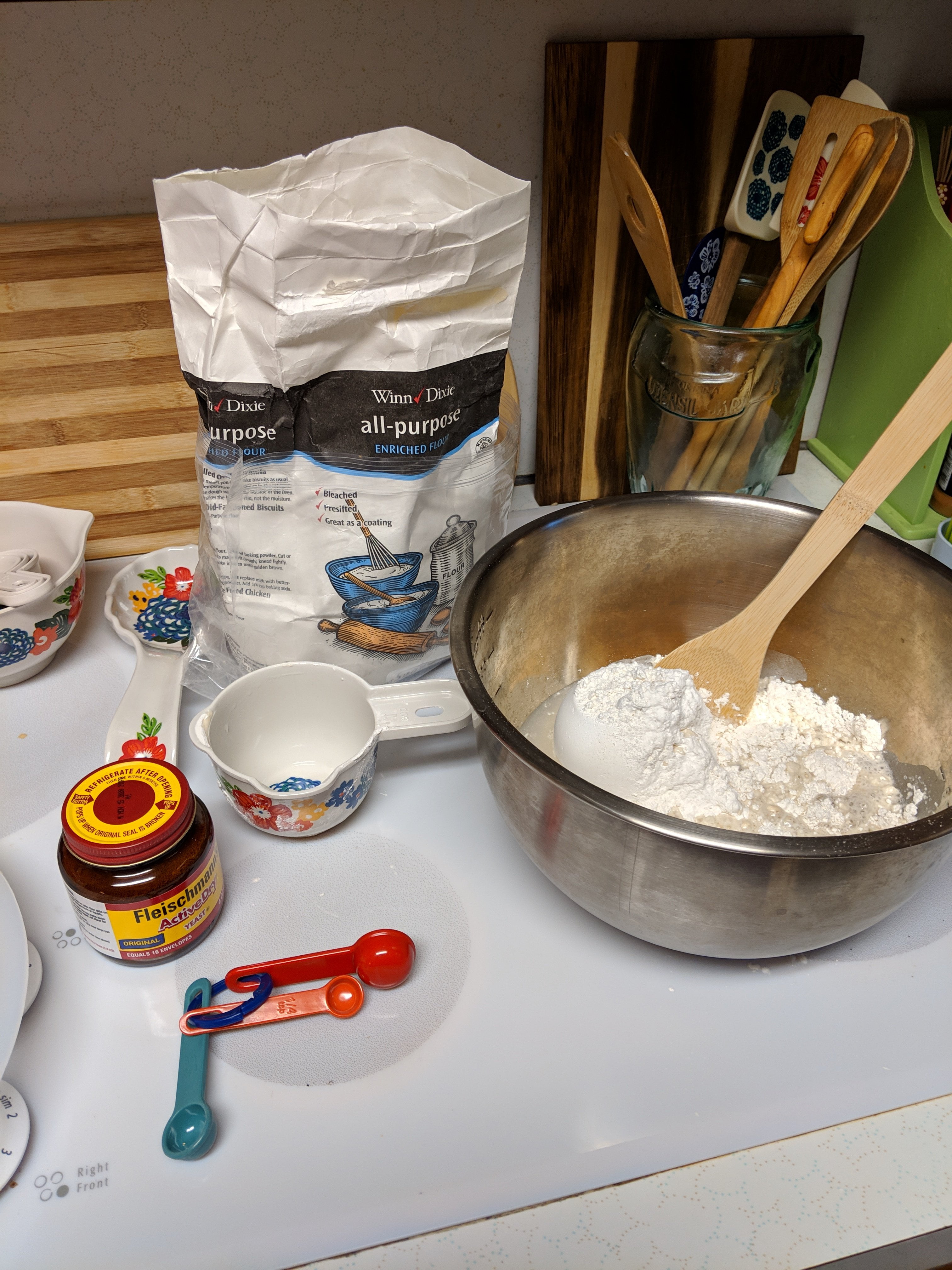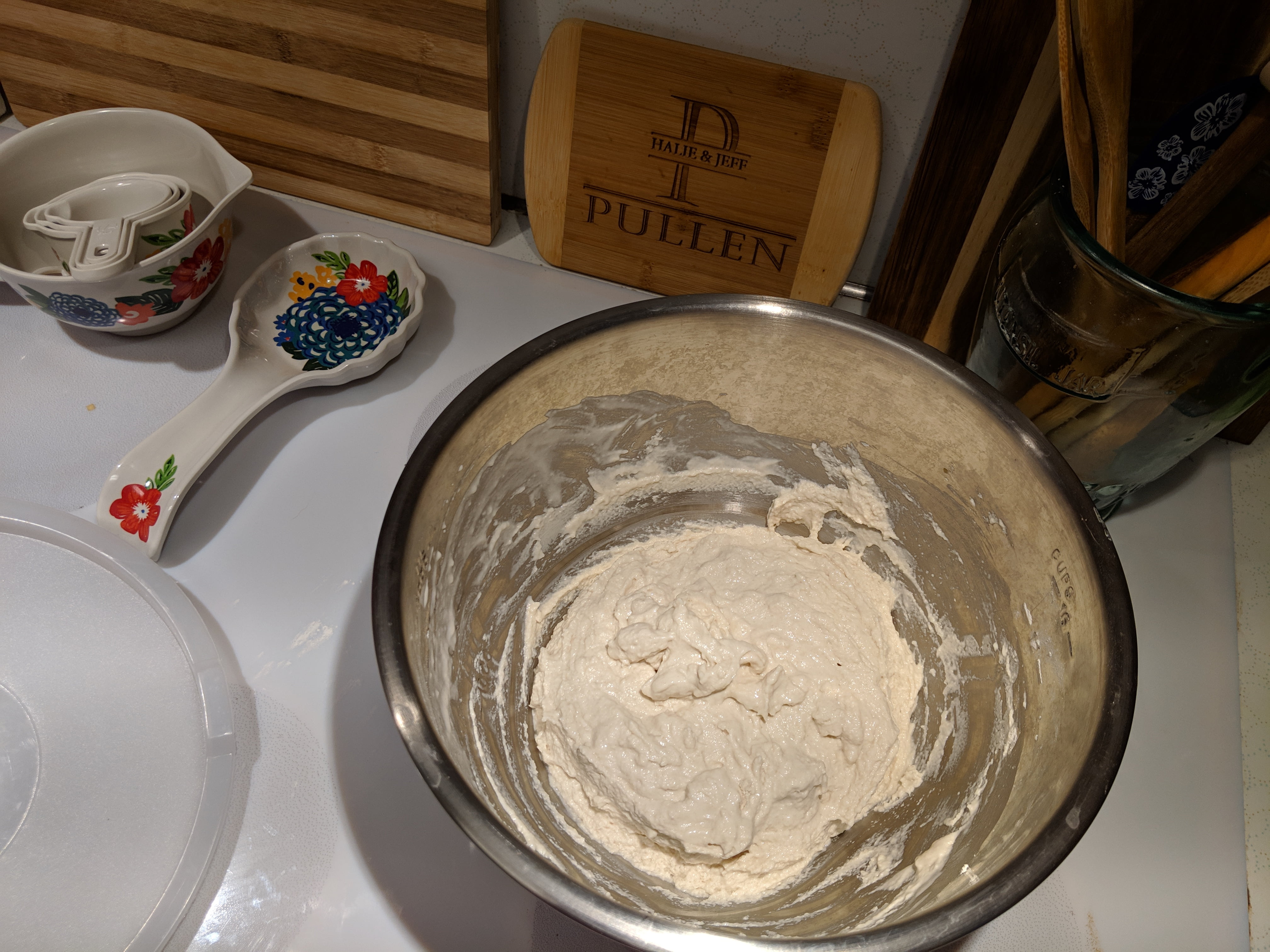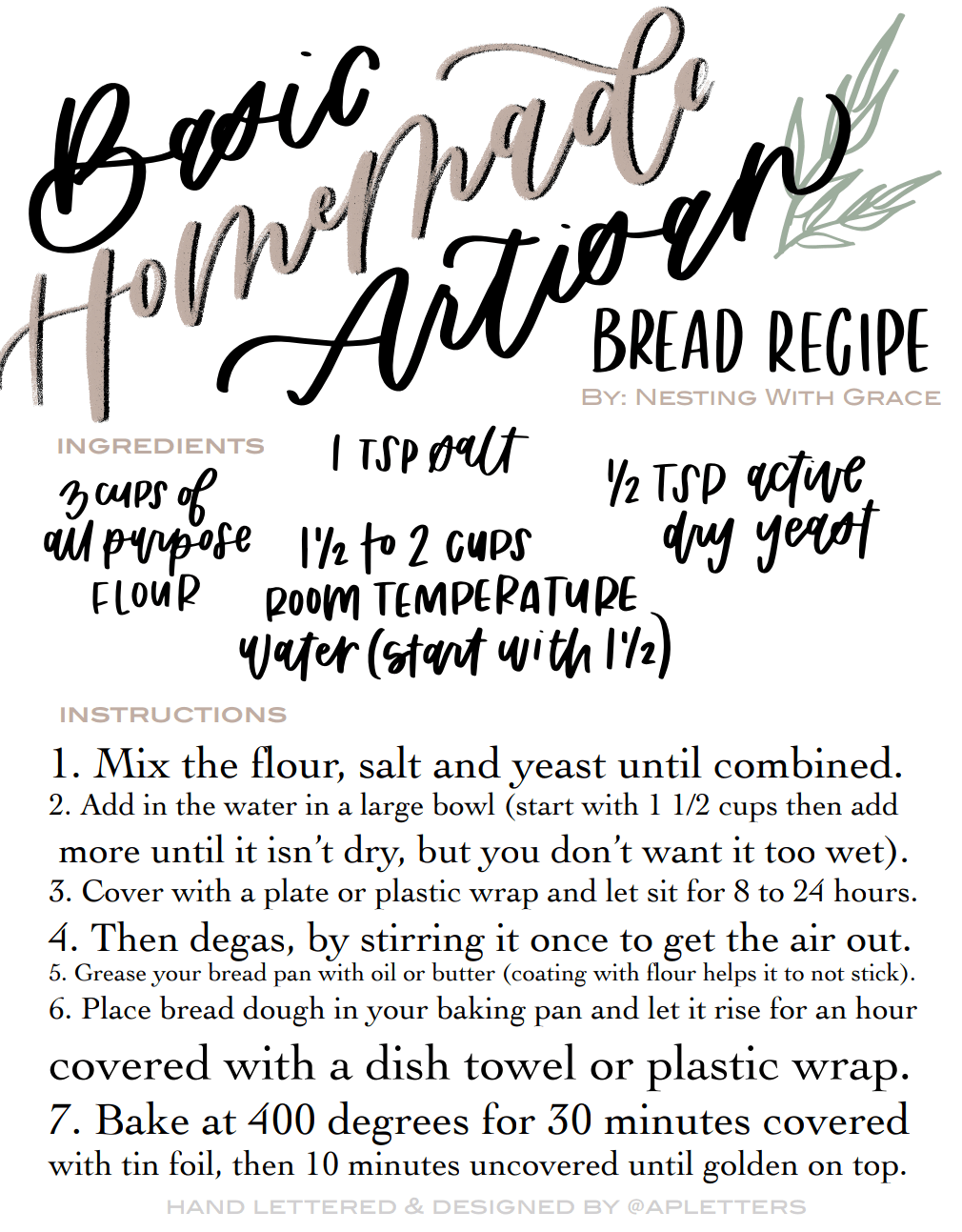 We had a great evening, and we have a few fun things planned for tomorrow as well which I'm looking forward to. Jeff got home a little while ago, but I've been watching "Gilmore Girls" while I blog, and he's doing some computer work. But now I think it's time for an episode of "Fringe." Happy Friday night, friends!