Emerson was in a great mood this morning, and we had a good drop-off. She's always excited for Monday morning when she gets to take her backpack in, but today we also took in a bunch of plastic bags, and she loves doing that too. So it was a big morning for her! And I just love the face & pose she's got going on in this first photo…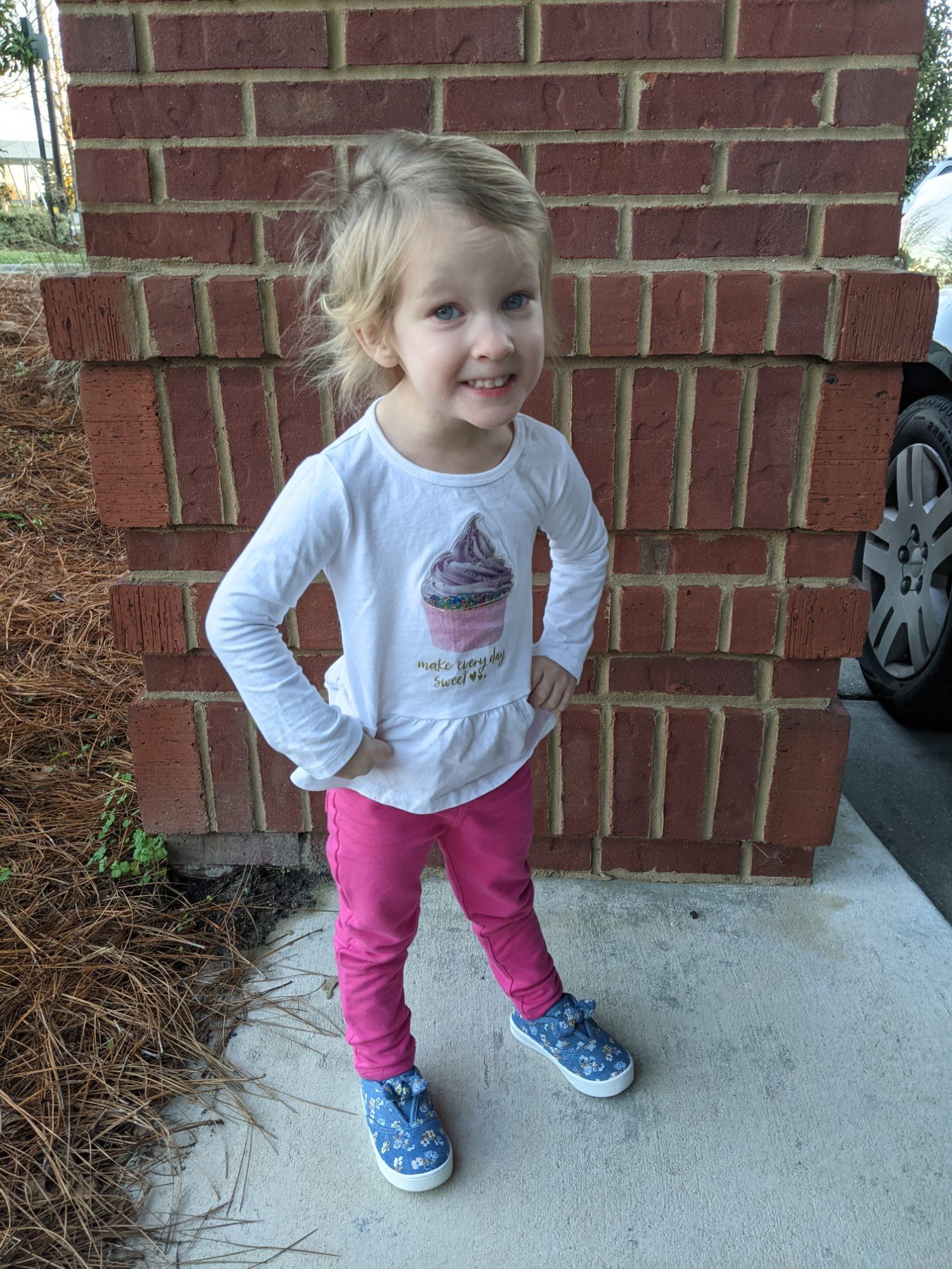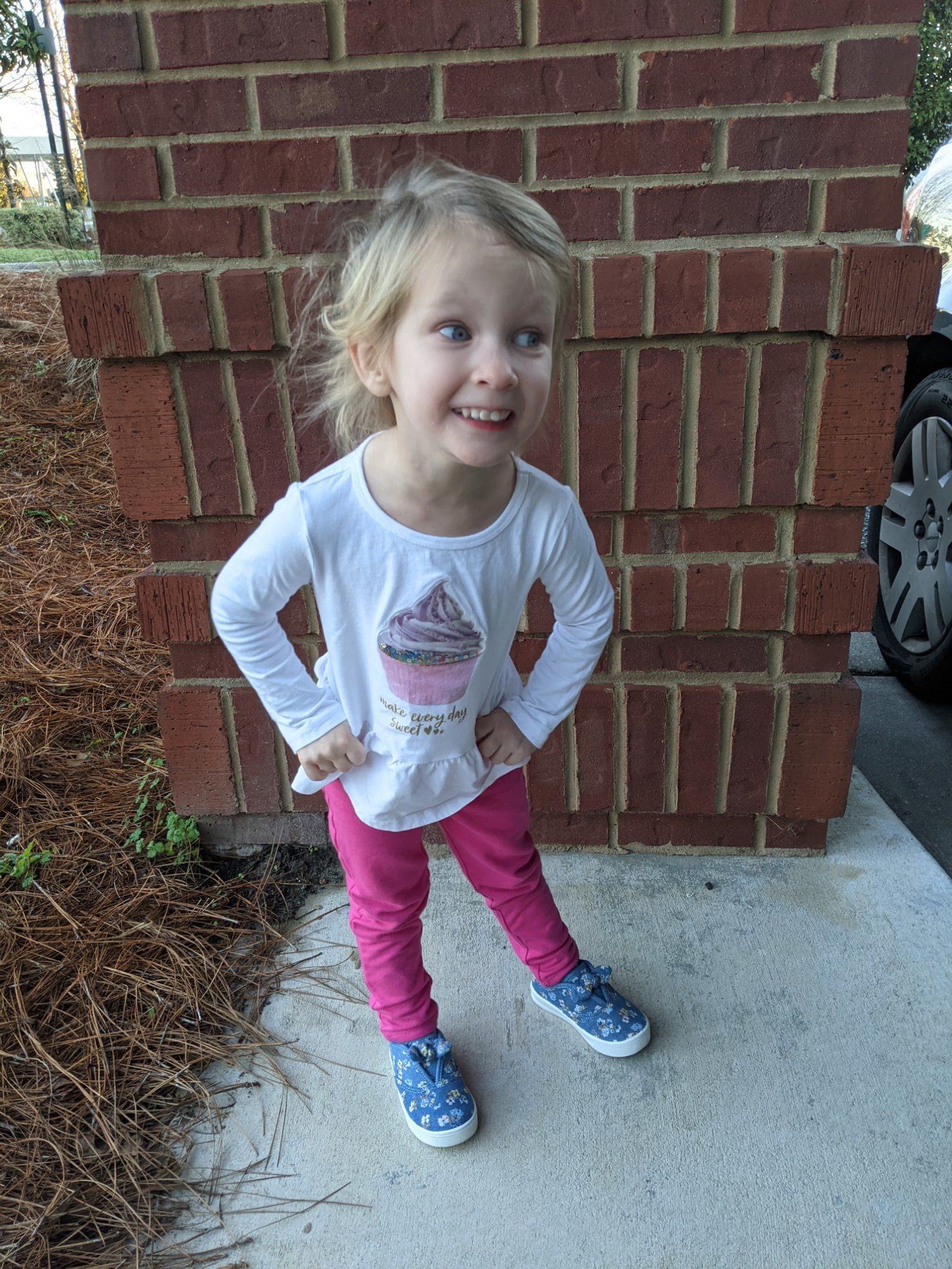 She was also very excited to wear these new shoes that Nana gave her last night. And they are super cute!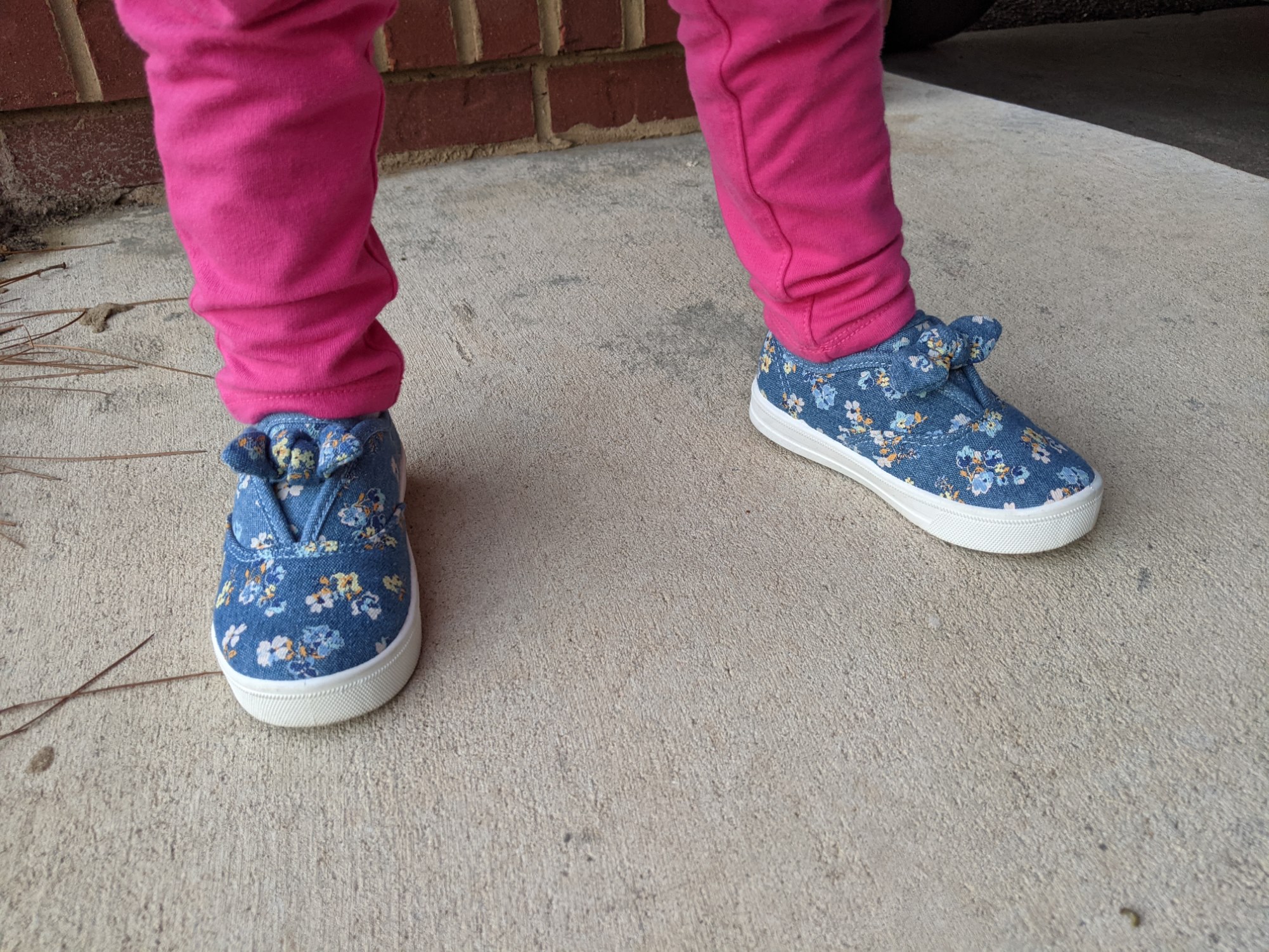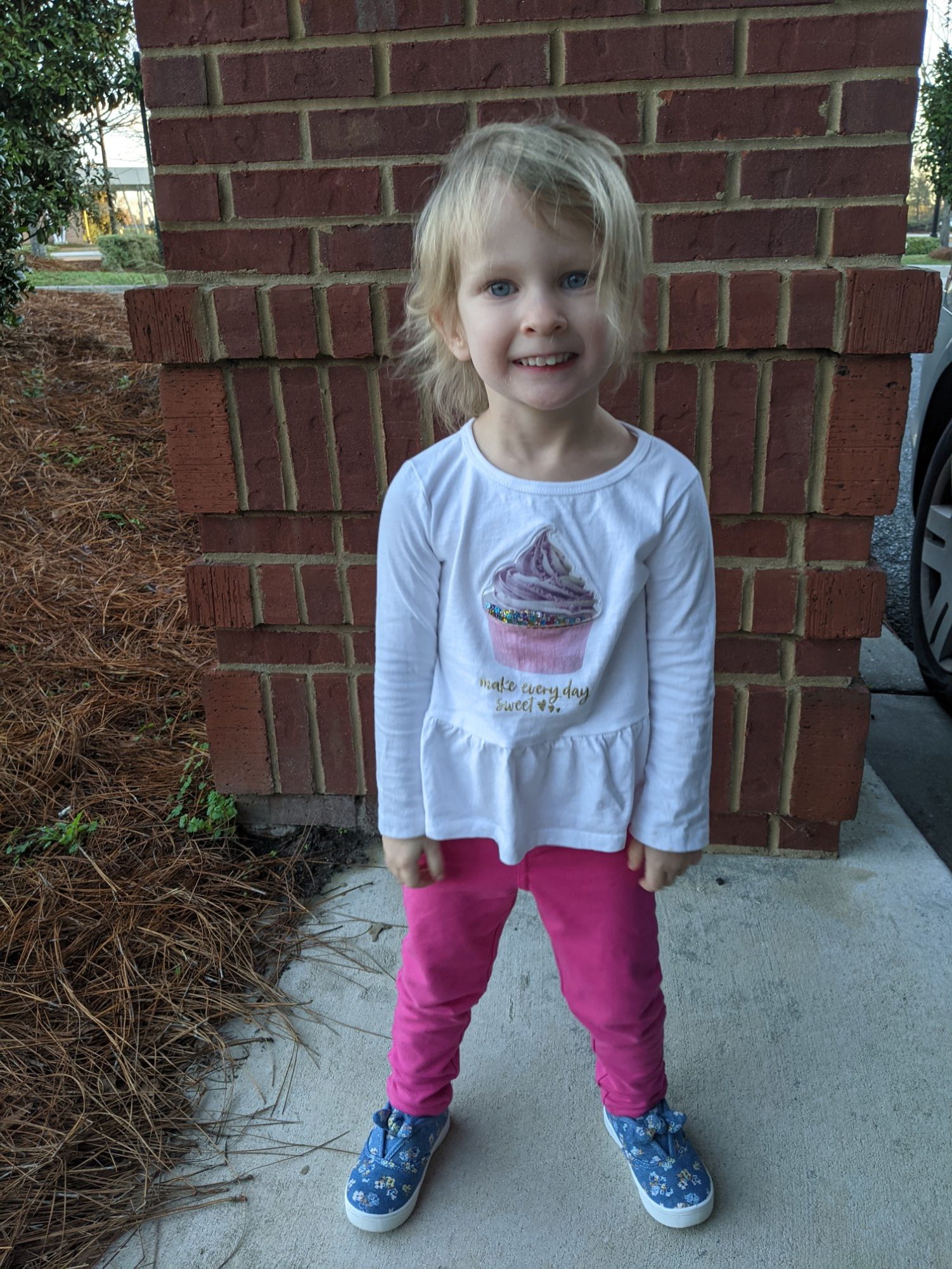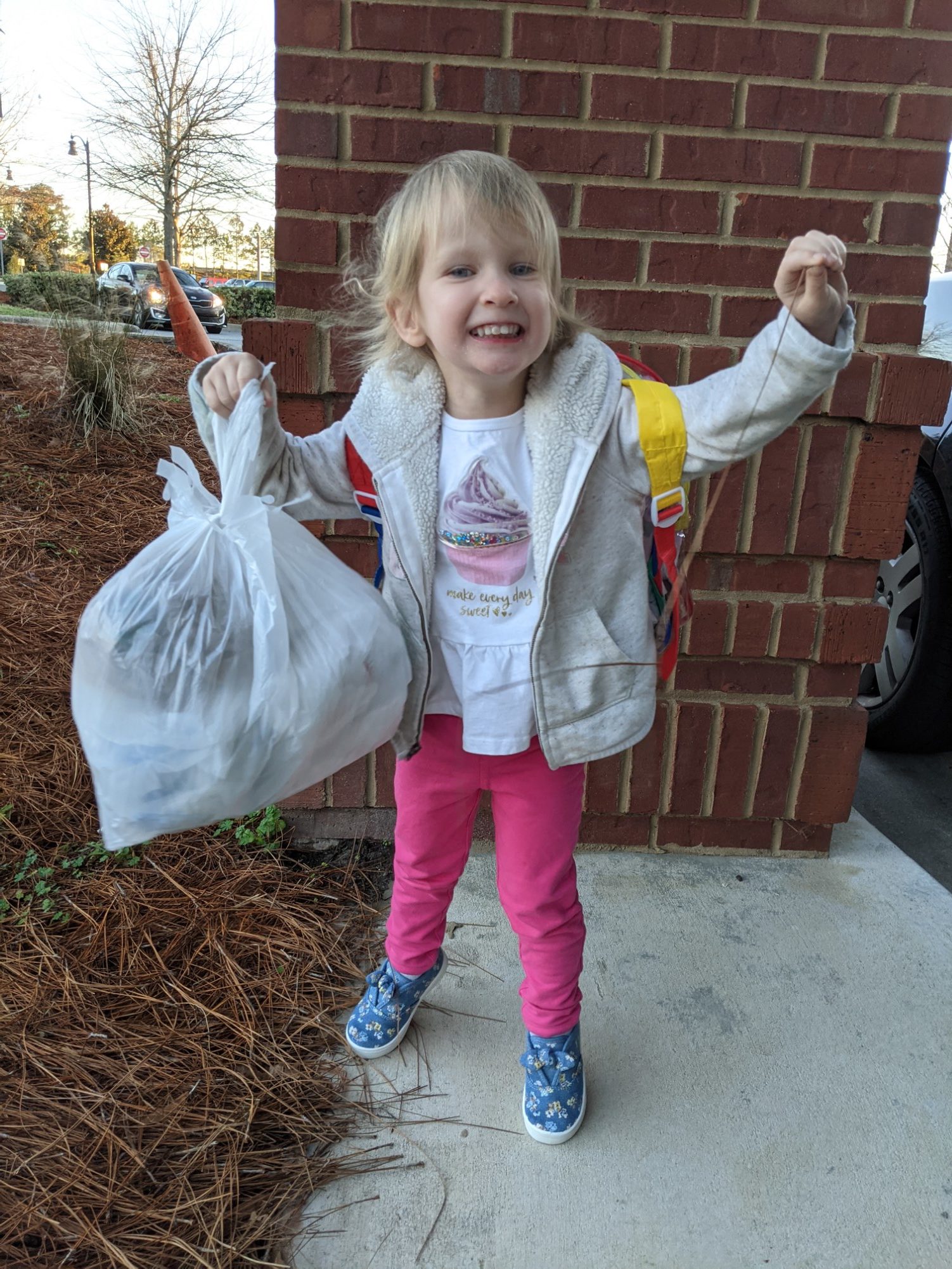 I took my breakfast on the road today, and made myself some avocado toast, but on a bagel, when I got to the office. And dangit if it wasn't absolutely delicious.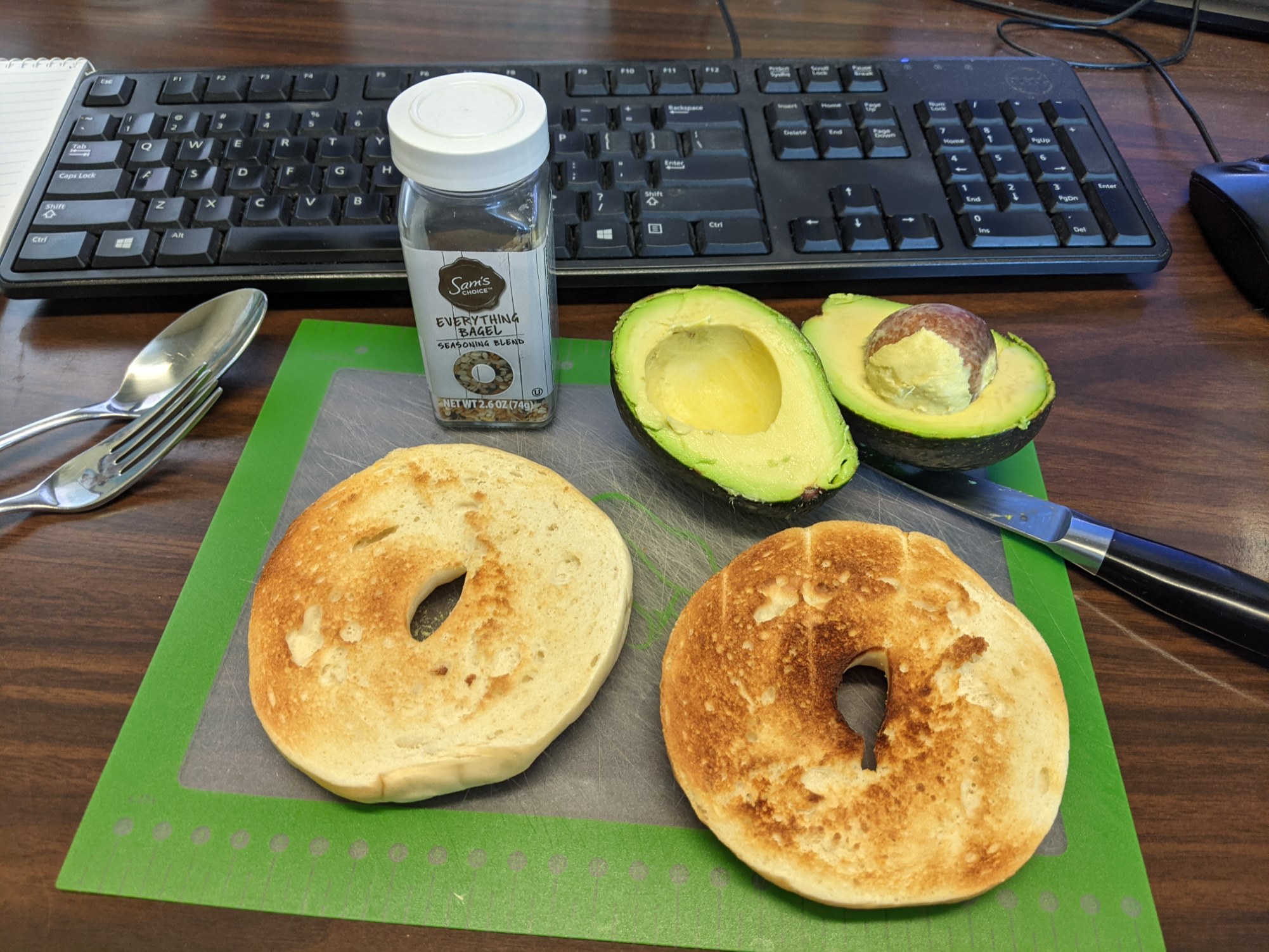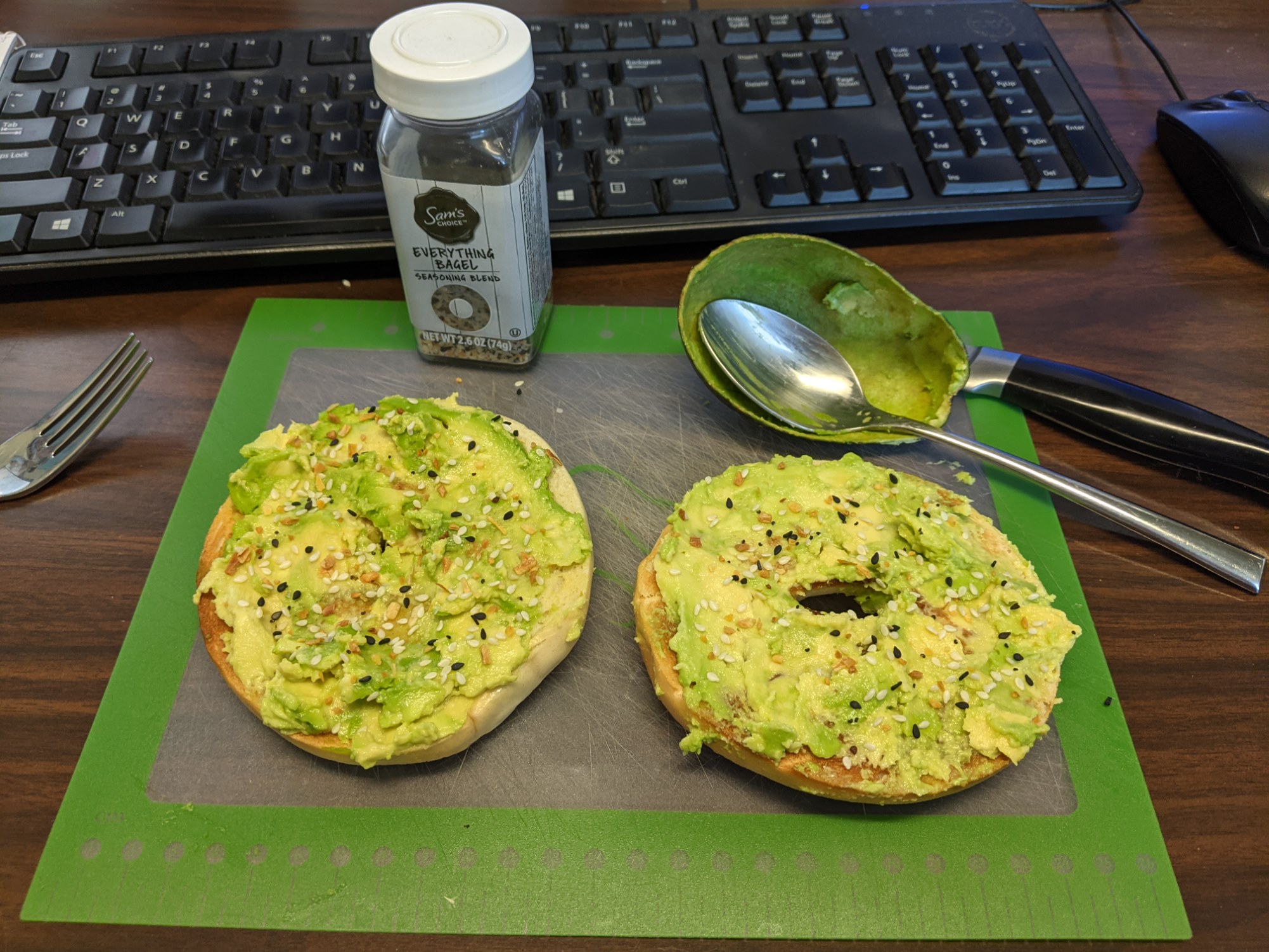 Today, I am 25 weeks pregnant with Baby Girl, who is now the size of a rutabaga! Not that I know anything about rutabaga's though… 🙂 It said that she is growing more hair, and if we could see it, we'd be able to know the texture and color. But although Emerson has previously tried to look into my belly button to see her, she was unsuccessful.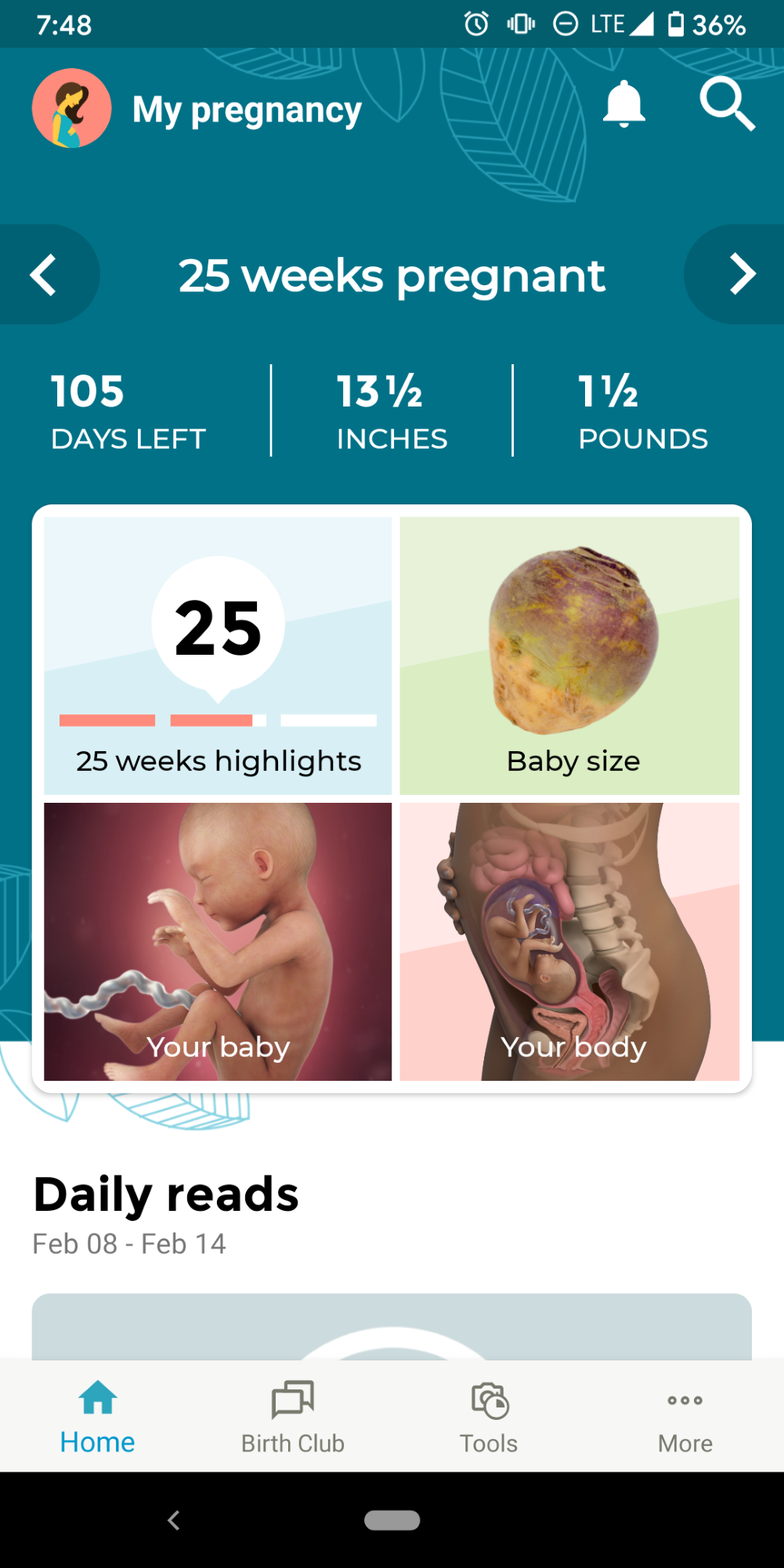 And on this date four years ago, I was just 20 weeks pregnant, and we had just found out that that baby in my tummy was going to be a little girl. And now here we are, that little girl is 3.5 years old, and I'm pregnant with the next baby girl!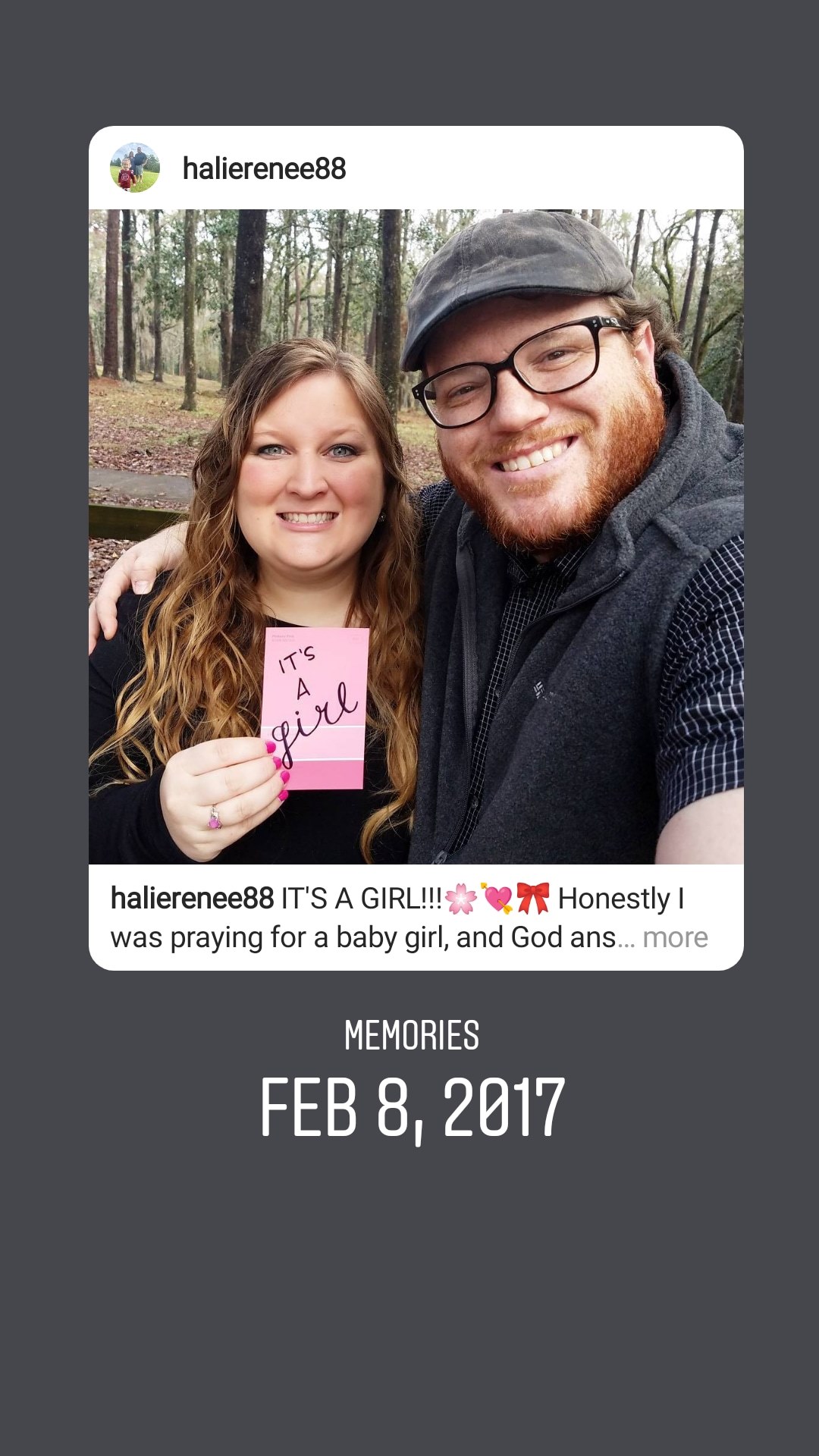 Also, per the youngsters of the day, some of our favorite things as millennials are now "out," and are no longer allowed. But lemme tell ya, I'll never be trendy enough for a middle part. And I love my crying-face-emoji, so that's just not gonna happen.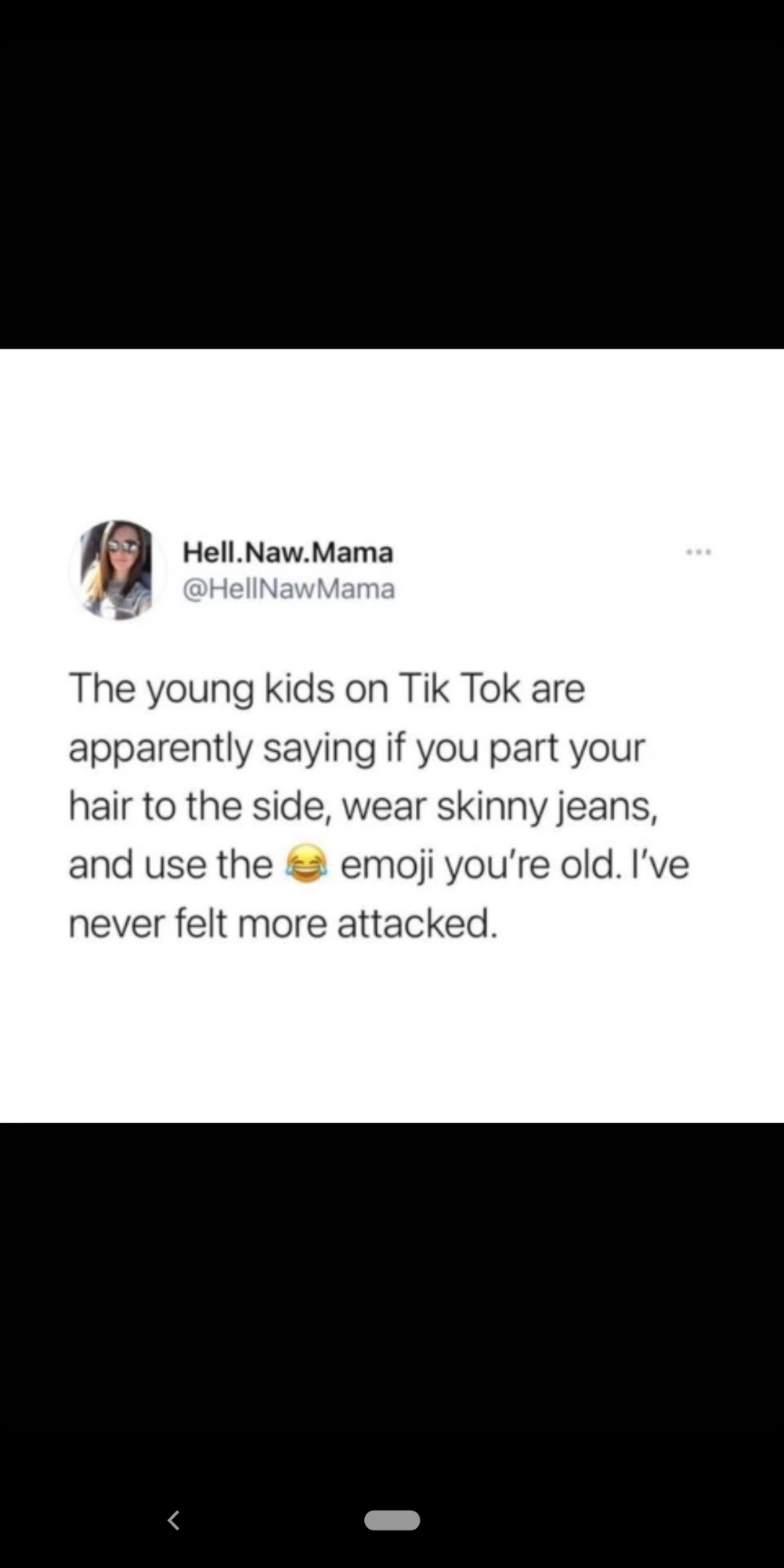 For lunch today, my friend Heather brought me a bowl of homemade chicken taco soup, plus the sour cream and cilantro for toppings. Also, I had saved the other half of my avocado from breakfast, and ate that with it too. And this was sooo good! She even brought me a piece of chocolate chip chocolate cake for dessert, which was also delish.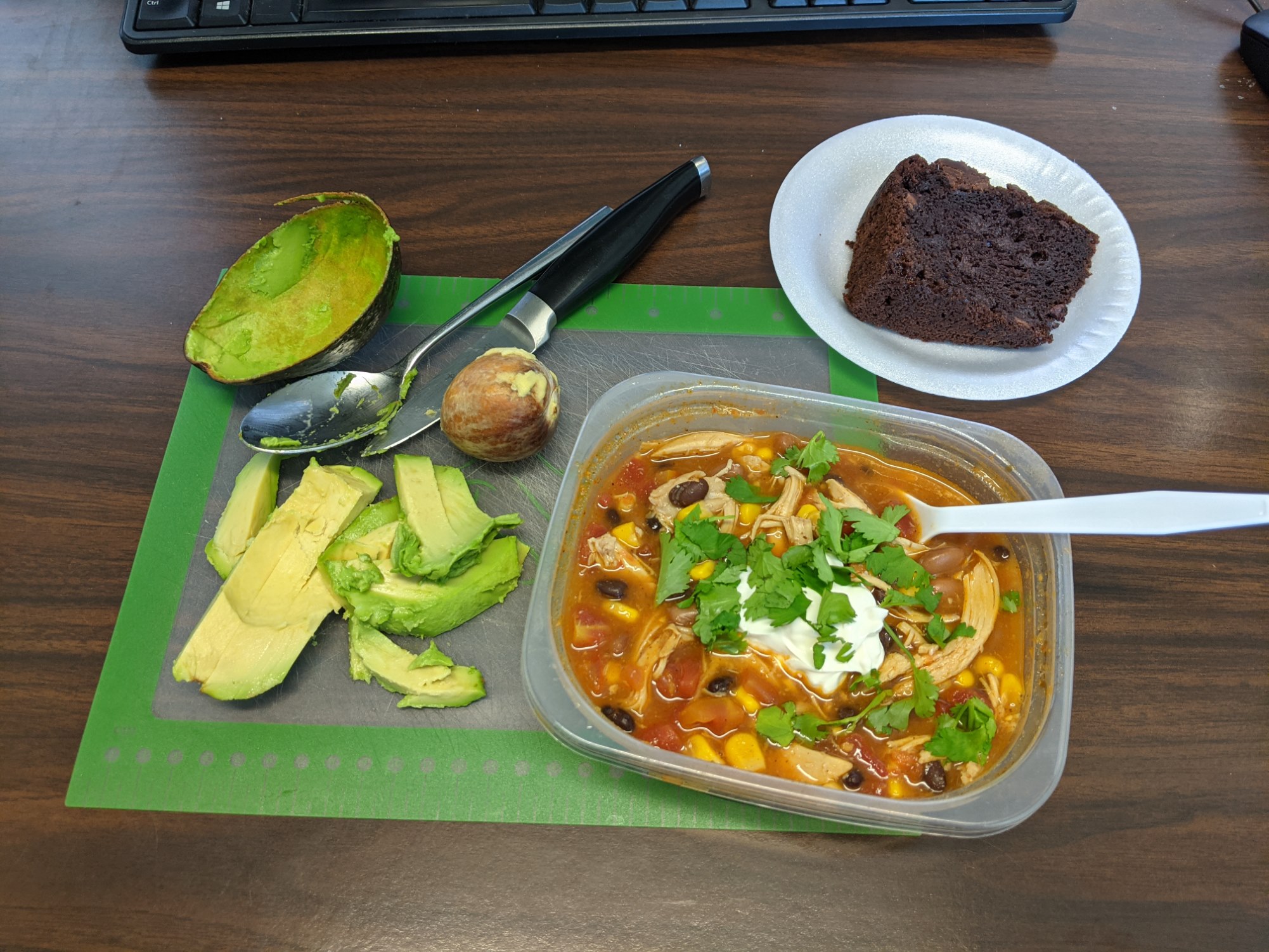 Emmie had a good day at school, but sadly, I wasn't sent any photos from her teachers today…
For dinner, I made chicken alfredo using rotini noodles (which we've determined are our faves, since the sauce gets alllll up in the twisties) and the jarred sauce, and the chicken from the Instant Pot we made ahead a few days ago. It was super quick and easy, but so yummy! Oh, plus a side salad for Jeff and I. All of us cleaned our bowls, and Jeff even had seconds.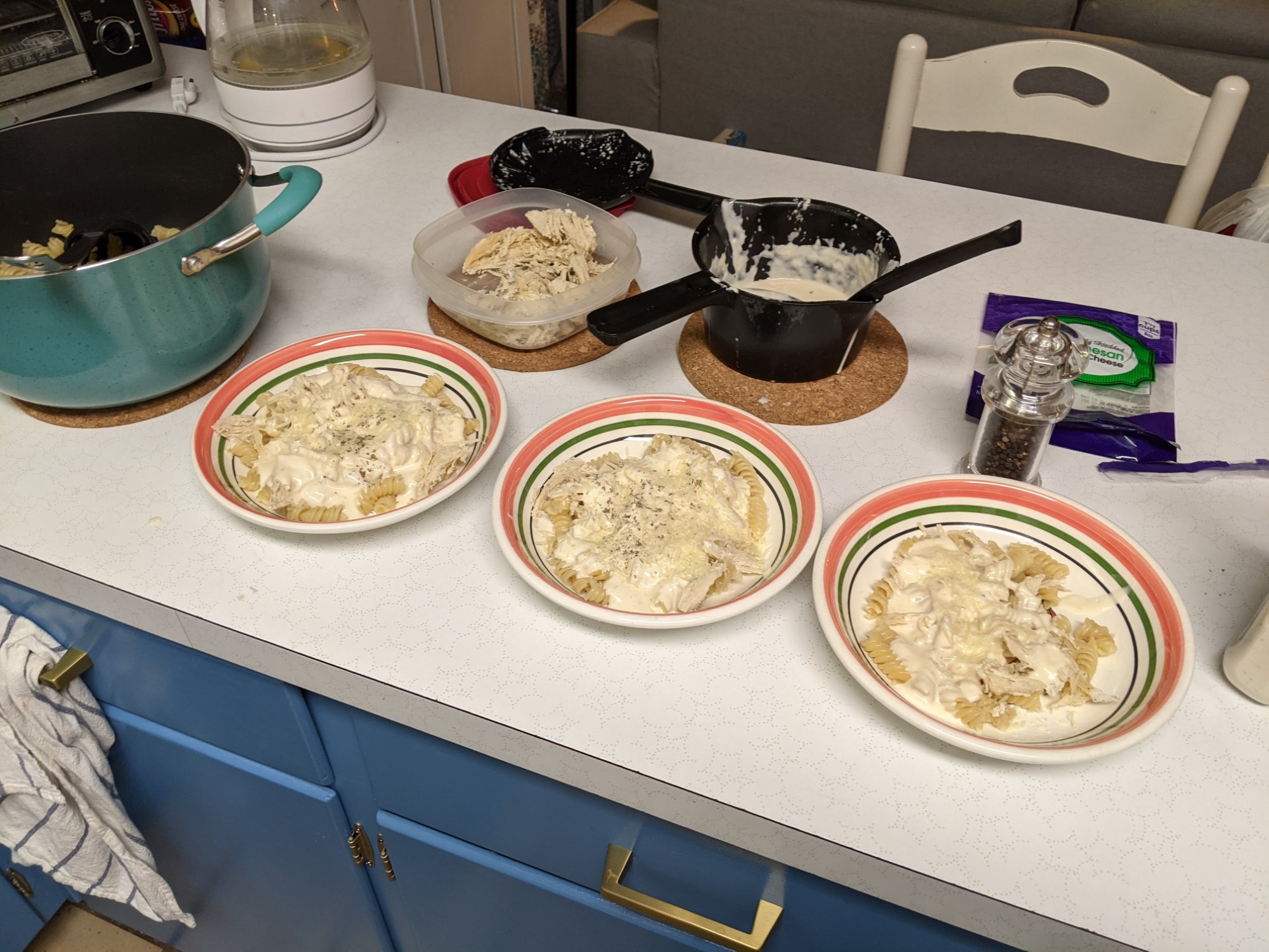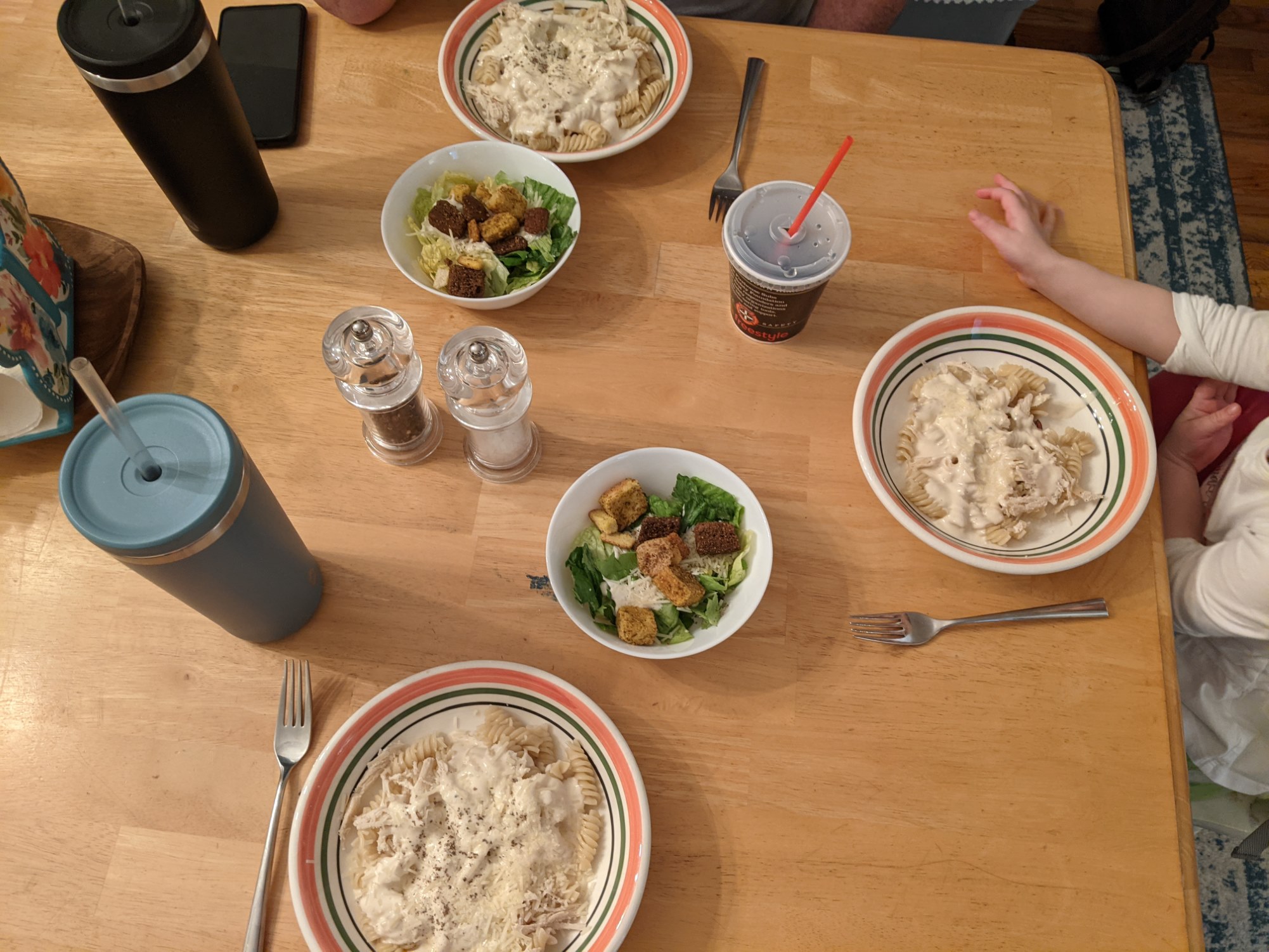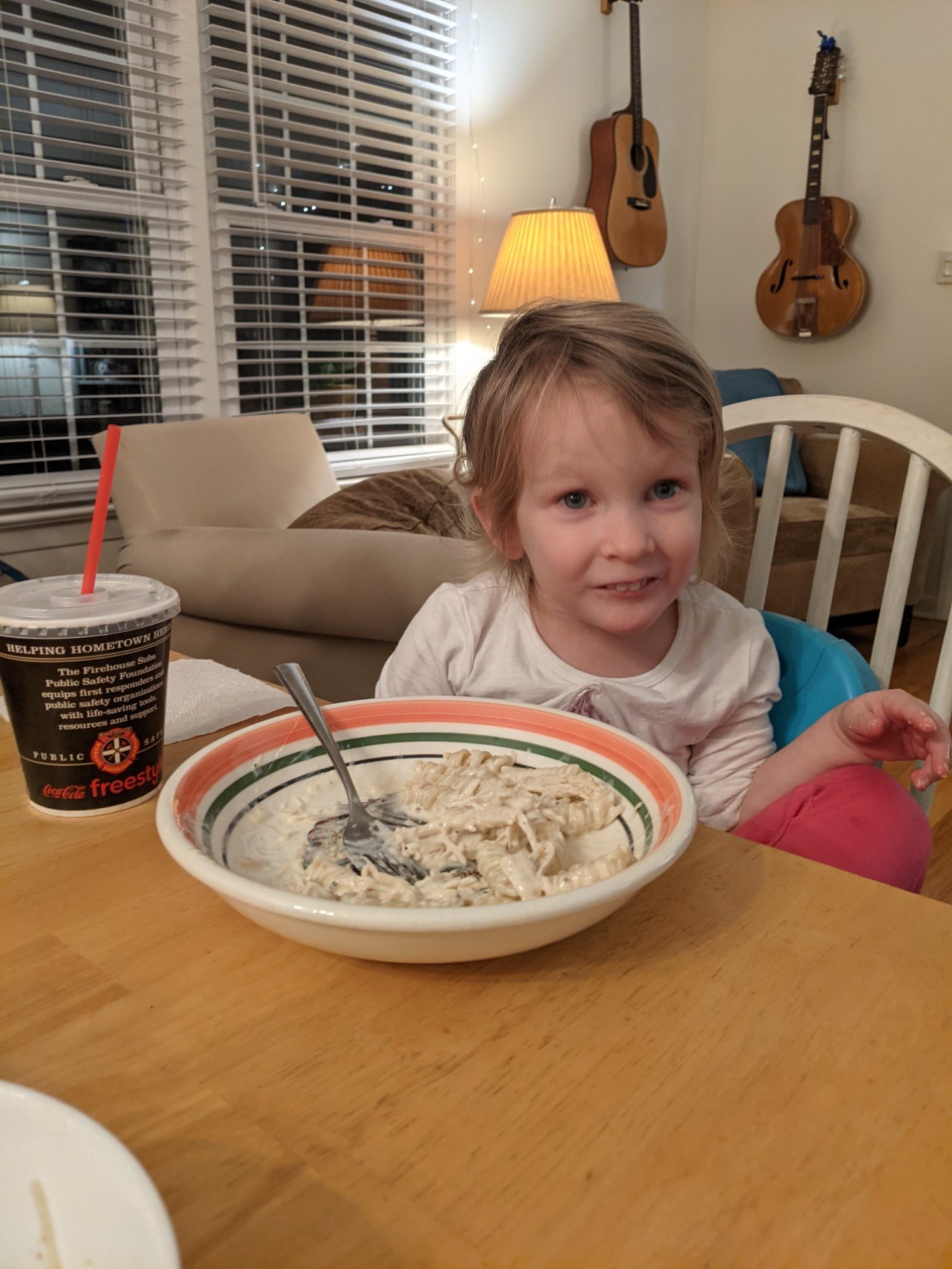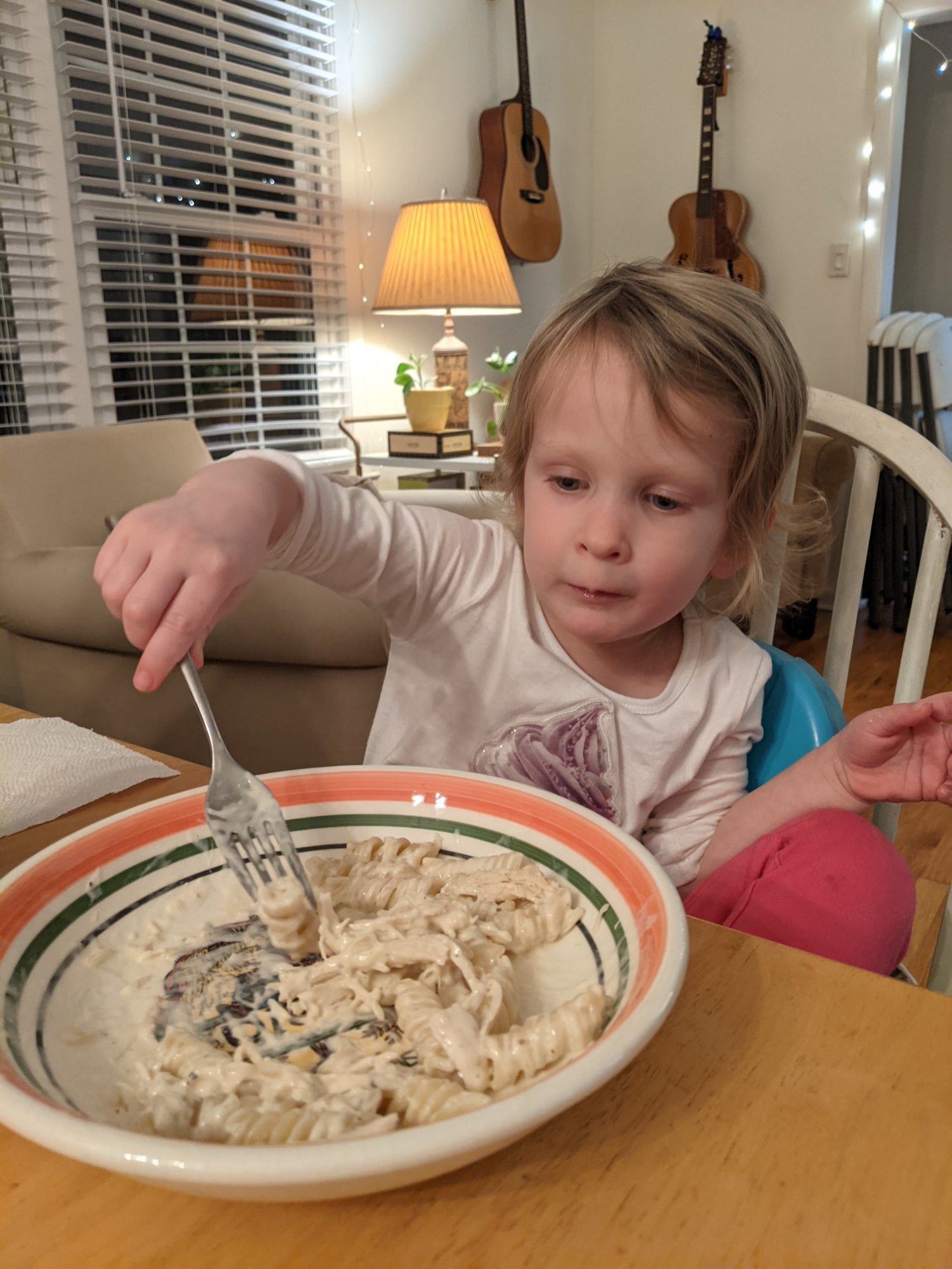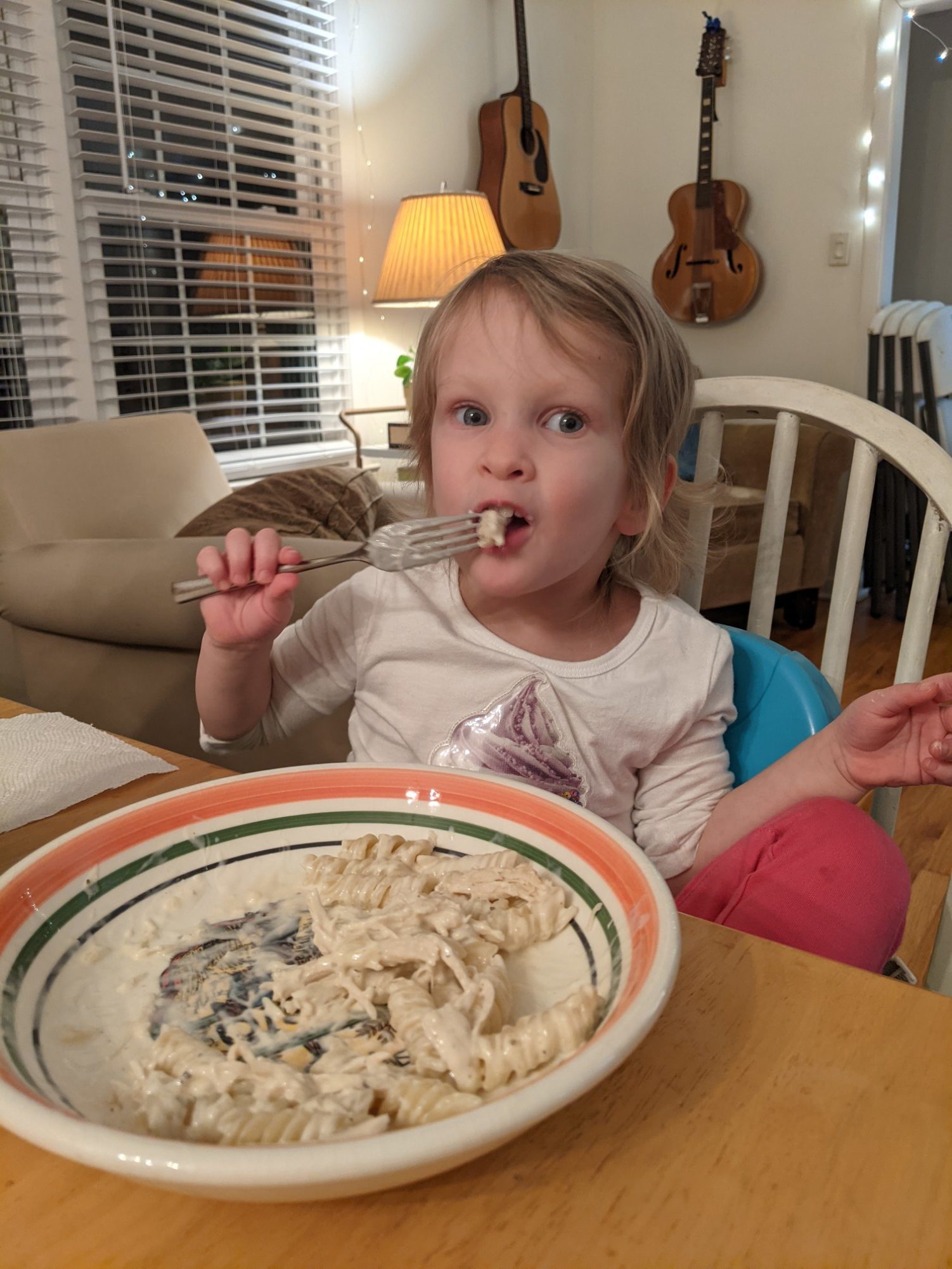 We played around a little after dinner and watched some of "Cars 3" (I don't know why we skipped #2, but that killed me), and then Emmie got carried away and hit her head on the coffee table, and all the fun came to a screeching halt. Daddy checked her head and I got the ice pack, and she cuddled up between us to calm down. We watched some more of the movie, and then headed off to get ready for bed.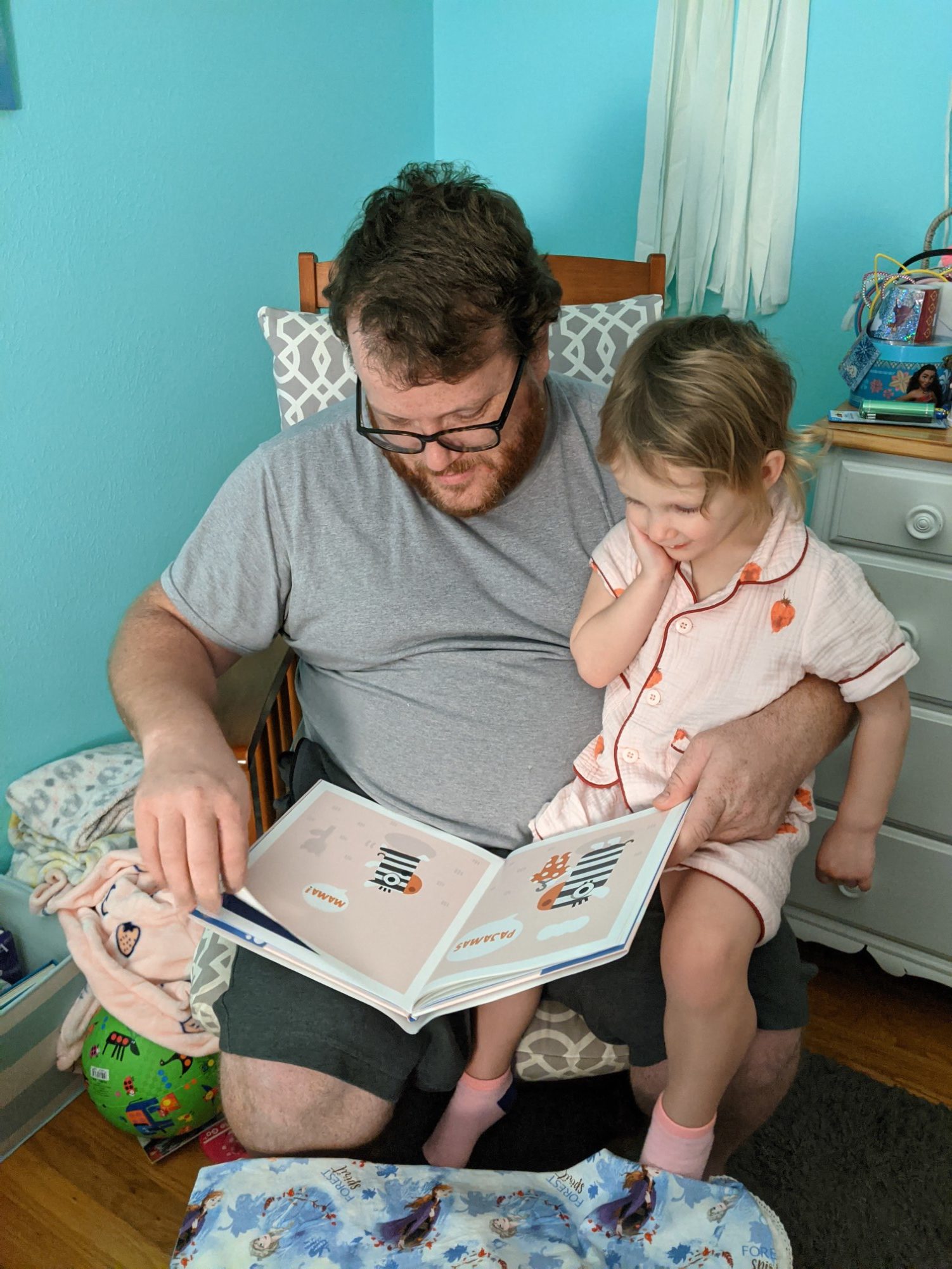 Jeff and I did a few quick things to finish getting the dining room super clean, in tip-top-tidy shape, for the tea party this coming weekend. We will now do a few quick things to get the living room in a similar condition, and hope we can keep both rooms that way for the next five days.