Emmie was back to her usual early-morning wake-up calls today, so we were all in the living room by about 6:30am. These two snuggled up on the couch together to watch "Cars," and Daddy very quickly fell back asleep. But they were so cute and sweet!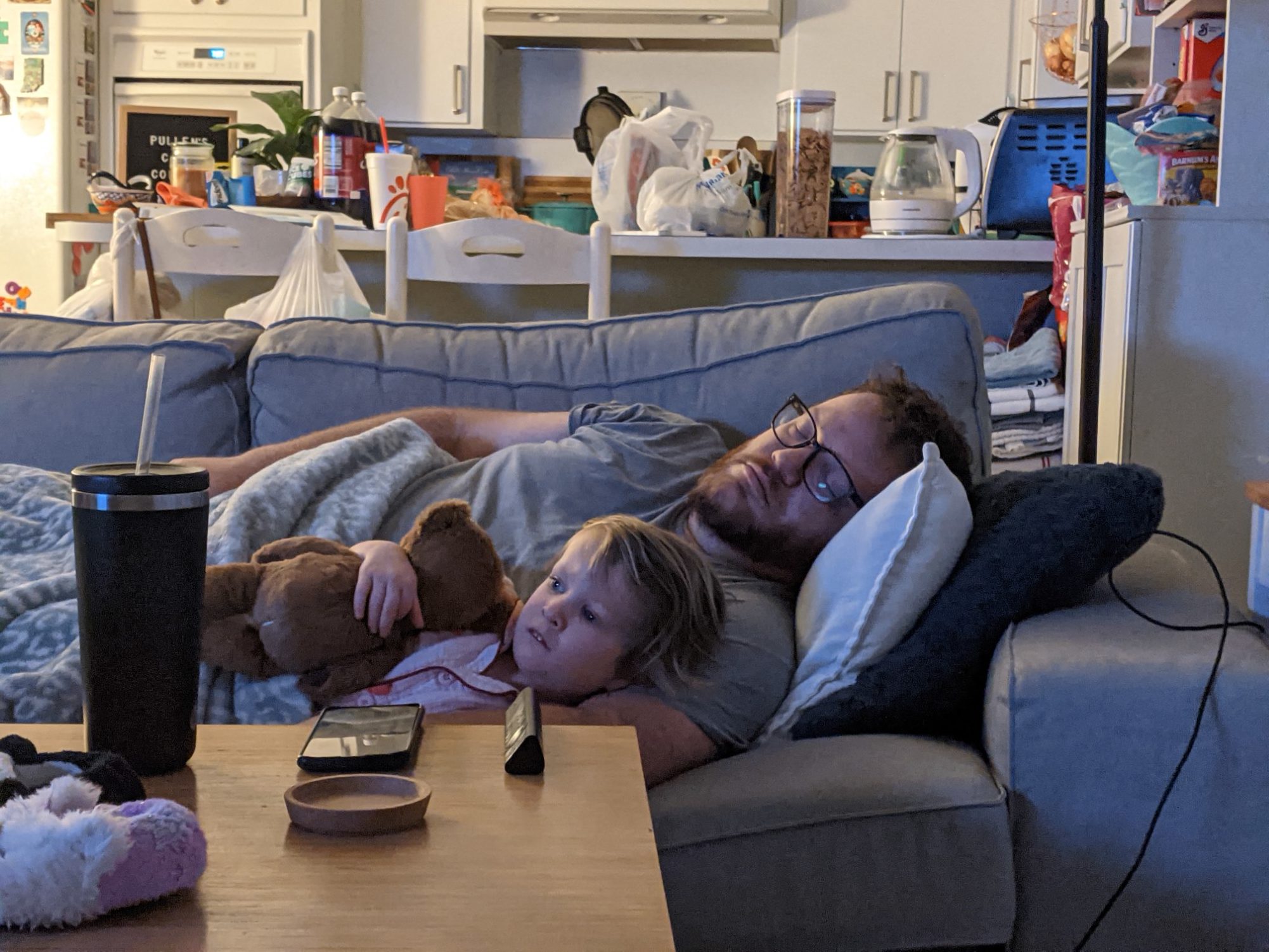 I used the last of our farm-fresh eggs from last week to make us egg sandwiches for breakfast (Emmie was already eating hers ), and it was delish. Then we all got showered and dressed and headed off to church. We had a great Sunday school class today, and a great worship service, and a great guest preacher. Overall, great morning!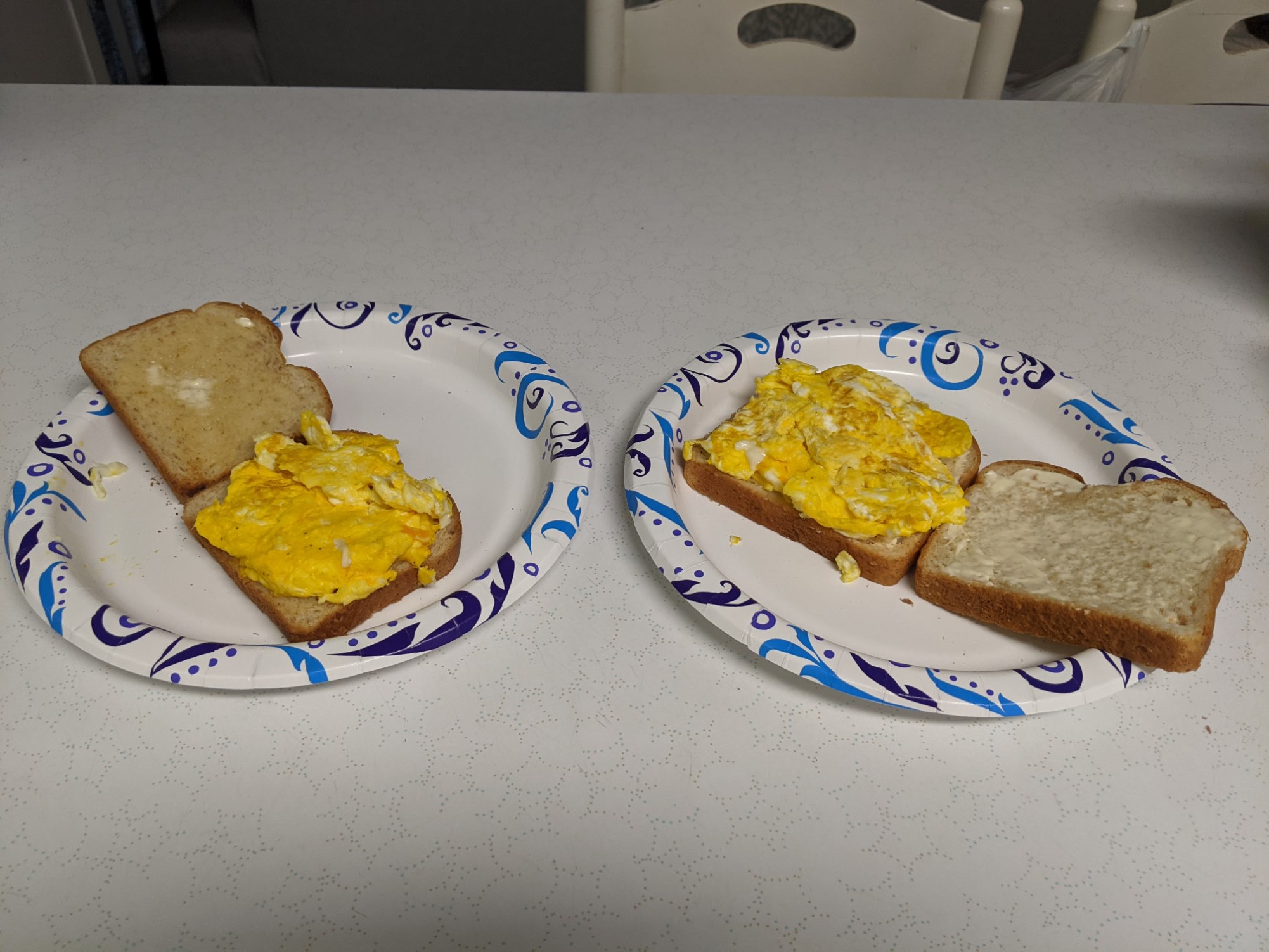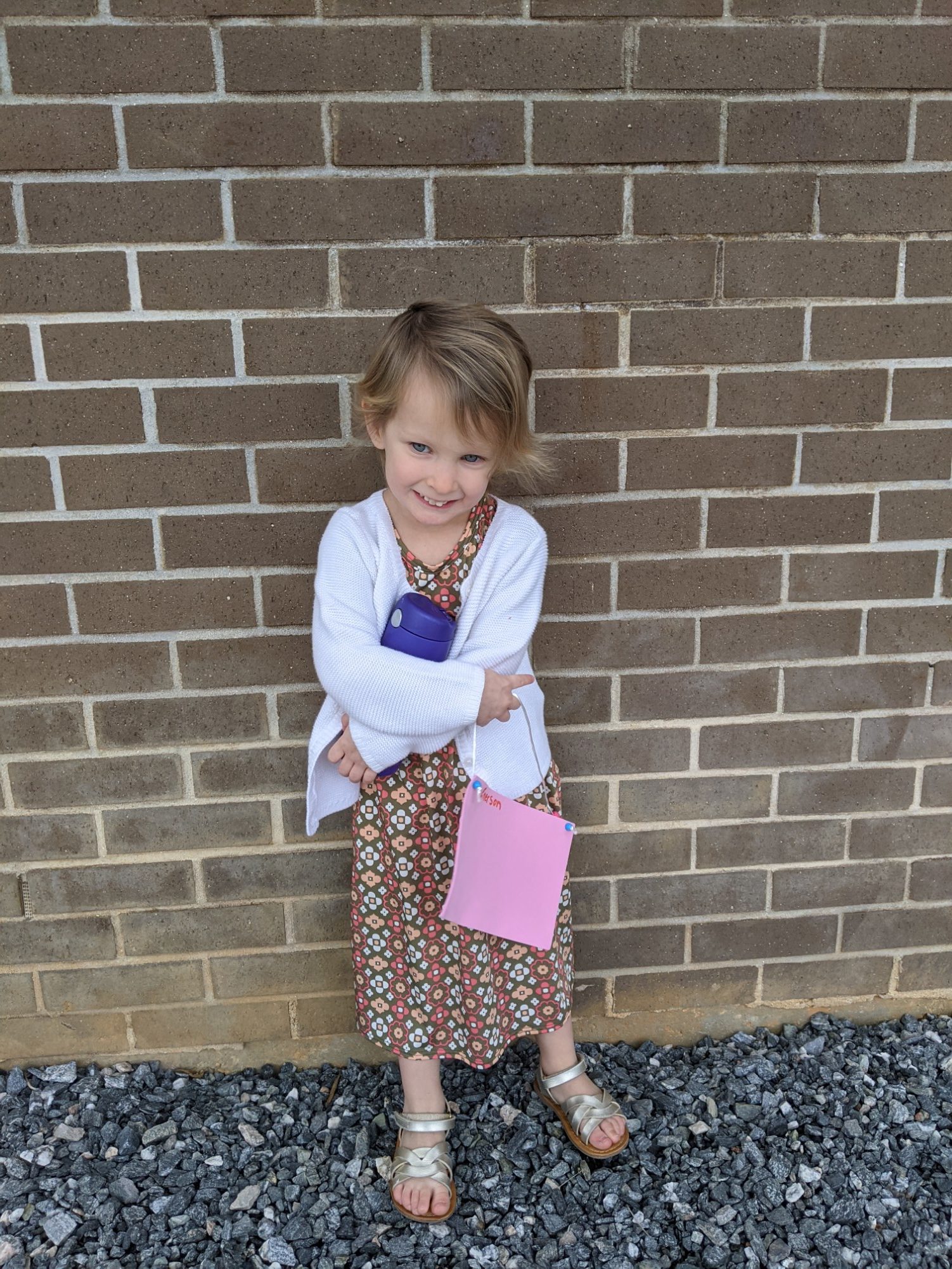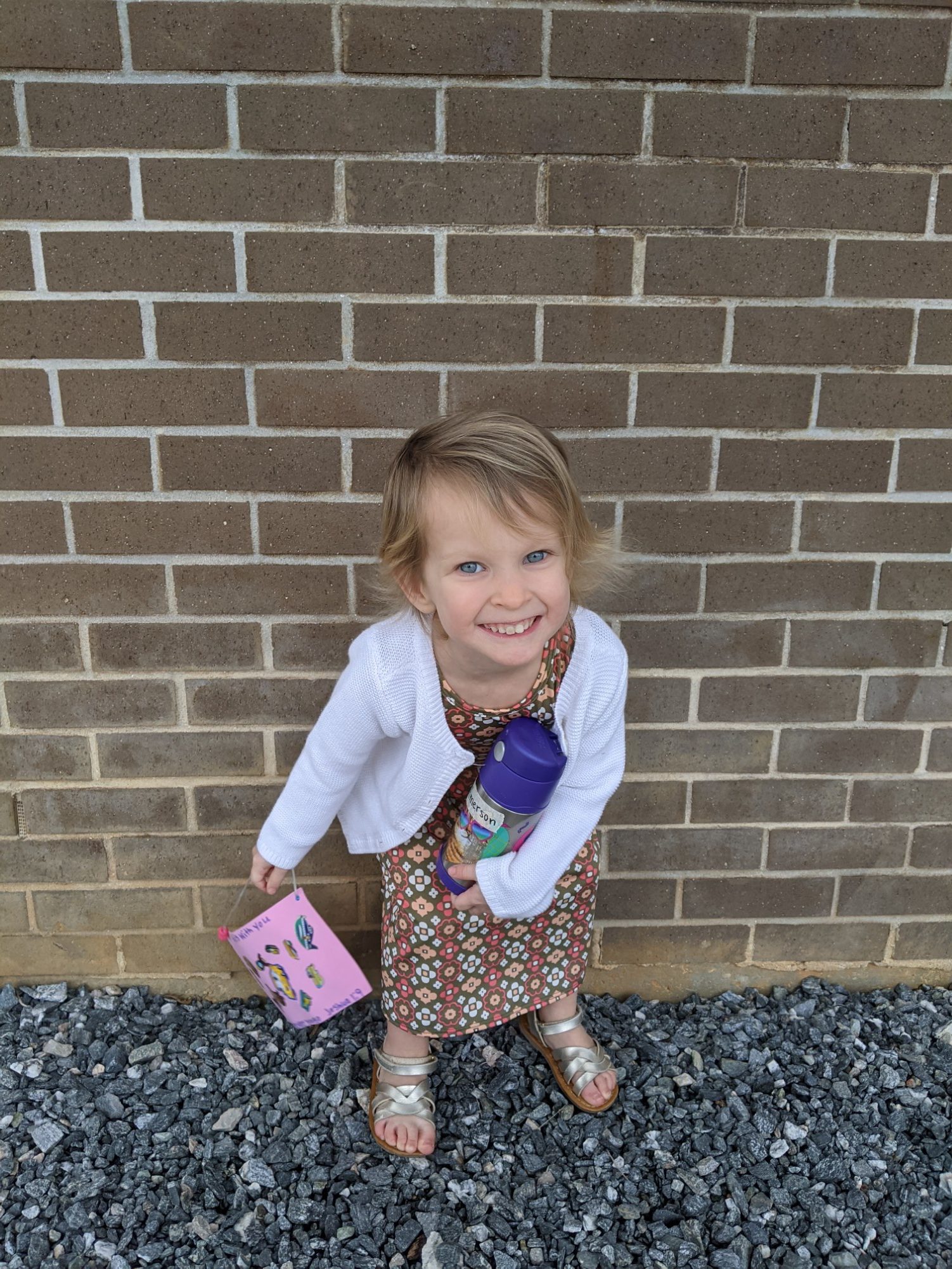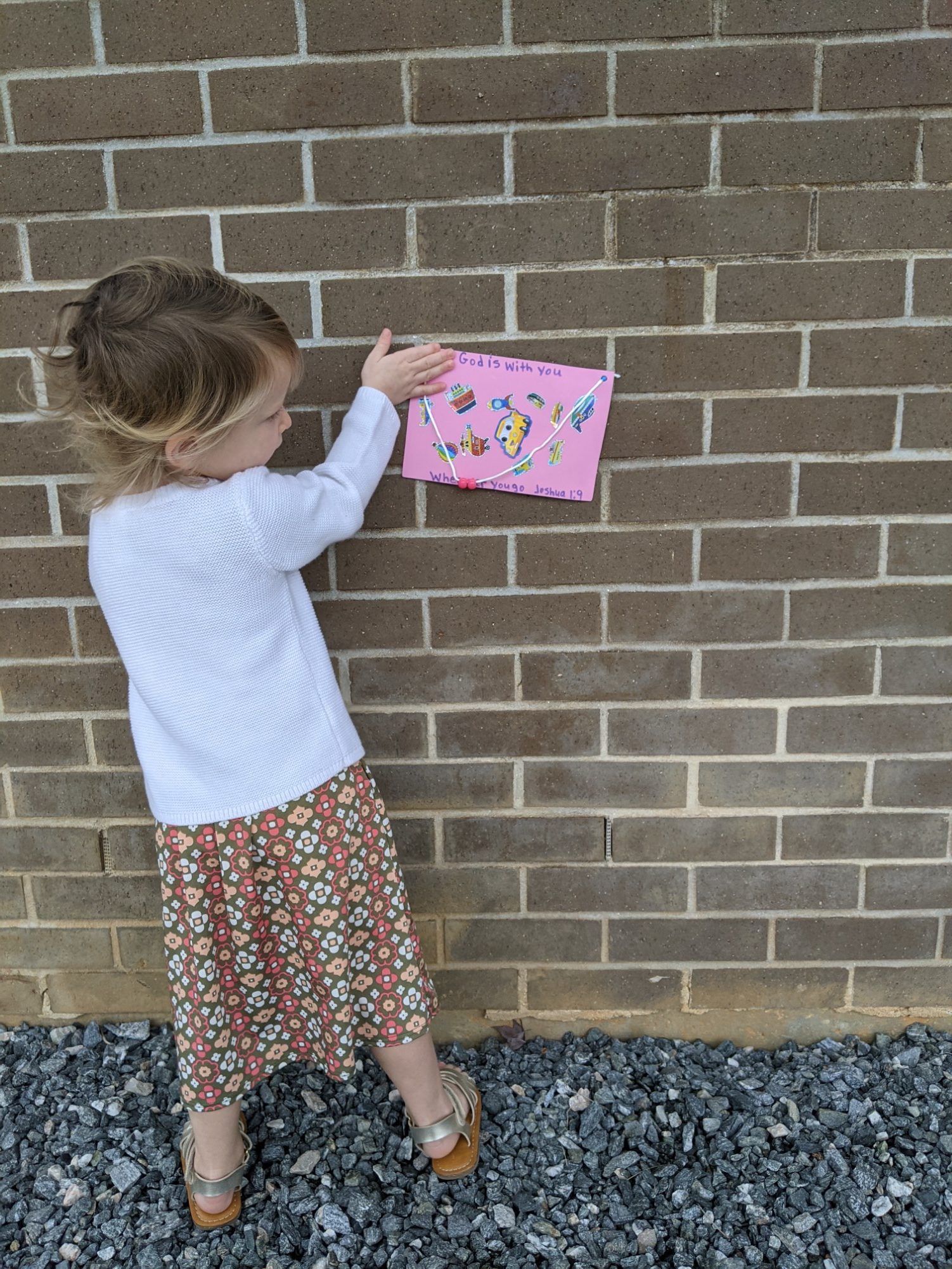 We went to lunch with the family at Firehouse afterwards, and Emmie was in rare form, just acting so goofy and silly certainly the center of attention, providing all the entertainment. She wanted the same chips as Papa, "un-guns," and ate most of his bag to start with. Then she ate some of Grandmommie's Fritos, followed by turkey from Grammy's sandwich, and then plenty of Grammy's Dorito's. Basically, all of everyone else's food, and barely any of her own grilled cheese sandwich.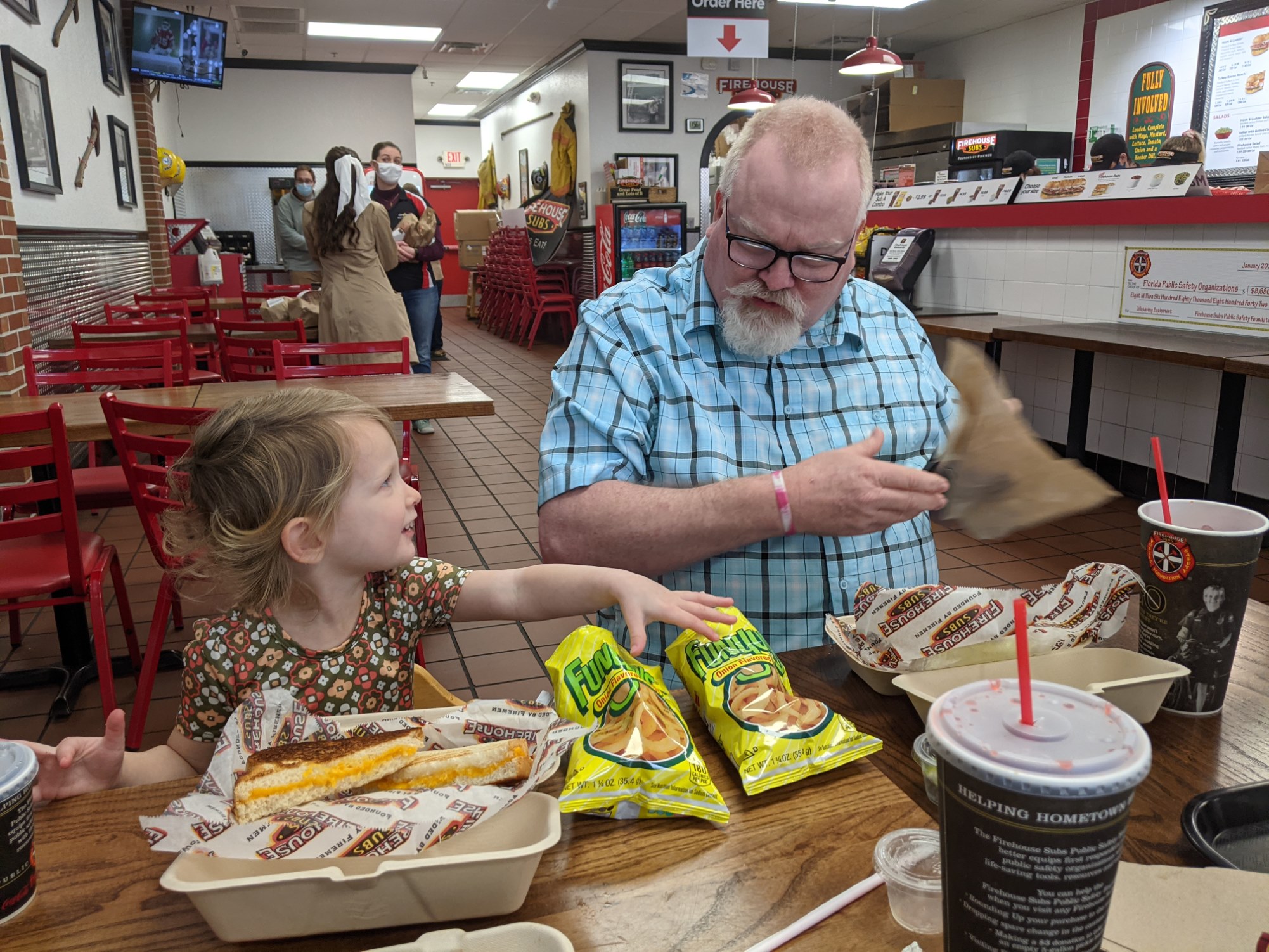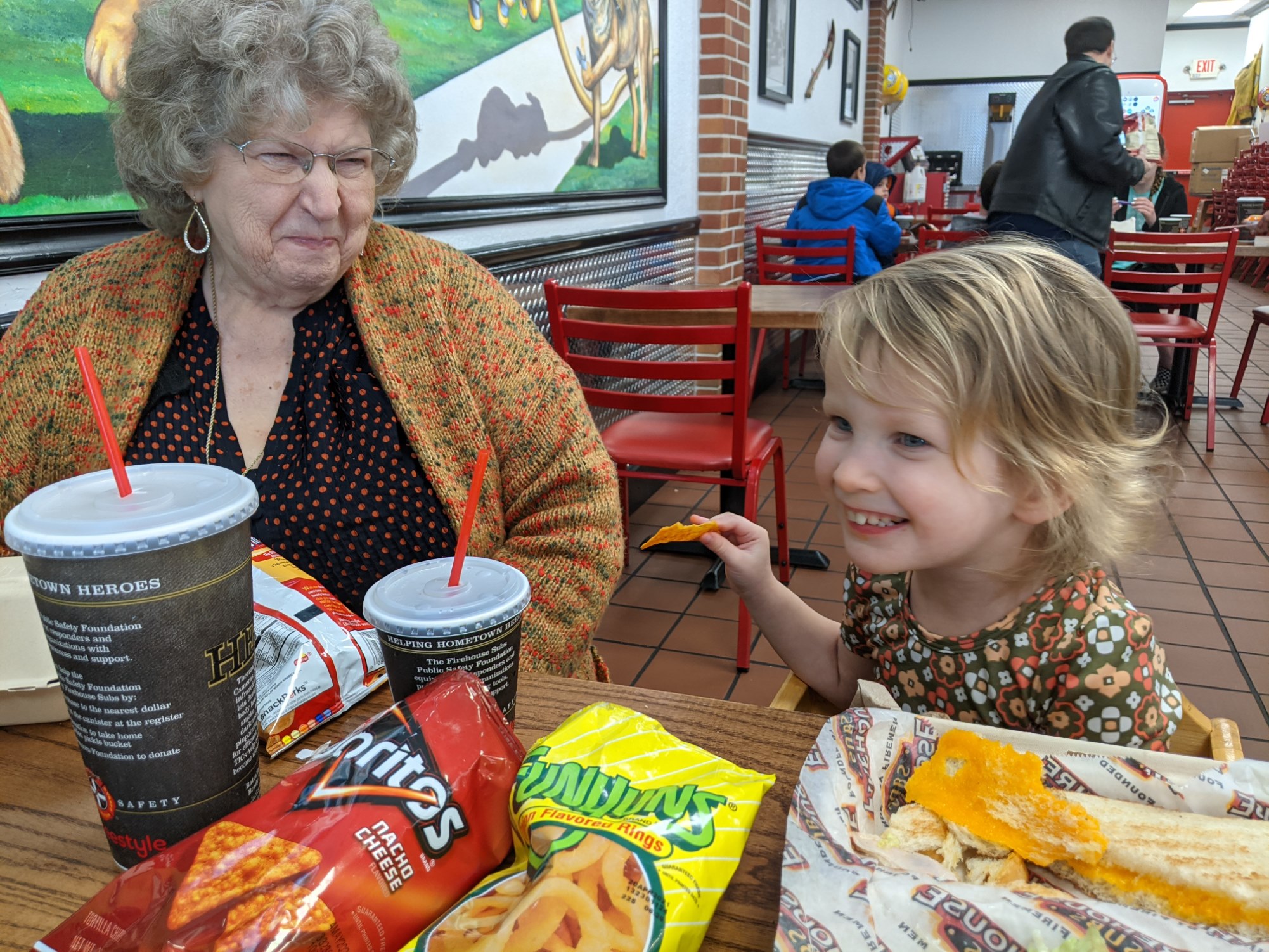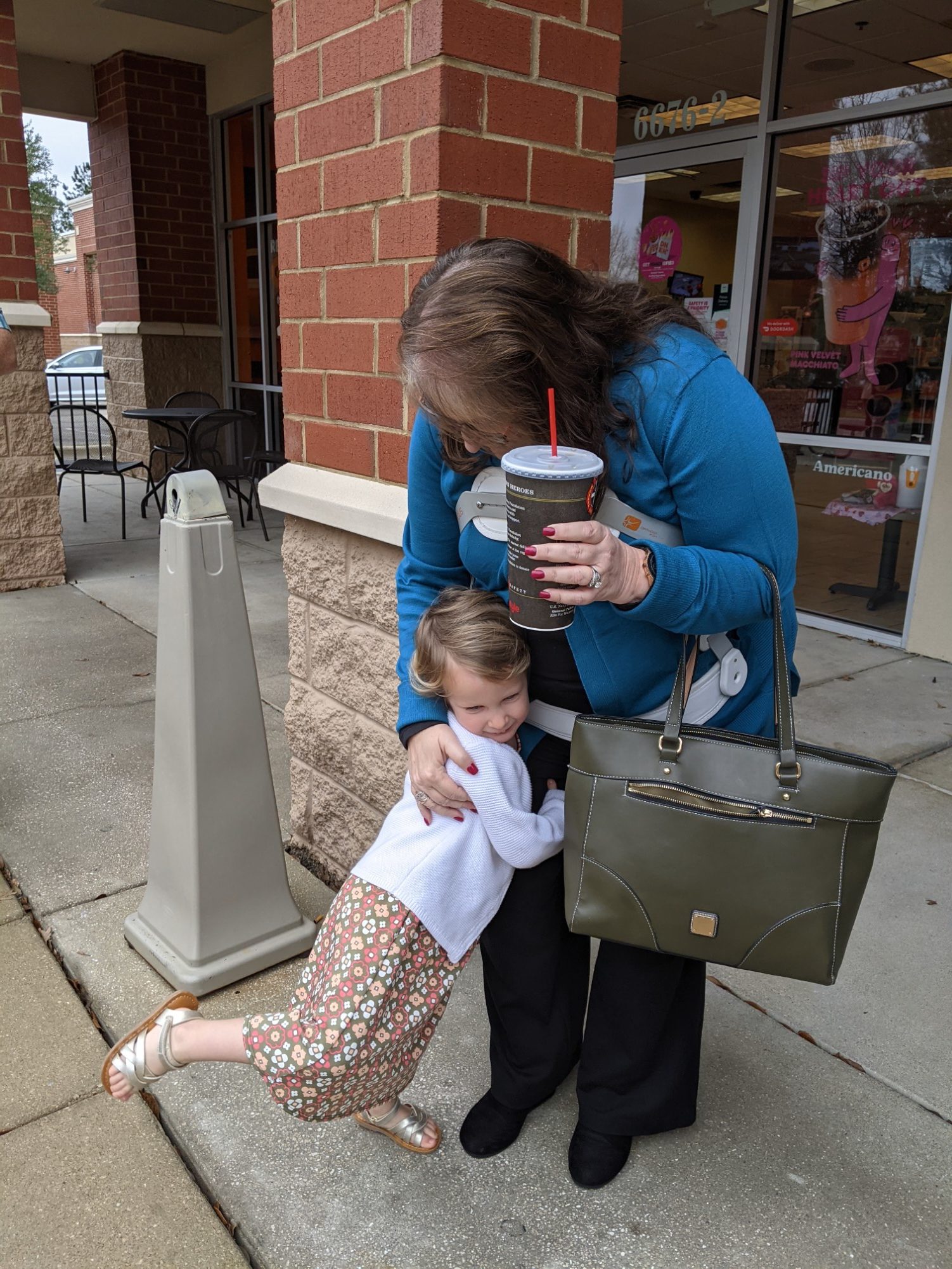 We napped and rested for a while this afternoon, and then snuggled on the couch for a little while before heading over to Nana & PopPop's house for some Super Bowl food… I mean, the game? Nah, definitely just for the food. And the company 😉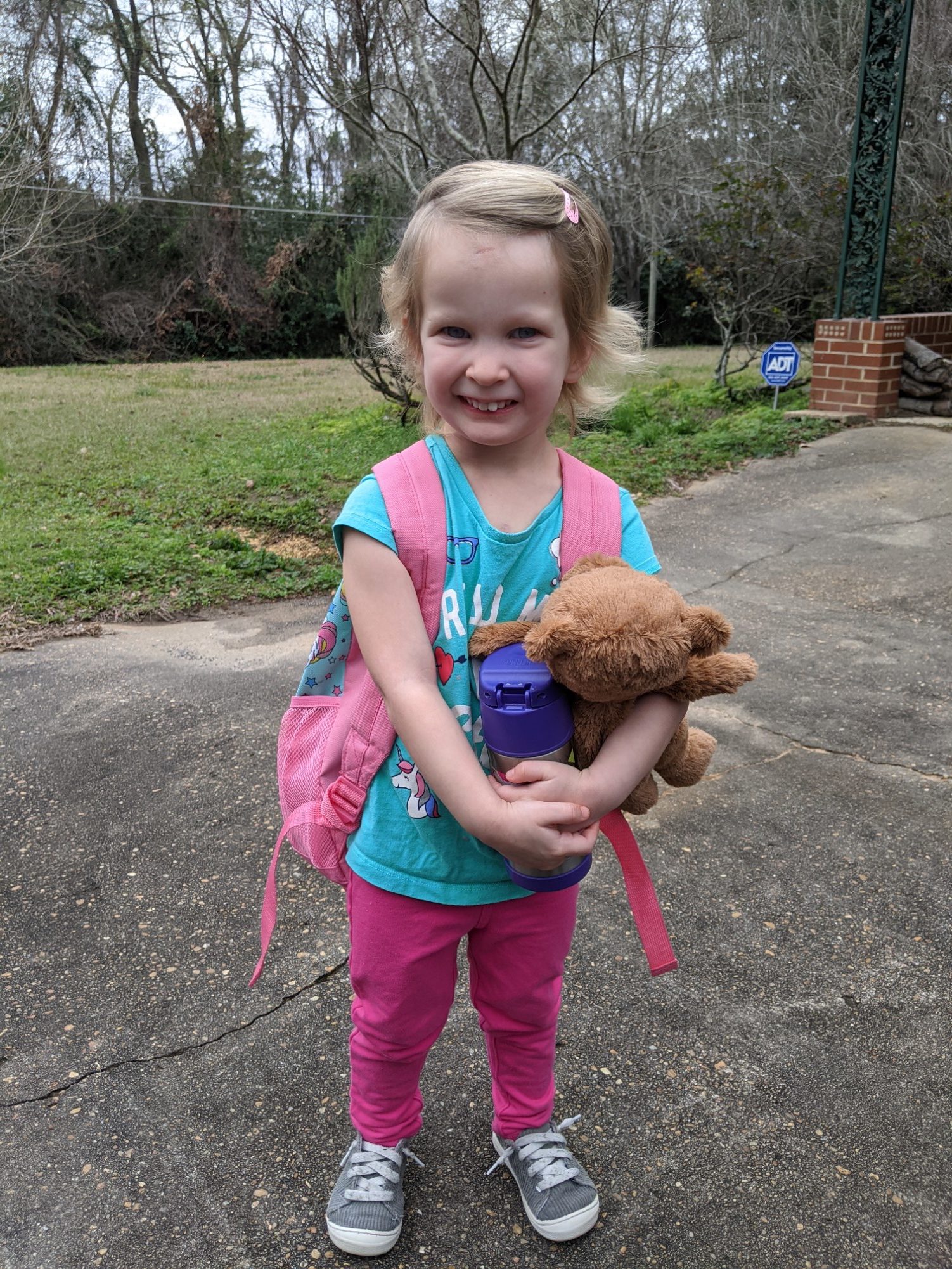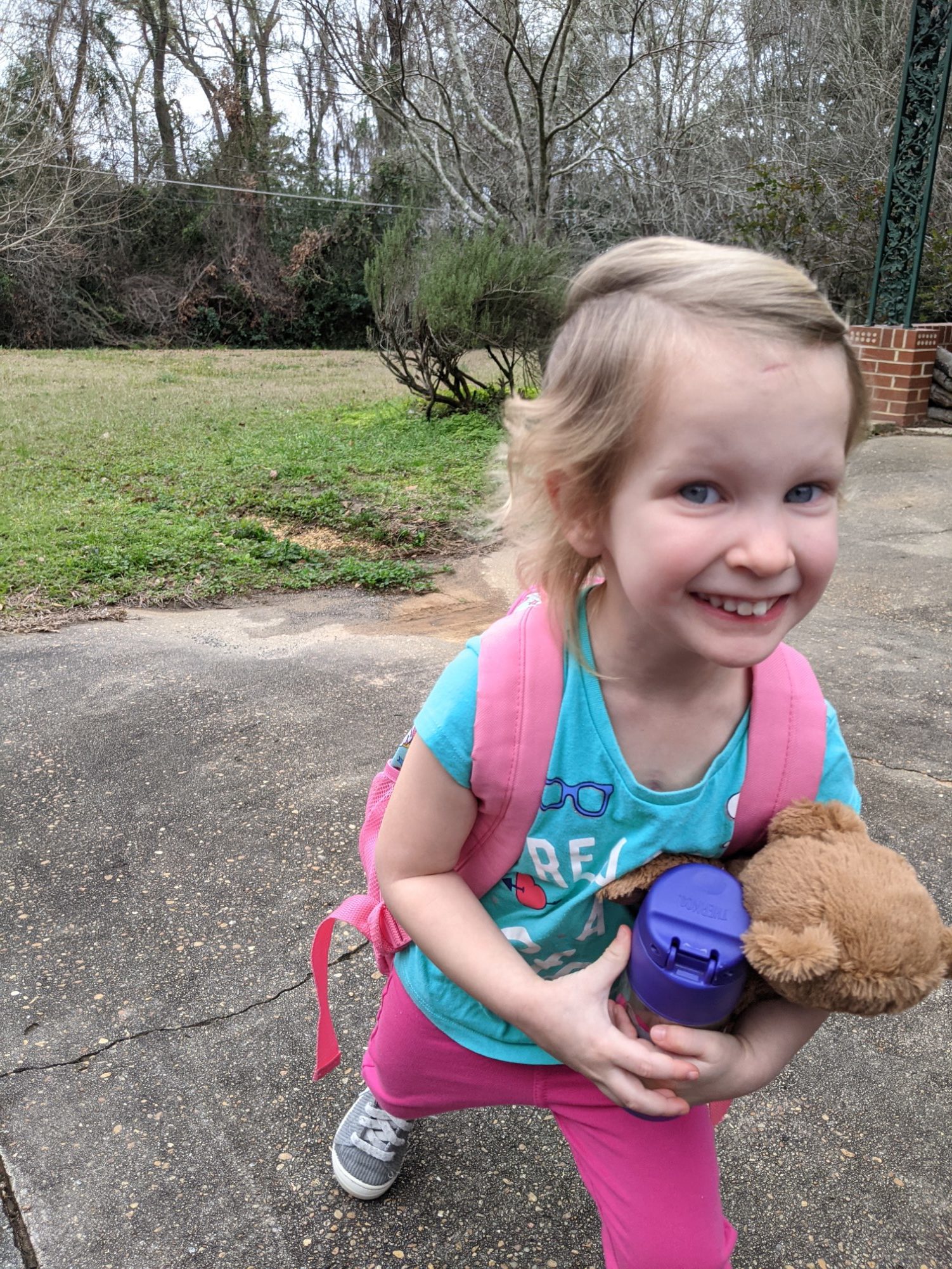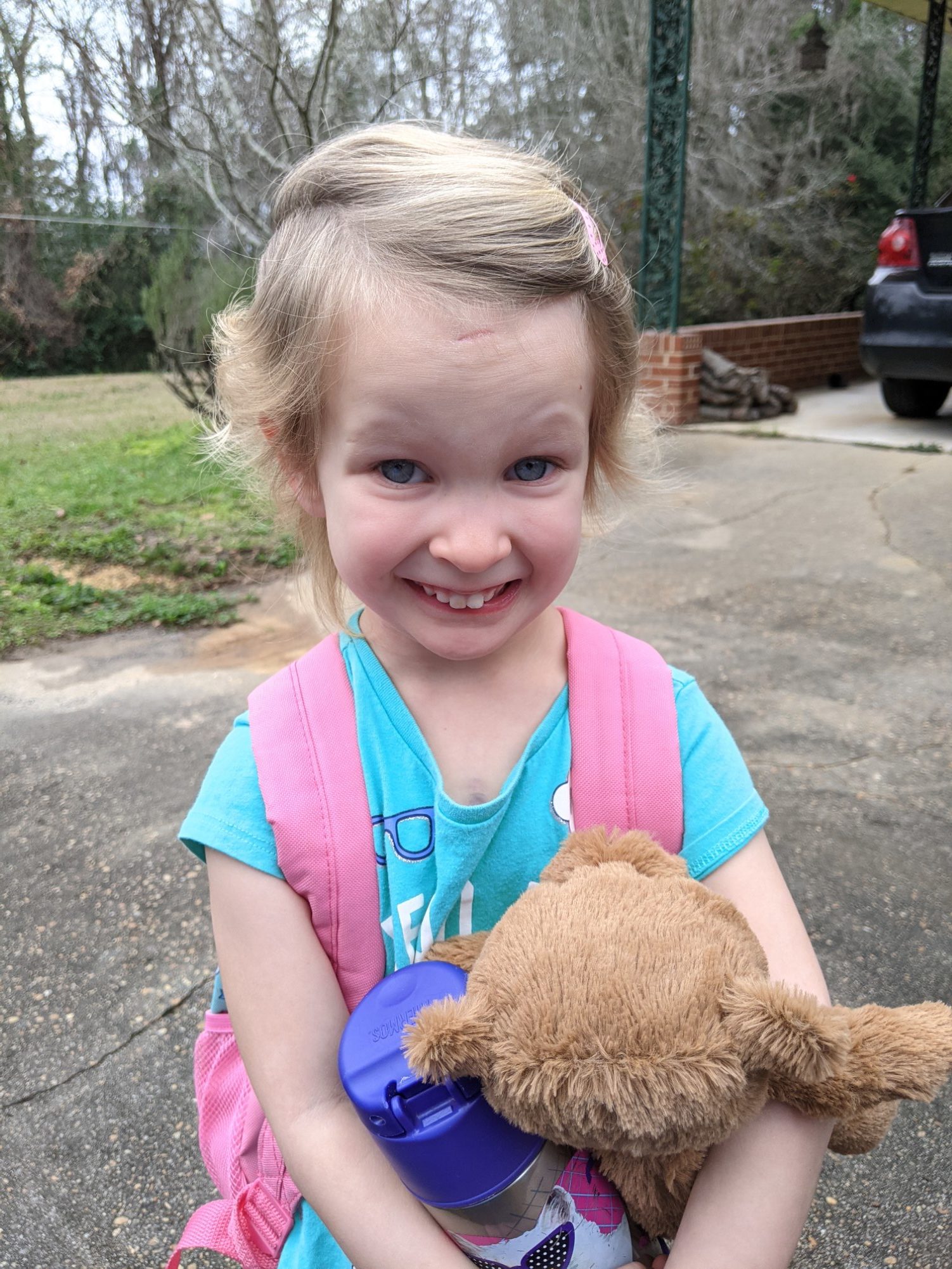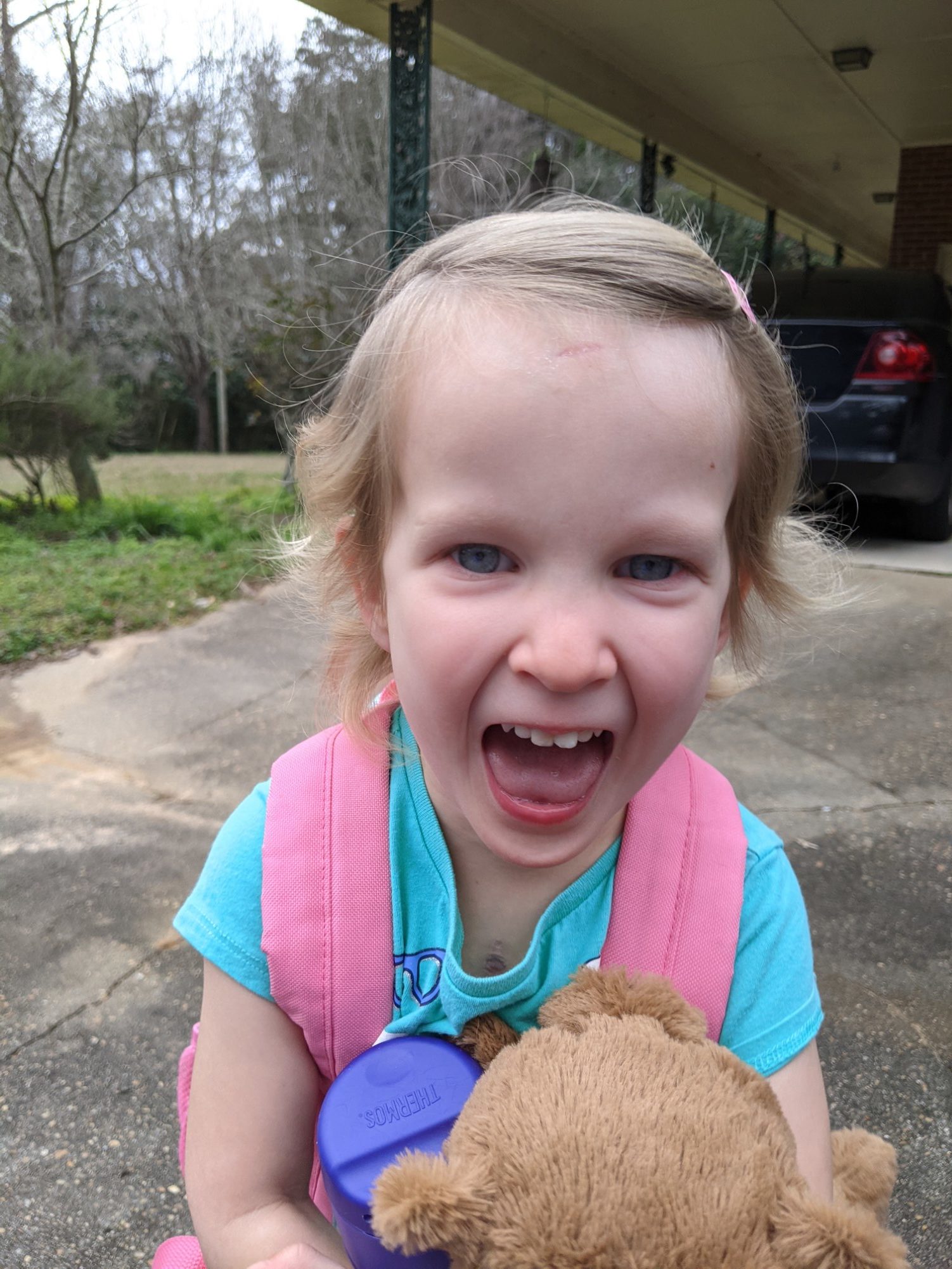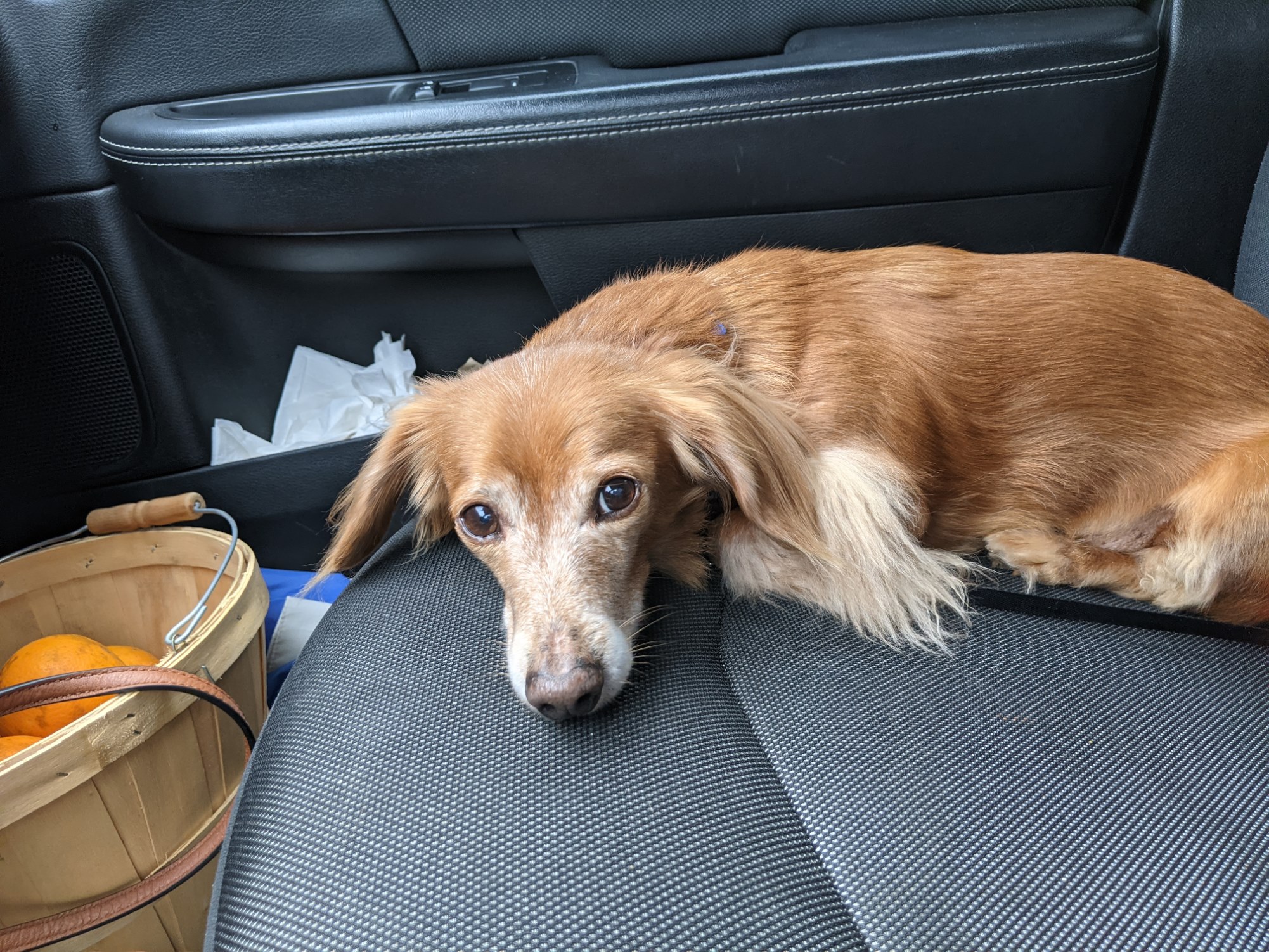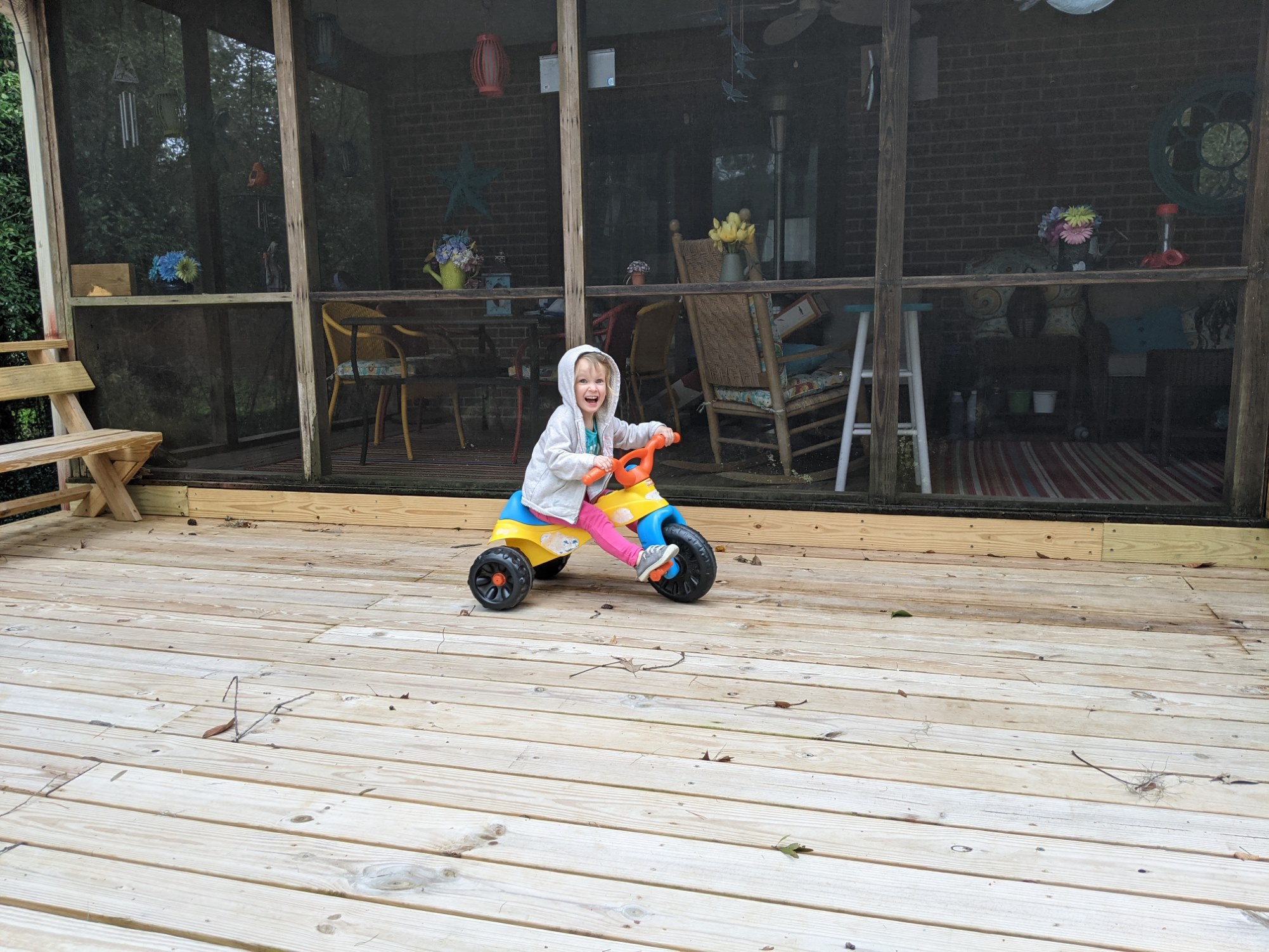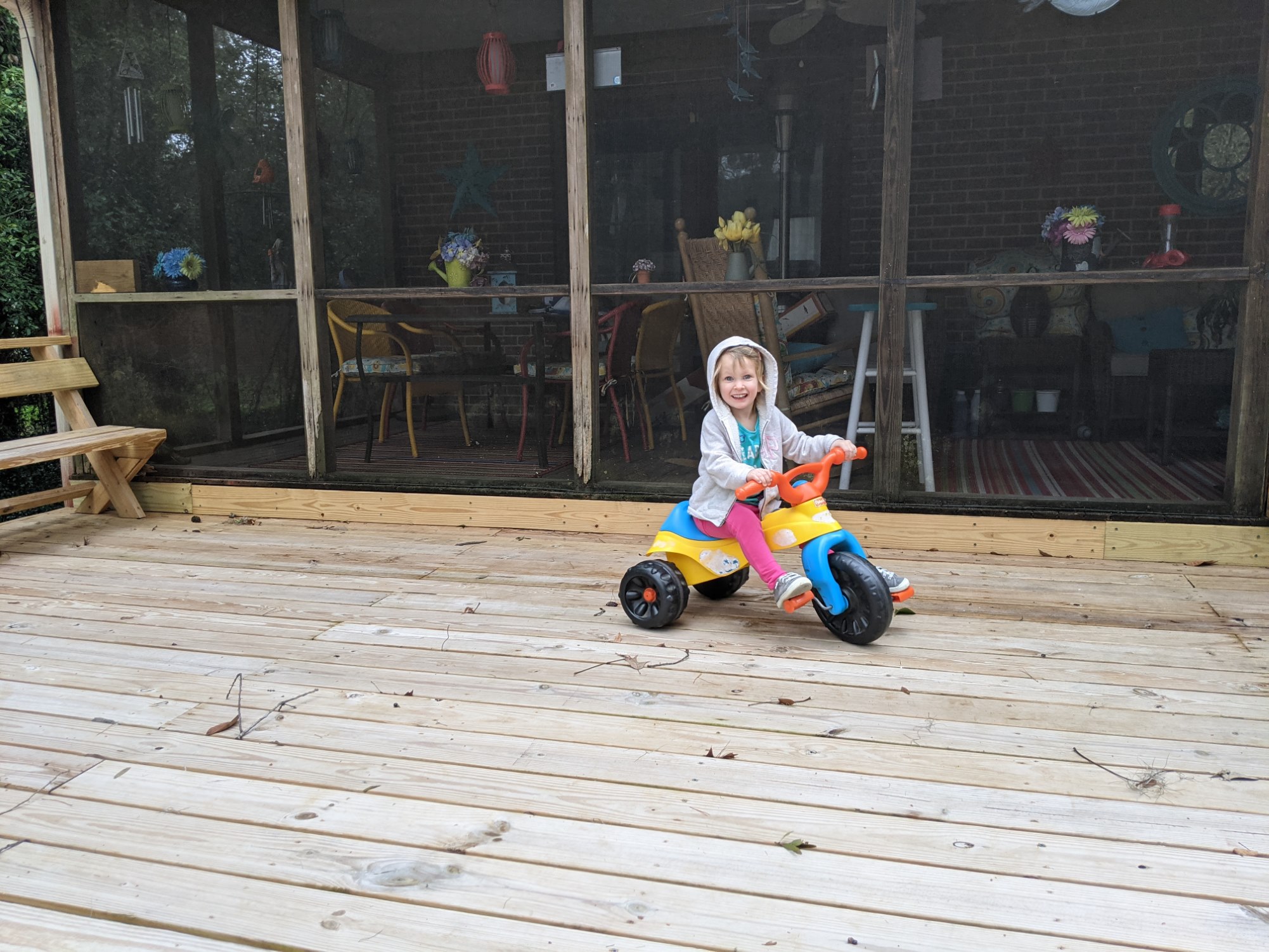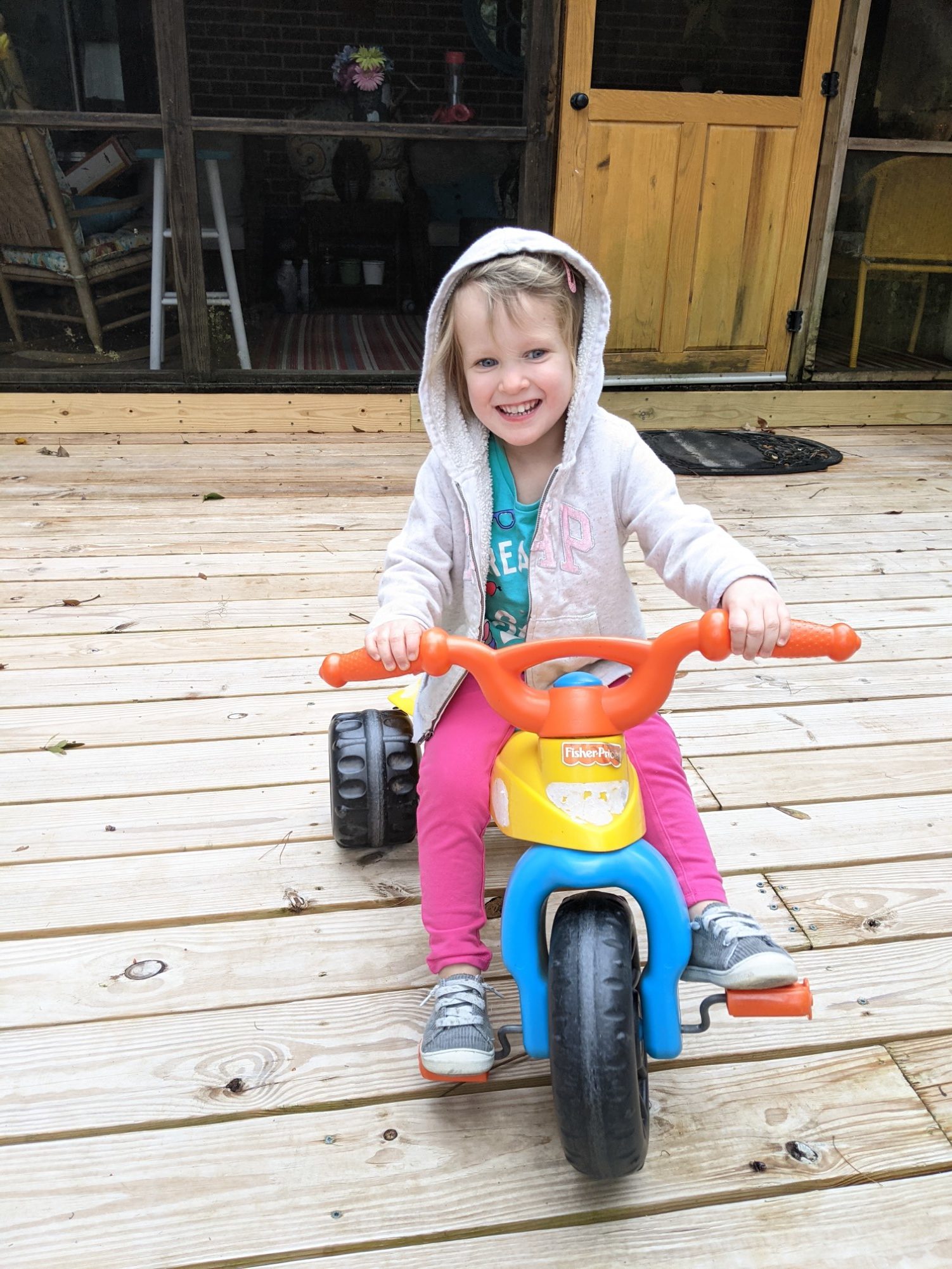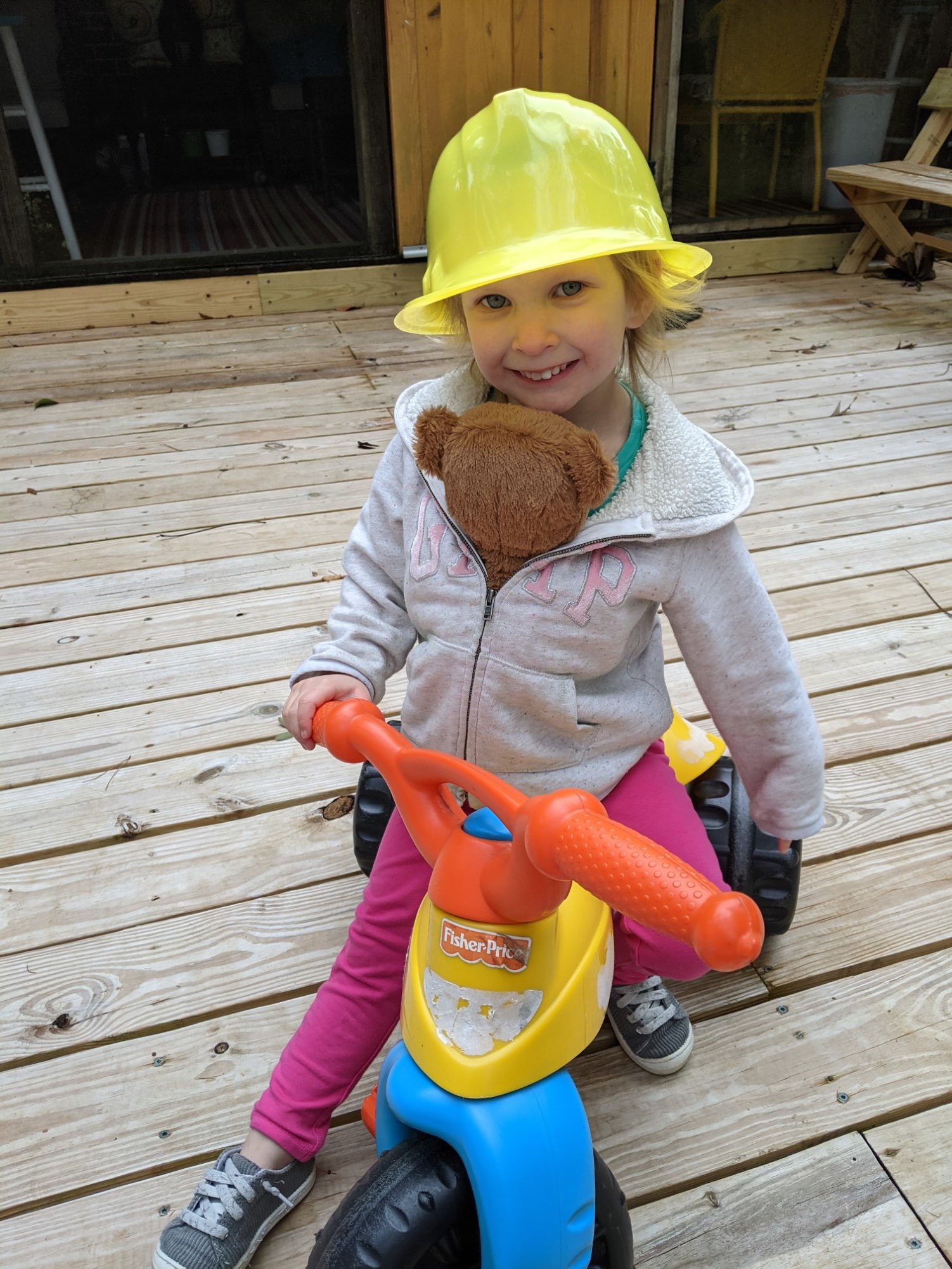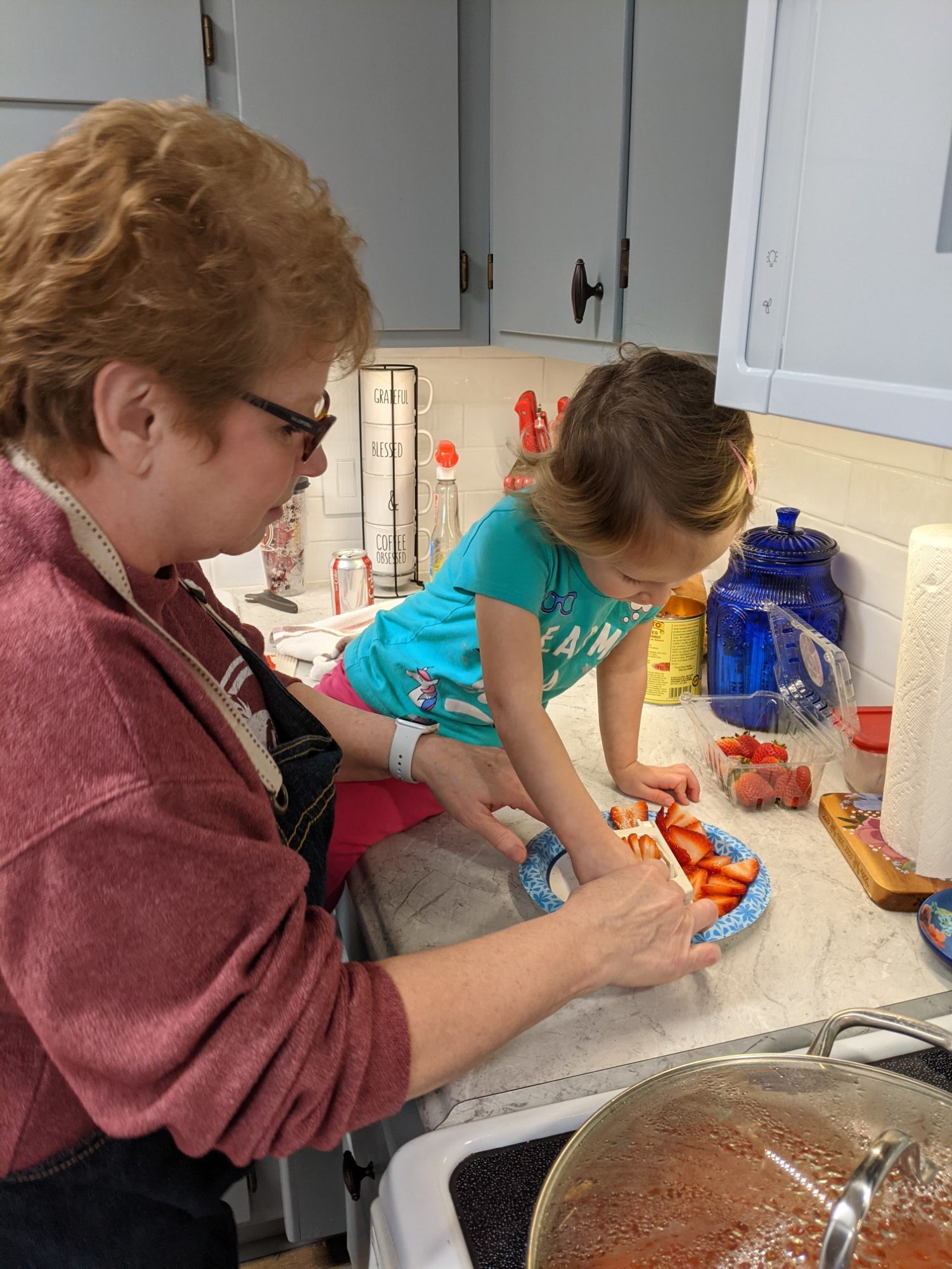 Nana took an online cooking class a couple of weeks ago, and tried out all of the recipes on us tonight – homemade meatballs, pico de gallo, and guacamole. She also made buffalo chicken dip and parmesan chicken bites. Emmie couldn't wait a second longer, and needed to test out the meatballs, so she had like three of them, and loved them.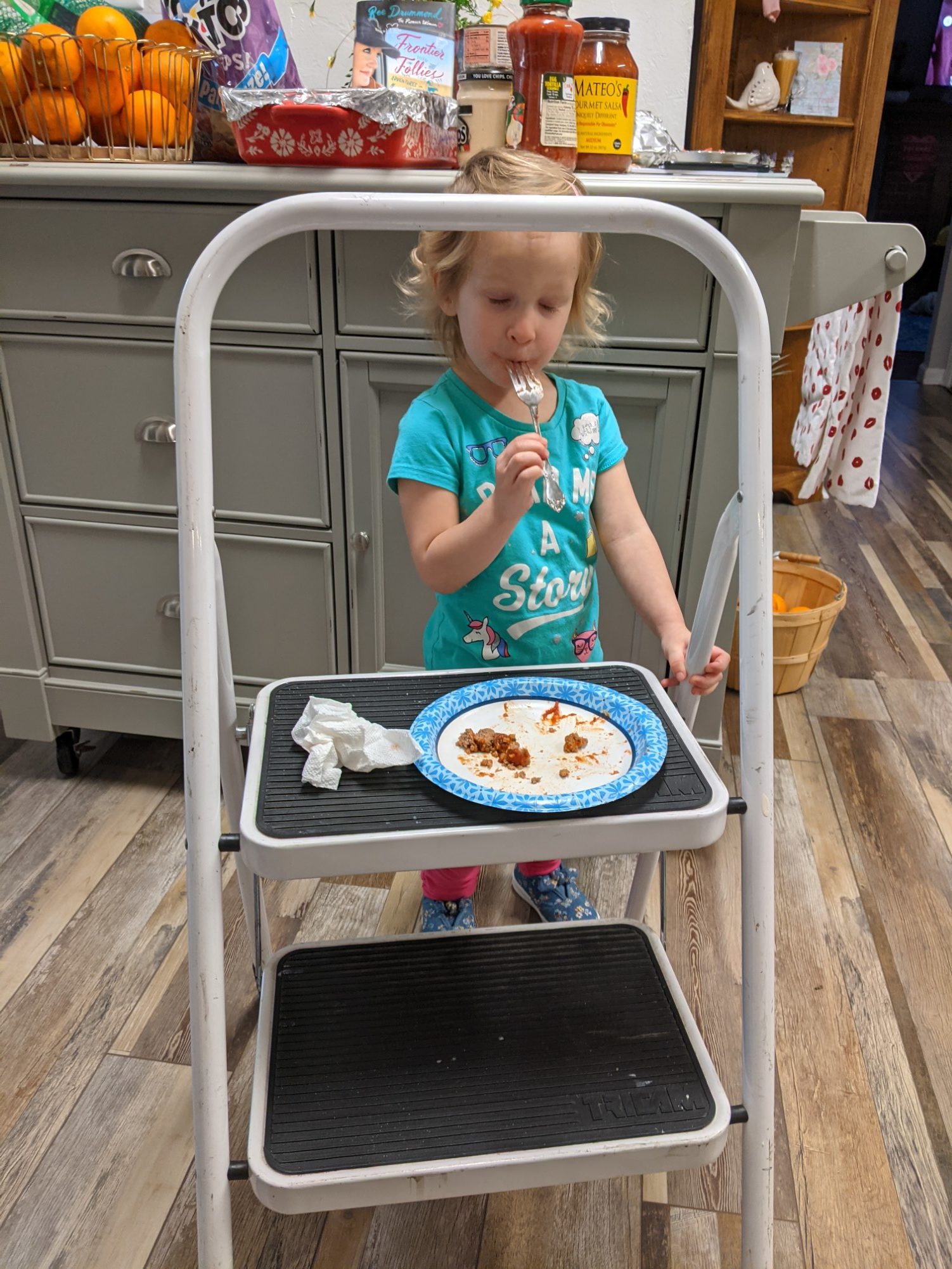 I actually made the guac, and it was DELISH! I used to make this all the time after a friend in college gave me her recipe, but it had been a while since I made it. It was super good tonight though, and was both mine & Nita's favorite thing of all the foods.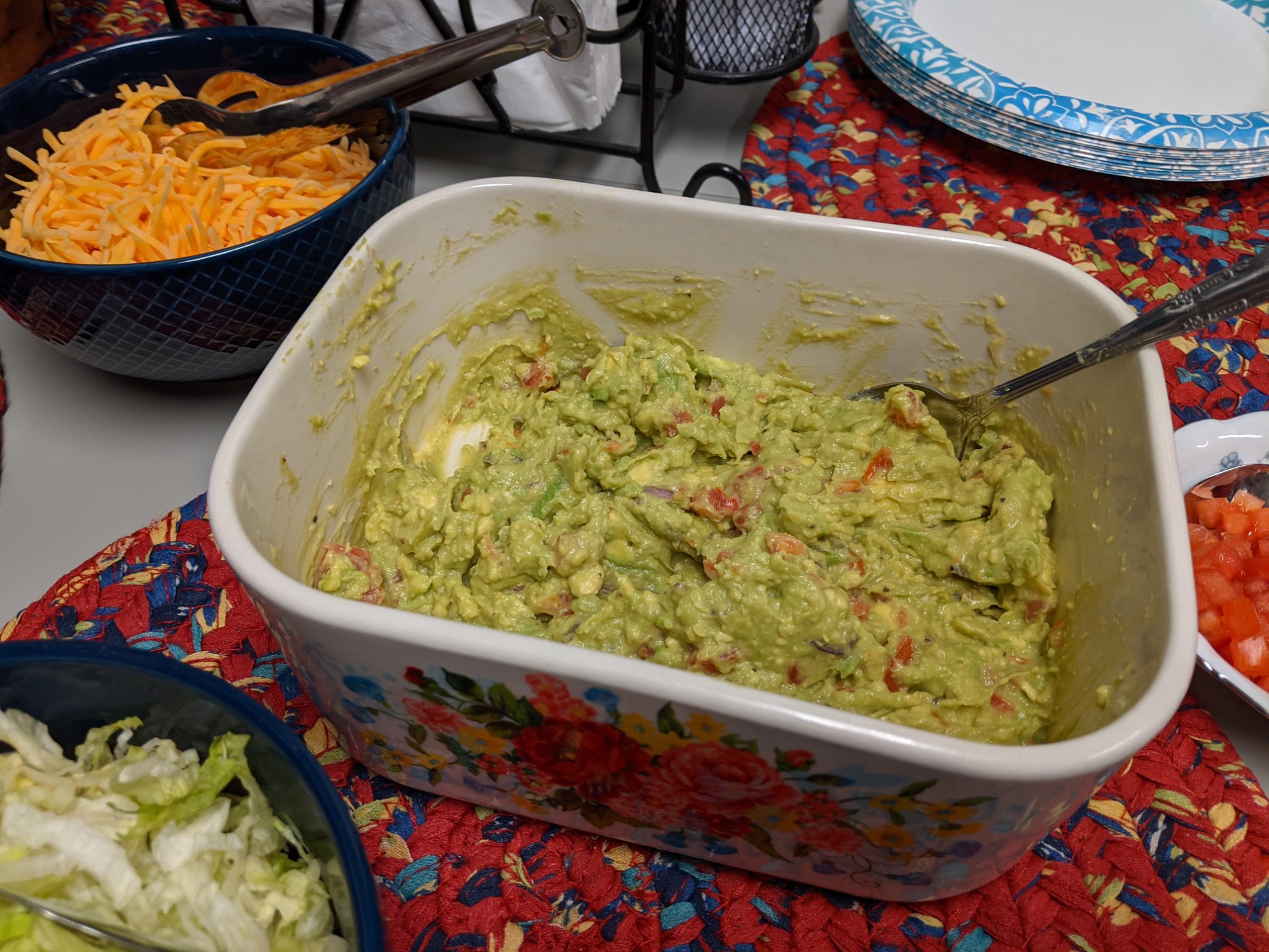 We put the meatballs on small rolls, and had mini meatball subs, and made nachos for our "first course."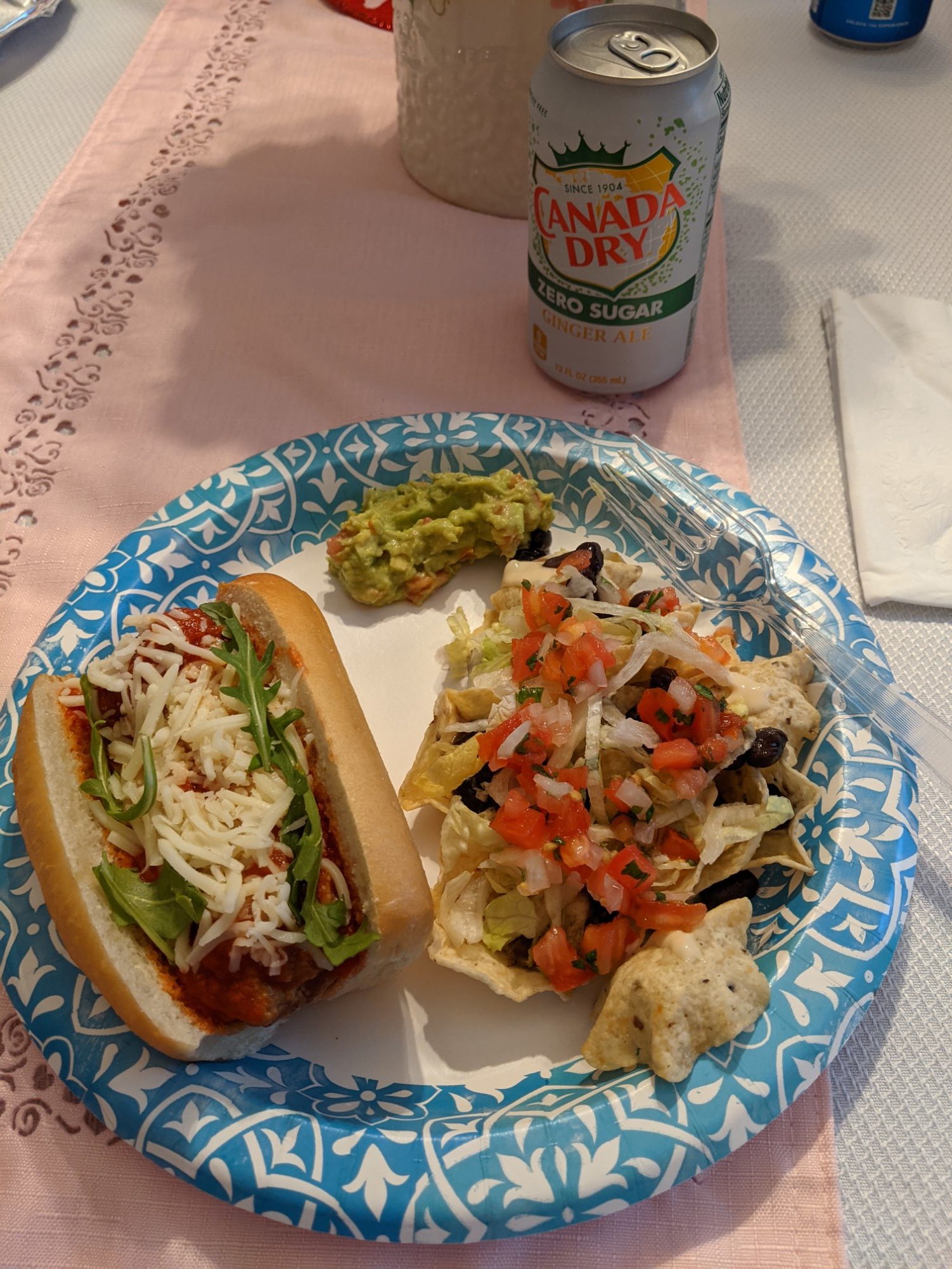 Emmie had this entire fudge pop for her dessert, then Nana and Emmie played games with Emerson while we waited on the chicken dip & chicken bites to bake.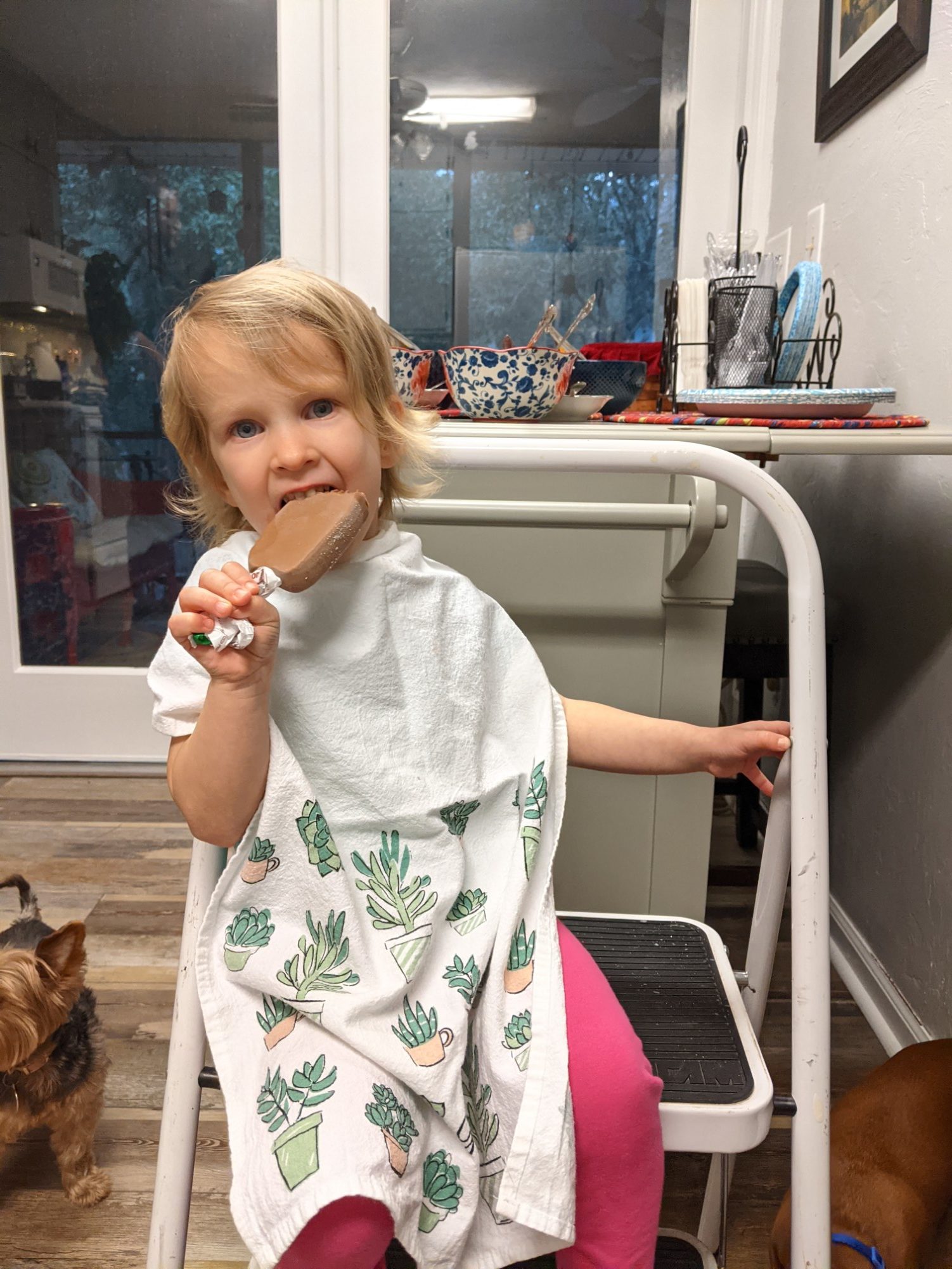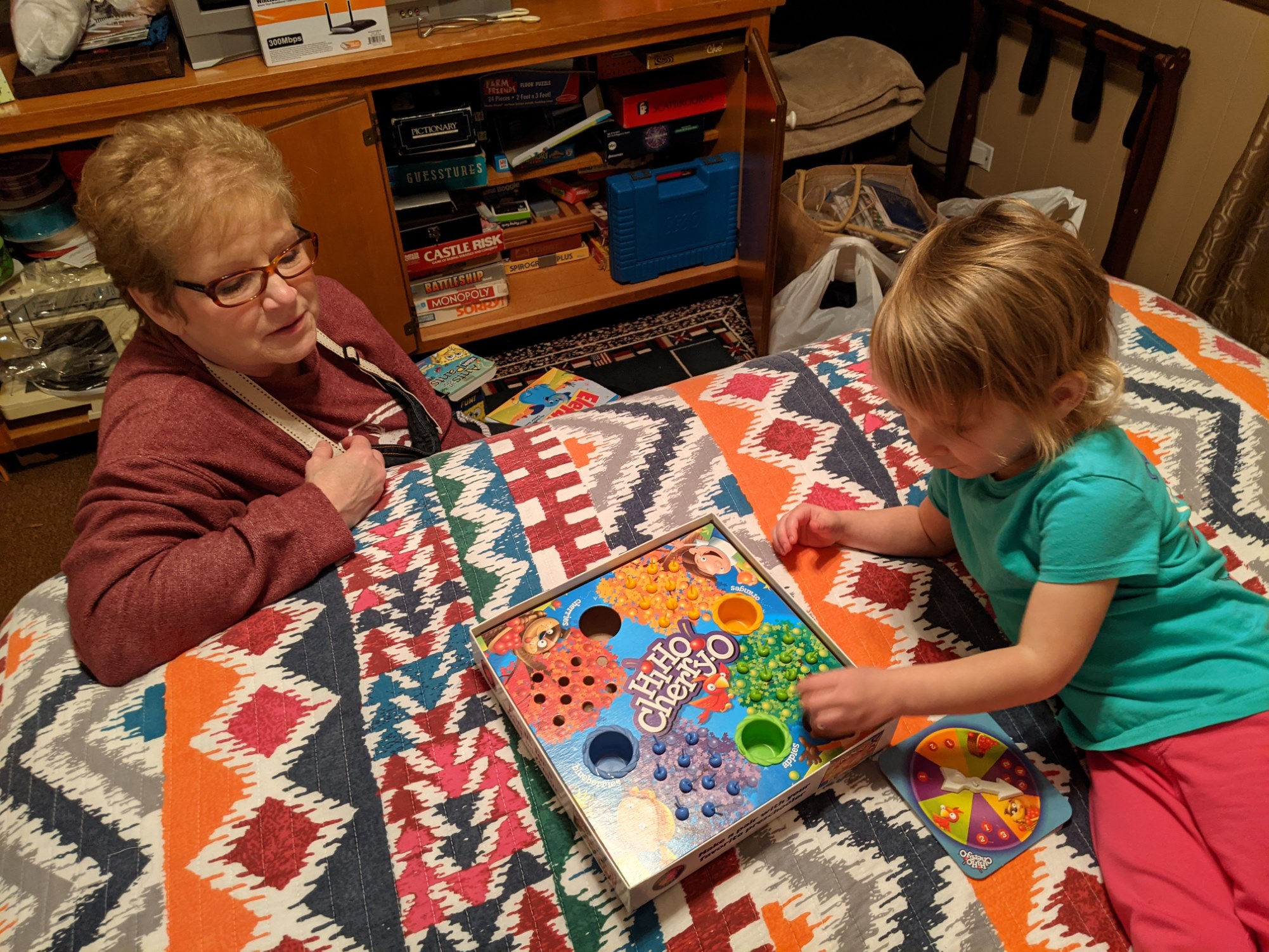 And then even though I was already pretty full, we had these parmesan chicken bites and buffalo chicken dip for our "second course," and these chicken bites were sooo yummy! We mixed parmesan, garlic, oregano, basil, thyme, & rosemary, then dredged all the chicken pieces and baked them.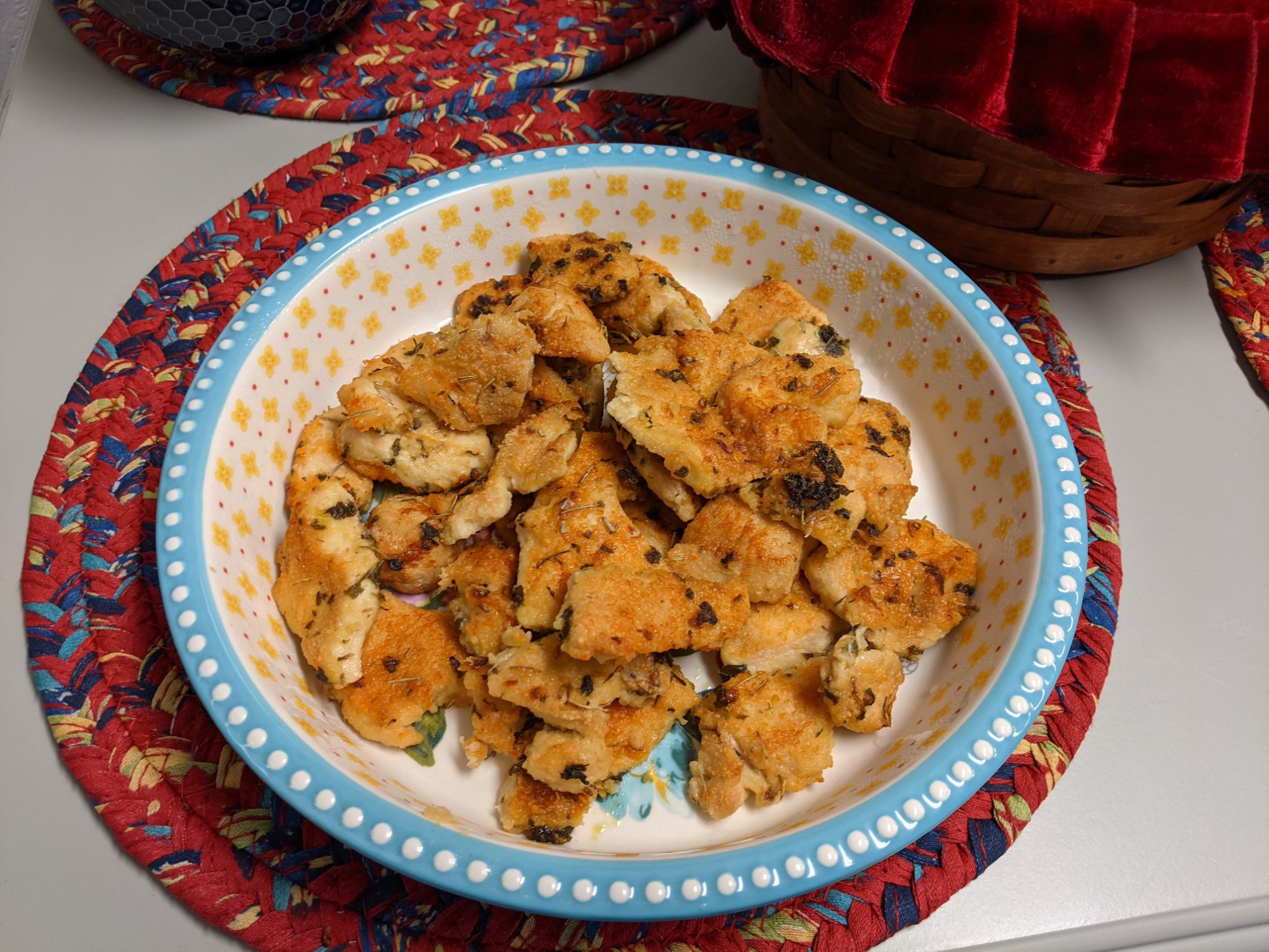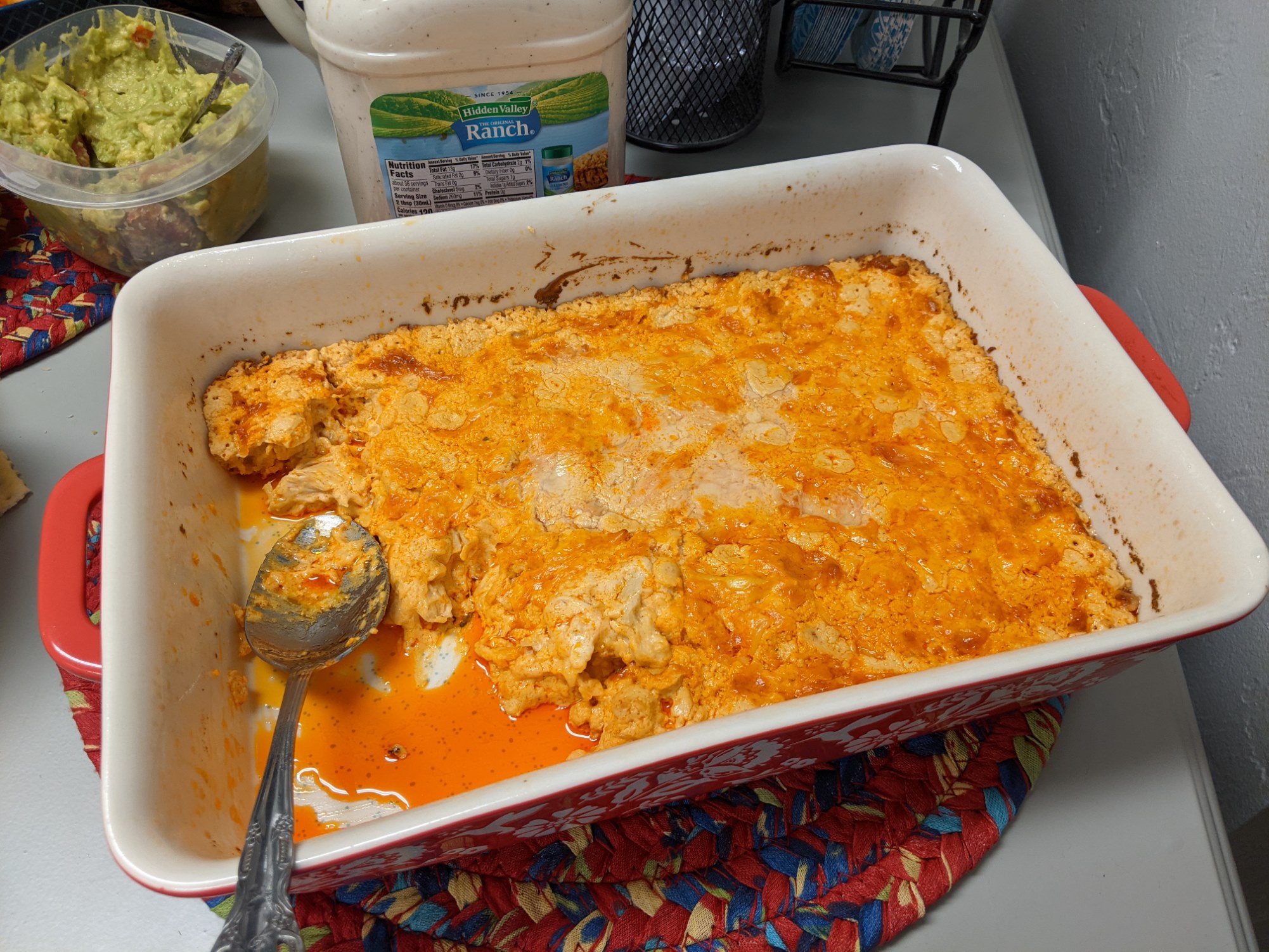 Nana and I spent some time cleaning up and divvying up all the leftovers (she sent at least half of everything left home with us!), and Emmie entertained us singing "Happy birthday" on her little microphone.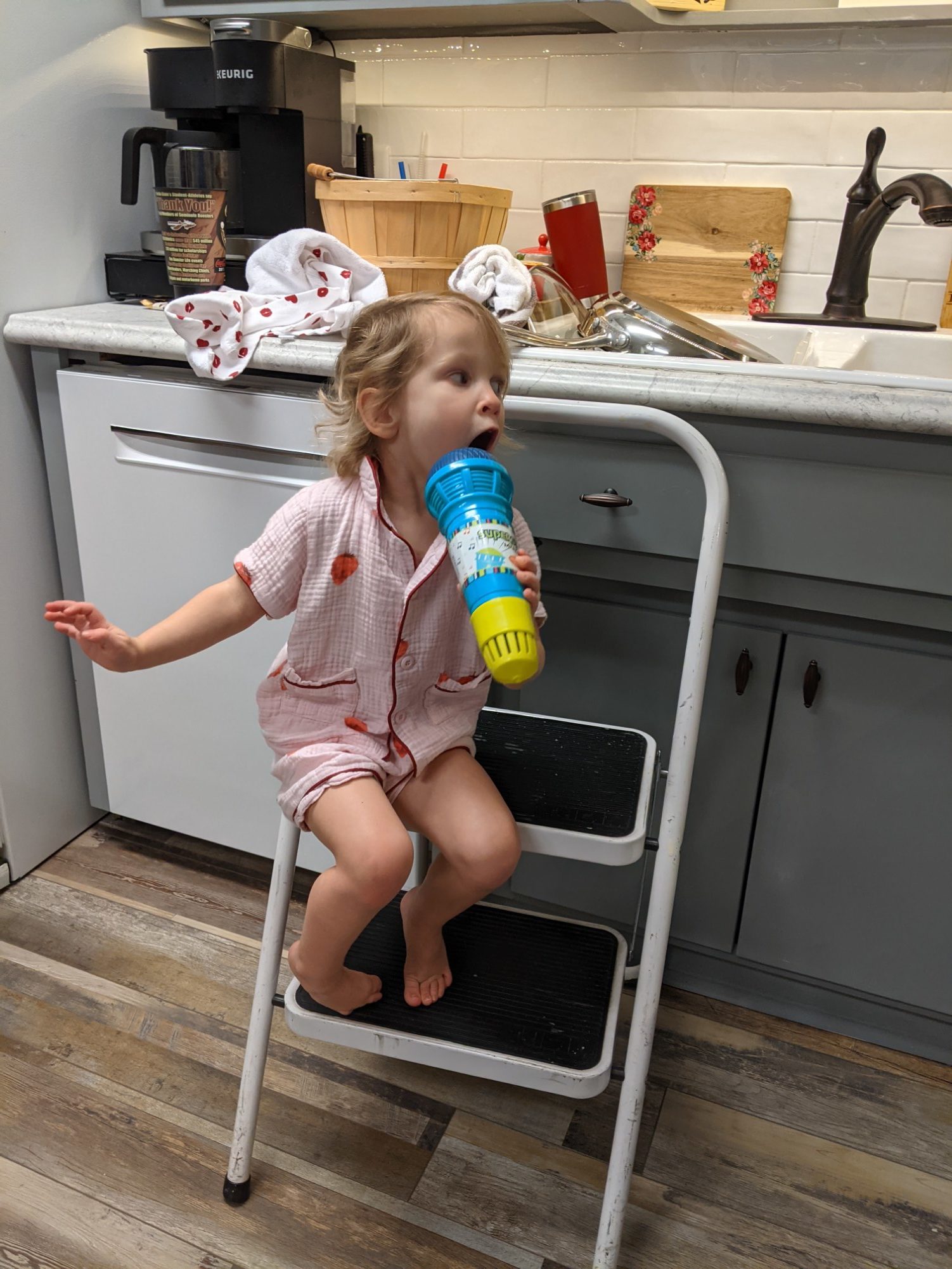 It was already past her bedtime by the time we got home, but we read a book and since we were all so exhausted, bedtime actually went pretty easily.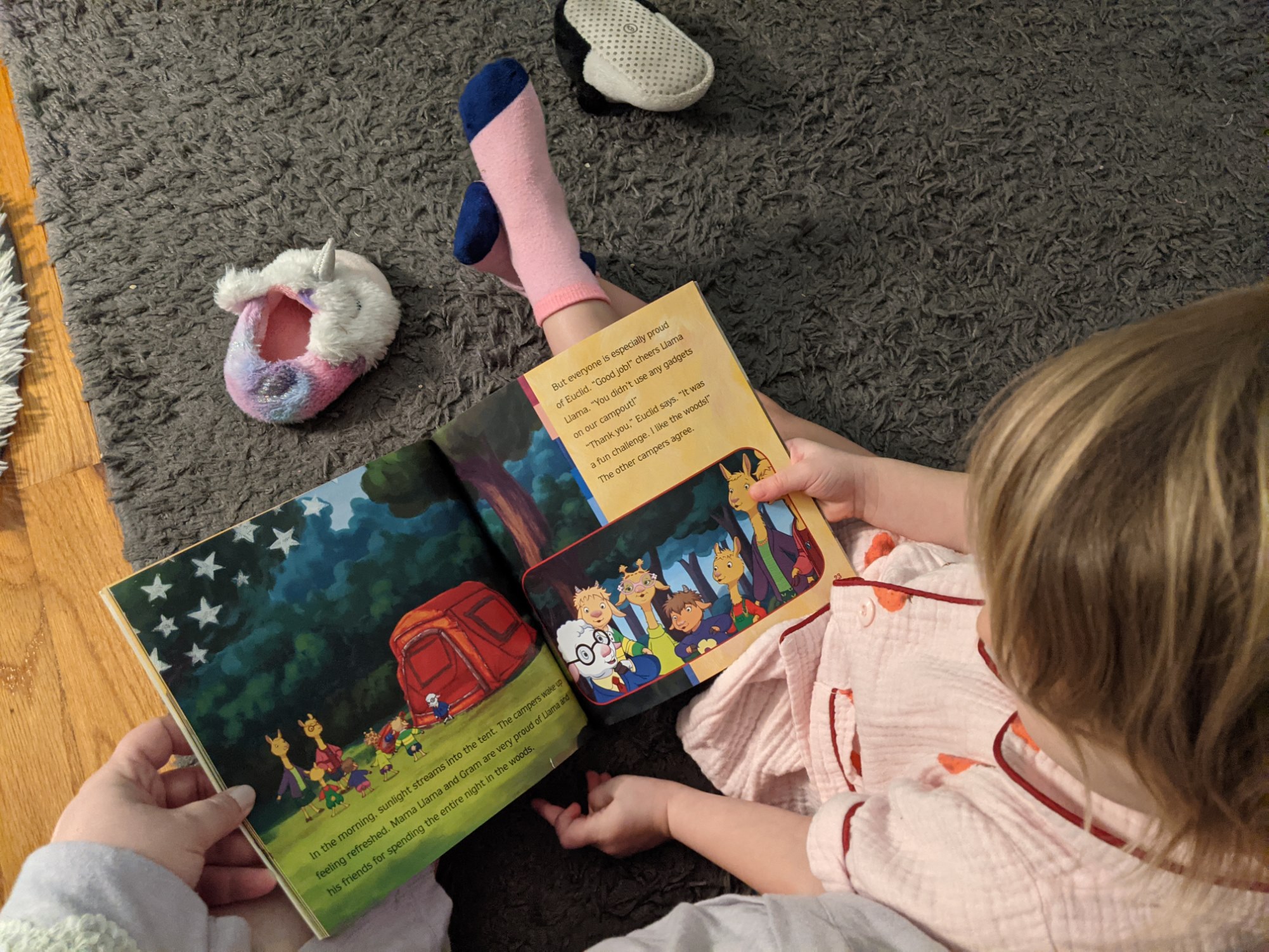 Jeff is already in bed, and I'm gonna head there pretty much right away myself. It's been a long day, and I'm beat!