Emmie is still just taking her time with the whole walking thing. She will stand more on her own, but only when she wants to. At drop-off this morning, I tried to get her to walk to me (and I really thought she was about to), but of course she just plopped back to her butt. Then she turned around & stood up, and I thought she was gonna walk to Ms. Heather reading her a book (to distract from my departure), but then she didn't do that either…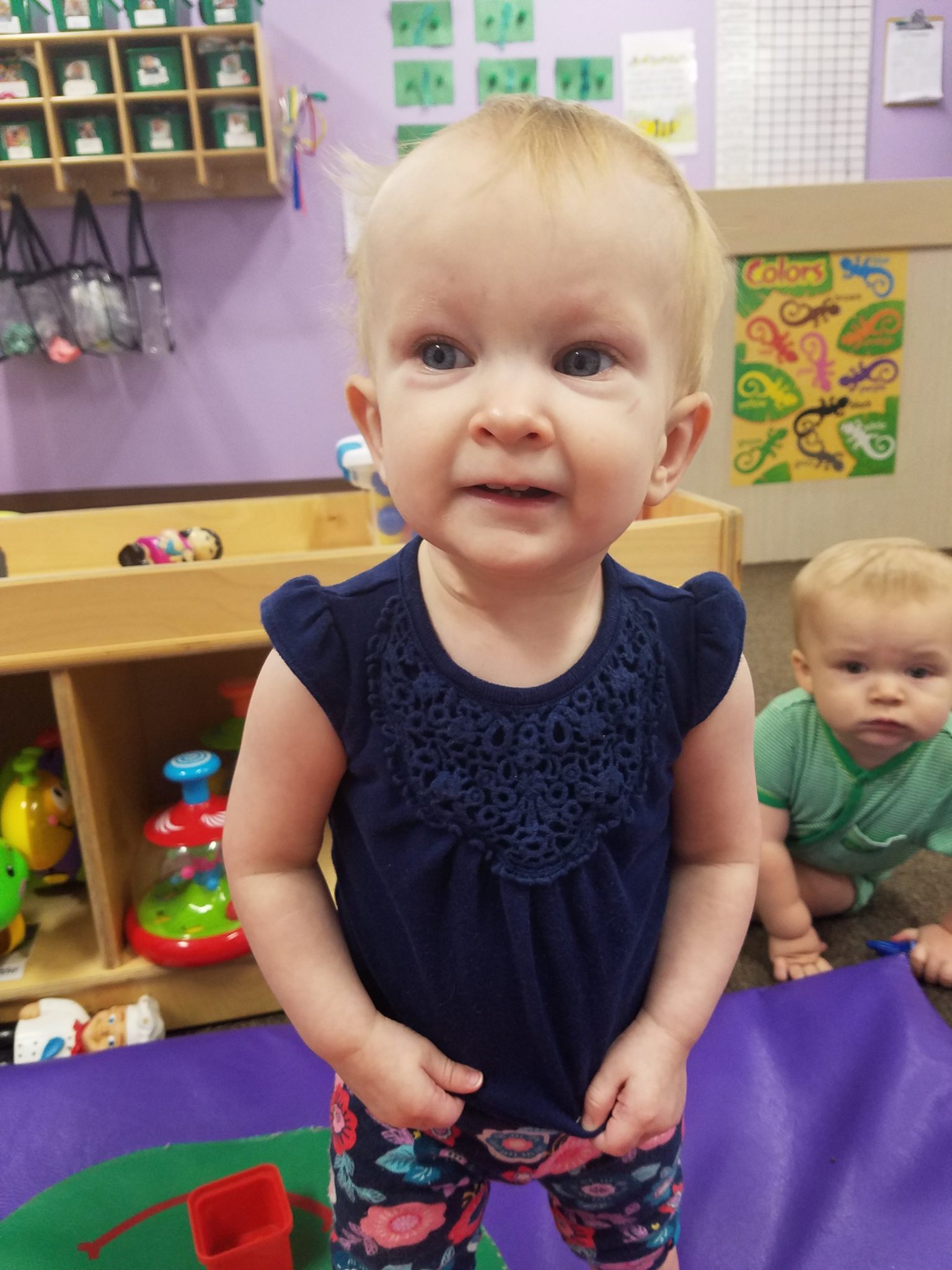 So basketball camp for the boys doesn't start until 9am each day, so Jeff doesn't drop them off until 8:30. I still get to work at 8am though. Well today around 8:45, Jeff texted to say he got Bojangles for breakfast. I respinded, "You coulda got a biscuit for me too!" And I was surprised when he answered back, "I did!" So he dropped it off at my office. What a sweet hubby I have!
Then daycare sent me these photos today, of Emerson painting with a (plastic) carrot! (Which I totally thought was real at first.) You can tell this girl is really gonna like arts & crafts. I foresee many projects in our future throughout the years!
And then at home tonight, the five of us just all had so much fun together before and after dinner. Daddy & the boys played with Emmie while I got our super easy dinner ready. We had store-bought/microwaved beef tips (I highly recommend the refrigerated Hormel brand) over boil-in-bag white rice, with corn & green beans, eaten on paper plates with plastic forks. Super easy, super yummy. Somedays I go all out & make homemade fried green tomatoes, and then other nights I do this… And we're good with that! After dinner, Gabe said, "dat was dat good good." Which I guess is something the kids are saying these days, haha!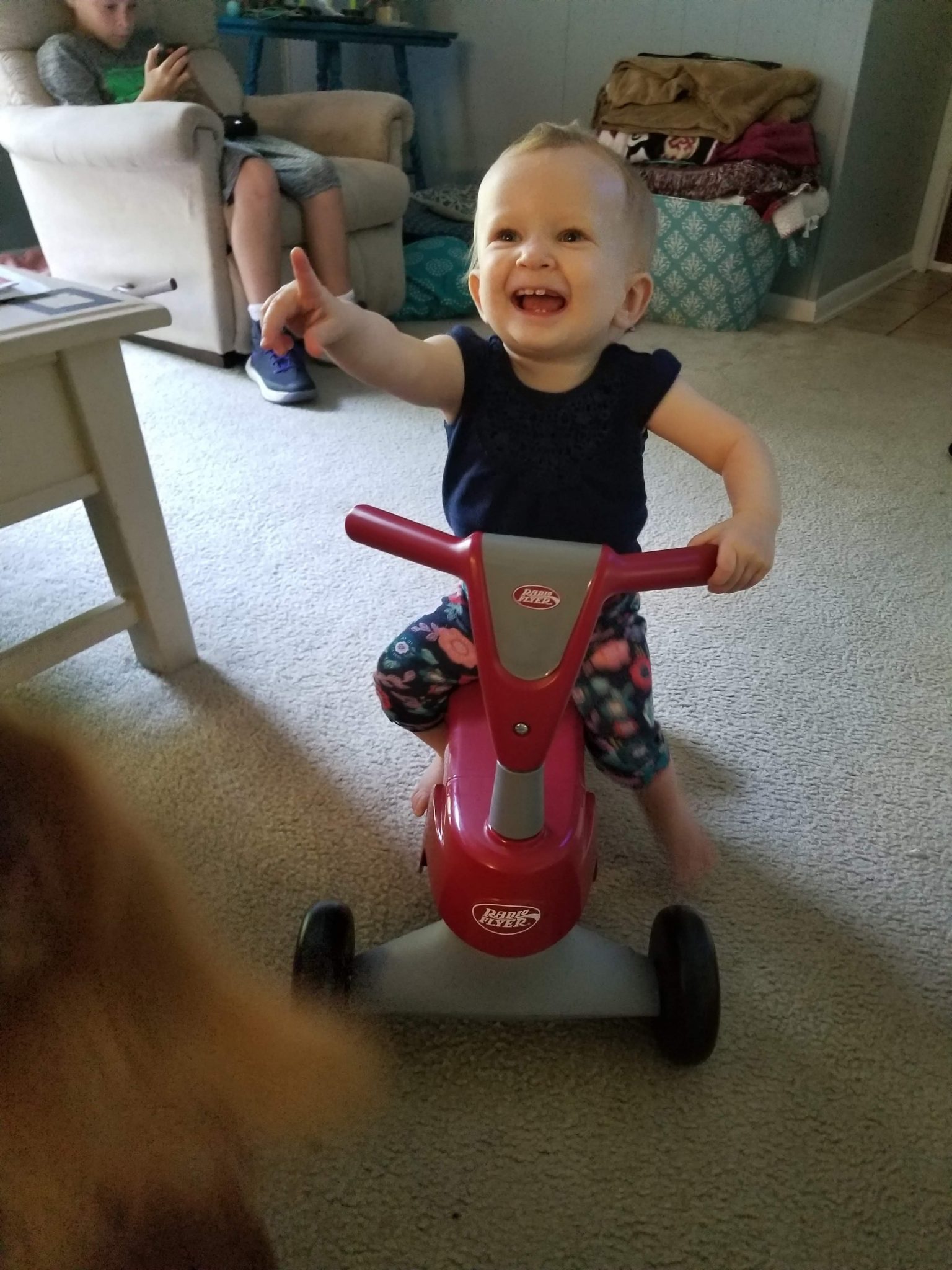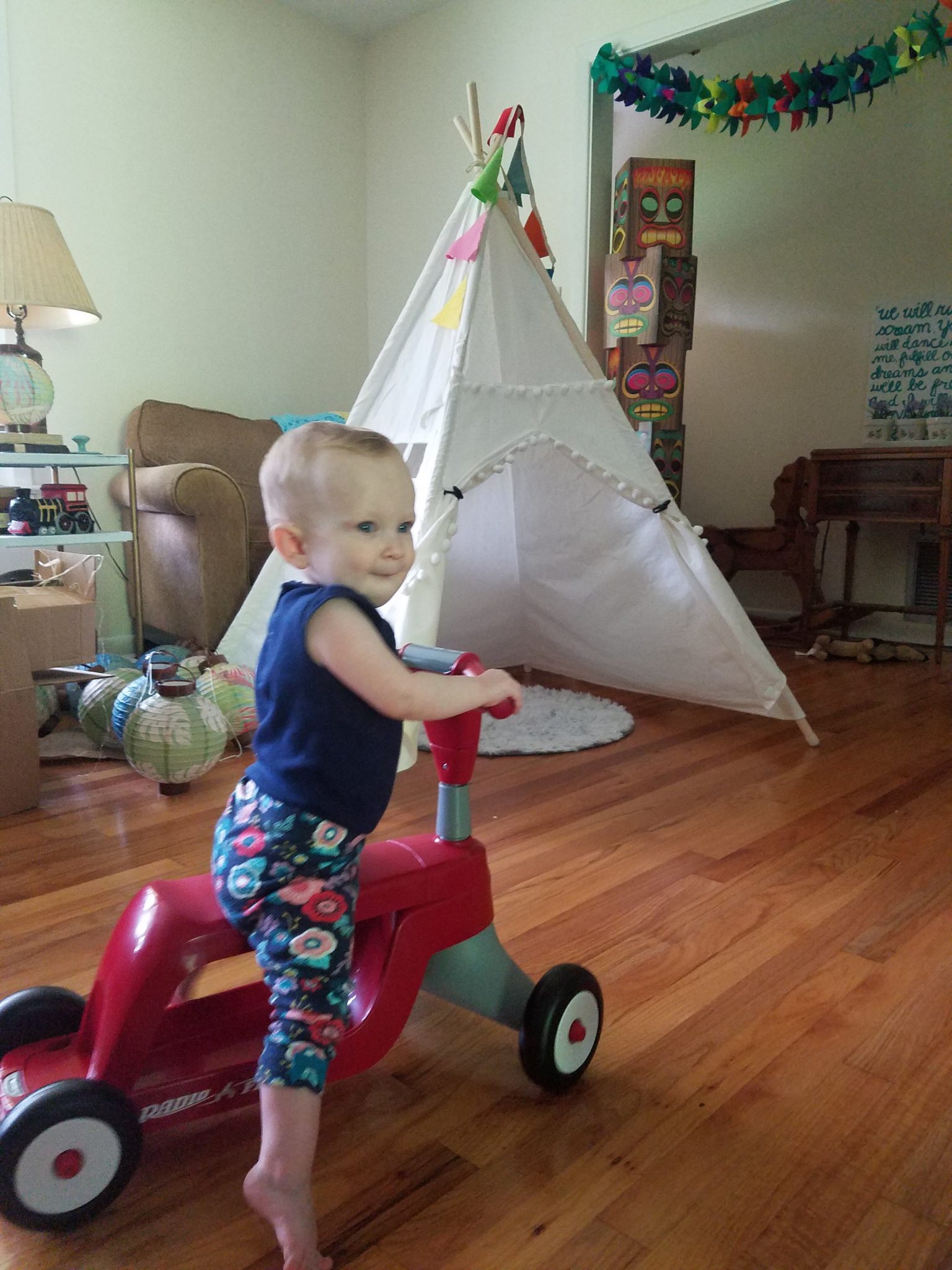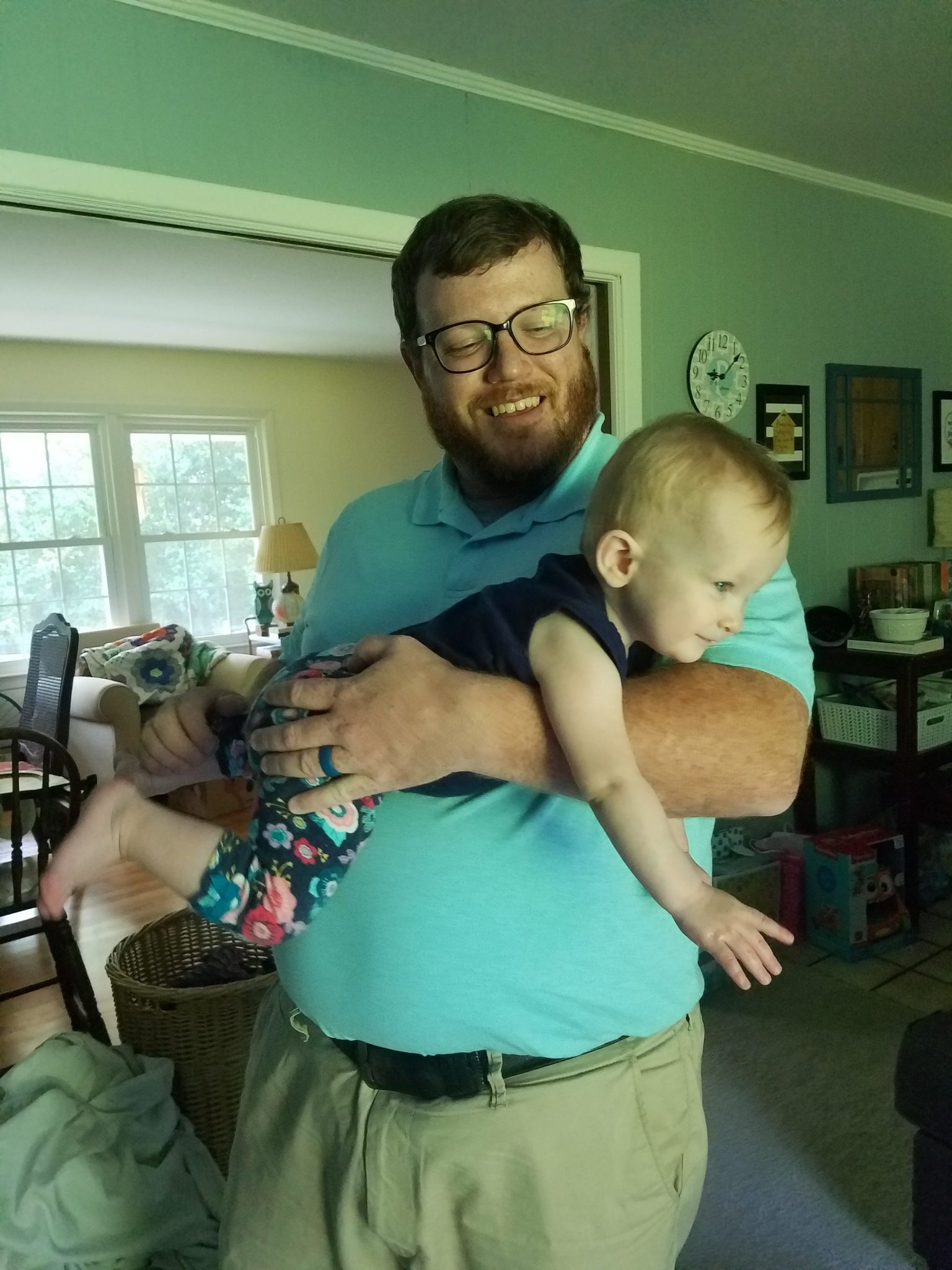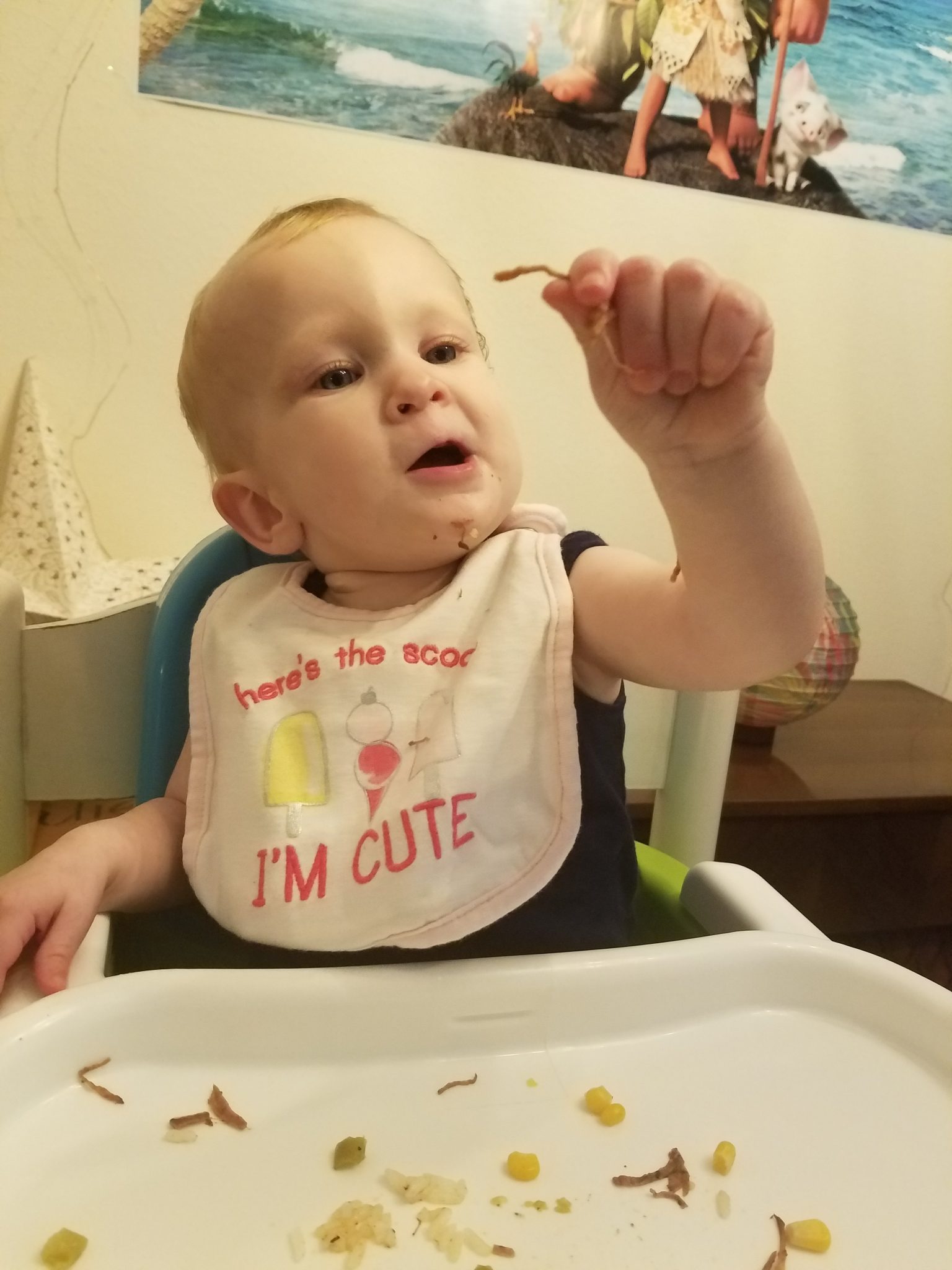 We also opened up another of her new birthday toys, and she loved it! She played with this one for quite a while tonight, and seemed to really enjoy it. Thanks Aunt Q & Uncle Keith!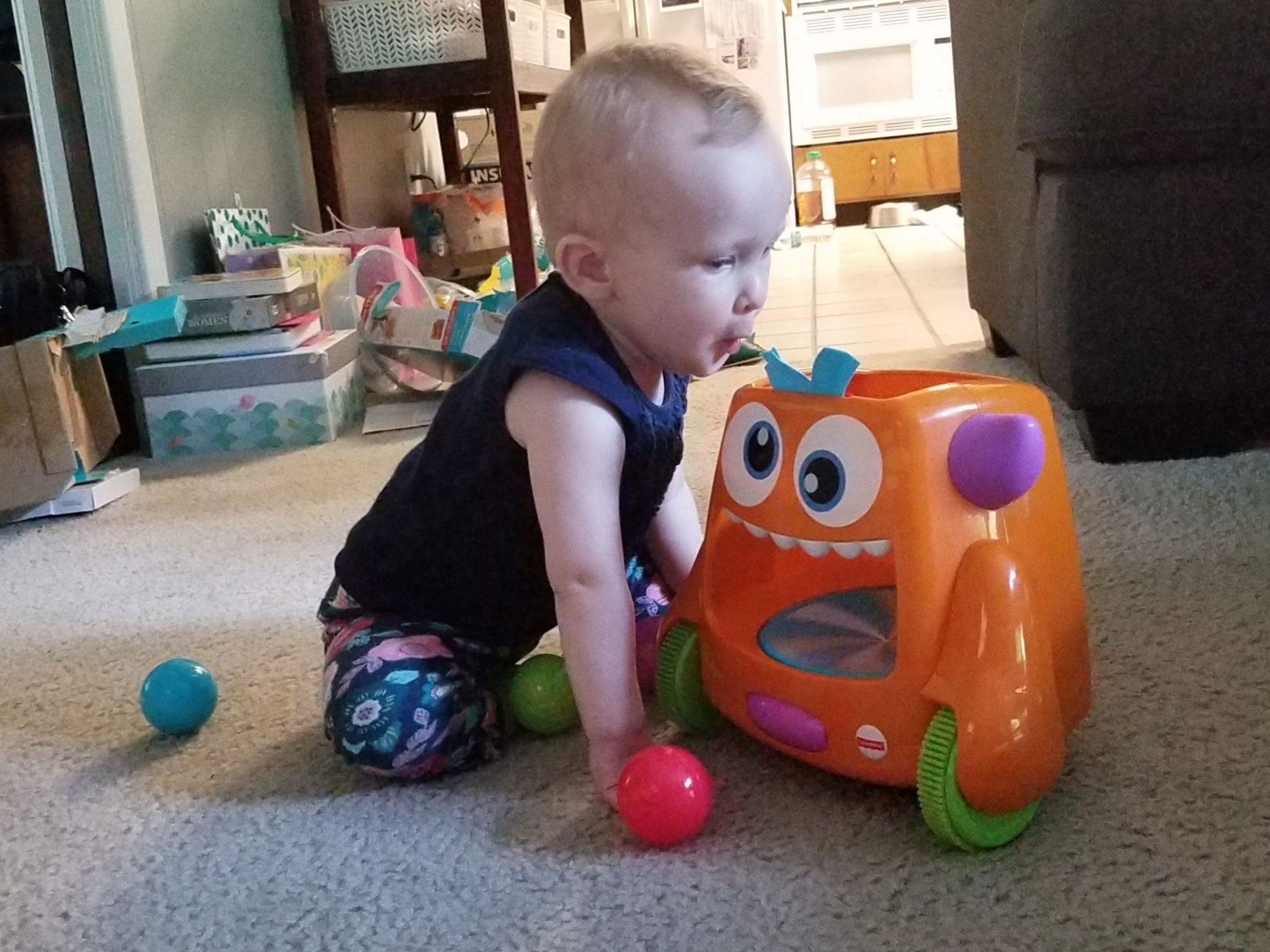 Emerson quickly fell sound asleep after her bottle, and now the rest of us are settled in, cozied up to watch a movie. I think we're starting up Captain America, so bring it on, Captain Steve Rogers.
With all the craziness & busyness of last week, it's been really nice these past two nights to just be at home with our little family, doing "regular" things. This is the last week we have the boys for this go-round (they'll come back again for two weeks in August), so we're trying to spend good, quality time together!