First thing this morning (after we made a quick drive-thru run at Dunkin Donuts for breakfast & coffee) I dropped Jeff and all his luggage off at the rental car place. He and his co-workers have their annual work conference, and this year it's in Altamonte Springs. He'll be back Thursday night, but until then, I'm "single-mommin'" it for a few days.
Last year, the conference was in Jacksonville, and Emerson and I went with him. She was only seven weeks old and I was still on maternity leave, and we got to stay in his hotel room with him. Her and I made lots of laps with the stroller around those internal floors during the day, and then got to meet up with him for meals. We also got to meet up with my cousin Sydney and have lunch with her one day too. Here's a little photo collage from that week, one year ago…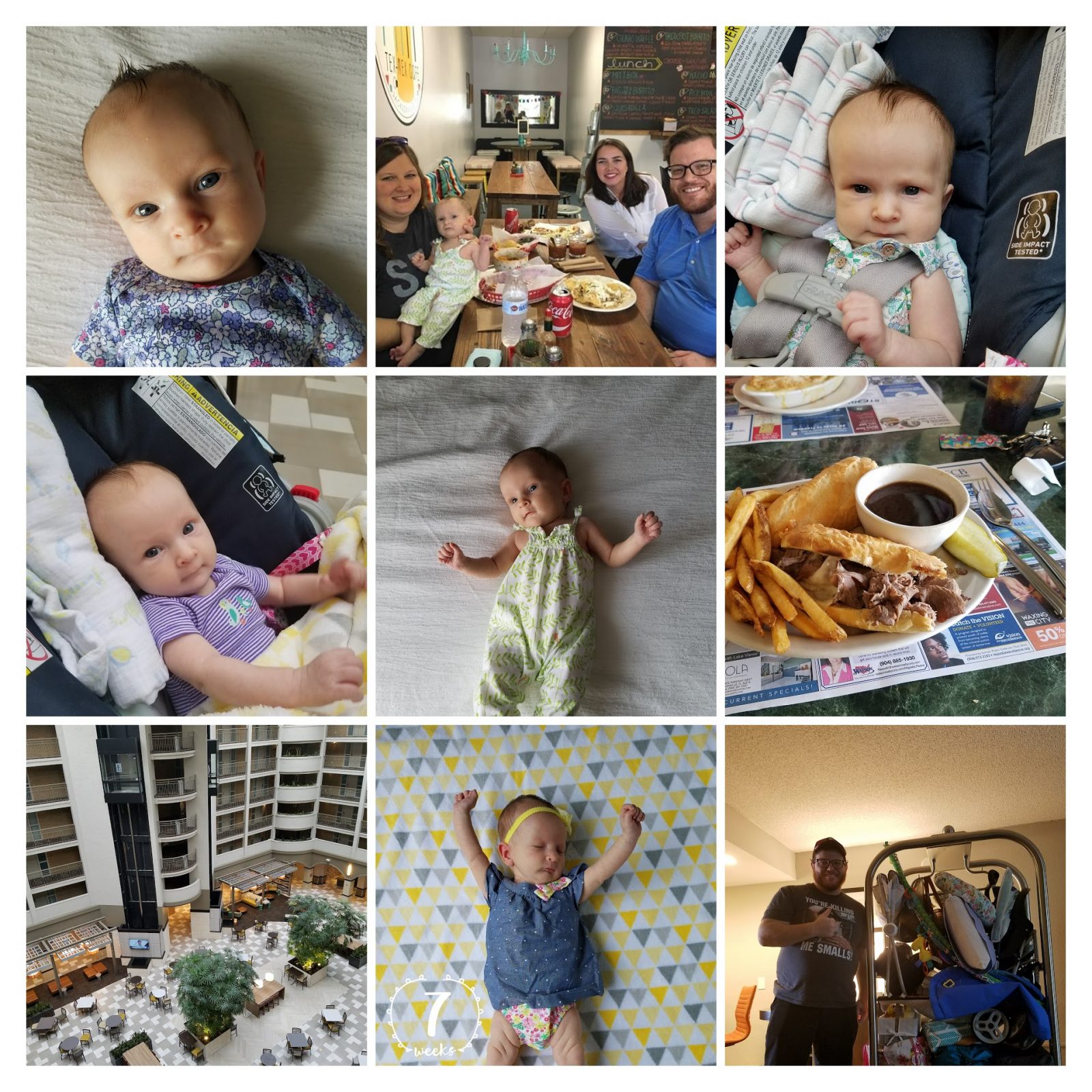 Baby girl was very excited to go back to school today, to play with all of her friends and teachers! There was a new little boy in her class this morning at drop-off, and she was very curios about him and his mommy. She's just the most inquisitive (slash nosy) little baby girl!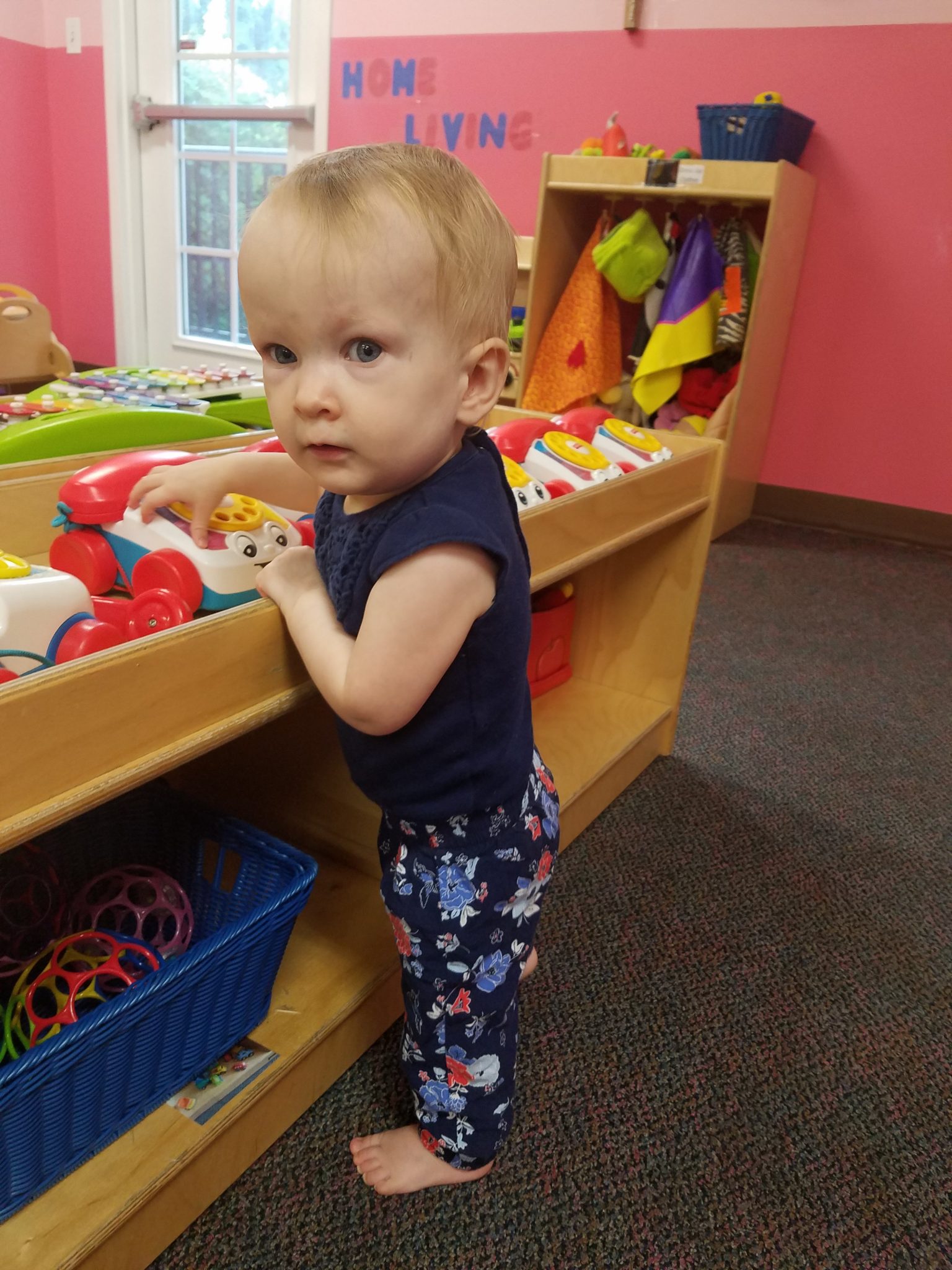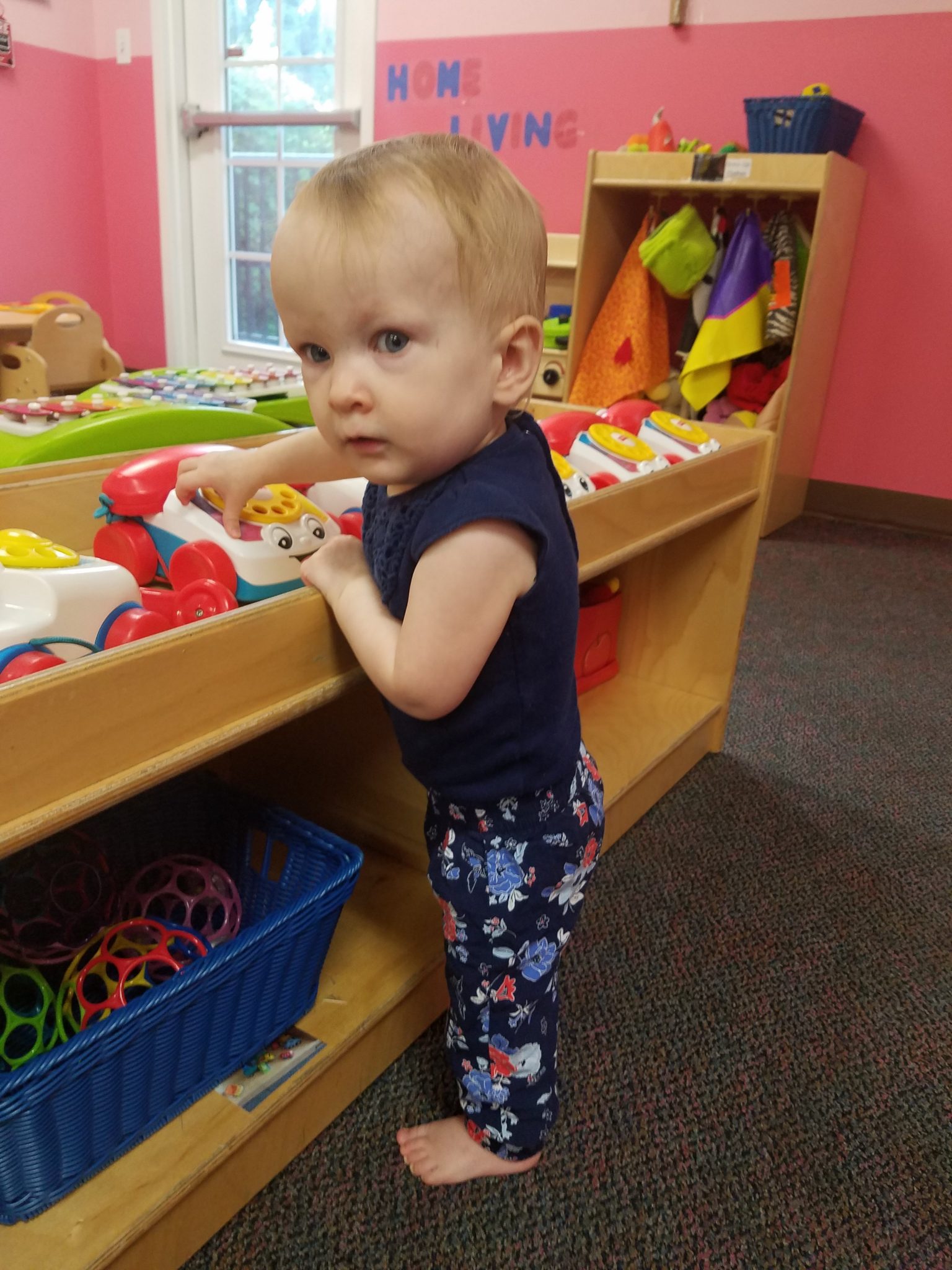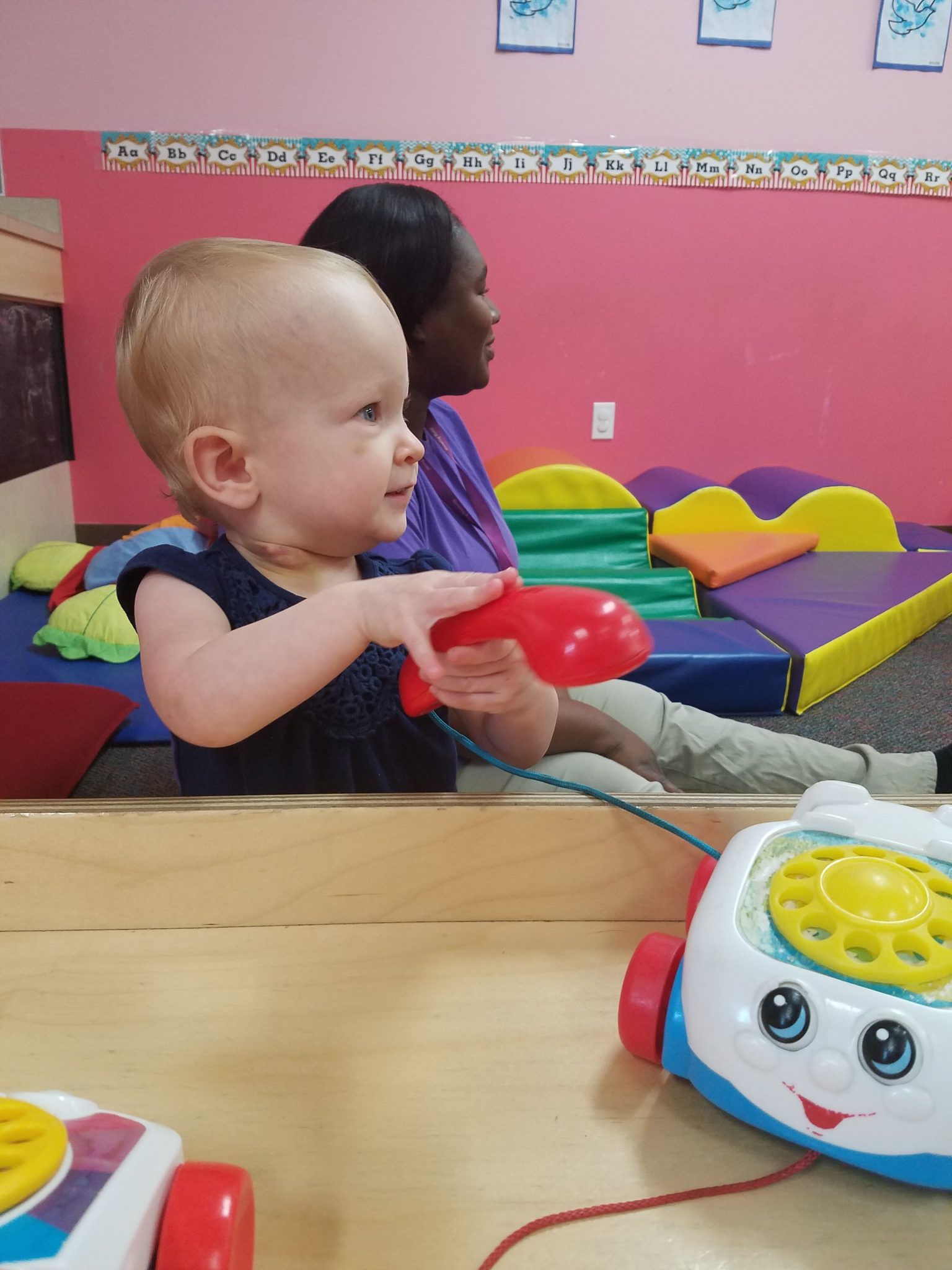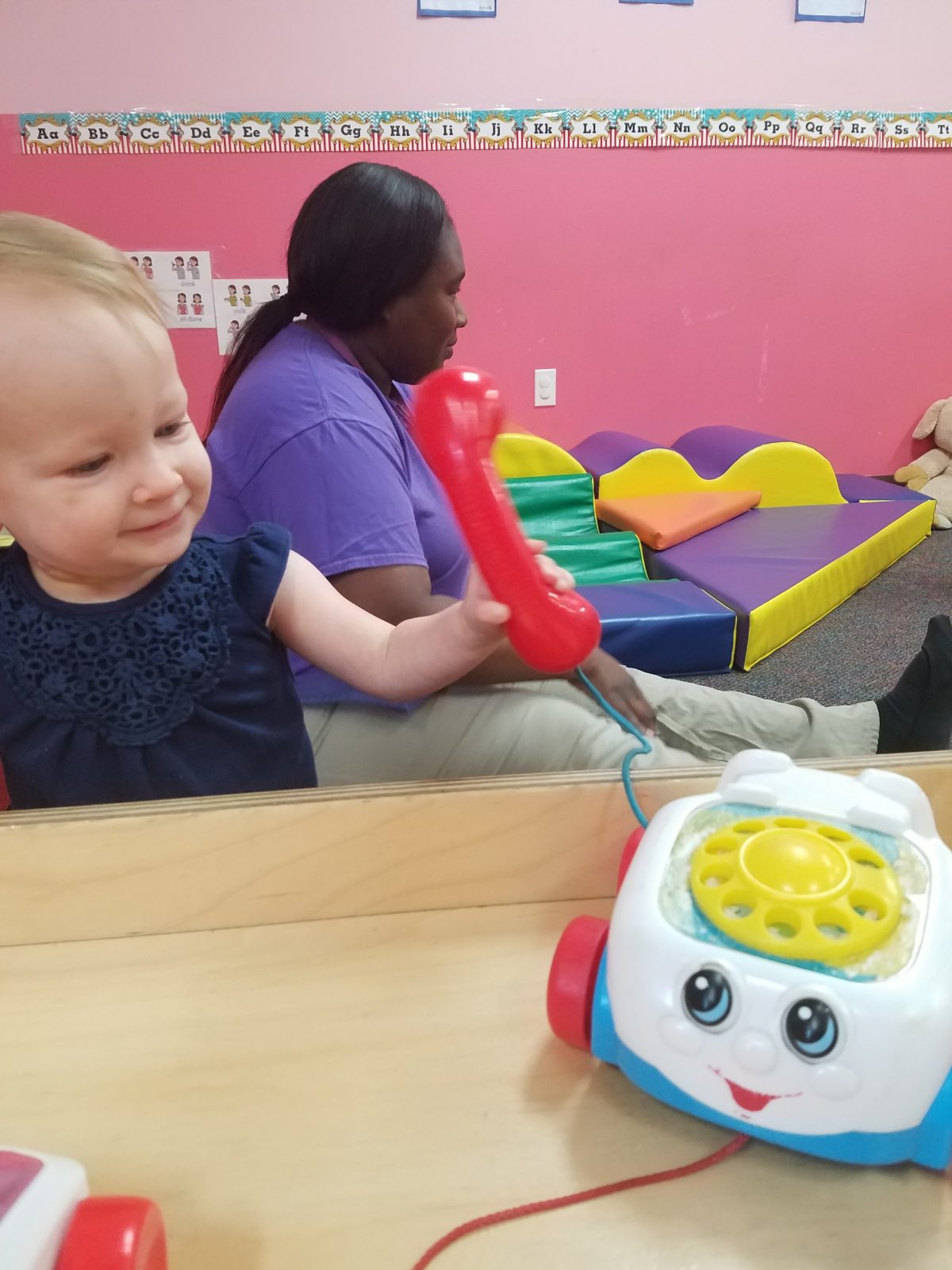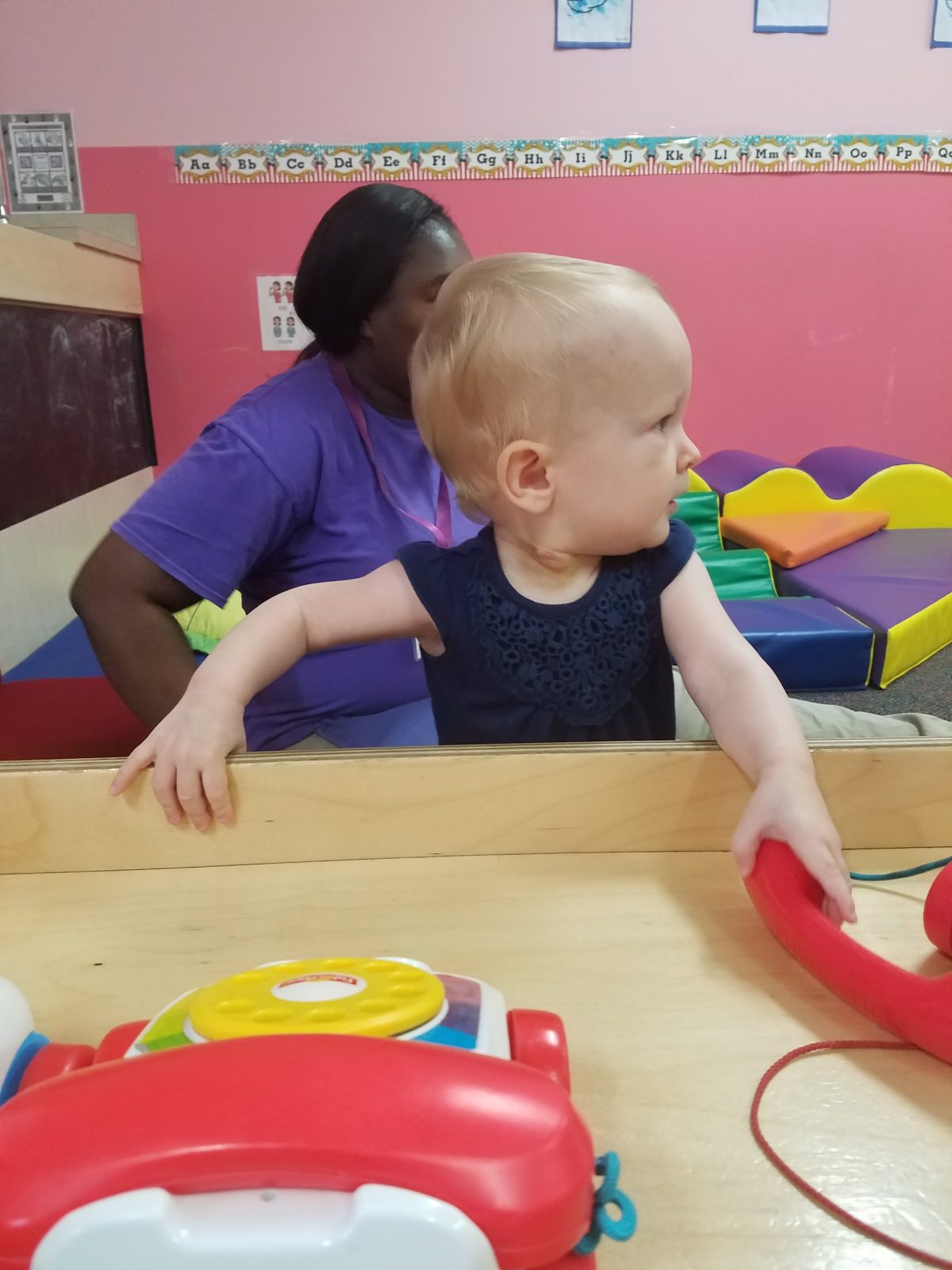 Her surgery site is looking better though. The bruise is lightening up, and even though it seems to be getting a little bigger, it's getting even more of that green-ish/yellow hue that means it's healing.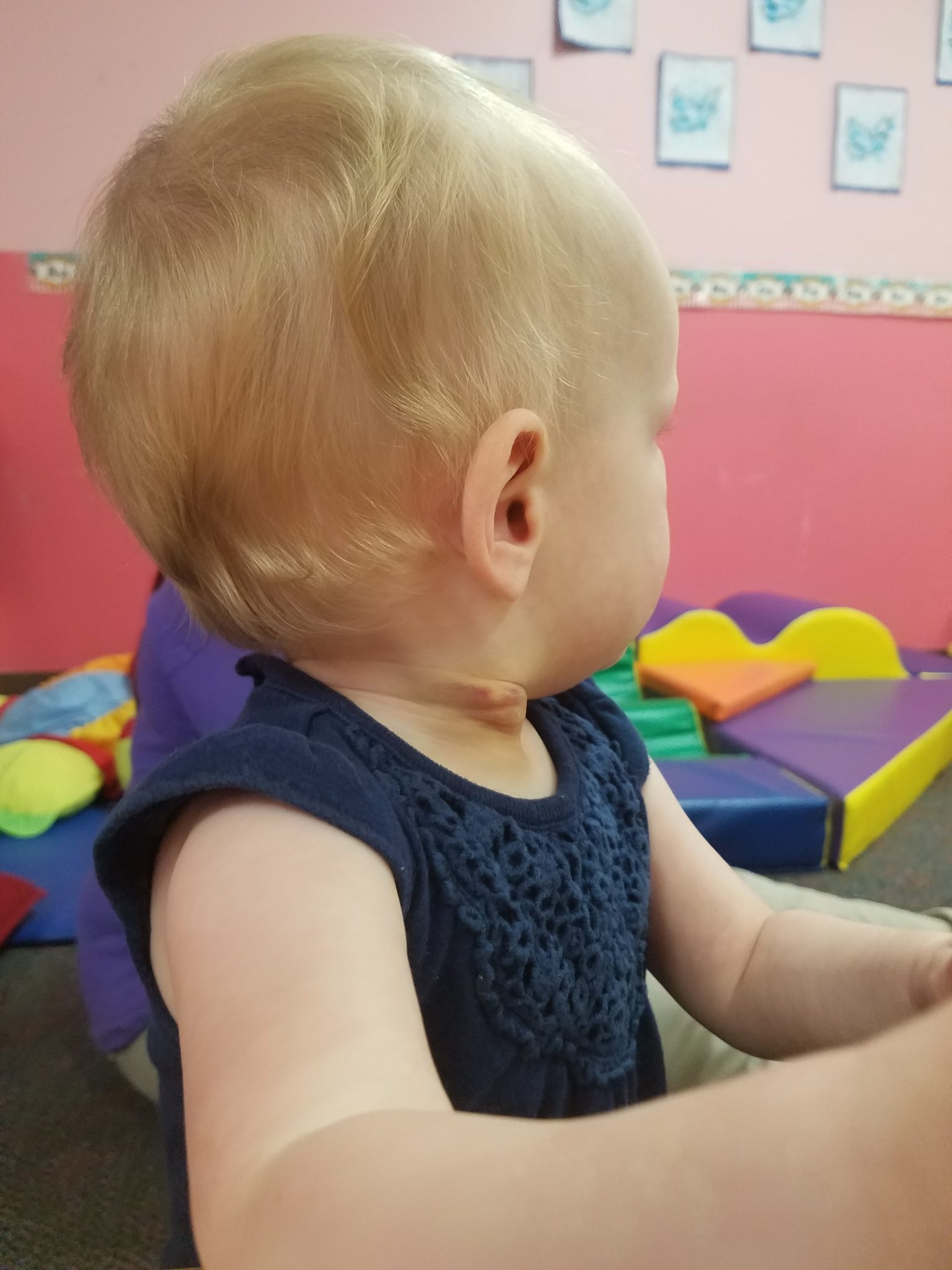 I was at a stop light on the way to work, and looked over to see this. The sun behind this house (which is actually the Tallahassee Garden Club) and the Spanish moss and the oak trees just all looked so beautiful this morning!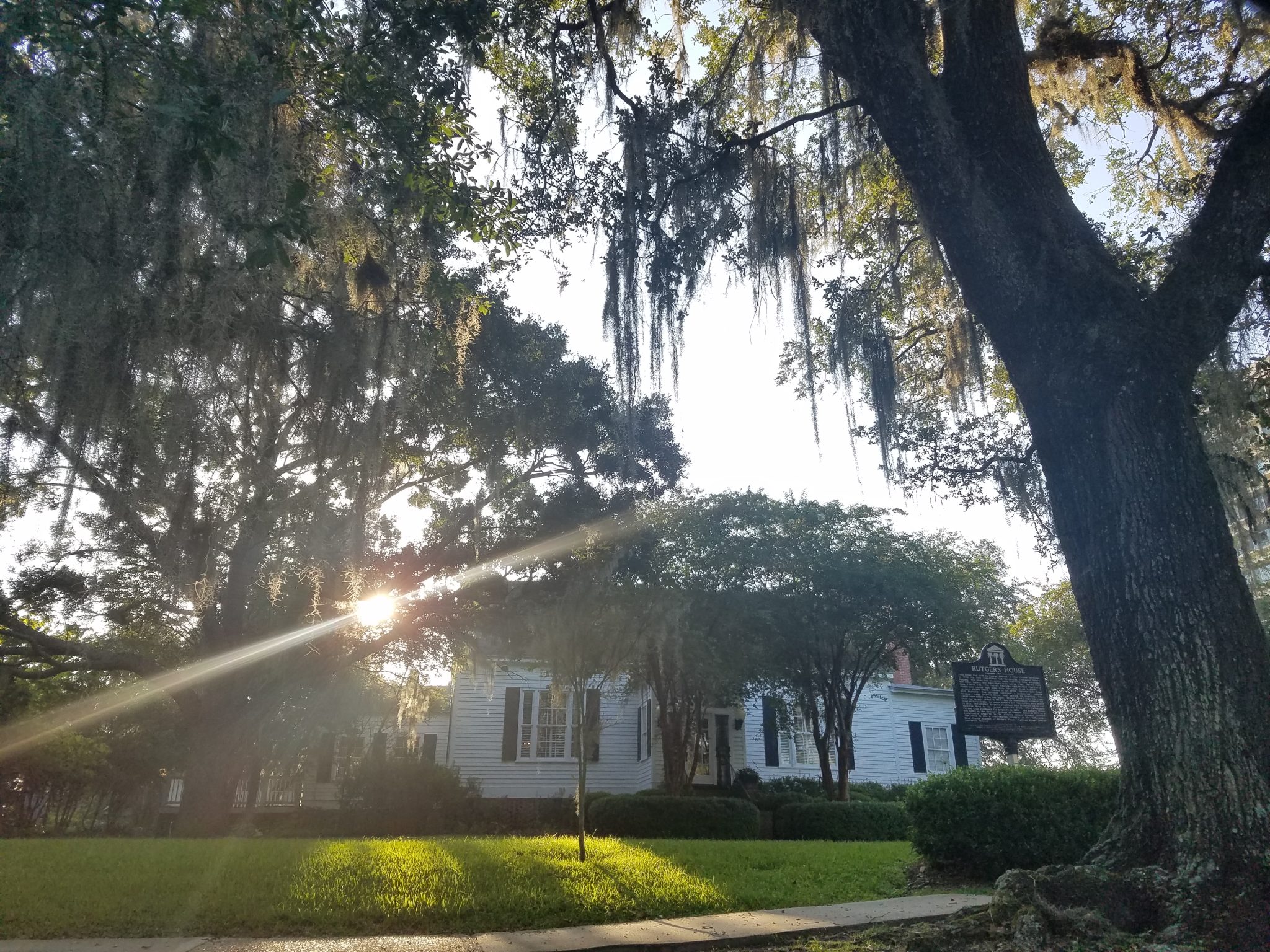 And that's all the photos I've got for today. After work, Emerson and I went to dinner at my parents' house. Emerson was acting a bit fussy, but mostly everything was going well. She ate the heck out of some mashed potatoes for dinner.
But then I went to change her diaper, and things went downhill quickly. Her whole bottom area was super bright red, and when I tried to wipe her, she screamed and was in obvious pain, and so upset. After that, she wouldn't even sit down, would barely move, and was still upset. And with maybe a bit of over-reaction, I called CHP Urgent Care and talked to a nurse about it. Pretty sure it's just a severe diaper rash from lots of poops today. So before bed, I slathered her in butt paste, and hoping that she sleeps through the night, and wakes up feeling better. She's done so well with recovering from surgery last week, but now we've got to deal with terrible diaper rash! Poor little baby girl.
We miss having Jeff around, but now I'm going to go watch whatever I want on Netflix, and probably find something for a dessert snack. Or at least a tall glass of ice cold milk.