TUESDAY, Day 2 – Day at Sea sailing to George Town, Grand Cayman. (If you missed it, check out Day 1.)
We went to bed the night before, before 10pm, and we ended up sleeping in until 10am the next morning! As I mentioned before, we had an interior cabin, so there were no windows, and it was pitch black in our room. We had planned to wake up and get going around 8:30, but didn't wake up until they made a ship-wide announcement, and it dinged in our cabin! Apparently, being the parents of a very busy 1-year-old girl makes you need 12 hours of sleep on the first night of your cruise! 
We got dressed and had a buffet breakfast in the Windjammer, and then went to the $10 t-shirt sale on the pool deck. We each picked out a Royal Caribbean t-shirt, which ended up being one of only a small few souvenirs we purchased the entire trip. We then found some wicker chairs with super comfortable cushions on the side of the ship, tucked away in a corner, where we sat reading & drinking coffee for almost an hour.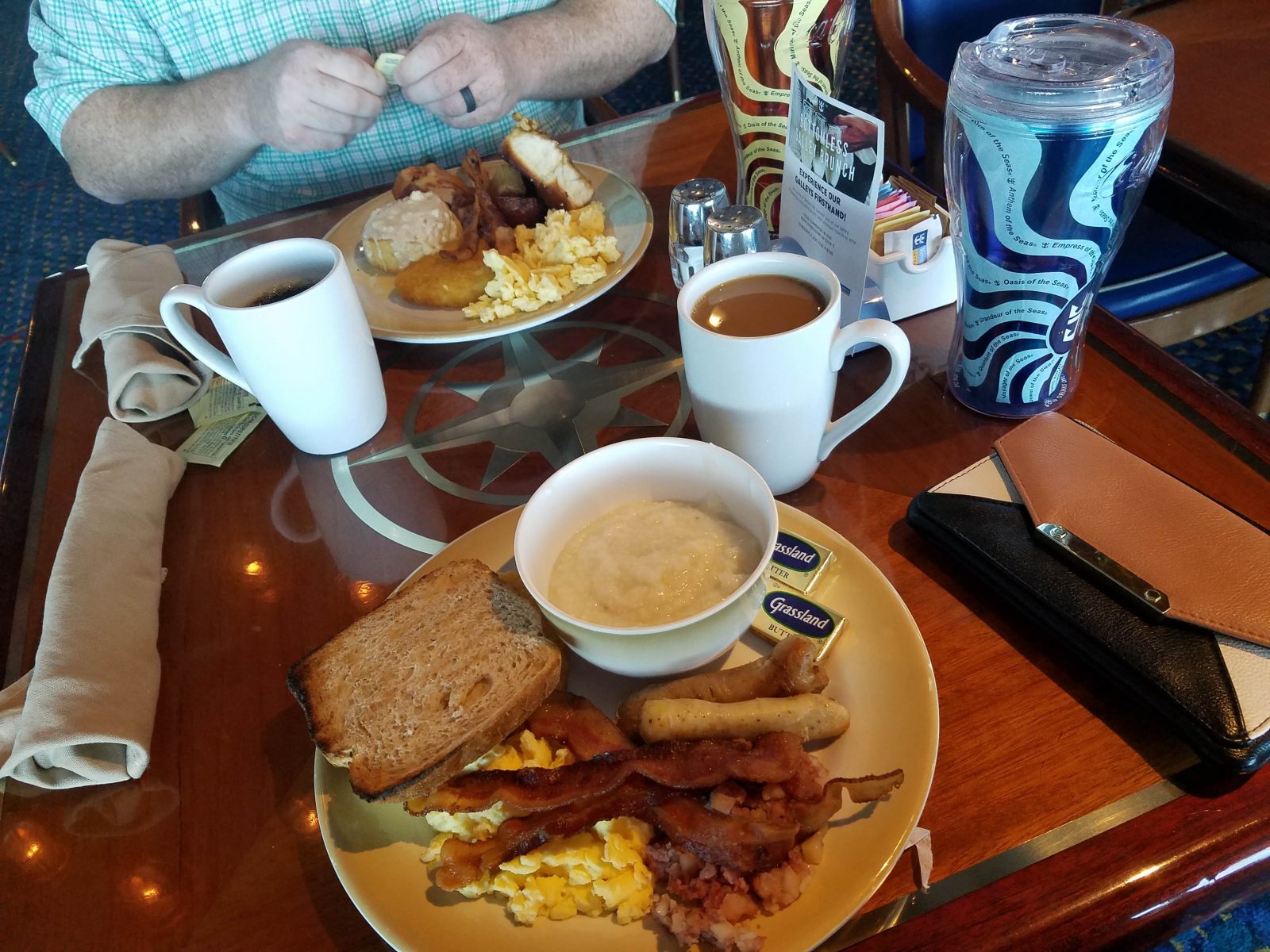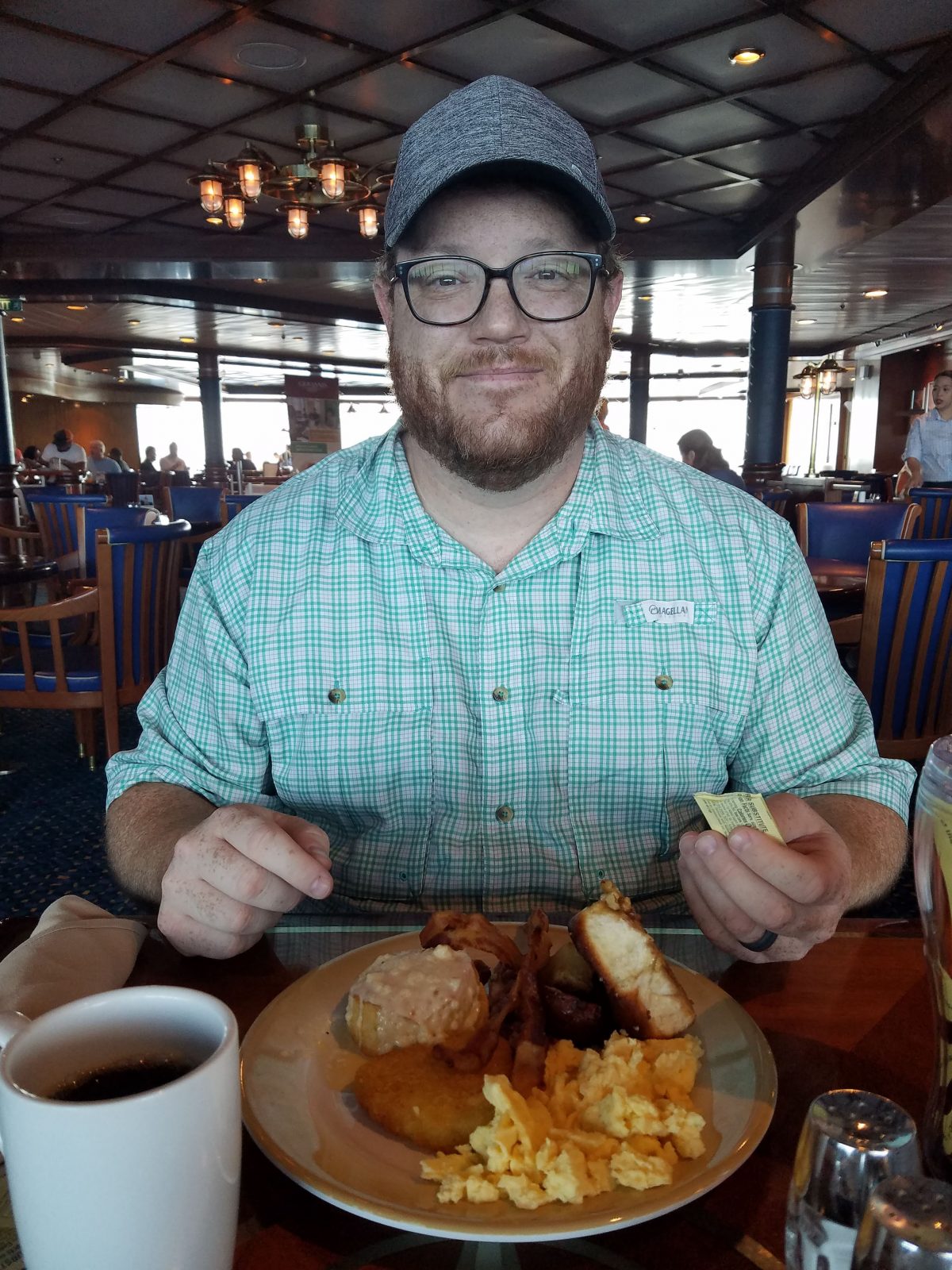 And then it was lunch time! We went to the main dining room for lunch, where you get seated randomly with strangers to fill up a large 10-person table. We ended up across from a lady who went to Godby & TCC for a few years, and next to 2 ladies from St. Augustine (where I went to college). So cool and coincidental, again!
After lunch, we went to the Solarium for some swimming for a little bit. Then dried off and went to "Star Wars" trivia, where we got 17 out of 20 questions correct. And then we went back to the main pool to swim & hang out. We eventually got showered, and dressed up fancy for the formal dinner night!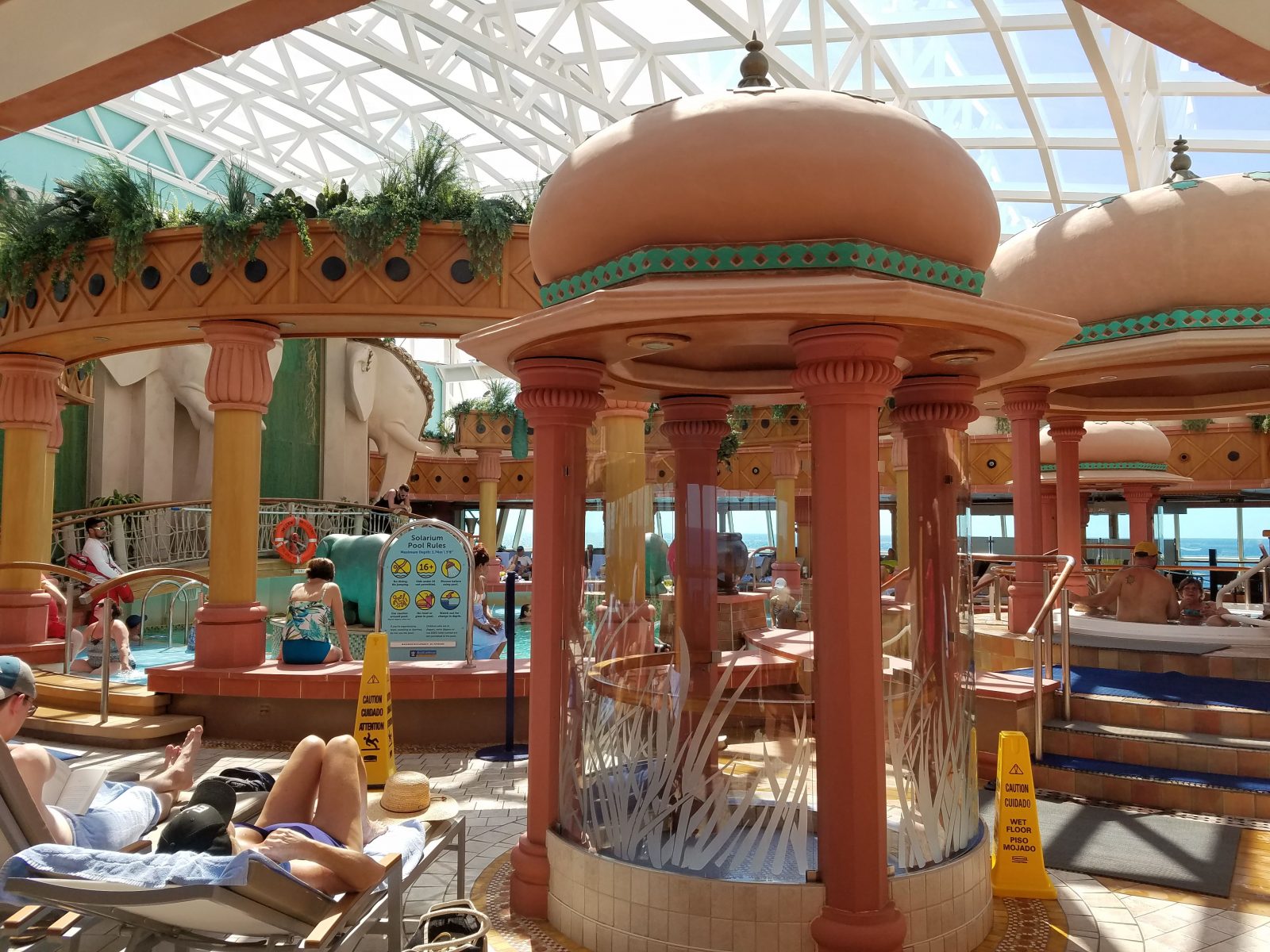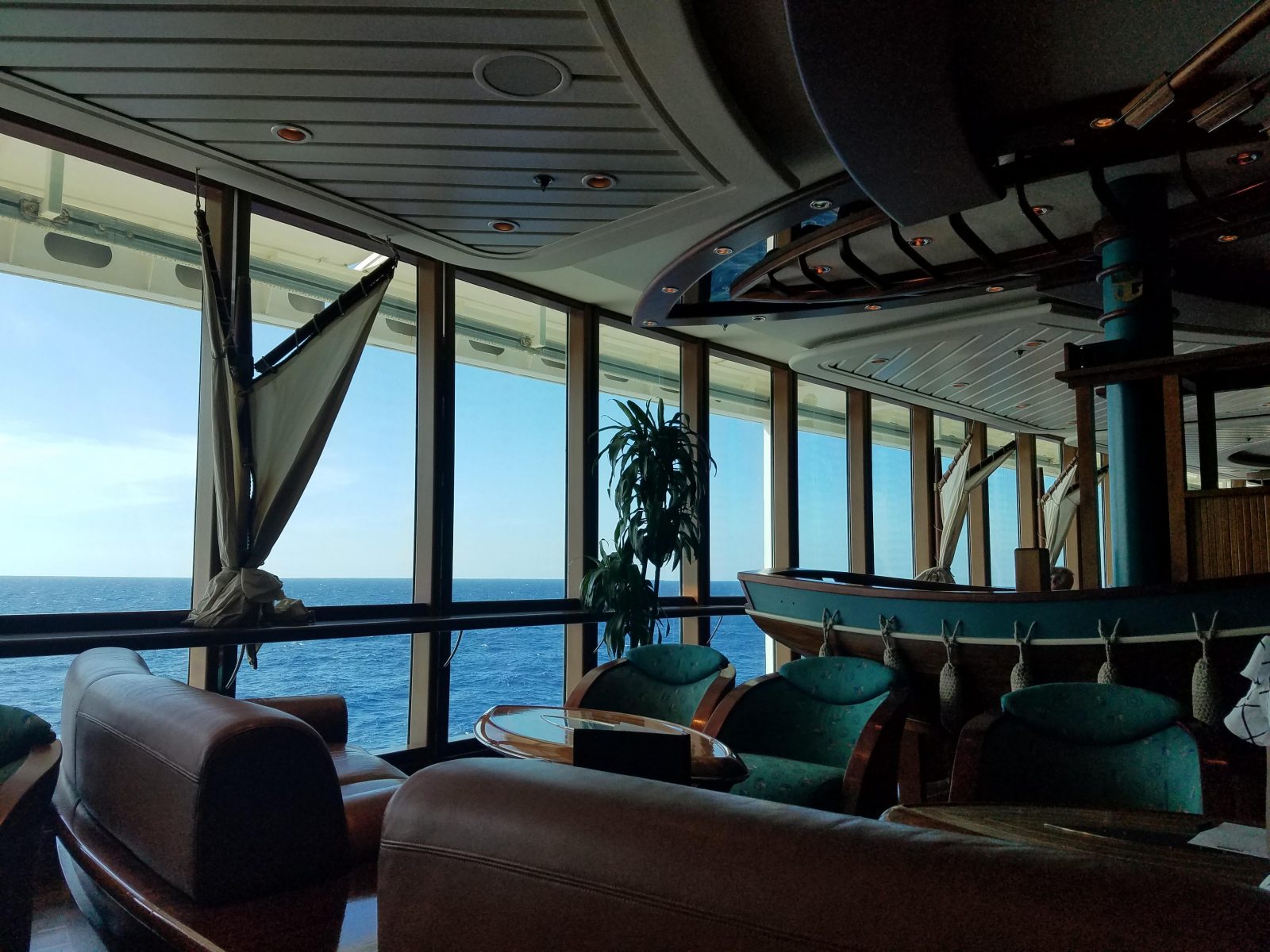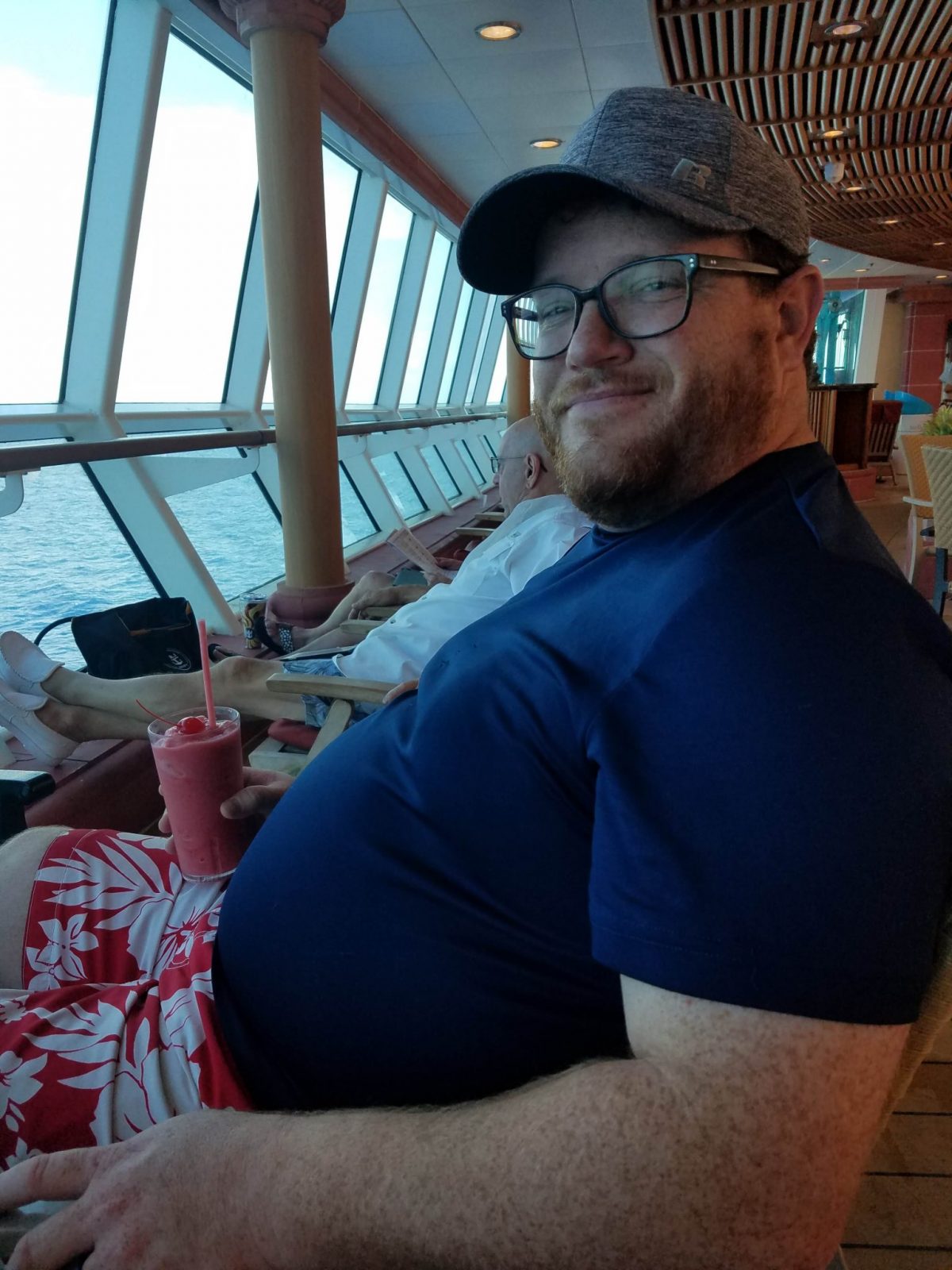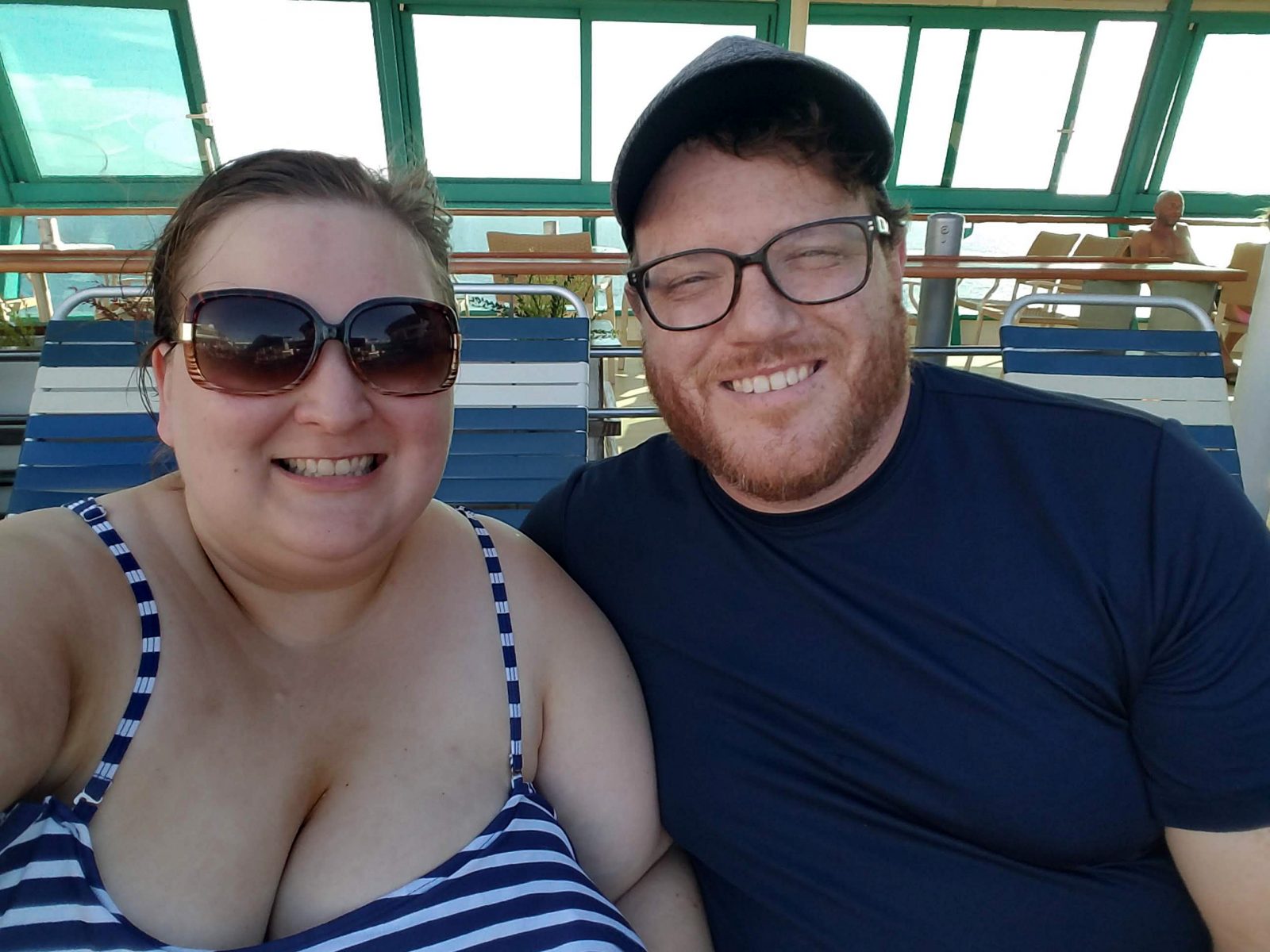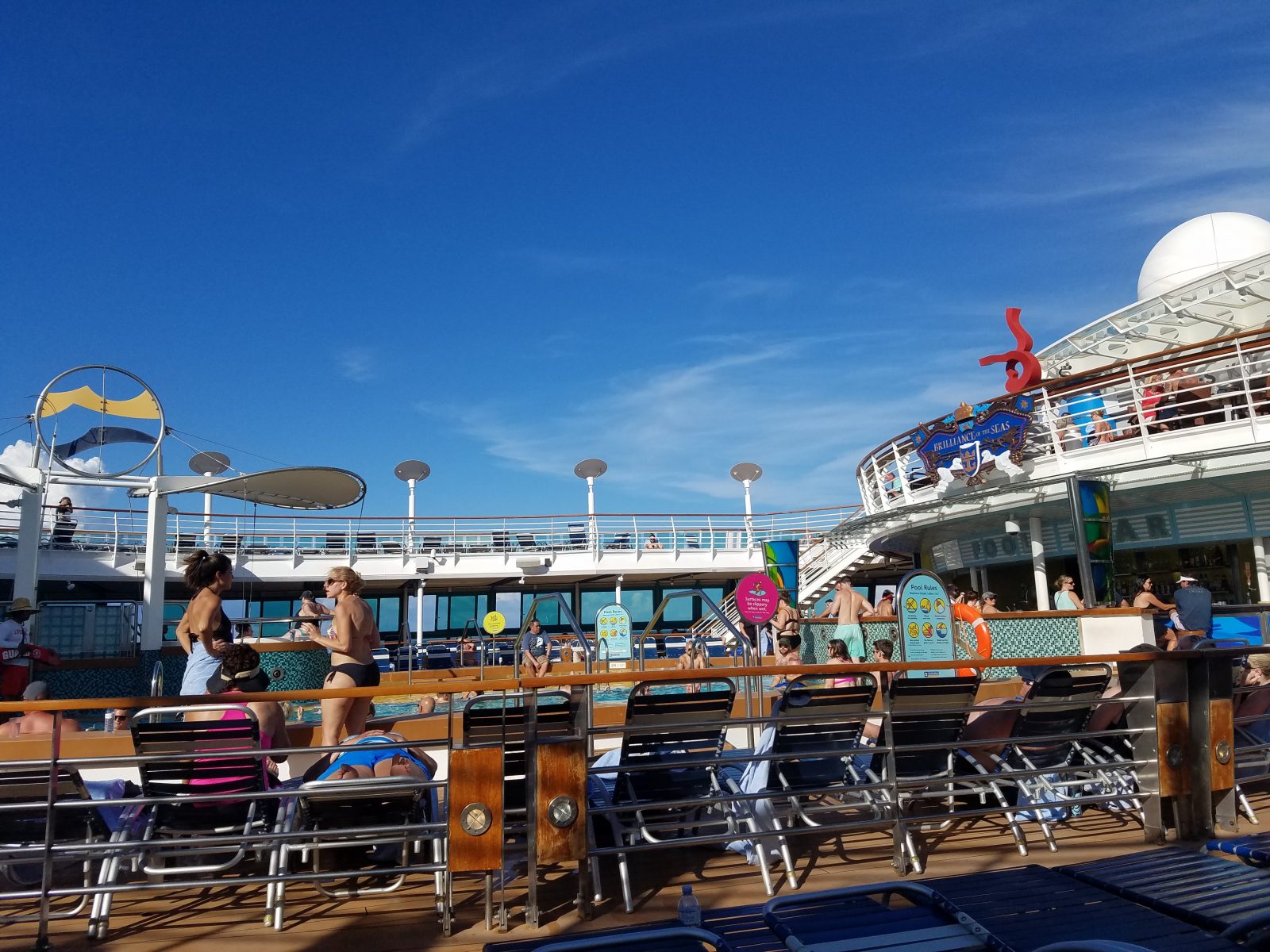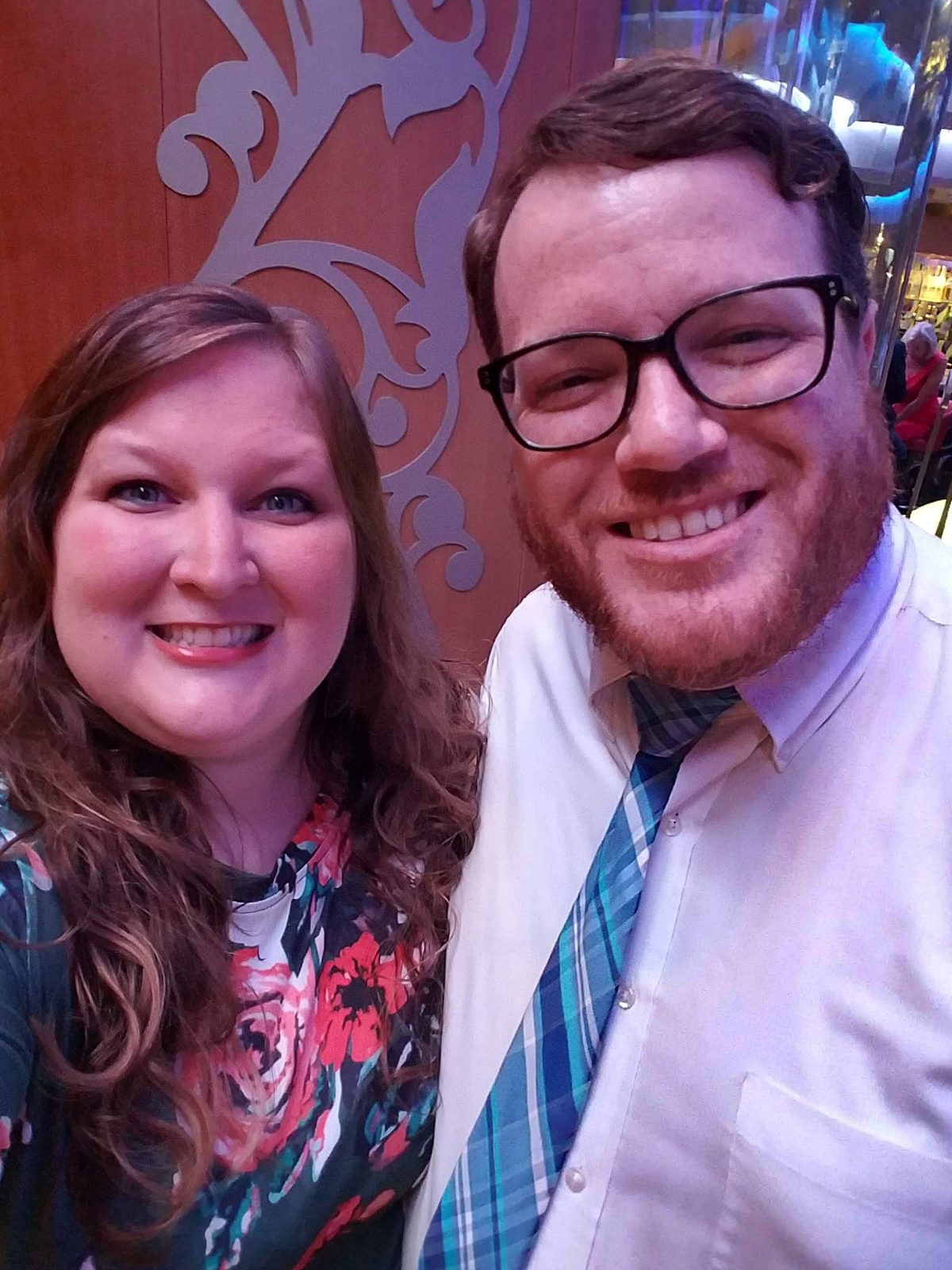 For my appetizer, I had French onion soups (which is one of my fave things ever), and then I ordered two entrees this night (you can order just about as much as you want of everything), and both were yummy. The almond-crusted fish was my favorite, but I can't remember ever having duck before, so I ordered it mainly just to try it. It was dark meat, but not super fatty or greasy, and it was actually pretty good. And then I ended the meal the creme brulee for dessert!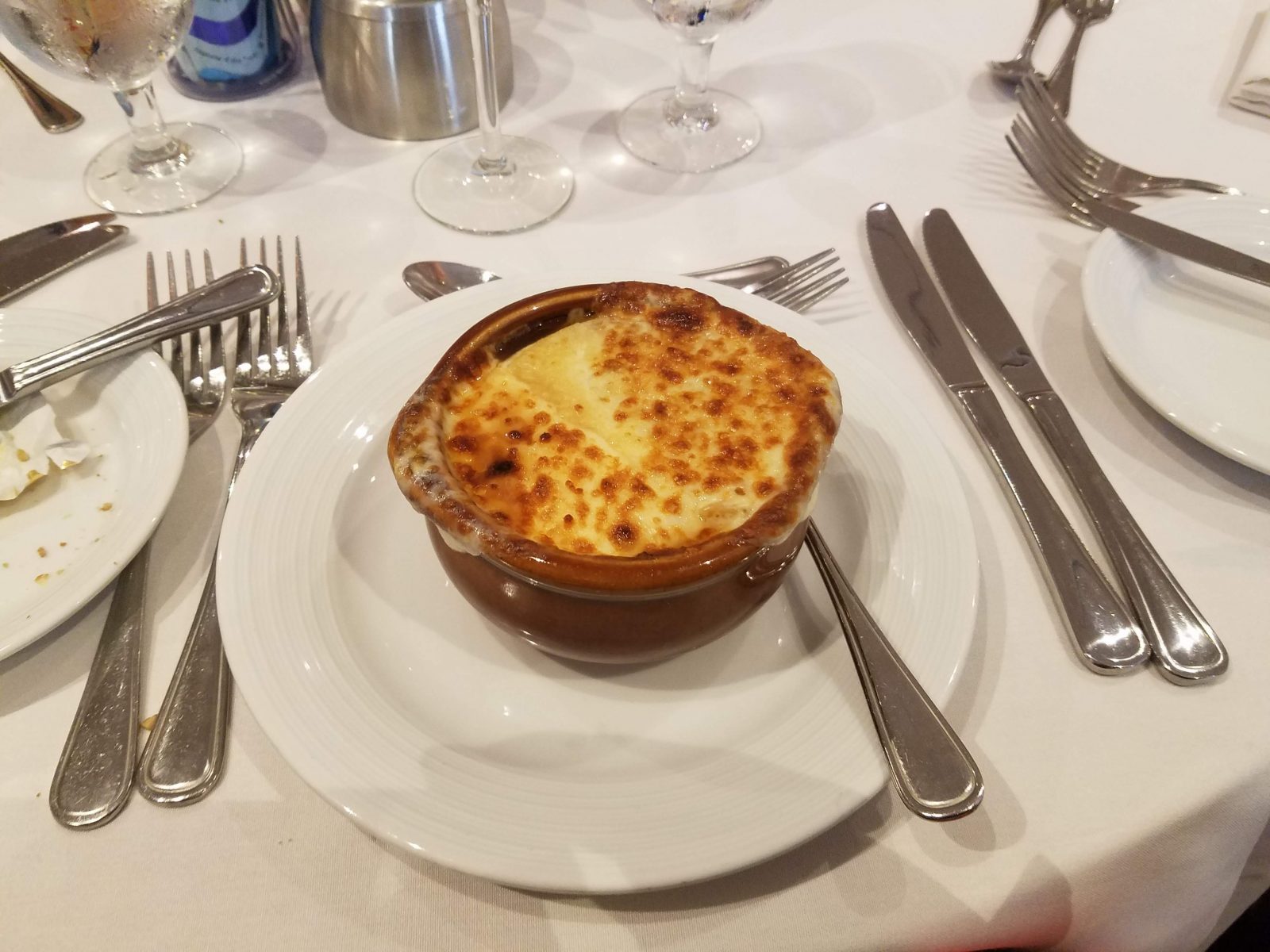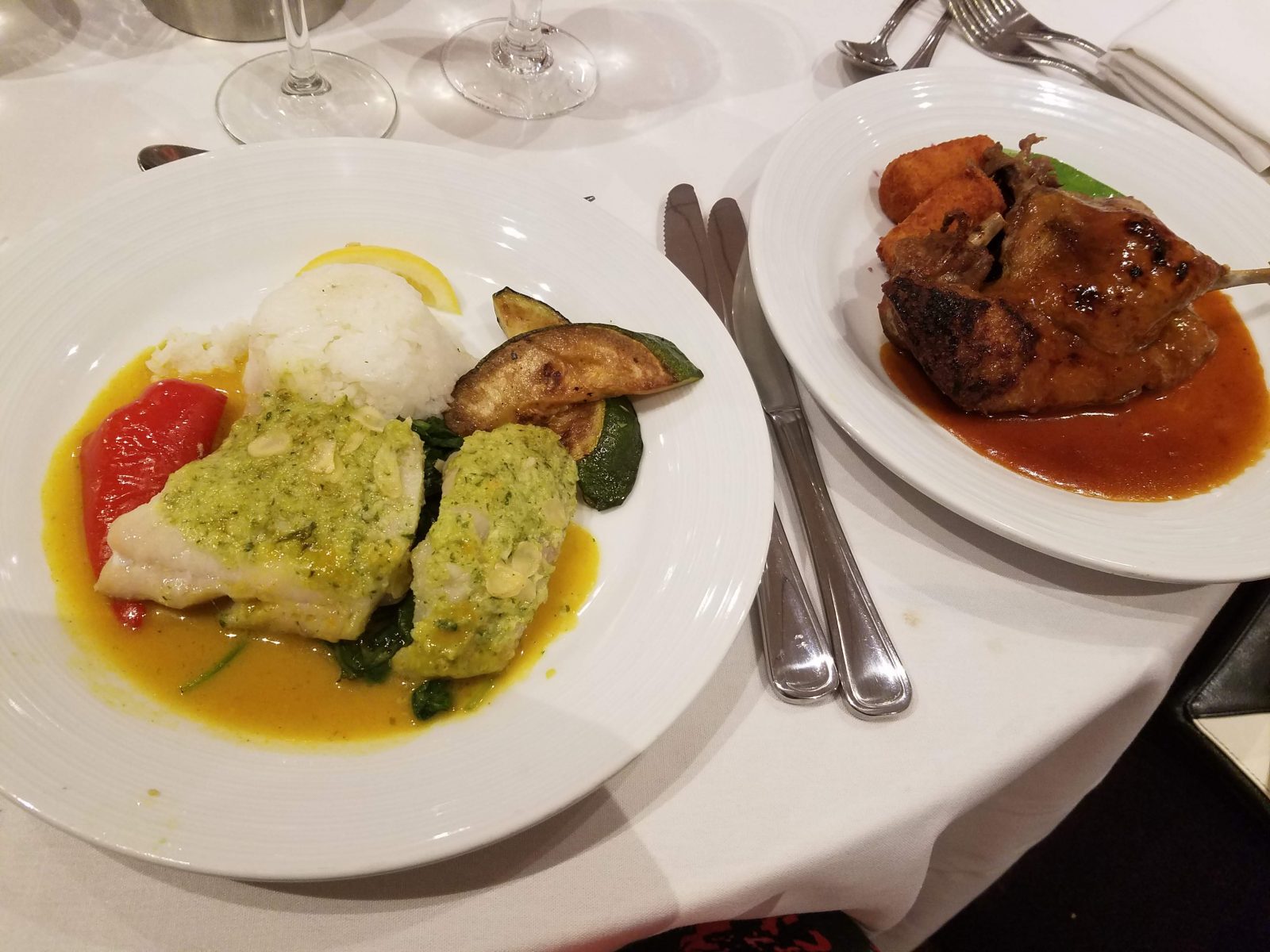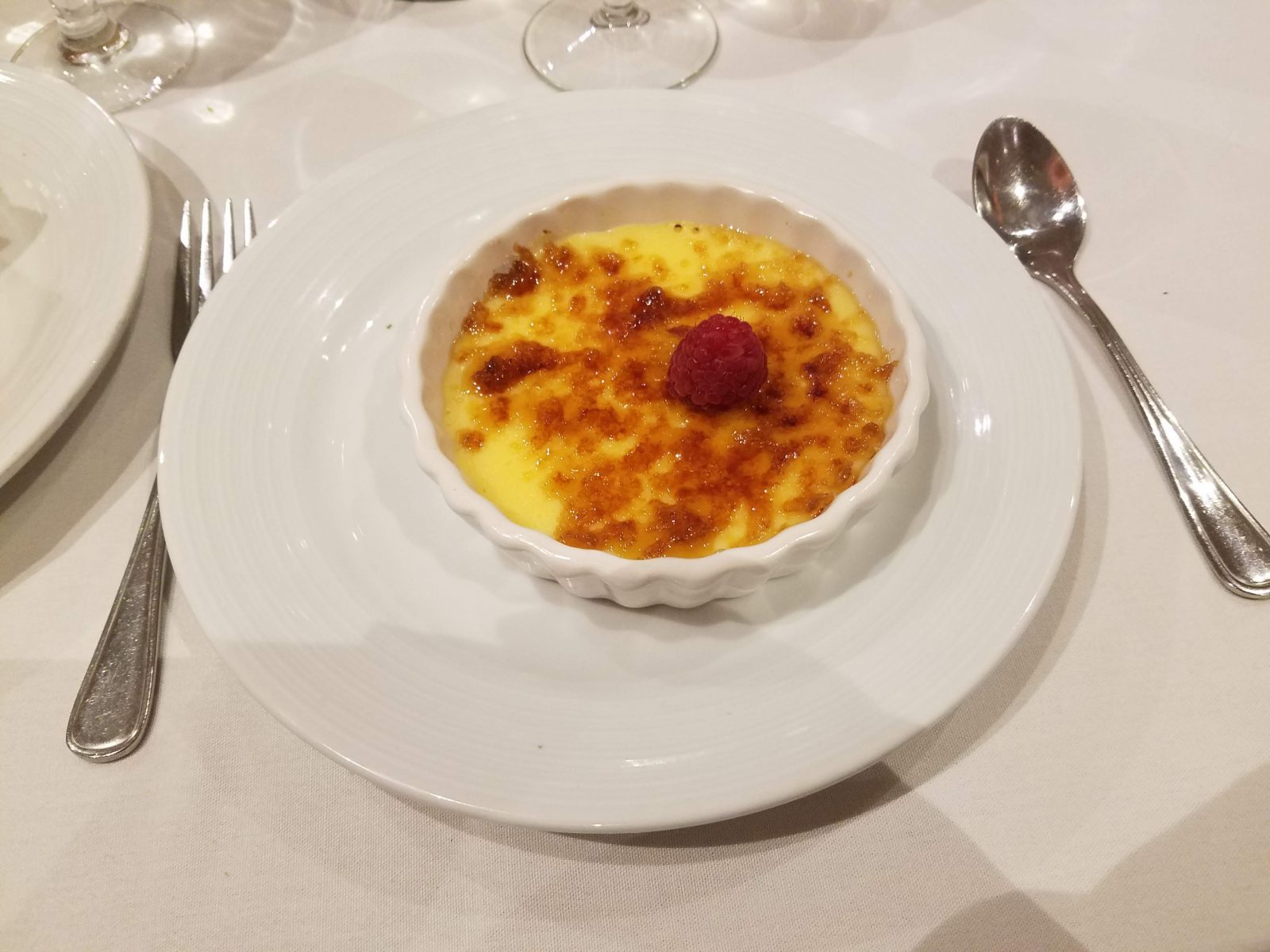 After dinner, we went to the Excursions desk and got some advice about which excursion to do in Grand Cayman, and then booked it. We changed out of our fancy clothes into cooler outfits, and went to watch the musical show in the Pacifica Theatre. I was actually really impressed with this show (the singers, dancers, orchestra, lights, sound & sets), and loved every minute of it! It was full of a wide variety of songs (Elton John, classical, a tribute to John Williams) and dancing (salsa, ballet, & modern), which I think could appeal to most people.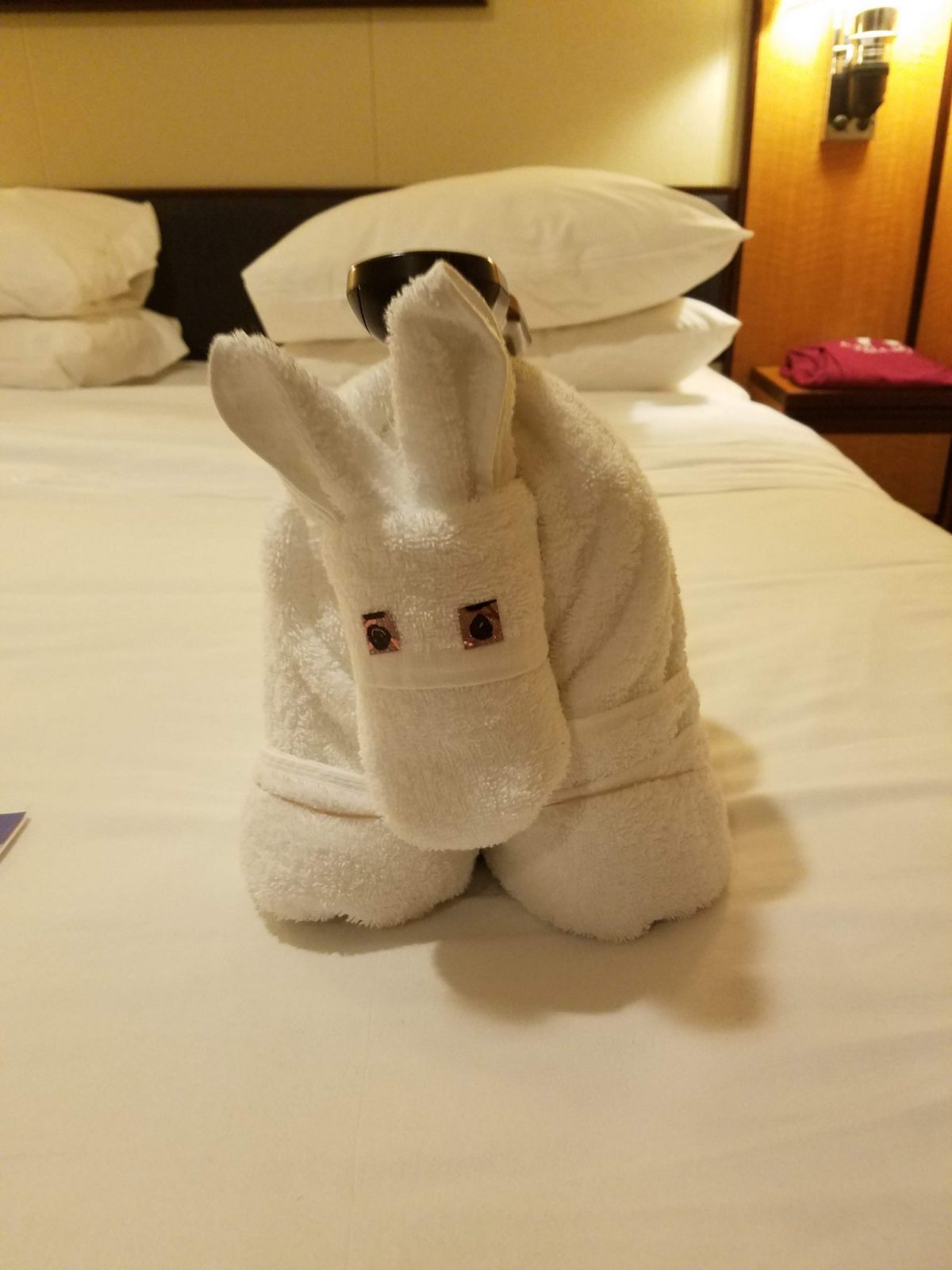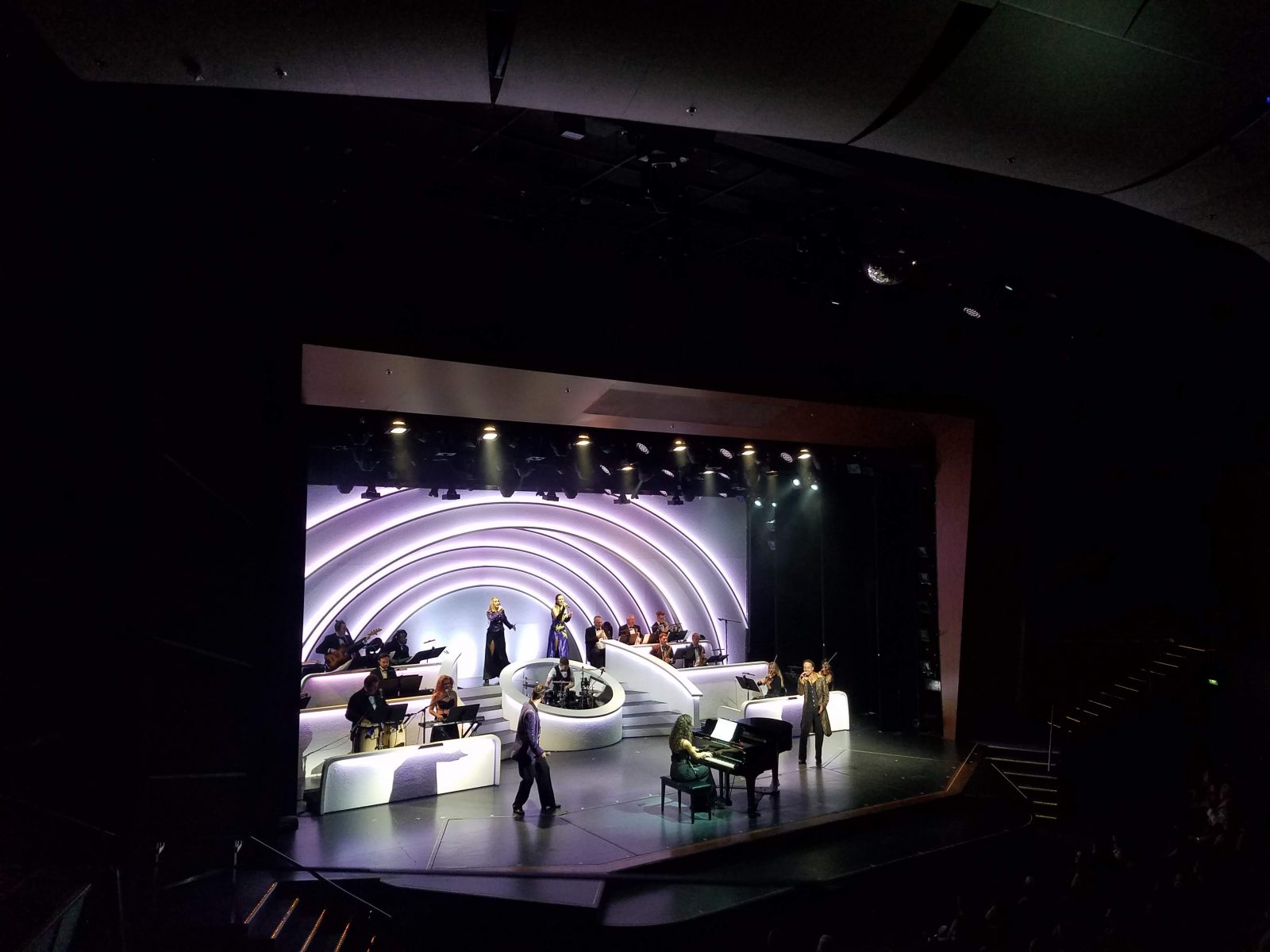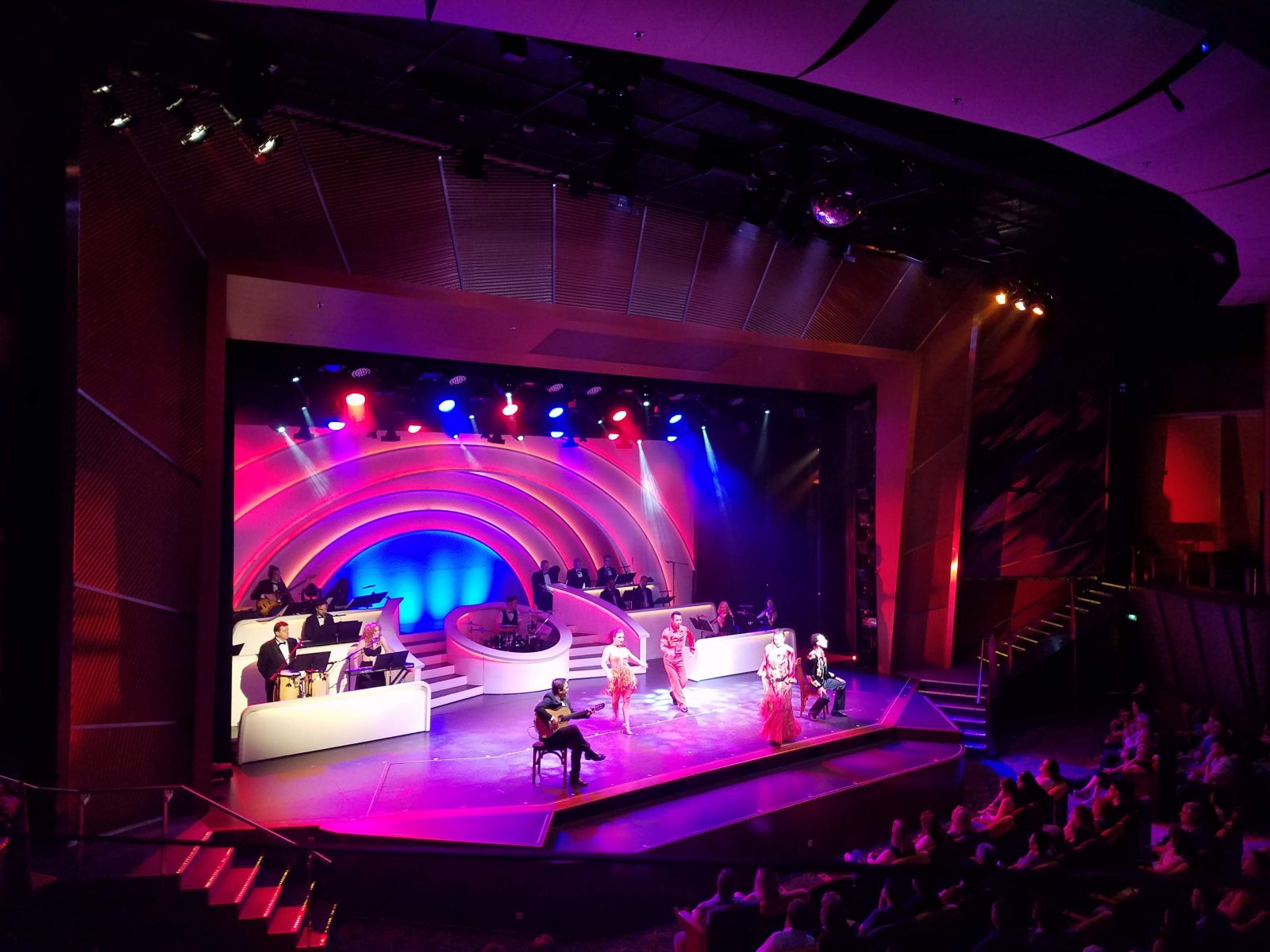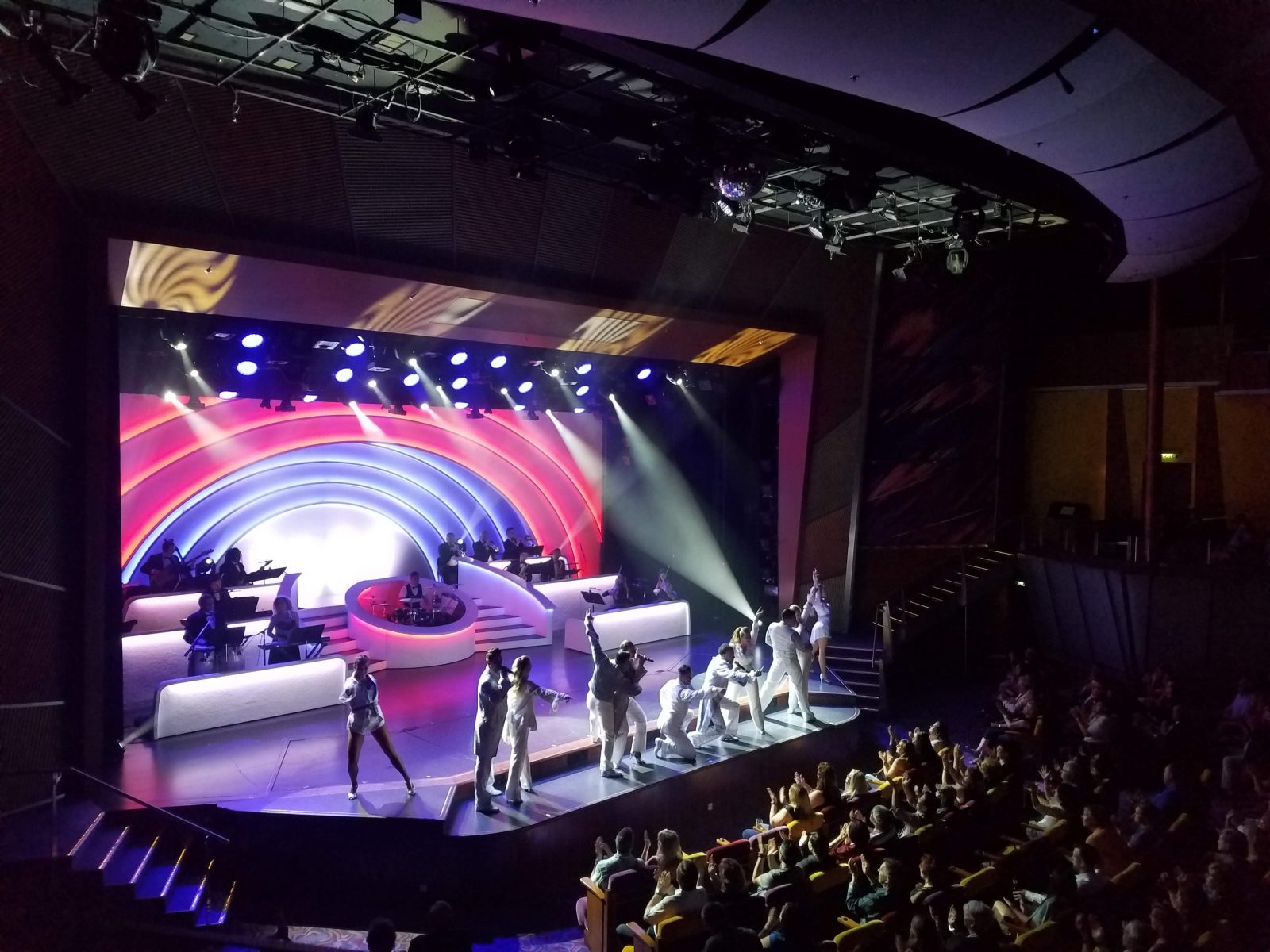 We wandered around for a little while again, and watched a few minutes of a "millionaire-style" game they were doing in the Colony Club. It was kind of boring though, and since it was getting late at this point, we went to our cabin & went to sleep!