MONDAY, Day 1 – Setting sail from the Port of Tampa.
For our 5-year anniversary, we took a 5-night Western Caribbean cruise on Royal Caribbean's Brilliance of the Seas!  We dropped off Emerson at school, and then hit the road by 8am!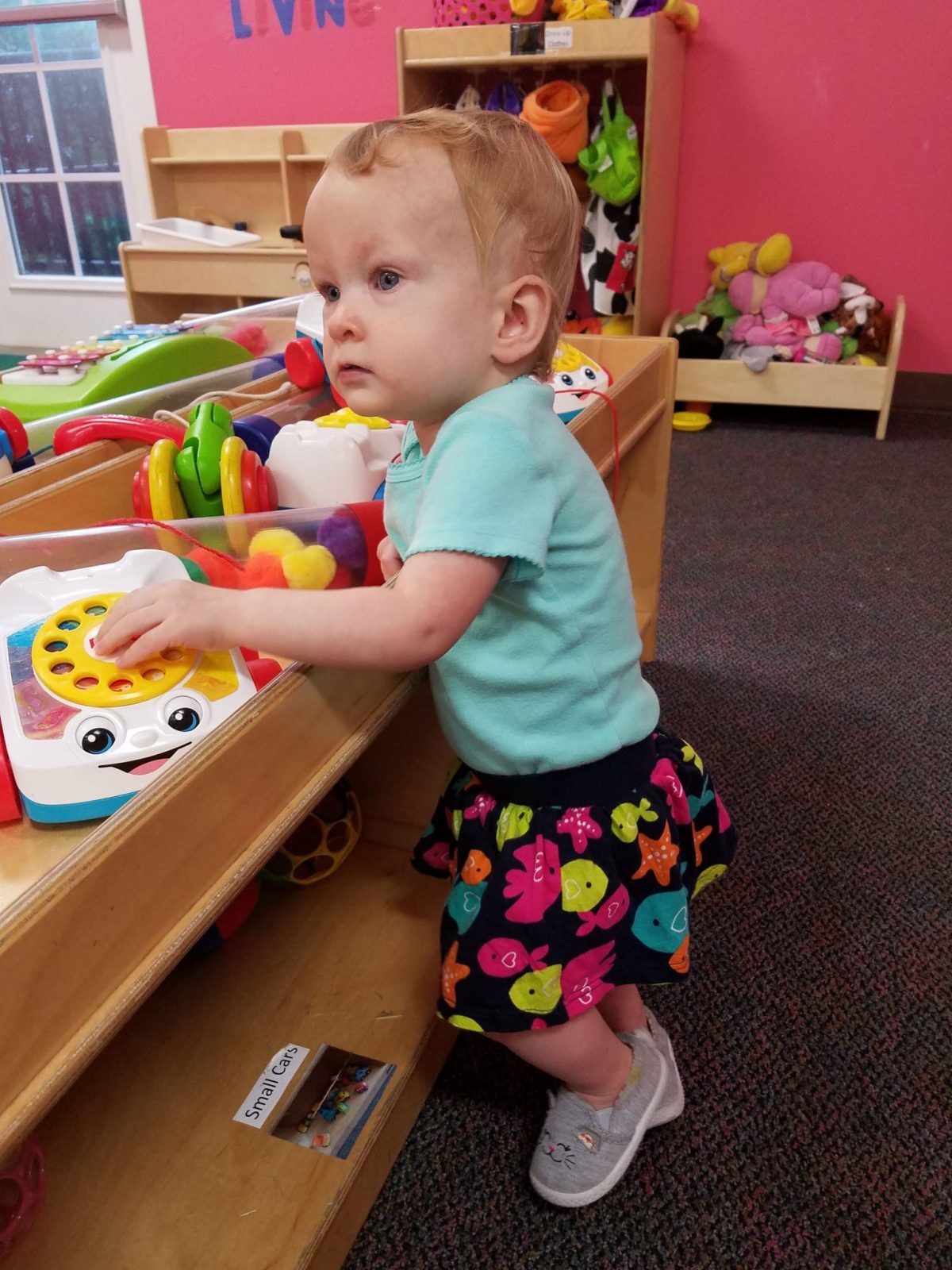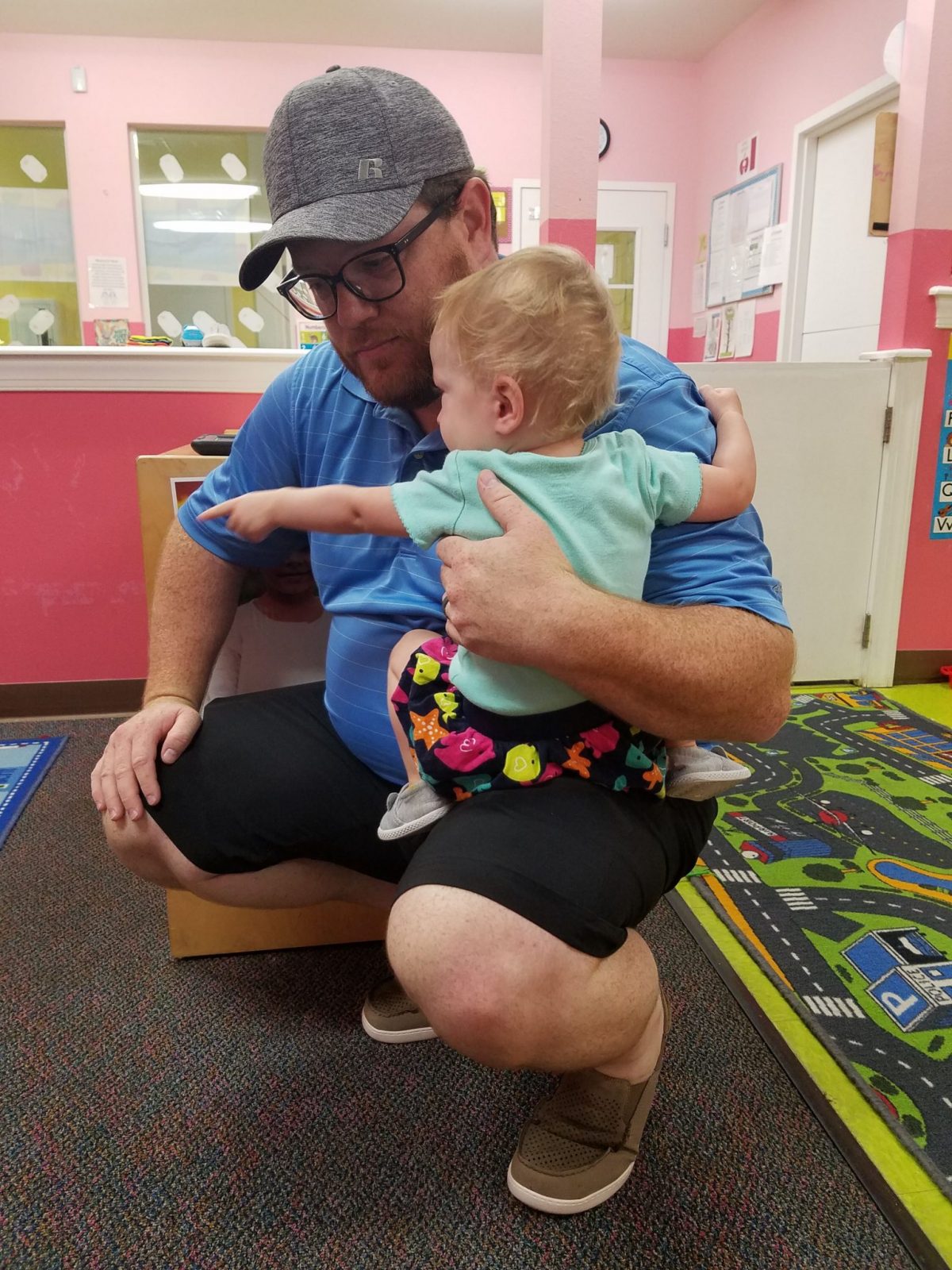 We listened to an audio-book together, and had breakfast, snacks, and drinks on the road to the port in Tampa.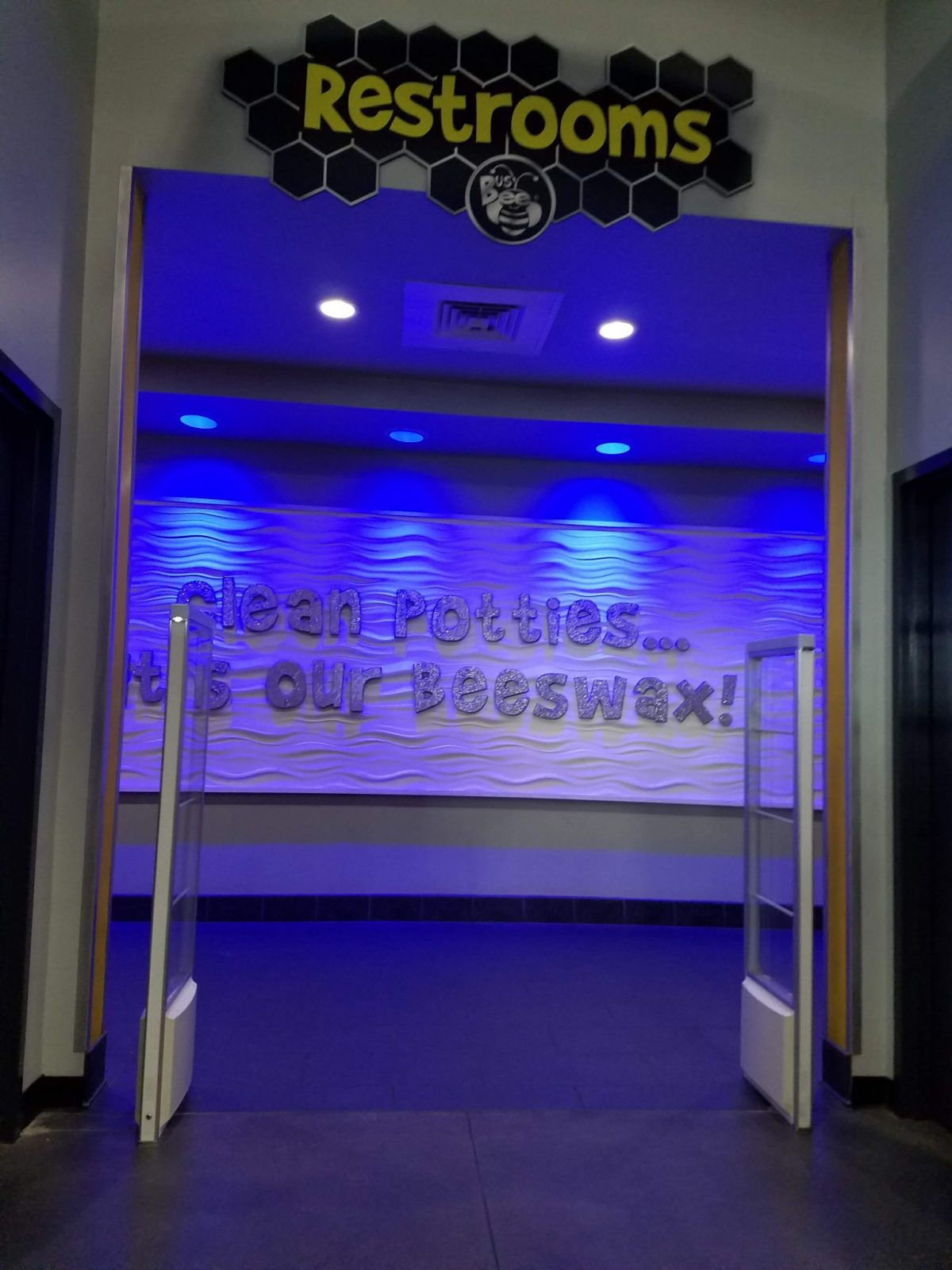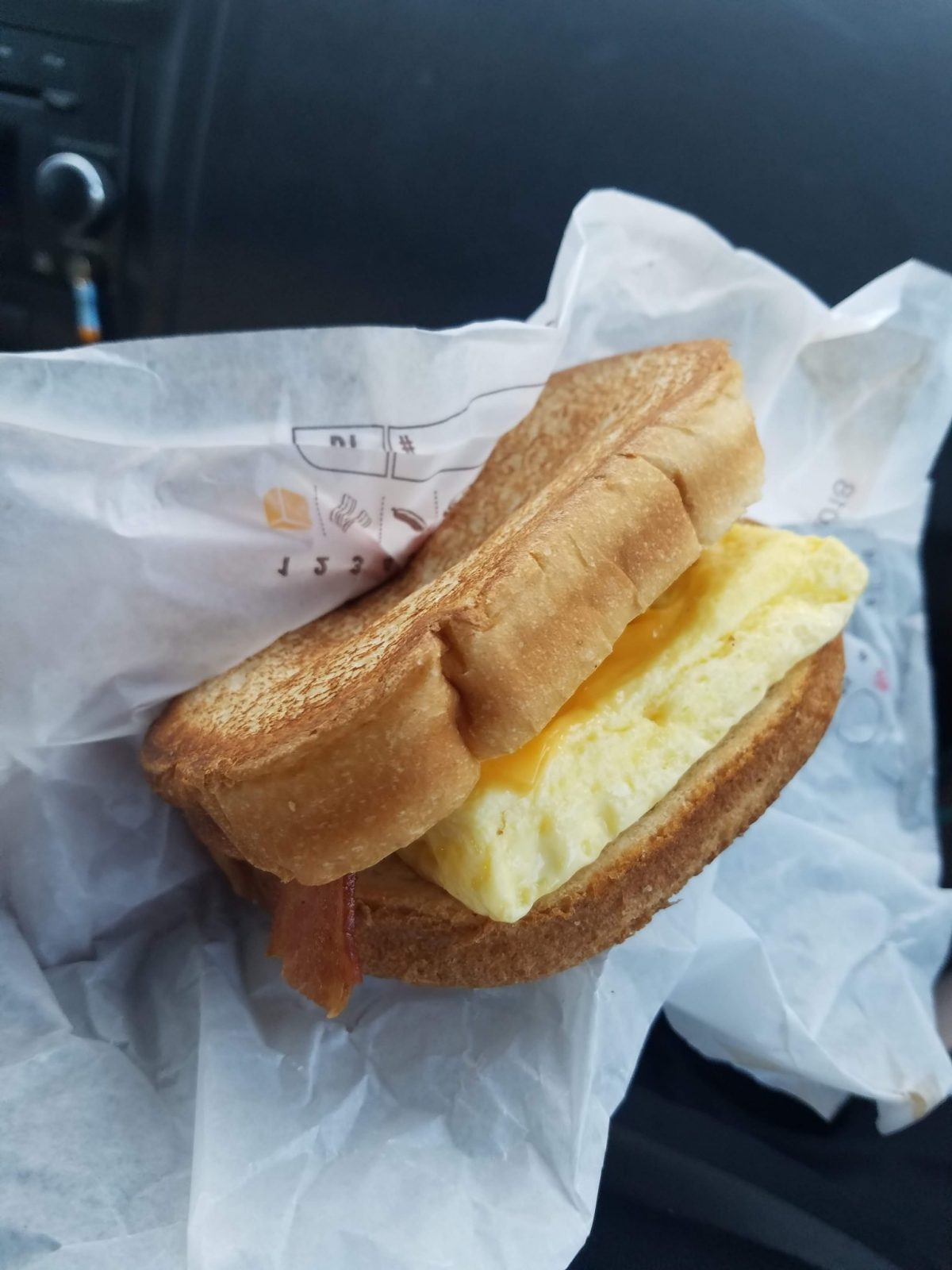 The process for baggage check and check-in went very smoothly (partly because I did the pre-check-in online a couple of weeks prior), and we were on the ship and eating lunch in the Windjammer Cafe by 1pm! Of all the delicious things I tried that day, the boeuf bourguignon over mashed potatoes was my absolute favorite!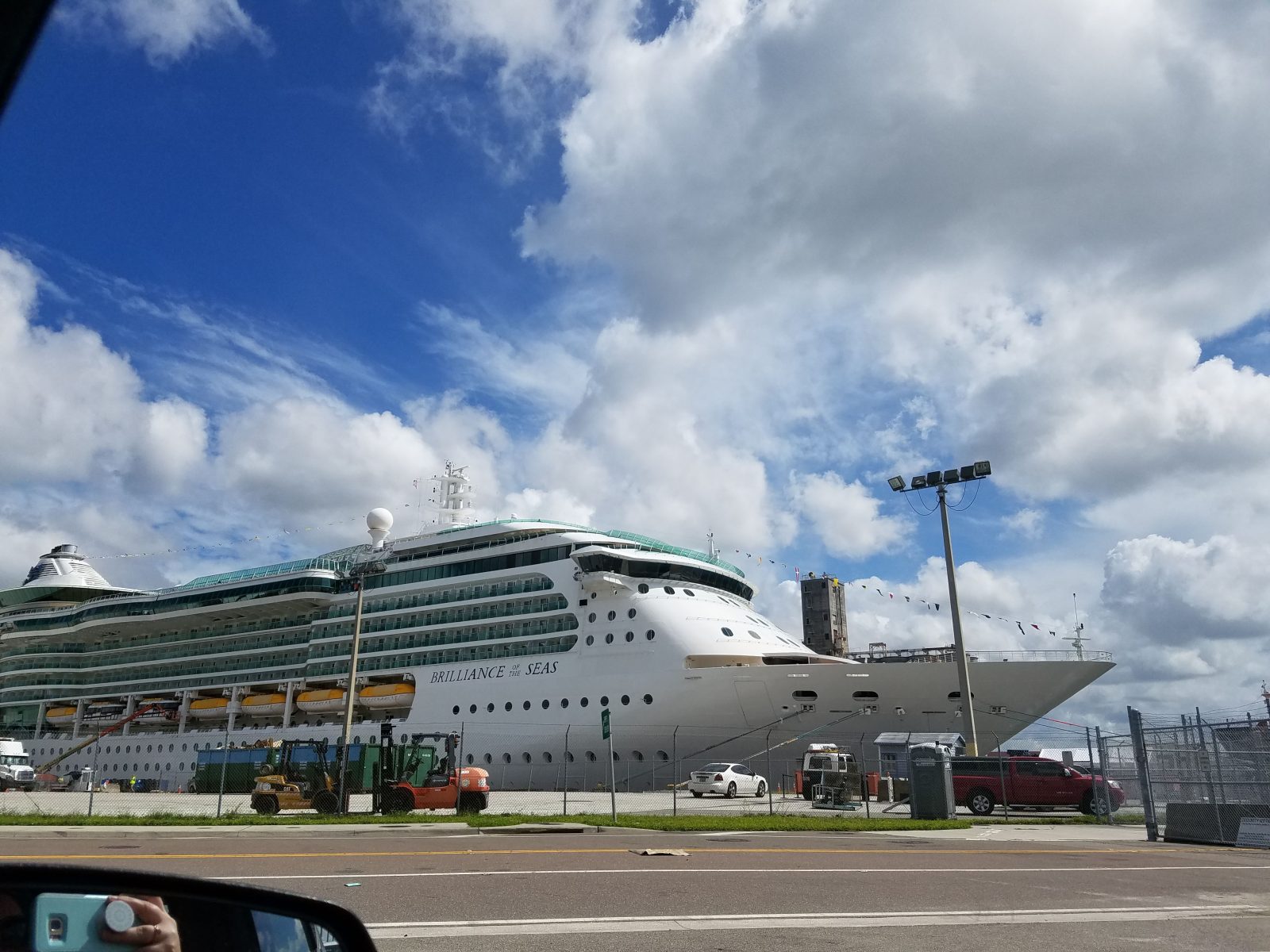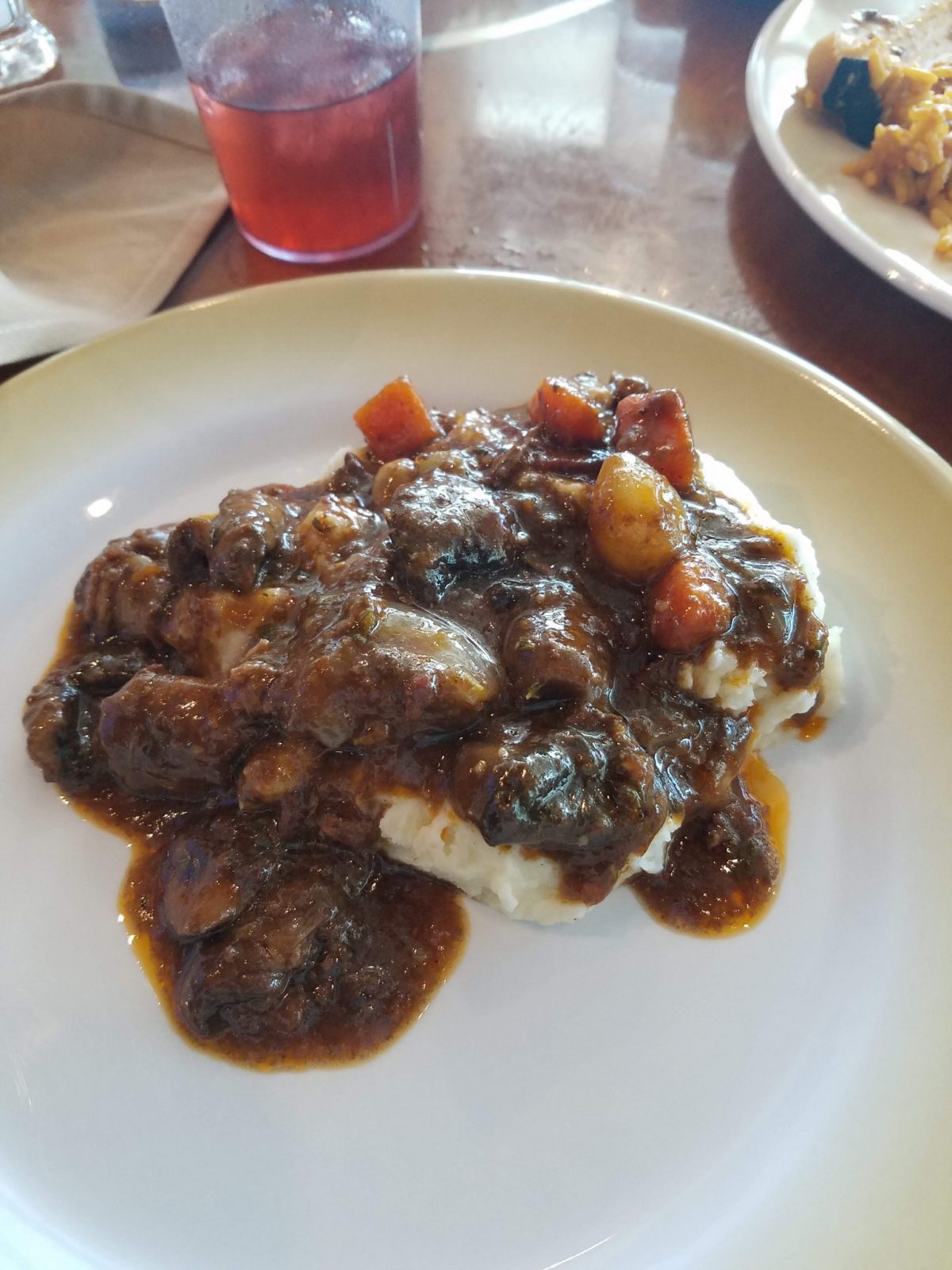 We got to spend some time wandering around the ship, and watching from the top decks as we slowly made our way through the channel, and out towards the open waters in the Gulf of Mexico.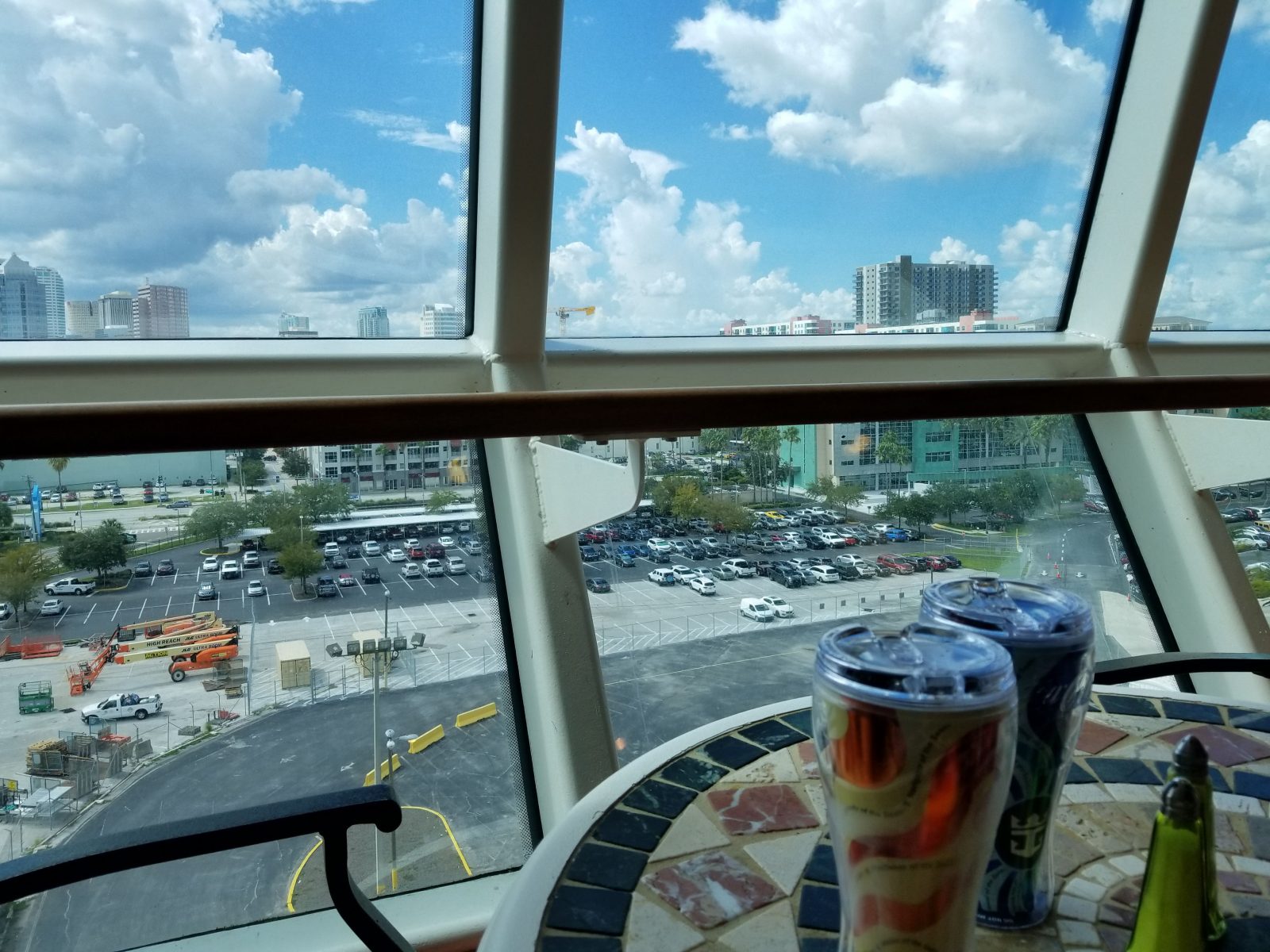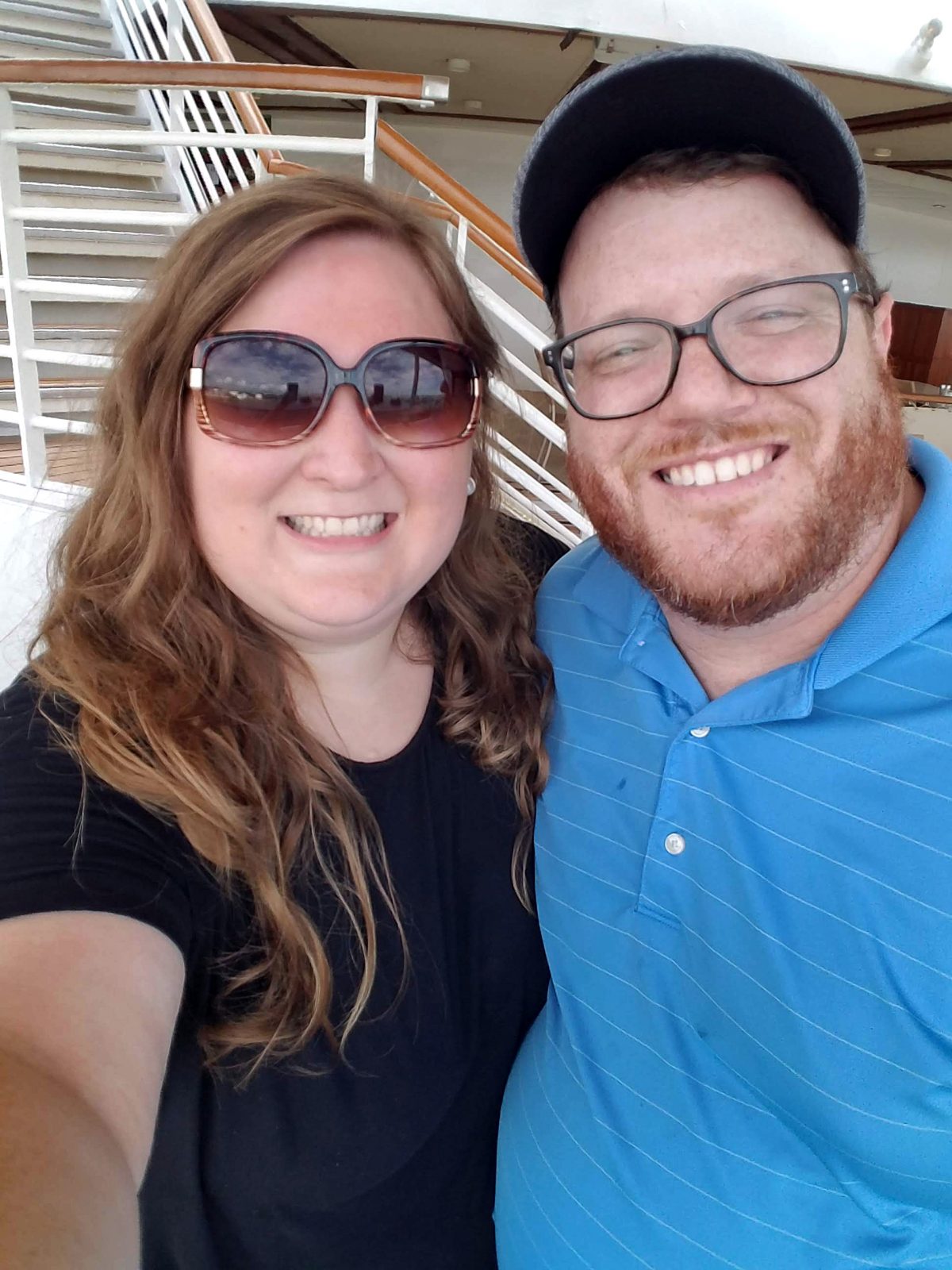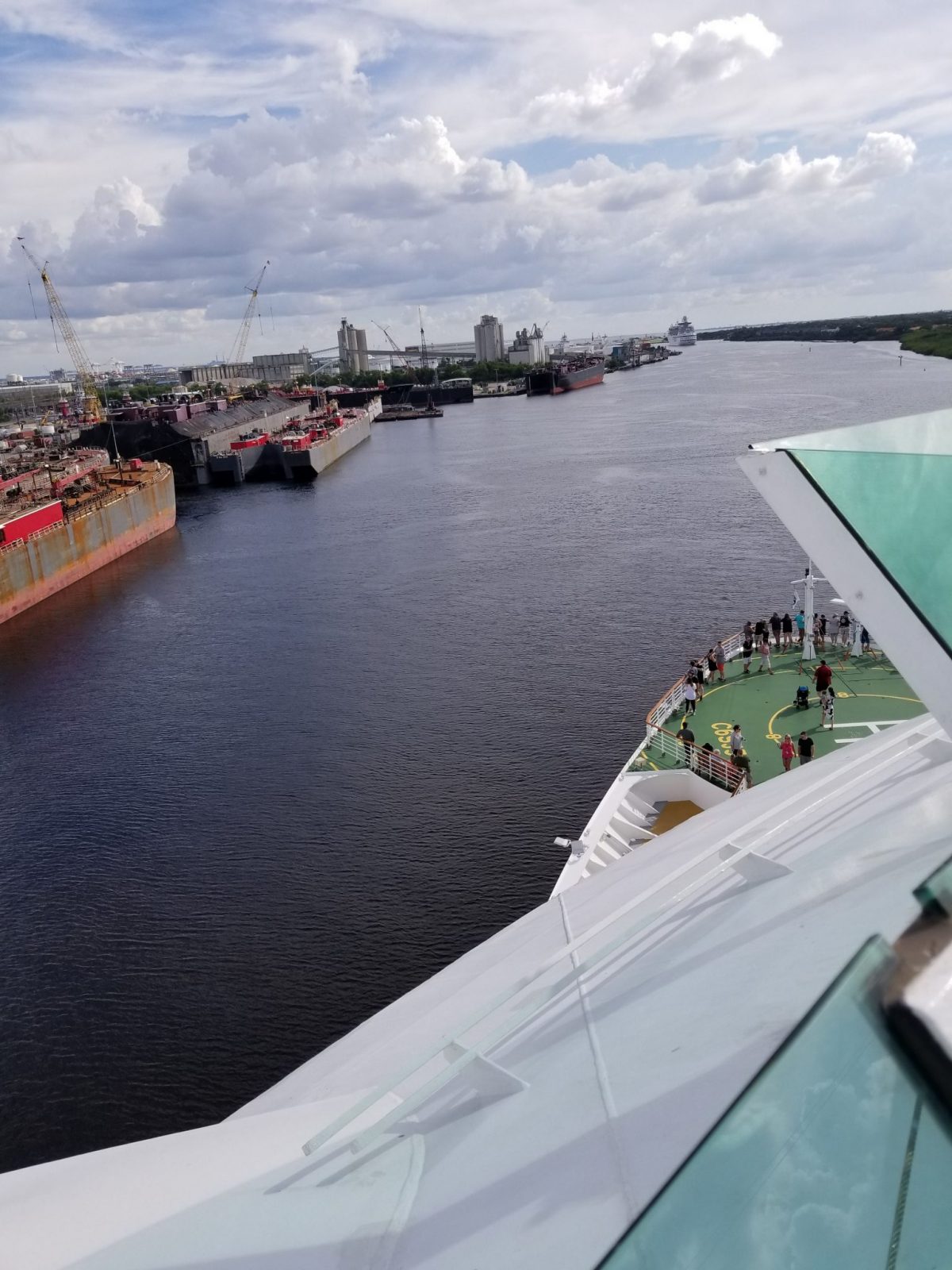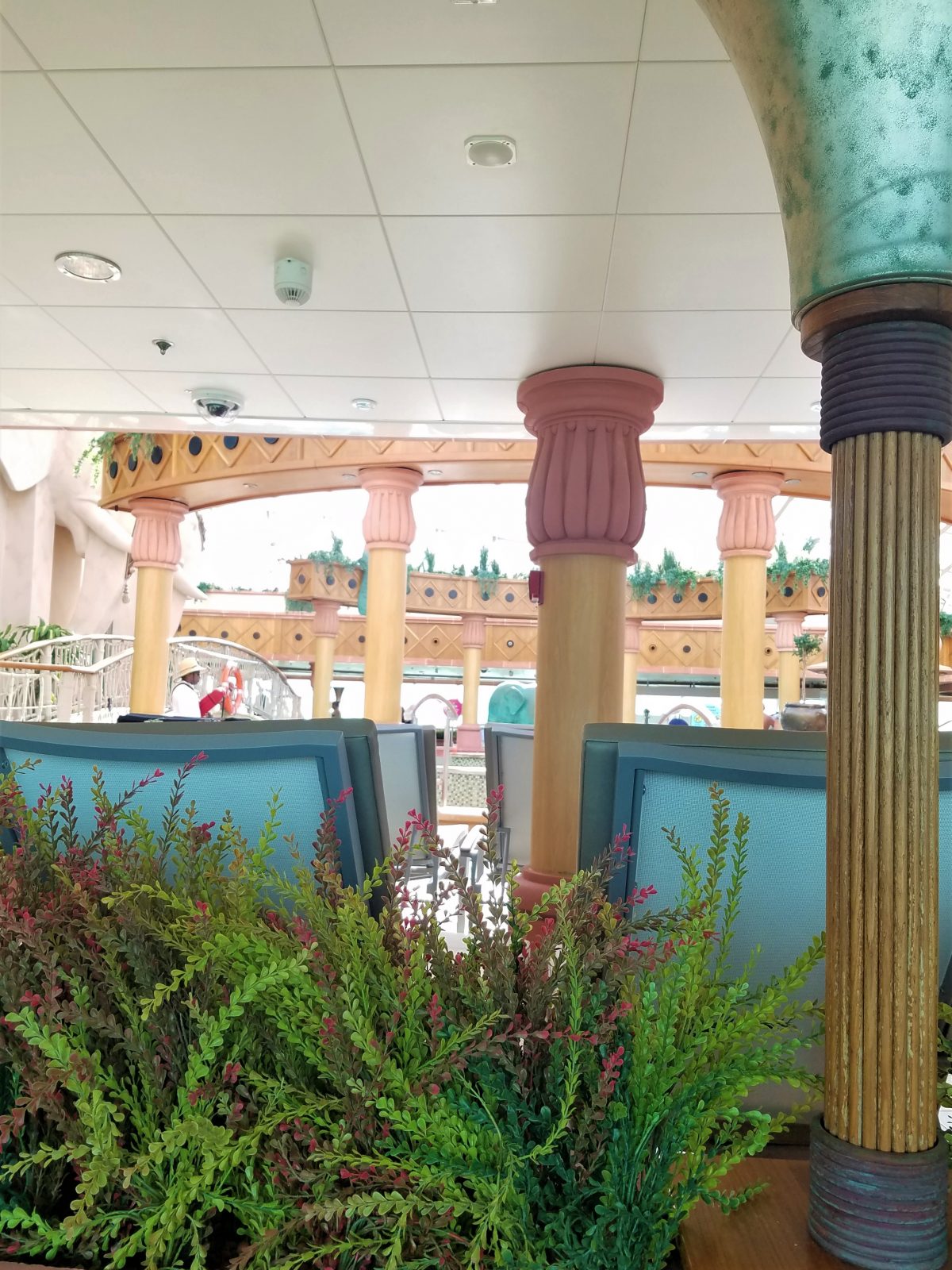 We then got cleaned up, and had our first dinner on board! We did the early seating (at 5:30) for dinner, and ended up being assigned to a table for the week with another young couple from Tally! What a coincidence! I had calamari for my appetizer, spaghetti bolognese for my appetizer (which wasn't anything special, and I definitely had what we commonly refer to as "ordering regret" but I got flustered trying to order quickly), and an amazing hazelnut chocolate lava cake thing, which was my favorite dessert of the whole week.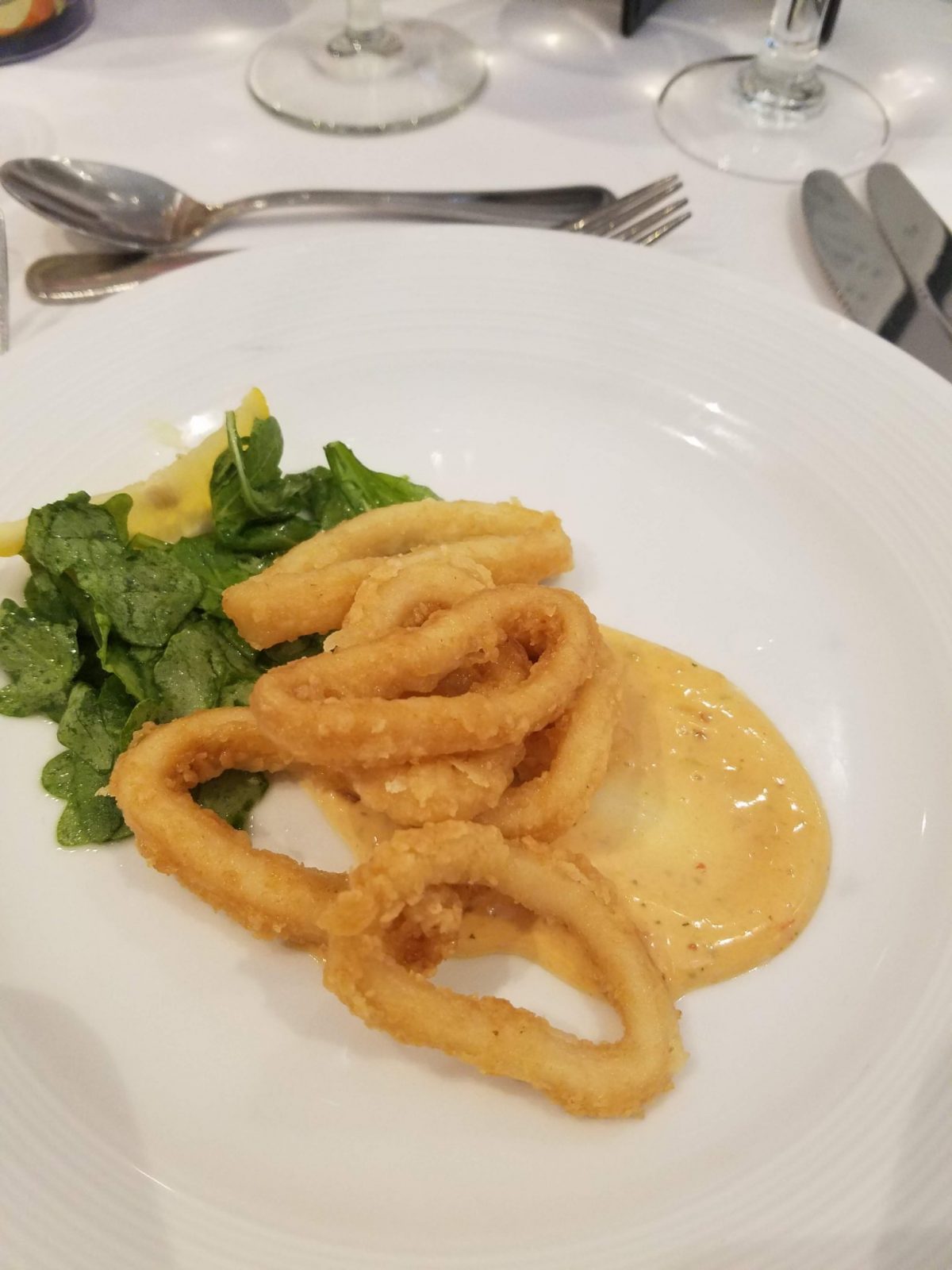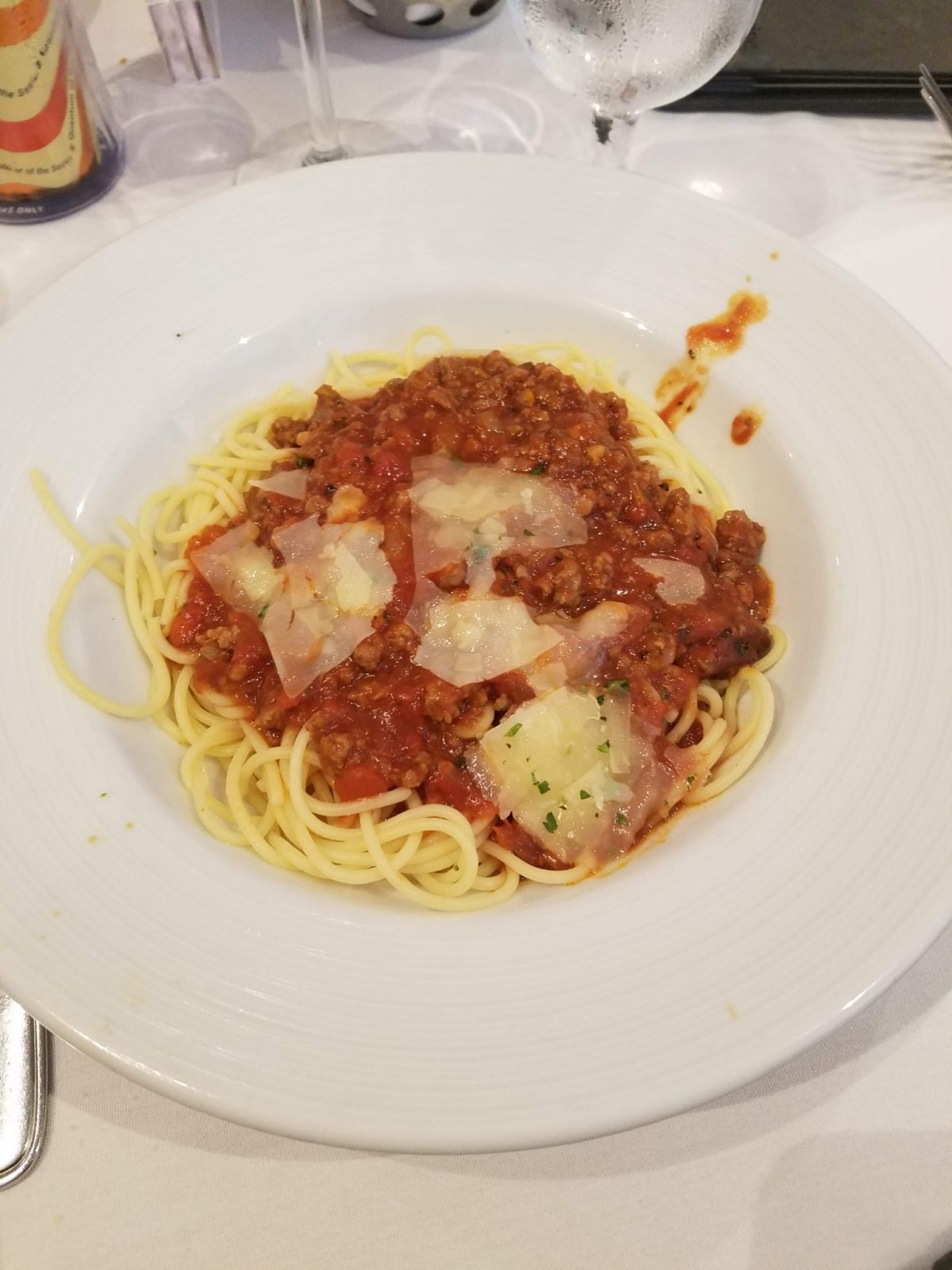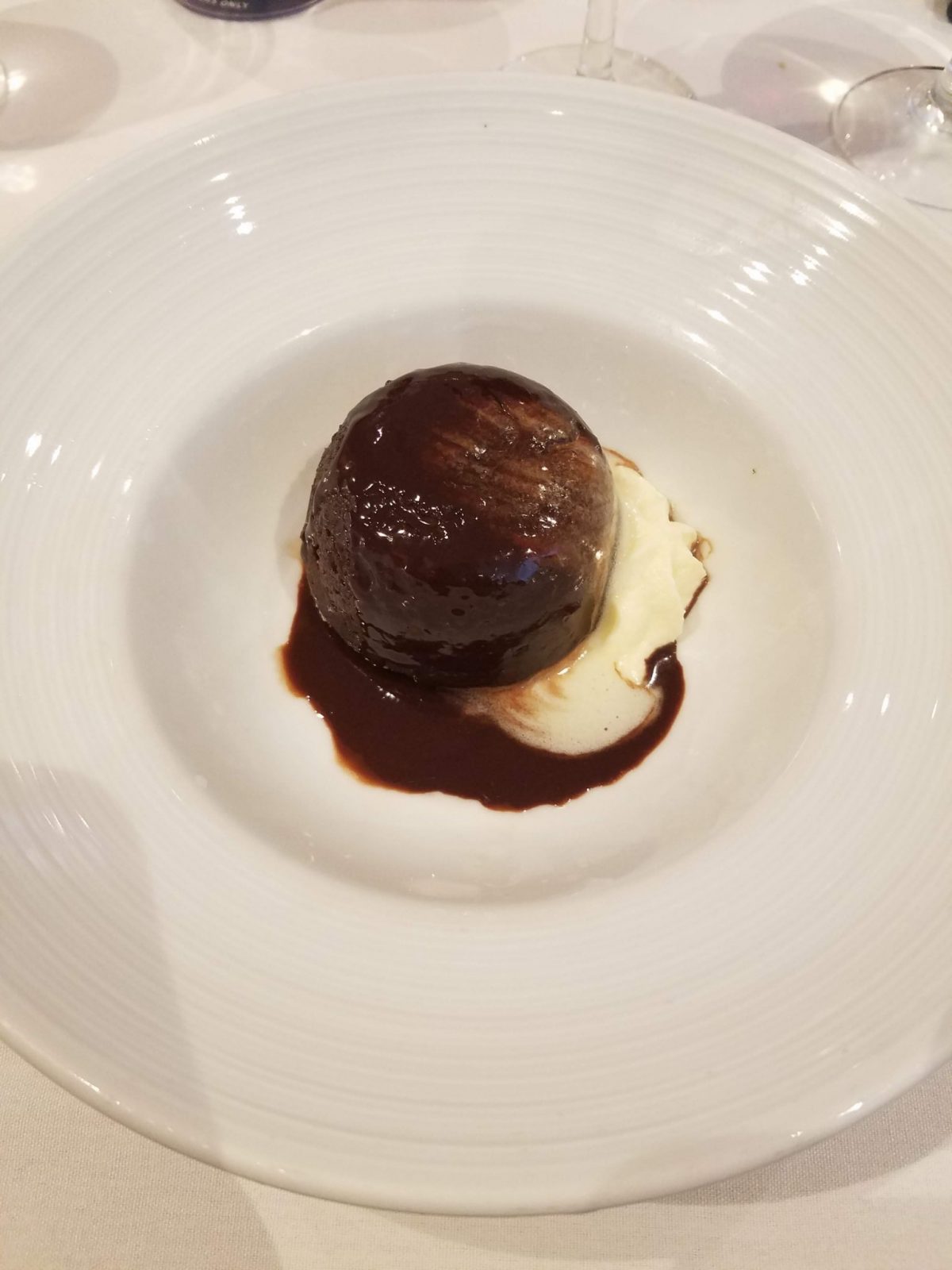 Afterwards, we walked outside to find the most beautiful sunset! Off in the distance, we could see a huge patch of rain towards the front-right of the ship, and we could also make out another cruise ship directly in front of us. (We think it was the other Royal ship, Majesty of the Seas.)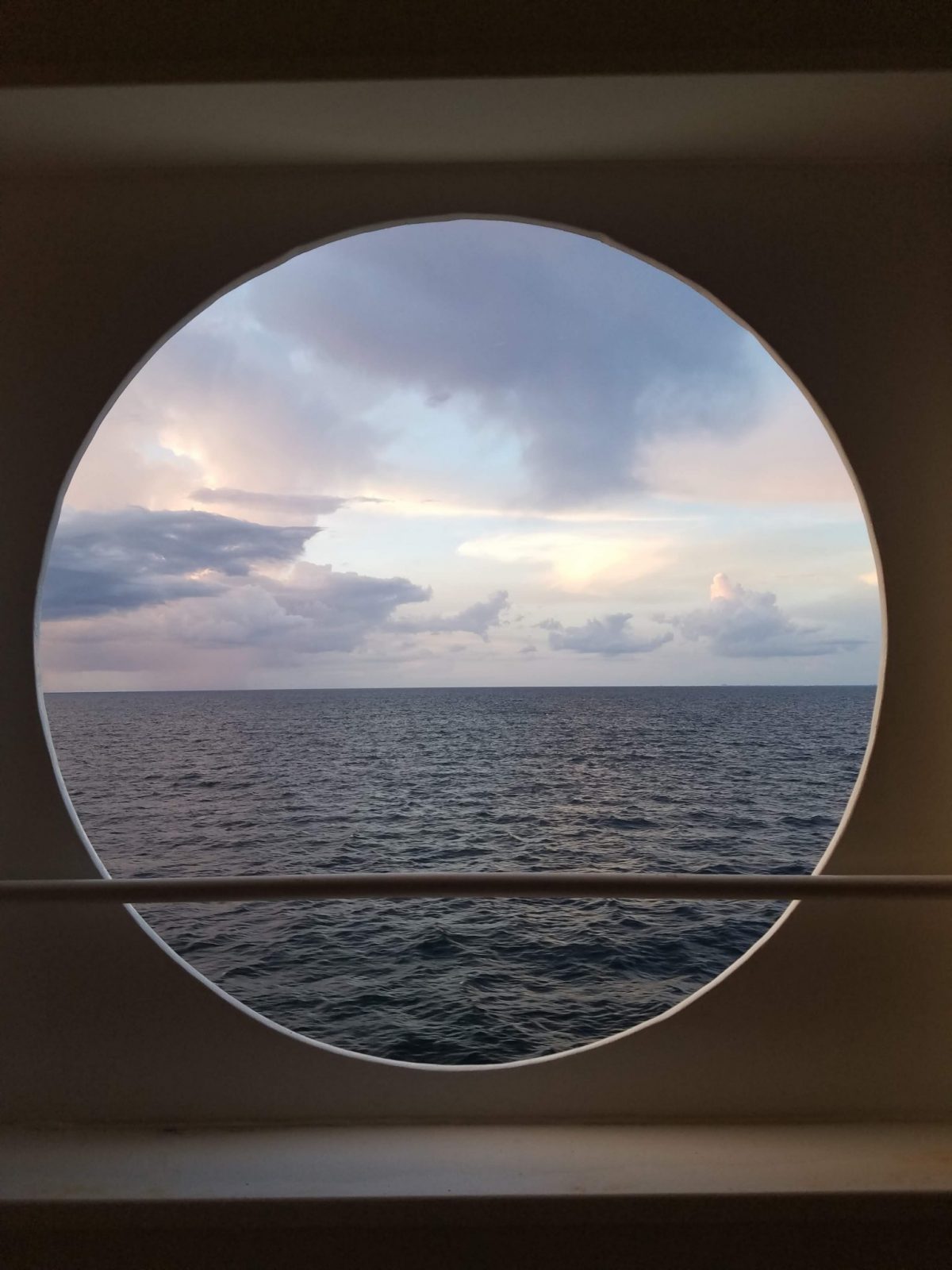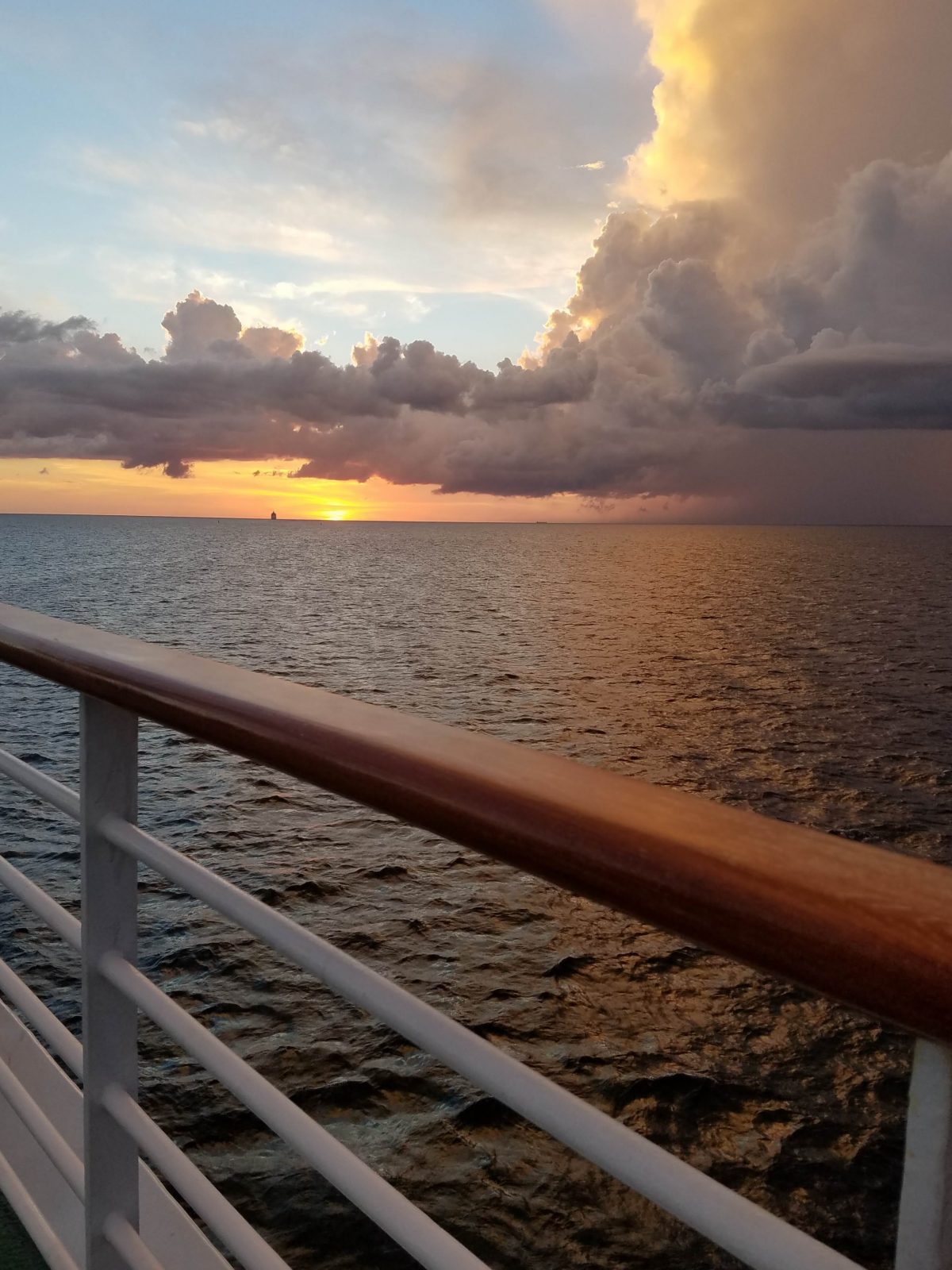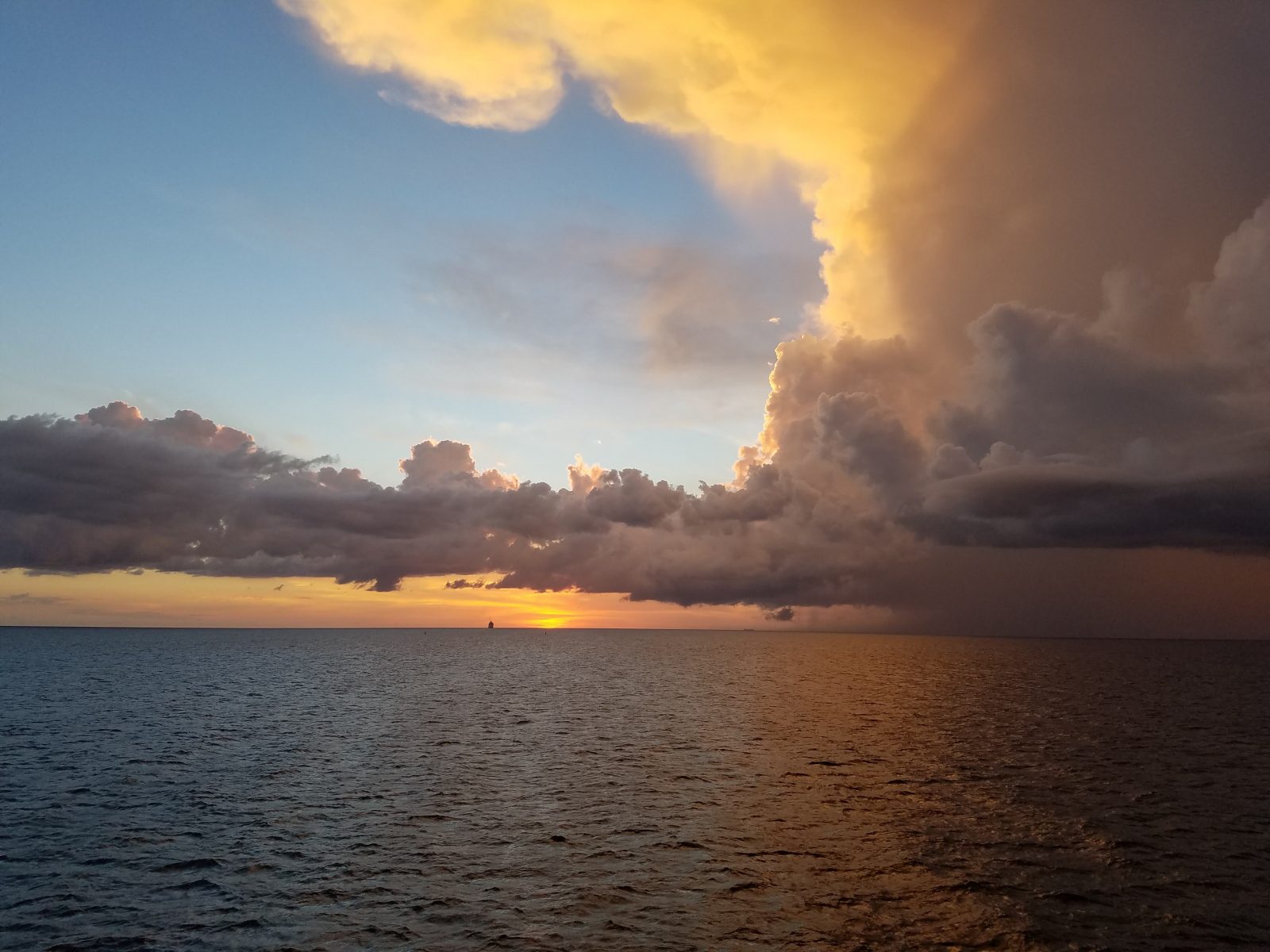 Once we saw the sunset, we went back inside to watch the opening night variety show in the Pacifica Theatre. There was music & dancing, and a short set from a comedian.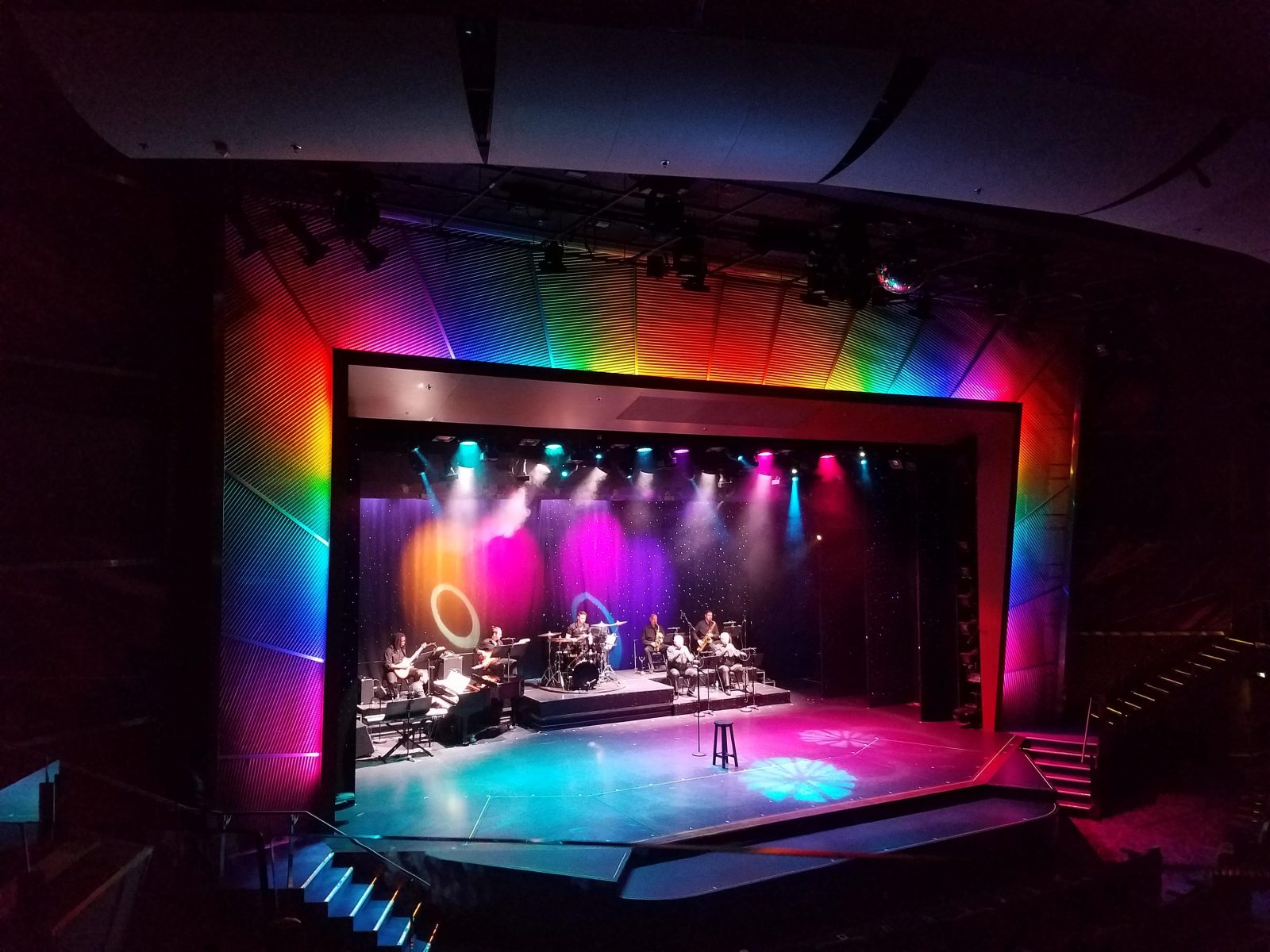 And then we were in bed and sound asleep before 10pm! We had an interior cabin, so there were no windows. It was pitch black dark, and it made it super easy to go to sleep a little early.