Sweet little girls, wandering around the driveway with Daddy watching, while waiting for me to get all my stuff gathered up and out to the car before school and work.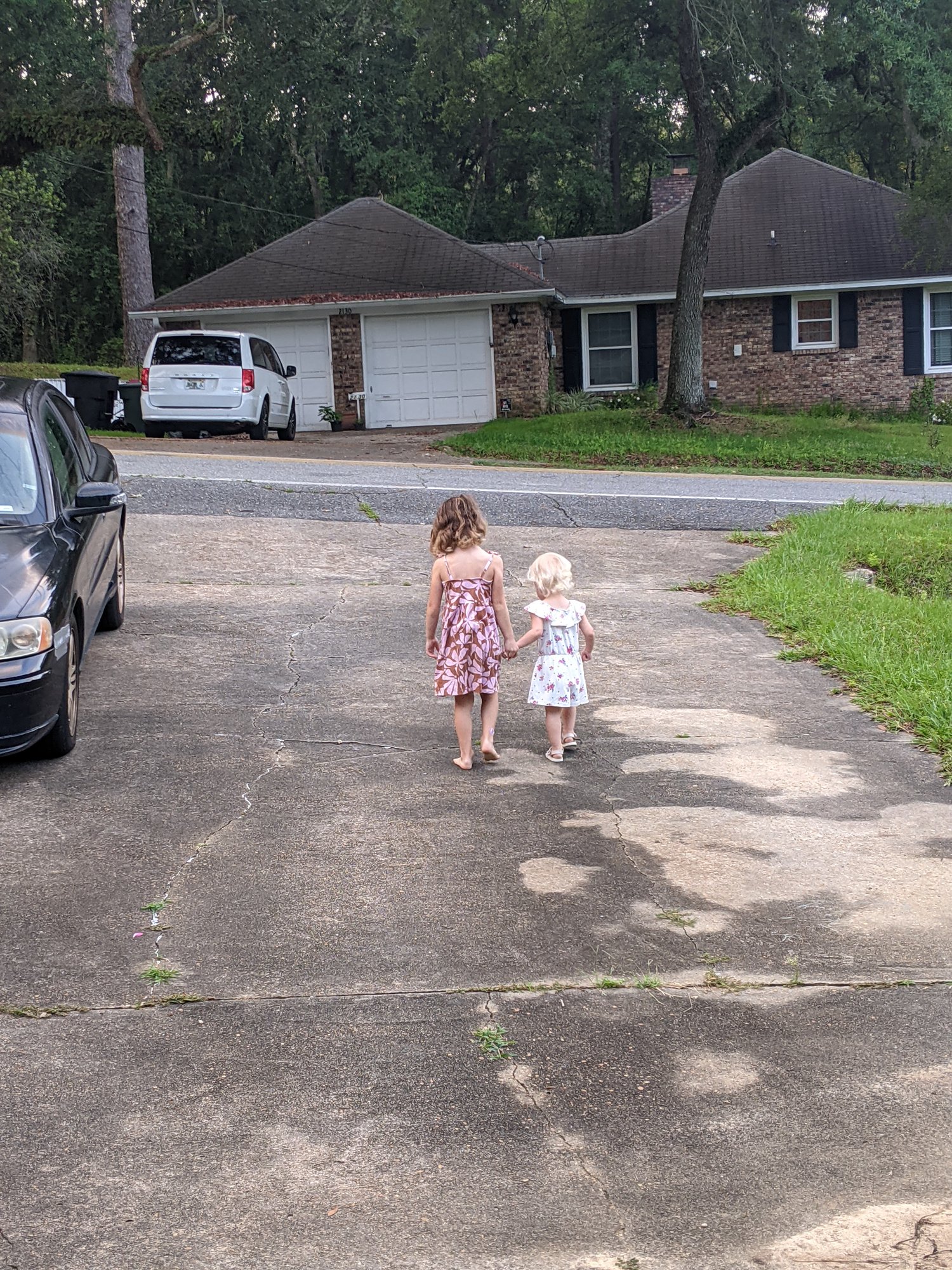 Then they were very excited to see a school bus driving by!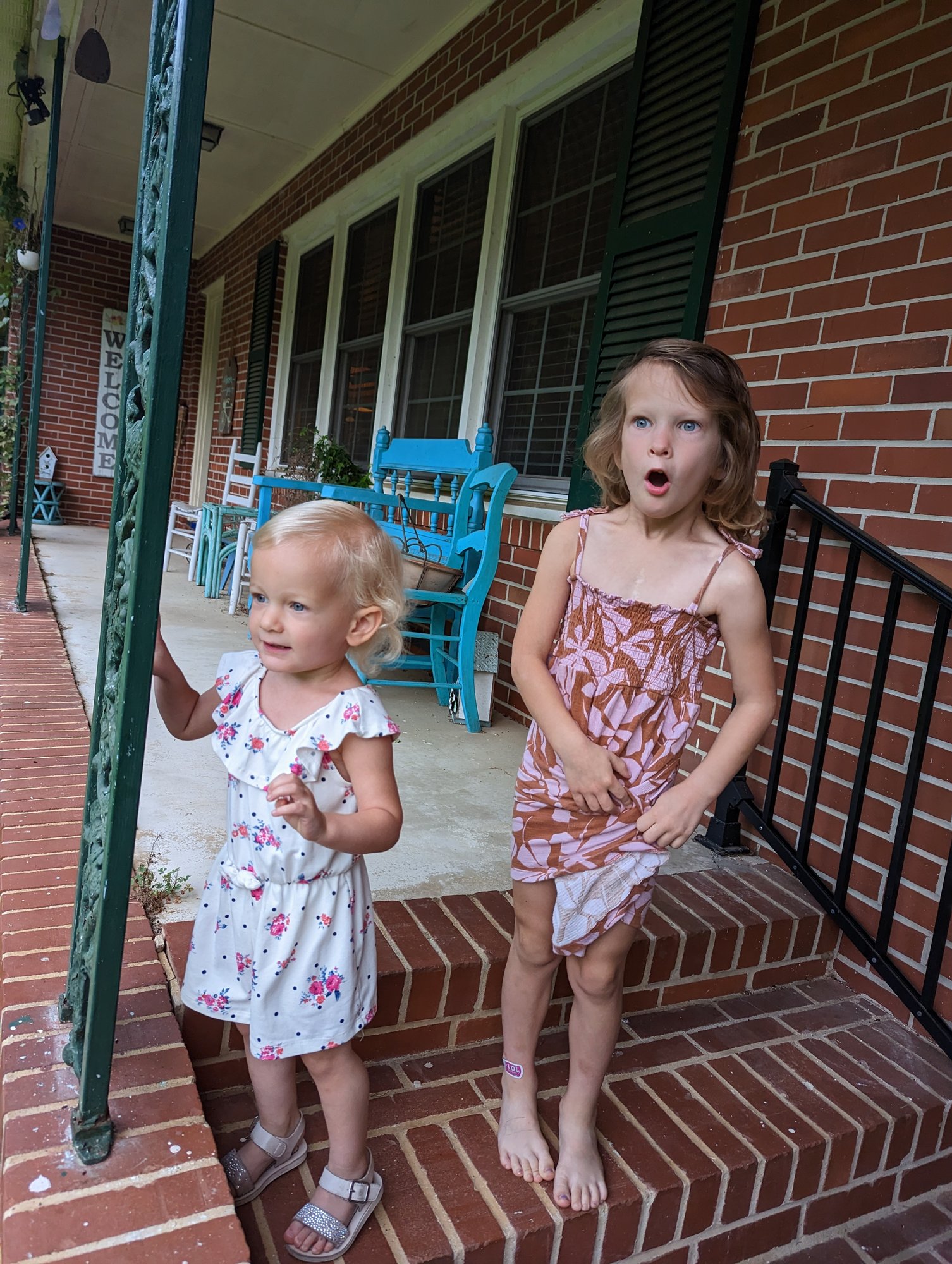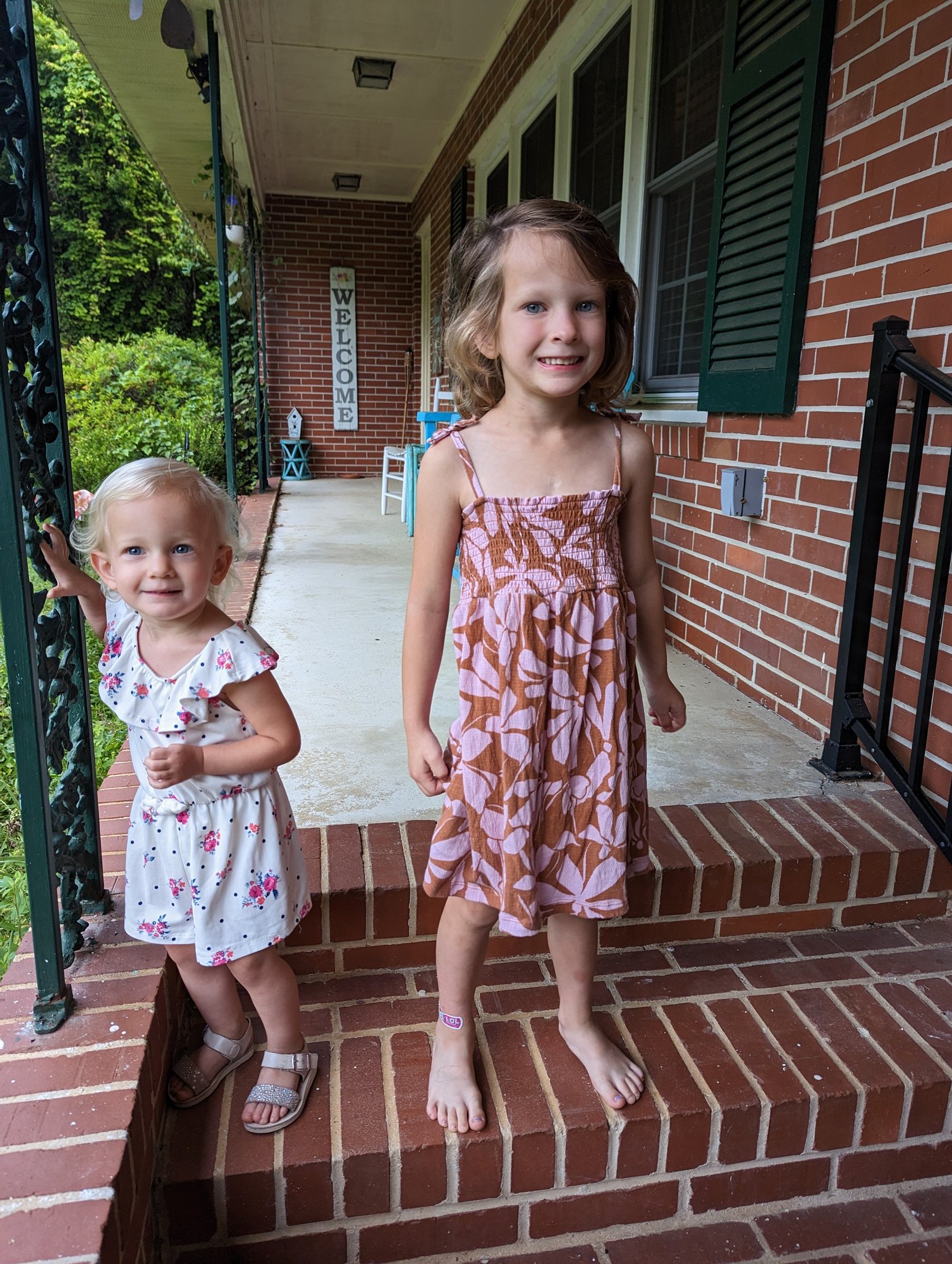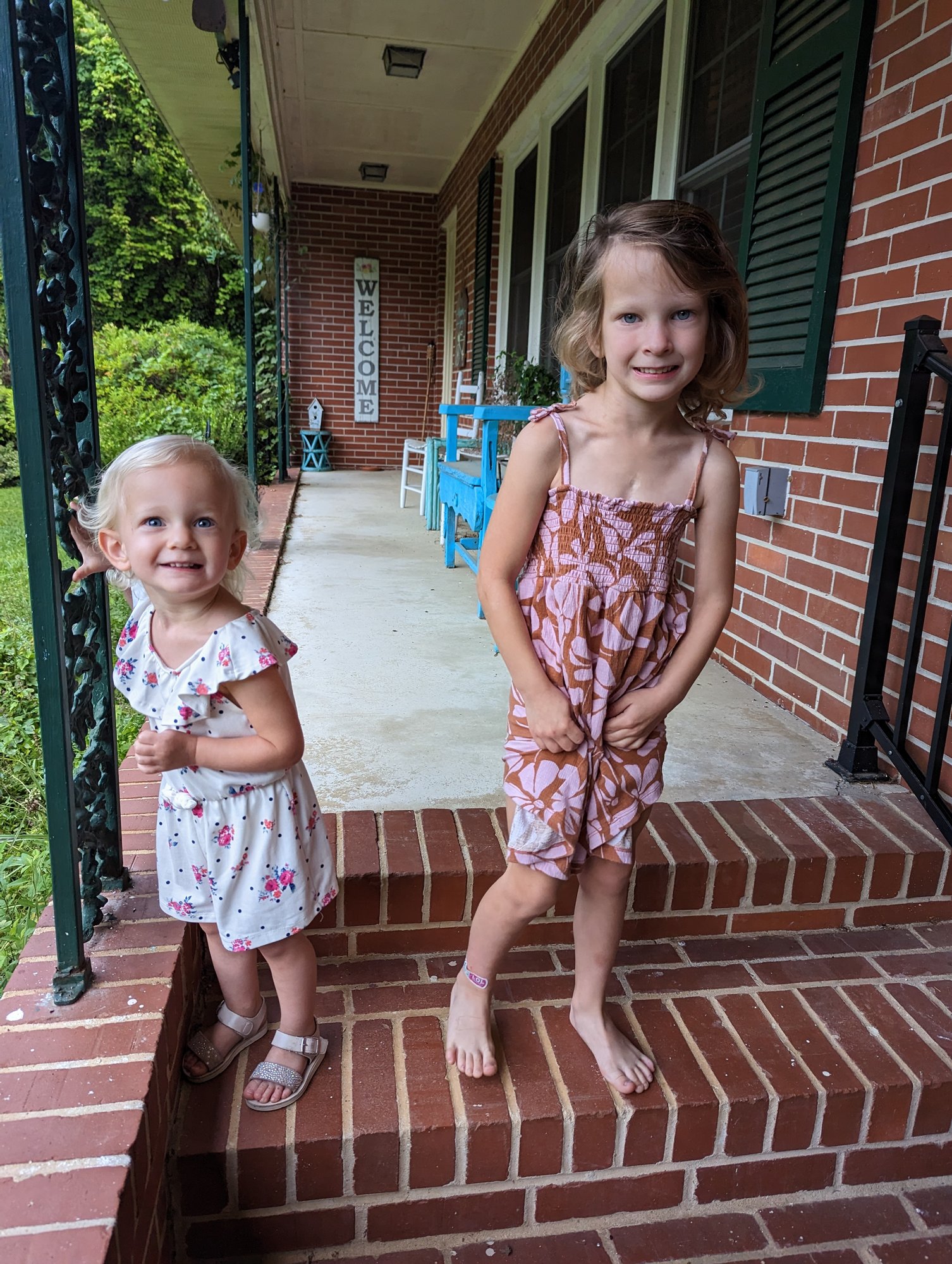 At work today, to cap off our Correctional Employee Appreciation week from last week, they did the service pin awards, to recognize anyone who had reached another five years of service. Back in 2018, Heather and I both got our five year pins together, and we both got our next round of service pins today!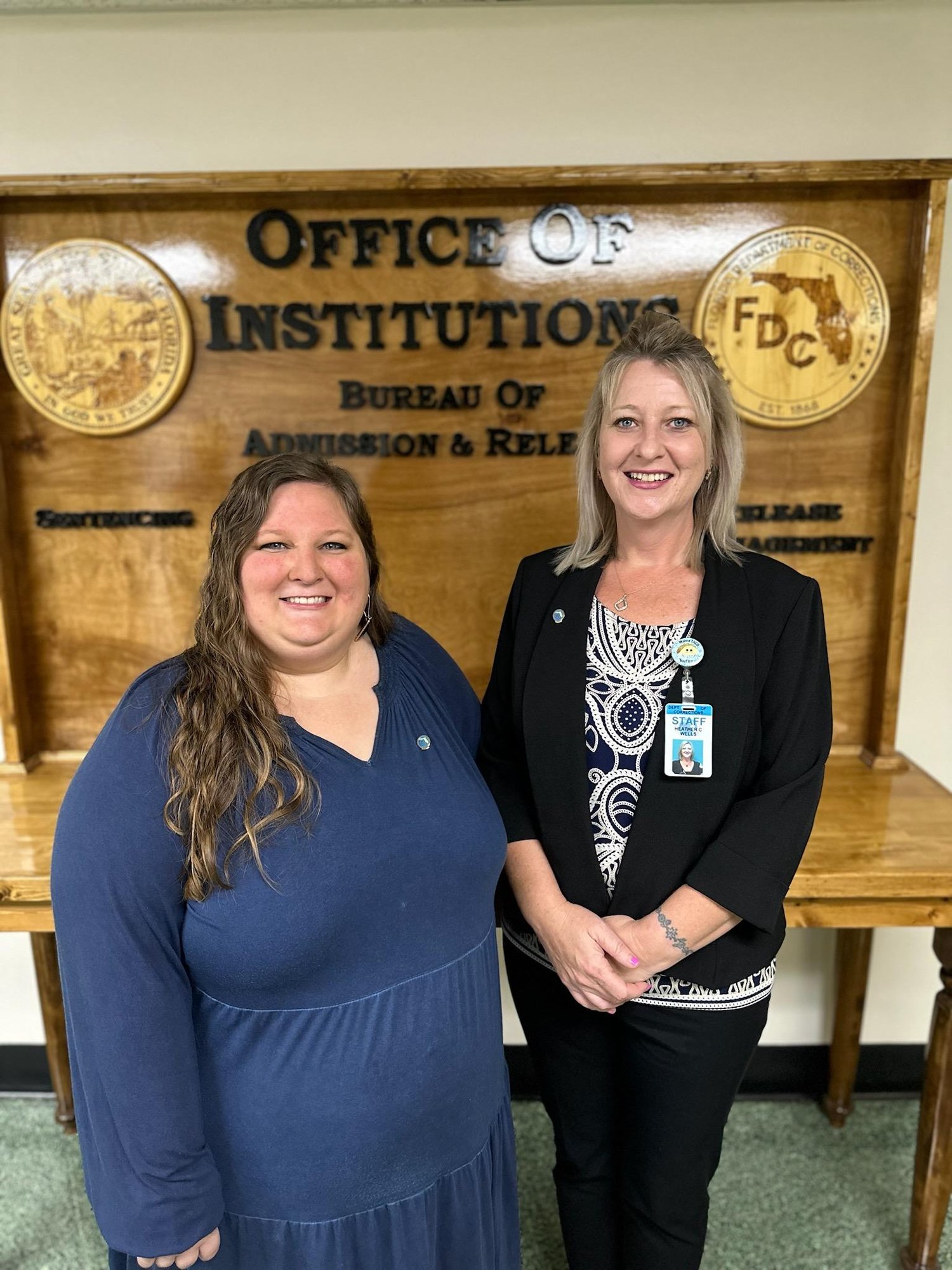 These are all the folks from our Bureau who got pins, for 5, 10, 20 & 25 years of State employee service.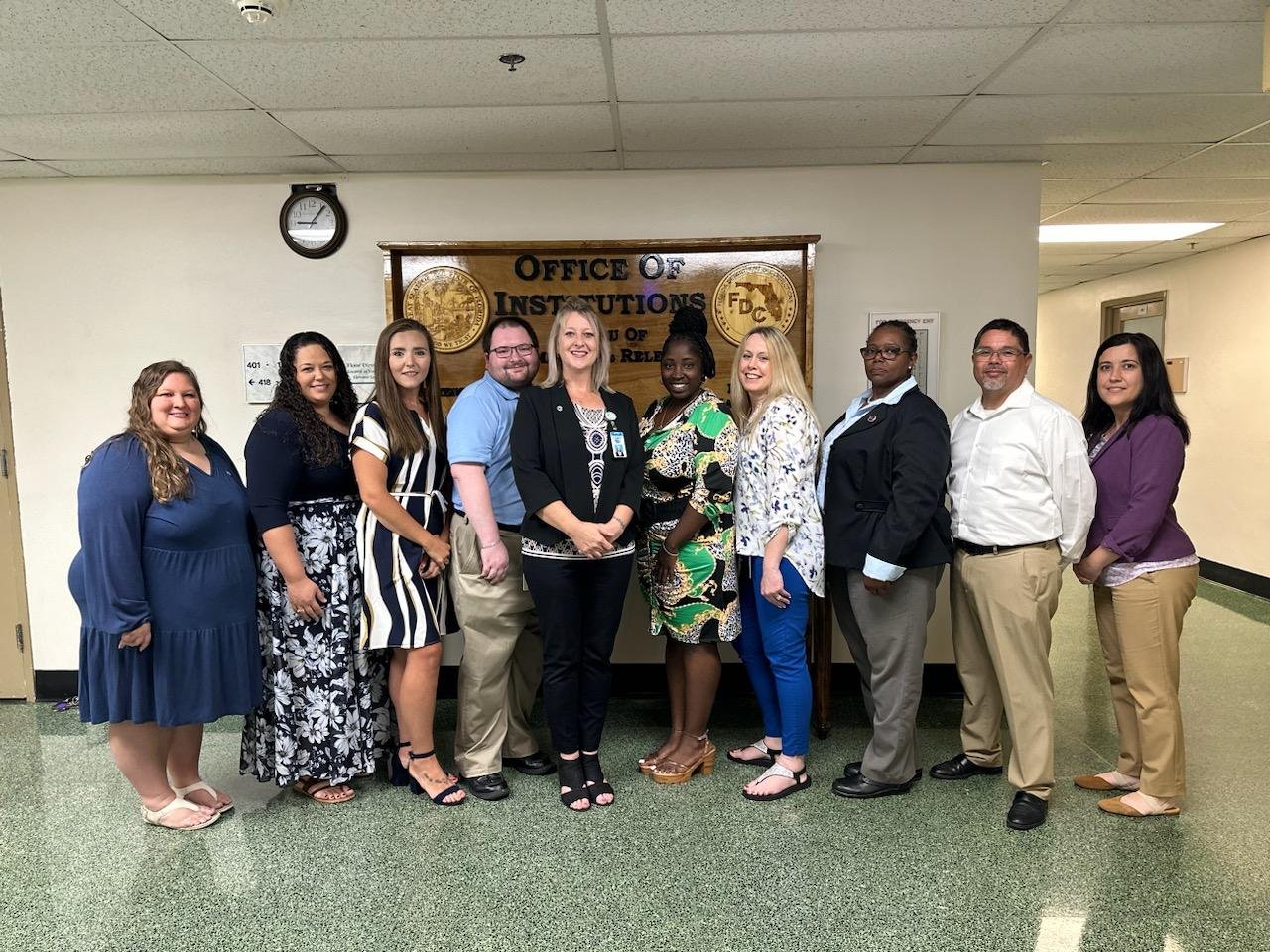 And out of all of those folks above, all these below are from our little 8-person unit. Five of us got pins today, and our supervisor Tammy (on the far right), got her 35-year pin last year!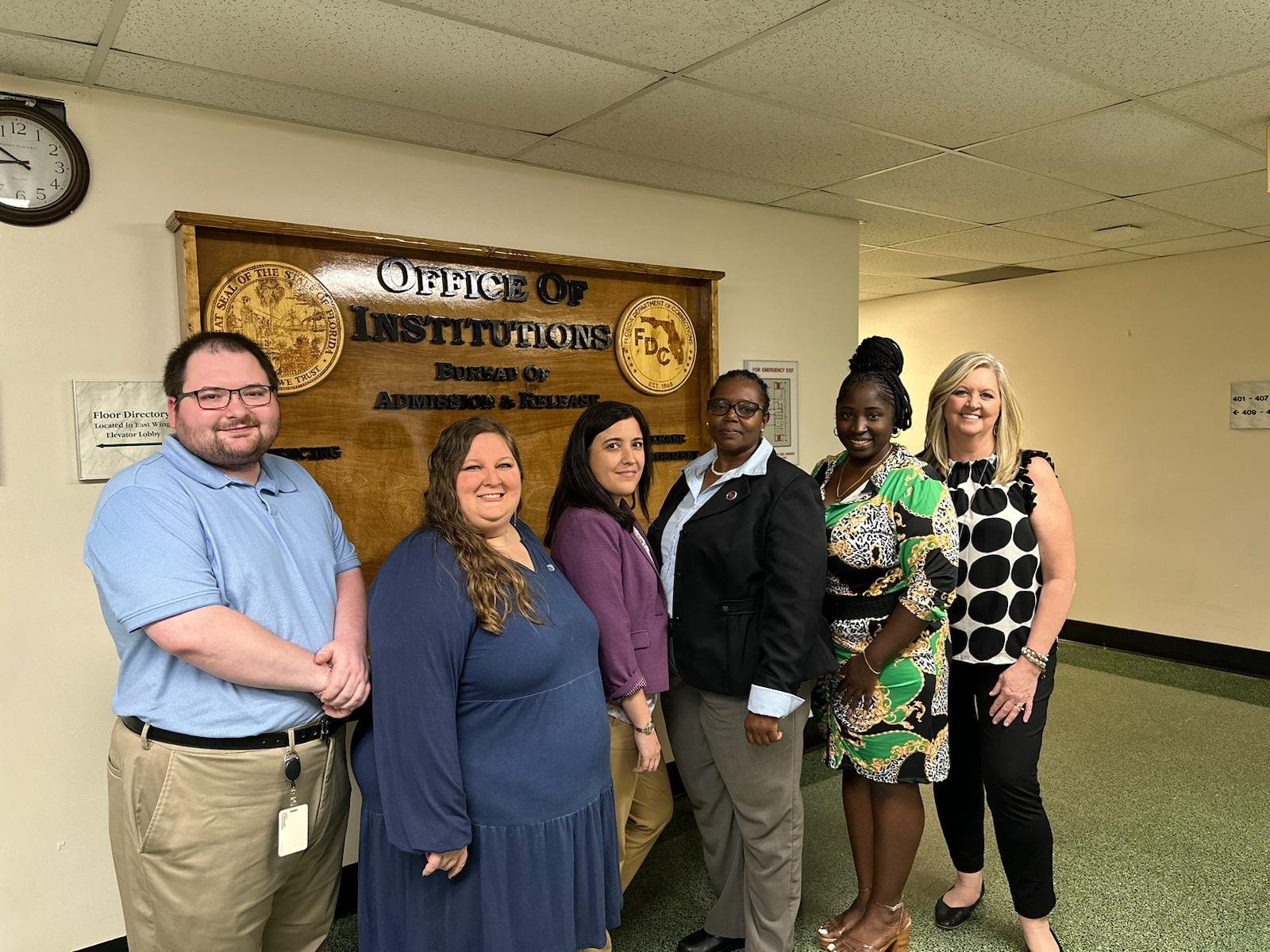 AND, my Aunt Suzanne (who works at the same place, if you didn't know), got her 35-year pin today as well!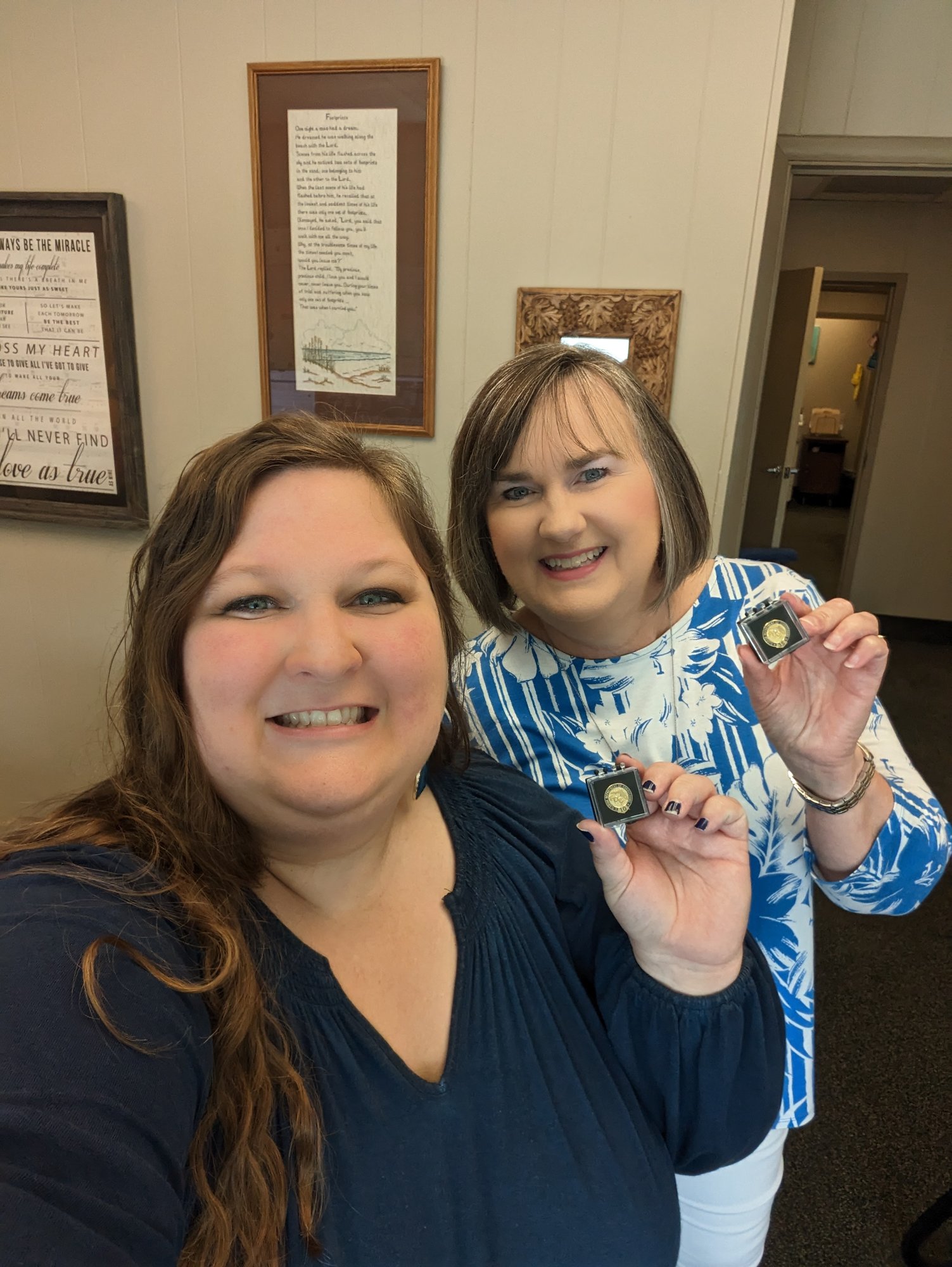 In addition to our little lapel pins, we also got that stainless steel coffee mug back there, which was filled with candy.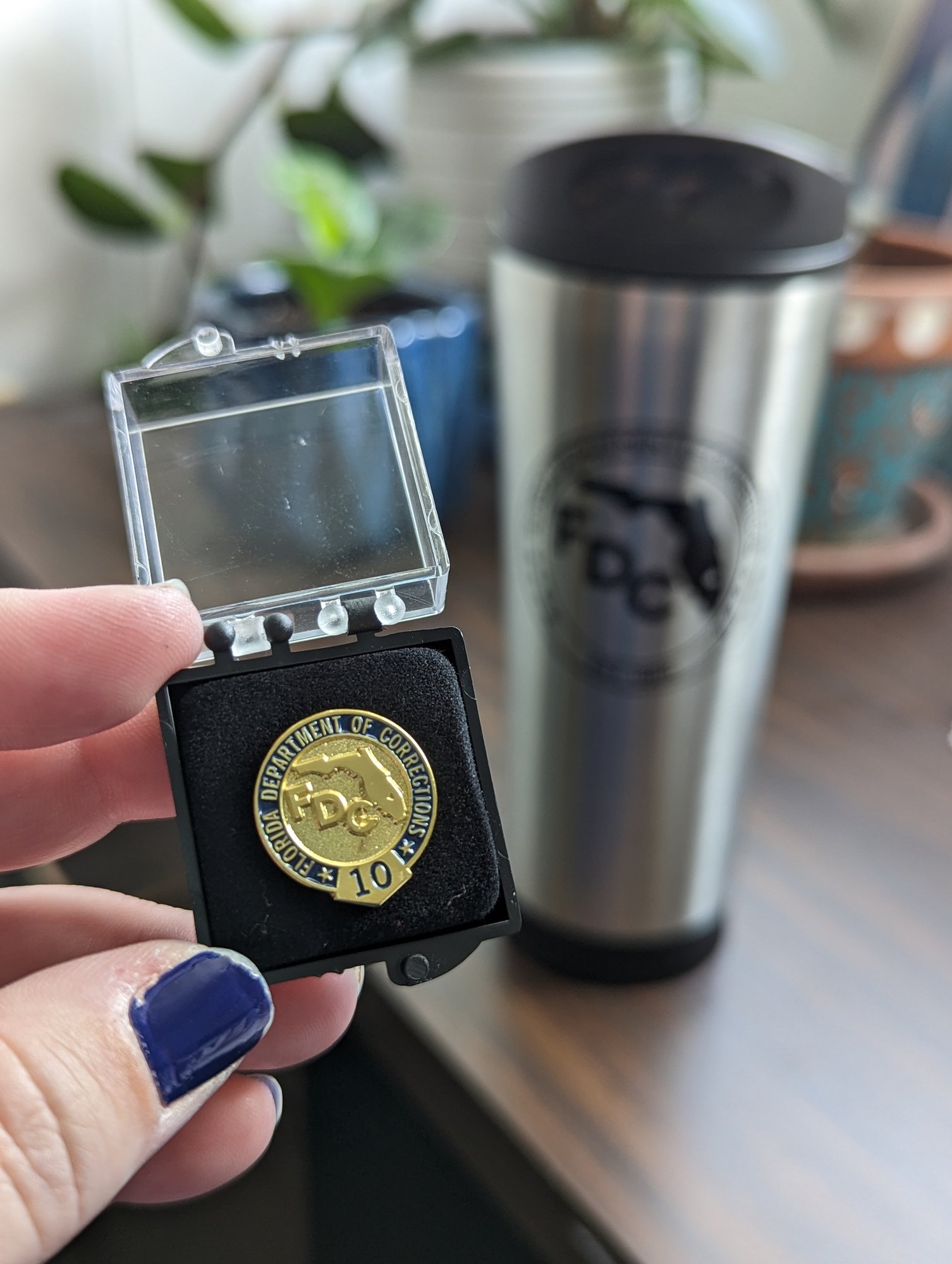 And to celebrate, my friend Amanda (who got her 20-year pin today), made us this amazing Hershey's cake, that we all devoured in two seconds flat. It was literally the best cake I've ever had.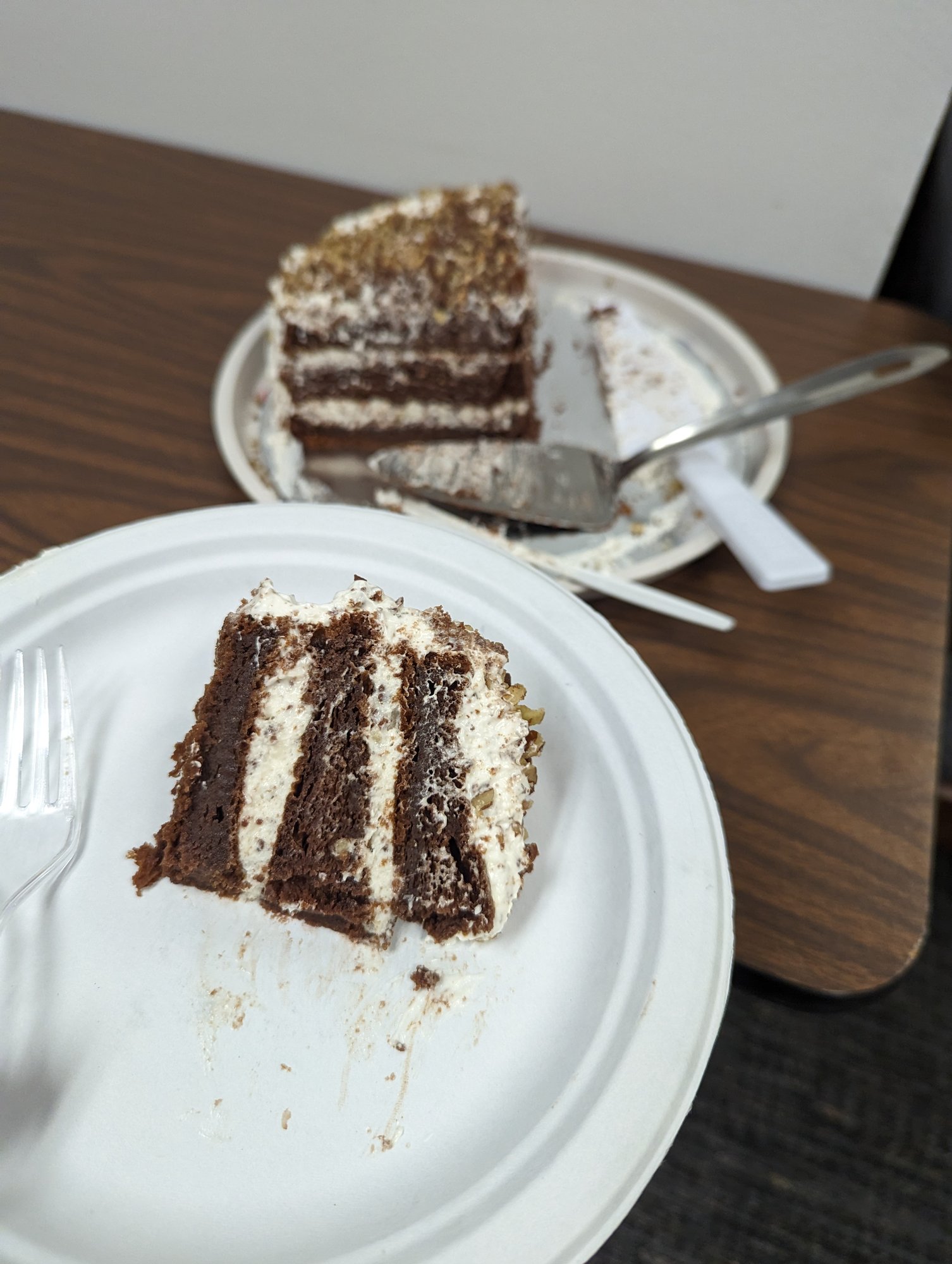 Got some cute pics of Addie Pie from school…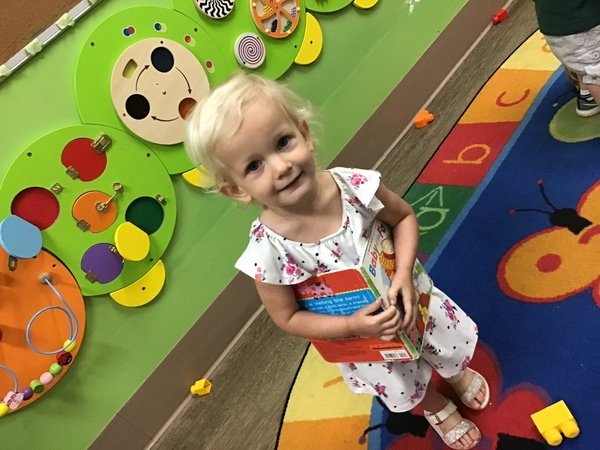 Also, Addie sat on the potty for the first time at school today! We've put her on the potty a couple of times at home, but nothing's happened, and it's basically just for practice, when she sees Emmie going potty. Hoping she'll be quick and easy to potty train, unlike her sister…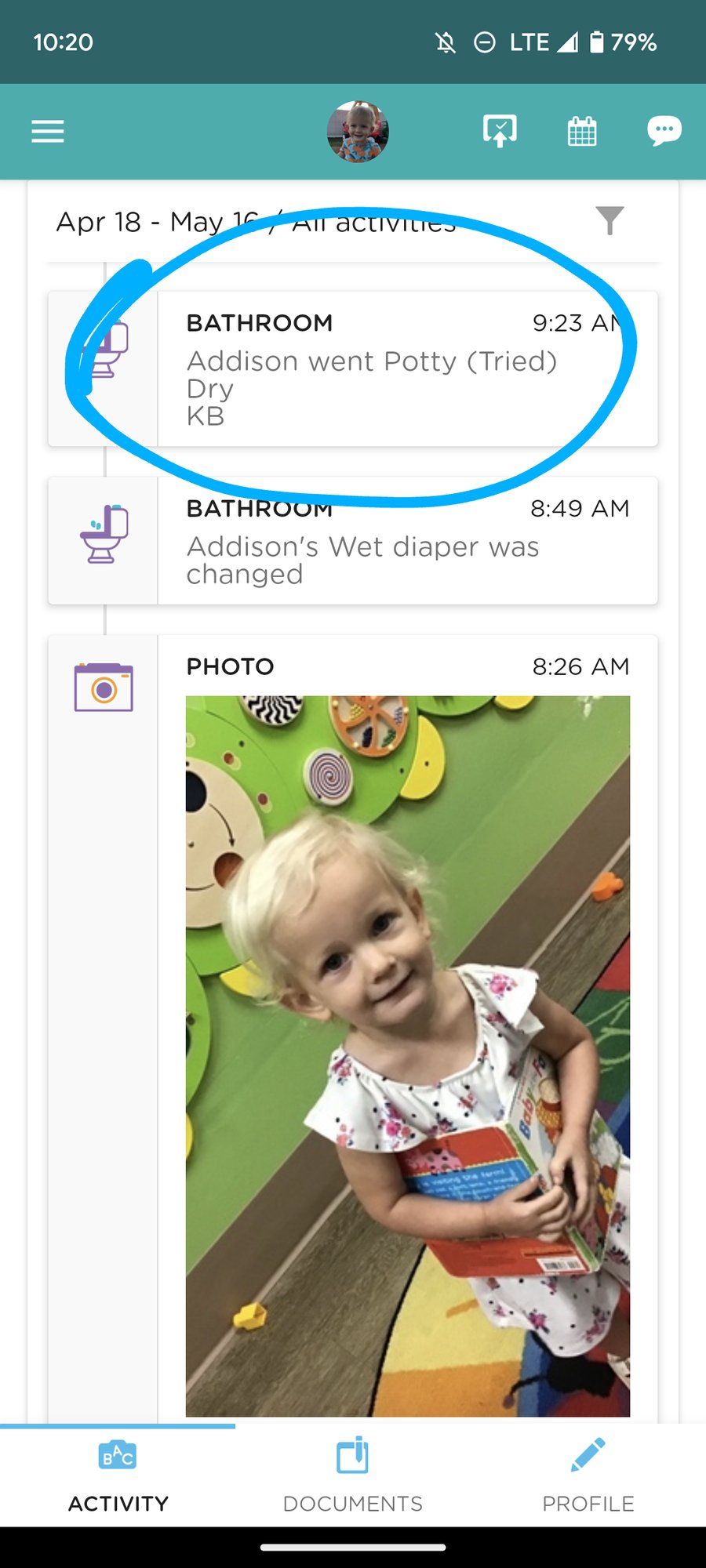 I picked up Emerson from school first today, and then we both picked up Addison together. They had to play with a few of these pinwheels on the way out, and Emmie picked up Addie so she could spin it for herself. But check out his amazing hair-do that one of her teachers did today! I can barely do a tiny clip or ponytail for her, but her teacher did this cute french braid and I loved it.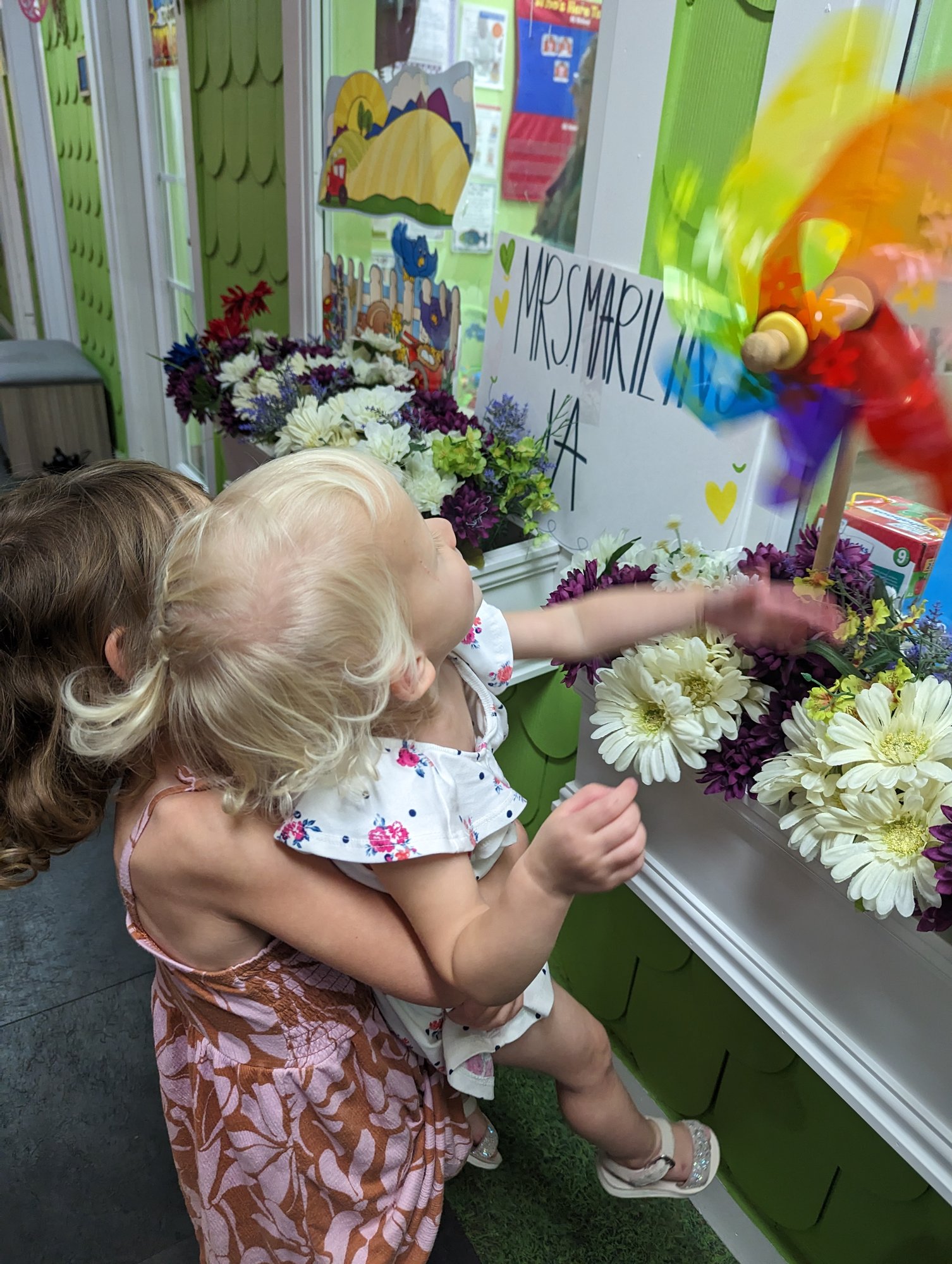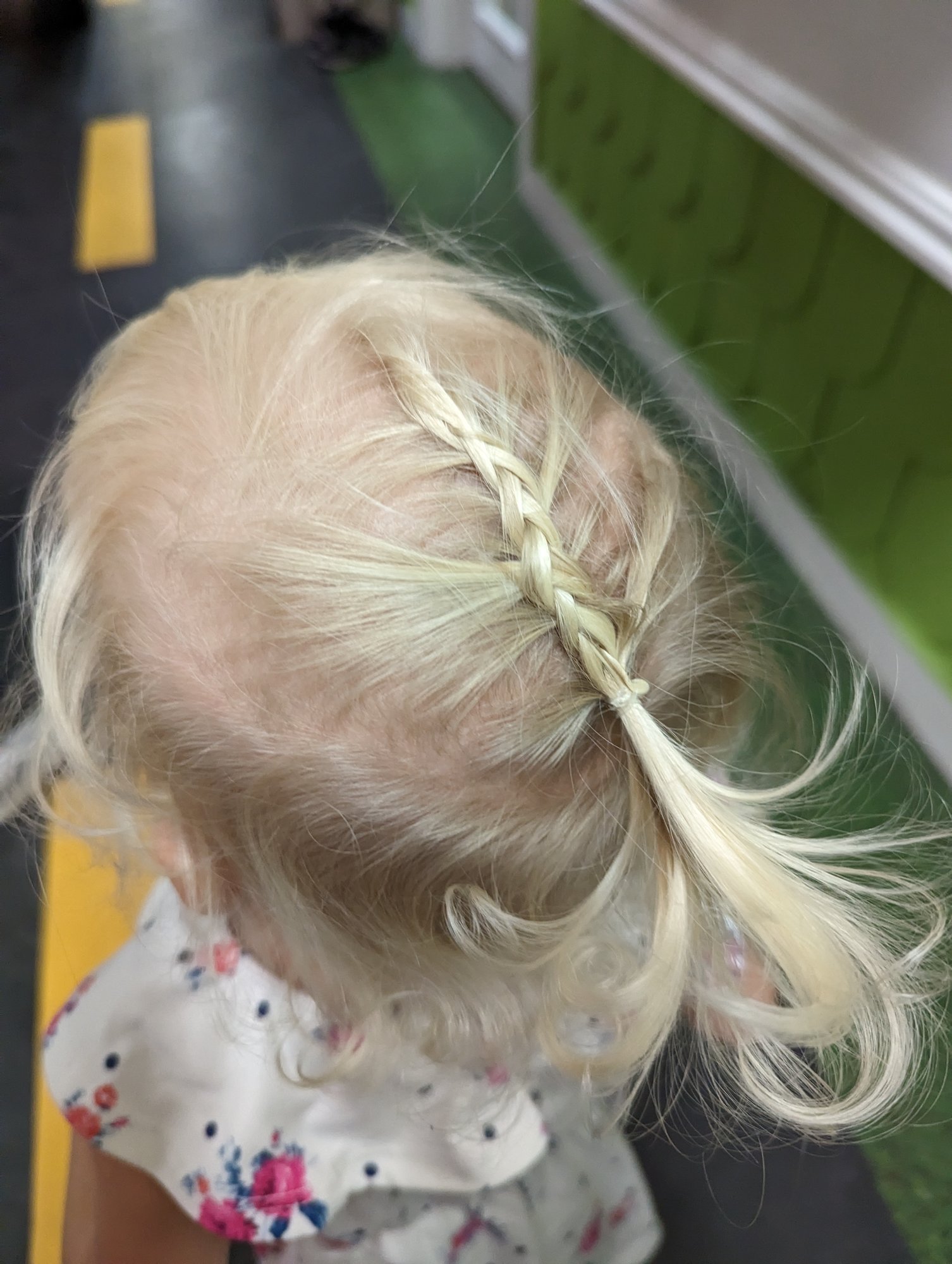 We had dinner once we all got home, then while I cleaned up the kitchen, Jeff and Emerson cleaned up the living room. We had had such a busy weekend, and we hadn't done any tidying up, and just kept dumping more and more stuff in the living room, and it was out of control. Everything is much nicer now, and we have a nice candle lit, and the clean room helps me relax better at night.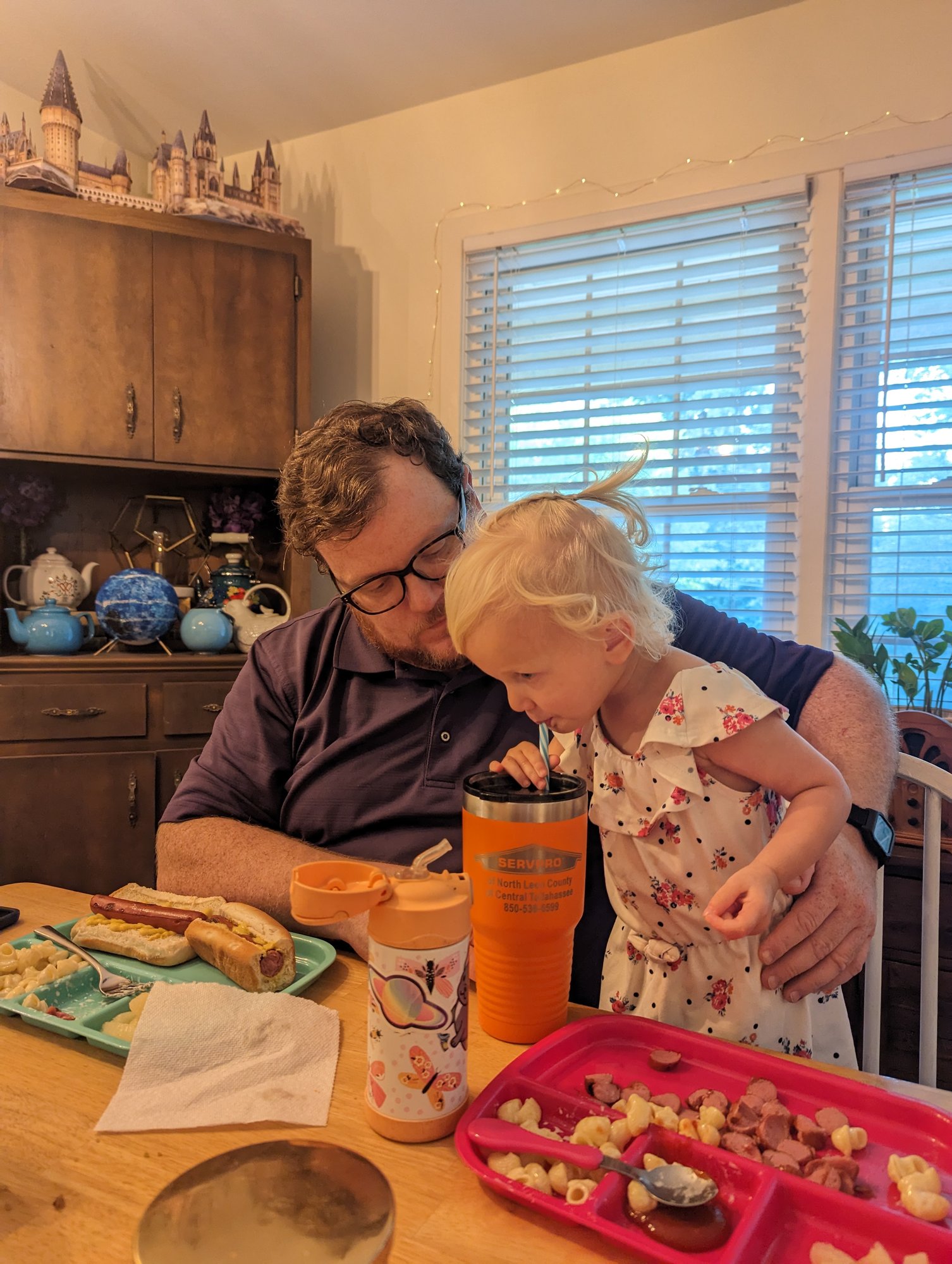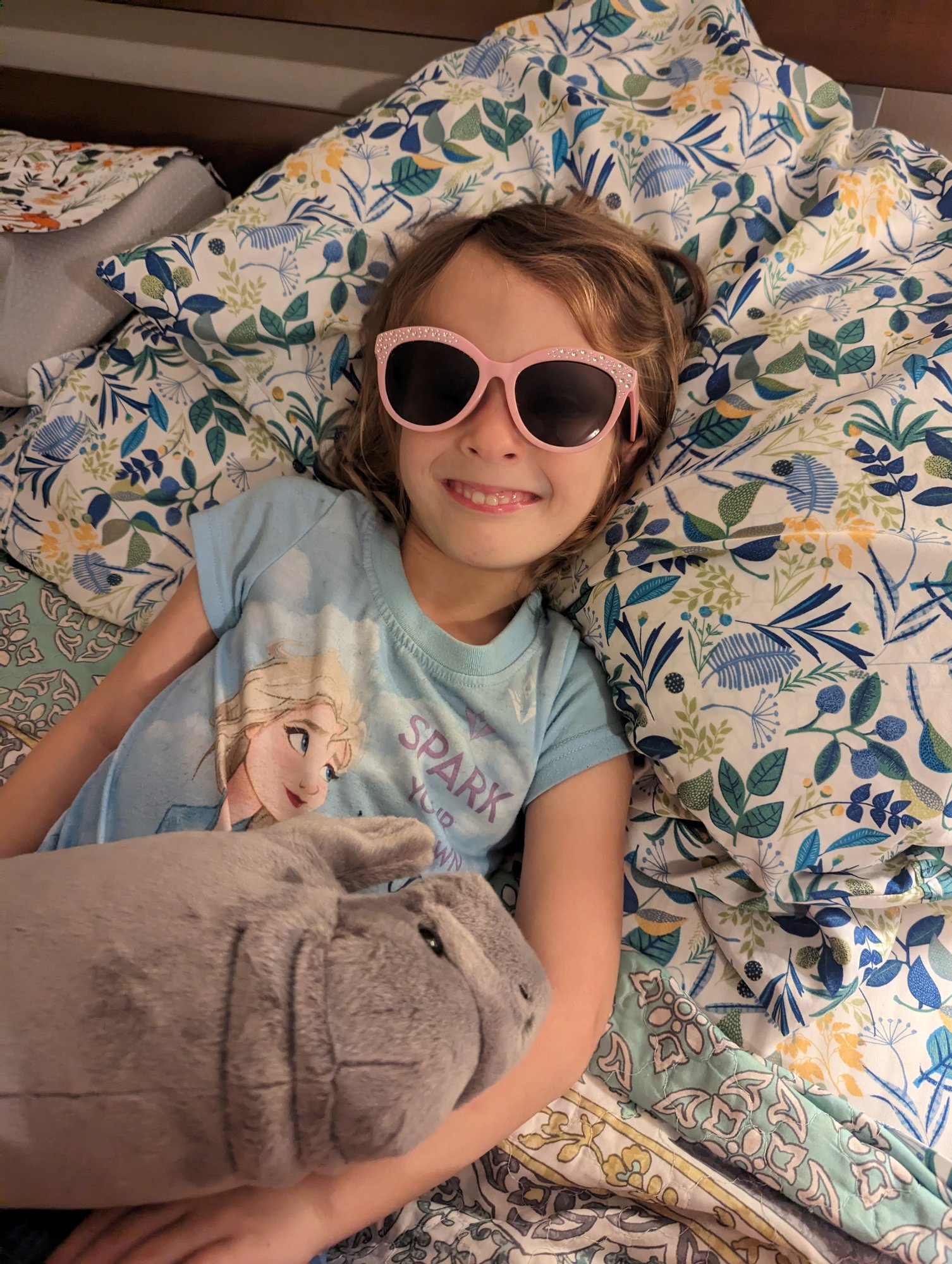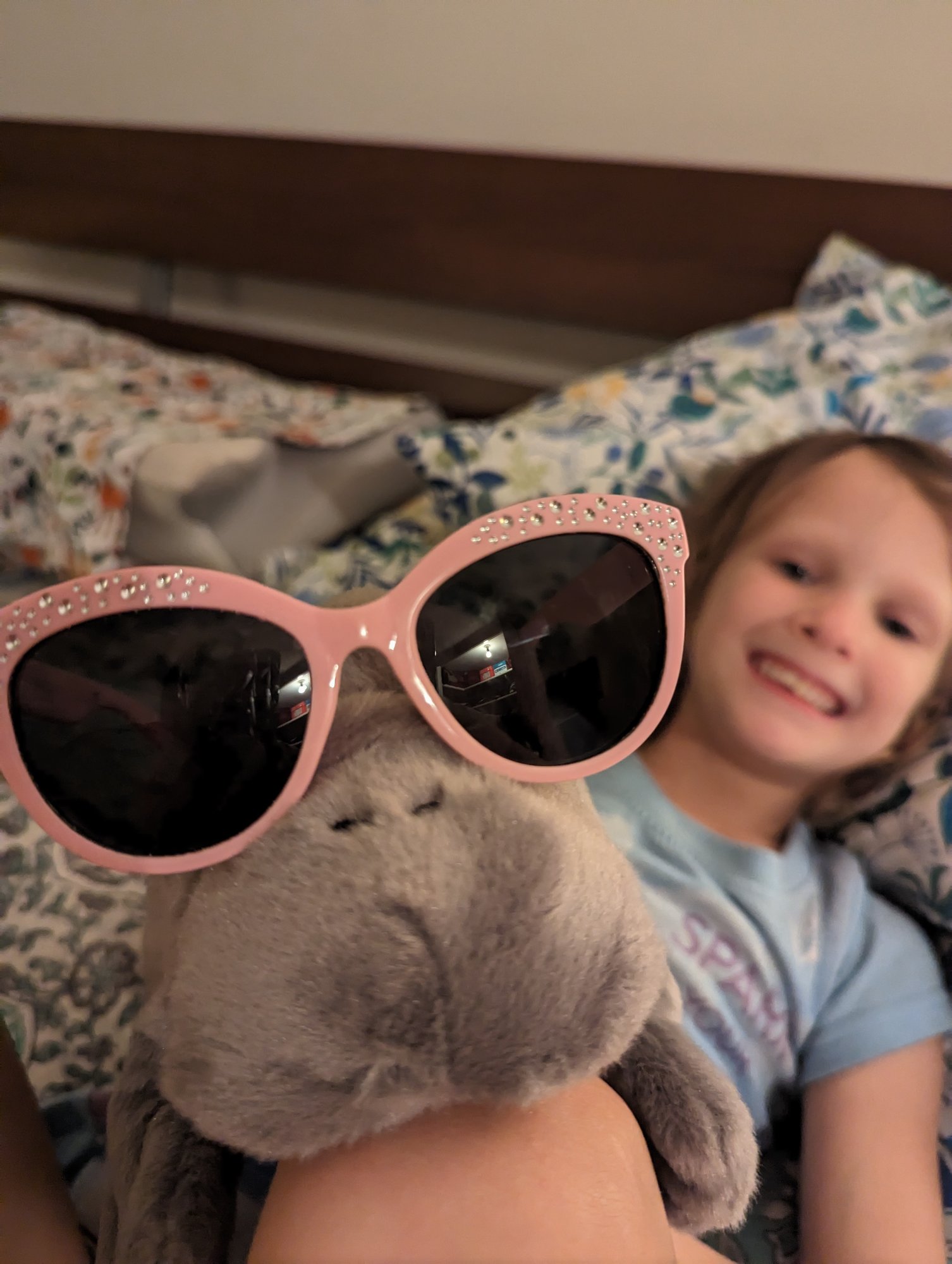 After all the cleaning, and dish washing, and getting a load of laundry started, we did bedtime for the girls, and that went very well tonight. I'm going to finish my episode of "Firefly Lane," and re-paint my nails.