Baby Tater Tot wanted to stand up on the stool And help Mommy in the kitchen this morning. She's just SO very helpful these days.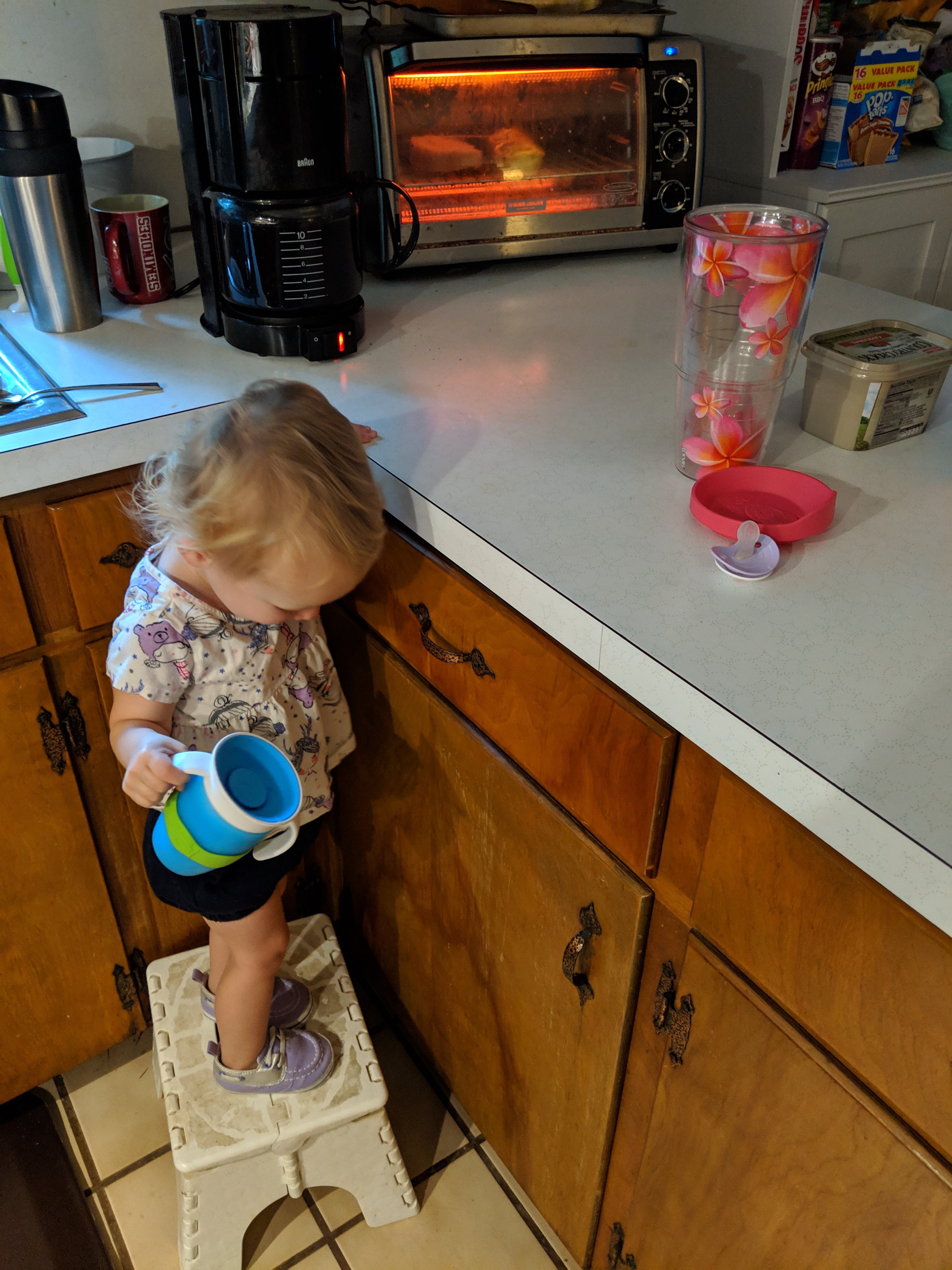 She was way less clingy today, and ready to play once we got to school. So I was thankful for that, because it makes the whole drop-off routine go much more smoothly.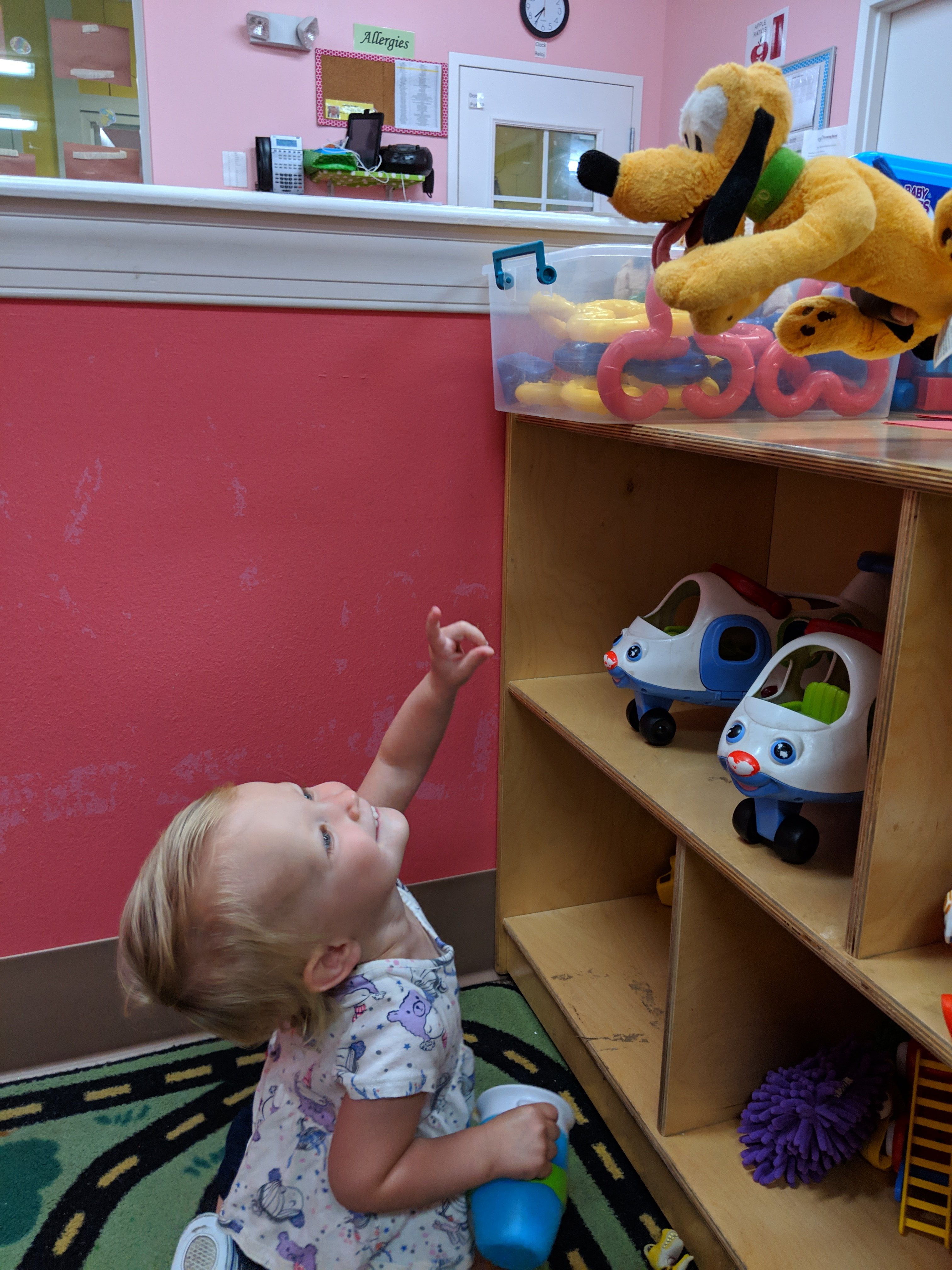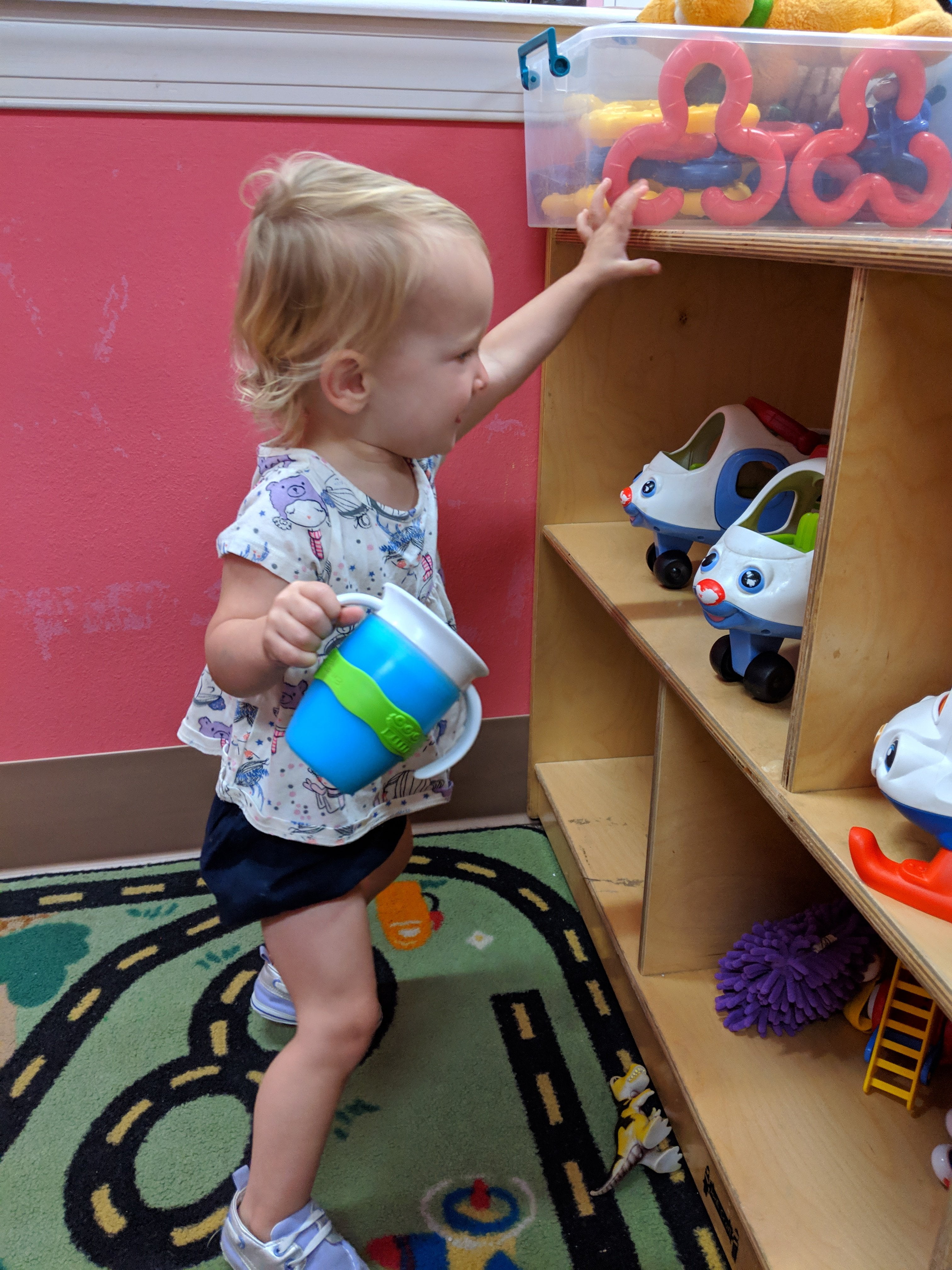 I thought she was about to climb in the cabinet completely!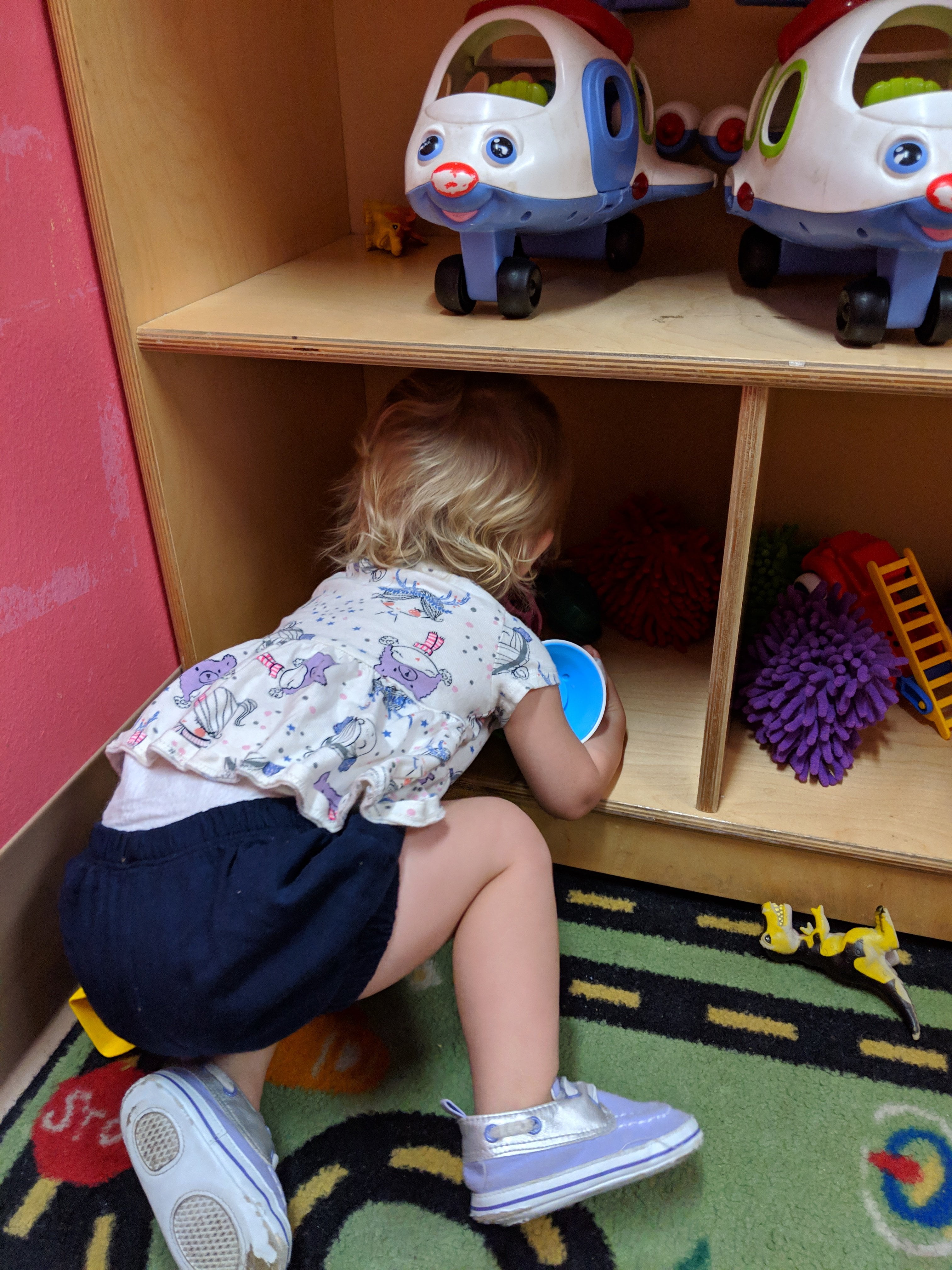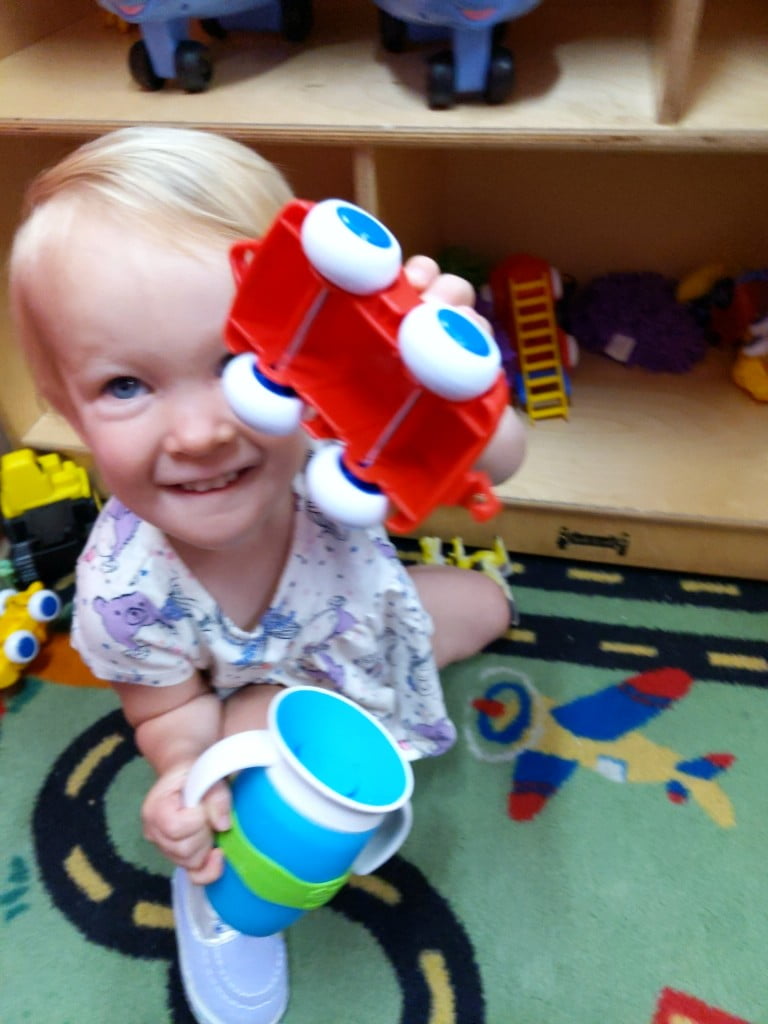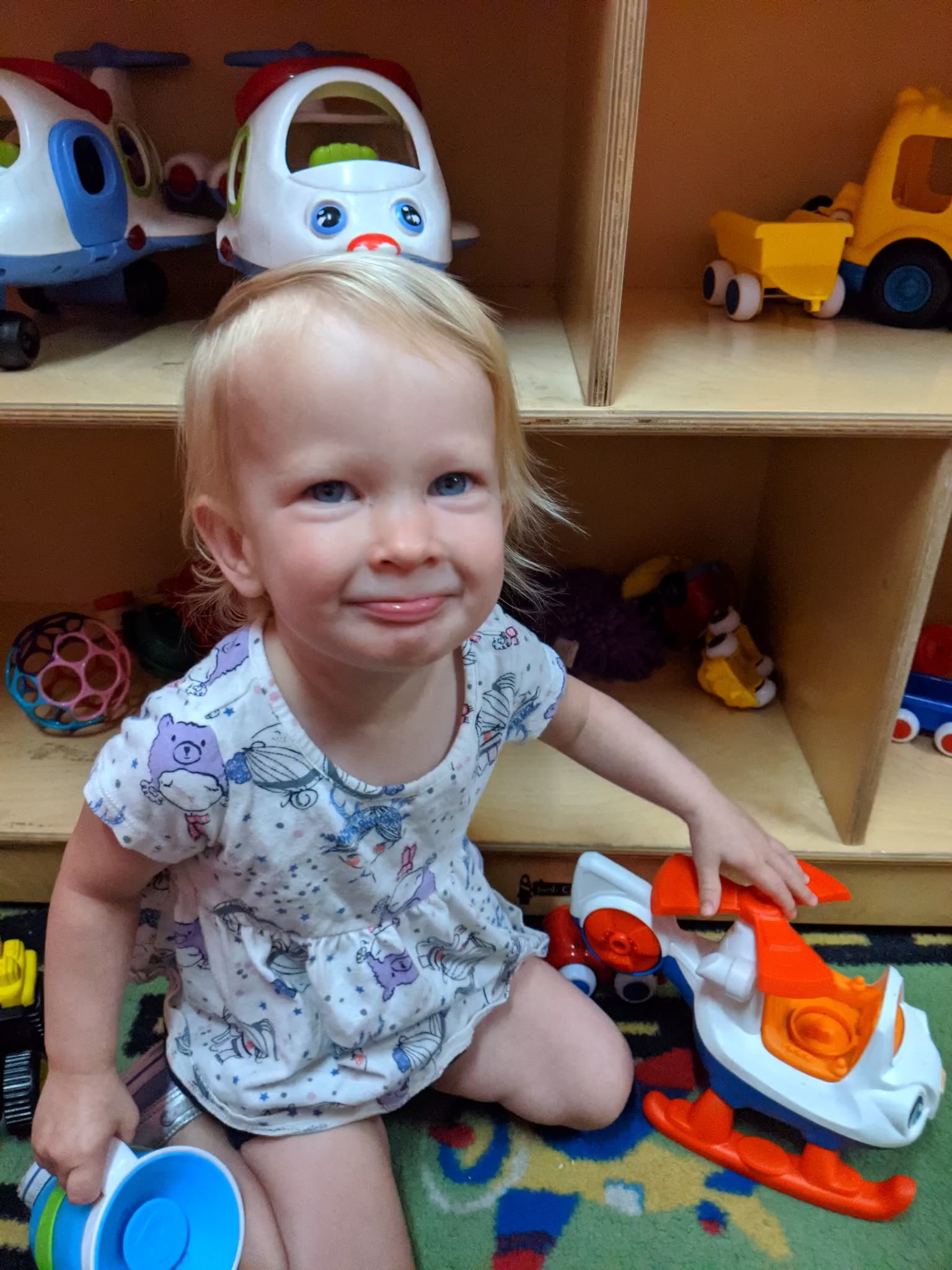 It was supposed to be "shower your teachers with flowers" at school today, but we forgot to pick up flowers on the way home last night, and I hated that we didn't participate in today's theme! I was trying to be so on the ball this year, but I let a day slide…Today at work was "Waikiki Wednesday" for employee appreciation week, but I didn't have a Hawaiian shirt to wear. I did however have a lei, so that helped make my all-black outfit a bit more festive. Right?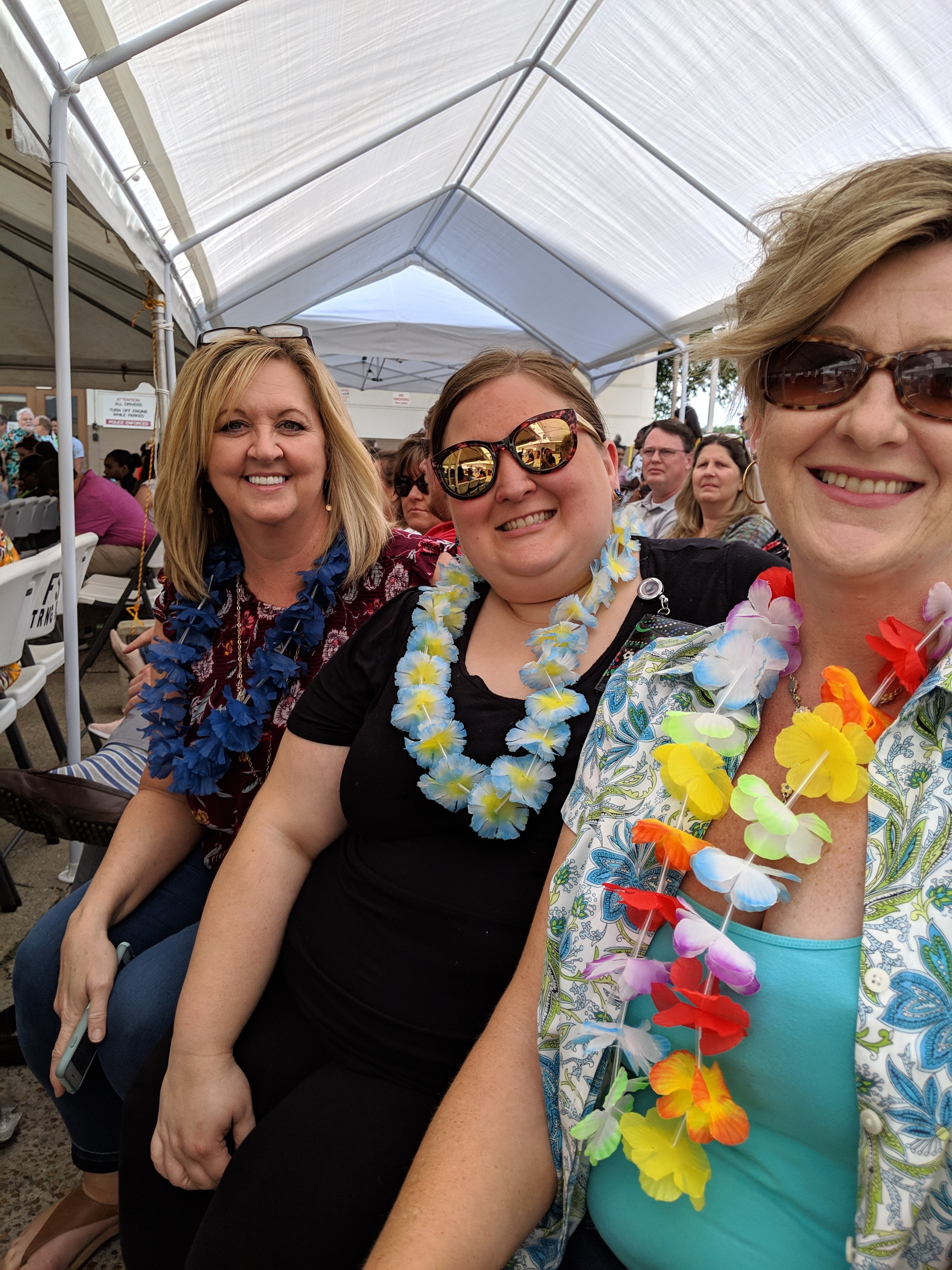 We had the awards ceremony and gave out pins for years of service (in 5-year increments), and then they gave us all free Chick-fil-A lunch! We scored a picnic table under the magnolia tree, so we got to enjoy the nice weather while we ate!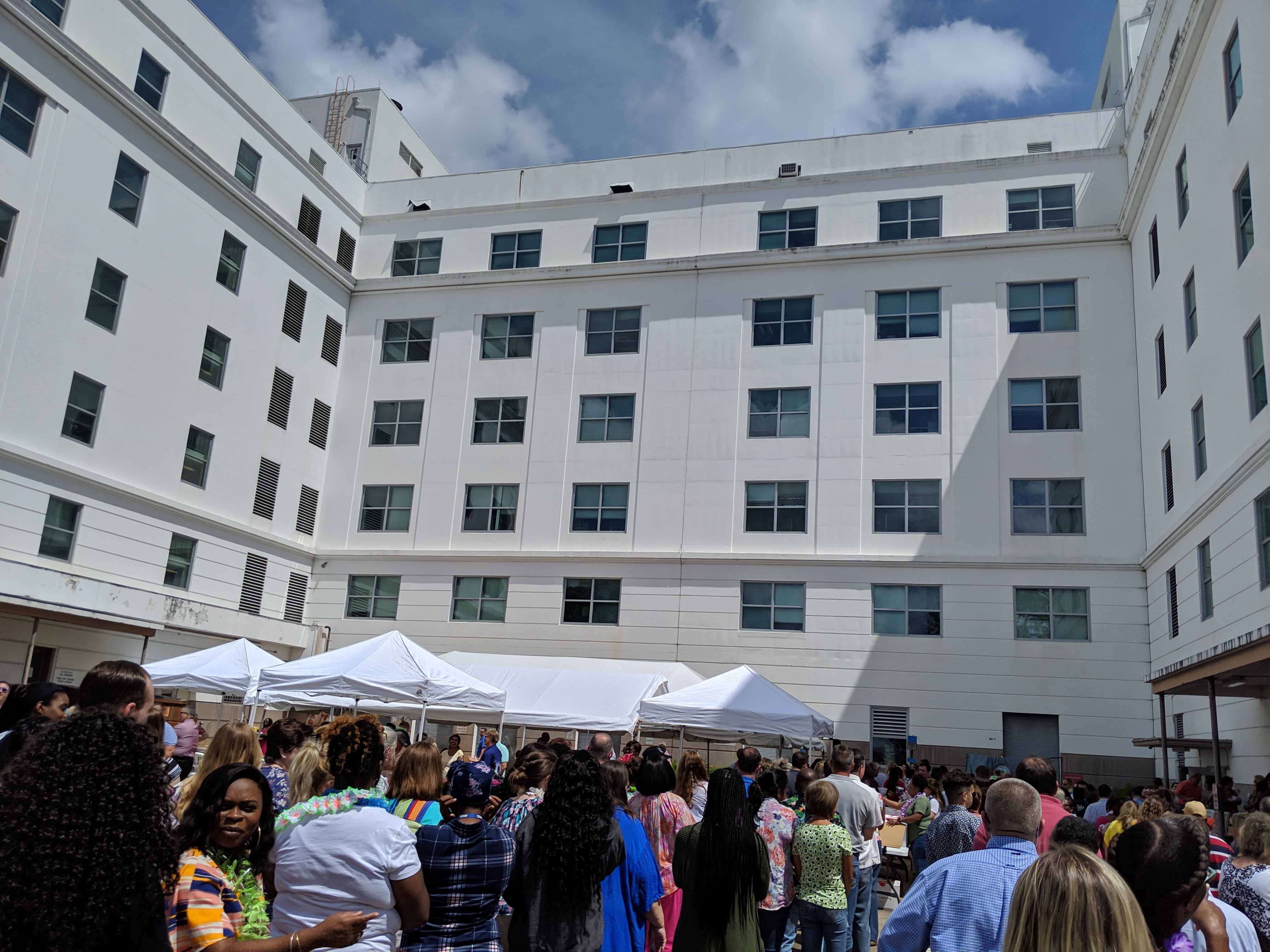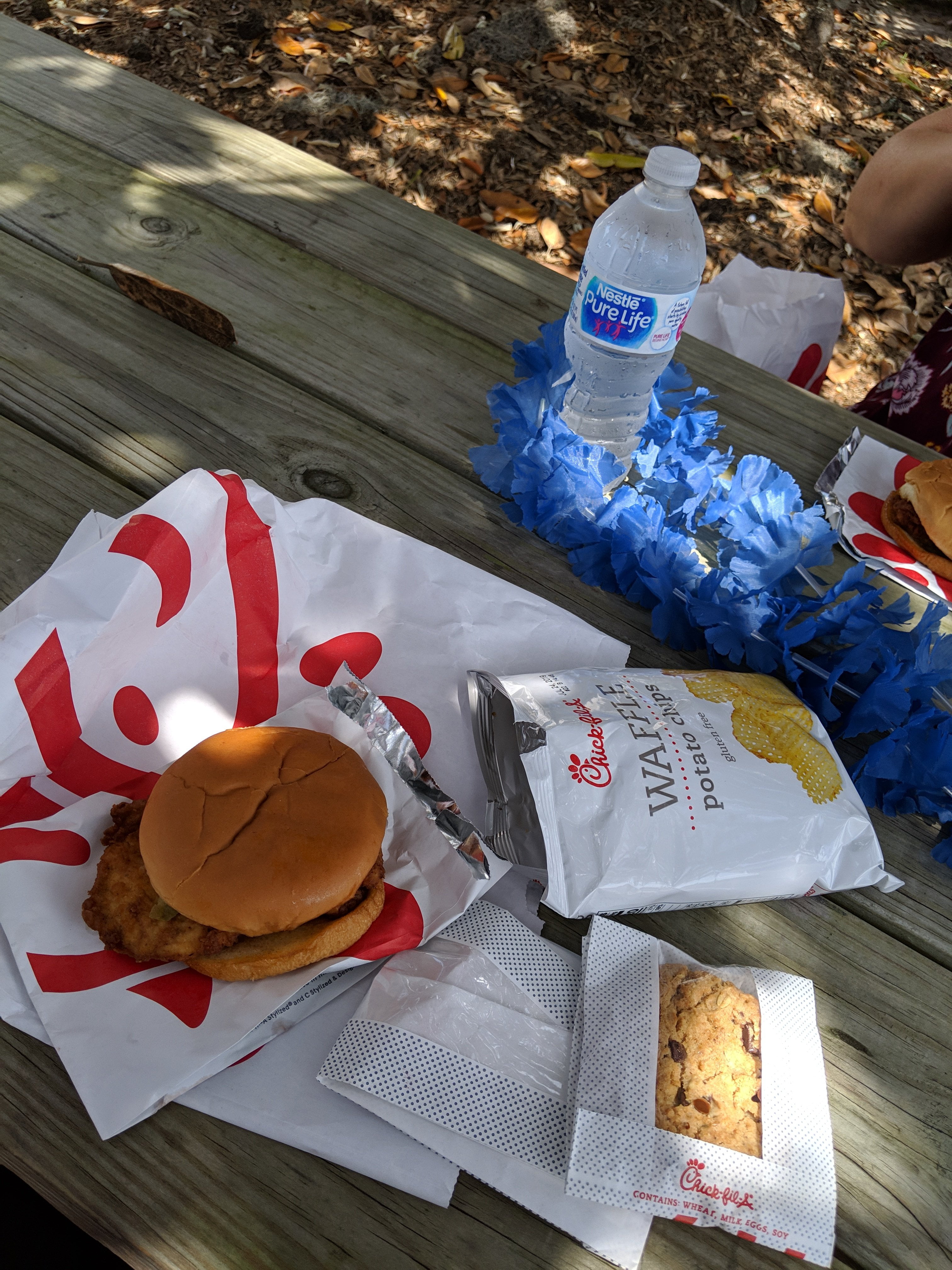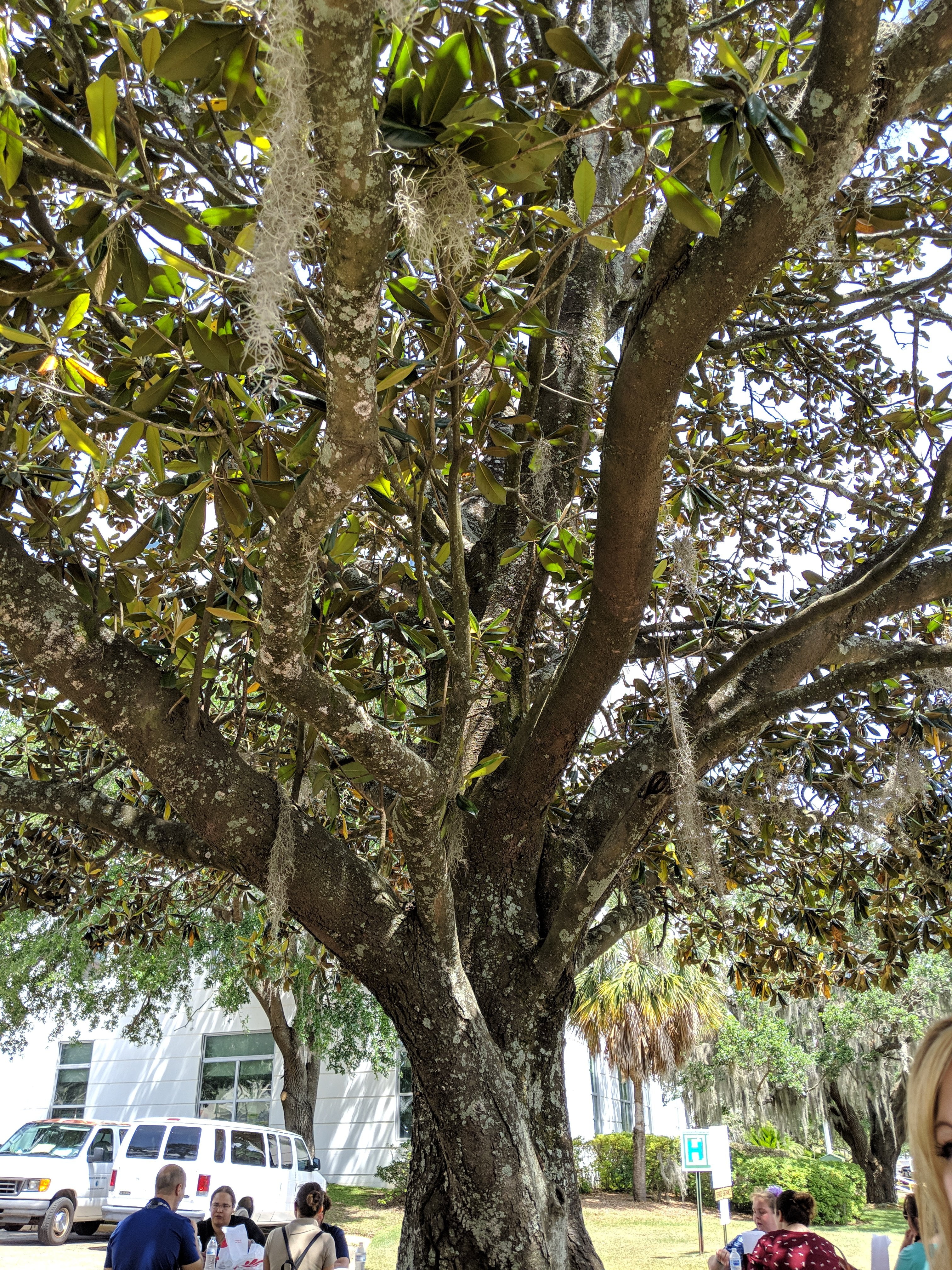 This afternoon, my friend Kristen posted a poll on her Instagram, asking if audio books were considered "real books" or not. And then she asked for any "strong opinions." And I'm side y'all can guess which side of this I was on. I voted "YES of course duh!" And then proceeded to screenshot articles and send her links about why audio books are definitely real books. Kristen of course agreed with me, and we messaged back and forth for a bit about it. And then she gave me this perfect quote I just had to include in the blog about the subject. She said, "Audiobooks aren't for everyone but that doesn't mean they're not books." And I couldn't agree more!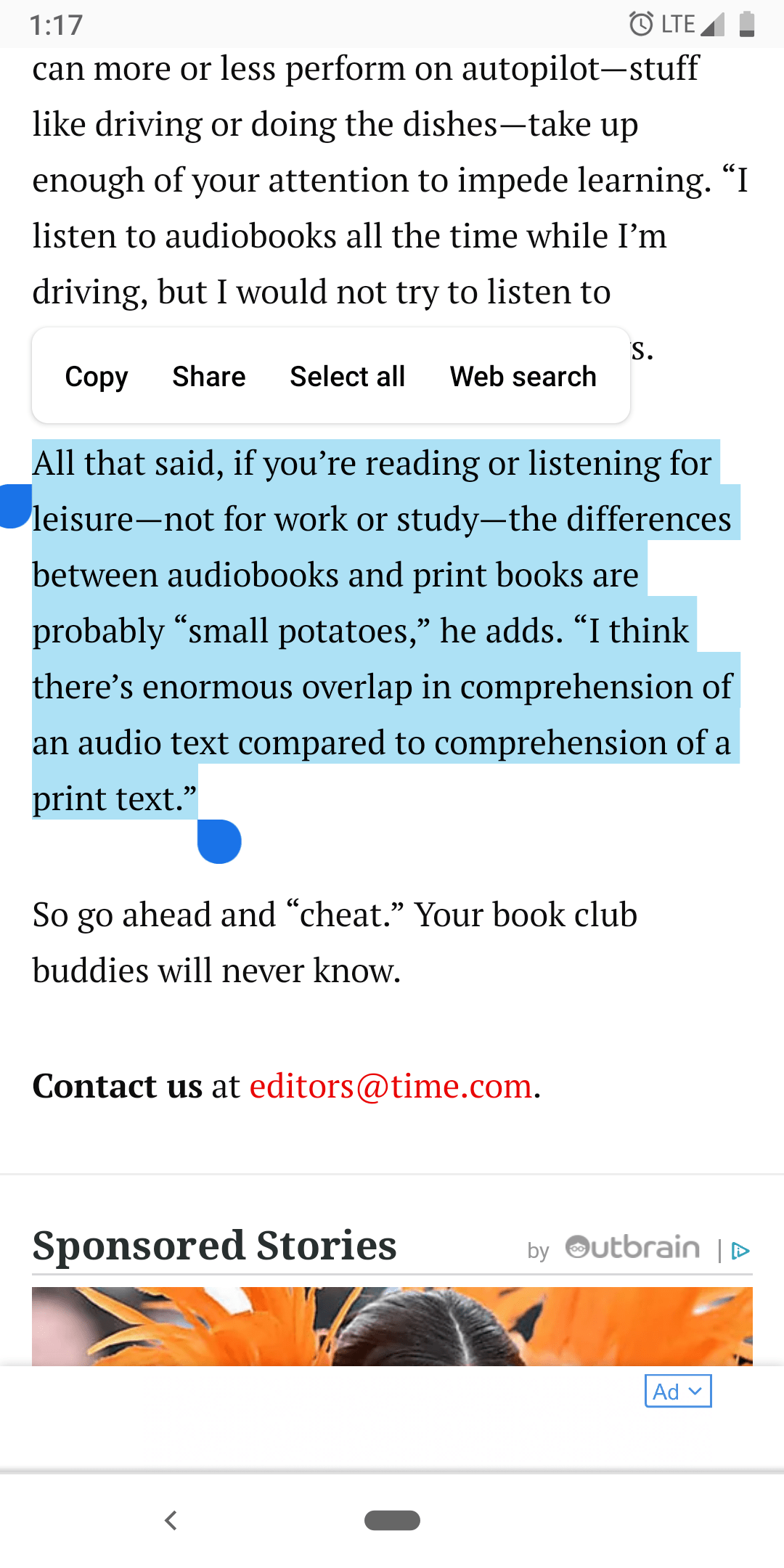 And speaking of book-ish things, here are the photos we got from school today.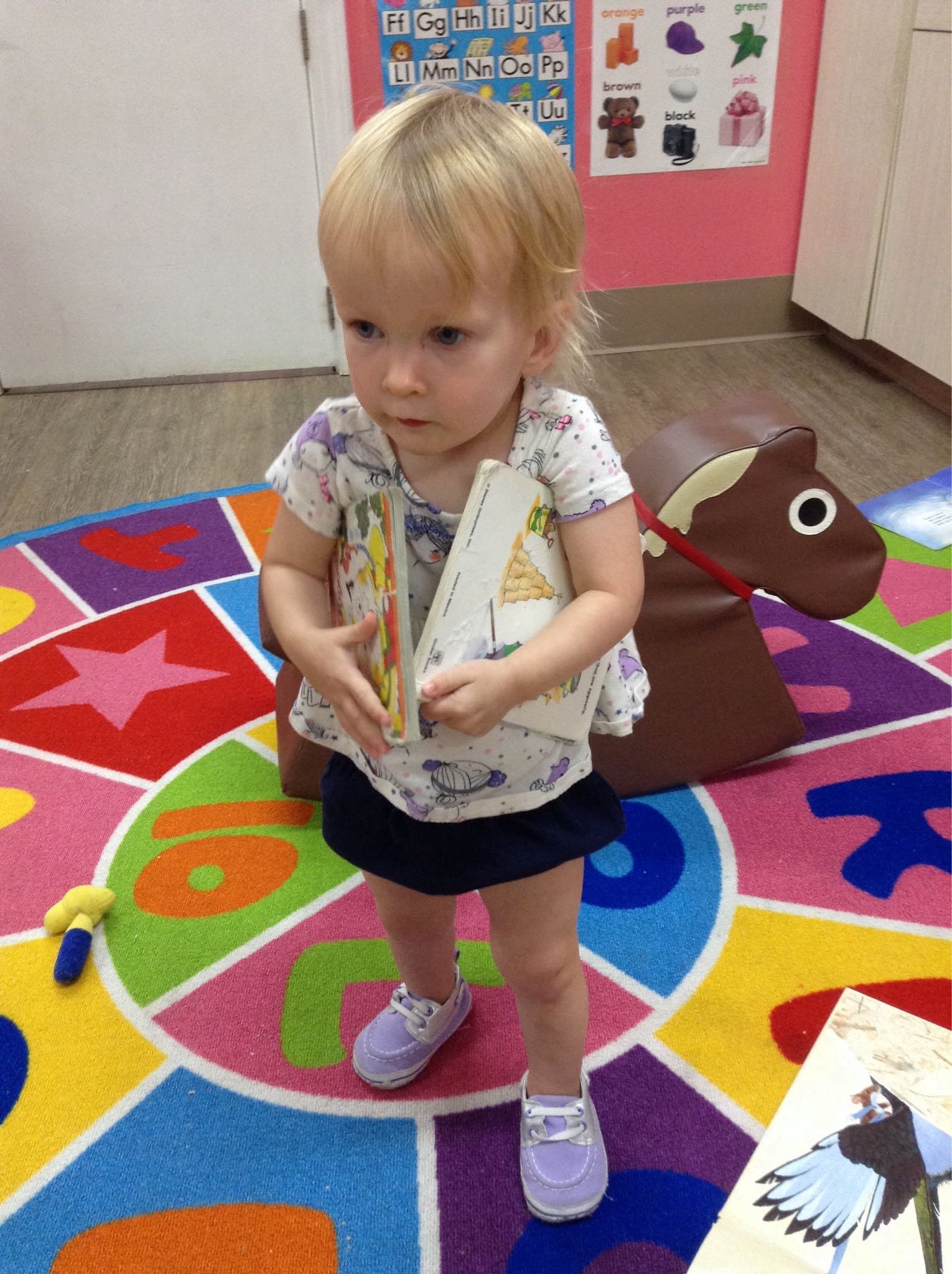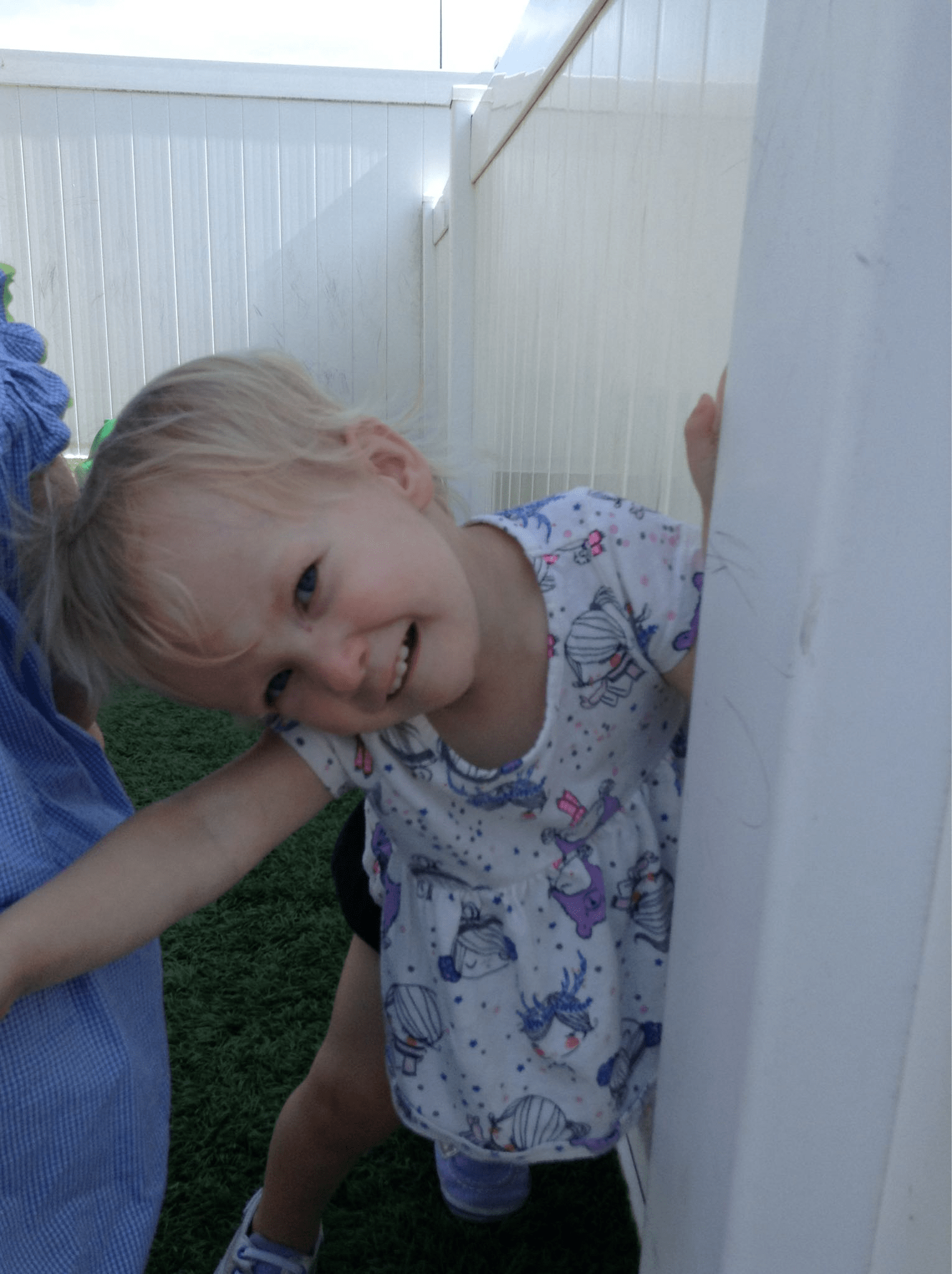 We met the family for dinner at Chick-fil-A before church tonight, which means I had it twice in one day, which i am not mad about. (And honestly, now I wish I would have had it for breakfast too, to make it an even three square!😂)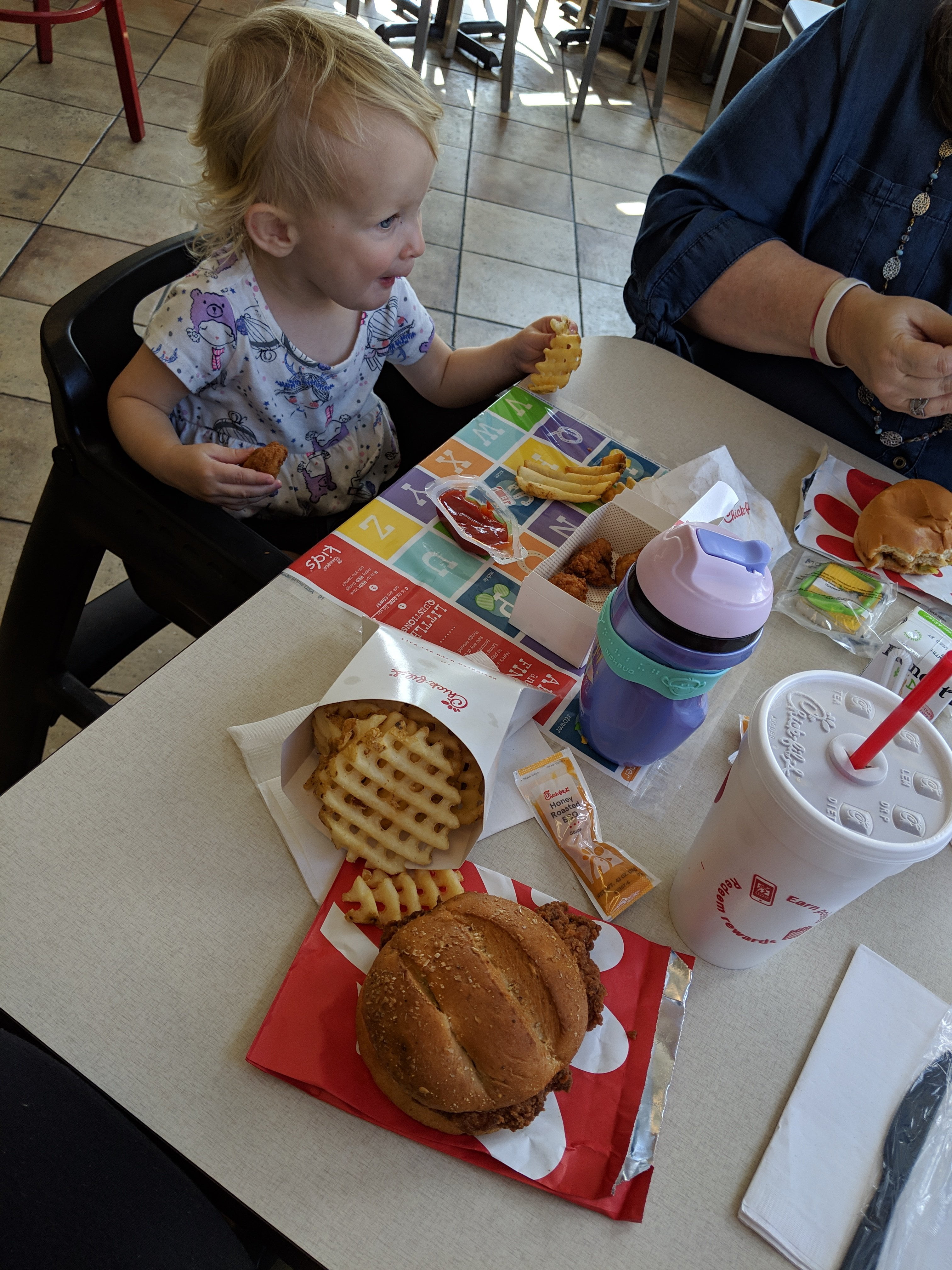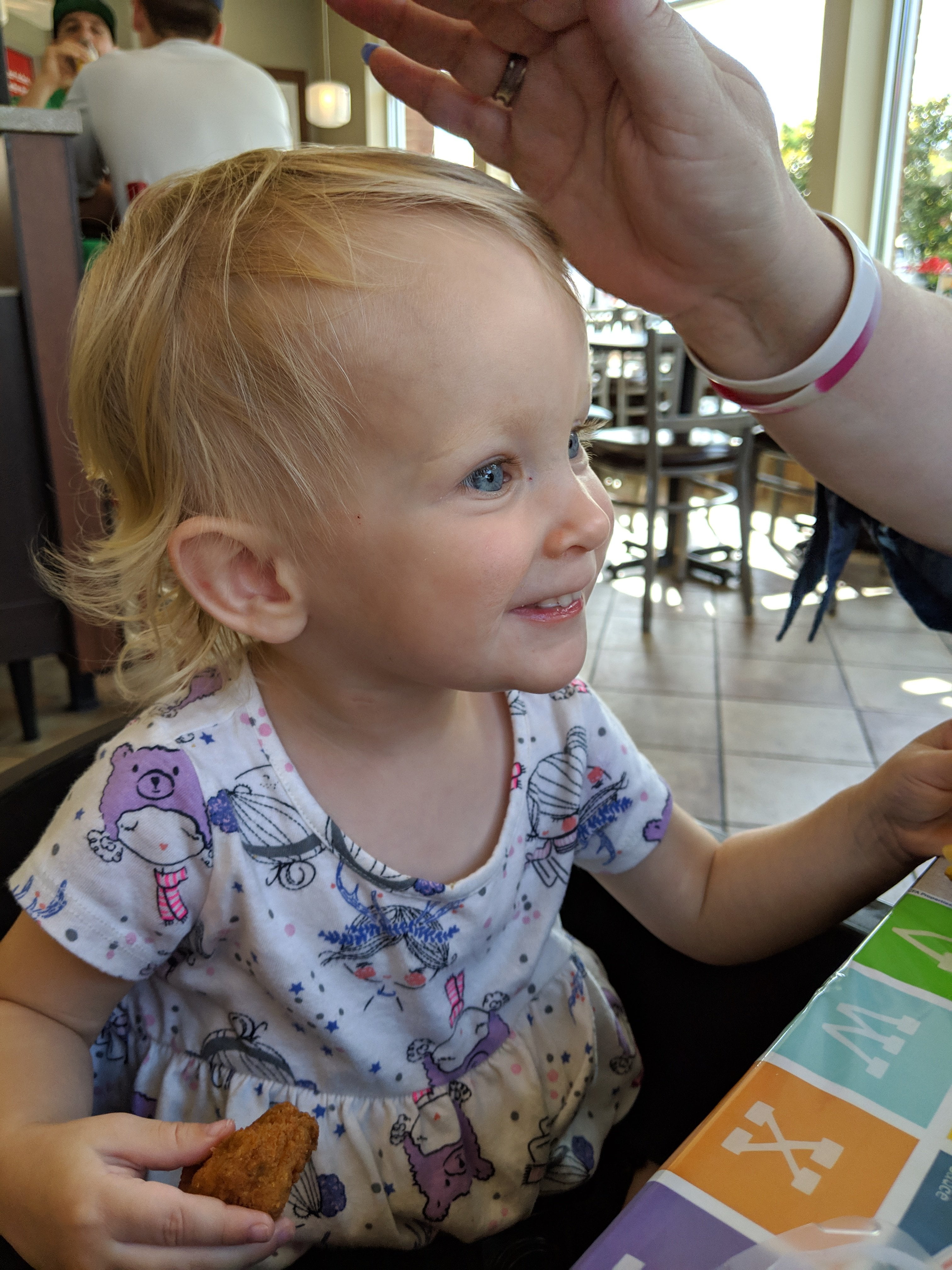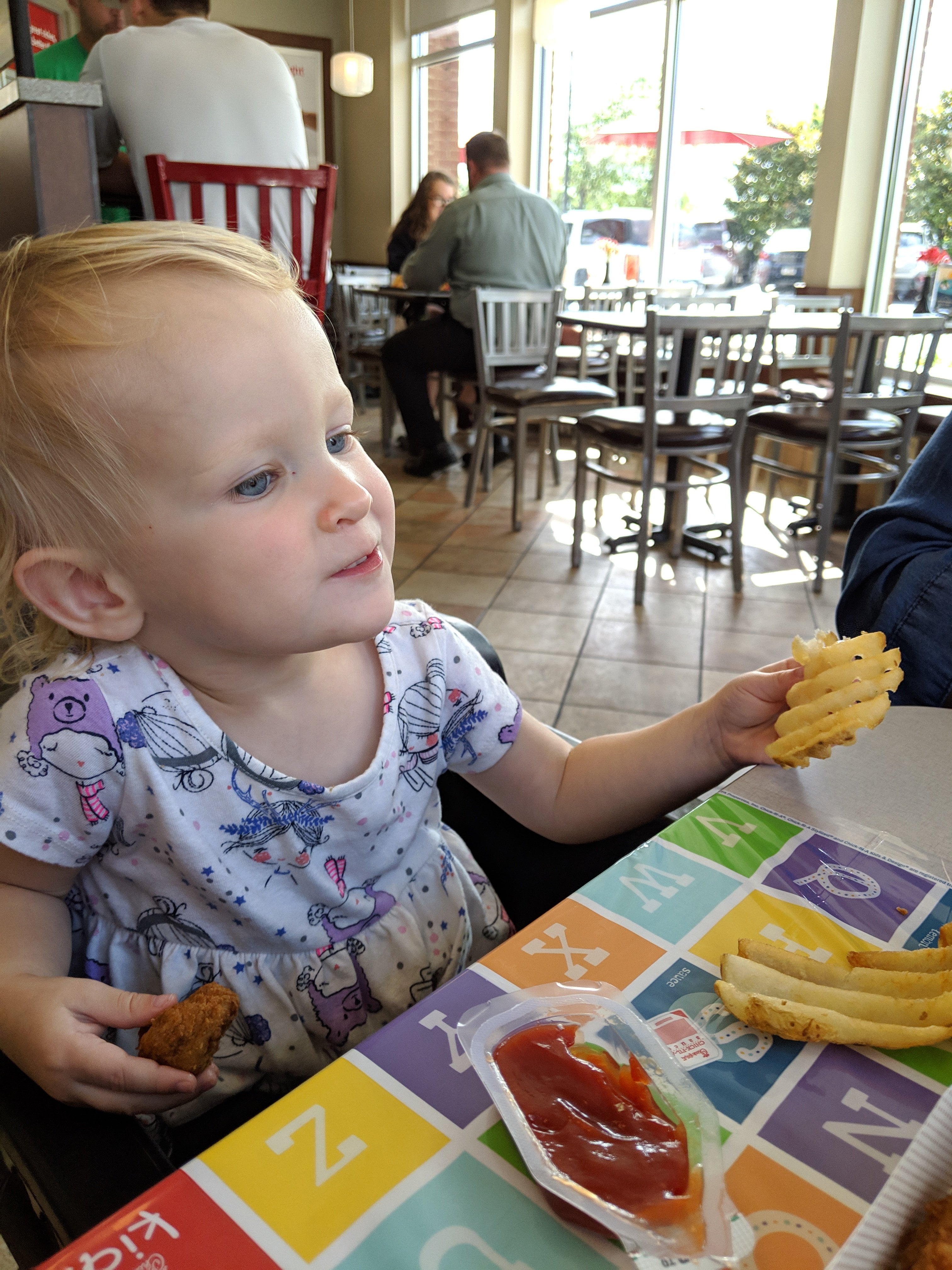 And then of course, Little Bit insisted on riding to church in Grammy's Jeep!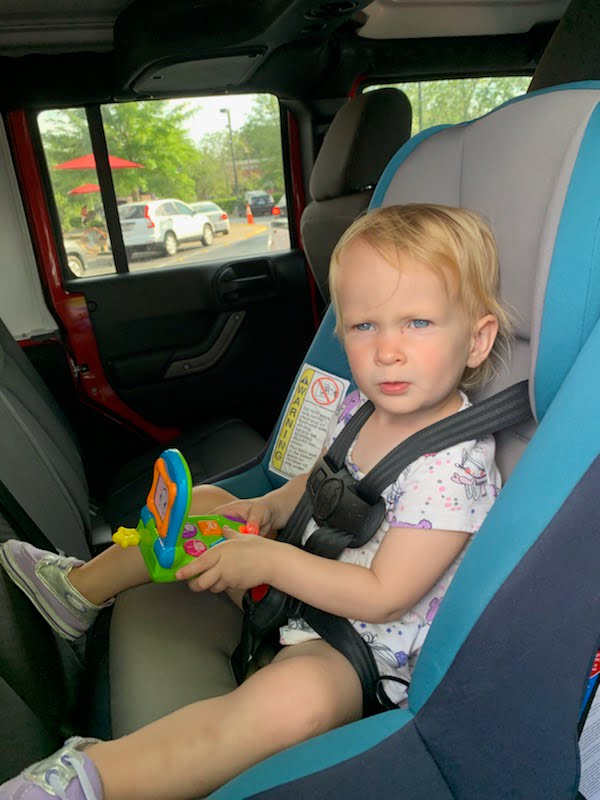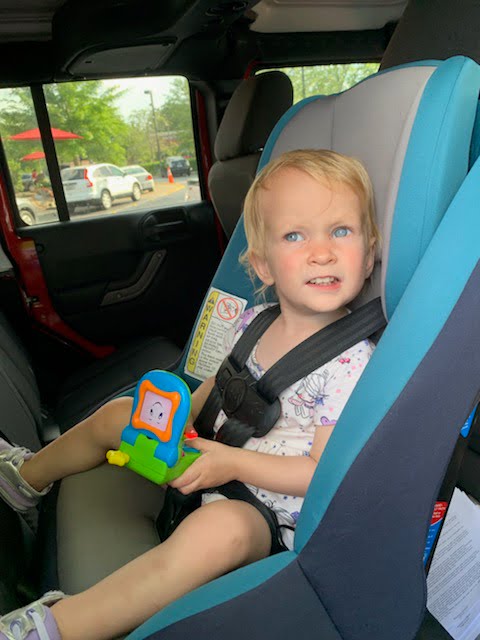 And since we got to church about 20 minutes early, Emmie and I wandered around outside again for a while, exploring and walking the sidewalks.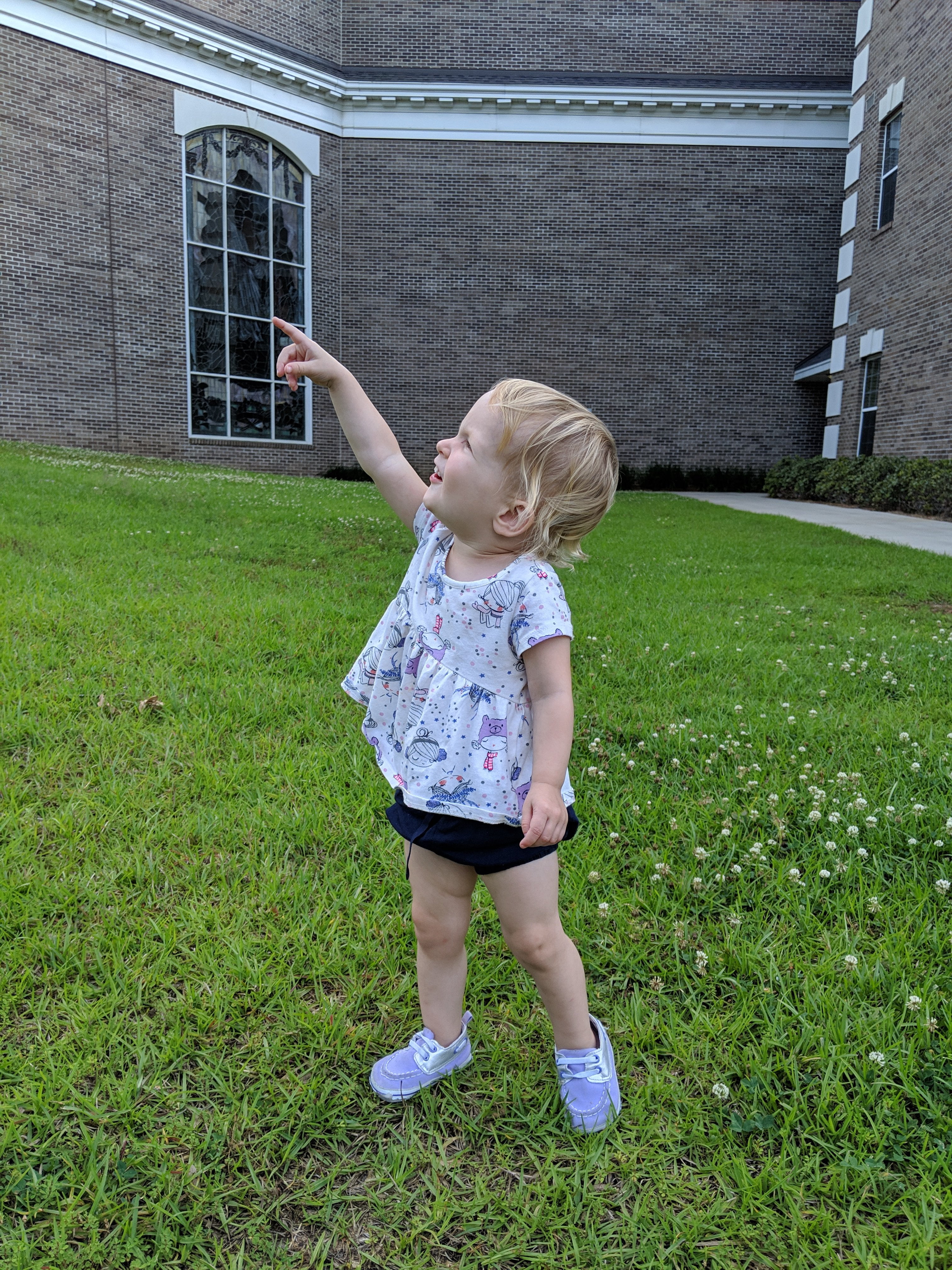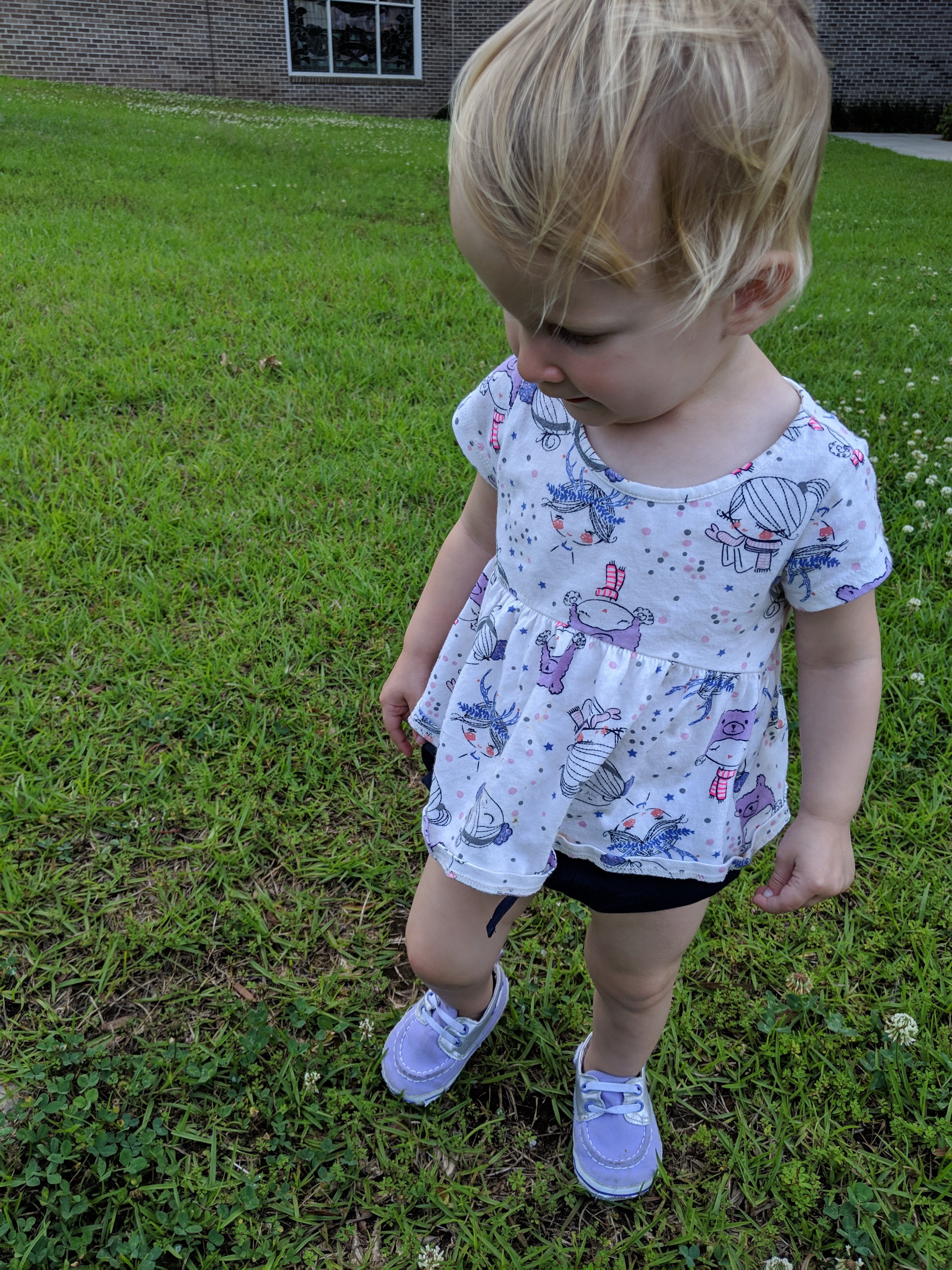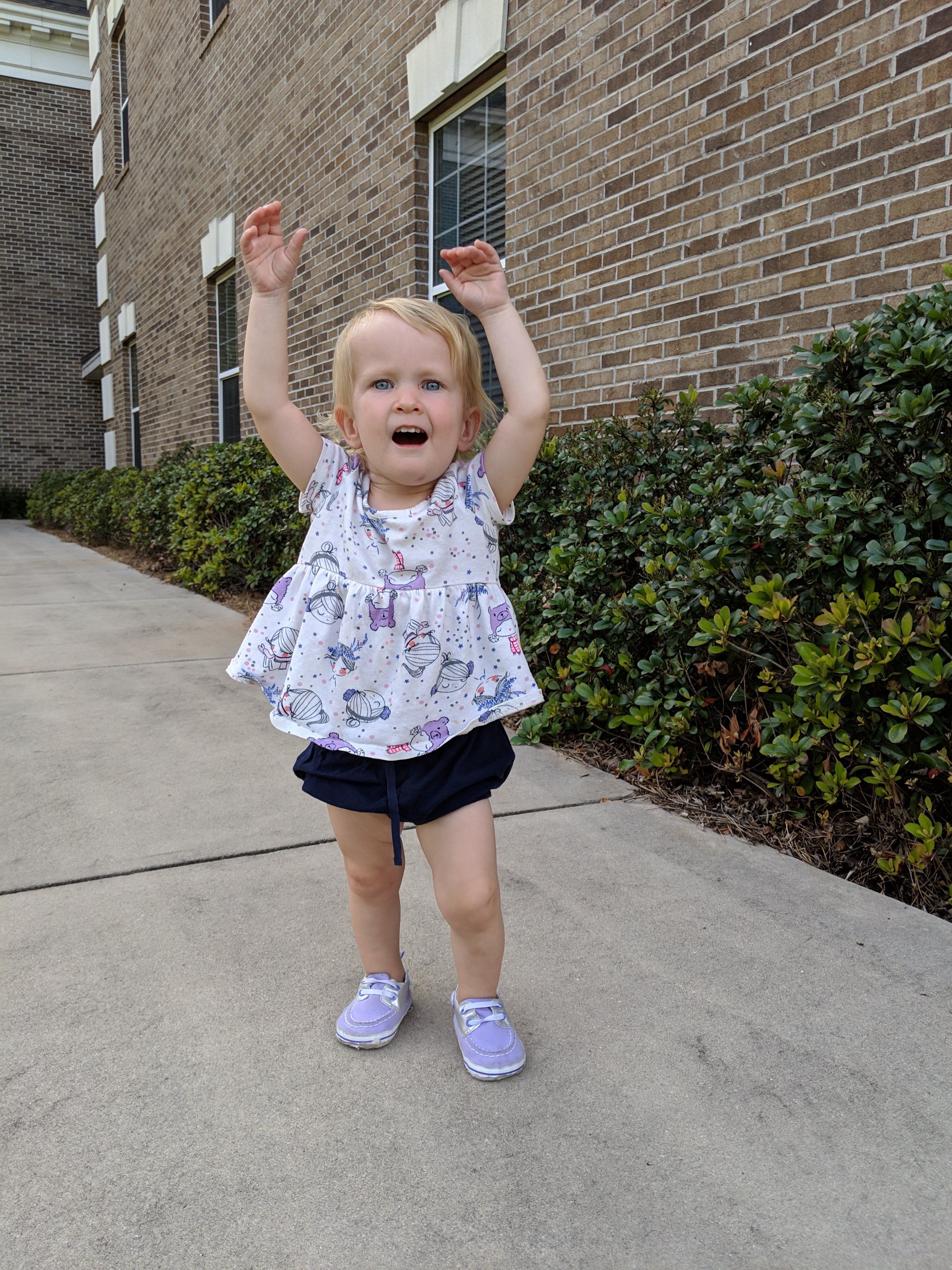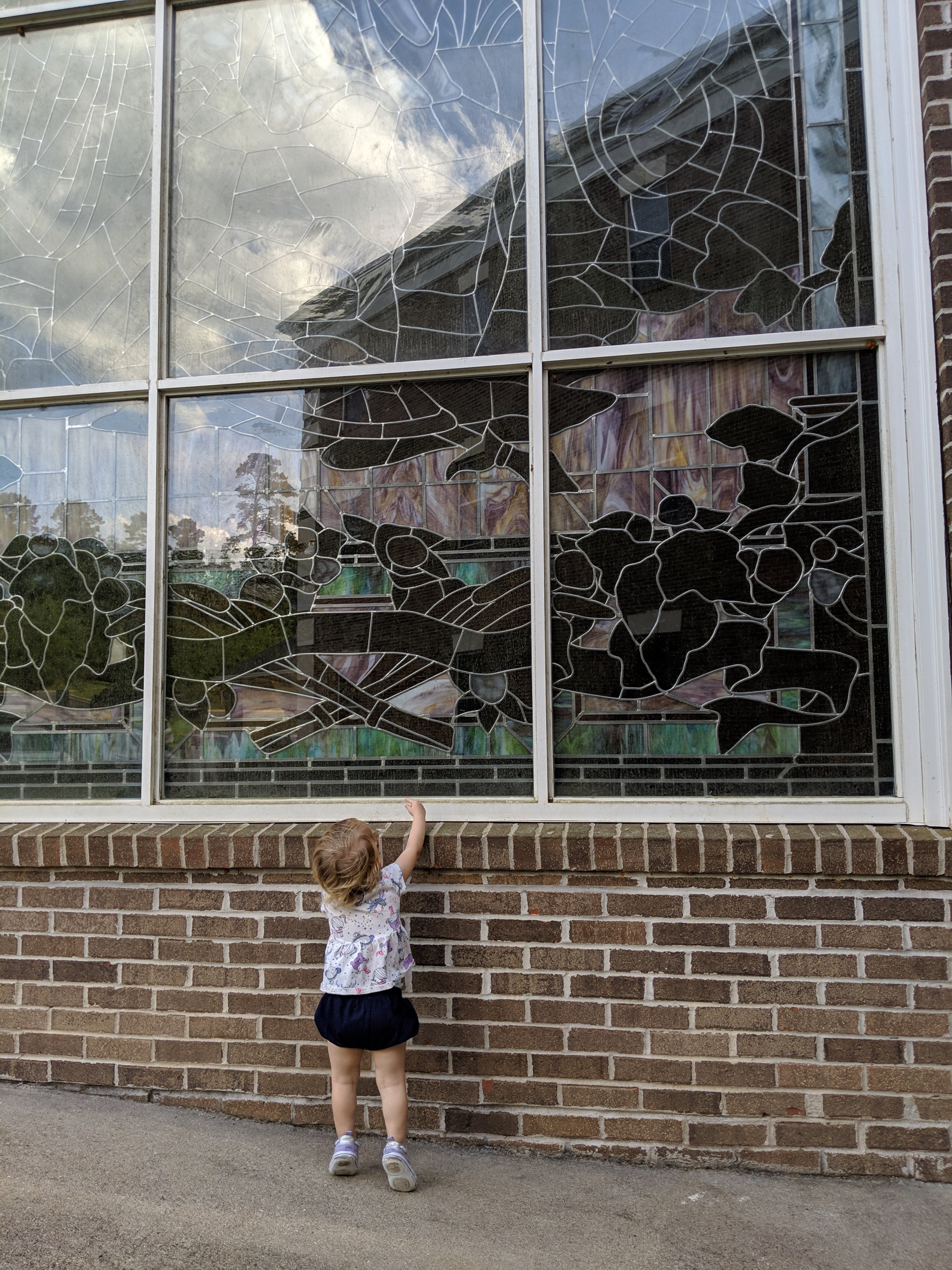 Oh and Grandmommie got her this new little phone, which she was very into.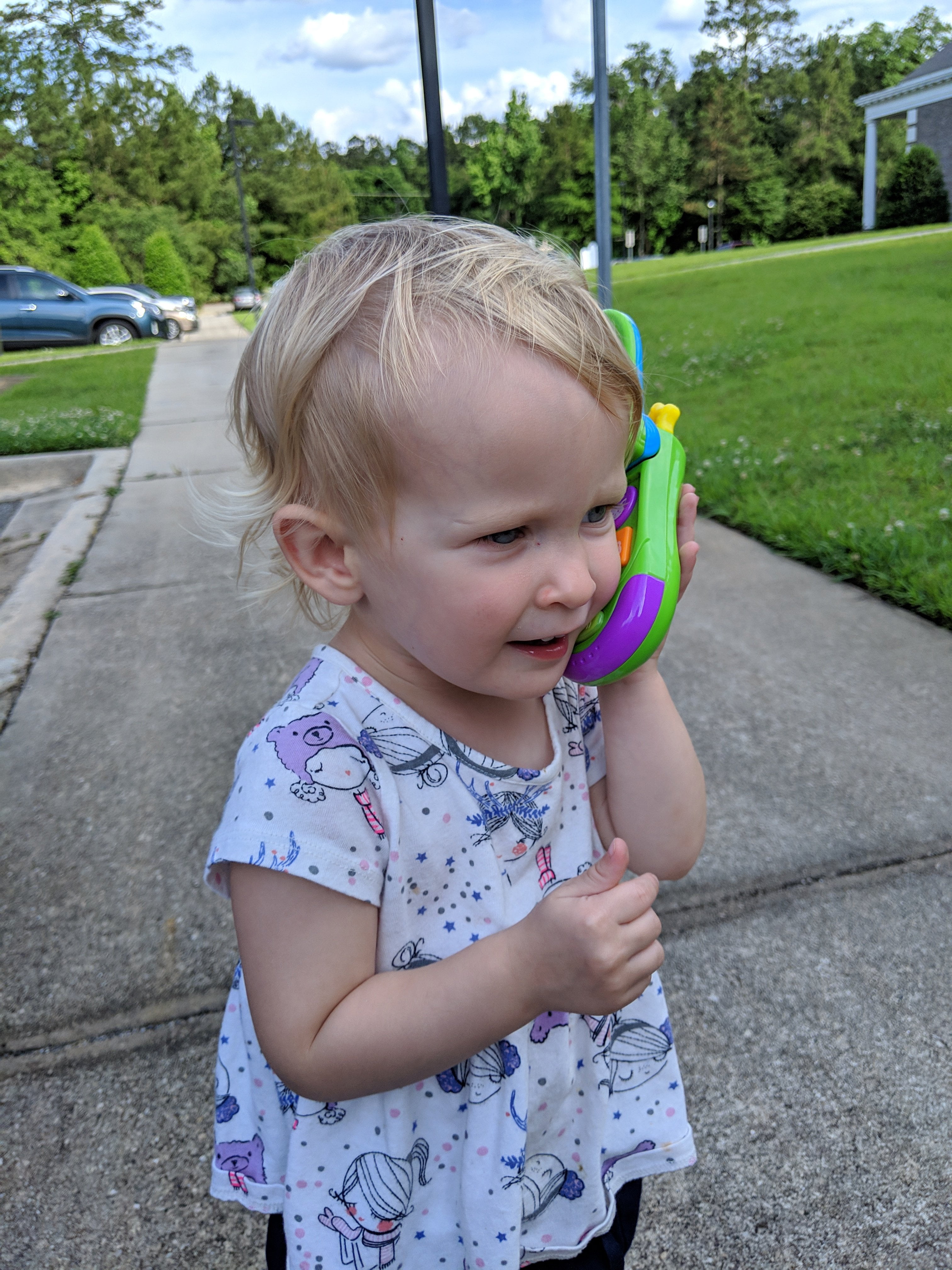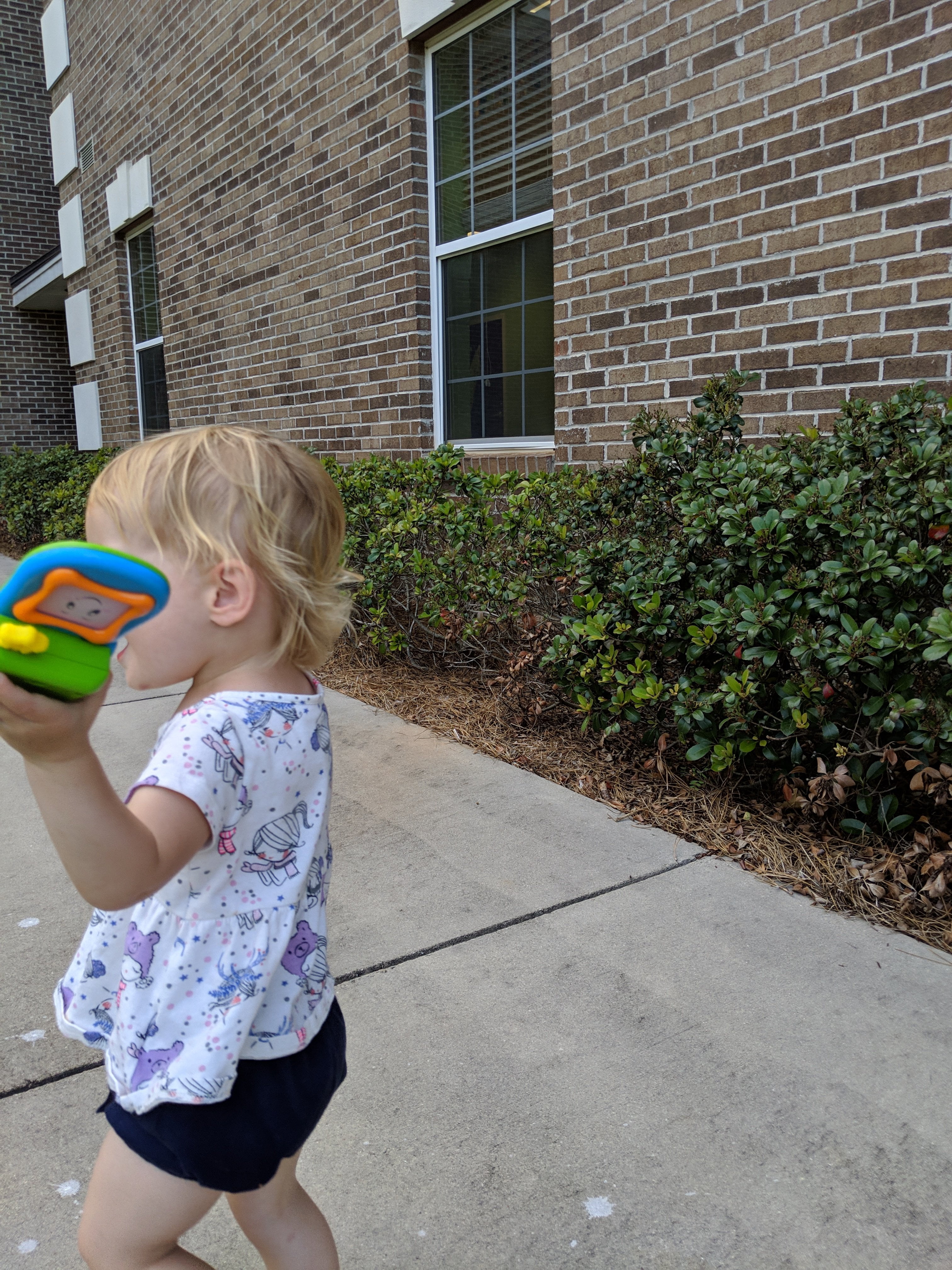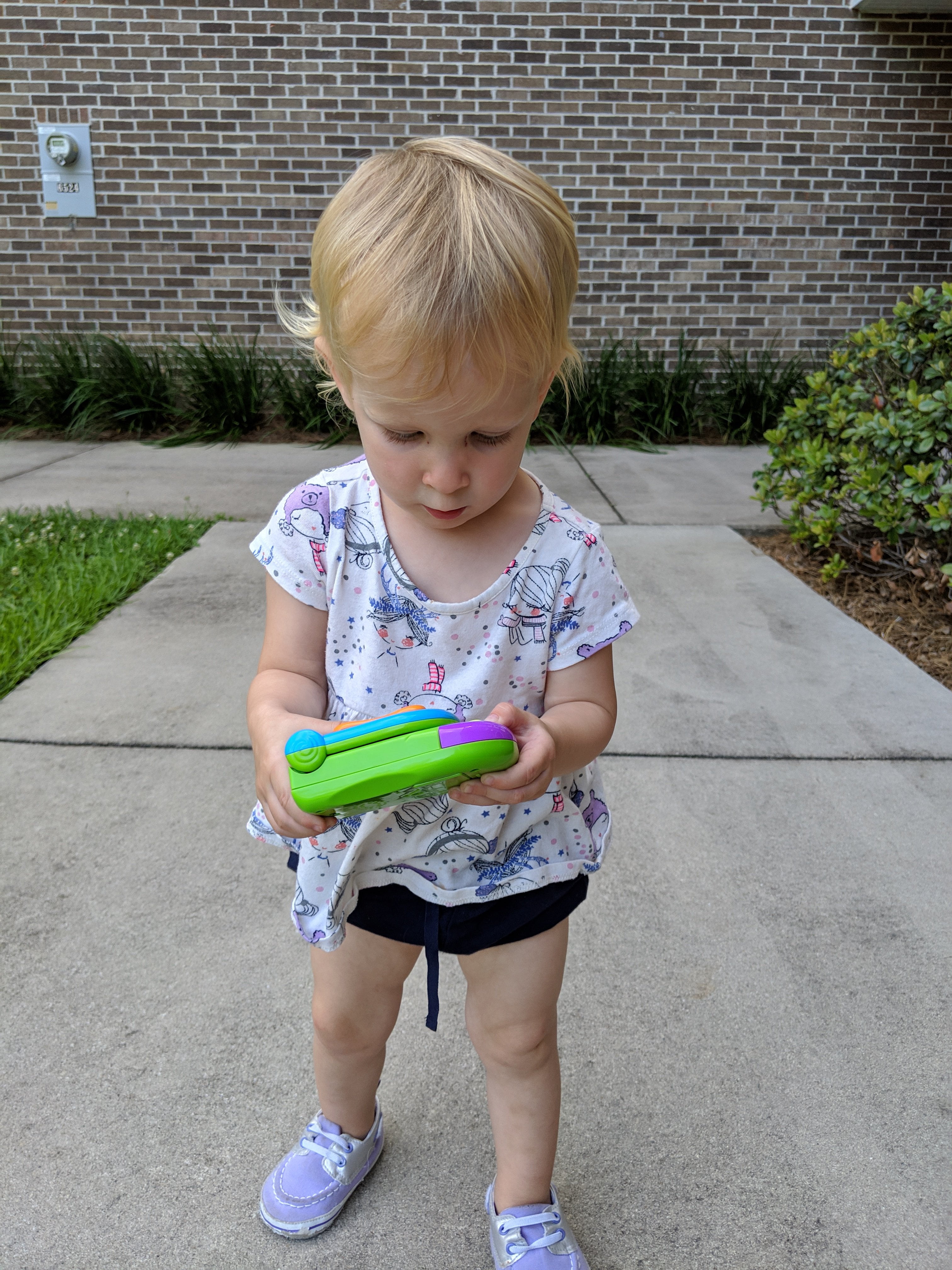 We worked hard in choir tonight, but my voice was kinda weird, and I couldn't sing quite like "normal." But this song we worked on (an amazing Brooklyn Tabernacle Choir song), was really good. And this Shane & Shane version of it is also really good.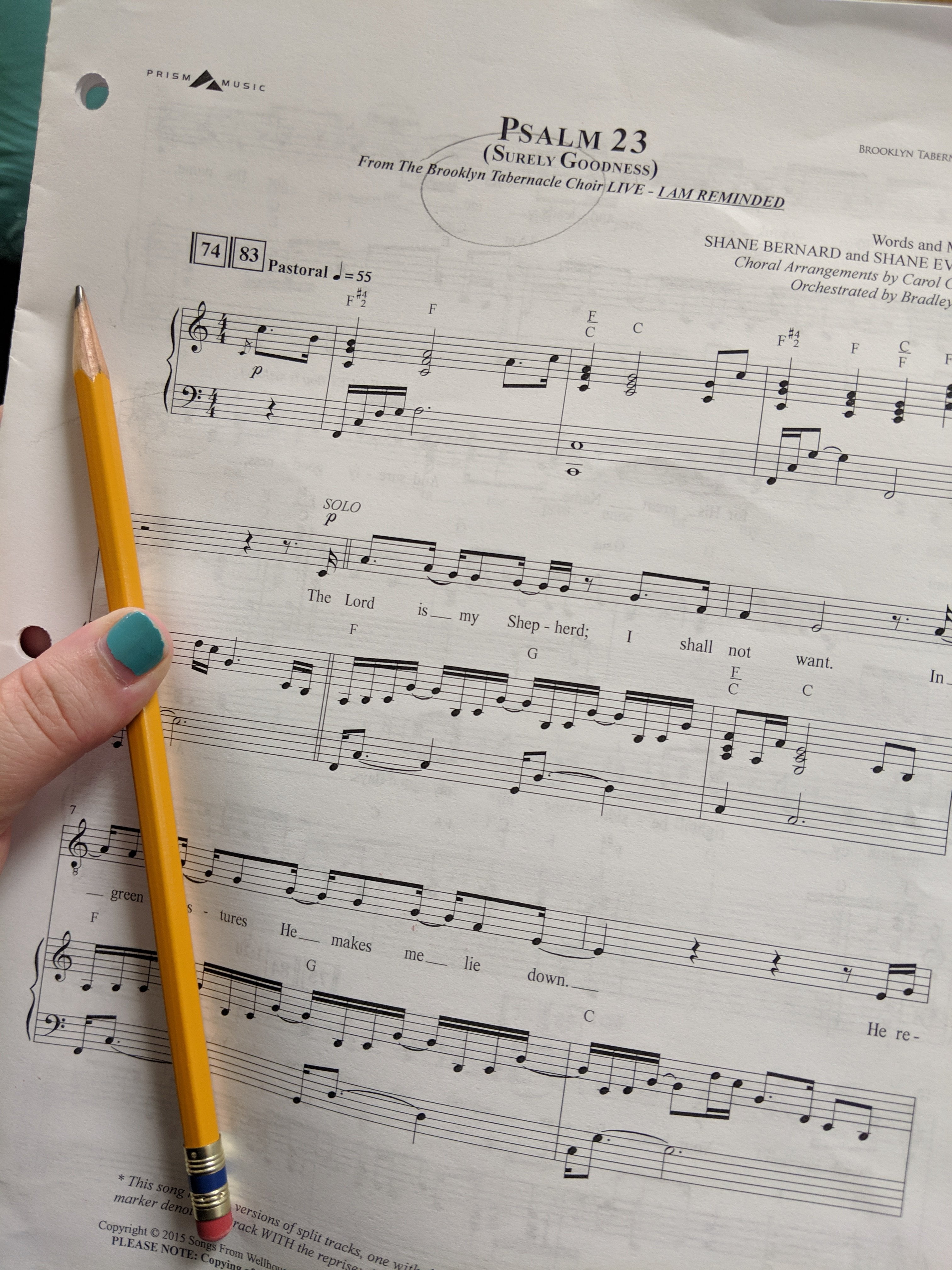 At church tonight, Emmie tripped on something and busted her lip. They said it bled for a little bit, but she didn't freak out too much, and calmed down after just a few minutes. And she even had a snack soon afterwards, so I'm sure it didn't hurt her too bad. At home though, she said, "ice boo-boo," so we got her a small bag of ice for her to put on it.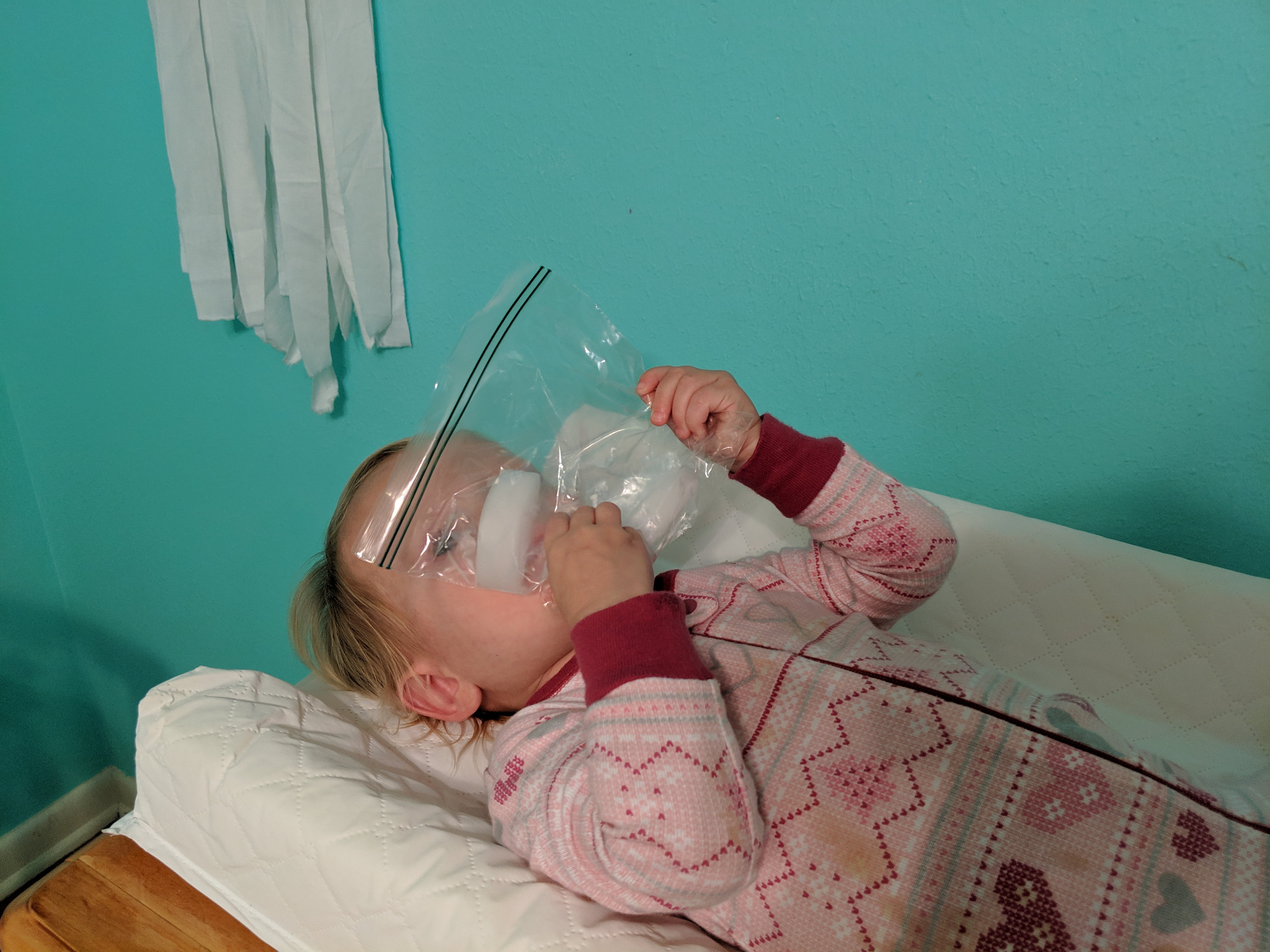 But then she was right back to snacking on a Pop-Tart while I read her bedtime books, so yeah, she's fine.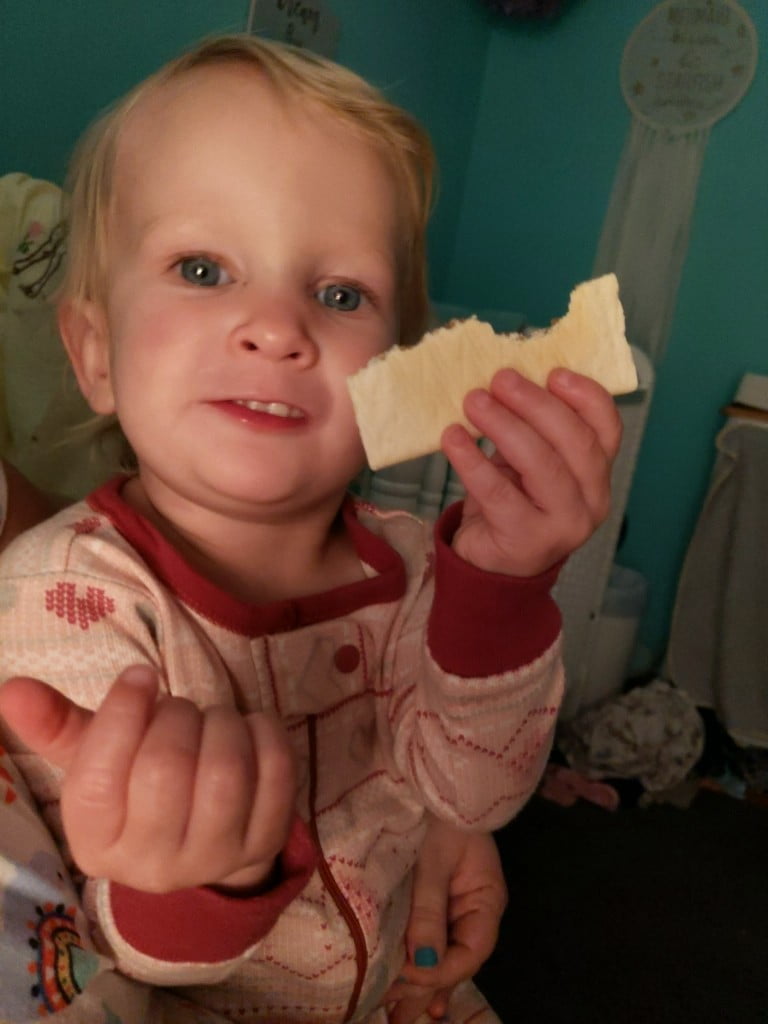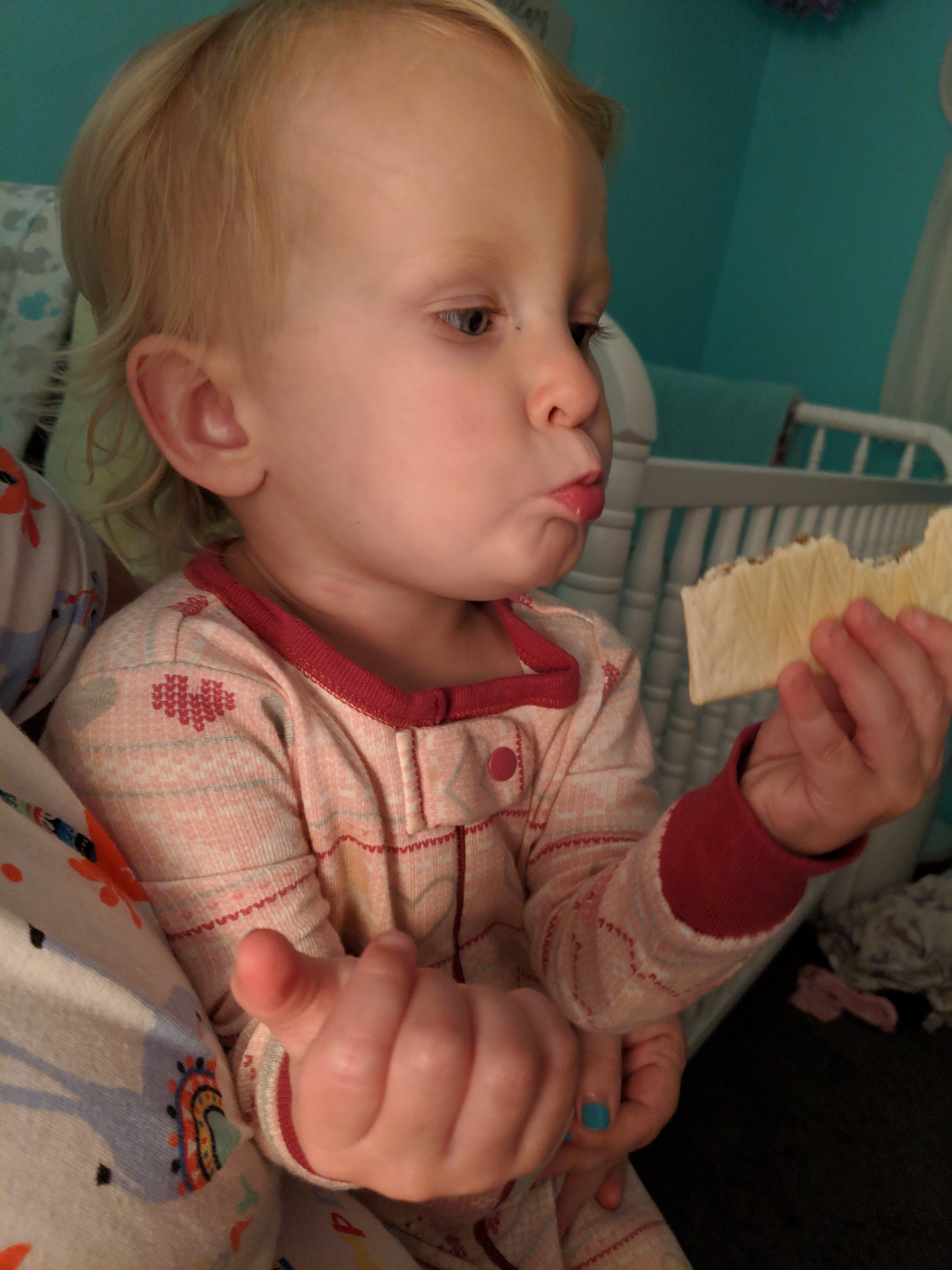 Then she noticed the camel's on my nightshirt, remembered she had her own camel, and then needed us to go get it from the living room, before we could say her night night prayers.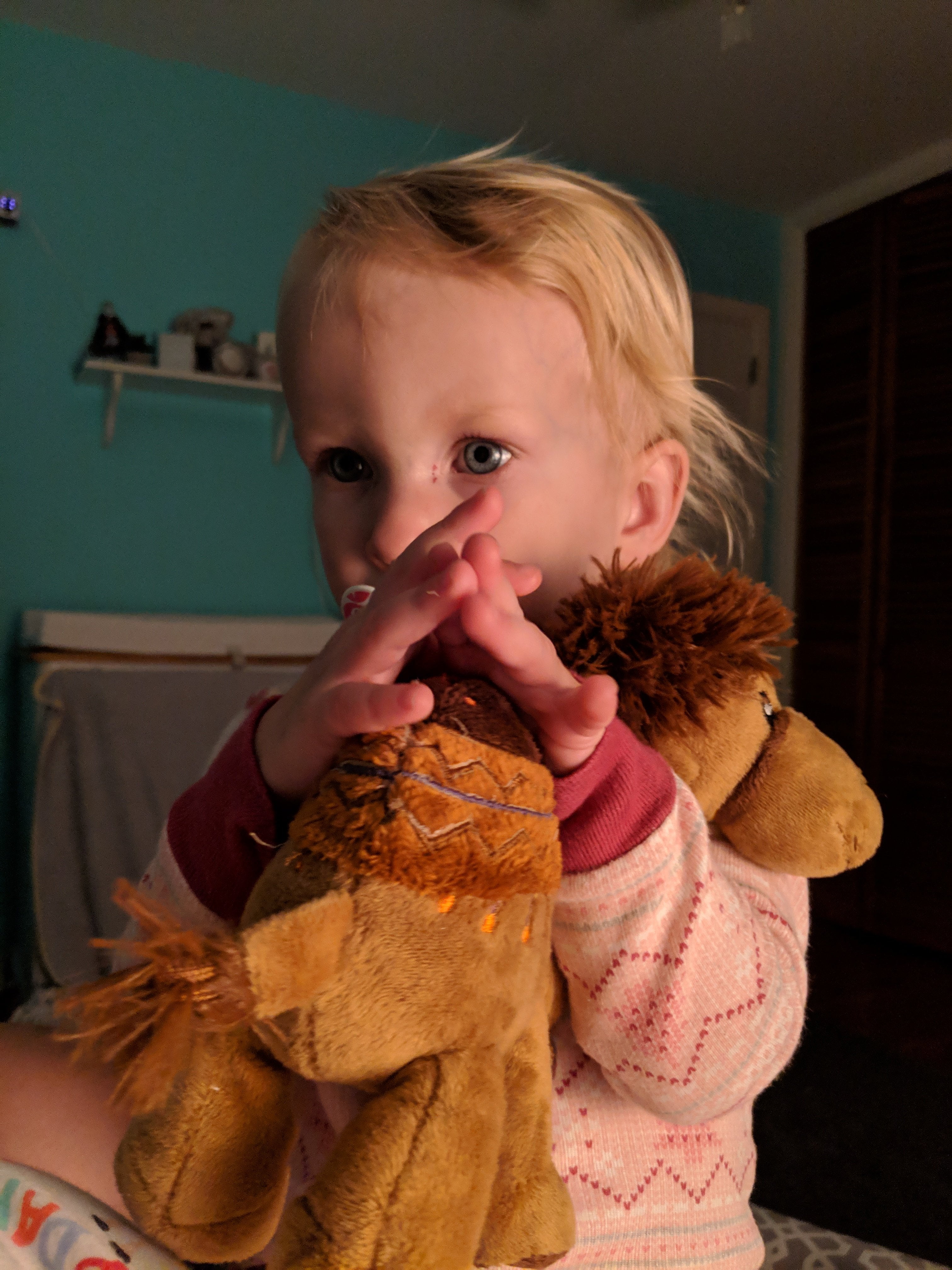 And the triplets are (somehow) two months old today! But HOW did this happen?! Weren't they just born like 3 days ago?! They go back to the pediatrician on Friday for their 2-month check-up and first round of shots, and we're all very curious to see how much they weigh now!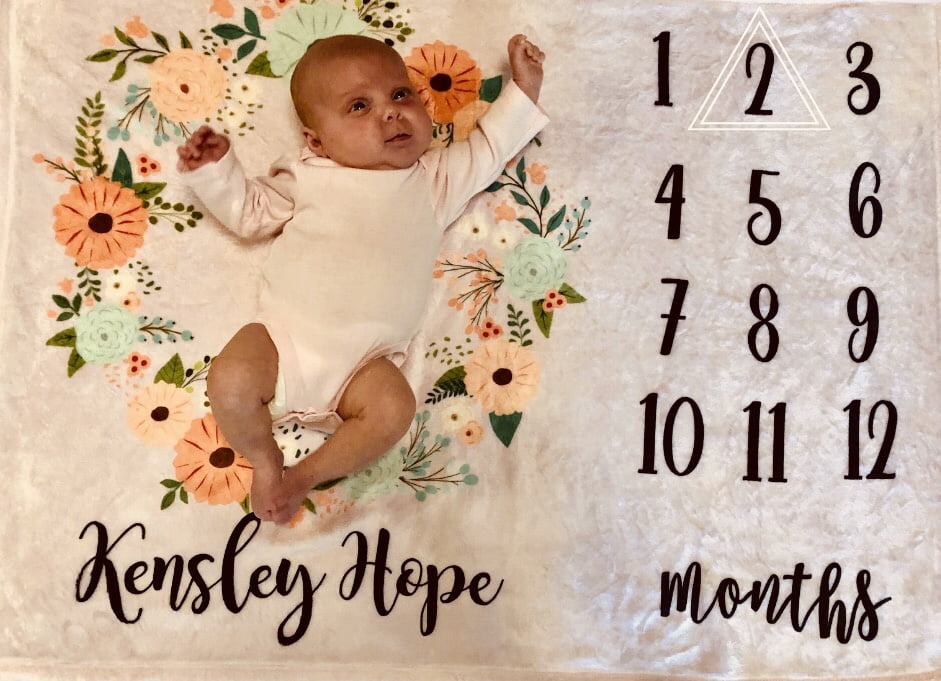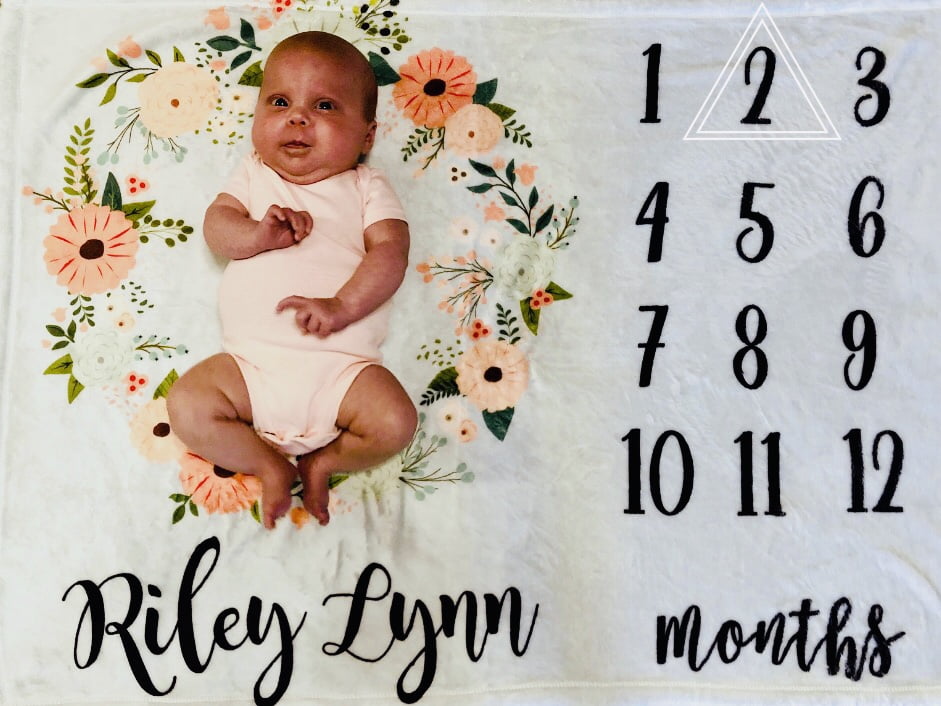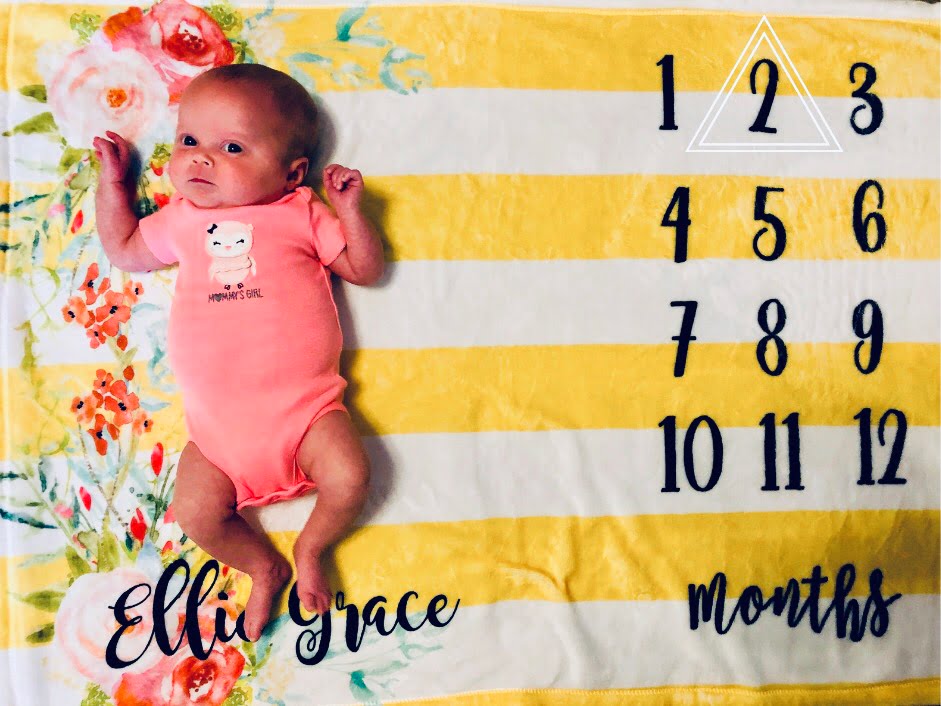 And now it's time for "Fringe!"