Today's teacher appreciation theme was books, and it was also "wear red" day at school, so Emerson coincidentally matched the book we brought for her teachers! 😍📖🍎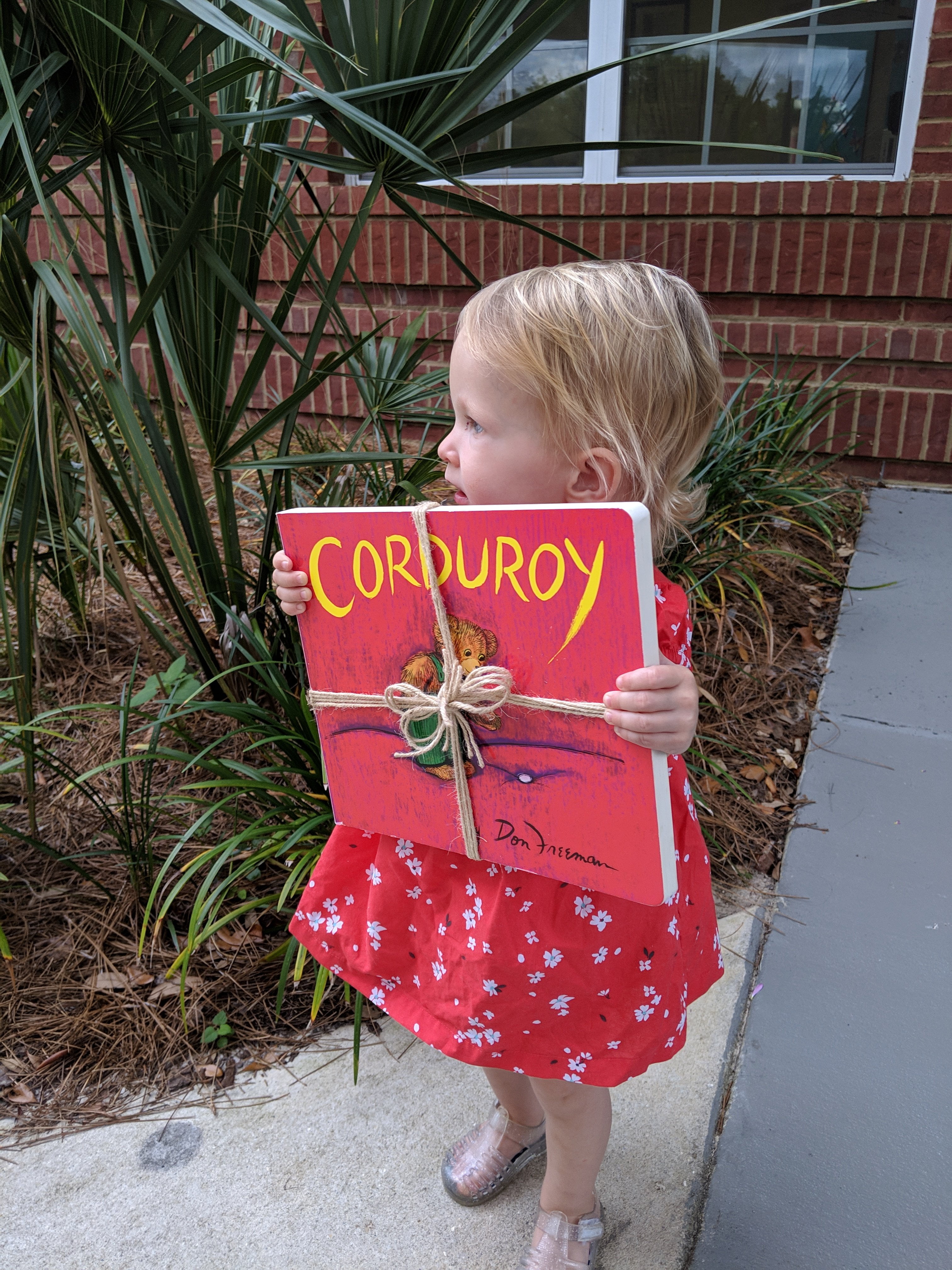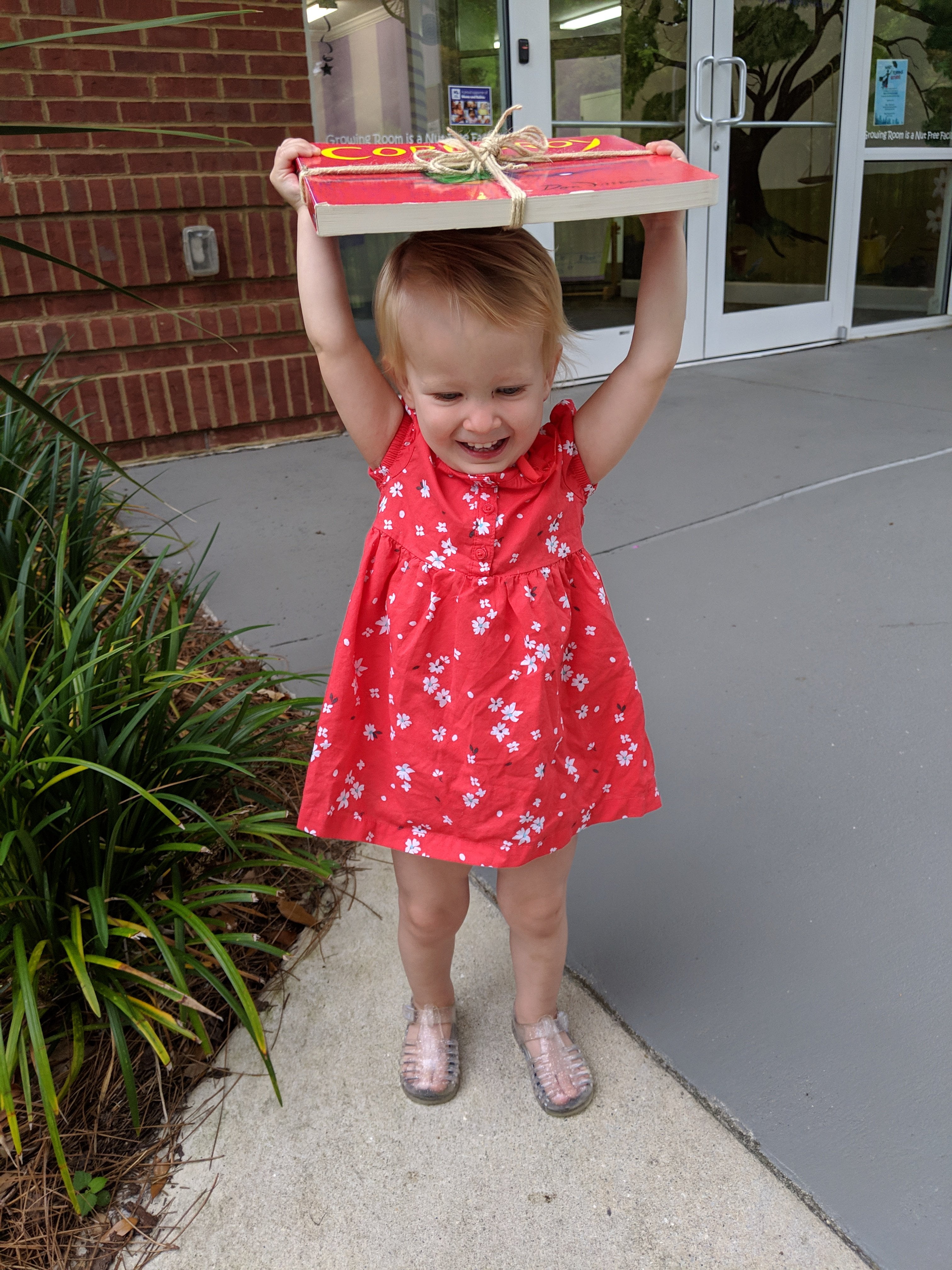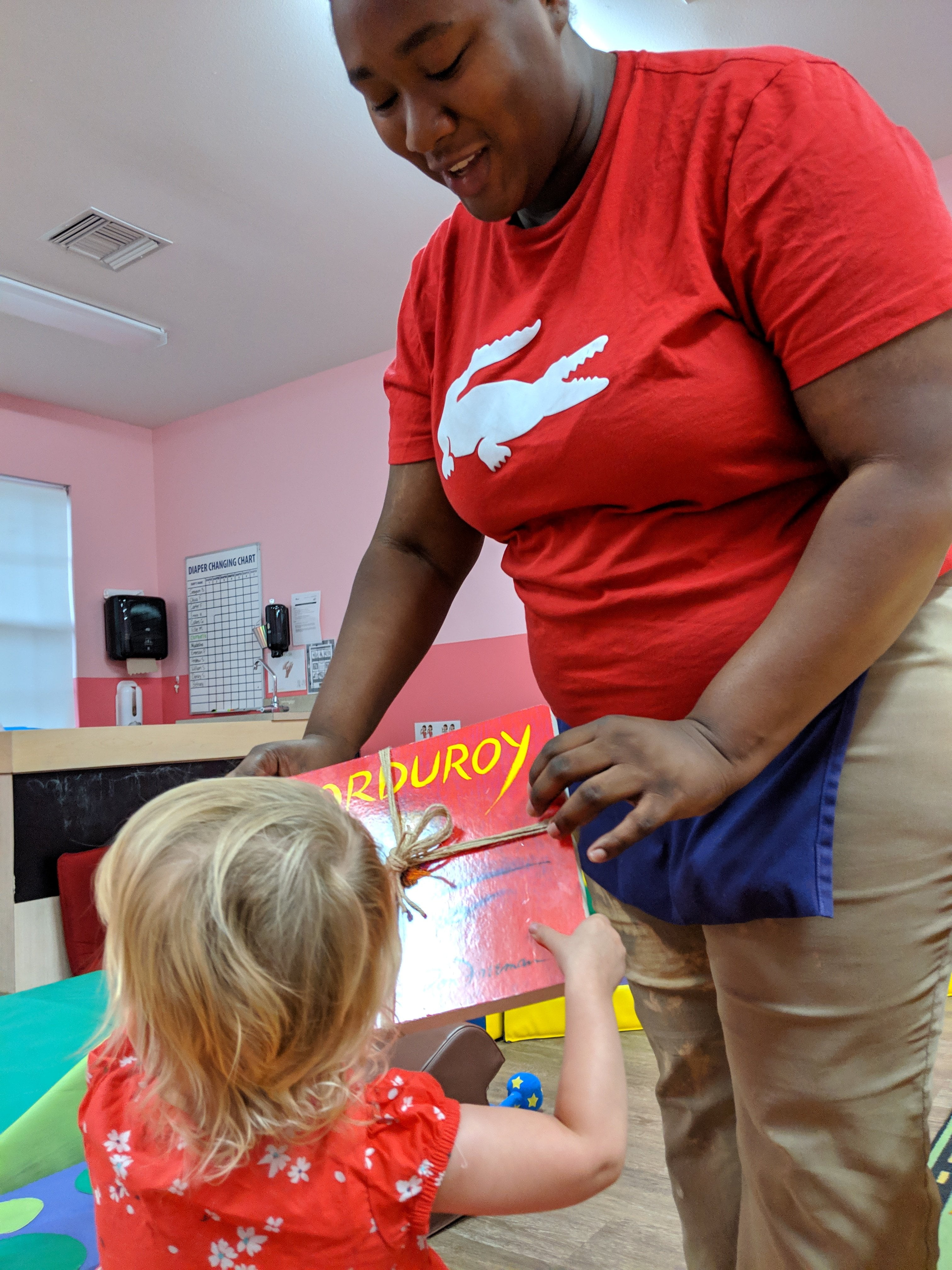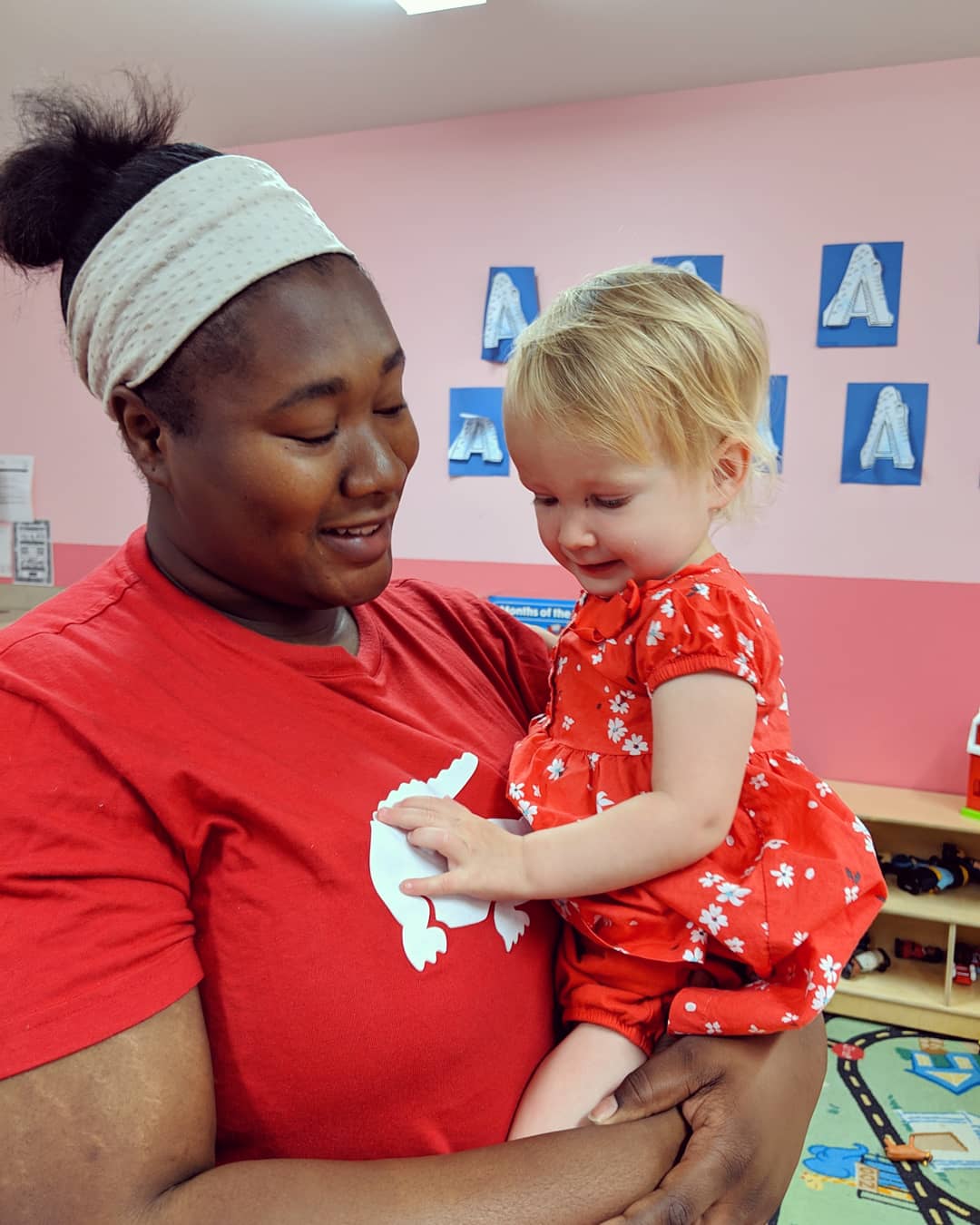 As I was running out the door at home this morning, it dawned on me I completely forgot to pack my lunch today. But since I was already rushing, I didn't go back to do it. But lucky for me, the Sonny's food truck was at the office today. The line was long though, and the service was slow, and it just seemed to take forever. But my pulled chicken sandwich was delicious, and I gave my leftover friend to my office neighbor, since I couldn't finish them all again today.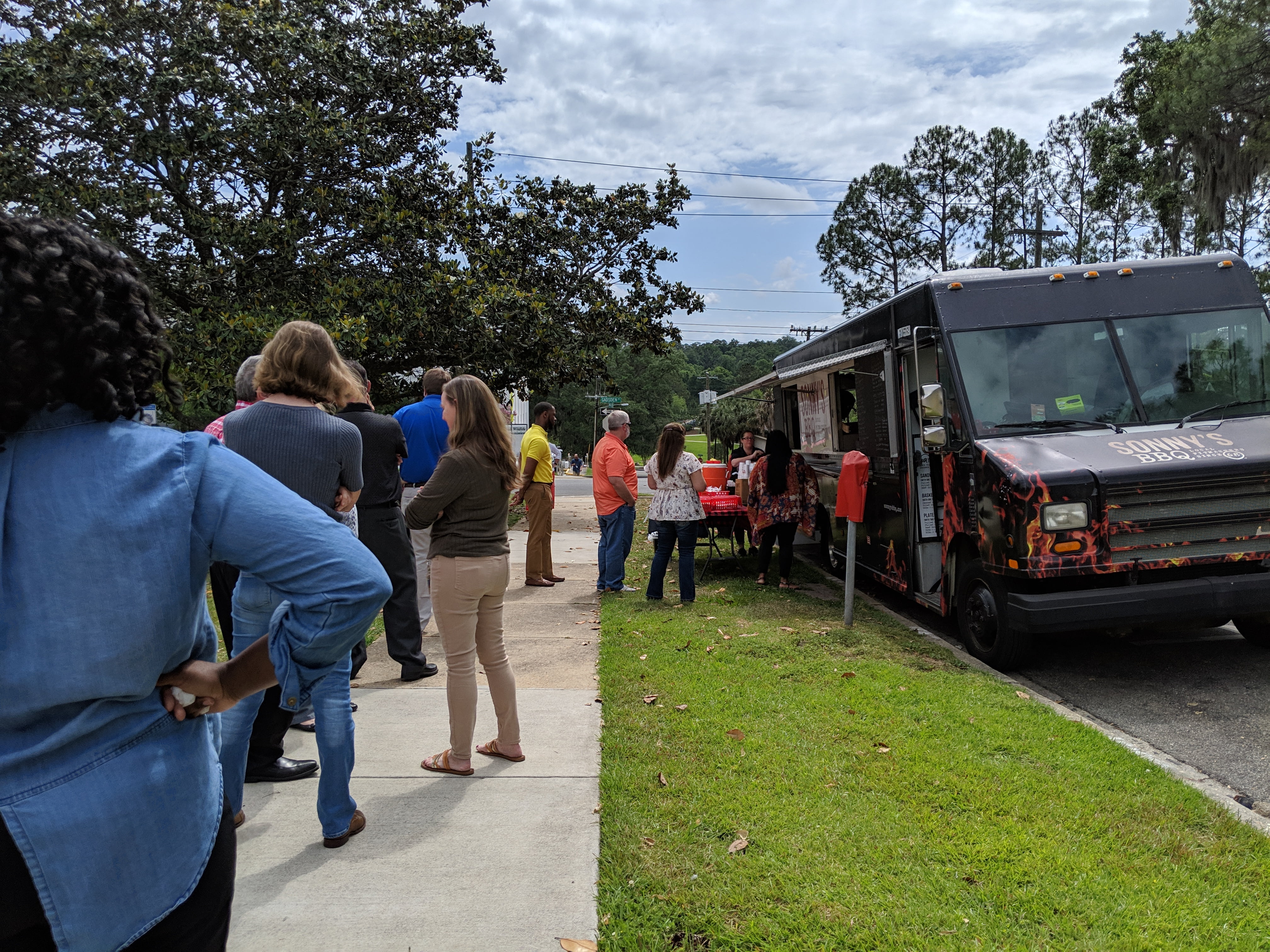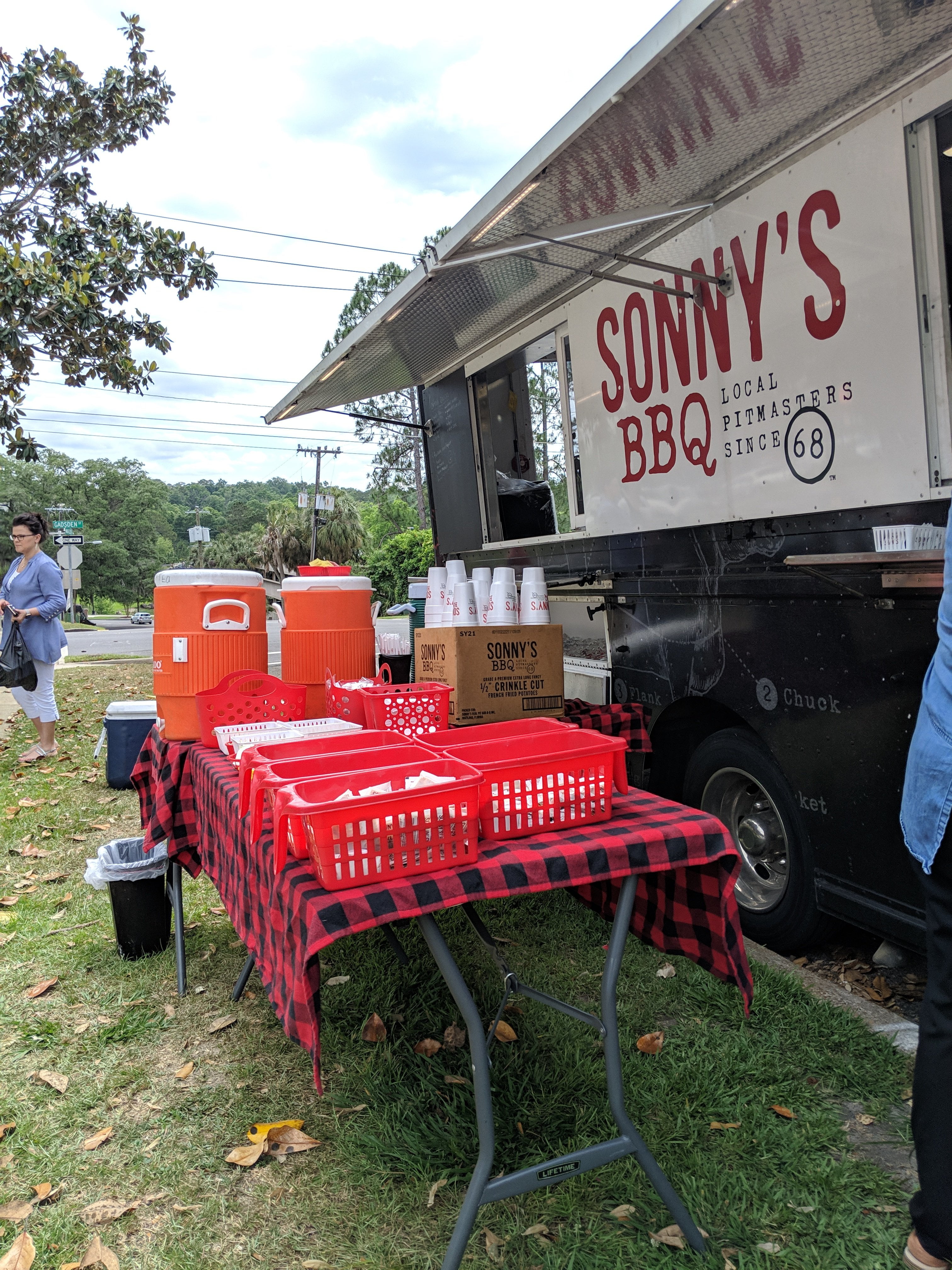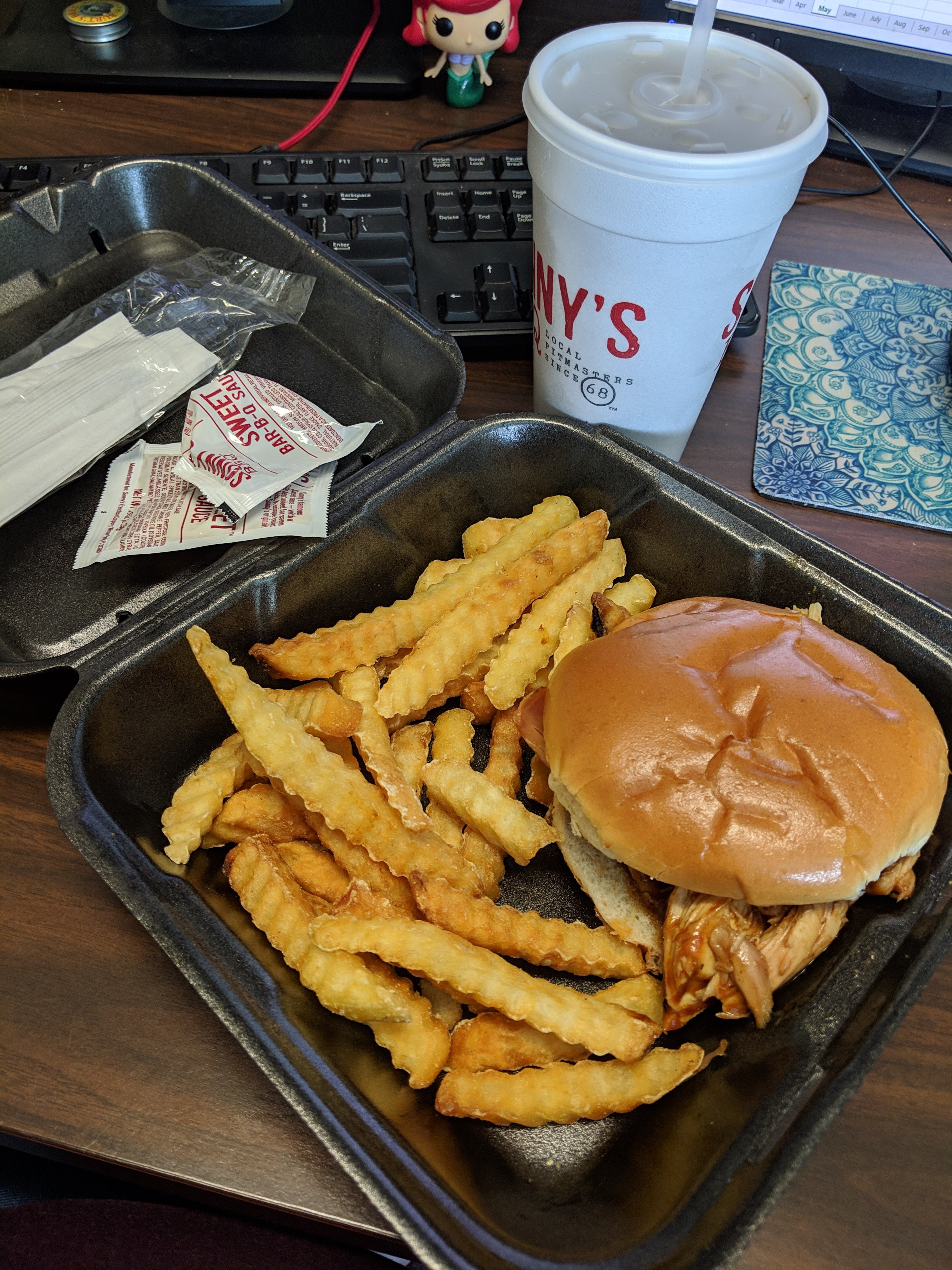 Two years ago today, we saw this beautiful little profile on an ultrasound, when I was 31 weeks pregnant!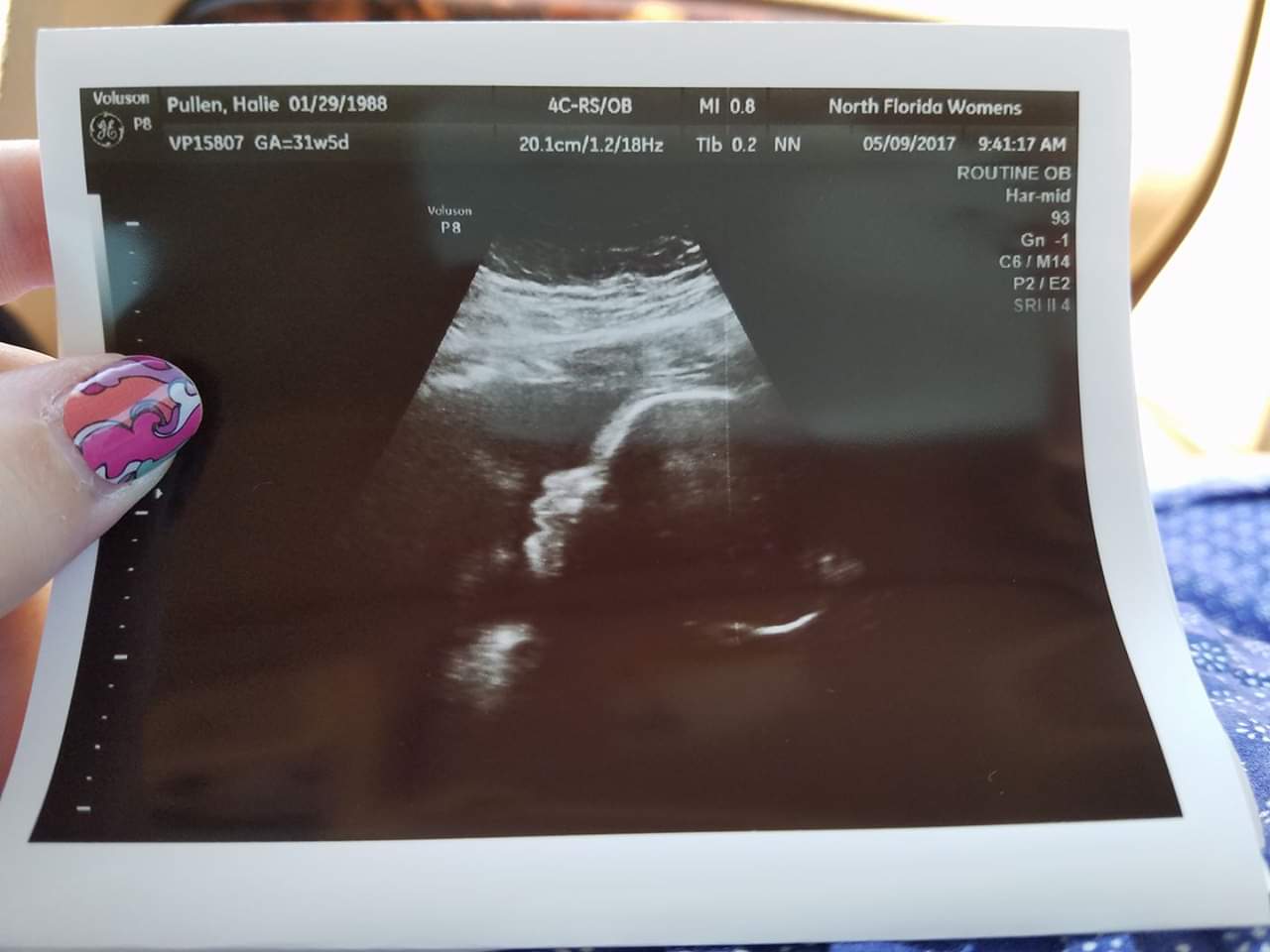 And now look at this girl we have!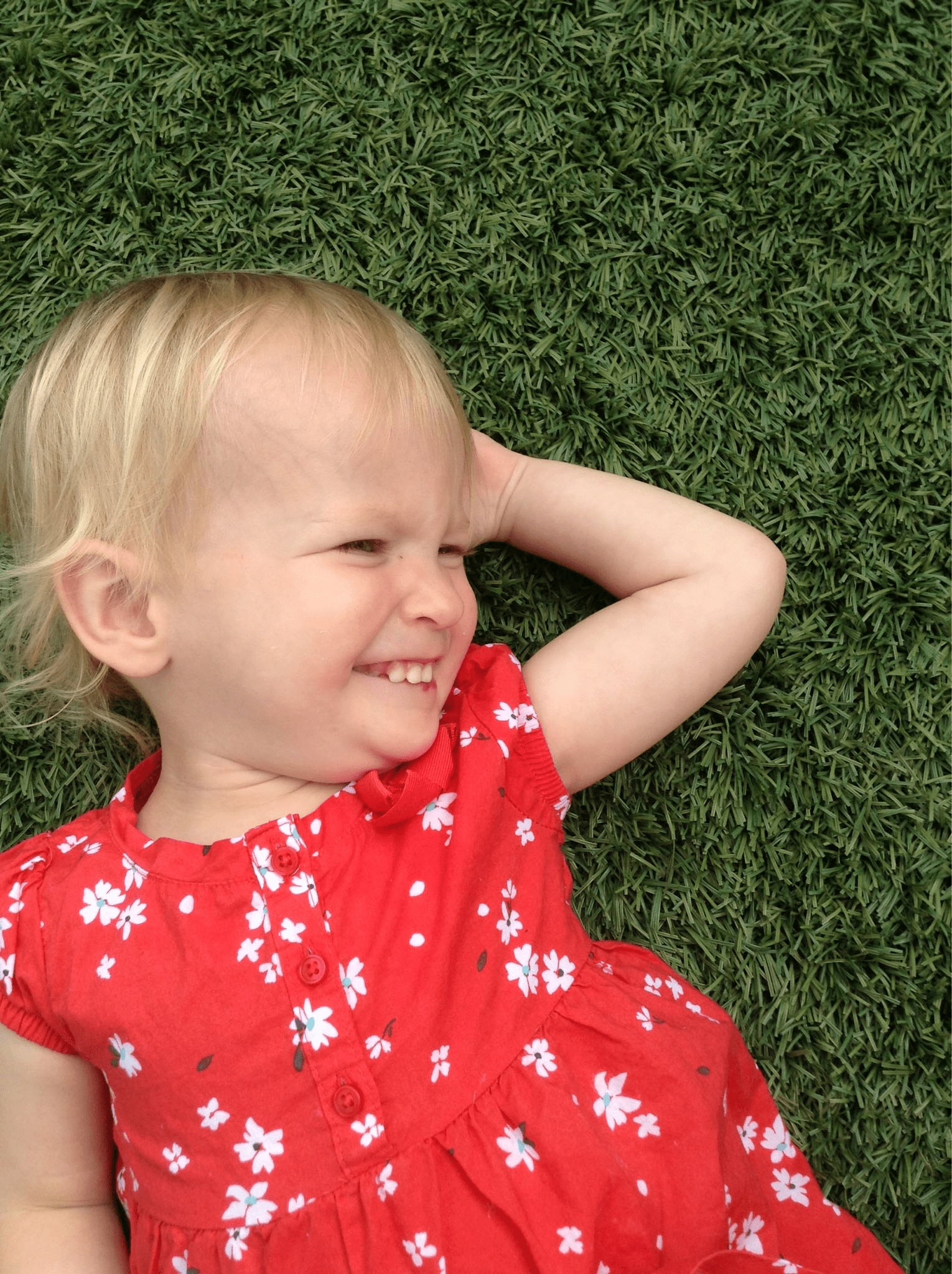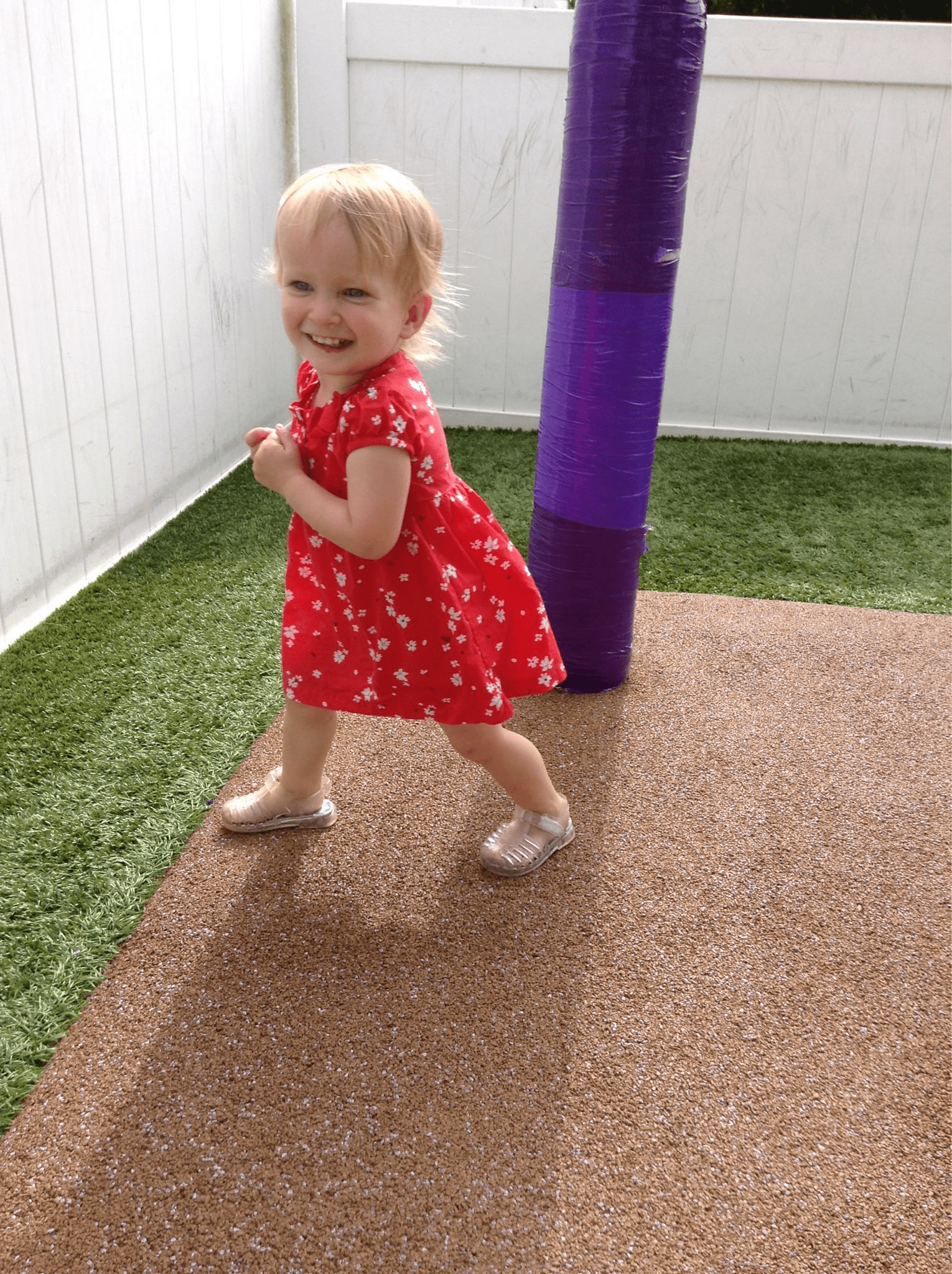 And here's what Emerson made at school today for red day, during arts & crafts time.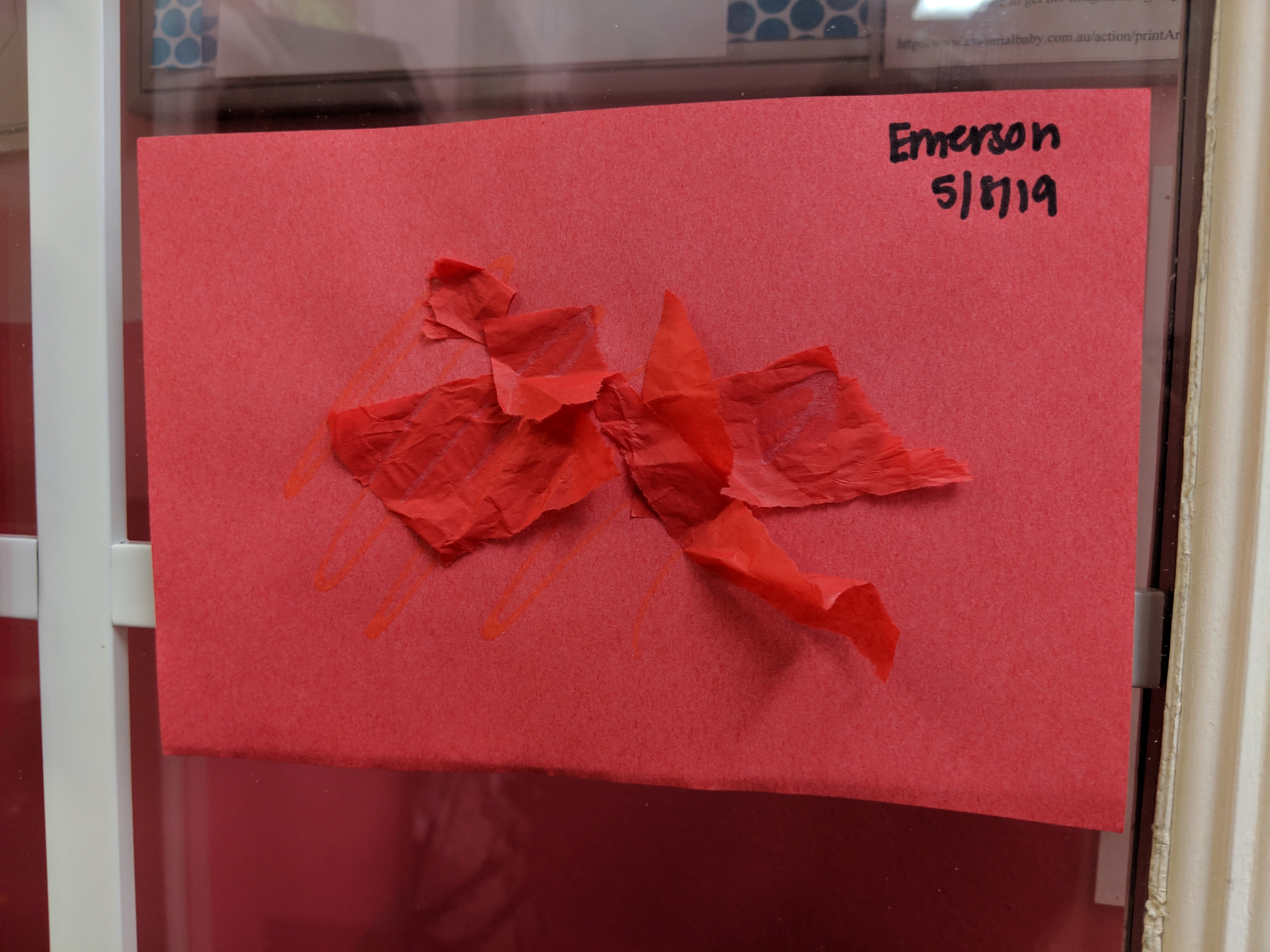 She had insisted on bringing her camel in the car this morning, and she was so excited to see it when she got back in the car!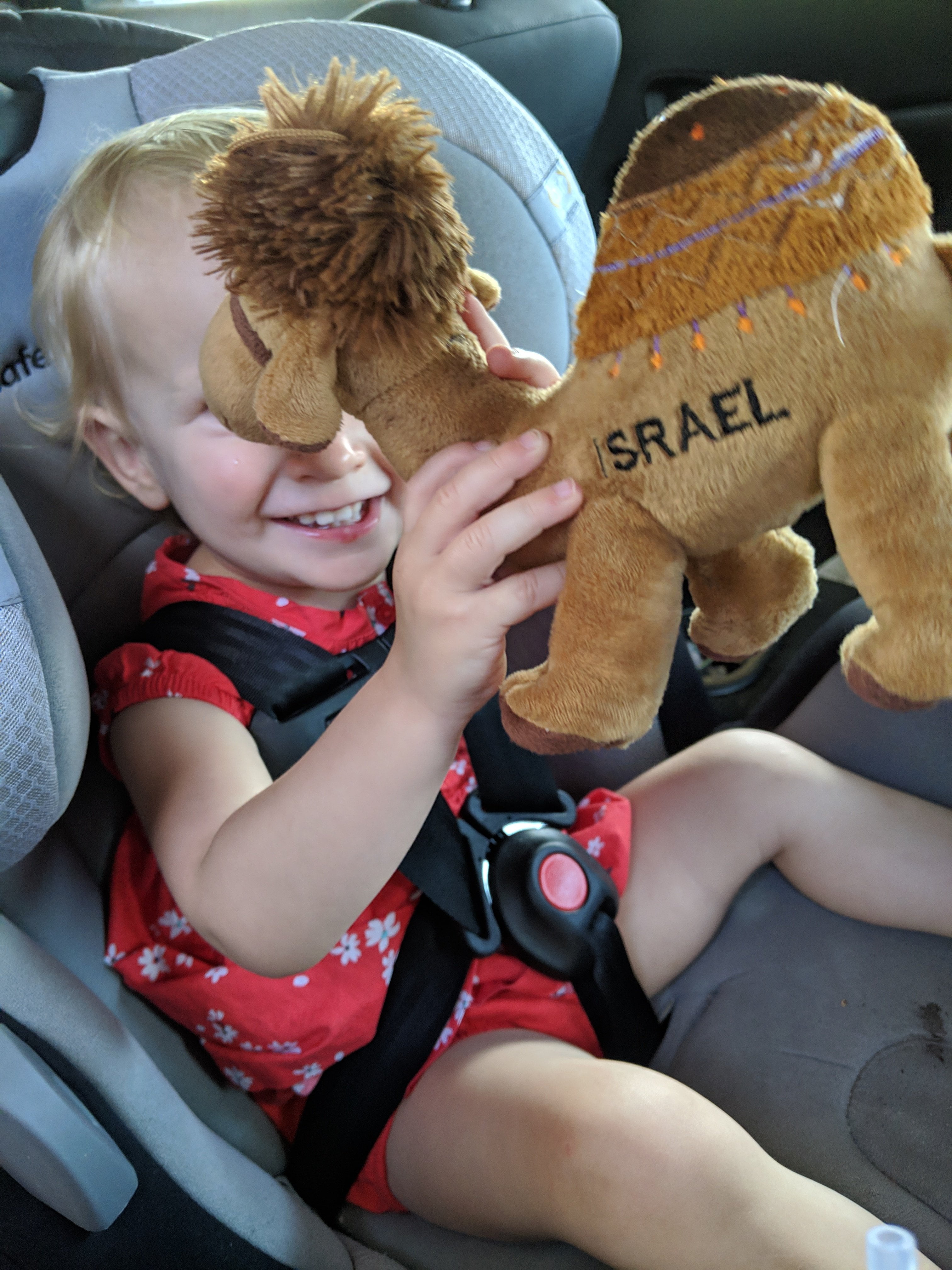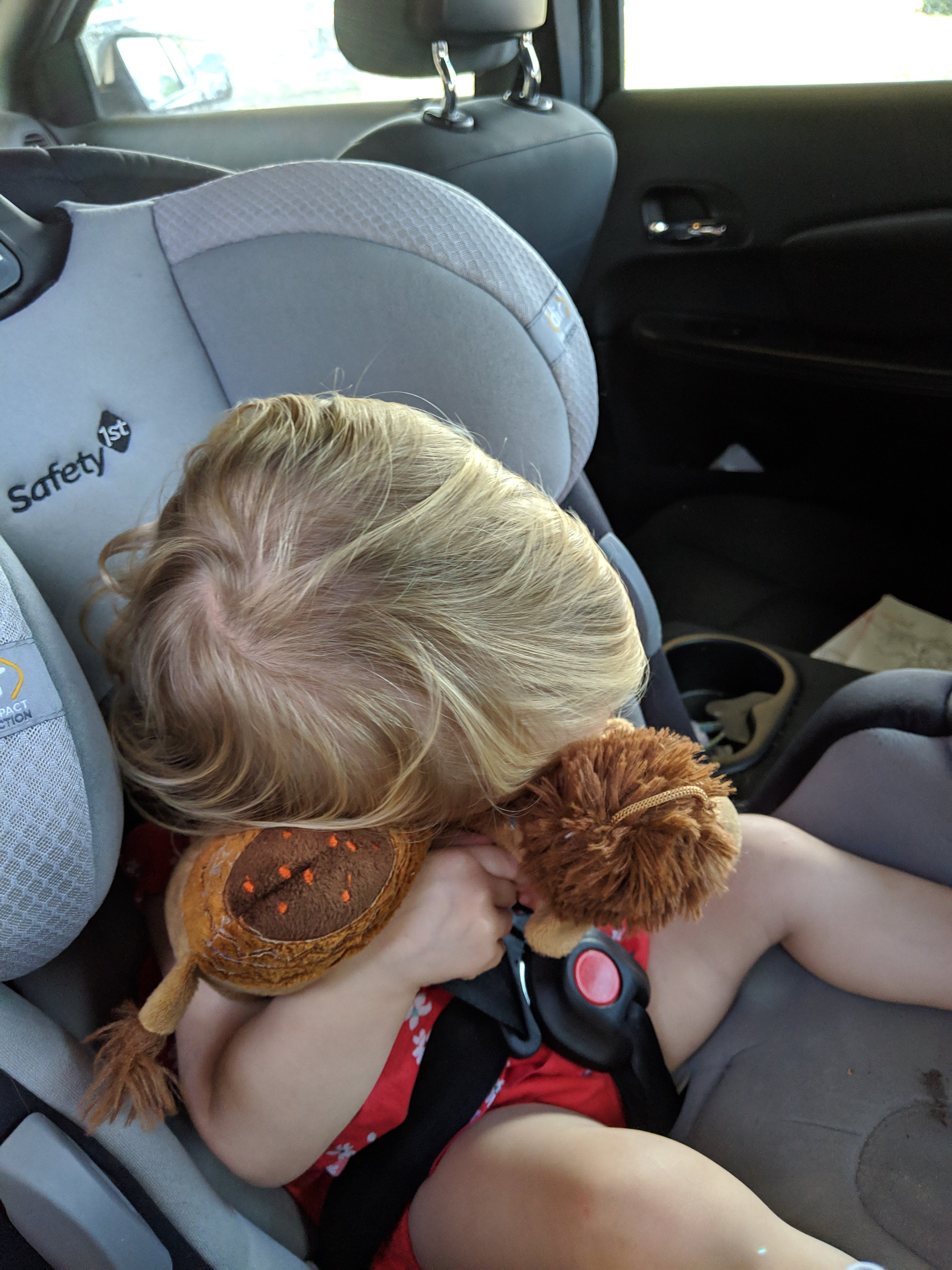 But this baby nugget was worn out from a busy day at school, and fell asleep on the ride home! She had been super quiet for a while, so at a stop light I reached my phone around to snap a pic to see if she was asleep or just quiet (don't have a mirror set up & she sits directly behind me), and lo & behold she was out! This rarely happens (y'all should know by now she's been a sleep fighter since she was brand new), but she was just so sweet!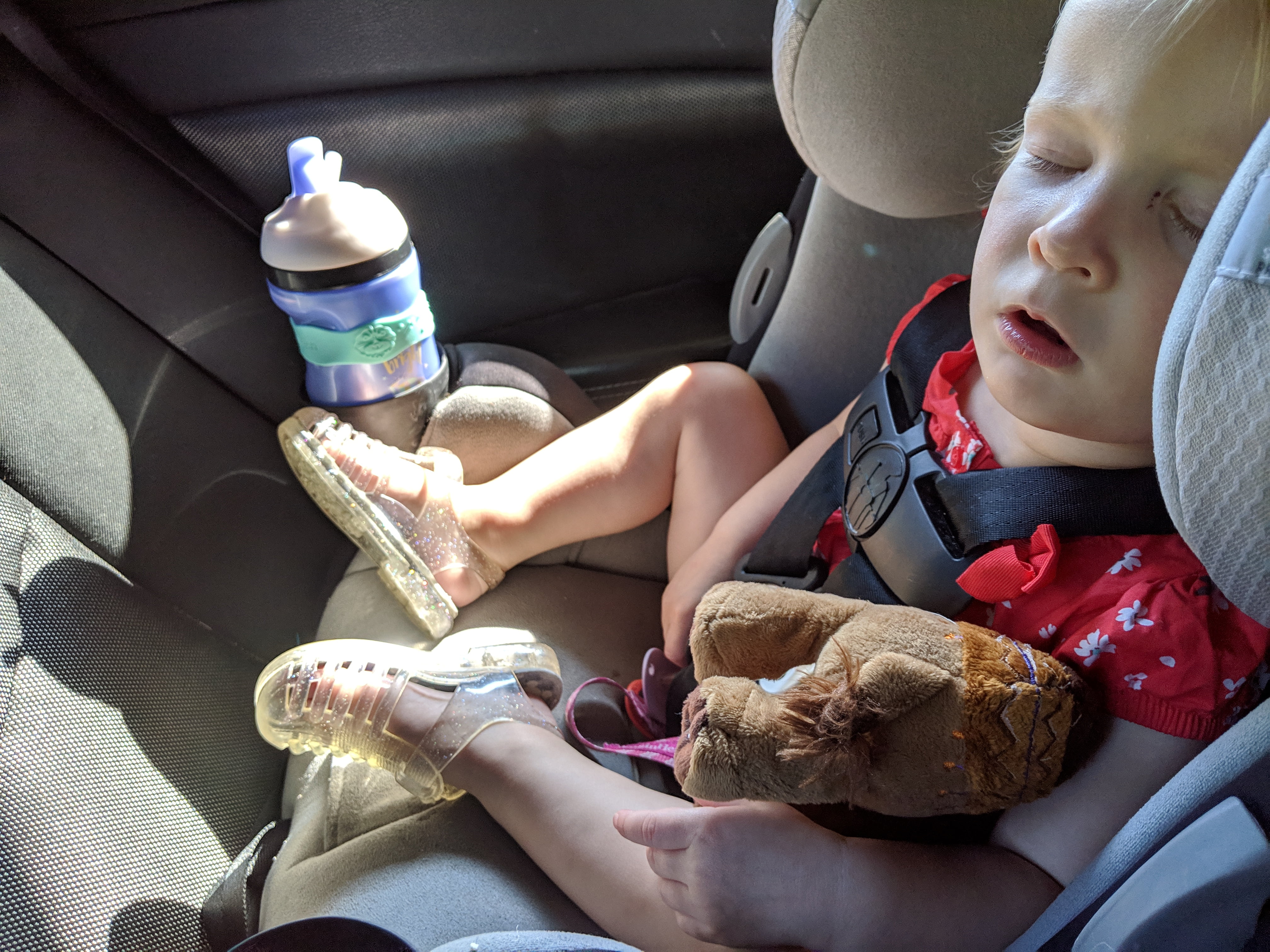 She ate really well at dinner time, even if she tried dipping her green beans in ketchup!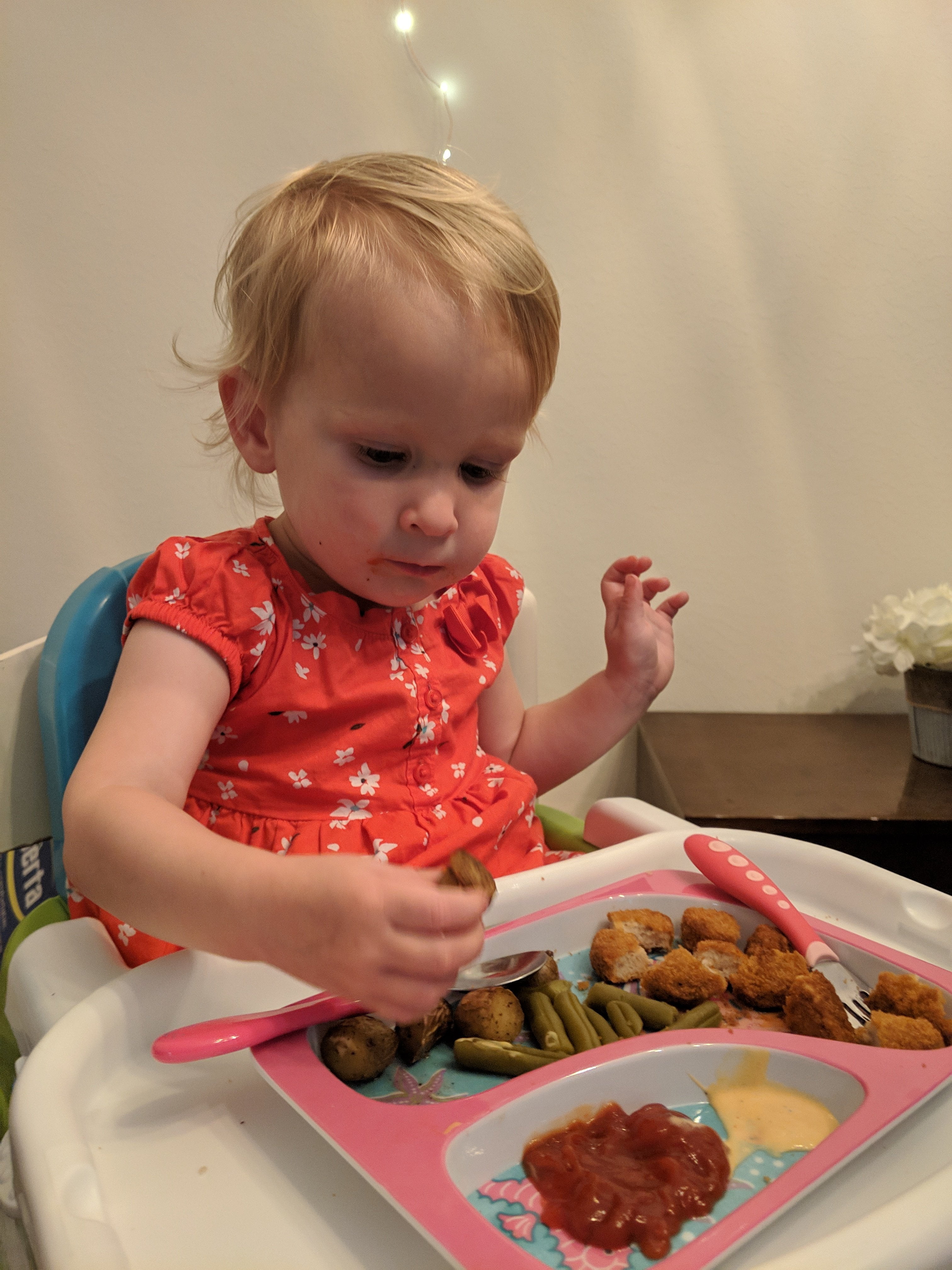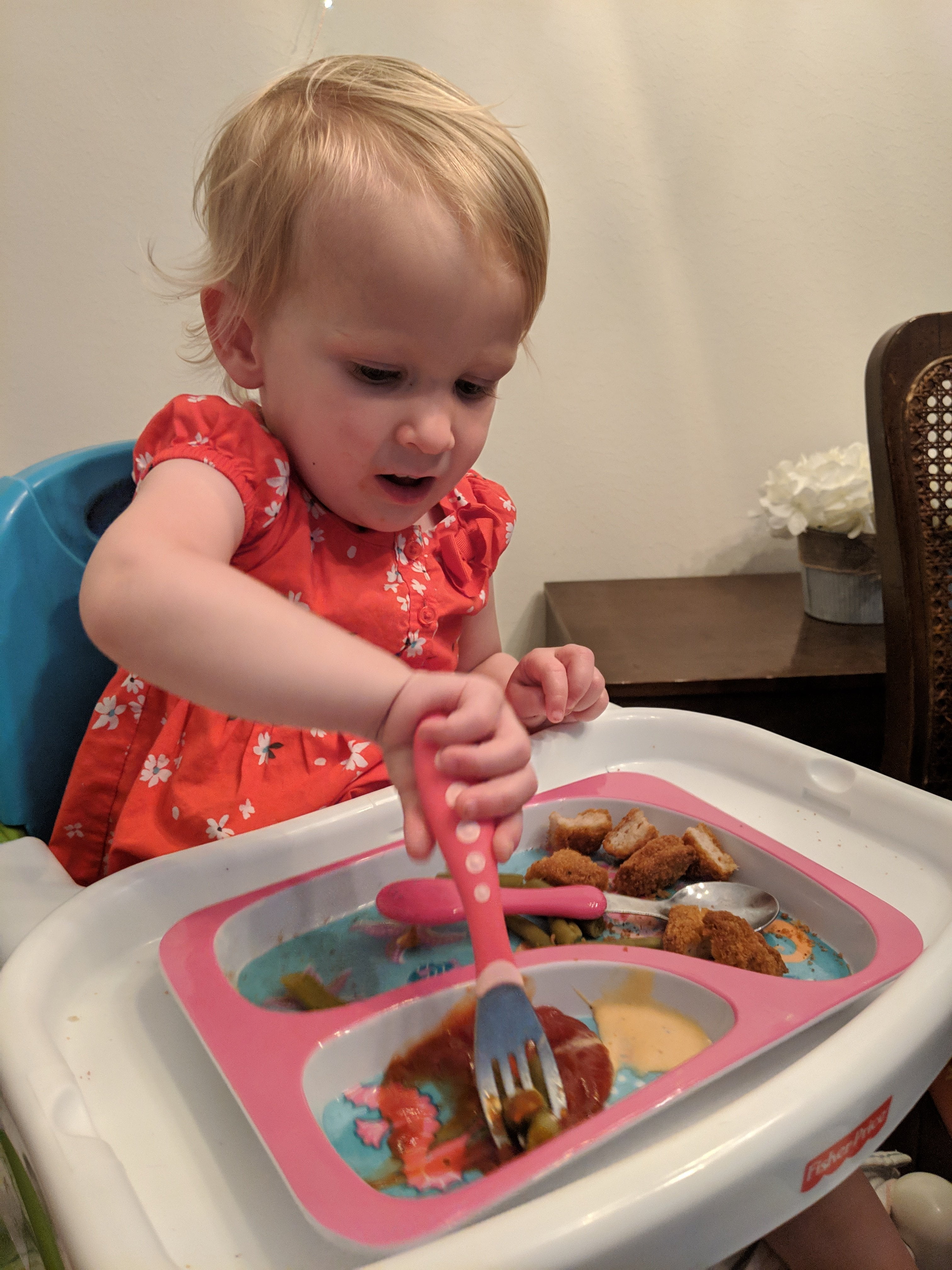 And I have good news about bath time! We tried the swimmy diaper again, and some new bath toys Grandmommie light her, and she actually had fun and played and didn't scream or cry! She actually threw in ALLLL the bath toys, and I even added a little bit of bubbles. And it went really well tonight! This was the first night in about three weeks without a freakout session and screaming bloody murder. Hoping after a few more fun tub experiences, and maybe some outdoor water play this weekend, she'll be ok again, and we can lose the swimmy diapers. (Also, I usually hate sharing photos of our tub because it's so old and dingy and dirty looking, but tonight is an exception, so don't judge my 1963 bathroom and tub.)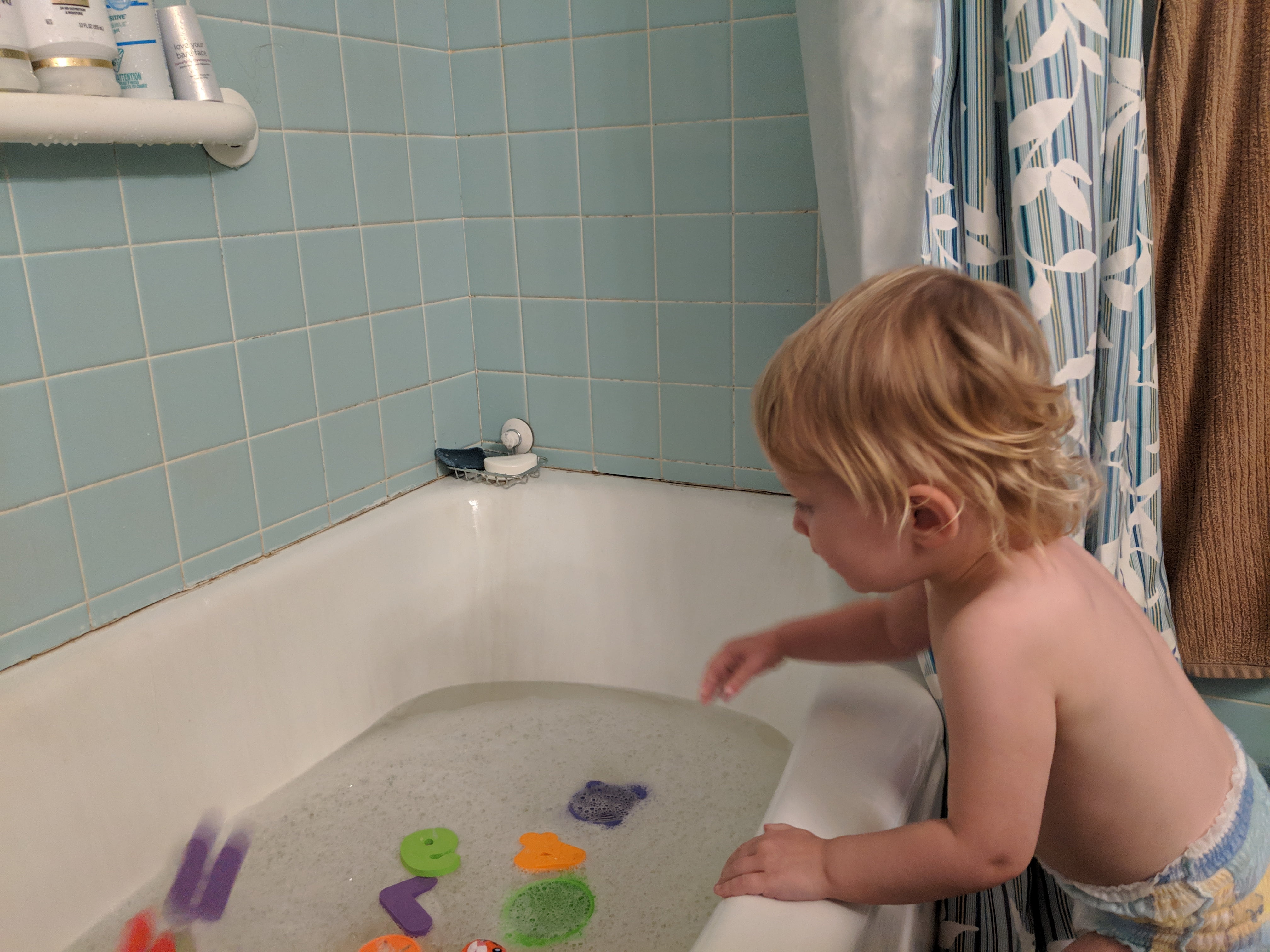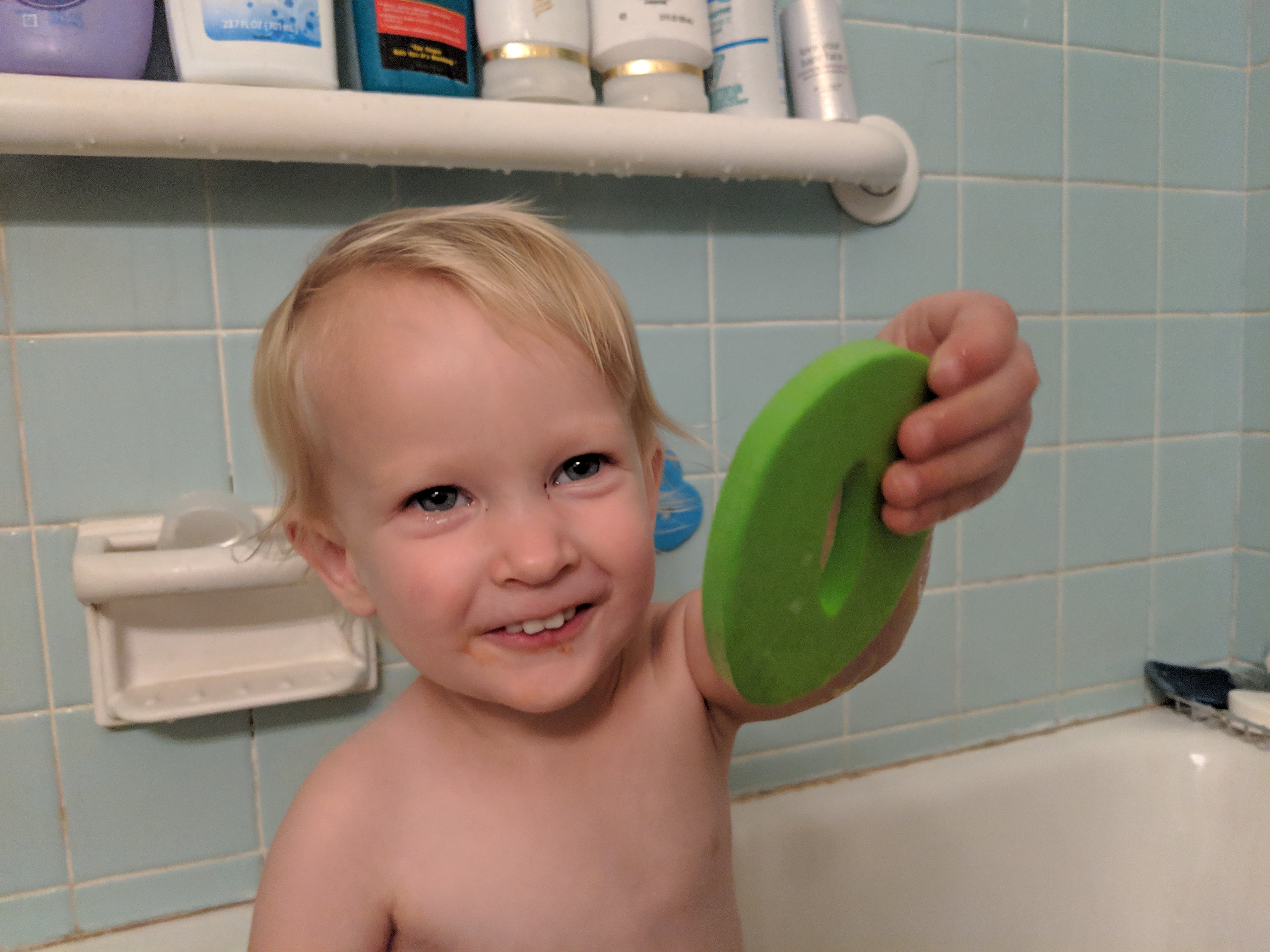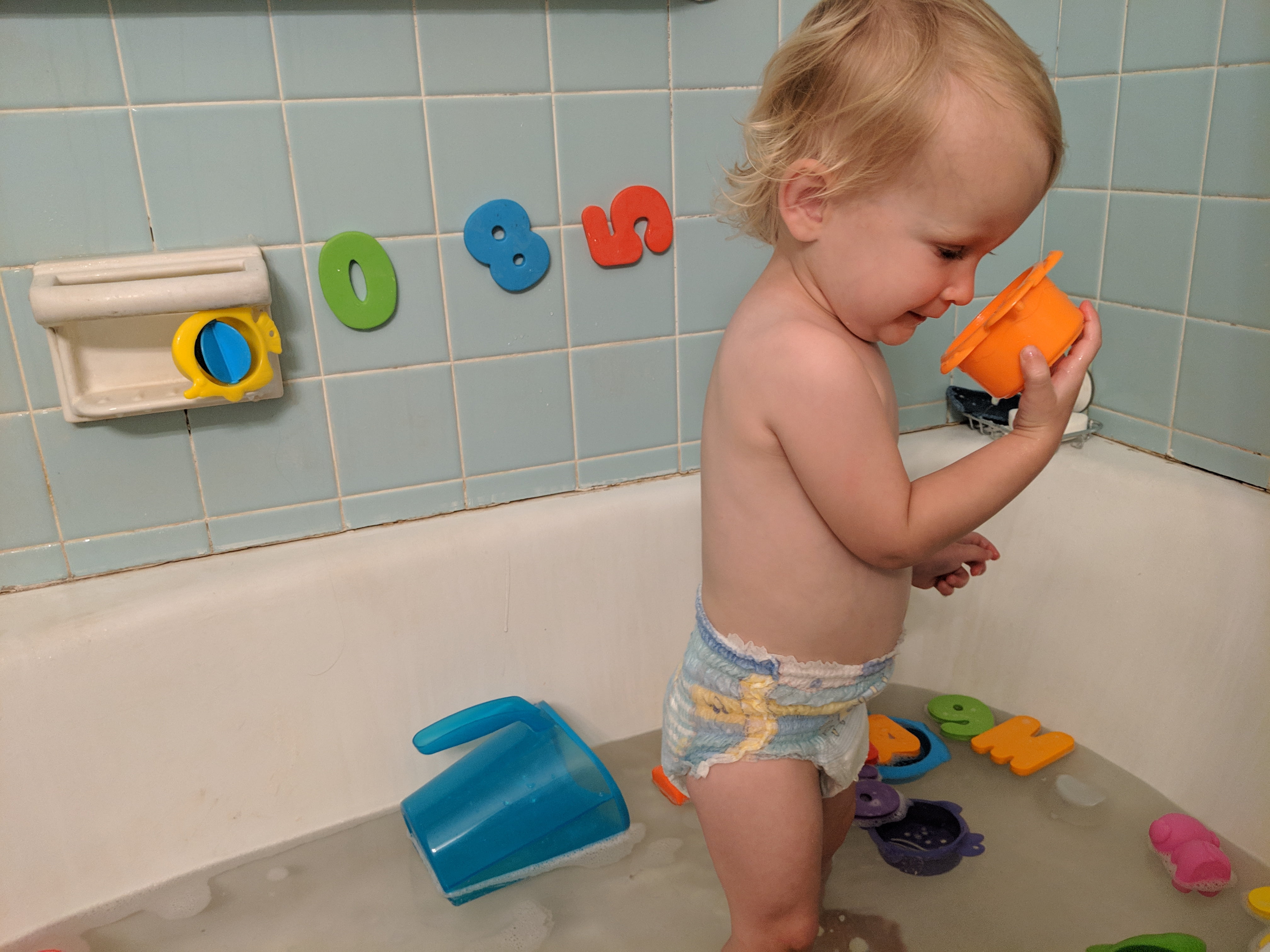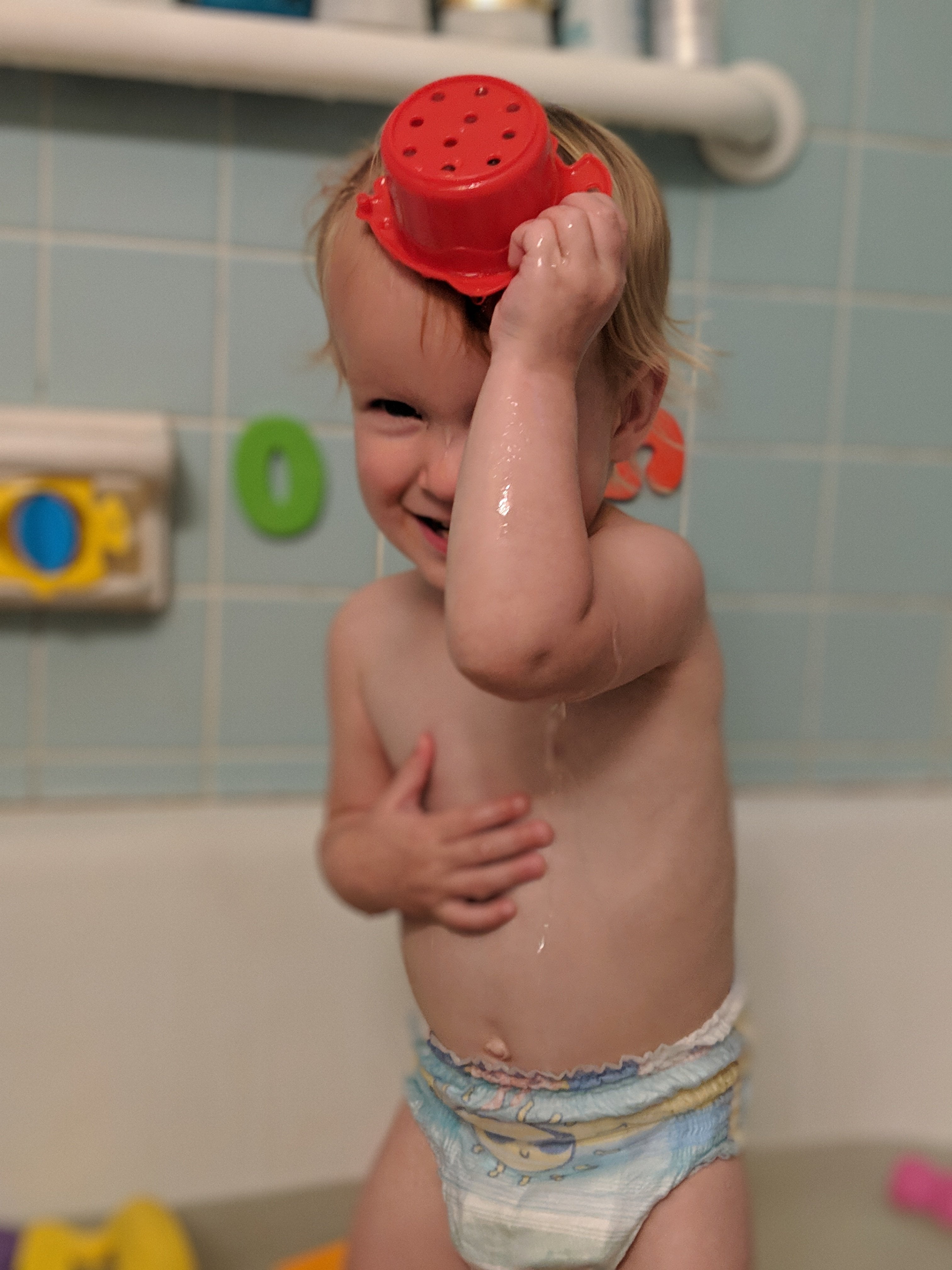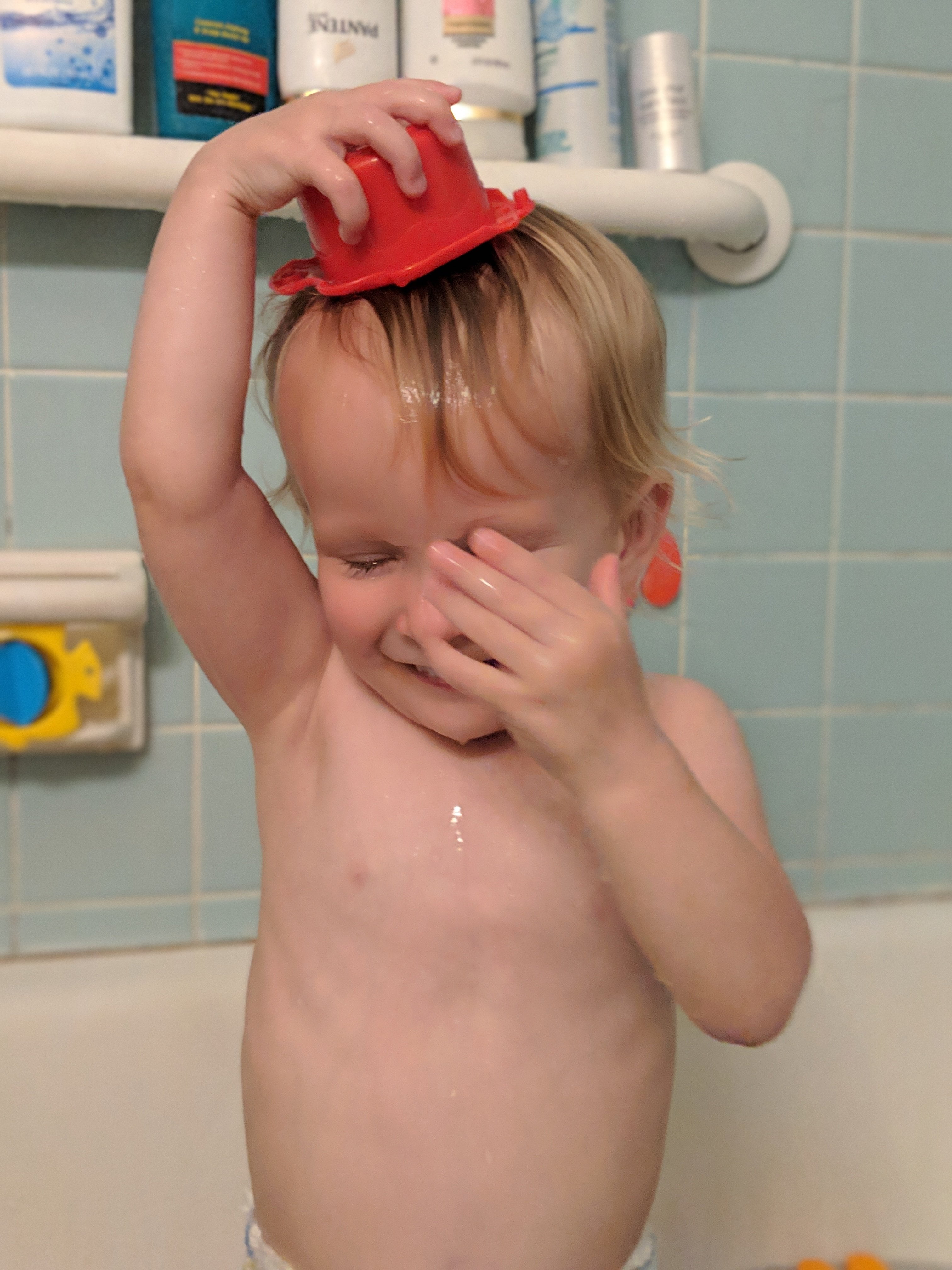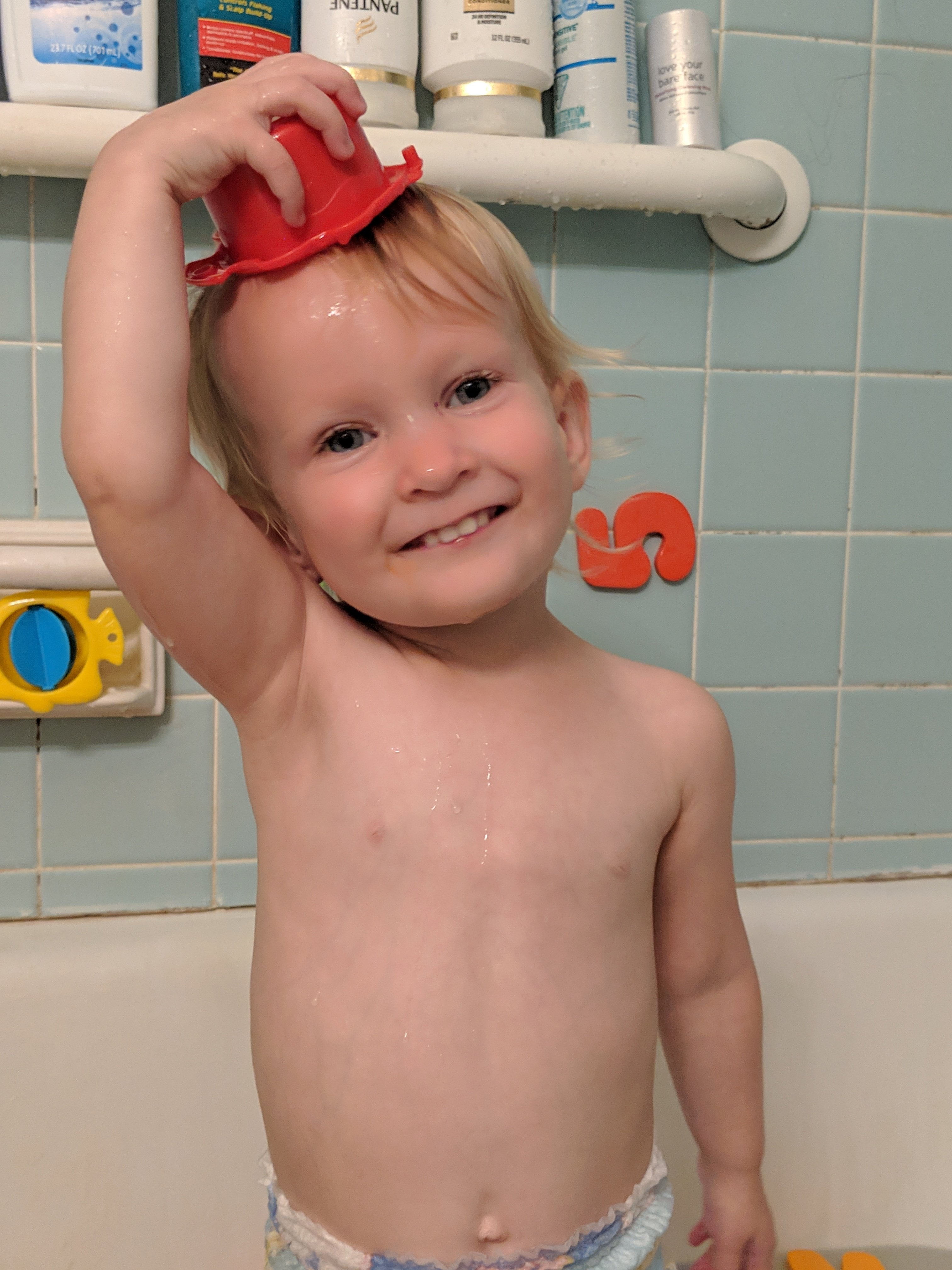 After bath, she helped rub her night time lotion on ber tiny belly and little arms (with her crazy head of hair), and then she got warm & snuggly in her jammies, and asked for "tarts." So she had a bedtime snack while I read her bedtime stories.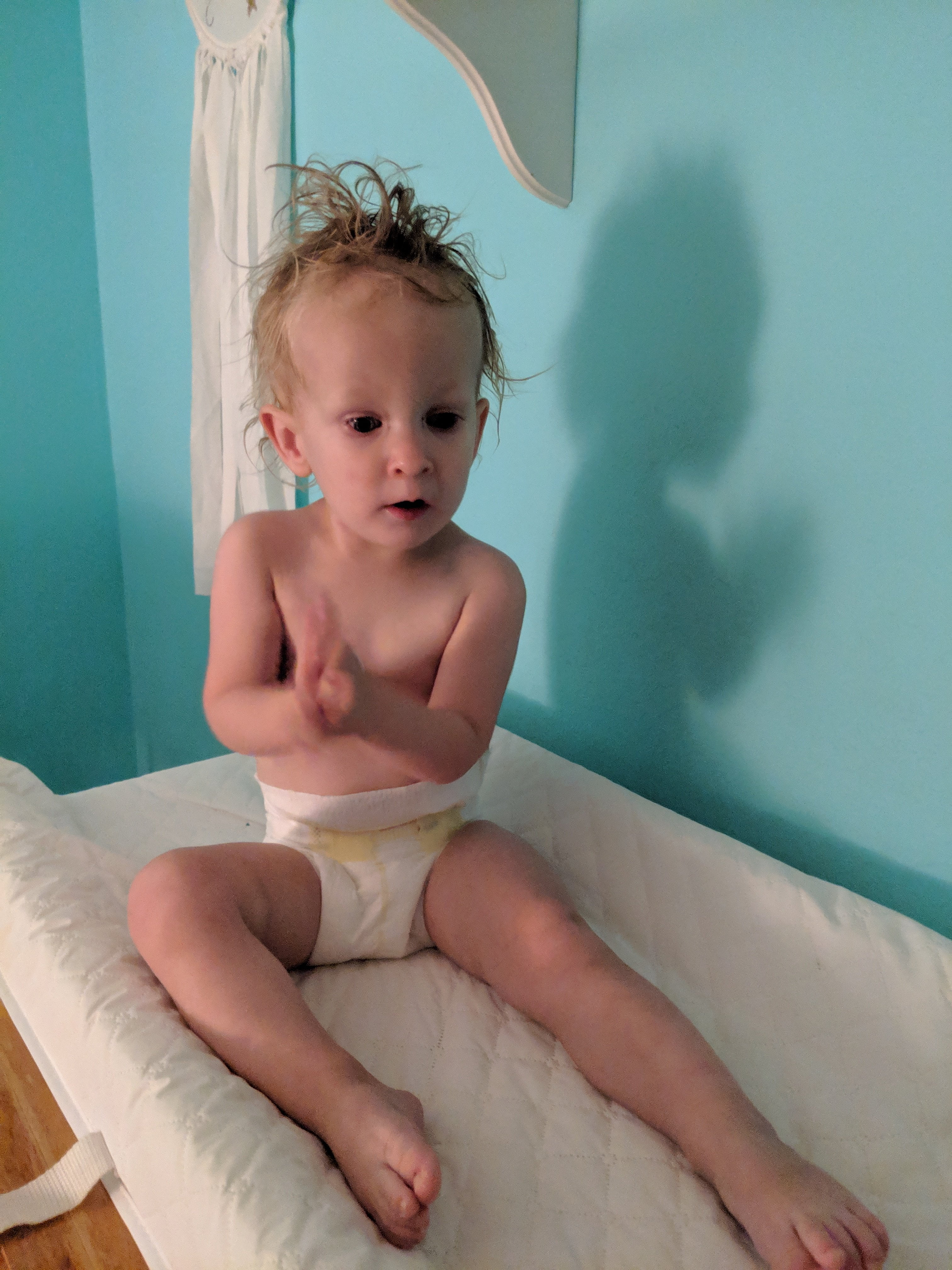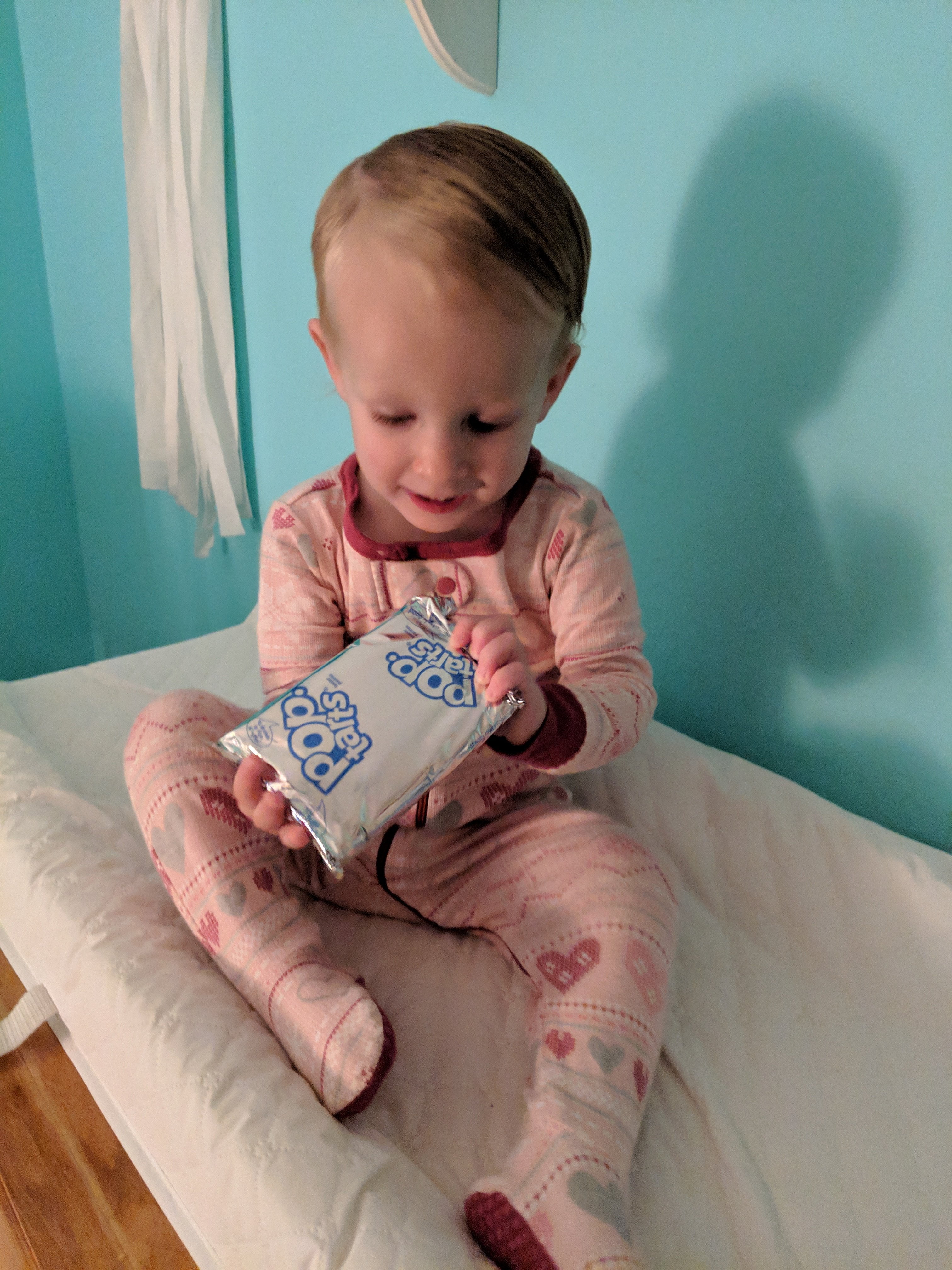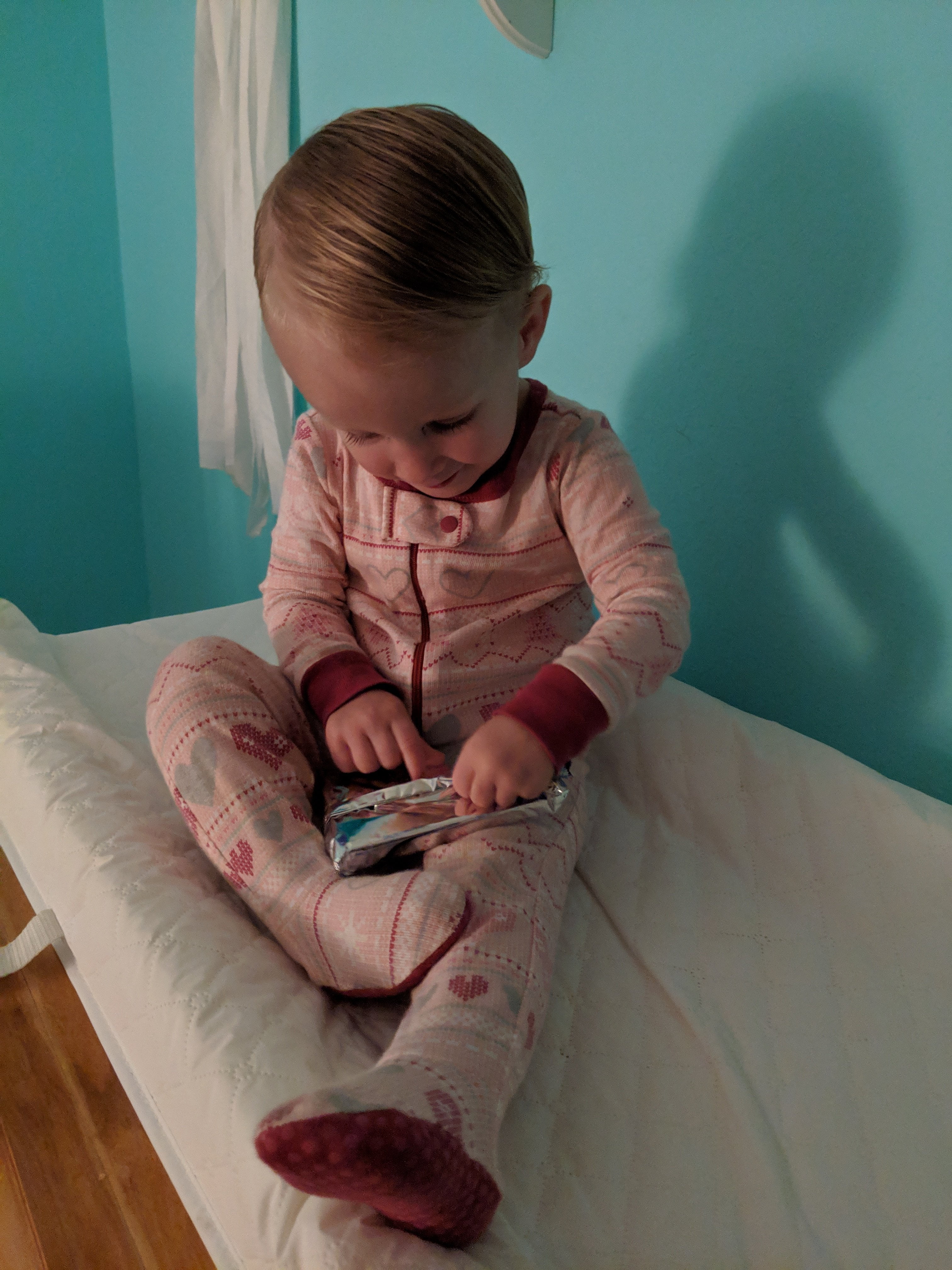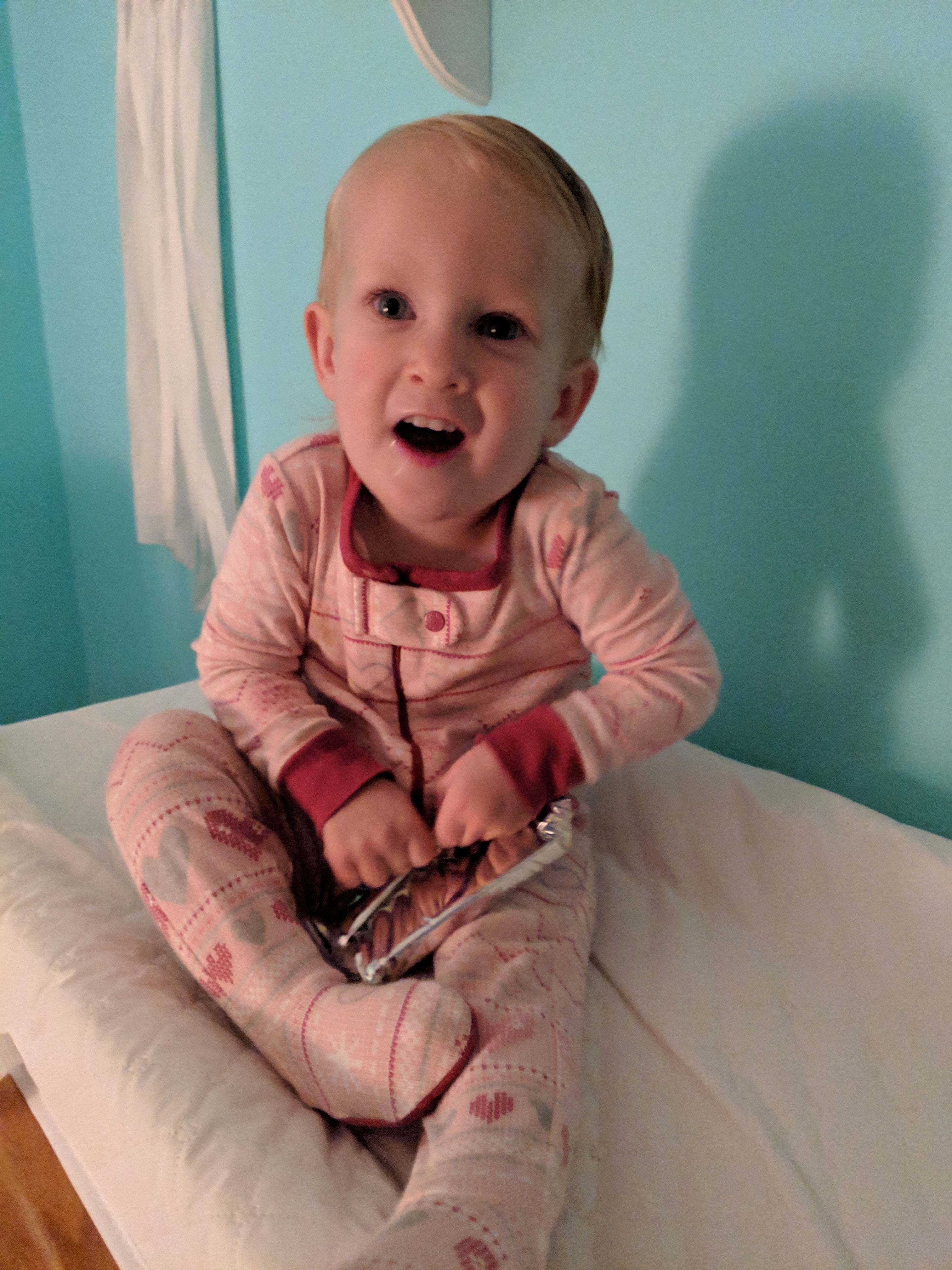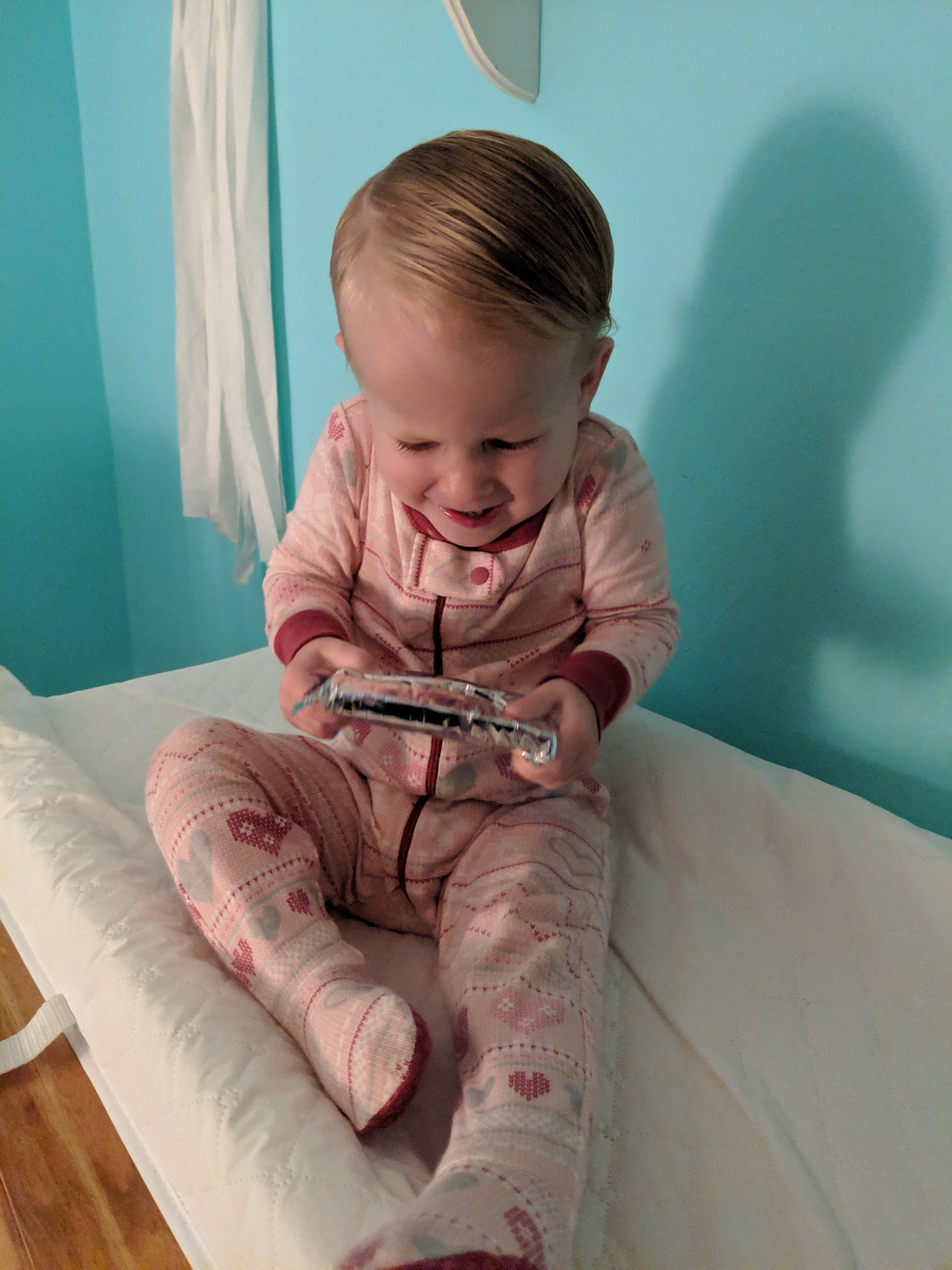 After getting all the snuggly, sleepy, nighttime hugs and loves, she was ready to lay down in her crib and go to sleep. I washed up all the dishes, and finished up another audio book. This was actually had a dramatic twist in the last 25% of the book that I wasn't expecting, but it was a good twist, and I liked the ending. Four stars!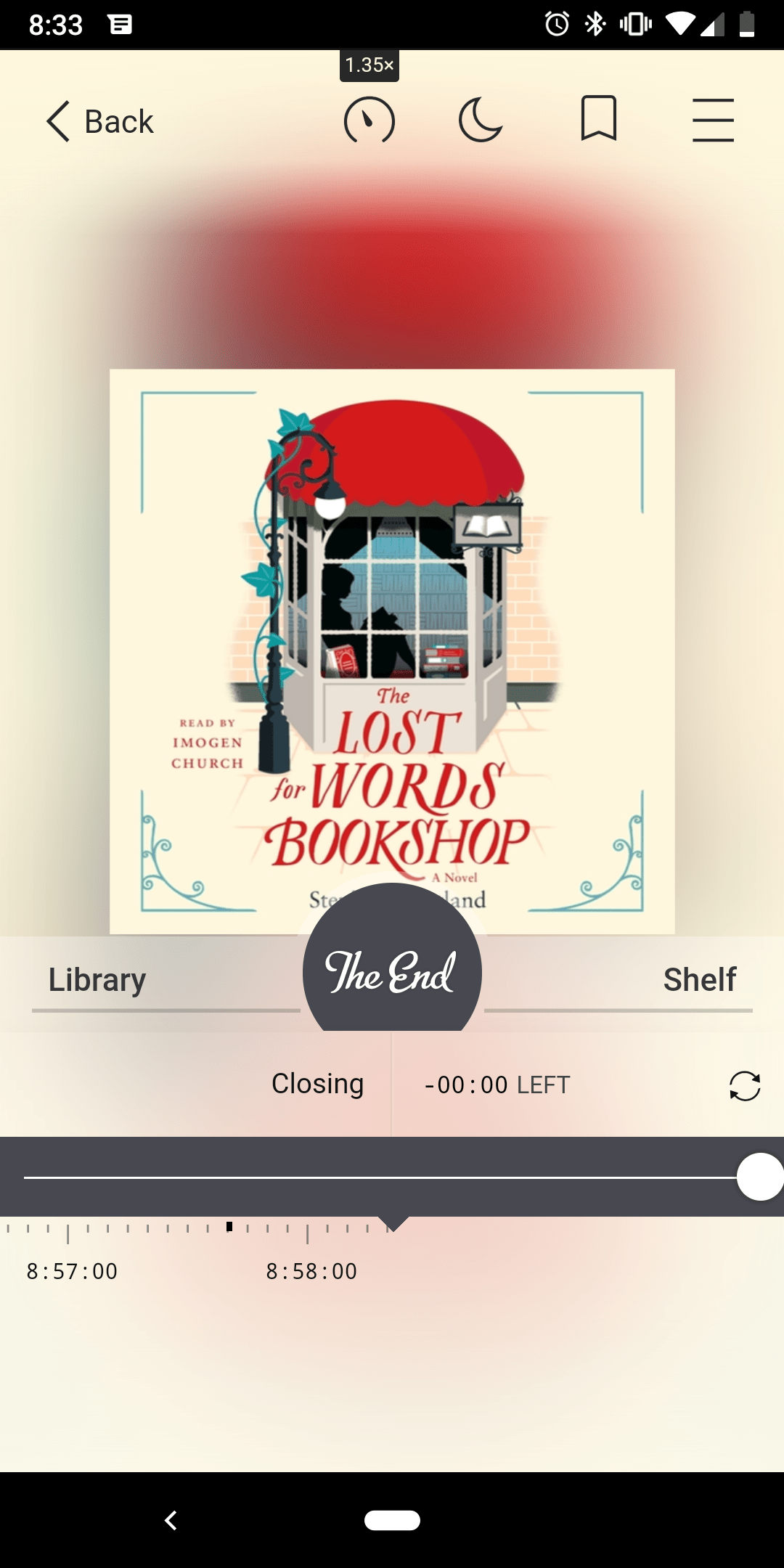 I've been blogging and Instagramming (check my stories tonight for bath time videos) from the bedroom while my phone is plugged into the faster charger. I can hear Jeff snoring in the living room already (it's just after 9pm), so I'm going to go send him to bed, and watch TV by myself! Night!