Today was one of those "regular" days where nothing big or extraordinary happens. It's just normal. But there is still lots of "good" to be found in the normal.
1. Emerson is adorable, and we matched both in navy today.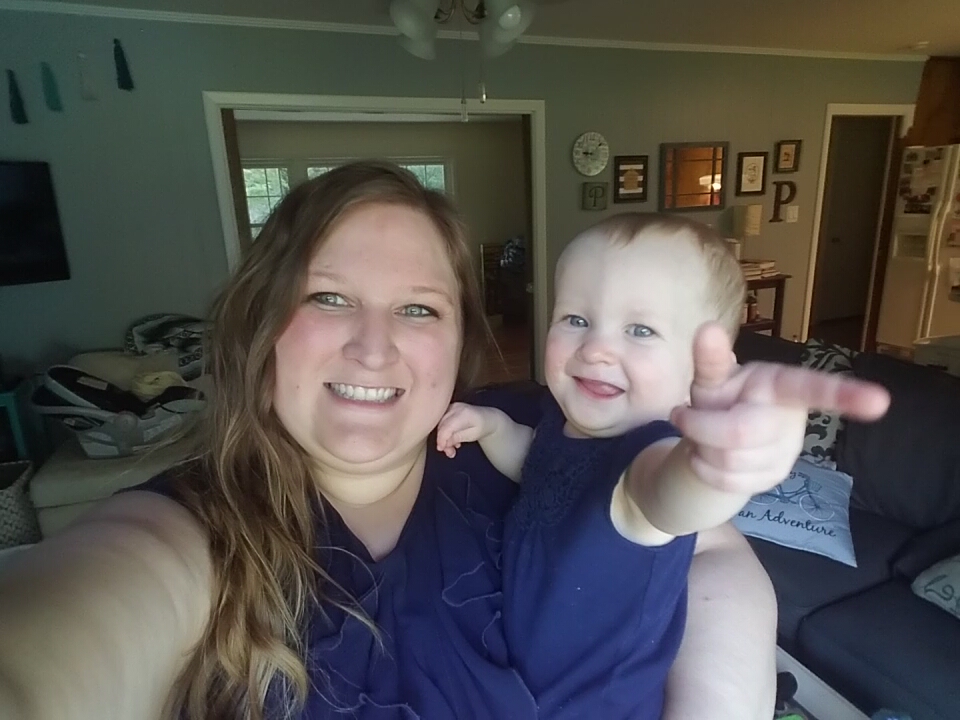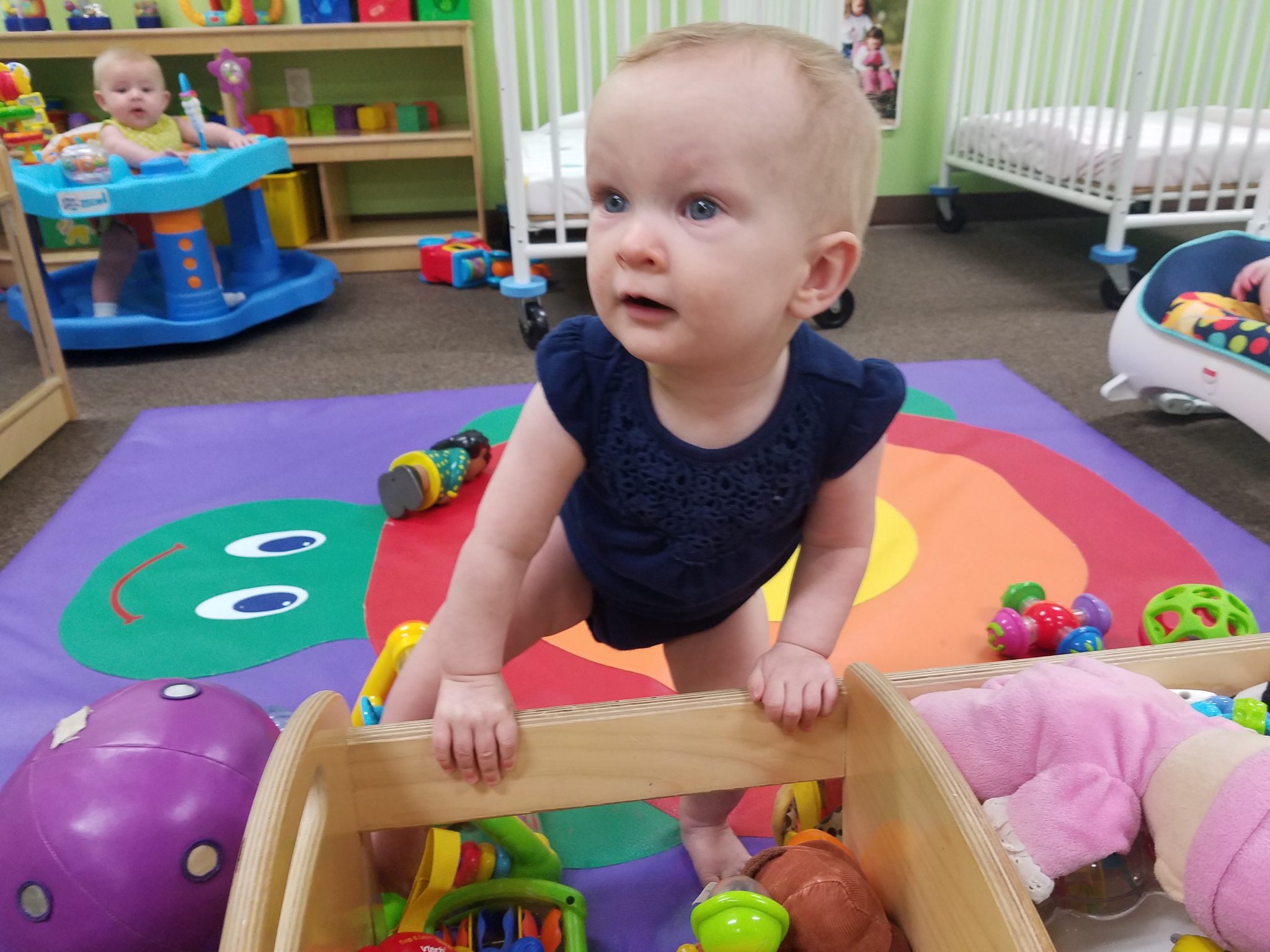 2. I didn't pack my lunch for work today like usual, so I had Chipotle for lunch instead. Jeff doesn't like cilantro (which they put in almost everything), so I hardly ever get it. But today I ran there on my 30-minute lunch break to grab a chicken burrito bowl with the fajita veggies (my fave!), and it was sooo good. Scarfed it down too fast for a photo.
3. The three of us ate dinner together tonight at our dining table, while listening to Perry Como on the record player. This is becoming our new routine, and it's really nice.
4. These beautiful knockout roses in my front yard, and this sunset on my way to Walmart! (Don't mind the dirty windshield of course.)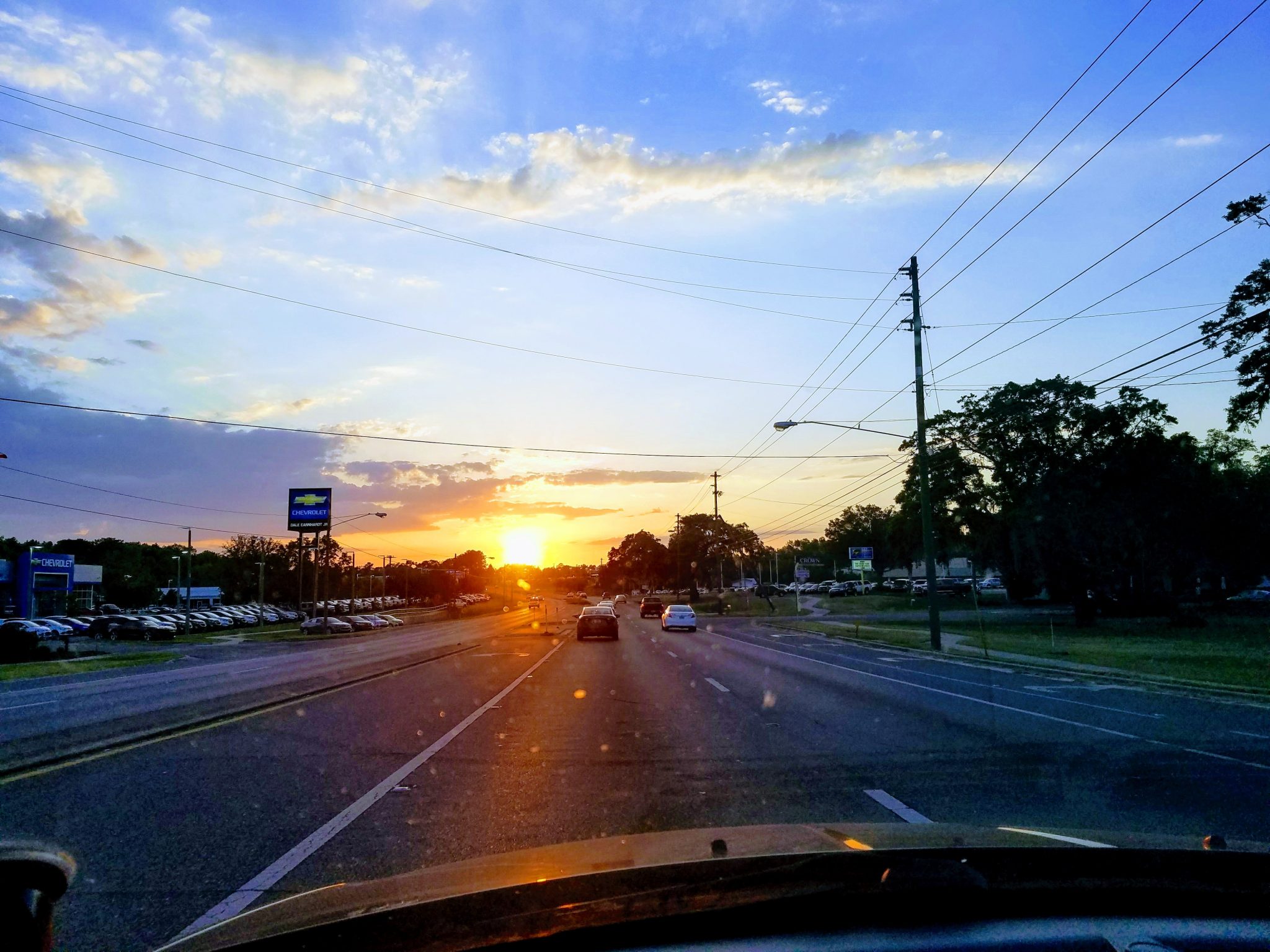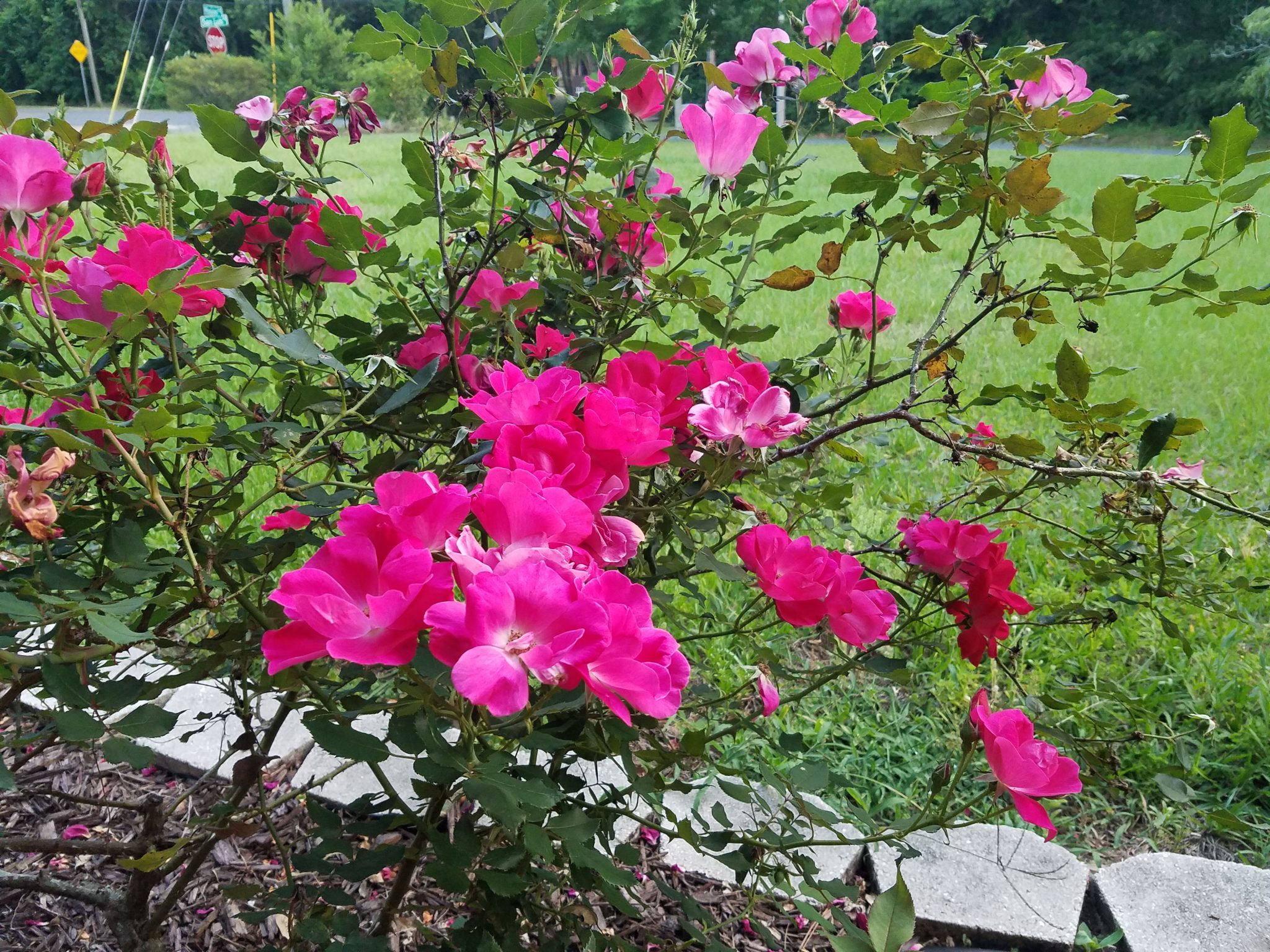 5. Emerson is still adorable, even with her sweaty sleepy hair.