I love making homemade oatmeal for breakfast, with lots of brown sugar and butter mixed in, and then topped with a splash of milk and one more pat of butter. This is how my Grandmother used to always make oatmeal for Megan and I growing up, and so making like this as an adult always makes me nostalgic for that. It's so delicious.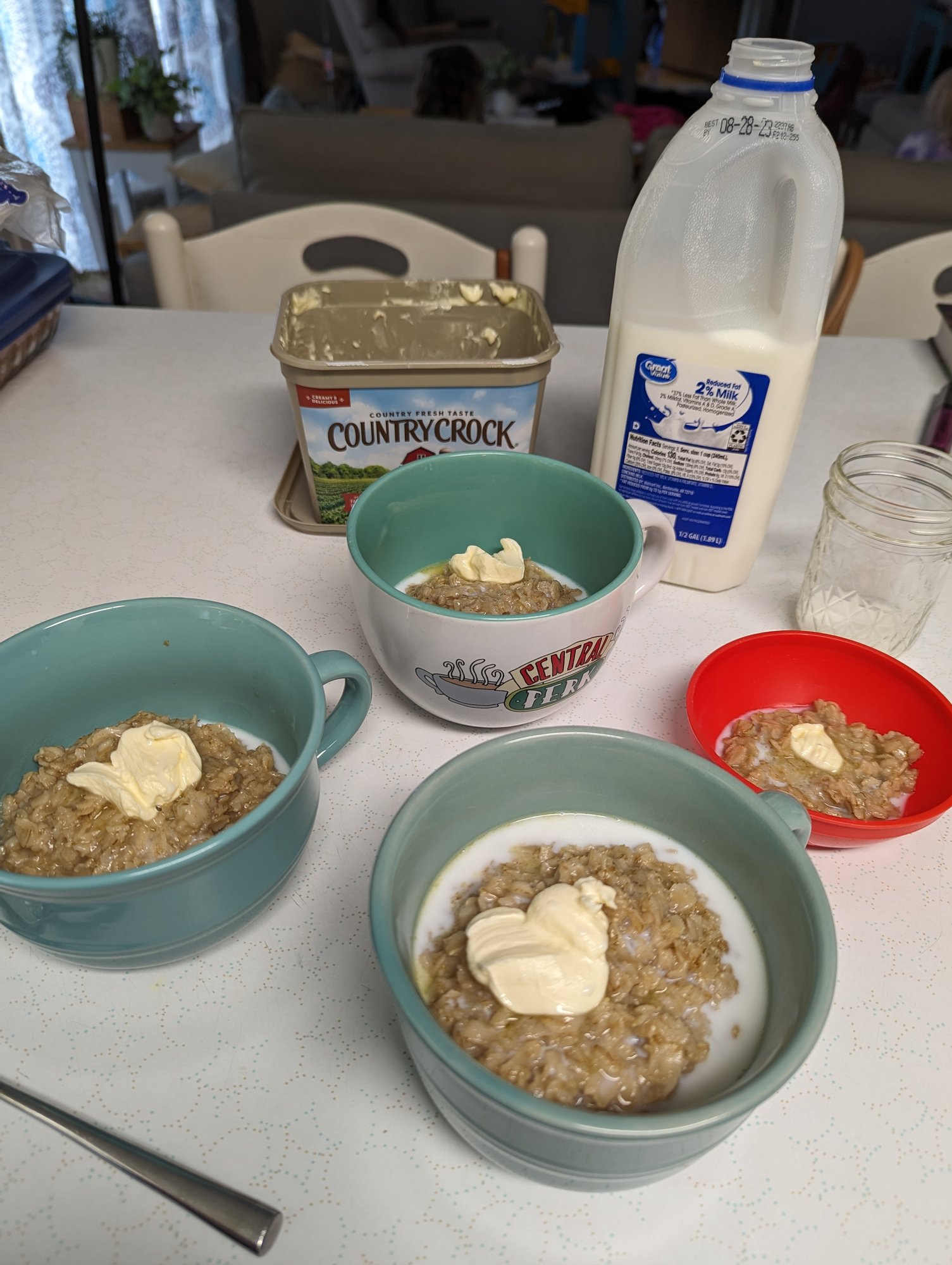 I finally got tickets to see Taylor Swift | The Eras Tour!! Well, to see the tour movie at AMC
Bring on all the popcorn (in the collectible tub) and singing along in the a/c & recliner chairs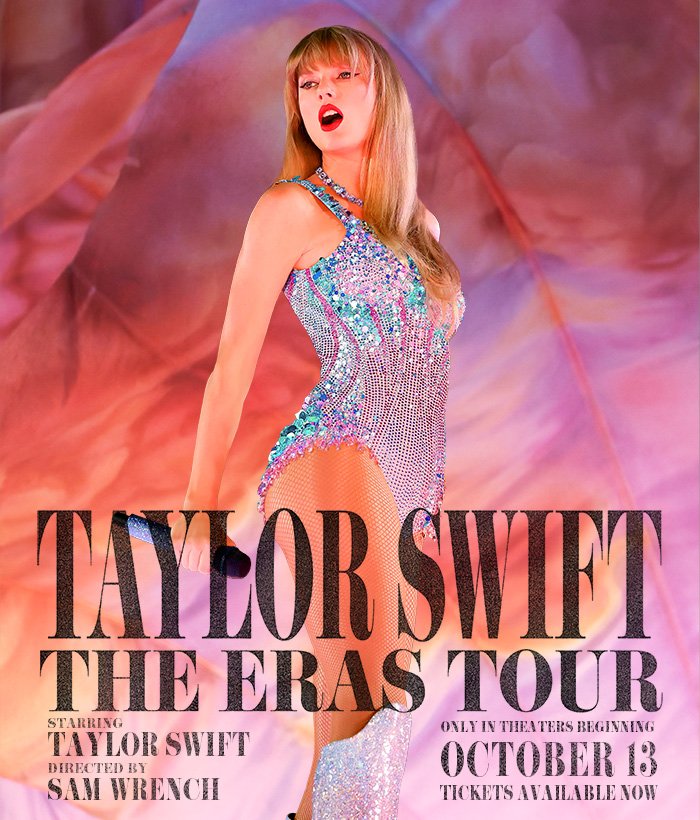 We spent most of the morning just kinda lazing about again like yesterday, watching movies and playing pretend and reading books, etc… Eventually, we got to work un-doing all of the work that was done for hurricane prep, and put all of our front porch and backyard stuff out where it belongs, instead of all piled up in the carport. Then we let the girls play out in the carport for a while, letting them got hot and tired and worn out, while I made some lunch.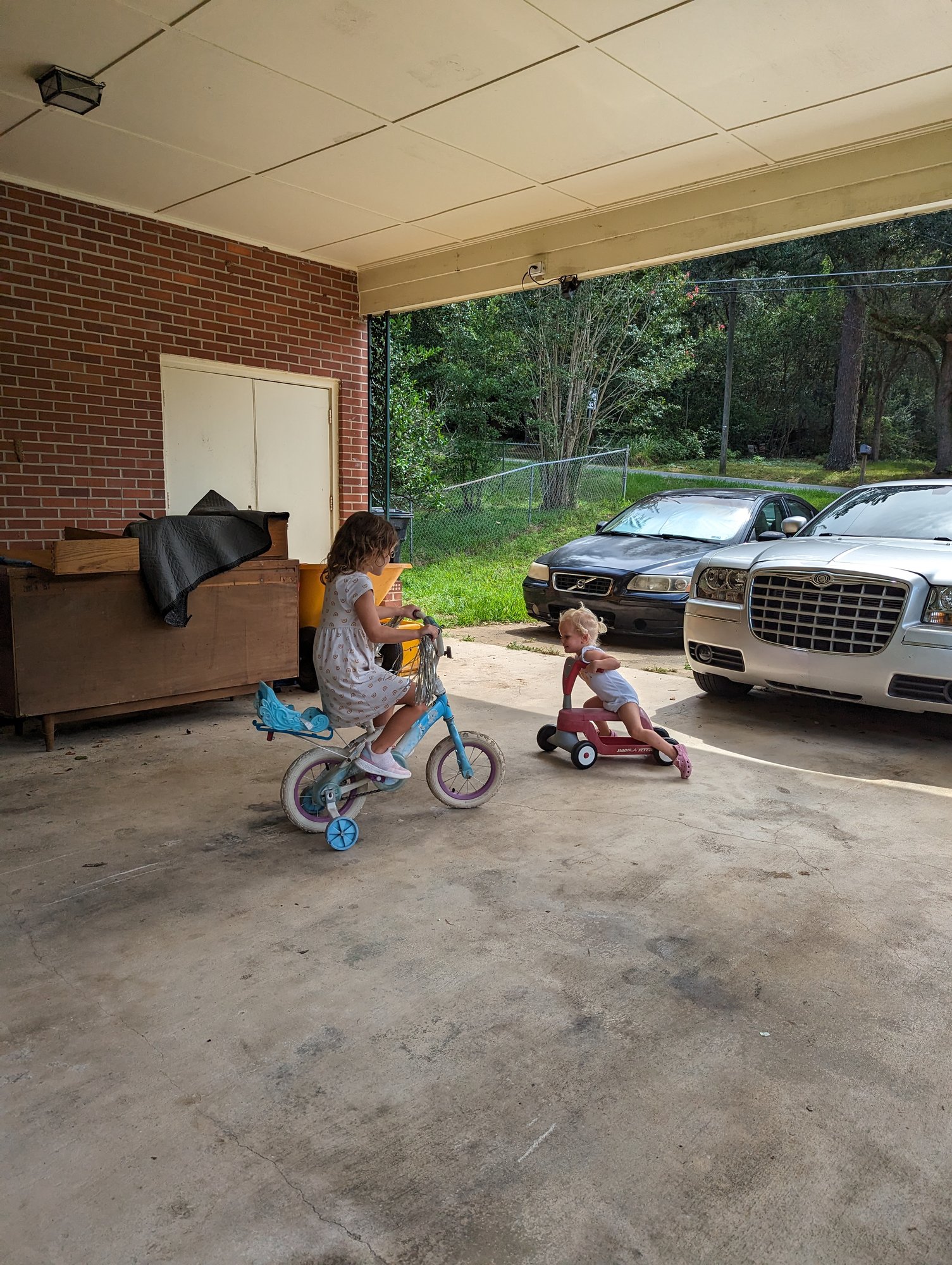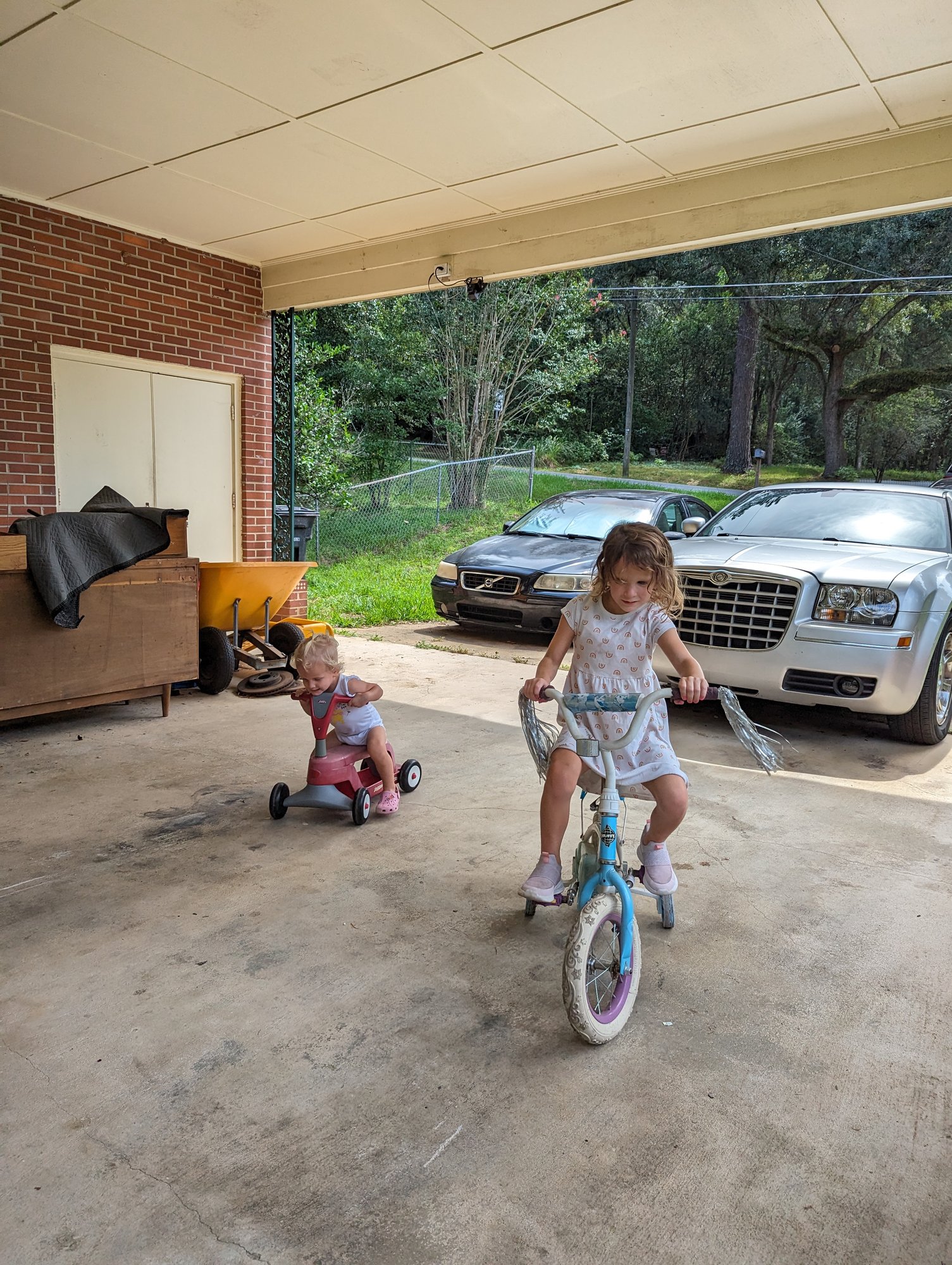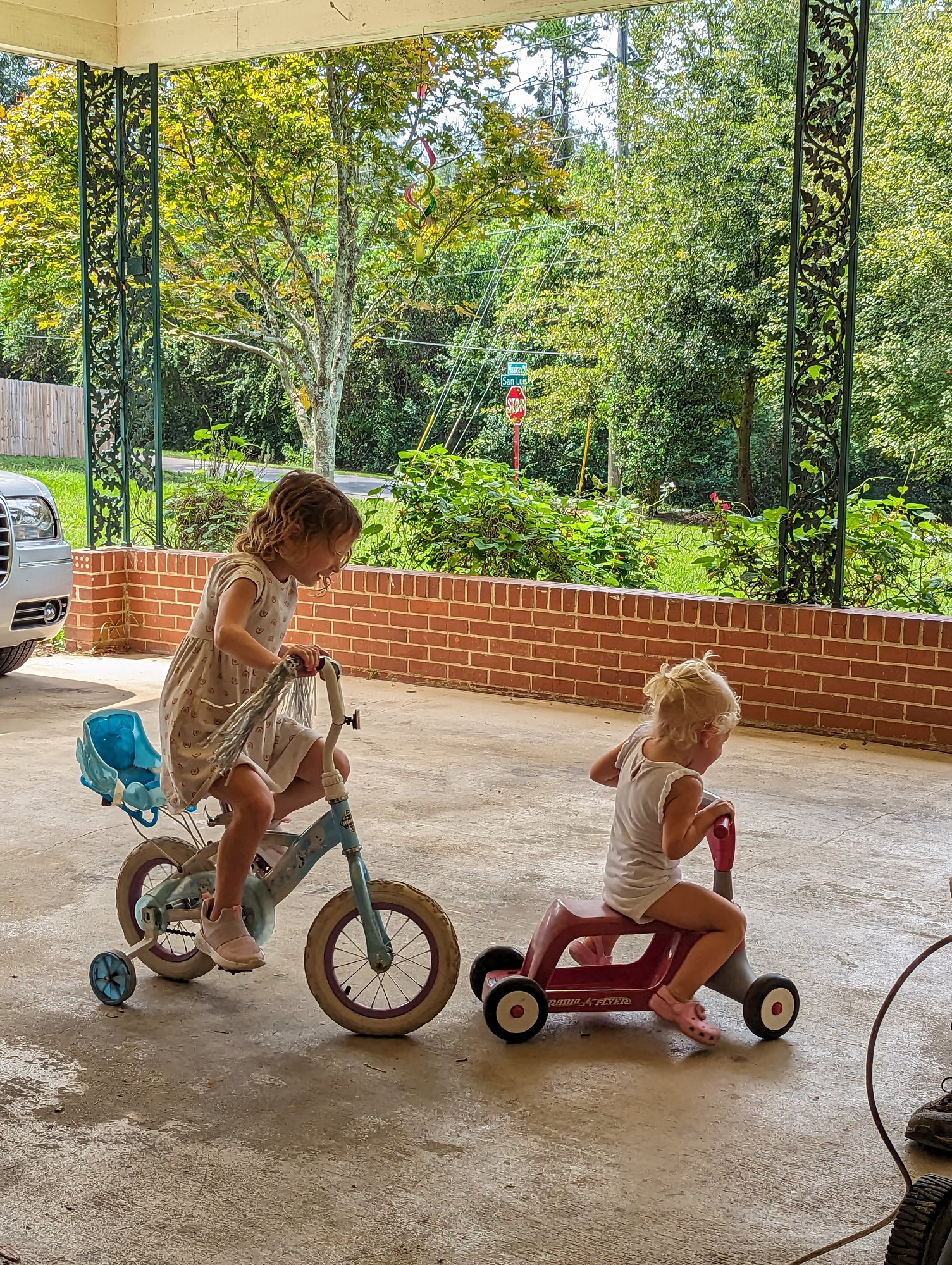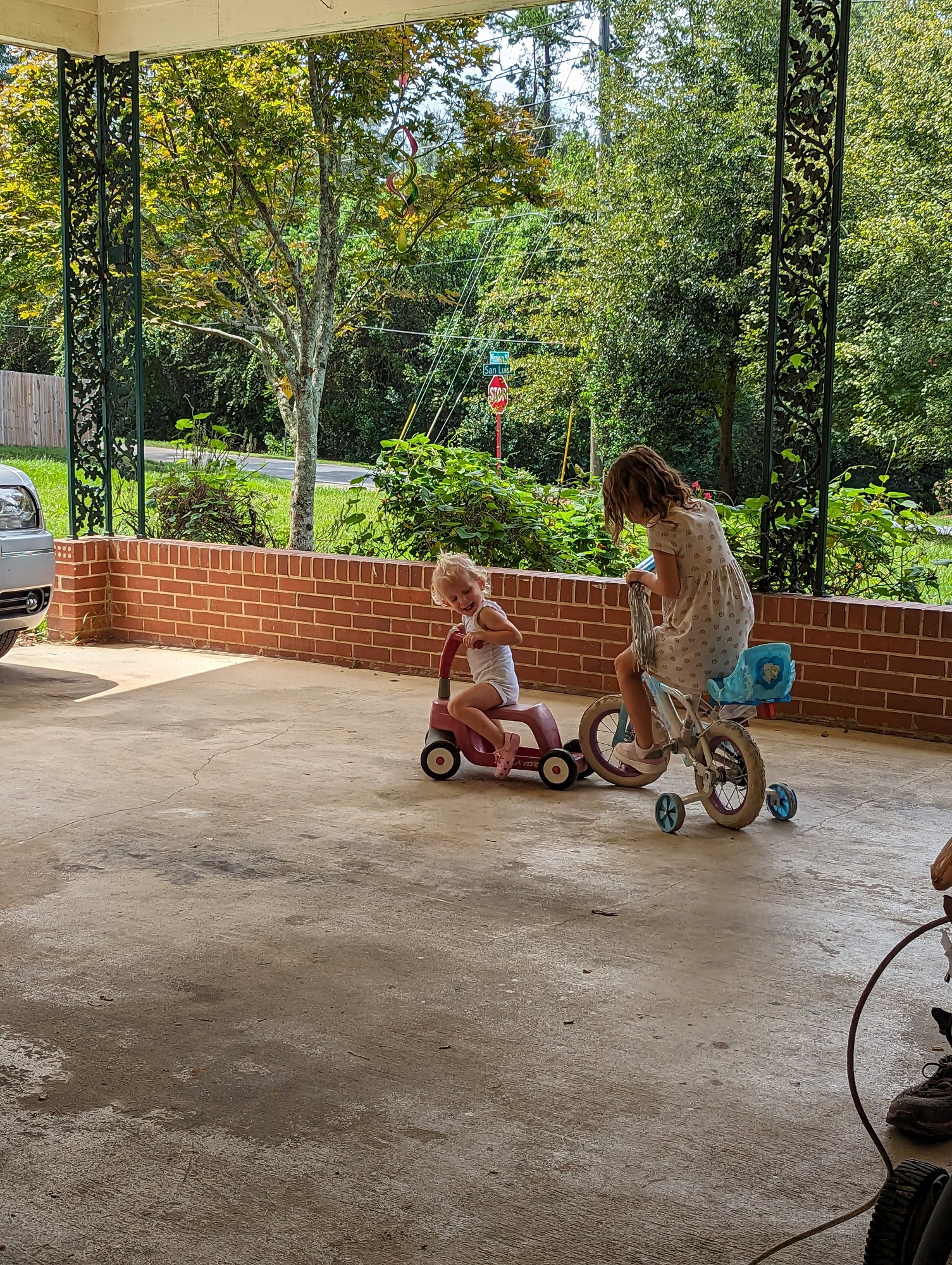 Got these noodles at Trader Joe's a couple of weeks ago, and tried them out for the first time today.They were super simple, and really delicious. It came with four packs, but I only made two, not knowing if the girls would like them or not. But all four would have easily been eaten if I had made them, because everyone loved them so much. (I was the only one that had the soft-boiled egg and green onions though.)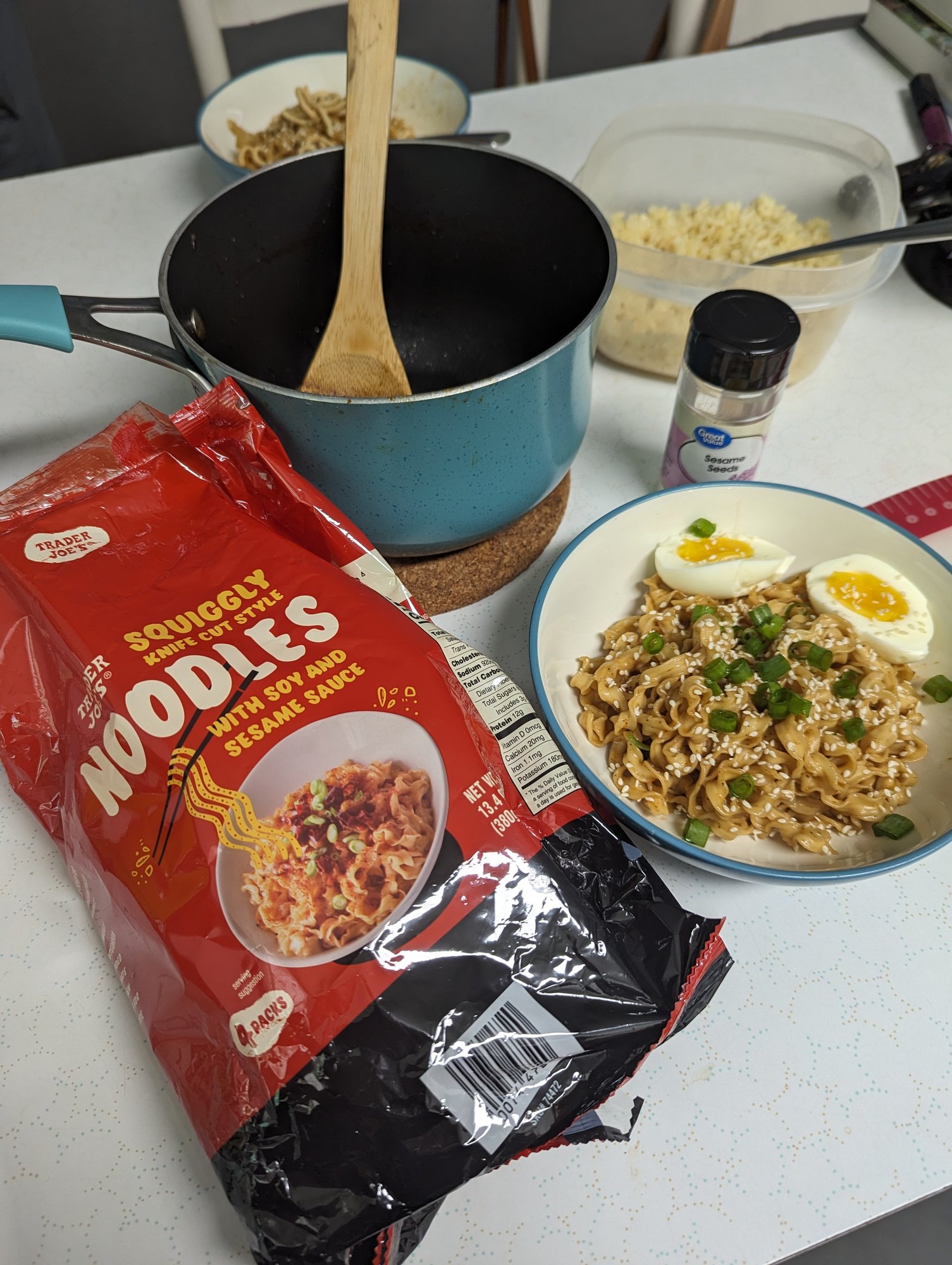 After lunch was obviously nap time for the girls, so I washed up a sink full of dishes, and then made myself an iced coffee and read my book for a bit while it was raining outside. But that didn't even last long, because both girls ended up taking short naps today, and were awake much earlier than anticipated.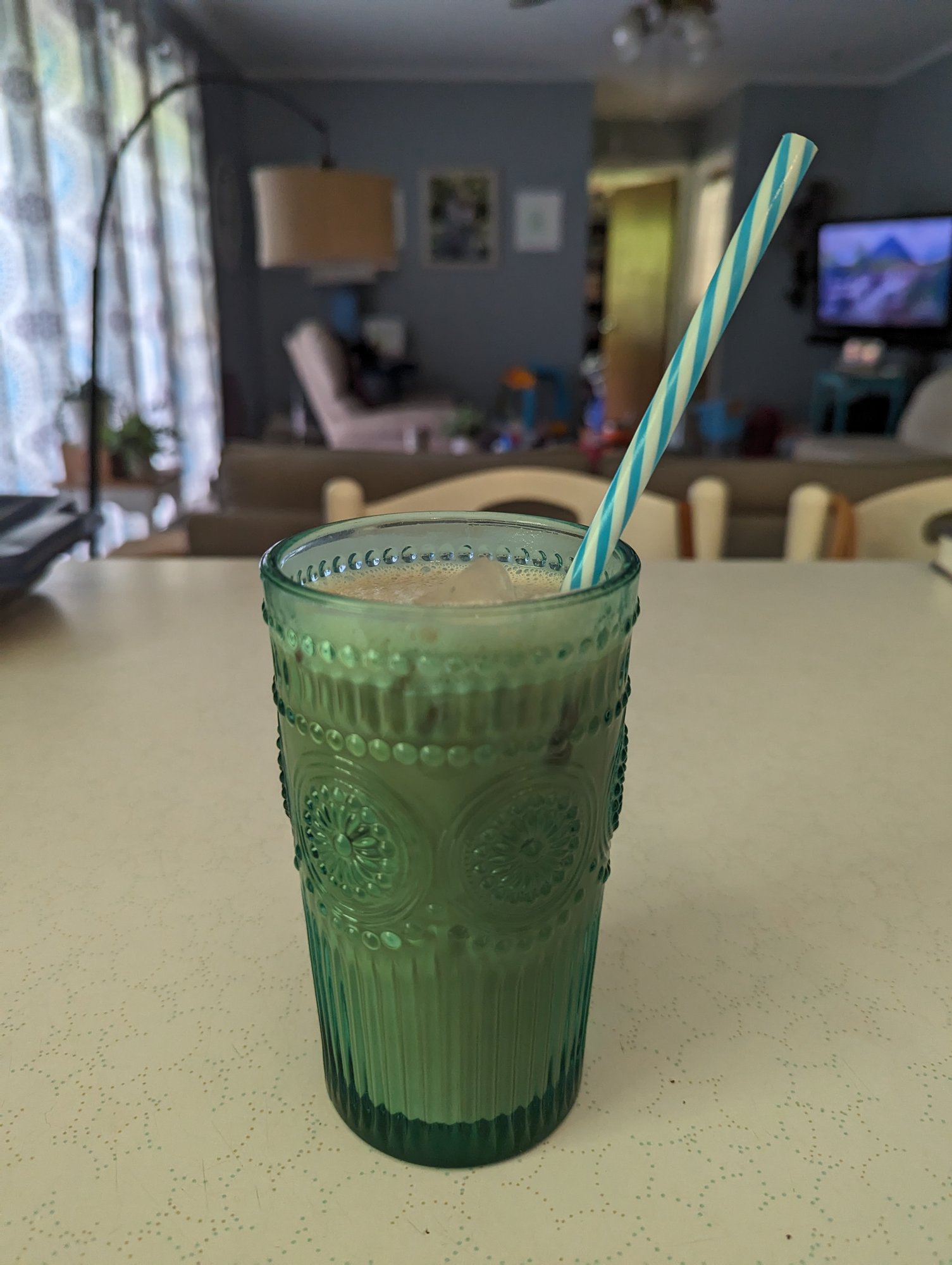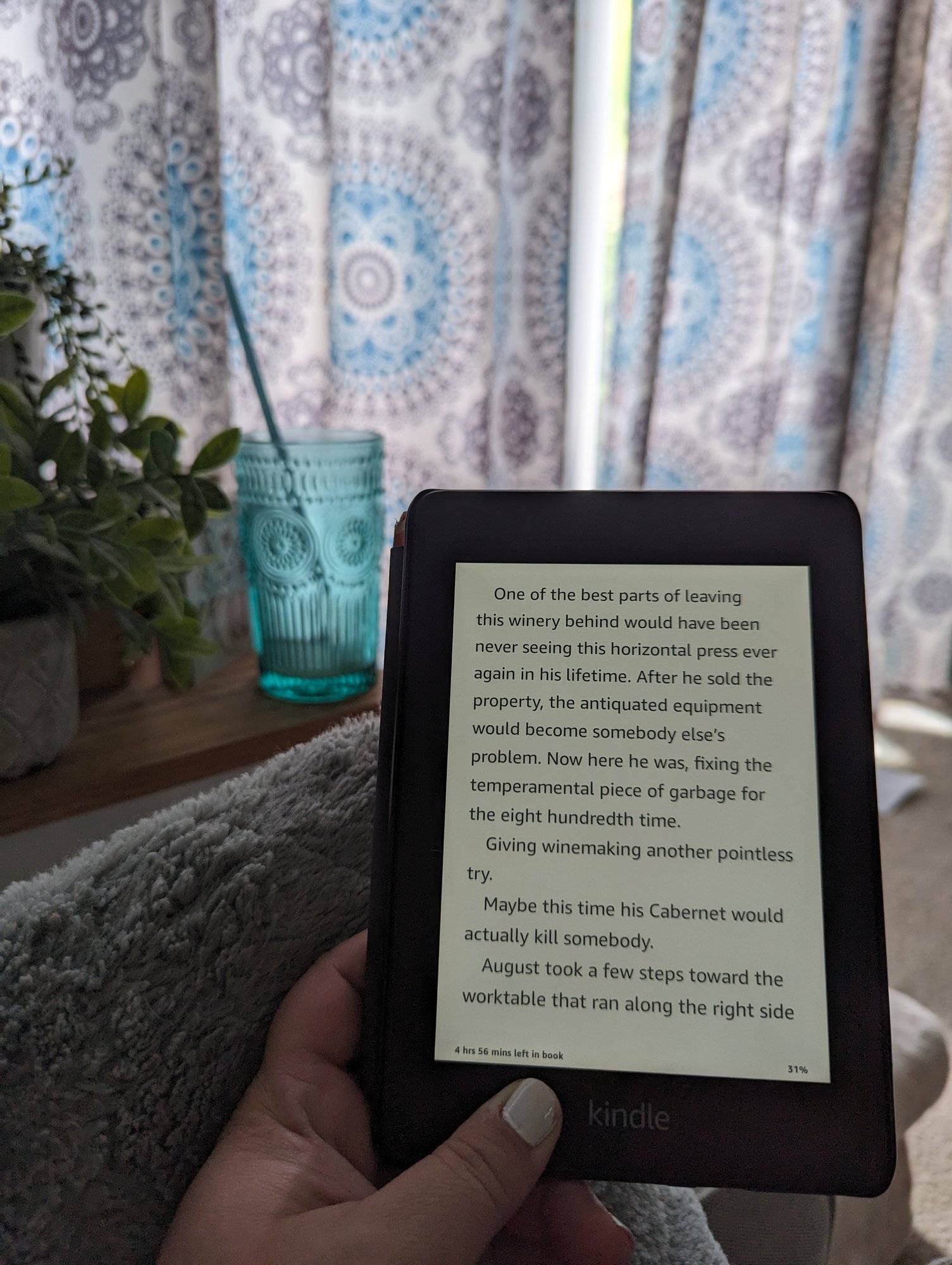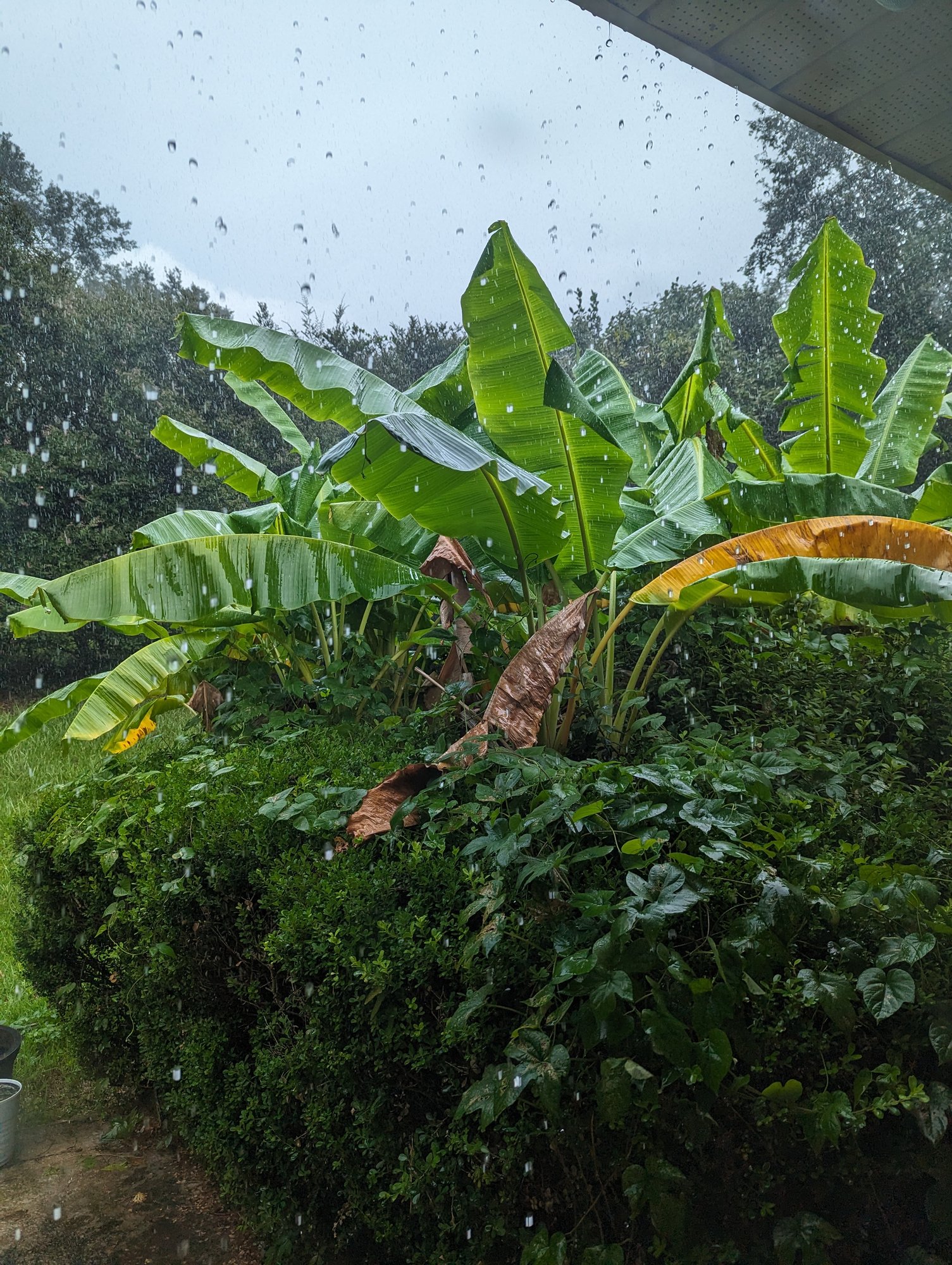 I somehow don't even remember what we did after the girls woke up. I'm guessing just more playing and reading and movie-watching. I took a quick shower and then got started on dinner a little early. It had been a while since we had the Thai yellow curry from Trader Joe's, but I grabbed a bottle of the sauce when I was there a couple of weeks ago. Emerson helped me chop up some veggies, and then I diced the chicken, and she also helped me stir in the sauces when it was time.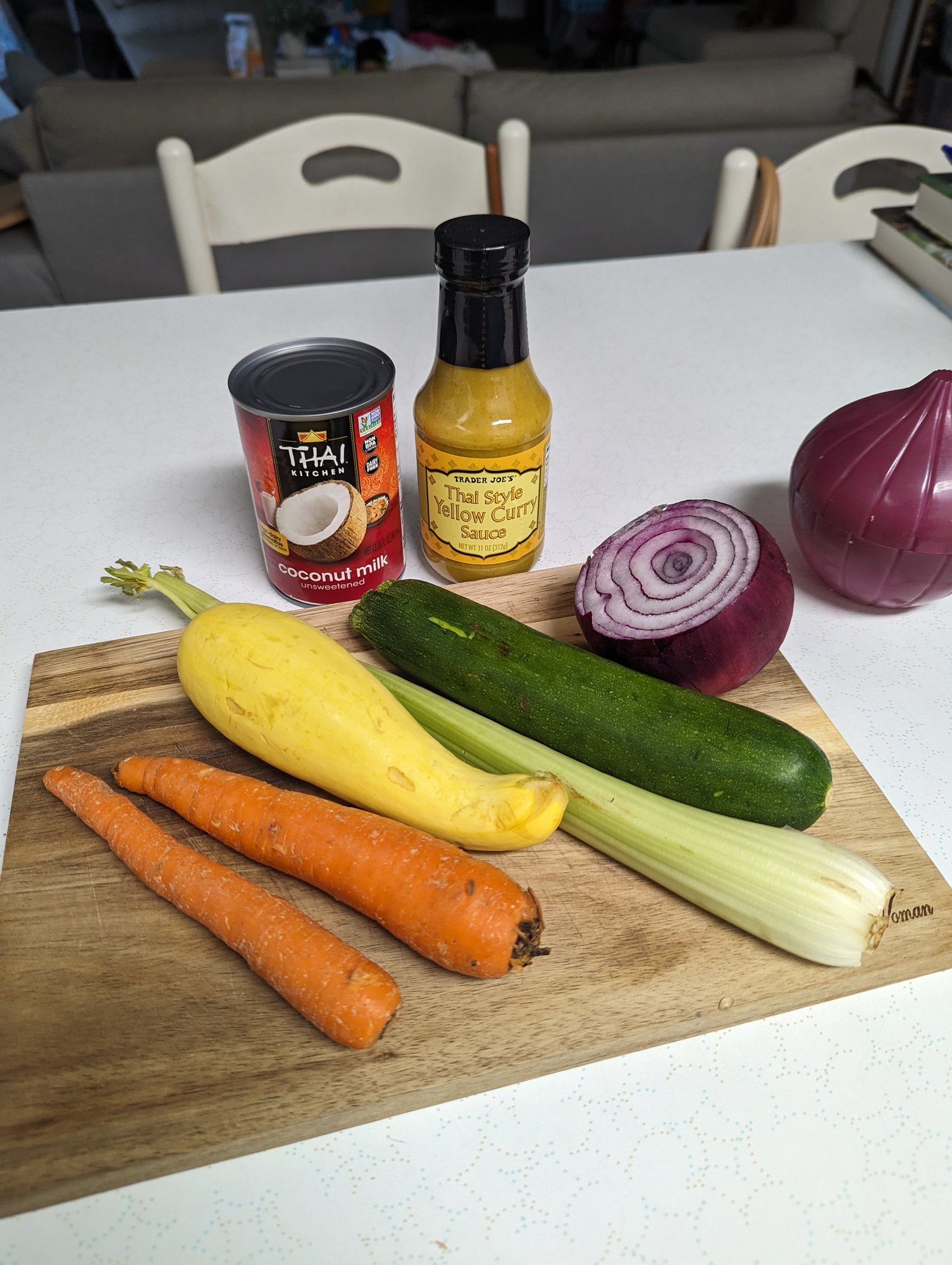 (She's wearing a cardigan over her bikini, which she did most of the day. The bikini was her gymnastics competition uniform, and the cardigan was the "team jacket" that she wore before the competition.)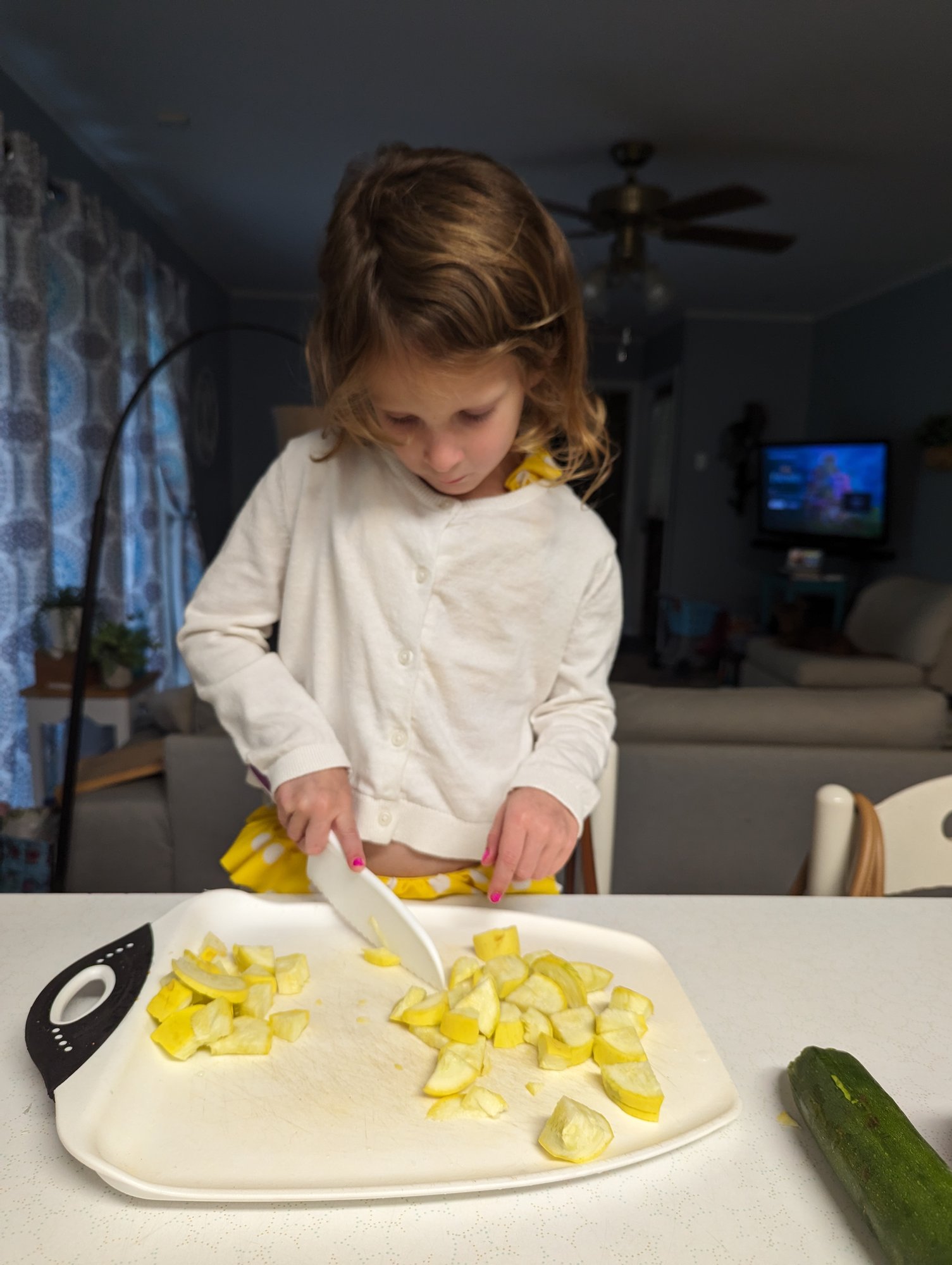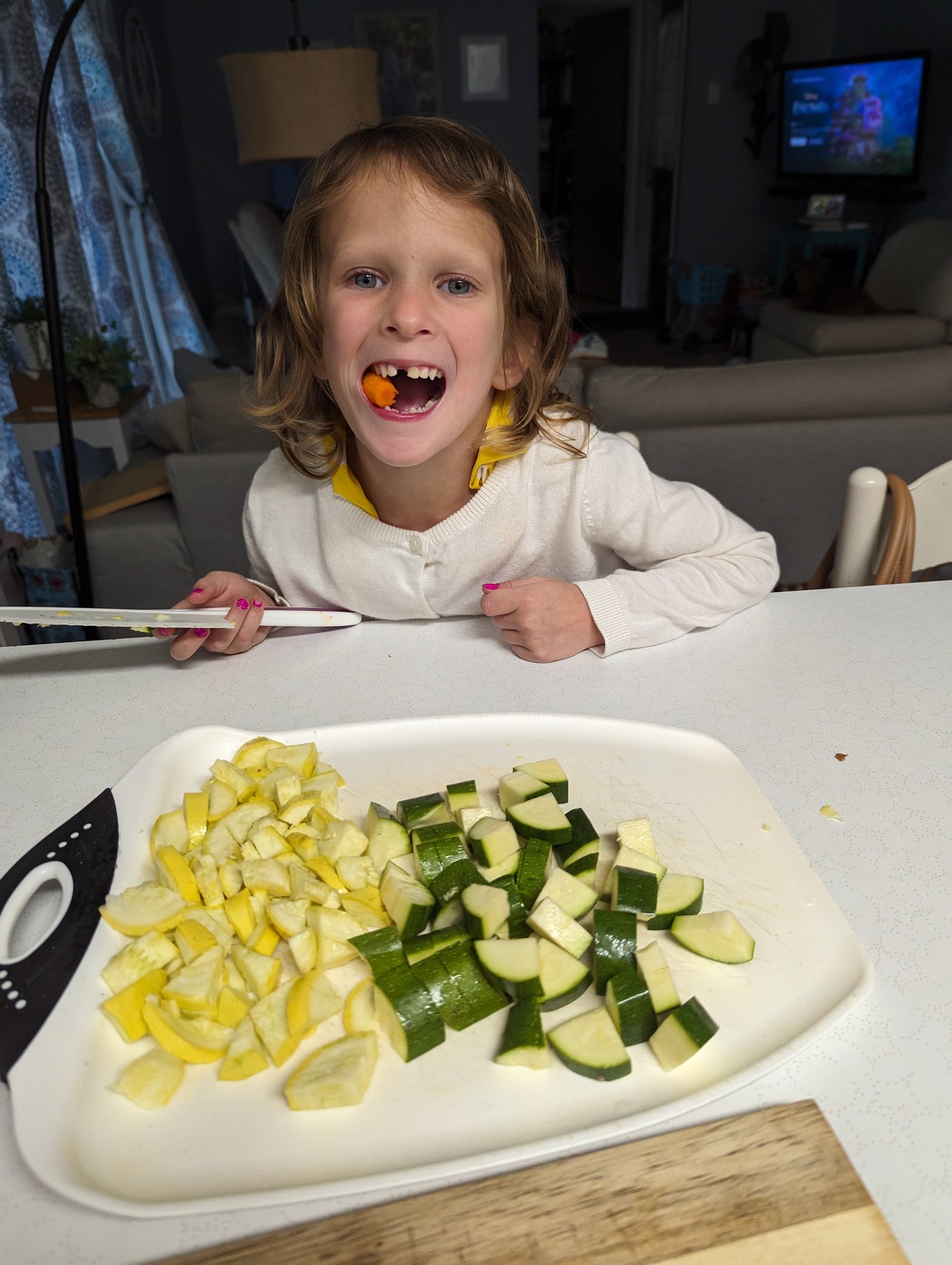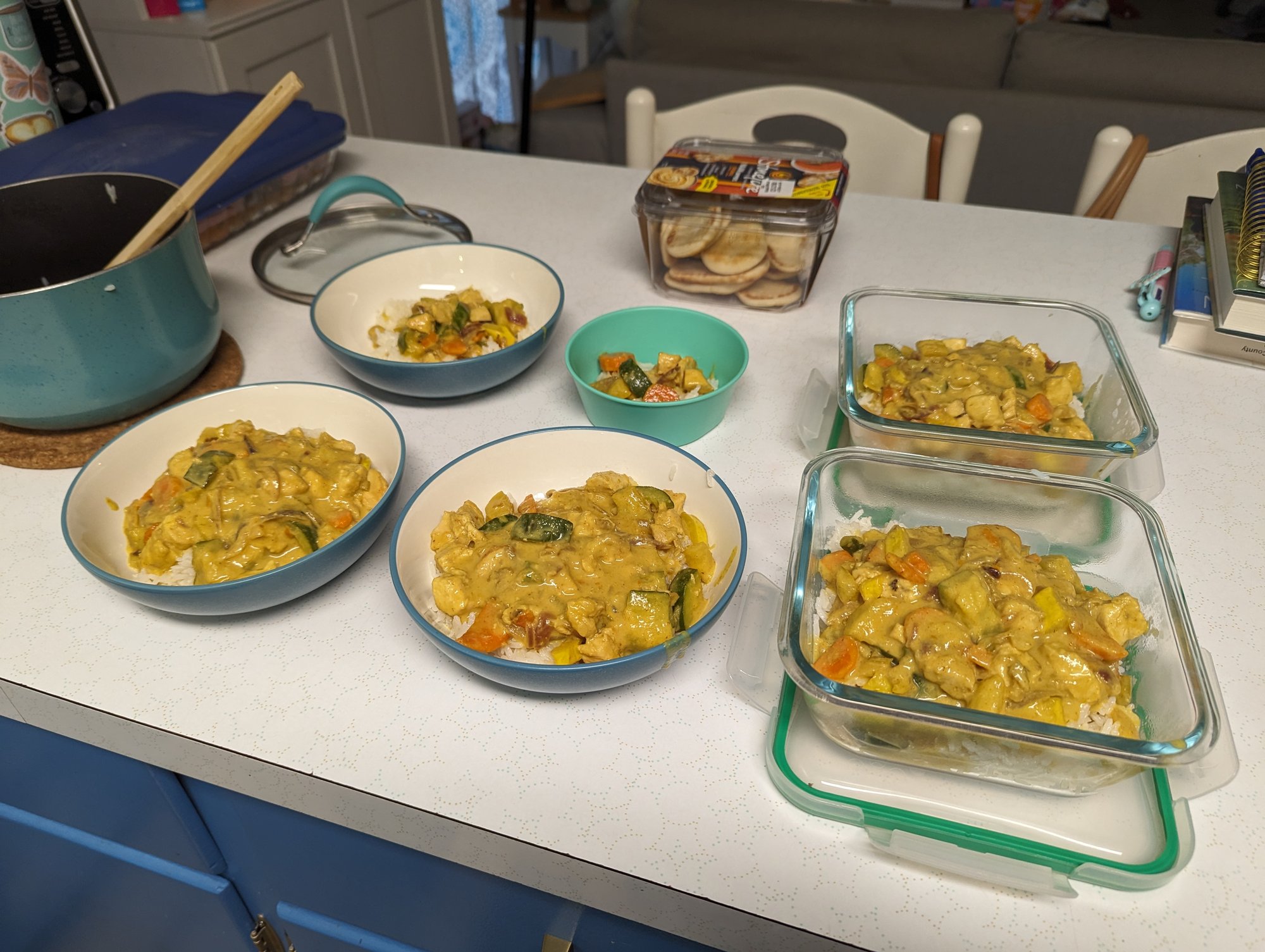 Addie kept refusing to eat anything for like 15 minutes as we were all eating. And then finally once we were all practically finished, she decided she wanted to eat out of Emerson's bowl. So then they sat there eating like this together, but we did finally get Addison to eat a decent amount of her meal.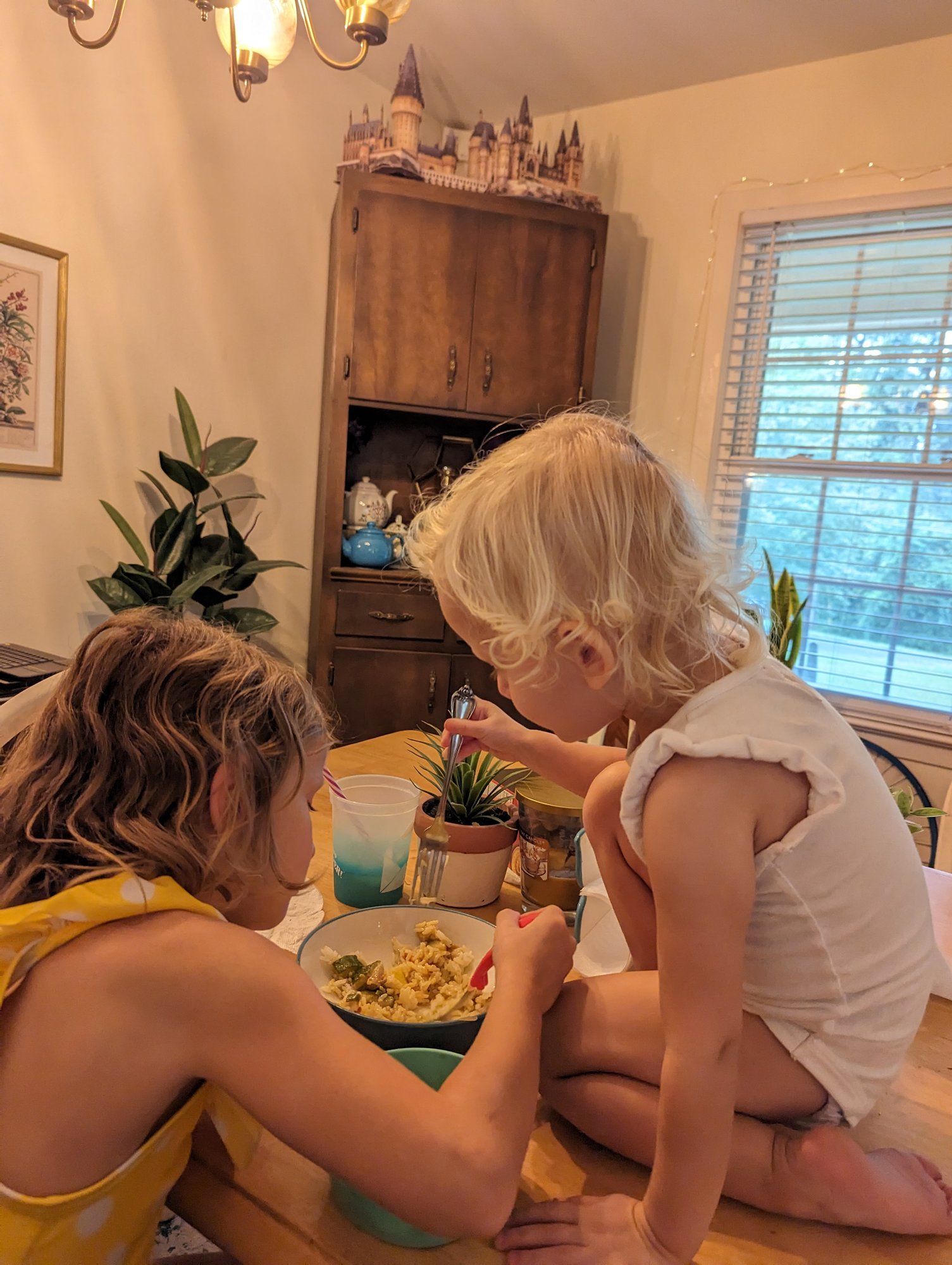 Then it was bath time after dinner, and that was actually kinda rough… But we made it through, and got everyone calmed down and happy again. We snuggled and watched "Bluey," and then got started on bedtime.

I washed up a huge sink full of dishes for the second time today (we've eaten three meals a day at home for the past 2.5 days, so there's been LOTS of dirty dishes, as you can imagine), while Jeff cuddled Emmie for a while longer. She was still wound up and energized, and just needed some extra snuggles to help calm her down and fall asleep.
Everyone is going back to work and school tomorrow, and we're kinda looking forward to it. Only gotta cook one meal all day, and someone else can answer Emerson's 1,000 questions, and someone else can change Addison's messy diapers 😉