I was on praise team at church this morning, and I got to sing with my sissy again. Jeff was working in the tech booth in the back, so he snapped some pics while he was back there. We also had a special guest preacher today, who was really super amazing. And the worship was great too, if I do say so myself, and it was just a really spectacular Sunday morning service at GC!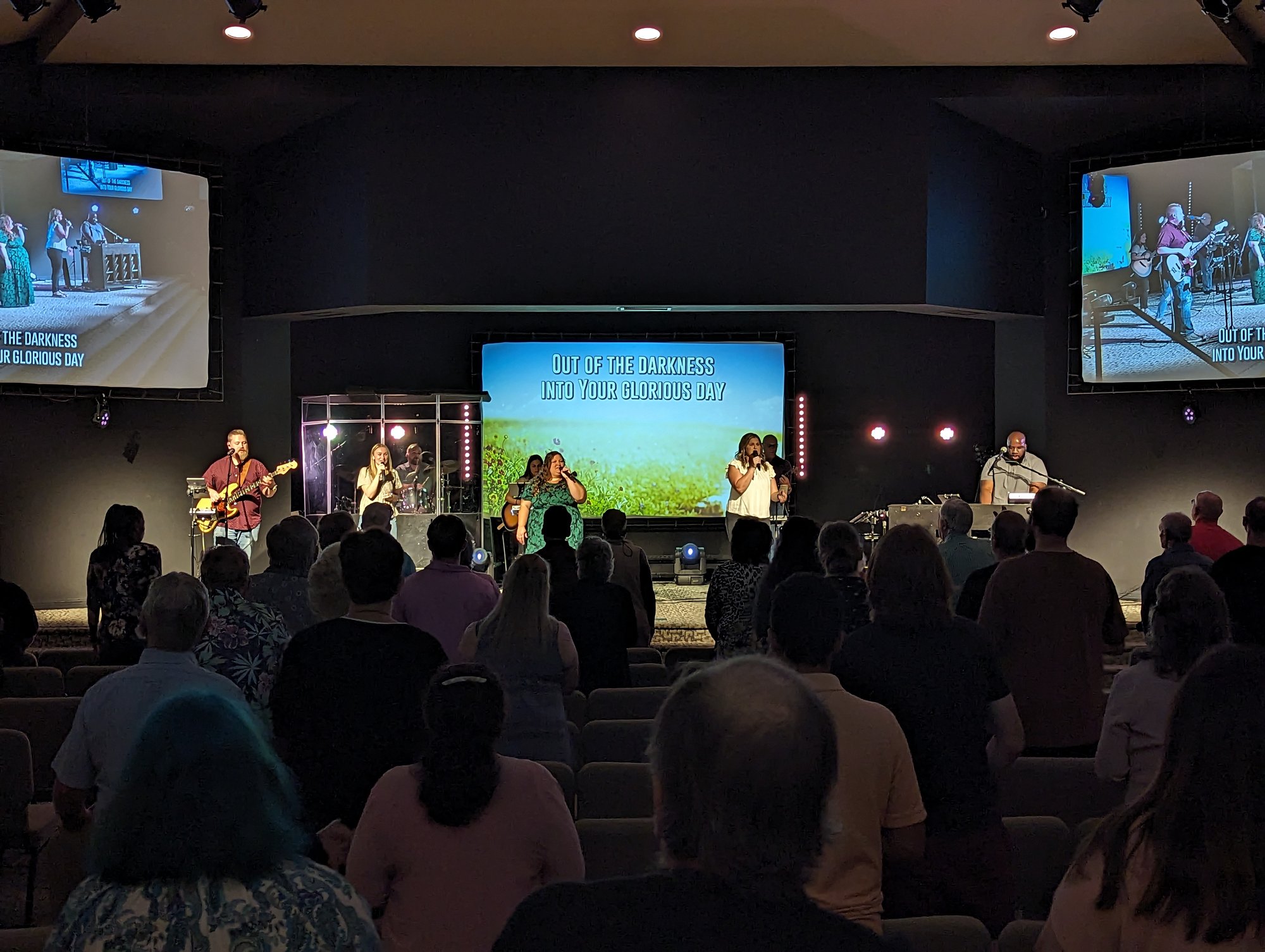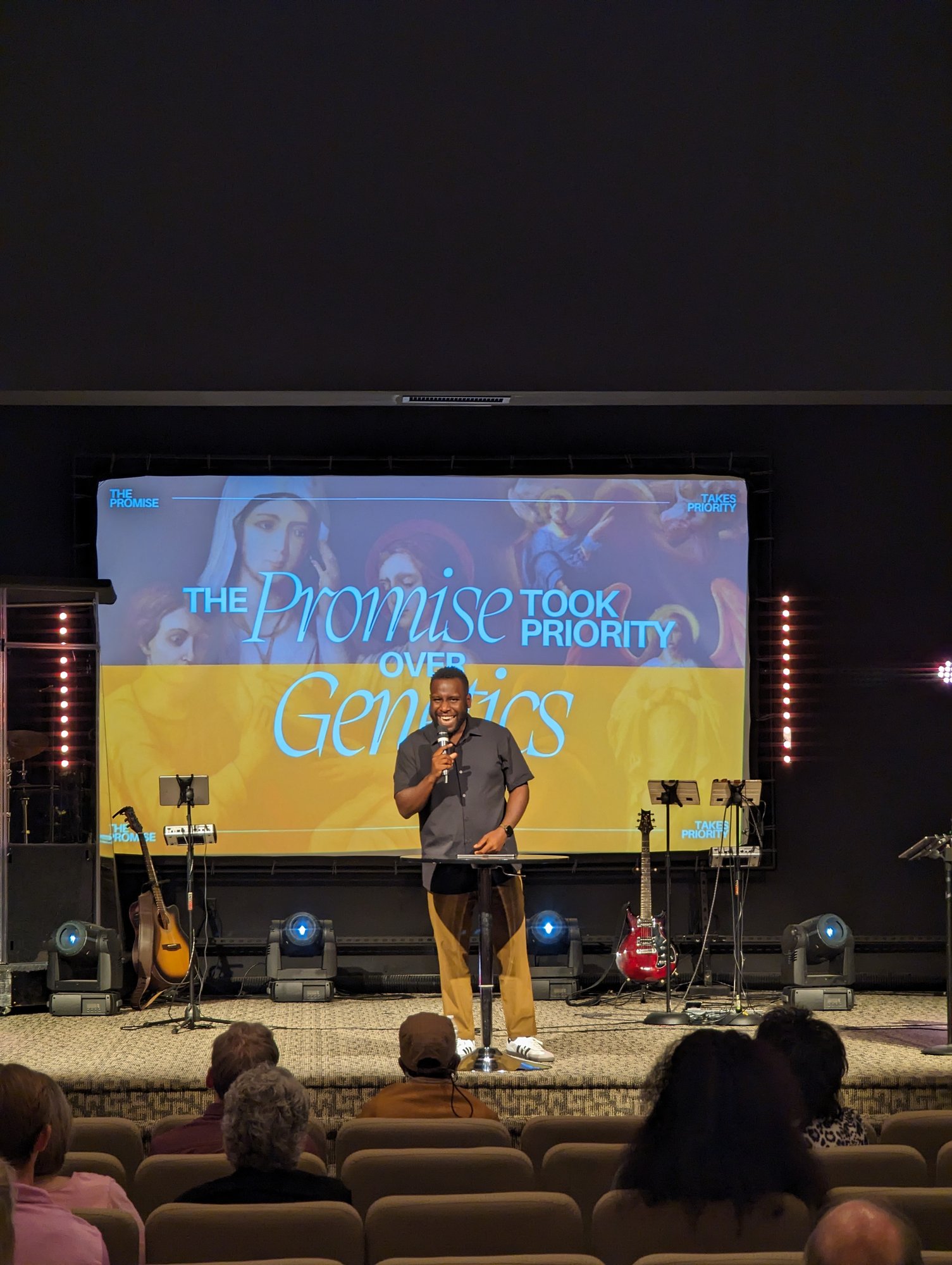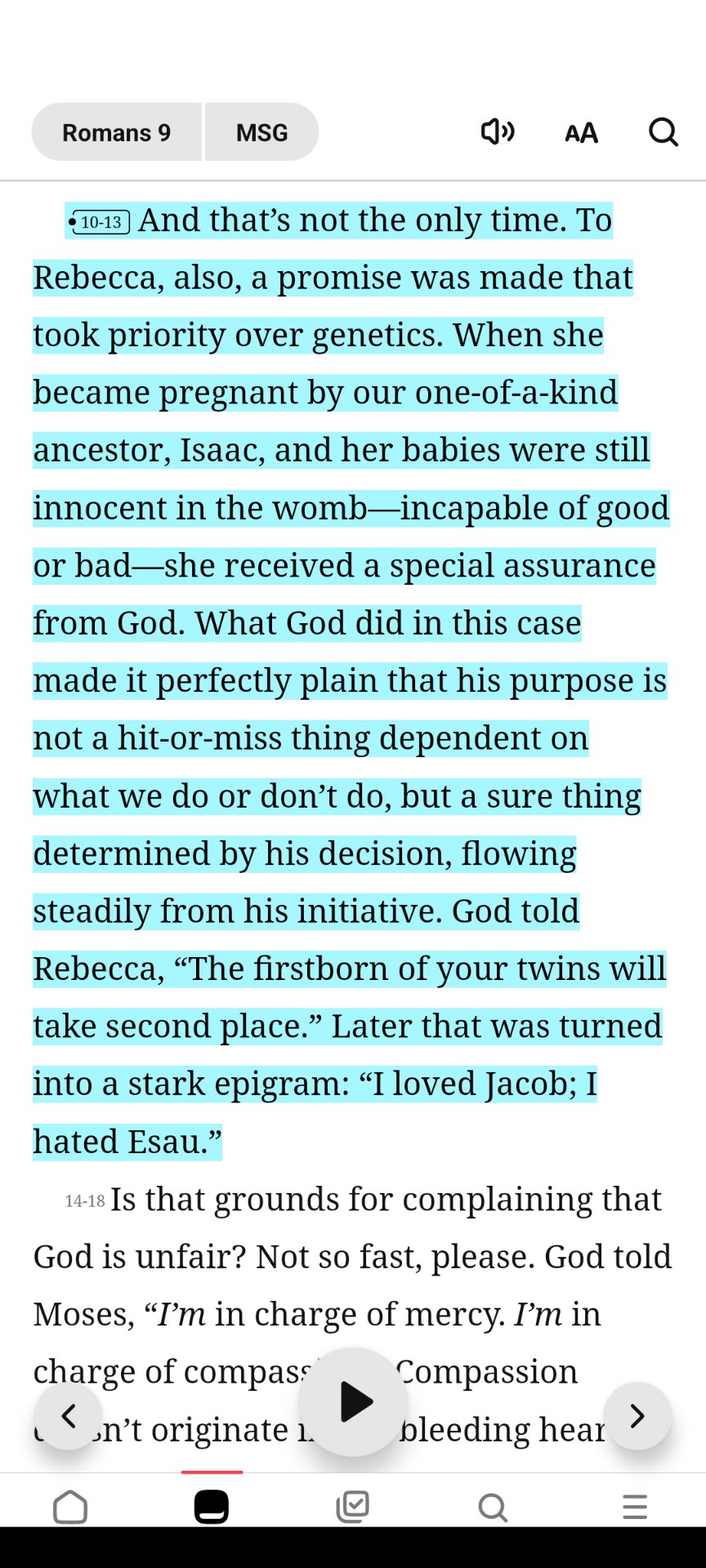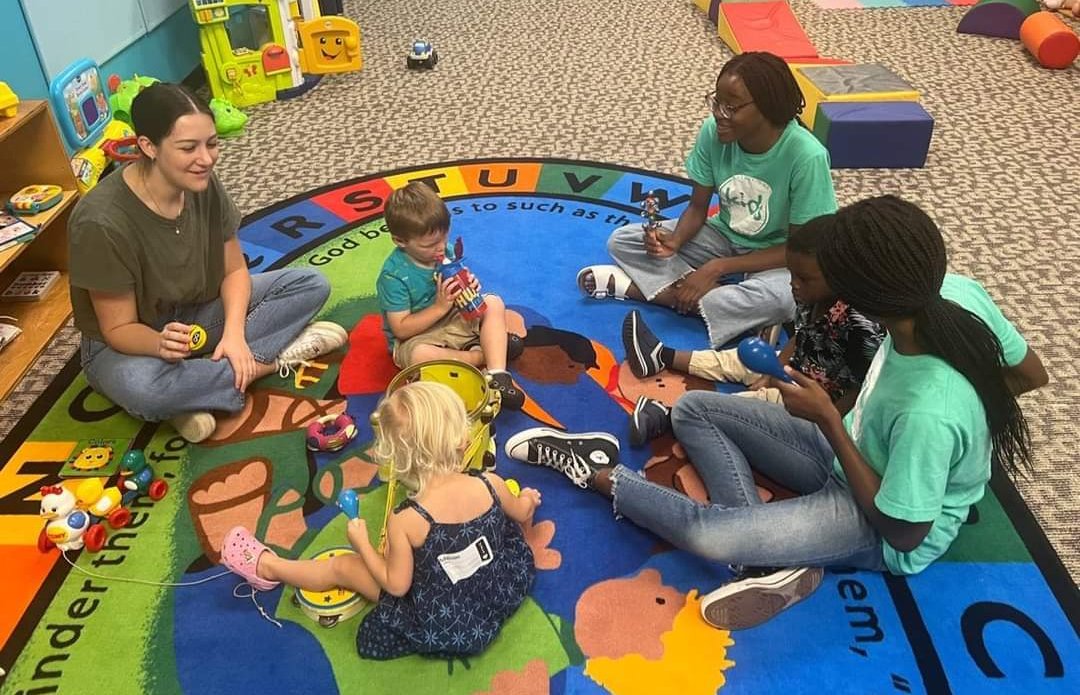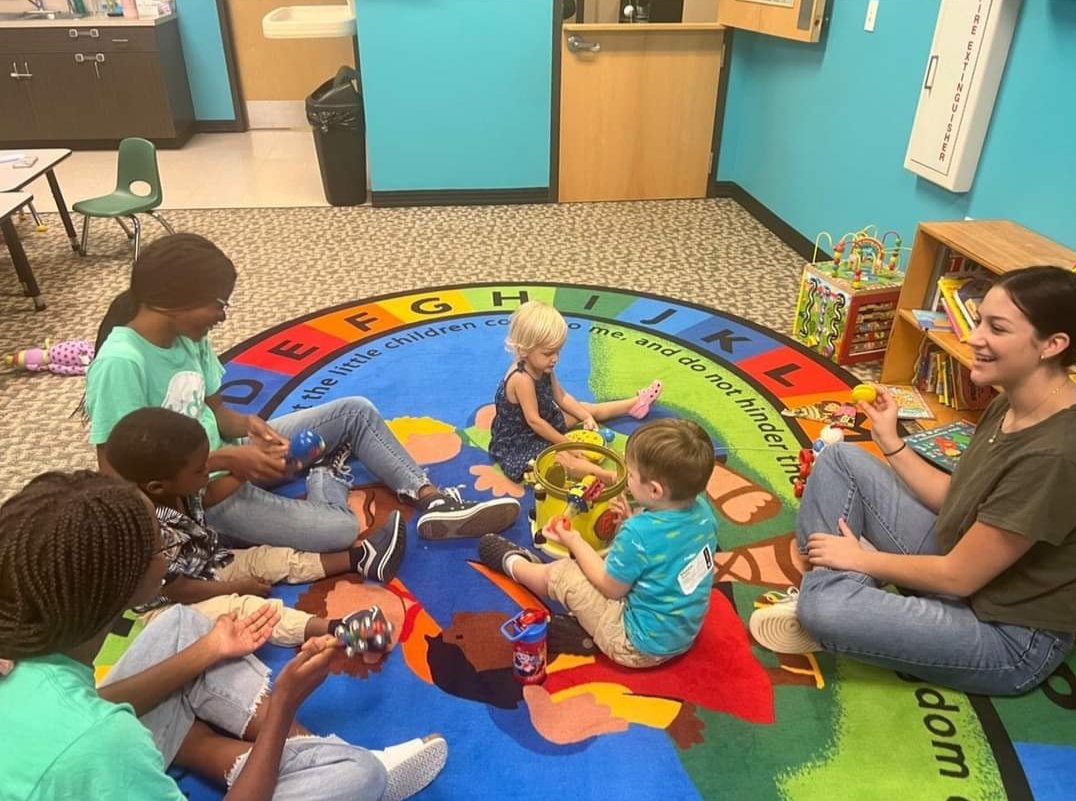 Took about 15 pictures with the girls after church, attempting to get just one decent one. Addie wouldn't actually look at the camera for any of the pics, but we still got a couple of good ones.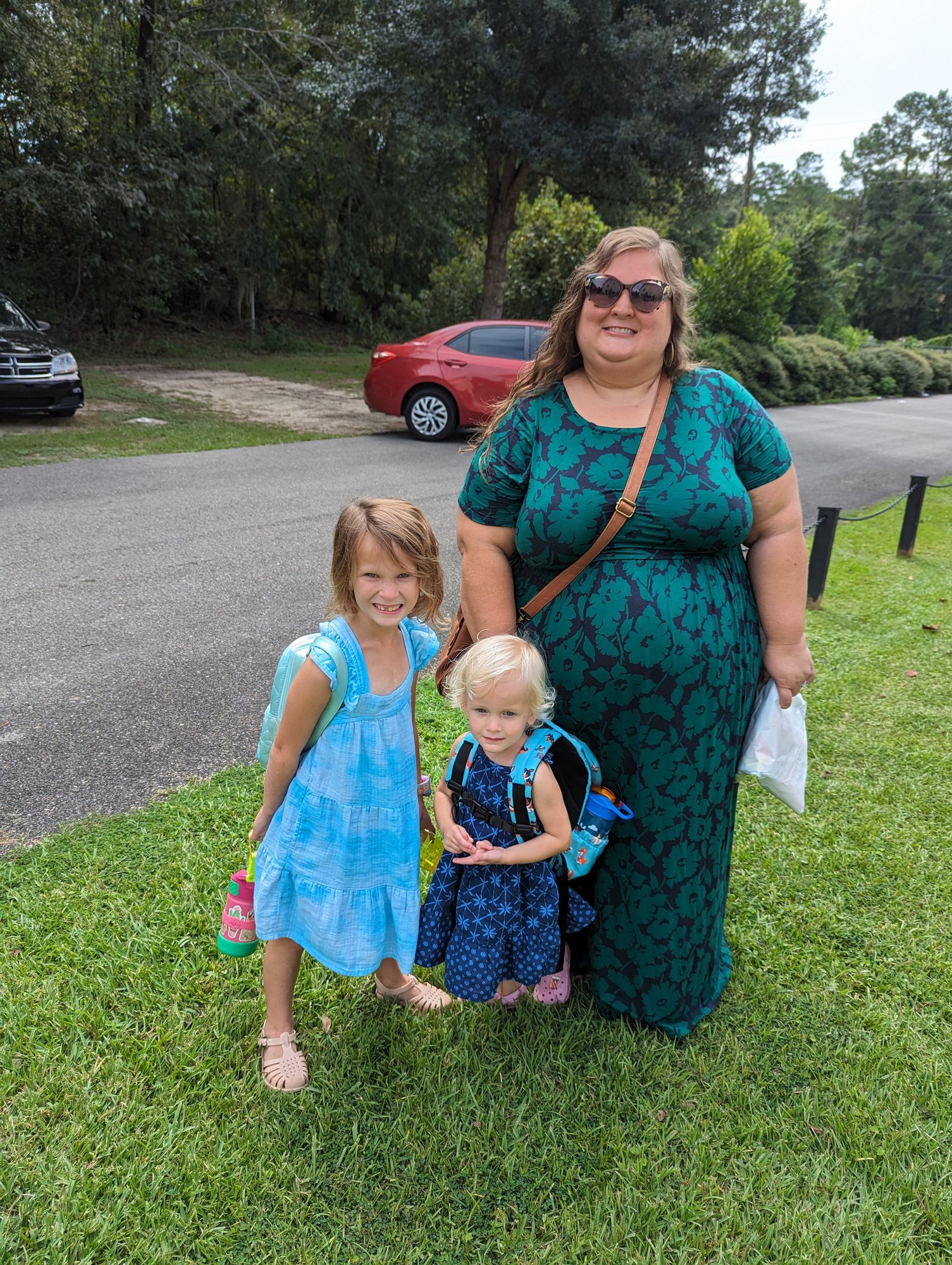 After church, I was really craving sushi for lunch. We have a little place near our house that does casual take-out hibachi that we love. But they have apparently decided to close on Sunday/Monday lately, which we found out today when trying to call our order in. So instead we went to Sake House (formerly Kiku by the Ocala Publix), and it was so yummy. Their sushi is actually bogo, and this was amazing.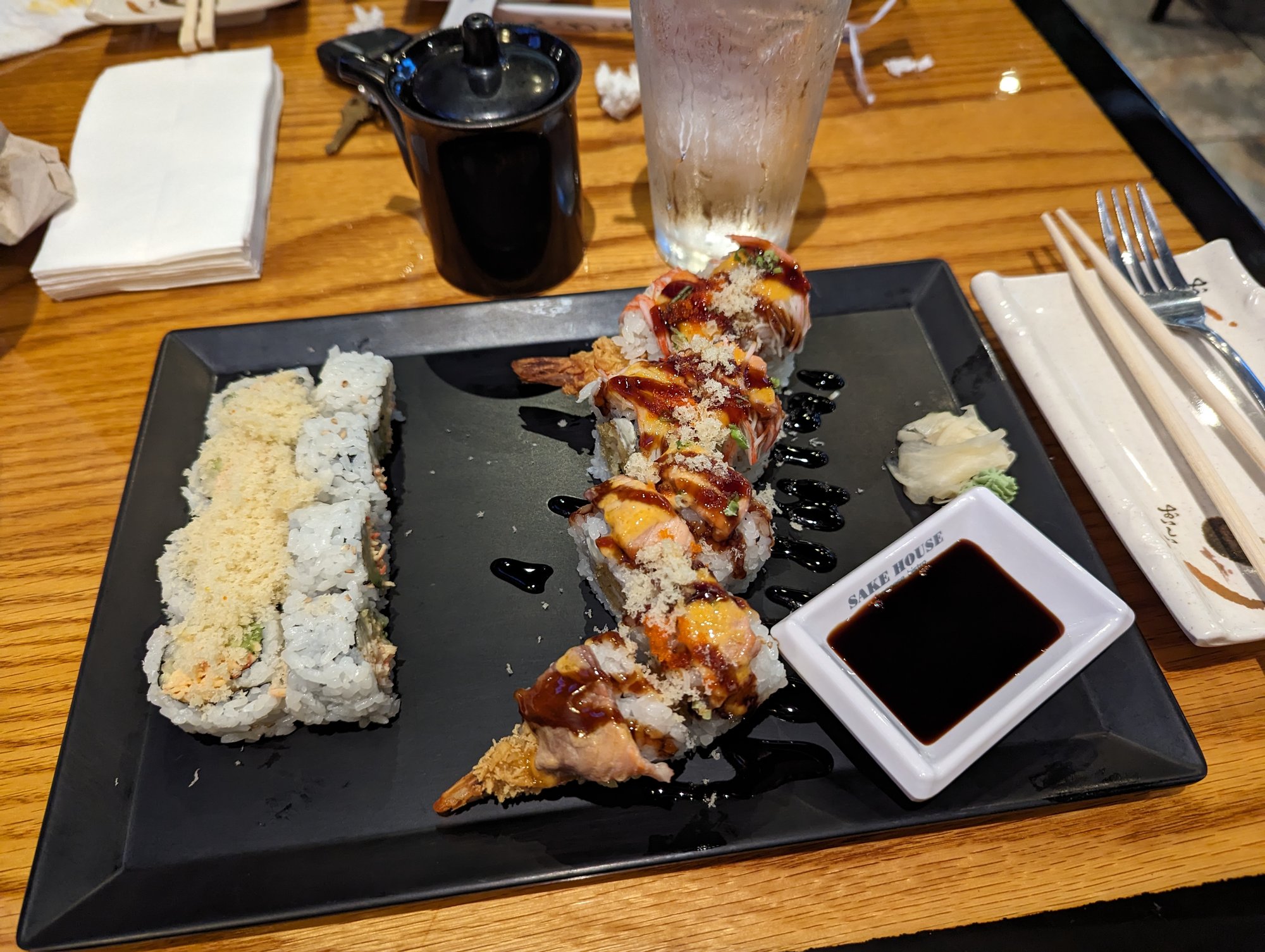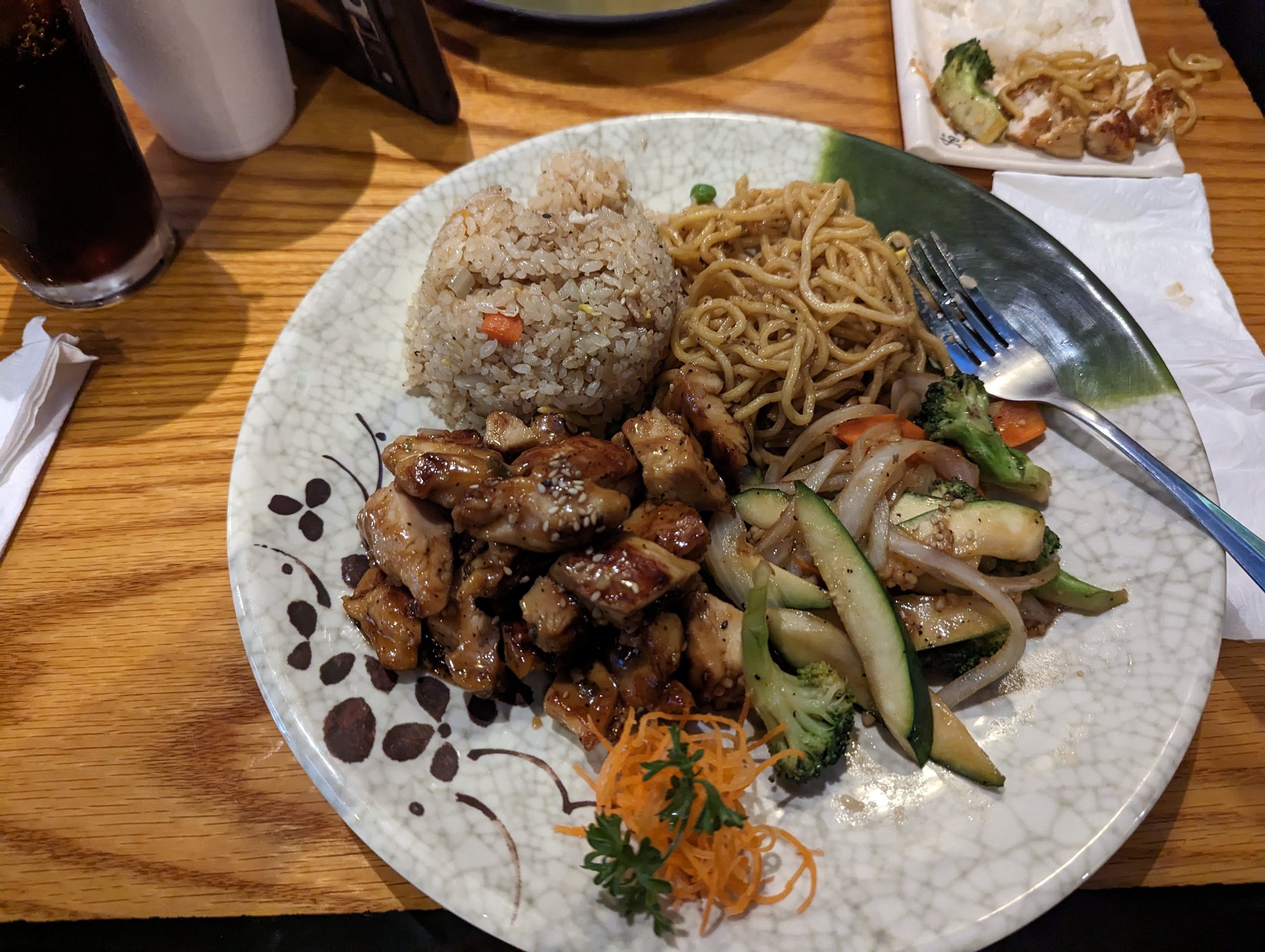 They don't have a kids menu, but they did a smaller sized version of chicken hibachi that the girls split, and Jeff also got the regular size chicken hibachi, and everything was so good. Definitely more than we would typically spend for a Sunday lunch, but it was worth the special splurge!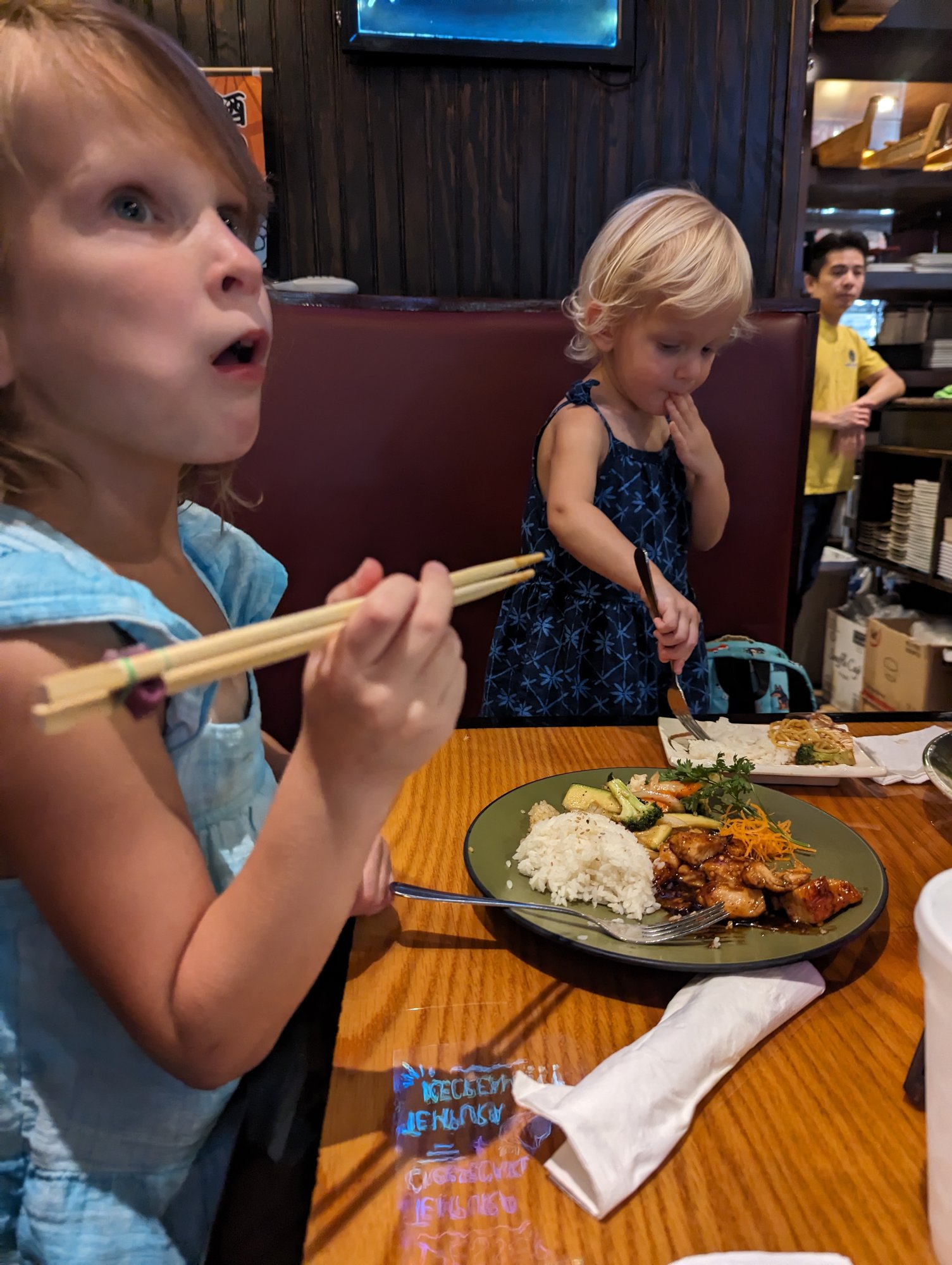 After lunch, all of us laid down for nap time. Emerson only slept about 1.5 hours, but she just quietly played on her Kindle while the rest of us were still snoozing. I woke up after about 3 hours, and Jeff and Addie both slept for 3.5 hours. Clearly, we were all some very tired people today! Once we finally got up, we got busy tidying up the house, because it was a cluttered mess. Jeff and the girls worked on the living room, while I washed up a ton of dirty dishes.
So here's the "Before" …..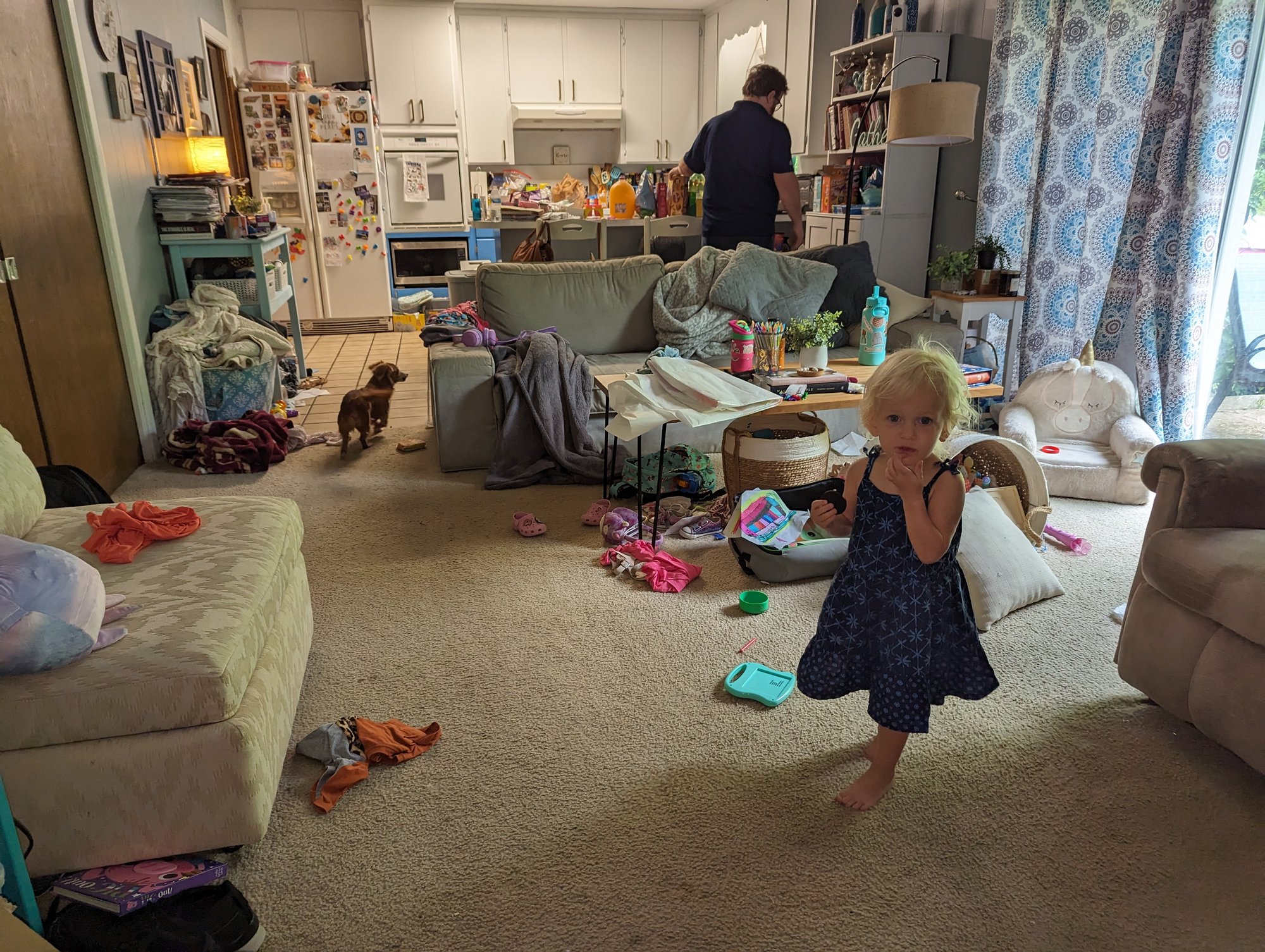 And then we had a ton of the taco leftovers that Nana made and sent home with us last night.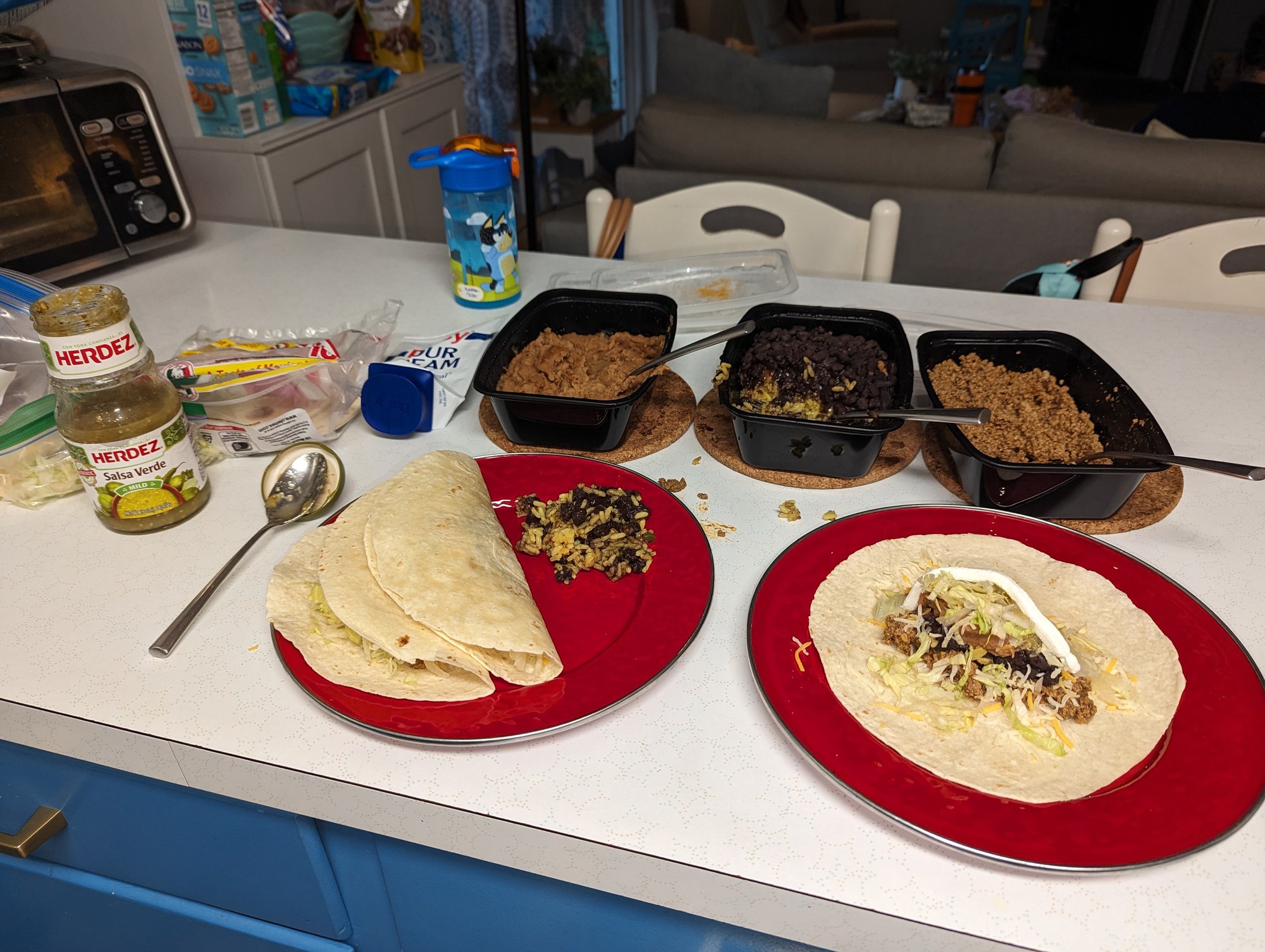 Addie ate and finished quickly, and then started coloring her paper towel. You can see she's got black beans all over her face, from her dinner.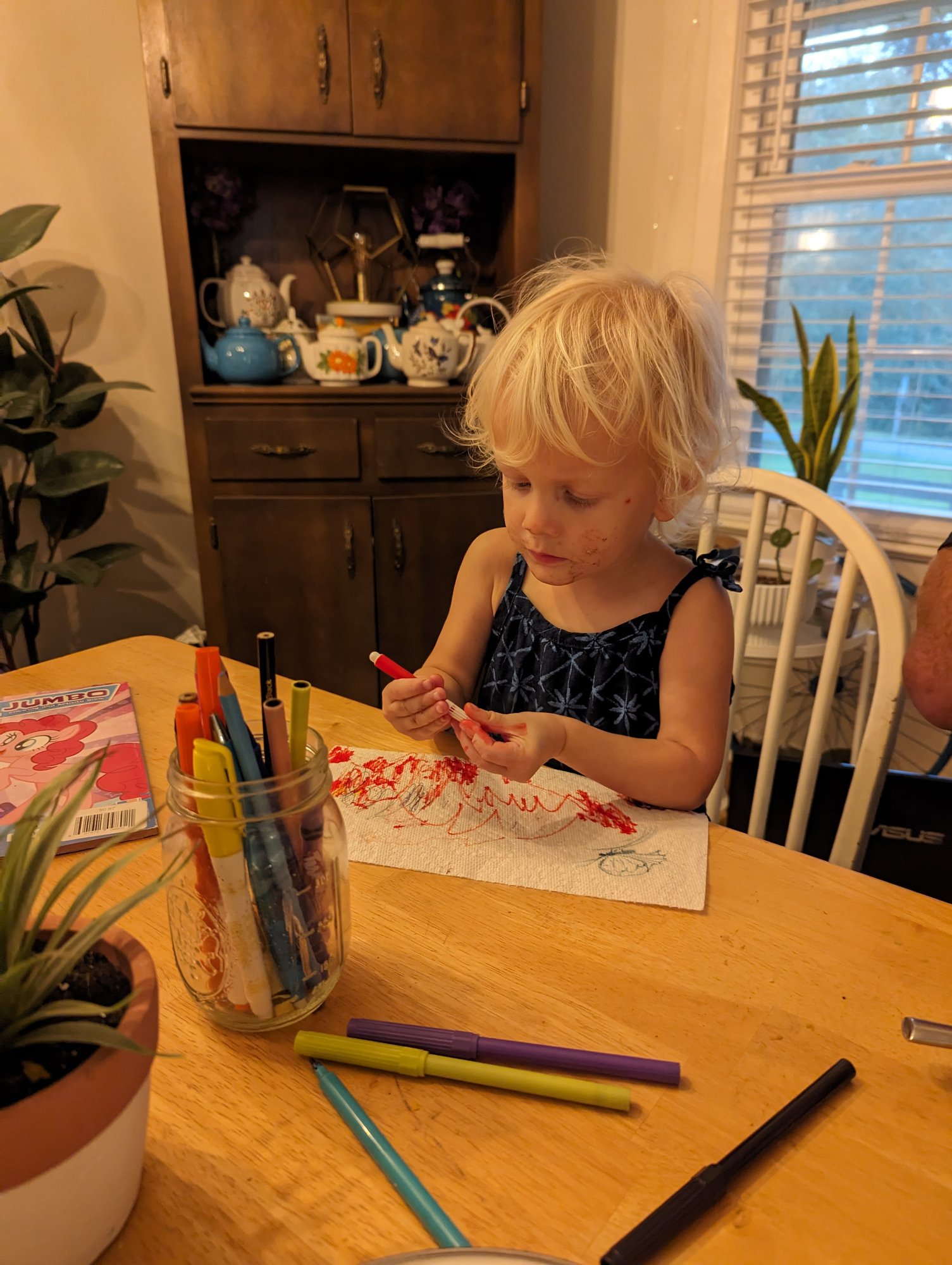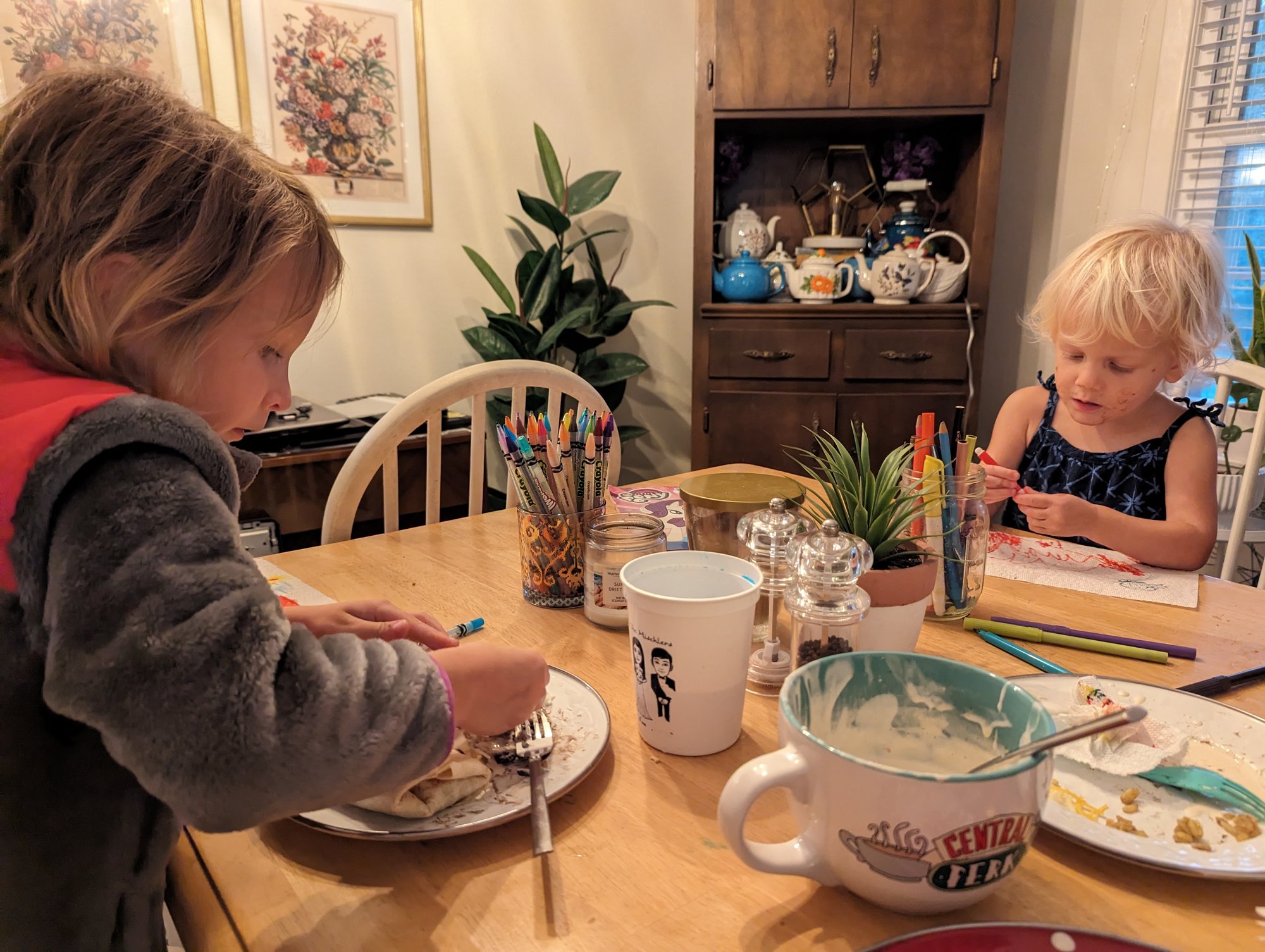 And finally the "after," was finally good enough after dinner time, and getting the last few things put away. The blanket basket is still overflowing, and we didn't vacuum, but we did get the kitchen clean, and all the stuff put away from the living room. So that's good enough for tonight!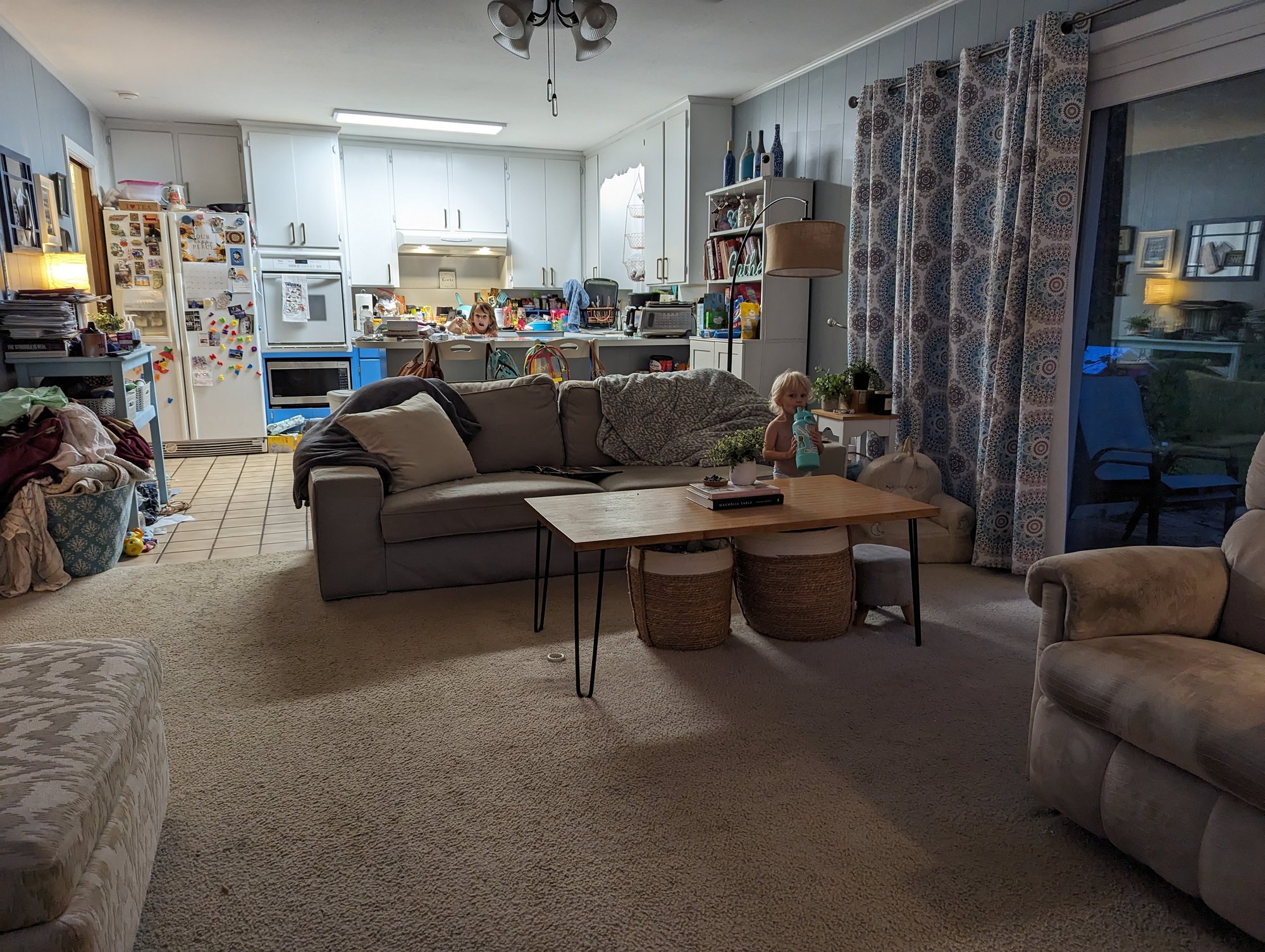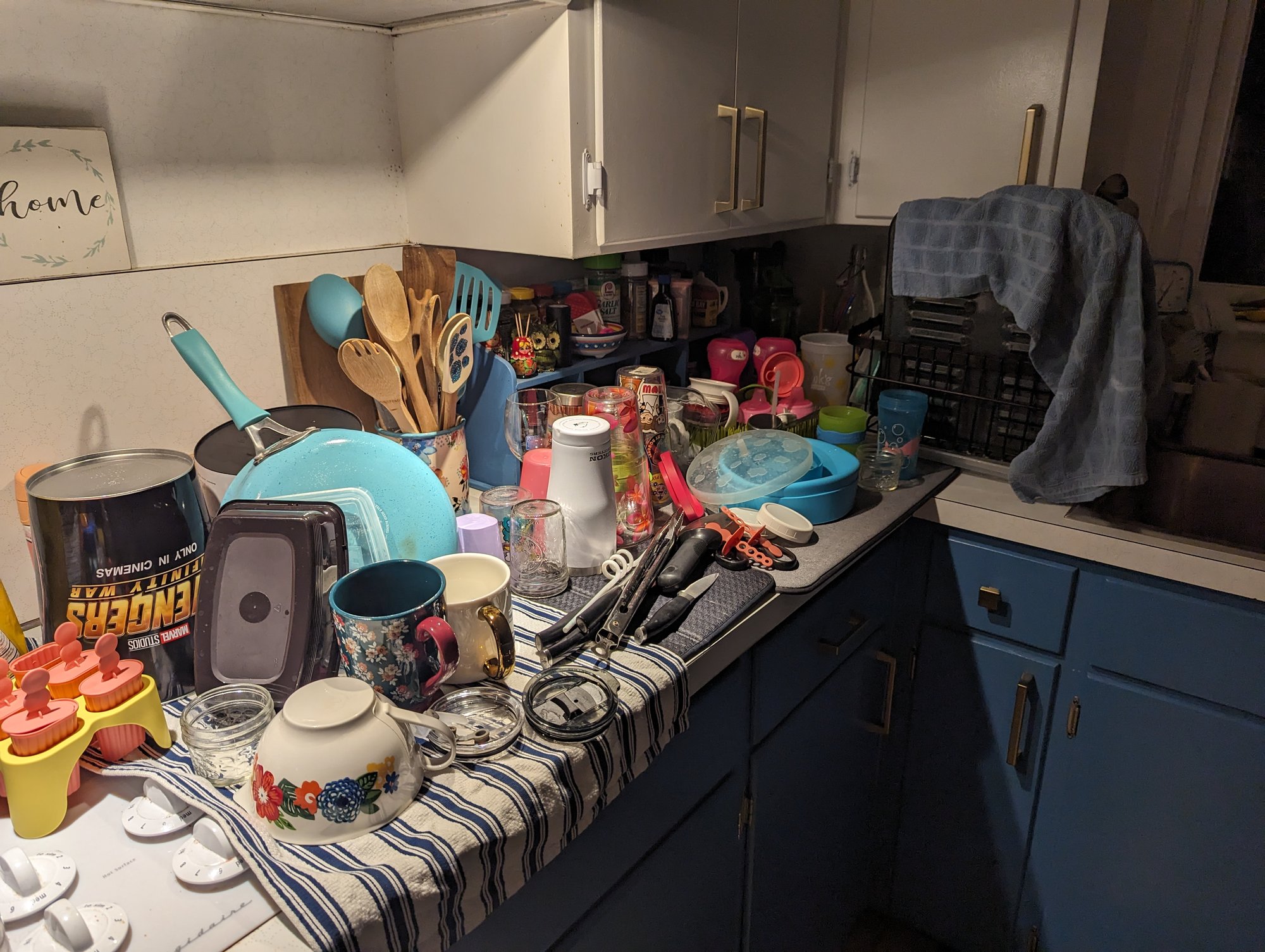 We all watched a couple episodes of Bluey as usual, and then we left Daddy and Addison cuddled up here listening to piano/rain music to put her to sleep, while Emerson and I went back to her room to get started on her bedtime routine.

She had a little bit of homework to finish up, that she had started in after school the other day, and she just so cute laying there like that, happily working on her math and counting problems.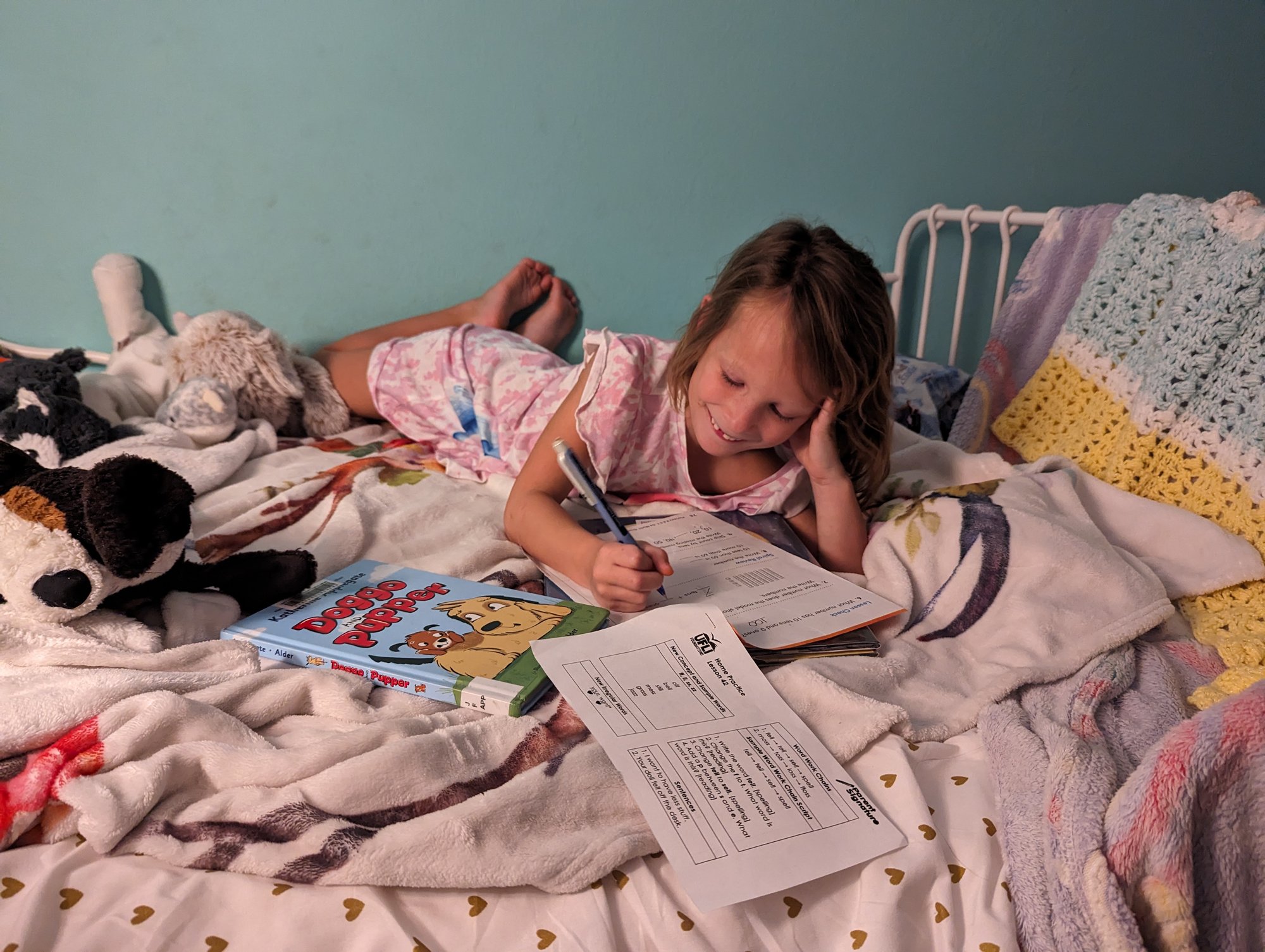 We had a great morning at church, followed by a great lunch, and a great nap, and then a chill evening at home. Thankful for this nice day with my little fam!