Emmie woke up just as early as always, but cuddled with me and Addison quietly on the couch for a while, until it was time for her to get dressed for church. Before her and Daddy headed out though, she just had to hold Baby Addie for a few minutes.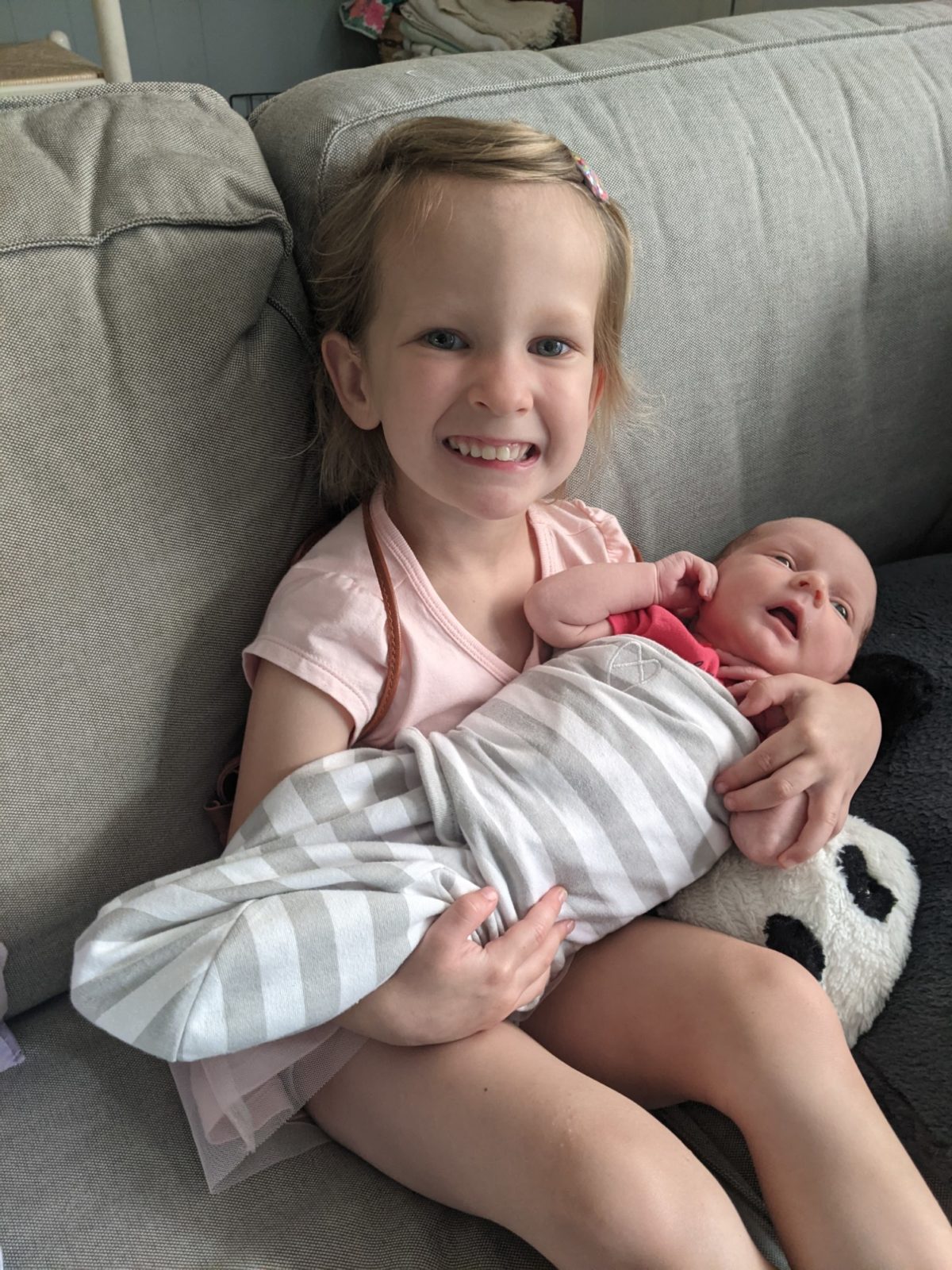 But she looked absolutely adorable for church, dressed up in her pretty dress and her new sandals, with her purse flipped over both of her shoulders like a backpack.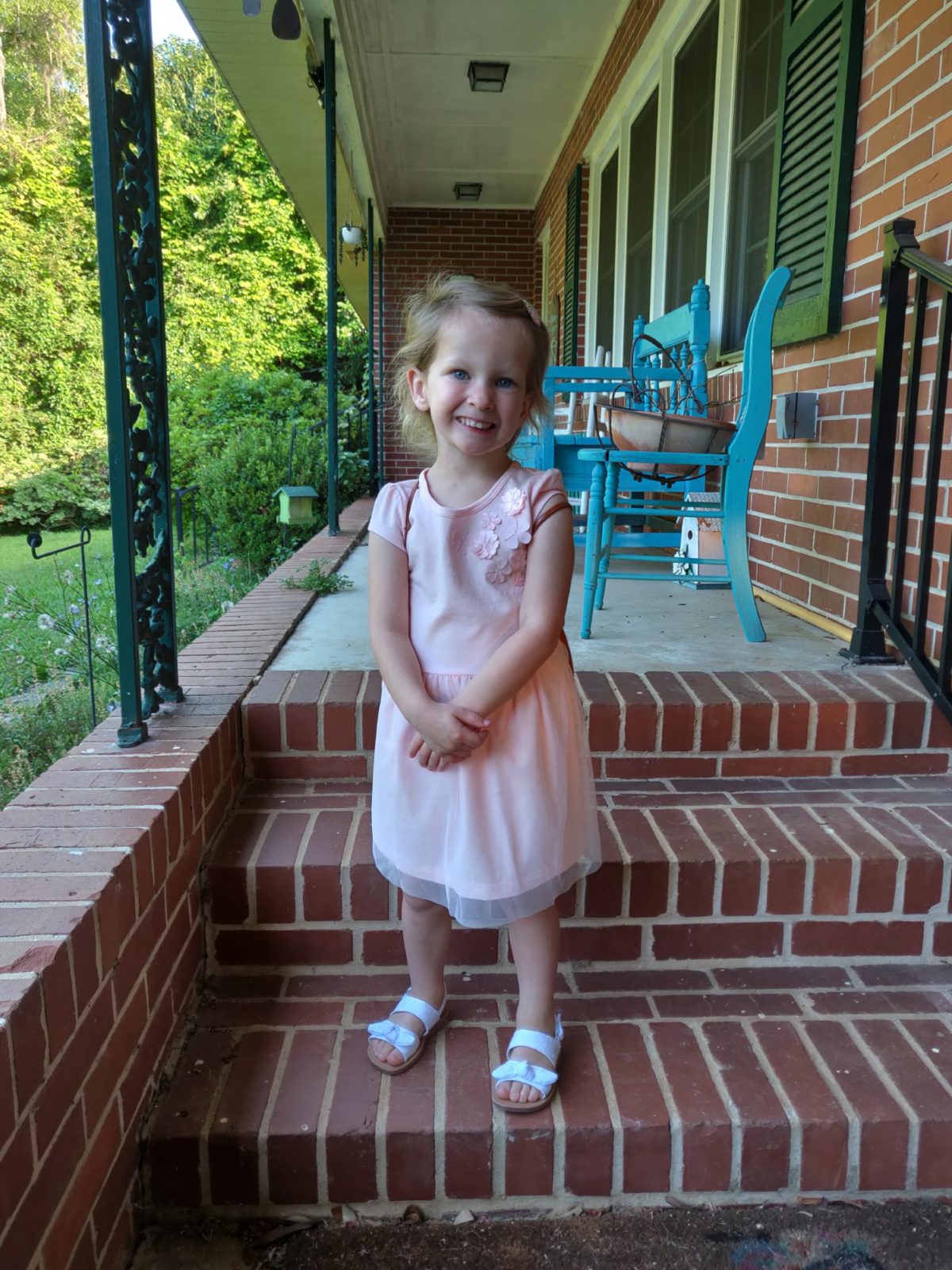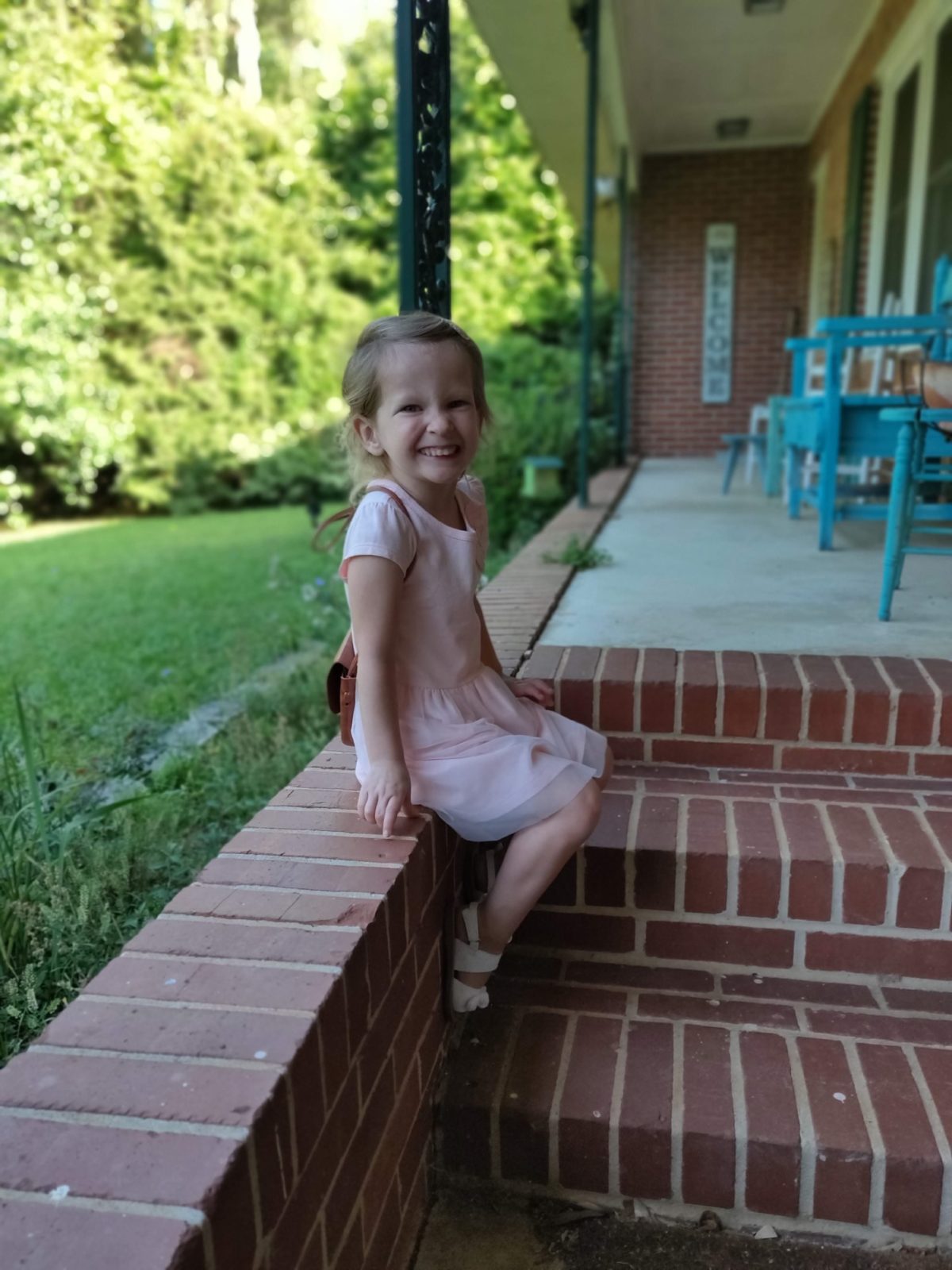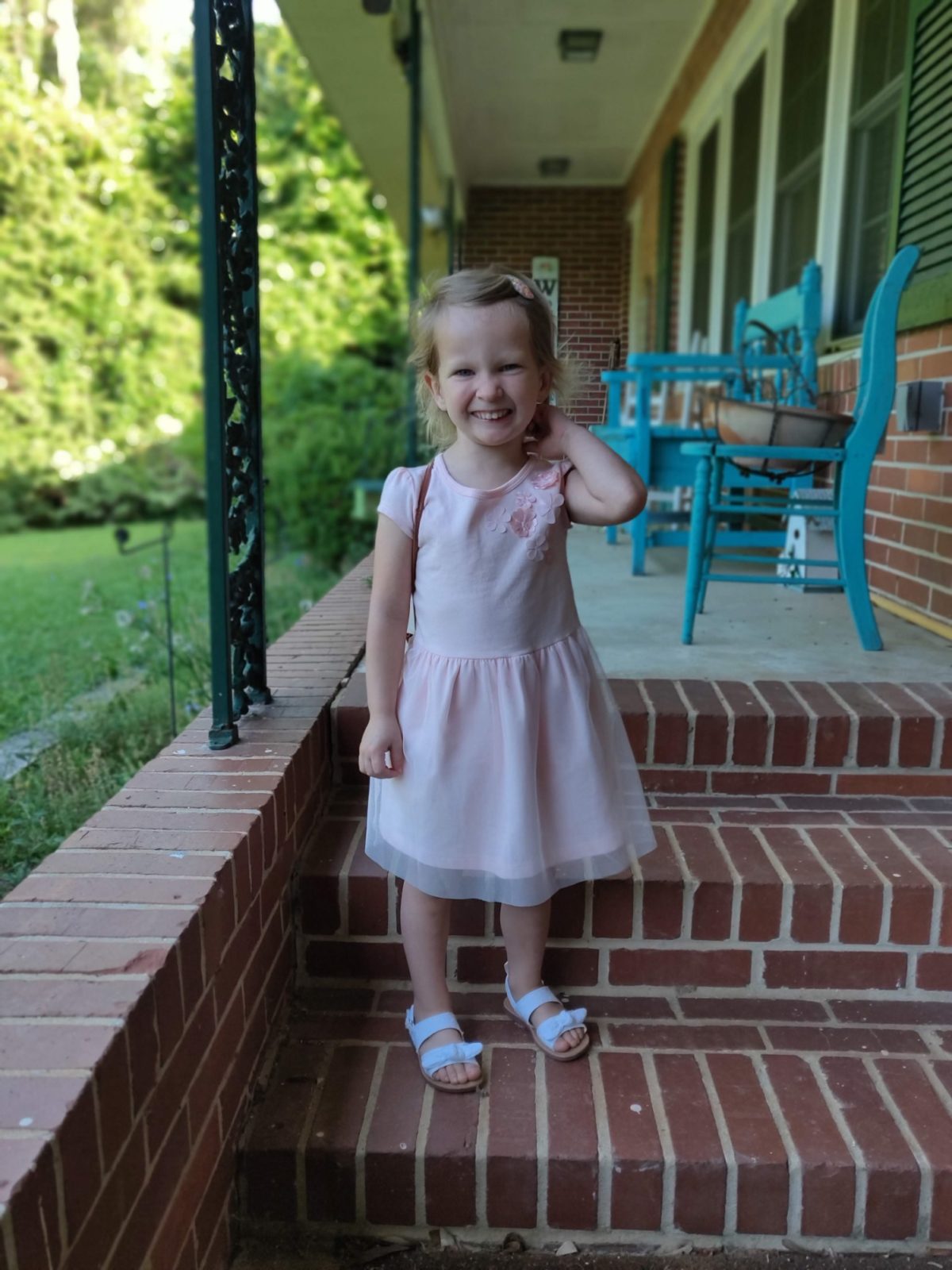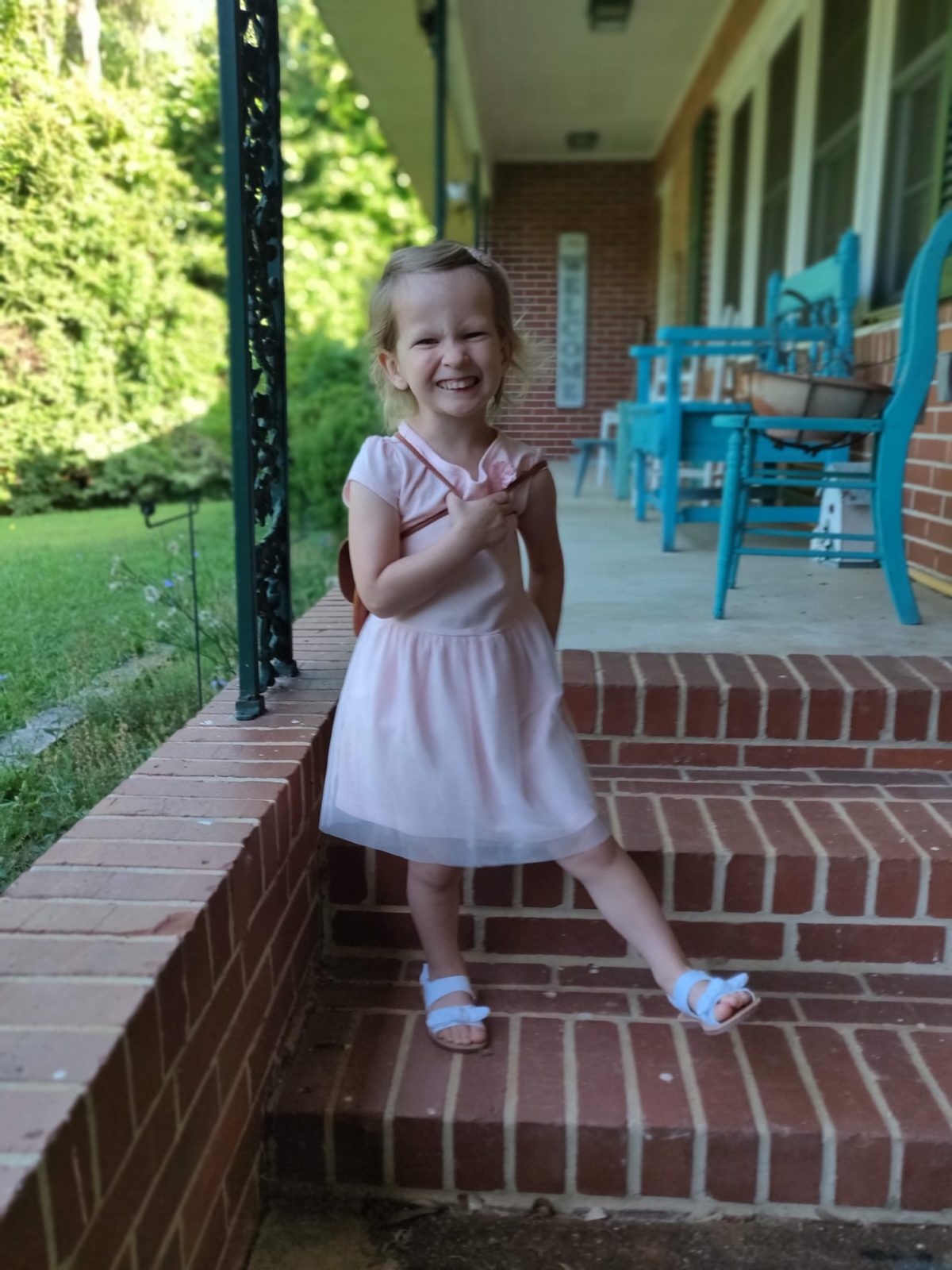 I made a deliciously sweet breakfast today – toast with Nutella and bananas and iced coffee – and then fed Addison a bottle (see the milk drunk photo after my toast…).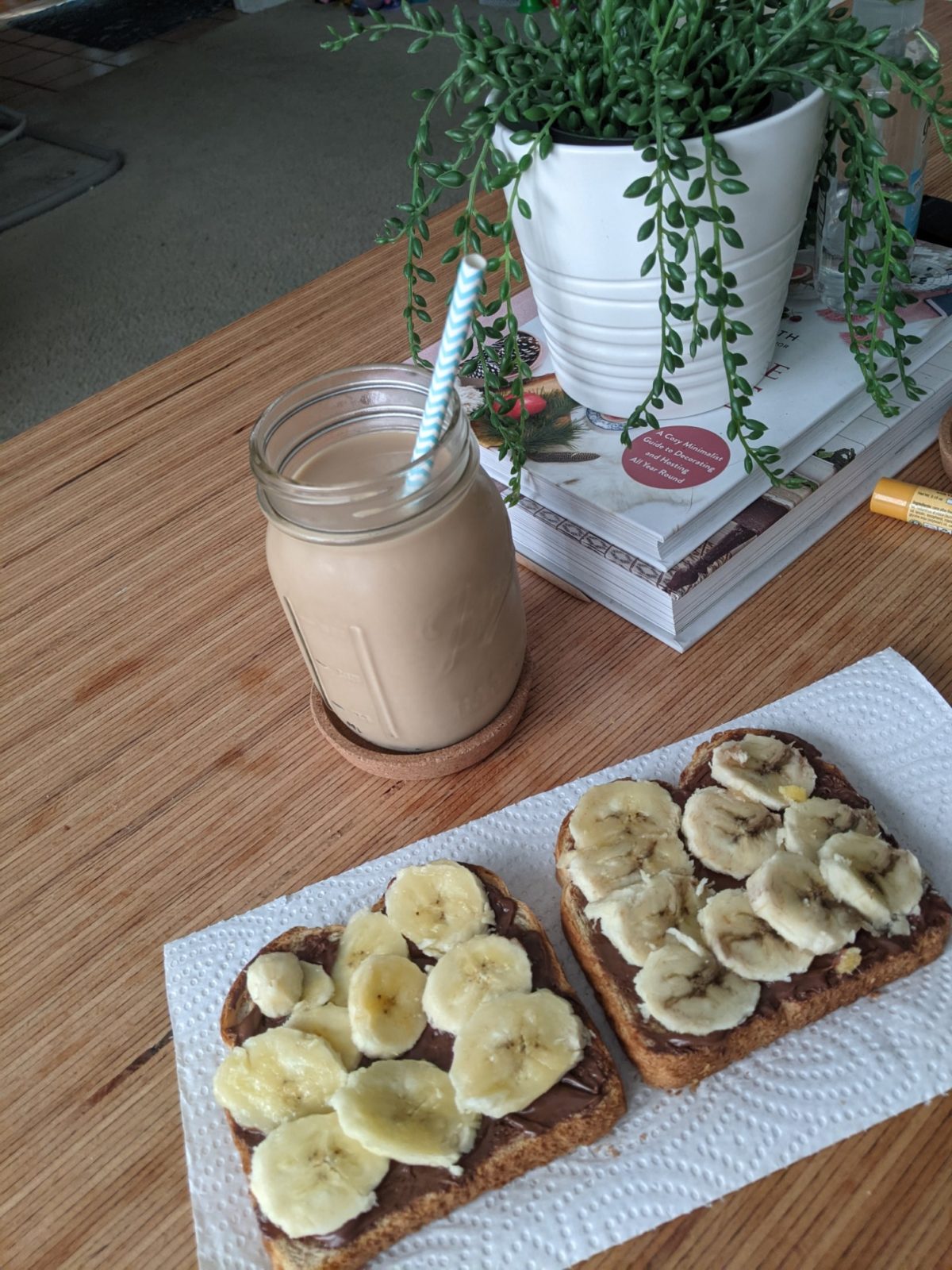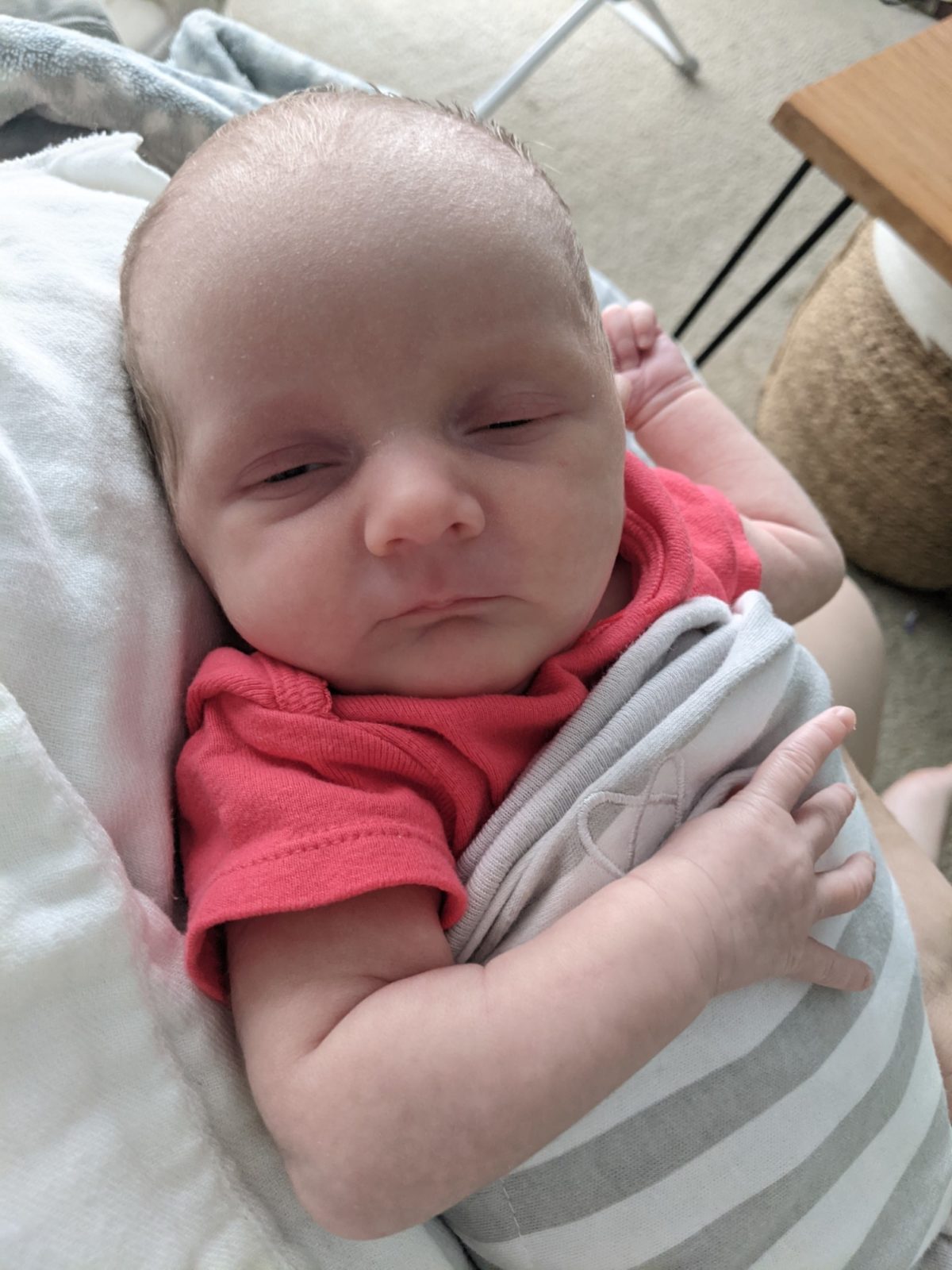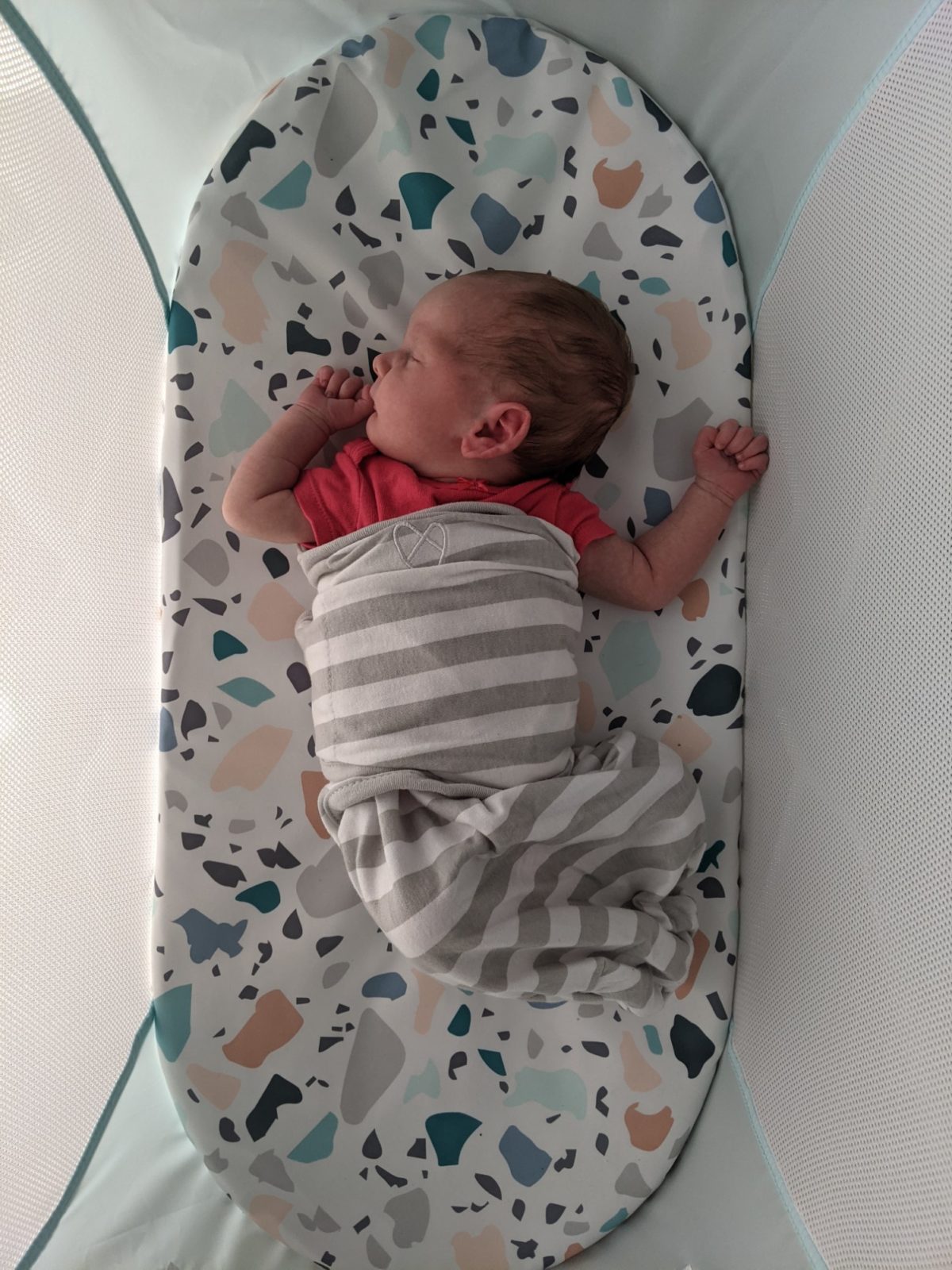 Grammy and Papa came over to snuggle Addie for a little while after church, and we ate leftover shepherd's pie for lunch on the couch, and then got Emmie down for her nap after they headed out.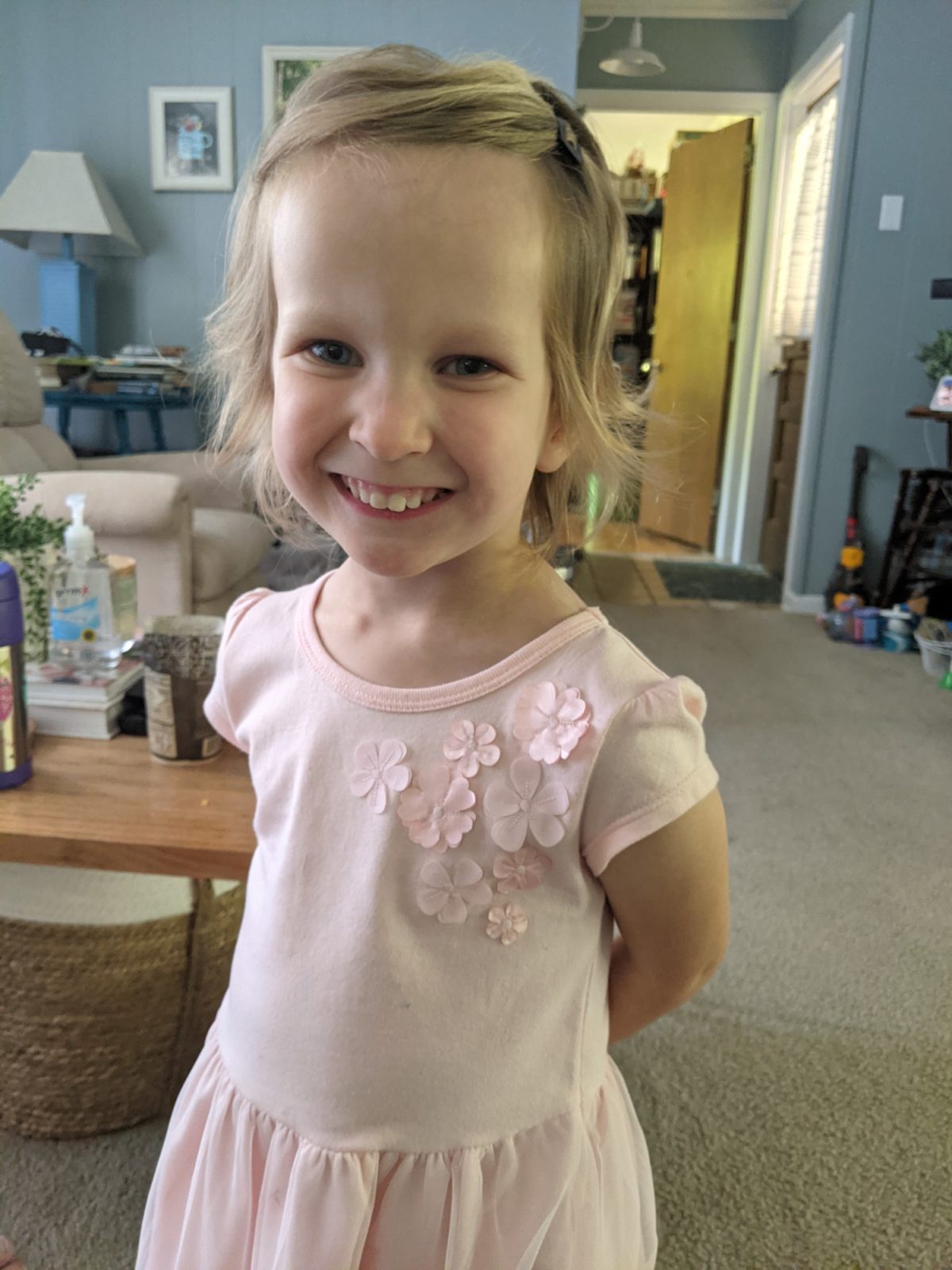 I wasn't feeling too particularly tired, so Jeff held Addie and actually fell asleep while holding her, and I read my Kindle book for a bit. Then he had to help someone with some computer stuff, so I held Addie (she didn't want to be put down today), and I ended up falling asleep holding her too. She's just so warm and cuddly, and makes you tired!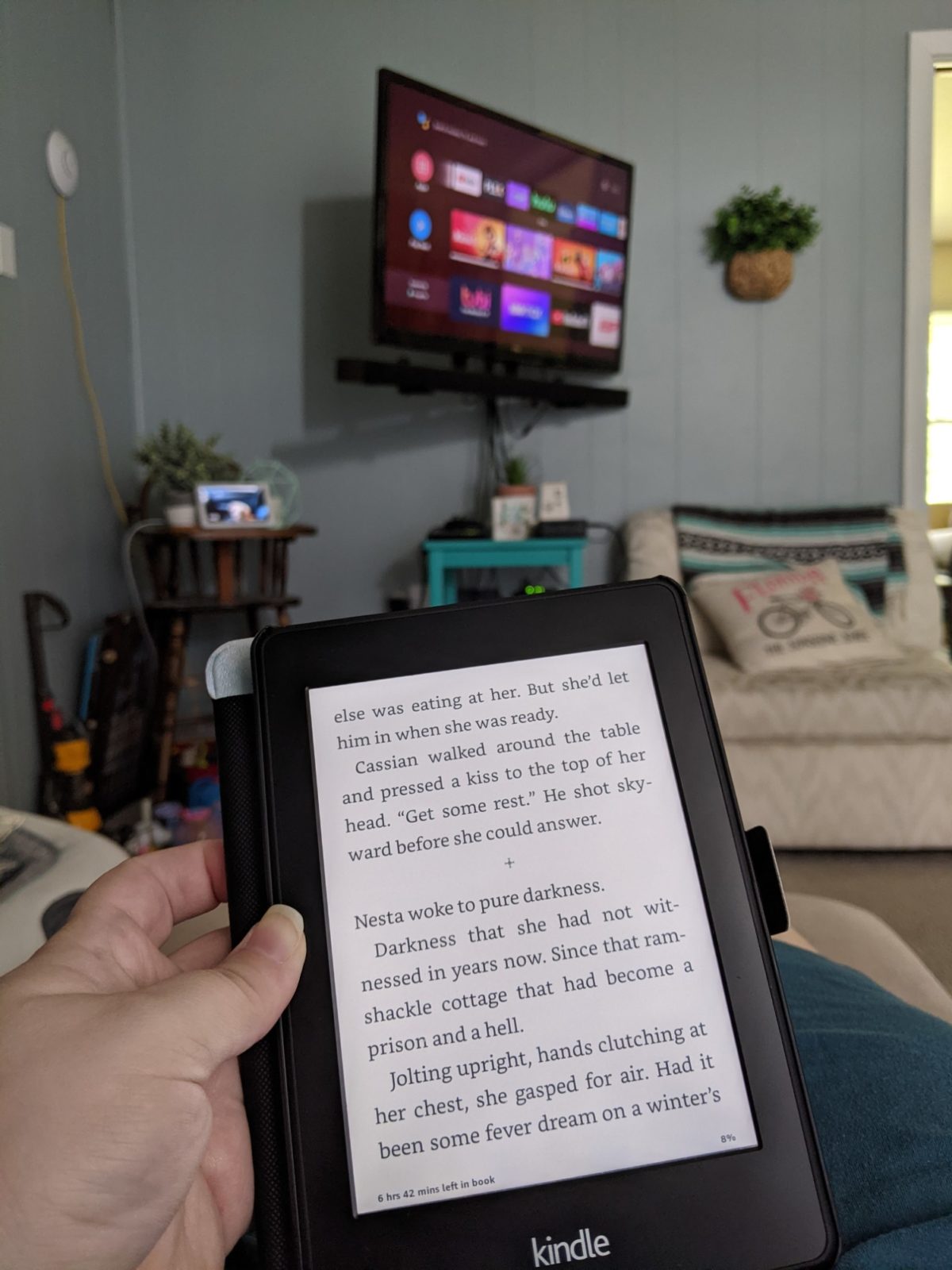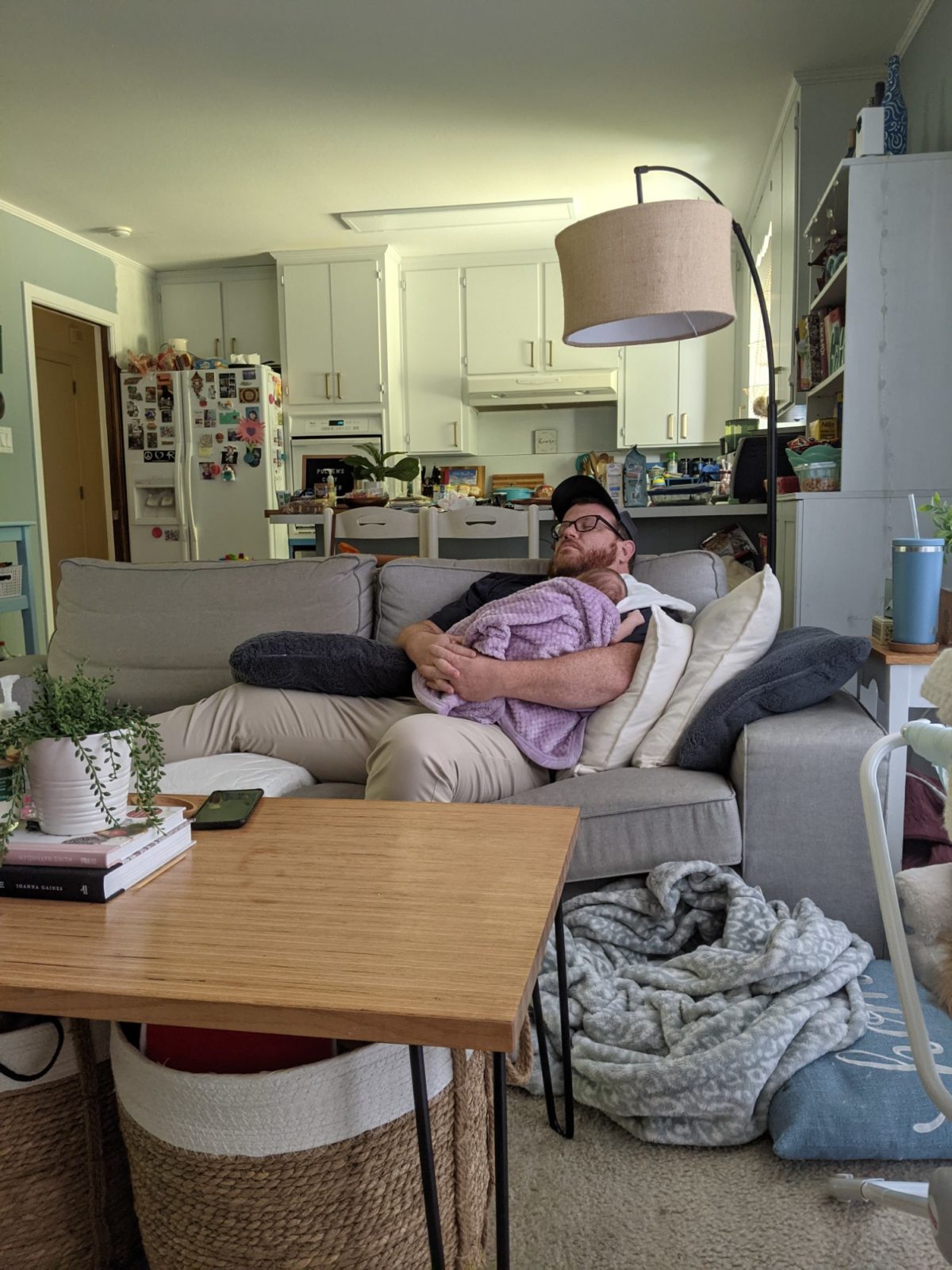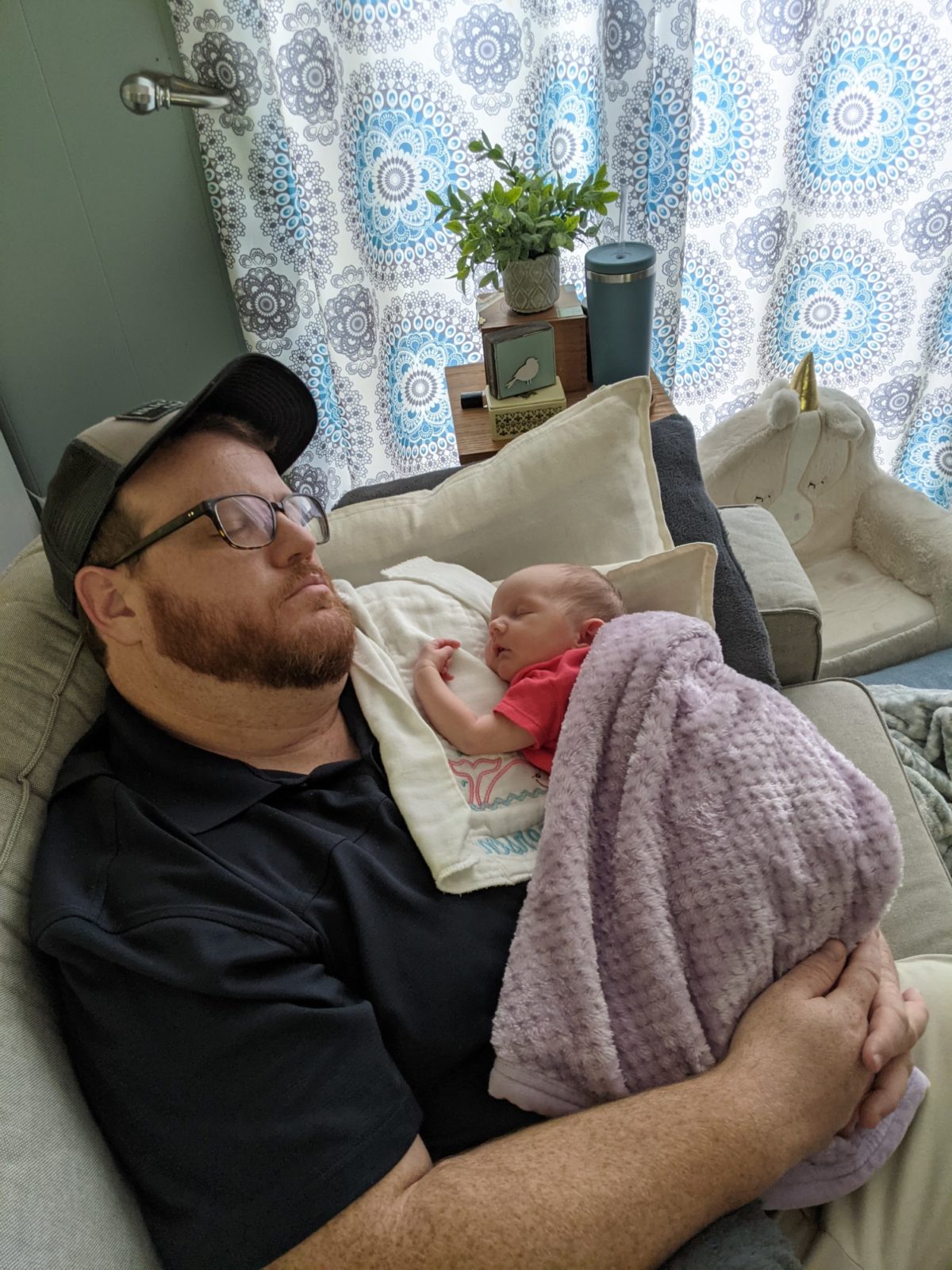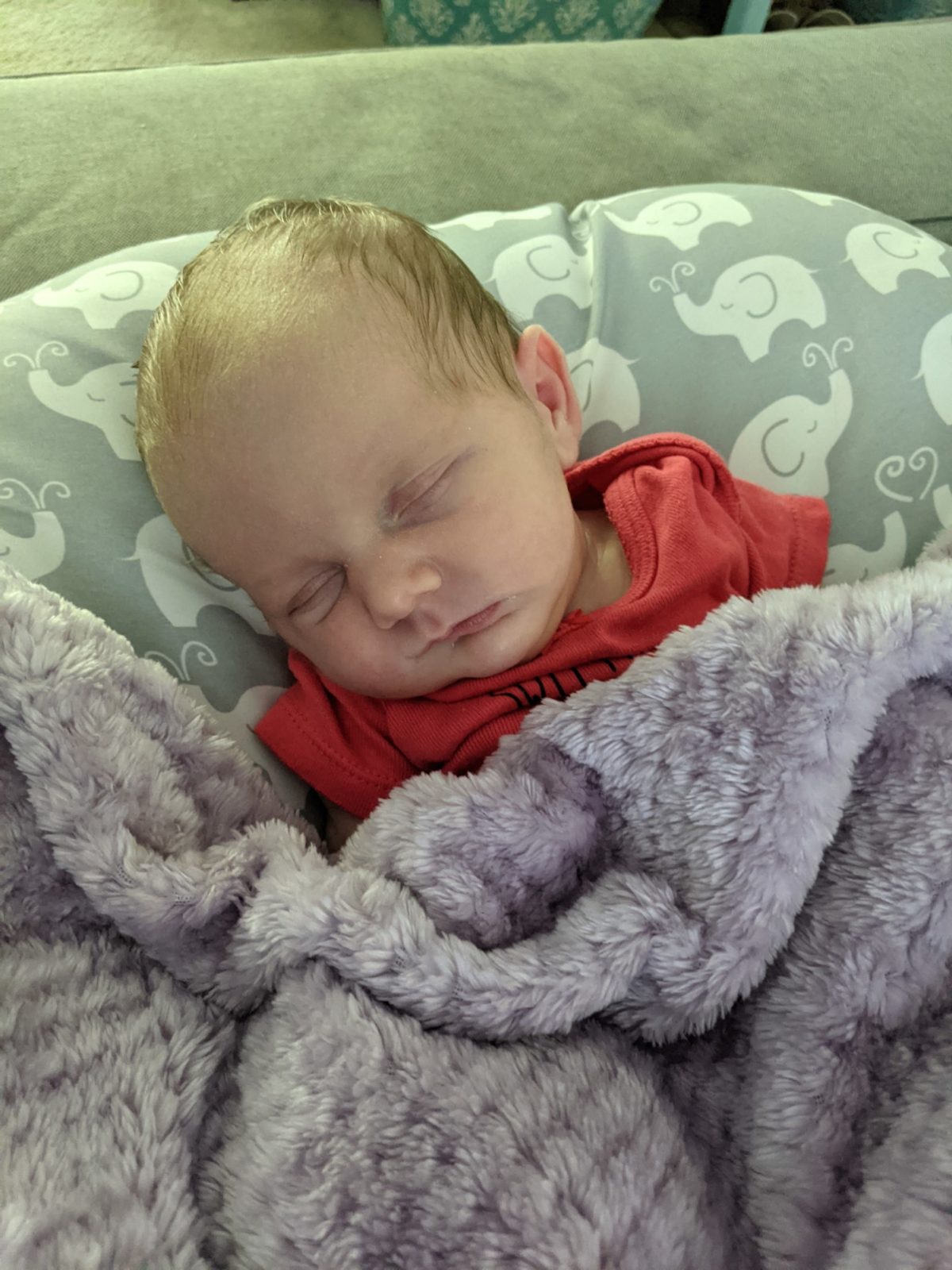 When Emmie woke up, she played on her Kindle for a while, and then wanted to "do a project." Luckily for her, we had a project just waiting to be done. She got this little frog kit from the zoo with Grammy and Papa while we were in the hospital when Addison was born. So she colored a little and then once Daddy was off the phone, all three of us worked on the little frog project!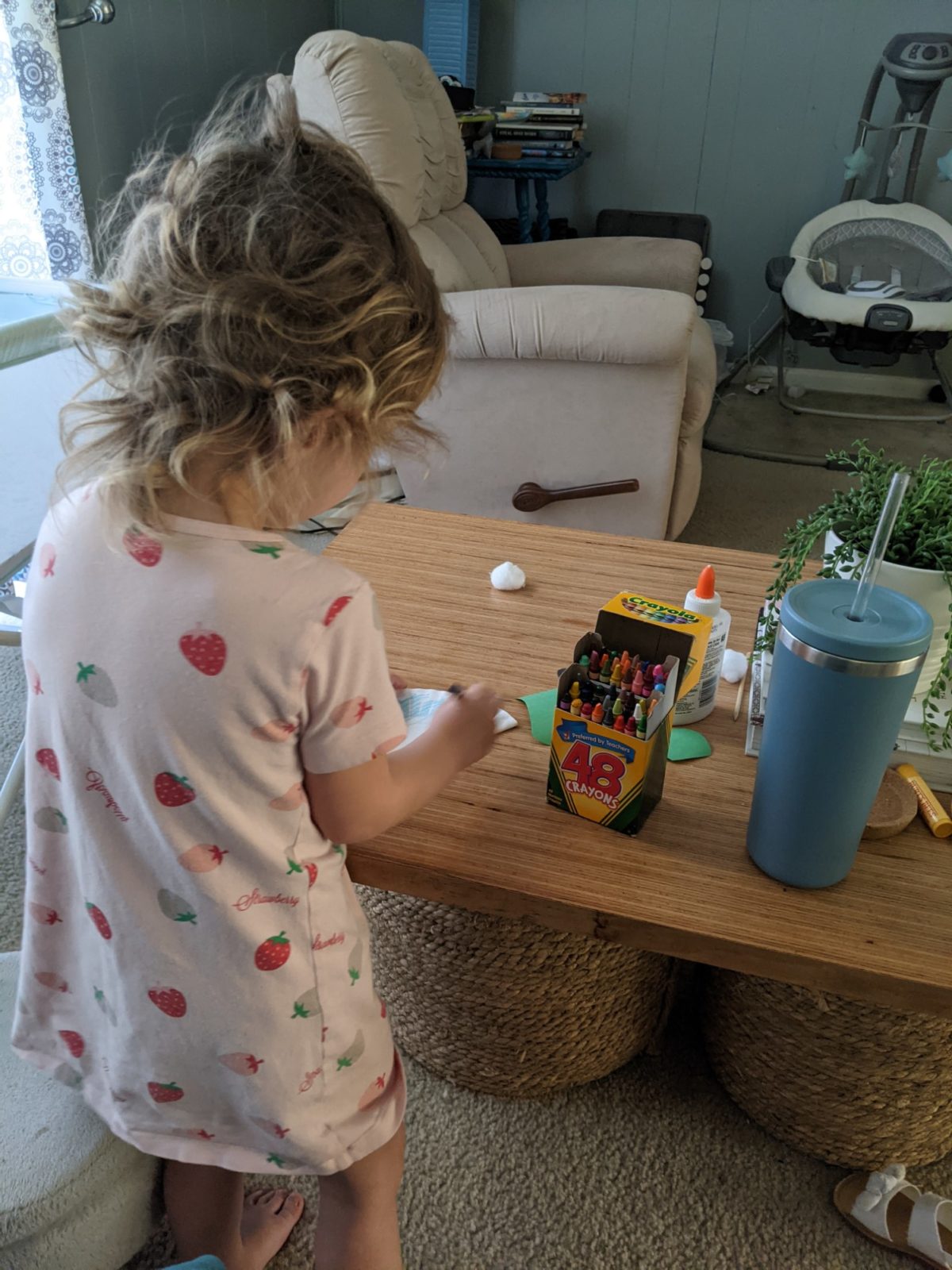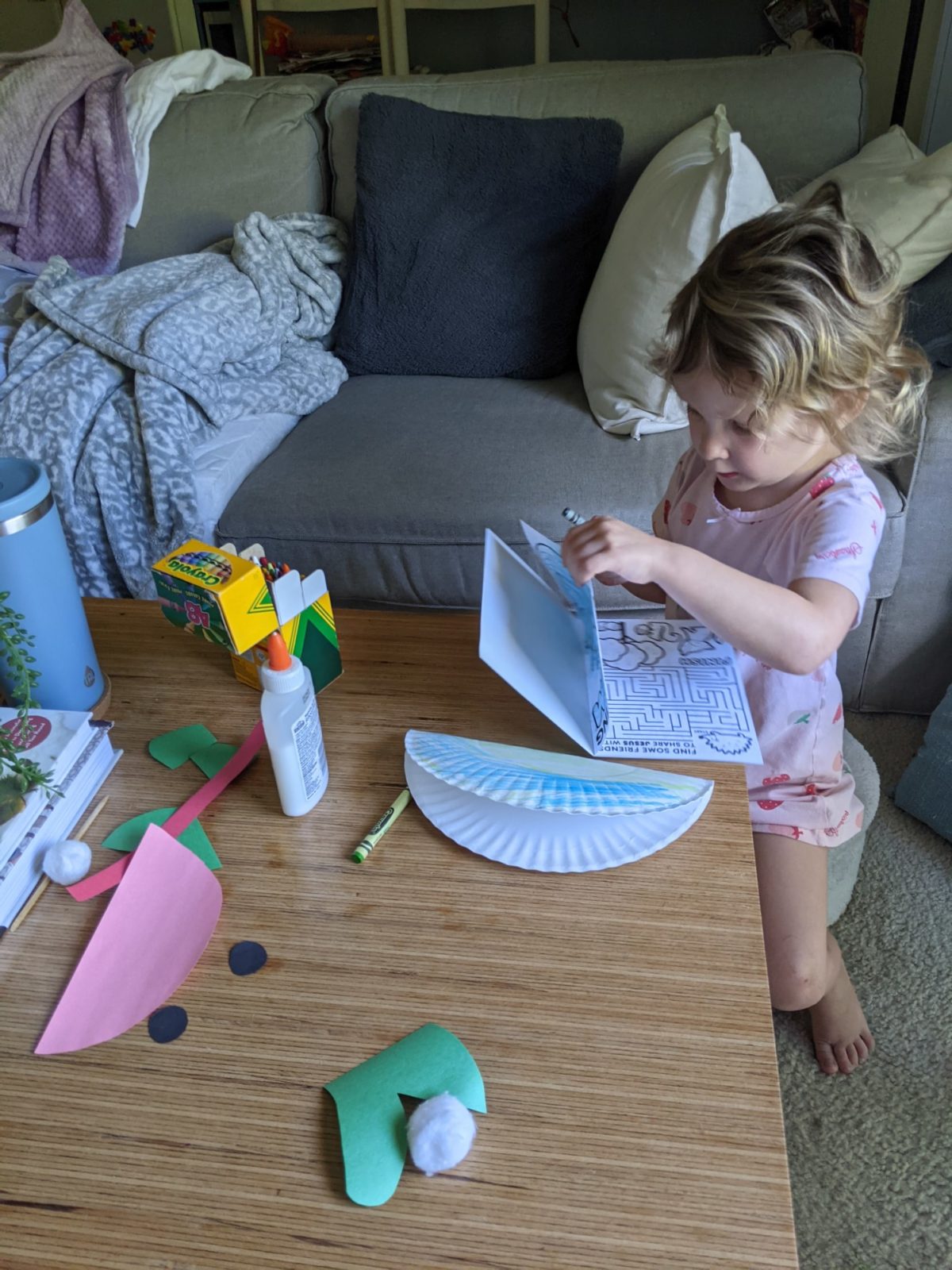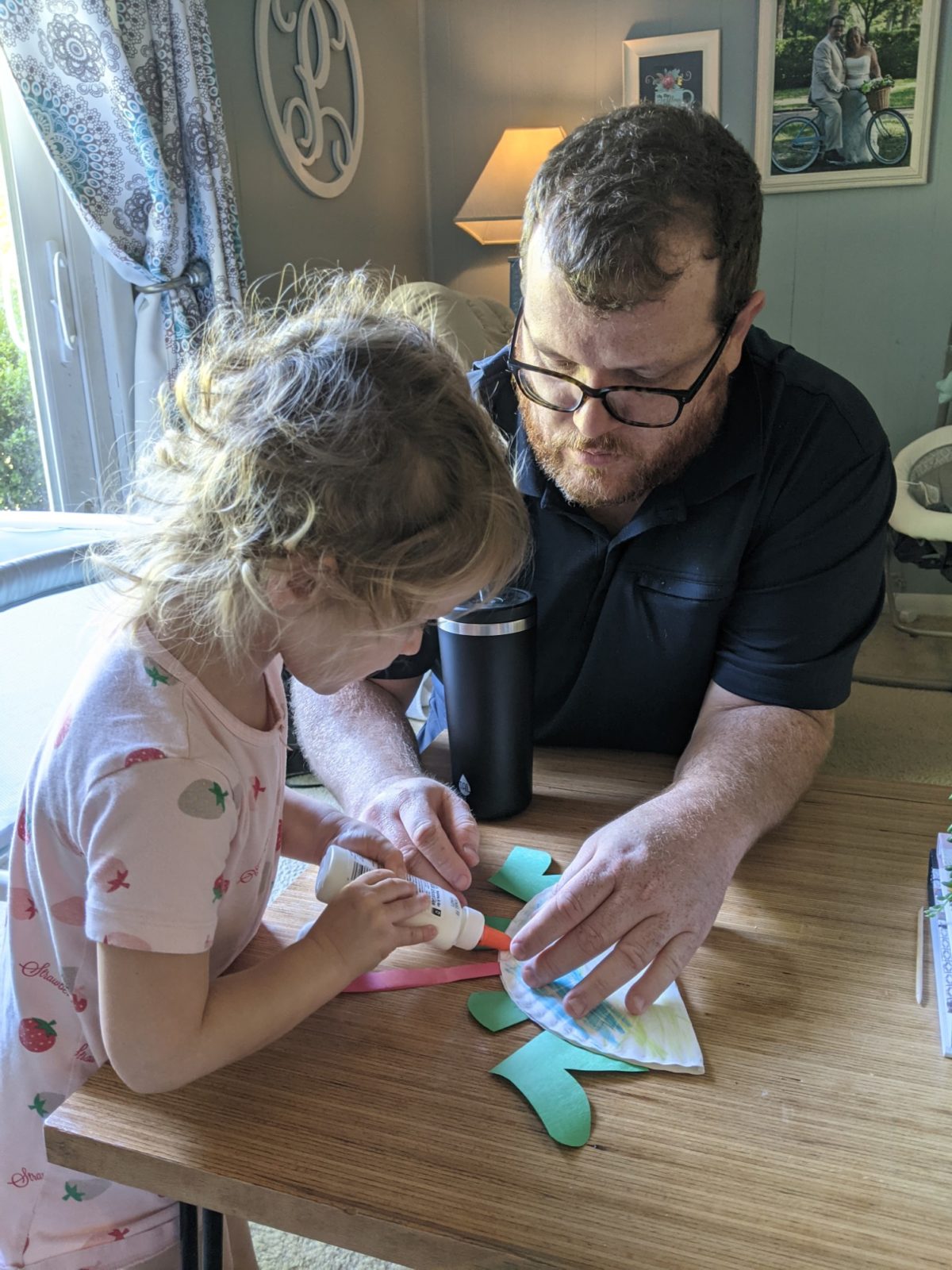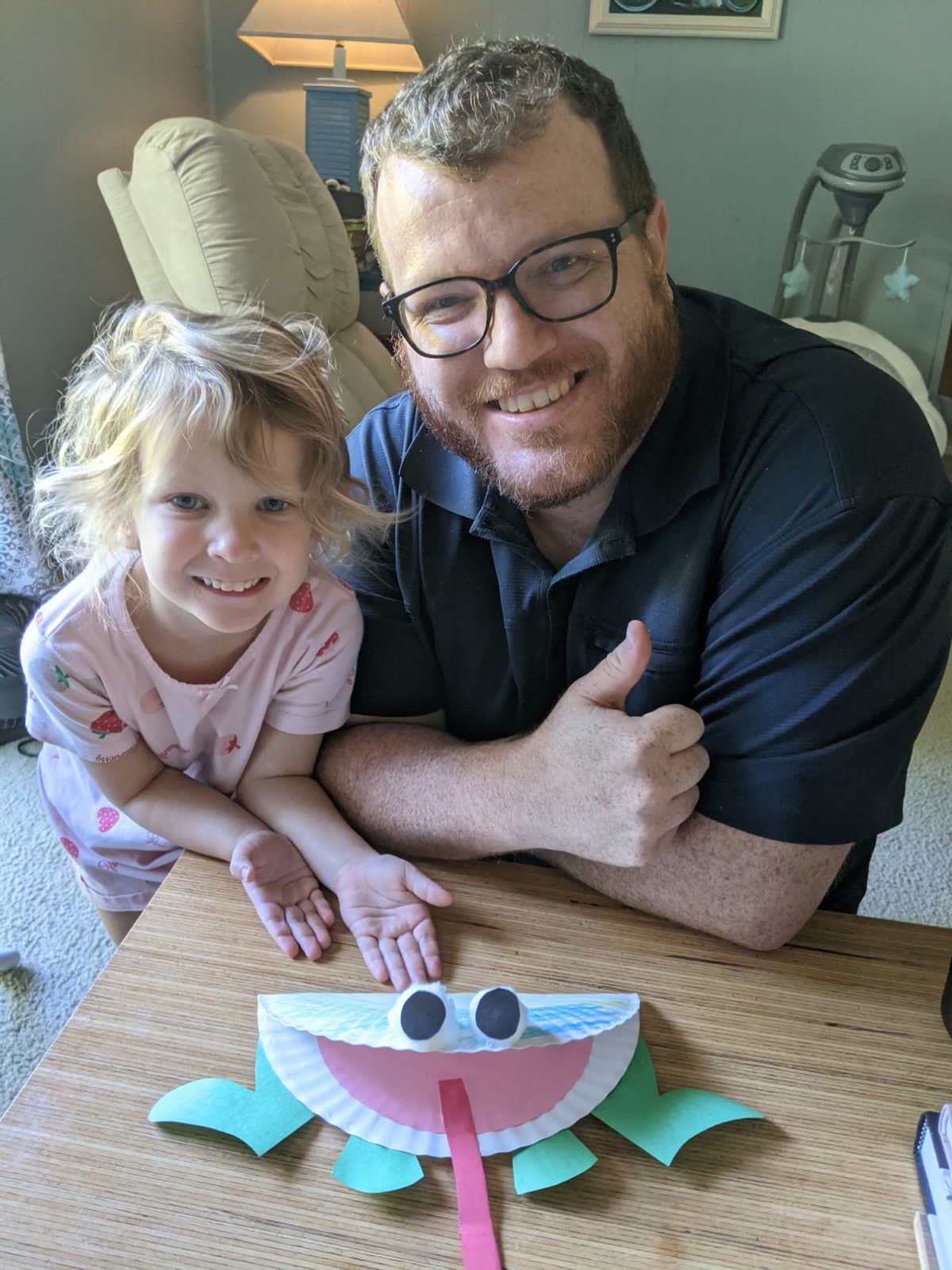 She needed some outside time after that, so we backed the car out and she scooted around and drew with chalk and played with her baby and checked out a snail we found crawling up the brick wall – all while still wearing her nightgown.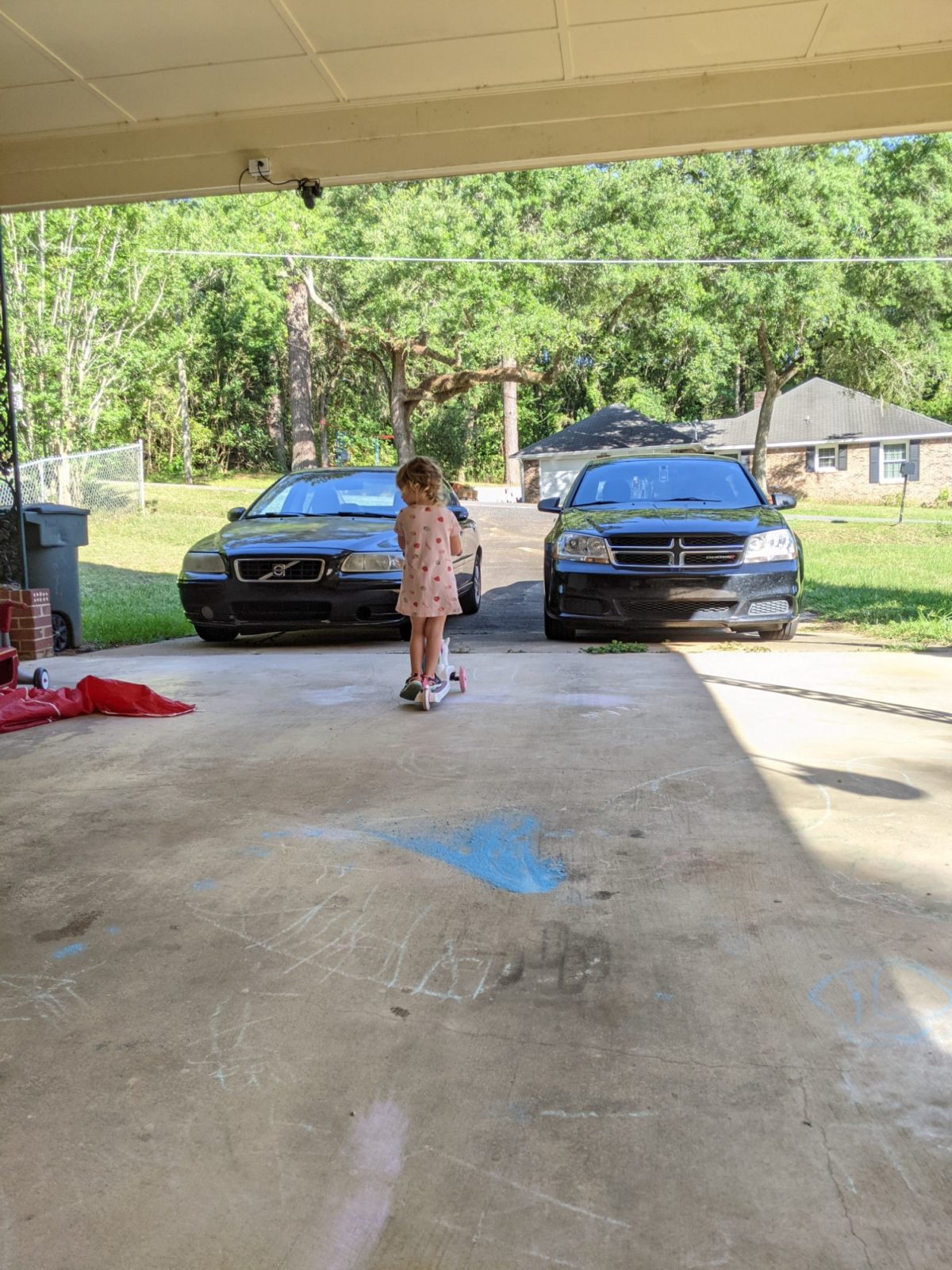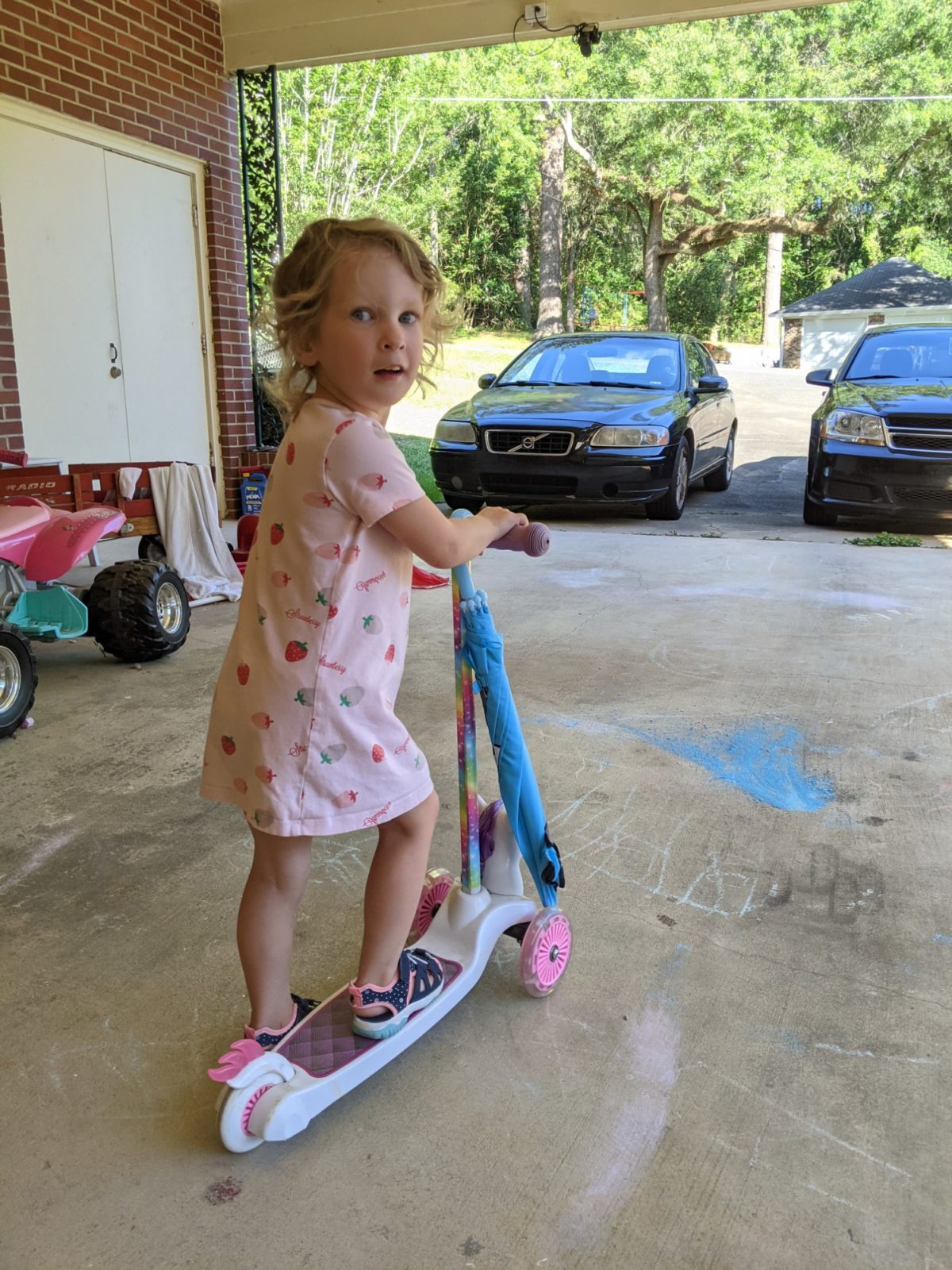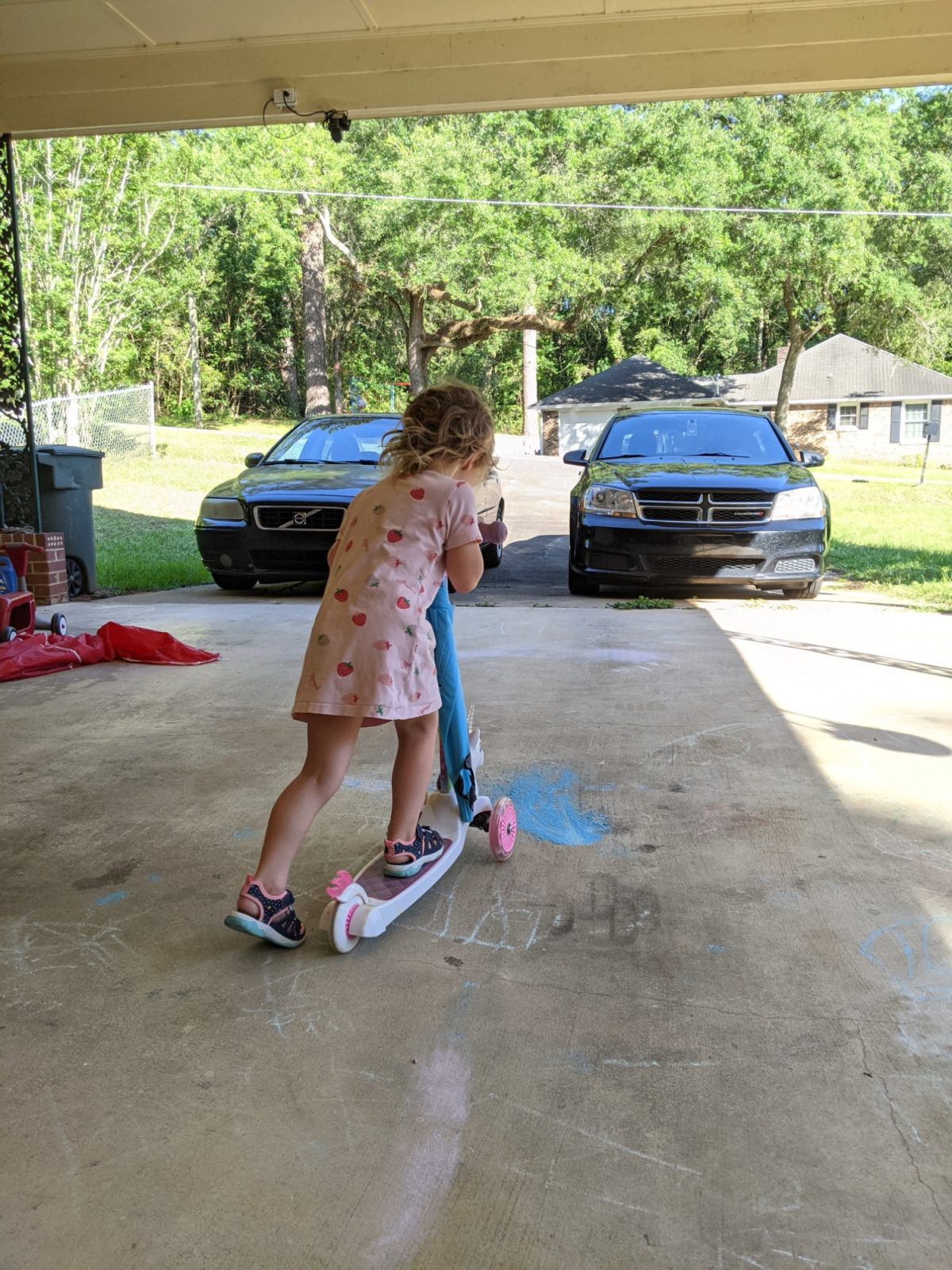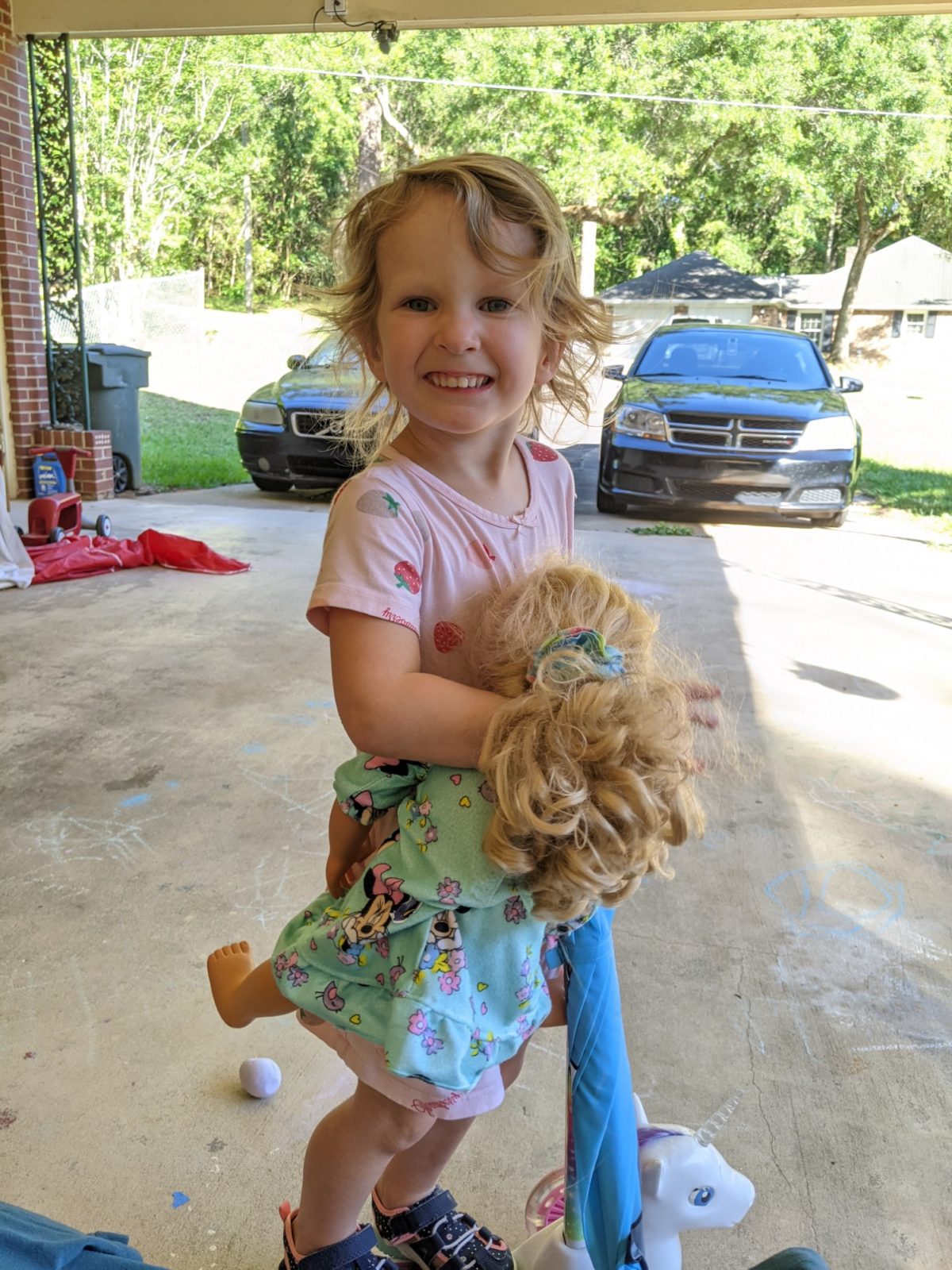 We had dinner and then watched some of The Incredibles, and I held the Baby Sister, while Daddy read Emmie her bedtime story.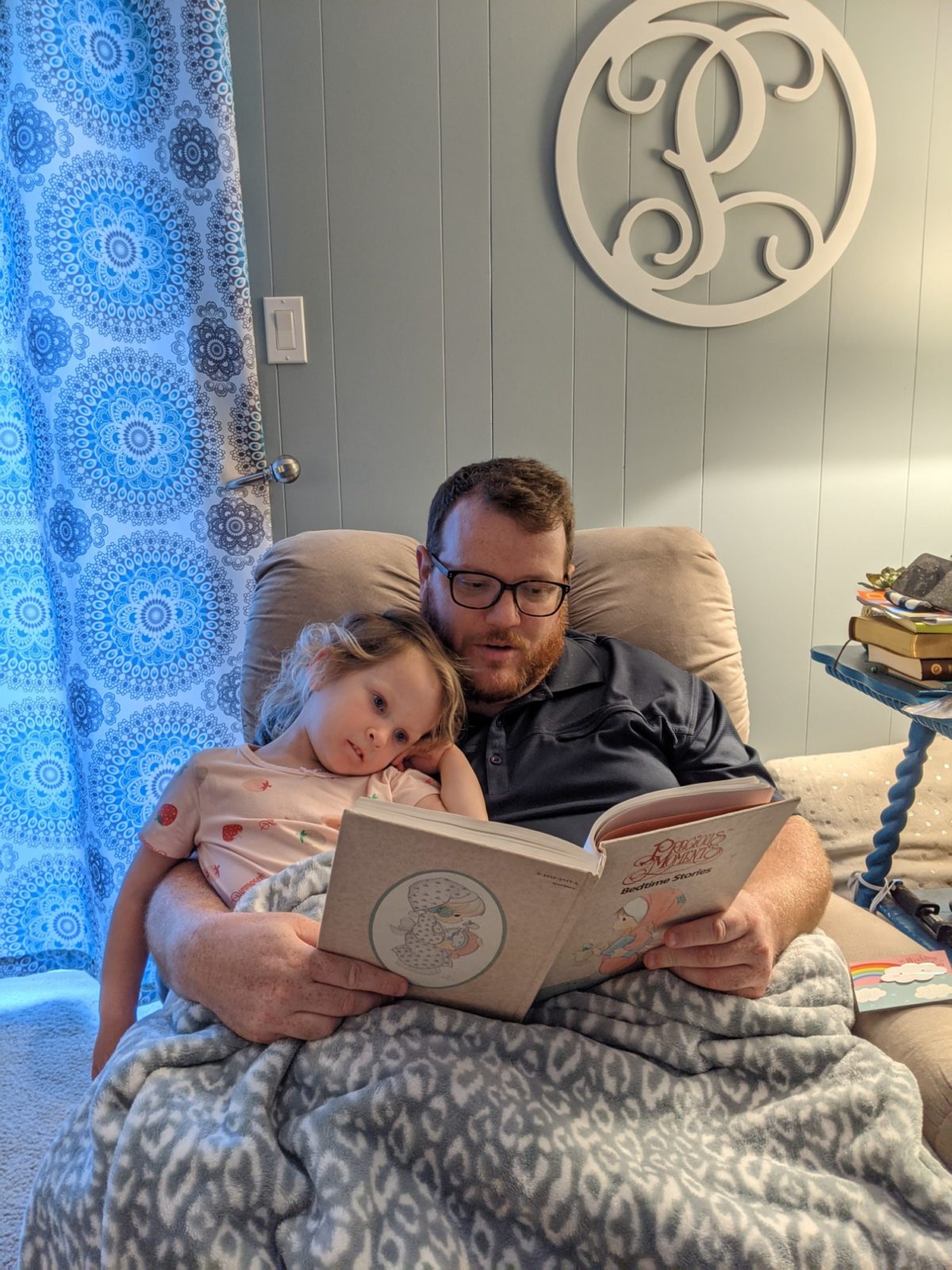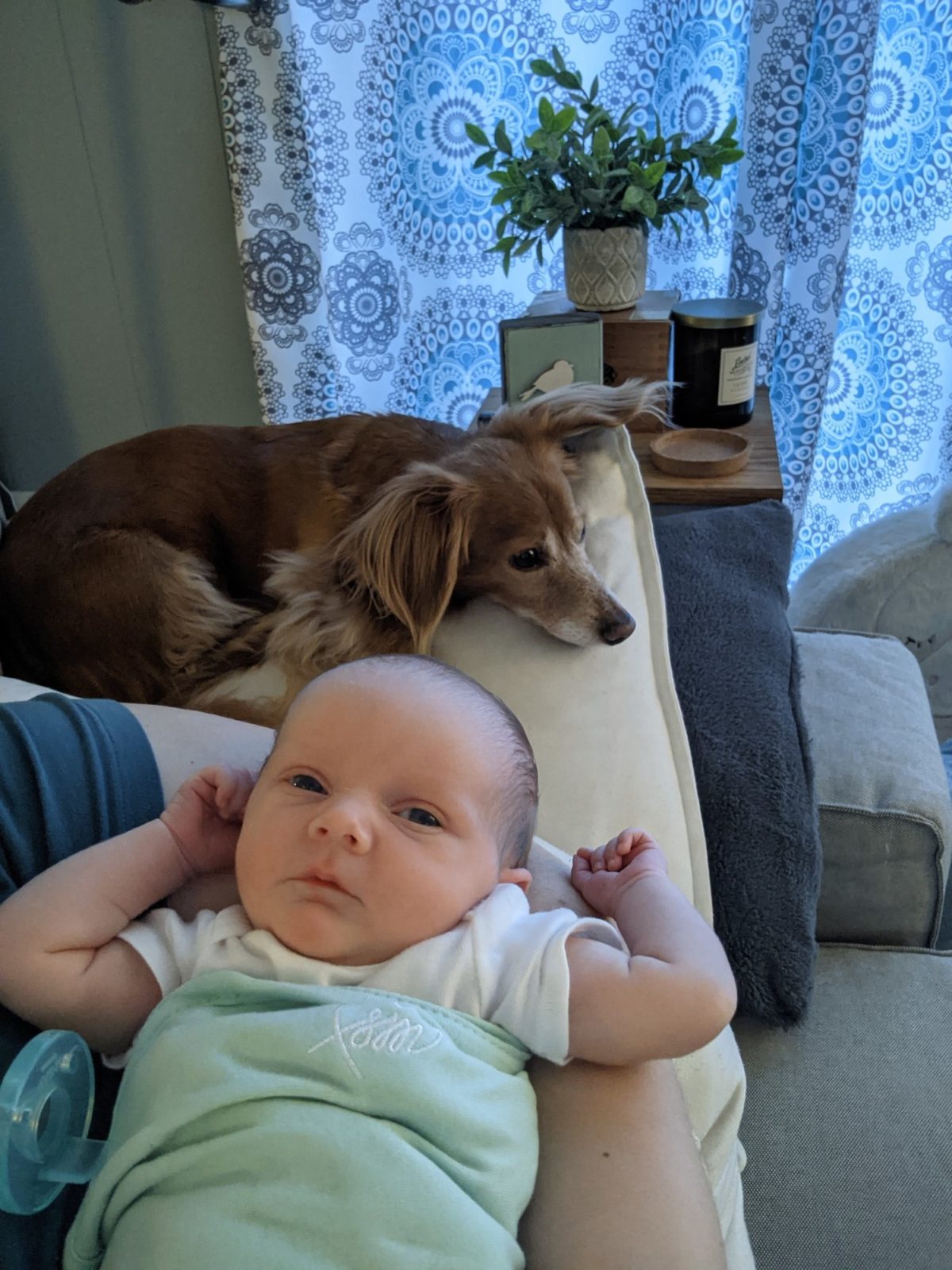 Jeff did Emmie's bedtime tonight while I fed Addison again (she's eaten like crazy today, like, every hour or two at most – must be going through a little growth spurt!), and her bedtime actually went really well tonight. Addie has wanted to be held most of the day, and been eating all the rest of the time, so I'm hoping she will let us lay her down, and actually sleep for a nice decent stretch or two through the night, so that we can get some rest too.