Addie was excited about her sour gummy worm before school this morning. And Emerson vetoed the outfit I chose for her, to wear her butterfly romper for the third time in four days, along with two chokers, and Crocs that didn't match the outfit. She kills me, but she's still super cut.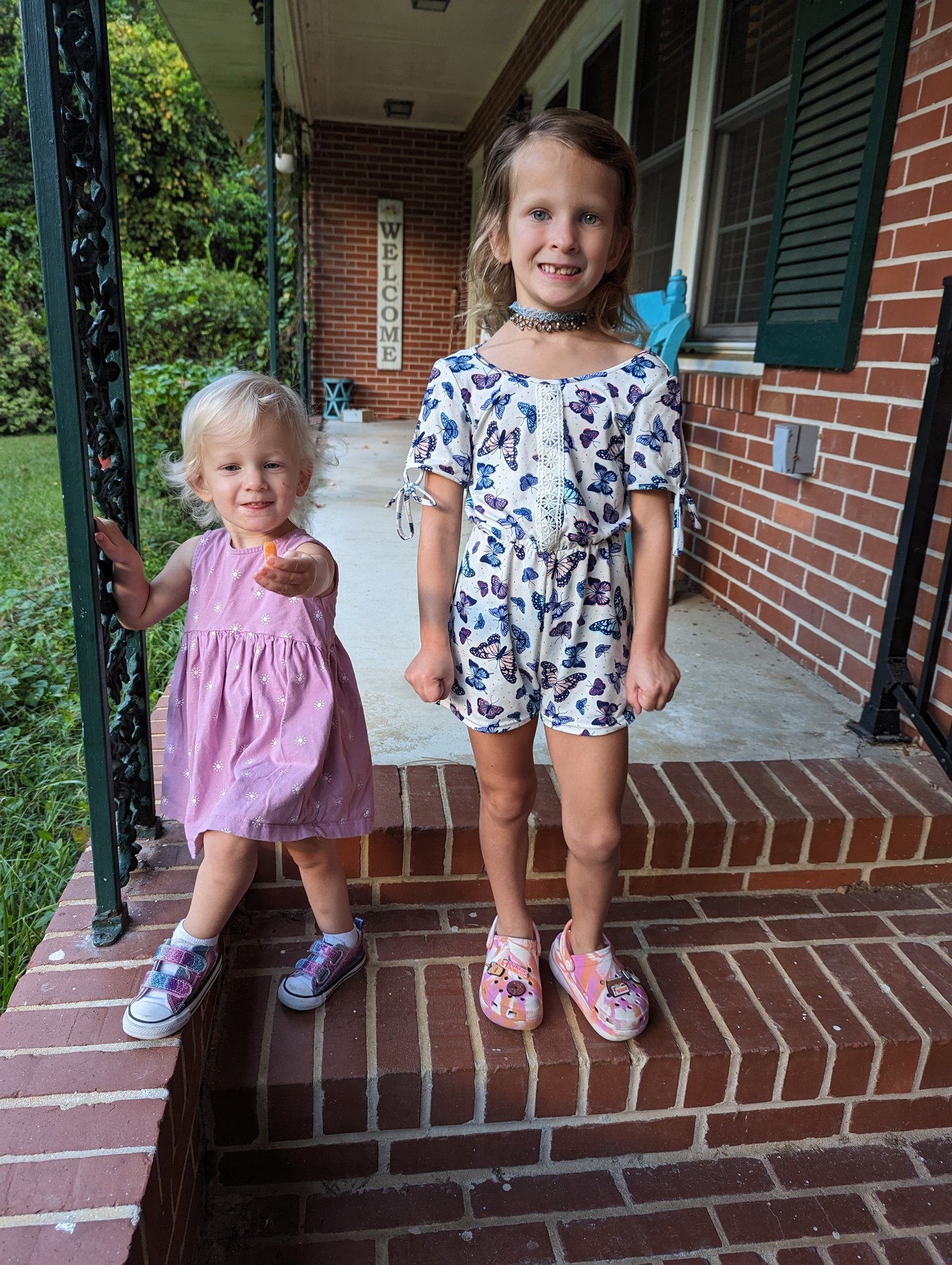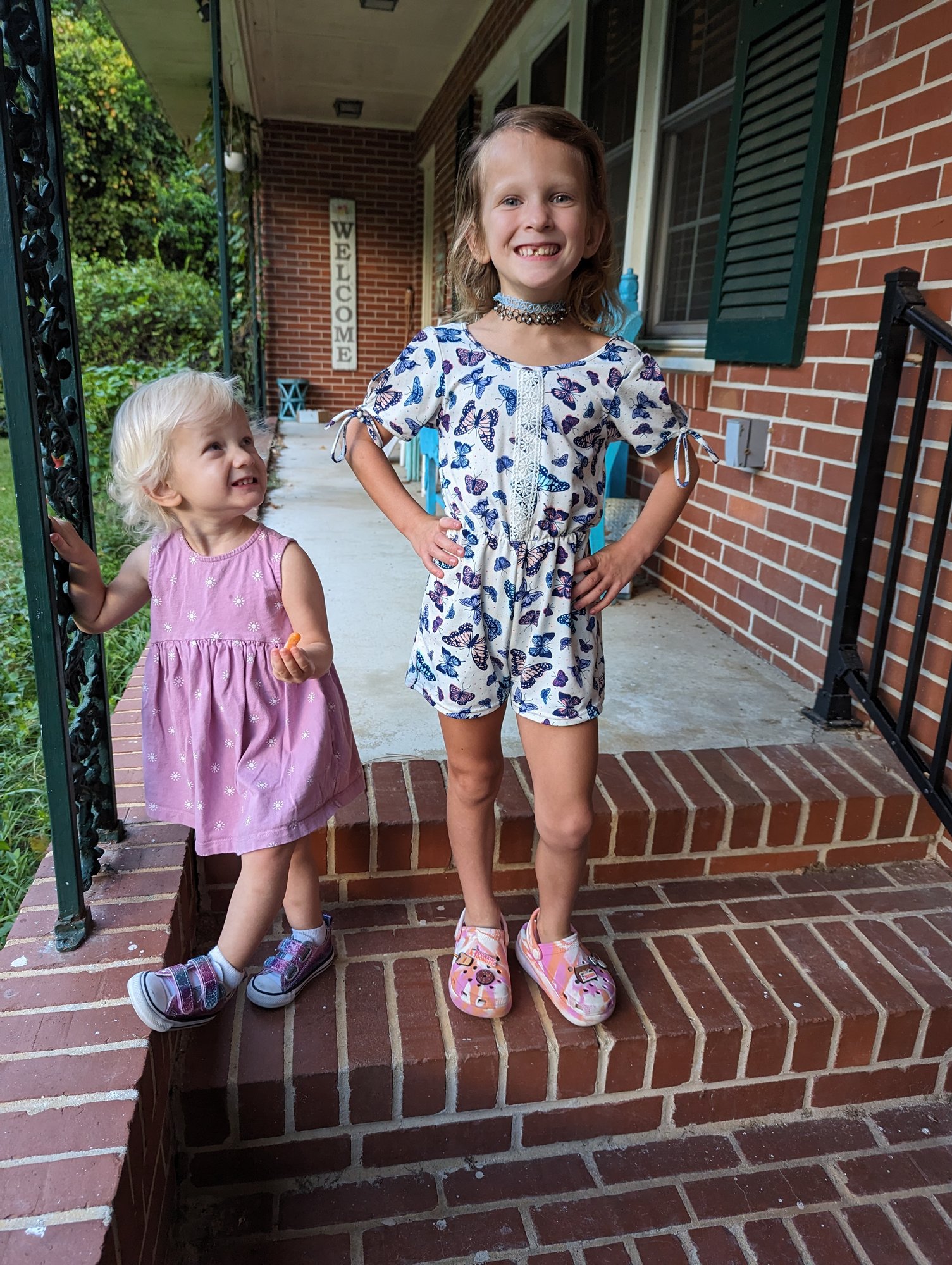 And then apparently she tried to do a ponytail for herself after I left, so she was looking a bit messy, but ya know, still cute 😉

Jeff was sent home from work today at 1pm (and the entire rest of his office), so he was able to come home and do some hurricane prep. He dealt with putting away all the outside stuff, and doing some laundry while we still had power. I had to work until 5pm still though, then made a quick dinner, and we got back to doing some more hurricane prep.

Jeff did more outside stuff, and ran a quick errand, and I washed up a ton of dishes. We got the girls in bed around their usual time, and both were pretty sleepy and were down fast.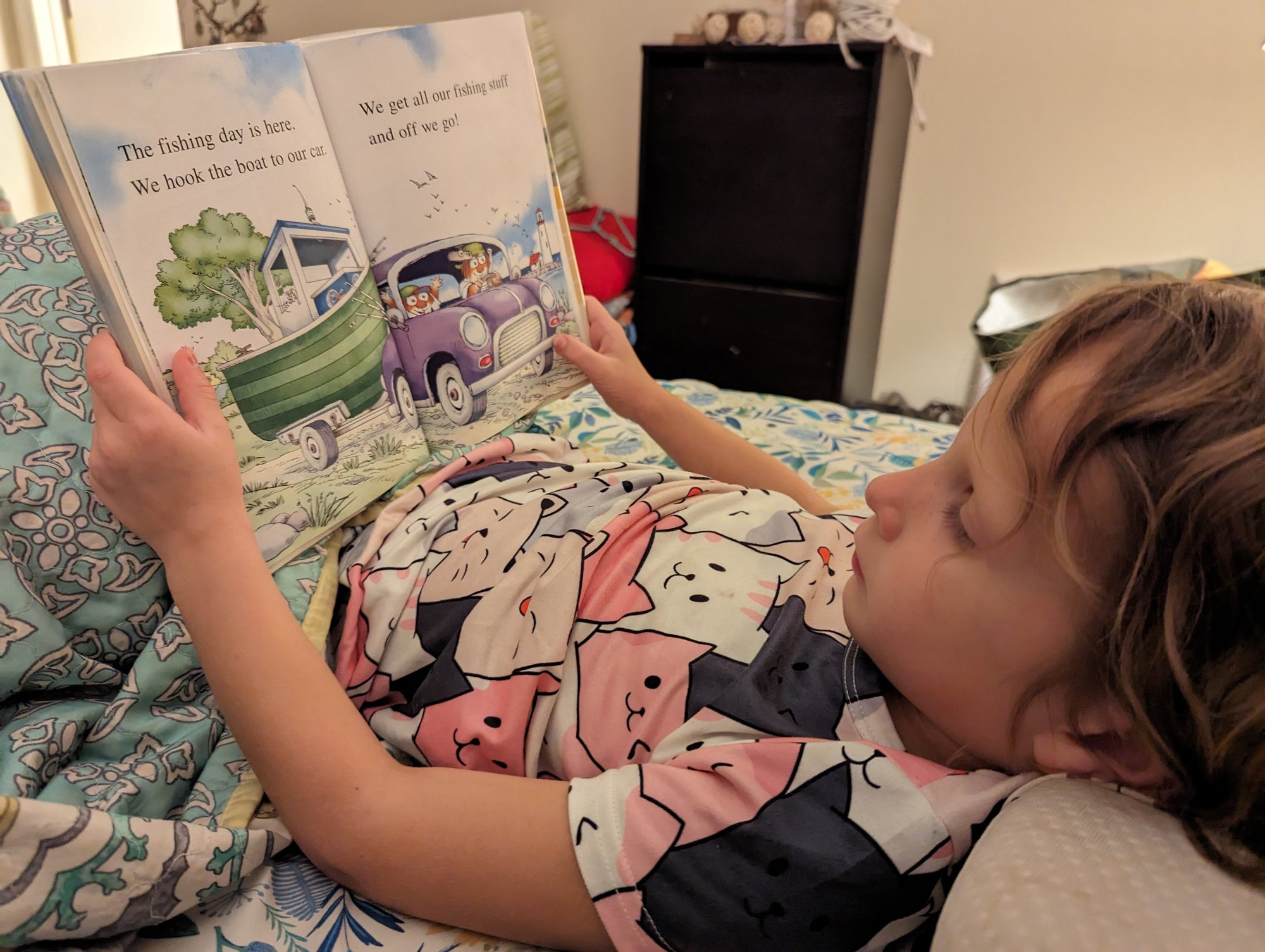 Hurrican Idalia is supposed to hit sometime around 5am tomorrow morning I believe, so we'll "hunker down" as necessary, and hope and pray that it doesn't hit us too hard. We'll also pray that if we do lose power, that it won't take too long before it's restored. Praying for everyone in the path of the storm!
No idea if I'll be able to post tomorrow, or the next few days, depending on if we have power and/or wi-fi, but I'll check in here if possible. Please keep us all in your prayers!