This morning started out chaotic, this afternoon was slow, and then the evening was crazy again! Lemme break it down a bit…
So usually, my parents work at the children's area check in desk every single Sunday. They are actually kinda in charge right now (along with a few others), while we are searching for a new Children's pastor. But since they're in Dallas this week, Jeff & I filled in for them. I've done it before and can handle it fine, but this morning technology (& Apple updates) were against us, so it was just more chaotic than usual. But everything worked out fine, & we made it!
After church was over, our Sunday School class all went out to eat together at El Jalisco. We were missing 2 or 3 families, but there were still almost 30 of us! And I loved it! So thankful for this group and these friends.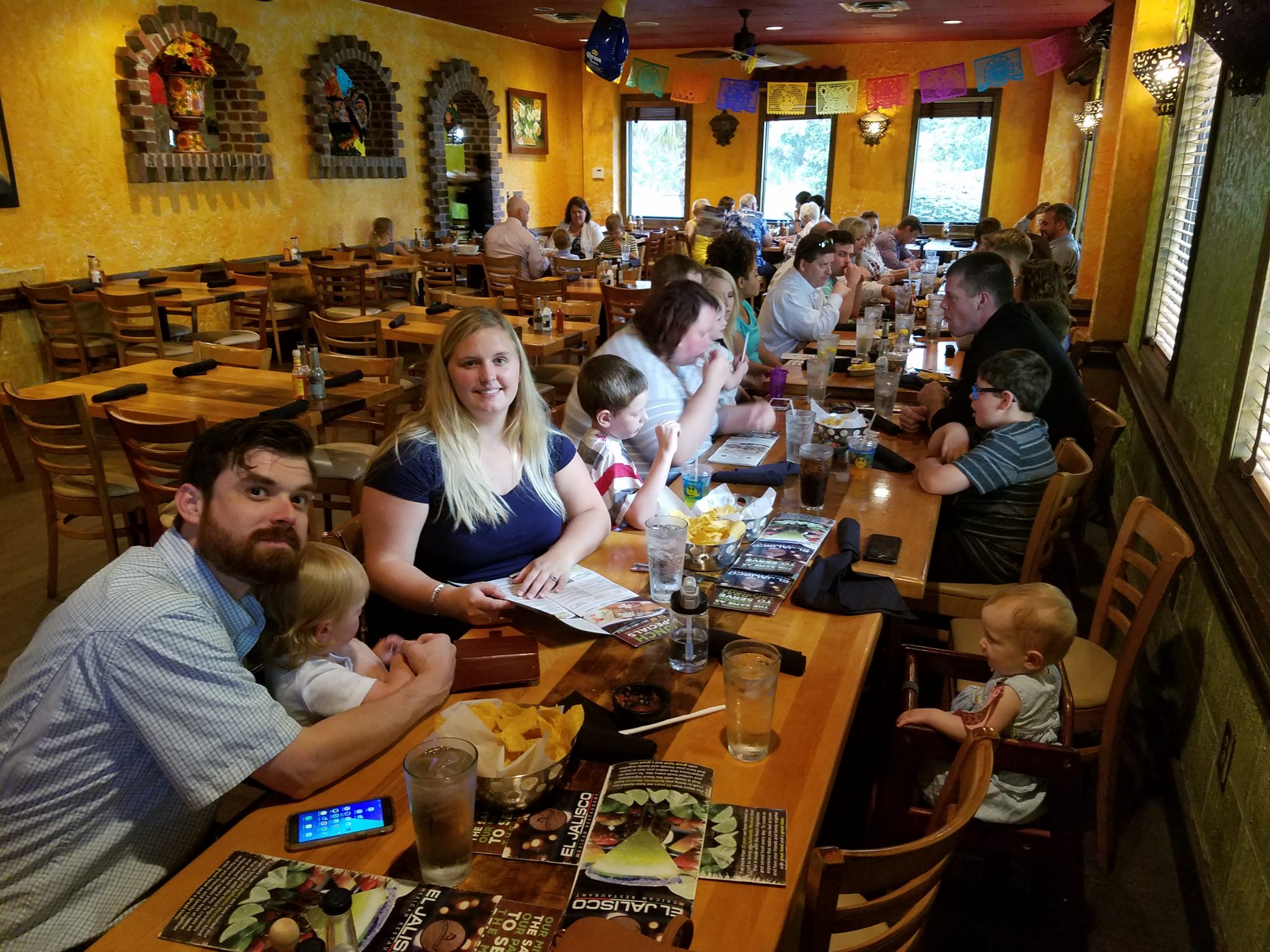 Then all three of us came home & took a nice afternoon nap. It was the perfect way to spend a slow Sunday afternoon! Once we all woke up, we had some good quality playtime together for a while. And mainly Mommy & Daddy just chased Emerson around the entire house for two hours.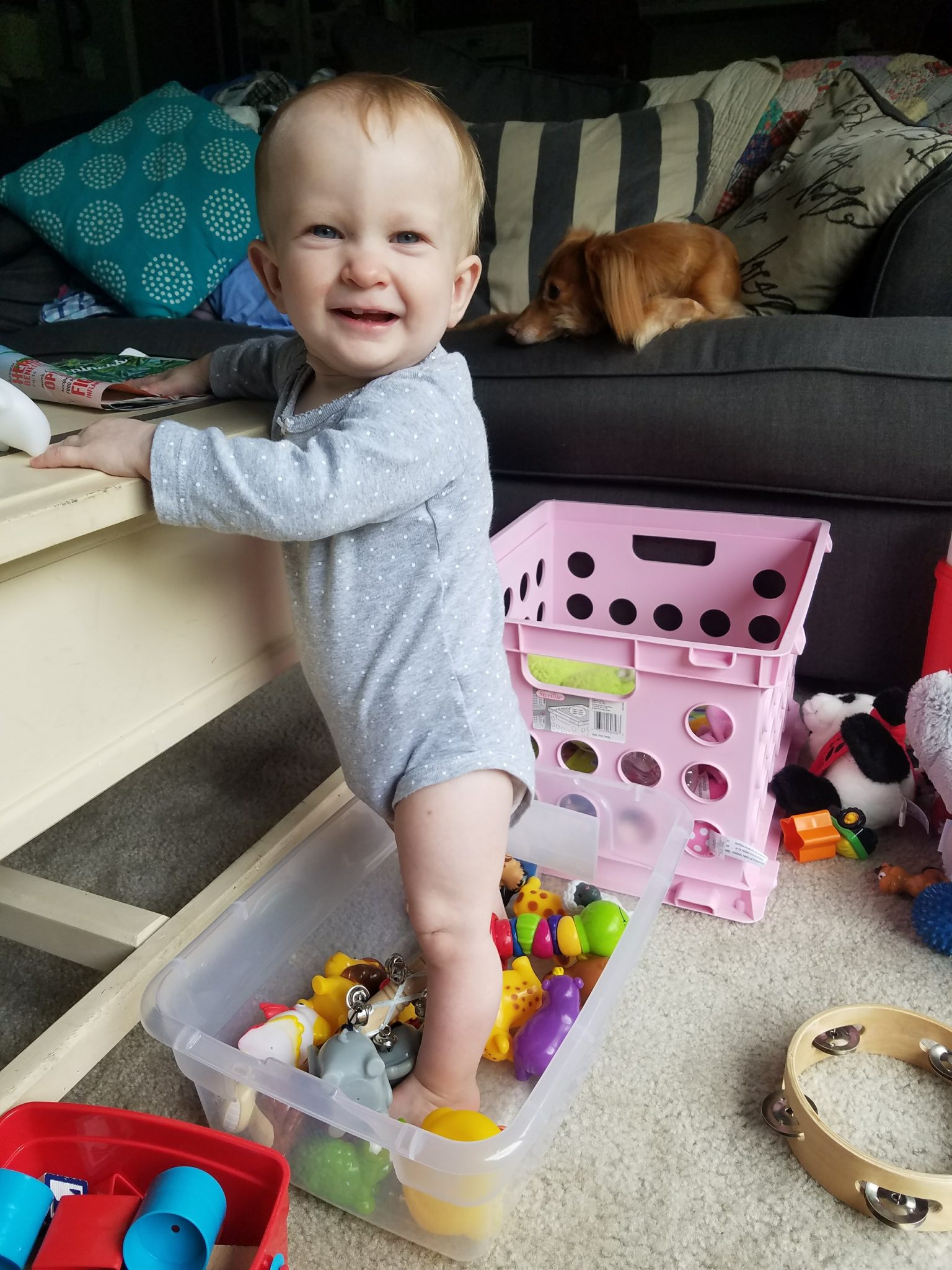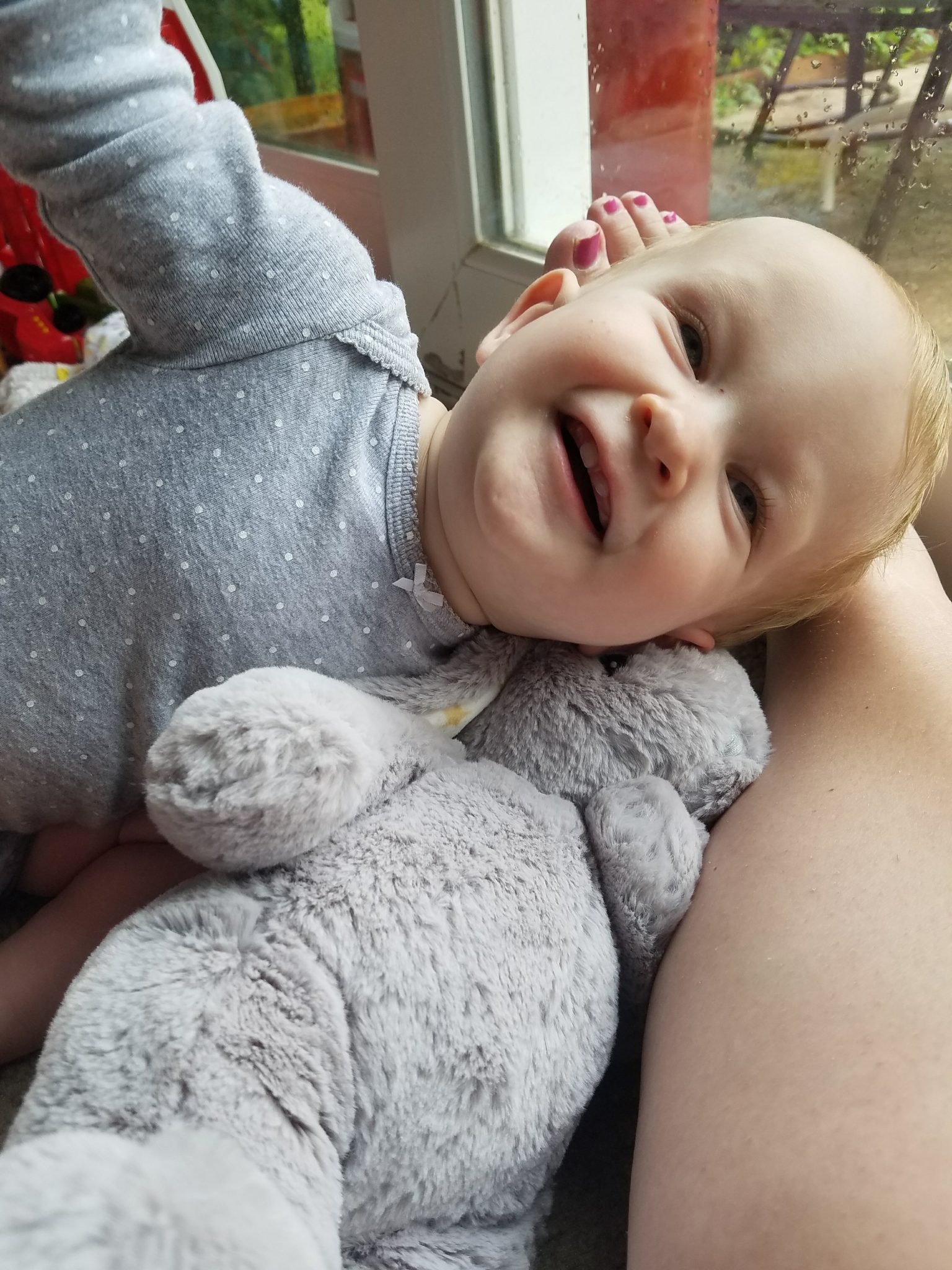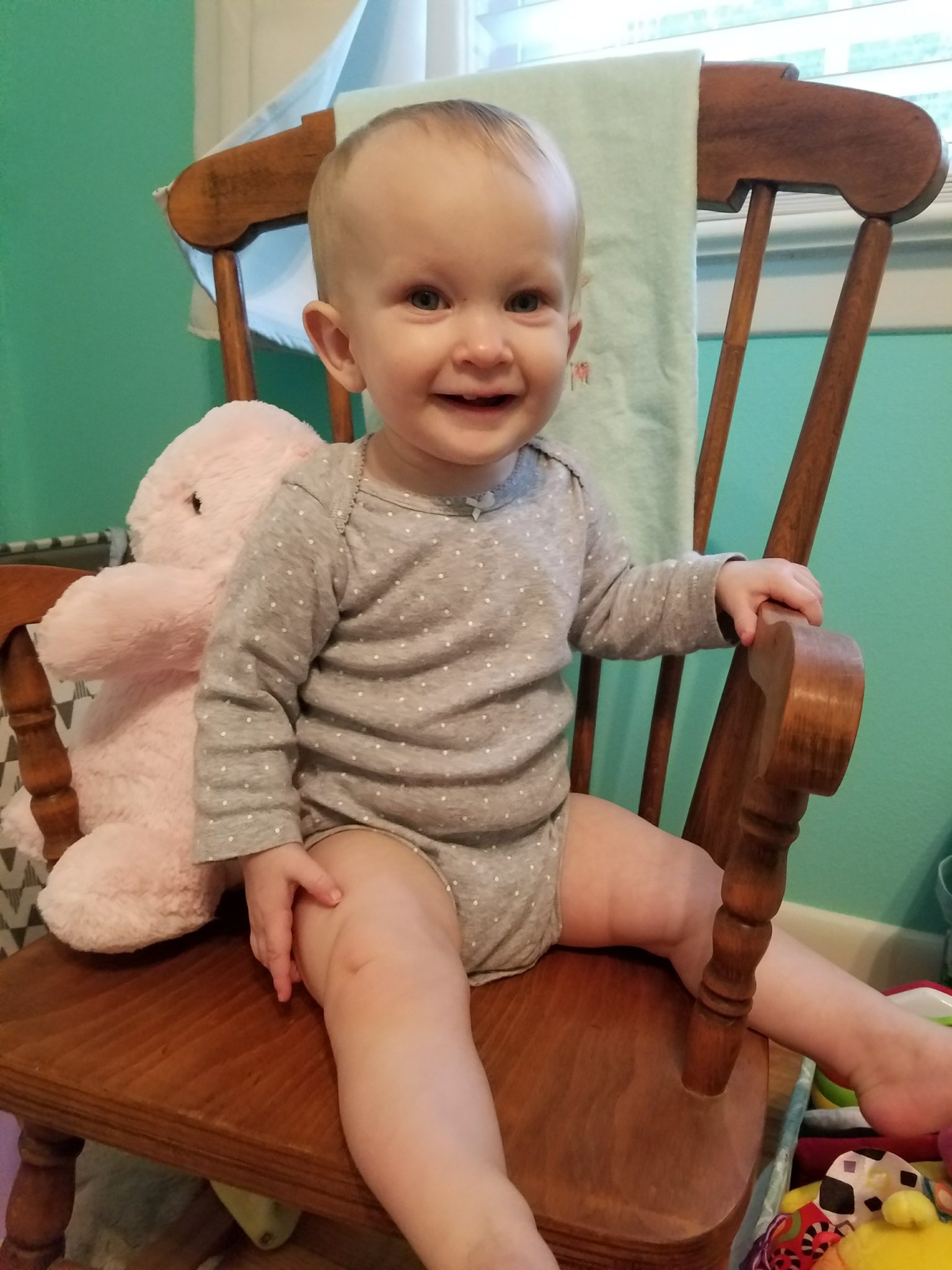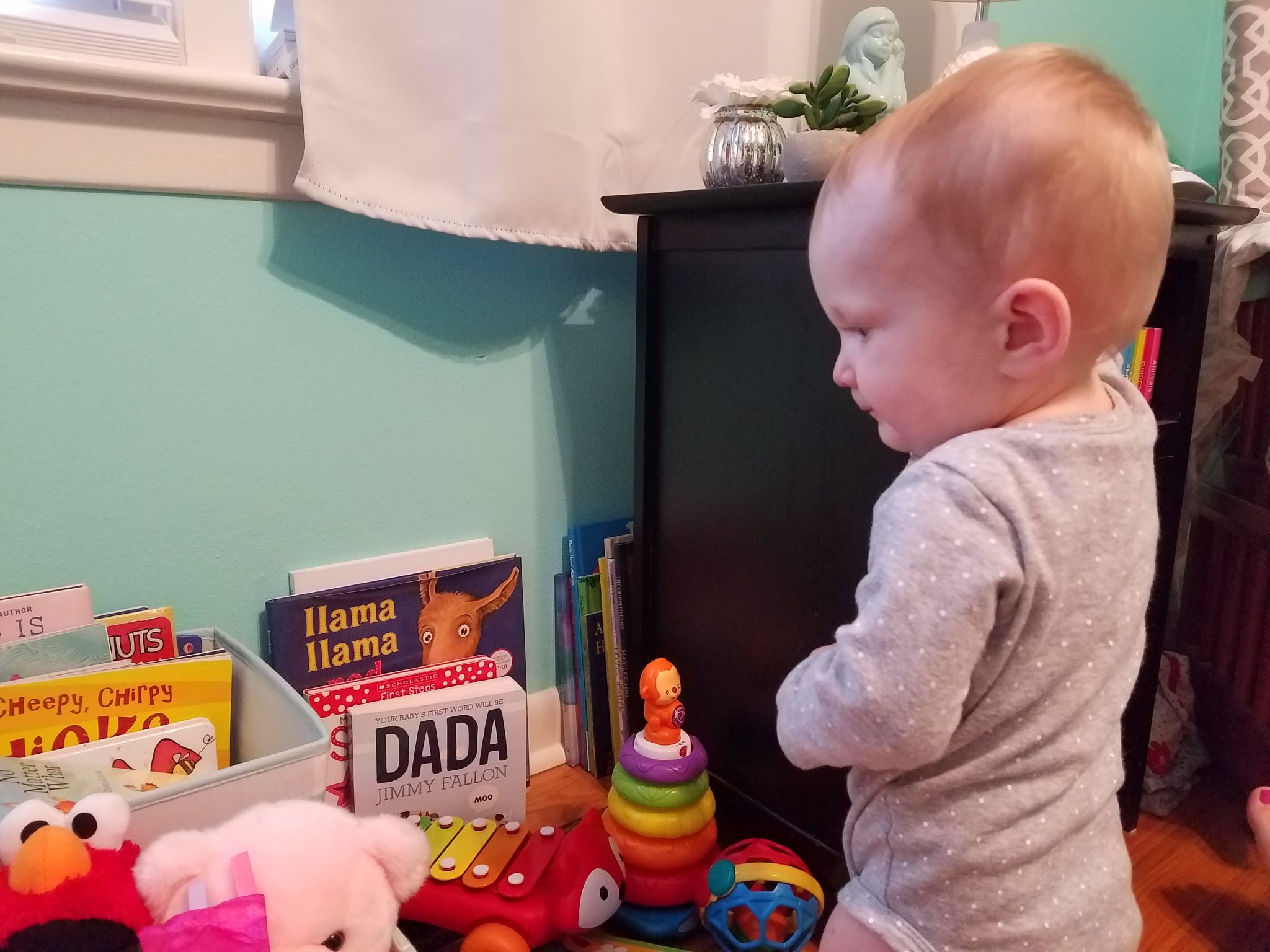 And then tonight for dinner, I started a new project! I found this blog last week called Stately Sandwiches. She decided to make one popular sandwich from each of the fifty states. And I thought it was a great idea! She's done about 35 so far, and I'm going to try to copy her. She has them listed in alphabetical order on her site, so we started tonight with Alabama!
It's a BLT (bacon, lettuce, tomato) sandwich, but made with fried green tomatoes. I've actually ordered one at a restaurant before, so I knew it would be good, but this is the first time I ever ever made fried green tomatoes myself! (Probably one of the first times I've really even fried anything at all!?) It was also a treat because I usually make turkey bacon, instead of regular bacon. I was super nervous about making the fried green tomatoes, but y'all! They came out perfect! I used this recipe from Food Network, and they were delish! I was pretty proud of, and impressed with, myself. (Don't mind me, just over here tooting my own horn!)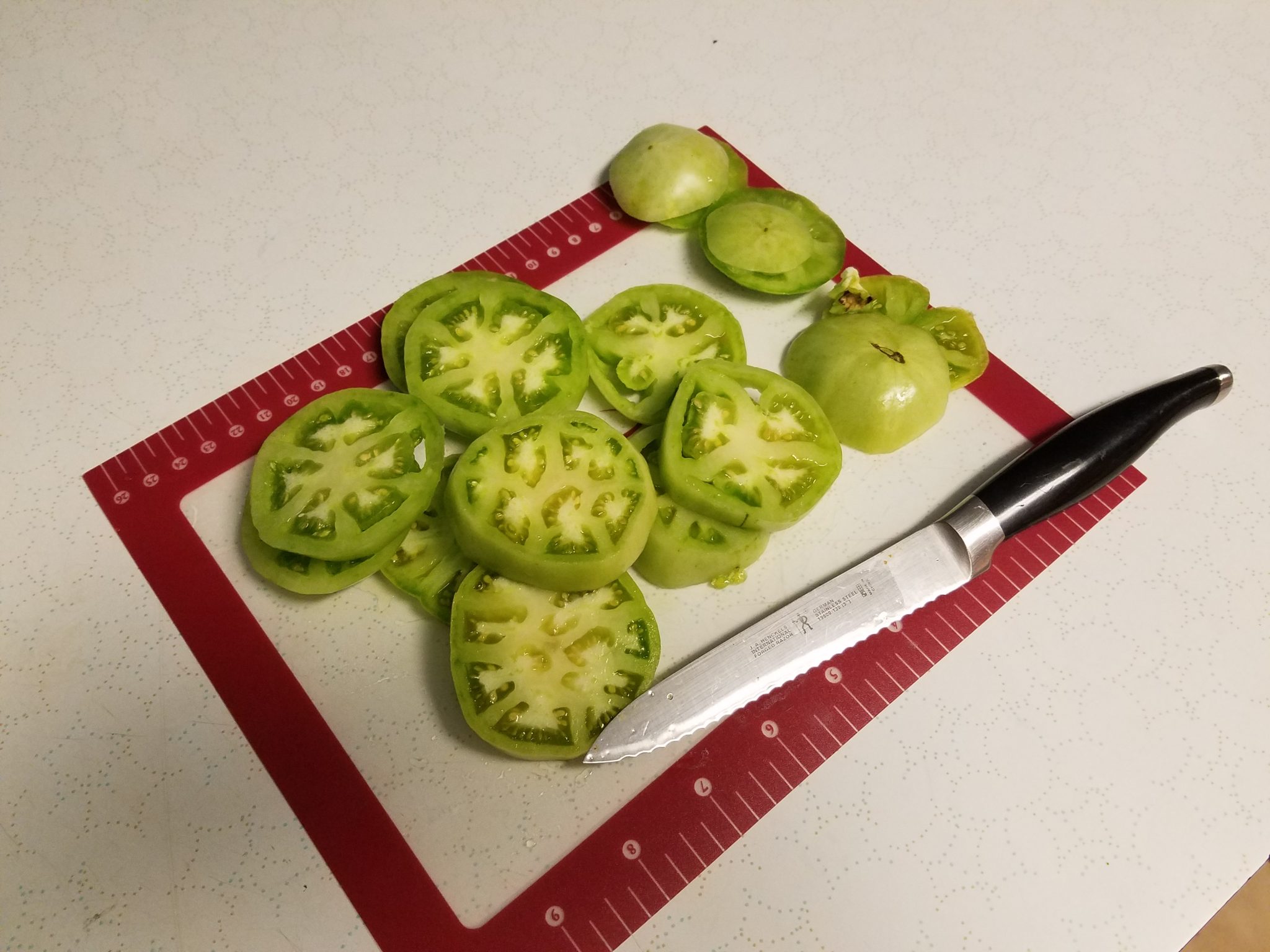 Side note – these are the green tomatoes we got from the farmers market yesterday.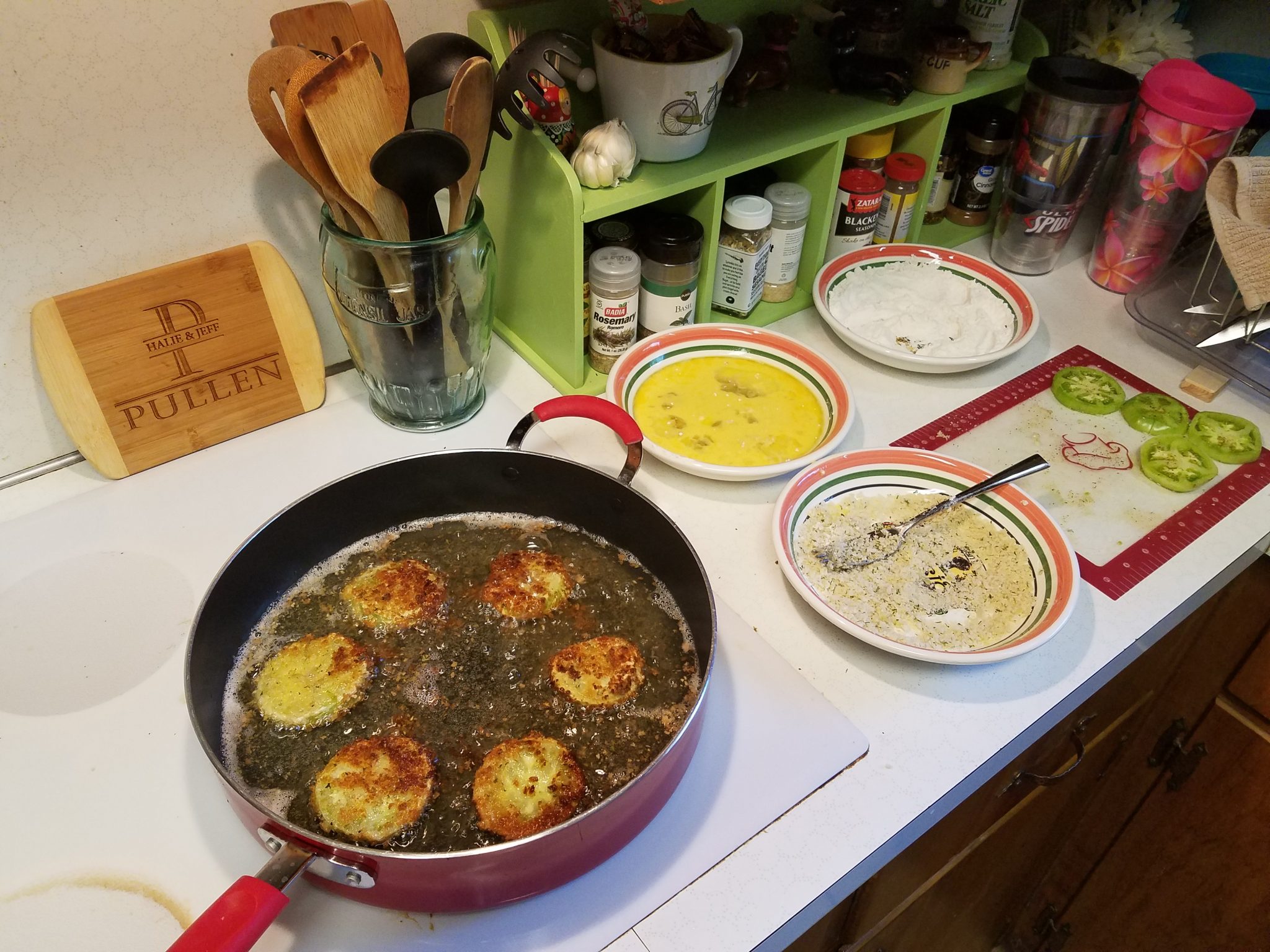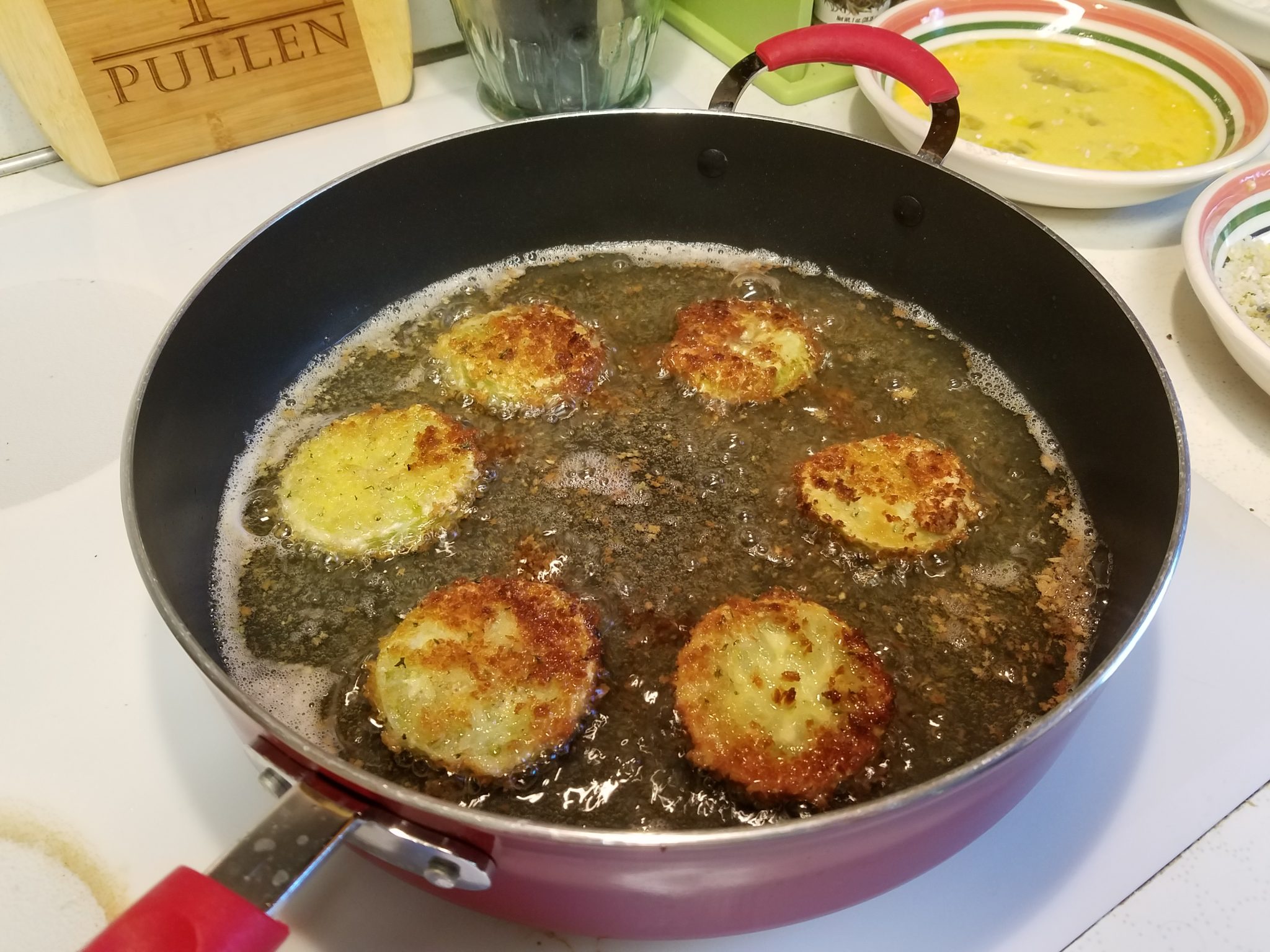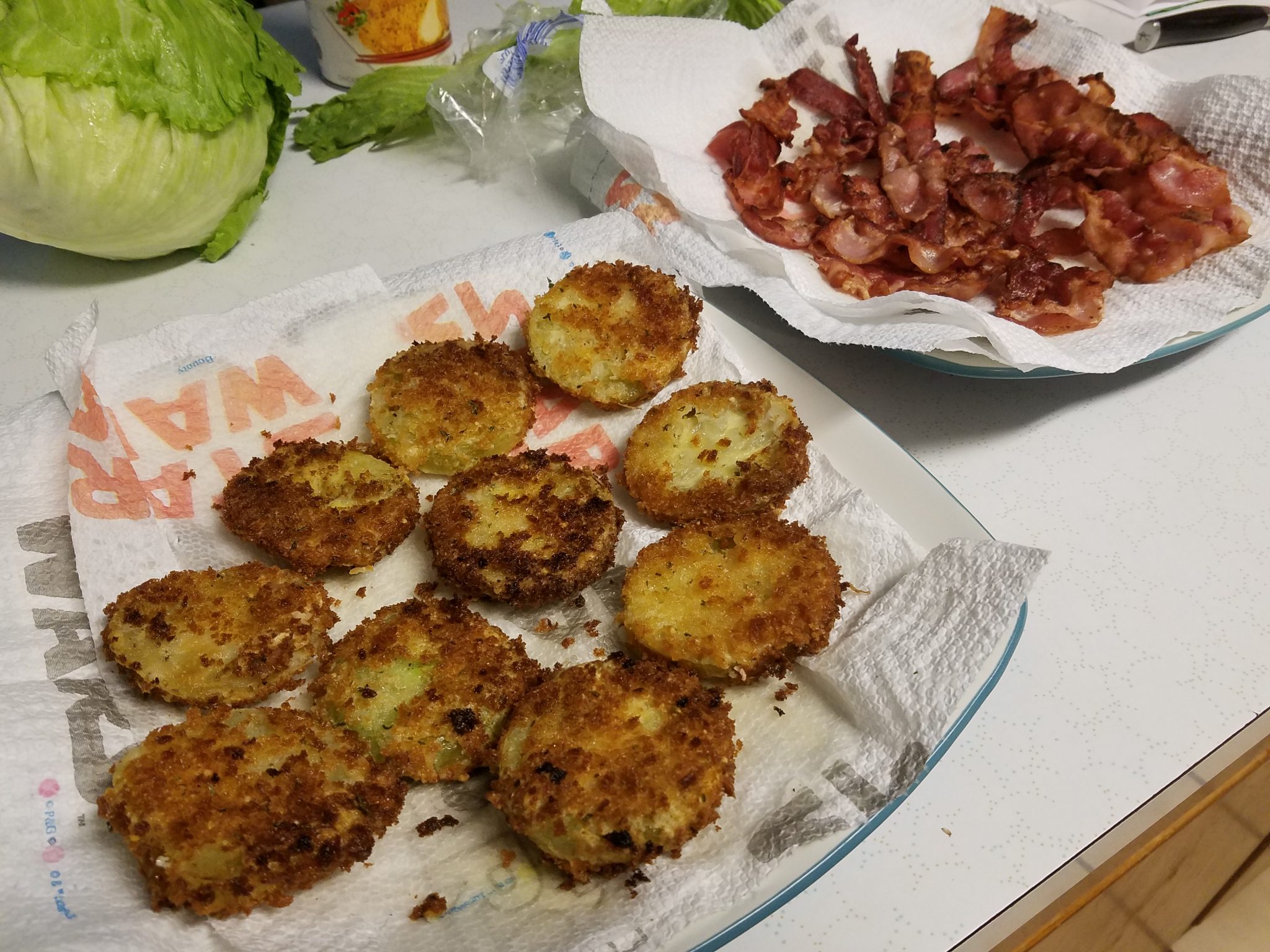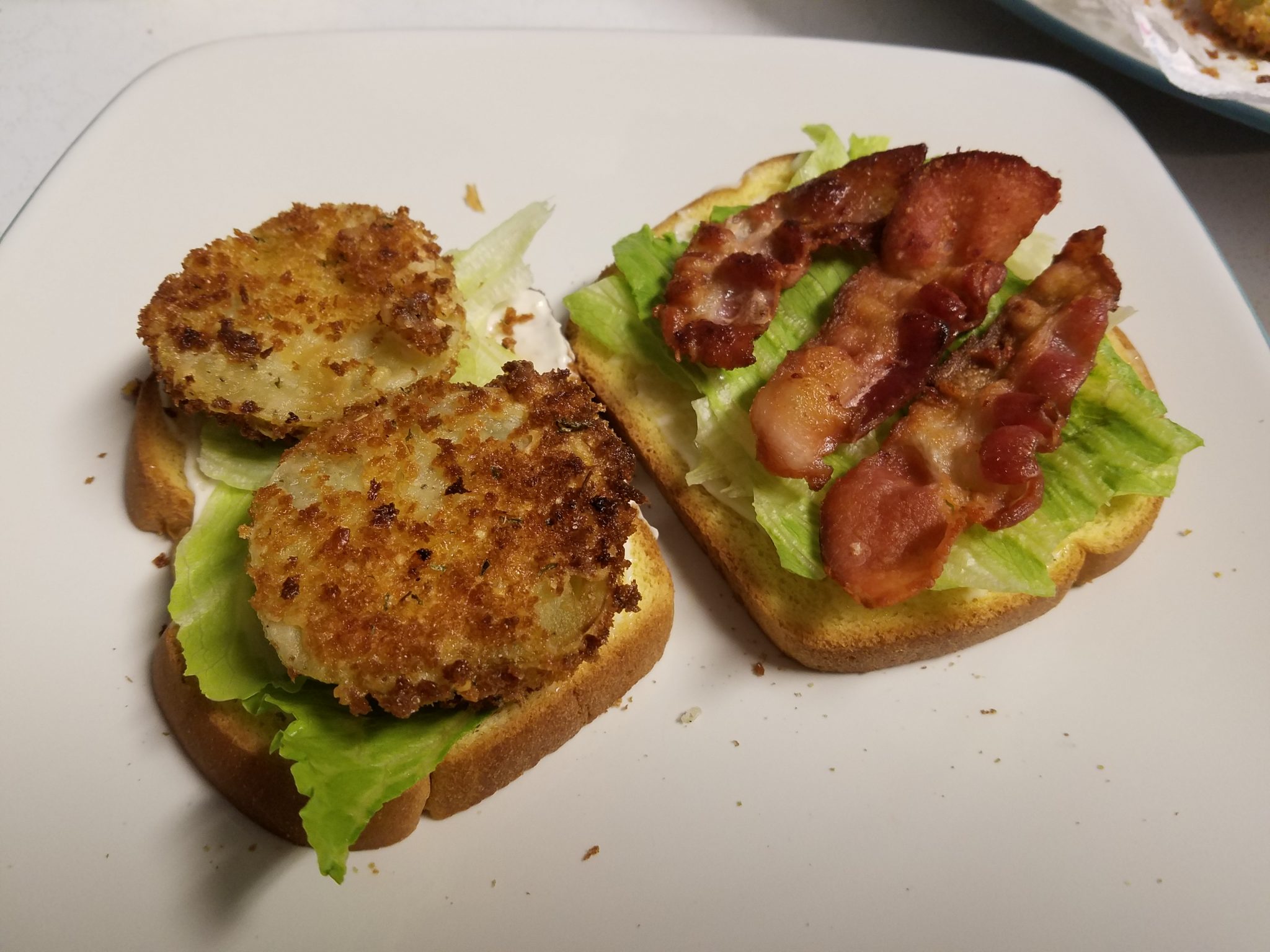 The sandwiches were so good, and filling! We each had one sammie, and I saved all the leftovers to have for snacks over the next few days.
The plan is to make one new sandwich every Sunday night. So let me know if you wanna come over & join us! I'm excited about this fun project! It'll force me make things I wouldn't normally cook, and try things we haven't had before. I do plan to skip a few that I just know neither of us would like, and then I'll make alterations on others as necessary. But it's gonna be fun!
Happy Sunday, sweet readers!