Well y'all. We're finally here… Today is my baby girls' first birthday! Our beautiful baby Emerson Secille is ONE today!!! I already posted this info on Facebook, but I want to document it here too…
She is 16lbs 13oz, wearing size 6-month clothes, and size 2 diapers. We have officially switched to regular whole milk, & she's doing great with it. She has 5 teeth, and loves trying all of our food, she just doesn't eat very much of it!
She will walk holding our hands, but only take a step and a half on her own. She sleeps all through the night (7:30pm-7am), but resists naps whenever possible. She LOVES dogs, and wants to hug all of them. She is also obsessed with her big brothers, and thinks they're hilarious.
She is still our sweet, tiny, precious girl, and the absolute light of our lives! She is a blessing from the Lord and I thank God for her every single day!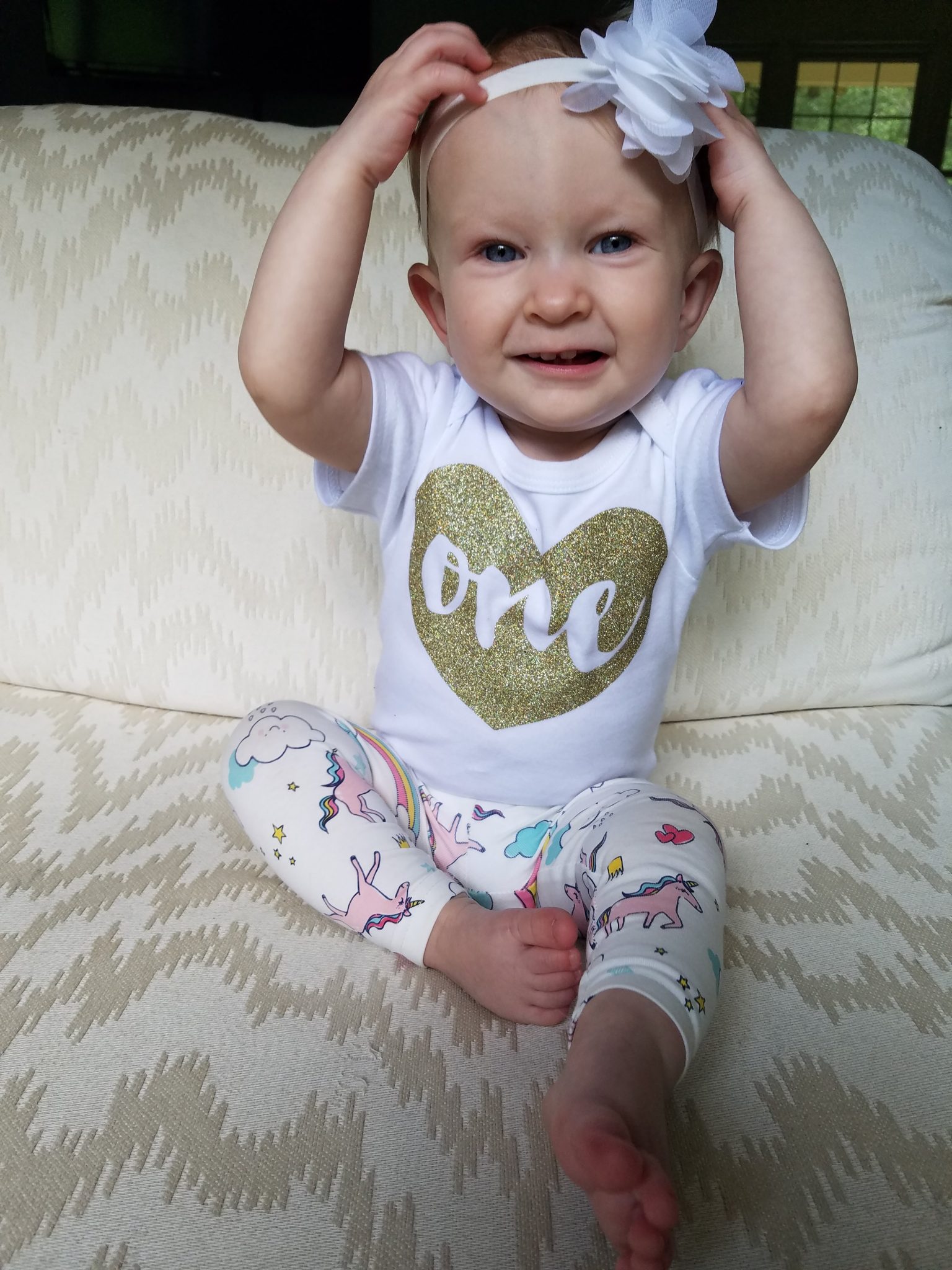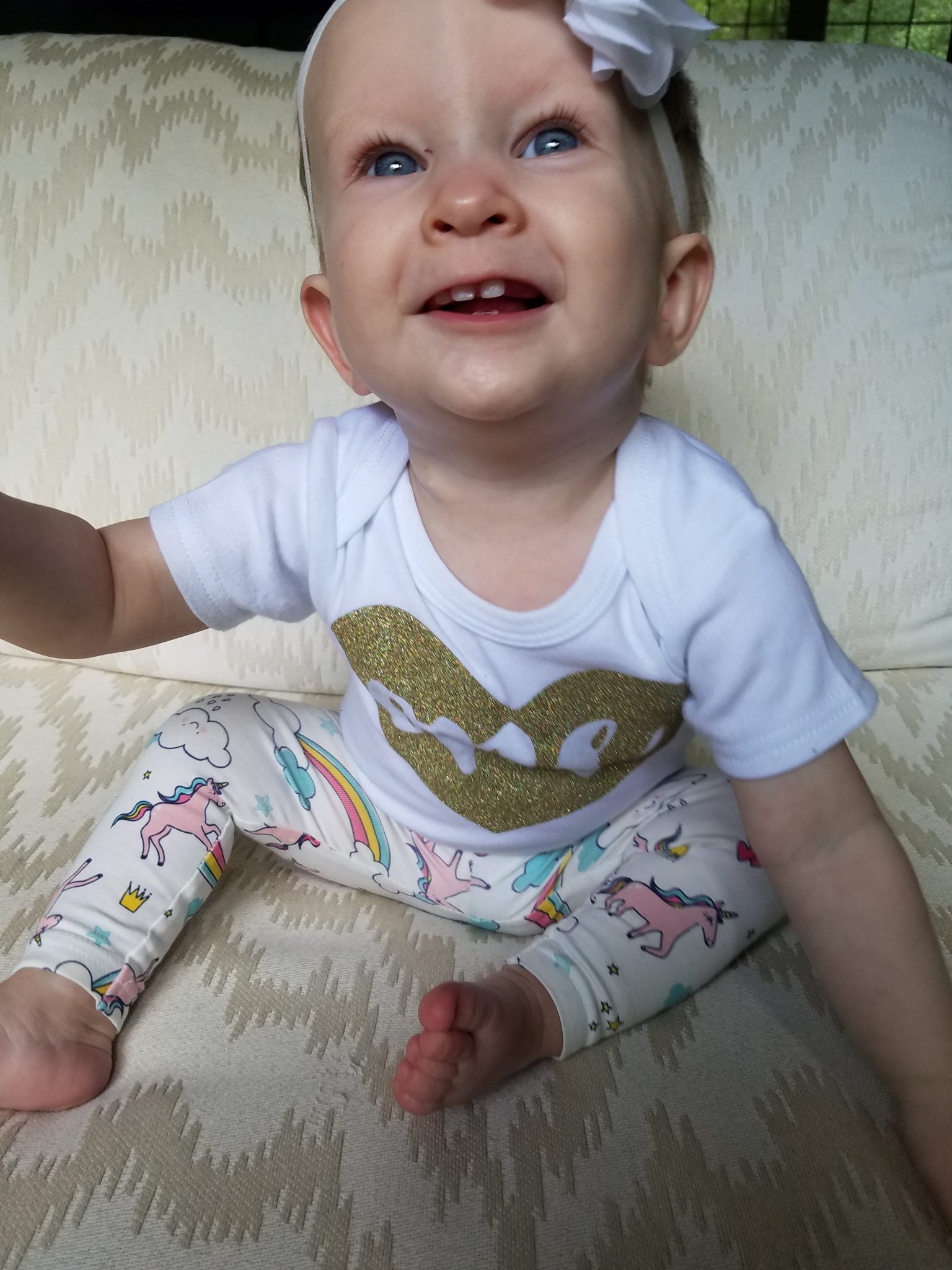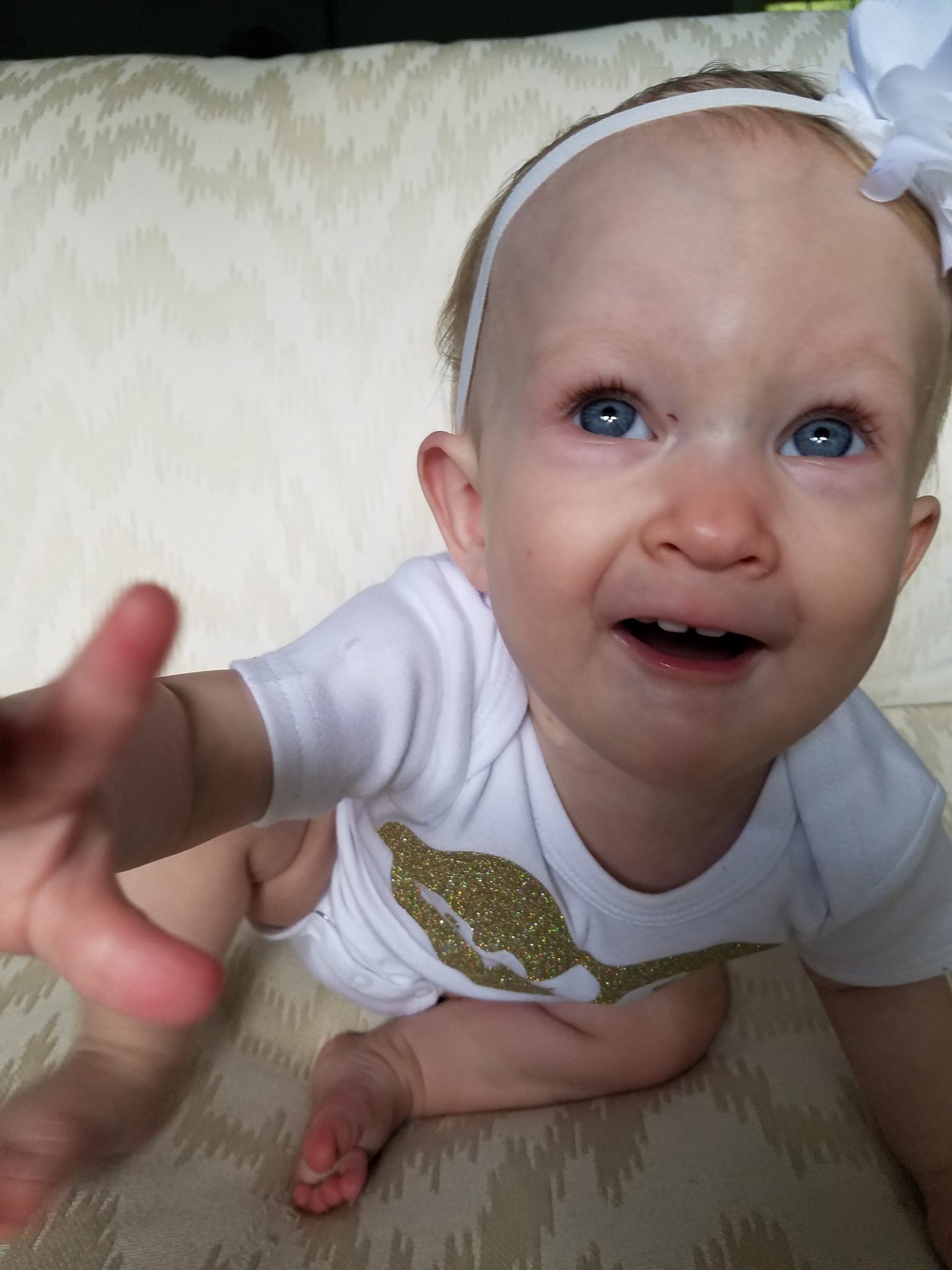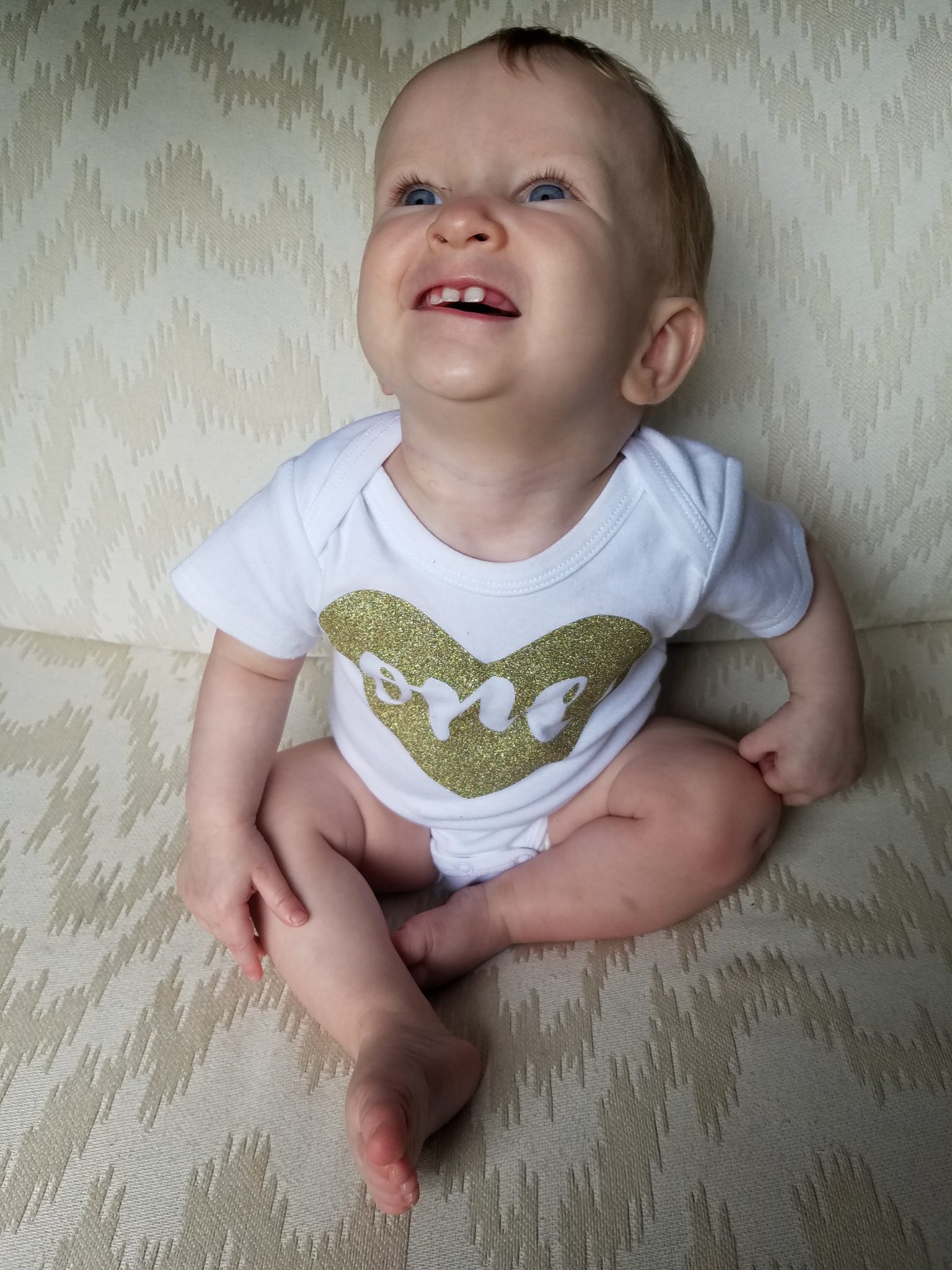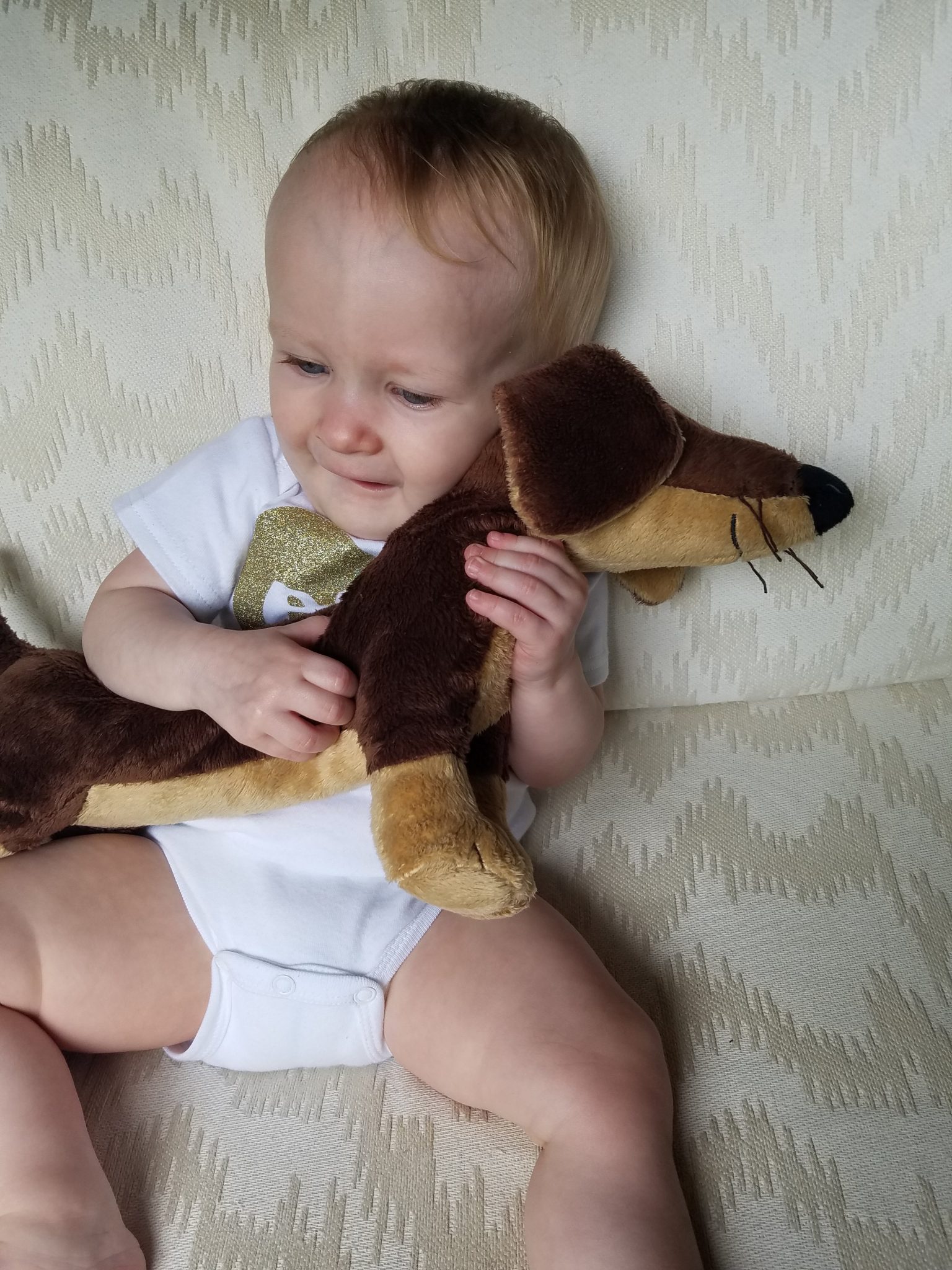 And now for a quick catch-up on the days' events – I dropped her off at school like usual. But then I got off work early, to take her to her cardiologist check-up appointment. Dr. Vining said her little VSD was still about the same size as it was at birth, if not a little smaller. He said it looks like it's trying to close up, and even though it hasn't quite yet, he said it definitely could in the future. He also said she has "the perfect VSD murmer." He's pleased with how it looks, and wants to see her again in six months. Oh also, she was practicing her walking doing laps in the waiting room. I guess it's time we get this girl some tiny shoes now, huh?!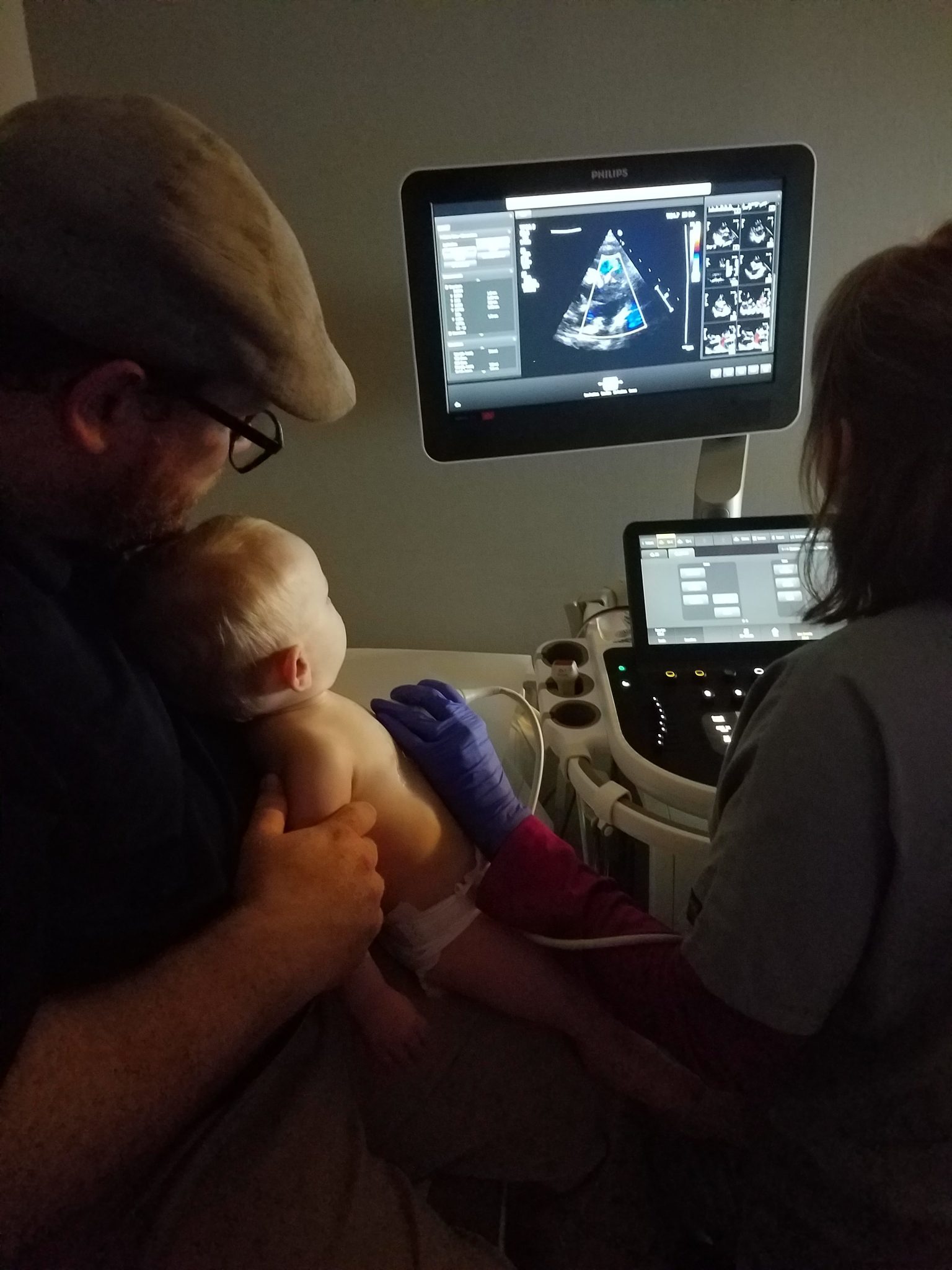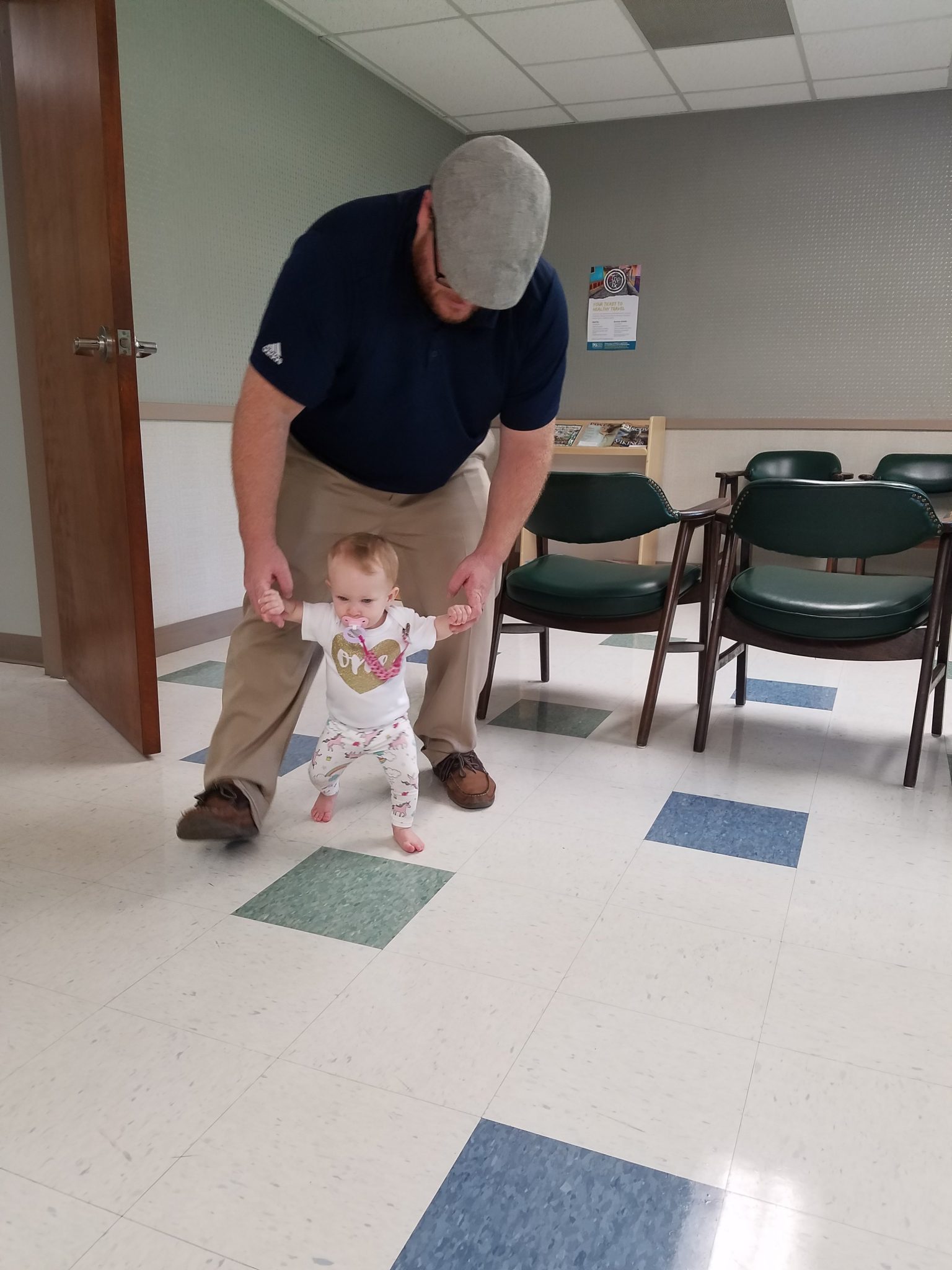 After her appointment, we were close to Grammy's office, so we stopped by so she could get some birthday snuggles.
And then due to some issues with Jeff's car (the exact month he sent in his final payment), we ended up driving to & from & here & there getting the parts he needed to try to fix it, letting Emmie get a quick nap, and getting the boys from my in-laws after basketball camp. So they were nice enough to order pizza & feed us all, while Jeff attempts to fix his car over at their house. I'm home doing laundry now that Emerson is asleep, and Jeff is still working. Say a prayer this works friends, and it's just a spark plug issue and nothing more serious, or expensive!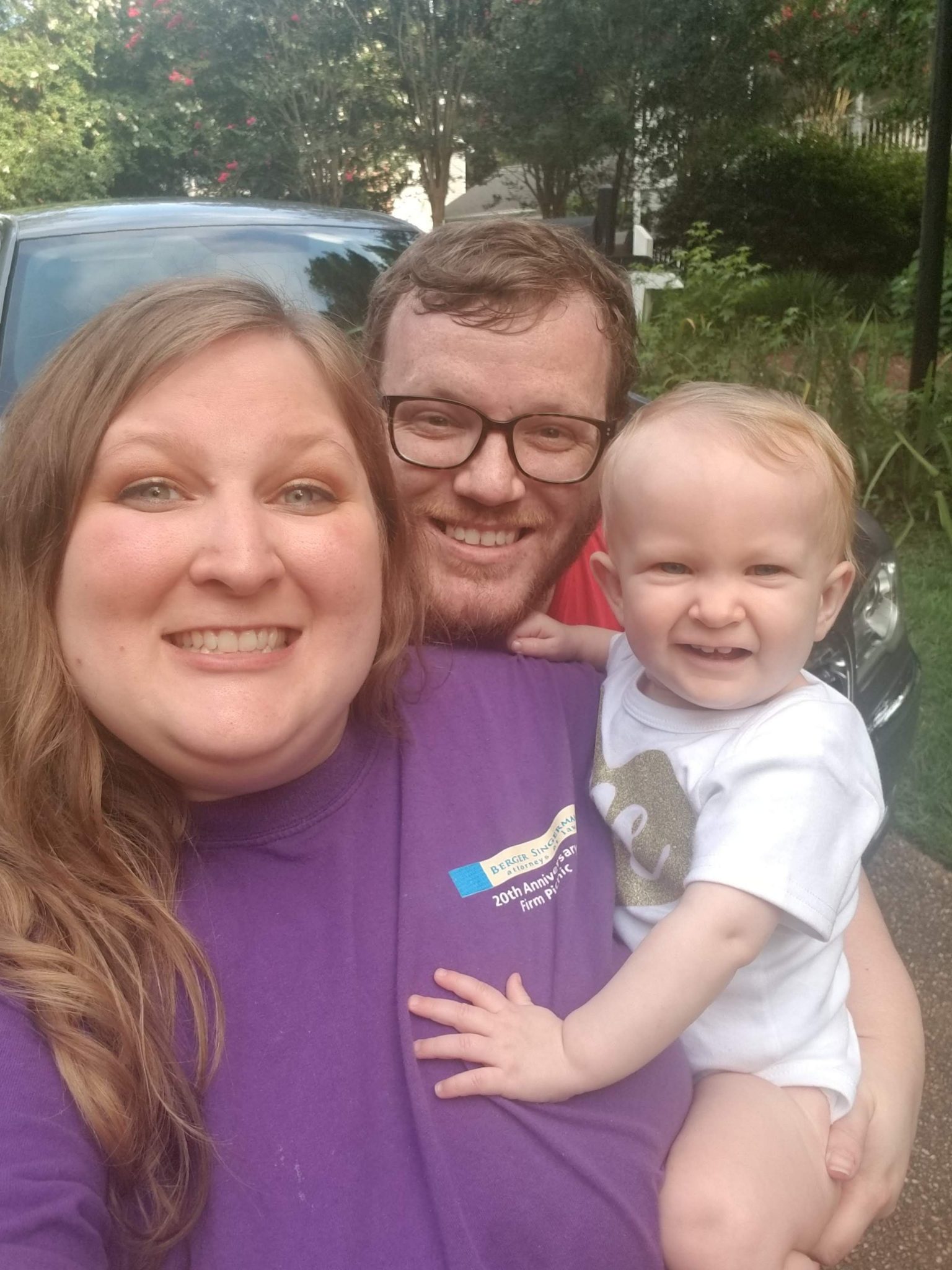 Uncle Bo & Aunt Meggie come back home from their mission trip to Ireland late tonight, and we're all looking forward to seeing them again! And here's just a couple more photos of the birthday girl for the road.