Jeff had to be at church super early today to set up for the Lord's Supper communion. So he went early by himself, and I brought the 3 kids later, but we stopped at Dunkin Donuts first for breakfast.
And since the DD is practically in our church parking lot (literally, it's like a quarter of a mile at most, from the back of our building through parking lot), Emmie rode in Gabe's lap to the church.
And since we were going to Zaxby's for lunch, back to the same parking lot as the DD, Emmie rode in Ryan's lap to lunch. (Not quite sure what Ryan's doing, but Emerson enjoyed it.)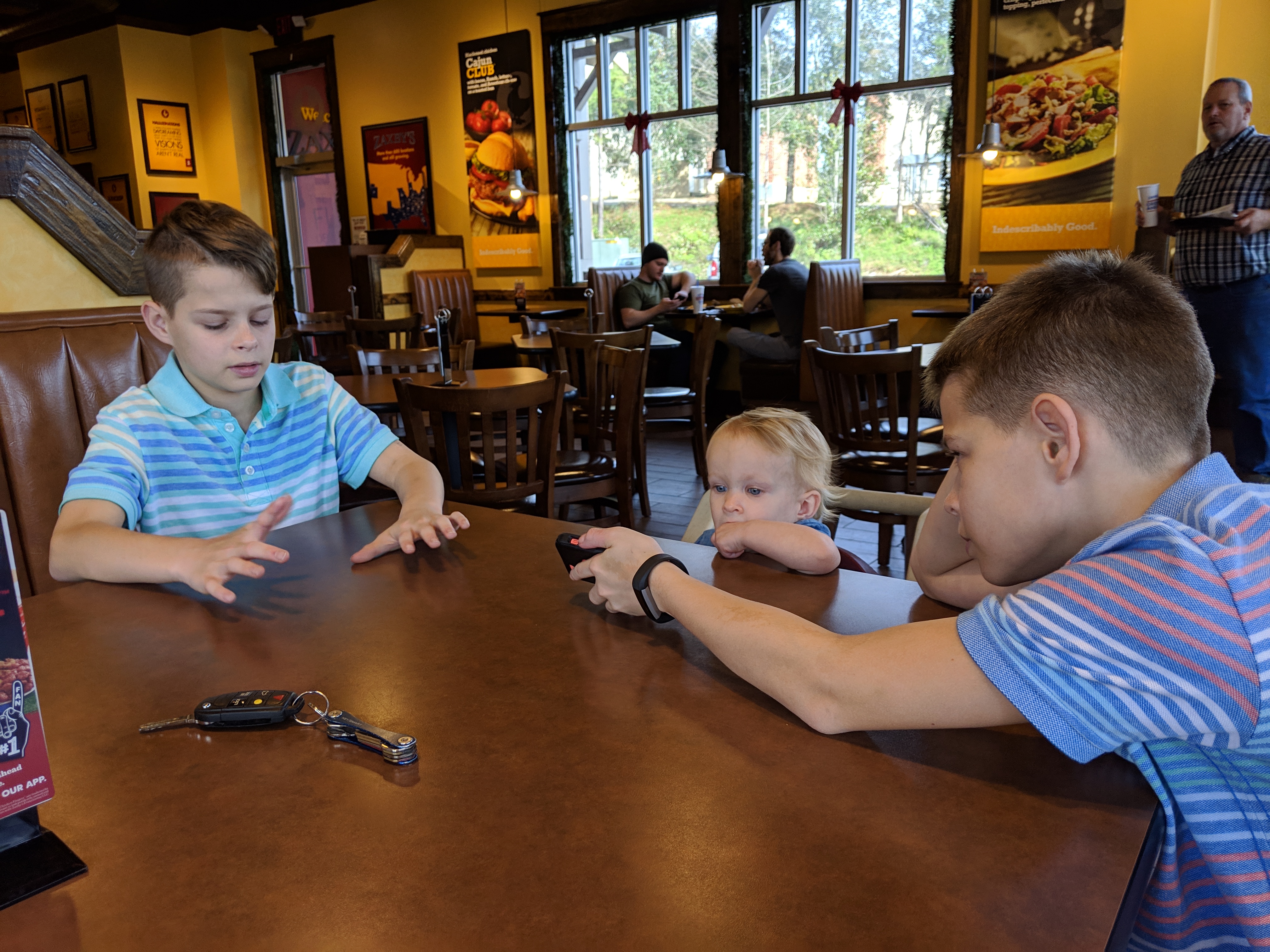 We got home right after 1pm, and Emmie went down for her nap right away. She slept for almost 2 hours, which was great. (If you look at her little feet in the photo below, you can see she was wearing her new slippers for nap time.)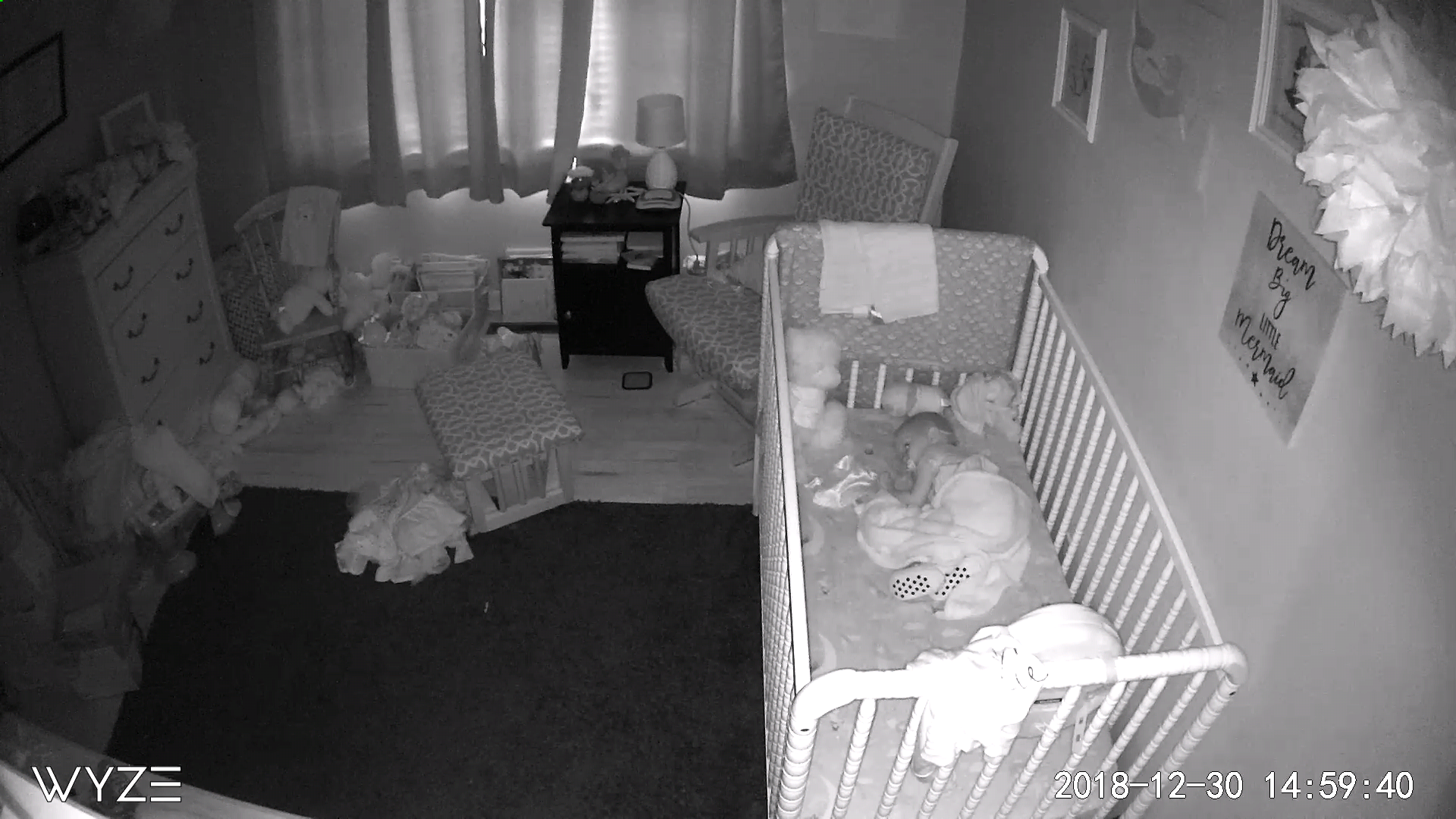 Jeff and the boys went to Best Buy to spend some of the boys' gift cards, and I tried to read while Emmie napped. But my eyelids were super heavy, and I didn't make it very long before just laying down on the couch to rest. But it was a terrible nap for me. (Sometimes I just can't nap well, even when I'm tired.)
I posted a giant reading recap earlier today, all about books and my reading life, how much I read, how I read, where I get my books, and all sorts of bookish things. If you missed it and you're interested, click here.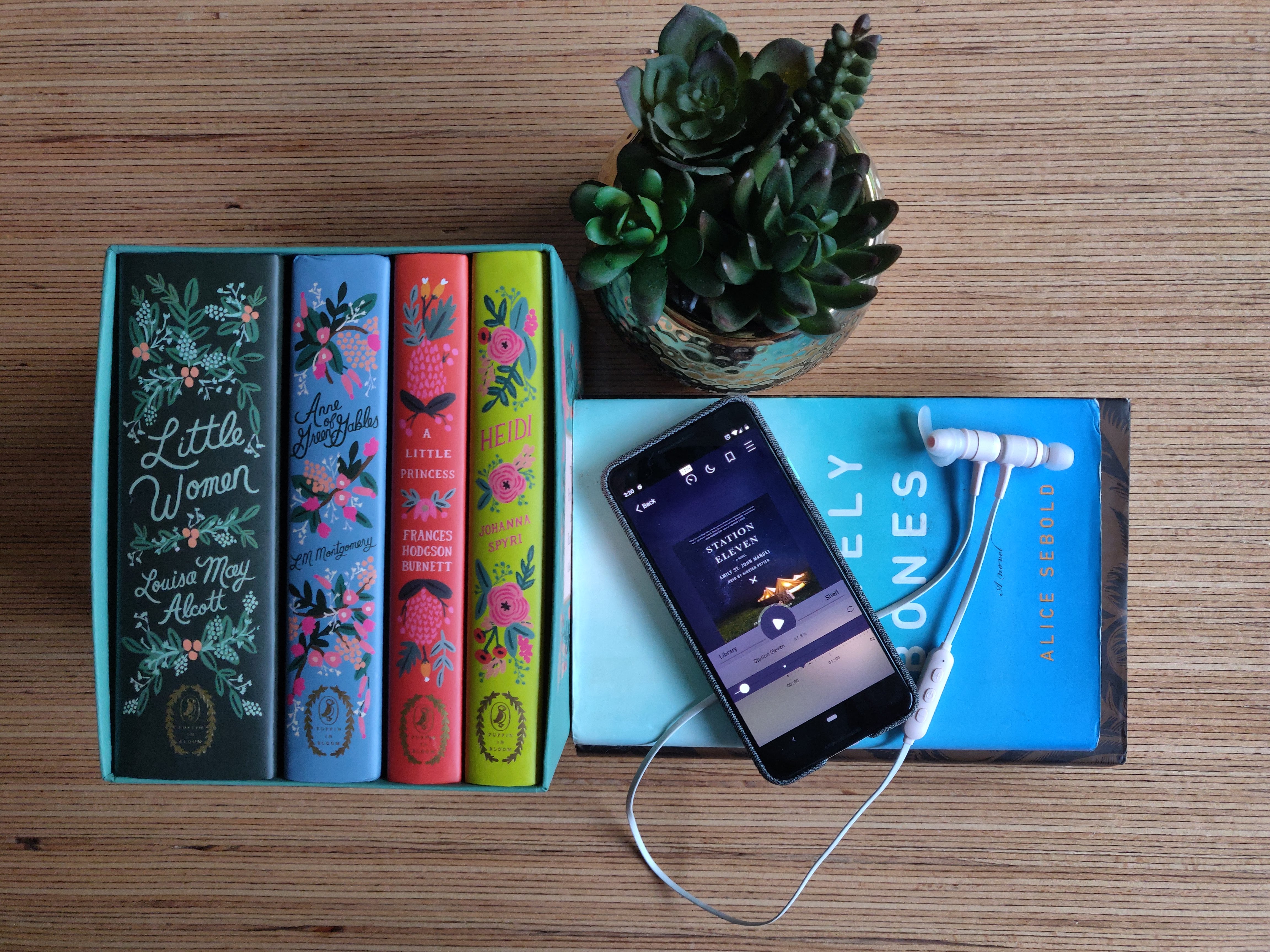 For a super quick summary of my 2018 in books: I read 103 books, over 27,000 pages, and listened to a ton of audio books. Here's my full Goodreads summary, and here's my blog post.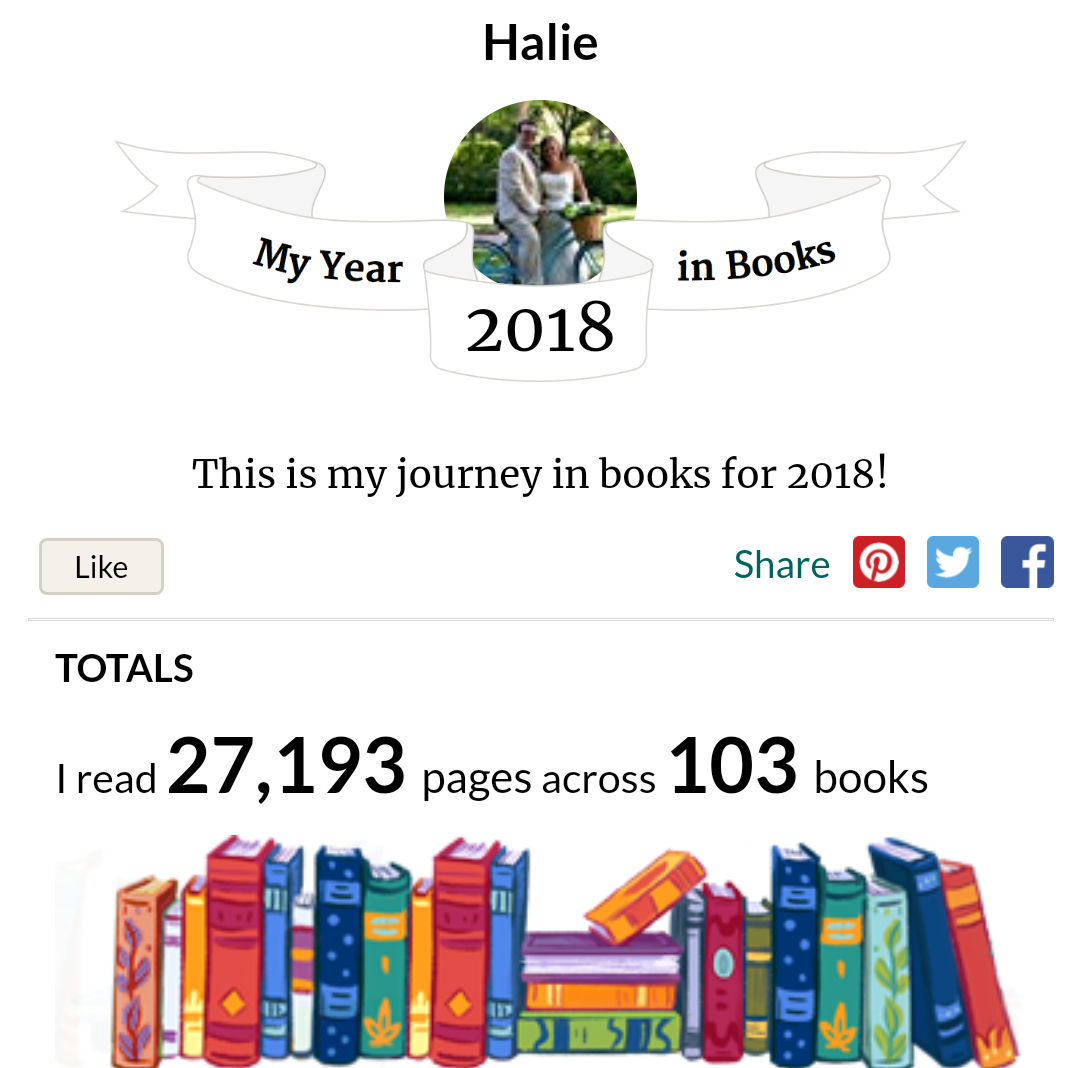 Once Jeff and the boys got back, and Emmie woke up from her nap, the boys got out some of the Christmas gifts to put together. Grandmommie got them this really awesome basketball net thing, and it's practically like playing a real arcade game!
Then we went over to my Aunt Suzanne & Uncle Keith's house for family dinner. My cousin Aaron was home from Missouri (he's a pastor at a Baptist church out there), we had to all get together! He brought along his dog Tyson, and he was such a hit! Emmie loves dogs, and Tyson was no exception! She was a squealy and excited at first, but still a little wary of him. But by the end of the night, she was completely in love with him!
Meggie & Bo got Emmie this little bear for Christmas, who's shirt says "Big Cousin, Est. 2019." It's so sweet!
We all held hands in a circle to pray, and even Emmie joined in! (And please notice those triplets poppin' out on the left edge of the photo!)
She tried to ride Tyson side-saddle for a bit. (Not really, it was just for the photo, but it was cute.)
As you can see, eventually she was just running right up to him and hugging him! She even learned to say "Ty Ty" and he would come when she called him!
And this is the 27-year-old night shirt she wore a while back, and my cousin Aaron it belonged to once a upon a time! So sweet!
Emmie is now sound asleep, Jeff and the boys are playing their new Nintendo Switch while I blog on the computer and watch Gilmore Girls, and then I'll go play with them as well. We still have 2 days off work for our long weekend, and I'm looking forward to a day full of family time tomorrow!