Well, 2018 has been a fun year, hasn't it? I started blogging again, my sister got pregnant, Emerson turned 1, we went on a cruise for our 5-year anniversary… And those are just the BIG things, but there have been so many wonderful "small" moments of every day life as well. I'm so glad I started journaling them here, so I can remember tiny moments like what Emerson had for dinner one night, or when she got attached to a little stuffed puppy dog.
I wrote over 260 blog posts, had over 20,000 page views, from over 2,800 different users. They came from 46 U.S. states, and 35 countries, with the majority obviously coming from Florida. And most of you are reading right from your cell phones. (I was shocked by all of these numbers!)
I post every single link on my Facebook page, but you can also subscribe to my blog via email, and it will come directly into your inbox, so you can be guaranteed not to miss anything. Just look for the subscribe button (scroll to the very bottom of any post), and enter your email address into the box, and my posts will get emailed to you as soon as I hit publish!
So today, on New Year's Eve, to wrap up the year, here are some of my favorite posts from the last year. Full disclosure, I totally stole this end-of-the-year-wrap-up post idea from Erin.
♦JANUARY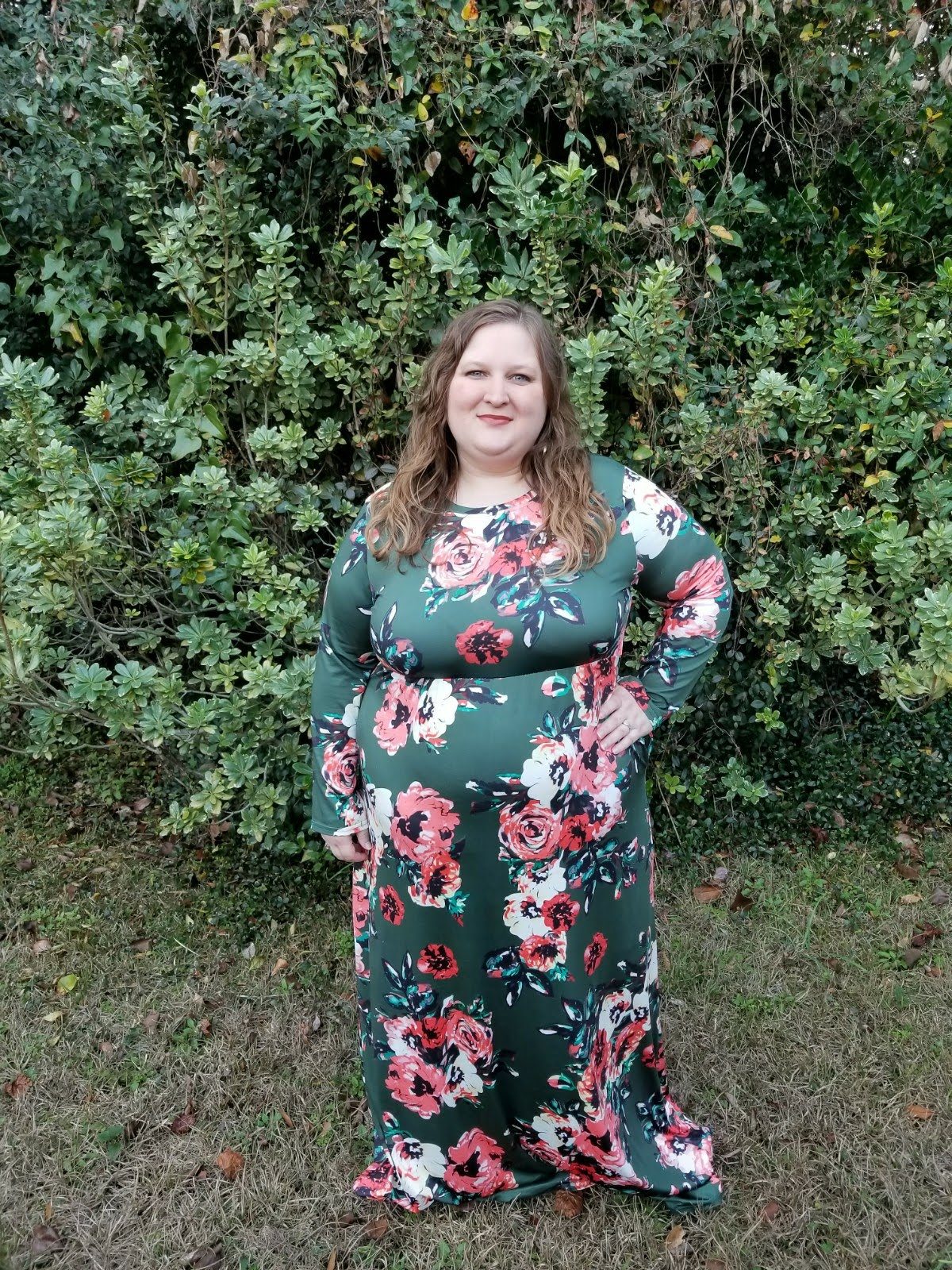 I started blogging again for the first time in a few years.
I shared Part 1 of Emerson's birth story.
♦FEBRUARY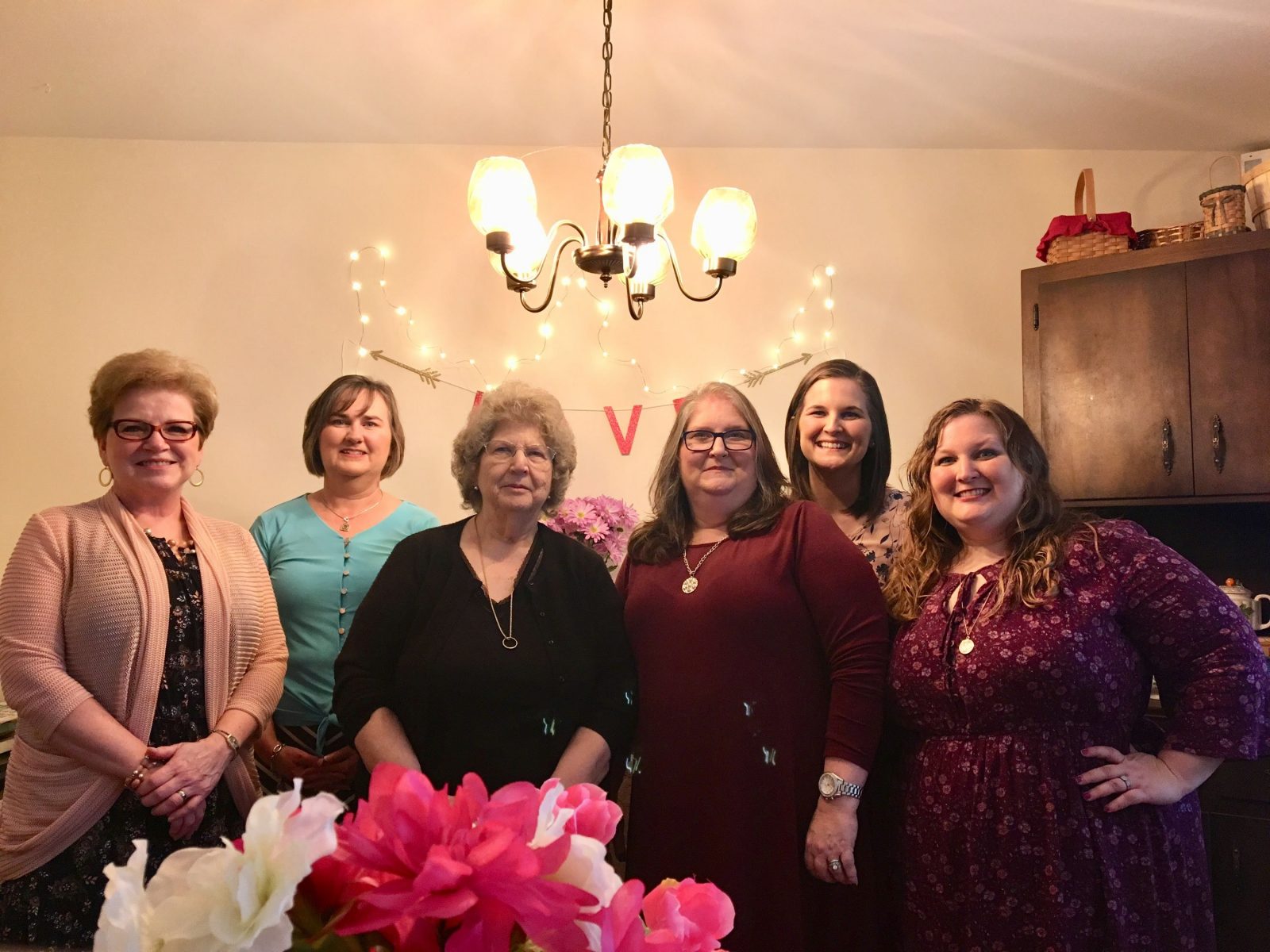 I shared Part 2 of Emerson's birth story.
I hosted a Galentine's Day tea party for the ladies in my family.
We booked a cruise for our 5th anniversary in October.
♦MARCH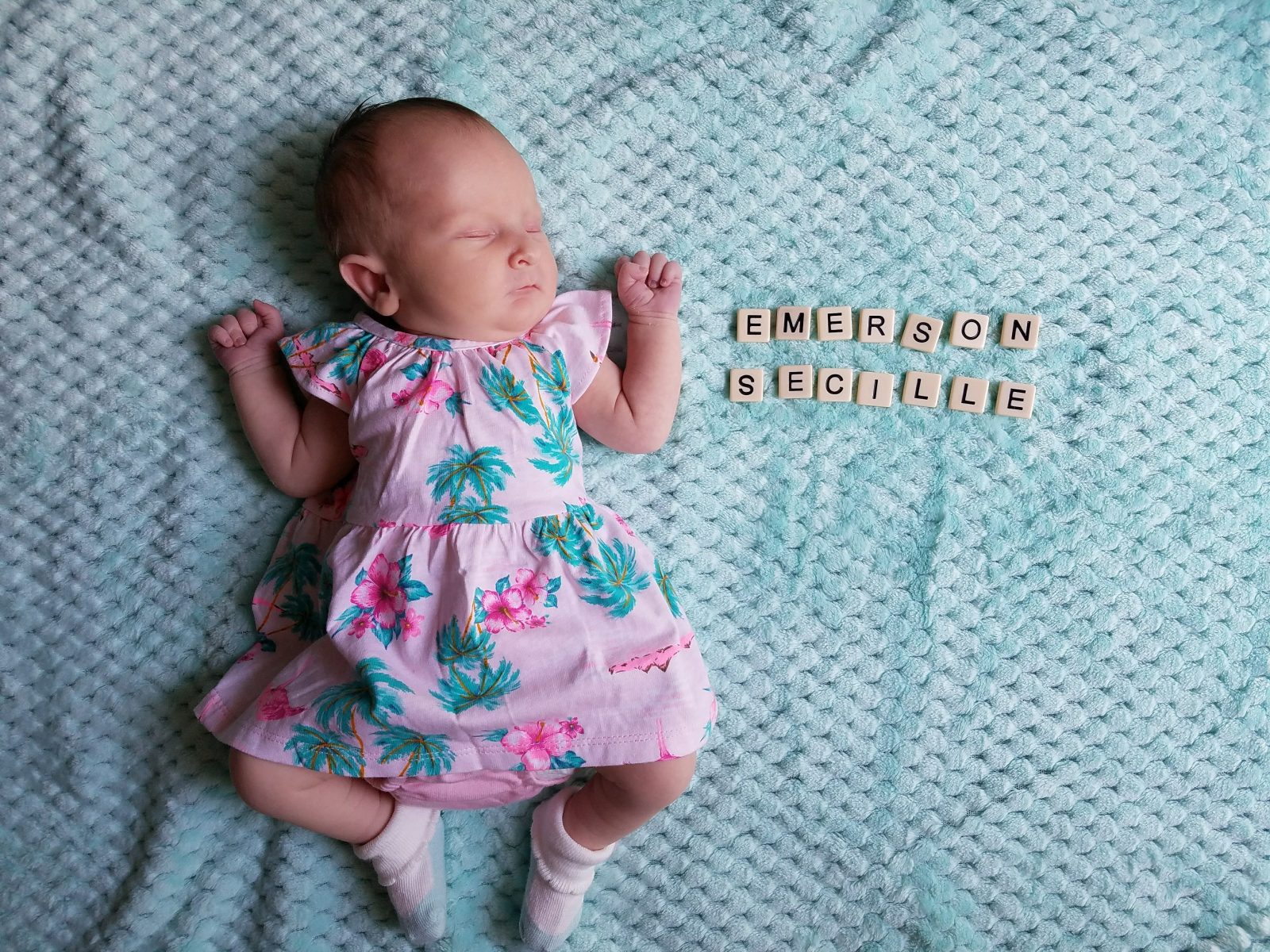 I shared the story of how we named our baby girl.
I shared Part 3 of Emerson's birth story.
I shared Emerson's sweet bedtime routine.
♦APRIL
I didn't post one single blog the entire month of April!
♦MAY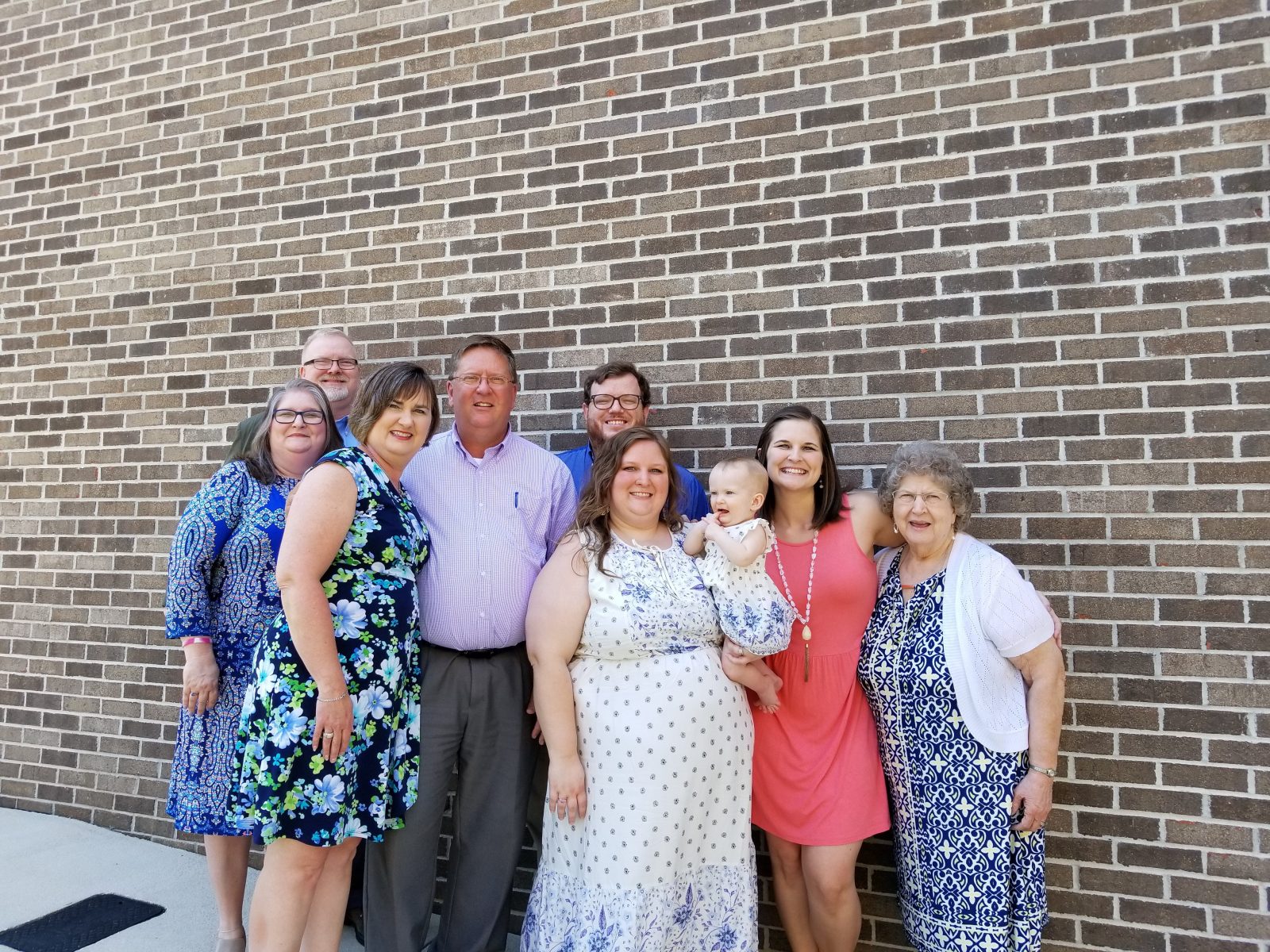 I started writing a daily journal, after reading every single one of Erin's 8 years of posts.
Finally got 5 official years of service with the State under my belt.
Discovered all the delicious Chinese food options at Trader Joe's.
Dedicated Emerson at church on Mother's Day.
We went to a beautiful wedding for our friends Emily & John.
Emerson got her first tooth.
Had a family get-together while my cousin was back in town from Missouri.
♦JUNE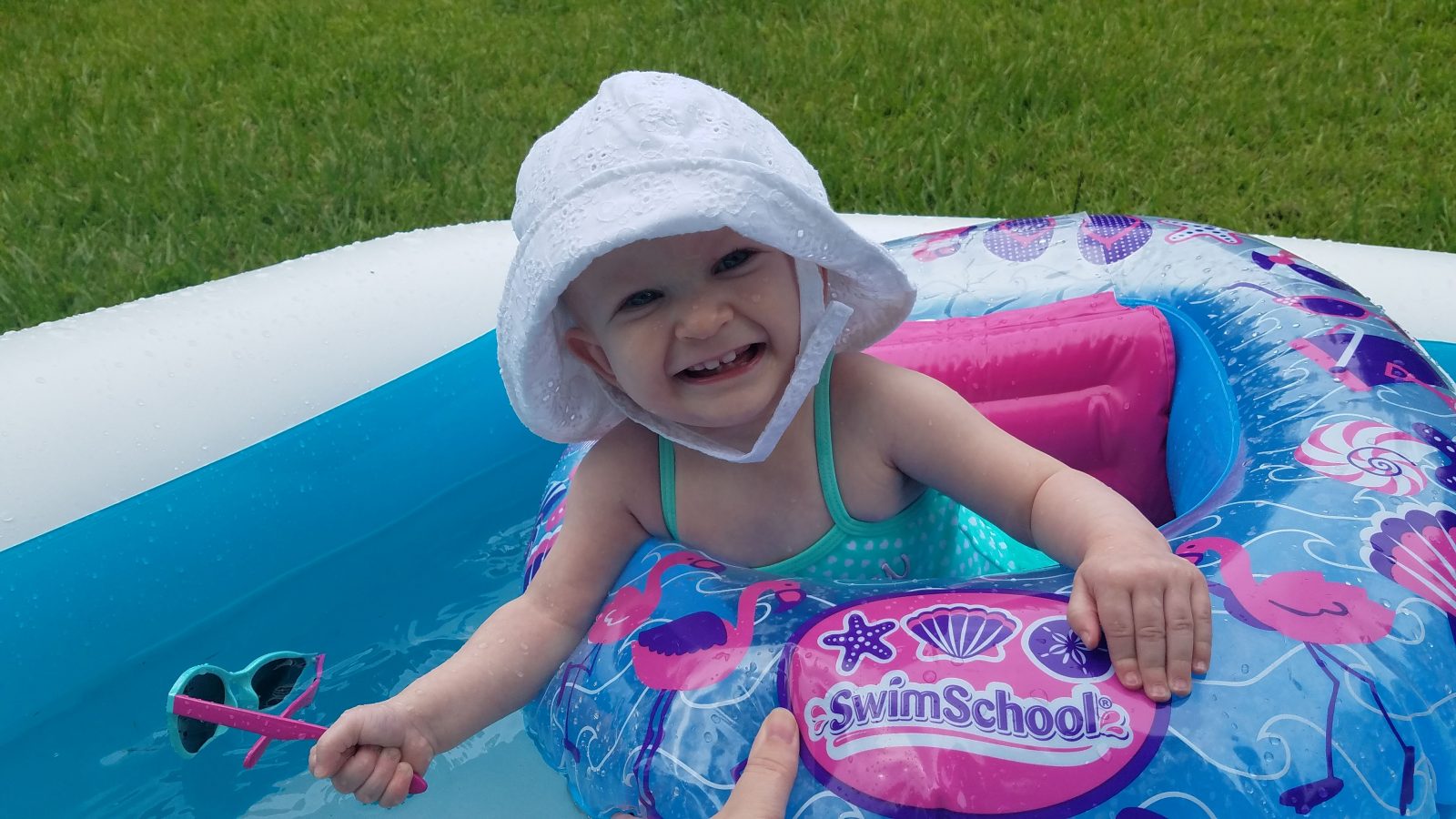 We hosted my parents for a spaghetti supper at our house.
We went to the Saturday farmer's market.
I made homemade fried green tomatoes, for BLT's.
Even on a hard day, I still found the good things to focus on. (What I couldn't share at the time, was that the first round of IVF hadn't worked for my sister.)
We celebrated Father's Day.
We randomly met the old owner's of our home.
Monday morning started out chaotic, but ended in a nice family dinner with the boys.
I had a mini panic attack about my baby turning one.
Emerson loved her first pool day!
♦JULY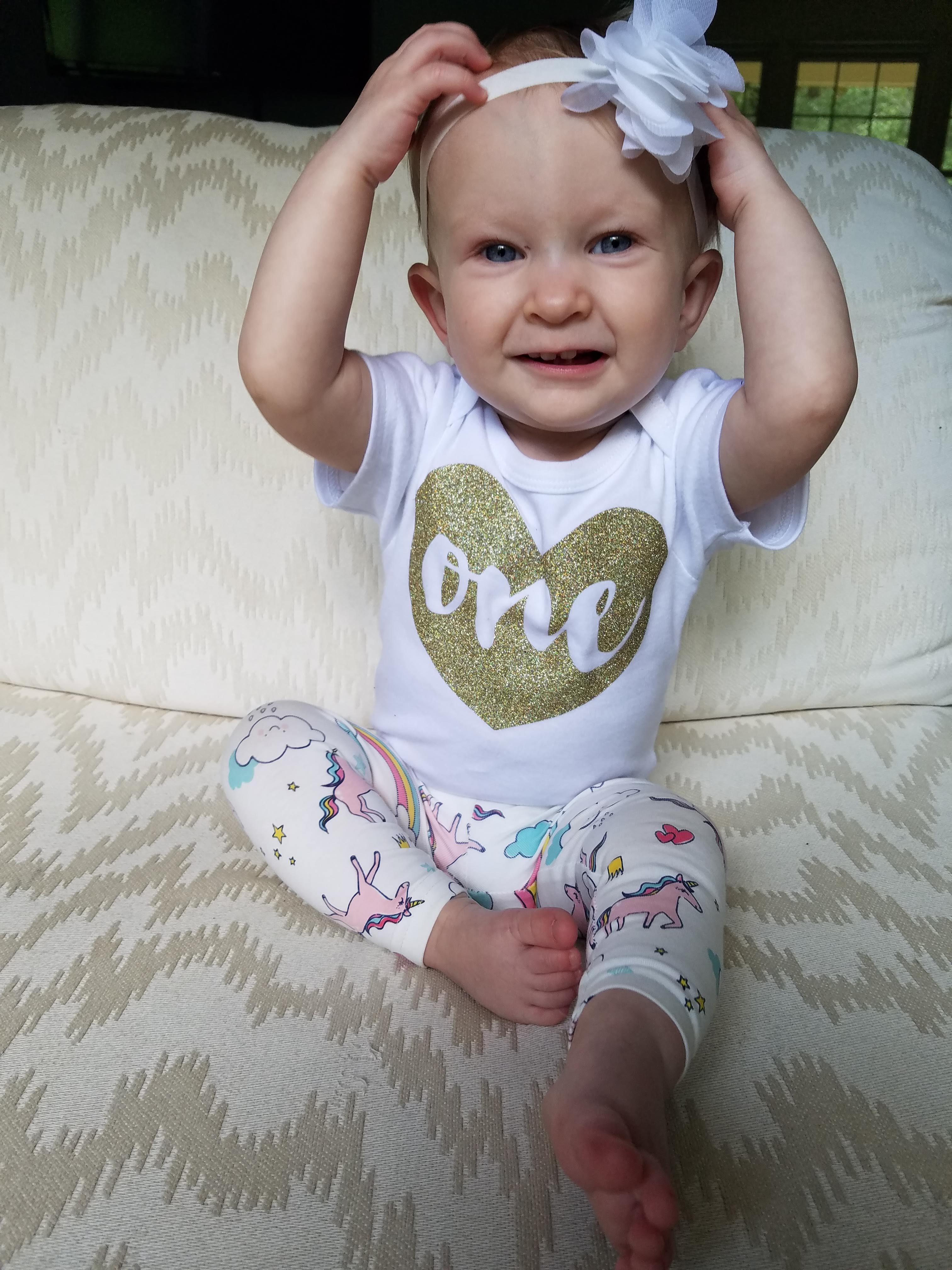 Celebrated Independence Day.
I shared my struggles with breastfeeding, which is my still my highest views on one day.
We had a good family day of shopping & spaghetti with the twins.
Emerson turned ONE! And we switched her to whole milk, which was a big deal for us since we got to stop buying formula.
We threw a Moana-themed first birthday party.
Our A/C unit broke, but we got it repaired quickly, & I had dinner with some college friends.
Two of Jeff's brothers & their families came to town.
Emmie ate an entire spring roll.
♦AUGUST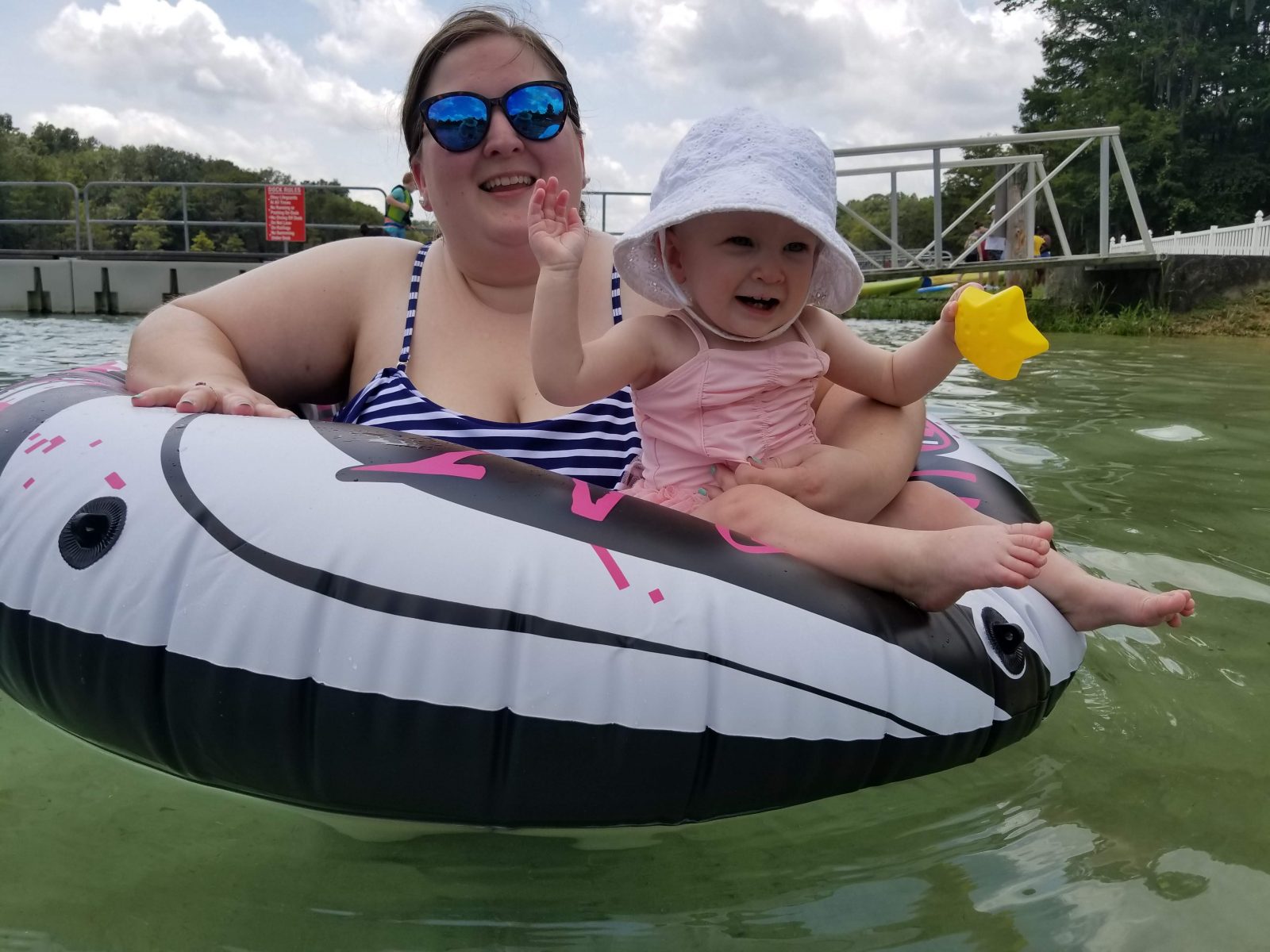 Jeff had an endoscopy for all of his on-going stomach issues.
Went to lunch with my friend Angie for the first time in a while, & I got re-tweeted by Erin Napier, my celebrity best-friend-crush. (Basically, I love her & everything she does & wish we could be IRL besties.)
We had a photo shoot in our front yard, of Emmie wearing a monogrammed dress, on my great-grandmother's quilt.
We had a fun day off from work & school for a teacher-planning day.
We took a family trip to Blue Springs in Marianna.
Emerson's first day of school, & some good news for our family – I couldn't share at the time, but Megan & Bo found out that day that the second round of IVF had worked, and she was pregnant!
Jeff and I took the boys out for pinball & pizzafor their last night with us for the summer.
Emerson had surgery to remove some "misplaced" cartilage on her neck. (Explained in this post.)
Jeff went out of town for a work conference, so Emmie and I had lots of mommy-daughter time. (Day 1, Day 2, Day 3, Day 4.)
♦SEPTEMBER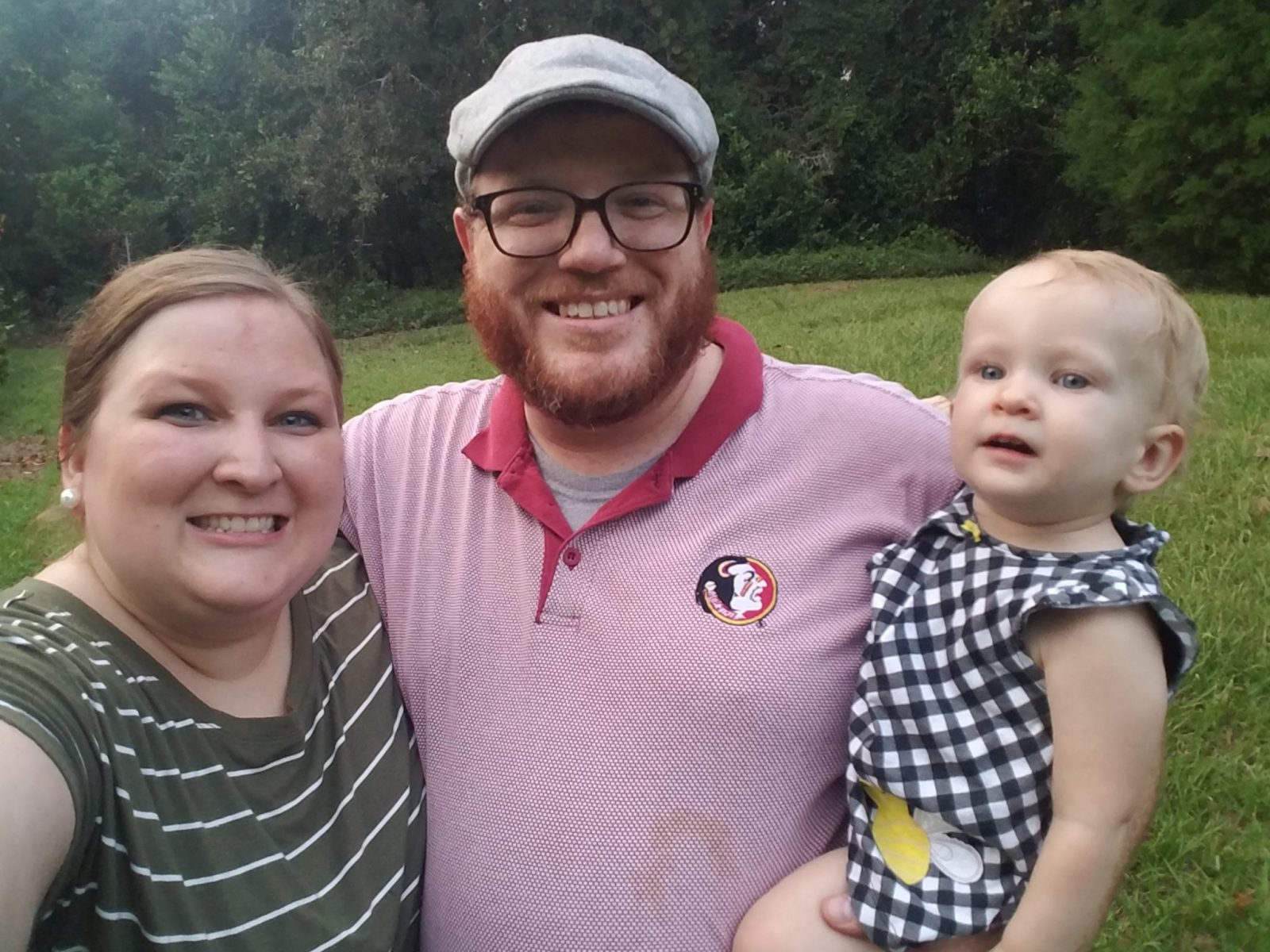 The whole family got together for breakfast, and Jeff & I made a new coffee table.
Emerson fell asleep in her high chair at El Jalisco.
My Mama, Grandmother (& sister) got to attend the Grandparents' Day tea party at daycare.
I went to a baby shower brunch for my sweet friend, Sara.
We hired a terrible maid, and I painted a little side table.
At family dinner, Megan & Bo announced to the family they were having triplets, but it was still a secret!
Emerson went on her first pony ride at her friend Caroline's 3rd birthday party.
We ate tex-mex & played video games at one of our favorite local restaurants.
♦OCTOBER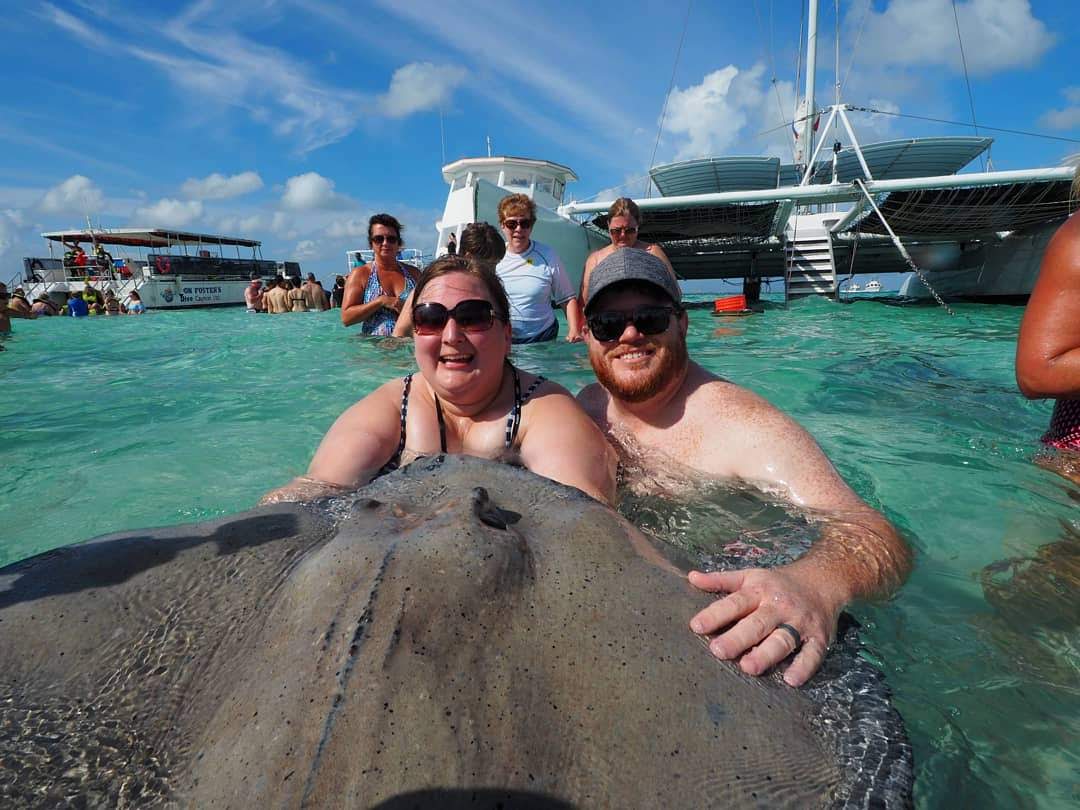 Jeff and I went on a cruise for our 5-year anniversary (Day 1, Day 2, Day 3, Day 4, Day 5, Day 6).
My sister Megan & her hubby Bo finally announced they were pregnant with TRIPLETS!!
The Florida panhandle was hit by Hurricane Michael, & even though Tally wasn't in the direct path, we still got hit pretty hard too. We were without power at our house for 4 days, so I didn't post much, but here is one the day of the hurricane, and one weekend update a few days later.
We had a surprise double date dinner with Megan & Bo.
My parents came over for crock pot Swedish meatballs.
We did a Harry Potter themed trunk for our church Fall Festival – complete with homemade Hedwig costume for Emmie.
Emmie dressed as a baby ballerina for Halloween day at school.
♦NOVEMBER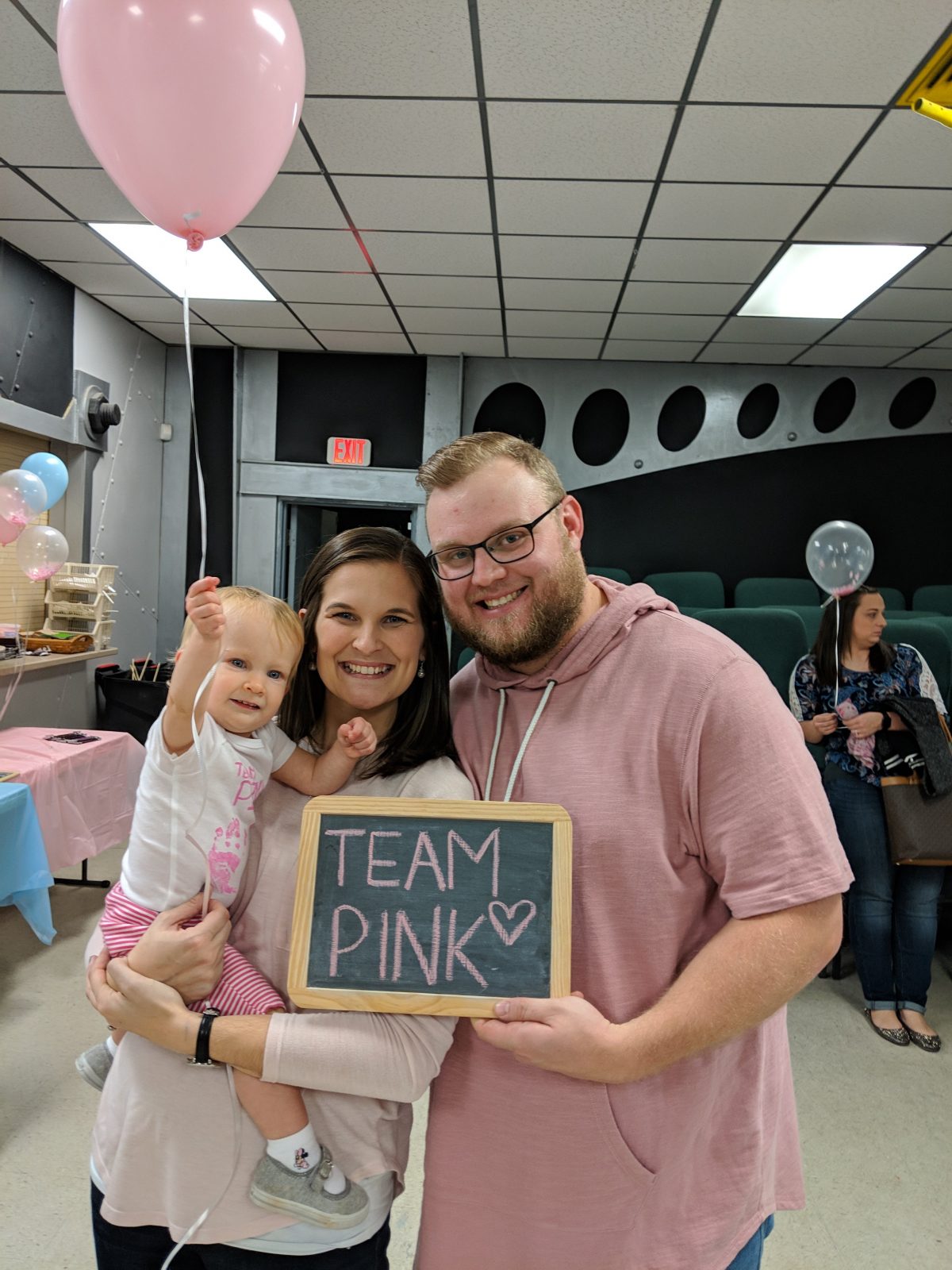 We went to the Greek Food Festival with my Mama.
Emerson got new brown boots for fall.
I reminisced about when we adopted our first doggie (Primrose, who died in 2017), back in 2013.
We attended a beautiful wedding for our friends Olivia & Jordan.
Our church had a huge dinner on the grounds for Thanksgiving.
Emerson got sick for a week, and at first they though it was pneumonia. (Day 1, Day 2, Day 3, Day 4.)
The ladies in my family hosted a triplet baby shower for my sissy.
I shared about Emerson's hospitalization with RSV from 2017.
We had a great long weekend surrounding Thanksgiving – Wednesday, Thursday, Friday (Saturday below) & Sunday.
Megan & Bo hosted a giant gender reveal for the triplets, with fireworks!
♦DECEMBER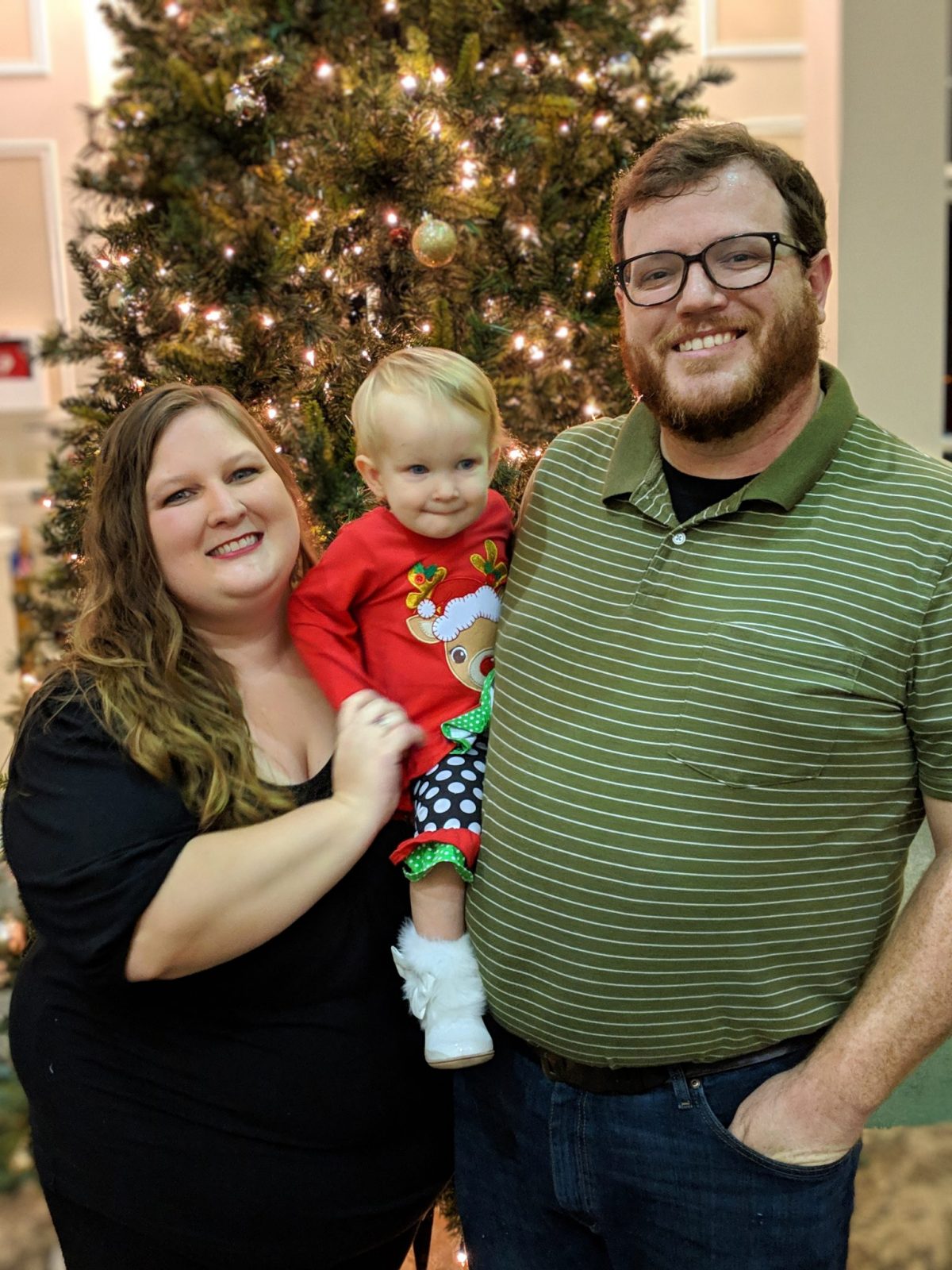 We had a family lunch to celebrate my sister's birthday.
Emerson ate an entire banana riding in the buggy at Trader Joe's.
Our family had dinner with the new Governor at 4Rivers.
Jeff and I sang in our church's Singing Christmas Tree for 3 nights in a row, while my parents kept Emerson – Friday, Saturday, & Sunday.
My mom won a child's size red Jeep Wrangler through a Facebook giveaway.
We had a great time at our annual Sunday school Christmas dinner party.
Mama and I took Emerson on an afternoon nursery adventure.
We had a great Christmas Eve & Christmas Day with family.
The boys came down, and then we had Christmas with the Pullen's.
I wrote a huge blog post about my 2018 reading life.
We had a great family dinner with my mom's side of the family.
♦Top 10 Posts of the Whole Year
The following posts had the highest number of views throughout the year, in order as follows:
OK. So that's enough recapping now. I know y'all aren't going to go back and re-read all of these posts I've linked to, and that's perfectly fine. It will be fun for ME to go back and read some of these one day, and it'll be a good place to have all my favorite posts of 2018 compiled into one spot for the future. 2018 truly has been a great year, and I have so much to be thankful for. 2019 is going to be amazing too, not the least of which will be welcoming my triplet nieces in the spring! THANK YOU for reading along with me on all my rambling and blabbering. It's been so much fun to get back into writing again!
Happy New Year!