My girl is just always such a ham for these morning photos, and I love seeing all the things she chooses to take with her in the car each day.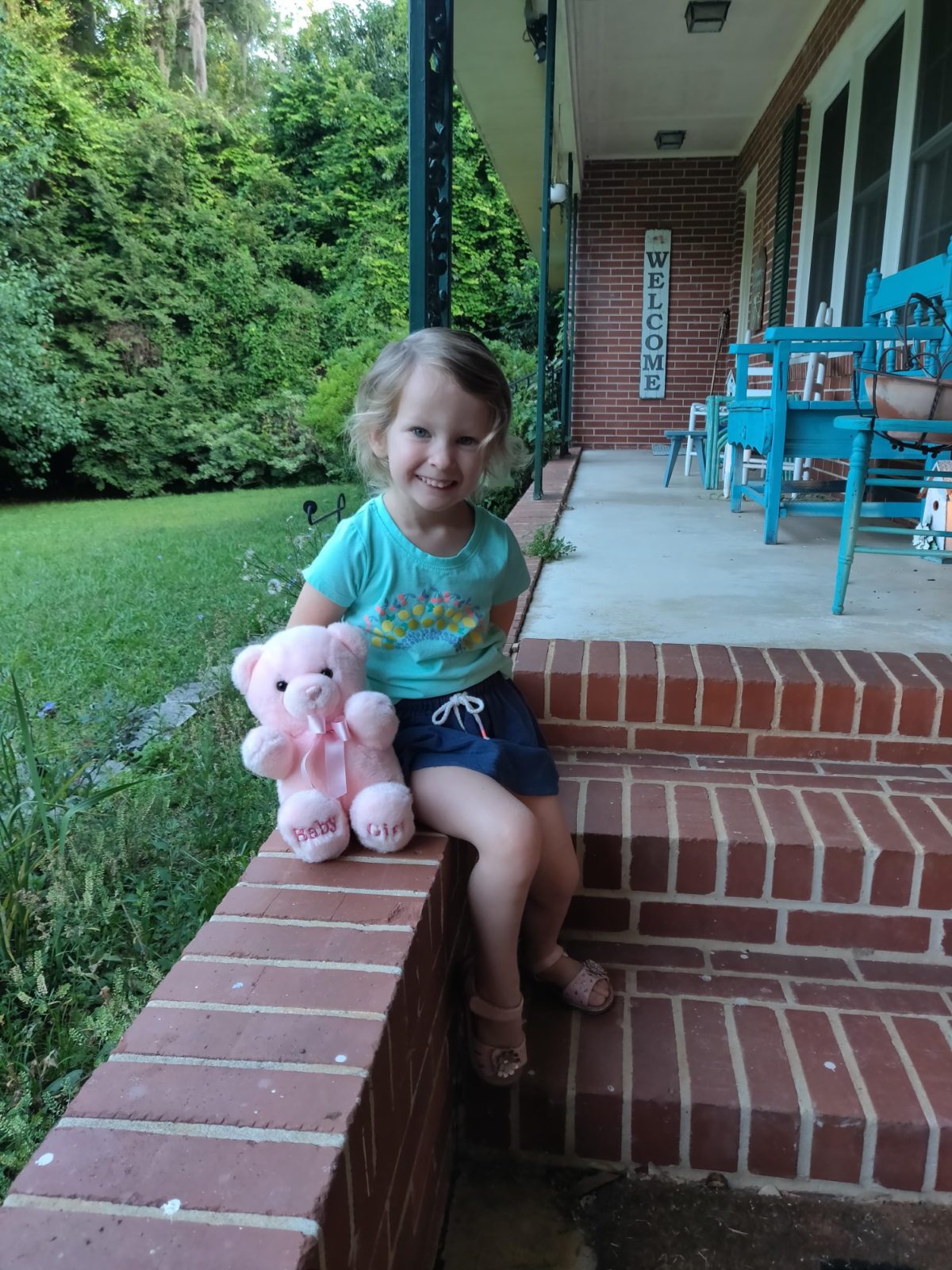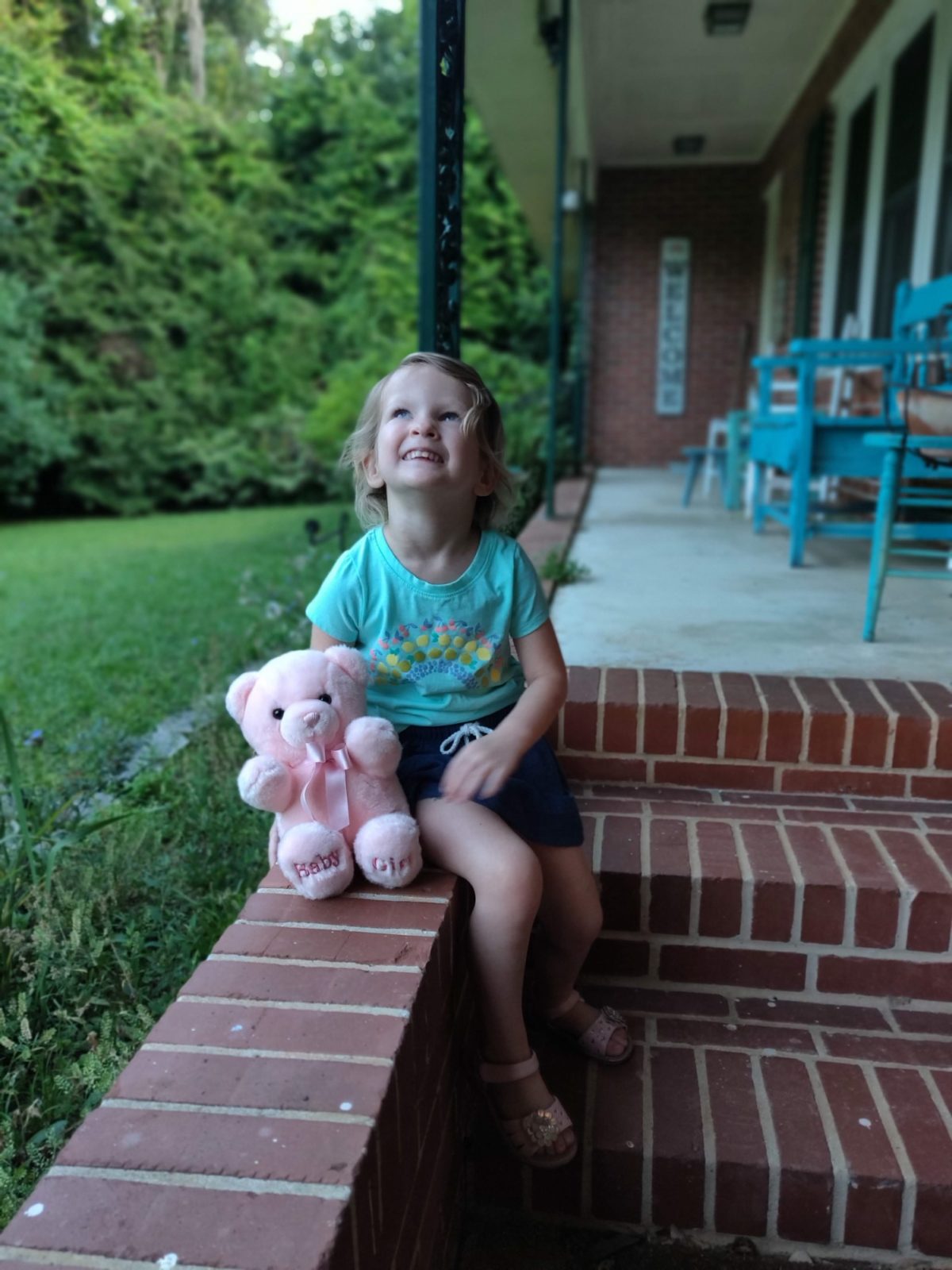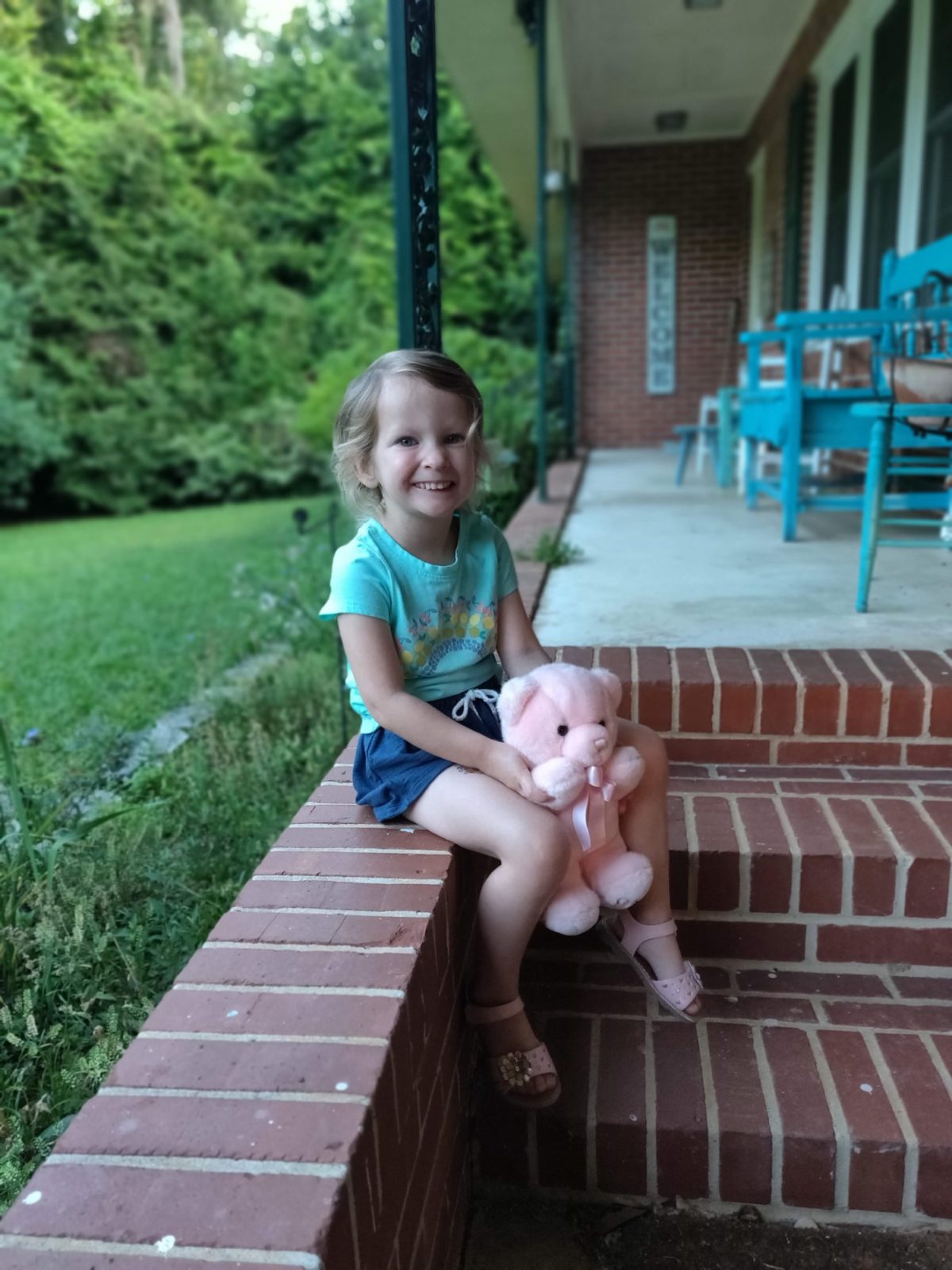 And Baby Sister was wide awake and so bright eyed first thing this morning!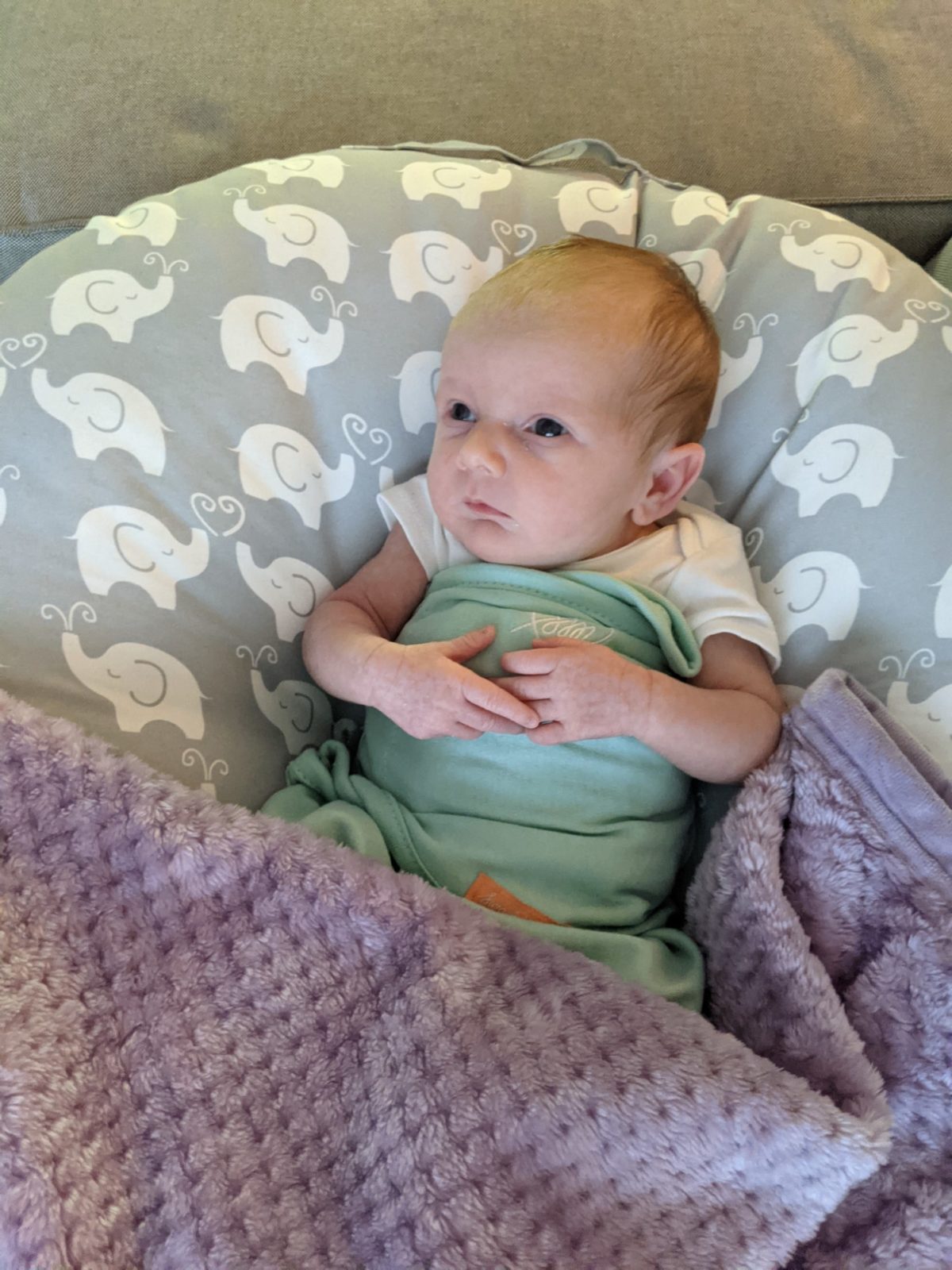 When Jeff got back from taking Emerson to school, she heard his voice when he walked back inside, and turned towards him so curious, so they had this sweet little moment together, even though she was starting to fall back asleep.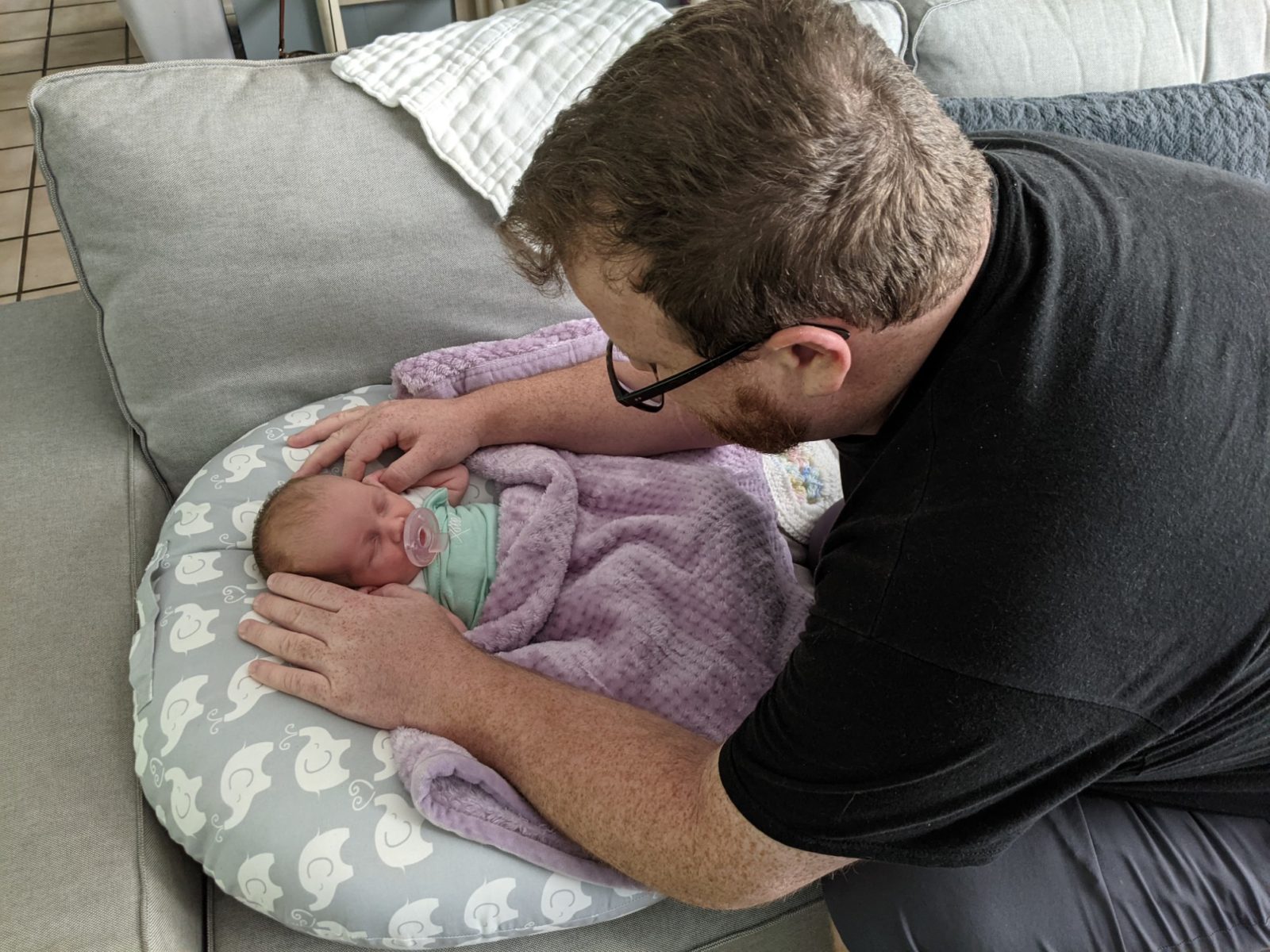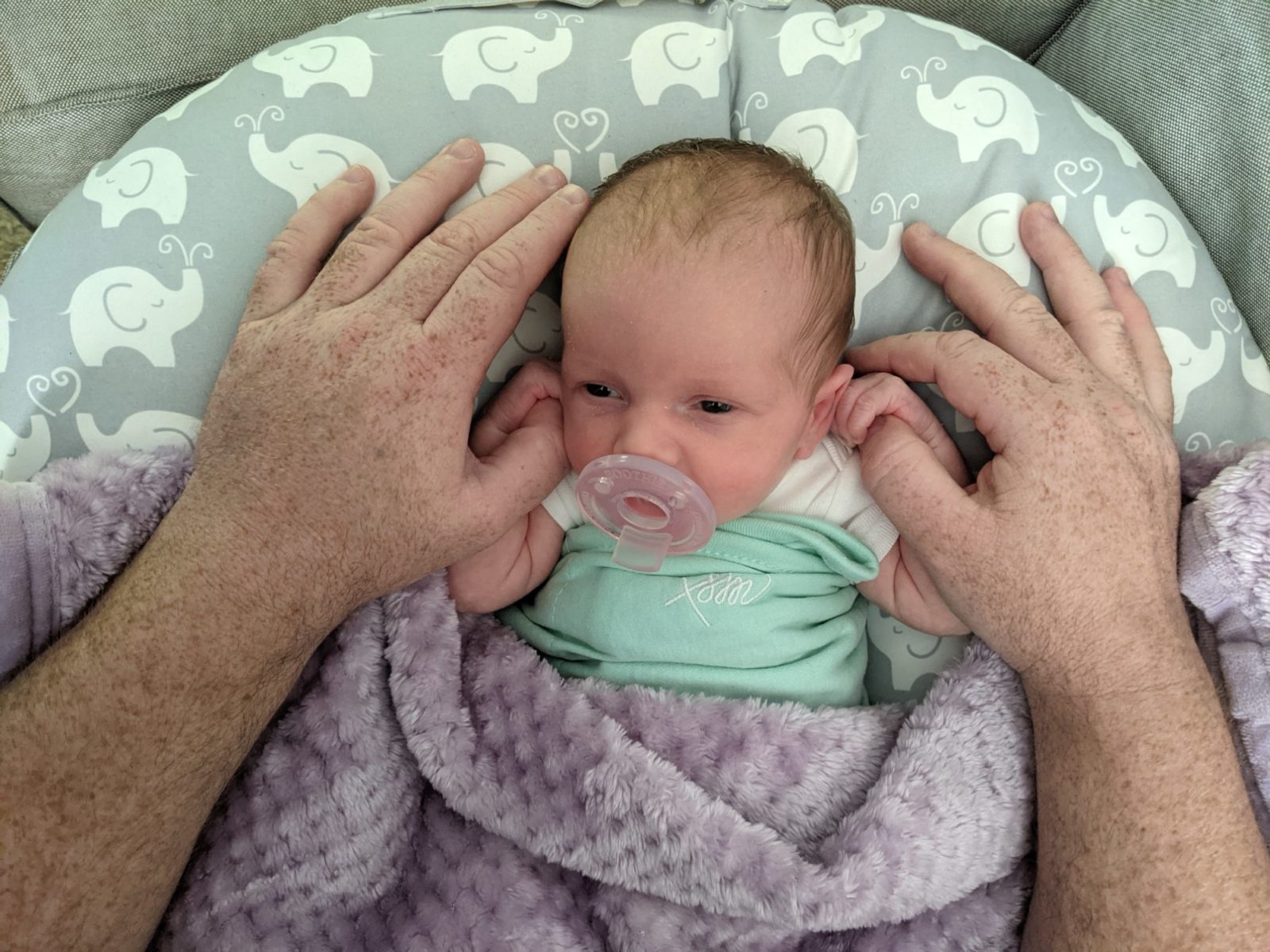 I had a bagel and coffee for breakfast, wrote and posted Addison's birth story blog, and then it was time to feed this tiny girl another bottle. She drank it down completely, and then fell asleep all flopped over in my arms.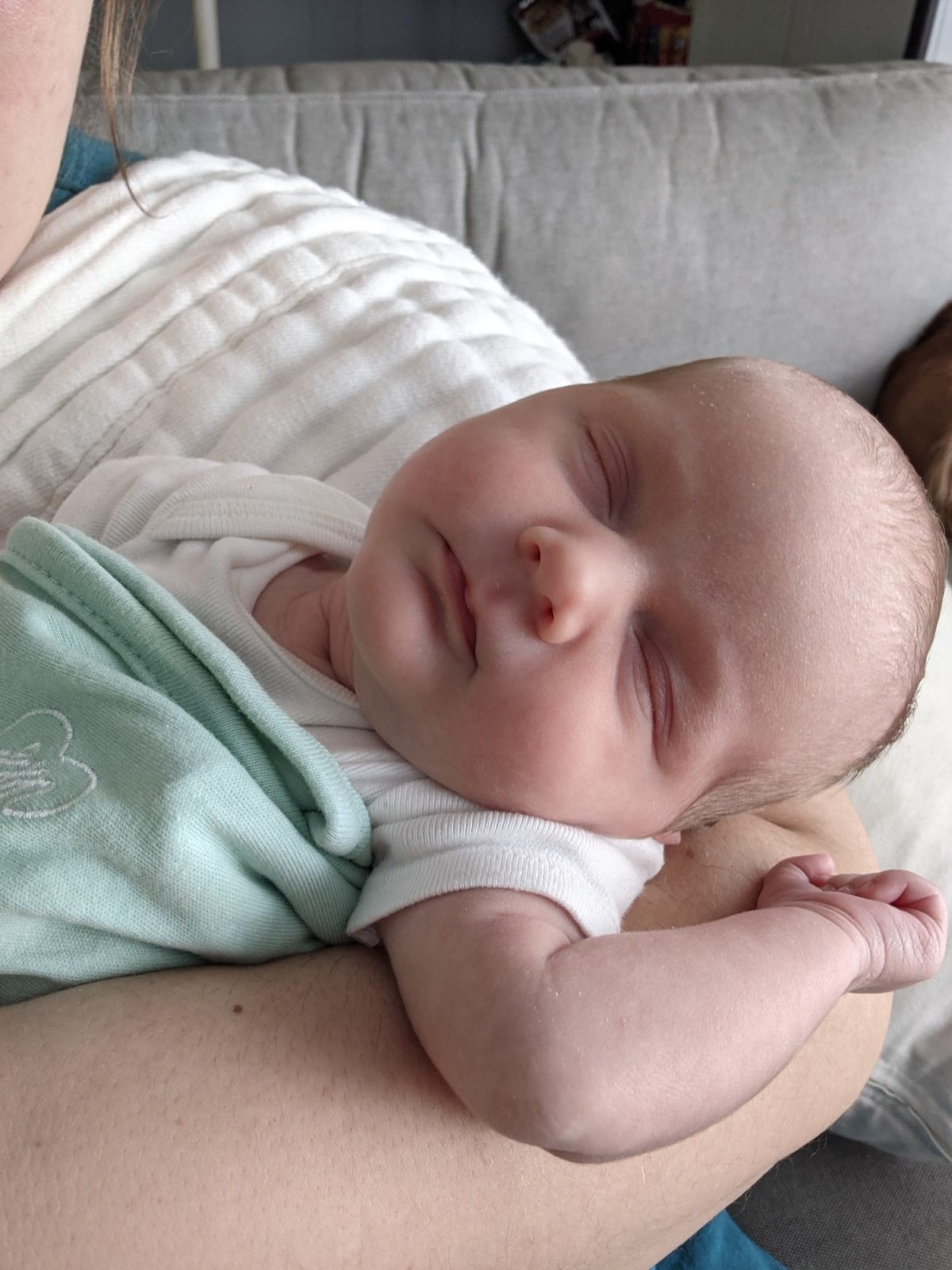 We tried out the swing today, kind of Gerry-rigged with some blankets for extra padding since she's technically too tiny (baby is supposed to be 8lbs for use), and she liked it, but it didn't last long. Eventually I scooped her back up, and she fell asleep on my chest, where I held her for about an hour, which of course I didn't mind.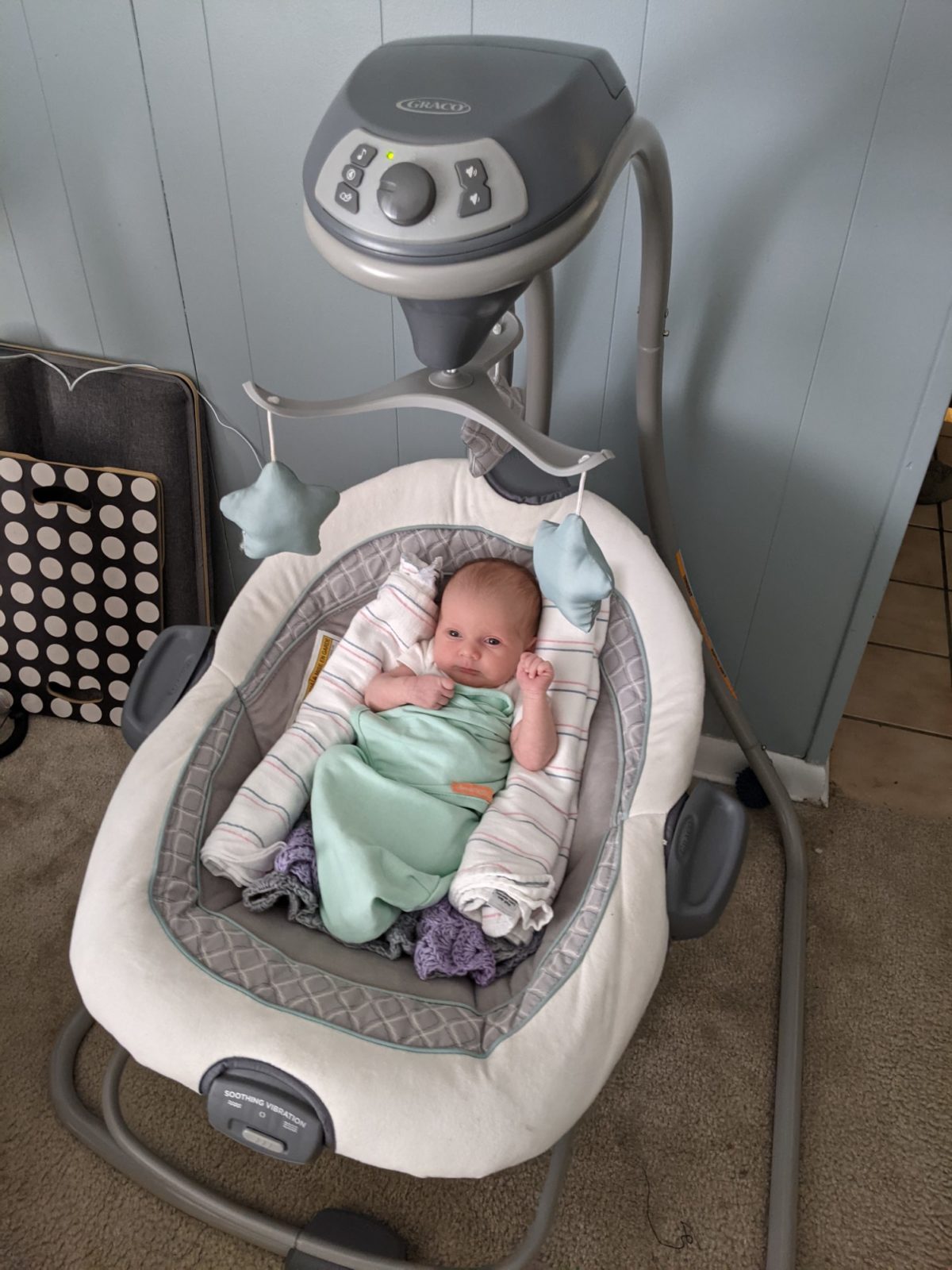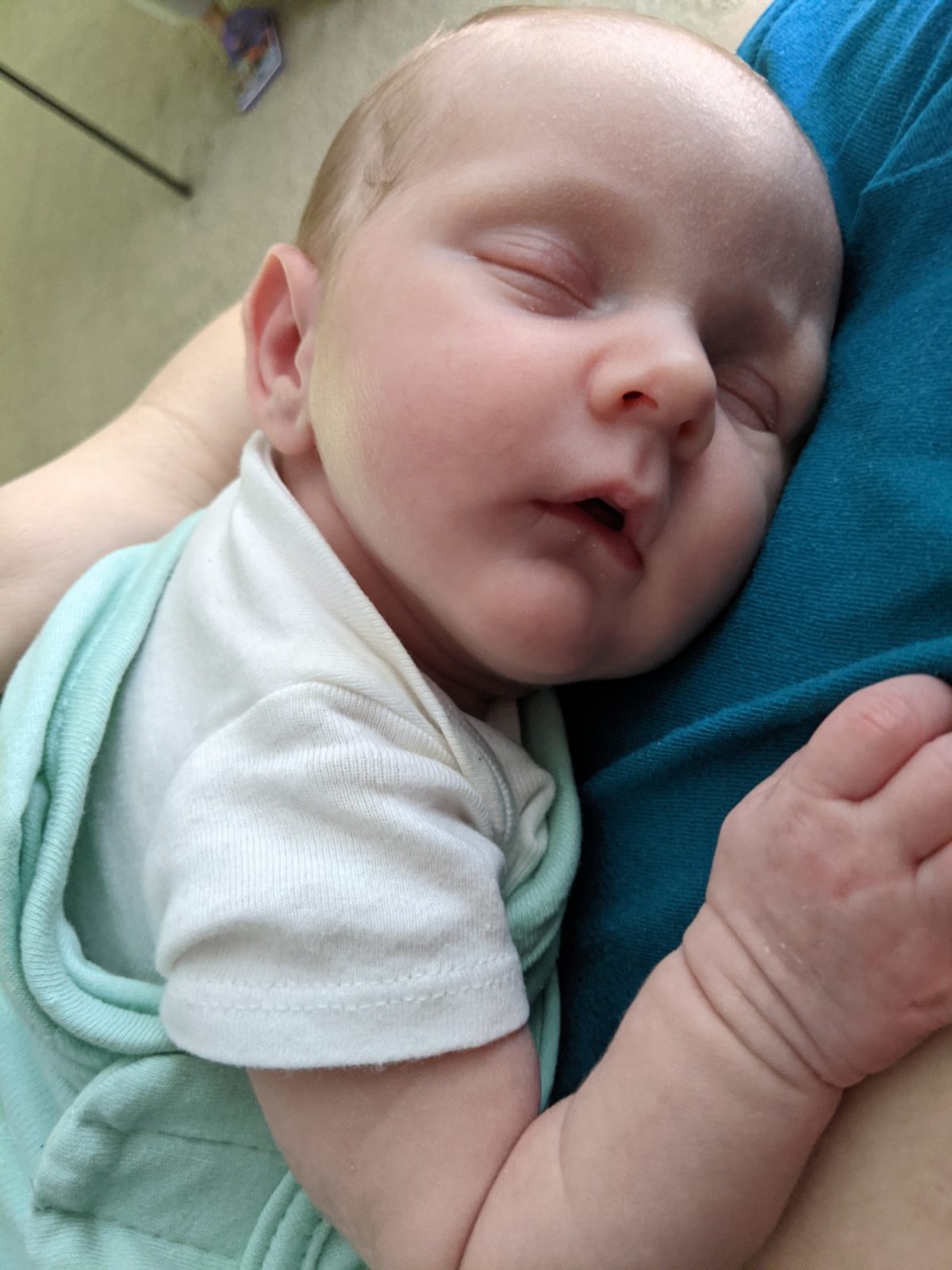 Once she let me put her back down again, I was able to take a quick shower, and paint my nails (for the first time in three weeks), and eat some lunch. I also got some time to read today, and I made some good progress on a very long book I'm currently reading.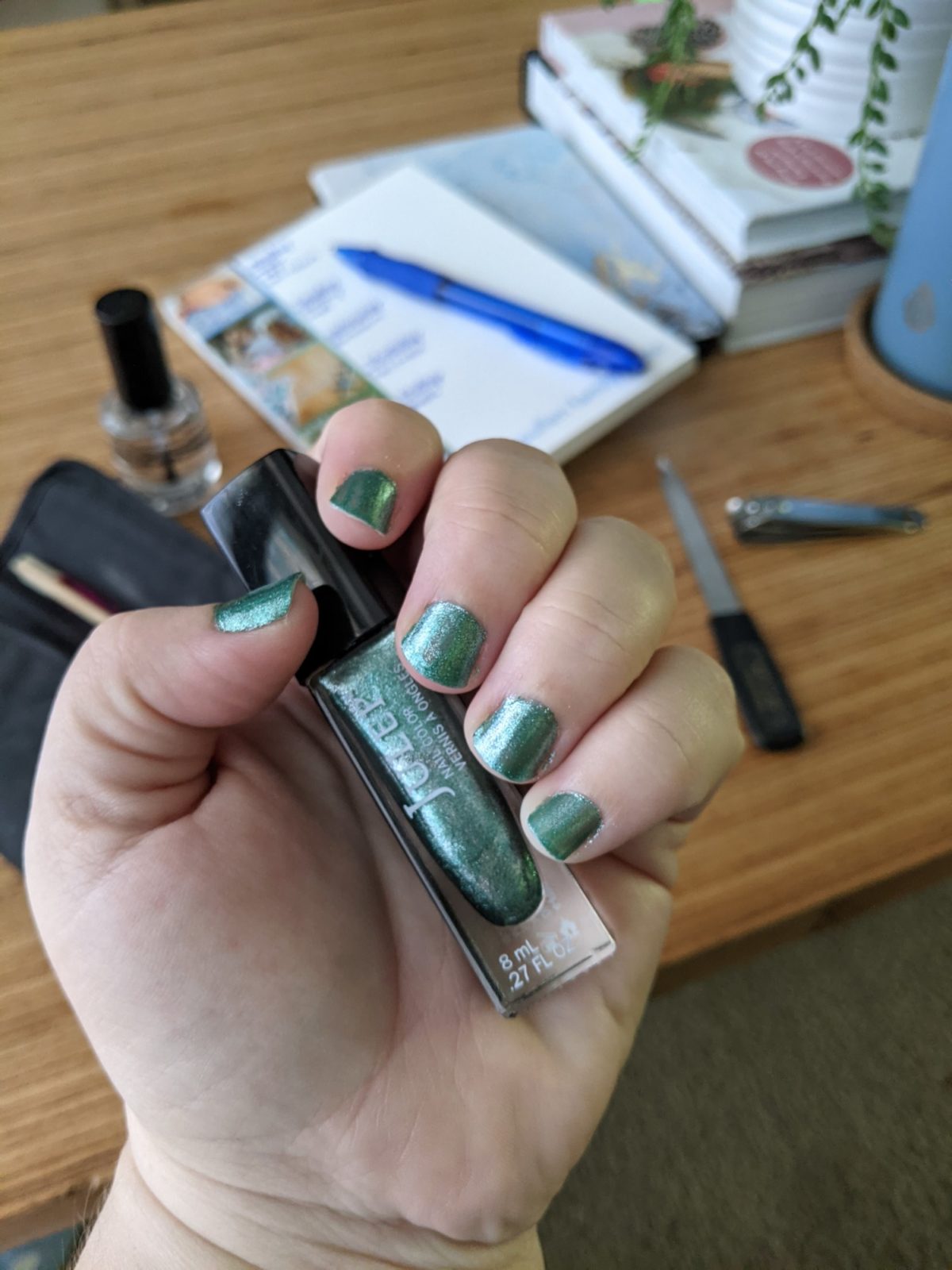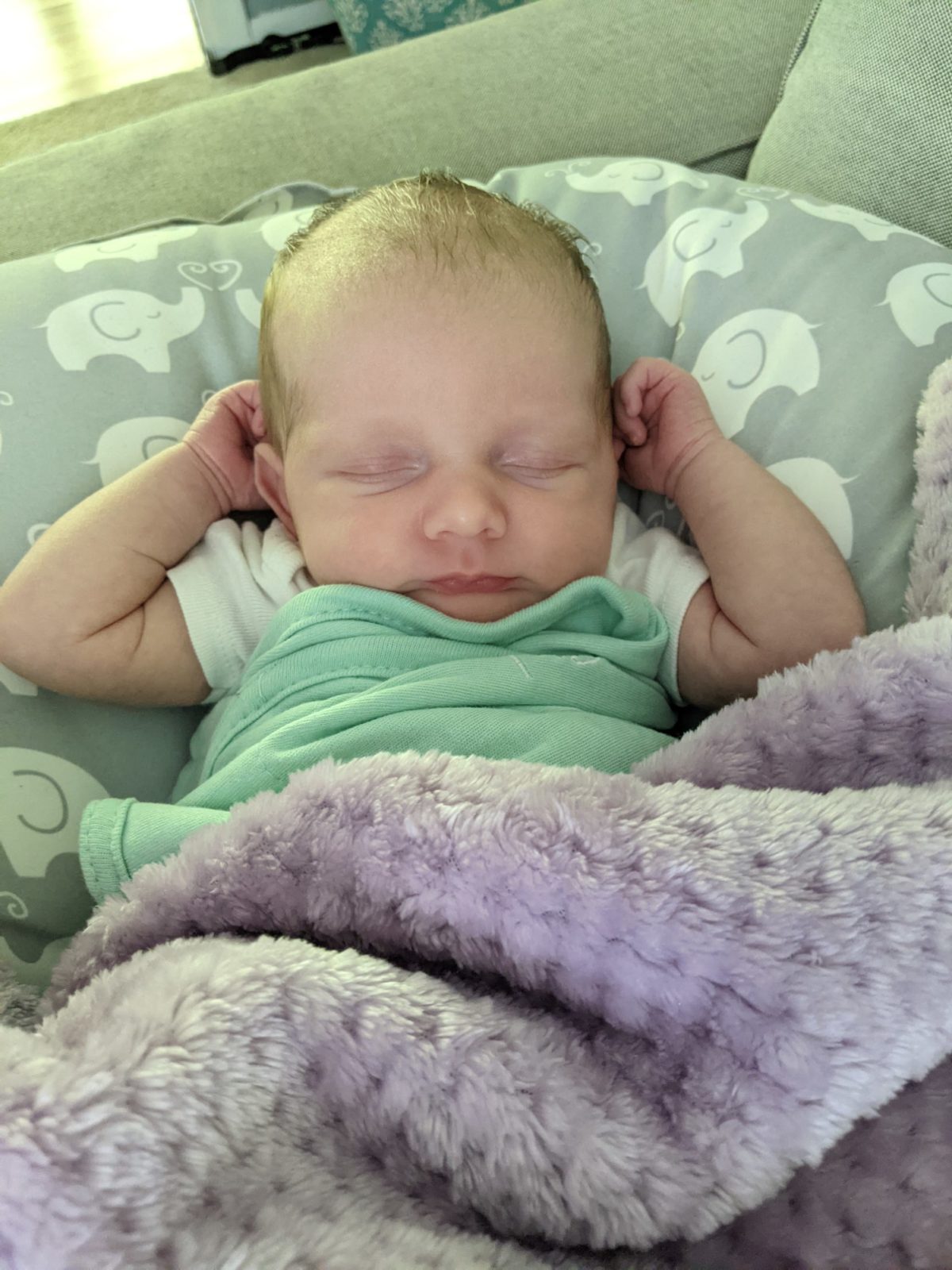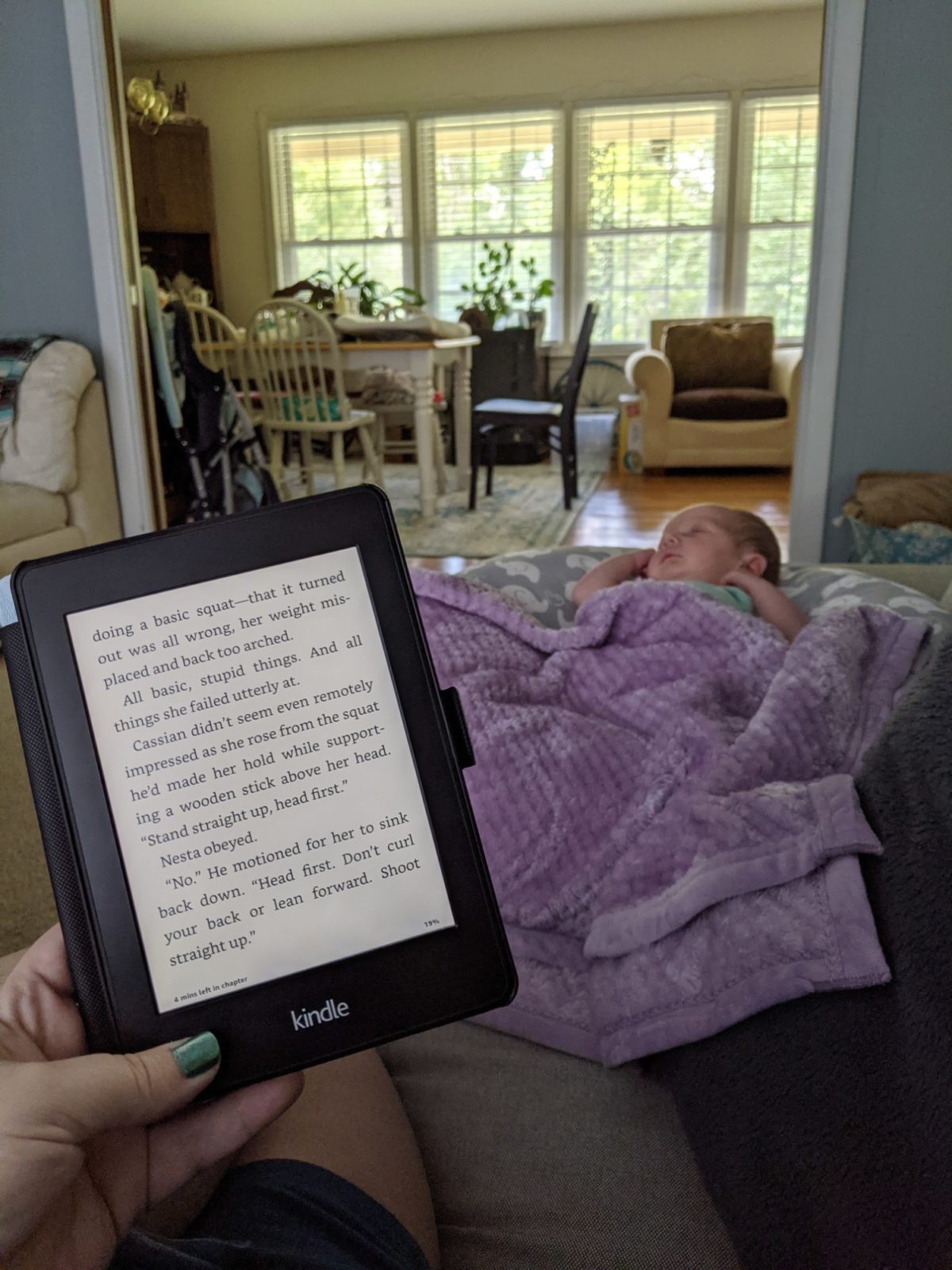 I also tackled a random chore I'd been putting off for a while, by getting out these stains in the carpet, that I have no idea what they are and they've been here for months… I got out my portable spot cleaner machine, and sat in the floor working on it, and it came out pretty well!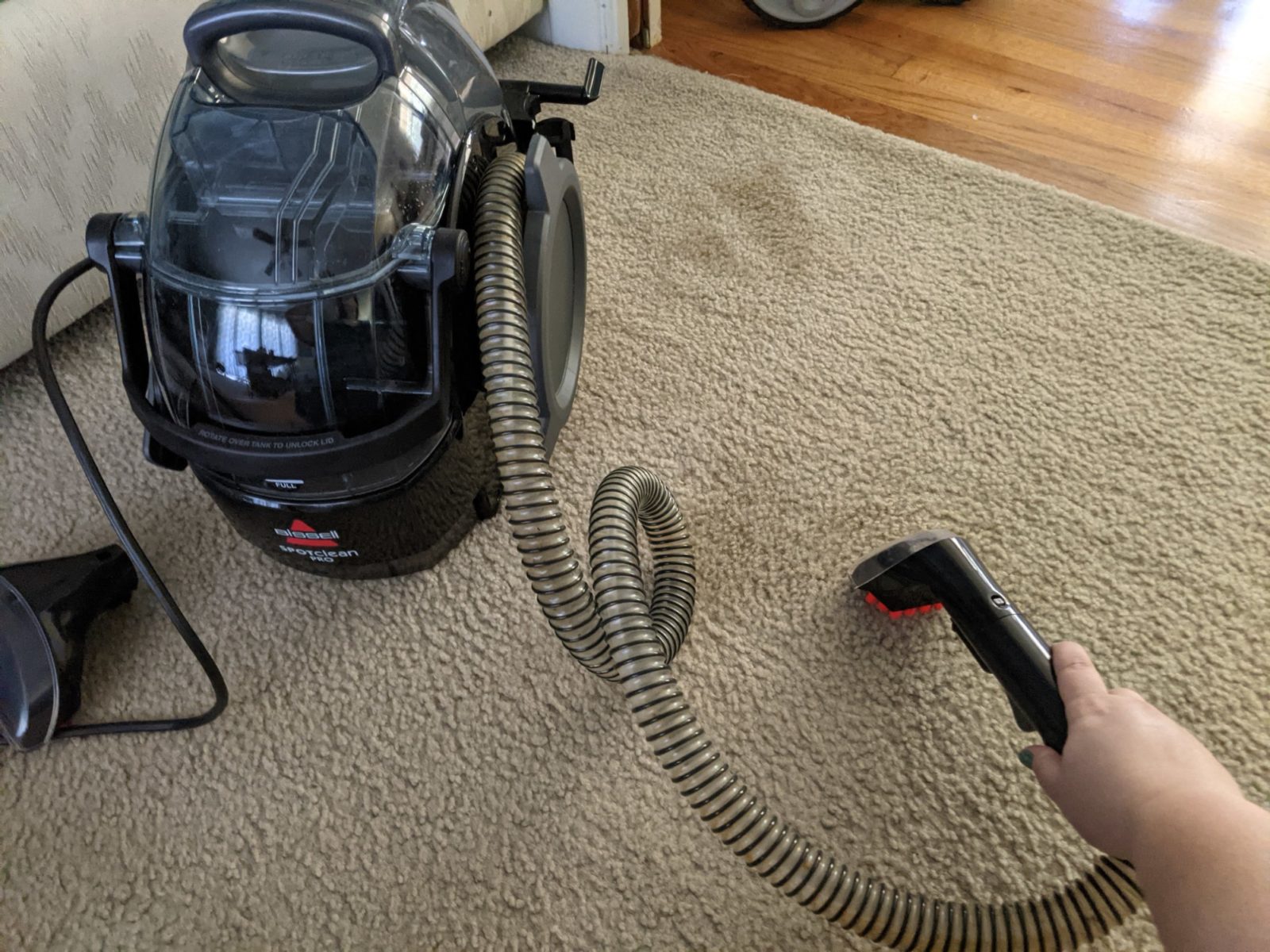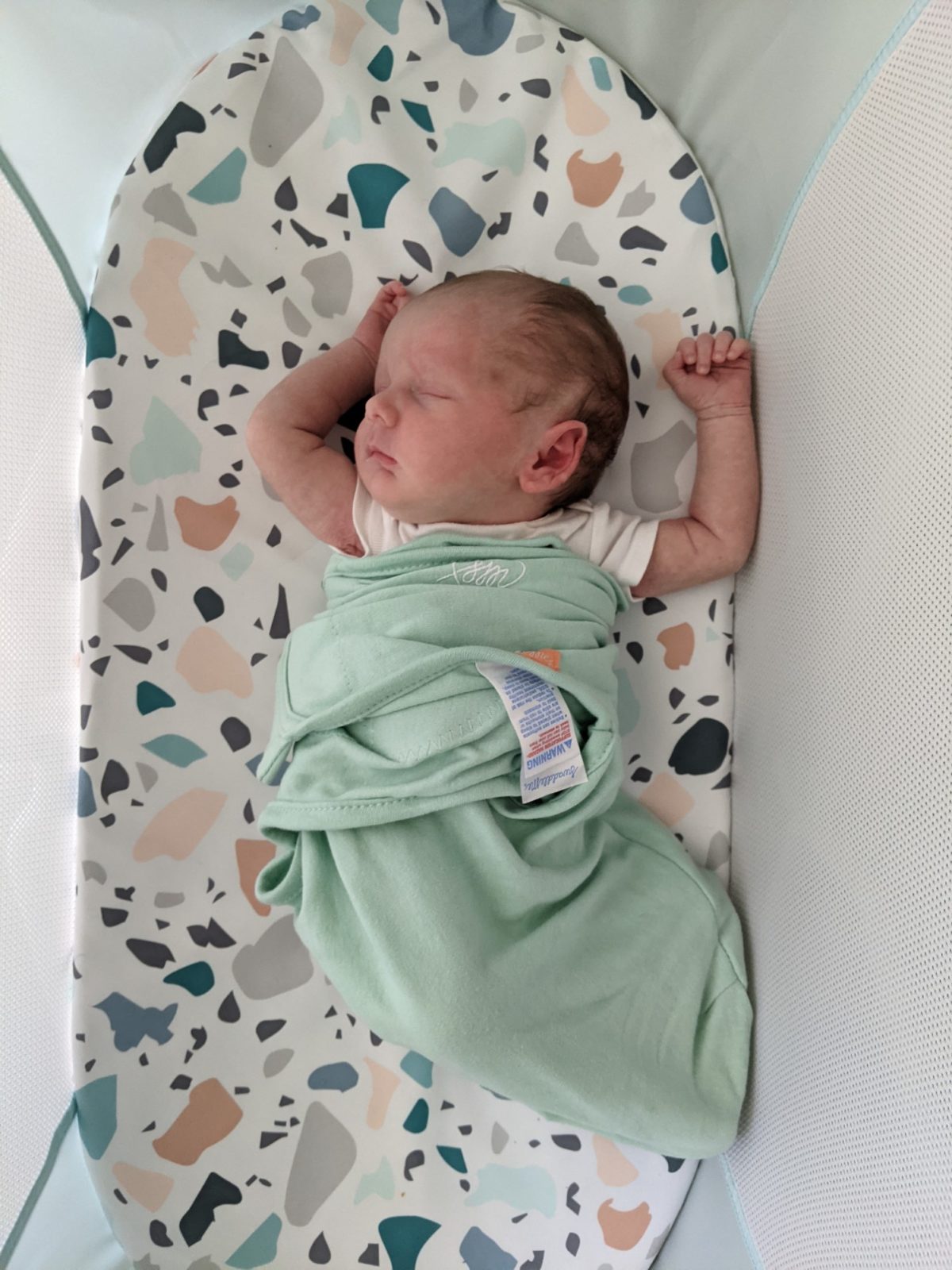 Emmie had a good day at school, took a good nap, and ate all of her meals. (Please look closely to see her little tongue sticking out, concentrating and working so hard at her scissor-work.)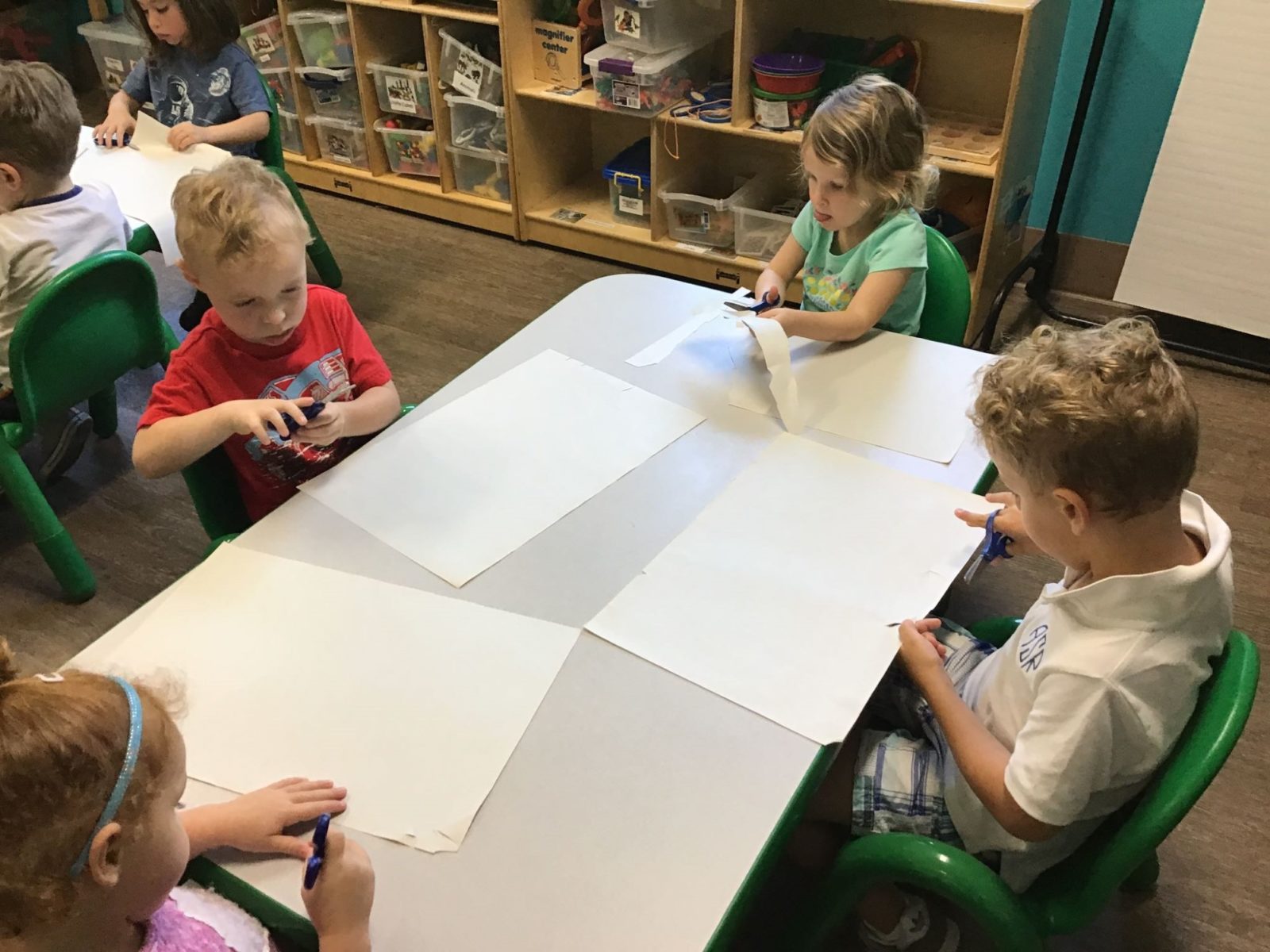 They also stamp-painted the first letter of each of their names today.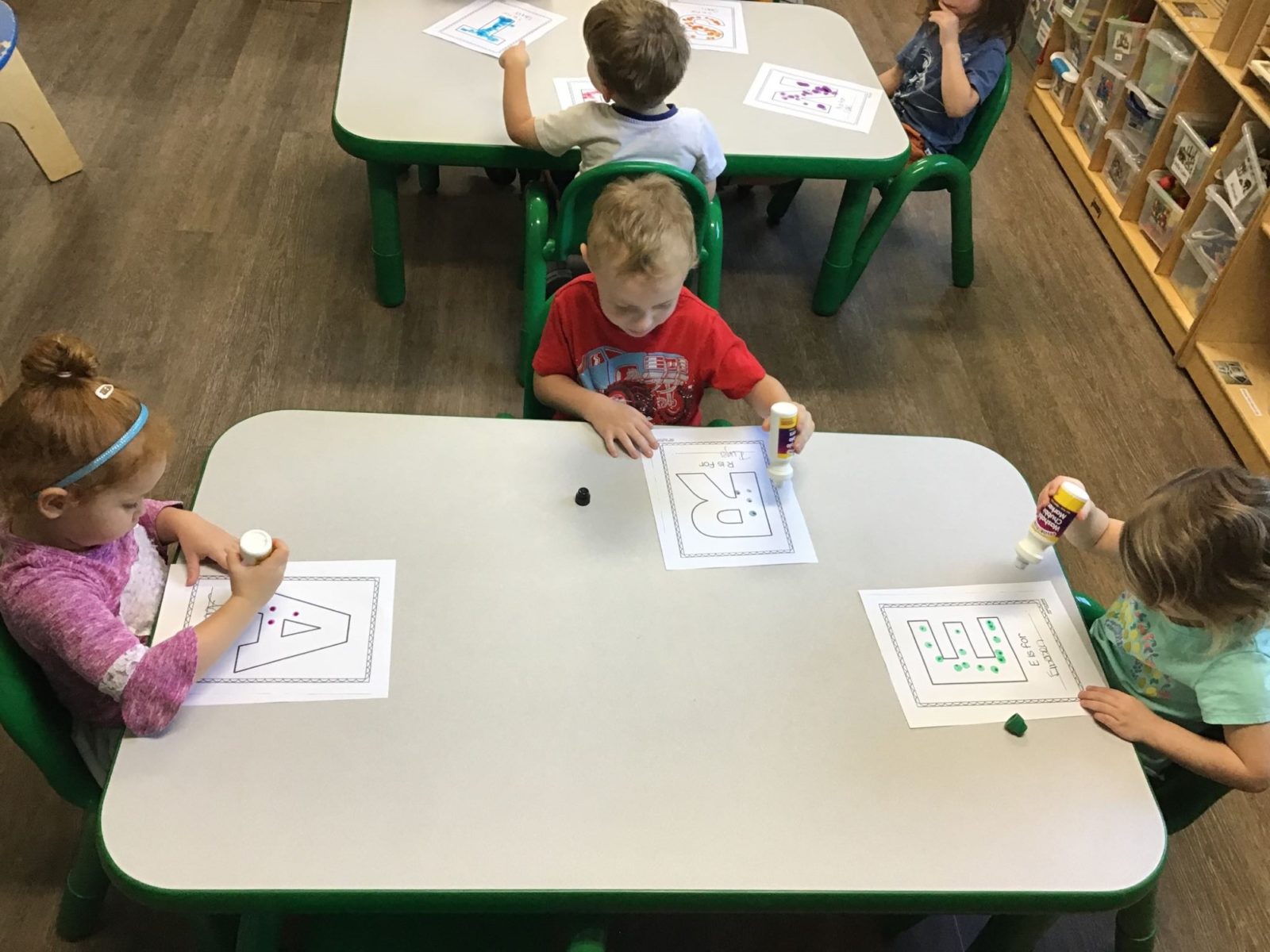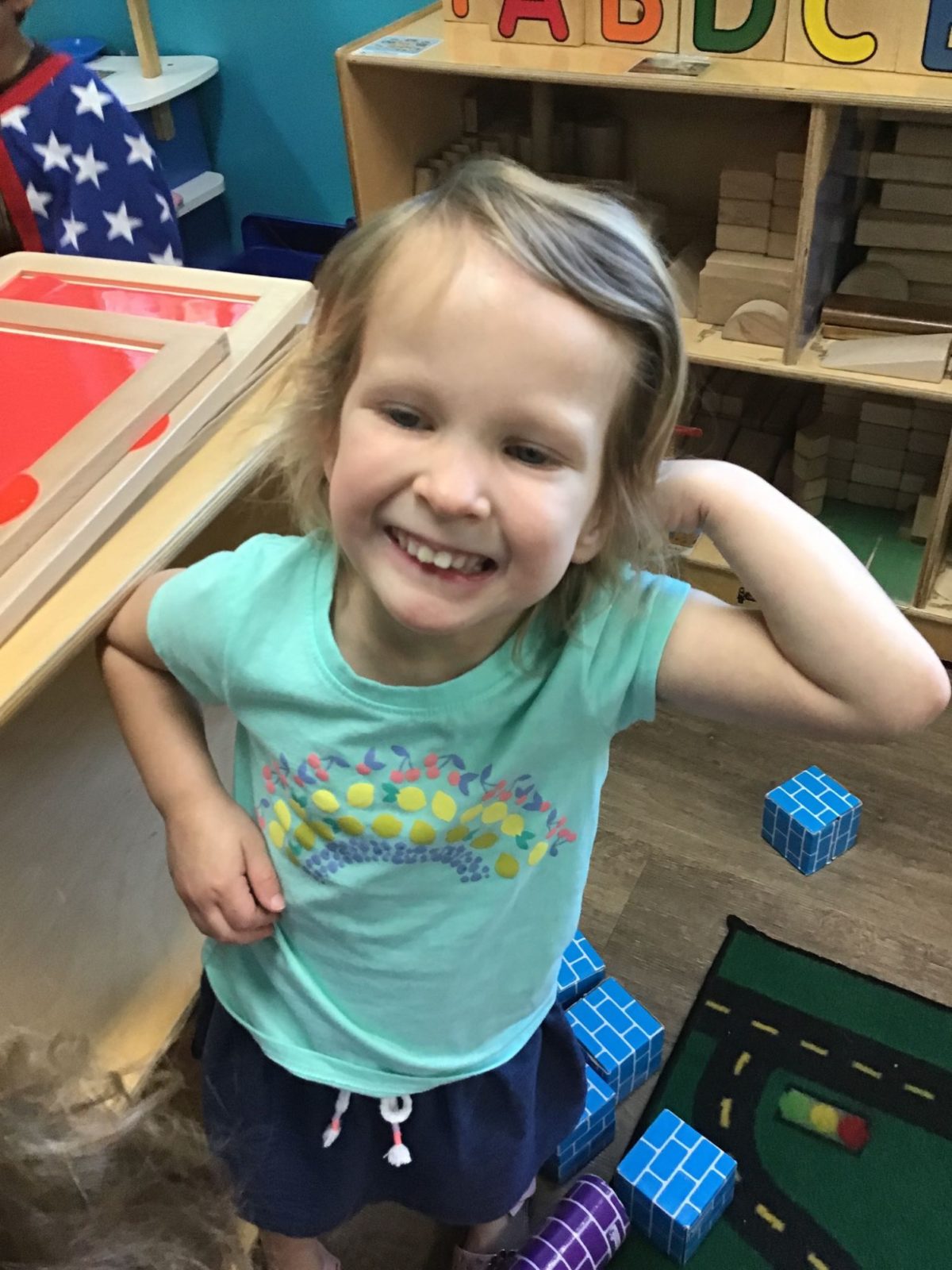 Emmie and her little bestie Maddie, when Jeff picked her up from school today.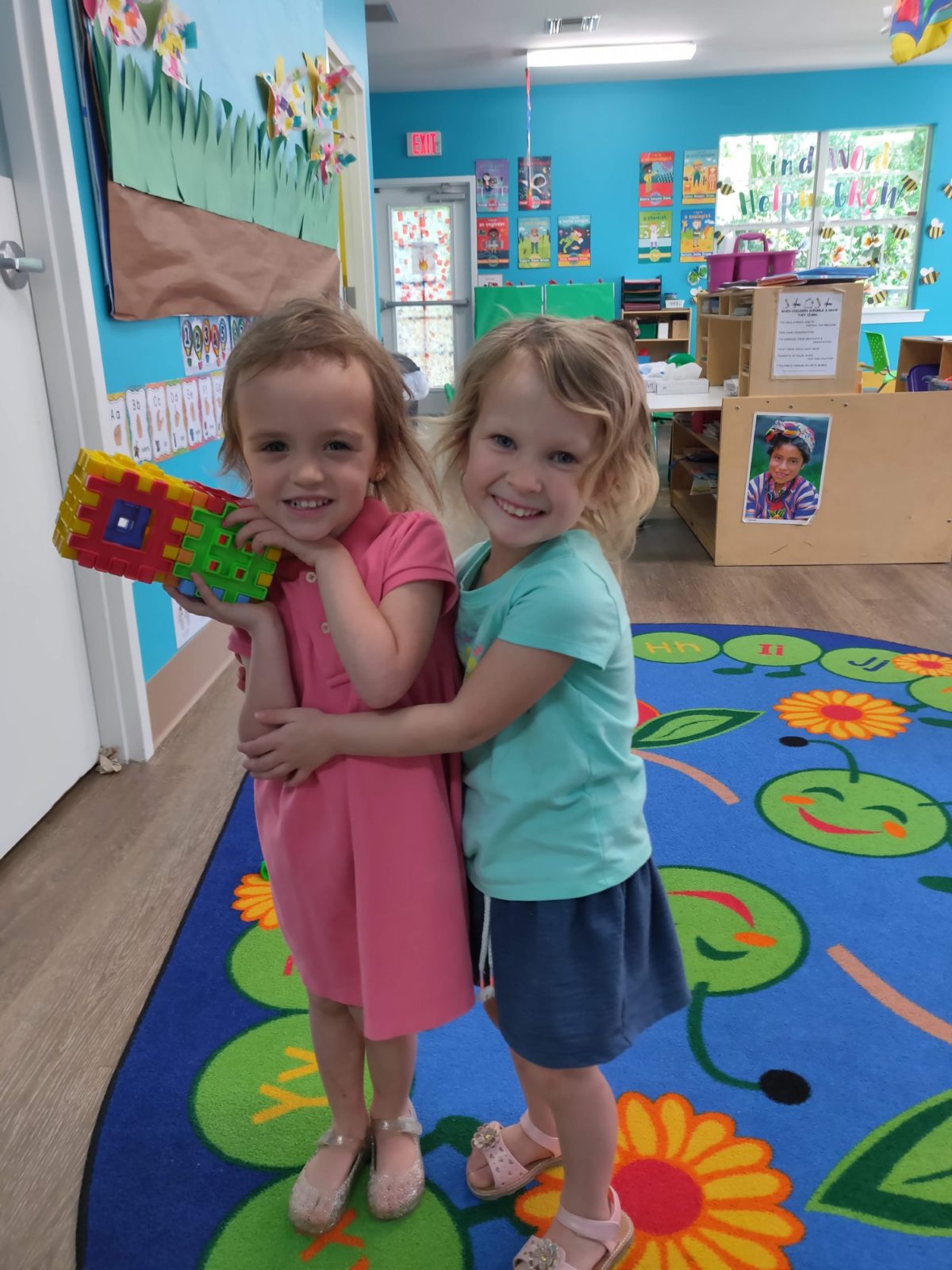 Coloring at home for a few minutes….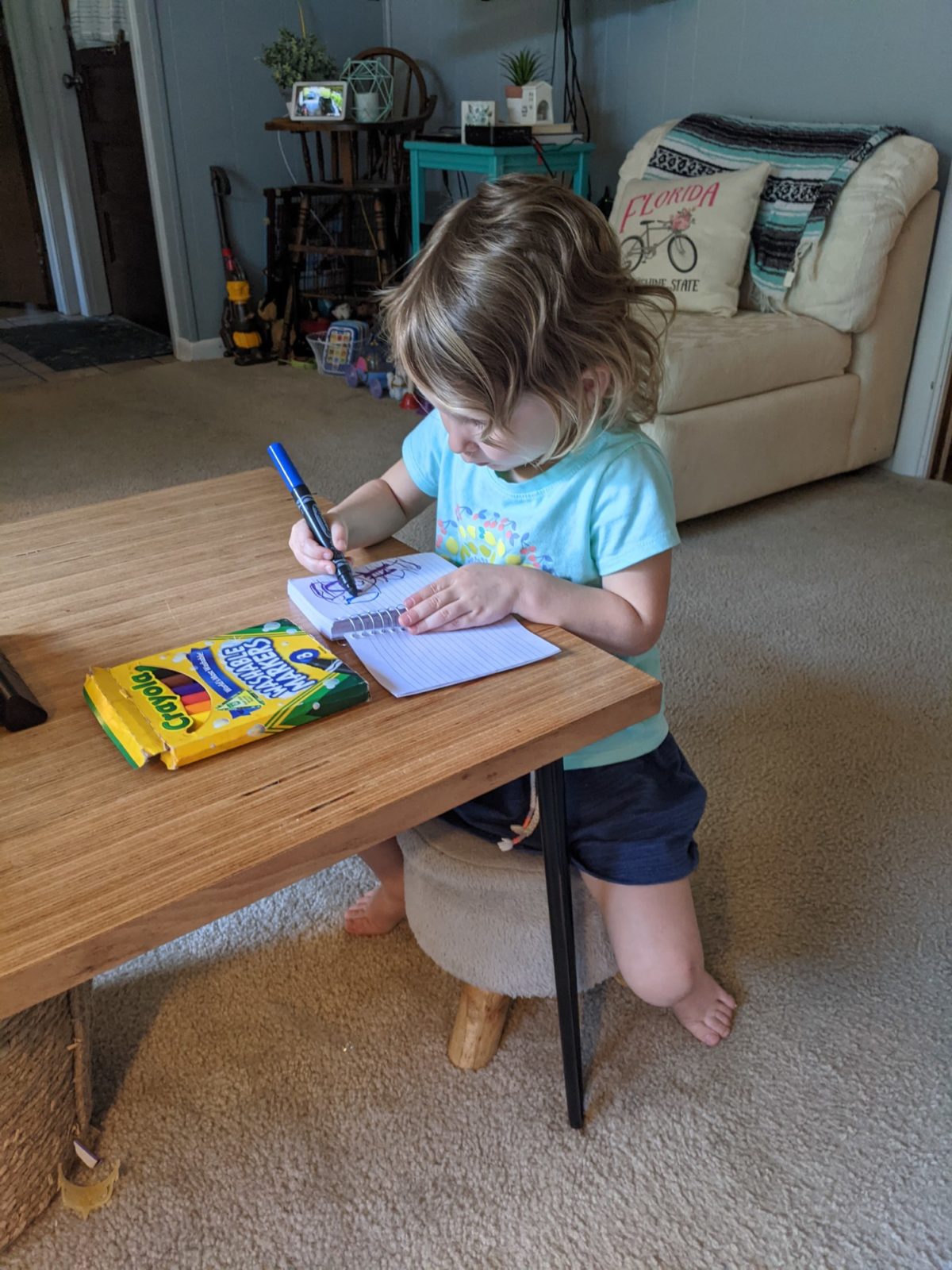 And then Maddie and her Mommy (Allie) brought us Chick-fil-A for dinner tonight! They didn't stay long, but they stayed long enough for these two to play together in Emmie's room, and have a little dress-up time with boots and bathrobes.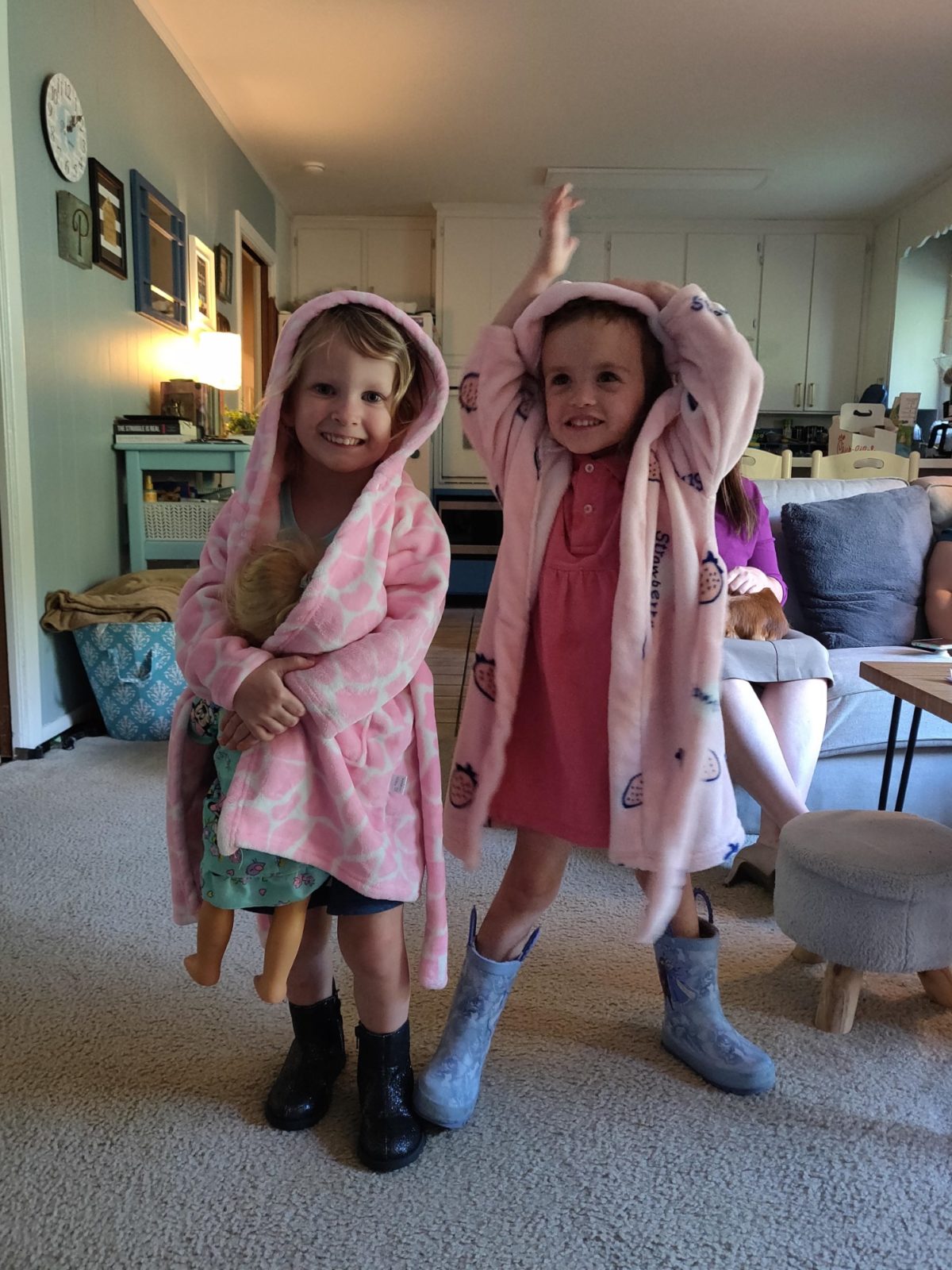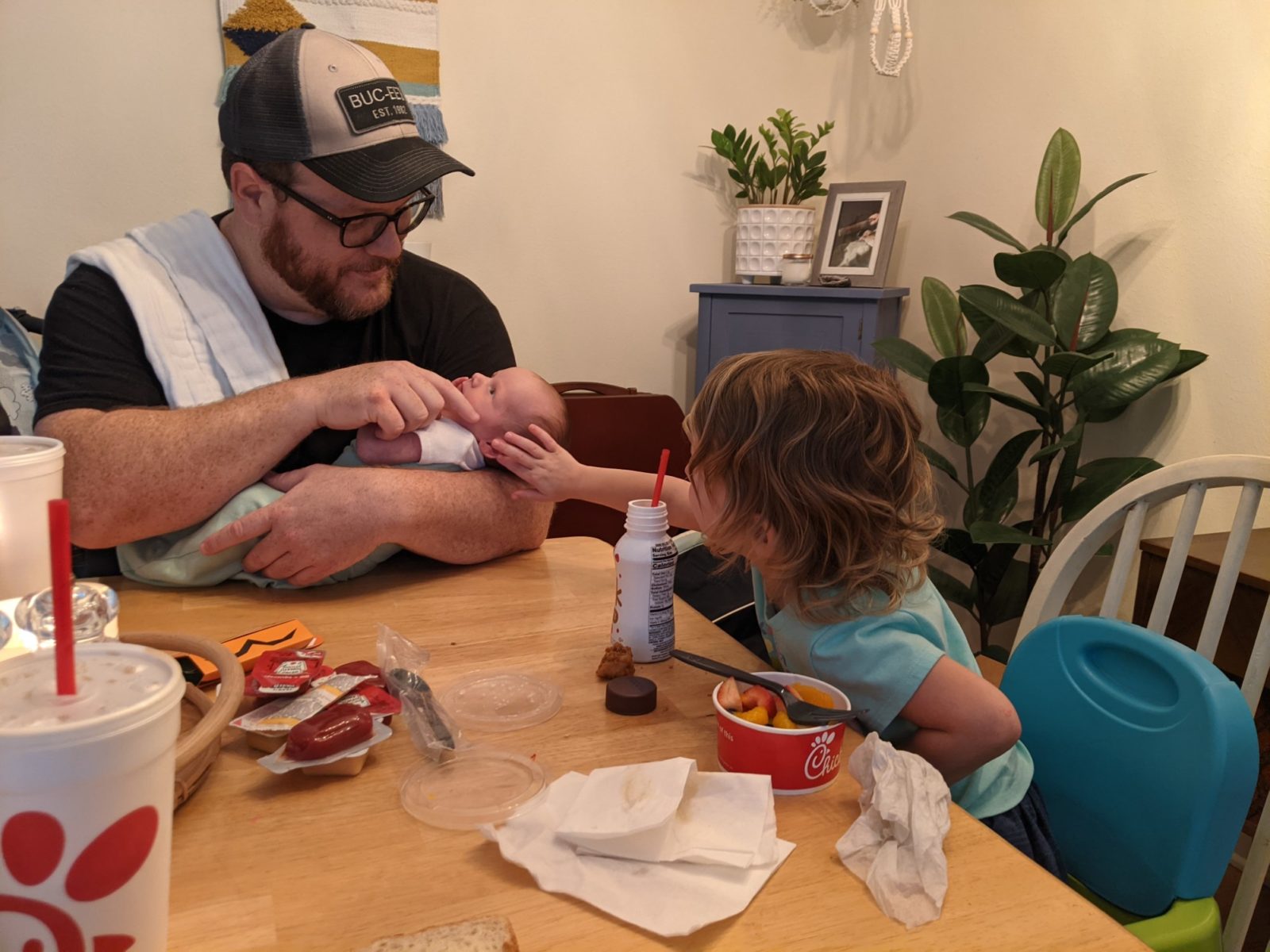 Emmie wanted a tattoo after dinner, and after I put it on her she announced, "Now I'm like Miss Julia, because she has tattoos on her arms." (Miss Julia is one of her old GR teachers, so I made sure to send her the photos.)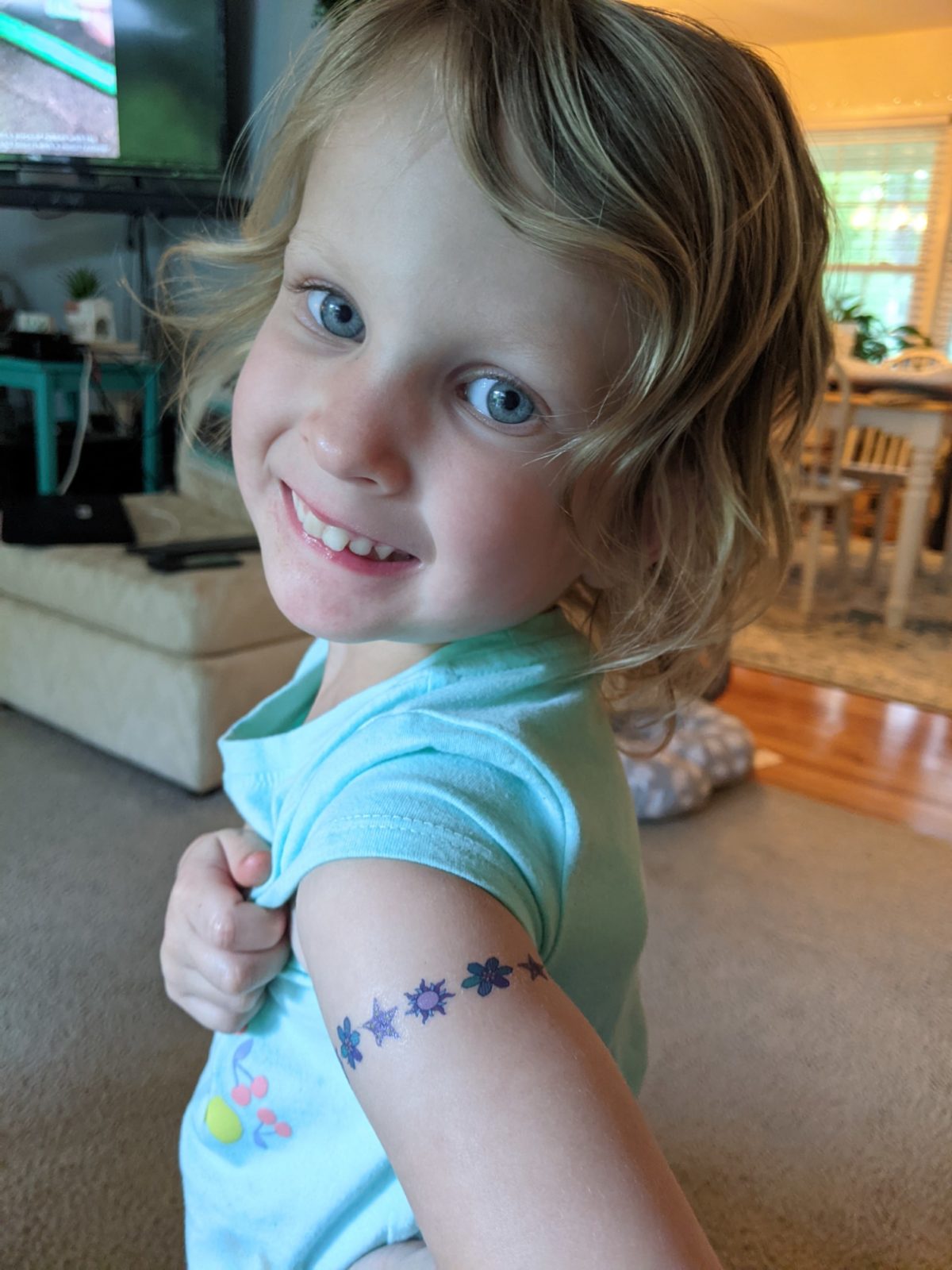 Emmie ate her ice cream and watched Doc McStuffin's after dinner, while Daddy fed Addison a bottle, and I just sat back and relaxed for a little bit after taking out all of the dinner trash.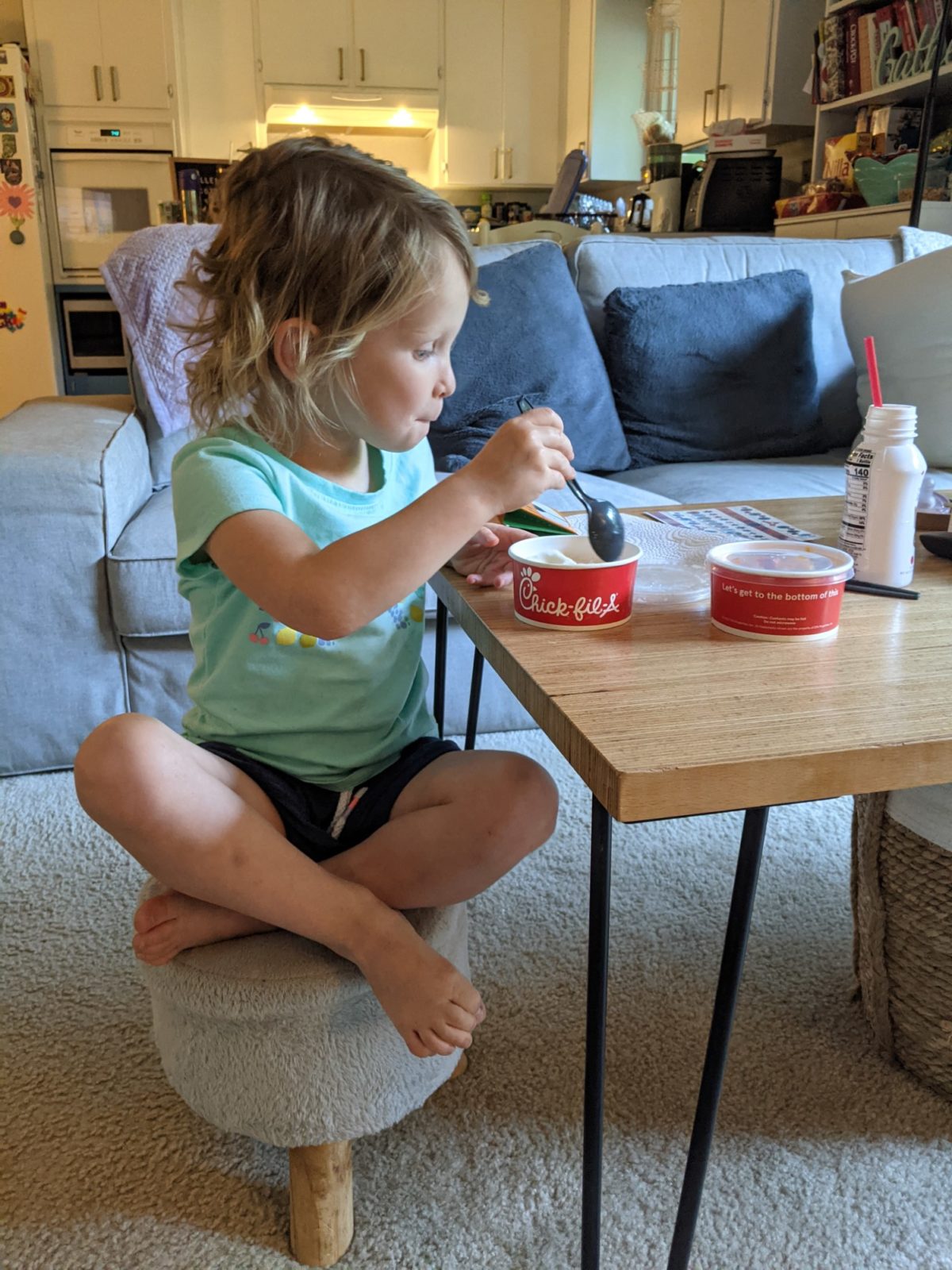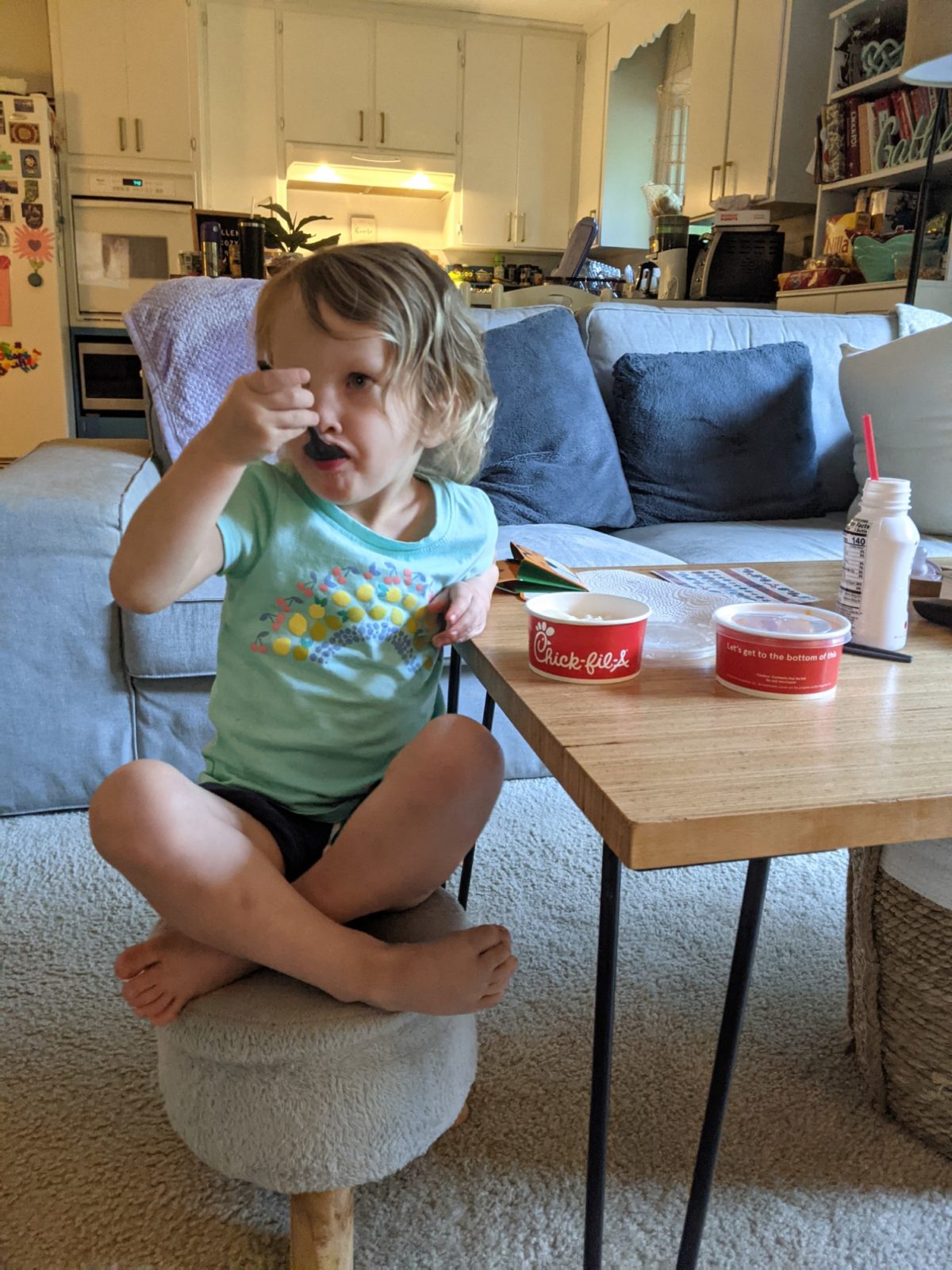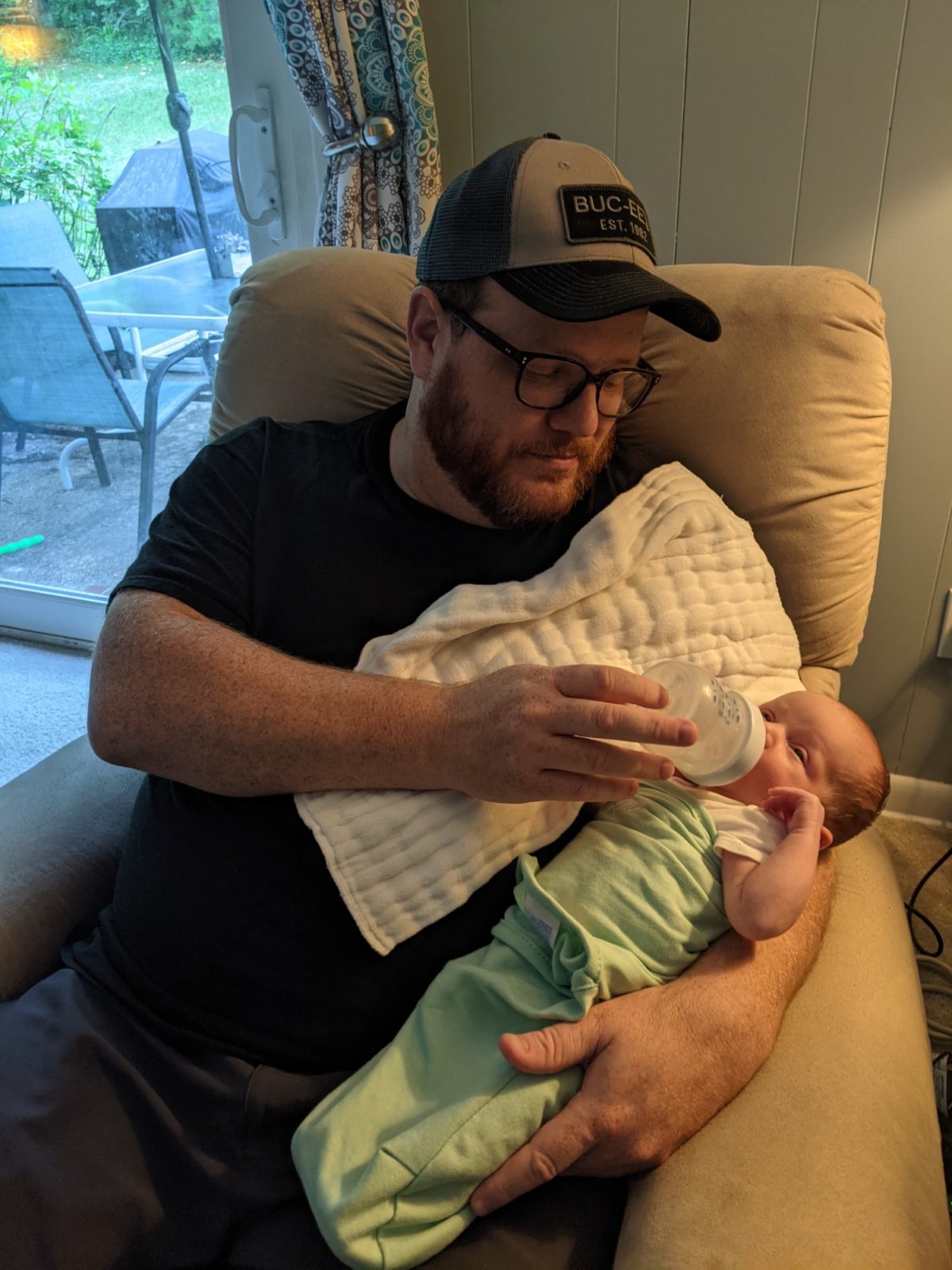 Emmie did really well at bedtime tonight, but Addison has been a little hard to settle, but I think it's just because she's got some gas in her tummy. She's currently asleep on Jeff's chest, so hopefully she's all good now and we'll have a decent night.