These two precious girls are always so sweet and happy first thing in the morning, and their sweetness is the perfect kick-start for a tired Mommy's day!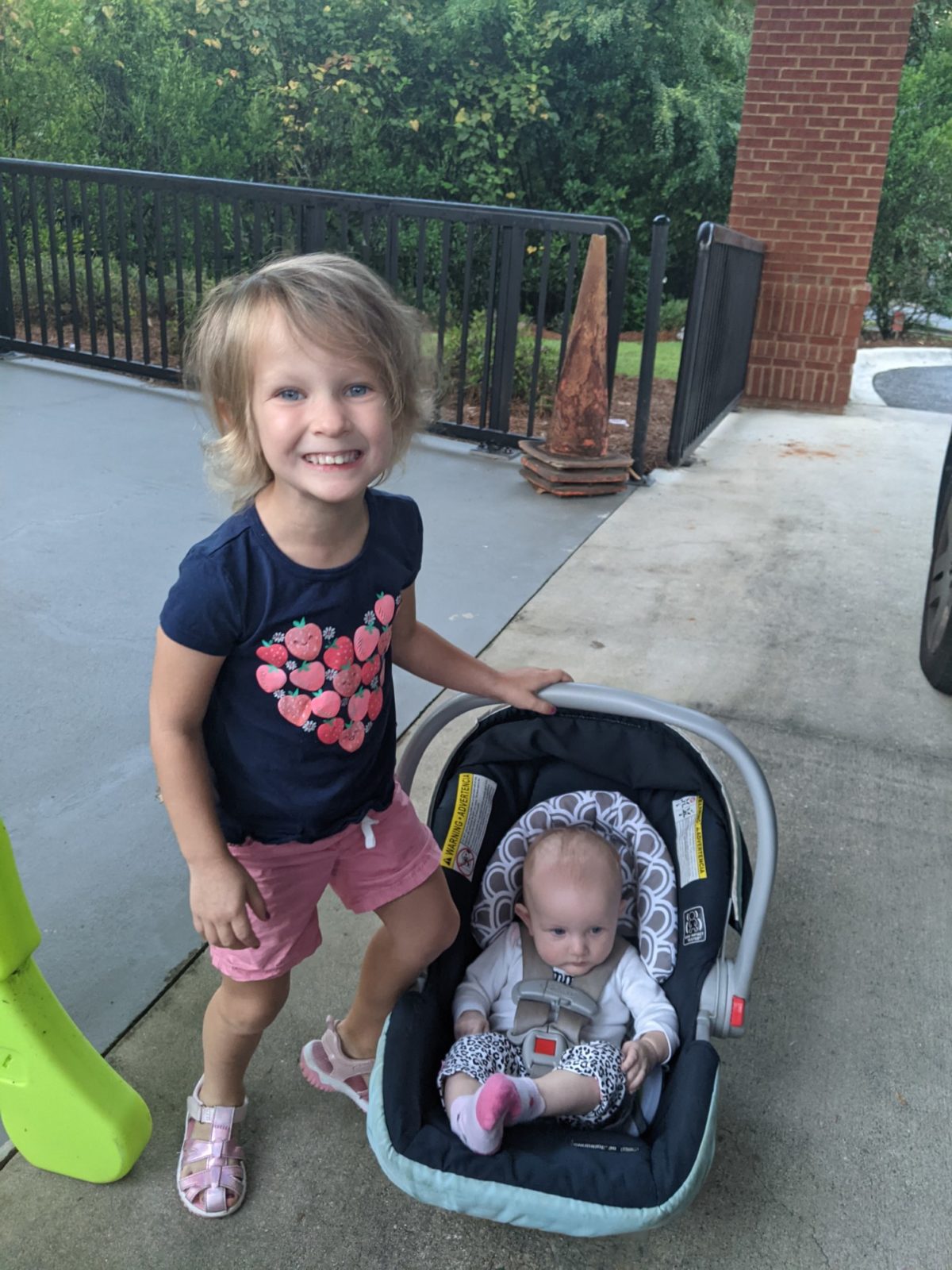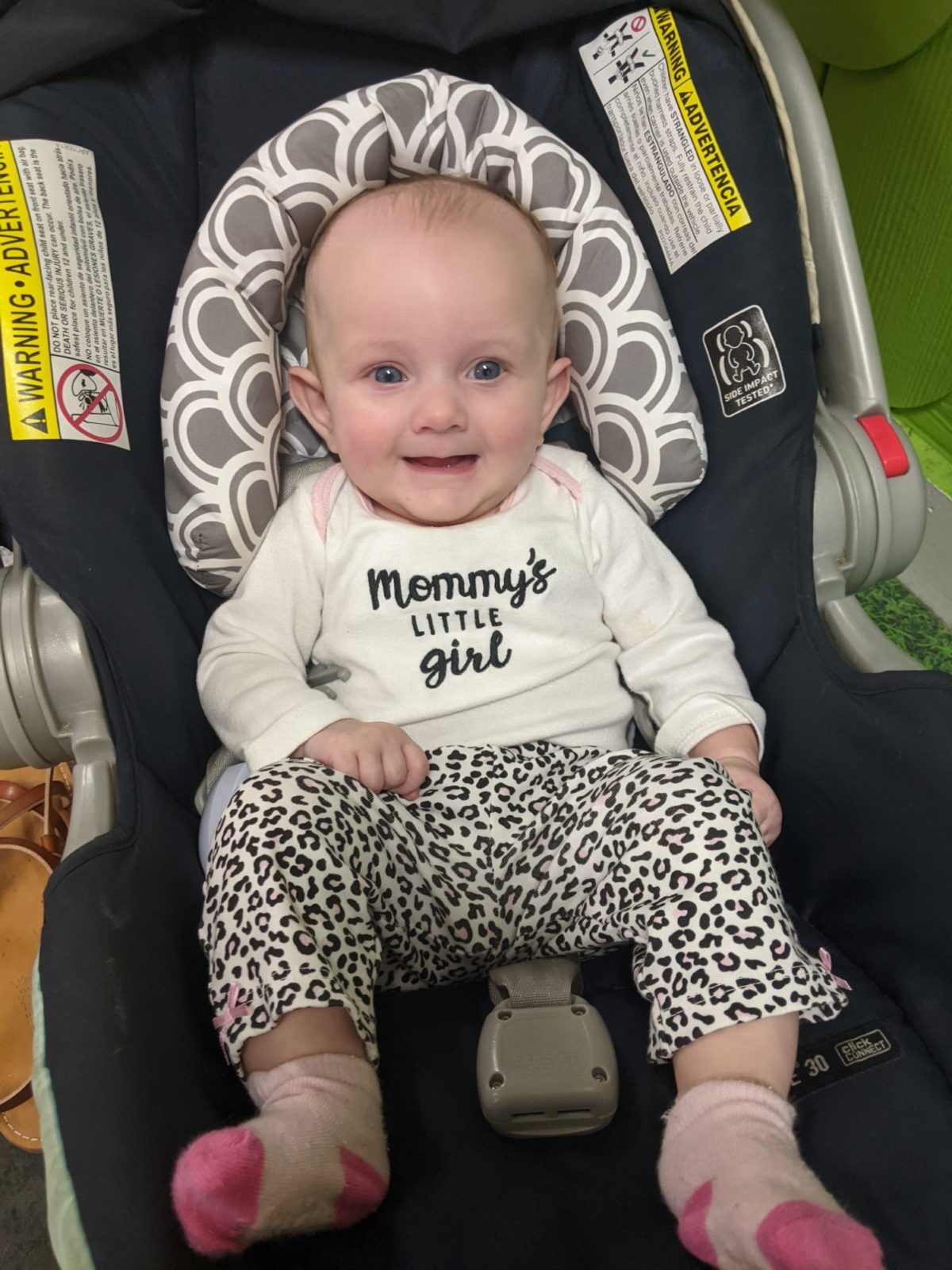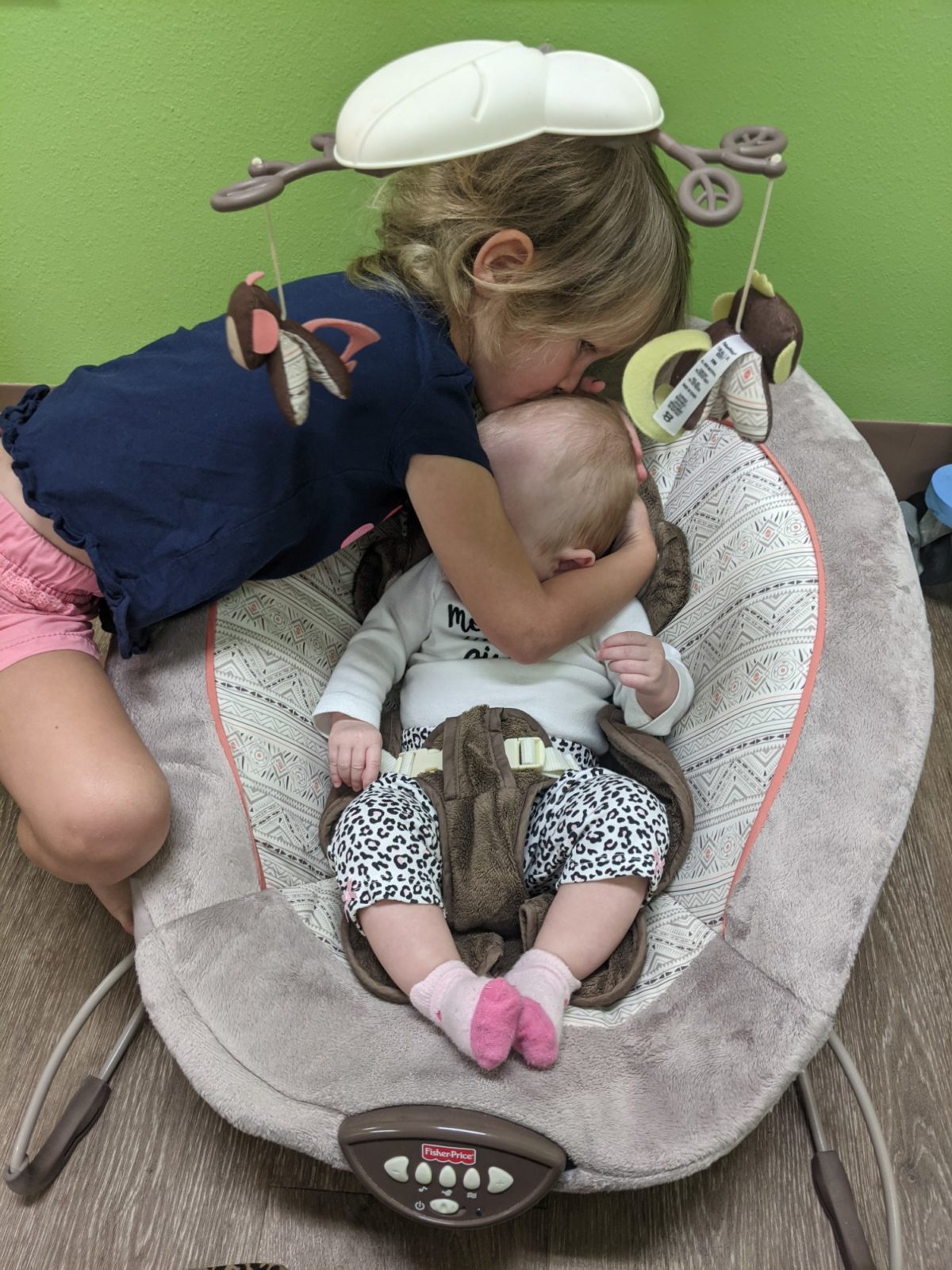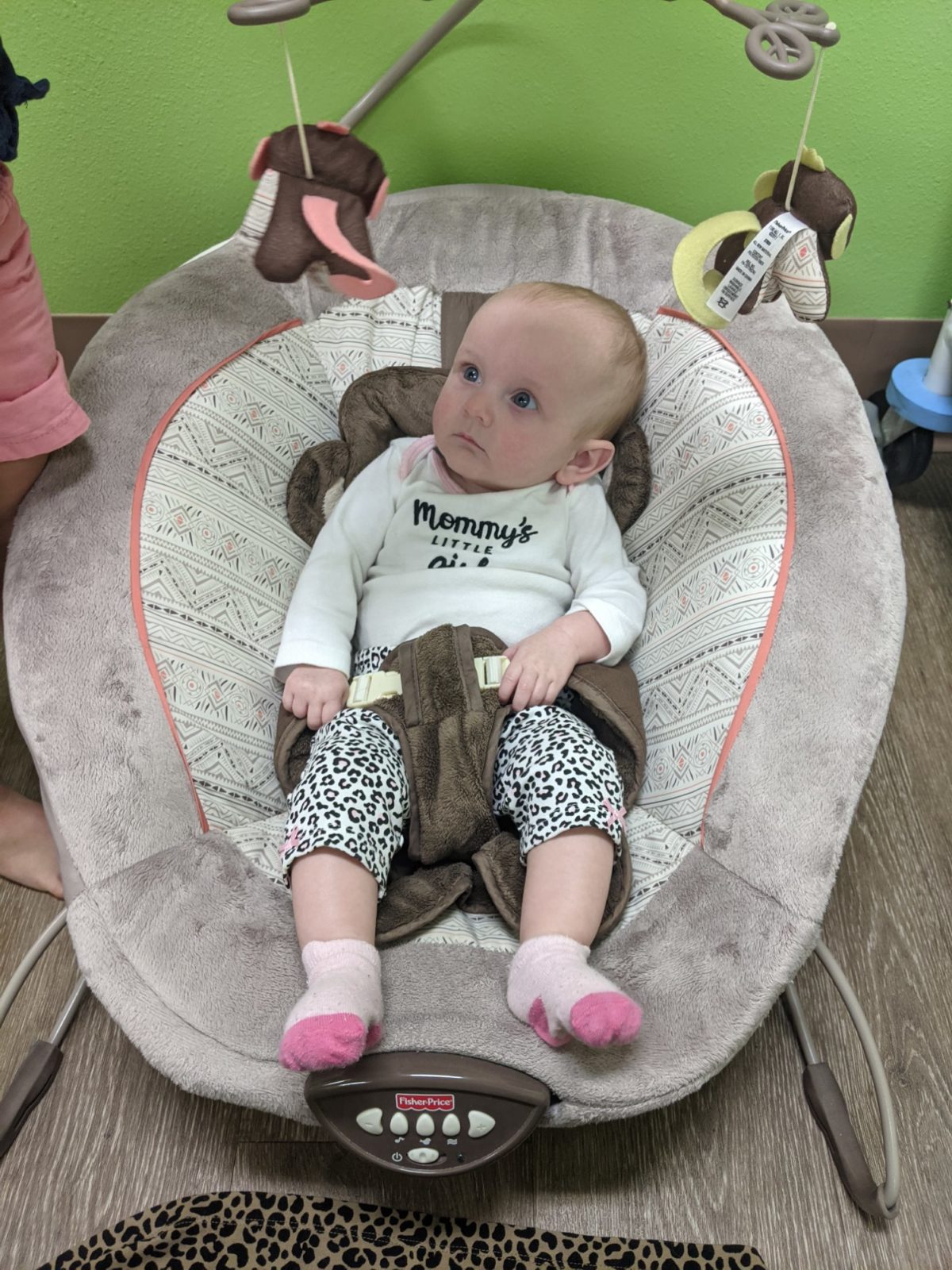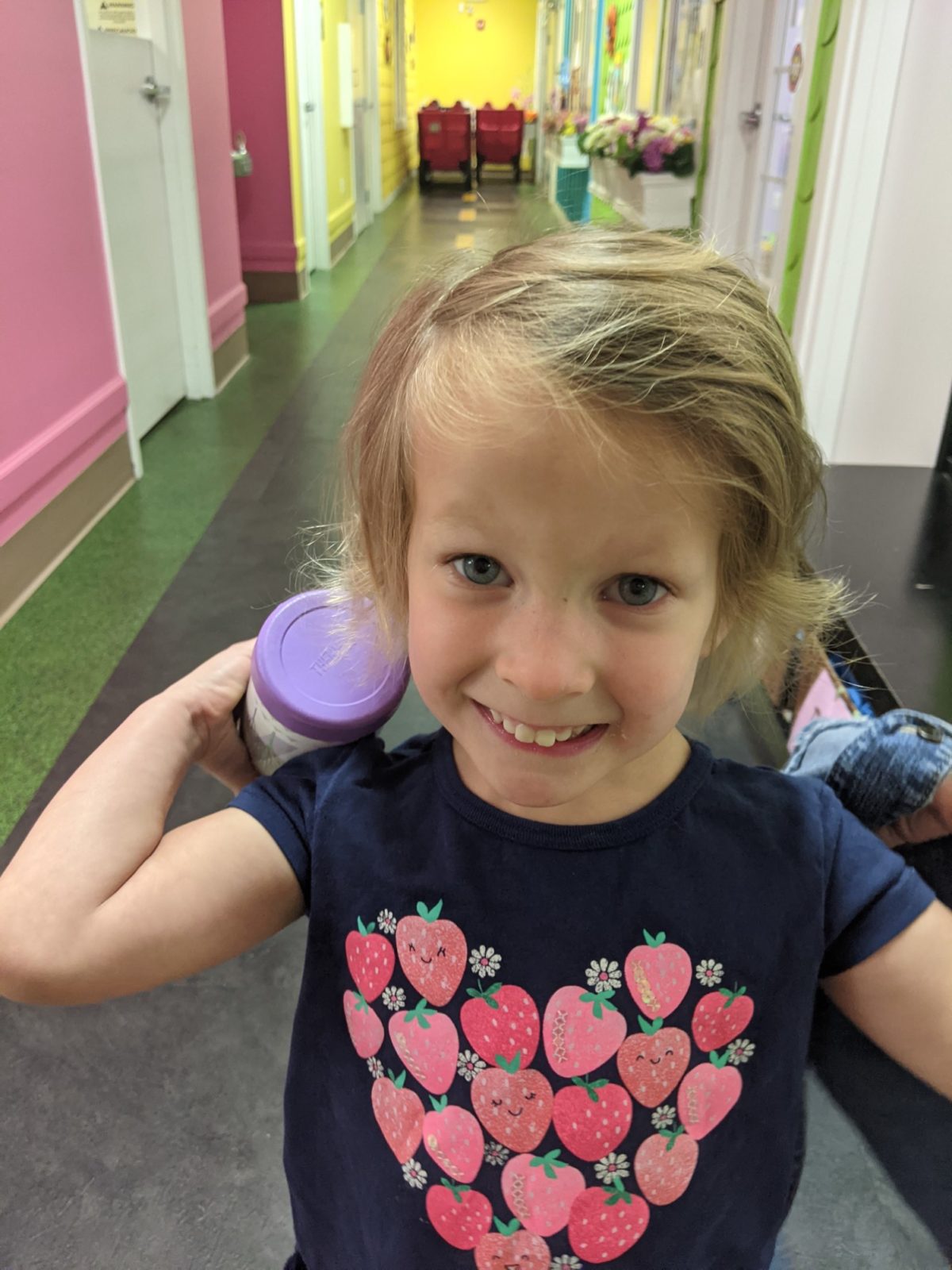 Today was my sweet Mama's birthday, but it was also National Coffee Day. And I decided to treat myself to a fancy latte at lunch time, from The Frother's Daughter coffee truck. I got one of the September specials – the Pecan Pie iced latte – then took my lunch to Cascades to spend the rest of the hour enjoying the beautiful day in the great outdoors!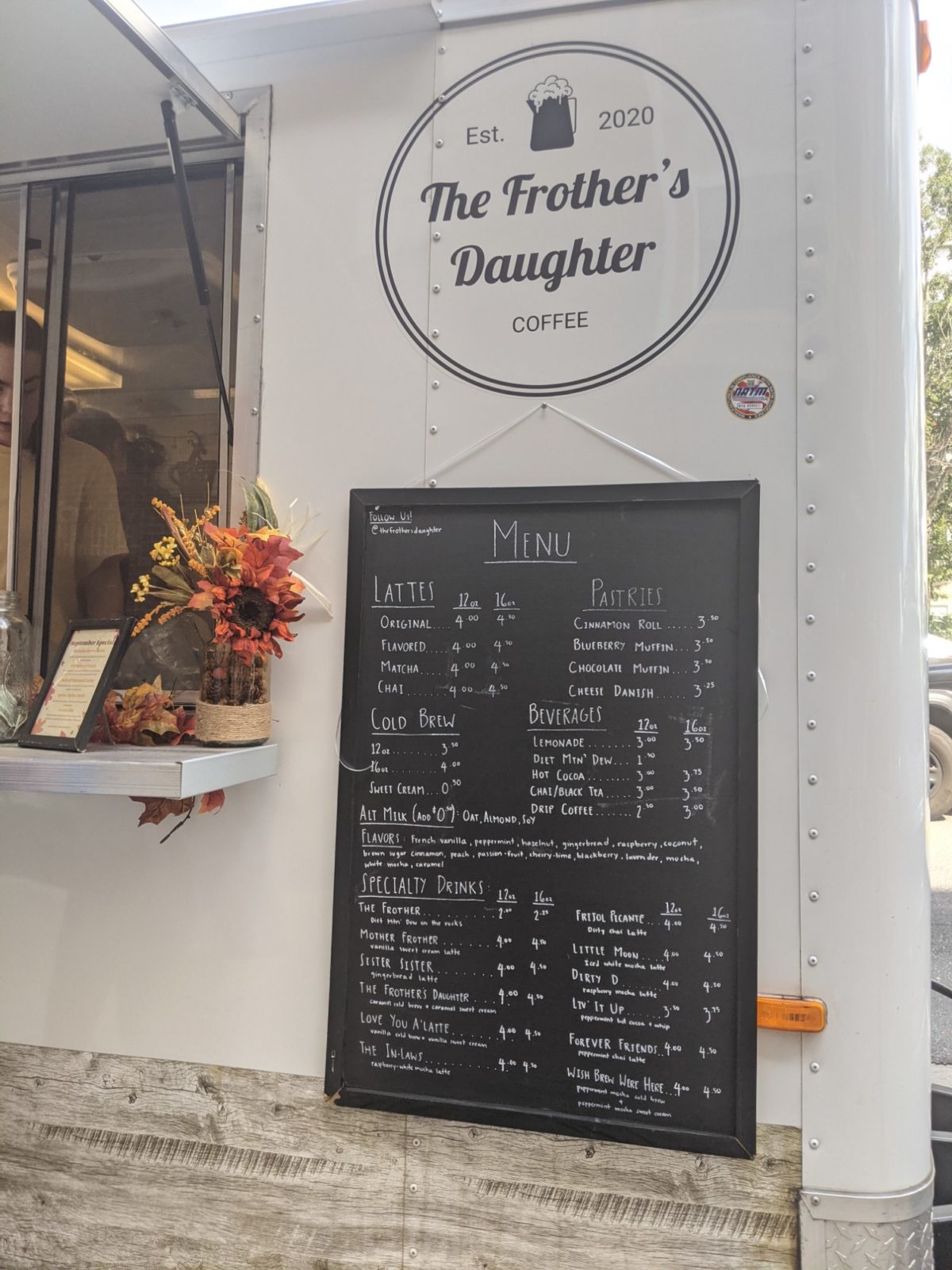 Also, the owner is super sweet, and always answers me when I message her on Instagram. Today, I messaged her with a question, and told her I'd try to come on my lunch break. When I got there, she immediately recognized me and was like, "YAY you made it!" And I was just so impressed she recognized me, without having truly met her before, and only having visited little trailer a few times by now. So all that to say, I highly endorse her and her cute little coffee truck 🙂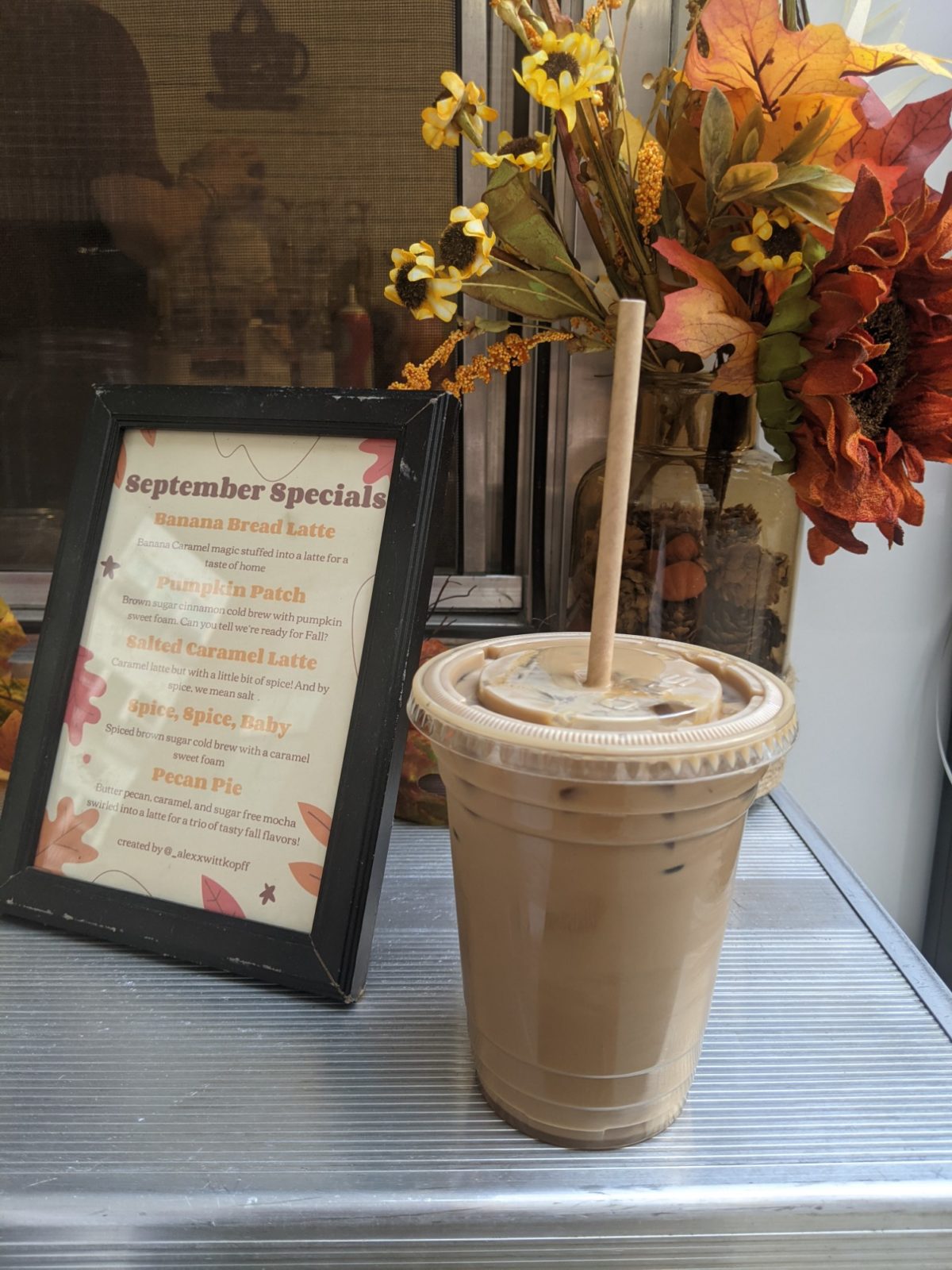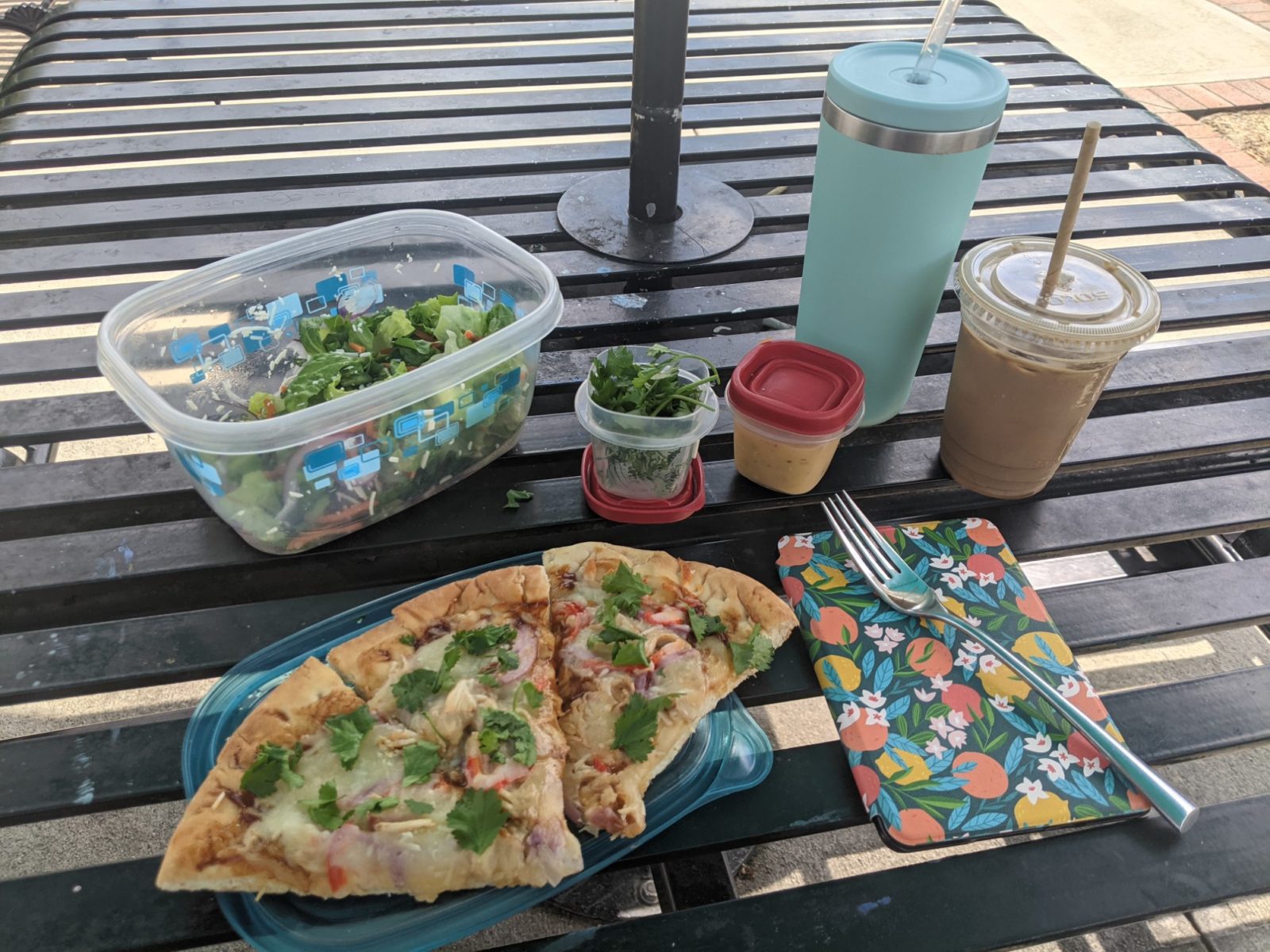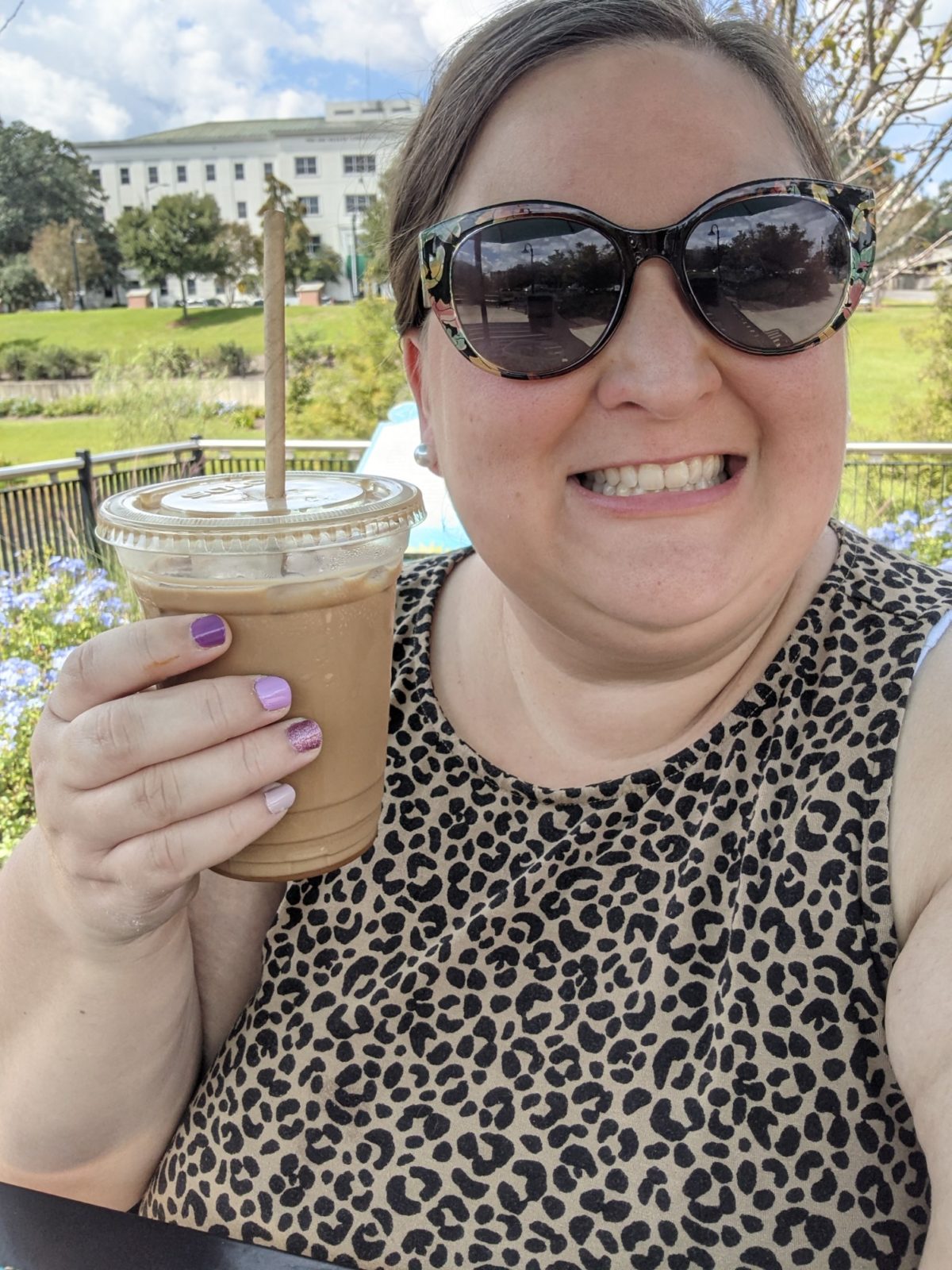 Emerson's parent portal today said they did science experiments with apples, and that she was "10 apples tall," and they sent these photos. She told us about it dinner time tonight, saying how the regular apple turned brown, but the lemon juice apple had no brown! I was so impressed by her memory, without me even asking questions or prompting anything.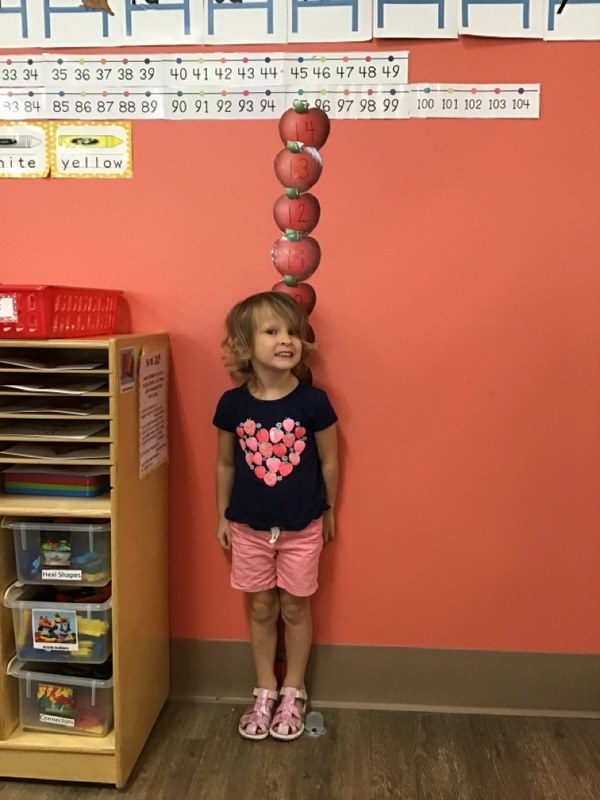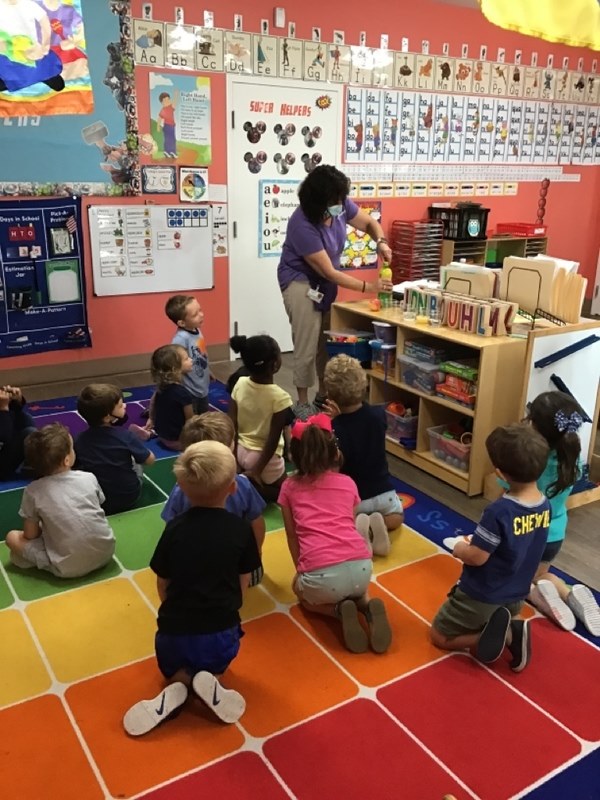 I got stuck at work late processing some emergency paperwork, so I called Jeff and had him run to school to pick up the girls today. It was actually an extremely busy, stressful, brain-melting day at work, so I definitely didn't feel like cooking. So I went through the drive-thru at Chubby's Chicken Fingers and brought dinner home, so I didn't have to cook.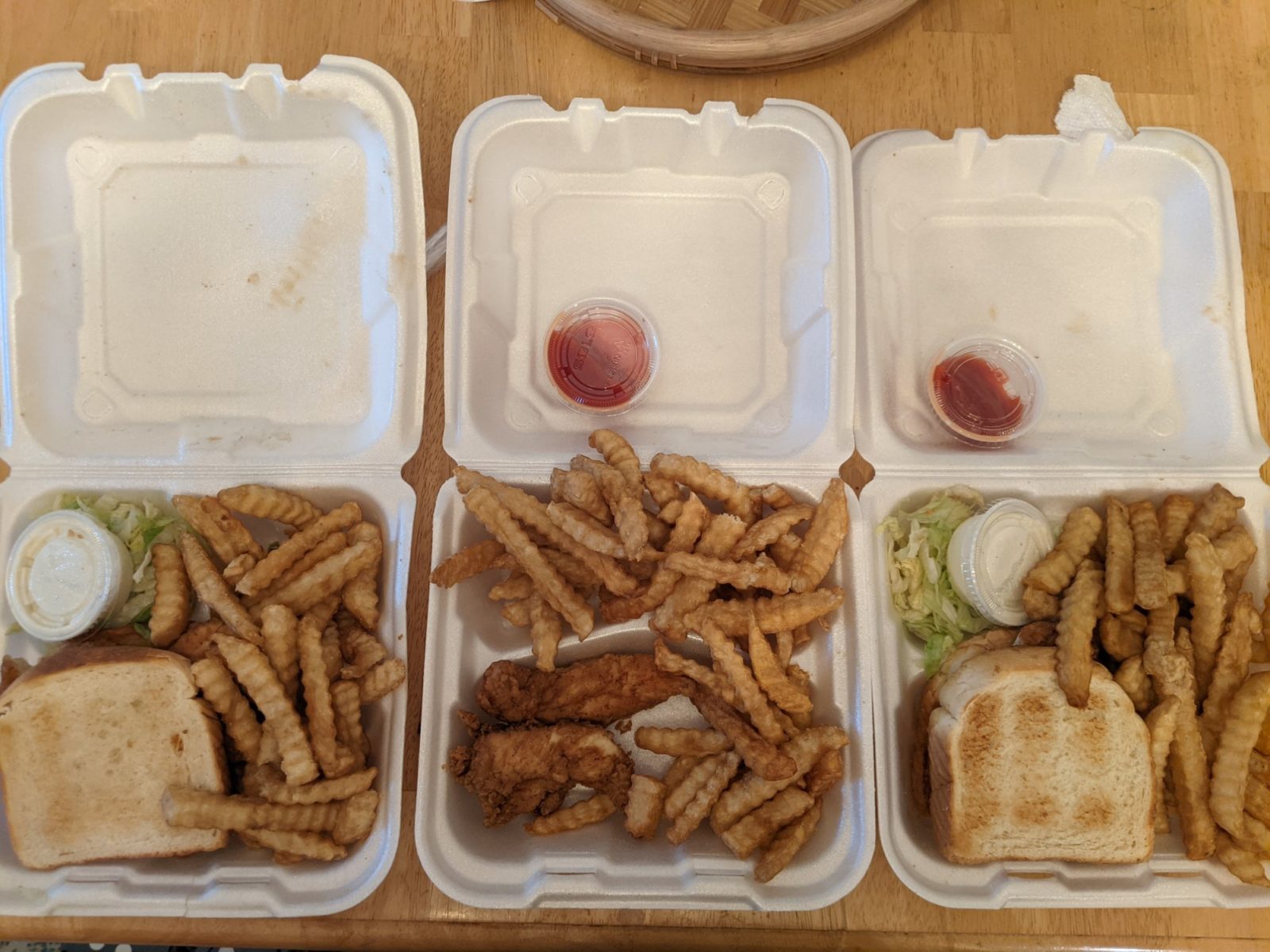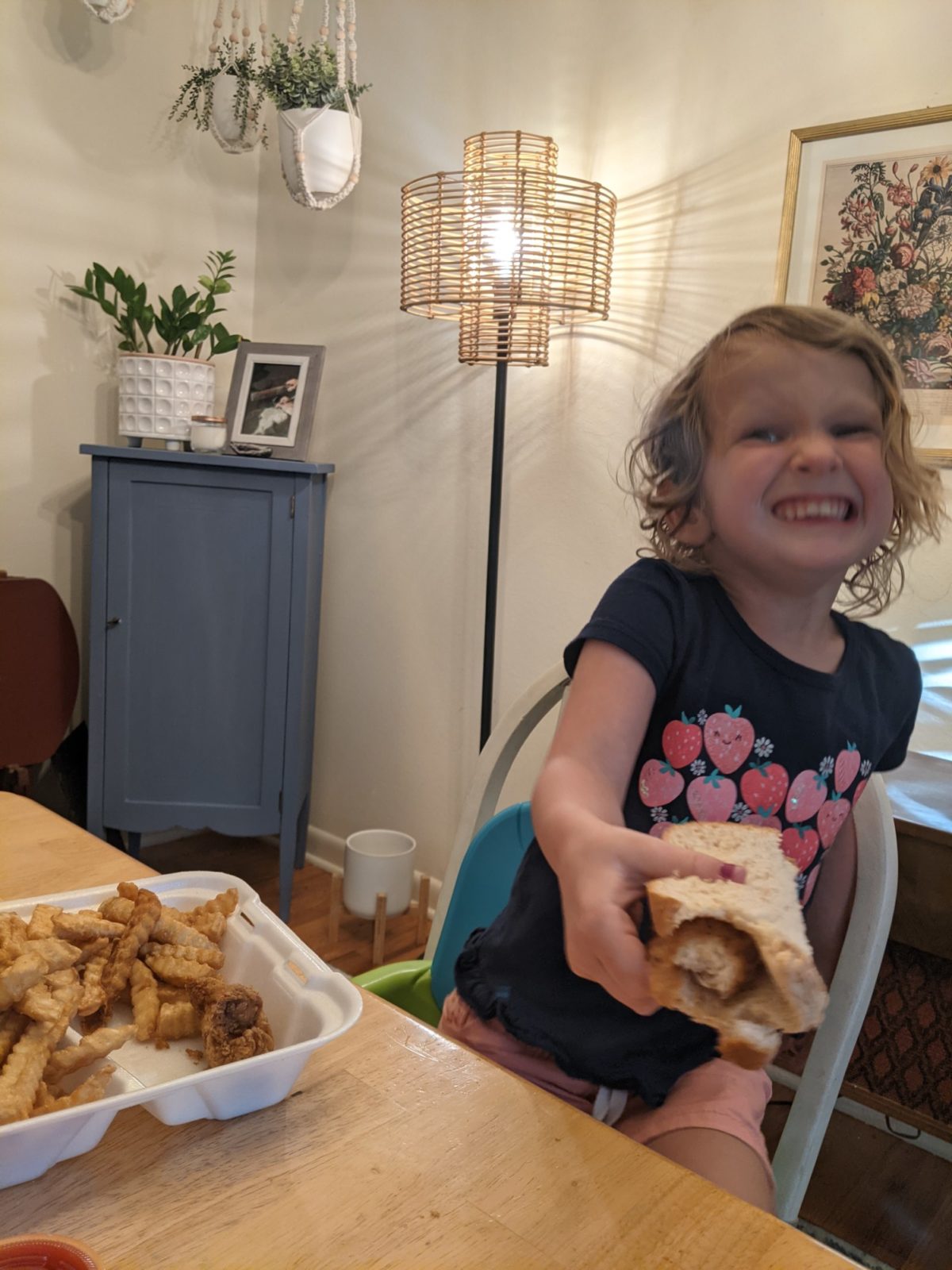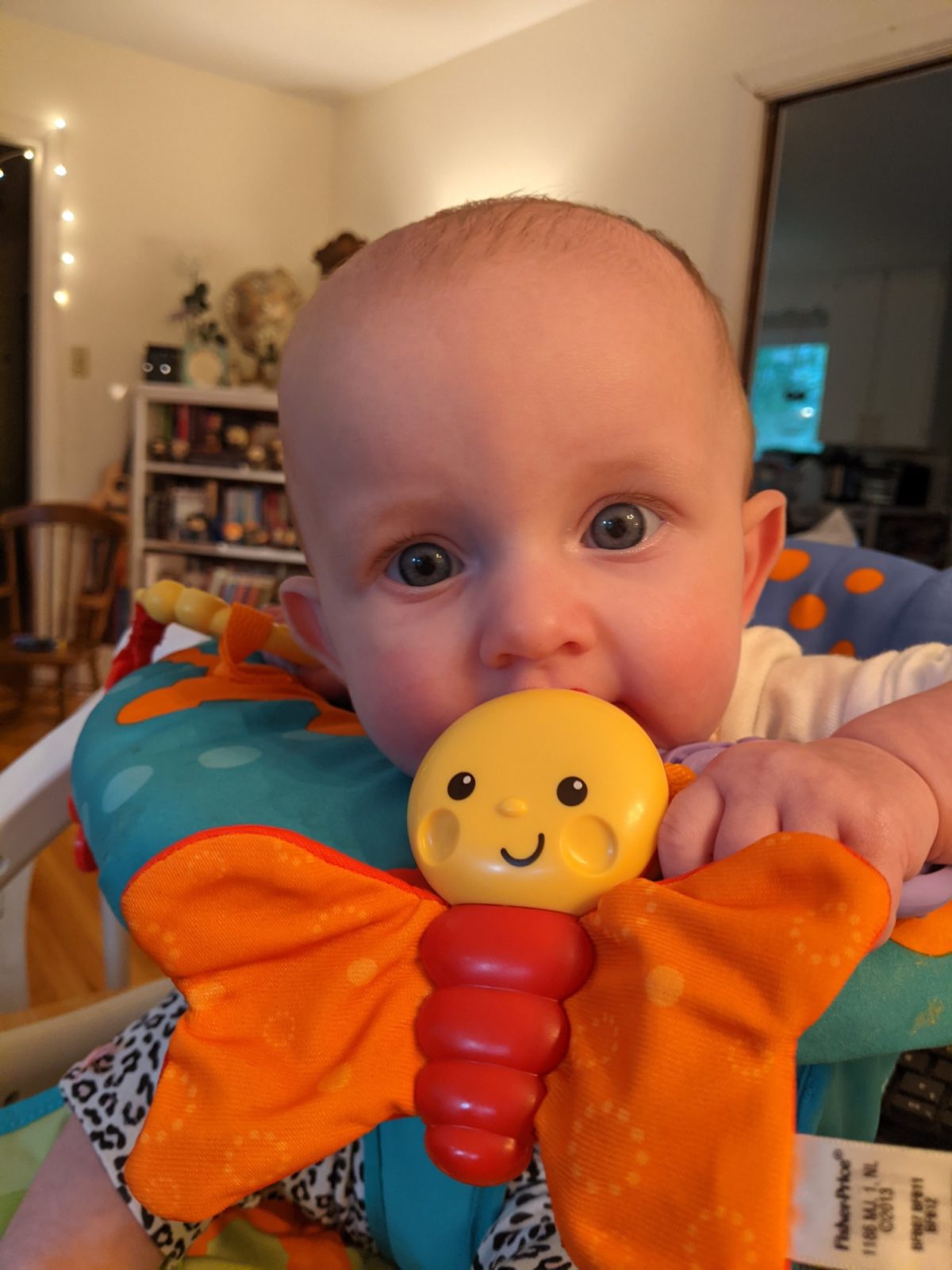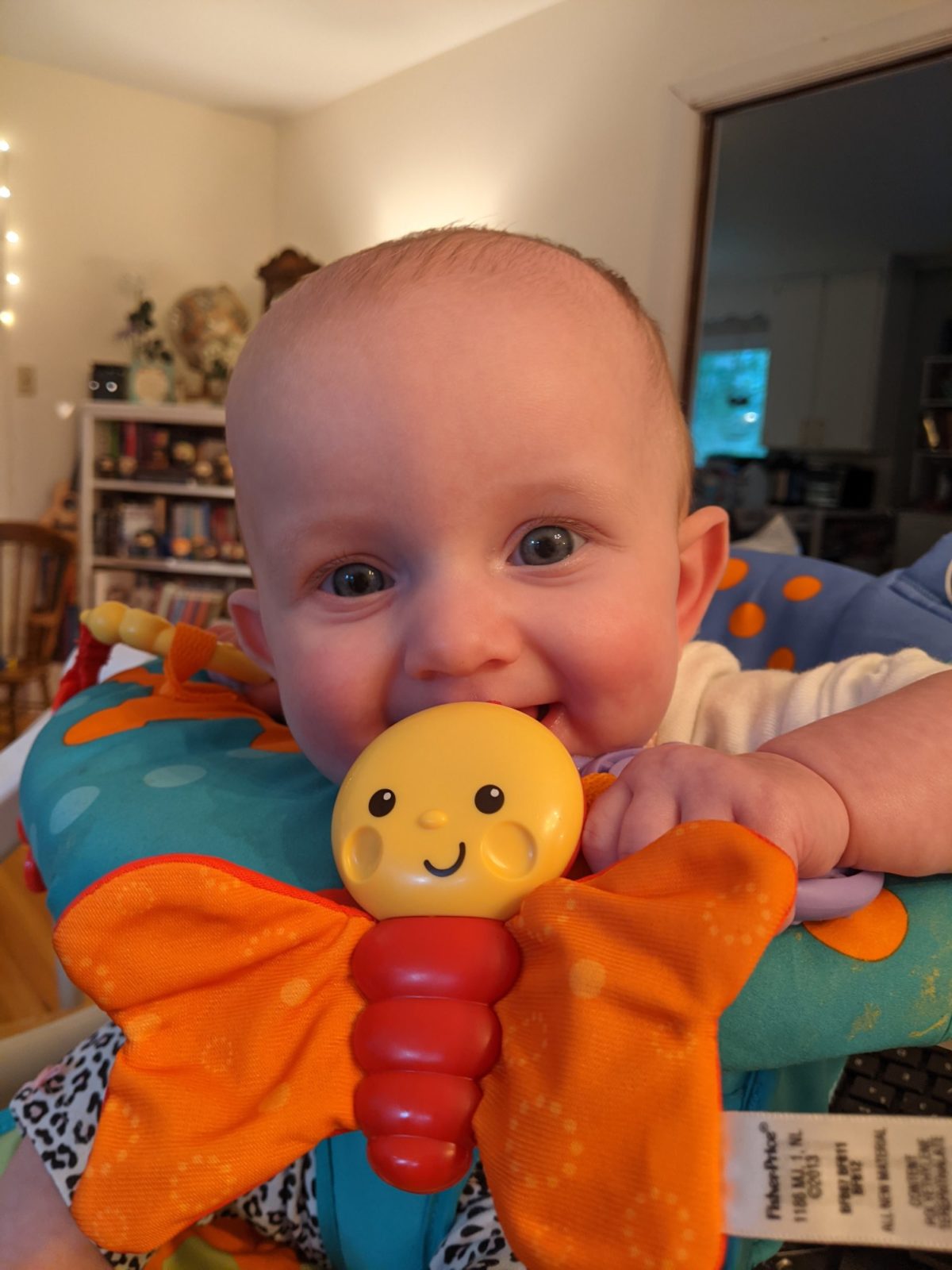 Jeff had to run to CVS to pick up some prescriptions after dinner, so I sat in the floor with Addie. Emmie decided she wanted to go outside, so Addie and I stayed right inside and opened the screen door, and let Emmie run around the backyard for a little while. Addison doesn't want to lay on her Boppy anymore though, so I tried propping her up in Emerson's unicorn chair, and she loved it!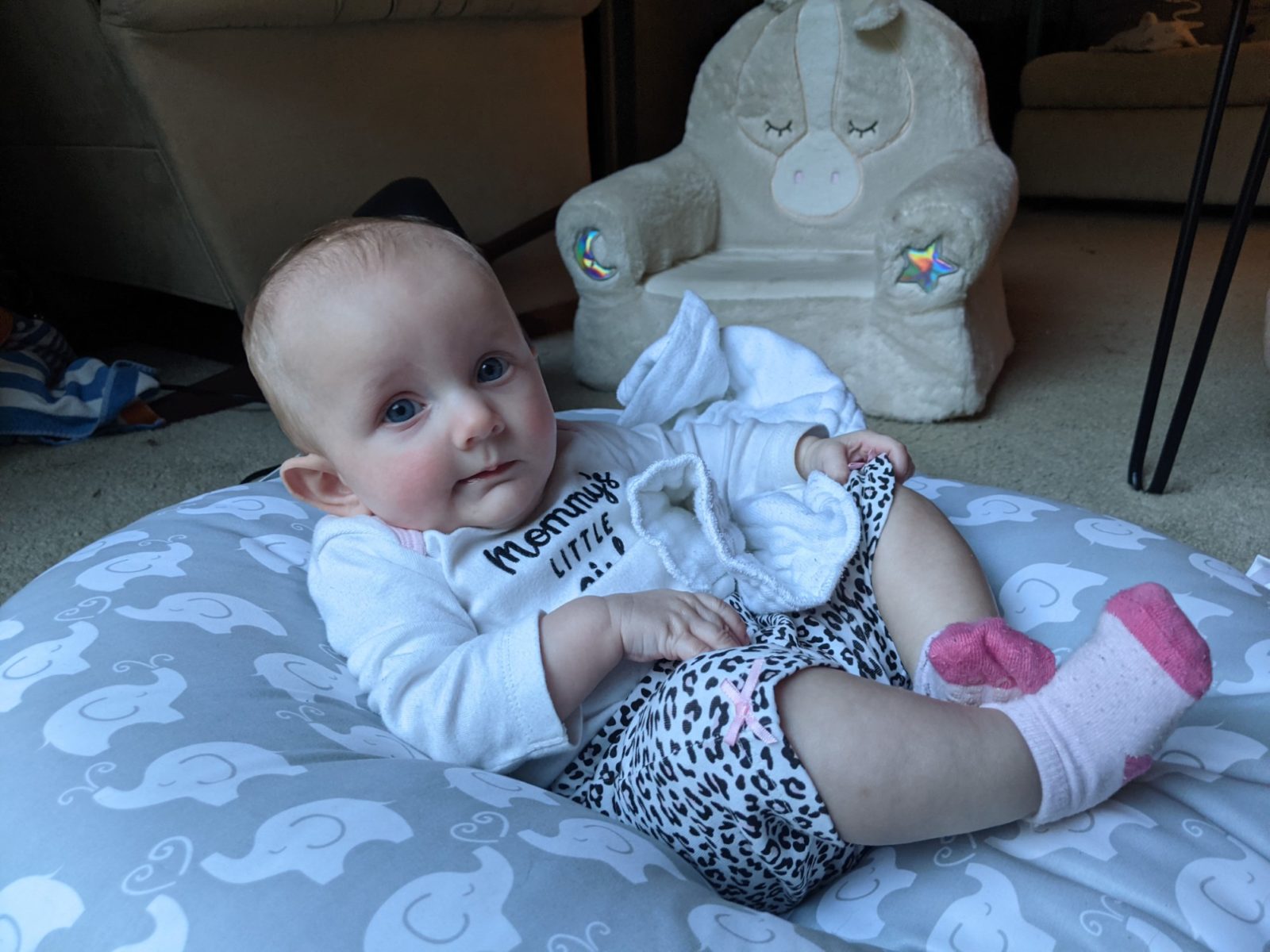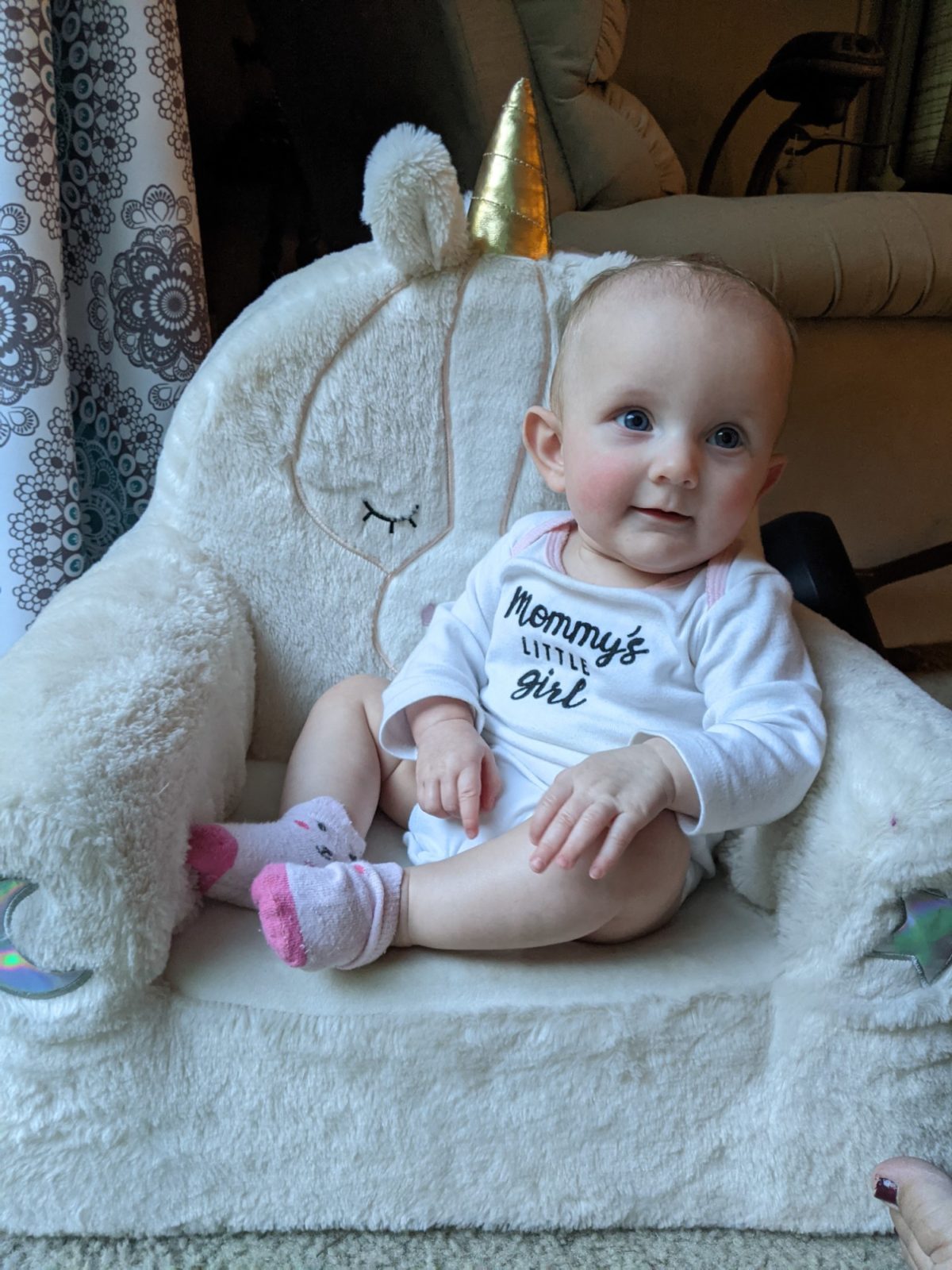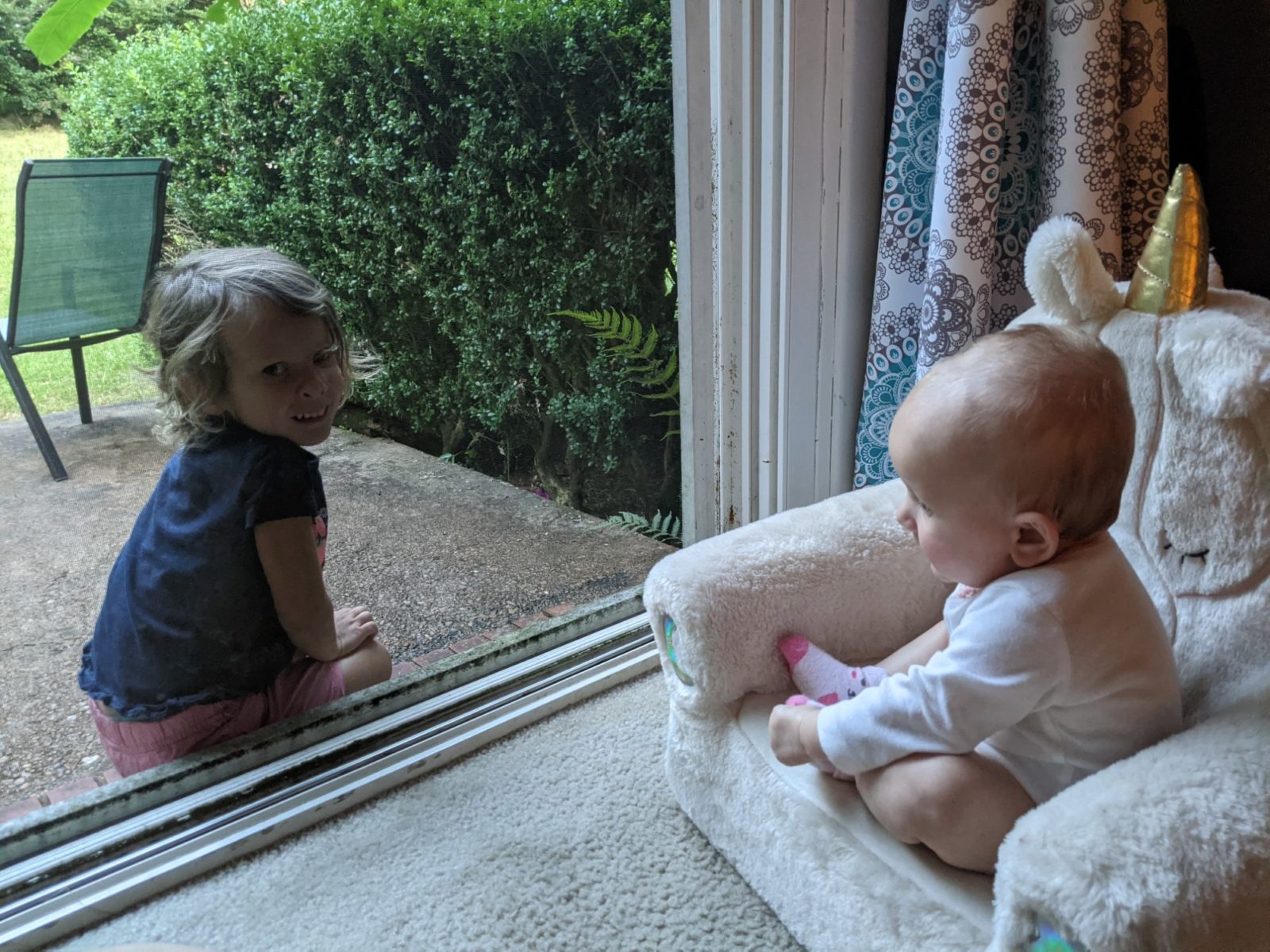 Emerson picked "Alexander's Terrible, Horrible, No Good, Very Bad Day" to read tonight. And although parts of my day felt like that too, I just have to remember that it was only part of the day, and not the whole day, and there were still plenty of bright spots in my day. Just like all these moments pictured here in this journal entry.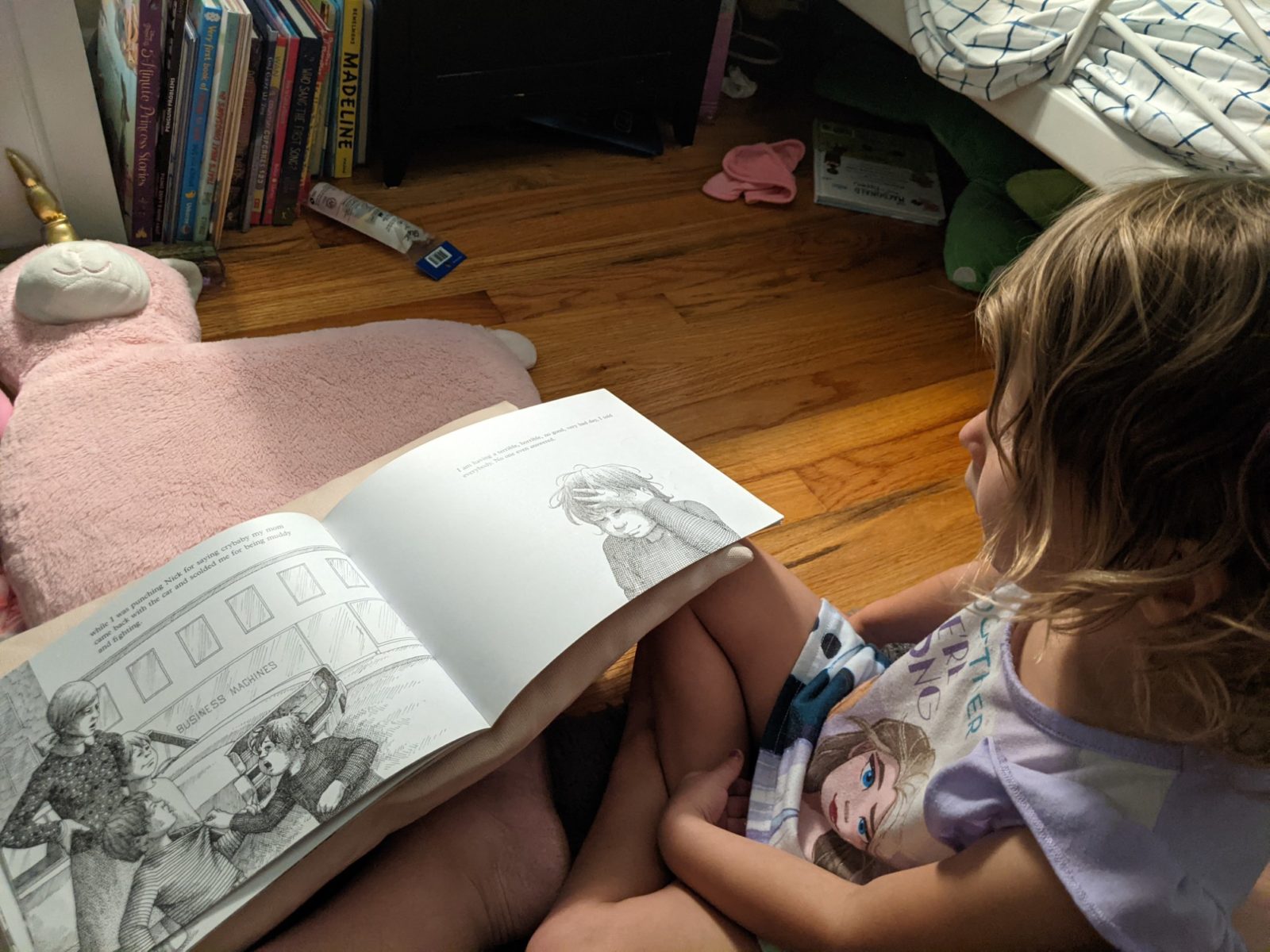 I snuggled with Addison for a while, and then went to lay her down after she had been asleep on my chest for a long time. But as soon as I laid her down, she opened her eyes and looked all around and stretched really long… I turned on her sound machine and turned off the lamp, and closed the door and left her there, in the hopes she would just put herself back to sleep pretty quickly.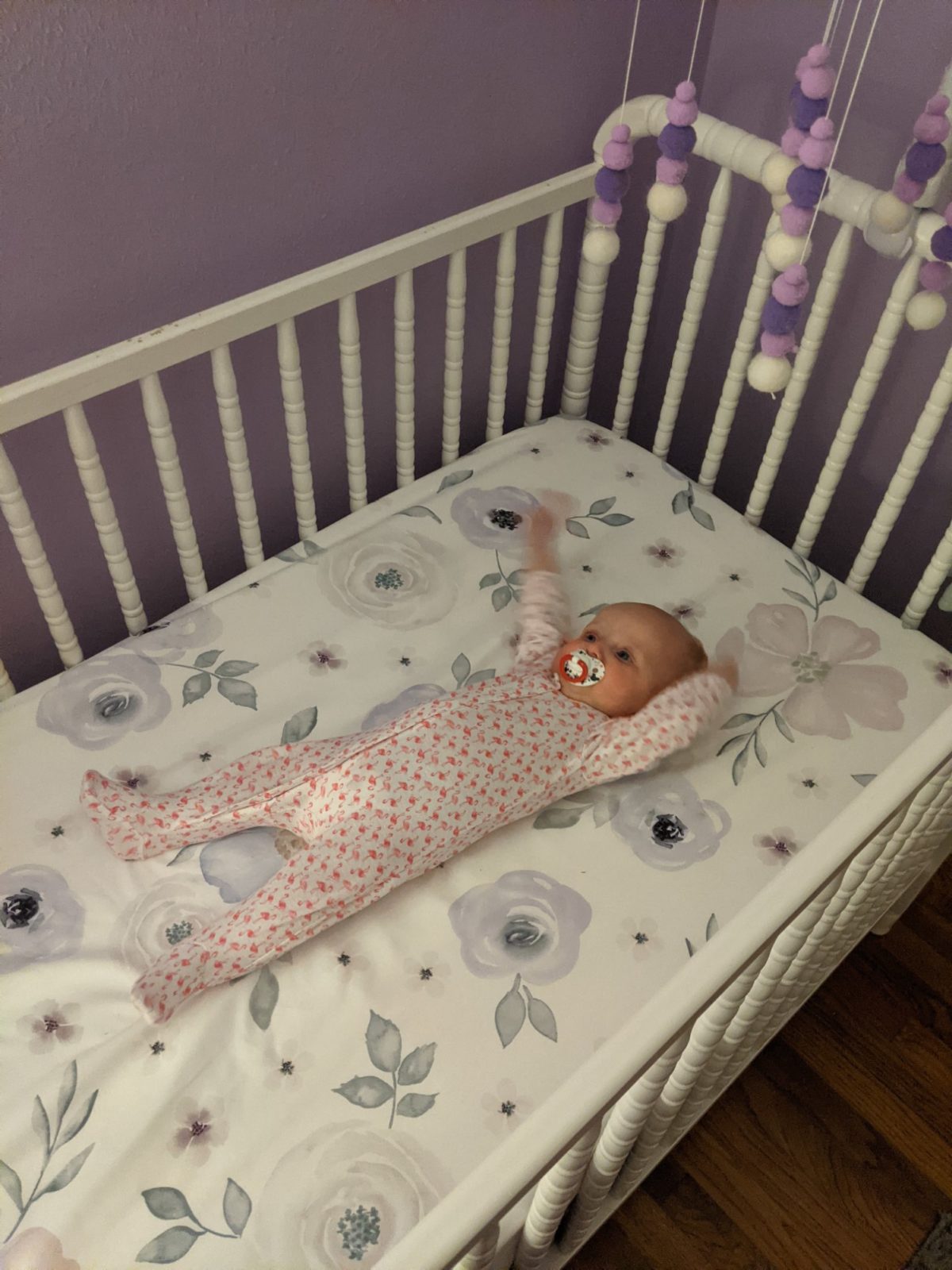 I've had the baby monitor with me while I've been writing this for the past 30 minutes and I haven't heard any whining, fussing or crying, so I think that's a good sign that she's doing good back there. I'm still just super tired, and can't seem to get anywhere near enough sleep these past few days, so I'm heading off to bed soon, and hopefully I can wake up tomorrow feeling a little bit more rested…