Both girls were just as happy as always today. My sweet babies!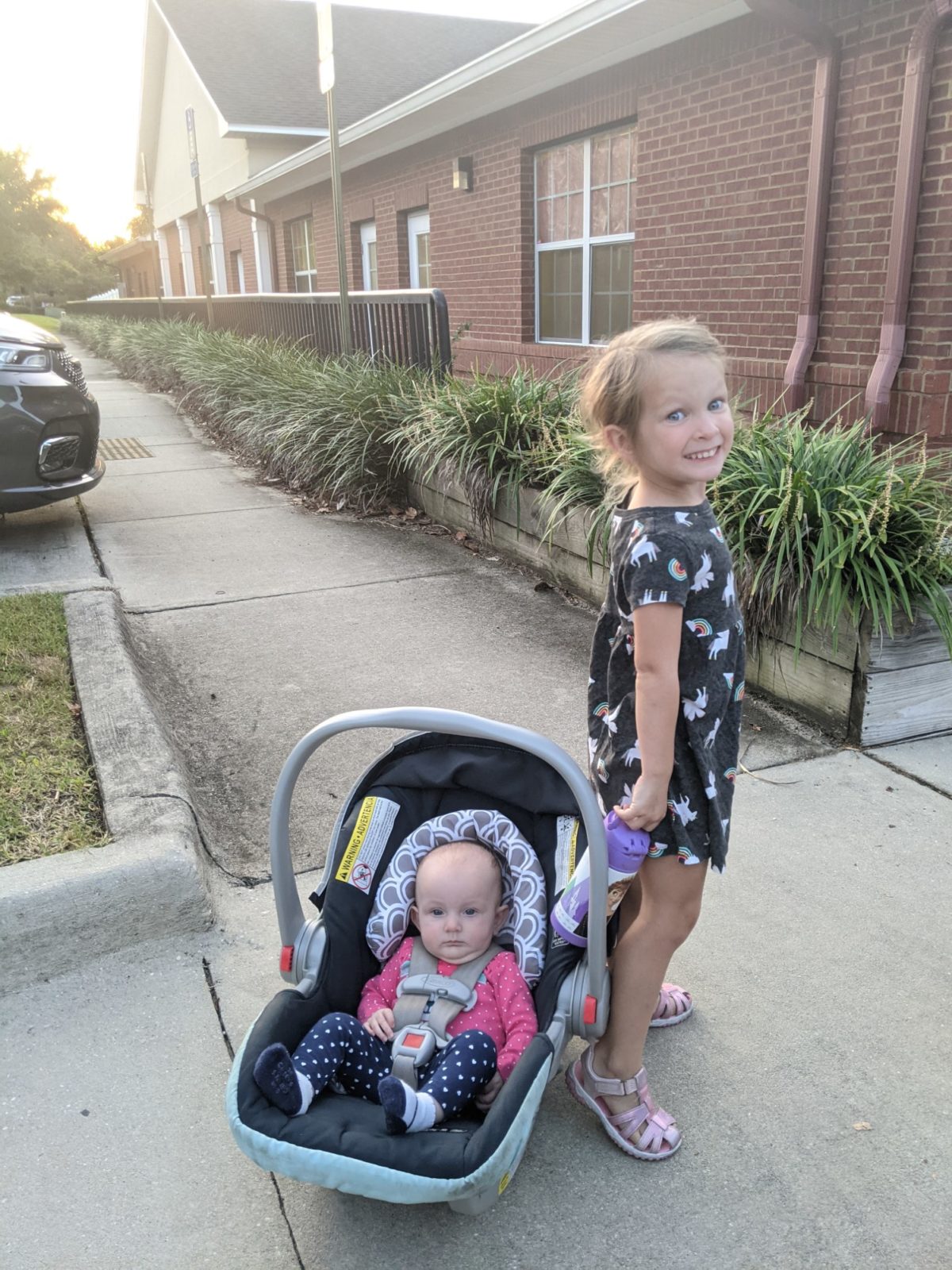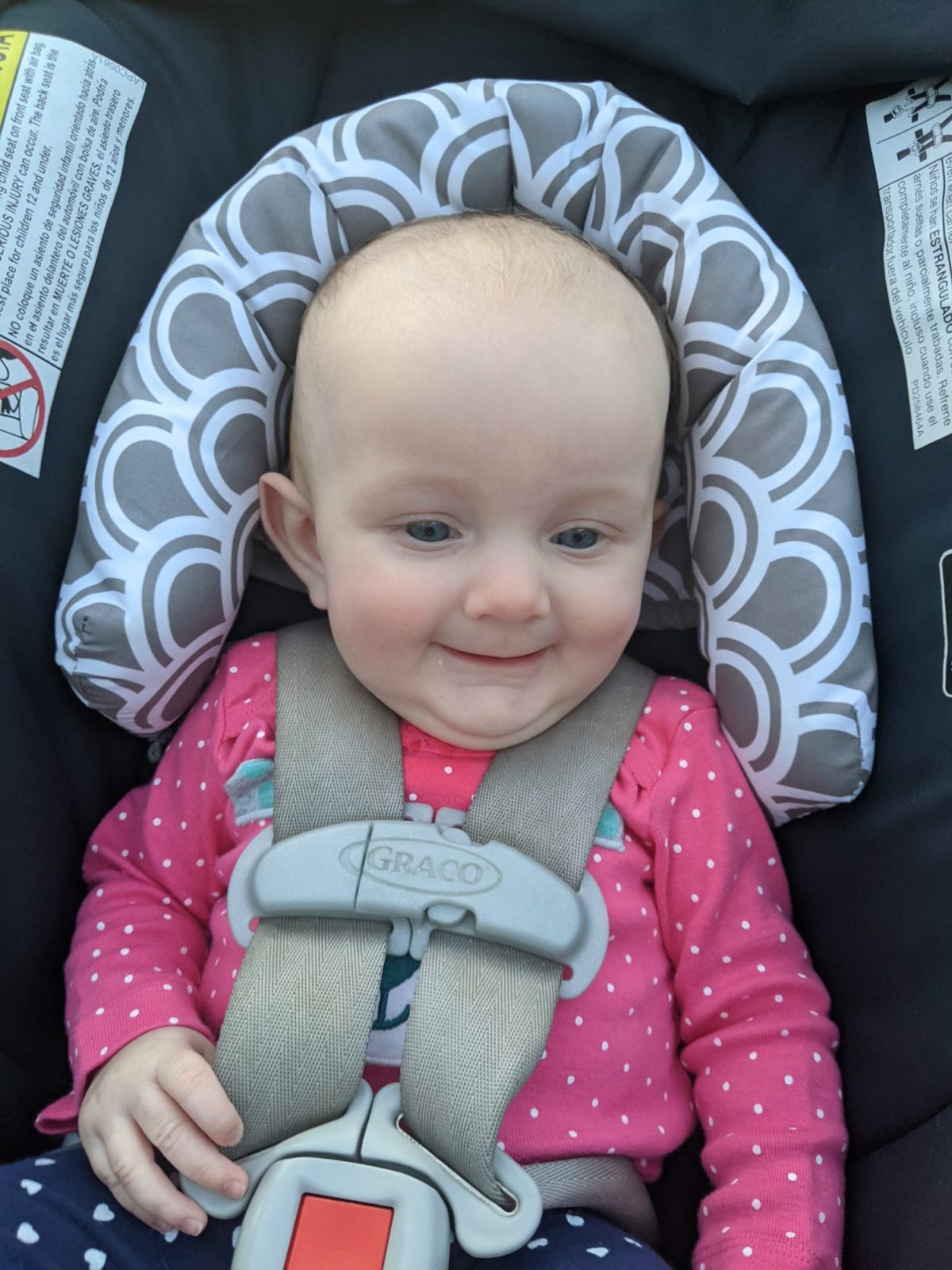 This is Emmie's little friend Austyn, and she is always so super sweet. They are also ballet buddies, and she was already dressed in her leotard and tights for class today, and sadly, we actually forgot Emmie's dance outfit this morning…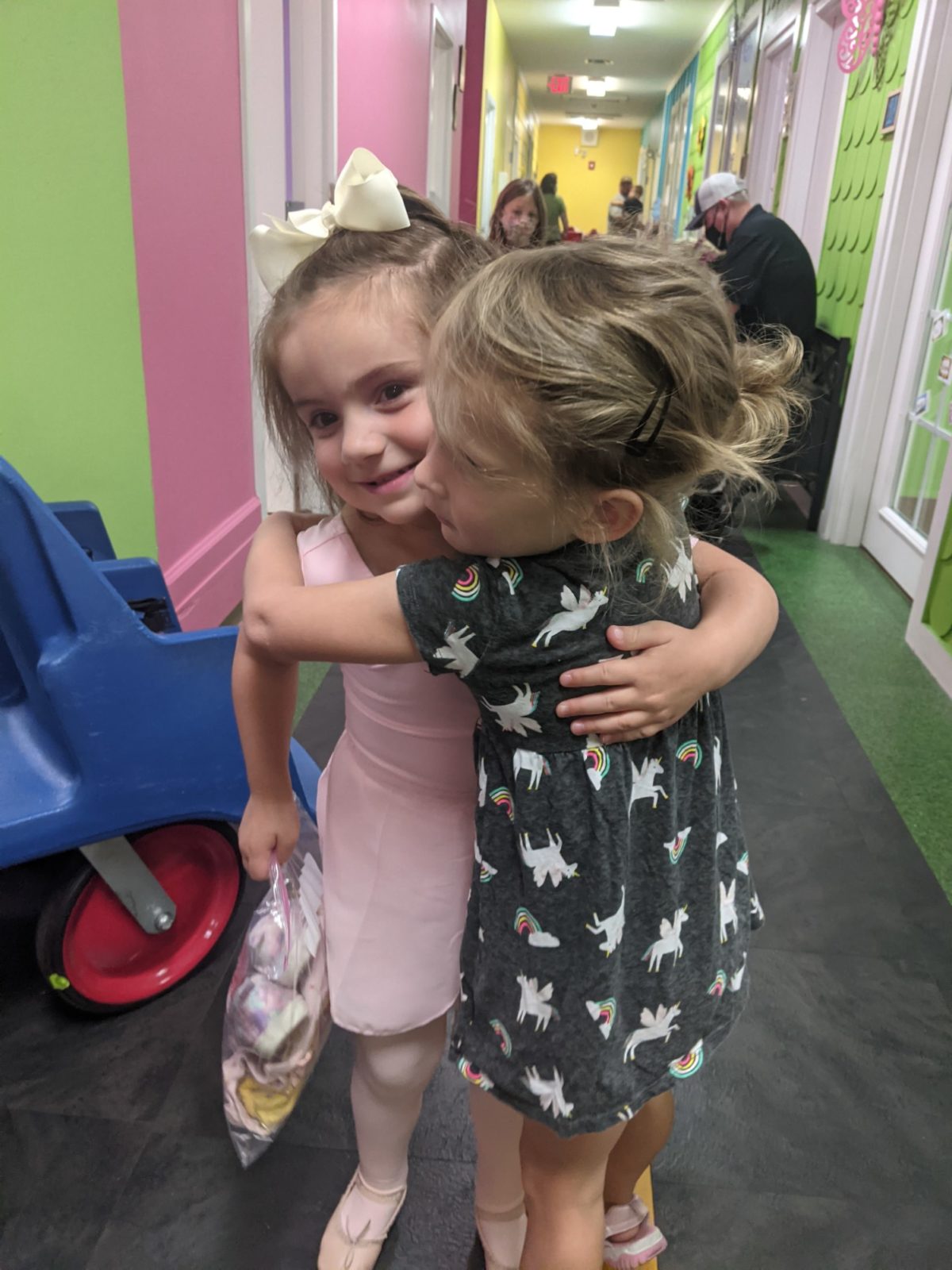 When I walked back by Addie's class on the way out, she was trying to sit up and maybe climb out of that little chair, because she's such a wiggly rascal lately!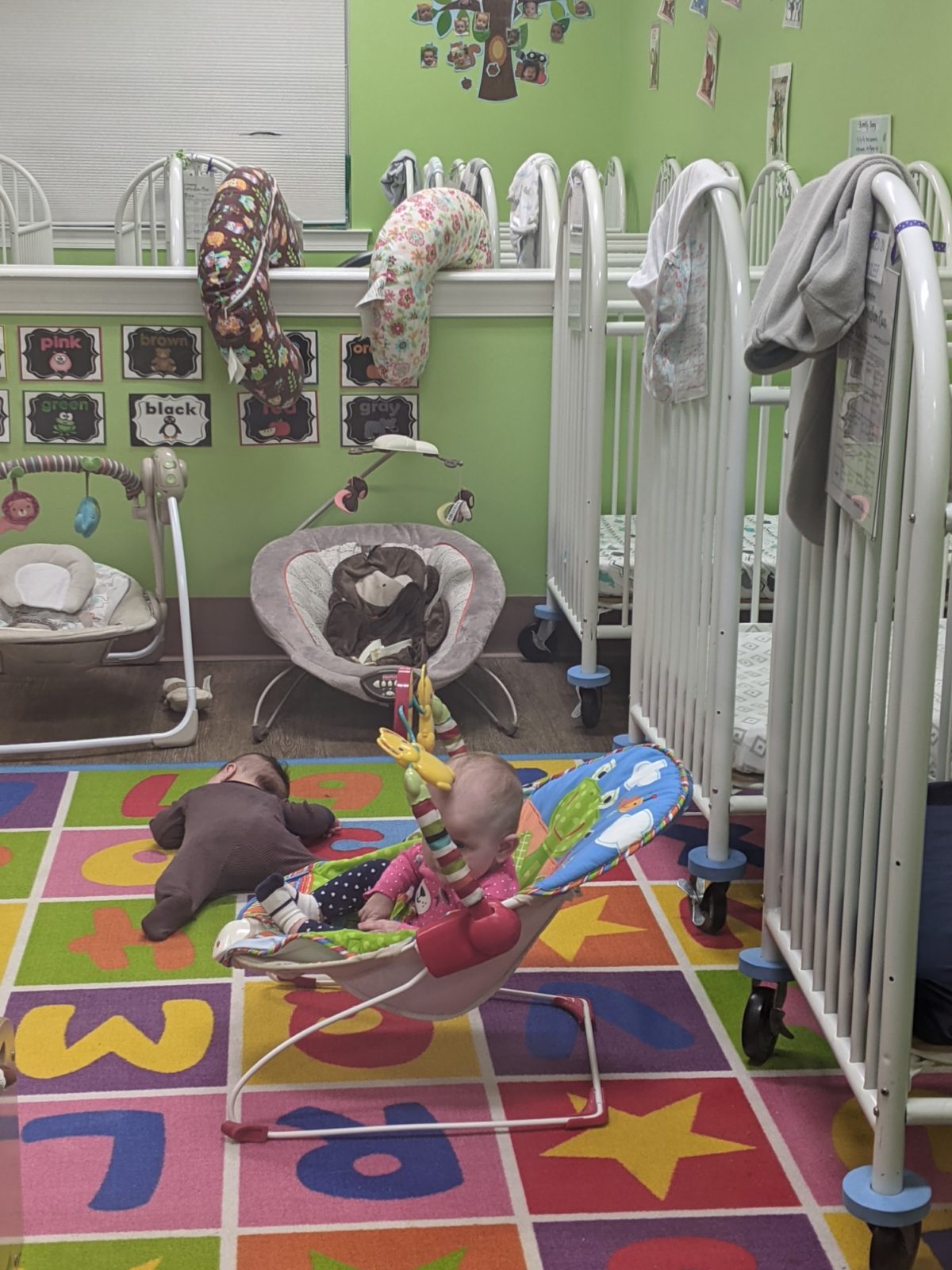 Leftover homemade chicken noodle soup and grilled cheese (I made an extra the other night because I knew I could save the leftovers, even if it wouldn't be fresh & crispy anymore), and it was still so yummy.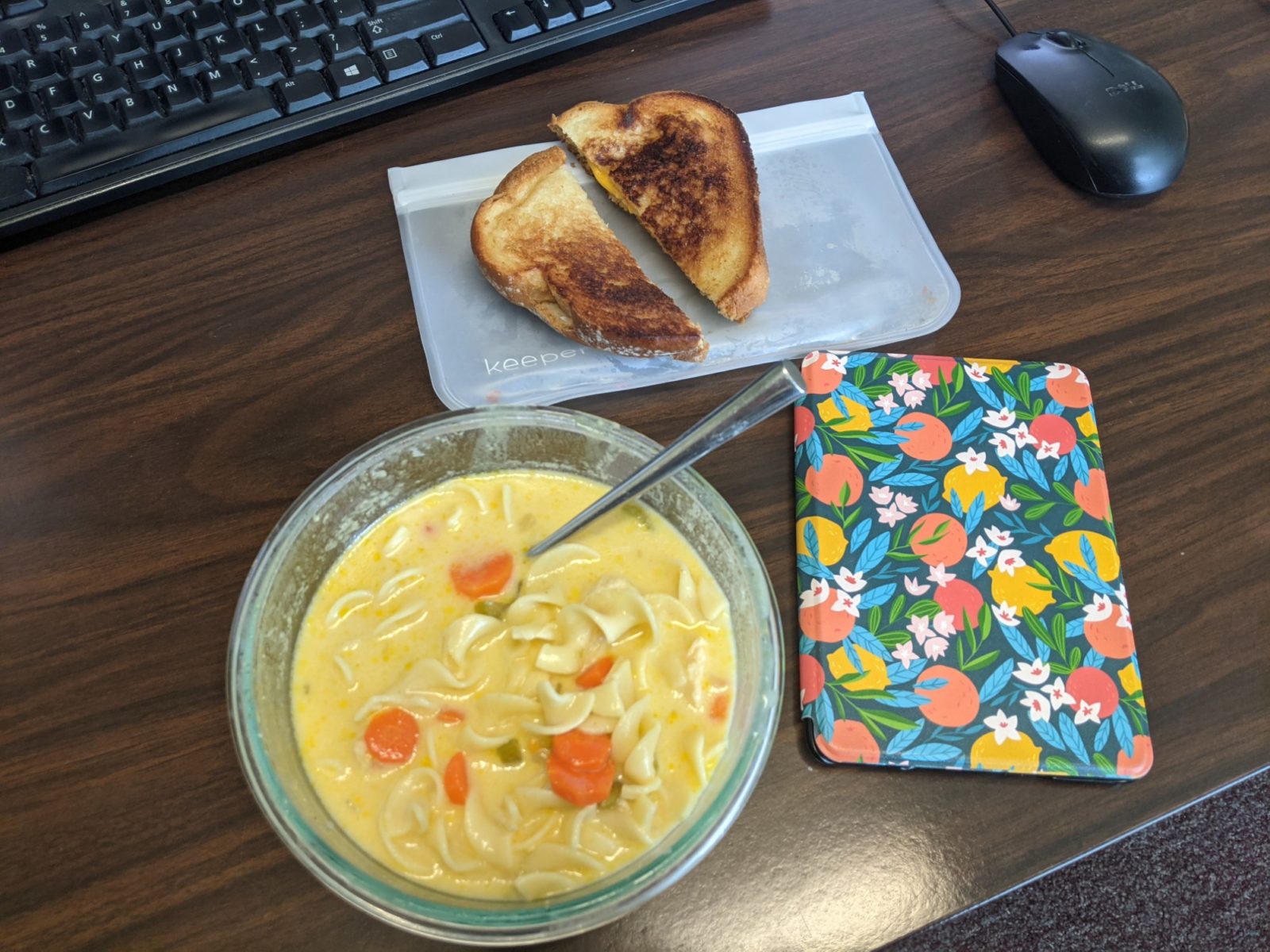 Not sure why they had this special treat today, but looks like they got to ice & decorate their own cookies in class!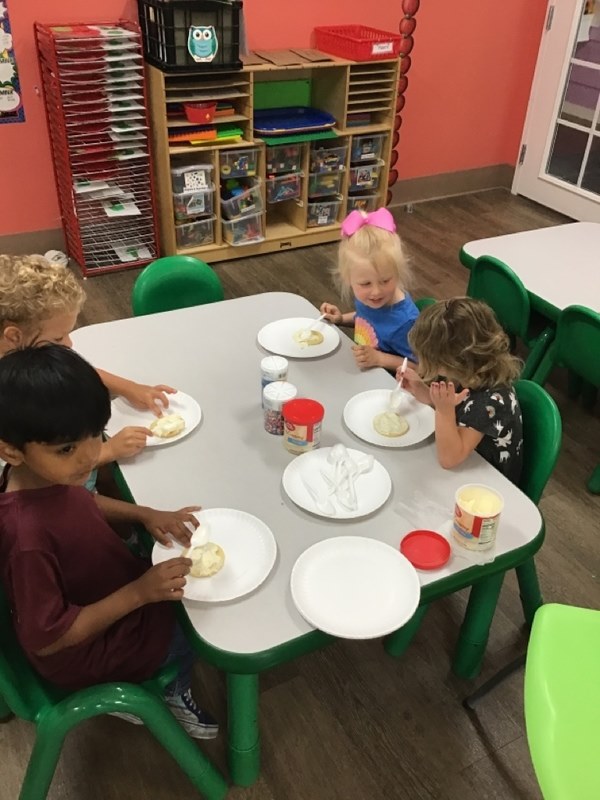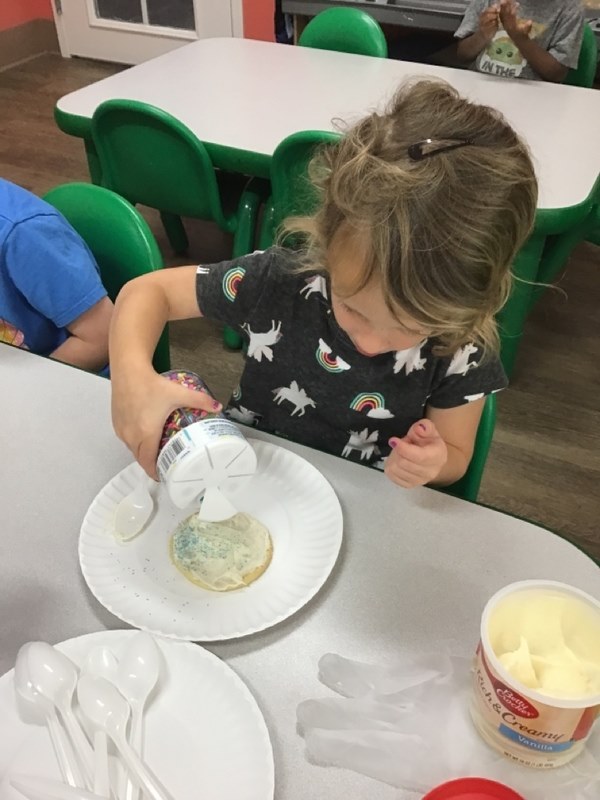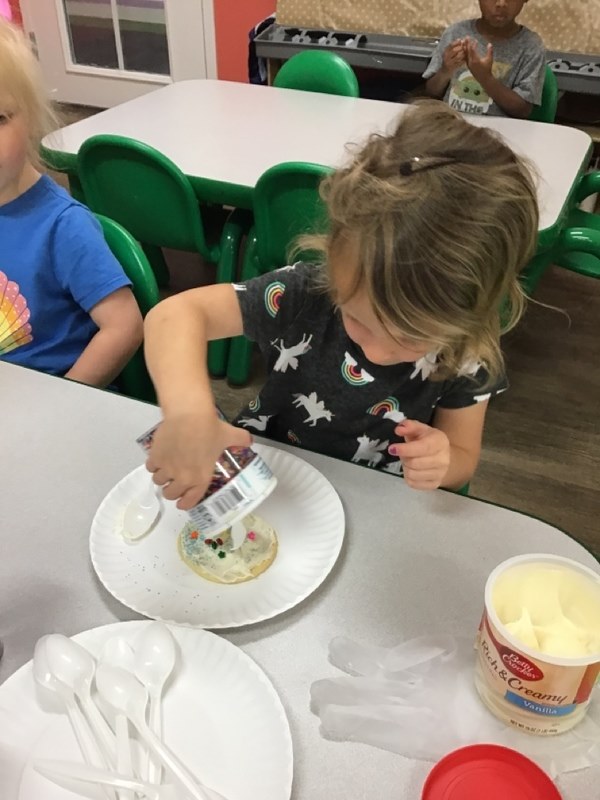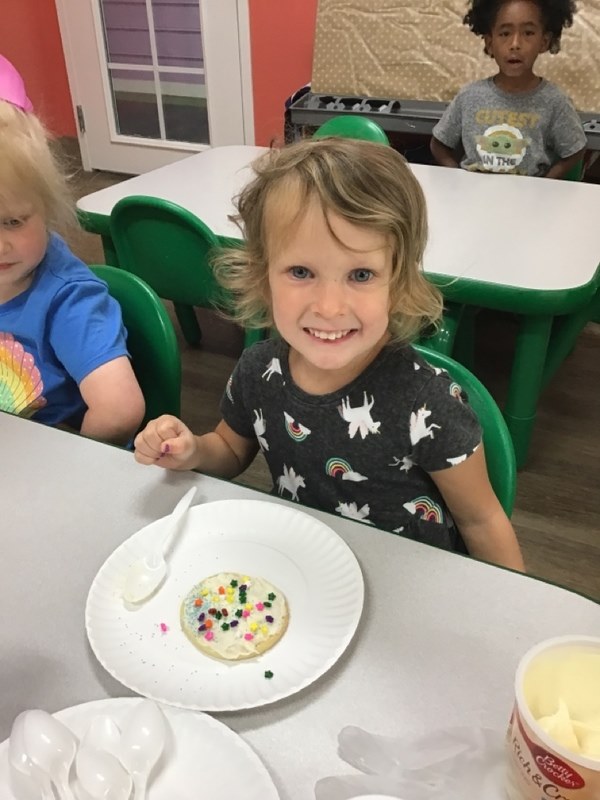 For dinner tonight, I made Bleu cheese chicken burgers, with sautéed Brussel sprouts and garlic & herb potatoes. This is about the 5th or 6th time I've made these burgers, and I think tonight was the best time I've ever made them. I can do them now without a recipe, and they're just delicious.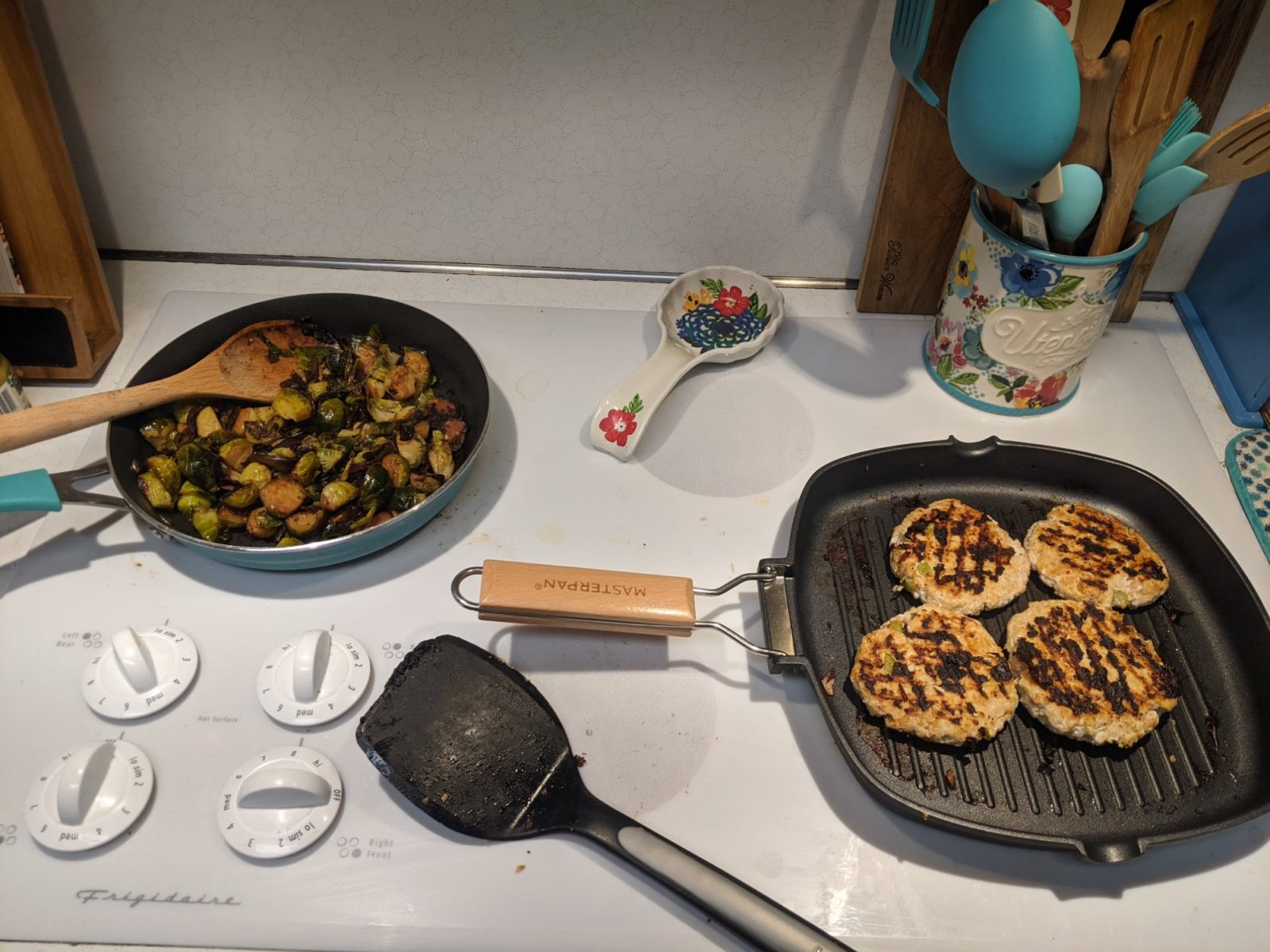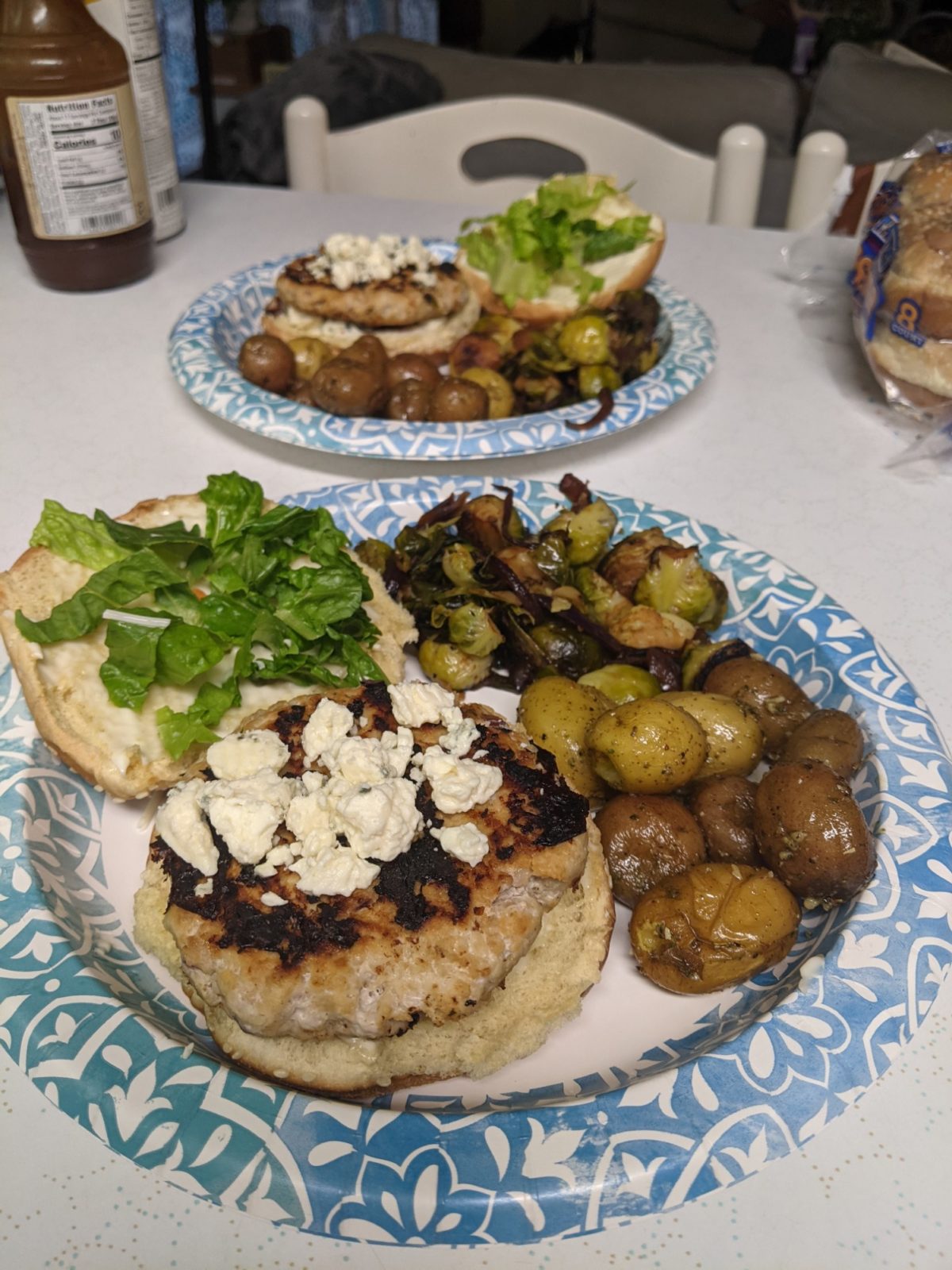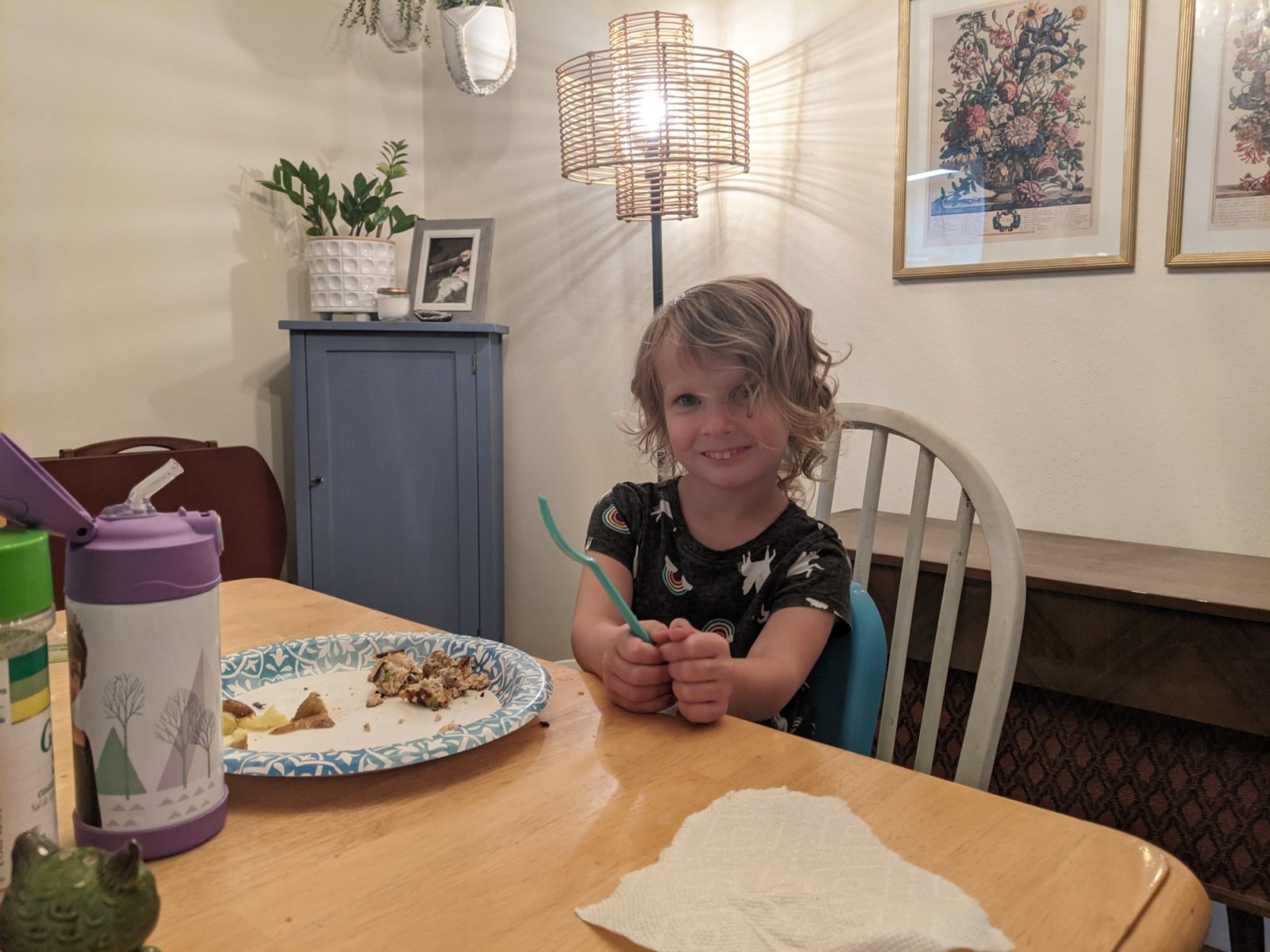 Emmie put a little bath fizz color thing in the tub tonight, and it was supposed to be pink, but it was a little blah, and not quite so pink, but she still loved it anyways!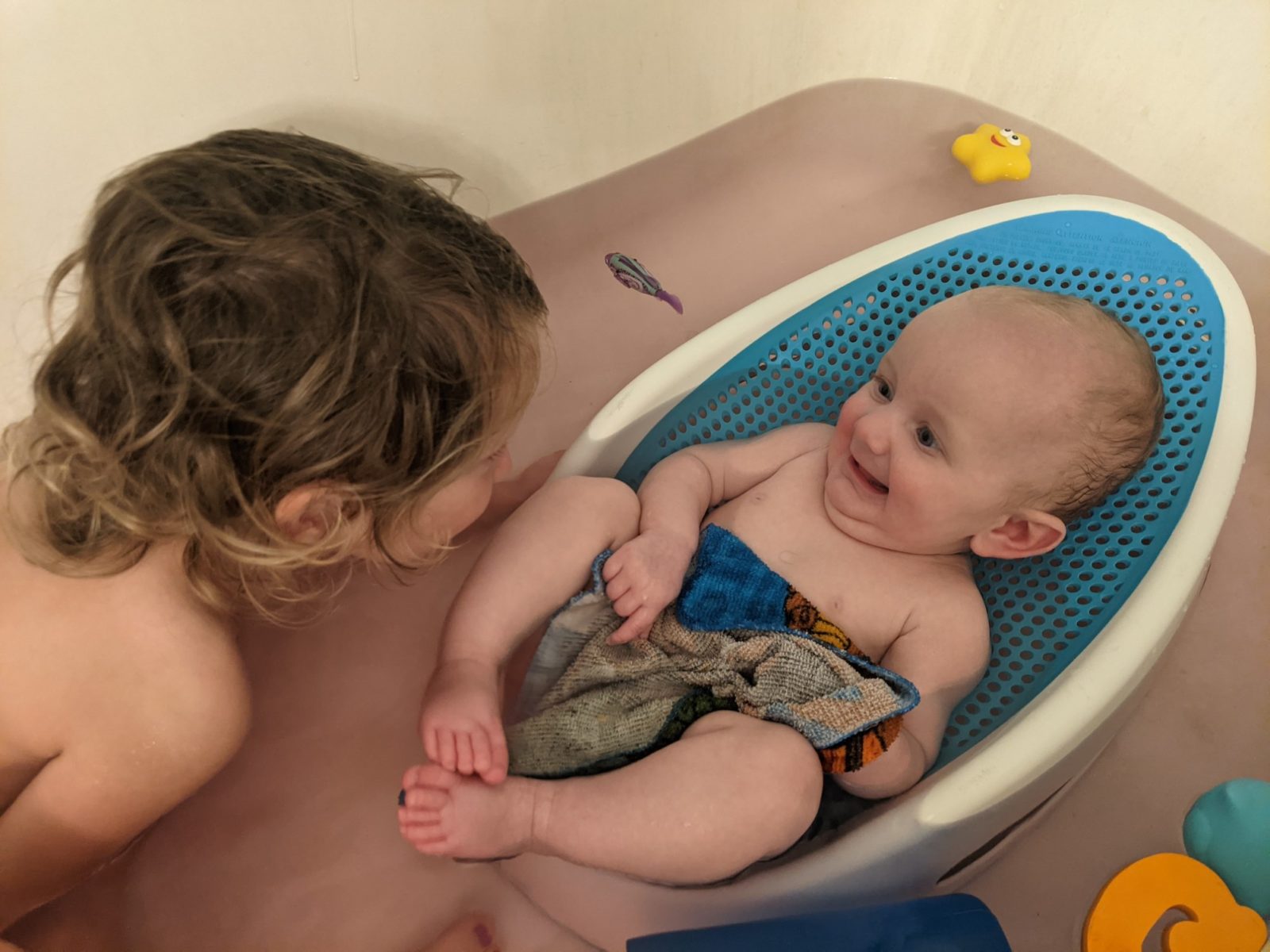 Emerson needed like two more snacks after bath before bedtime, so she had her first snack while we watched Disney+ for a few minutes and then her second snack while we read her bedtime book.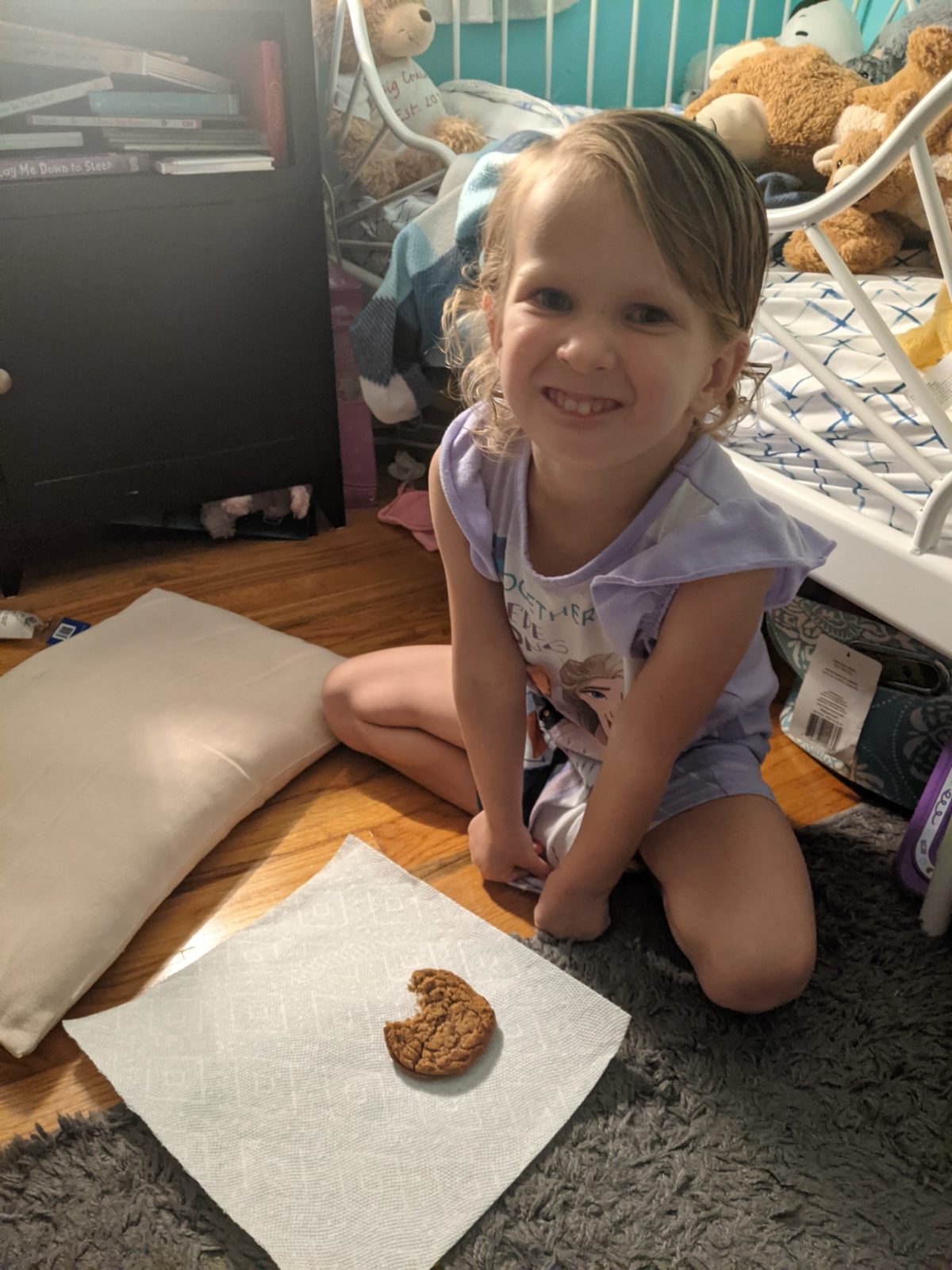 I switched with Jeff and held onto the baby girl for some loves and cuddles to help me settle myself down after the chaos of the day.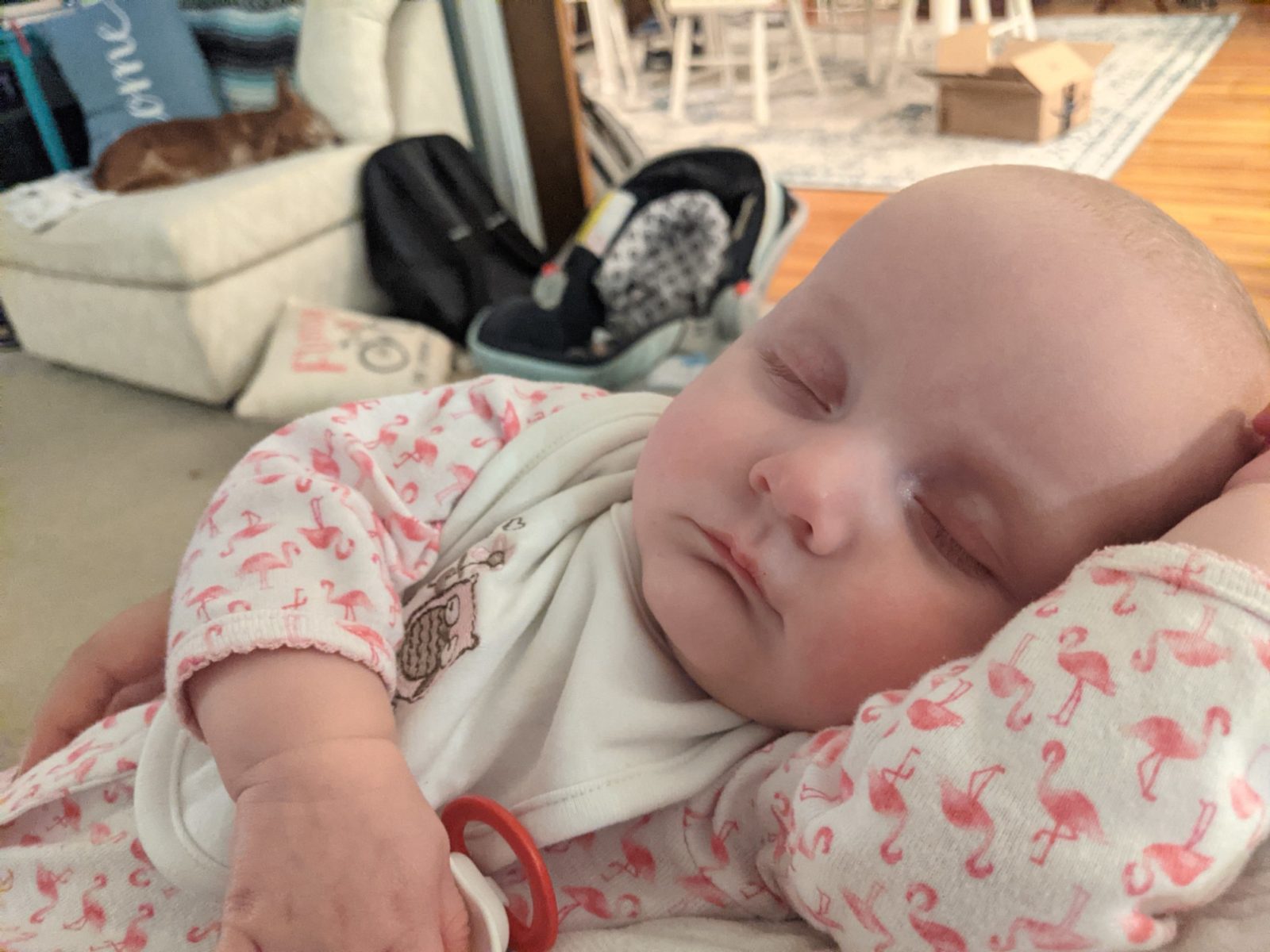 I went to lay her down in her bed, she took one giant stretch, then flopped back down and kept on sleeping.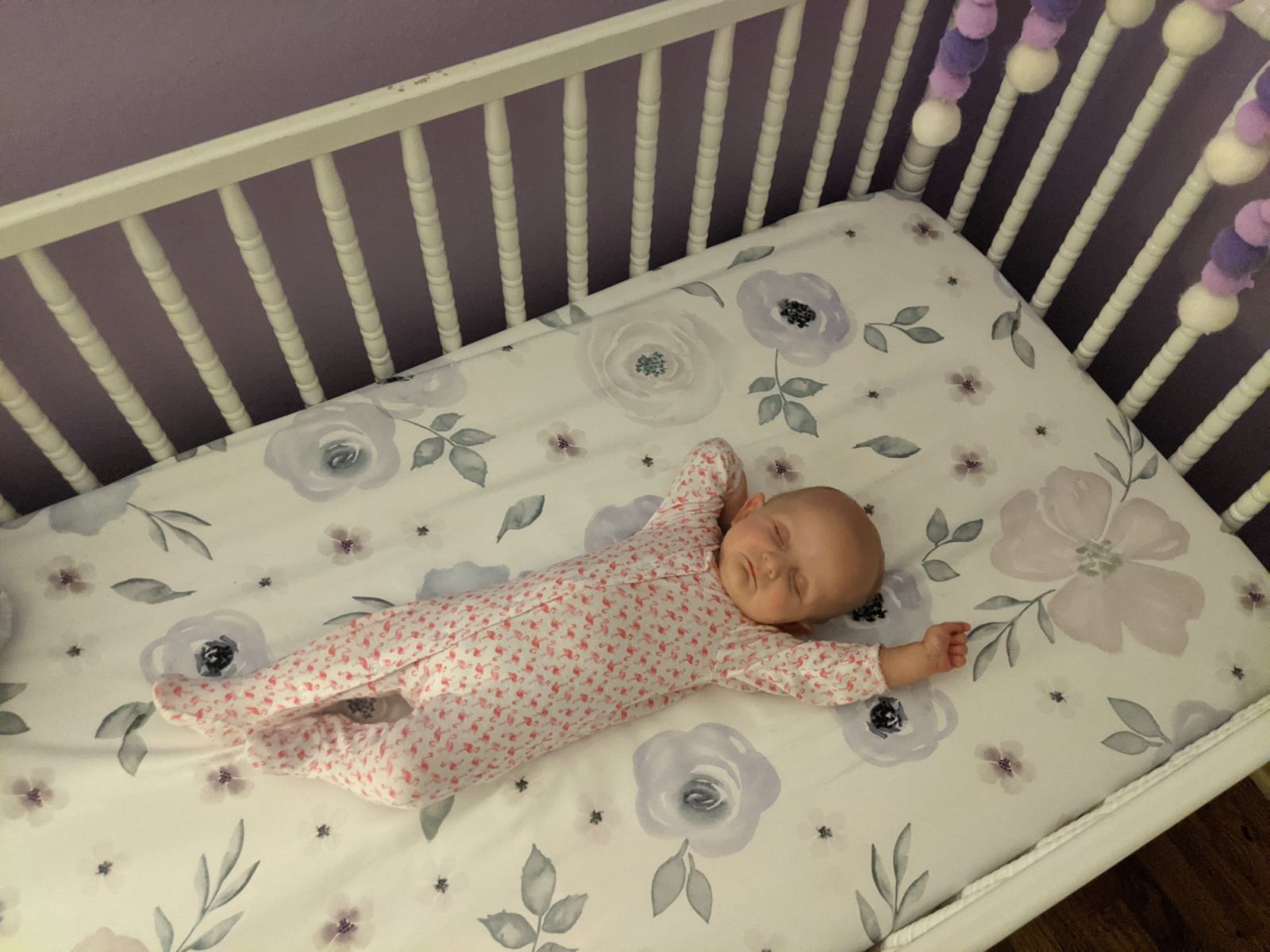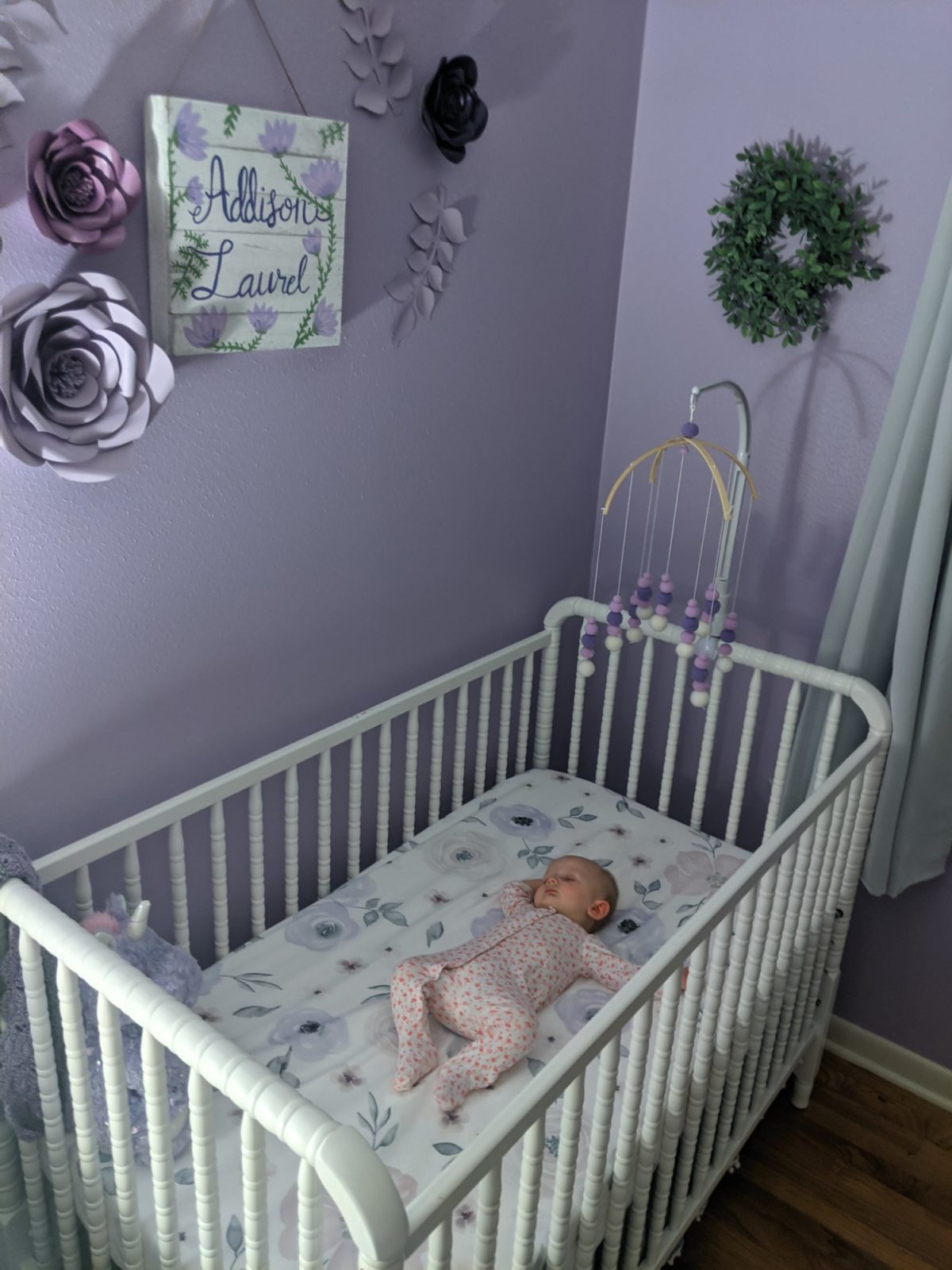 I spent a little while washing up some dishes, and cleaning up the kitchen, I've been watching "He's All That" on Netflix while writing this. (I started it at lunch today and I'm finishing it now, and although it's terribly cheesy, it's also kinda cute. But definitely nowhere near as good as the original "She's All That" from back in the day.) Once I finish this blog post in just a minute, I'm going straight to bed. I can't seem to get enough sleep this week, and have been continually, completely exhausted at the end of every single night.