Daycare was closed today for a teacher planning day before the new school year starts next week, so I took the day off to be with my baby girls. We had an excellent day together today (we literally didn't have one single problem or issue today), and I have TONS of photos from a very busy day (I feel like we did ALL the things). We made muffins for breakfast…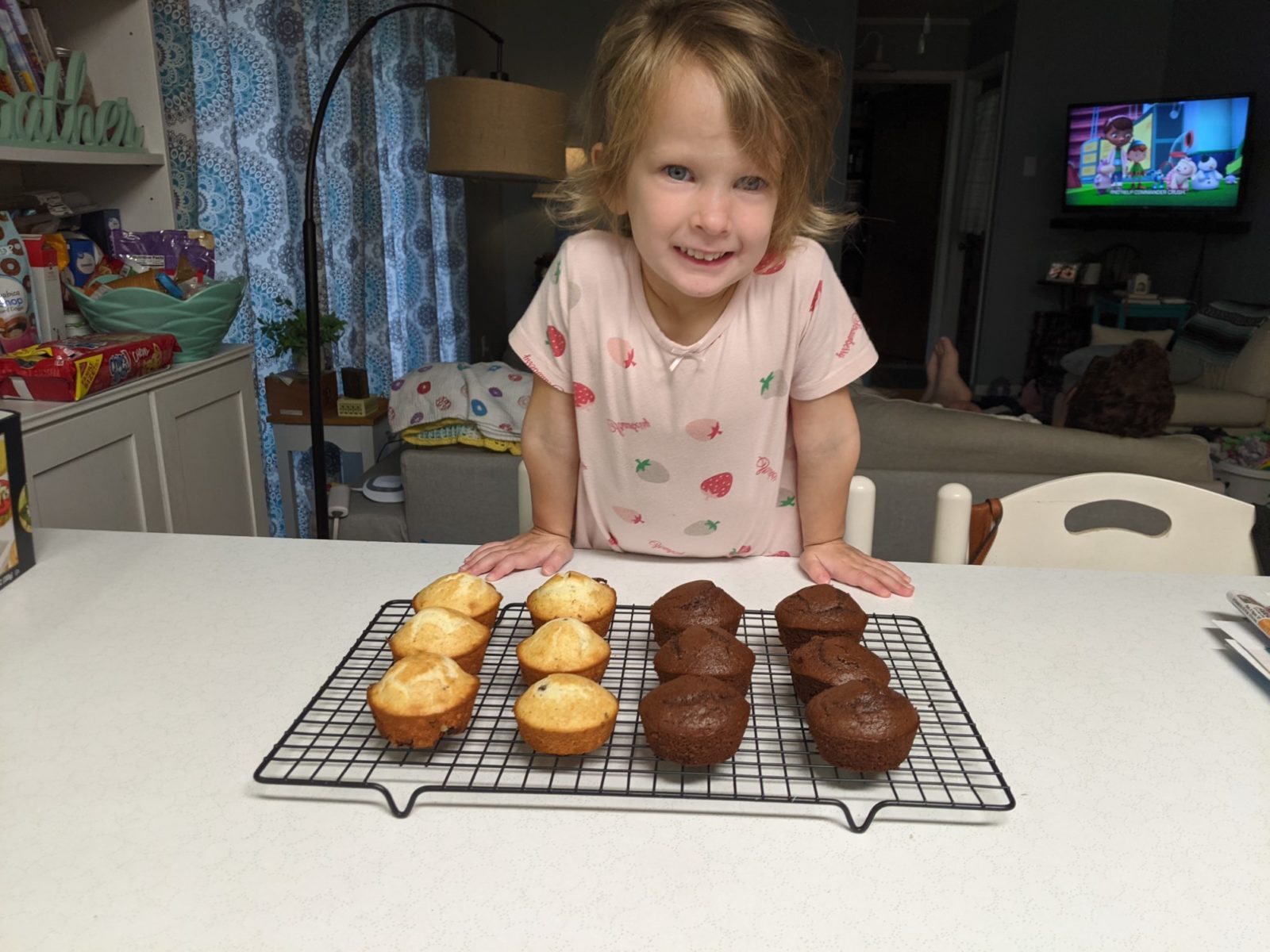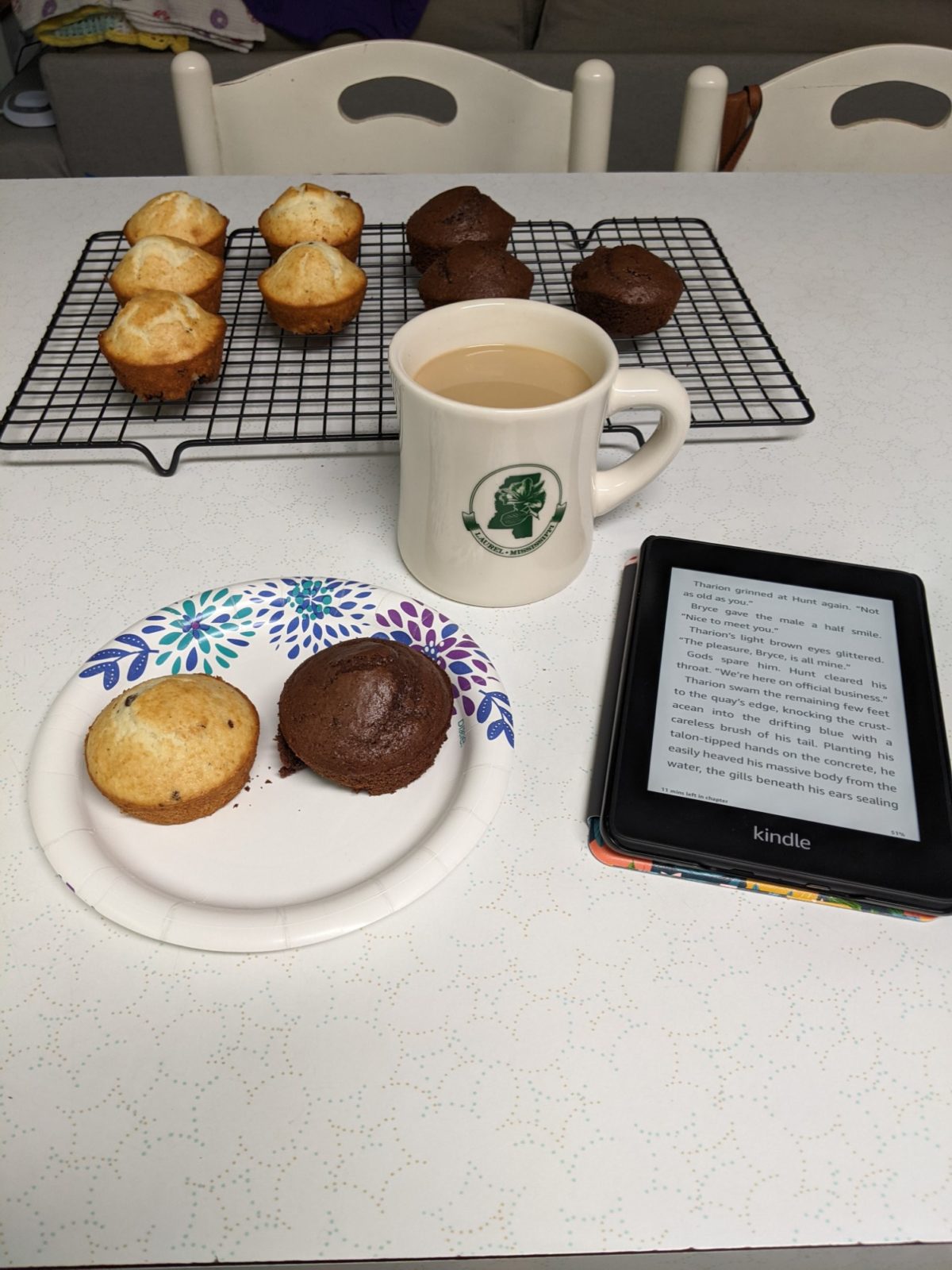 Then Addie fell asleep in my arms, and I sat there and held her for like two hours while Emmie played and watched Doc McStuffins.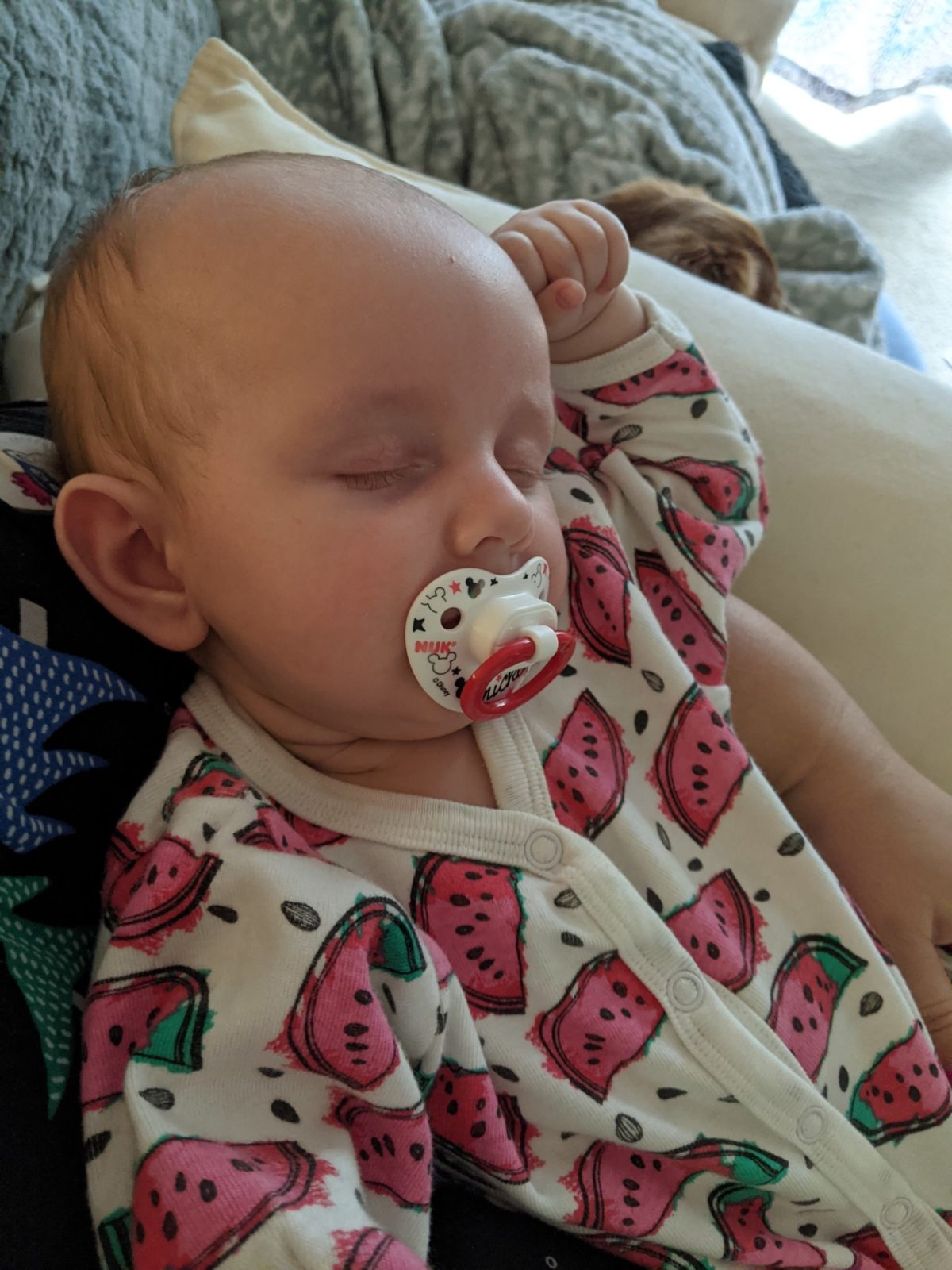 Then my little photo assistant helped me do a mini-shoot to get Addie's 3-month-photo, because she turned three months old yesterday!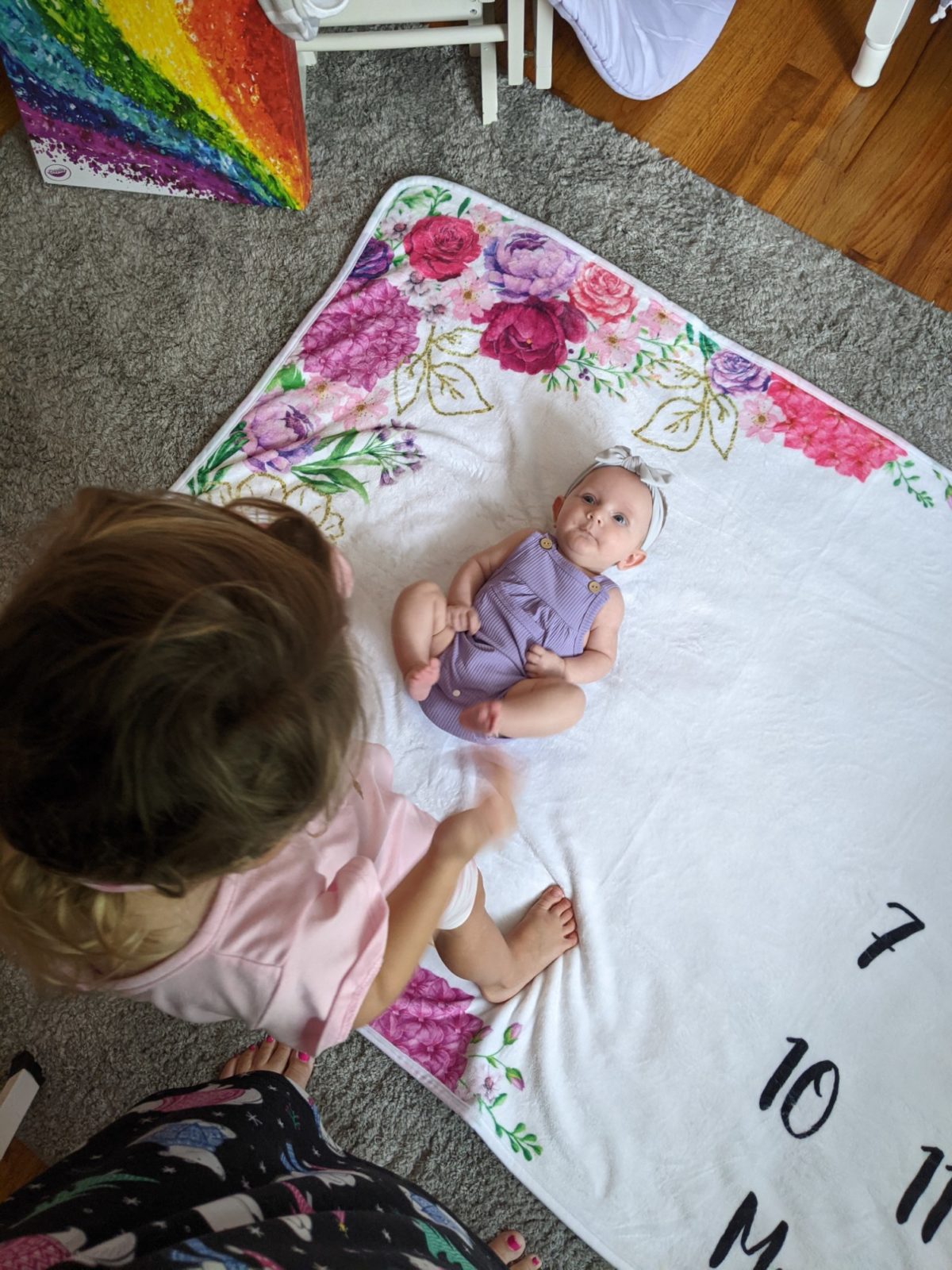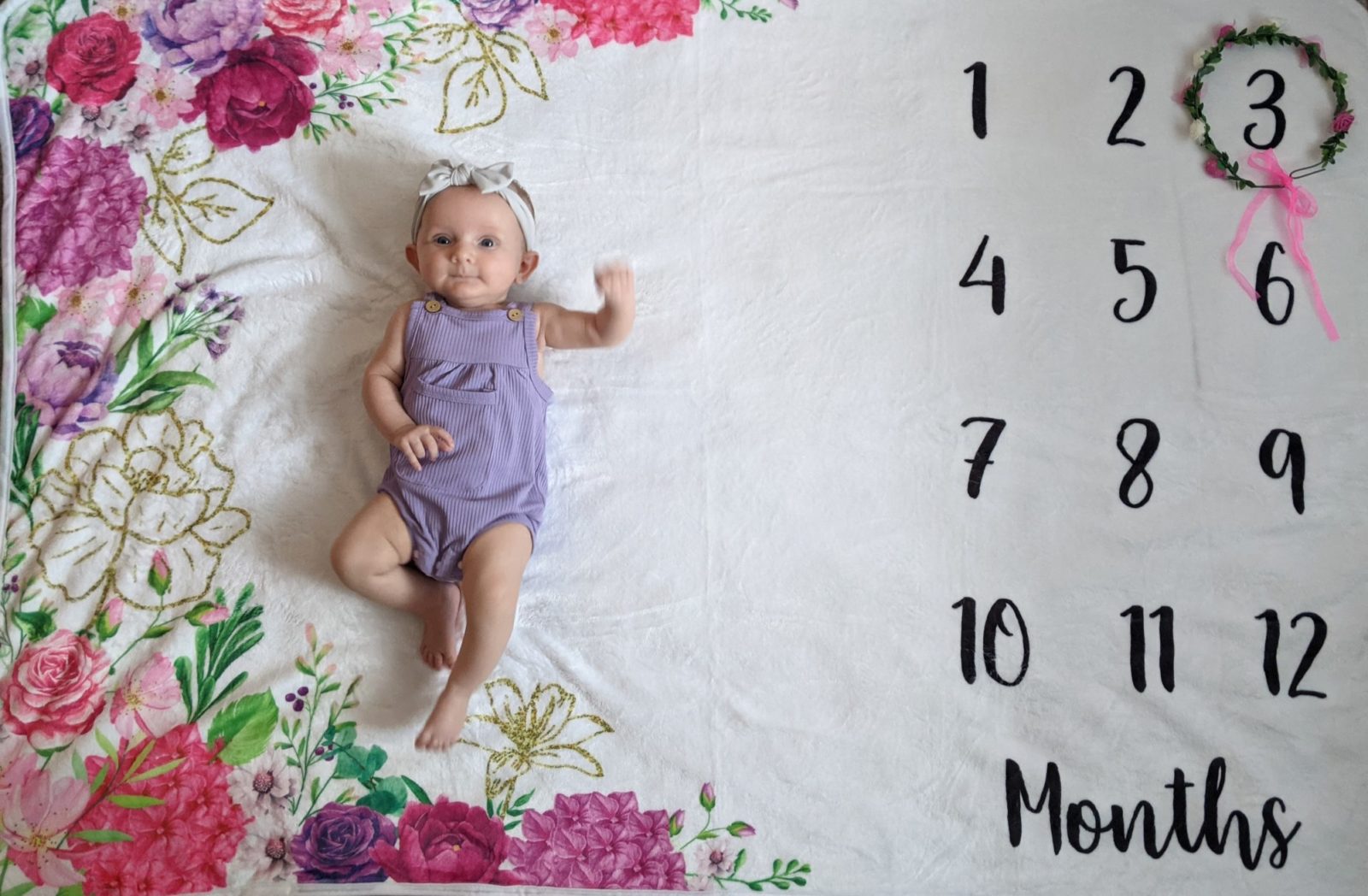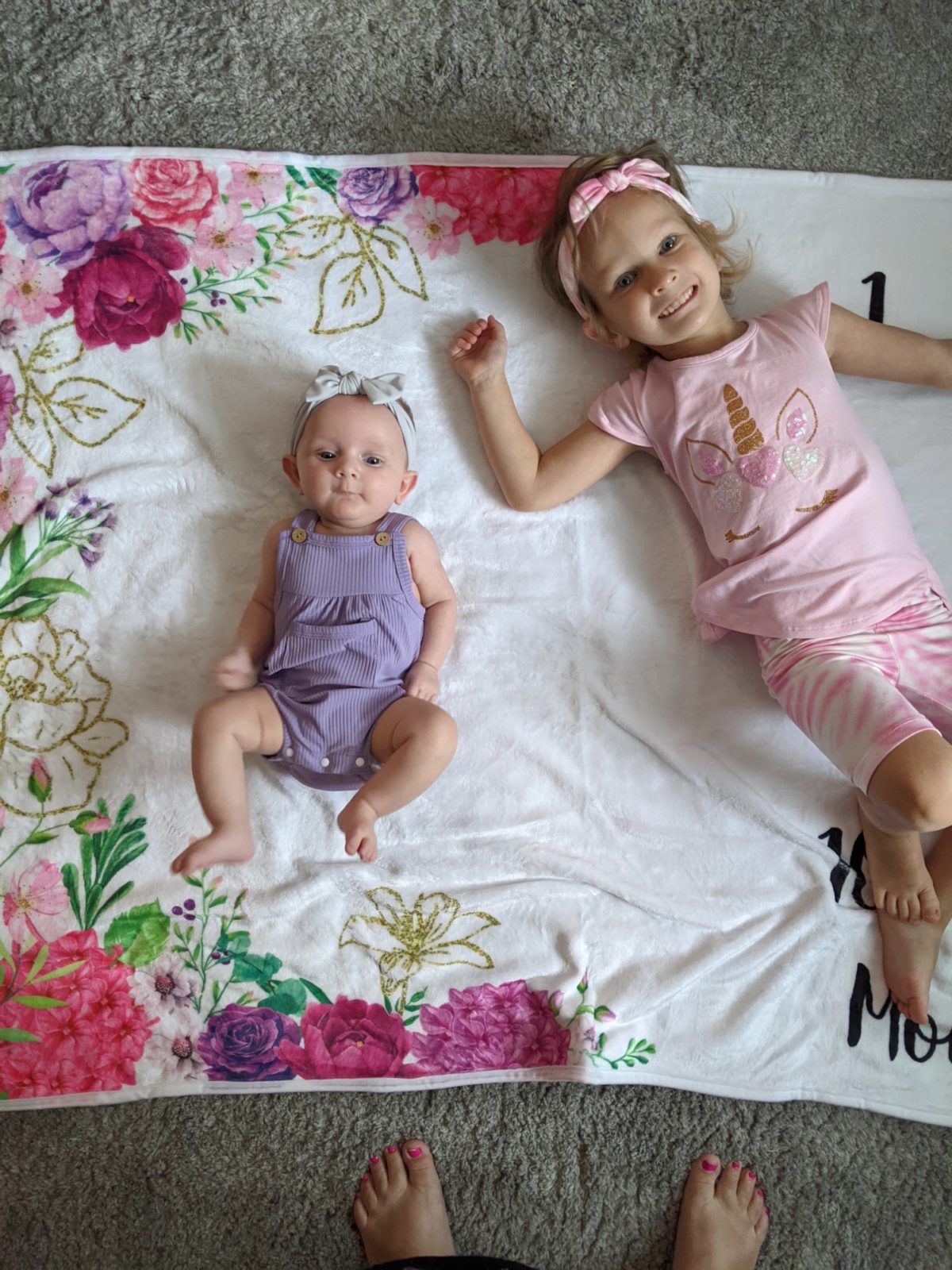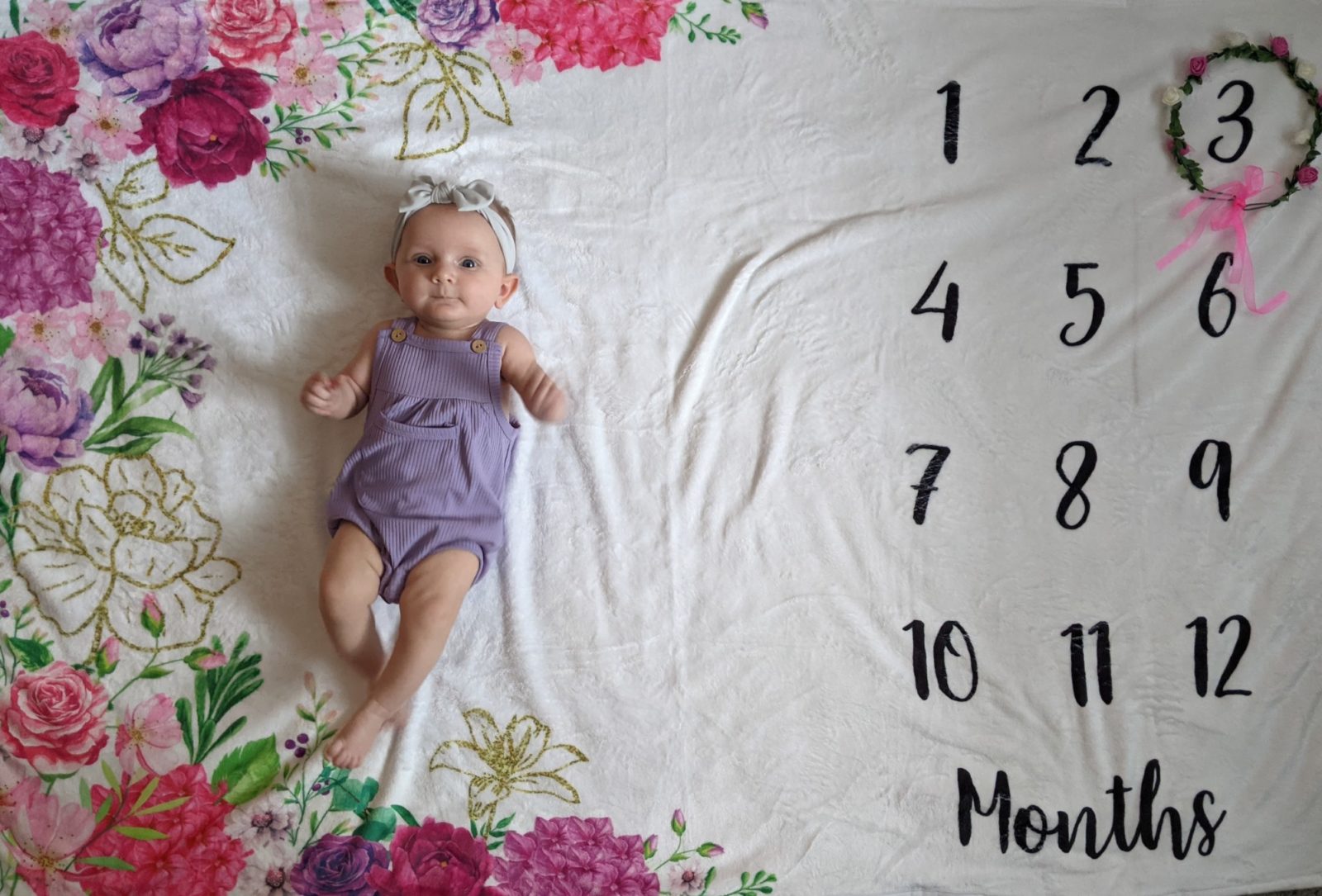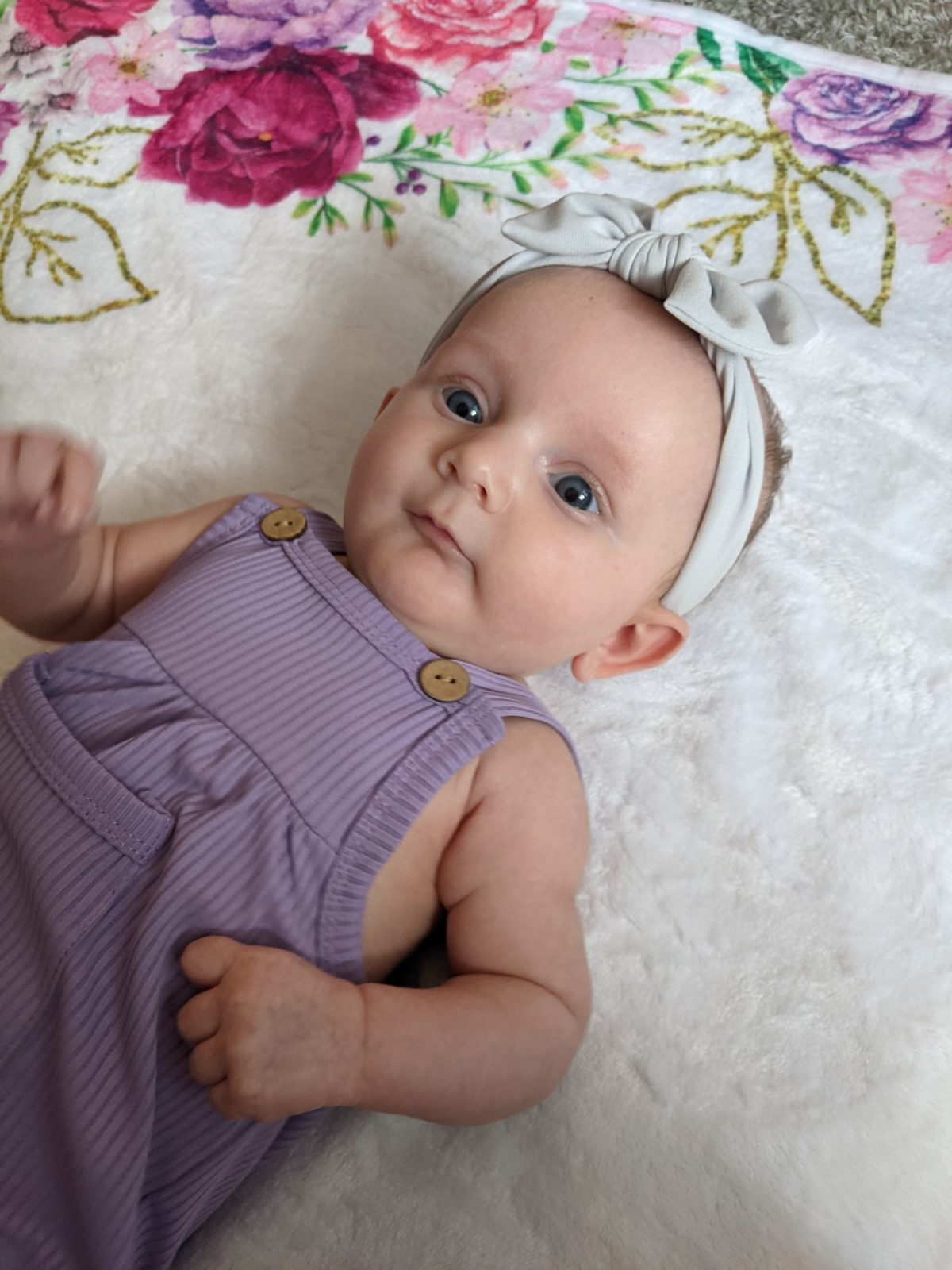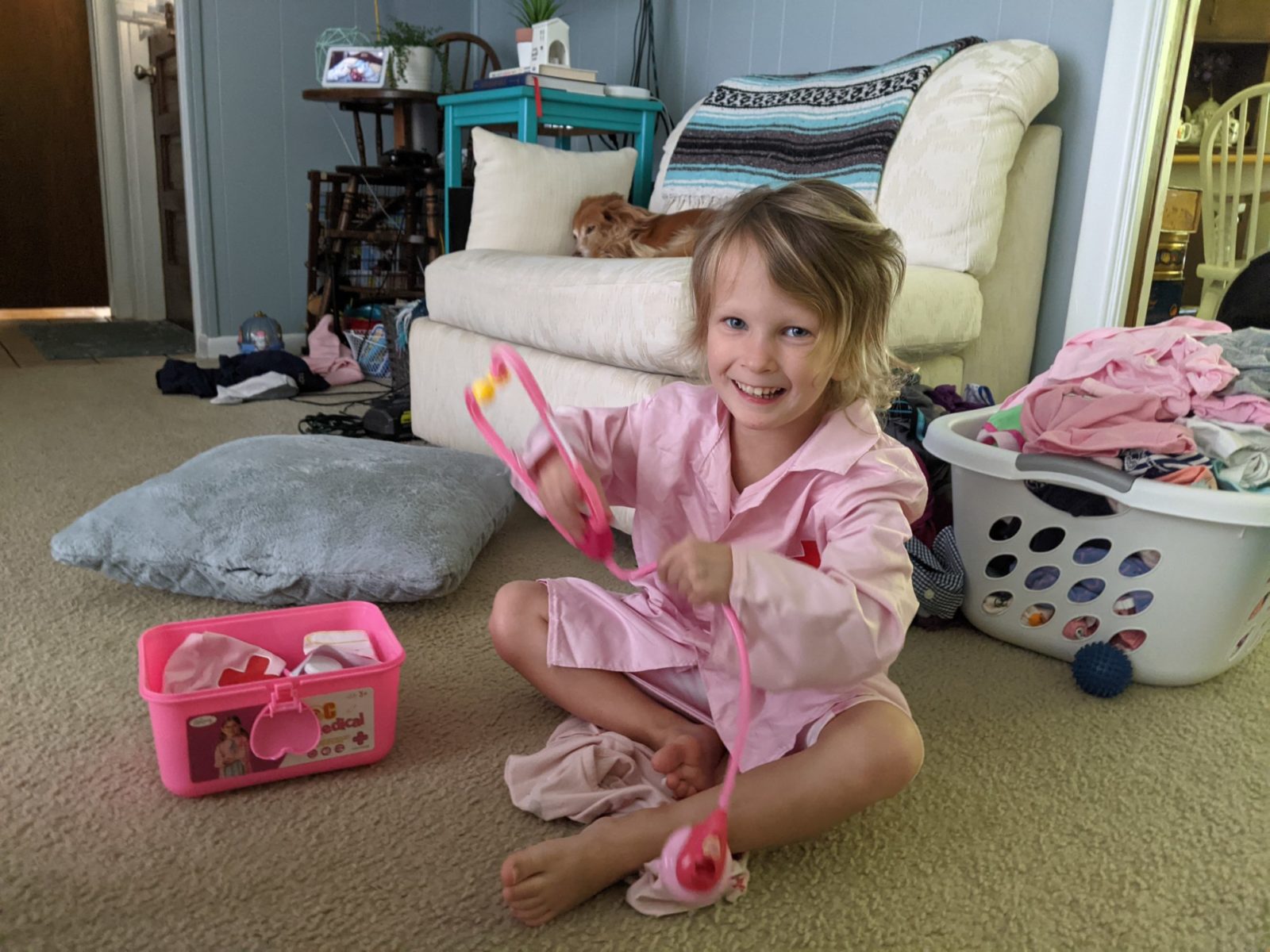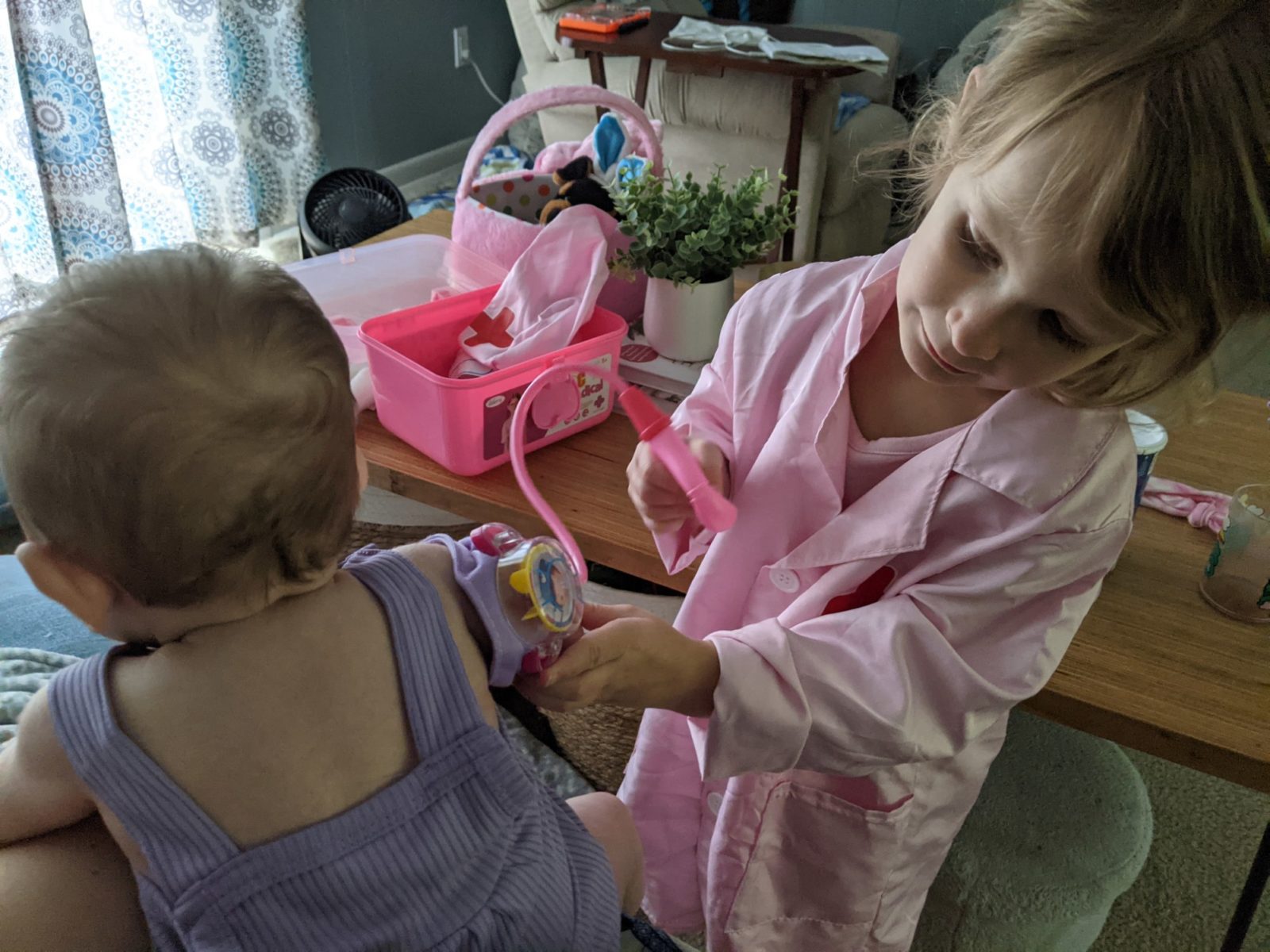 After Doctor Emmie finished Addie's check-up, I gave Addie a bottle and then held her for a while, before putting her in the swing to chill for a while, where she eventually took a tiny nap.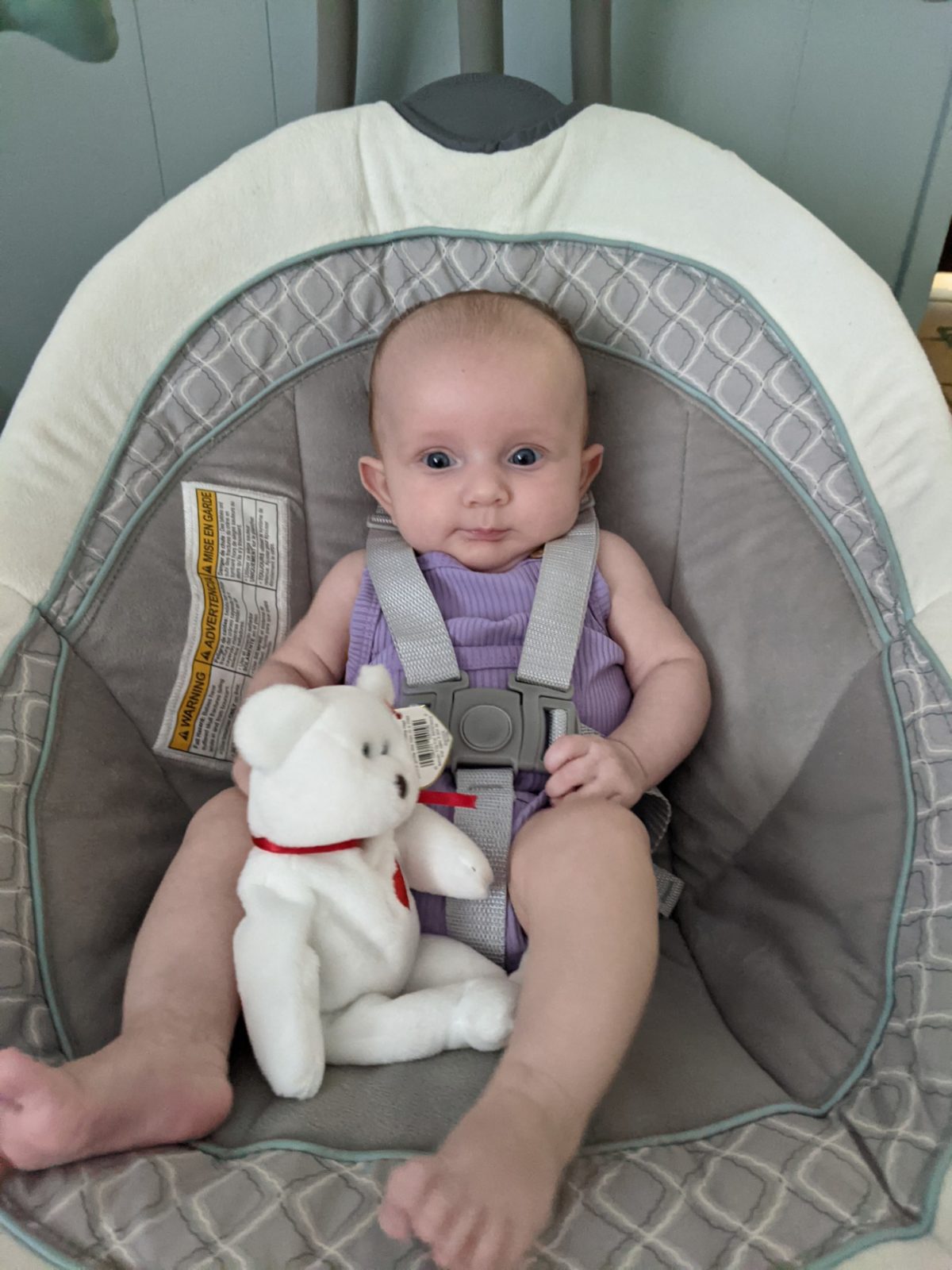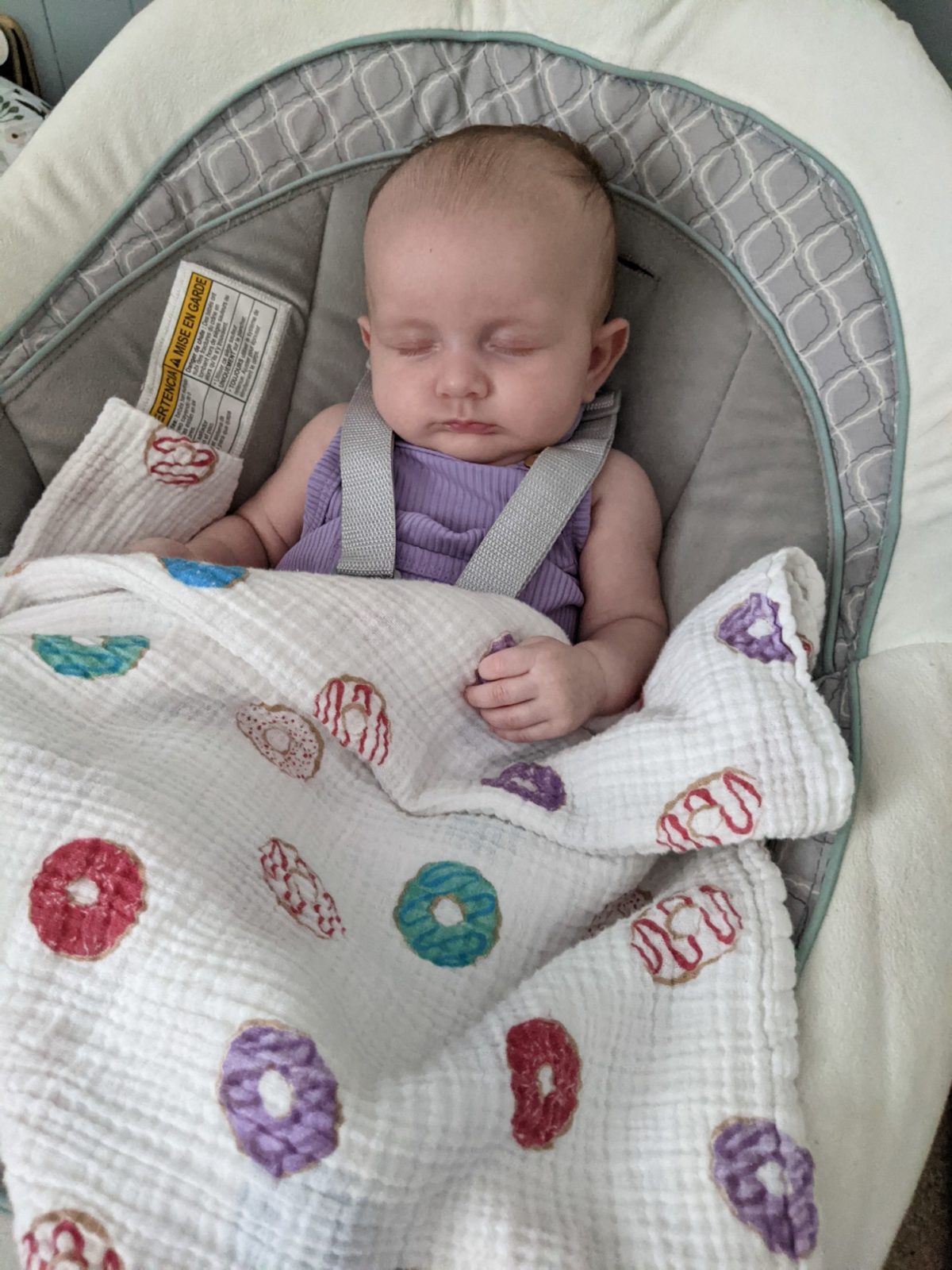 I built Emmie a teeny tiny blanket fort on the coffee table, where she curled up for a bit, and then I got to read my Kindle for a little bit.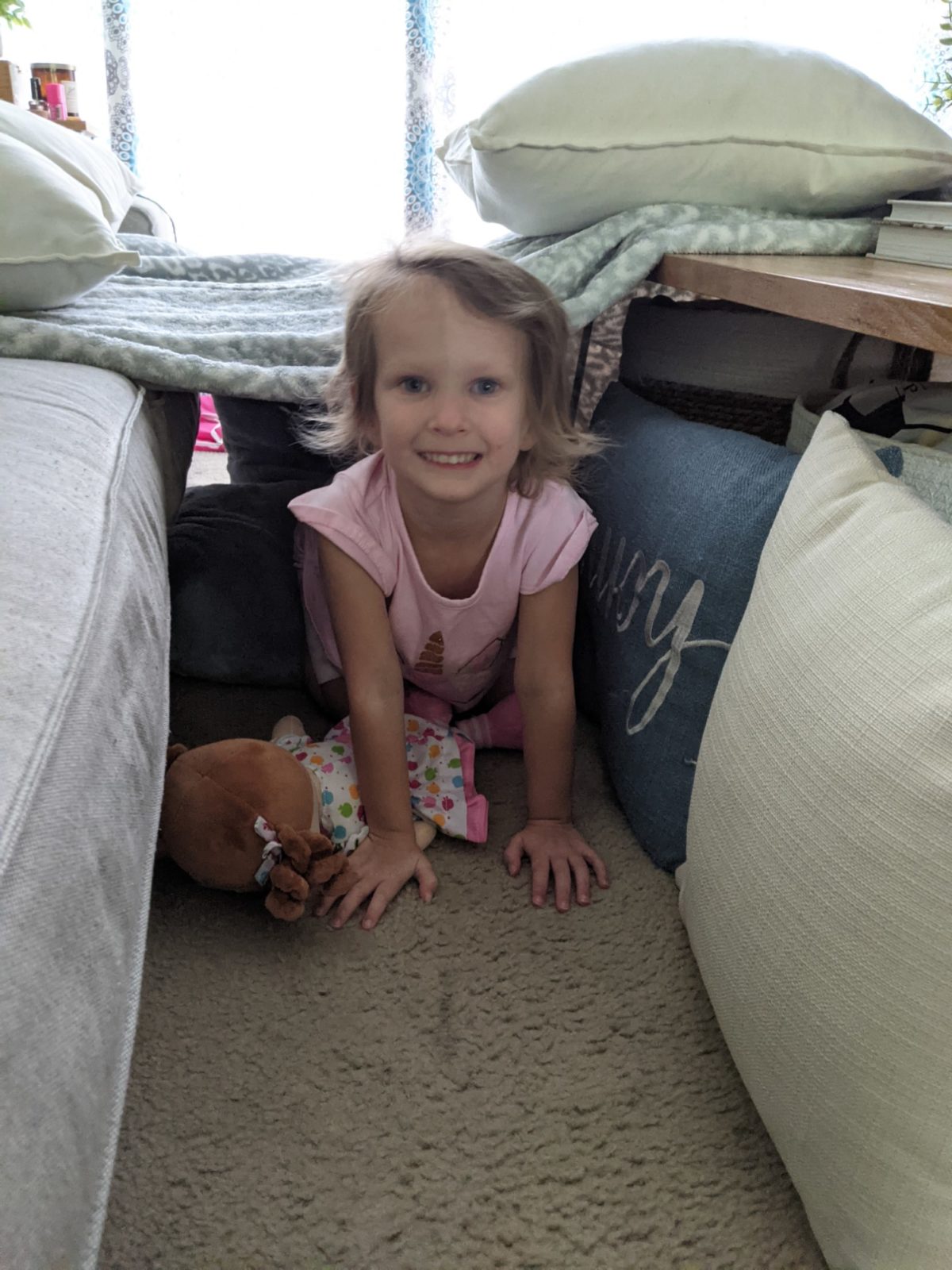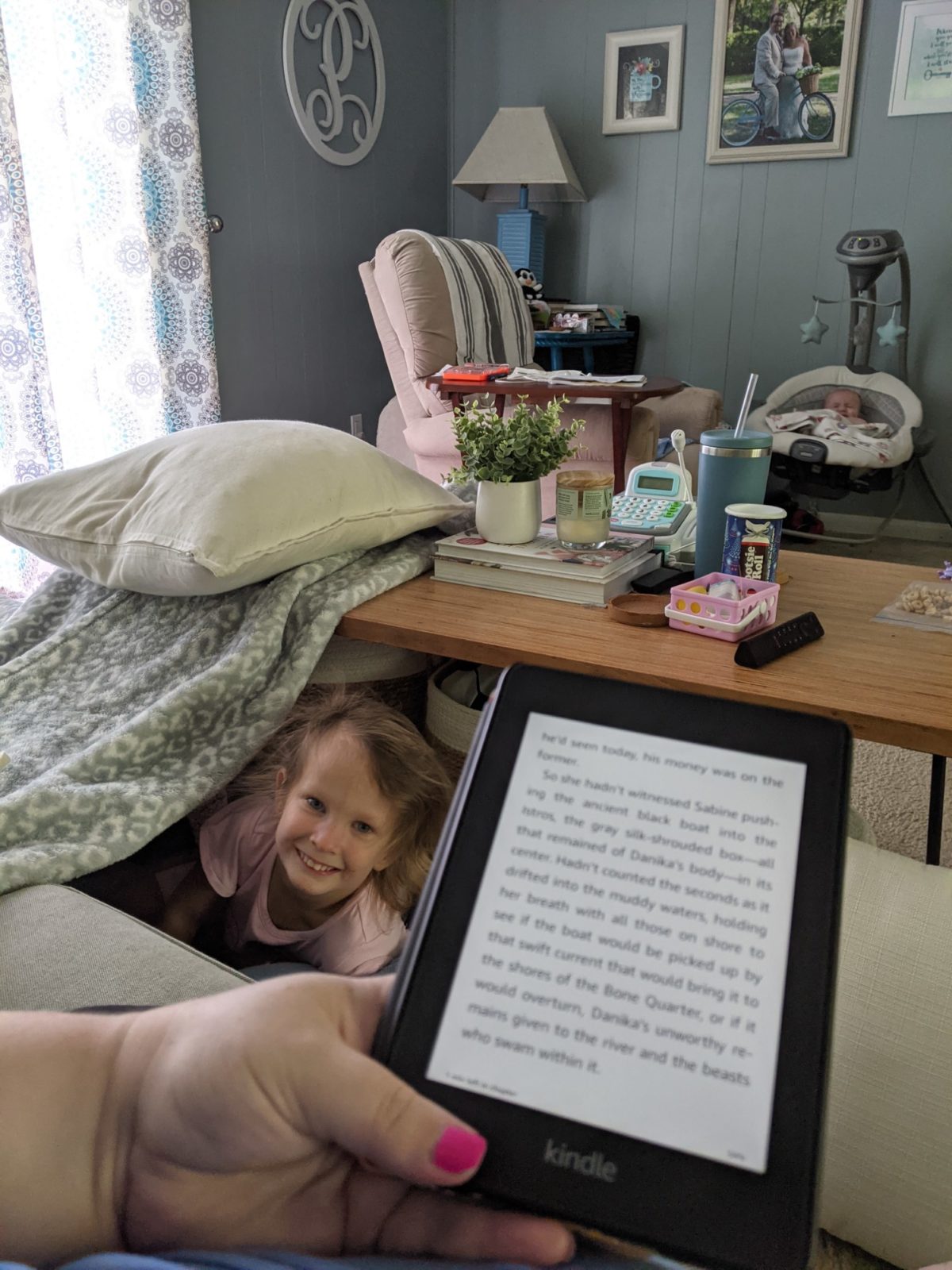 I had planned to do sandwiches or leftovers for lunch at home, but Jeff requested to go out to lunch for a special treat, since we were all home together. I wasn't sure if I wanted to or not, so I asked Emmie, and let the four-year-old decide. And she decided on tacos! So we went to lunch at TacoMora, which was delicious as always.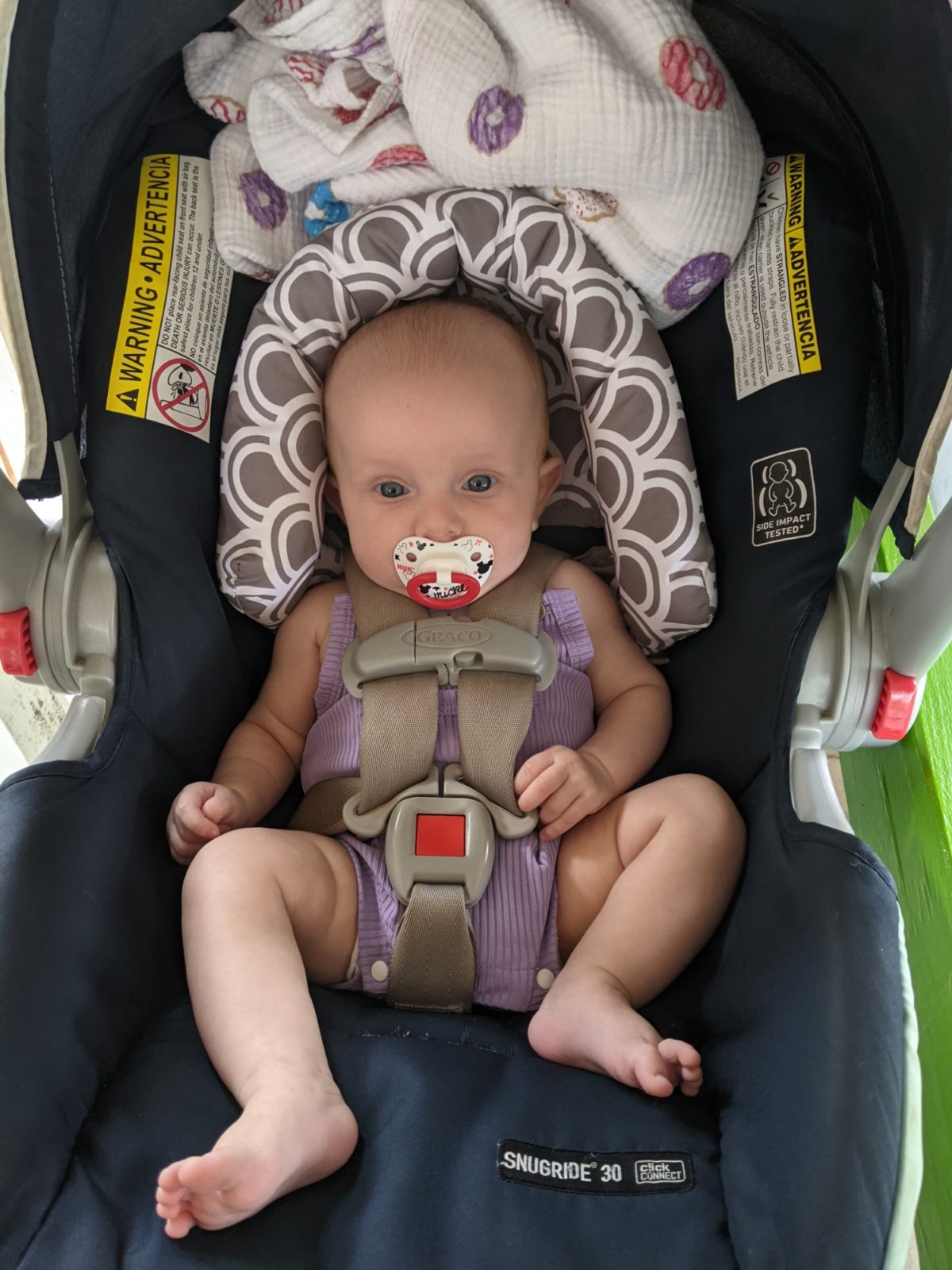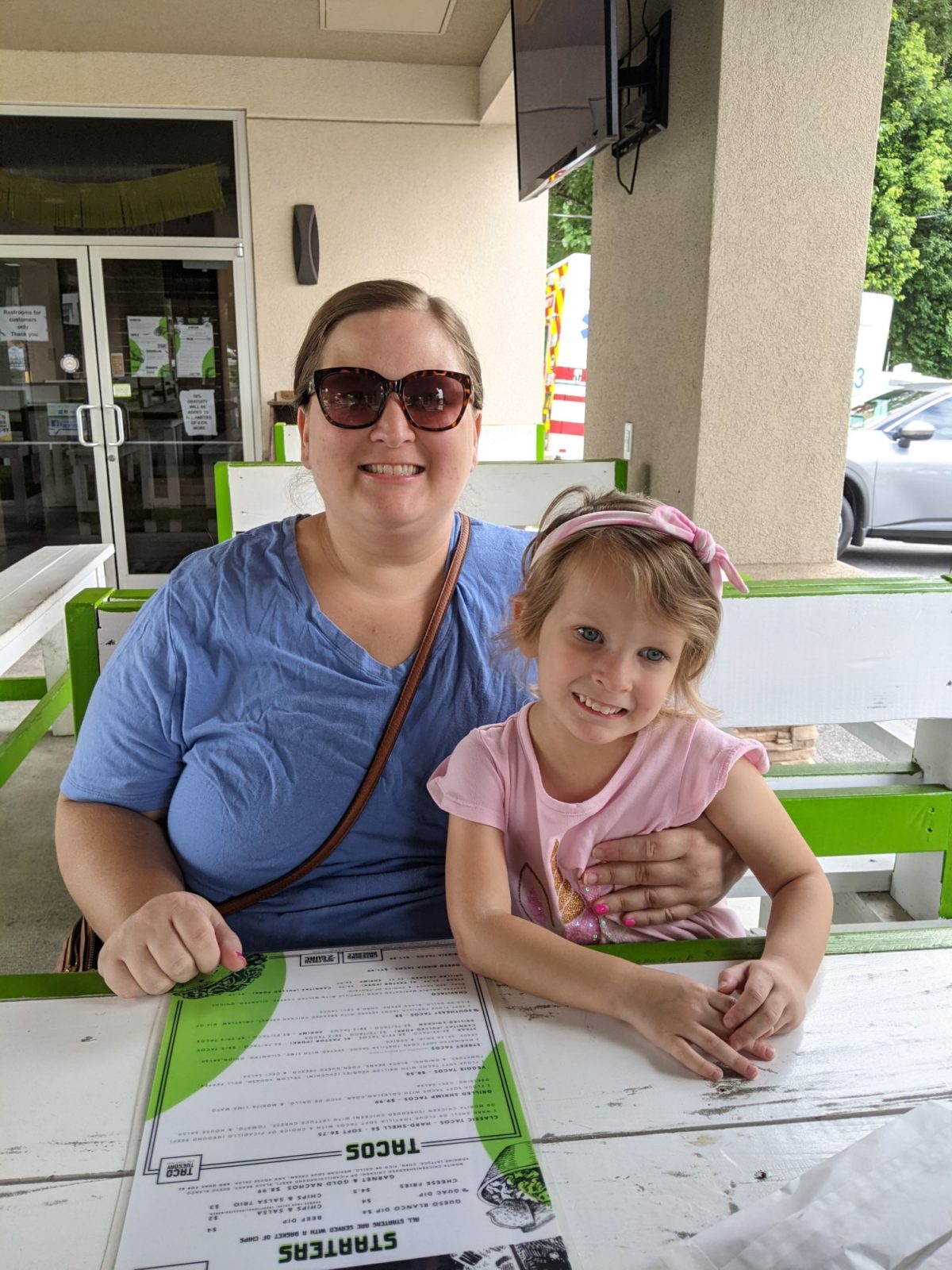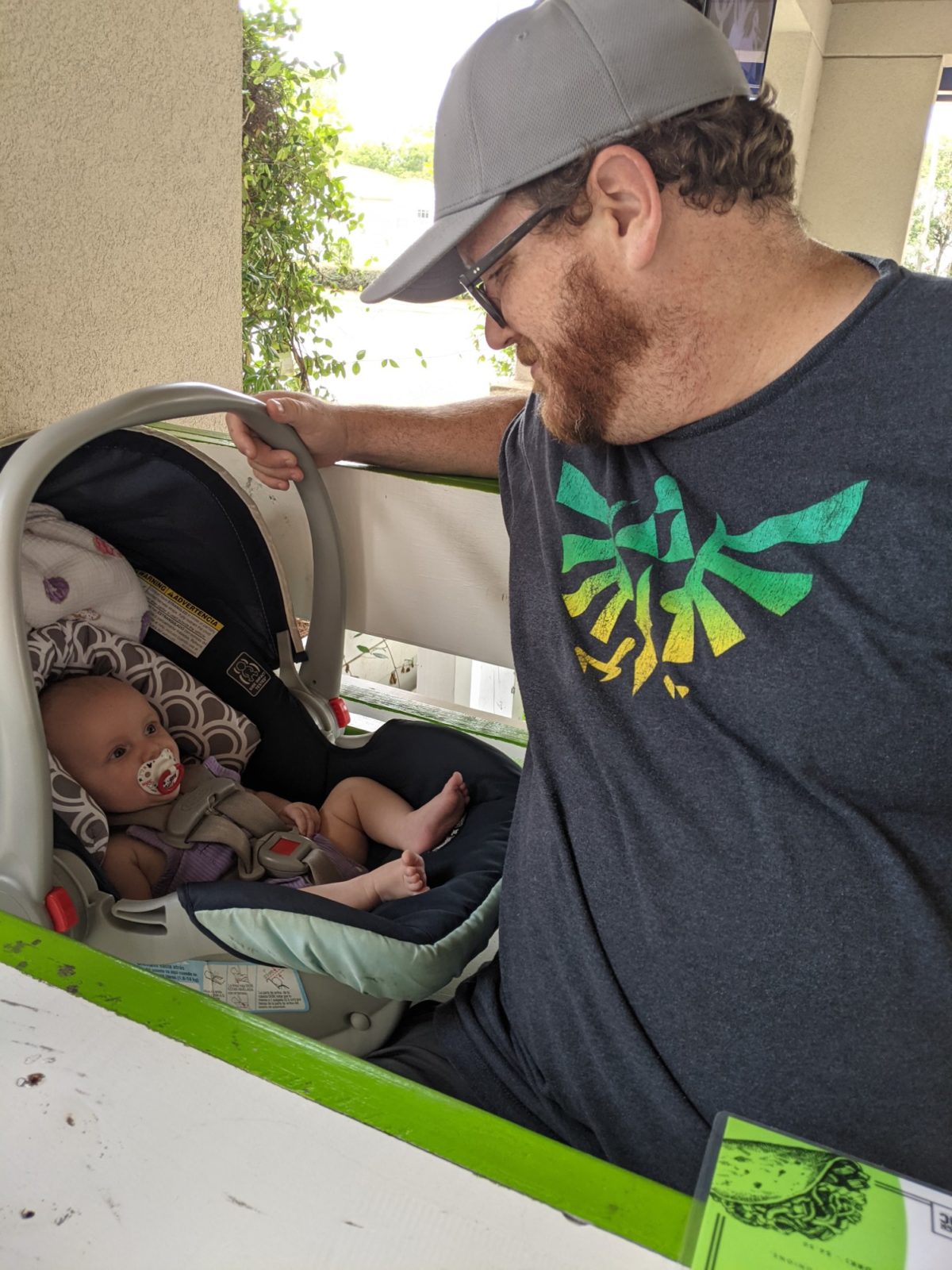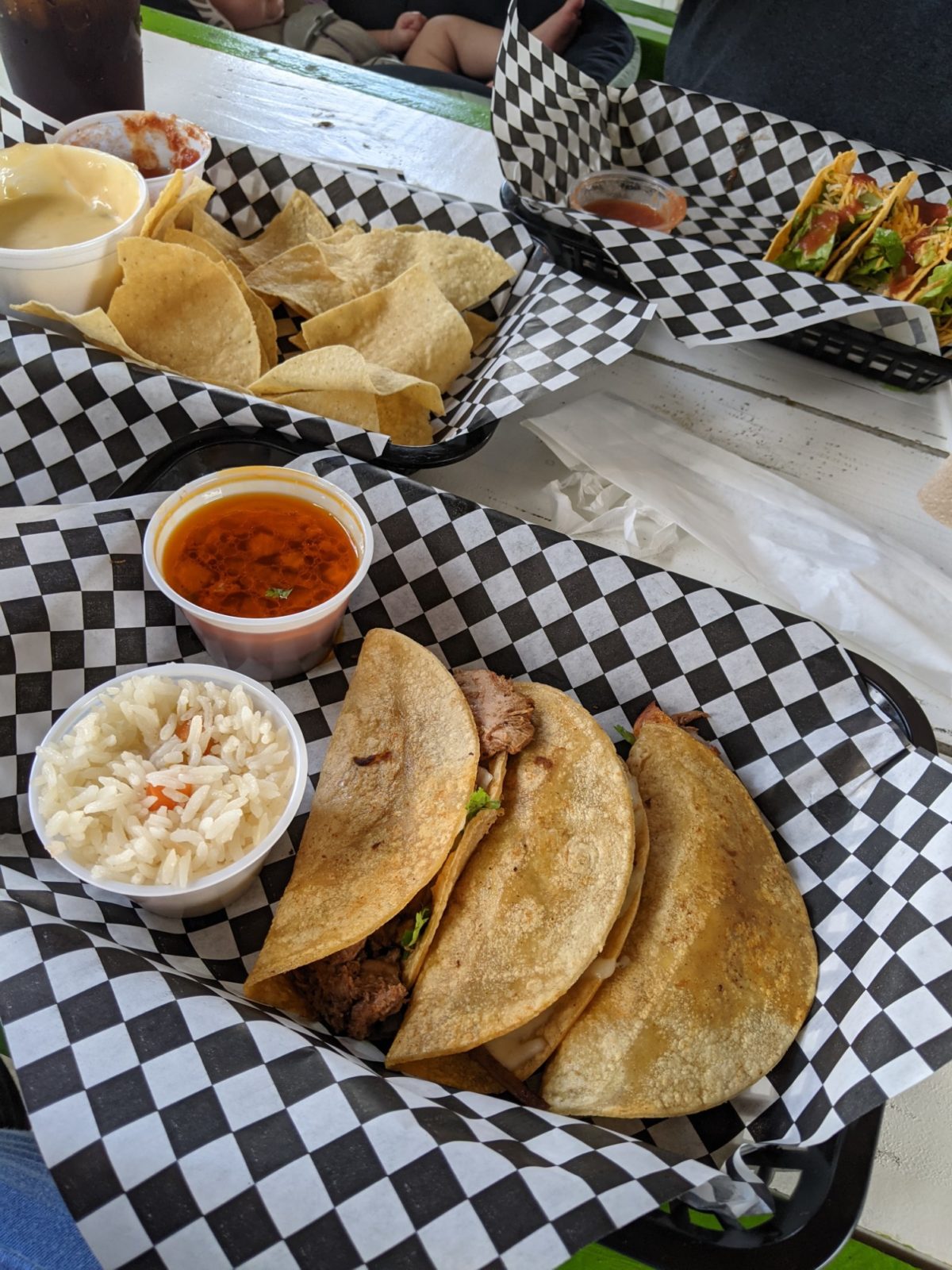 Quick story interjection… For all of my maternity leave, I've been flying through the Pioneer Woman cooking shows on Discovery+. It's something good and entertaining and also mindless to watch when I have to wake up in the middle of the night to bottle-feed and might nod off in the middle of the episode. Well, Emerson has since decided she likes them now too. So yesterday morning, she woke up at like 5am when Addie did, and when I told her to go back to sleep for a while, she told me "Don't watch my cooking show without me." So, I had to find something else to watch, and landed on Magnolia Table, Joanna Gaines' new show, and I really liked that. So I watched another episode of that today. Both girls took short little naps after lunch, so I watched Magnolia Table until they woke up.
And then I "built" Emmie this little princess castle tent, which was somehow much more tricky than I expected it to be, but she still loved it.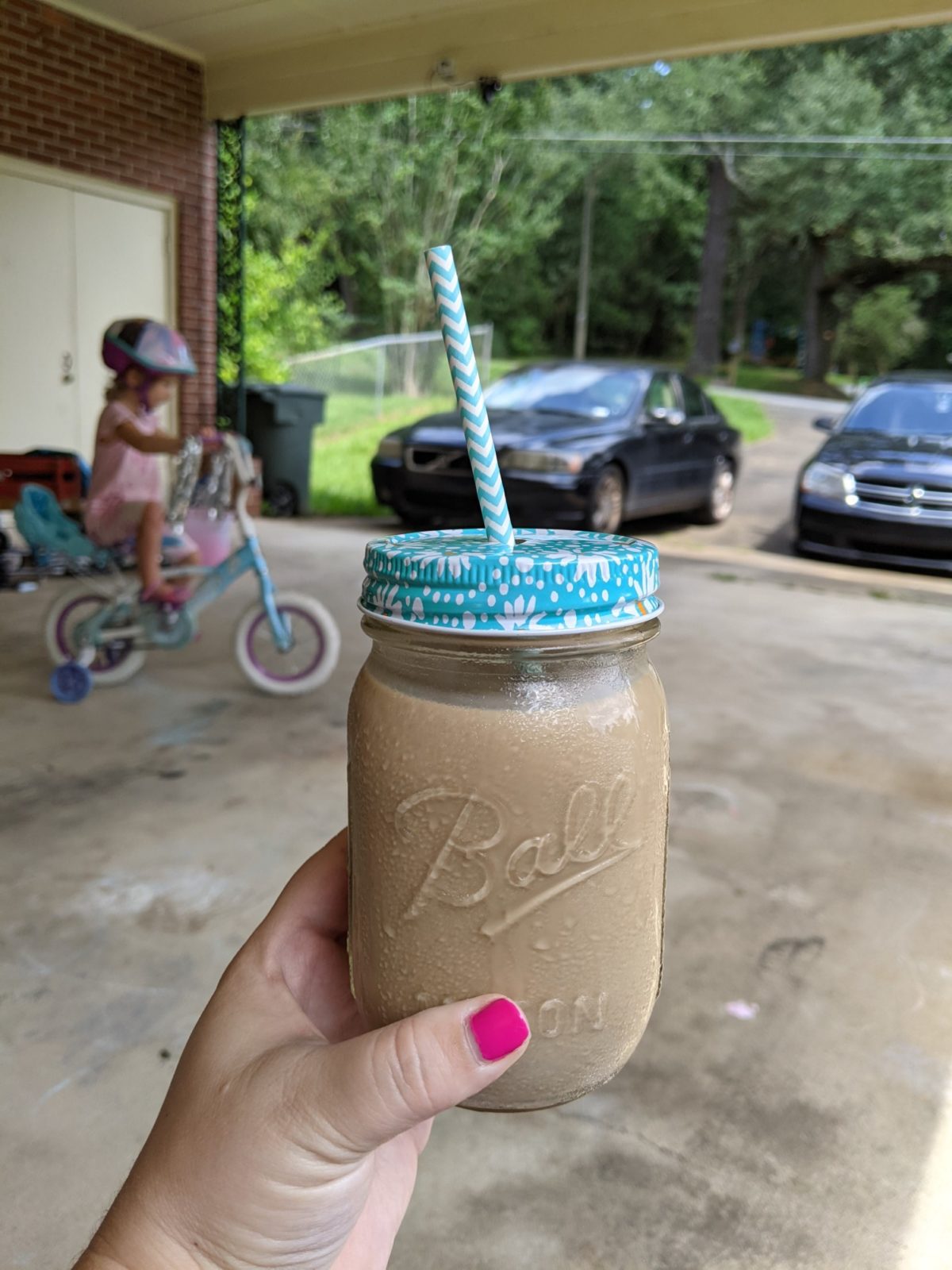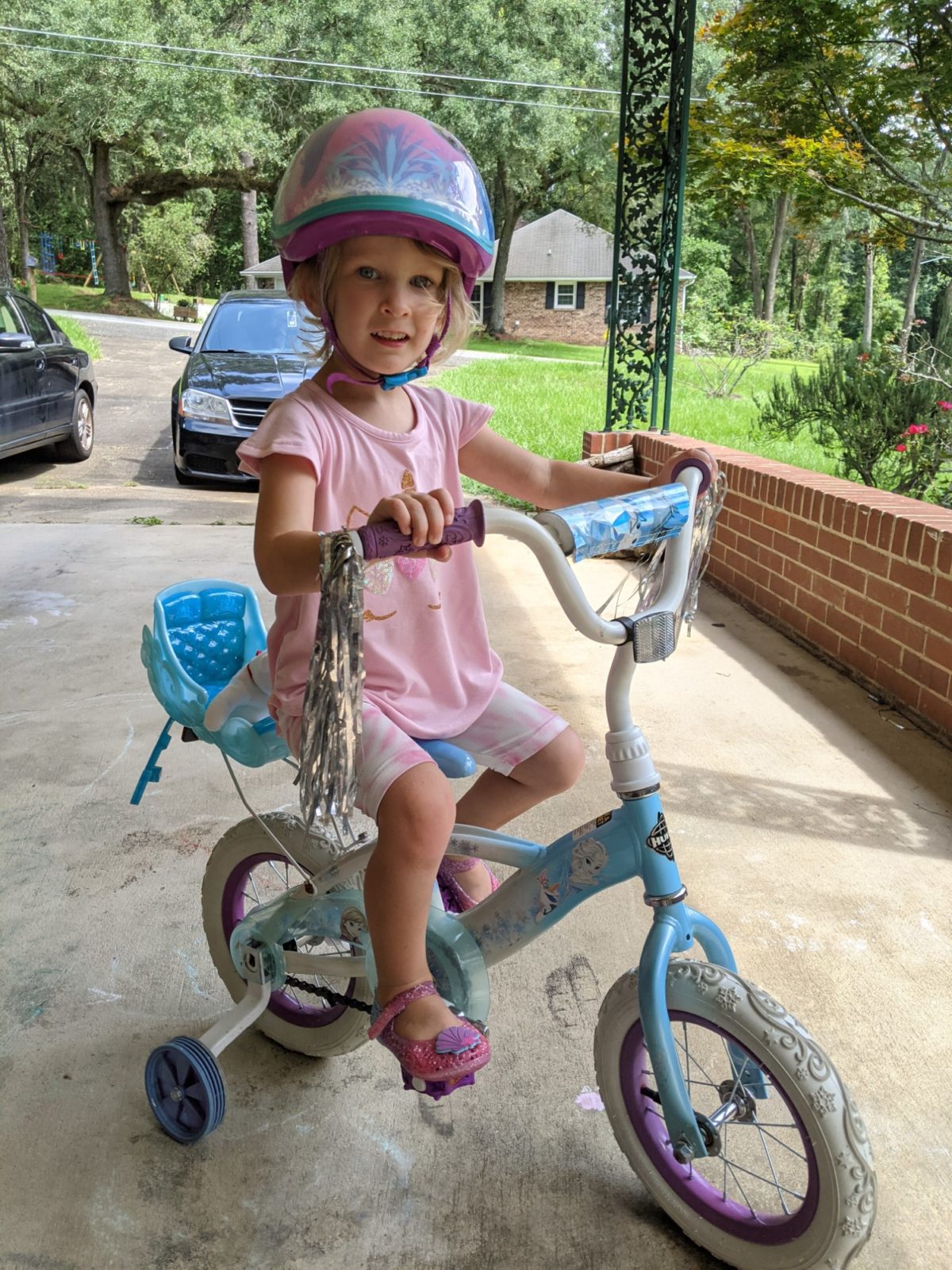 Addie had been napping in her bed while Emmie and I were outside, but then she woke up and it was wayyy too hot to be outside but not in the water, so we decided to change that. We all put our bathing suits on, and the three of us played in the water in the backyard and had some fun for about an hour. Addie wasn't too sure about it at first, but she liked it by the end!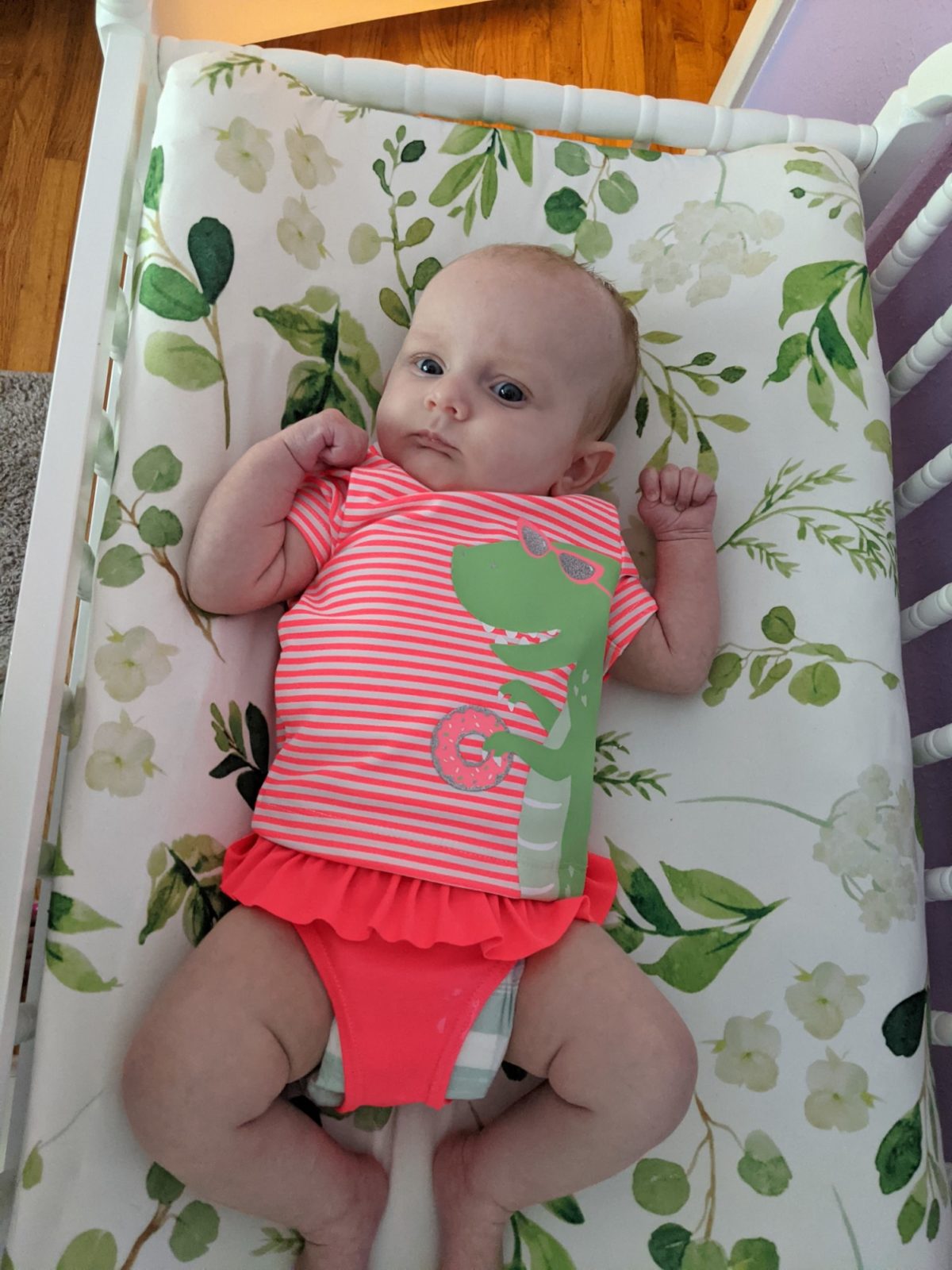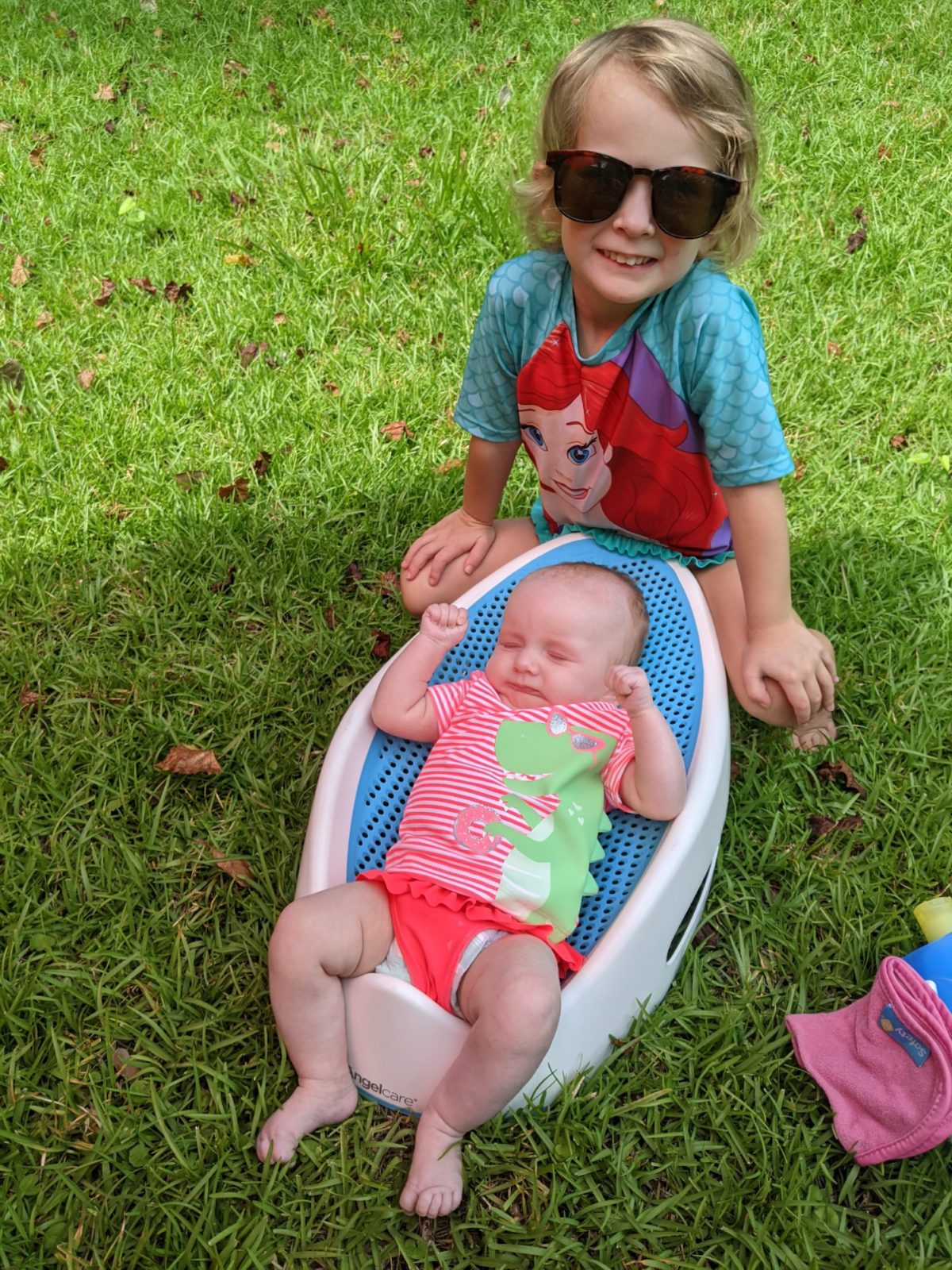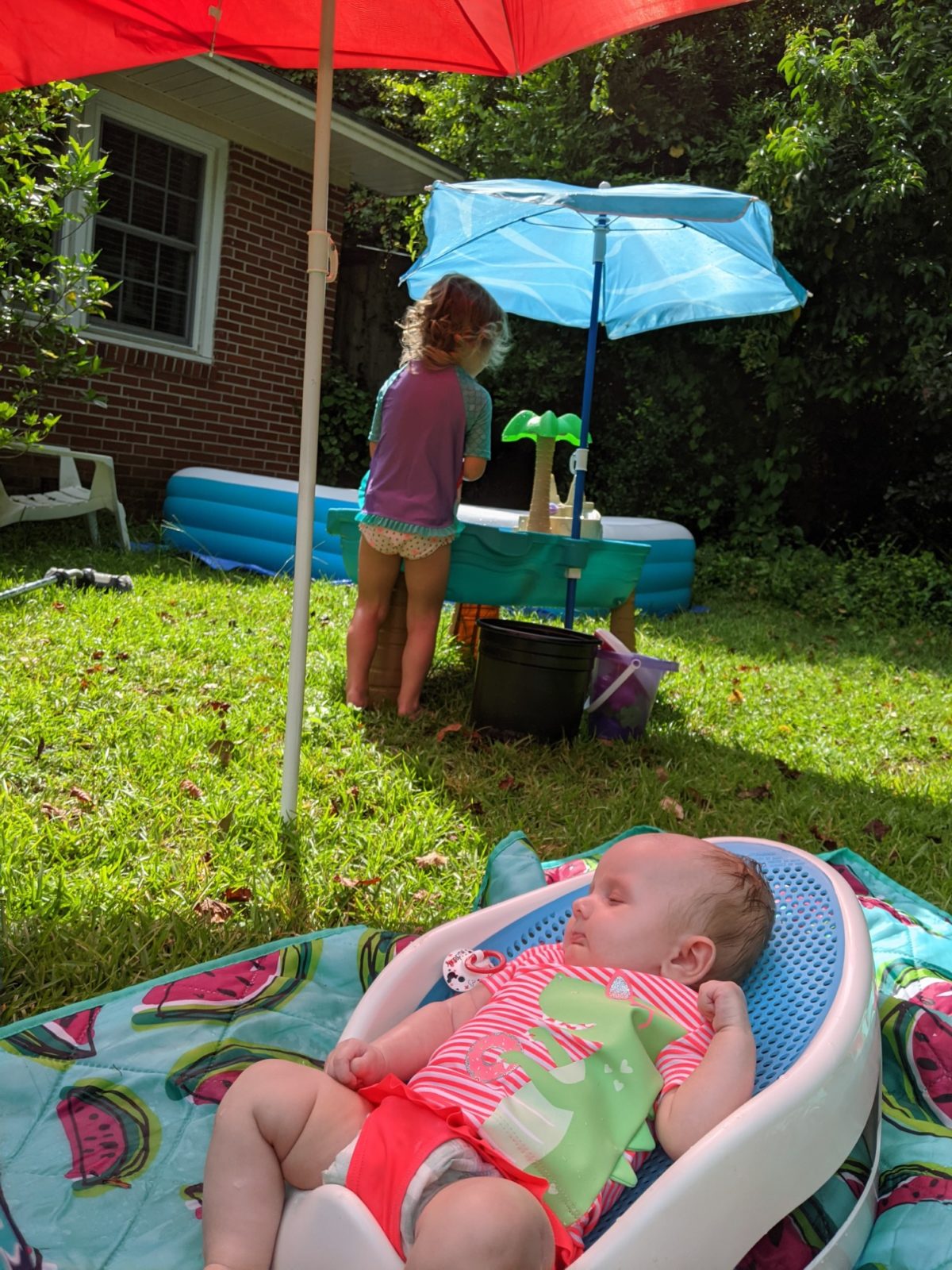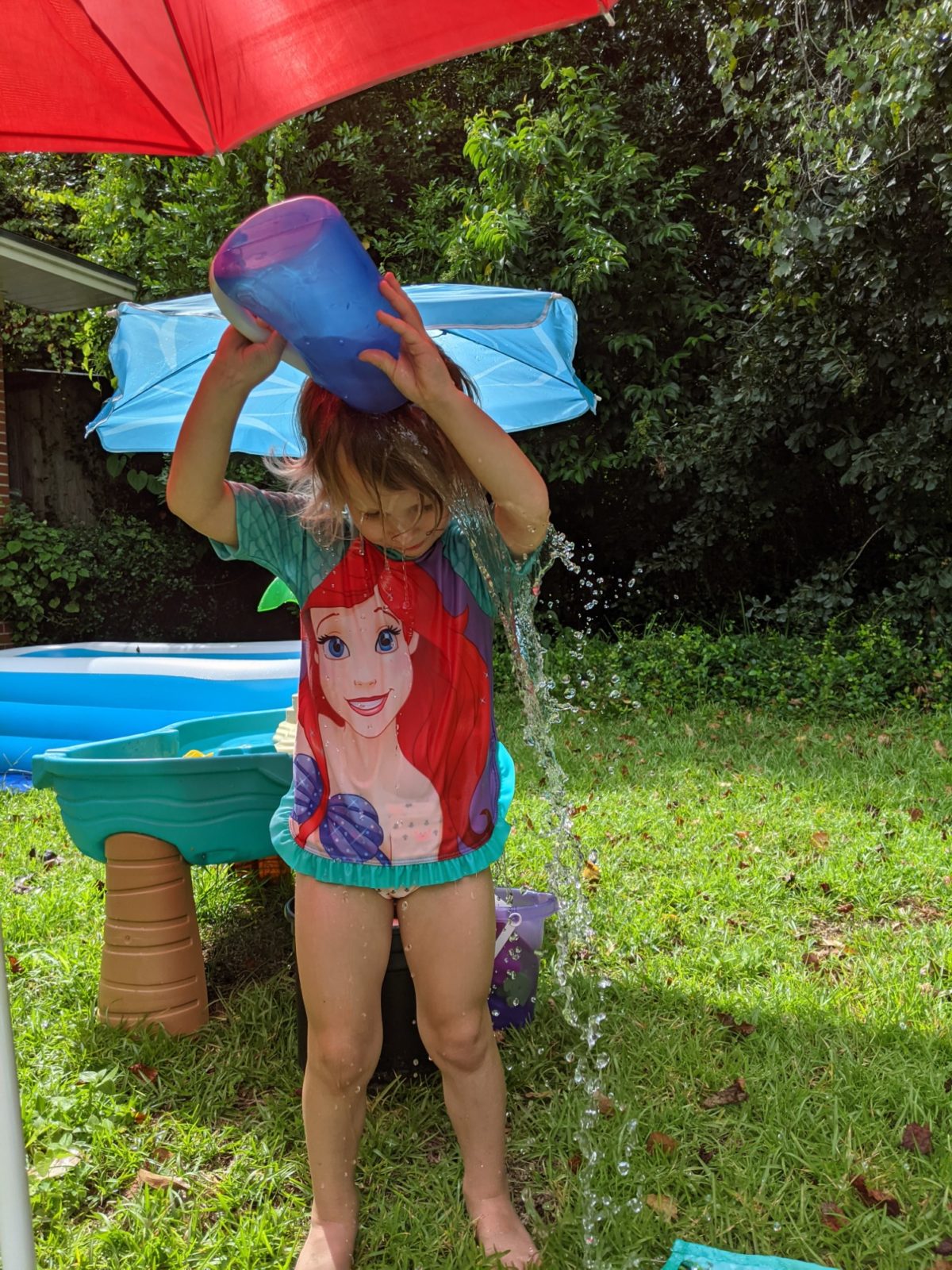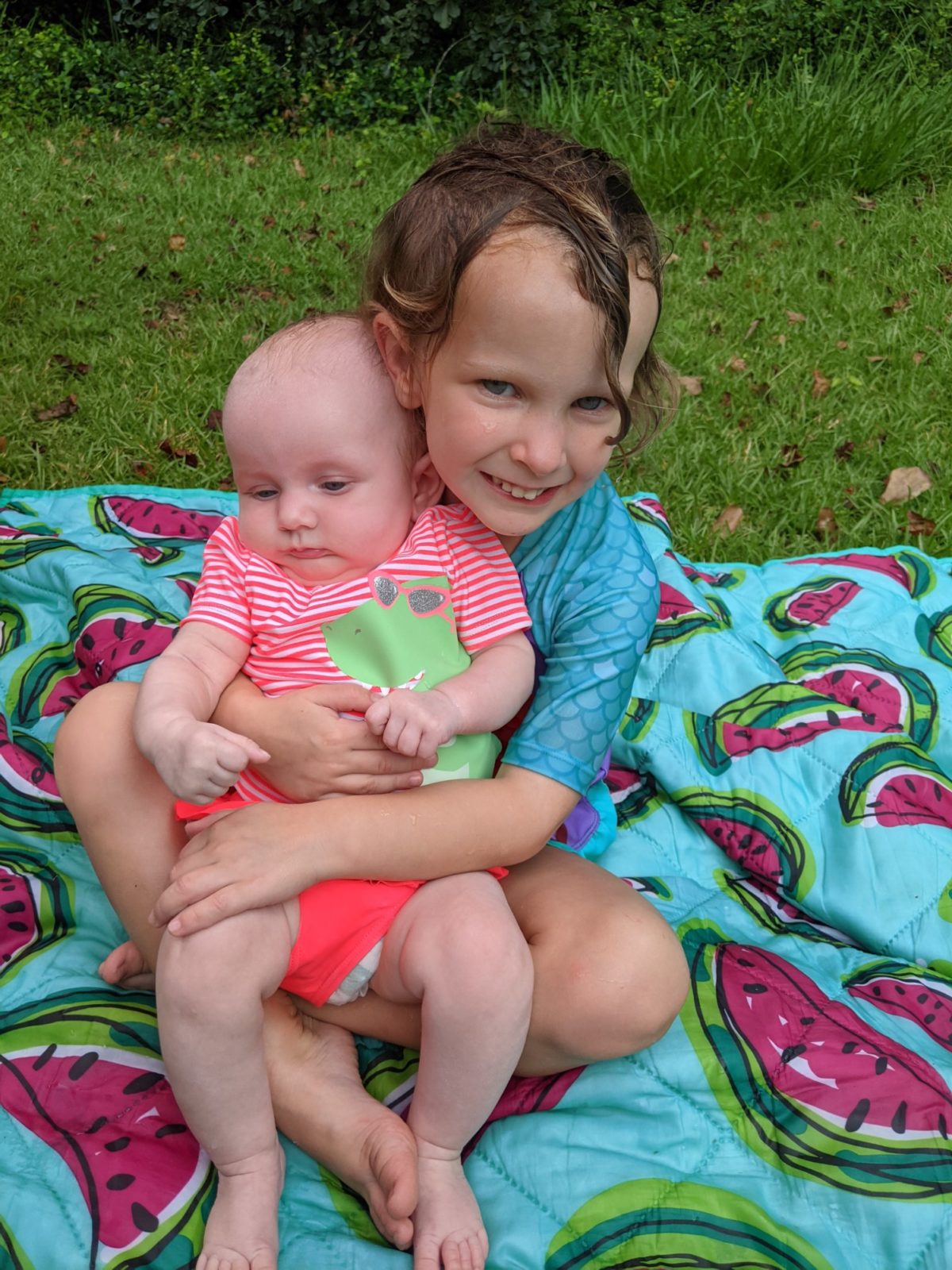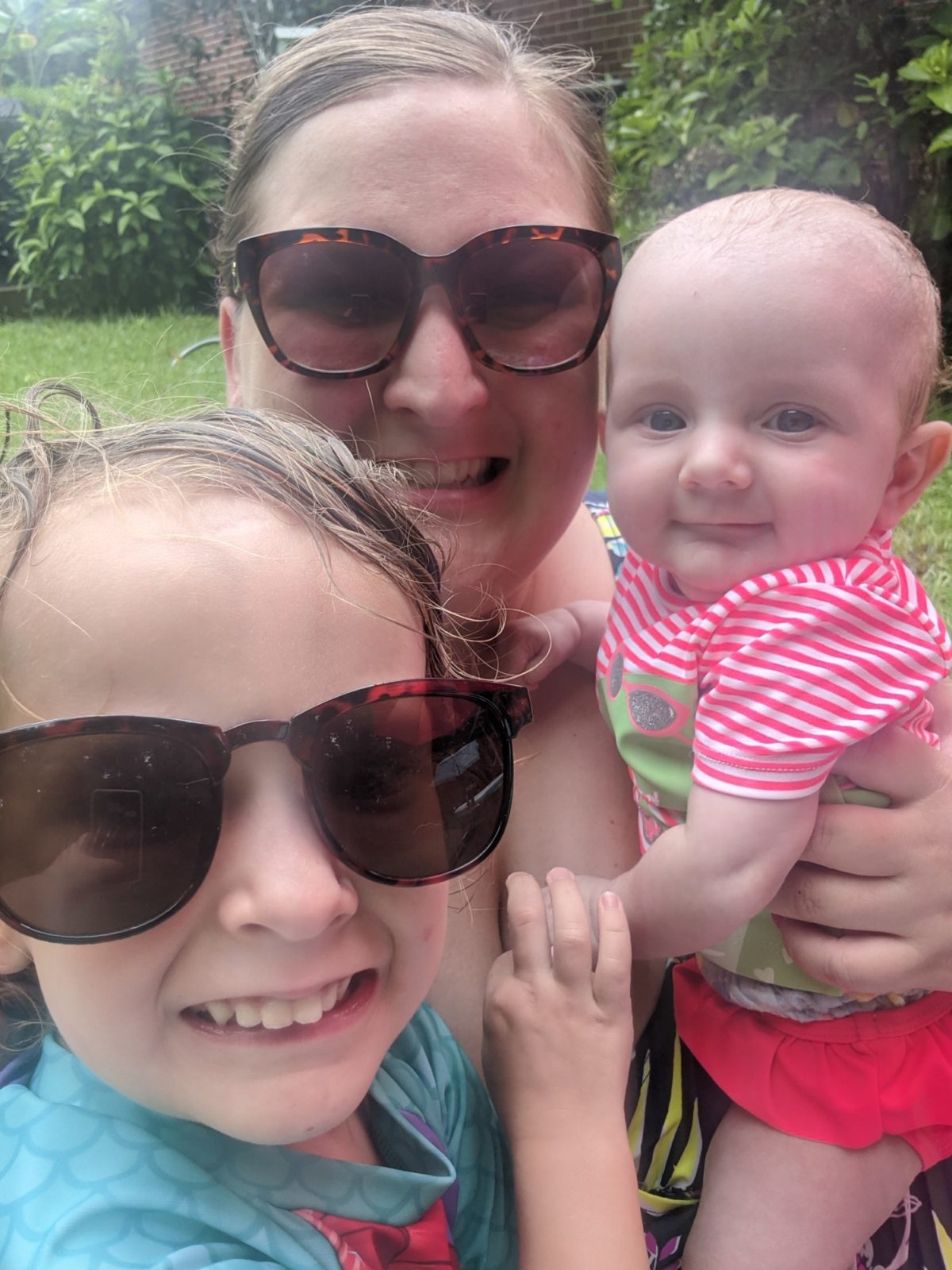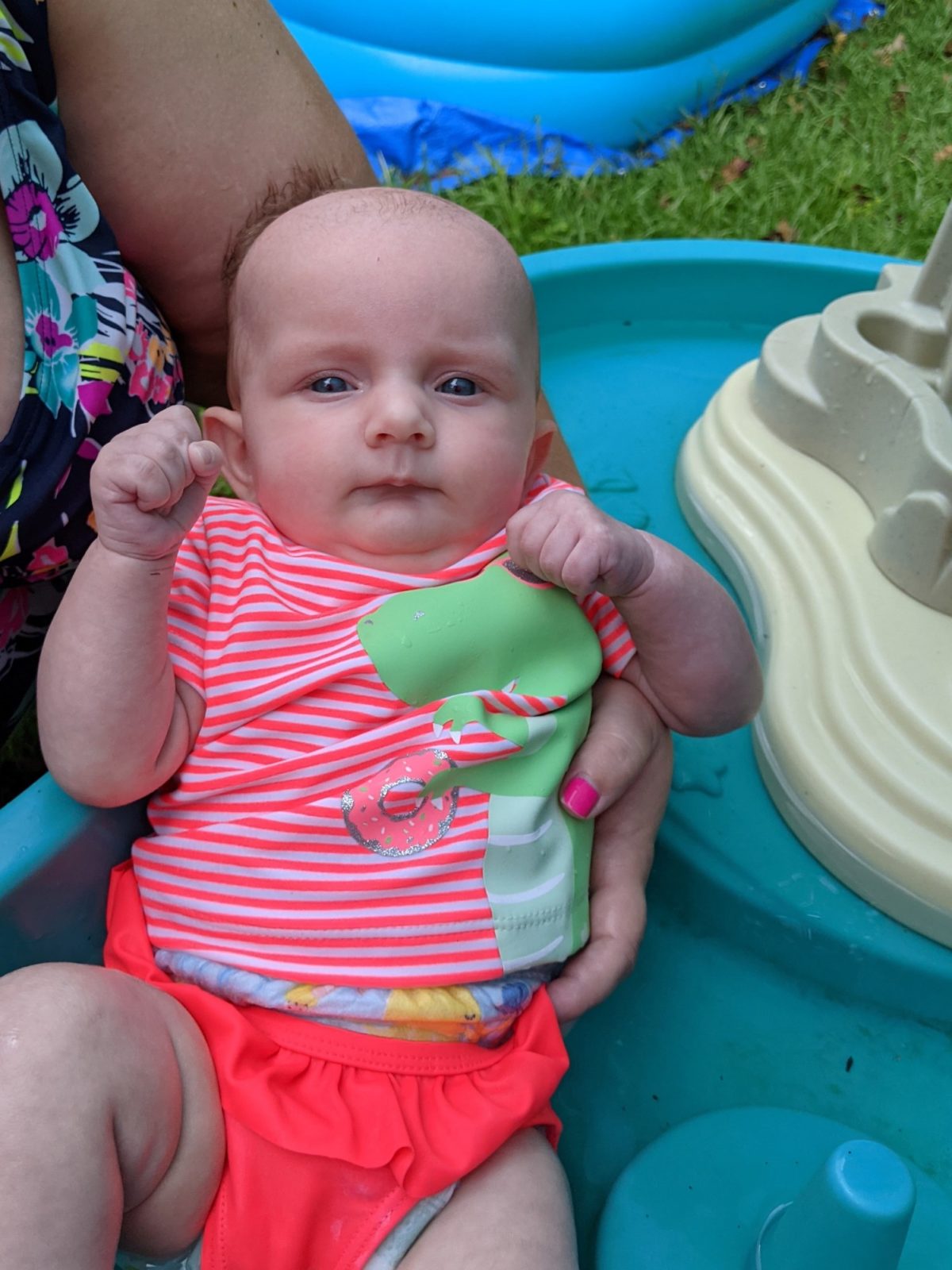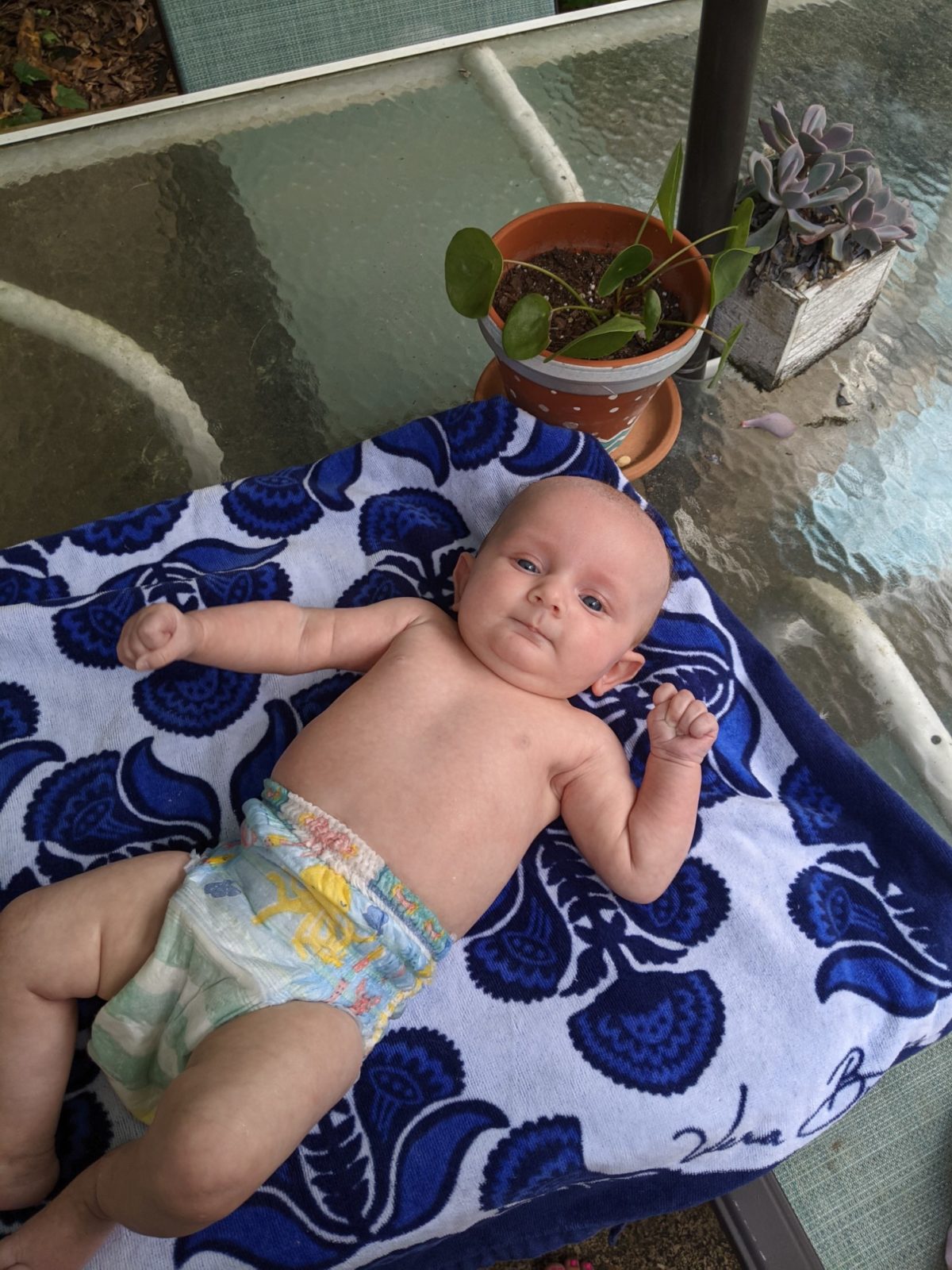 I gave both girls a quick bath after our outside time, in order to get their sunscreen all washed off, and warm them both up, because they were actually cold after being in the water outside. And then we decided we'd go out for dinner tonight too, for our second dining out treat of the day, at Momo's Pizza, in their new location on Pensacola Street.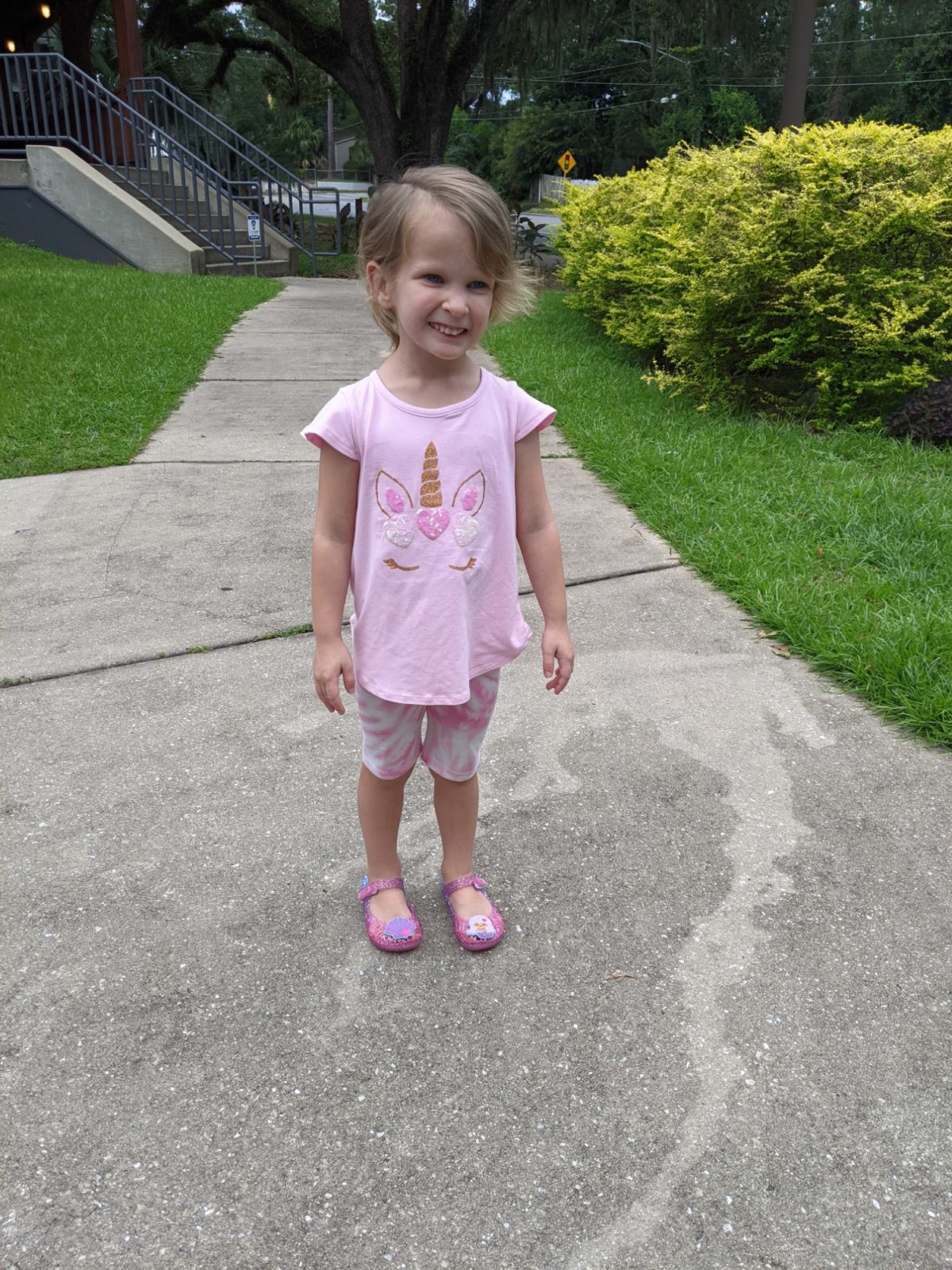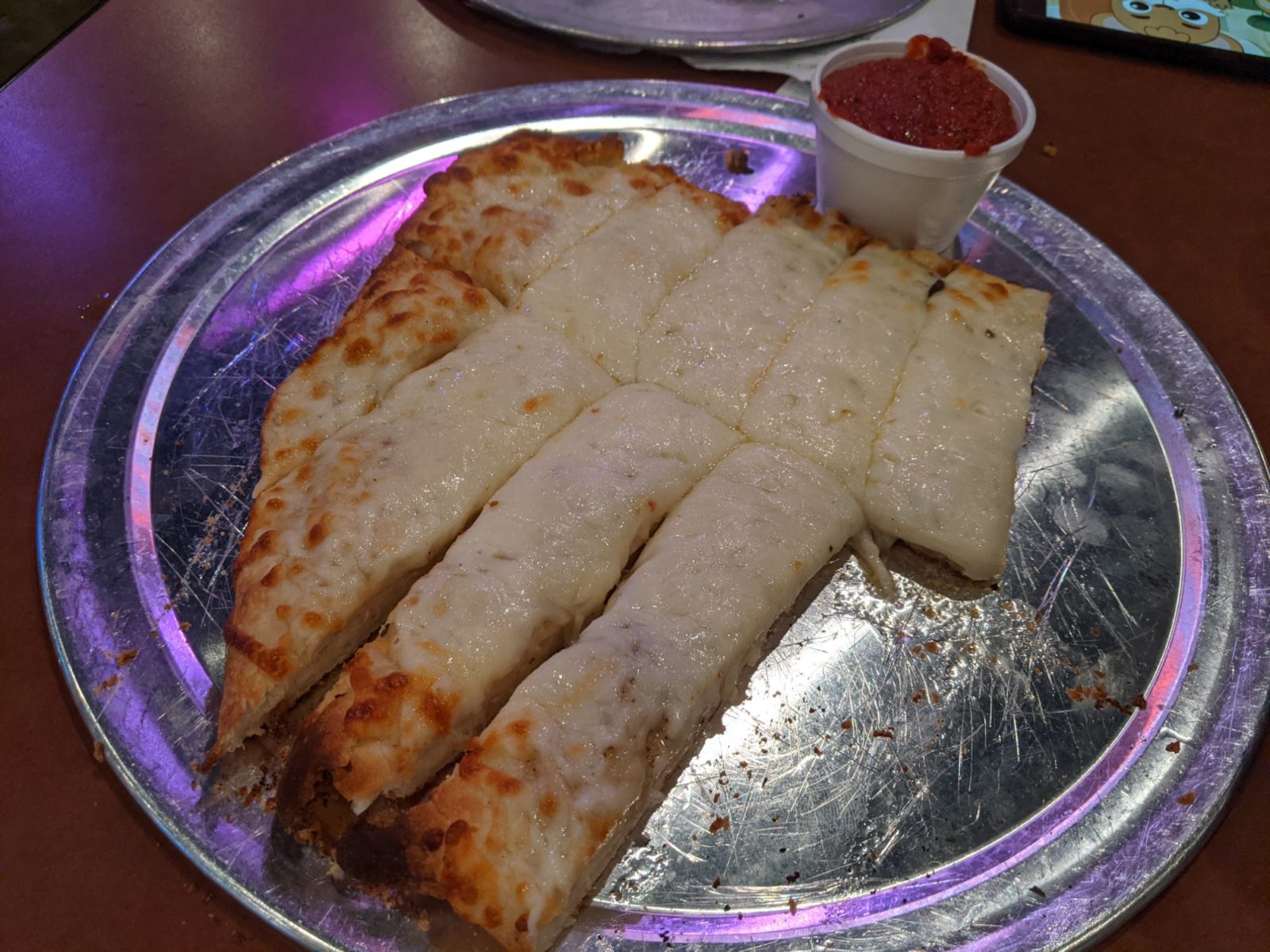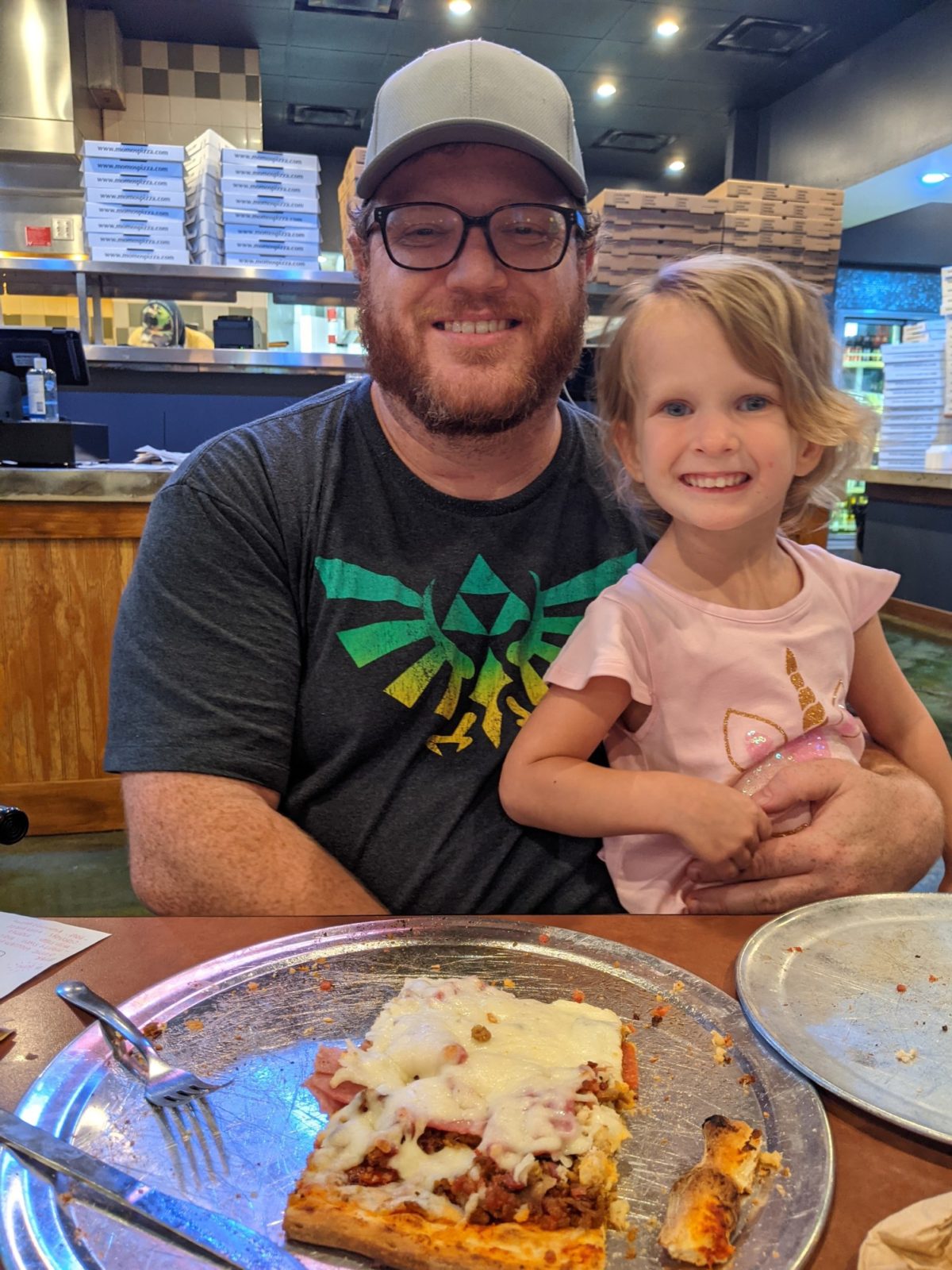 I couldn't even eat half of my pizza slice today – it felt even more gigantic than usual!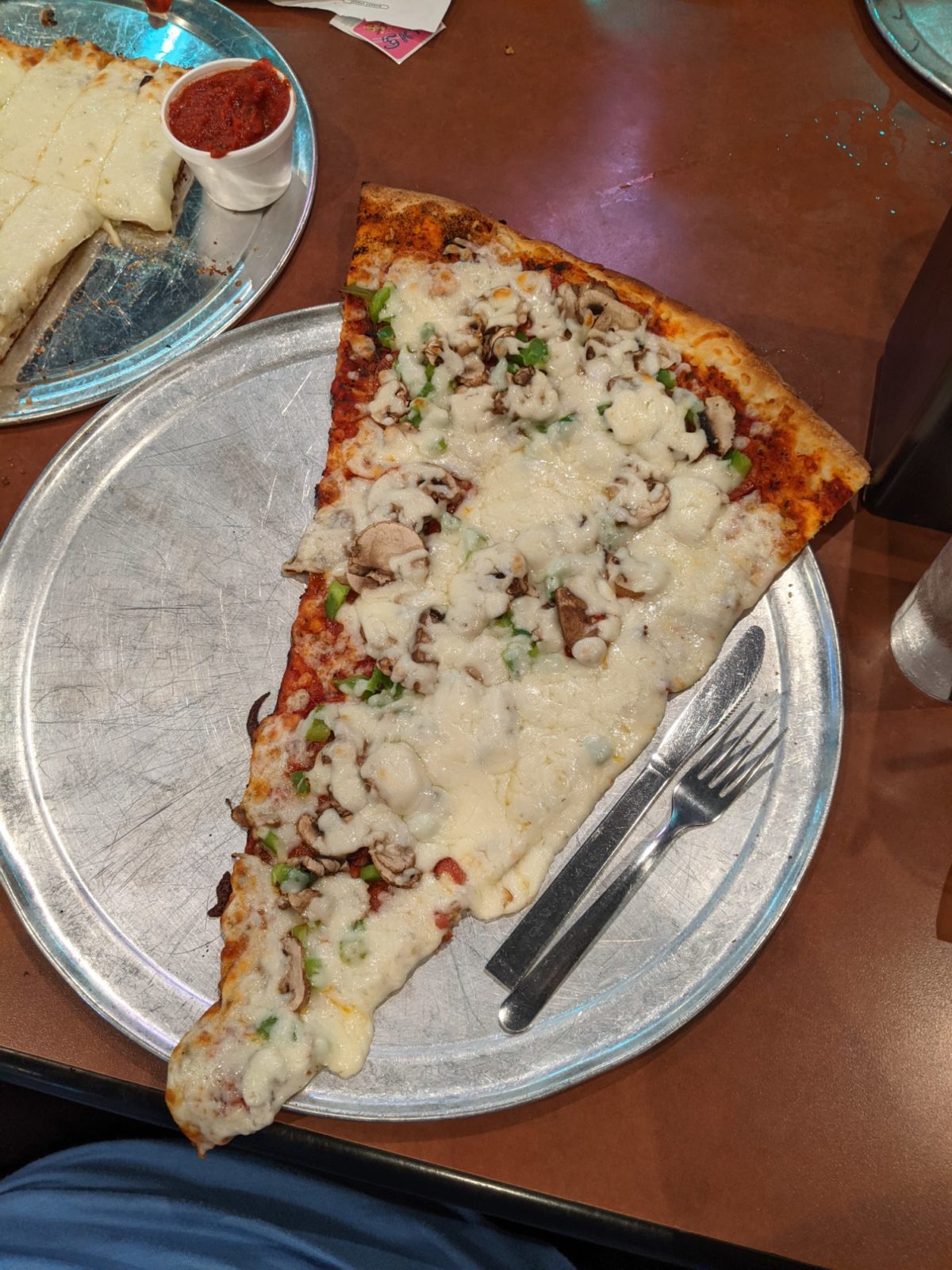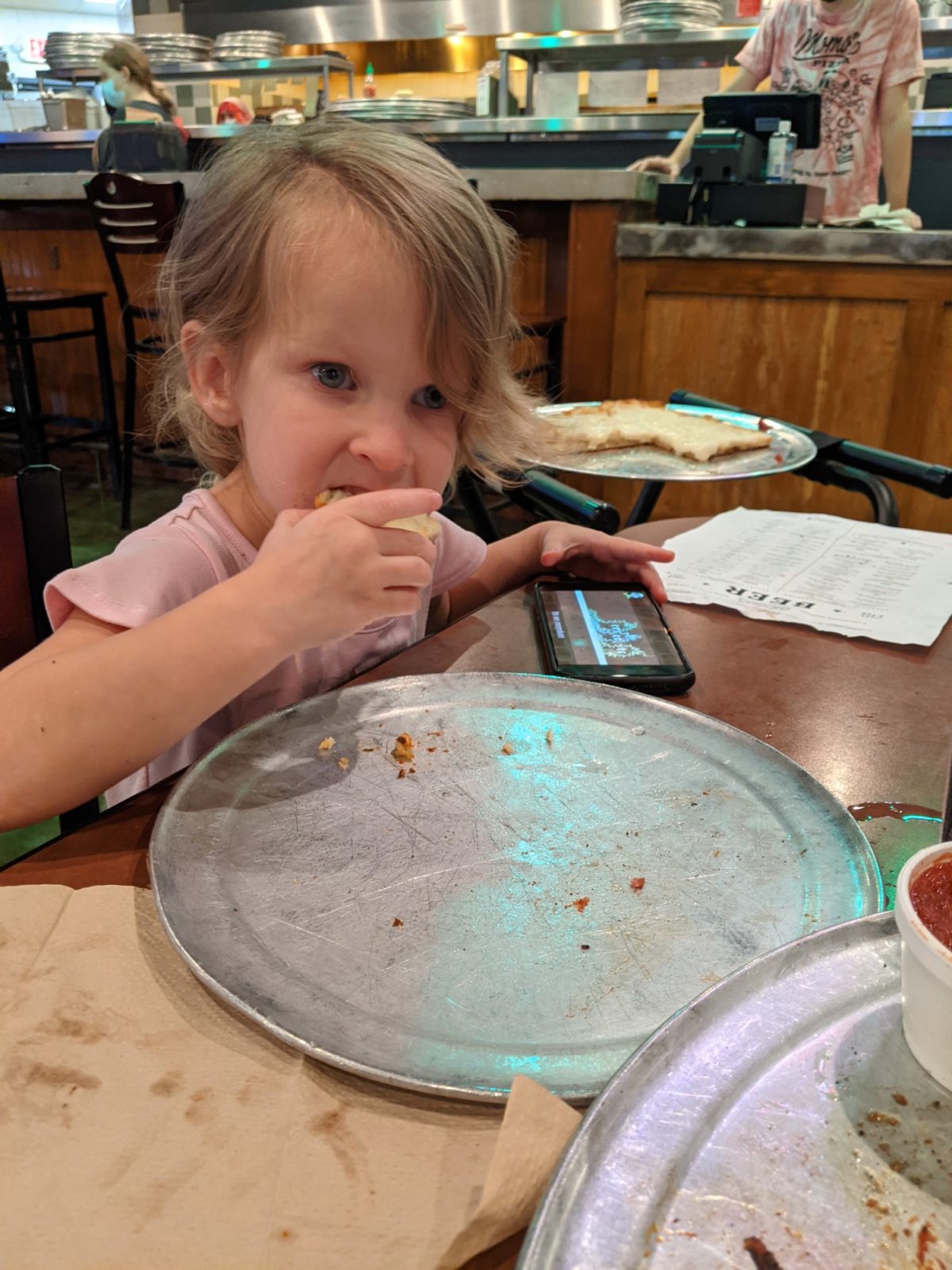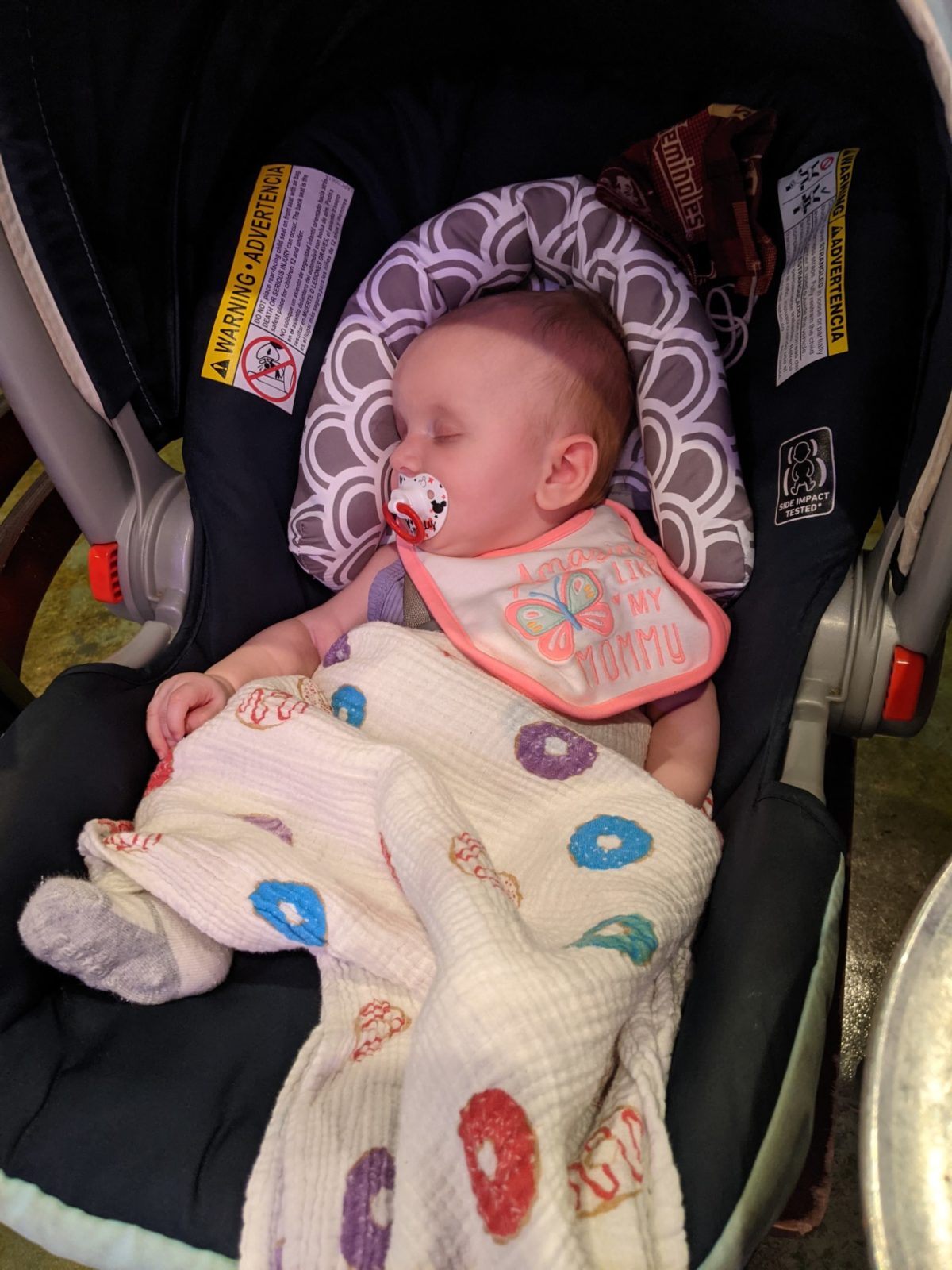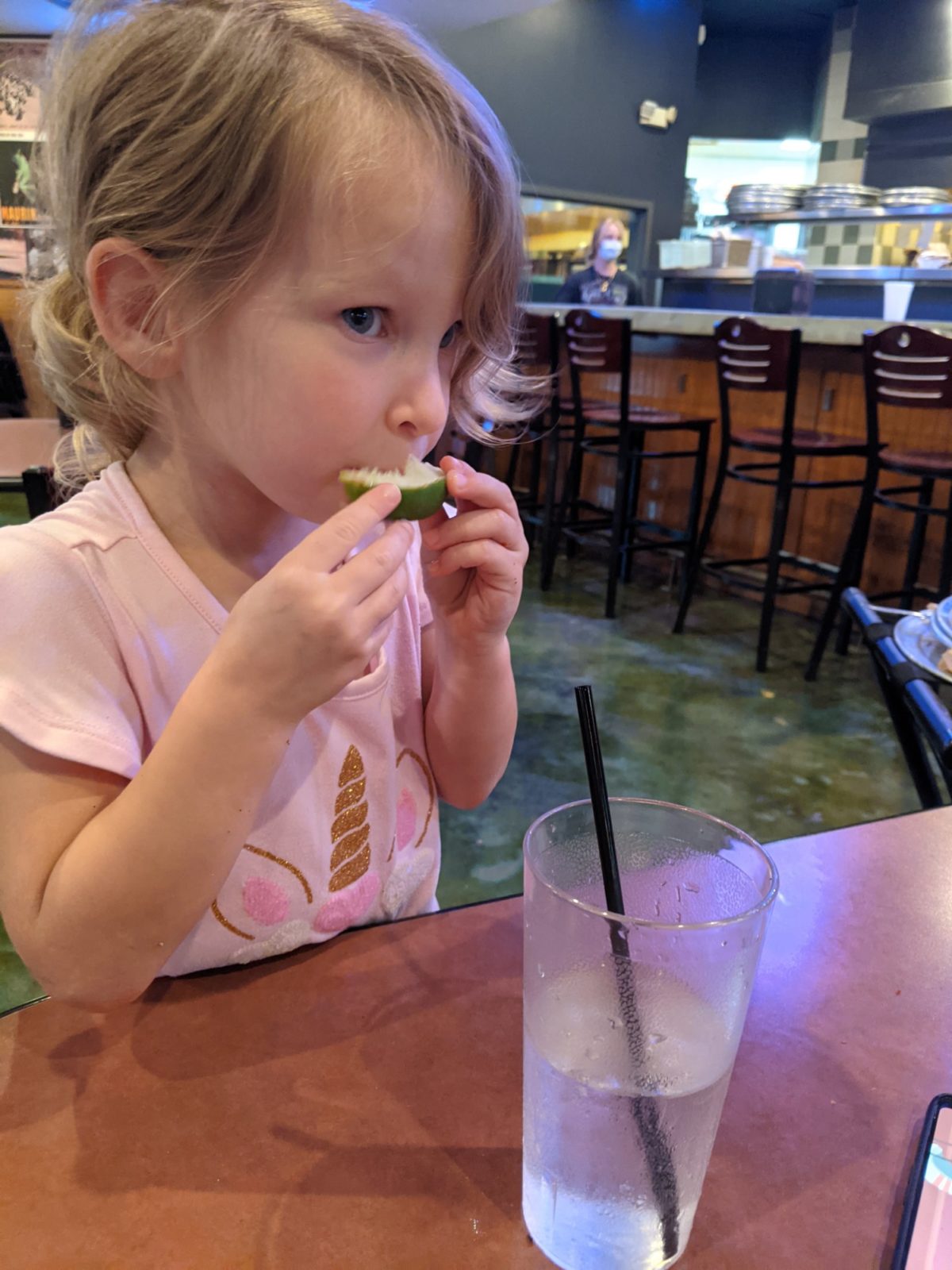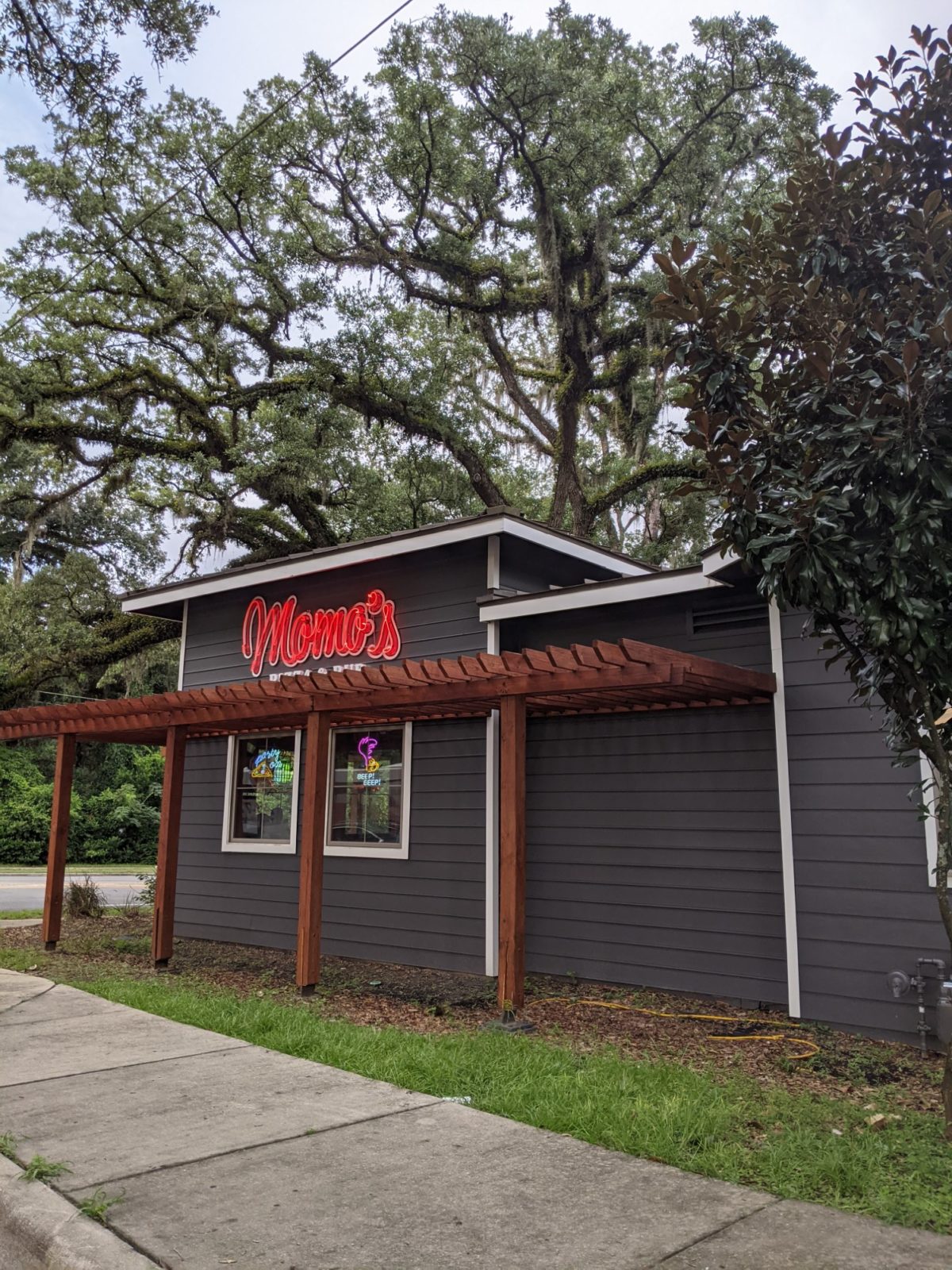 Us three girls all got changed into our nightgowns, and started getting ready for bed.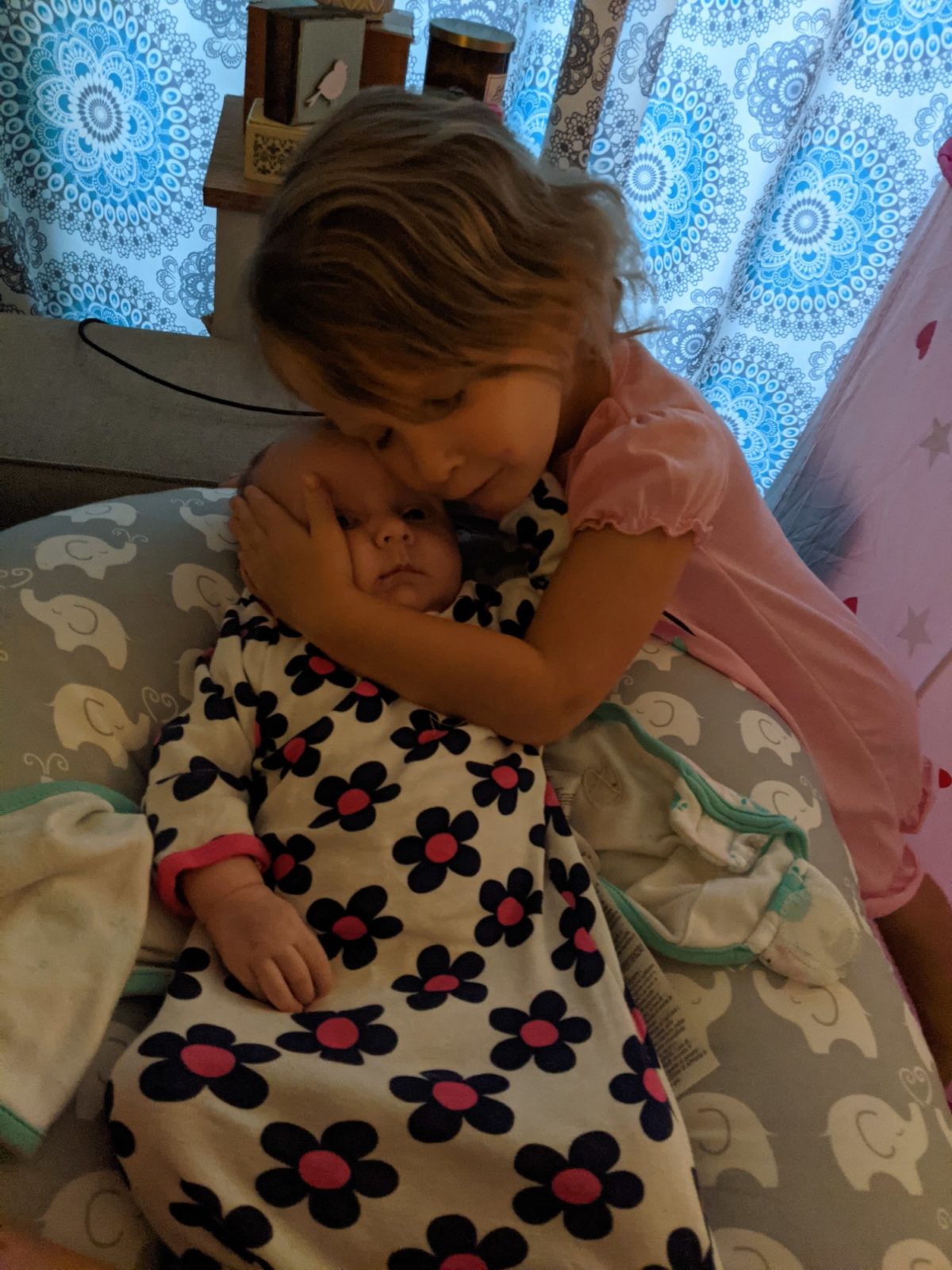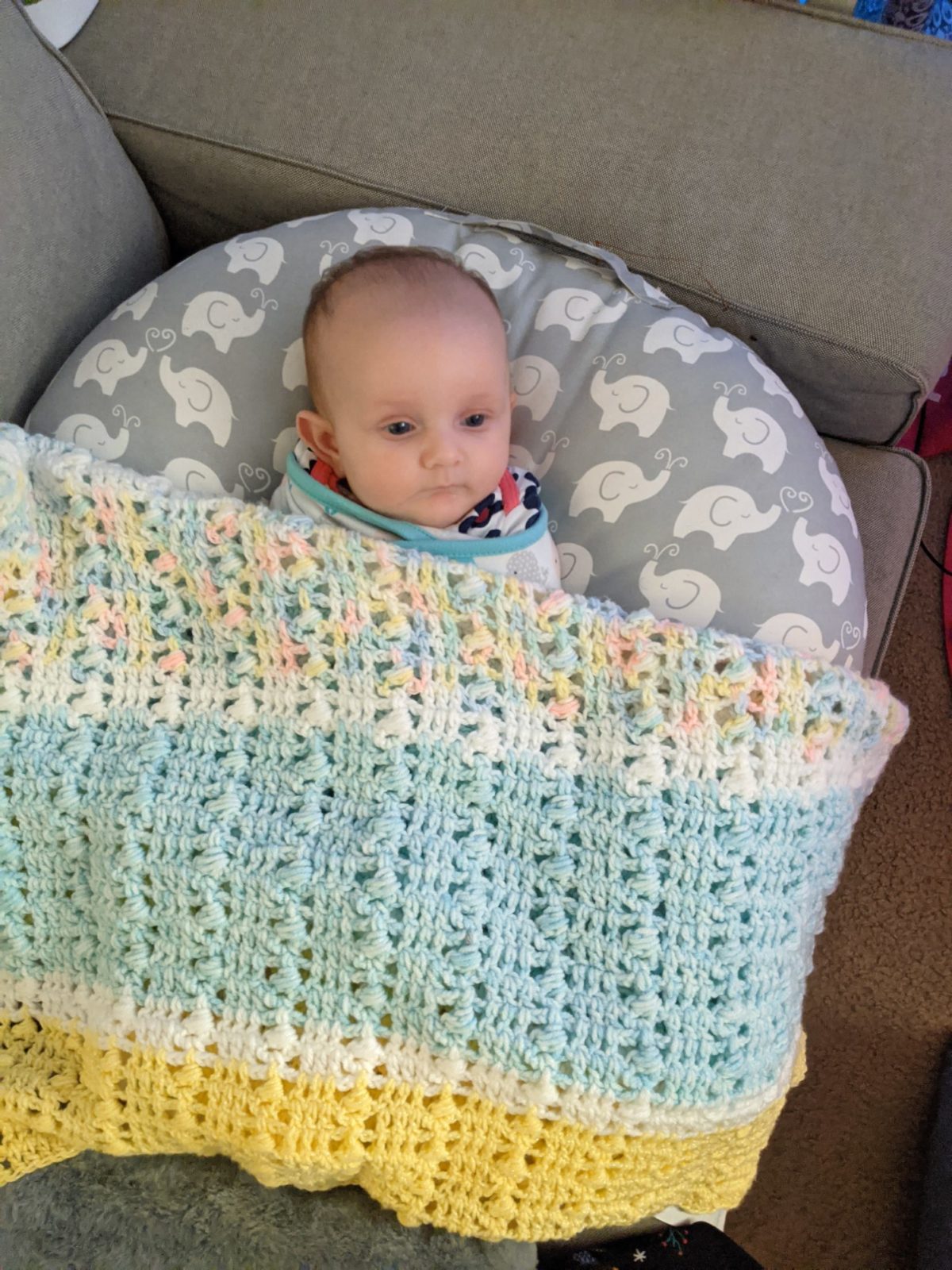 Addison fell asleep on the couch while I washed dishes after getting Emerson to sleep. Today was really such a great day, and I loved getting an extra day with my girls!