We were all out of eggs this morning, and Emmie didn't want mini waffles – she insisted on biscuits instead. So Jeff ran to Bojangles to pick up biscuits for us, and she was very happy with that.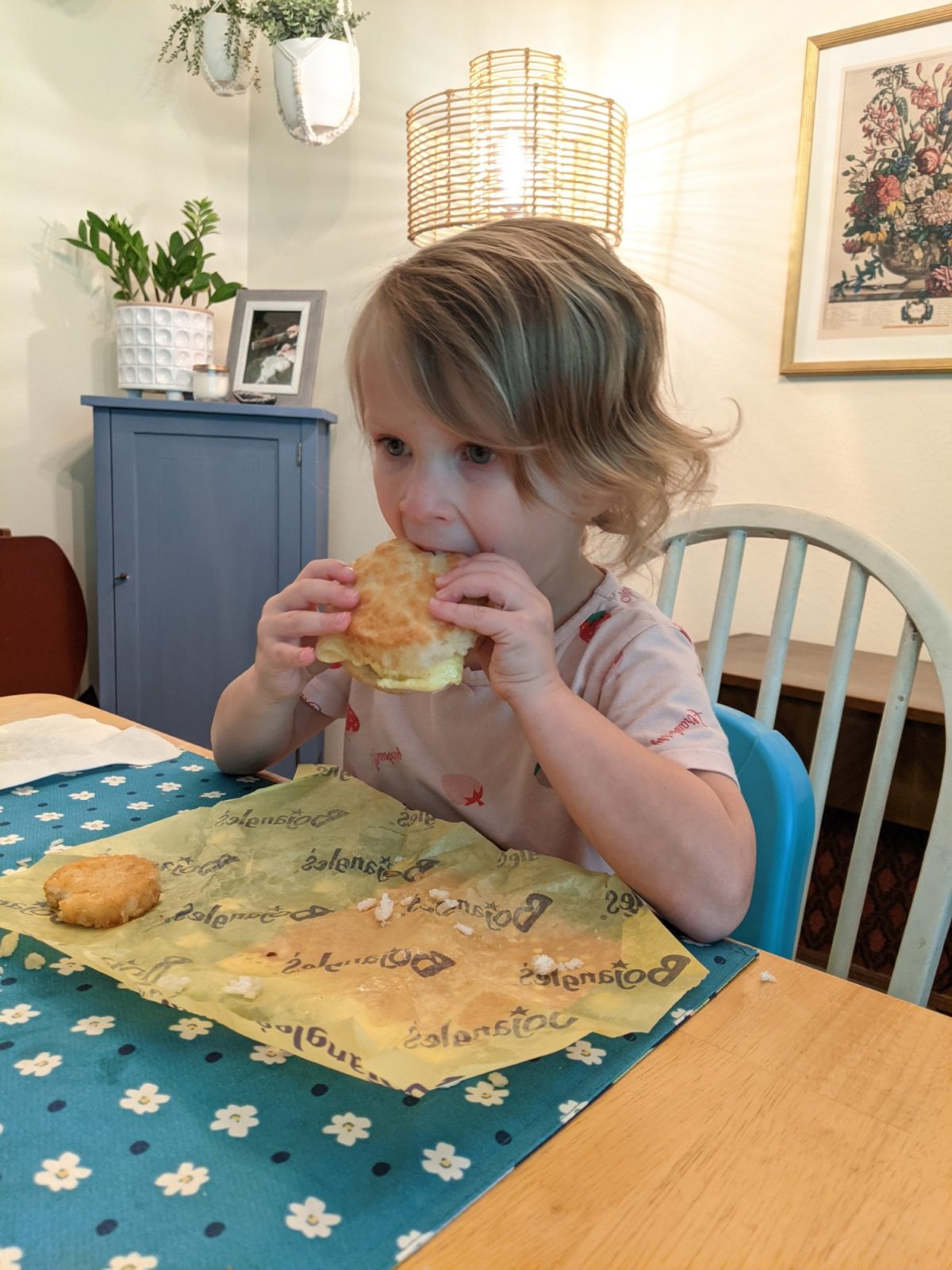 And then we had another good day at home together!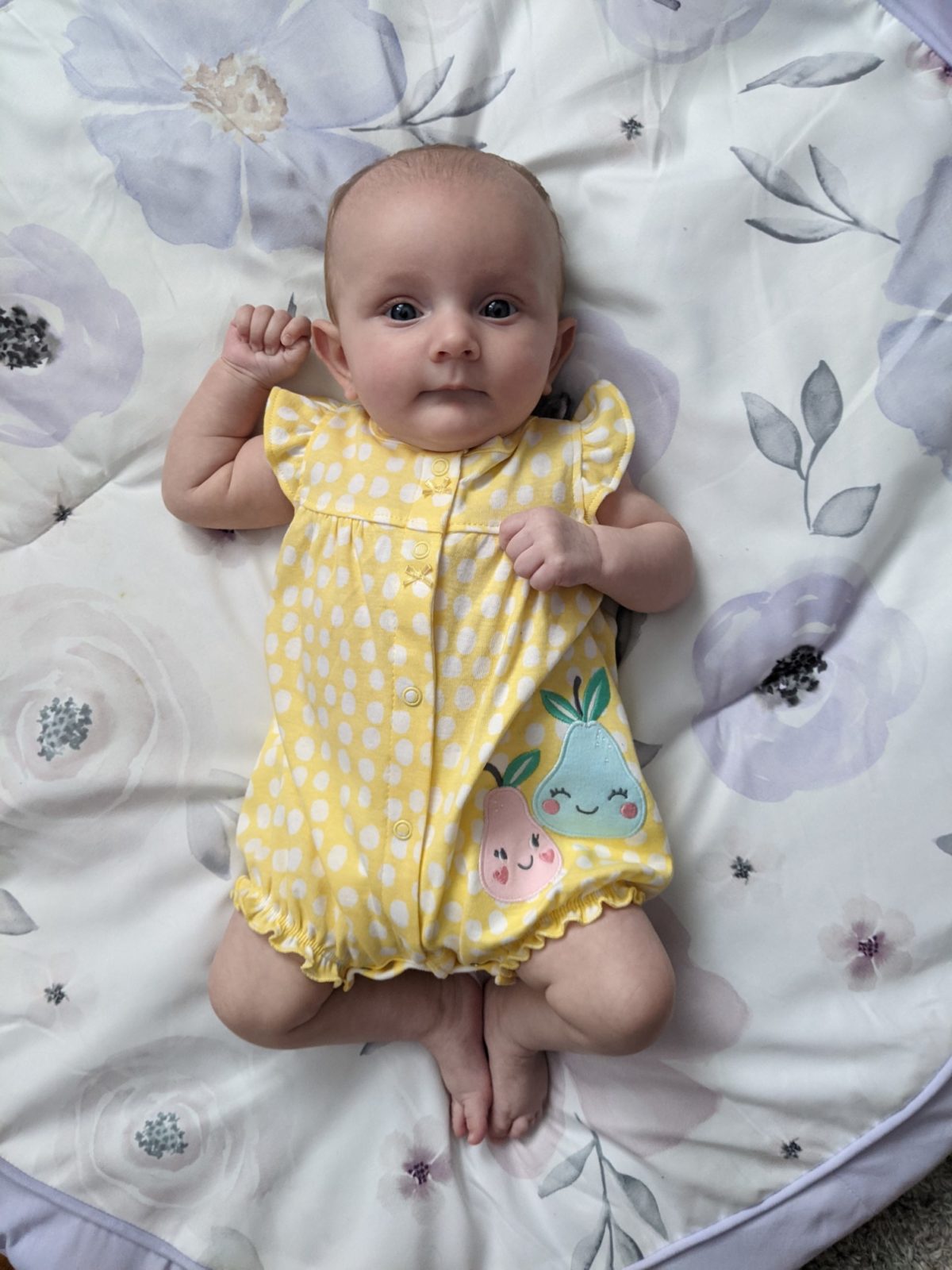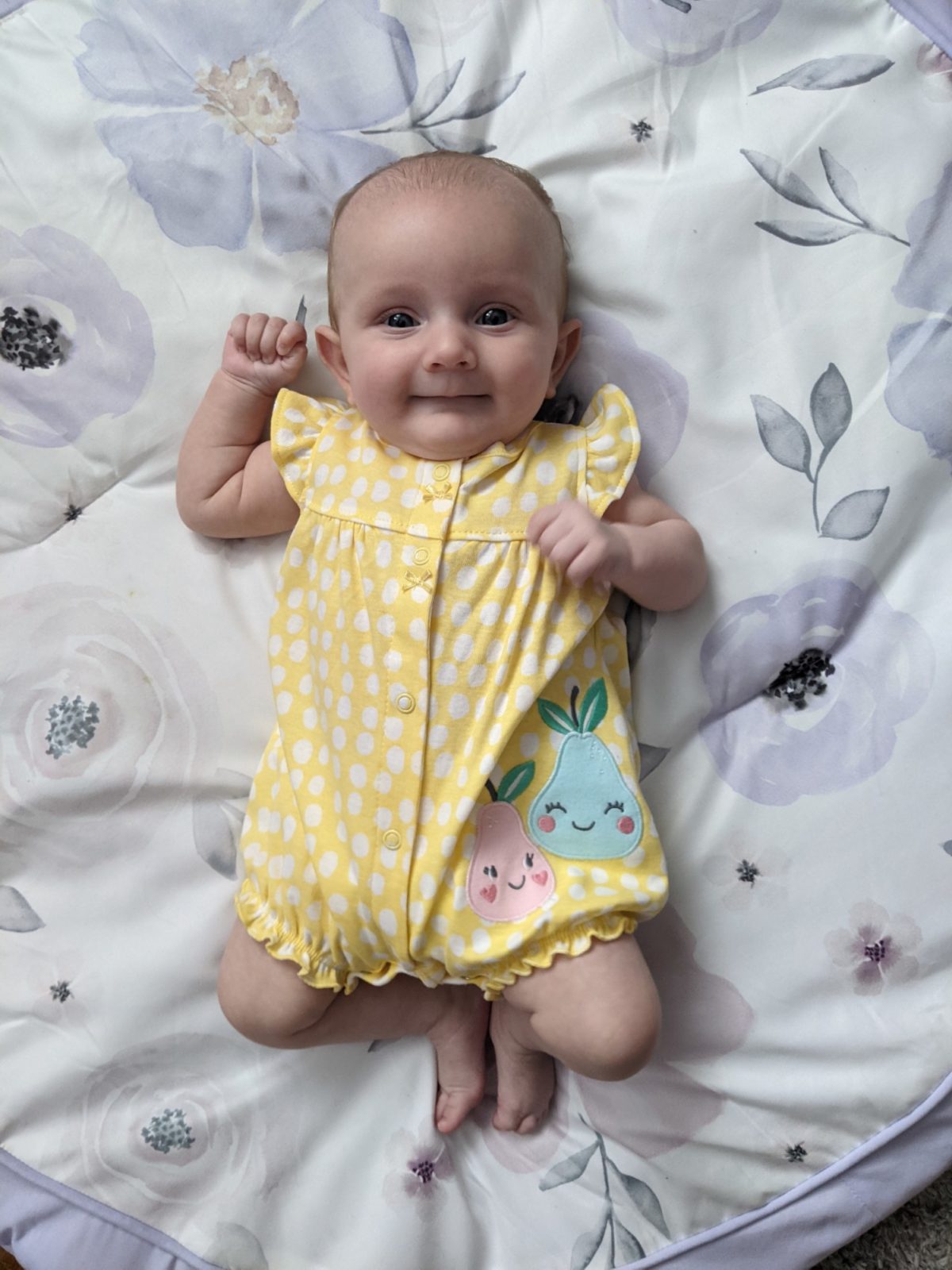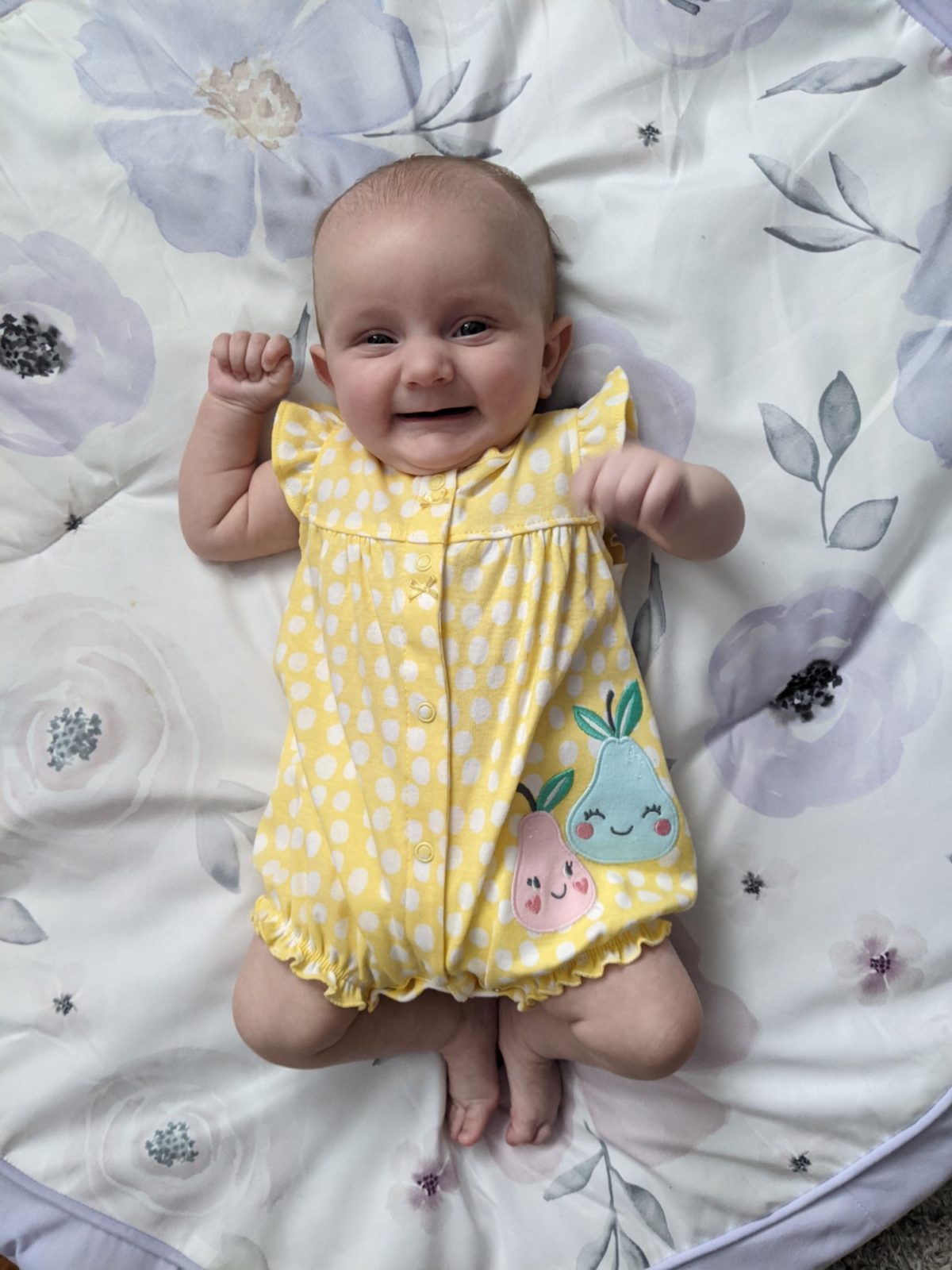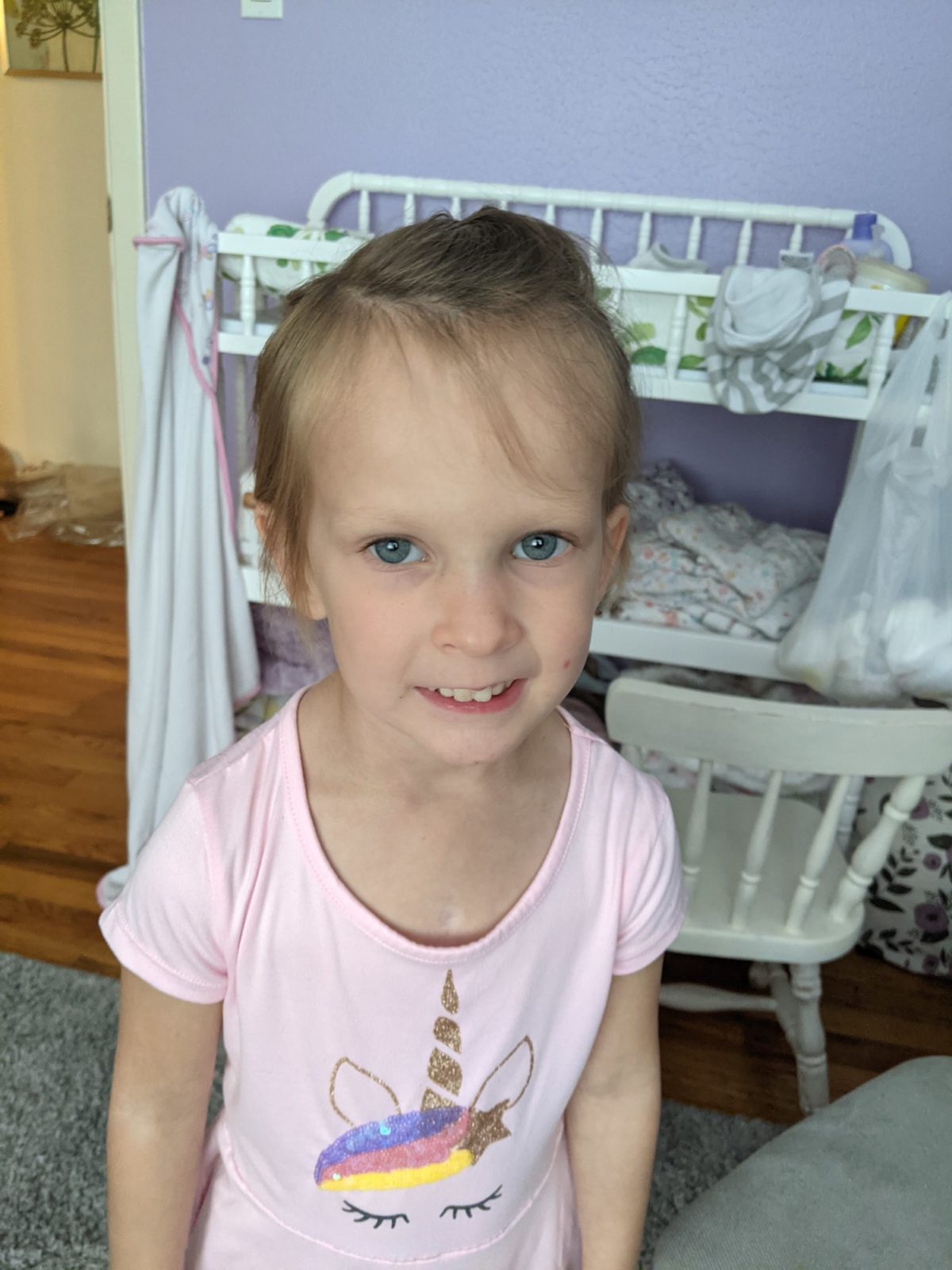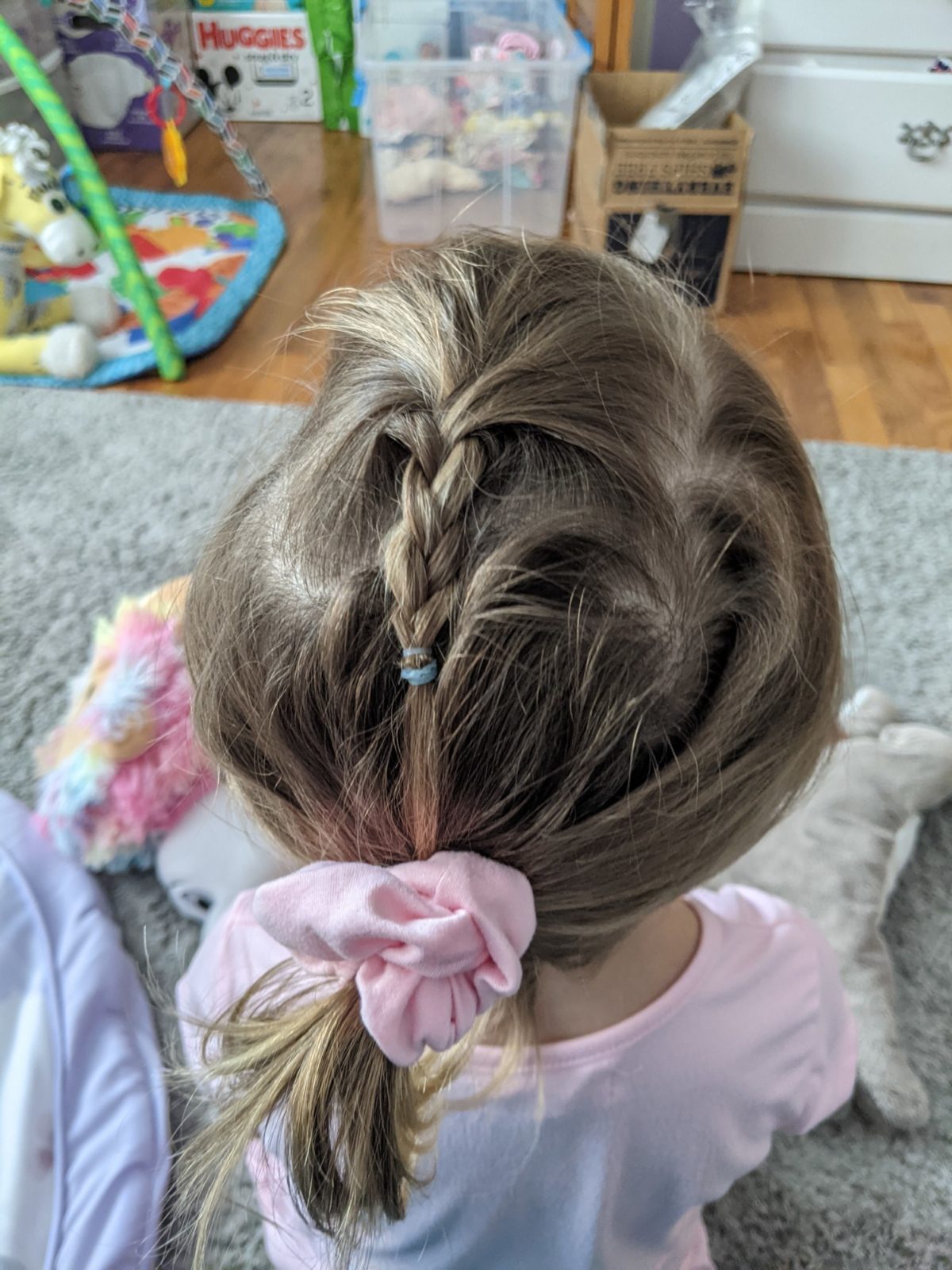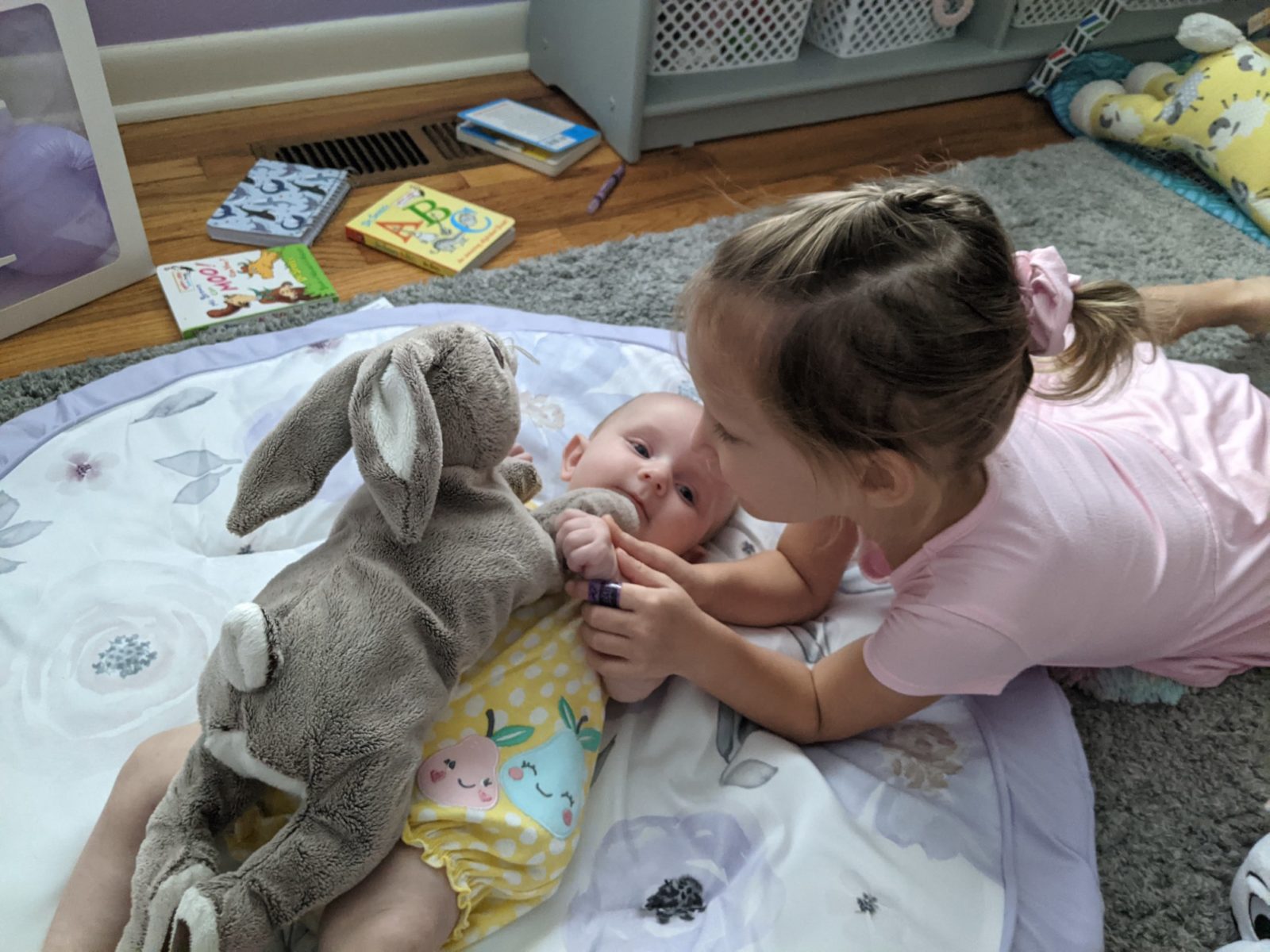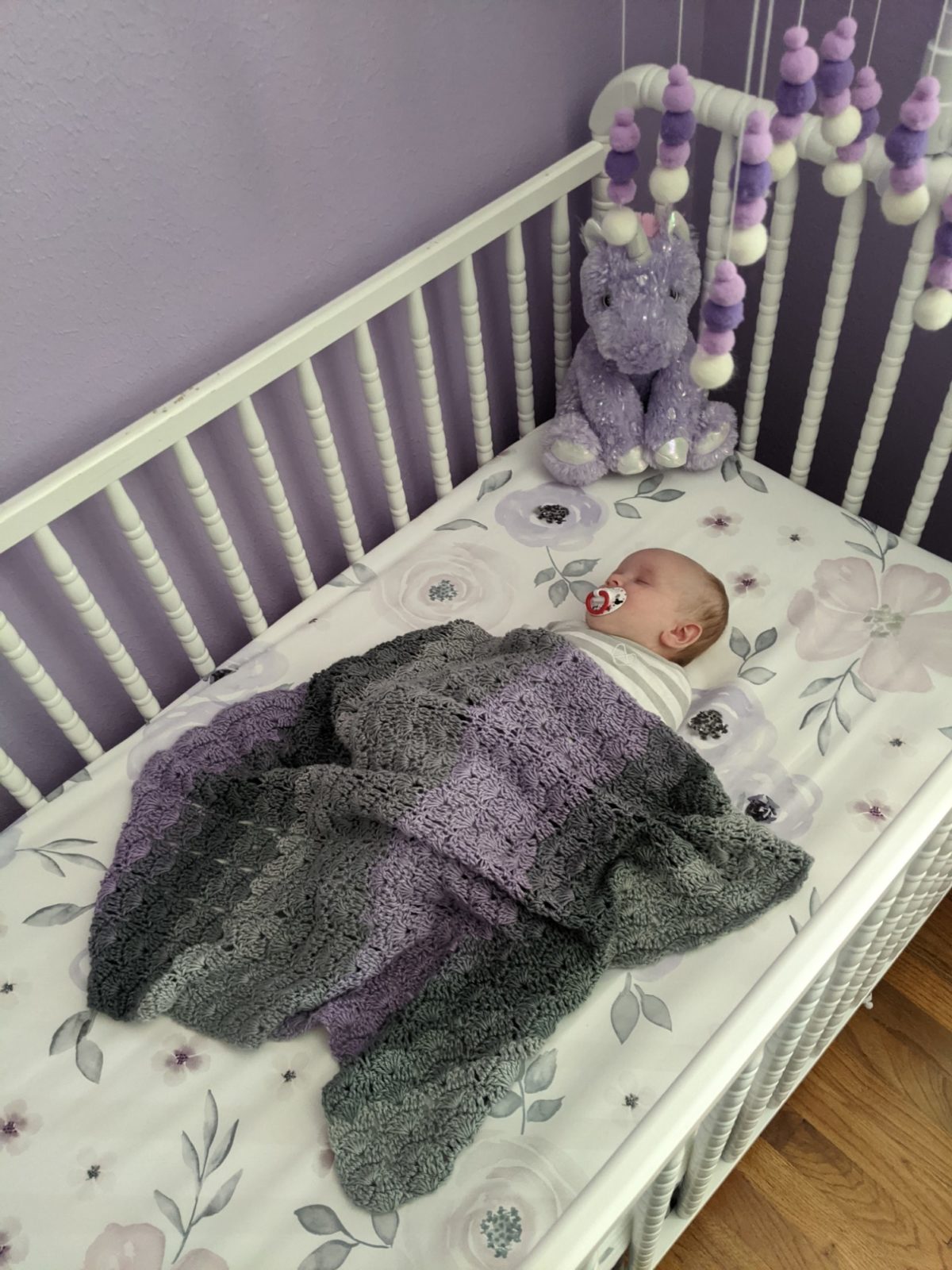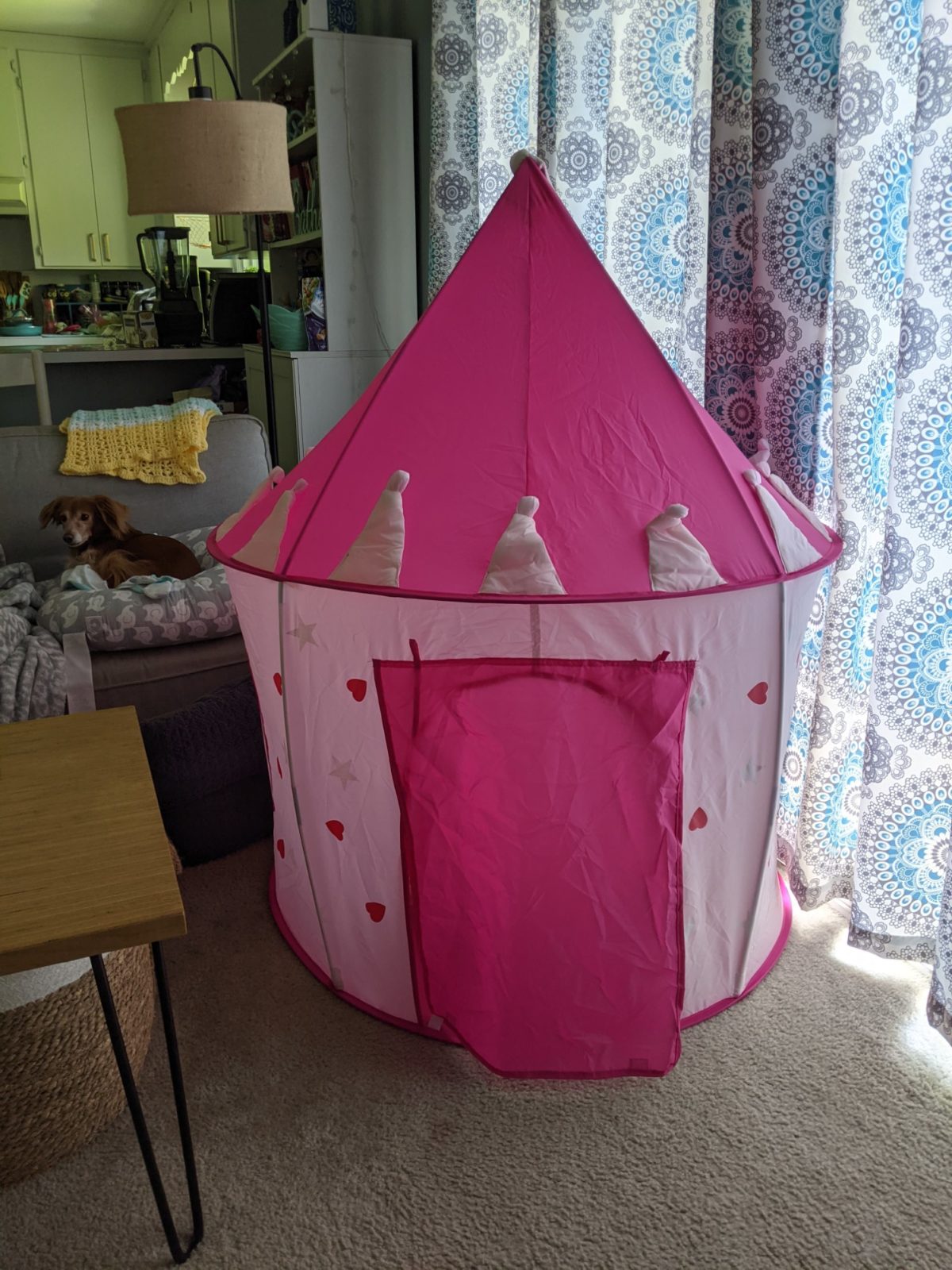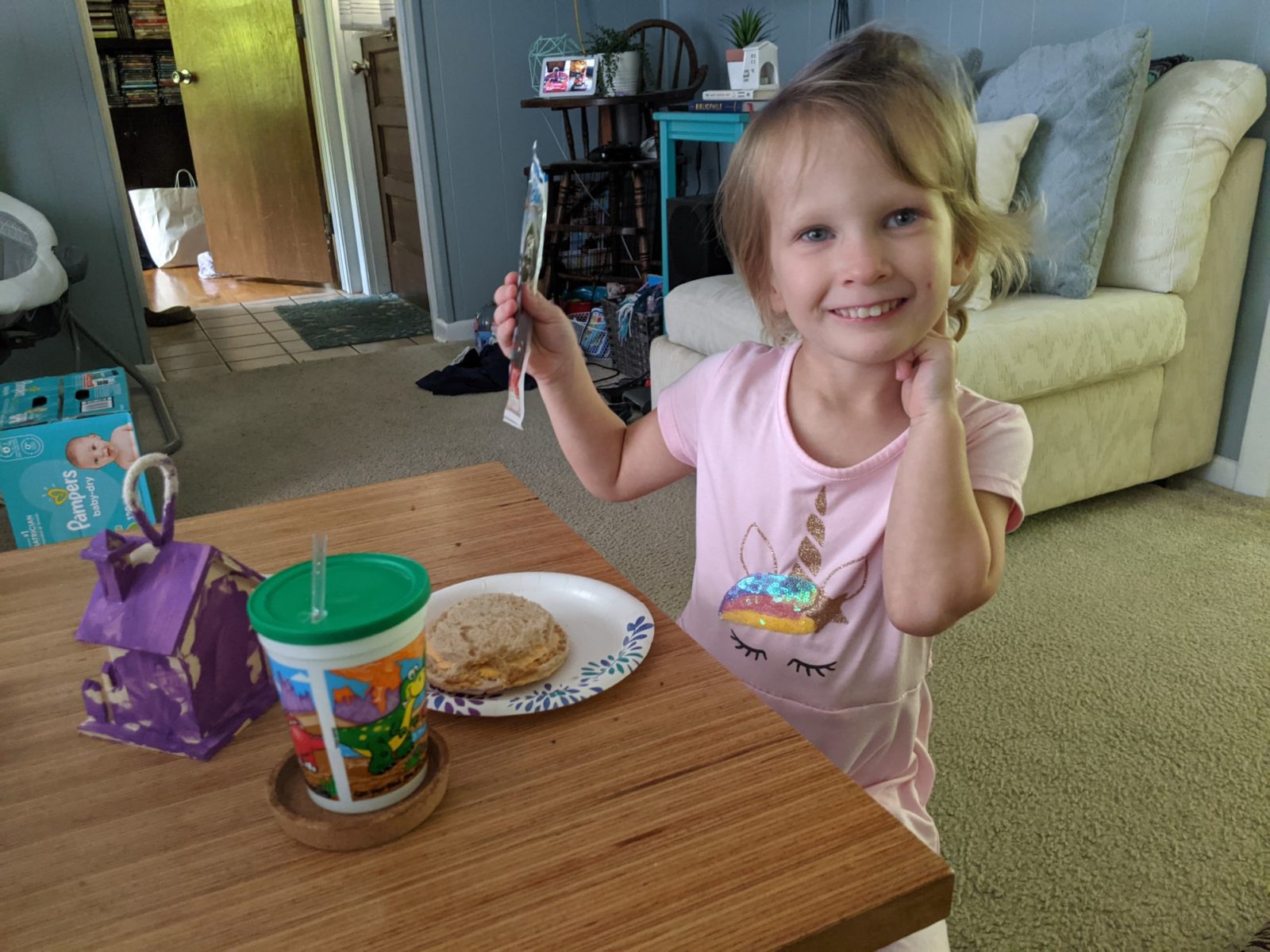 Both girls went down for a nap after lunch, but Emmie's didn't last long. She only sleeps for about 45 minutes at nap time these days, so I guess she's just about to get to the age where she drops naps all together, but for now, I'll take even a short one. Addie on the other hand, fell asleep in her swing, and slept there for about two hours.
I got a little bit of reading in, before I fell asleep right there in chair for about 30 minutes myself.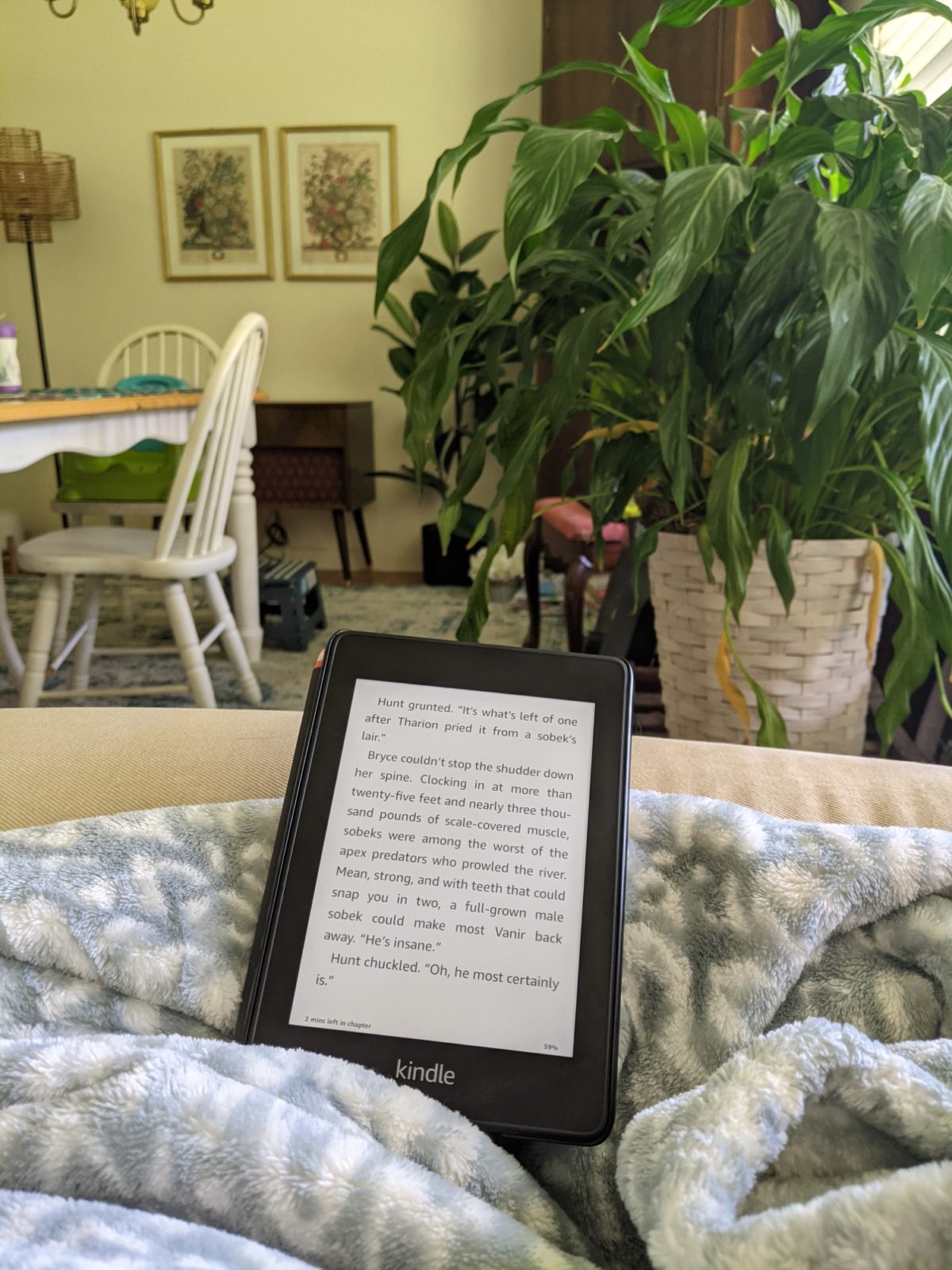 I was telling her about the teeny tiny freckles on her nose, and she wanted to see. I took a photo with the intention of just showing her and deleting it, but eyes just looked so pretty, I had to keep the photo!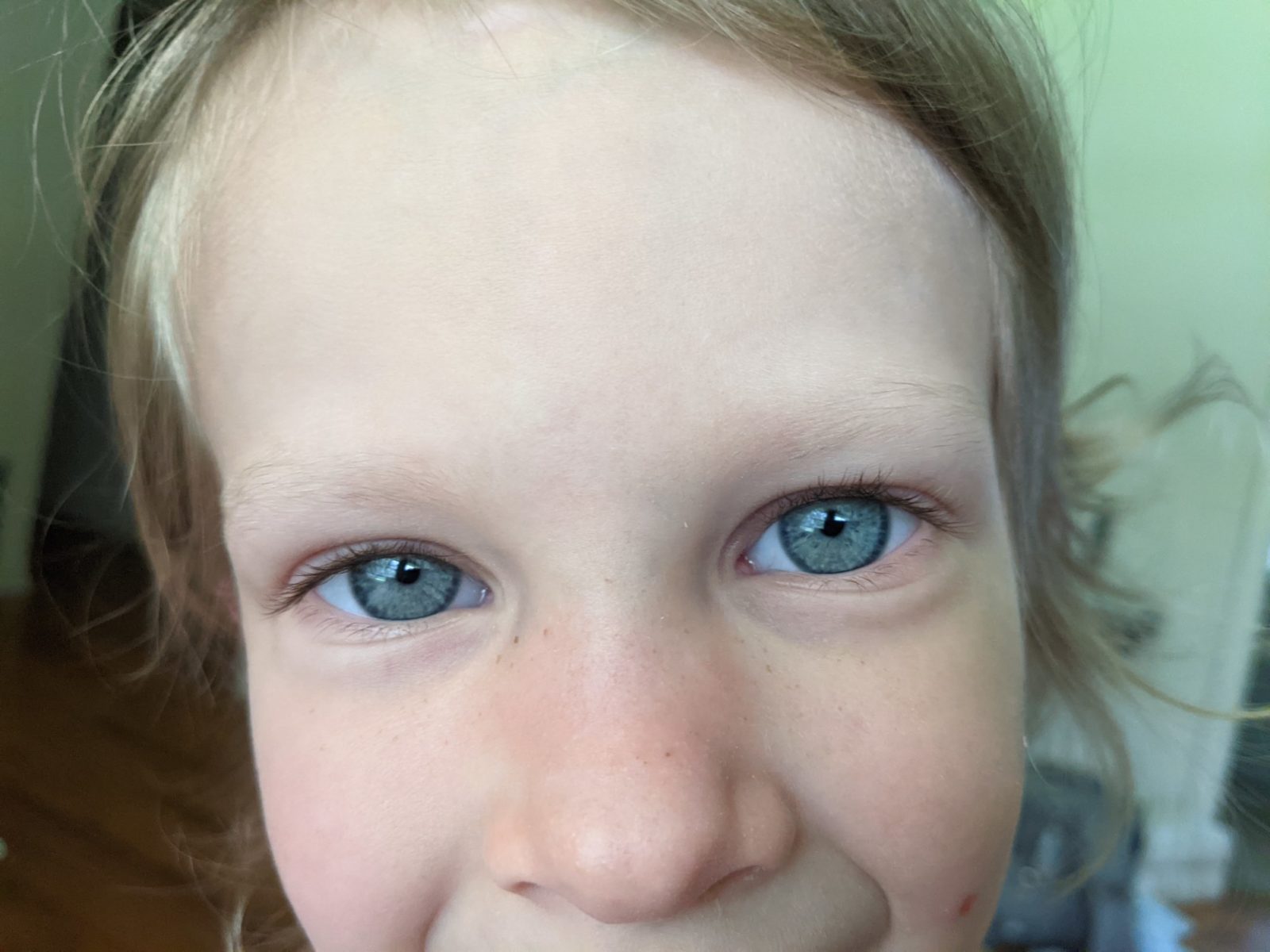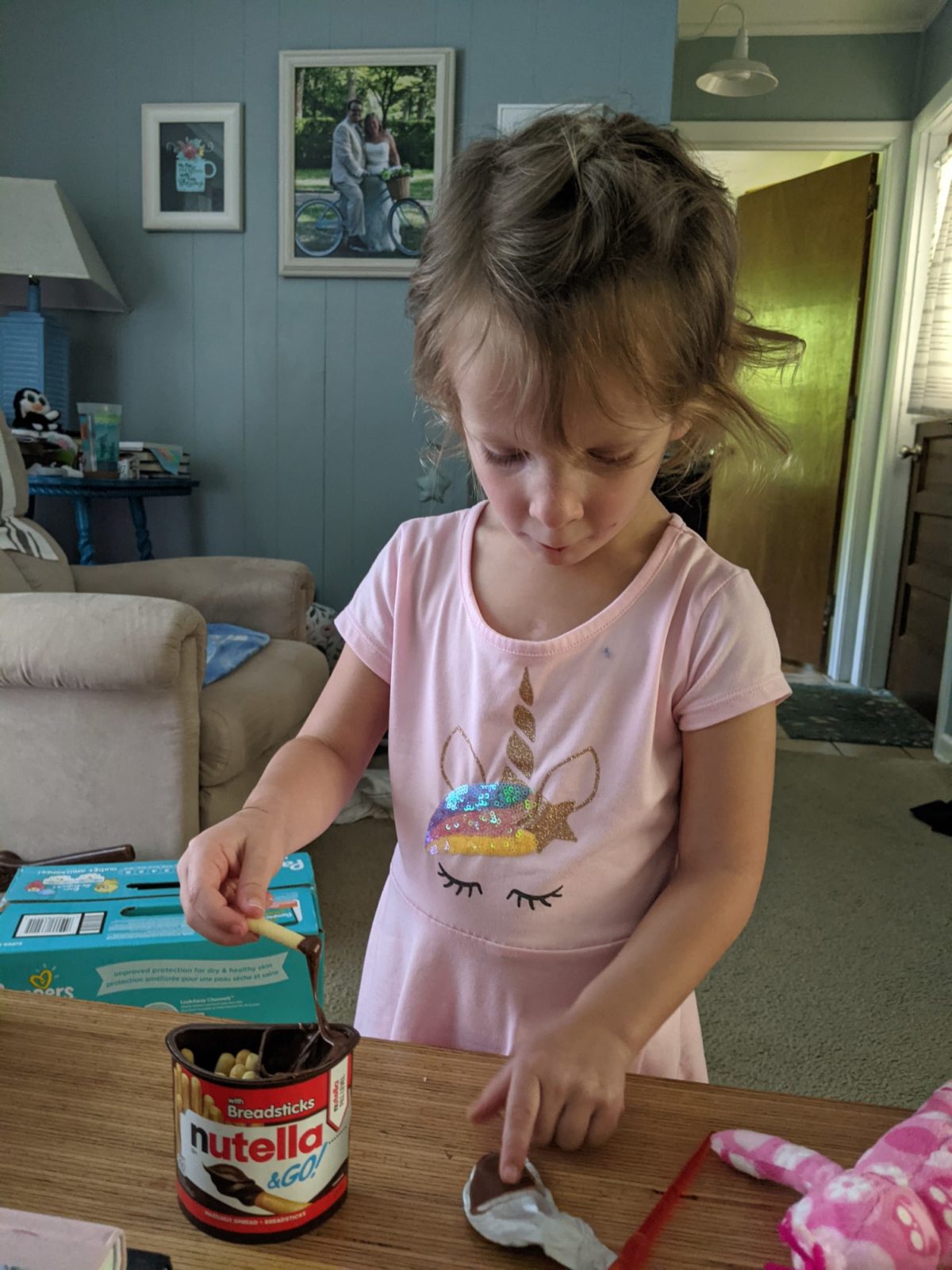 Emerson is somehow impervious to the heat, so even when it's like 100 degrees, we still had to go outside for some bike riding time. And for some reason, Addison was just slobbering and bubbling like crazy.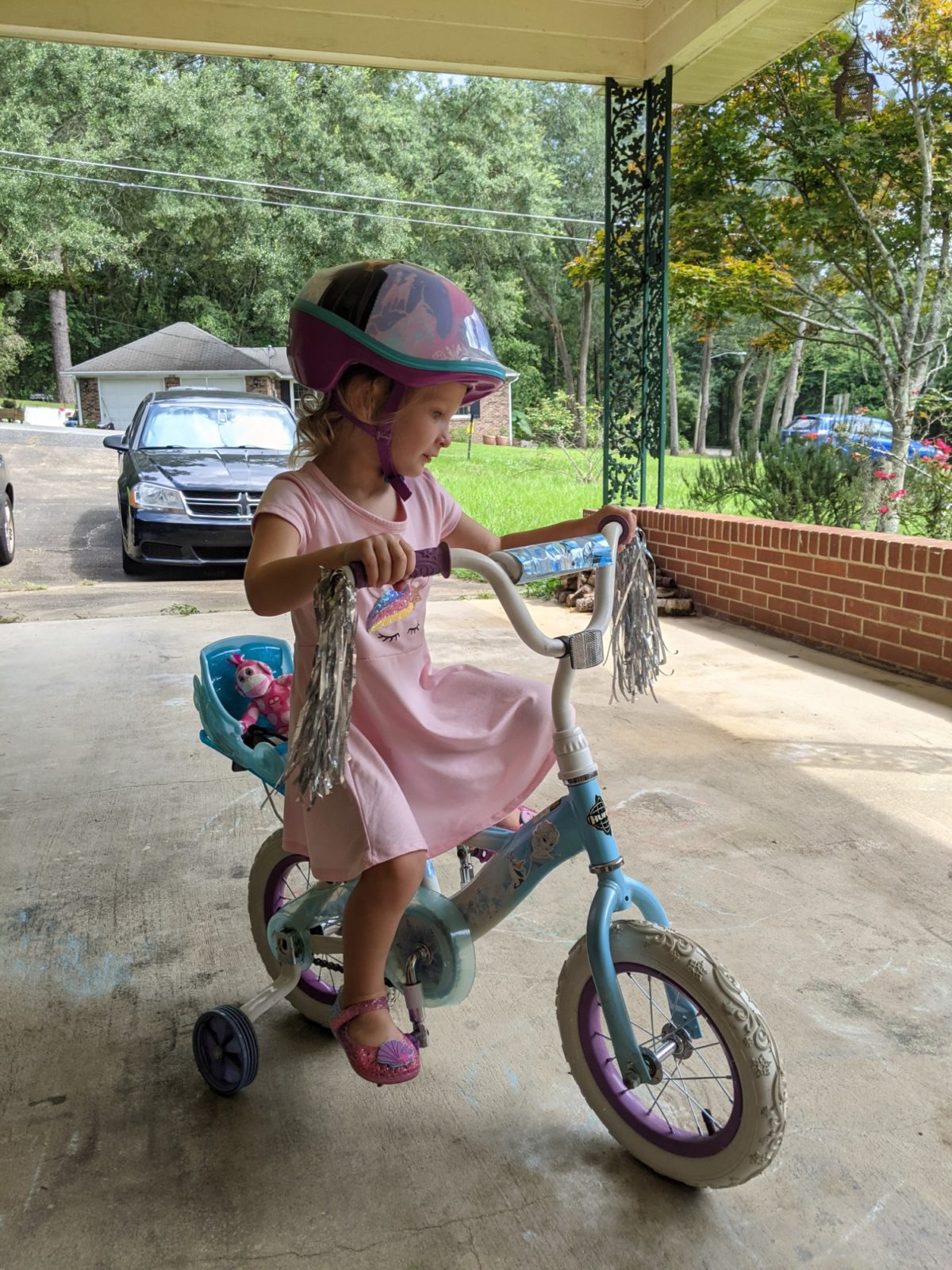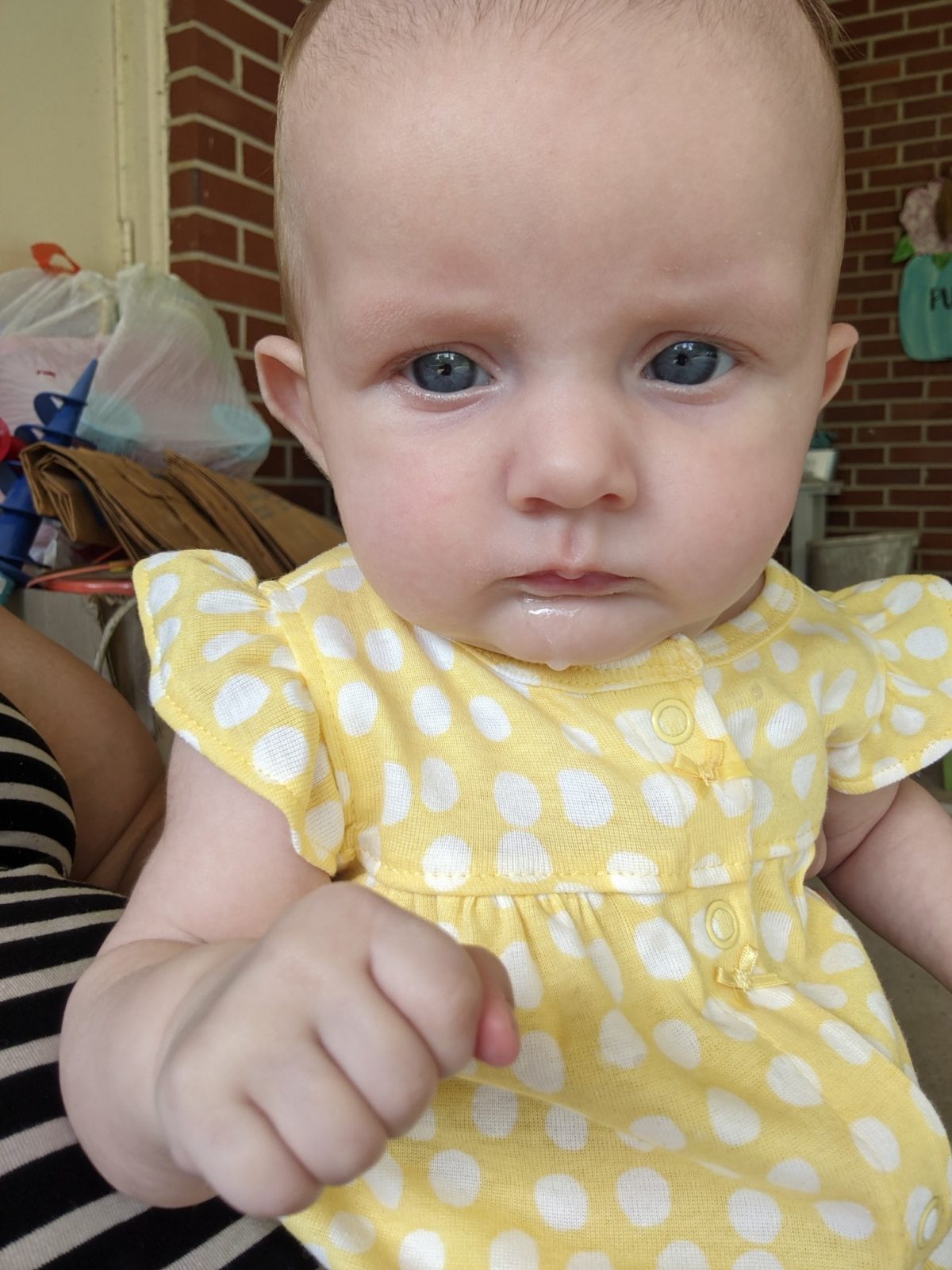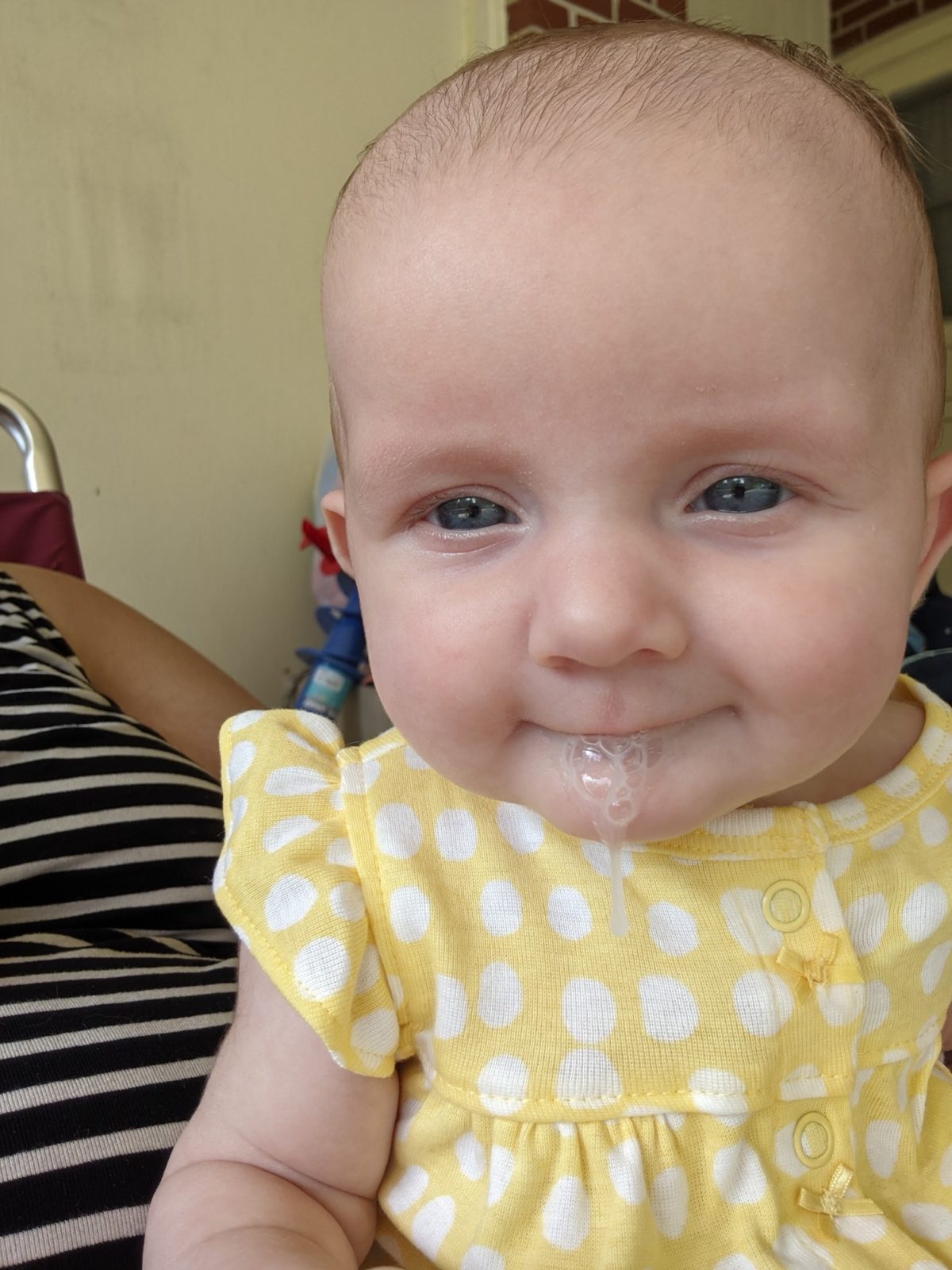 Came back inside after we couldn't take it anymore, so we could plop down under the fan, near a floor-air-vent, and try to cool down.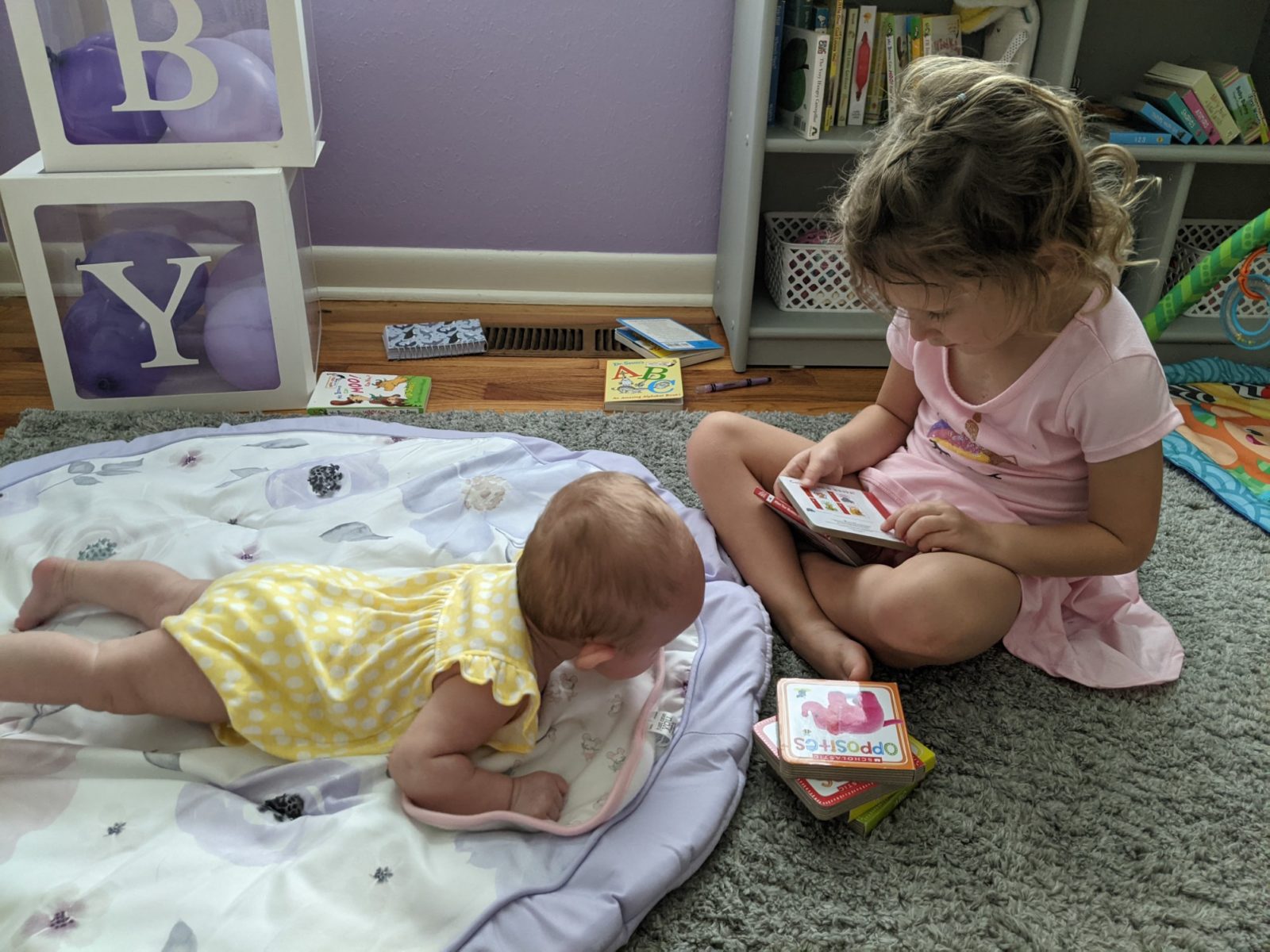 Baby had been whining and fussing, so I left Emmie in charge to go make her a bottle. But by the time I got back, less than two minutes later, she had fallen asleep on the floor. But I still scooped her up and got her in the bed for a tiny nap.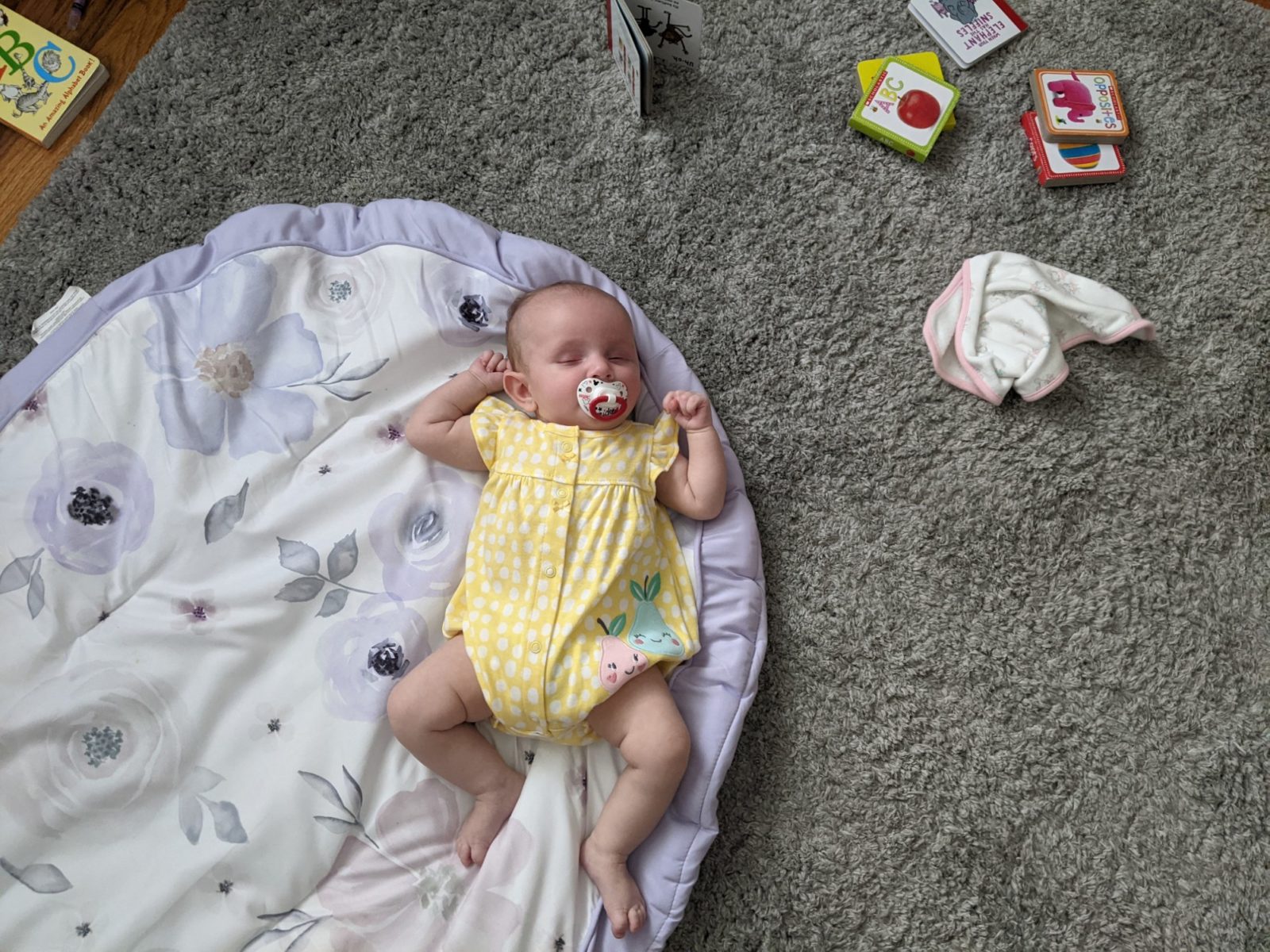 Nana came over for just a little while to visit for a bit, and also drop off homemade chicken noodle soup. So after she left, I scooped up a bowl for Emmie, and she loved it.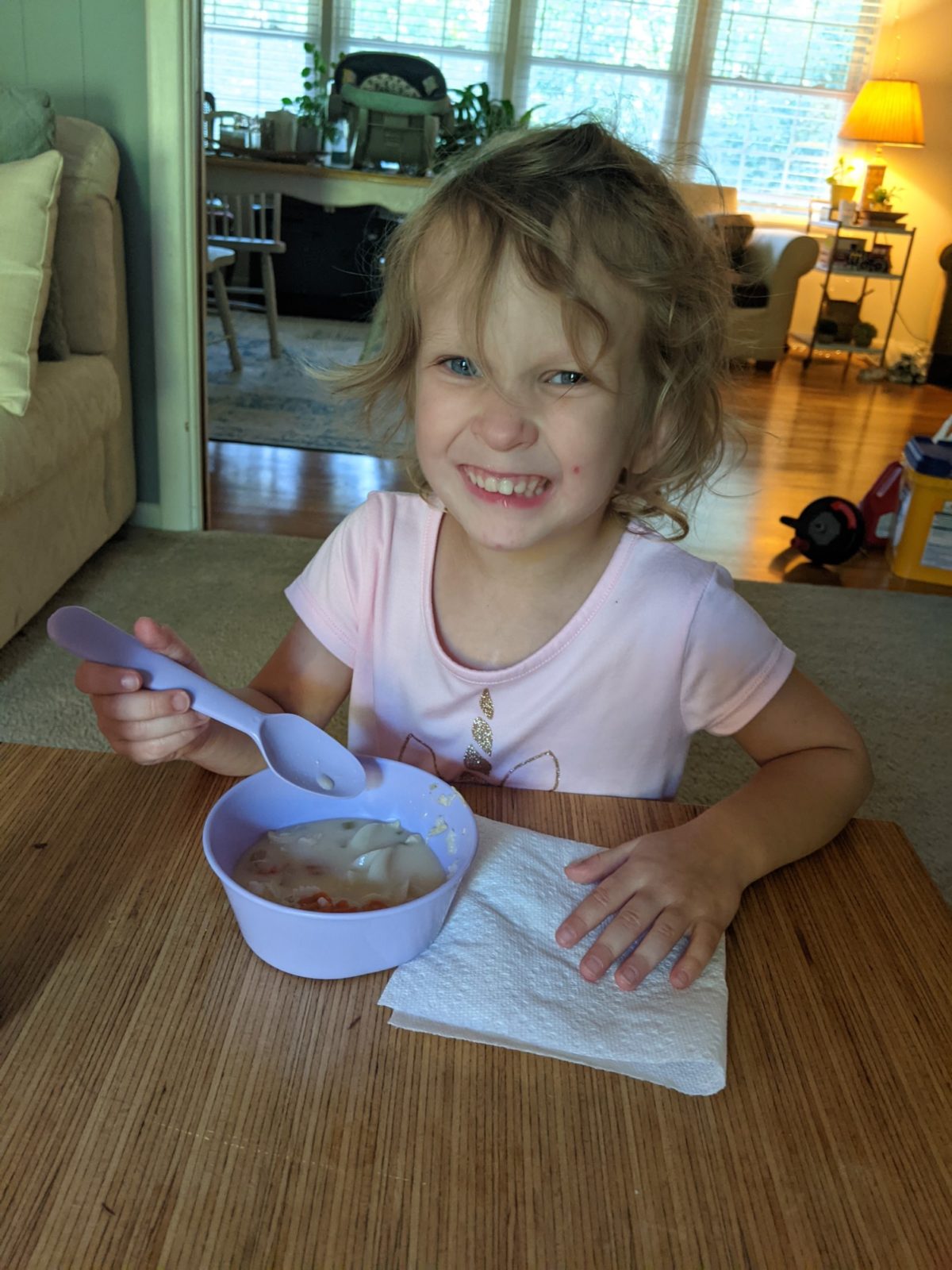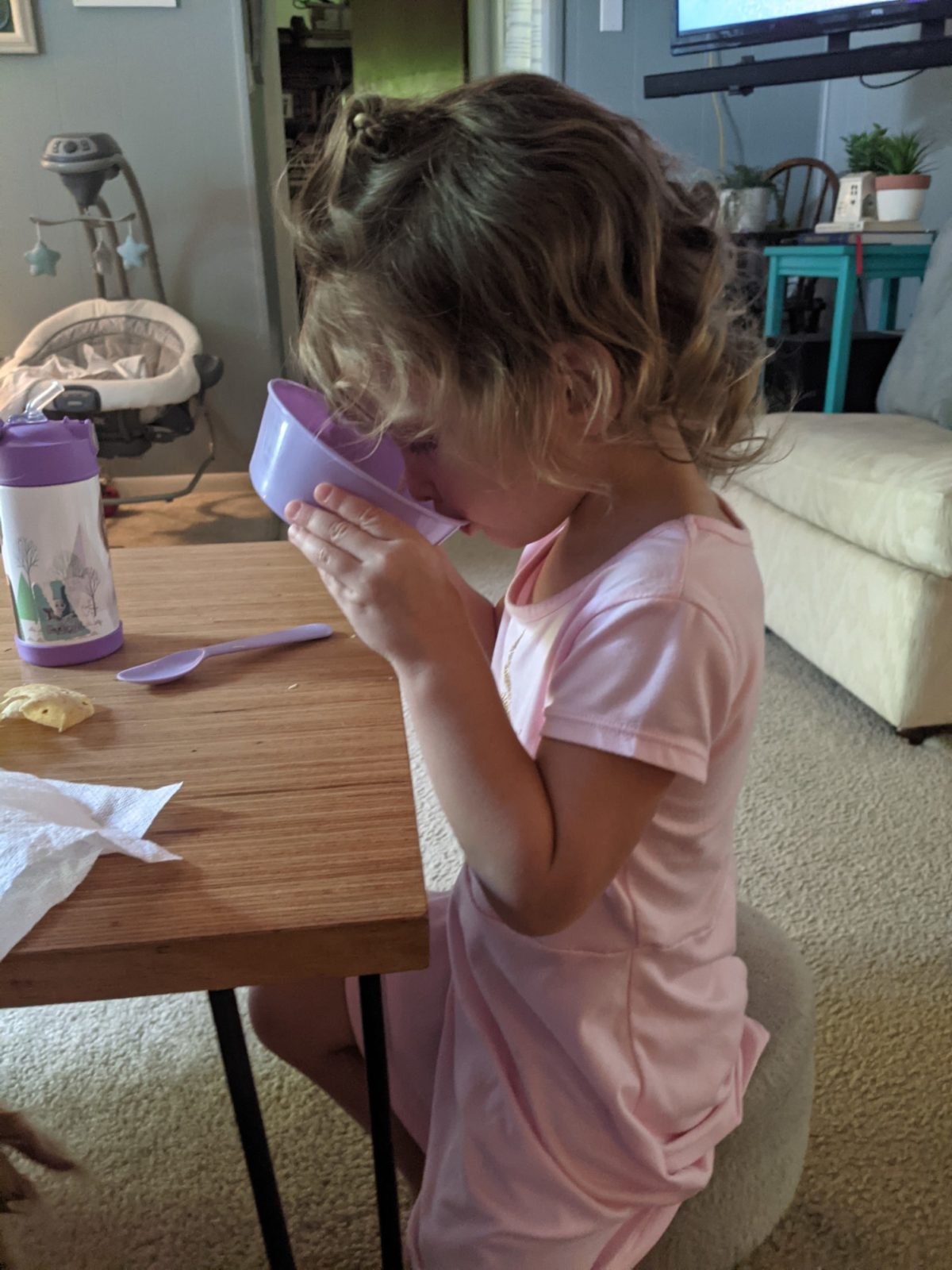 Addie was a little fussy again, and wouldn't take her bottle, but once I got both girls in the bath tub, baby girl perked right up and gave me lots of cute smiles.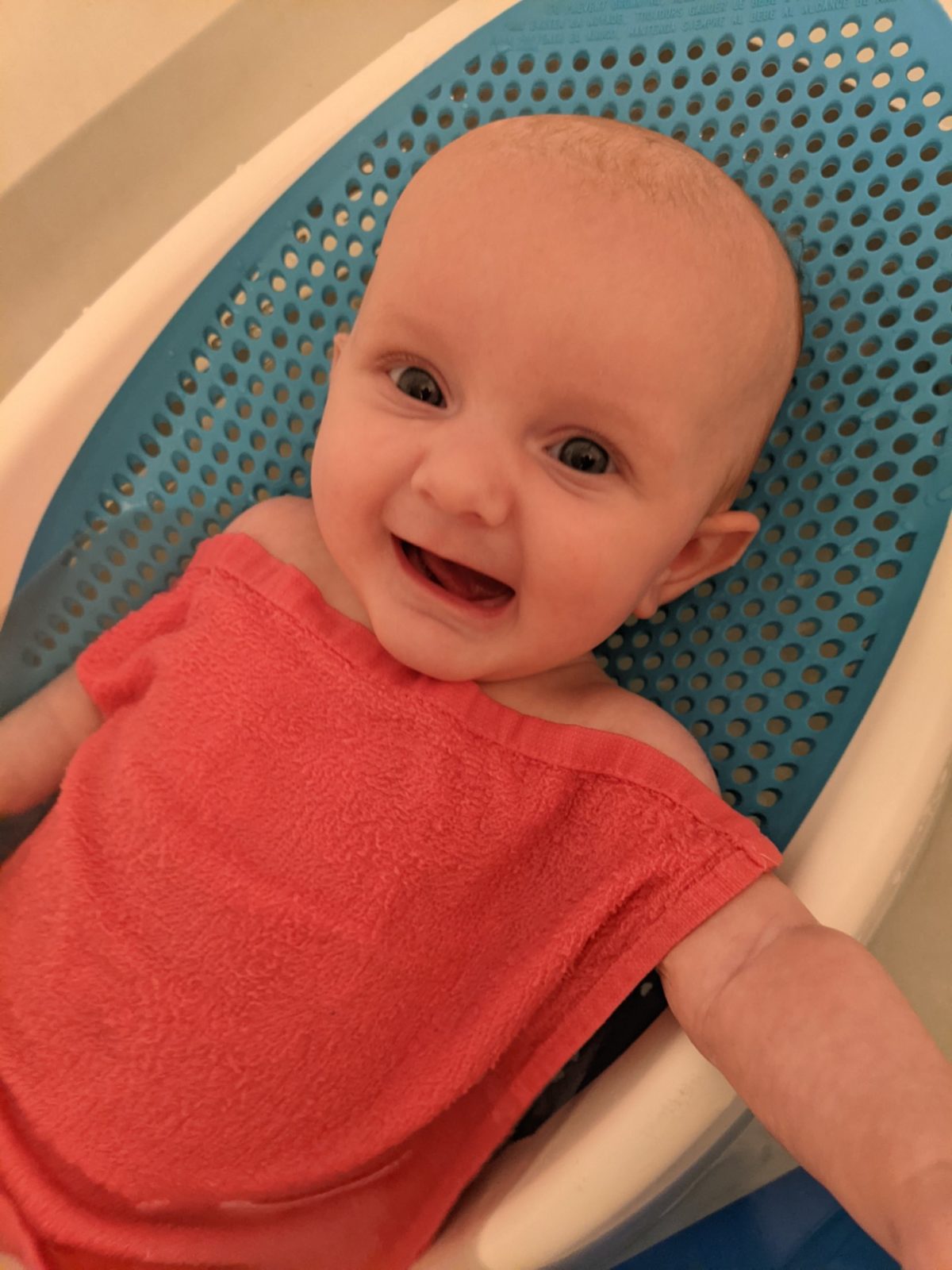 Emmie picked out her own jammies, then watched some Blippi videos, before heading back for bedtime.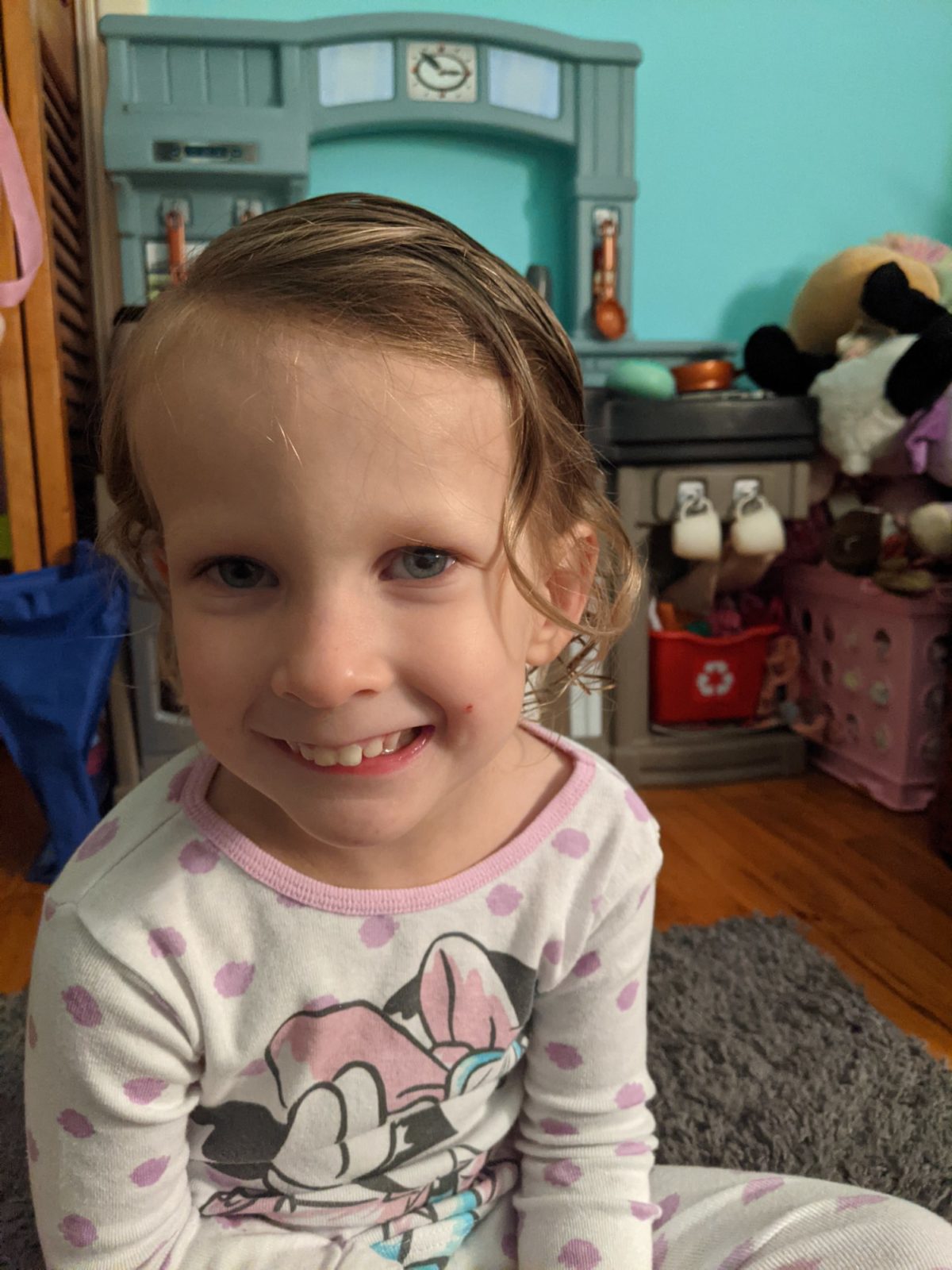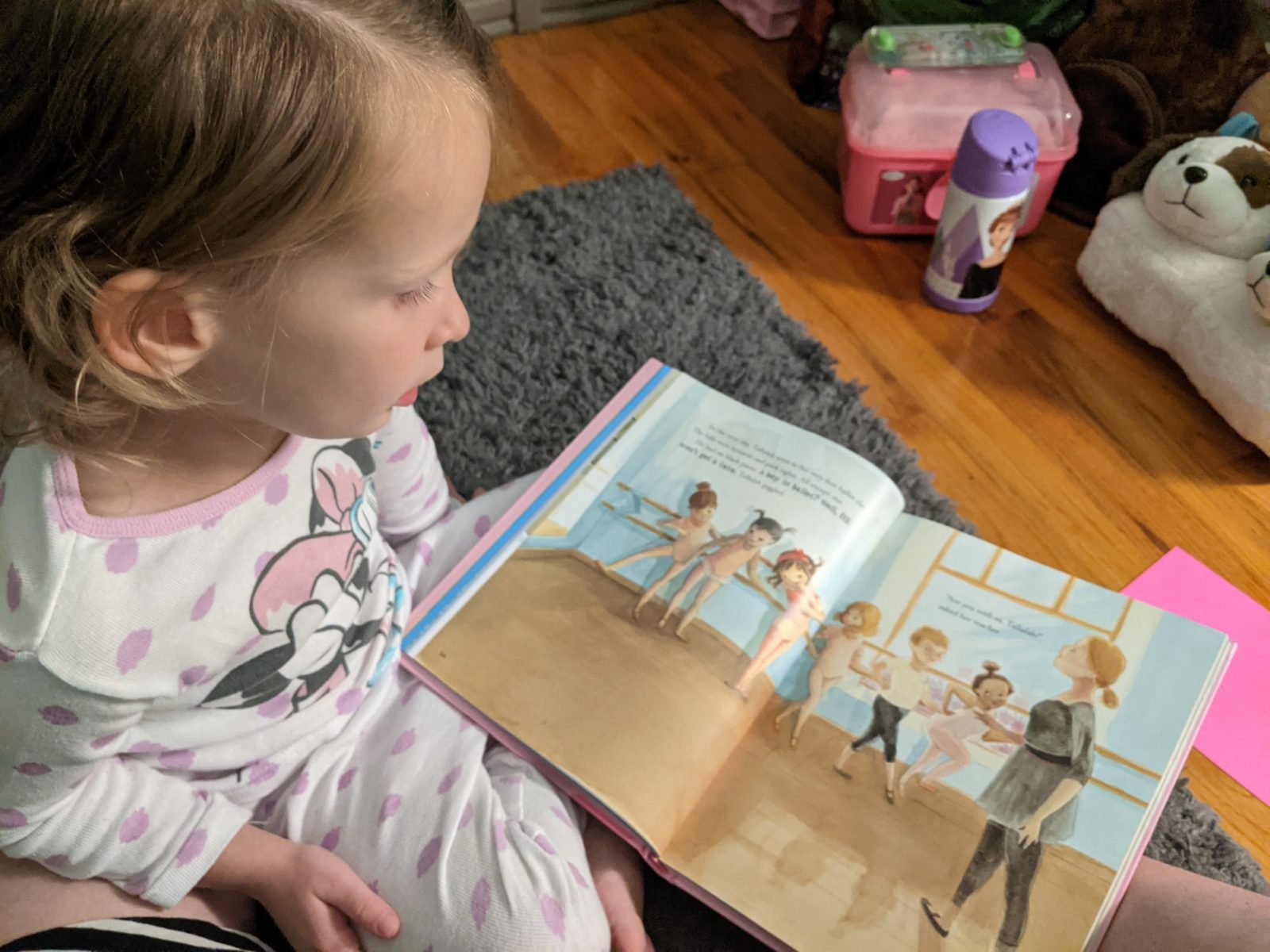 She was hot in the too-small, long-pants & long-sleeves outfit, so she had to pick out a second PJ outfit, a mismatch one this time.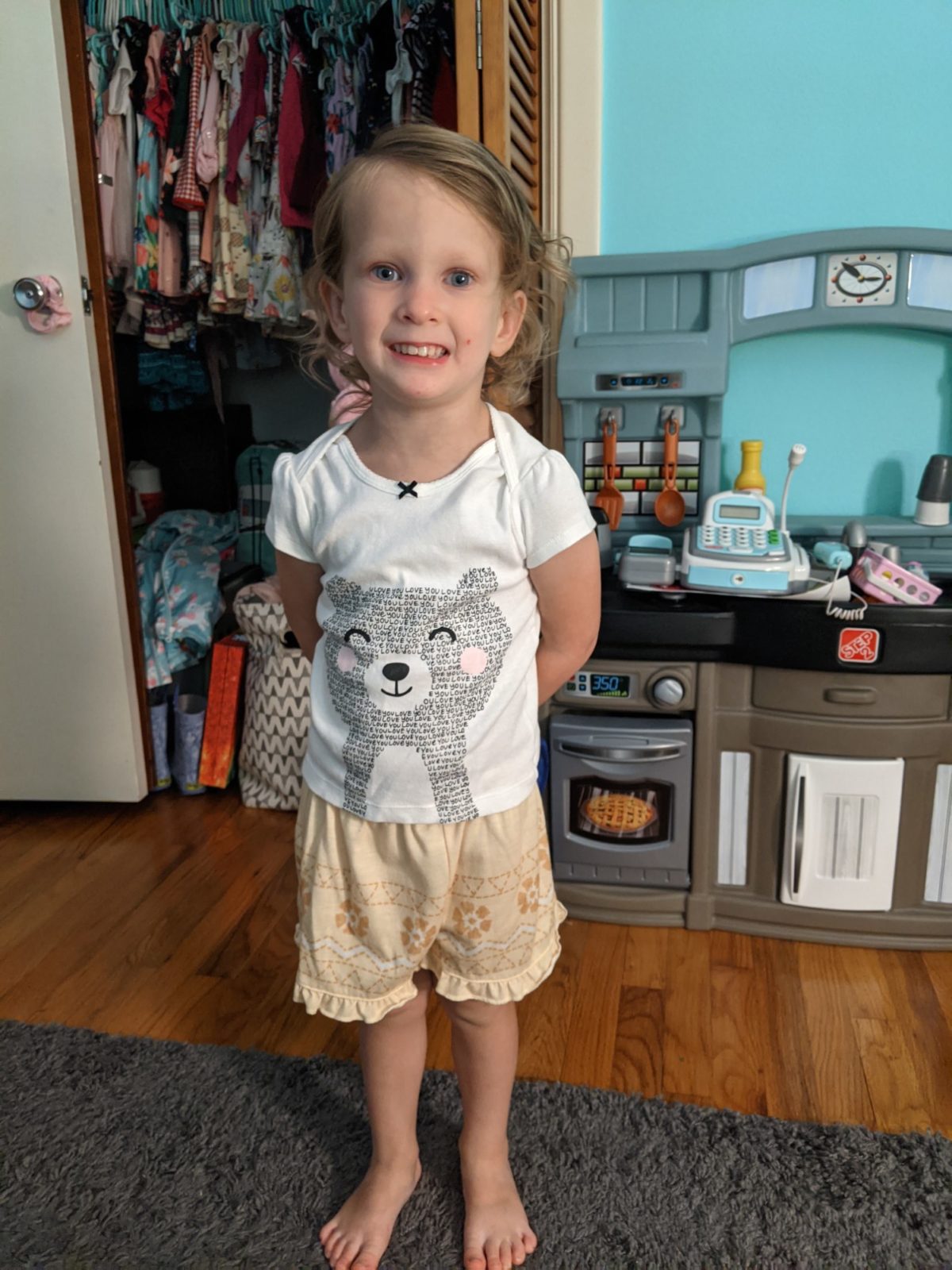 Jeff had gotten Addie to take a bottle (finally) while I got Emmie to bed, and then she instantly fell asleep in his arms. We traded off so he could go love Emmie and sing her their little song, and I held Addie for a little bit. Then he took her back, so I could scoop up some soup for both of us, since we hadn't actually eaten yet. He had been outside mowing the yard while Emmie ate, and I was holding a fussy baby, so him and I had dinner pretty late tonight. Well, 8:30, which is definitely late for us, since our normal is usually like 6:30. But the soup was so good! Thank you, Nana, for bringing us that!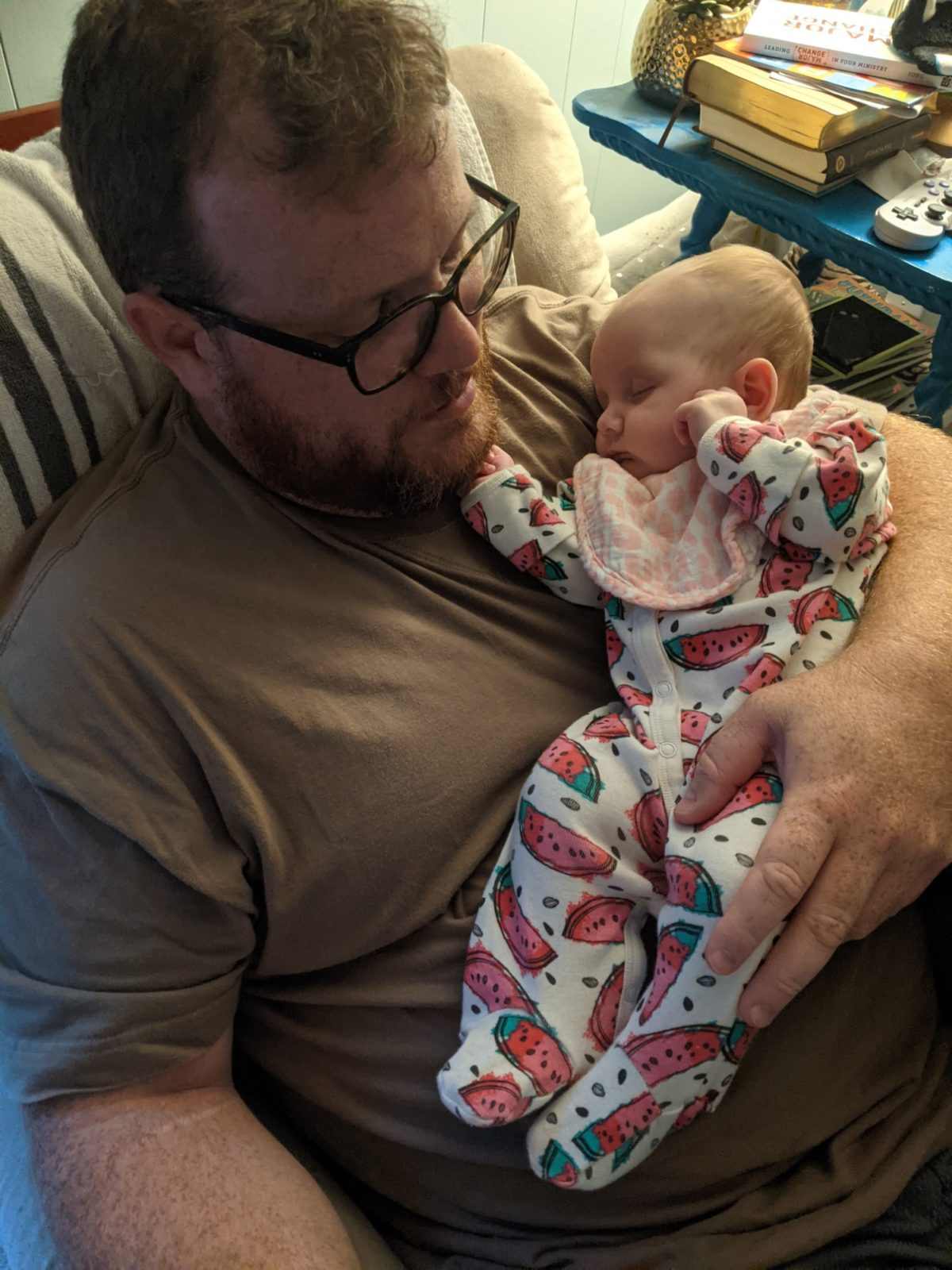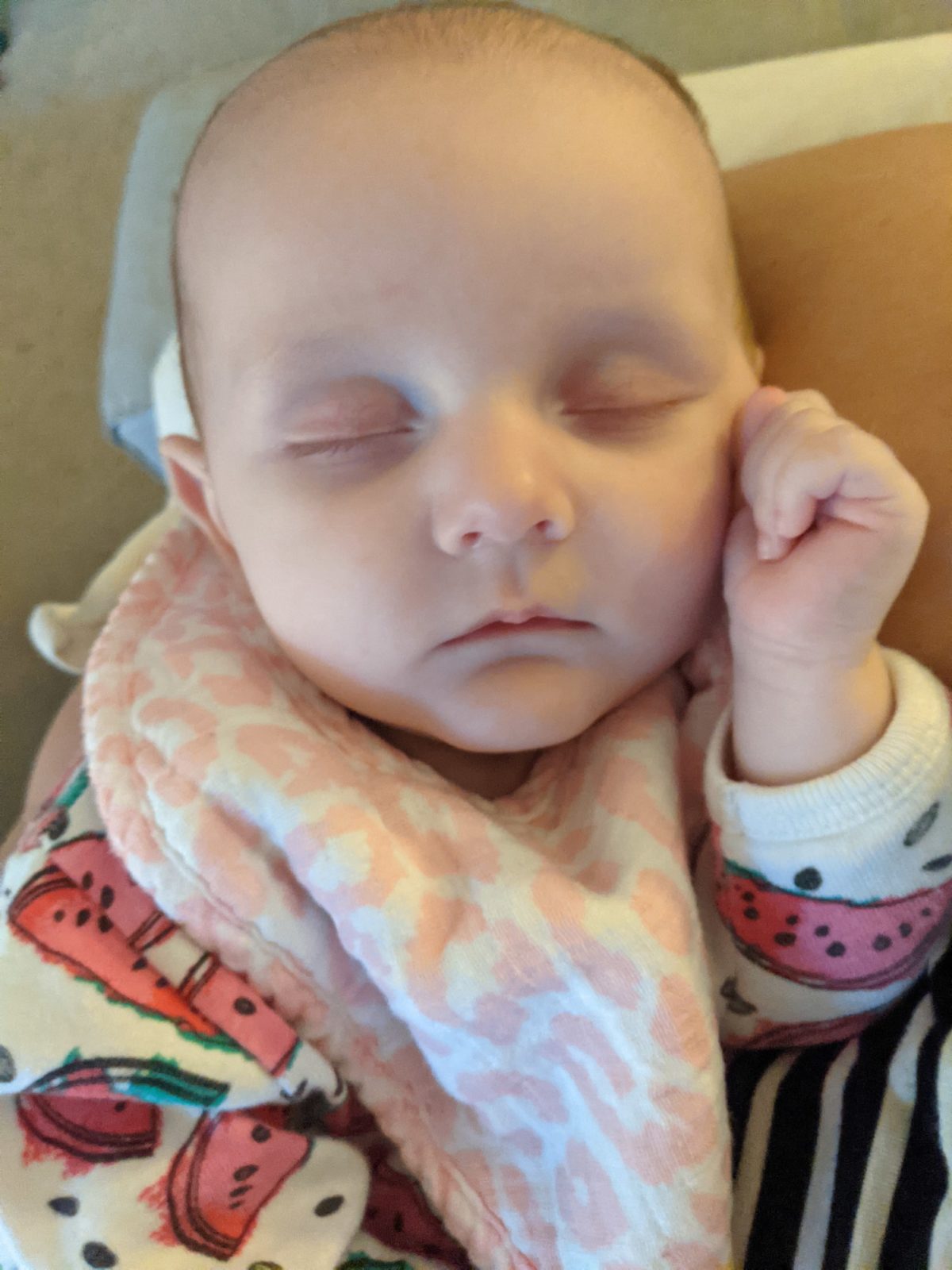 While today wasn't quite as easy and perfect as yesterday was, it was still a good day, and I loved all the time with my girls and my hubby. I need to repaint my nails before bedtime, and Jeff and I will probably find something to watch on Discovery+ before heading off to bed soon.