Emmie always love seeing and loving on baby sister first thing when we all wake up in the mornings, and she's just so dang sweet about it!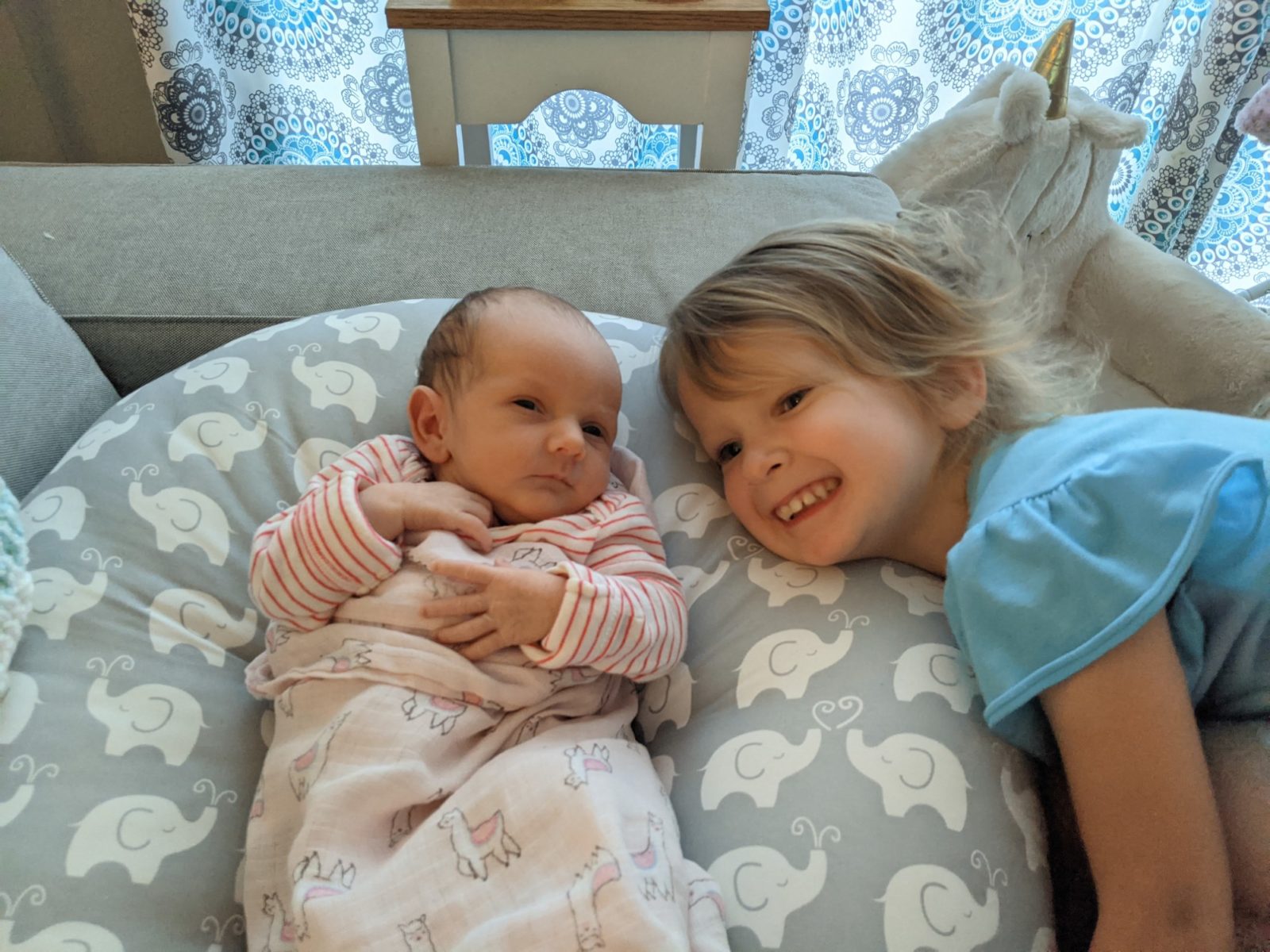 After Emerson got dressed for school and came back to kiss Addie goodbye (on the back of her head only, that's the rule), she tucked her monkey in to help keep Addie warm during the day 😉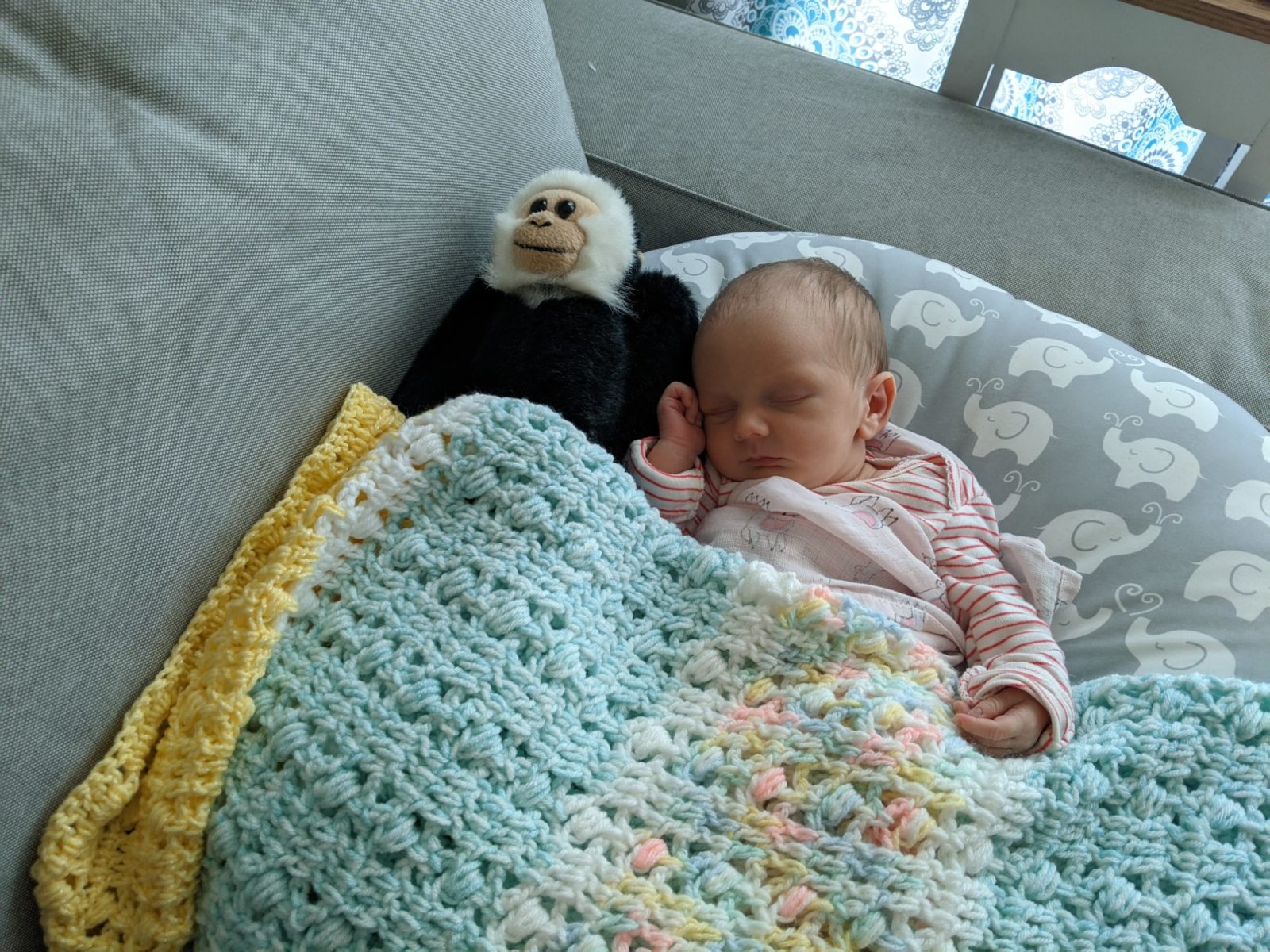 She picked out her own headband today, and decided she was a "watermelon kitty" and then was standing all weird and crazy, because she was trying to stand on her toes like a ballerina.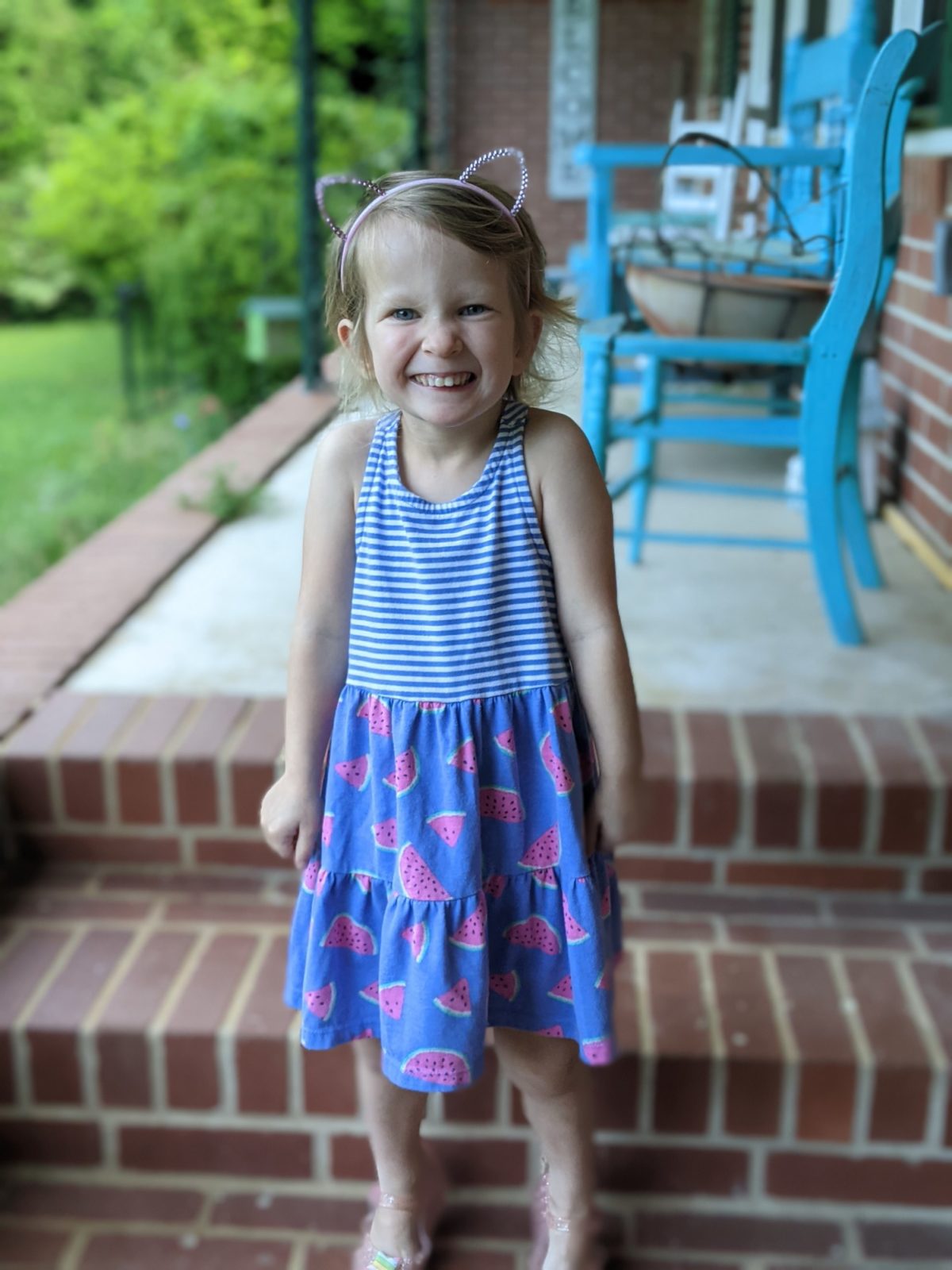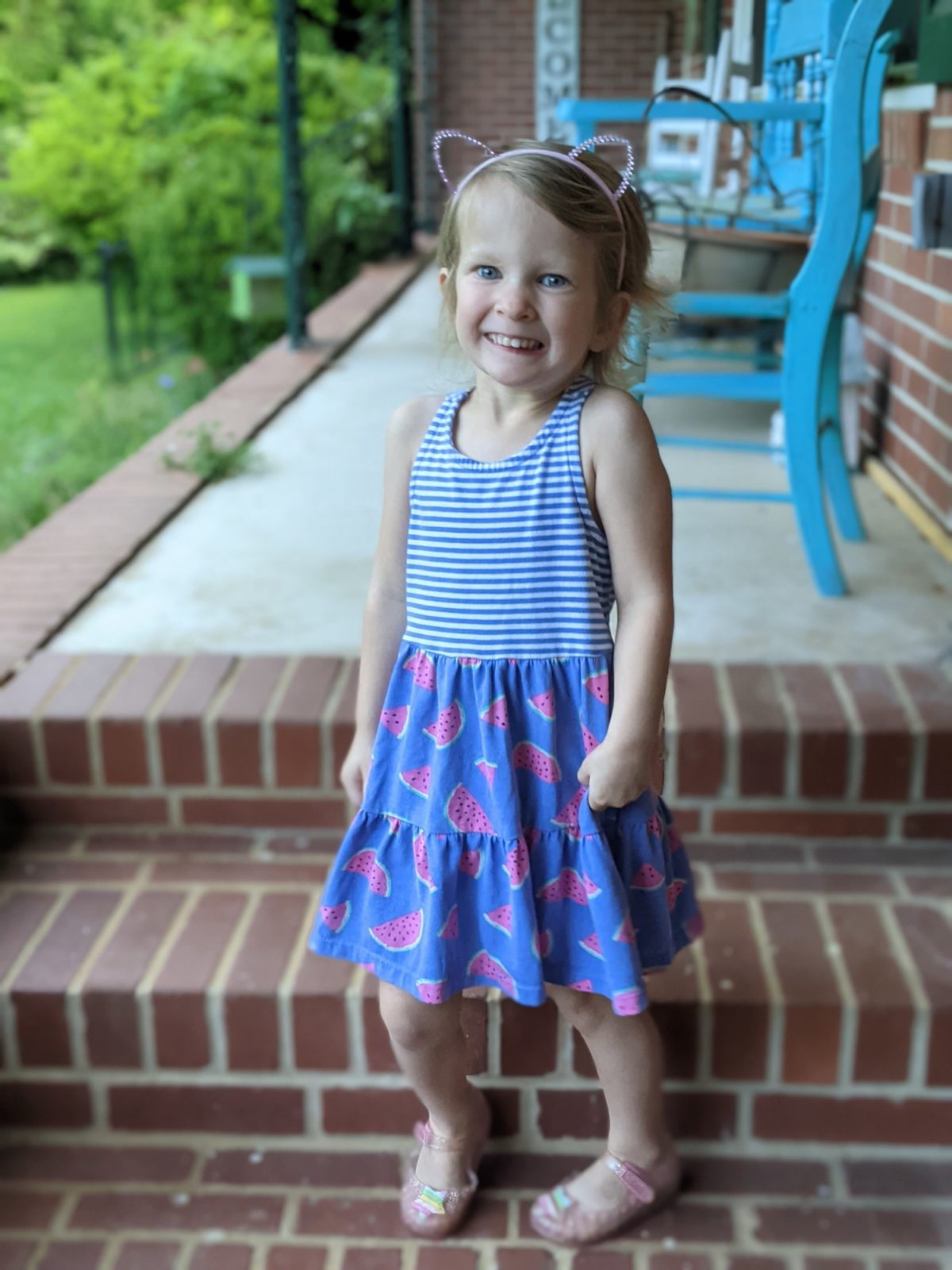 Daddy said she had a pretty good drop-off, and then Uncle Bo came to let her "help" with the triplets when they got there. And for a funny coincidence, all the triplet girls were wearing watermelon outfits today too!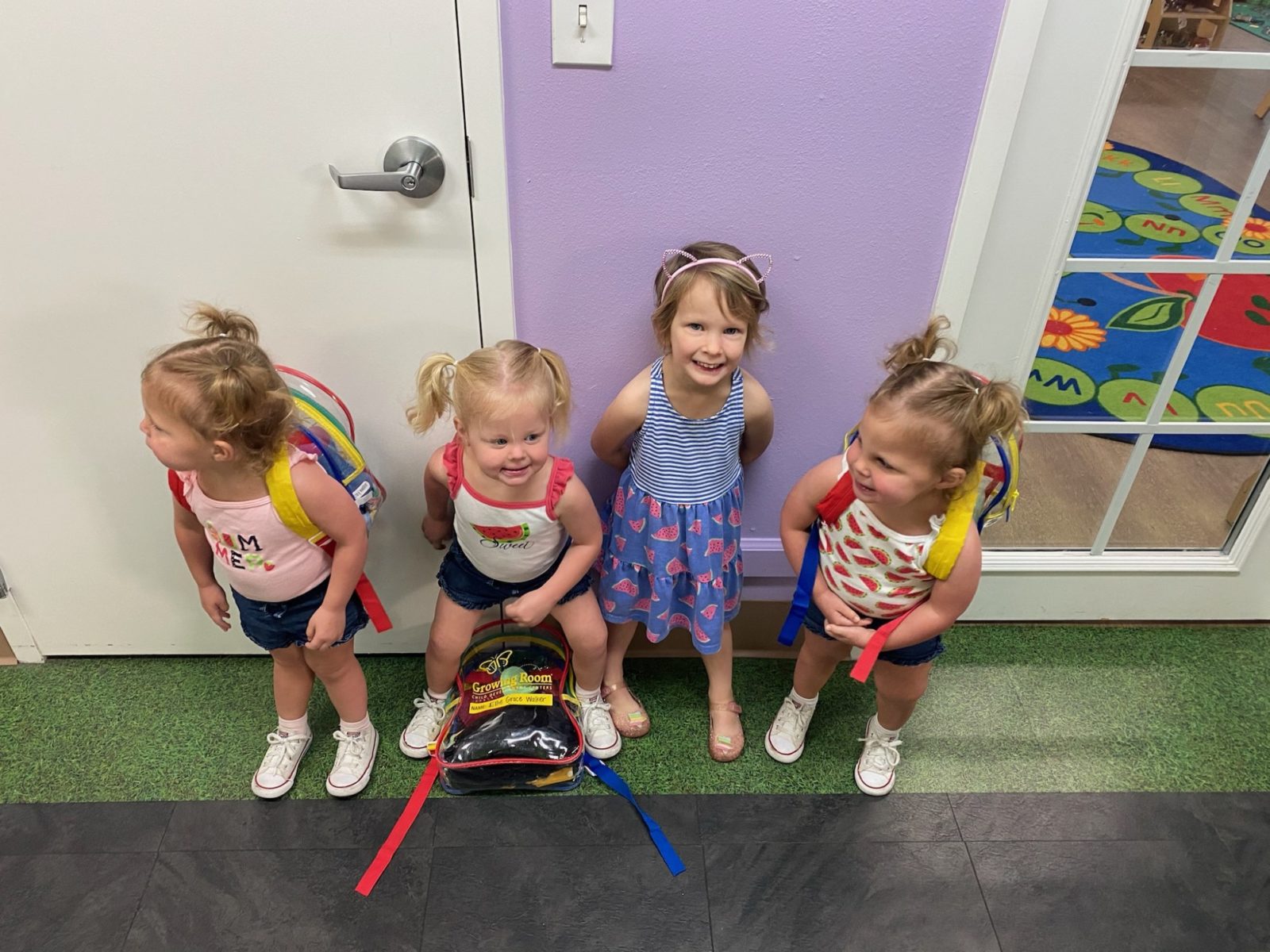 Emmie took a tiny nap today (less than one hour), but she ate all of her meals and her report said she still had a good day. I was worried she'd be tired and grumpy tonight, but she was actually just fine!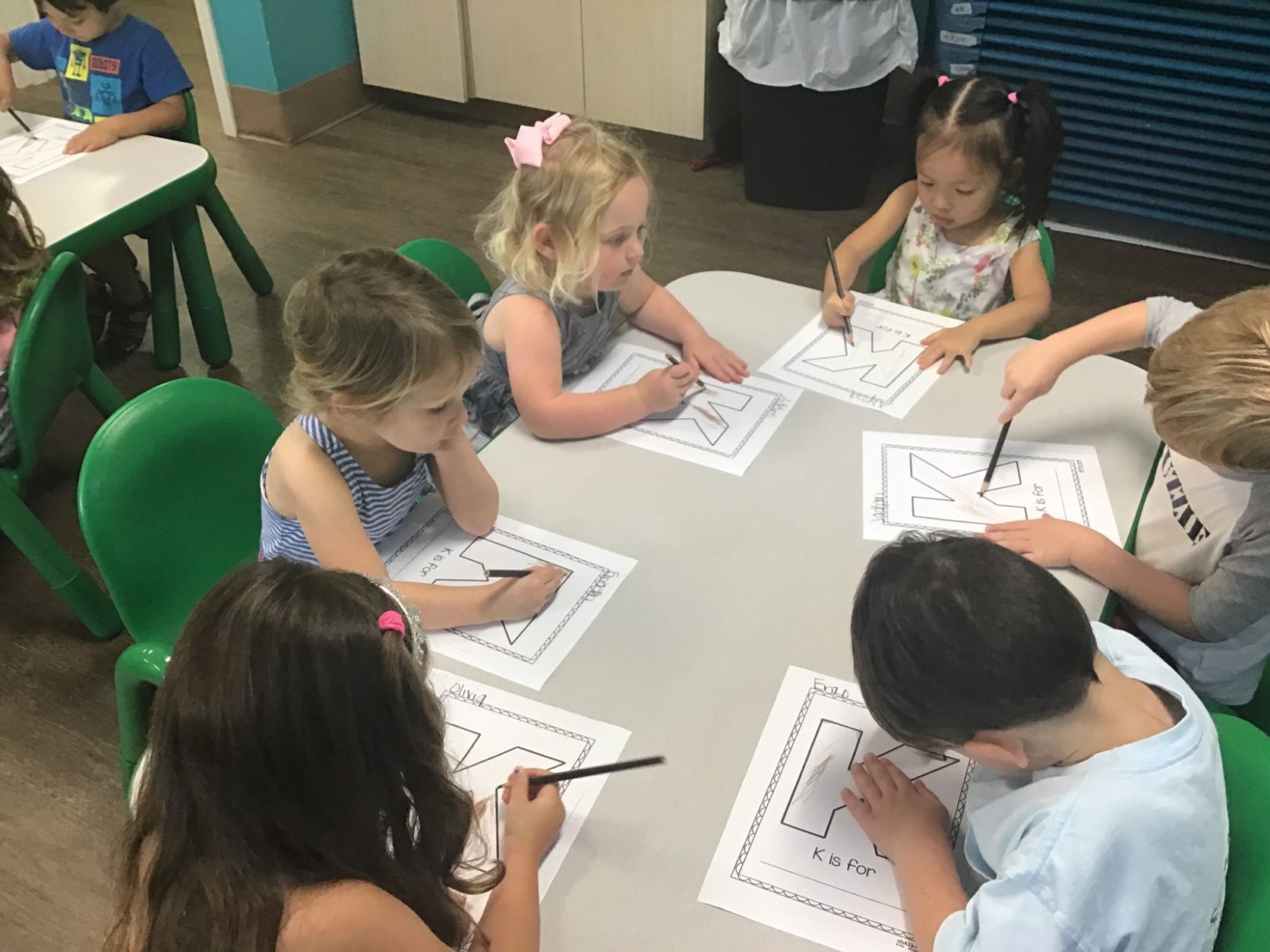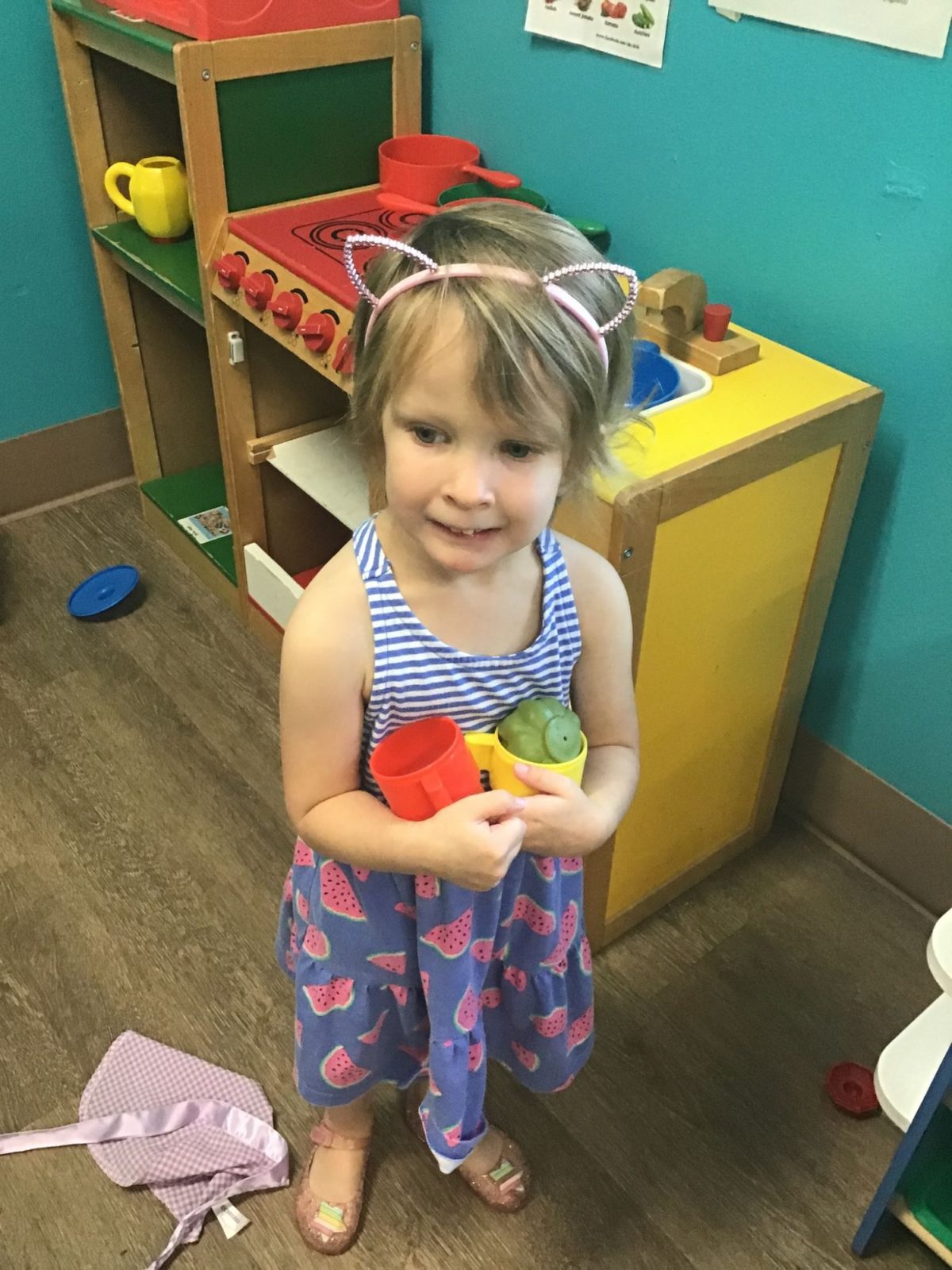 Look at this super great surprise we got in the mail today… This came from the man who grew up in our house as a child, when his parents first had it built in 1963. He was the one who we bought it from in 2016, but we didn't know him. We actually ran into him once out and about, and he recognized us because he said he had looked us up when we bought it. Well unbeknownst to me, he has been following my blog for the past few years! So I was so surprised when I opened up this letter today, complete with a nice gift card, and this photo of the house from 1968! I loved opening this today!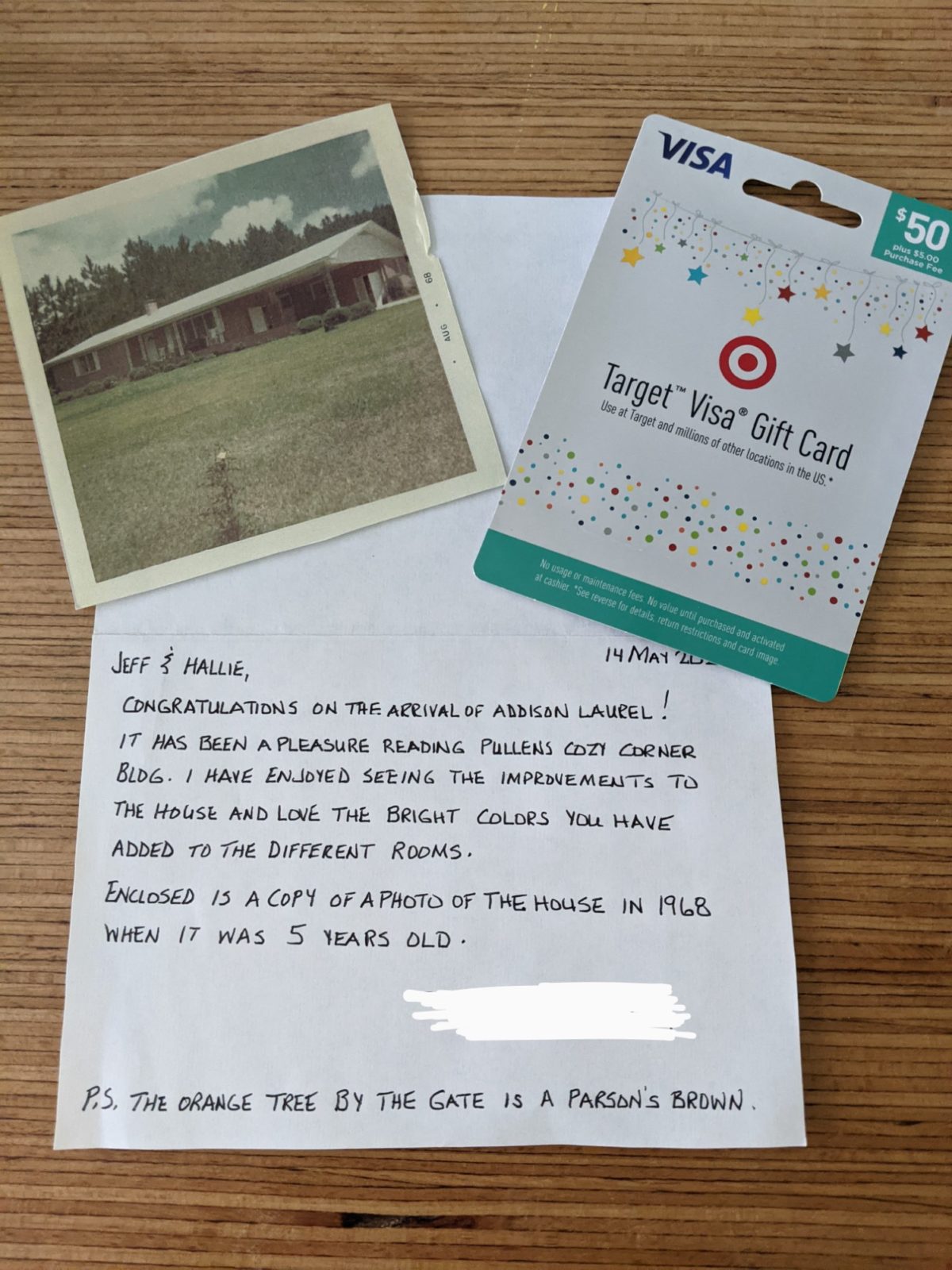 Grammy came back over to the house again today, and we had ourselves a busy day. We had breakfast and I showered and then gave Addison her first at-home sponge bath. (Yes, we hadn't given her one since the hospital, but who cares, don't judge us…) And although she didn't love it, she did fine and we got it done quickly. We just did a sponge bath on a towel in the kitchen, and it worked out well enough!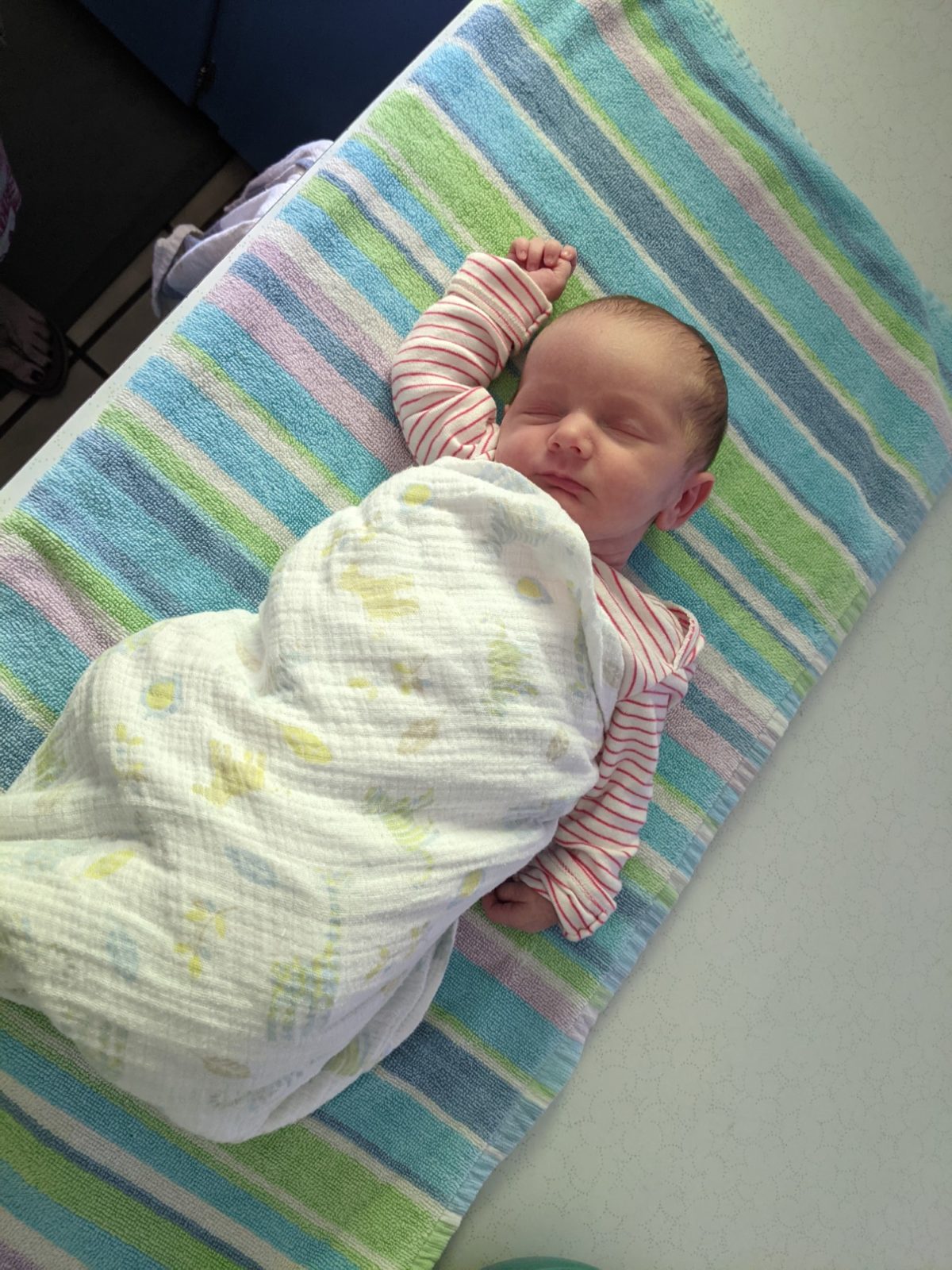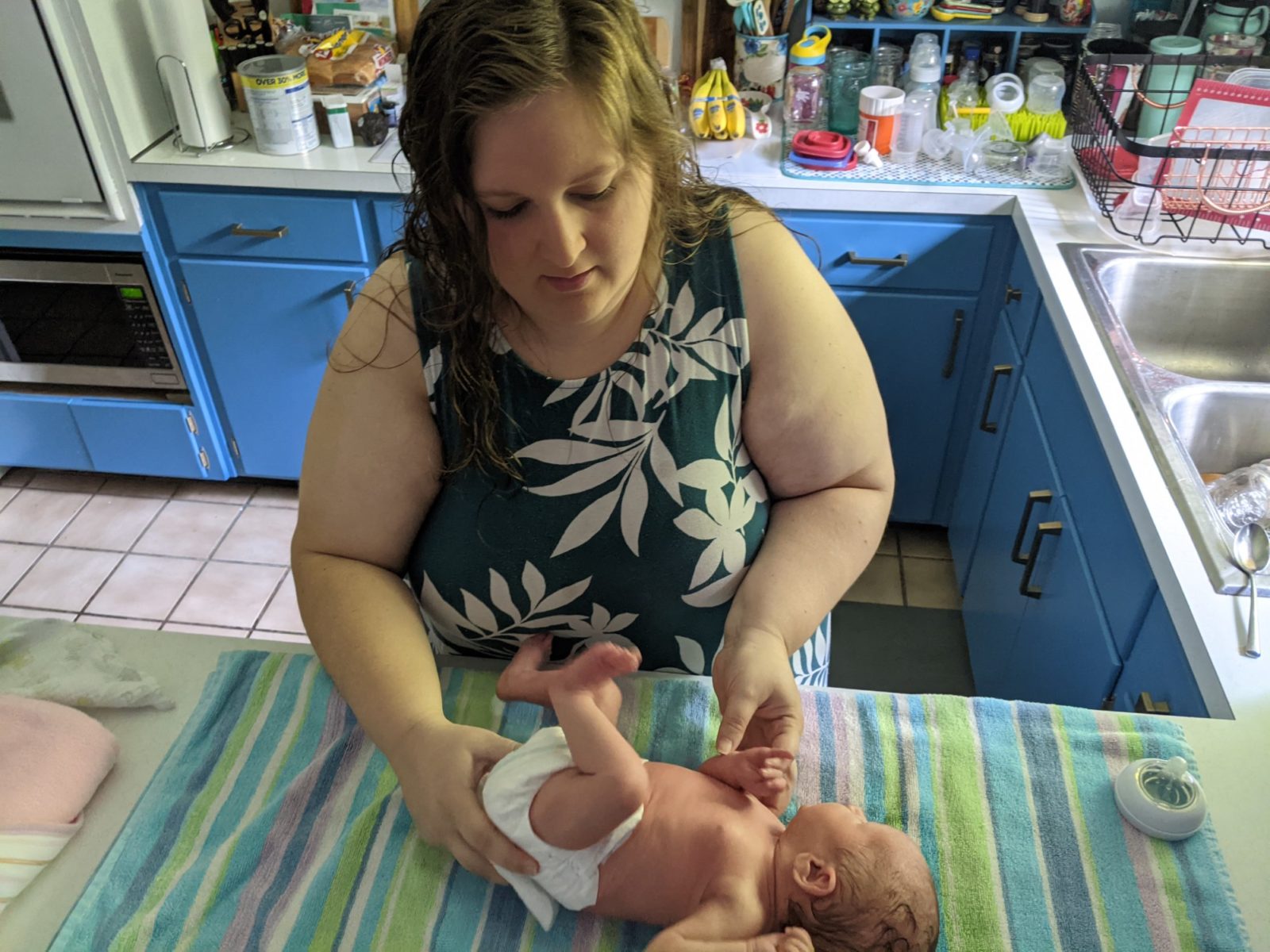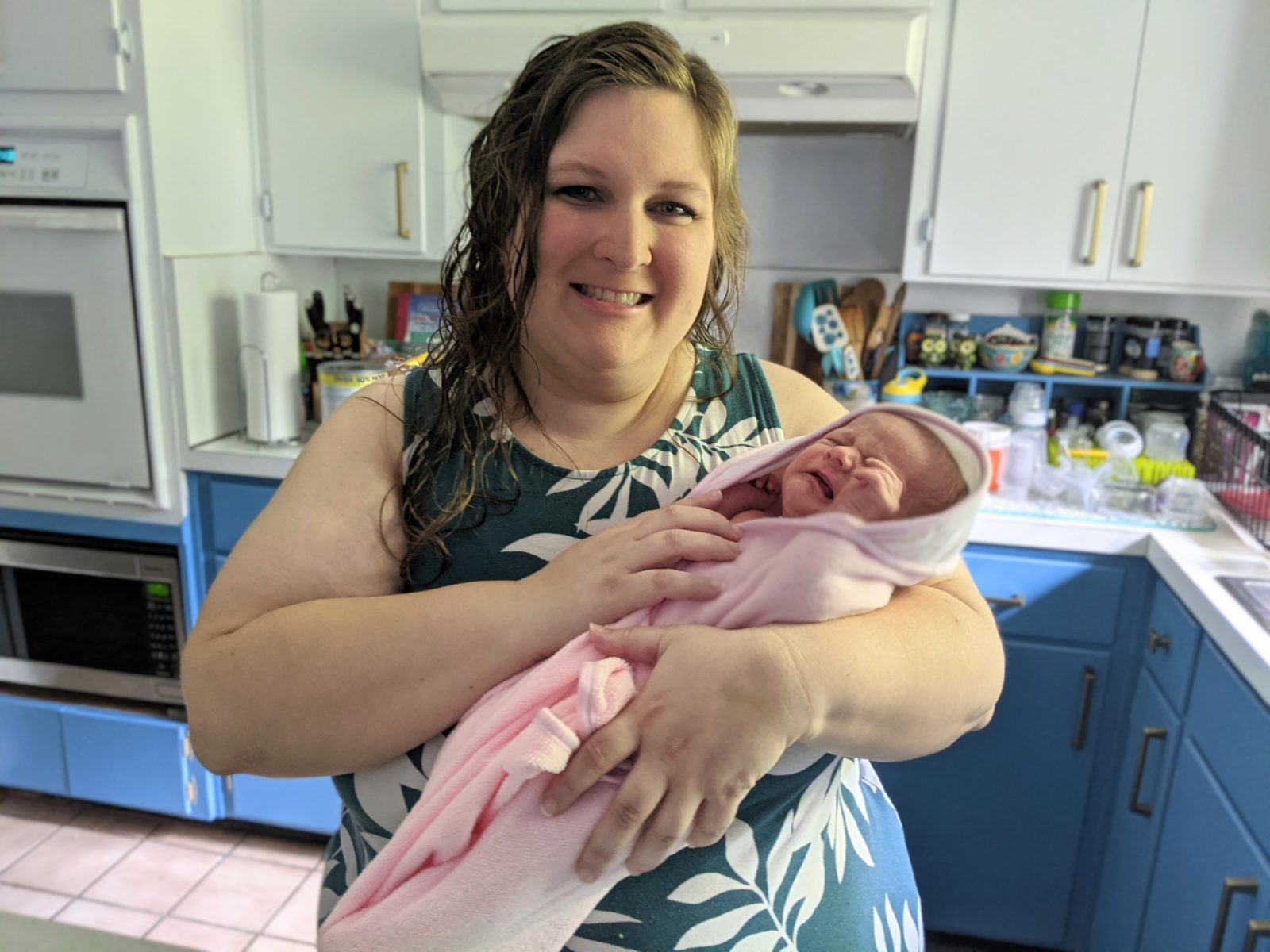 After her bath and some lunch, we loaded up Addie and headed out for a few errands.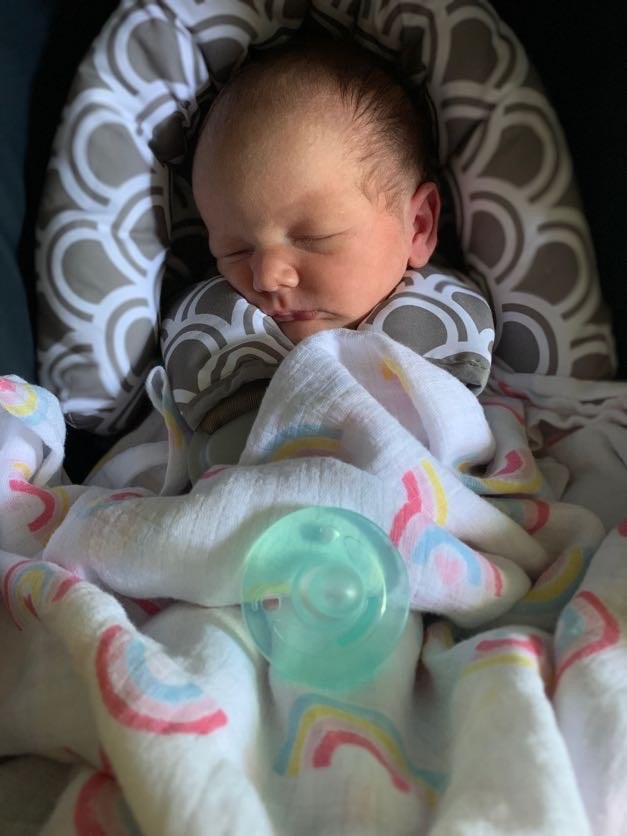 First up, I got the first dose of the COVID vaccine at Walgreens…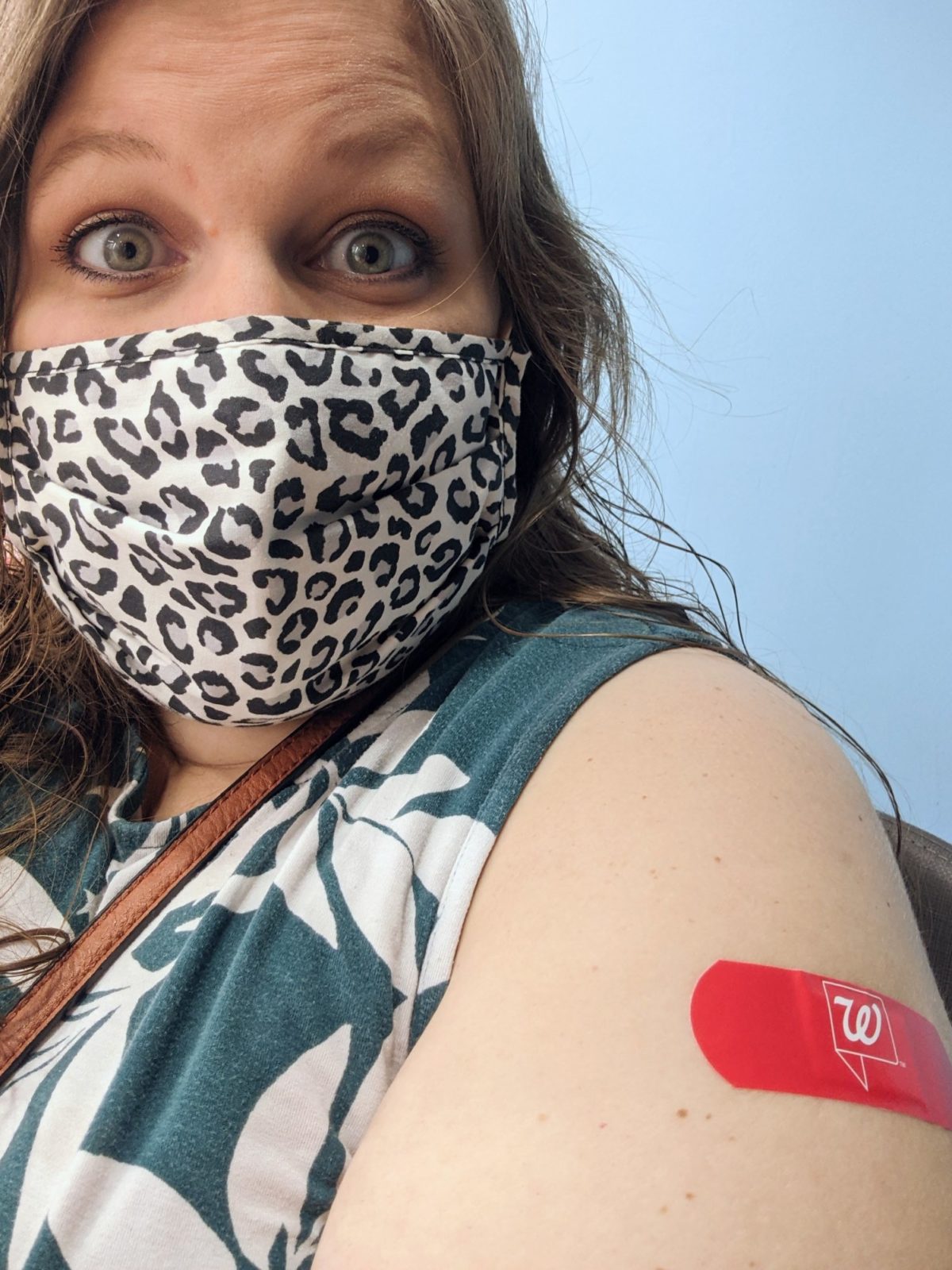 And then we took Addie to her two-week check-up appointment. Girlfriend was an overachiever in the weight gain arena, and is now at 6lbs 12oz, up from 6lbs 5 oz just last Friday! She's still tiny (only the 11th percentile), but she's far surpassed her birth weight now, and Dr. Abby was so impressed with her!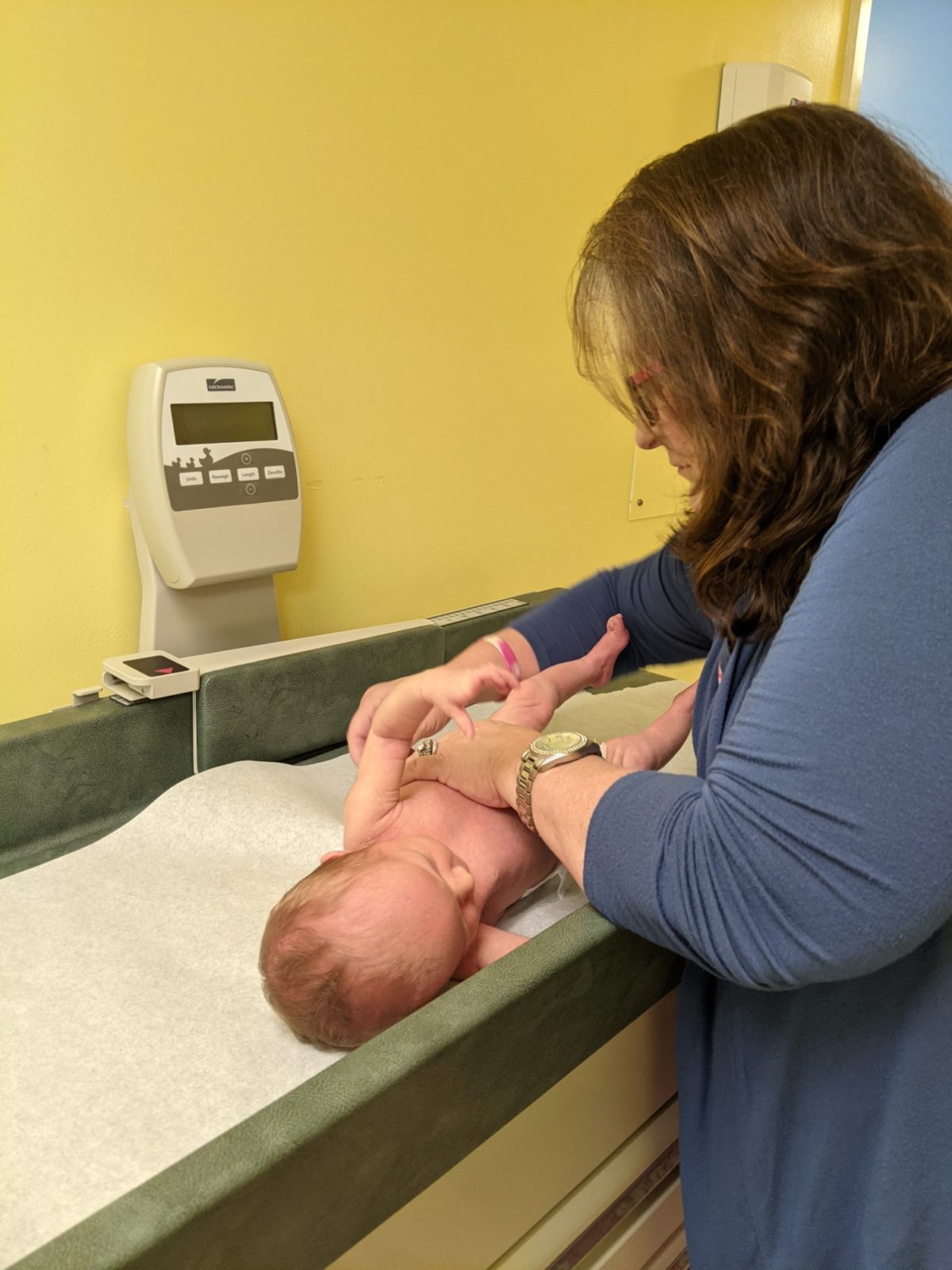 We came home for about an hour to give Addison a bottle and let her burp and rest, and then we headed back out to Walmart, in search of some pieces to make Emerson a book worm outfit. We treated ourselves to an afternoon pick-me-up from Dunkin, and dang that butter pecan iced latte was delicious.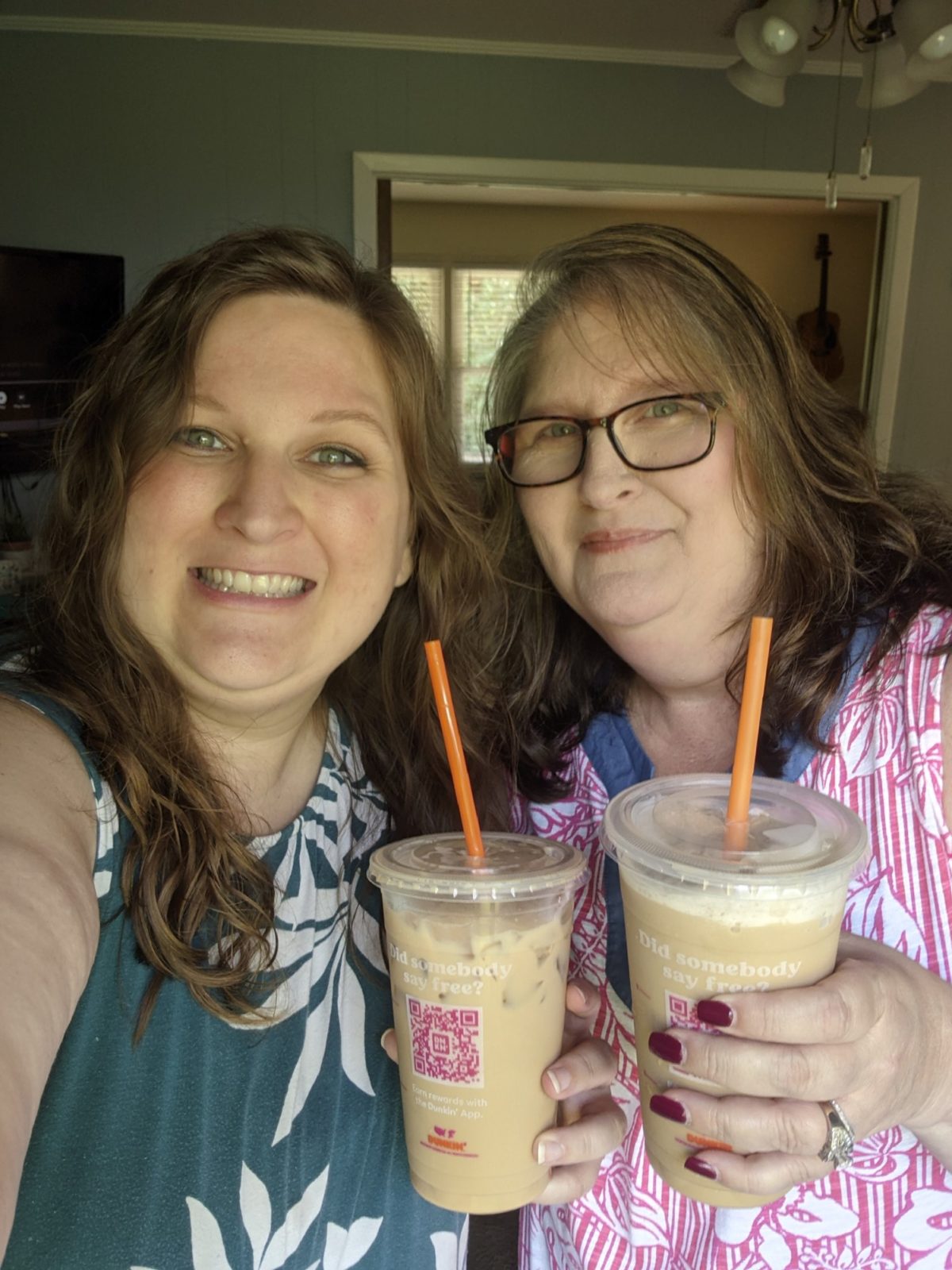 Addie was so precious in another one of Emmie's old dresses, and I couldn't get over how much it was like looking back in time to July 2017, when Emerson wore this same little dress!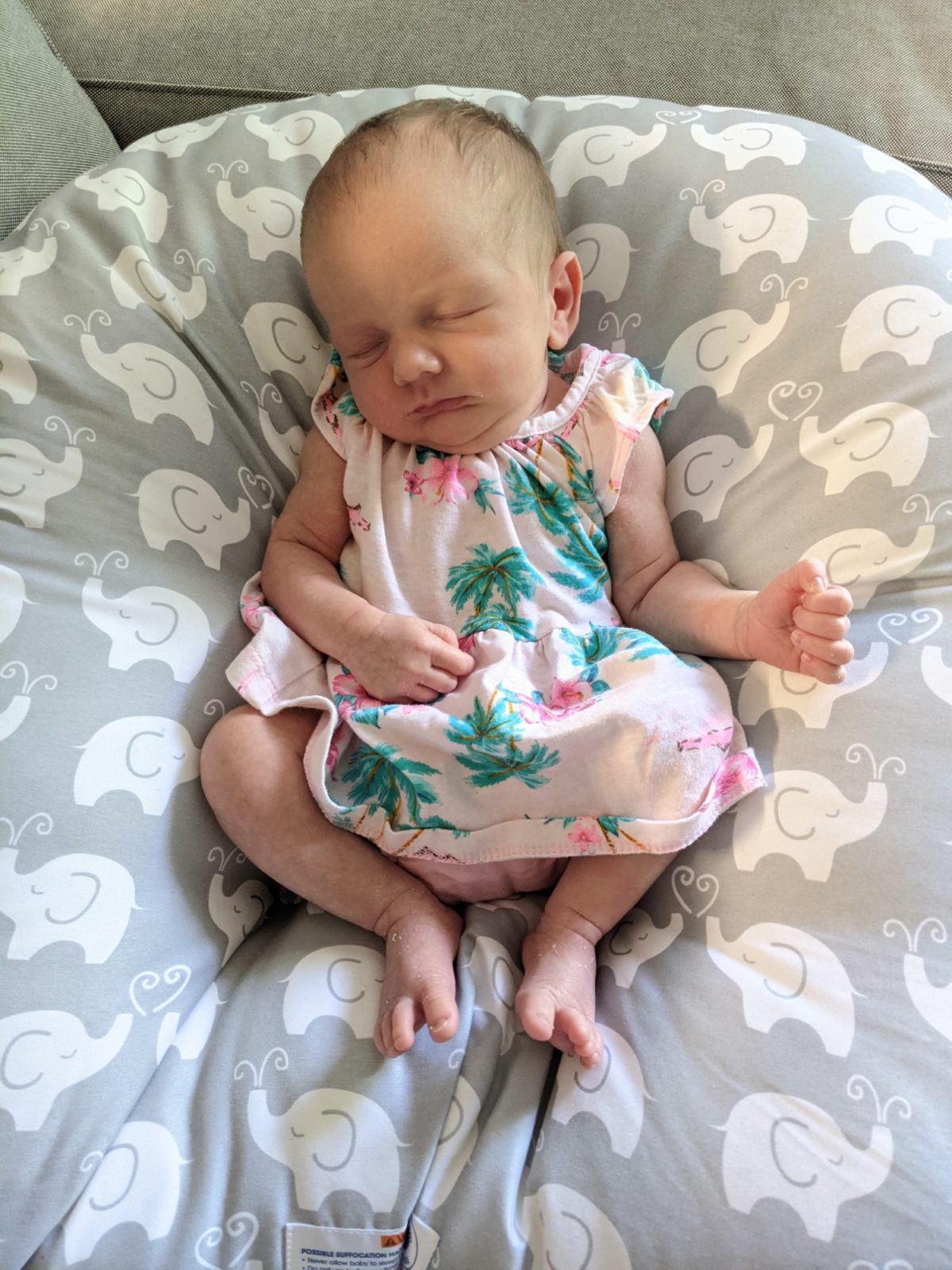 Emerson in 2017 on the left, and Addison in 2021 on the right. And although I don't remember Emerson's cheeks ever being quite that round and chubby looking, both girls just look so dang similar!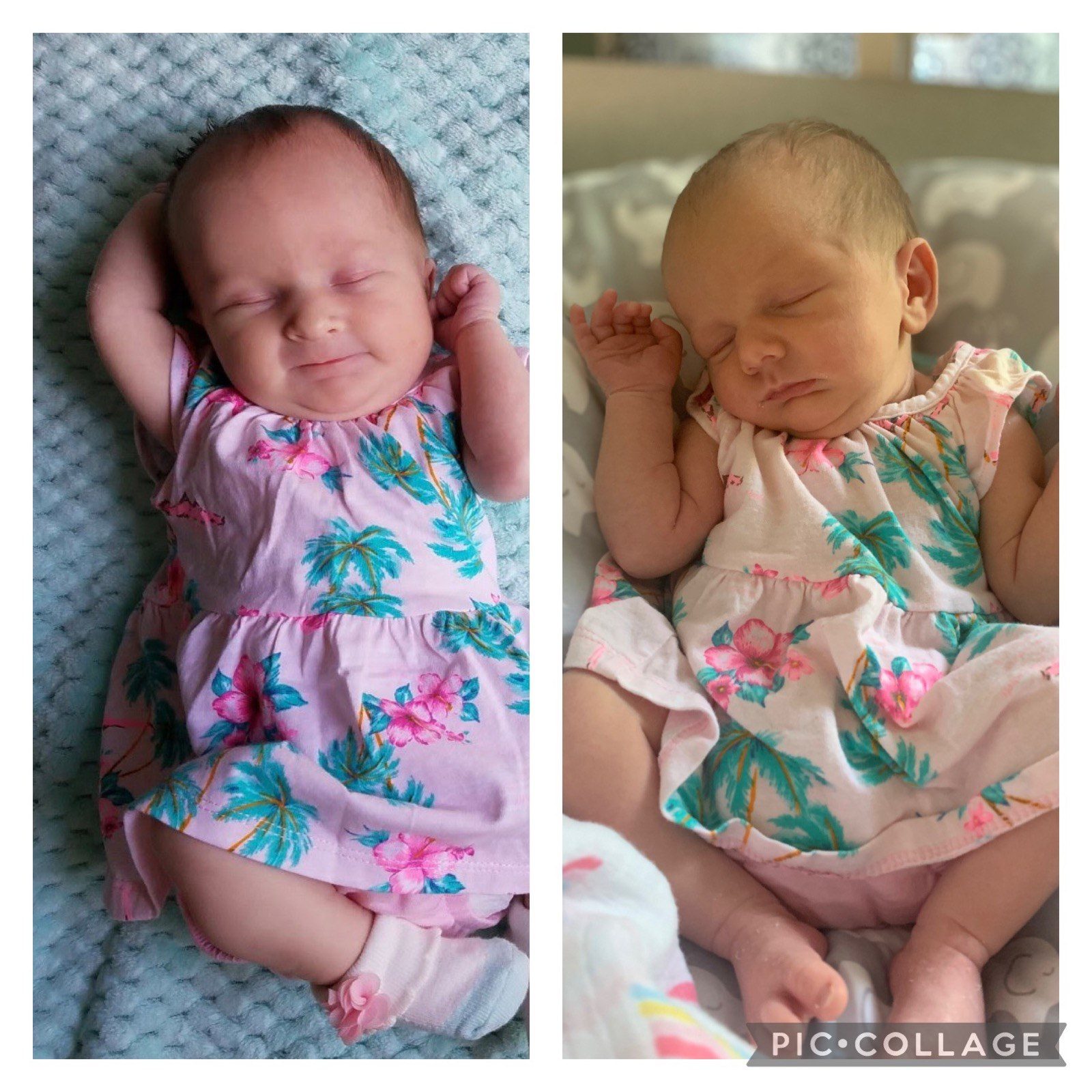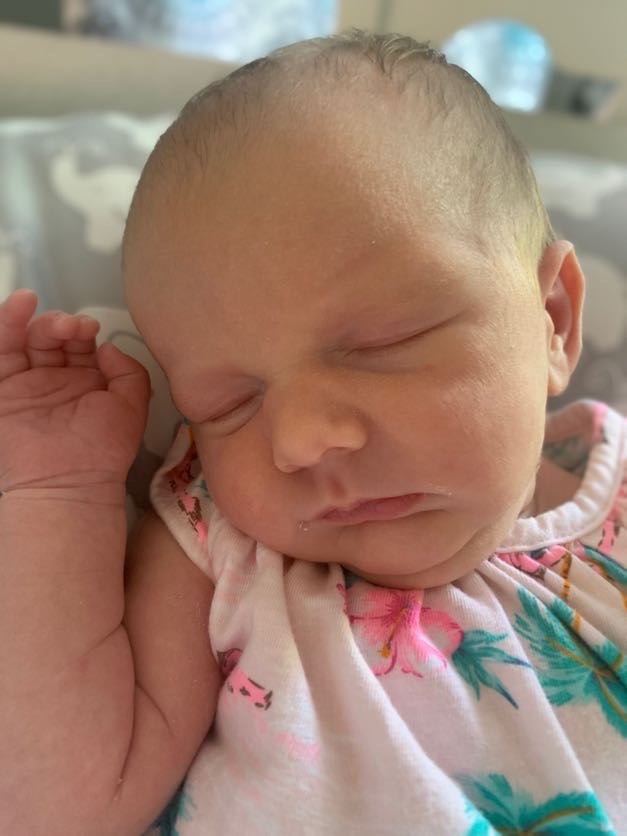 Before Mama went home, she put together a super delicious Shepherd's Pie for our dinner! She brought all the ingredients with her this morning, then made it this afternoon, and all I had to do what stick it in the oven a little after she left.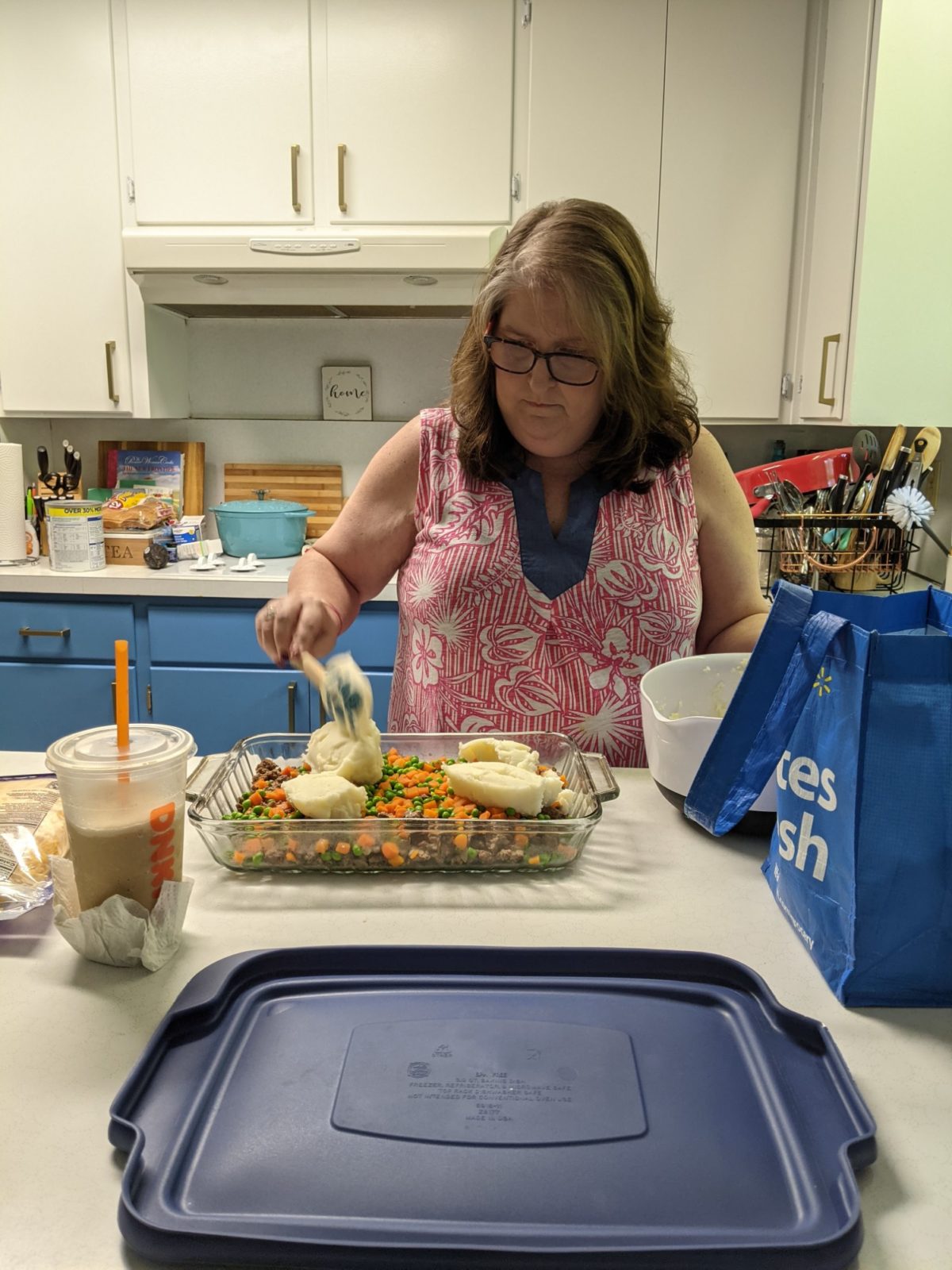 It was finishing up baking in the oven when Jeff and Emmie got back home, and I had just finished giving Addison her bottle. Emmie came to snuggle up with us, and my heart was so happy with both my girls cuddled up next to me. (Please make sure to notice Emmie holding Addie's tiny hand.)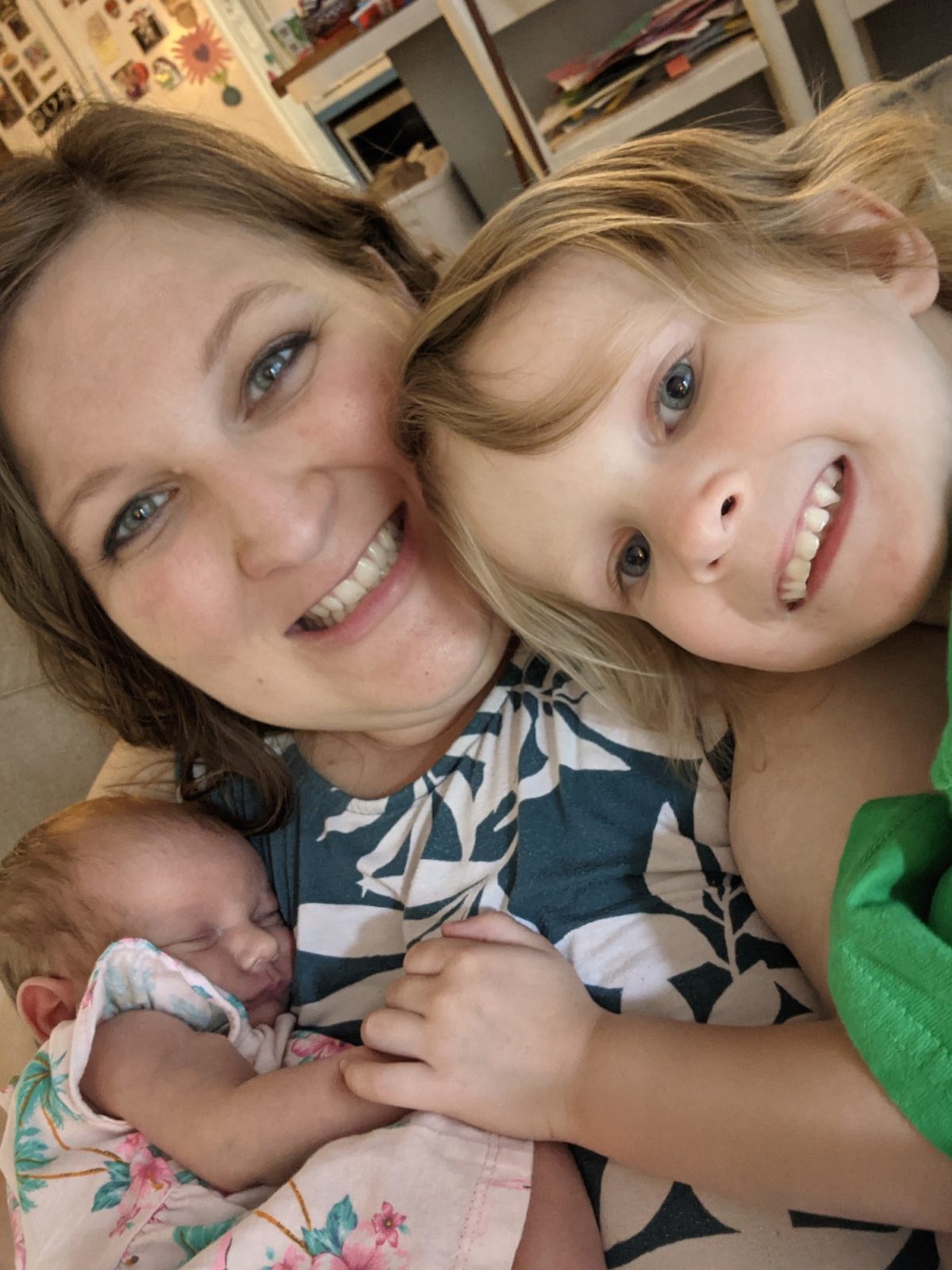 And after I burped Addison, Emerson worked on burping her tiny baby, Lucy, while watching Shrek, which she's been very into these last couple of days.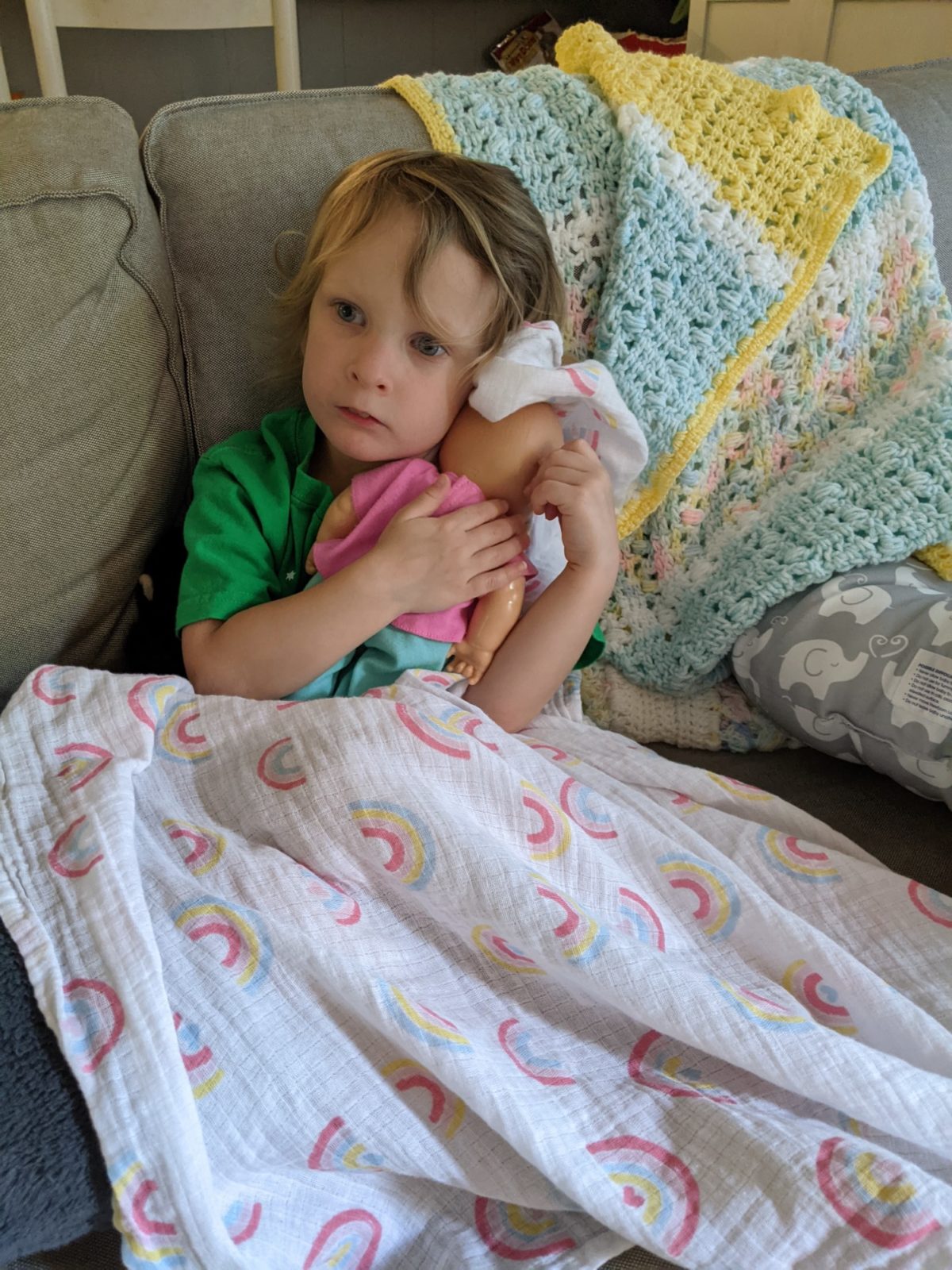 And look how delicious this turned out! This is one of my favorite thing's of my Mama's that she makes, and so I was very excited when she volunteered to make it for us today. I loved it and ate every bite, and went back for another tiny scoop of seconds (and completely abandoned my roll), because I couldn't quite get enough.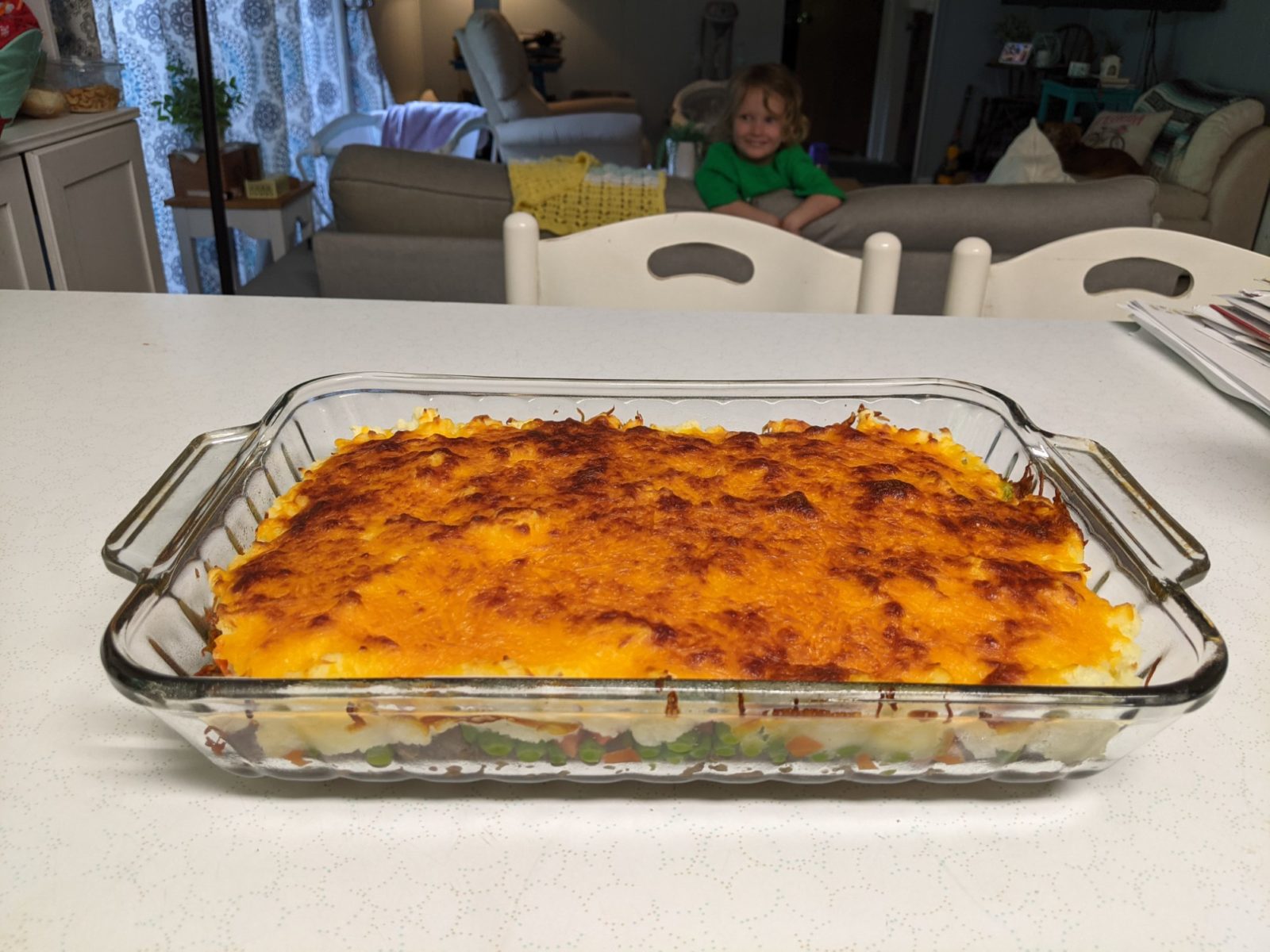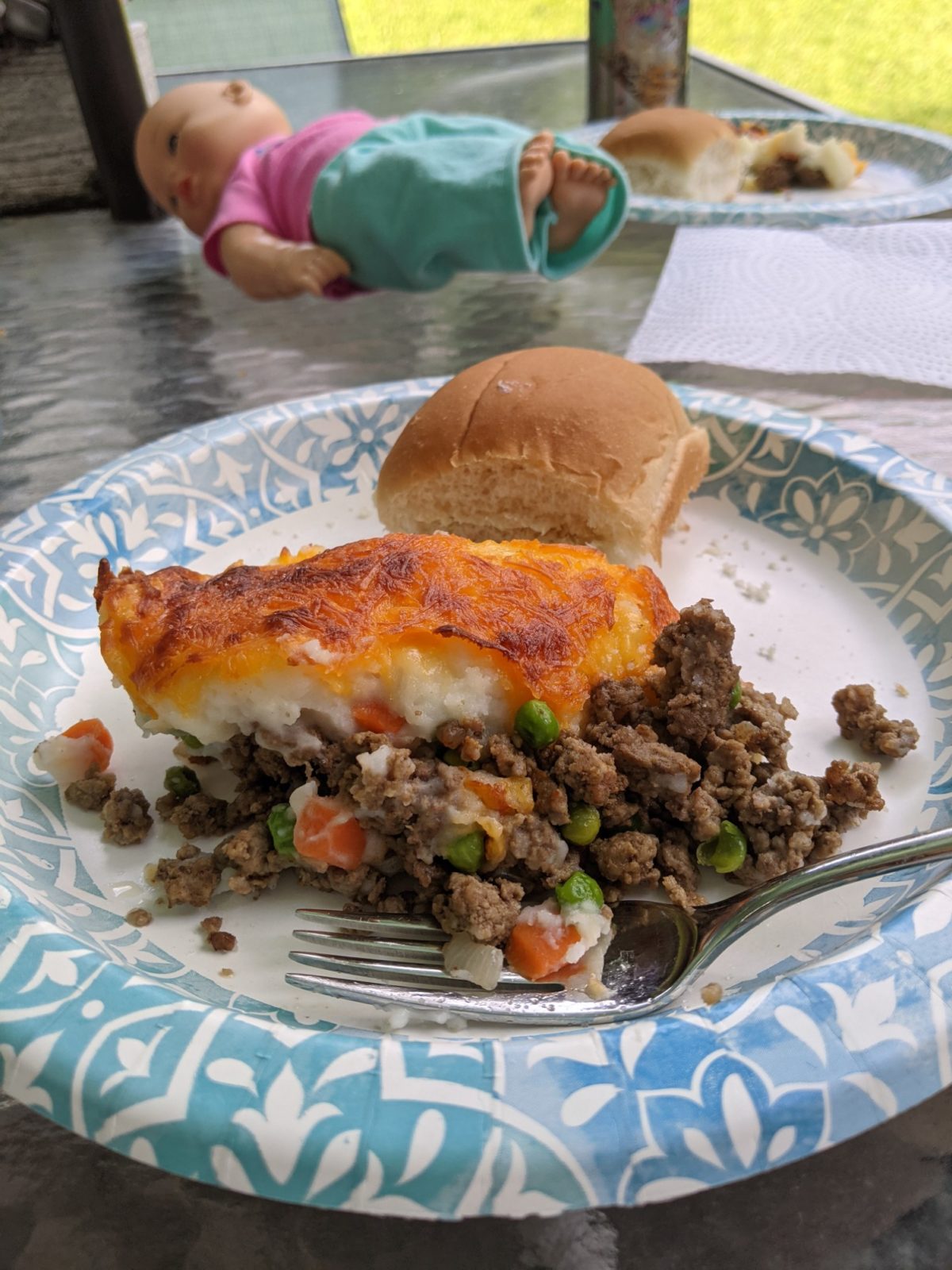 Even Emerson loved it, and ate every bite on her plate, and kept singing a little "yummy in my tummy" song while she was eating. (Jeff was holding Addie inside, because we have to hold her upright for 30 minutes after each bottle, so her tummy can settle and she won't spit up.)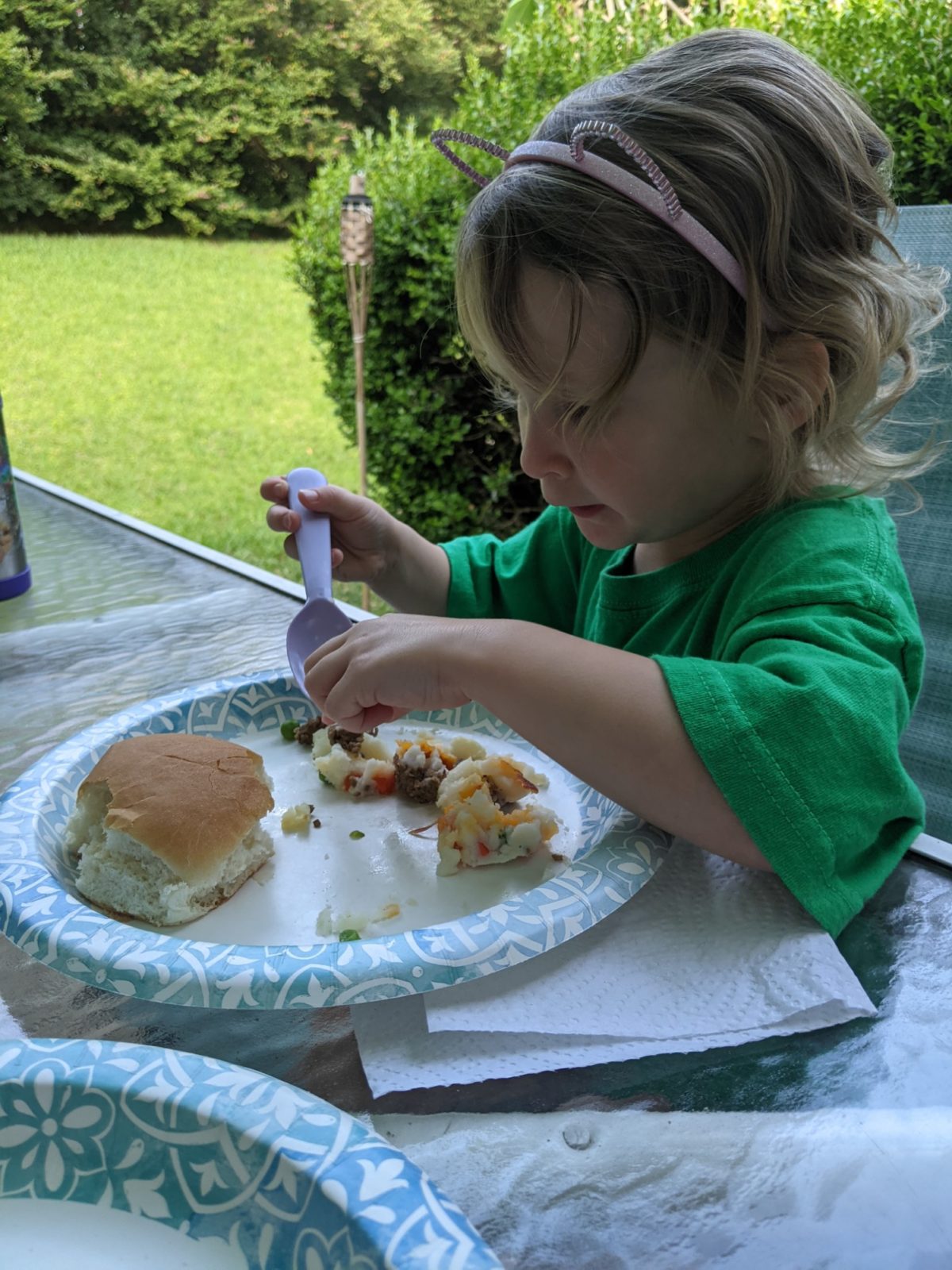 At Walmart today, we saw this Baby Yoda loofa, and just had to buy it for Emmie, and of course y'all know she loved it and thought it was so cute and funny.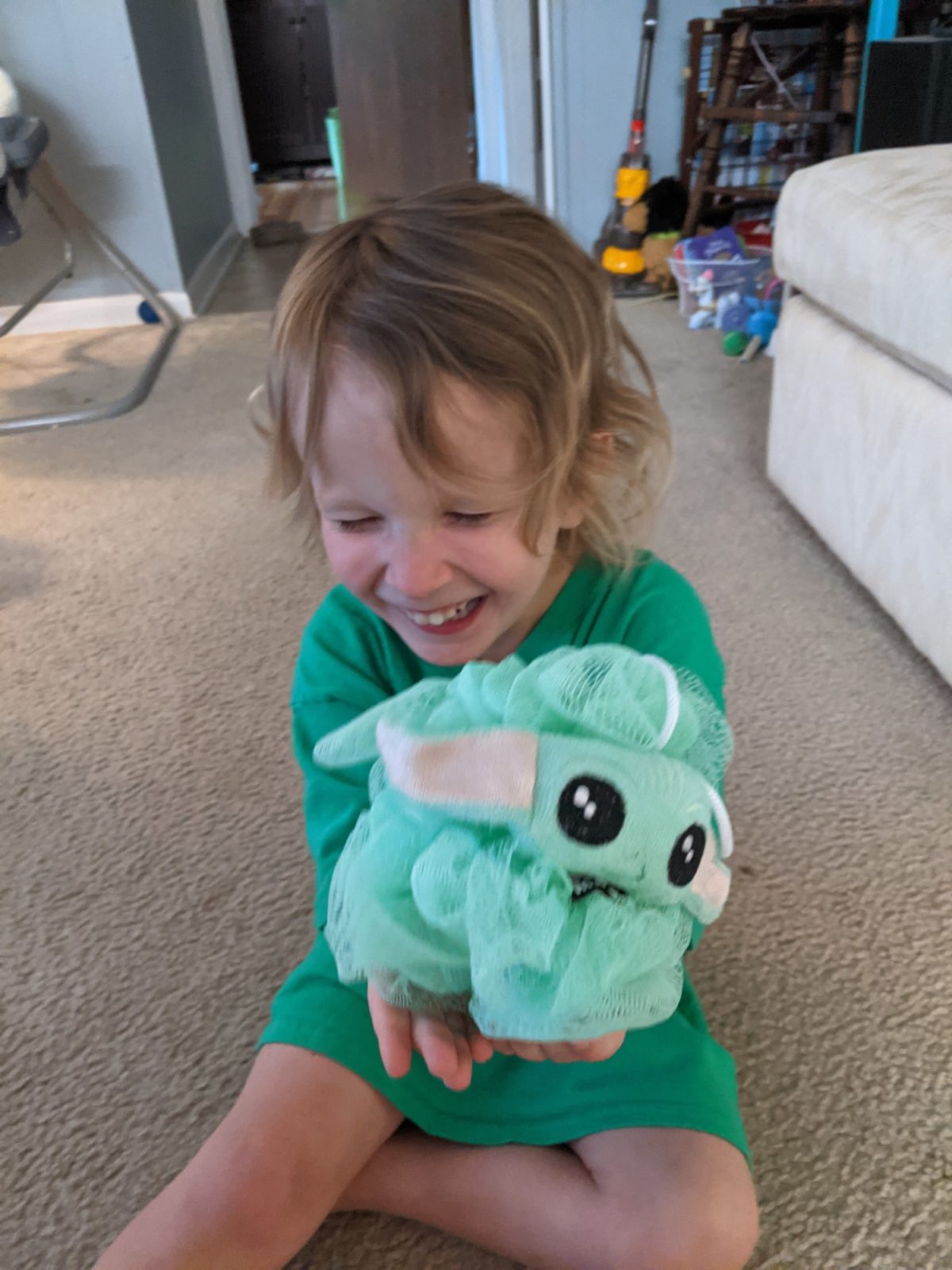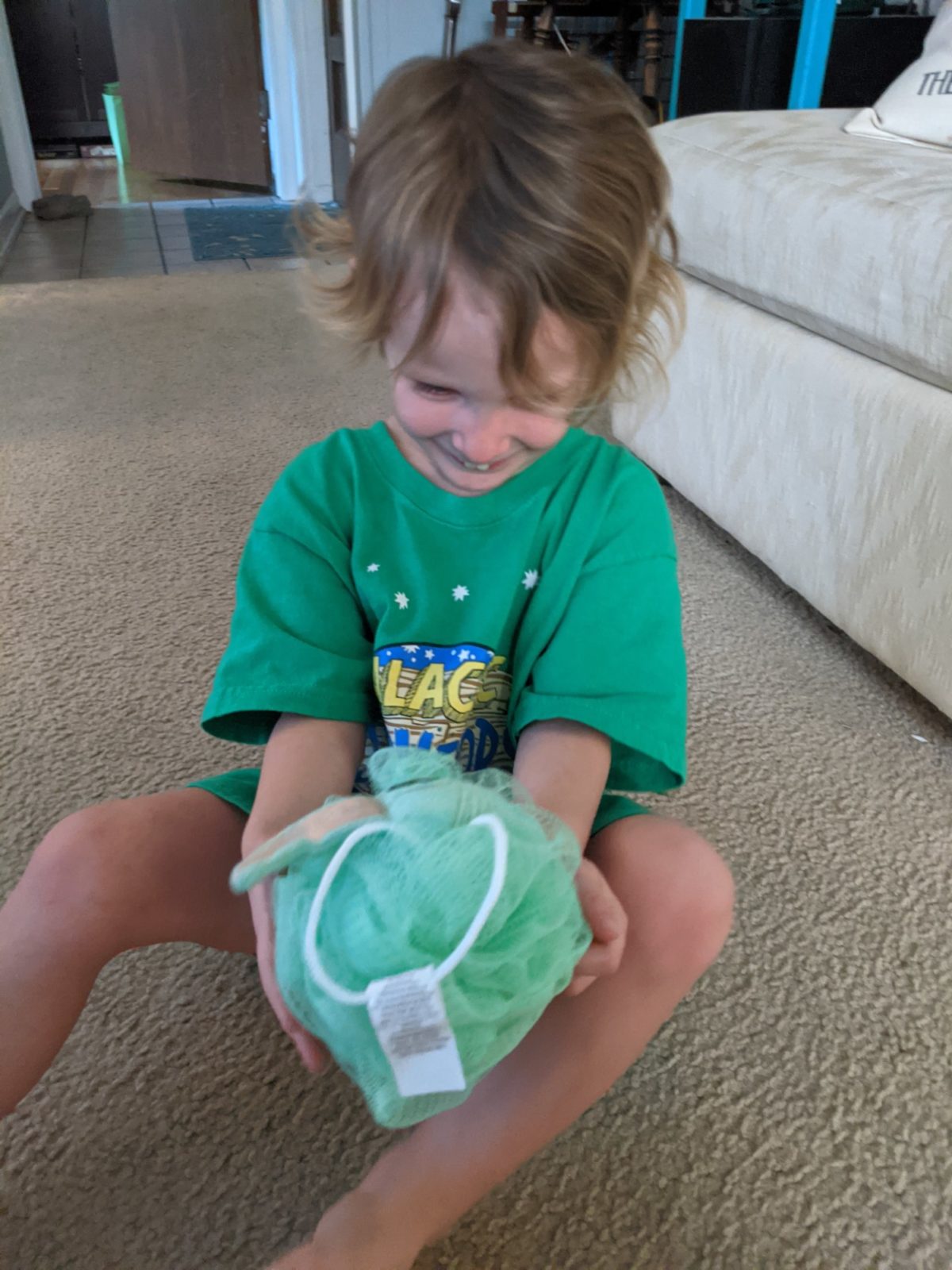 We eventually laid Addison down so Jeff could eat, and then Emmie and I got everything ready for her bookworm costume for tomorrow.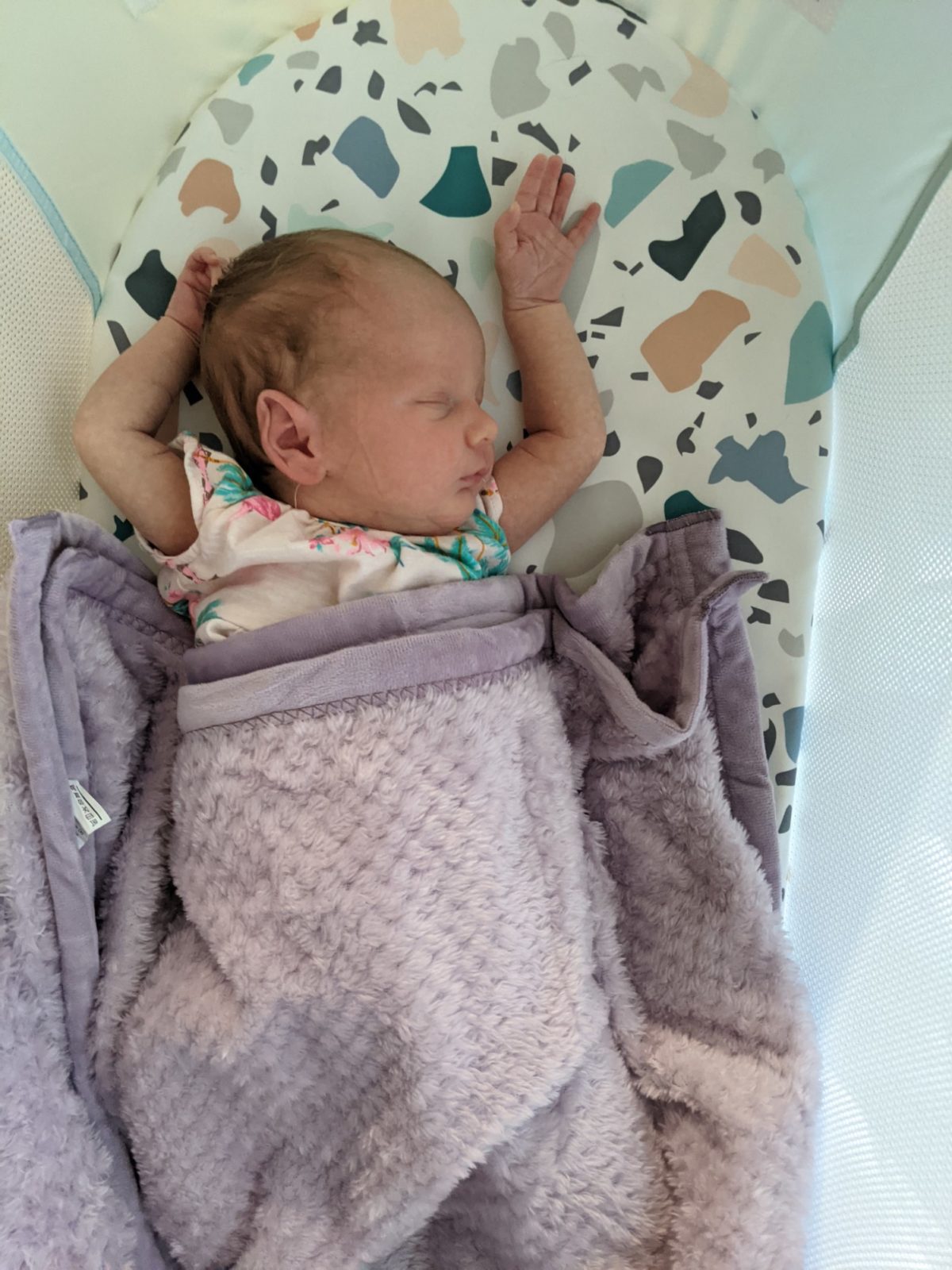 We followed that up with a bedtime story on the couch, and Emmie had her little hand up on my shoulder the whole time, which was just incredibly sweet.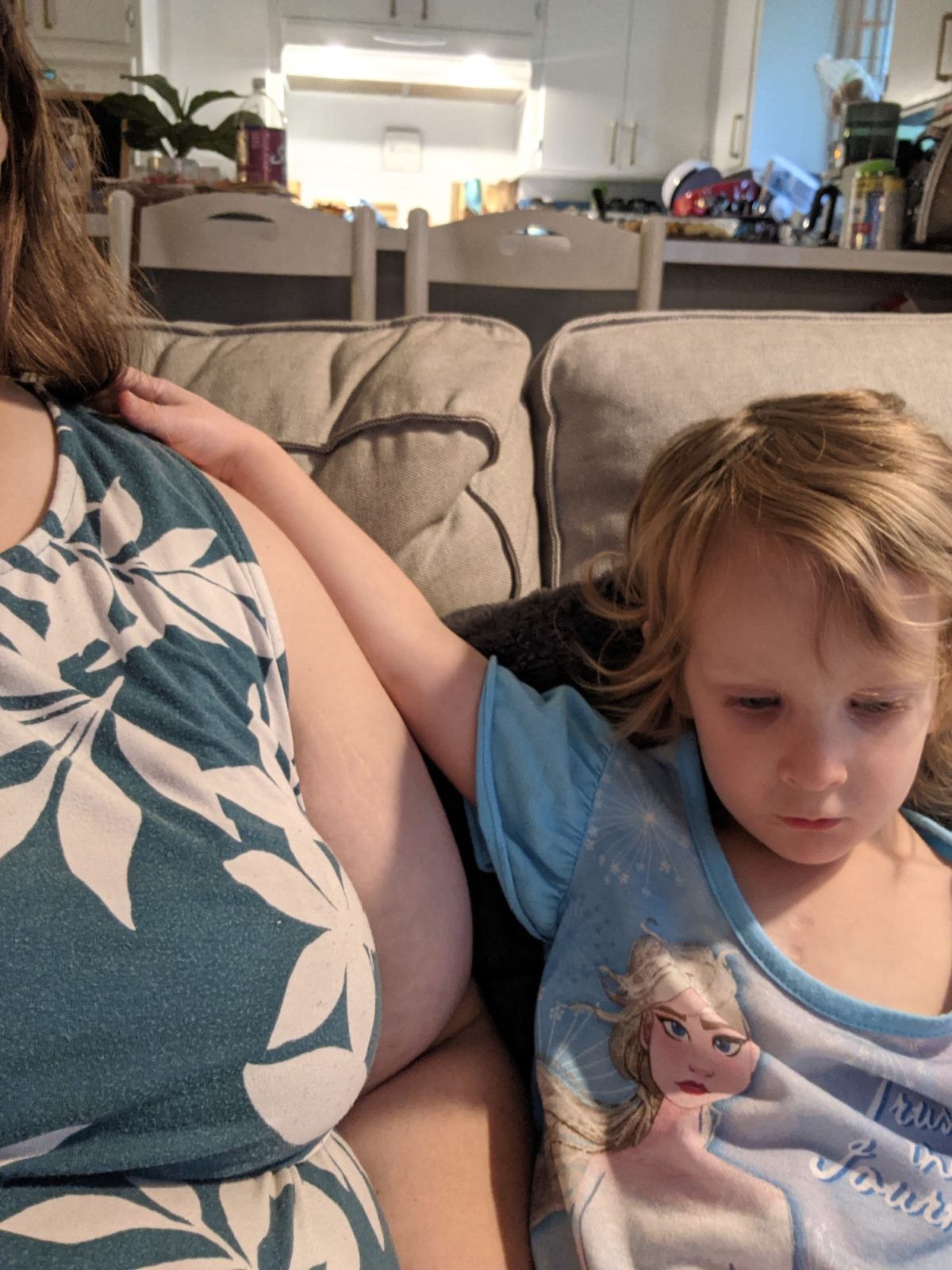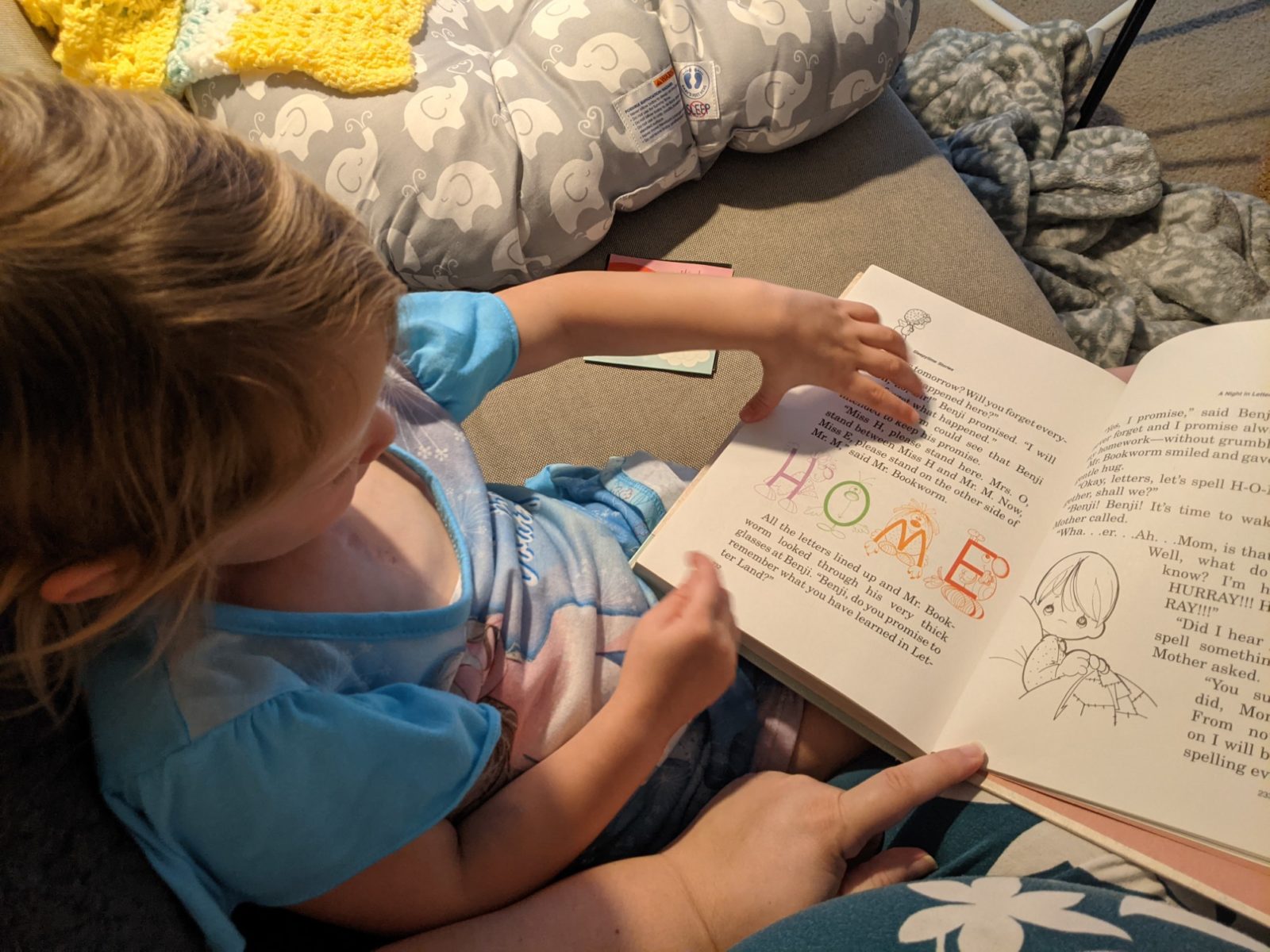 We did prayers and a lullaby on the couch, she brushed her teeth, and then Addie started whining, so Emmie chose Daddy to put her to bed and for me to take care of Baby Sister. She did well at bedtime, and fell asleep quickly, which may be attributed to her tiny nap at school today. It's now time for Addie to eat again, and we'll probably put on a movie or tv show for a little while, until we head to bed in a bit.