My beautiful little girl, looking adorable in a new outfit from Nana, with a cute hairstyle she specifically asked me for. I didn't realize until like an hour later when I was looking at the photos, that she was holding her shirt up and exposing her little tummy, haha 🙂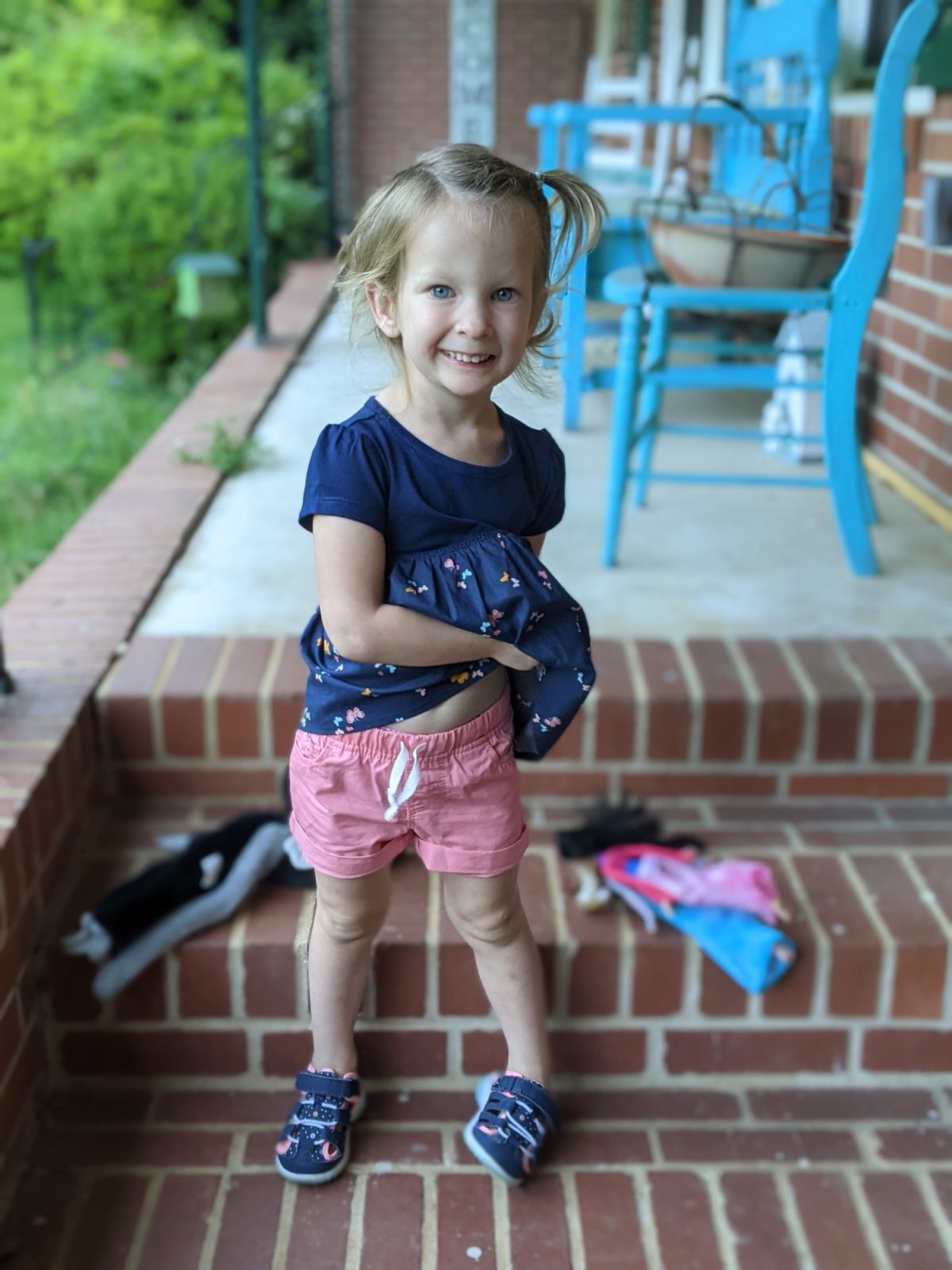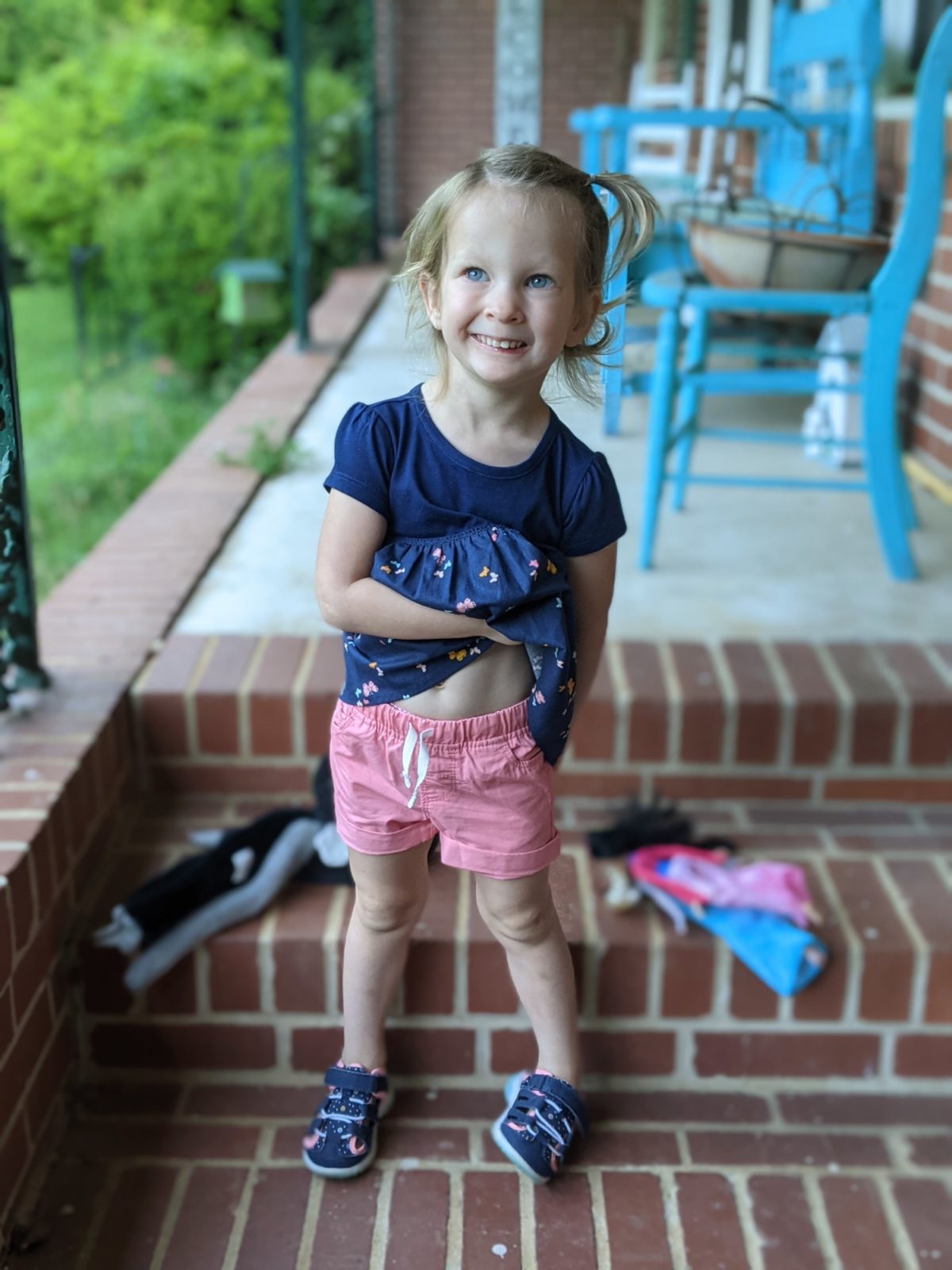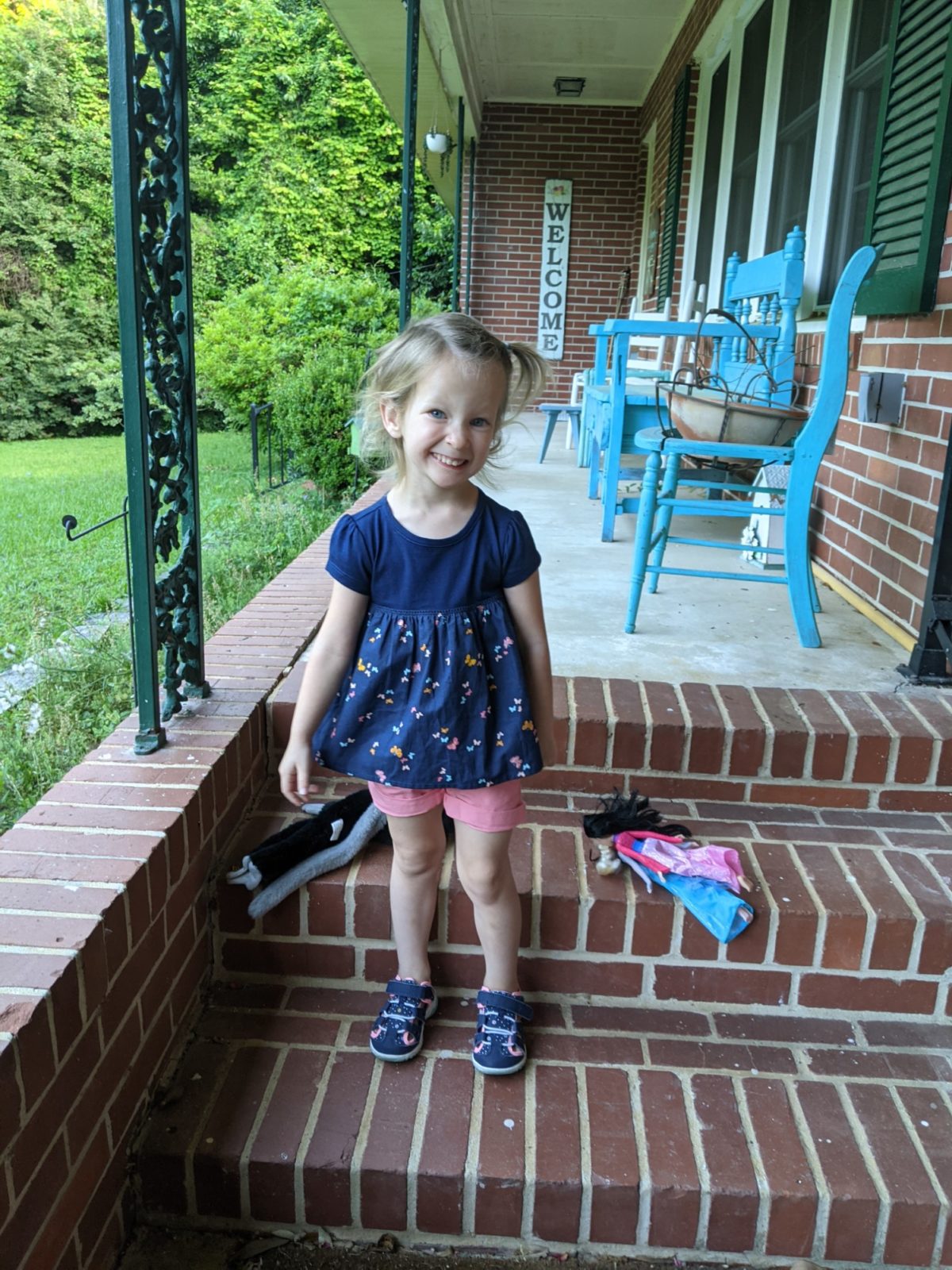 Today, Grammy (my Mama), and Grandmommie (my Grandmother and Emmie & Addie's Great-Grandmother), came over to spend the day with for special snuggle times with Addison. It was so great having them there, helping me take care of her, and just chatting with them all day long, about everything under the sun, for eight hours!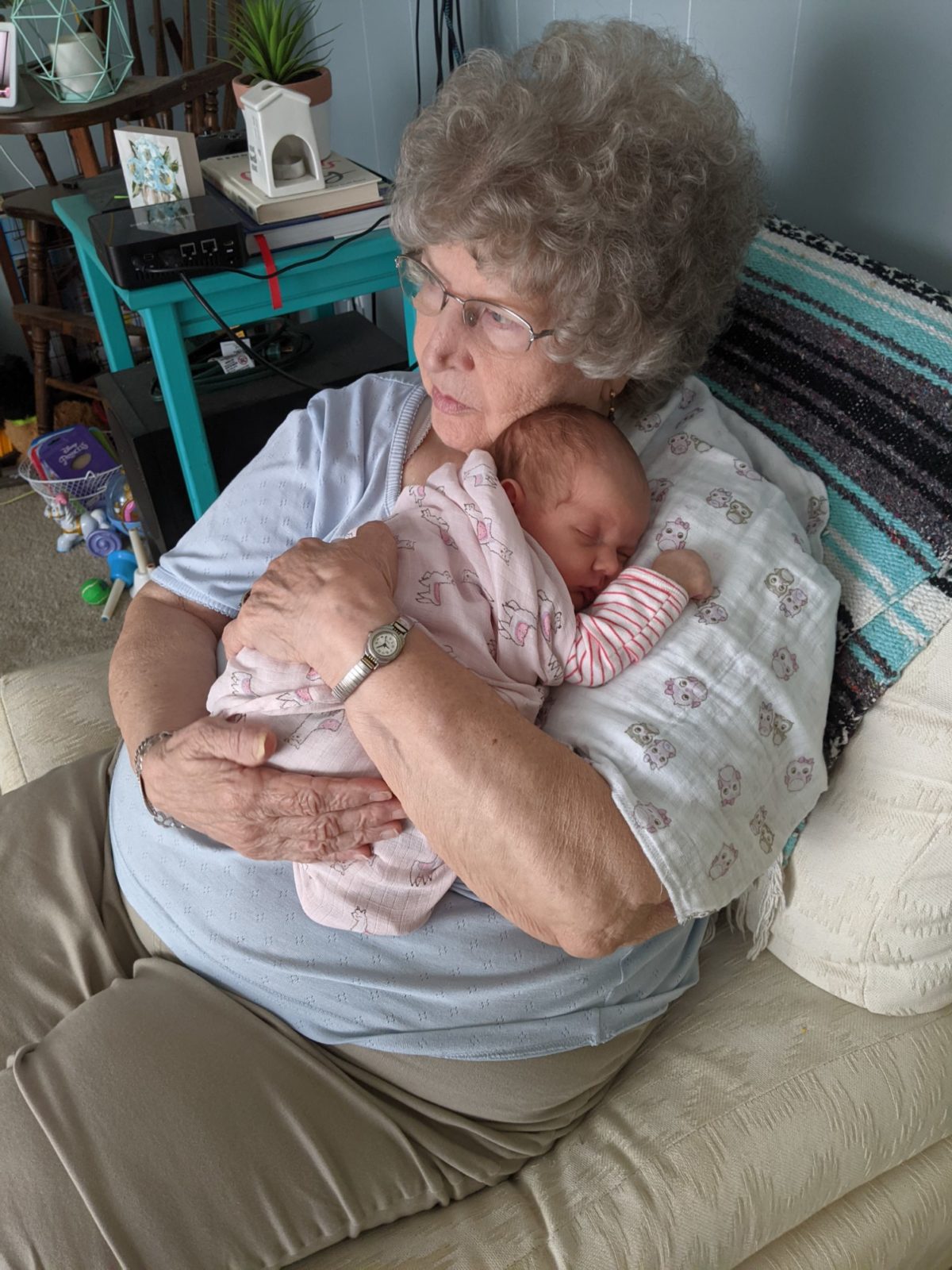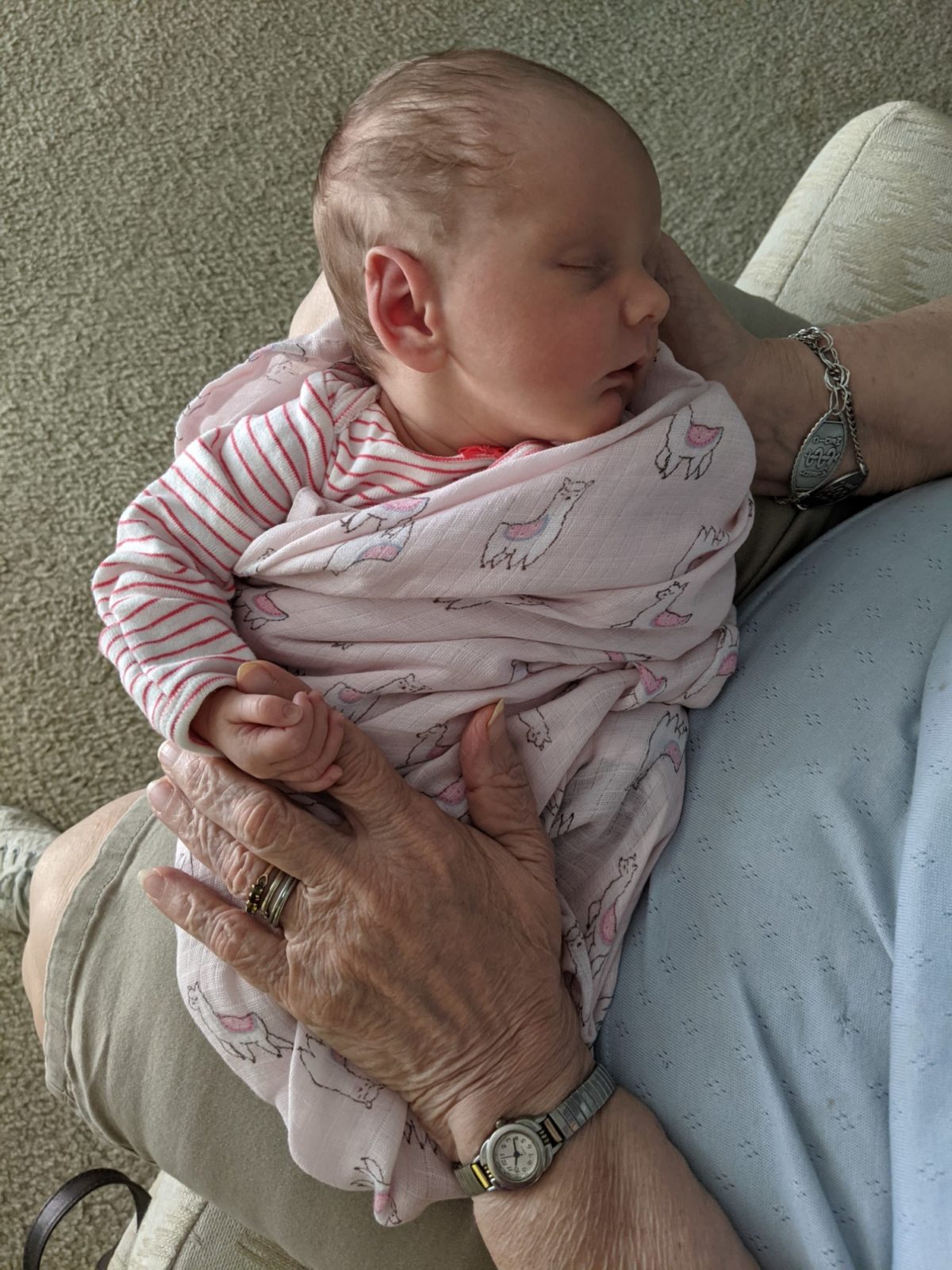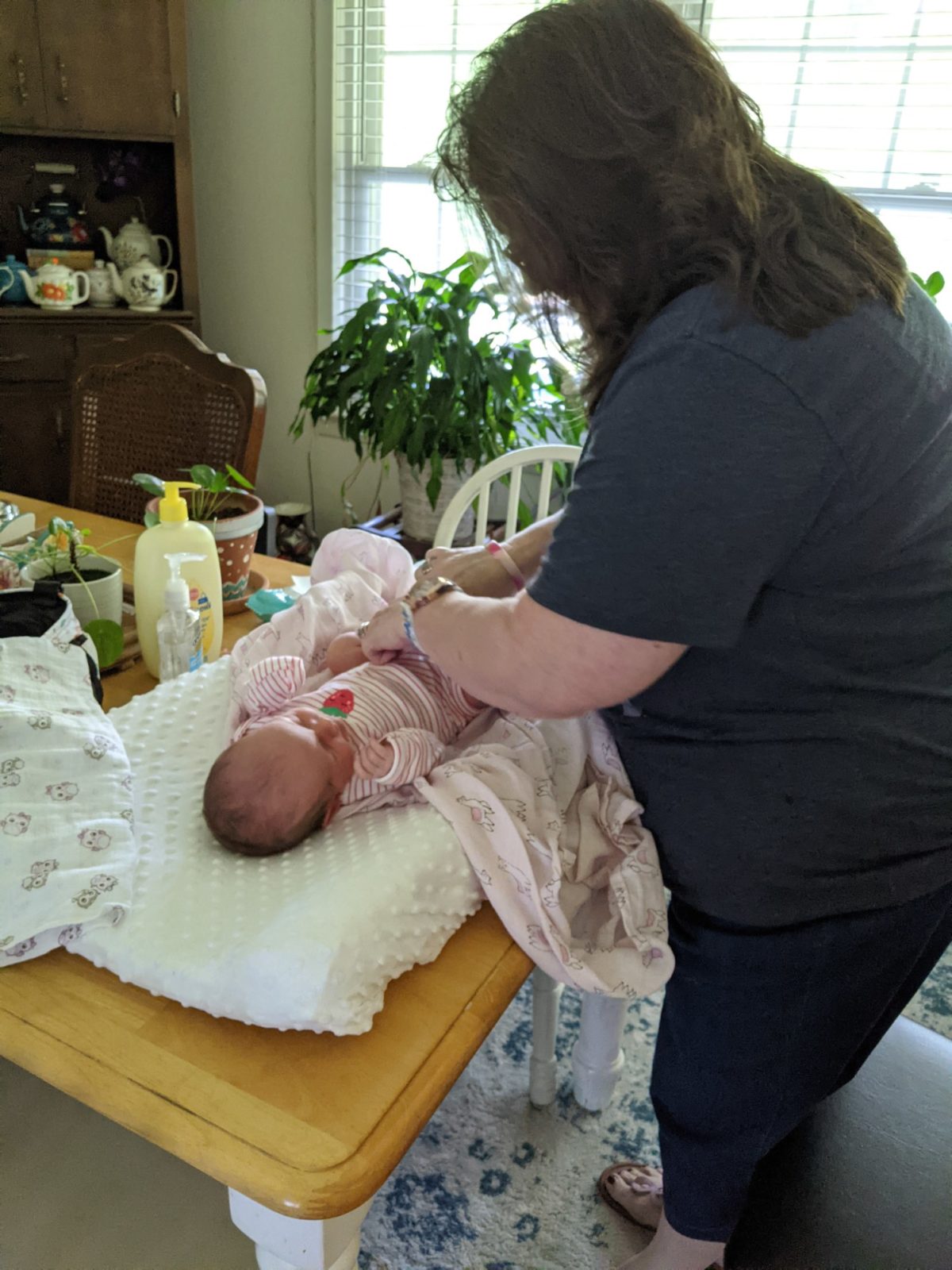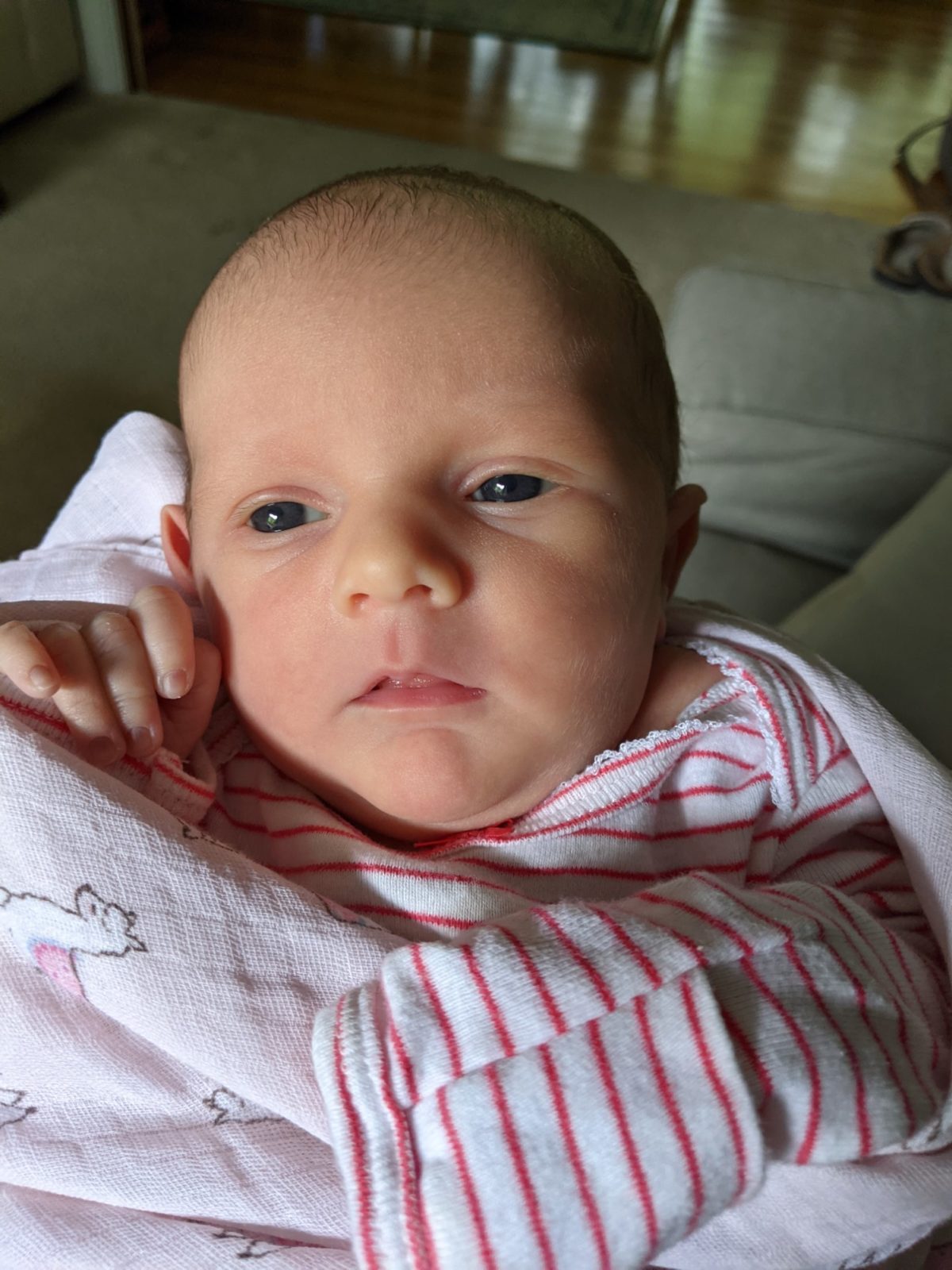 Wearing another one of Big Sisters' old newborn outfits, looking just like her little twin!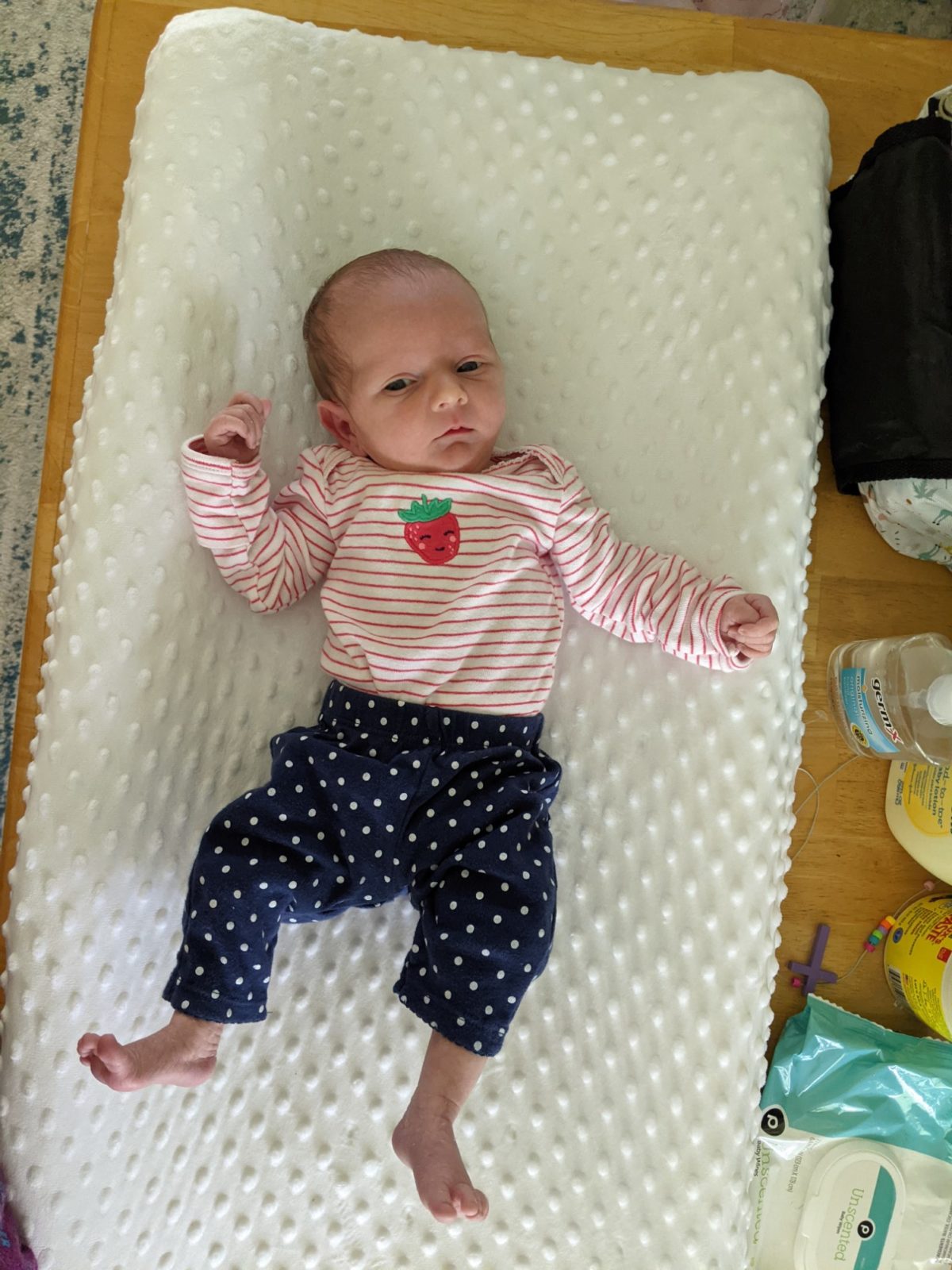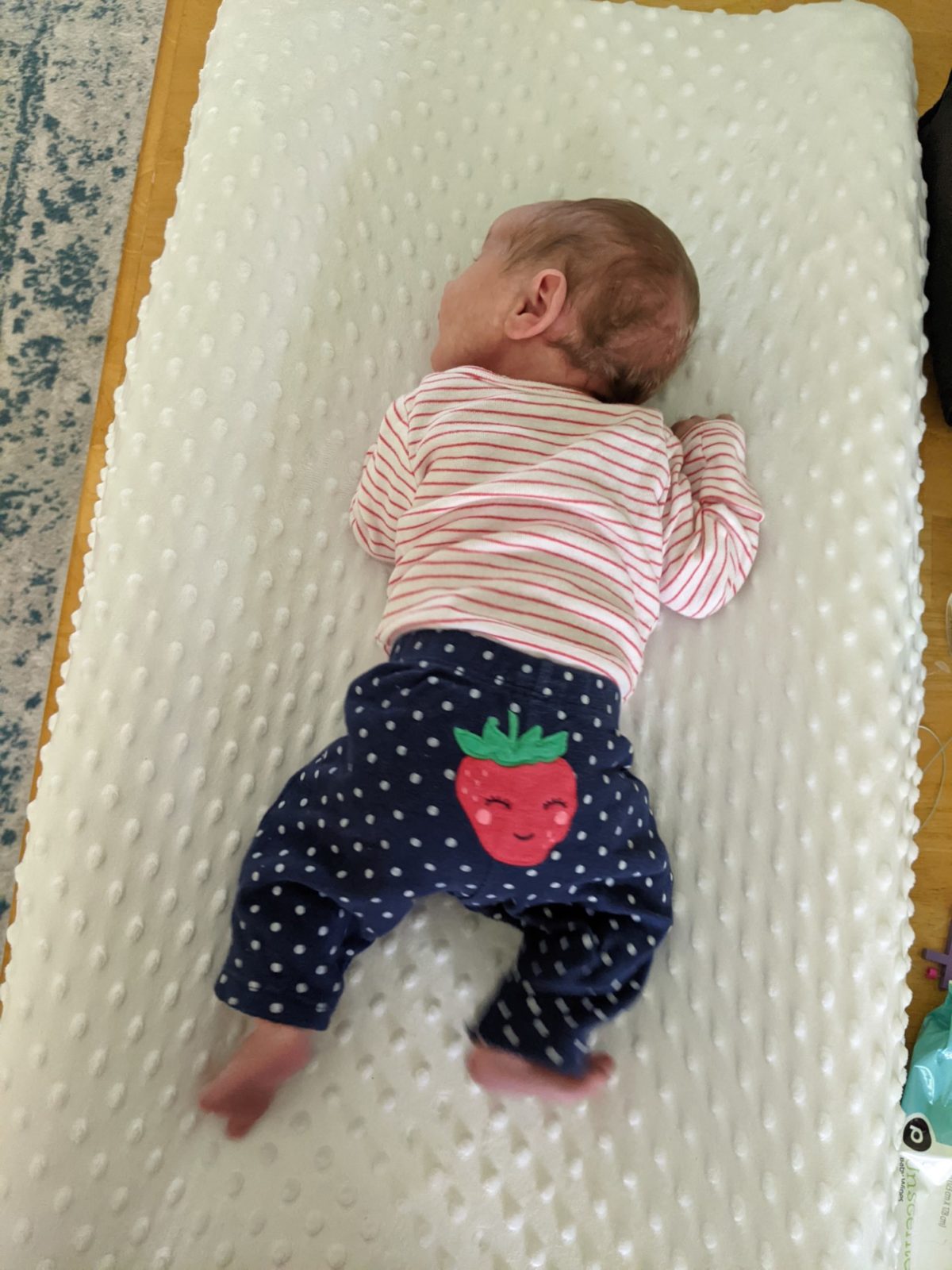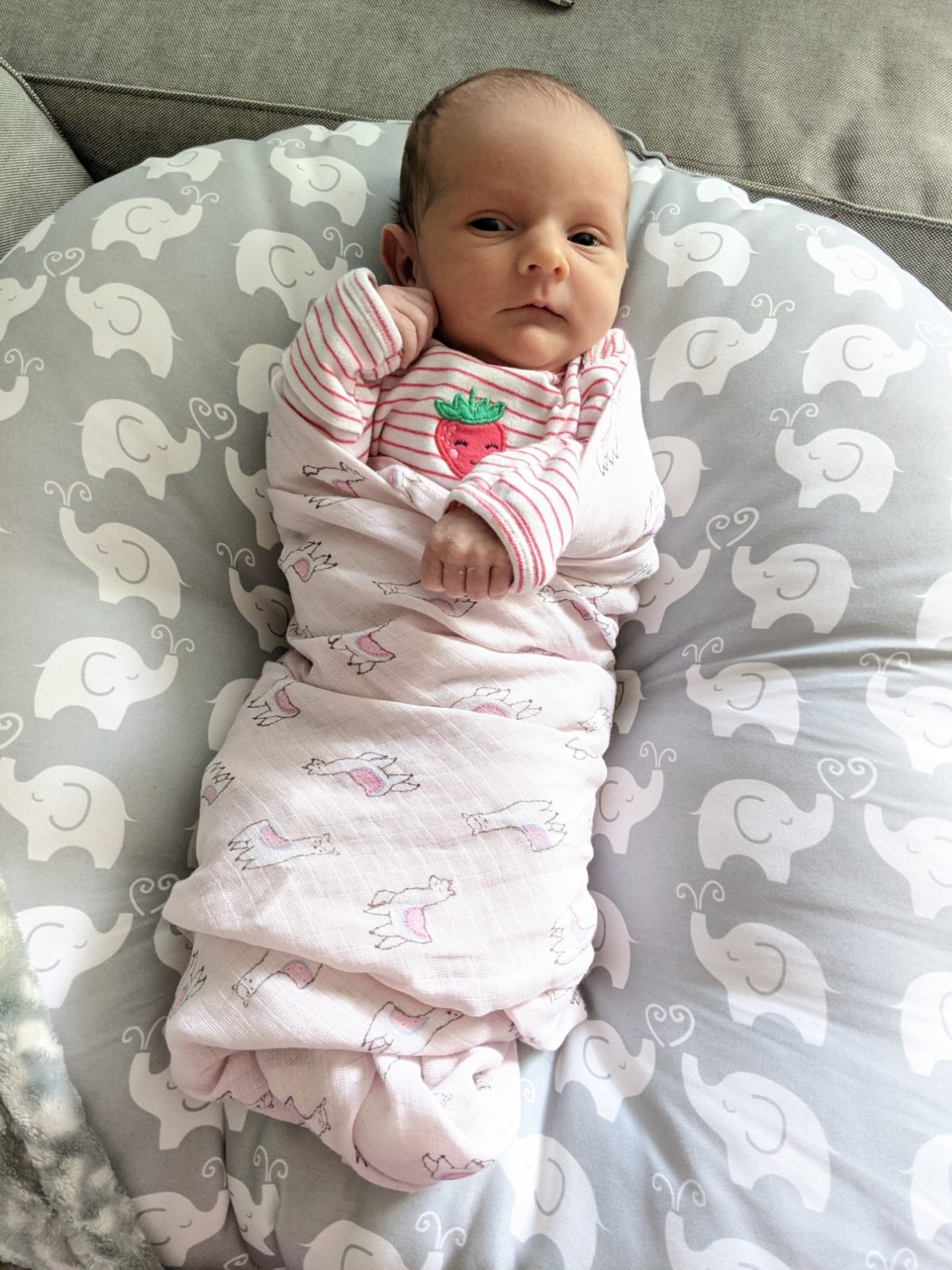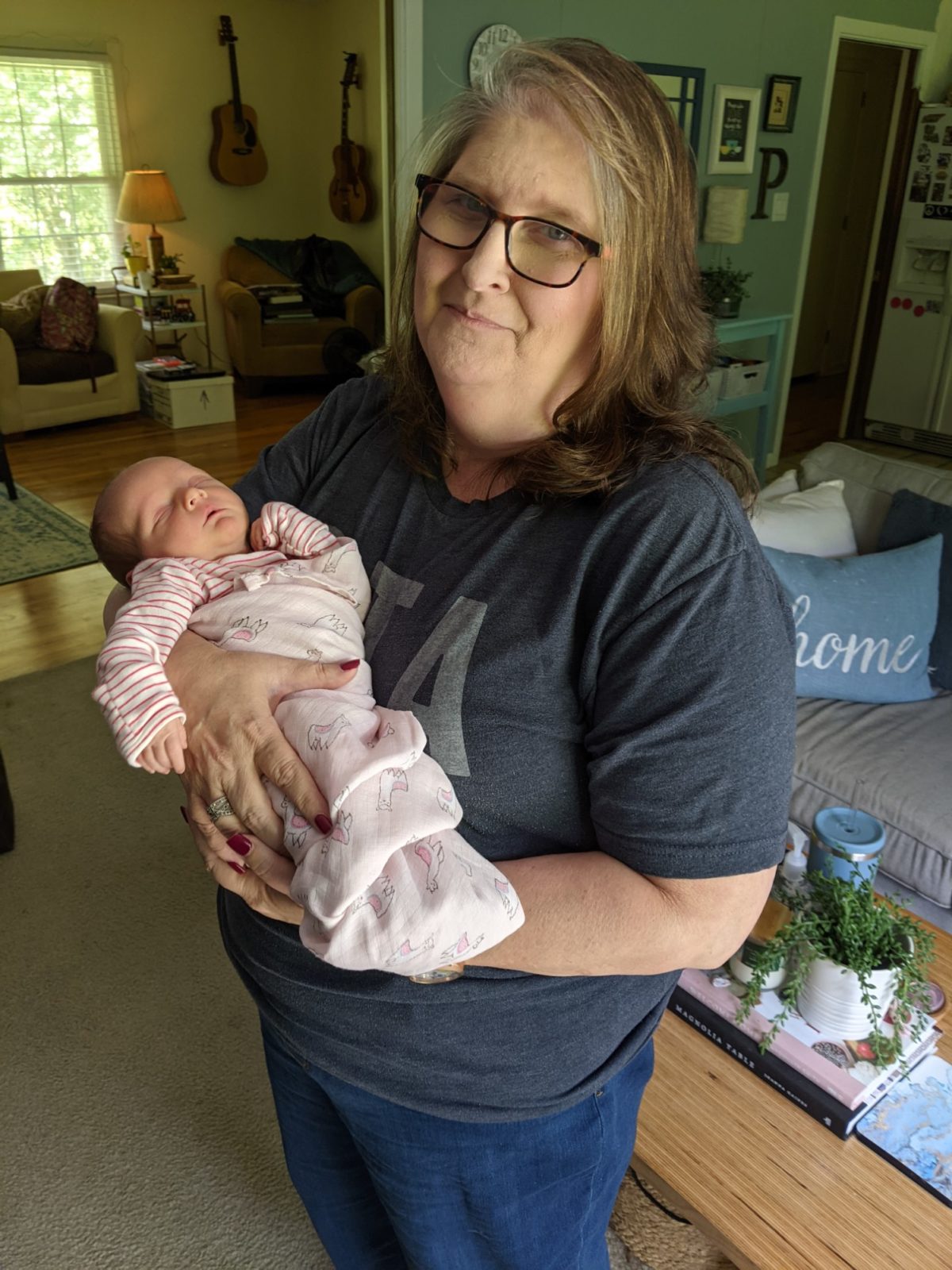 Sandwich smorgasbord for lunch, including tomatoes my Papa grew in their backyard!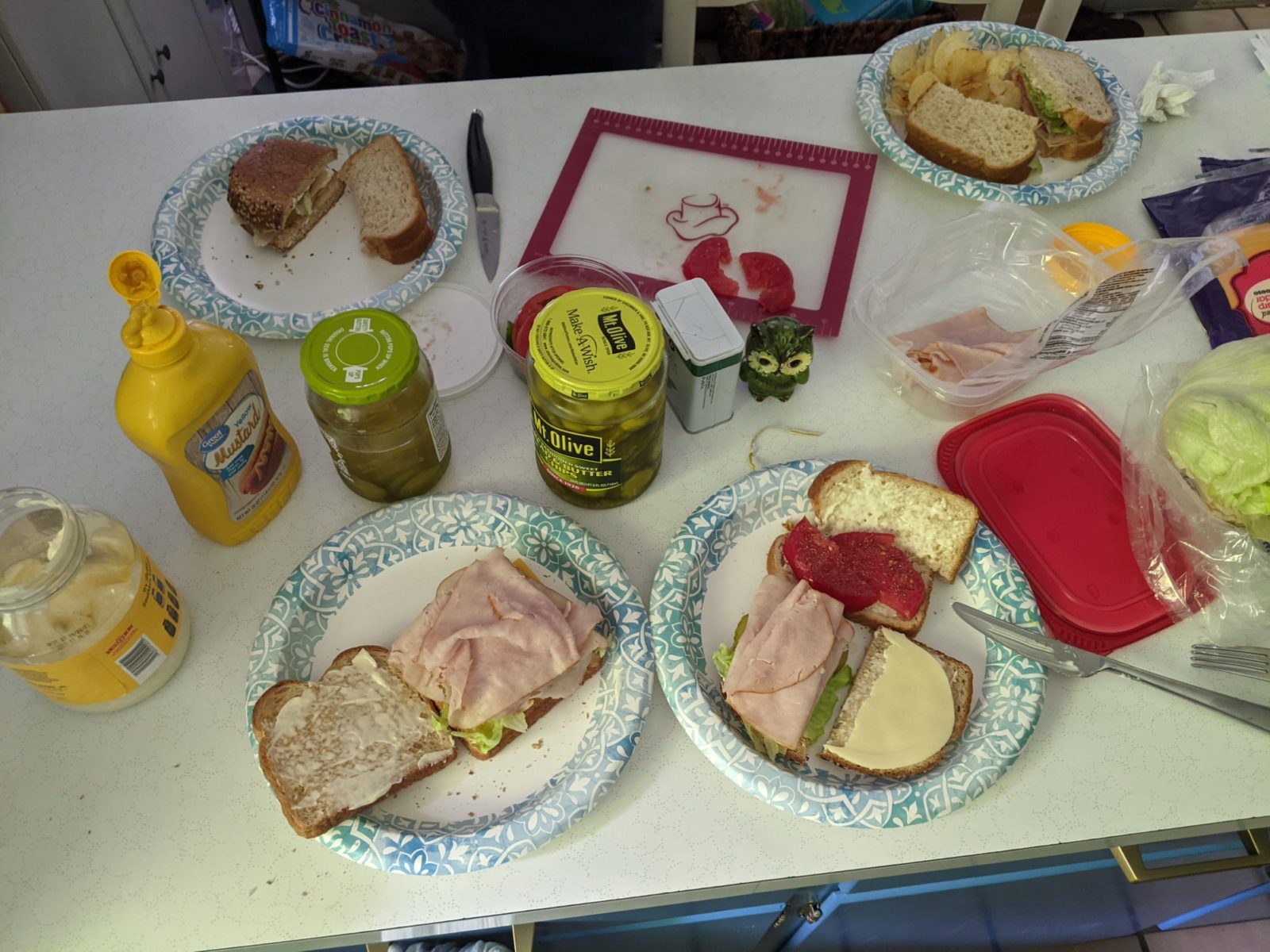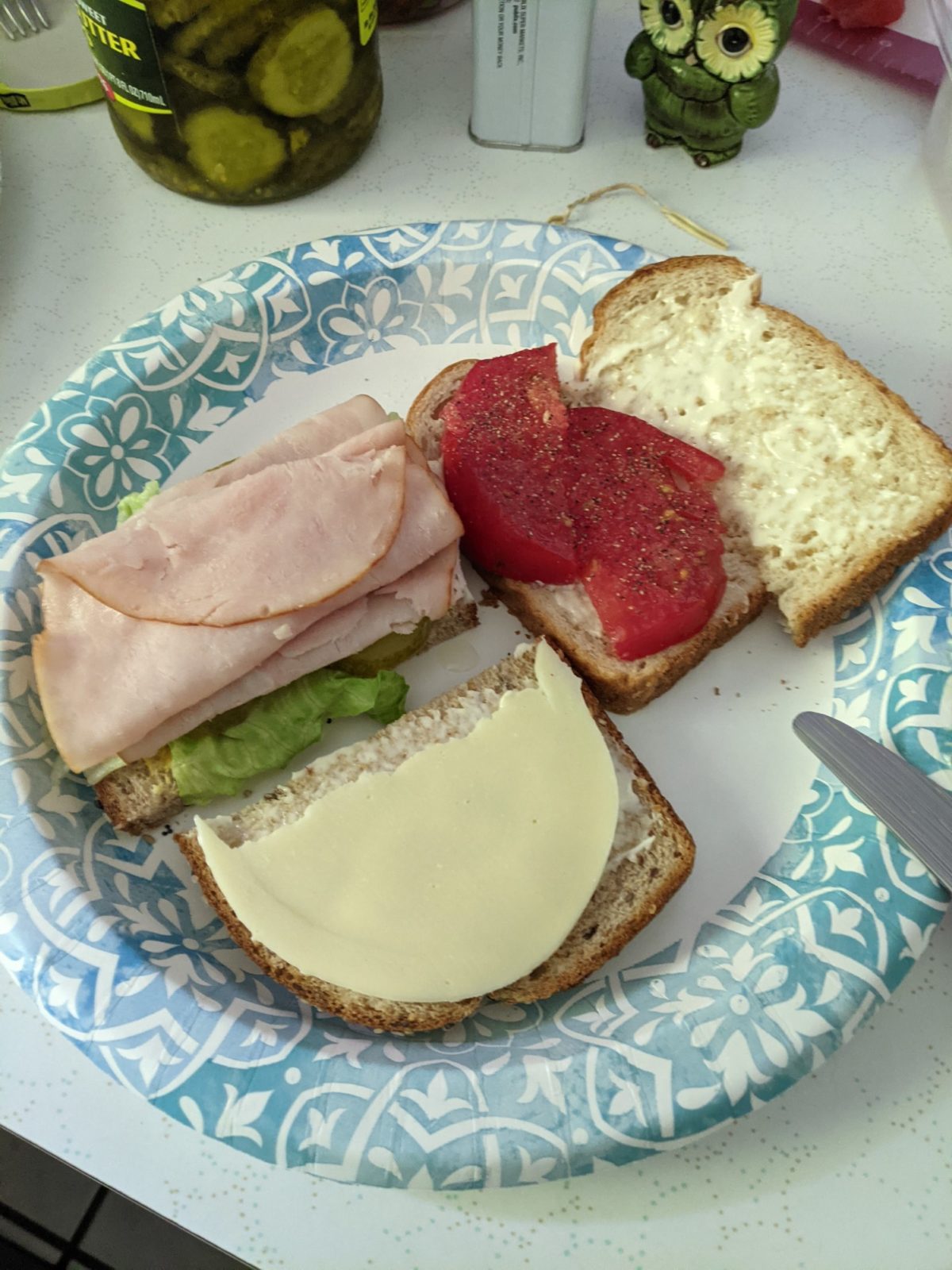 OK so this first photo is of Emerson when she was approximately 9 days old, being held by her Grammy in her cute strawberry outfit…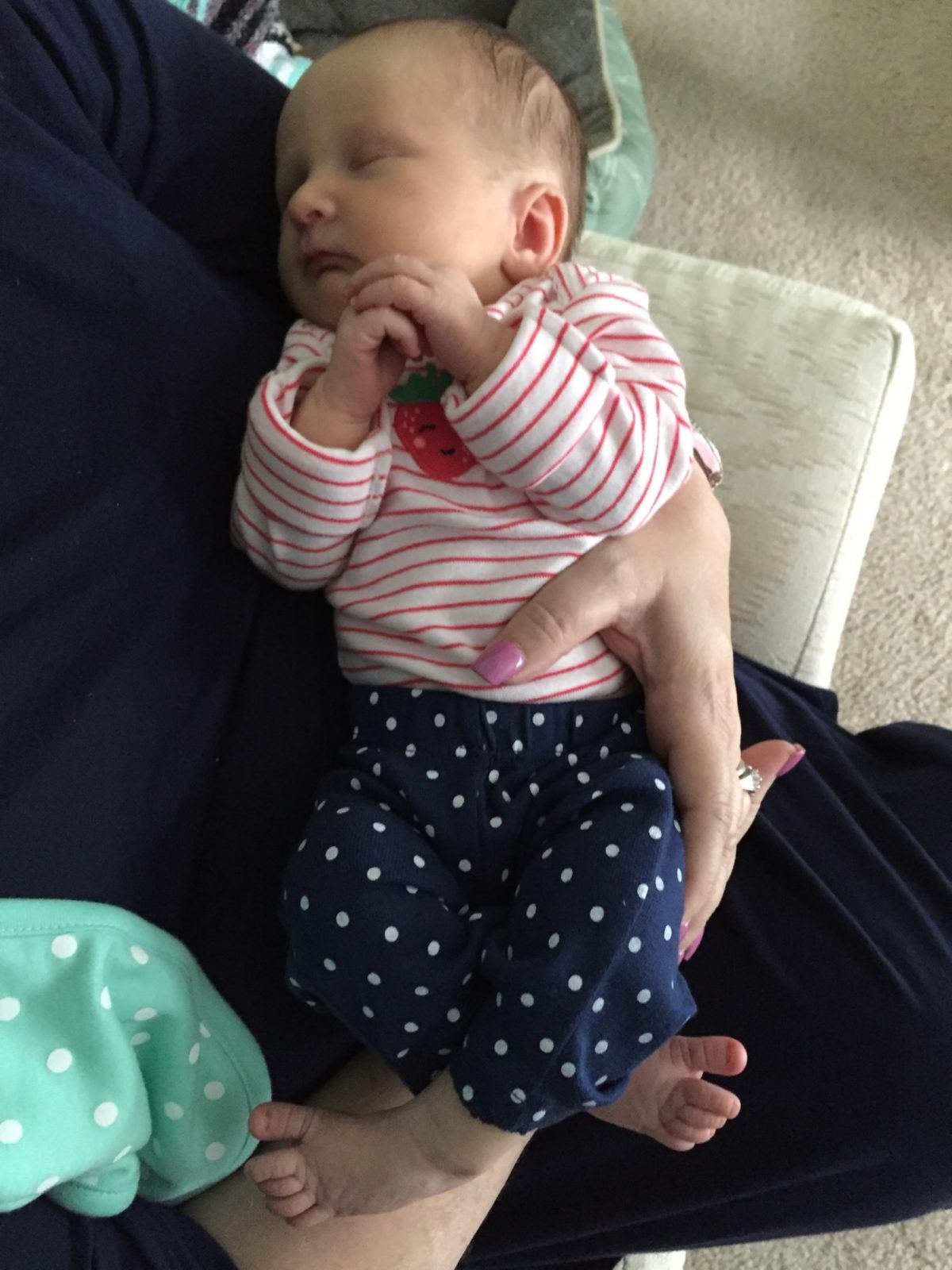 And this next one is Addison today, at 13 days old, being held by her Grandmommie, in almost the exact same position and everything!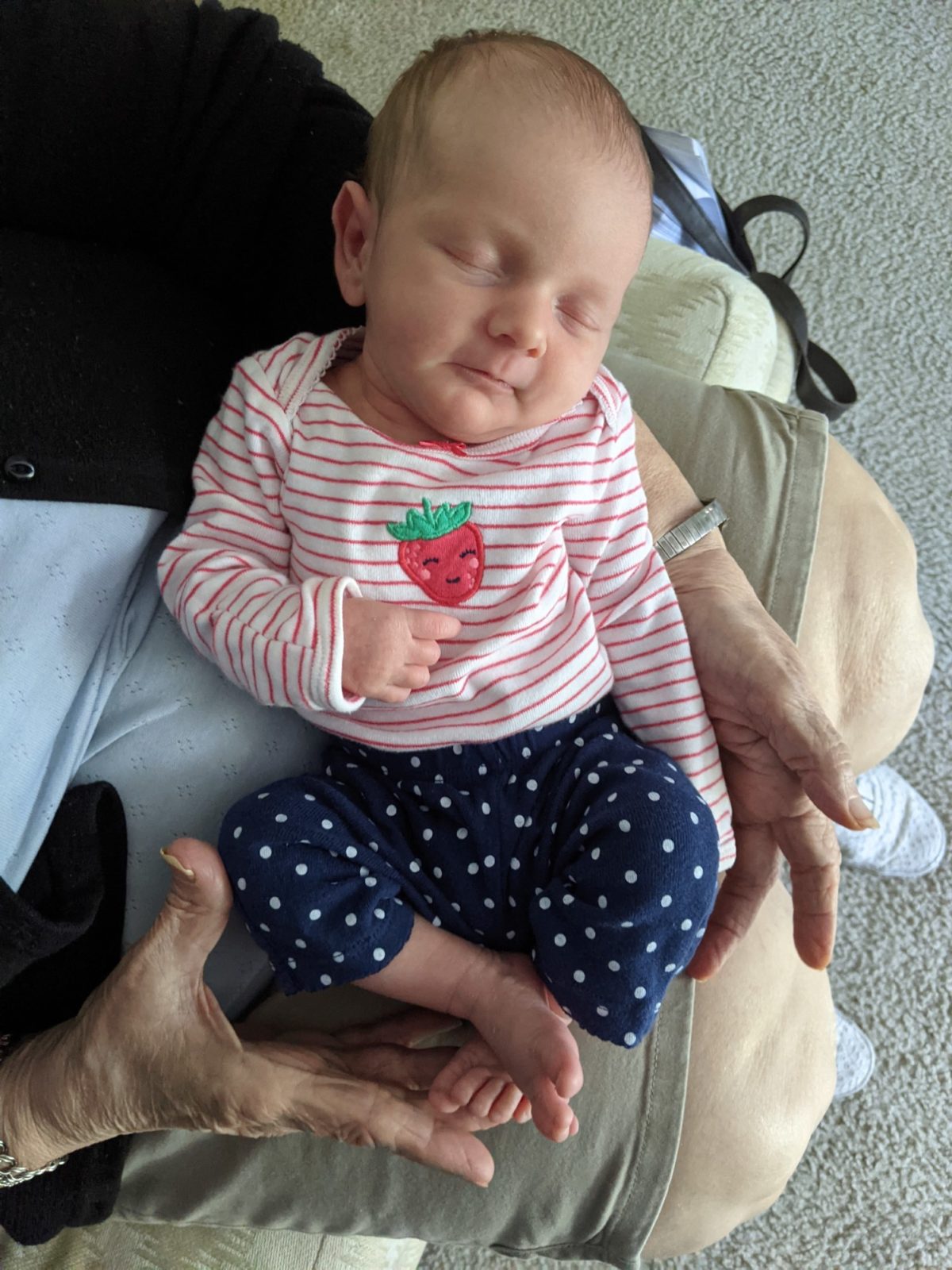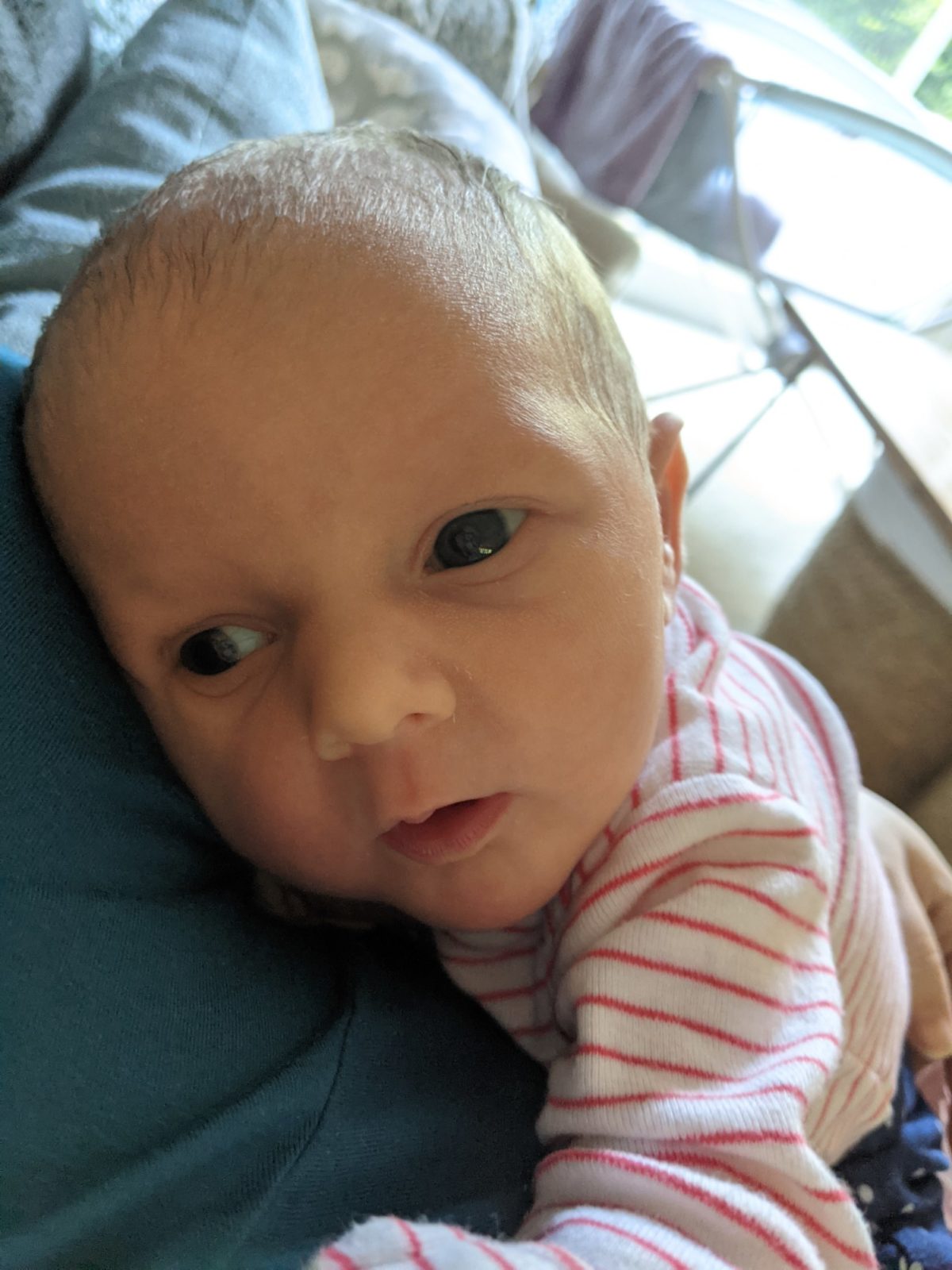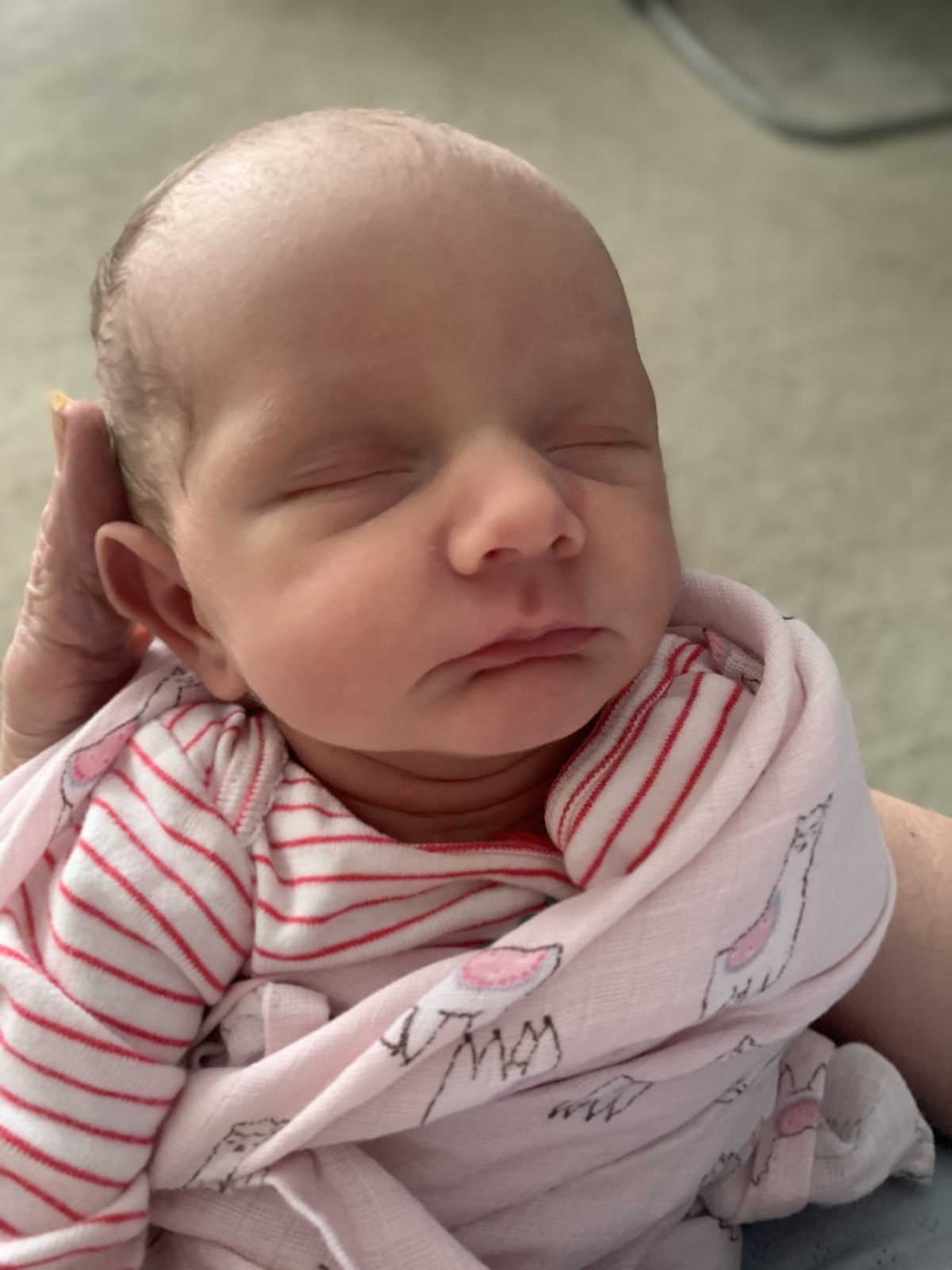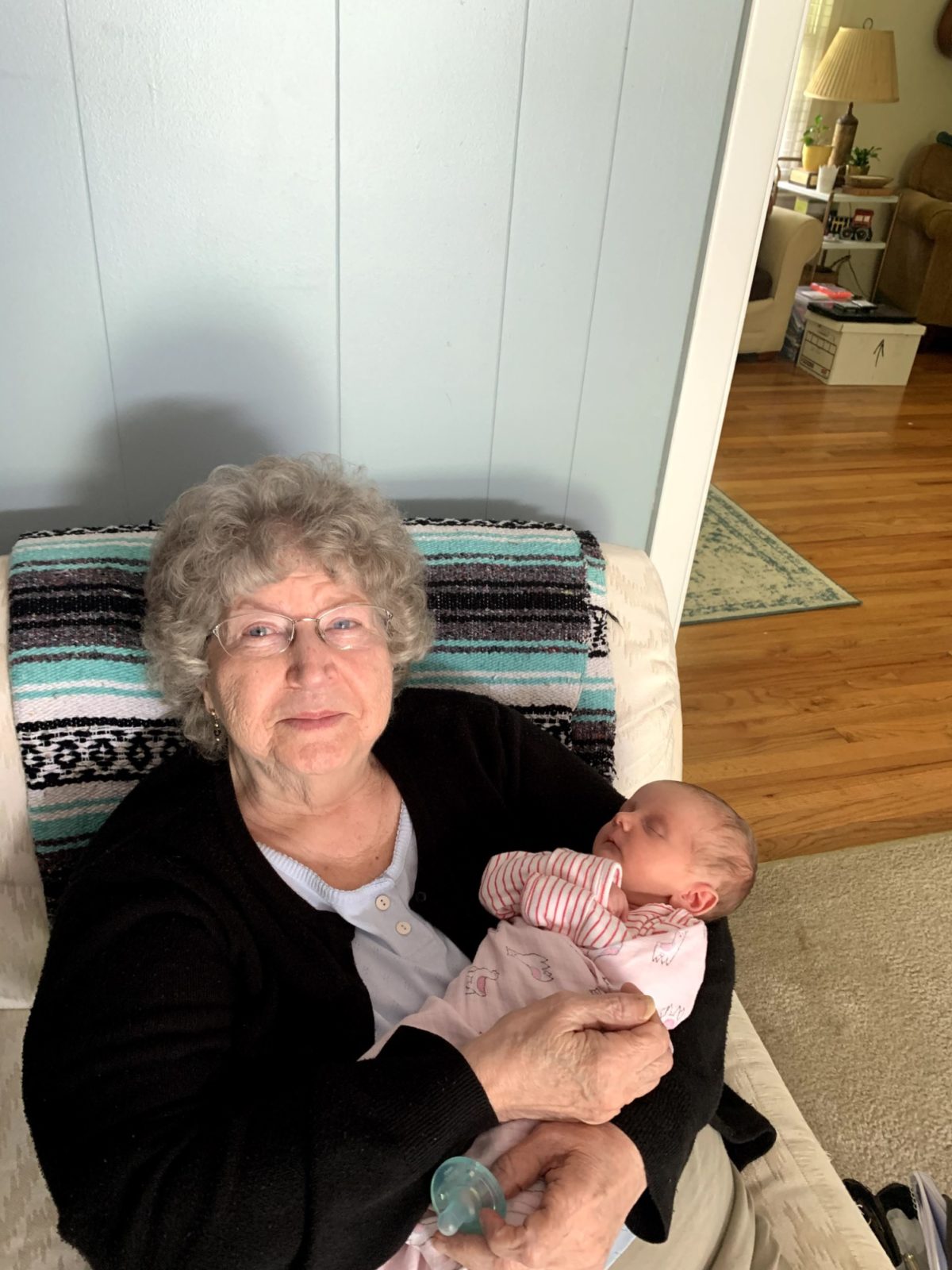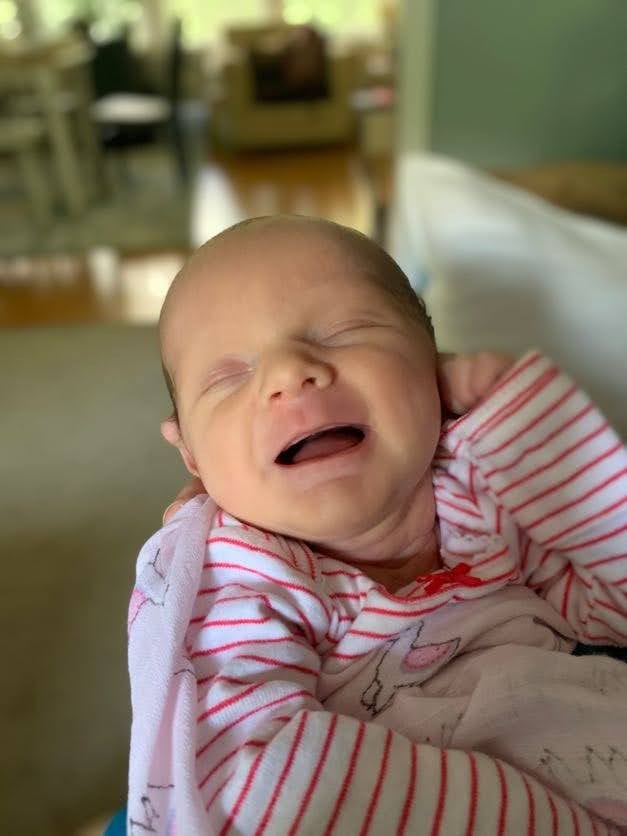 The two girls look so similar in fact, that my Mama made this little collage of them, for a little compare and contrast. Two are Addie and two are Emmie – can you tell who's who?!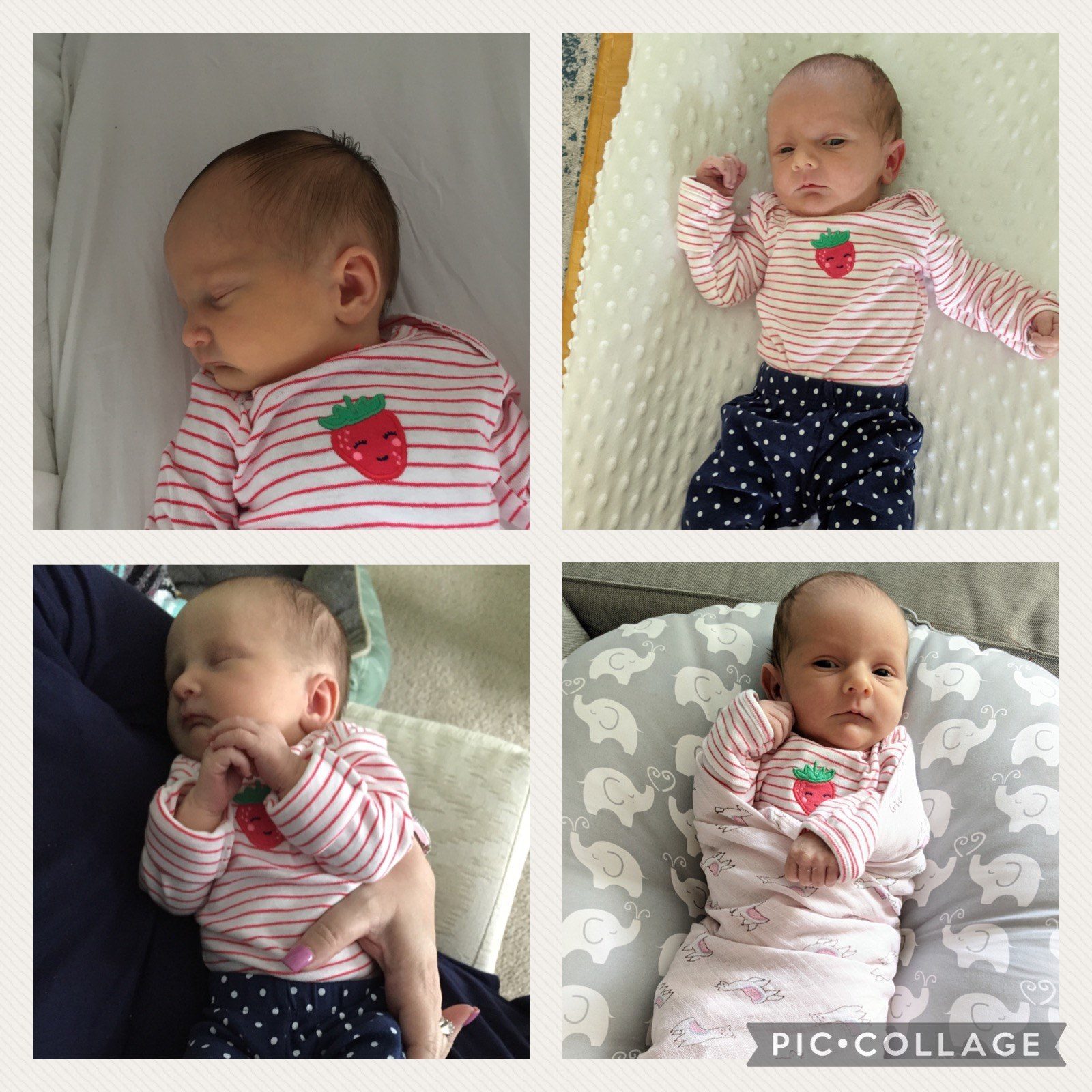 Please turn your sound up, and listen to all the tiny baby noises! (And try to ignore Jeff's loud work-phone-call-voice coming through the wall of the front room 😉 )
Emerson had a good drop-off this morning, and a good day at school – she napped well, and ate well, and it looks like she had fun playing dress up!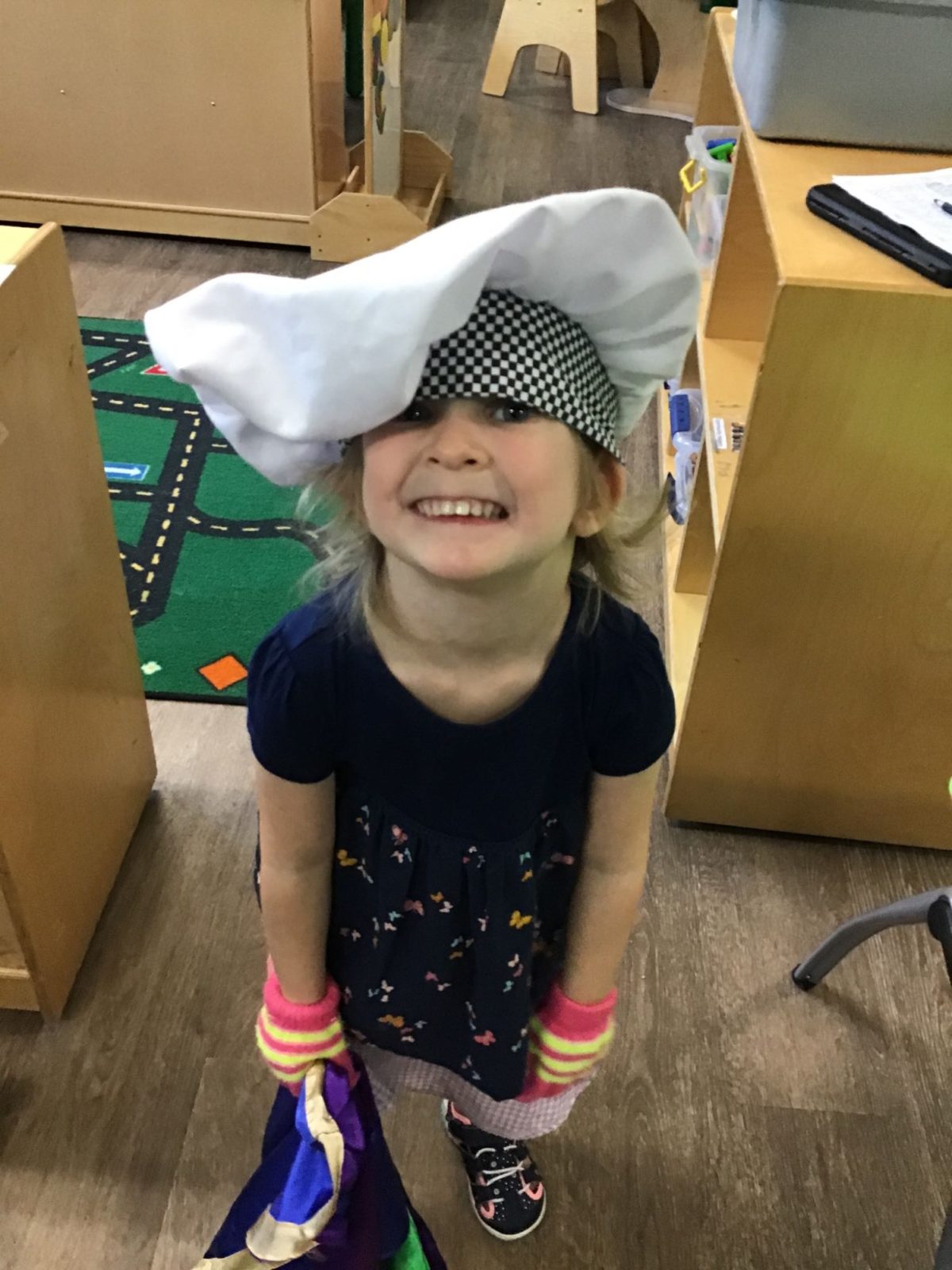 And please just look at how precious these three were together when they got back home! I can't stand how sweet this whole situation was!
For dinner tonight, the children's director at our church dropped off a whole ton of food from Publix – fried chicken, sides, salad, cupcakes and muffins & bananas for breakfast. It was another great meal, and it was so nice to just make up the plates, without having to cook or put in any real work! Thank you, Jenny!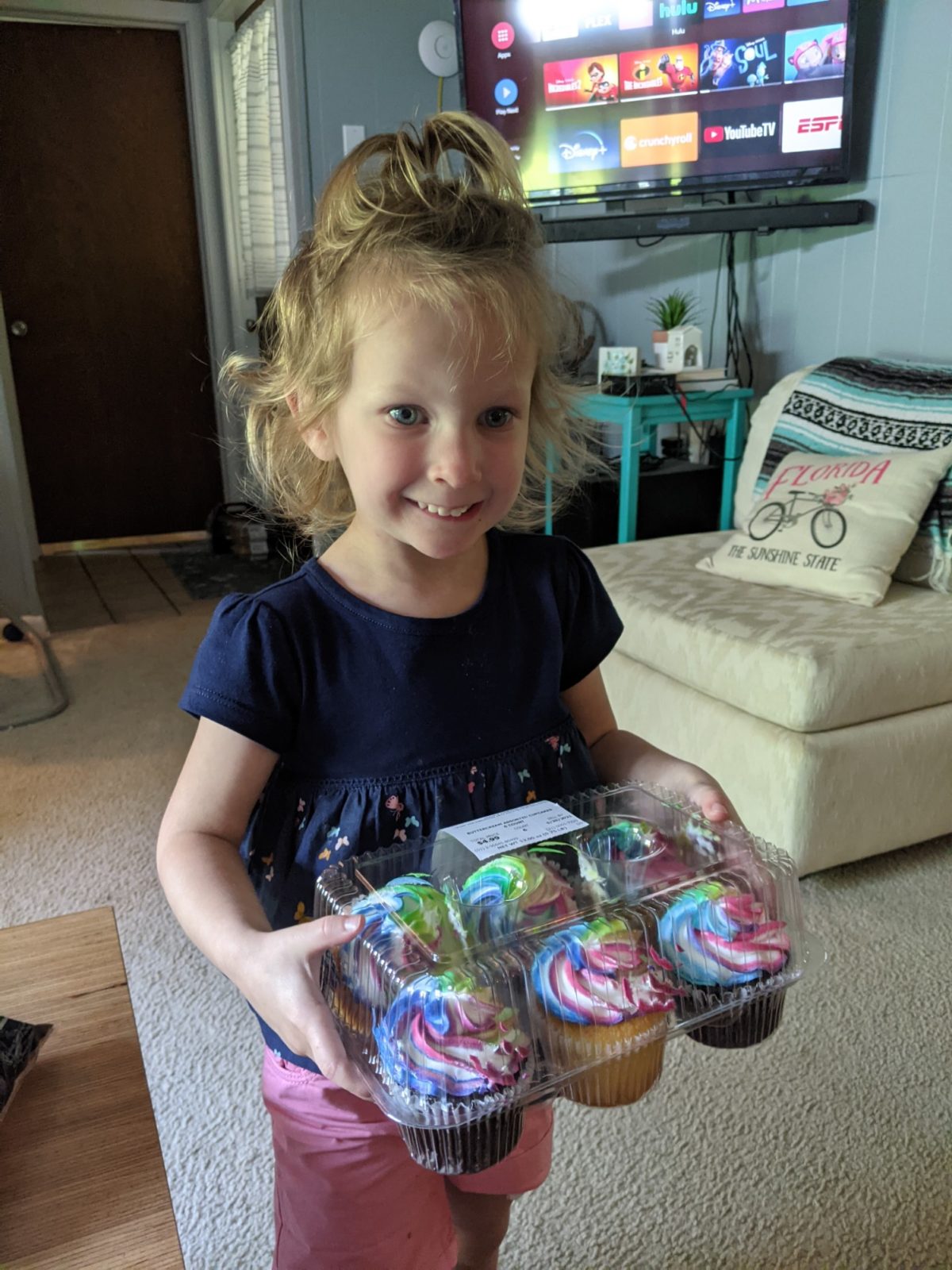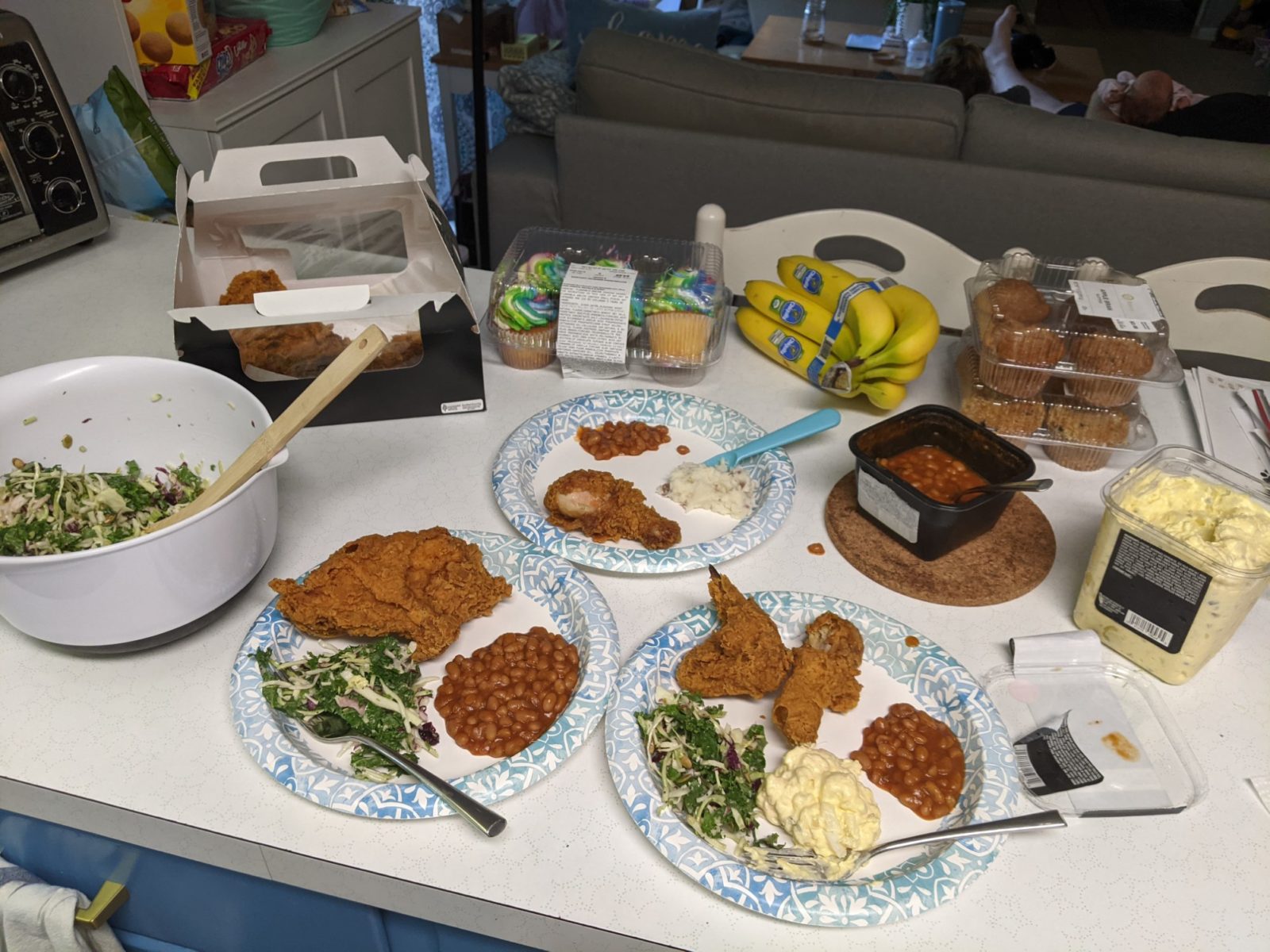 And of course we had to eat outside on the back patio again! It's just too nice not to do so, while the weather is warm but not humid.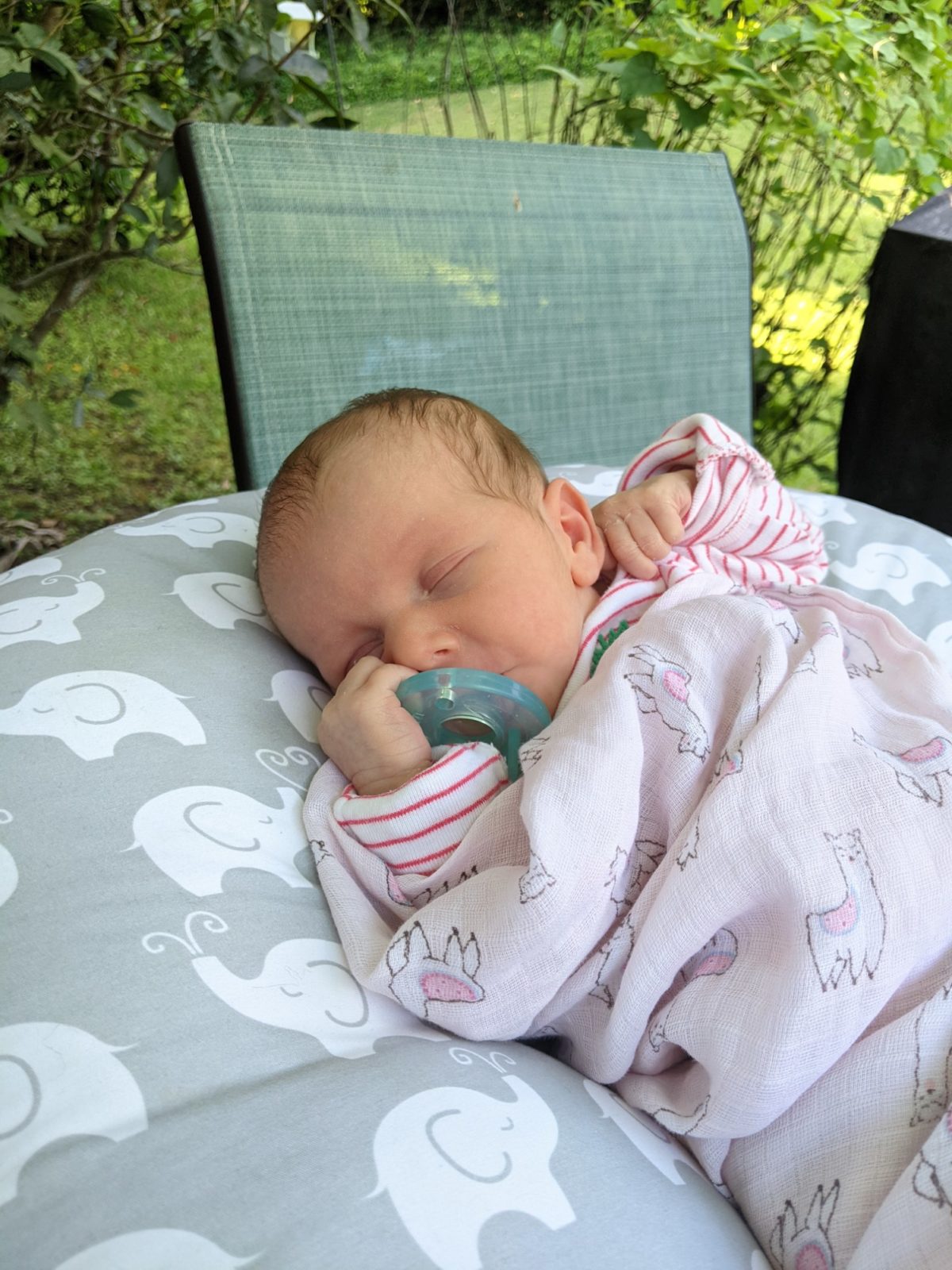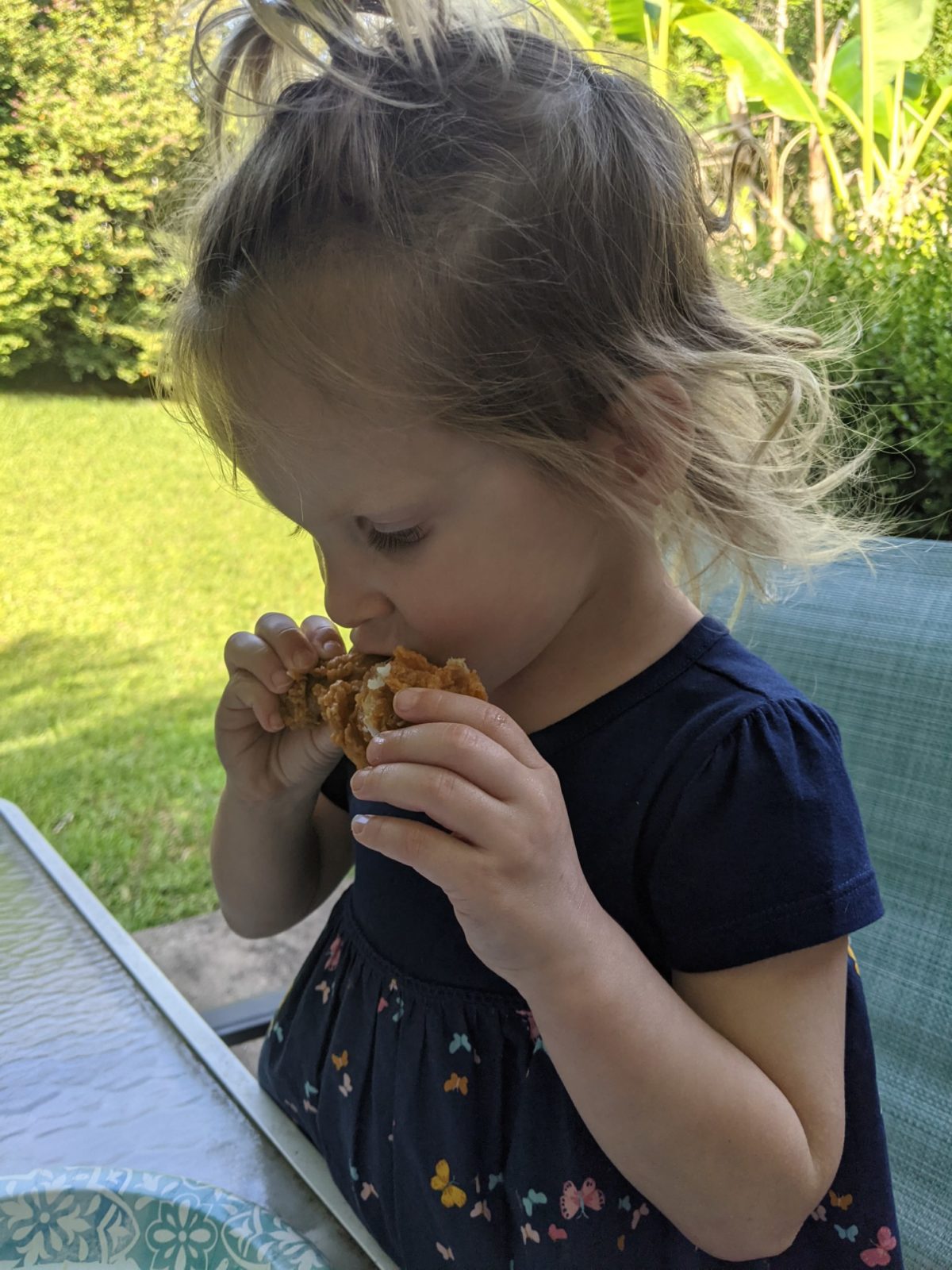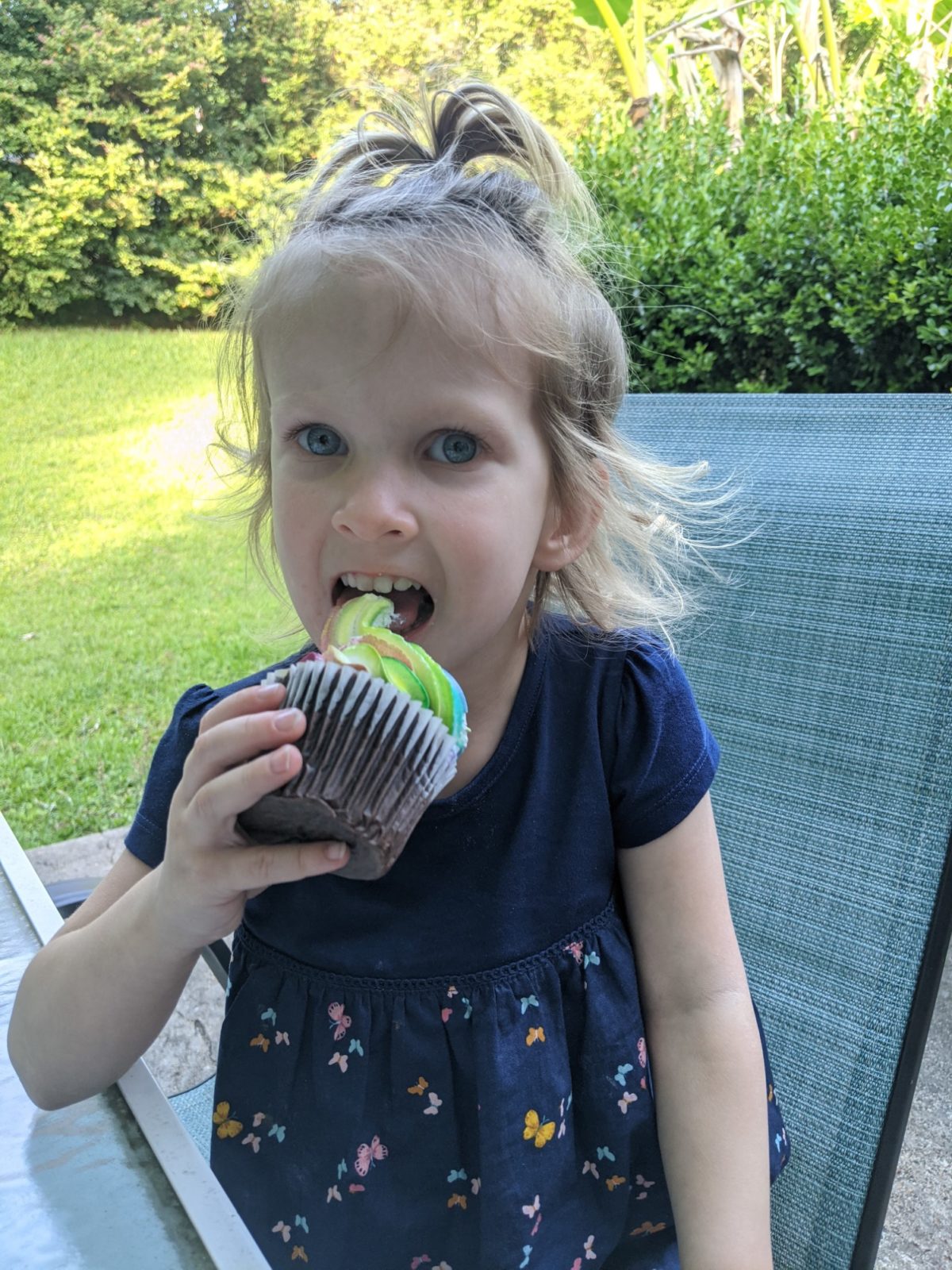 Emmie had a bubble bath after dinner, while I sat in the bathroom and read on my Kindle. She played and splashed and recited random parts of "Little Miss Muffat" for about 15 minutes.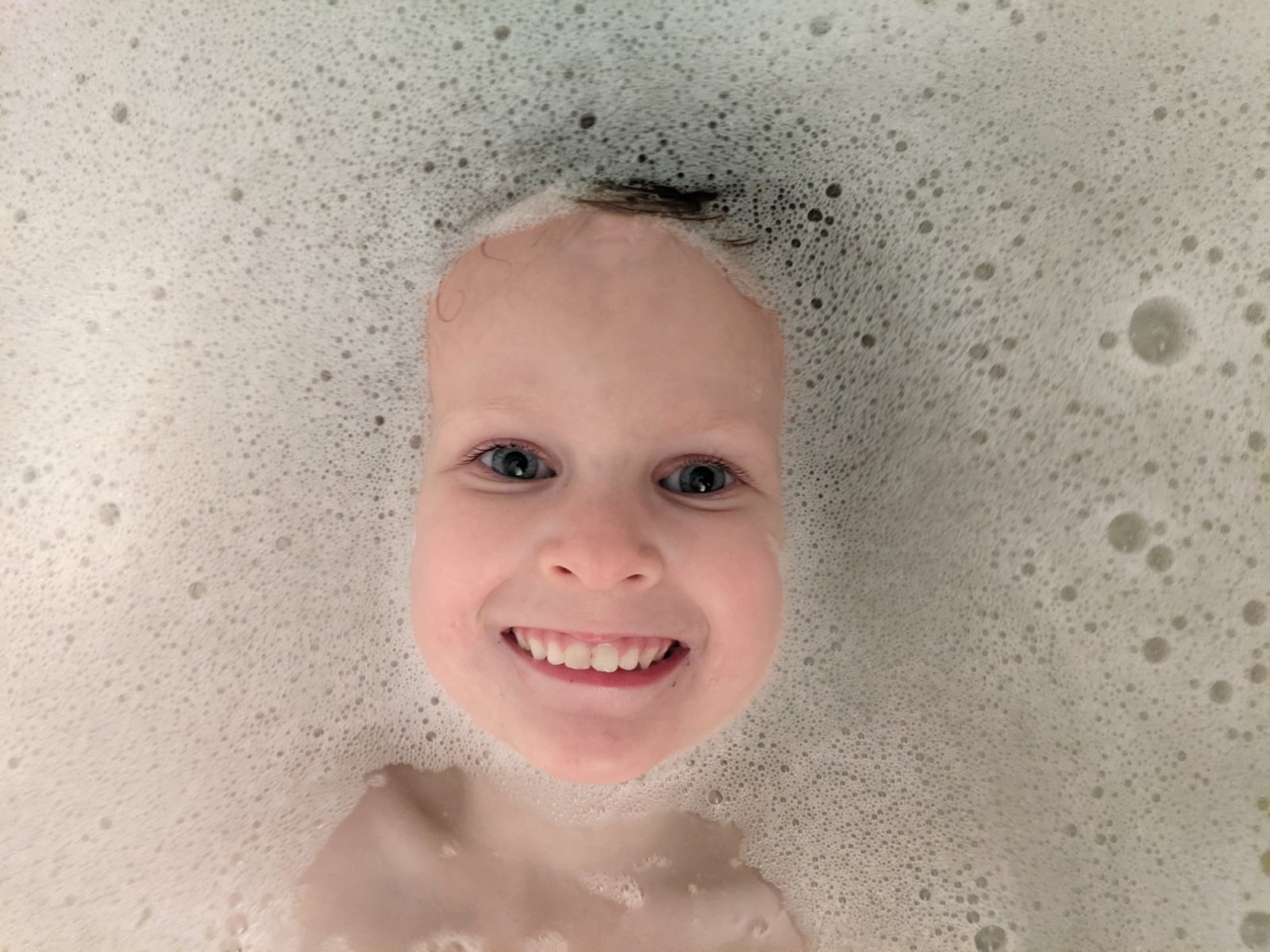 We all snuggled up on the couch together afterwards, for Emmie to eat another snack, and watch Shrek for a few minutes. Then we read her bedtime story, and did prayers and lullabies on the couch.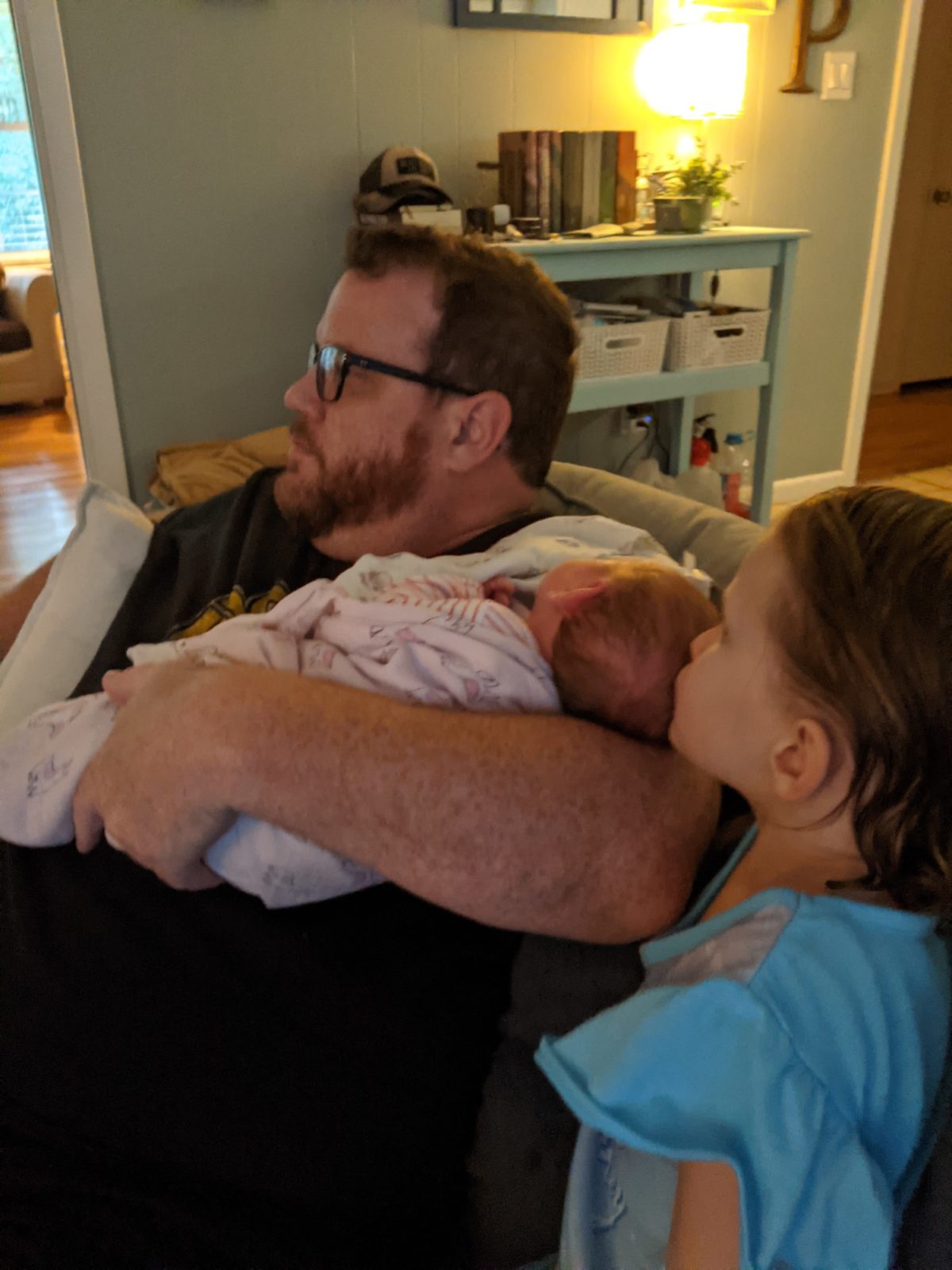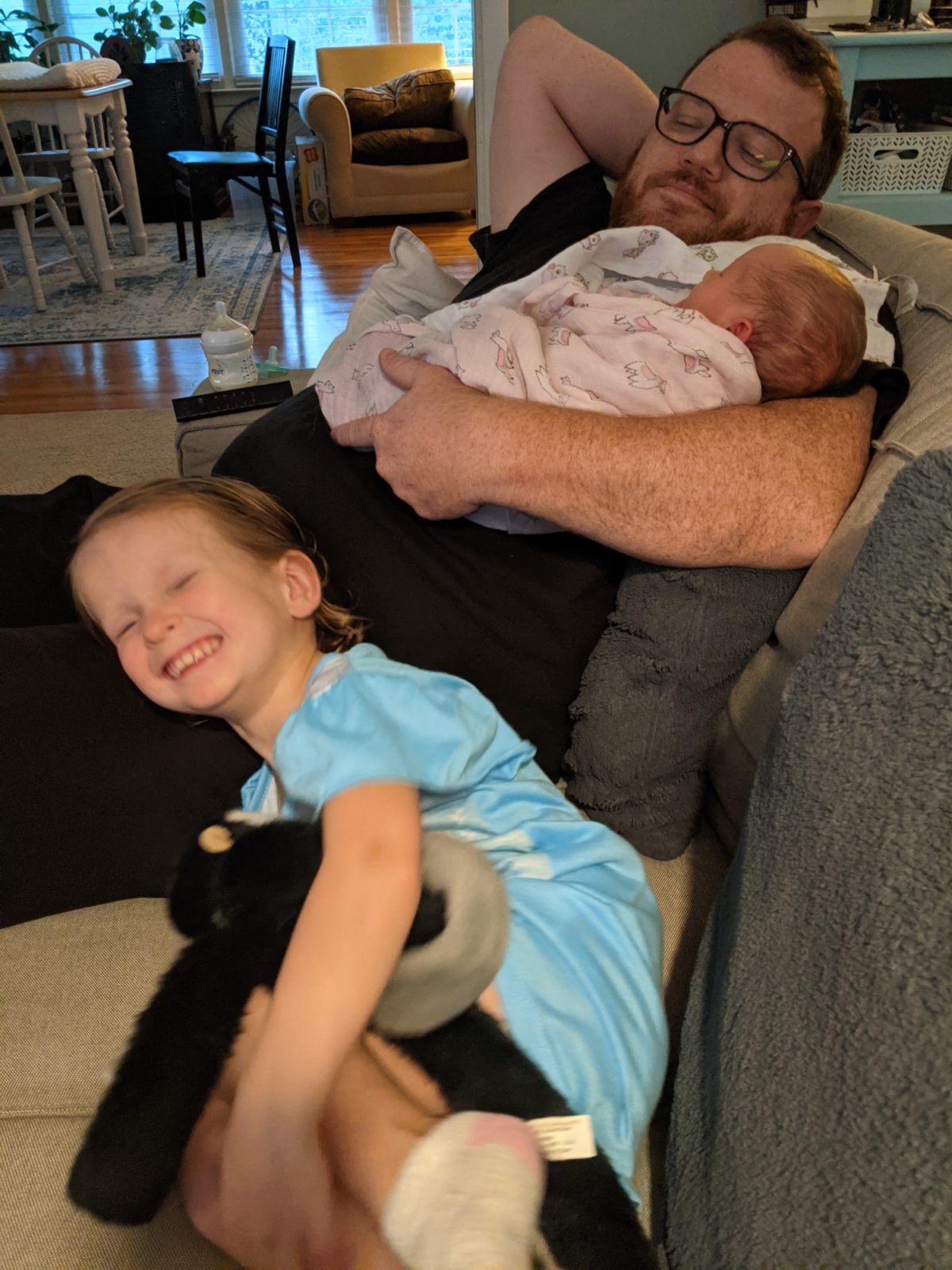 After a little bit of coaxing (and mild threatening), she settled down and relented to bedtime. I fed Addison a bottle just a little bit ago, and she's currently sleeping in Daddy's arms, super warm and snuggly.
Grammy is coming back over tomorrow, and we have a big day – I am getting my first covid vaccine shot, followed immediately by Addison's two-week check-up appointment. We also plan to make a run to Walmart and/or Hobby Lobby, to see if we can find green pants or shirt, to potentially dress Emerson up as a "book worm" for school on Thursday, at her request. 😉