(Post for Thursday, 5/20, since I fell asleep on the couch at like, 8pm .)
Sweet, sleepy baby sister, early in the morning.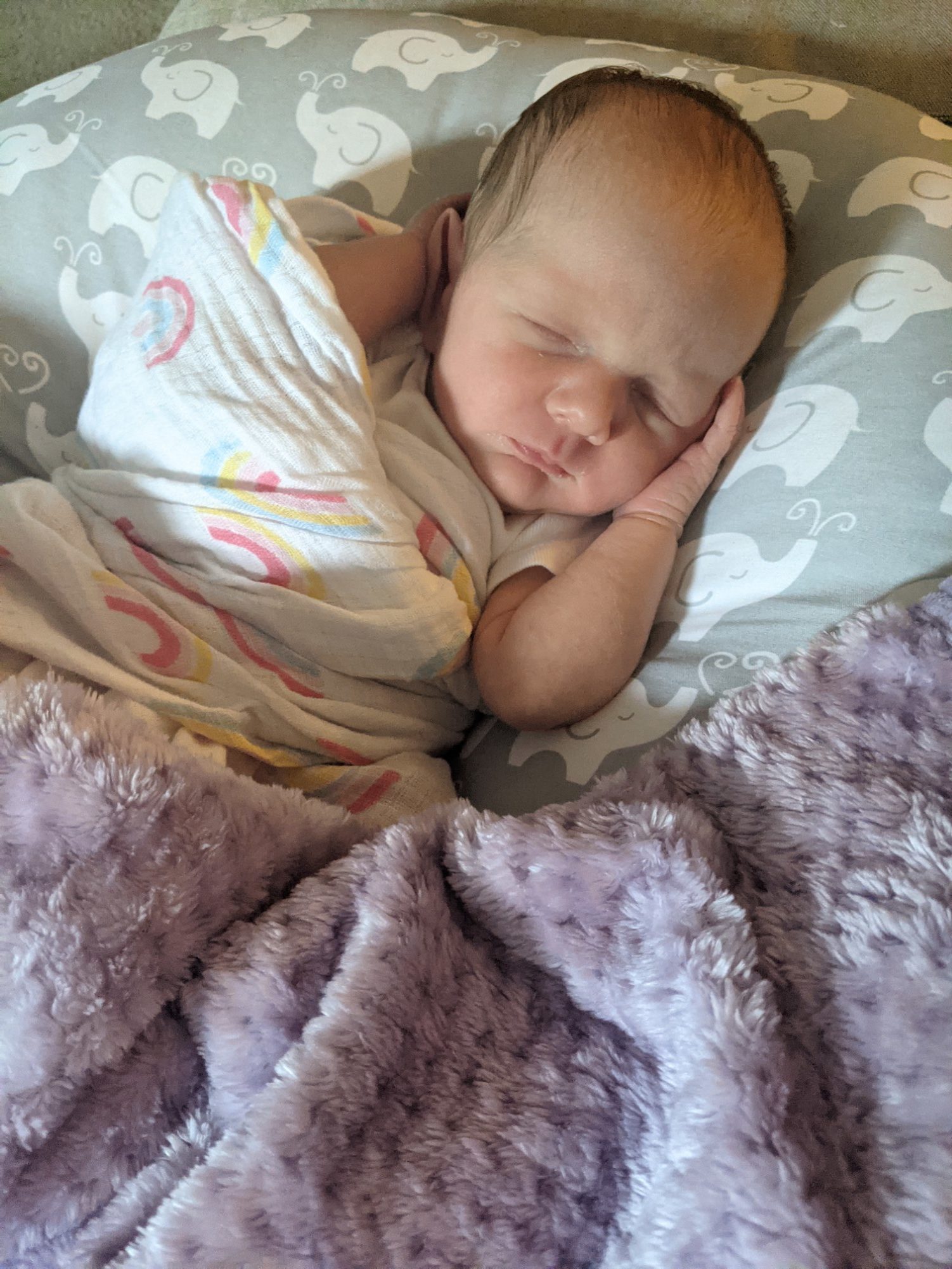 And Big Sister dressed as a bookworm for "character day" at school! She told me a few nights ago this is what she wanted to dress up as, and I couldn't think of how to do it. But a friend from church recommended the green clothes and a homemade antennae headband, and a second friend suggested the glasses, and look how cute it all turned out! I tied a few books together in a small stack, and she looked so stinking adorable!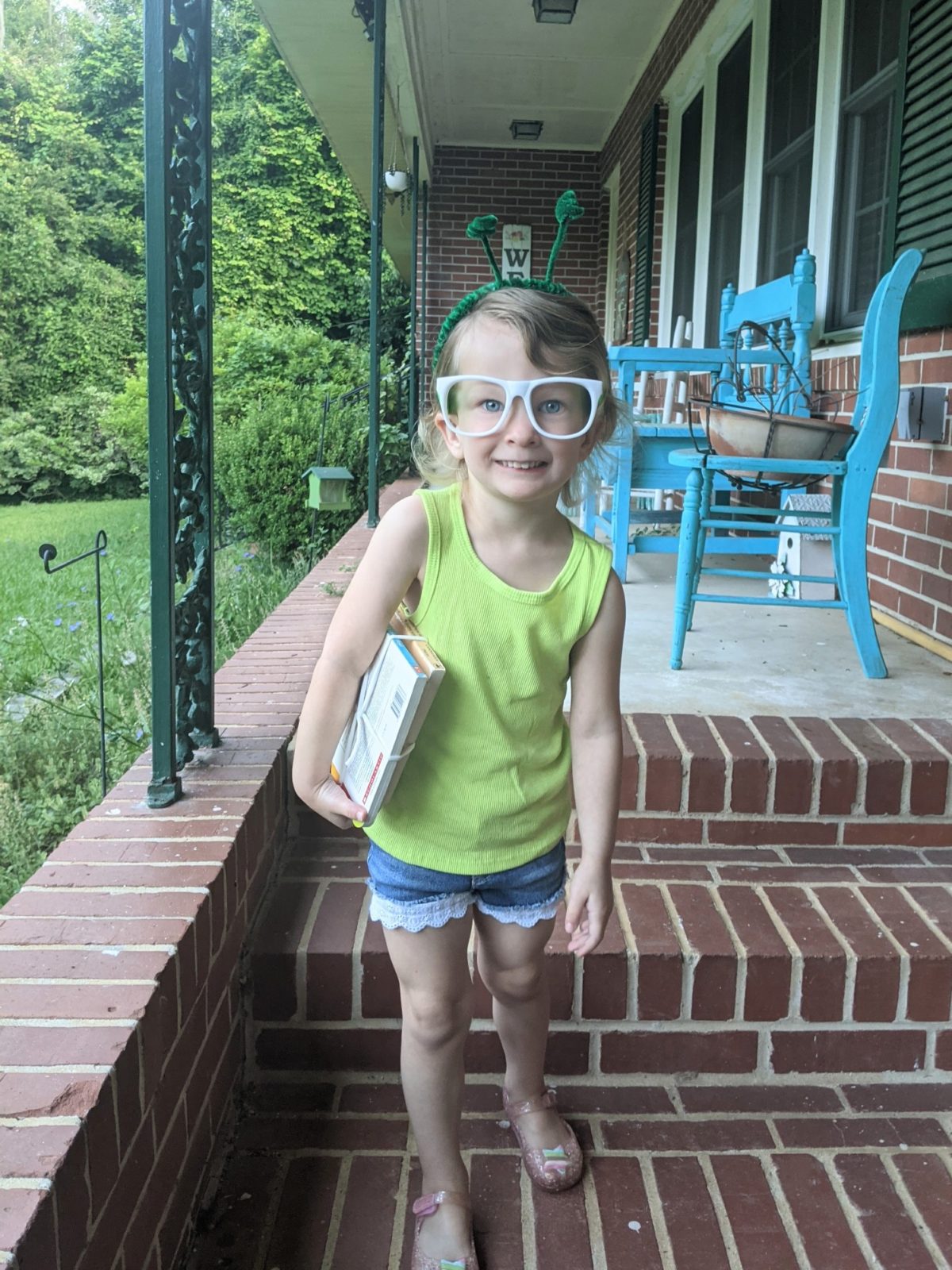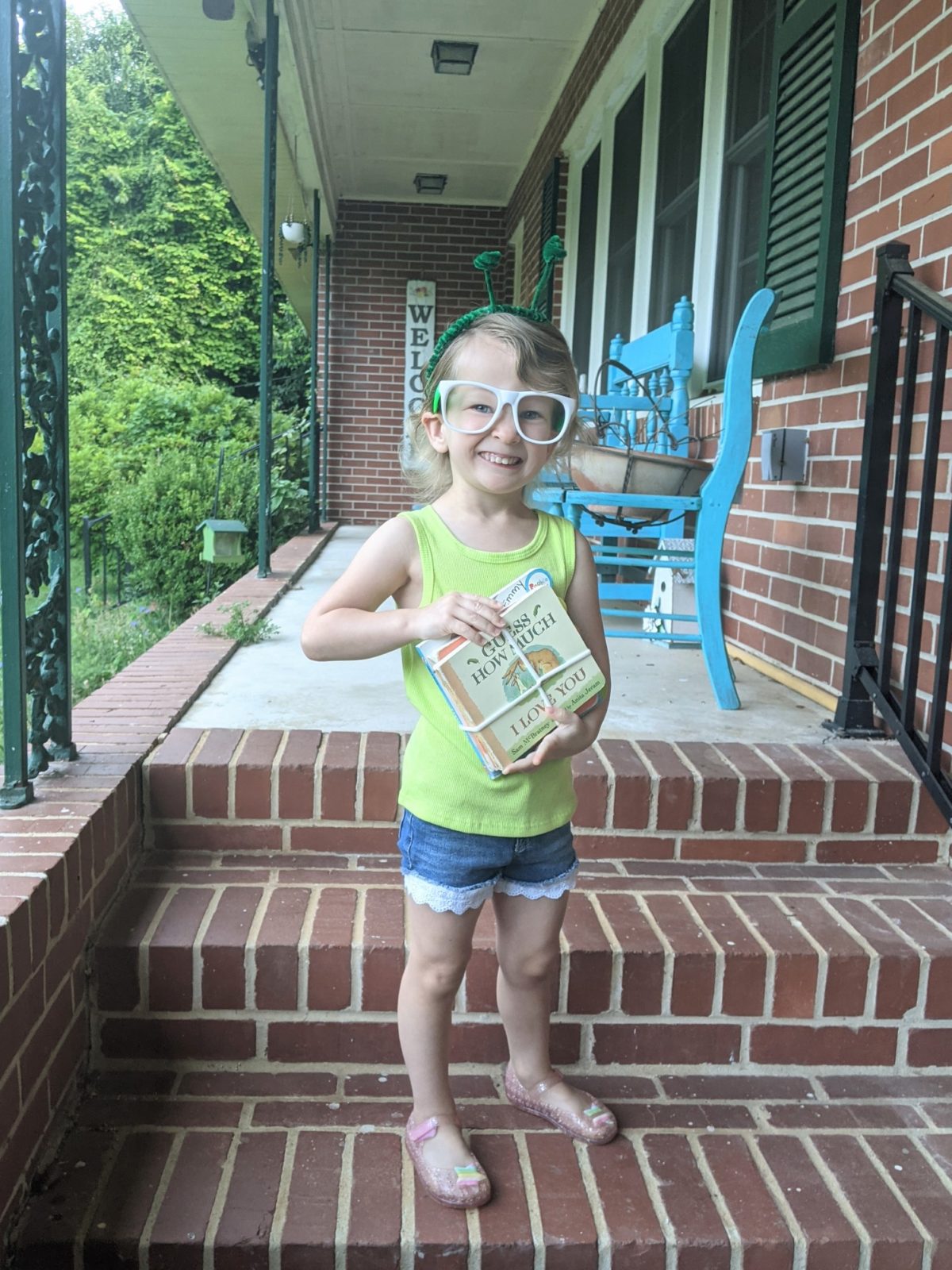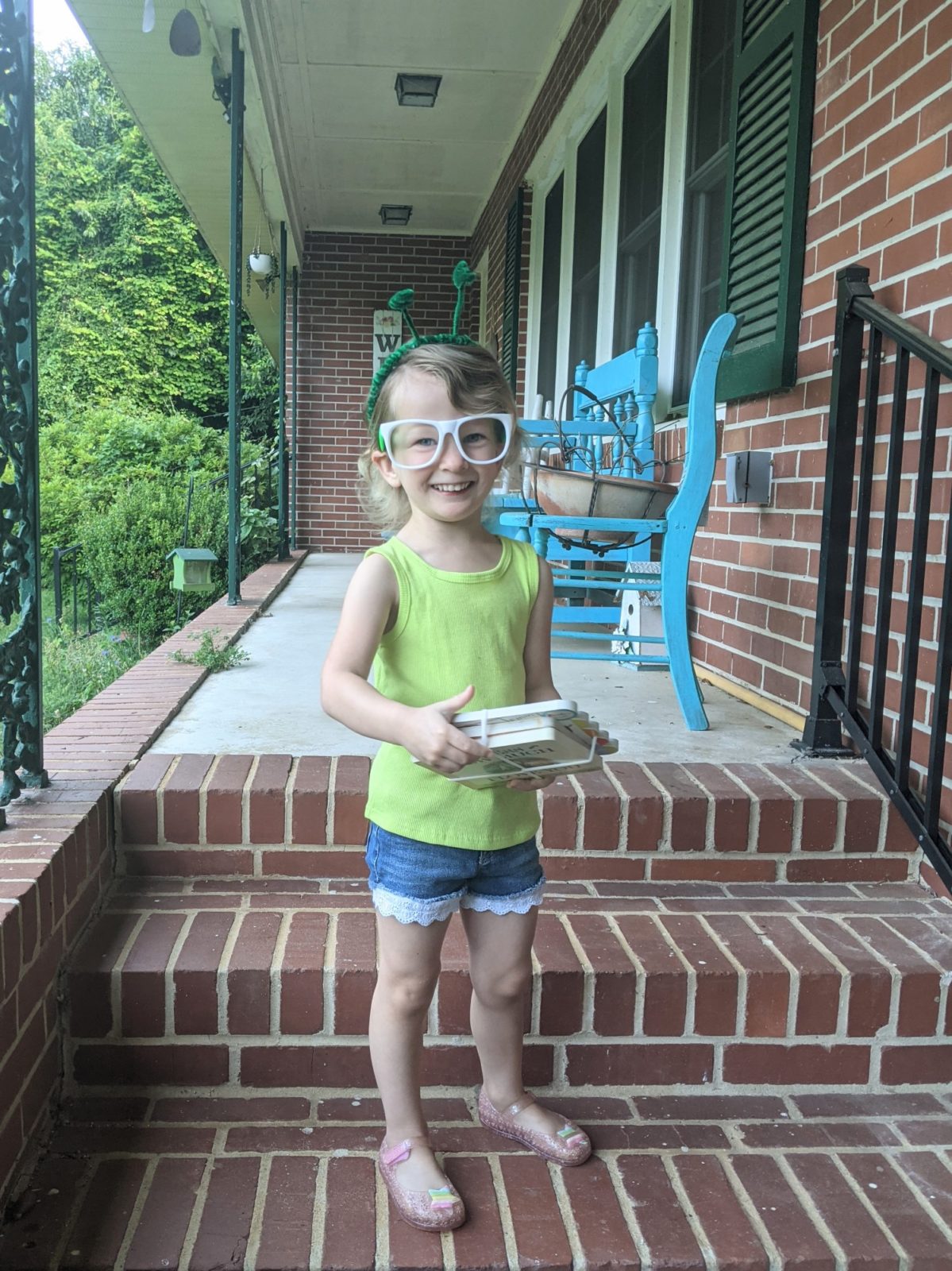 Grammy and Grandmommie both came back to our house for the day, and this was pretty much the last time Addison wasn't being held in someone's arms for the whole day 😉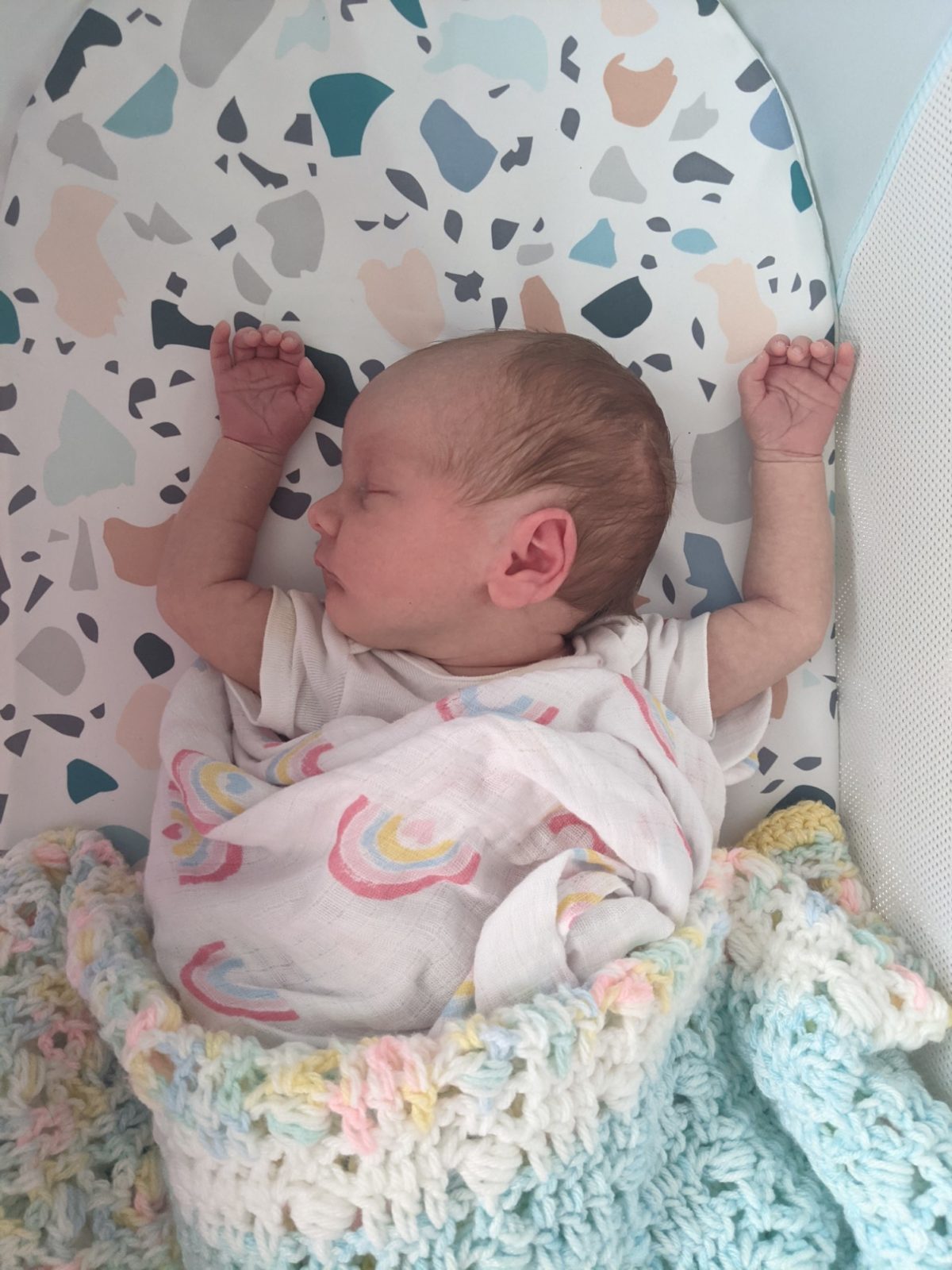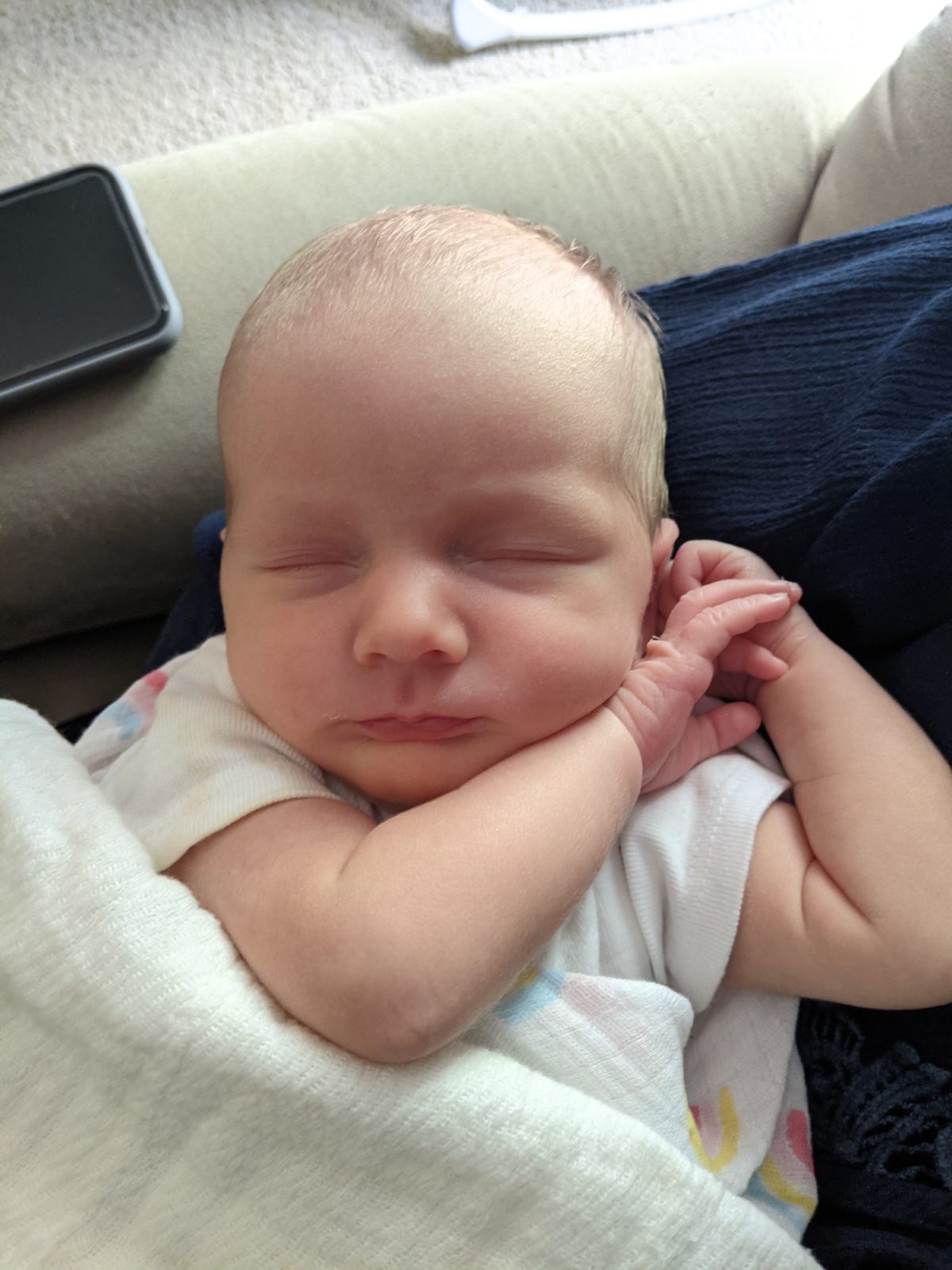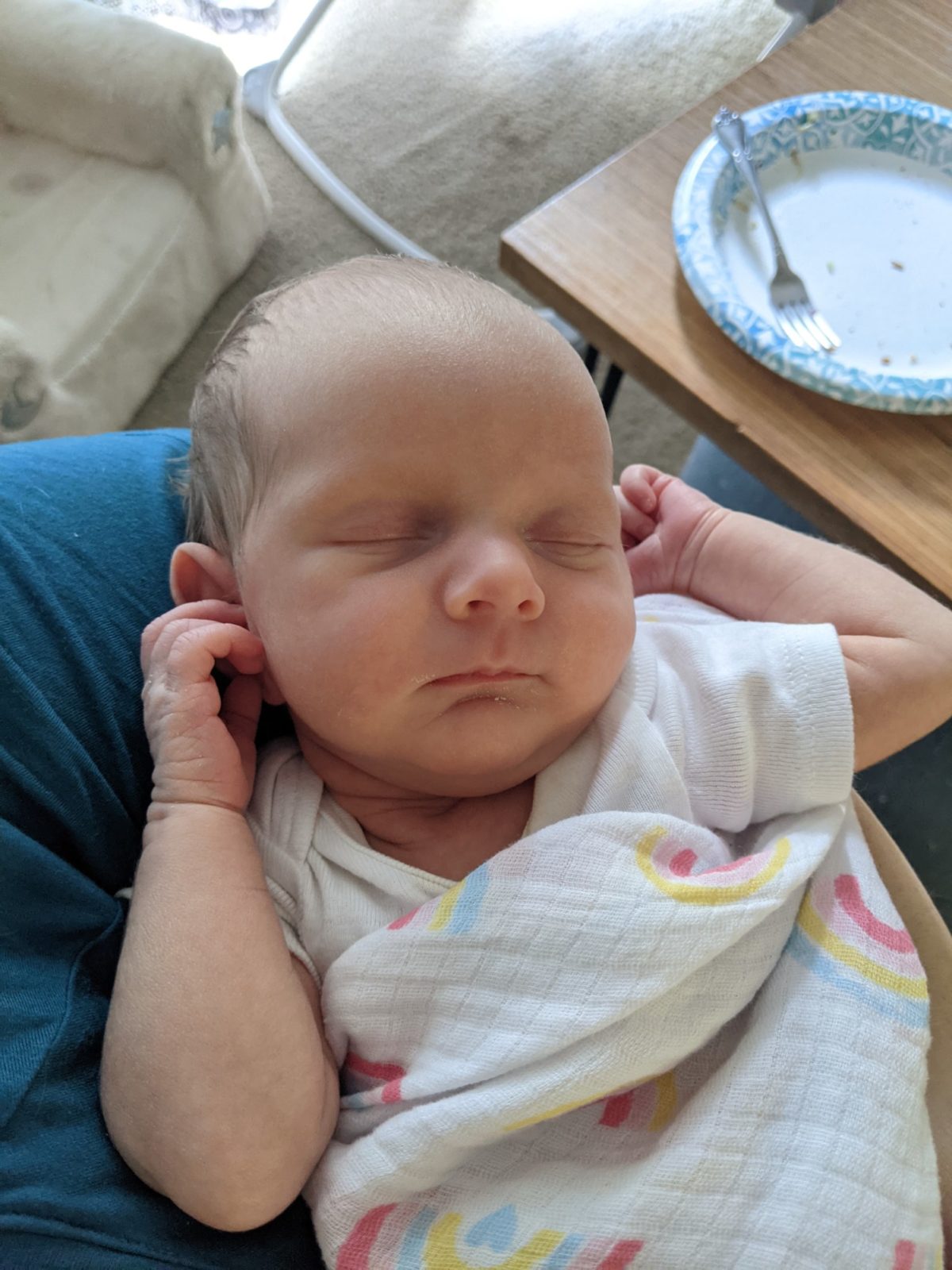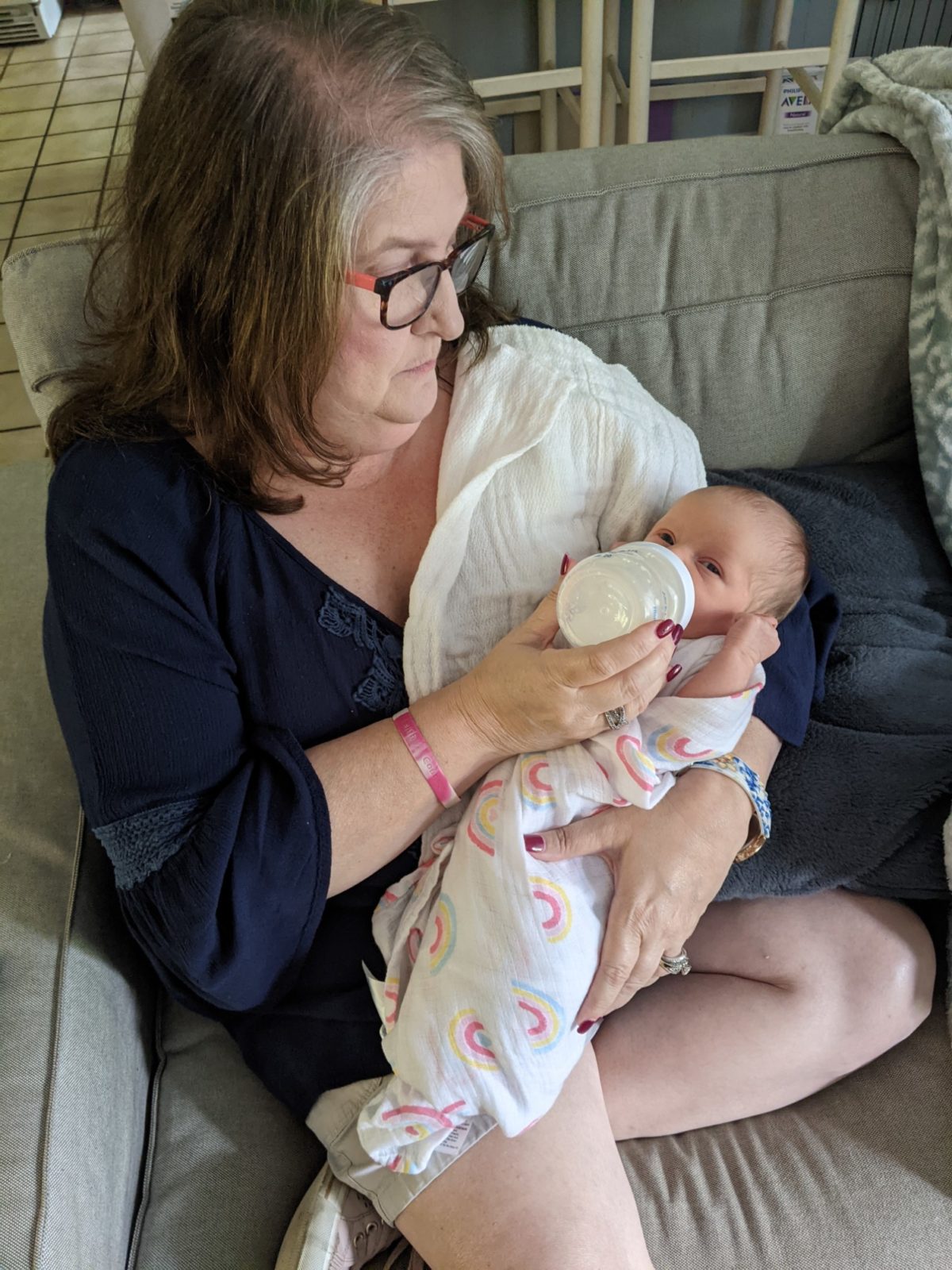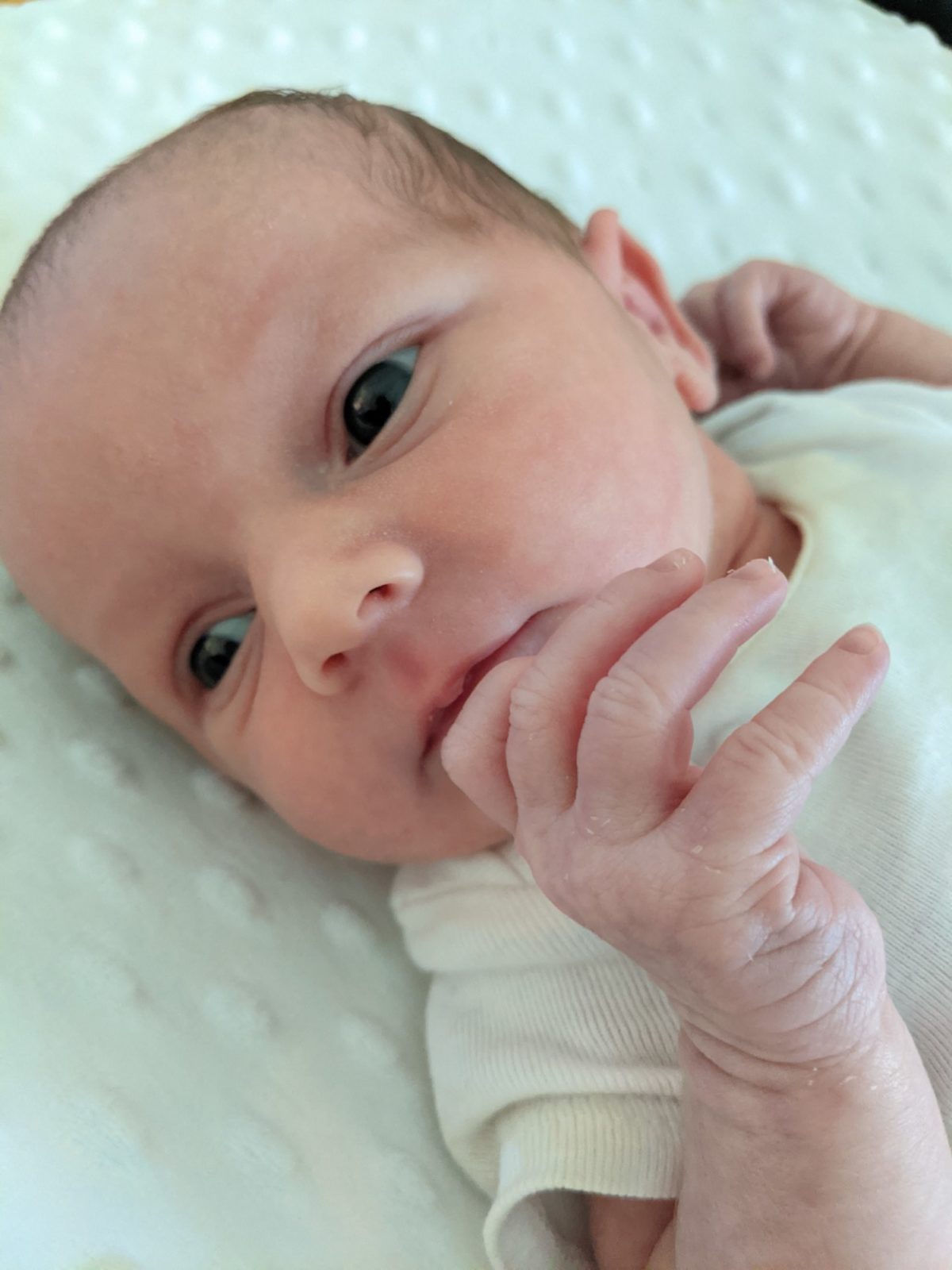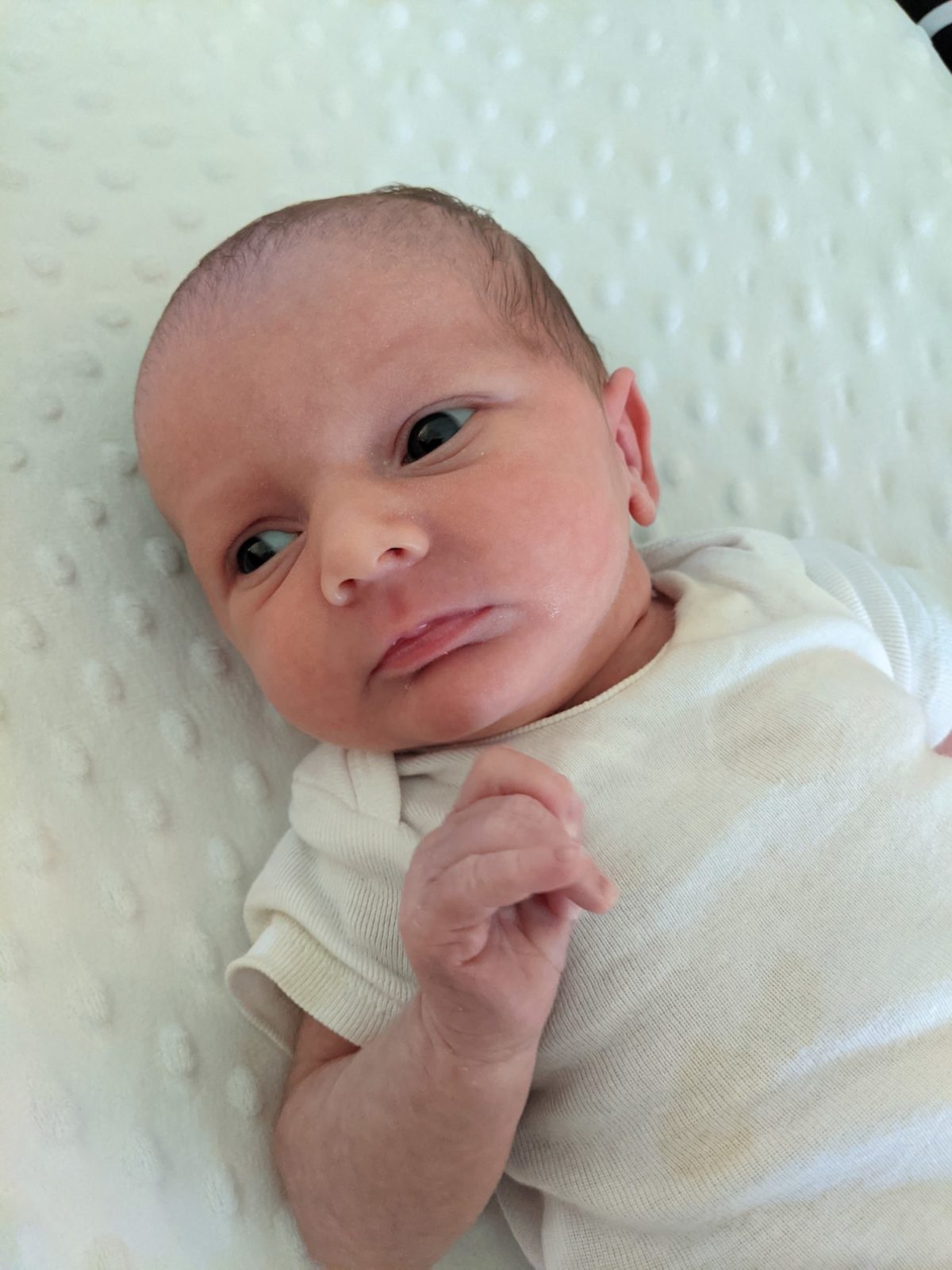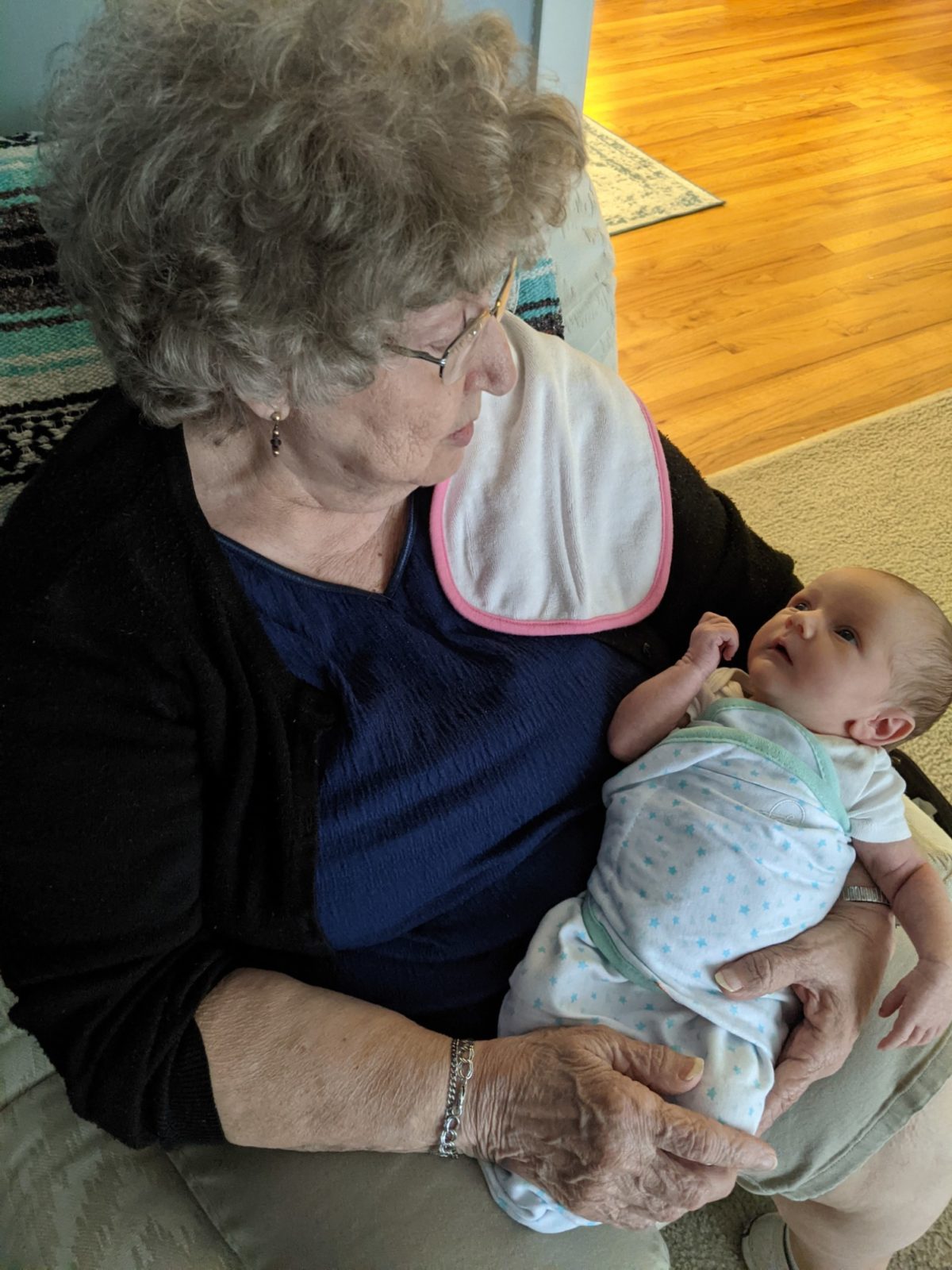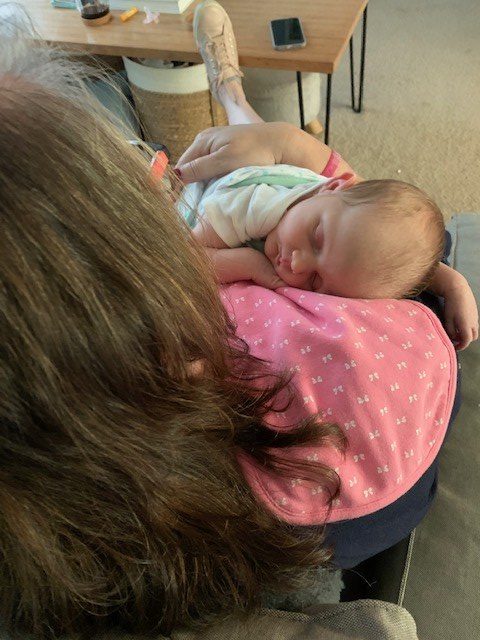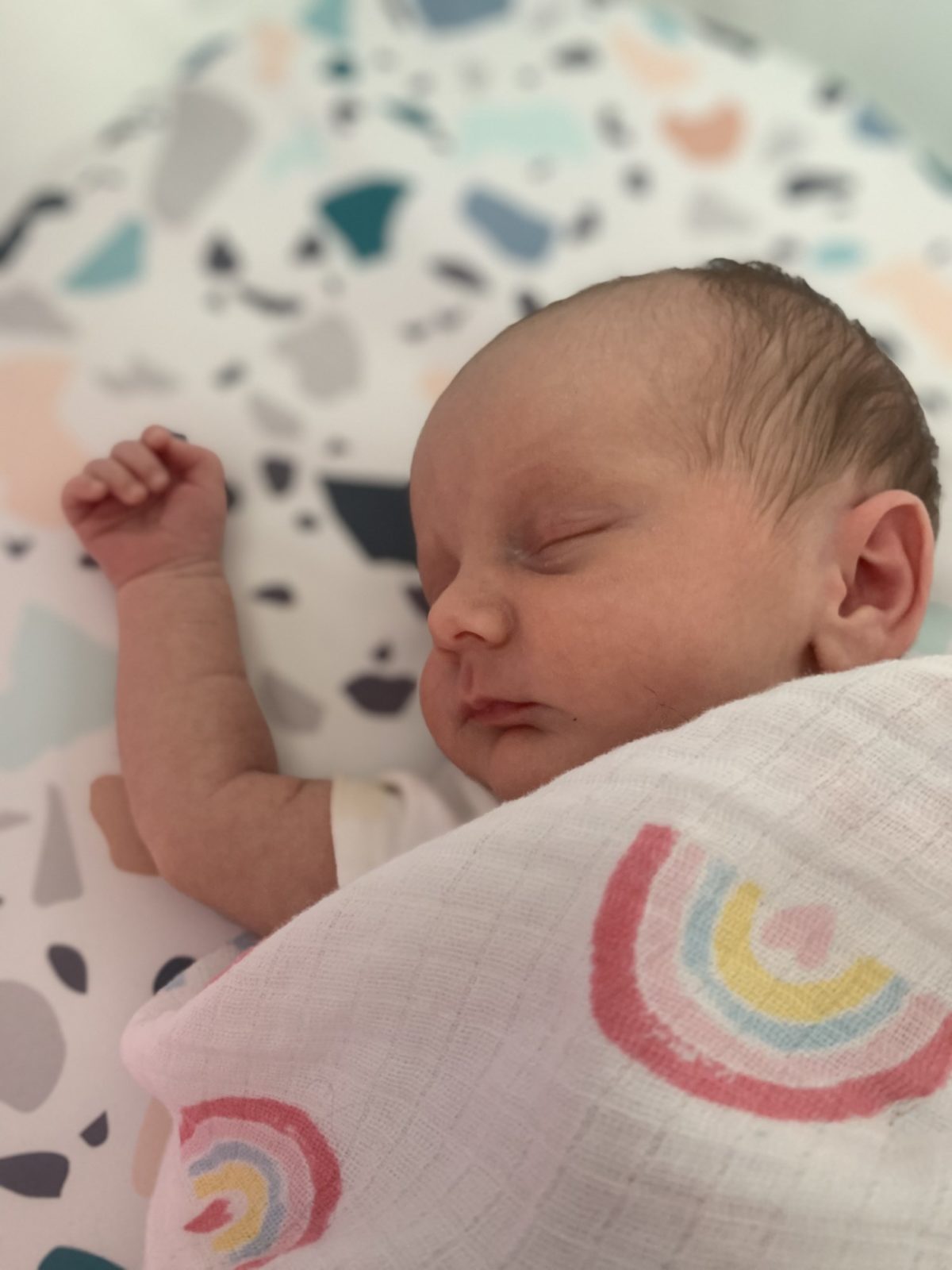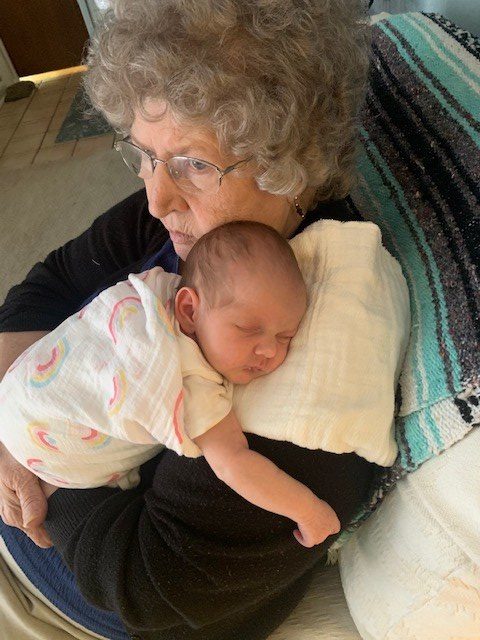 And my little bookworm had a great day at school, and was so proud of her little costume.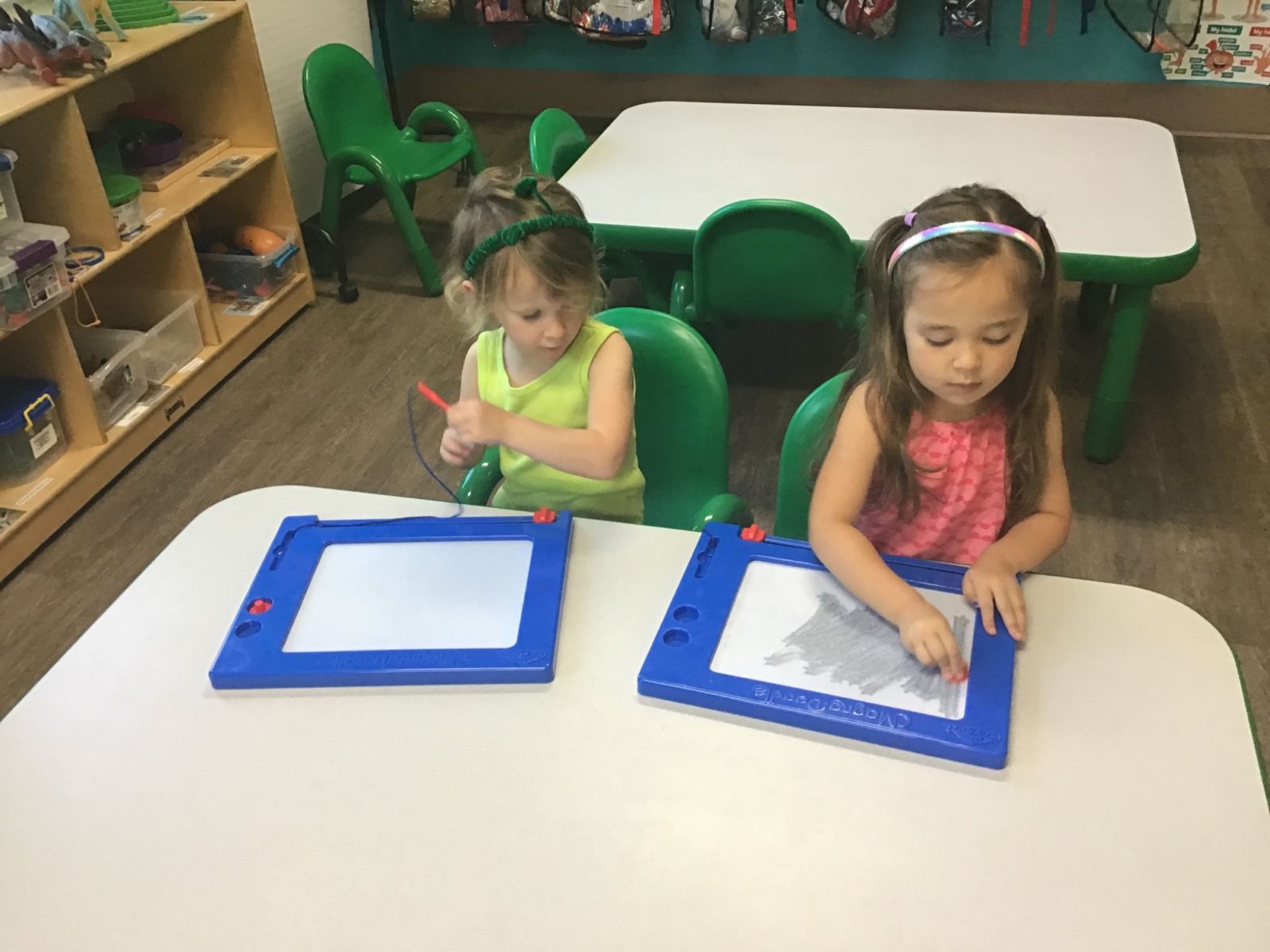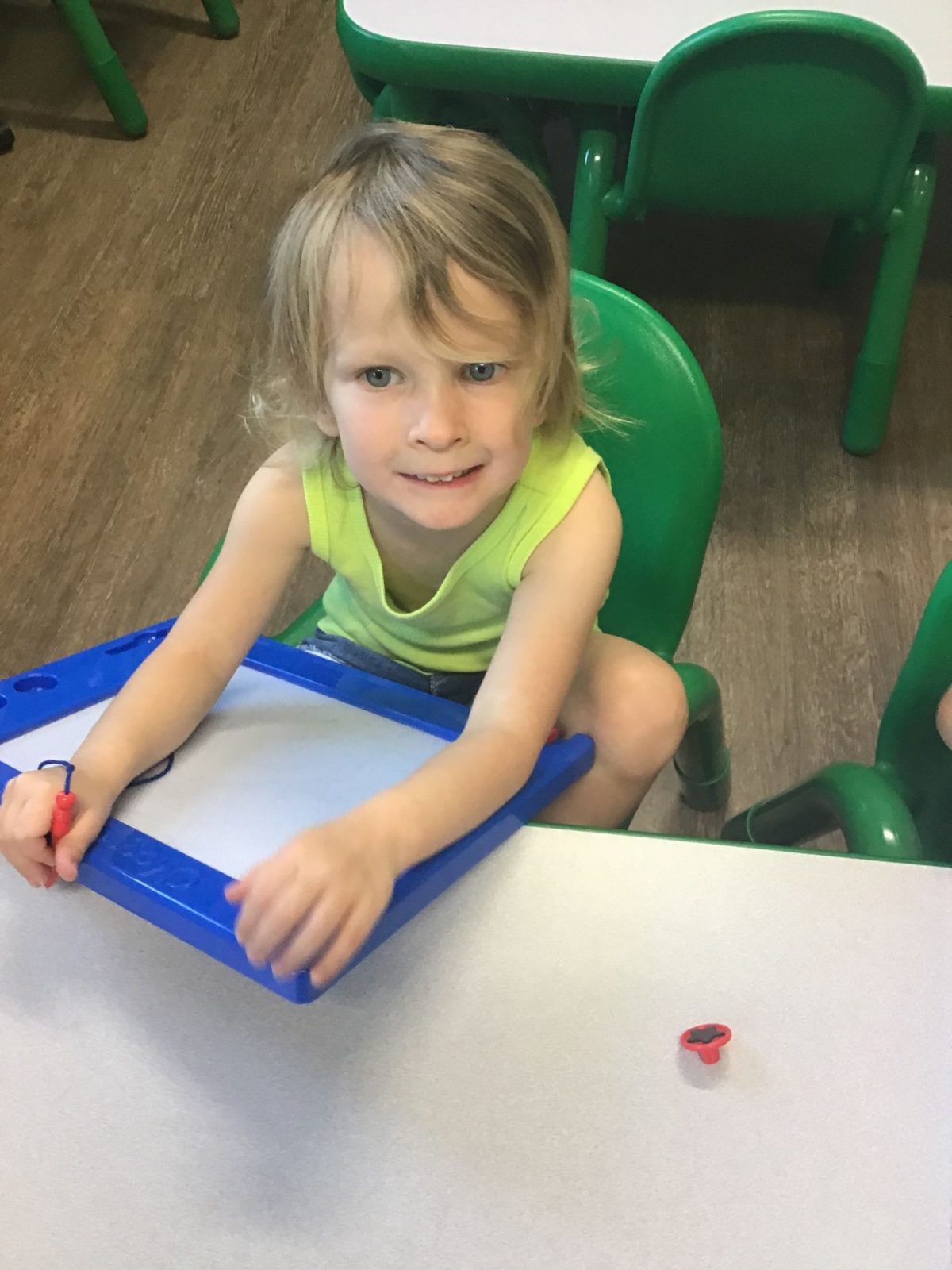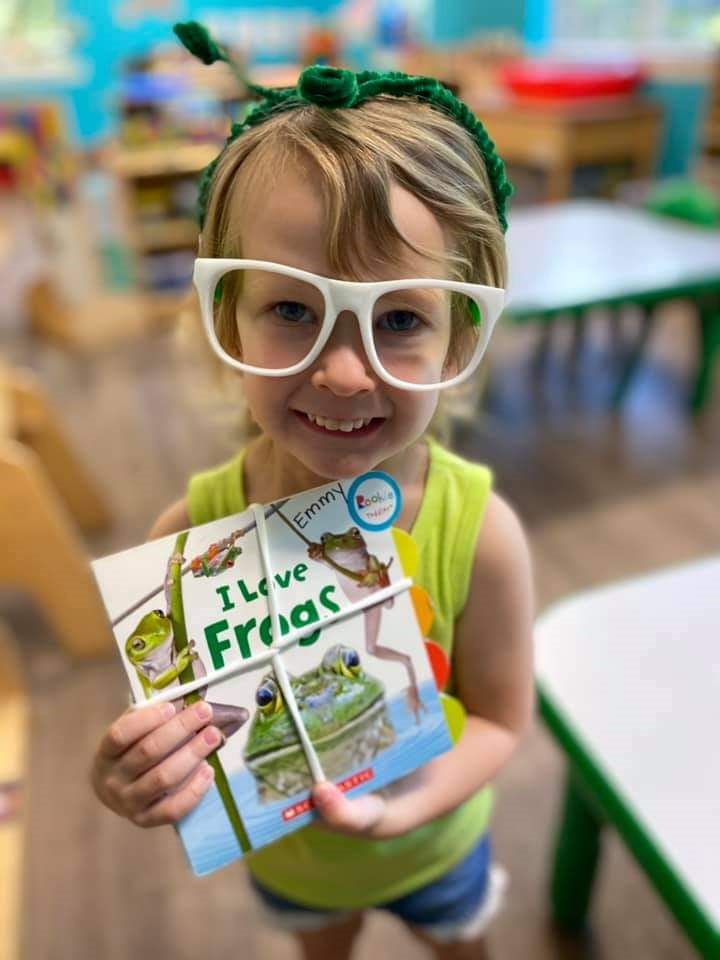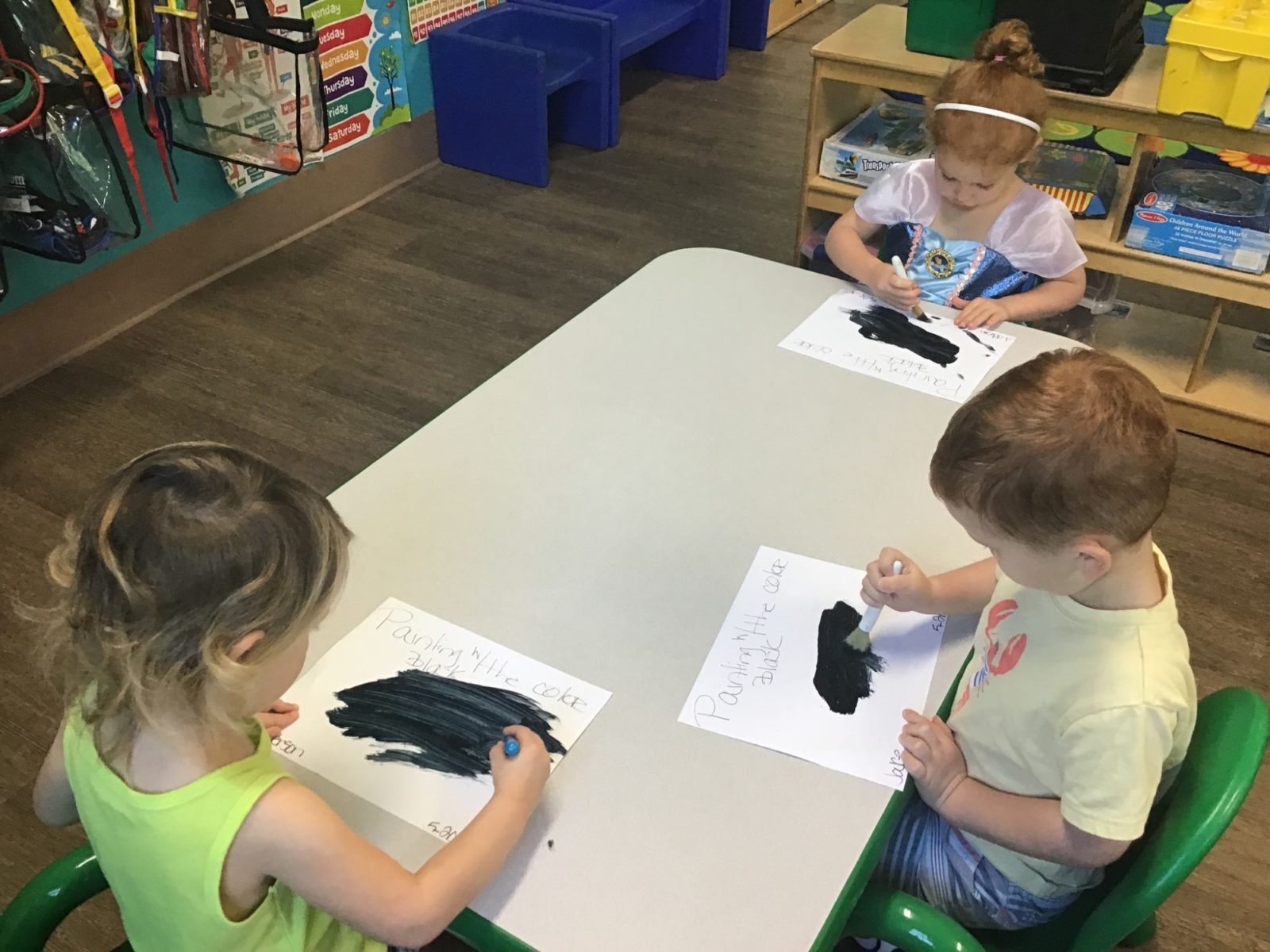 But she was definitely excited to get back home and love on her little sister!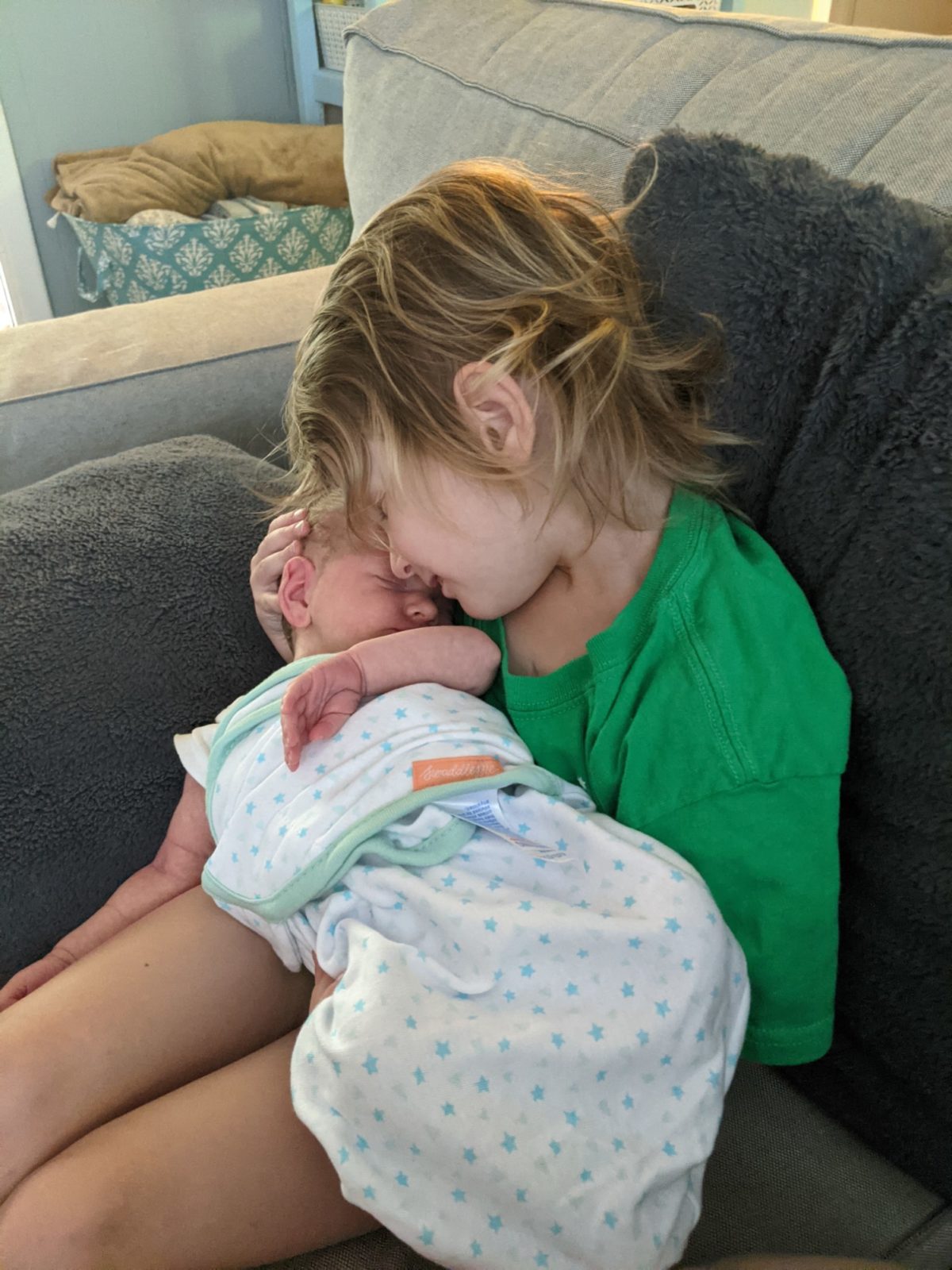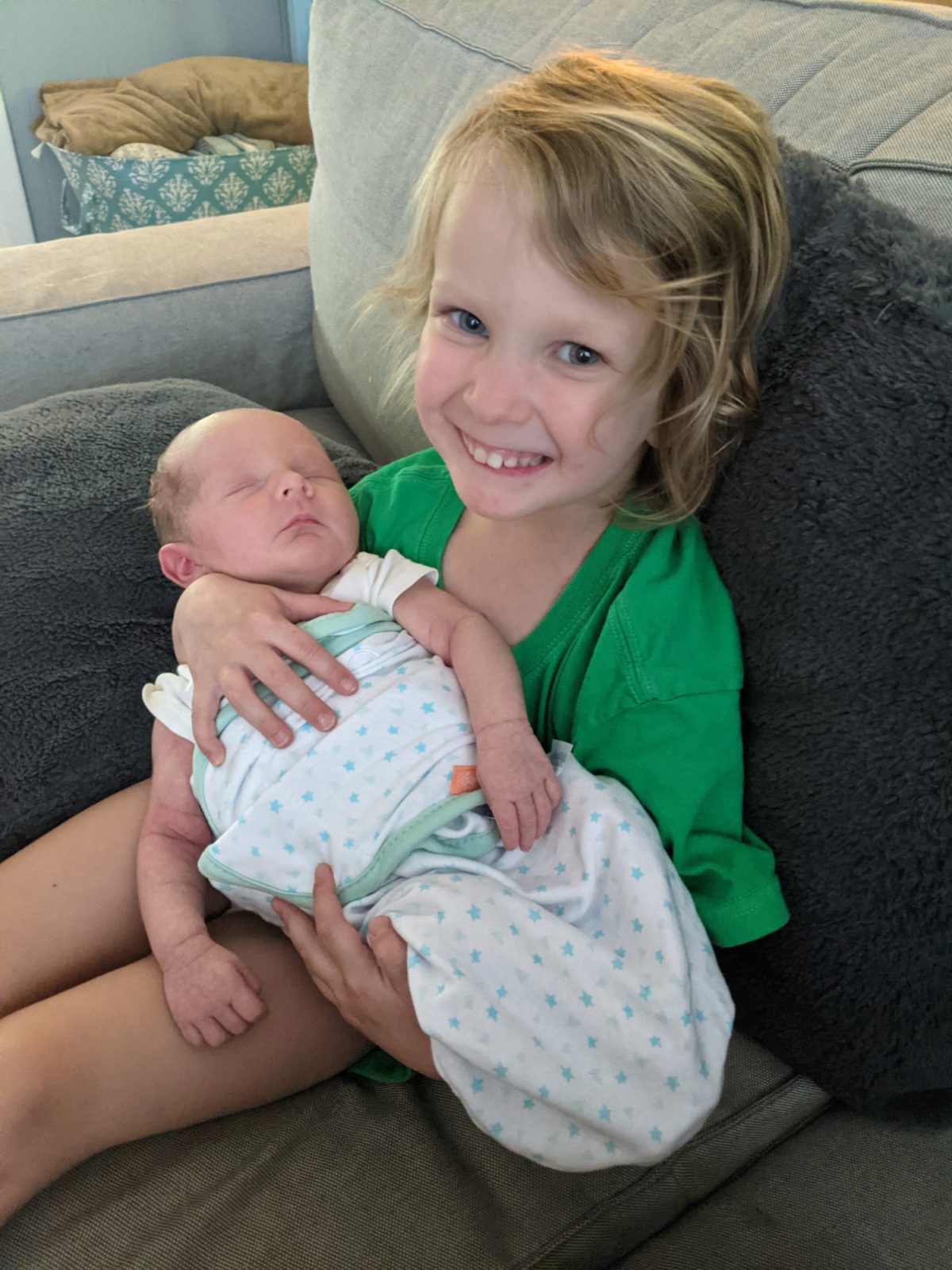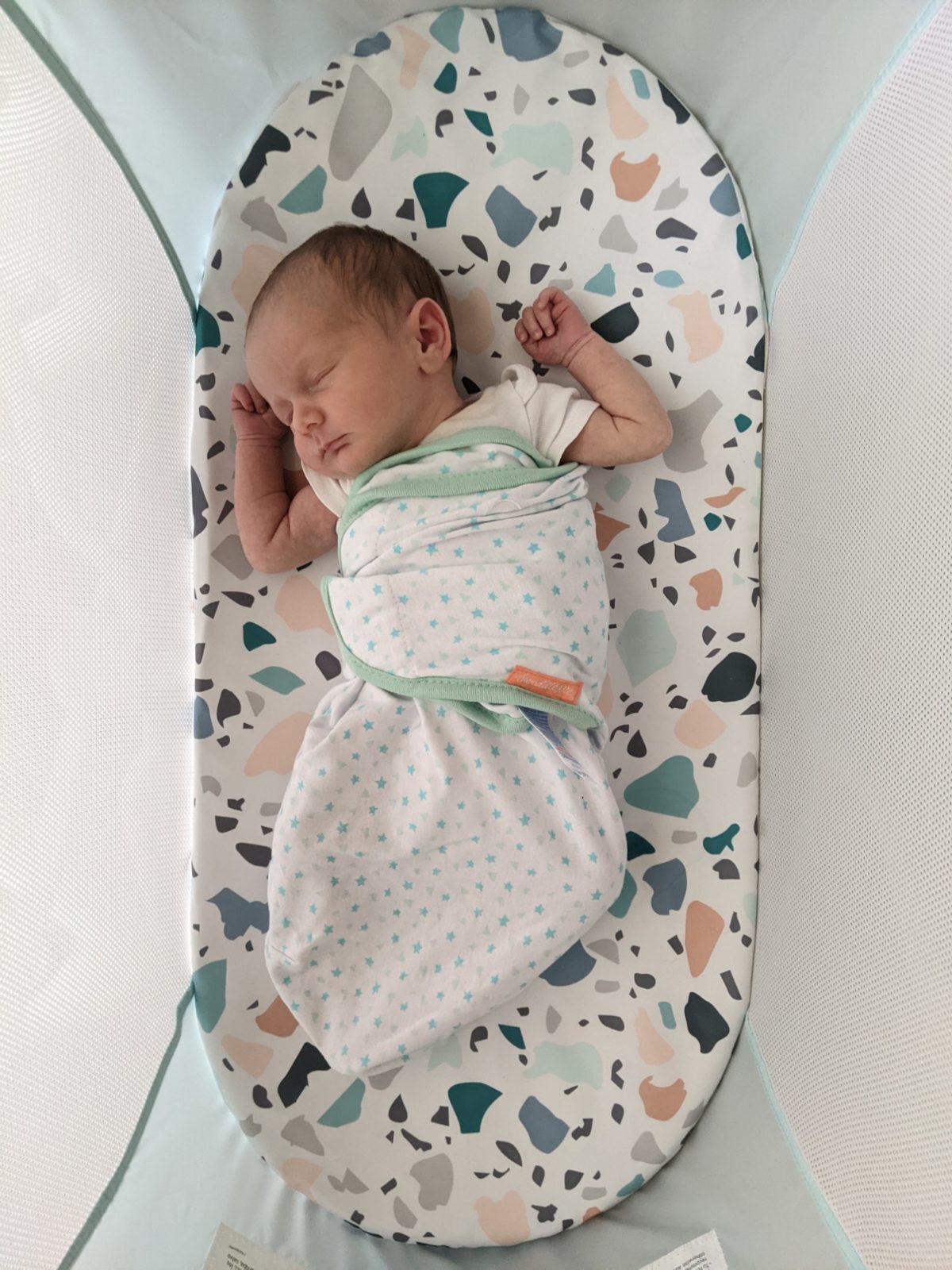 One of Emerson's sweet Sunday school teachers brought us chicken and all the fixings from Publix for dinner, and we continued our streak of Al fresco dining on the back porch. Then Emmie wanted to wander around the back yard a bit, while Daddy showed Addison different trees and leaves.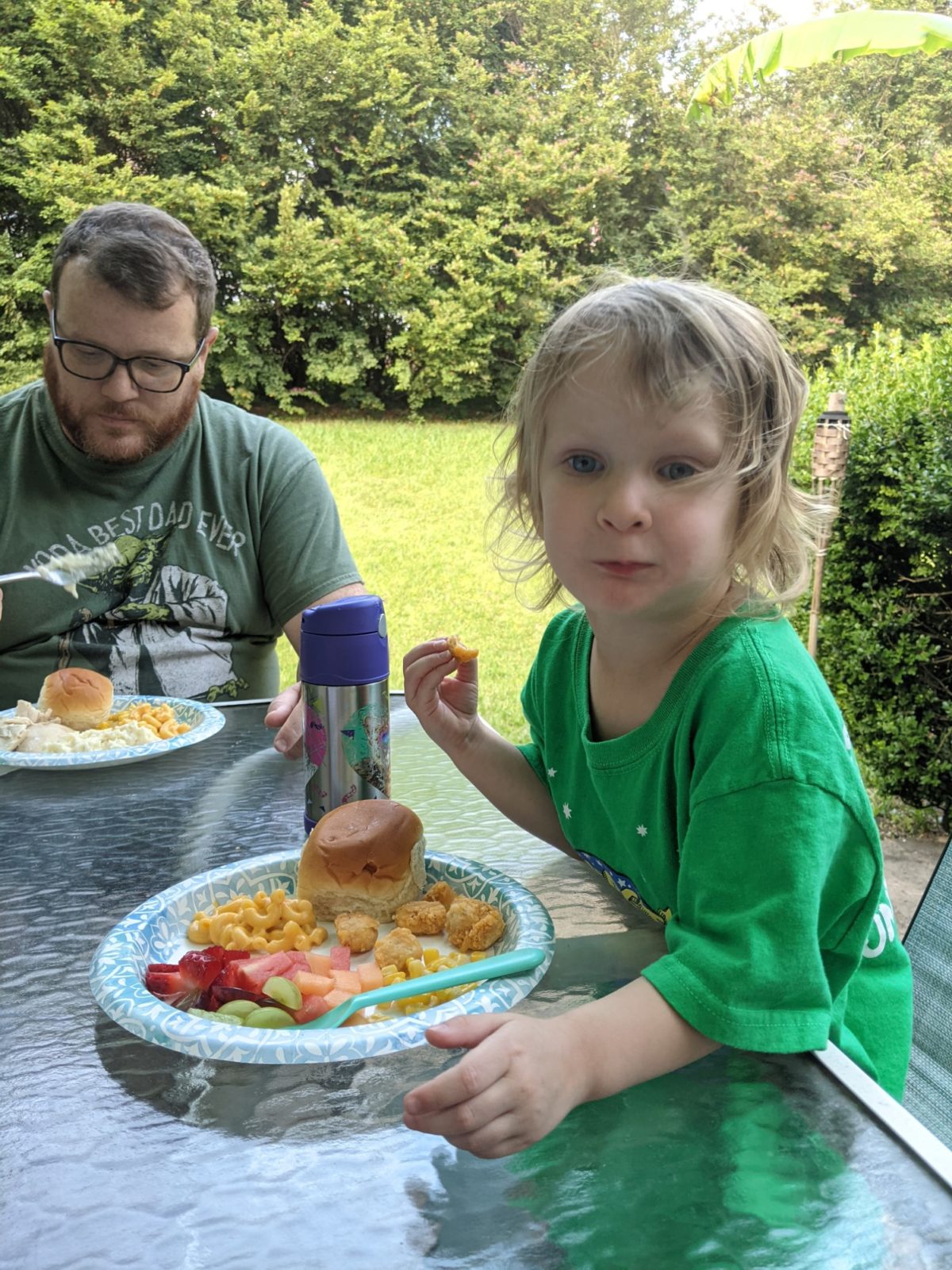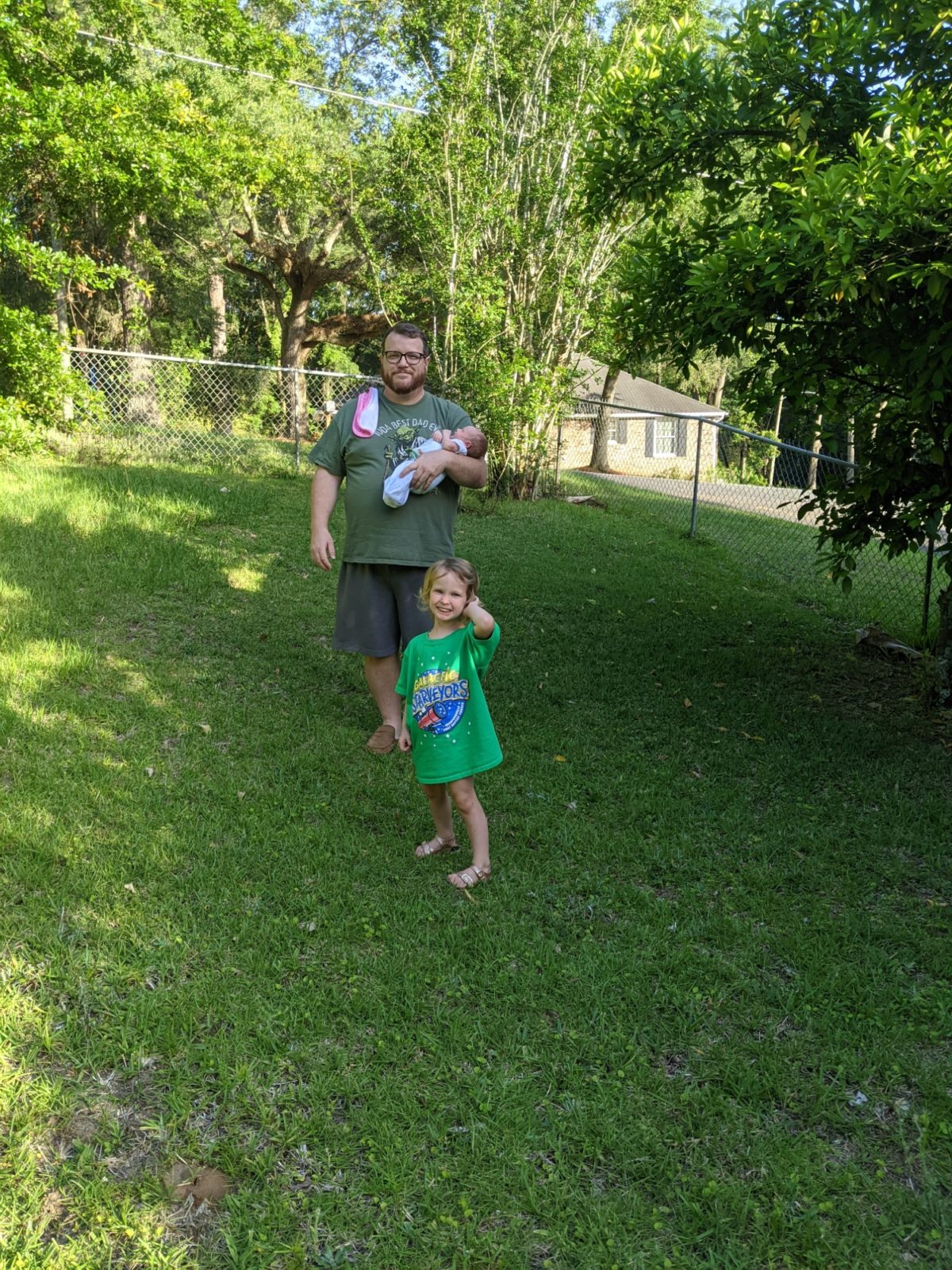 My Tater Tot was sweet and cuddly after dinner, watching Shrek with me on the couch. She even said, "Shrek has really pretty eyes." 🤣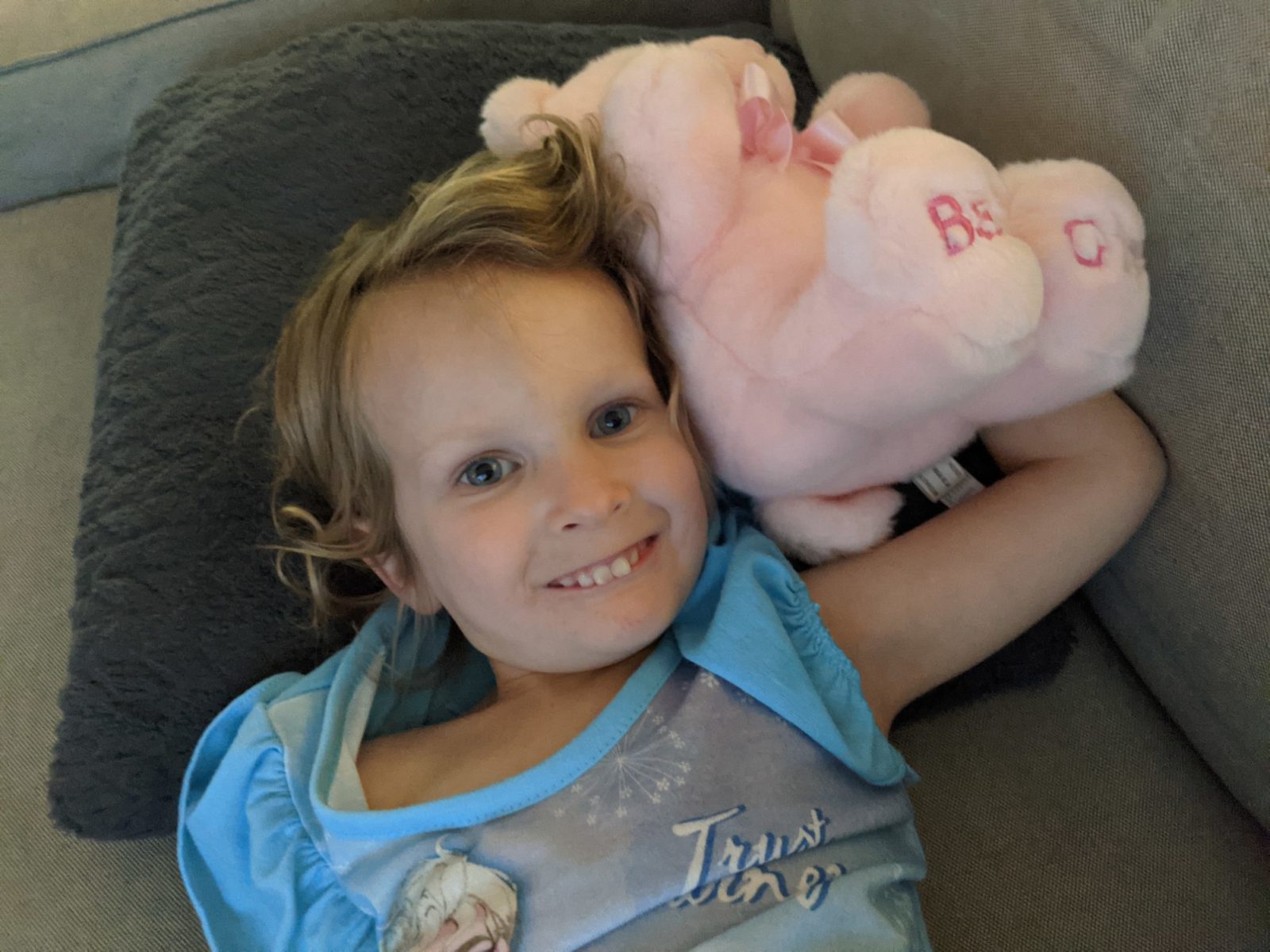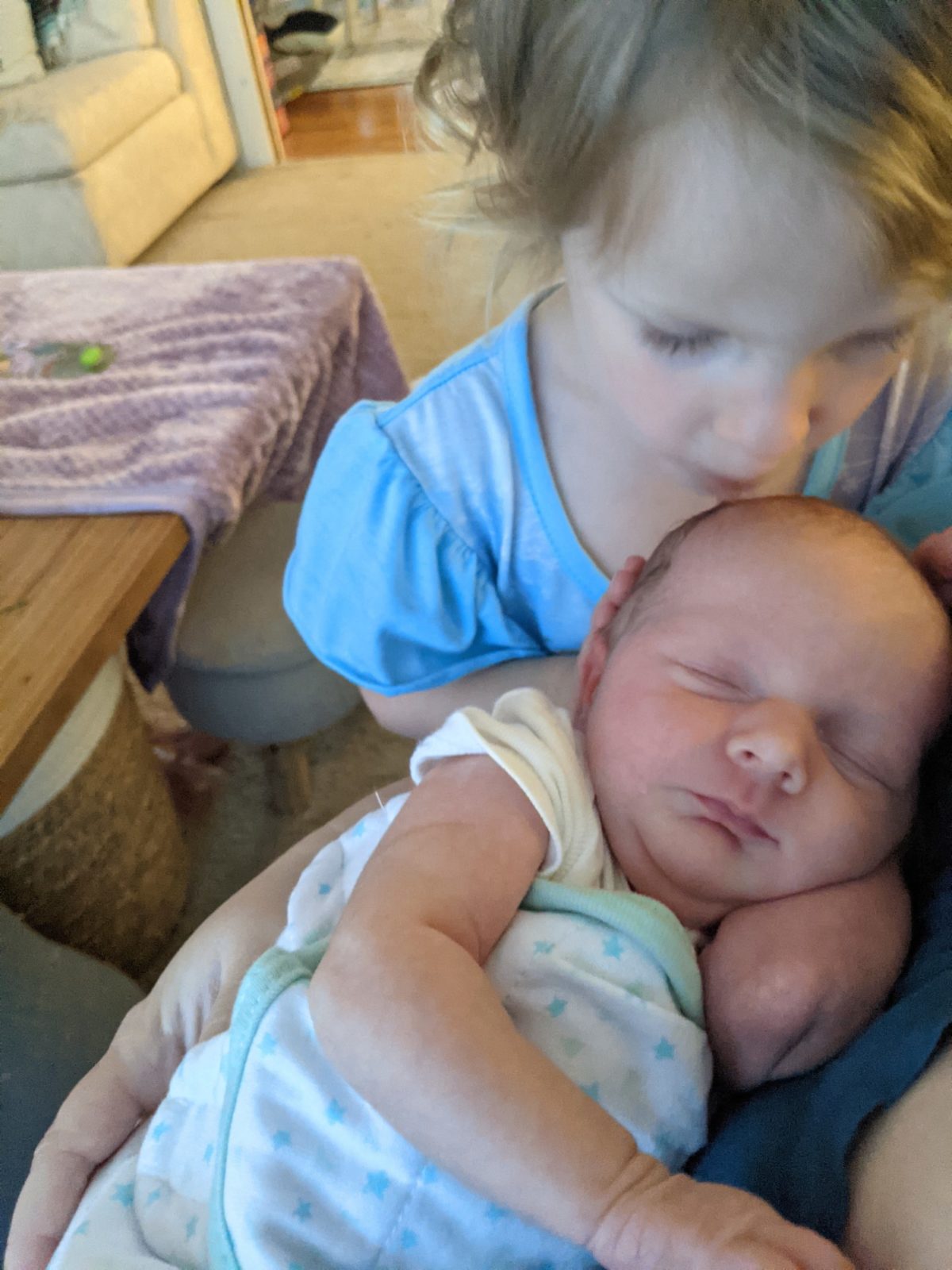 We put Addison in her bassinet to get Emerson ready for bedtime, and Emmie actually had a really good bedtime.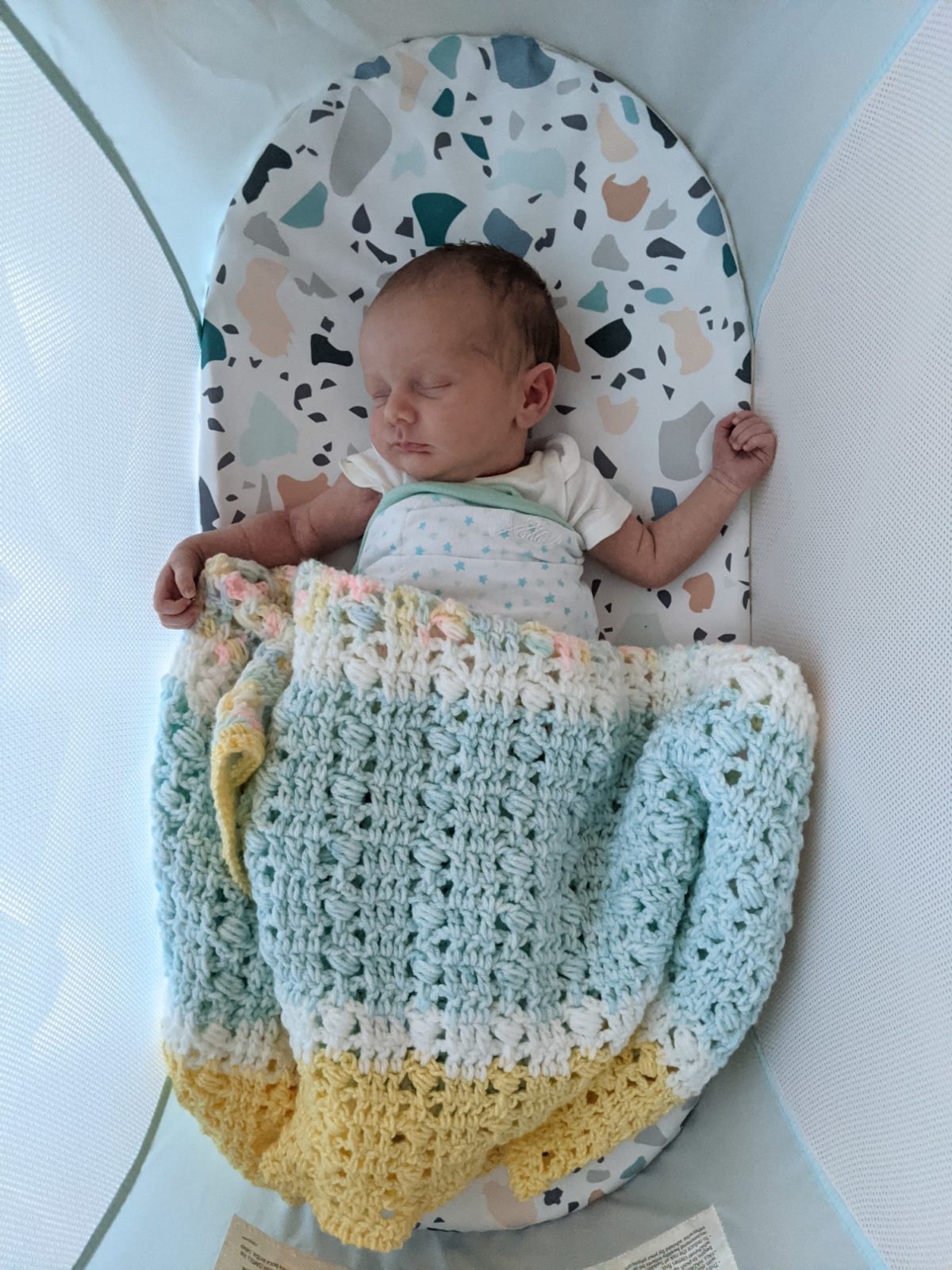 I wasn't feeling very good (I think I was just having some weird day-late reactions to the covid shot, because I was feeling like I was right on the verge of getting sick, and was just super tired), so like I said before, I fell asleep on the couch around 8:15pm after getting Emmie to sleep, and I took a "nap" for a couple of hours until Addison needed to eat again, and then I went back to sleep again.