Family hugs and loves before taking Emmie to school this morning.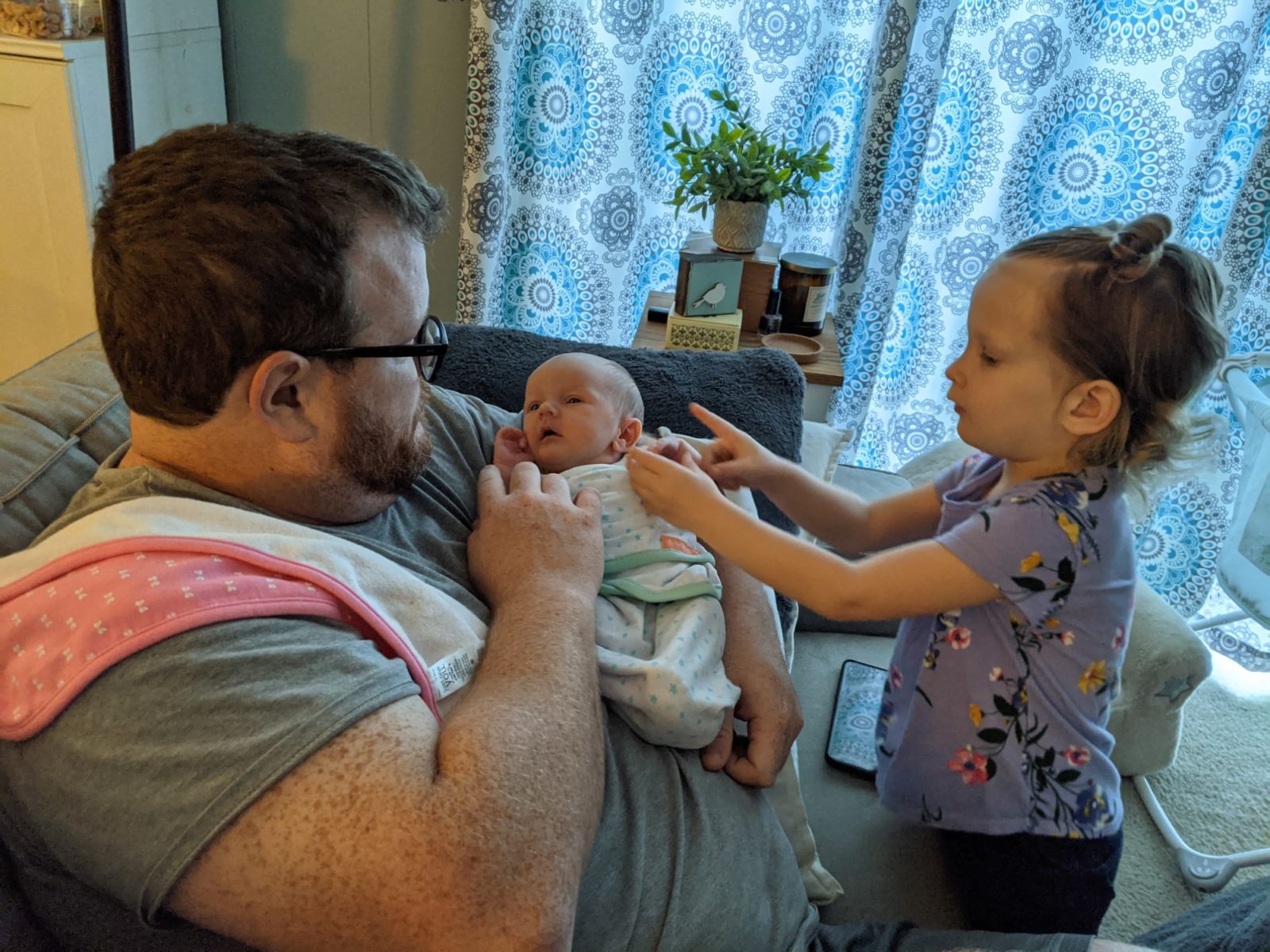 And look how adorable this girl was today! She told me she wanted a side hair bun, so that's what we did, and I loved it. (Also, she kept saying these sunglasses were actually "safety goggles.")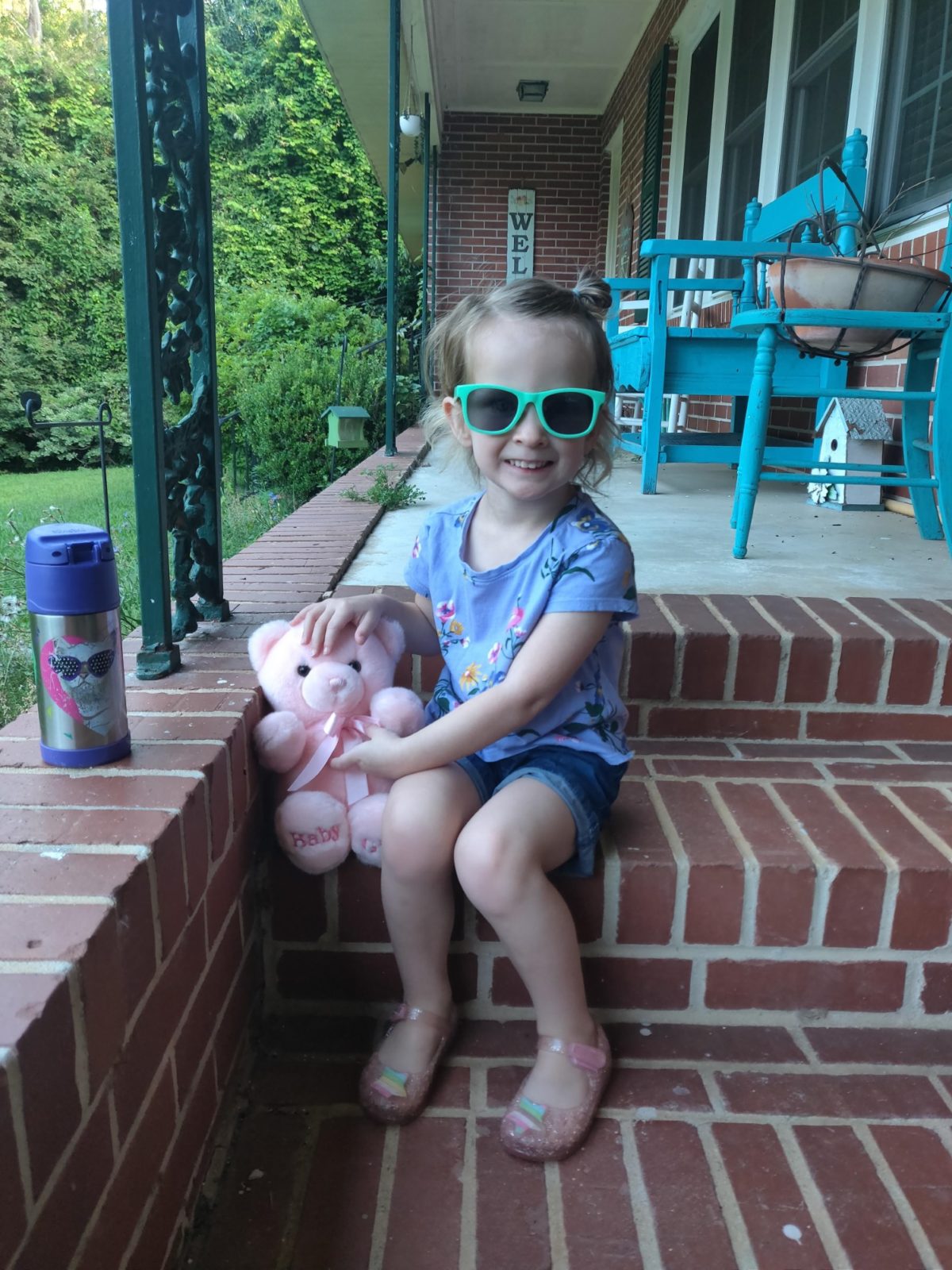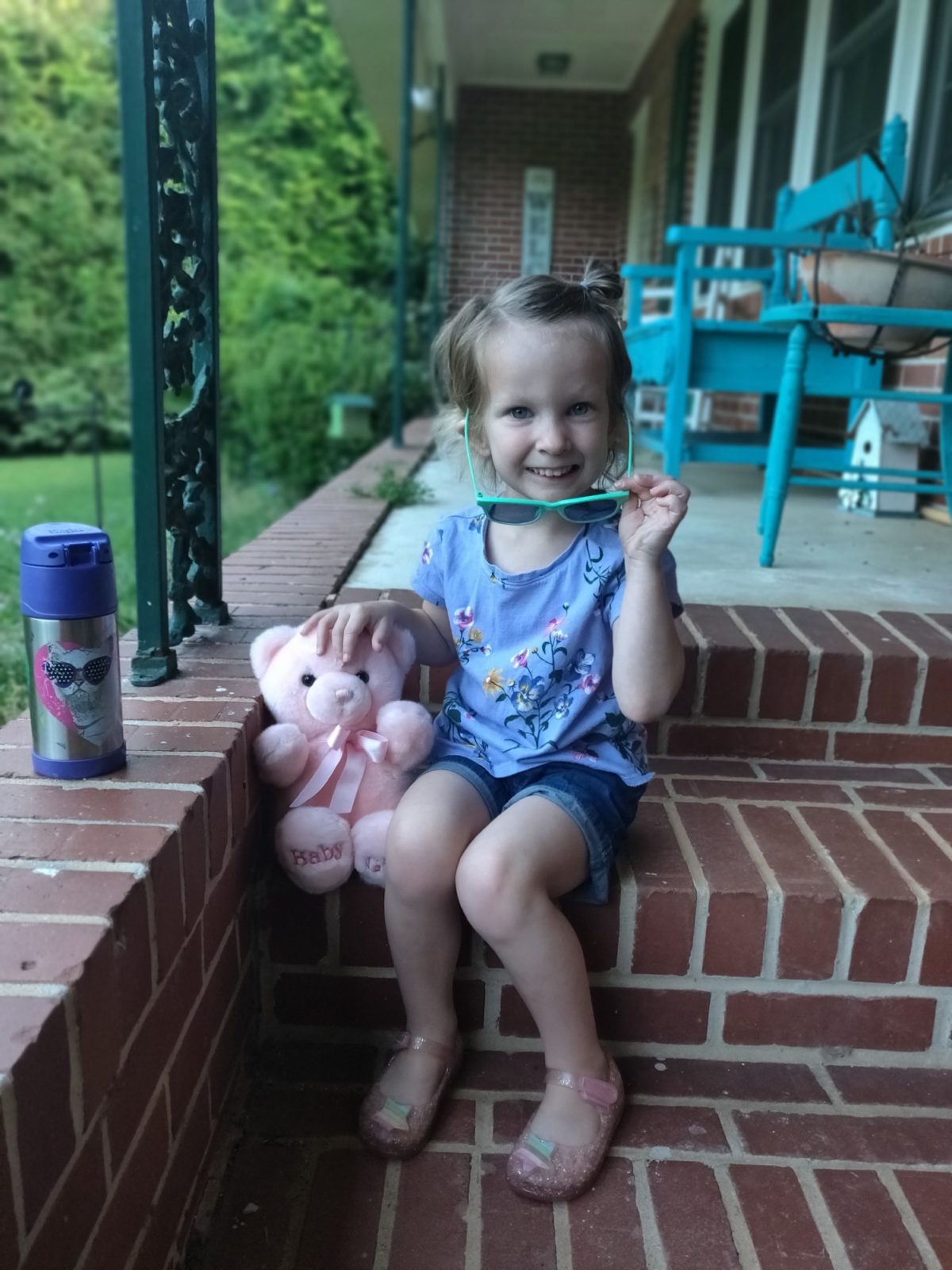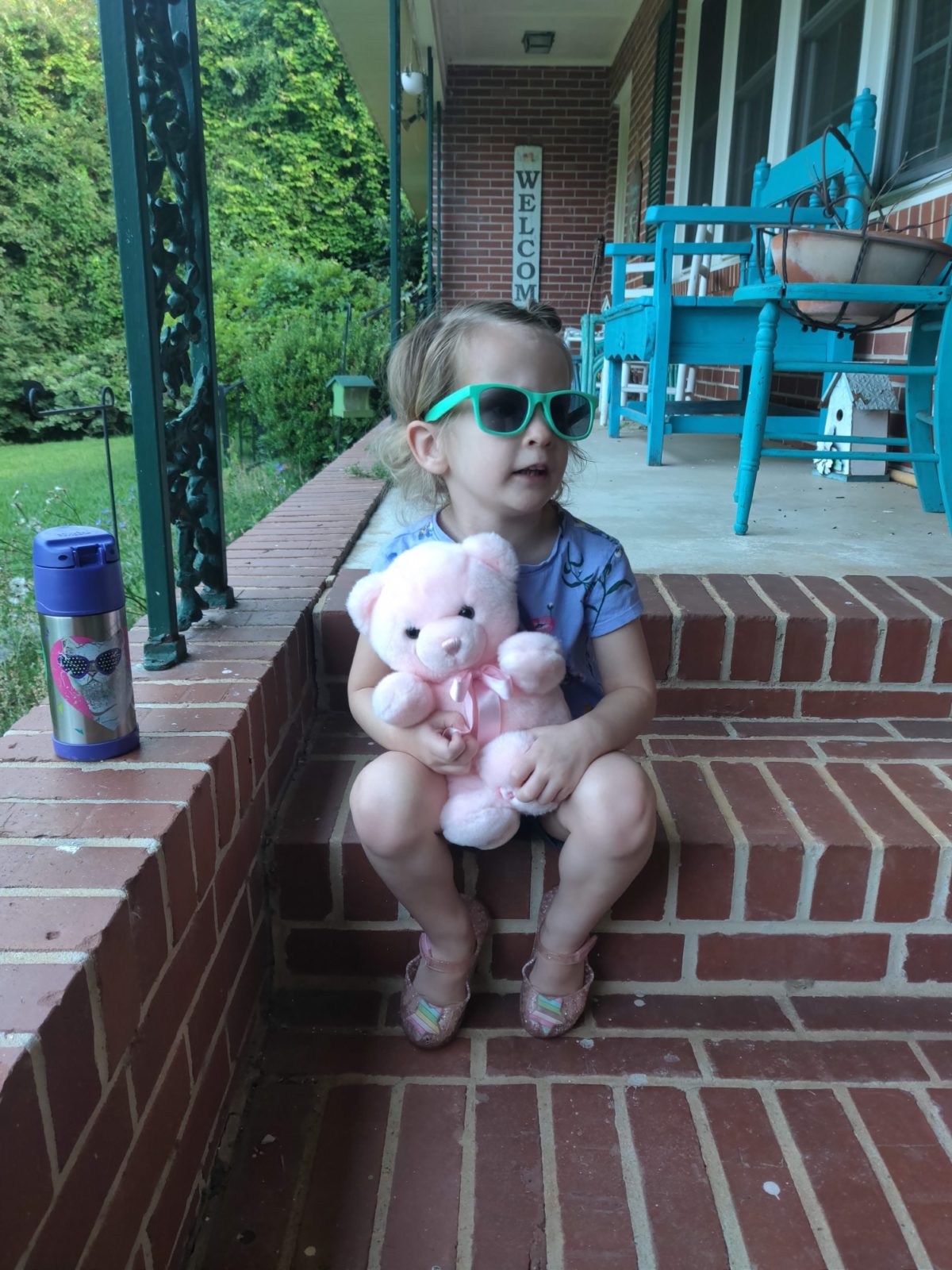 And she got to see her "little" triplet cousins at their drop-off this morning, well, just like every morning really.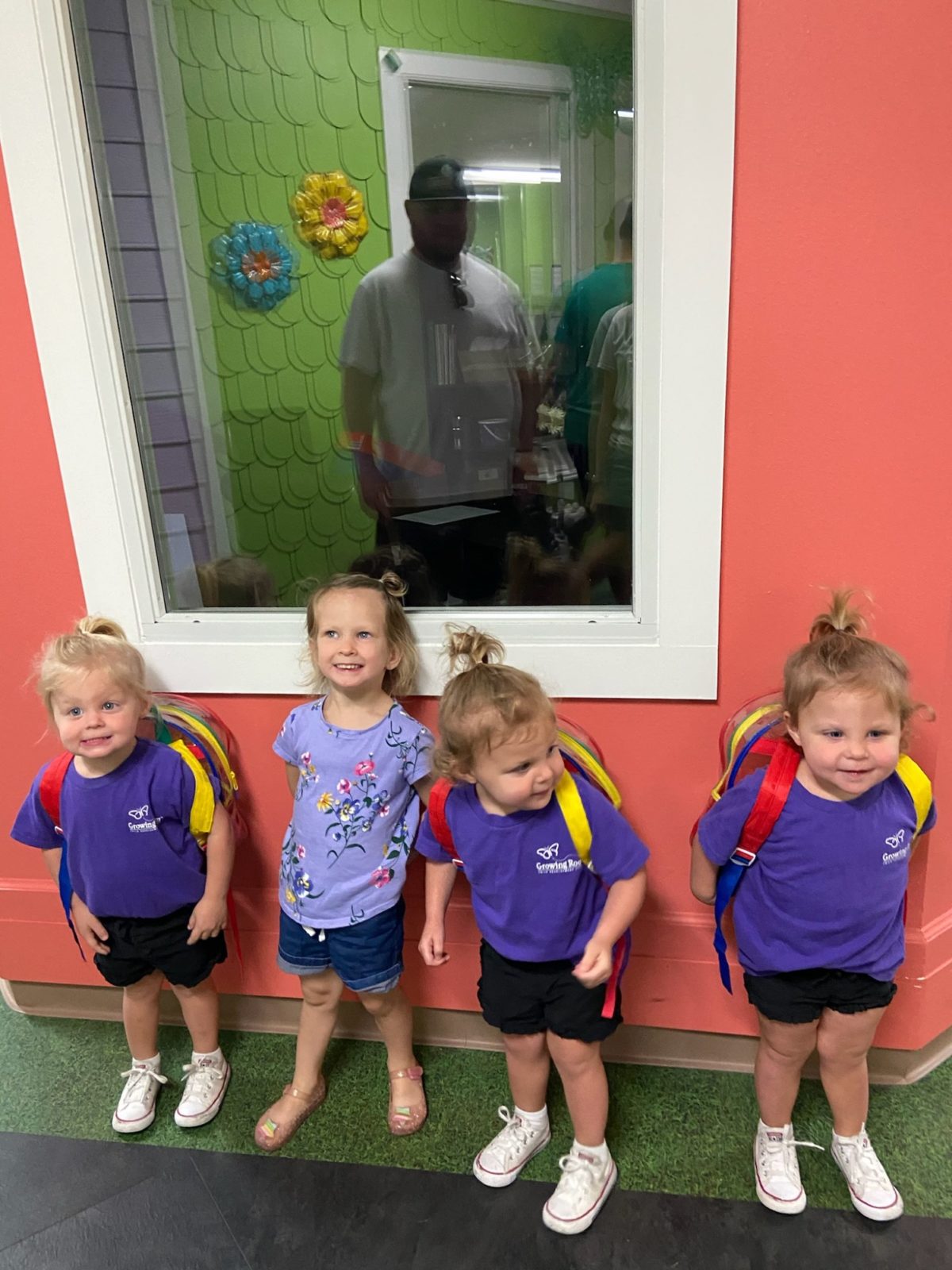 And although she didn't nap very long (one hour, ten minutes; and woke up at 5:40am), she still had a good day at school.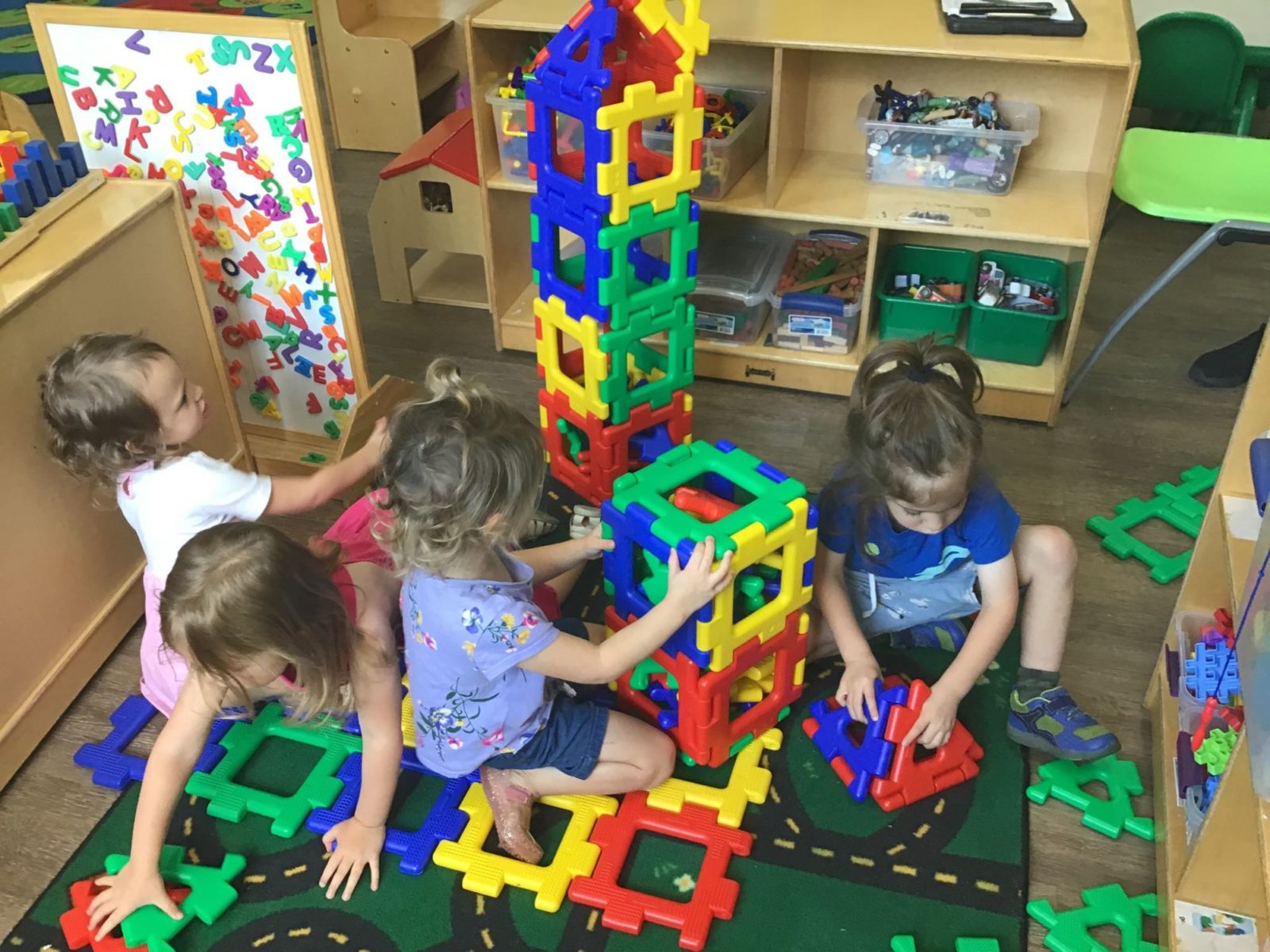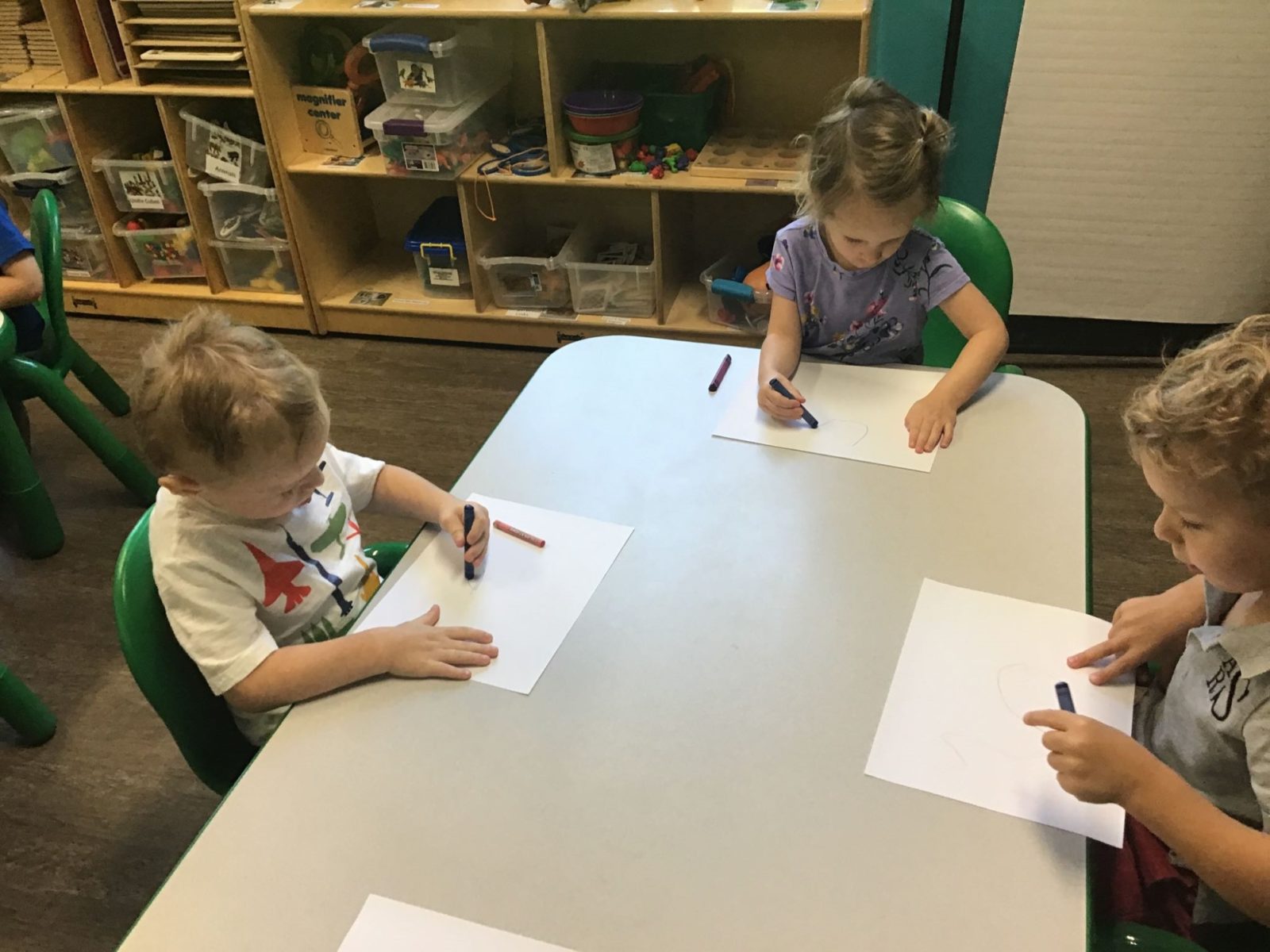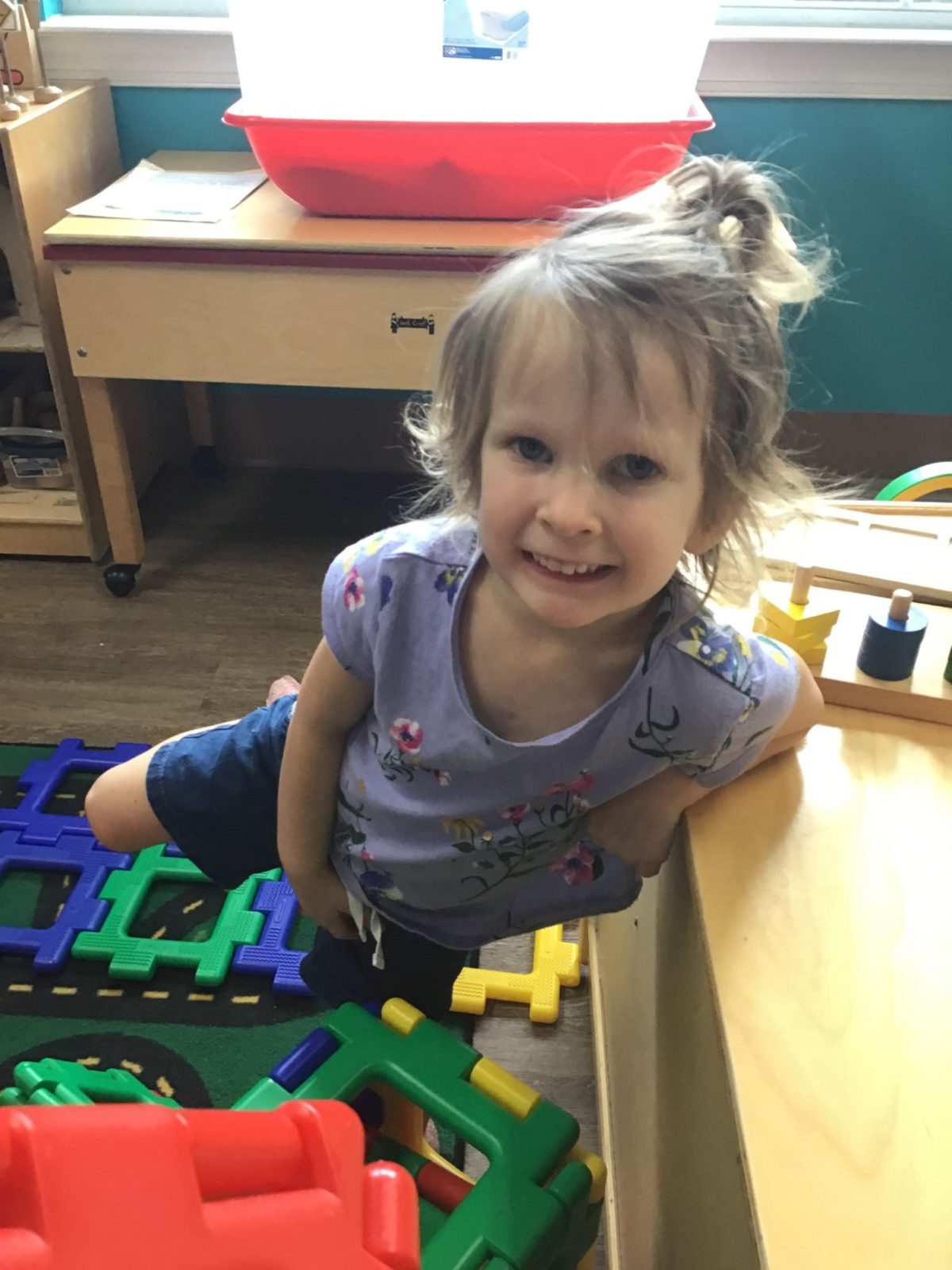 Grammy came back to our house again to spend one more day with us, and we loved having her around.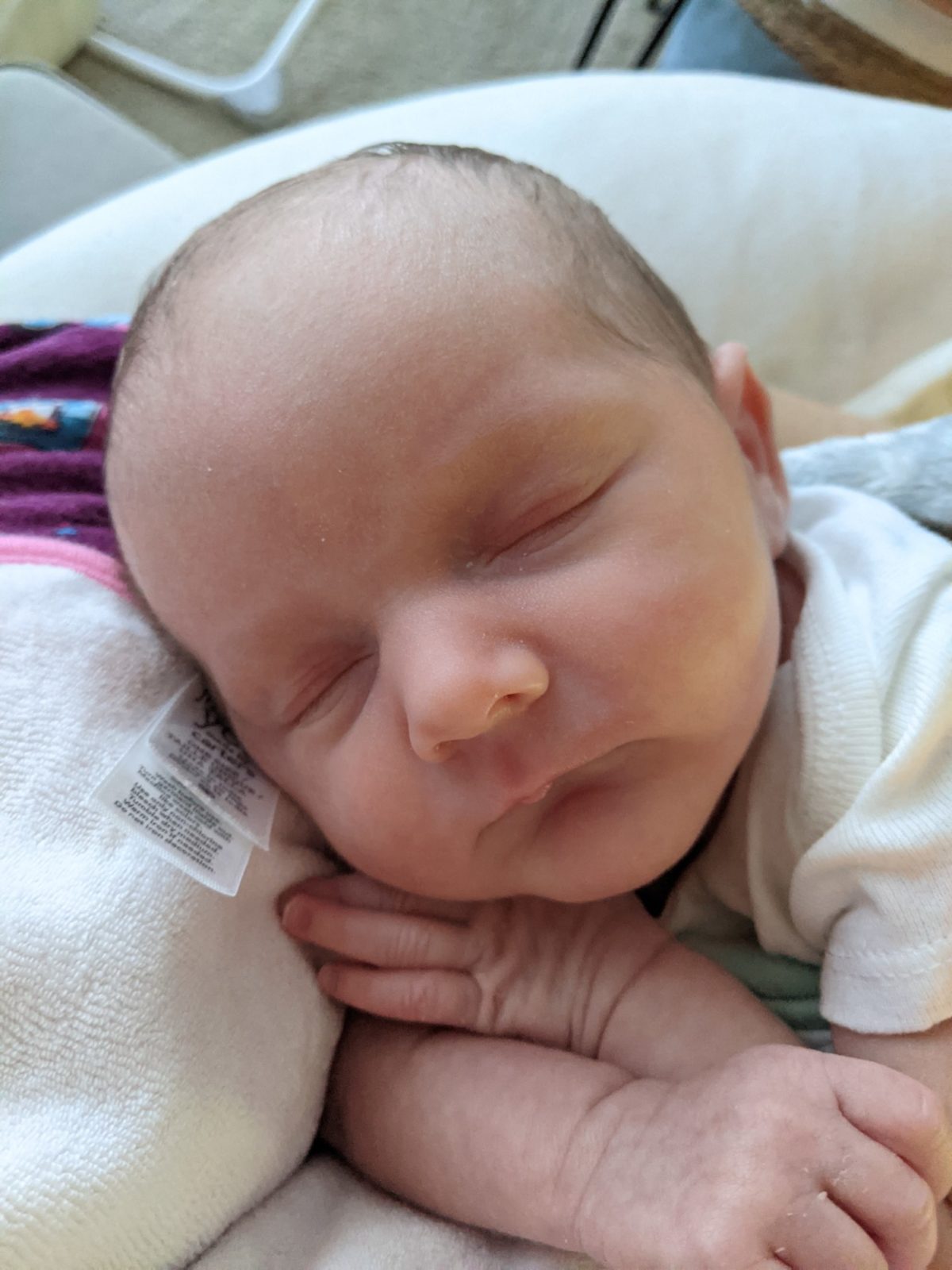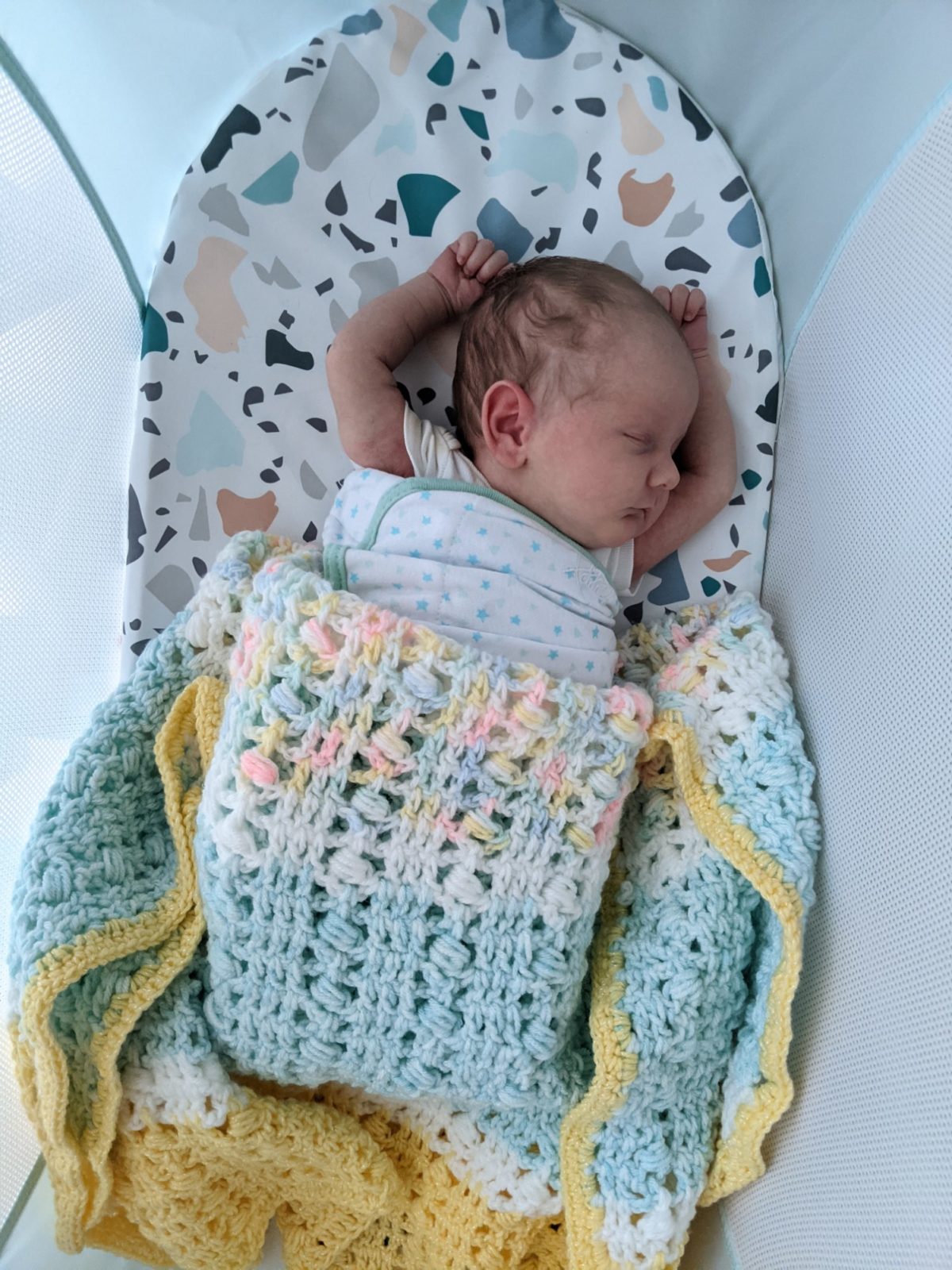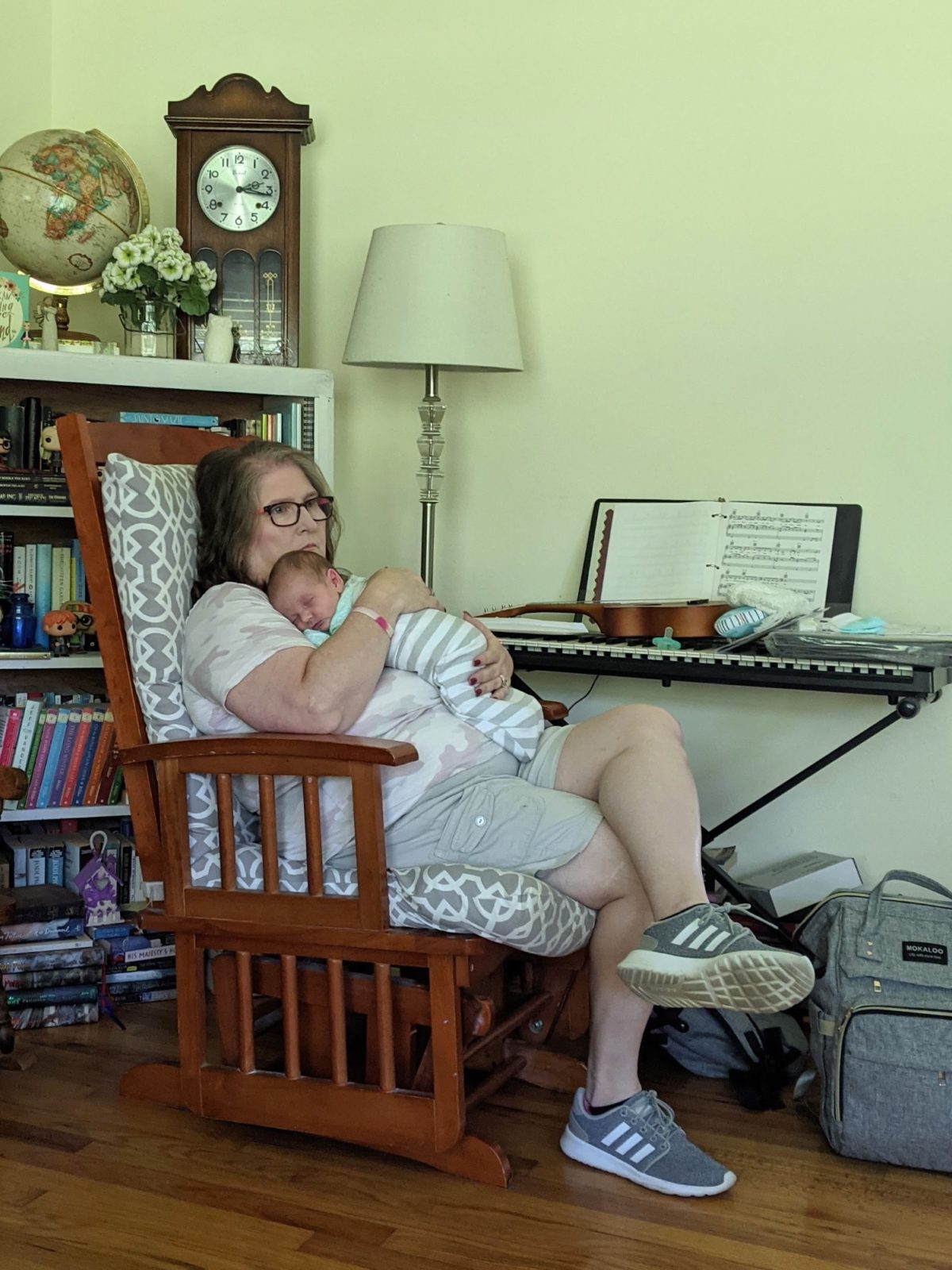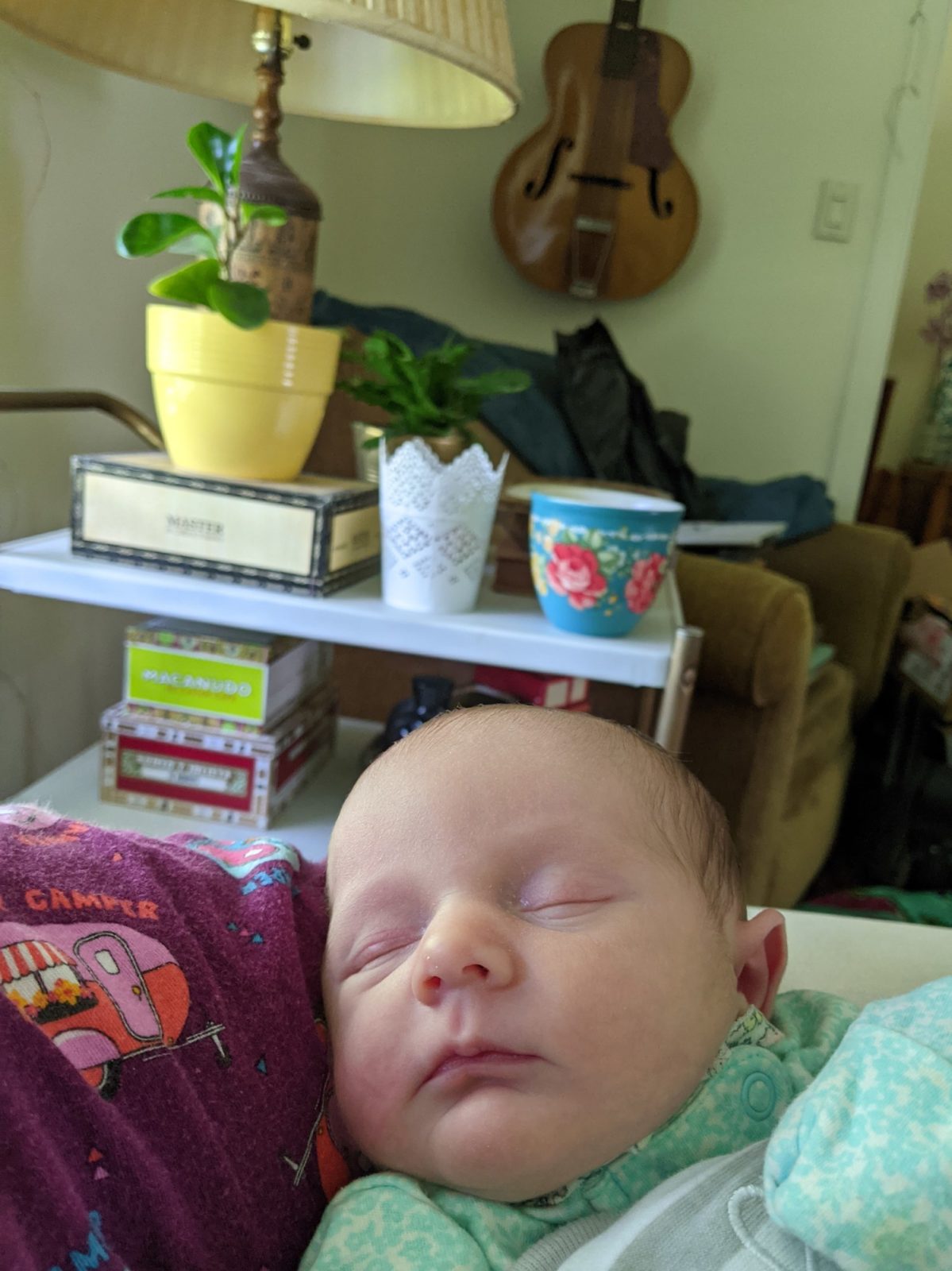 This was one of my favorite jammies of Emerson's, and I loved seeing Addison in it today as well. So sweet. Also, can you see that little dimple starting to pee out there on that tiny cheek!?!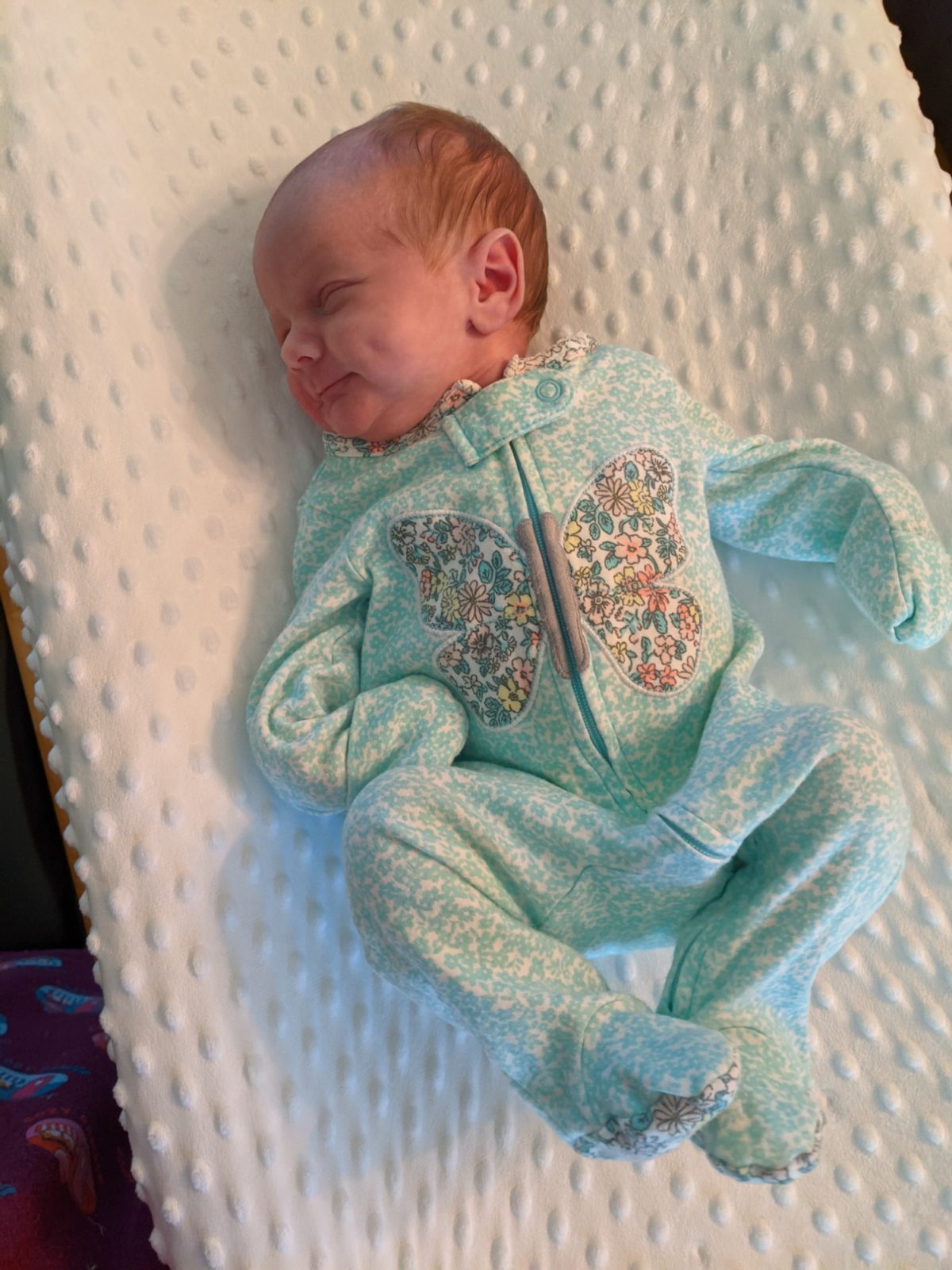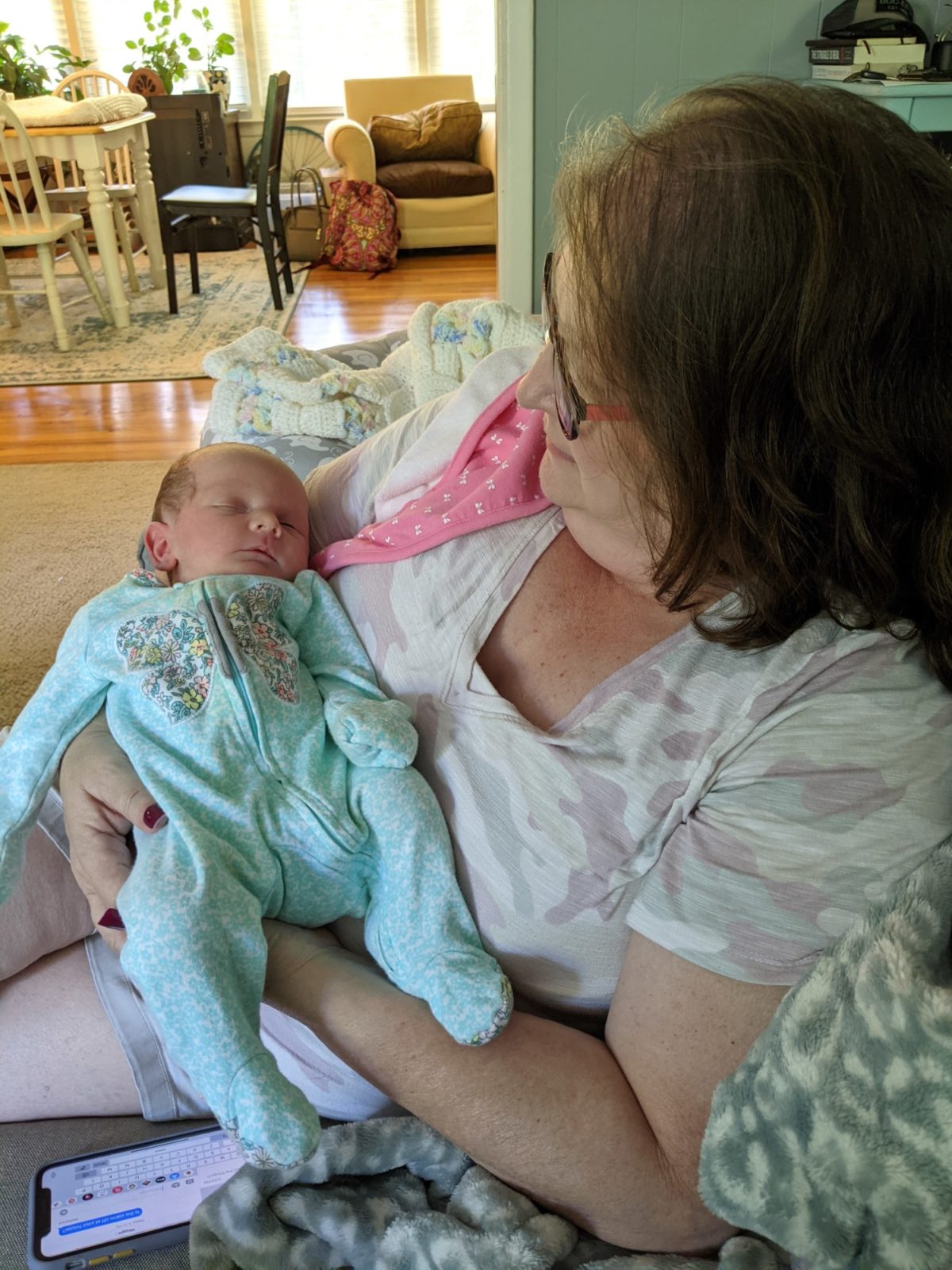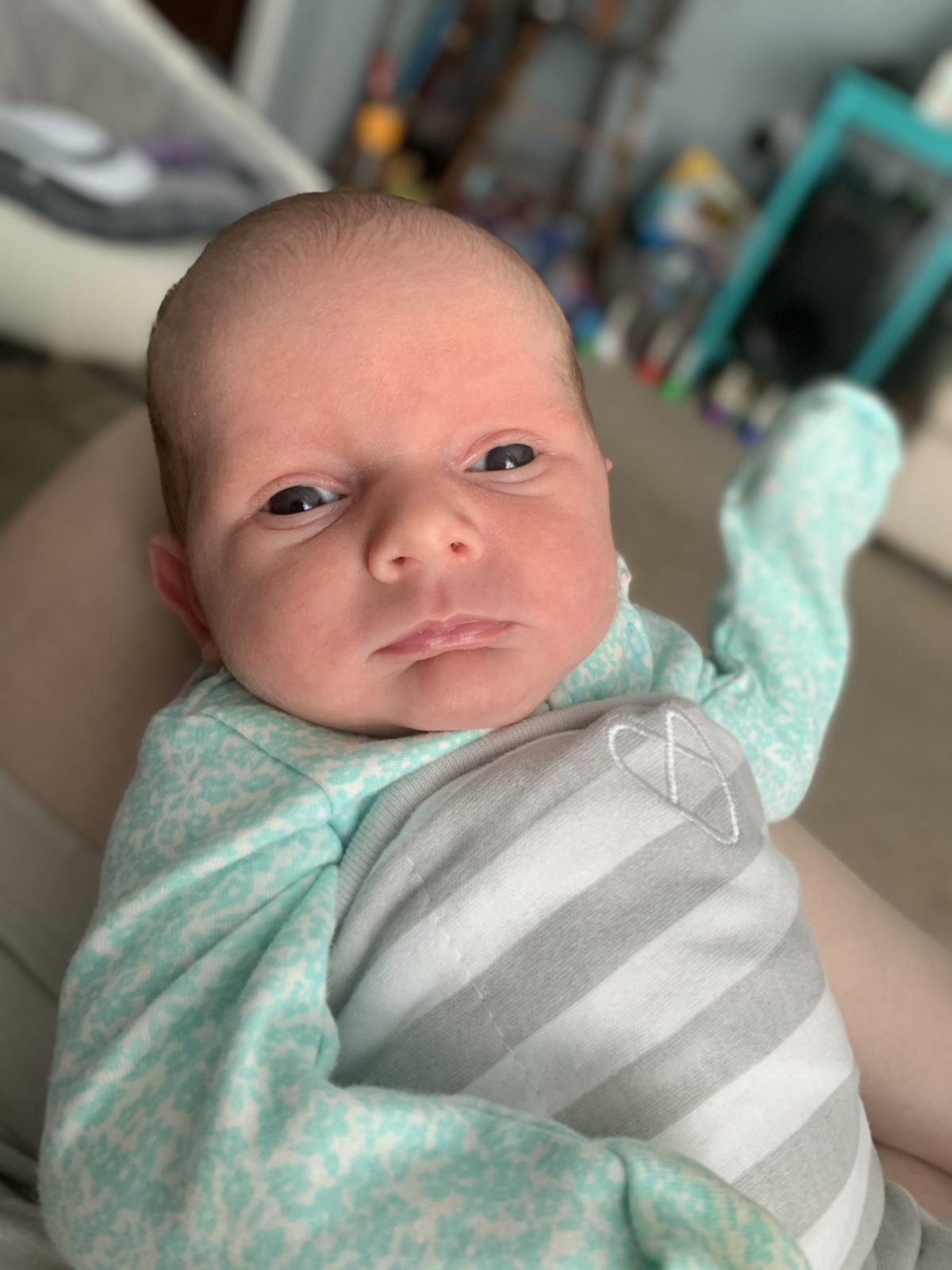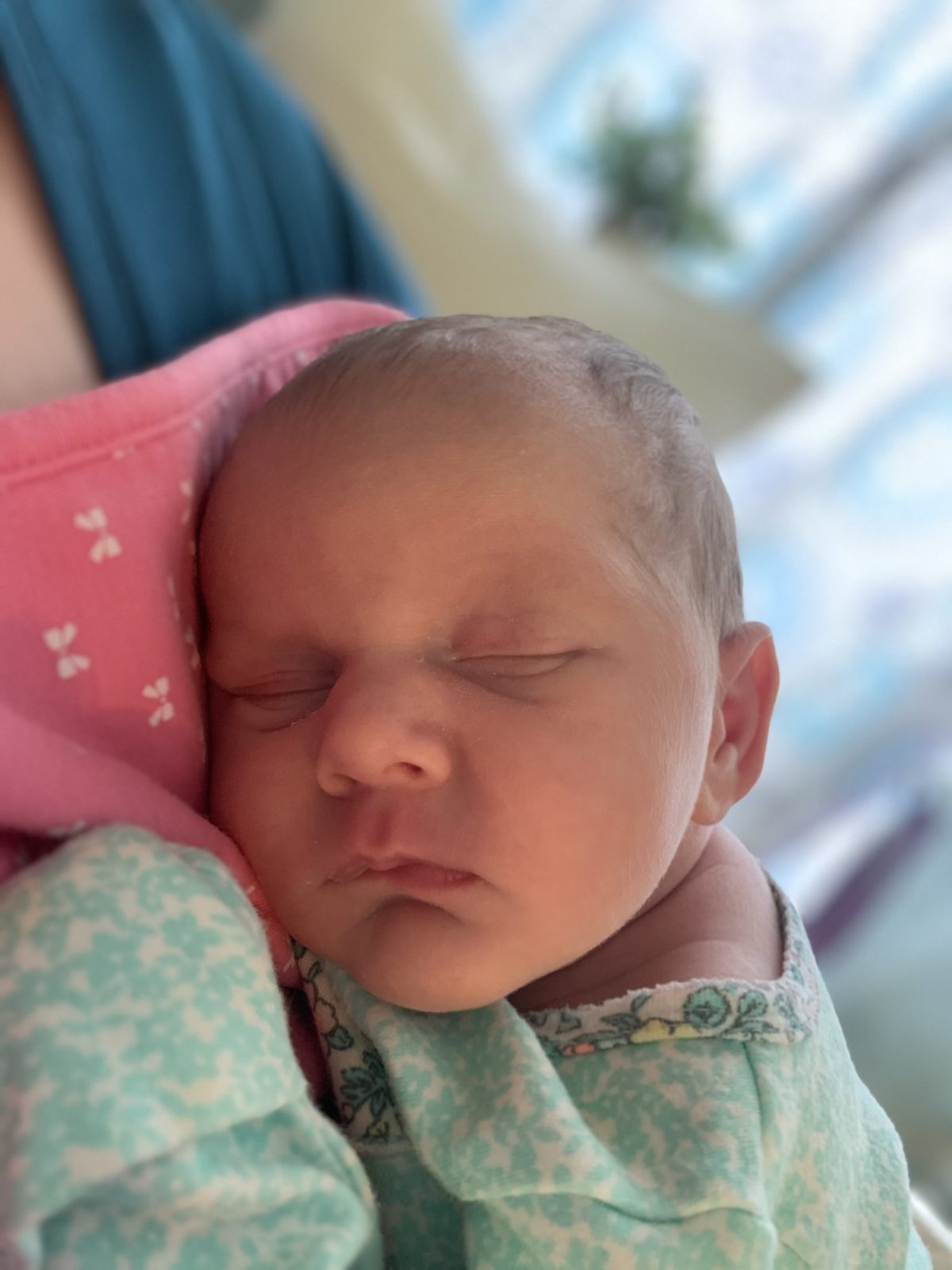 Jeff picked up Emmie from school, and Nana picked up dinner for all of us from the new Culver's restaurant, and brought it back to our house. The burgers were good, but my favorite parts were the sides – we got the pretzel bites and the cheese curds to share, and I loved them both. Forgot to take food phots though, I was just too hungry and dug right in…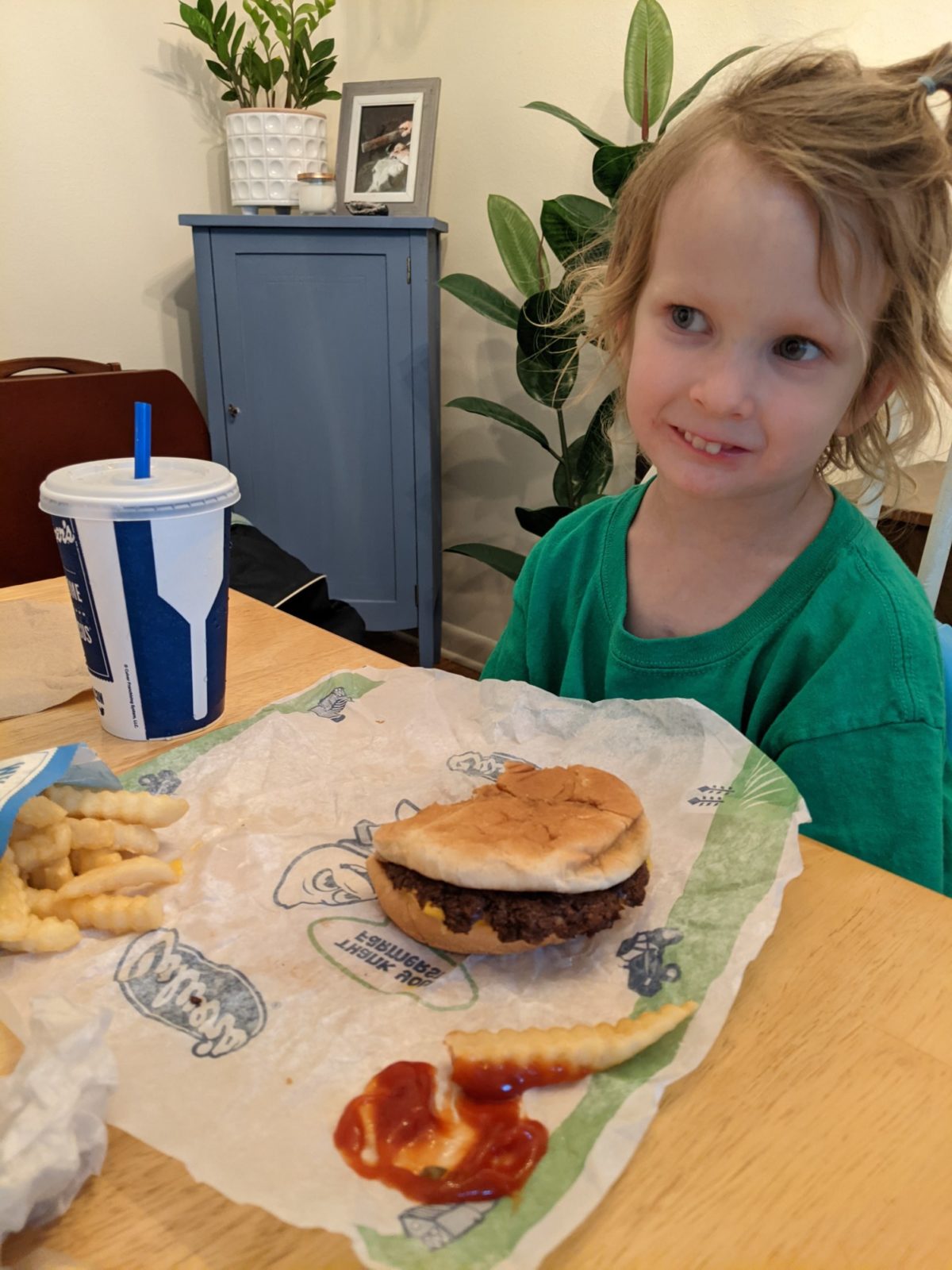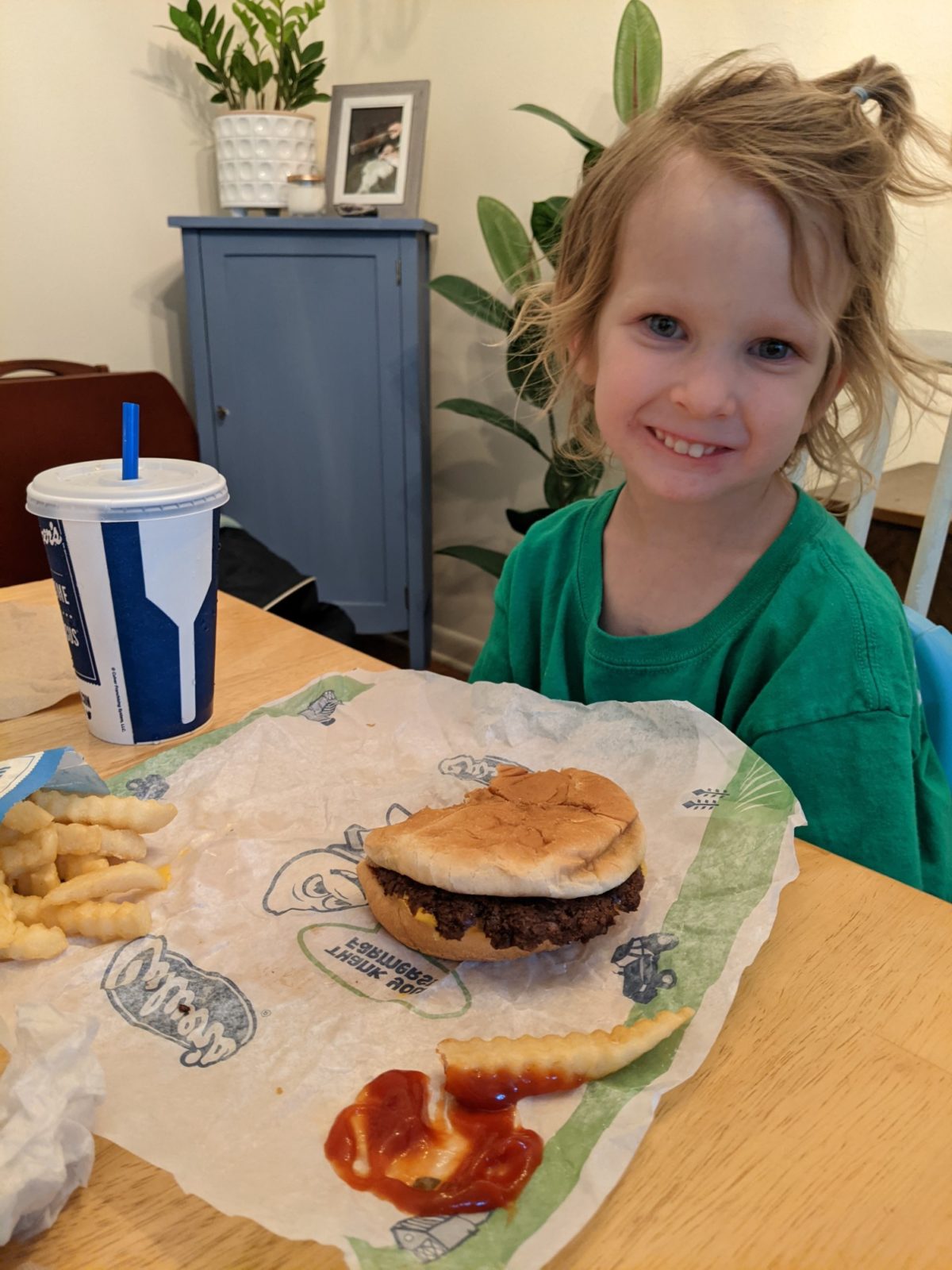 We went on a short little walk after dinner, and it was so nice outside, and it felt good to get out and about again today. Emerson was running wild and picking all the tiny flower weeds, and was being so sweet holding hands and holding on to the stroller, and "helping" me push.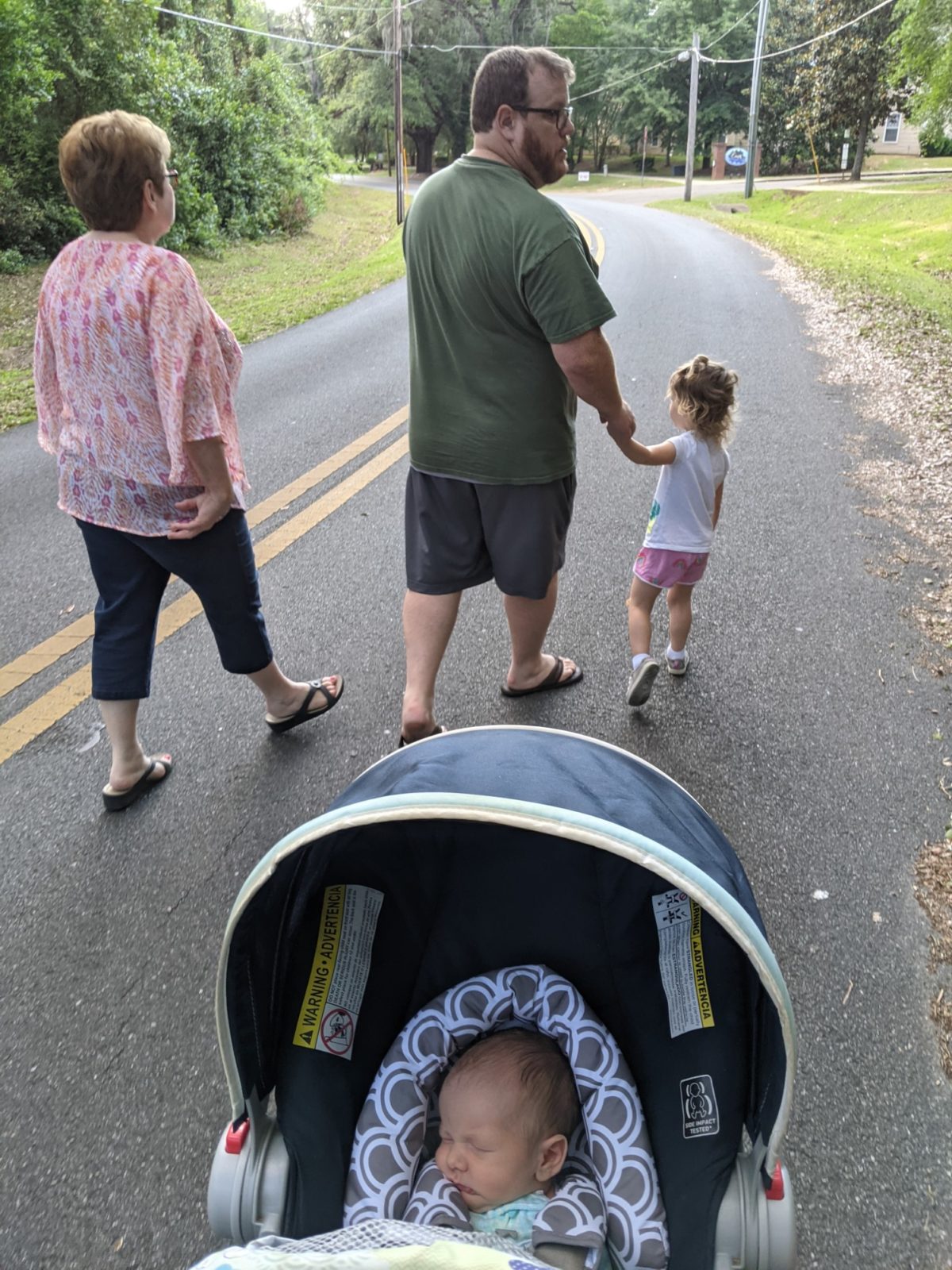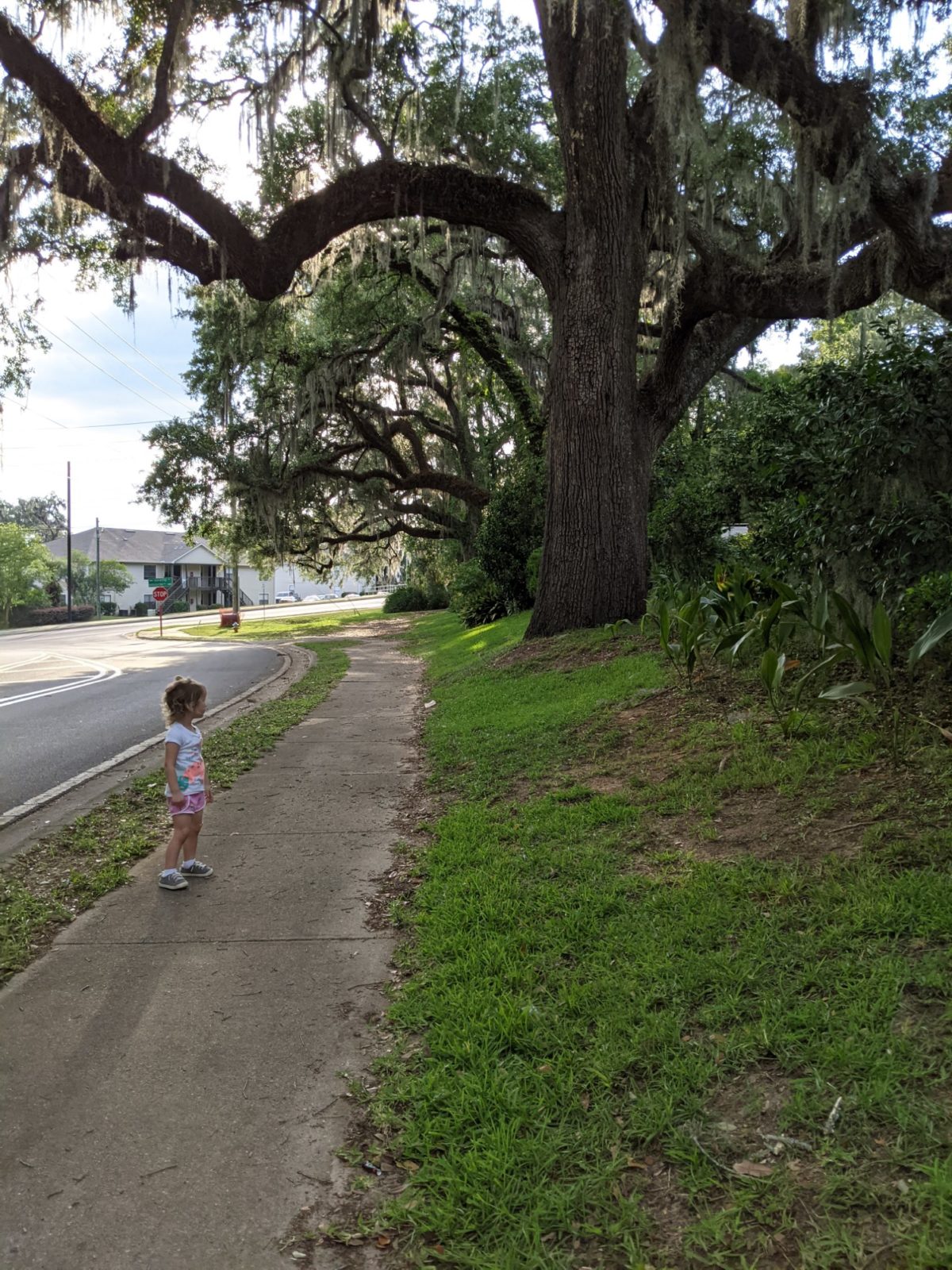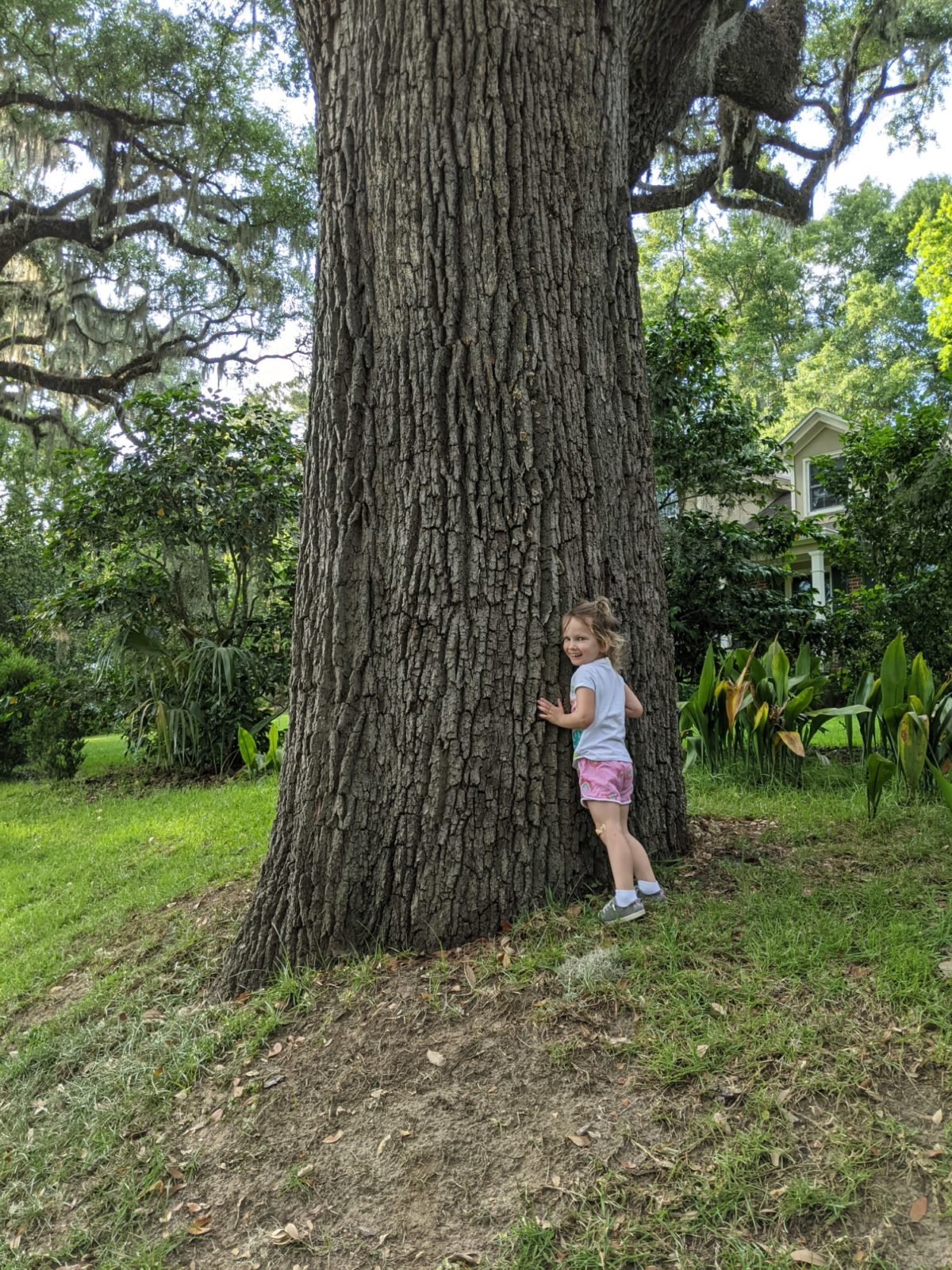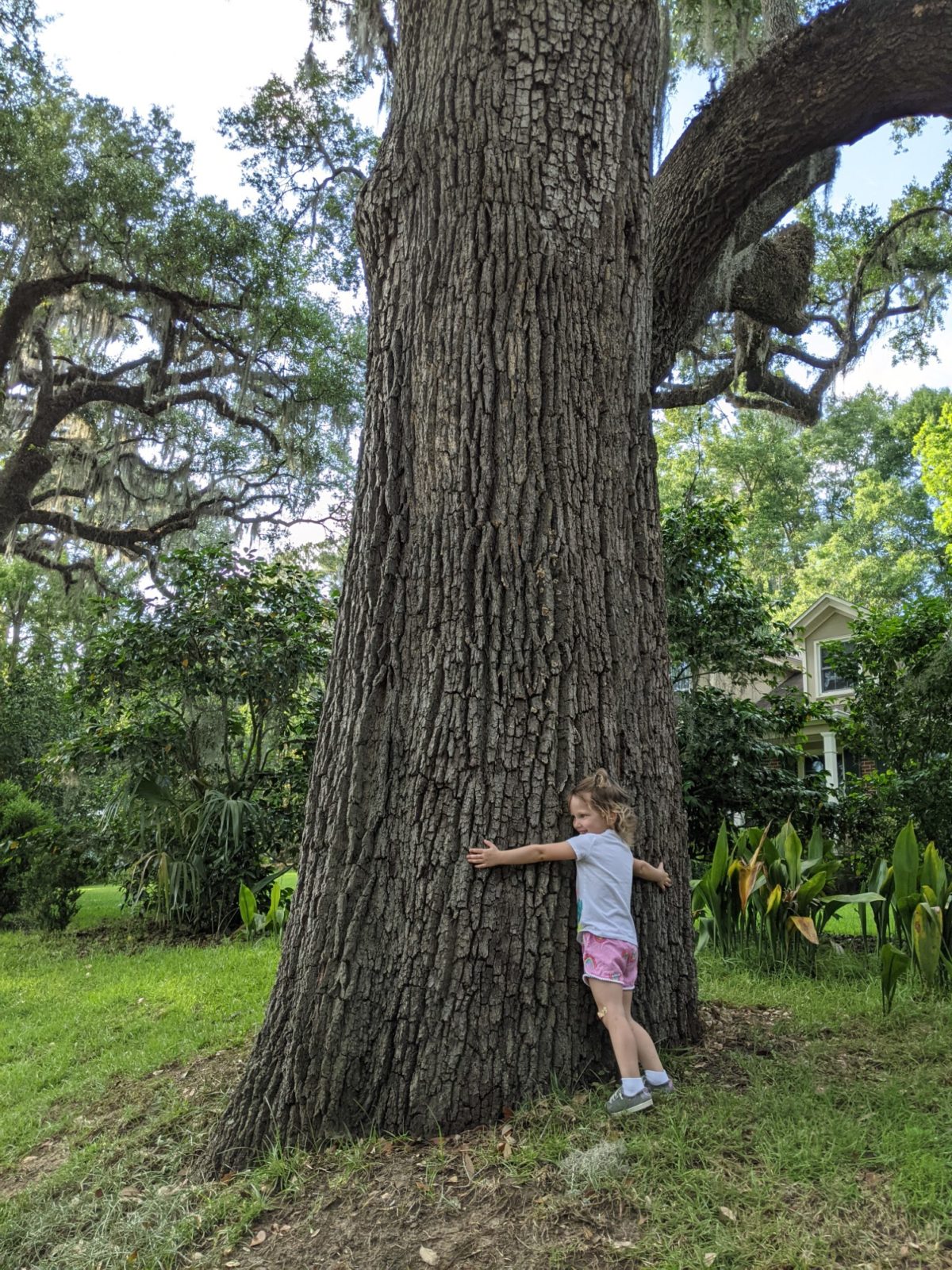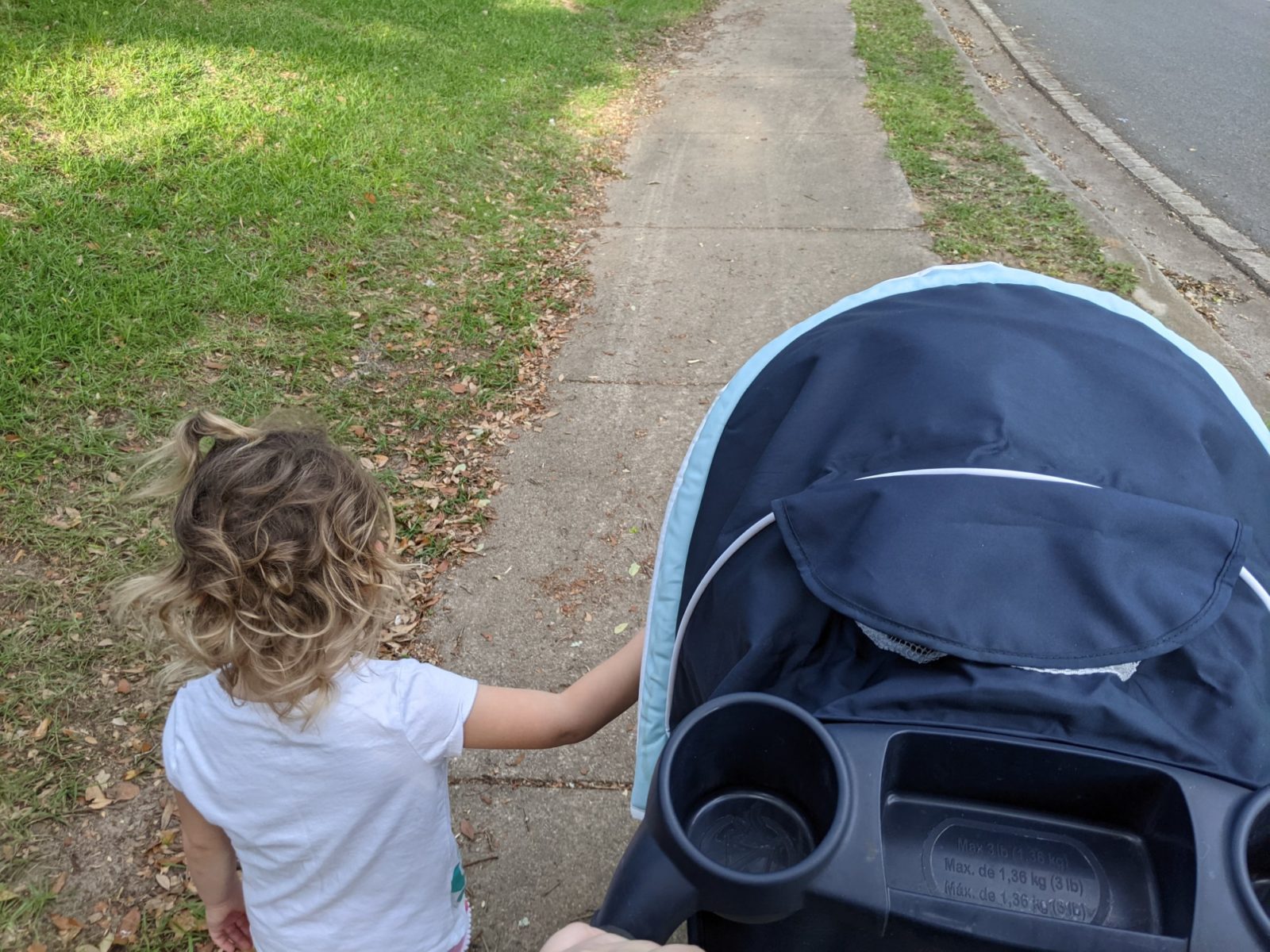 We still hadn't had enough outside time, so we hung out in the backyard for a little while, and Emmie loved doing these back flips off Nana's lap.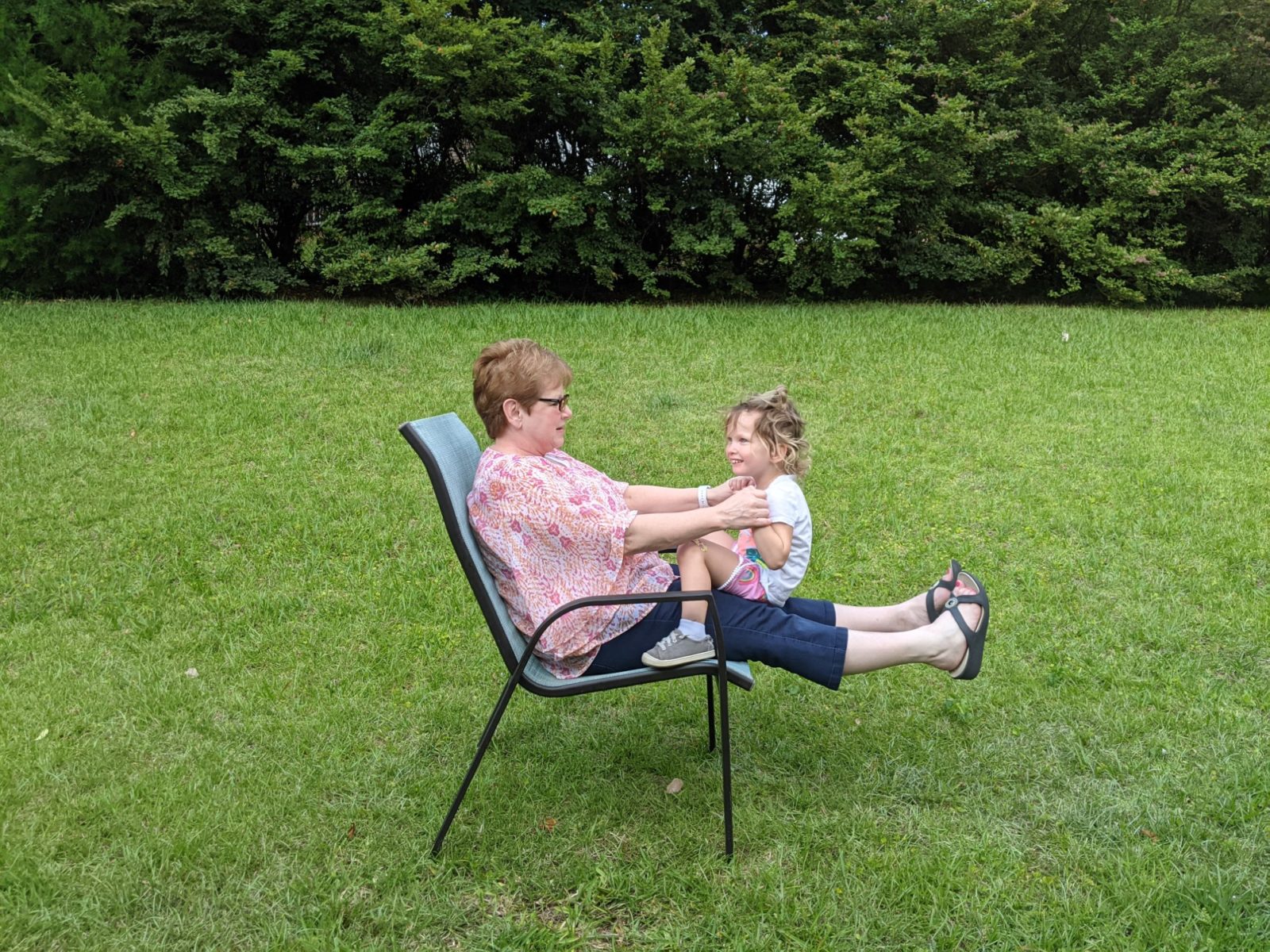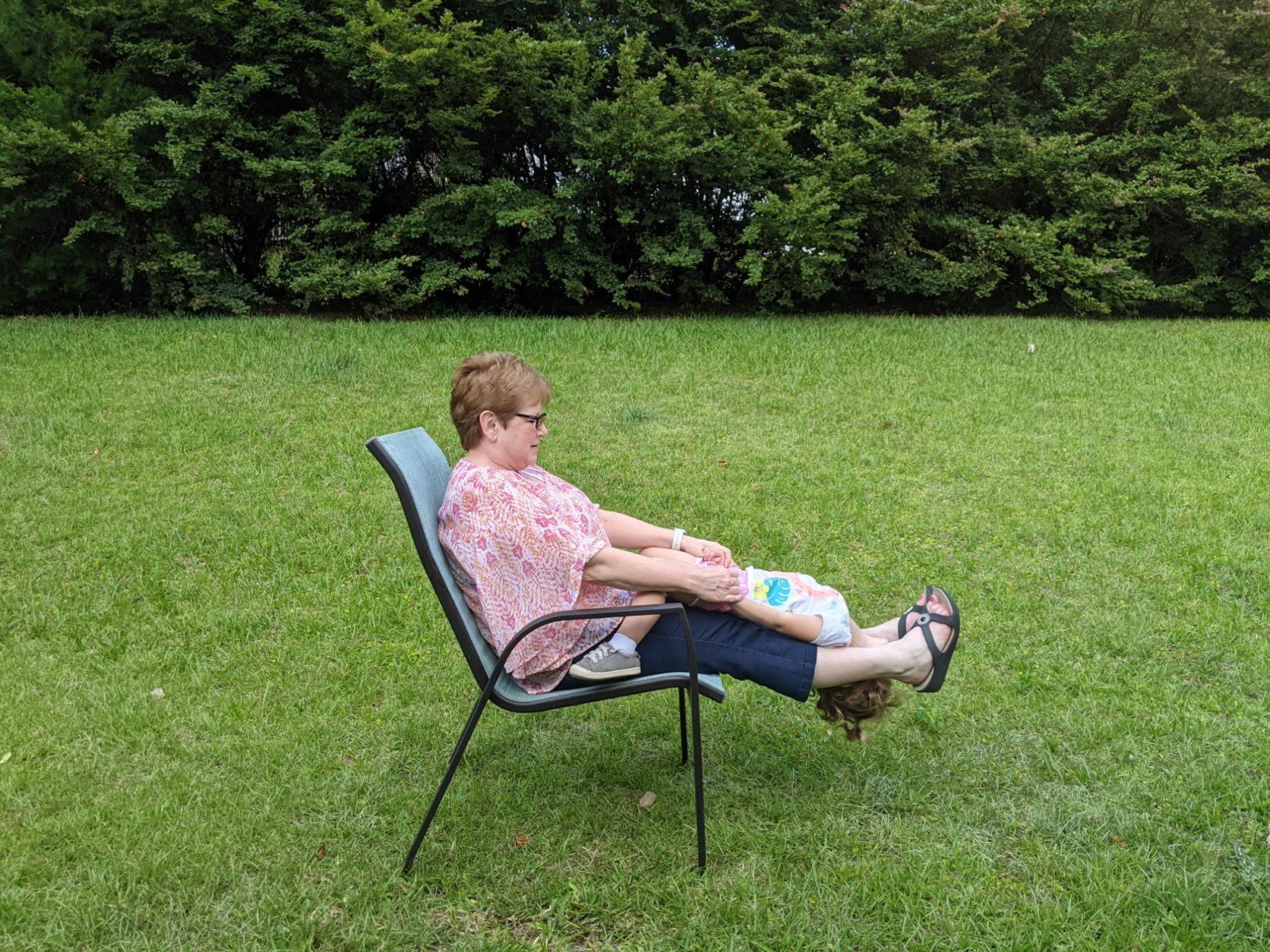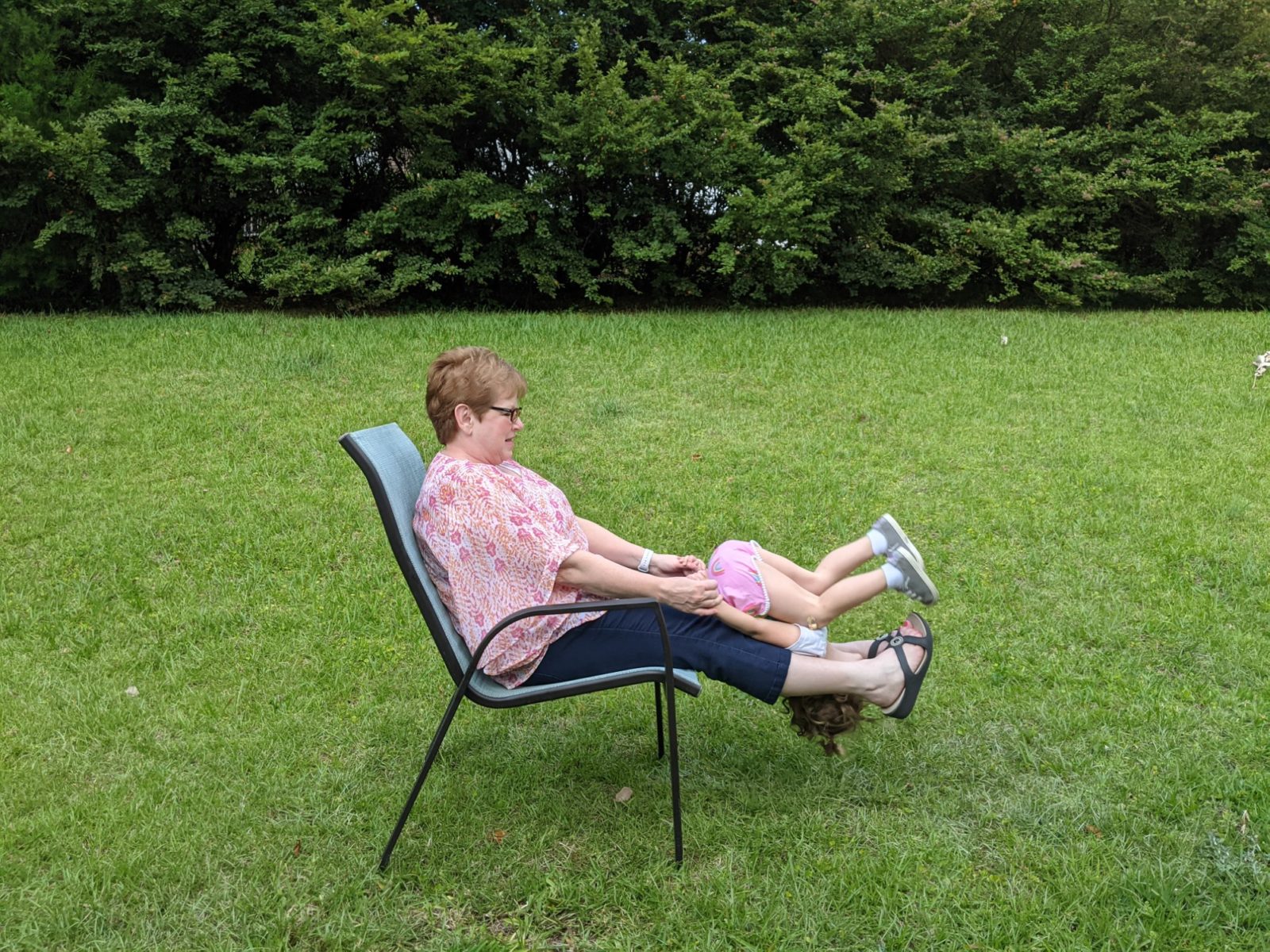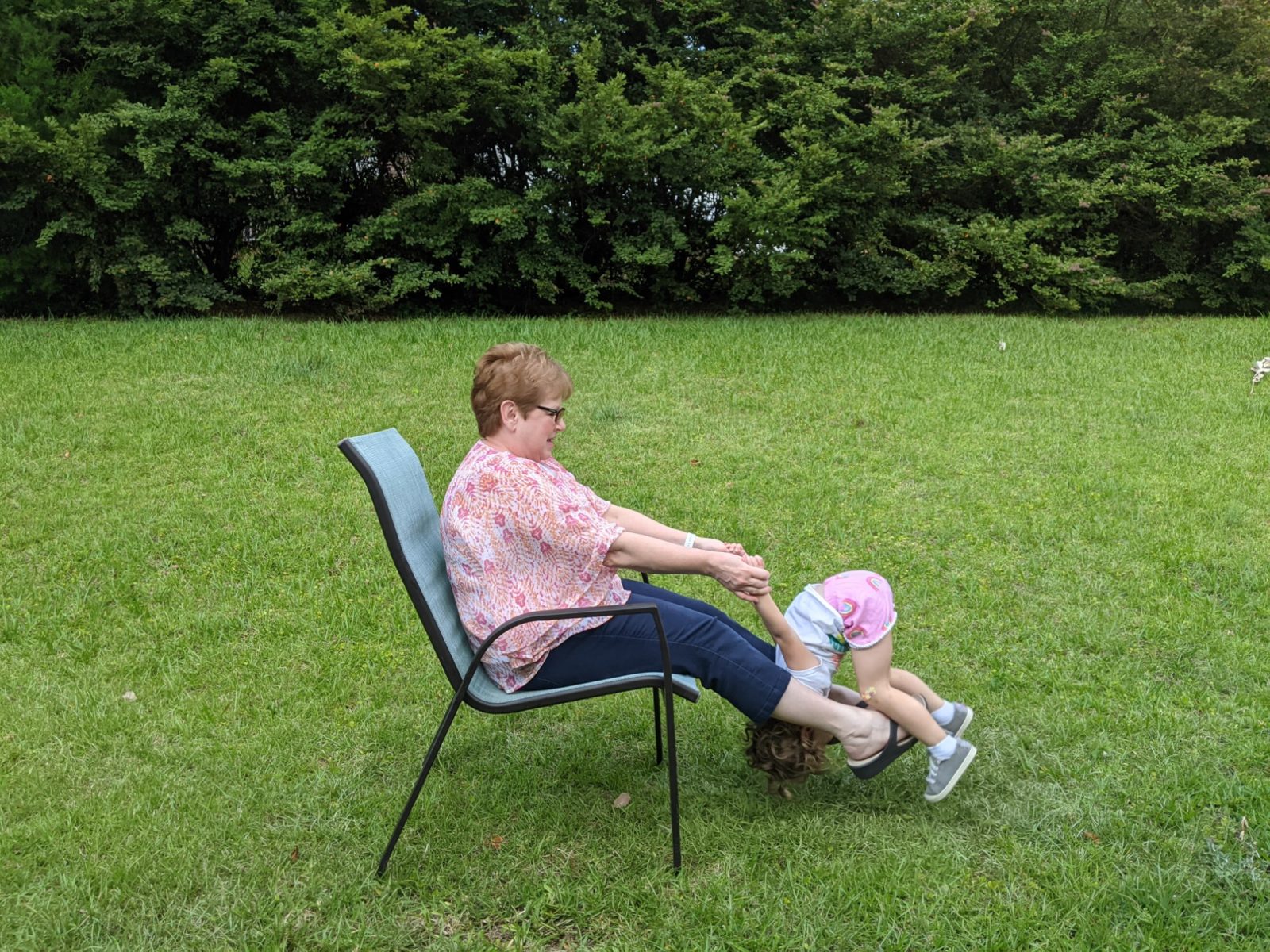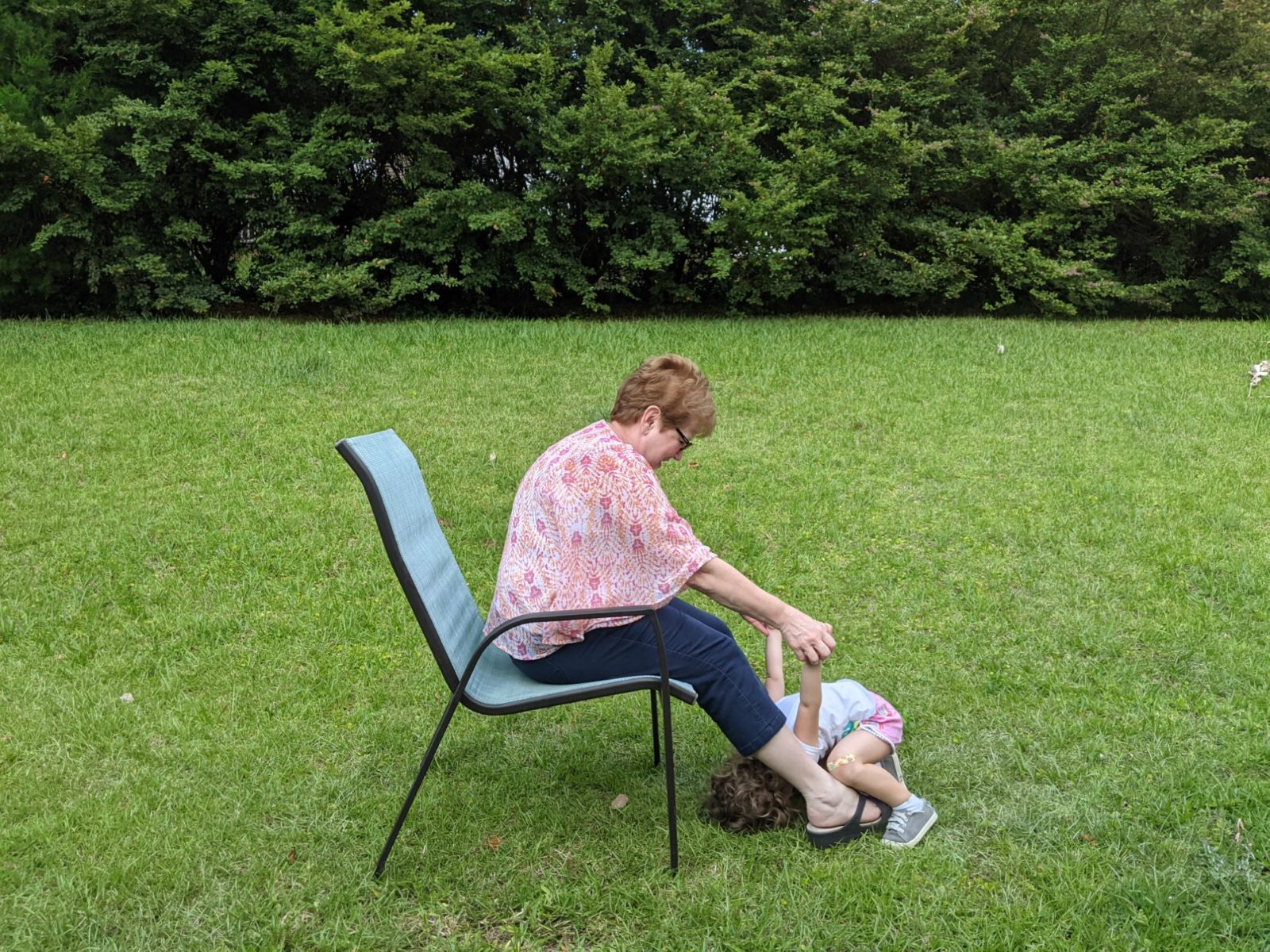 Also, she picked out her own outfit before going out on our walk, and I really love this very colorful outfit she put together here, coupled with the crazy wild hair she's got going on 😉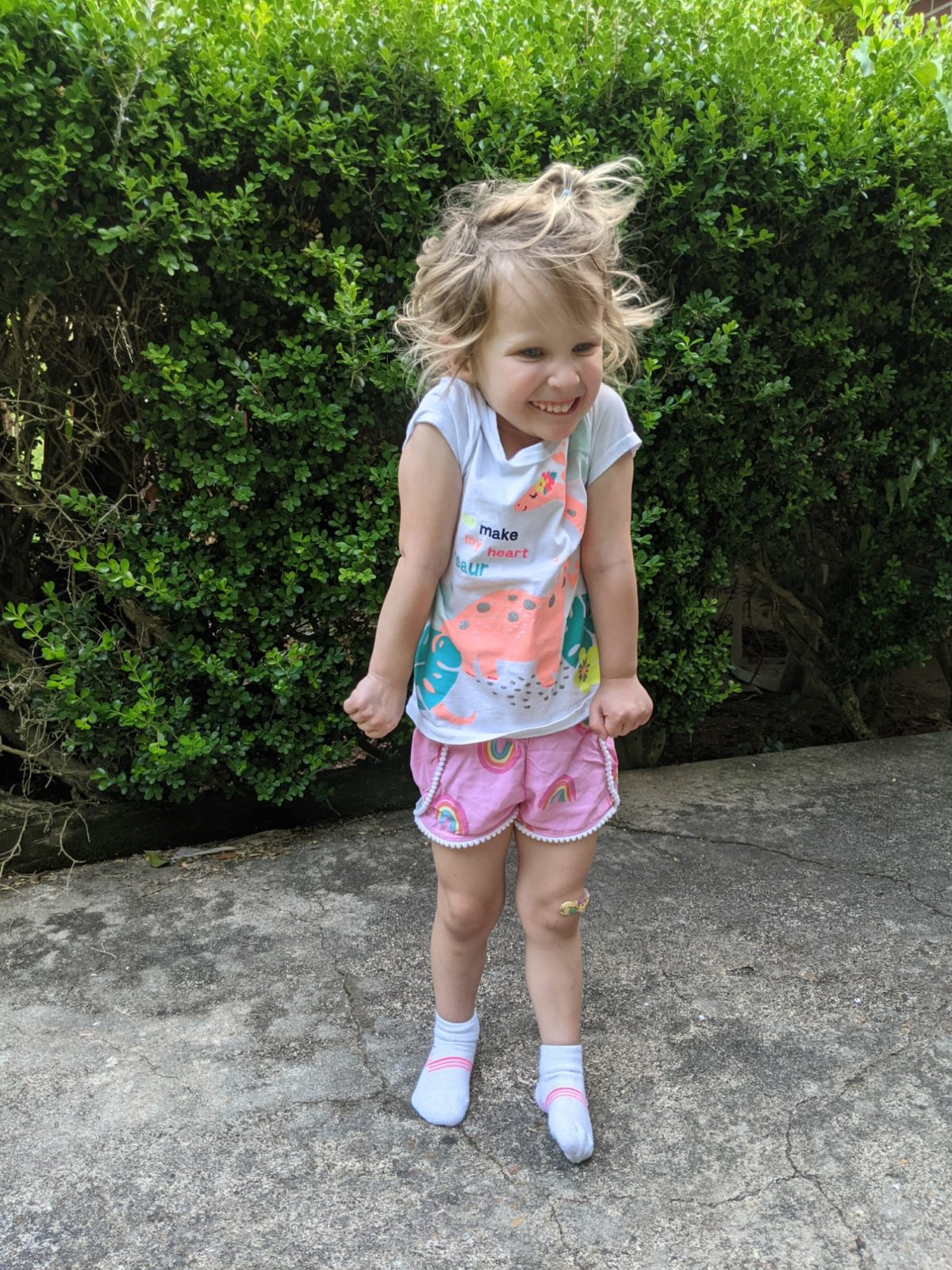 She had a really quick bath afterwards, dressed herself again in some mismatch jammies, and got to have an ice cream sammich for "bassert."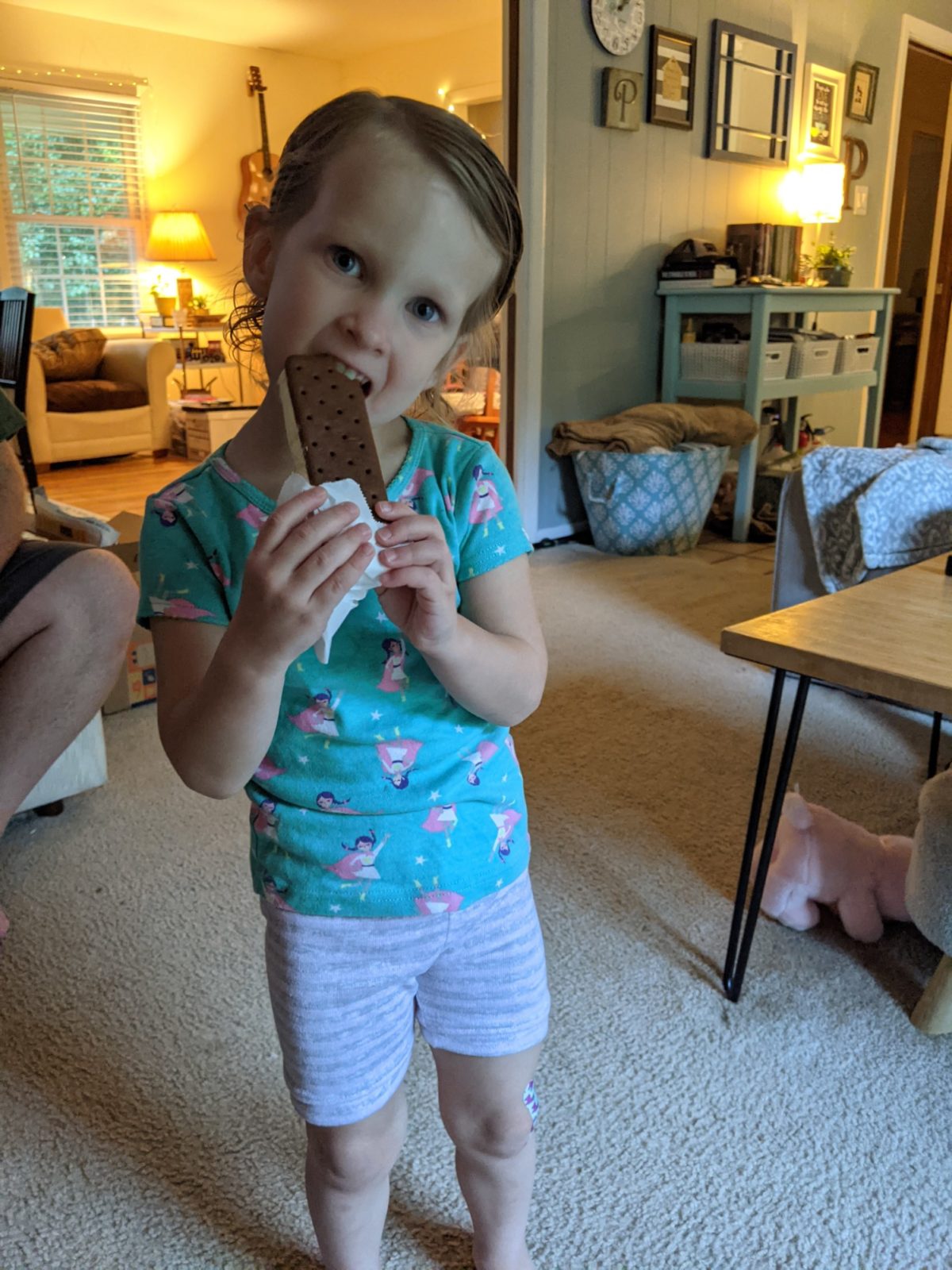 Her bedtime went really well, and Addison is currently asleep. I'm not feeling sick anymore (that feeling was gone by the time I had my early-morning baby-bottle-feed today), but I'm of course as tired as always, as all newborn parents are. I might try to go to sleep a little early again, or at least take a short "nap" before Addie wakes up again to feed.