Tater Tot was acting super clingy this morning, and would NOT let me put her down. She wouldn't even let me get a good picture of her dress. Ms. Q had to come over and just peel her off of me, and took her straight to the cabinet to see what she could share with her 😉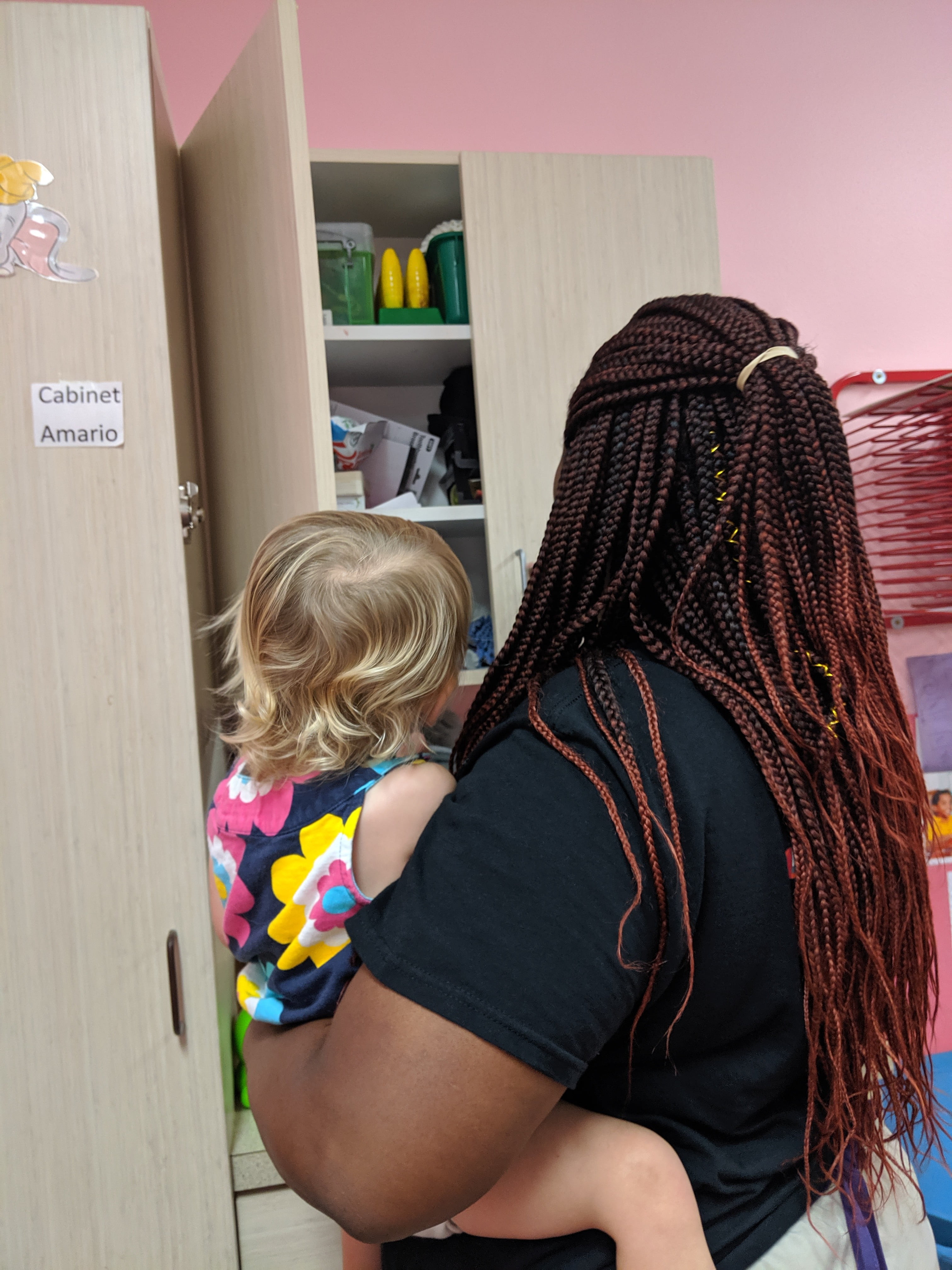 This memory came up in my sister's TimeHop this morning, and she sent it to the family in a group message. Backstory… for about a year and a half back in 2011-2012, I was solely responsible for the youth group at our church, while we were between youth ministers. We did a bunch of fun summer activities every year, and in 2012, we did a "Real Life Clue" night, complete with a skit, mystery, and real life characters. We scattered all over the church in different rooms, the kids had to find us & ask questions, and try to solve the classic Clue mystery. I made my entire family participate, and all the kids loved it!
Characters below, from L to R: Inspector Brown = me, Professor Plum = Uncle Keith, Colonel Mustard = my dad Andy, Dr. Black/Mr. Boddy = Jeff, Mr Green = Dan (a friend, not family), Miss Scarlet = Megan, Mrs. Peacock = my mom Amy, Mrs. White = Aunt Suzanne.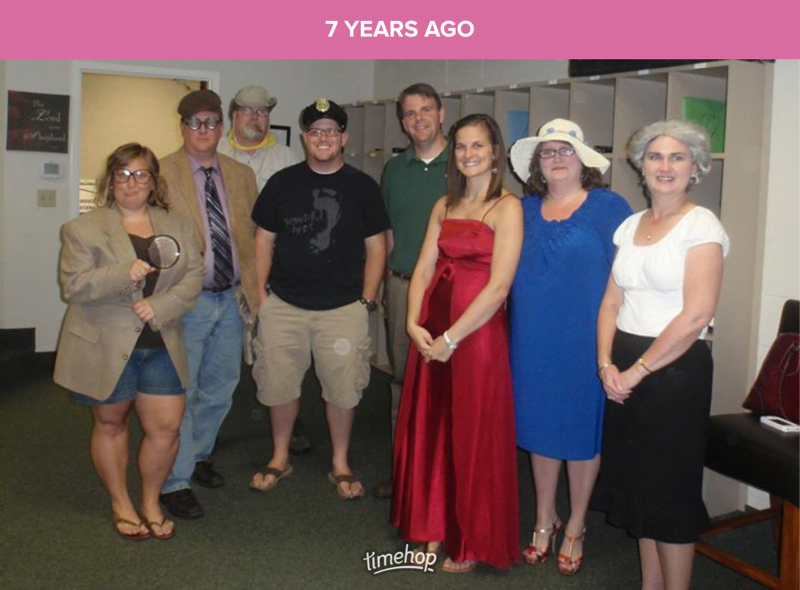 My co-workers and I went out to lunch together today, to celebrate one of our unit members getting promoted into a new unit. We went to La Fiesta, and it was so yummy. My favorite thing there is the fajita quesadilla, because I love grilled/sauteed peppers & onions. I ate half, and took half to go, and it was so good! I also really like all of the murals they have painted all over their walls.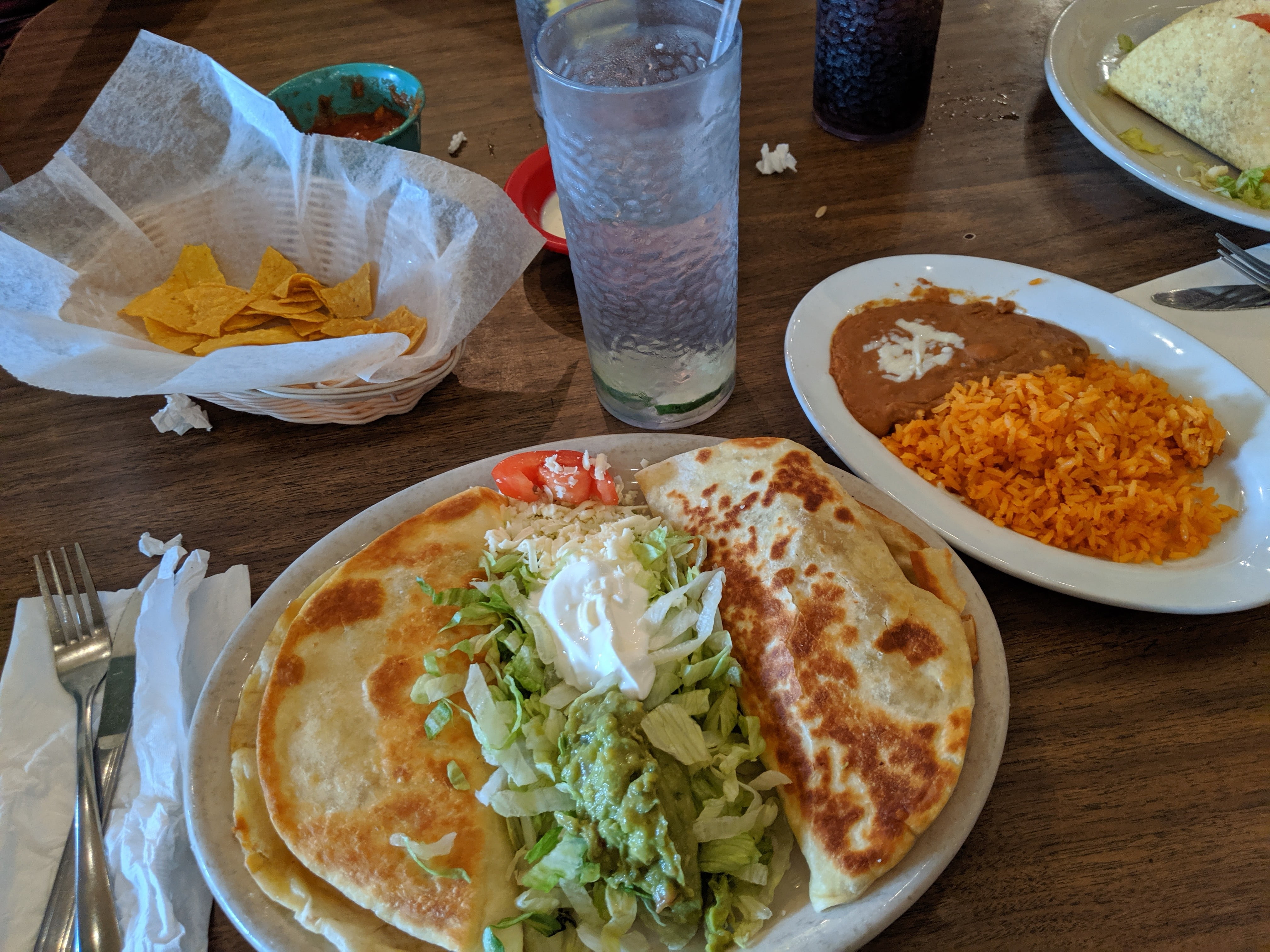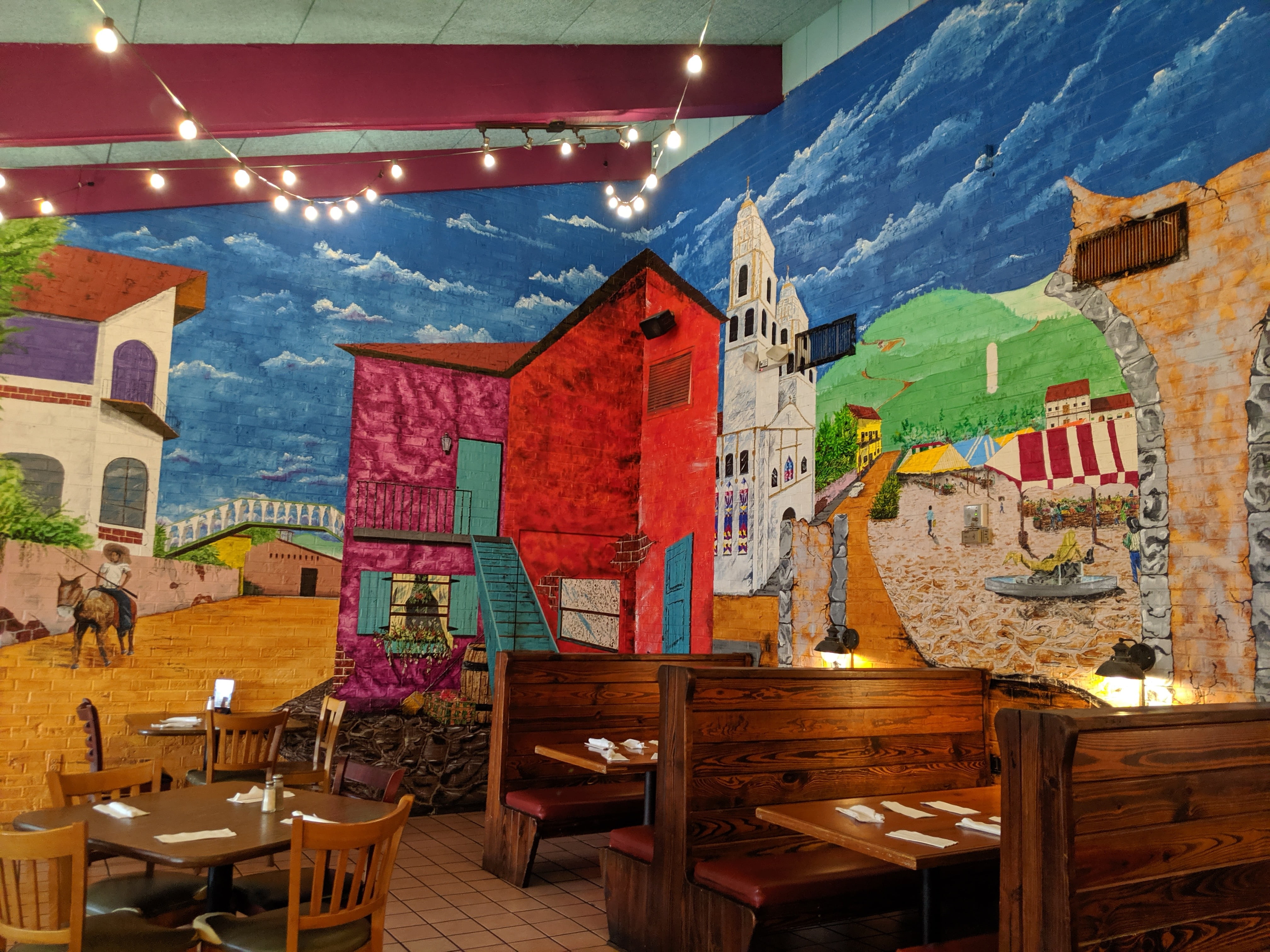 Here are some of the photos from her teachers at school today…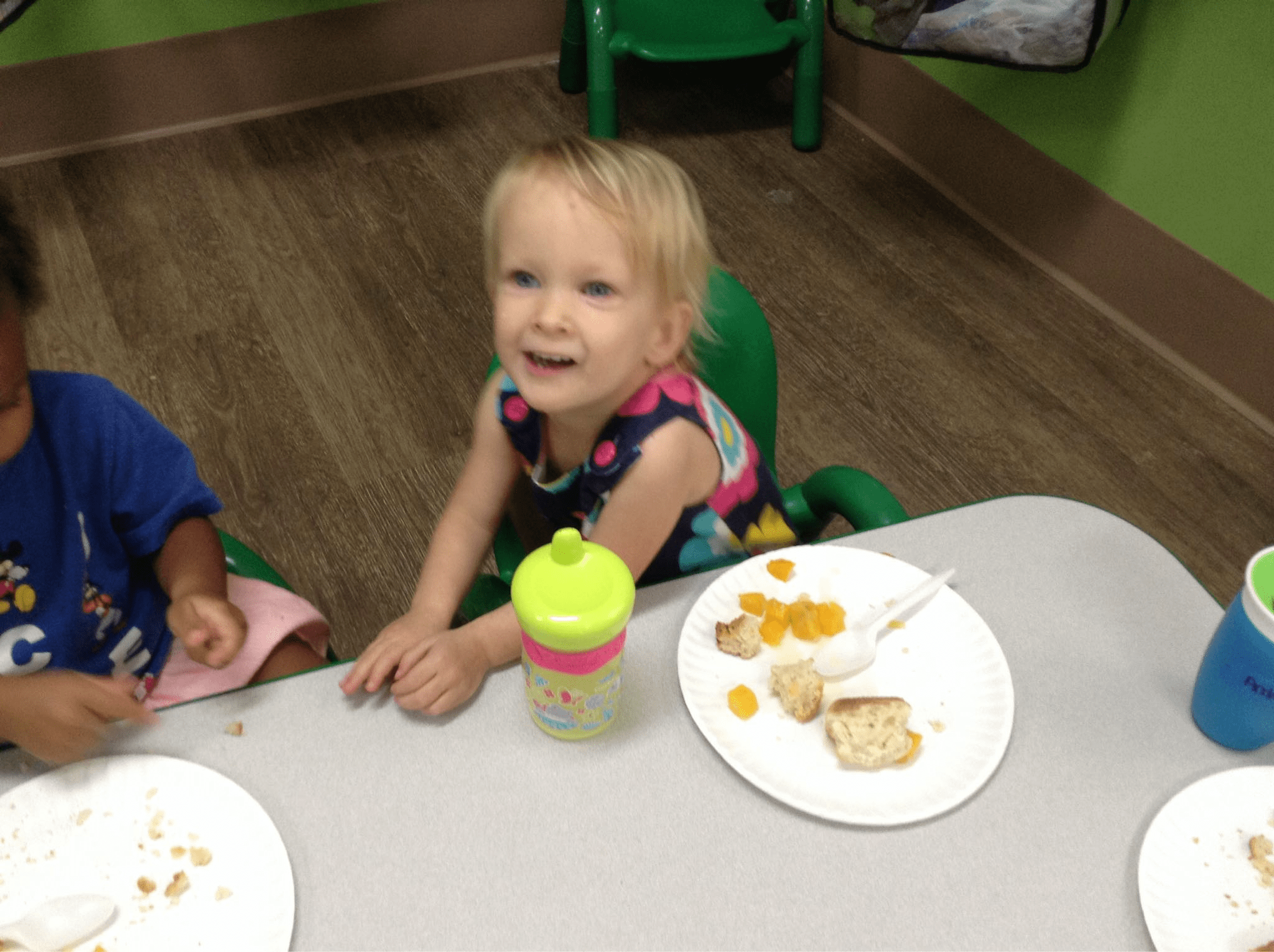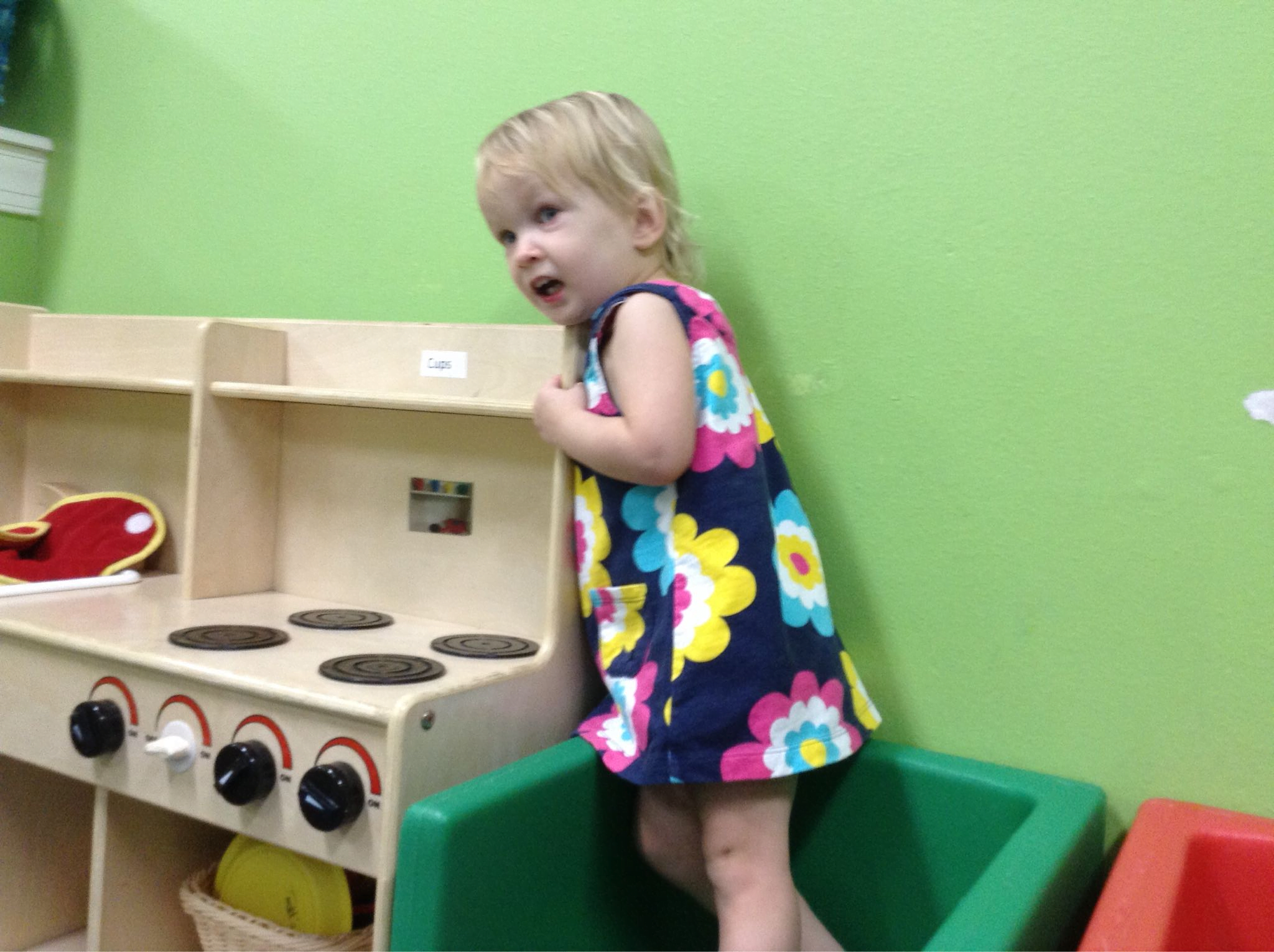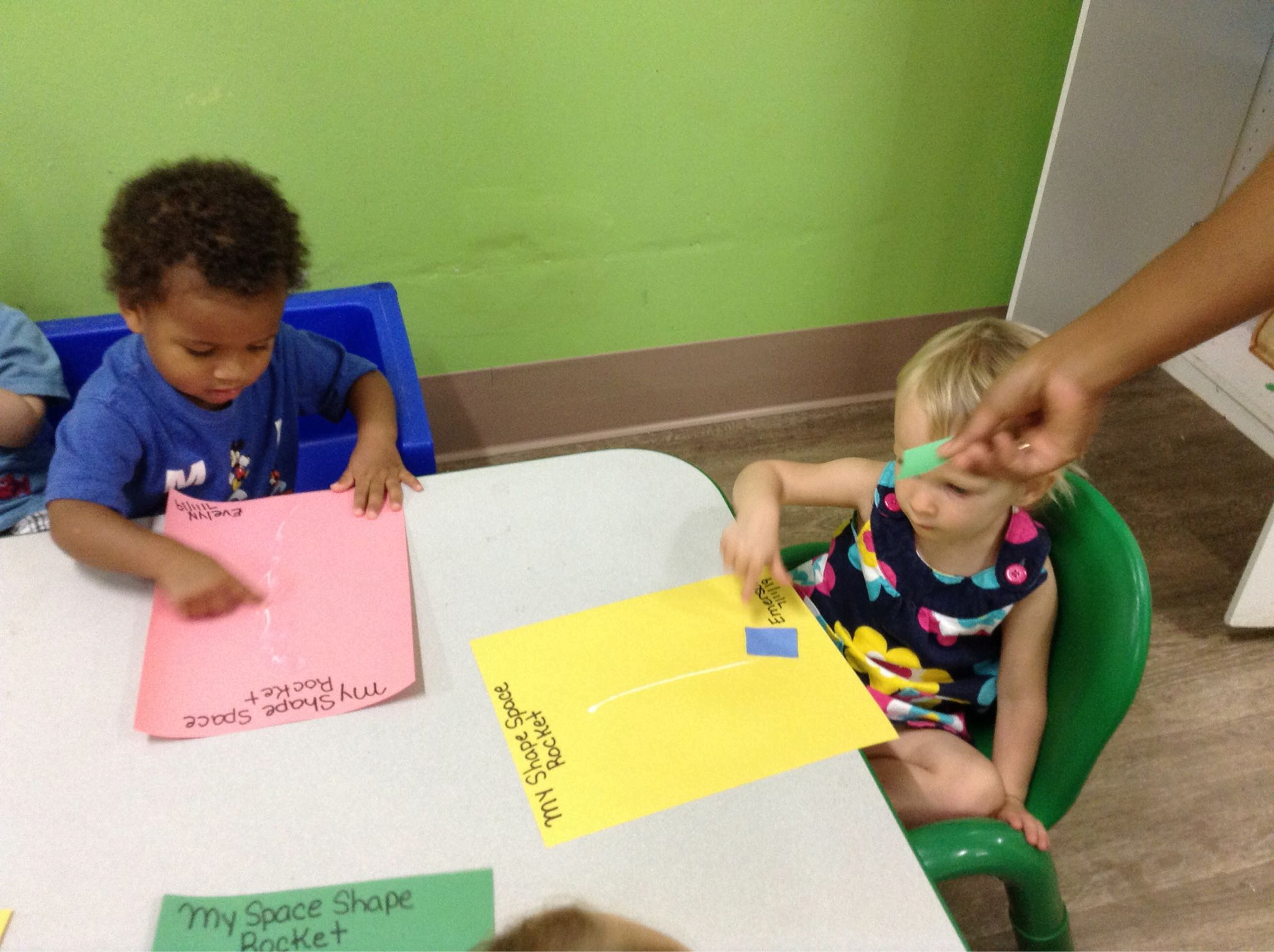 This girl is such a goofball! I'm thinking we need to get her into some tiny gymnastics classes or something, because she's constantly doing stuff like this!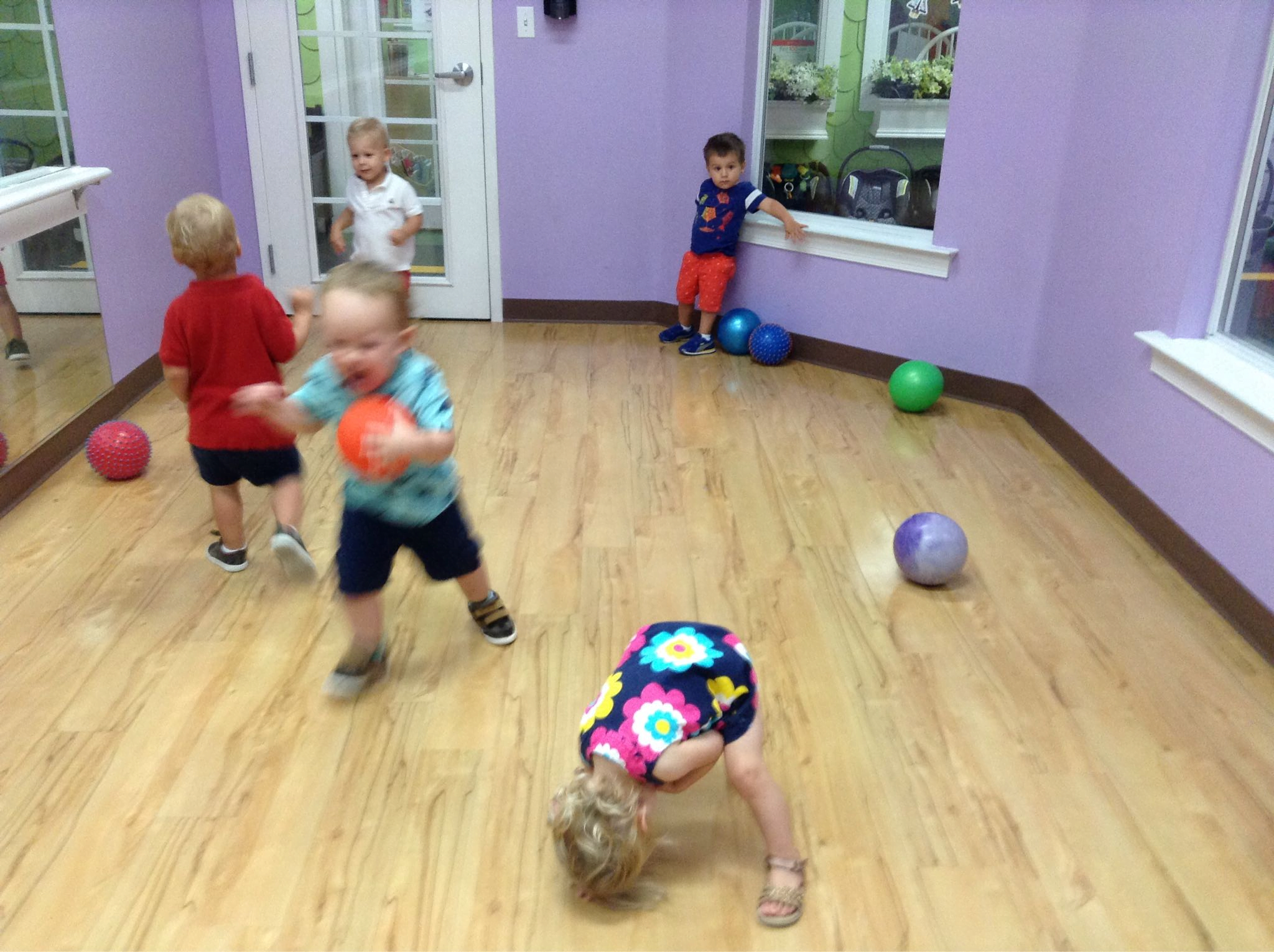 This is her teacher, Miss Kristin, and they love each other 🙂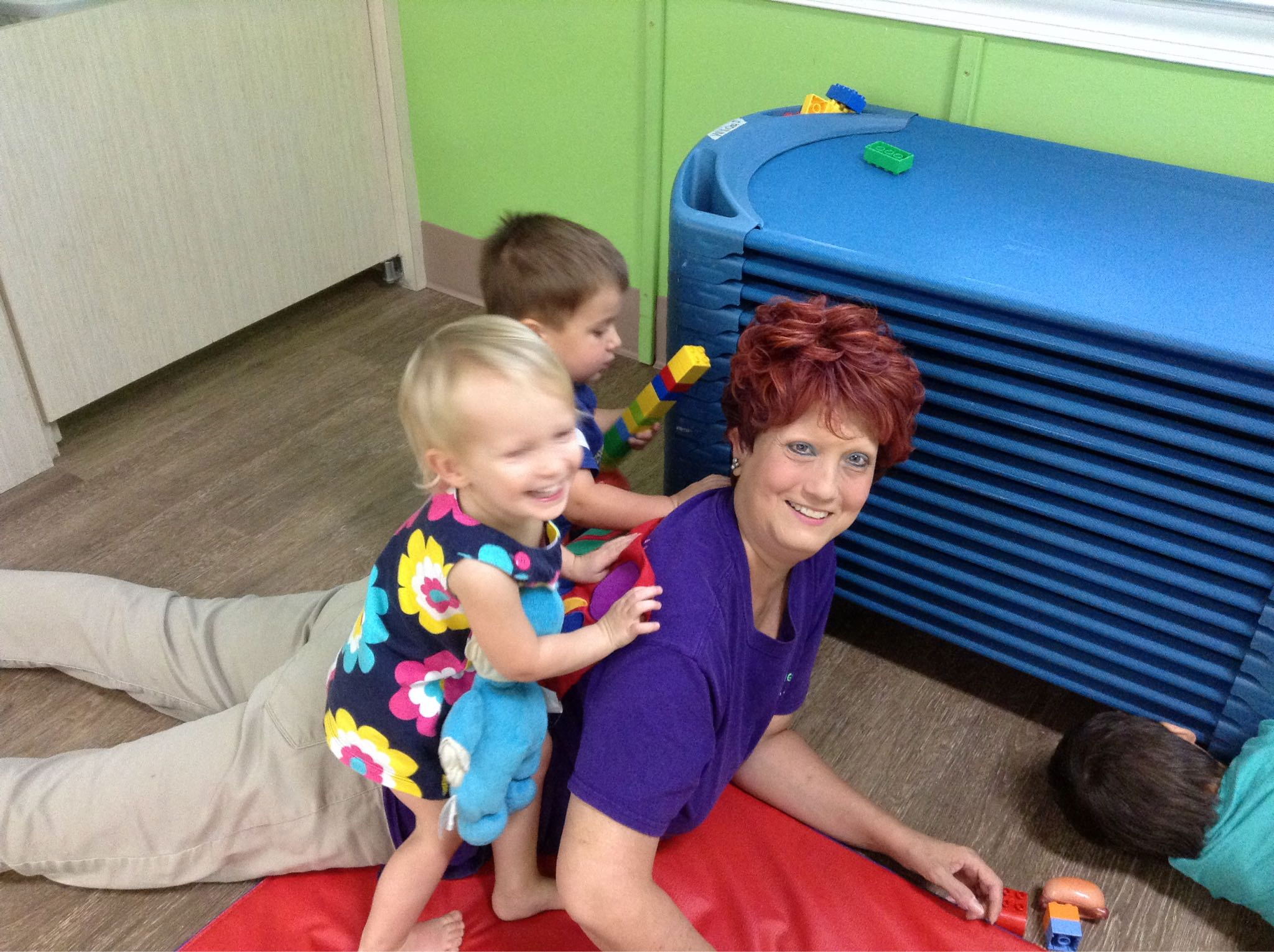 She's always the first one to wake up at nap time, but she sits quietly reading or playing with dolls until her friends wake up.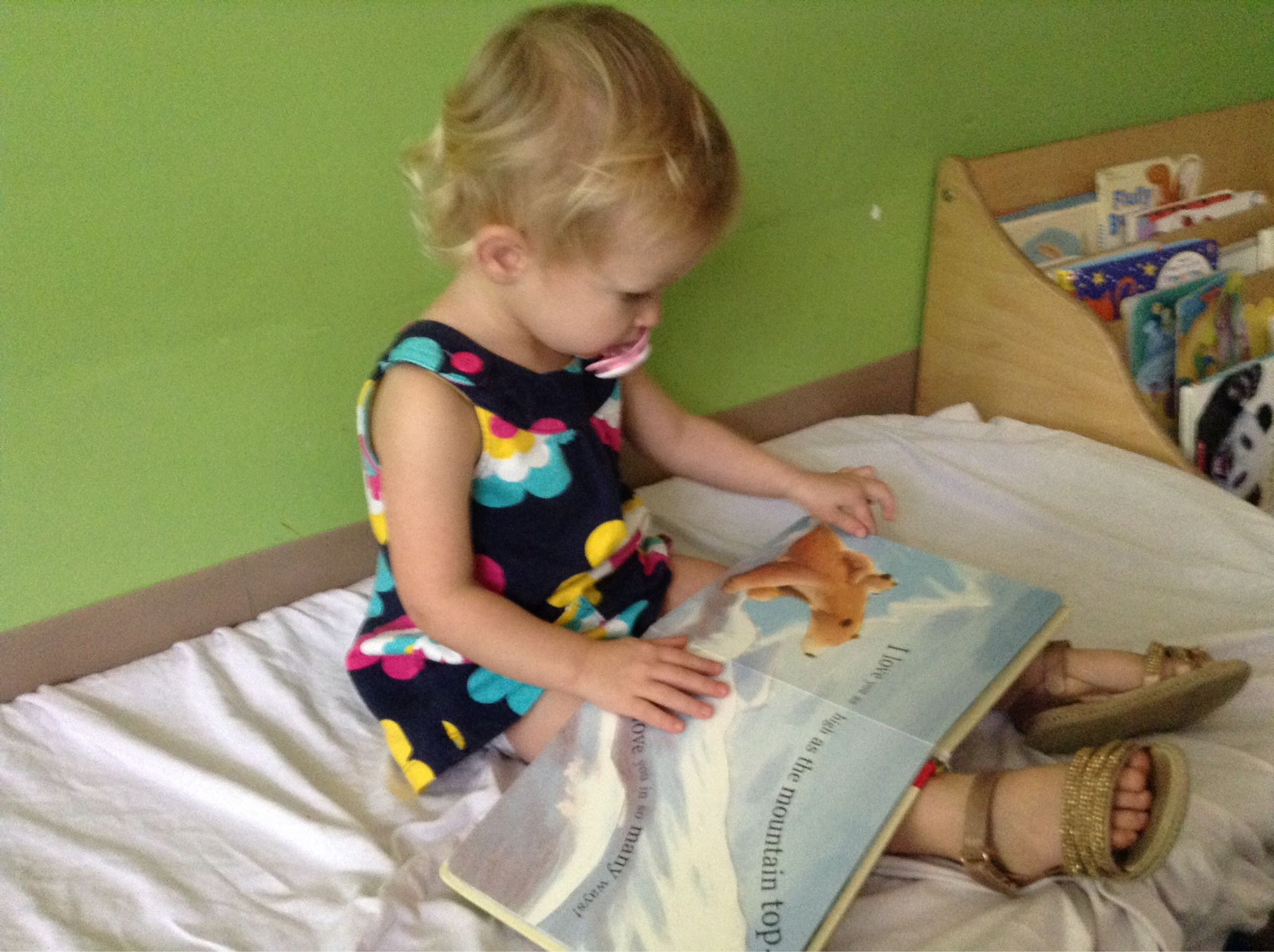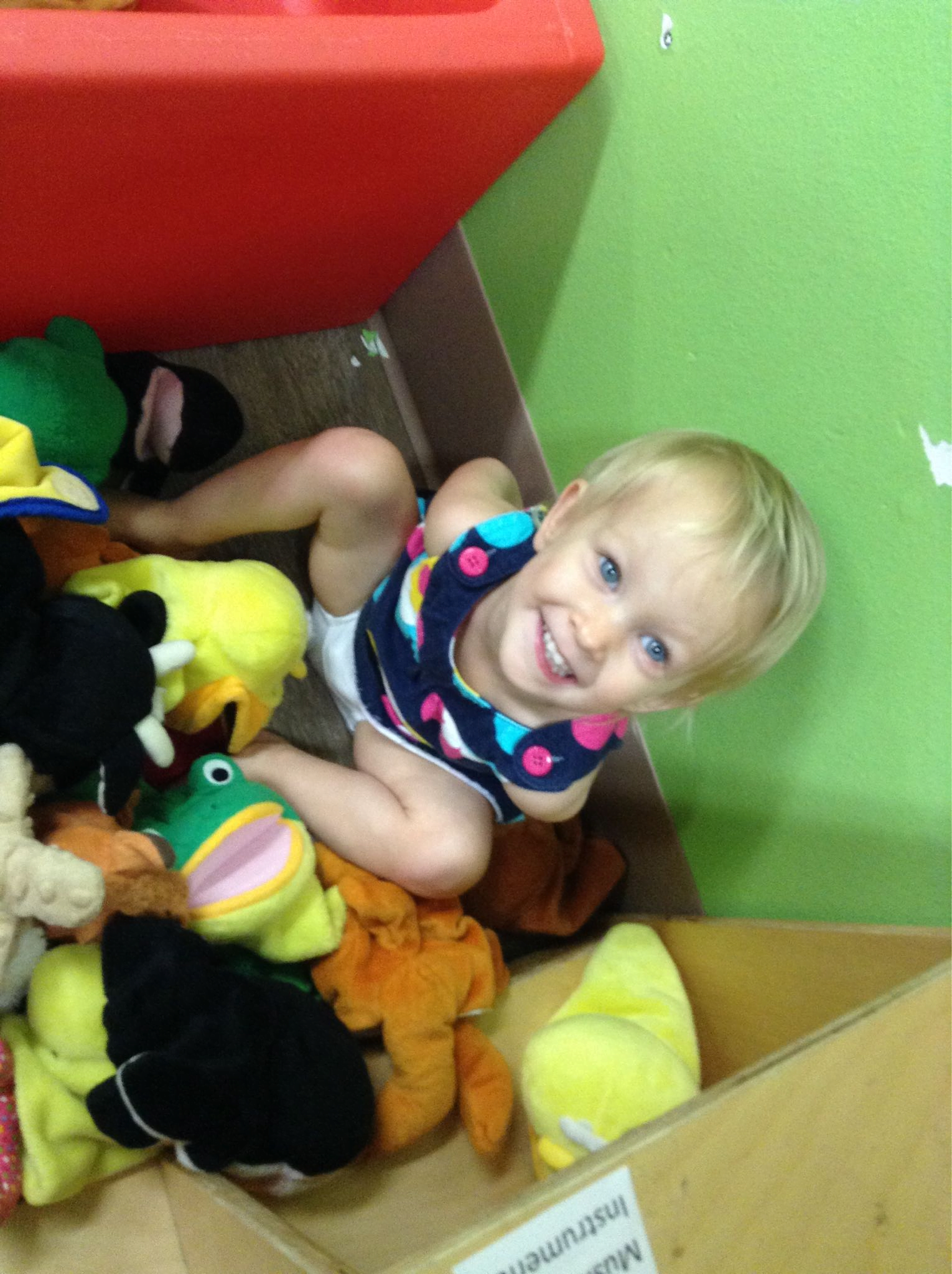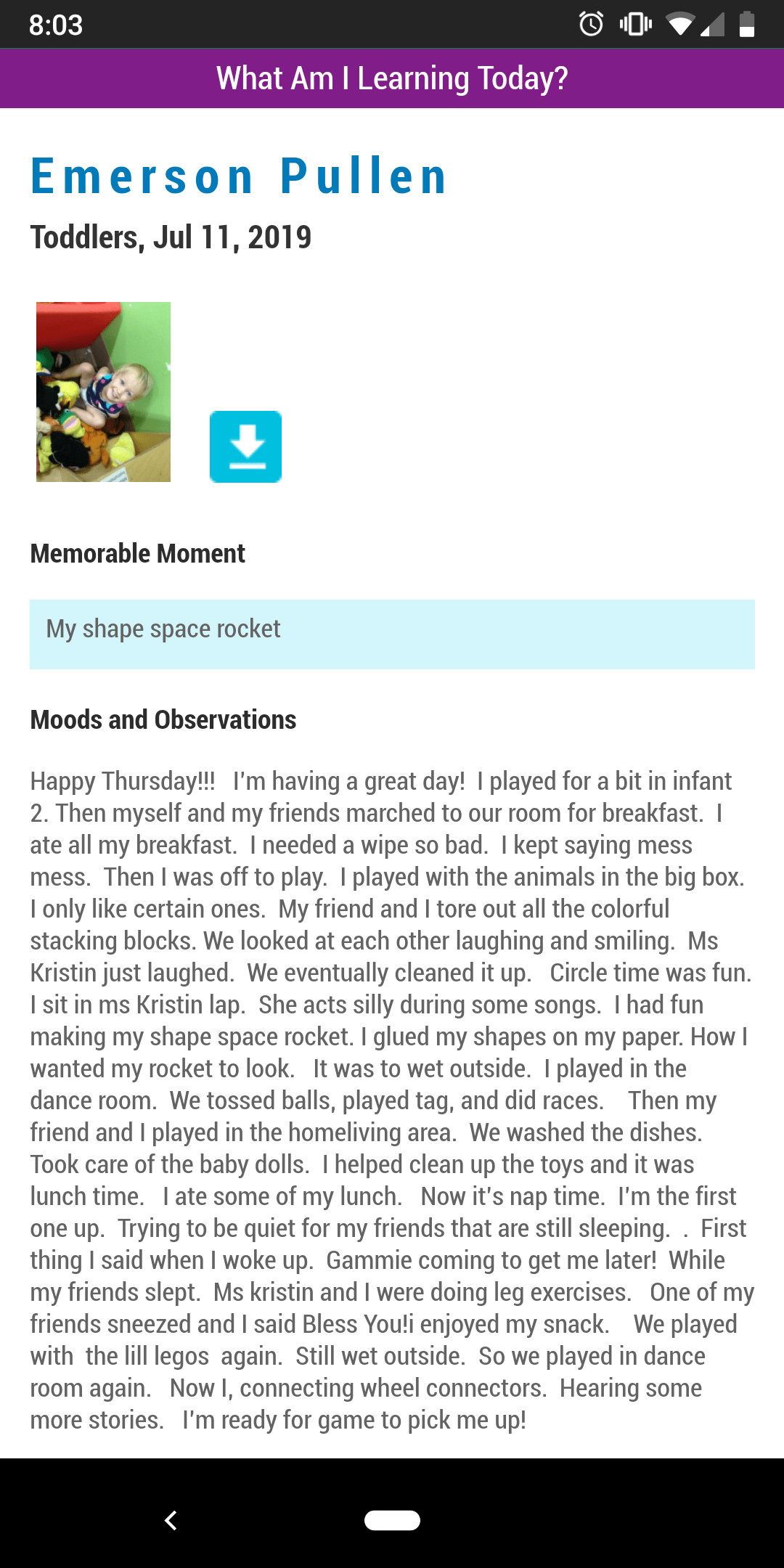 After work, Grammy picked up Emerson from school, and I met them out at Costco. Emerson's birthday party is this coming Saturday, and I knew I wanted a delicious, huge, cheap cake from Costco, but we're not members! My parents are however, and they were nice enough to take me there, because you can only order in-store, not online or over the phone. Speaking of, here's Emerson's birthday party invitation I had made from Etsy, that I hadn't previously shared here. I just love it! We're keeping it simple and just doing cake & ice cream, and I got ice cream themed decor, so this ice cream invite was perfect! I had them printed, and hand-delivered them to family.
Anyways, they wandered around for a while since they got there first. Emmie found a dinosaur book she talked Grammy into getting for her, and they found a cute outfit with strawberries on it. She also tested out a couch, and then helped me push the giant buggy.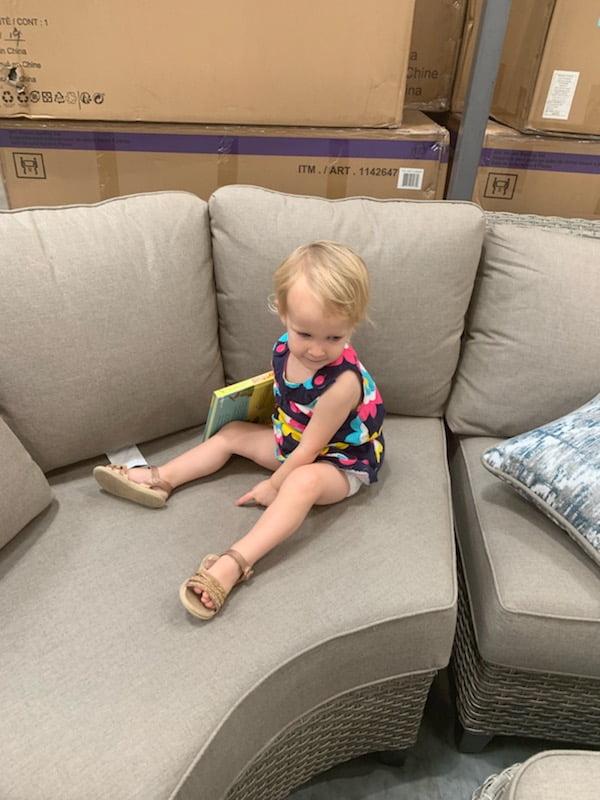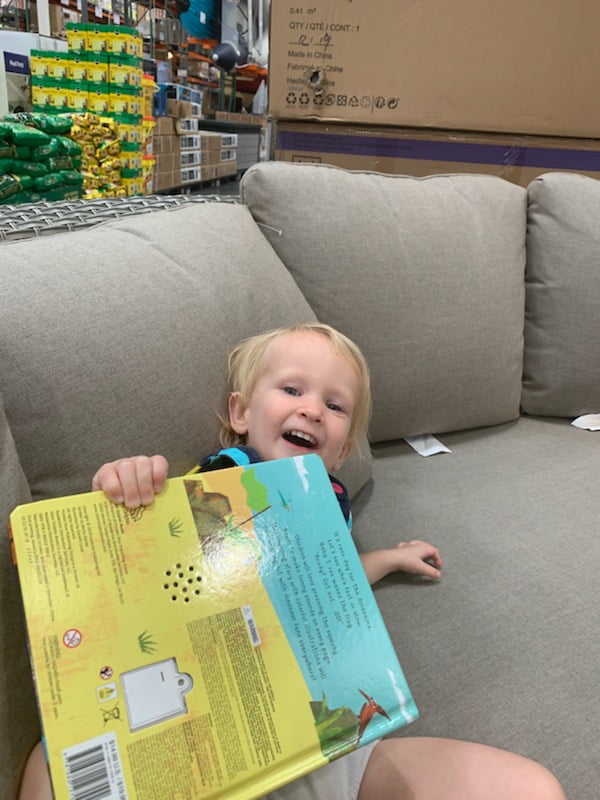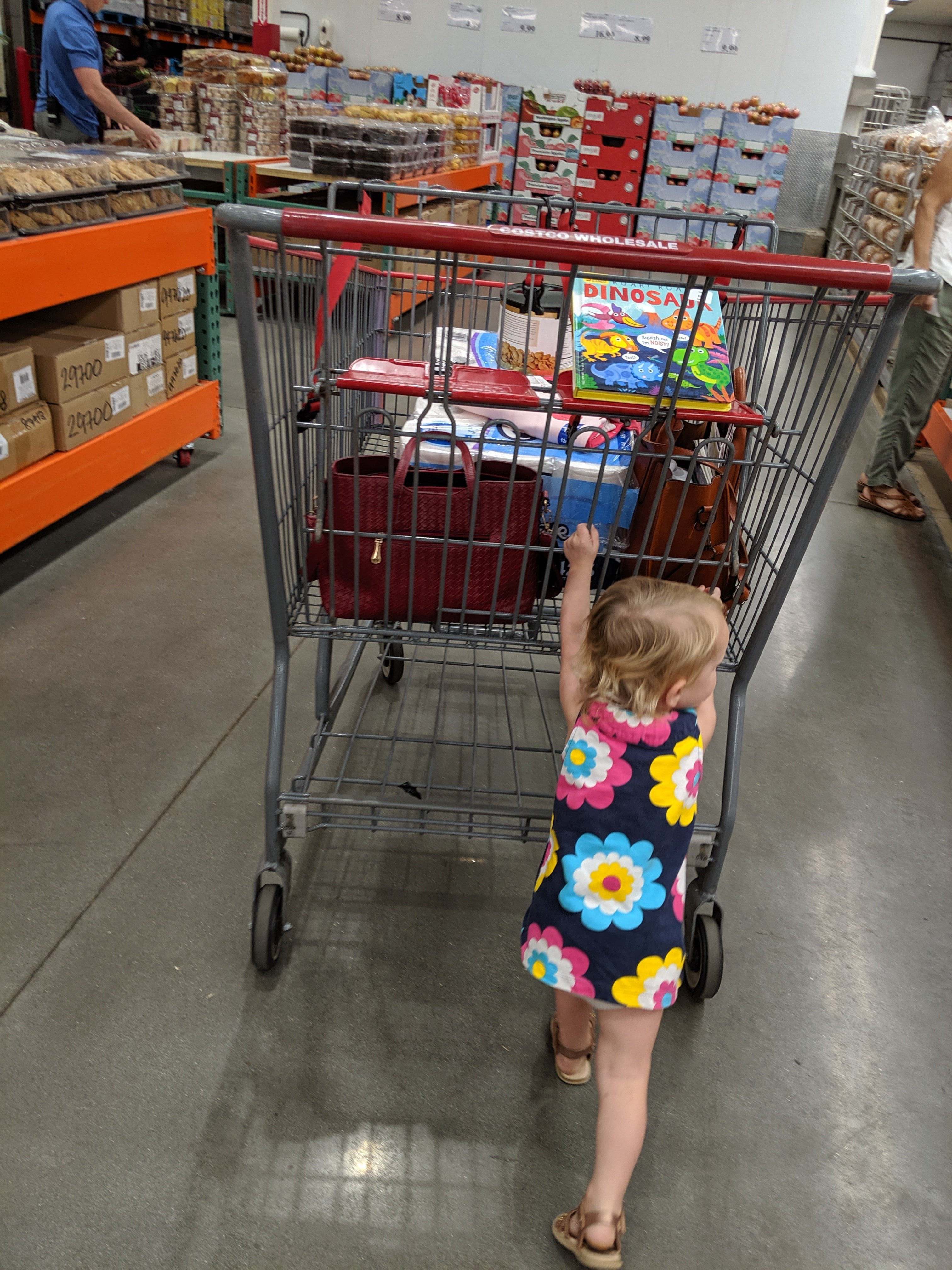 While Mama and I stood in the checkout line, Papa & Emerson sat at the picnic tables, and she looked so tiny, but also like a big girl, and it was so stinking cute!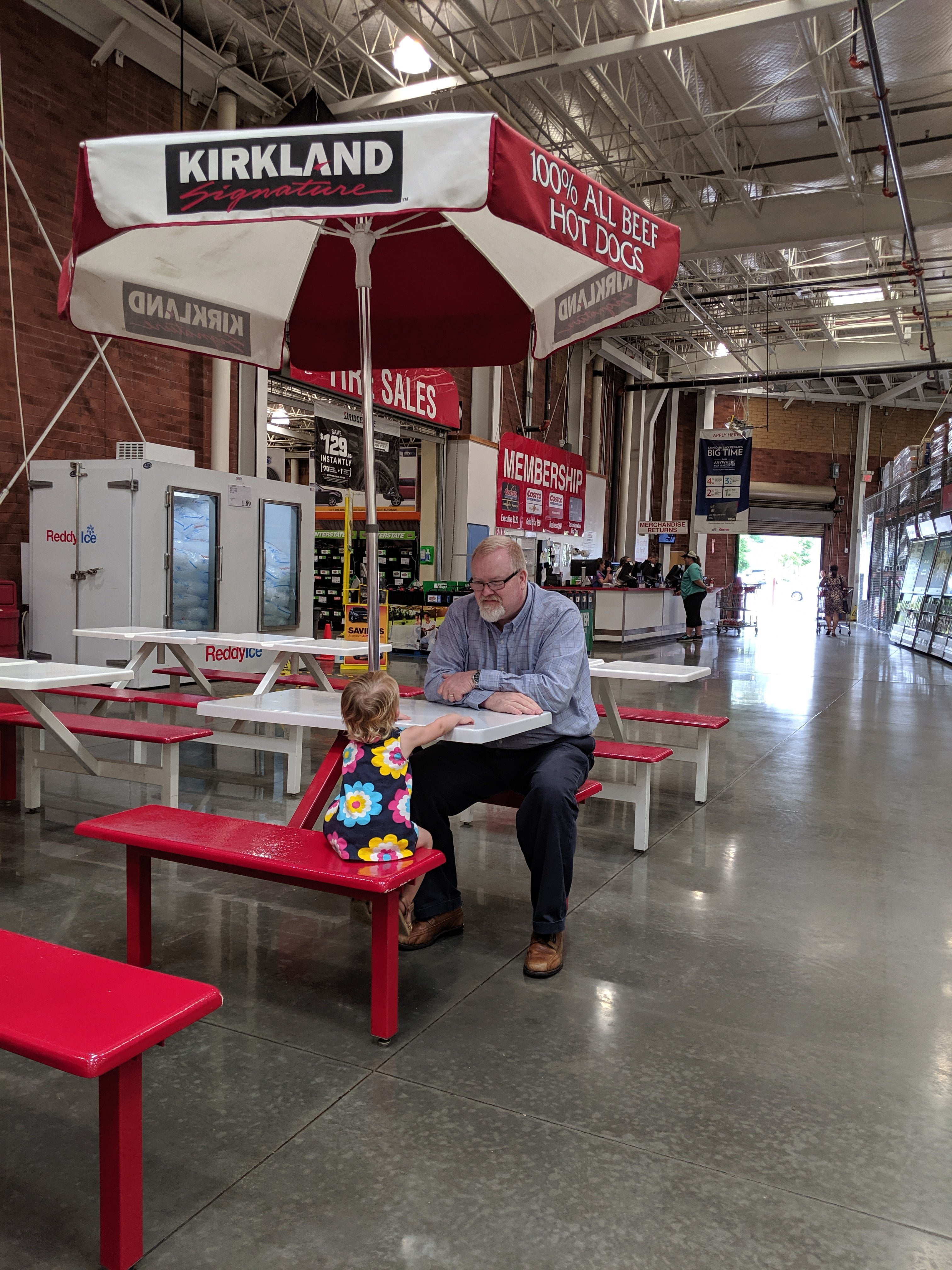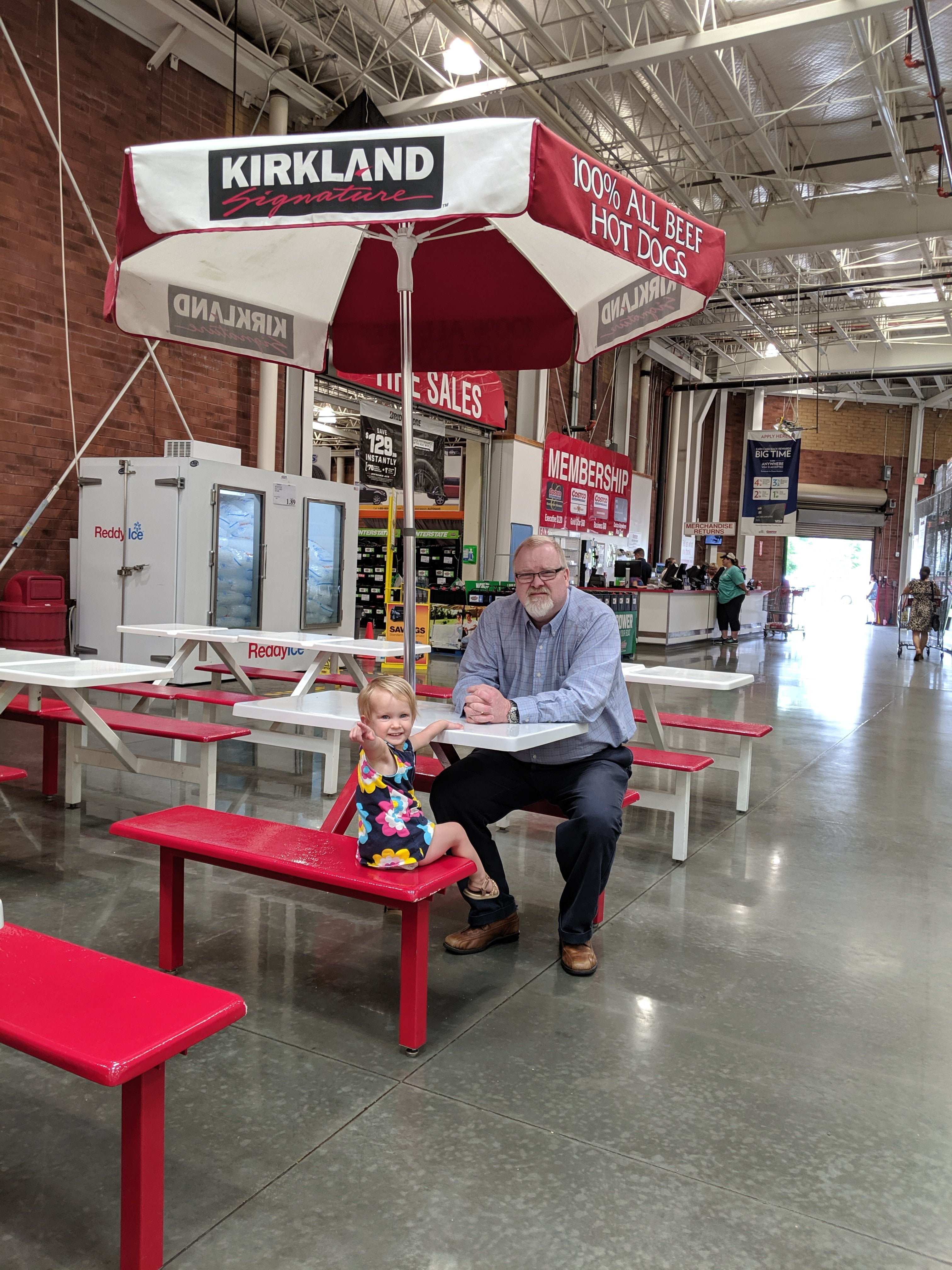 We went over to Jersey Mike's for dinner, and all had delicious sammiches. Like seriously, mine was sooo good tonight. I love myself a good sammich. On a related note, the 4 of us did almost this exact same thing, on almost this exact same date, last year!
On the way to dinner from Costco, Grammy was telling Emmie we were going to Jersey Mike's, and she kept repeating "Mike's! Mike's!" So then about halfway through our meal, she just stops and asks, "Where's Mike?" And the three of us were dying laughing! We eventually said, "Oh I don't think he's here right now." Then later a man walked in, and she was like, "Mike??" Oh man, it was just so funny. She was doing and saying so many funny things tonight, that we were just laughing the whole time. She's the funniest kid!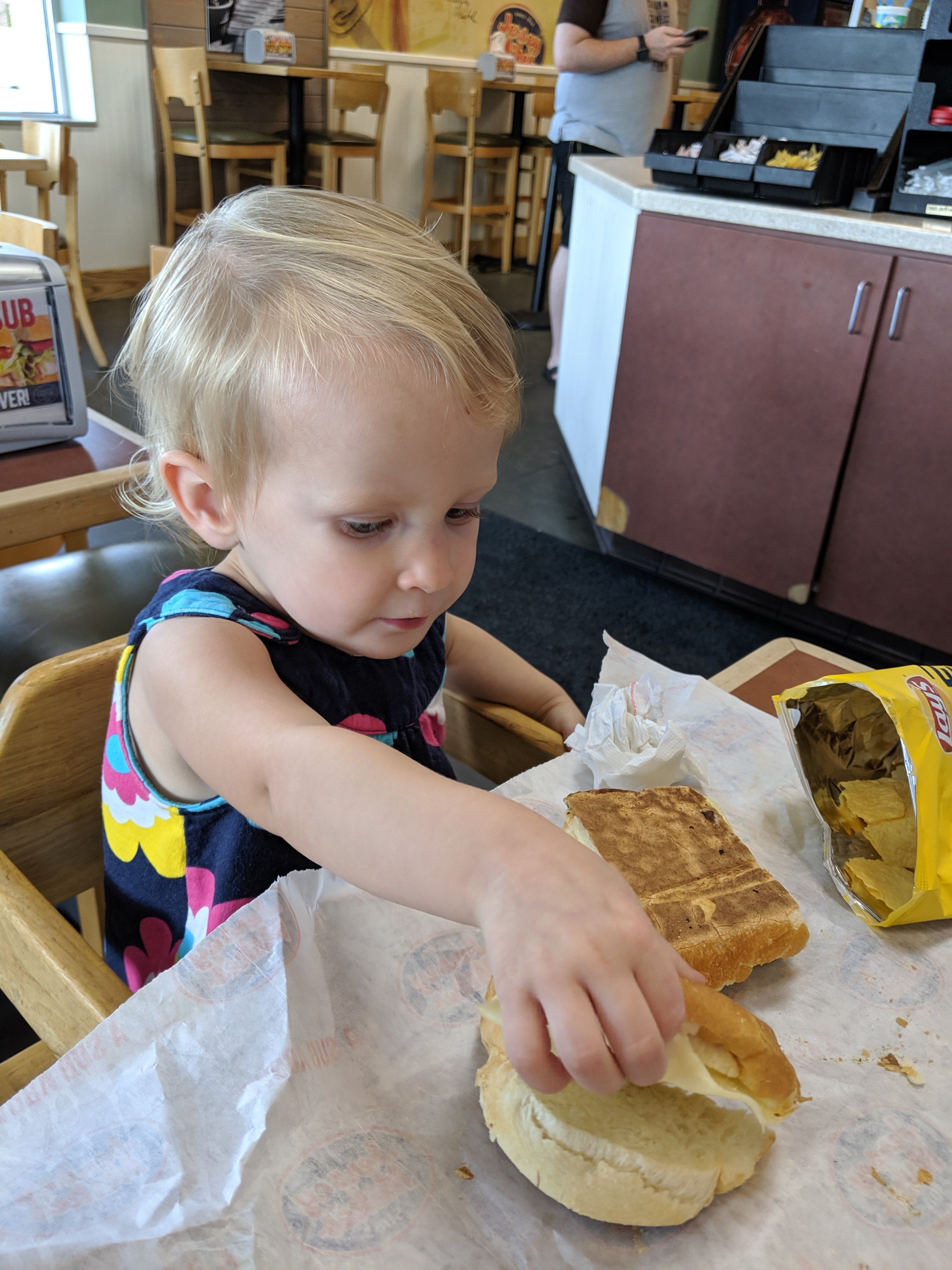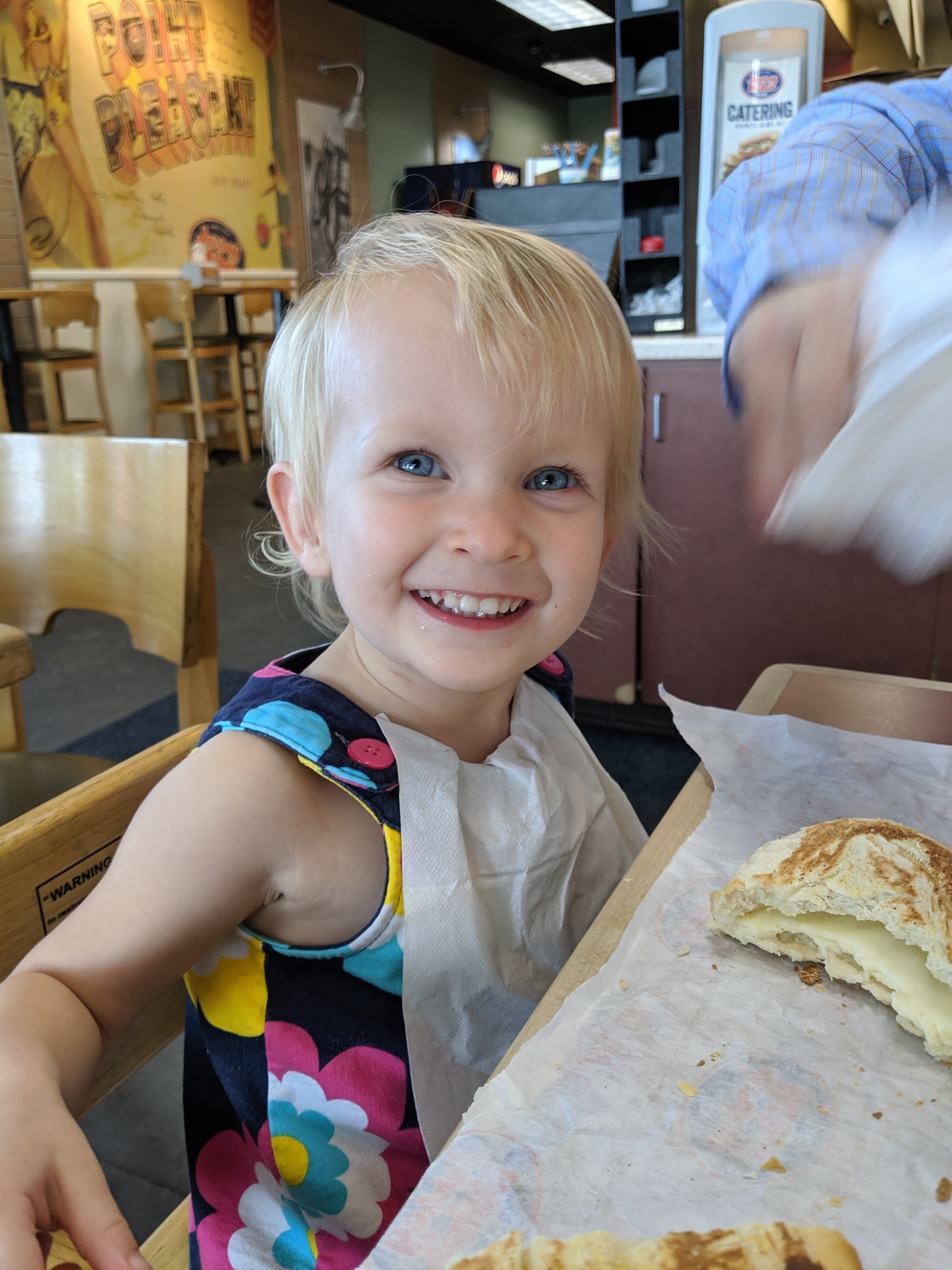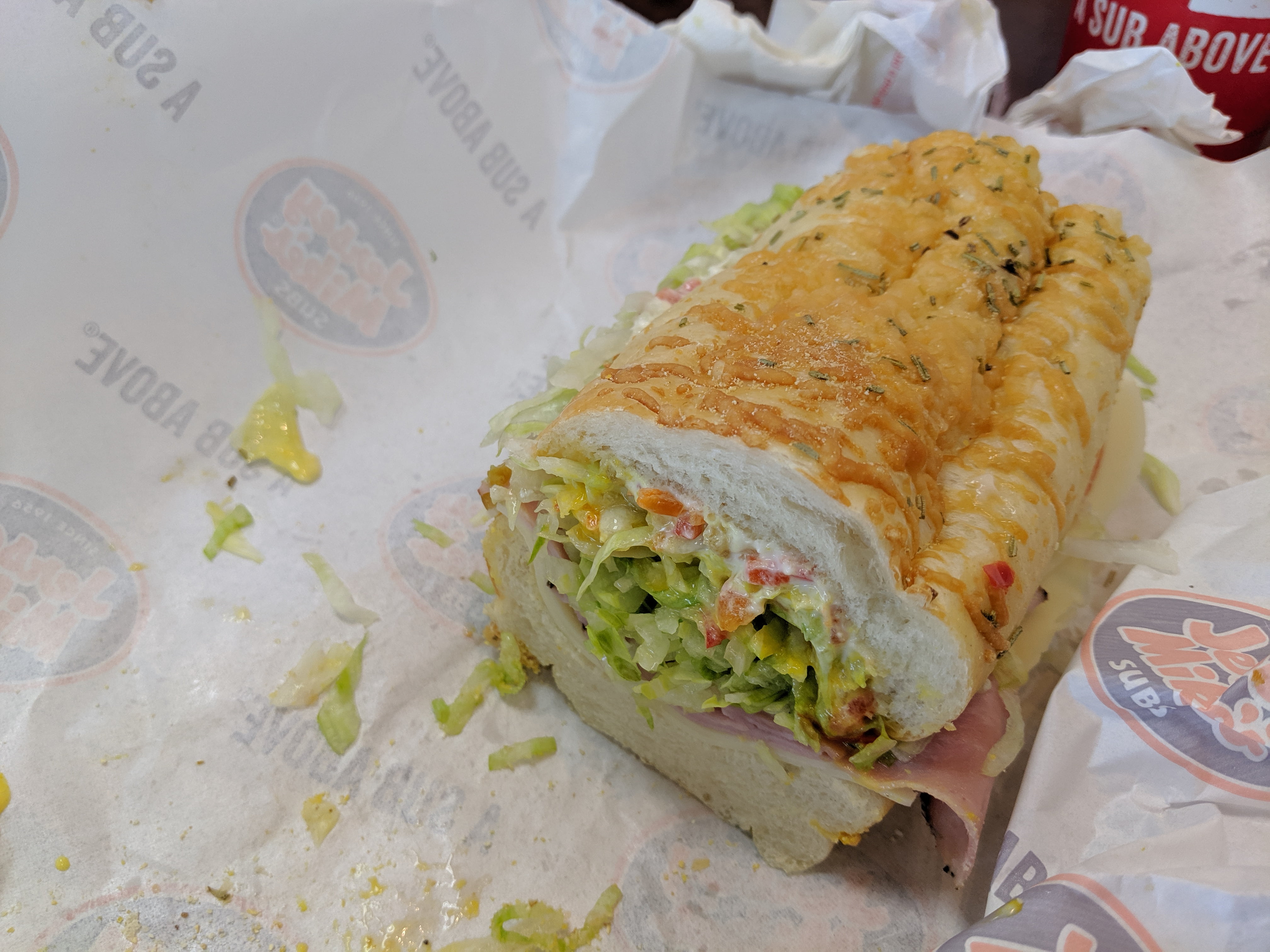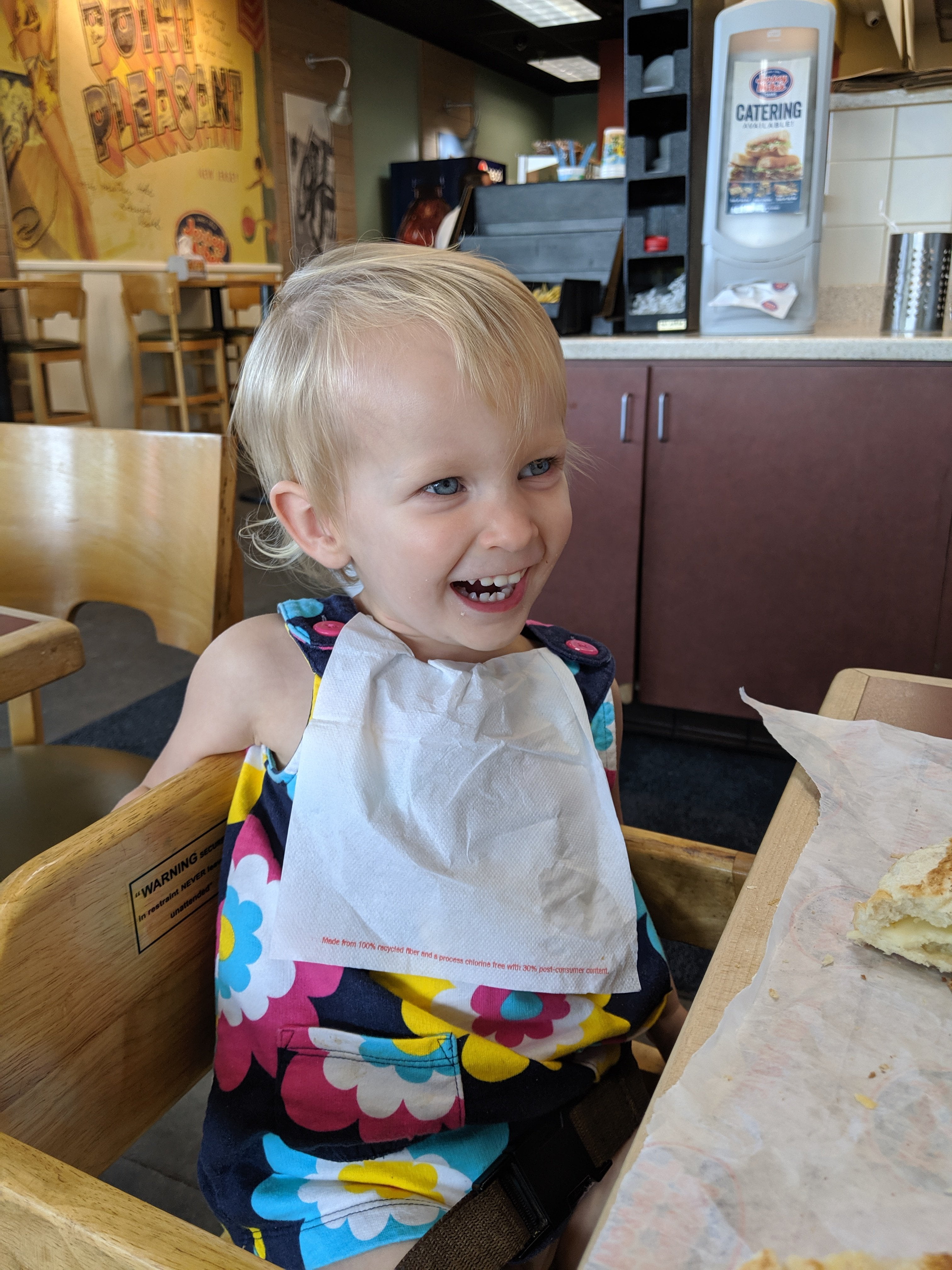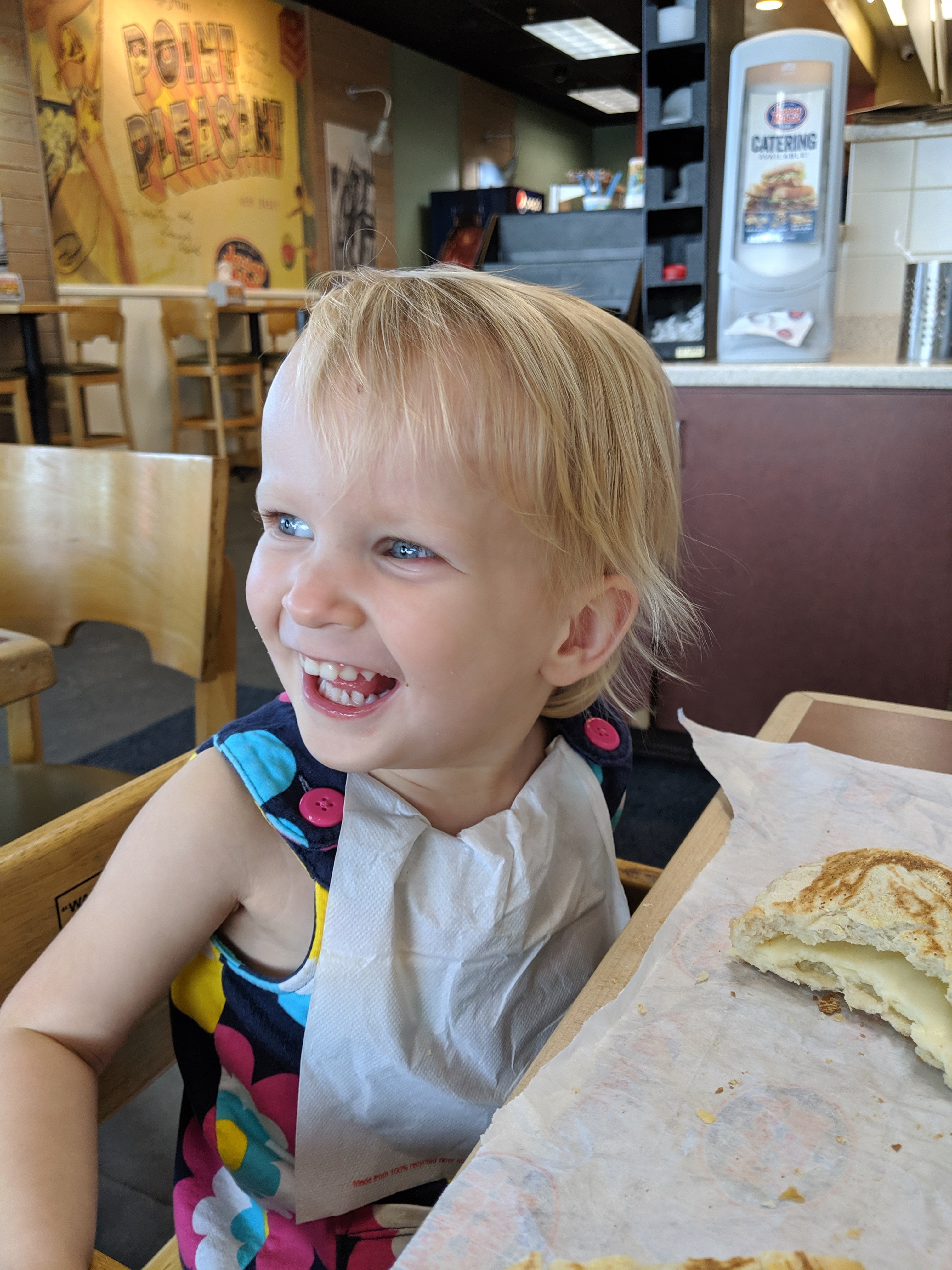 After dinner, Emerson did NOT want to get in my car, because she wanted to ride in the Jeep! So Grammy just brought her own home, with me following along behind them in my car. Such a silly baby, and such a sweet Grammy. She even came inside with us for a few minutes to help get her jammies on, and start getting ready for bed.
Jeff and the boys went to dinner with Nana, and then we got to see Nana for a few minutes once they got back to our house. Emerson was so excited to see her brothers, we let her stay up a little bit late to okay with them for just a few minutes.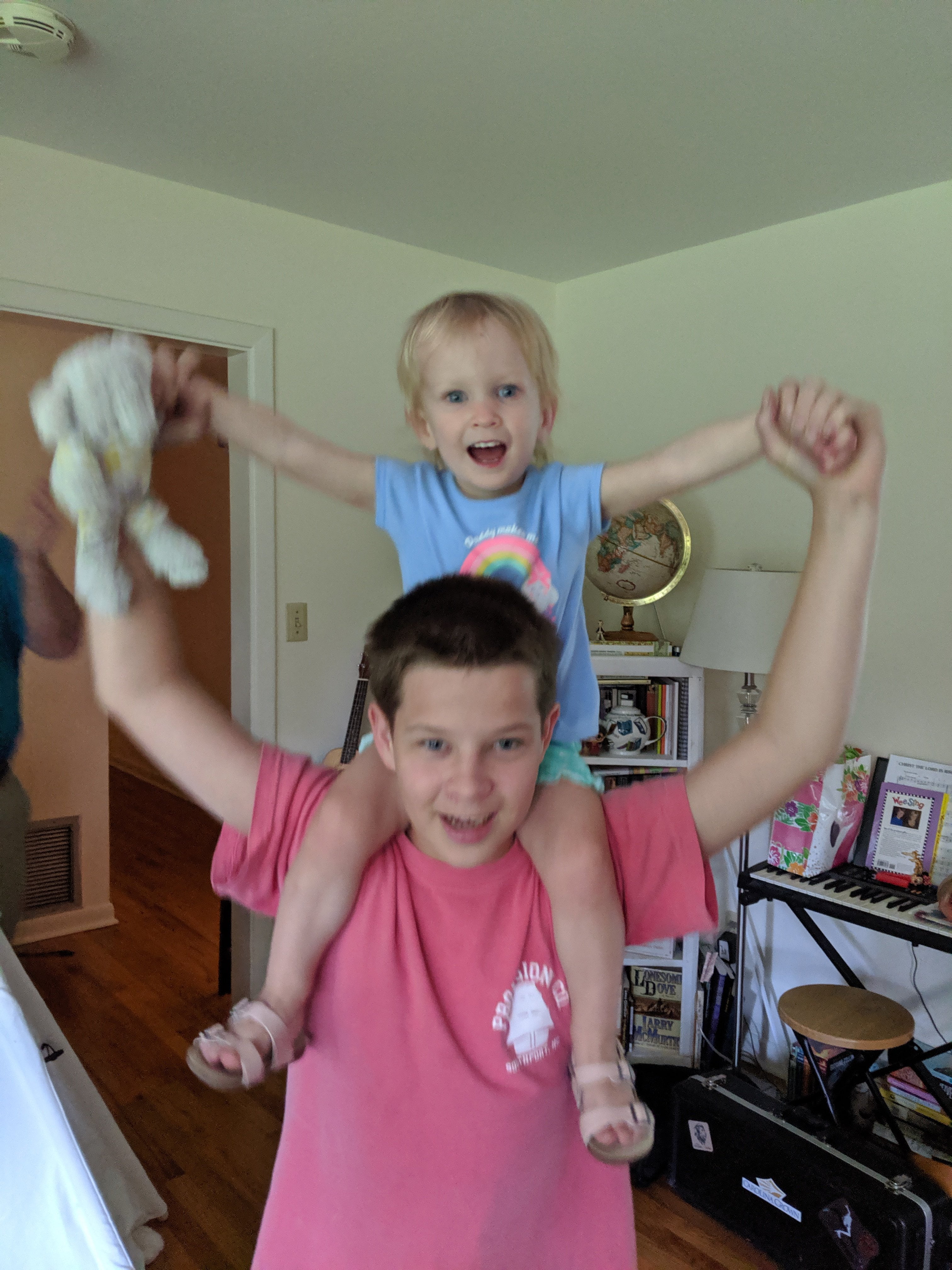 Near bedtime, Ryan hid from her back in the corner of her room, but once she found him she got back there, and made Gabe join them too!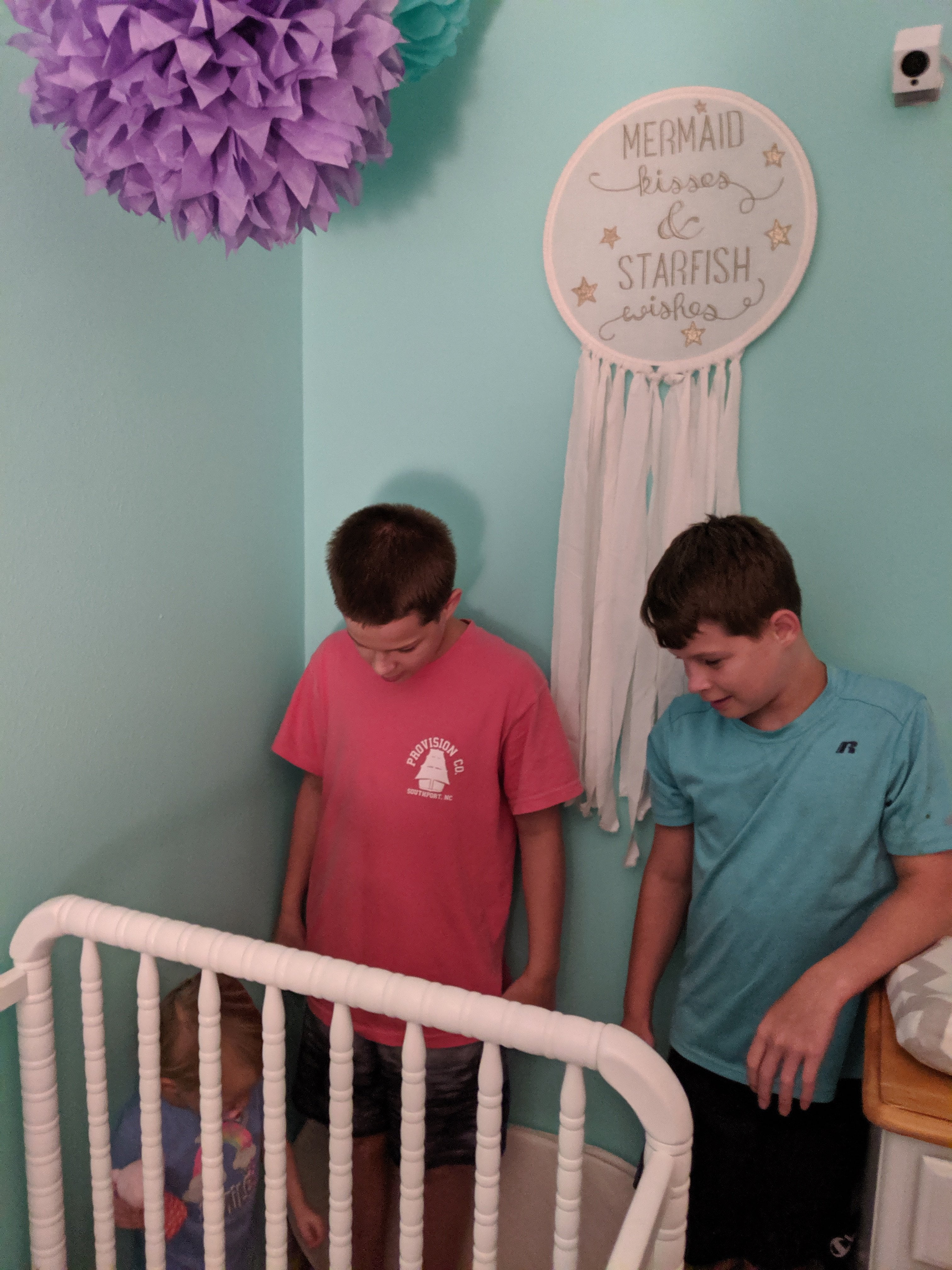 Then she wanted to sit in her crib, but only while I said her prayers. And then she wanted Daddy to hold her before bedtime. But look at this sweet girl with her little folded hands!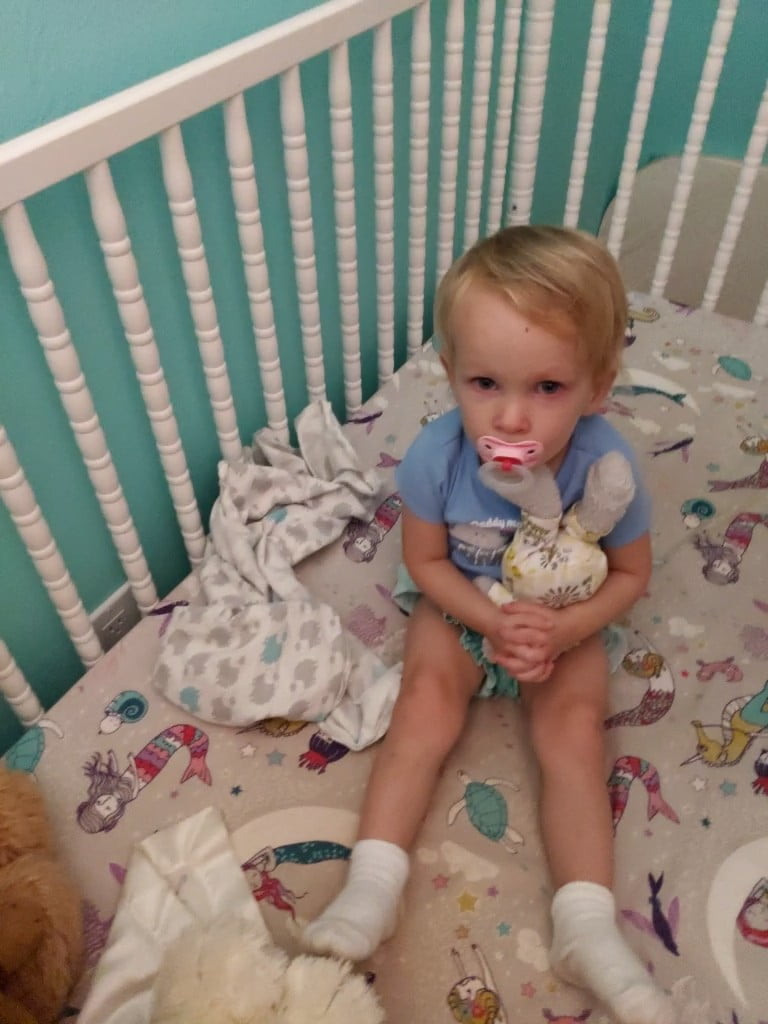 There are no dishes to wash tonight (praise!), but we have some chores and tidying up to take care of before bee birthday party, so we're going to all spend sometime working for a few minutes now. Then once we finish, we will watch an episode of "Stranger Things" before we go to bed.