First thing this morning, we had to drop off Jeff's car at the Volvo mechanic, for some routine maintenance and check-ups. So we left his car, and then we carpooled from there. Surprisingly, we were running early, so we ran through the Dunkin Donuts drive-thru for some 2 for $5 bacon, egg & cheese croissants for us, and a couple chocolate Munchkins (donut holes) for Emmie. She got pretty upset when we both had to leave her at school, but Ms. Q was holding her, and I knew she'd be fine. (Also, this is only the 2nd time she's worn this yellow romper {here's the first}, but it's still one of my current faves of hers. And of course Megan has already requested this be passed down to the triplets once Emmie grows out of it.)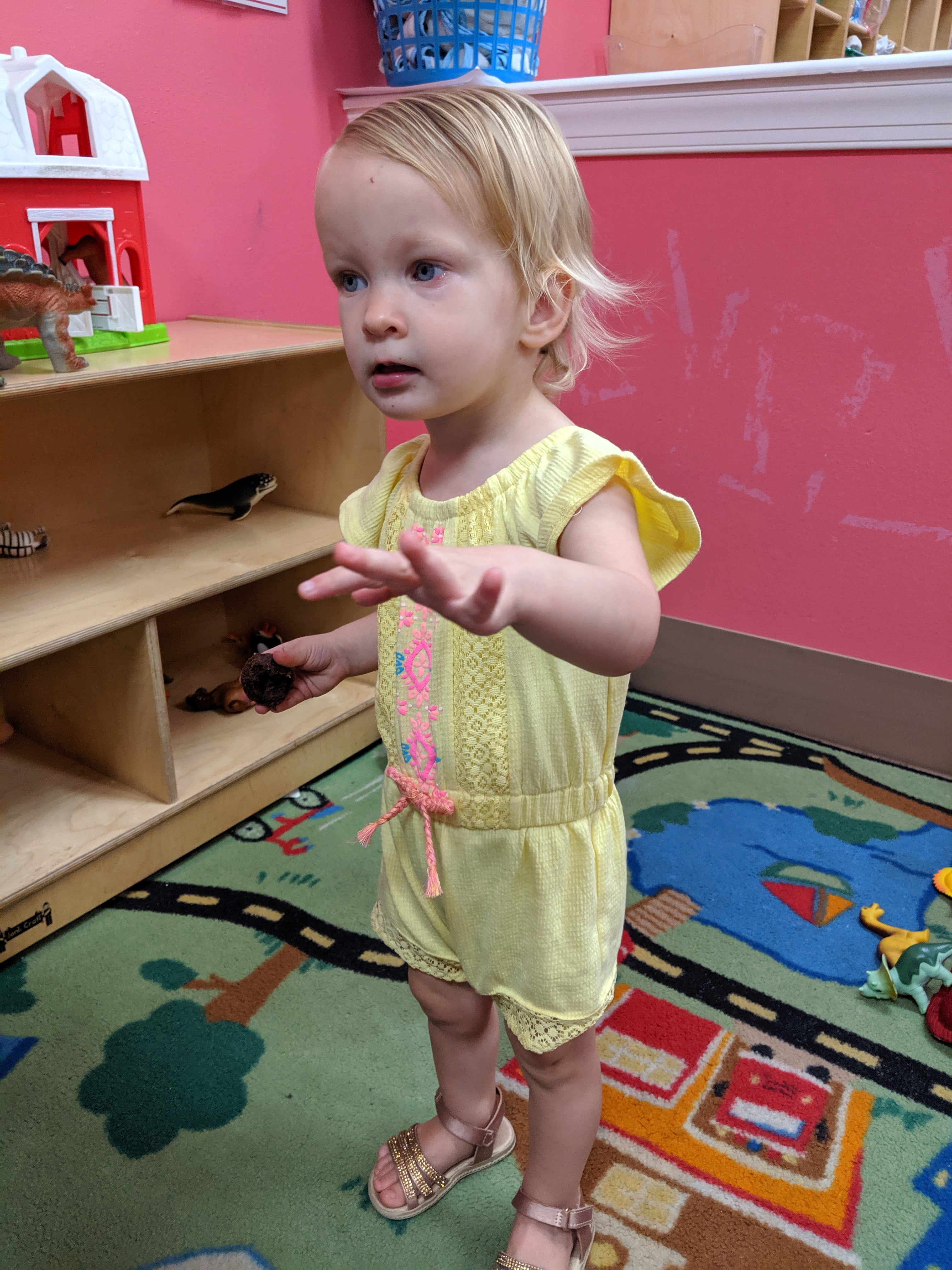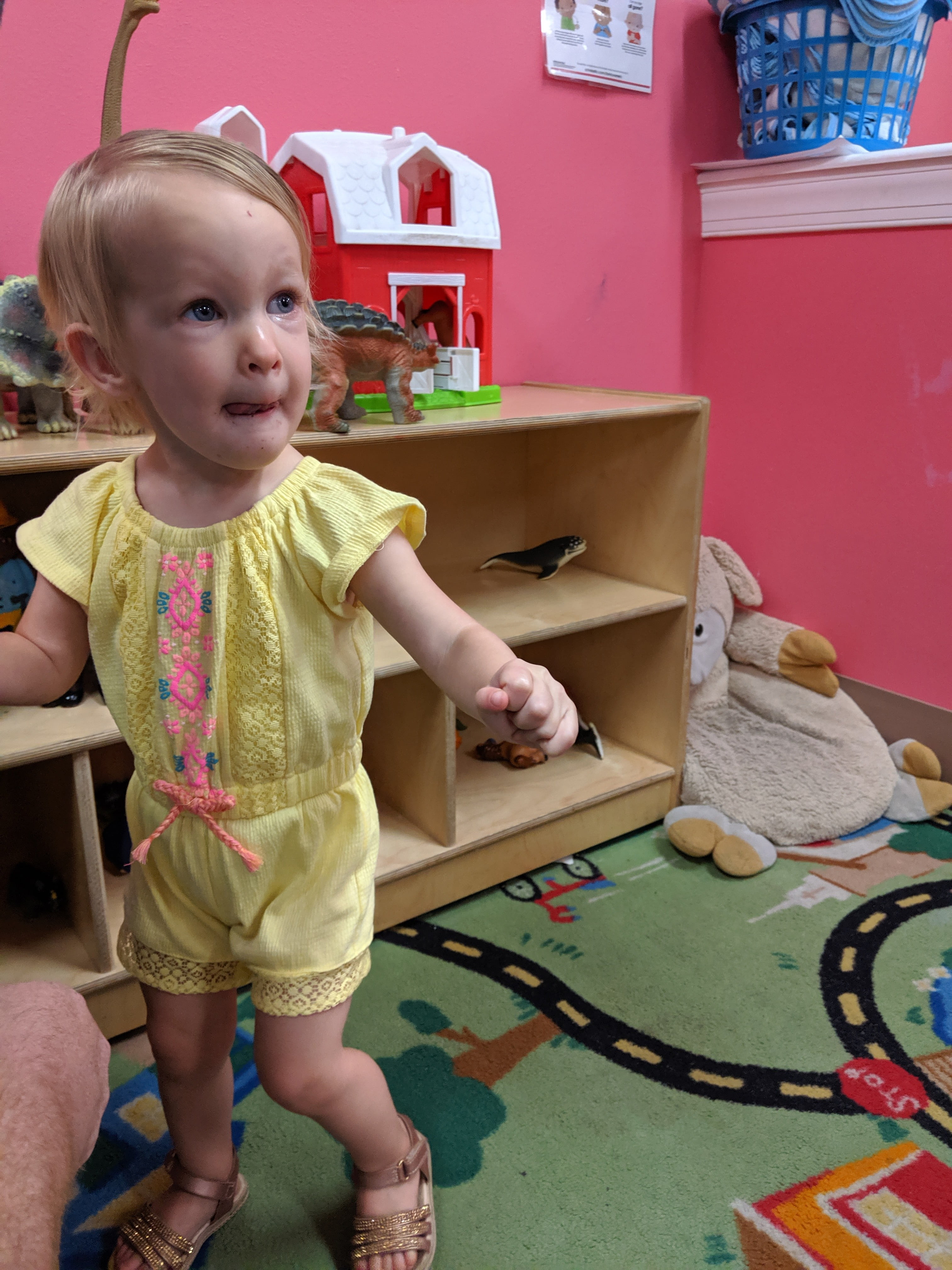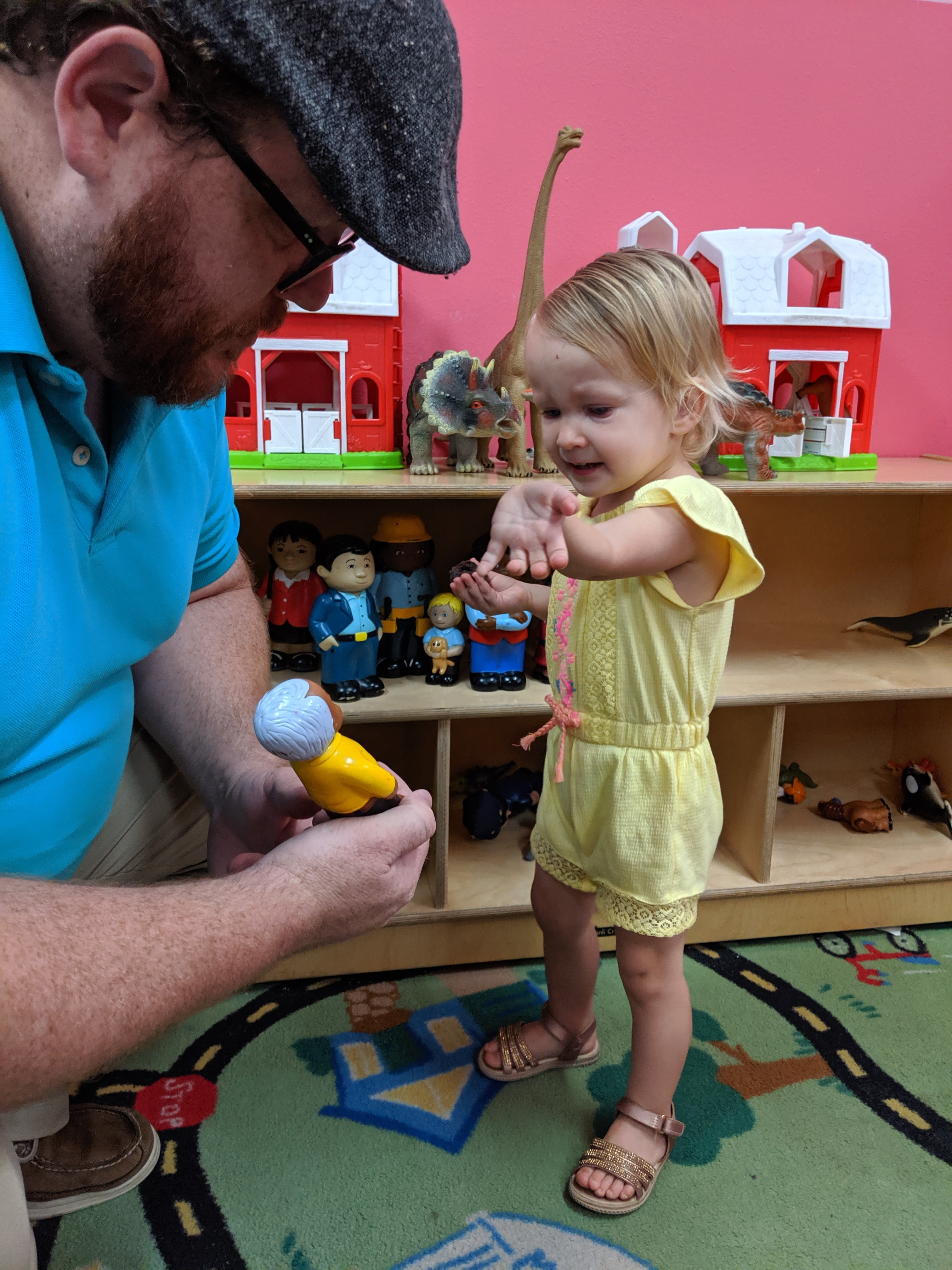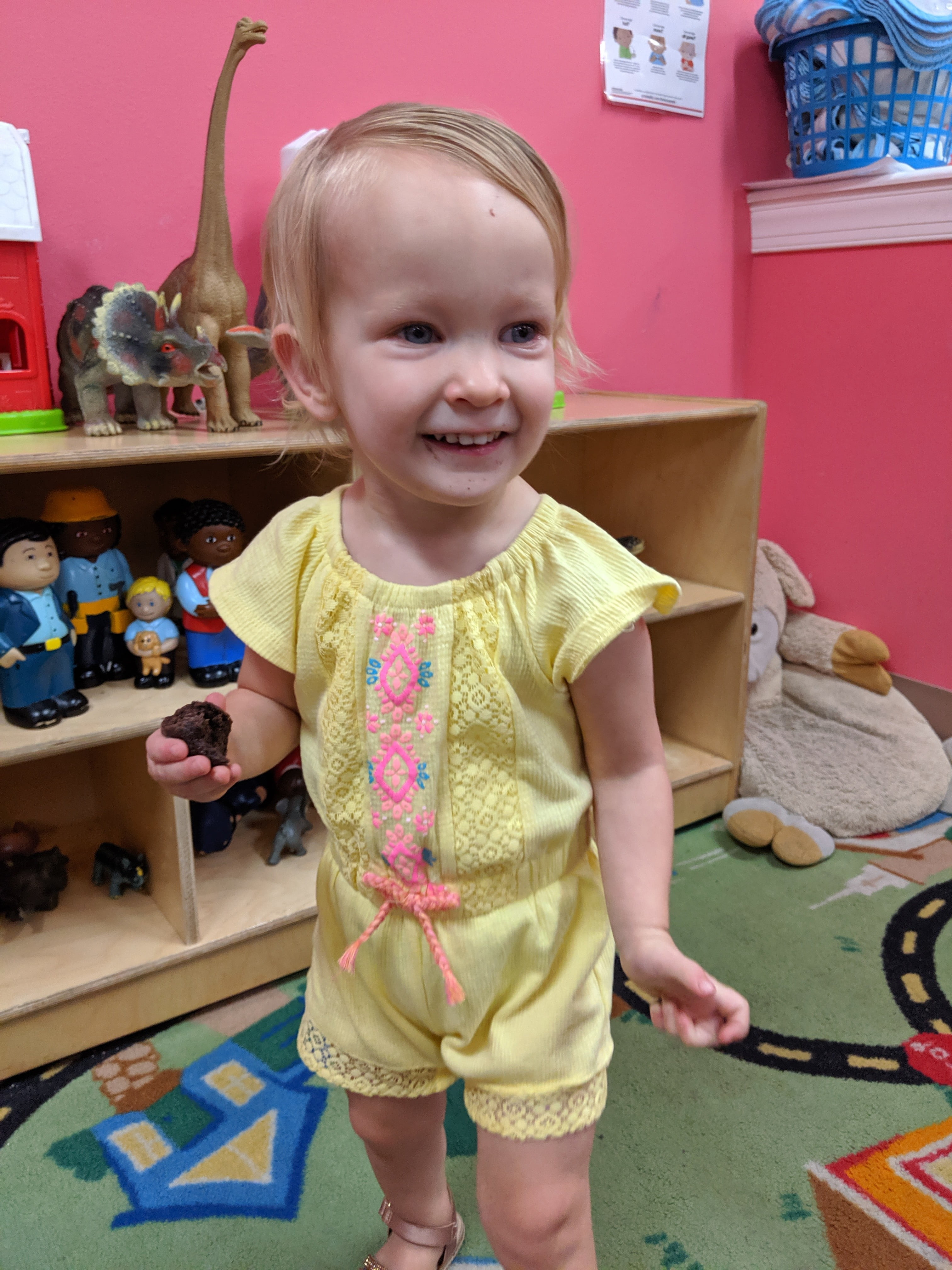 Just a few minutes after leaving her, we got a few photos from school, and it appears that Ms. Q found a small candy bar to share with her! She's a teeny bit spoiled 😉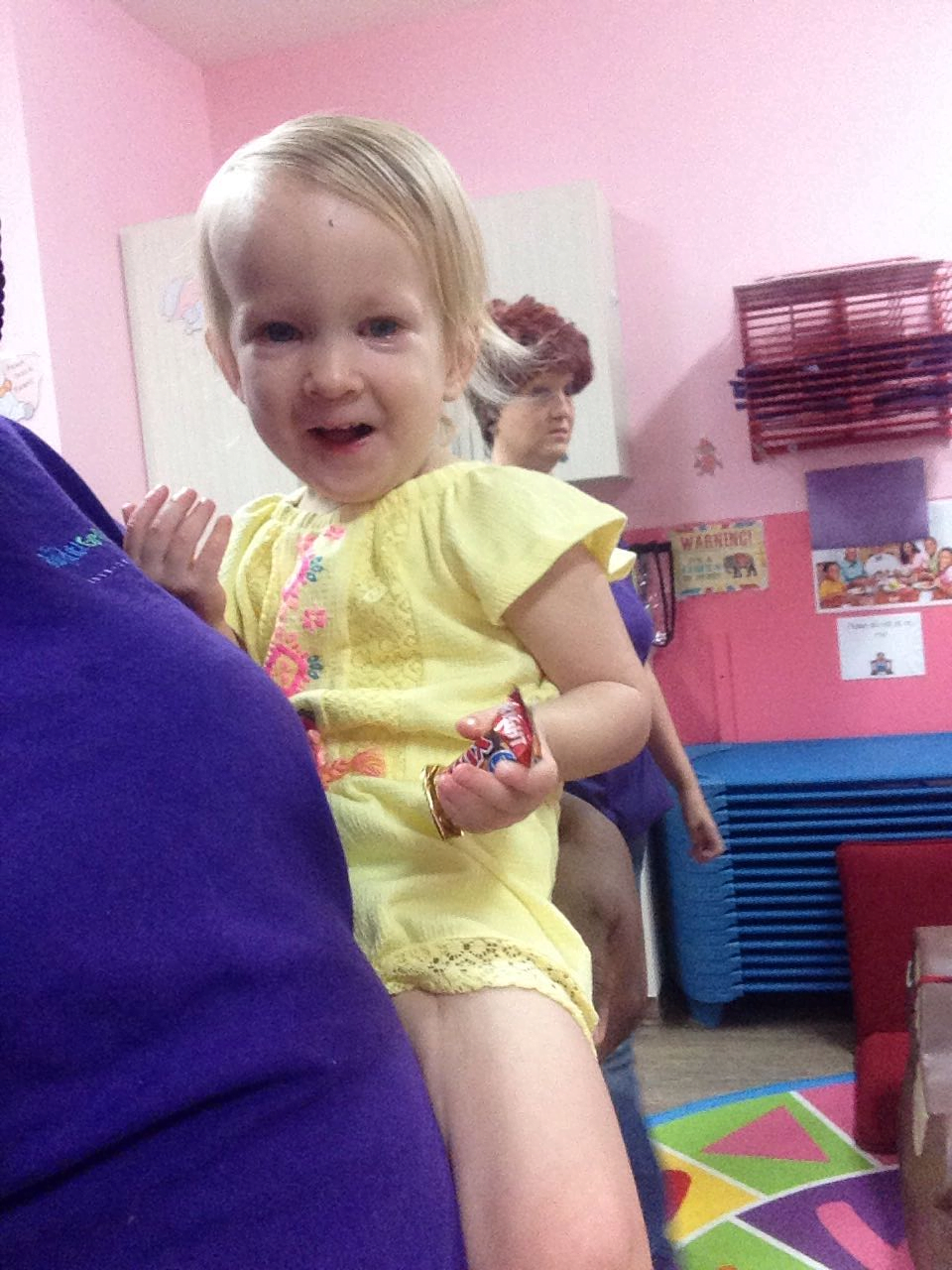 Then it looks like she had a great breakfast, eating waffles & pineapple, with ice cold milk! (You know she loves ice in her drinks.)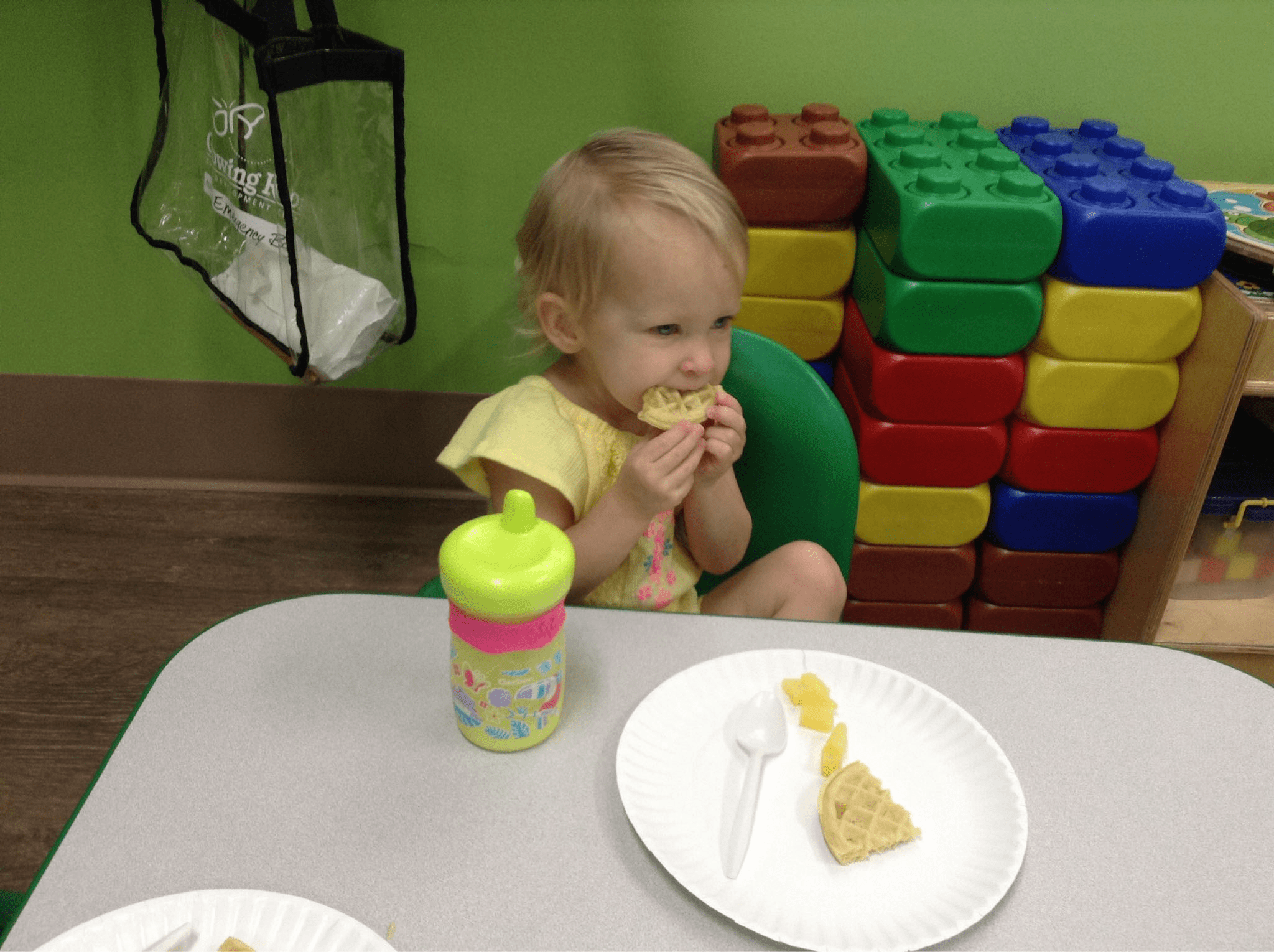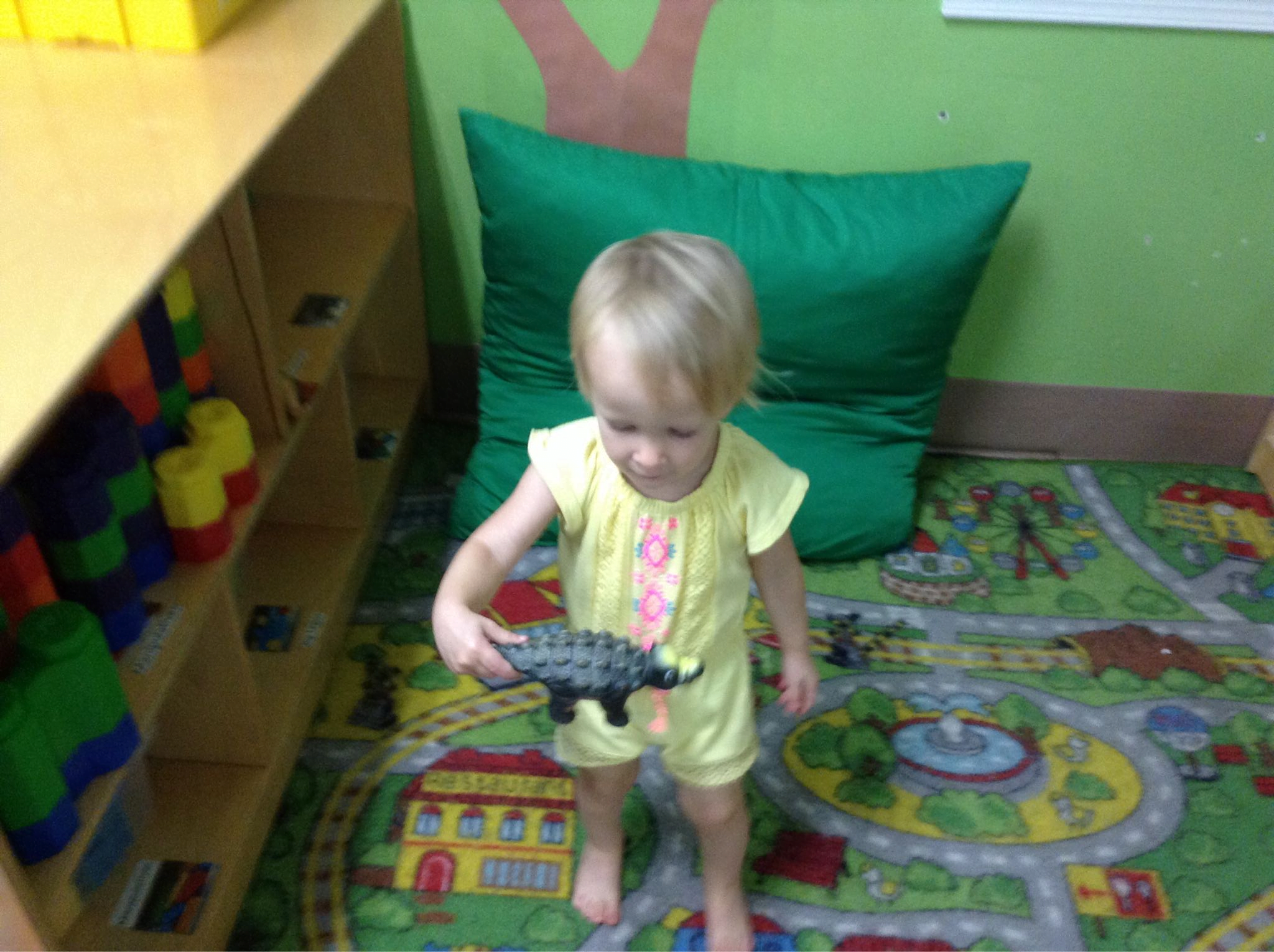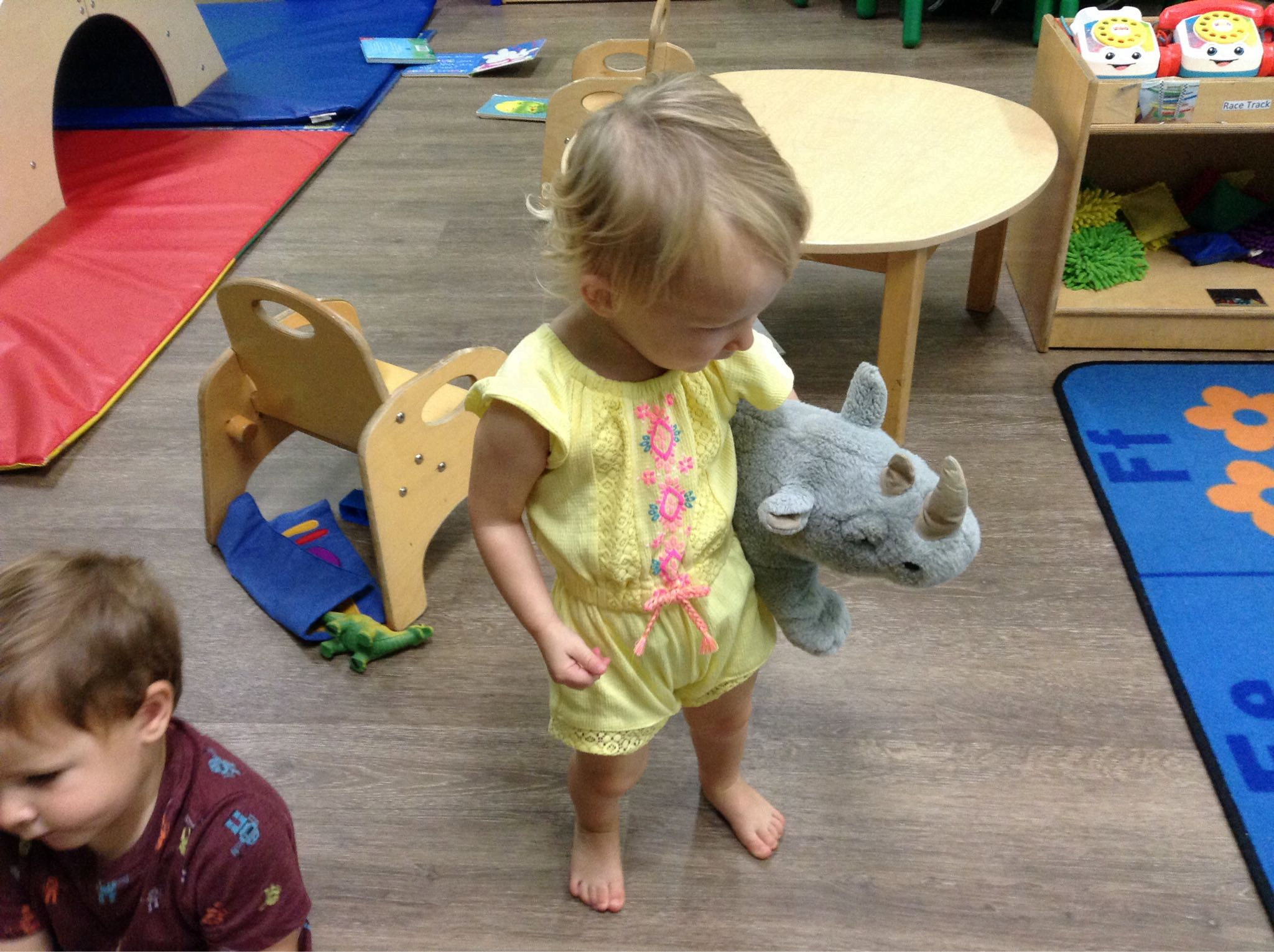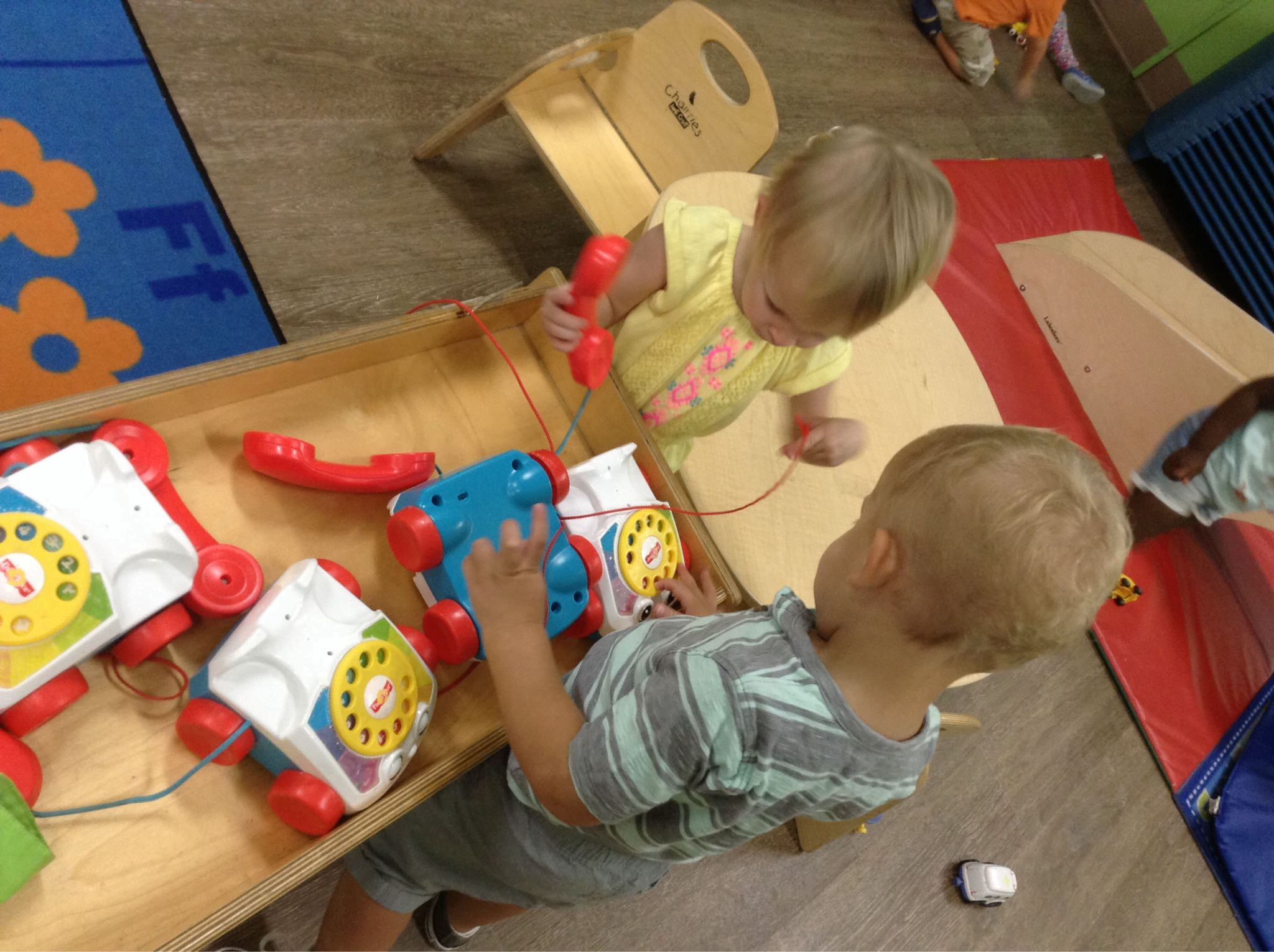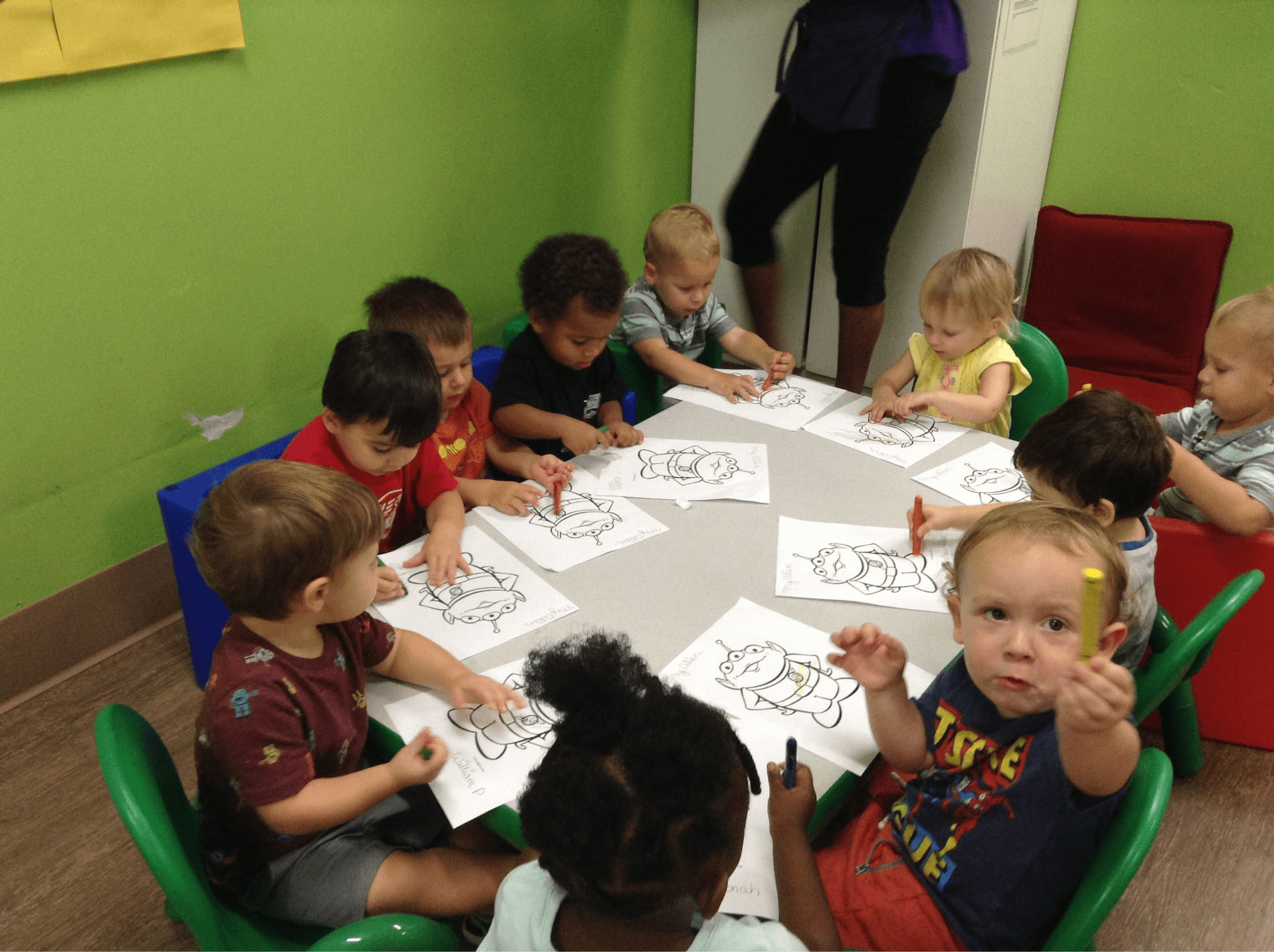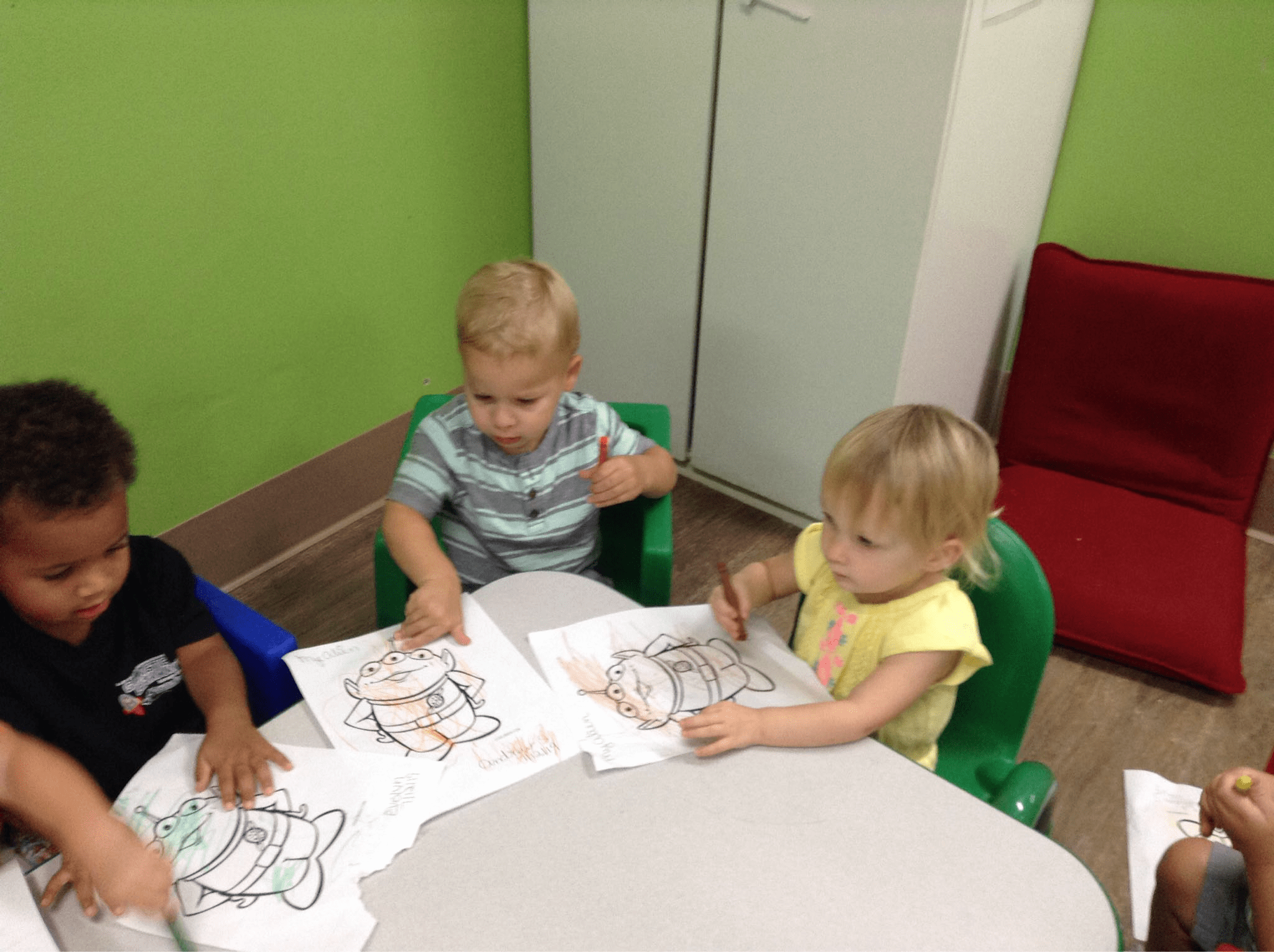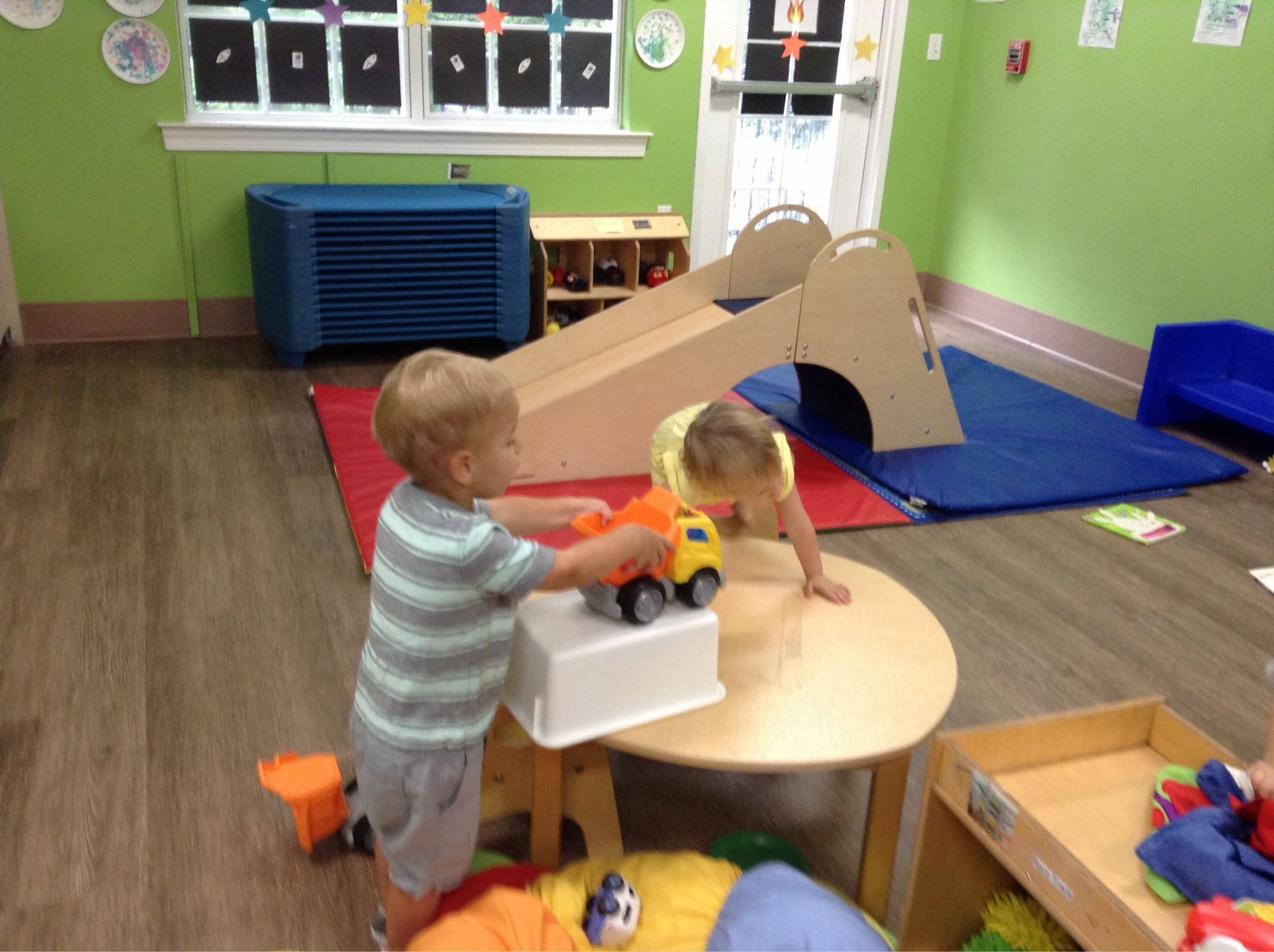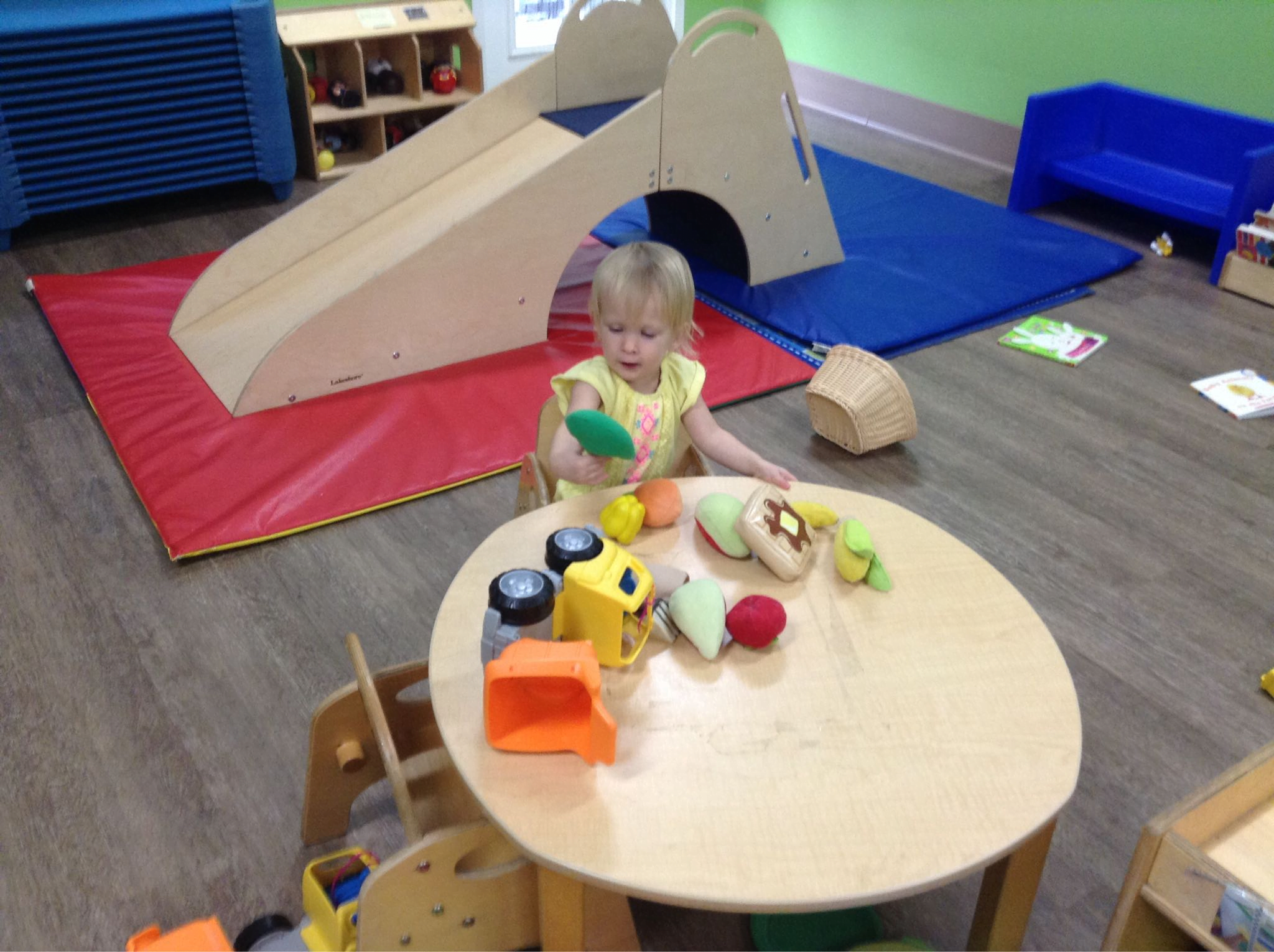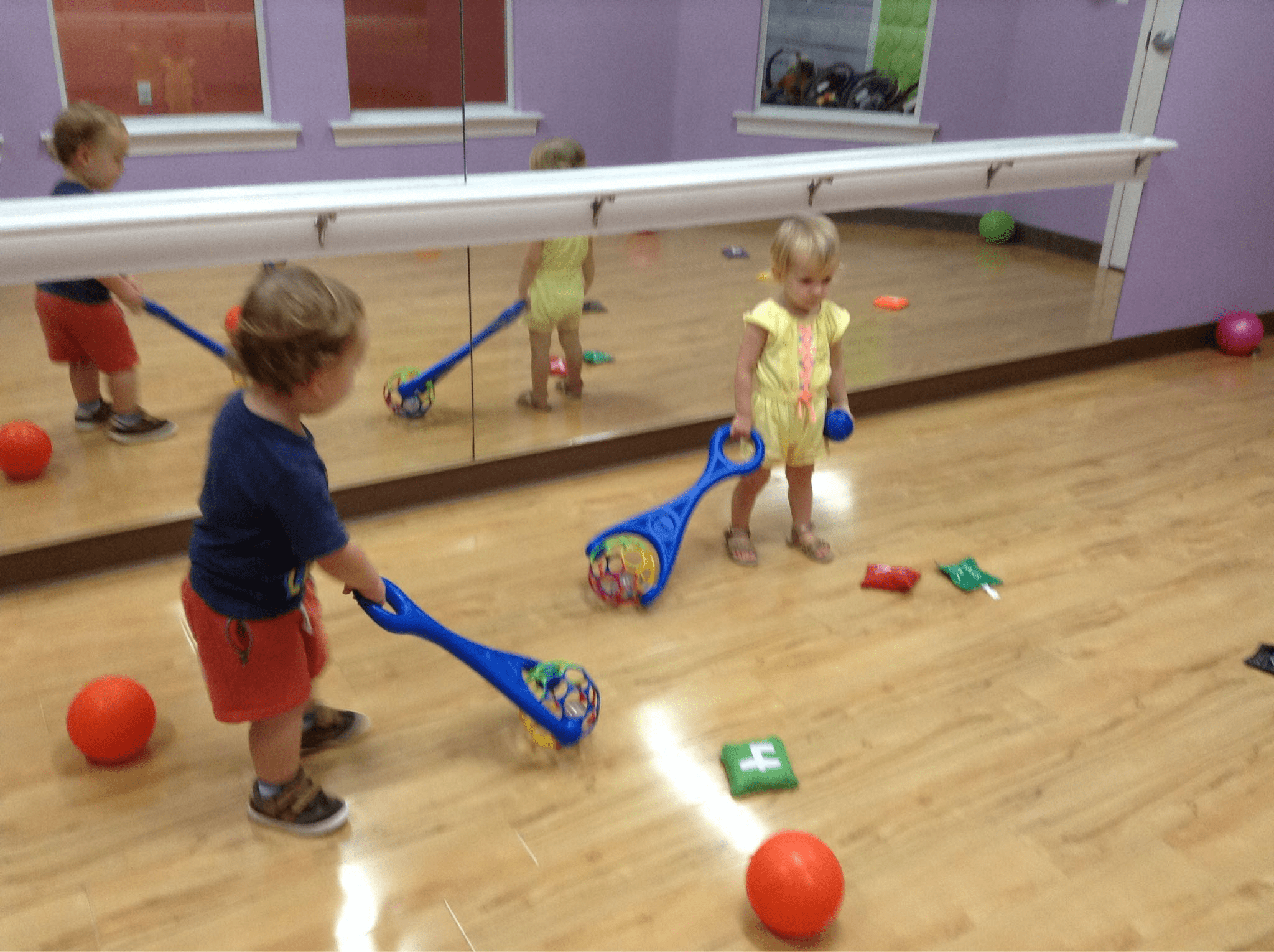 Look at this sweet little boy hugging on her!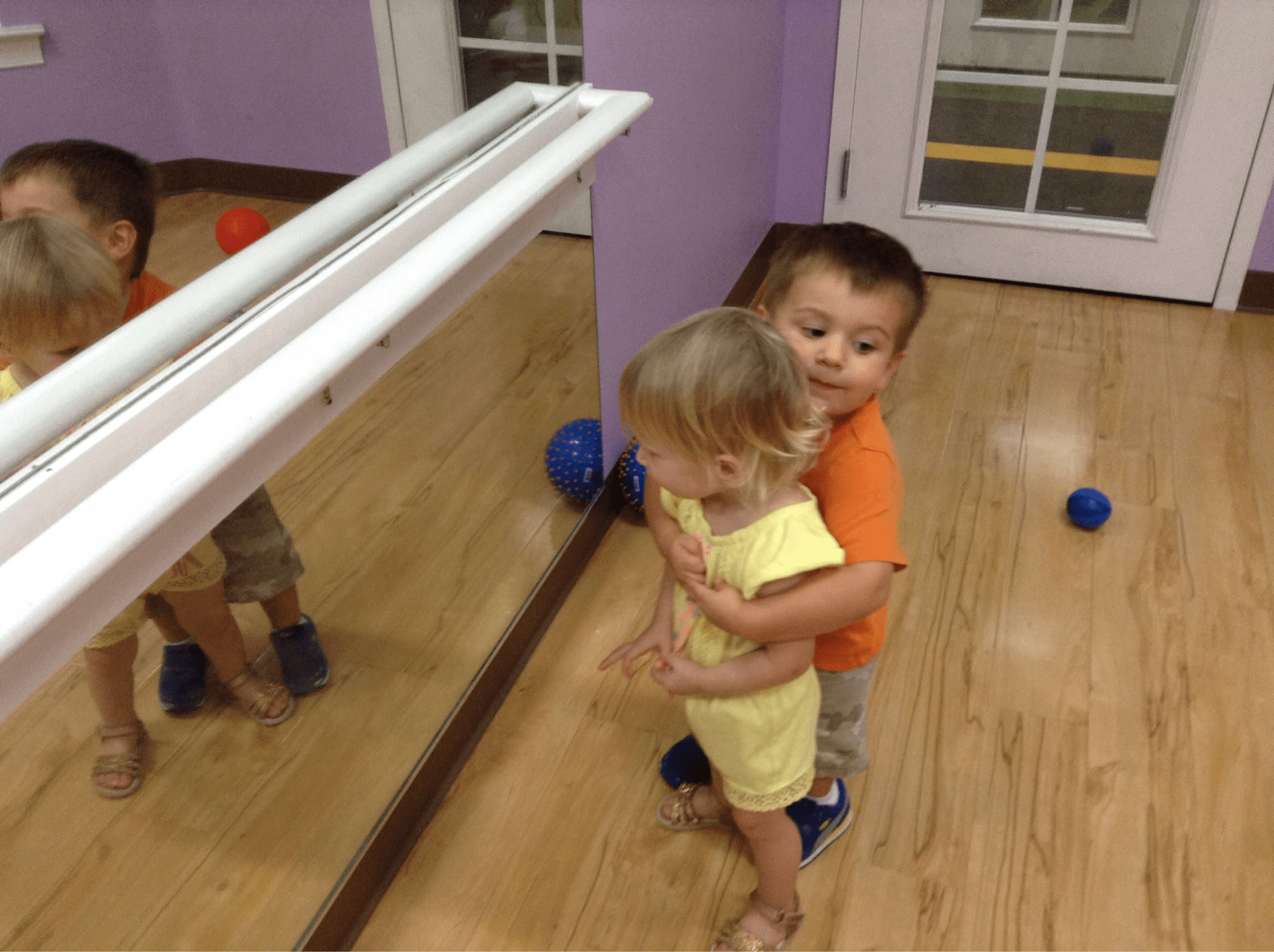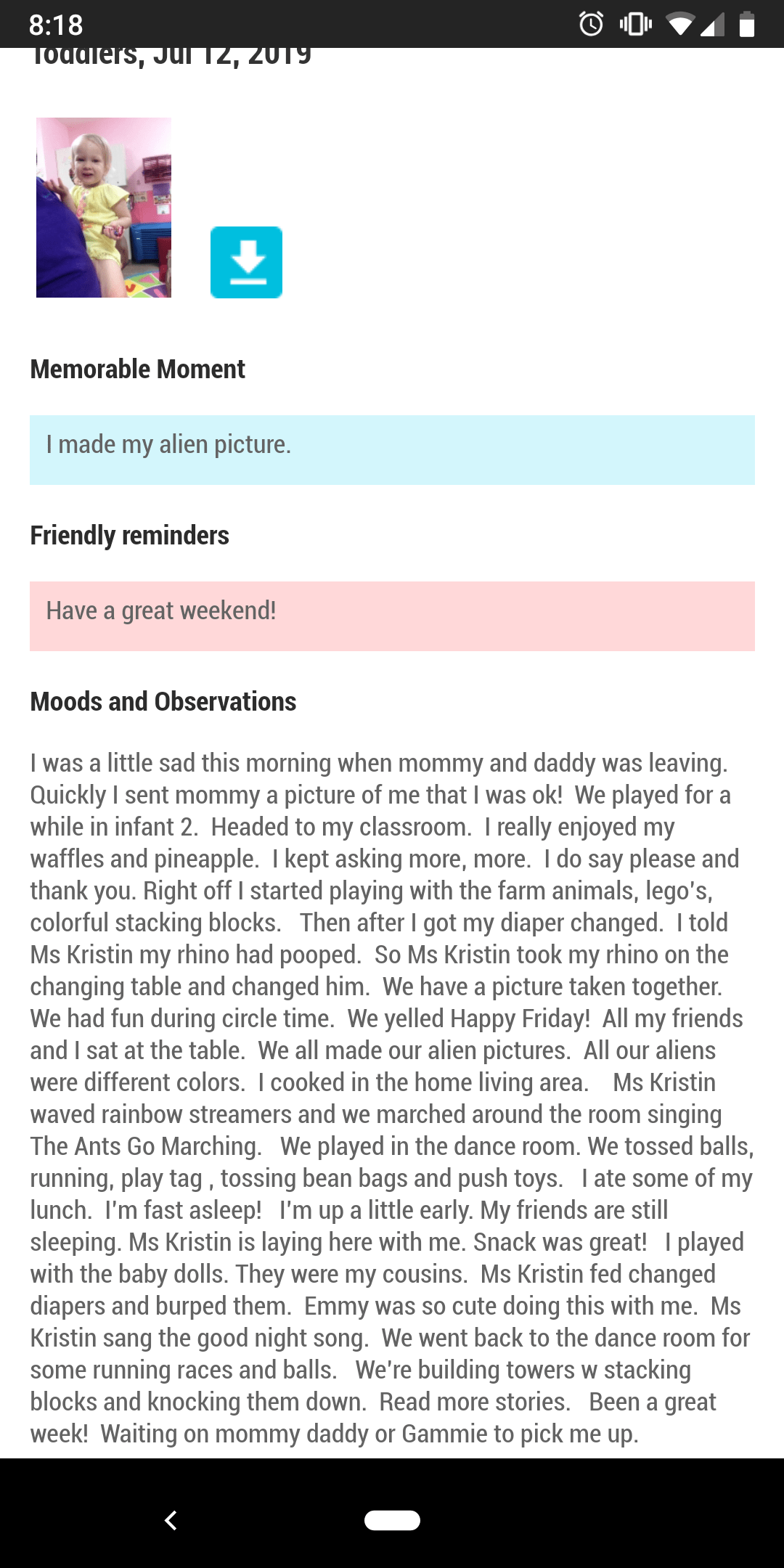 On my lunch break, I ran to the library. I had to return a bunch of books that were already overdue or due today, and sadly, I hadn't read any of these yet! But they all had holds, so I couldn't renew them. I'll have to put them back on hold, and try again. I just had wayyy too many books on hold all become available too close together!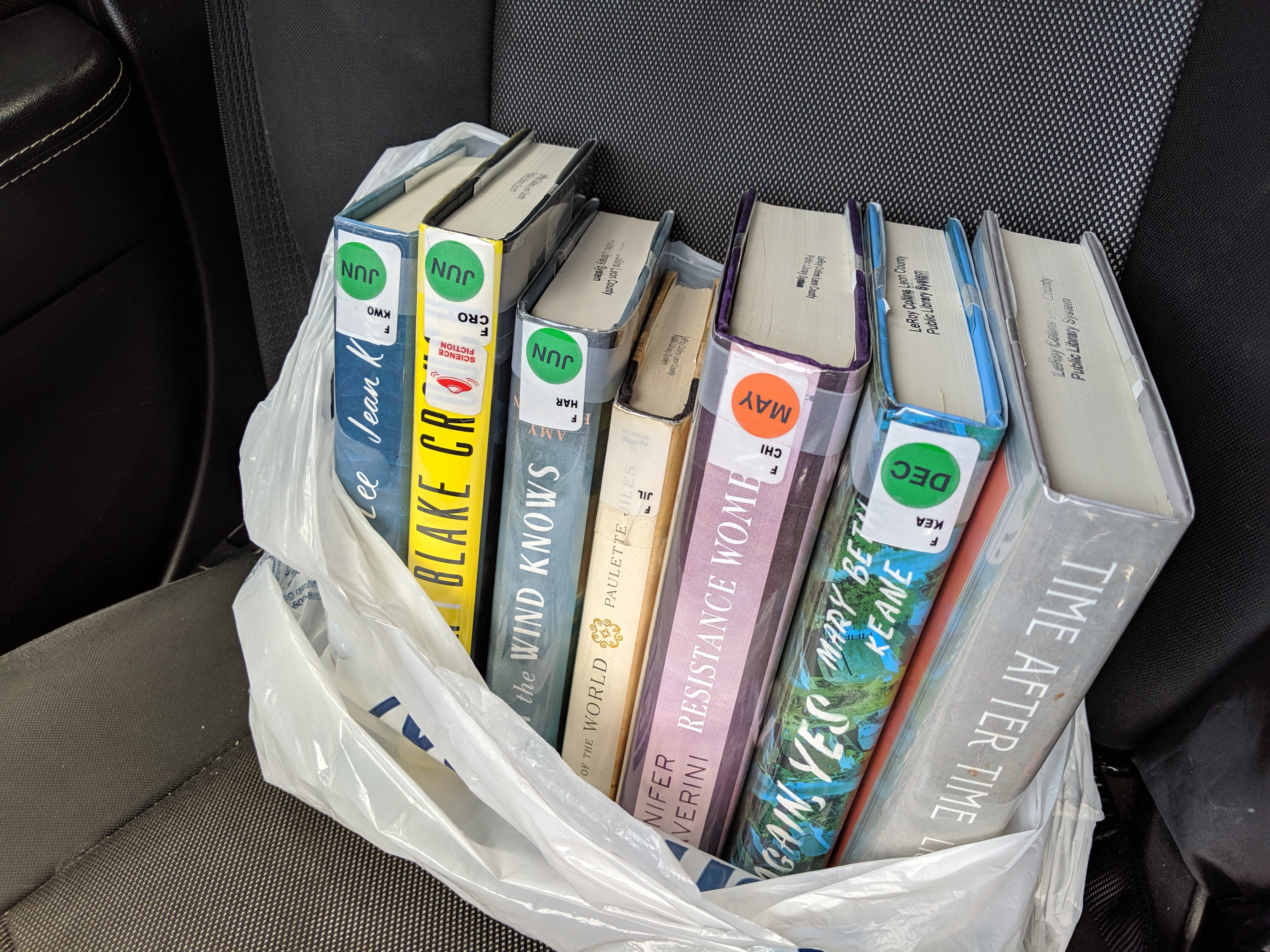 But while I was there, I picked up two more I had on hold 😉 I was actually halfway through the library's Kindle version of the Louise Penny book, when my lending time ended, and the book disappeared. The Kindle version had like six holds on it, but the hardcopy was free & available, so I grabbed that instead of waiting!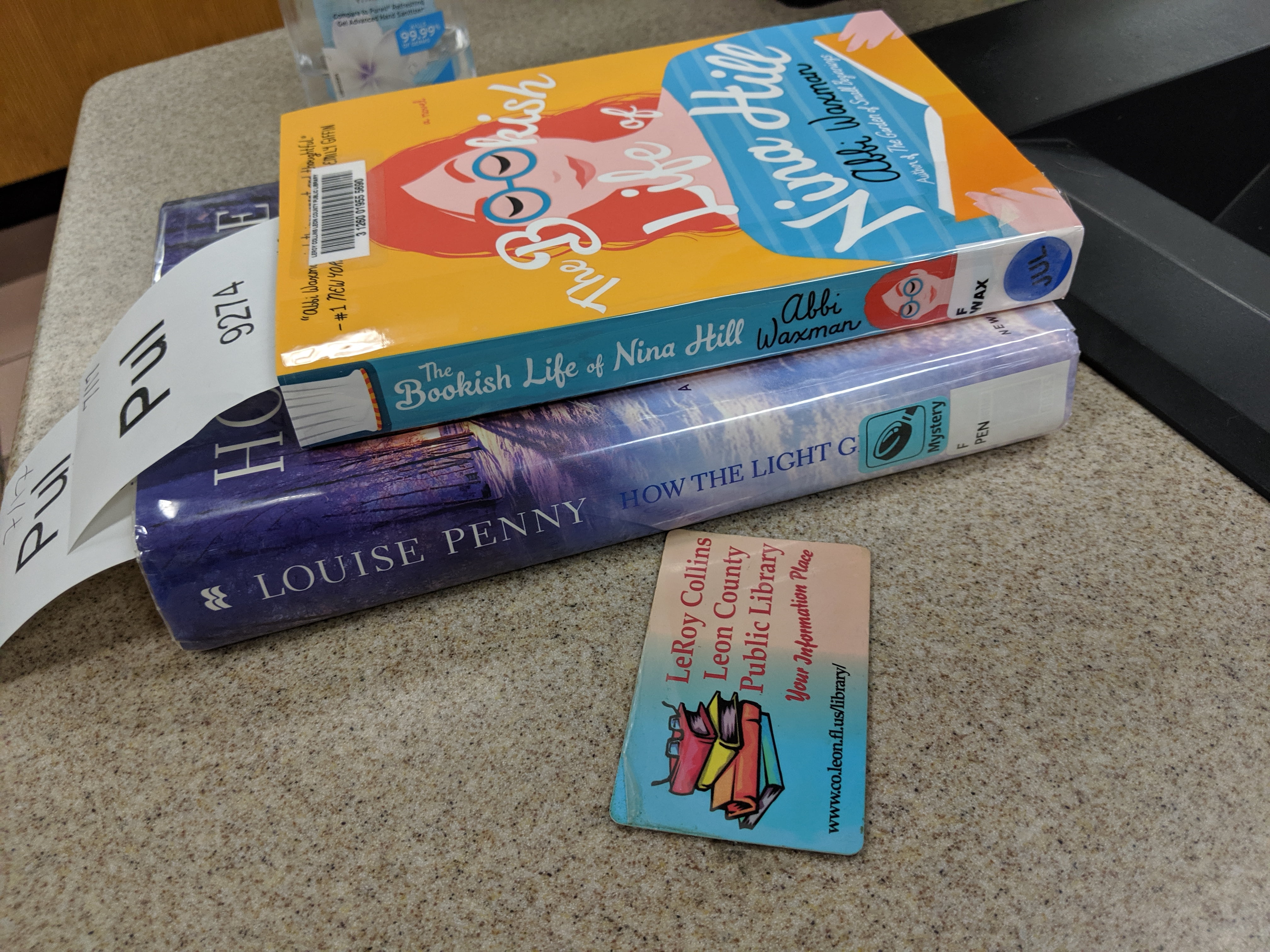 One more day of leftover pizza for lunch today, and picked up where I left off. (This book is #9 in the Inspector Gamache series, but since I've read them all on Kindle so far, and I rarely share my Kindle books on the blog, this is one of the first times I've mentioned the series. But it's really, really good.)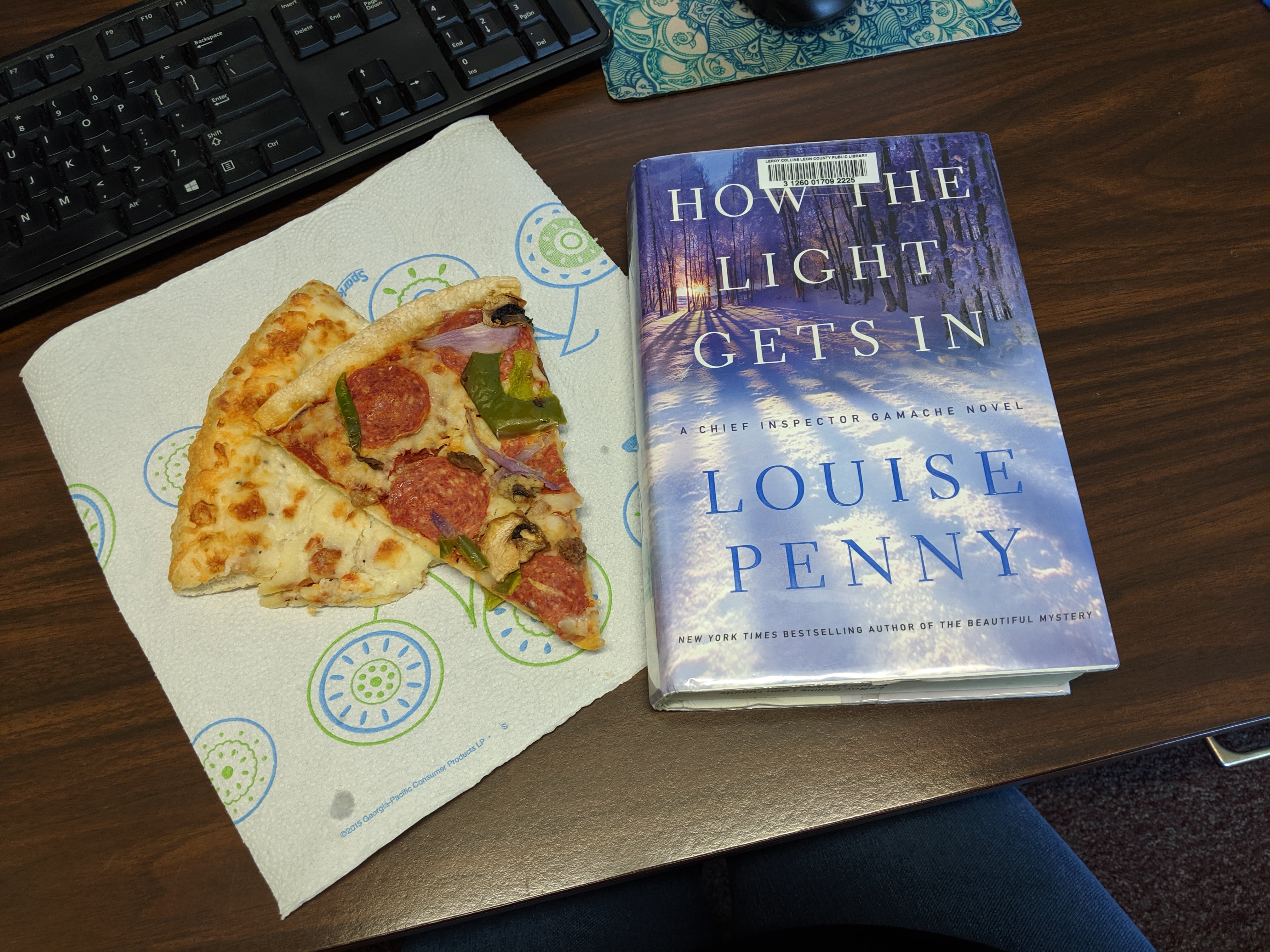 I picked up Emmie after work, and Jeff picked up Wendy's. We had lots of chores to do, and a Walmart grocery order to pick up, so I didn't want to spend time cooking, or create more dirty dishes. We gave Emmie chicken for her dinner, but she really, really wanted her own burger, and got super upset about it. So Jeff took her back out to McDonald's for her own burger and then they picked up our Walmart order. Jeff said she ate about ¾ of the burger in the restaurant, then finished the rest in the car before they got home.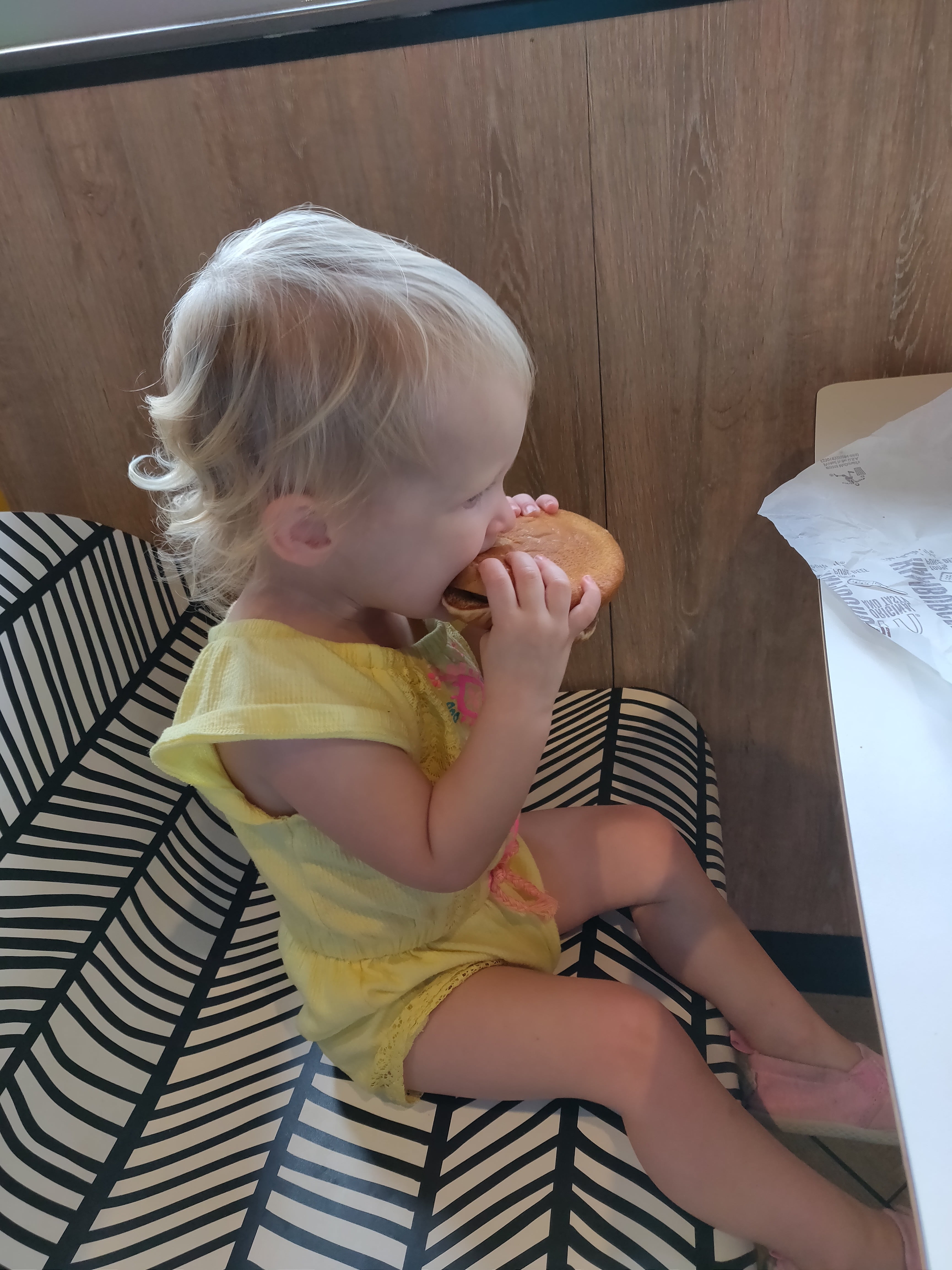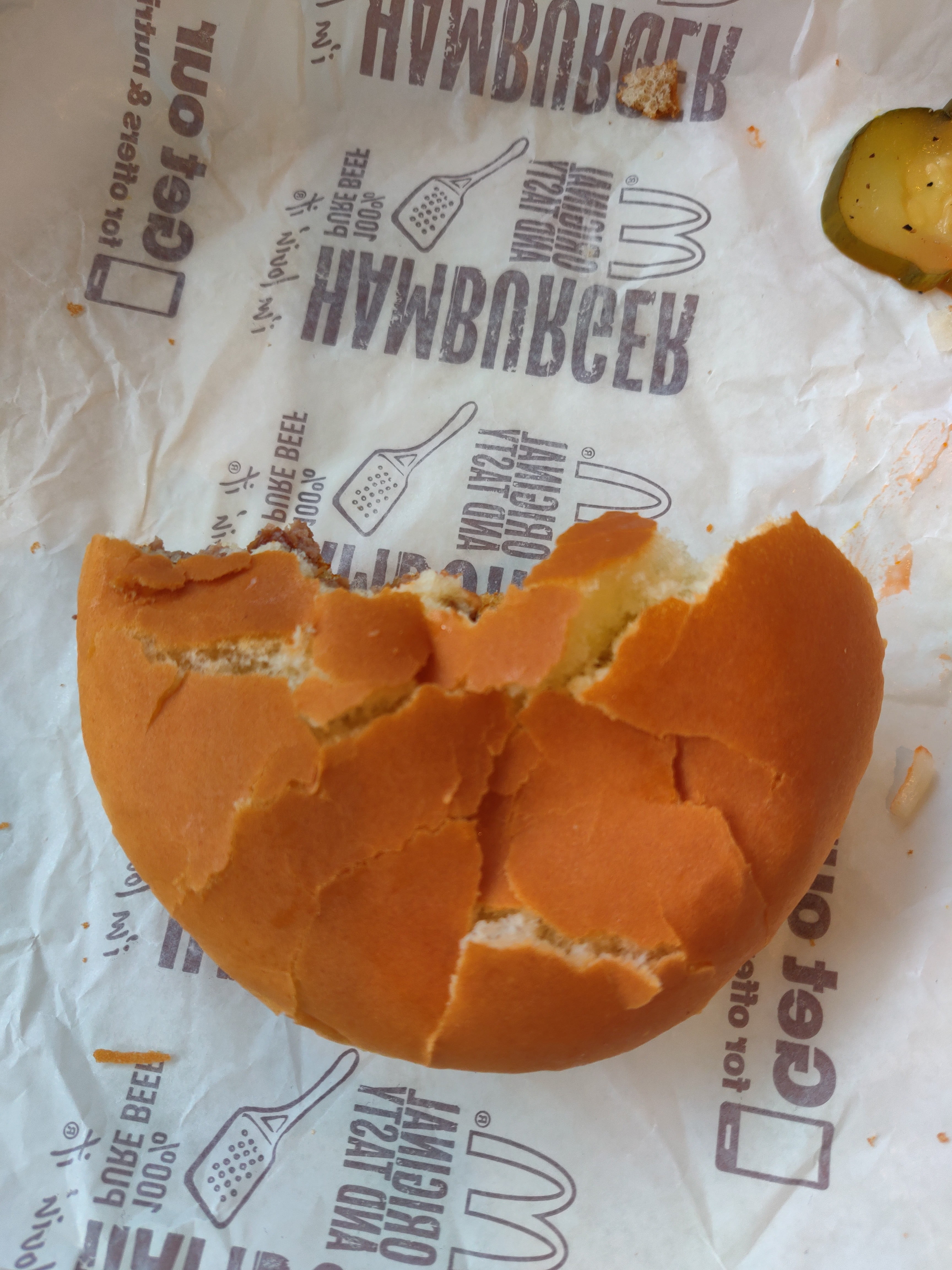 The boys and I stayed home doing all the chores, cleaning all the things, and setting up for the birthday party. When she came home and saw the decorations, she was like, "what's that?!" And got so excited about it! Her little face was precious!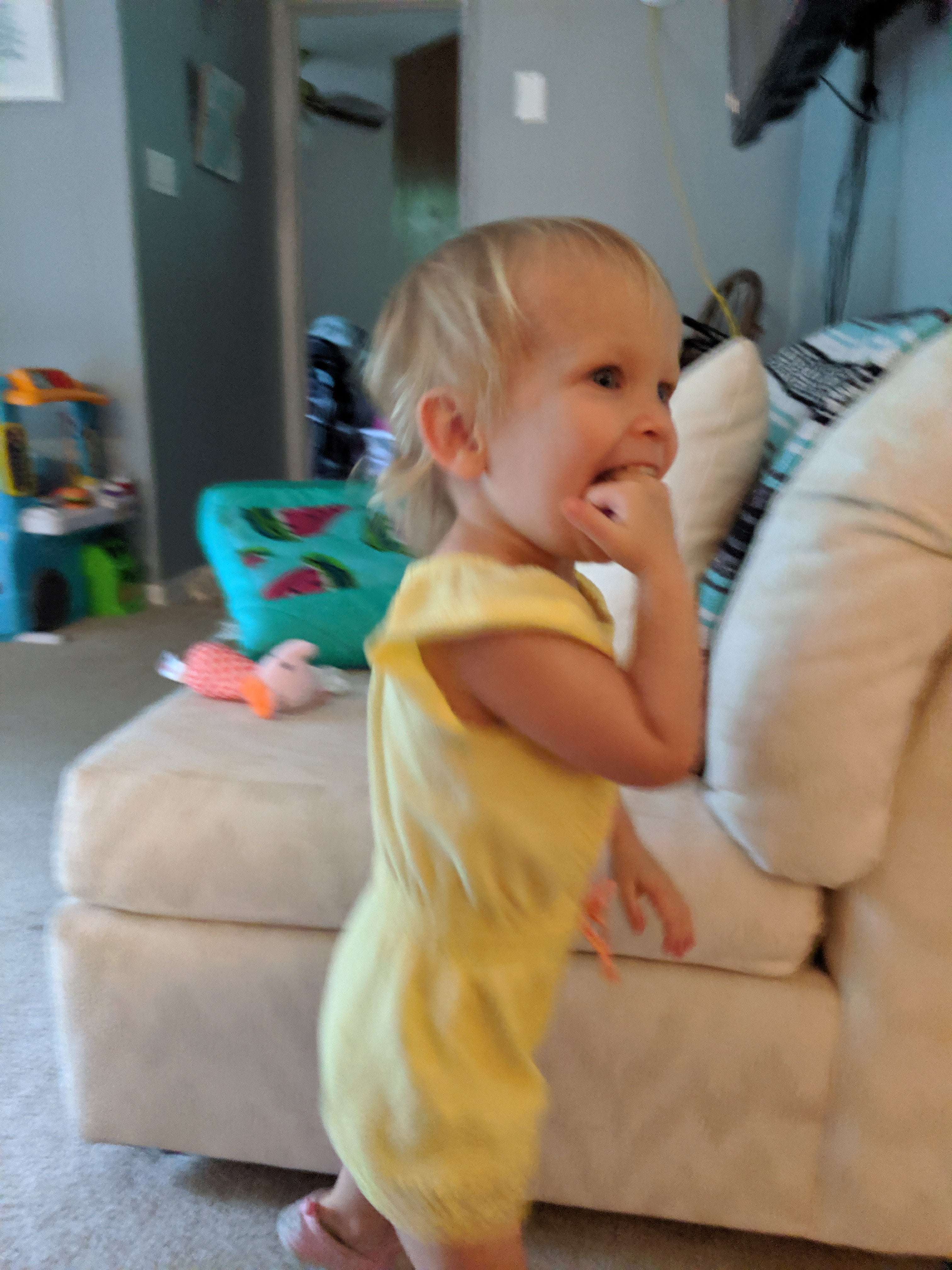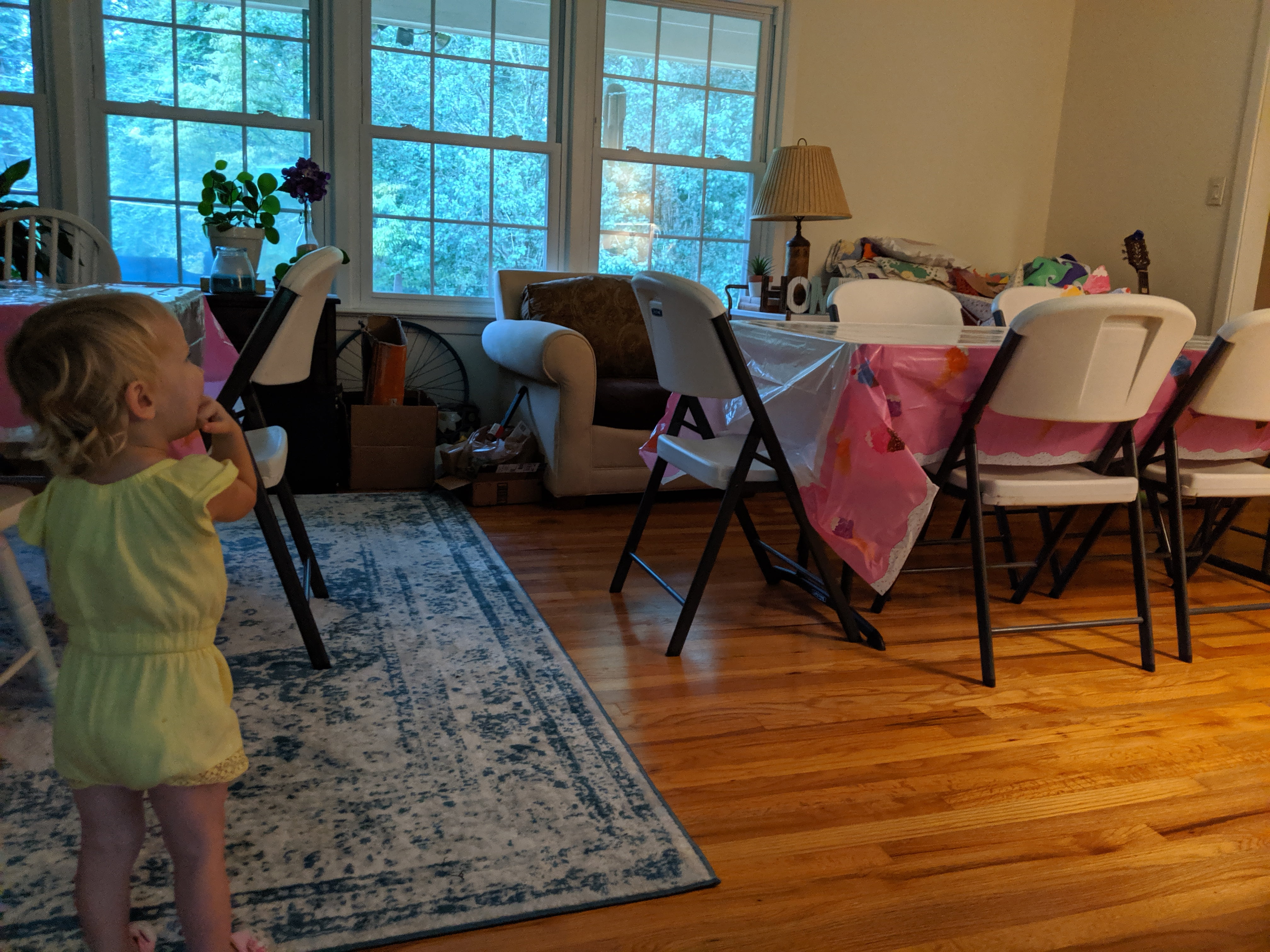 We got her yellow nightgown on, and came back to the living room for just a few minutes of family time.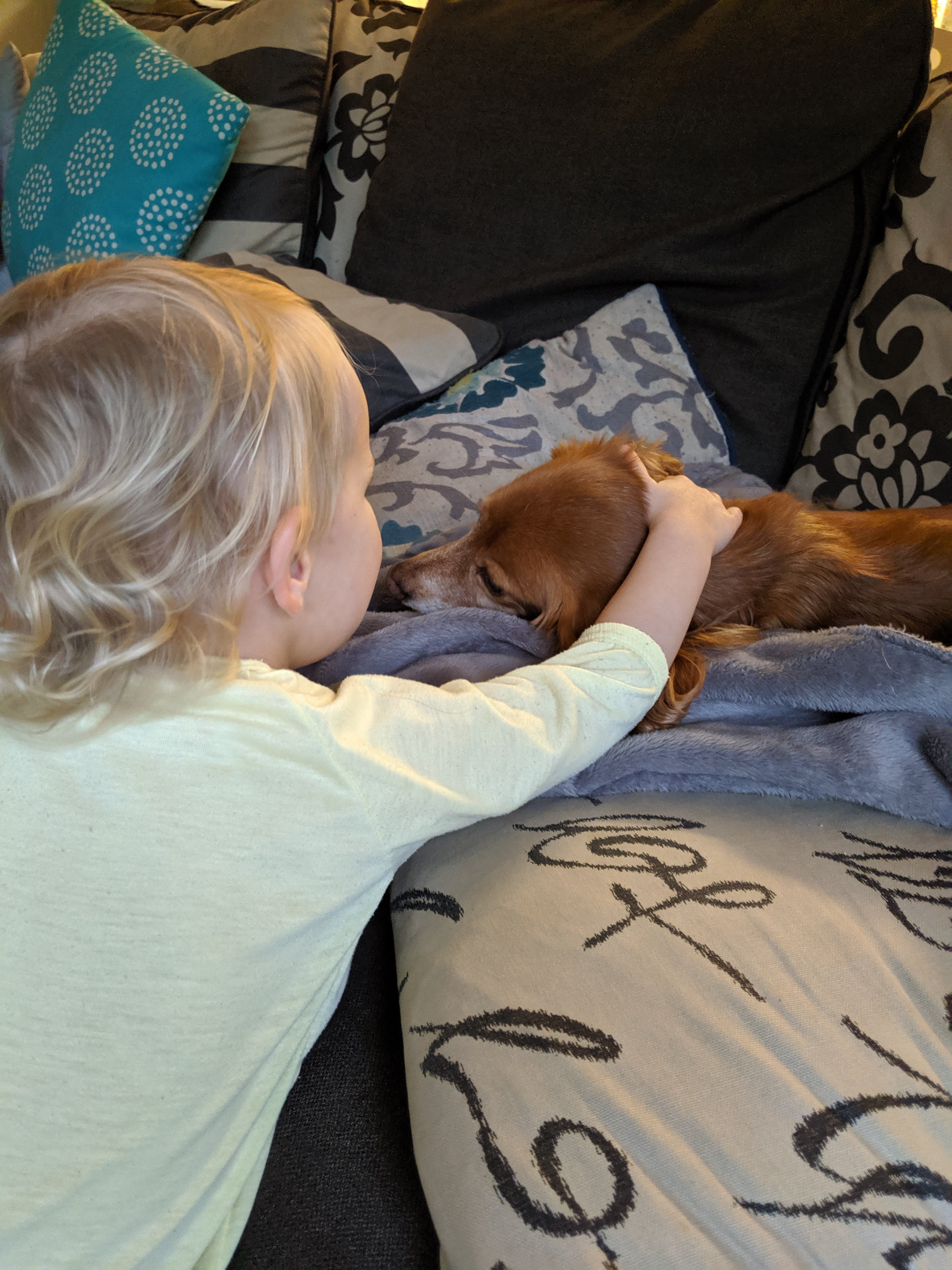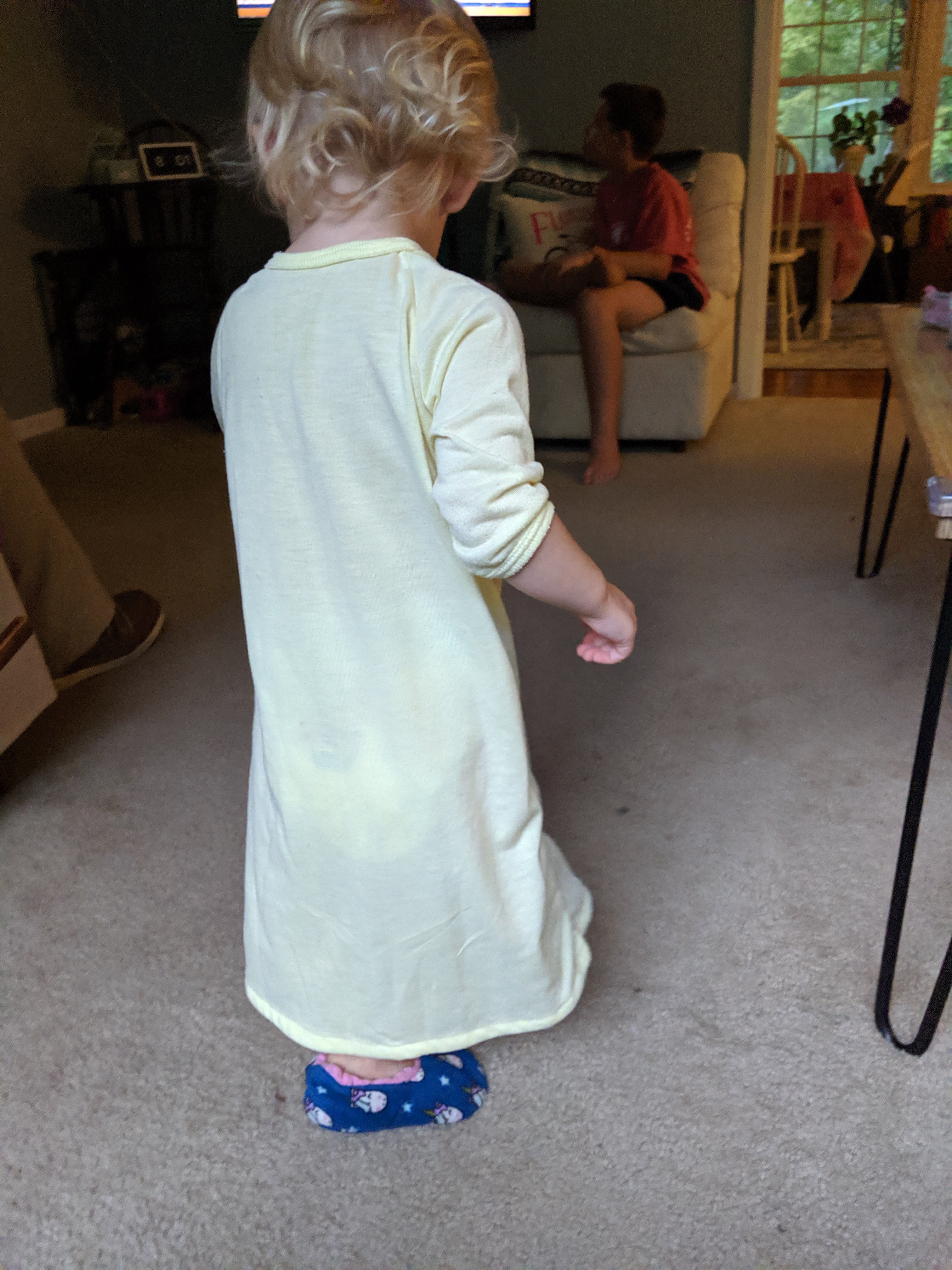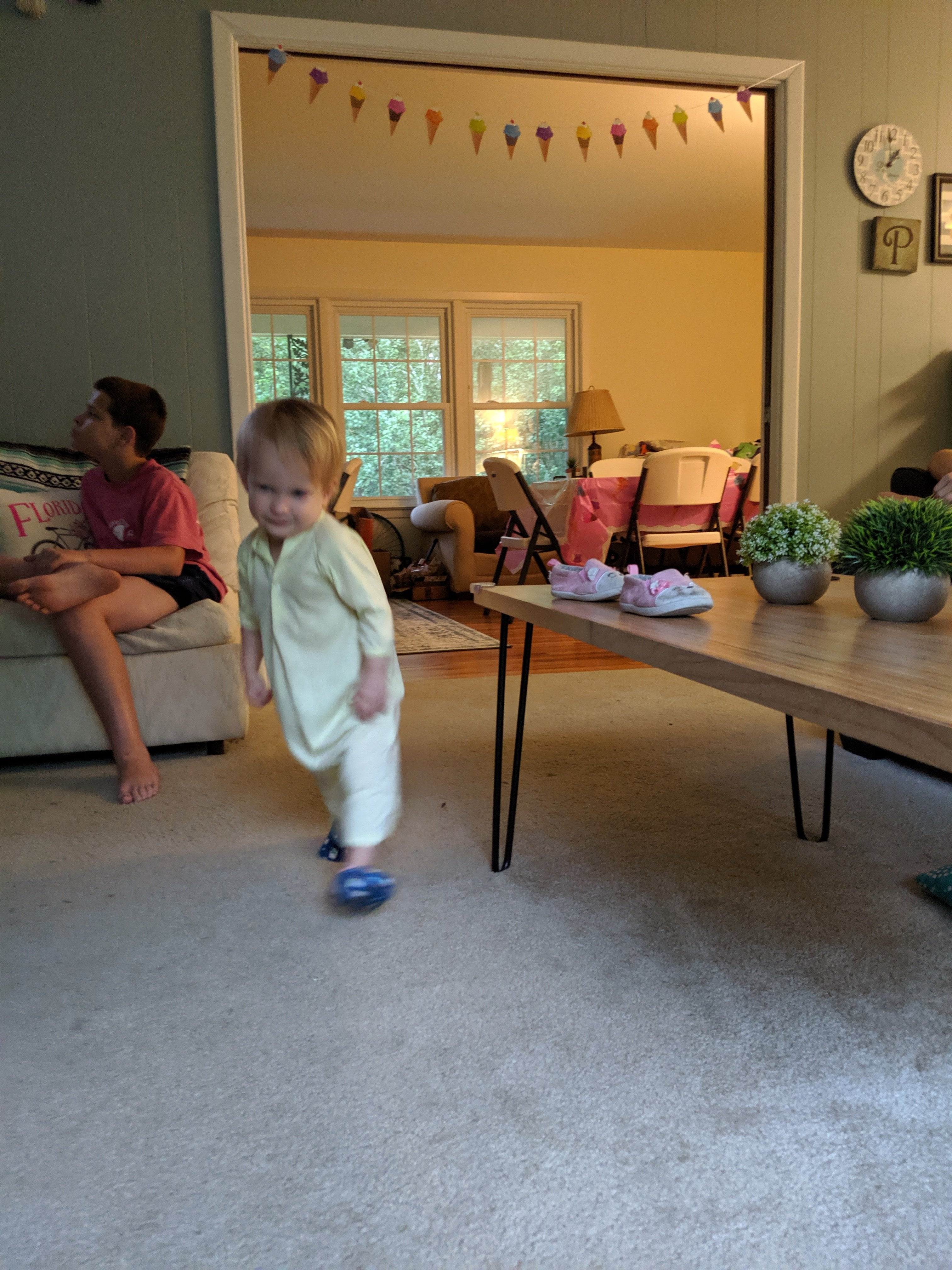 She told me she was calling Grammy!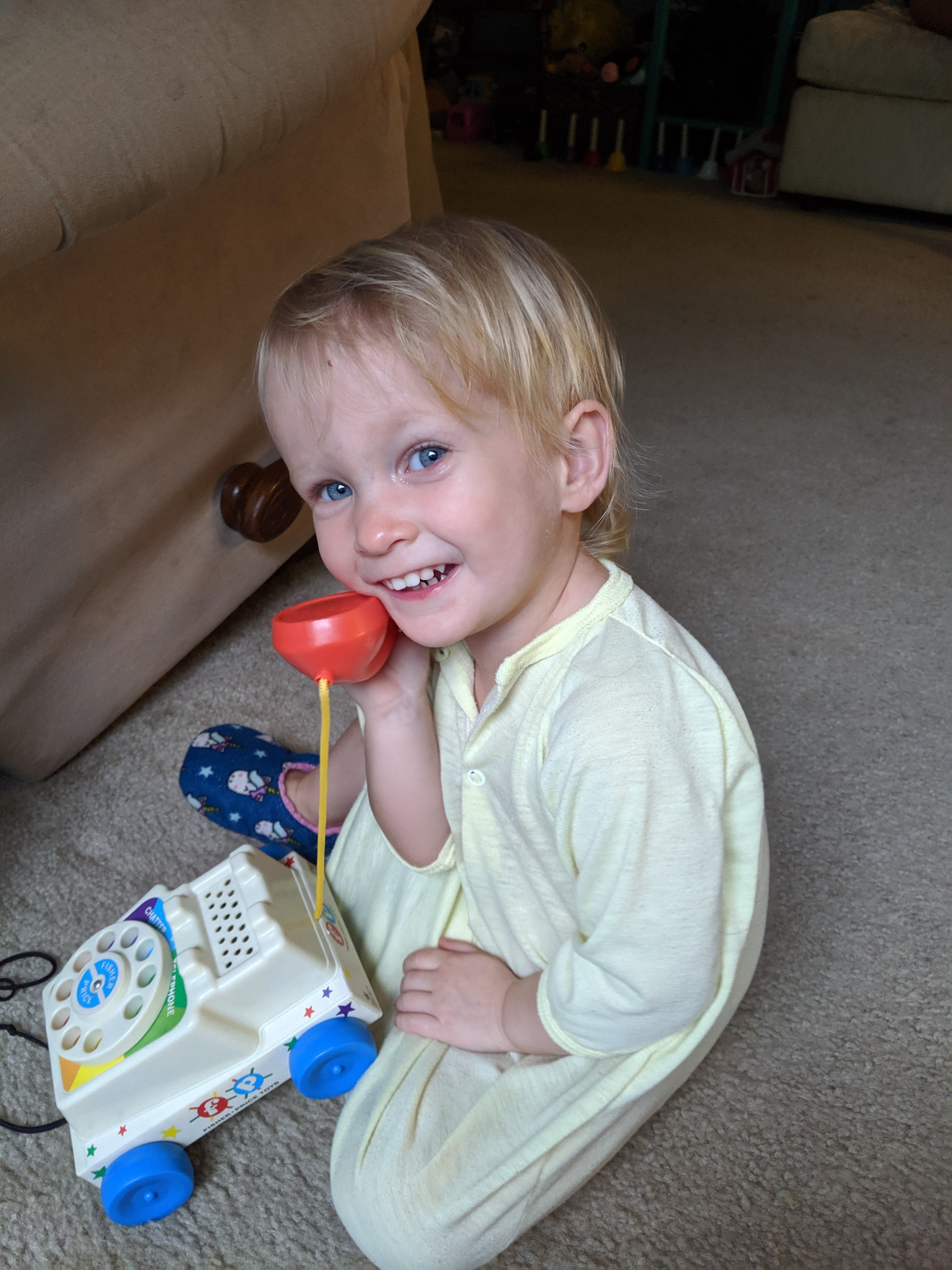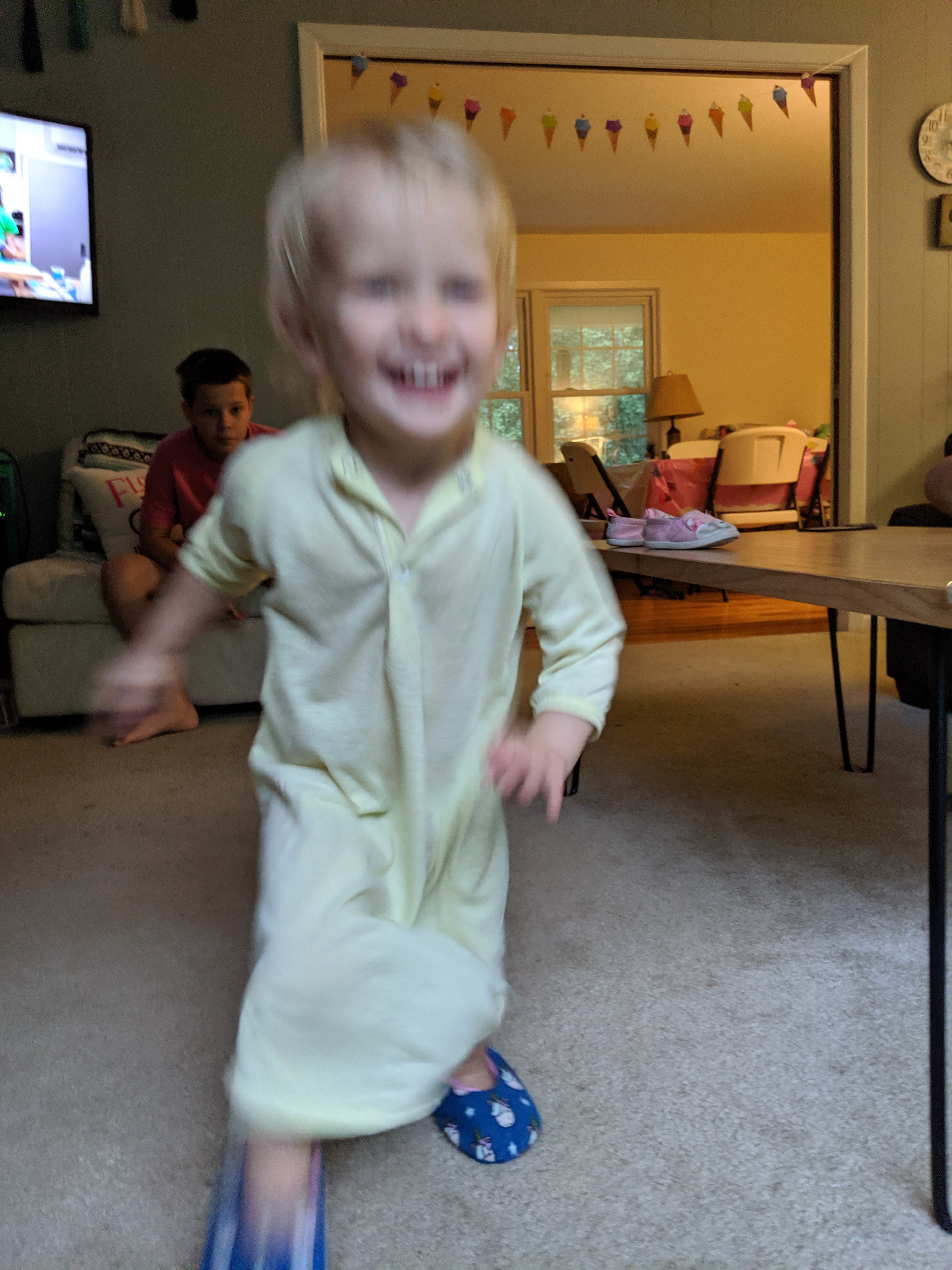 She was running back and forth between me and Gabe, and having the best time. Then she got Ryan and Daddy too, and she was so happy. Jeff and I then read her nighttime books, and she wanted Daddy to rock her before bedtime. So I washed some random dishes while he did that. We got mostly everything done tonight, but there are definitely a few things to finish up before the party tomorrow afternoon. Jeff seems to be falling asleep early now, so I think I'll try to get the boys settled in for the night, then grab my book, and rest myself!