Started out this busy day with scrambled egg sandwiches all around, plus coffee for the grown-ups.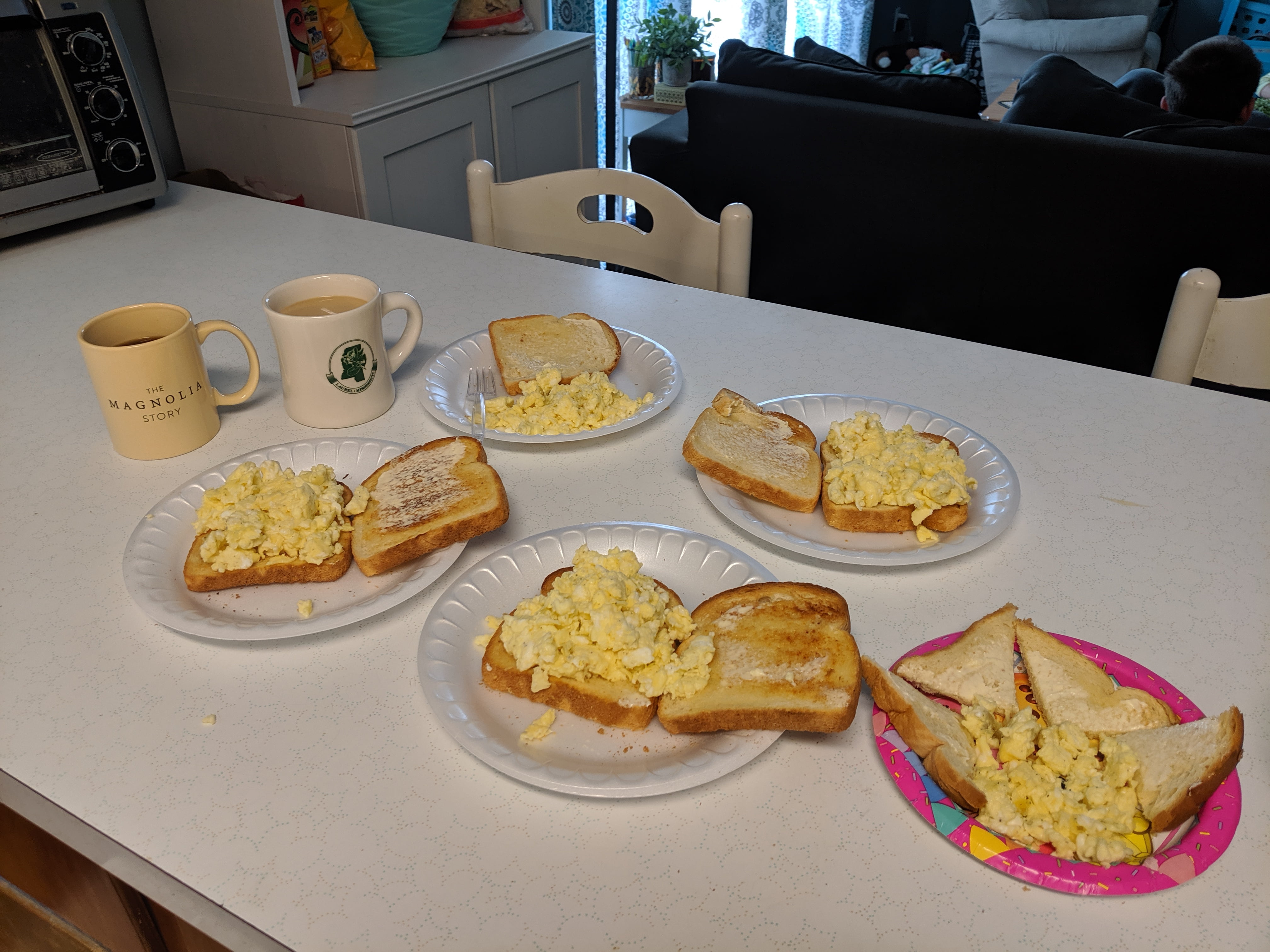 Then Emerson was pretending to eat this faux plant with a spoon, and even shared a bite with her teddy bear.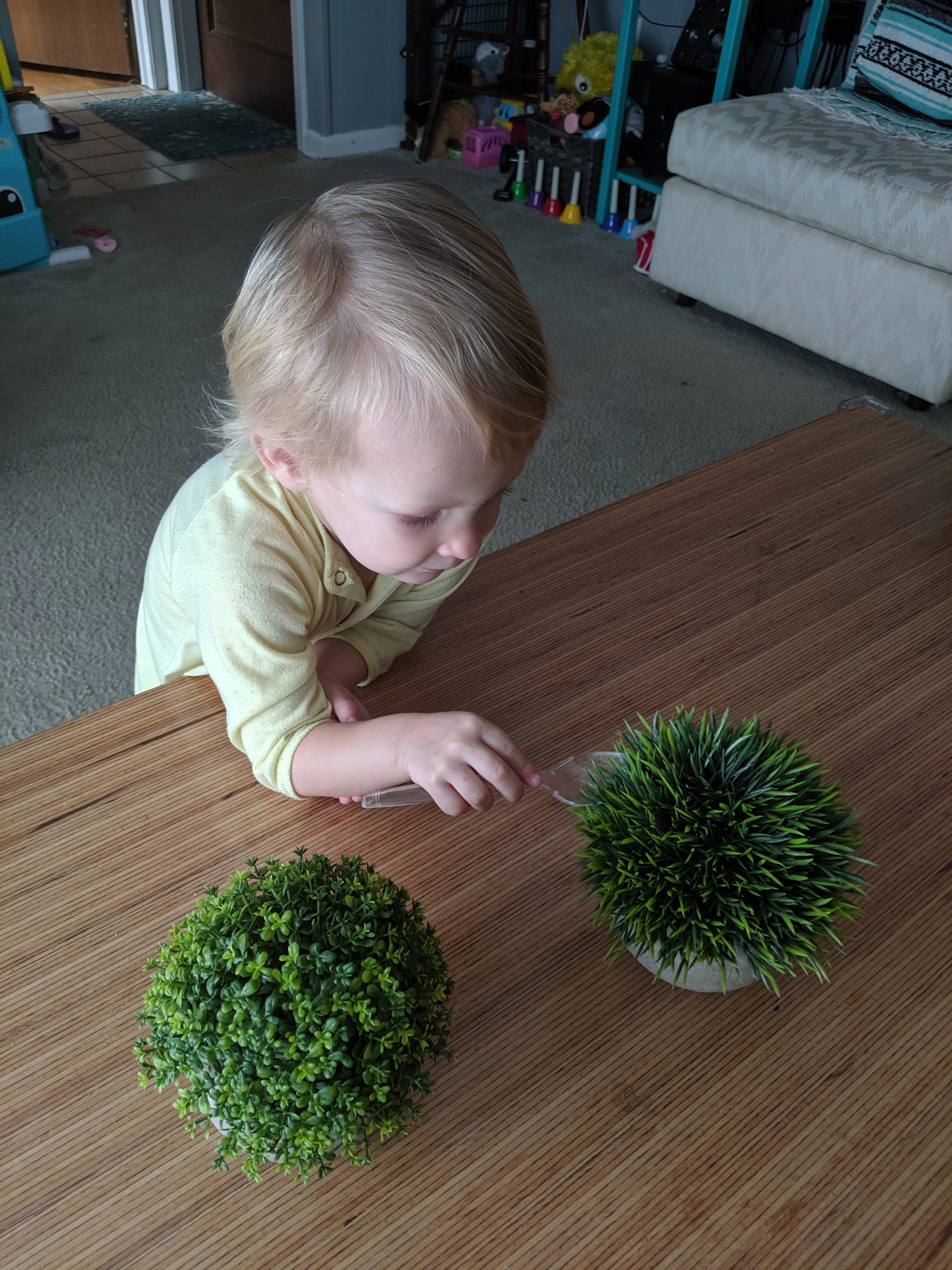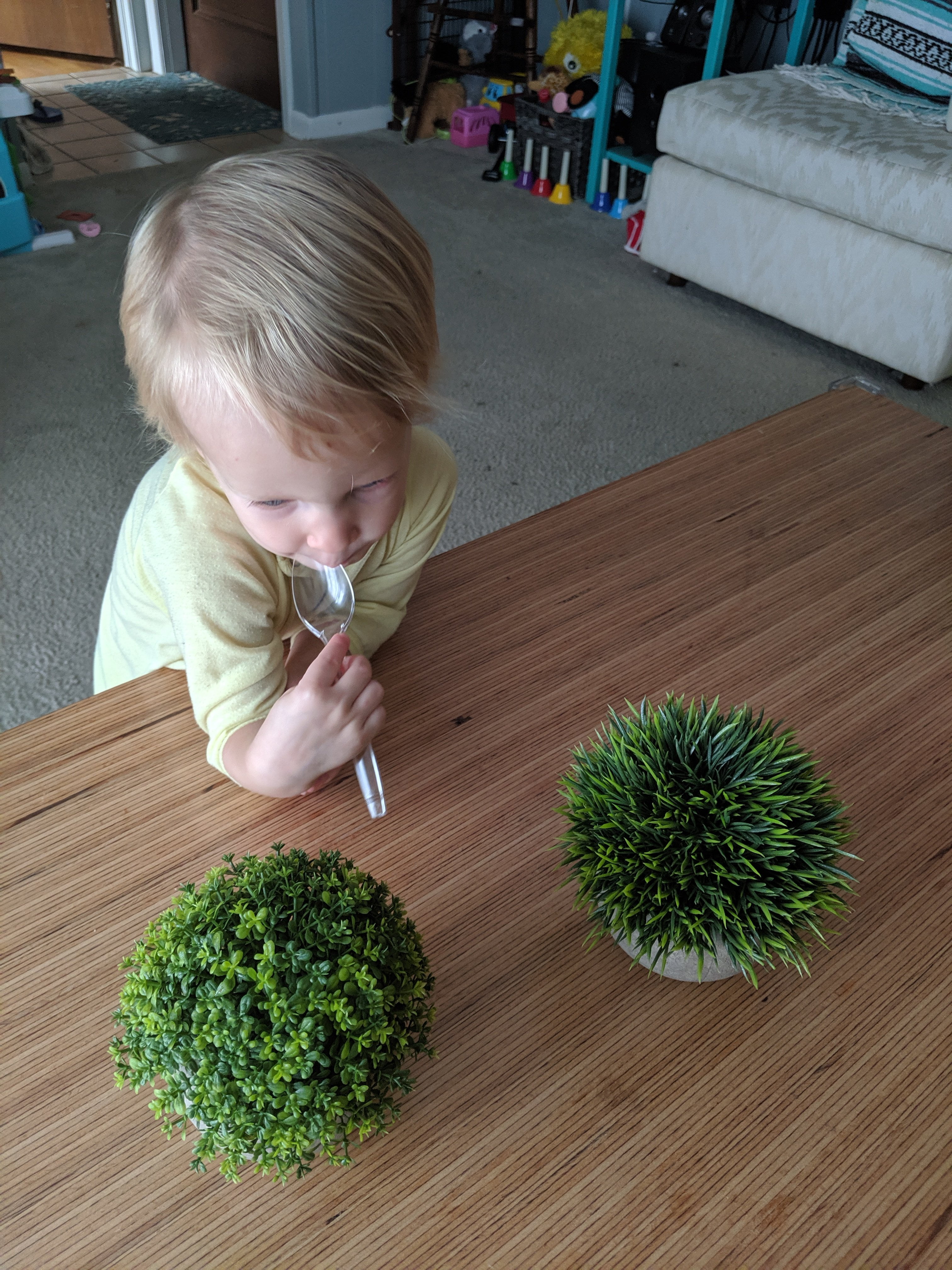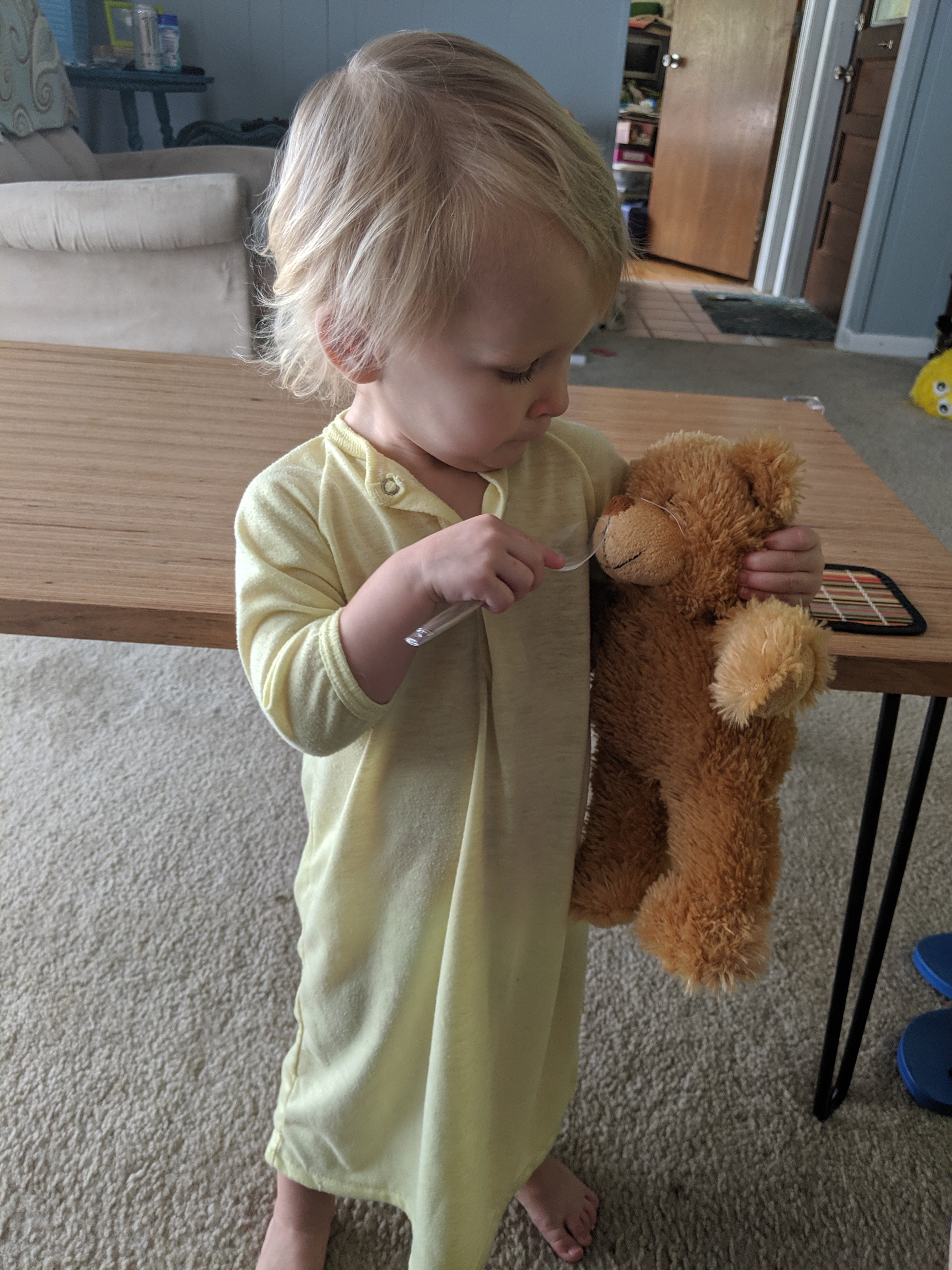 We did some more chores and cleaning around the house, plus more party prep & set-up. Then Jeff and the boys went over to Jeff's dad's church for Jeff to do some computer stuff over there. Emmie and I ran to Publix really quickly, and the Dollar Tree, and then we got a smoothie from McDonald's. I craved these almost daily towards the end of my pregnancy with her, and now we both love them!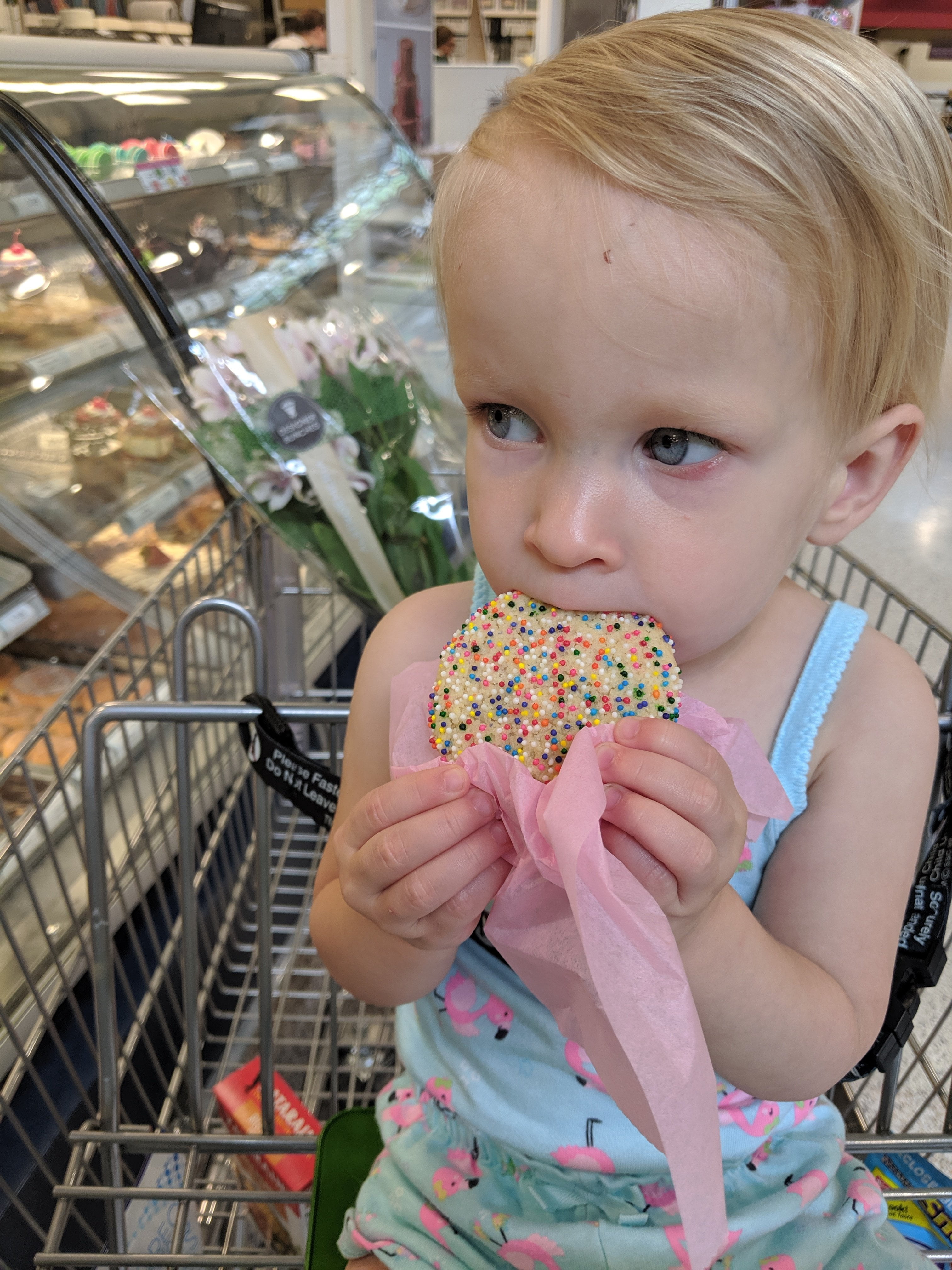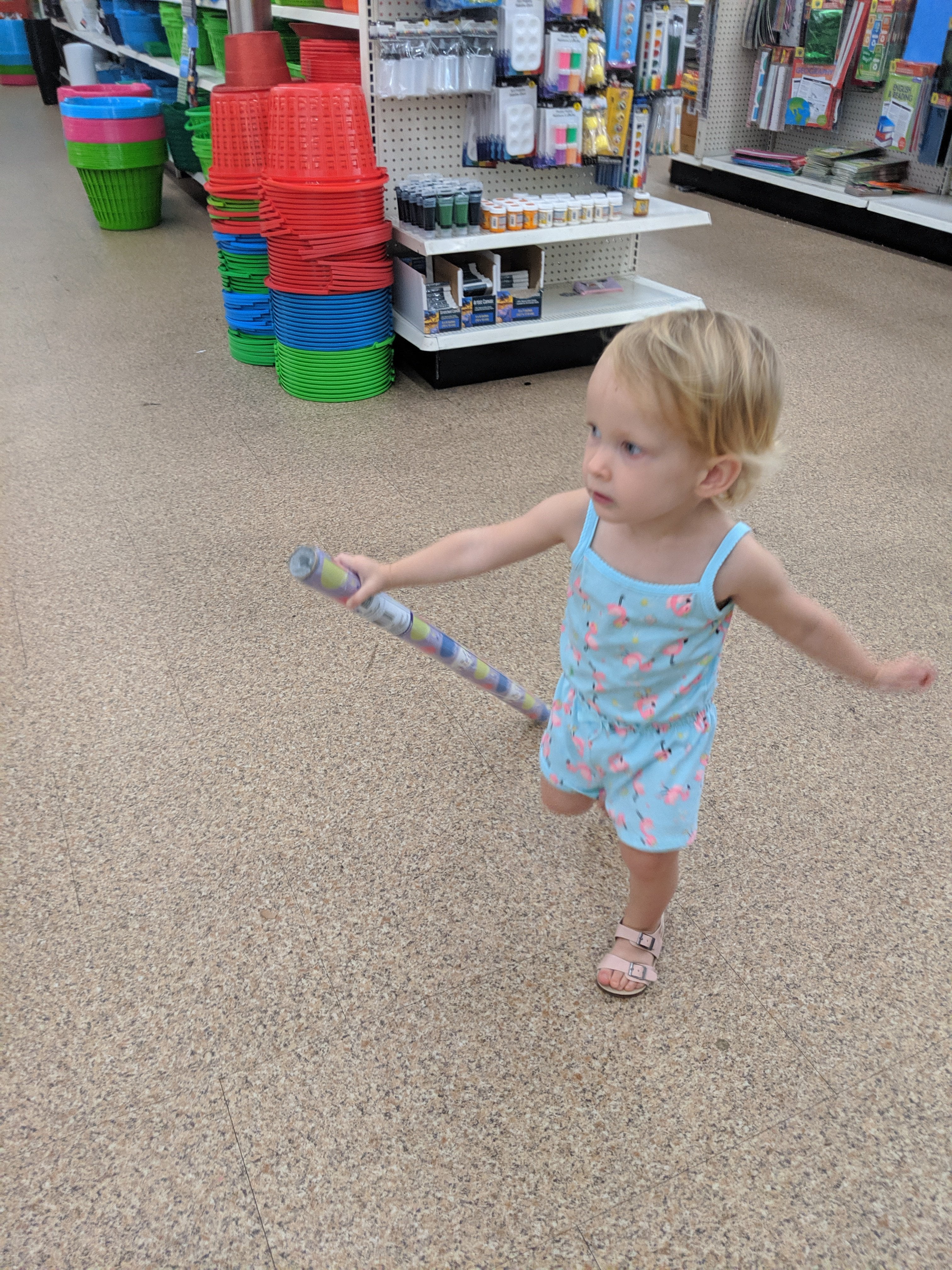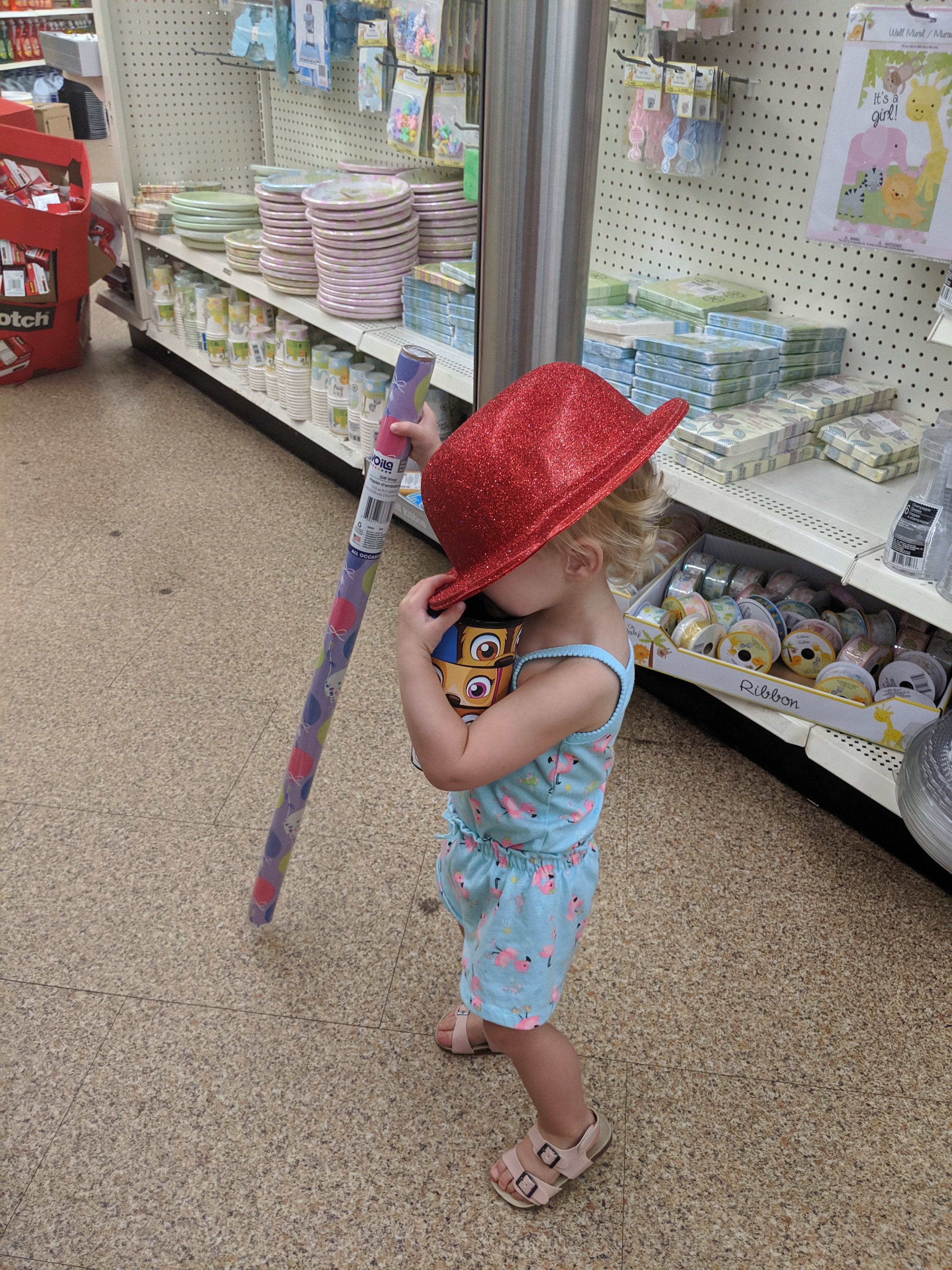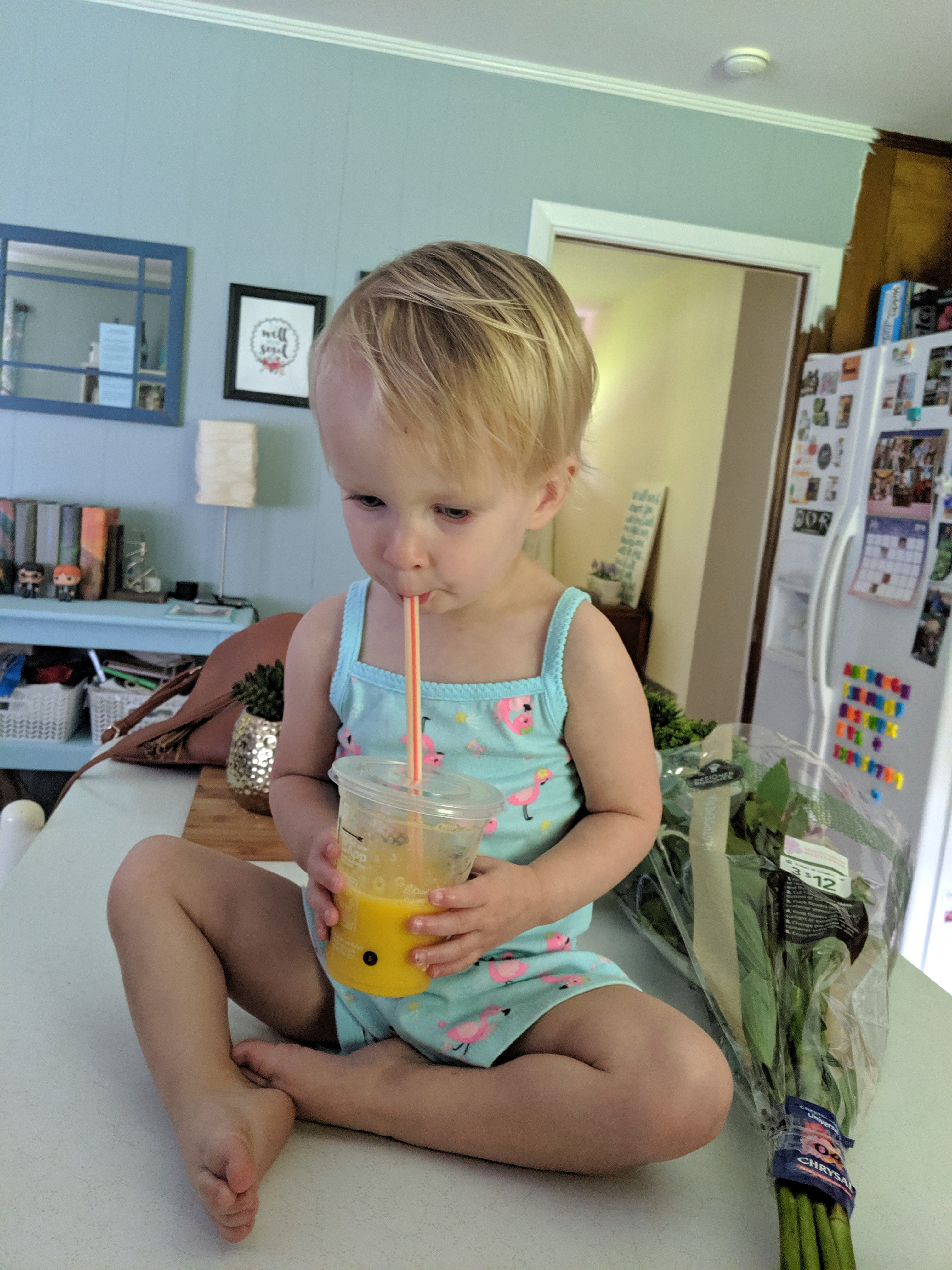 Then I put her down for a nap, and did all the last-minute little things, plus a shower for me, and I even got in about 20 minutes of quiet reading time.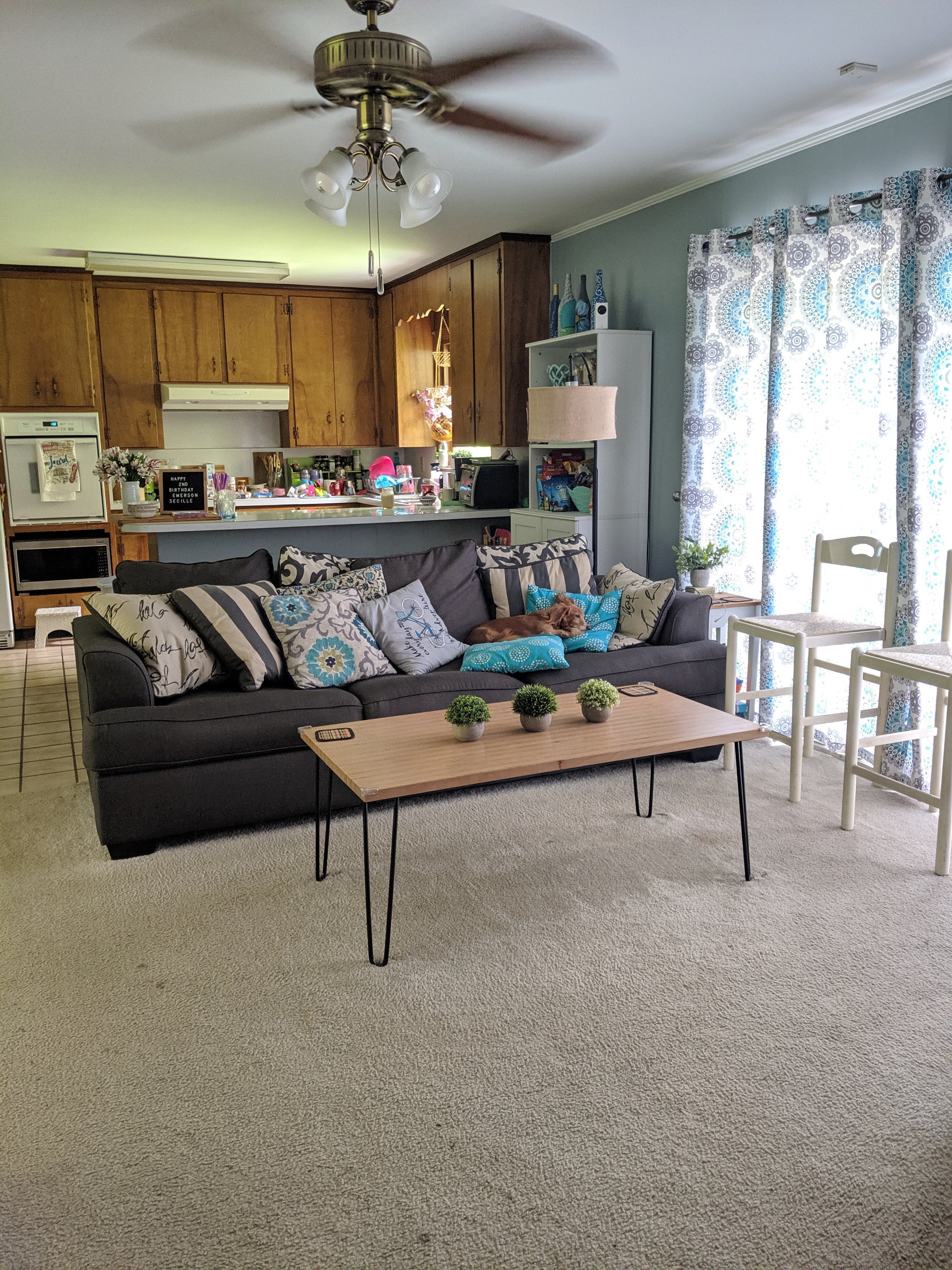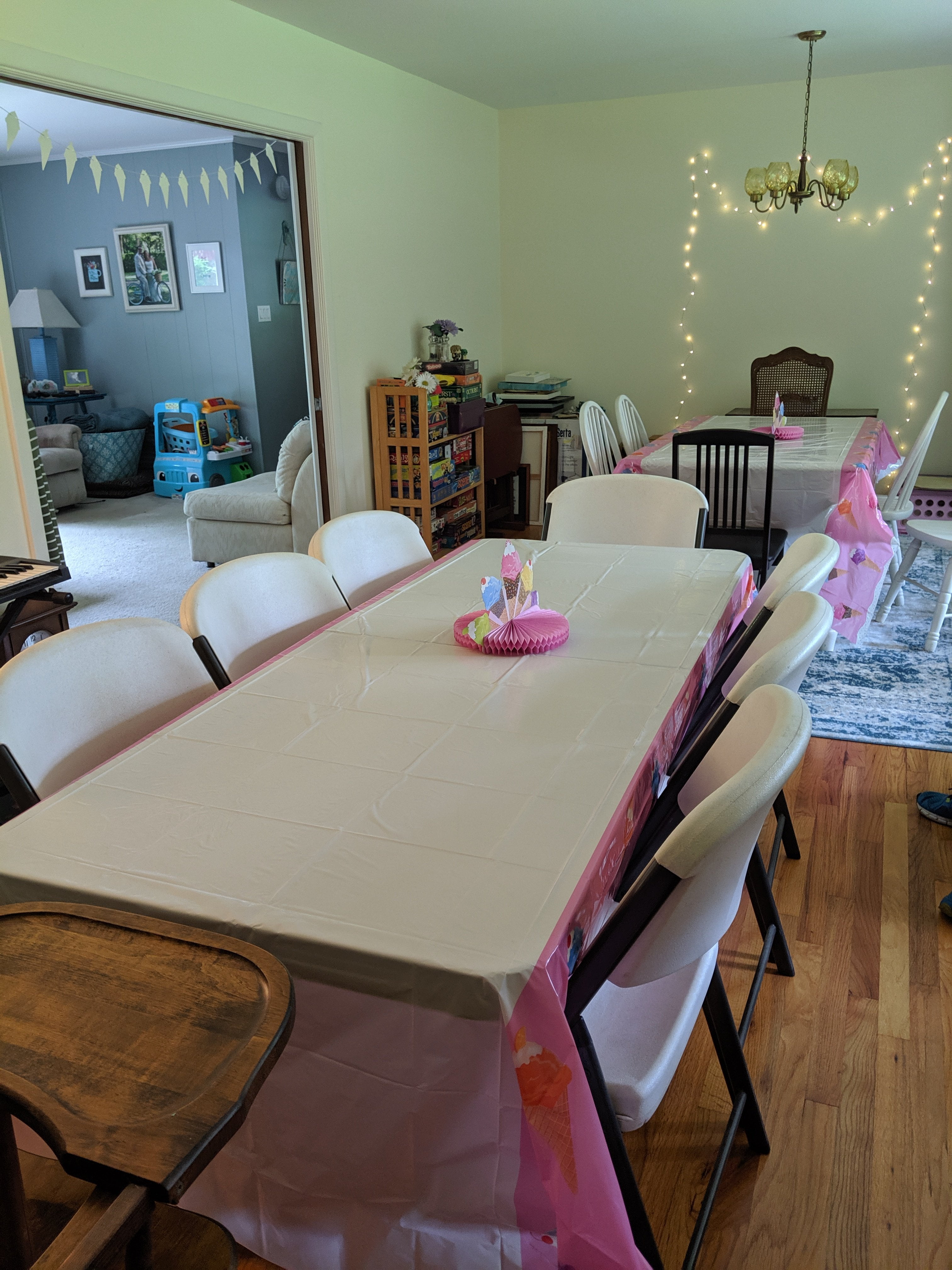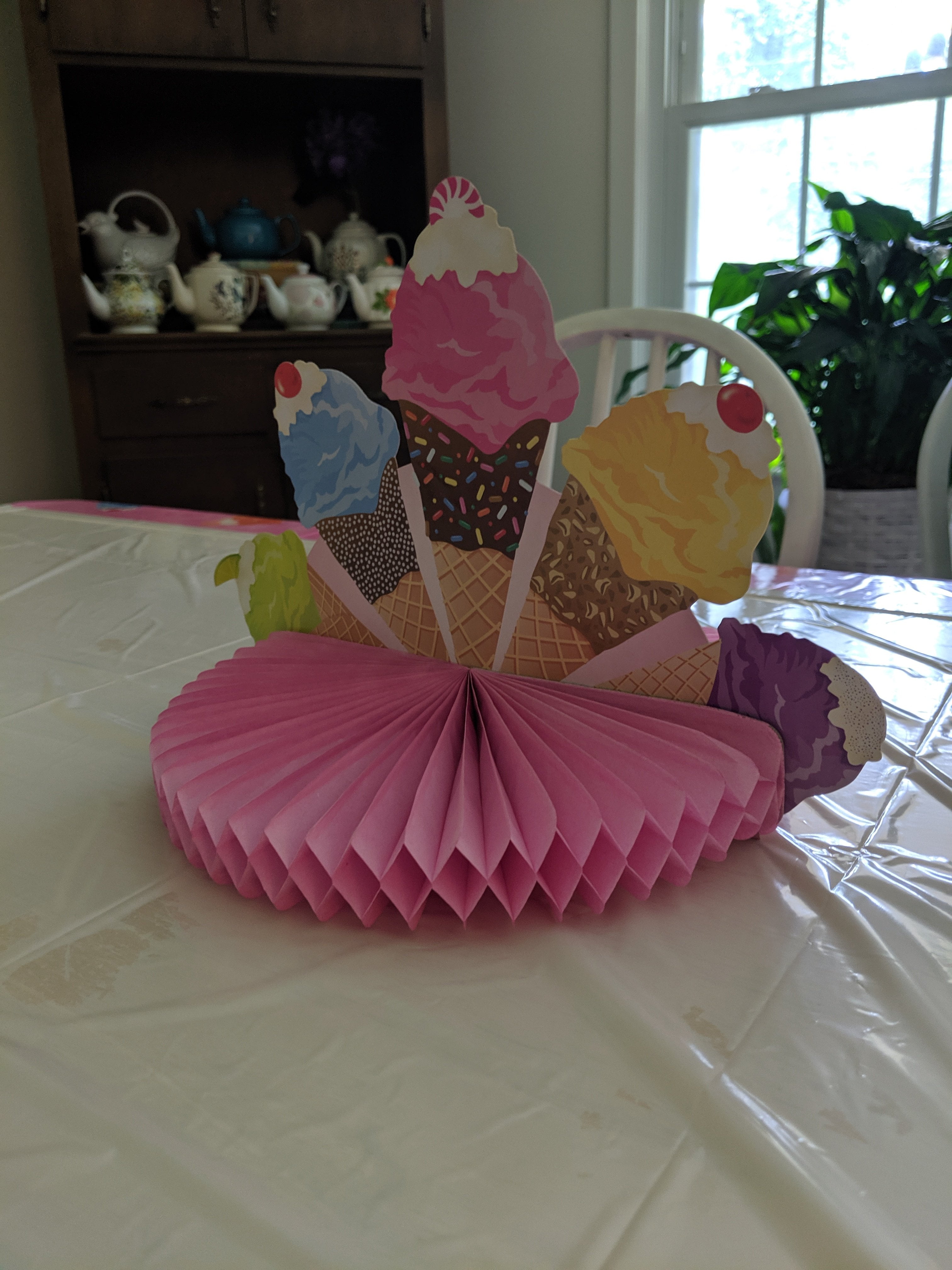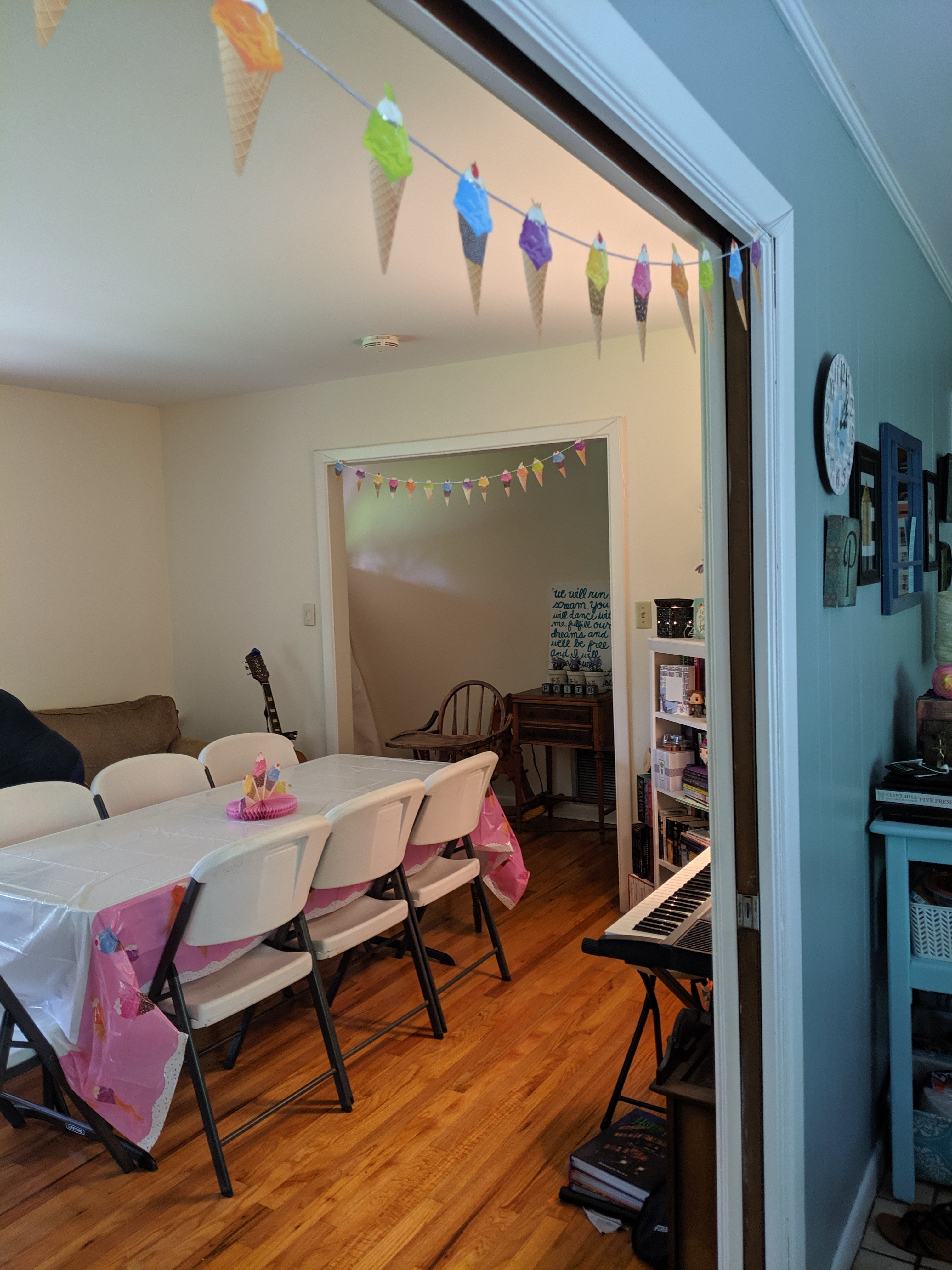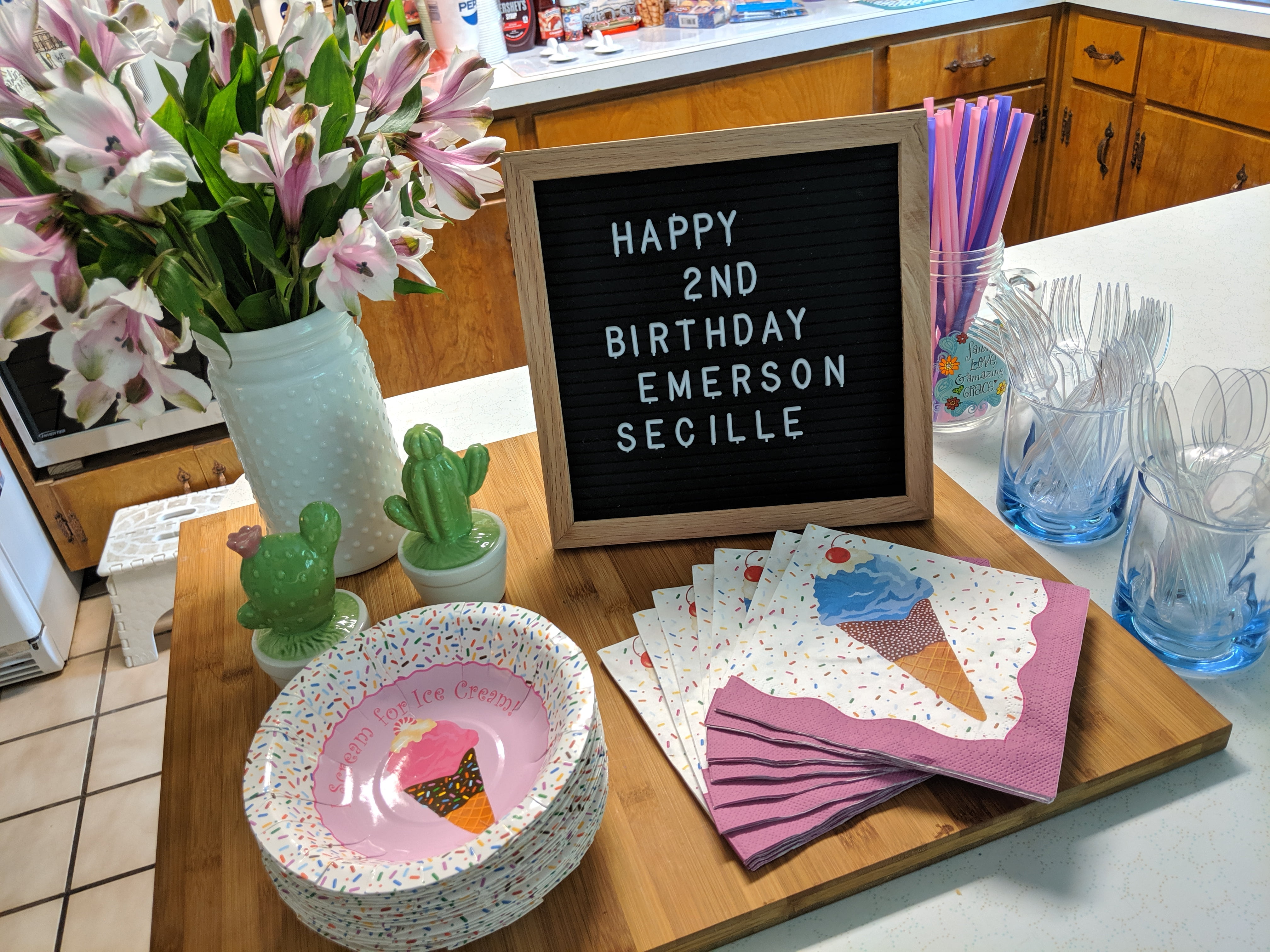 And then it was party time! We just did cake & ice cream this year, and it was way less stressful than cooking a full meal for 19 people! (Which is what I did last year, and it was reallt fun, but also so much work!) We had a giant cake from Costco (which was huge, cheap and delicious), plus a DIY ice cream Sundae bar with tons of topping choices. All of our in-town family was able to come, and we had the best time! Emerson was so spoiled with so many amazing presents, and she had so much fun and did a great job opening them. She really was so sweet about everything she got!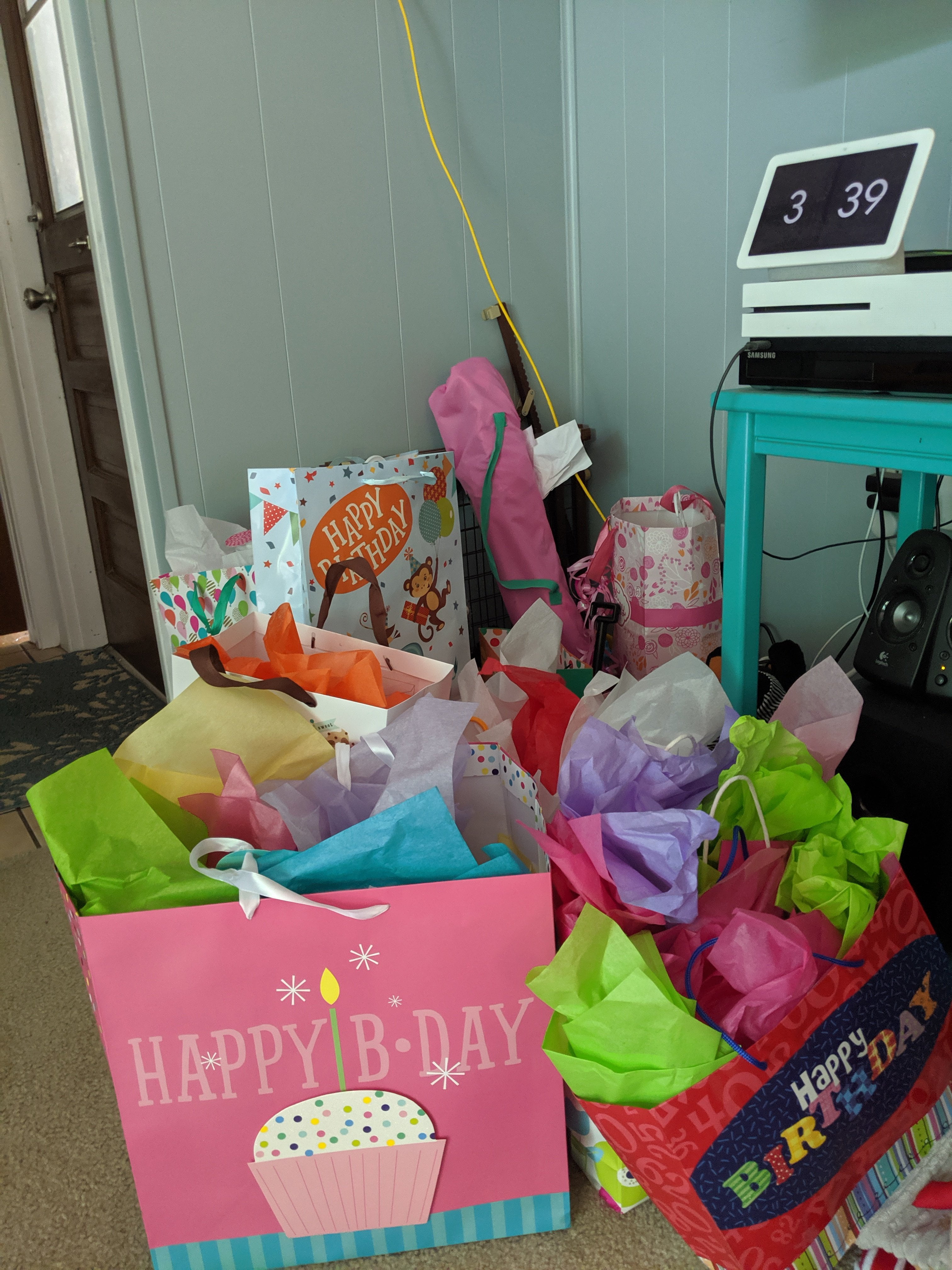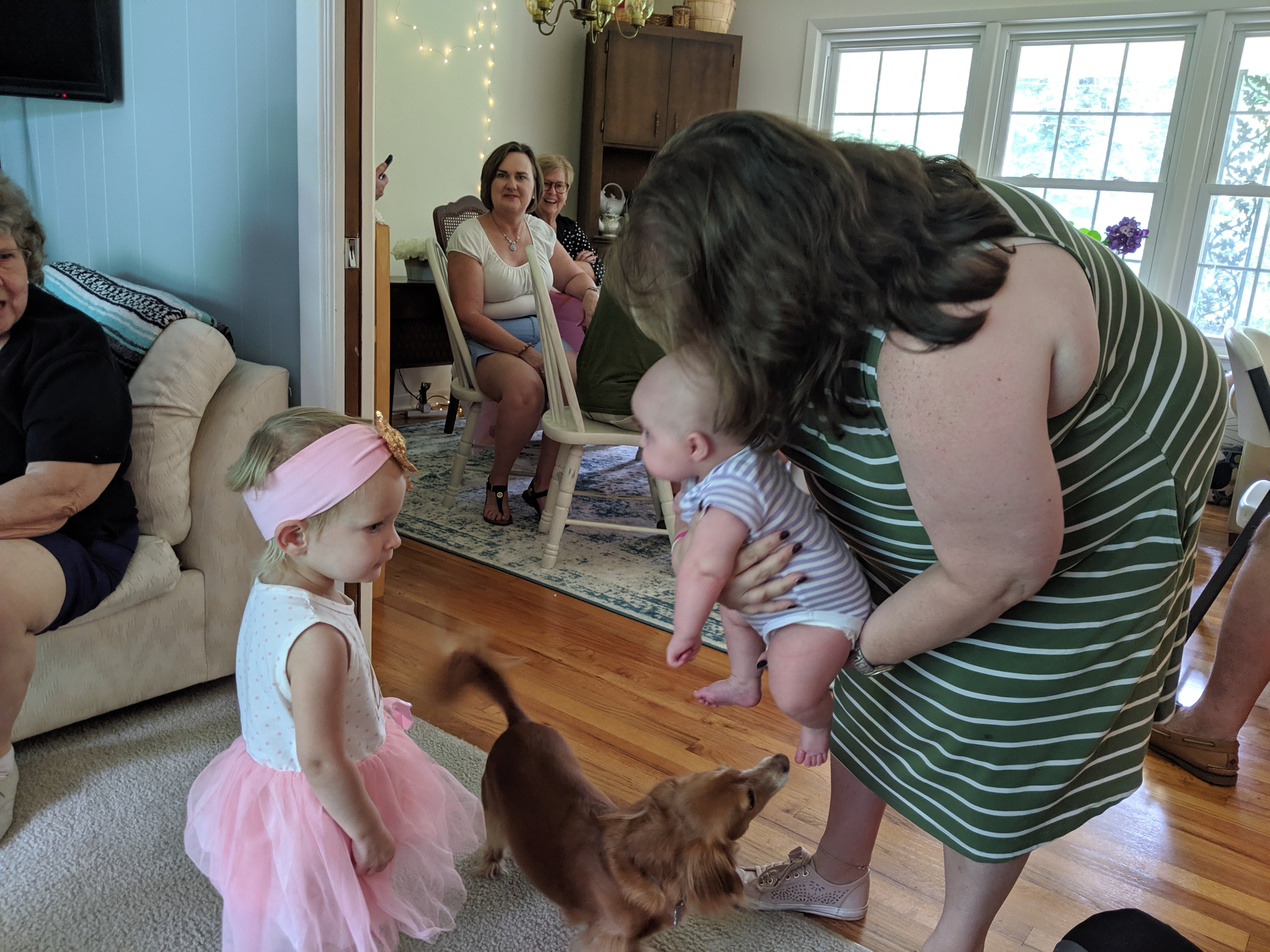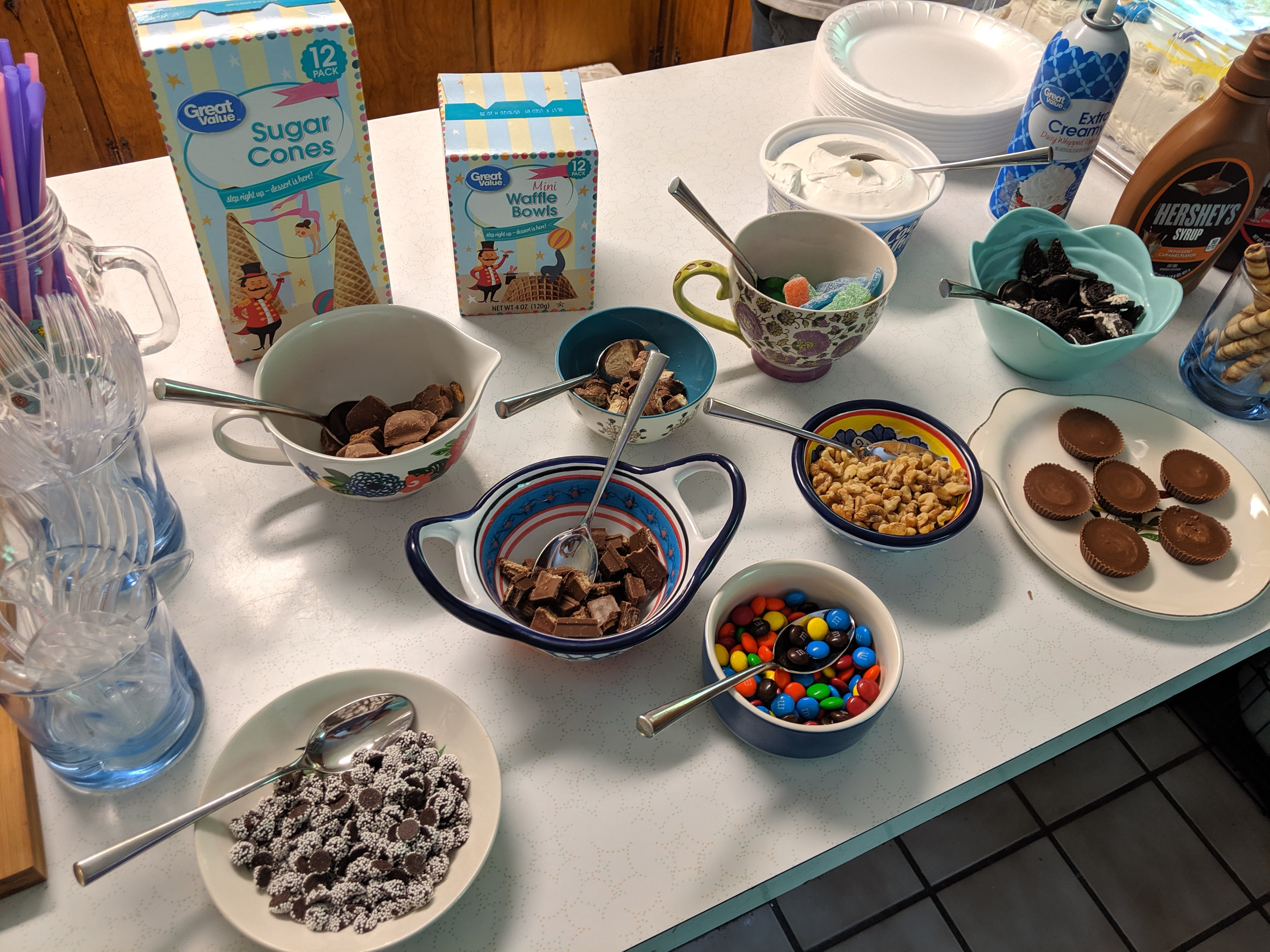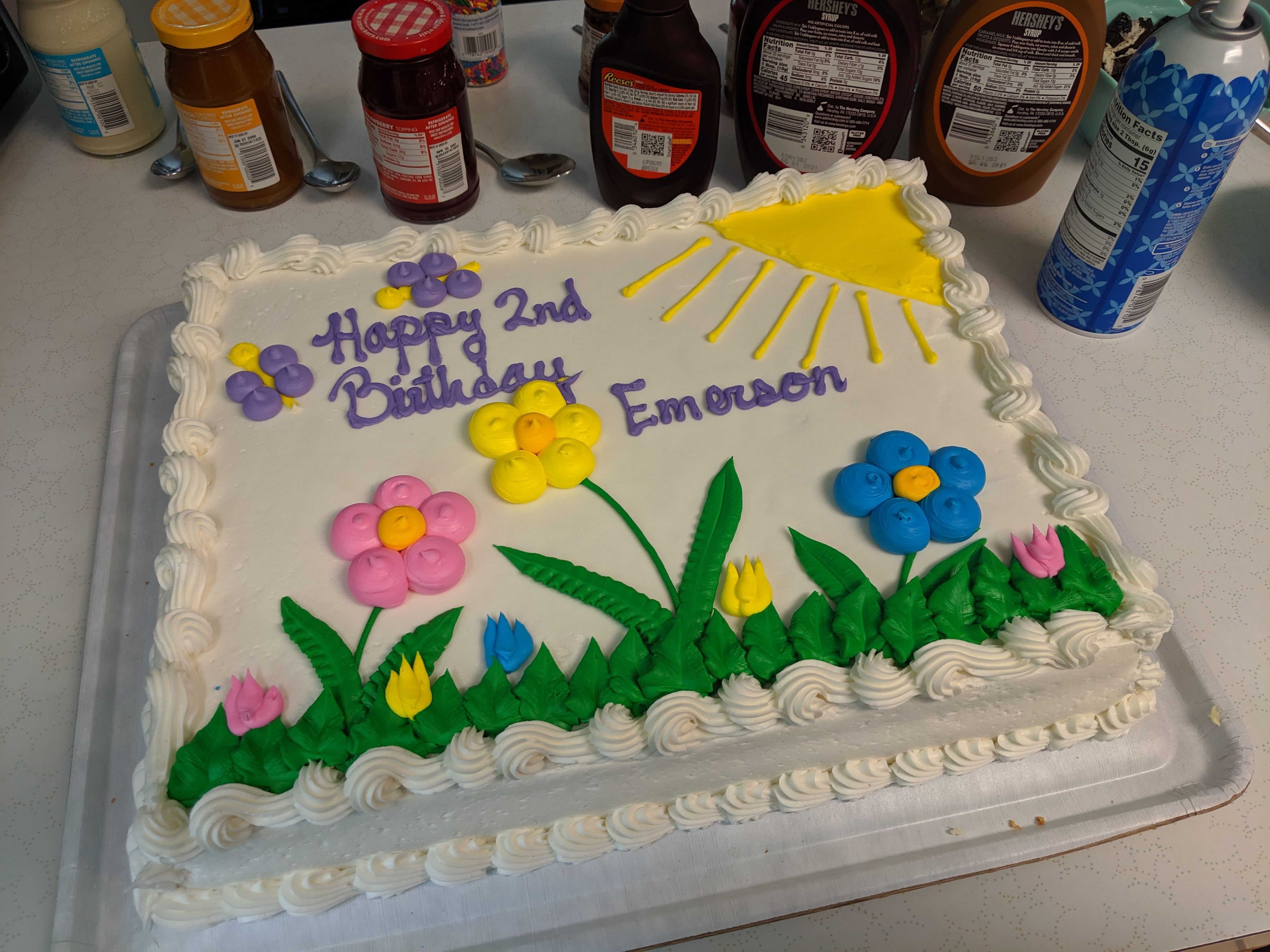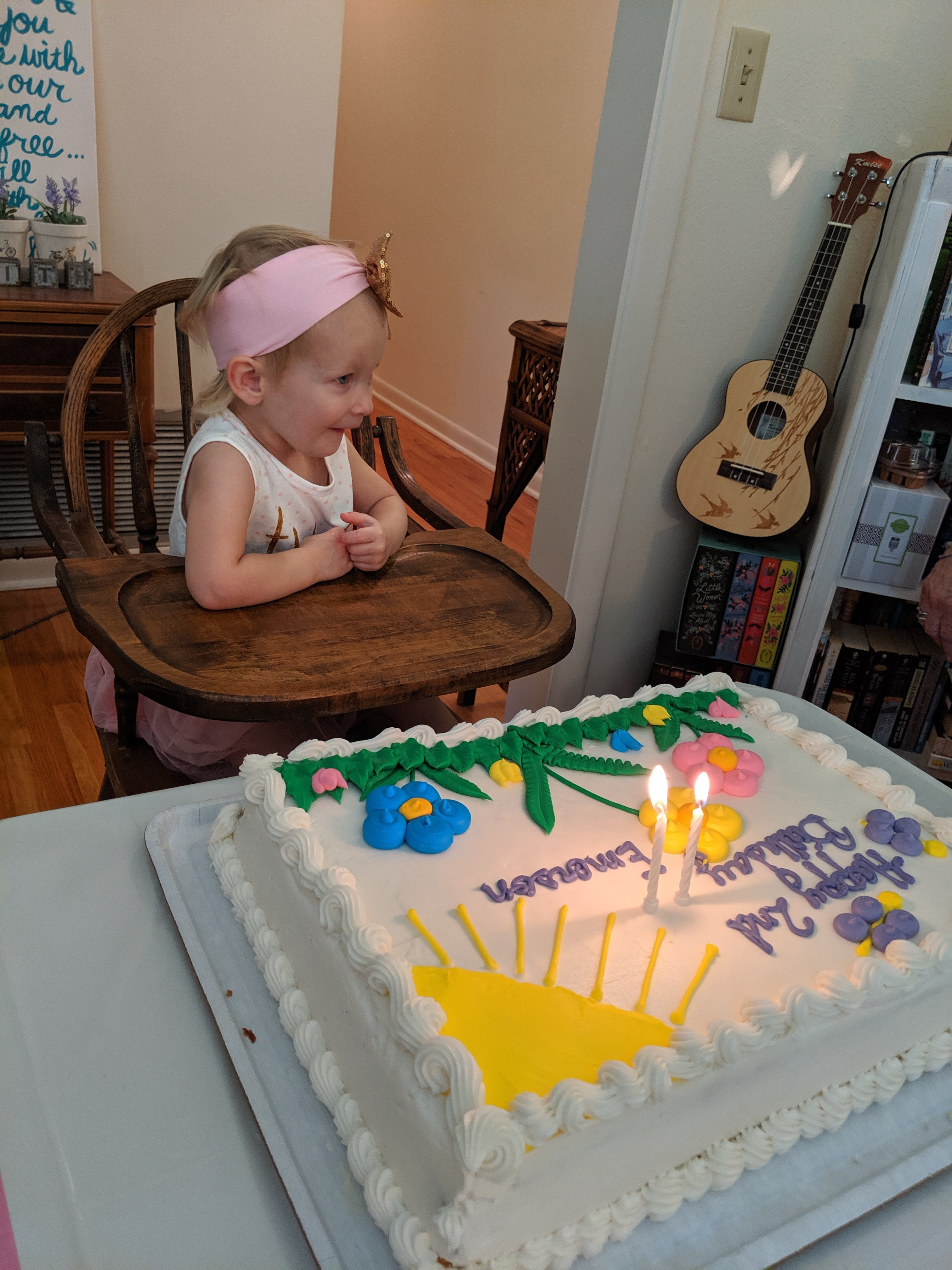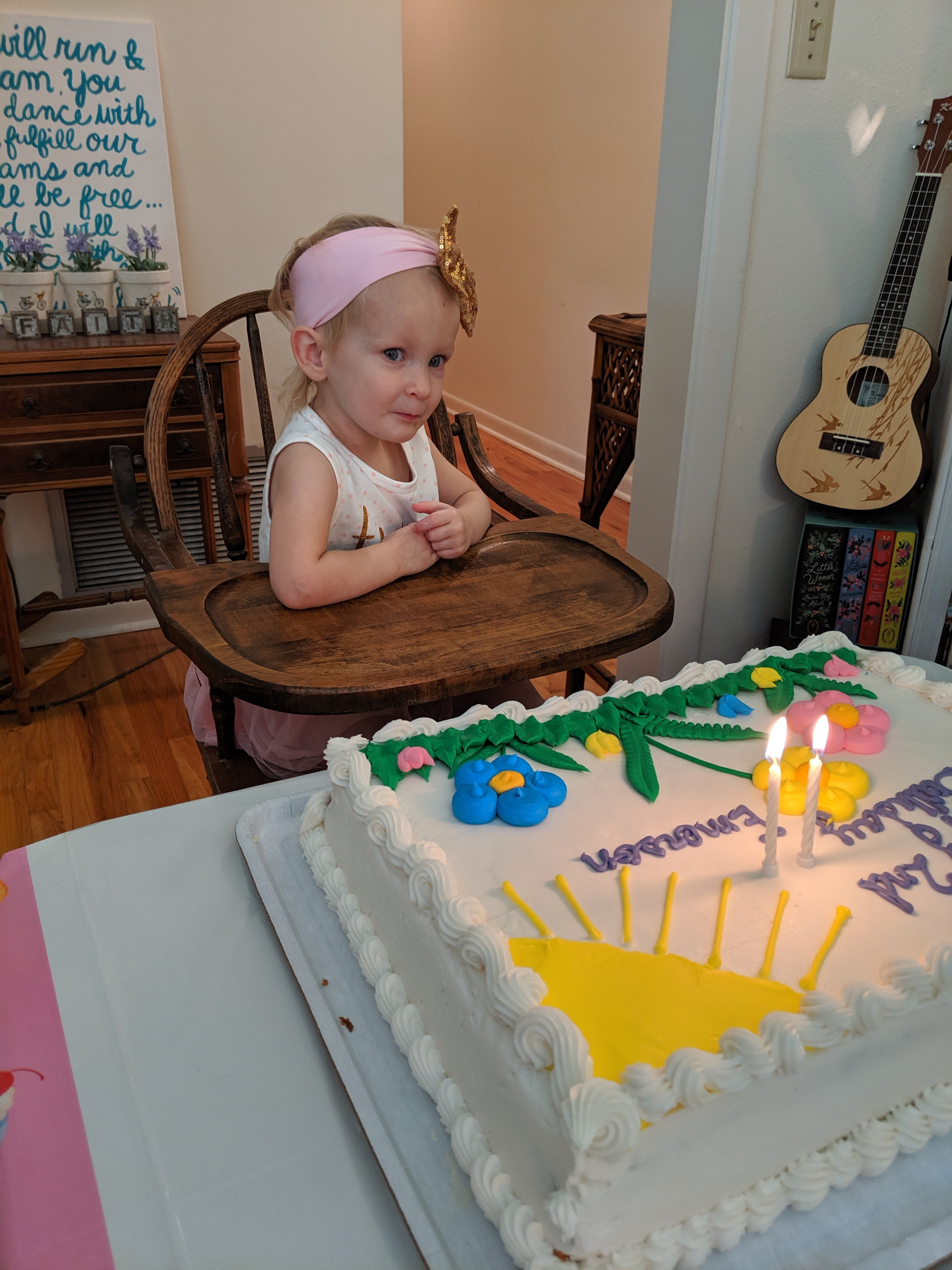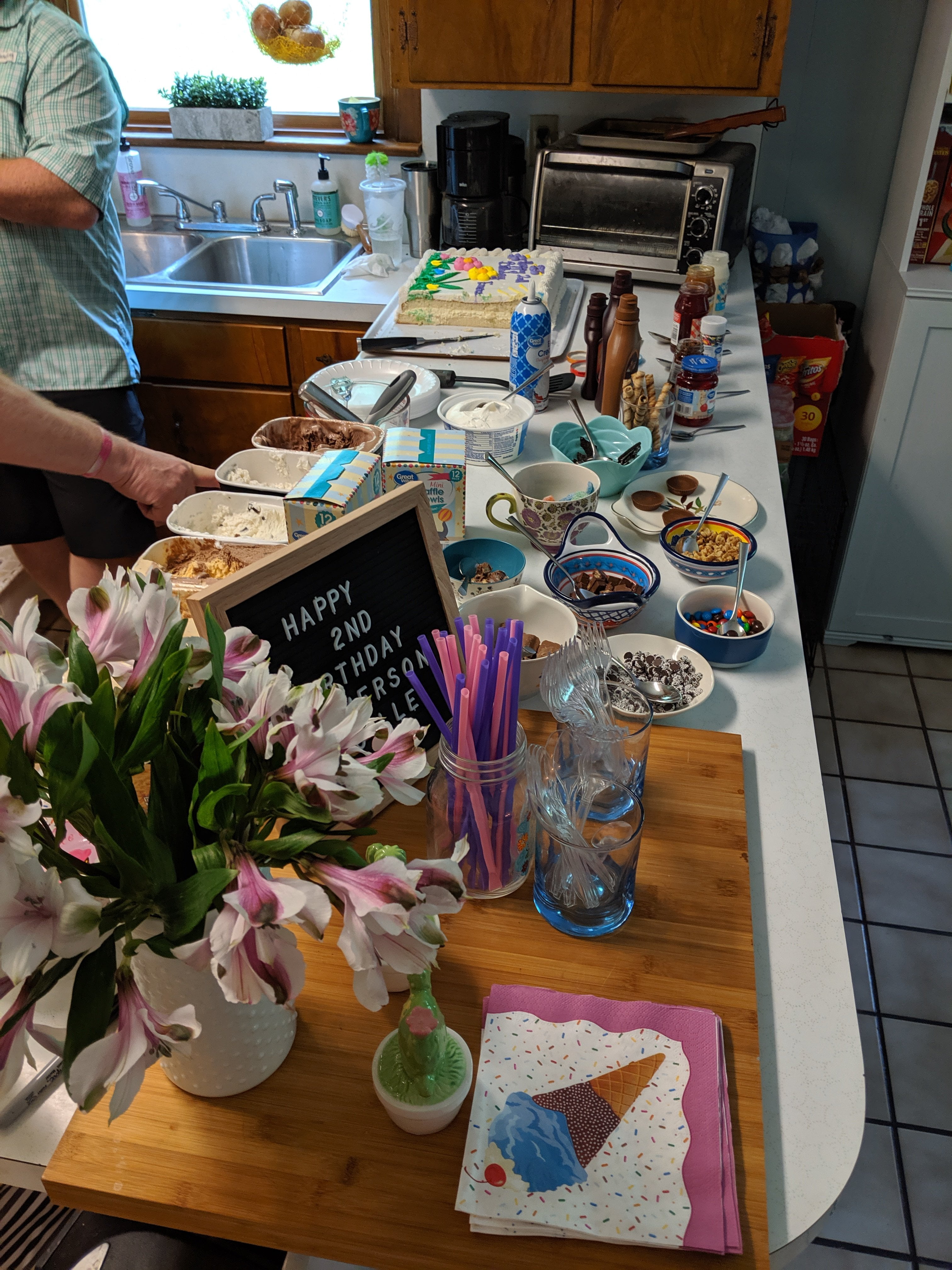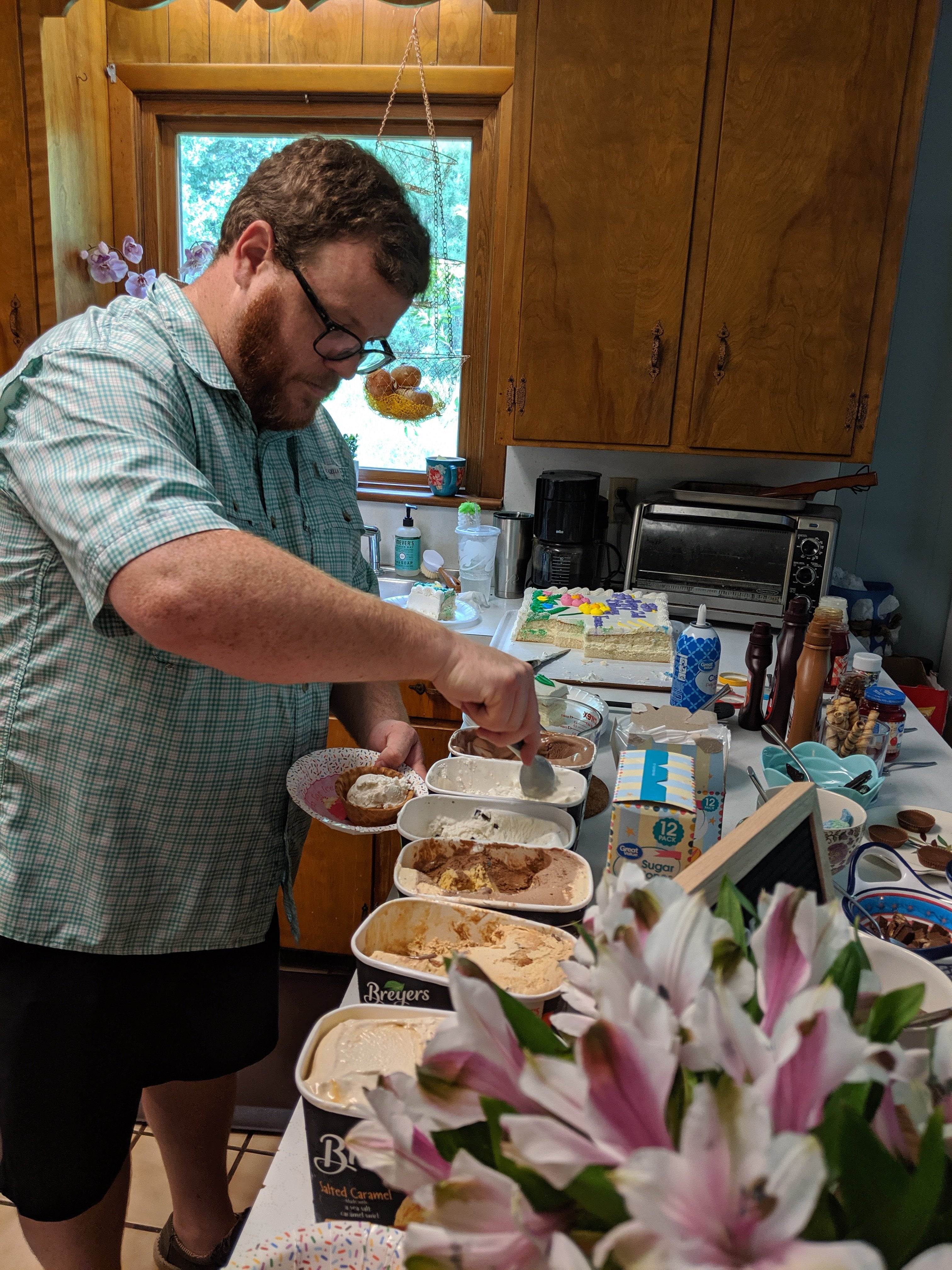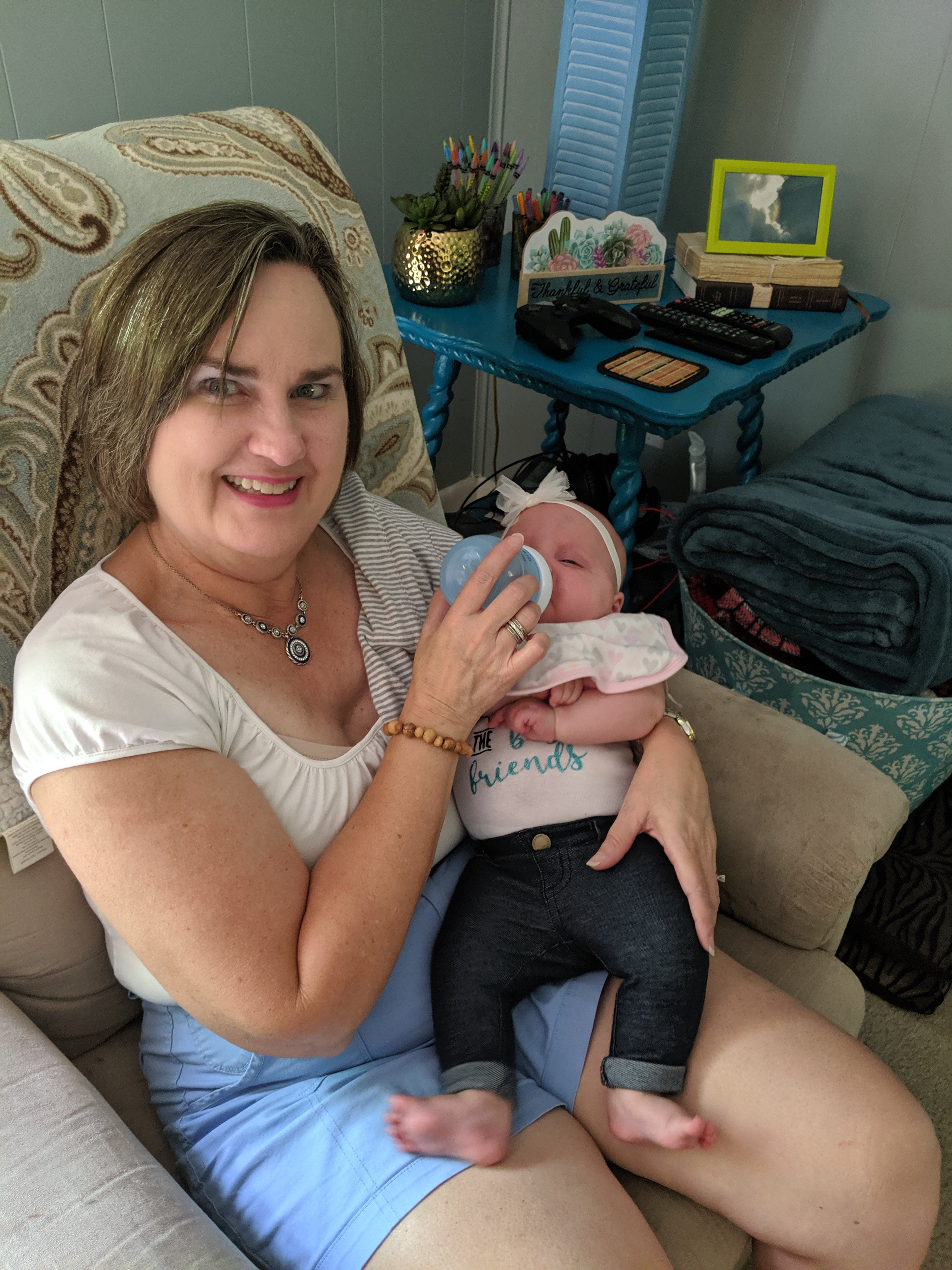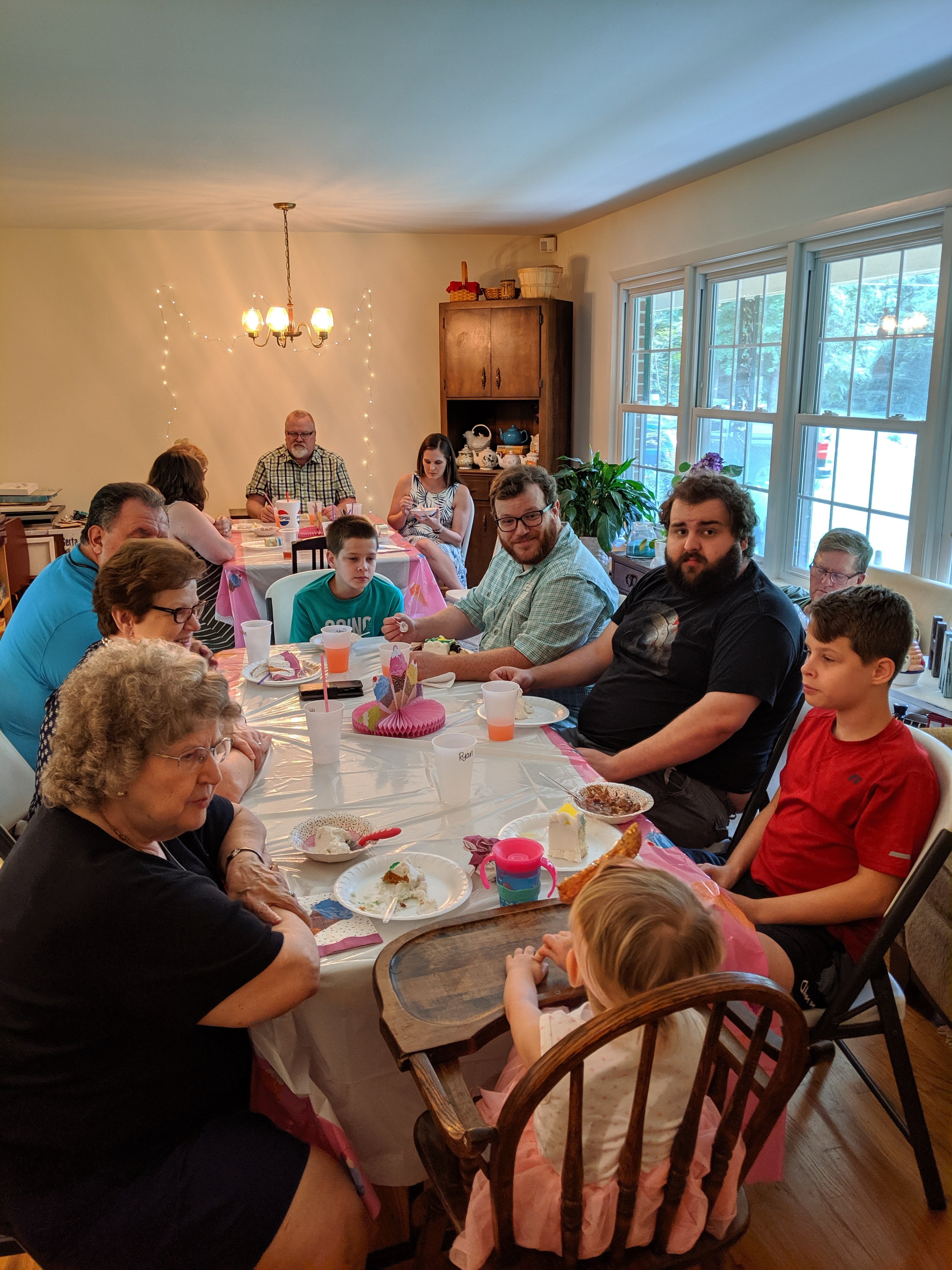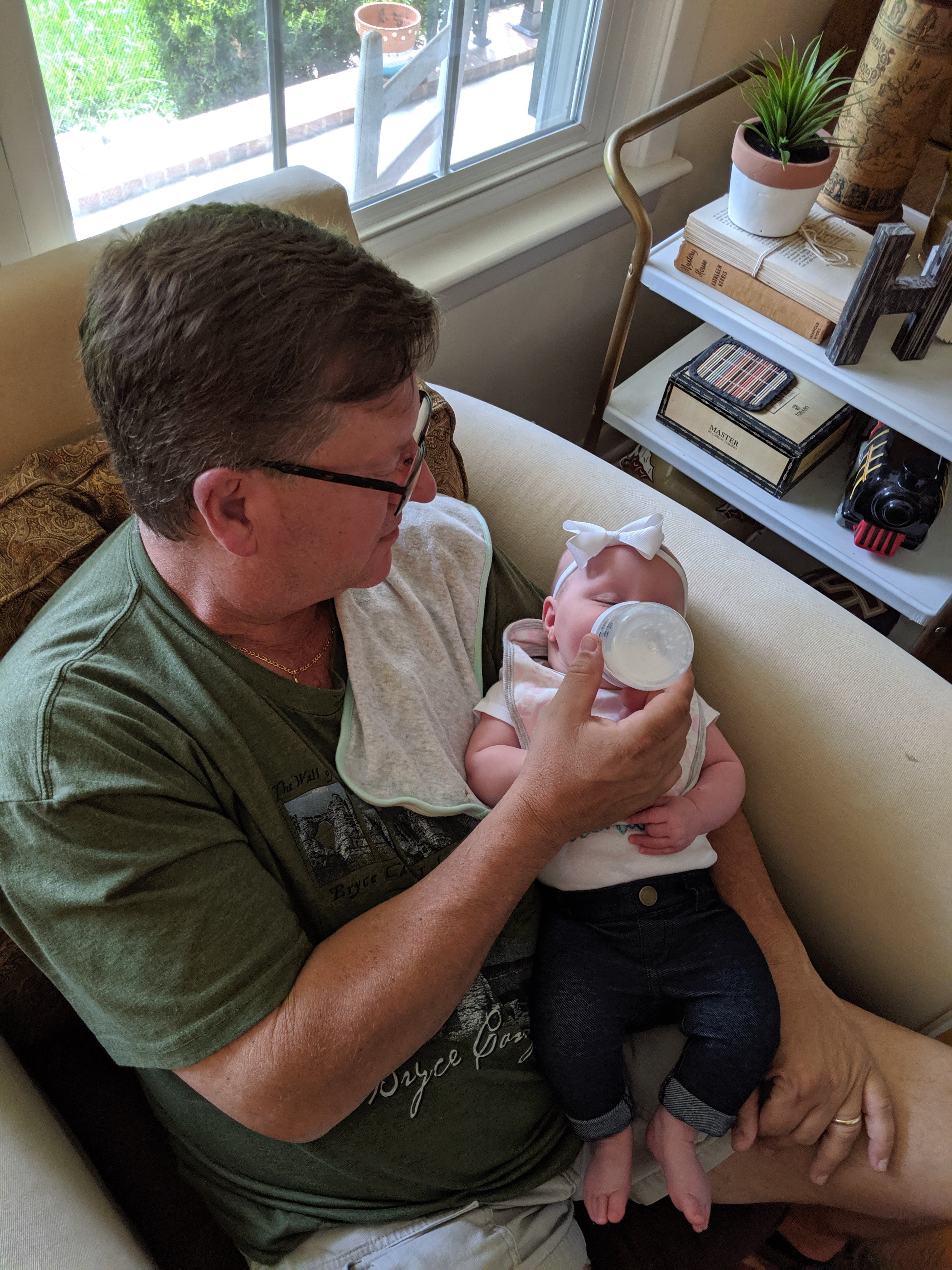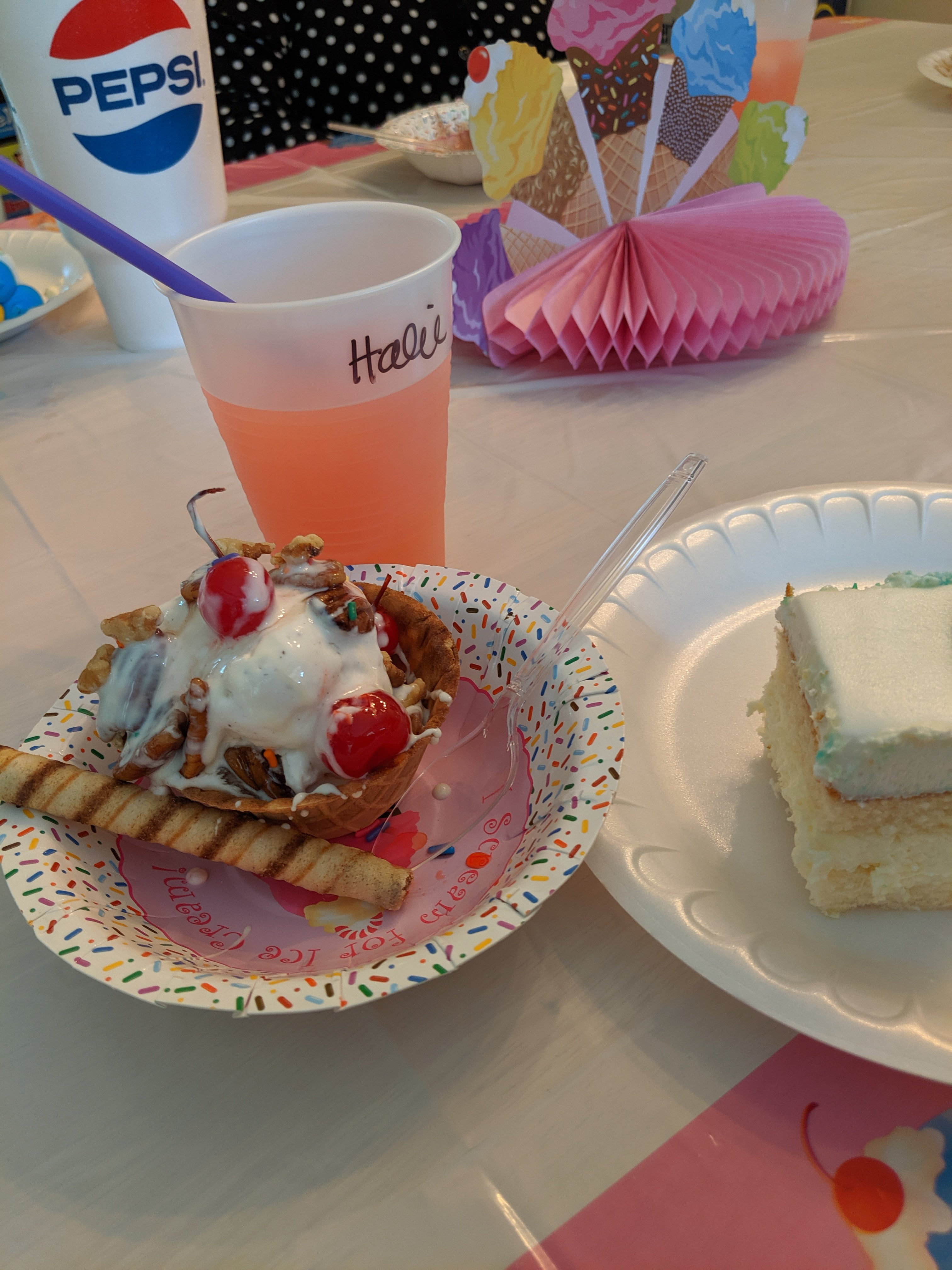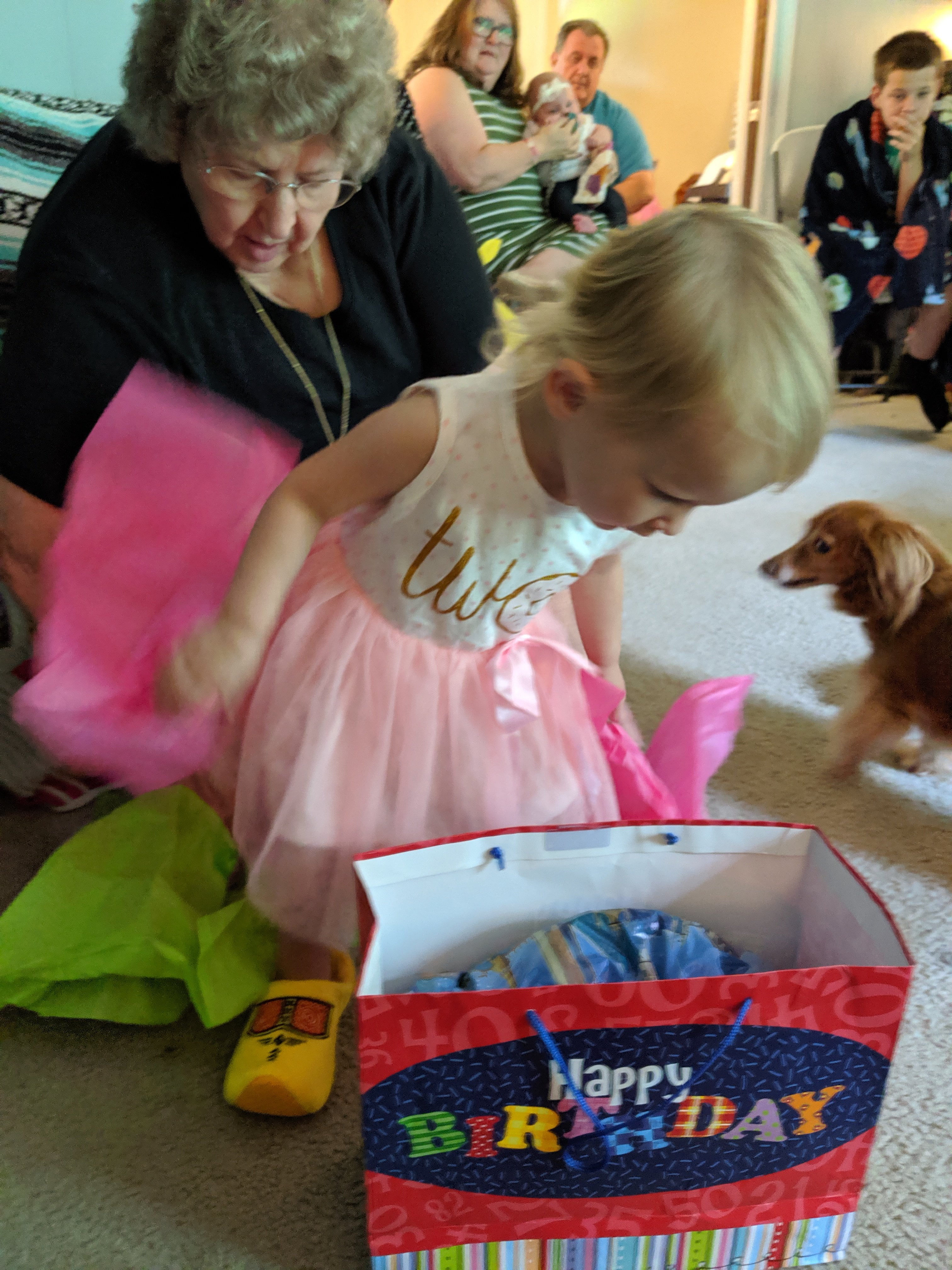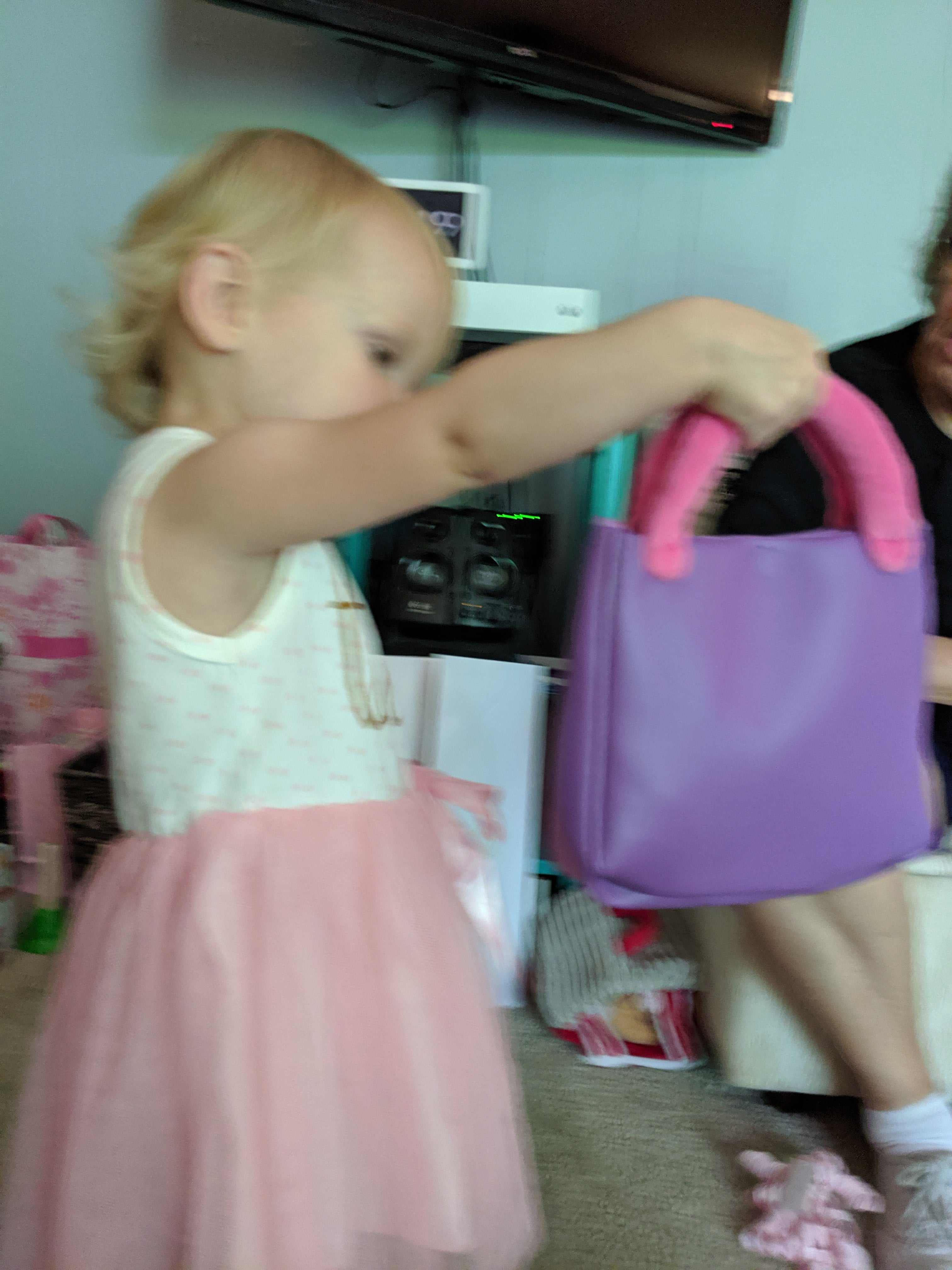 Uncle Bo & Aunt Meggie's gift "won" though, because after opening all the things, she kept coming back to rock on this horsey over & over again!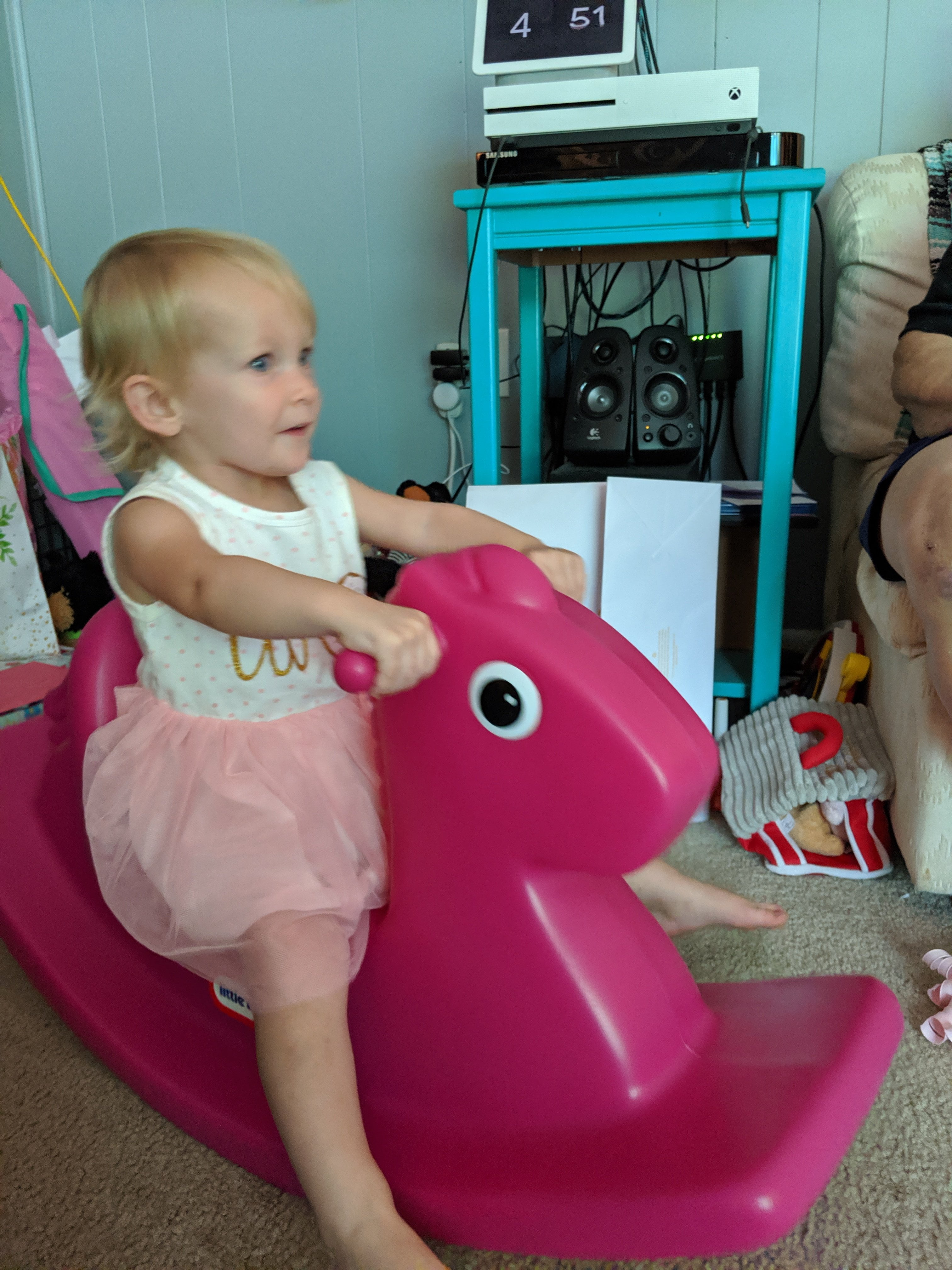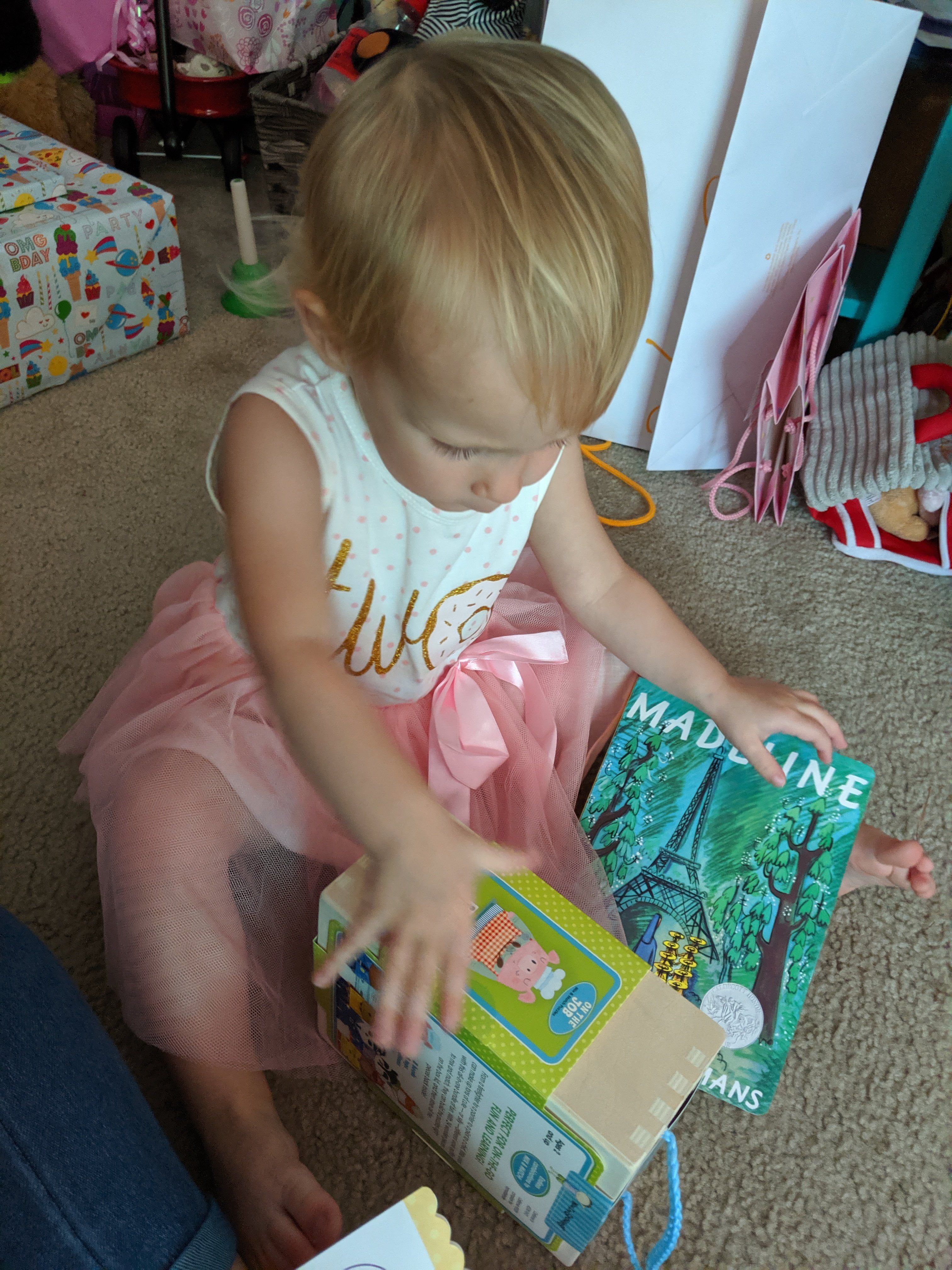 We got her a tiny bathrobe to match Mommy's robe. (Plus the book & puzzle above, and two sets of clothes and a nightgown.)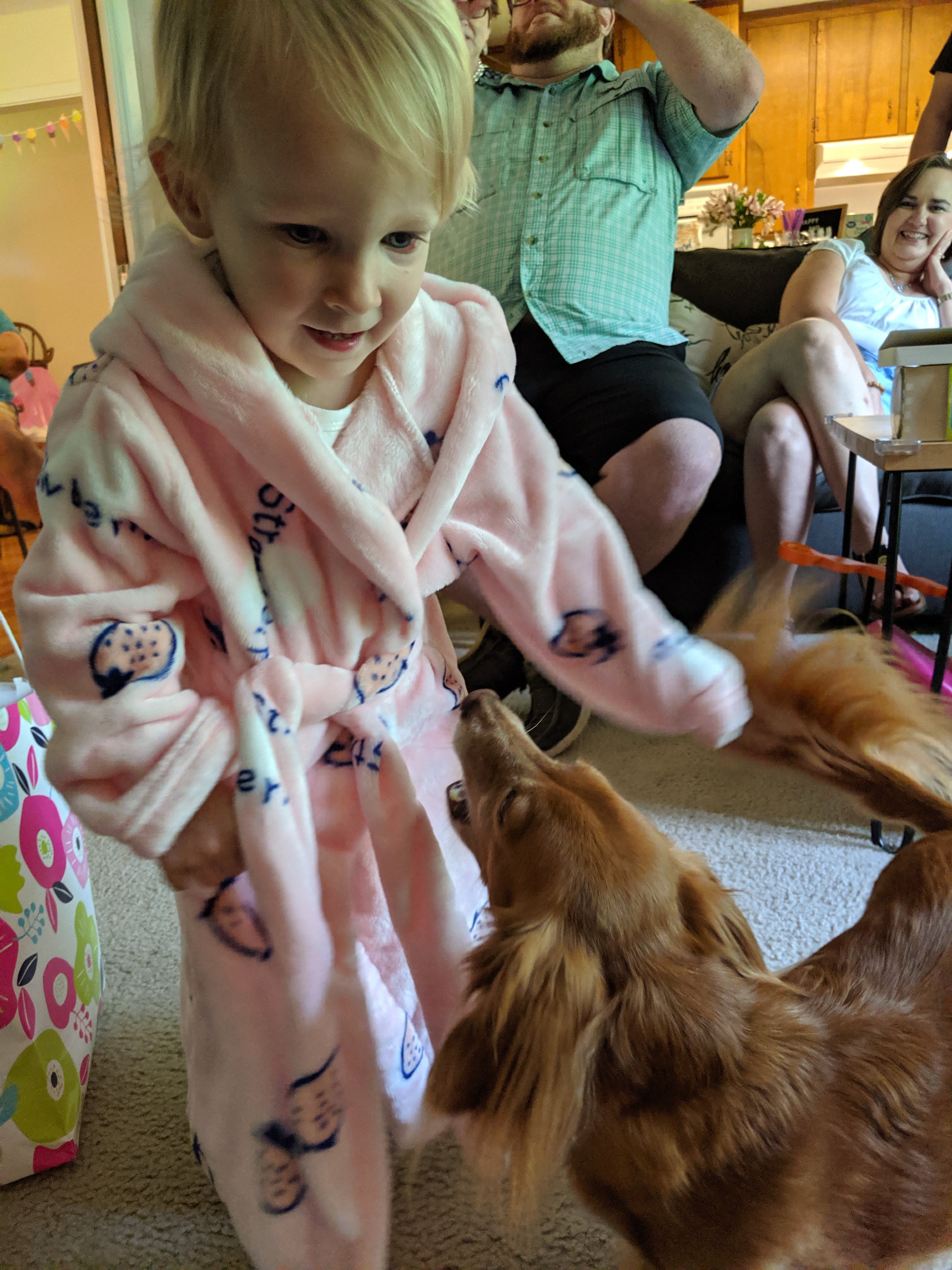 Grammy & Pepaw got her a cute garden chair, garden book, and play garden set!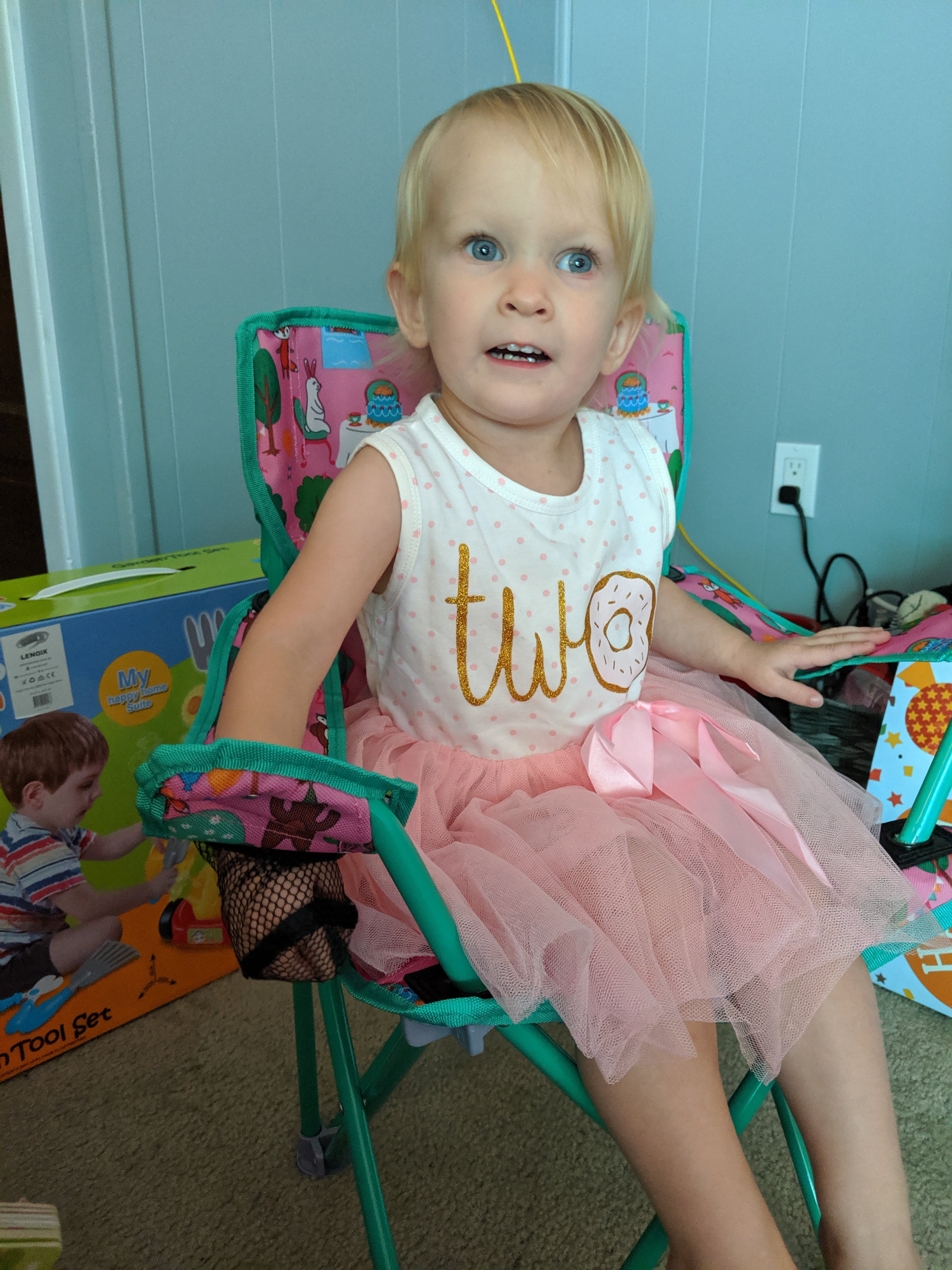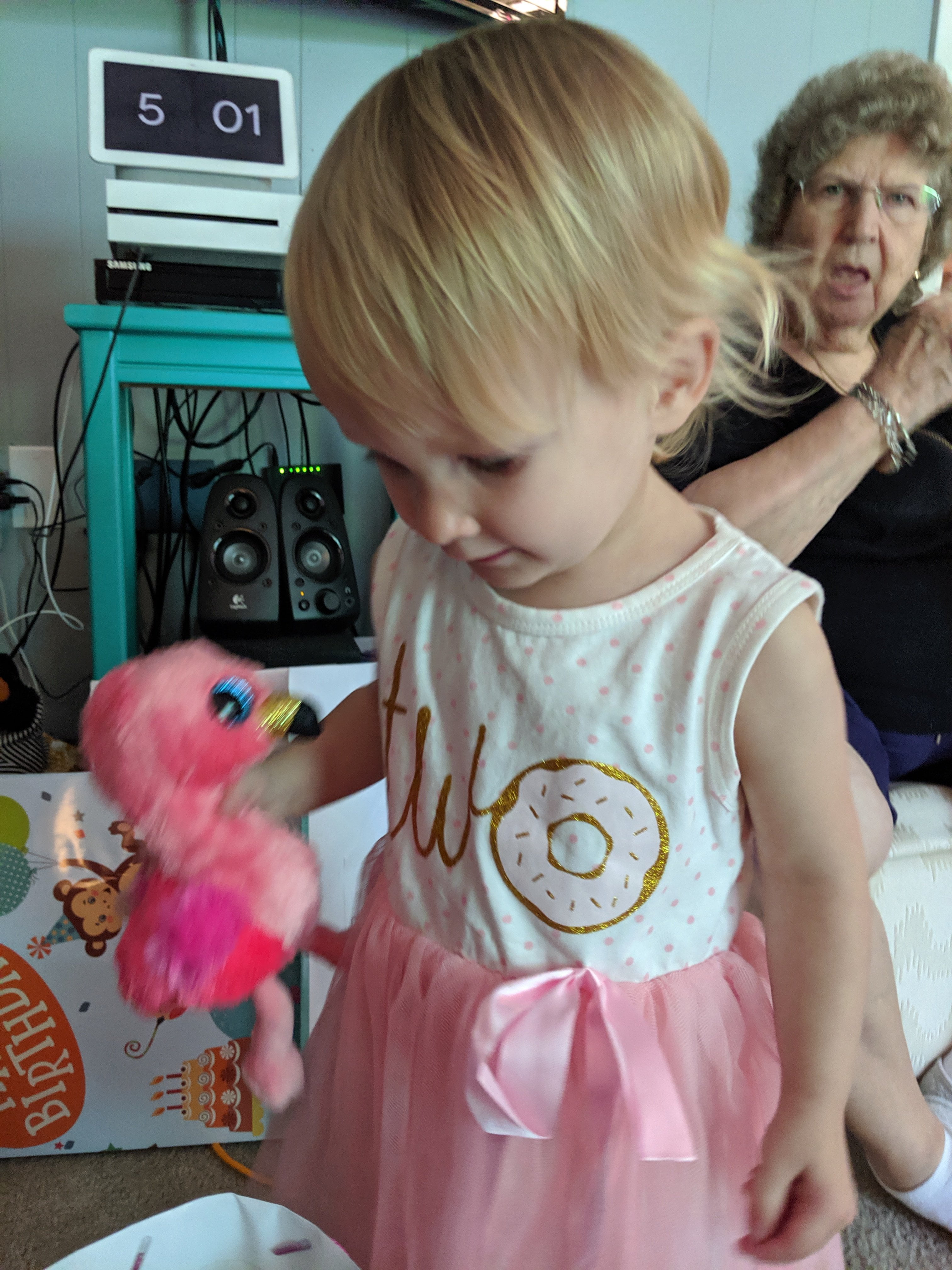 Aunt Meggie teaching her to use her new "lipstick," while wearing her new Dutch wooden shoe/slippers from Aunt Jane that she got from Amsterdam!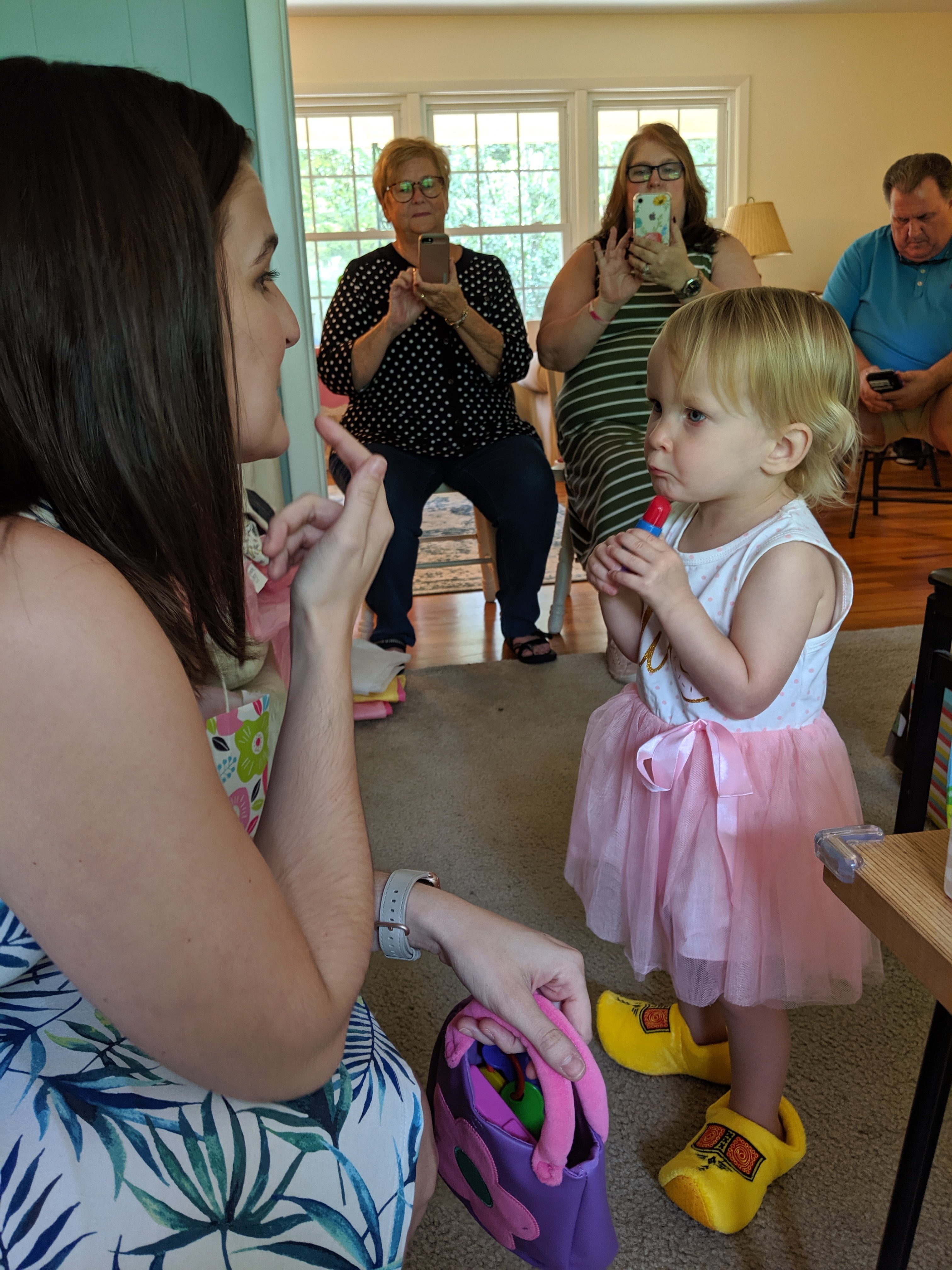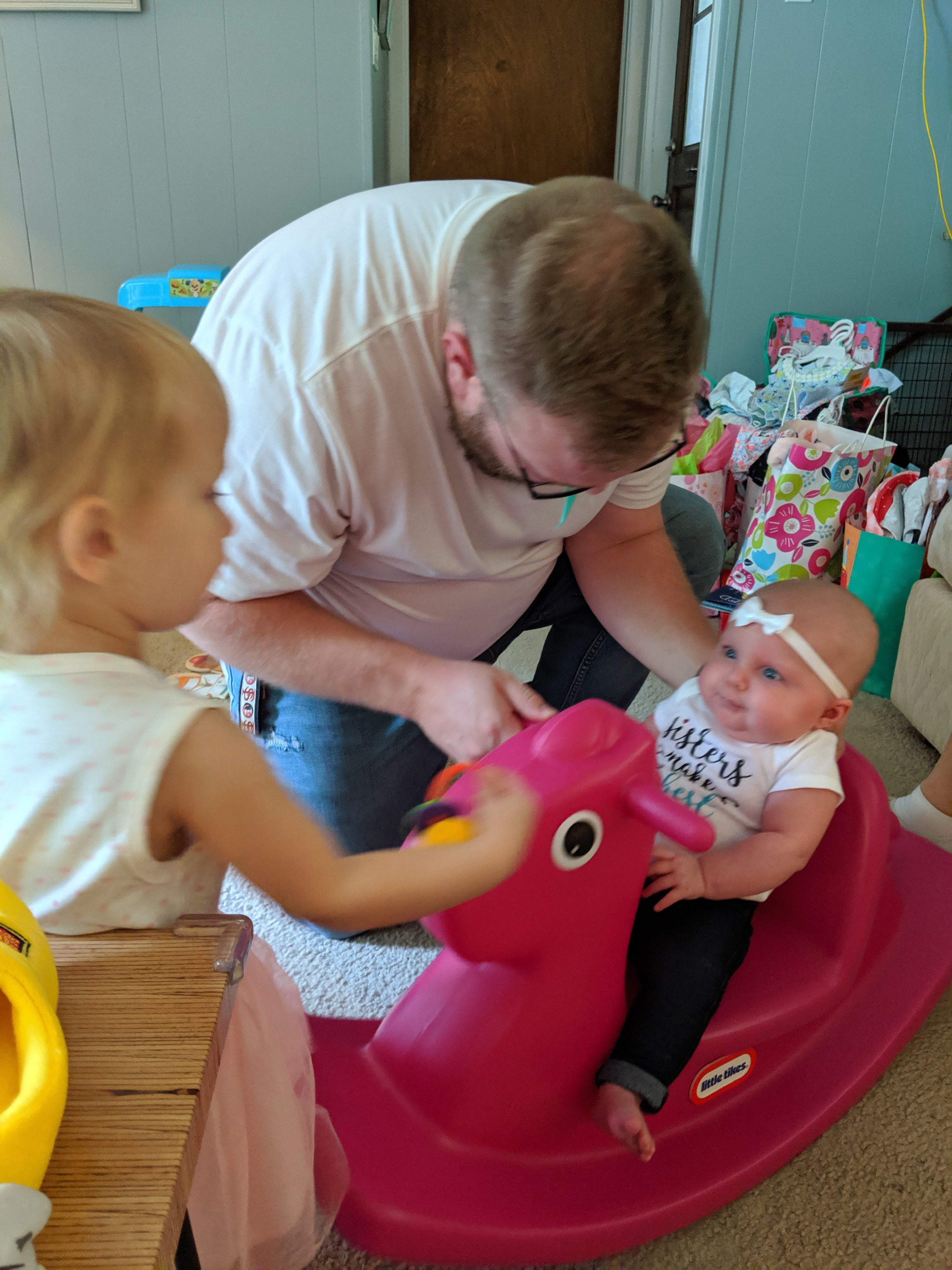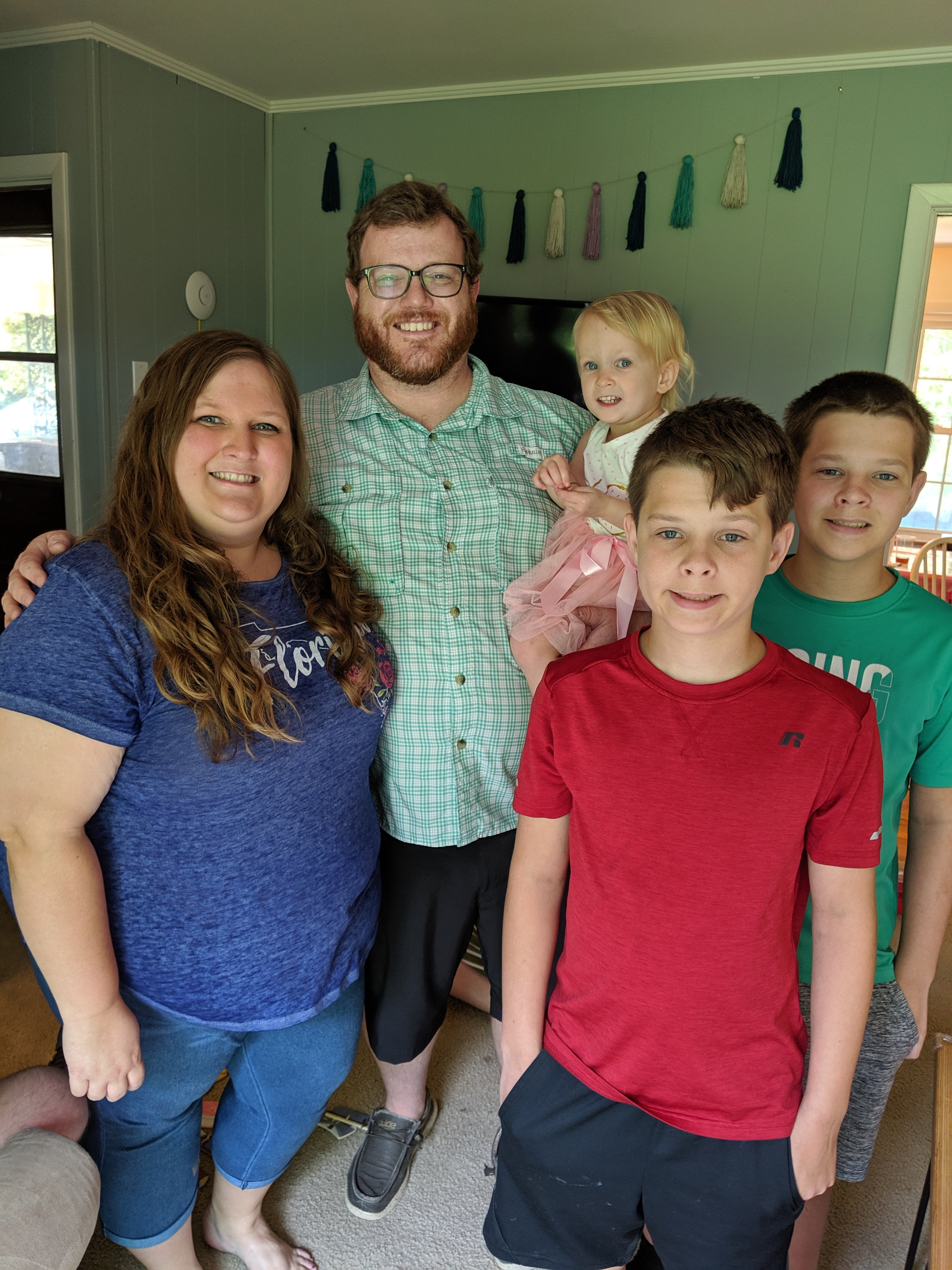 After everyone was all hopped up on sugar, we all went to Newk's to eat dinner together, which was super yummy, and super easy.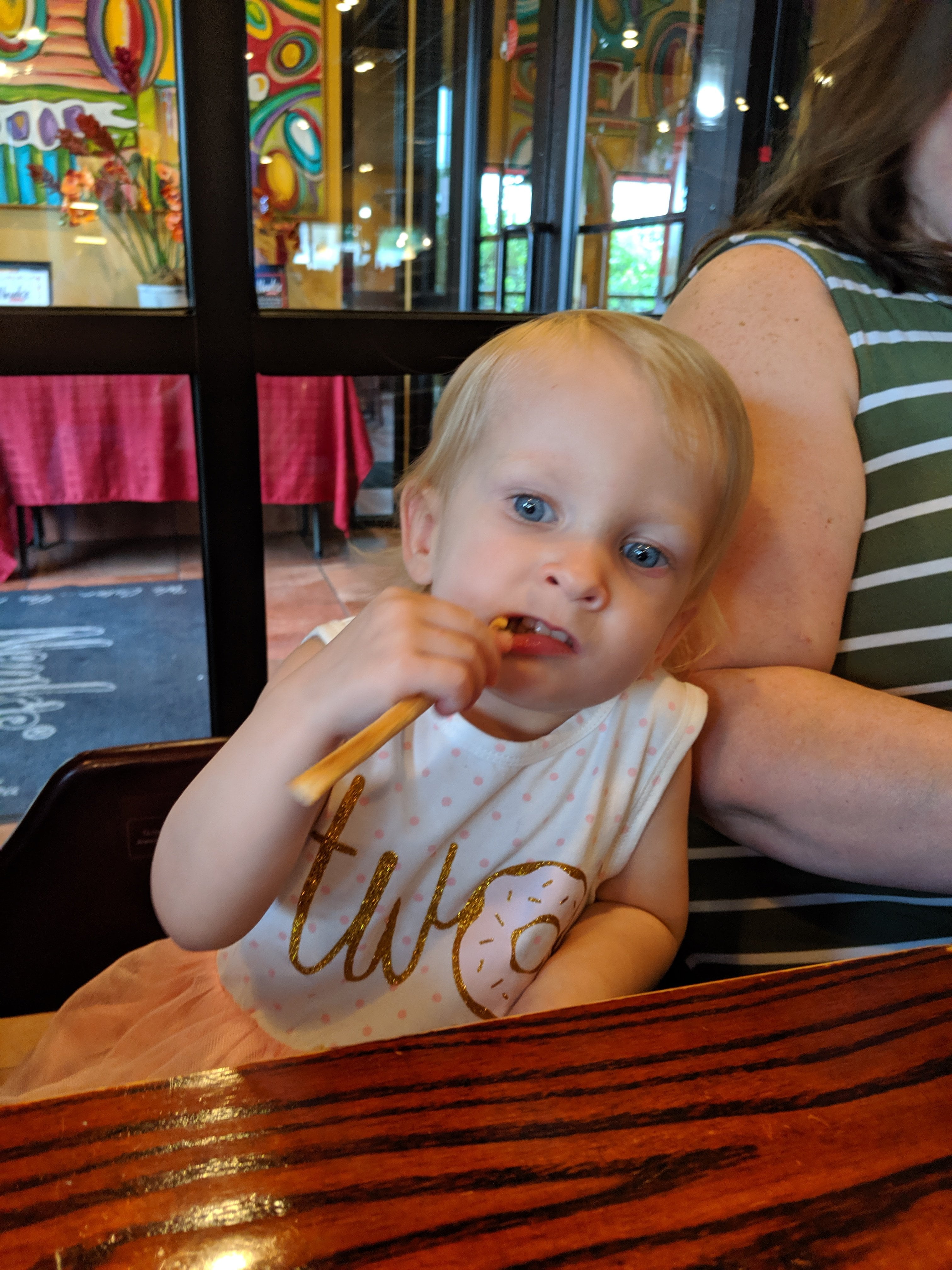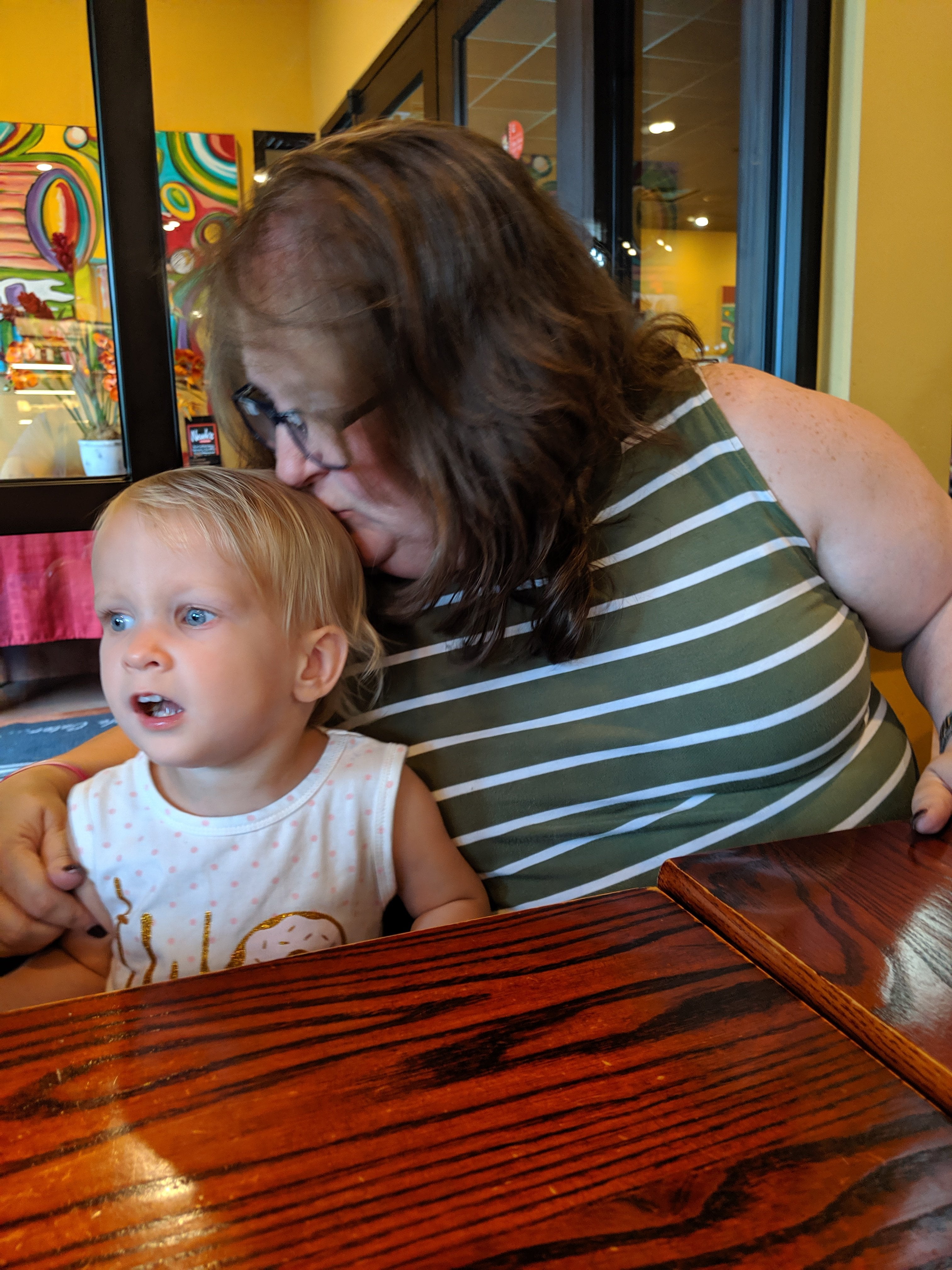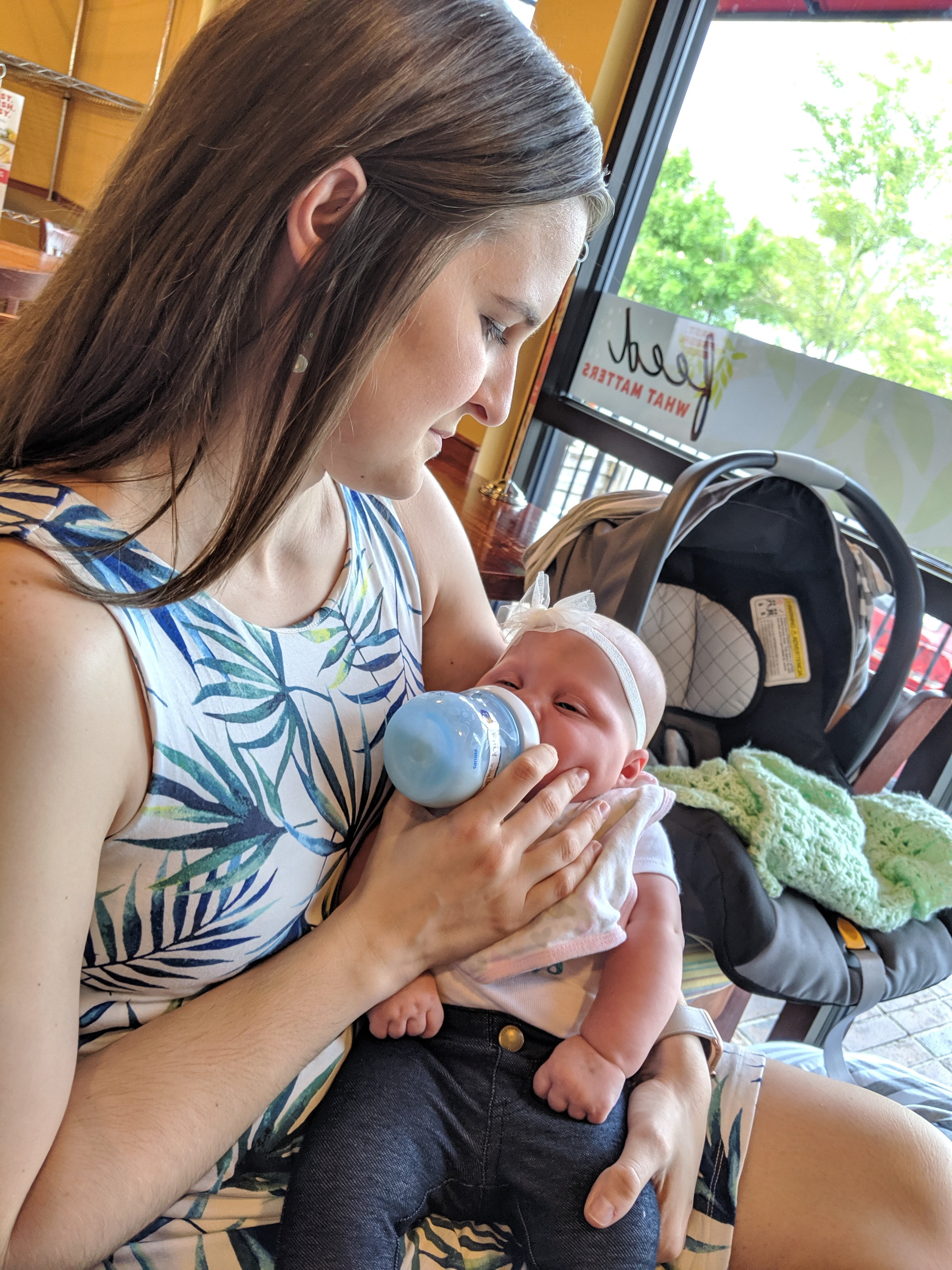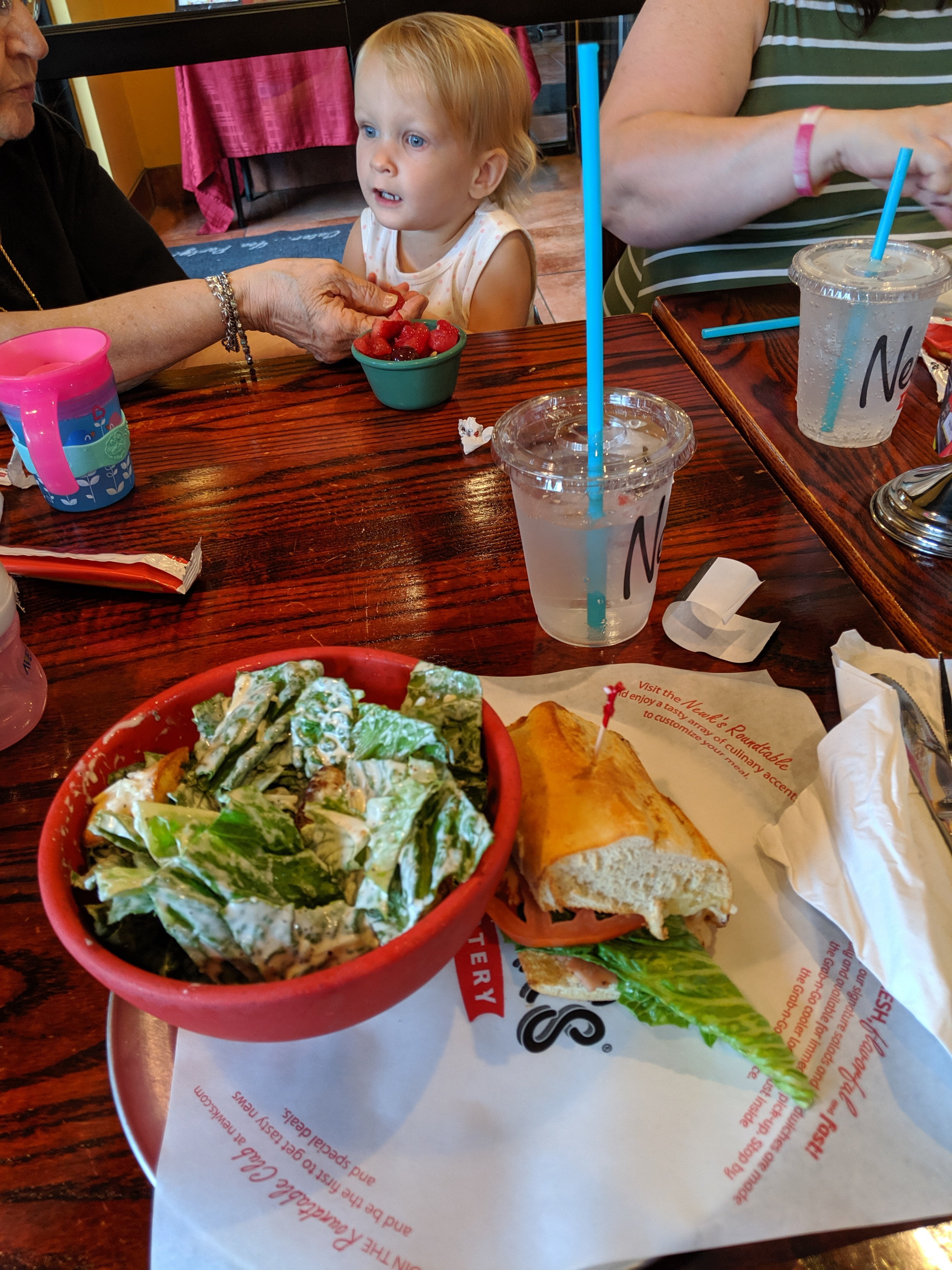 Ellie and Emmie were really bonding and chatting at dinner tonight. A long time ago, we decided since Riley & Kensley are the "twins," Emmie and Ellie would be besties. So we were loving watching them tonight!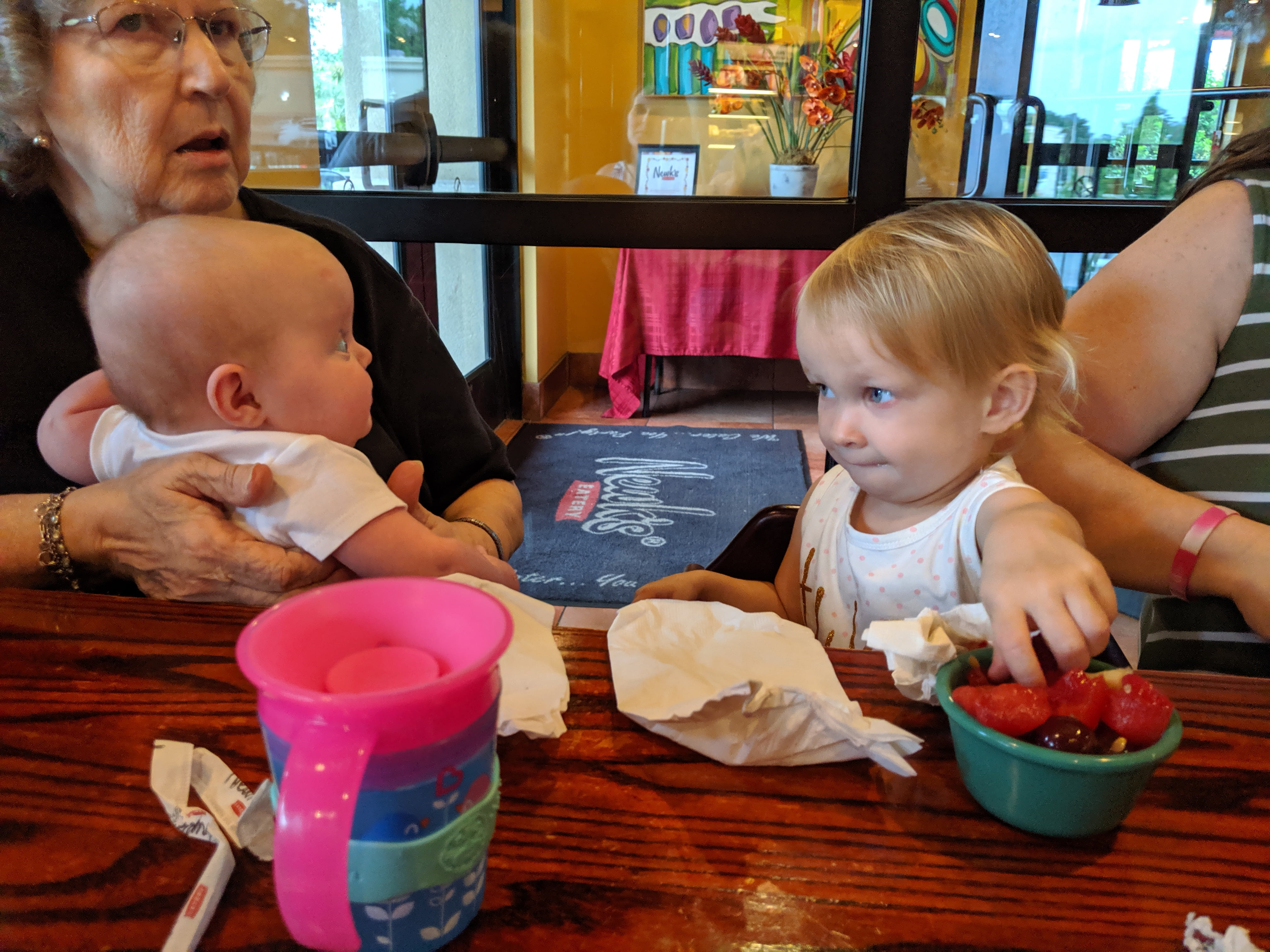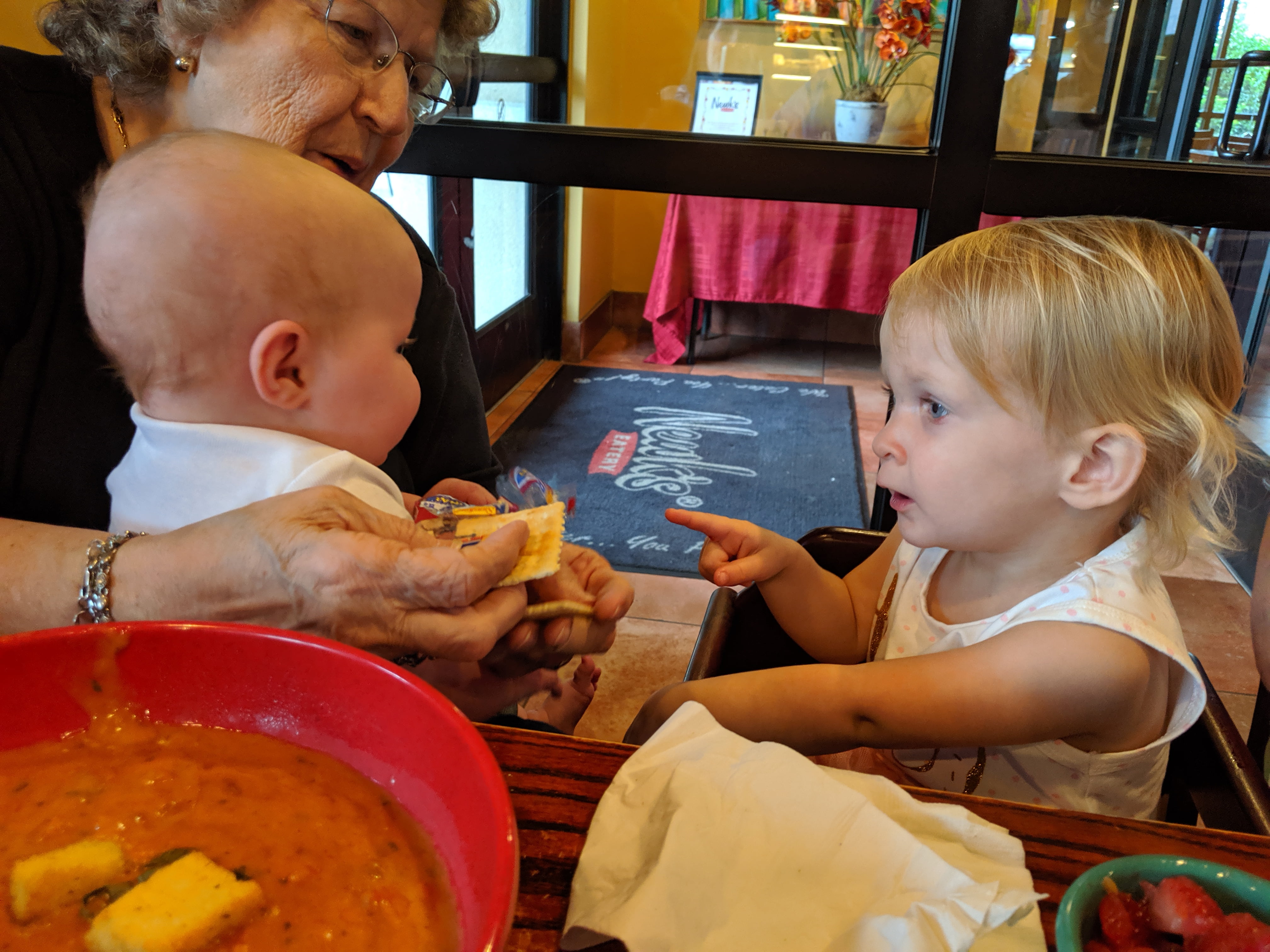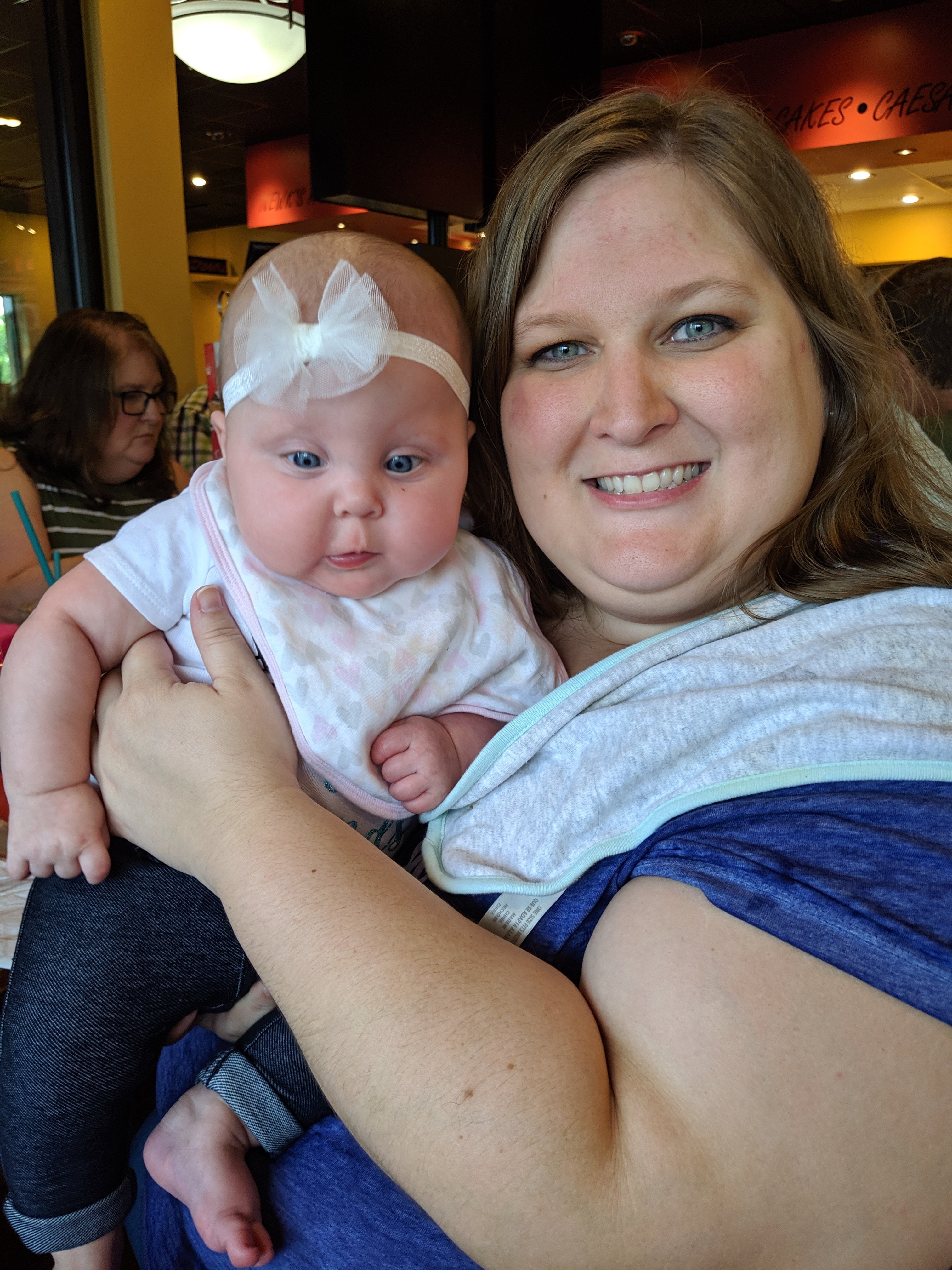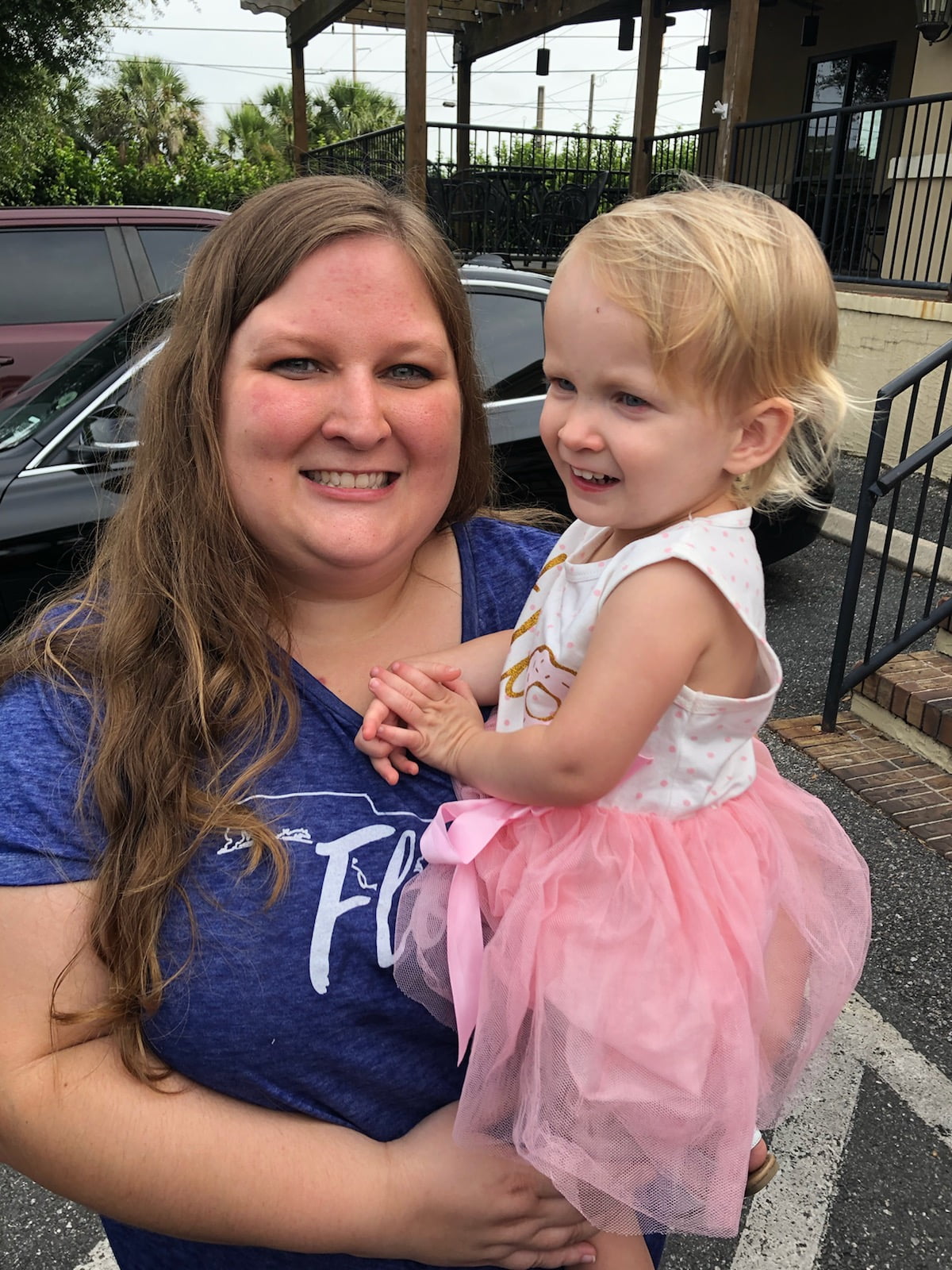 We had a super fast photo shoot in our favorite outdoor picture spot at home, even though our grass is super high & needs to be mowed 😉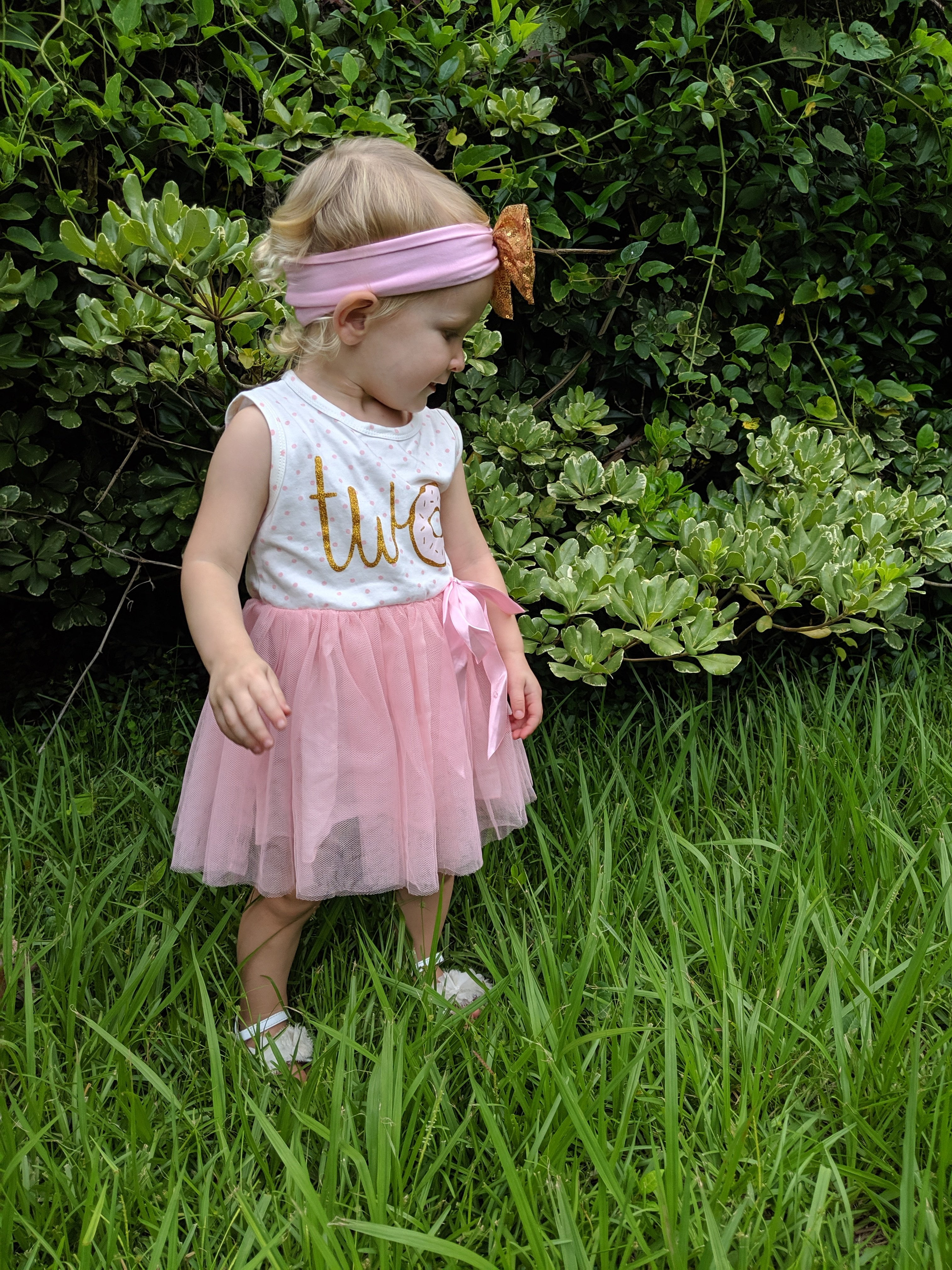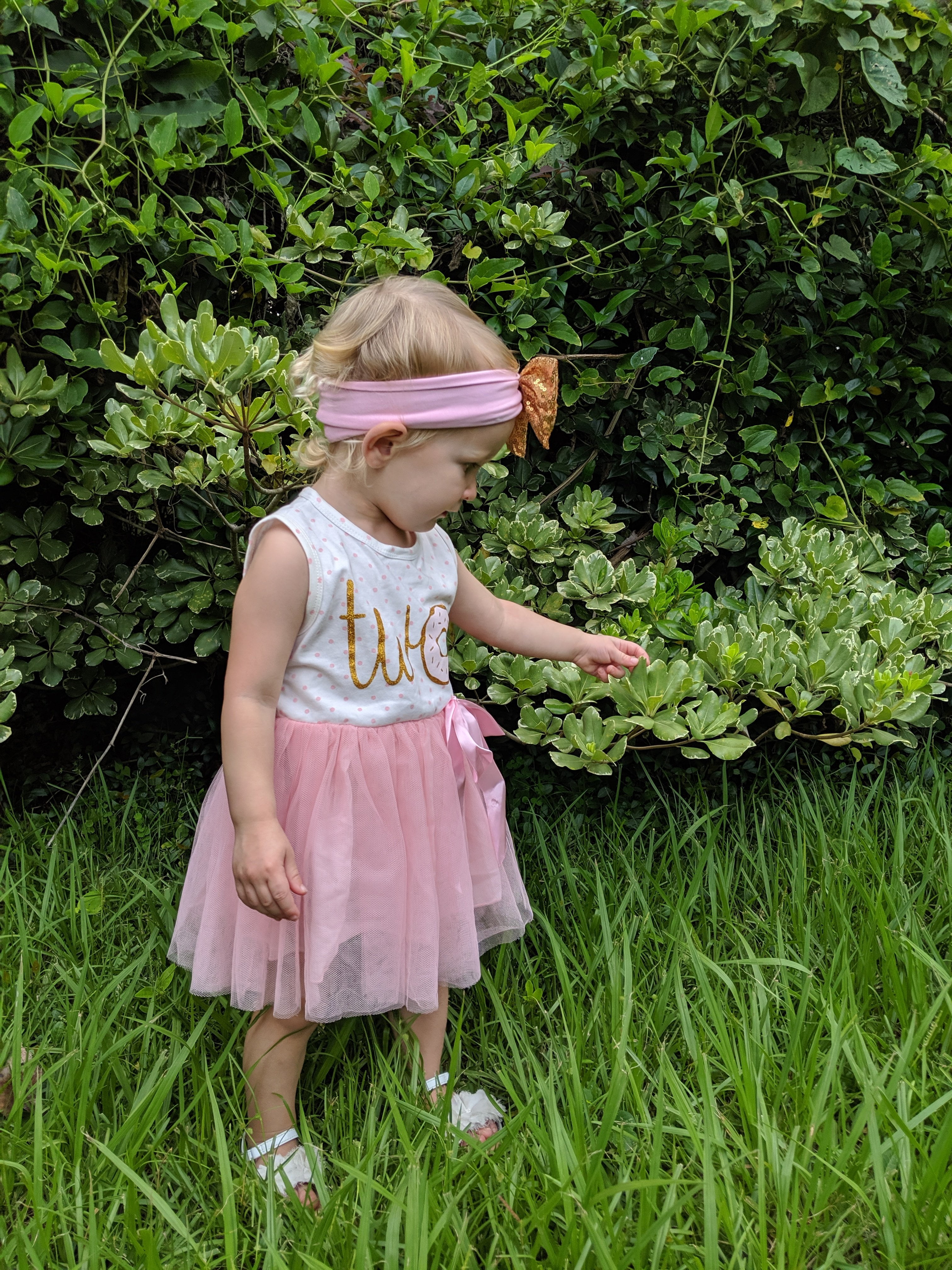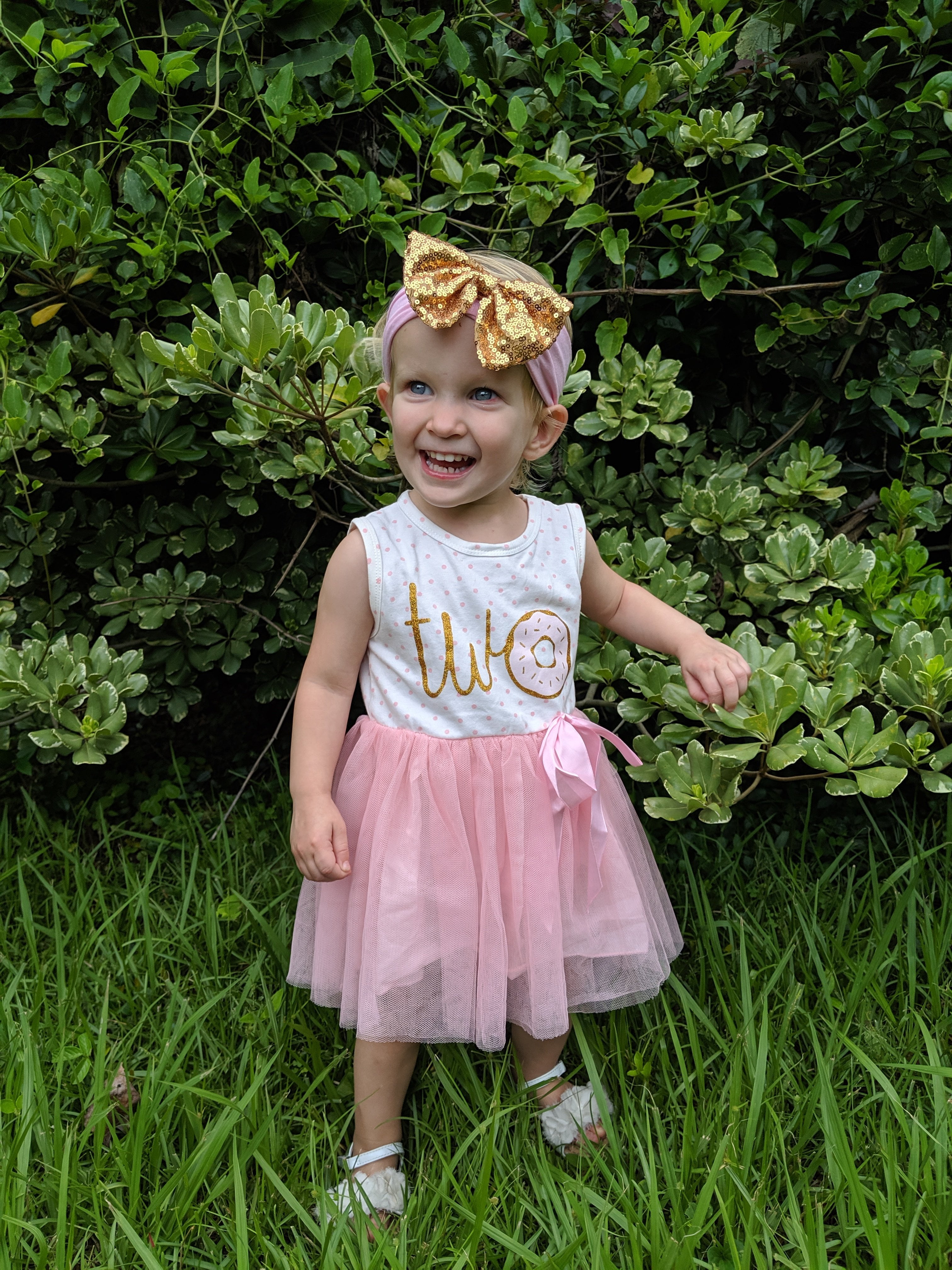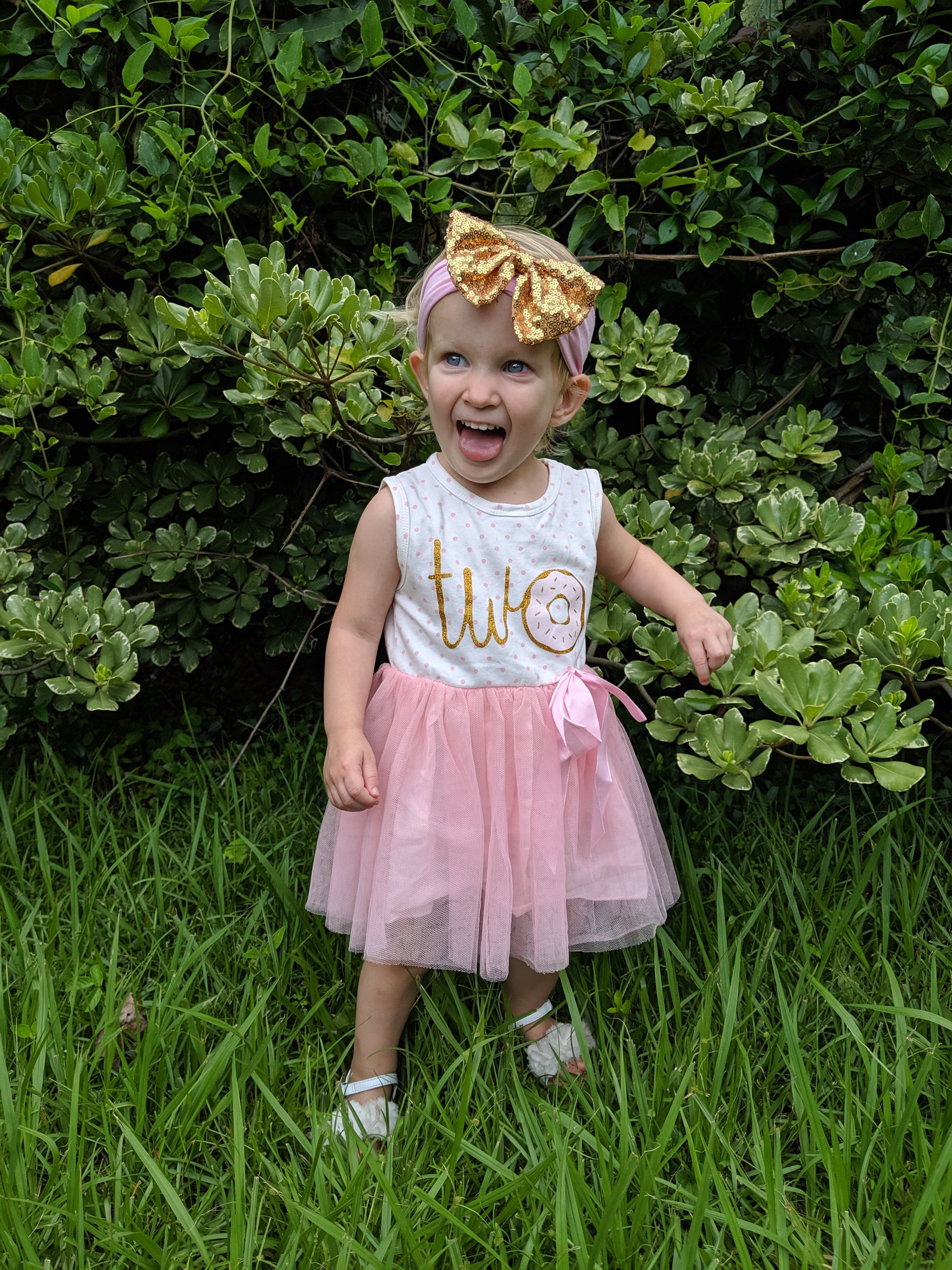 This is the new nightgown we got her, to match her strawberry robe.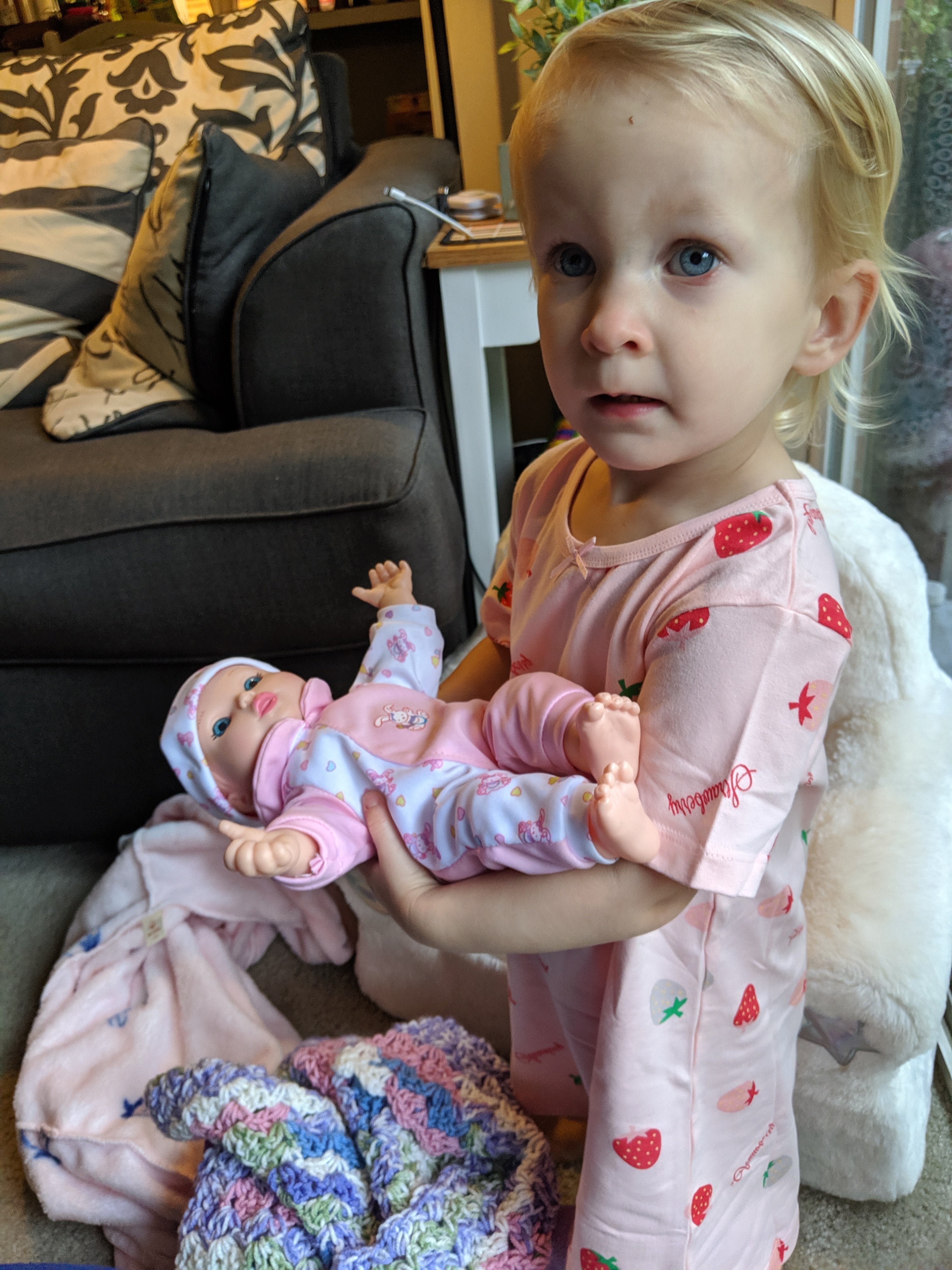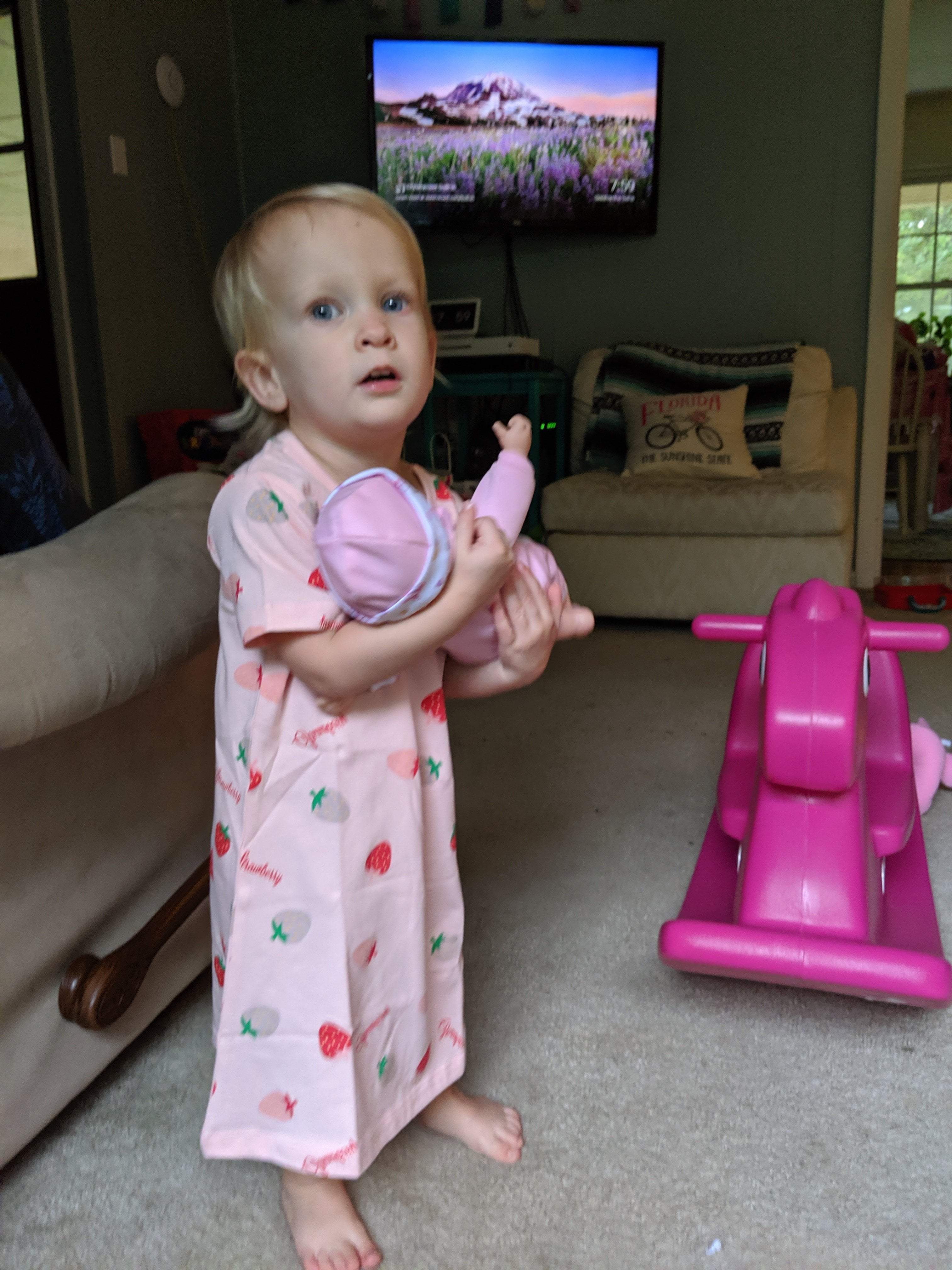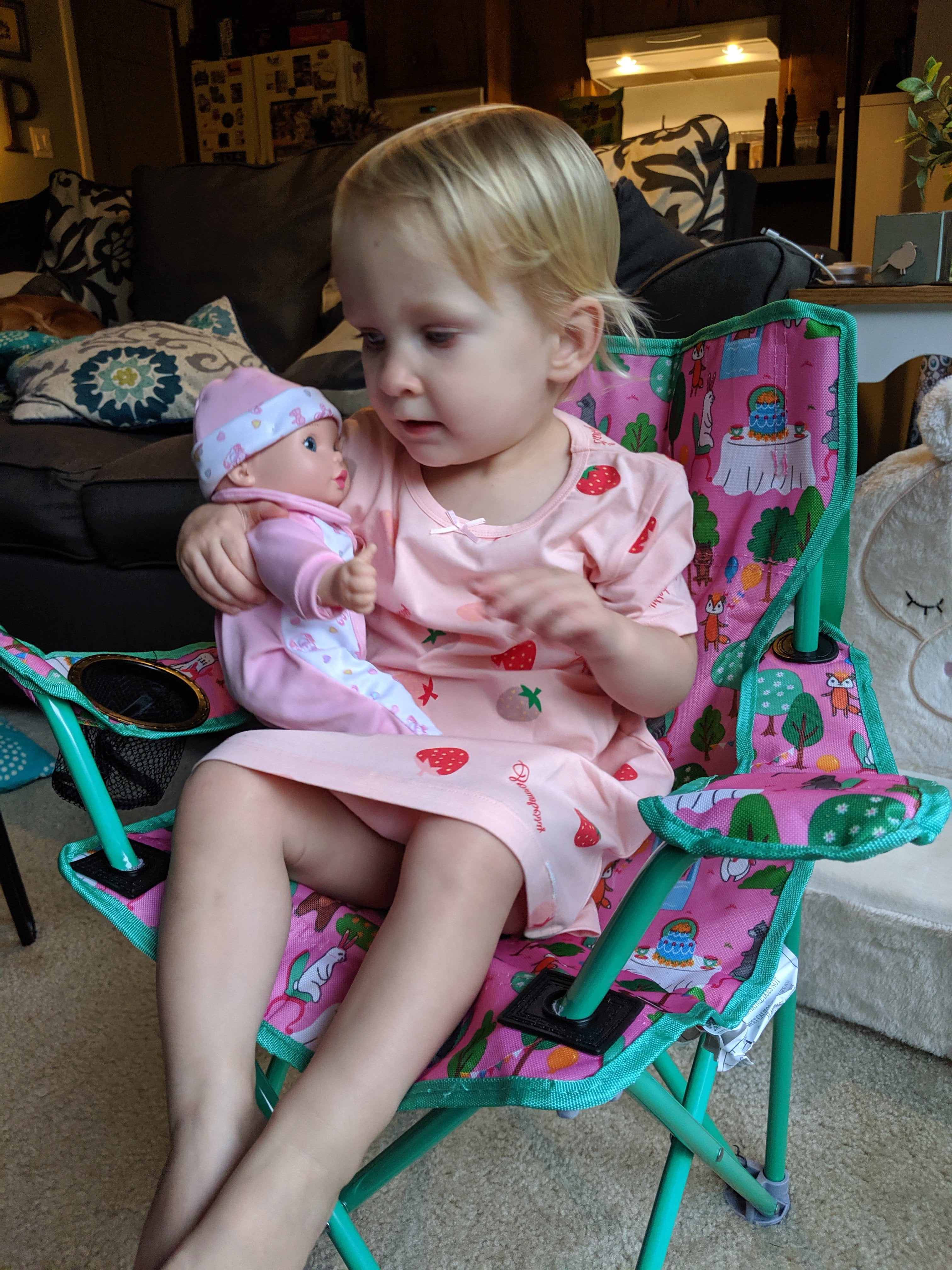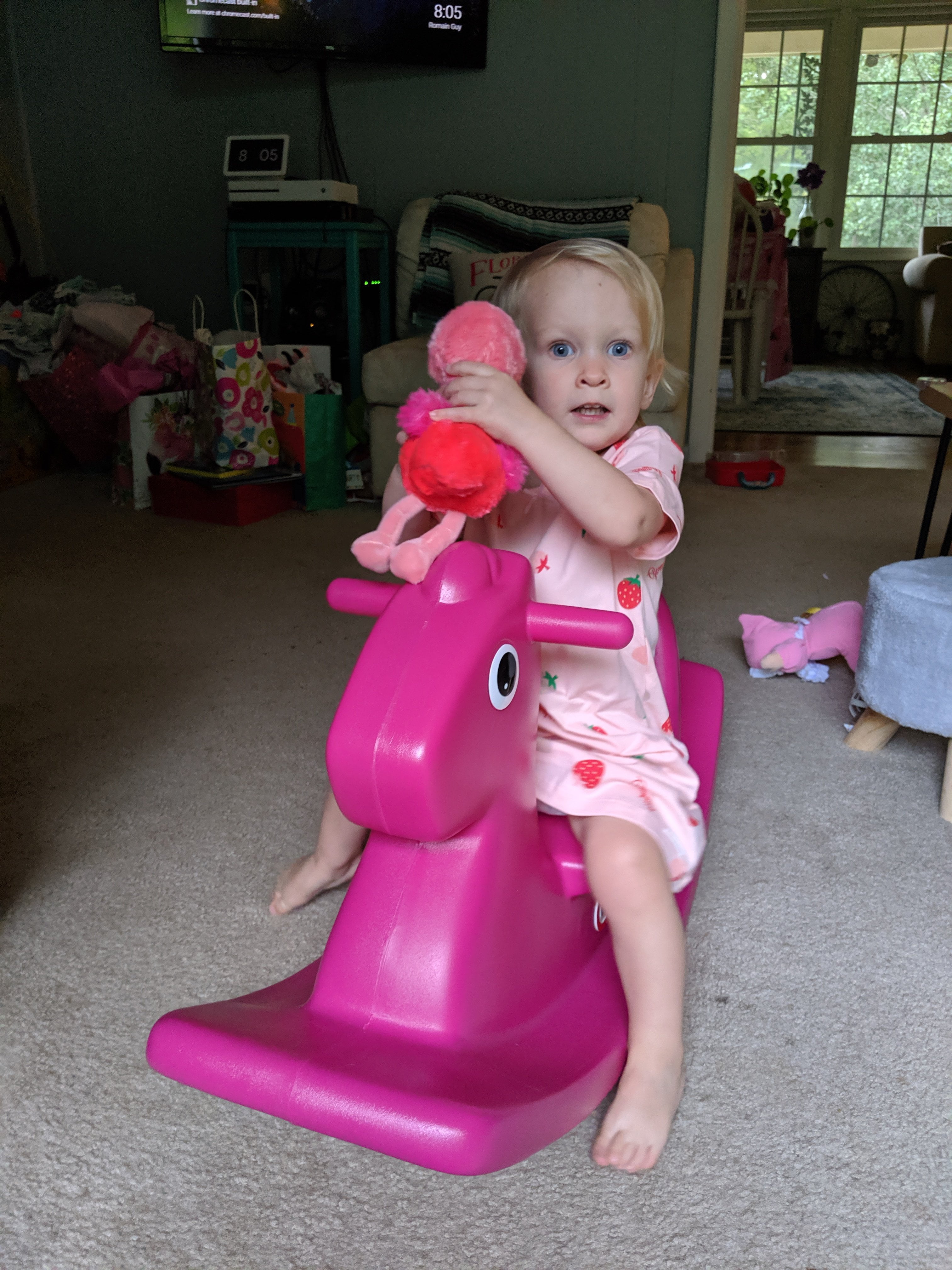 She said she was calling Bo, Meggie & Grammy.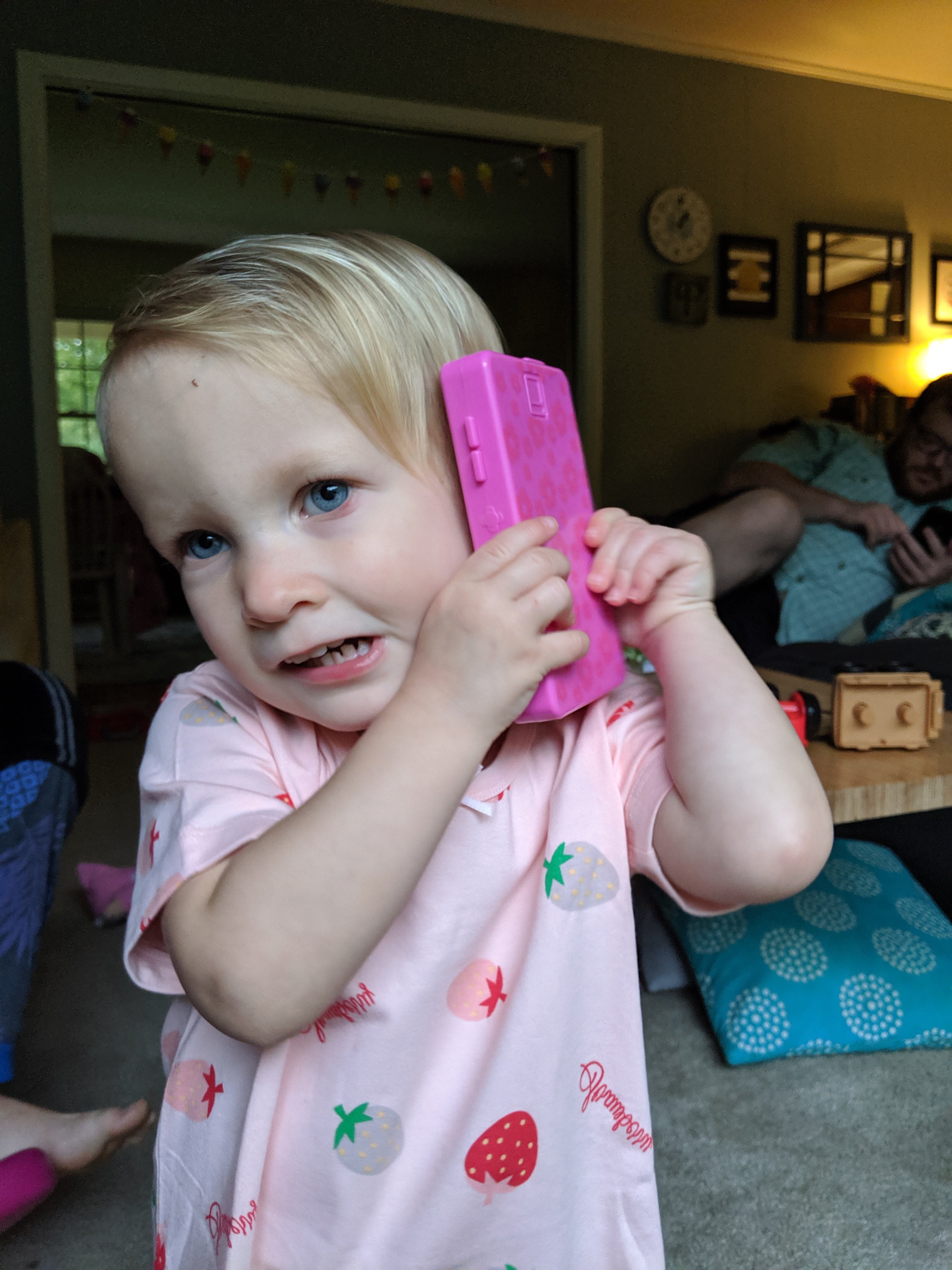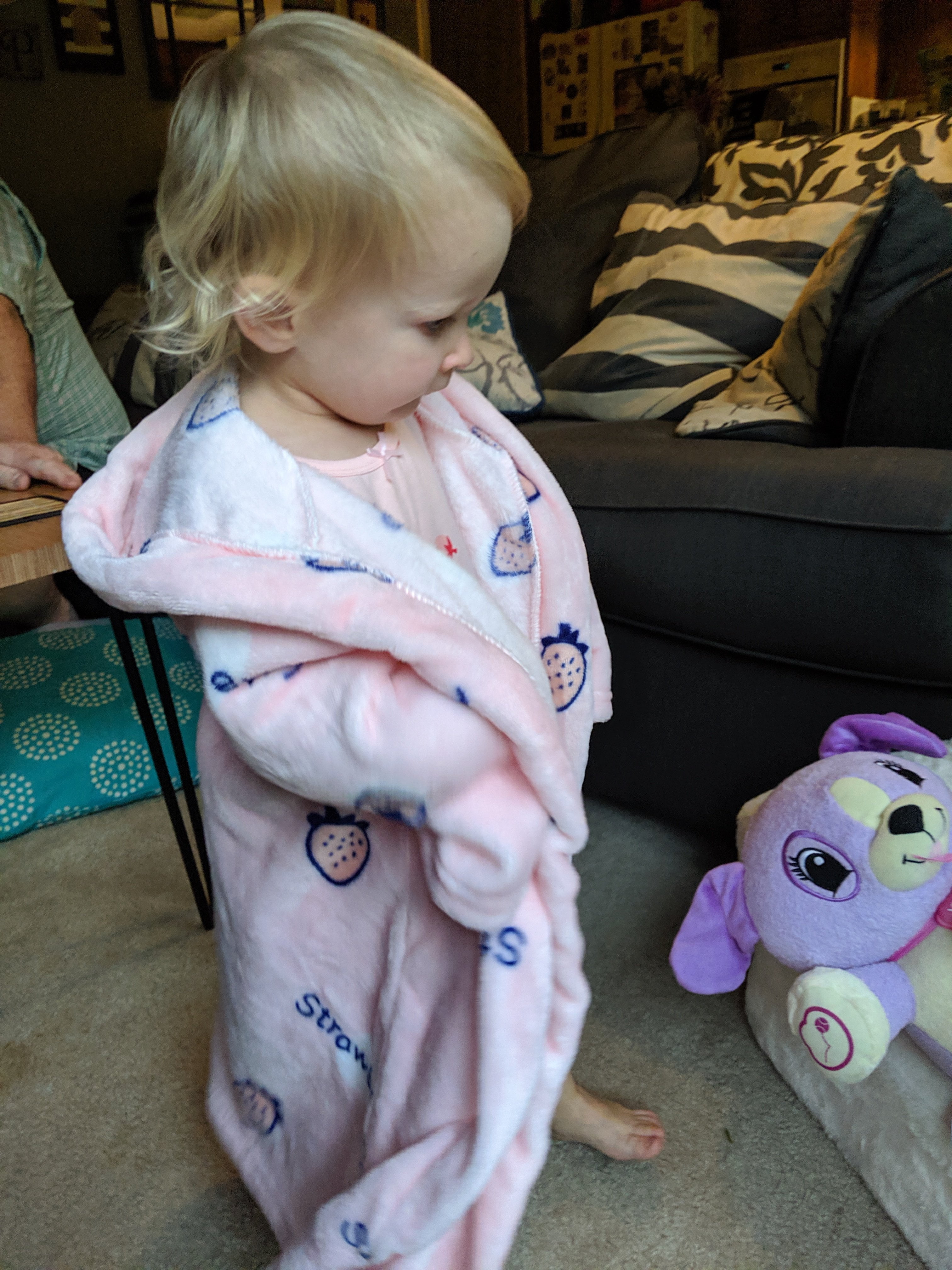 It was a long, exhausting, wonderful, fun day! So thankful for my girls second birthday, and celebrating with our families. Now it's time to collapse!