Pretty little girls in pink, on a lovely Friday morning!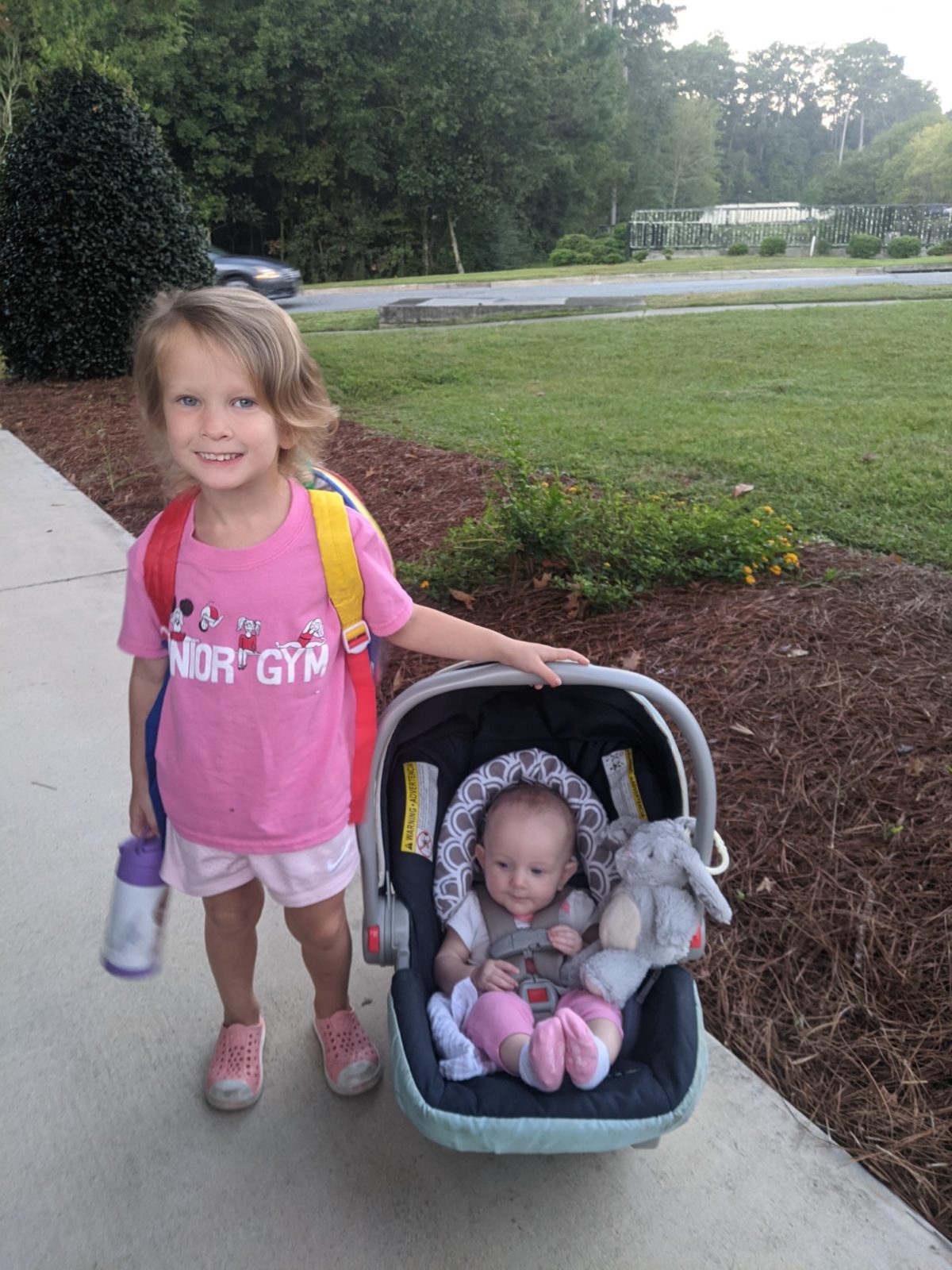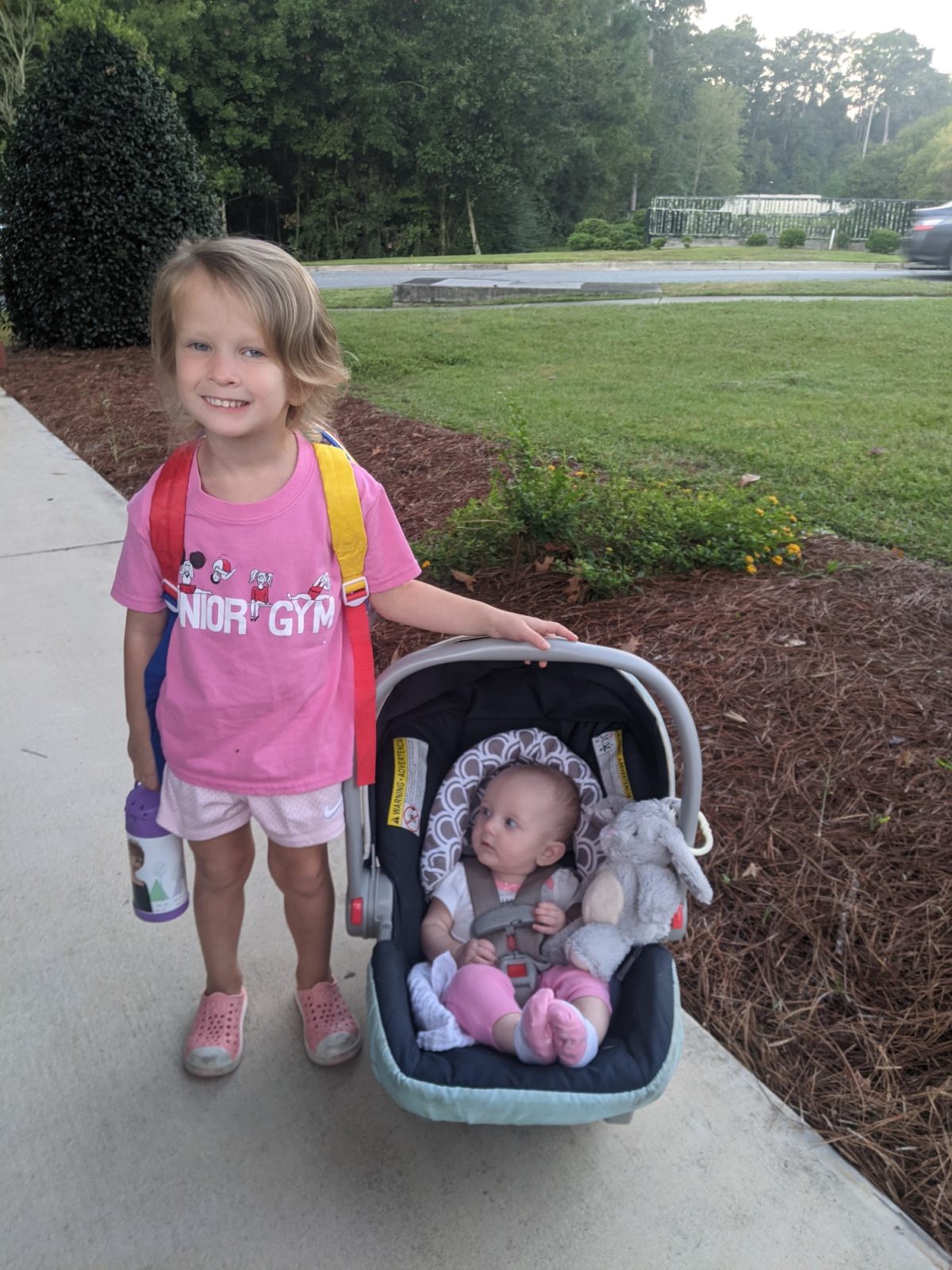 This goofy girl was very excited for junior gym today!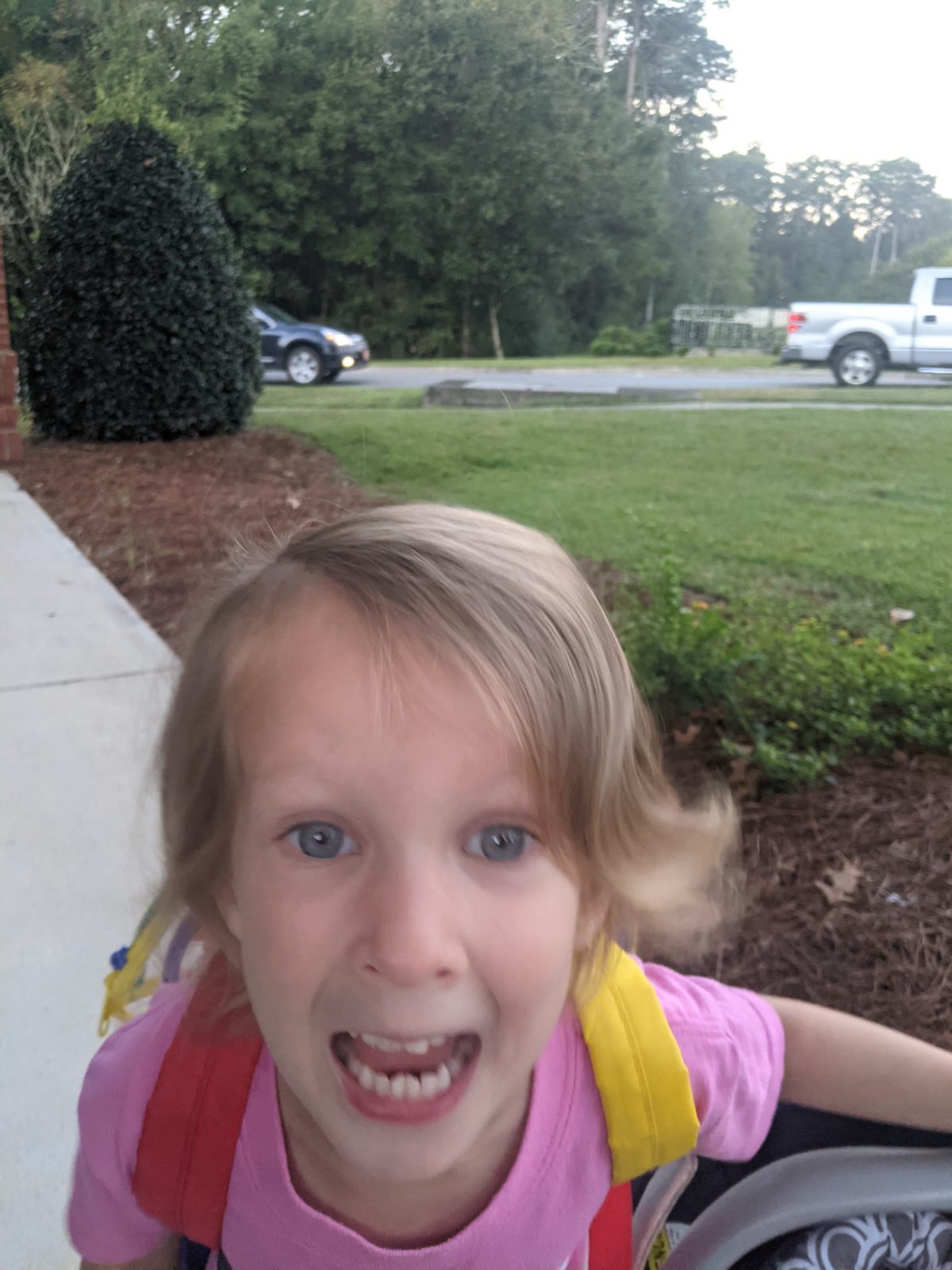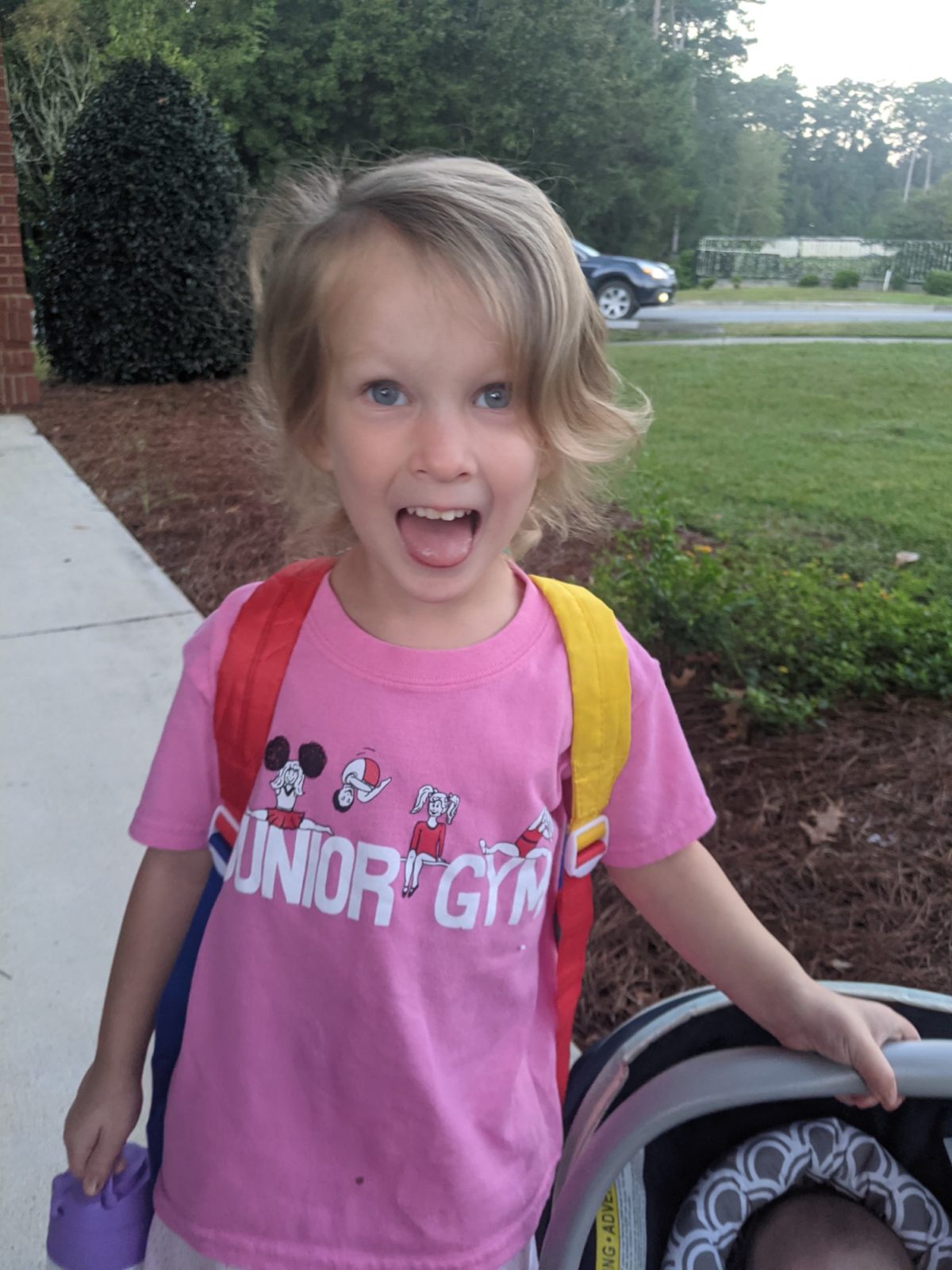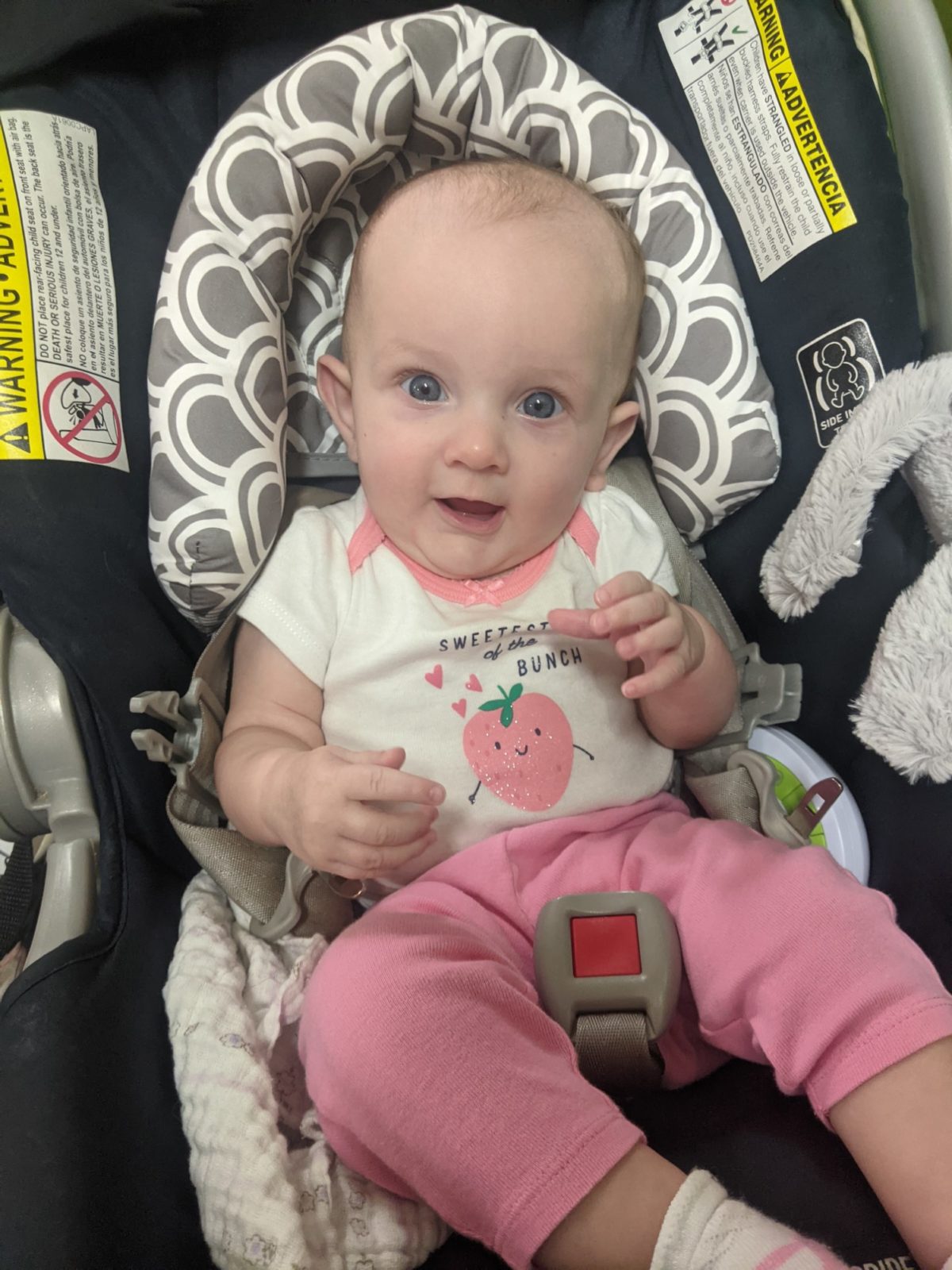 And this little girl gave her Mommy the biggest smiles!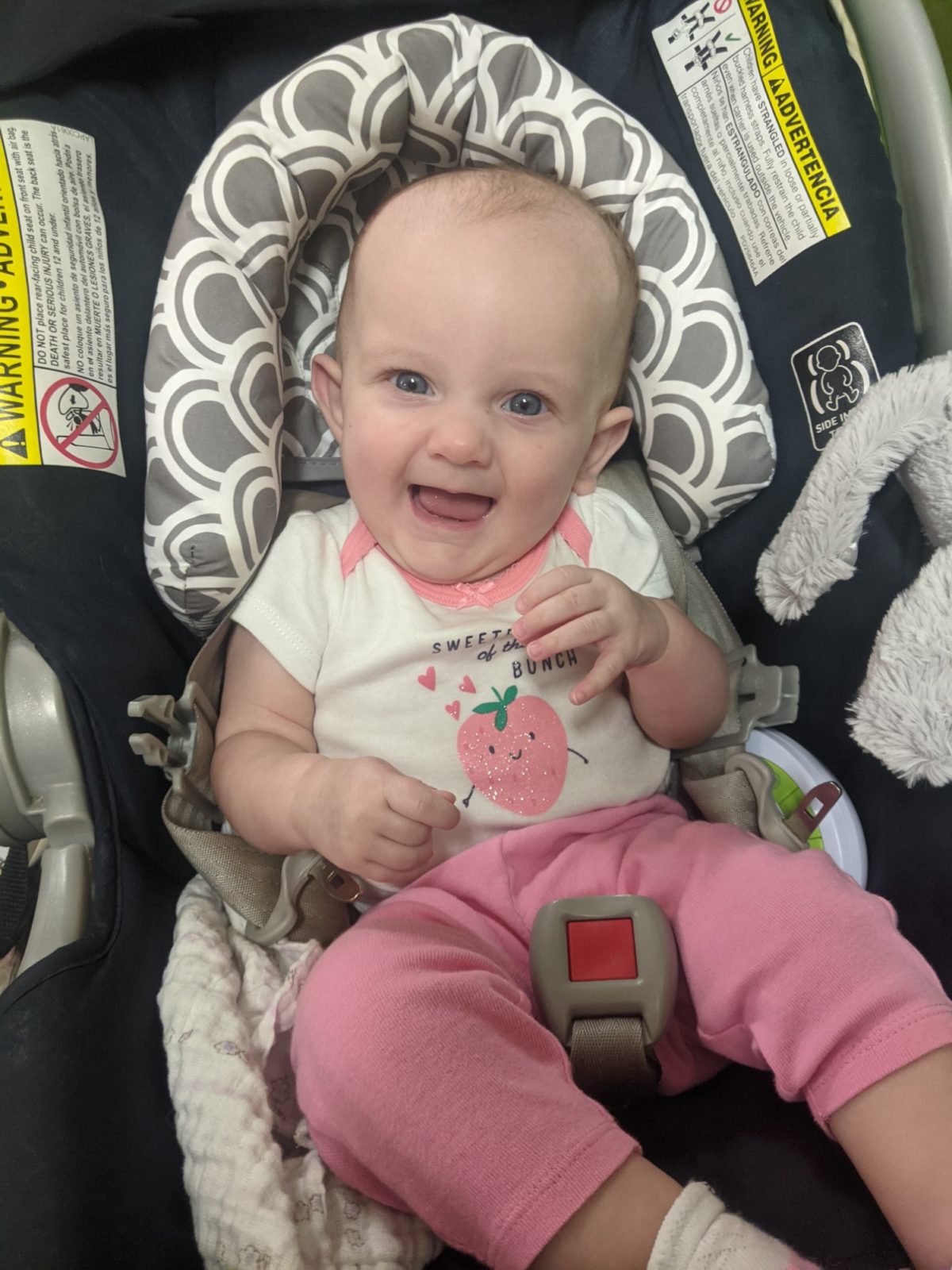 Today's "J" item for show-and-tell was a pail full of jungle animals. When we thought about it this morning, it was a good idea but I hadn't seen it in a while, but she knew exactly where it was, went straight to it, and find it right away!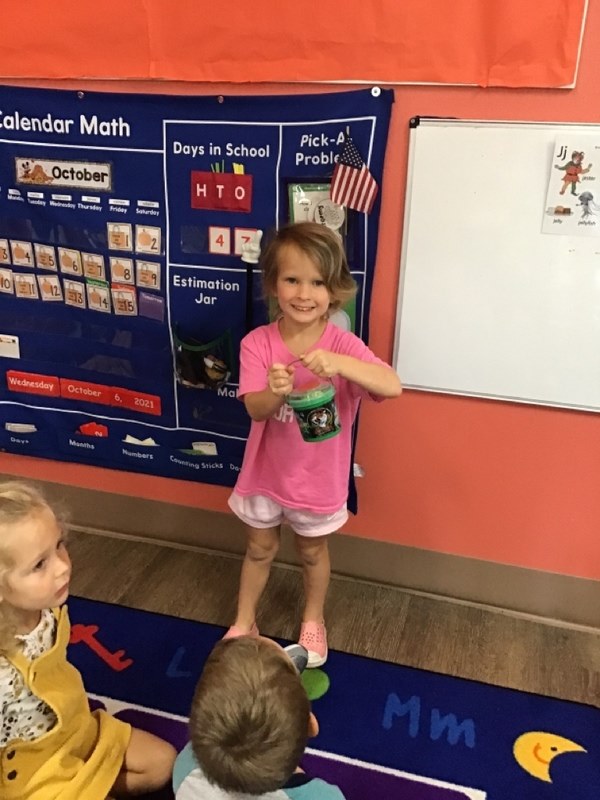 And not that anyone needed to see yet another picture of my typical lunch, but I thought I'd just go ahead and prove how obsessed I am with this lunch, since I had it four days in a row this week. (I had leftover pizza on Monday.)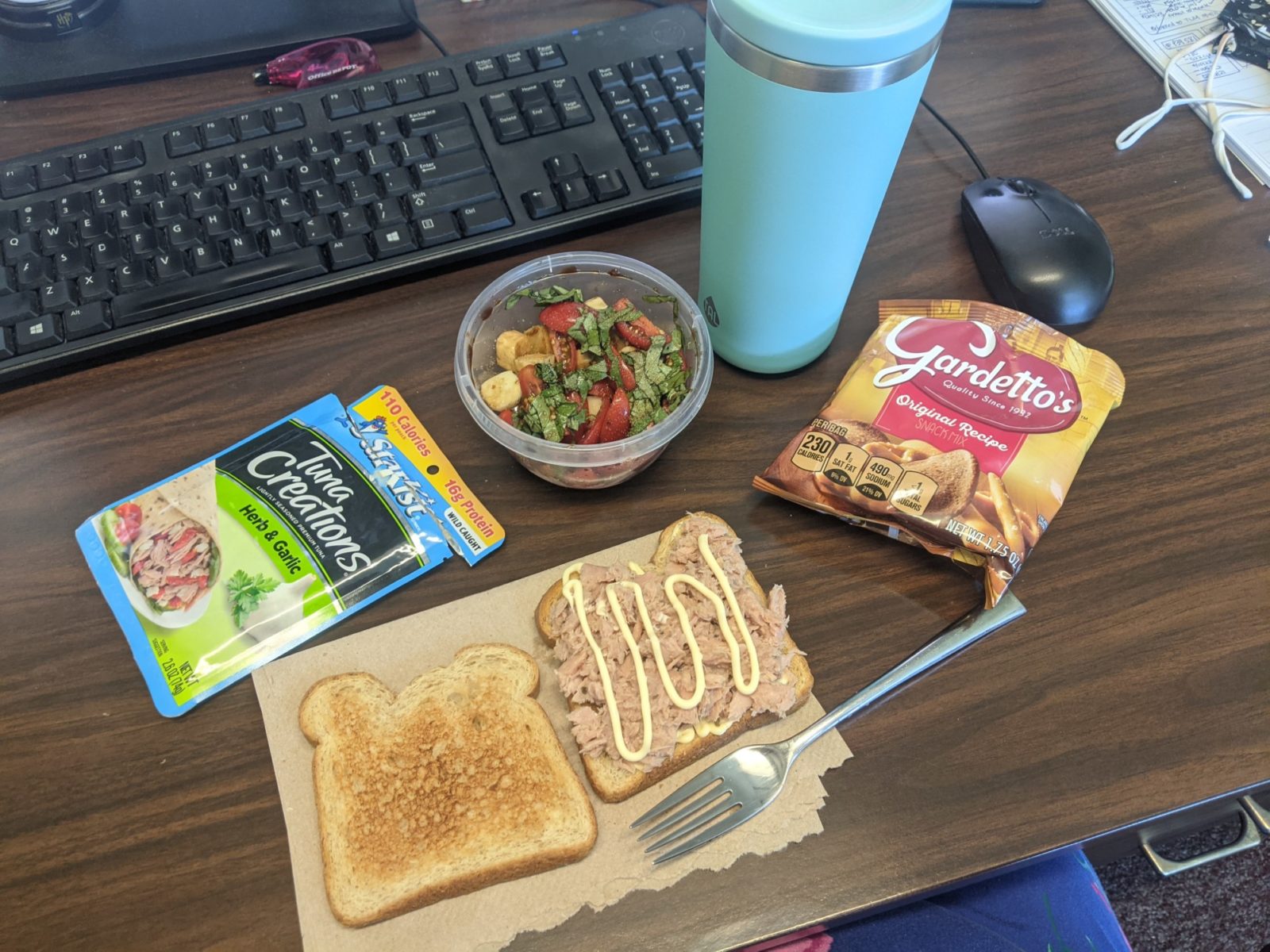 A few weeks ago, I saw a TikTok "recipe" video for these sausage & cheese biscuit-muffin-things, and immediately made them. I did it again tonight, and they were super delicious again tonight. I also made a ton of scrambled eggs too, because the last two times I made breakfast for dinner, Emerson has wanted more eggs and I hadn't made enough, so I made sure that didn't happen again.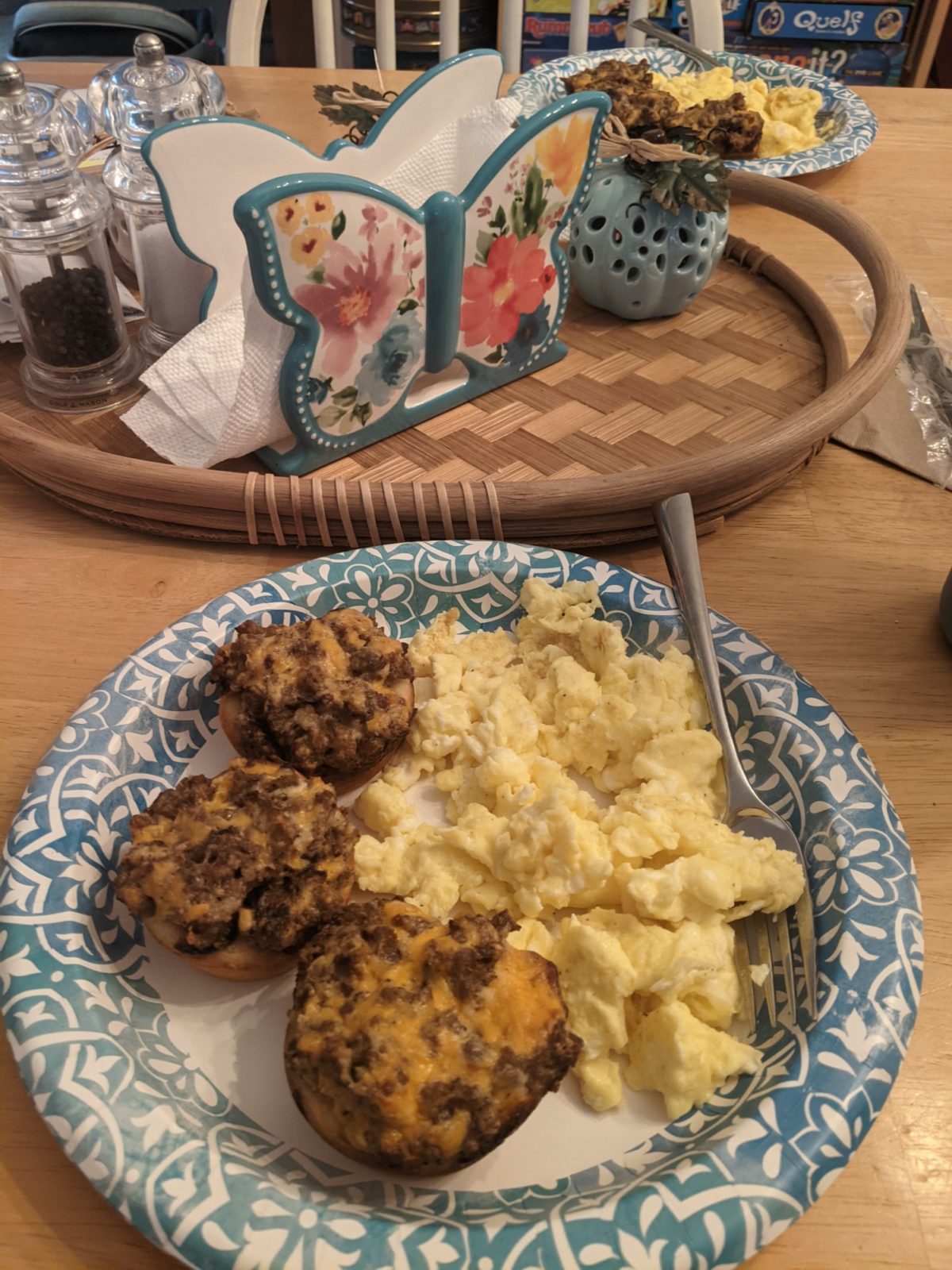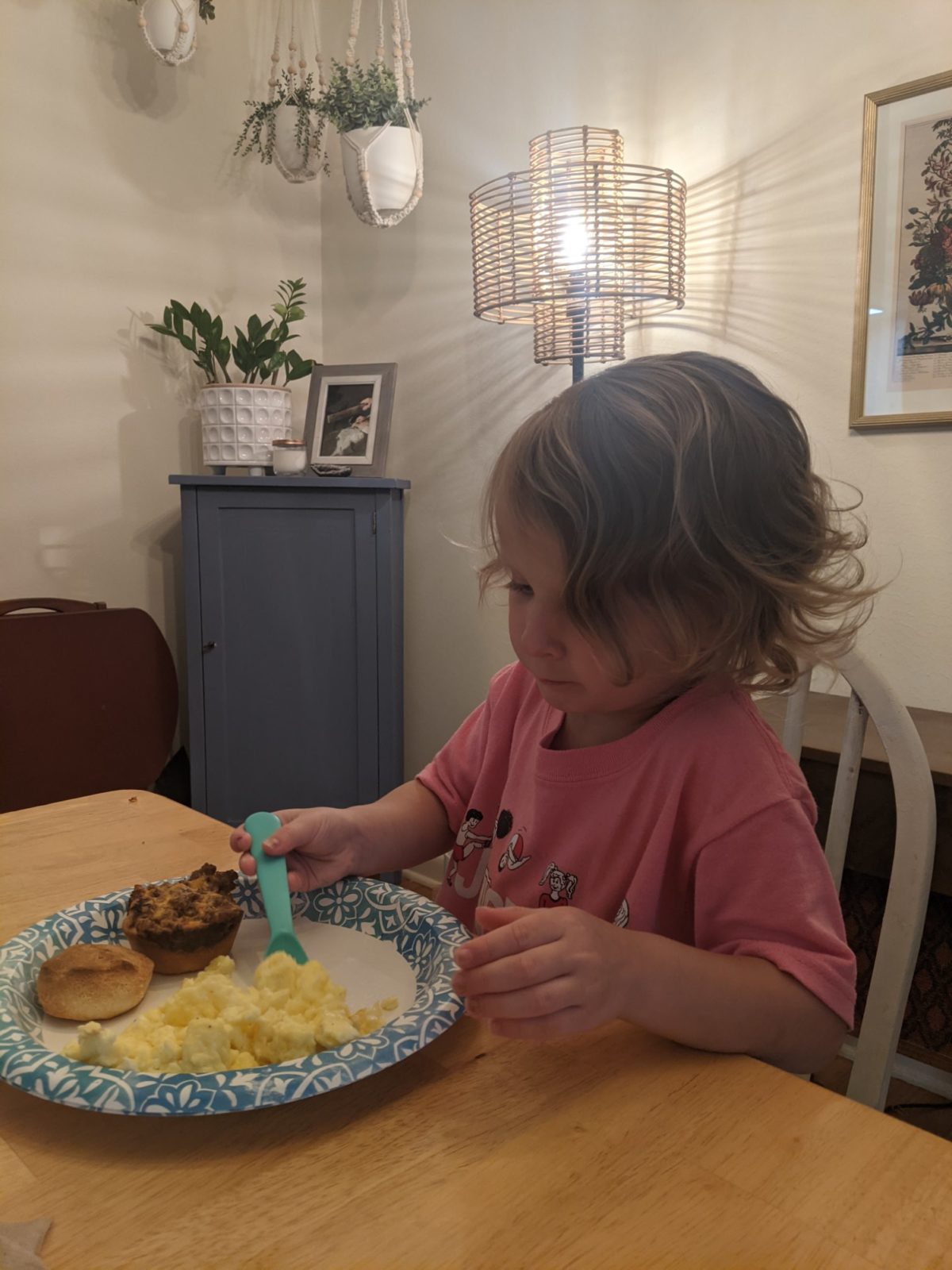 After dinner, I put on a quick 10-minute timer and washed as many dishes as possible in that short amount of time. Even though I hadn't cooked at home in a few days, we'd been using tons of Tupperware and mugs and Mason jars (and soooo much silverware), but I did get a lot done in that quick 10 minutes.
Jeff fed Addison while I got Emerson dressed for bed, and then she cuddled up with me on the couch and we watched the 1987 movie "The Chipmunk Adventure," which is where my love of penguins comes from. Addie fell asleep on his shoulder, but I grabbed her so I could get some cuddles in for myself.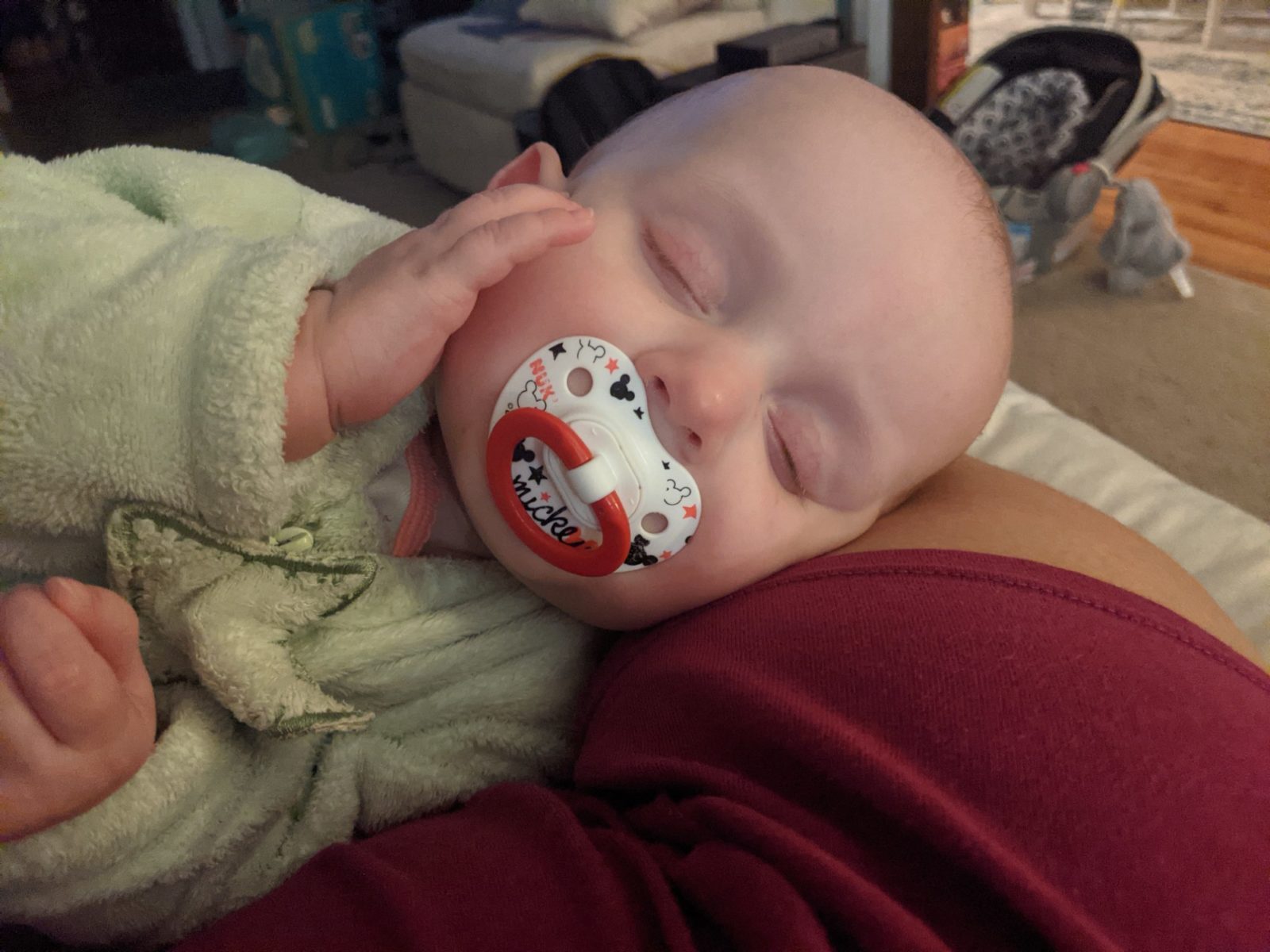 We've been bribing Emerson all week long to act good at bedtime, with the promise of Daddy-cuddle-time in our bed on Friday night. So she got stay in there with him for about half an hour later than her usual bedtime, before we transferred her to her own bed, said her prayers, and finally got her down for the night. I'm gonna try to finish up the dishes now, and tidy up the living room. We have another weekend full of tons of plans, and I don't want to have tons of chores to deal with too.