(This is the post for Thursday, 10/14/21.)
Last night I was just super sleepy and way too tired to do any of my usual chores (like dishes, bottles) and that included blogging too. So I'm writing this super quick on my morning break at work on Friday…
Emmie wore her leotard under her dress yesterday (her idea, obvs), so she'd be ready to go for ballet class later in the morning.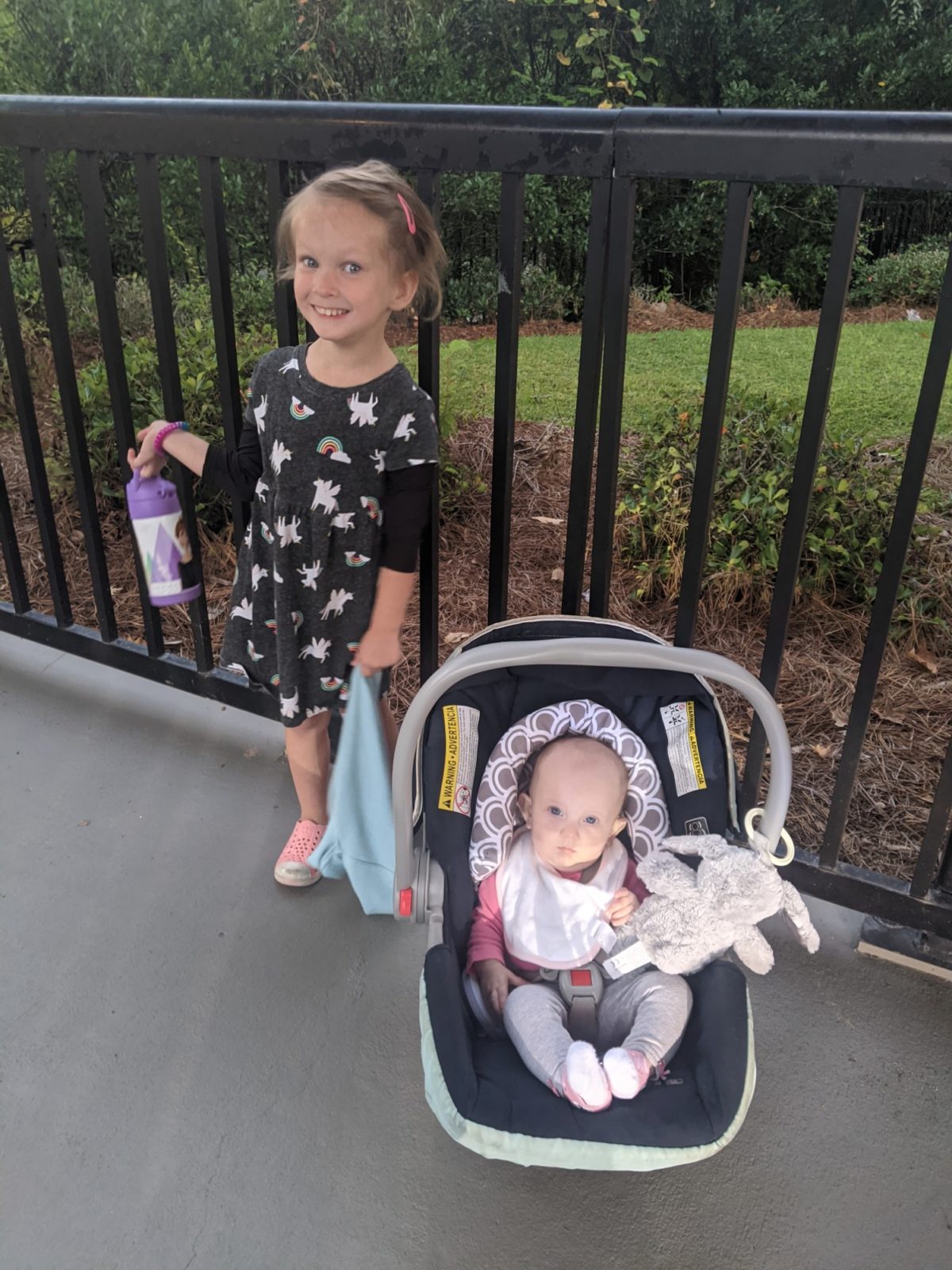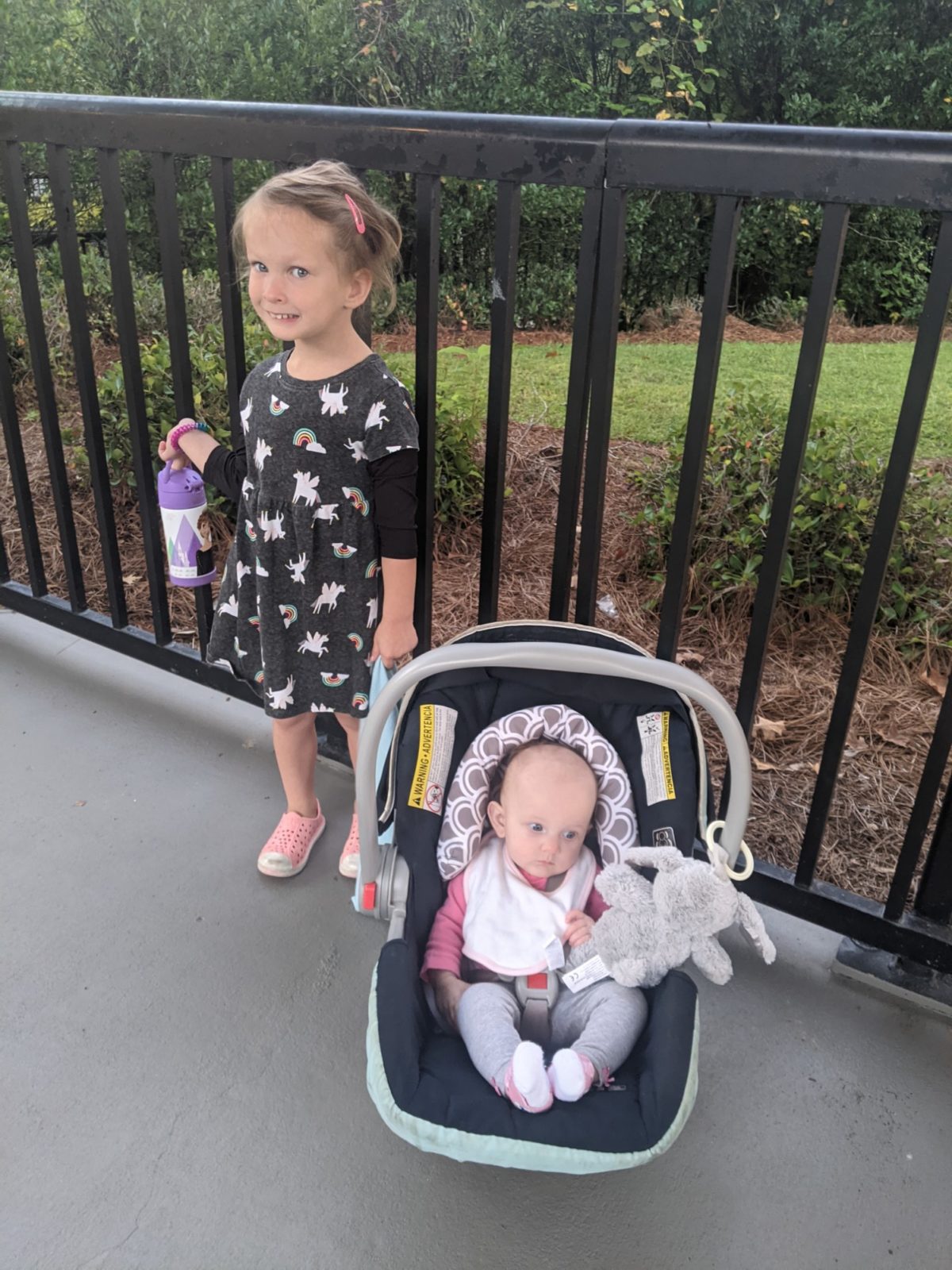 It's hard to do too much with her hair, it's just not long enough still, but we've been working on tiny ponytails, and even though it's messy, it's stilly super cute.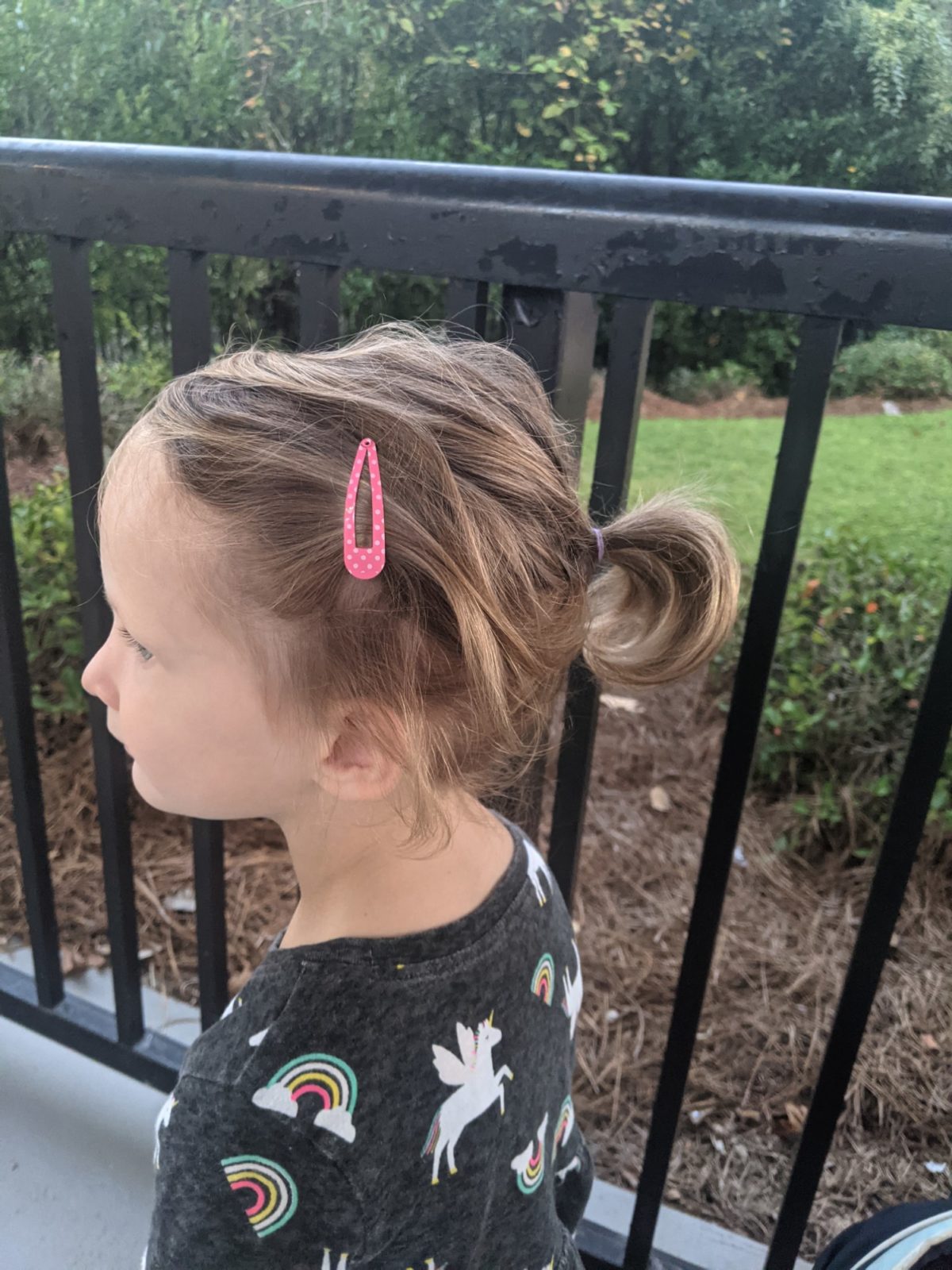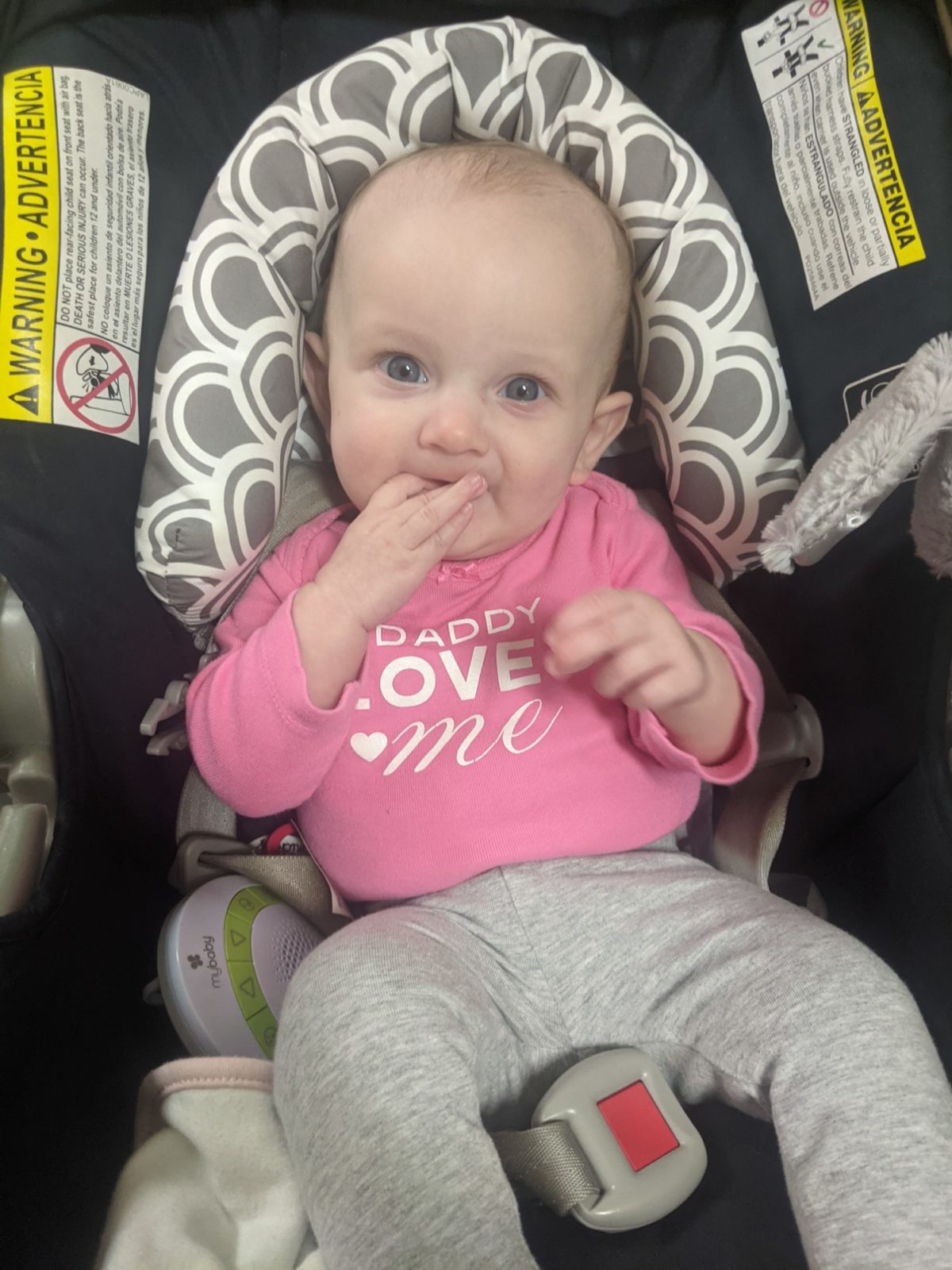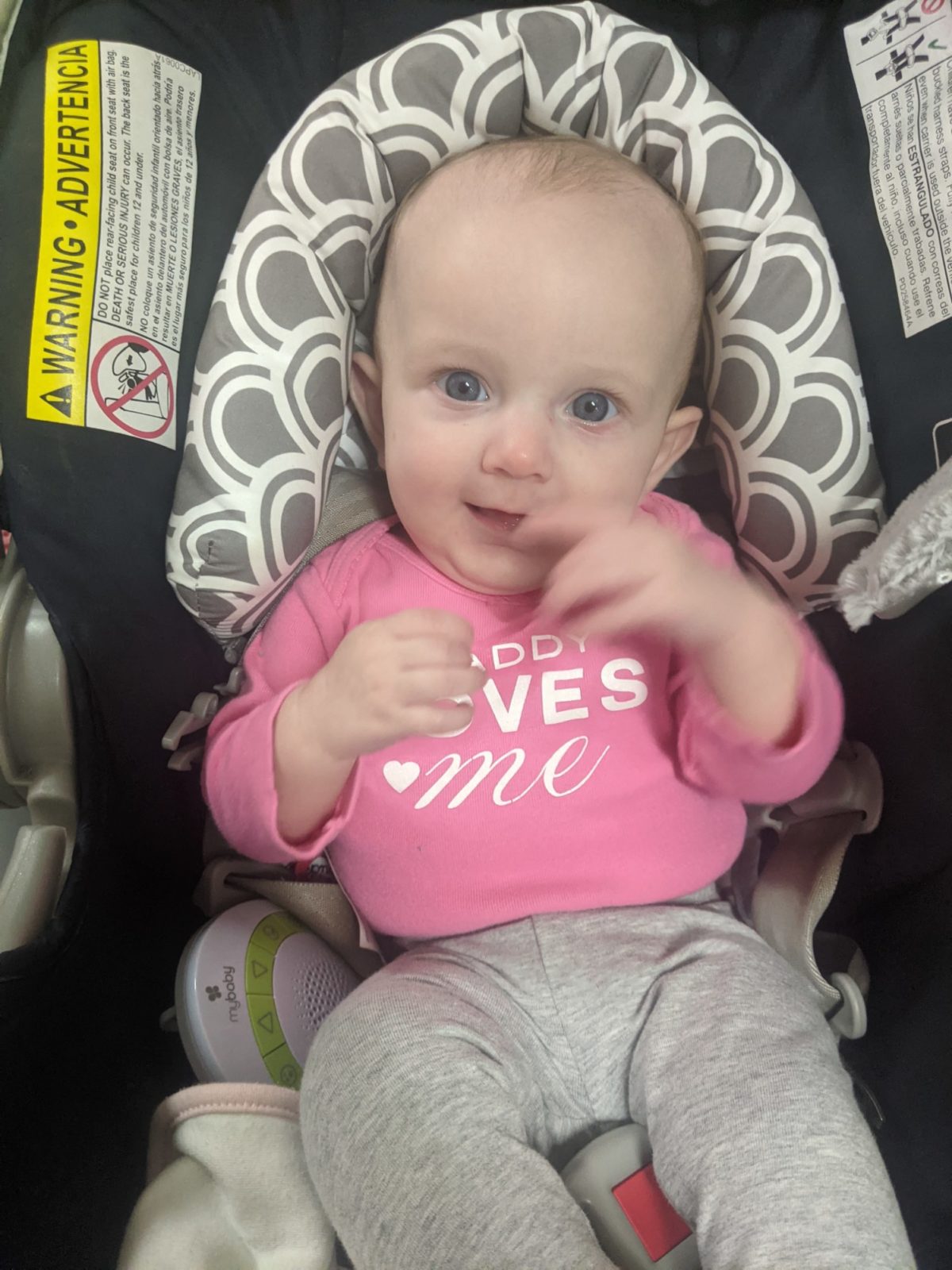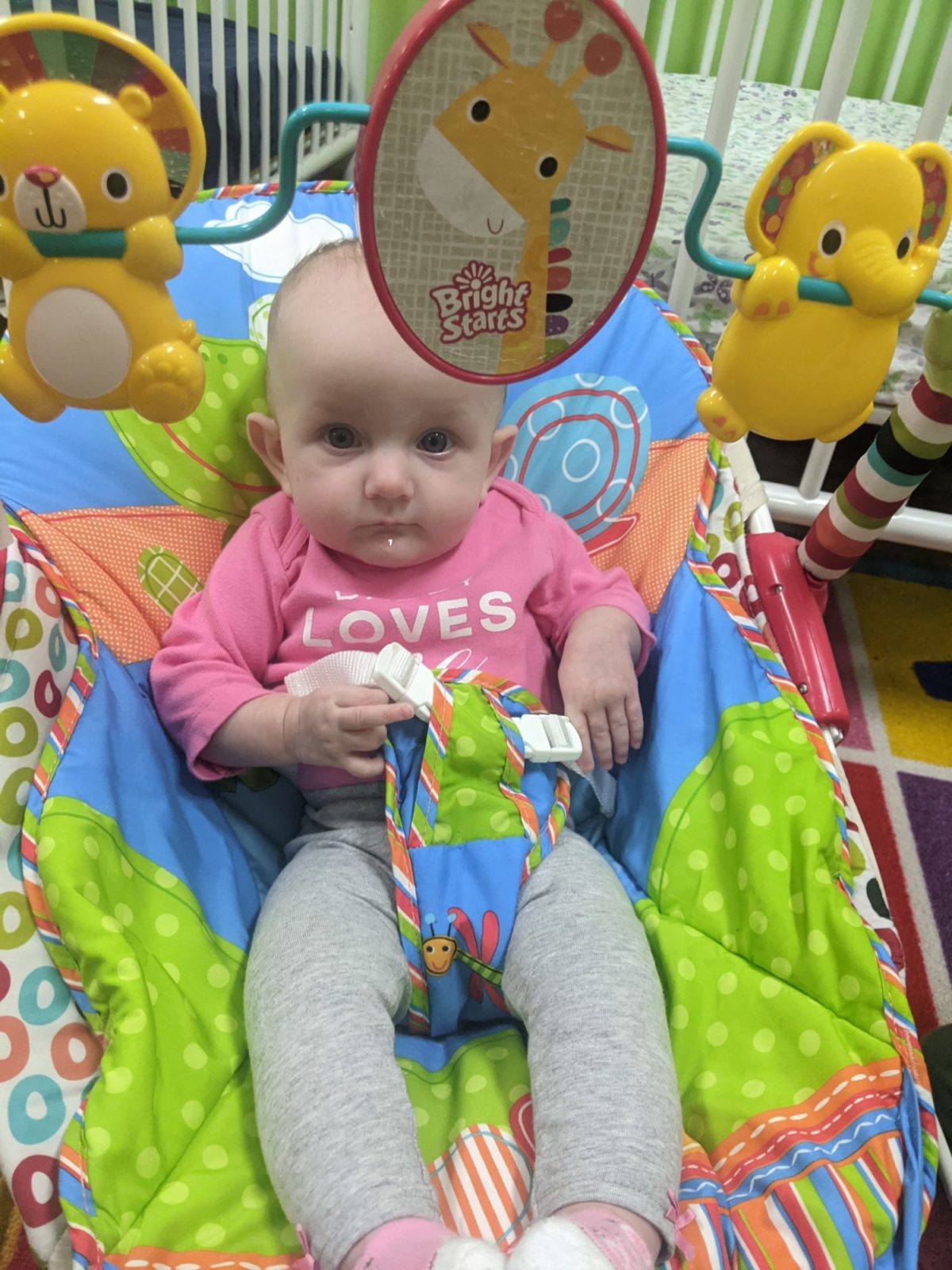 Kisses for baby sister! Notice Addie's little hand on Emmie's face, and the face Addie is making. It's all too much!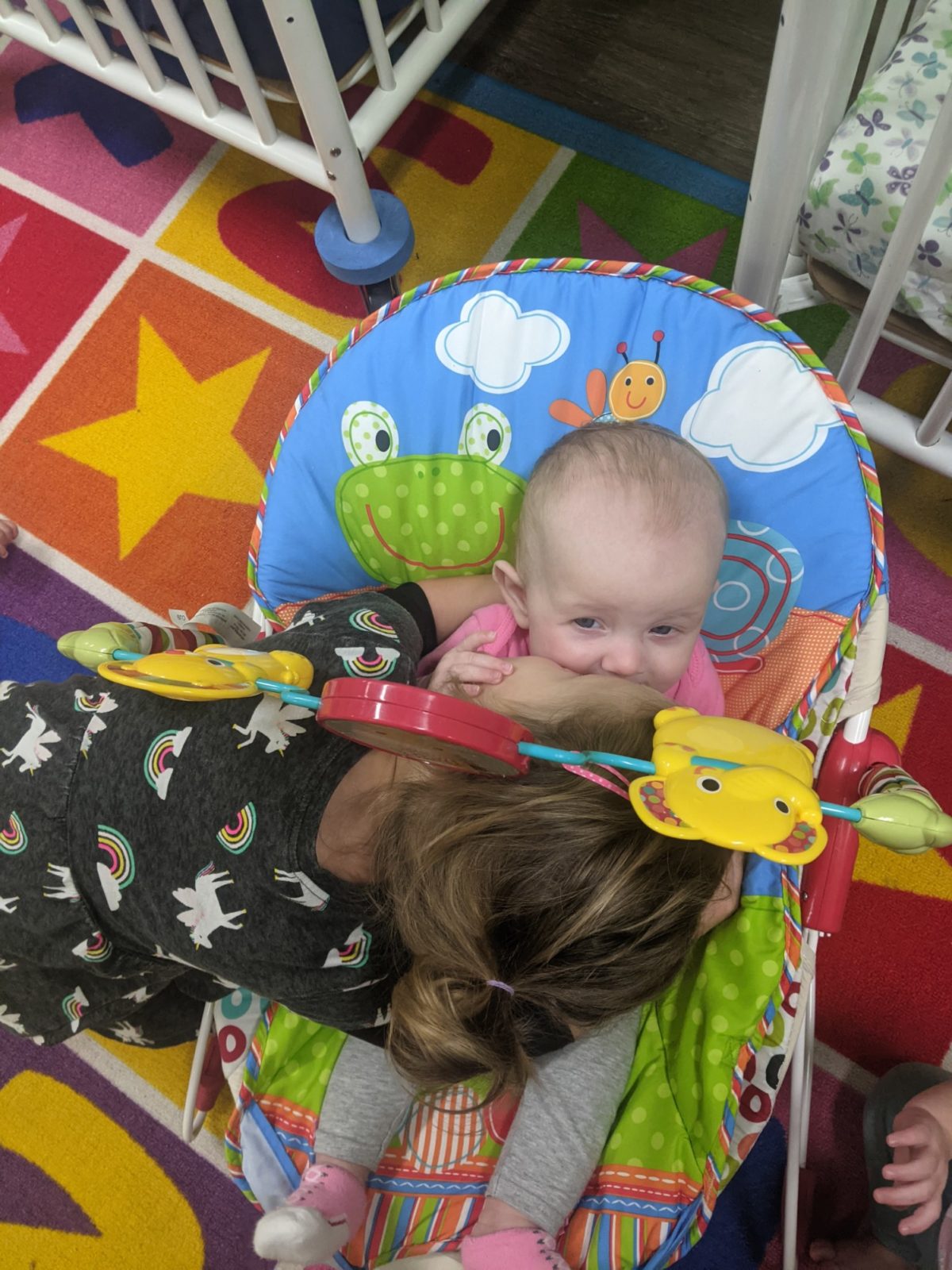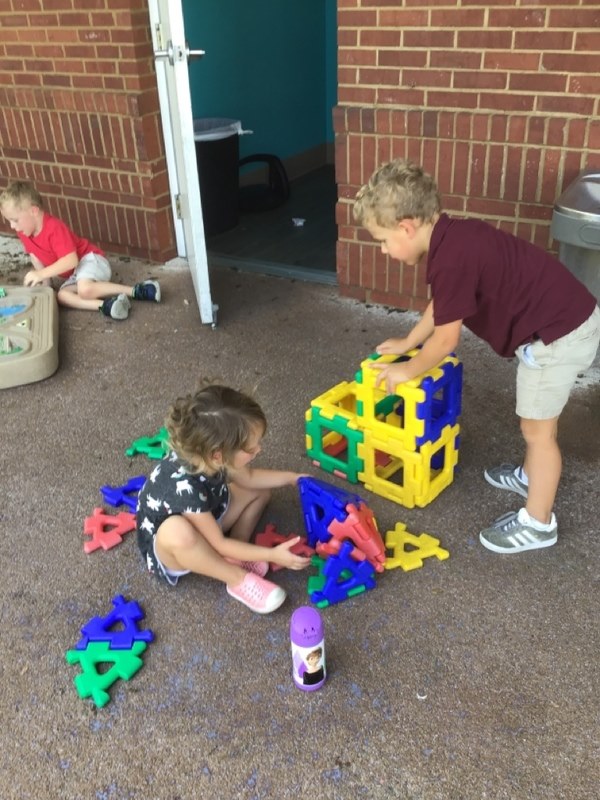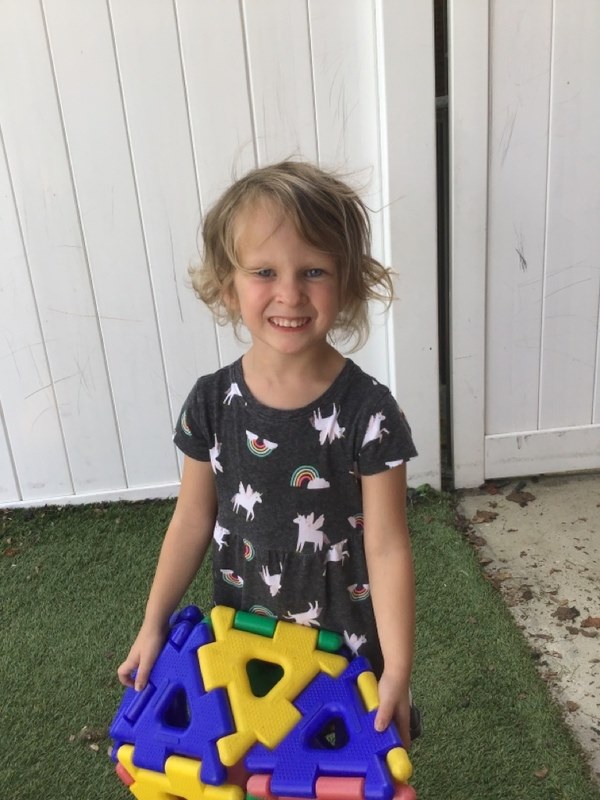 My new usual lunch, of course. With a random avocado on the side, which I realized halfway through my sandwich I should put it on my sandwich, which I did. I used half, and saved half, and can use the other half for Friday's lunch now.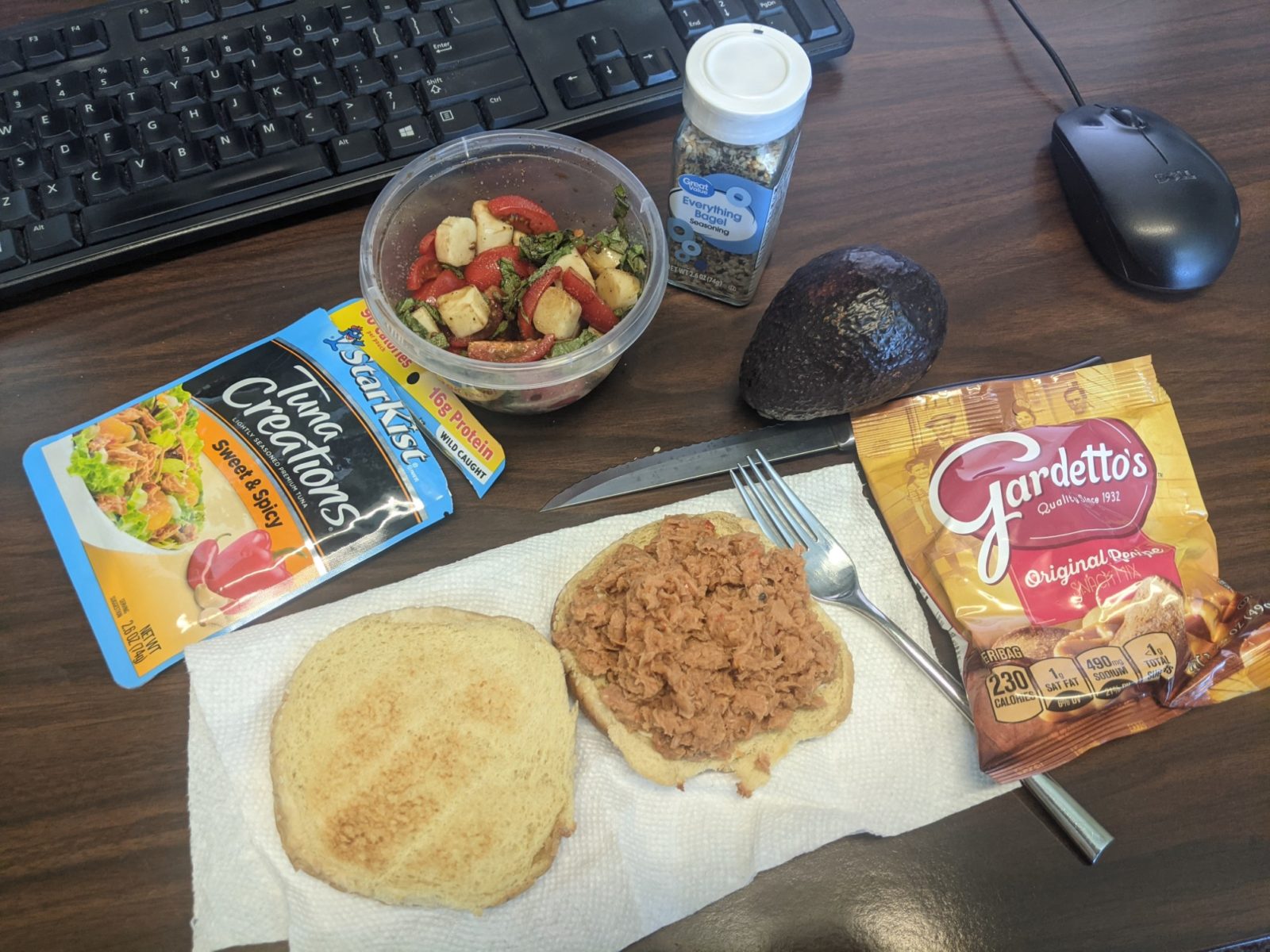 So one of the reasons I was so tired last night (aside from just regular working-mom-of-two-kids stuff), was because I got stuck at work late working on an emergency inmate release who was sentenced to time-served, and I didn't even make it home until 6:30. And even though I was tired (and coming down off the stress/anxiety of working late), on my drive home, I just made the decision to be care-free and happy and enjoy my little time with the girls before they went to sleep, and we had a good, albeit short, time together.
I had called Jeff to pick up the girls, and he got Culver's for them on their way home. I wasn't thinking clearly and told him not to worry about getting me any food (thinking the timing would be off), so then I just stopped by Moe's for a burrito on my way home. Addie was eye-ballin my burrito big time, so I gave her a couple of smushed up black beans to try. She wasn't super into it, but she played around with them for a bit.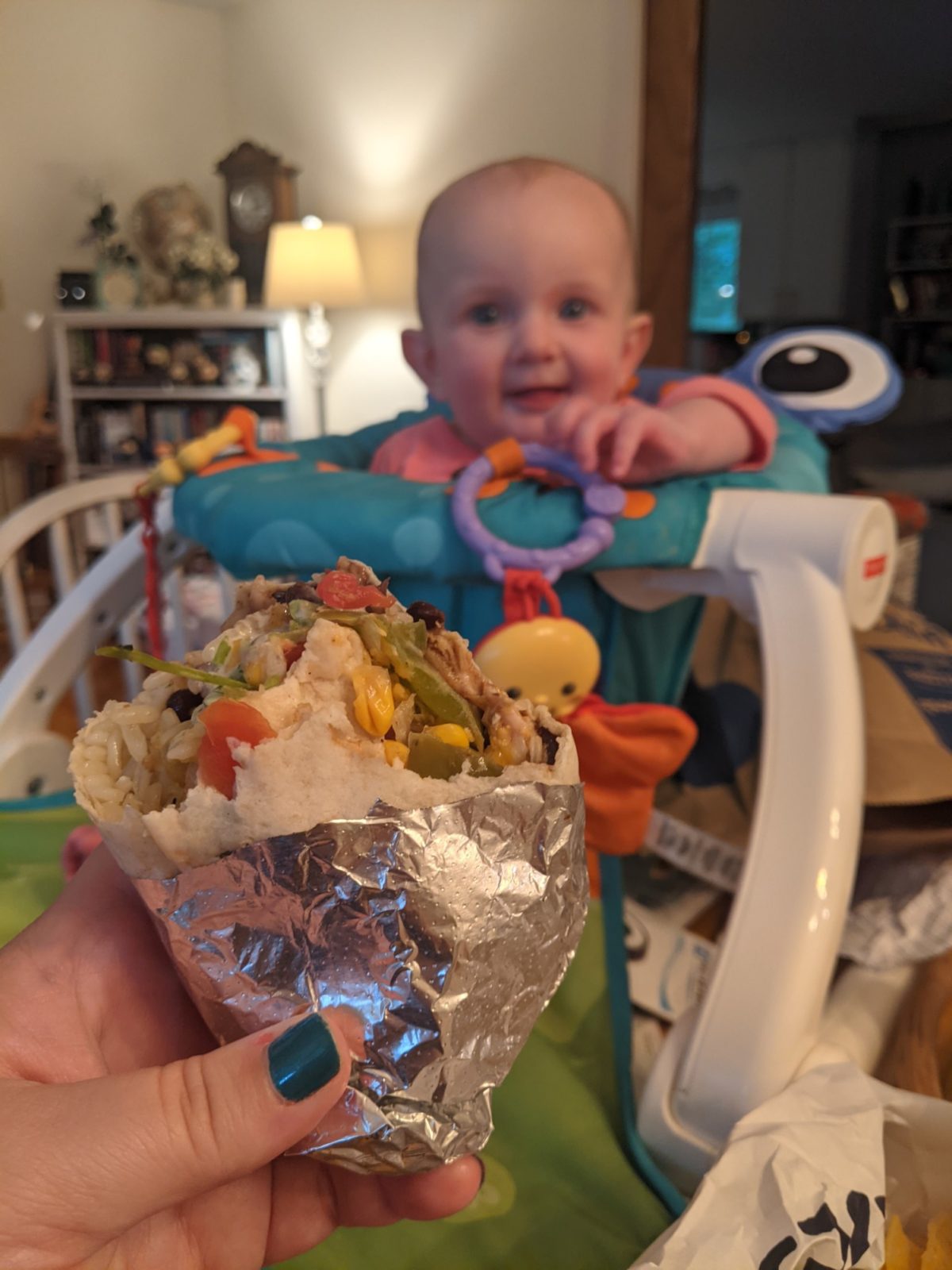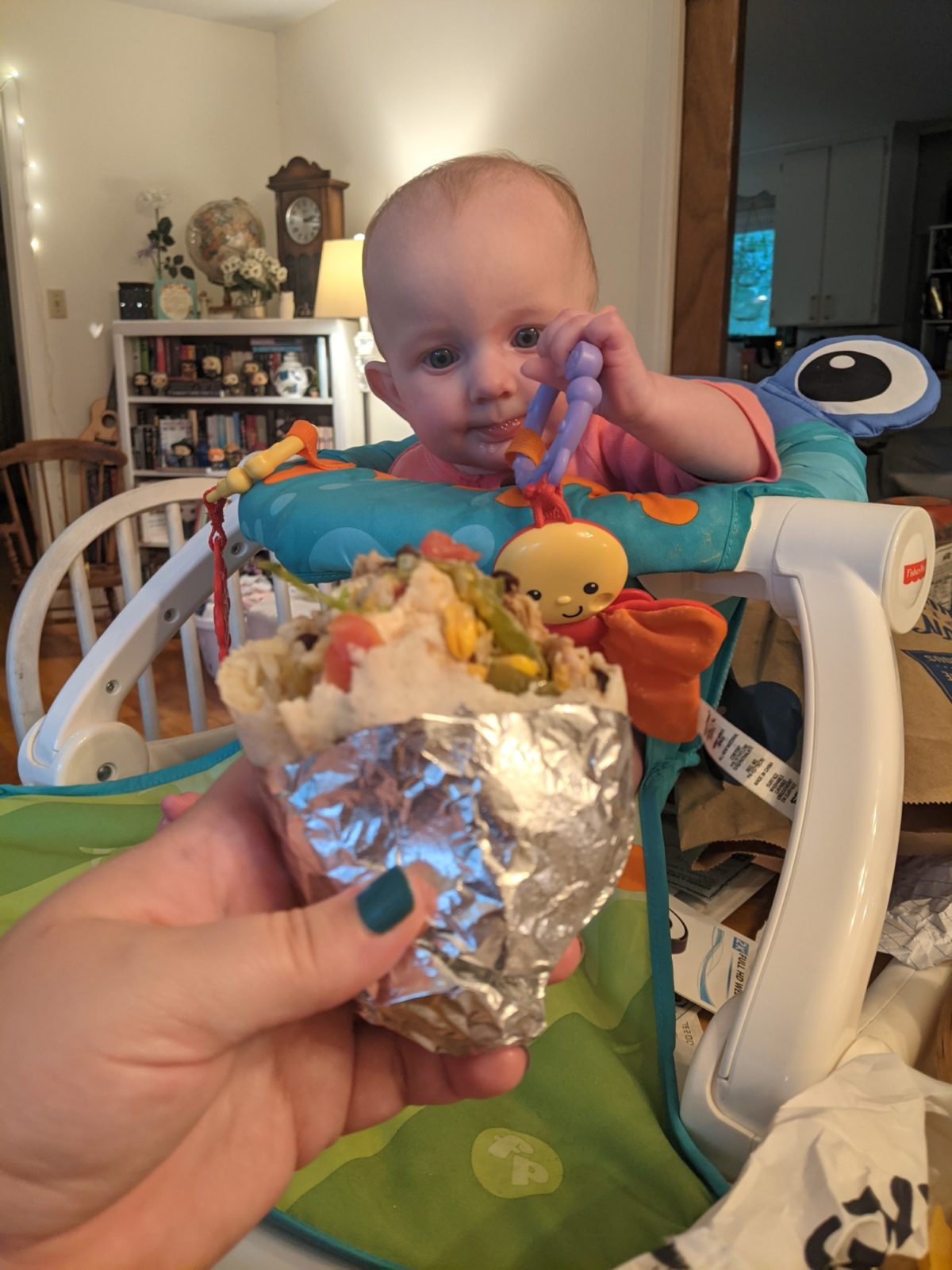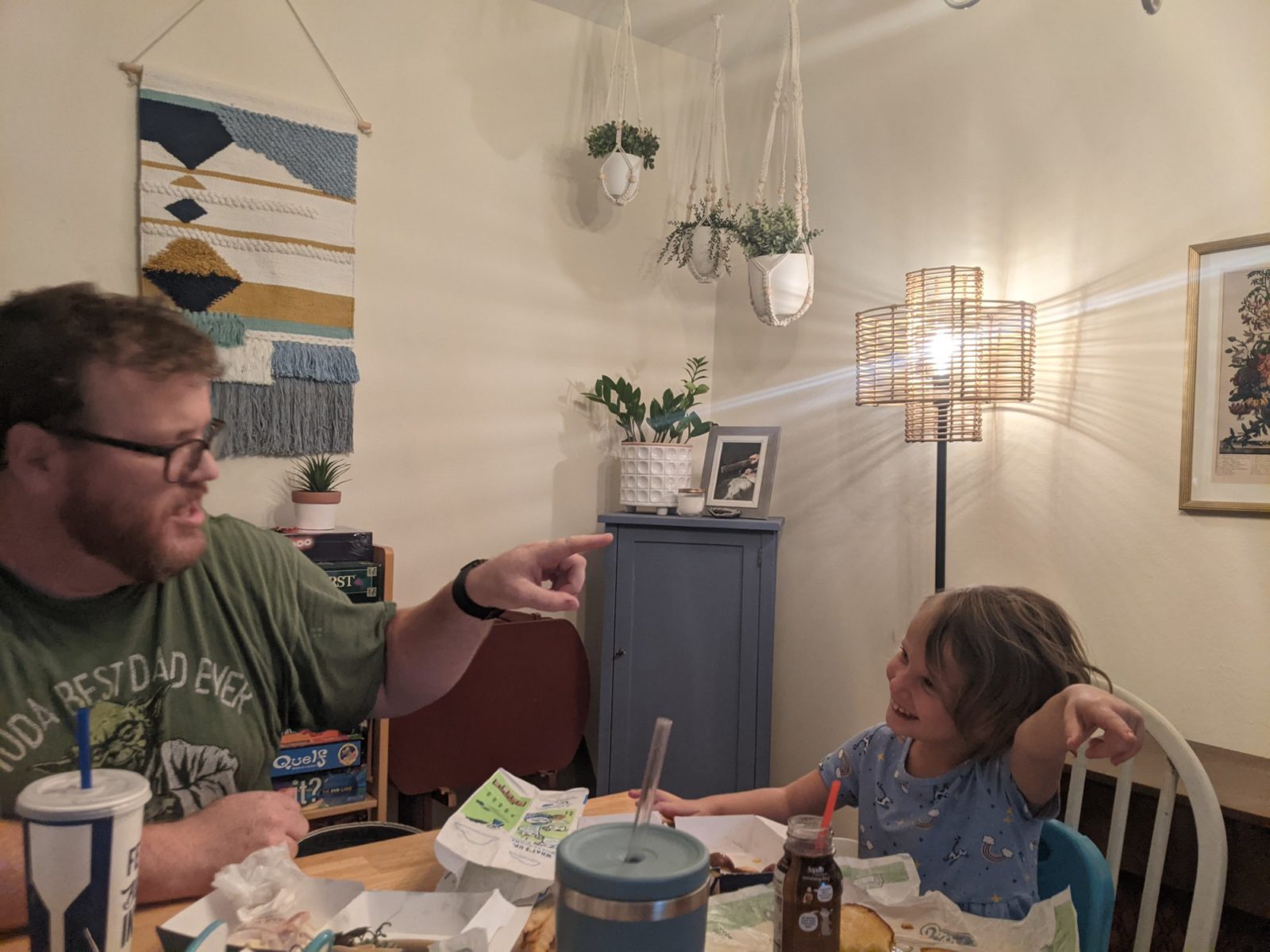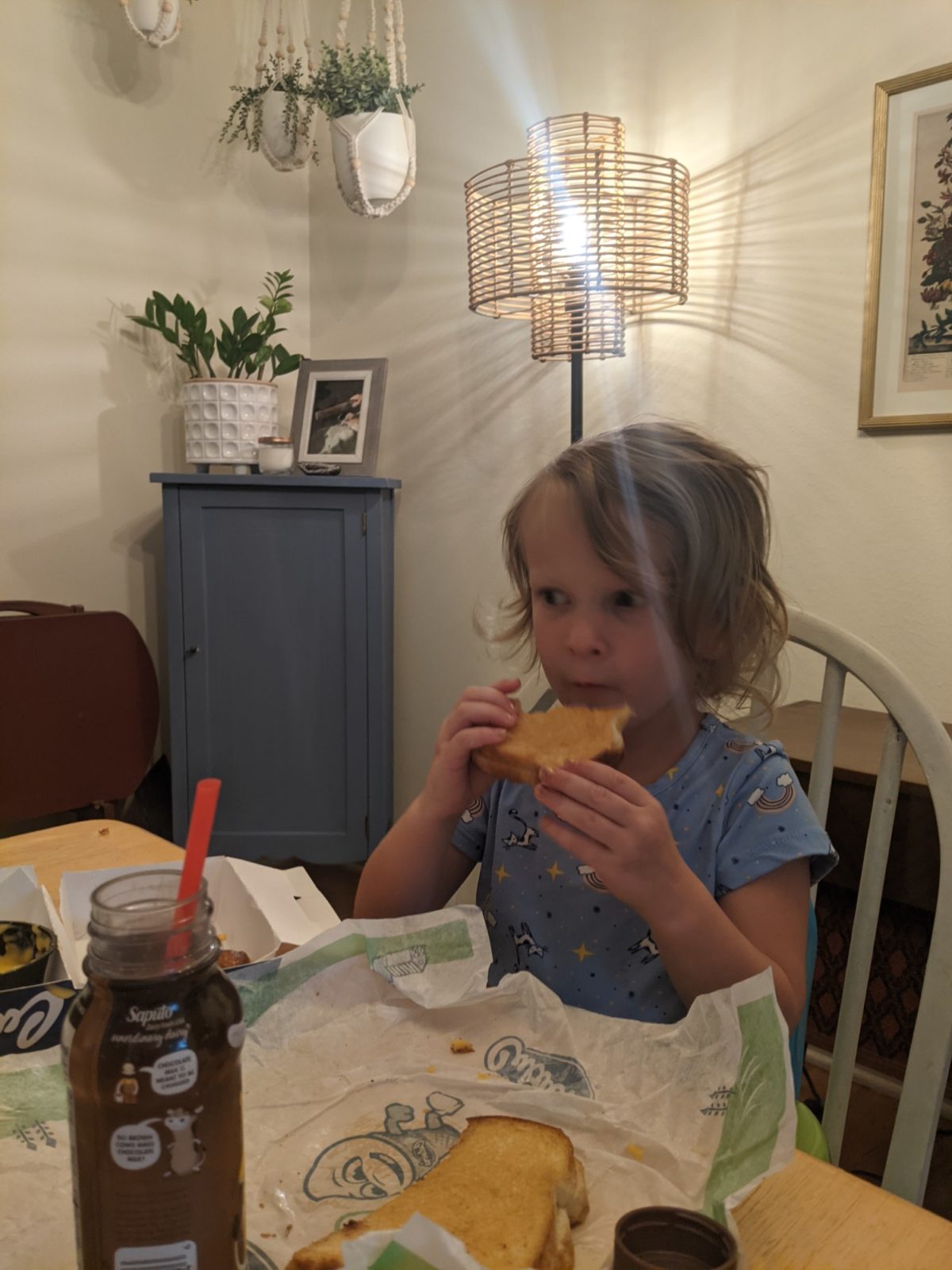 Emerson drew this adorable little picture of me and her going to church while she was at school yesterday, and I just loved it! (Apparently, that's me & her on the left and us on the right as well.)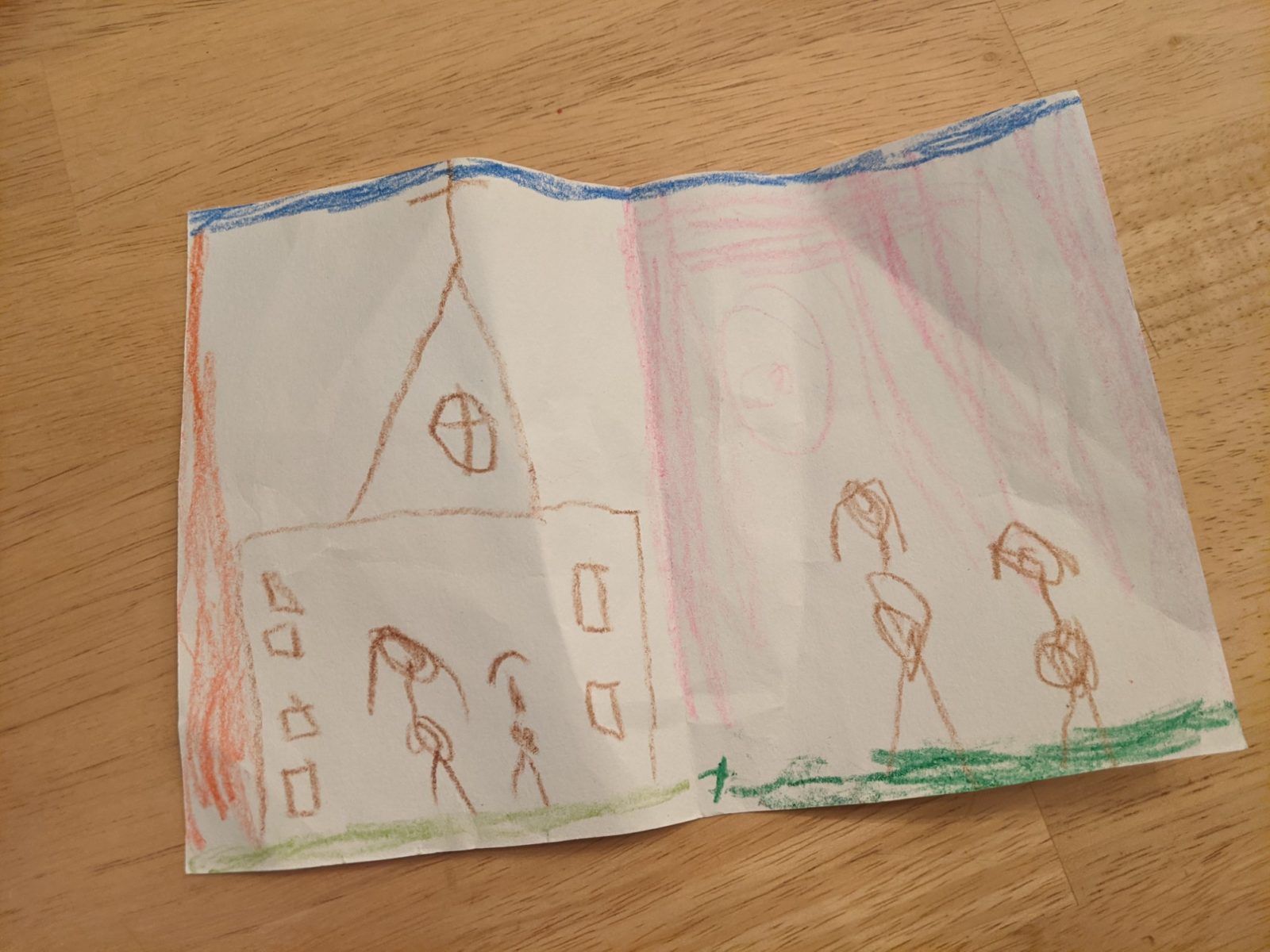 We did bath time with the girls after dinner, and then got them read for bed. Emmie grabbed a snack and we were cuddling on the couch, and I realized her toes looked crazy. I turned on the overhead light, and saw all these little peely-skin toes! I did a little bit of "Google research," and we think it could be athlete's foot? So we put some Lotrimin and socks on her at bedtime last night, and plan to do that for a few days to see if it makes a difference. Anyone else seen this on their little ones?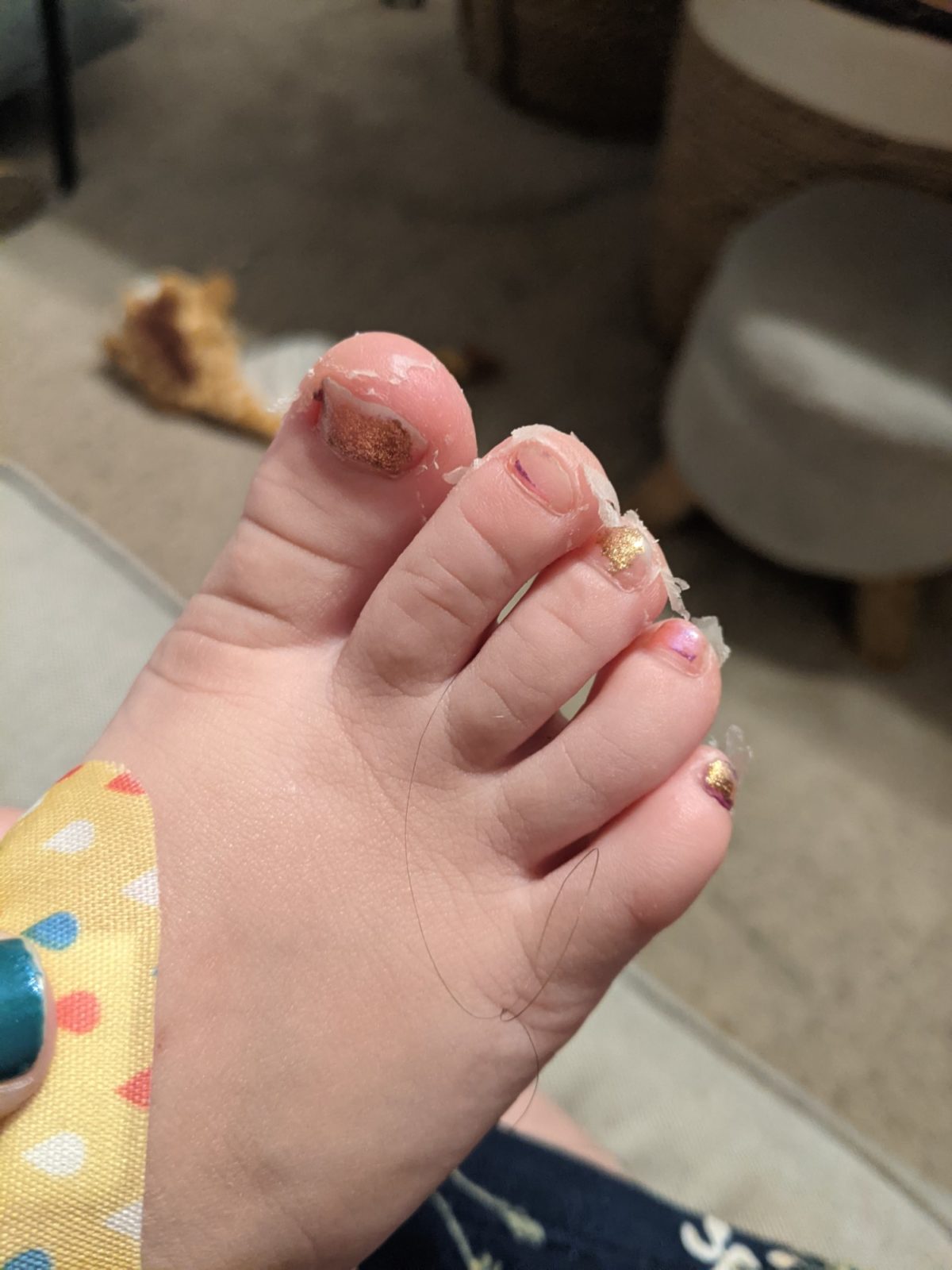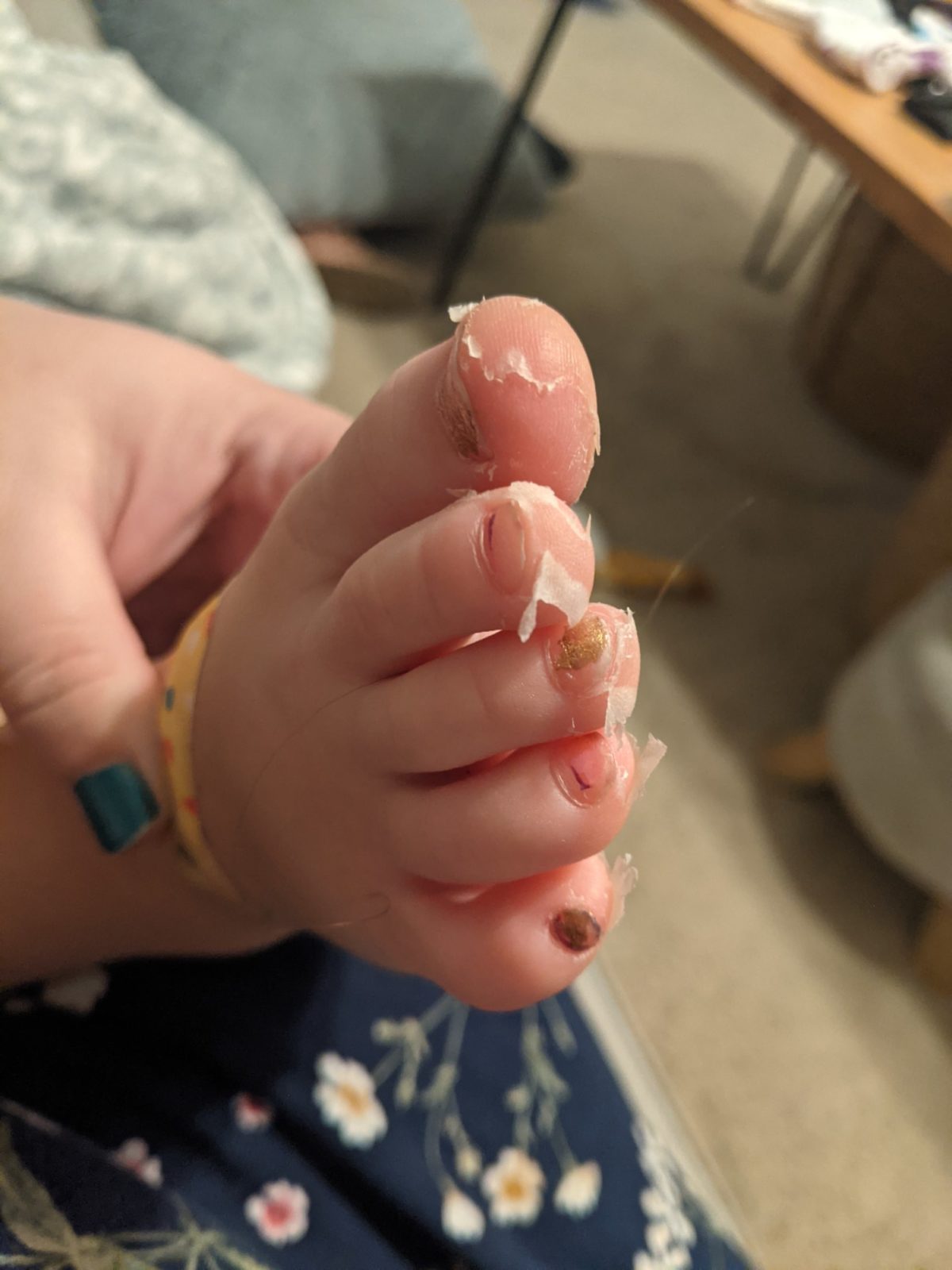 Addison was mad after bath time, but it turns out she was just hungry, so after she downed her bottle of milk, she promptly fell asleep with Daddy. He held her while I did Emerson's bedtime, and then we switched so I could soak up some sweet, sleepy baby cuddles, and Jeff could love Emmie goodnight.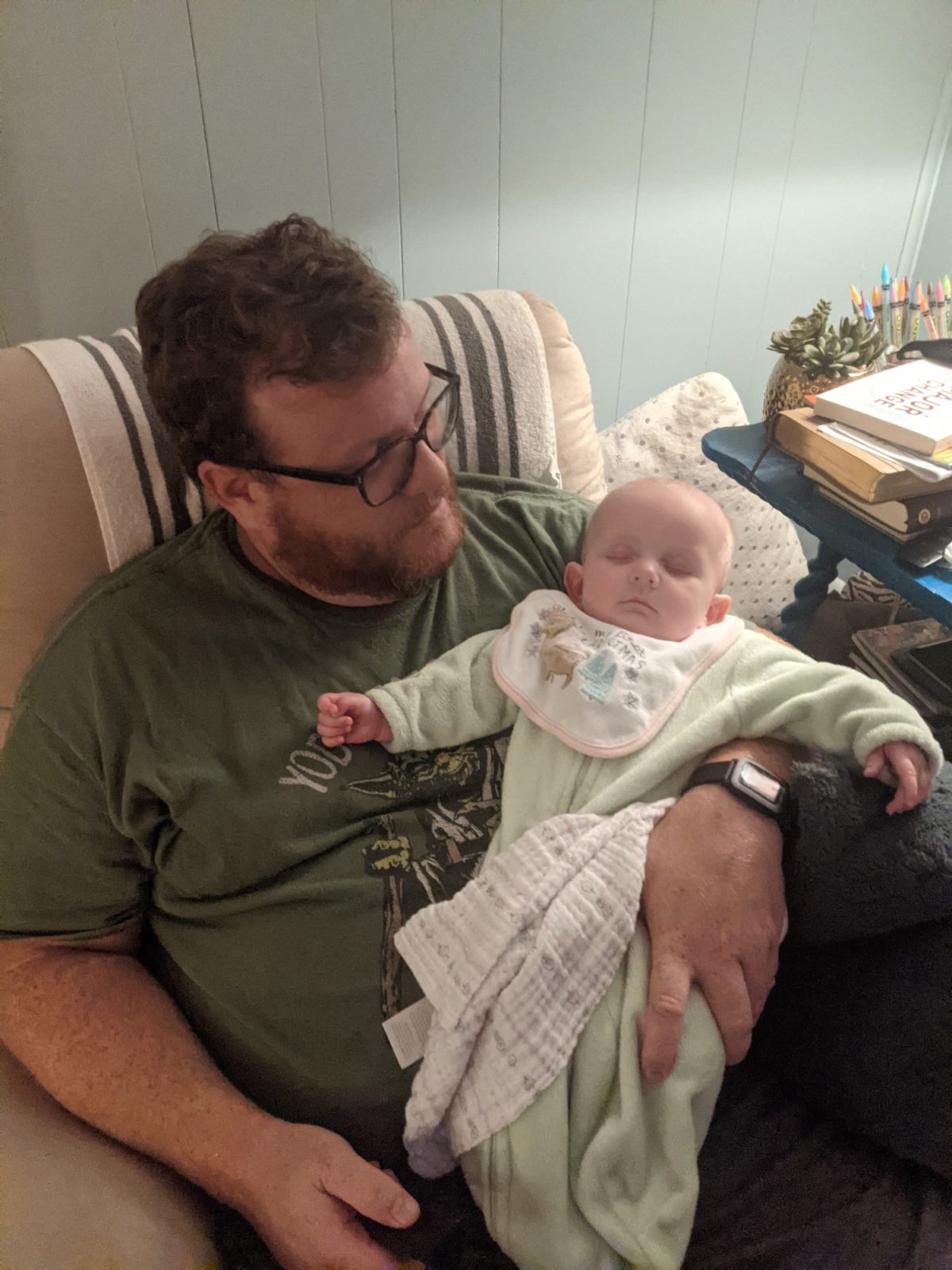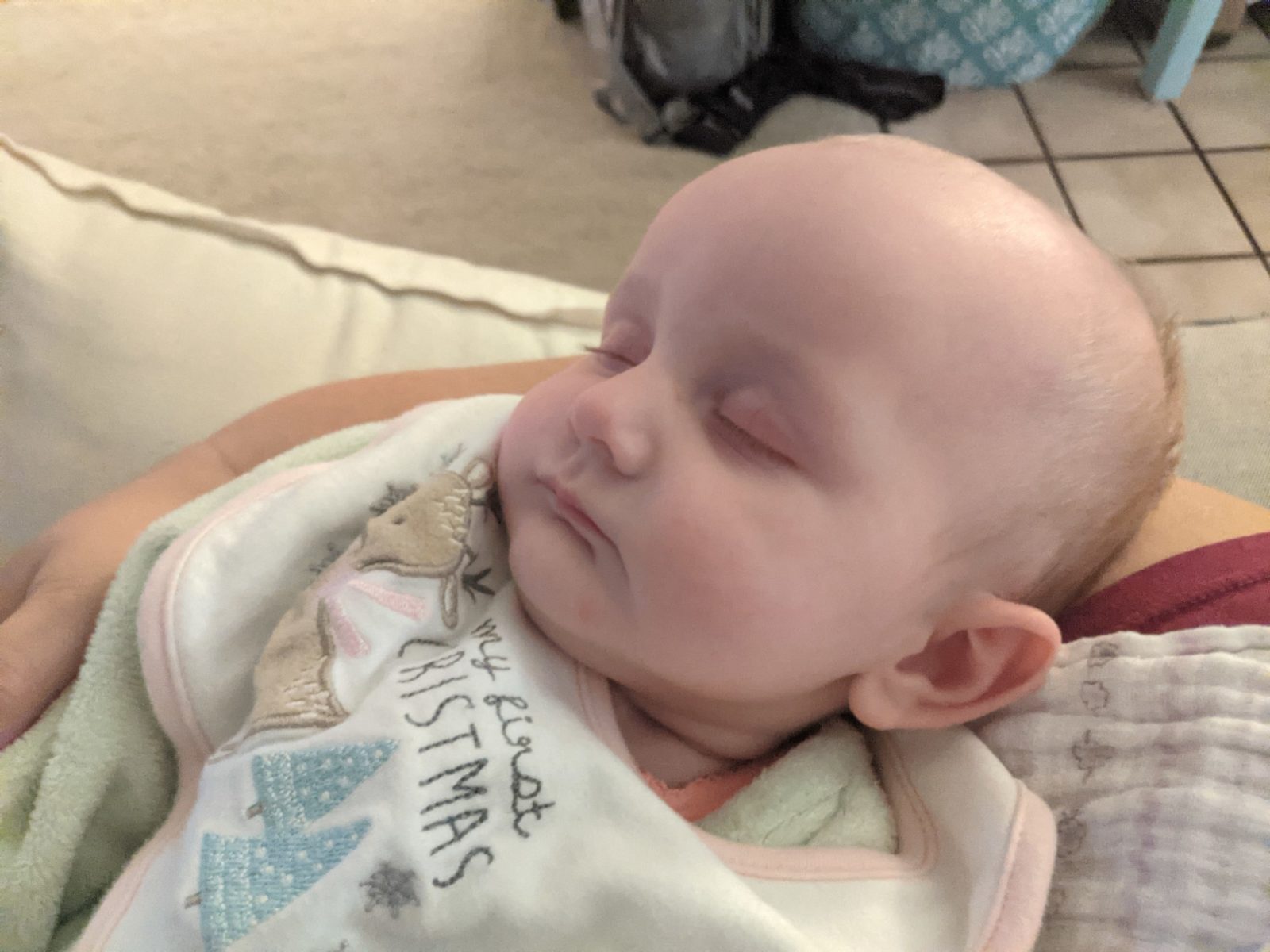 And then, I went to bed pretty much right after Emmie went to bed. Well, I talked to my mama on the phone for a bit, but then I was in the bed by 9pm, and asleep shortly after. Jeff took care of all the things I usually do at night (setting up coffee, washing bottles, getting bags ready for the next day, and he uploaded all these pics for me last night so they'd be ready for me to write today…), and I tried to get some extra sleep. I woke up like three different times during the night, and then got up at 4am for Addie's first bottle of the day, but was able to go back to sleep for about an hour after that, before having to get up for the day…
I've got my usual hot & cold coffees (one for the morning and one for the afternoon), and we just have to make it through one more work day, and then we've got lots more fun things planned for this upcoming weekend!