So the plan today was to meet up with my parents at the Greek festival and eat lunch there. We got there at 10:30 and started looking around. We tried to get some Greek pastries and Greek coffee, but they were out. So we thought we'd skip that and eat an early lunch, but they were already out of so many things and the lines for the gyros would have taken at least 30 minutes, and it was super hot. So we decided to just head out, and go to Sahara for lunch instead, but they didn't open until 1pm! So the whole Greek festival and Greek lunch were both a giant failure.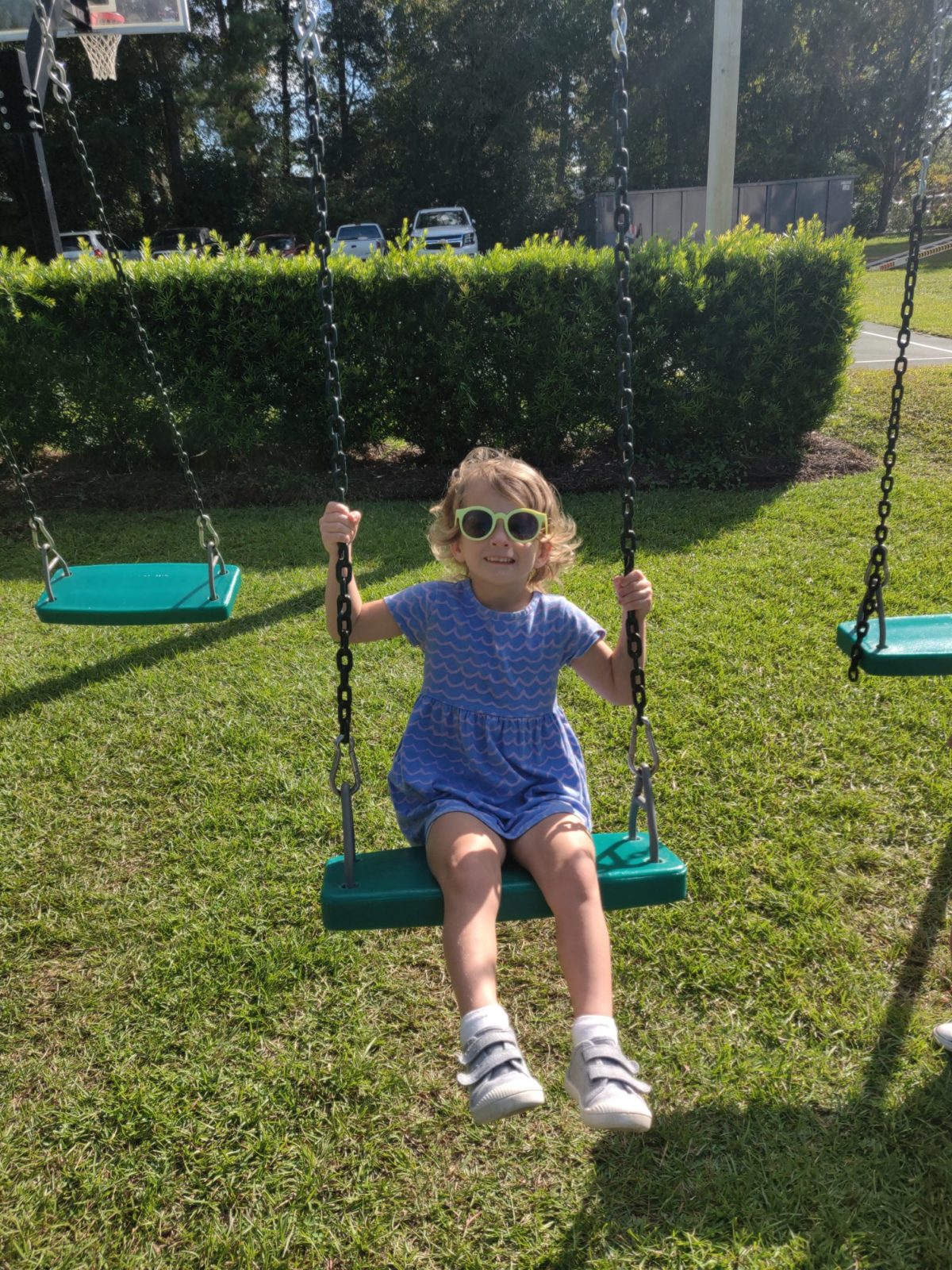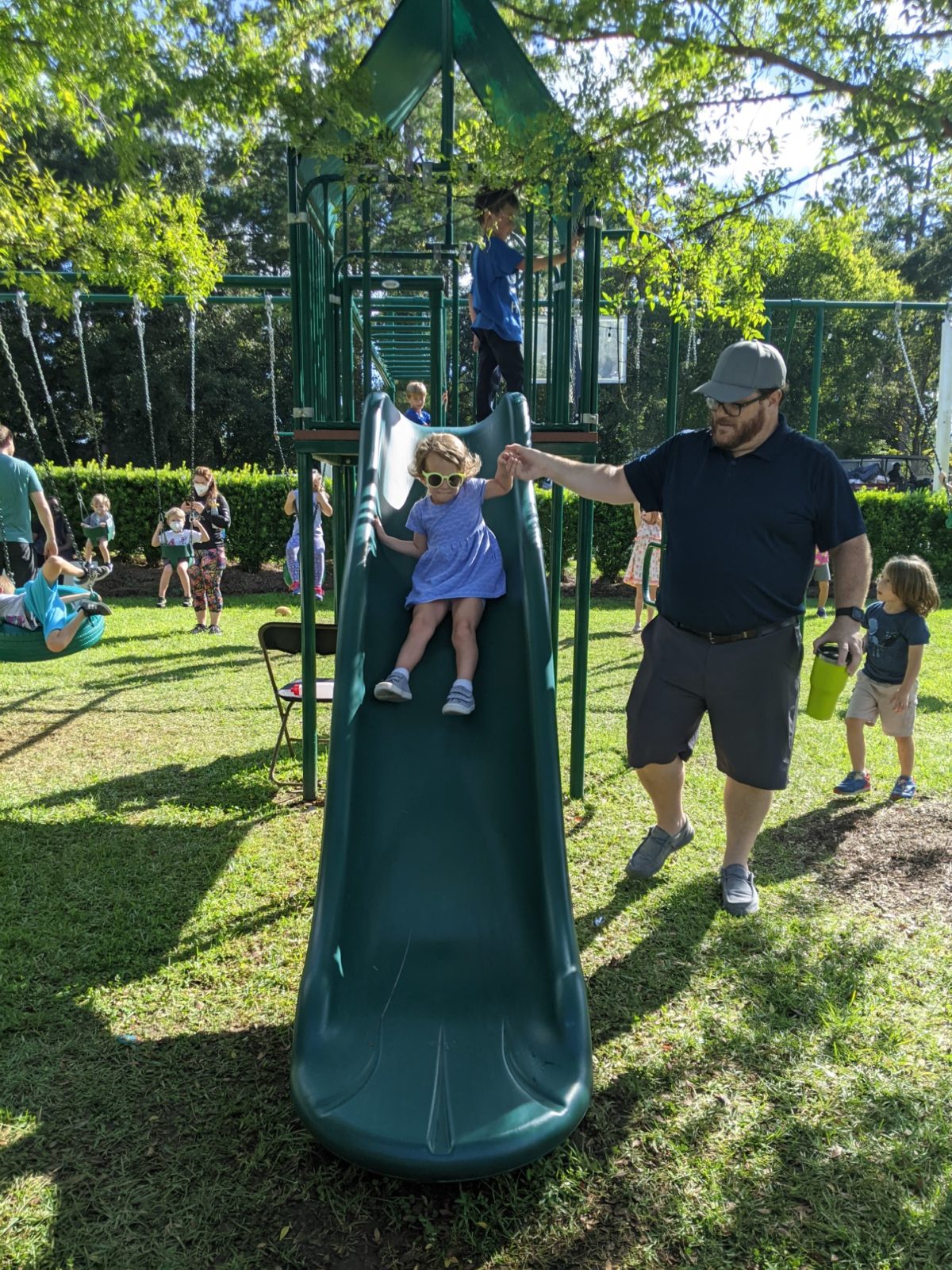 So plan "C" was lunch a J's Asian Street Food instead. We ordered like 10 different small bites and dumplings and skewers and just shared all of it. The group favorites hands down were  the chicken lettuce wraps and the gyoza.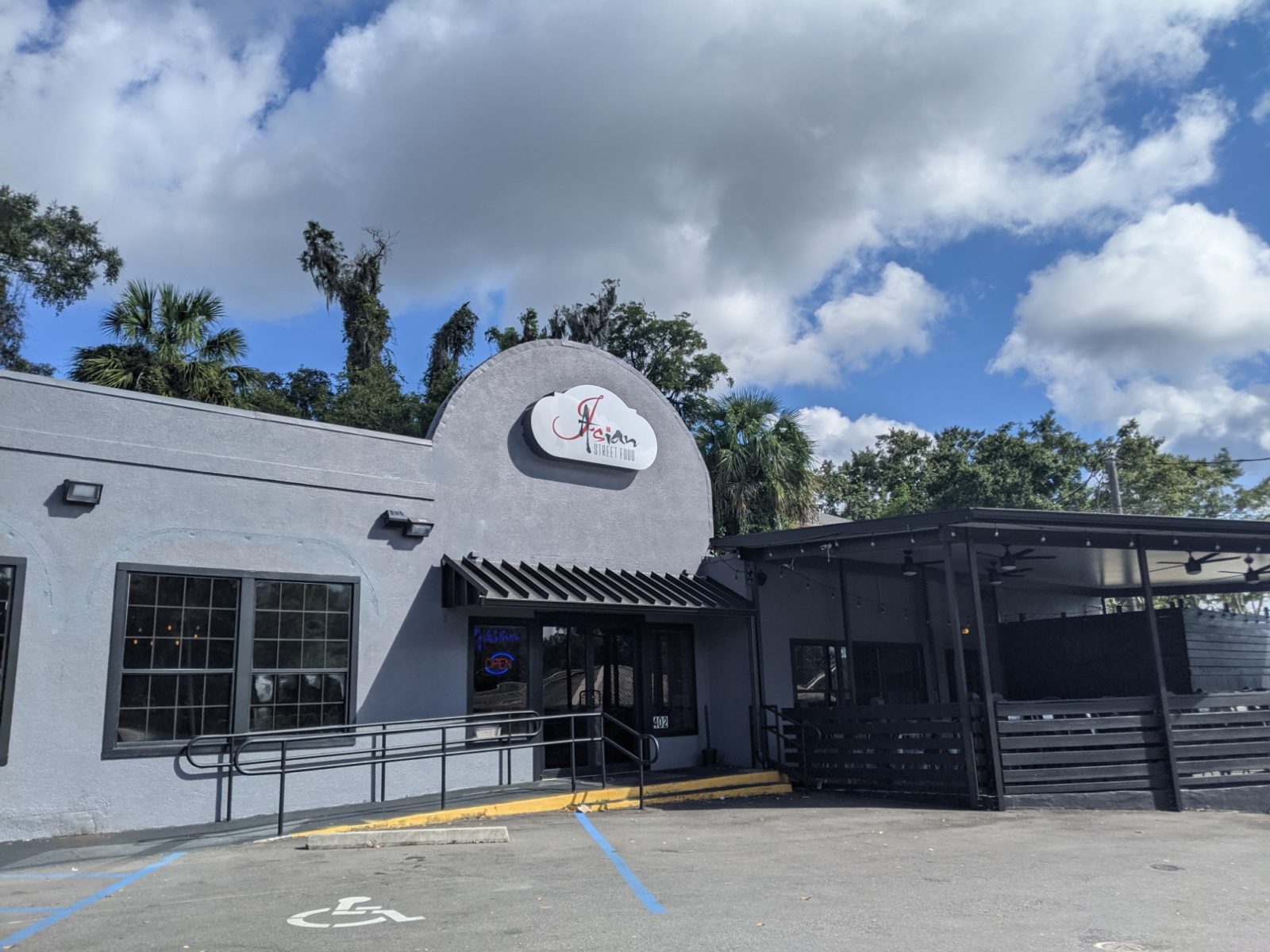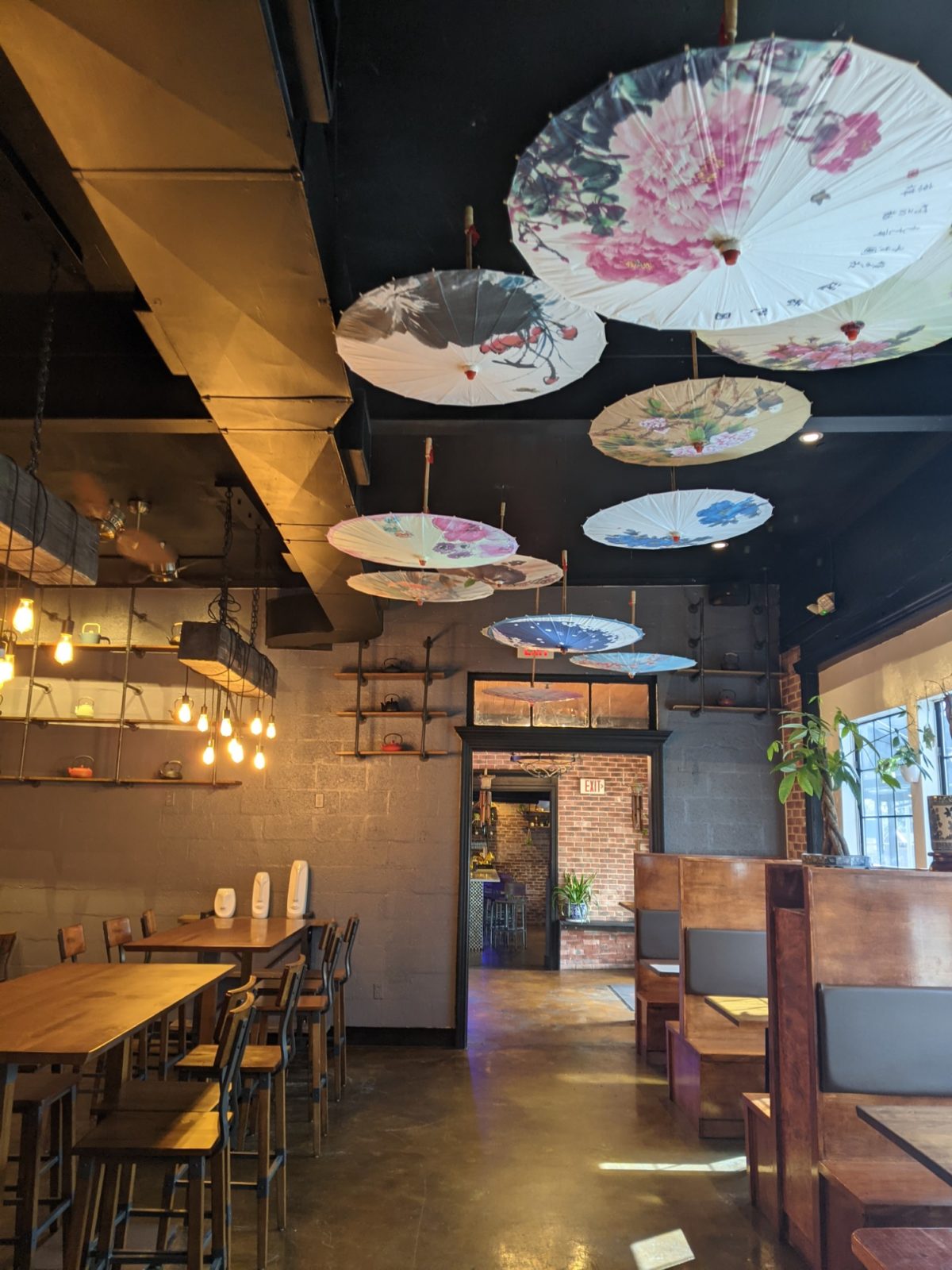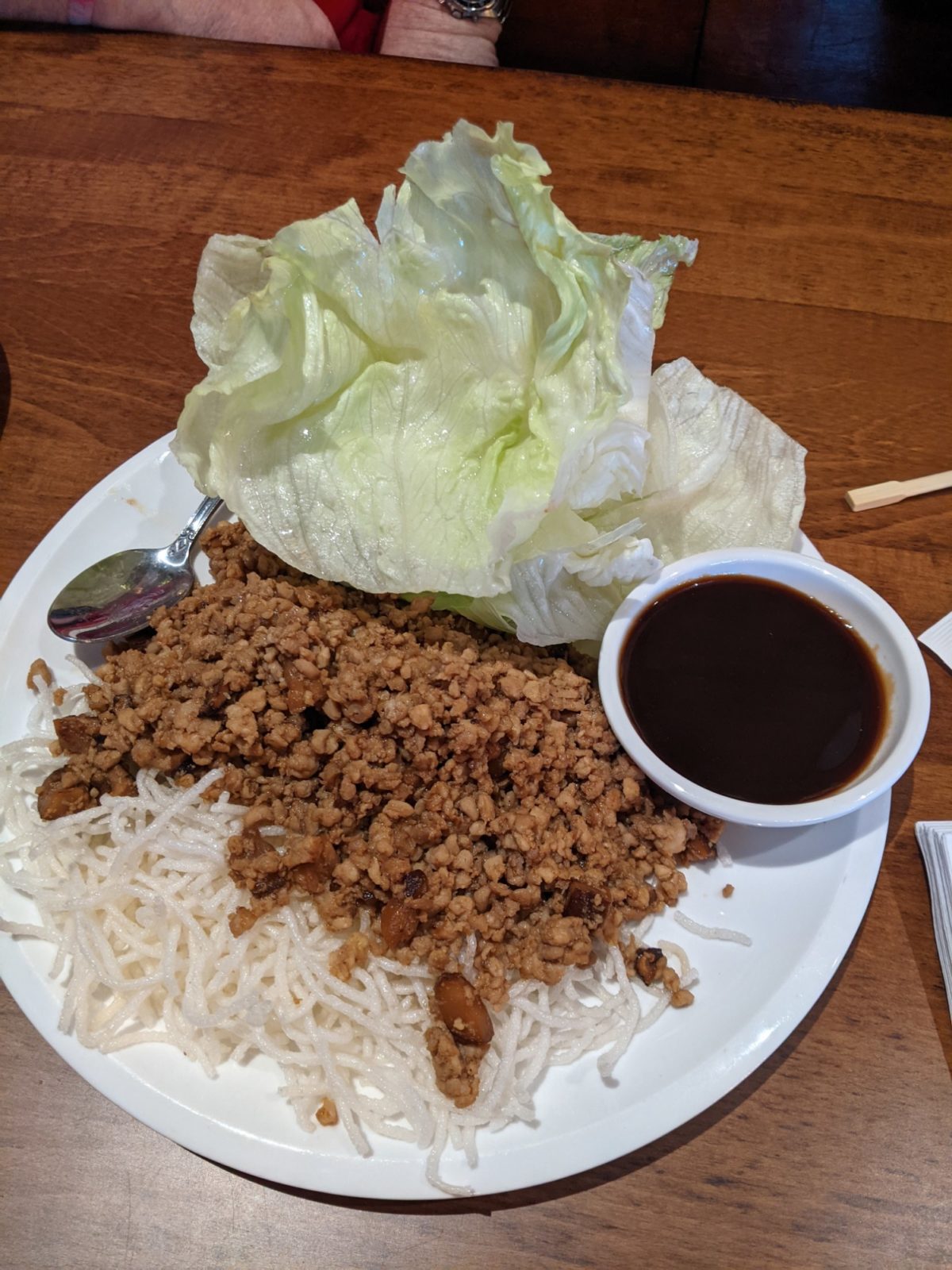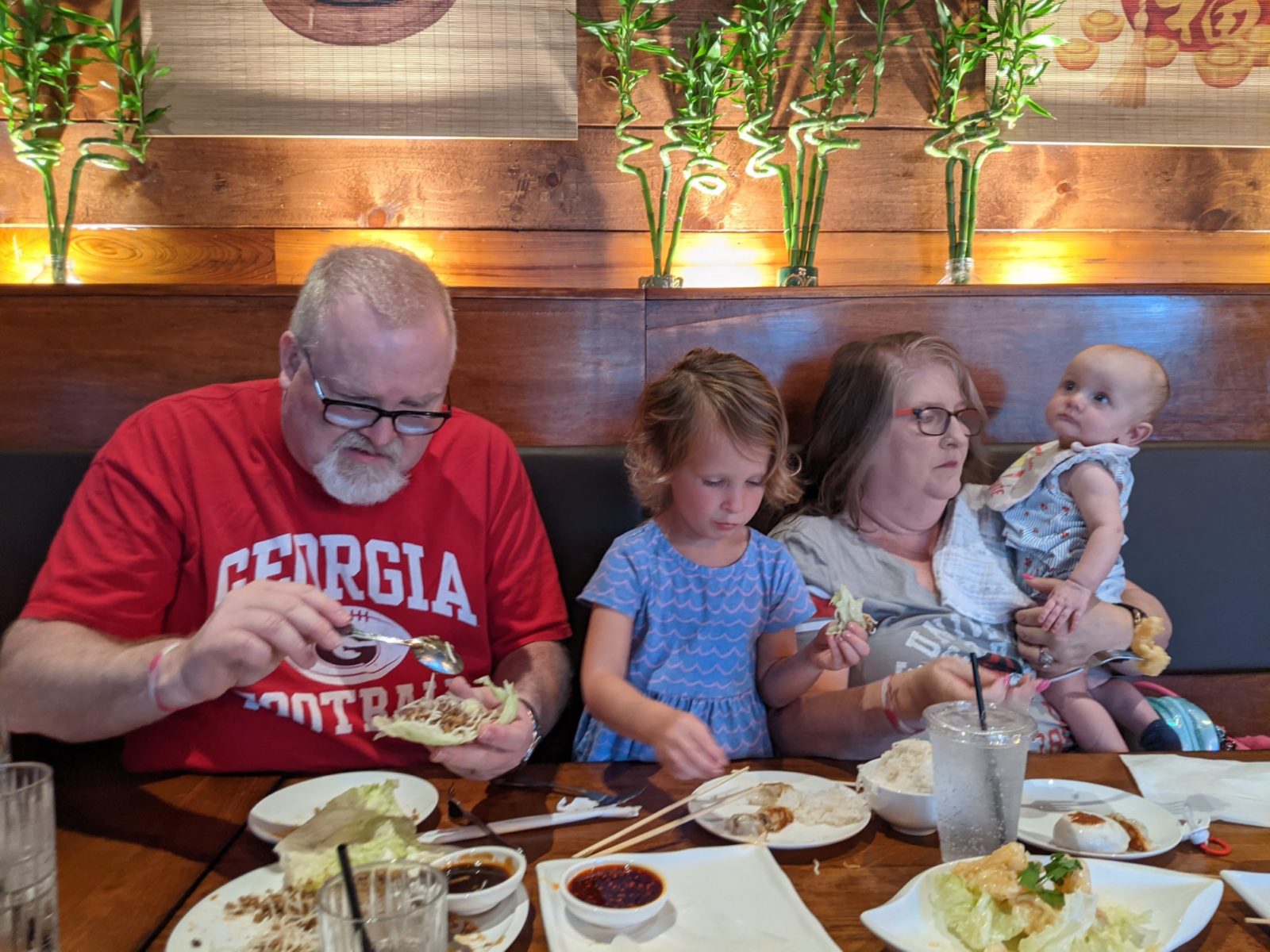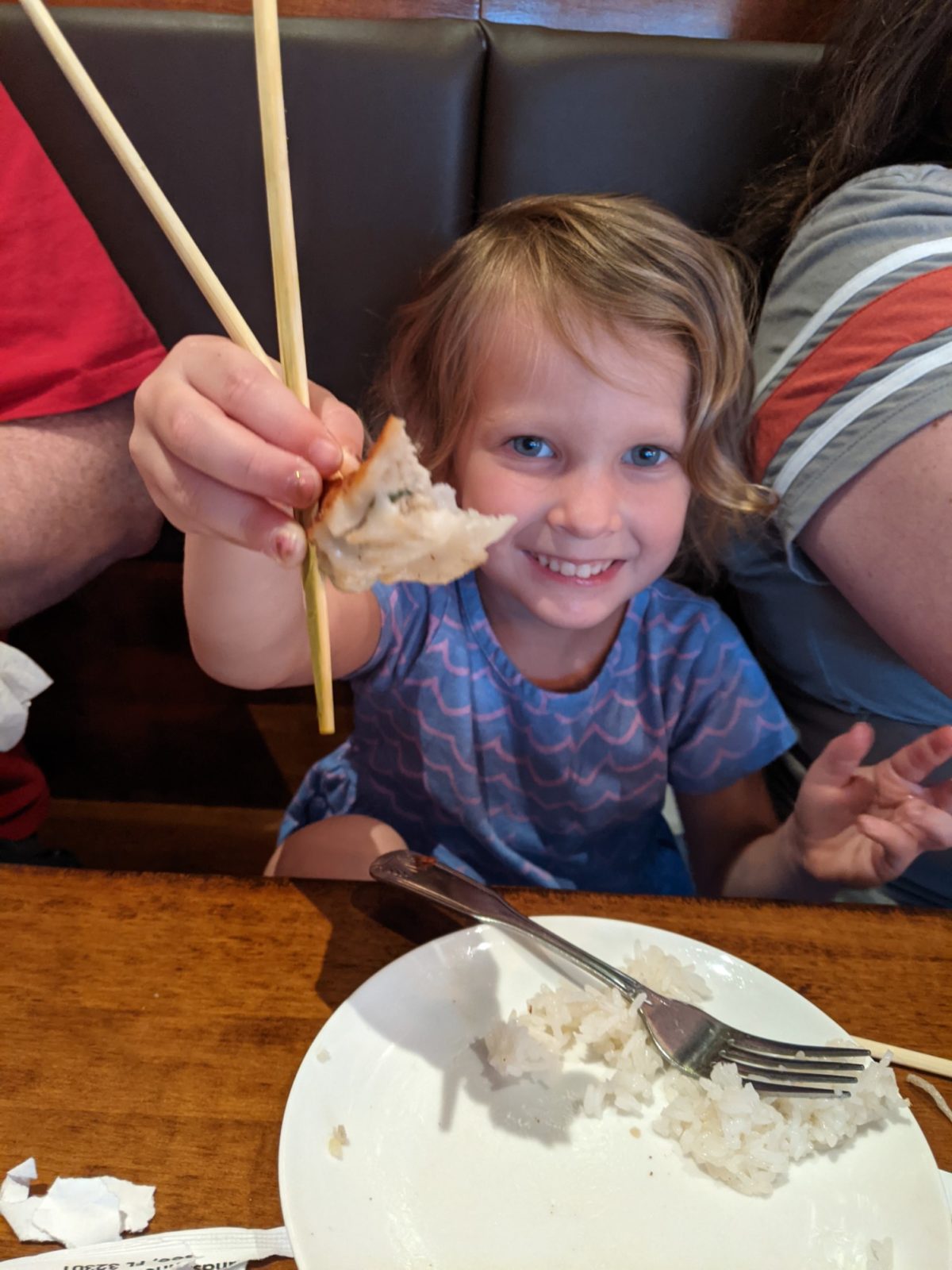 All of us went to Lafayette Park for some playground time after lunch, and let Emerson run around and play for about 30-45 minutes, while Addison just snoozed away in her car seat.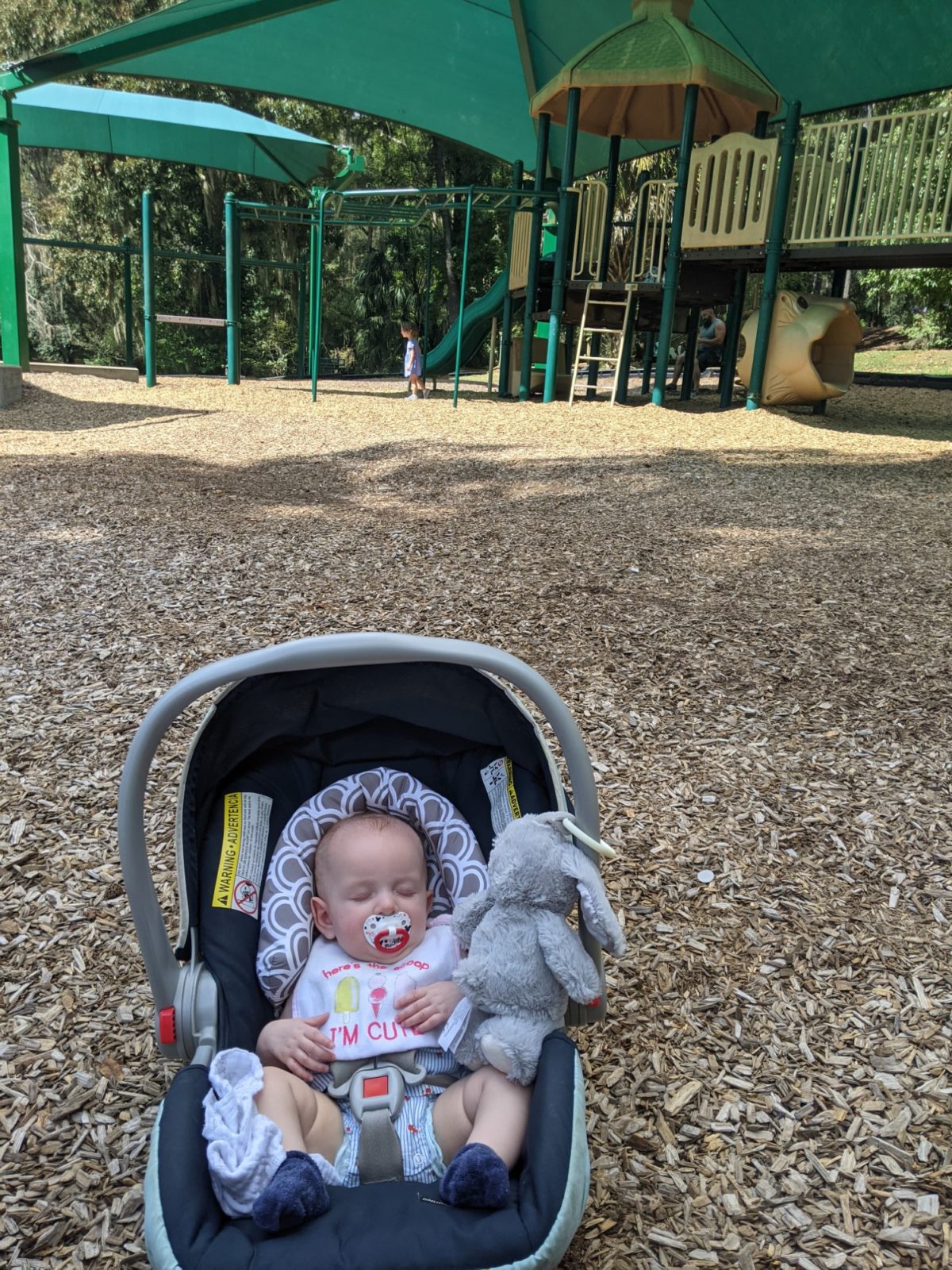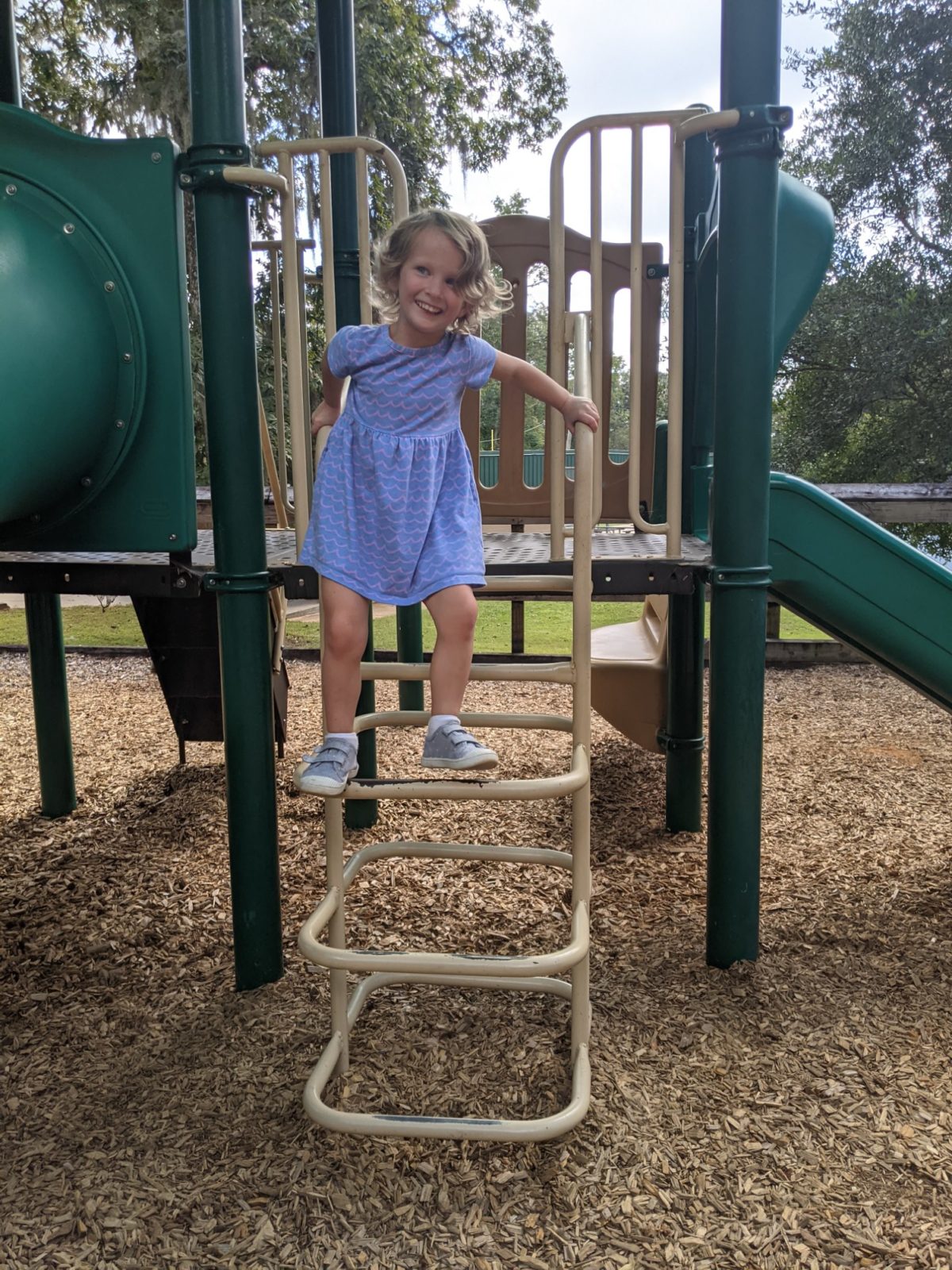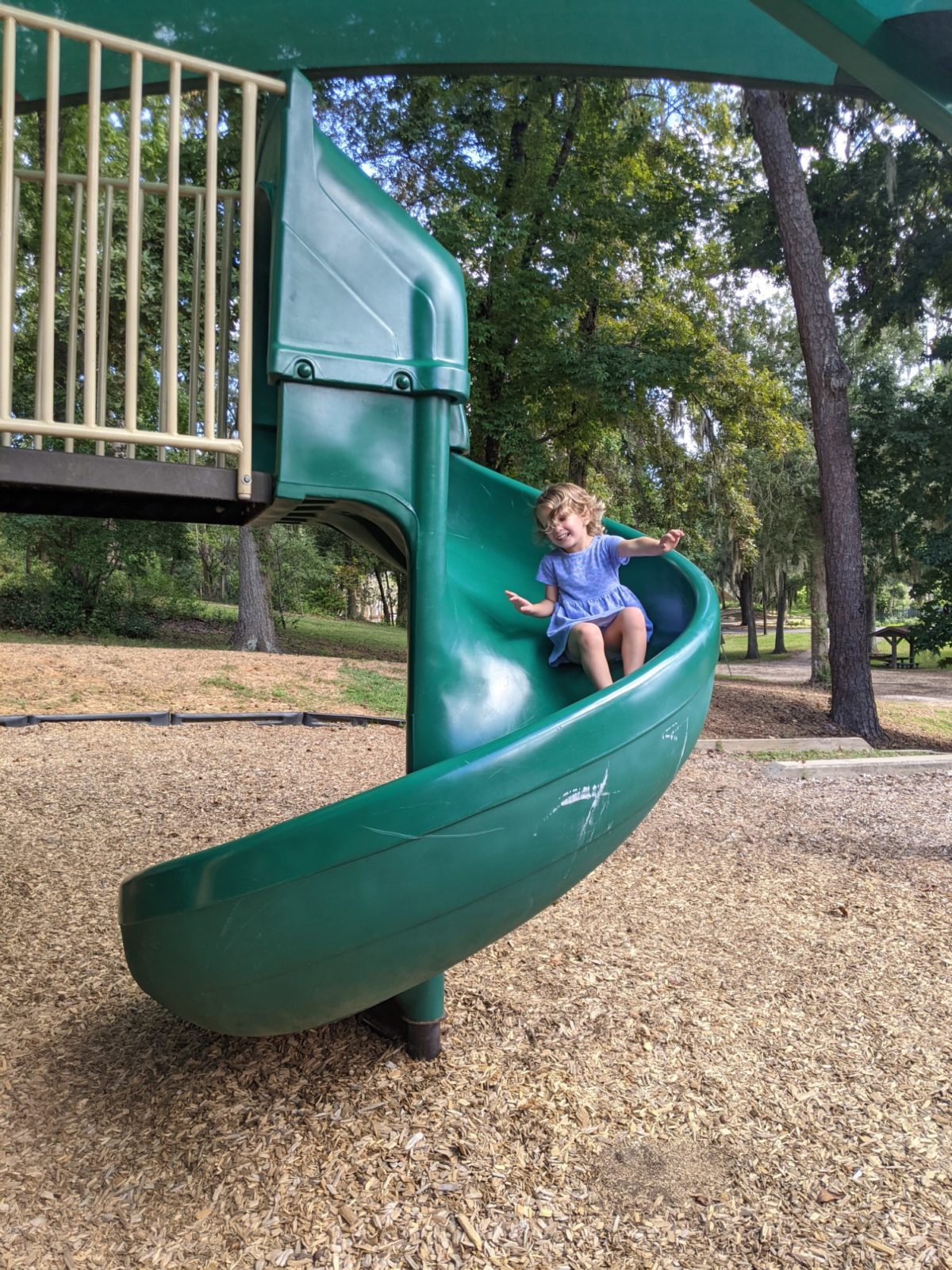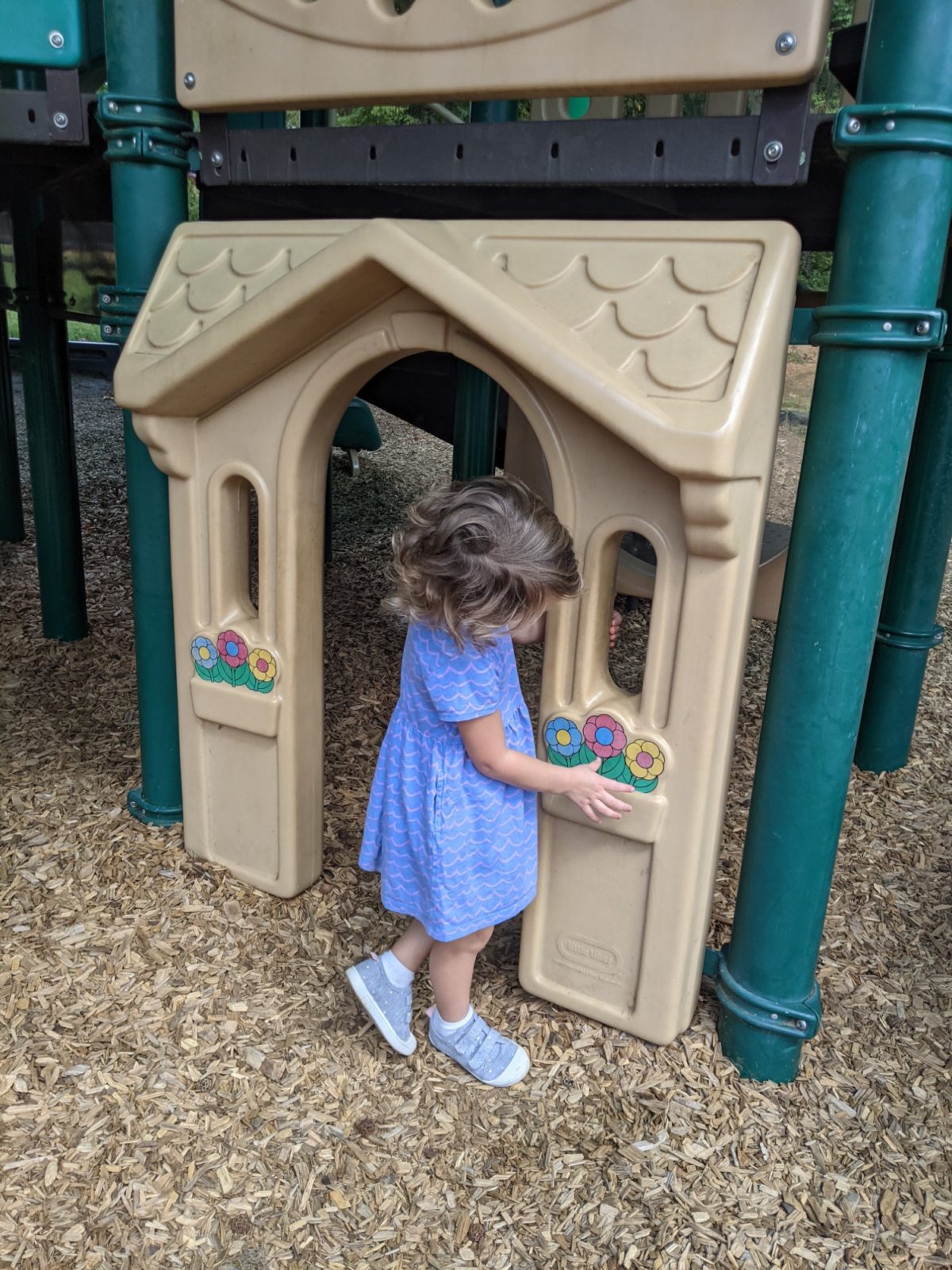 We also stopped by a Little Free Library on our way home, and found the ONE little kid book that was in there, about Thanksgiving.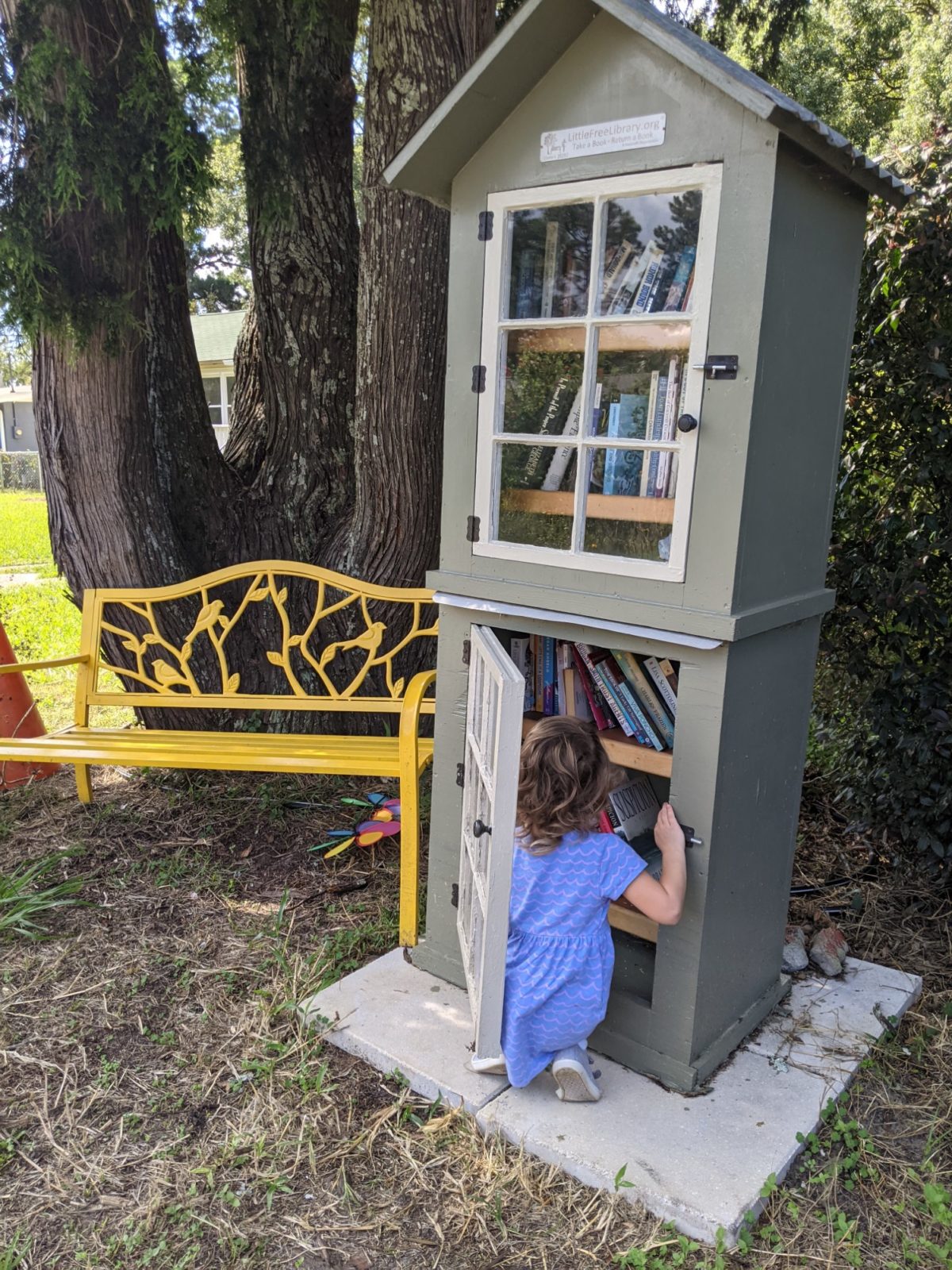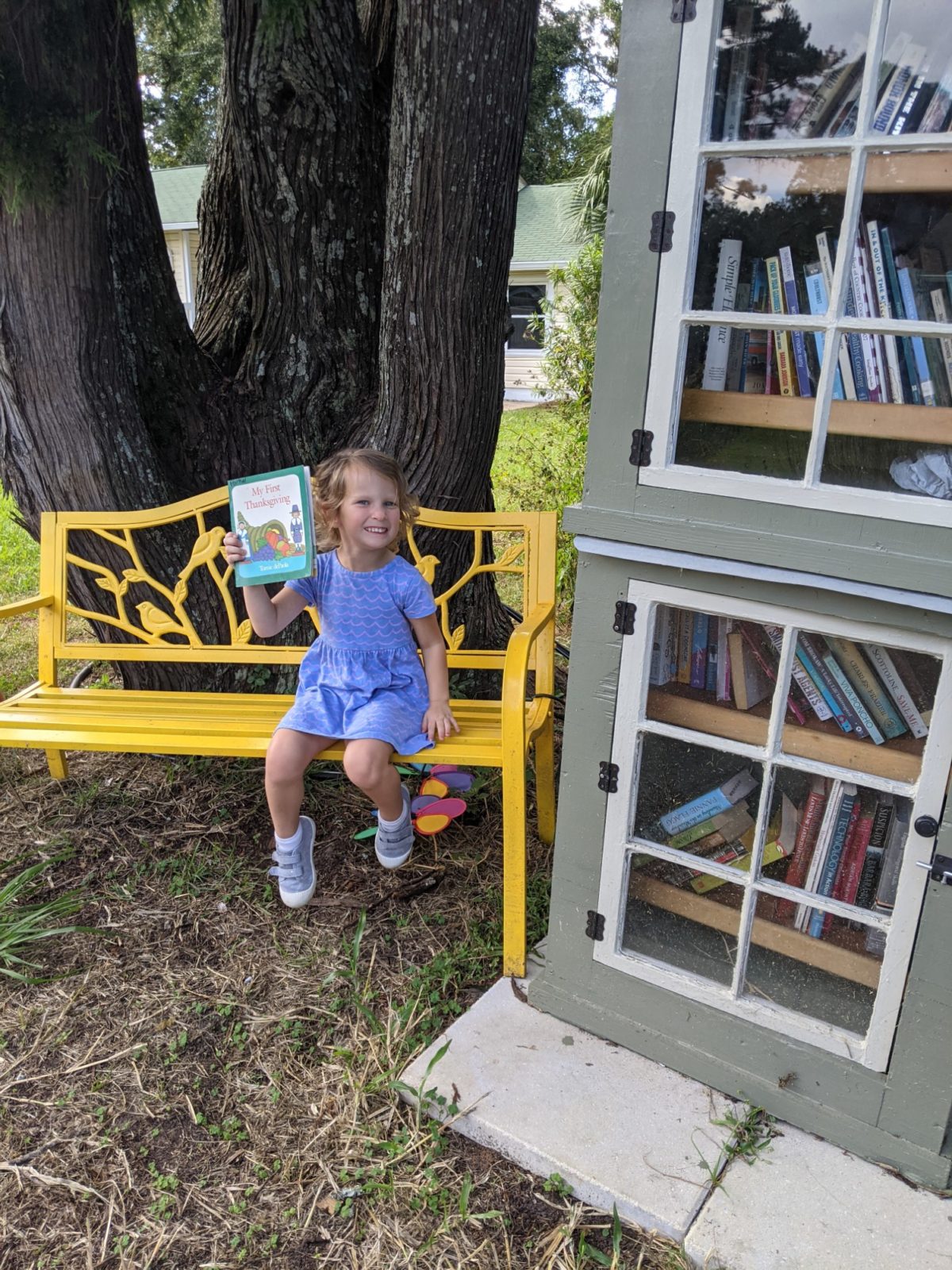 Once we got home, we got Emerson down for her nap, fed Addison her bottle, and then with Emmie in her bed, the other three of us all fell asleep in the living room.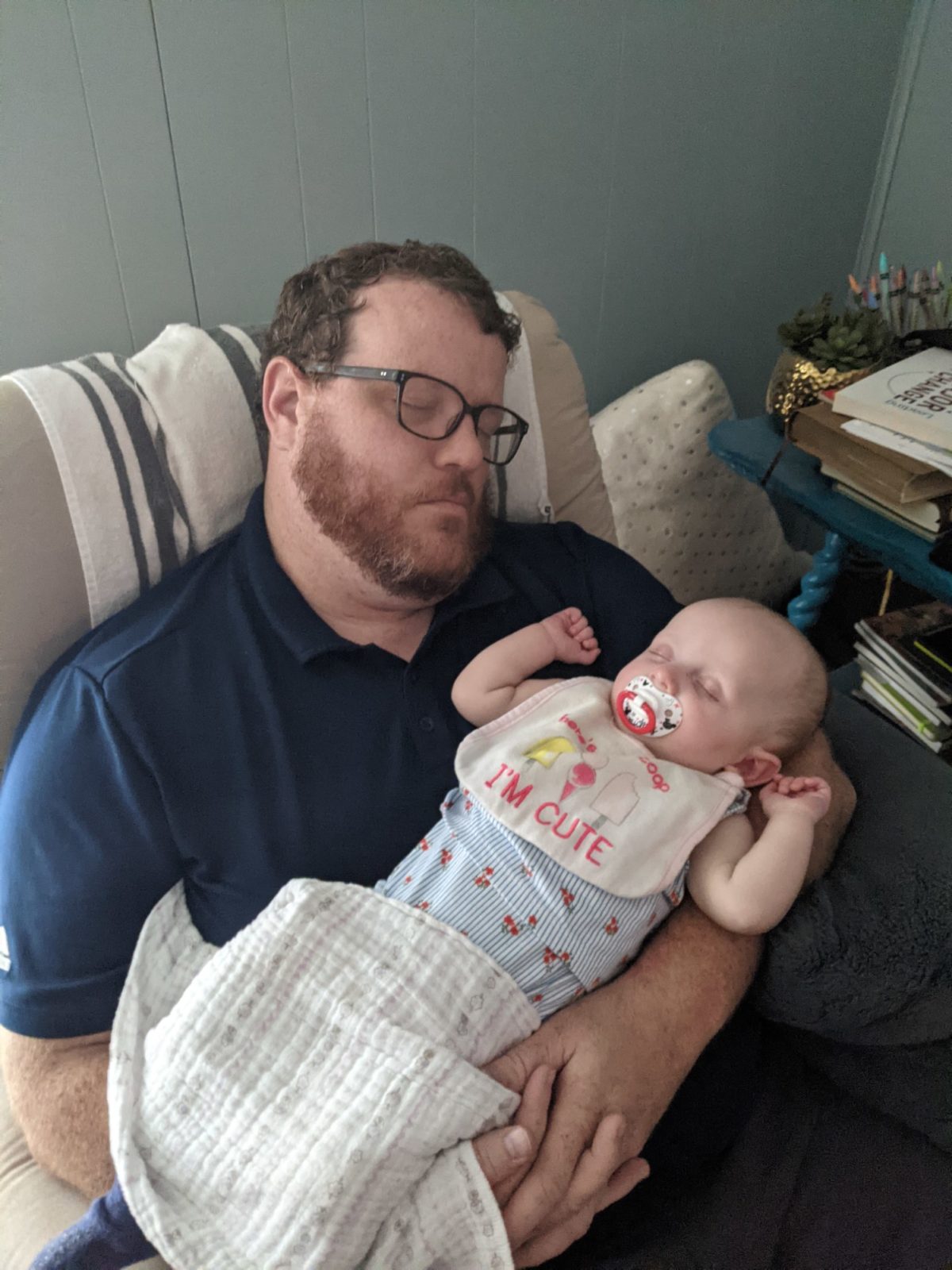 We had a little bit of time after we all woke up, in which we spent some time together, and some time doing some chores…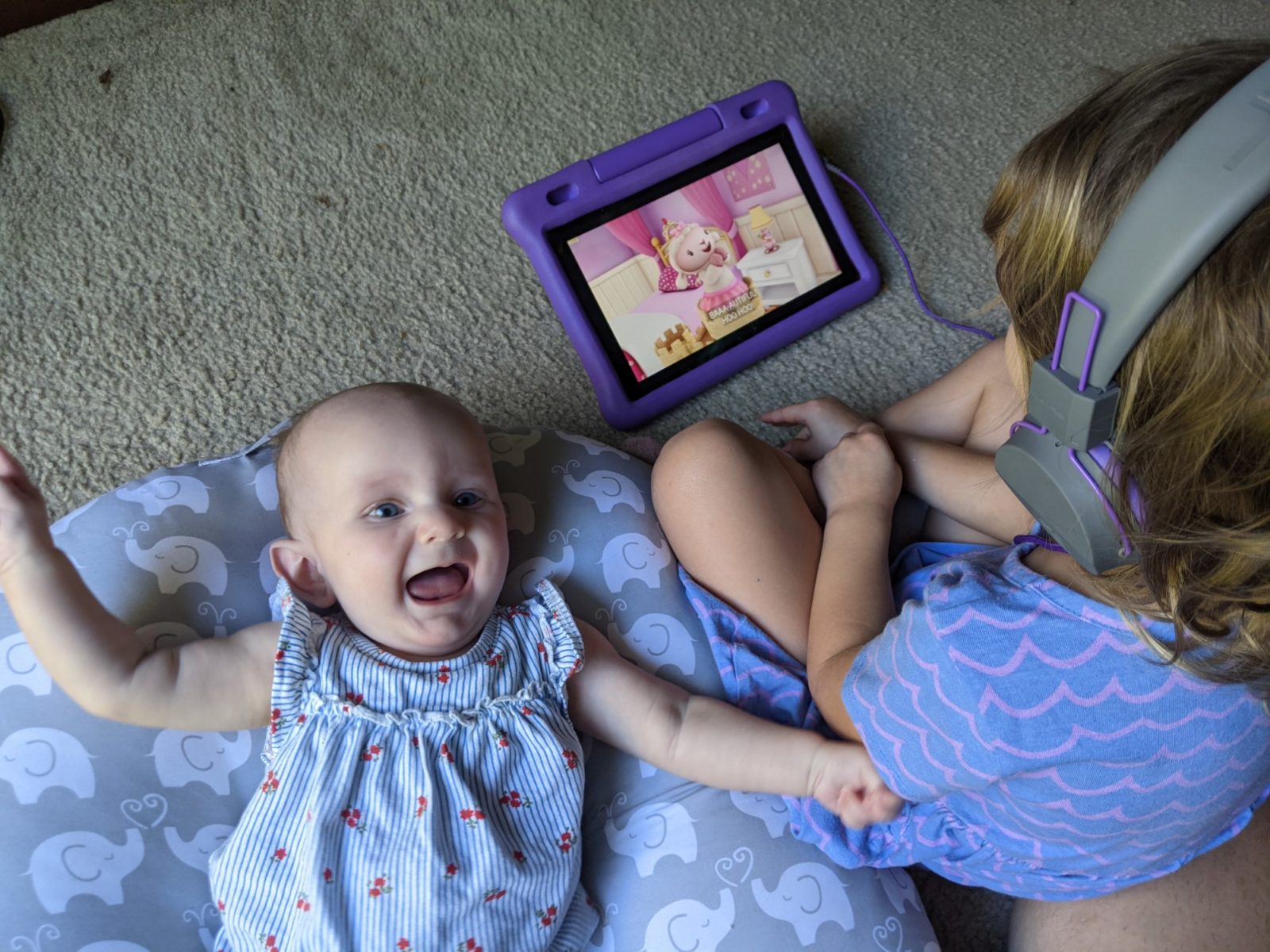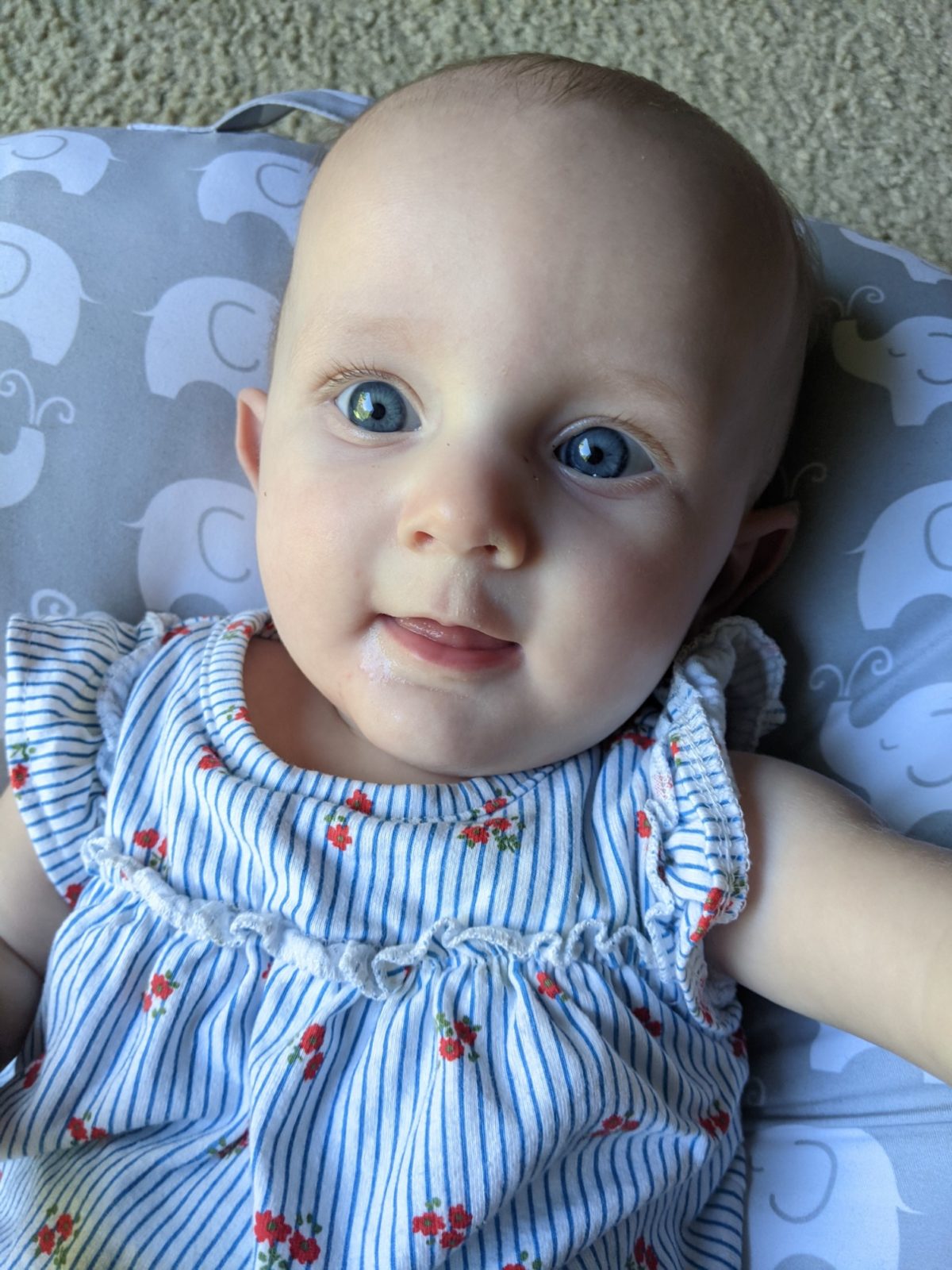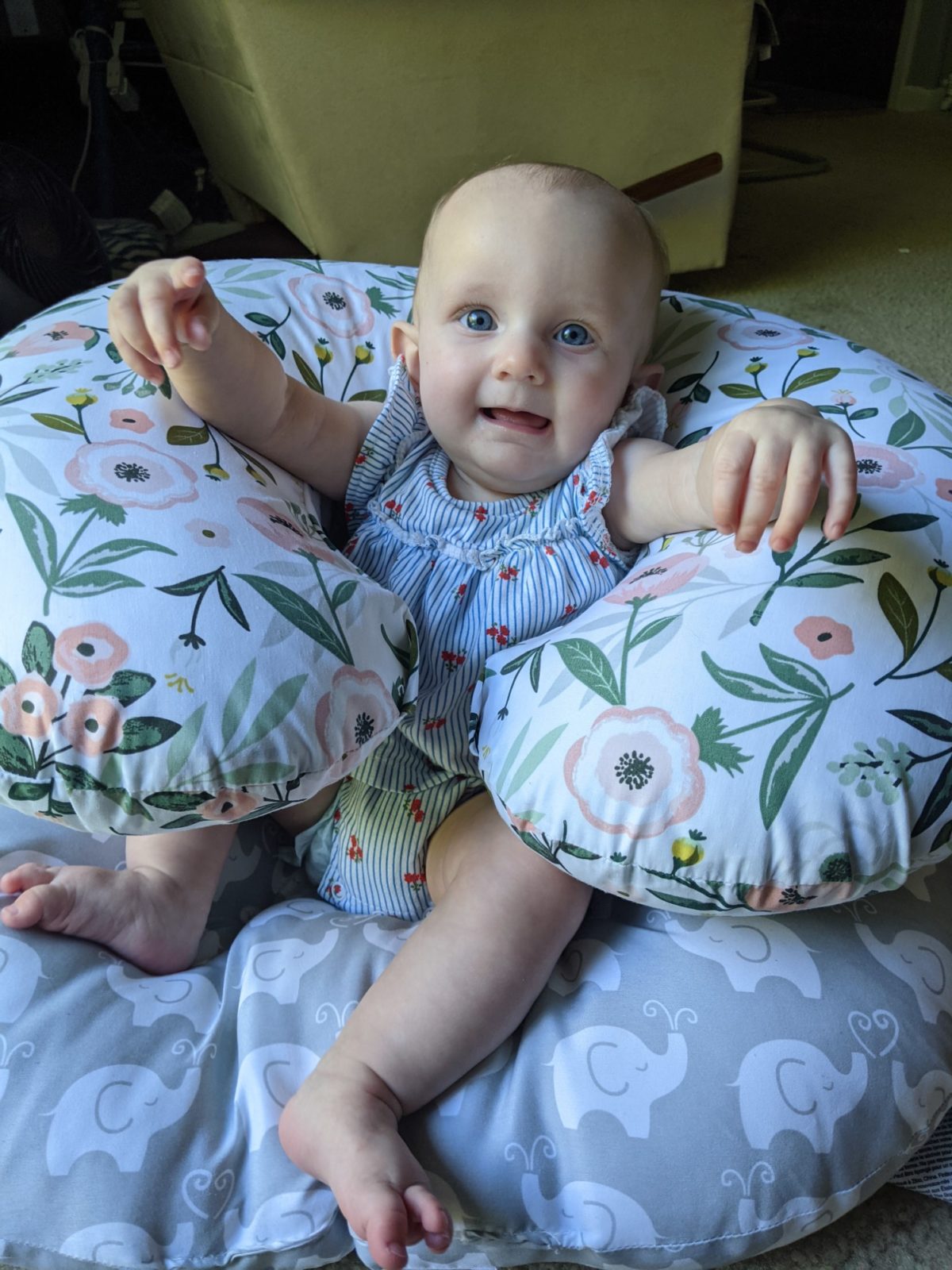 Out of nowhere, Emerson was like, "I want to have a crunchy taco for dinner. That's my plan." So we checked with Jeff's parents, and then we headed across town to meet up with Nana and PopPop for dinner at La Fiesta. It was delicious and we loved it, and I forgot to take many photos there.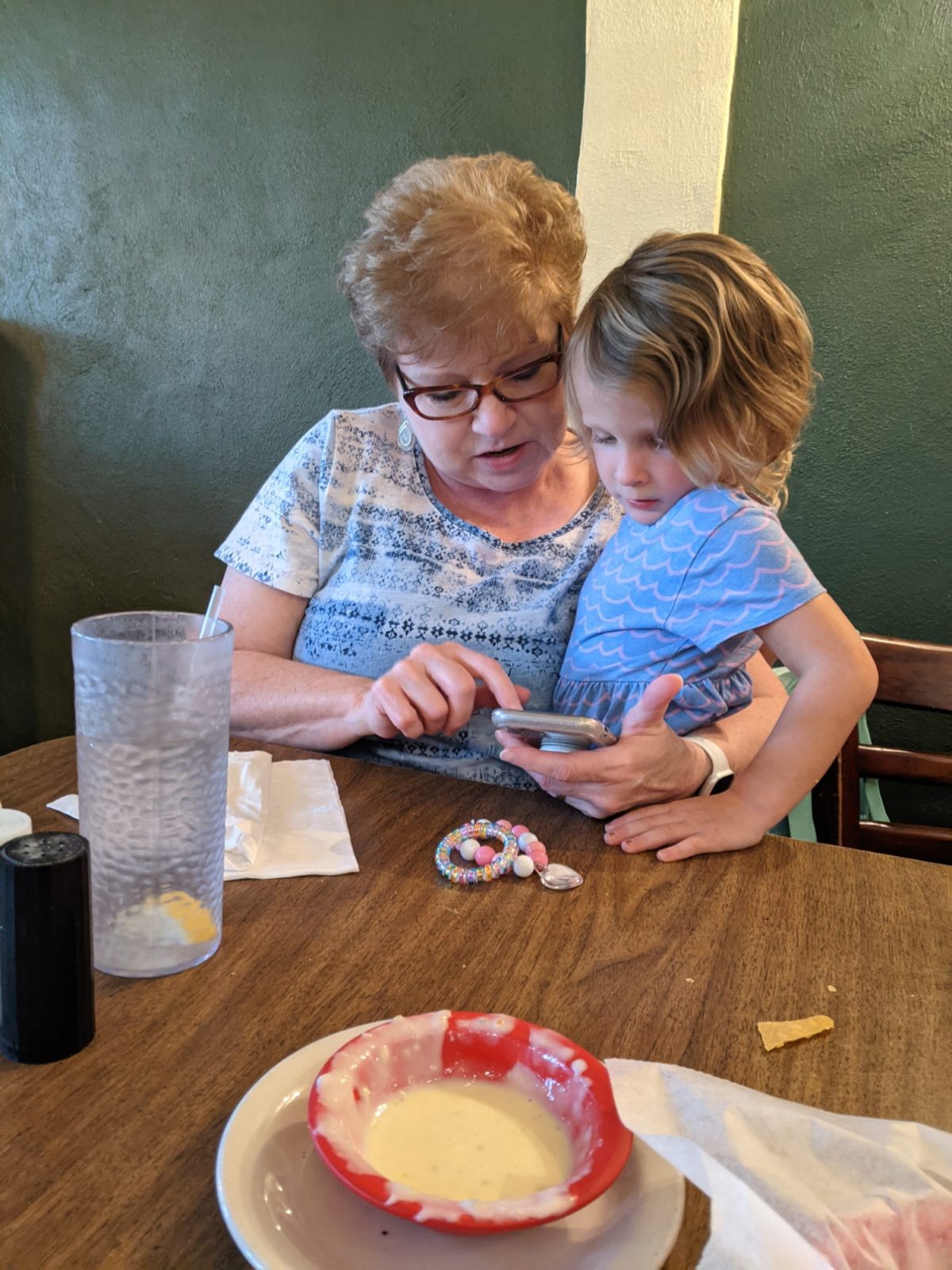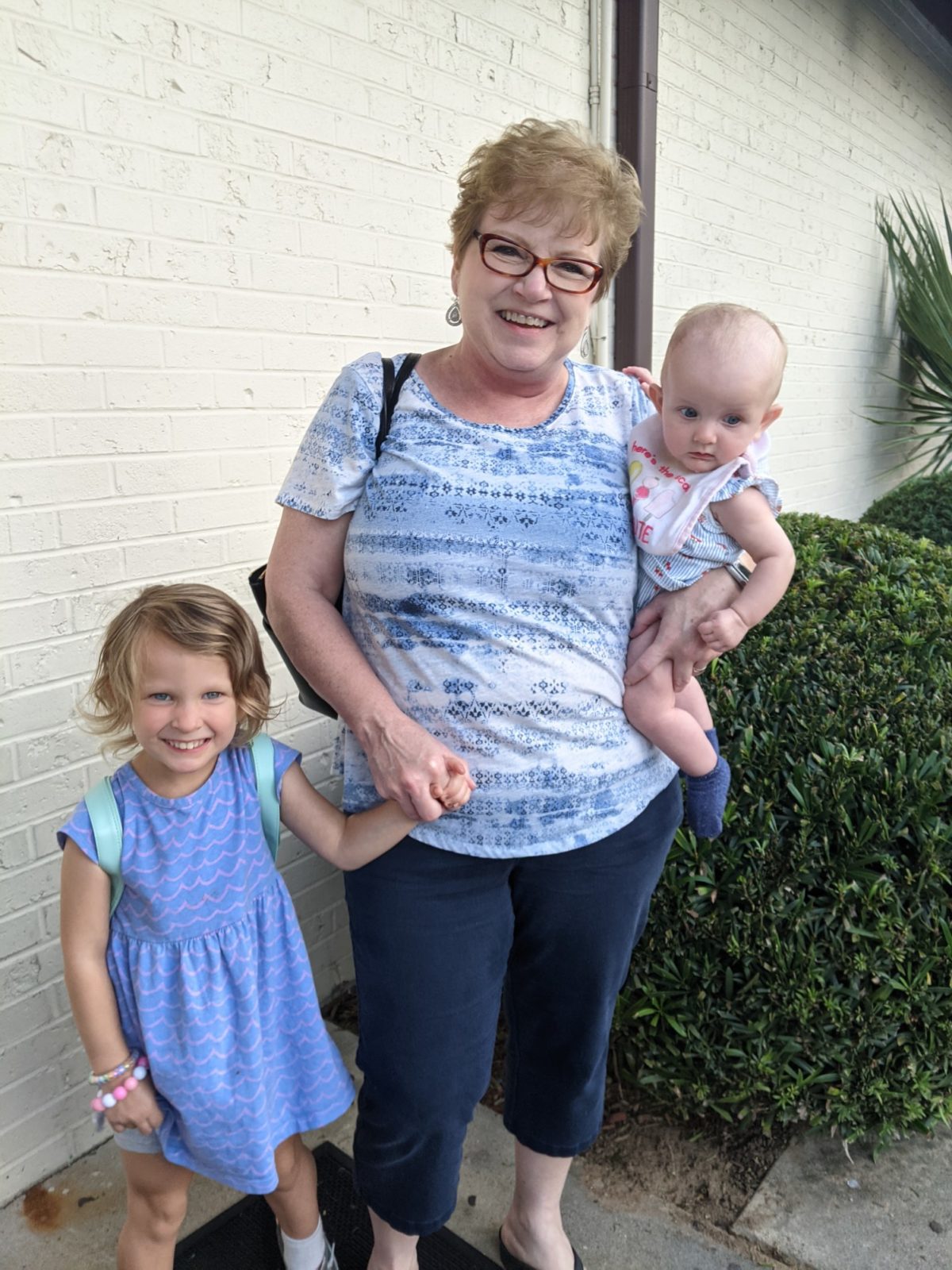 But look how pretty the sky was on the way home!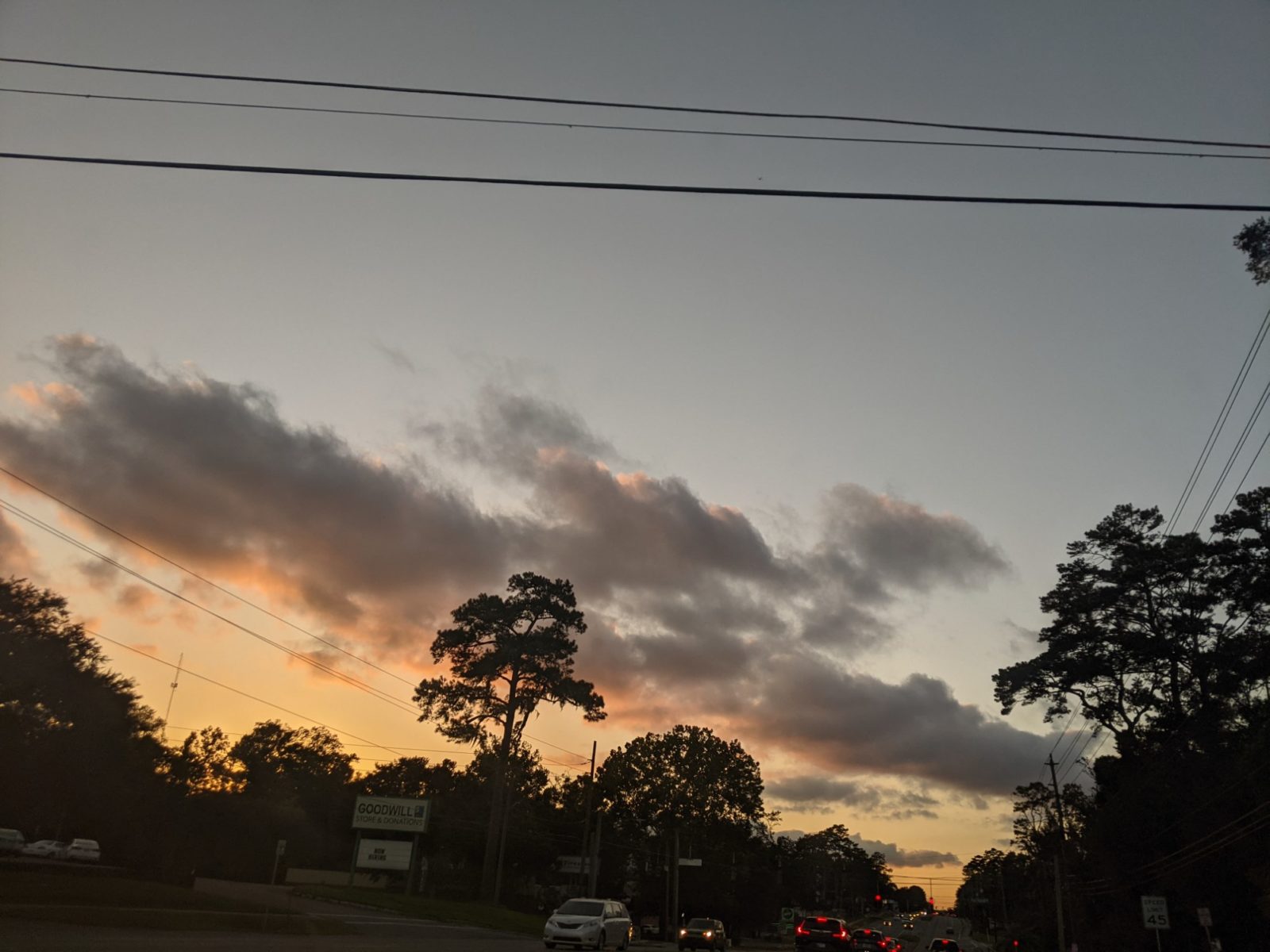 The girls both had bath time at home, and we got them in some new jammies from Nana, and both girls were adorable. After going through the whole bedtime routine and Emmie fighting it a little bit, she came back out of her room later, wanting to change into the second pair of jammies from Nana, because the other one had short sleeves…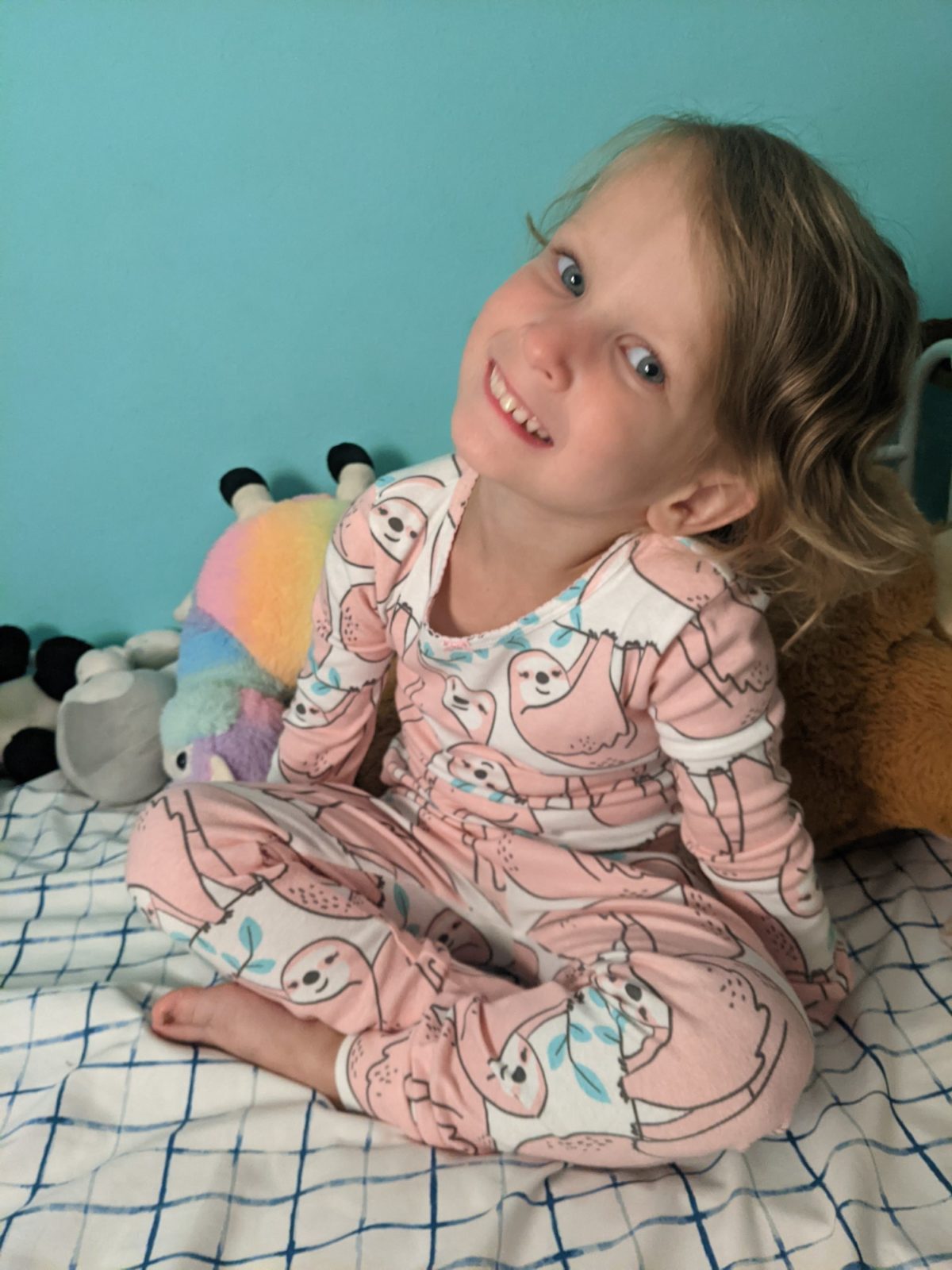 And the saying on the short sleeve shirt is so ironic, since she wanted to change into it like 30 minutes after we started bedtime, and is basically her life motto, which says, "slowly but surely I'm going to bed."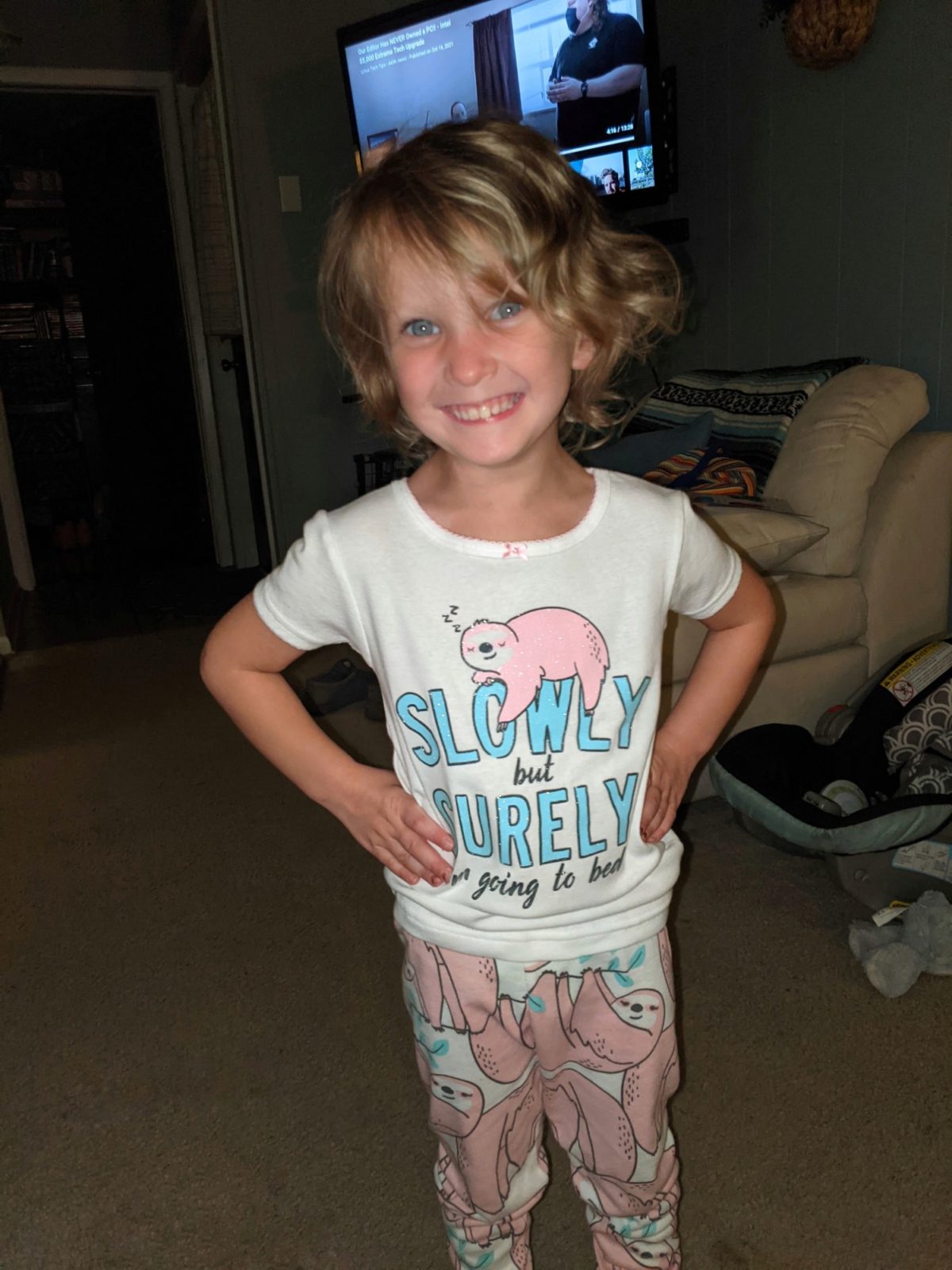 This little sweetie pie was just too adorable and precious sleeping on my shoulder, but I did eventually lay her down in her new sleep sack from Nana.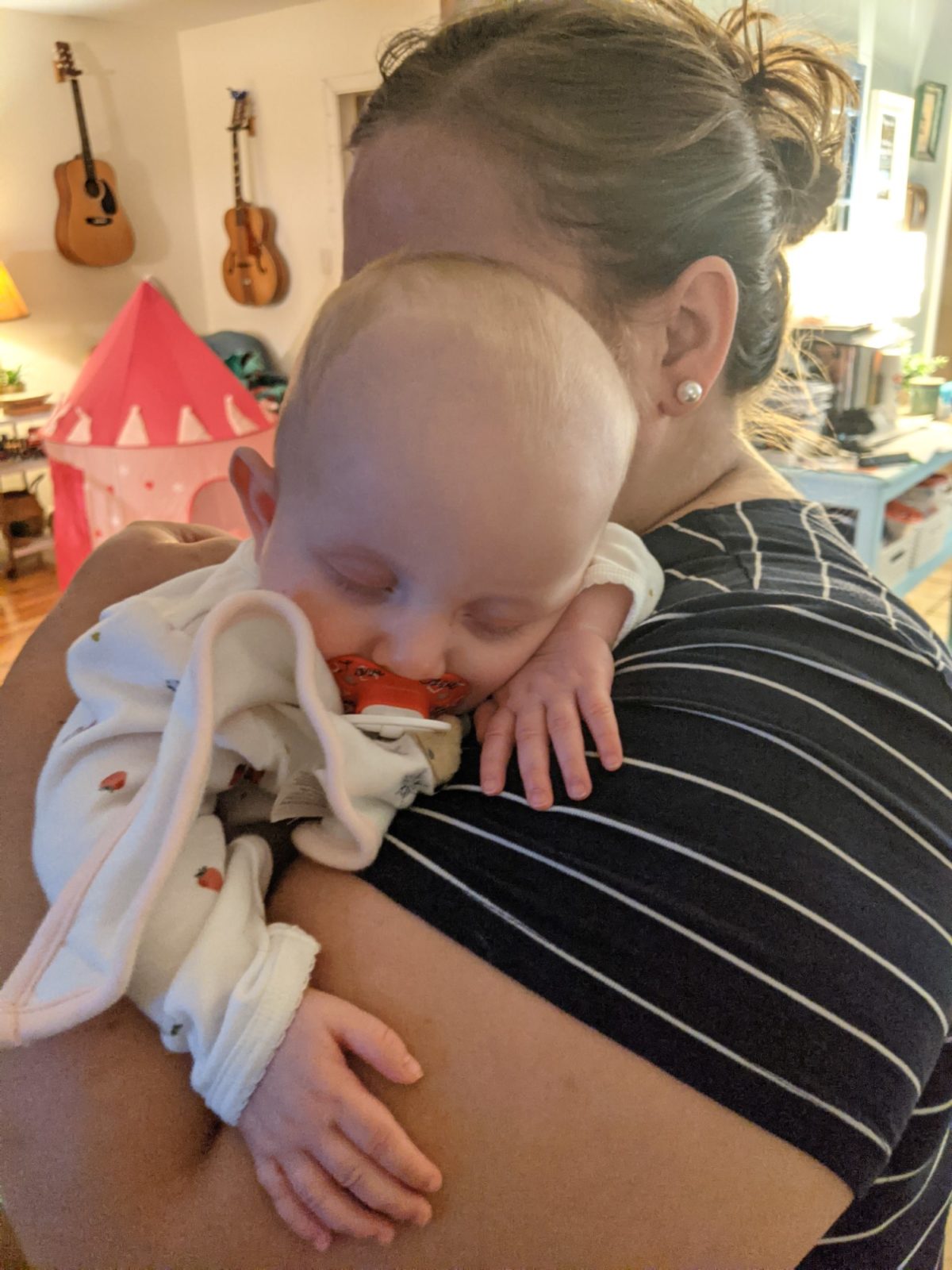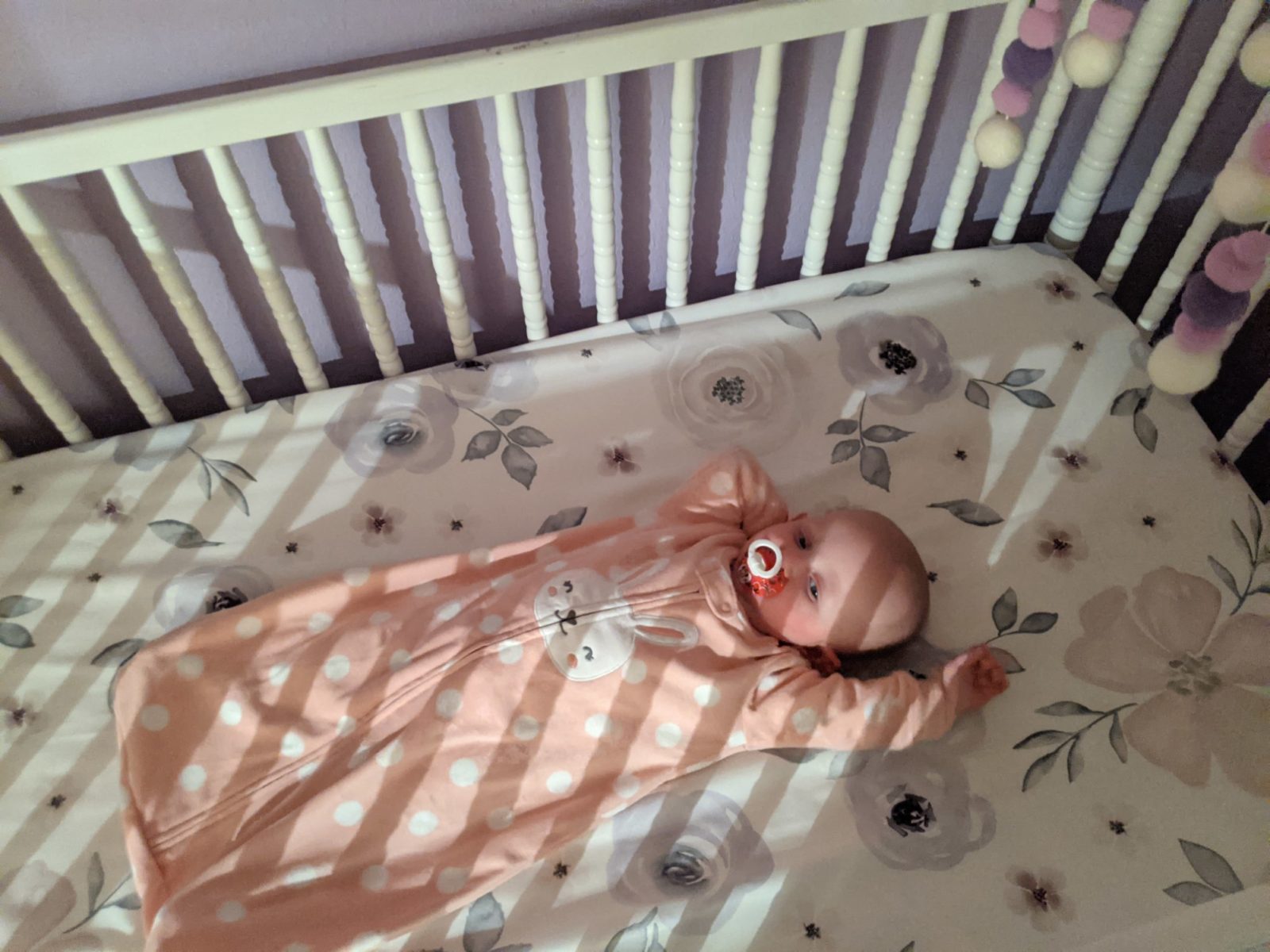 The day didn't start out as planned, but it turned out really great, and we had a great day together with both sets of our parents! Lots more fun and family time coming tomorrow too!