My two happy girls, both wearing some blue/teal, and ready for another fun day at school!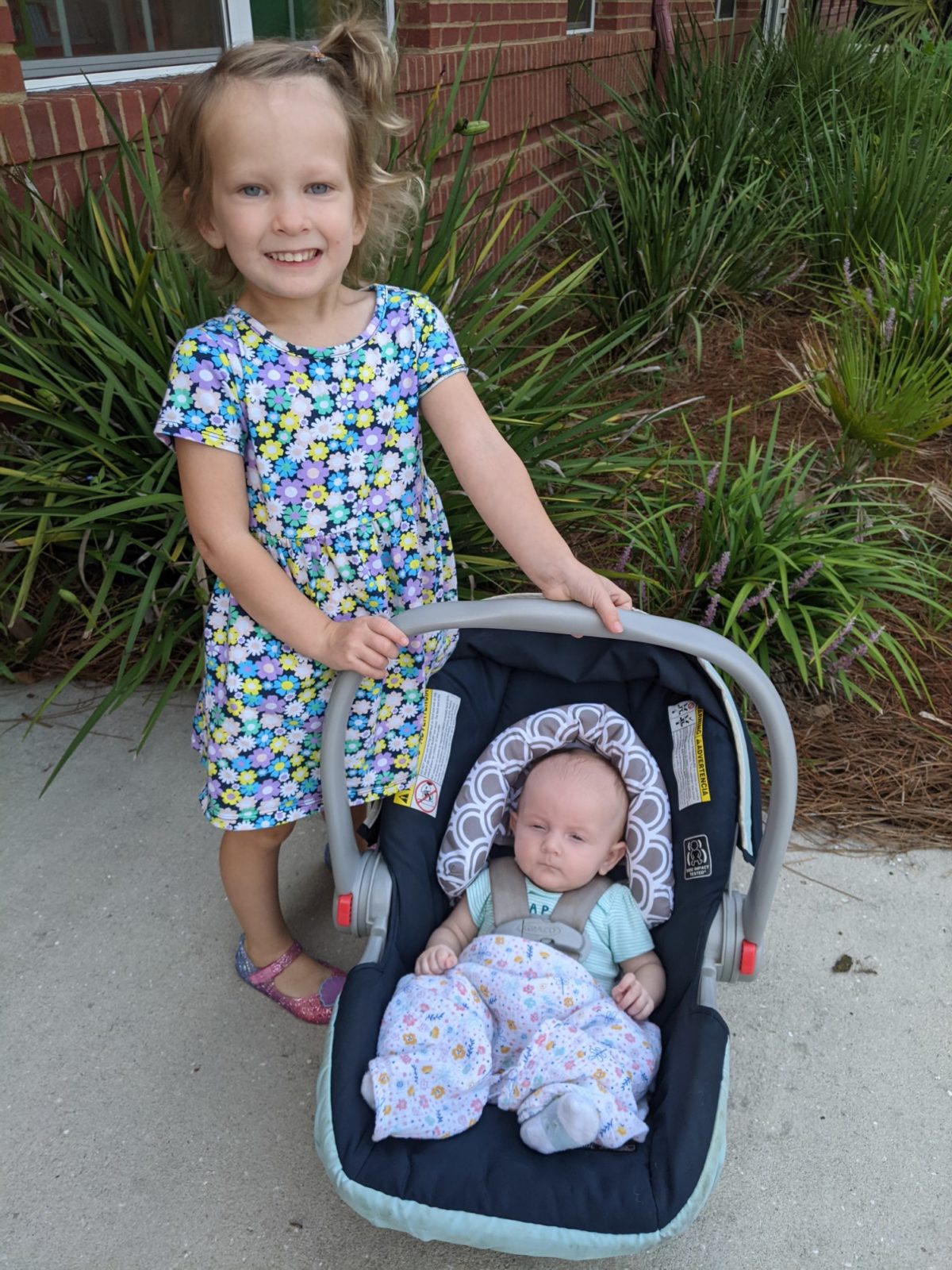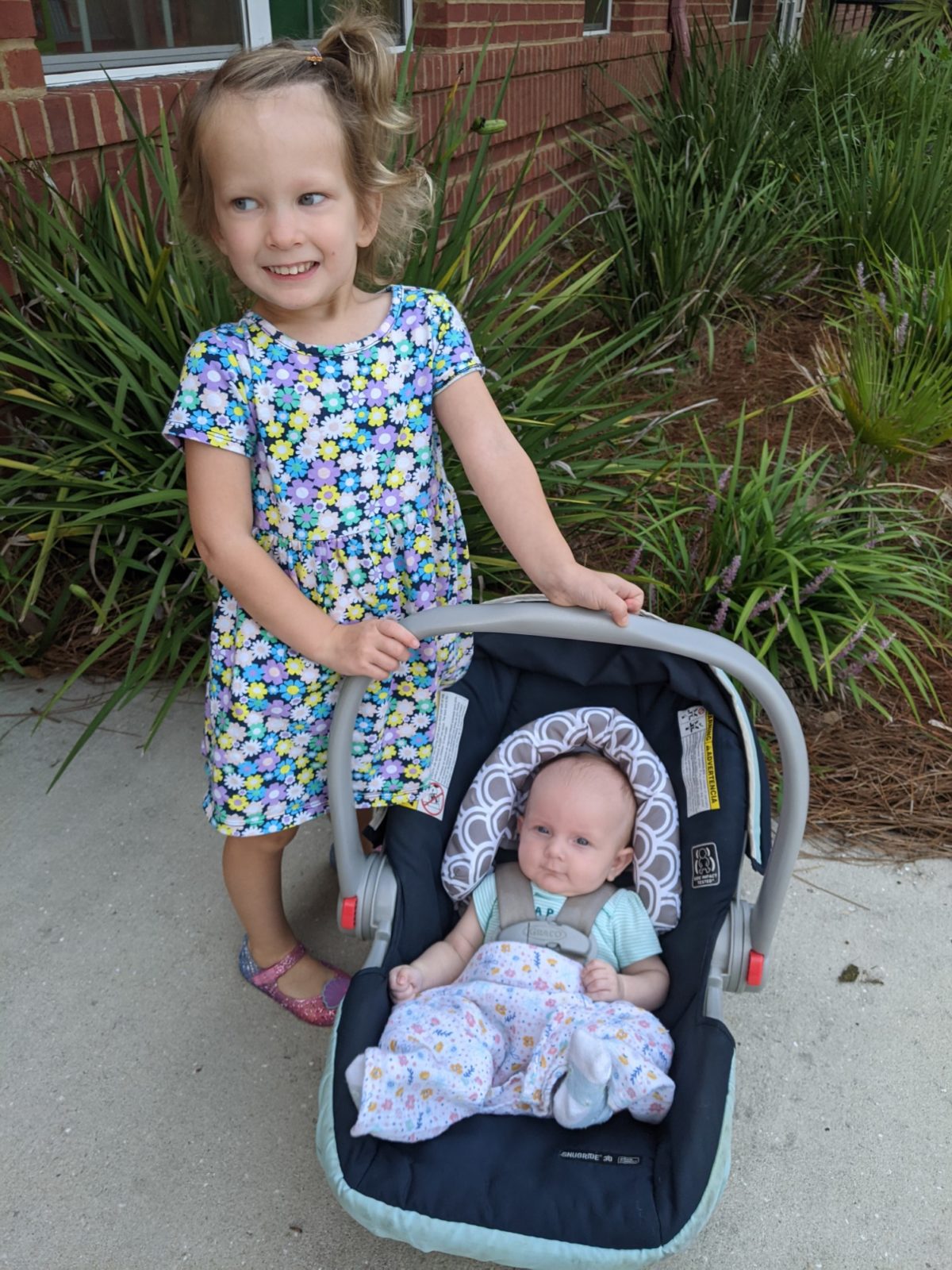 Emmie was very excited about her very pretty hair clip for today too.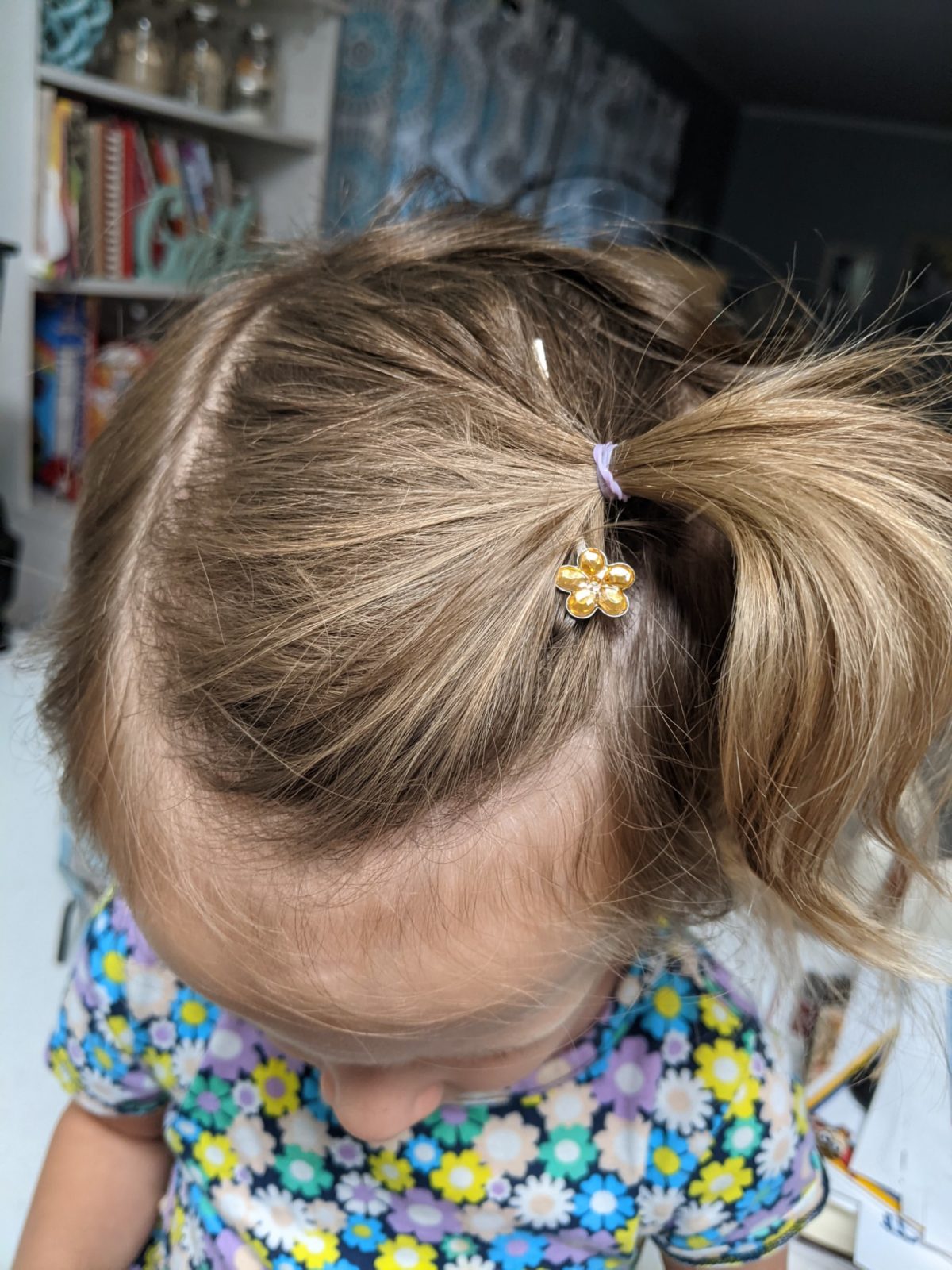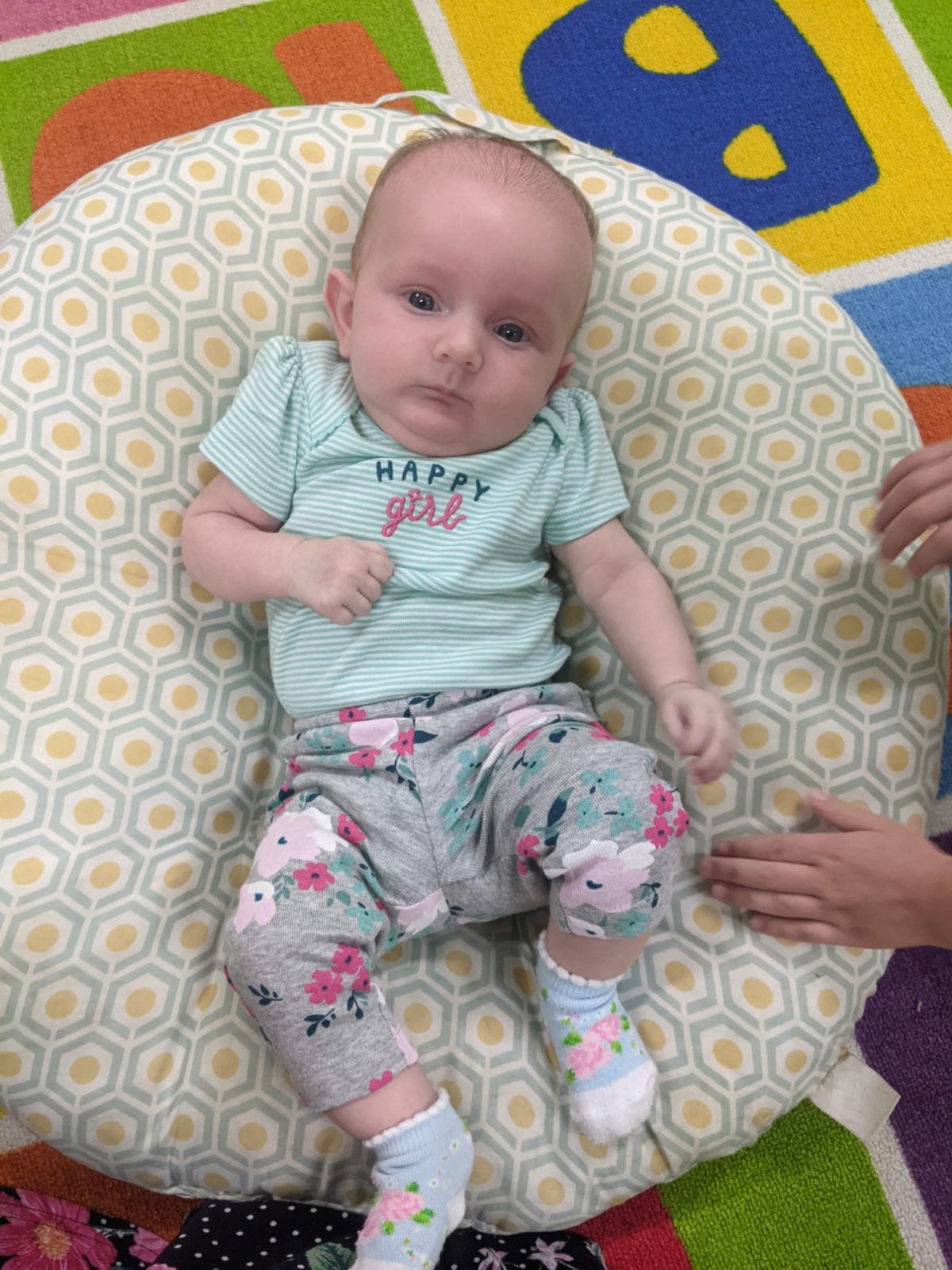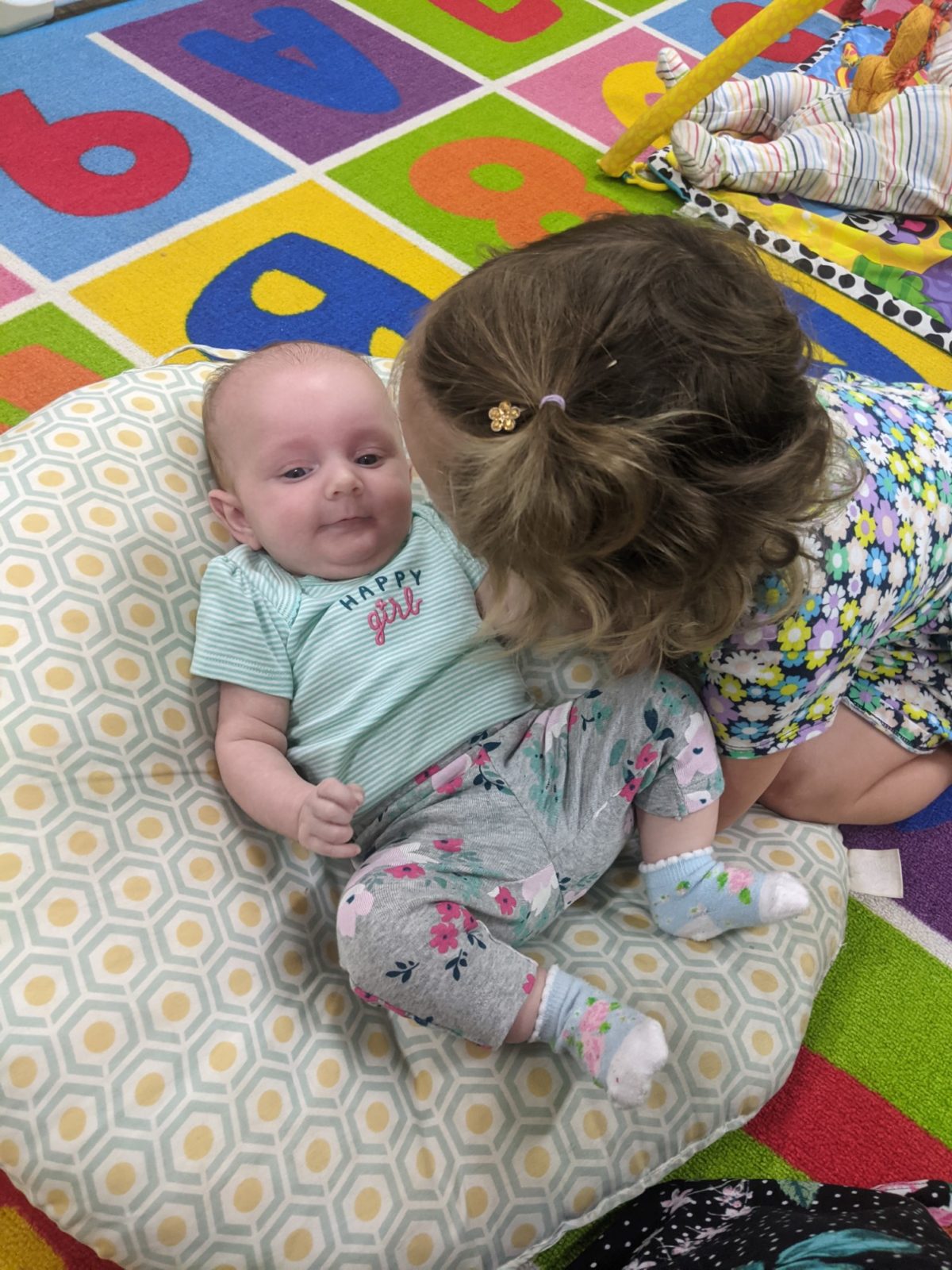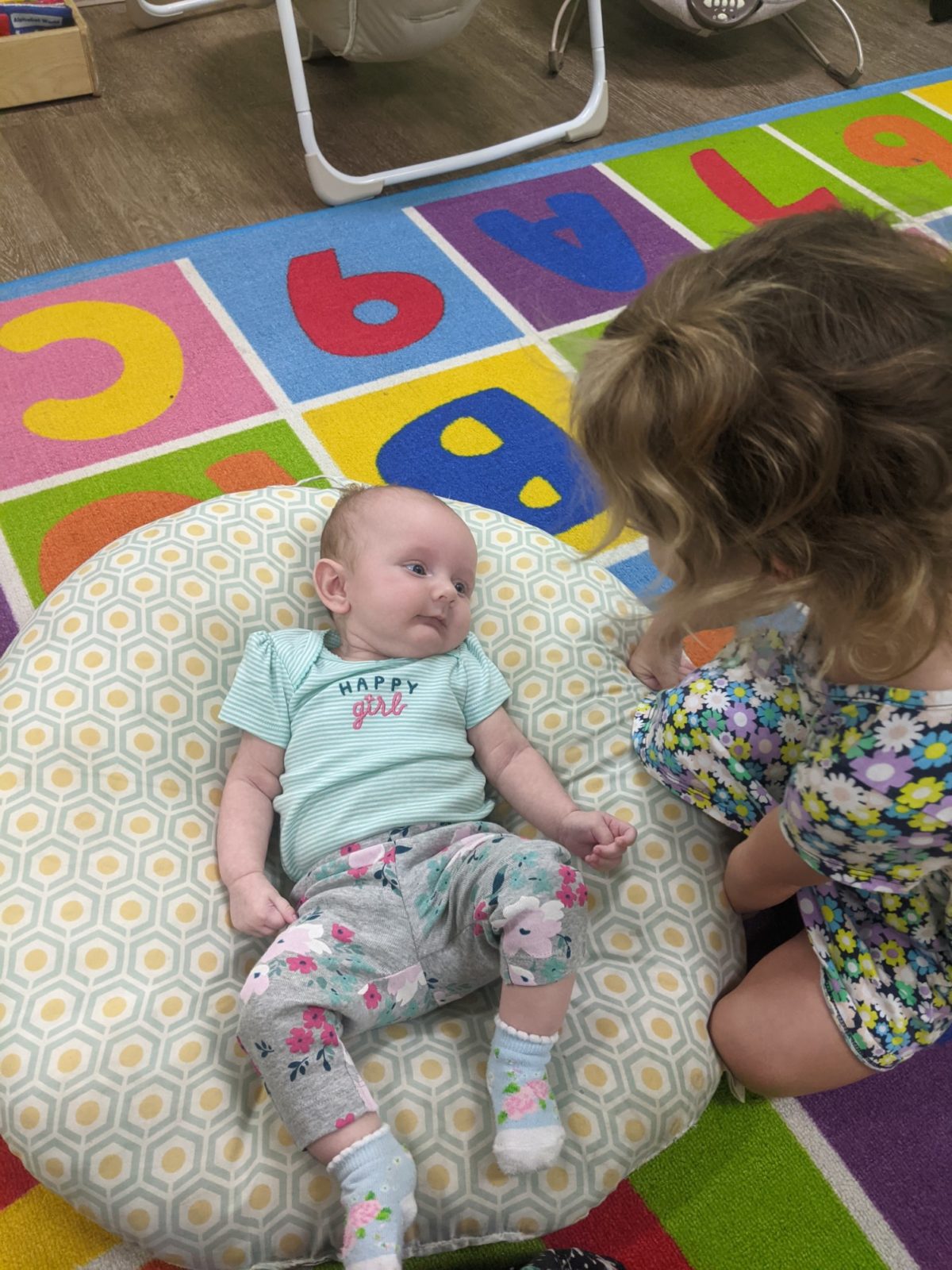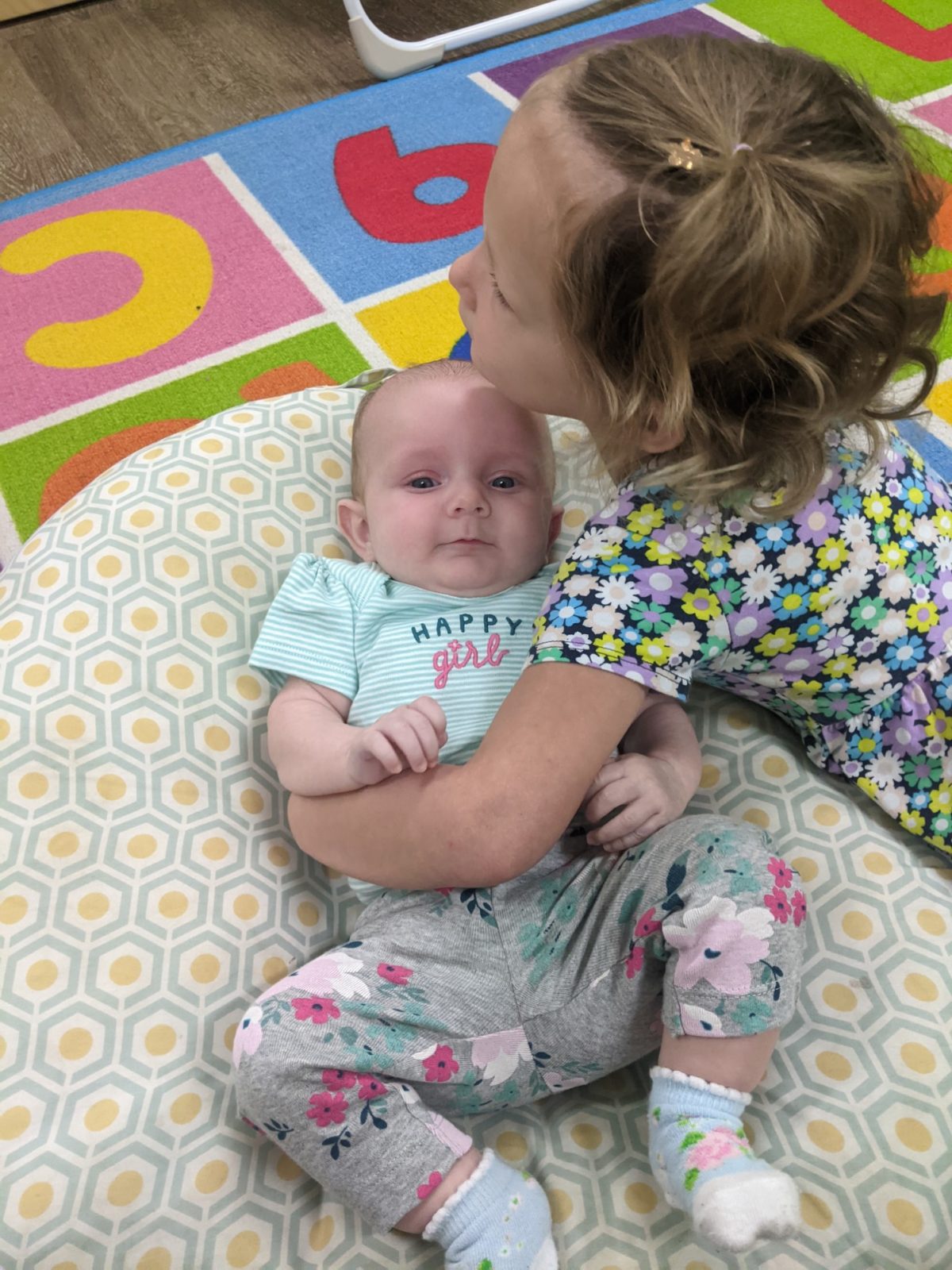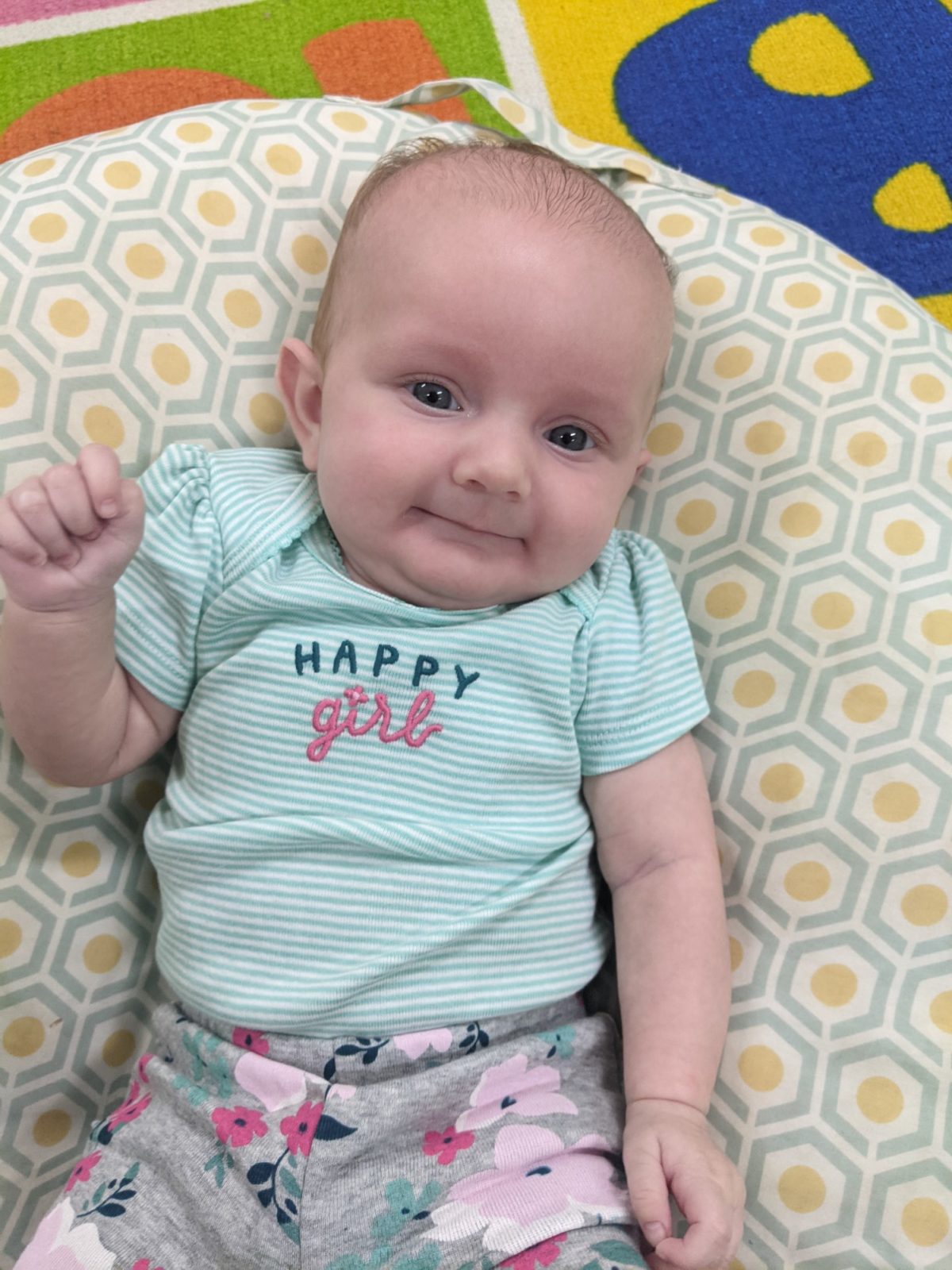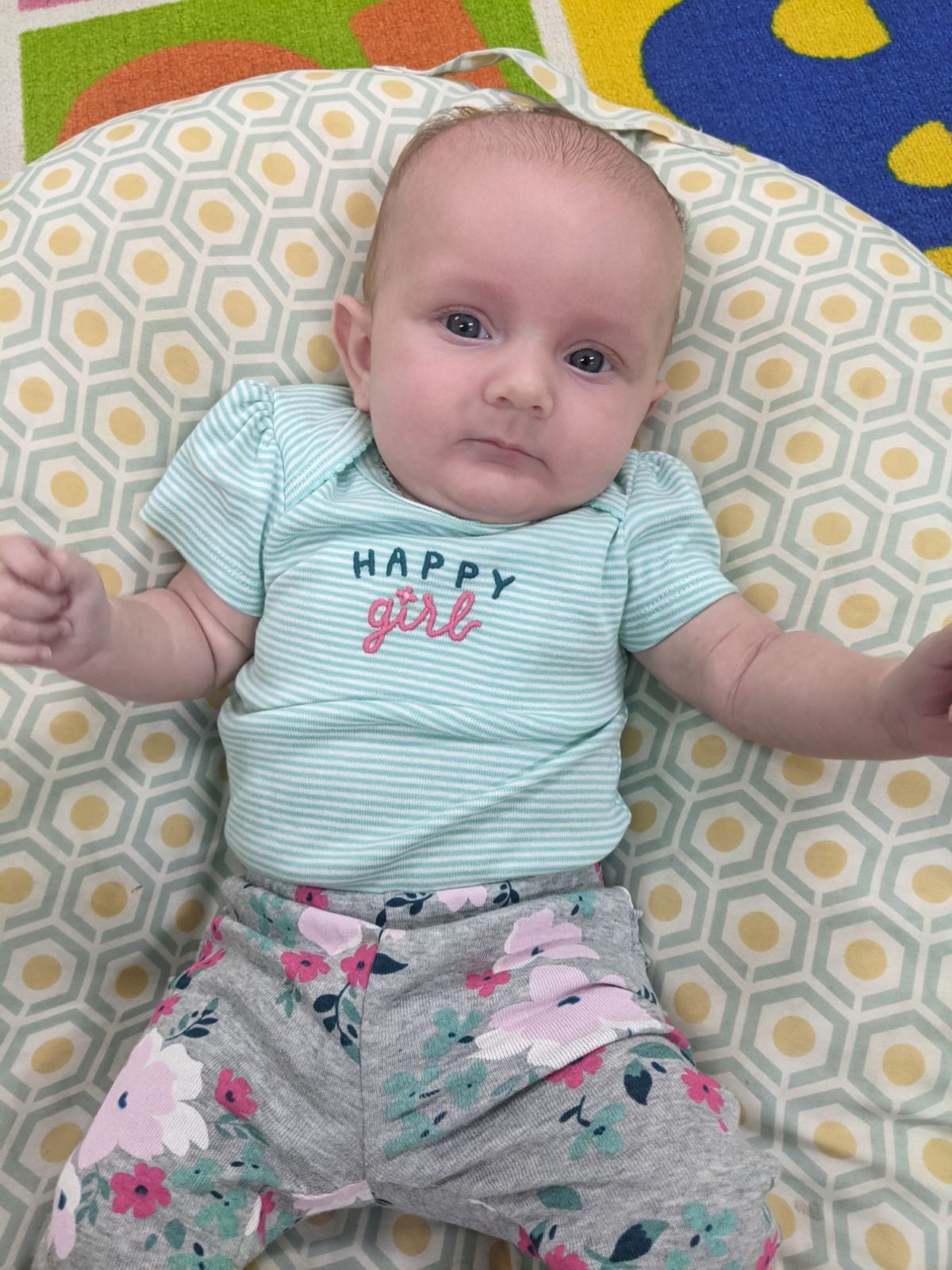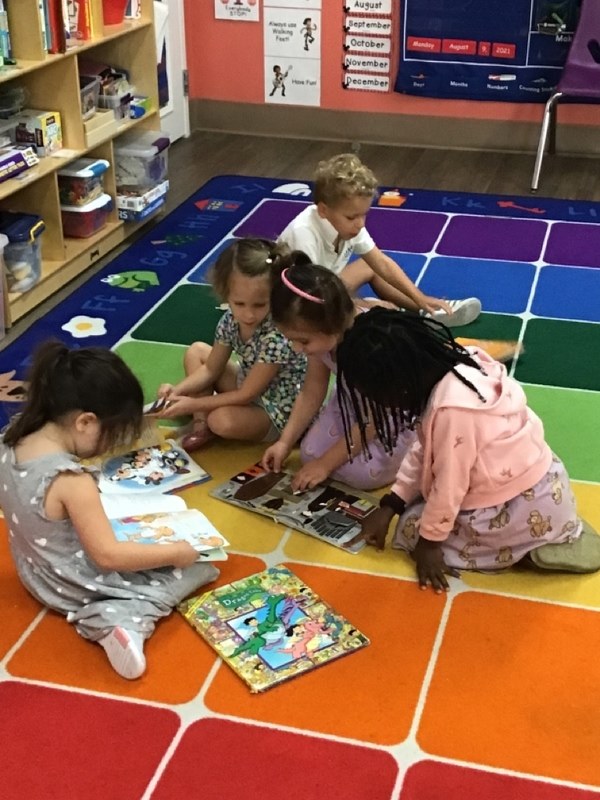 This isn't great quality video, but her teacher Miss Jessica sent it to me through Facebook today, and I just loved this little glimpse into her fun day at school, out on the playground!
I made this easy one-pot meal for dinner tonight. I added sausage and the tiniest homegrown bell peppers from my uncle's backyard garden, to a box of jambalaya. I wasn't sure about the "cheese" part, but Walmart substituted this in my order, so we tried it. It honestly wasn't that great (the cheese flavor was weird and had a weird mouth-feel), but it was cheap and easy to make, and easy to clean up, so that's good enough for me these days.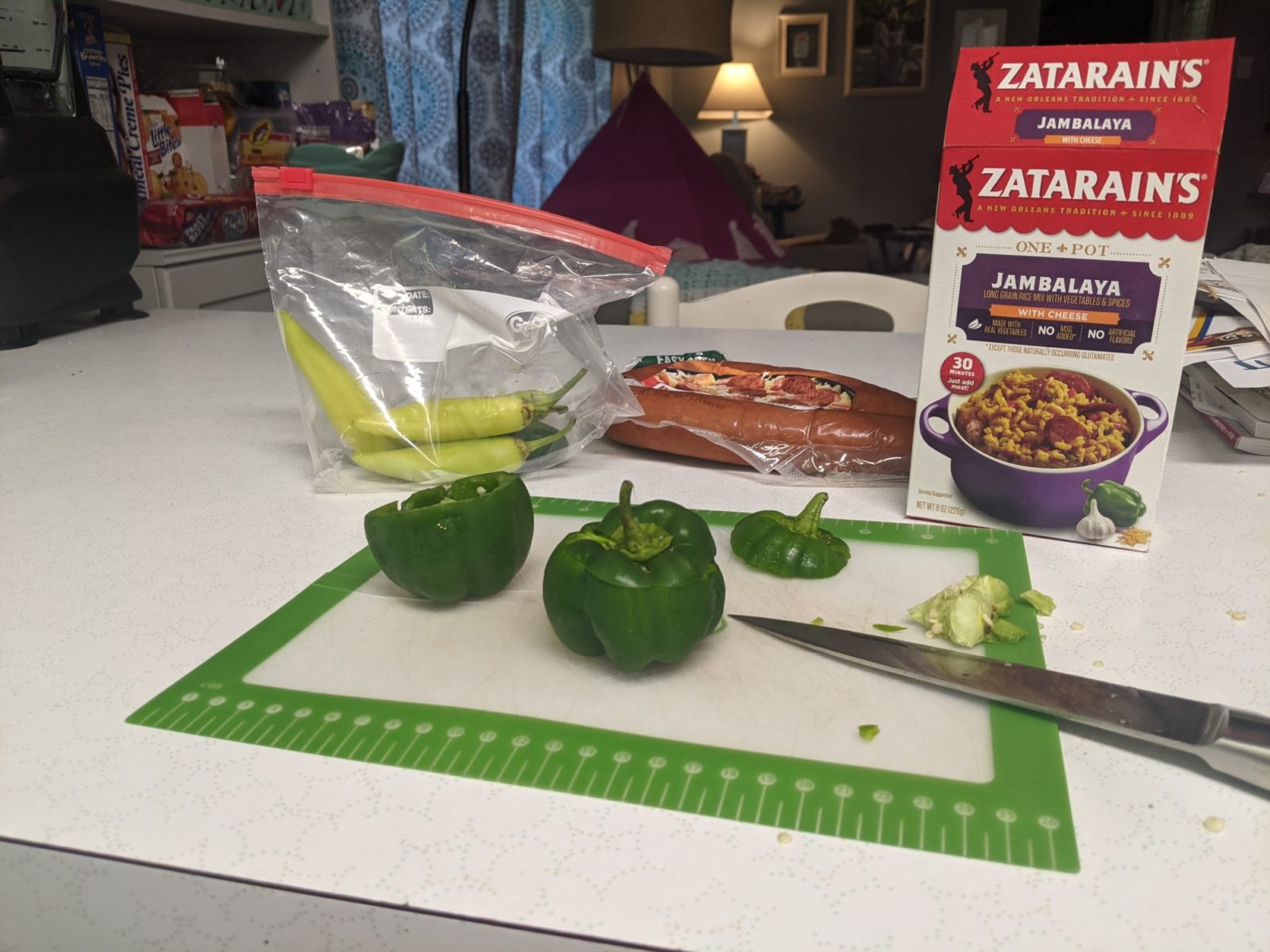 But these two kept me company in the kitchen for a bit while the jambalaya simmered away, and they were both so cute!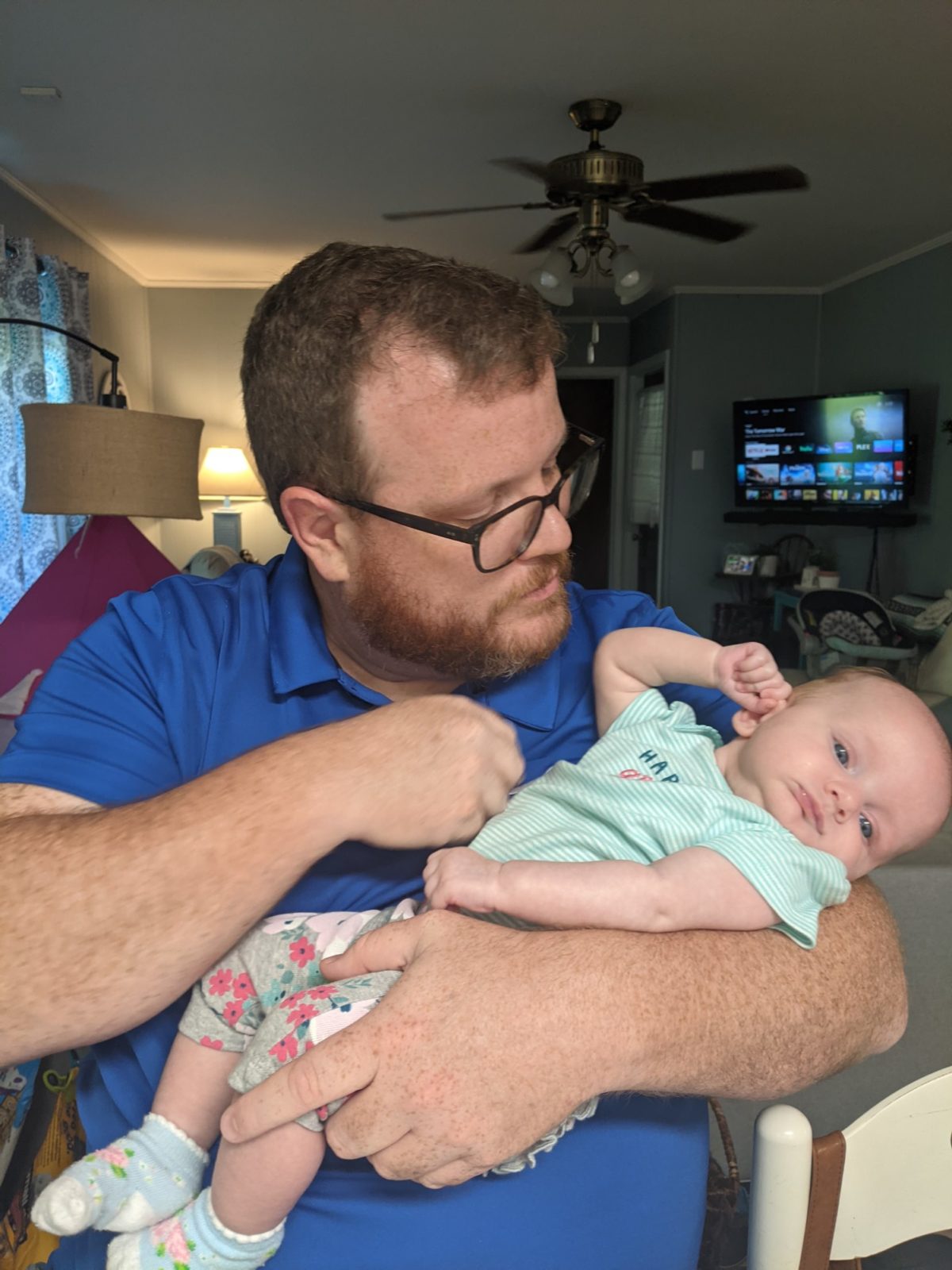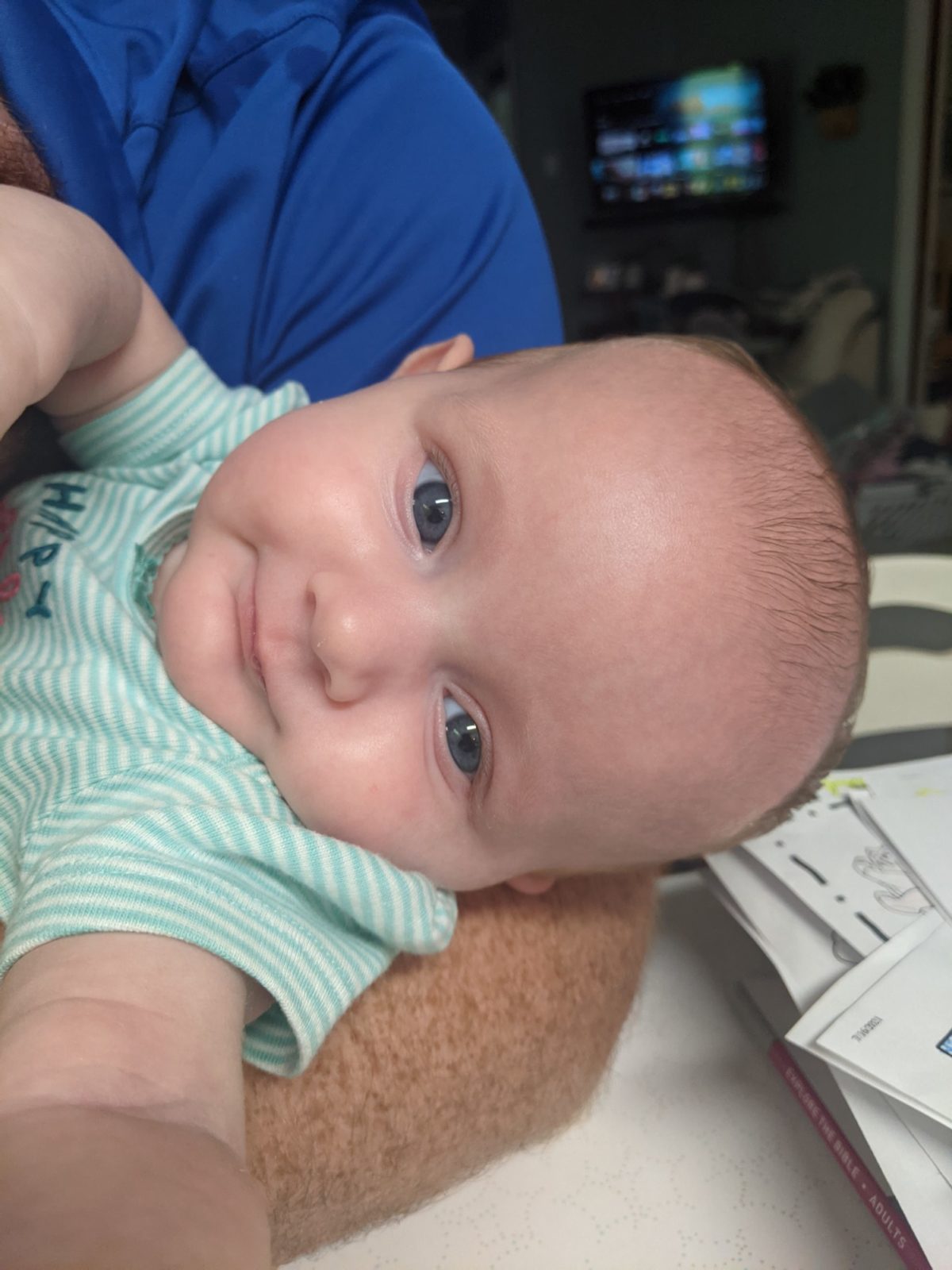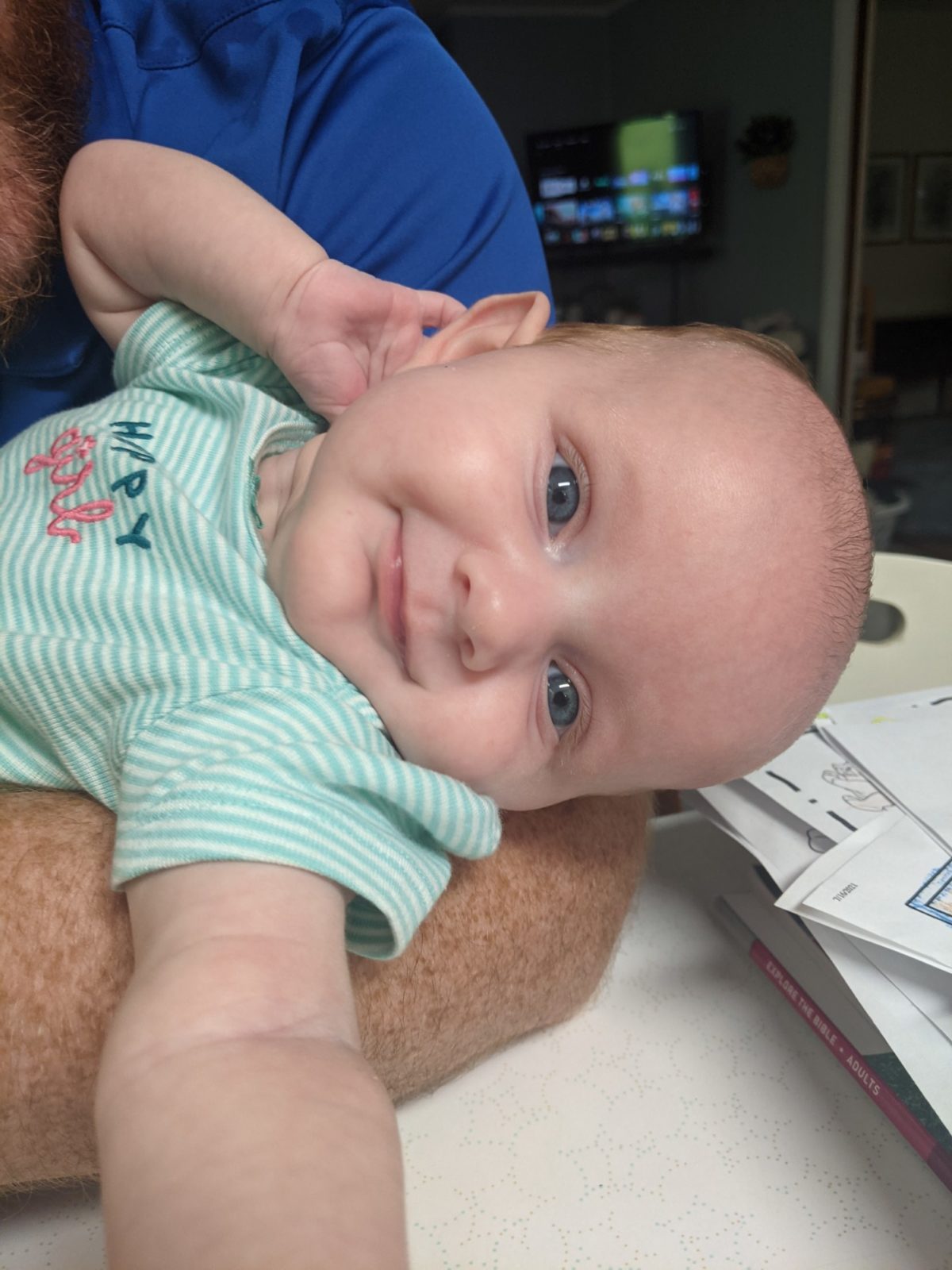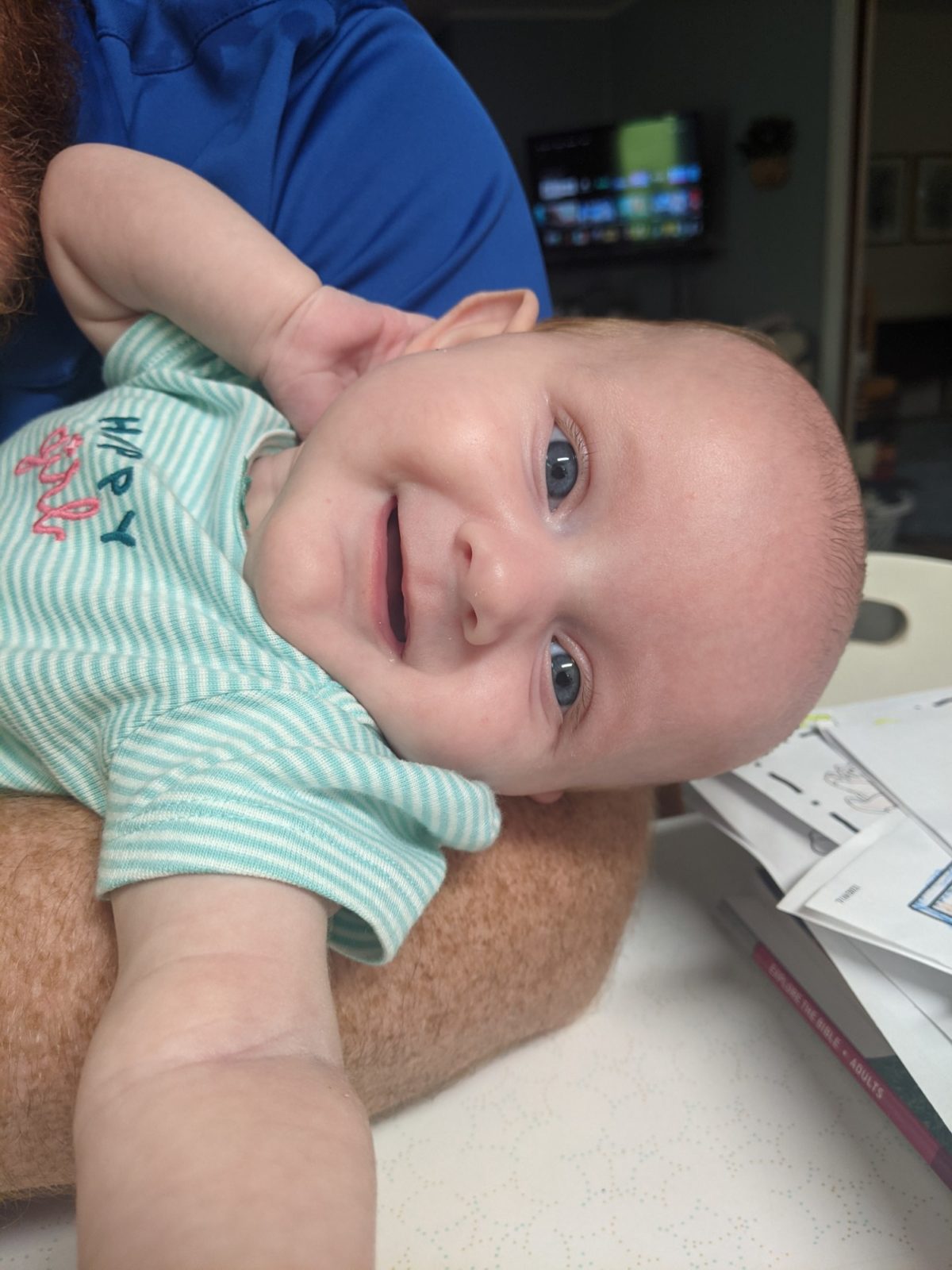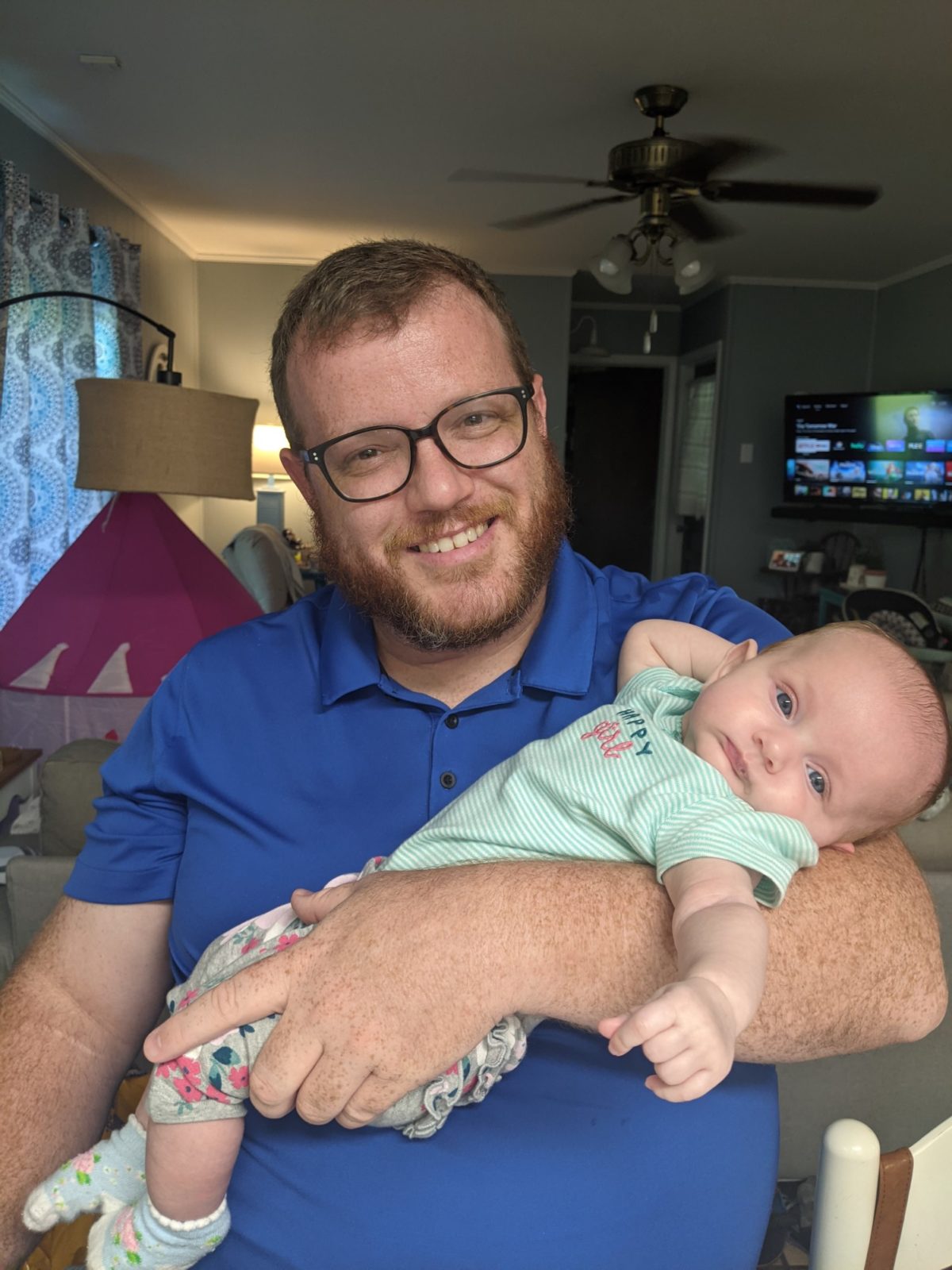 Emmie ended up eating only one bite of the jambalaya and thought it was too spicy, so instead I got her her leftovers from Sunday lunch the other day, and added her broccoli to that meal, and then she was good to go.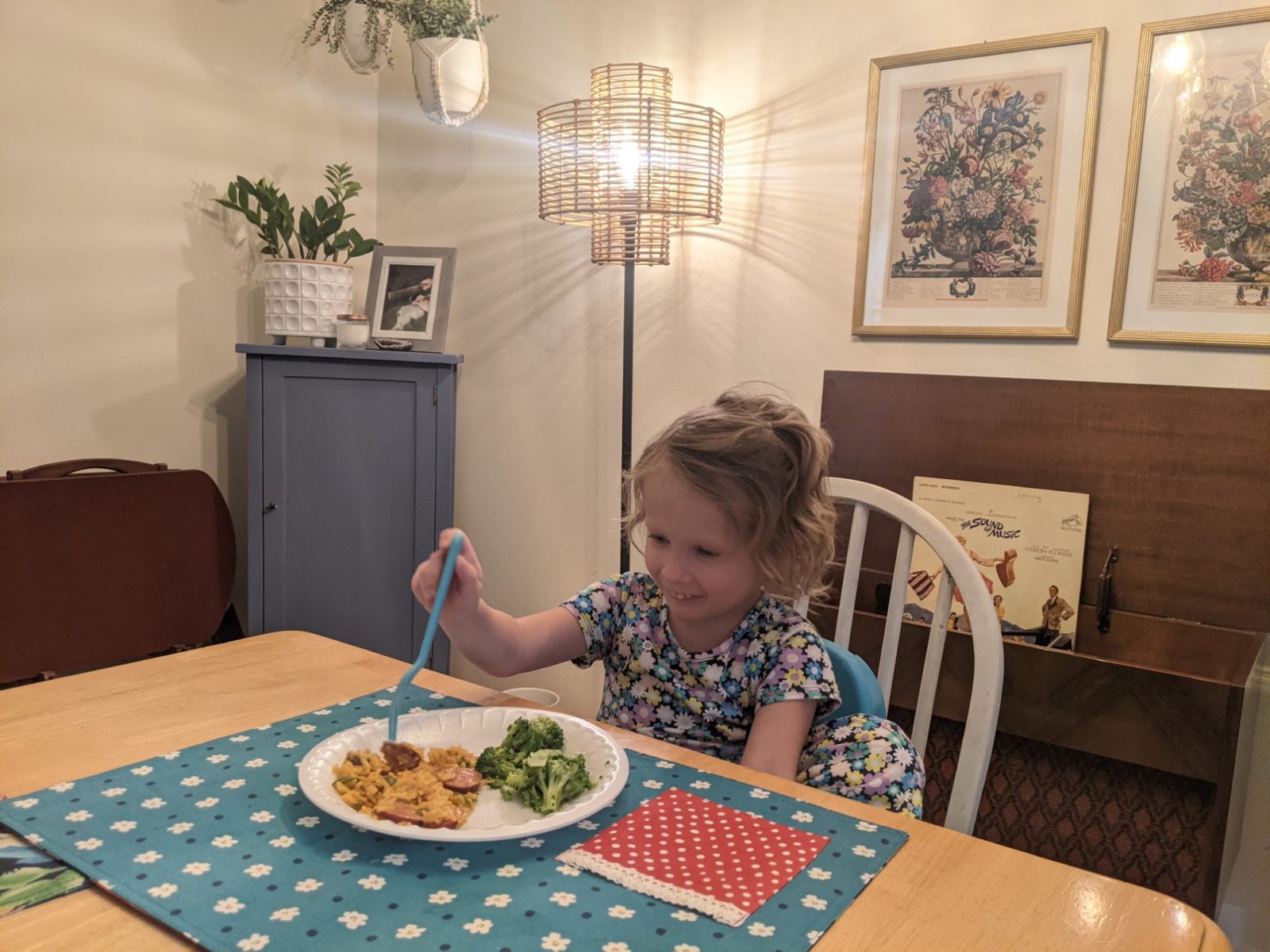 She had a quick shower after dinner, got on her nightgown and some fun socks for her lotioned-up feetsies. She grabbed a pack of mini muffins and chose her bedtime story, and we started on her bedtime routine.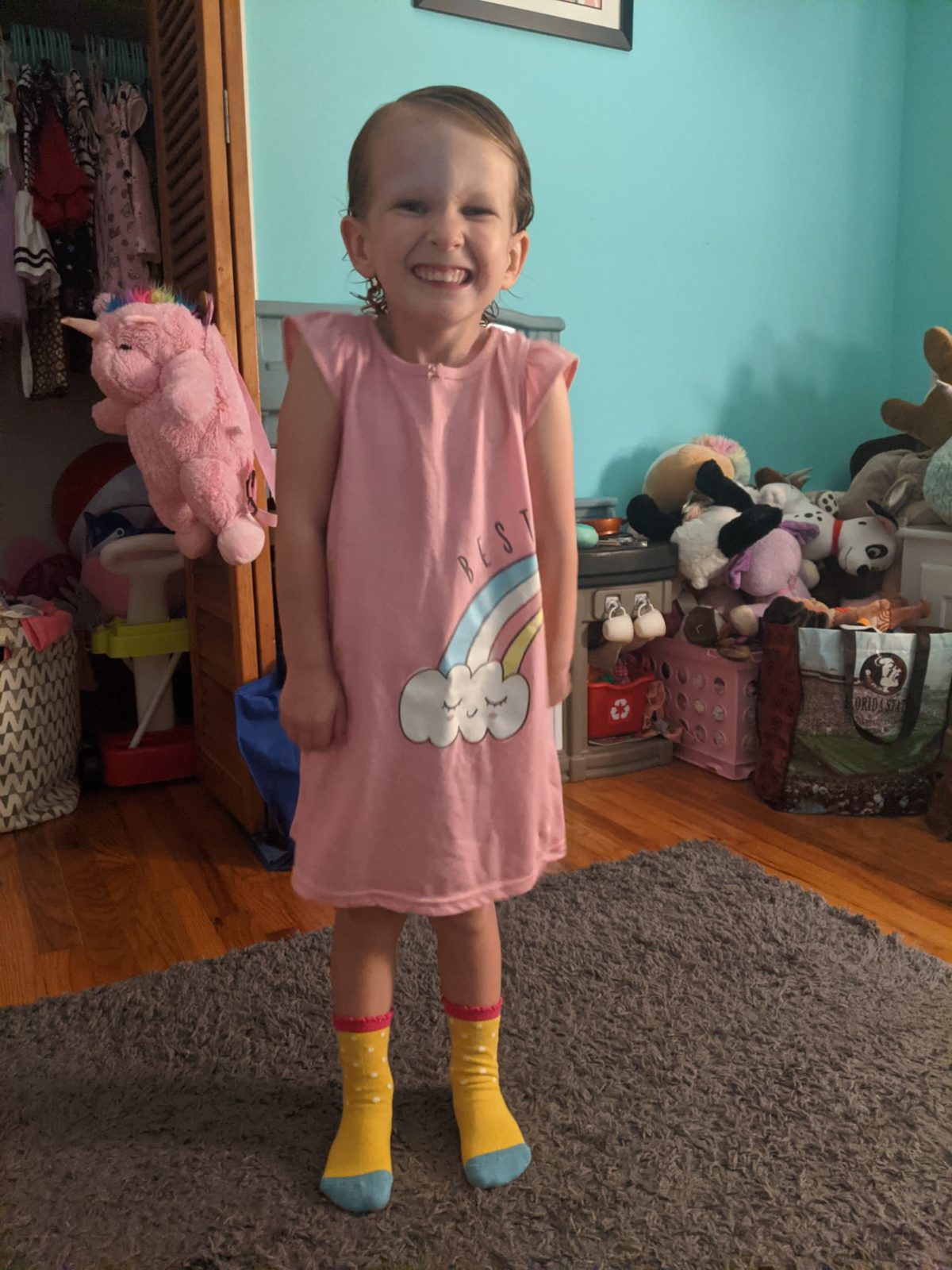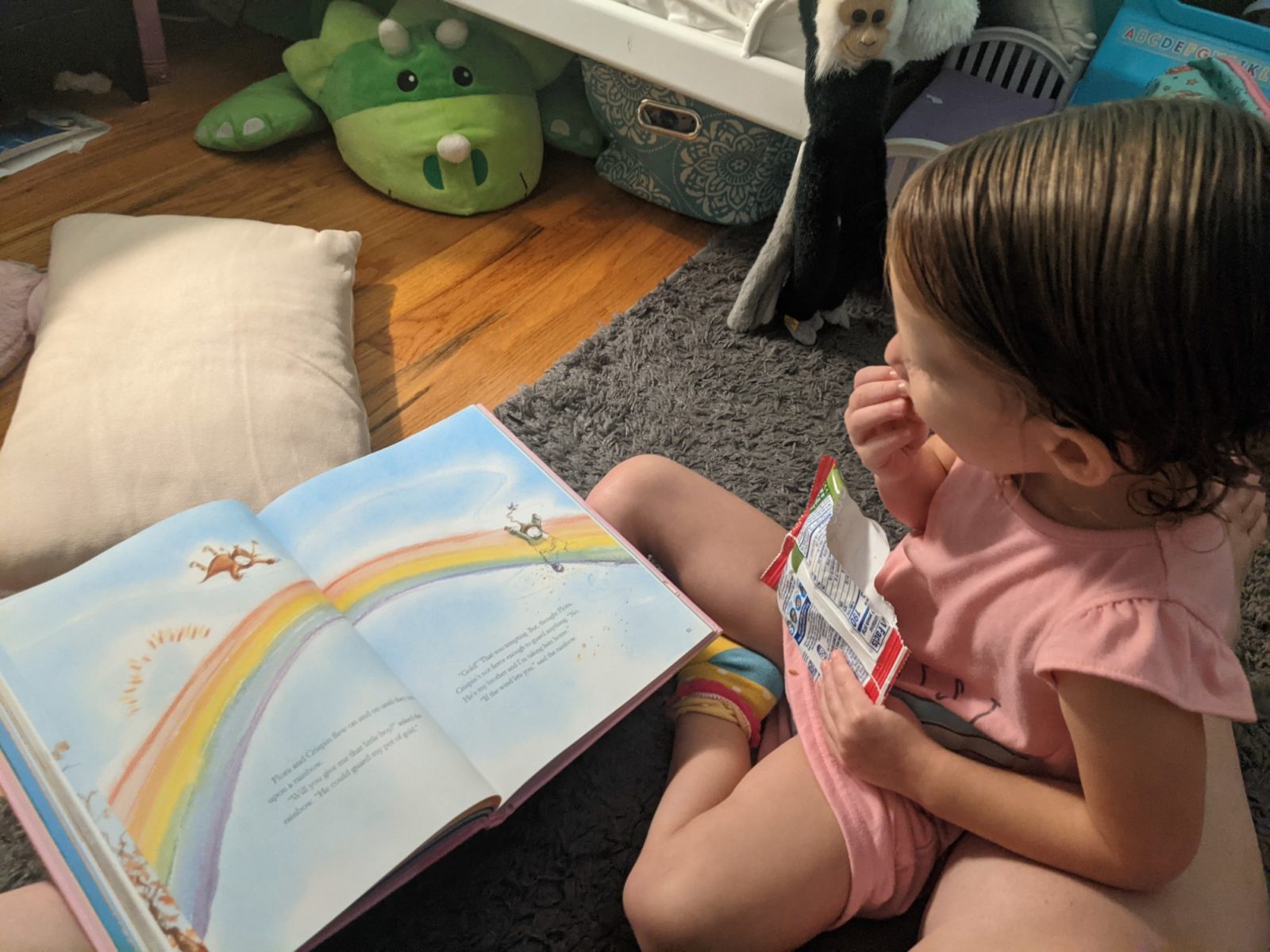 Addison had fallen asleep in Jeff's arms, and even after he laid her down on the Boppy, she stretched out a little bit, and then went back to sleep for a while.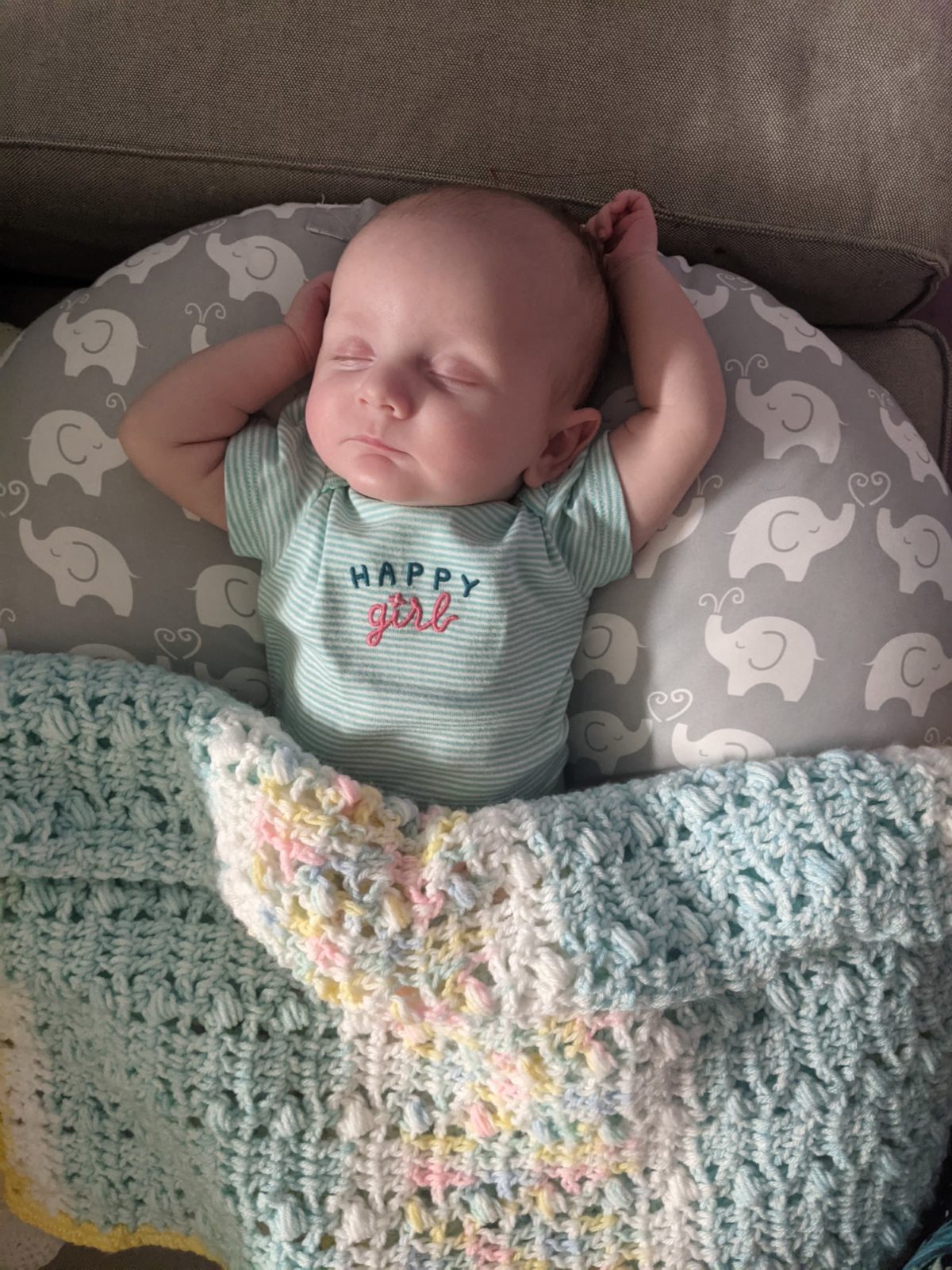 She woke up just a few minutes ago, ready for her own jammies and her bedtime bottle, and so Jeff is feeding her now while I write this. I'm going to steal her from him in just a minute, and then get myself lots of snuggles before laying her down later.