Welp, tonight turned out to be unexpected, so I'm gonna keep this blog post short and sweet tonight… All went well at drop-off this morning…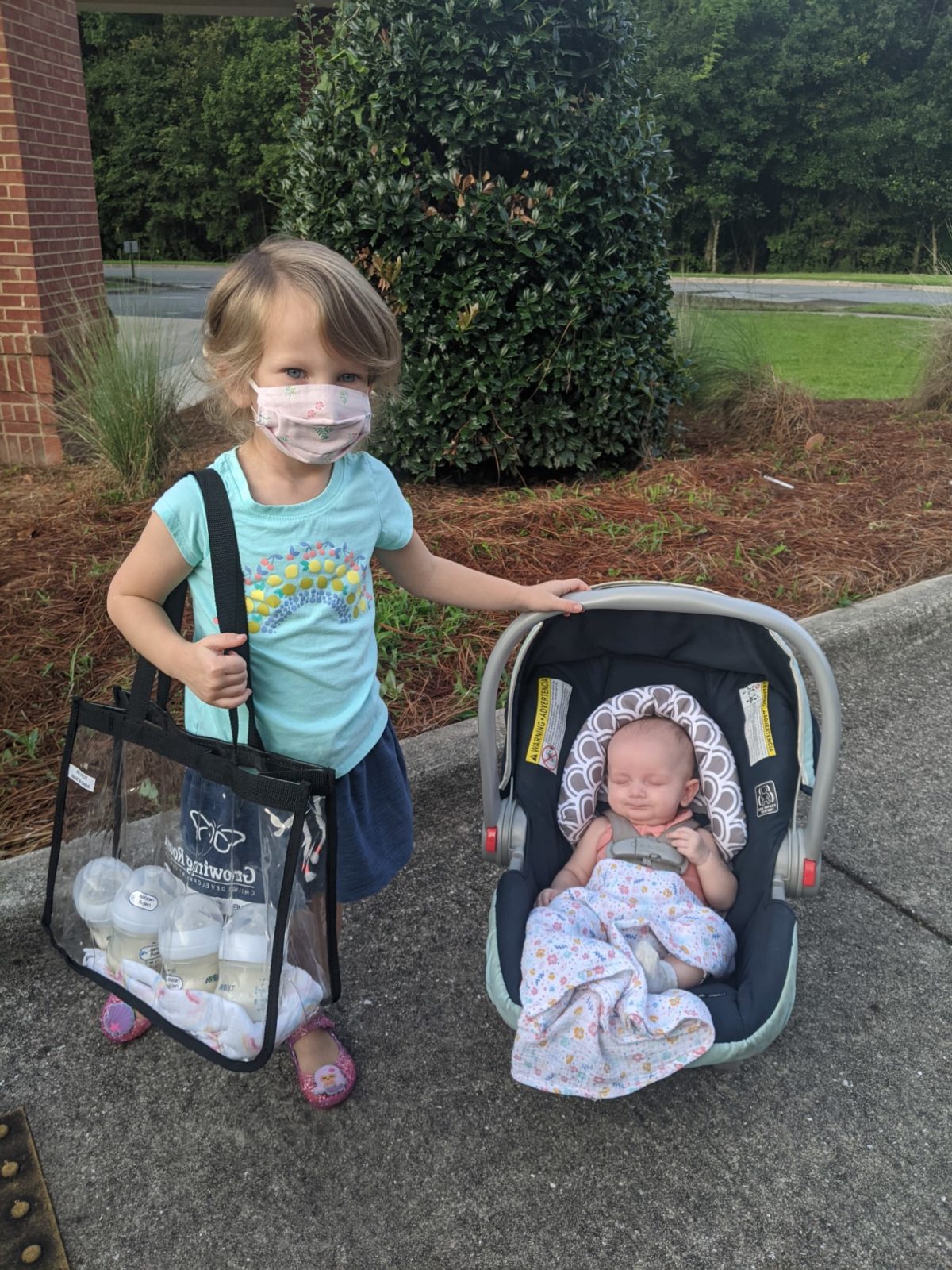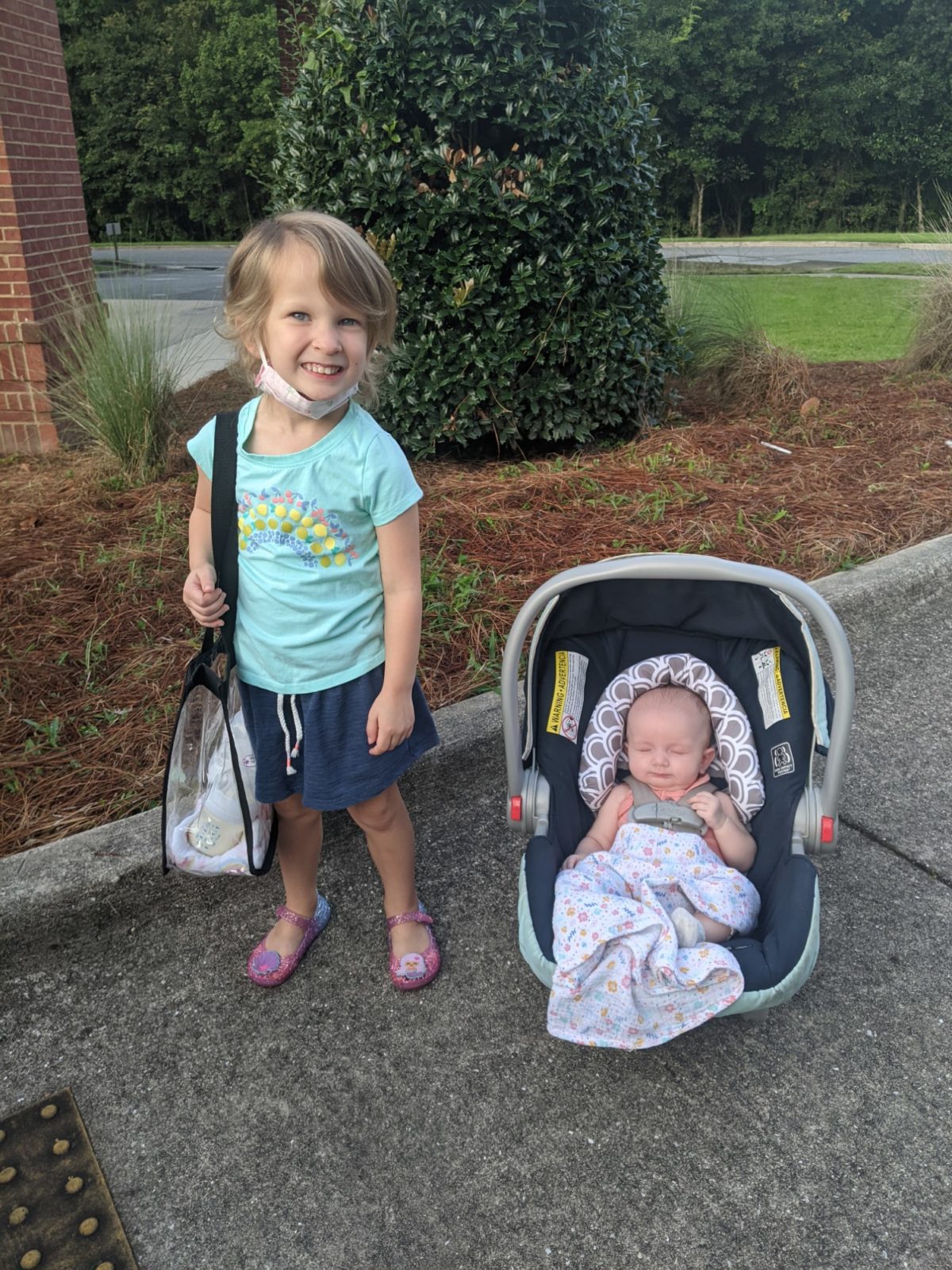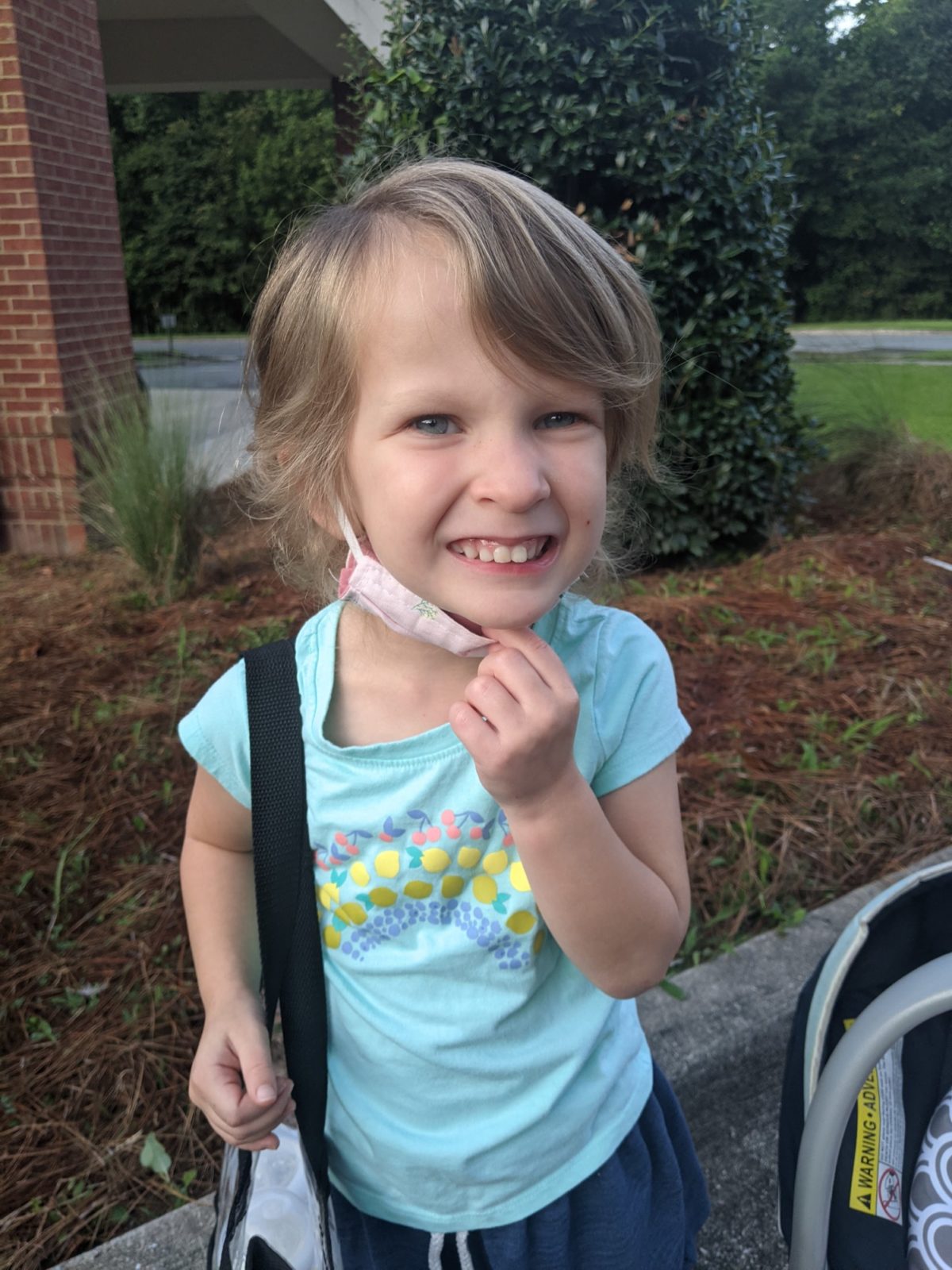 And Baby Sister was wearing a new outfit, with an adorable little bow on her bum.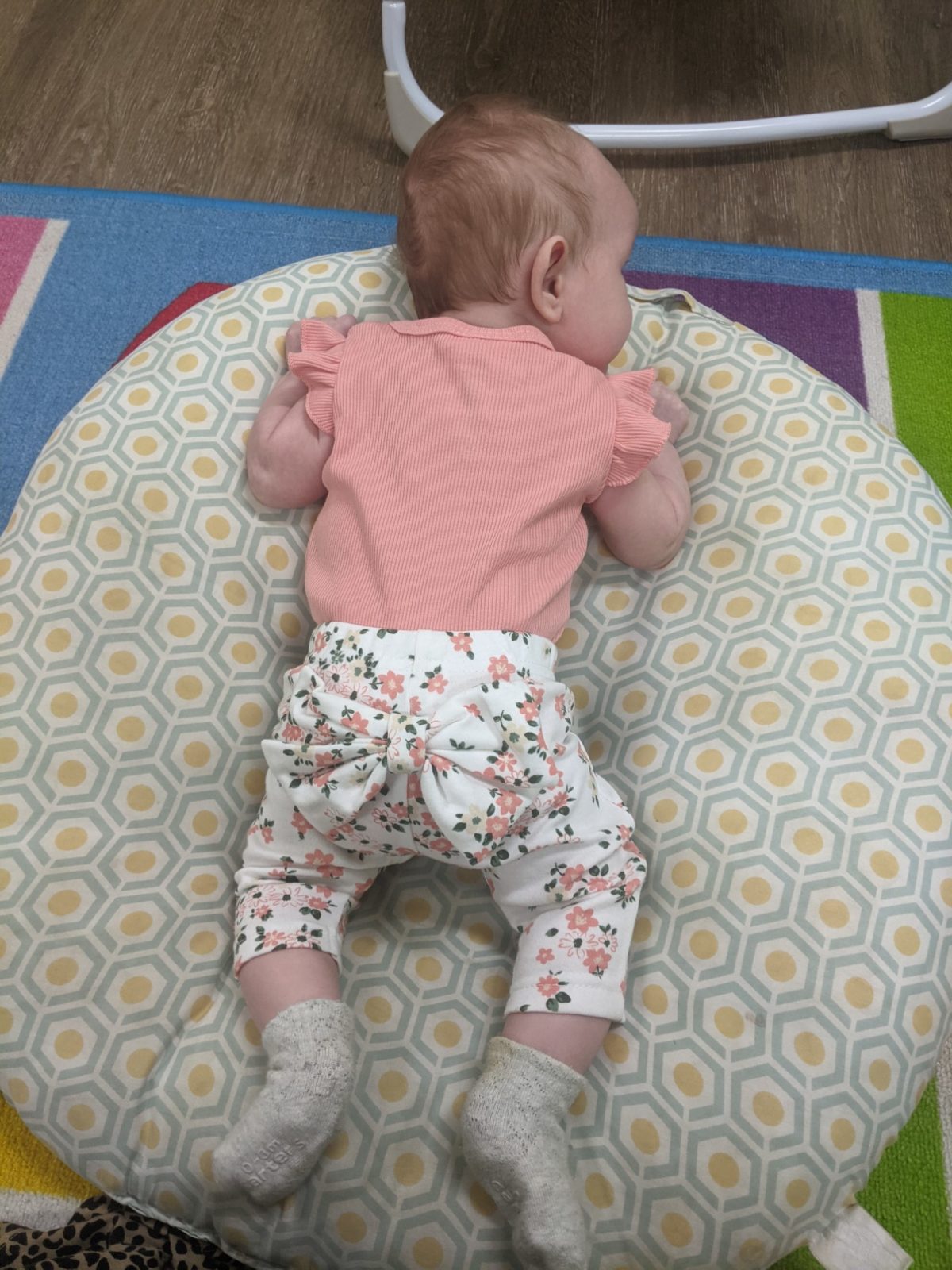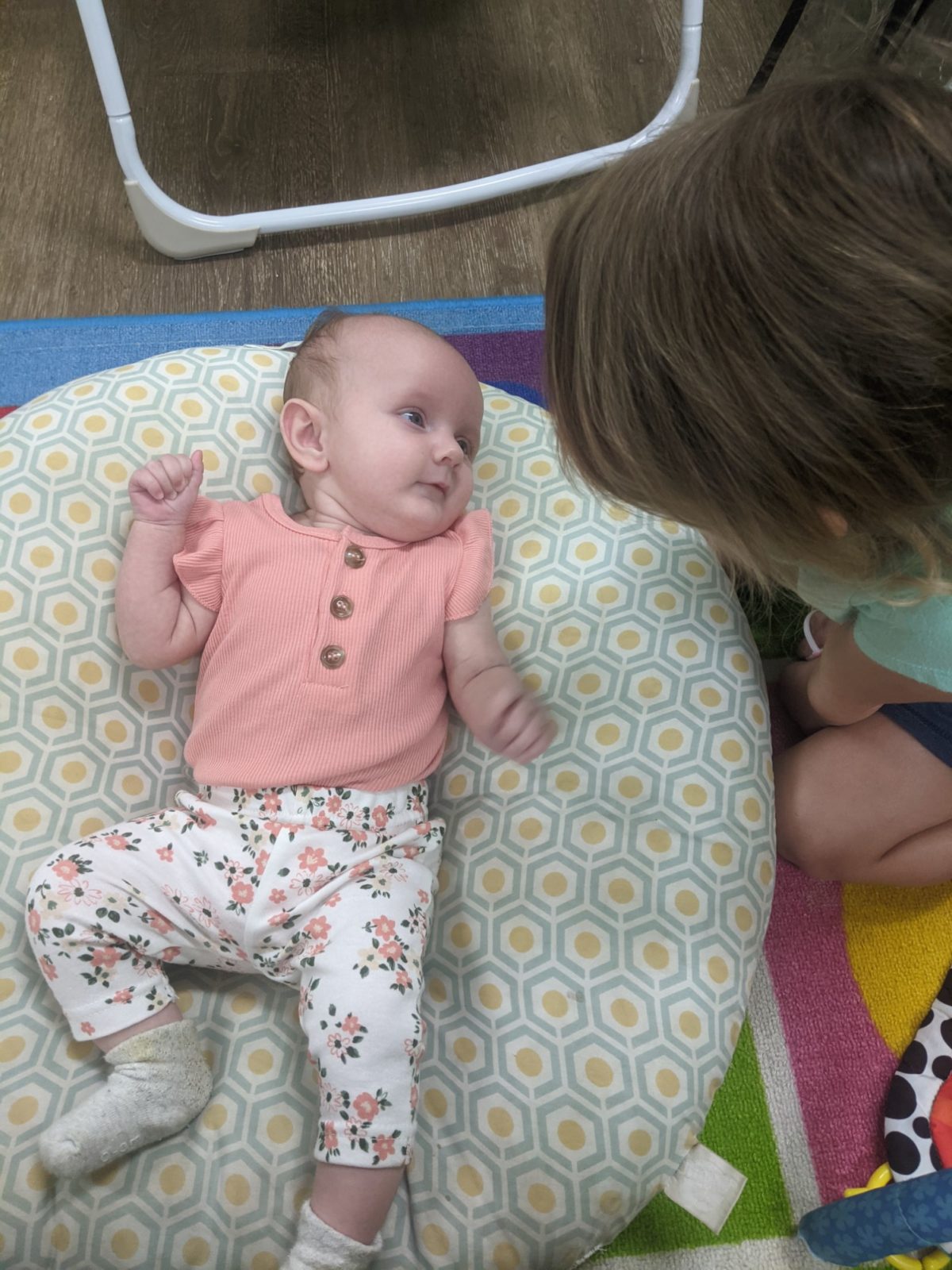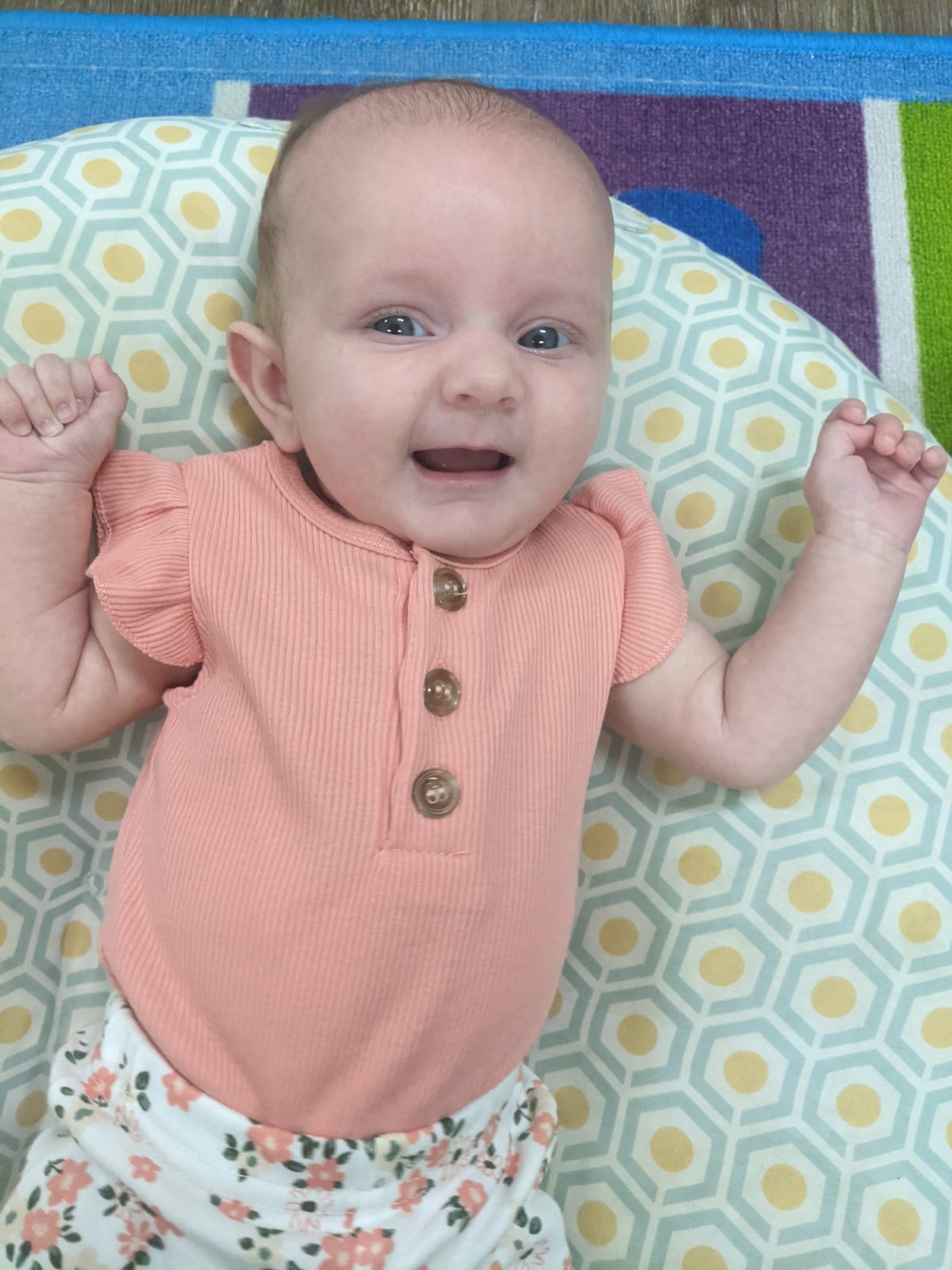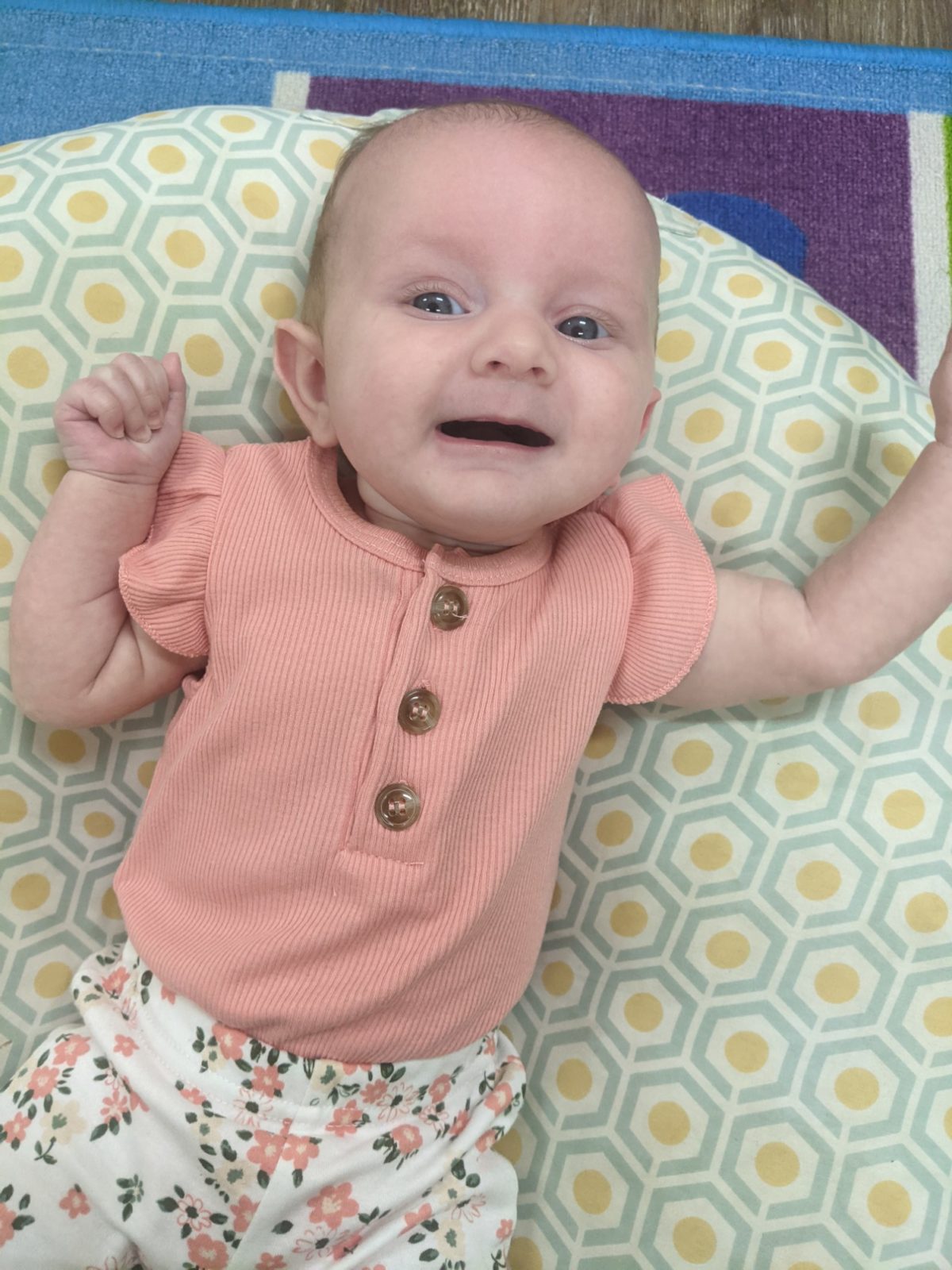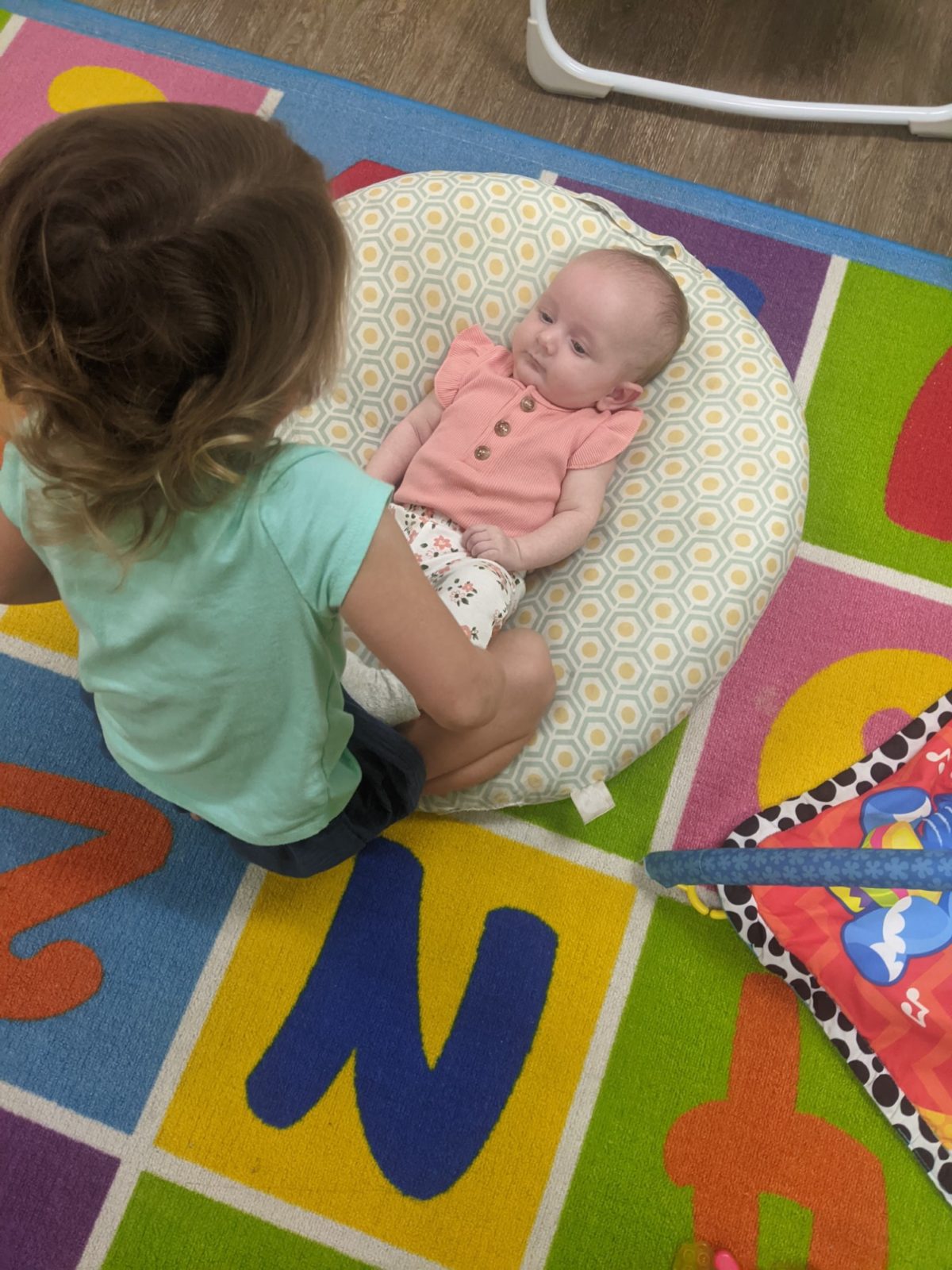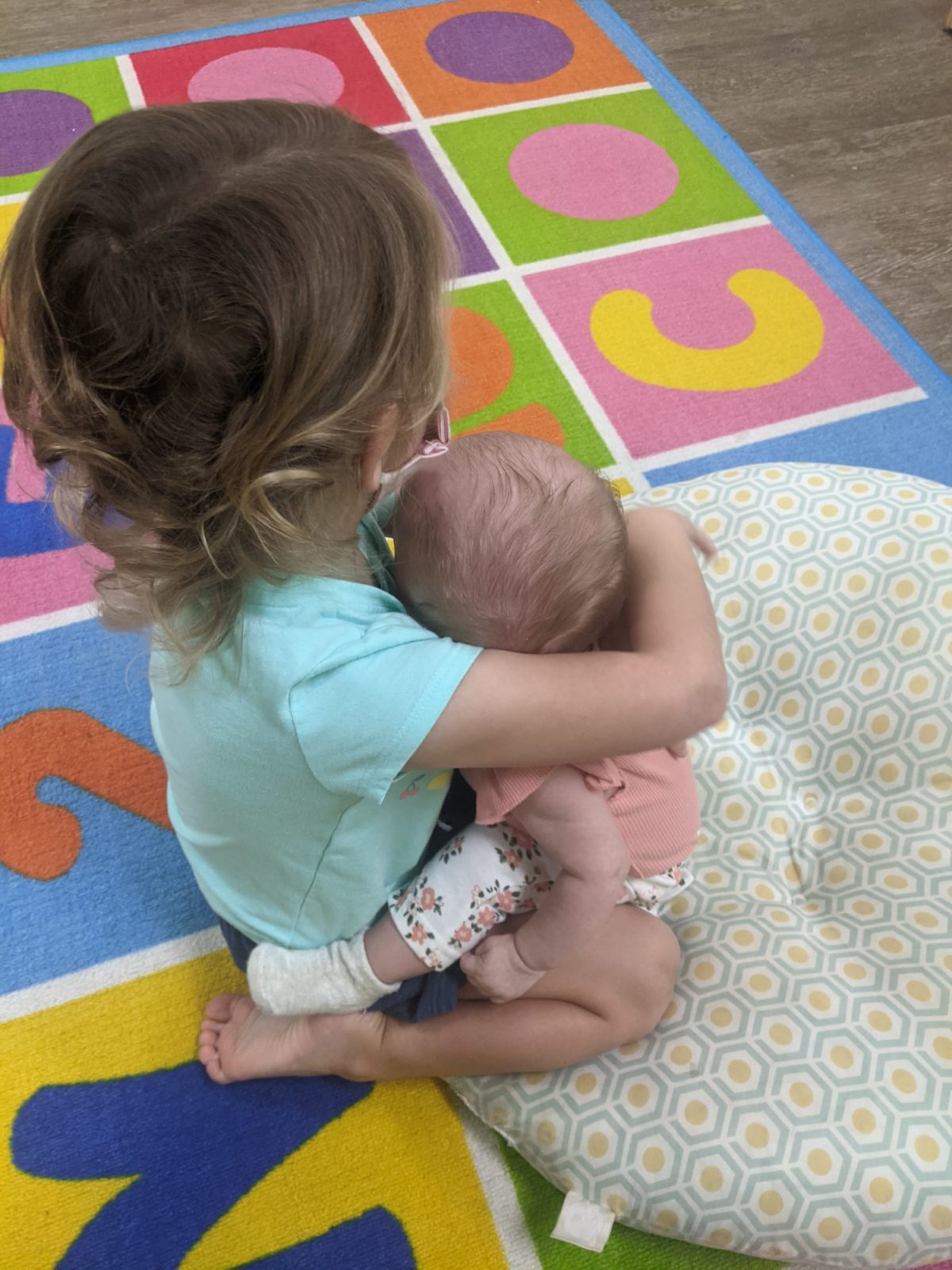 I'm not sure why Addison is giving me this little scowl, but I kinda love it.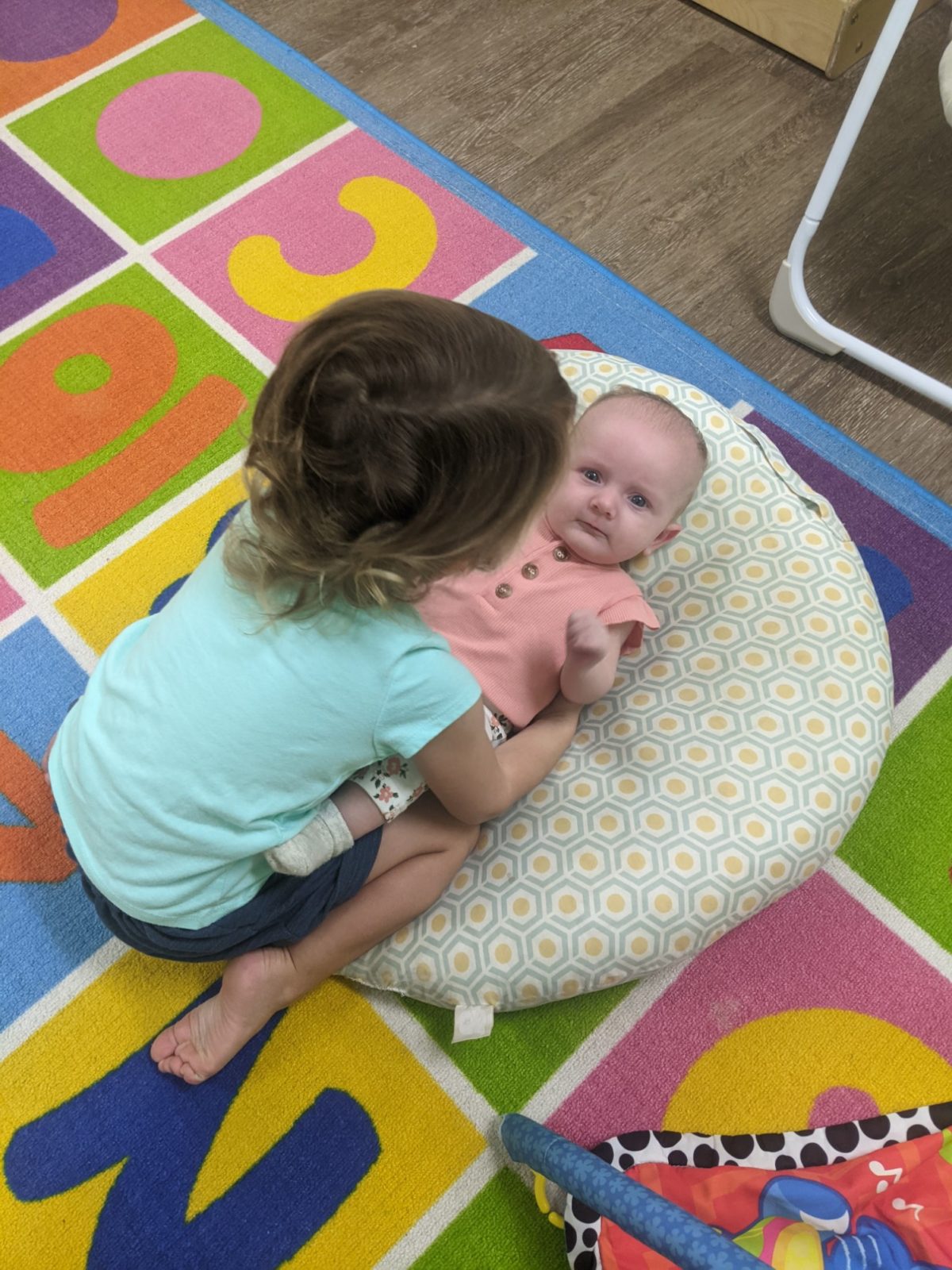 For lunch, Mama, Aunt Q, Megan and I all went out today to Taco Republik, and we had a great time as usual, and ate delicious food as usual! We also stopped in Red Eye for some iced lattes after lunch too.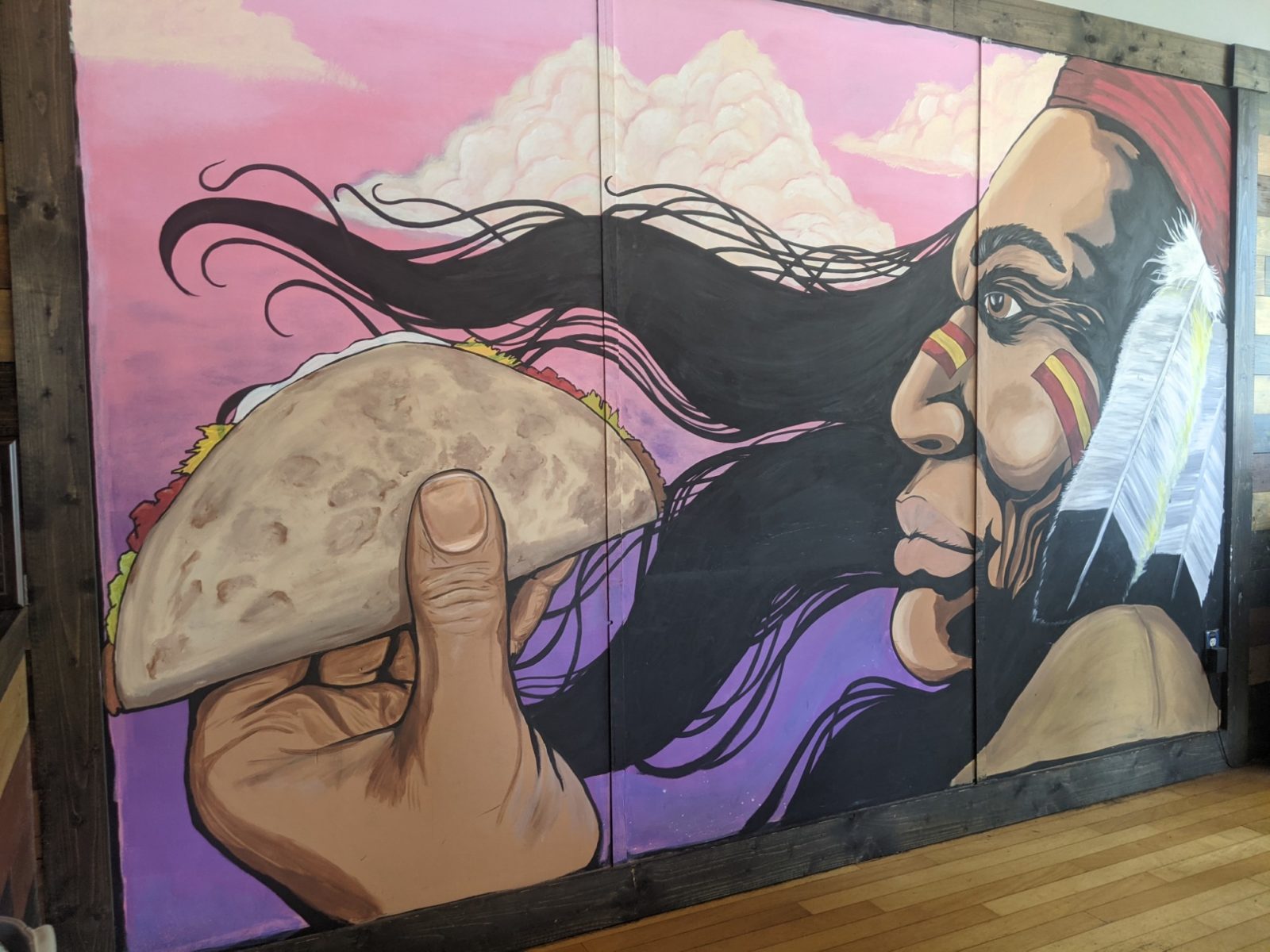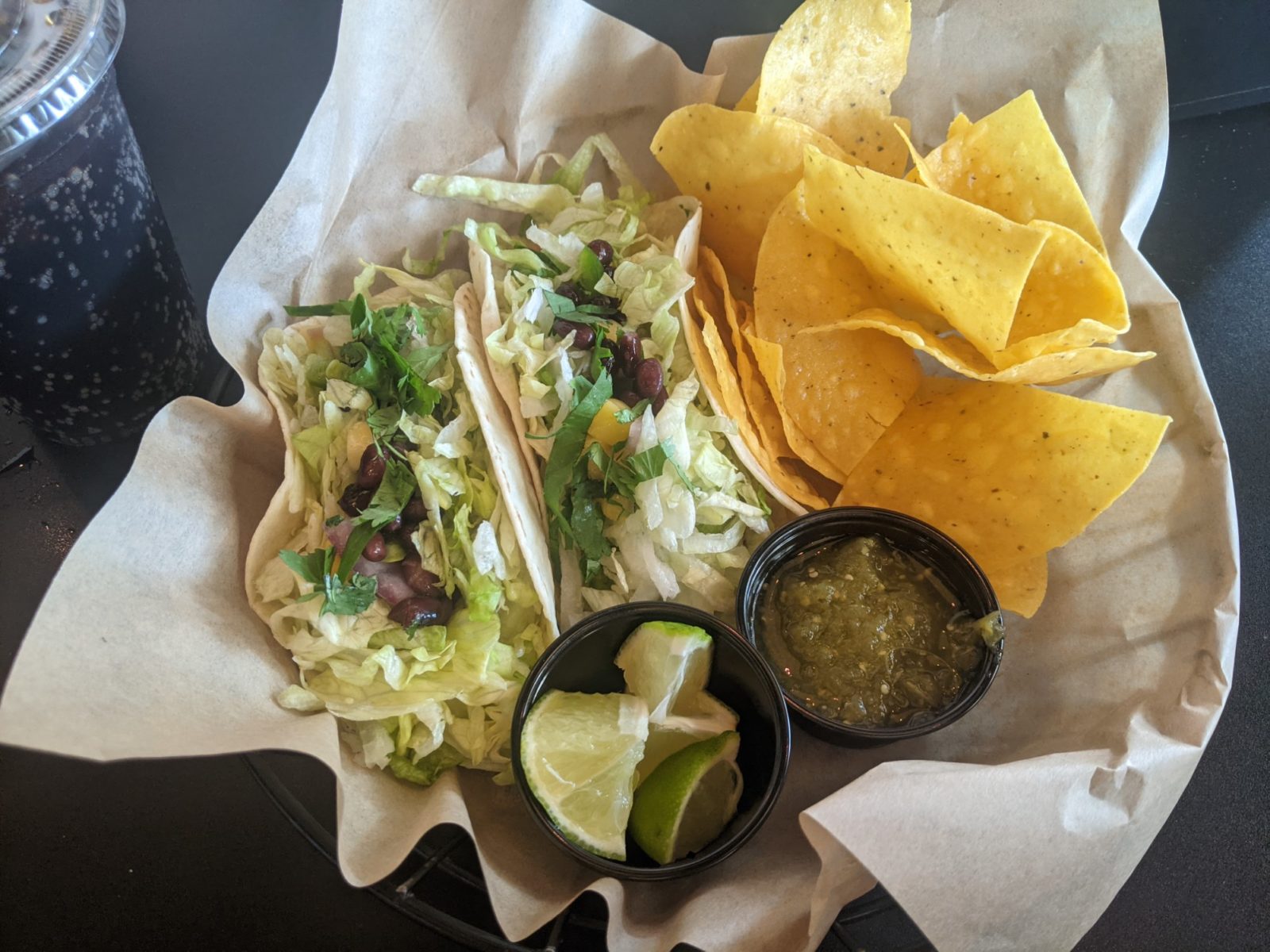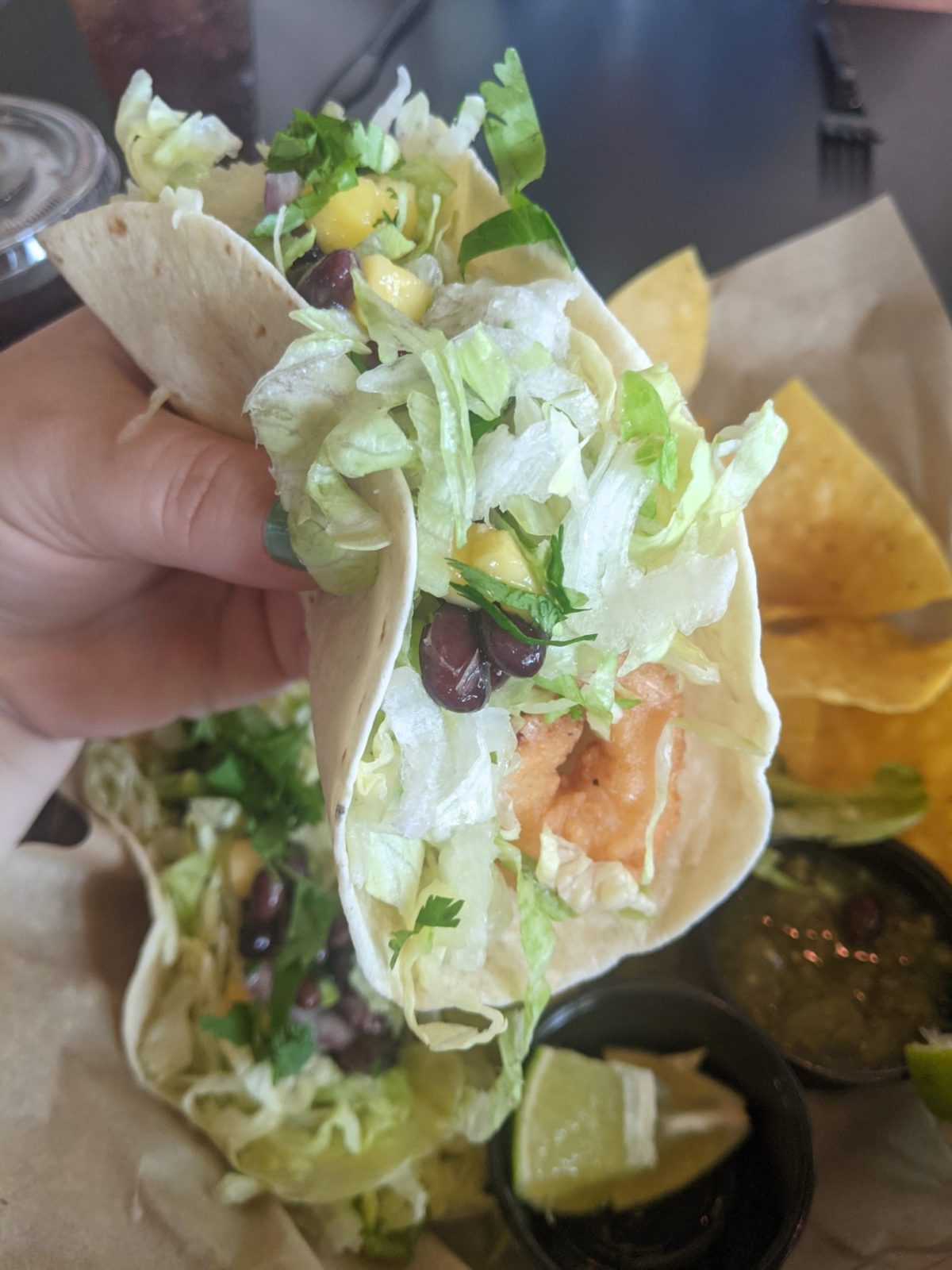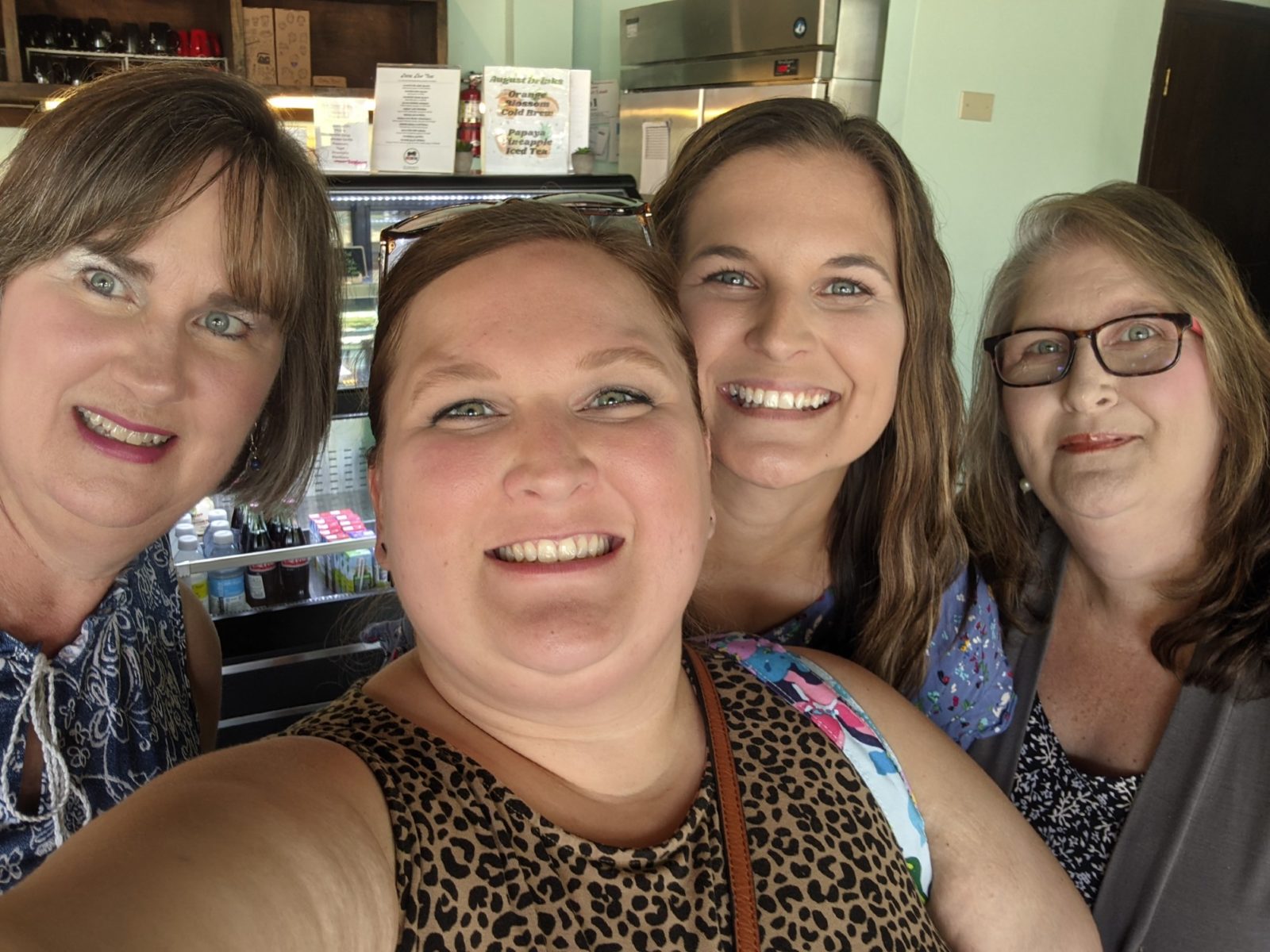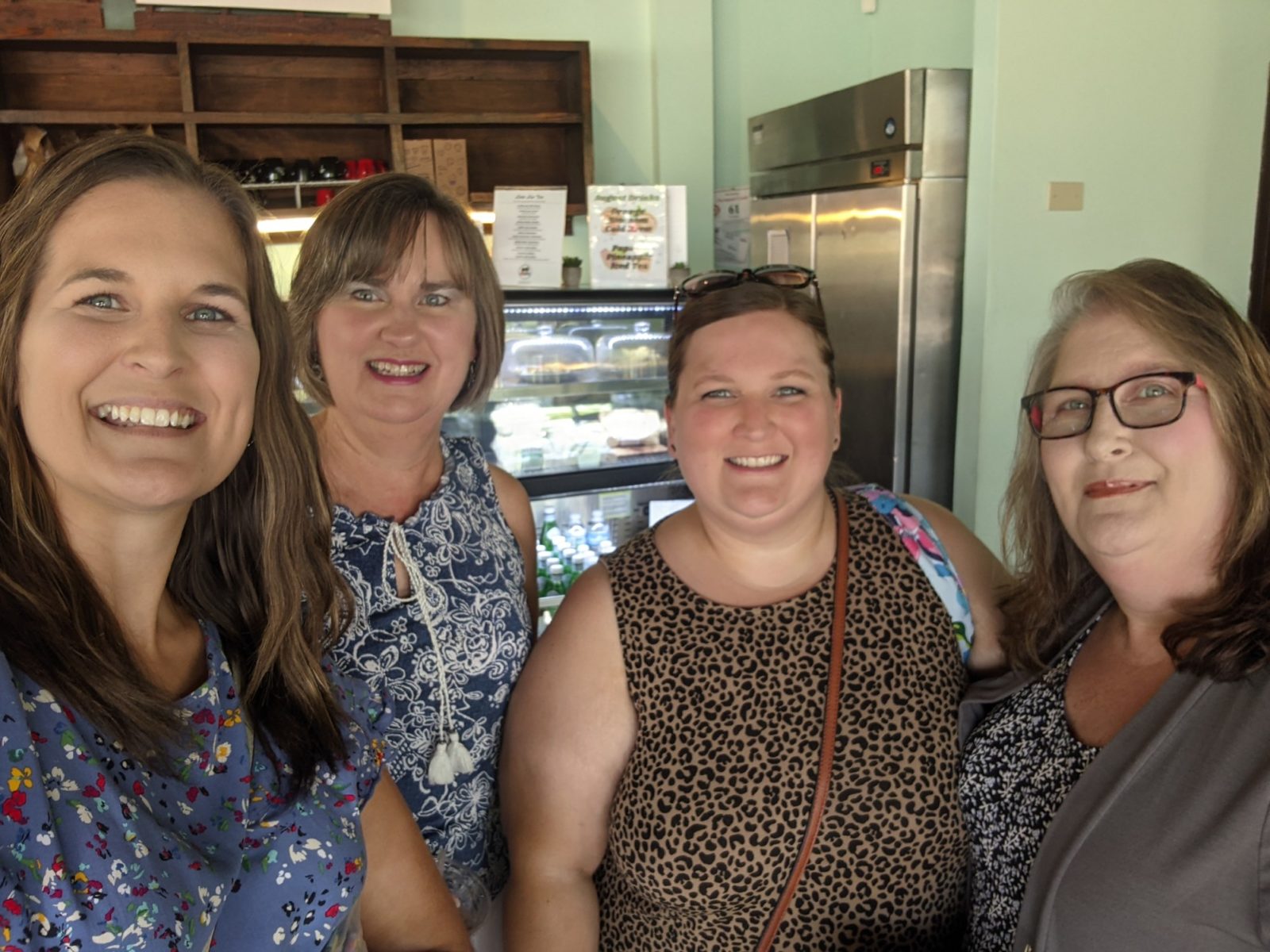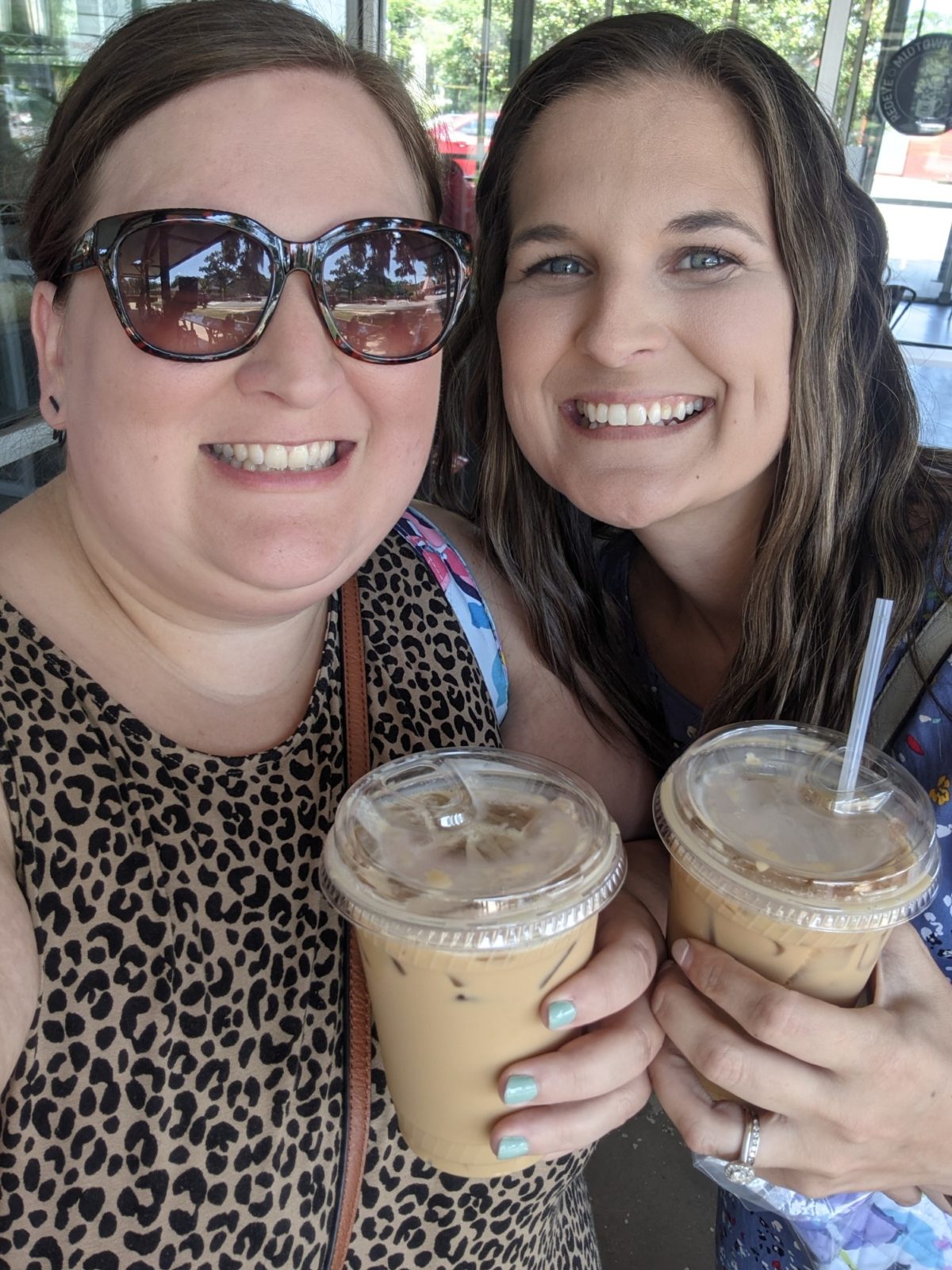 And then after I picked up the girls and got home, it felt weird and warm and stuffy when I opened the door. So I went back to check on the thermostat, and things weren't looking so good… It was set at 74, but it was 80, and although there was air coming out of the vents, it was not cold air. Jeff tried a couple random troubleshooting things (flipping breakers and turning things off & back on and crawling under the house to look at something-or-other), but nothing helped. So we put calls in to three different A/C guys around town, to see who could come out the fastest.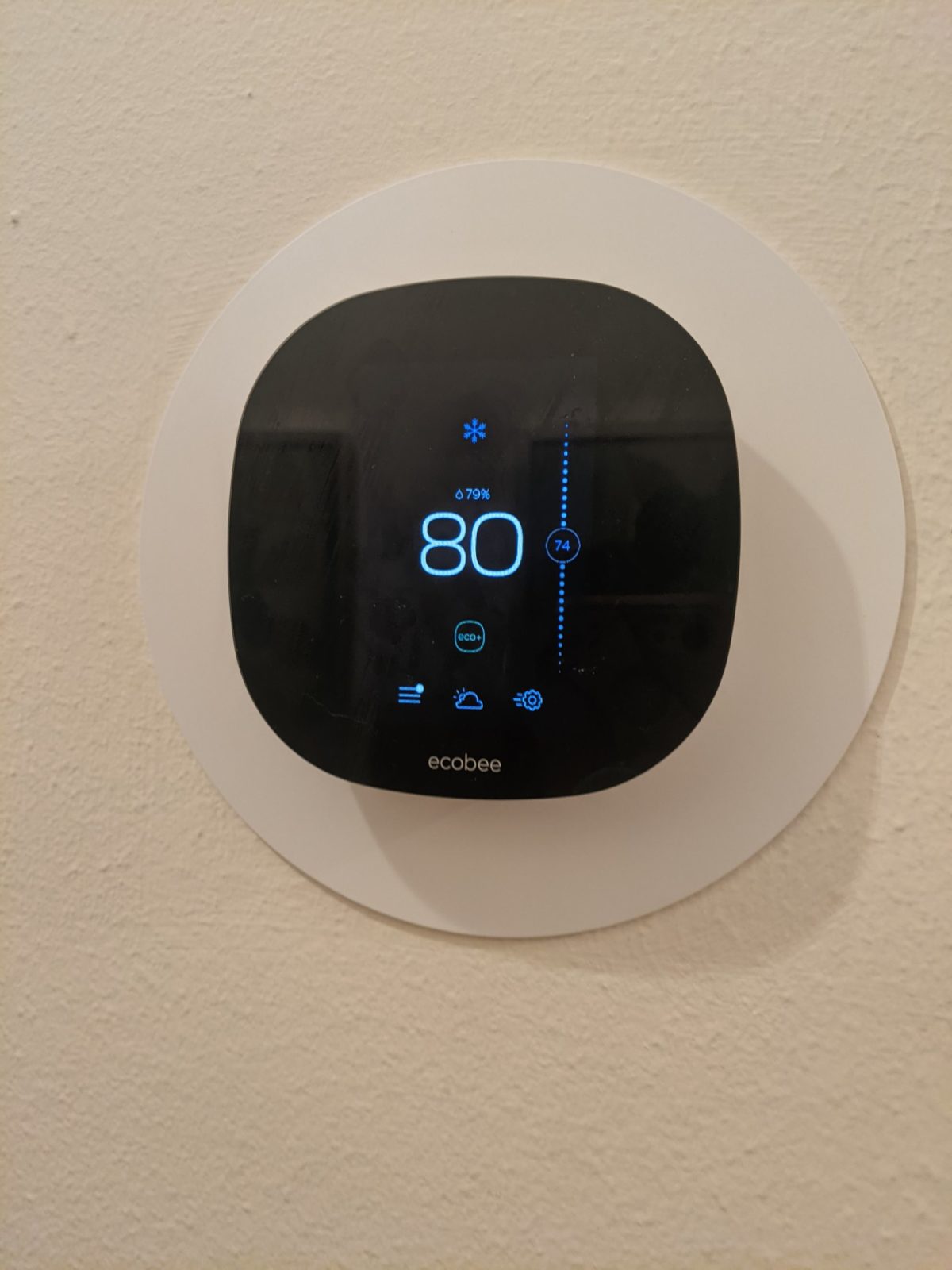 We ended up going with this company who we just randomly found on Google, who was also highly rated and was reasonably priced and super fast. I got home around 6pm, we started making calls soon after, the guy came around 7:15pm, and by 8pm (and $330+ later womp womp womp), it was fixed and the house was starting to cool down already!
Soo, back in January, we had to pay an arm and a leg to fix Jeff's car; then he had spinal surgery in March; Addison was born in May; then we had to pay $400+ for termite treatment a week later; Jeff was hospitalized again in June for his staph infection; and now in August, we had to pay $300+ to fix the A/C. So, you know, we're DONE with the crap (and the expensive mess) for a while, PLEASE!
I still managed to get a dinner together for us, and we all ate in the living room, huddled under the ceiling fan clicked up all the way on high (since this was before the air was actually fixed).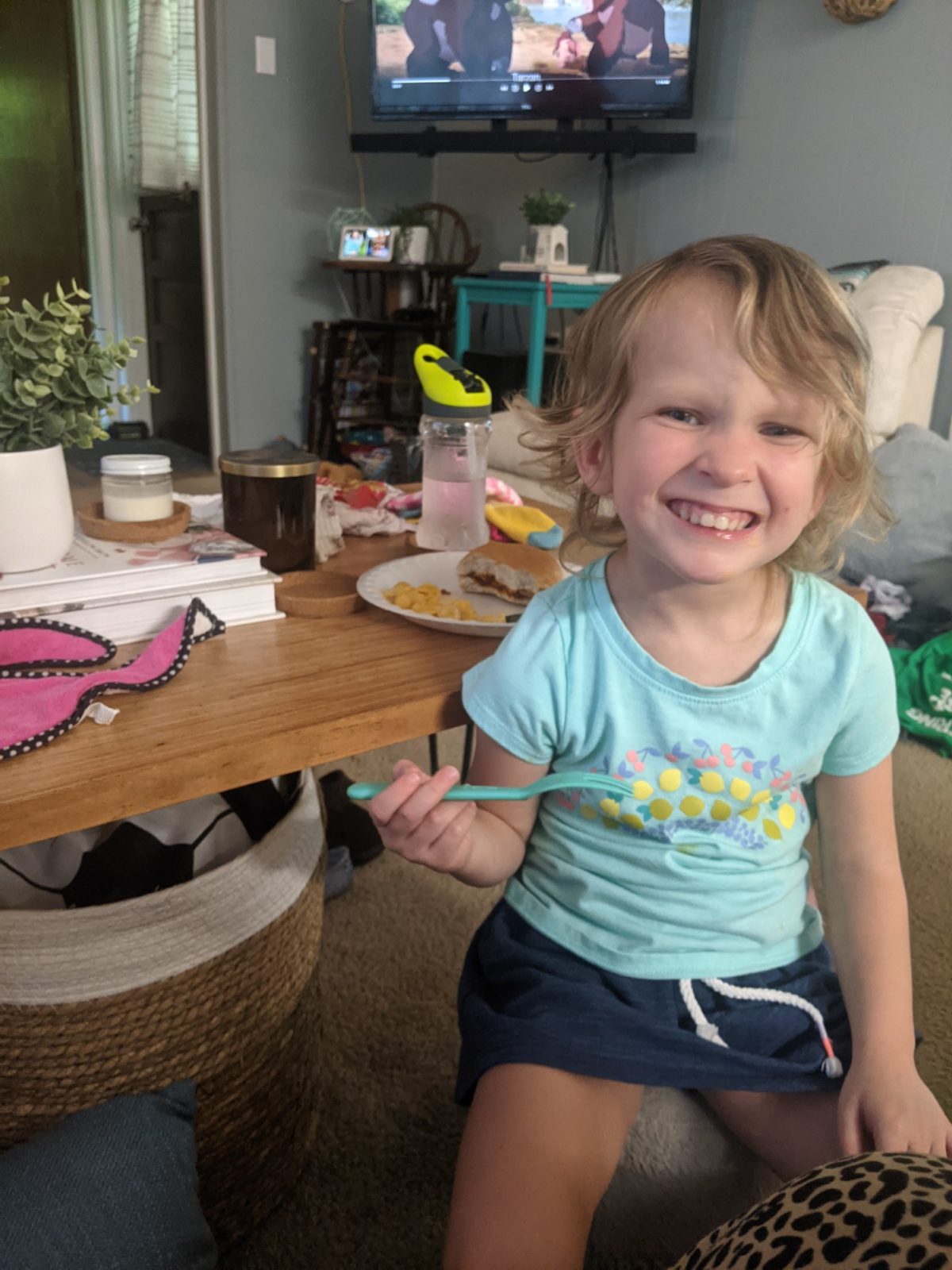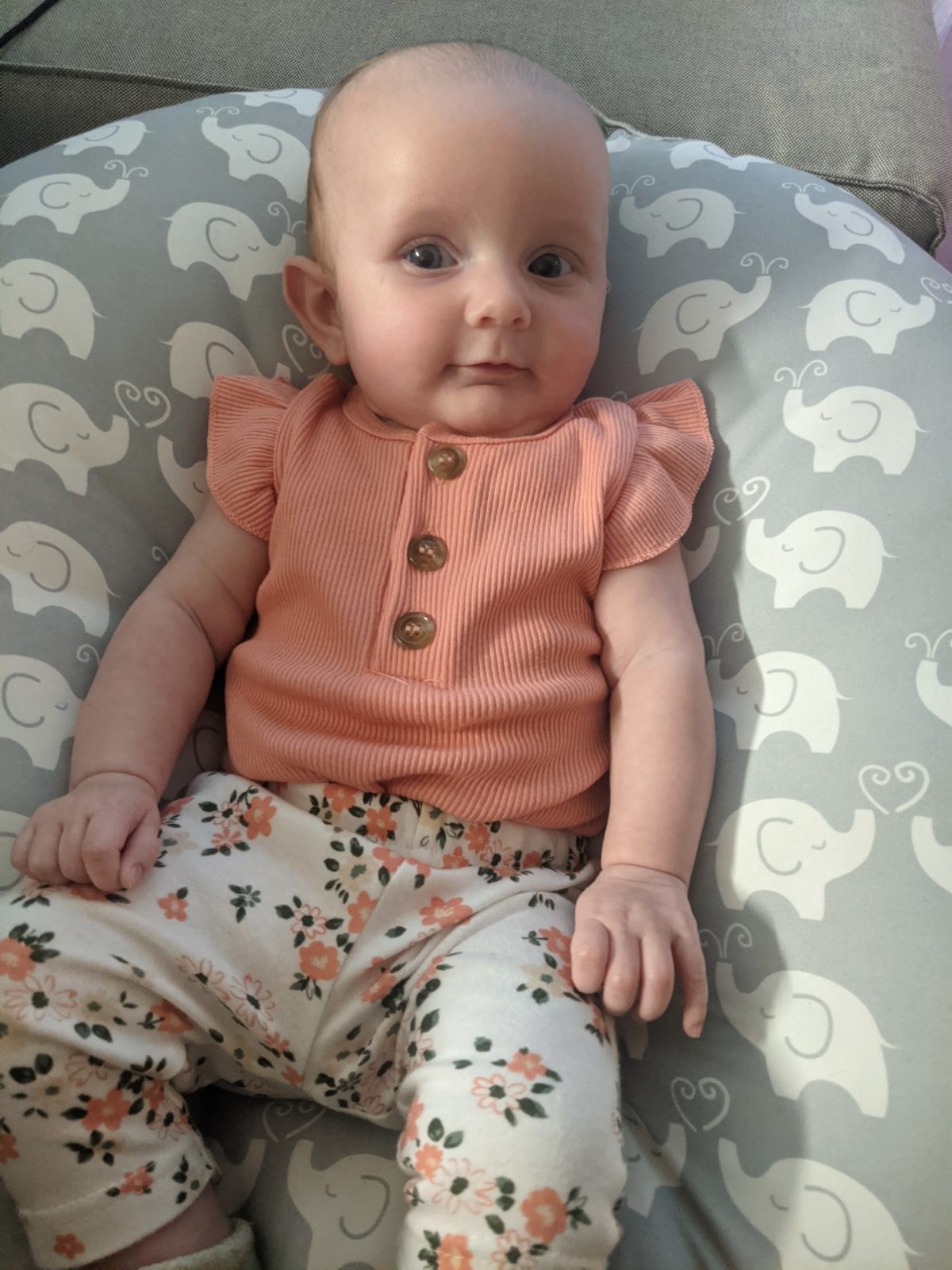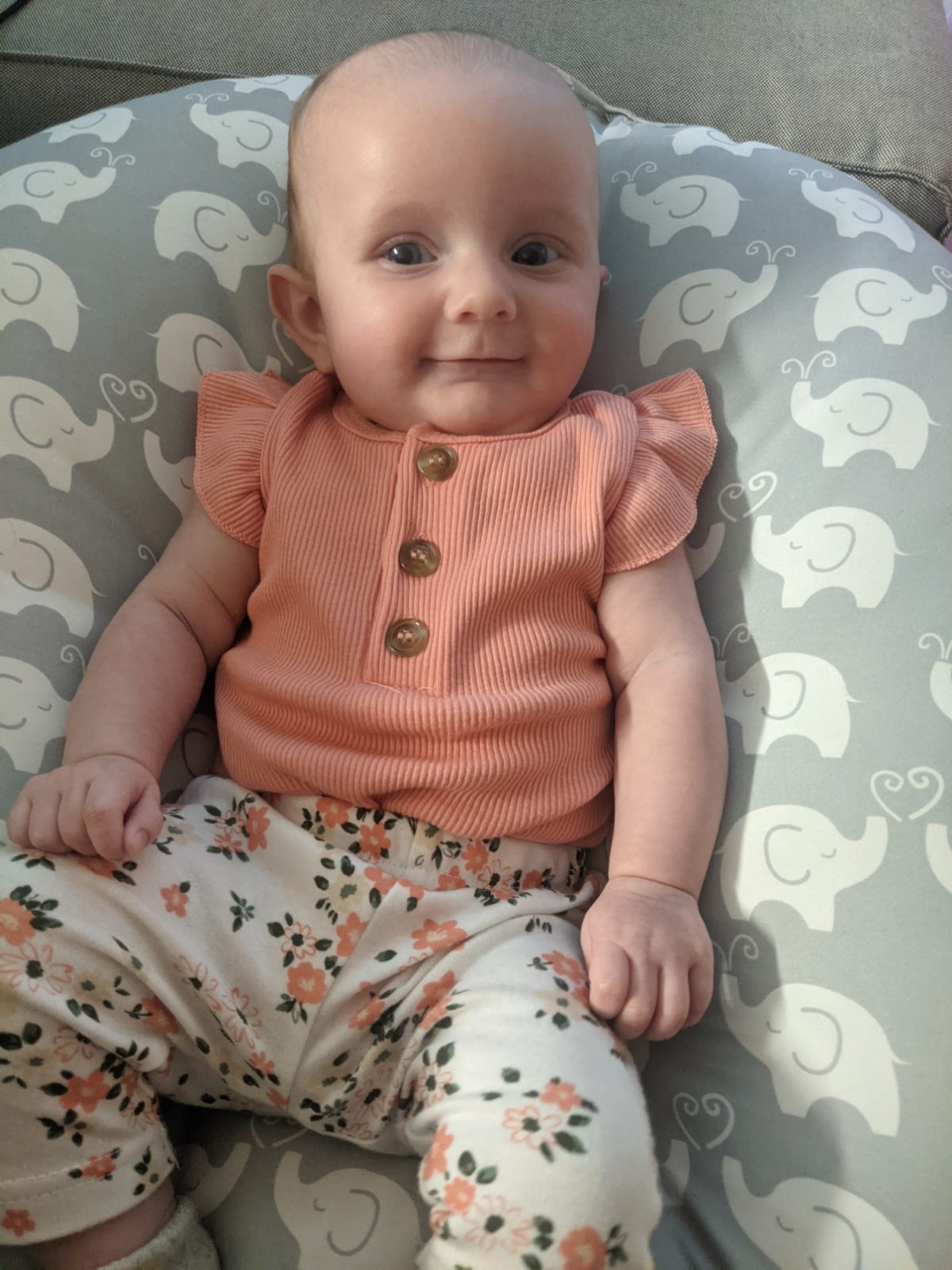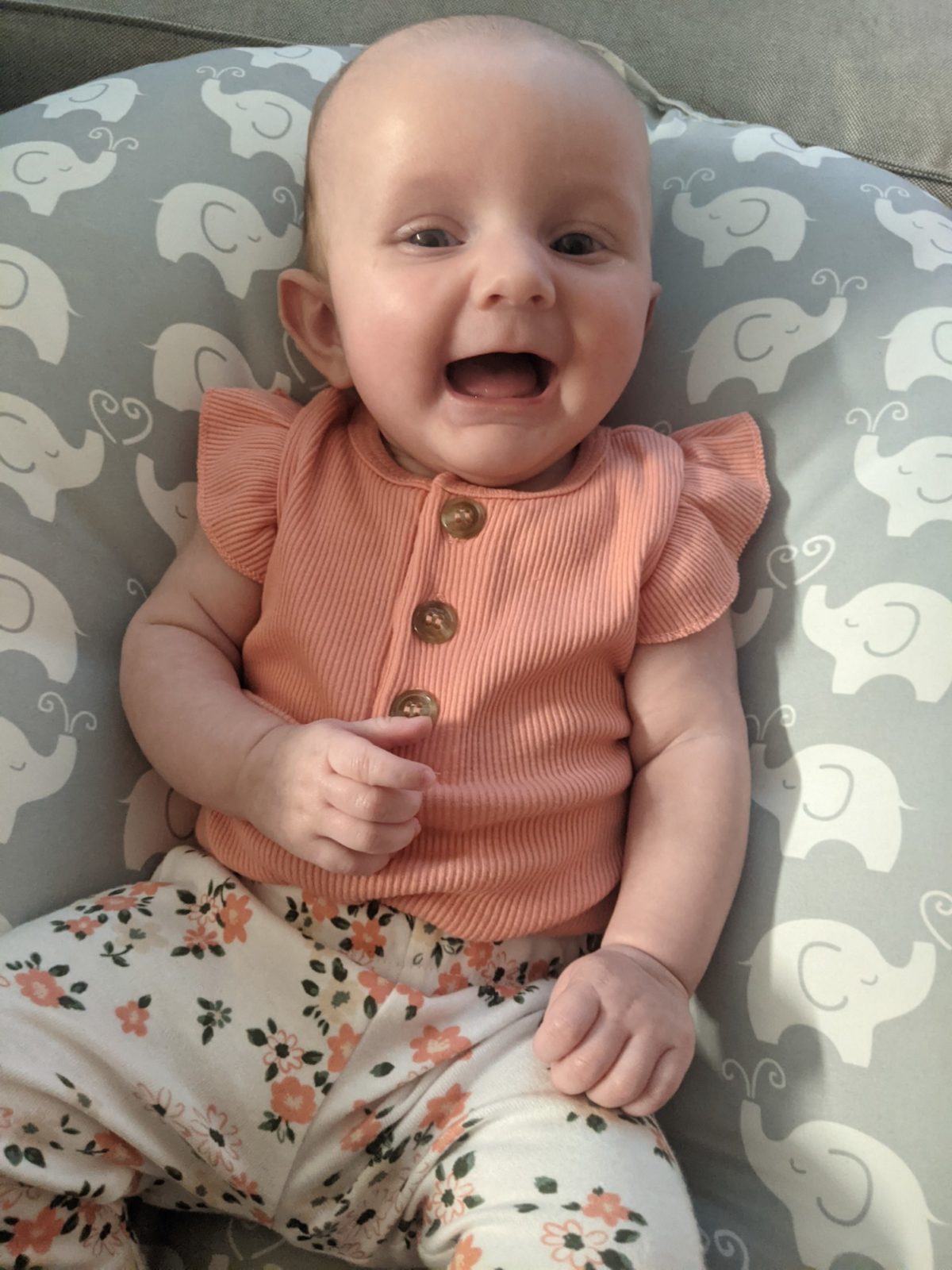 Once the house started cooling down, I got the girls ready for bed, by getting them both in their jammies. Addie's outfit she wore to school today actually came in a pack, with this matching PJ & hat set, which was just all too stinking cute!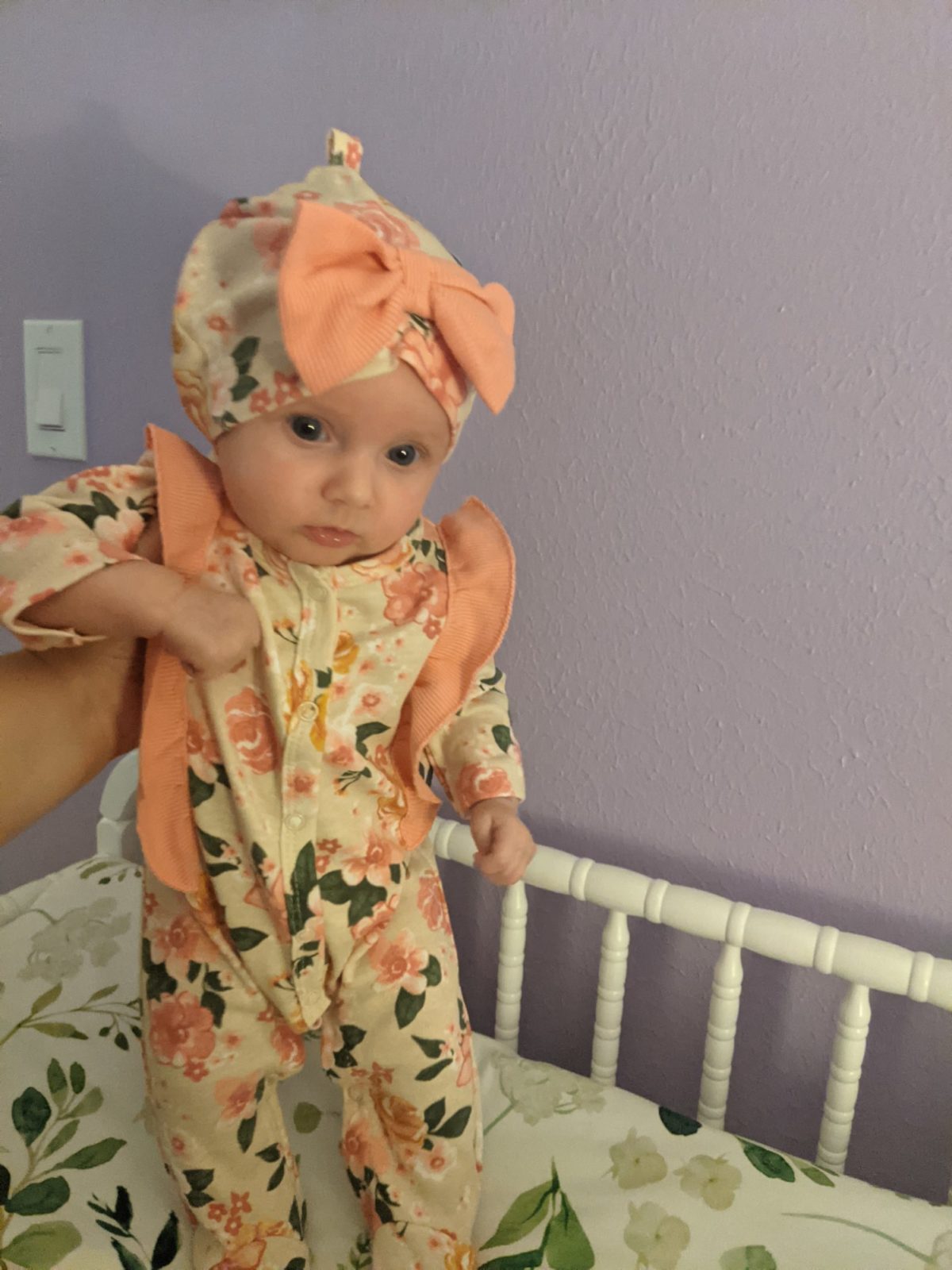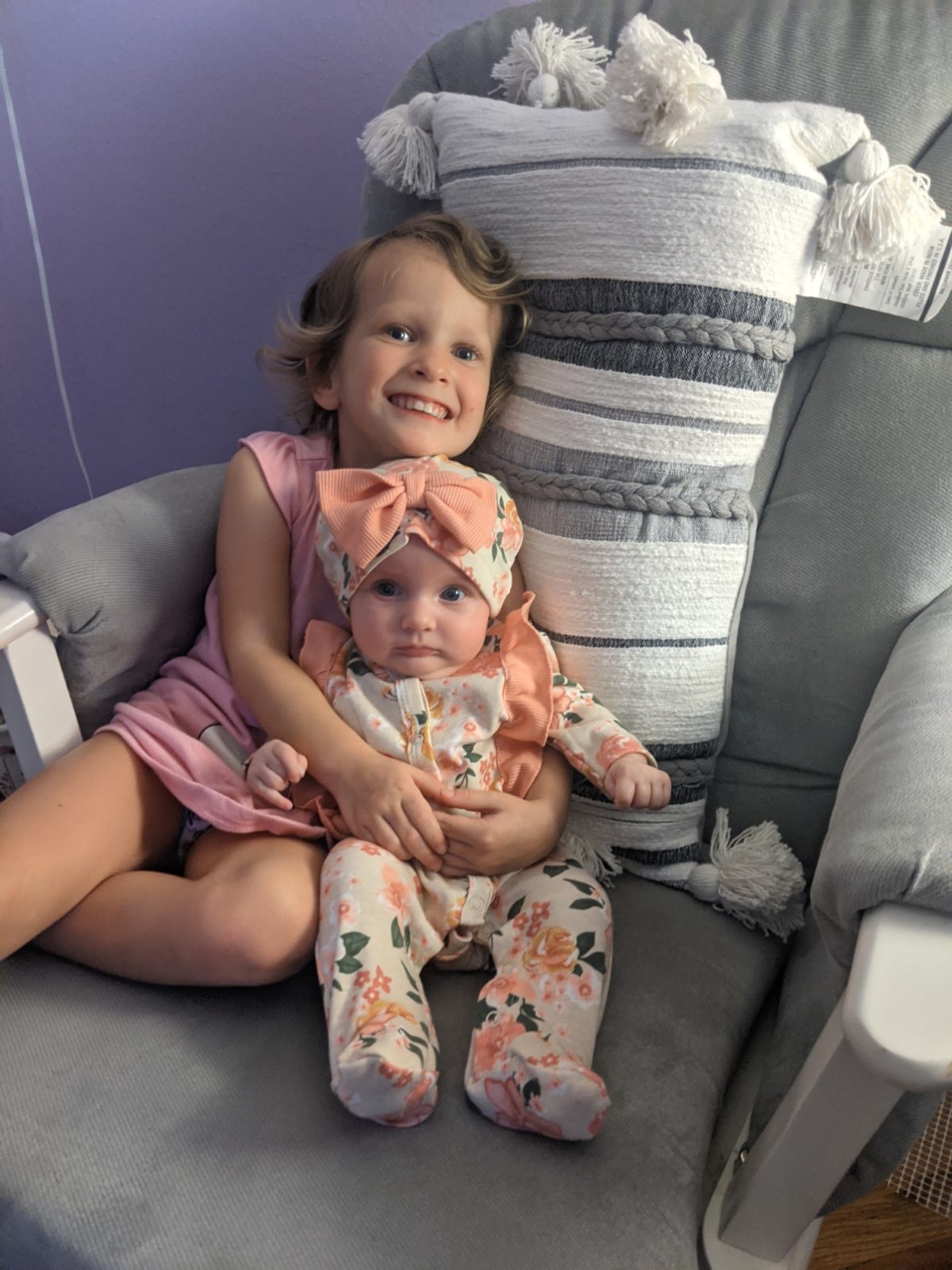 Emmie had another rough bedtime tonight, and it took both Jeff and I working with her to get her calmed down and ready for sleep. Addie, on the other hand, drained her bottle and fell asleep instantly after finishing it. Both girls are sleeping soundly now, and the house really is cool and feels good now.