Both of my girls looked beautiful today, in their golden-yellow outfits. Both were new, and Emmie's cute dress even came with a matching scrunchie. It was a huge one though, and difficult to work with in her tiny little hair, but we made it work, and she looked adorable!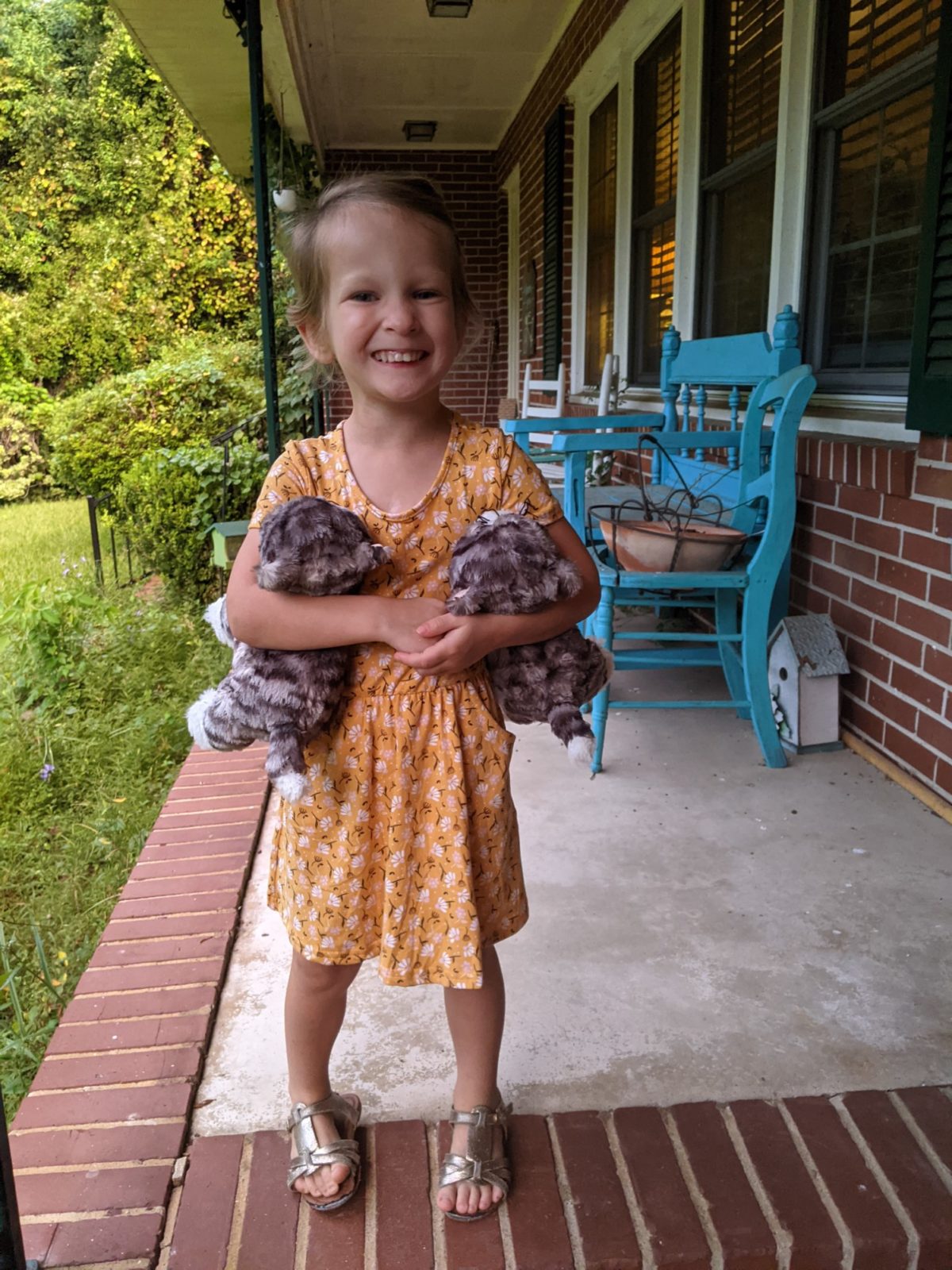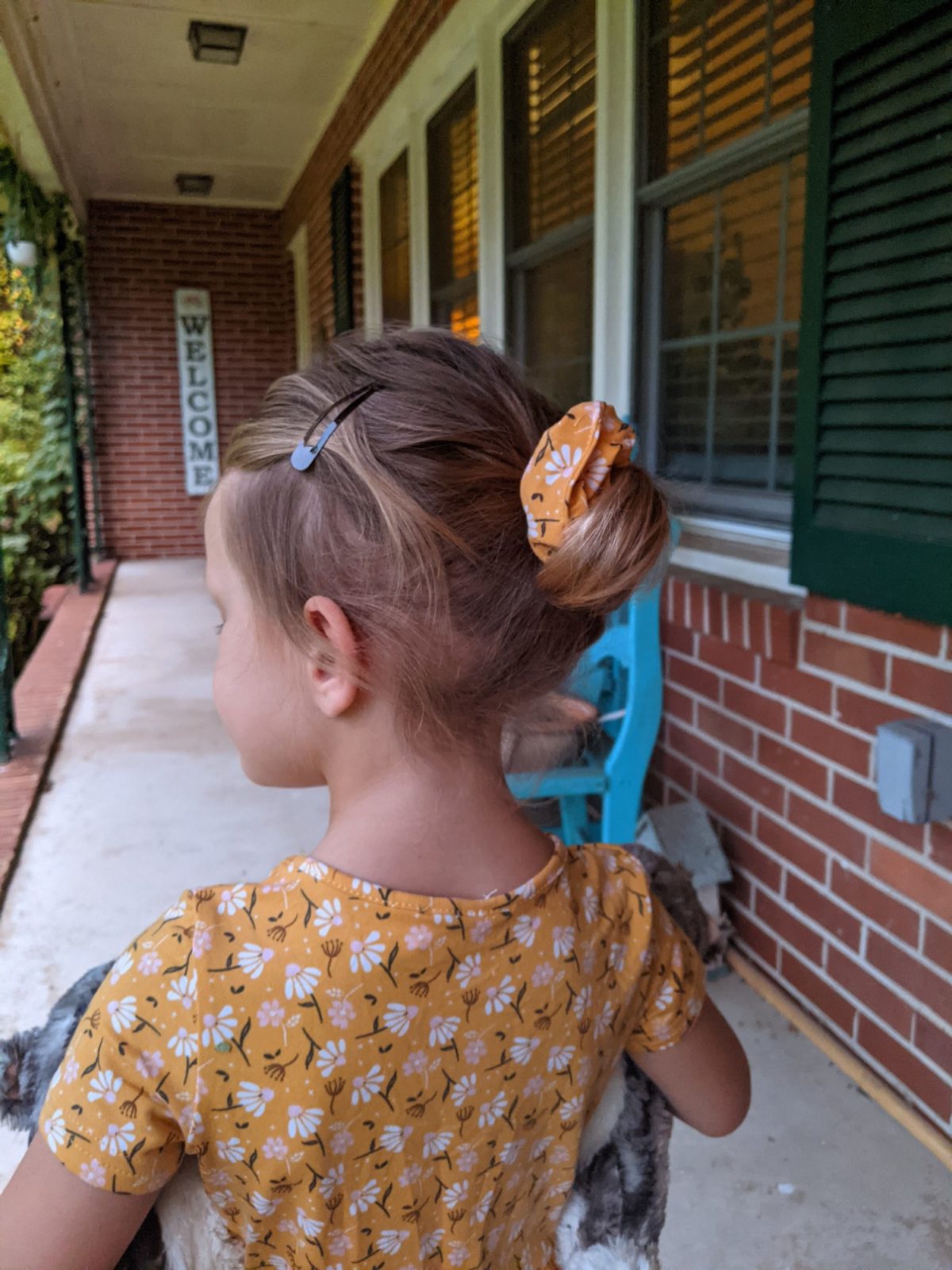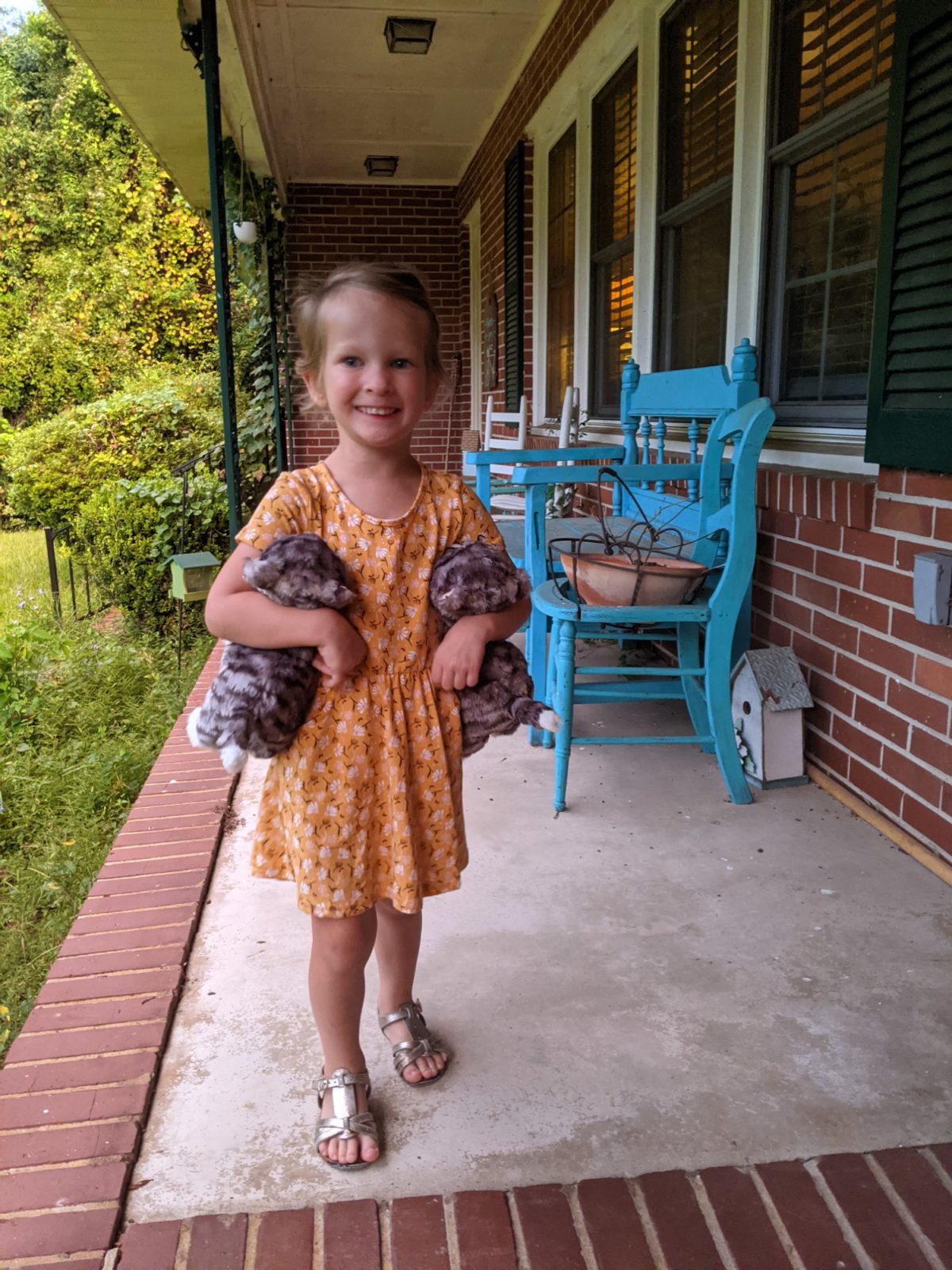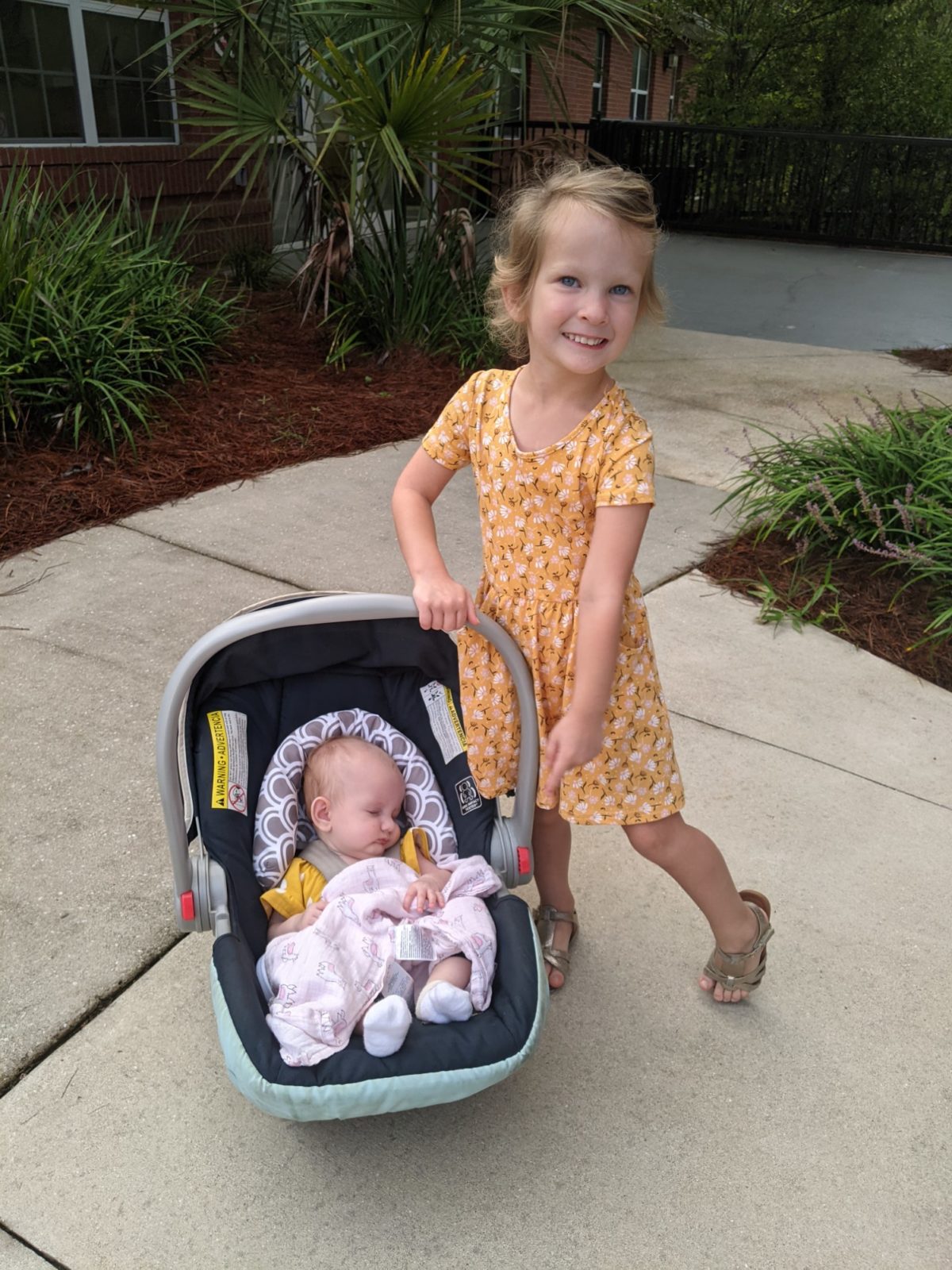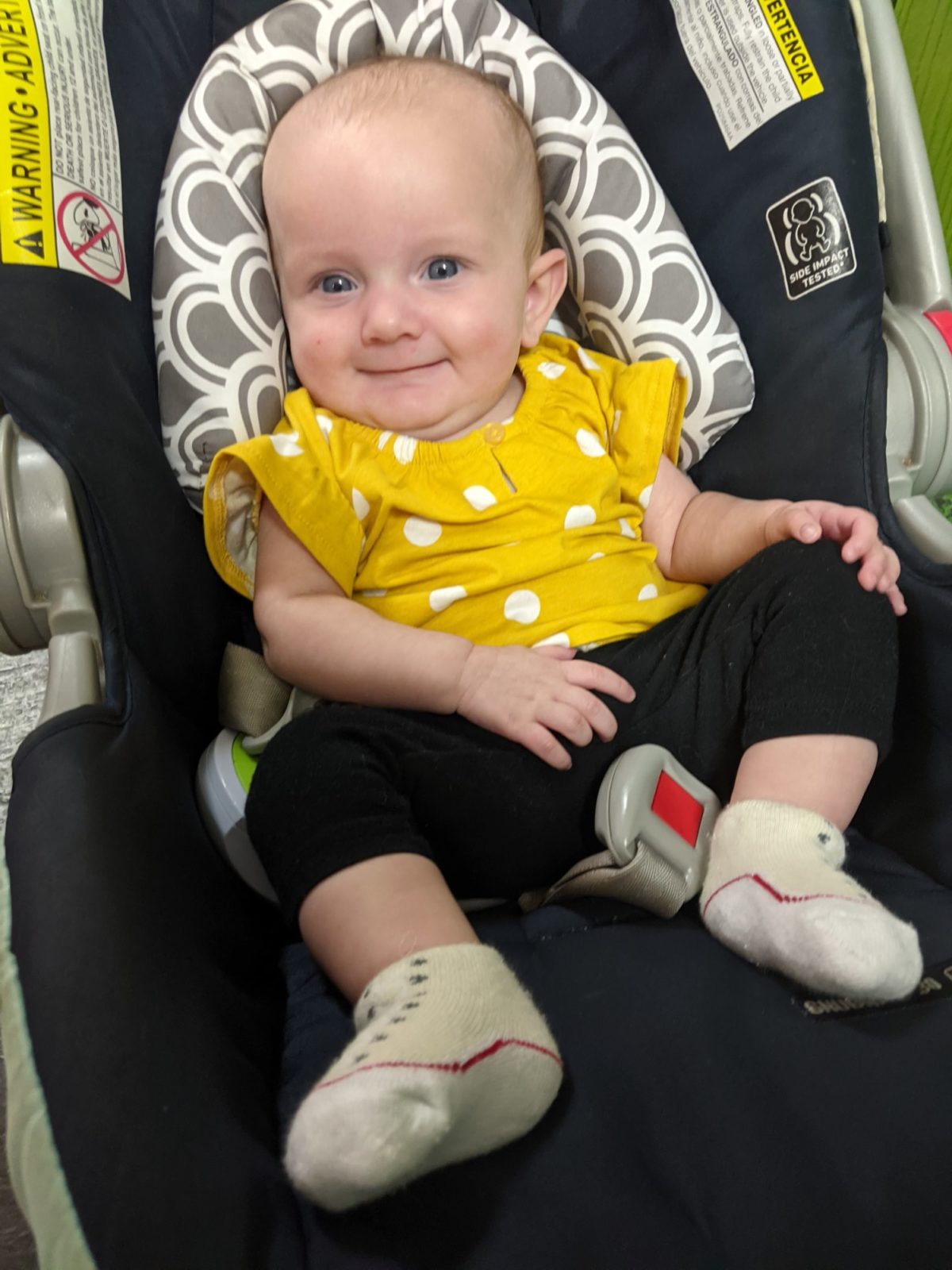 And little miss Addie was wearing some converse socks from Grammy and Papa, that were originally Emmie's at this exact same age.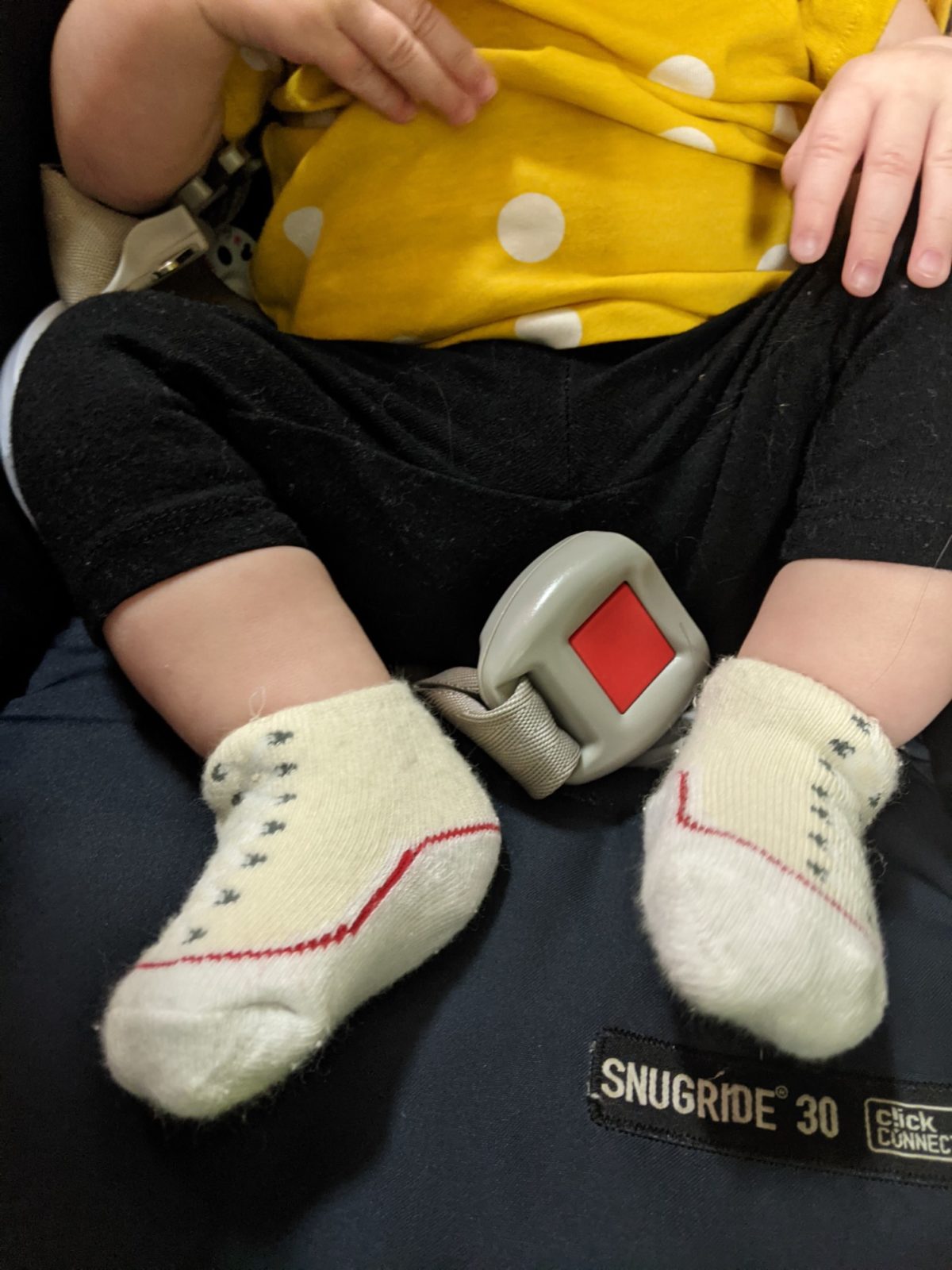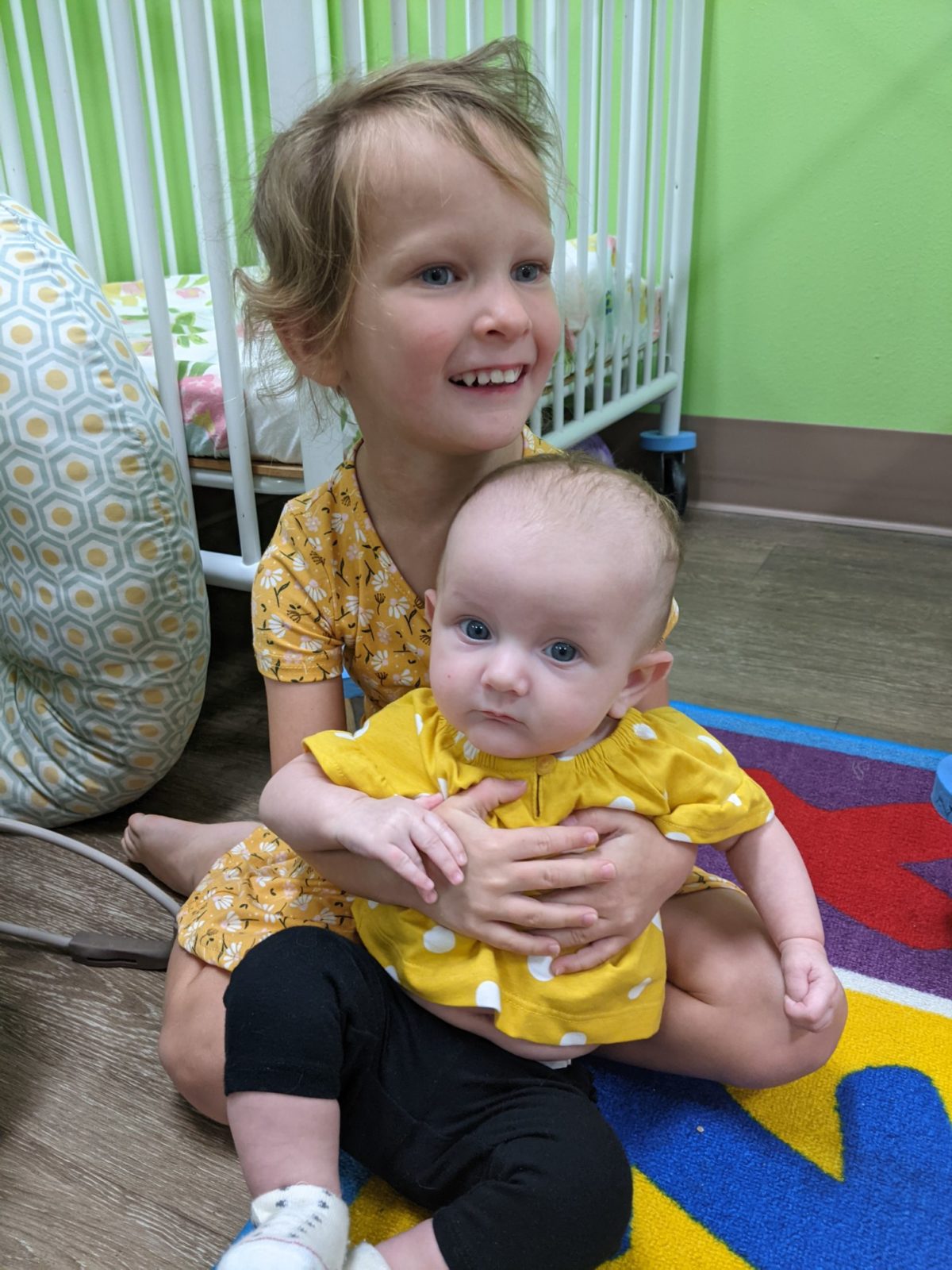 I actually picked up Addison from school early today, around 2pm. When I got there, she was sound asleep in her bed (half busted out of her swaddle), and I hated to even pick her up and disturb her sleep. But I scooped her up and they changed her diaper and washed her hands before heading out. (I was just talking to someone just the other day, explaining how the teachers always wash the babies' hands after every diaper change too, but I don't remember who it was. But if it was you, this is how they do it!)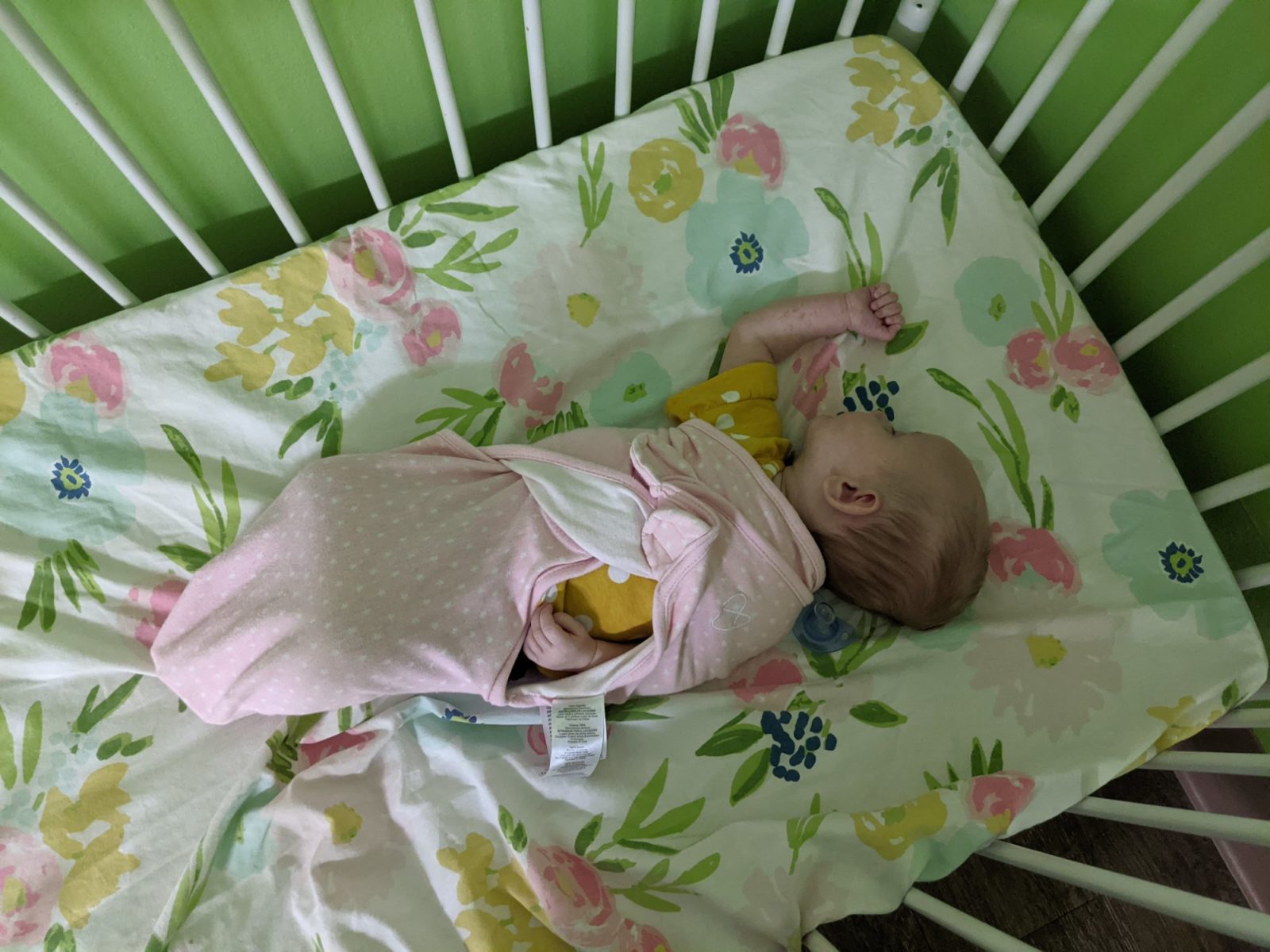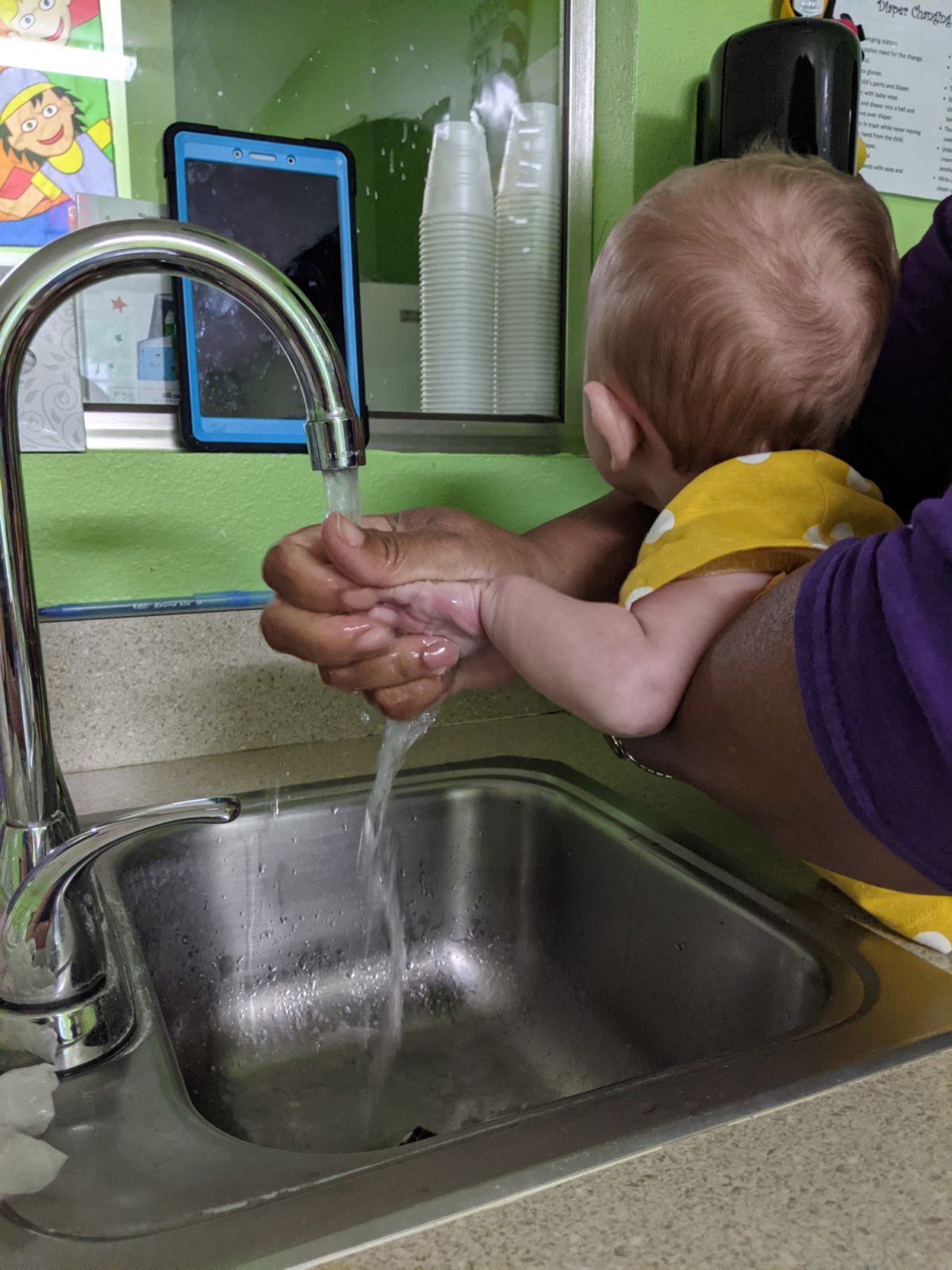 Then I took her to the pediatrician's office, for her four-month check-up. She's only gained less than two pounds in the last two months, but she's also grown two inches in that same time frame! So she's only in the 7th percentile for weight, but she's surprisingly in the 70th percentile for height!!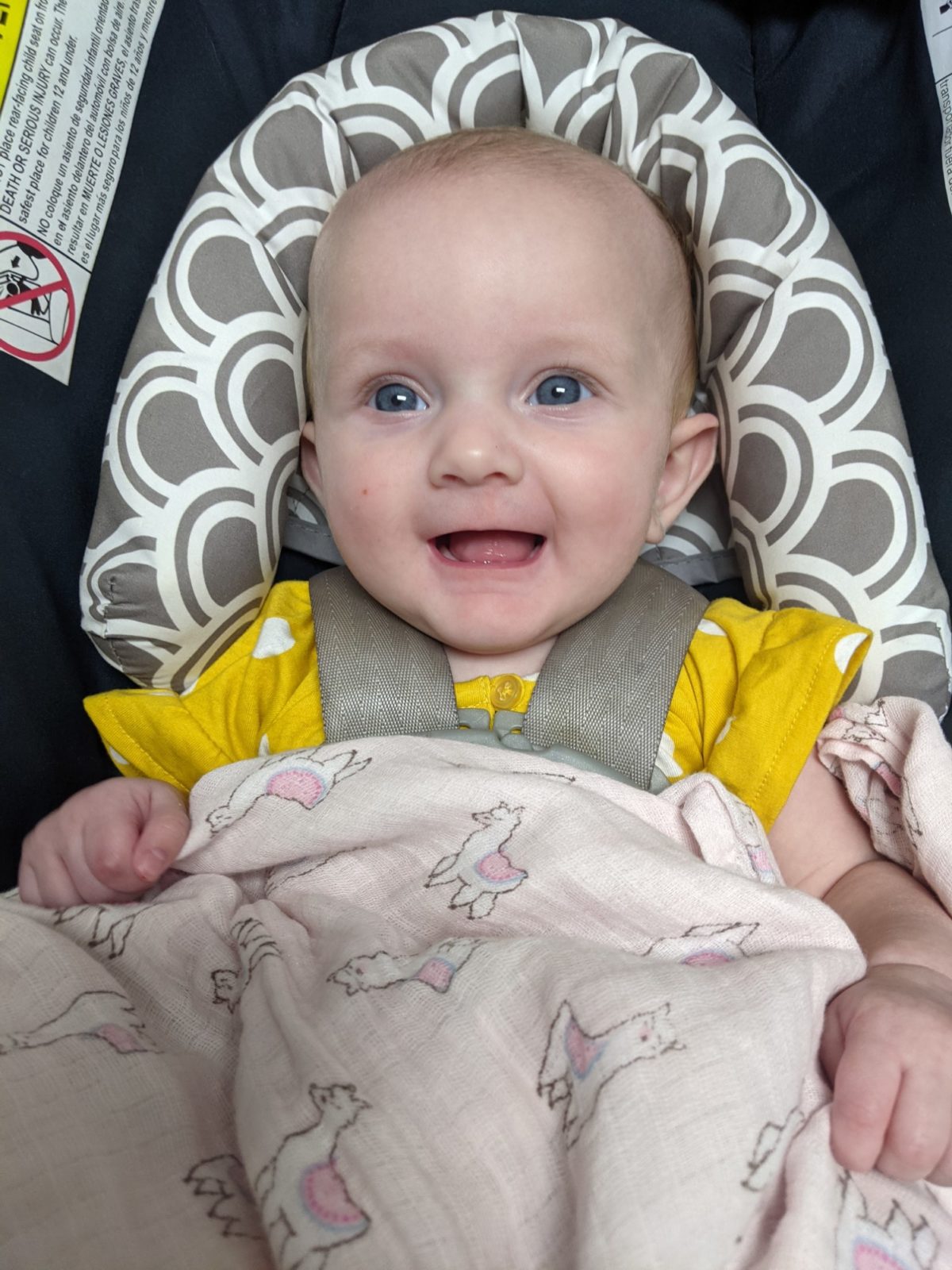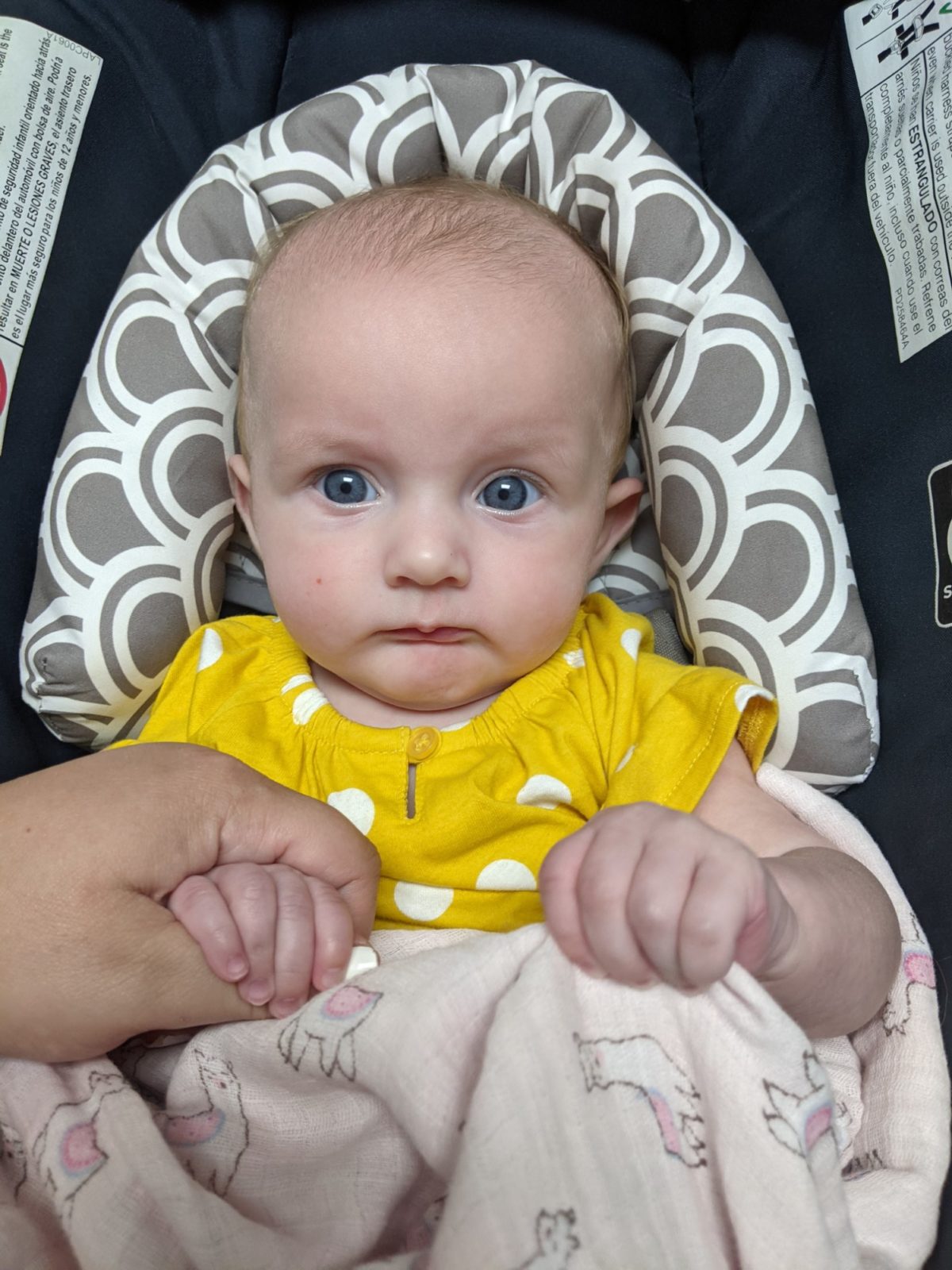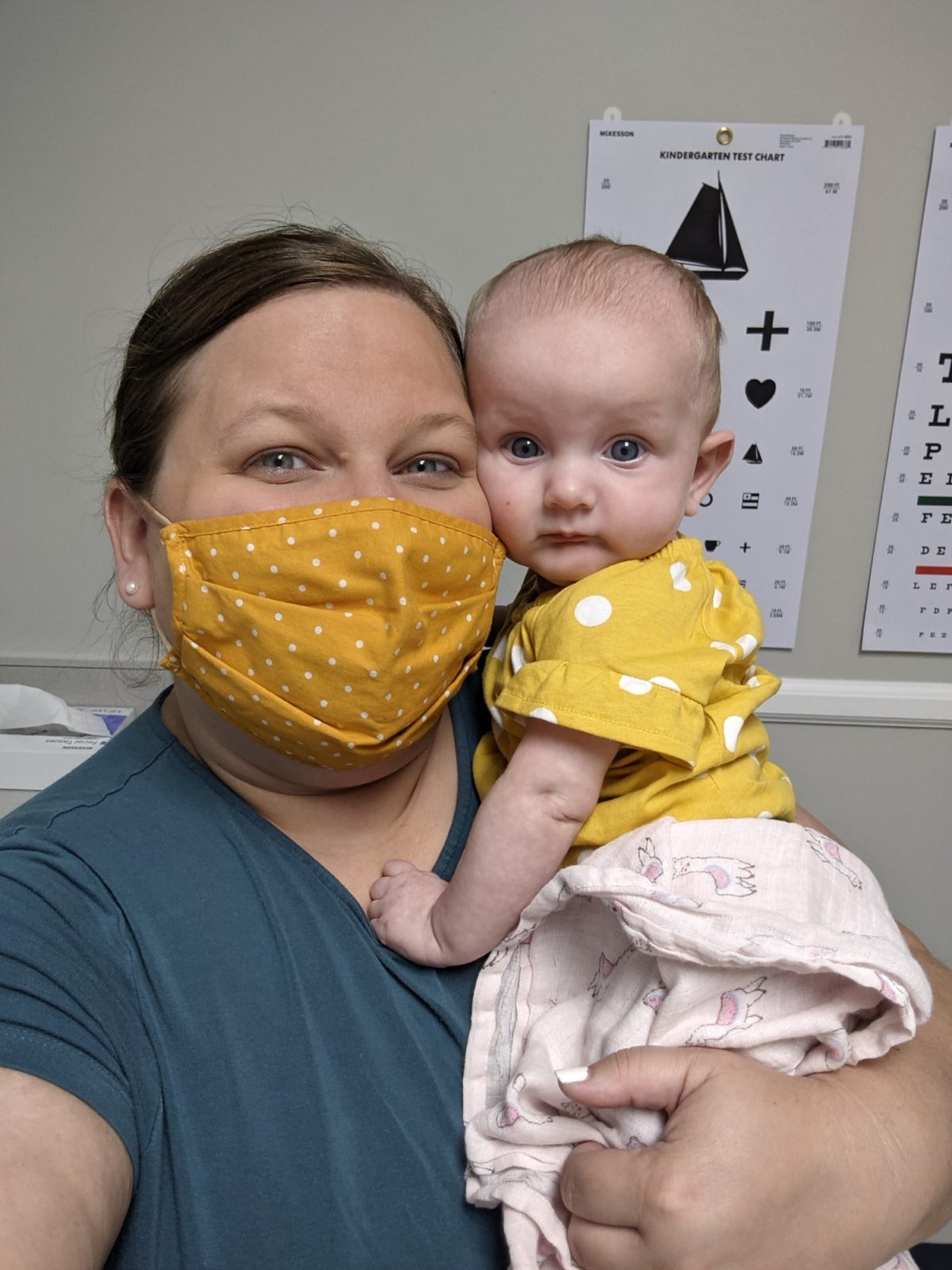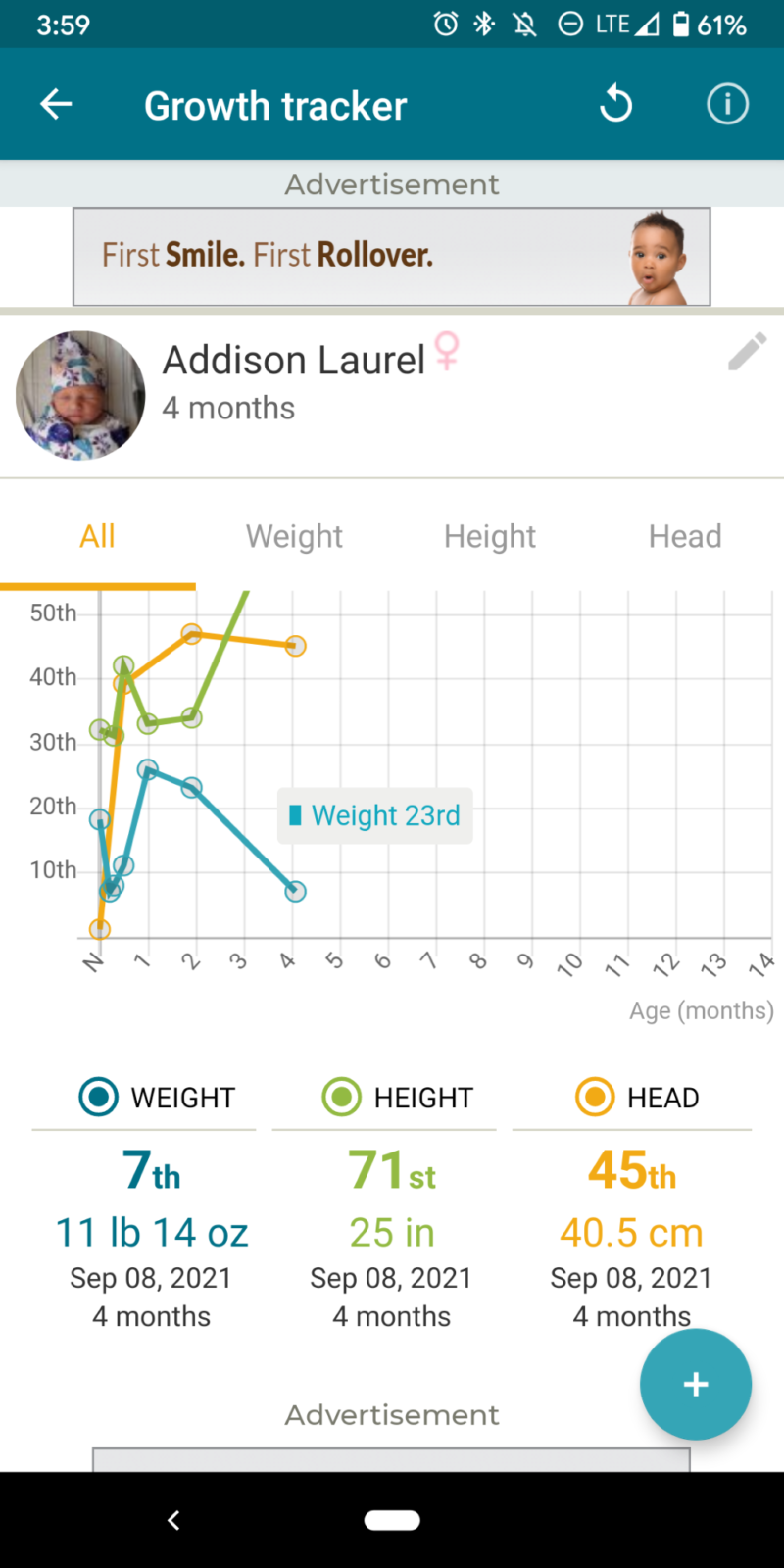 Poor little squish also had to  get some of her vaccine shots today, and that was terrible. I was able to get her calmed down in just a few minutes though, and by the time we got to the car, she wasn't screaming anymore, but still had some tears built up in her little eyes. She was perfectly fine though, and quickly fell asleep in the car on the way back to school to pick up big sister.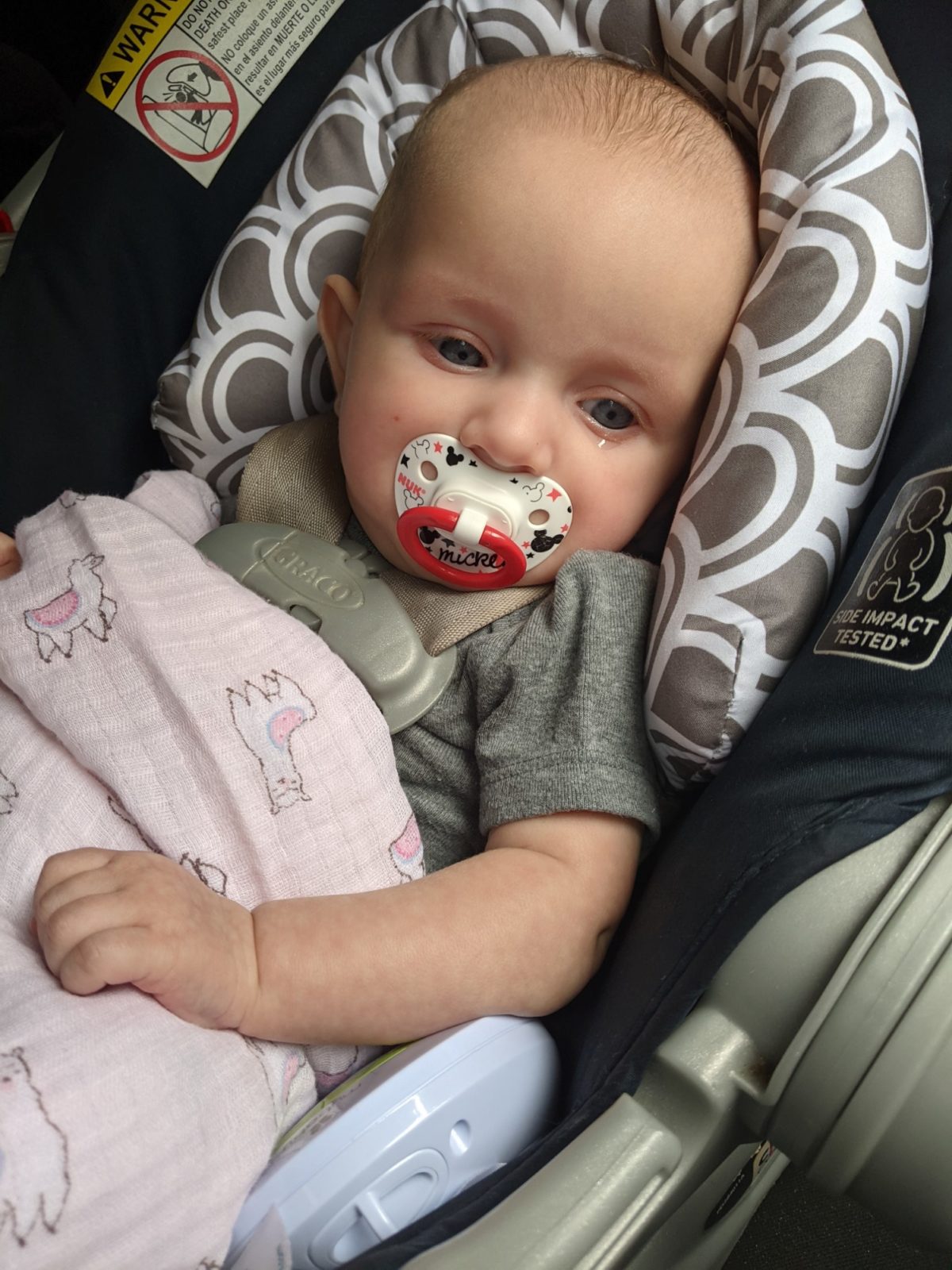 And look at the beautiful little ringlet curl that was Emmie's pony tail this afternoon!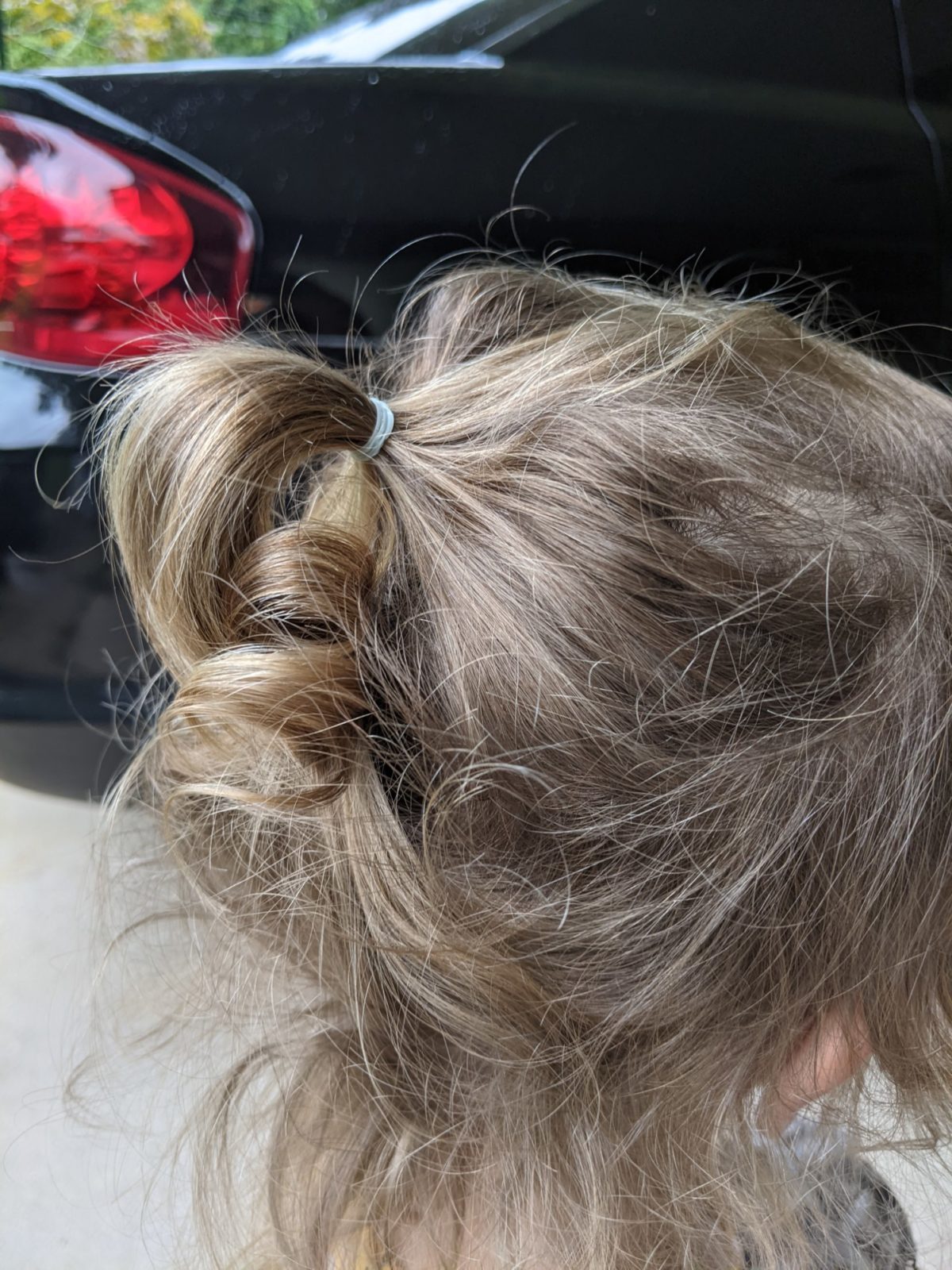 Jeff got Addie out of her car seat at home, and just tucked her into his side, and walked around the house like this. He used to always hold Emmie like this when she was tiny, and both girls loved it! Addie was just so content like this, even though the look on her face appears to show some attitude 😉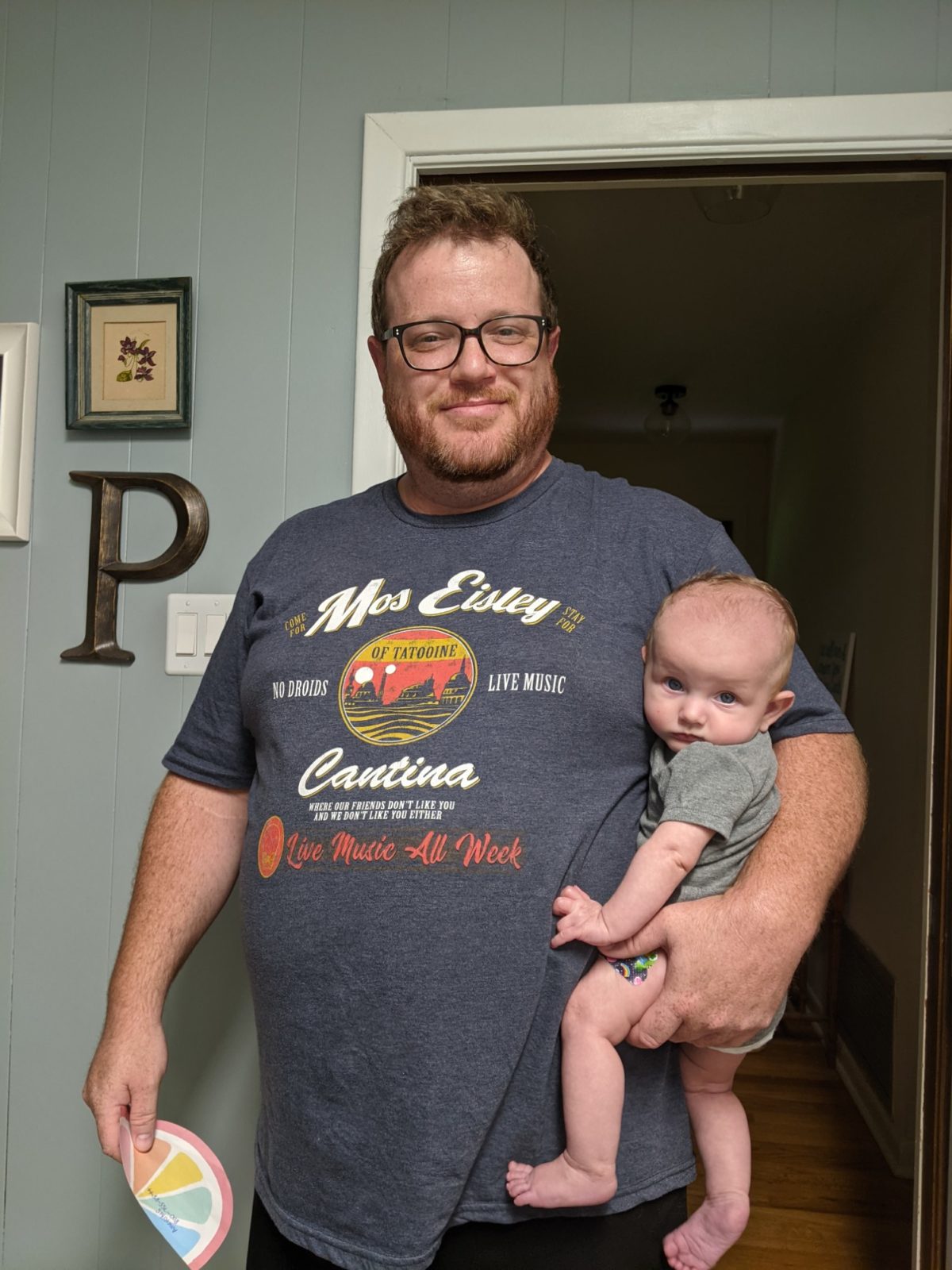 Poor little Chickpea with all her little bandaids 🙁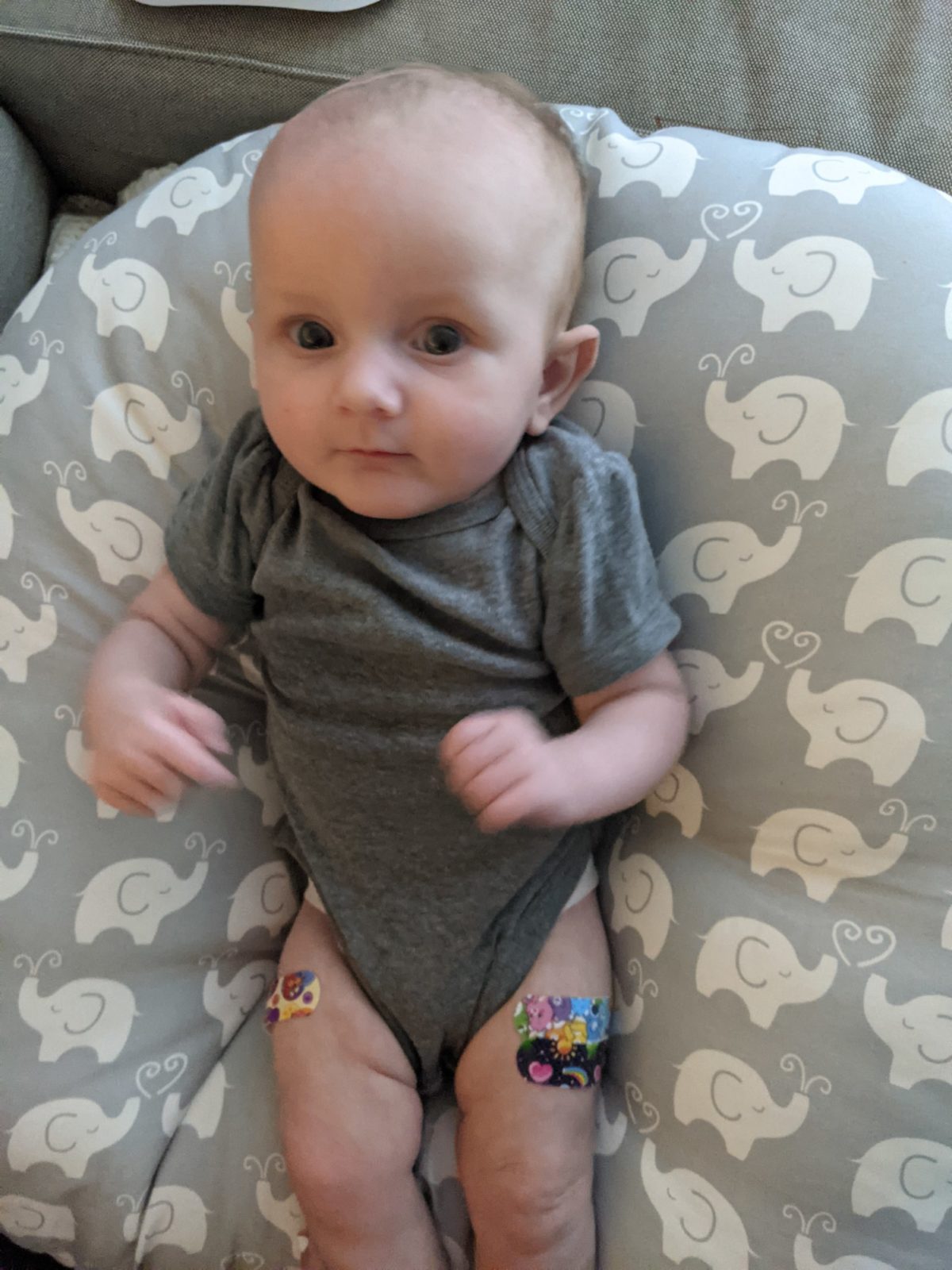 She was long overdue for a bottle after our doctors visit and drive to get Emmie and get back home, so she sucked this one down super fast. About halfway through, she started holding it herself, and was just really going for it. She's just getting to stinking big!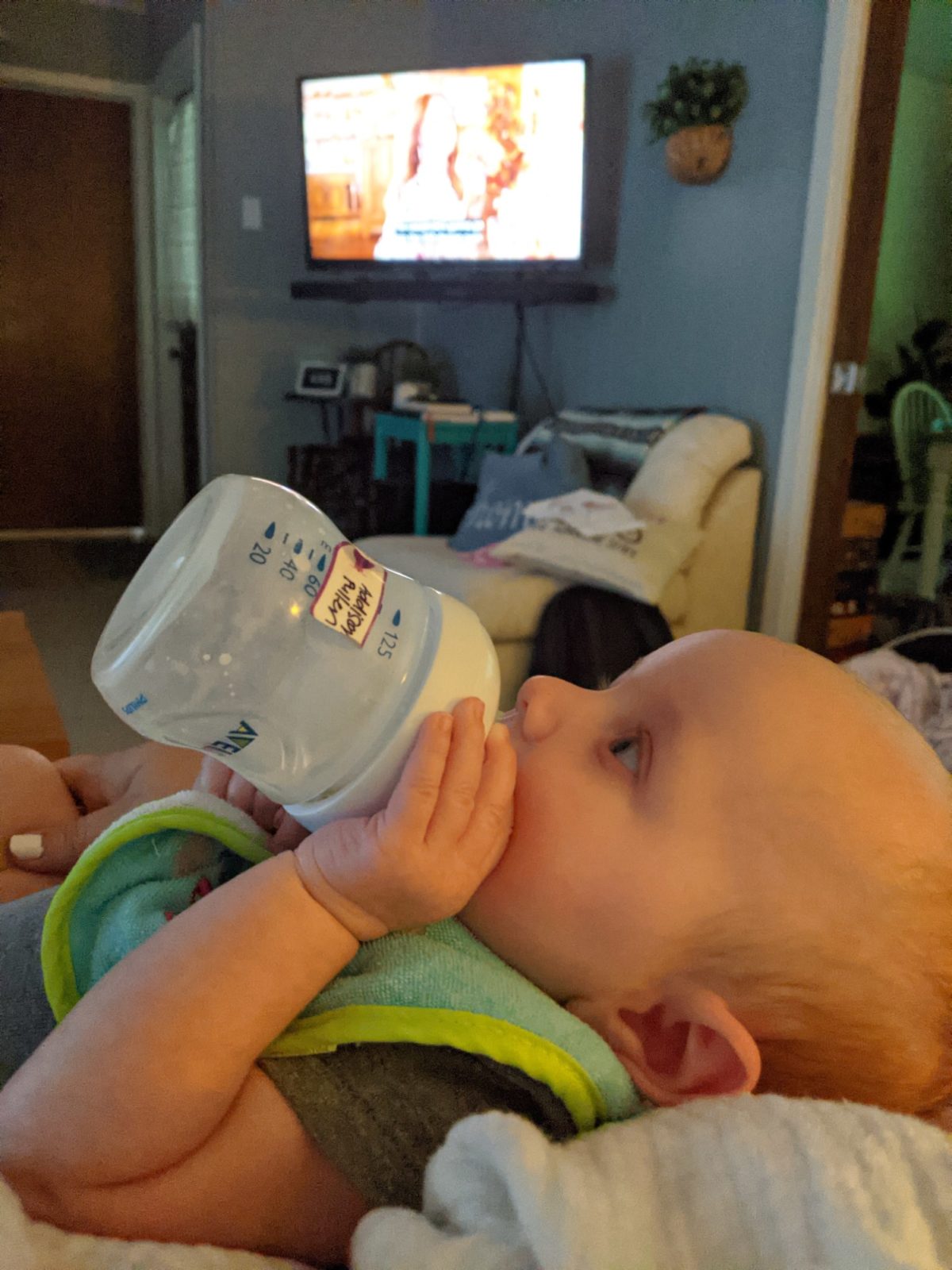 After our big afternoon though, and having been woken up from her nap and then staying awake for almost the entire next three hours, girlfriend passed out immediately after finishing her bottle.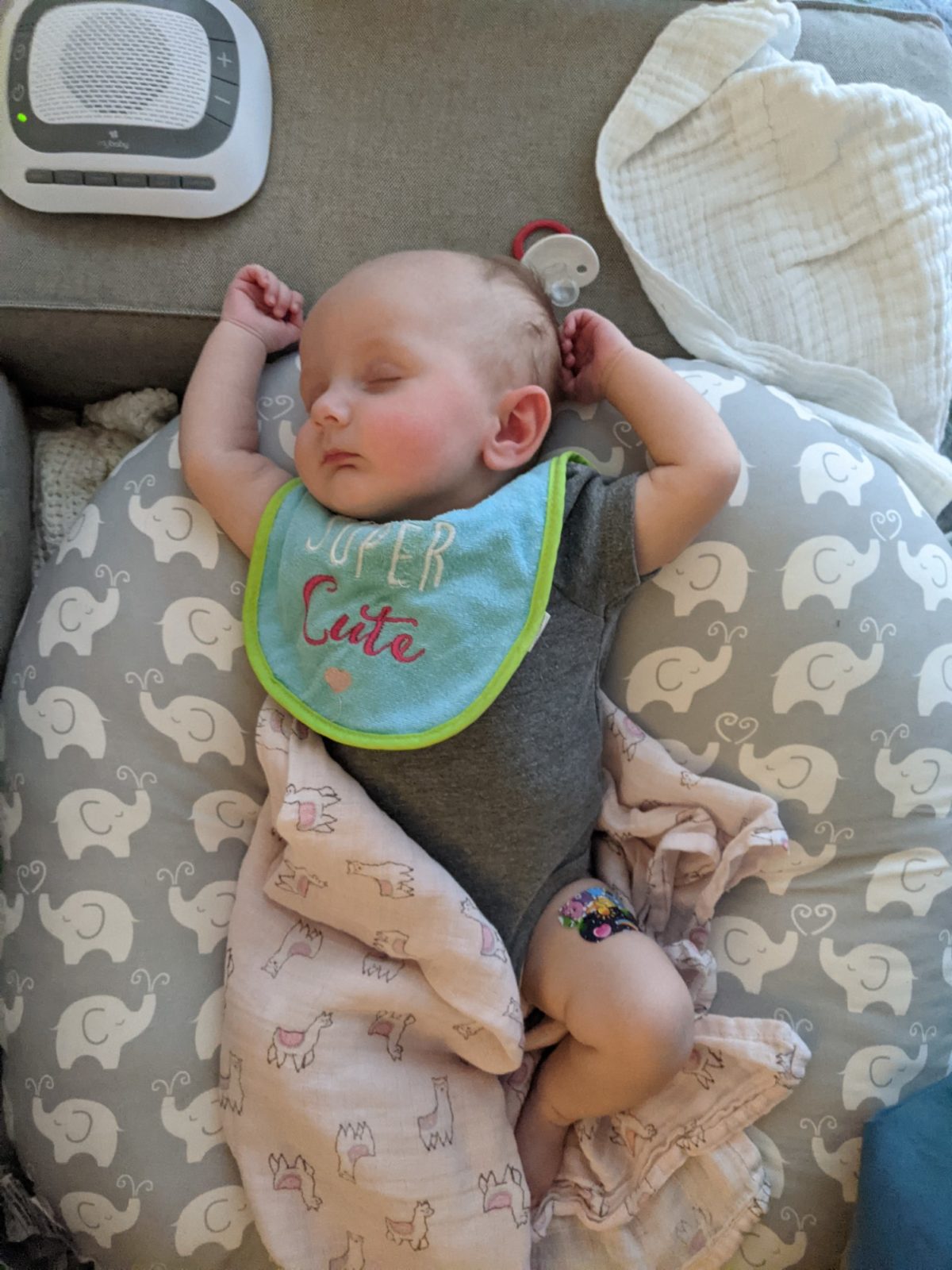 I had a very sweet little dinner helper in the kitchen tonight, helping me make some chicken alfredo, with broccoli and garlic bread.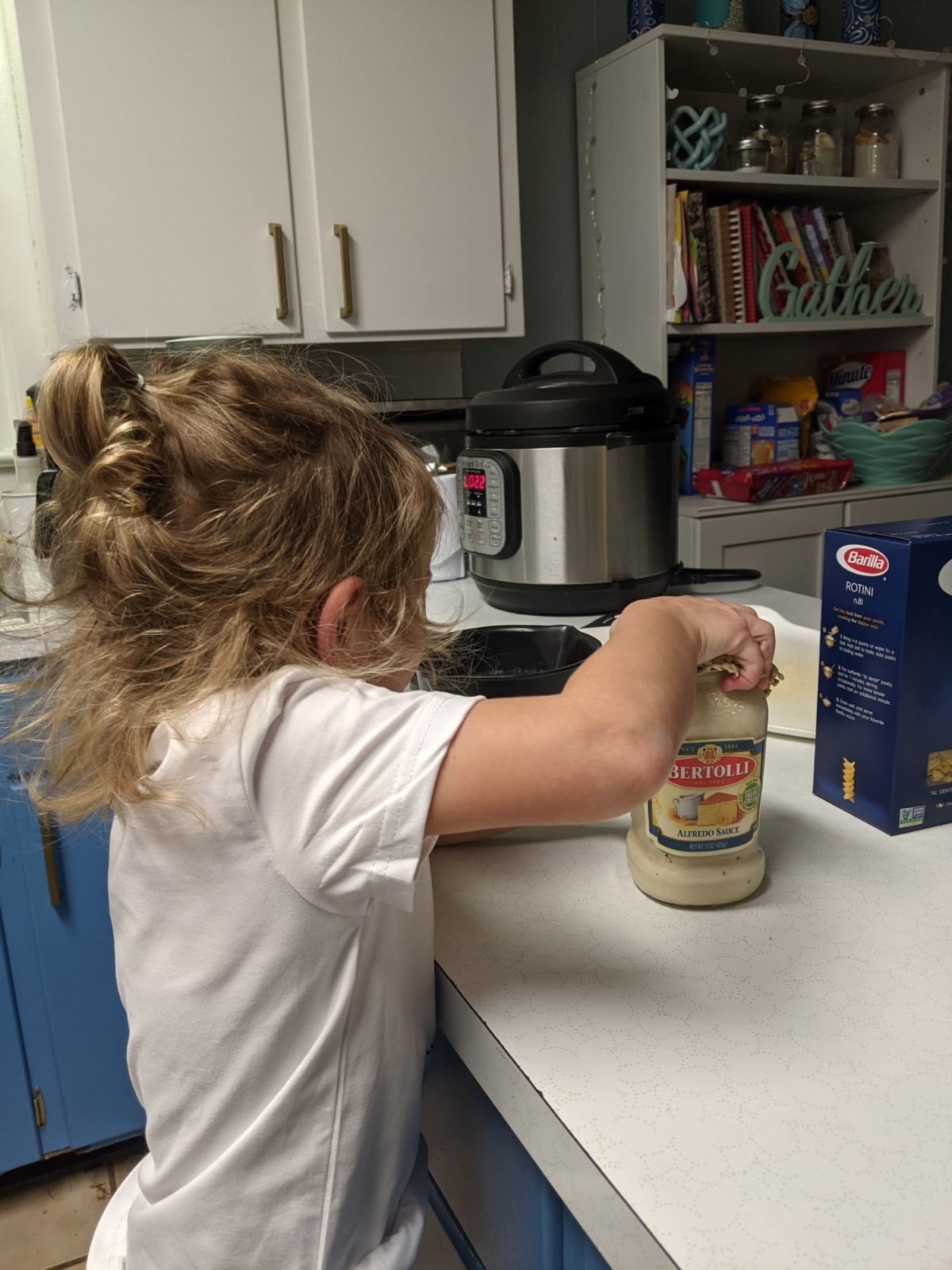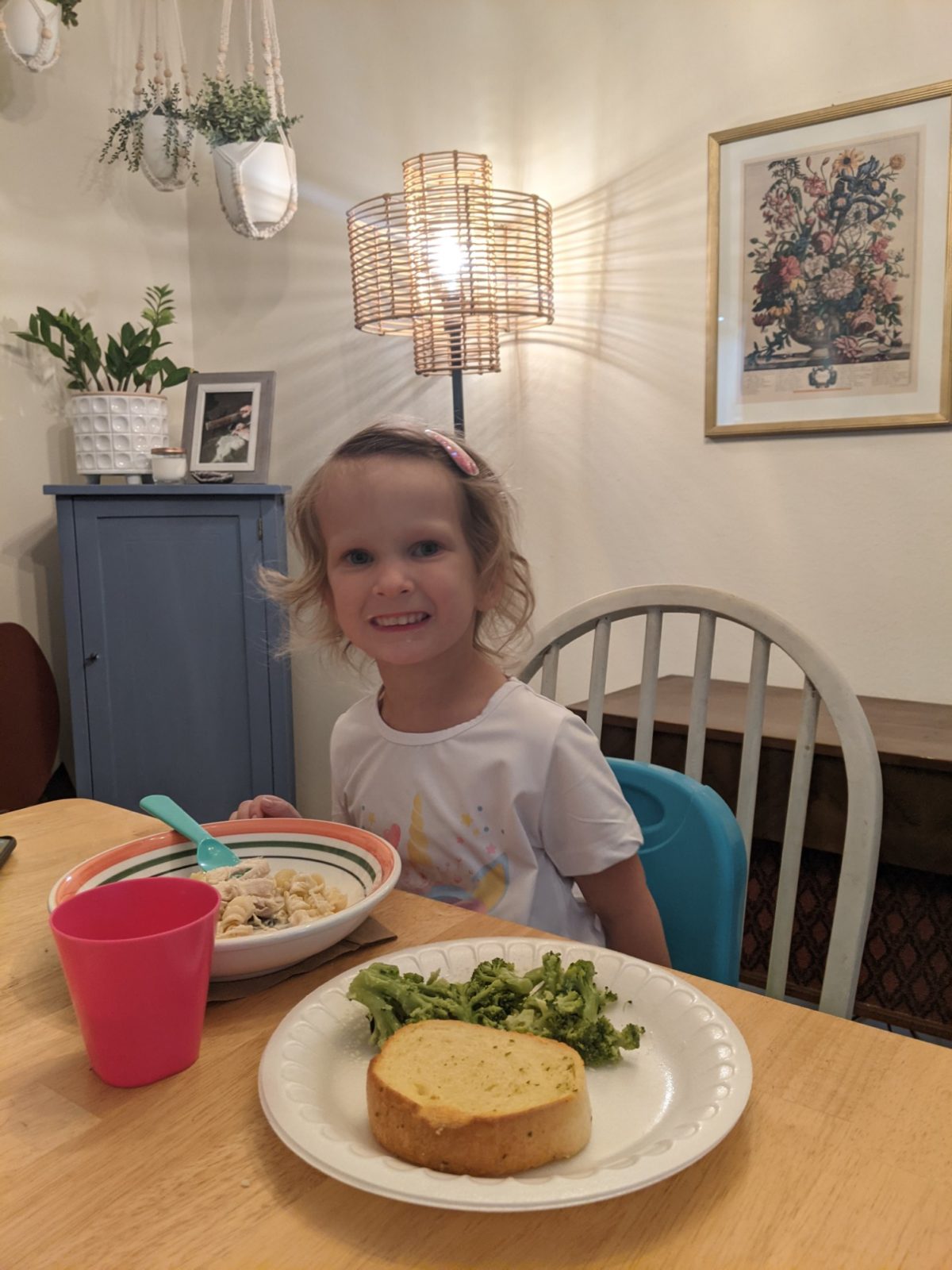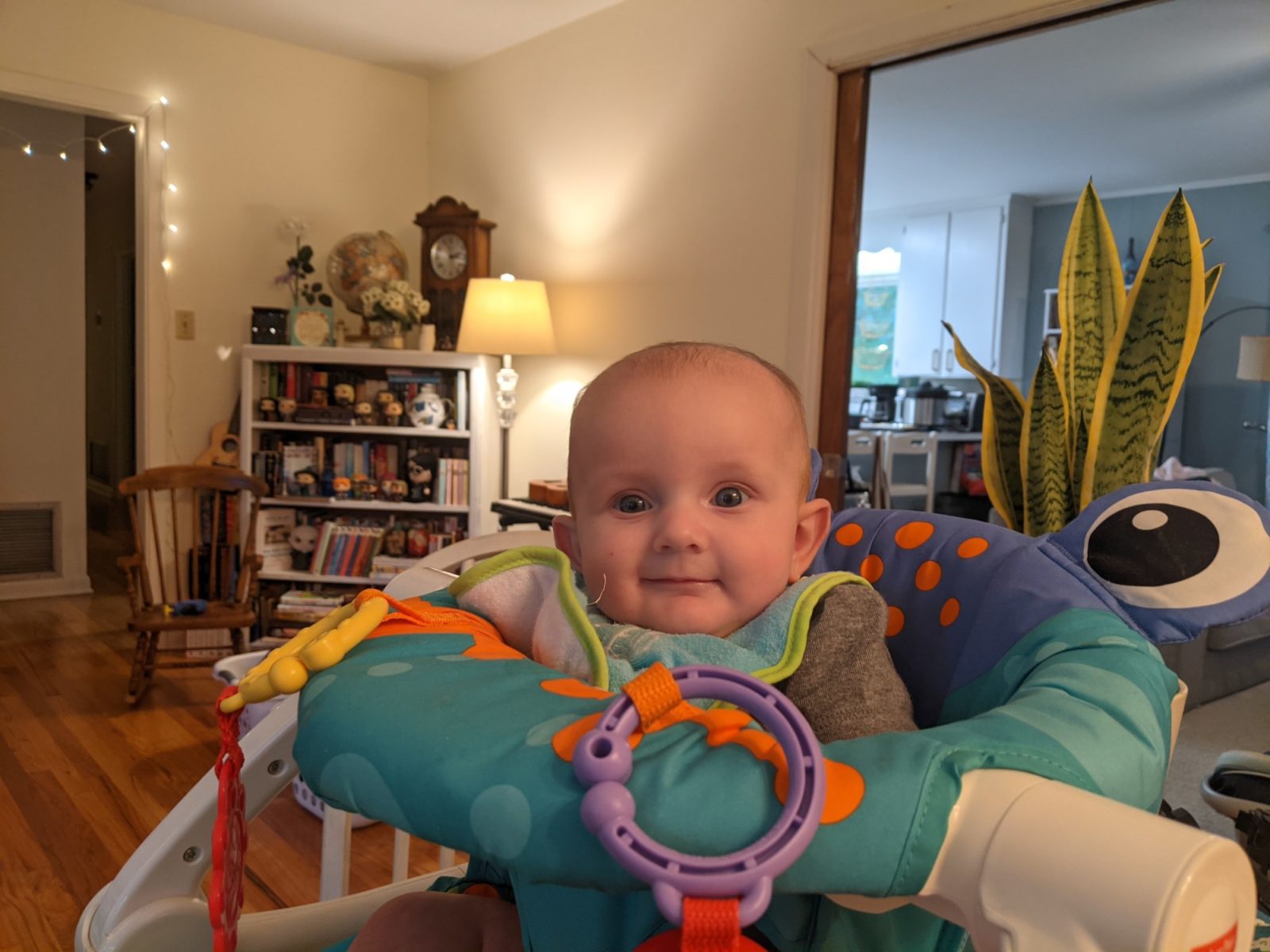 After dinner, Daddy and Emerson shared some of the cotton candy tub that Nana got for Emmie, while I put away the leftovers and cleaned up the kitchen a little bit. Then we all five piled up on the couch together, and Emerson requested pet videos, so we watched a compilation video of dogs and cats from TikTok on YouTube that she absolutely loved.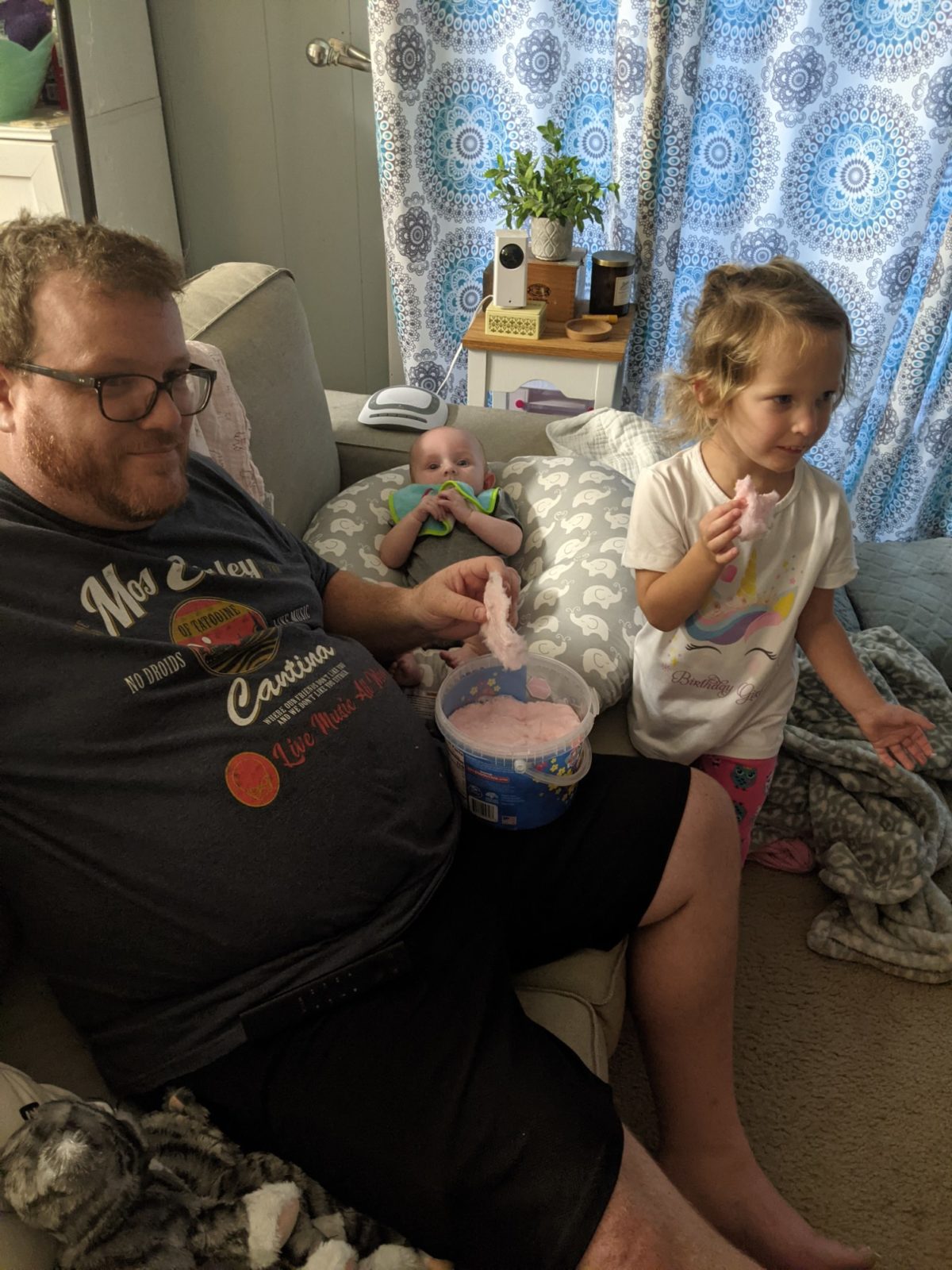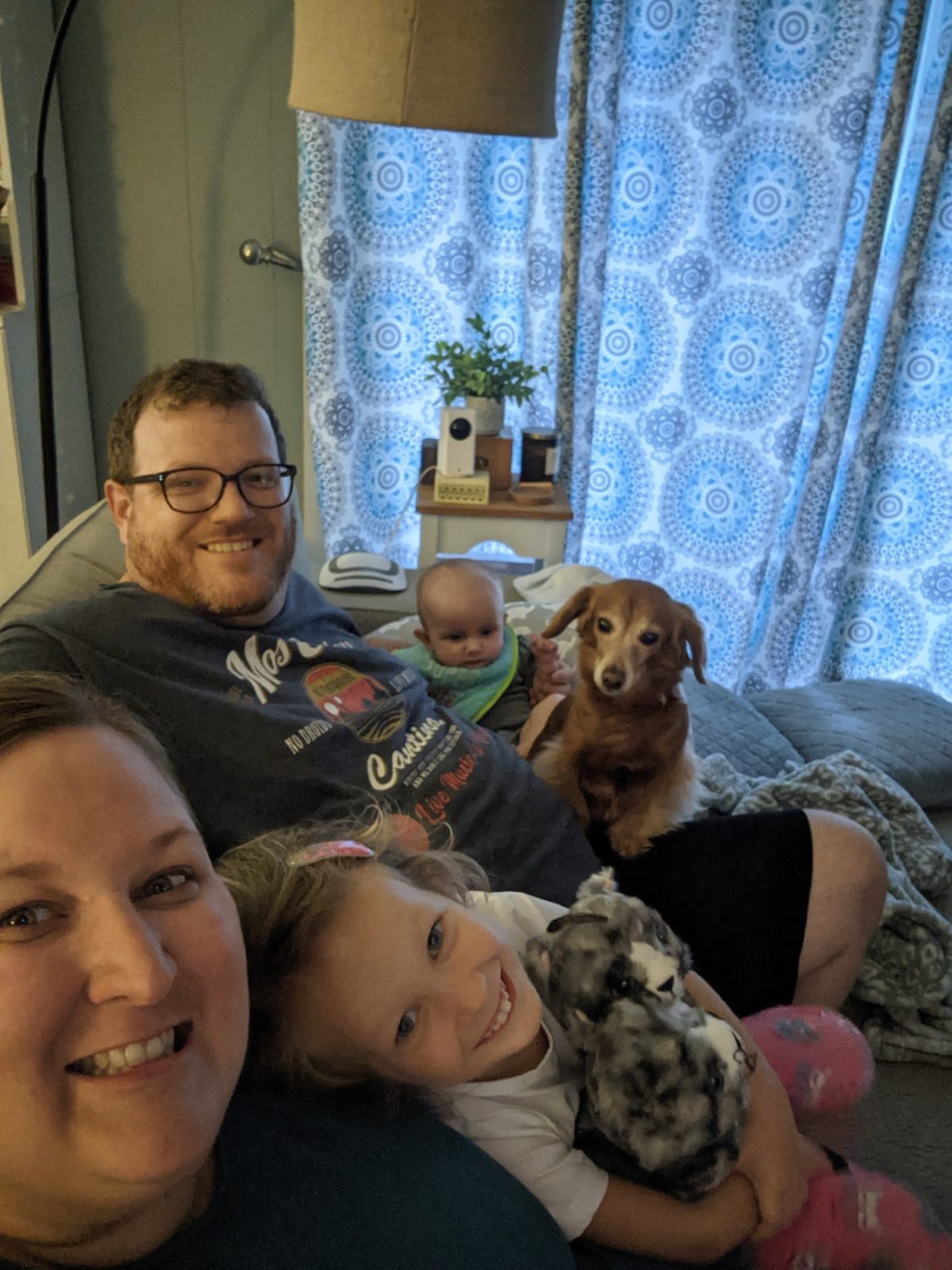 She had a few plain noodles for her bedtime snack (which she specifically requested I save for her), and then we had a pretty rough bedtime, because she just didn't want either of us to leave her room. We worked through through it though, and got her down after about 30 minutes.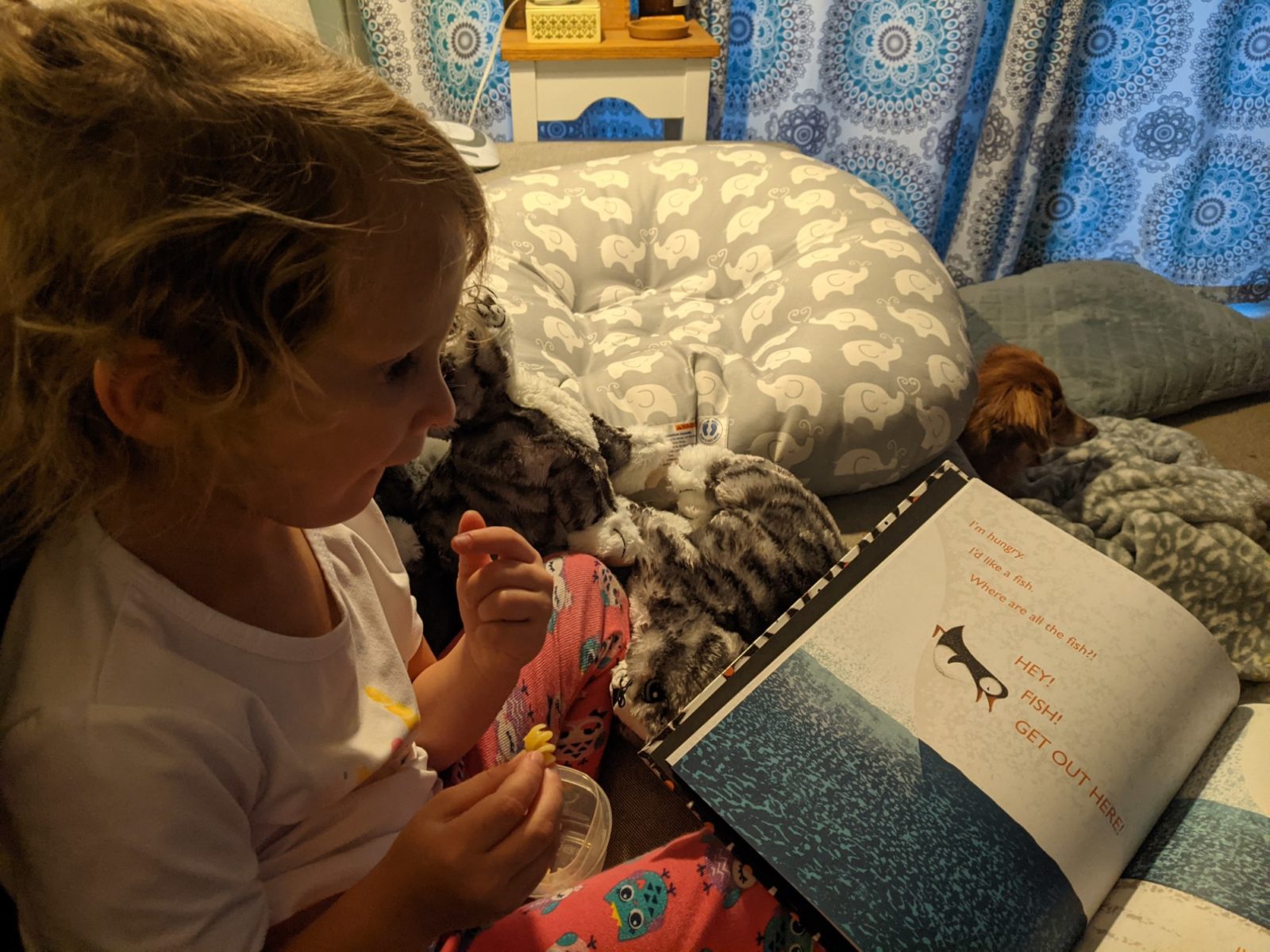 Jeff just finished feeding Addison one last bedtime bottle, and she's out like a light on his shoulder. I've already washed up the dishes, and I've been watching Netflix while writing this post. Heading off to bed soon, because I'm still tired and can't quite get enough rest after our little mini-vacay.