By coincidence, today both girls wore mermaid outfits to school. I later learned that the triplets were also wearing mermaid outfits today, also completely unplanned!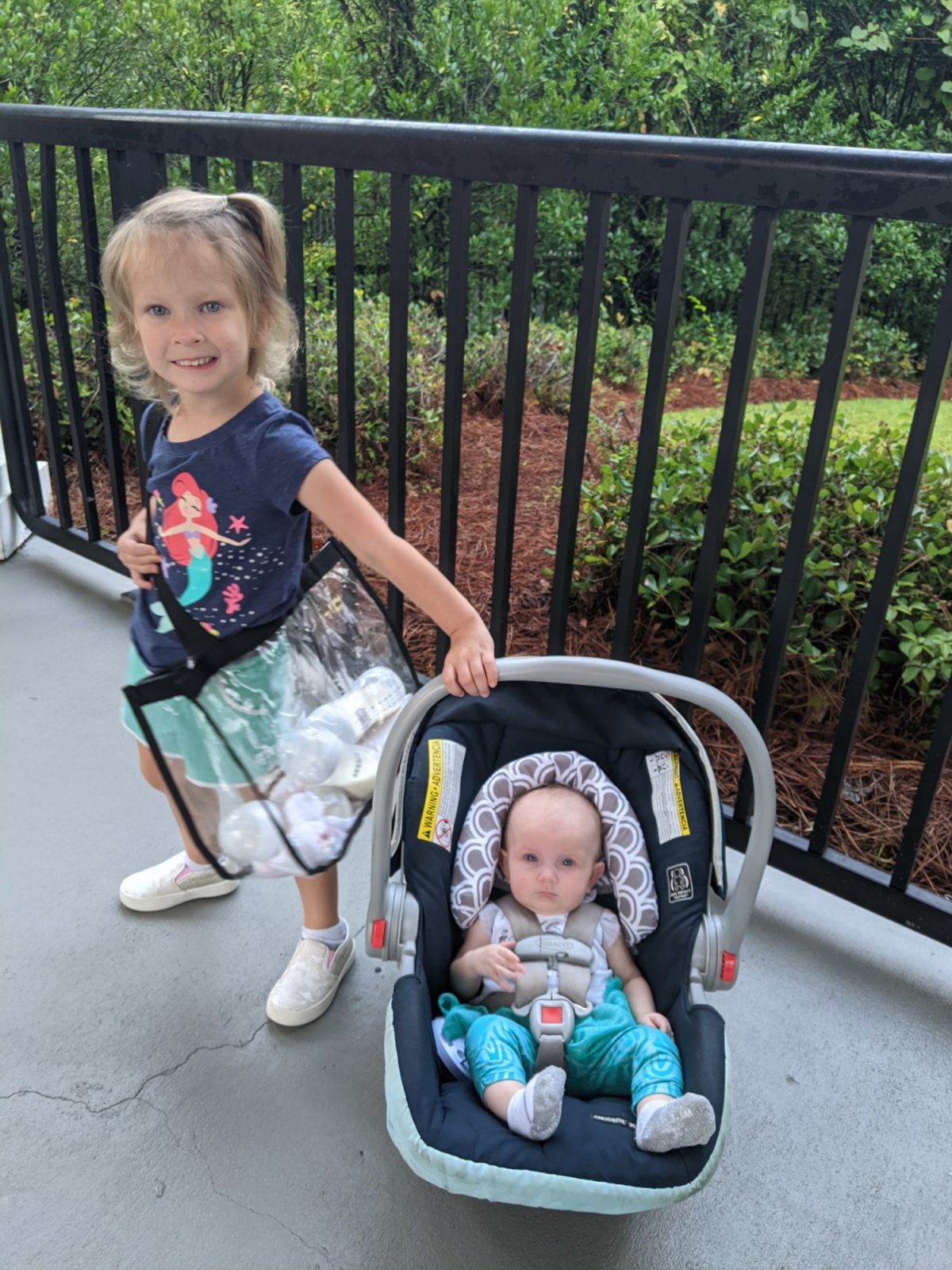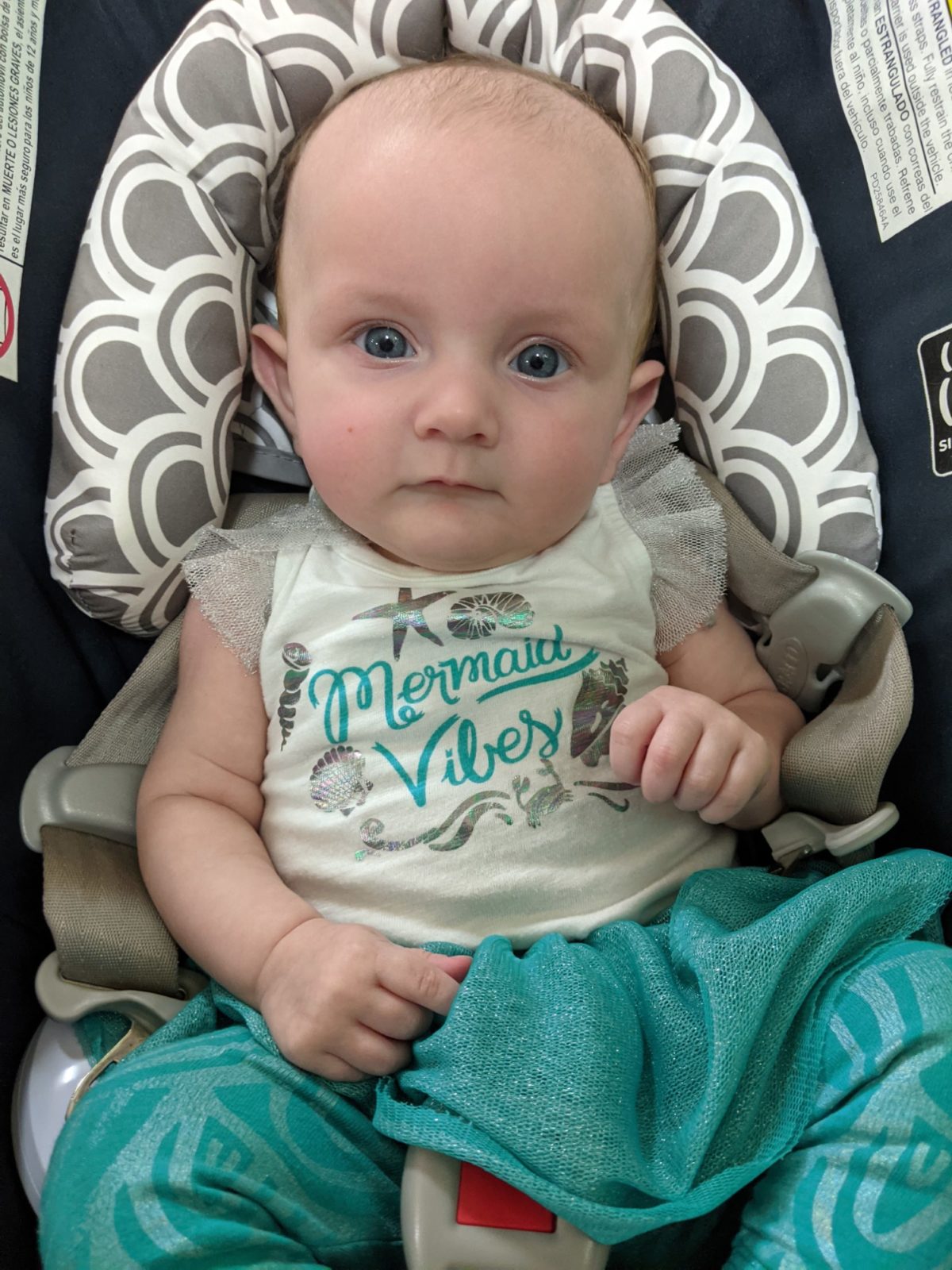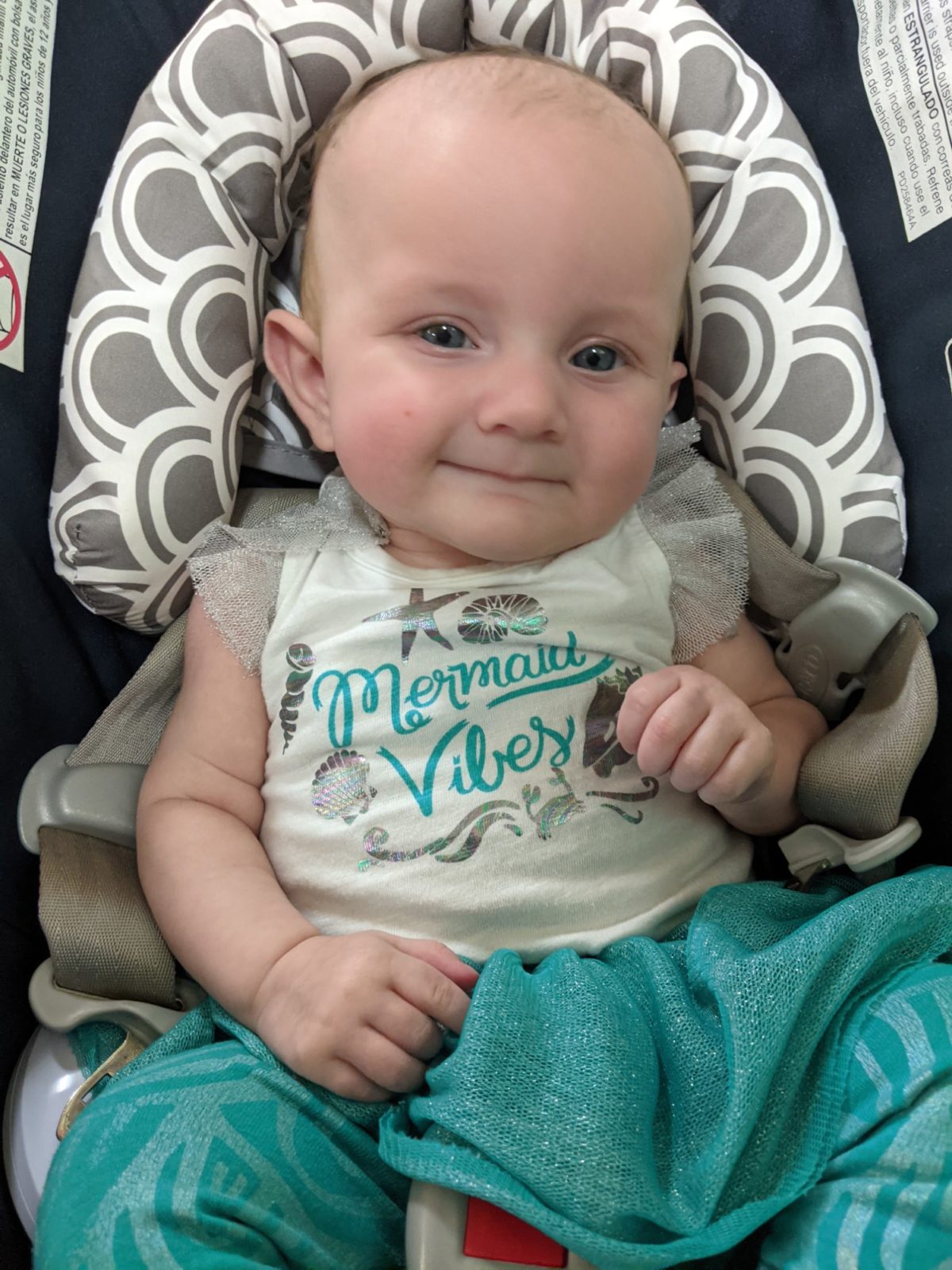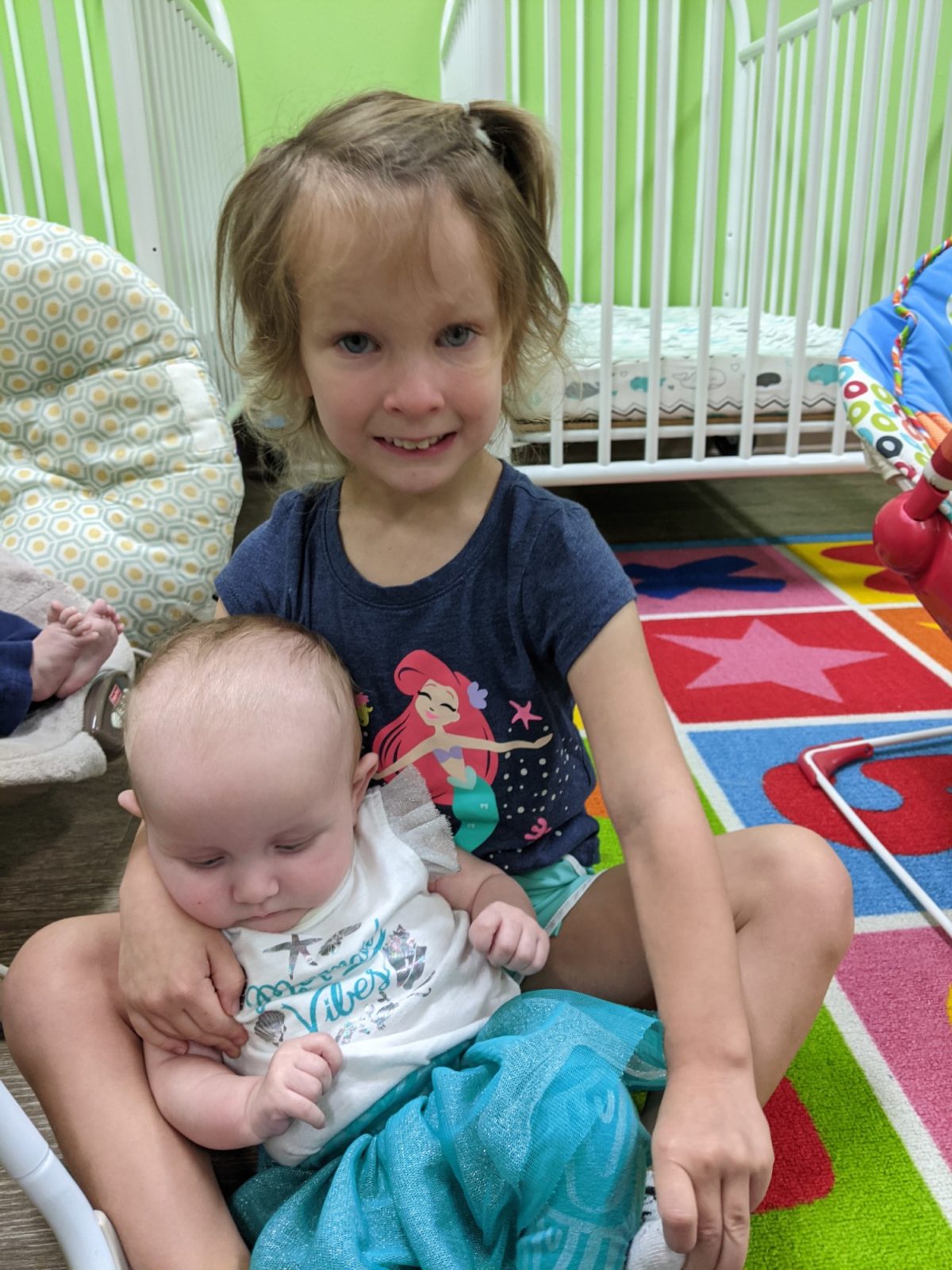 For the first time, I got pictures of Emerson in her little ballet class at school, with her friends and her teacher. And I loved it! She's learning not only the ballet moves, but also the actual technical names, like plier (to bend), and relever (to rise), and another one I can't remember and can't even find on Google. But I'm so impressed with what she's learning already!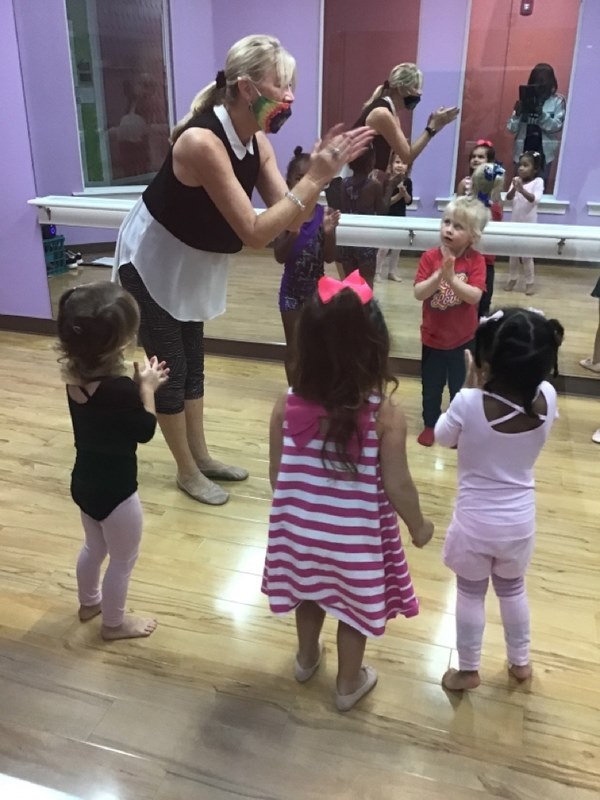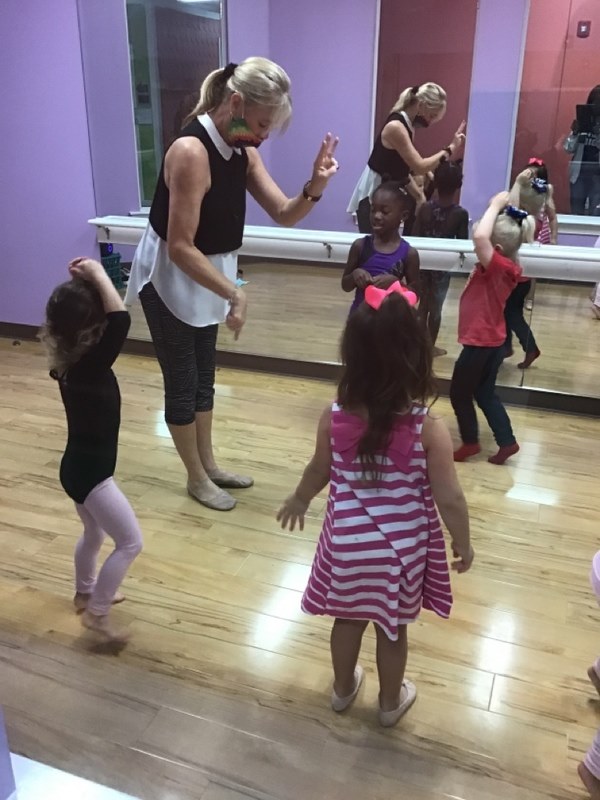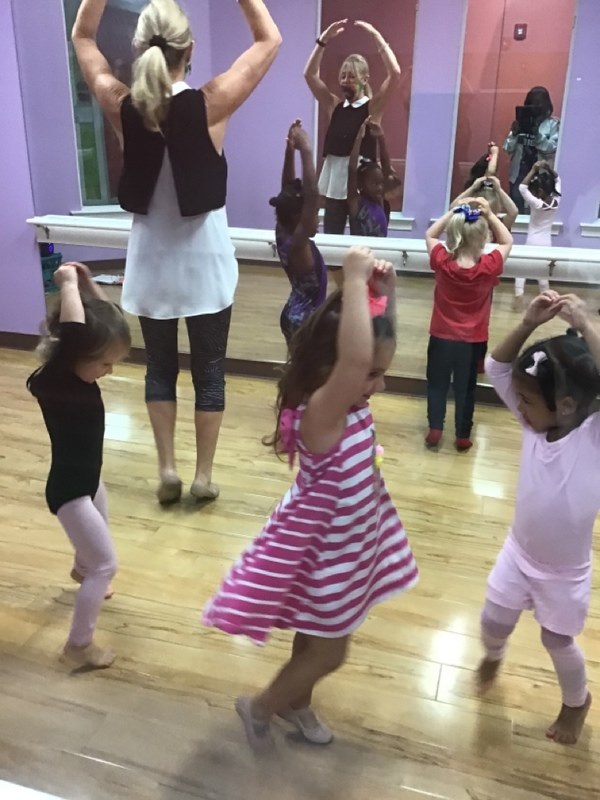 When I picked up both girls today, Addie had just woken up from a little nap on the Boppy, and she was so smiley and excited to see her Big Sister.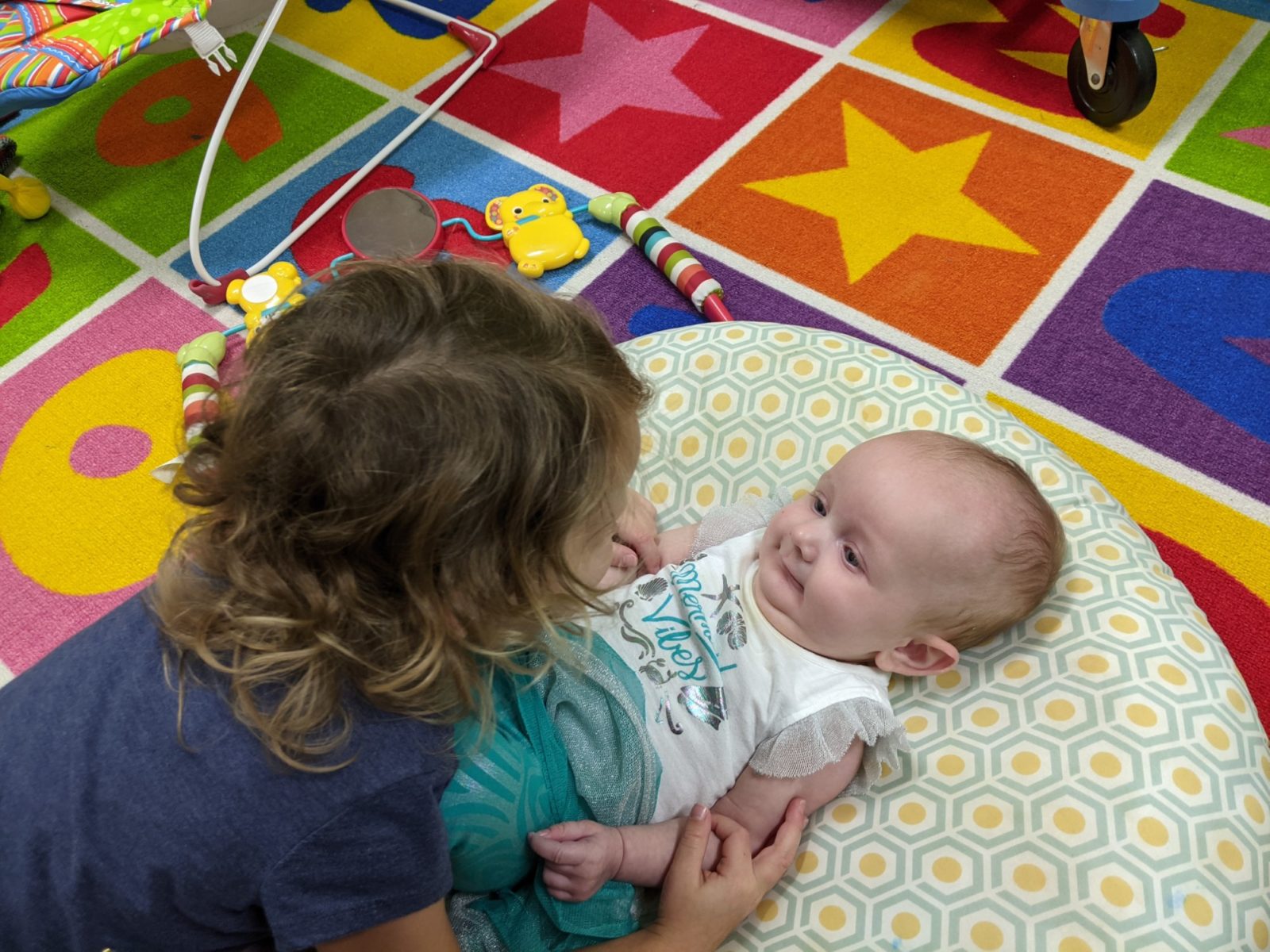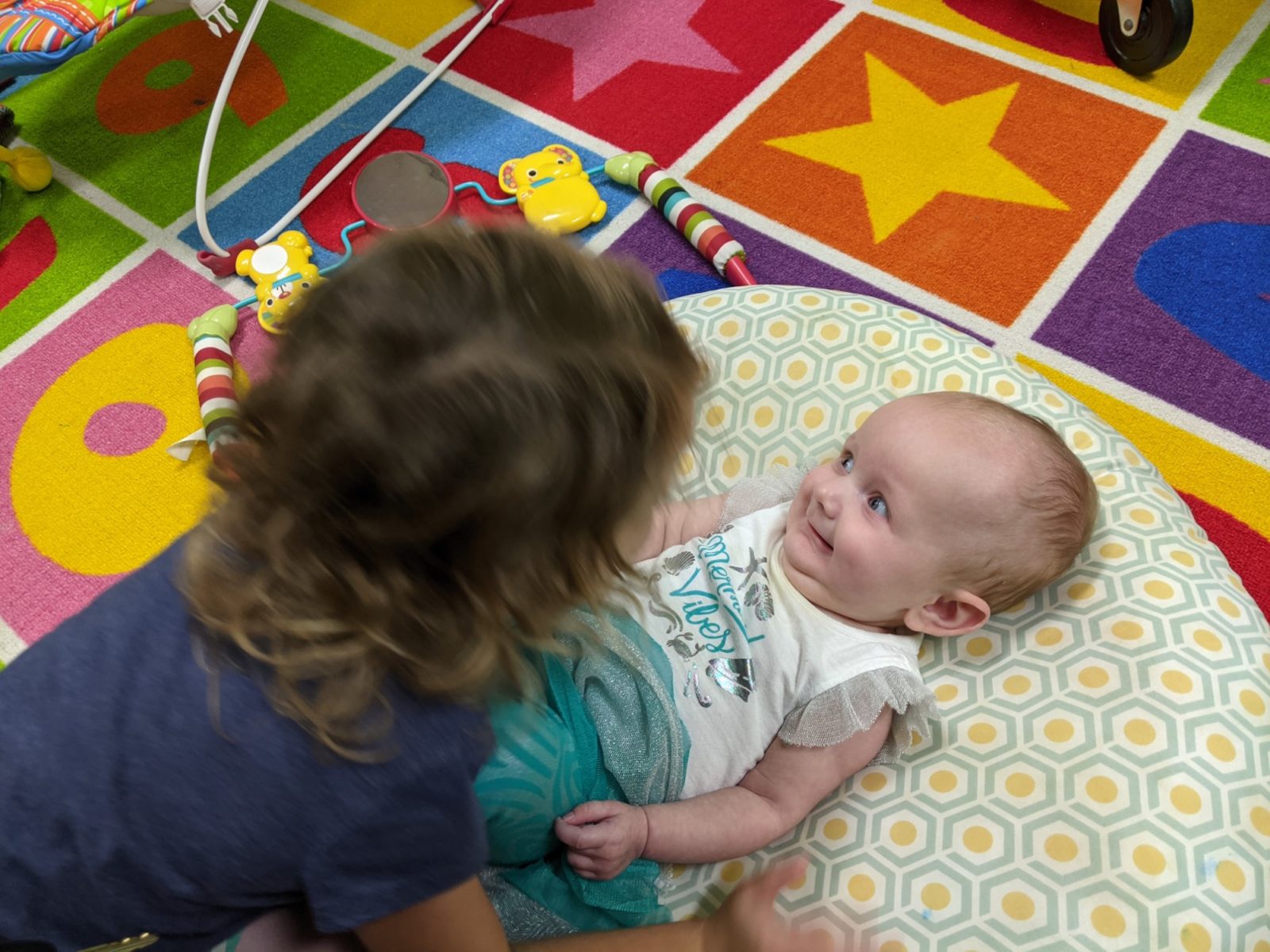 Emerson helped me out in the kitchen again tonight, doing little things like measuring out the water and rice, and learning how to use the microwave to steam the broccoli. We put on my favorite record tonight (instead of our usual, Emmie's favorite, Sound of Music), after I finished listening to the audiobook "Daisy Jones & The Six" today, for the second time. The book was inspired by Fleetwood Mac, and after reading it the first time, I got obsessed with their Rumors album, and ended up buying it on eBay so we could listen to it on vinyl on the record player. And Emerson even got into it tonight, dancing along to all the songs! (Also, the book is being turned into a mini series by Amazon, and I can't wait for that!)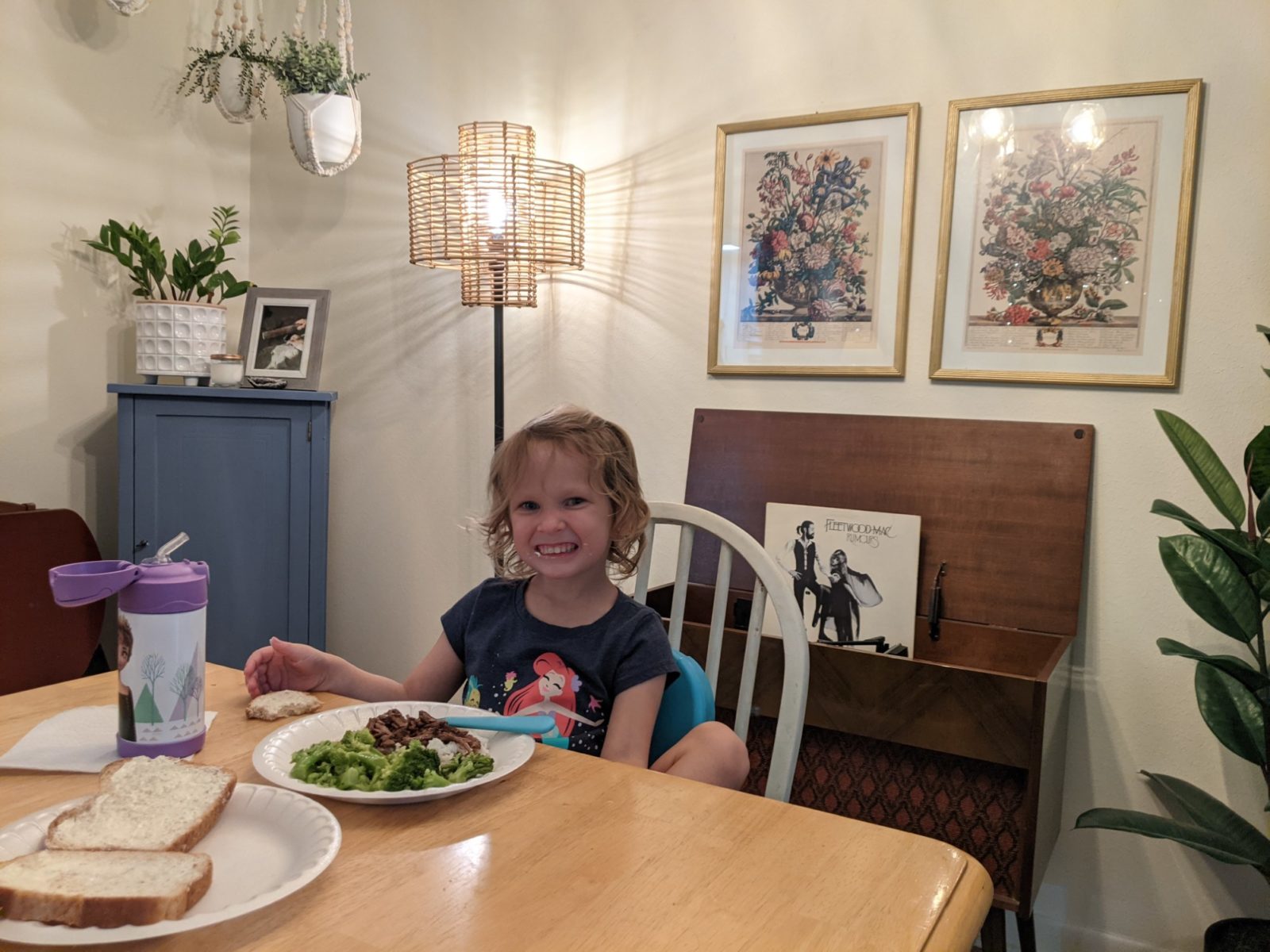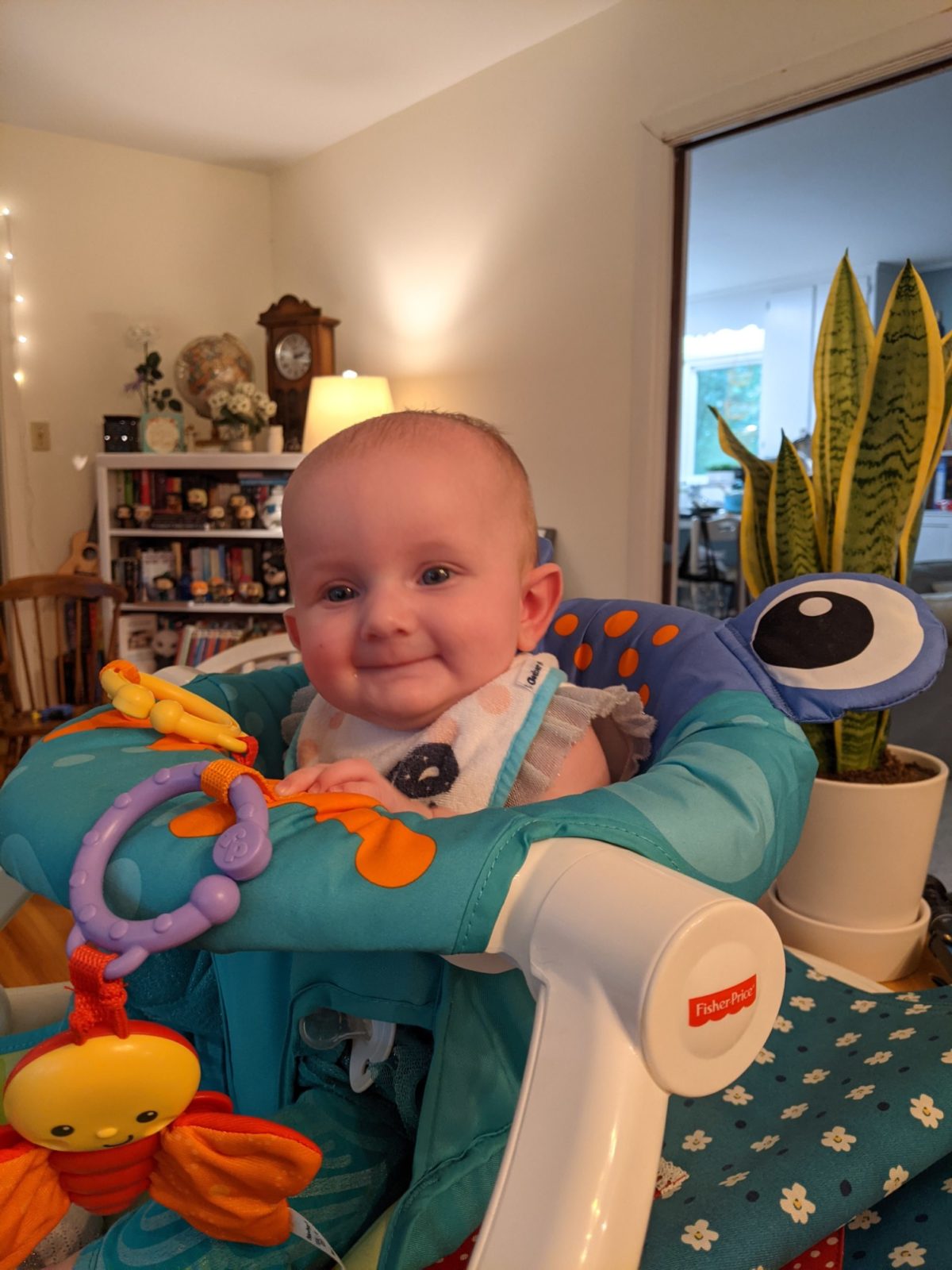 We got the girls straight into the bath after dinner, and they both had just as much fun as always. Emmie did all sorts of silly stuff with her hair in the tub tonight, and wanted to keep it that way as long as possible.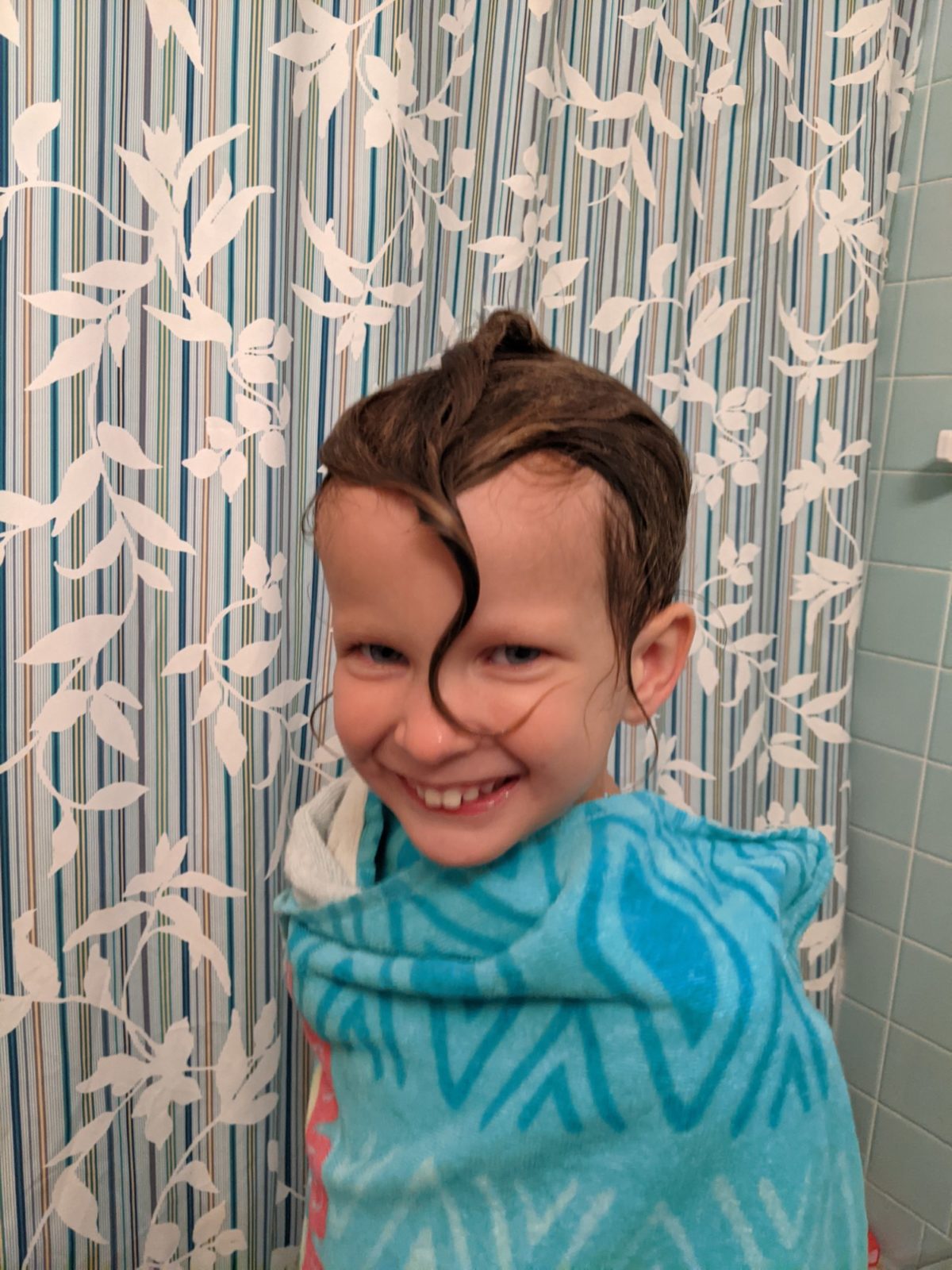 Emmie finished off her second slice of bread and butter after bath time, and Jeff fed Addison her last bottle of the evening. We had a video call with Aunt Meggie, and Emerson had like, 10 licks of a lollipop, and then we headed back to get her ready for bed.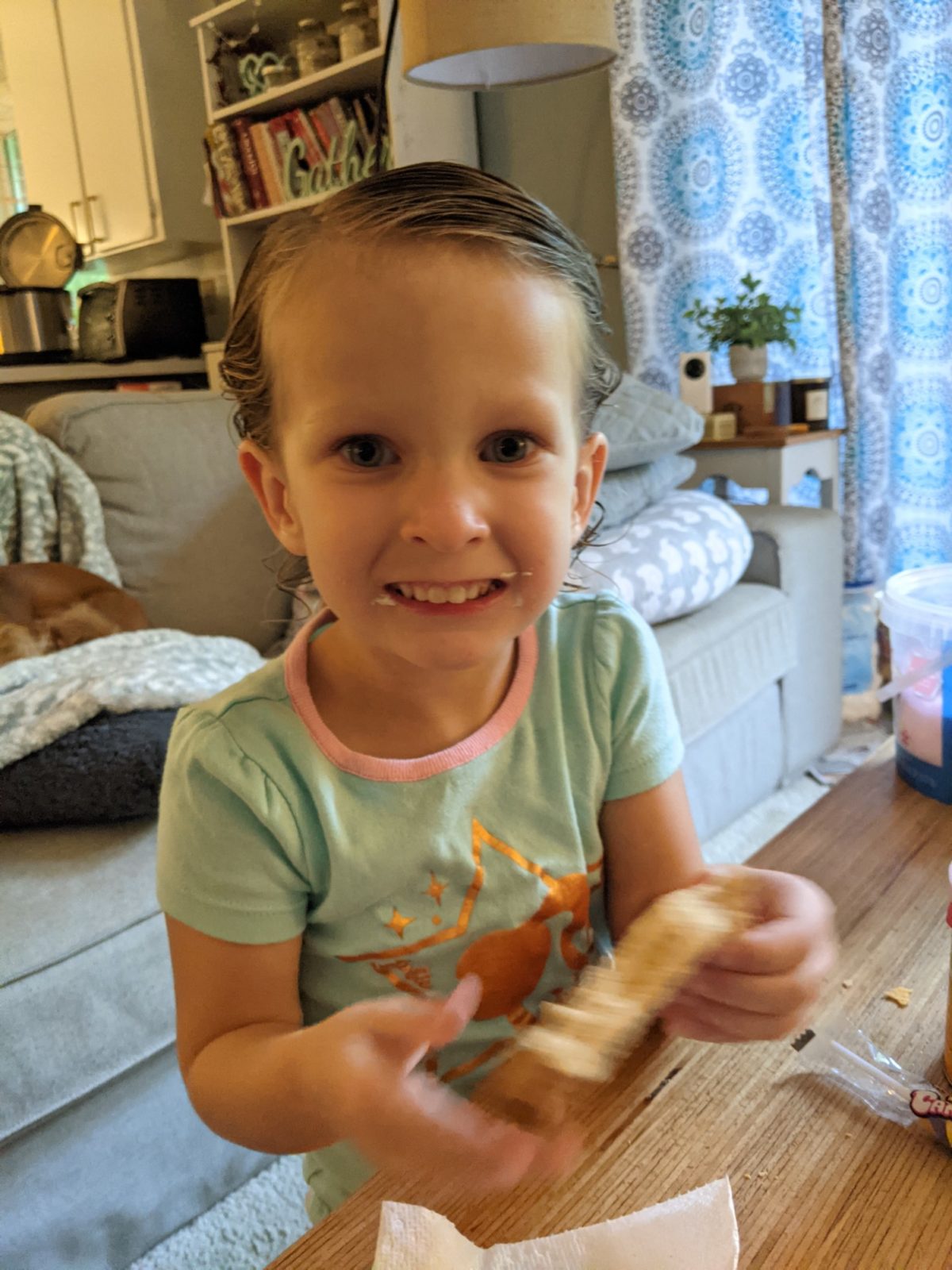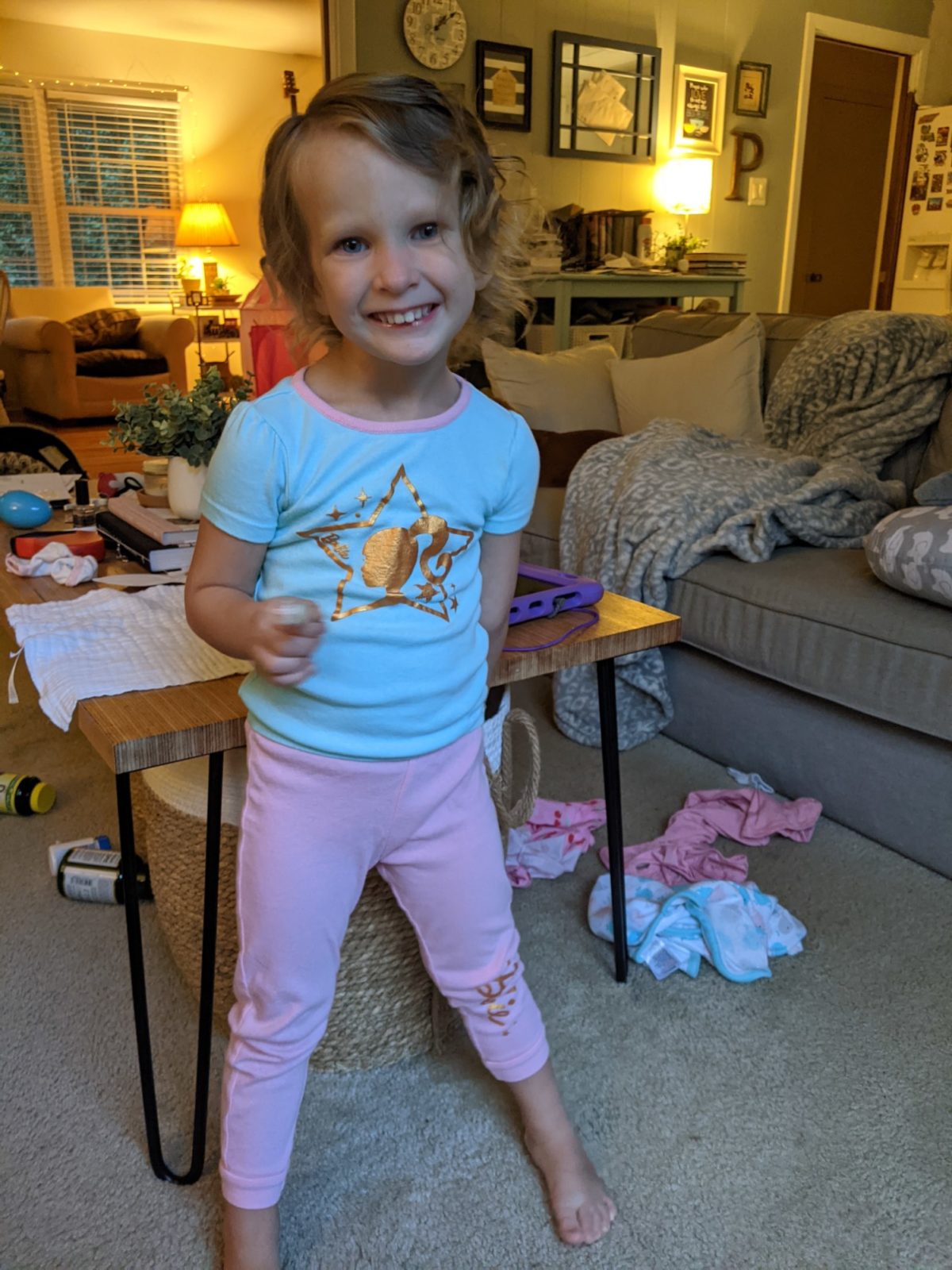 Emerson put up a bit of a fight tonight again at bedtime, threw a fit, went through some shenanigan's, got her kitty's taken away (and later given back), but we eventually got everything ironed out and got her down for sleep. Meanwhile, Addison fell asleep holding Daddy's finger, looking as precious as ever.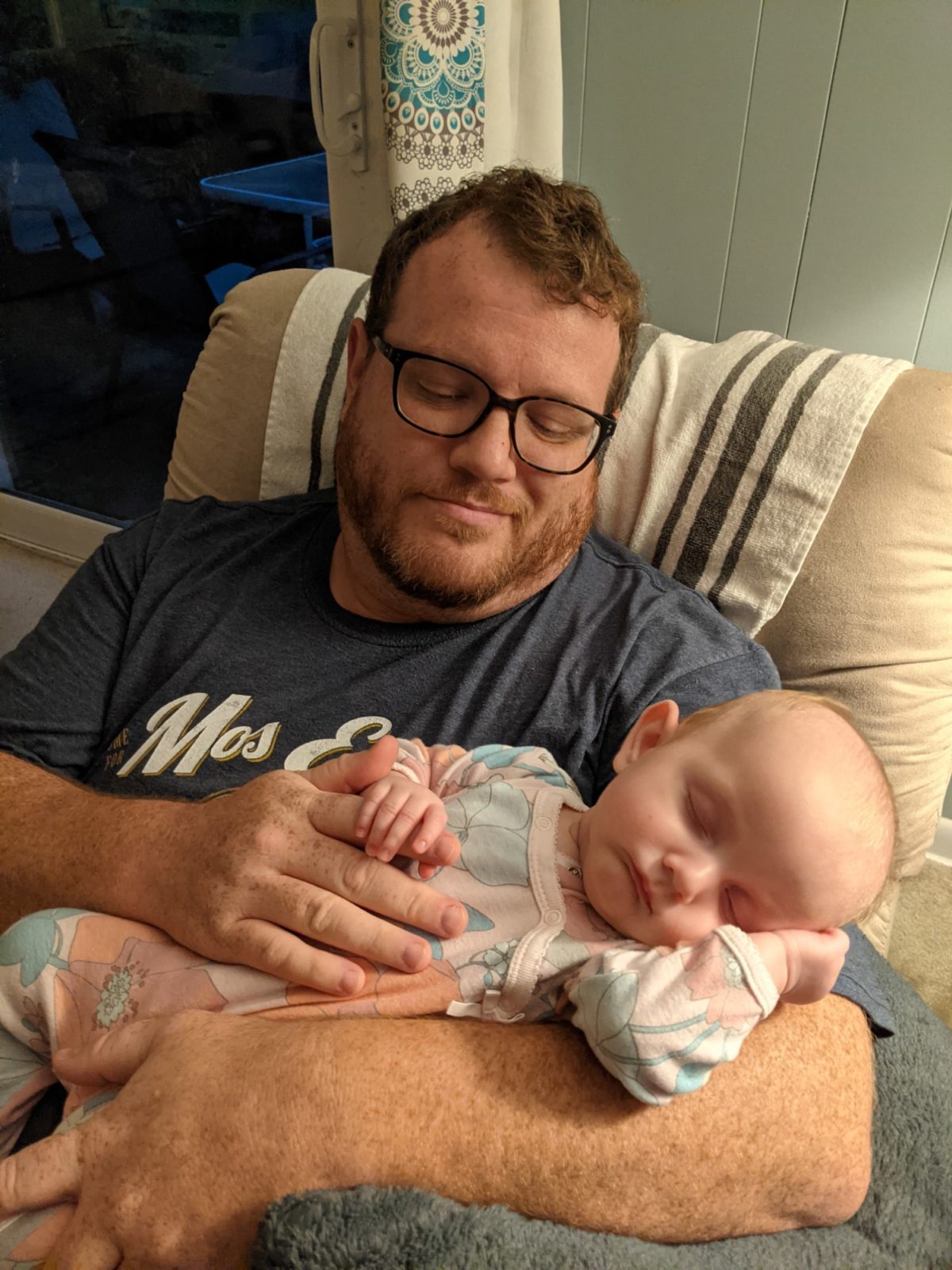 I scooped her up so Jeff could go do nighttime stuff with Emmie. My plan was to lay her down and swaddle her so I could wash dishes, but I decided to skip that and just hold her instead! She had been stirring a little after I picked her up, so I was trying to use my phone camera to look at her to see if she was asleep, but I found her making this precious little face instead.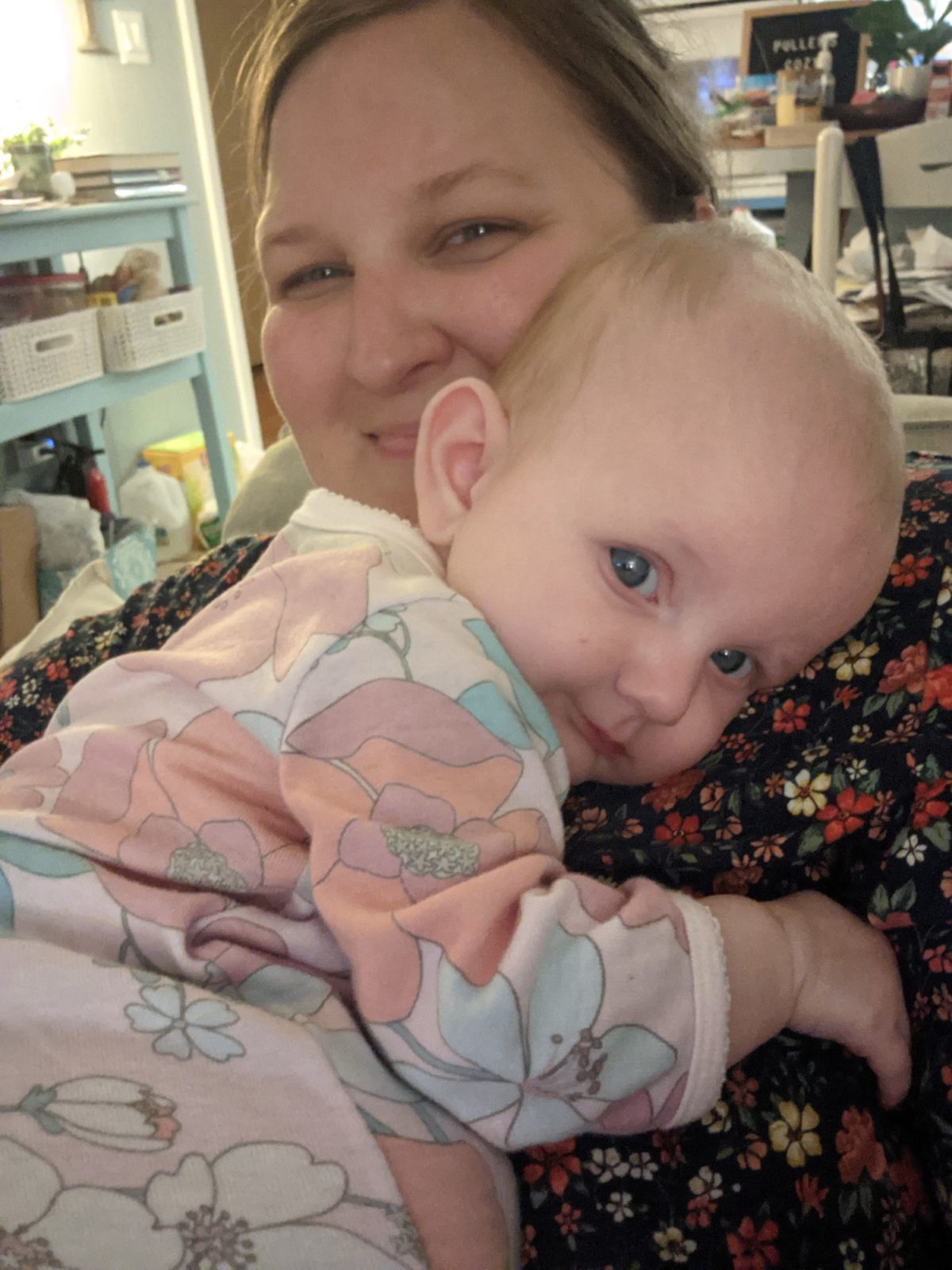 I held and cuddled and loved and kissed on her for about 20 minutes, and then finally I did lay her down and swaddle her up for Boppy time, before I'll move her to the bassinet in our room later when we go to bed.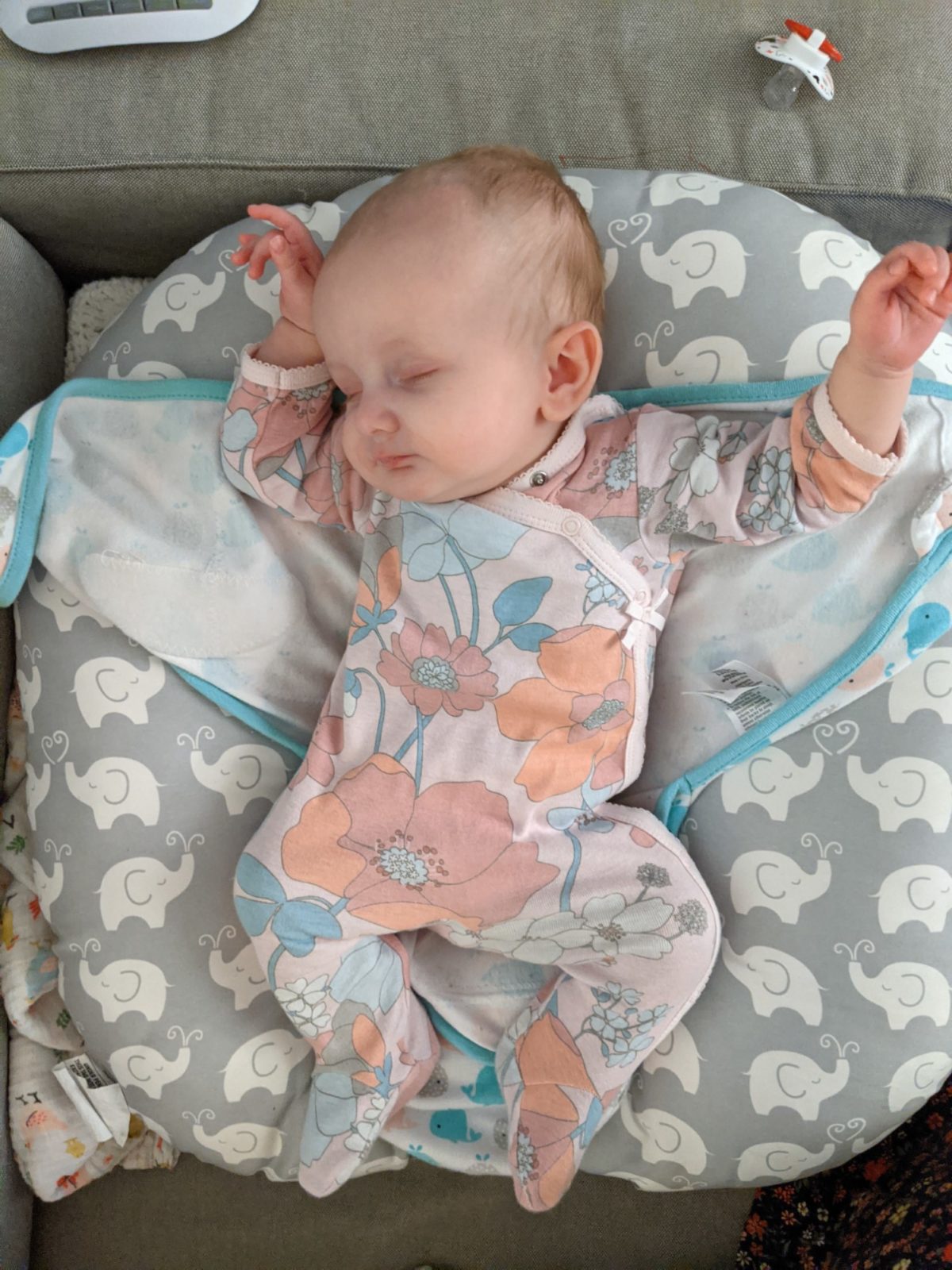 There aren't many dishes tonight, so I'm just gonna leave those there, and wash only the bottles, and the rest of the stuff will get taken care of tomorrow. So glad tomorrow is Friday already!