Baby Addie girl did so well in her bed last night! Look how happy she was this morning! We put her in her crib around 9:30 last night, she woke up at 11:30 and Jeff fed her a bottle, and got her laid back down around 12:30. She was fussing around 4am, so I went in and flipped her from her tummy to her back, and she settled right back down. Then she stayed asleep until 7:15, when Emmie and I went in to wake her up!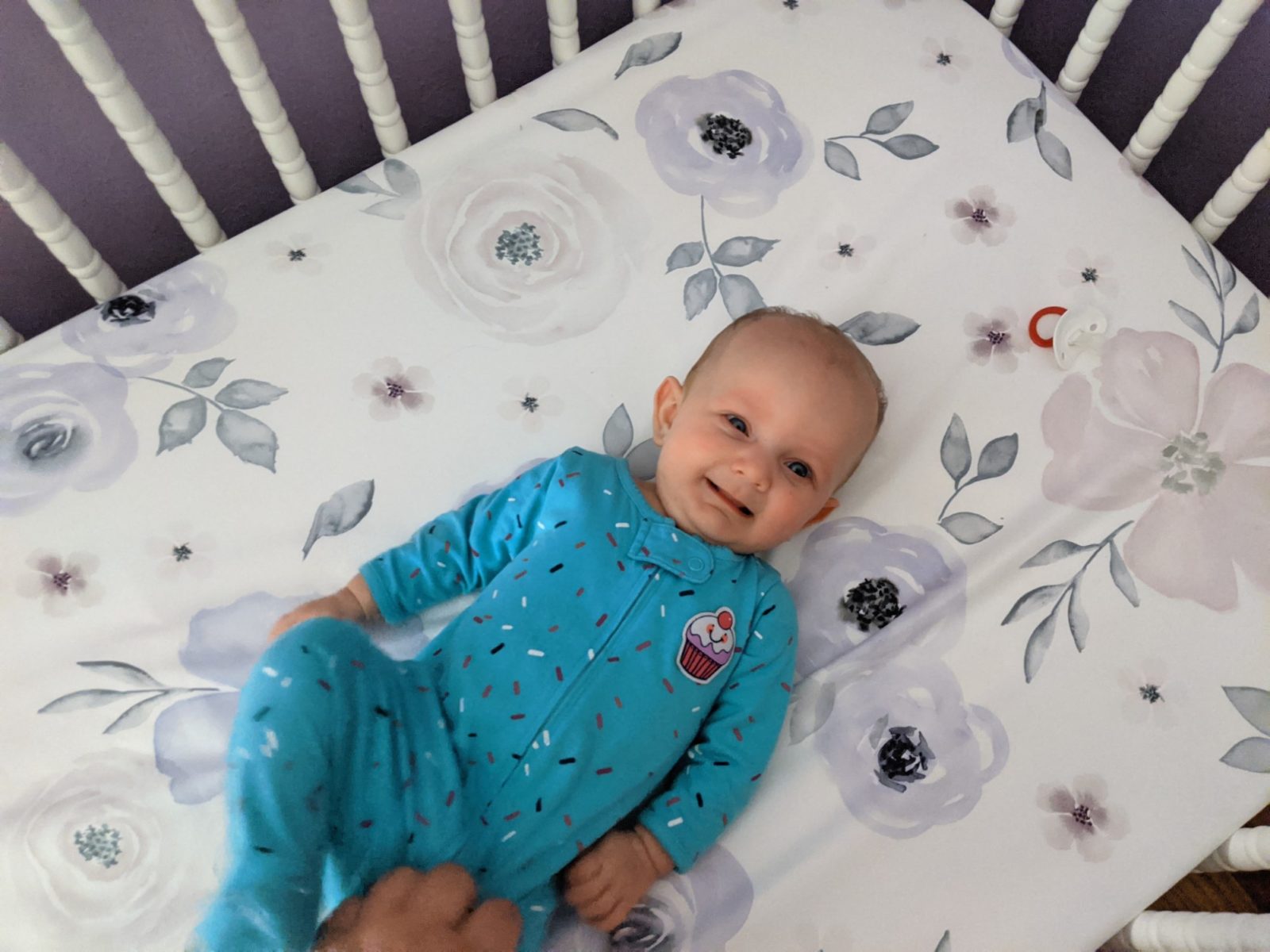 We had a great day at church this morning – I sang on the praise team, our choir sang a choral anthem for the first time in a while, and our church affirmed a new senior pastor! We've been without a pastor for almost a year now, and we're very excited for this new phase in the life of our church.
After church, we went to Willie Jewel's for lunch with the family, and everyone loved on both my girls the whole time.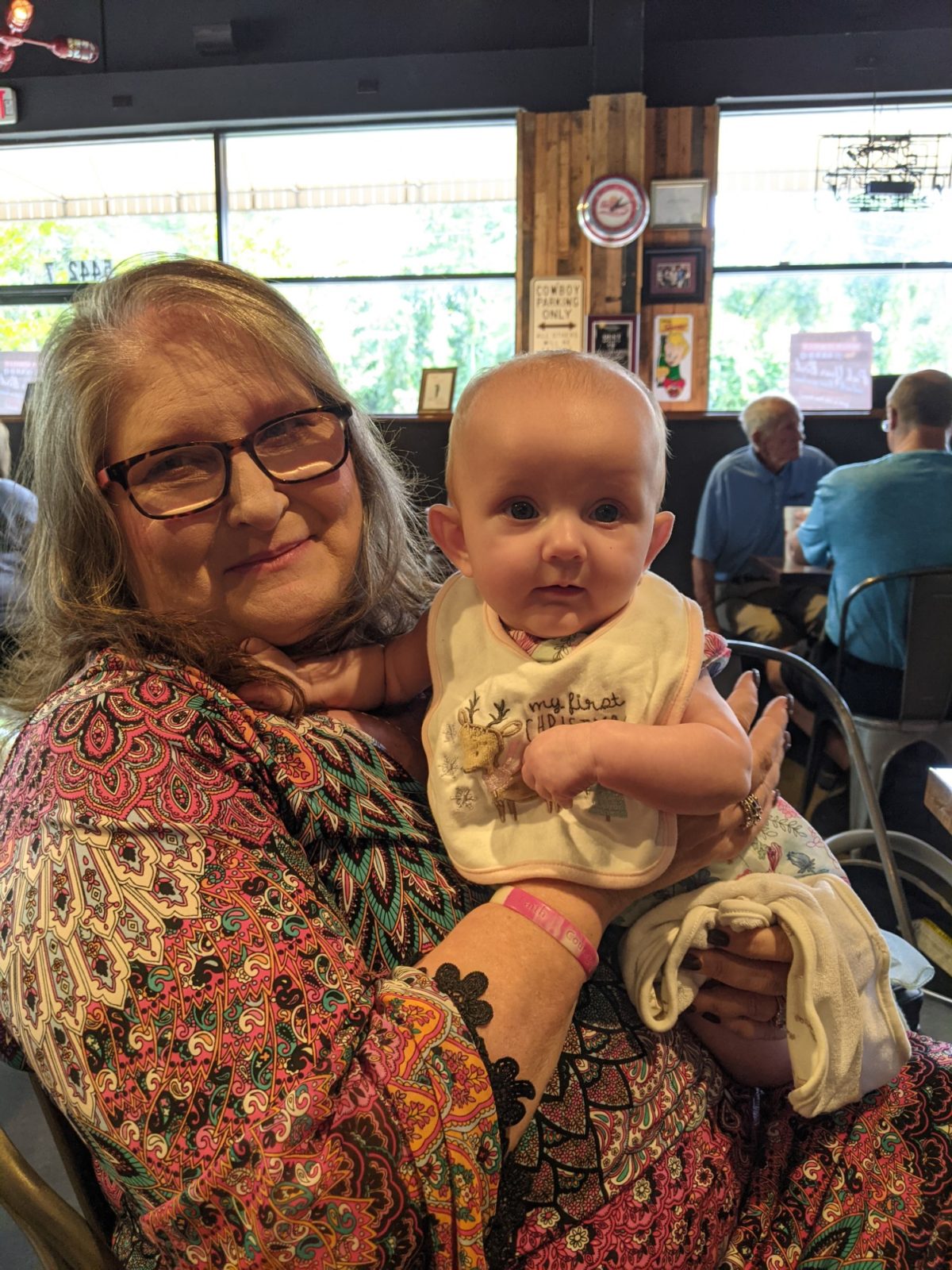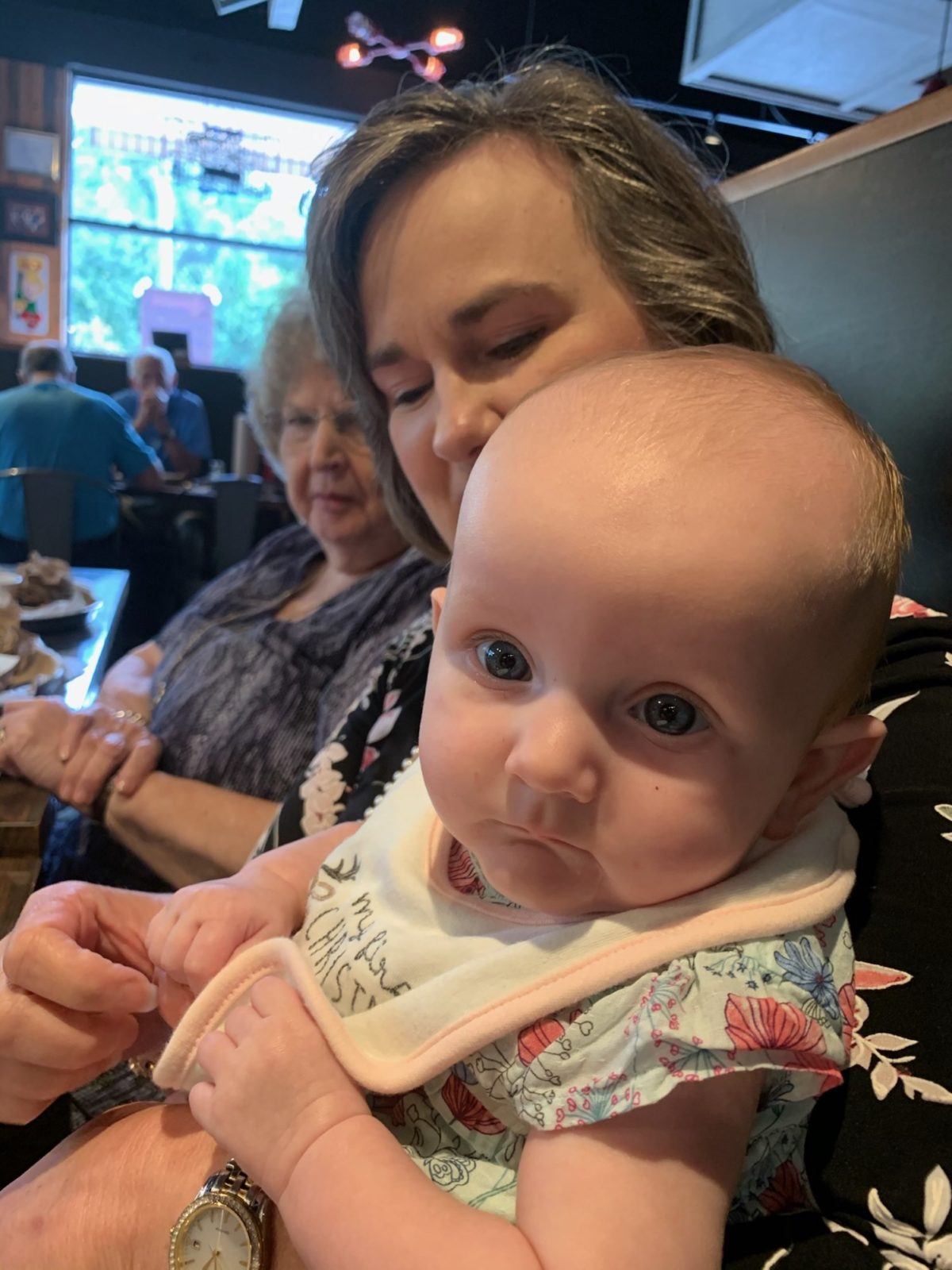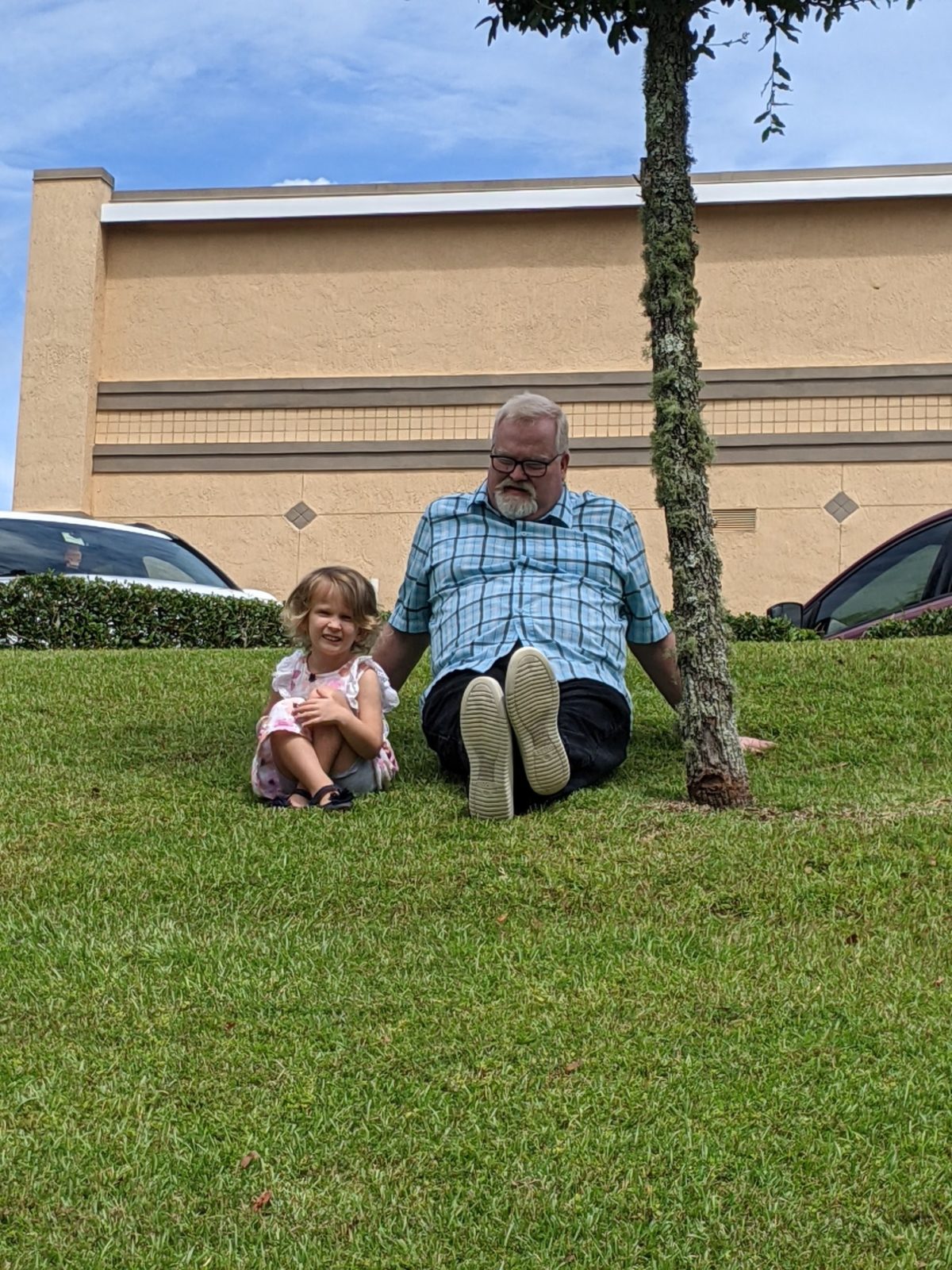 Aunt Suzanne gave Emerson a quarter for the gumball machine, but I think this monster gum ball was just a bit too gigantic for her tiny self! Look at that cheek!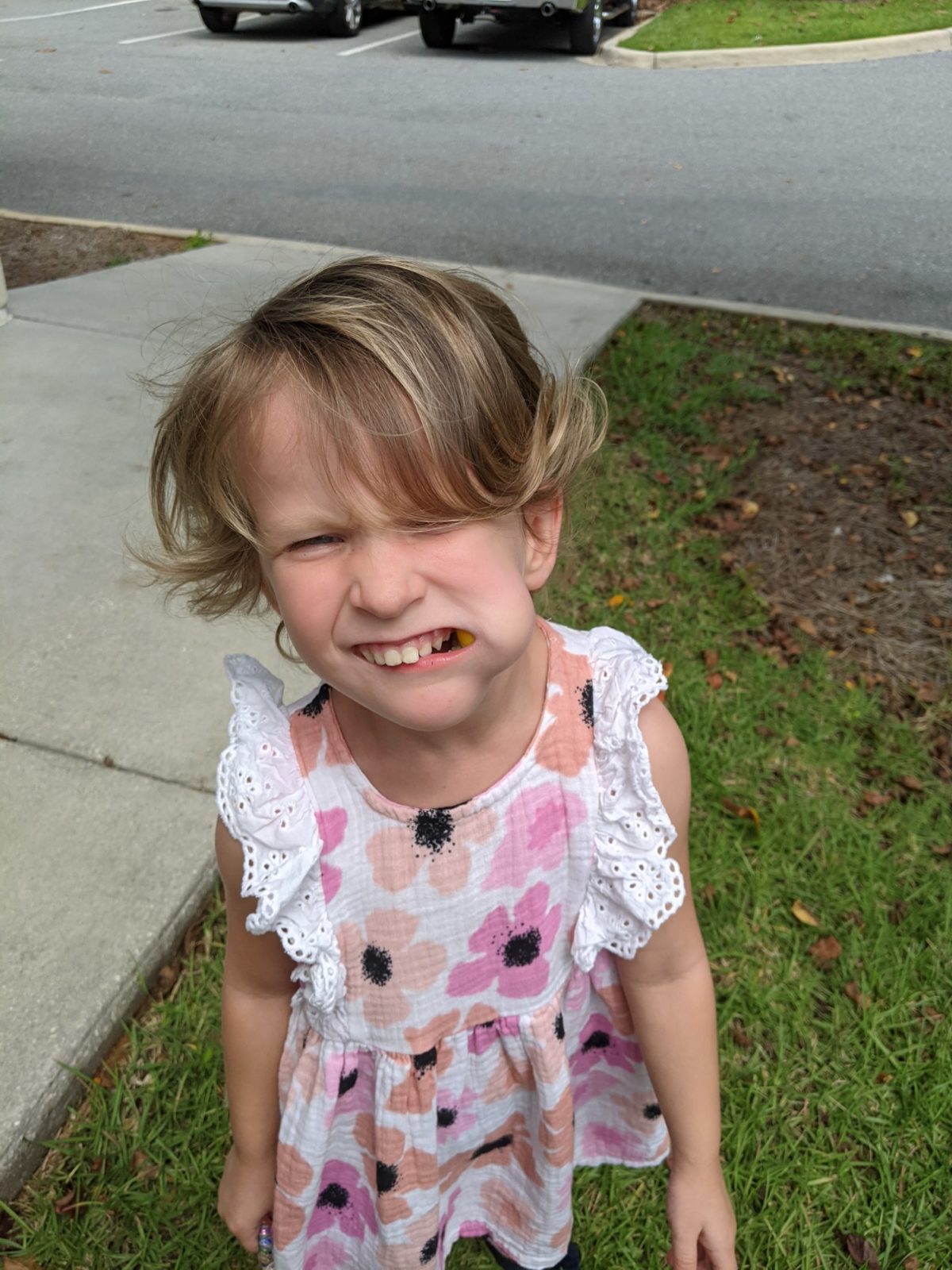 She made this sweet little crown in church today, and wanted to have one picture wearing it, and one picture without it. So we went to our usual spot on the sidewalk across from our house. And while we were out there, our neighbors came home from church, so we went over to talk with them for a little while, before heading back inside.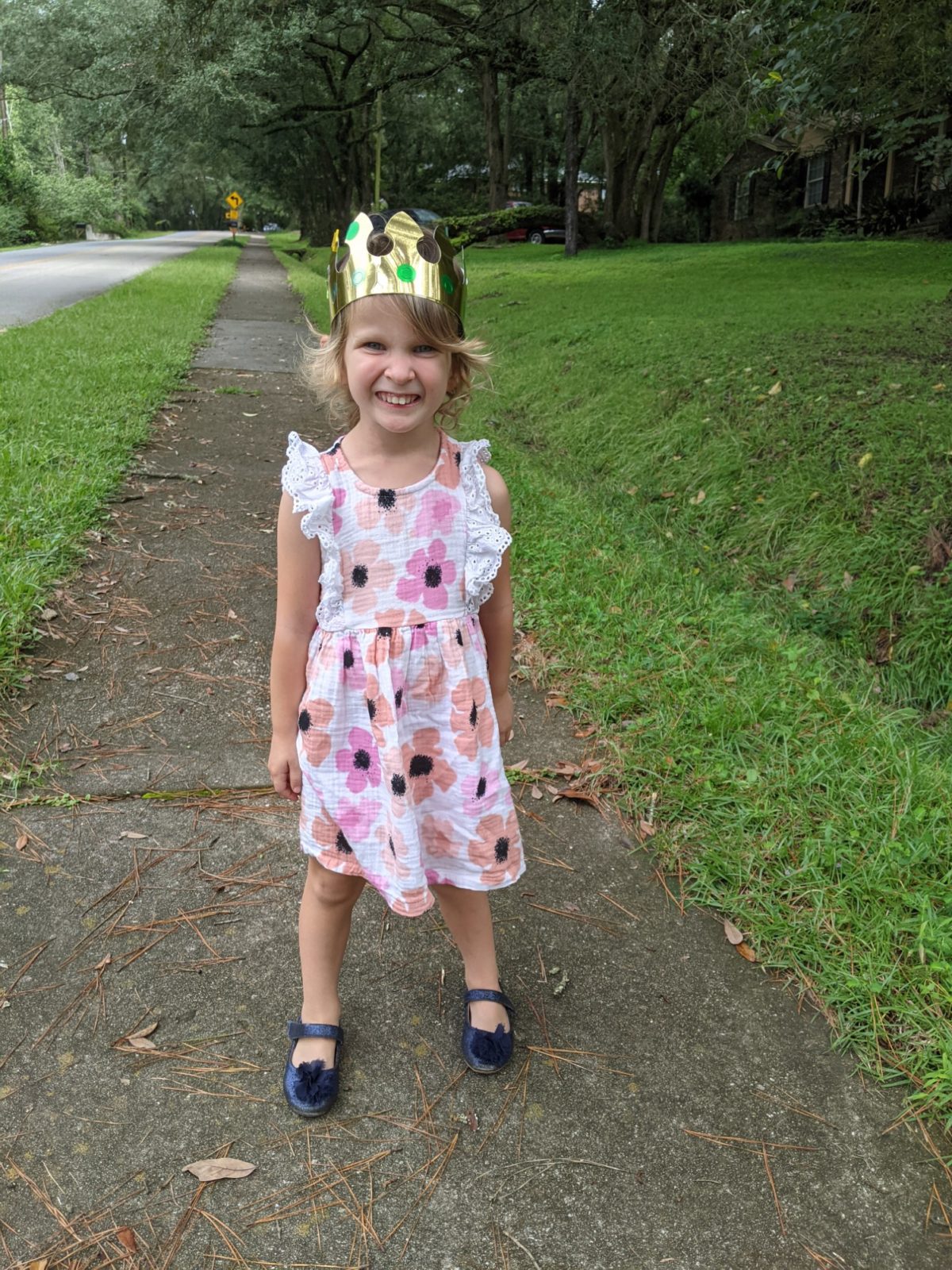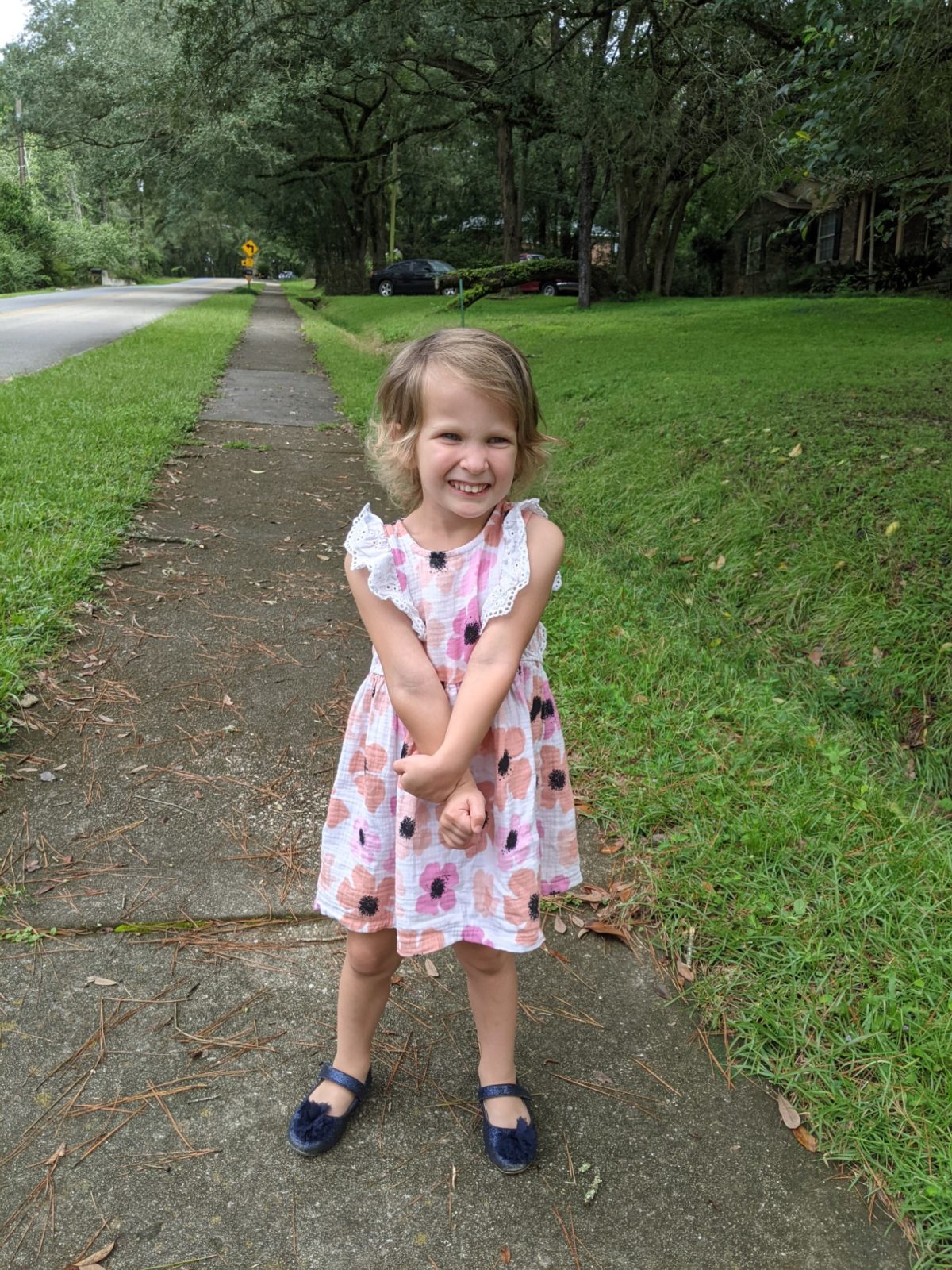 Emerson went down for her nap right away, but Addison needed another bottle first. Even after she ate, she still fought nap for a loooong time. I eventually put her in the swing, assuming that would knock her out, but she still somehow managed to fight that too.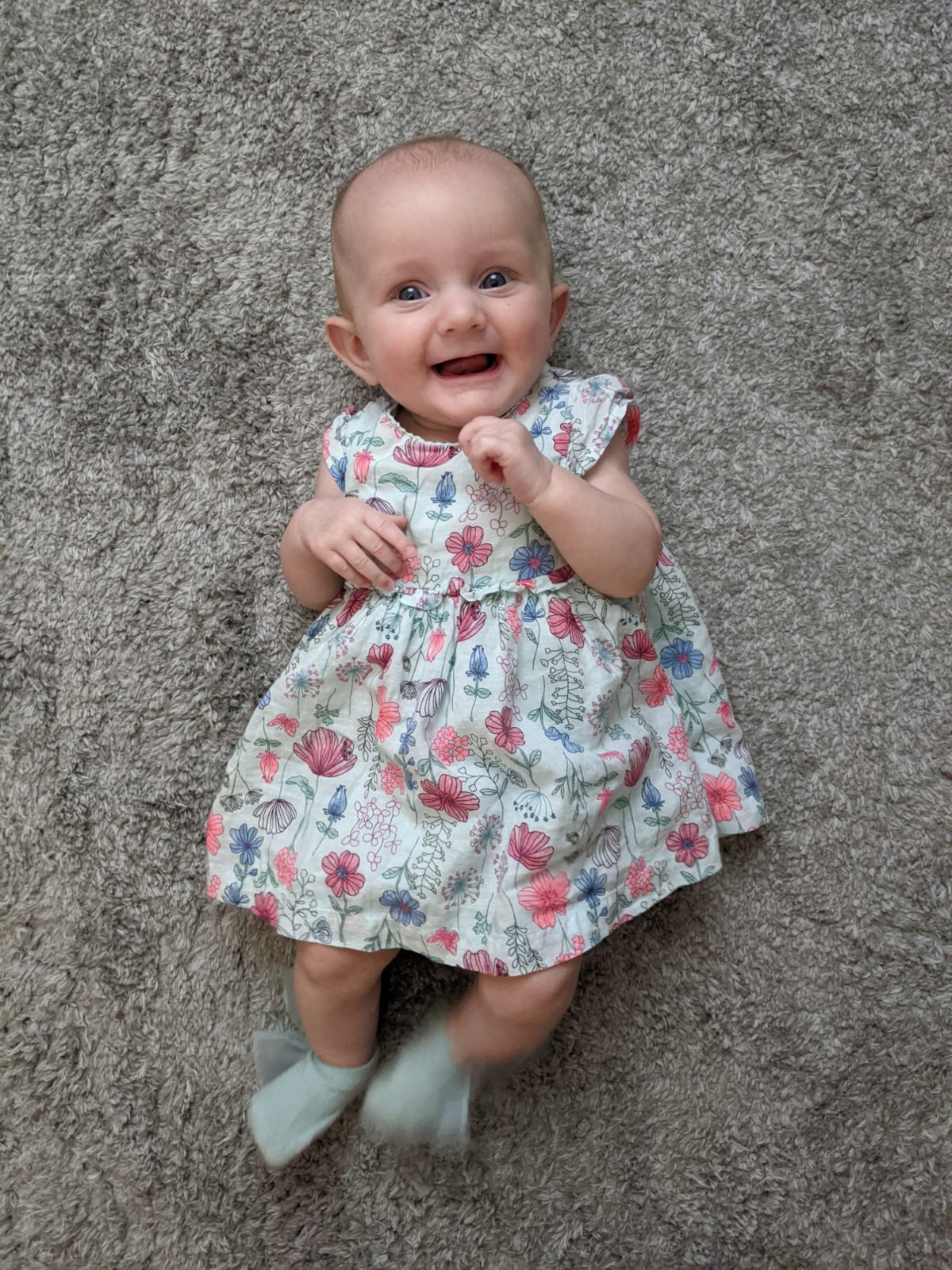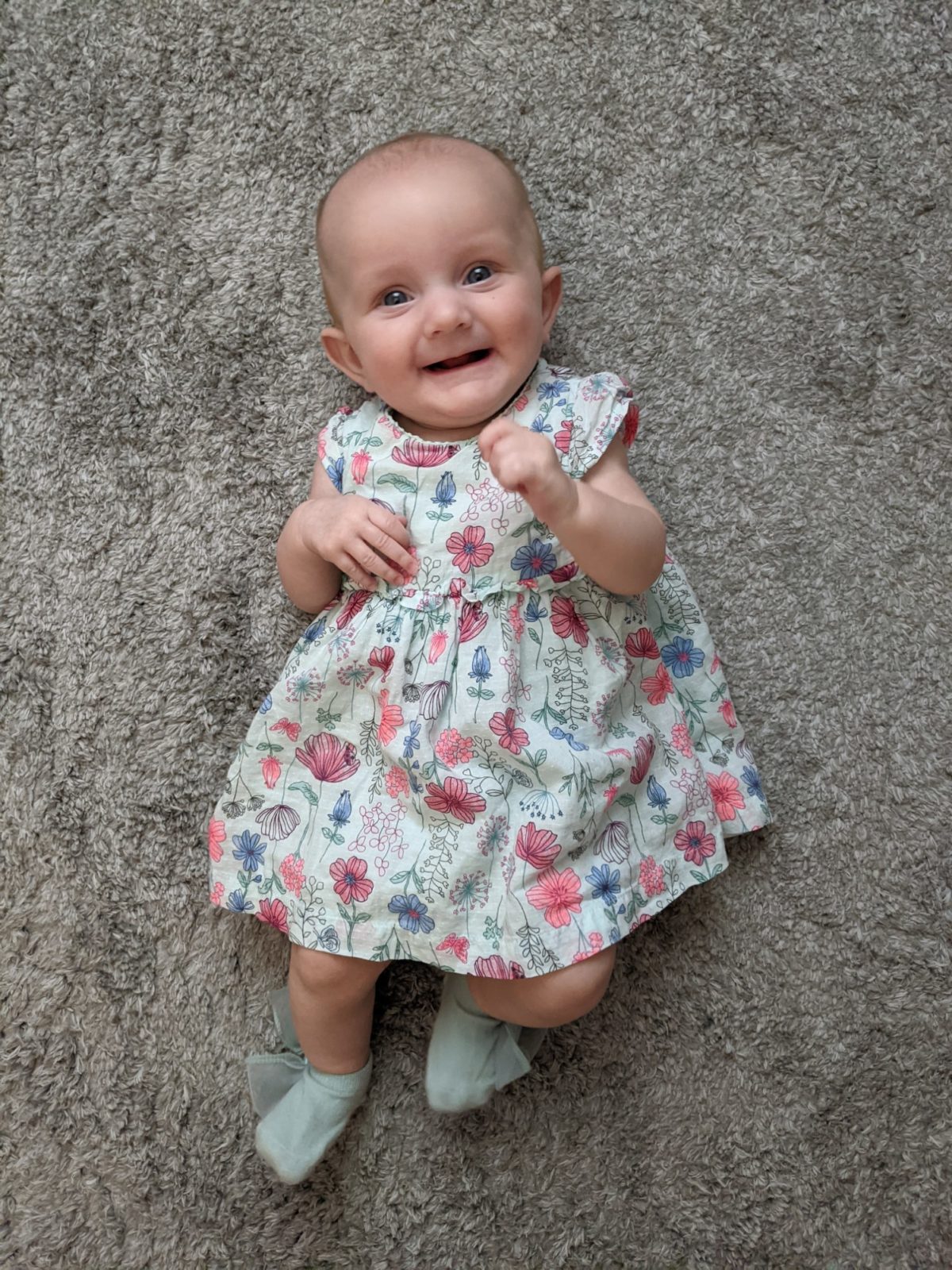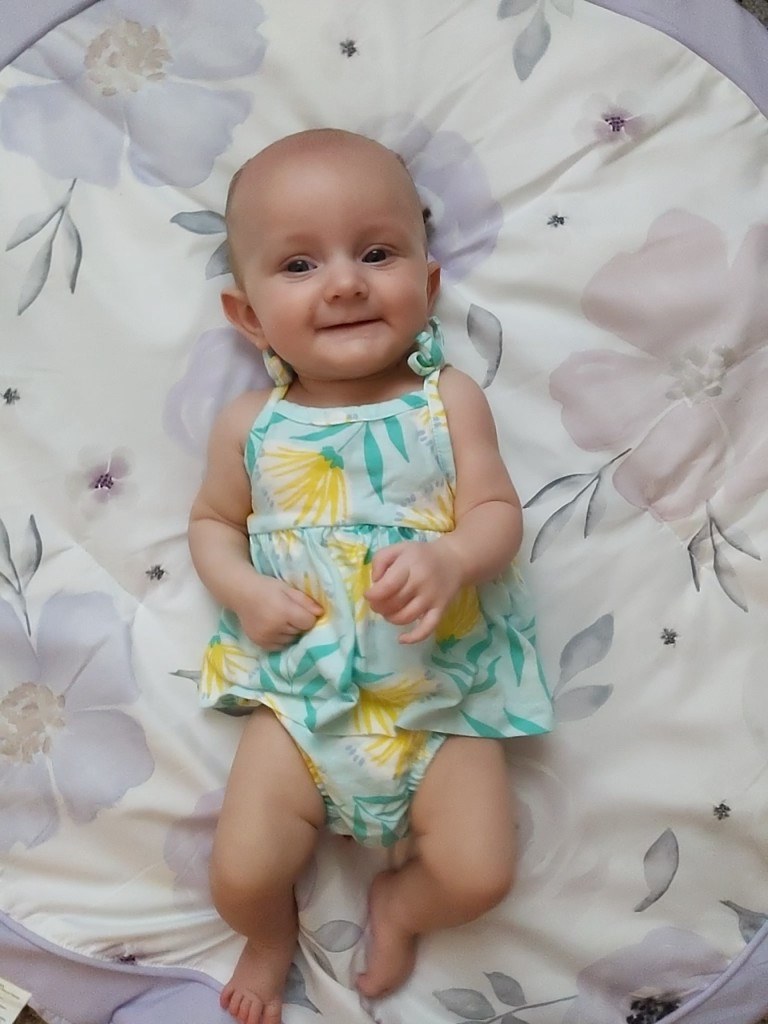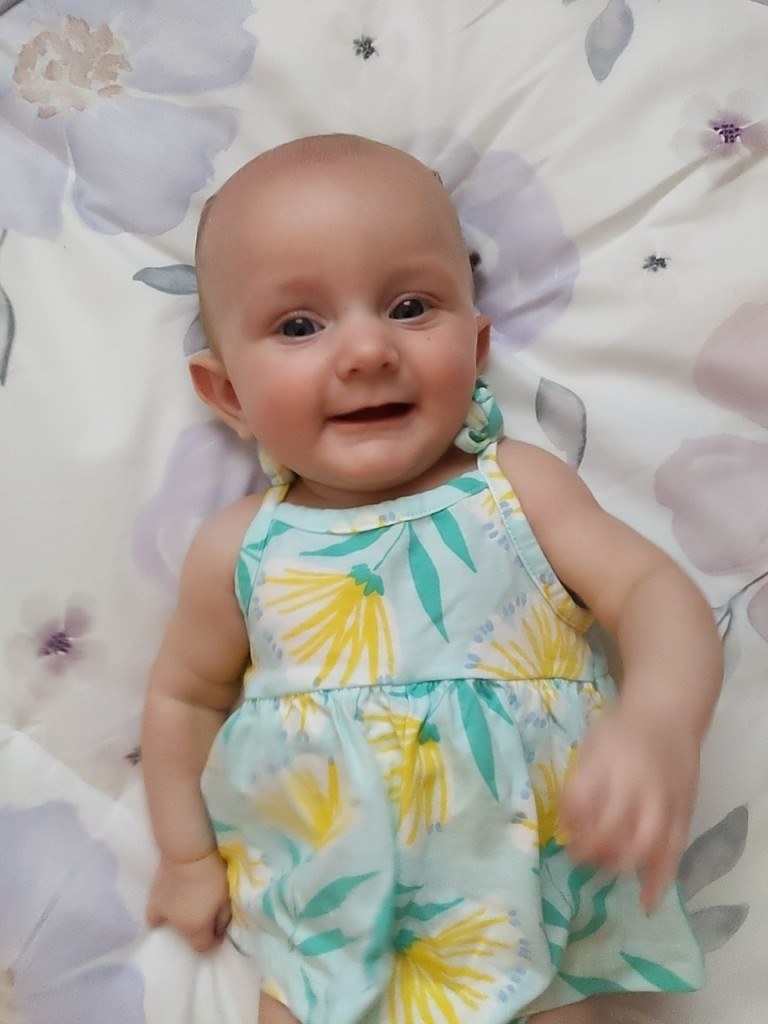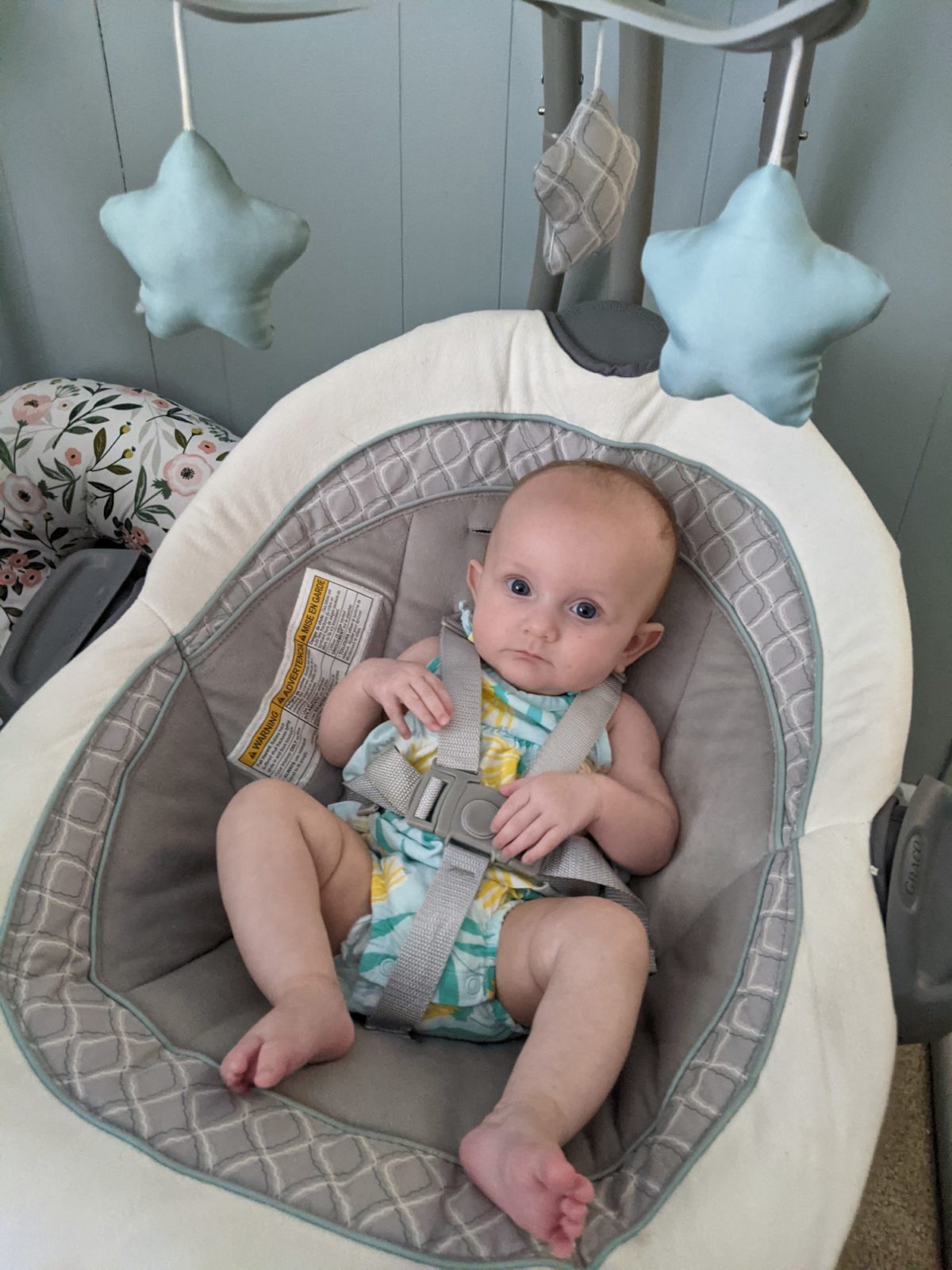 Emerson woke up after about an hour, and Addie was still wide awake… I made Emmie some popcorn, and we snuggled together snacking on the couch. Finally, Jeff picked up Addison, and his natural body warmth put them both to sleep for a short 30-minute little cat nap.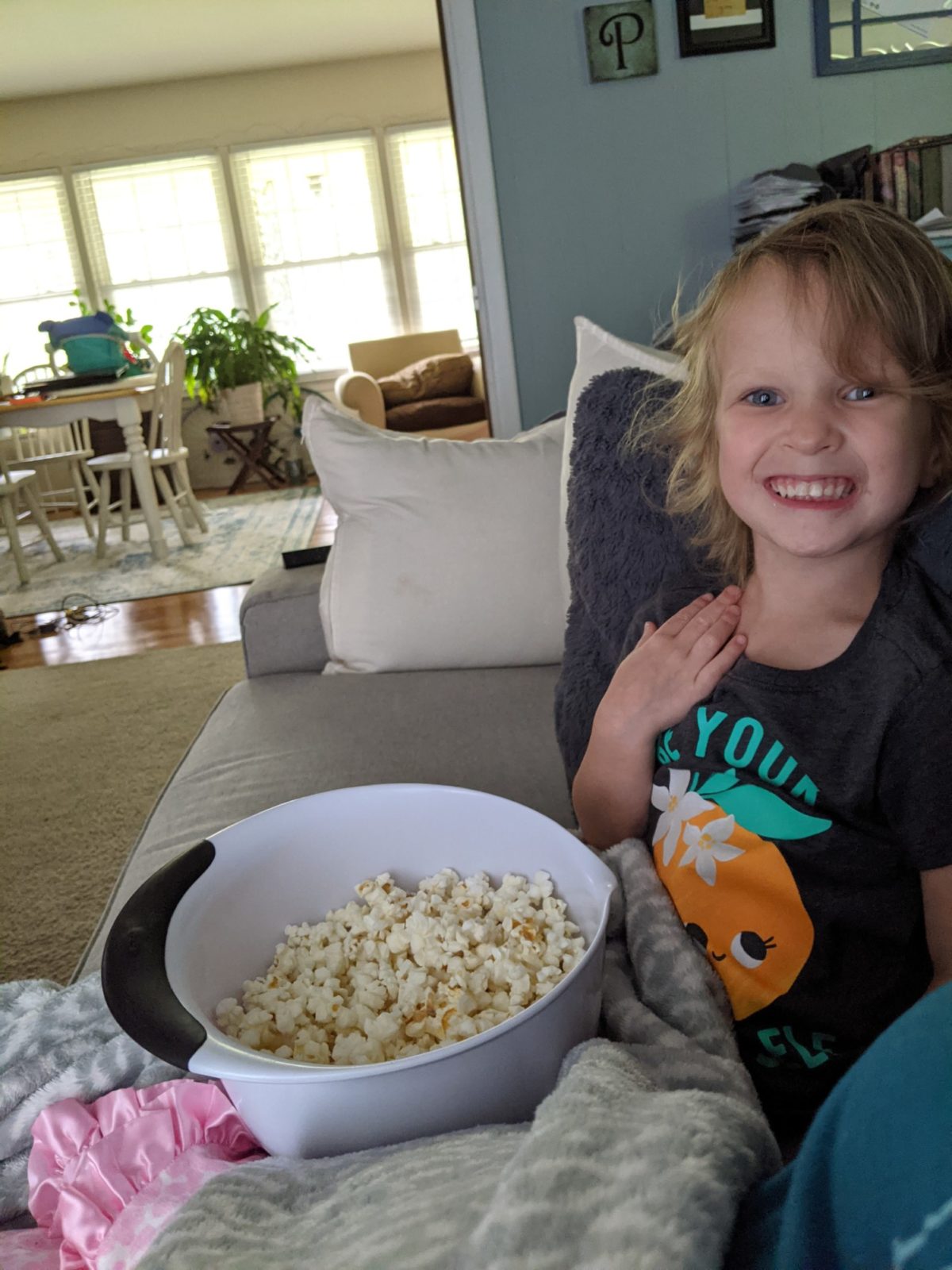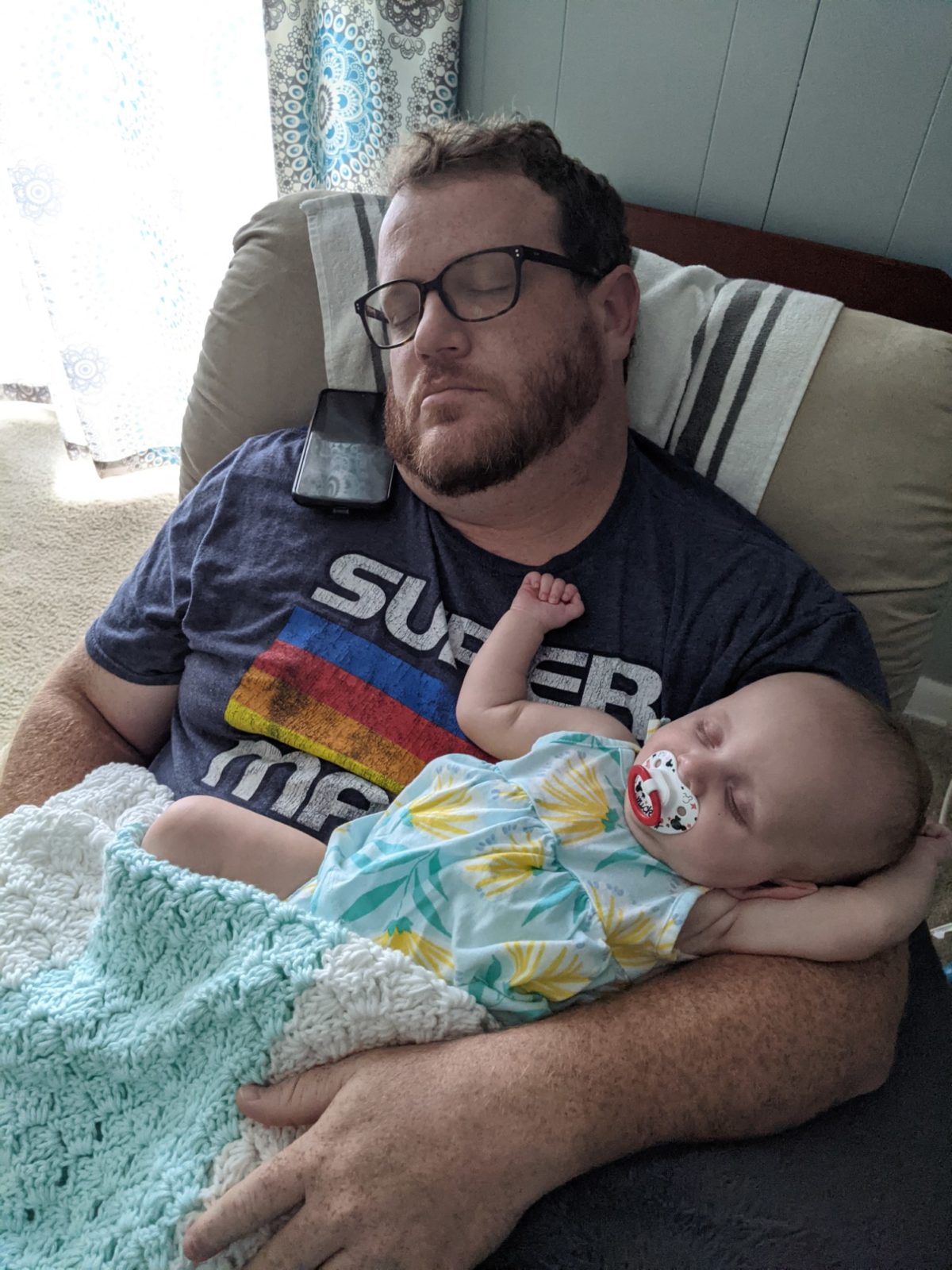 After Addison's cat nap, we all got ready and headed over for dinner with Nana and PopPop. I loved Emmie's little orange t-shirt with the cute pun, but when I tried to explain the pun to her, it totally went over her little head.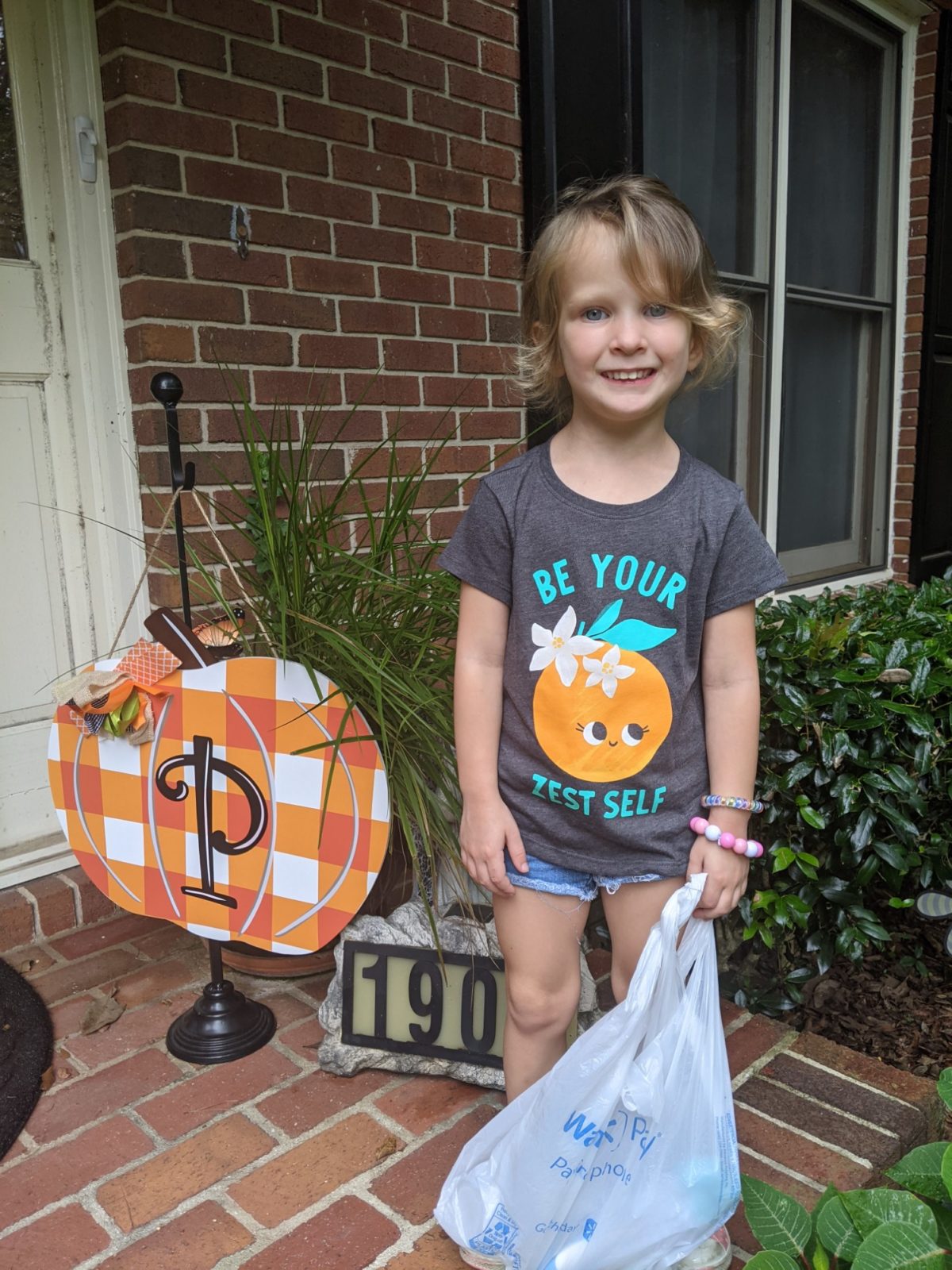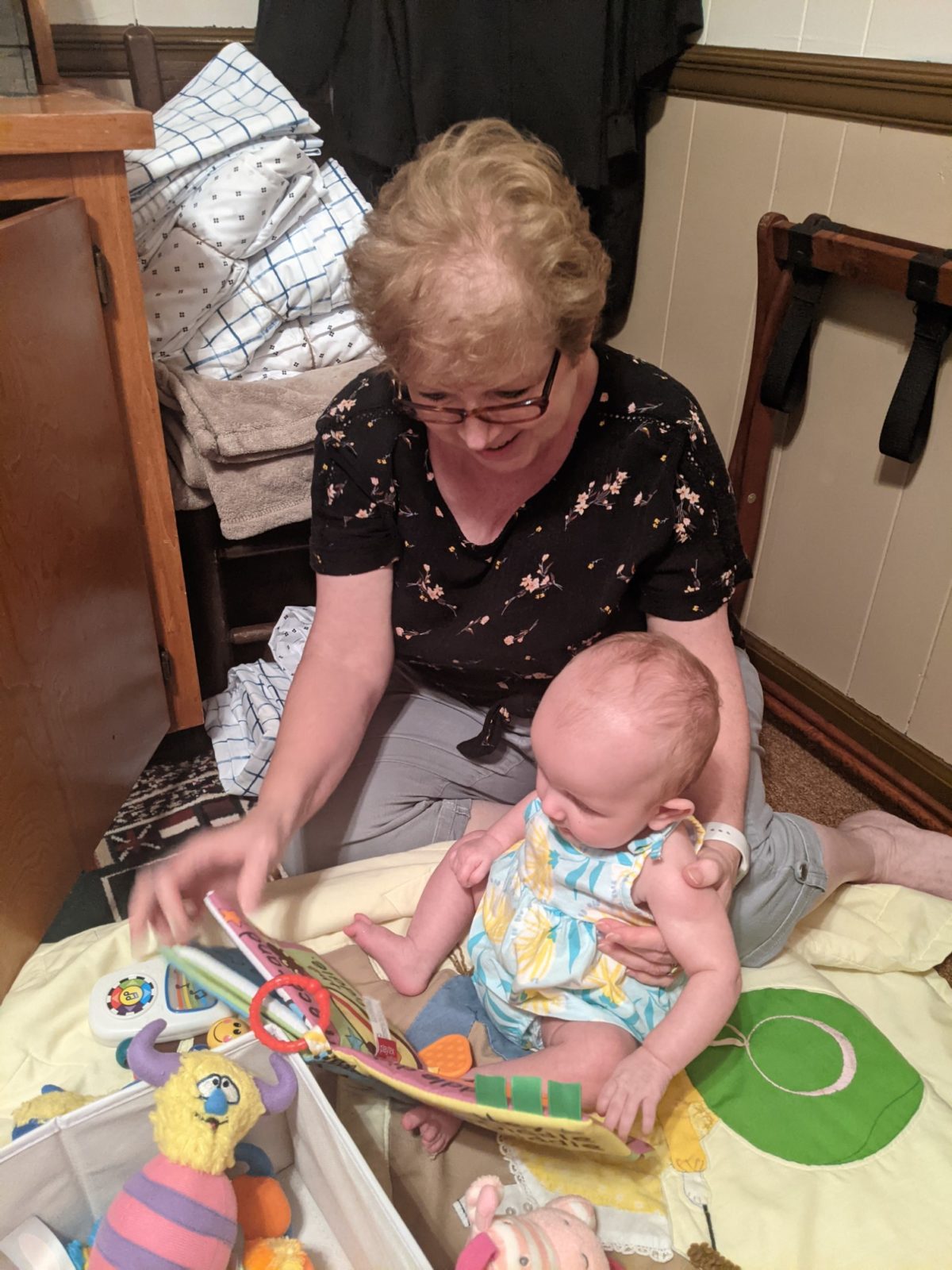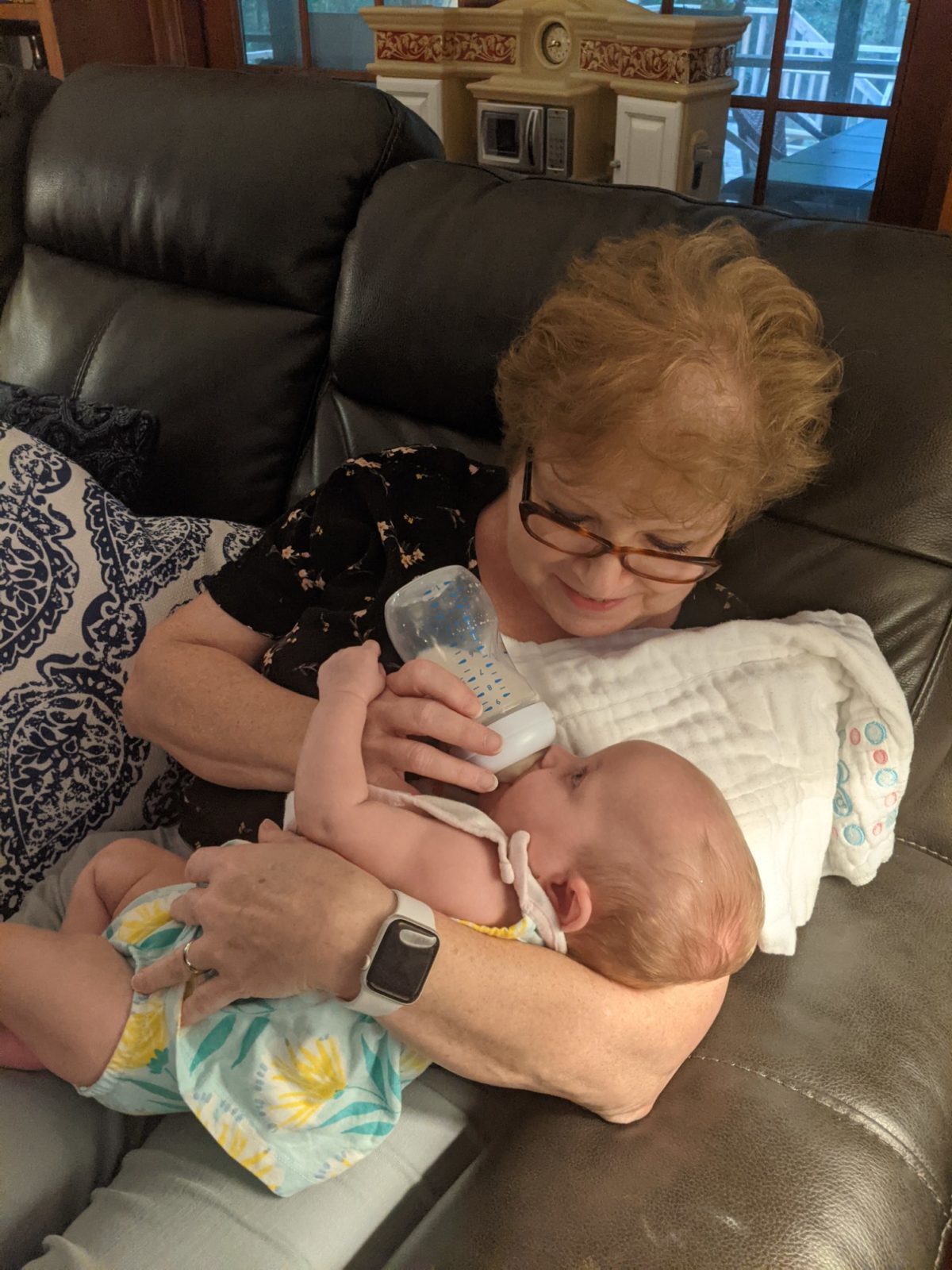 I got Nana this cute gray dough bowl for her birthday, and it looks good with pumpkins and scarecrows for the fall. For dinner, we had chicken cordon bleu, with mac and cheese and salad. I only remember having chicken cordon bleu one other time, like 15 years ago, and I didn't love it. But this was super good tonight!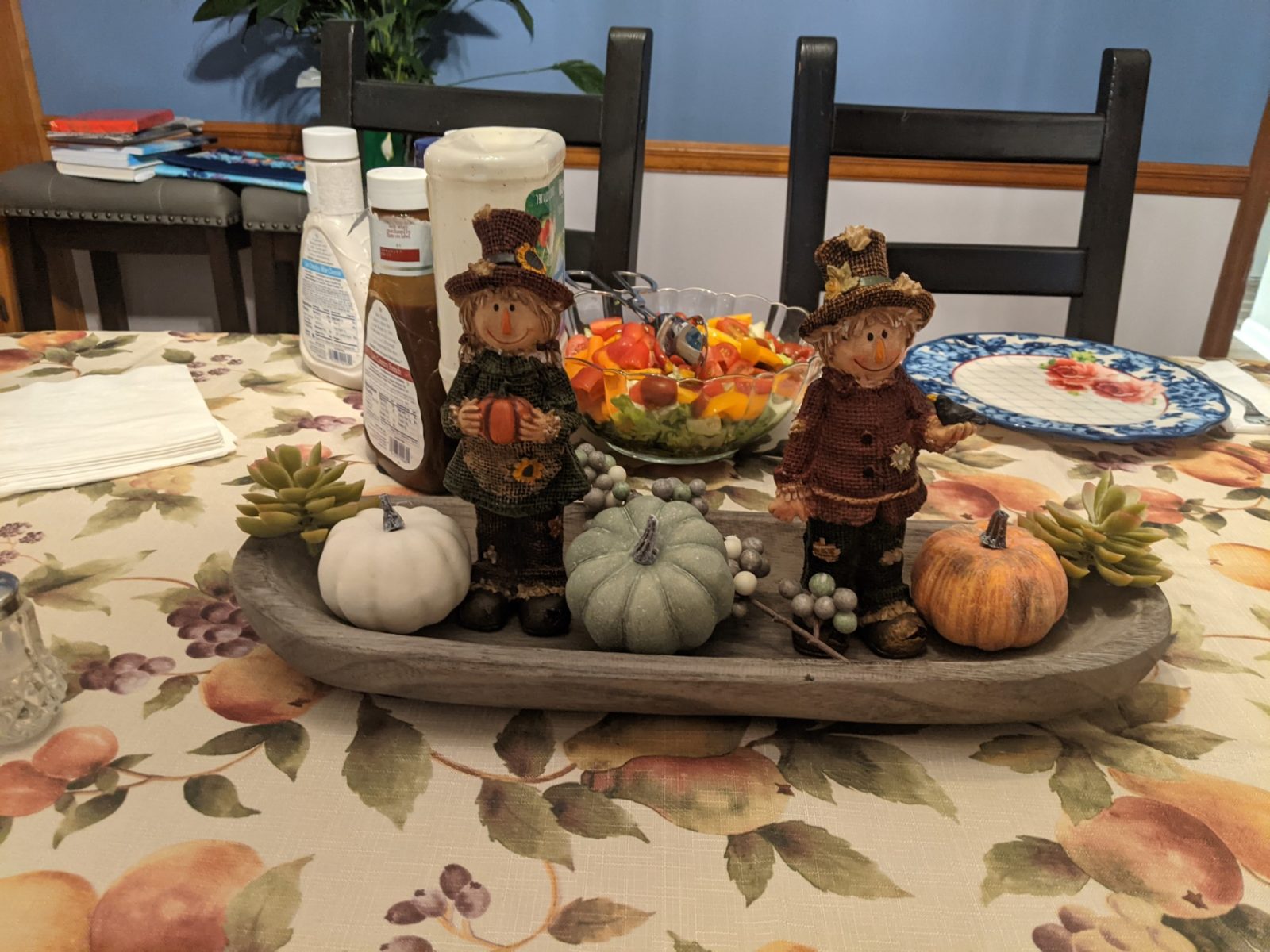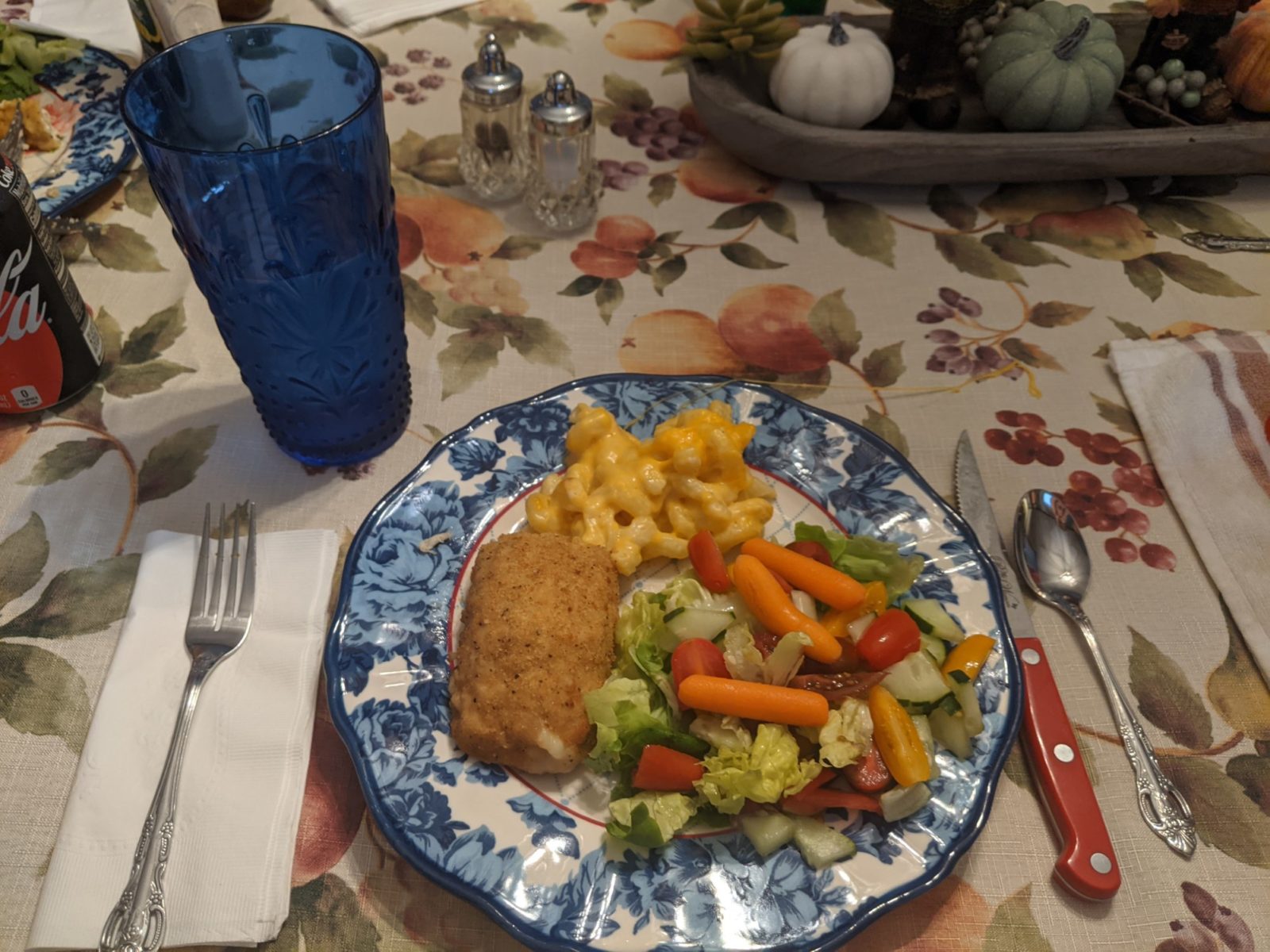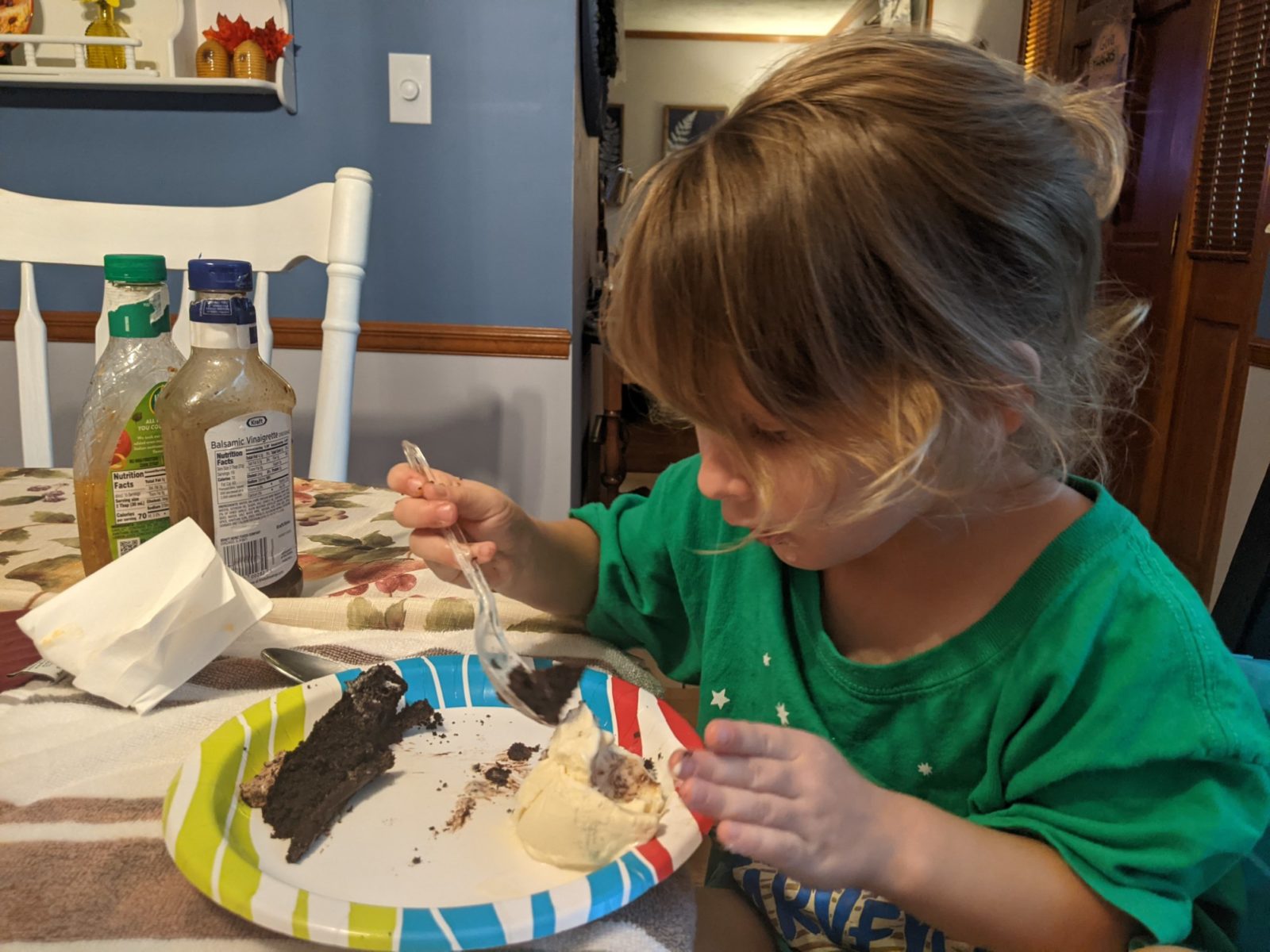 Little Miss Priss still fought bottles and nap the rest of the afternoon & evening, and I thought I had finally gotten her to sleep in the middle of my piece of chocolate cake… It didn't last long, and she woke up quickly after.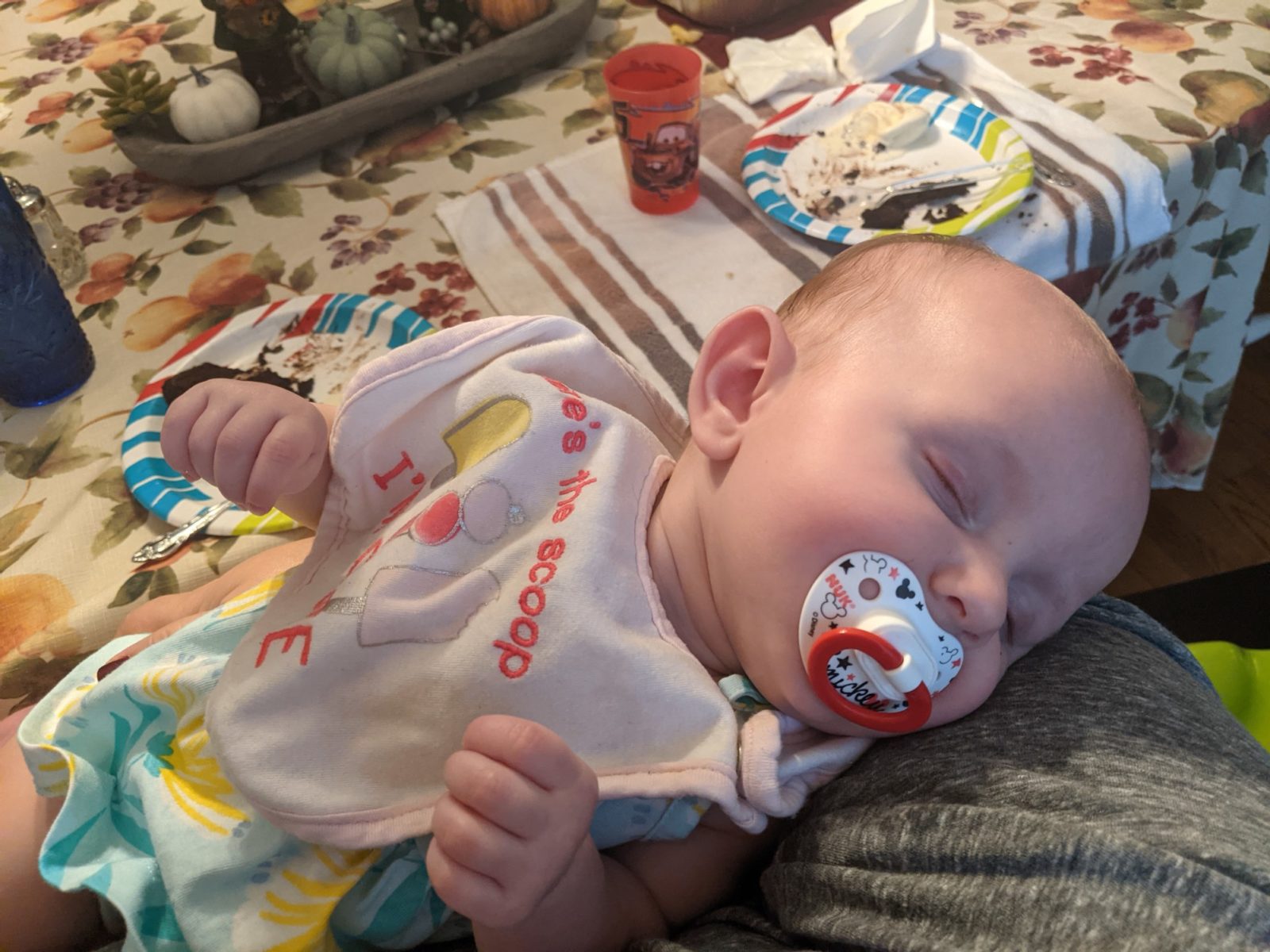 Once we were in the car, she fell asleep instantly though. We ran by Walmart to pick up our grocery order, and then headed home to put away all the groceries, and go through the whole bedtime routine. Emerson needed like, three more snacks, and Addie drank most of a bottle. I used my cute little egg machine thingy, and "boiled" some eggs to have for snacks and lunches and such this week. Emerson about had a meltdown when I wouldn't let her stay awake long enough to have a boiled egg for her bedtime snack, but she finally relented when I promised she could have one tomorrow night.
Both girls gave in to sleep pretty easily tonight, which is good, because I'm super tired and couldn't deal with too much more hoopla. Jeff helped by laying out outfits for the girls for tomorrow, but now I need to go wash all the bottles, and then head off to bed soon.