You can tell by the lighting in these photos, that the seasons are starting to change and the time of sunrise is changing every day. In fact, tomorrow will officially be the first day of fall! So it seemed appropriate for Emerson to wear this little fall-themed dress for school today. Grammy actually bought it when we were in Jacksonville last year for her surgery, but it was too big then. It fit perfect today though, finally!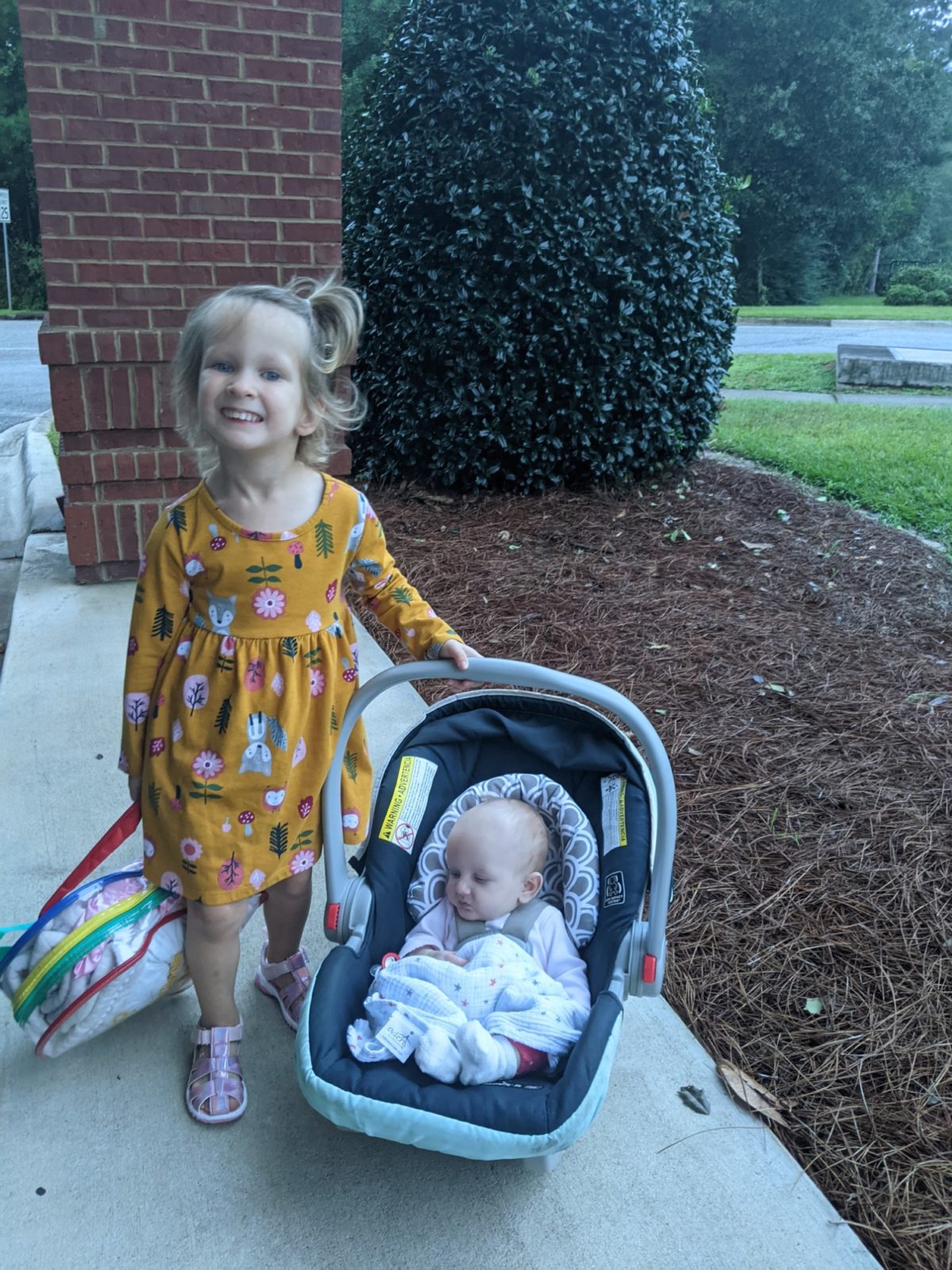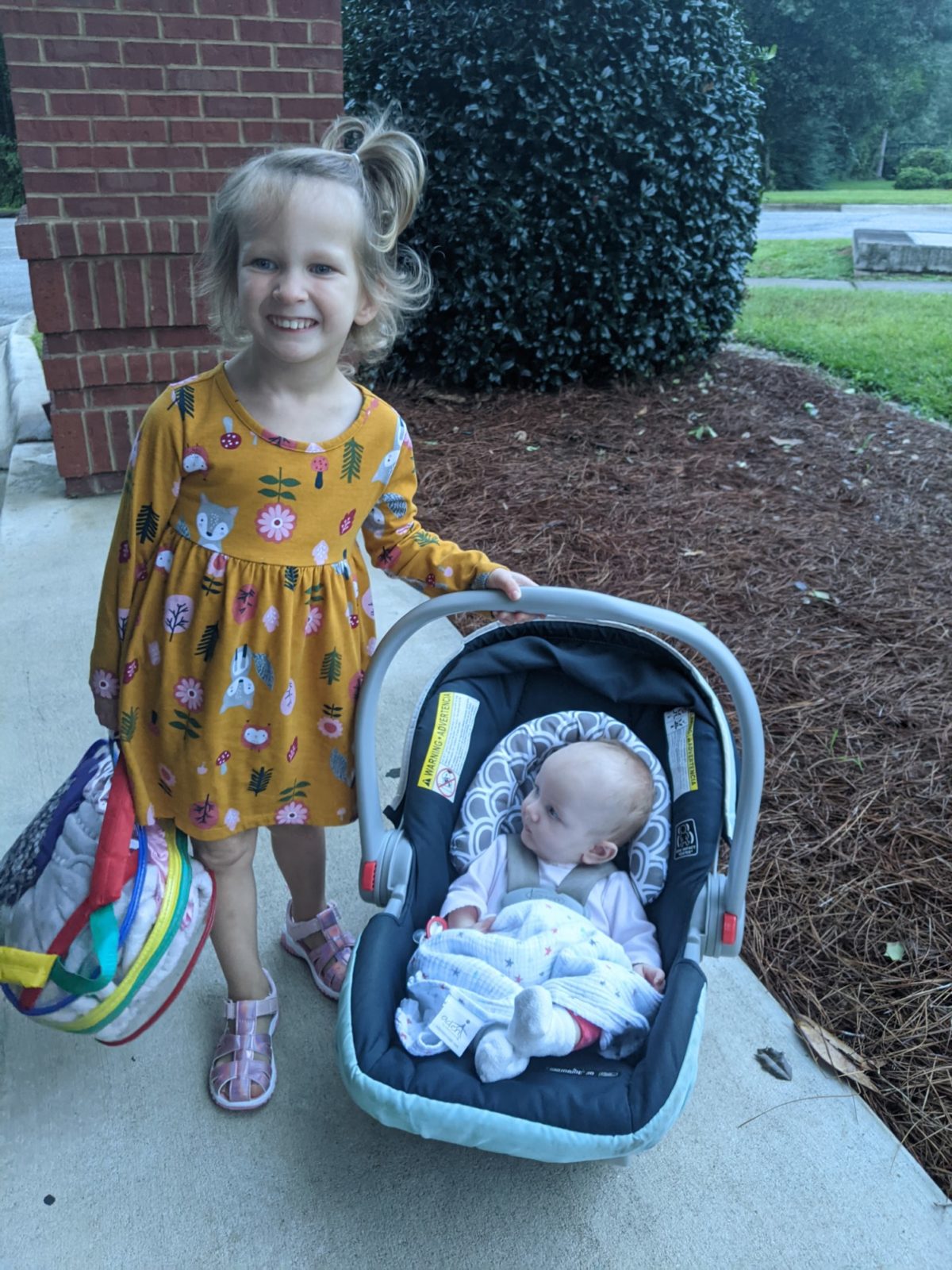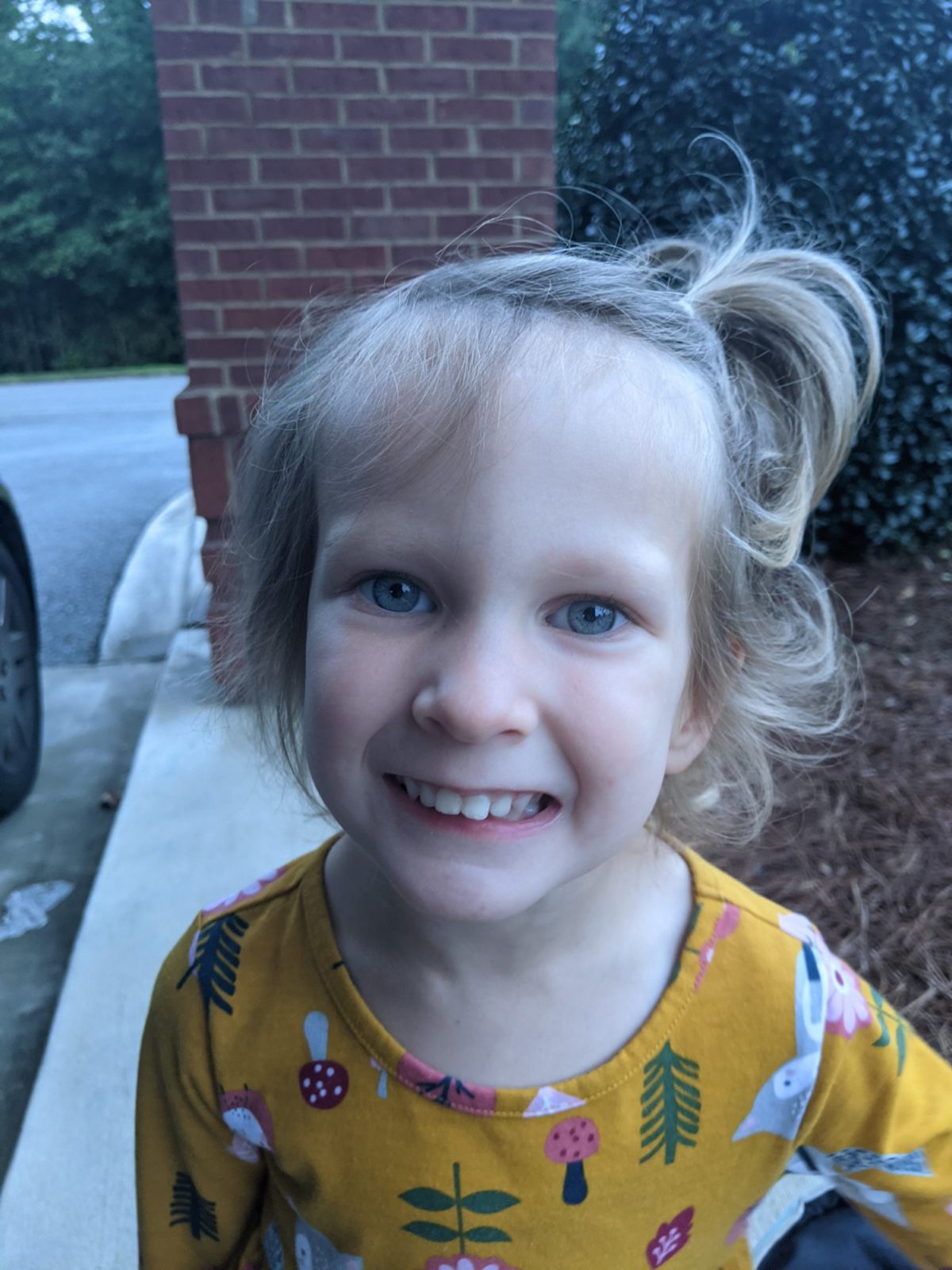 Addison was pretty serious there for a bit this morning…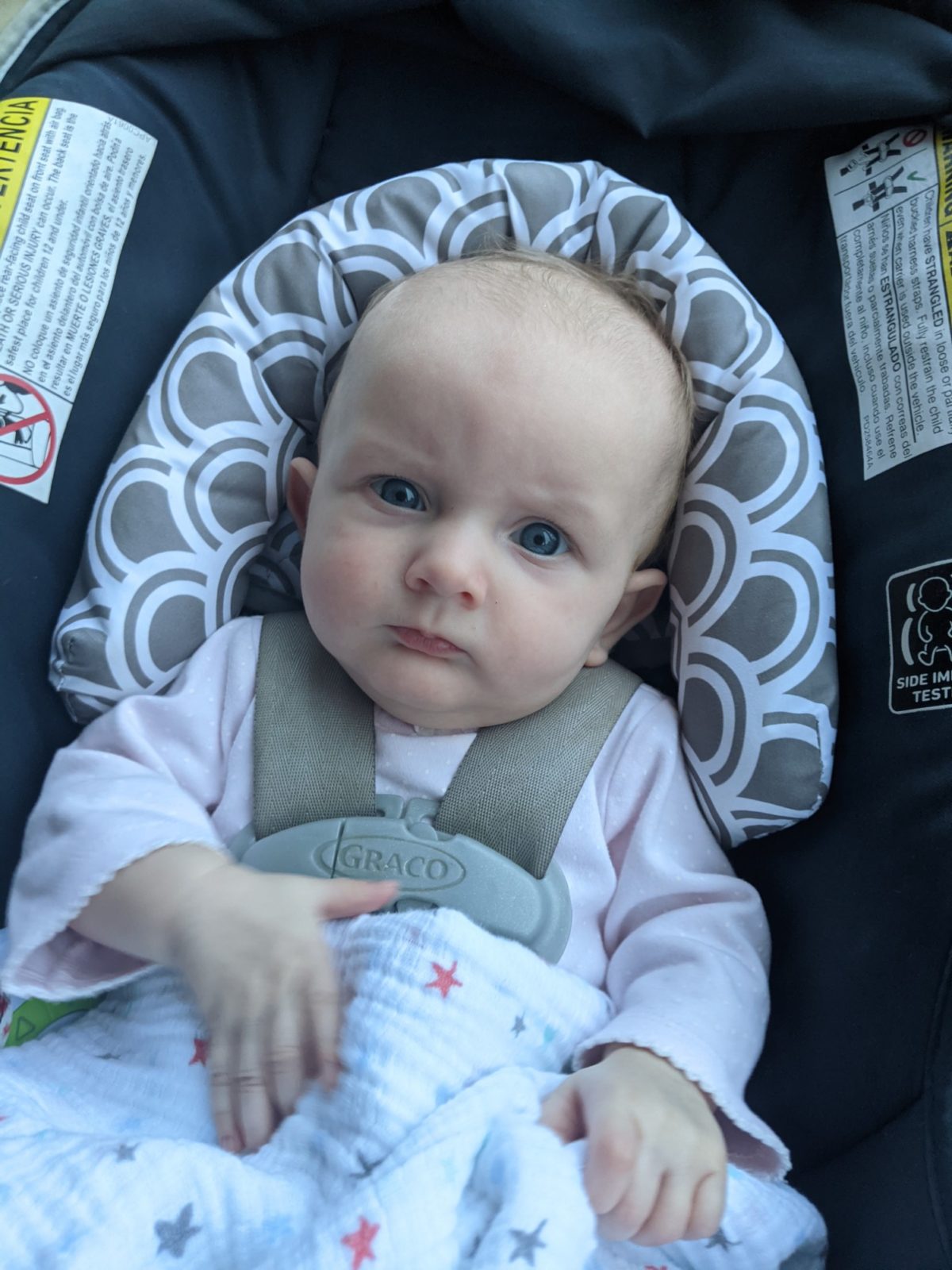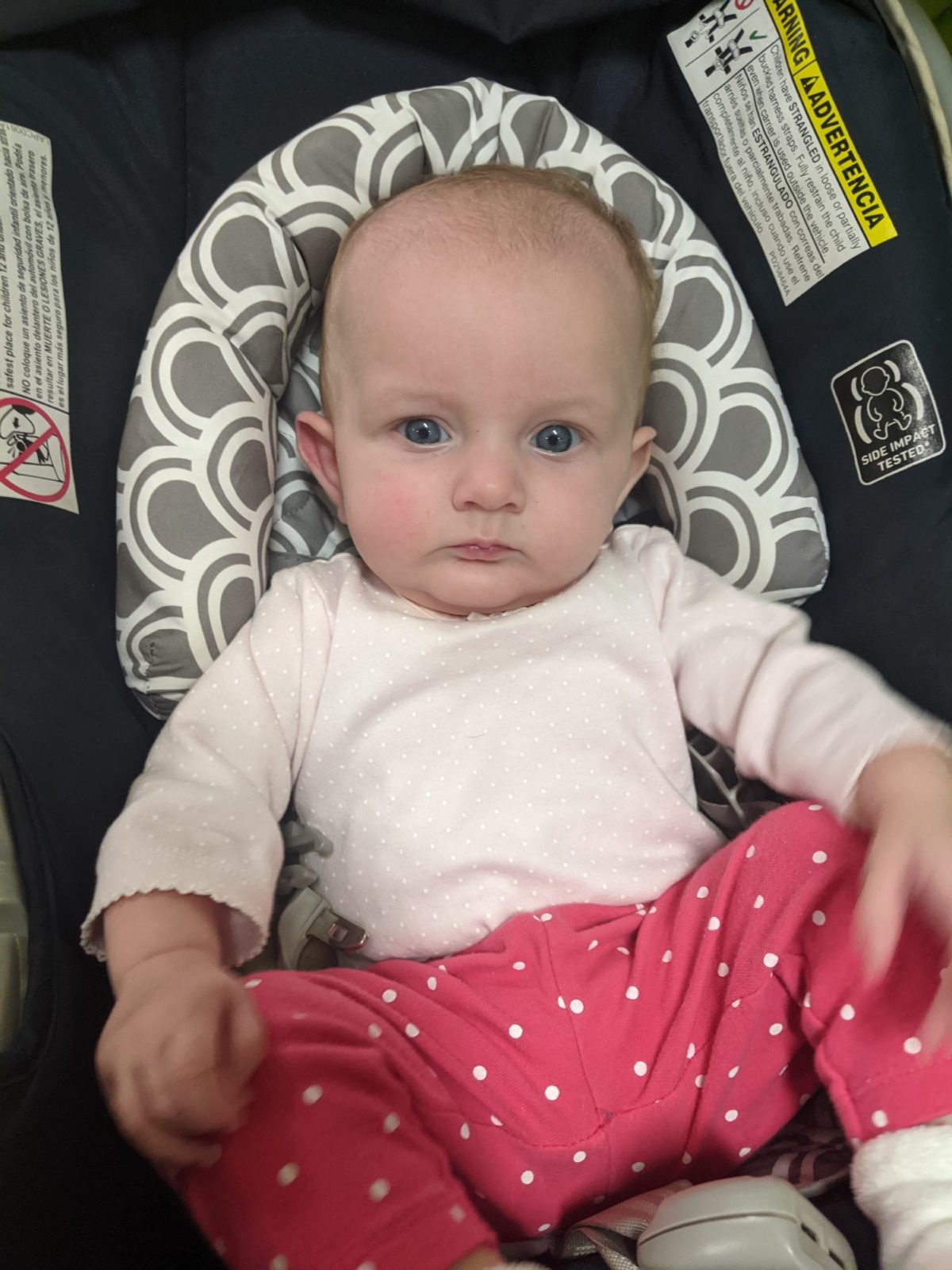 Then she gave me this goofy little face…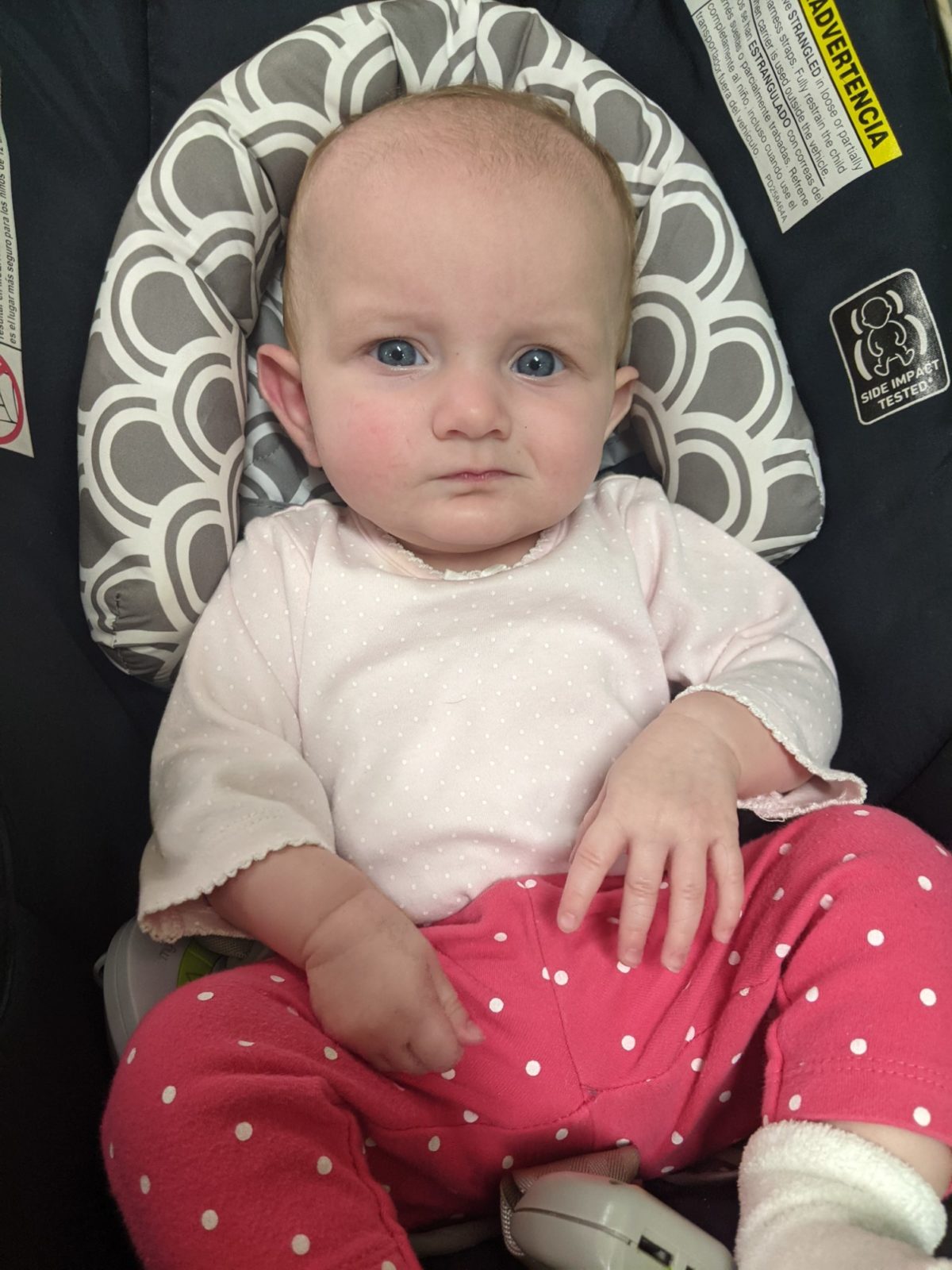 Then another goofy little face…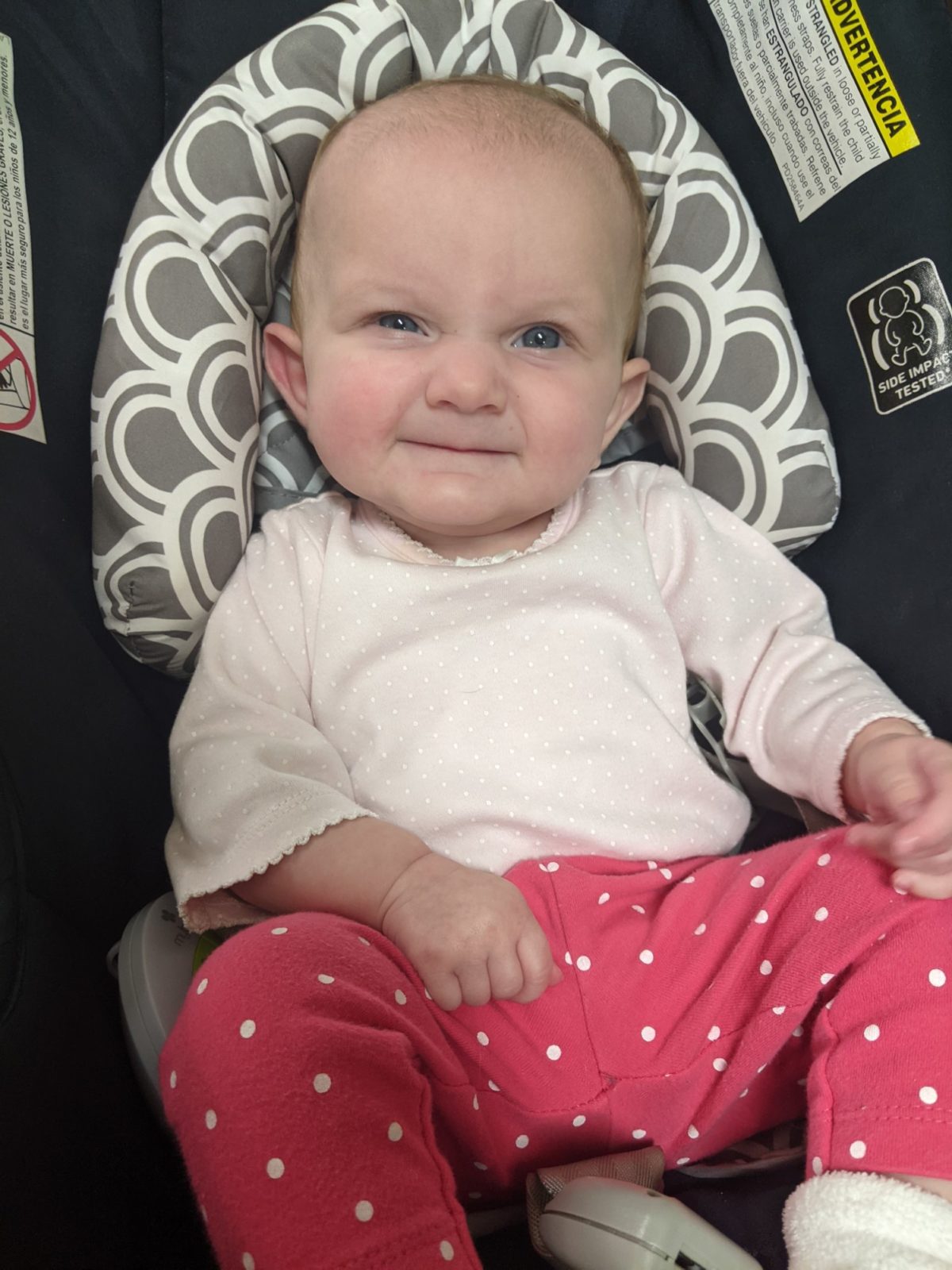 And finally a little bit of a smile!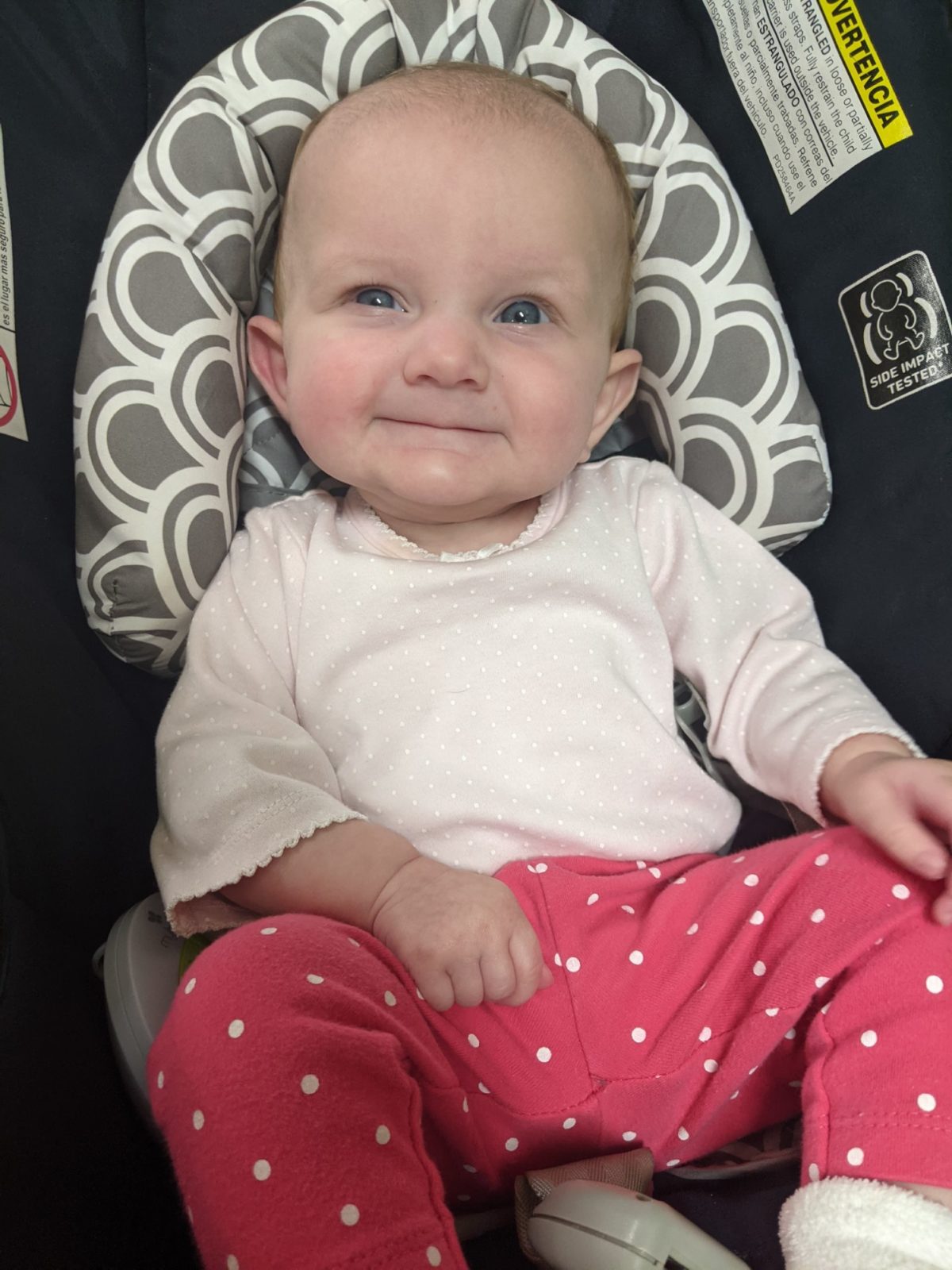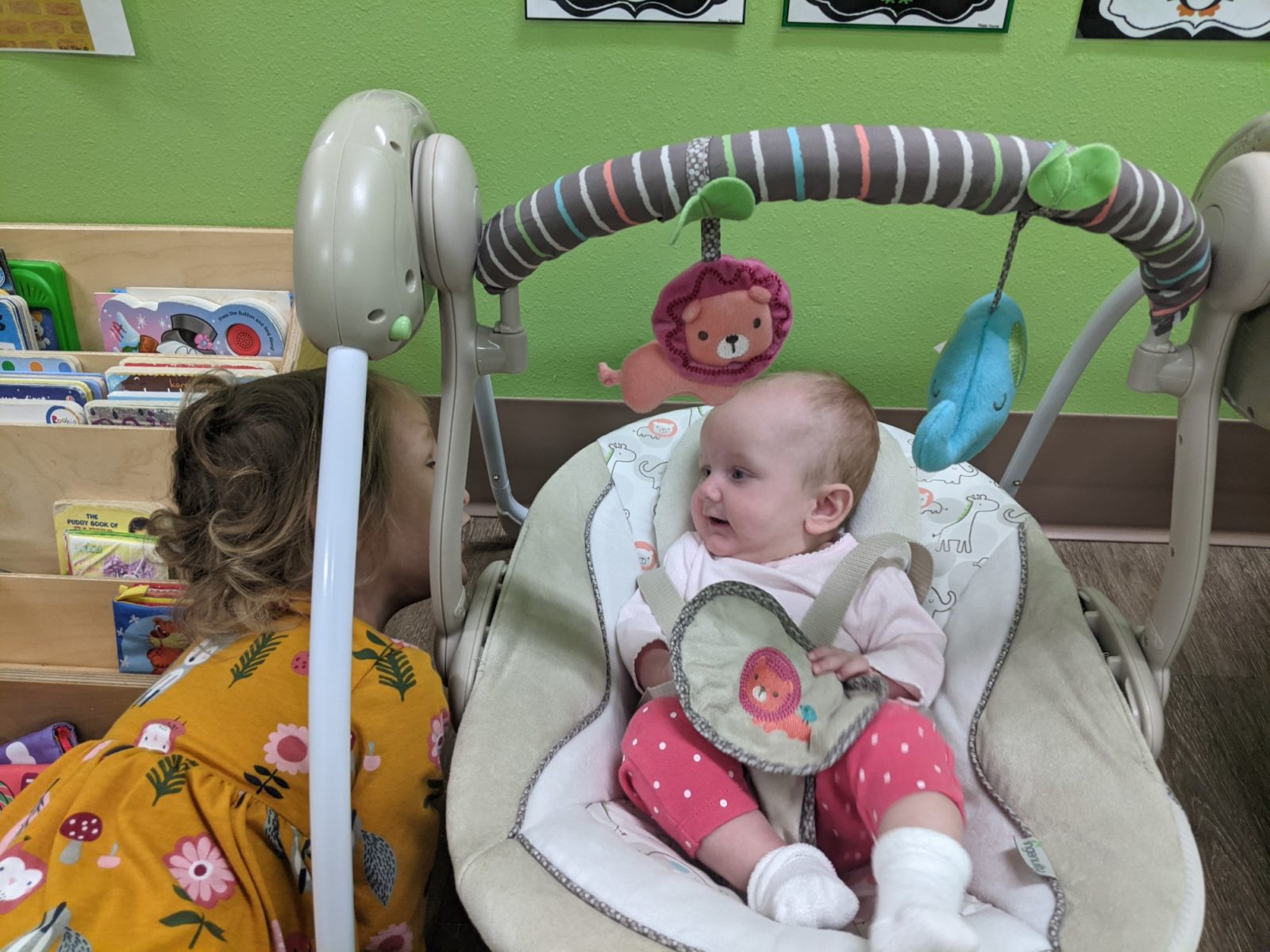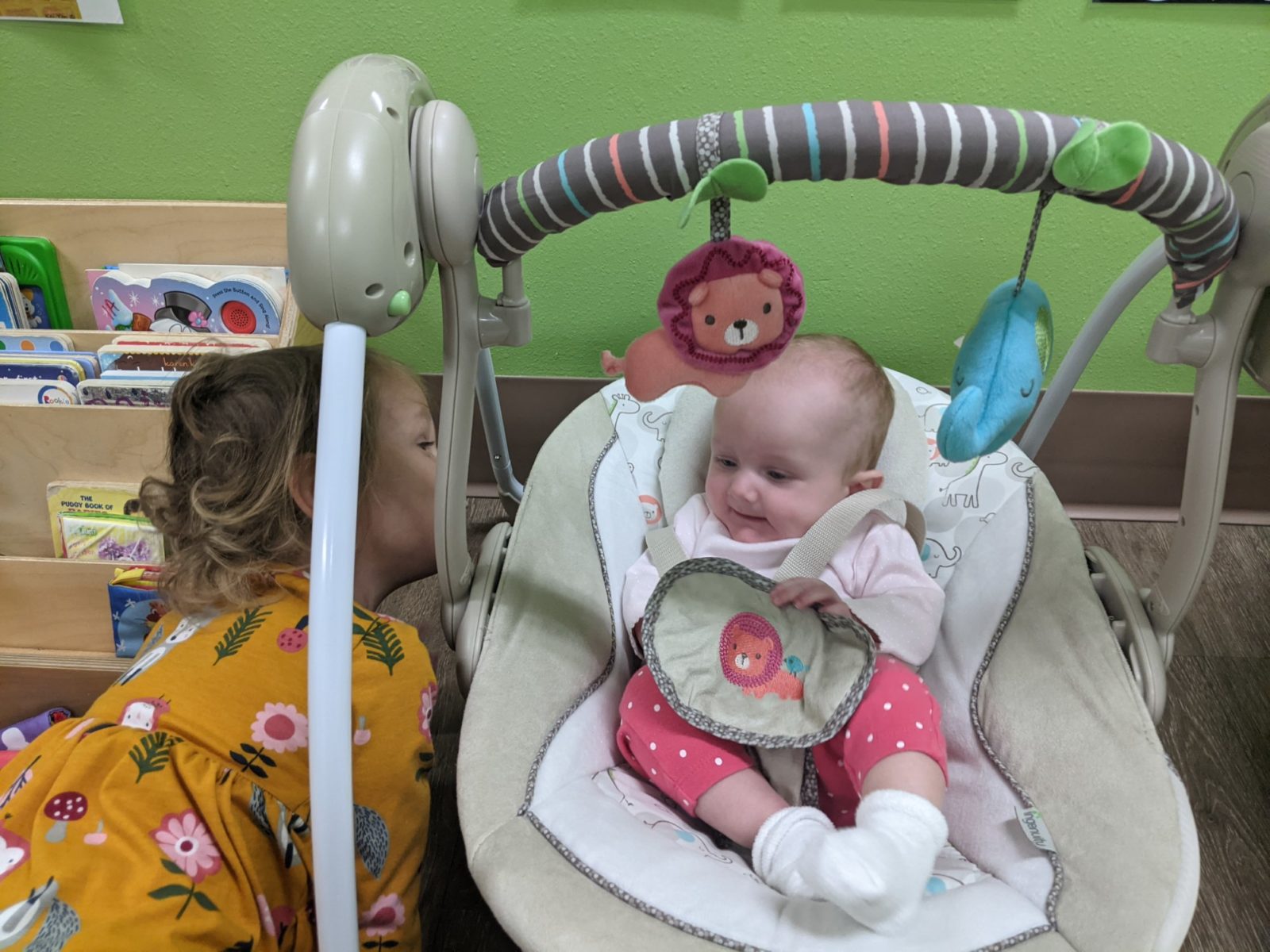 We went for tried and true spaghetti dinner tonight, but Emmie just requested plain ole butter noodles. Easy enough!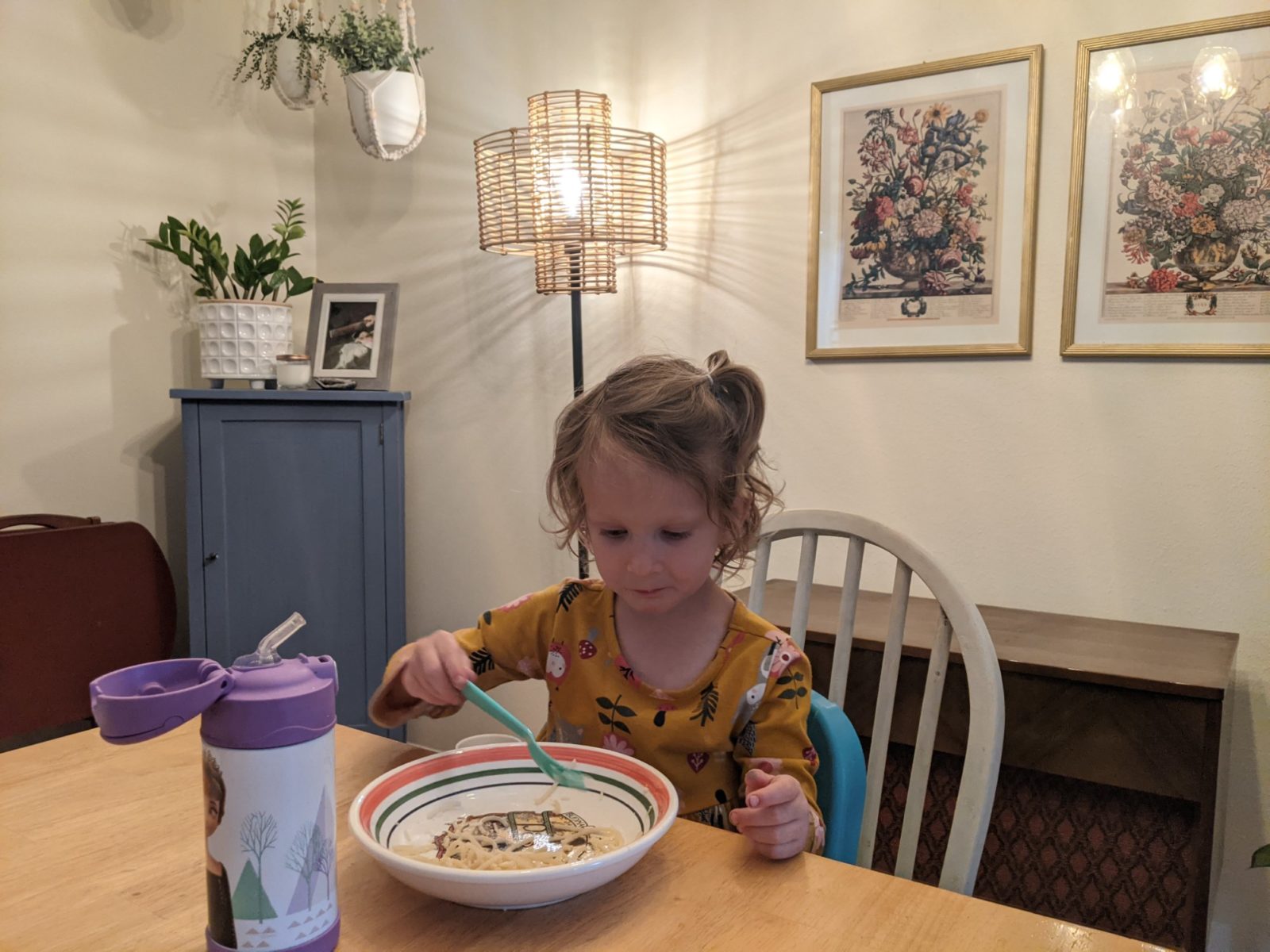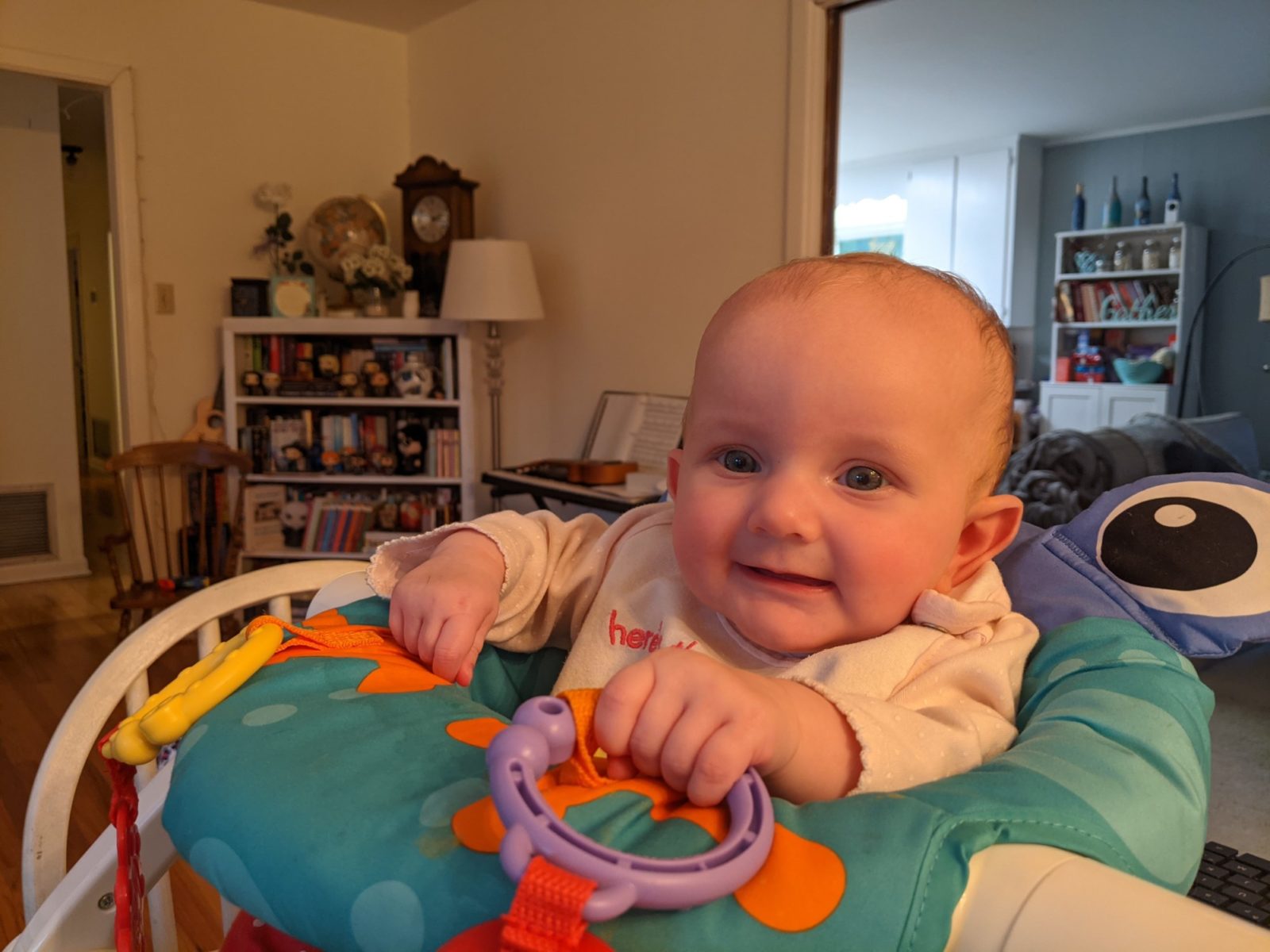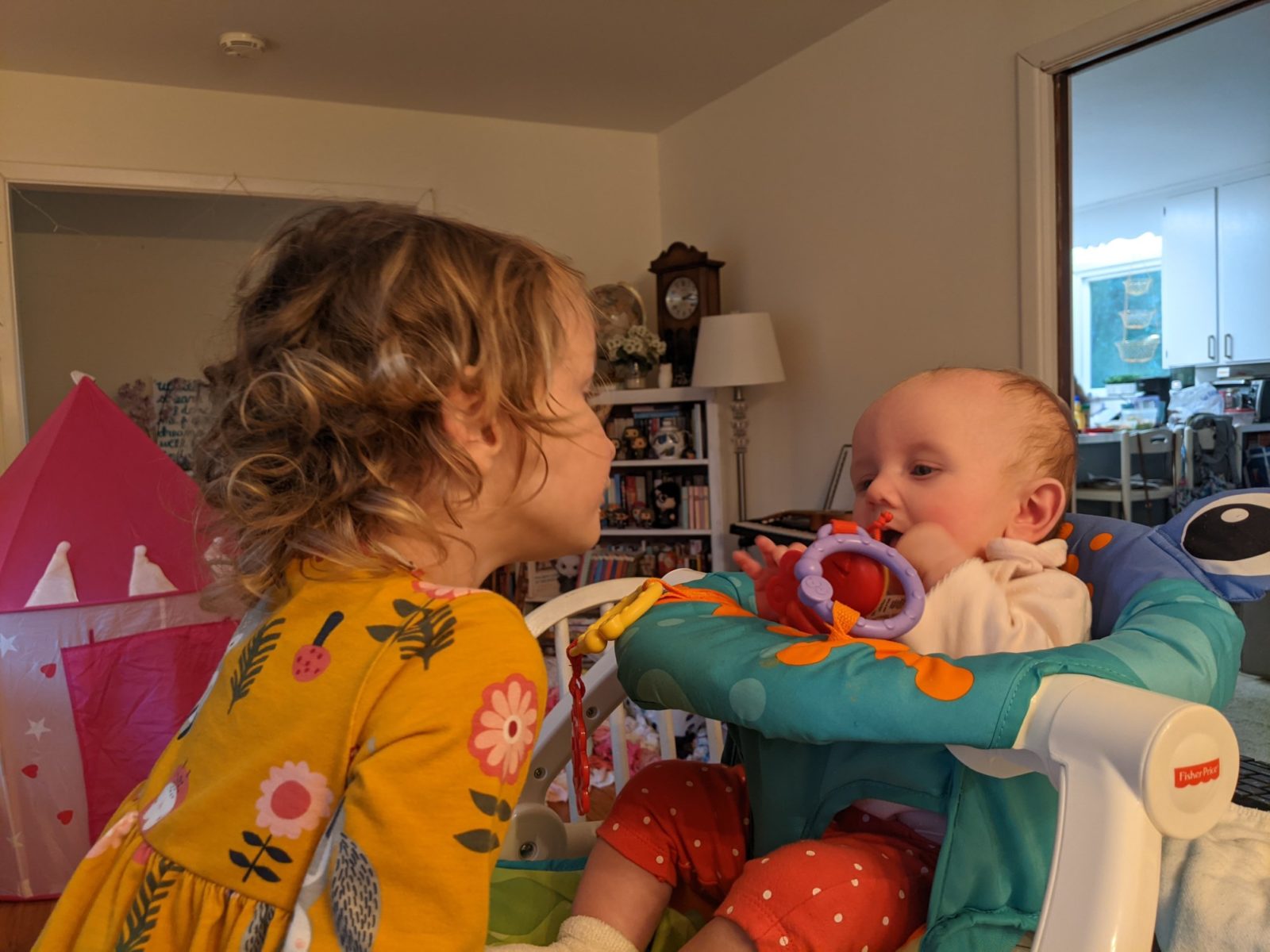 Emmie finished all of her noodles, and we let her have some more rainbow sherbet for "bassert."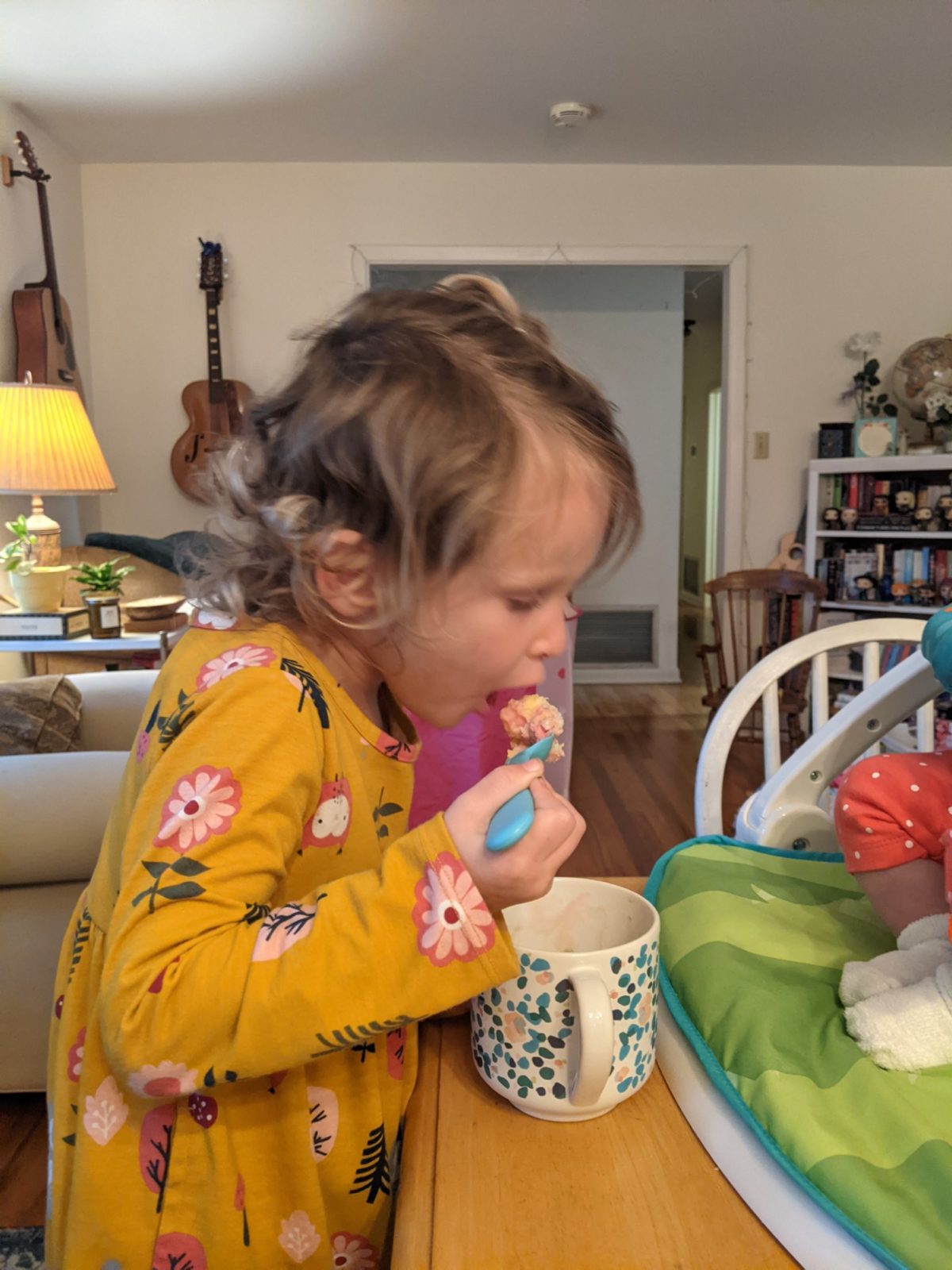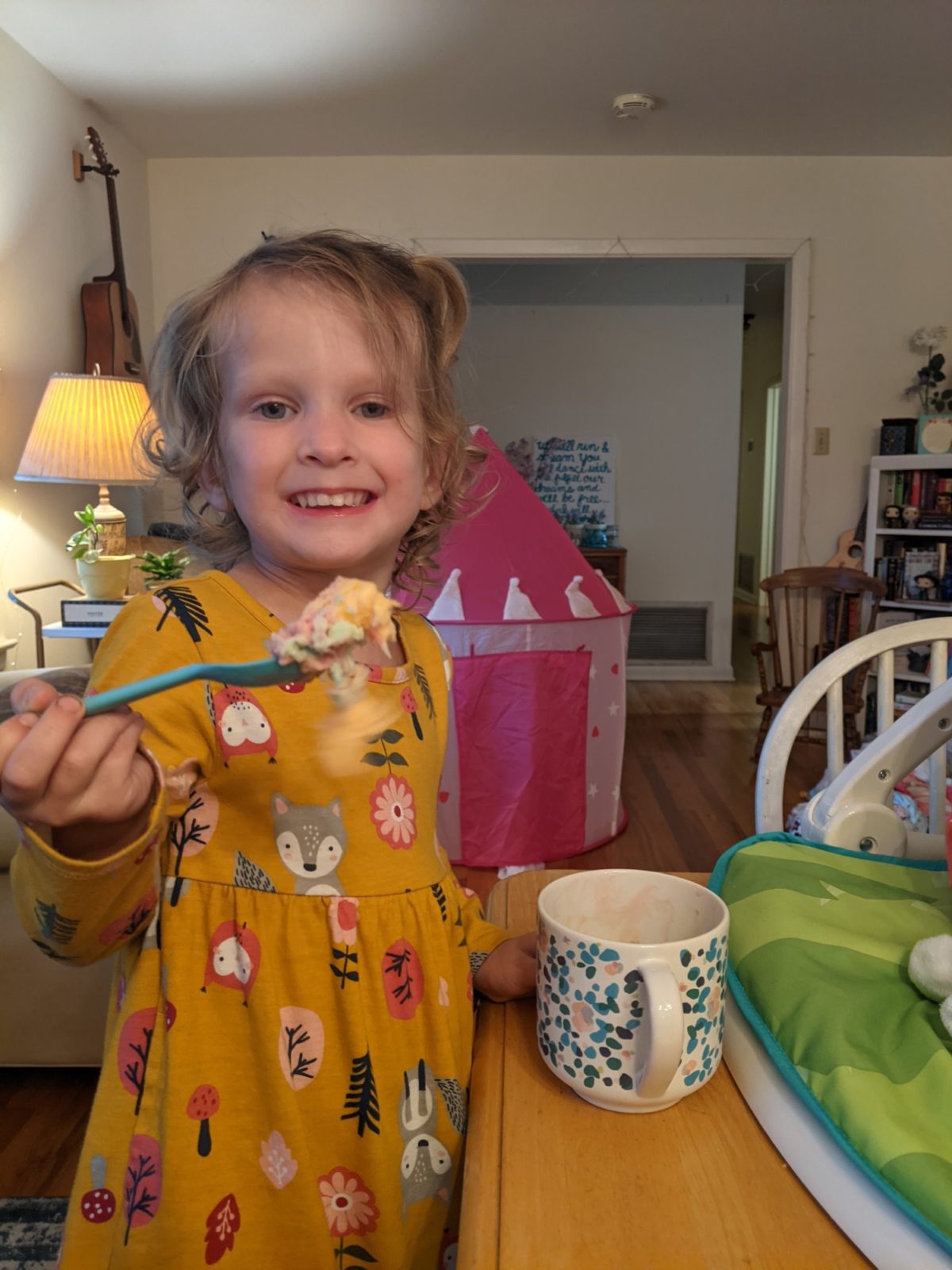 I got all the leftovers put away and packaged up for a few lunches, and then got the girls in their jammies, while Jeff did some computer work. And this little girl and those blue eyes!!!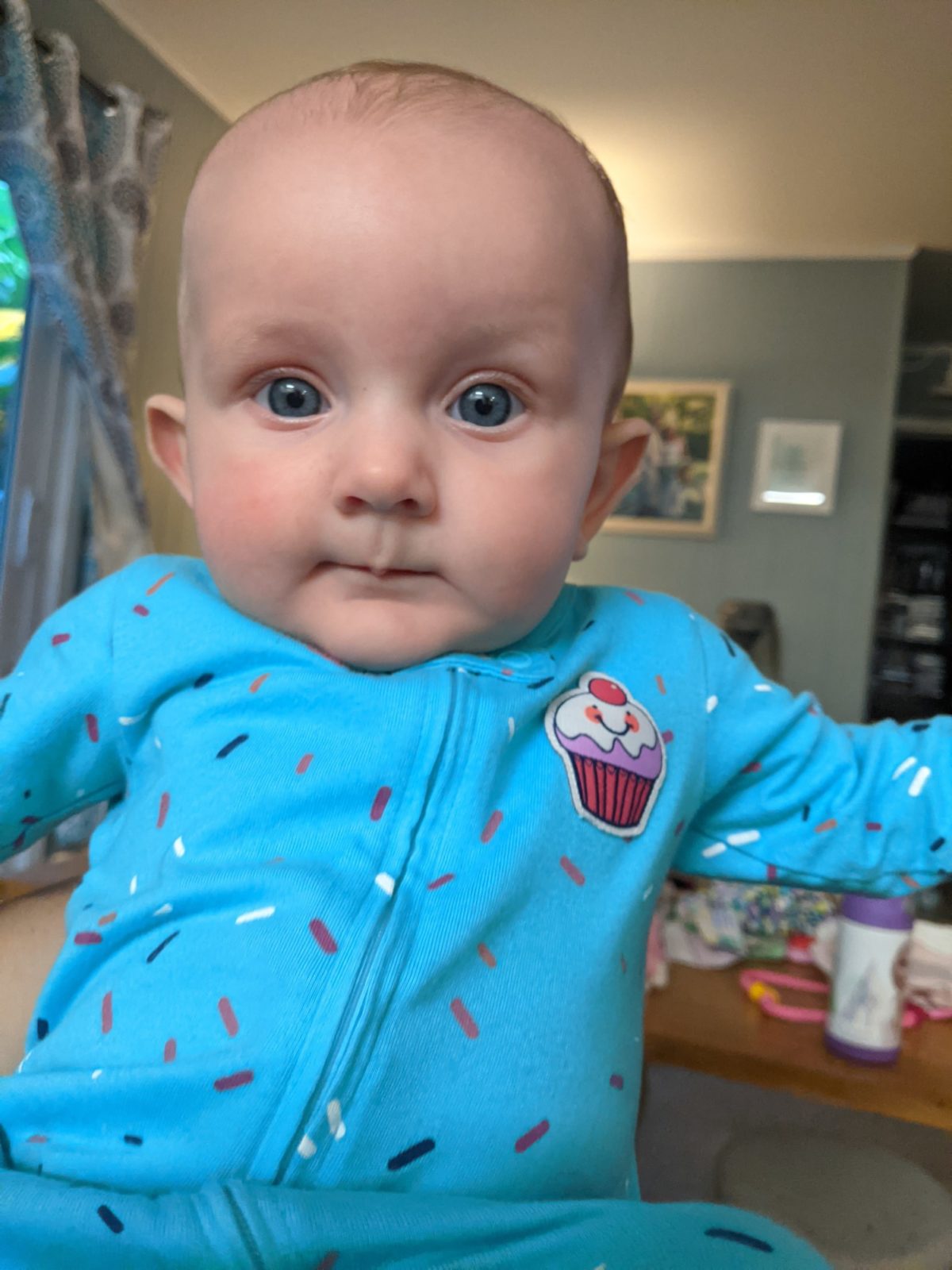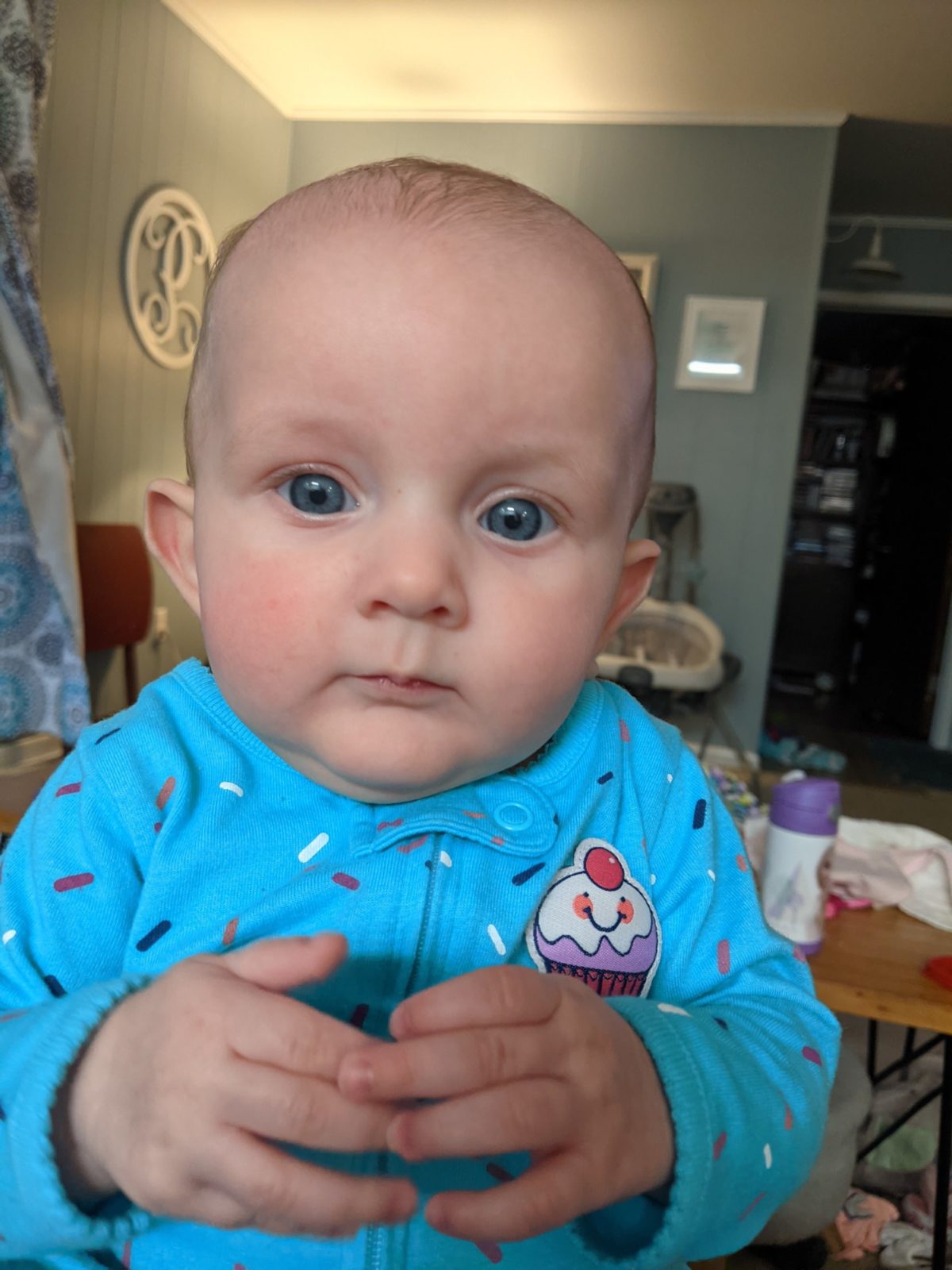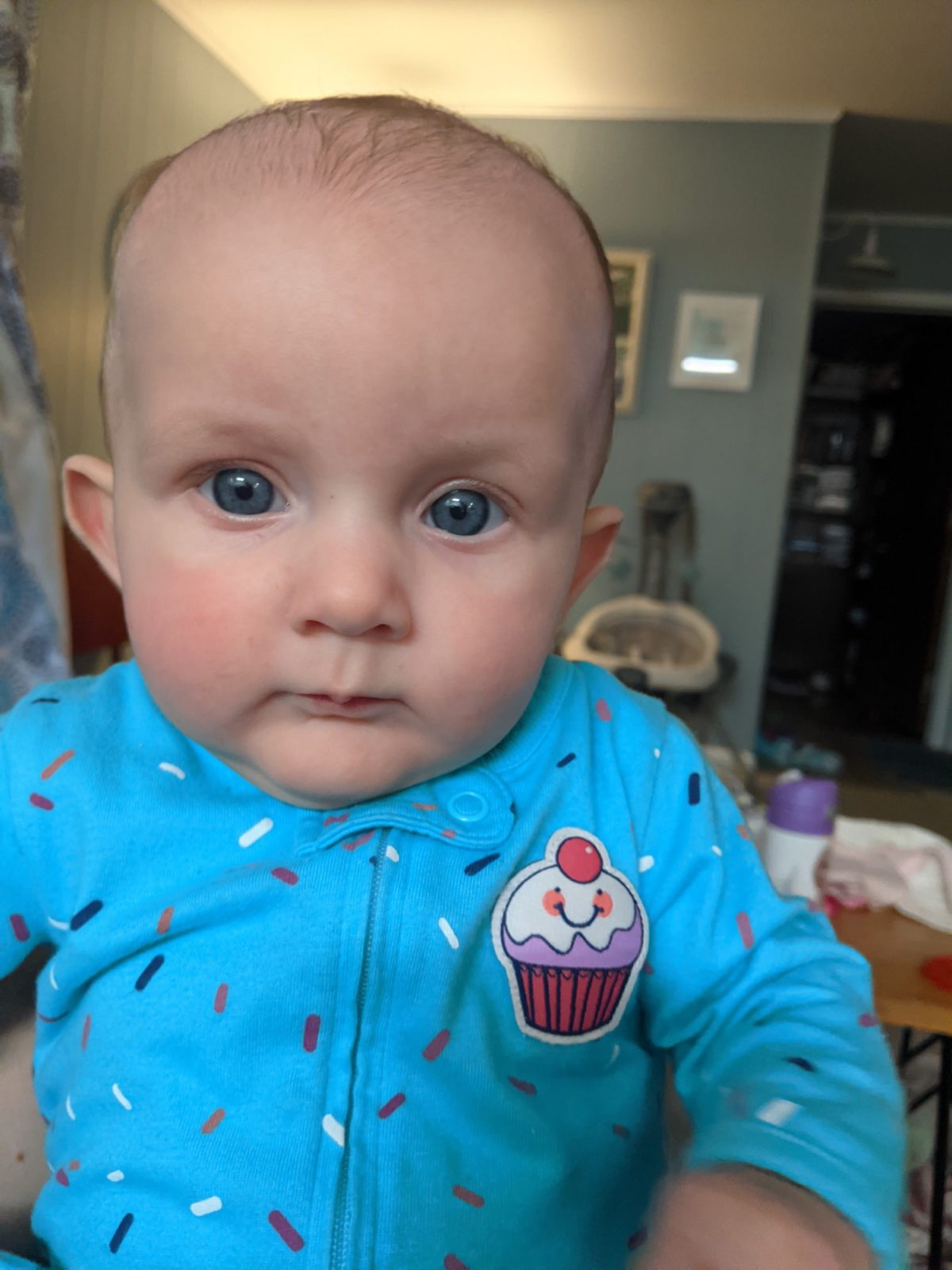 Emerson snuggled up on the couch (looking like a ragamuffin) watching a movie and eating a tiny Tupperware of plain noodles.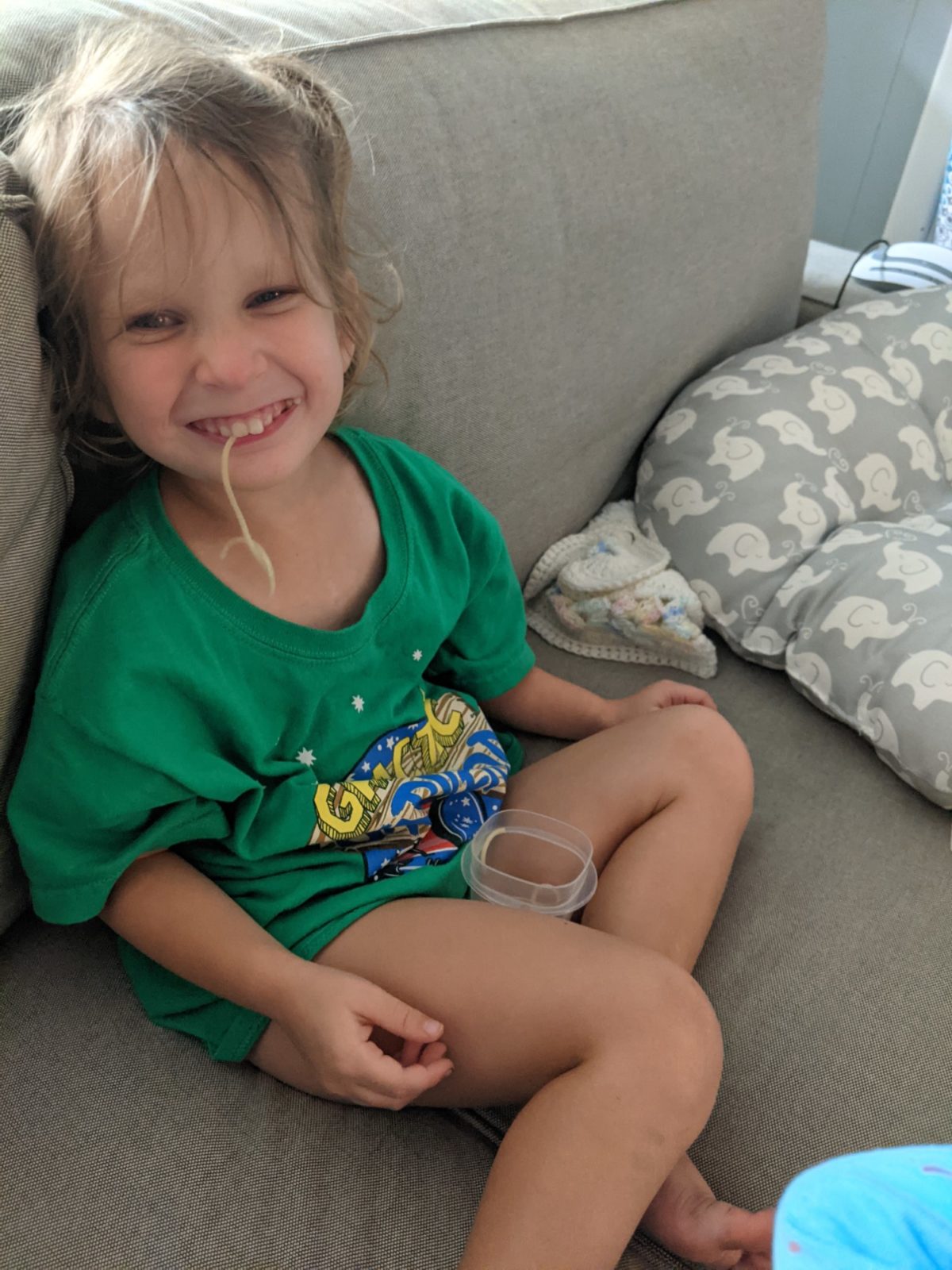 We got both girls ready for bed, and both girls fell asleep pretty quickly, with barely any resistance, surprisingly. Addison did really well in her crib again last night, and slept from about 9pm or so until 6am this morning!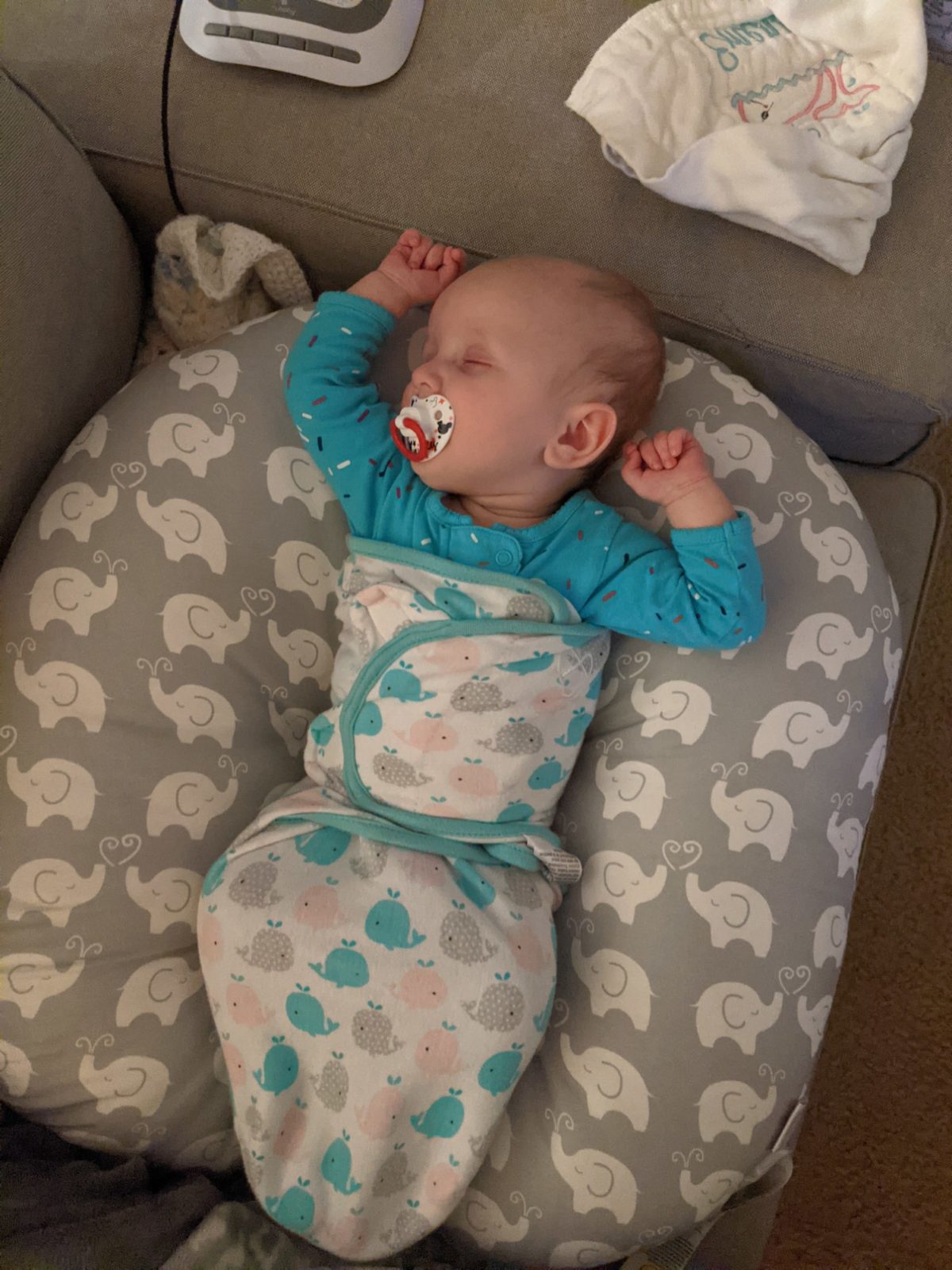 I had a ton of dishes to wash tonight from the last couple of days and over the weekend, so much so that I ran out of hot water (remember, we don't have a dishwasher, I am the dishwasher, and I do it all by hand every night), and couldn't even wash the bottles. So I'll have to go back for those later, or maybe I can get Jeff to do those later 😉