It was cool this morning, in the 50's, and this long sleeve & pants Big Sister outfit was perfect for Emmie to wear to church this morning. She asked if Addison had a matching outfit, and when I told her no (since we bought this before we even knew if Baby was a boy or a girl), she suggested we go to the store and find her something to match, and that she would help me out.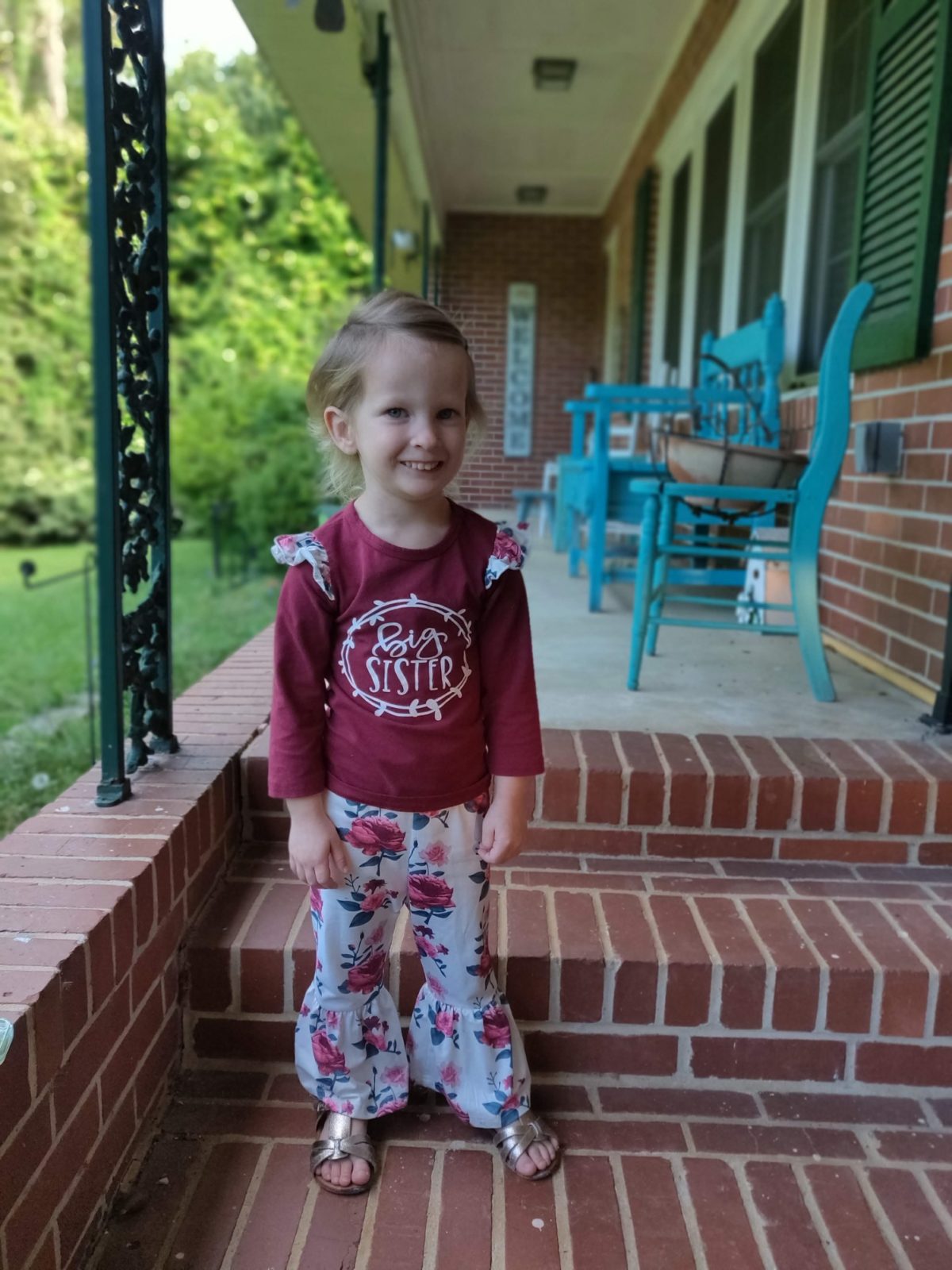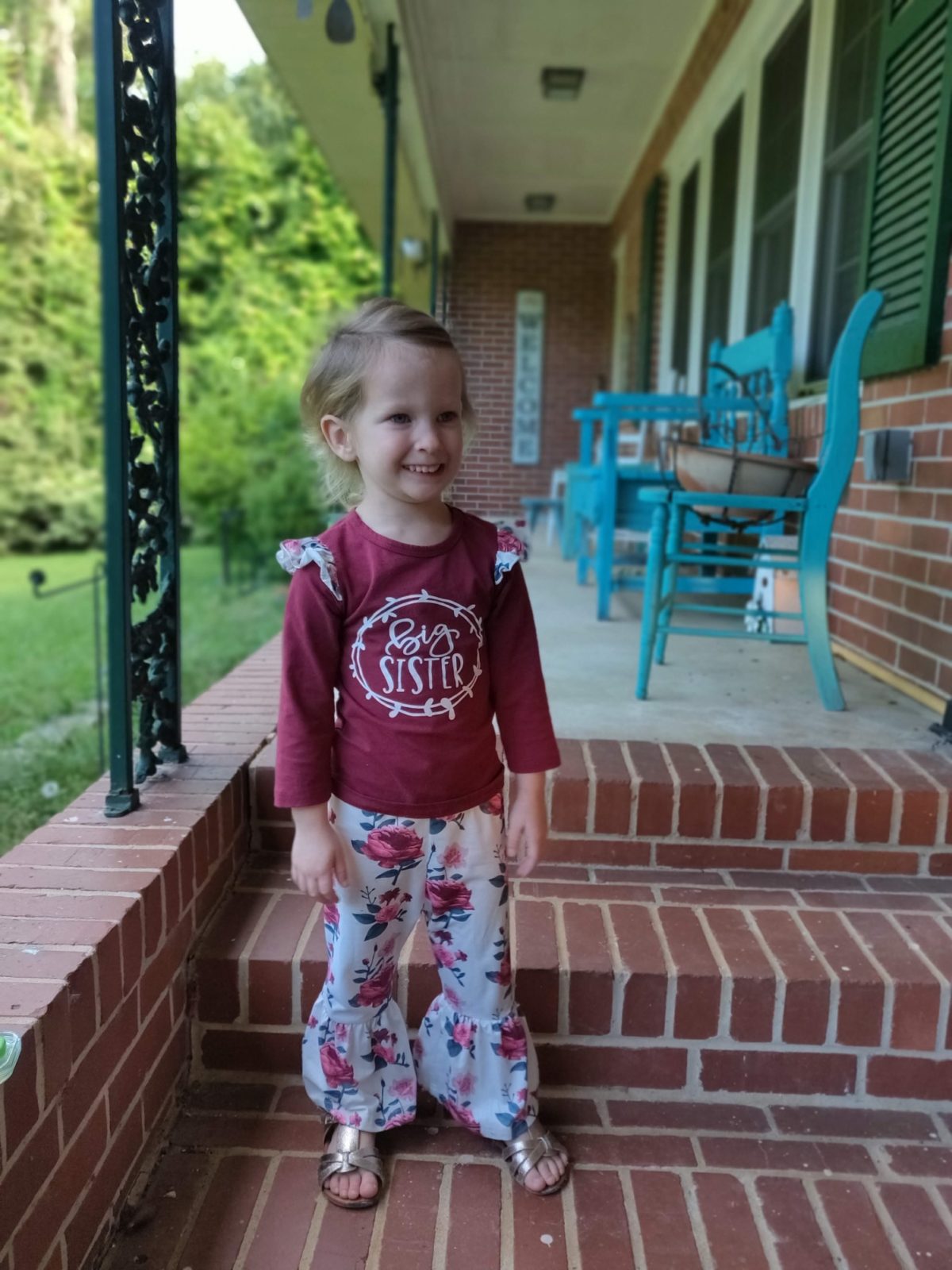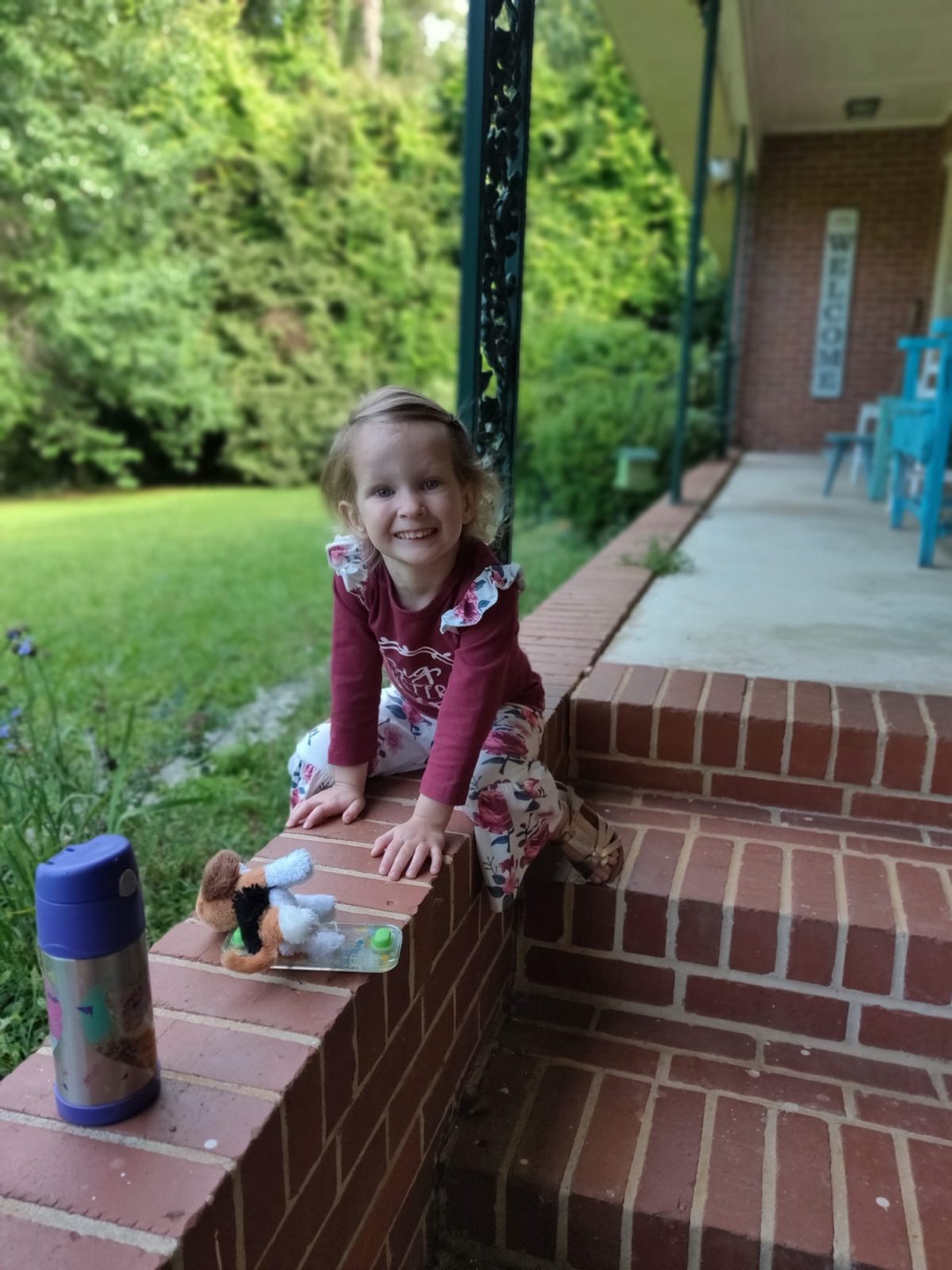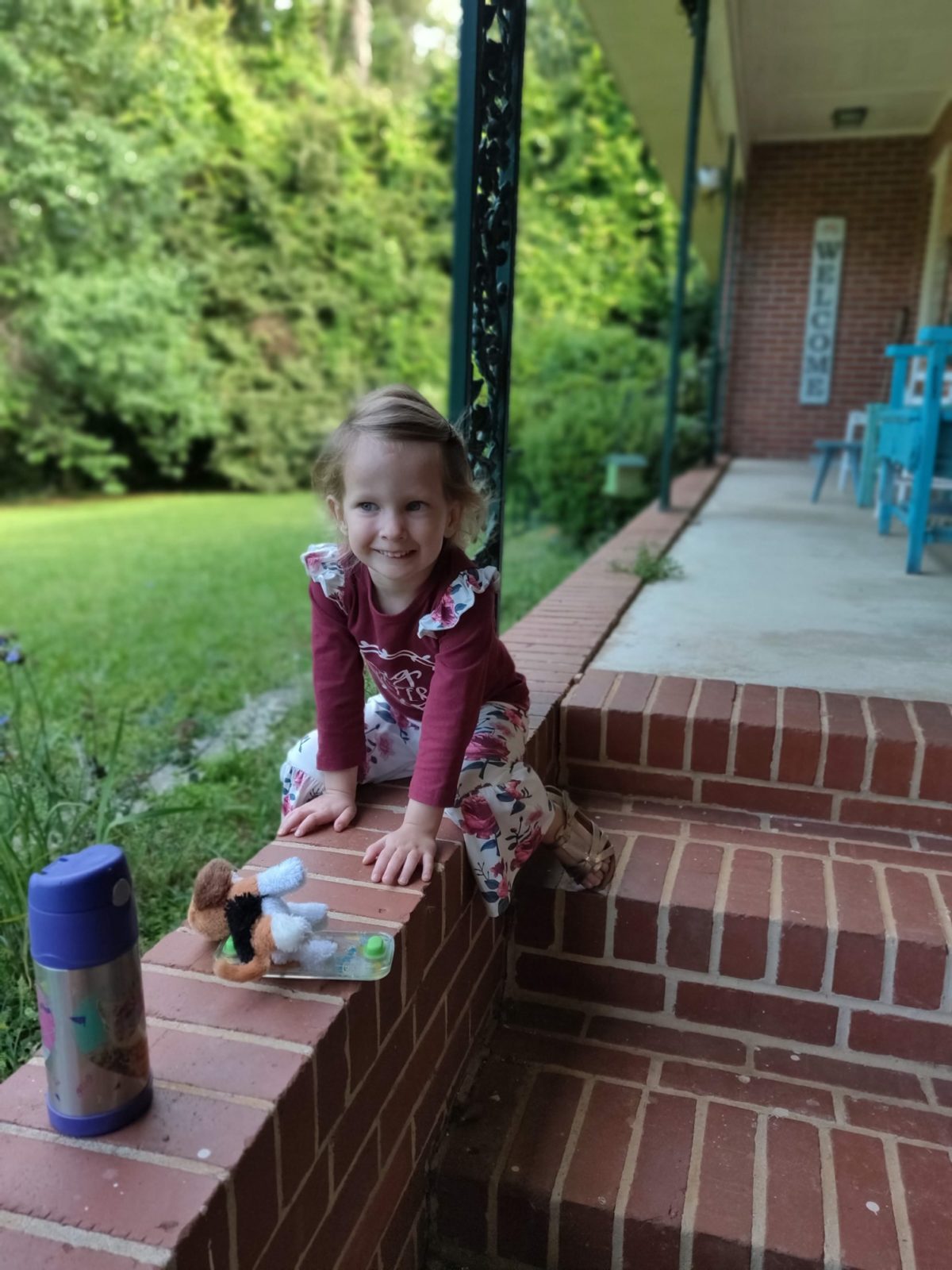 While Jeff and Emerson went to church this morning, Addison and I stayed home together. First, I took a tiny nap, and then I made egg-in-the-hole for my breakfast and watched church online, after feeding and snuggling this little Chickpea. (Also, since Emerson has always been nicknamed "Tater Tot," at 2am one night in the hospital, slightly sleep deprived, I decided Addison would be nicknamed "Chickpea," since it's another cute food name, and was smaller than a Tater Tot, since Addie was smaller than Emmie.)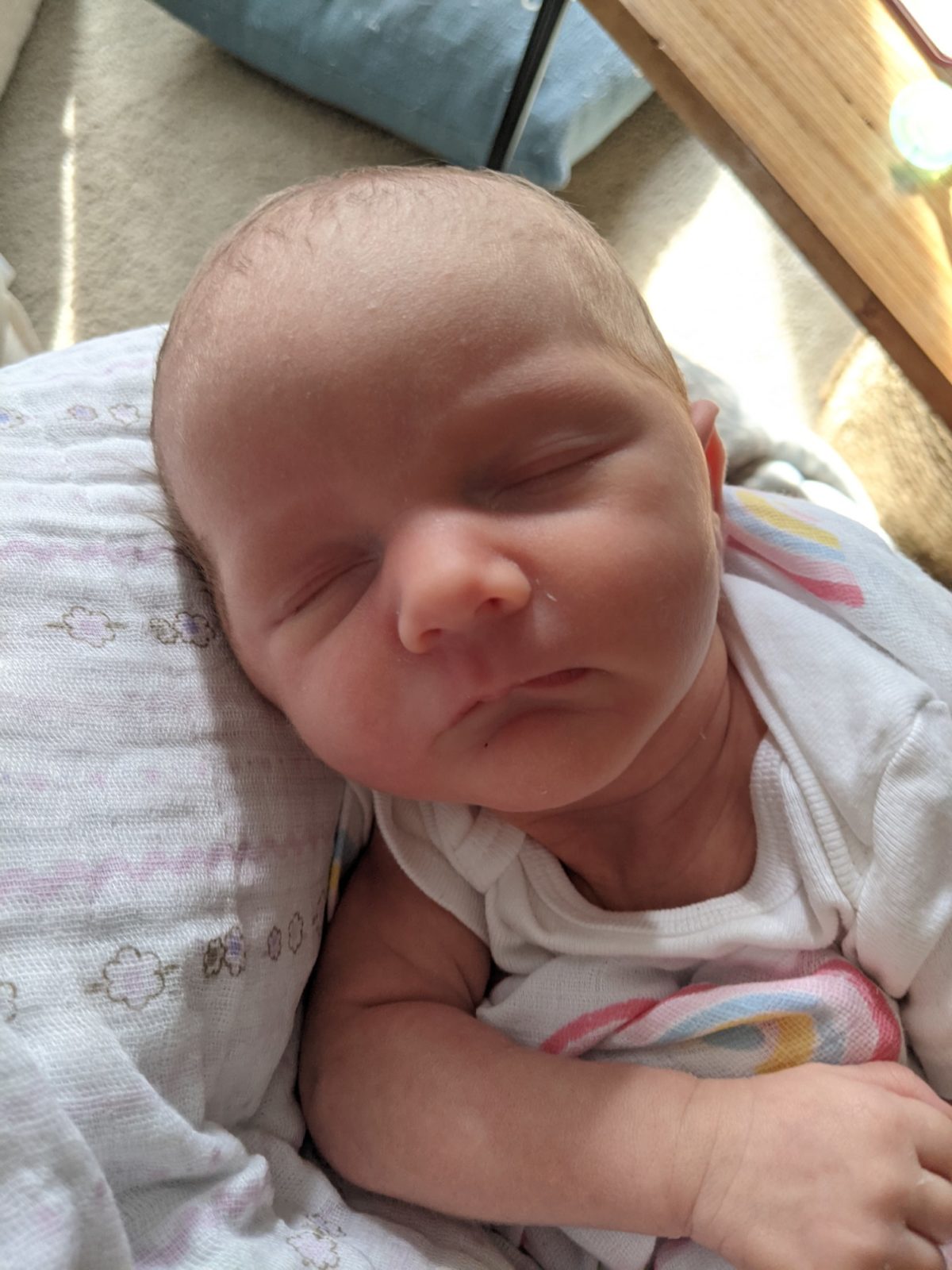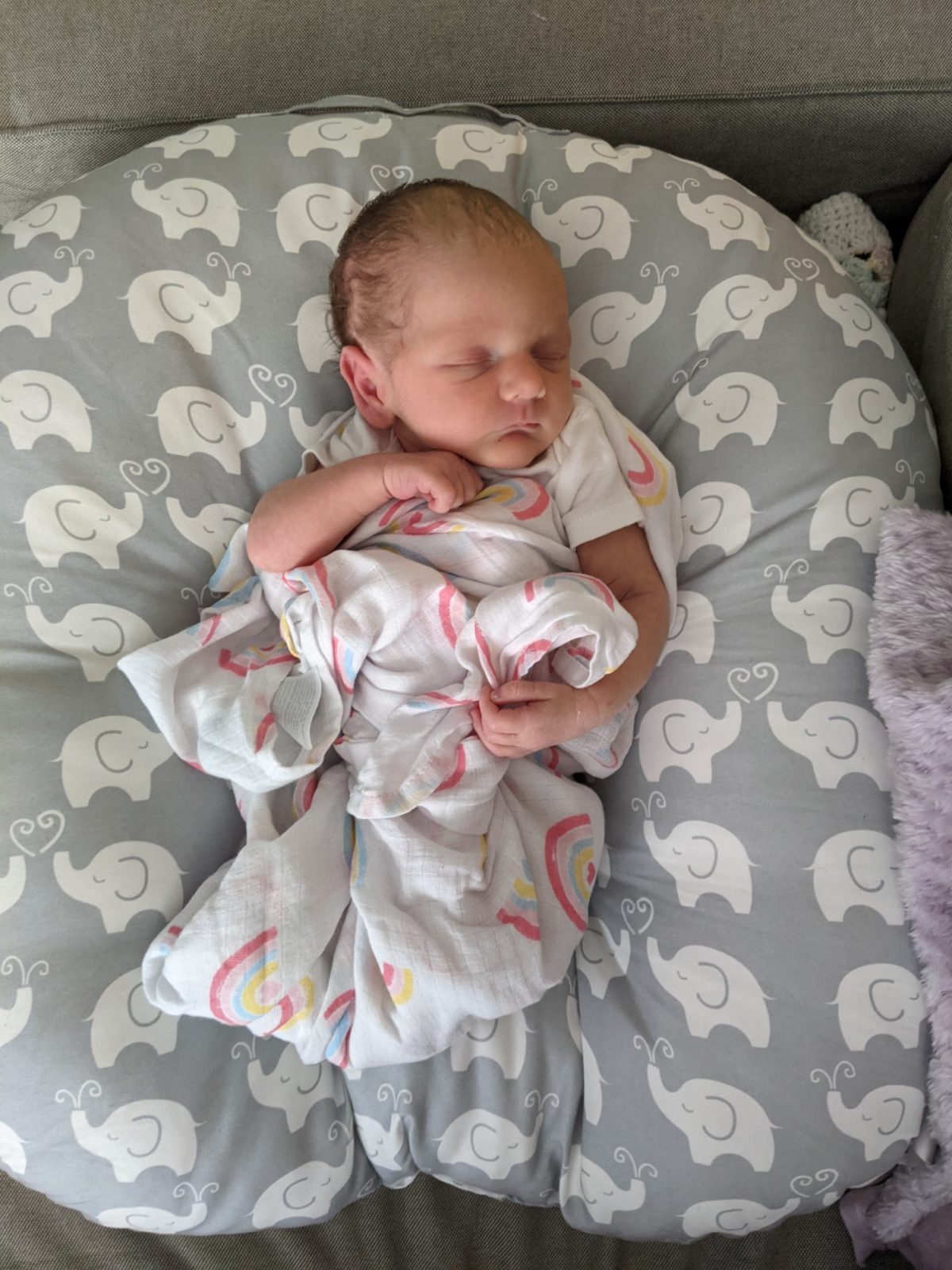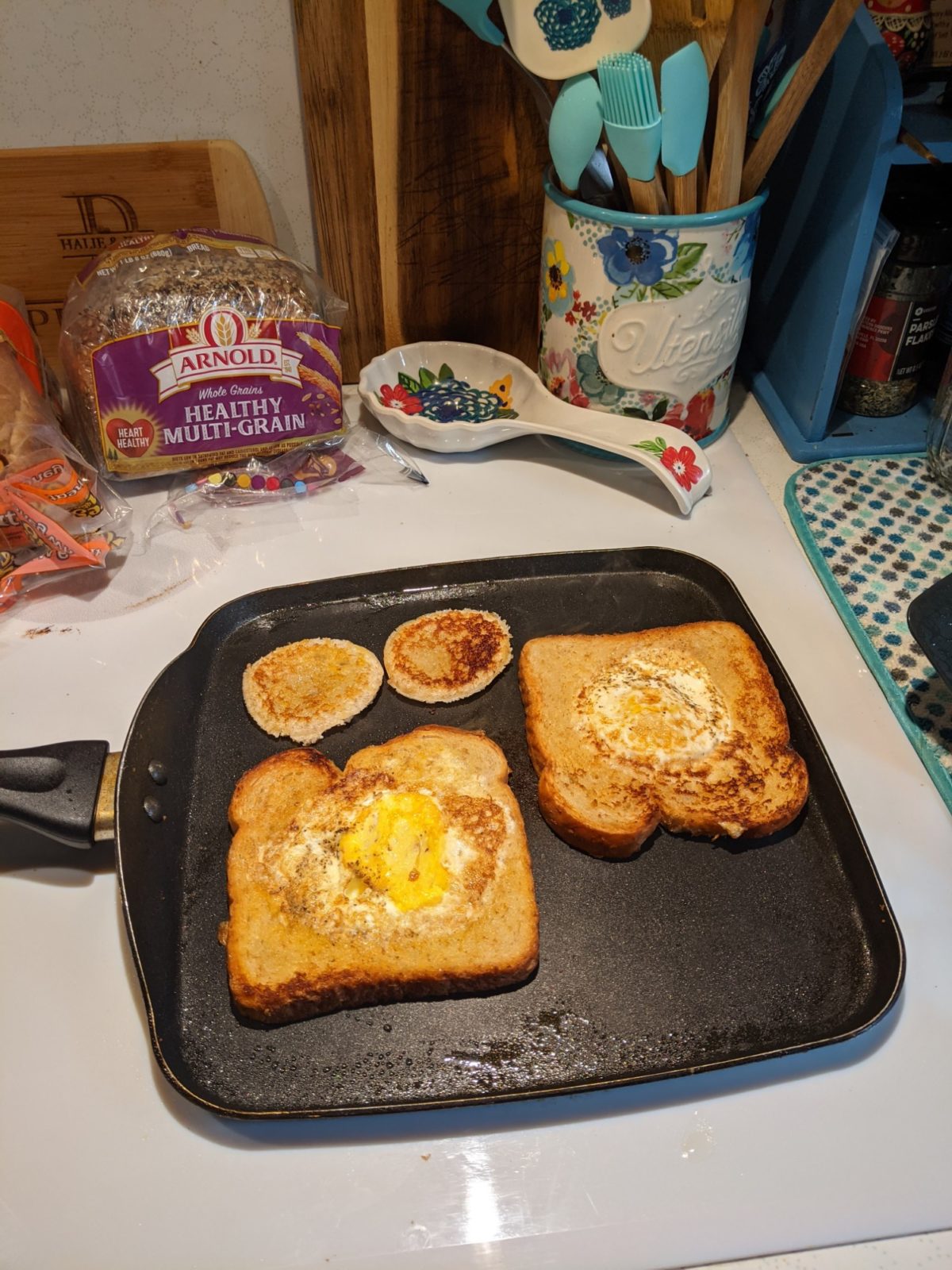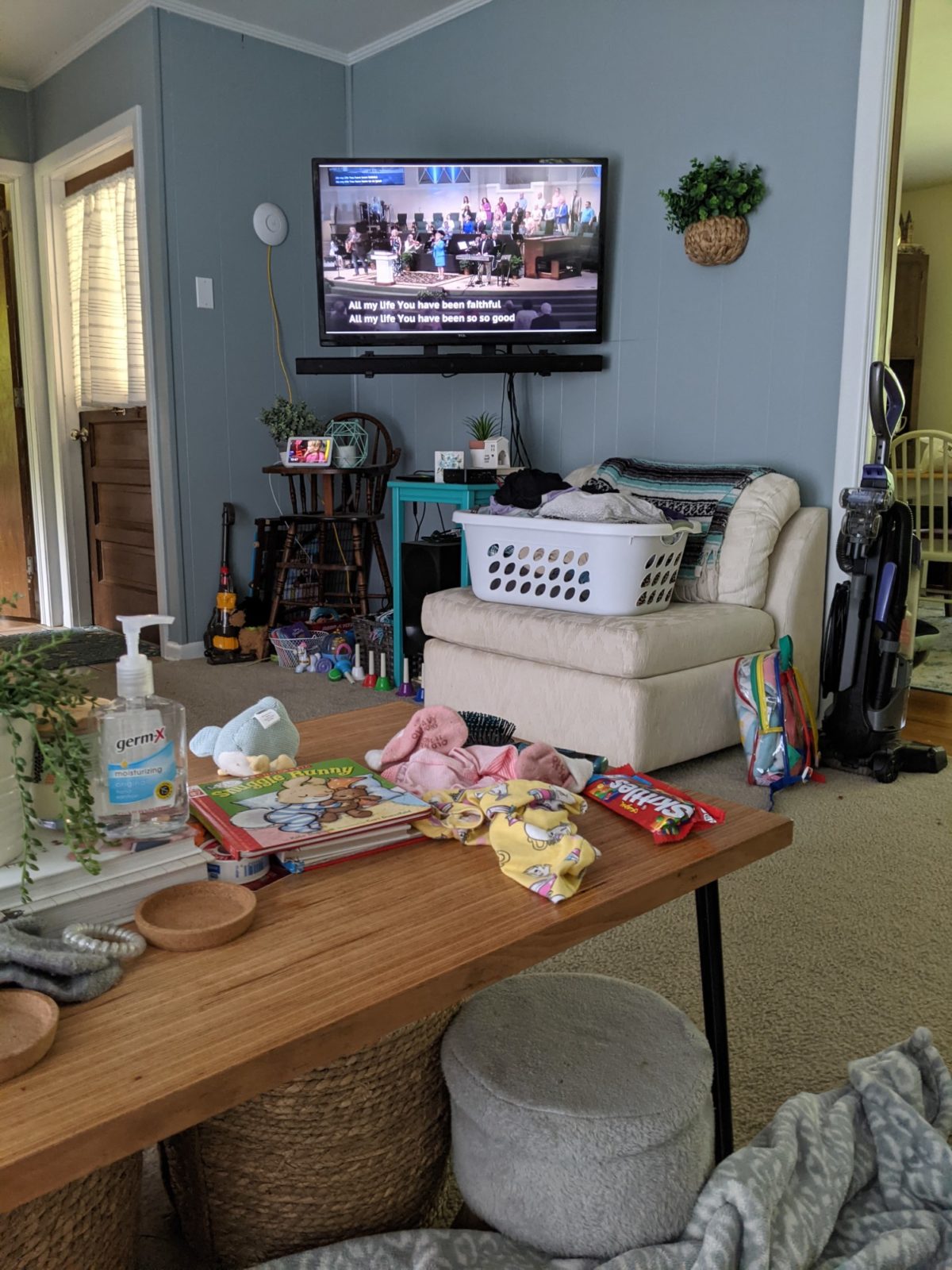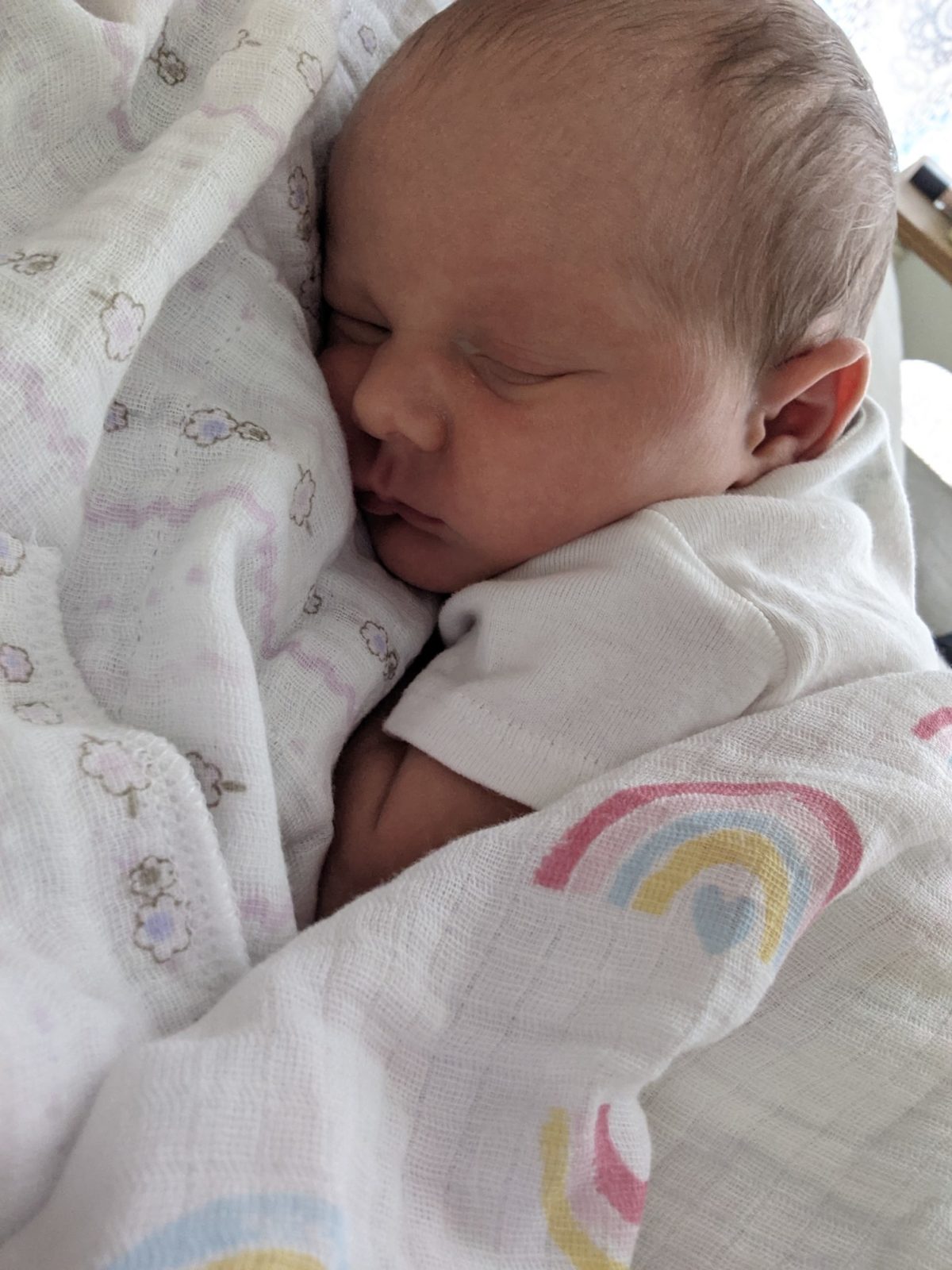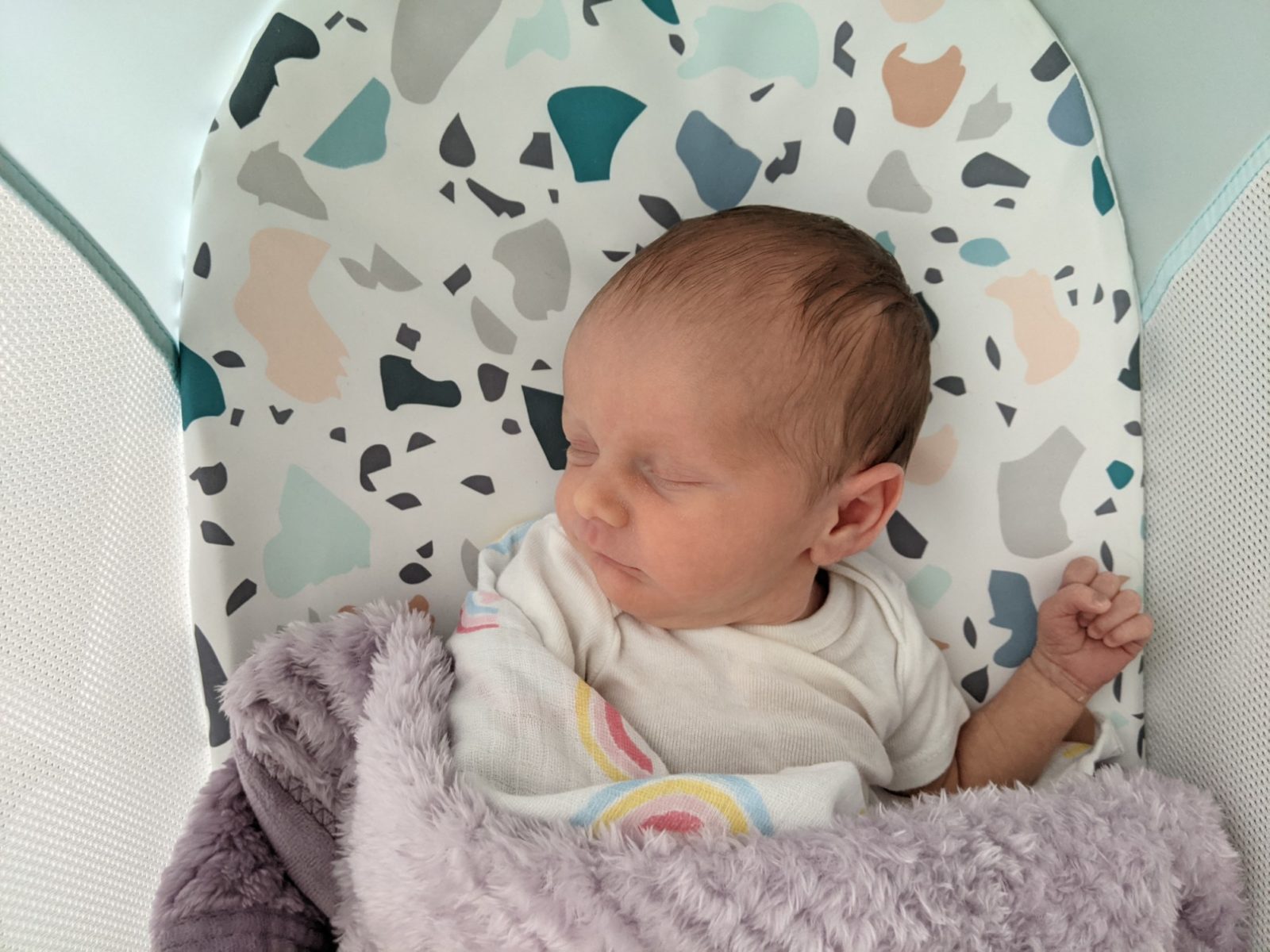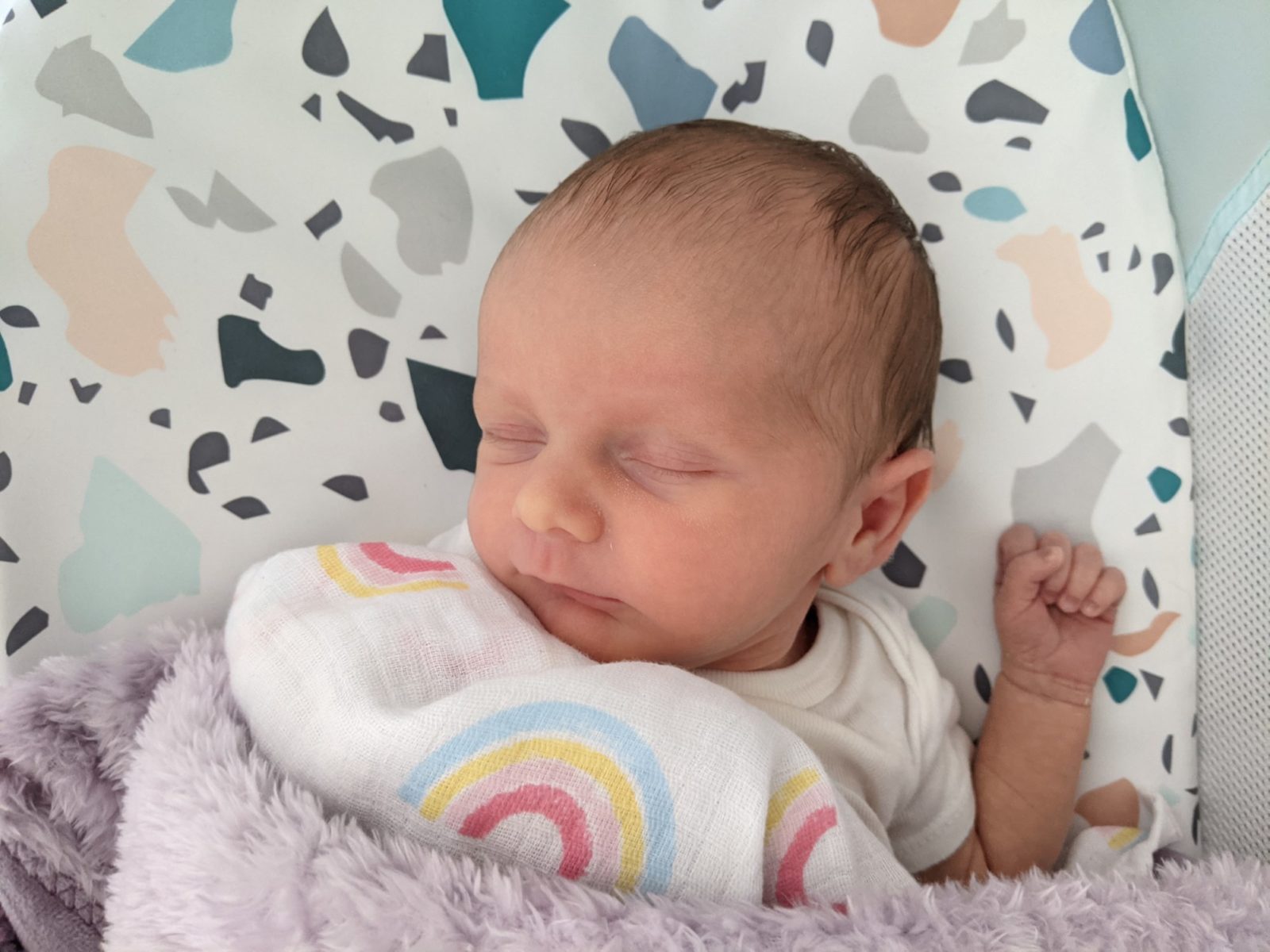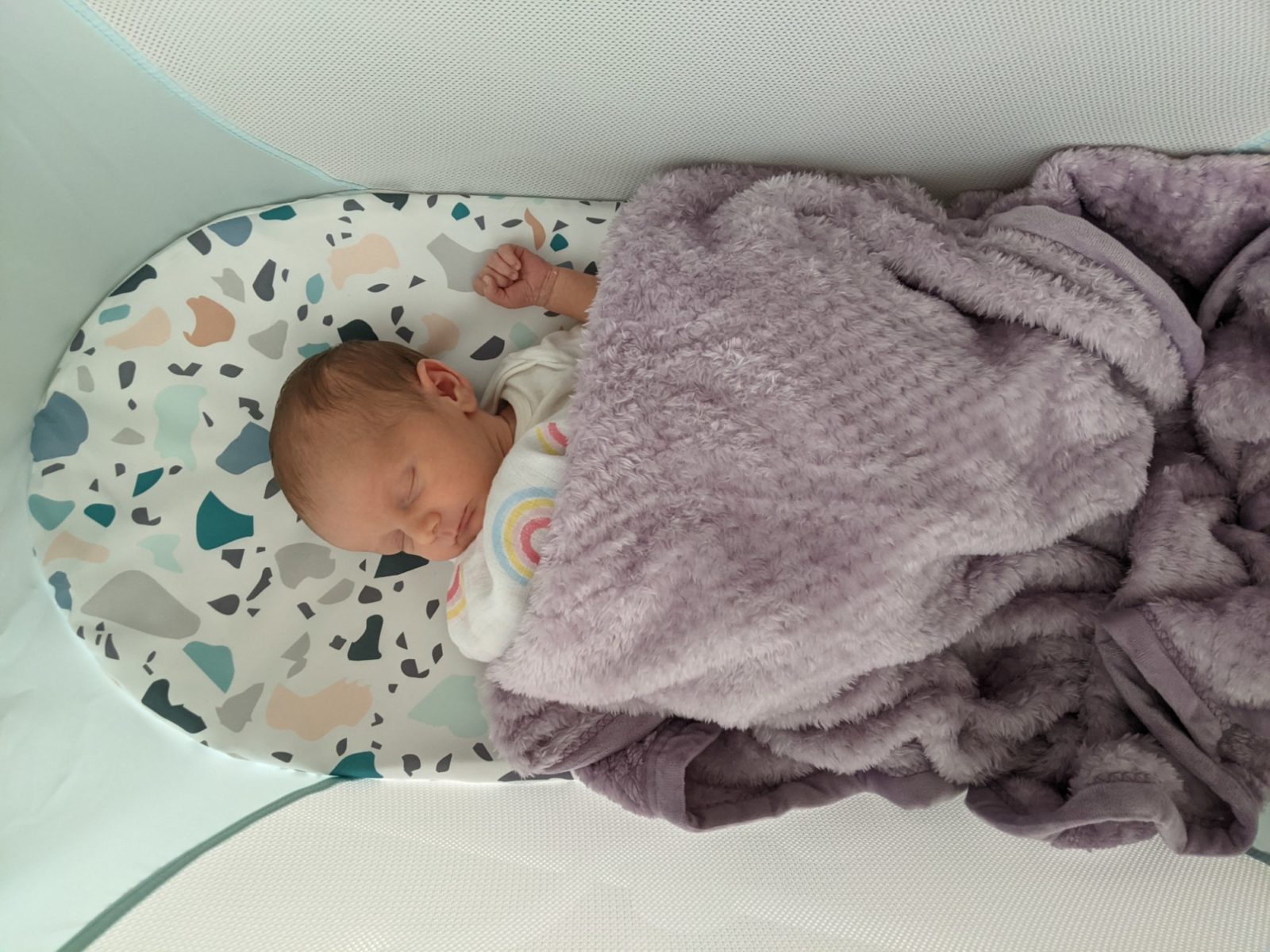 Jeff and Emmie had lunch with the family at Willie Jewel's before heading home (and brought me a to-go box pulled pork kids meal sammich), and Emmie talked Uncle Keith into playing with her outside, just like they always do whenever we eat here.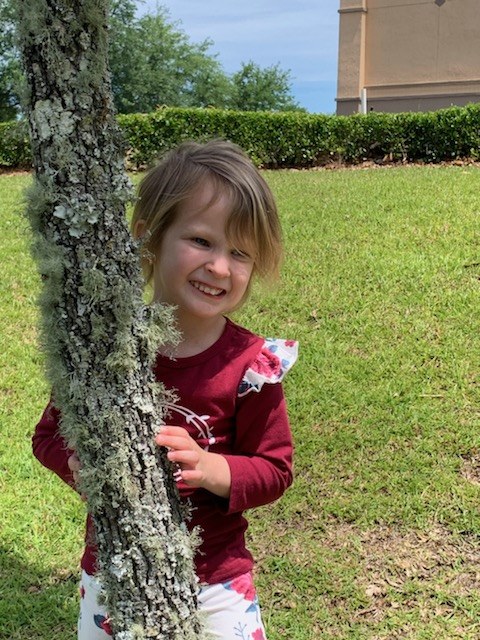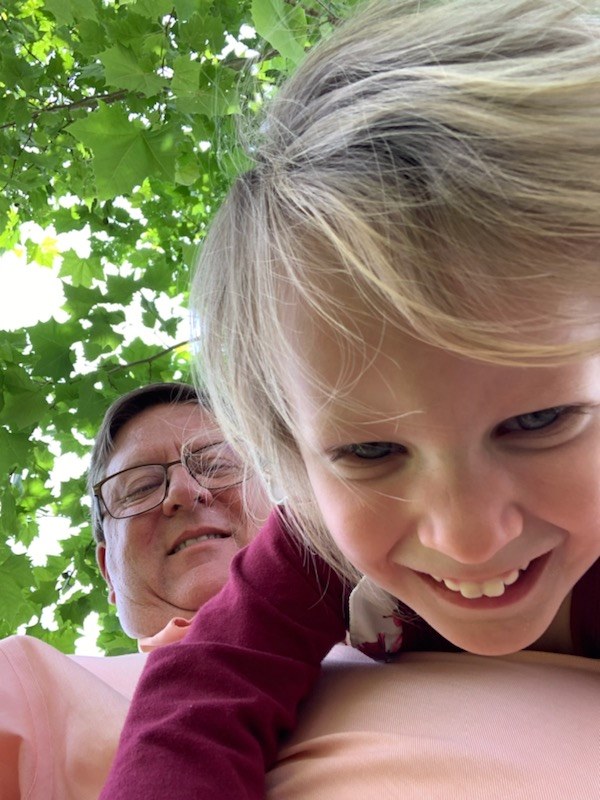 She's always quick to use some "hanitizer" when she walks in the door, and give baby sister a quick kiss on the top of her head.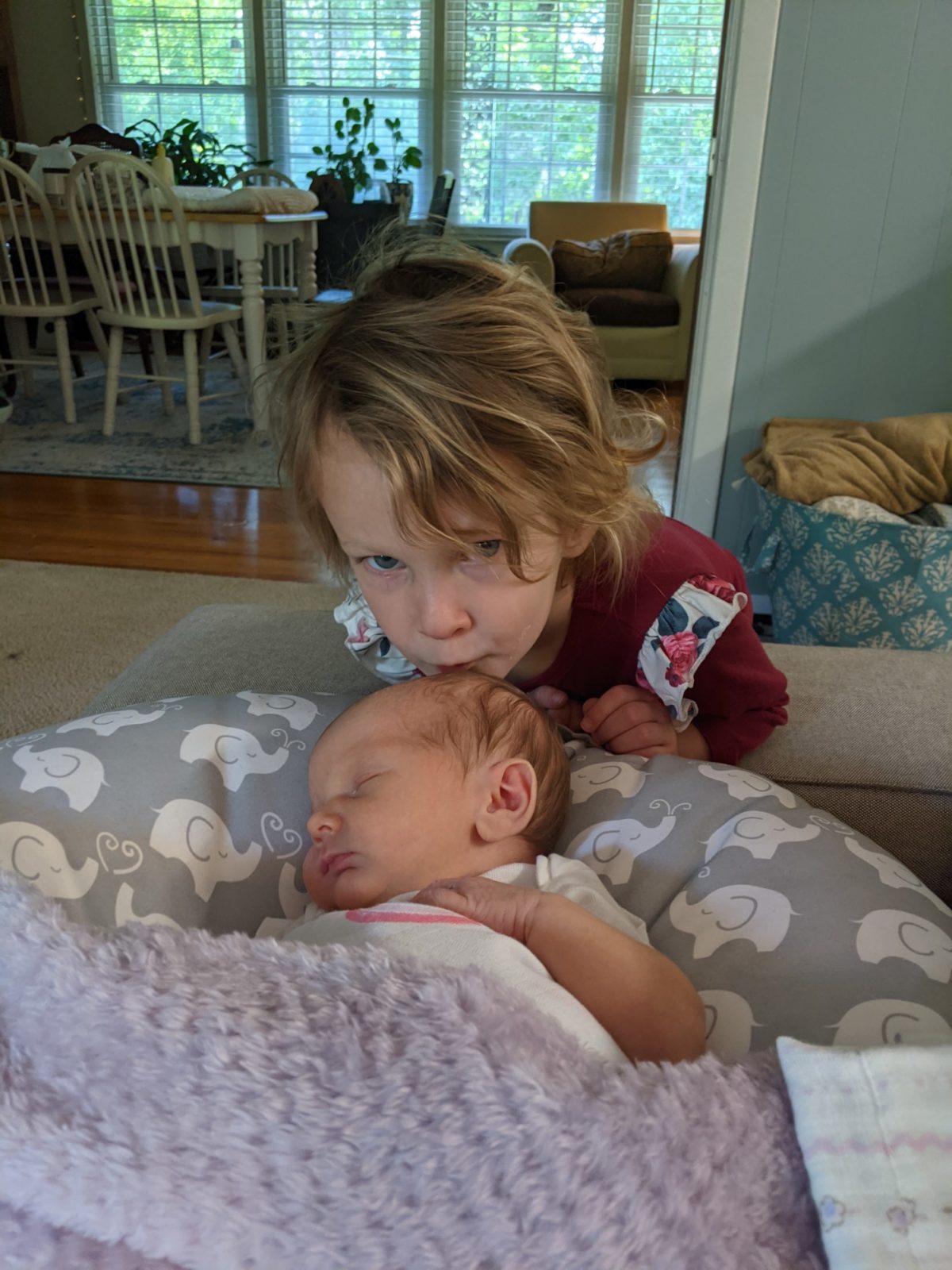 After I ate my lunch, all four of us napped for a couple of hours this afternoon (my second nap of the day). And then once we all woke up, Emmie did all sorts of playtime and games. Jeff ran out to get our Walmart grocery pick-up order, and I had a wild hair to clean out the fridge, which I did. At least, part-way… enough to get rid of some of the old things lurking in the back of shelves or just empty out some Tupperware containers.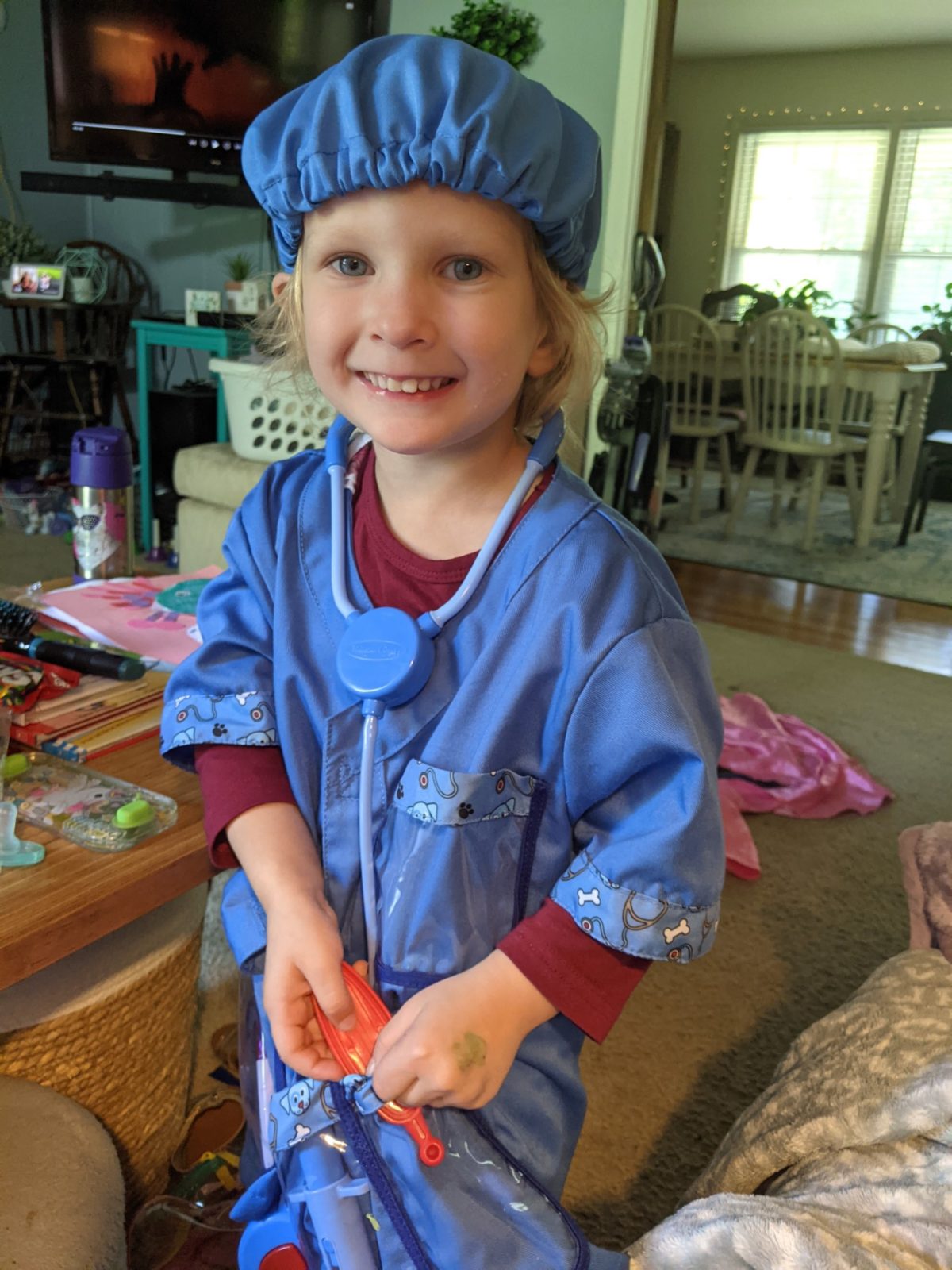 We had enough leftover pizza and cheese sticks from dinner last night, so we warmed that up and ate dinner out on the back patio again. Addison seems to enjoy it out there, and just keeps on snoozing away the whole time!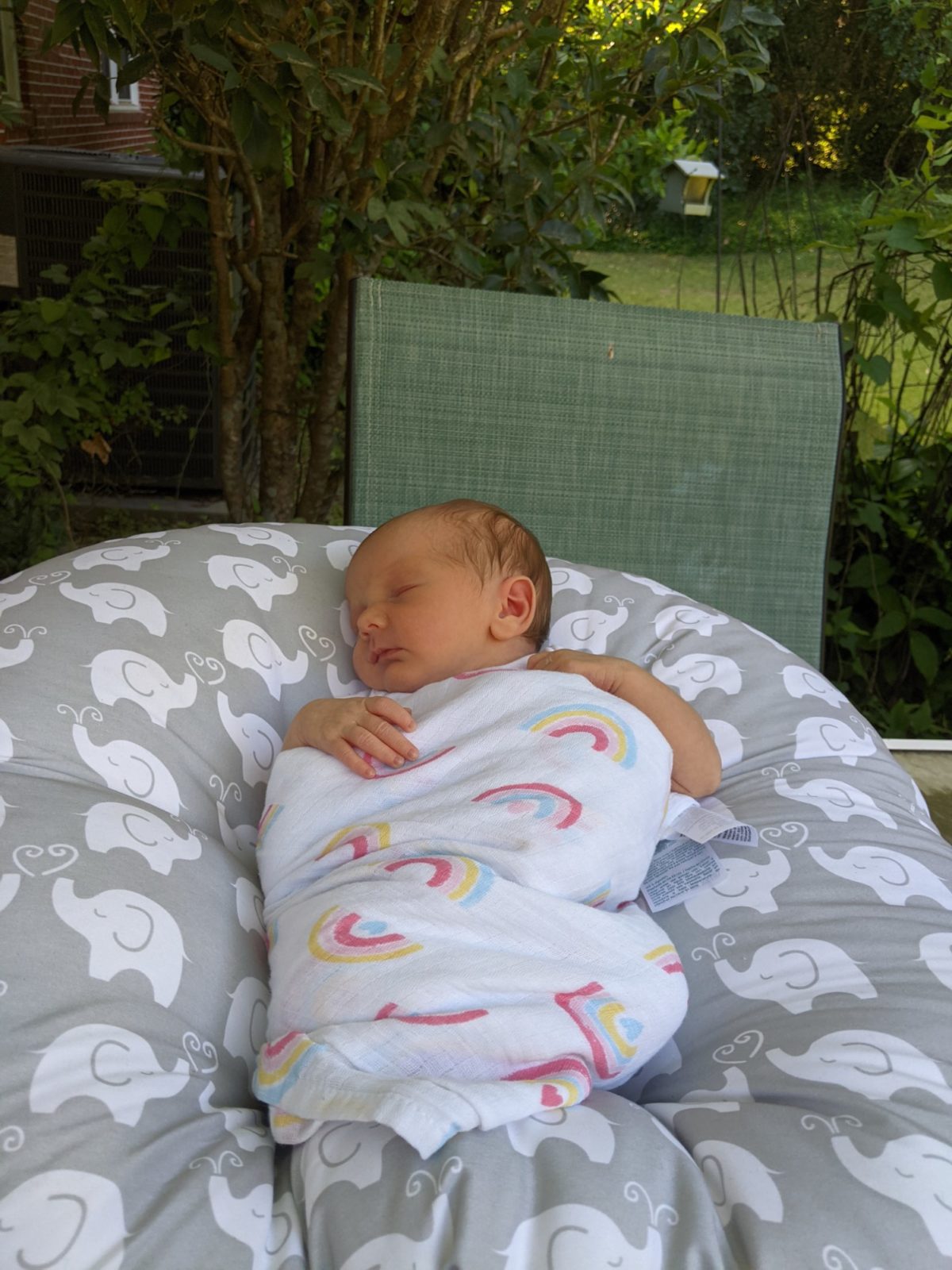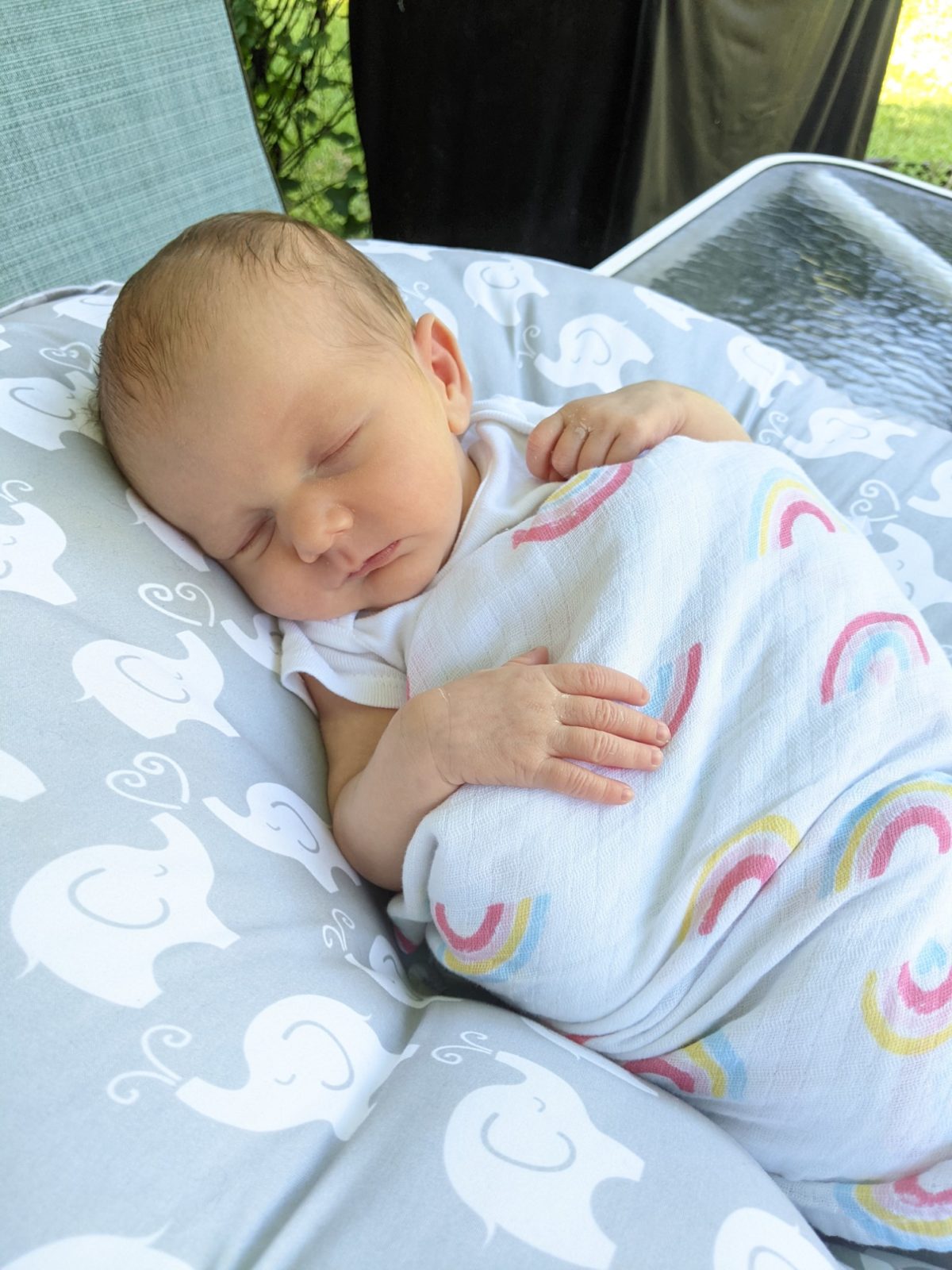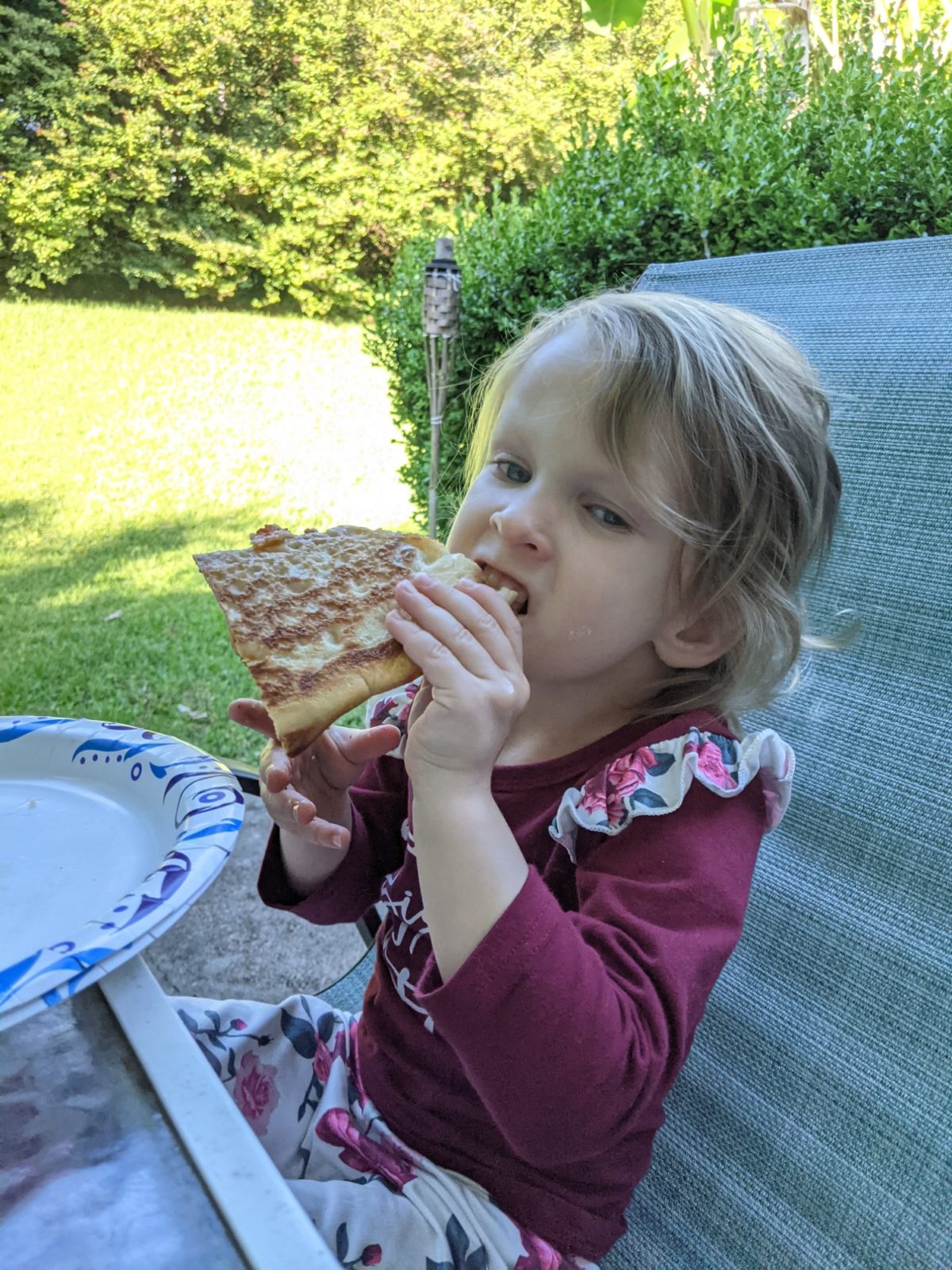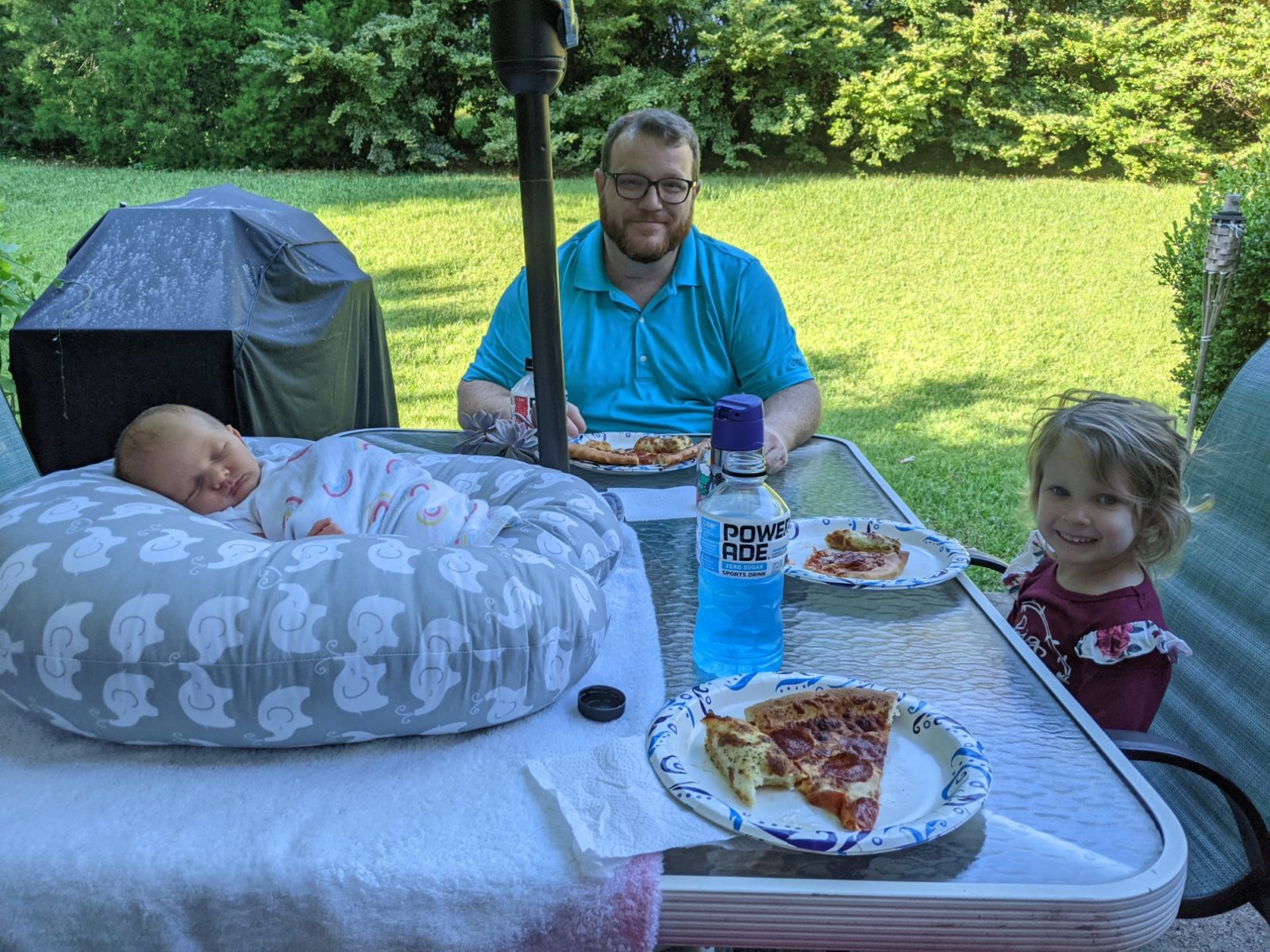 We played a little and then while I took a shower, Jeff and Emmie worked on cleaning up her room, which looked like a hurricane had blown through there… Then she put her jammies on and brushed her teeth, and we snuggled on the couch and read bedtime stories together.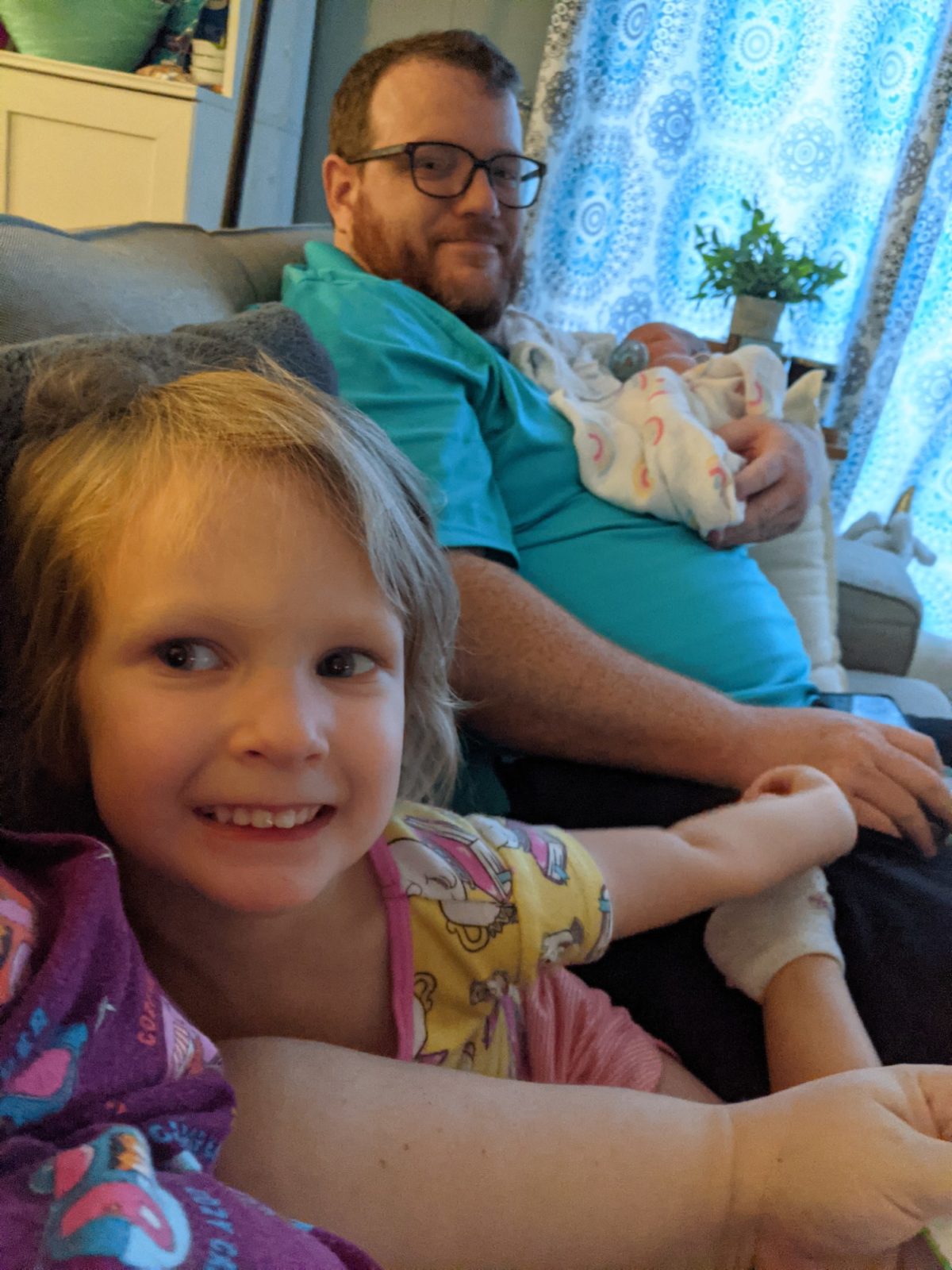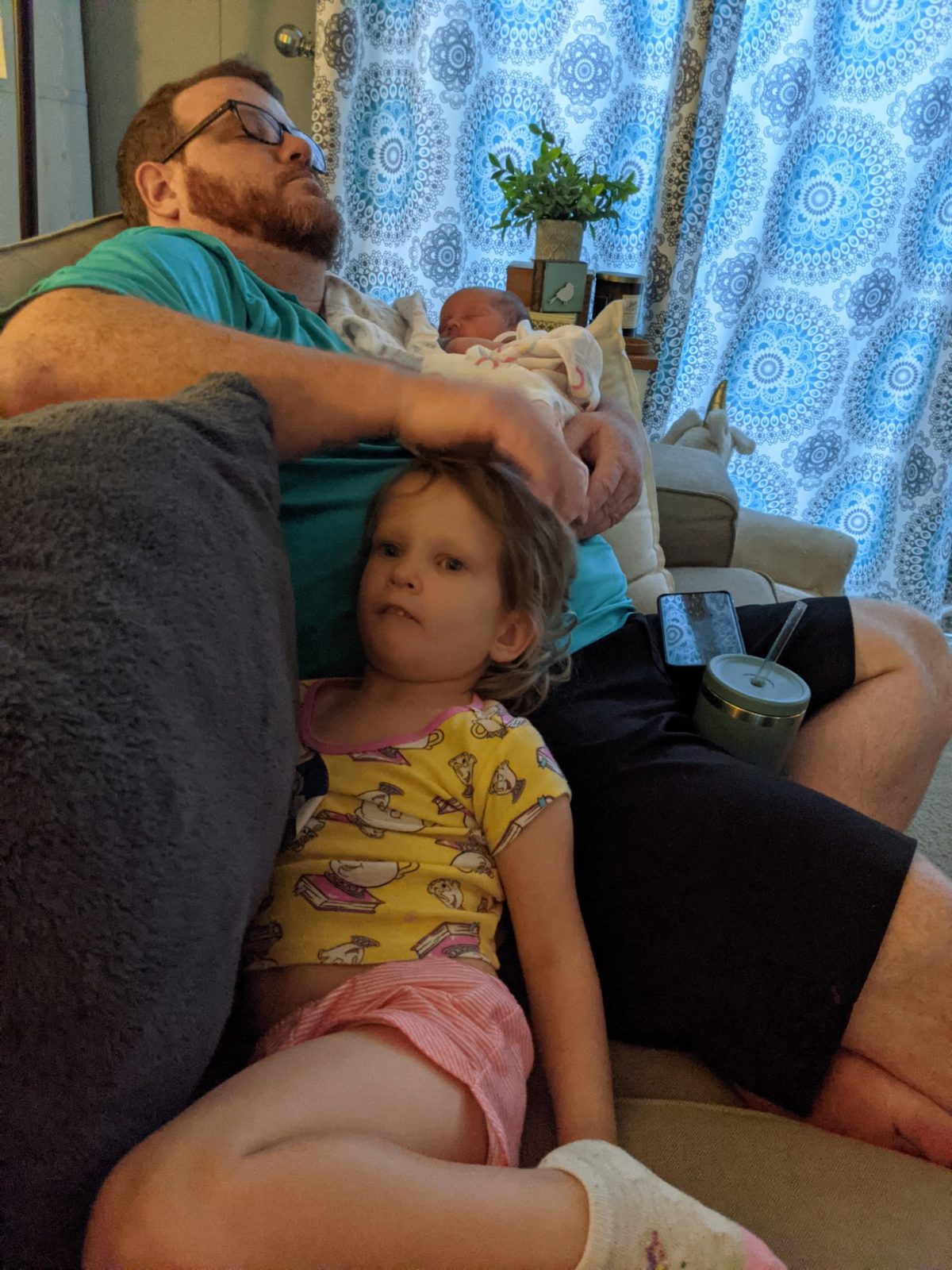 Bedtime actually went pretty good tonight, with just minimal stall tactics and shenanigans. Jeff has a phone call scheduled with someone at 9pm to help them out with some computer something or other, so I'm going to watch some Netflix while staring at my tiny baby, and inevitably fall asleep on the couch sooner rather than later.