It's another very late night of blogging, after a very long, busy, great day. So let's get to it! Addie and I headed out first today after some cereal for breakfast.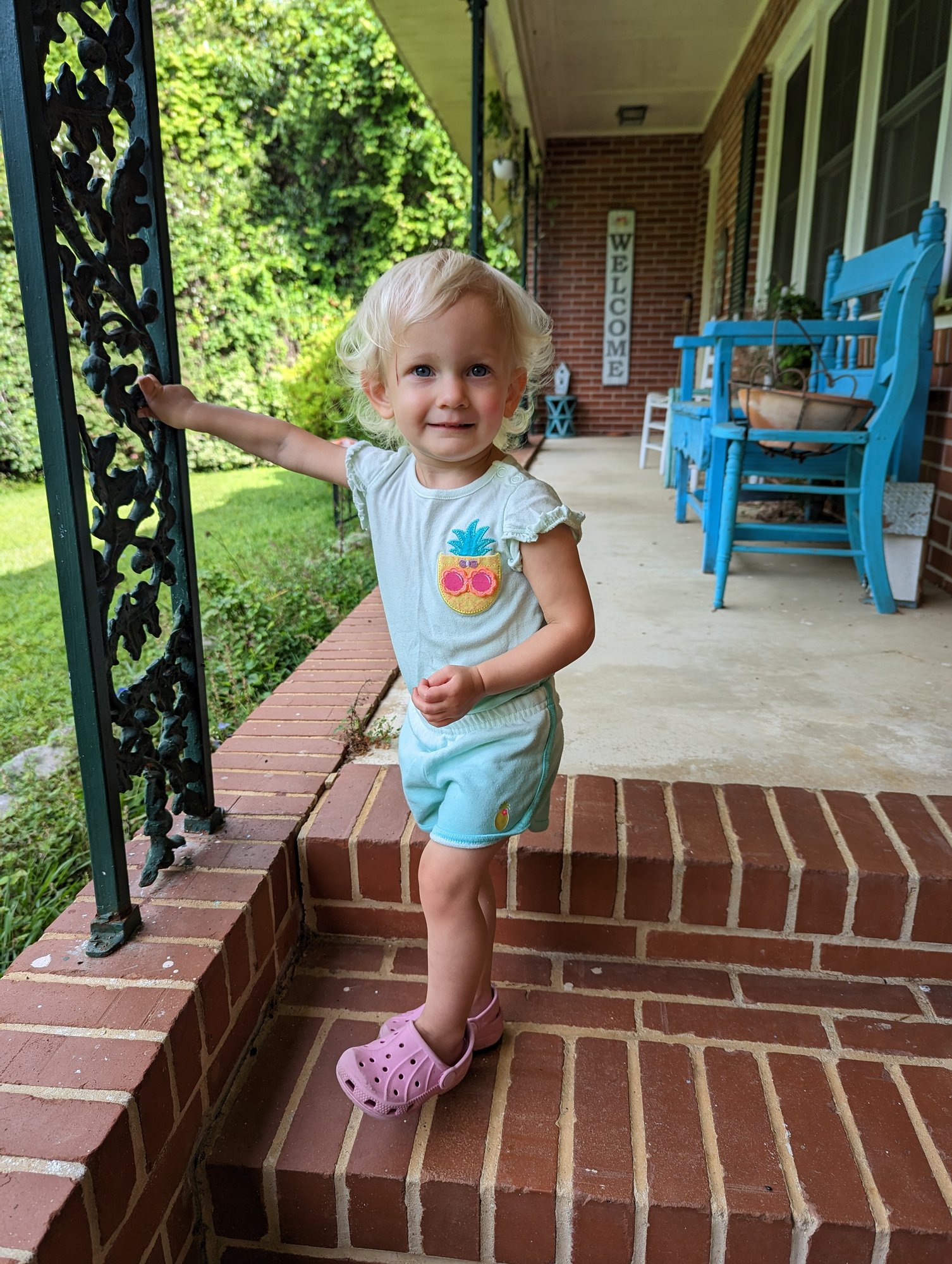 Her and I made a little trip to Walmart, and also picked up some groceries and then went out to Grammy and Papa's house. Addie loved watching Papa mow the yard from inside – she stayed here like this for at least 15 minutes, watching him go back and forth.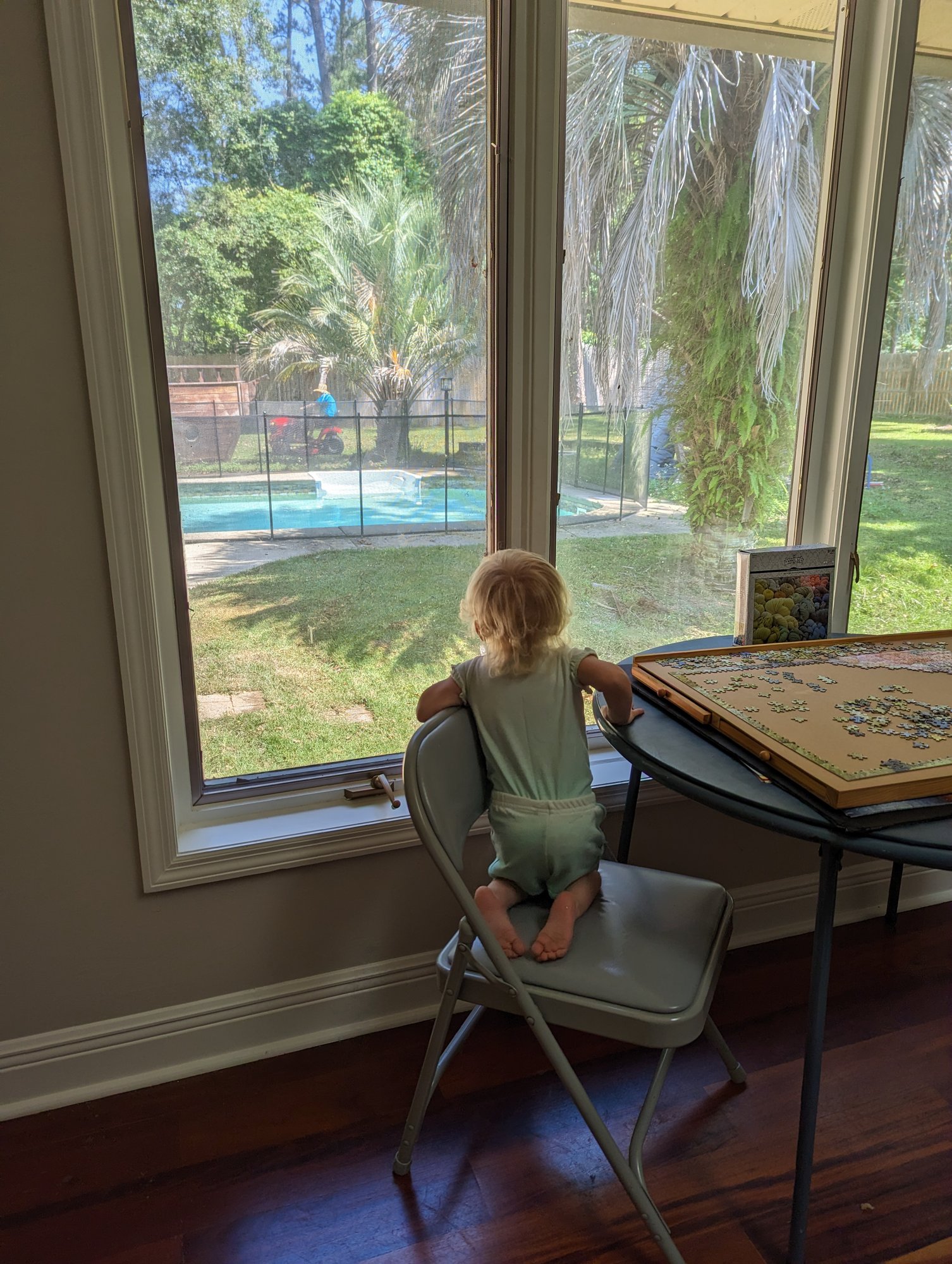 Then after we all had some lunch, Grandmommie got her down for a nap in her bed.While Addison slept, Grammy and I worked in the kitchen, making potato salad and pasta salad, and decorating for Addie's Bluey birthday party!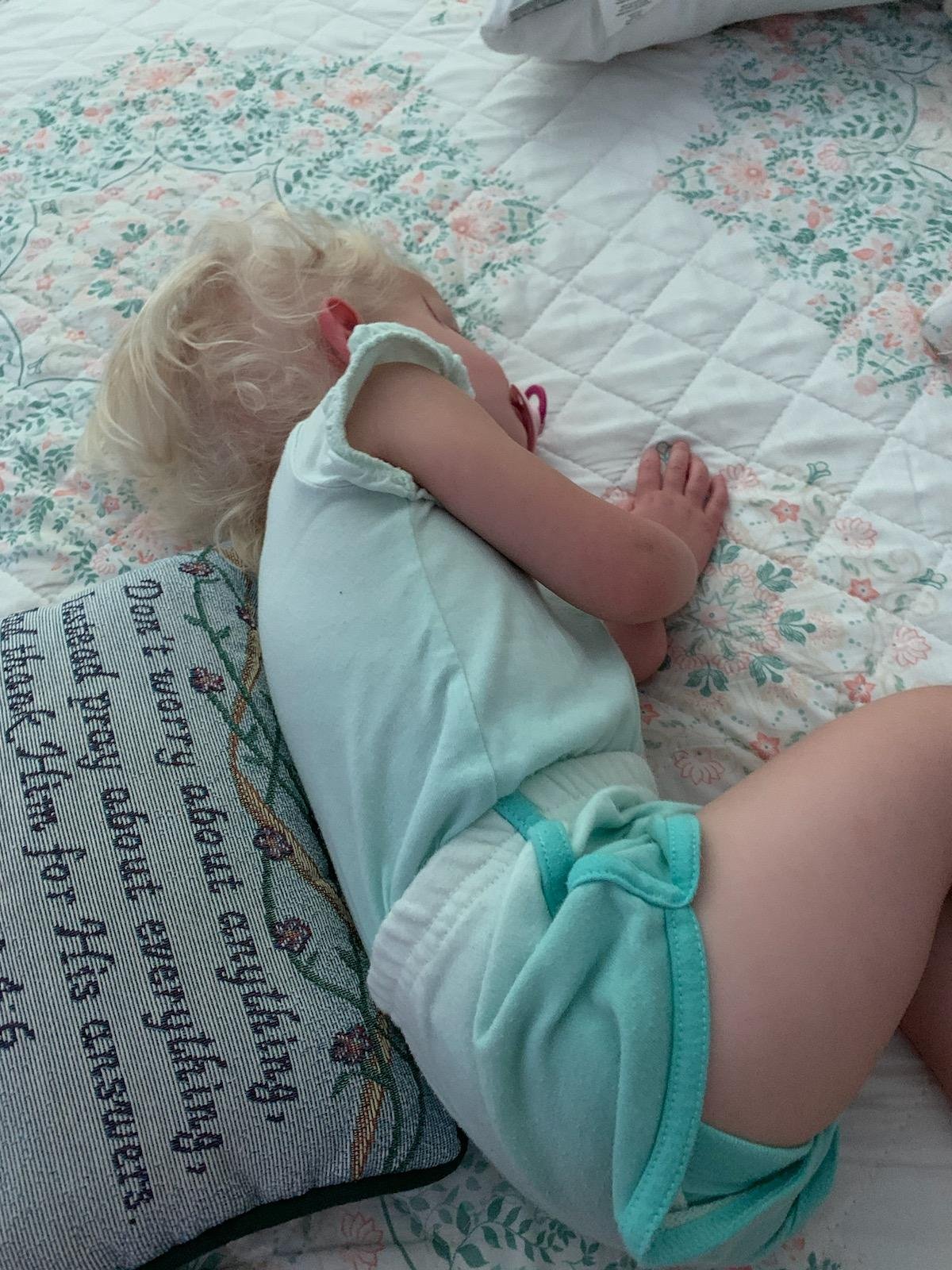 While Addie and I were at Grammy and Papa's house, Jeff took Emerson to a birthday party for another one of her little besties from school, and she had a blast!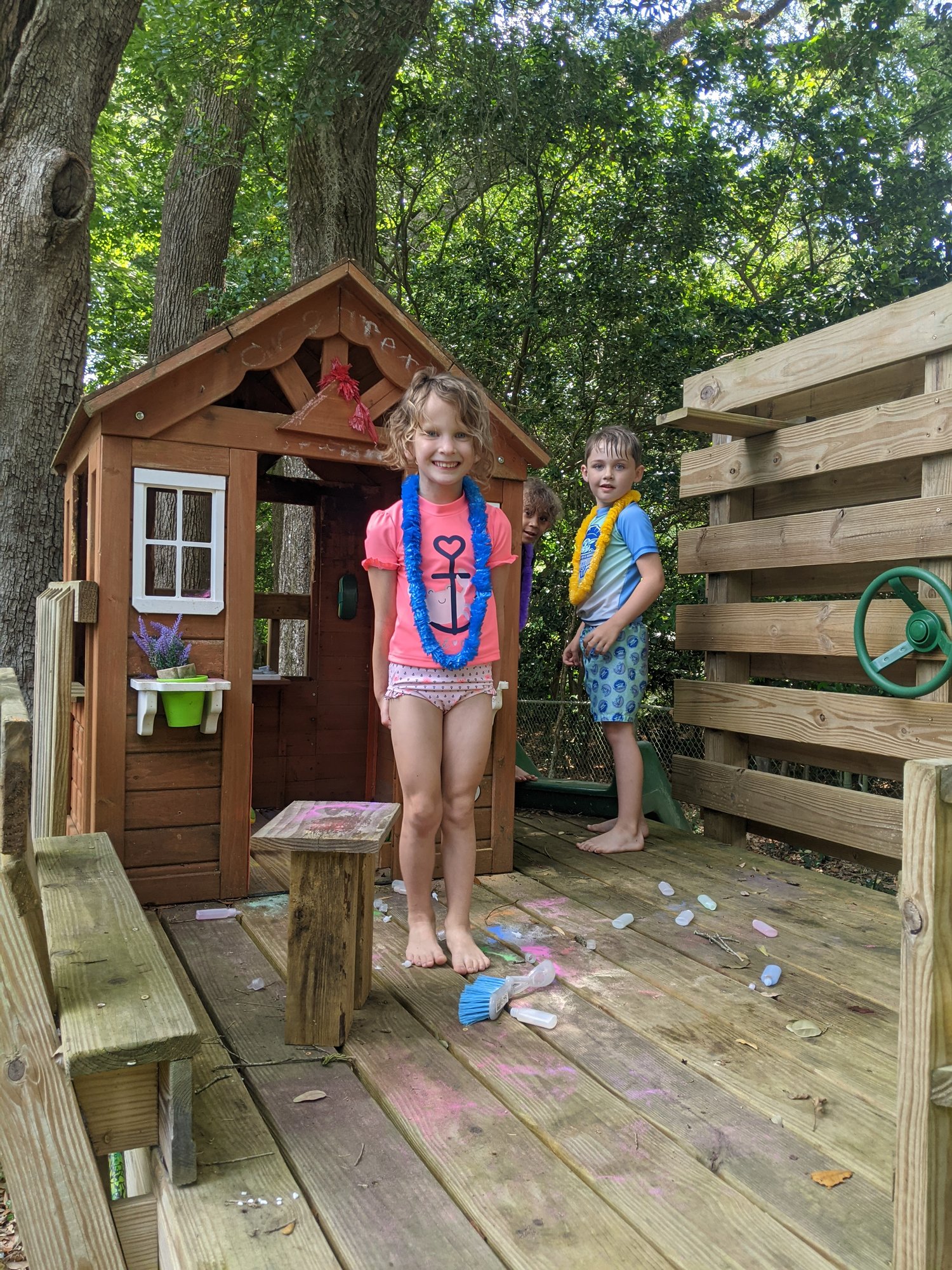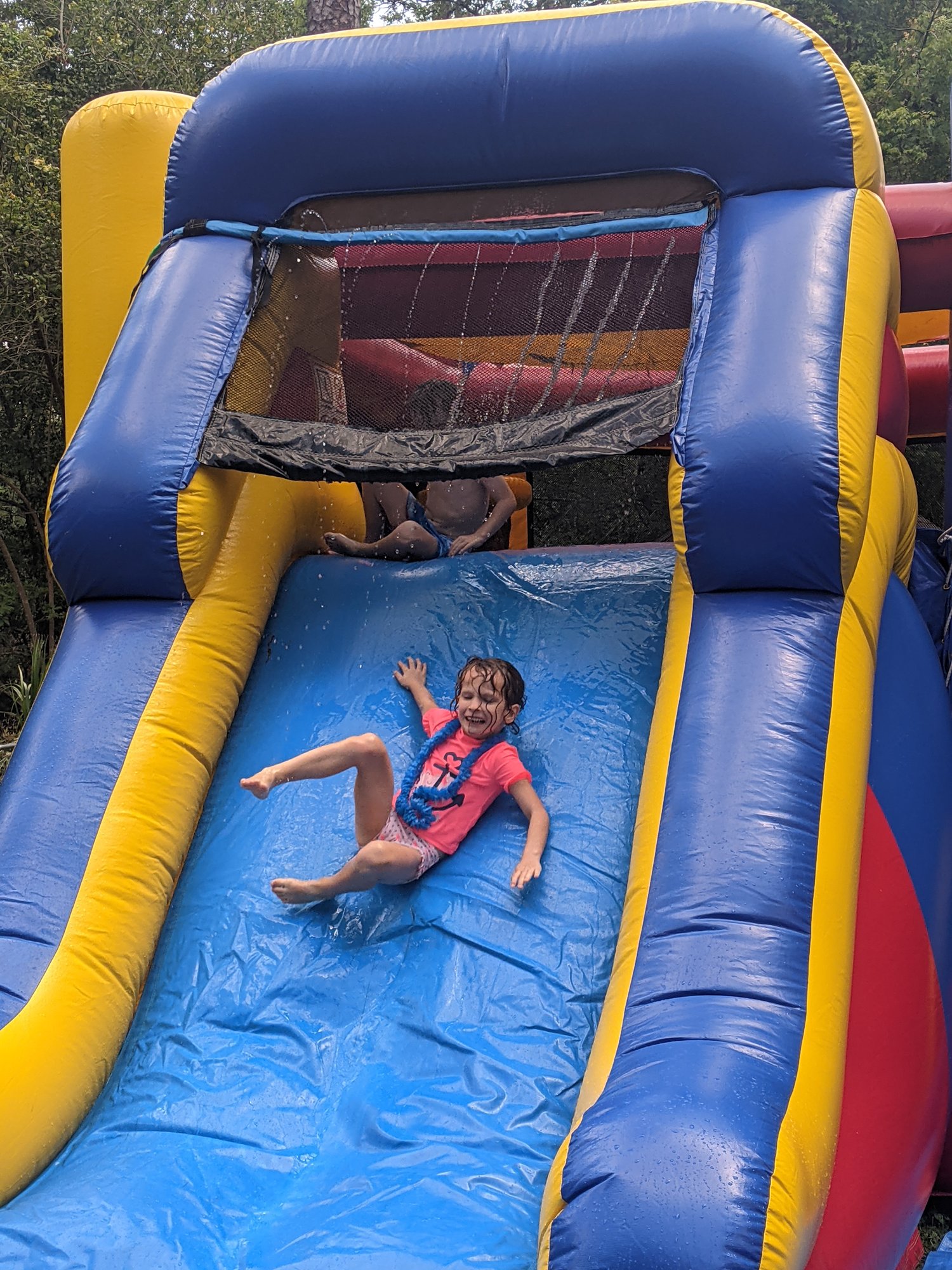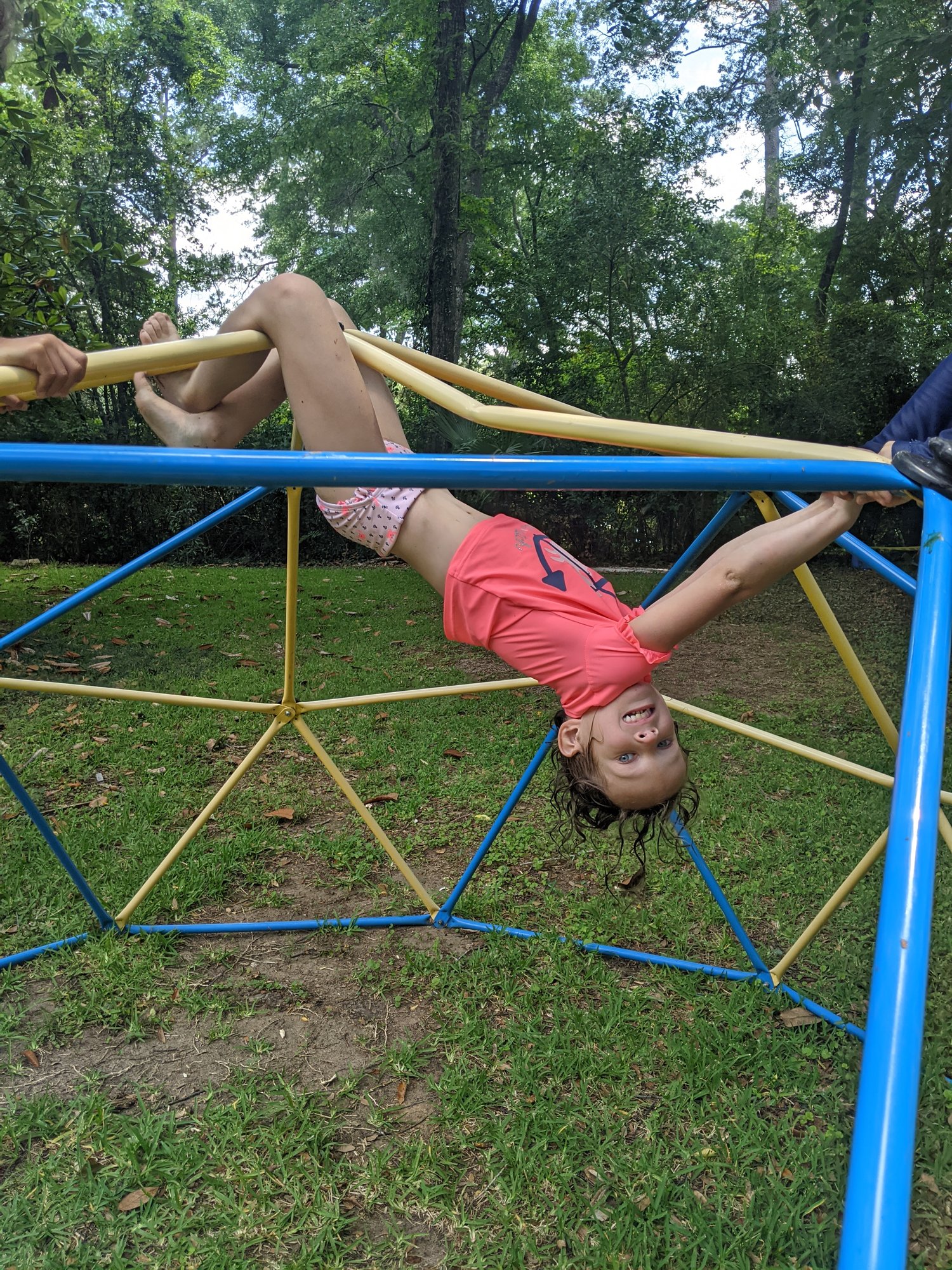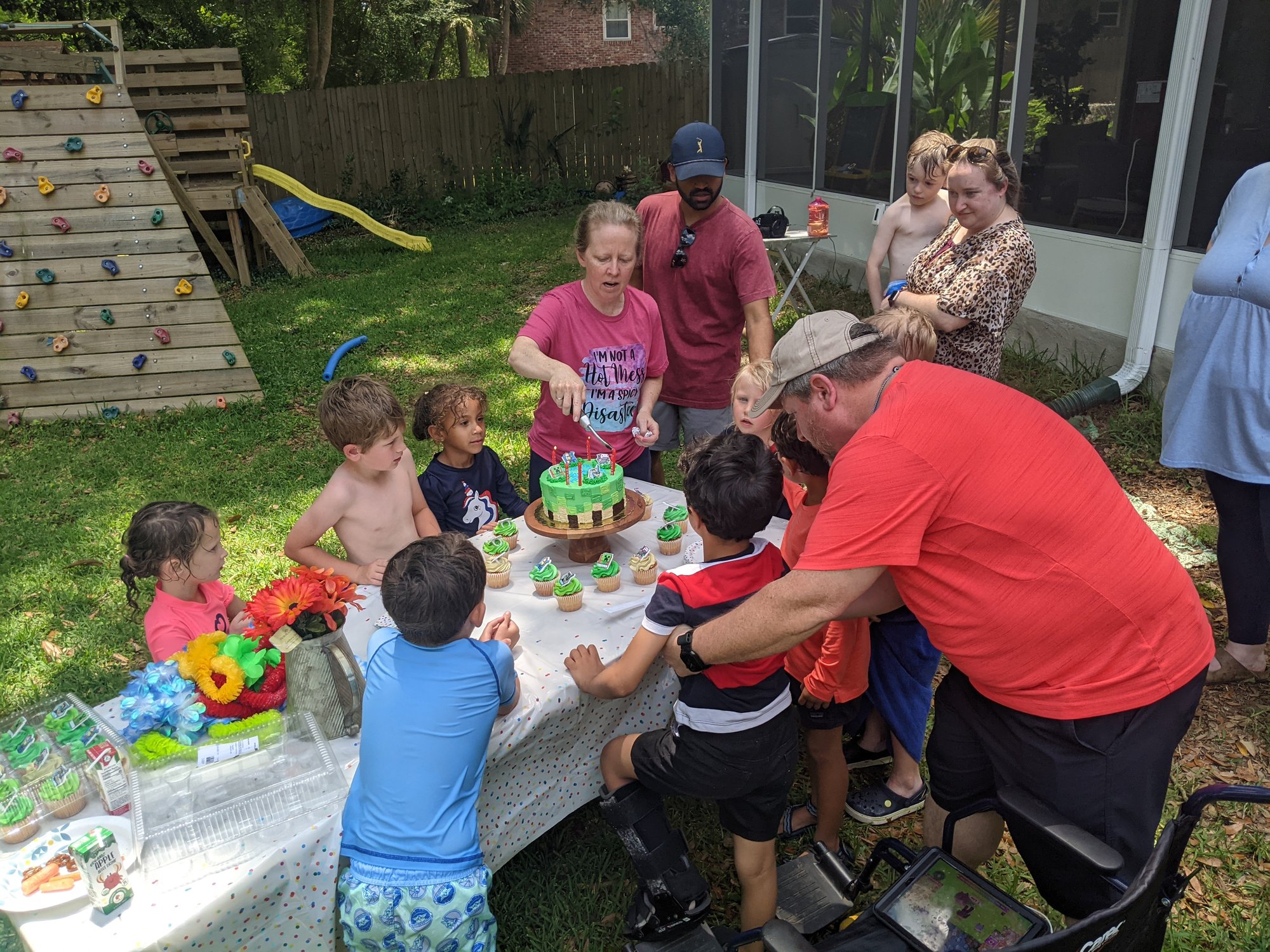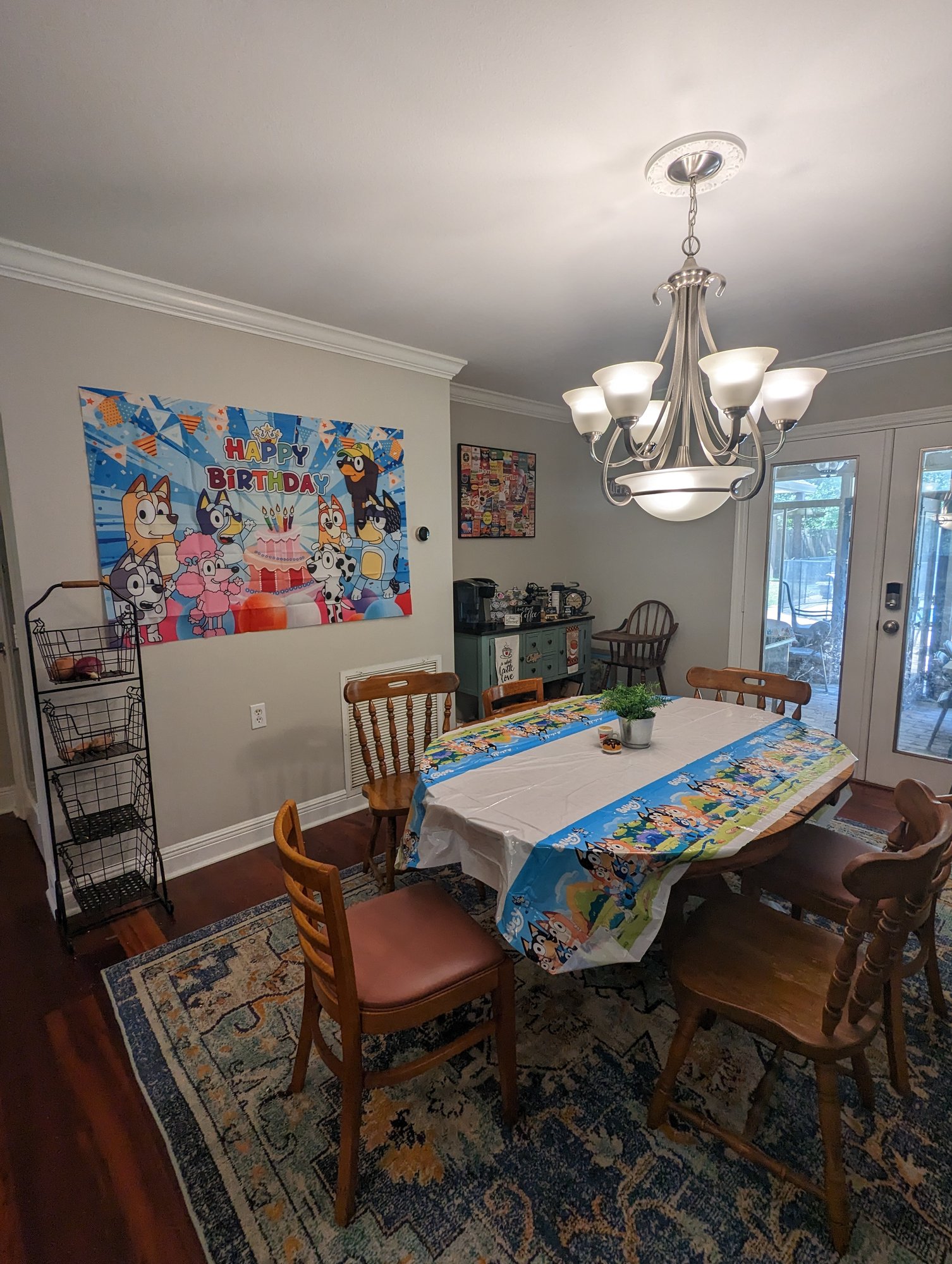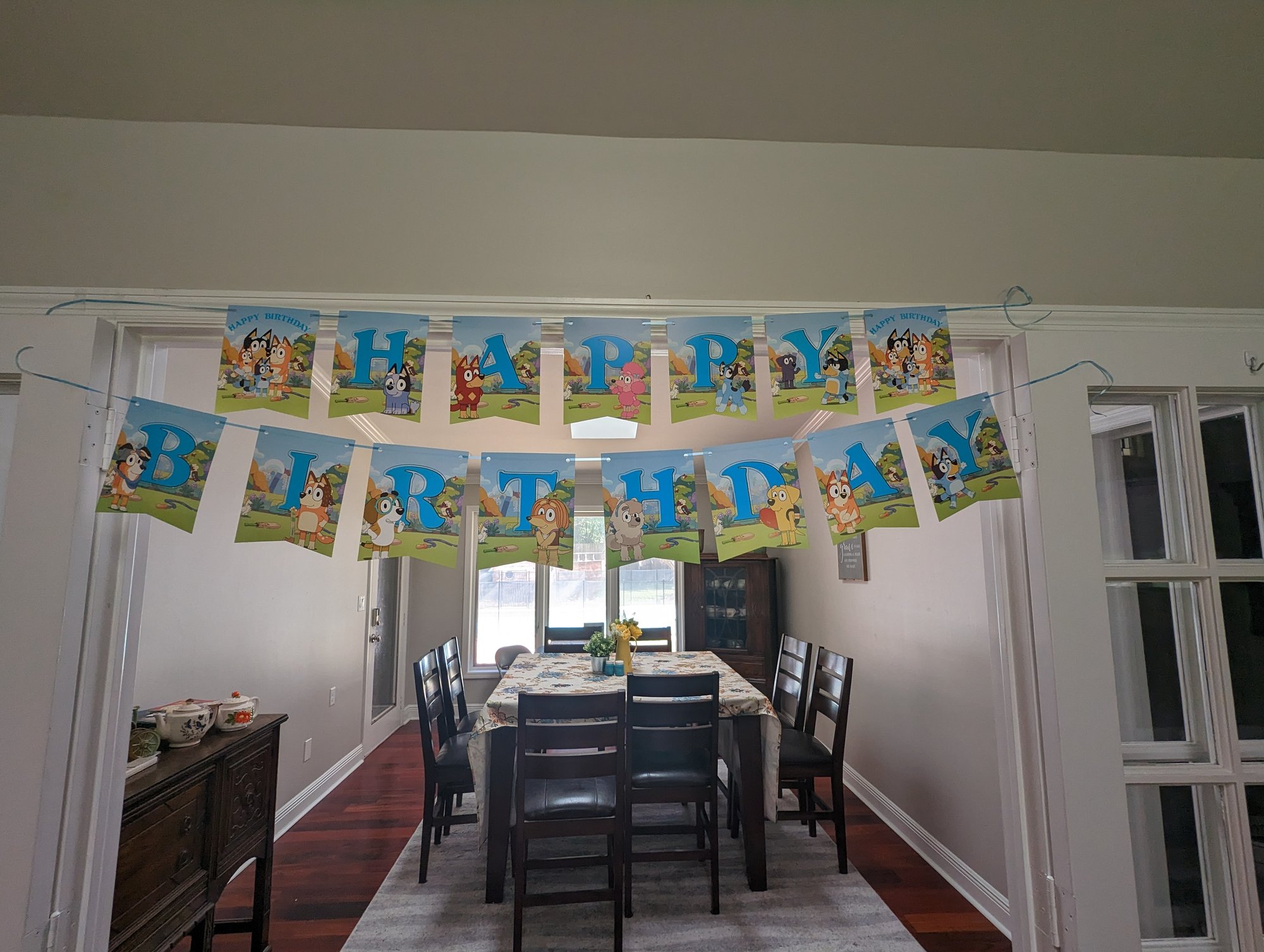 After getting all the food prepped, and all the decor hung up, we had to sit down for a rest, and Papa made me a frothed raspberry coffee, and it was so good.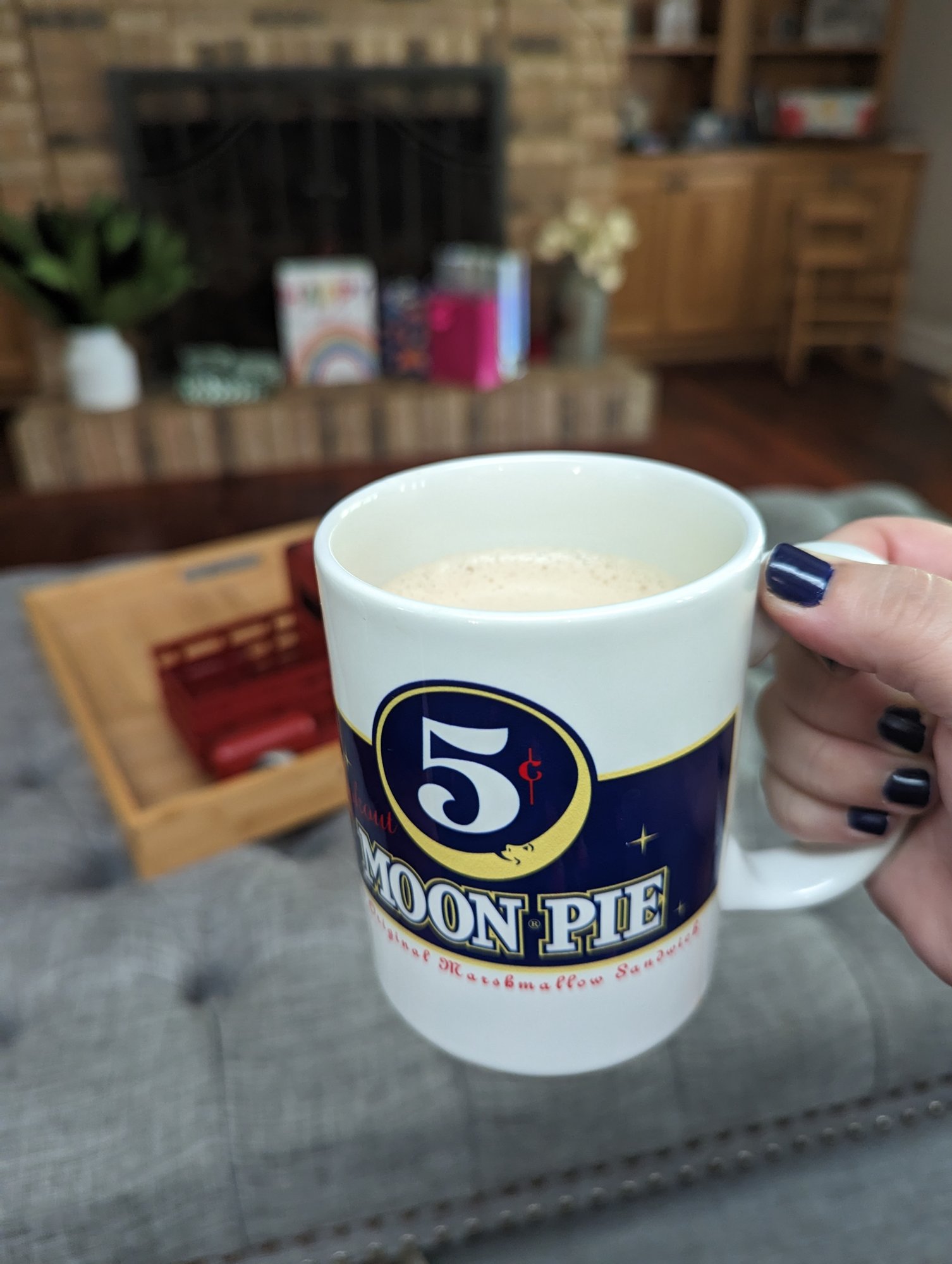 And then it was finally party time! We started off with some pool time, with this cool new slide Papa got for the girls. They were a little scared of it at first, but once they got the hang of it, they loved it.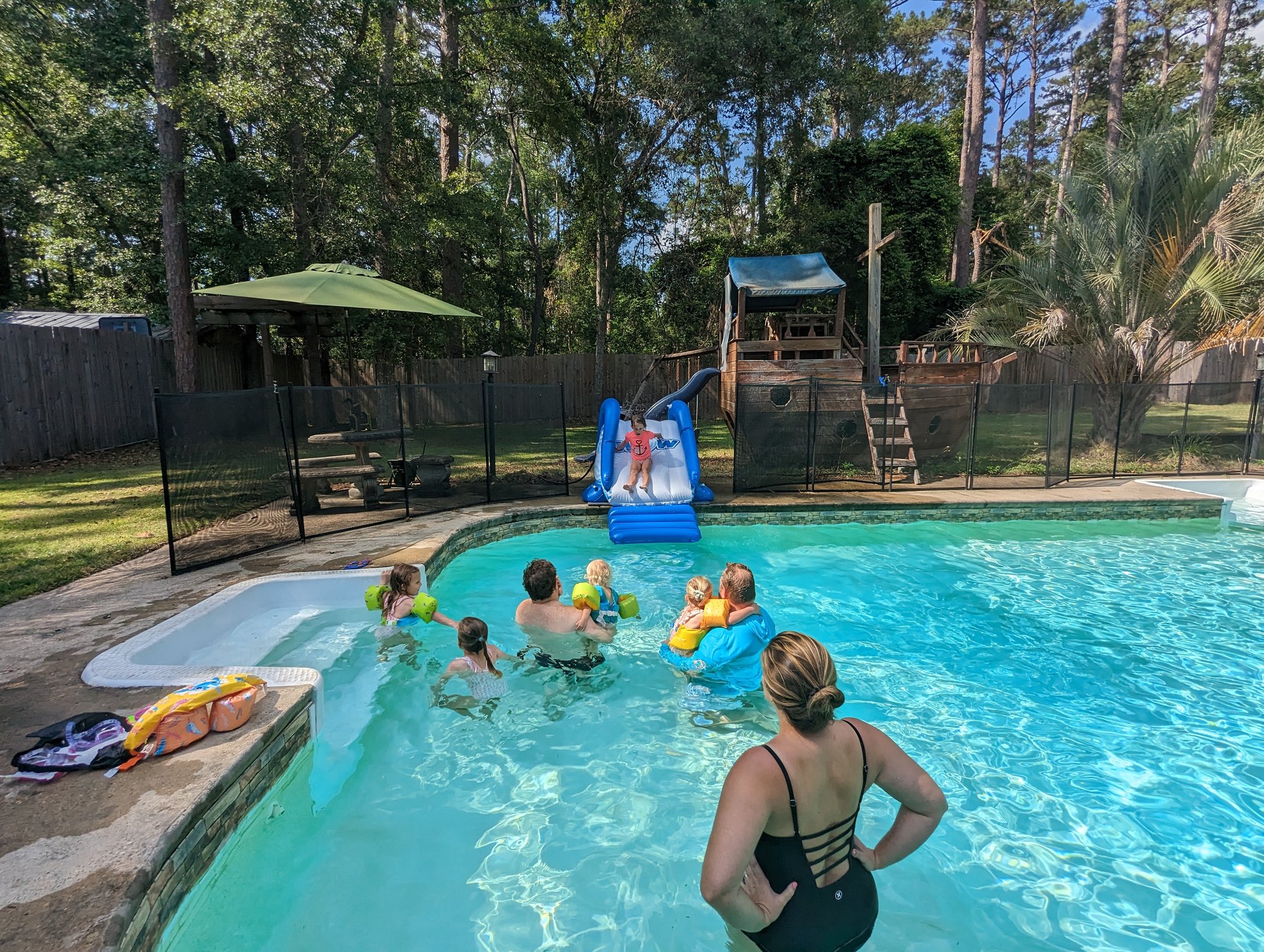 The water wasn't quite warmed up yet though, and this tiny tot stayed in so long her lips were blue and chattering. And then she still got mad at us when we made her get out, and she kept saying, "Daddy, swimmy! Wanna swimmy!"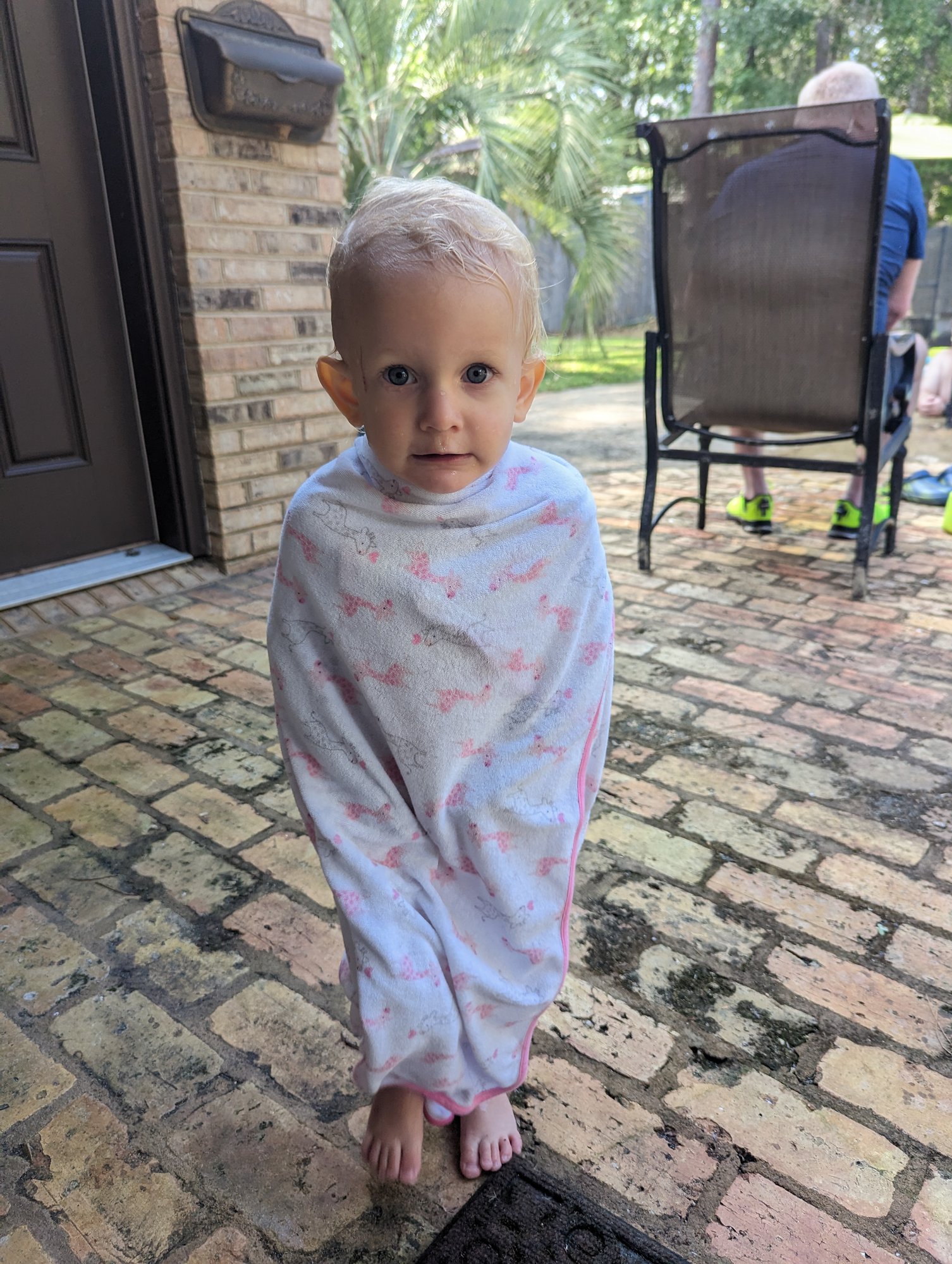 I forgot to take a picture of the food before we ate, or my plate once I fixed it, but we had really good food tonight. Papa grilled sausage dogs with sauteed onions, then we had baked beans, homemade potato salad, fruit salad, and I made a new pasta salad recipe from TikTok. And that pasta salad was a HIT!
Y'all know that grinder salad sandwich that I love making, well this pasta salad was that, but with pasta instead of a sandwich, and it was super good. I kinda just "measured with my heart," but this recipe seems similar to what I did and how I made it. It was so good, Meg stole all the leftovers from me, and at the end of the night, Bo called me out to their van just to tell me that if I was ever trying to decide what to make for a family dinner, this is what I should make, and that he didn't even pick around any of the stuff in the pasta. And this is all very high praise from him 🙂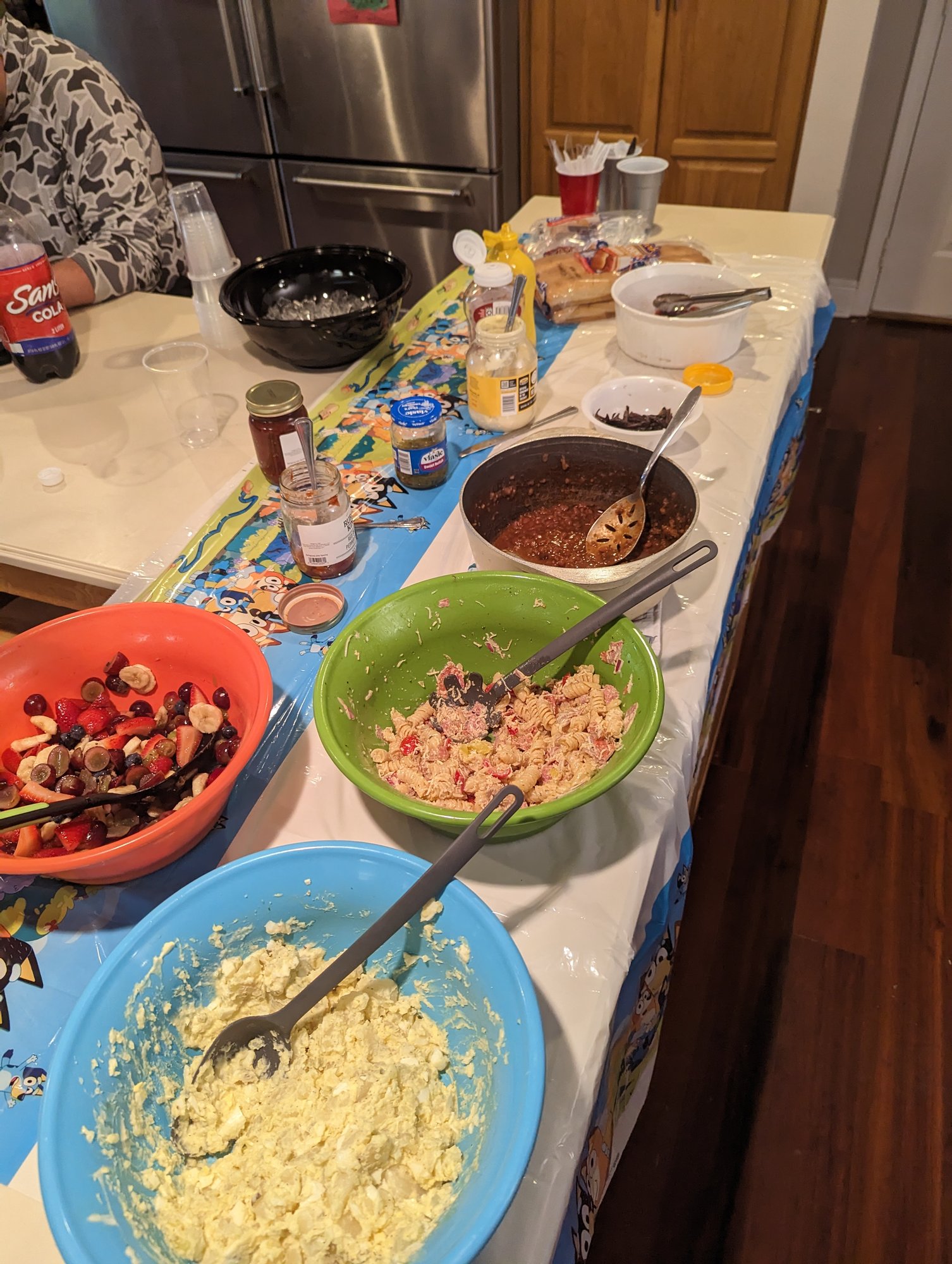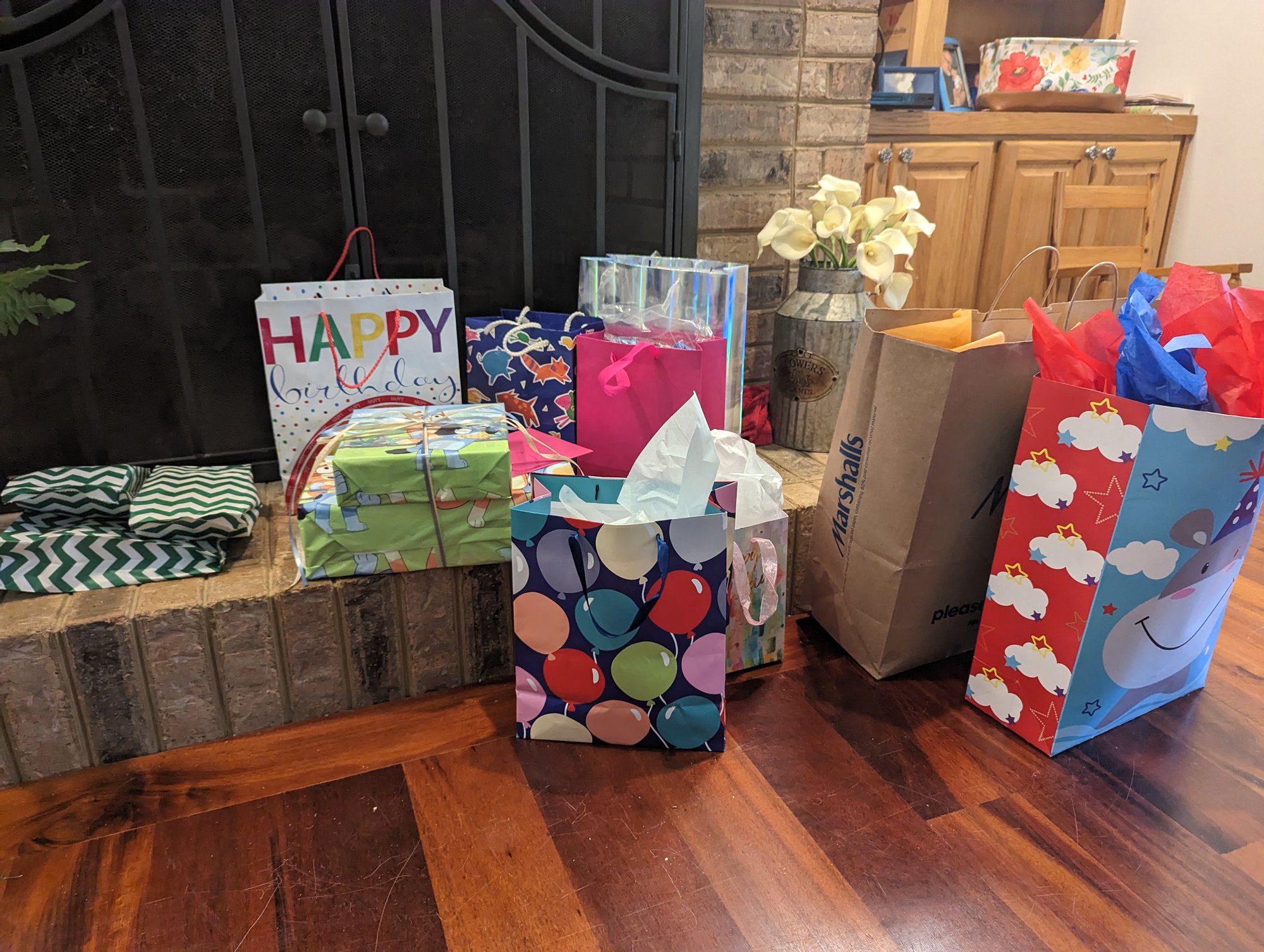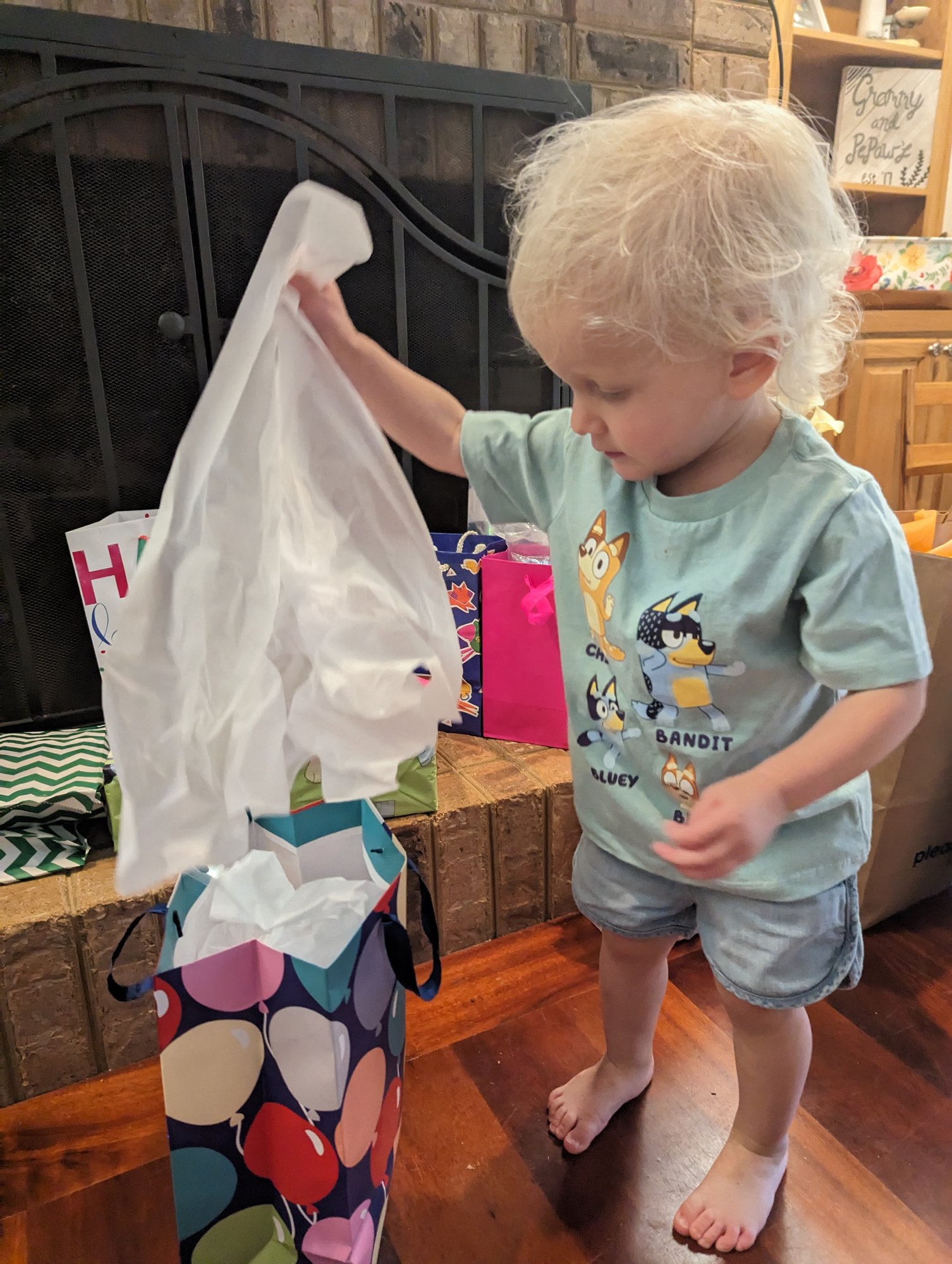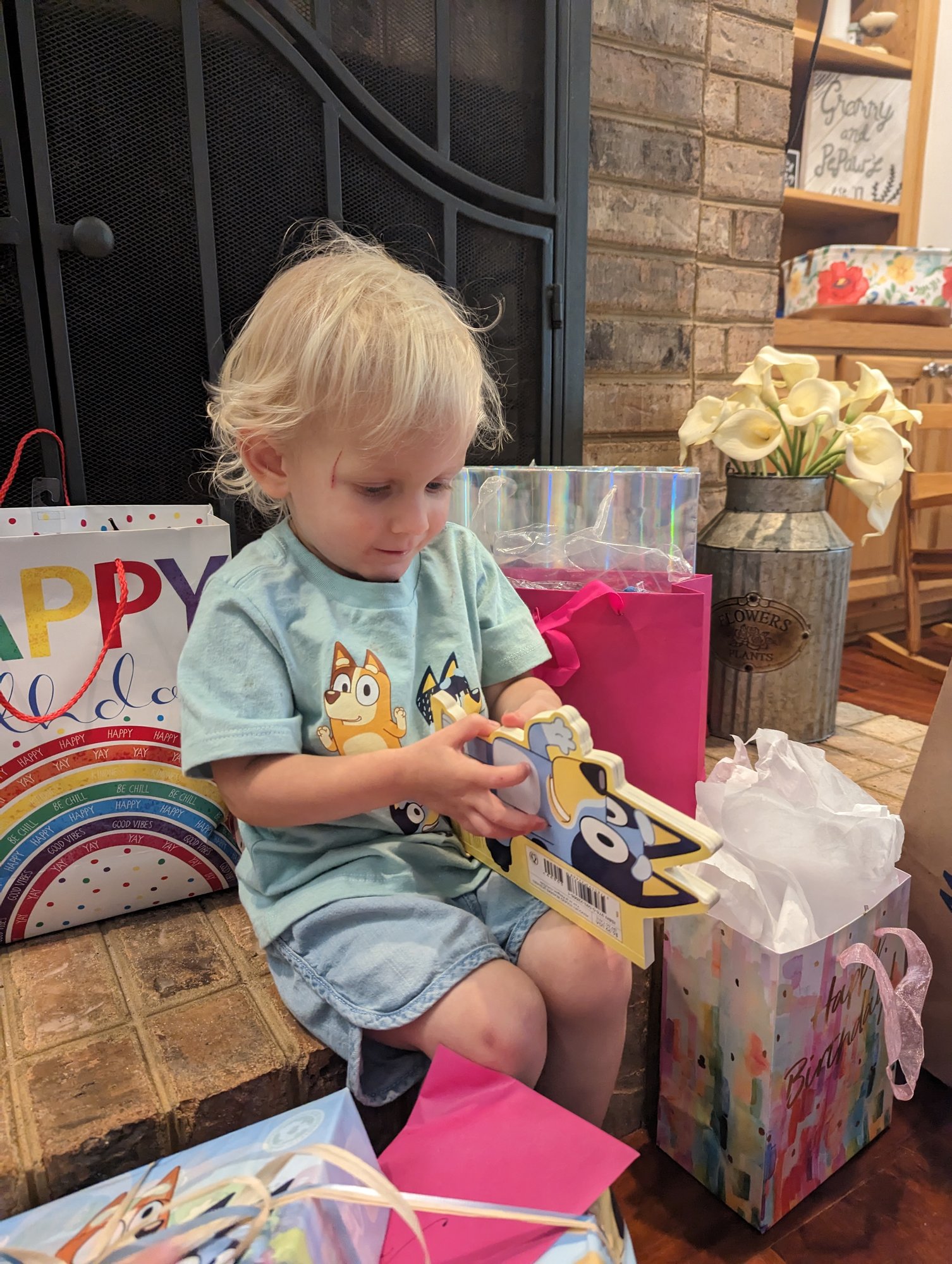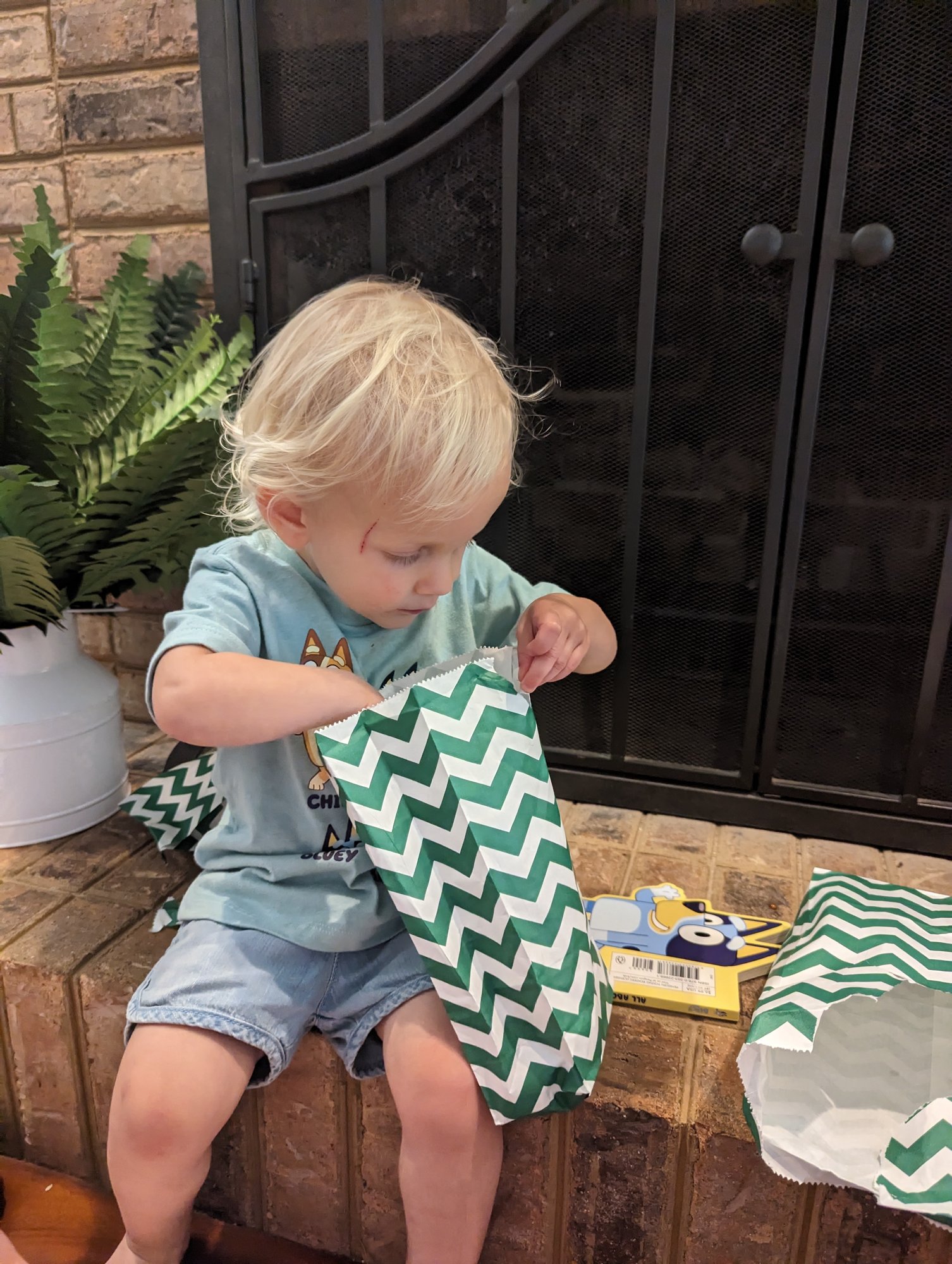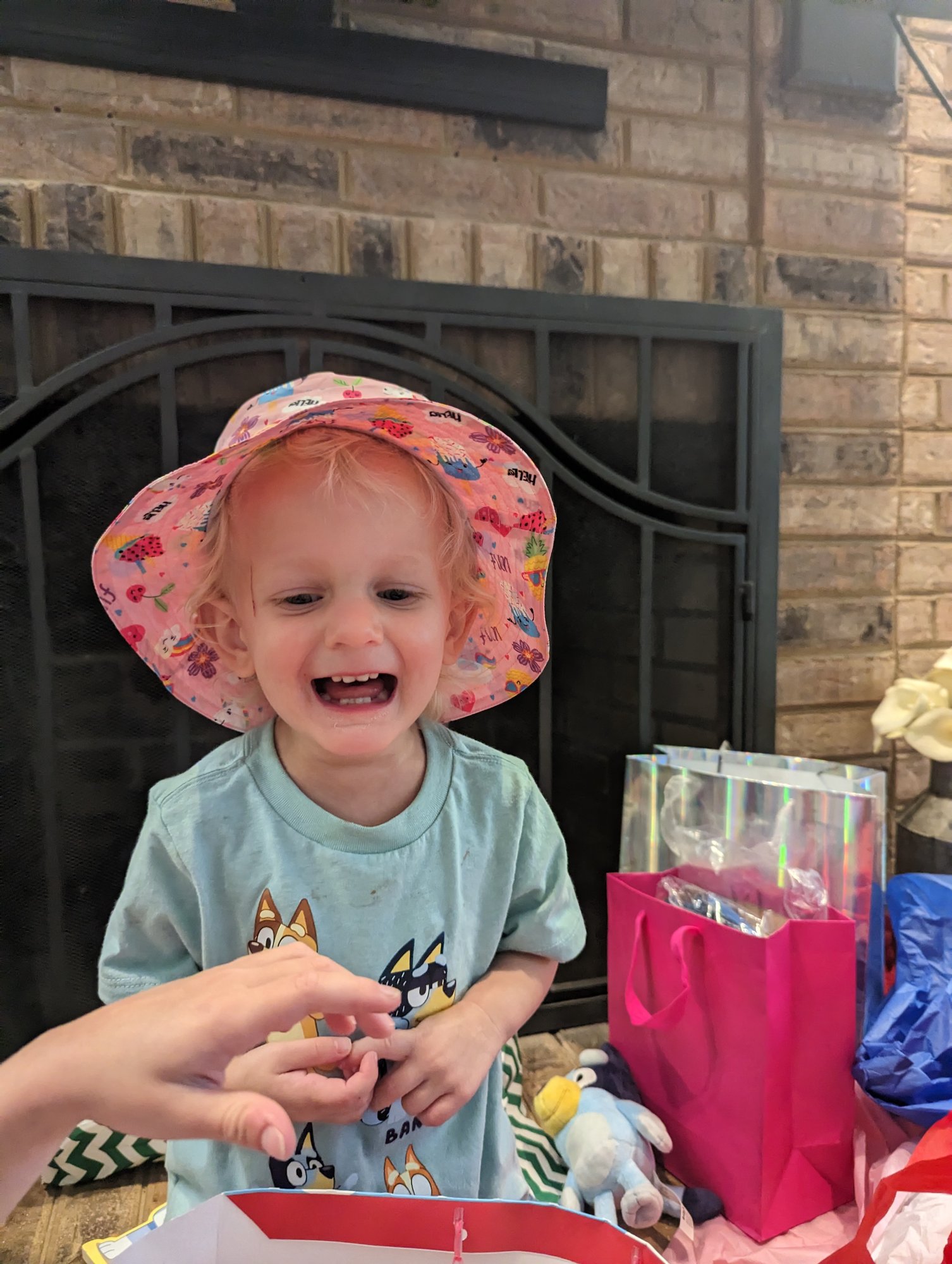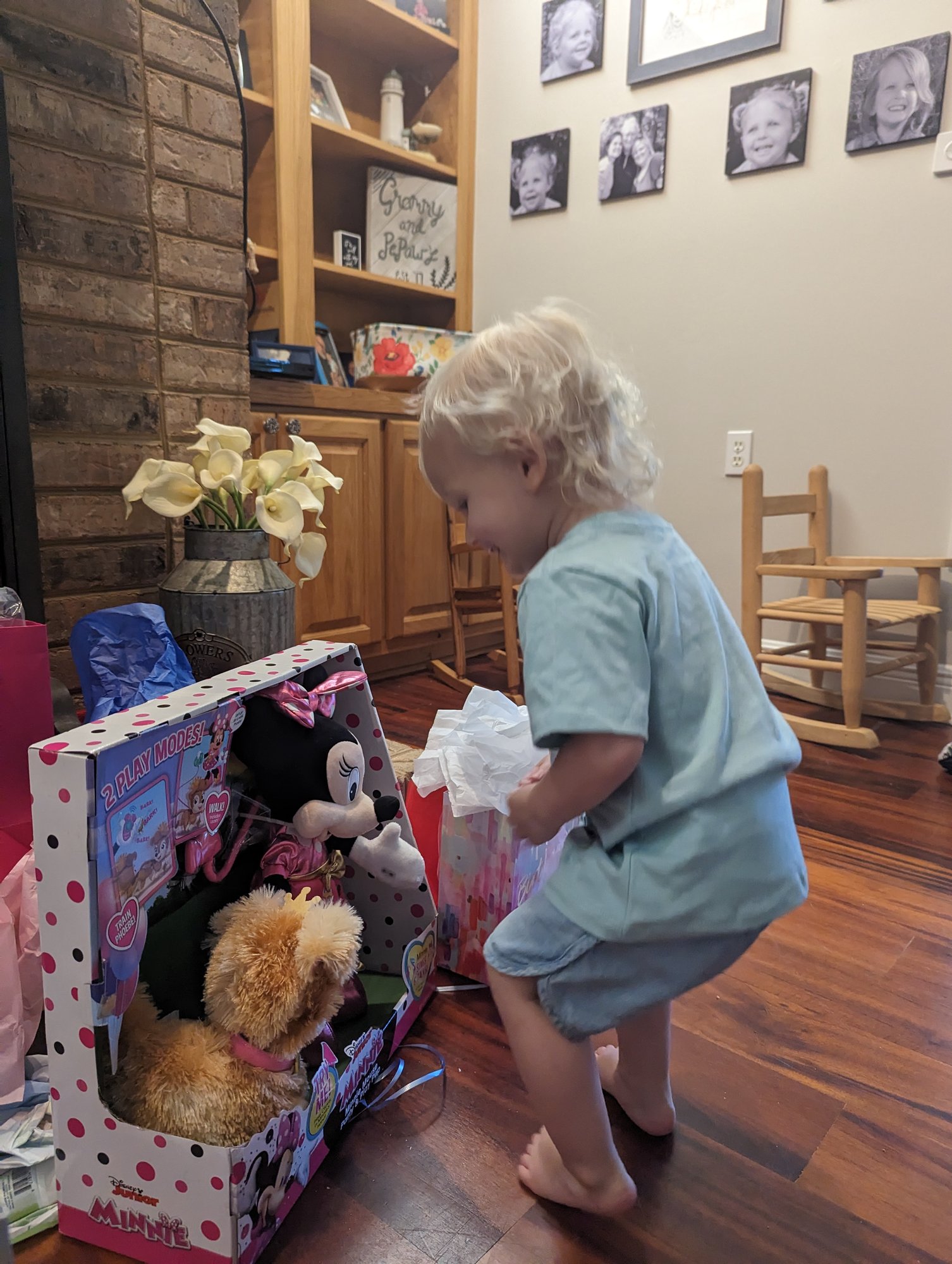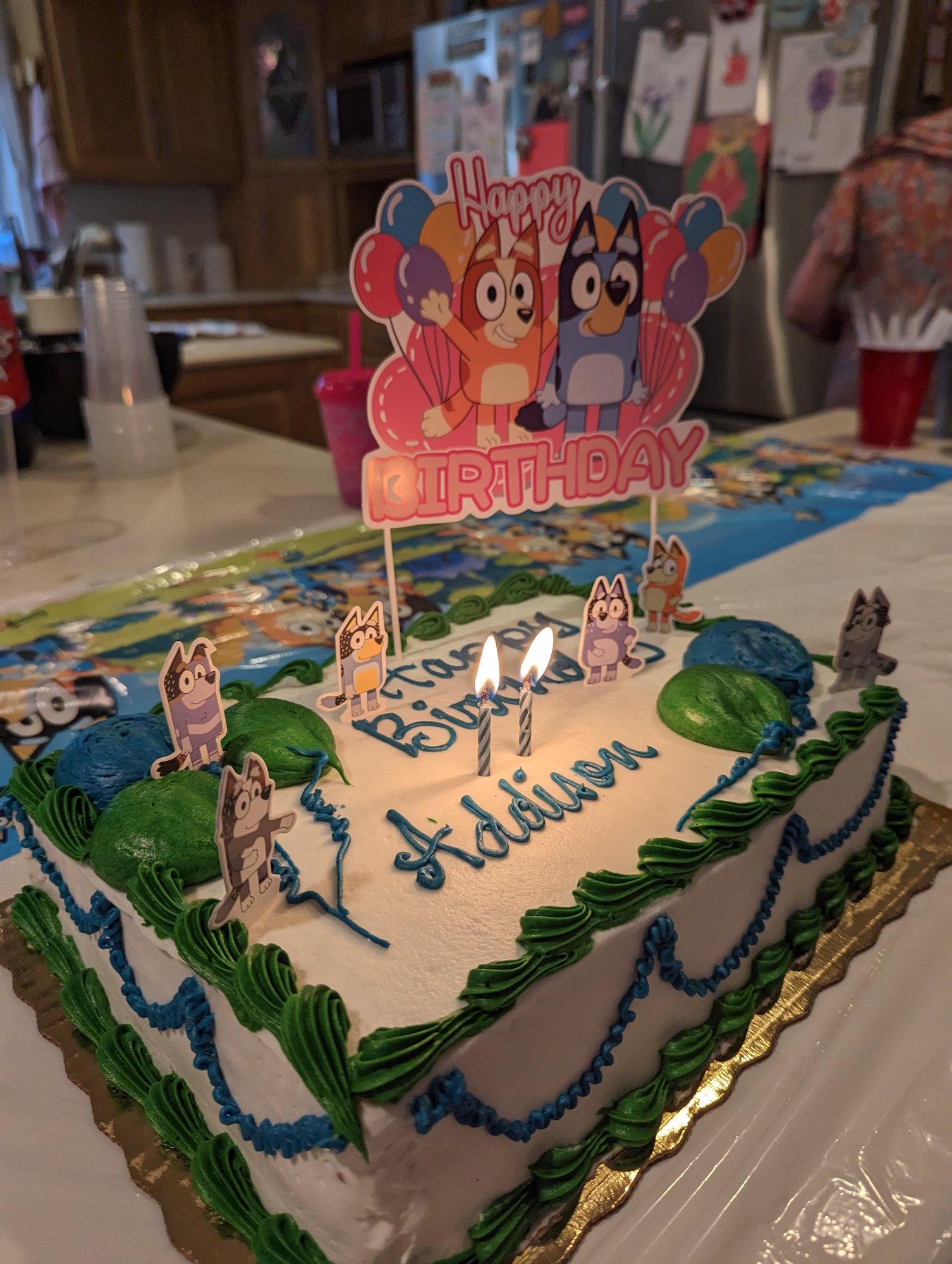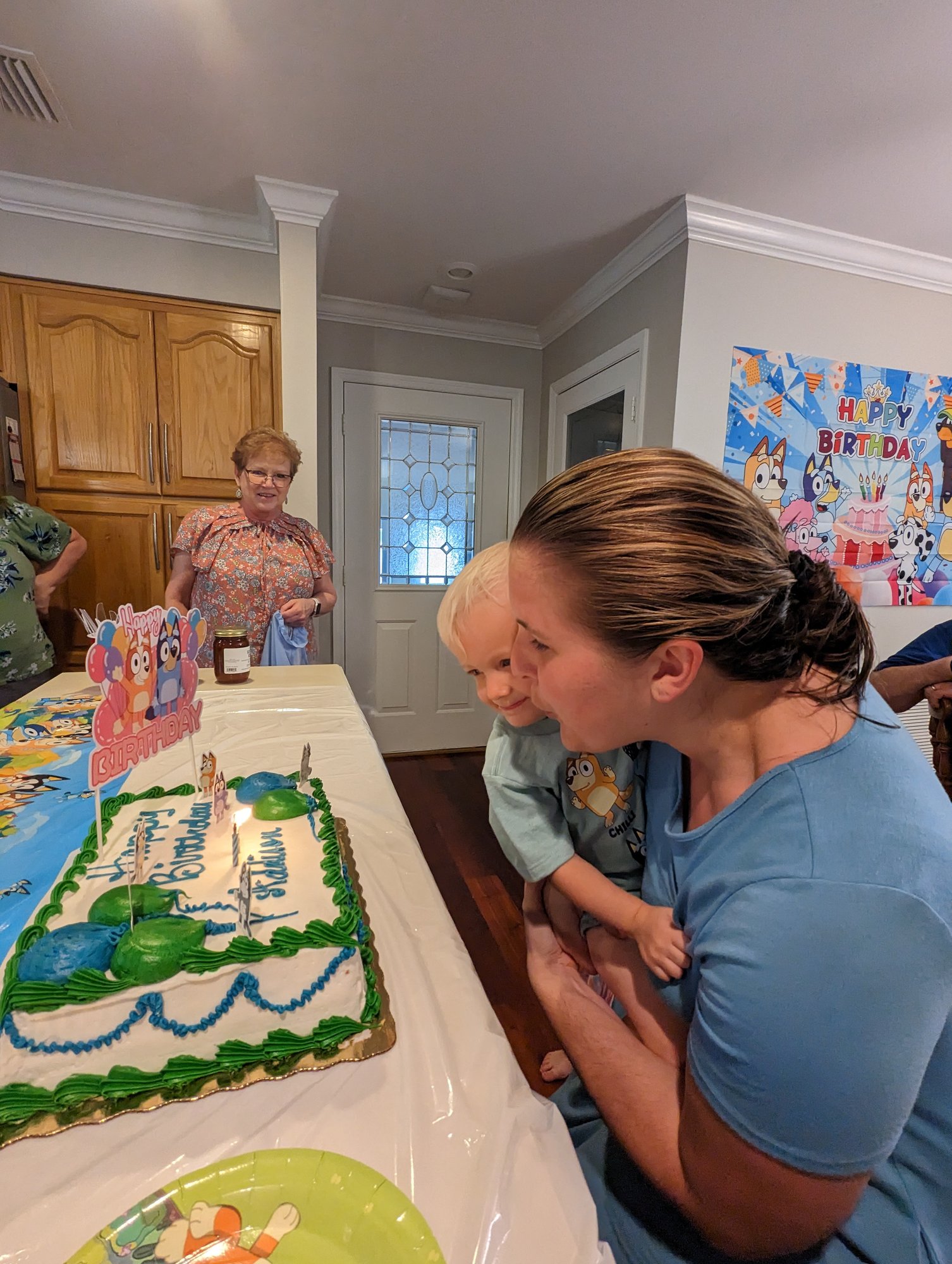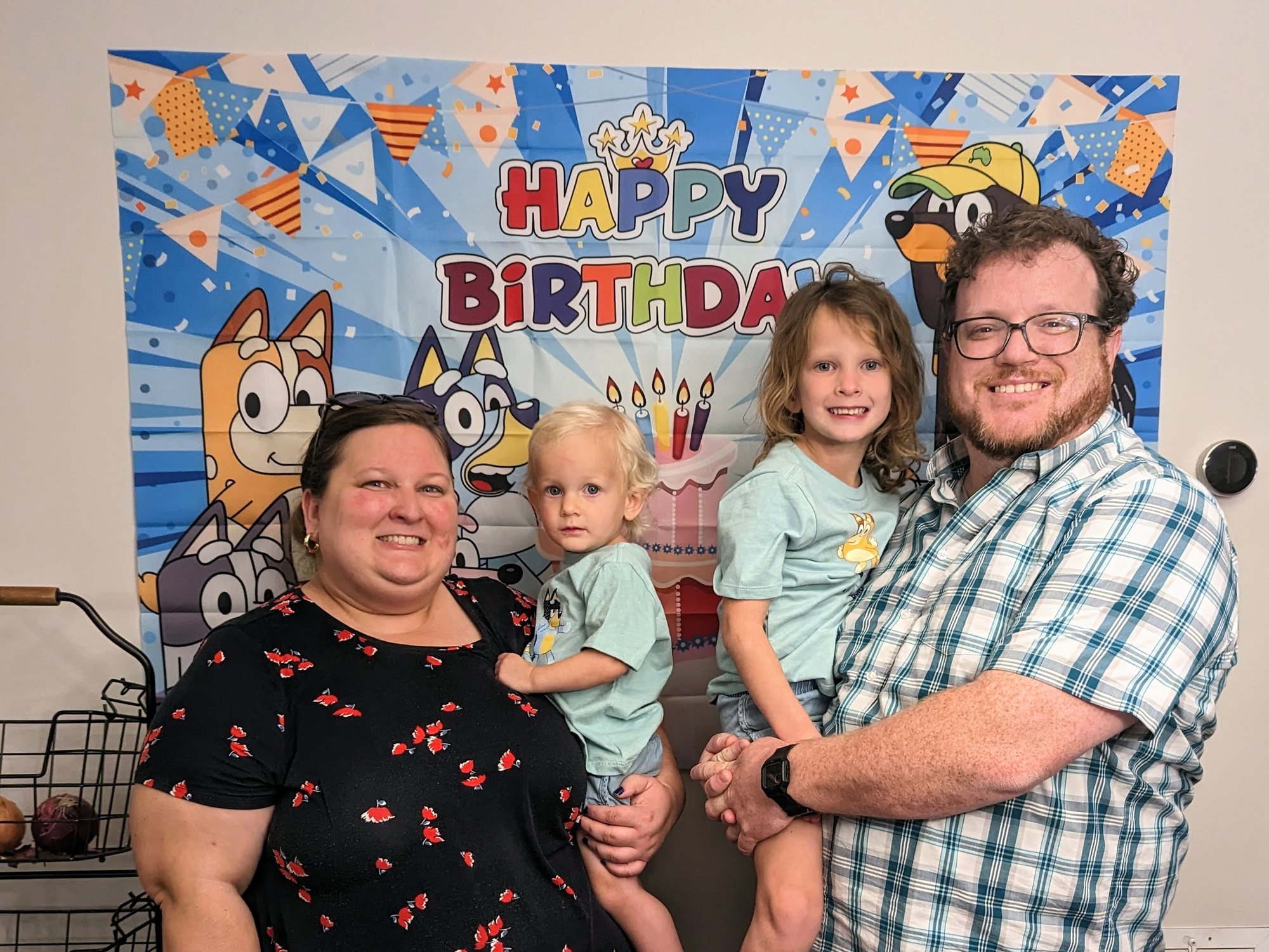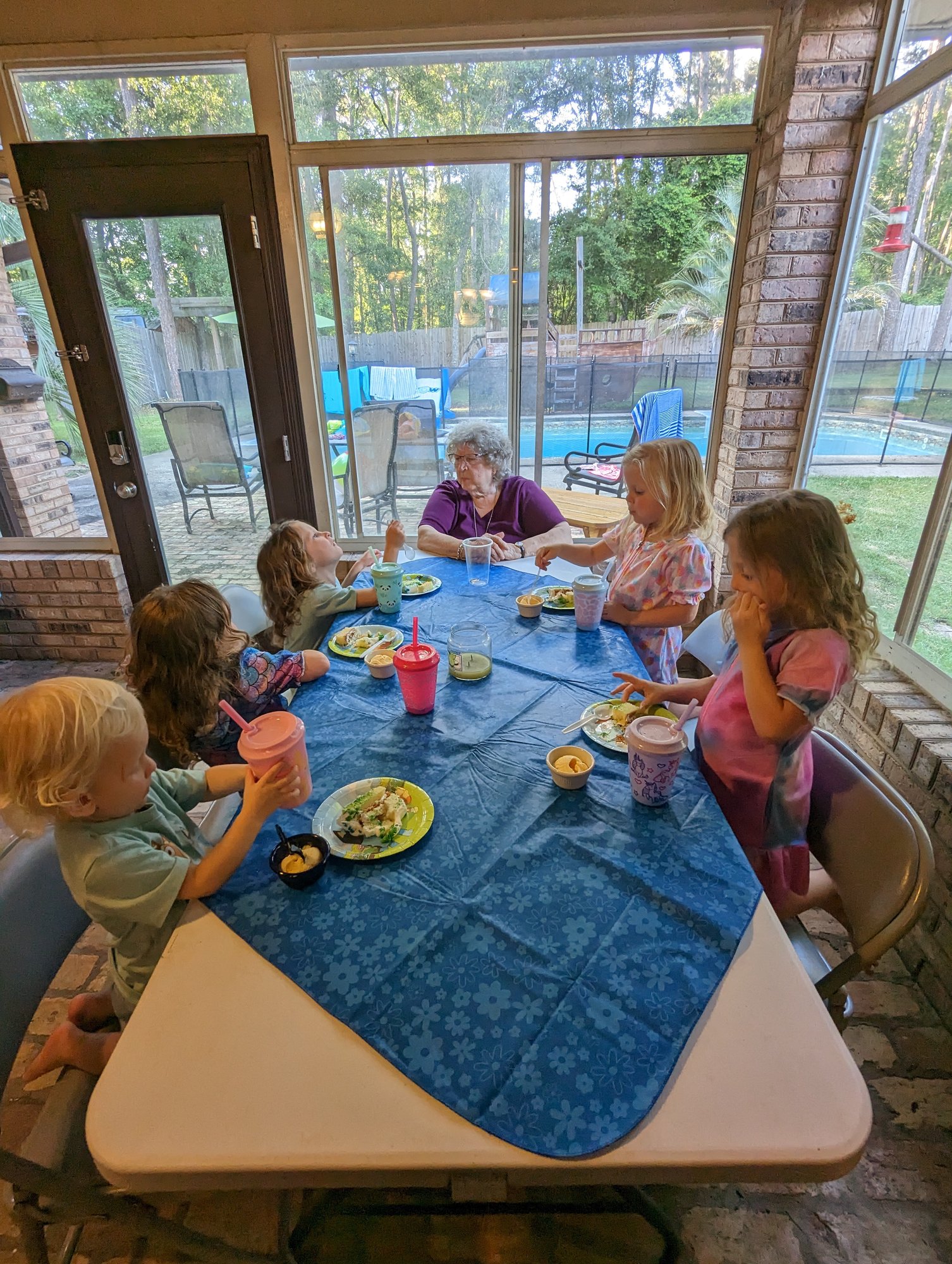 Last weekend, my parents went on a little trip to Montgomery. They found an antiques and flea mall while they were there, and Mama found me these great treasures! I love the vintage 1960's & 1970's Little Golden Books to add to my collection. And the Righteous Brothers greatest hits will be awesome too. But the real breakout random star is the Bert's blockbusters, with "Doin' the Pigeon," which I loved singing with my Granddaddy when we were really little. Mom thought the girls would love this at dinner time, and I think they will too.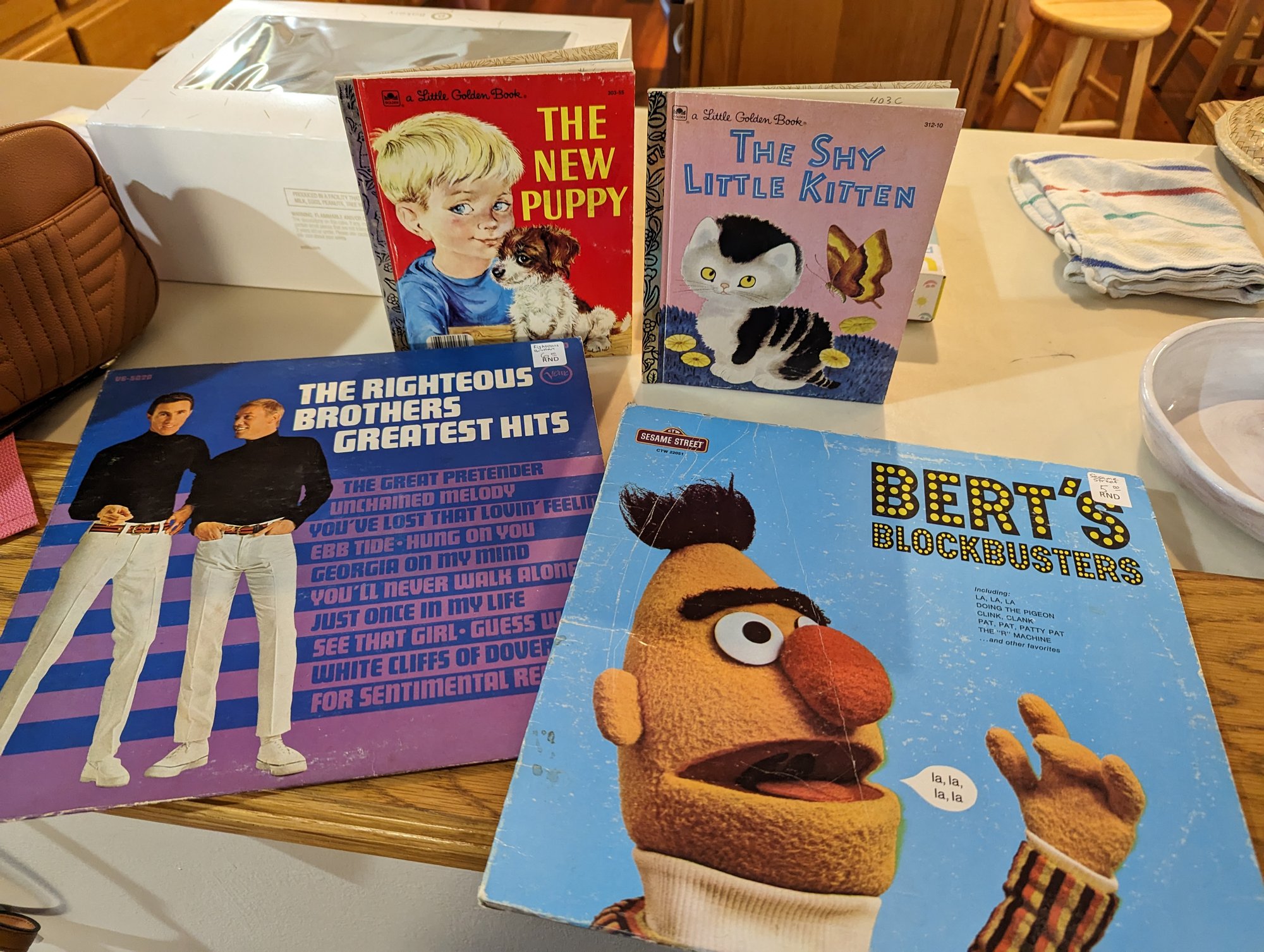 After dinner & presents & cake, all five girls had a bath and put on their jammies, and Meg gave me a quick hair cut, which was wayyy overdue. Once were finally packed up and ready to roll, Emmie rode home with me, and Addie rode home with Daddy, and I'm sure no one will be surprised to find out that both girls fell asleep on the 30-minute ride home.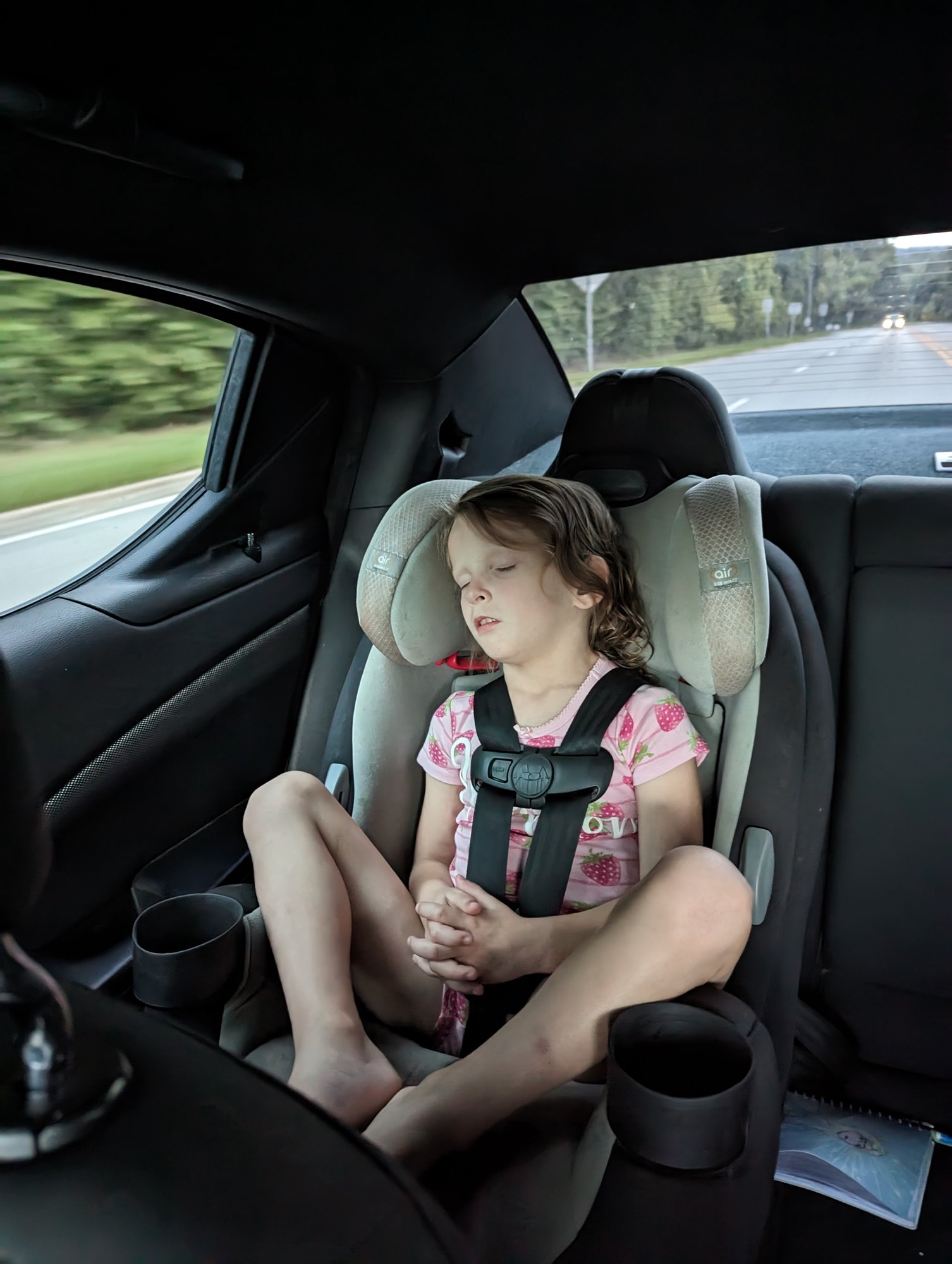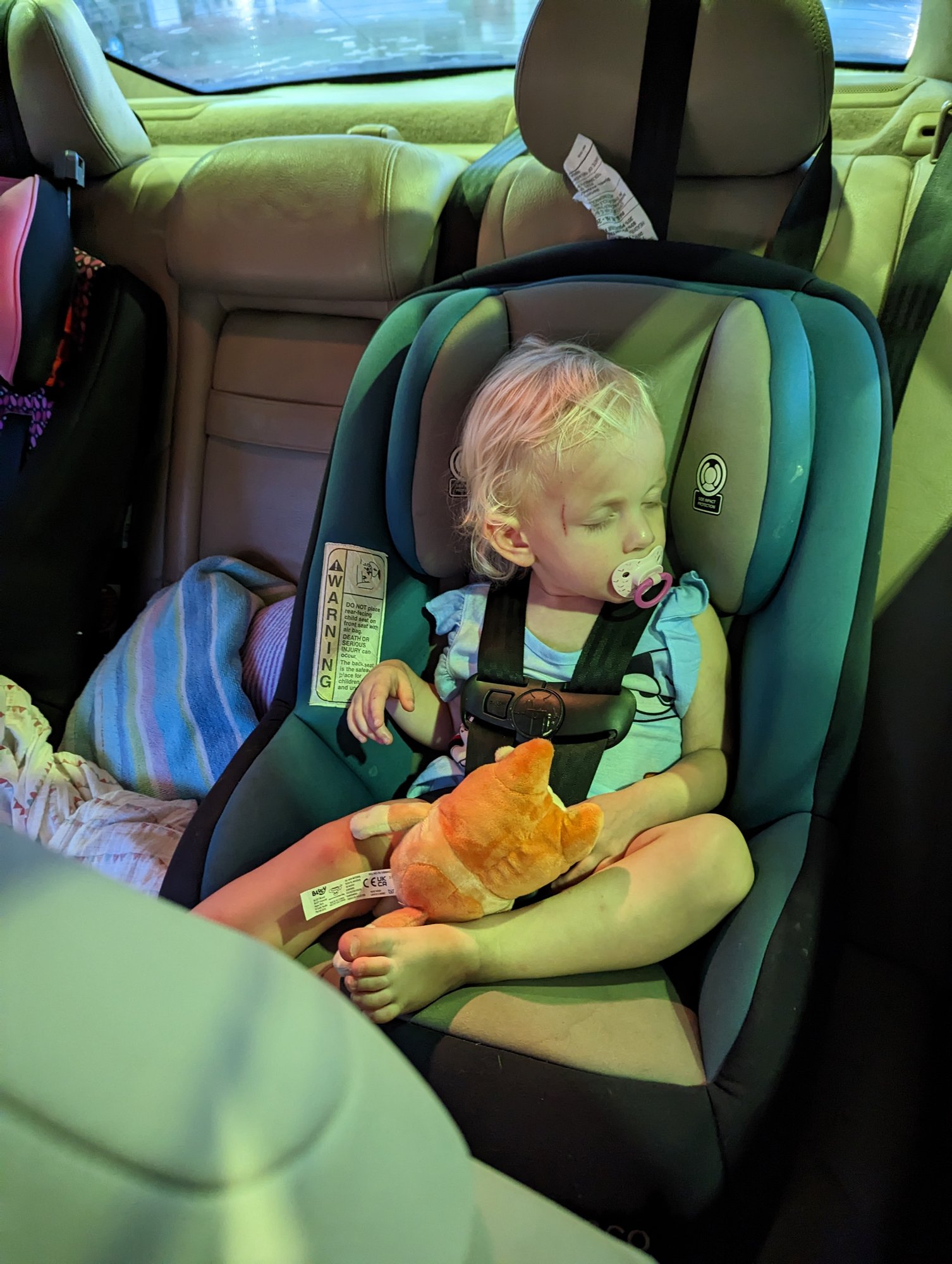 One of Addie's presents, was a pair of Bluey & Bingo plushies, and she was so cute cuddling both, in her new Bluey nightgown from Aunt Meggie. But girlfriend was tired and ready to go to sleep.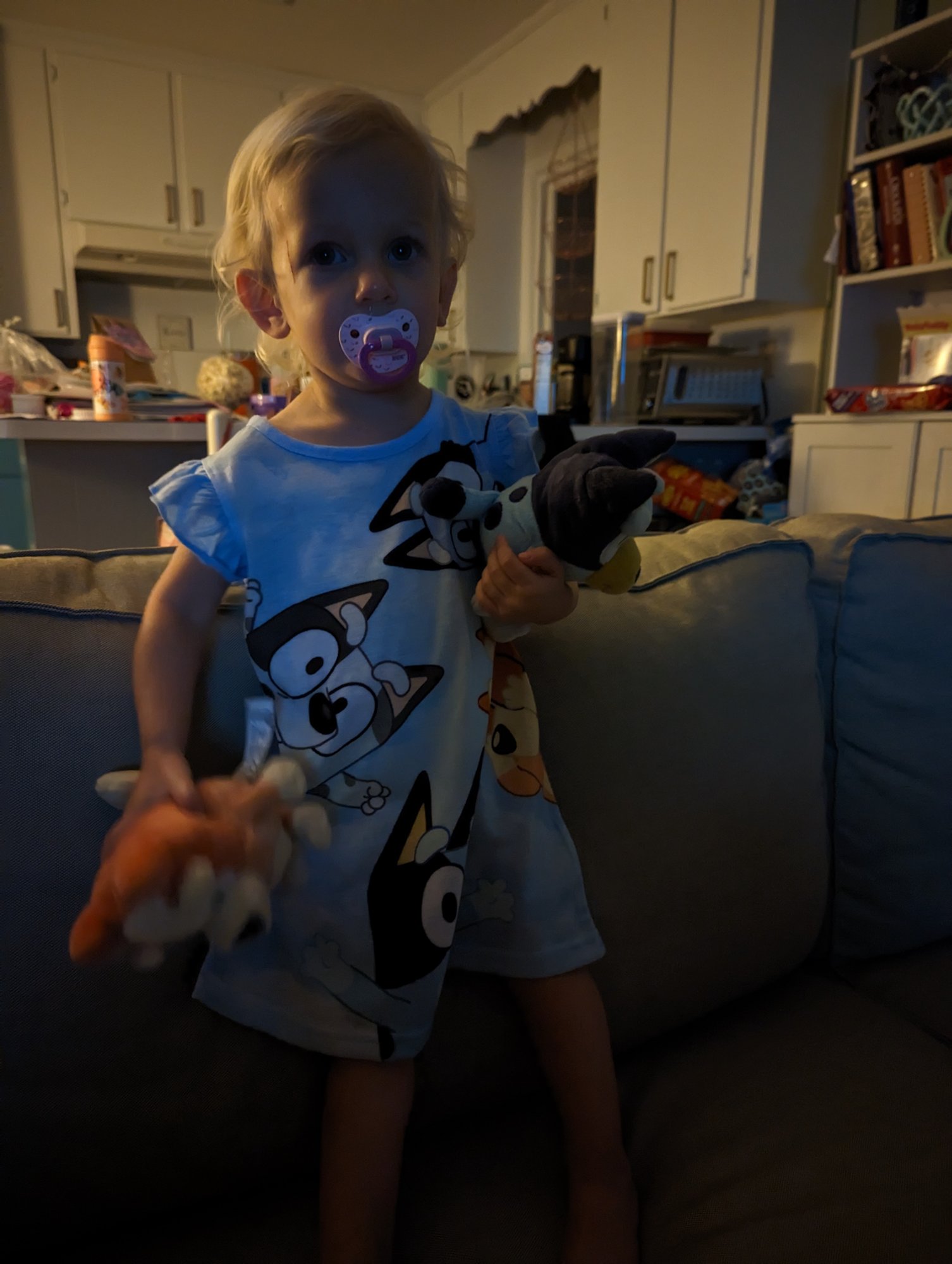 We did luckily get the girls to sleep and into their beds quickly and easily, which was good, since all four of us are exhausted after such a big day.
And now lastly, check out this cute party TikTok I made!