Today has been such a sweet Mother's Day with my baby girls, and with my amazing Mama, and my sweet Mother-in-Law. We started the morning with one more "Muffins with Mom" at church in GC Kids before church, and this beautiful photo backdrop for a special photo.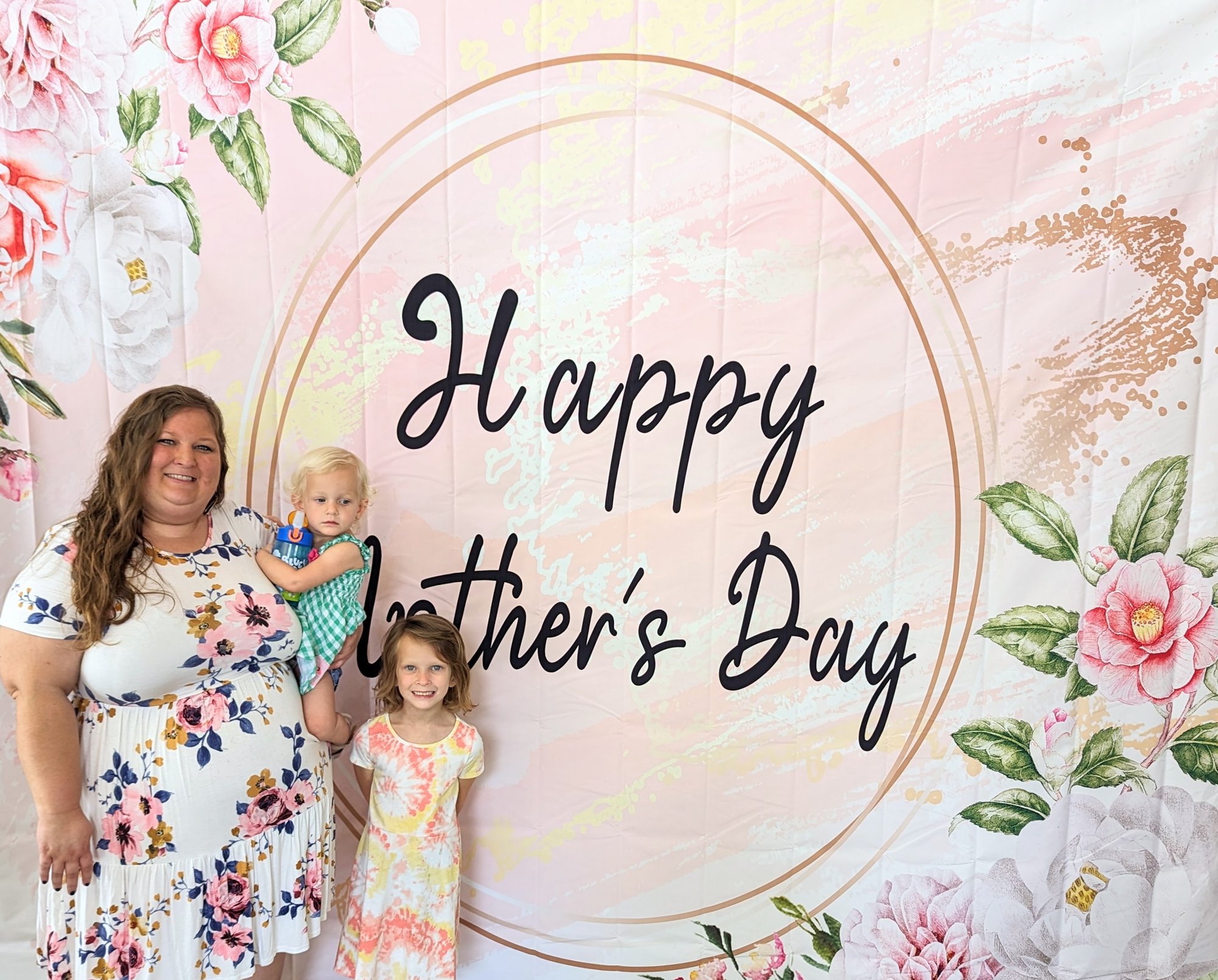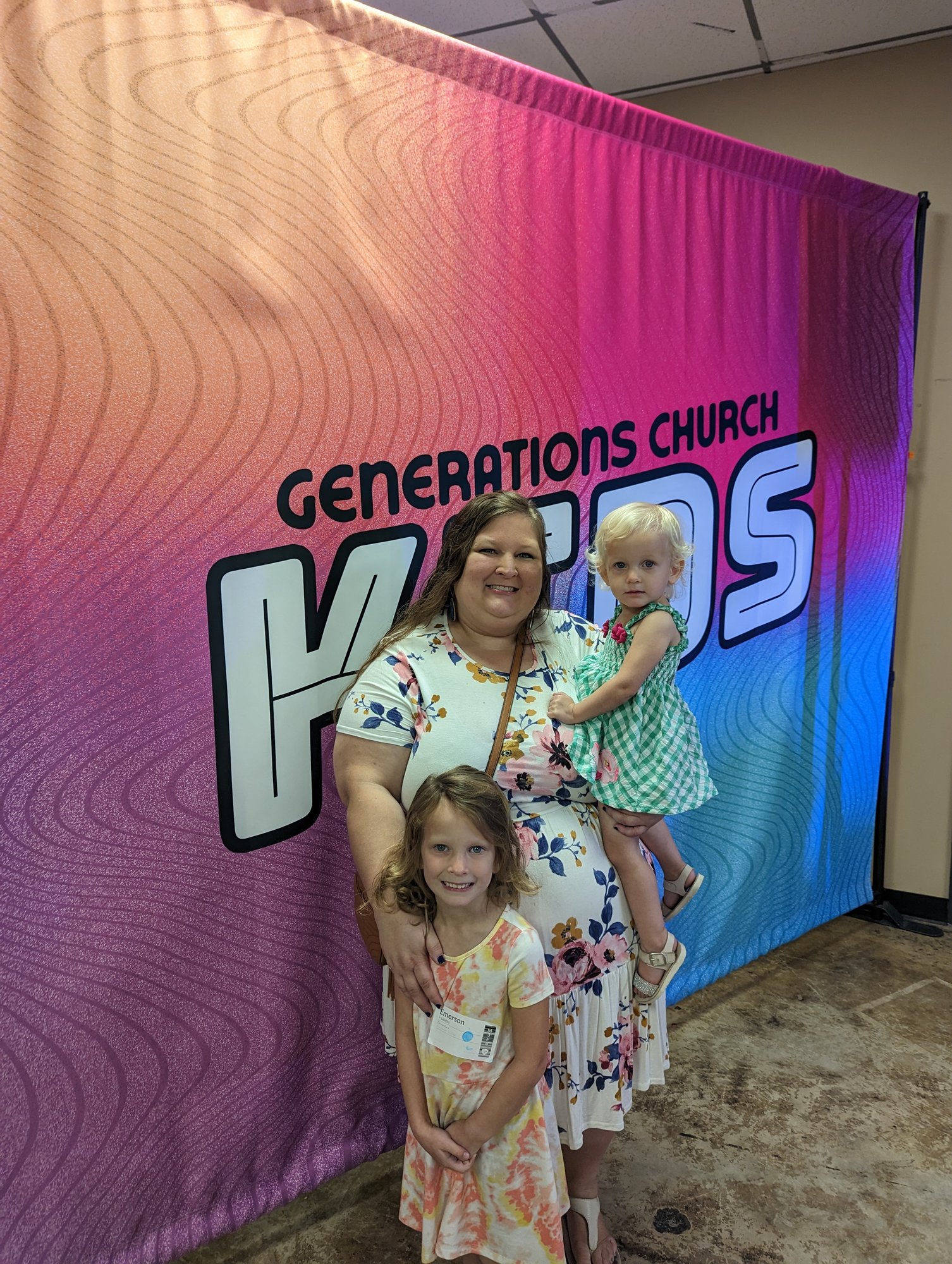 There was also punch and cookies after church, and this little canned refresher was our parting gift, that had a cute little tag on it that immediately fell off.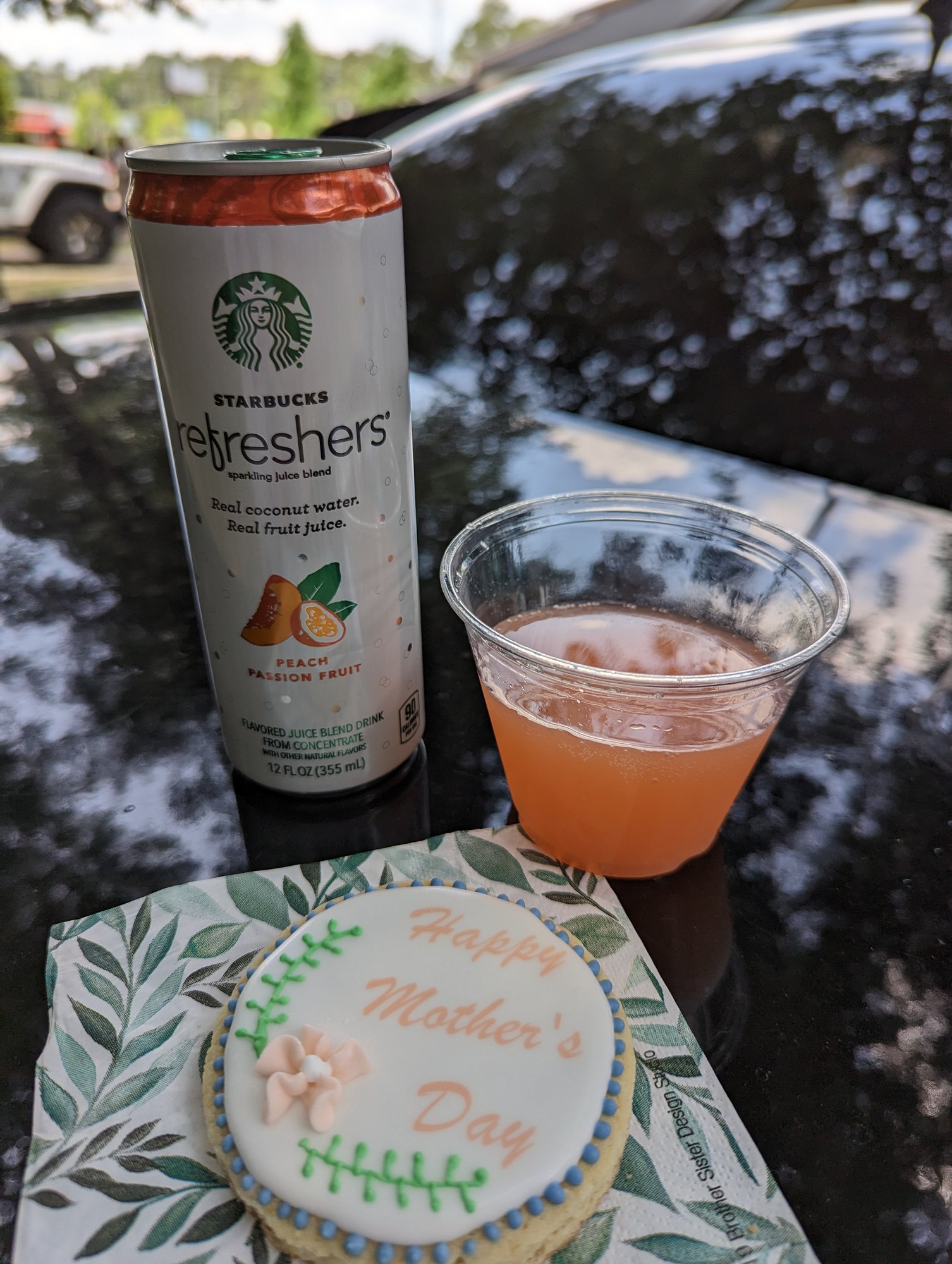 We picked up some Publix fried chicken, sides and rolls, for lunch at Jeff's parents' house after church.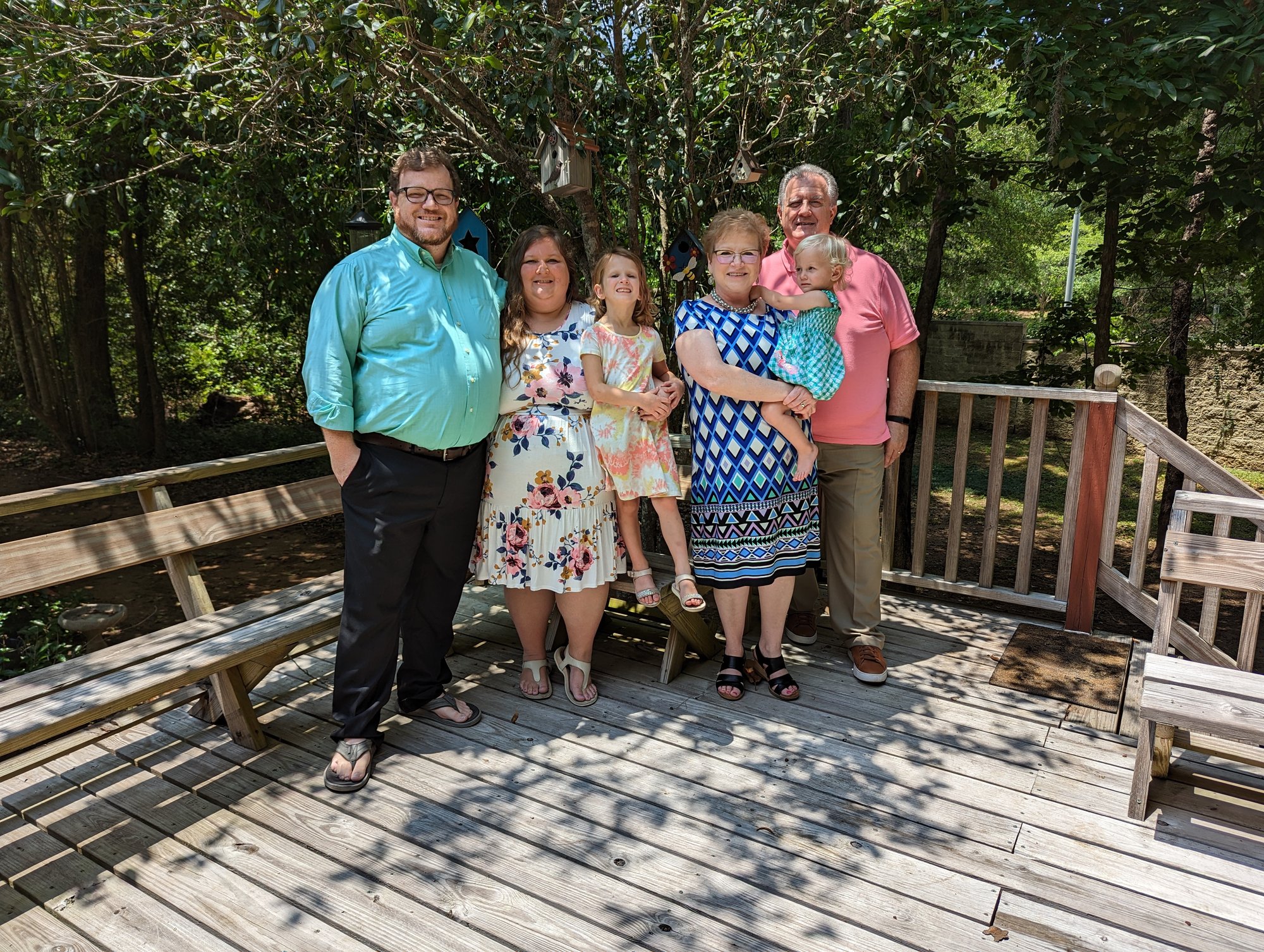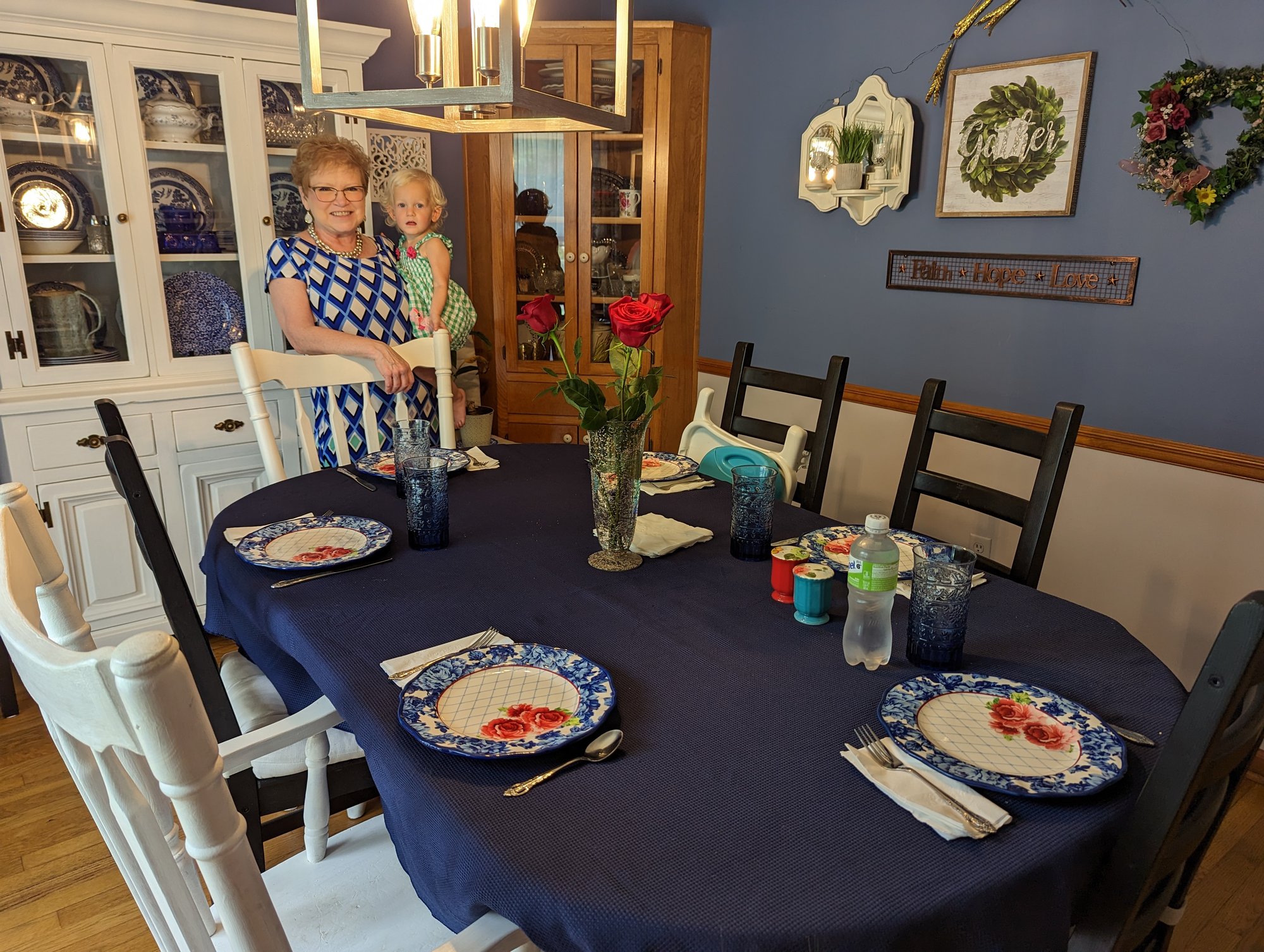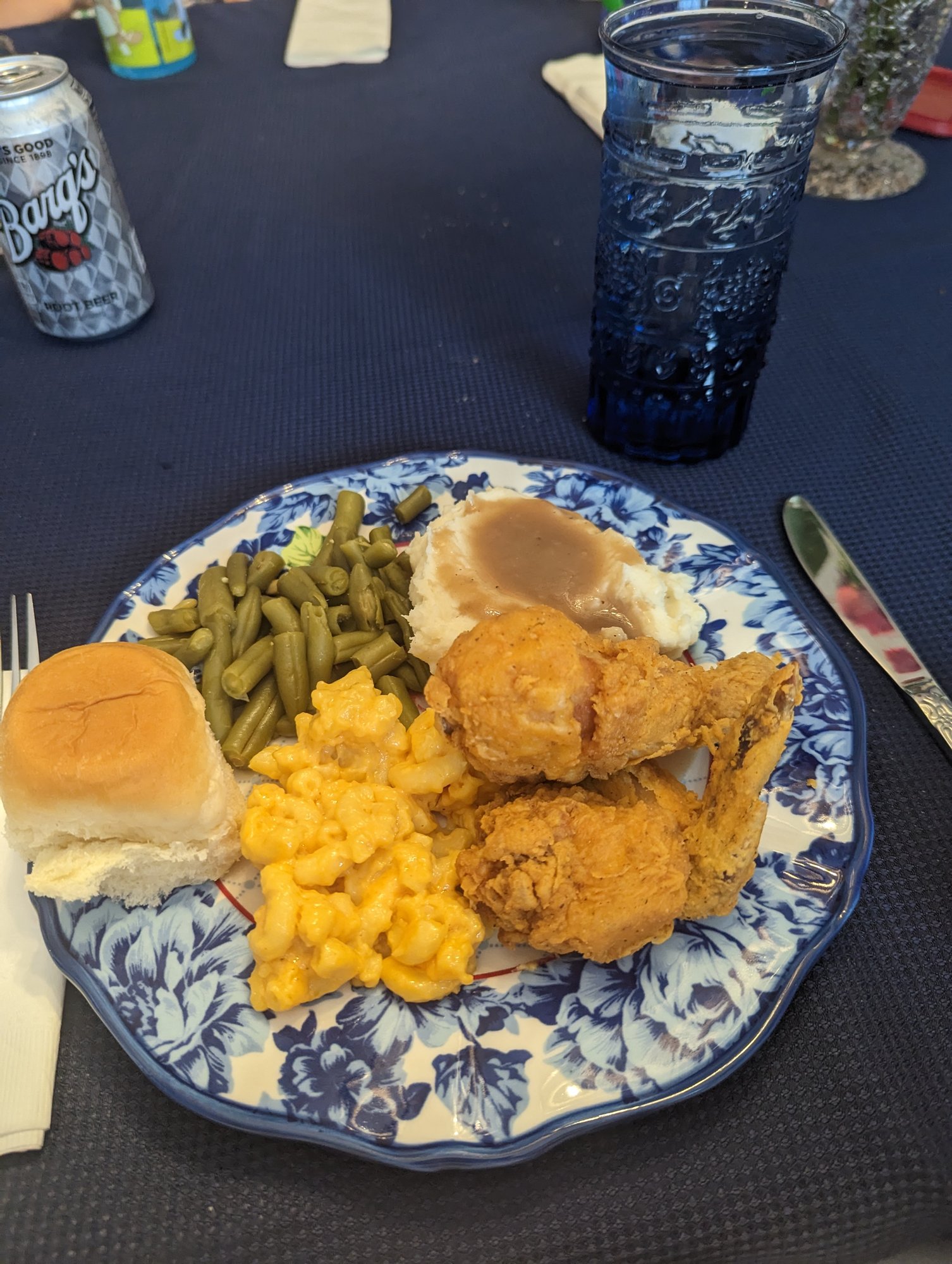 Emerson started off trying to nap in the bed with me, but told me, "I'm not tired and I can't fall asleep, but since it's your mother's day, you can sleep, and I'll go back to the living room." So she left me alone, and when I woke up, I found her asleep after all, snoozing away with Nana, also asleep.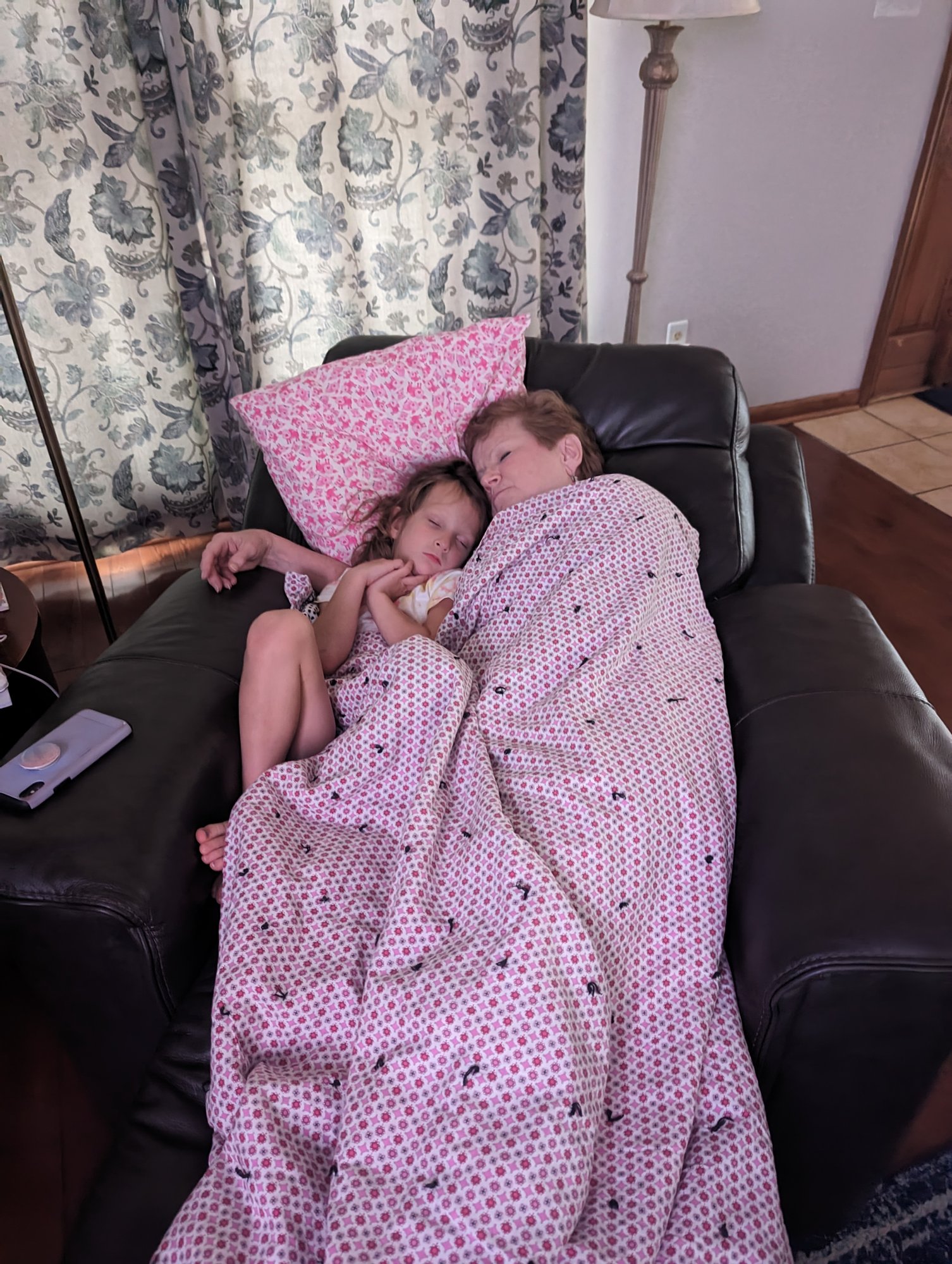 And of course Addie was also snoozing away with Daddy in the upstairs room, and got mad at me when I woke them both up, after a two-hour nap!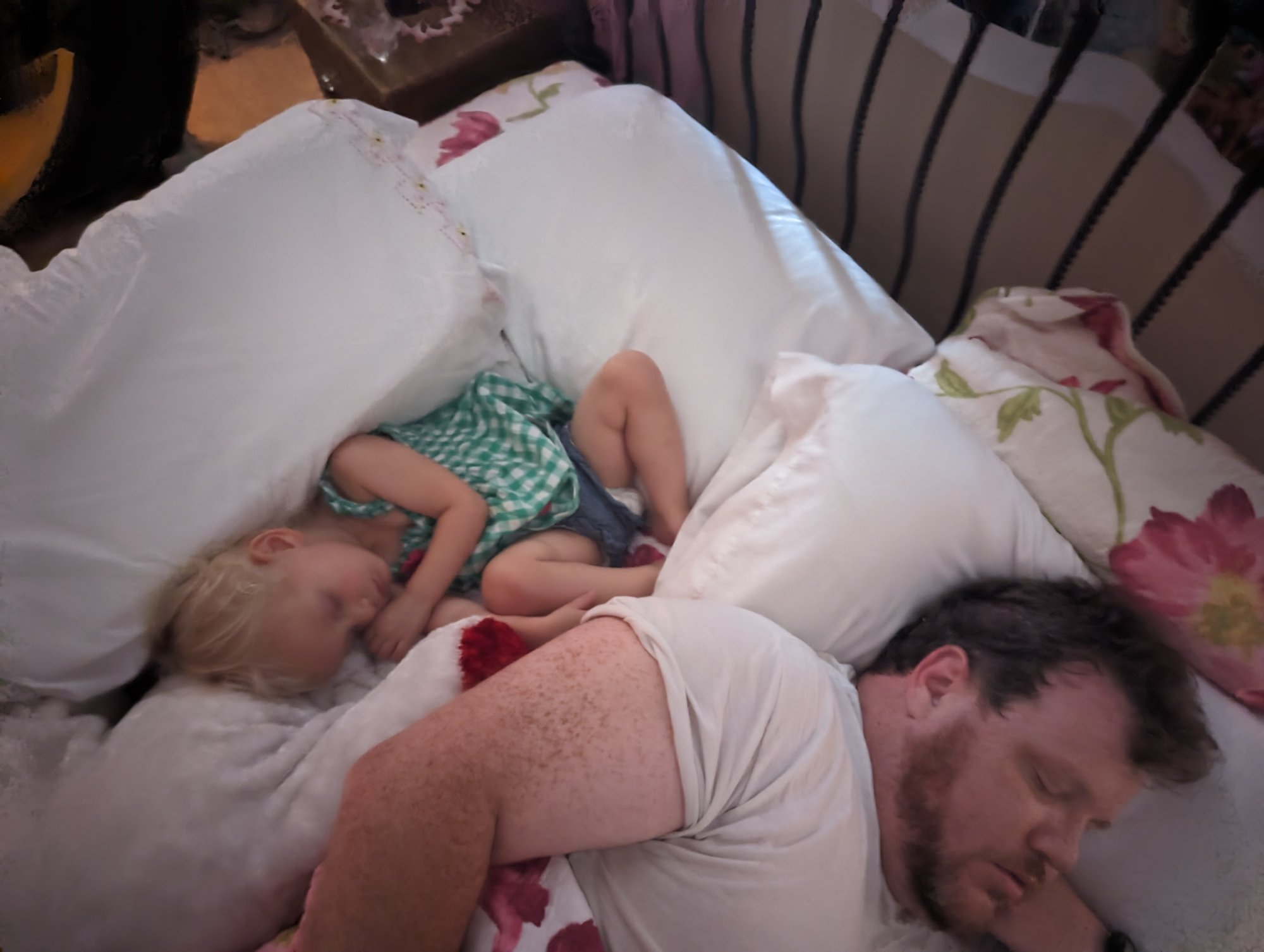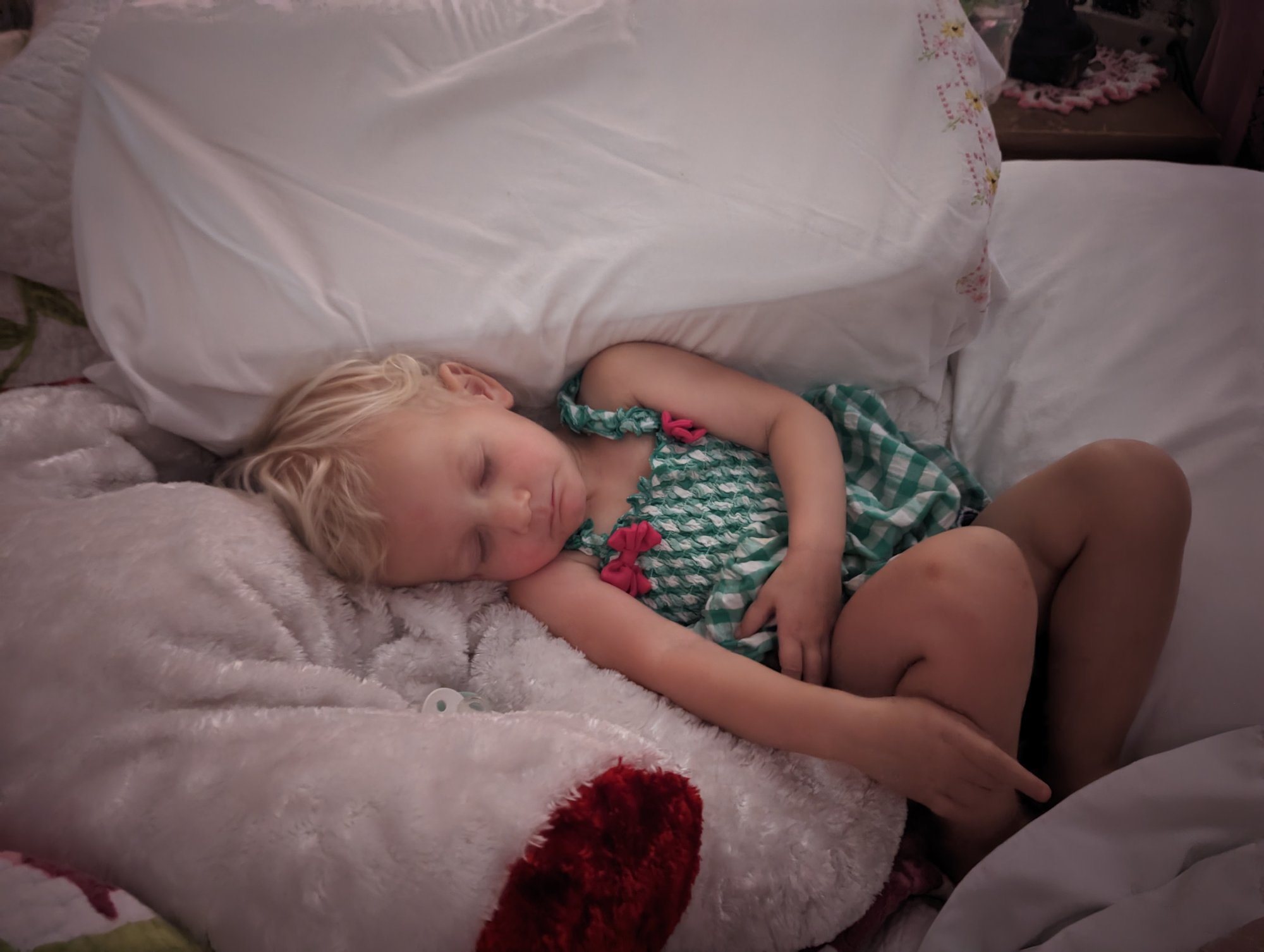 But we turned her mood around with chocolate outside on the back porch, and that made all of us happy 🙂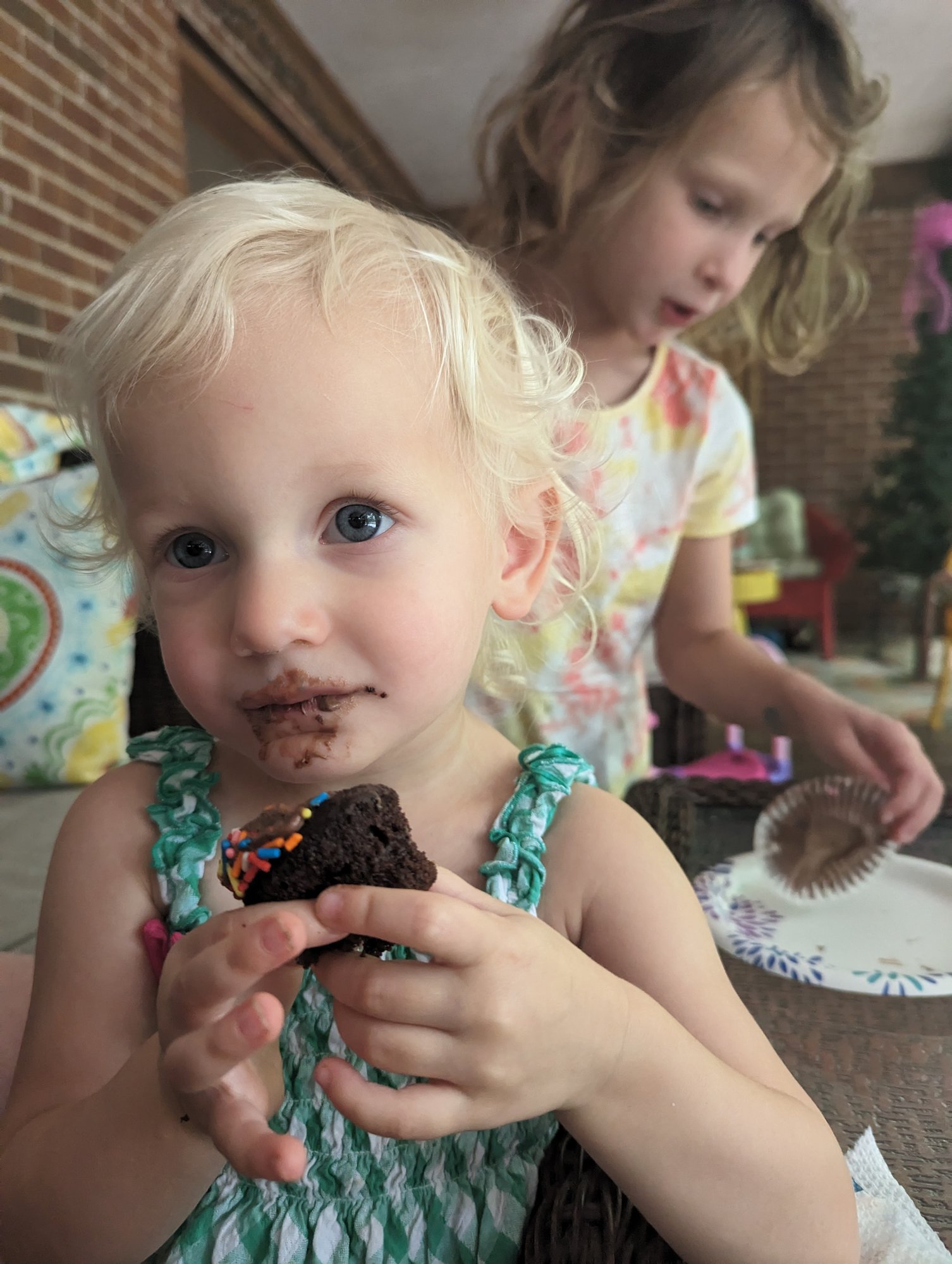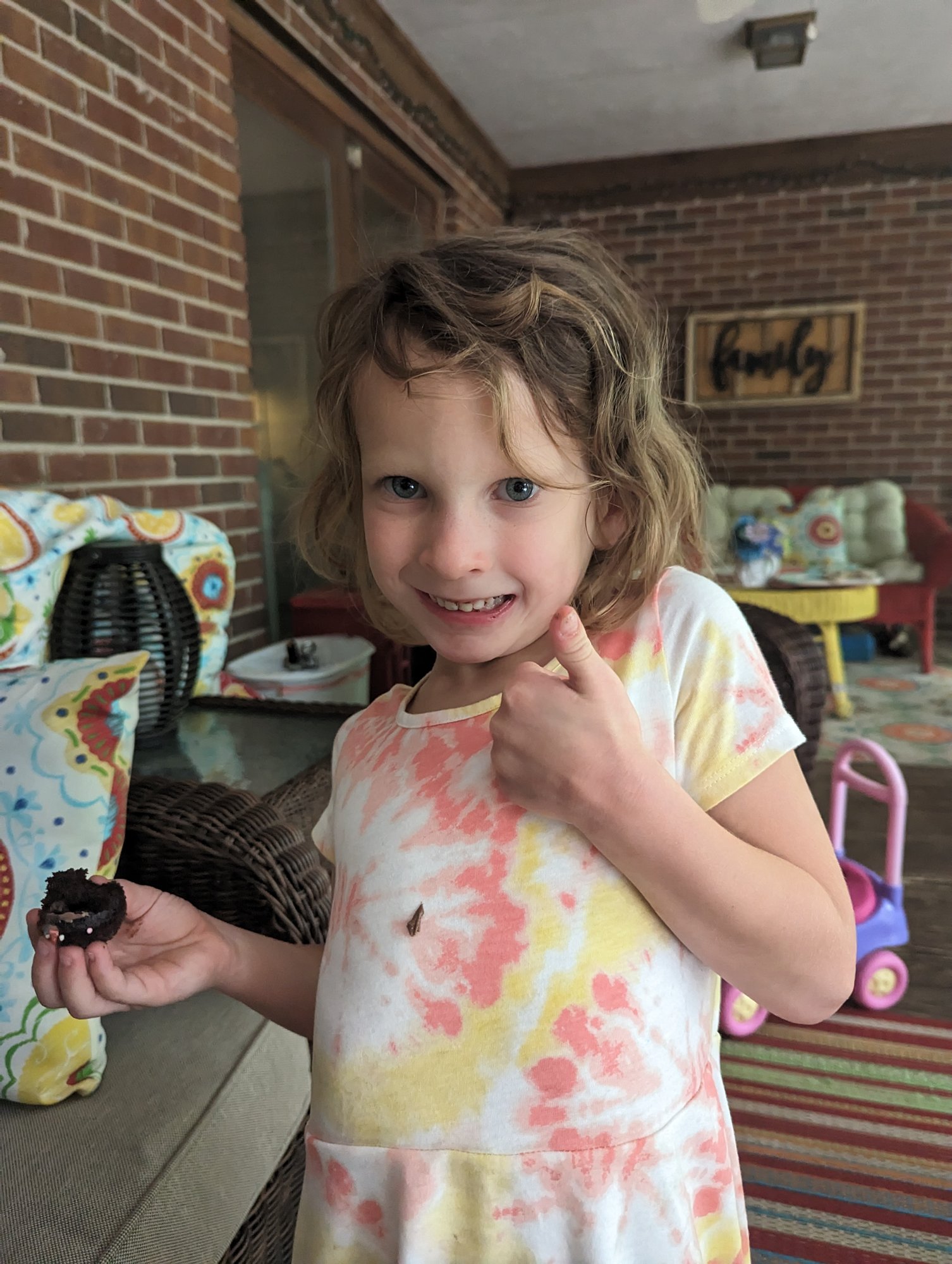 For dinner, we met up with my side of the family to celebrate Mother's Day for Grammy and Grandmommie, at Dreamland BBQ. All the little girls ate so well, and we had a great time all together.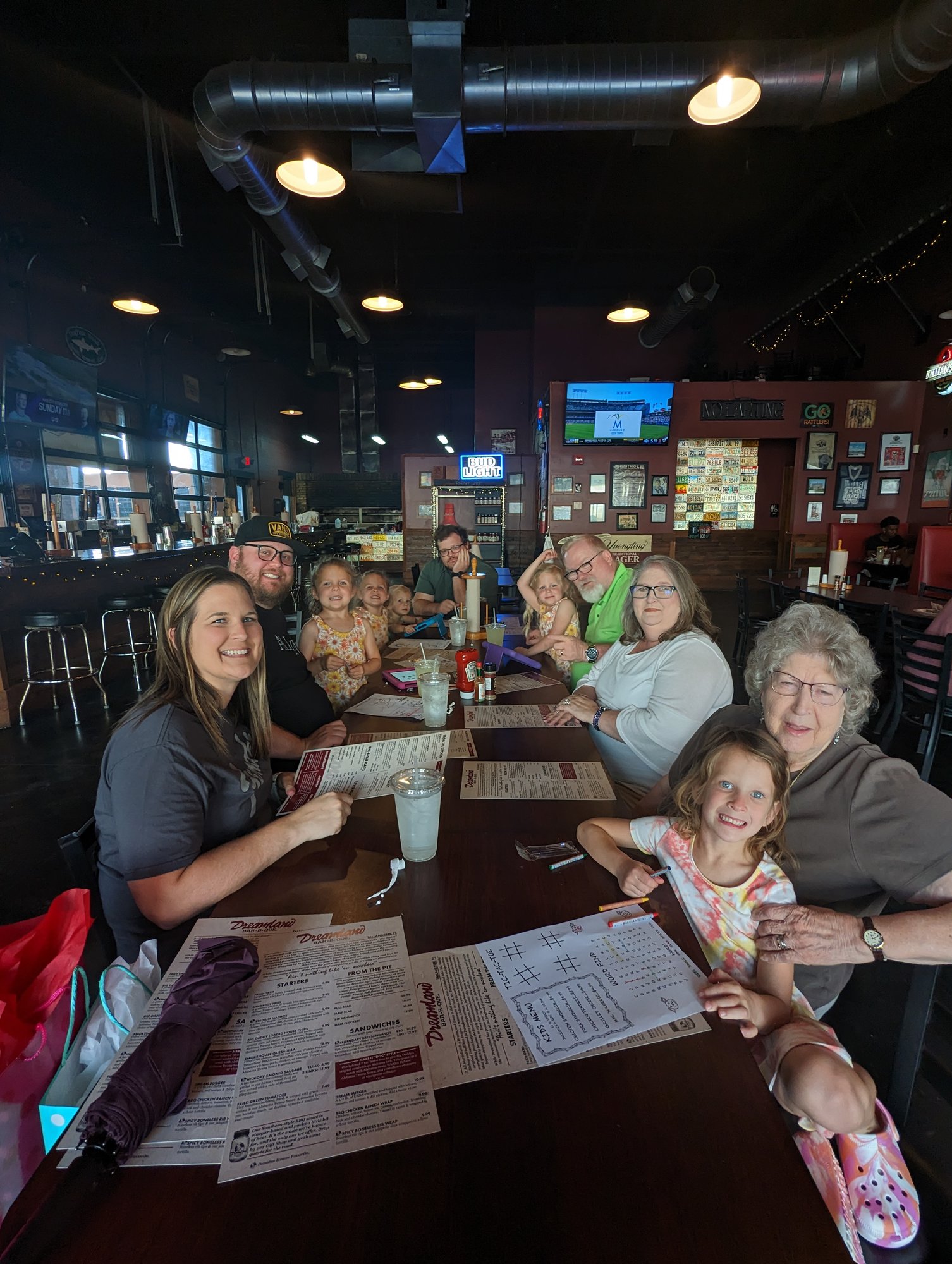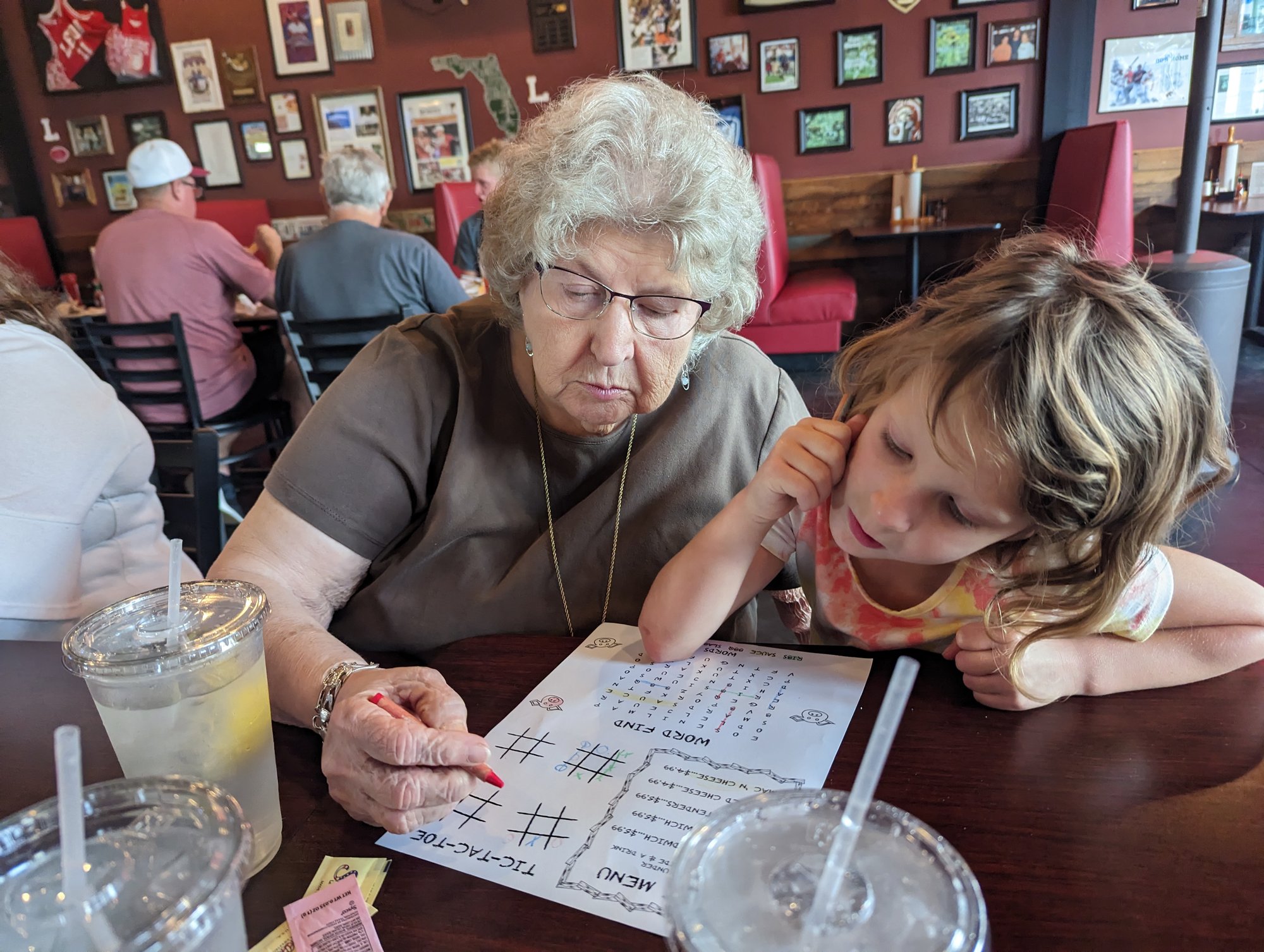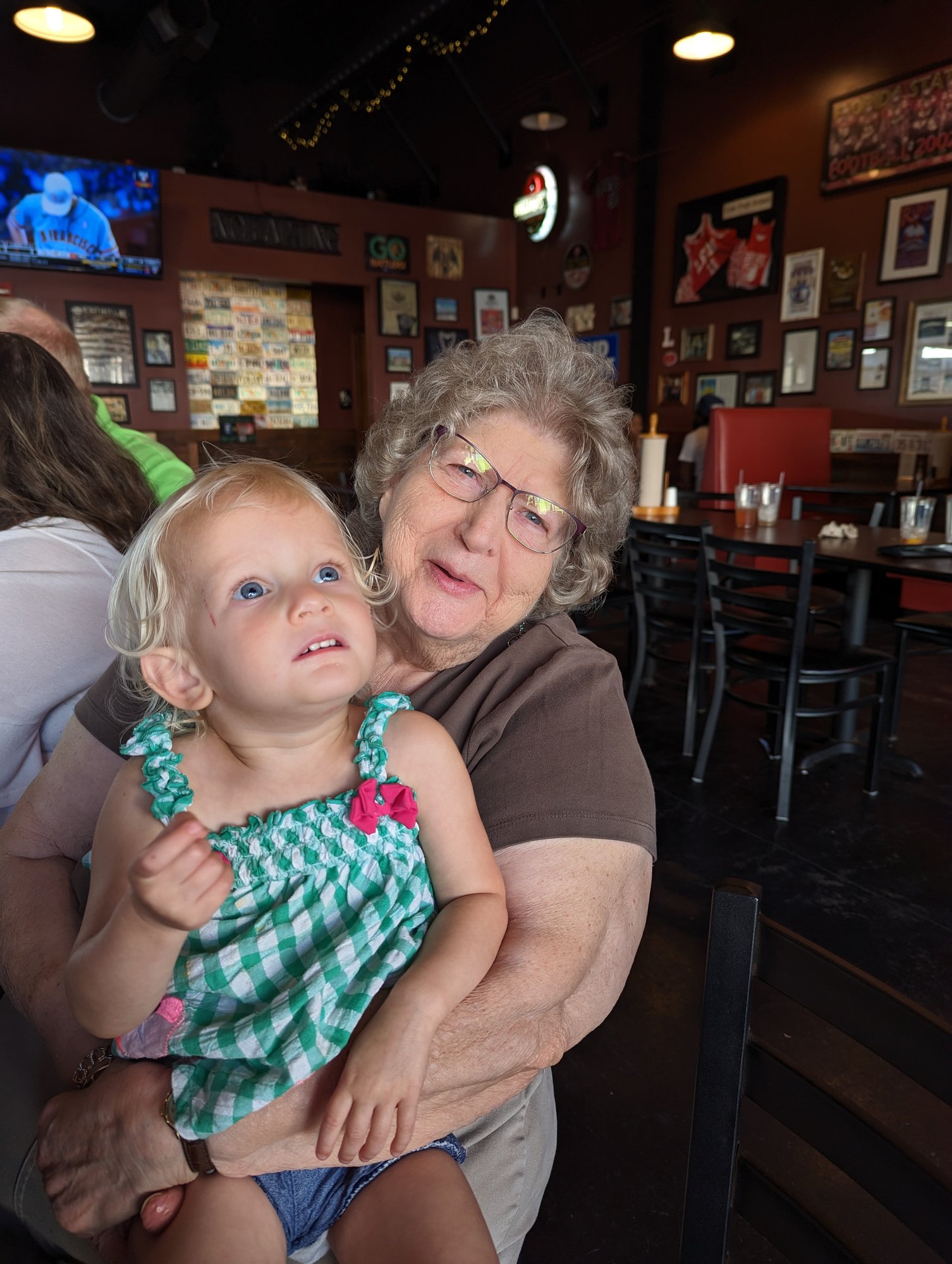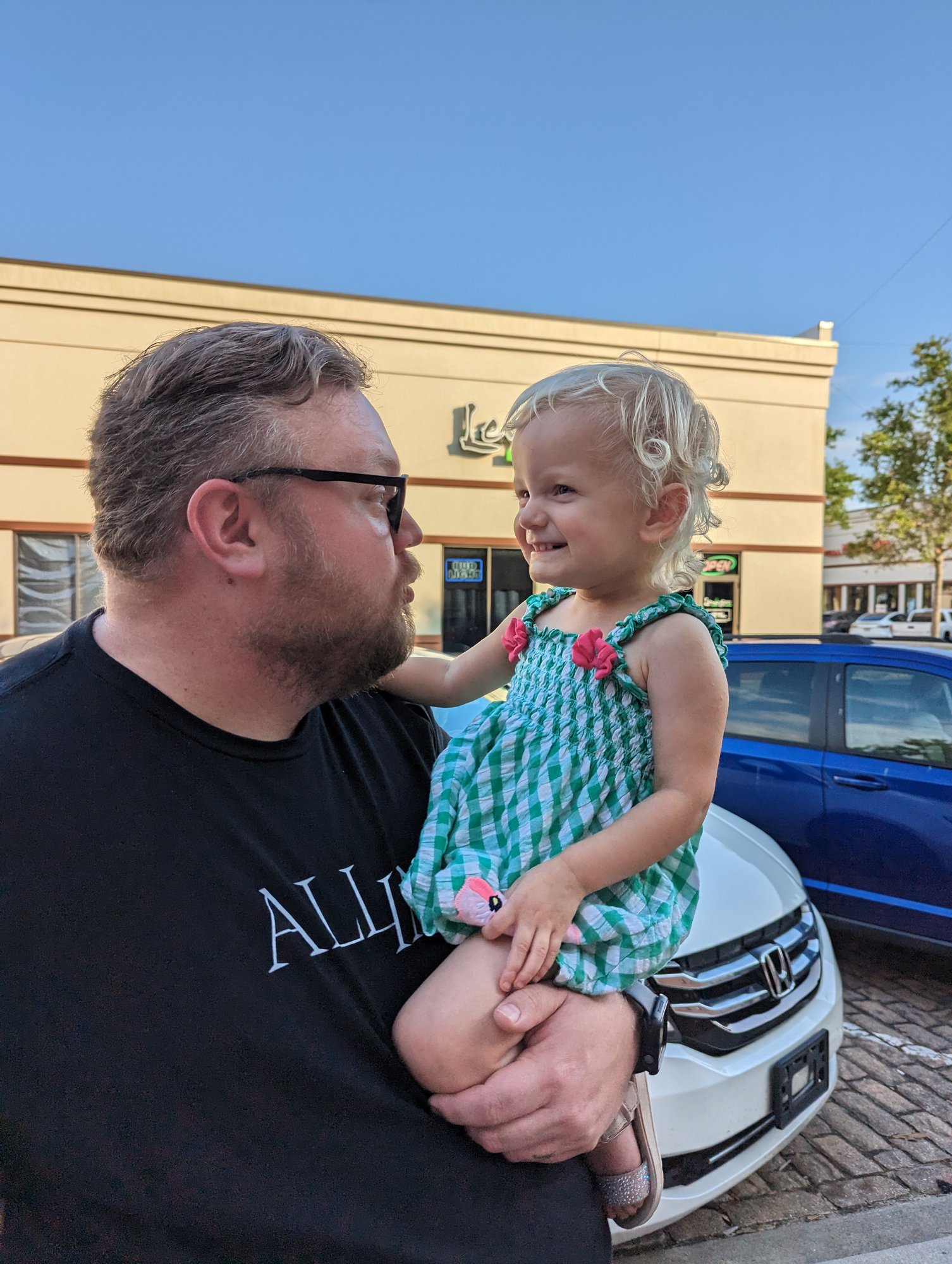 Bo was standing behind me while I was taking pictures, and he jumped out and screamed BOO so loud to get them to all laugh and smile, and it was actually so loud and surprising that it legitimately scared me and I jumped and squealed too!But it did get us some great smiles! Then Meg and I jumped in, and he did it again, for another great photo of all my favorite ladies.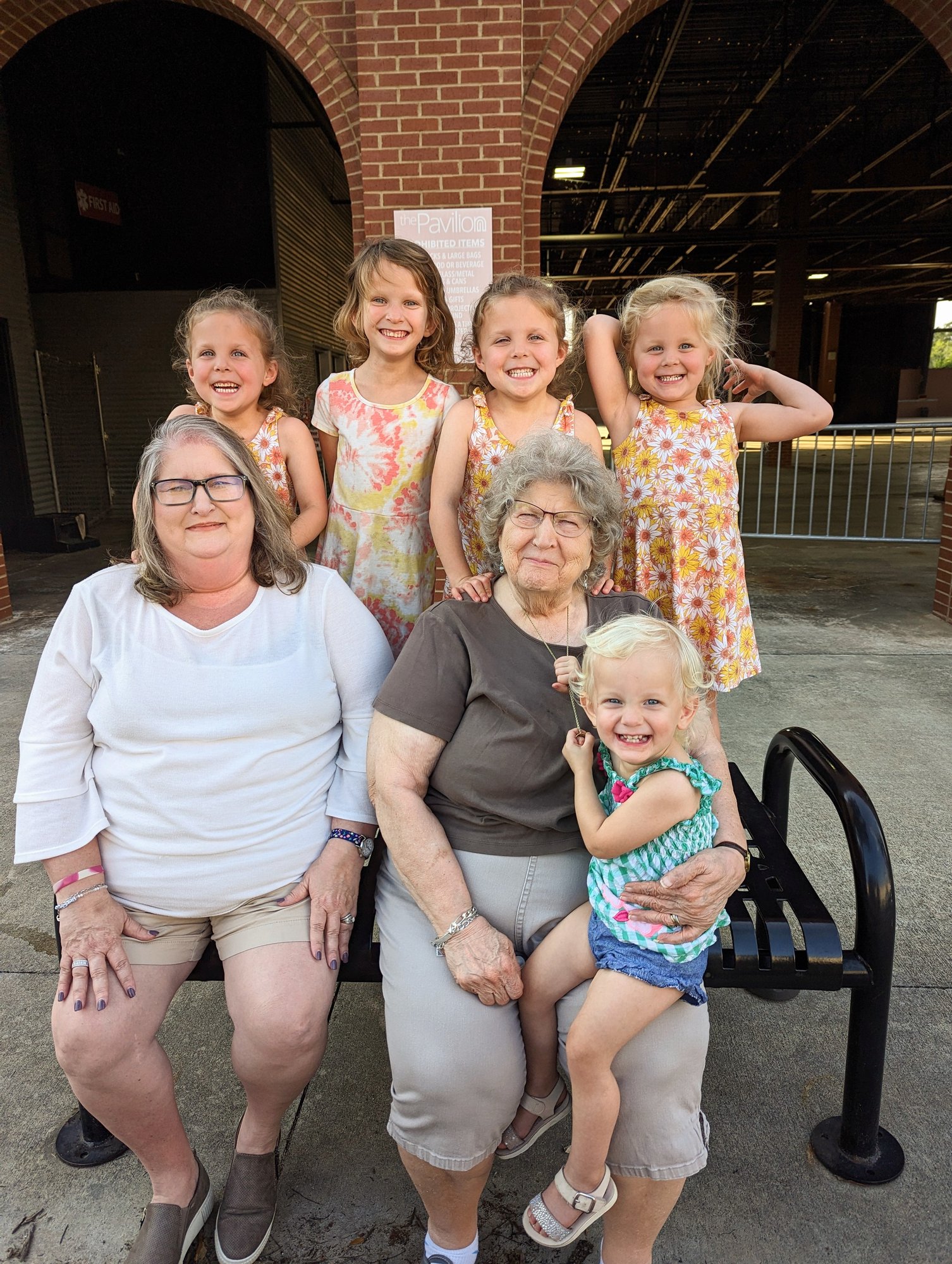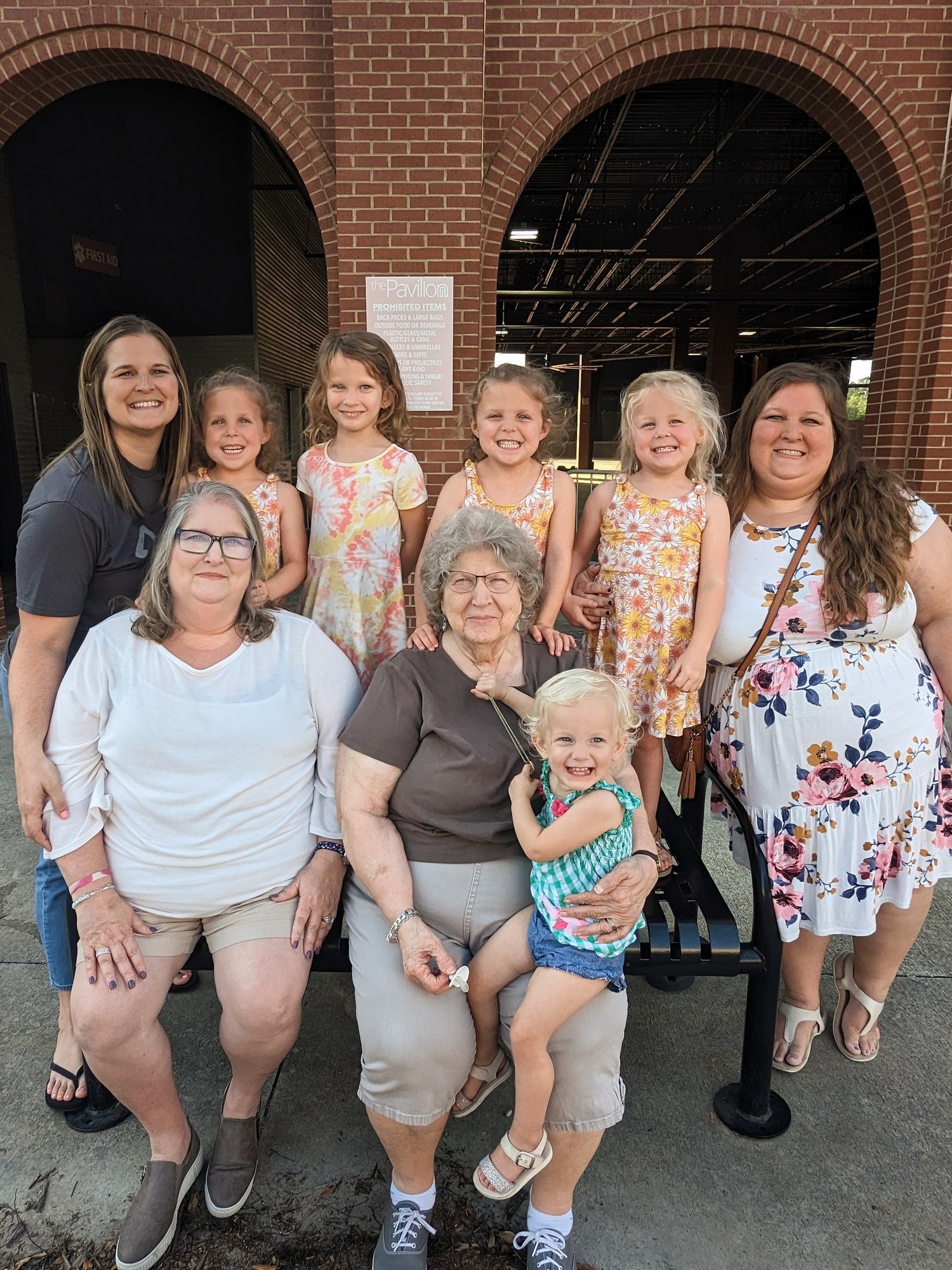 We had some time at home to just hang out and play around a little bit together before bedtime. But eventually we did all get changed into our jammies and cuddle up on the couch. Then we got the girls to sleep, although it took much longer for Emmie, because we ran out of her melatonin gummies, and she was having a hard time calming down, and she just gets so anxious. In fact, she's still in the living room in Jeff's lap, probably watching a car detailing video on YouTube that's supposed to be boring enough to put her to sleep, but instead actually interests her and she tries to stay up and watch the whole thing. So actually, we're still working on getting Emmie to bed, but maybe I'll just go get some more Mother's Day cuddles from her for myself, before she finally falls asleep.