Addison had a bottle yesterday around 5pm. We tried to feed her again around 8pm, but she didn't really want to eat. We got her to sleep around 9:30-ish, and then she slept all through the night, and didn't eat again until 5:30am! I was shocked! And then she ate 4oz when she typically eats only 3oz, so she did great! Then both girls cuddled up under one blanket this morning before getting ready for school.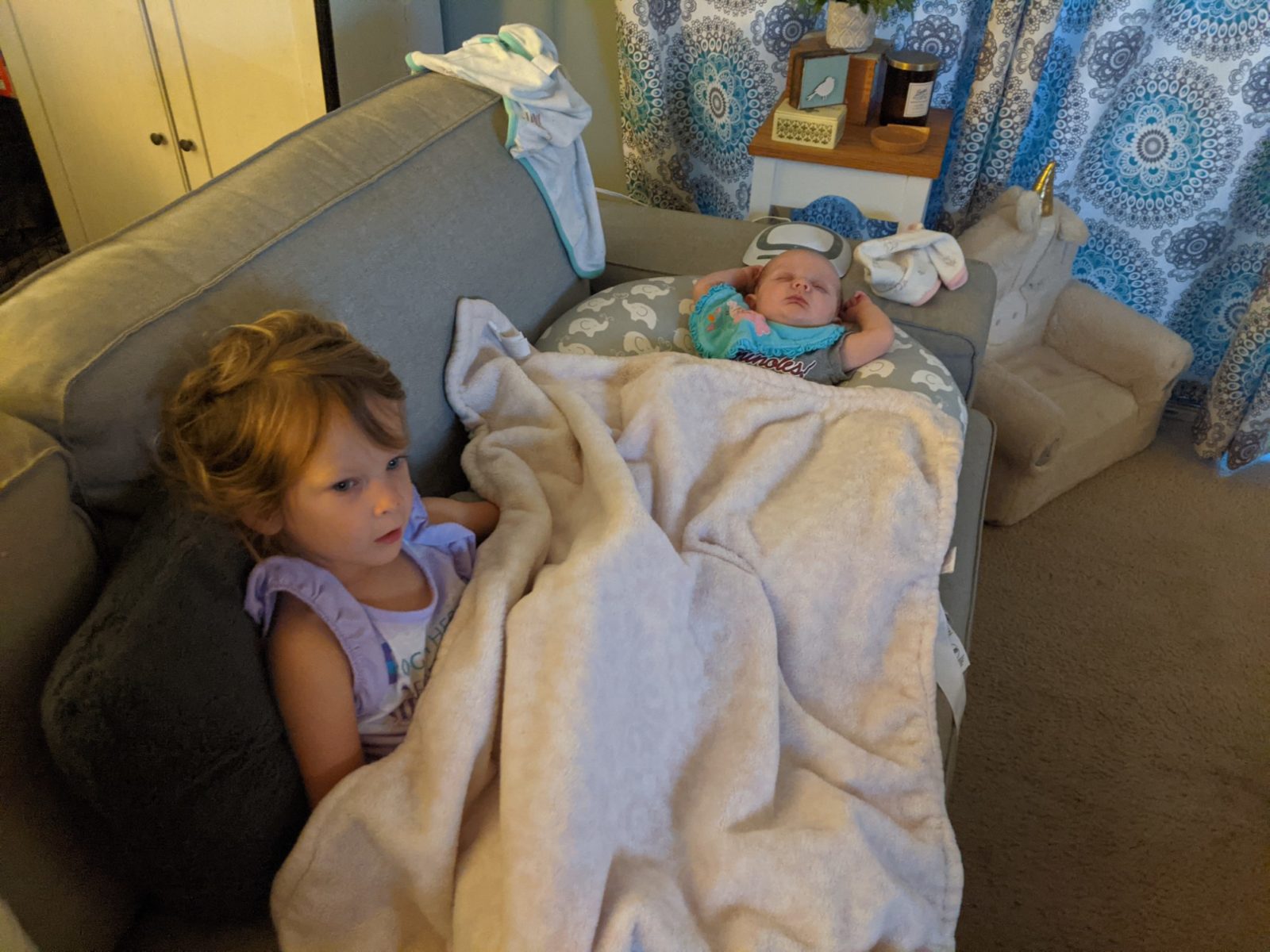 Emerson wore another new dress she got for her birthday, this one from Grammy, that came with a matching tie-die scrunchie too!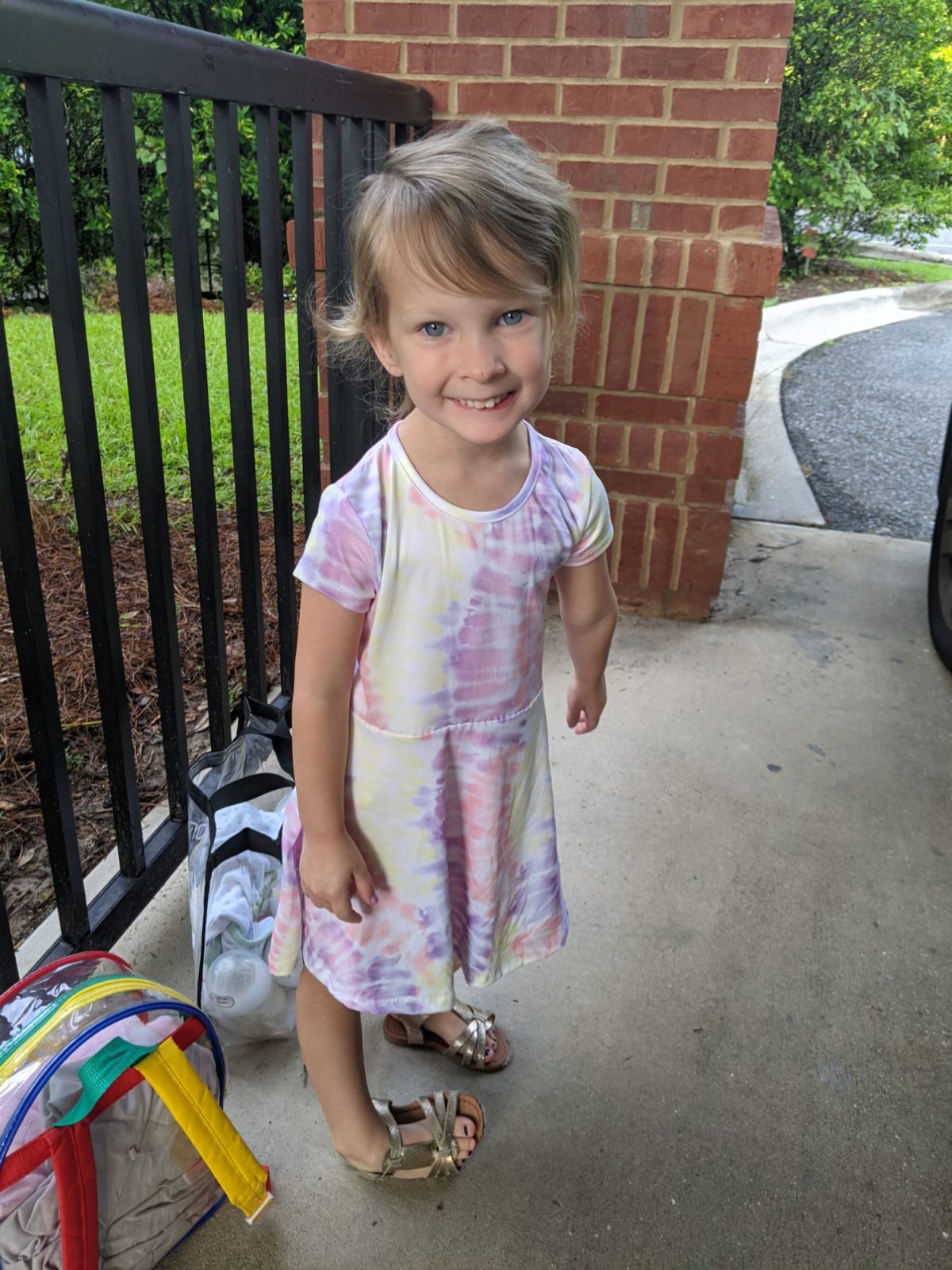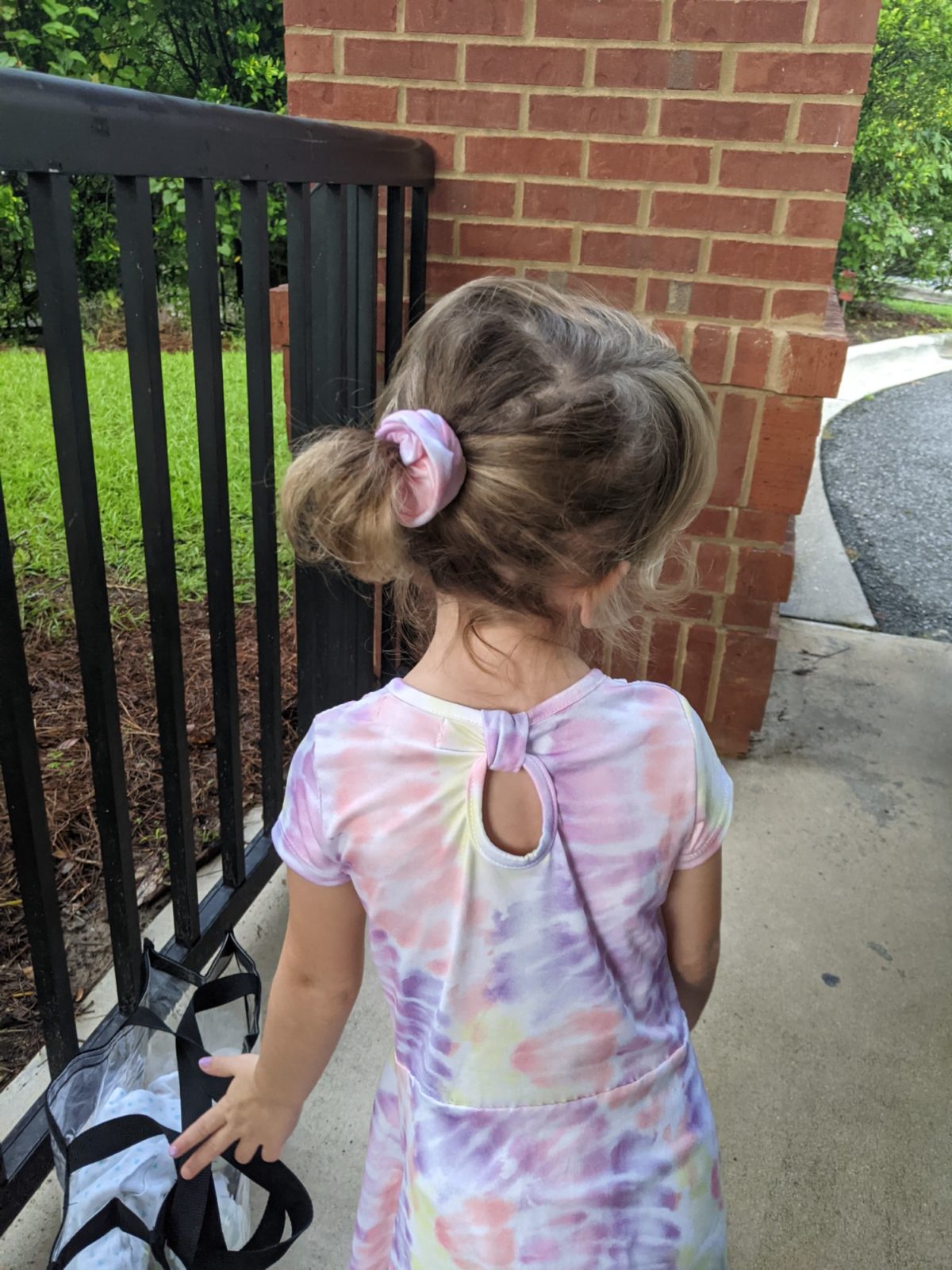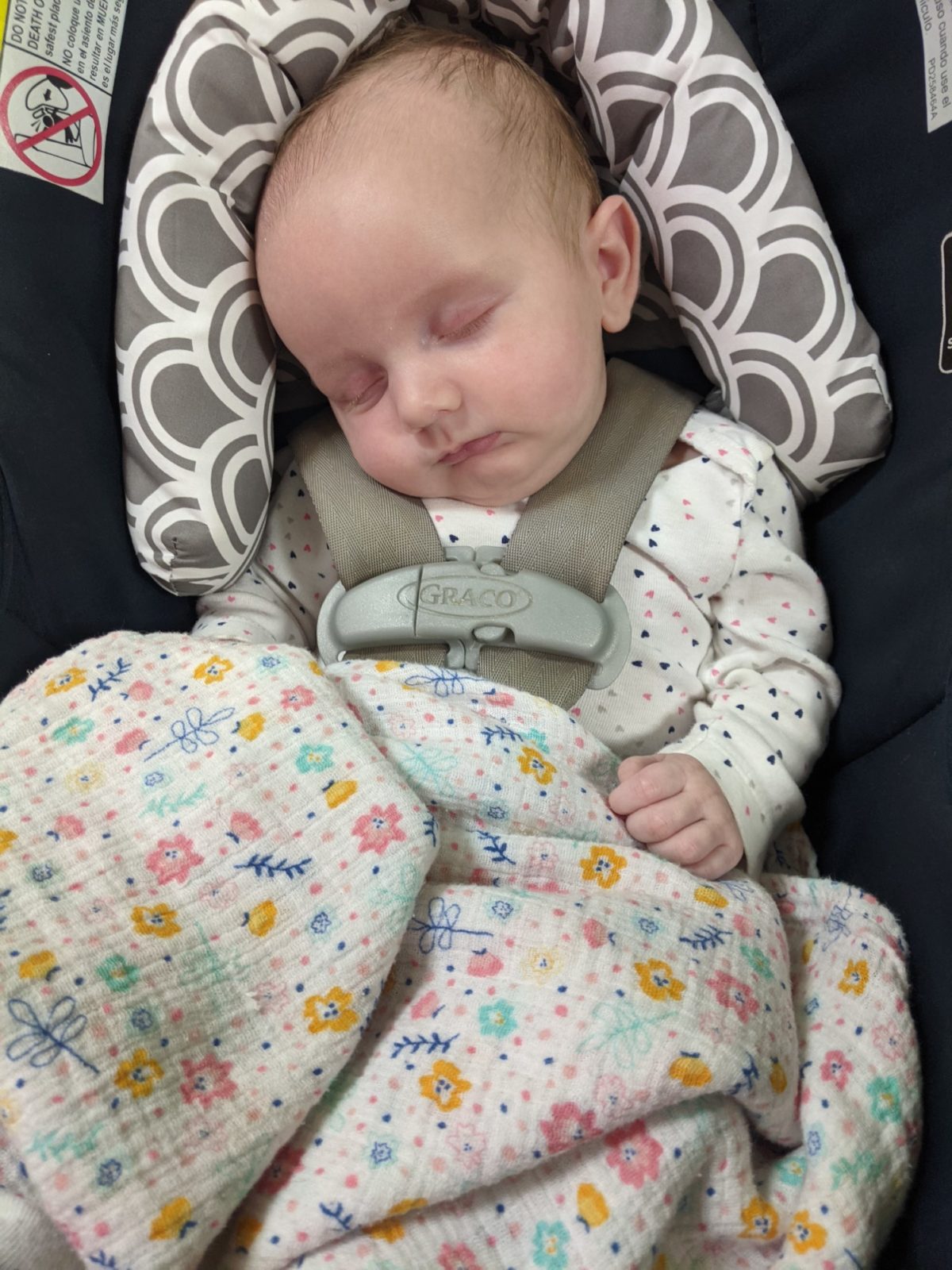 She was still such a sleepy little squish when we got to school this morning, that she barely even stirred as I got her out of her seat and into her classroom.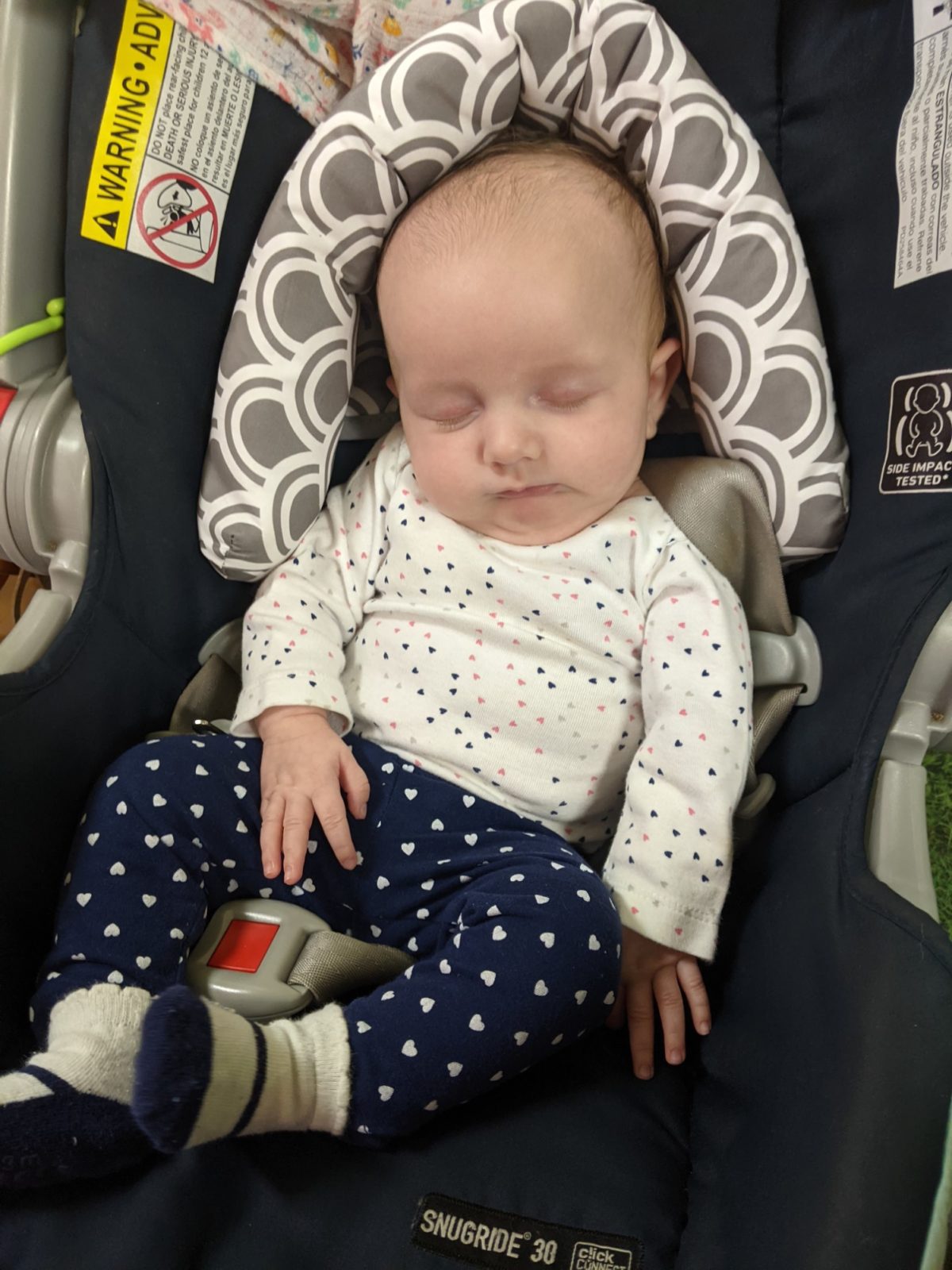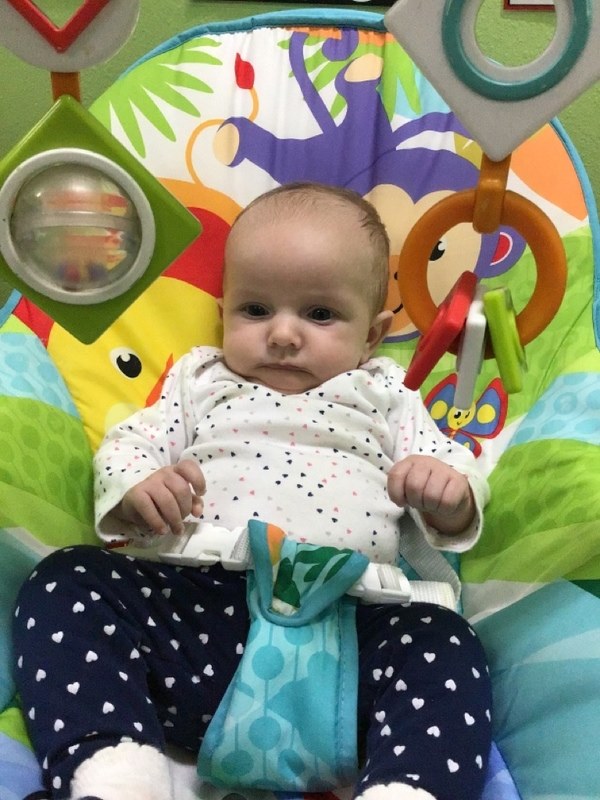 Apparently she got a little messy after a bottle today, and got changed into her spare outfit, which was jammies, so she was looking like a cozy little froggy girl when I picked her up.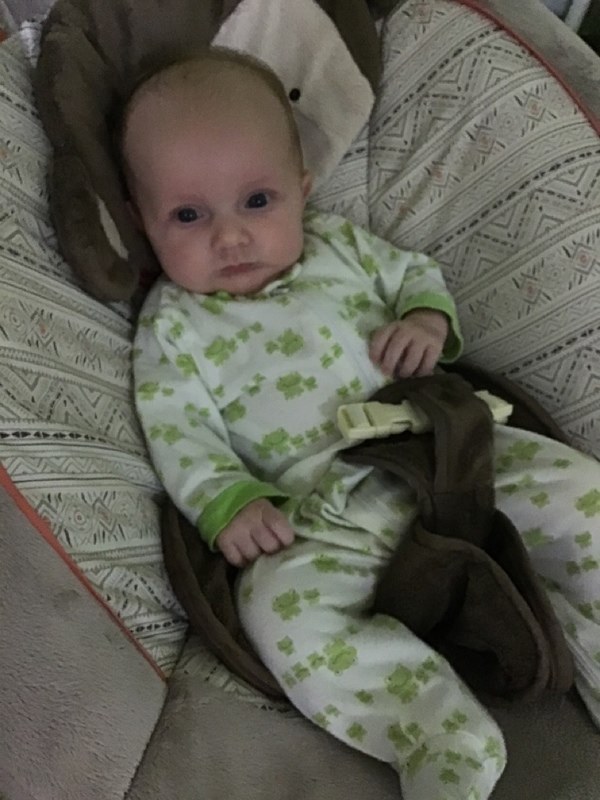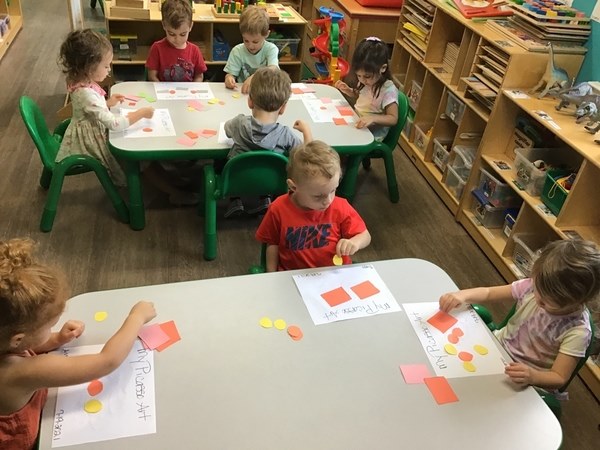 Her hair looked hilarious after she took her scrunchie out, because it was still sticking straight up at first, and then just looked so crazy and floofy as it started to fall down a little bit. We did a repeat of pasta, salad & garlic bread tonight (same as last Monday), as I'm not ready to cook real meals yet, and am still trying to get into a routine of being back at work and taking care of two girls now…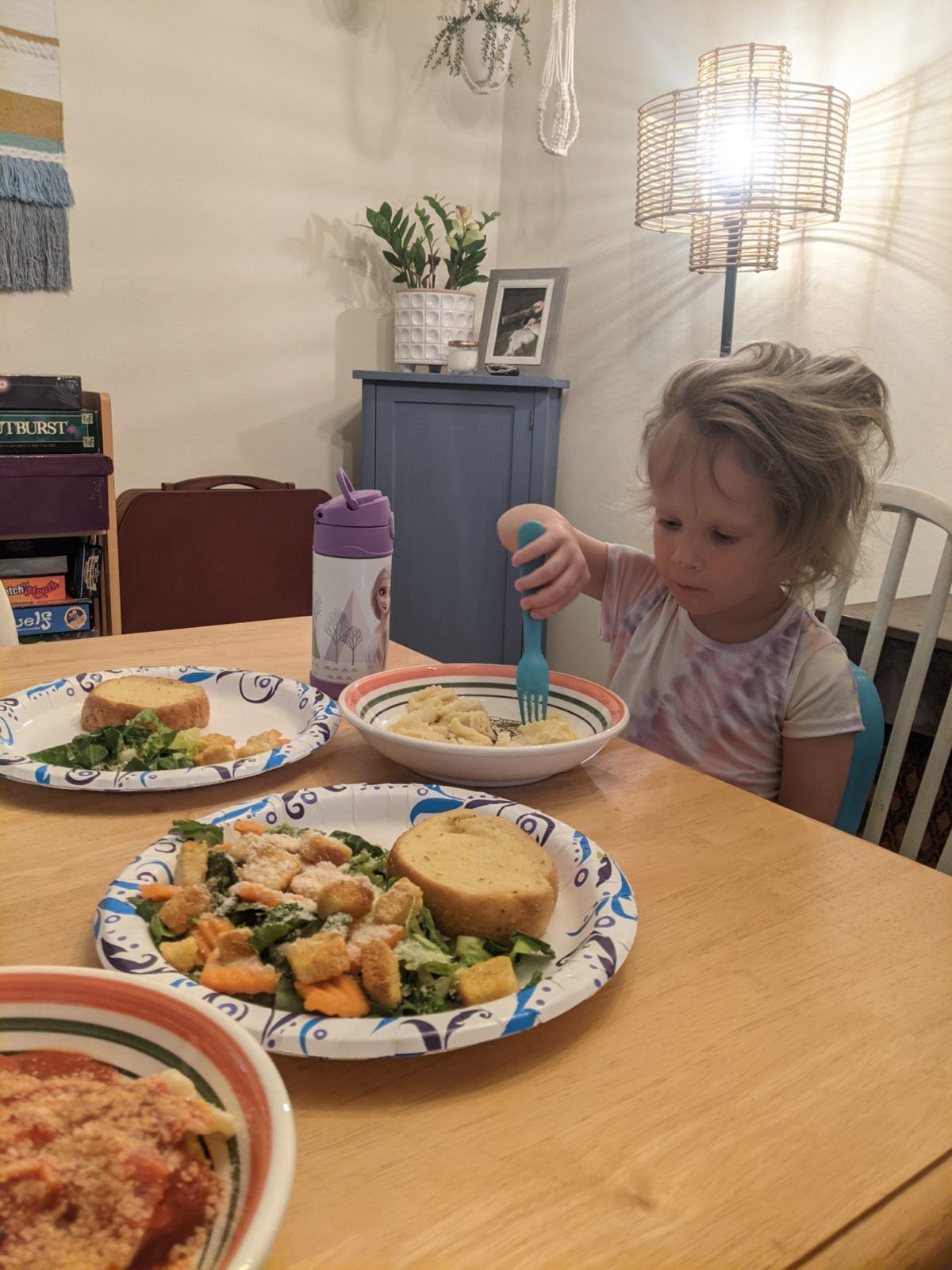 In the middle of dinner, she was like, "I can spell my name: E – M – E – R – S – O – N!" I was so proud of her, and told her I wanted her to do it again so I could video her, because it was so great! And then she surprised me at the end, by telling me about her little friends' last name too!
Jeff fed Addie while Emmie and I ate, and she instantly fell asleep when she finished, around 6:30. I scooped her up when we finished eating, so that he could have his turn to eat, and she stayed totally dead asleep, and barely even realized we had switched her around.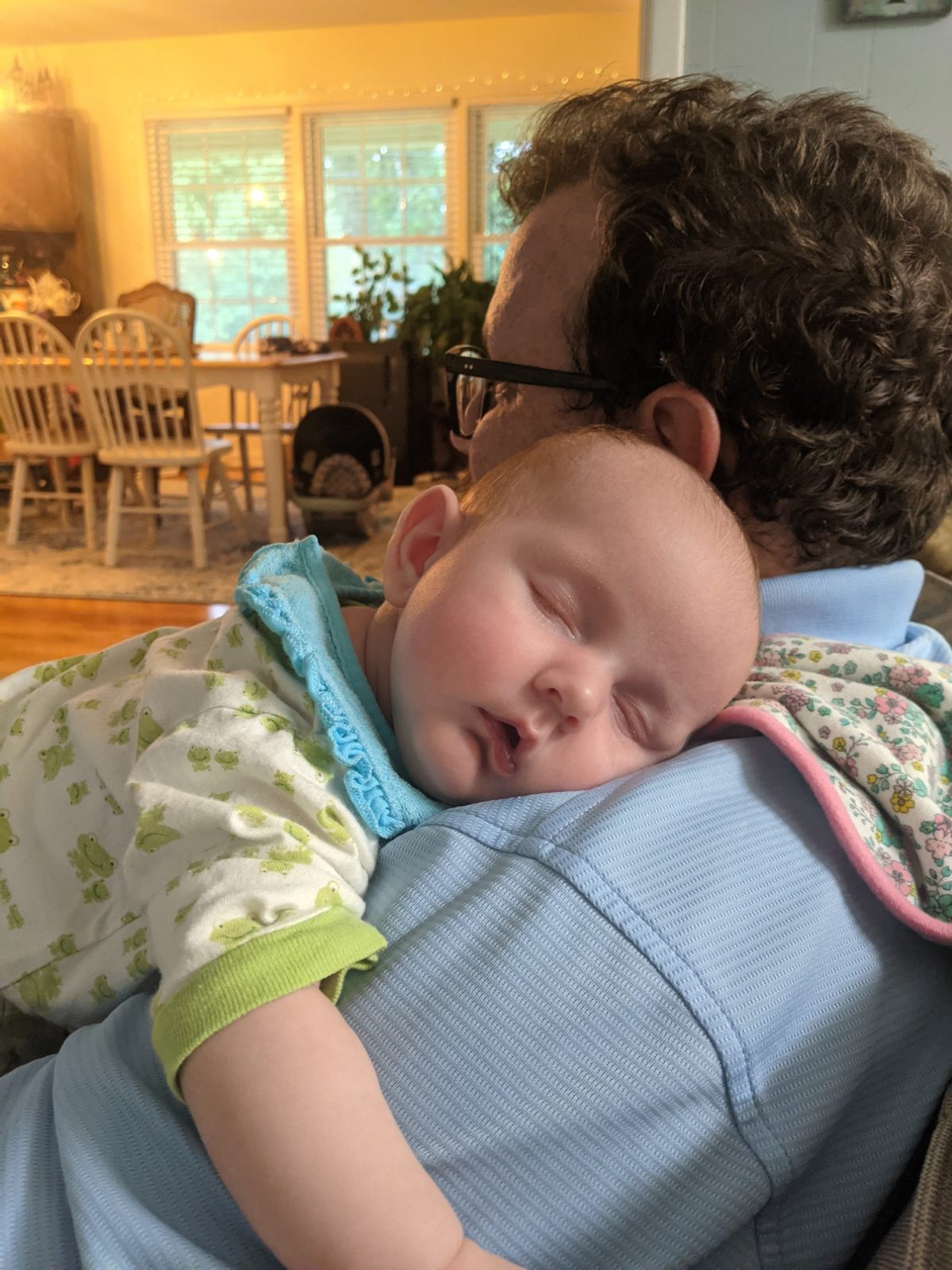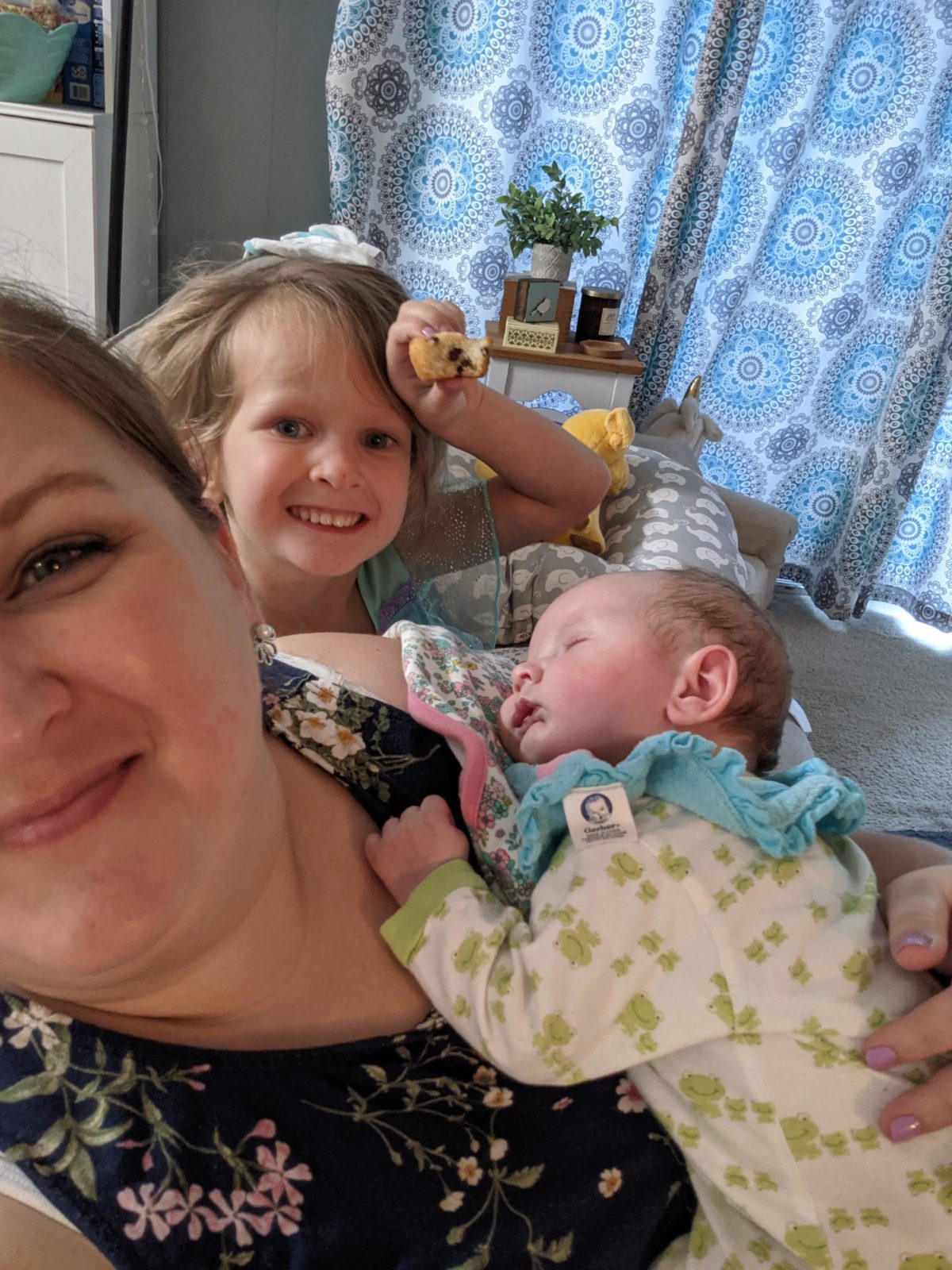 Emmie paraded around and played for a while in her Ariel dress, playing with her Ariel doll, and pretending she was the mom and Ariel was her daughter and I was the teacher and she was bringing her to me to school.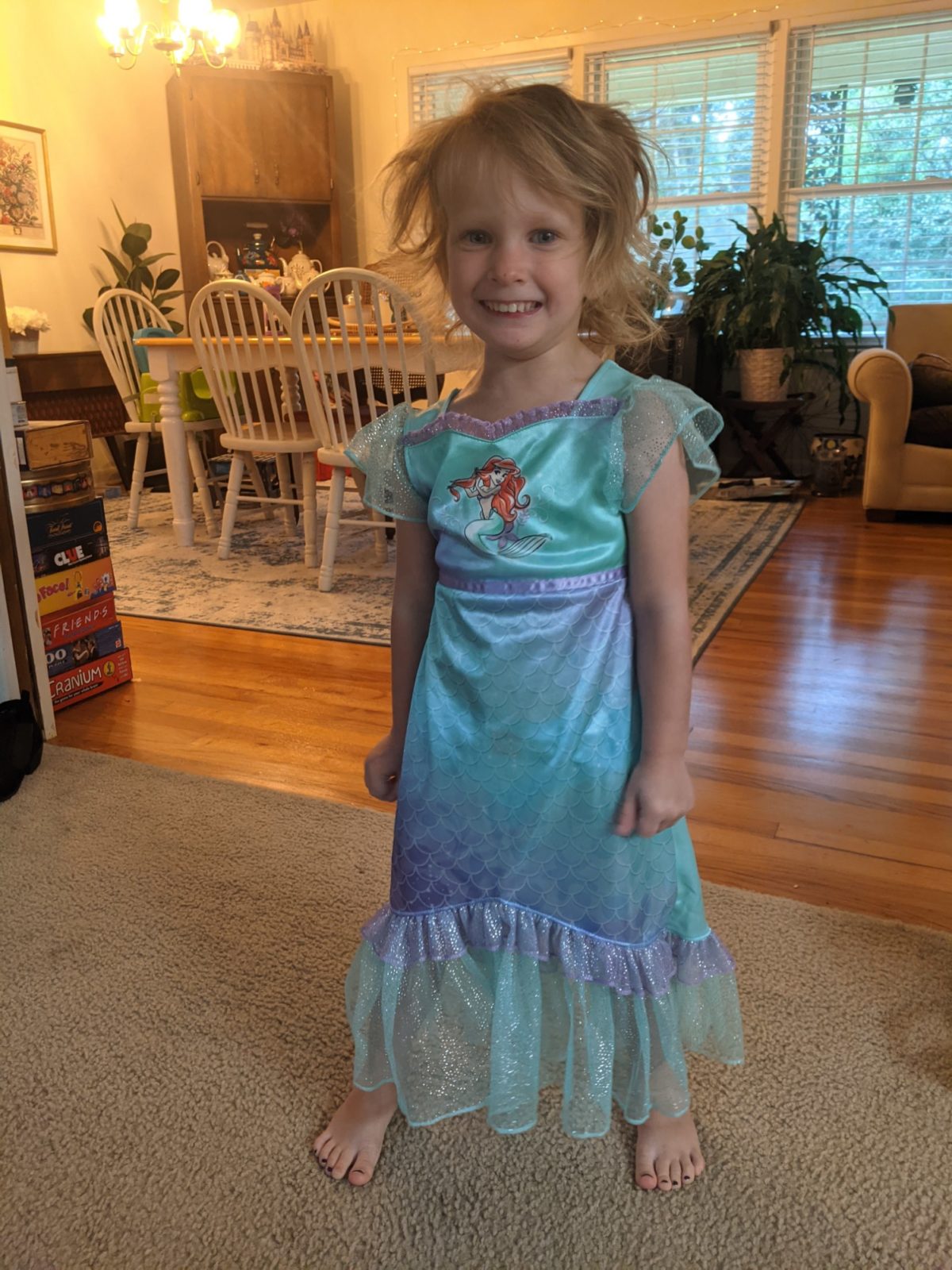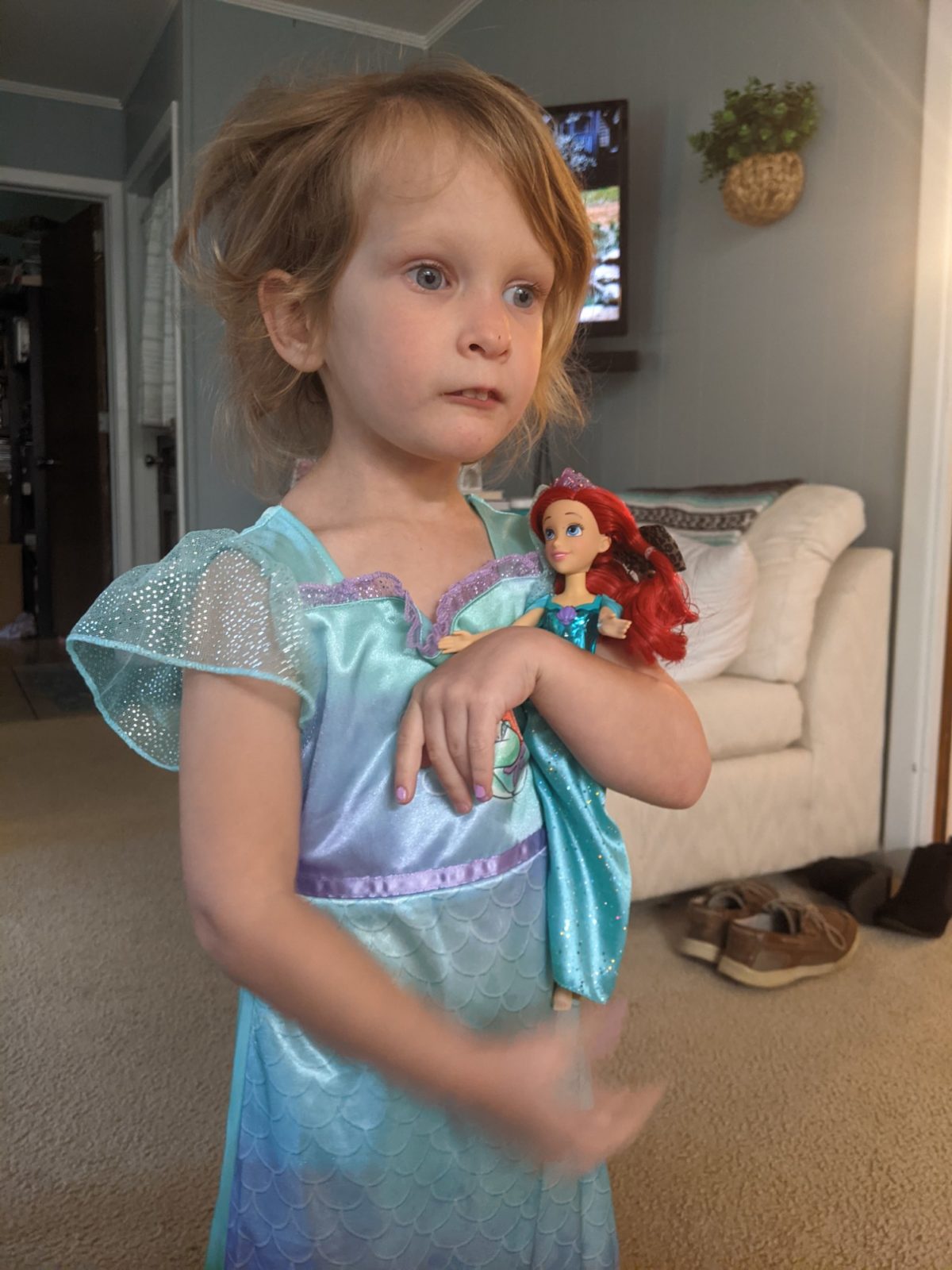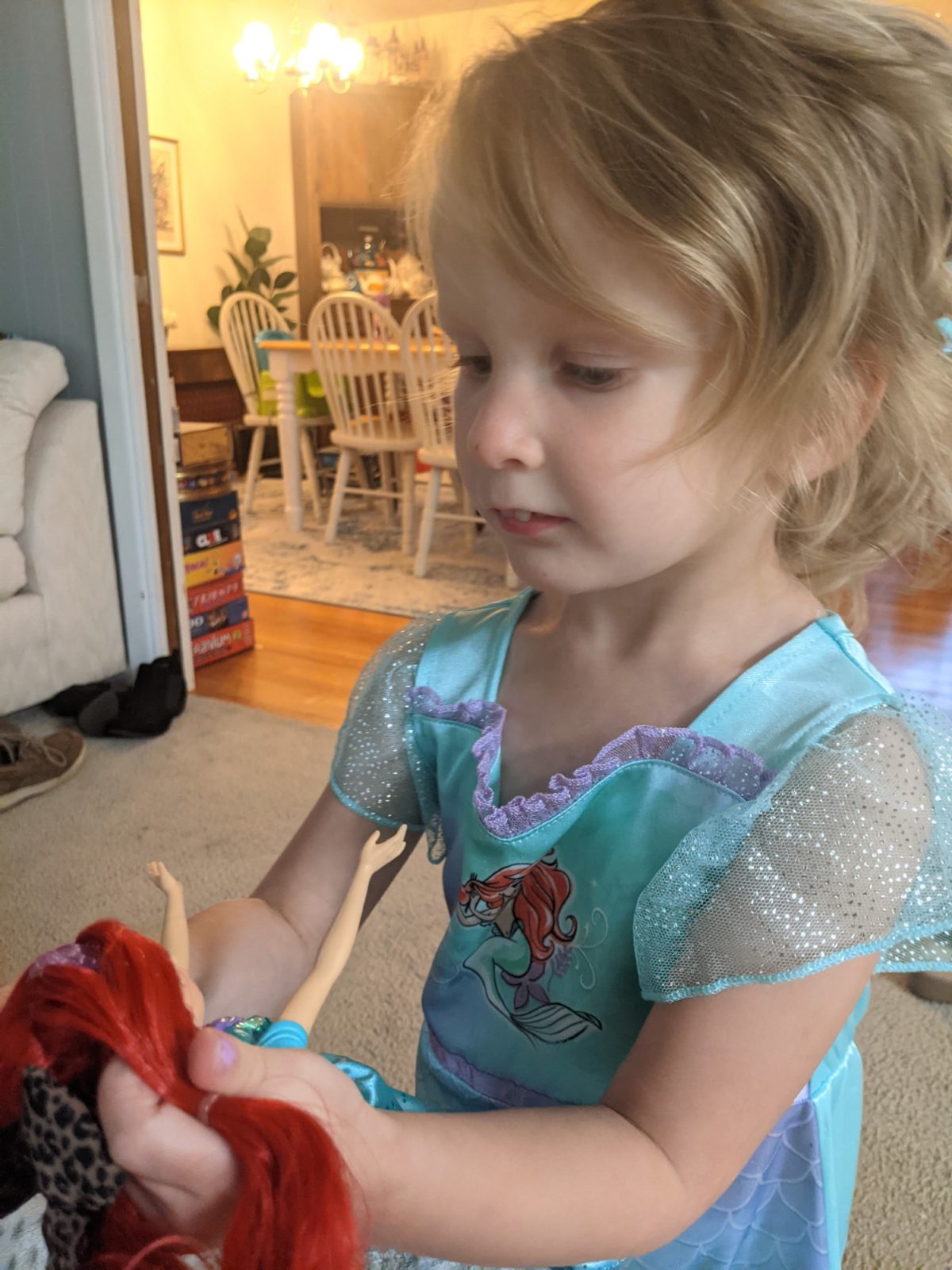 I laid Addie down on her Boppy to swaddle her so I could do Emmie's bedtime, and she started stretching, and then just kind of froze mid-stretch, and I loved this little look on her face, with those lips all smooshed out.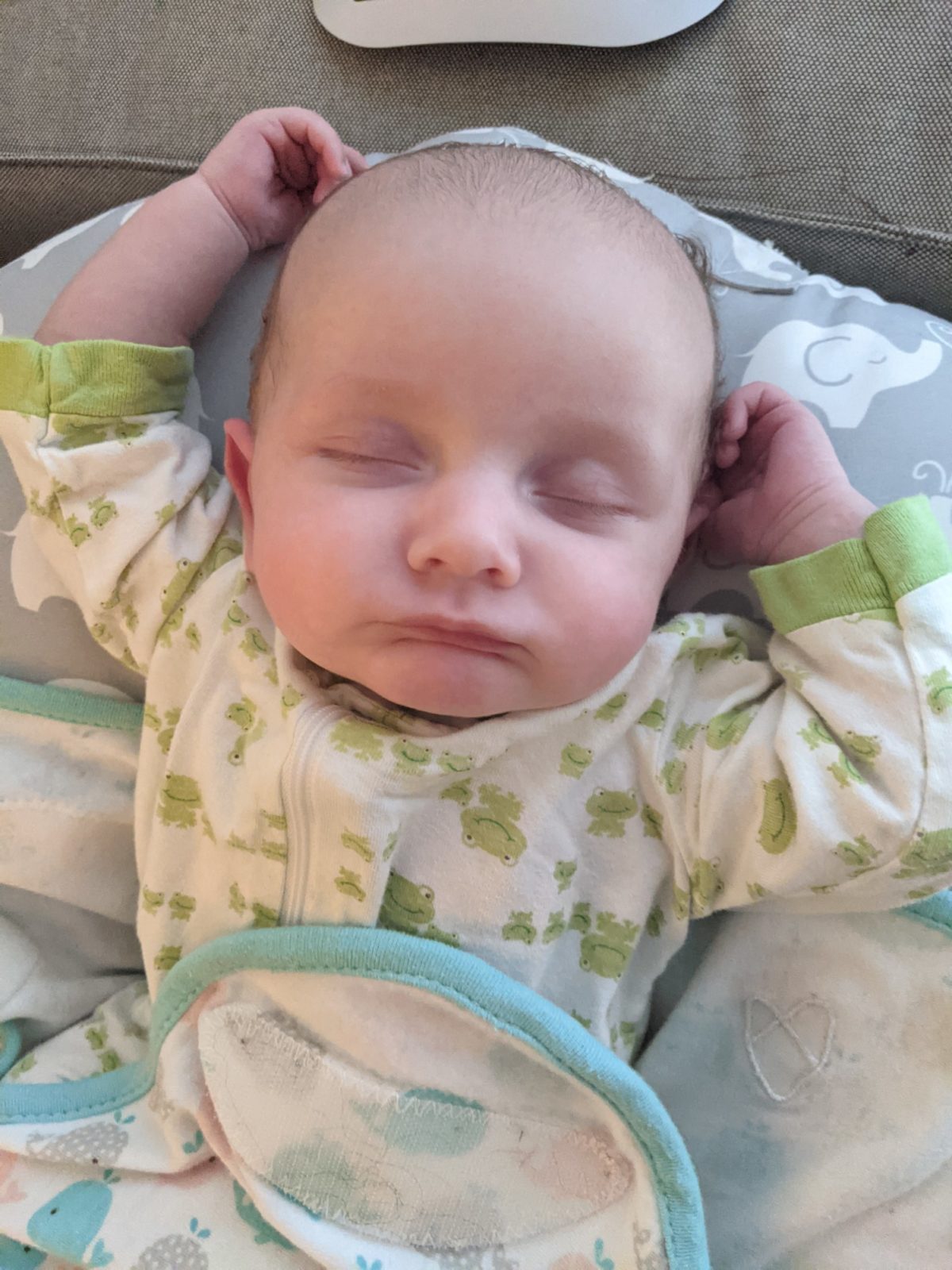 Emmie and I had fun reading her bedtime book and cuddling Biscuit. She even named my work-friends' new kitty tonight, when she suggested "Noodle," their family voted, and they all loved it!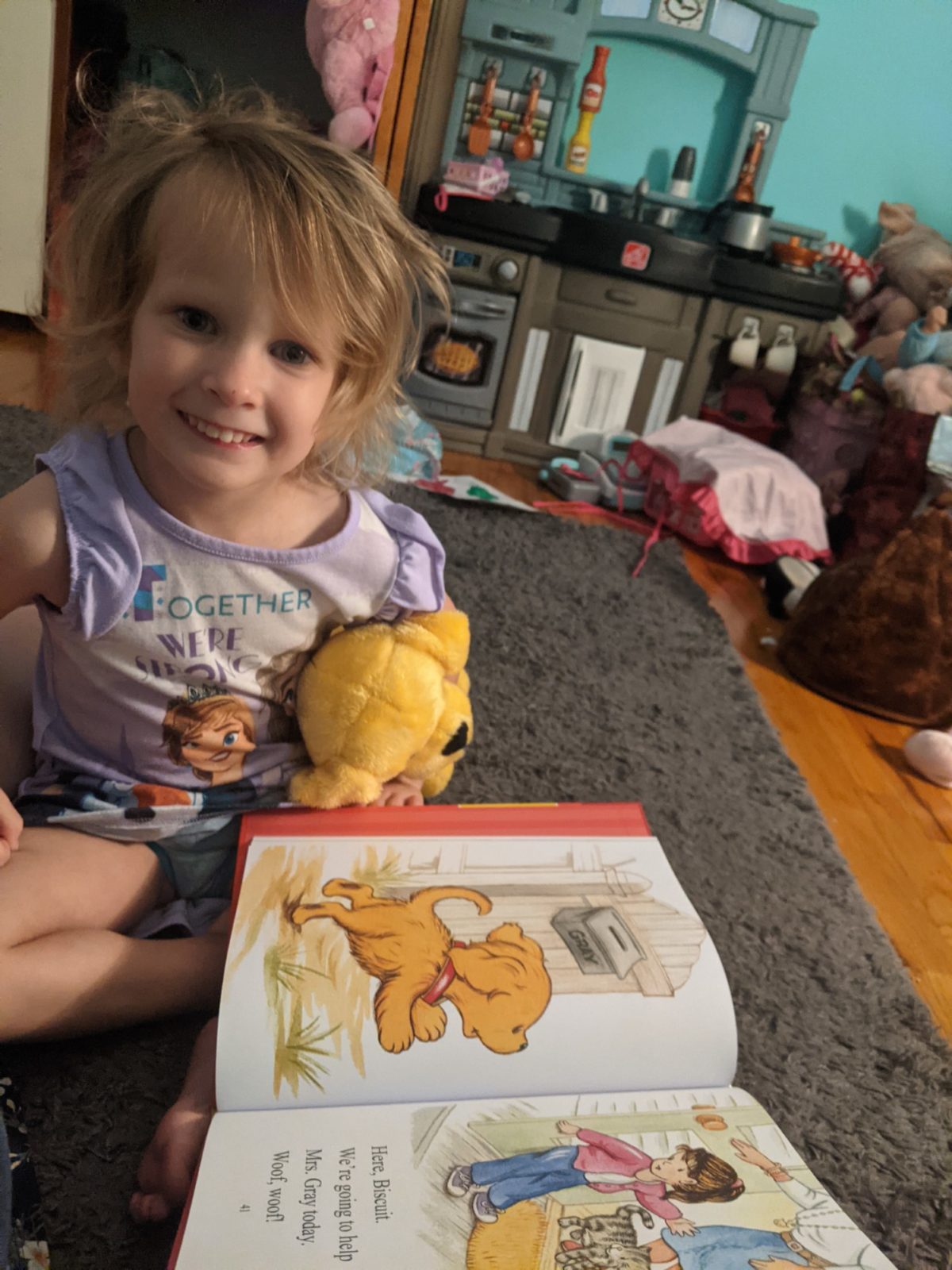 I washed up all the dishes, Jeff did a quick load of laundry, and Baby Addie-girl just snoozed away through everything.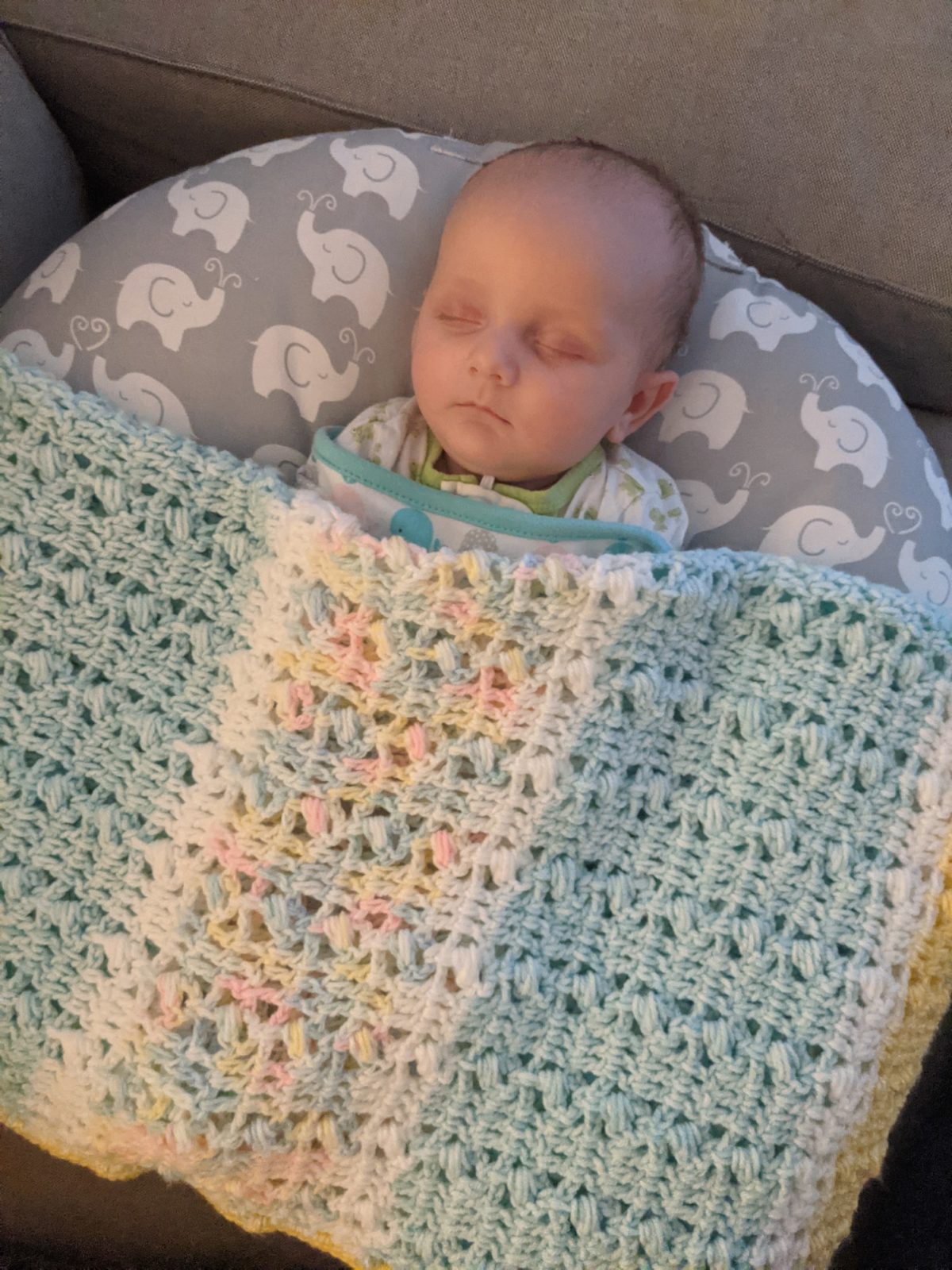 I finished the last episode of Virgin River yesterday, and was floored with all the open-ended plot points they left hanging. They're killing me! Now we'll have to wait a billion years for the next season… I love streaming shows while I blog every night, and I'd like to know, what have y'all been watching lately?!